Oldham Online Estate Auction
online only auction
•
21
day sale
•
sale is over
Terms
Oldham Auctions and Seller(s) disclose all items are sold as is, where is. No guarantees are expressed or implied, and all sales are final.
It is the buyers' responsibility to inspect all items prior to bidding to determine actual current condition, all faults, all defects, and any errors of description.
All payment must be made by the stated date announced during the auction.
Payment may be made by, Cash, MasterCard, Visa, Discover, American Express. 3.5% charge is added to all credit card transactions.
Titled items, and items of value will not be allowed to leave the property until funds clear our account if paid for with personal or company check.
All items must be removed by specified removal date announced at the the auction, unless otherwise noted or special provisions have been made.
Statements made day of the sale take precedence over any printed or on-line material.
The winning bidder must pay for the item(s) in full before removal.
Buyers will be barred from Oldham Auctions and legal action may be taken for but not limited to default of payment, tampering of the auction process, or any other action intended to harm Oldham Auctions LLC, Sellers', or Buyers'.
Buyers and all individuals attending the auction agree to hold harmless Oldham Auctions LLC, all staff members, and owners/sellers from any liability, including but not limited to bodily harm, injury, loss, breakage, damage, mechanical issues, theft, fire, or any other occurrence beyond the control of the auctioneer, Oldham Auctions LLC or associates, and owners/sellers of the property.
Oldham Auctions LLC shall not be responsible in any manner for any type of damages, caused in whole or in part, by the packing, shipping, loading or transporting of any items once they have been purchased by the buyer.
We want everyone to enjoy the auction, please contact us if you have any questions.
Buyer agrees upon registration, and placing bids to be bound by the terms and conditions of this sale.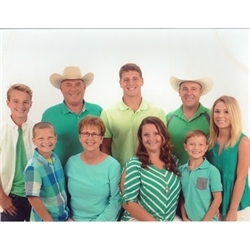 ONLINE PUBLIC AUCTION
Wednesday, November 13th
Visit www.oldhamauctions.com
1.
1980 16' Fisher Marine Fishing Boat w/Motor & Trailer

1982 50 HP Evinrude Outboard Motor
Upholstery Good-Just Needs Cleaning
2 Fuel Tanks
Front And Back Anchors
12 V Trolling Motor
Has Been In A Shed Until Recently
Depth Finder
New Cover
1 7/8" Hitch On Trailer
Sells w/3 Clear Titles

Note: The Boat Has Not Been Started or On The Water In Several Years. The Seller States That It Ran Good Last Time It Was Used But Can't Guarantee Anything. The Boat and Titles Will Not Be Allowed To Leave The Property Until Funds Clear Our Account.



134.
A Really Cool Bar And 4 Stools

L Shaped Bar Measures 50" W X 36.5" D X 77" H
Bar Top 17" Deep
Bar Top Height Is 42" H
4 Stool Have Bottoms 15" Dia. X 29" H, Overall Height 41"
Seats Are Covered In A Suede Leather
Steel Foot Rails On The Bar
Come To The Preview To Check This Out



4.
Cowboy And Horse Metal Cutouts

Cowboy 84" H At Top Of Rope
Horse 41" H X 78" L



2.
Metal Cutouts Of Deer And Turkey

Deer 60" H X 61" L
1/4" Steel Plate
Black Cutouts DO NOT GO



23.
Old John Deere Planter

Make The Neighbors Jealous With This Cool Old Yard Decoration.



24.
Old John Deere Cultivator/Plow

Make The Neighbors Jealous With This Cool Old Yard Decoration.



36.
Old Cultivator

38.
Old Cultivator

27.
Old Cultivator And Skull

18.
Old Cultivator Plow

33.
Antique Plow With Parts

44.
Pair Of Old Steel Wheels 30" Diameter

45.
Pair Of Old Large Steel Wheels 35" Diameter

39.
Metal Wheel Mounted On Metal Tube

28.
Old Steel Wheel 34" Diameter

25.
Large Steel Wheel, Pair Of Deer, And Cow Skull

Wheel 42" Diameter
Deers Approx: 17" L



26.
Steel Wheel 30" Diameter

42.
Metal Wheel 27" Diameter

112.
Large Steel Wheel 44" Diameter

21.
Windmill And Shepherd Hook

Approx: 8.5' H
4 Blades Need Welded



70.
Old Walnut Cabinet With Top Shelf Plate Shelves

39" X 19" X 34" H
Shelves 38" X 28" H



176.
Glass Display Cabinet

51" X 28" D X 36" H
No Doors In Back



72.
Glass Display Cabinet

2 Sliding Glass Doors On Bottom
Glass Door Are Missing At The Top
48" X 20" X 40" H



110.
Tiled Table And 2 Stools

Table 35" X 23" X 34.5" H
Stools 24" H X 11.5 Diameter



51.
Glass Top Patio Table And Chairs

Table 46" X 46" X 28" H
Chairs Will Need Cushions
Cat Does NOT GO



120.
Old School Desk

24" X 18" X 25.5" H
Oak Legs And Frame
Maple Top



107.
Oak Cabinet

2 Doors, 2 Shelves, 1 Drawer
41" W X 19" D X 33" H
Veneer Band On Bottom Needs To Be Reglued



108.
White Cabinet

Formica Top
2 Doors, 4 Drawers
4' W X 24" D X 36" To The Top With A 4" Backsplash



109.
4 Cabinets

2 With Adjustable Shelf 24" X 12" D X 20" H
1 With Adjustable Shelf 24" X 15" D X 35" H
1 With 3 Drawers 24" X 15" X 35" H



86.
Small Cabinet

Formica On All Surfaces
2 Shelves, 2 Doors
Countertop Type Top With Backsplash
26" W X 19" D X 30.5" H



172.
Large Cabinet

48" W X 72" H X 20.5" D
Bottom Needs A Little Work



177.
Tall White Cabinet

96.
Marble Metal Coat Rack

66" Tall
Heavy And Sturdy



116.
Barrel Stools With Removable Seat For Storage

19" And 20"
Matches Lot 115



175.
Oak Tall Swivel Chairs

2 Chairs Match
2 Are 24" High And 1 Is 25" H



115.
Padded Stools

29.5" H X 13.5 Diameter
Material On Top Feels Like Ultra Suede And Has A Very Nice Print
Matches Lot 116



9.
Brass Plated Headboard And Footboard

Headboard 61" W X 66" H
Footboard 61" W X 40.5" H



8.
Old Headboard And Footboard With Rails

Headboard 53" W X 55.5" H
Footboard 53" X 30" H



66.
Folding Cot Springs

77.
8 Foot Folding Table 30" Wide

52.
Padded Vinyl And Steel Frame Chairs

6 - Padded Matching Chairs, Vinyl Tore On Some
5 - Misc. Padded Chairs



53.
One Piece Plastic Molded Steel Frame Chairs

Very Strong And Heavy Frames



19.
Aluminum Framed Chairs

Frames Good-Webbing Frayed Or Pulled Out On Some



54.
Folding Lawn Chairs

Good Shape, Just Need Cleaning
One Has A Canopy On Top



62.
Cast Iron Umbrella Stands And More

Stands 24" X 24" And 17" X 17"
Pole 8.5' Long
Cowboy



57.
Wood Spool And Wood Shelf

Shelves 19.5" W X 31.5" H X 7" D
Spool Is 42" D X 23.5" H



253.
Step Stools

297.
Vintage Folding Chair And Antique Mirror

Mirror Is Made To Go On A Dresser
20" W X 35.5" H



13.
Aluminum Frame Storm Door Left Hand

104.
American Hero Slot Machine Tokens Only

18.5" X 3.5" W X 32" H
Comes With 195 Tokens



105.
Fever King Slot Machine Tokens Only

18.5" W X 15" D X 32" H
195 Tokens Included



100.
Bull Rider Plastic Sign

49" W X 63" H
Anheuser-Busch 1996
Cracked In A Couple Of Places



170.
Kansas Speedway Coors Light Plastic Race Car Hood

48" X 60"
Signed By Sterling Martin



169.
Miller Lite Plastic Race Car Hood

68.
Moosehead Beer Tin Sign

111.
Big Coors Light Silver Bullet Tin Sign

69.
Miller Beer Break Time Tin Sign

71.
Icehouse Neon Sign

73.
Jose Cuervo Lighted Sign

203.
Aspen Edge Beer Tin Sign

232.
Lighted Club Keno Sign

18.5" X 24"
Shown In Lit And Unlit Photos
Has A Flashing Mode Also



205.
Becks Beer Tin Sign

35" X 23.5"
Some Scuffing, See Pics



206.
Kentucky Tavern Bourbon/Kentucky Derby Mirror

207.
Molson Beer Mirror

208.
SouthPaw And Rolling Rock Beer Tin Signs

20" X 30" H
20" X 15.5" H



209.
Big Bass Beer And Land Of The Free Tin Signs

Big Bass 12" X 15"
Land Of Free 12.5" X 16"



147.
Welcome Bar Shots Sign And Premium Beer And Ale

Resin
17.5" L X 12" H
4 Shot Glasses
Beer And Ale Sign 16" X 23.5"



210.
Budweiser Blow Up Blimp,Saddle Soap Tin Sign And Plastic Marlboro Sign

Blimp 30" L
Tin Sign 12.5" Dia.
Plastic Sign 21" X 22"



204.
Bud Light Beer Tin Sign

236.
Autoart Viper Brake Disc Clock

144.
Toy John Deere Tractor 9200 And Tin Sign

John Deere Road Sign 24" L X 5"
Tractor On The Back Is Broke So Will Not Attachment



251.
Crystal NASCAR #1 Polar Bear Crystal

1998 Monte Carlo
1 Of 9000
Lot Of Detail



245.
Collector Cars Owner Elite And More

Denny Hamilton #11 FedX Kinkos
Carl Edwards #99 Office Depot
Kasey Kahne #9 Dodge Dealers





271.
Hot Wheels New In Package

37 Total Assorted Years And Edition
Look At Photos Or Better Yet, Come To The Preview



102.
Hot Wheels Die Cast Cars New In Box

21
1970-2000
Boxes Are Dusty



243.
Nascar Collectors Die Cast Cars And Racks

Can Hang The Cars On Both Sides Of The Rack
Come To The Preview To Look At All The Cars In All The Lots



248.
Collector Cars, NFL Cars 1999

NFL Cars, Drew Bledsoe/Patriots, Randy Moss/Vikings, Dan Marino/Dolphins, Barry Sanders/Lions
Brickyard 400 1995 Premier Edition
Matchbox Team Convoy #28
2 Glasses, One Is Cracked
Ford Micro Stockcar Transporter
#33 K Schrader Plate



247.
1:24 Scale NASCARS

#9 Kasey Kahne 2014
#10 Ricky Rudd 1991
#18 Bobby LaBonte 2001
#20 Tony Stewart 2000
#40 Sterling Marlin 2002
#63 Jim Brown 1994
Davey Allison Photo Board 1993



244.
Racing Champions Collector Race Cars

#99 1998 1883 Of 5000
#12 2002
#34 2003
#1 2004
Dodge Test Team 2001



241.
Nascar #2 Rusty Wallace Miller Lite Car And Blowup And More

Blowup Car Can Hang From The Ceiling



269.
Revell 1955 Thunderbird And RC Racing Car

The Thunderbird Was Made In 1990. Very Good Shape



240.
#9 And #24 Nascar Ice Bucket And Glass Sets

242.
Nascar Collector Series Barbies

#94
50 Yr Anniversary 1948-1998



246.
#24 Jeff Gordon Collection

One Of The Frame Photos Is Distorted



249.
NASCAR Hats, Flag, Cardboard Car

Darrell Wathrip #17 Hat
Gant #33 Hat
Plastic Glasses



179.
Bar Ware

Glassware, Boot Glasses, Stainless Steel Glasses, Ice Buckets, Shaker, Salt Shakers And More



305.
Tobacco Memorabilia

GPC Metal Ash Can
Camel Sign (maybe 12" H)
Tobacco Cans
Marlboro Beach Towel And Matches



221.
Fun Stuff

6' X 5' Kids Tent
Bud Light Clover Pool Float
Ab Isolator
Rave Slidewinder Towable Sled



101.
Die Cast Car Display Holders

24.5" X 24"
Holds 50 Cars In The Packages
The 3 Cars Are Included



250.
#7 Alan Kulwicki 1992 Hat

NASCAR Winston Cup Champion



223.
Car Stuff

4 Plastic Hub Caps
Flashing Red Light, But Does Require A Plug In
Cargo Net
Sun Shield



198.
Electronics

Keyboards, Telescope, Old EveryReady Head Light/Lamp, Fake Surveillance Camera, More
Telescope 10X-30X D=30



289.
Oddball Misc.

Rope Lights
Assorted Hardware
Fish Tank Accessories
MORE



229.
Misc Things

ET TV Tray
Set Of Cowboy Mugs
Hot Dog Cooking Sticks, Plates And More



270.
Board Games

Glass Chess Set
Games All In One Box-Back Gammon, Cribbage, Dominoes, Checker, Poker



273.
Odessaopoly Game And Senior Farkel Dice

178.
Toys

Guns, Balls, Helmet, Trucks, Rackets, Bubbles, Space Wands, Stuffed Animals And More



184.
Books Games Childs Fold Up Table

Table 24" X 24" X 20.5" H
Tore In One Corner
Statehood Quarter Collectors Folders
Games, Books, Chalk, Colored Pencils And More



225.
Misc

DVDs, Sunglasses, Key Chains, Sonic Wacky Pack Toys, And More



113.
Cast Iron Horse

Sargent Sowell Grand Prairie TX On The Base
Stationary But Does Swivel
Game Time Inc. Litchfield, MI On The Horse



91.
Old Cast Aluminum Elephant On Spring Stand

Missing Foot Pedal
30" L X 30" H
Steel Stand And Spring Bolt To The Floor



41.
Old Crank Pump

35.
Metal Sheriff And Cast Iron Bird Bath

You Have To Look Close To See The Sheriff With His Guns. Very Unique Piece.
Sheriff Is 53" High
Birdbath Is 19.5" High



64.
Antique Granton Corn Sheller

47.
Large Antique Cast Iron Kettle

29.
Old Pump Turned Into A Fountain

173.
Vintage Fruit Press

48.
Old Wagon Hitch And Axle

34.
Pair Of Old Milk Cans Painted With Cow Print

37.
Milk Can 25" High

131.
#5 Stoneware Jug

130.
#4 Stoneware Jug

10.5" Dia. X 15.5" H
Western Stoneware Co.



129.
#3 Stoneware Jug

128.
Old Stoneware Jugs

Western Stoneware
#2 8 3/4" D X 12" H
Other One Is 7" D X 10" H



82.
Vintage Horse Collar And Hames

Nice Condition
Collar 23"
Hames 25.5" L



85.
Large Vintage Horse Collar

27" L X 20" W At Widest Point



84.
Vintage Horse Collar And Hames

Collar Approx 24"
Hames 25" L
Nice Condition



83.
Vintage Horse Collar And Hames

87.
Vintage Horse Hames And Old Sickles

Hames 26" L
Nice Condition



118.
Old Single Tree And 2 Old Seeders

Single Tree 40" L
Horn Seeder, Missing Horn



32.
Old Cobblers Shoe Anvil And Shoe Forms

Black Horse Mat Does NOT Go



50.
Antique Clinker Breaker

Used In Blacksmith Shops To Break The Clinkers Up
Missing The Bottom Piece



61.
Large Aluminum Bucket,Old Fence Stretchers,Branding Iron And Cowbell

161.
Mounted Cattle Horns And Signs

Horns Measure 26" L
Tin Signs Are 12.5" X 16" And 9" X 10.5"



284.
Skulls

One With The Horns Is Lacquered
Other 2 Are As Authentic As It Gets-Complete With Algae Growth
35" Across The Horns



30.
Cow Skulls And Old Hand Auger

46.
2 Man Saw

88.
2 Man Crosscut Saw

122.
Old 2 Man Crosscut Saw 61" Long

90.
Old Frame Saw, Handsaw,Axe And Steel #10 Scoop Shovel

79.
Scythe Stalite

89.
Scythe Stalite

58.
Old Wood Box

92.
Old Wood Barrels

159.
Budweiser Box

283.
Old Wood Crate

Canadian Apple
19" X 12" X 10" H



93.
Old Wood Crate Sunkist Oranges

282.
Old Wood Box And 5 Half Bushel Baskets

55.
Misc. Baskets And Water Jug

43.
3 Wooden Planter Boxes

40.
Shepherd Hooks And Horseshoe Wind Chimes

65.
Stick Scarecrows, Turkey Parts To Put In A Pumpkin


230.
Decorative Shelf Brackets And Baskets

56.
Old Time Clothes Washer, Light Fixtures, Bird Houses MORE

199.
Flat Iron, Massager, Vintage Norelco Shaver In Case, Empty Tin

254.
Bird Houses, Shadow Boxes

Route 66 Was The Front Of A Birdhouse At One Time
One Of The Shadow Boxes Has A Crack



226.
Odds And Ends

Ceramic Cookie Jar House, Figurines And More
Cookie Jar Is Cracked



259.
Small Tin Buckets And More

212.
Shells And Rocks

124.
Saddle

171.
Vintage Motorola TV On Swivel Stand

Still Has The Manual
TV Is 24" W X 20.5" D X 21.5" H



103.
Metal Egg Carton Carrier

Protecto Crate, This Was Too Protect Hauling Eggs
Holds 3 Dozen Eggs And Old Egg Cartons Included
Lid Is Stuck And Not Easy To Slide, Will Let The New Owner Handle It, But The Was It Is, Is A Good Display. Great For Farmhouse Decorating



81.
Old Large Kneeling Angel

Made Of A Coated And Painted Plaster, Chipping Off
33" H Without The Wings Which Come Off For Easy Handling
Wings 29" Long
12 X 18" Base
There Is Something Written On The Bottom But Very Hard To Read



119.
Imperial Scrub Board And Wicker Basket

Scrub Board 12" X 23"
Basket 23" X 18"



140.
Cast Iron Horse Pulled Milk Truck

138.
Cast Iron Team Of Clydesdales Pulling A Wagon

29" Long X 3.5" W X 5.5" T
Needs A Little Bit Of Work, Missing Some Parts



141.
Cast Iron

Man On Tractor 5.5" Long
Horse Pulling US Mail Wagon 7" Long
Egg Timer On Trivet-Wilton, 5" X 3"



143.
Stuffed Bass

127.
Vintage Fire Extinguisher

280.
Vintage Pulleys

Largest Is Cast Iron And Measures 11" D
Wood And Steel One 5" W X 14.5" H



126.
Old Kerosene Lanterns Swallow And Dietz

2 Swallow Brand 9" High
1 12" High, No Globe, Dietz



132.
Vintage Gas Cans And Old Brass Torch

133.
Steel Animal Traps

139.
Three Cast Iron Stars

Cream Color 9.5"
Black 8"



142.
Texcel Tape Cast Iron Tape Dispenser

9 3/4" L X 3 1/4" W X 4.5" H



148.
Vintage Lovatts Langley Ware Bed Warmer, Armin Trosser Grinder

England Stoneware Hot Water Foot Warmer
Armin Trosser Coffee Grinder



287.
12 Potato Burlap Bags

Assorted Sizes And Labels



125.
Old Enamelware Pots And Pans

Largest Pan 18" Diam. X 5" H
Largest Pot 10 3/4" Diam. X 8.5" H



31.
Metal Table, Cast Iron Horse Heads And Cast Iron Sundial

Table 13" Dia. X 15" H
Horse Heads 8" H



145.
Three Old Metal Boxes

1 Has A Key But Does Not Work
Largest One Is 11.5" L X 6" W X 4.5" H



151.
Old Vegetable Slicers

15.5" X 6" And 12 5/8" X 3"



150.
Antique Meteor Toaster Model 2-26

Manning-Bowman And Company
No Plug



237.
Old Large Vintage Navajo Clay Pot

Has A Crack But Does Not Go Through Completely
6.5" Dia. Across The Top, 14" Dia. In Middle, 11" High



180.
Tilson Teapot Japan 1950's

Has A Bee On His Nose
Some Paint Missing And Coming Off
4" X 4.5" W/O The Handle



211.
Unique Decanter/Pourer For Wine

Looks Like Hand Blown
Cavity Inside Is For Ice
12" High To Stopper



166.
Large Vintage Shortening Tin Container

268.
Vintage Lighted X Ray Cabinet

Used In A Vets Office
15.5" X 18" X 5" Deep
No Plug End On The Cord



182.
Old Veterinary Supplies, Old Bottles

Would Make A Stunning Display In A Vets Office



220.
Old Brown Medicine Bottles For Animals And 1 For Human

Old Whiskey Pint Bottle
Bottles Are All Empty



222.
Glass Vials Huge Lot

See Last Picture On A Craft You Could Do With These.
Make A Pyramid Using Clear Glue, Stick A Little Bit Of Tinsel In Each And Using A Small String Of Lights, Put One Or Two Lights In Each End.



183.
Autoclave Machine

Extended Body Clinical Auto Clave Machine
Model 2107
Prestige Medical 2100 Classic



260.
Vintage Vans Boot Saver

228.
Vintage Items

Hudson Sprayer, Boot Cream, Saddle Soap, Oil Spout, Cardboard Oil Can And More



235.
Vintage Smudge Pots

Dietz Highway Torch
Luck-E-Lite
One Is Rusted Thur At Bottom



255.
Vintage Metal Wall Medical Cabinet

This Was Used In A Veterinary Office And Has Sleeves And Gauze To Make Casts



218.
Vintage Metal Foil Dispenser

252.
Old Vintage File Cabinets

264.
Meat Grinders

1 Nice #10
#5, Both Look Complete And Functional



263.
Vintage Meat Grinders

262.
Meat Grinders

One Needs To Be Assembled
Extra Pieces



267.
Vintage Irons

2 Are Electric, Hotpoint And Edison Electric



233.
Glass Insulators And Old Brown Longlife Canning Jar

234.
Vintage Roller Skates And Old Skunk

272.
Vintage License Plates And Vintage Ice Skates

Old Wood Spool With Wire
Unidentified Vintage Tool



281.
Old Scythe Blade, Horse Shoe Bells And More

277.
Vintage Spices, Vintage Cat Creamer, Mini Egg Cartons

There Are Big Cans Of Spices And Still Have Some In The Can
See Last Picture For An Add On Curry Spice
Cat Creamer/Pitcher Is From China
Spike Enhanced



238.
Southwest Decor

279.
Earth Art West Wind Chimes And More

Driftwood And Clay Fired Chimes
Flattened Glass Bottles-Great Spoon Holders On Stoves
Barbwire Pumpkin



278.
Cast Iron Skillet, Kettle And More

Skillet Is 7" Avid Outdoor
Corn Bread Skillet 12" Long
Milk Bottle Basket, Ladles



67.
Animal Lift PortoLift

Used To Lift Large Dogs After Surgery Or Deceased



15.
Wire Dog Kennel

22.
Kennel Run Sections And Chain Link Gate

6' H X 67" L
Gate 48" H X 39" W



11.
Wire Dog Kennel And Kennel Floor

42" X 26" X 26" H
Floor Section 34" X 37"



16.
Water Tote

49.
Acetelene And Oxygen Bottle Tank Cart

163.
Minn Kota 10 Trolling Motor, 12 Volt

256.
Campbell Hausfeld 5 Gal. Air Tank

14.
Oak Stump Cuts

Larger Ones 16" To 18" Diameter



20.
Misc. Lumber

3 - Oak 4 X 4
8 - 2 X 6 X 12



3.
Huffy Basketball Backboard And Pole

10" H
Uses Sand Or Water In Base



17.
Playground Pieces,Slides Swings, Seesaw , Rock Wall

Slides 10' Long
Rock Wall Approx. 5.5' X 6'



12.
Plastic Football Toy Box Full Of Toys

6.
Plastic Sandbox With Lid 36" Diameter

266.
Chicken Hatching

FAA Automatic Egg Turner
Still Egg Incubator
Heat Lamps



265.
Chicken Hatching

Little Giant Automatic Egg Turner
Still Air Incubator And Heat Lamps



135.
Deer Skin

Approx: 59" L X 32" W From Tail To Ears
Fragile



162.
Decoys

137.
Wet Suits And 2 Snorkeling Sets

Snorkeling Sets Are In Zipper Bags And I Could Not Get Them Unzipped And Feared I Would Break The Zipper. Looks Like Flippers, Mask, Snorkeling Tub And Somesort Of Garment



76.
4 Pairs Of Waders

2 Small And 2 Medium
Used



285.
Camo Jacket, Pants, Coveralls And Waders

Shirt Small
Pants Size 8
Overalls Are Medium



75.
Padded Gun Case And Rifle Case

74.
Full And Partial Box Of Clay Pigeons

295.
Big Heavy Metal Ammo Box And Antler

216.
Tackle Box And Fishing Gear

10.
Platt Padded Storage Box

158.
Stihl Chainsaw Chaps

94.
Skis And Poles

Trak Rallye Nowax Ski's And Exel Poles
One Ski The Bottom Has The Sole Coming Off, The Other One, It Is Off
See Last Pictures For Shoes Added



117.
Hockey Sticks

More For Display Than For Competition
See Last Pictures For Hockey Pucks



146.
Pool Balls, Racks, 3 Darts, Set Of 9 Balls, Cue Bag, Chalk

7.
Horseshoe Set Extra Horseshoes

A Couple Of Baseballs And A Basket



95.
Life Jackets

3 Life Jackets, Backpack, Hats, Bags



97.
4 Bags Of Egg Cartons

98.
St Johns Bay Puffer Vest XL

99.
Great Threads Women's Duster Size M New

106.
Fluorescent Light Fixture 2' X 4" New

136.
2 Hard Hats, Motorcycle Helmet, Shoe/Boot Studs

Studs Are For Size 6-9 Shoes



160.
Extension Cords And Misc.

Range Cord, Water Shutoff Valve And Other Assorted Misc.



165.
Assorted Hardware And Tools

Tile Saw Does Not Work But Motor Tries To Start
Drywall Tools



167.
Misc.

Garden Hose, Sprinkler, Propane Bottle And House Wrap
House Wrap 48" X 24' L



168.
Plastic Bins , Closet Hangers, and Washer Toss/ Cupball Toss

274.
Misc. Hardware And Wire Clips To Attach Animal Tags

290.
Pet Grooming Items

Oster Cutting Blade 5F 6mm



196.
Dog Stuff

Plaques, Book, Figurines And More



286.
Fencing Epees, Protective Gear And Bag

224.
Bathroom Light Kit

219.
Misc Hardware

New Kwikset Keyed Entry Door Set
Wireless Security Alert System
Wire Rack Hooks
Rollers



121.
Stadium Seats And Camp Stool

Cool Fold Up And Carry Stadium Seats



59.
Tiki Torches

Extra Fuel
Approx: 6' Tall



60.
Wood Barrel And Contents

16.5" Dia. At Top X 23.5" H
Tin Scraps, Wood Dowels And Handles



304.
Southwestern Painted Wood Sun 17" Across

149.
White Buffalo And Indian Dolls

Buffalo 14.5" L X 9.5" H
Dolls, 17" H And 7.5" H



152.
1985 Cabbage Patch Doll In A Vet Outfit

Bad Box
Spots On The Outfit
Birth Certificate Is For Harry Joel



123.
Rocking Black Faced Sheep

Squeeze His Ear And Right Now It Makes A Weird Noise. Not Sure If Battery Can Be Replaced.



114.
Spring Rocking Horse

One Of The Springs Has Sprung
Flocked On The Horse



5.
Rocking Horses

174.
Rolling Donkey And Kids Trike

When Child Is Riding The Donkey And Goes Up And Down, The Legs Go Up And Down Moving The Donkey Forward



78.
LARGE Stick Horse

Ribbon Says The First Annual St. Joseph Trials West Pony Express
Stick Horse Relay Race



298.
Basket Of Big Lego's

261.
Angel Cheeks Collection Sooooo Cute

Good Way To Start A New Collection And Find Ones You Don't Have



200.
Vintage Mickey Mouse And Pinocchio Banks

Playpal Plastics Inc, Walt Disney Production
Mickey 12" H And Pinocchio Is 8.5" H



153.
Jelly Belly Candy Dispenser

154.
M&M Candy Dispensers

Rebel, Last Picture Is From Lot 155 To See How To Fill It Up
Both Without Boxes



155.
M&M Candy Dispensers

Rebel, There May Not Be Any Candy In This Box
Fun Machine



156.
M&M Candy Dispenser

Red, White And Blue
Fun Fortunes



186.
6 Cat Prints 1965 Woman's Day

Prints By Girard Goodenow
14.5" X 19"



187.
Vintage Wildlife Prints By George Miksch Sutton

Fox Print 16" X 20" By Don Balke
Other Prints 12.5" X 17.5"



192.
Fosters Medical Dictionary 1894

Pages Are In Good Shape But The Hard Cover Is Split At The Spine And Discolored
Volume 1, A-CACOS.
Very Interesting Pictures



195.
Farm Books

Operation Care, And Repair Of Farm Machinery, Published By John Deere, Could Not Find A Date
Animal Production Book And 2 Of The Same Veterinary Medicine Books



194.
Old Books

Set Of Seven Old Classic Novels



231.
African Native Figures And Decorated Paddle

181.
Jewelry In Glass Case Plus Watches

Timex, Anne Klein II, Xavier



202.
The Lord Is My Shepherd Antique Print

Owners State That This Print Was From Around 1900
Sealed In Plastic So Couldn't Look At The Back Of The Print
12.5" X 16"



201.
Vintage Religious Figures

Porcelain Mary And Jesus, 13" H
St Francis, Made In Holland, Parastone10.5"H
Both Are Old



257.
Wildlife Collector Plates

Name And Numbered On The Backs



188.
Winter Wonder Collectors Edition Signed By Leo Stans

Framed Print And Uncirculated Winter Wonder $8.00 Stamp, Also Coins
20.5" X 24 3/4"
8" X 10" Quail Picture



301.
Large Framed Original Painted Picture By Artist D K Edington

300.
Large Framed Picture By Artist Seapine

Original Painting
36.5" X 37" H



303.
In Remembrance Framed Old Picture

1900's Read Printing On Bottom Of Picture, Interesting
19" X 25"
Bless This House 13.5" X 10.5"



299.
Pictures

Little One 28" X 22.5"H
Big One 26.5" X 38.5"



302.
Pictures And Large Frame, Corkboard, White Board

190.
Cowboy Decor

189.
Cat Decor

Cat Picture "Stinky Broke His Leg" 22" X 18"
Cat Statue 12" High
More



288.
Poncho And Breyer Stablemates

Breyer Stablemates, New In Box



80.
Presidential Size American Flag

Approx. 7.5' X 13'
It Is NOT Blue In Middle, Just The Light
See The Last Pictures For Two Flags Add, One Eagle Has A Broken Wing



191.
Mirrors

Large Framed Mirror 25" X 30.5", With Leaf Motif
Wavy Mirrors 7" X 42". These Would Make Beautiful Table Or Mantel Centerpieces With Lighted Ornaments On Top



296.
Ceramic Tile, Peel And Stick Tile, Wallpaper, Shelving Paper

Stick Tiles 12' X 12", 1 Box Each And Each 1/2 Full



291.
Old Afghans And Yarn

185.
Queen Bedding

Comforter, 3 Bed Ruffles, Mattress Pad



215.
Clocks And Clock Radio

Largest Clock Is 13.5" Dia.



214.
Lanterns And Lamps

Fluorescent Desk Lamp
Battery Lanterns
Decorator Lamp With Mirrored Bottom



193.
Large Assorted Books

292.
Dish Set

Royal Blue Iron Stone, Enoch Wedgwood, England
Need A Good Cleaning



276.
Bowls, Dishes And Doilys

197.
Purses And Belts In A Wicker Basket

217.
A Lot Of A Lot Of Misc.

50" Cub Cadet Blade Set
Mirrored KC Royals Plate
Wire Clips To Attach Animal Tags
Timer And More



227.
Horse Misc

Wall Hanging 25.5" X 38" H
Valance 44" X 14"
Decorative Plate
MORE



239.
Dried Flower And Greenery Arrangements

258.
Christmas Lot

275.
Kitchenware

157.
TV's And Misc. Electronics

Sanyo 18.5" HDTV LCD DP19640
Sylvania 15.5 HDTV LD 19555X, Come With A Built In DVD Player



293.
Laundry Baskets, Trash Can

Sony Subwoofer
Assorted Material And Blankets
Tapestry, Chiefs Blanket
Owner Did Not Know If The Speaker Worked



164.
Assorted Bags

Travel Bags And More
All Look Like New



63.
Old Galvanized Trash Can

Kids Toys, Bed Rails, Paddle, Yard Sticks
4 Interlocking Foam Mats 24" X 24"



213.
Household Items

Lawn And Garden Bag That Expands
New Toilet Seat, Door Bell And More



294.
Disposable Underwear And Pads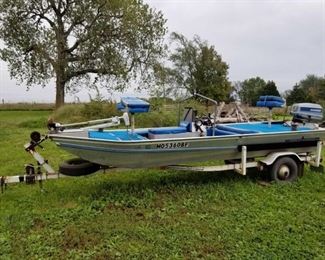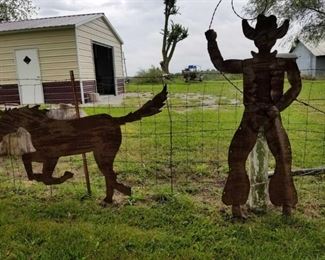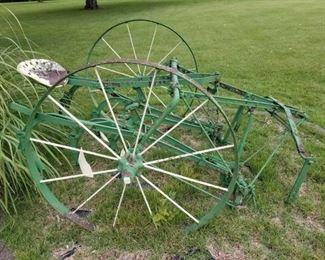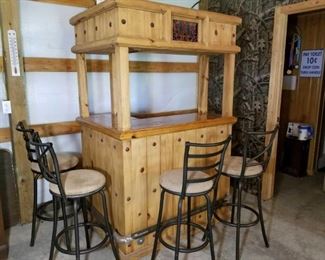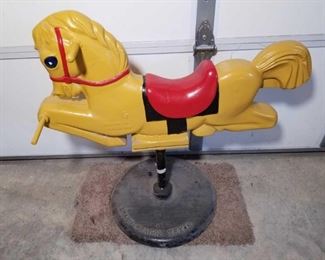 Thank you for using EstateSales.NET. You're the best!