DENISE SCHORP LIVING ESTATE AUCTION
auction
•
1
day sale
•
sale is over
Terms
TERMS: CASH, Local Checks with Photo ID, Debit/Credit Cards Not Accepted.
NOT RESPONSIBLE FOR ACCIDENTS ON/OR ABOUT SALE PREMISES
Announcements day of sale take precedence over all other advertising.
DENISE SCHORP LIVING ESTATE AUCTION
SATURDAY, NOVEMBER 28, 10:00 A.M.
3248 S. KINGS, SPRINGFIELD, MO 65807
From 3300 S. National proceed west on Walnut Lawn to Kings then 1 block north to sale.
Reason For Sale: Owner unable to live alone due to health concerns. Owner worked as a nurse for 40+ years.
FURNITURE - APPLIANCES - VINTAGE ELECTRONICS - LP RECORDS
RIDING LAWN MOWER - OUTDOOR ITEMS
(Furniture Sells First at 10:00 a.m.)
(10:00 A.M.) Kitchen Aid 25.3 CF Stainless SxS Refrigerator w/Ice & Water in Door; Whirlpool Washer; Nice Modern Oak Ent. Cabinet w/Curved Glass Side China Cabinet; Nice 2 Piece Oak Display Cabinet; Nice 3 Piece Wall Unit Cabinet Set; Vtg. "STAG Furniture" Wooden Wardrobe; Vtg. 2 Door Armoire Cabinet; Antq. Dresser Painted Yellow; Antq. Flat-Top Trunk w/Tray; Vtg. DR Server; Modern Trestle Base Dining Table w/4 Chairs; Pair of Twin Head Boards w/Matching Dresser Base; Comfort Coil Luxury Full Size Mattress Set; Victorian Side Chair; Other Asst. Chairs; Upholstered Loveseat; Several Asst. Wooden LR Tables; Asst. Bookshelves; Modern Matching Desk & 2 Drawer Lateral File; Homemade Wooden Bench; Vtg. Wooden Folding Chairs; Metal Folding Chairs; Fireplace Tool Set; Vtg. Yellow Hassock Footstool; Vtg. Wooden Playpen; Vtg. Wooden Child's Chair; Wooden Cradle; Vtg. Rocking Horse; Huffy Girl's Bicycle; Other Kid's Bikes; Vtg. Metal Folding Step Stool; Folding Metal Corner Rack; Vtg. Snail Motif Elec. Lamp; Lots of Other Asst. Table Lamps; Asst. Luggage; 3 Lg. Plastic Coolers; Extension Cords; Wire Plant Stand; Shepherd's Hook; Bolens Push Mower; Craftsman LT1000 17.5 HP Riding Mower, condition?; 6'x10' THINKING OUTSIDE Plastic Storage Shed; 2 Fold-Up Lawn Lounges; 2 Drawer Metal File Cabinet; Nice Fold-Up Wheel Chair; 2 Folding Alum. Walkers; 2 Wheeled Walker w/Seat; 2 Adult Potty Chairs; A Few Walking Canes; Variety of Sheet Music; Lots of Asst. LP Records; Music CD's; Collection of VHS Movies; Pair of Fisher Speakers; Fisher AM/FM Stereo Synthesizer Tuner; Fisher Integrated Stereo Amplifier; Fisher MT-730 Turntable; Technics SL-D202 Turntable; Technics SA-424 AM/FM Stereo Receiver; Samsung DVD Player.
COLLECTIBLES - DISHES & GLASSWARE - HOUSEHOLD ITEMS
(11:00 A.M.) Vtg. Art Deco "Skyscraper" Elec. Lamp; Antq. Art Nouveau Clock (some damage); Antq. Photo Album; Vtg. Cuckoo Clock; Sterling Weighted Candle Holder (scrap, damaged); 5 Antq. Food Grinders, Nice Variety; 2 Vtg. Johnson's Baby Powder Tins; A Few Wooden Cigar Boxes; Sm. Granite Roaster; Vtg. Anheuser Busch Brewing Metal Tray; Modern Cast Iron Lighthouse Door Stop; Modern Cast Iron Rocking Horse Door Stop; Sm. Lot Vtg. Silverplate Flatware; Blue Hobnail Glass Basket; Amber Glass Angel Motif Candle Holders; Russell Wright Gray Dinnerware; Large Collection of Modern Pink Depression Look Glassware; A Few Teapots; Antq. Ball Ideal Glass Top Green Jar; Sm. Collection of Advertising Matches; Charlie Brown GIANT PEZ; A Few Other PEZ Dispensers; Keurig Single Serve Coffee Maker; Coffee Cup Collection; Asst. Teapots; 2 Ceramic Soup Tureens; Asst. Kitchen Items, Dishes, Cookware, Utensils, Etc.; Wooden Picnic Basket; Other Asst. Baskets; Vtg. Wooden Kraft Process Cheese Box; 3 Wooden Cigar Boxes; Vtg. Grist Mill Wooden Music Box; Vtg. Boy Scout BSA Canteen & Camp Cookware; Vtg. Sunbeam Elec. Mixer; Asst. Bedding & Towels; Asst. Pictures & Wall Decor; Asst. St. Louis Related Books; Framed St. Louis Cardinals Memorabilia; St. Louis Cardinals Publications; Vtg. St. Louis Cardinals Desk Lamp; Cardinals LED Scoreboard Clock/Thermometer; Modern St. Louis Cardinals Wall Clock; Sm. Lot Other Cardinals Collectibles; Modern Cast Iron Cardinal Door Stop; Modern Cast Iron Cardinal Mechanical Bank; Asst. Toys & Games; Toy Metal Shopping Cart; Set of Vtg. Plastic Doll Furniture; Bianchi Italy Madonna w/Child Figurine; Brian Jekel "Jesus With The Children" Limited Edition Figurine; Sm. Lot of Vtg. Collectible Toys; John Perry Sailboat on Driftwood Decoration; Seashell Collection; A Few Brass Crane Figurines; Set of 6 Vtg. 1984 St. John's Regional Health Center Glasses; Tupperware & Other Plastic Storage Containers; Sm. Lot of Canning Jars; Lots of Other Asst. Household Items.
VINTAGE CAMERA EQUIPMENT - BOOK COLLECTION
(Approx. 12:30) Vtg. PAN CINOR "40" 8mm Reflex Movie Camera; Polaroid 320 Auto Camera; Polaroid 350 Camera; Polaroid "Big Shot" Portrait Land Camera; Other Vtg. Cameras; Misc. Photo Lighting; Vtg. BROWNIE Movie Titler Outfit; Vtg. EIKI Slide Projector; Several Kodak & Other Slide Carousels; Bushnell Binoculars; BOOKS: 1946 Audubon "Birds of America"; 1914 "Penrod" by Booth Tarkington, HB/DJ; 1915 "Little Women" by Louisa M. Alcott; 1924 "Pinocchio by D. Collodi; 1927 "Jinglebob - A True Story of a Real Cowboy" by Philip Ashton Rollins, HB/DJ; 1932 "Little House in the Big Woods" by Laura Ingalls Wilder (signed by illustrator Garth Williams); 1927 "Heidi" by Johanna Spyri; Antq. "The Pioneers" by J. Fenimore Cooper; 1936 Shirley Temple Edition - "Susannah of the Mounties" by Muriel Denison, HB/DJ; 1937 "Twinkly Eyes Goes Visiting" by Allen Chaffee; 1956 "The World of Pooh" by A.A. Milne; 2 Vtg. "Toby Tyler" Books; 5 Vtg. "Bobbsey Twins" Books; Vtg. "Tom Sawyer" & "Huckleberry Finn" by Mark Twain; 6 More Vtg. Mark Twain; 6 - 1930's Zane Grey Westerns; Other Classic Children's Books; Vtg. 3 Vol. Set "Stories of Sherlock Holmes" by Conan Doyle; Many Other Vintage Books; 4 - 1970's SMSU Ozarko Annuals; 1952 Sears Kenmore "American Woman's" Cookbook; Other Asst. Cookbooks; Art Related Books; Collection of Vtg. Little Golden Books; Lots of Other Vtg. Children's Books.
NURSING RELATED COLLECTIBLES, FIGURINES, ETC.
CHRISTMAS DECORATIONS - LADIES PLUS SIZE CLOTHES, SHOES, PURSES
(Afternoon) Barbie "Civil War Nurse"; 3 Goebel Hummel Red Headed Nurse Porcelain Figurines; Norman Rockwell American Family "The New Arrival" Figurine; Applause "Raikes" Doctor & Nurse Bears; Asst. Nurse Dolls; Several Precious Moments Porcelain Nurse Figurines; Large Collection of Other Nursing Related Figurines & Collectibles; 7 Vtg. "Cherry Ames" Nurse Books; Lots of Modern Nursing Books; Numerous Totes of Asst. Christmas Decor; Other Seasonal Decor; Hansa-Branta by Stearns Faux Fur Jacket, Ladies Medium; Lots of Asst. Ladies Clothing, Sizes 2X-3X; Ladies Shoes & Boots, Size 11; A Few Ladies Hats; Asst. Ladies Purses; Other Misc. Not Listed Including Many Box Lots of Asst. Household Items.
Terms: Cash or Local Checks w/Photo ID, no out of state checks.
We do not accept debit or credit cards.
NOT RESPONSIBLE FOR ACCIDENTS ON/OR ABOUT SALE PREMISES
ANNOUNCEMENTS SALE DAY TAKE PRECEDENCE OVER ALL OTHER ADVERTISING
BREAKFAST & LUNCH AVAILABLE ONSITE - RESTROOM ONSITE
Sale Conducted By
EASTERLY AUCTION SERVICE
"Serving Southwest Missouri Since 1951"
A 2nd Generation Family Owned Business
AUCTIONEER - ALLEN EASTERLY 417-838-4155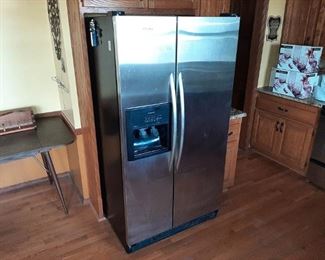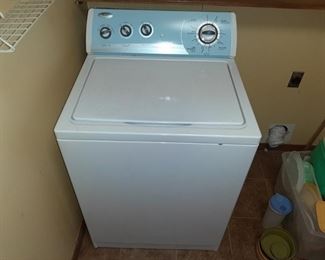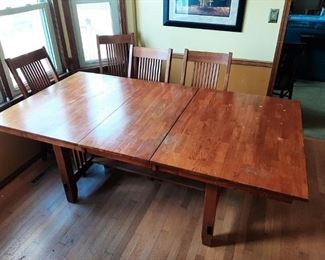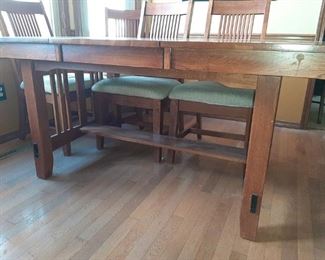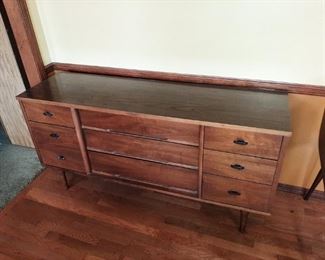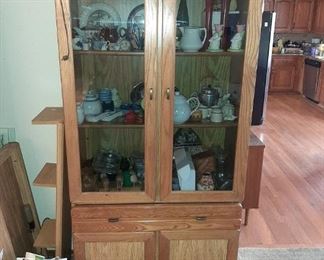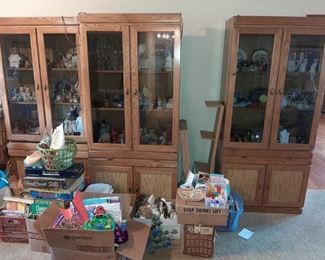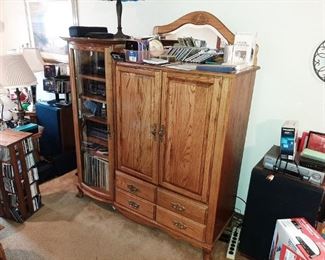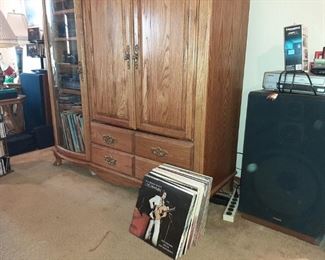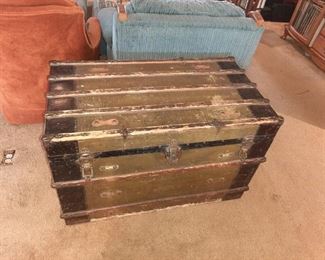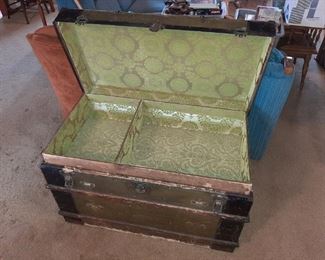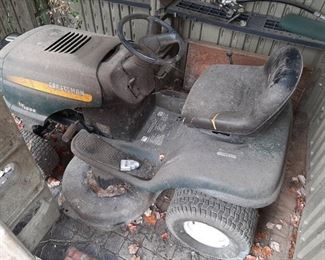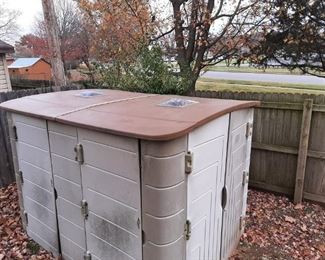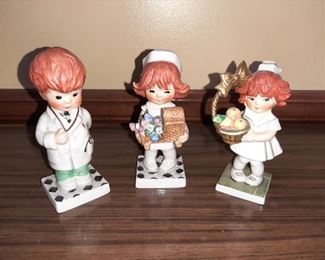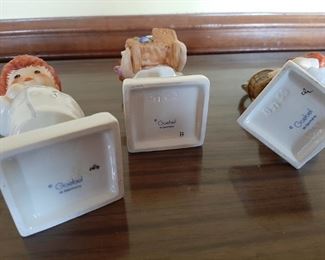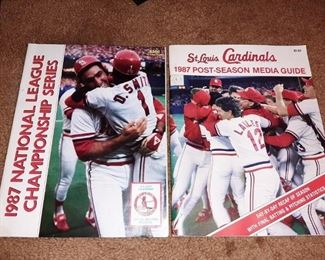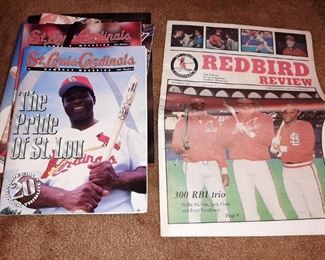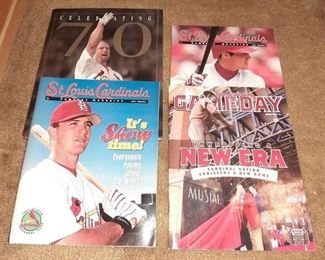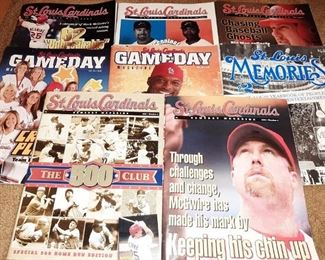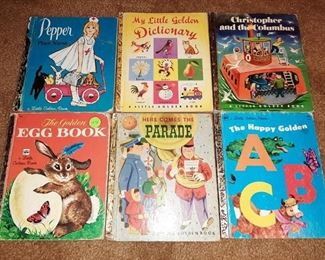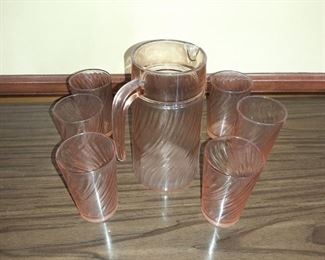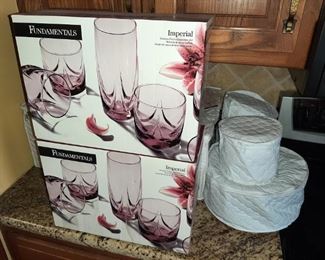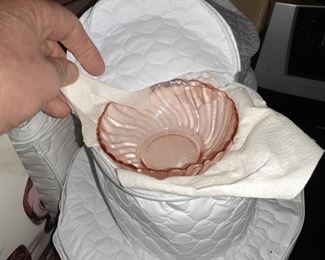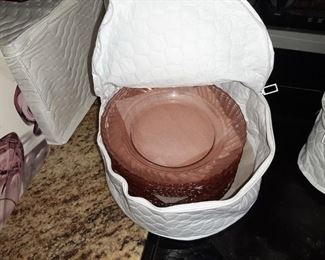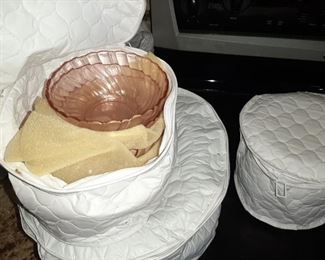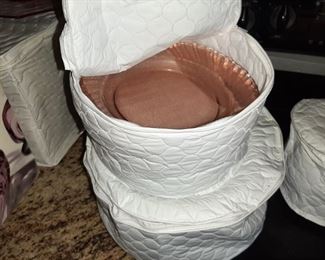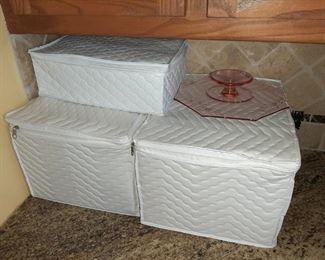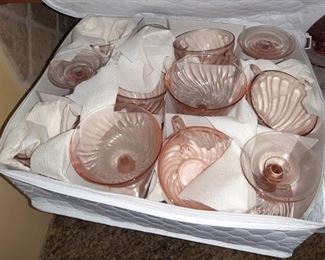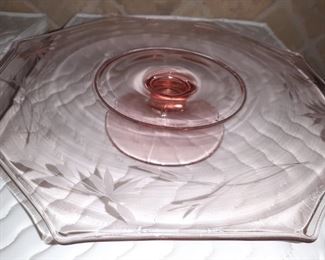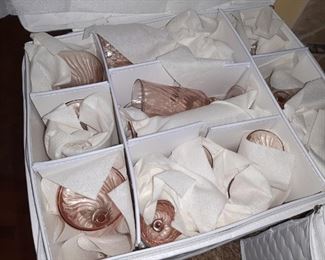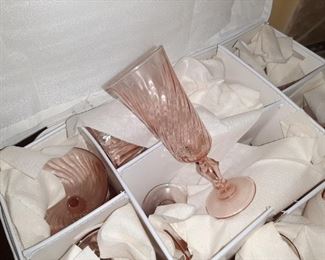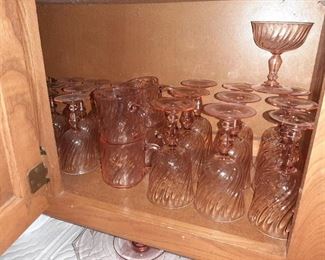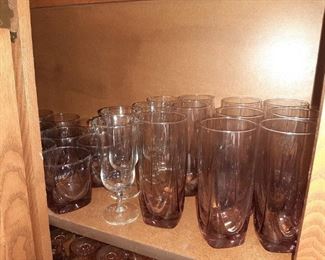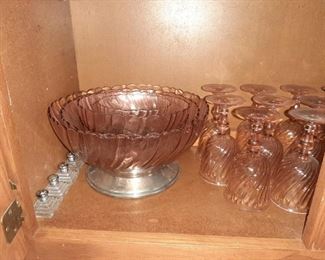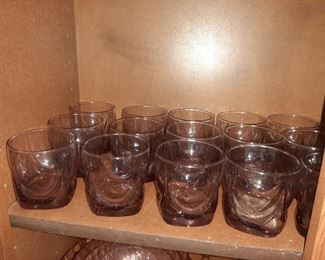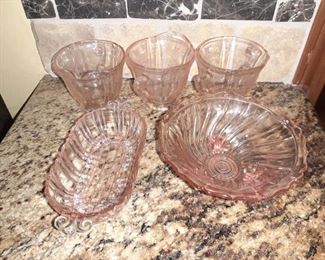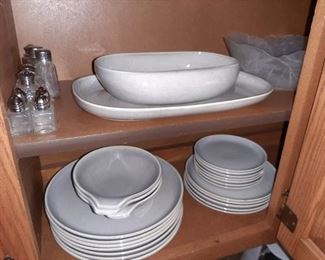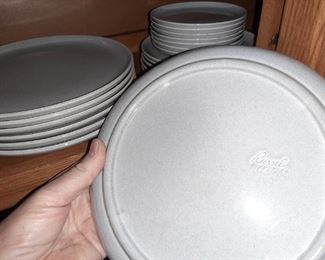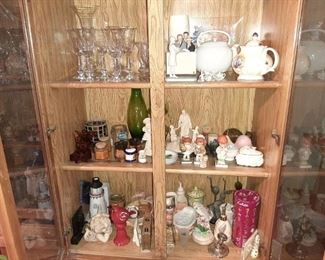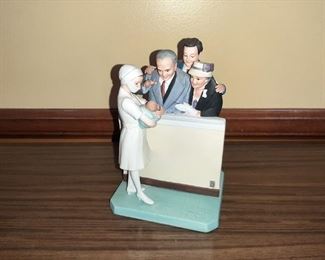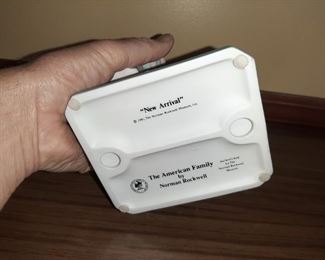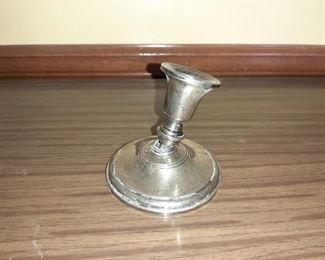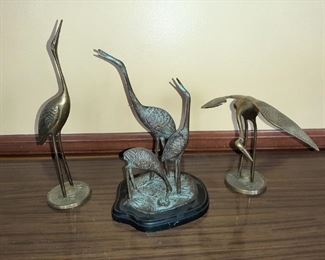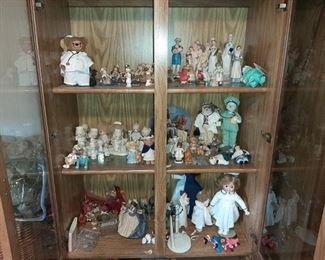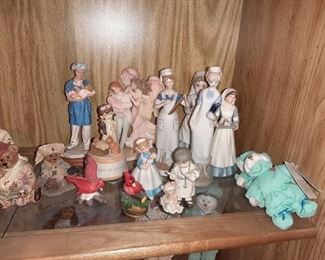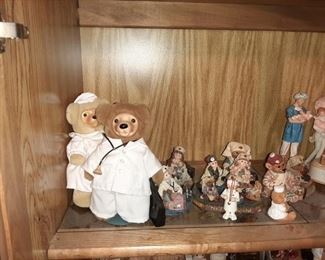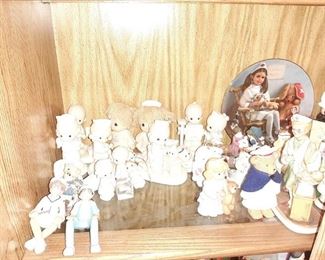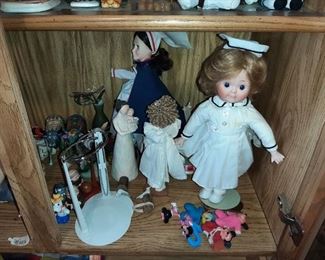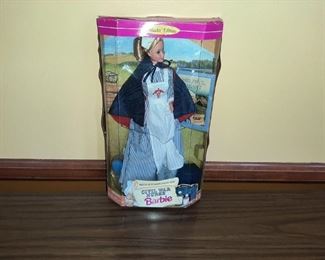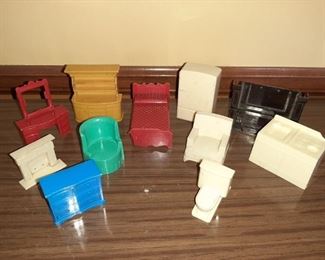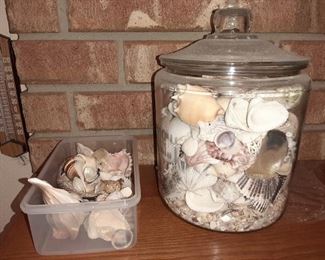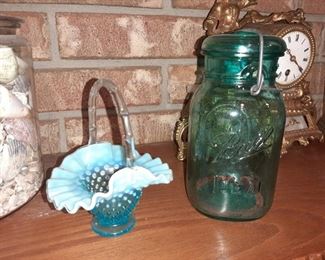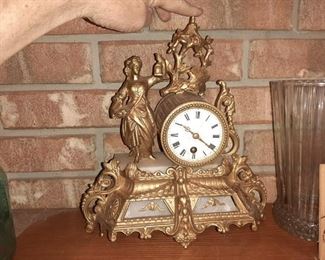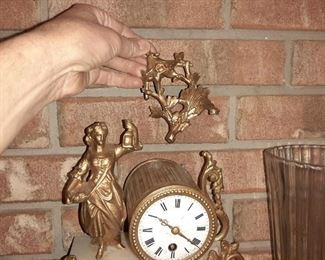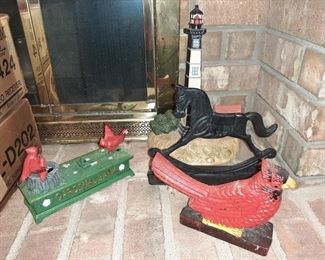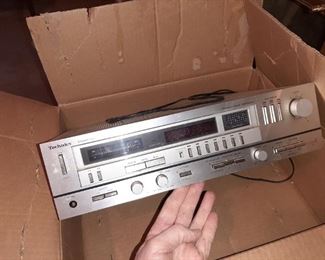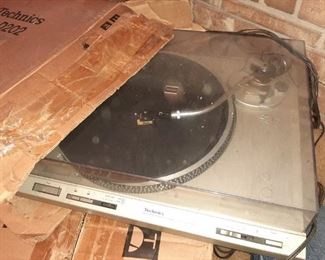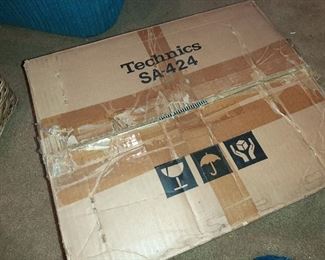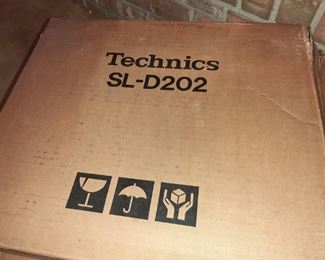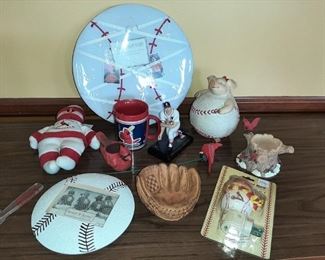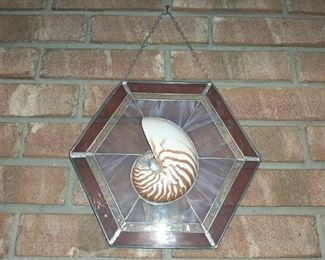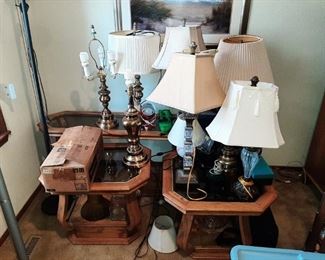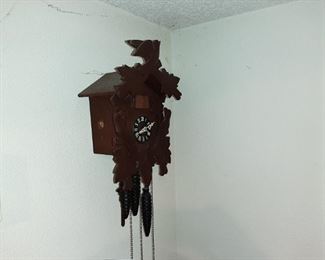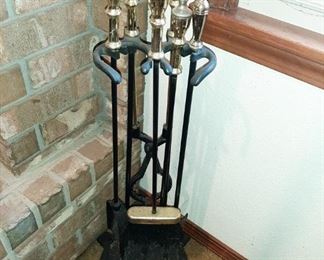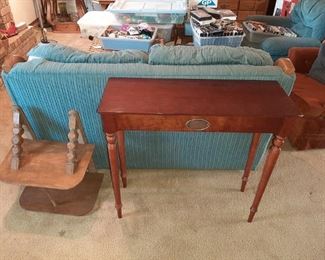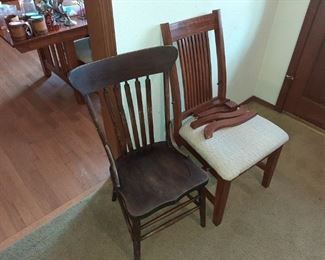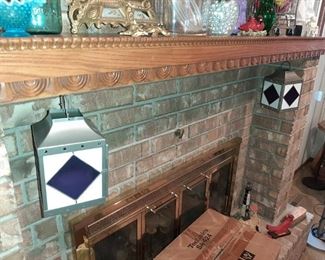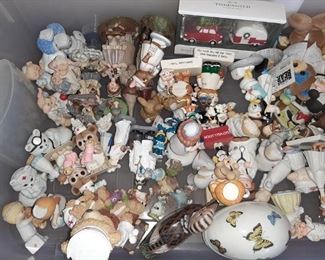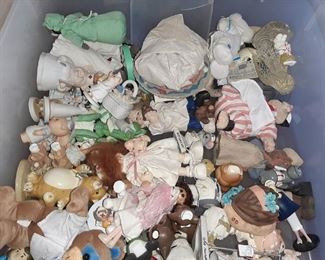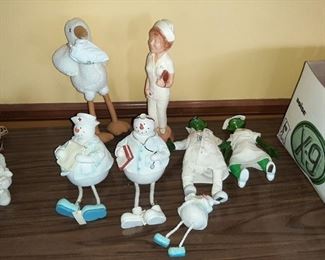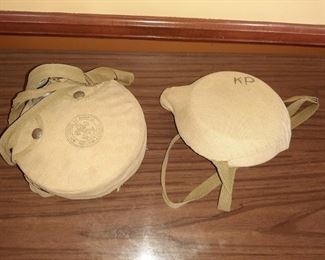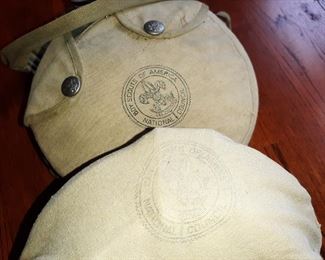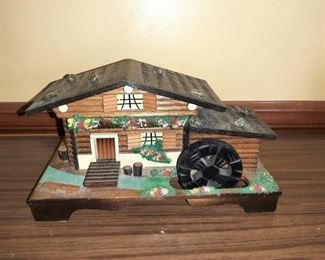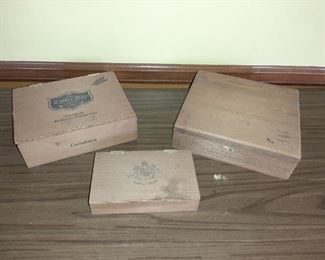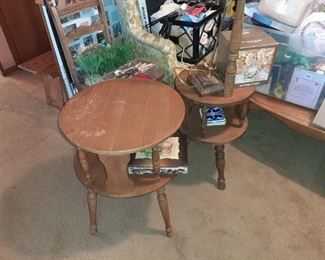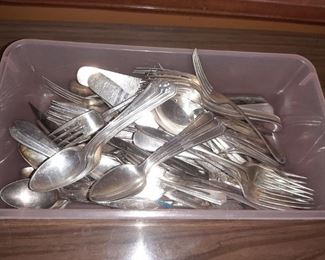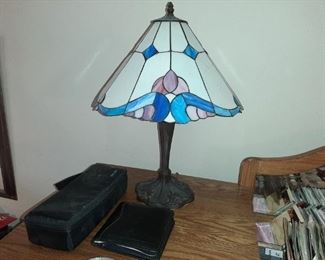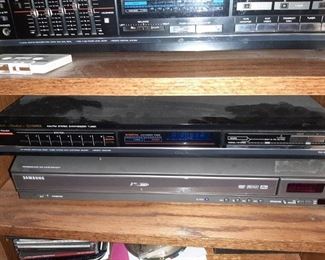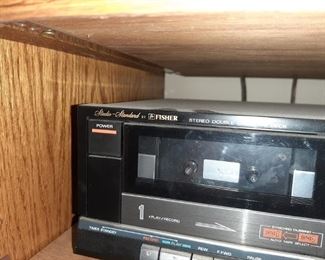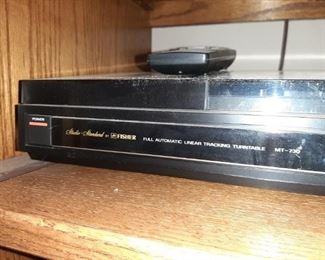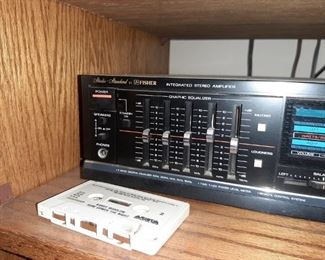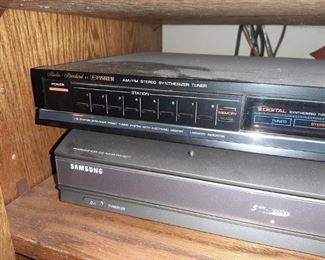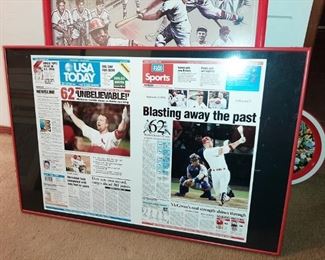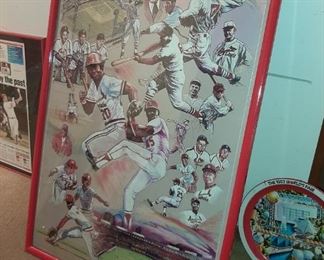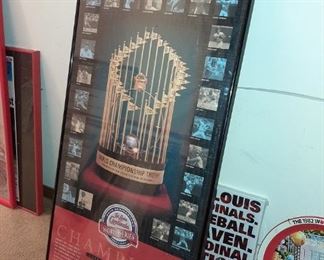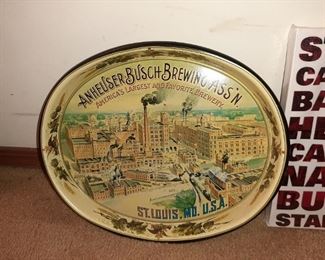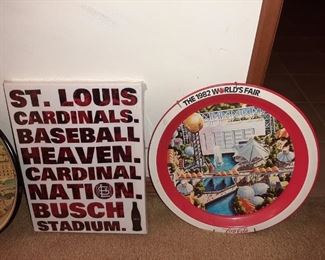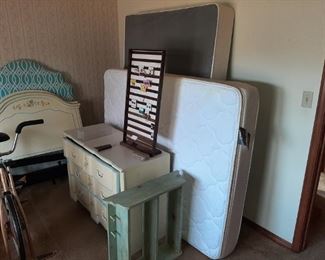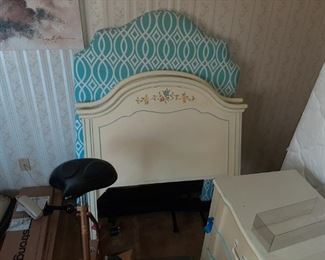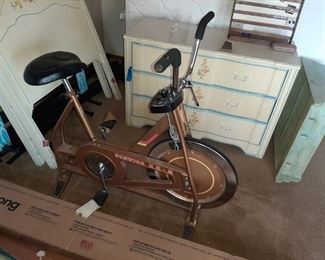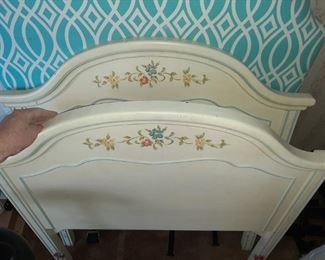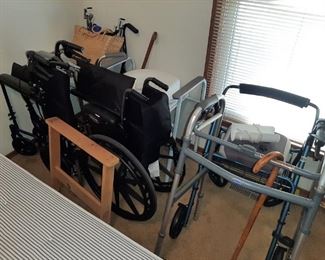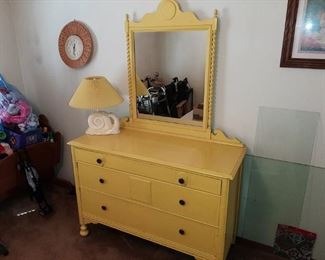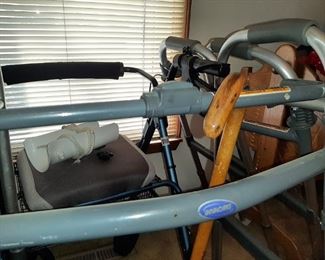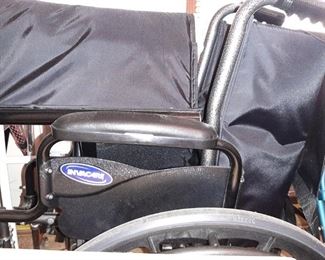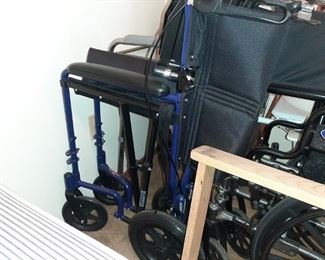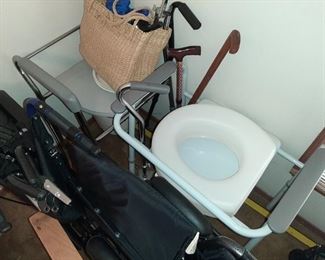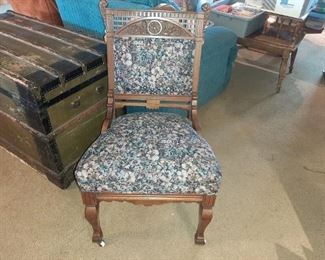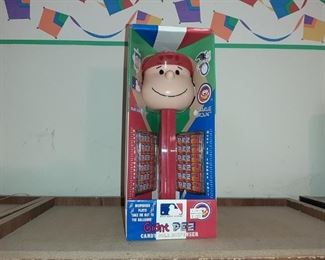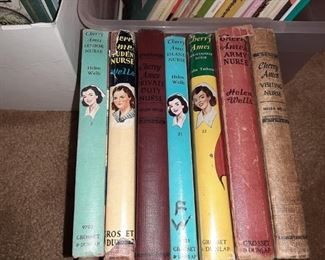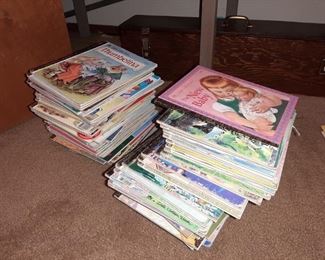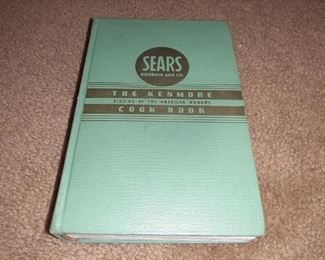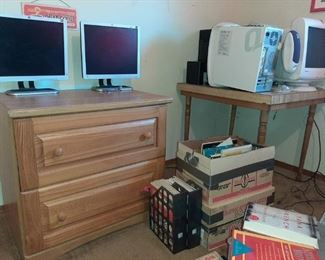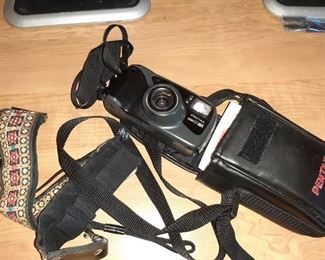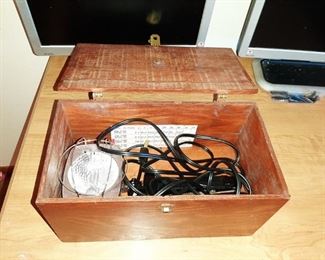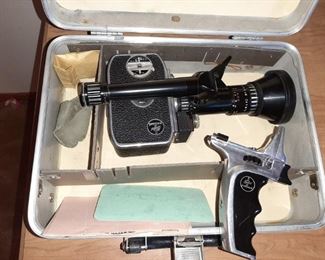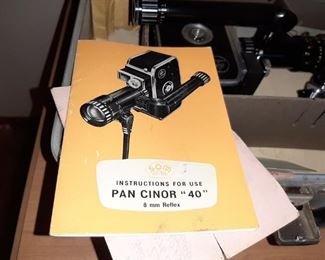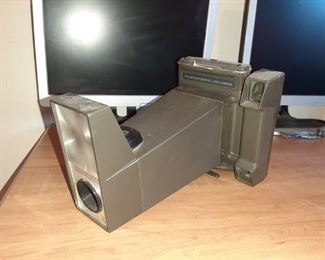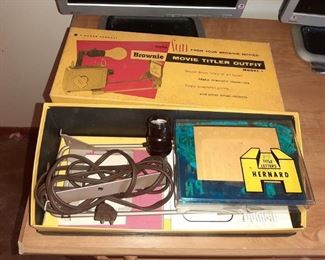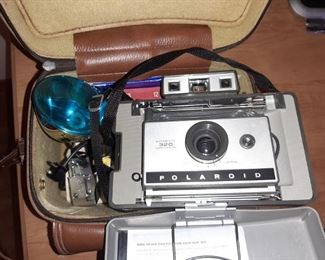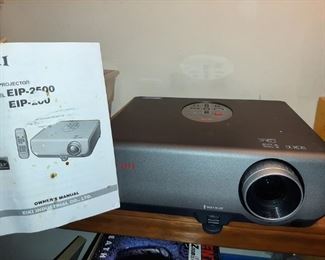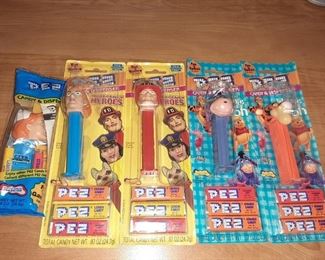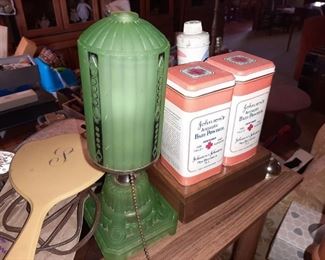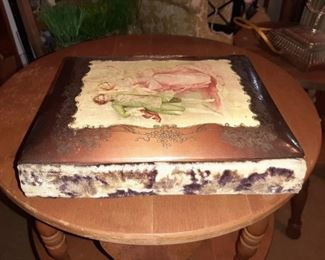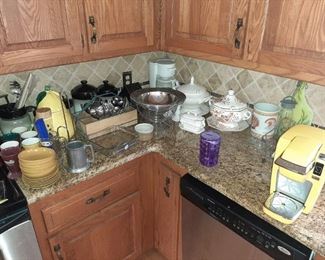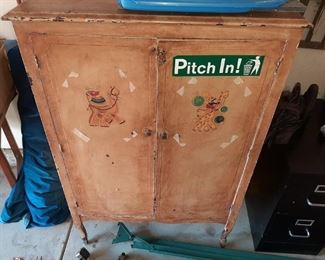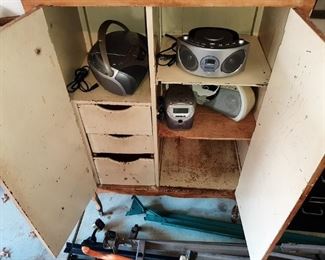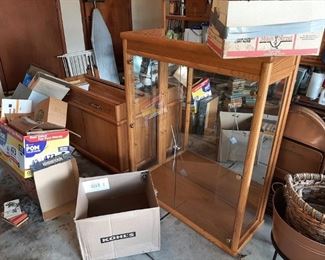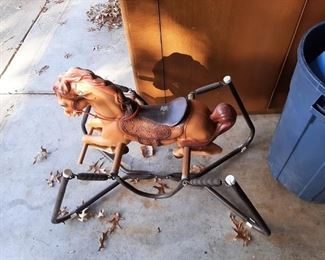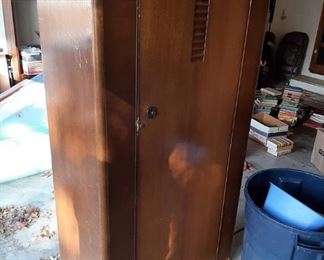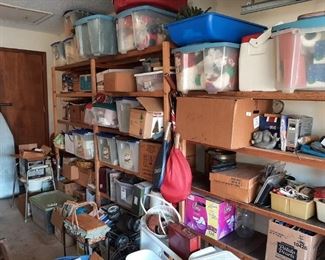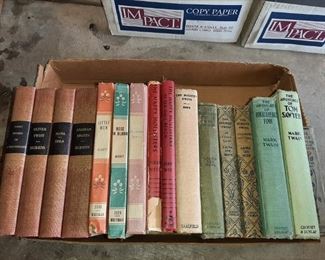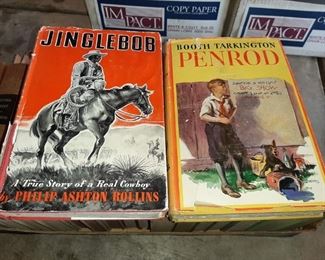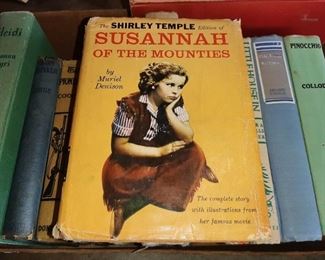 Thank you for using EstateSales.NET. You're the best!