Harris "Brother" McGraw Estate sale
moved offsite to warehouse
•
2
day sale
•
sale is over
Terms
All Sales Final. All Items "as is". NO early sales.
Cash, Checks and Credit Cards accepted (3% fee on ALL credit card sales).
OUT OF STATE BUYERS MUST BRING CASH OR DEBIT / CREDIT CARDS -- NO CHECKS!
Miss. 7% Sales Tax will be collected.
NO Moving or Loading assistance. PLEASE Bring Help.
Purchased items MUST be picked up before 3 pm on Saturday.
Absolutely NO Shipping! NO UPS Pickup.
ALL LARGE PURSES AND BAGS MAY BE SUBJECT TO SEARCH.
Security on premises.
PLEASE bring Boxes and Packing Materials.
CEL retains the right to add or delete items up until time of sale.
Prices will NOT be given before sales opens.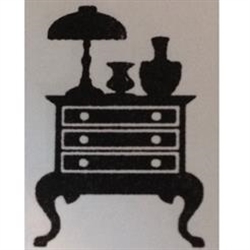 SATURDAY 6/28 UPDATE: All Items priced 10.01 and over will be 50% off, Newer clothing with tags will be reduced to a flat fee. REMINDER Bring Moving help, Cased items will be shown 1 person at a time, no crowding!!!! .
Sale of Contents of Yazoo City native Harris "Brother" McGraw's Belhaven apartment and contents of his 10 x 30 climate-controlled storage moved to this warehouse for the sale.
Amazing Art, Coins, Rugs, Stained Glass, Collectibles, Designer men's clothes,
Collection of Mont Blanc and other high-end writing or fountain pens, Hundreds of Hot Wheels Cars still in packages! and More!!!! Random and Unusual Collection!
See 500 photos and updates on www.estatesales.net/MS/Hazlehurst/39083/2227824
PLEASE READ SALE RULES!!! WE
NO LONGER GIVE PRICES ON ITEMS IN ADVANCE, SORRY!!!!
ANTIQUE & OTHER FURNITURE: Eastlake Sewing Table, Coal Table with Hod Base, 19th Century burl walnut Davenport Desk, Chippendale drop front desk with leather surface, Small walnut Writing Desk with 2 drawers, Wooden Fern Pedestals, Tall Fern Stand, Walnut Floor Lamp (no shade); Harp back string inlaid Vanity Chair with green upholstery; Medium size Oak Pub Table, Smaller Oak Pub Table, Claw foot figured walnut folding "Sunderland" Table ca. 1860, Chinese ca. 1760 Rolling Cabinet (long history and documentation included), Hickory, NC Leather Chair with Ottoman, Antique Oak Rolling Desk Chair, Pair of Chinese Chippendale End Tables, Octagonal Chinese Chippendale Table with ebony finish, Renaissance Revival marble-top Sideboard, Renaissance Revival marble-top 3-Drawer Chest with acorn carved handles, Federal Style Writing Desk..
COINS & CURRENCY (NOTE: KEPT OFFSITE UNTIL SALE): NO Prices will be given in advance (GOLD and SILVER higher end coins previously advertised -- were removed from sale 6/23 by Estate). Remaining 1970's Coins etc. will be shown to one customer at a time 1 coin or item at a time. Out-of-State buyers will need to bring cash or a debit/credit card with buyer filling out our credit card form. Mc Graw Estate: 1935 US $500 note, Other Half dollars 1970's, Dollar Coins 1970's, Quarters 1970's, and a 1930's 10 dollar note. Consigned Coins: (Remaining at owner's request) -- US Mint sets for 1985,1986, 1987,1988, 1989, 1990, 1991, 1992, 1994, 1998, 2002, 2003, 2004, 2006.
ARTWORK: 3 Louis Icart signed Prints, 2 Toulouse LaTrec period signed Prints, 3 Pagnol French Movie Posters Ca. 1930's On Linen (with appraisal), 2 ca. 1939 Walt Disney Productions drawings (1 Mickey Mouse, 1 Mother Goose), Large Oil Painting, Smaller signed Oil, Lady Mary Taylor framed Oil of Plantation scene, Dennis Heckler (Yazoo City artist) framed Watercolor of Mc Graw Main Street House in Yazoo City, Framed posters....(NOTE some pieces must be requested at desk area)
COLLECTIBLES: Jewelry Scales in Mahogany Case, Moxie large advertising Bottle, Chocolate Man automation advertising piece, Antique Chinese Collection Money Box with Lock, Tiffany Studios Bronze Candlestick, Large Wood propeller from Clint Eastwood Auction, Trico Wiper Blade Thermometer, Gaff Hook on wooden pole, Mont Blanc and other pens, Knives of all descriptions (pocket, hunting, etc.), Many antique Still Banks, Many Reproduction mechanical Still Banks, Metal Tin Toys, Metal Tums Thermometer, Coca Cola Pretzel dish and other Coca Cola items, Colliers and other ca. 1900 magazines, Other collectible magazines, Post Cards, Baseball Cards, Humphrey Bogart Photo, Toupe' and statue, Howard Hughes B/W photos, Wooden Pulley, Tin Vaseline Cabinet, Many Cigarette advertising Lighters. TUMS Thermometer, small advertising tins, Kellogg's sign, HUNDREDS of Hot Wheels cars still in packages, DOZENS of Die Cast metal Cars (many Ferraris), Several boxes of Stereoptican cards, Optician's set in Box, Dozens of 33 1/3 Record Albums (Some Rolling Stones, Some Beatles with water damage, other 60s-80s artists), Wooden Steering Wheel, Philco Mustang Radio, Books on Collectibles (Tiffany, Stained Glass, Motorcycles, Coca Cola, Carousel Horses, Cars, Ferraris, Art, etc.), Old Milk Crates, Delco Glass Battery Jar, Set of Easton Press James Bond Books, Vintage wooden Tennis Rackets, Invicta and other Watches, RayBan Sunglasses, TONS of Small Cased Collectibles, Victoria Chocolate advertising, SIGNED Mickey Mantle and Joe DiMaggio baseballs. Fencing Foils and Masks
SPECIAL: Wooden English Carousel Horse ca. 1900, purchased at Red Barons Auction in Atlanta.
STAINED & CLEAR BEVELED GLASS: (NO LOADING HELP AVAILABLE)
1. Stained Glass Window with Pink Swags and Flowers - 31" by 43 1/2"
2. Beveled Glass Door Panel - 32" x 47 3/4"
3. Pair beveled Symmetrical Transoms with swirls and panels - 22" x 40 1/2" ea.
4. Square Stained Glass blue with swirls, flowers and grass - 40" x 40 1/2"
5. Pair matching Stained Glass heavily jeweled windows with "Waves" ca. 1895 - 26 1/2" x 40 1/2" ea.
6. Matched pair beveled Glass windows with paisleys and some jewels - 18 1/2" x 48" ea.
7. Pair of Stained Glass Windows with Birds and Flowers (blues, yellows) - 21 1/2" x 34 1/2 " ea.
8. Arch Top Stained Glass window with a beveled Shell - 29" x 70 1/2"
9. Beveled zip cut window (no frame) - 25" x 39 1/2"
10. 8 ft Jesus made by Frederick Lamb ca. 1900 - 36" x 106 1/2"
SPECIAL: J Whitehouse Belgravia Brass Telescope on Tripod, Builder Model of "Hopper Barge Doctor Sabbia" 52 inches long on Custom Base, Rangefinder made by Barr and Stroud 1-meter model ca. 1942 on Tripod.
PERSIAN RUGS - (NOTE Photos will Match RUG Number)
ADR509 Persian Bidjar Runner 3.3 x 9.2
CDR 129 Karajeh Runner 3.0 x 11.4
CDR 130 Karajeh Runner 3.7 x 14.3
CDR 132 Sarab Runner 3.3 x 11.9
CDR 133 Hamedan Runner 2.10 x 13.4
CDR 138 Sarab Runner 3.2 x 11.4
CDR 143 Heriz runner 4.0 x 10.8
CDR 144 Karajeh Runner 3.3 x 11.8
CDR 160 Hamedan Runner 3.3 X 13.6
CDR 183 Karajeh Runner 3 ft x 12.9
CDR 184 Malayer Runner 4.3 x 16.10
CDR 3035 Turkaman small rug 4.0 x 6.9
CDR 20 Hamadan Rug 3.7 x 12.8
CDR 3003a Hamedan Rug 10.6 x 17.6
CDR 3034 Kashan Rug 4.5 x 6.7
CDR 3052 Kashan Rug 9.5 x 13.2
CDR 3075 Kurdish Runner 4.5 x 14.10
CDR 3077 Karajeh Runner 3.3 x 13.3
CDR 3091 Qashghi Rug 5.6 x 8.5
CDR 3098 Bijar Runner 4.5 x 10.2
CDR 141 Hoseinabad Runner 2.8 x 12.9
RUG AH Hamedan 3.8 x 14.4
CDR 808 Sumaki – Iran 2.11 x 9.3
CDEB 742 Pakistani Runner 2.8 x 11.10
CDR 211 Meshkin 2.6 x 16.2
CDR 1123 Iran Karajeh Runner 2.0 x 10.3
Rug 9081 Karajeh Runner 3.2 x 10.8
CDR 1109 Meshkin Runner 3.4 x 10
CDR 3035 Turkamon 4.0 x 6.9
Rug 3003 Persian Hamedan 10.6 x 17.6
Rug 3080 Persian Qashghi 4.4 x 6.6
CDR 124 #9029 Persian Karajeh 3 x 11.4
CDR 566 (8-167) Persian Kirman Rug 10.3 x 13.7
CDR 136 #9035 Persian Heriz Runner 3.8 x 12.9
Many like new designer CLOTHES with tags -- 75% off ticket price at time of purchase. The Rogue, Jos. A Bank, Ralph Lauren Polo, Izod, Land's End, Robert Talbot, Joseph Abboud, Columbia, Tommy Bahama and accessories with tags) Sizes 40 and 42 in waist for Pants and shorts and sizes XL to 3XL in shirts. Also, Athletic and Dress Socks, Belts, Suspenders, Caps, Jeans (some 38s), Scarves, Leather Jackets, Tuxedo, Shoes (Doc Martins and others), New Boxers, DOZENS of New Sunglasses, DOZENS of New Bandanas.
ELECTRONICS & OFFICE EQUIPMENT: 50" Sony Flat Screen TV, Sony Home Entertainment System, Small Sony Flat Screen TV, VCR and DVD players, New Remotes, Cords and Cables, New Sharp Fax Machine, New Epson Printer, New HP Deskjet 960cse, New Canon BJC-85 Printer.
TOOLS & AUTOMOTIVE: Various Hand tools, New Black & Decker Hand Saw, Dremel in Box, Several New sets of Sockets and Drill Bit Sets, Dozens of Tape Measures, Locks, Misc. New Tool and Hardware items, Roadside Emergency Kit, Vintage Spark Plugs, Work Gloves.
HUNTING & GUN RELATED: Some Camo items, Gloves, Fishing Pole, Fishing items and Cleaning knives, Sleeping Bag, Gun Bags and Sleeves, Hard Case, Magazines, Cleaning Kits (NO GUNS OR AMMO)
HOUSEHOLD: Some Revereware Pots and Pans and Newer Pyrex Bakeware, Crockpots, Copper pieces, 2 Cast Iron skillets, Tupperware and Rubbermaid, New Gourmet Home Accents (Belk) Stainless Flatware set, New Farberware Knives, New Diamond Cut Knives, Other New Kitchen Utensils, Coolers, Ice Chests, Skis, Knives, Office Supplies, Dozens of New Notebooks, Stationary envelopes, Fans, New Desk Lamps, New Black & Decker Scrub Buster, New Oster Steamer, New Oreck Iron, New Black & Decker Cordless Vac, New Krups Sandwich Press, DVDs and Sets.
++++++++++++++++++++++++++++++++++
Robert Smith will be having an auction on Saturday at 2 p.m. at
142 West Gallatin Street, just around the corner.
++++++++++++++++++++++++++++++++++
Brummi's next door on Ragsdale will be serving plate lunches on Friday and
bakery items and coffee on Saturday.
++++++++++++++++++++++++++++++++++
Gallatin Street Antiques at 156 West Gallatin should be open for shopping also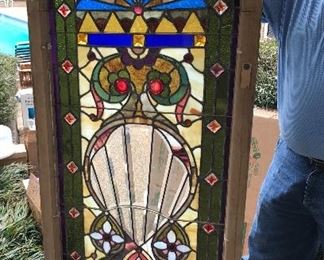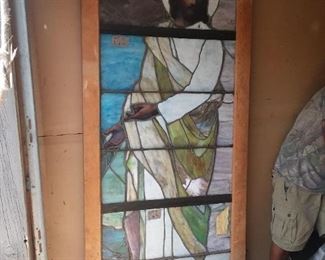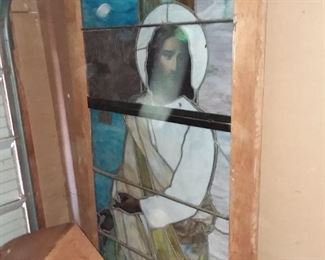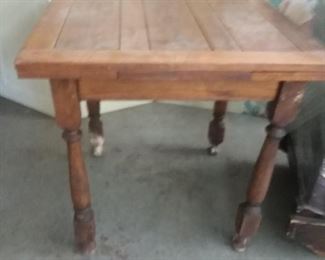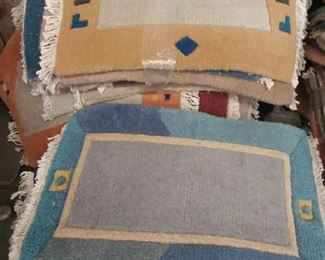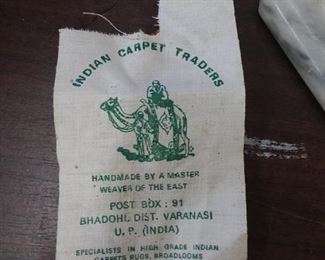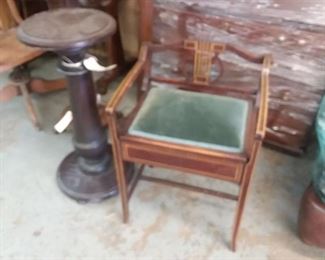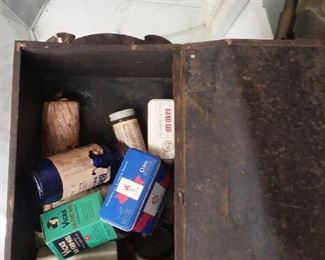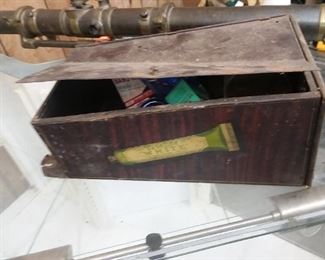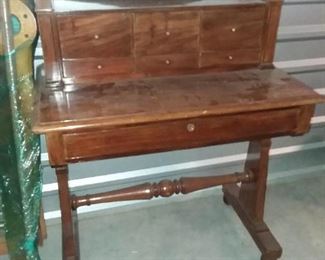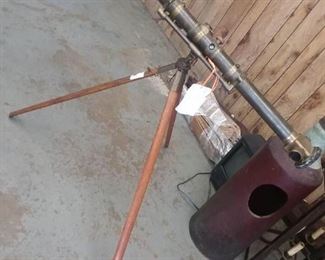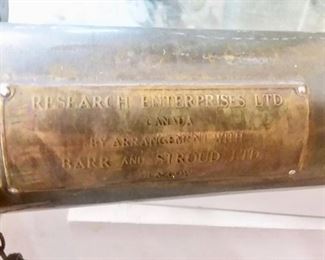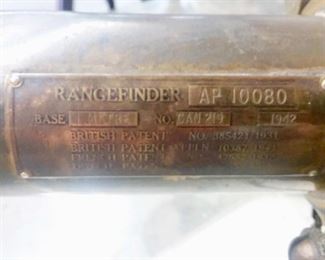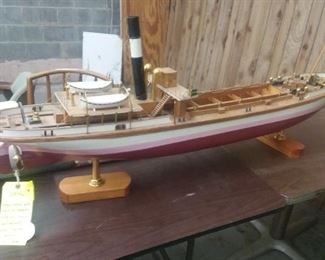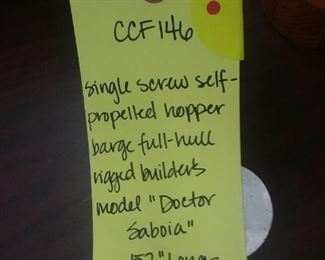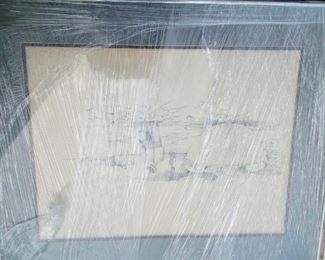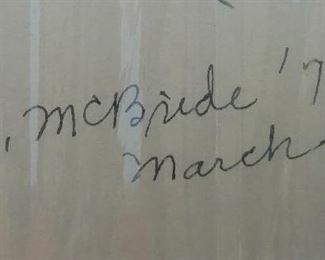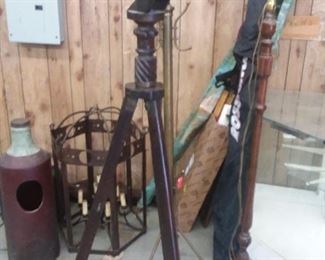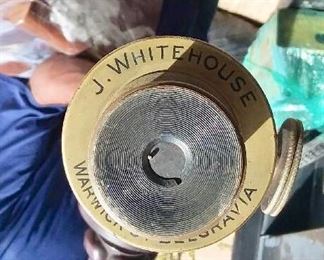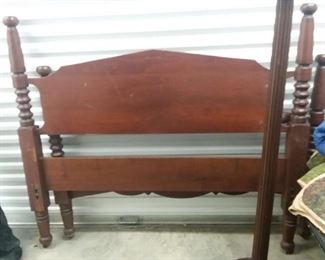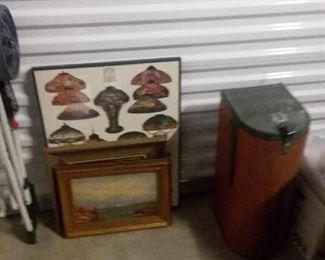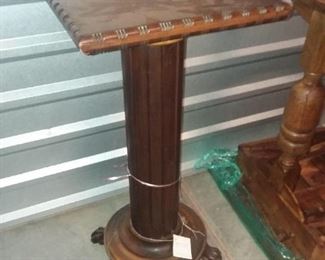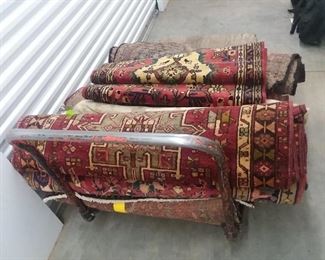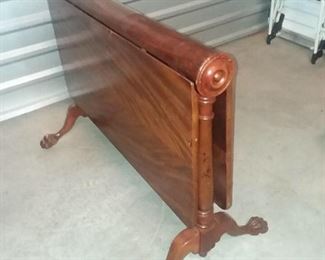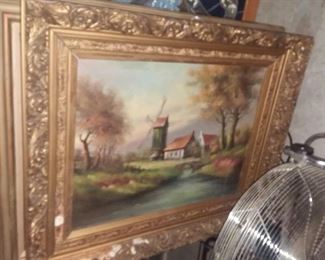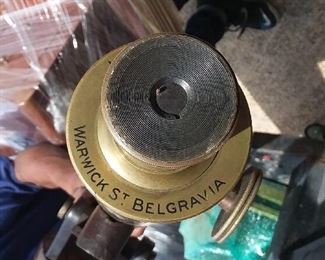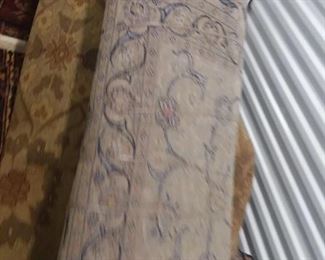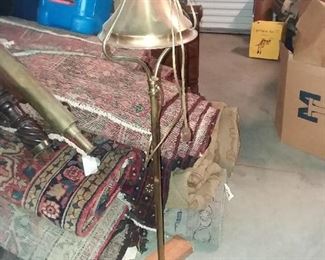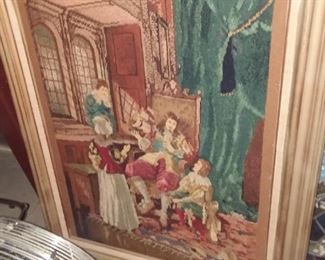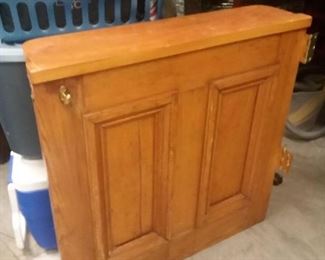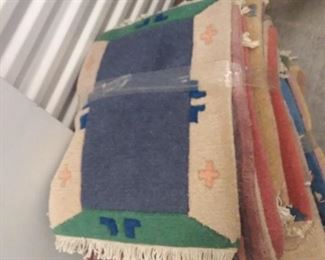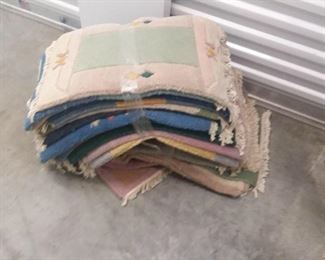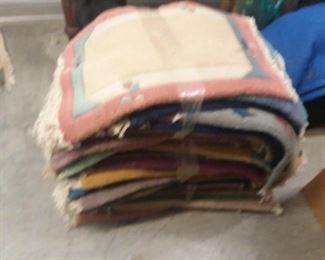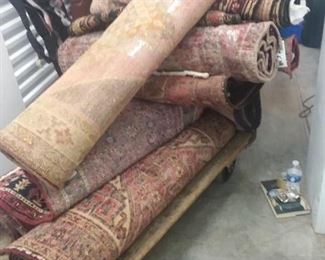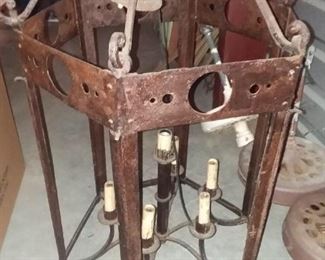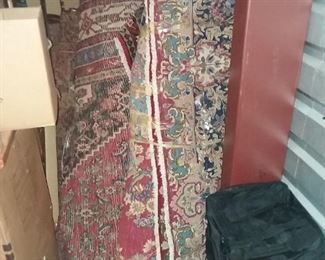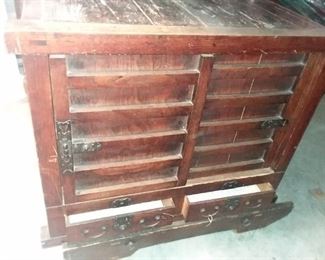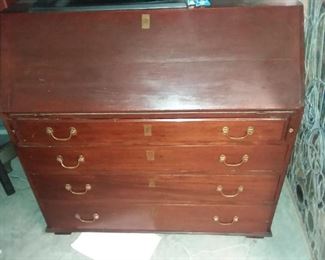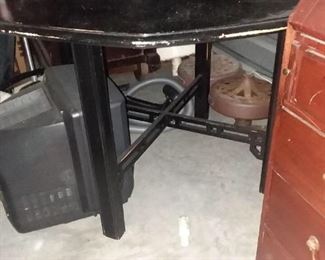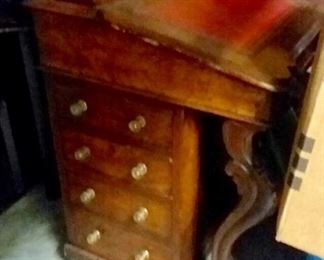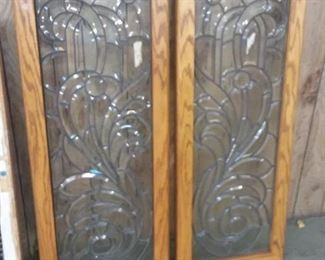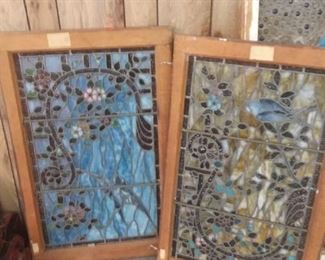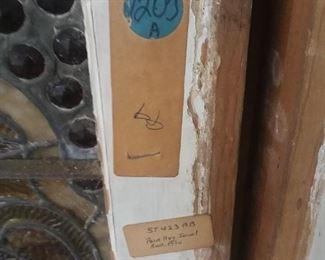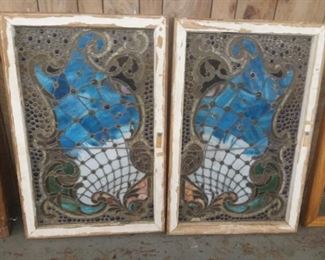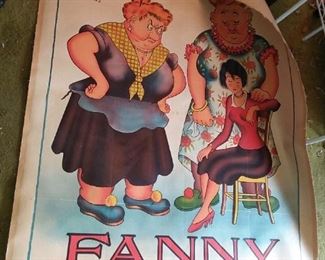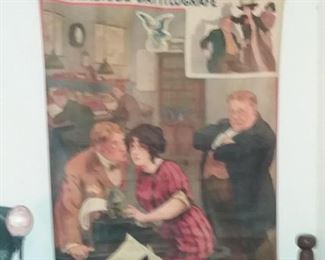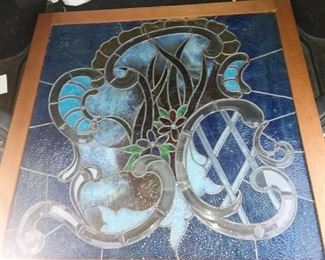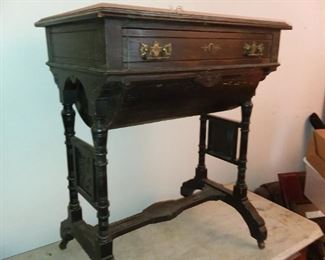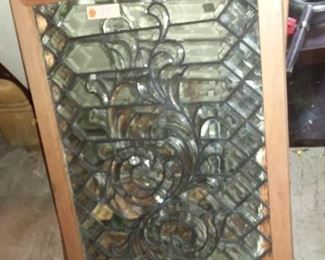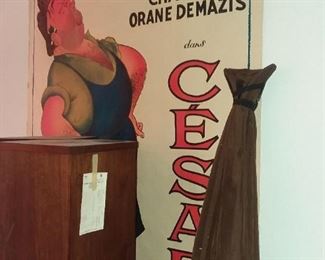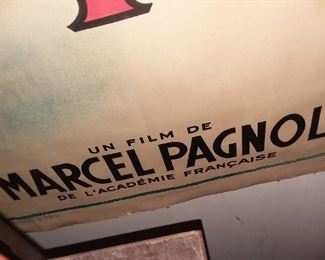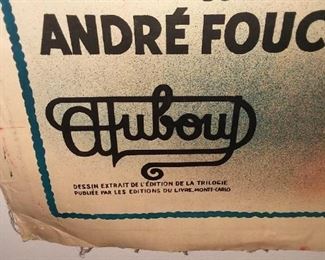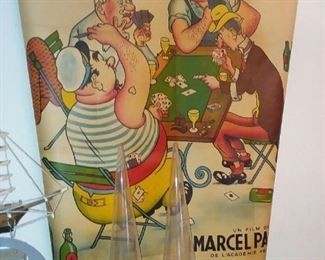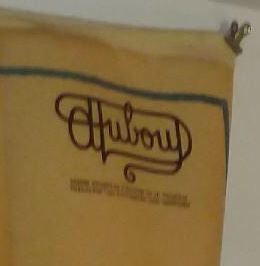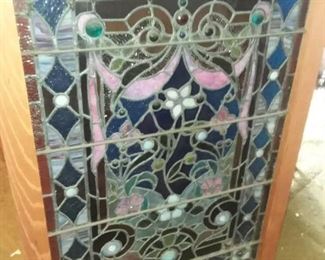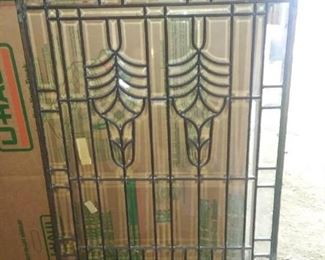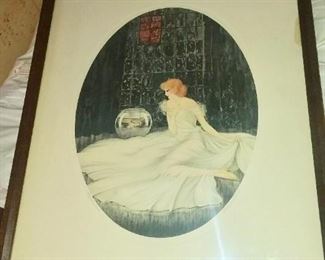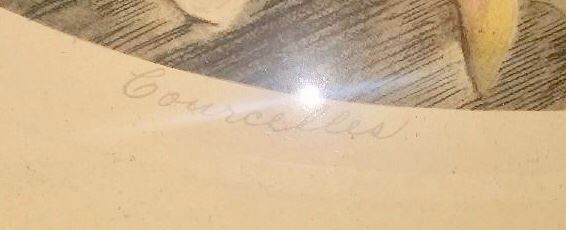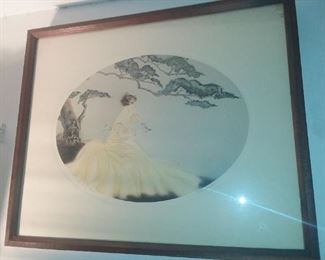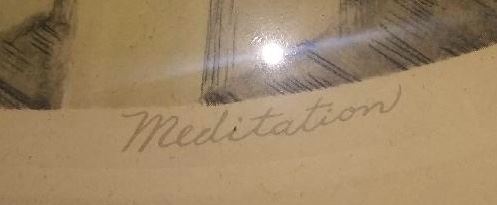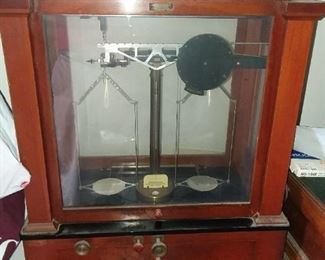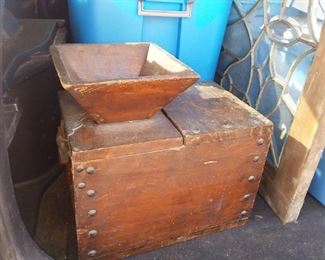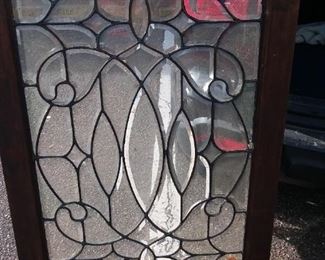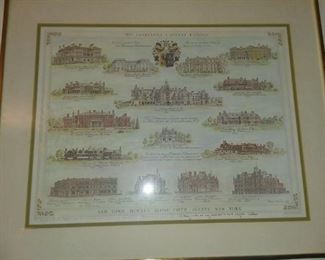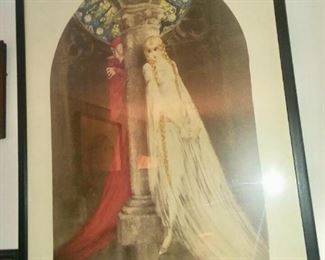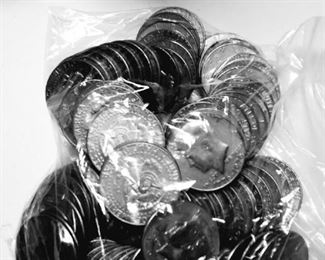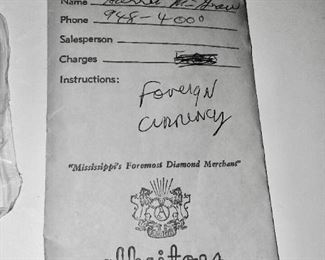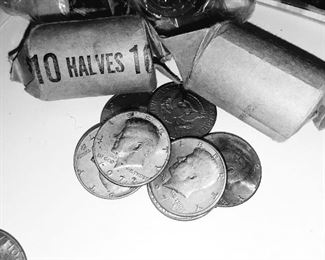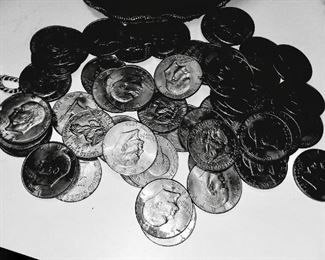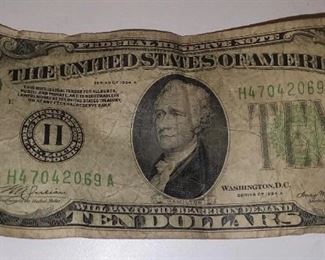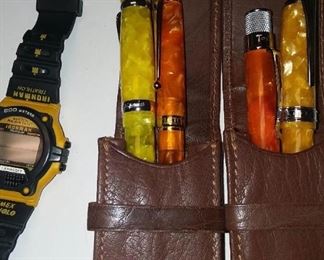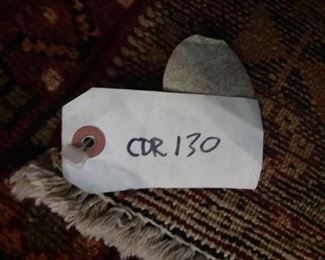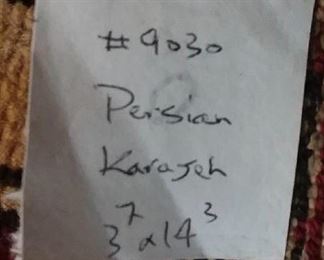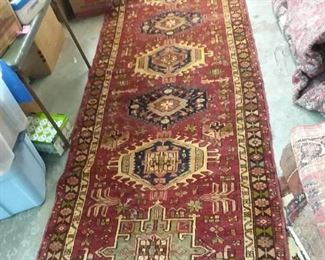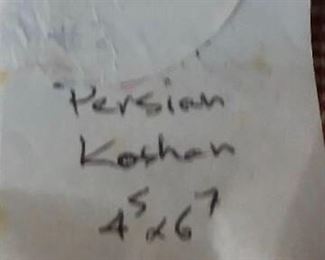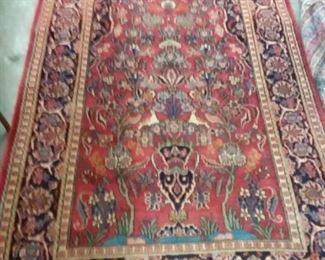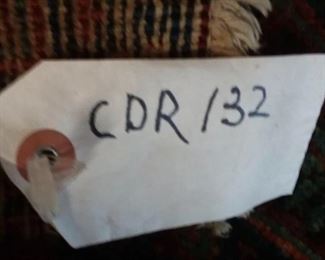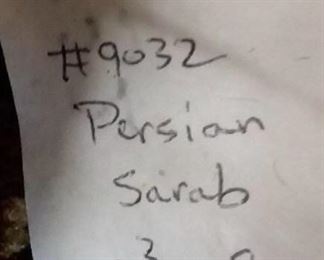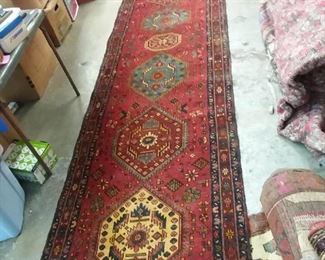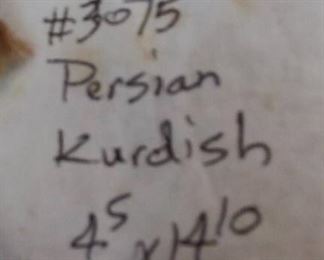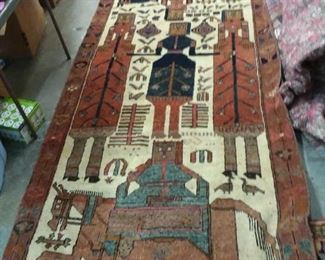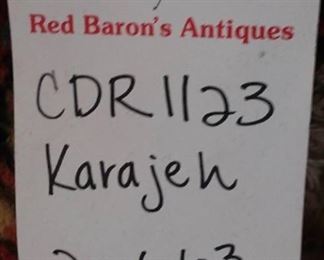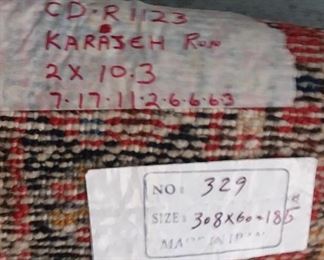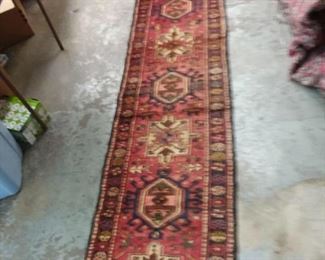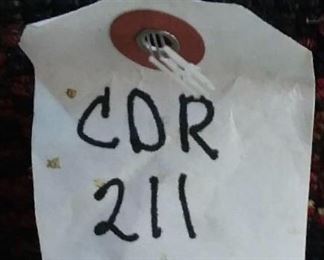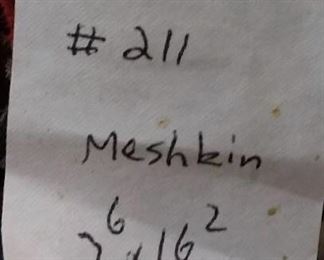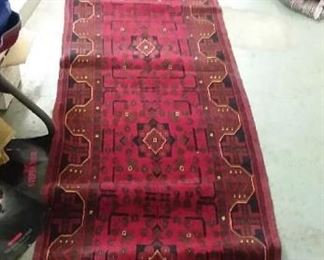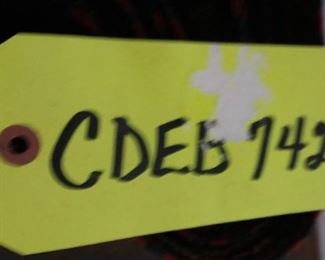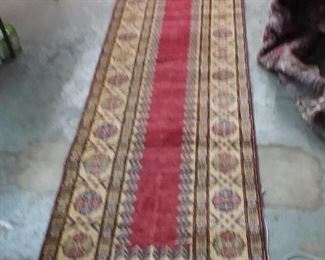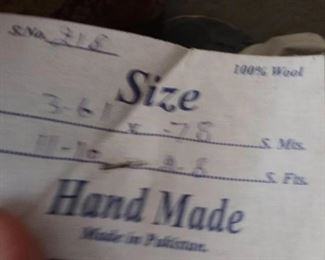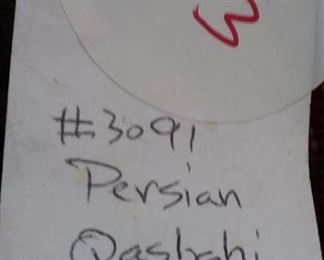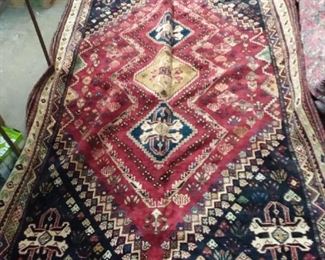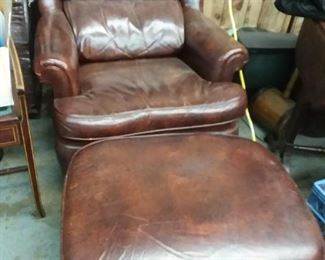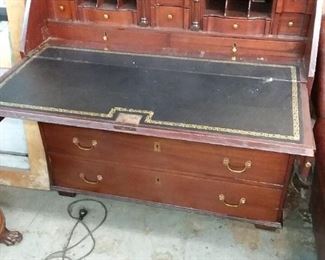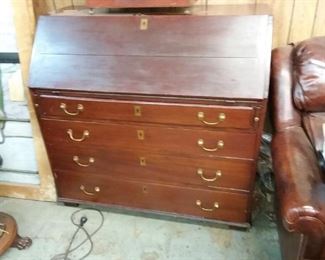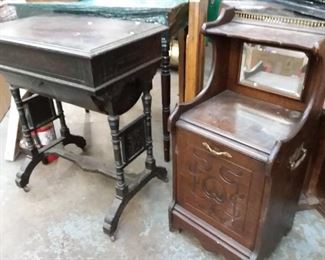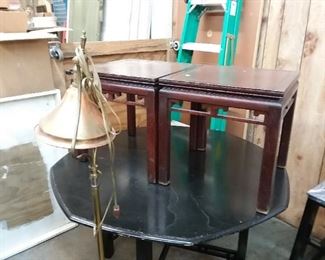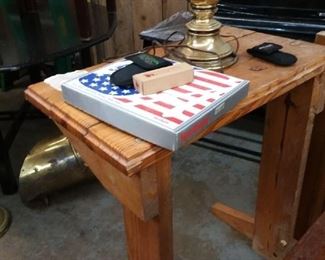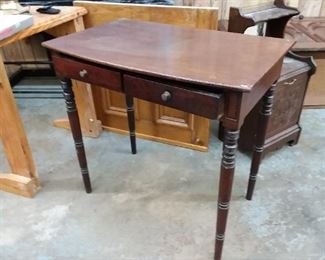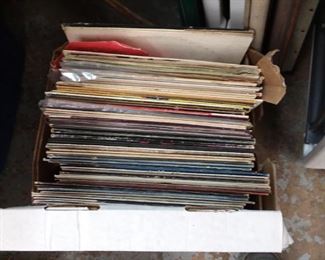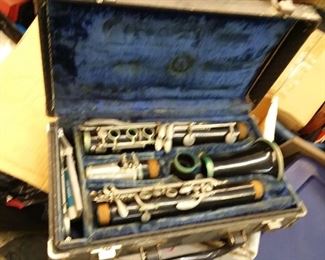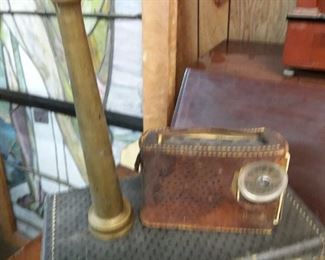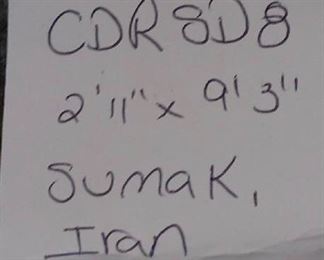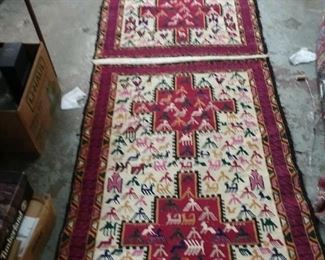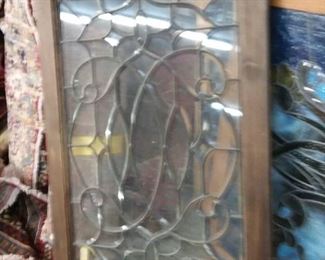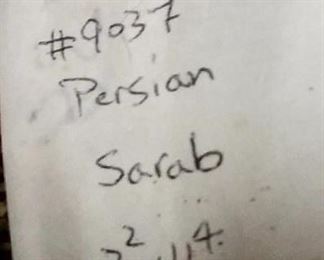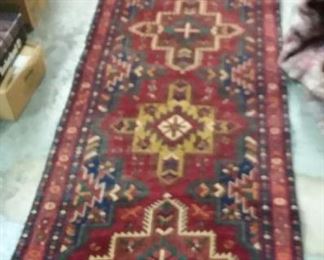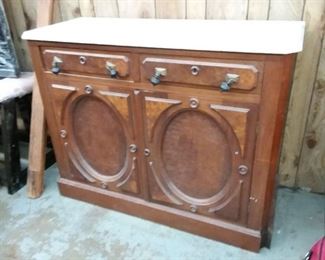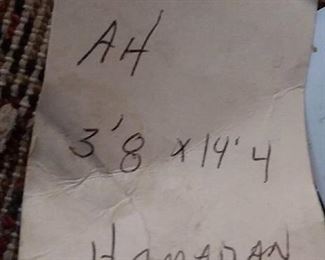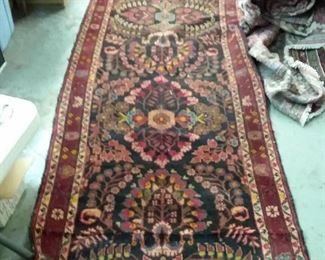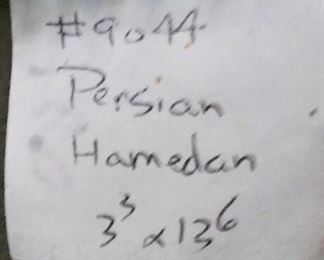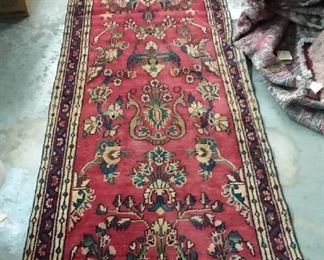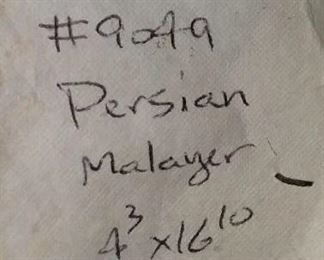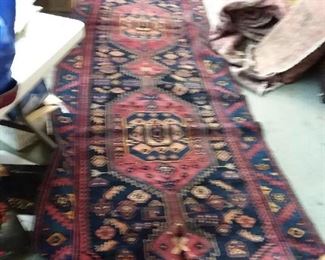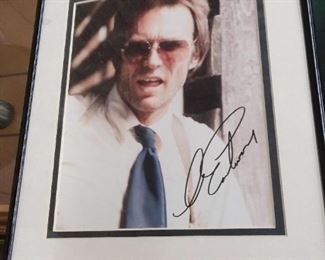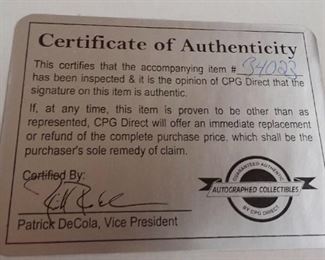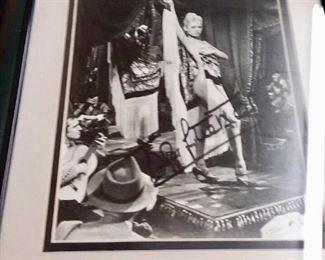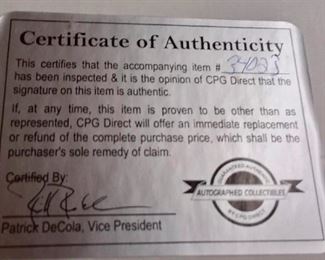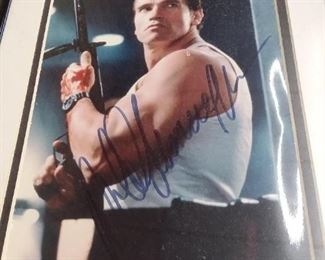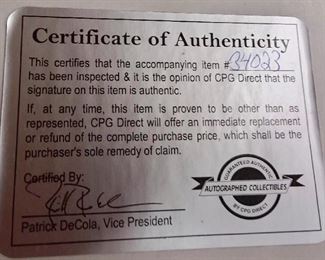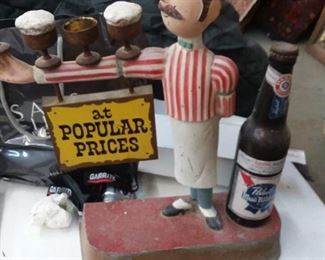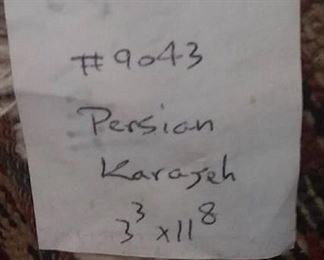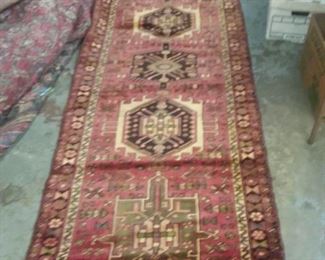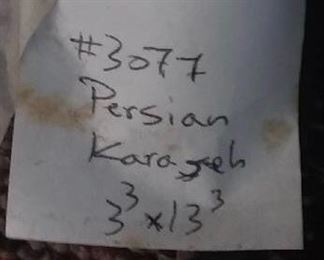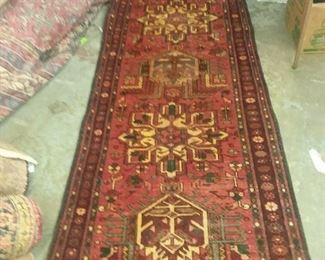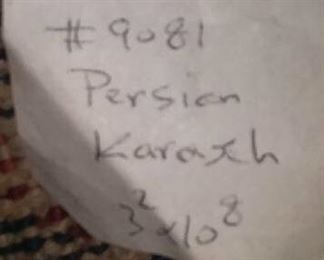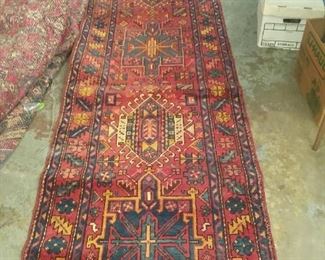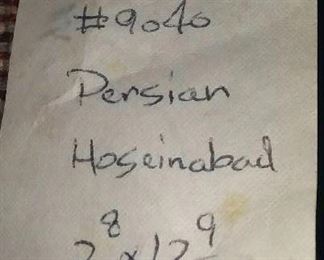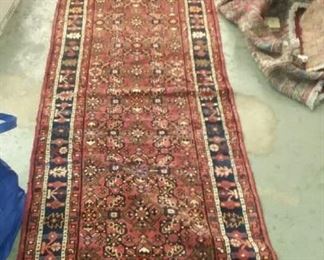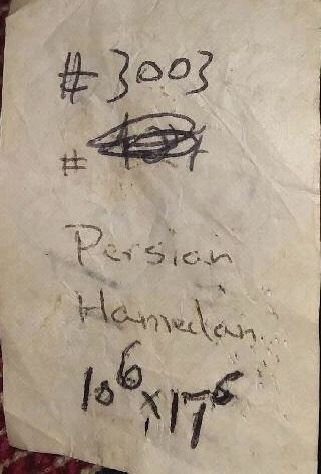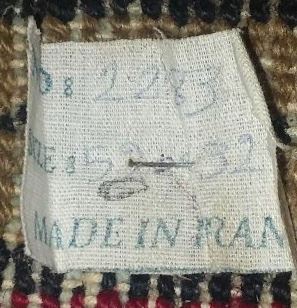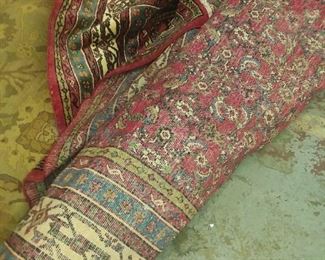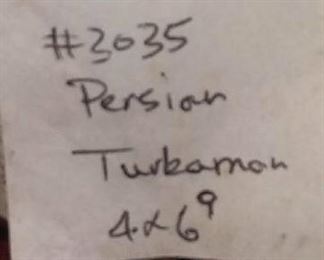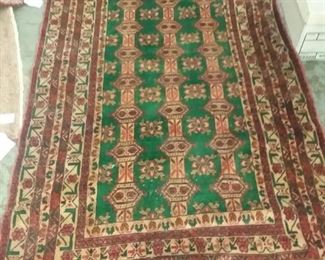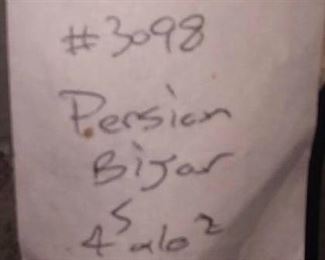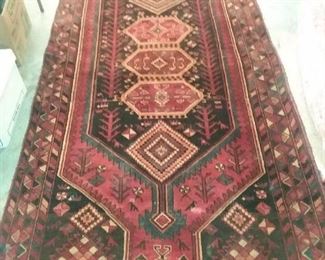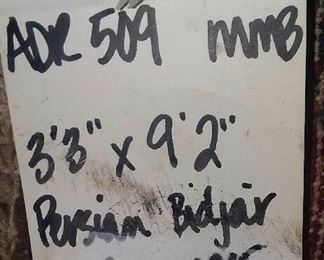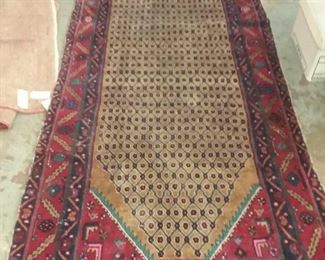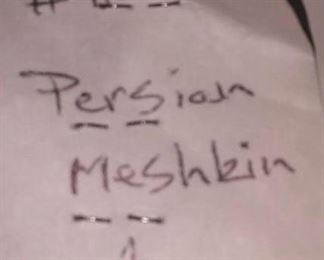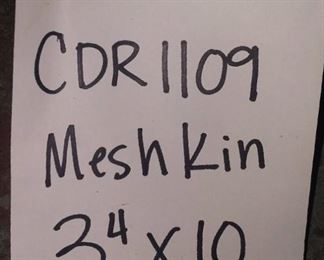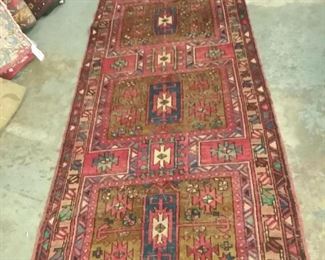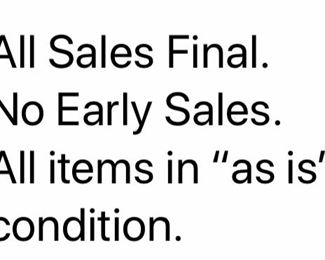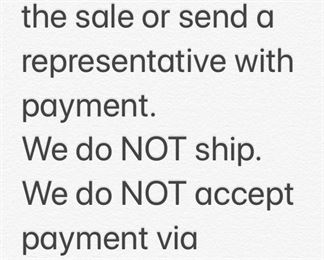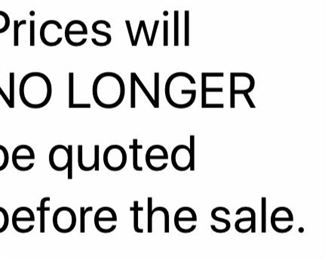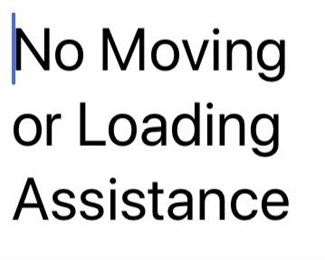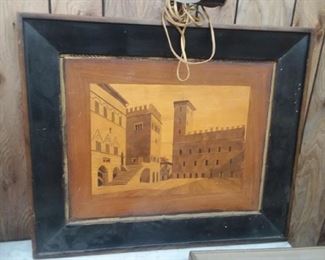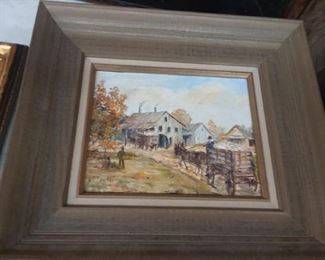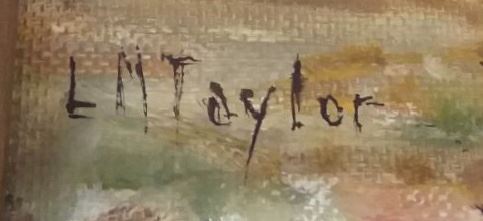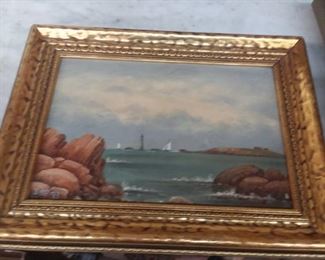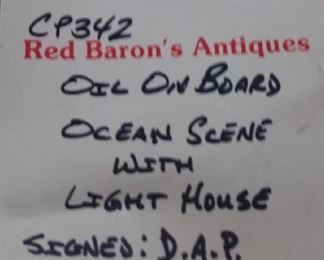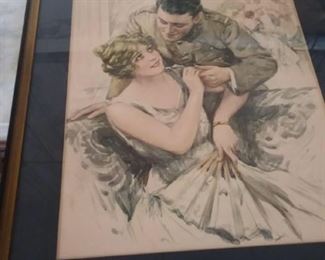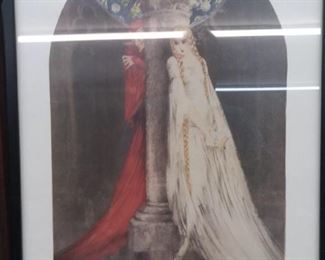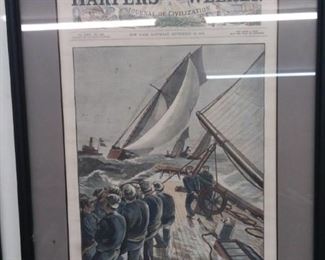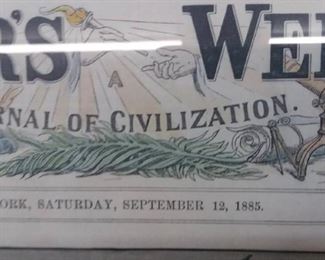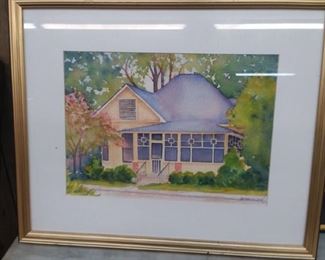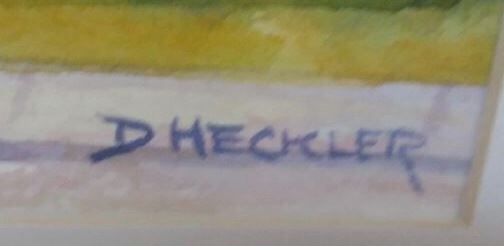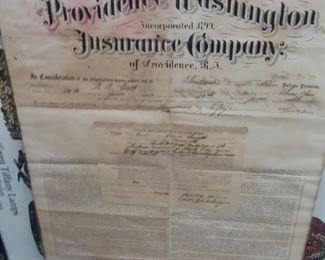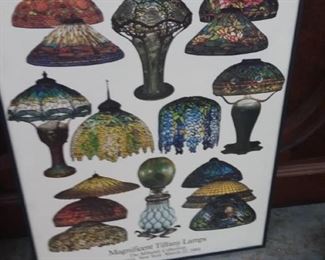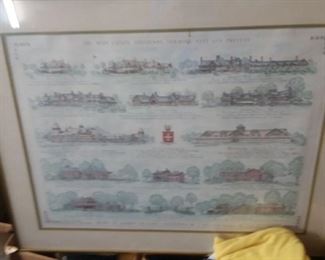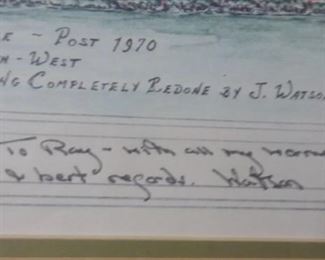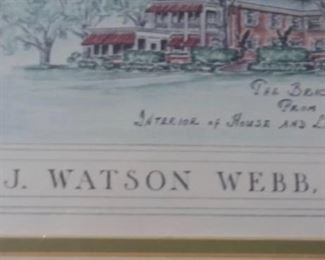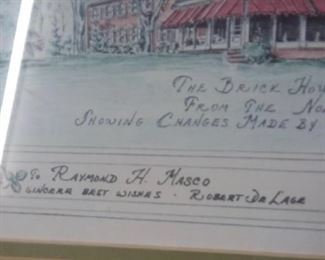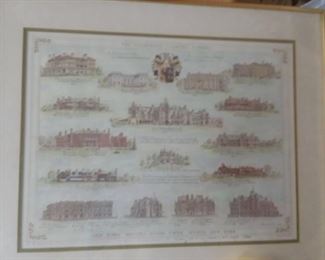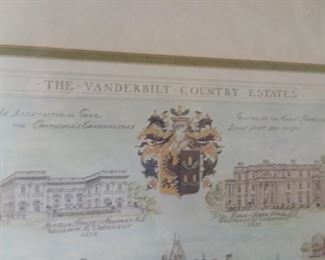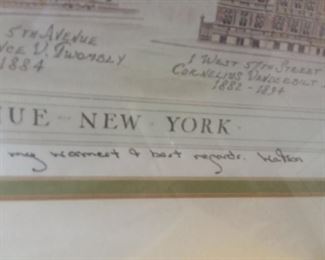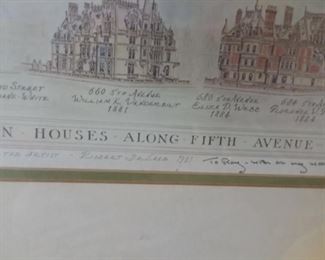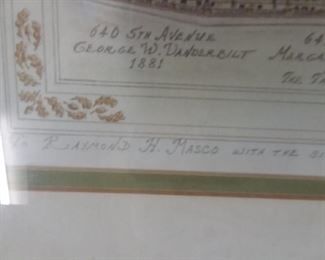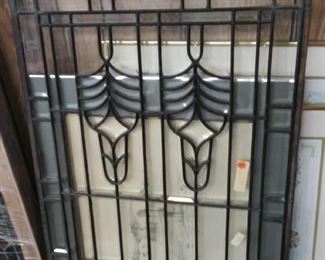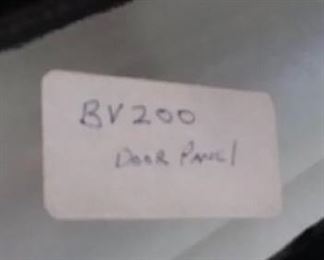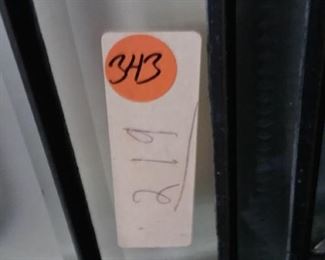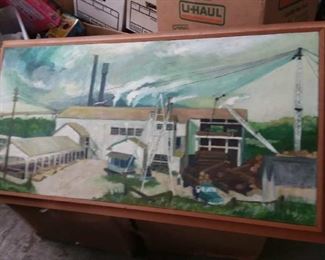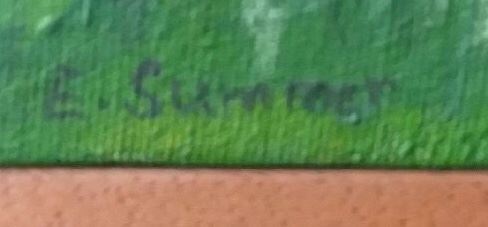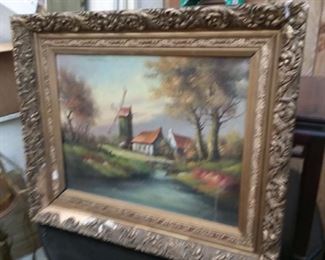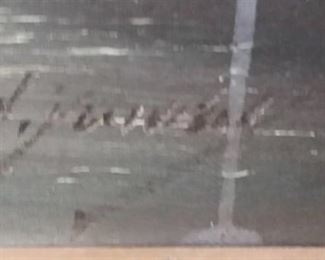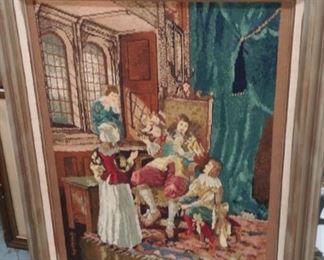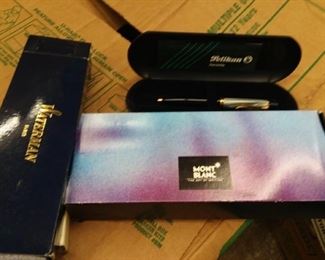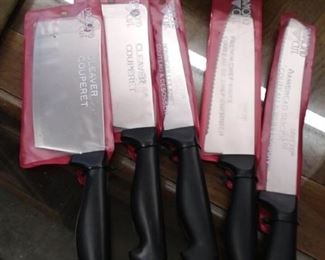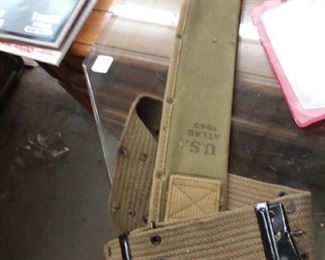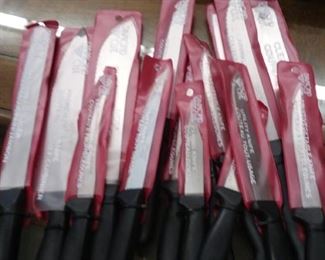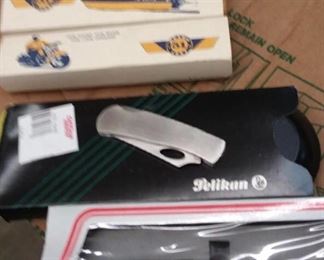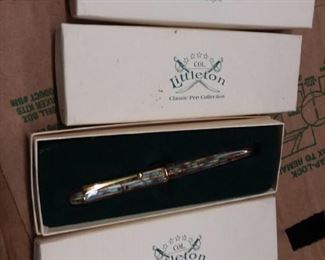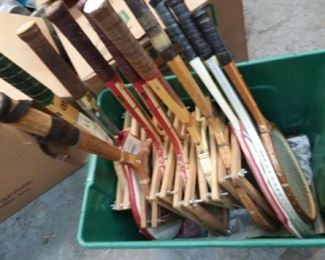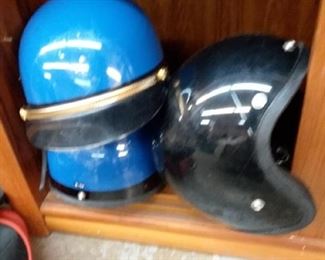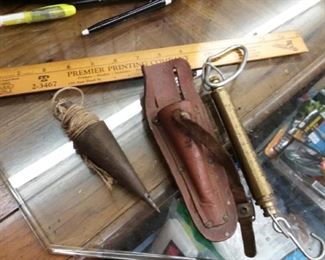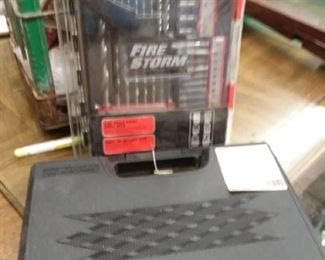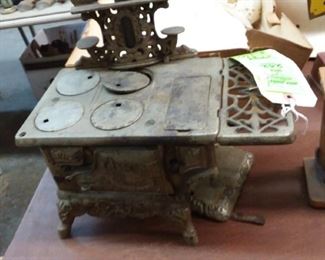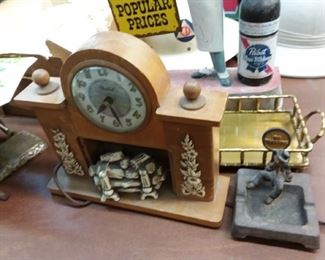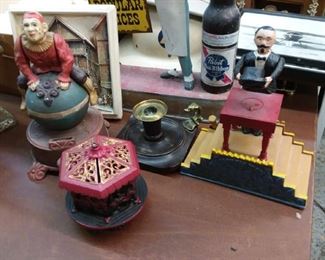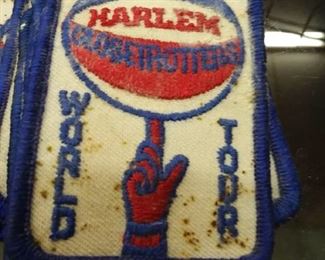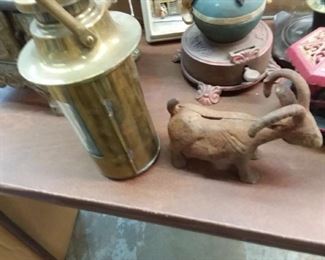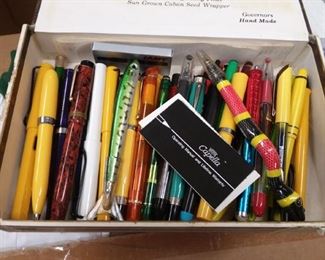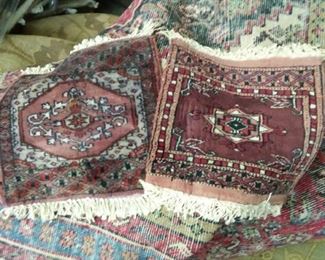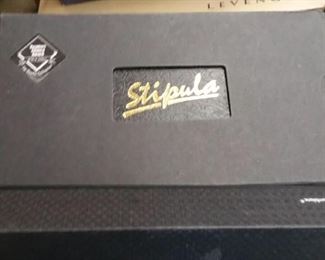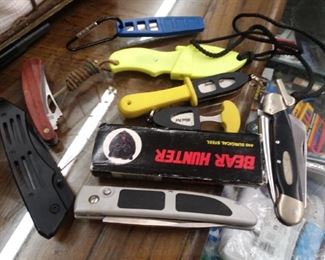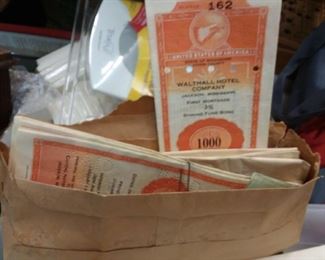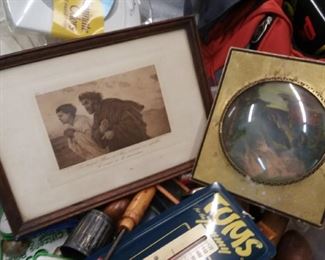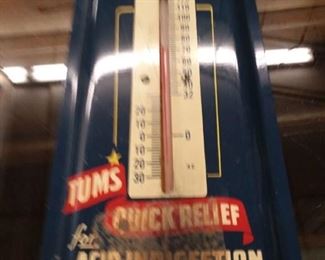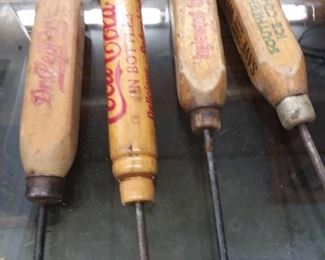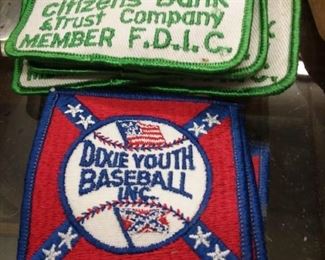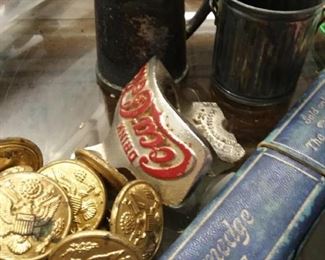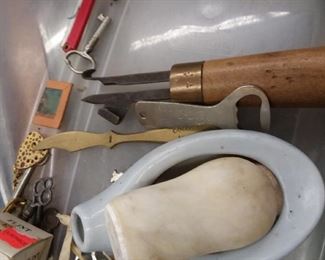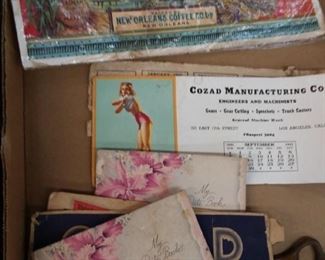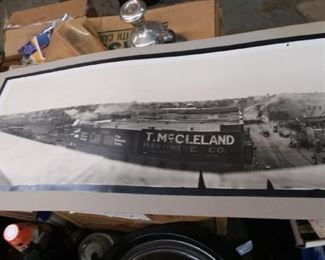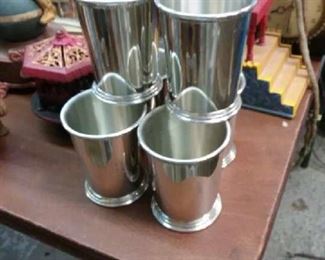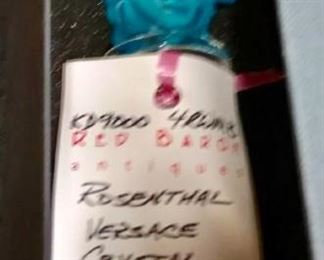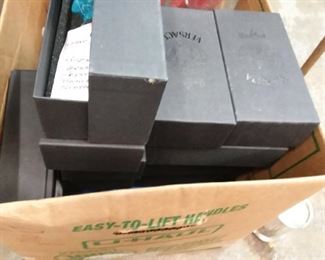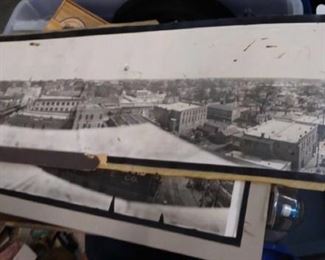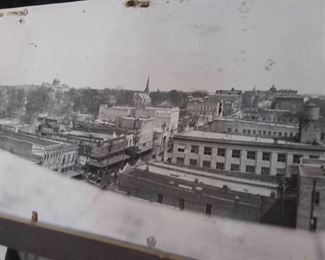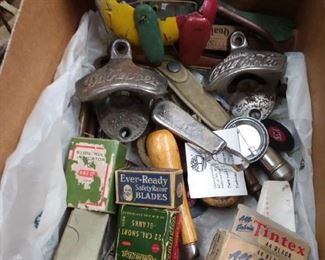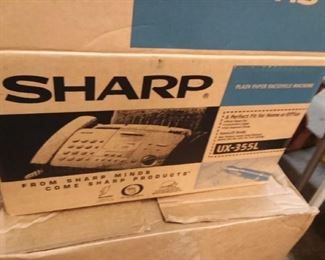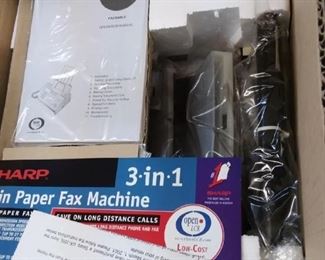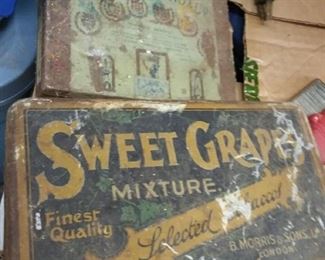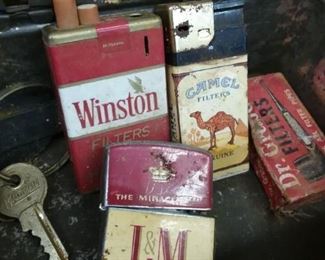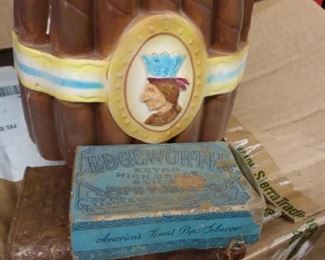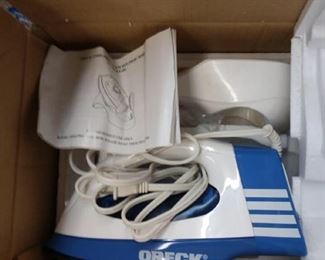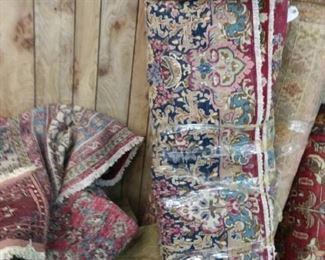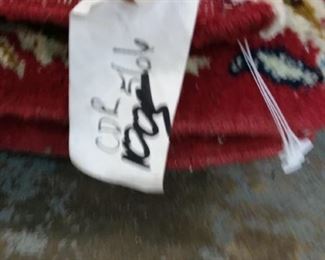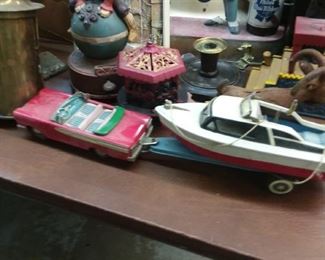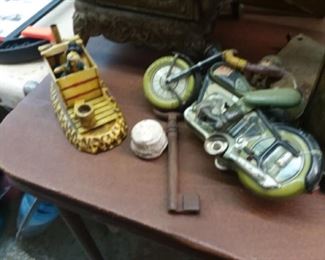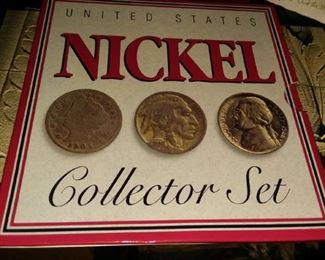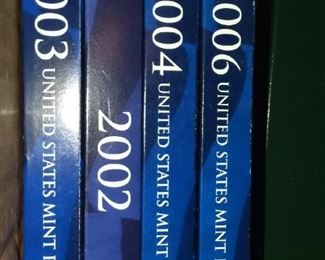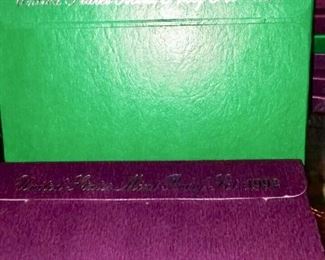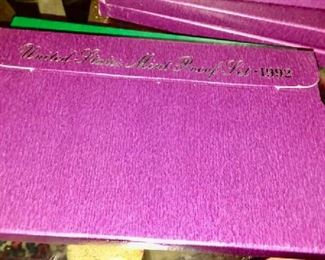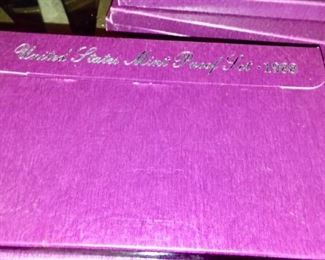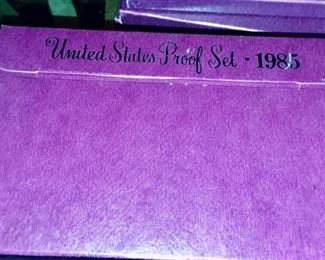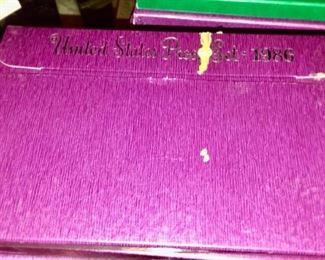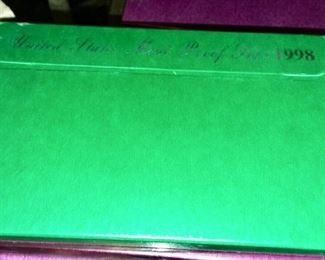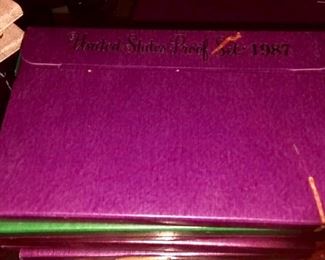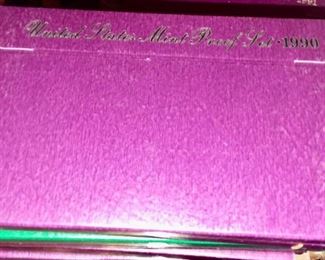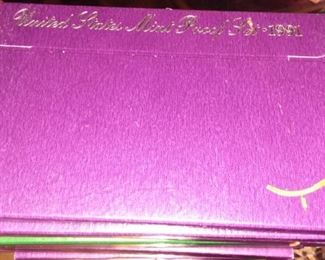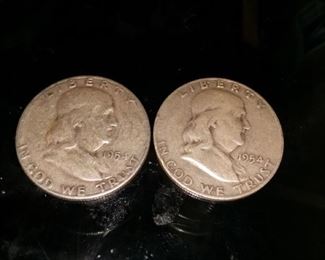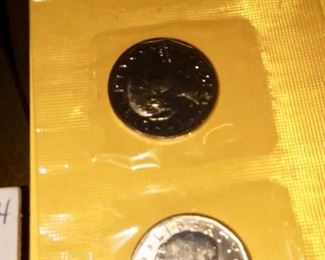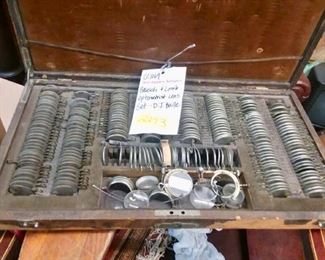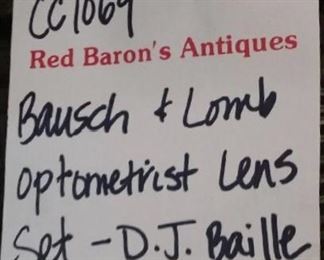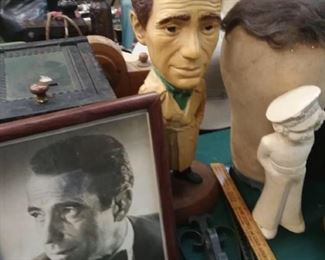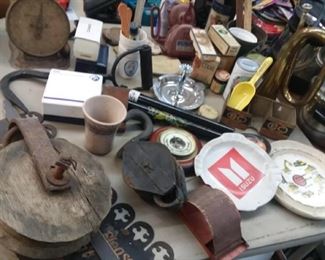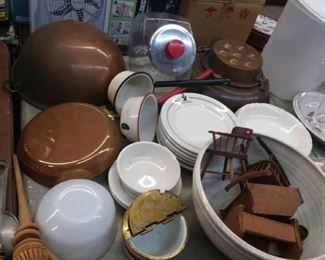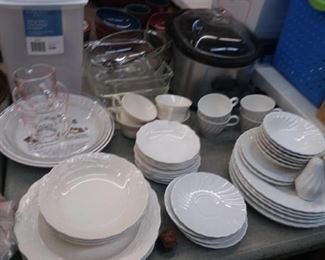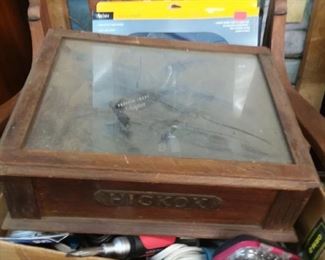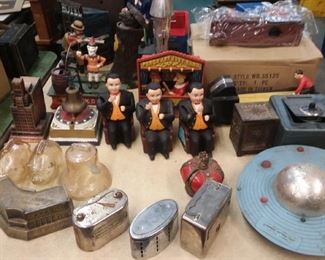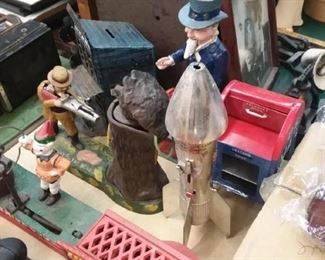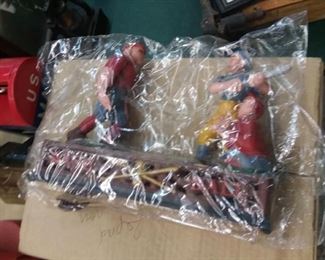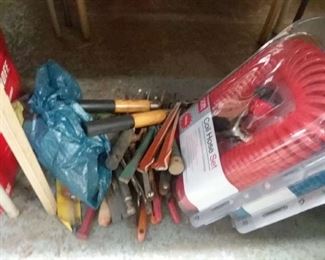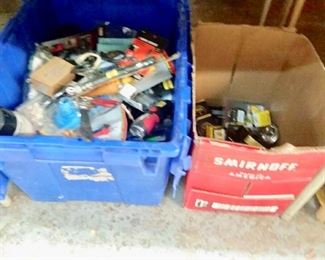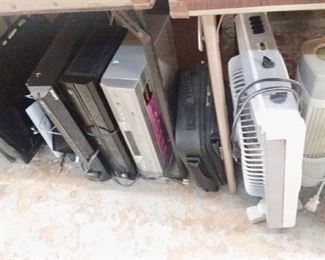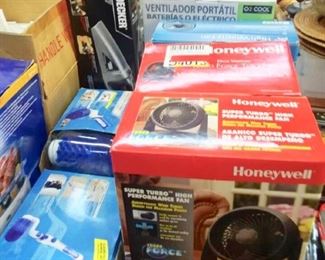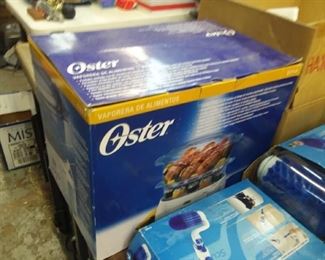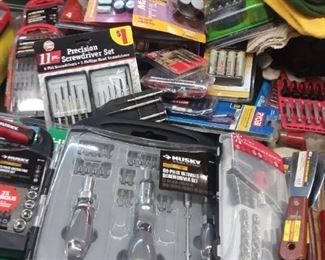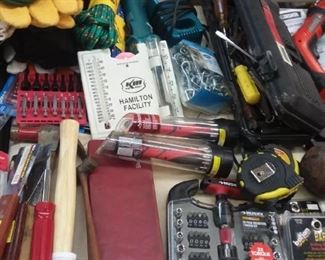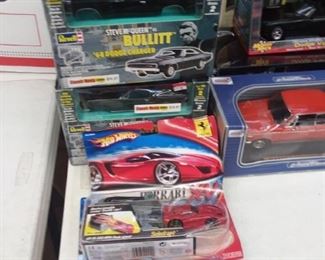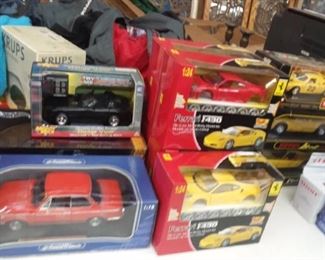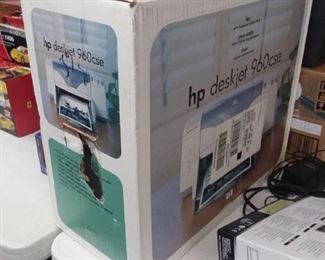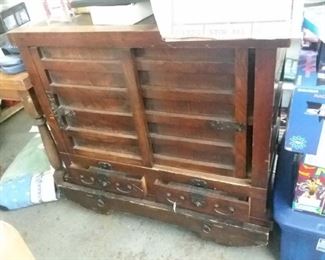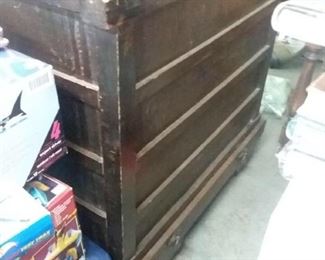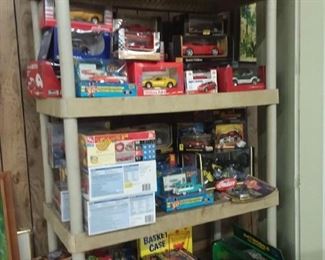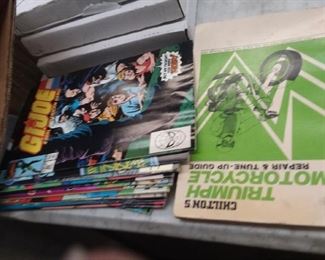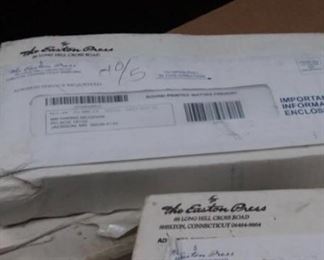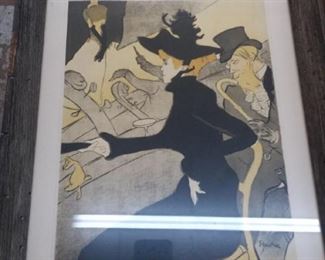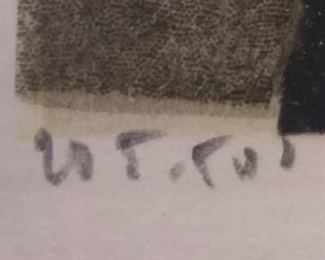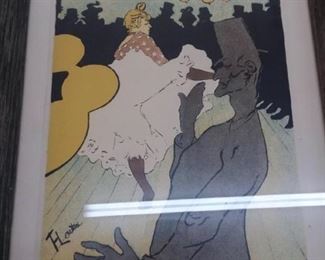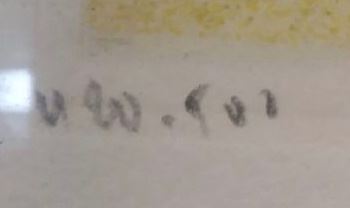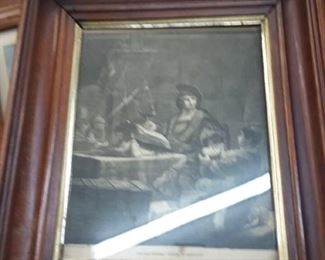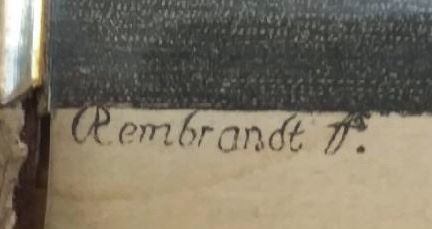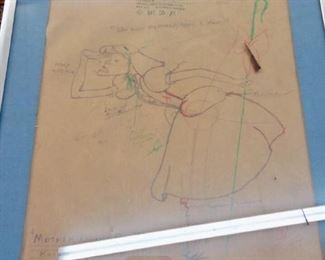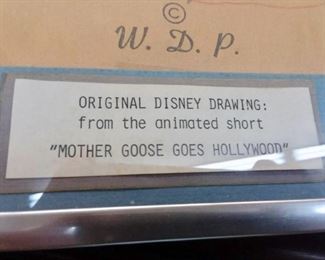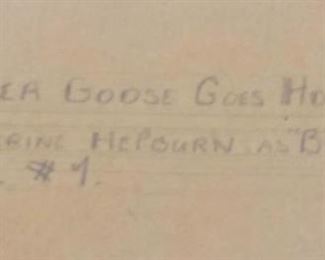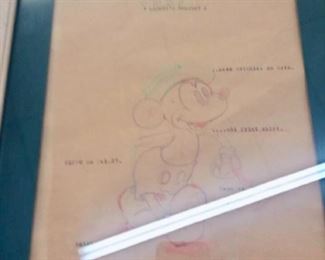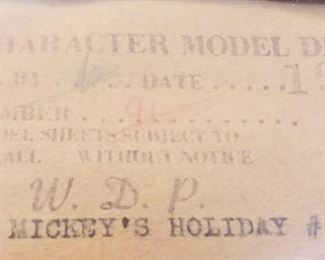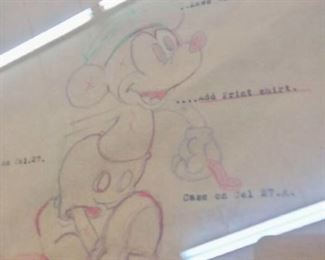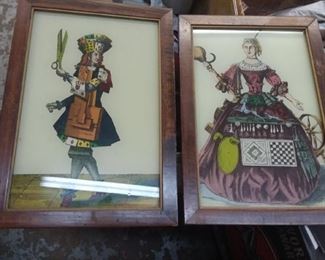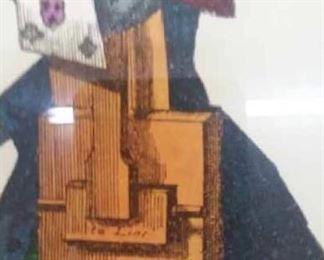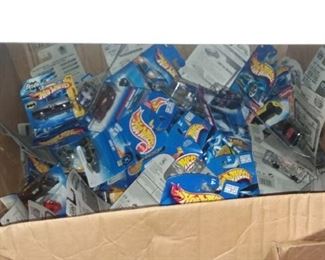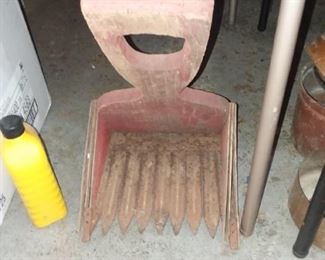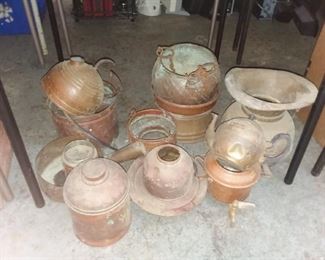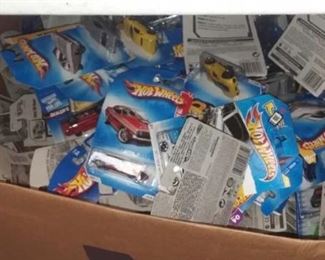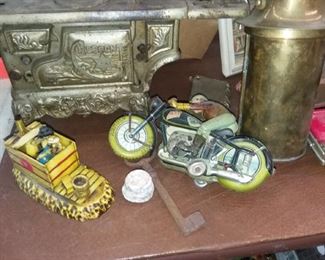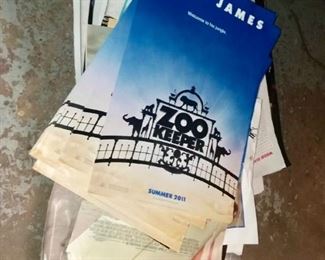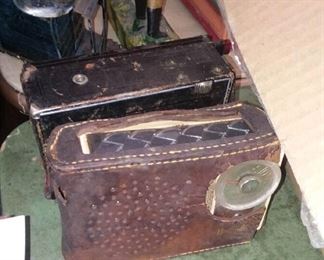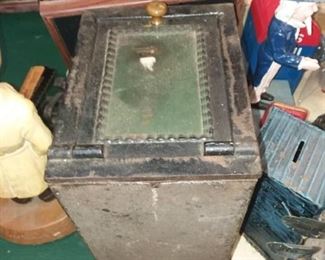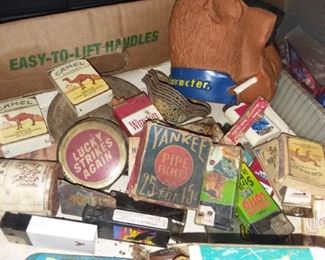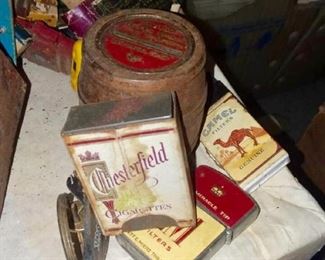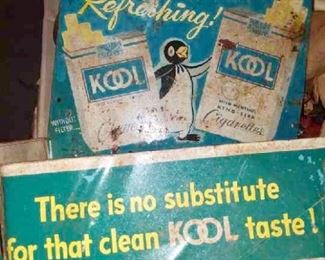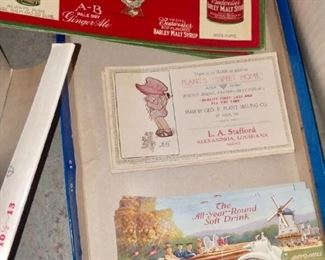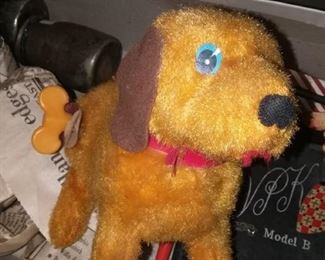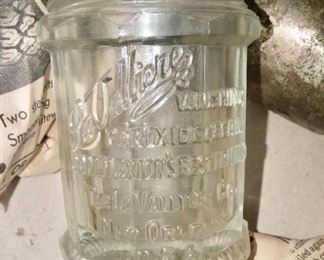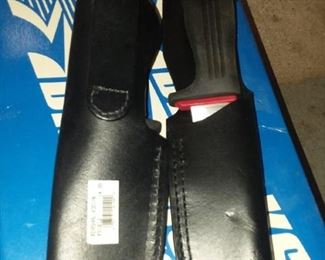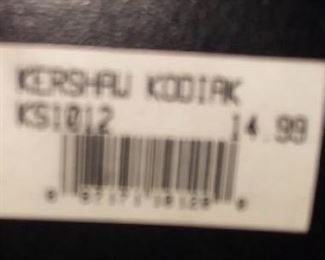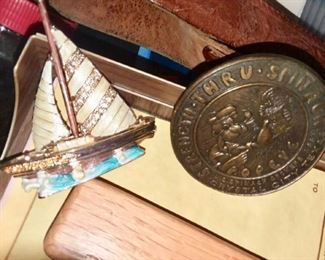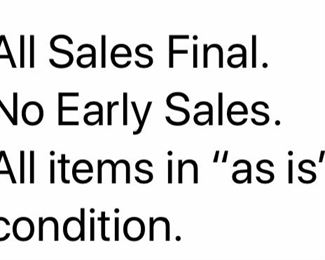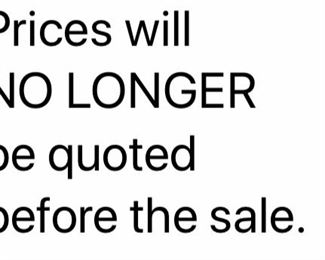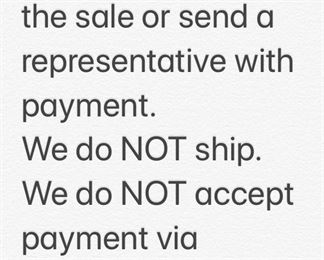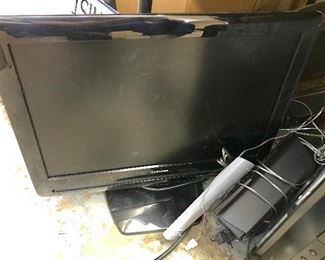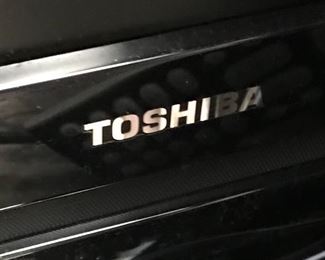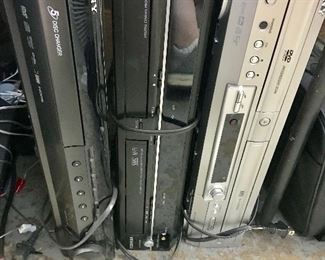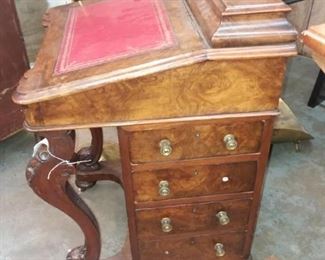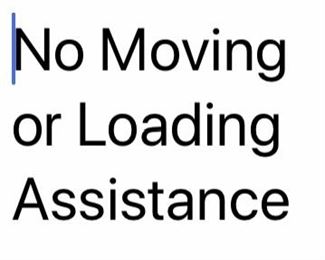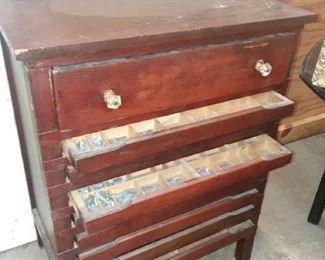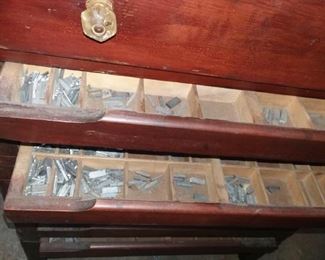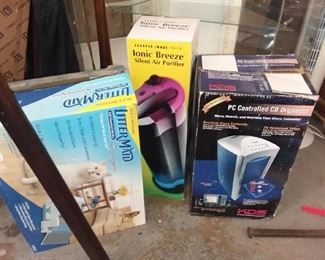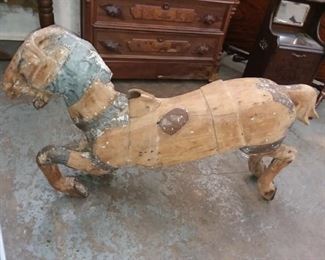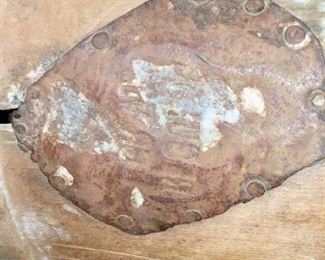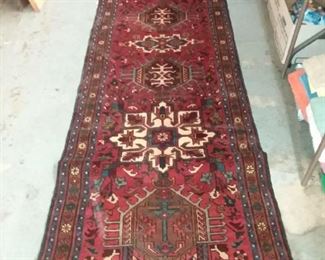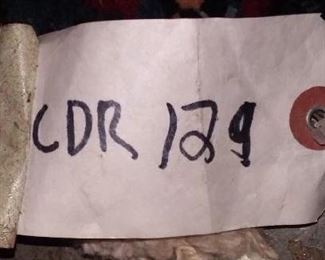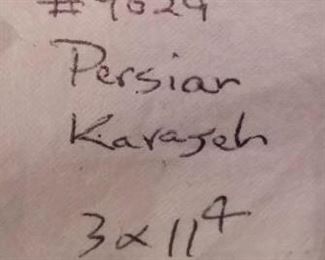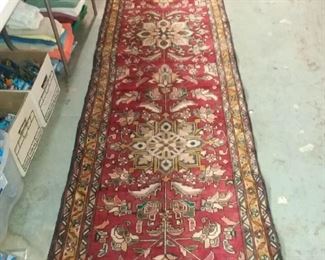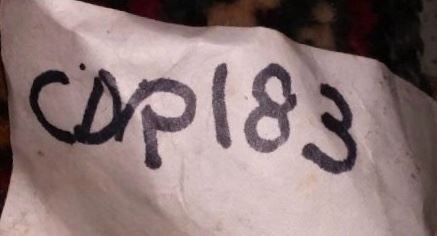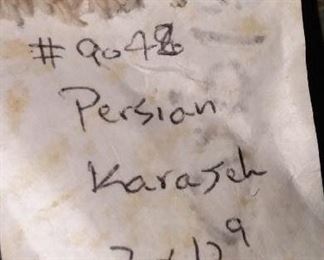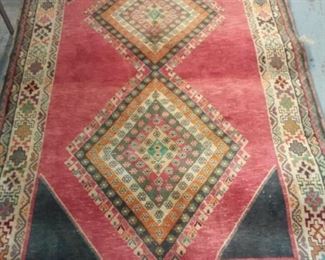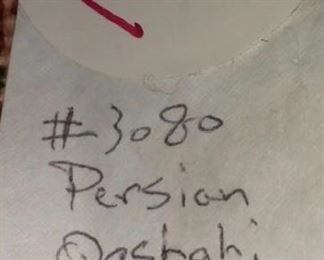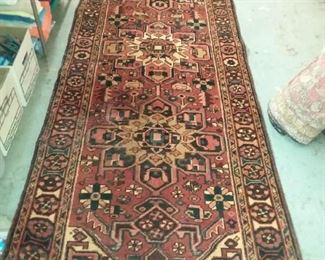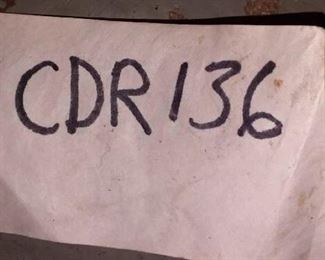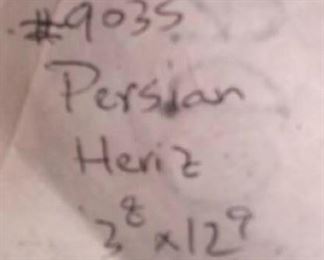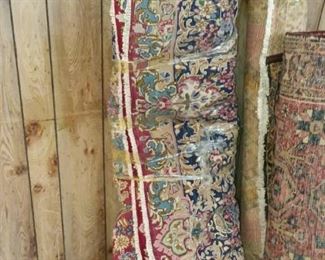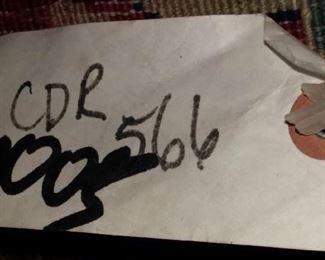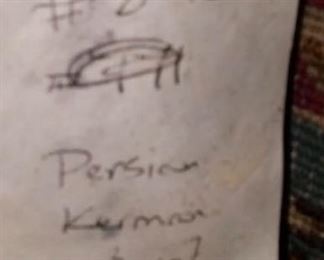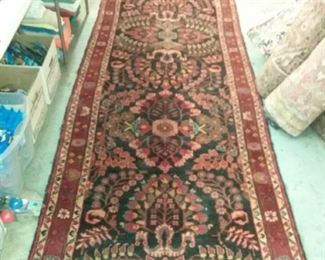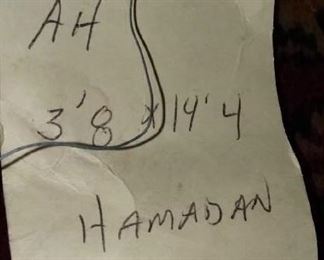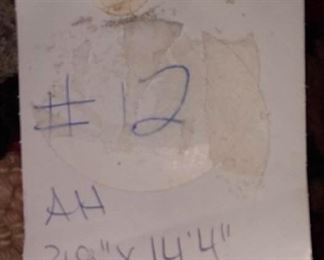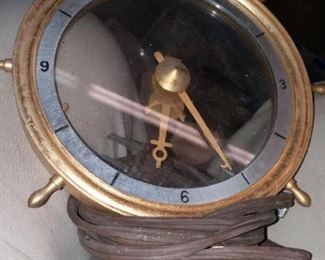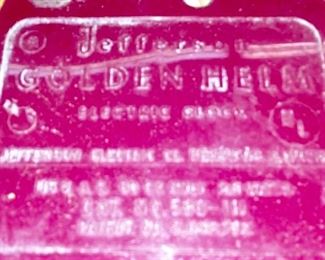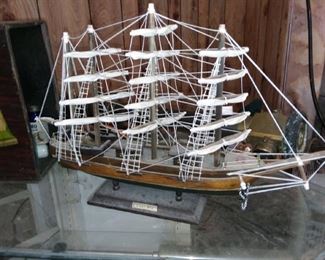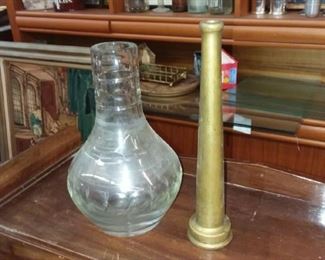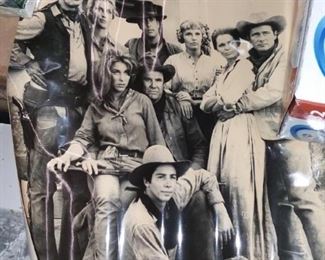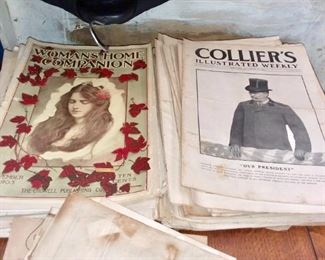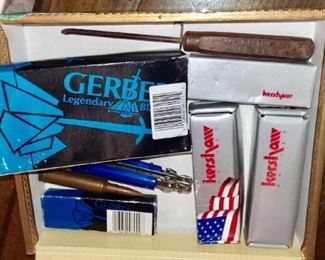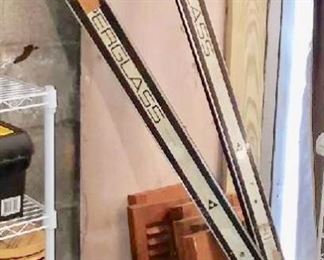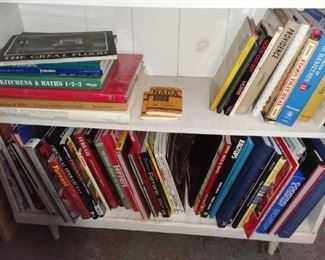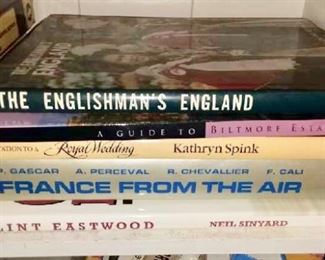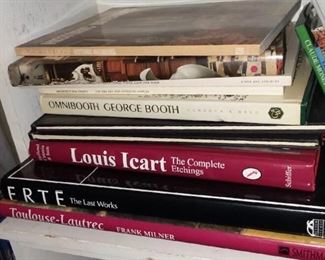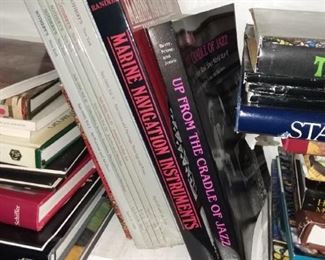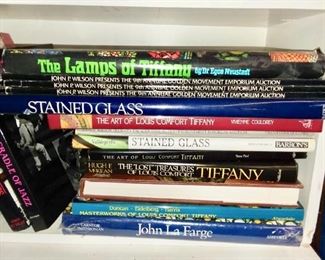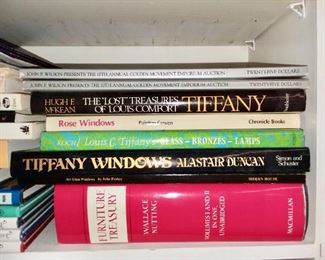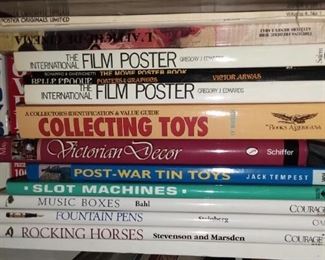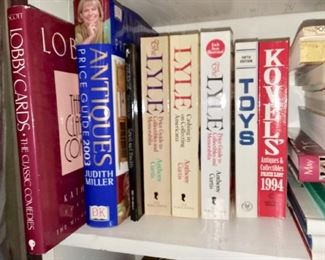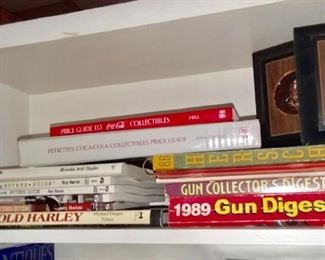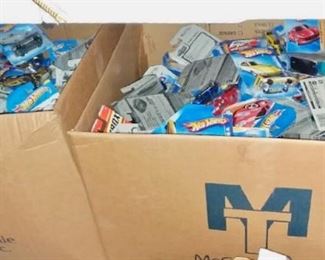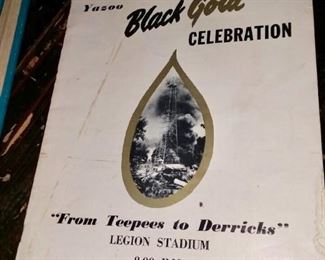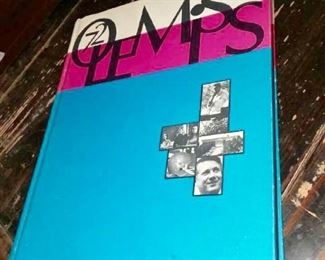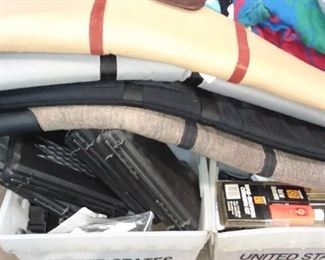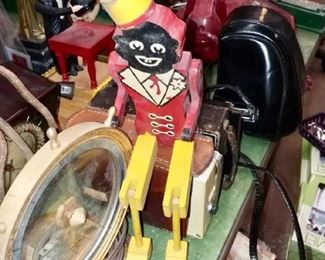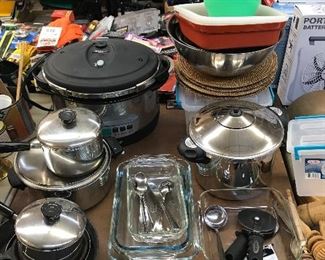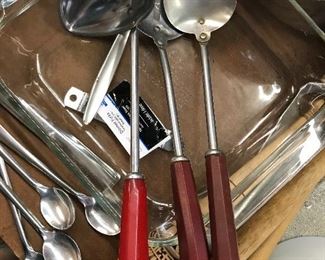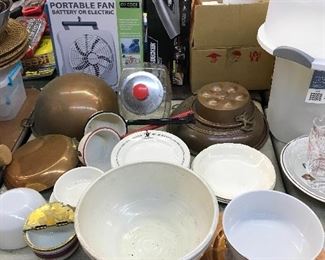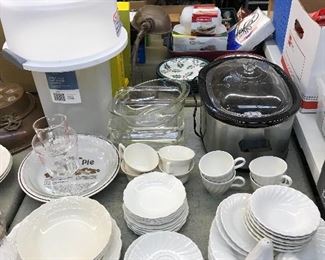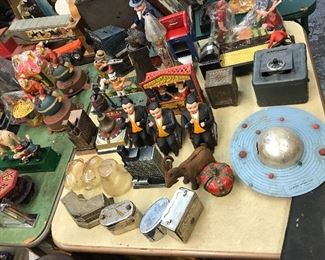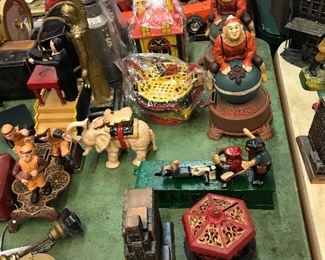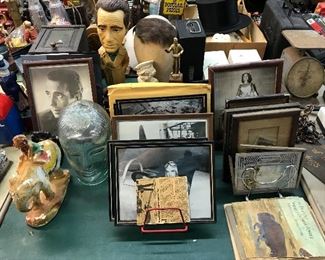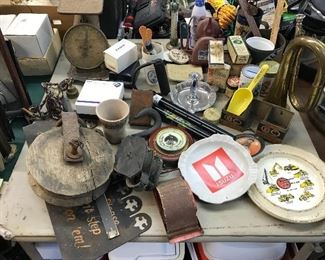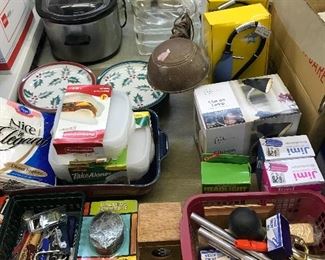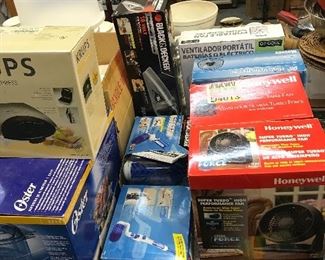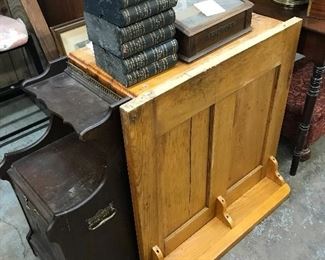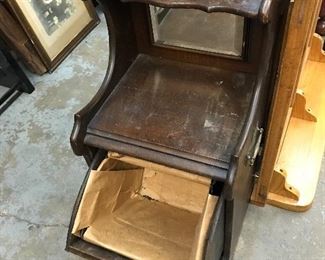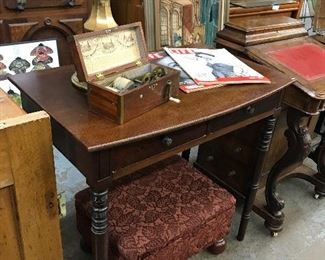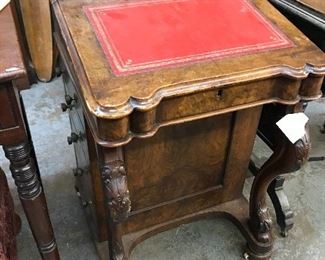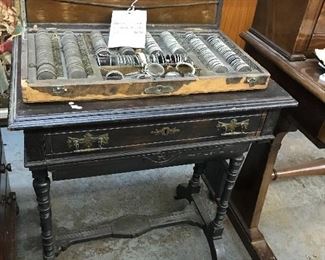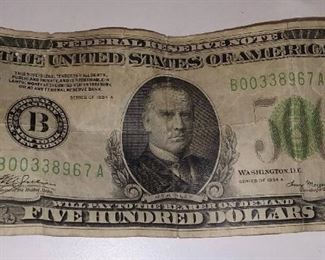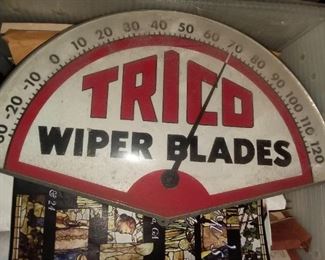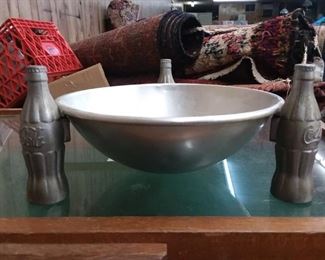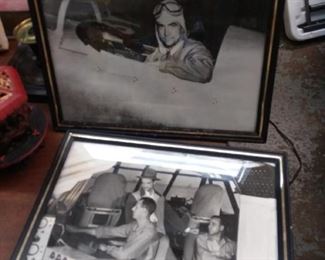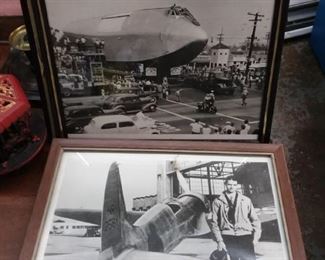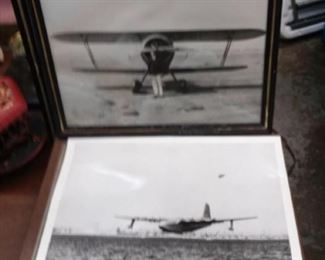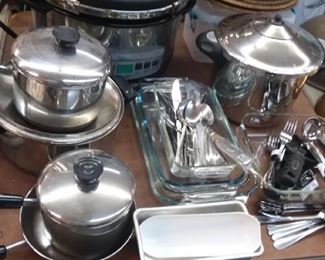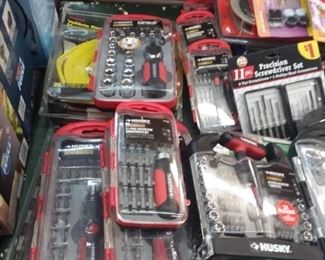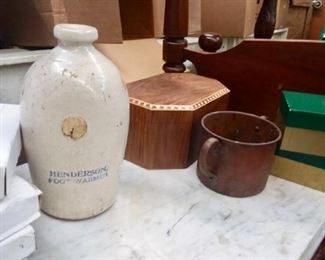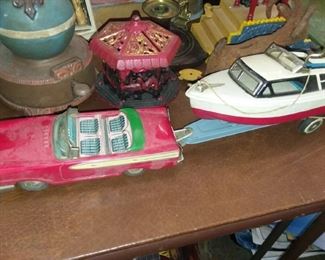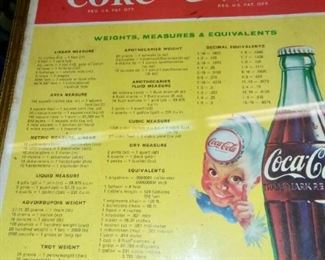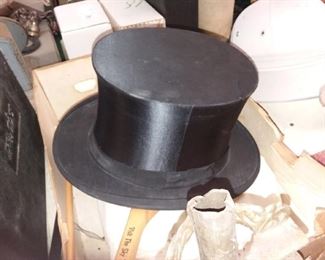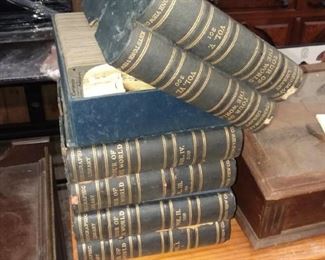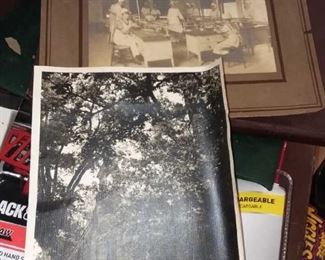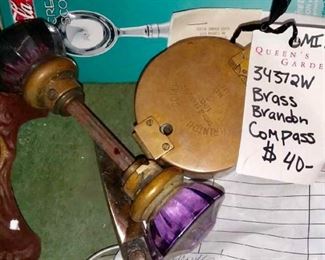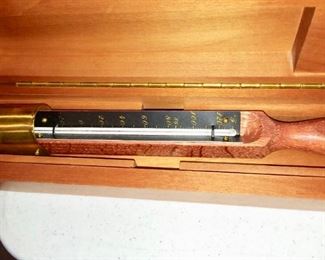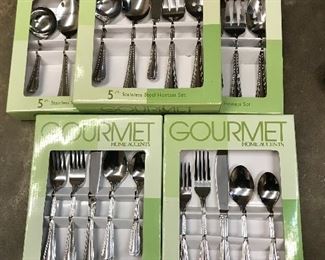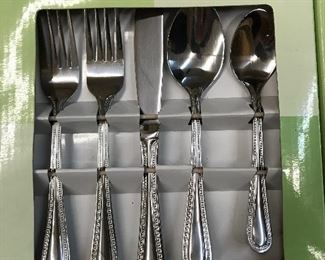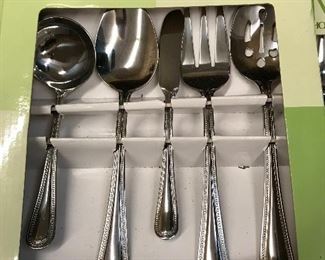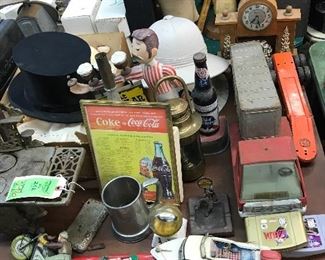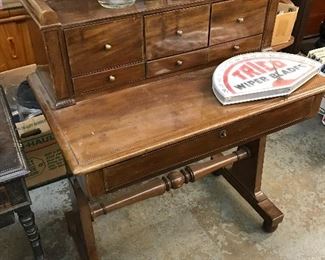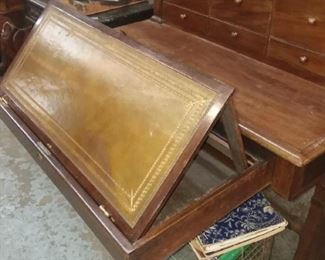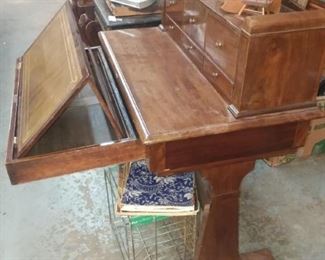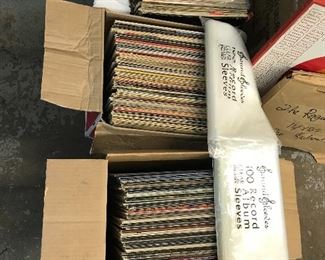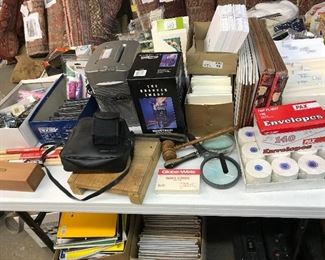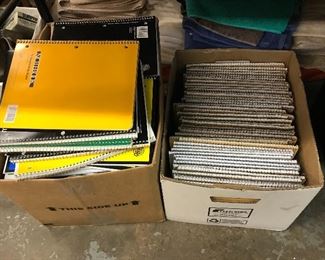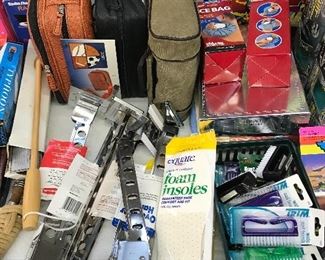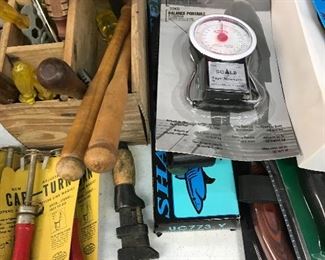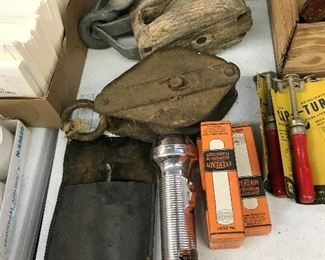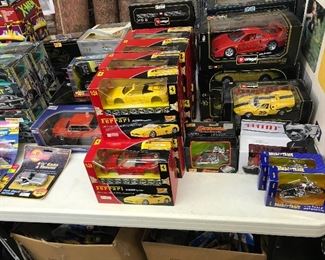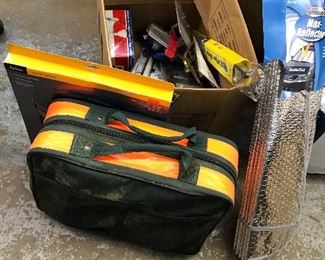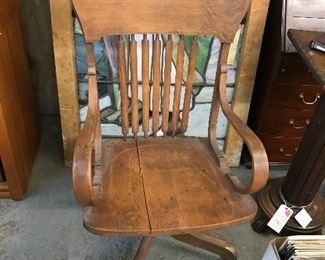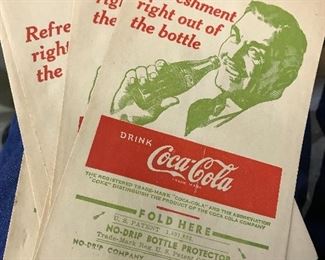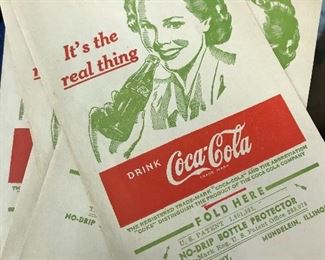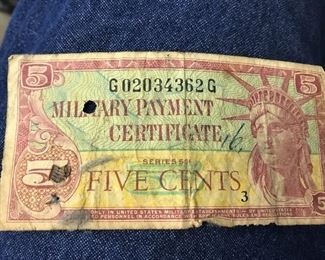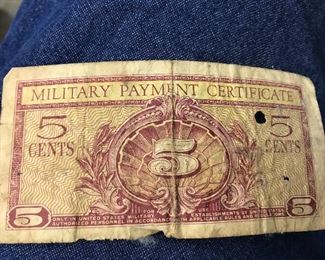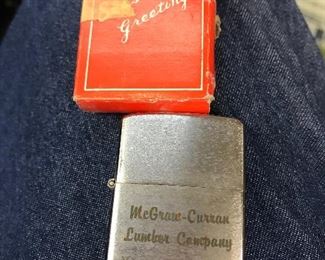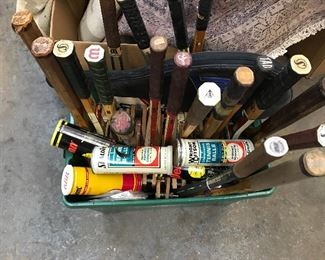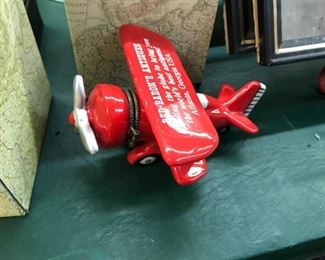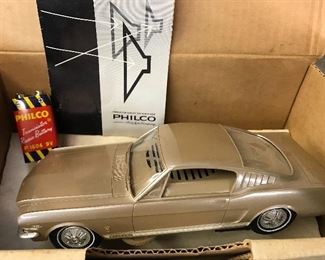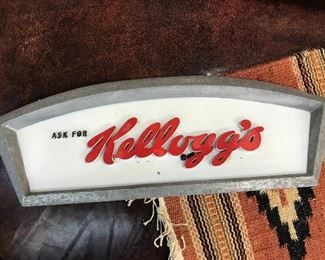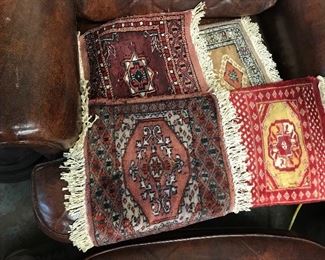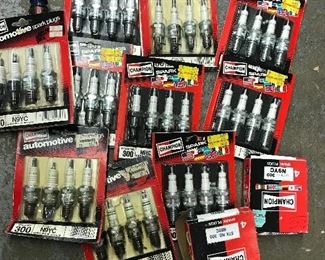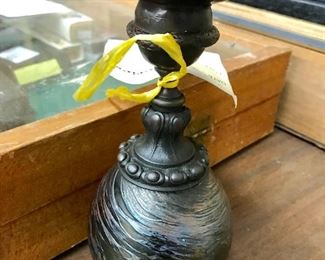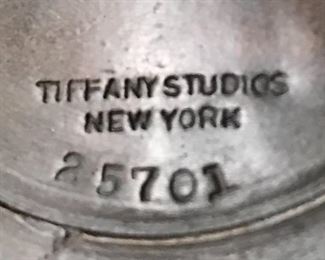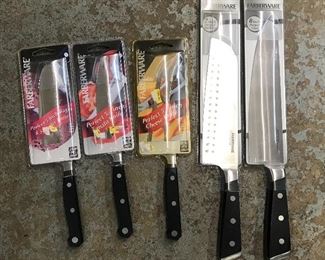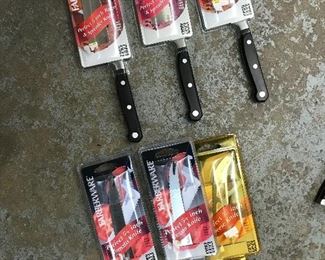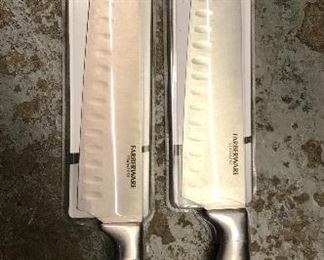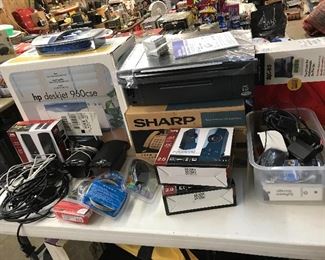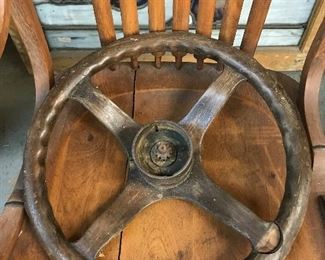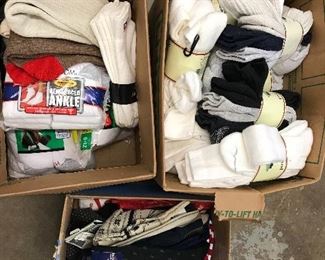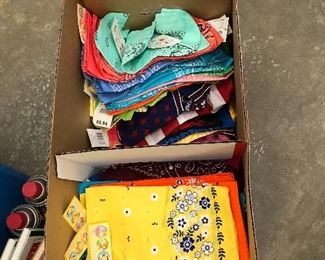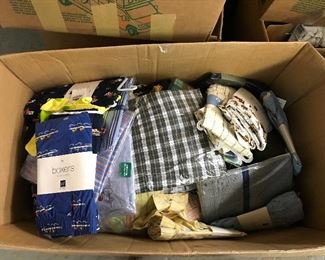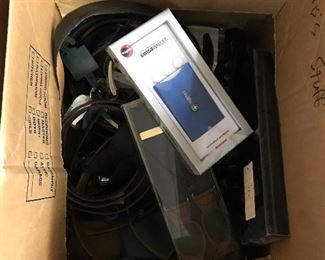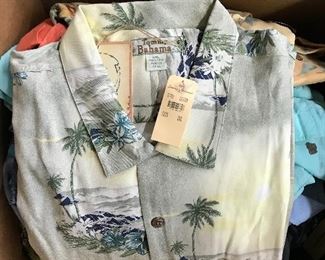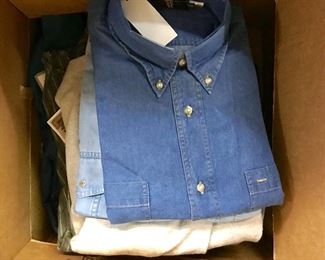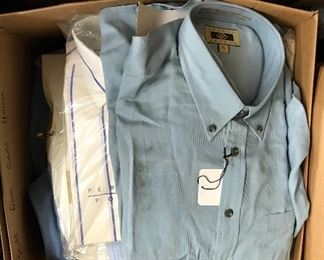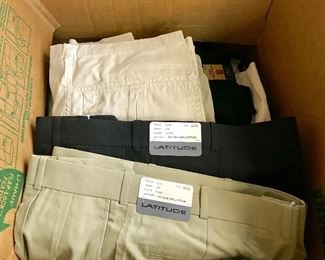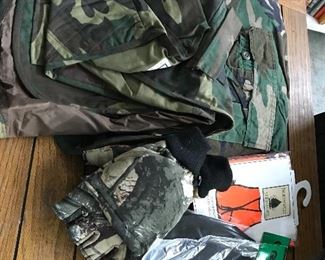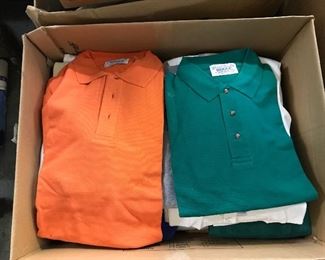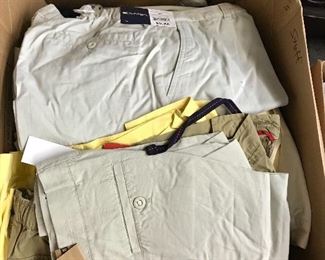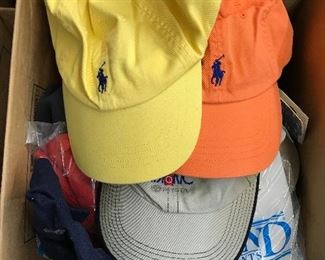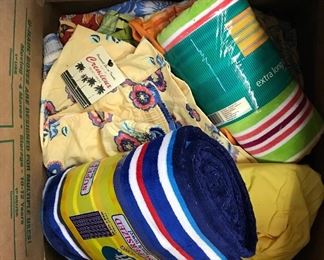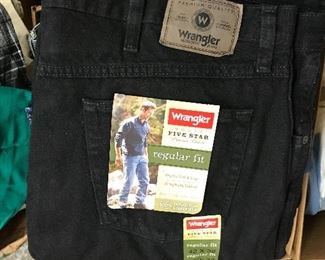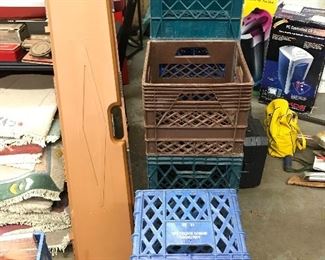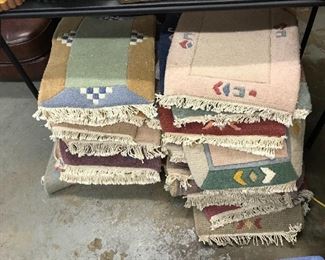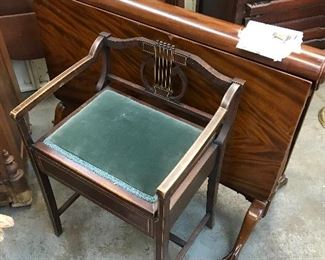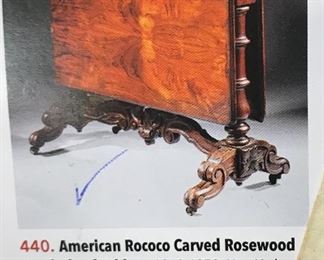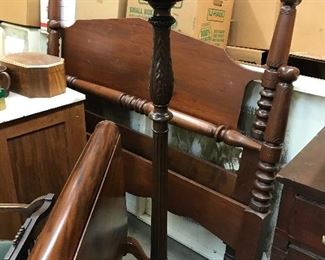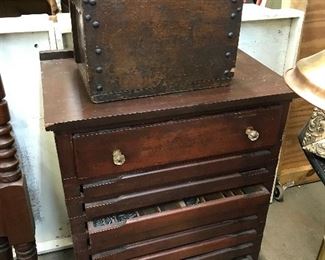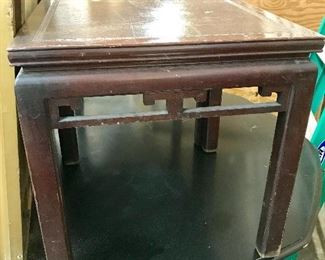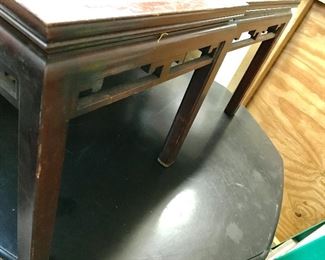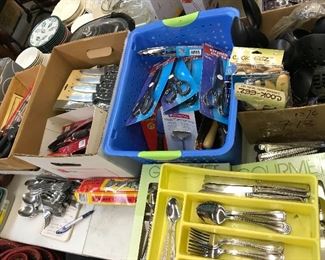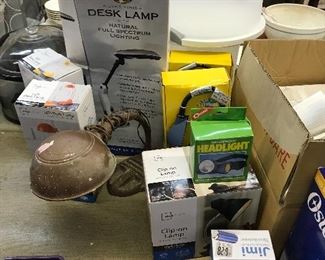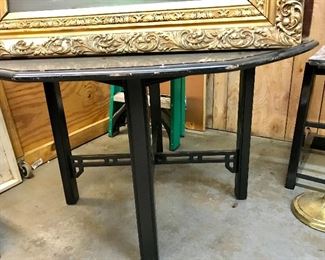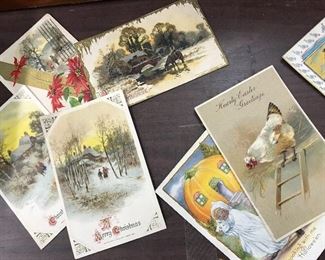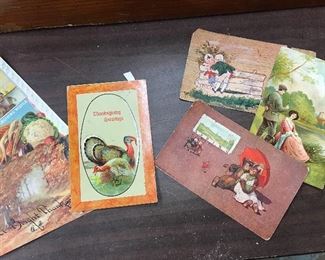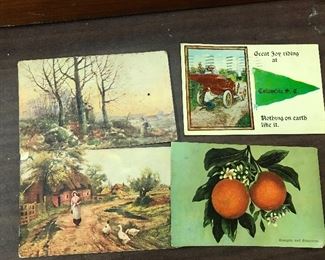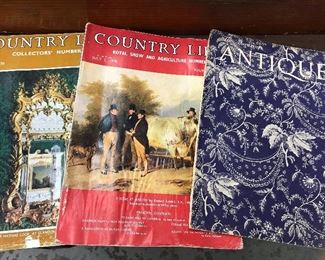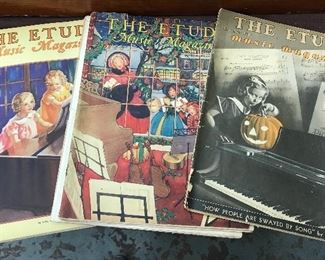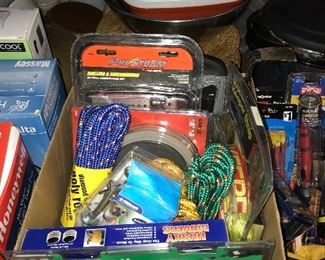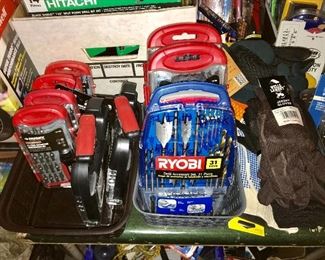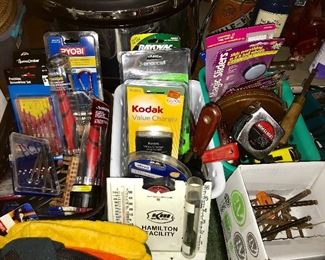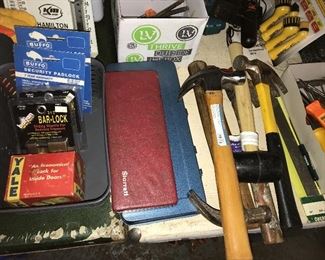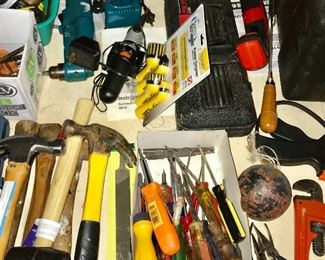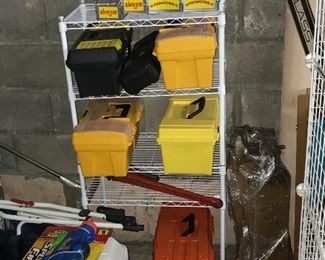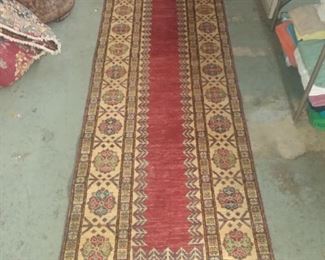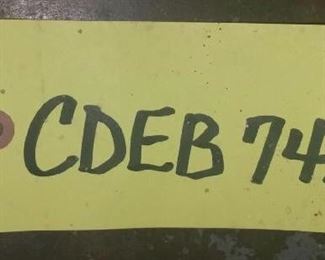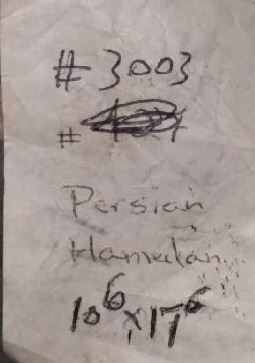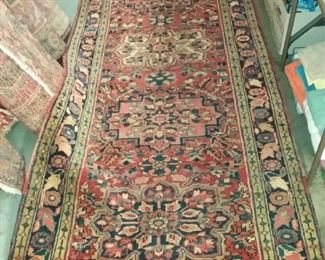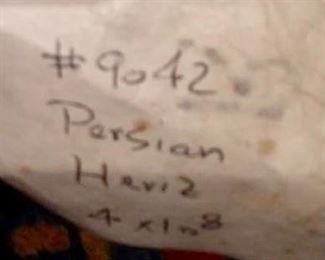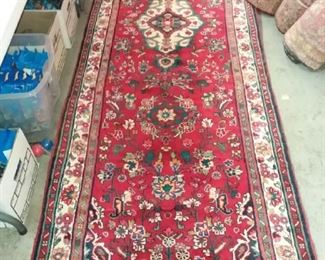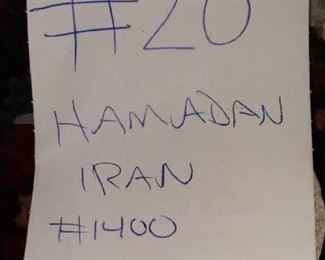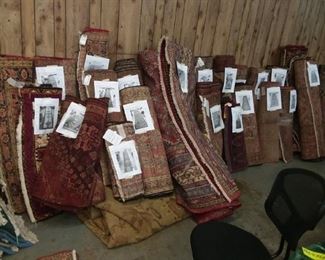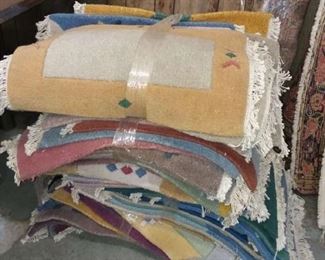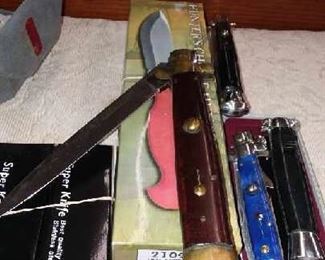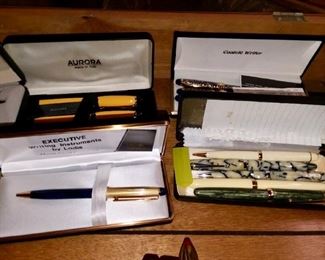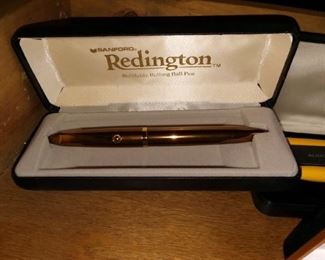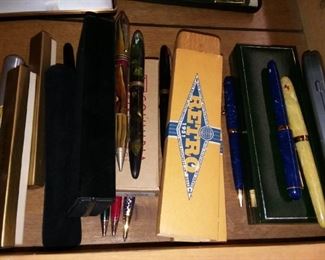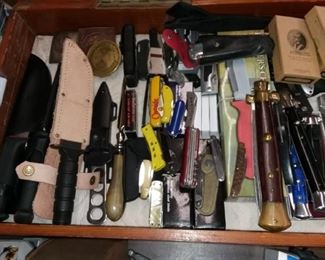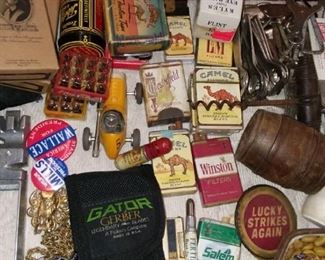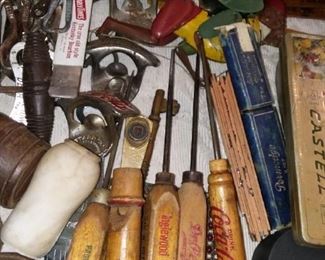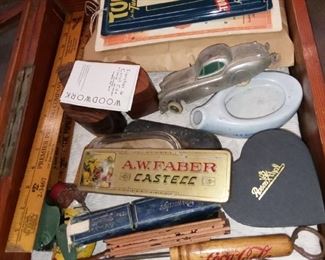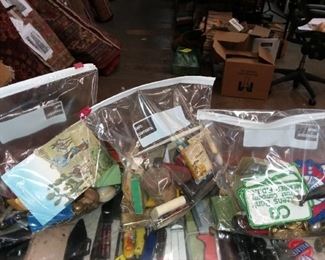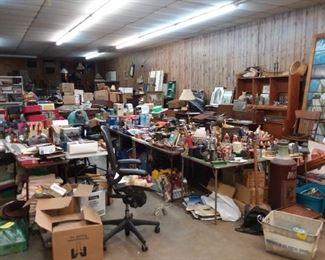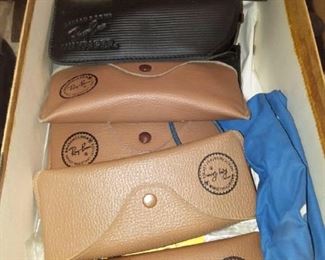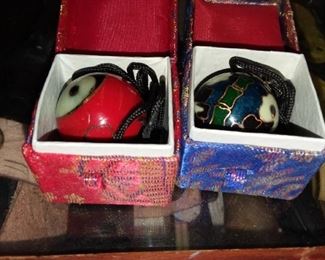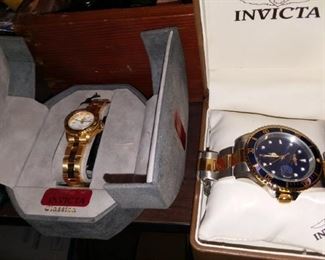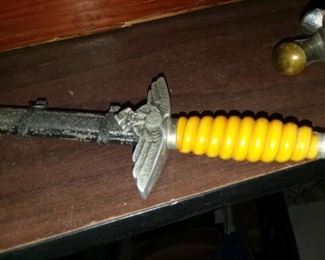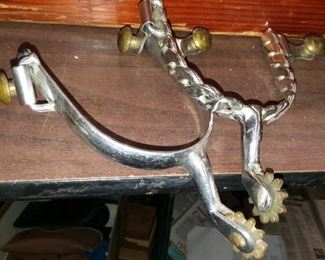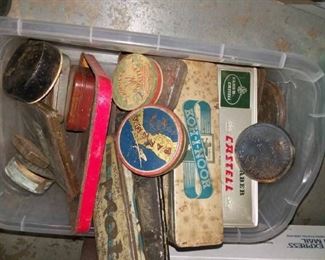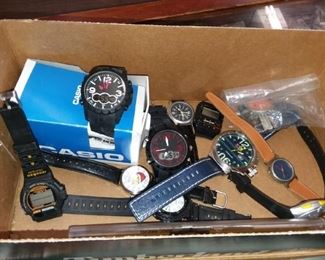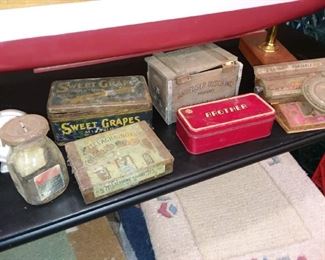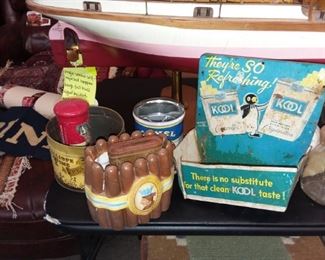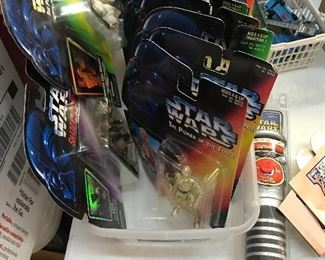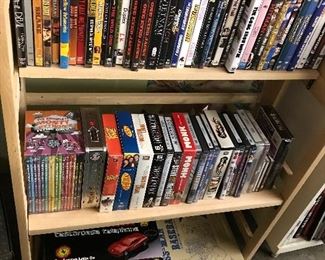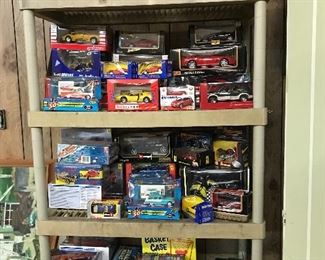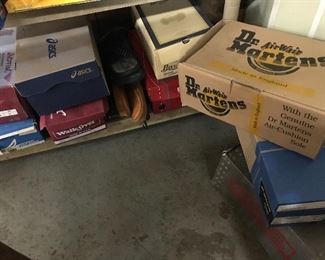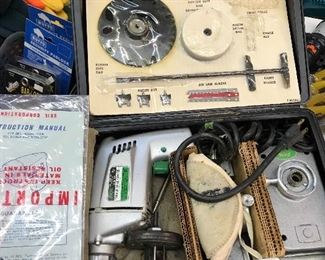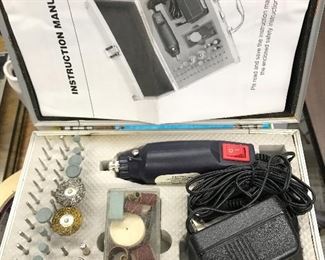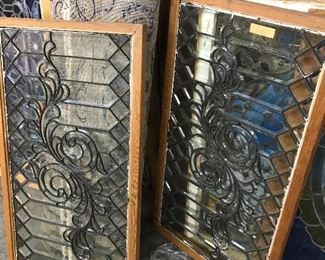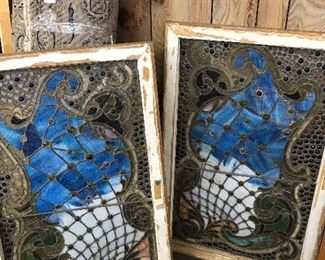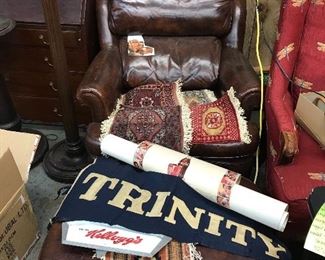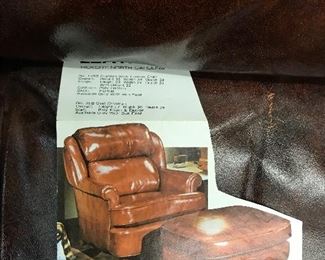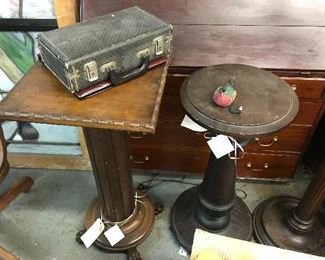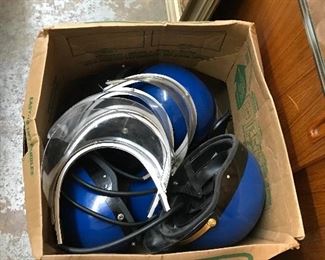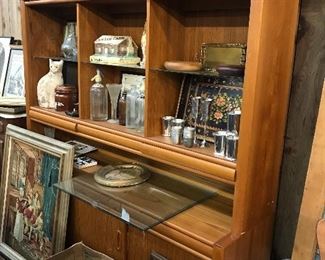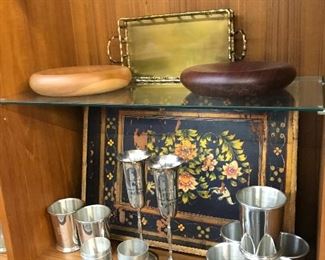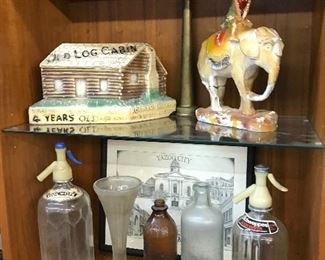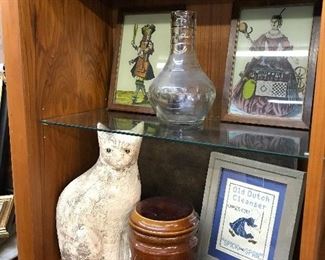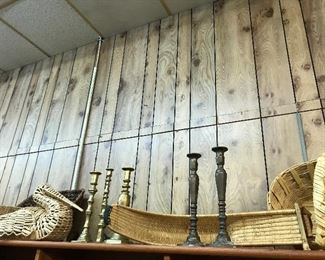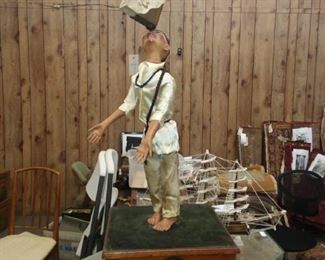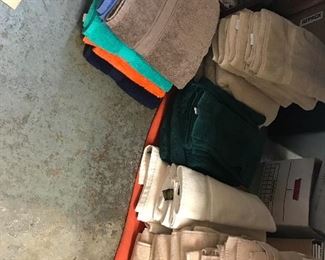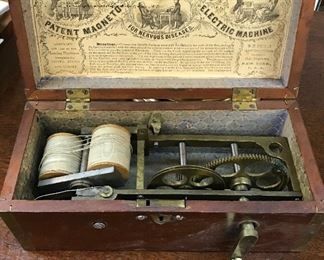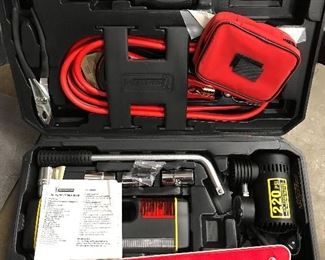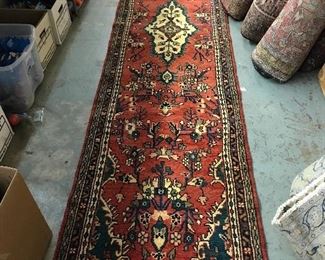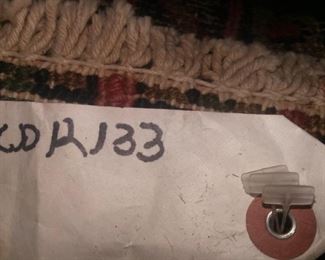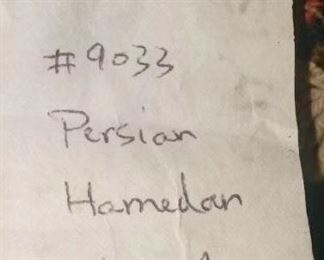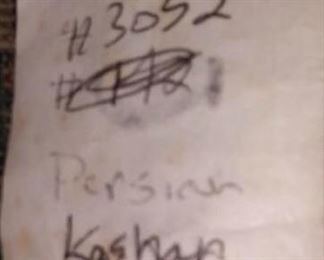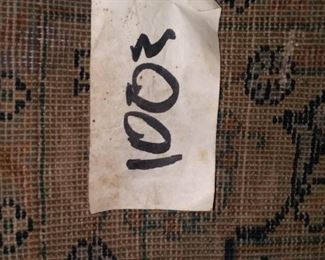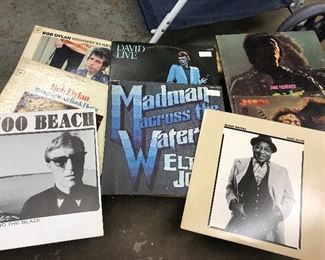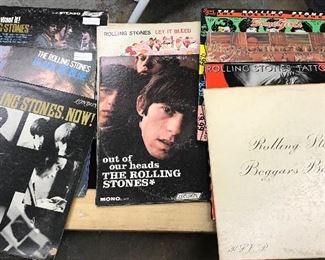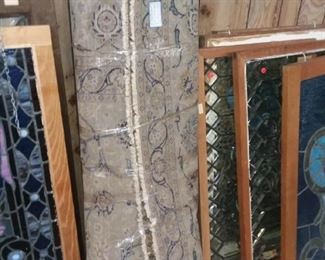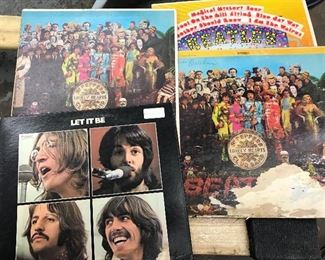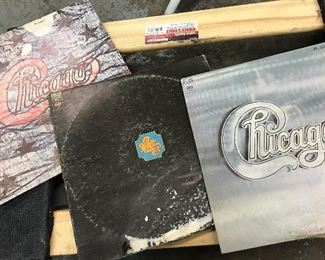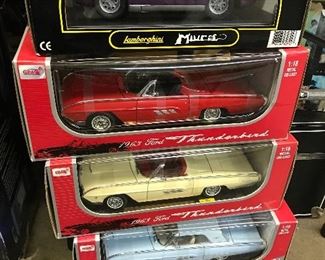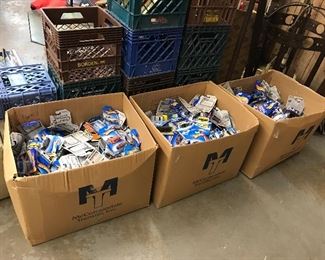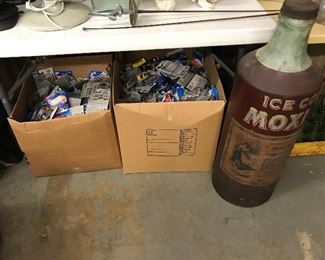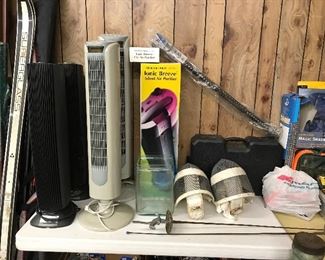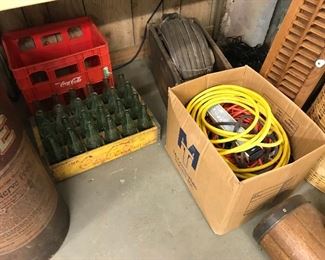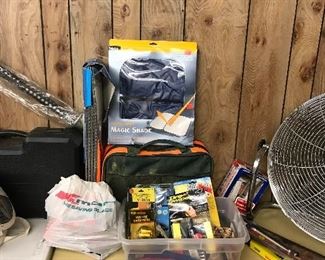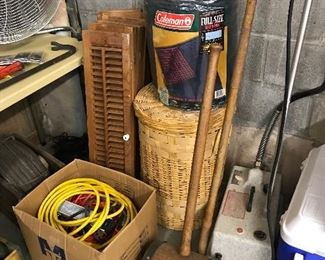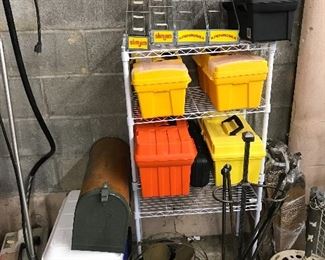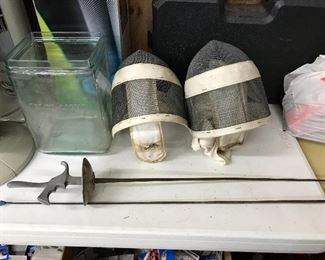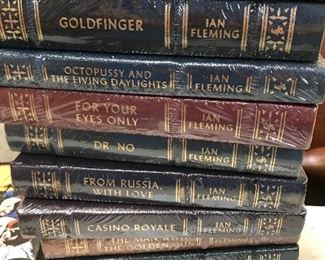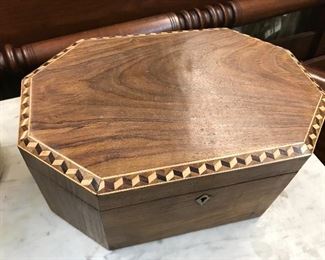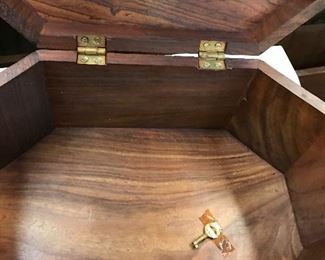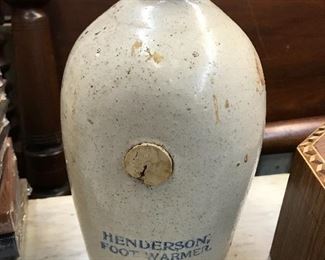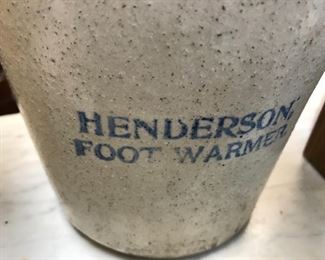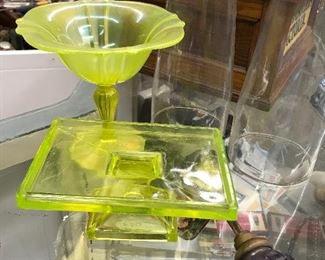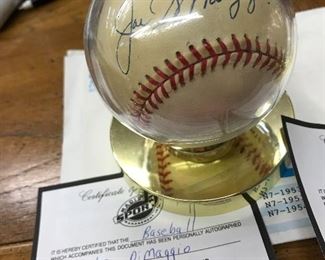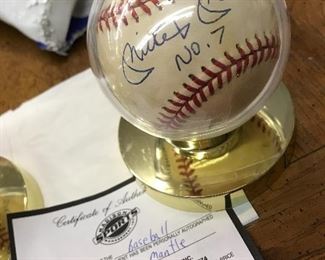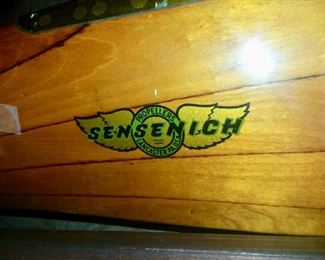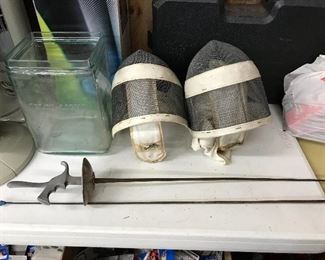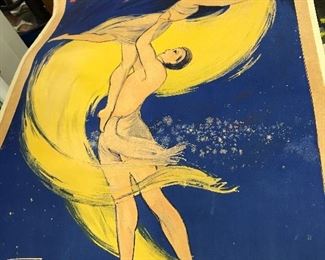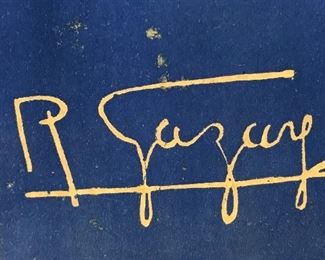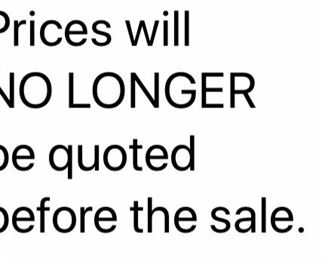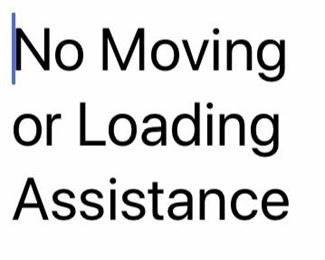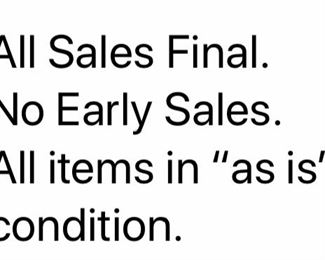 Thank you for using EstateSales.NET. You're the best!