VERY NICE ESTATE TAG SALE-SOMETHING FOR EVERYONE!!!
moved offsite to warehouse
•
2
day sale
•
sale is over
Terms
Cash or Good Check Only, Bring Help to Load Large Items, Not Responsible for Accidents
(We are sorry, we can not quote prices by phone or email.)
Please remember we cannot always Provide Loading Services, if you plan to purchase Large heavy items, please bring someone to help you load.
Should you have questions about our services - please call us 828-670-6760. (no prices will be quoted by phone calls or email)
Friday: Doors open at 8:00am and sale continues until 4:00pm
Saturday: Doors open at 8:00am and sale continues until 12:00 noon (most prices are reduced on Saturday)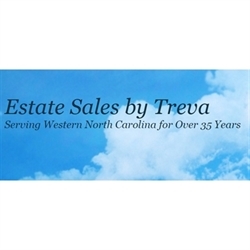 Ambiance Collection 4 Mugs
Animal Alley White Teddy Bear
Anne Klein II Watch
Antique Box
Antique Brass Lamp
Antique Cast Iron Shoe Last
Antique Frame
Antique Grinding Rock
Antique magnifying Glass
Antique Metal Candlestick
Antique Tea Box
Apple TV Fire Stick
Arabesque Wool Runner
Argento Viva 18K Gold Plated Necklace
Baby Monitor
Baldwin Piano & Bench
Bamboo King Pillows
Basket
Basket
Basket of Flowers
Basket of Lace Items
Basket w/Liner
Beatrice Potter -Tommy Brock
Black & Decker Blower
Black four Drawer Chest
Black Lamp
Black Pottery Jar
Black Square Table w/ Four Stools
Black Storage Shelf
Blanket 48"x52" -2 Pillow Shams
Blanket 80x84"
Blown Orange Vase
Blown Vase
Blown Vase
Blown Vase
Blue Cups -4
Blue Pottery Lamps -Pair
Blue Shabby Chic Blanket
Bohemian Blown Cranberry Dish
Bolens Weedeater
Bookshelf
Bookcase
Bookshelf
Bookshelf
Bookshelf
Box of Electrical Stuff
Box of Eyelet Items
Box of Tools
Brandt One Drawer Dropleaf Side Table
Brass Town Craving
Brother Sewing Machine
Bug Sapper
Campbell-Hausfeld 7-Gal Air Tank
Candlesticks -2
Carriage Watch
Carved Jesus
Carved Jesus
Carved Madonna
Carved Madonna
Carved Plaque
Carved Soapstone Stamps
Cast Iron Wok
CB-2 Square Plates Tuck by Crate & Barrel
Children in Red by H. Talvaechio
Christmas Tree
City Scape-Oil on Canvas signed Sansenburg
Club Chair
Cocoon Travel Sheet
Collage by Mary Farmer
Collection of Rocks, etc.
Cooler
Cooler
Coral
Corn Shucker
Costco Stepladder
Covered Basket
Coverlet 62"x82"
Coverlet Navy & Ivory Woven Cotton
Craftsman Miter Saw
Craftsman Sanders
Cranberry Opalescent Candle Holder
Crescent Six over Two Chest
Crock Jar
Crock Jar
Dainolite Polished Chrome Light
Dainolite Polished Chrome Light
Demark Small Plates, Royal Copenhagen Plates
Desk Lamp
DeWalt Drills W/Charger
Dirt Devil Can Vac.
Doll Crib
Drafting Pot
Drafting Table
Drapes 56x84
Dresden Quilt
Drum
Duo Non-Jigglier Pressure Cooker
Easy Home Upright Bagless Vacuum
Edge Barnes Potters Vase
Eight Black Dinning Chairs
Empire Level
Ethan Allen Queen Bed
Evans Ceramic Large Vase
Extension Cord 100ft
Extra Long Pipe Wrench
Faberware Pot
Face Bowl
Fence Ost Art
Fisher Price Toddler Game
Floral Unholstered Sofa
Fondo Set
Framed Oriental Art
Framed Oriental Lady
Framed Poster
Fuji Finepix J10 Camera w/ Charger & Case
Gentleman's Valet Clothes Stand
Glasses- Set of 12
Glasses- Set of 12
Gold & Williams Coffee Table
Gold Rim Salad Bowl
Golf Guard Case
Golf Guard Case
Good Year Watch
Great White Pottery Barn China
Great White Pottery Barn Square Bowls-11
Green Army Bag
Guess Watch
Hand Carved Box (Yanzum Village Art)
Hand painted Japanese plates 5 Small
Handmade Blue Cross
Handmade Cross
Handmade Cross
Haviland Plate
Henschel Scukkys Hat
Hillary Deluxe 2 Burner Camp stove
Hobie Necklace
Imperial Bowl
Ingram-Biltmore Radium Pocket watch
Jackie Gleason Photo
Jean Lenoir 'Le Nez Du Vin Print
Jumper Cables
Kafabuki Set
Kamado Joe Smoker/Grill & Cart
Kennedy Toolbox
Kennedy Toolbox w/Contents
King Set Coverlet, Dust Ruffle, Pillows & Shams
King Sheet Set
Kromex Lazy Susan
Krubs the Butcher Shop
Lace Tablecloth
Lady in Blue by Marian (?)
Lahei Vase
Lamps-Pair
Large Lenox Salad Bowl
Large Oil on Canvas by B. Moon
Large Oriental Vas
Large White Mirror
Leather Bag
Lenox Placemats
Lenox Winter Greetings Mugs-8
Light Fixture -4 Light
Limoges France, Coffee Pot, Creamer & Sugar
Limoges Gold Embossed Plates
Linen Tablecloth & 6 Napkins
Linen Tablecloth & 6 Napkins
M. Zakon Pencil Drawing
Magic Bullet
Mahogany Round Dinning Table w/Leaf
Marabella Chandelier
Marble Travel
Marcusstone 1880 Print
Marius Girard Watercolor Print-Pencil Signed - Moulin Rouge
Marius Girard Watercolor Print-Pencil Signed - Notre Dame
Marius Girard Watercolor Print-Pencil Signed - Place Du Tertre
Meridian Cutlery Set of 6
Metal Art -Duck
Metal Basket
Metal Cabinet
Metal Toy Airplane
Metal Toy Motorcycle
Metlox Green Pitcher
Michael Garman Sculpture
Mini Golf Bag w/BBQ Accessories
Mirror
Modern File Cabinet
Modern File Cabinet
Monet Keepsake Trinket Box-Peacock
Monet Keepsake Trinket Box-Rooster
Monet Keepsake Trinket Box-Teddy Bear
Nail & Fuse Art
Native American Rug
Navy Uniform WII
Necklace
Necklace
Nino Pavruccoa Bowl
Nordic Track Pro
North by North East Book
Norwalk Floral Wingback Chair
NY Times Newspaper dated June 24, 1934
NY Transit Token Framed History
Oasis Placemats
Office Chair
Oil & Vinegar Set
Oneida Silver-plated Coffee & Tea Service
Orchid Arrangement
Oster-Dura Ceramic Griddle
Ottoman
Painted Green Armoire
Painting
Painting on Board
Pair of Patio Chairs
Parcheesi Game
Parian Gentleman Figurine
Parian Lad Figurine
Parian Lad Figurine
Parian Lad with goose Figurine
Parian Lady Figurine
Pastry Tins
Patio Chairs w/ Cushions -4
Patio Table, 4 Chairs and Umbrella
Patton Fan
Paula Zangero China Cups & Saucers
Pete Gate
Phillips Stereo
Pine Armoire
Pink Wool Blanket
Postal Scales
Pottery Bowls-4
Pottery Jug
Pottery Jug
Pottery Vase
Print
Profio Case
Punch or Truffles Bowl
Pyrex8-Piece Mixing Bowl Set
Quaker Lace Tablecloth 50x64
Queen Bed w/ Storage & Bookcase Headboard
R Zahas Pottery Bowl
Rachand Juice Machine
Rapid Fire Camp Stove
Rare Mechanical Match Safe Dispenser-Pat. 1864
Red Wine Print
Reverse on Glass Painting
Rhinestone Bracelet & Earrings
Riedel Wine Glasses-4
Robotime Wristwatch
Rocking Chair
Rocking Chair
Roll of Fabric
Roll of Fabric
Roll of Fabric
Round Mirror
Round Stained-Glass Mirror
Route of fifth Avenue Drawing
Royal Doulton Cat
Royal Doulton Rabbit-Repaired
Royal Norfolk Winter Birds Mugs
Set of TV Tray
Shaw
Shell & Jewel Clear Stippled Pitcher by Westmoreland
Shindaiwa F-18 Weed Water
Silver & Purple Necklace
Silver-Moon Ladies Watch
Silver-plated Box
Silver-Plated Tray
Silver-Plated Vegetable Bowl
Silver-Plated Vegetable Bowl
Six Drawer Chest
Ski Bib
Ski Bib
Small Carved Wooden Skelton Chair
Snap-on Stacking Toolbox
Soft landing Encanshe Print by Mary Farmer
Songmics Shoe Storage System
Stacy Kris Watercolor
Stainless Teapot
Stands First Ogalala
Stanford Furniture Darcie Lounge Chair
Stanford Furniture Darcie Lounge Chair
Sterling Base Pitcher
Sterling Candle holders
Sterling Earrings & Pendant
Sterling Handled Cake Knife
Sterling Overlaid Dresser Set
Sterling Ring Sz 9.5
Straw Rooster
Studio White 6 Mugs
Sun Mountain Speed Cart
Sun Mountain Speed Cart
Sunday Morning Atlanta Print signed Bill Head
Table Runner
Tan & Blue Rug 6x8
Tan Rug 8x12
The Chest Collection- Custom Made Chest
Timex Watch
Token Plaque
Tramp Art Box
True Treadmill
Trunk End Table w/Ball & Claw Feet, Renaissance Art
Vintage Basket
Vintage Coffee Grinder
Vintage Drum
Watercolor by Mary Farmer
Watercolor by Mary Farmer
Waterford King Sheet Set
Wax Art by Mary Farmer
Weber Genesis Gold Grill
Wedding Ring Quilt
White & Blue USA Lazy Susan
White Stool
White Storage Cabinet
White Two Drawer Playable
White Wine Print
Wicker Laundry Basket
Wild Bird Food by Morning Star
Wine Cooler
Wolfe Pottery-Covered Bowl
Wooden Bench Table
Wooden Cabinet
Wooden Fire Truck Toy
Wooden Mask
Wooden Toolbox
Wooden Toy Boat
Wooden Wine Box
Woolen Throw Marked 1828
Work Bench
Work Shope Table
York Dumb Bells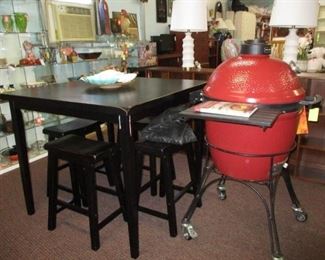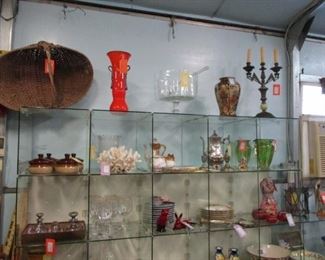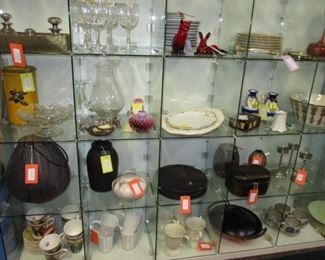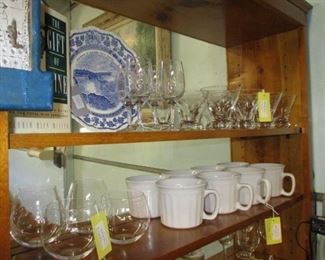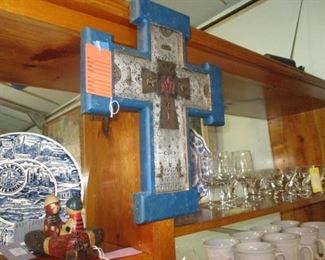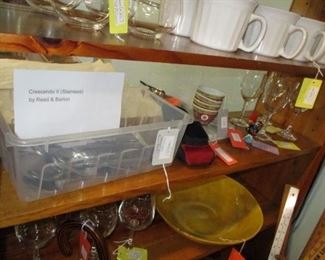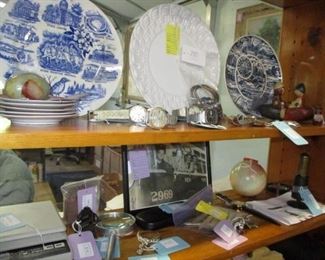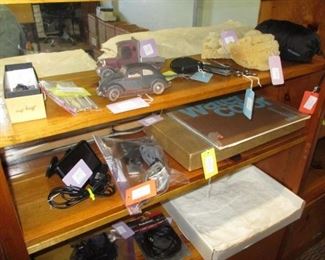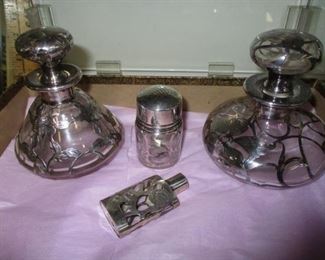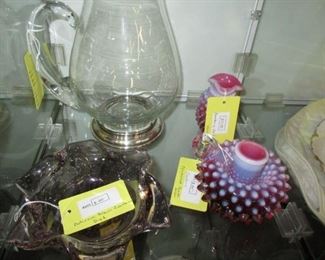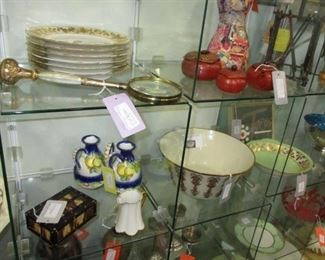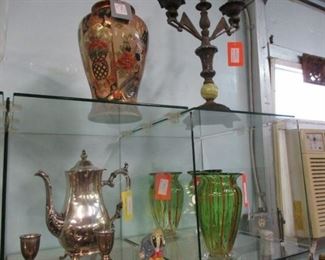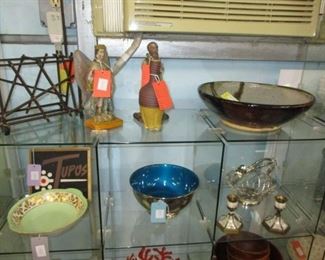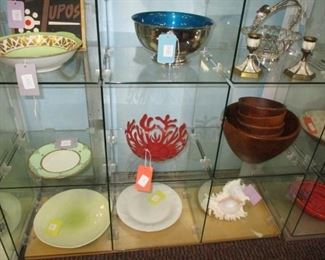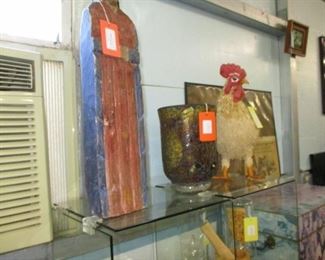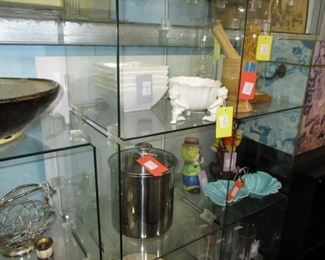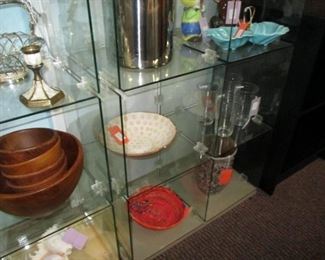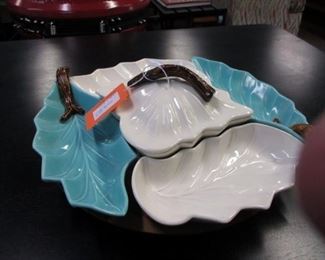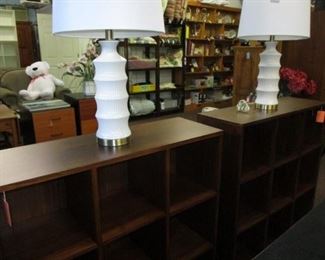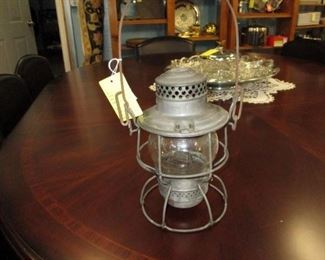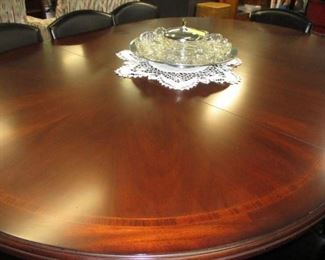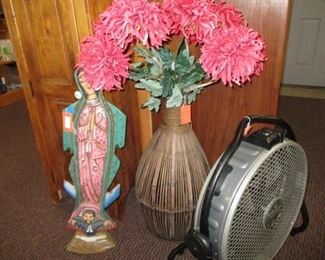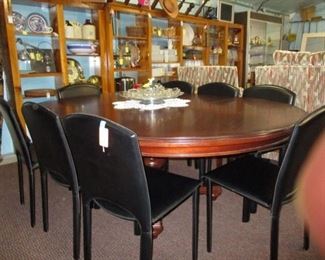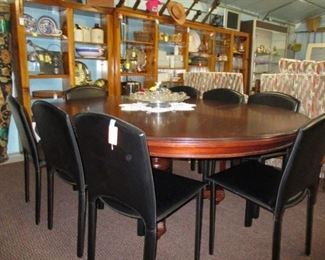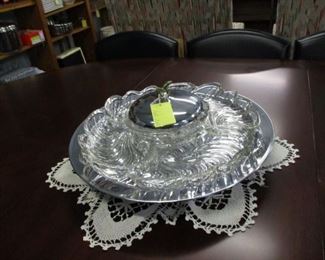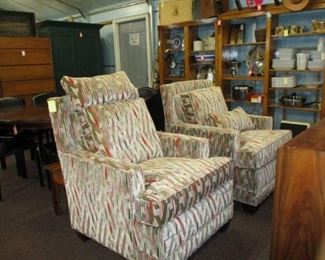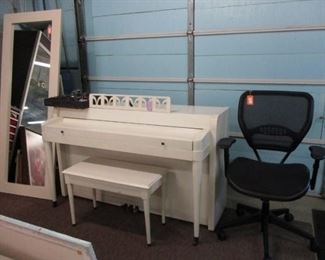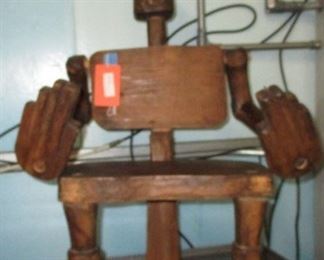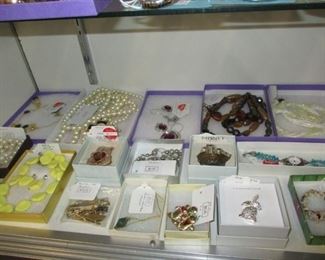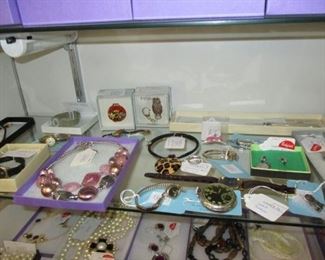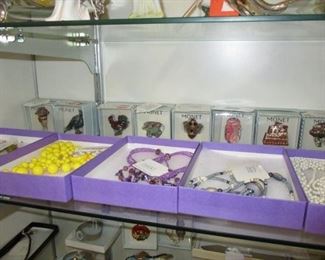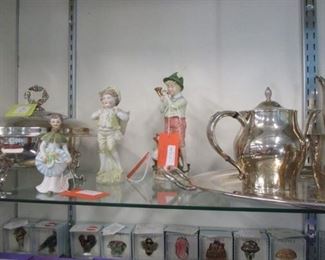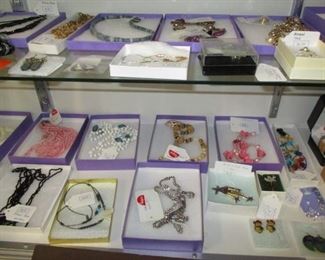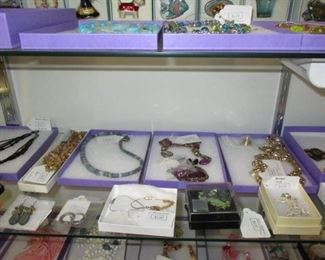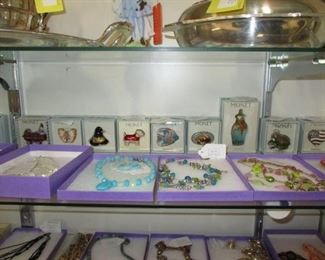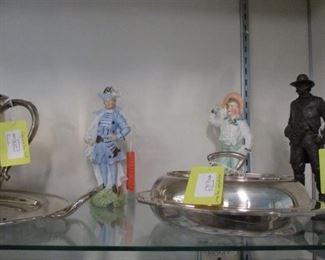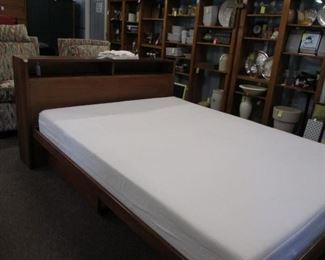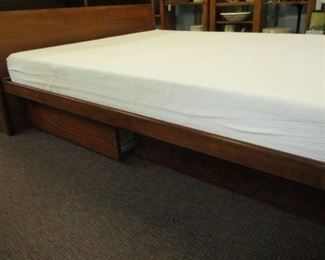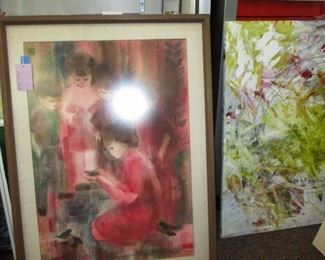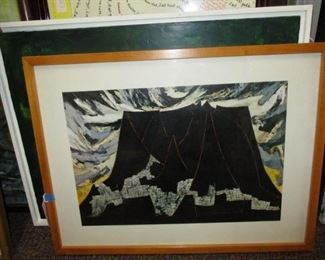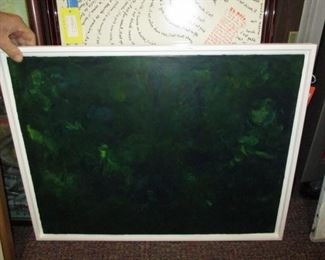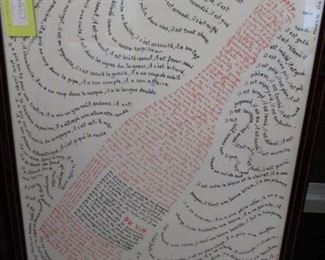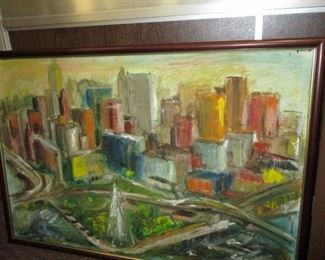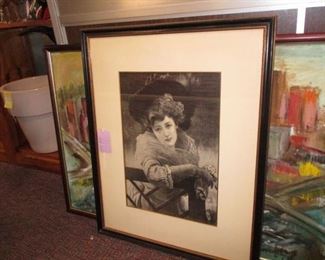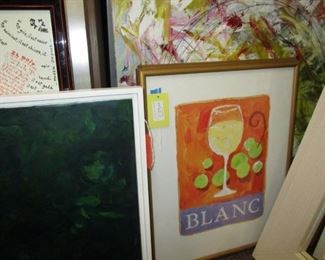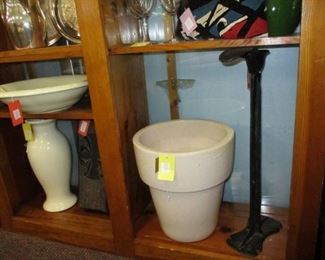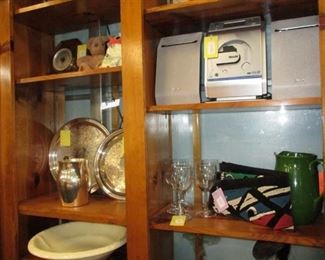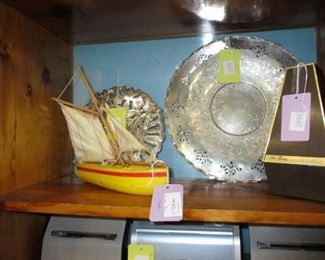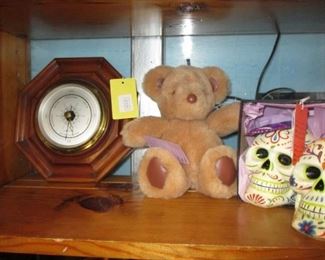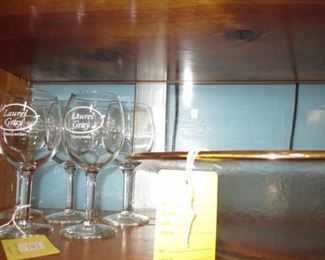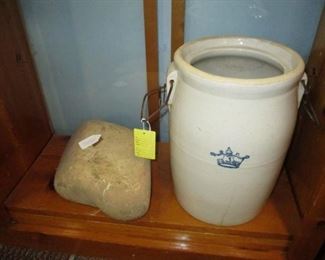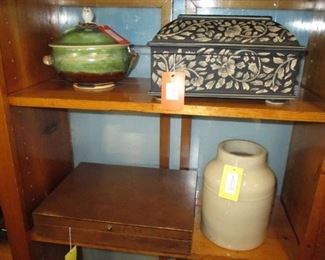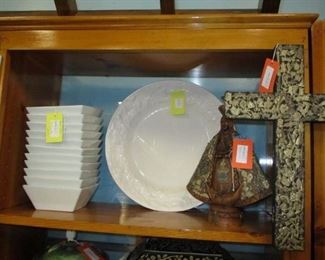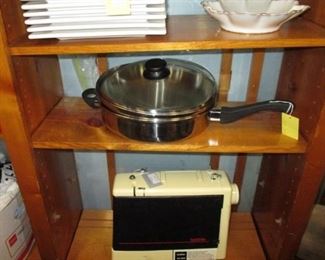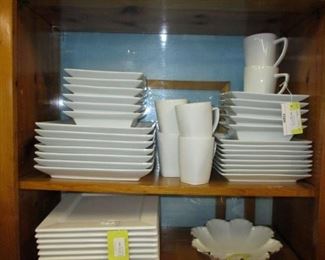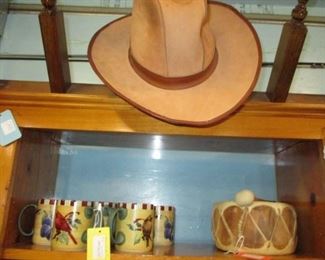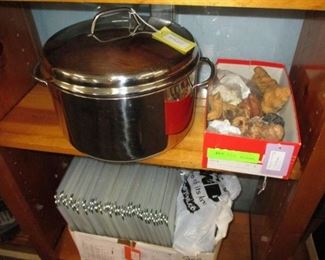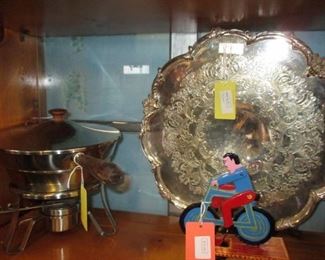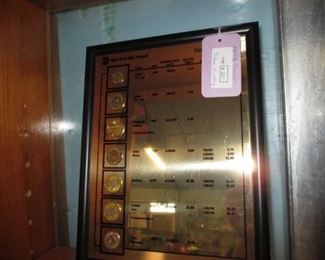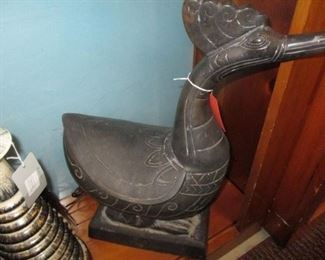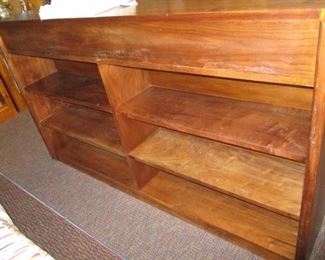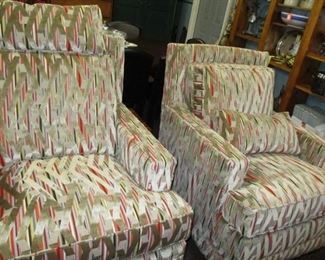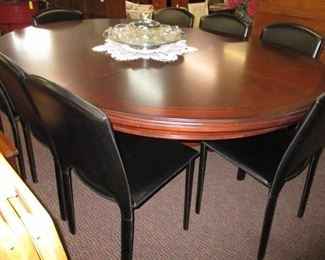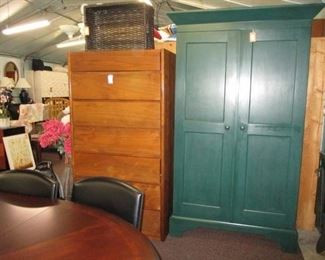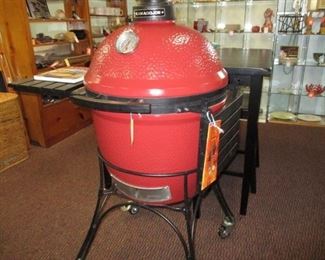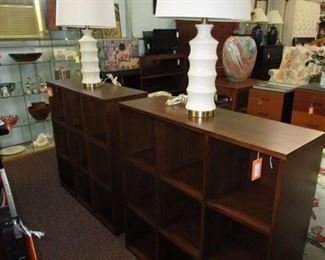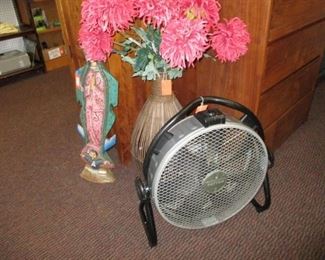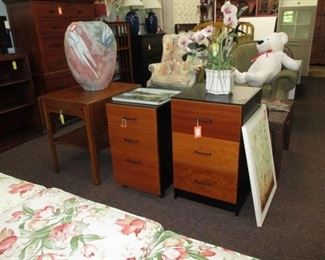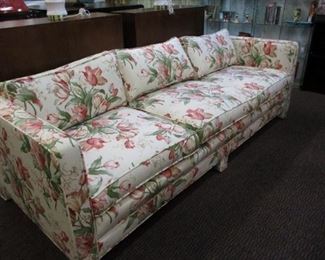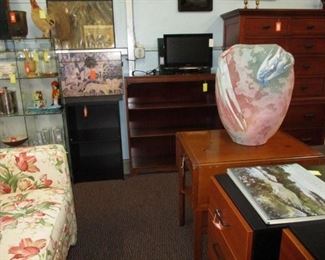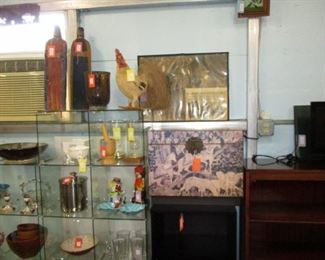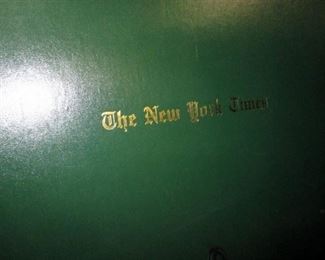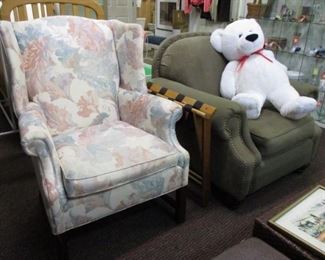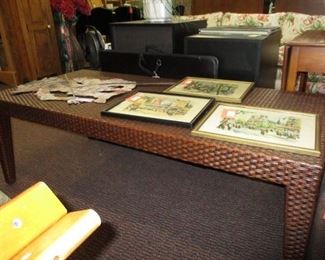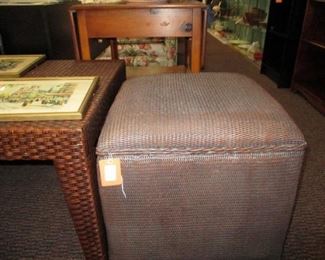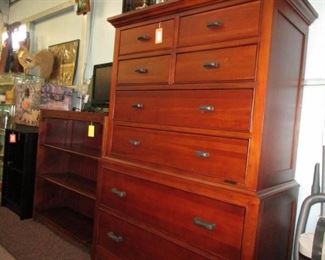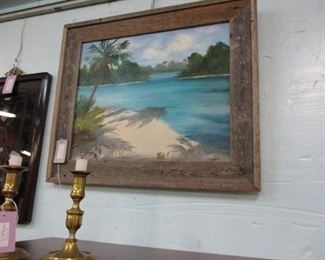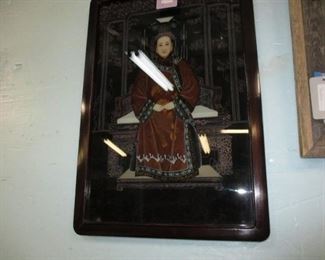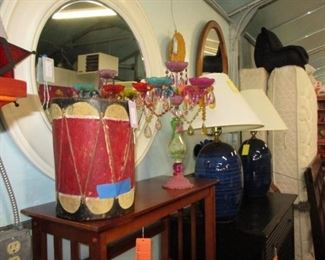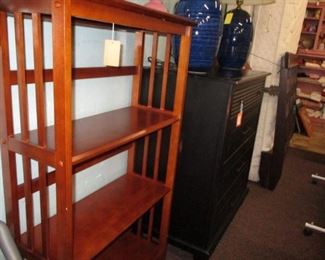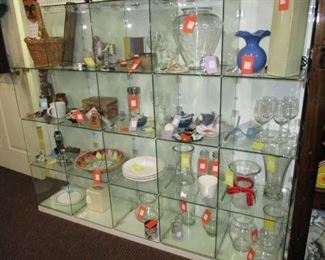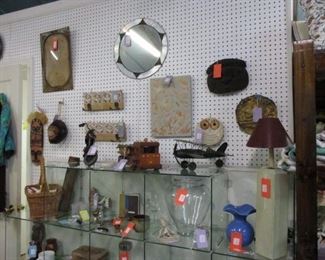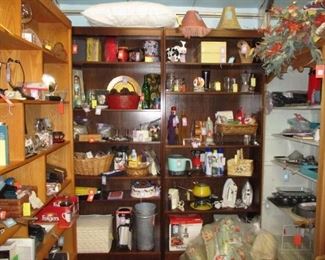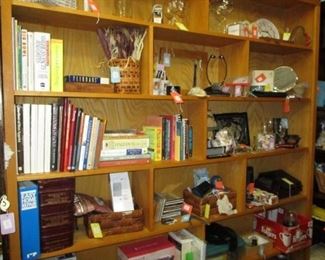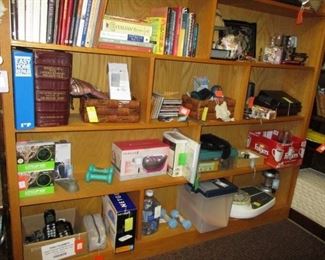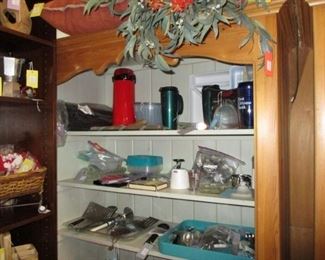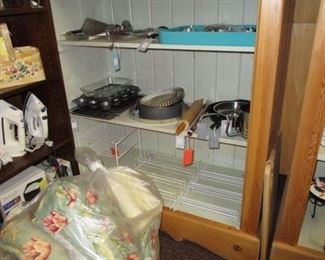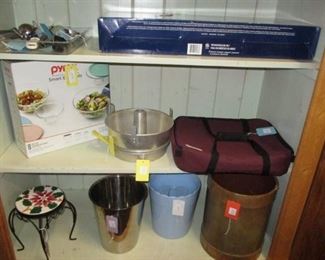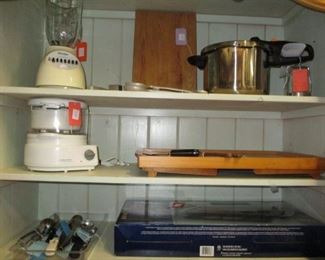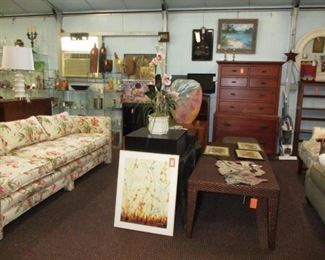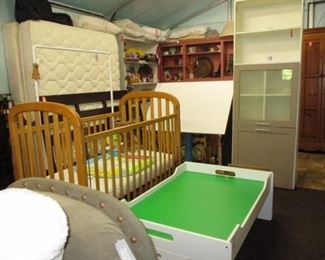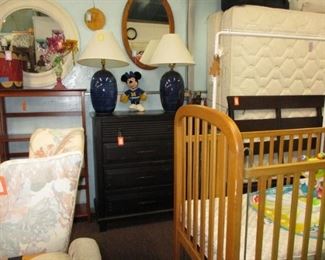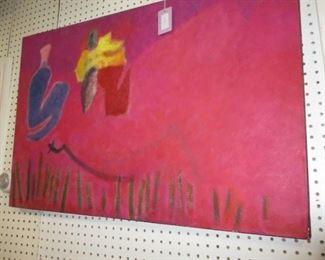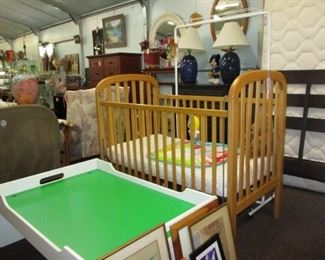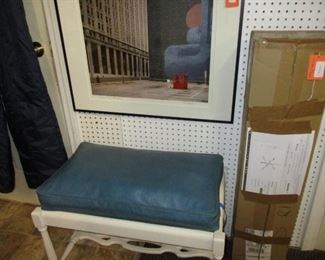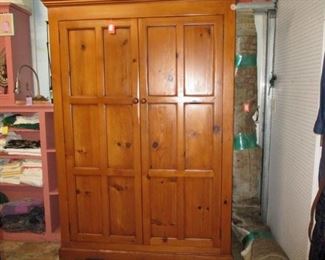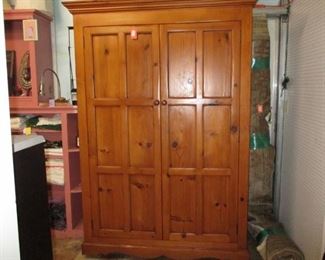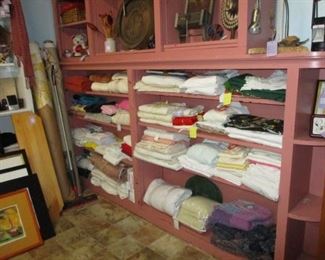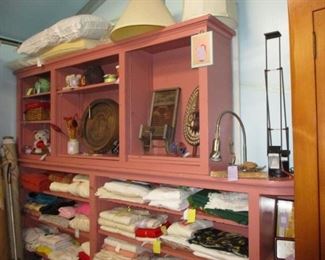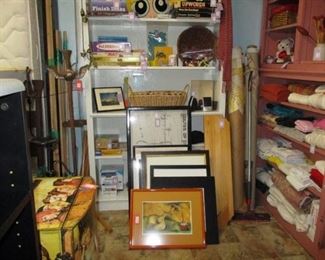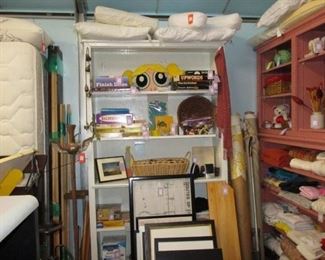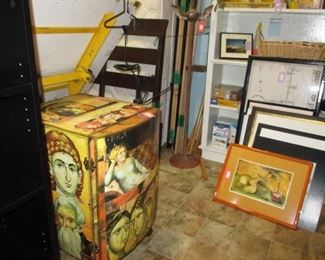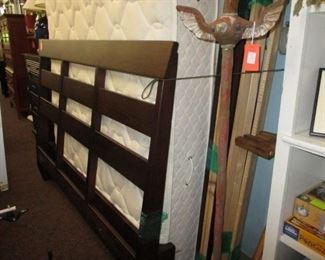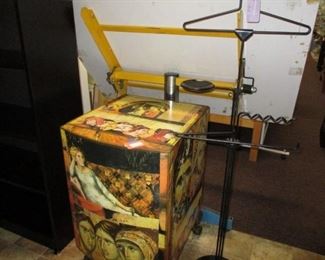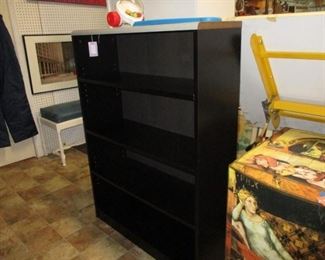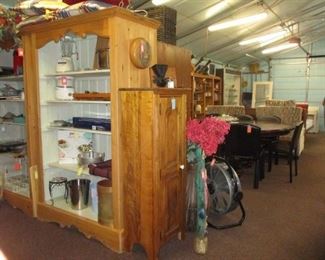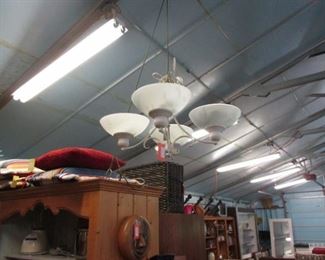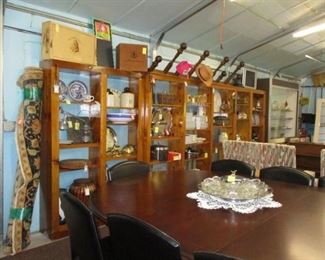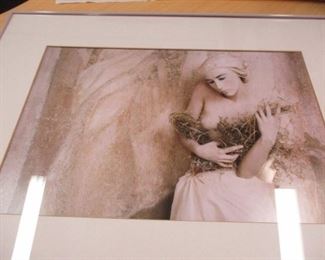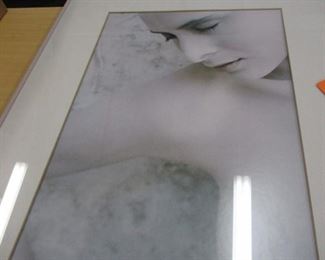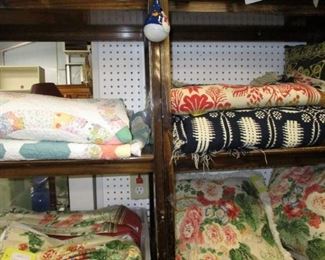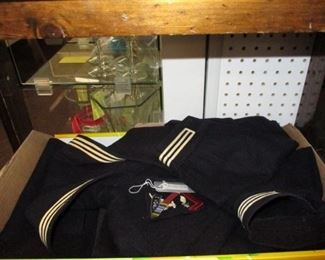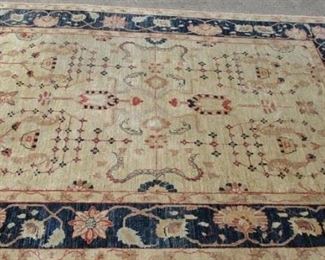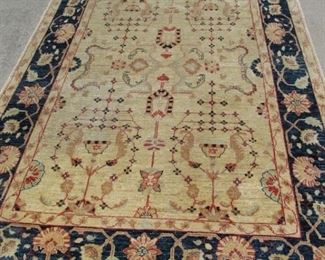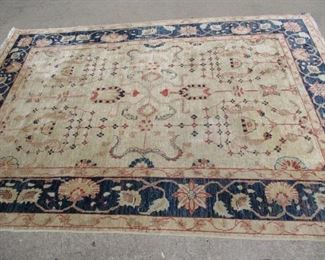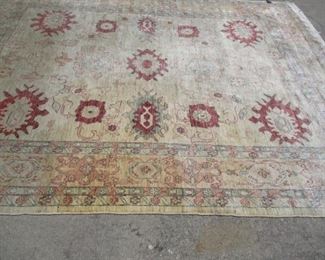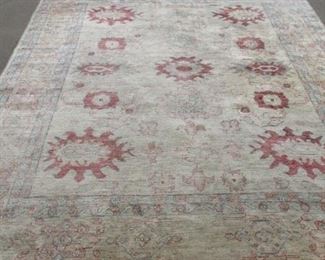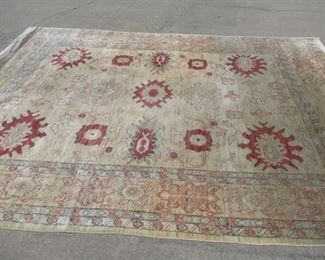 Thank you for using EstateSales.NET. You're the best!