GUINNESS BOOK CAME BY: JUDGED THIS TO BE THE BIGGEST & BEST SALE EVER
estate sale
•
2
day sale
•
sale is over
Terms
Not a lot of rules at my sales. Come, have fun and look. We only require that you do not pull any tags unless you are 100% certain you are buying that item. This is necessary to keep all items available to other potential buyers. We do not allow you to carry or hoard items for the same reason. It is not fair to the owners or other shoppers.
Otherwise:
1. All kids are welcome but please leave your dogs elsewhere.
2. Try not to break stuff but no one can make you pay for a broken item anyway so I don't even bother trying. I probably should have sat it somewhere else anyway.
3.My staff WILL try to help you load your big or heavy items but you may have to come back when the rush is over. (I am older than I used to be so I appreciate it if you can arrange to bring help to load.) We cannot assume responsibility for any damage to the item or vehicle if we help you load. We usually have ample boxes and clean wrapping paper.
4. You know not to steal but lots of people don't seem to think that moving items from one box lot to another is theft. It is. I probably won't prosecute you but I will likely embarrass you in front of people.
5. I never sell anything before the start of the sale so no need to even ask.
6. There will be no discounts at all on Saturday. This will be one of the finest and most elegant estate sales in a long time. This is just part of the inventory in the living room and kitchen.
COUNCILL CRAFTSMEN CHEST OF DRAWERS
COUNCILL CRAFTSMEN SMALL SERVER
COUNCILL CRAFTSMEN MIRRORS
COUNCILL CRAFTSMEN DINING TABLE AND CHAIRS
PAIR OF PEMBROKE TABLES BY COUNCILL CRAFTSMAN
CHIPPENDALE STYLE SOUTHWOOD SOFA
CHIPPENDALE STYLE MAHOGANY CANDLE STAND
GREEN ENAMEL GLASS
CUT GLASS CURET
CANDLEWICK CREAMER AND SUGAR
PRESSED GLASS COMPOTE
PEWTER PITCHER
PORCELAIN BISCUIT JAR
CORNUCOPIA VASE
DEPRESSION GLASS CANDY DISH
BISCUIT JARS
CUT GLASS PITCHER
LENOX BOWLS AND VASES
NIPPON MAYONOISE BOWL
PORCELAIN TRAY
VICTORIAN FAIRING
MINATURE WEDGWOOD SUGAR AND CREAMER
MINATURE TEA SERVICE
MINATURE TEA SERVICE BY ROYAL PARK
GEISHA GIRL TEA STRAINER
BEATRIX POTTER BUNNIES
PORCELAIN BIRDS ON A BRANCH
HUMMEL GIRL IN TREE, FULL BEE V, PREWAR
LITTLE HIKER, EARLY HUMMEL
BOY WITH BIRD, EARLY HUMMEL
APPLE TREE BOY MEDIUM SIZED HUMMEL
GIRL WATERING FLOWER, PREWAR HUMMEL
GEORGE WASHINGTON BY SEBASTIAN FIGURE
ROYAL CROWN DERBY CREAMER AND SUGAR
GIRL WITH BASKET, PREWAR HUMMEL
GOEBEL RABBIT
LIMOGES PORCELAIN BOXES
ROYAL ALBERT PORCELAIN BOX, PATTERN MOSS ROSE
FANSHAPE PORCELAIN BOX
PORCELAIN BOXS
MIRRORS
CANDLEWICK PLATTER
PRESSED GLASS PLATTER
HEART SHAPED BOX
ART DECO POWDER PUFF/BOTTLE
DEPRESSION GLASS PORRINGER
PORCELAIN SALT DISHES
CANDLEWICK BOWL
CANDLEWICK DISH
NIOPPON PORCELAIN BOWL
PORCELAIN BOWL
THREE PORCELAIN BOWLS
BLUE TRANSFER SAUCER, CIRCA 1850
FLOW BLUE WILLOW SAUCER
BLUE WILLOW PLATTER, CIRCA 1900
HOUSE OF SEVEN GABLES PLATE
SPODE PLATE
SHANGHAI PLATE
FLOW BLUE SMALL PLATTER, AS IS
BLUE WILLOW PLATES
SEAFOURTH PATTERN PLATE
SMALL FLOW BLUE PLATE, BY DAVENPORT, CIRCA 1844
MANY FLOW BLUE PLATE, BOWLS, AND PLATTERS
EARLY TRANSFER DECORATED PLATES AND SAUCERS
PAIR OF ASIAN VASES
CHINESE PORCELAIN FIGURE
ROSE MEDALLION TEAPOT
CHINESE WINE POT, CIRCA 1875
PAIR OF SPANIELS
ENGLISH TEA CADDY, CIRCA 1800
FENTON COIN SPOT PITCHERS
LOTS OF FENTON GLASSES
PAINTING OF A GARDEN
GOEBEL BIRD
CHINESE FIGURE
CUT GLASS VASE
COLONIAL WILLAMSBURG FIRE TOOLS
FIRE SCREEN
COLONIAL WILLAMSBURG ANDIRONS
PLANT STANDS
18TH CENTURY PRINT OF A COUPLE
VINTAGE MANTLE CLOCK
KIMBALL PIANO
BIRD FIGURE
BALDWIN BRASS CANDLESTICKS
HEPPLEWHITE STYLE CHAIR, ENGLAND, CIRCA 1890
ROSE MEDALLION VASES
PAIR OF BRACKETS
COUNCILL CRAFTSMAN SOFA
OIL ON CANVAS OF A LAKE
MOTTAHEDEH BRASS TEA CADDY
PORCELAIN LAMP
INLAID SEWING BOX, ENGLAND, c. 1850
CHINESE MUD FIGURE
CHIPPENDALE STYLE CARVED MAHOGANY TEA TABLE
PLANT STAND
PAIR OF SPANIELS
SPODE VASES
LARGE BUNNY
BUNNY
WEDGWOOD VASE
BLUE AND WHITE GINGER JAR
PLANT STAND
PAIRS OF PILLOWS
CHAIR BY SOUTHWOOD
PAIR OF VICTORIAN CIGAR ADS
LAMPS
DOLL FURNITURE
ANTIQUE DOLL STROLLERS
CHILD'S PLAY TEA SERVICE
PORCELAIN SALT DISHES
PORCELAIN TEA SERVICE, GERMANY, KONGL.PR.TATTAU
SIDE TABLE BY COUNCIL CRAFTSMAN
PAIR OF PORCELAIN AND BRASS LAMPS
LARGE LENOX VASE
MOTTAHEDEH PLATE
CHINESE BLUE AND WHITE BOWL
CHINESE BLUE AND WHITE SAUCER
CHINESE BLUE AND WHITE CUP
EARLY SPODE BUTTER PAT
EARLY ROSE MEDALLION DISH
CHINESE BLUE AND WHITE PLATE
CHINESE BLUE AND WHITE BOWL
CHINESE BLUE AND WHITE GINGER JAR
CHINESE BLUE AND WHITE PLATE
CHINESE BLUE AND WHITE CUP
OCTAGONAL BOWL, CHINA
TWO JAPANESE PLATES
NIPPON BOWL
CHINESE BOWL
EARLY NEEDLEPOINT BUTTERFLY(BEST THING HERE)
DEPRESSION GLASS SAILBOAT BLOTTER
INKWELL
BLUE INKWELL
PORCELAIN PITCHER
PORCELAIN CREAMER AND SUGAR, CIRCA 1920
PORCELAIN DRESSER TRAY
PORCELAIN SAUCER
CHIPPENDALE LOLLING CHAIR
EMBRODIERED PILLOW
PLANTER ON STAND
OIL PAINTING OF FISHERMAN, DUTCH 19TH CENTURY
BLUE AND WHITE FLOWER BRICK
BLUE AND WHITE FLOWER BRICK
VICTORIAN MOTHER OF PEARL INLAY. LACQUER LETTERBOX
CHINESE BLUE AND WHITE VASE, c. 19TH CENTURY
CHINESE BLUE AND WHITE VASE, c. 19TH CENTURY
CHINESE BLUE AND WHITE VASE, c. 19TH CENTURY
CHINESE BLUE AND WHITE VASE, c. 19TH CENTURY
MOTTAHEDEH SAUCER
FLOW BLUE TOY PLATTER
BLUE WILLOW SMALL DISH
FLOW BLUE SMALL DISH
FLOW BLUE SMALL DISH
FLOW BLUE SMALL DISH
REGENCY STYLE COCKTAIL TABLE
PAIR OF SILK PILLOWS
LENOX COMPOTE
PAIR OF CANDLESTICKS
PAIR OF GORHAM STERLING CANDLESTICKS, YC3000
BALDWIN BRASS CANDLESTICKS
CHIPPENDALE STYLE SOUTHWOOD SOFA
NEEDLEPOINT PILLOWS
ARMCHAIR BY BAKER
PAIR OF WINKING SANTA MUGS
TWO SANTA MUGS
GREAT YARD AND GARDEN FURNISHINGS
HUNDREDS OF MORE GREAT ITEMS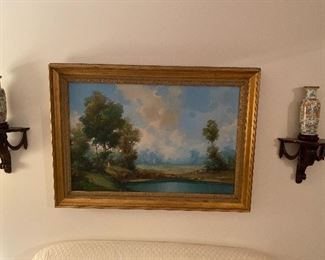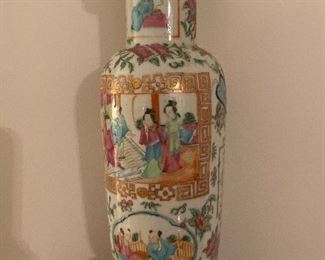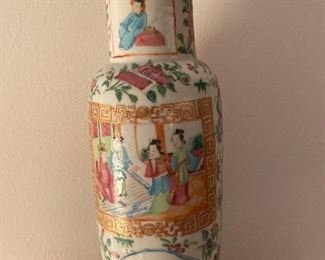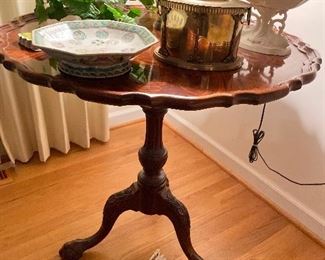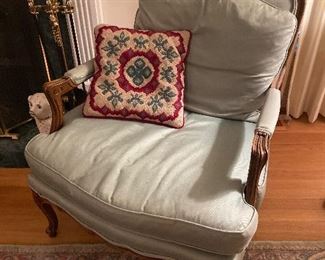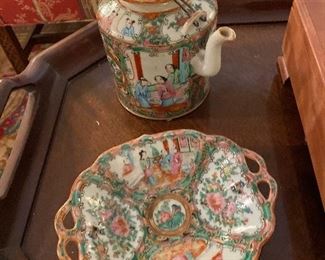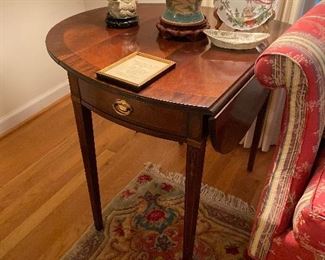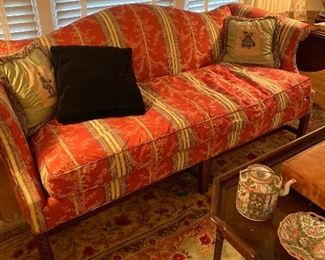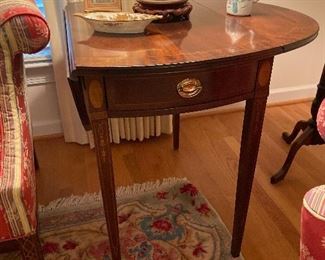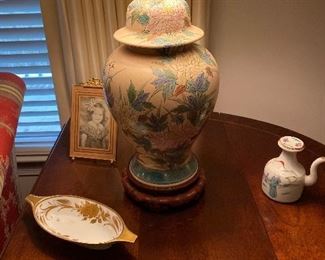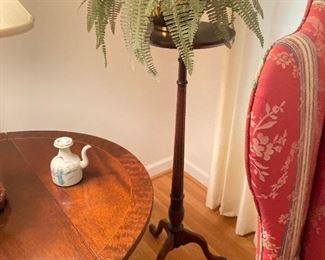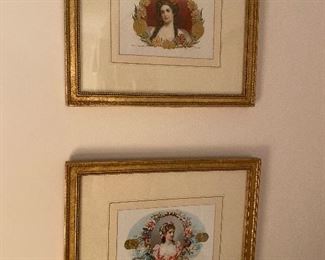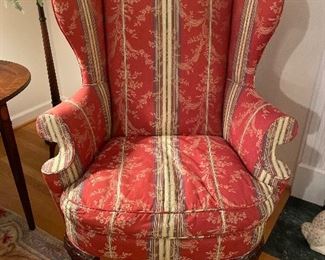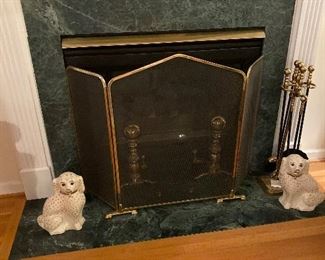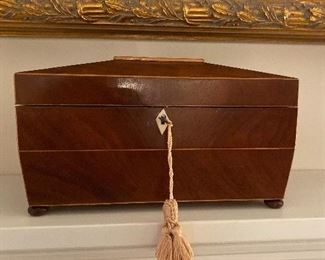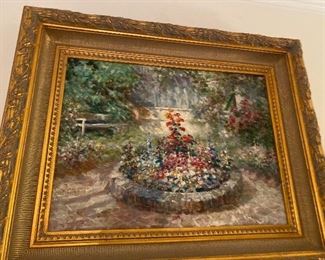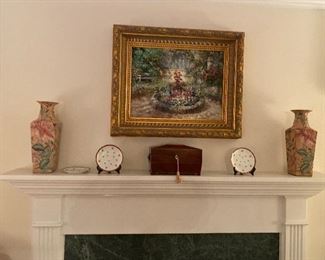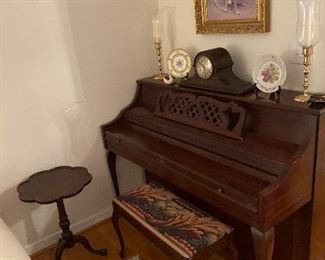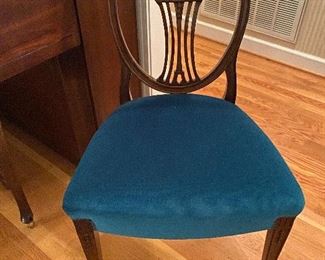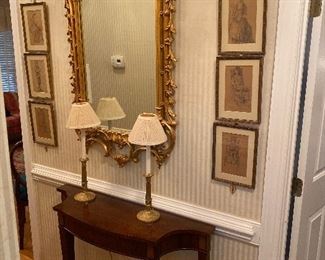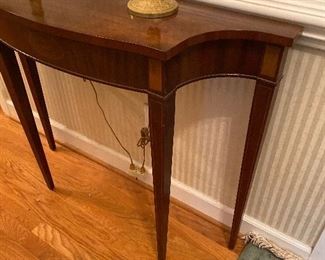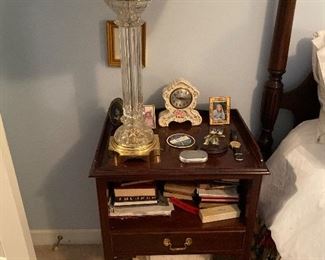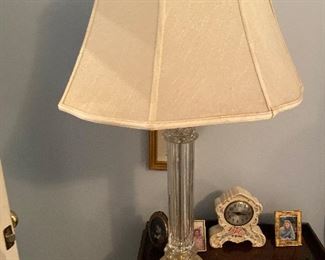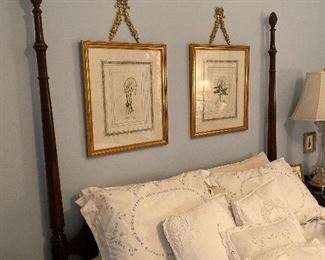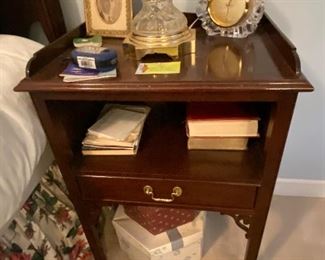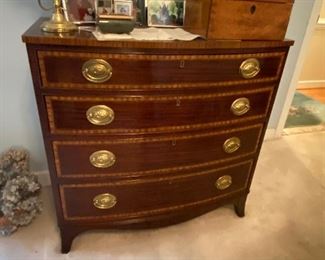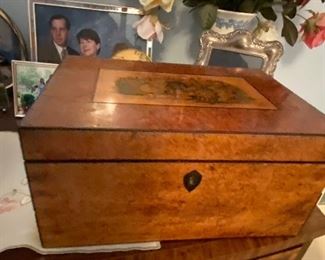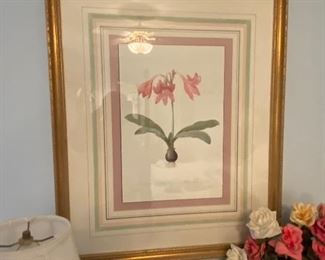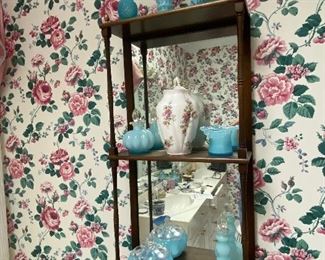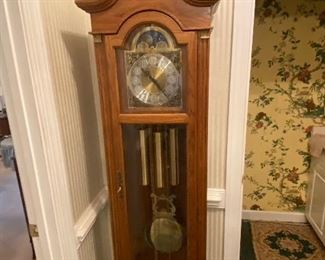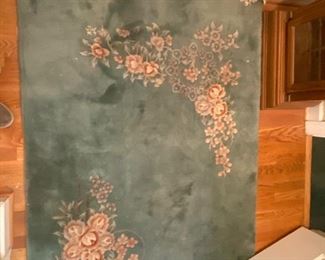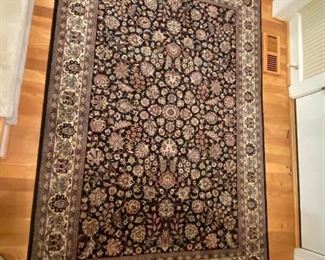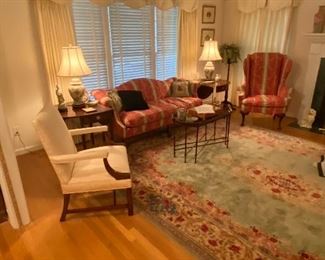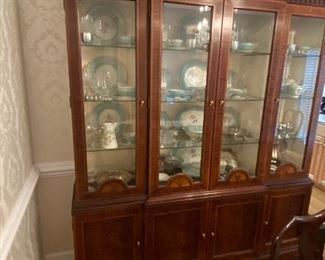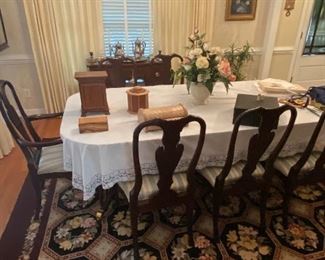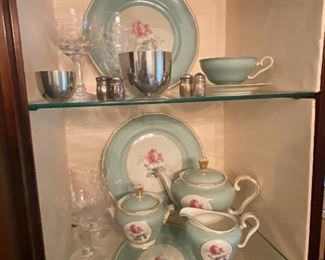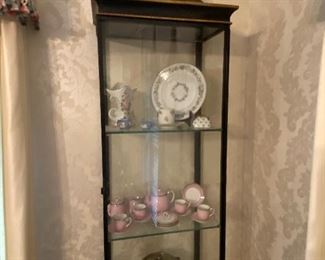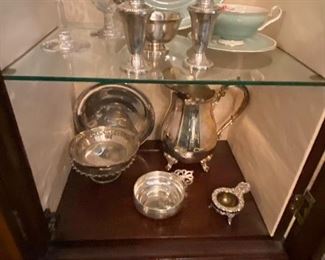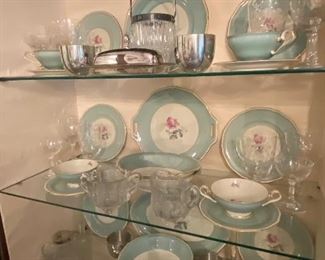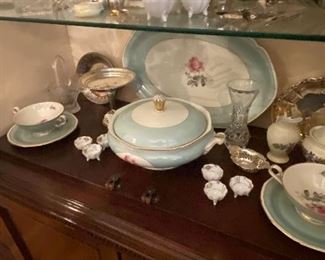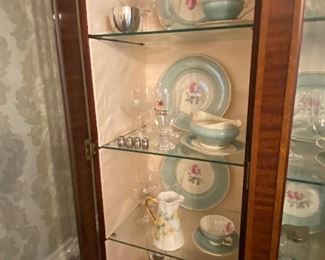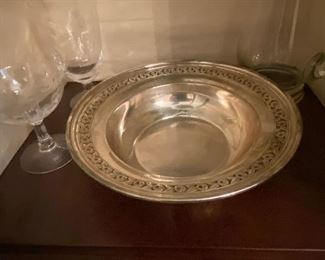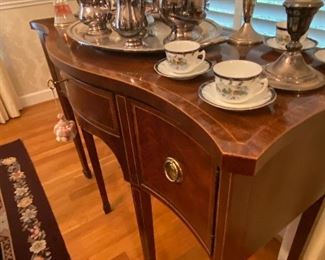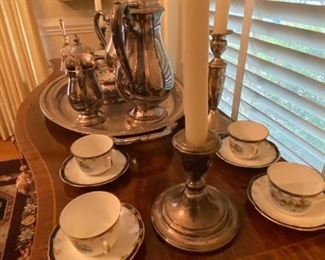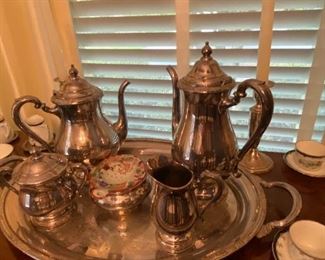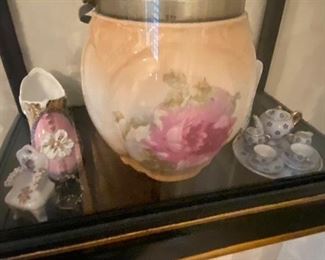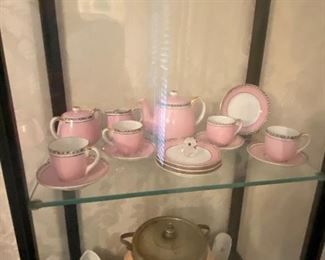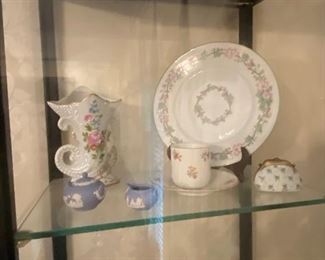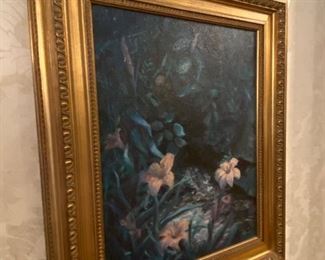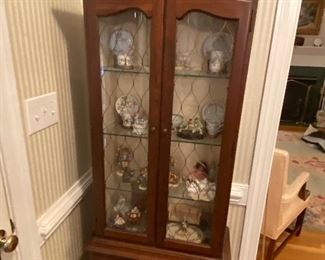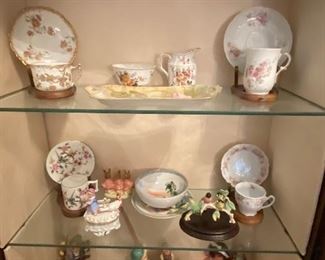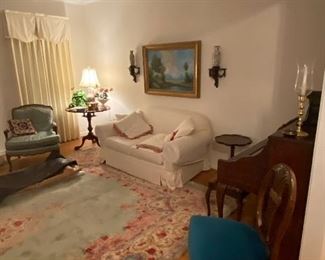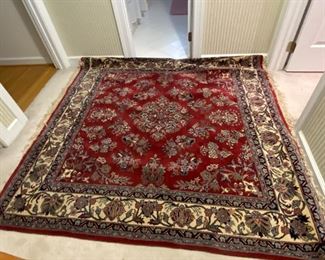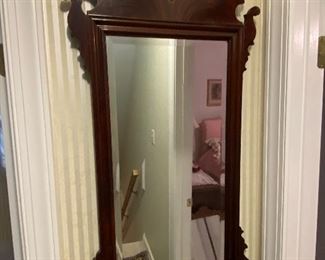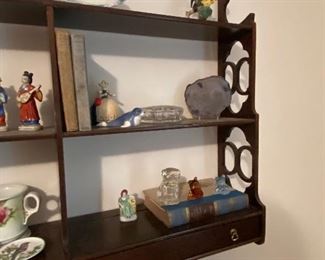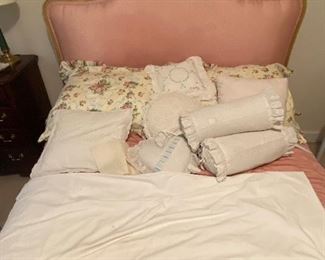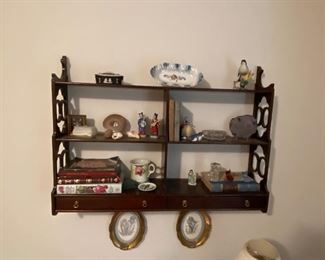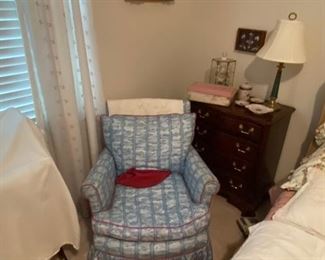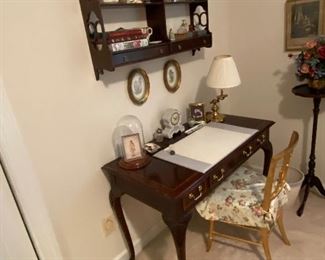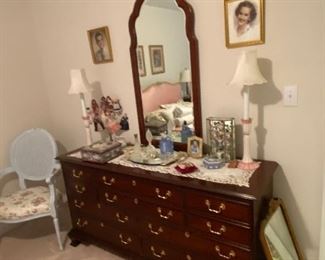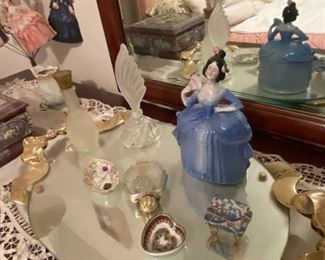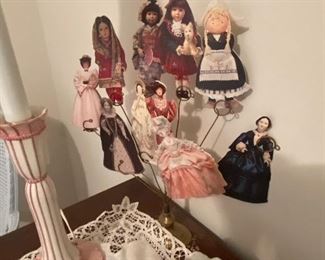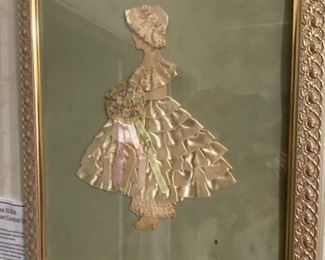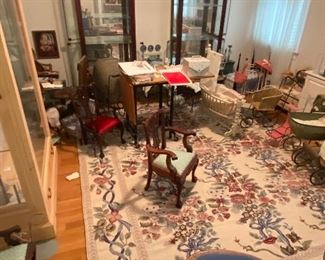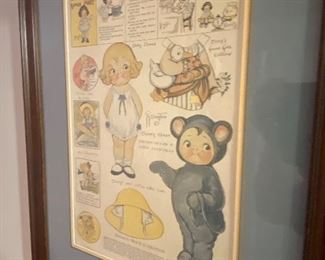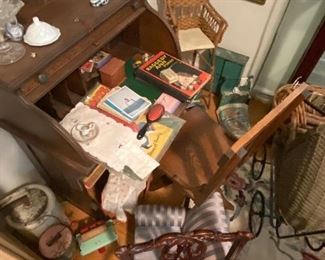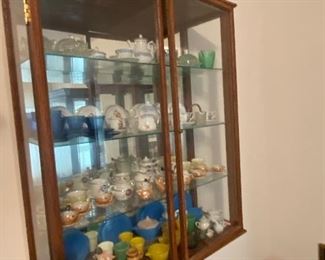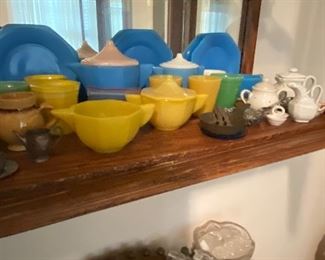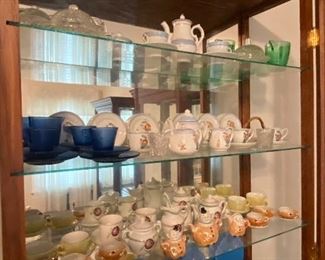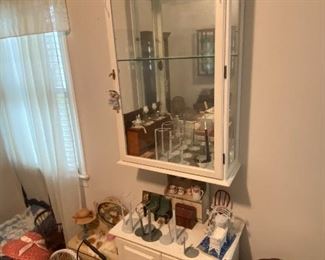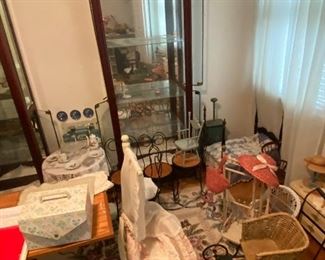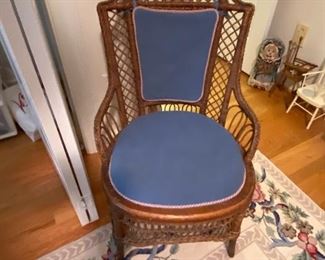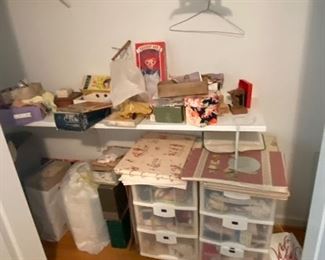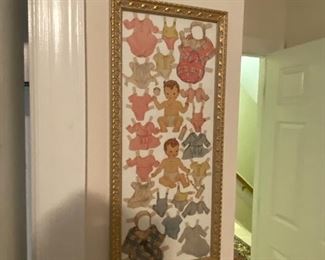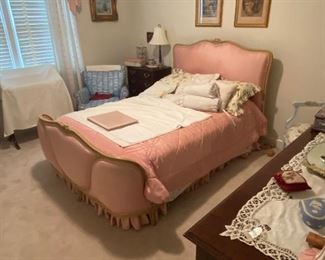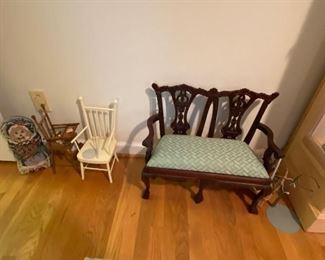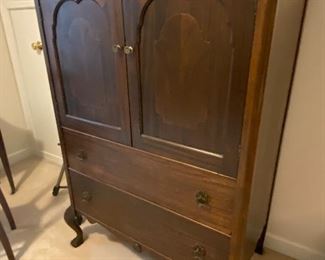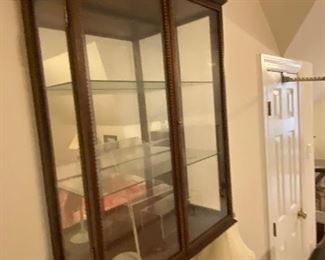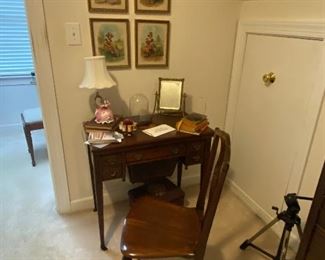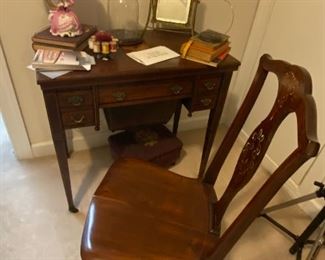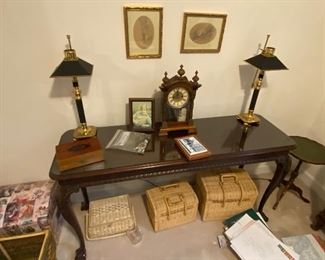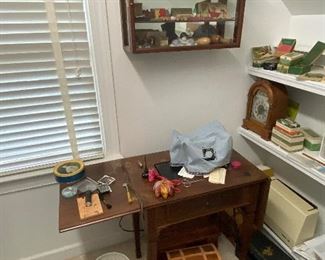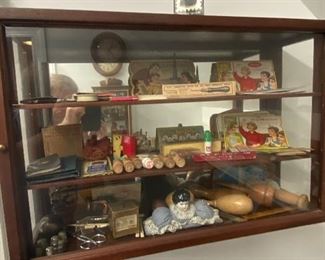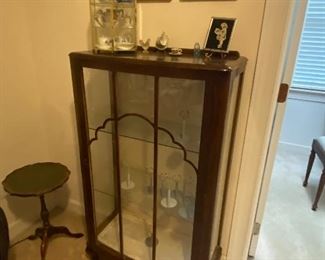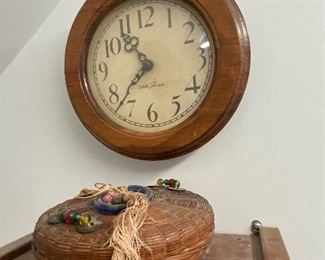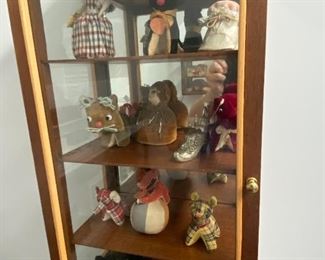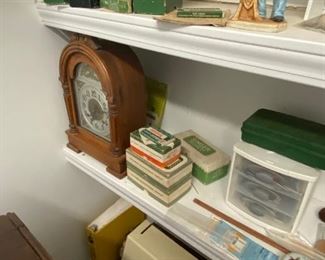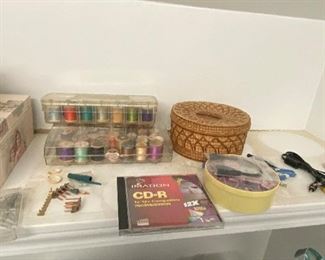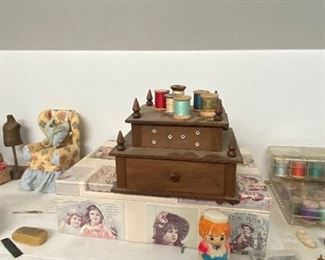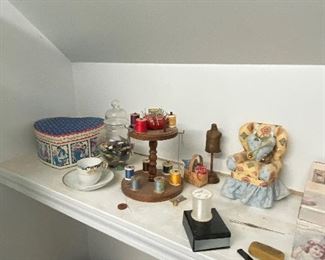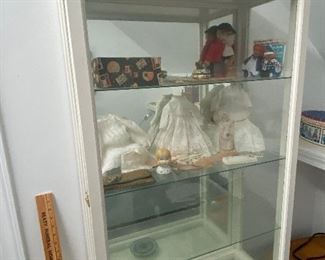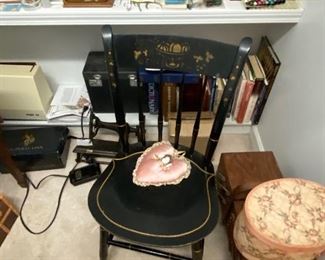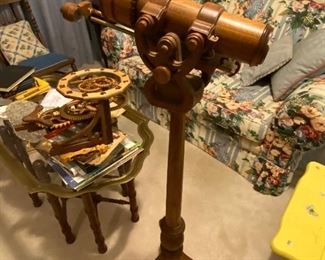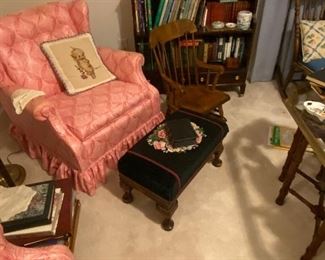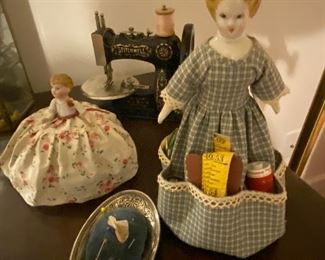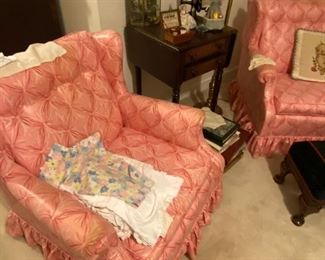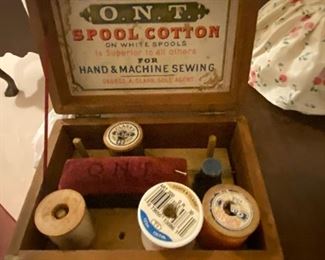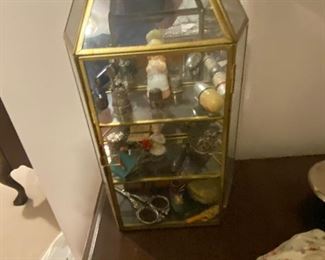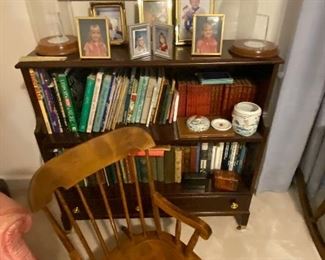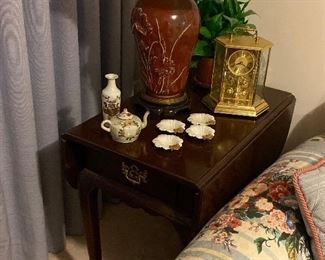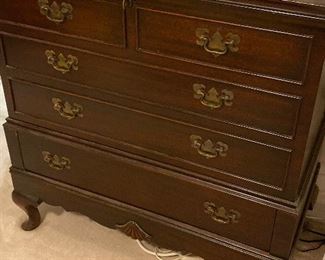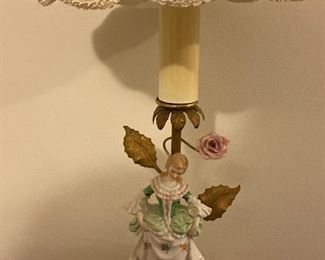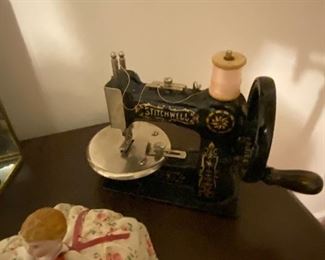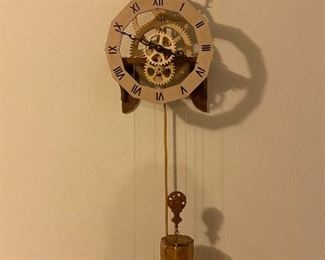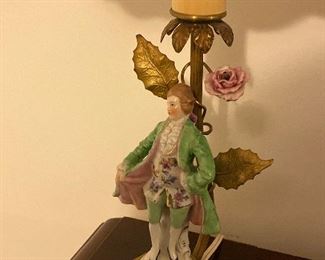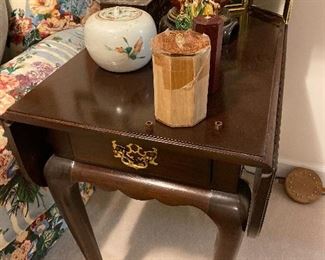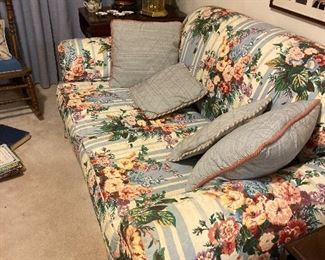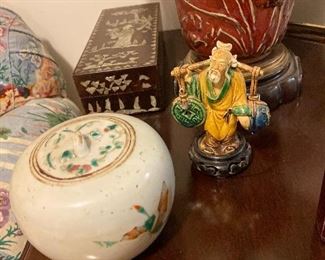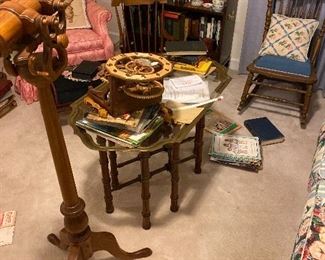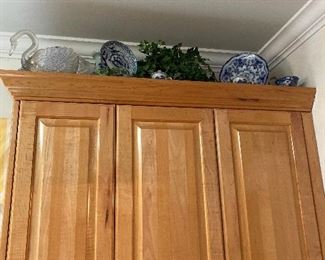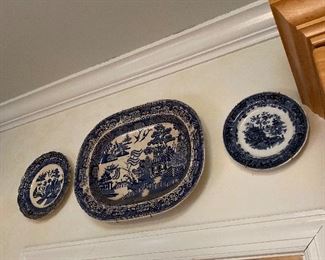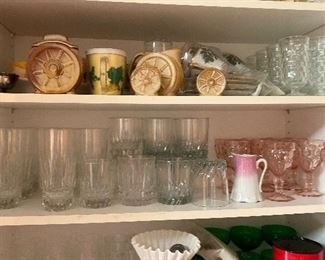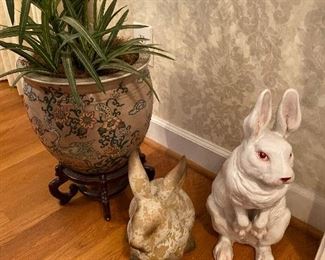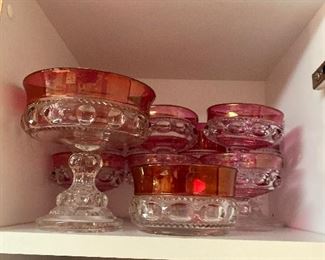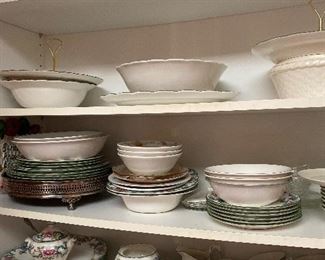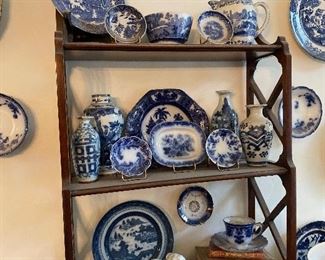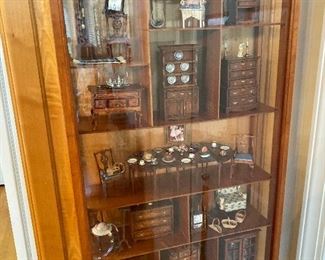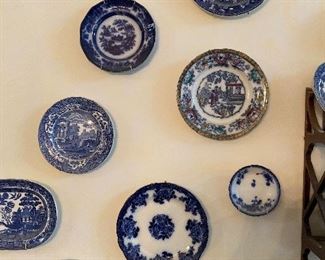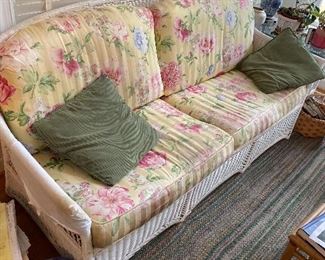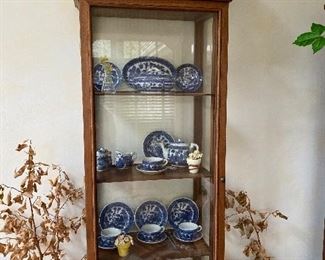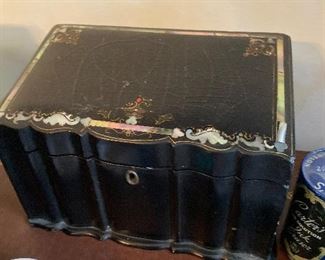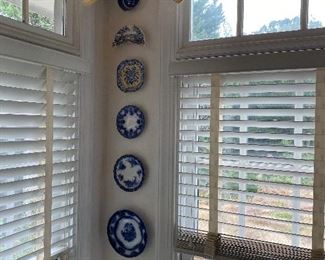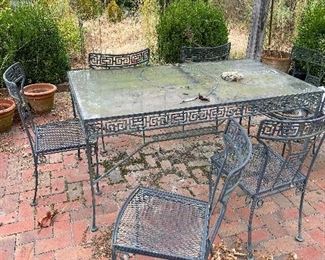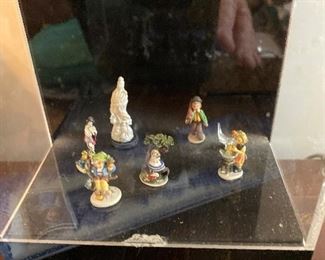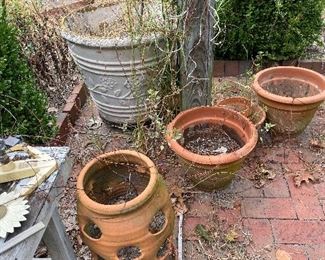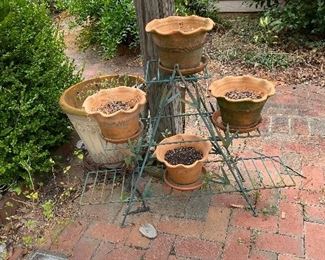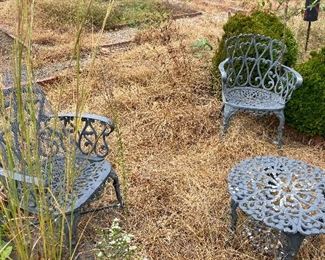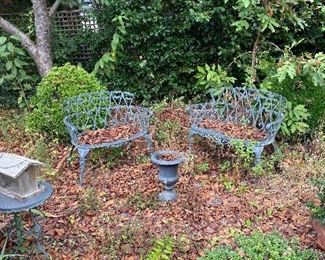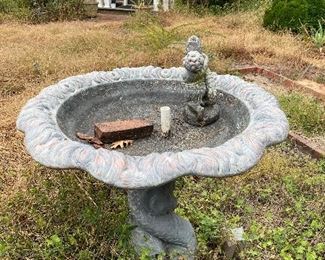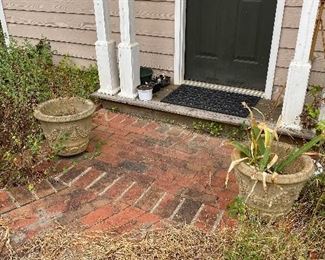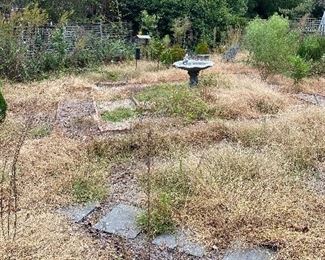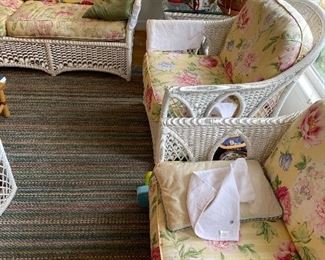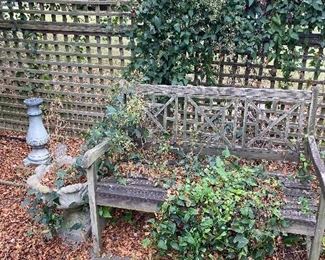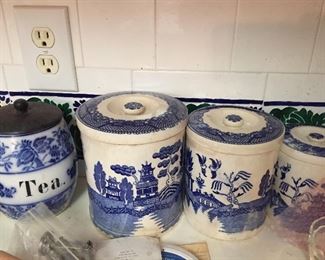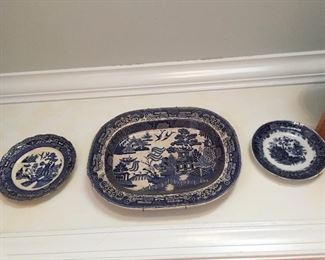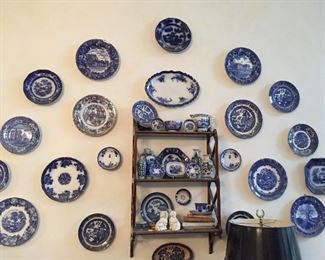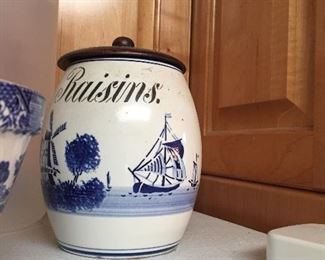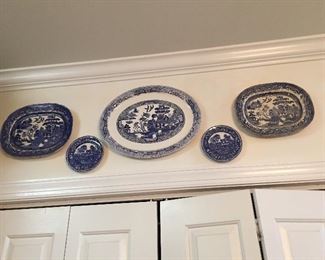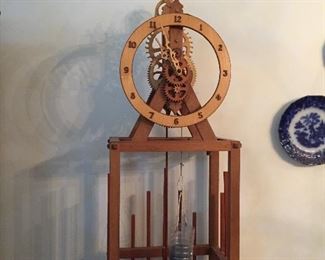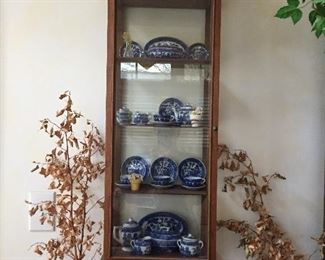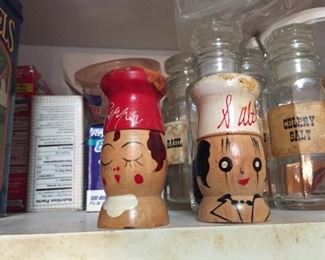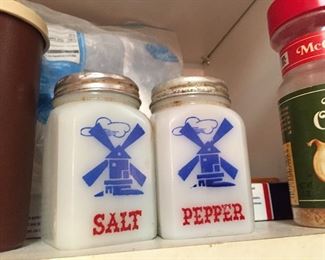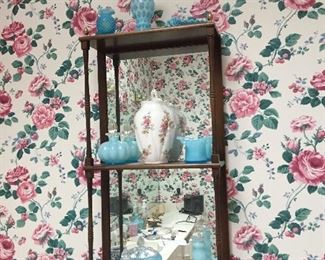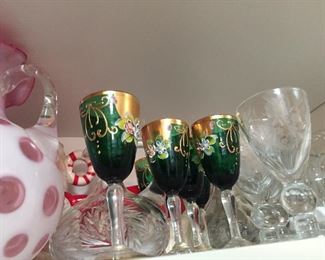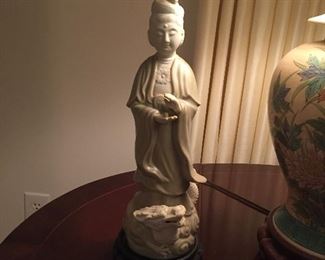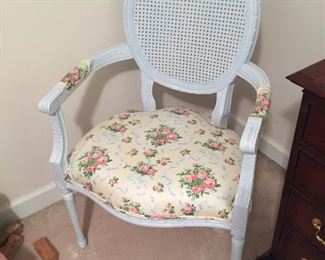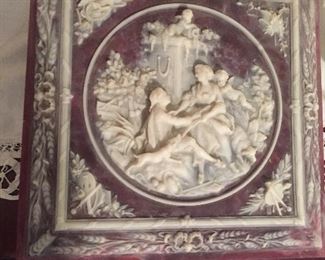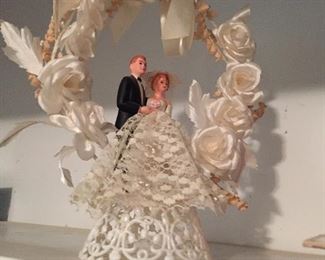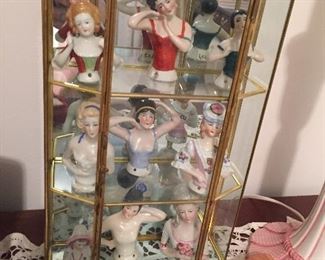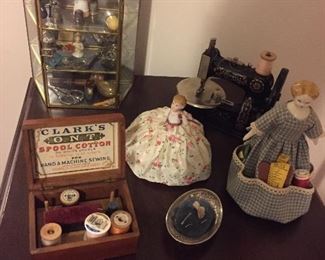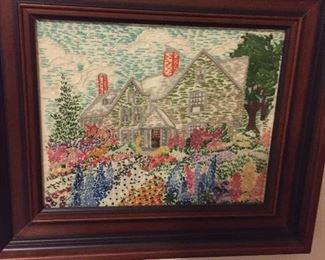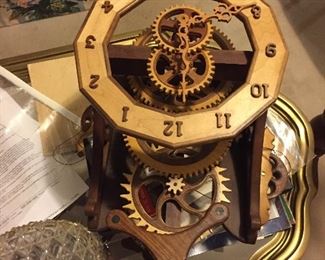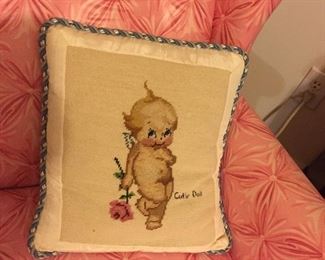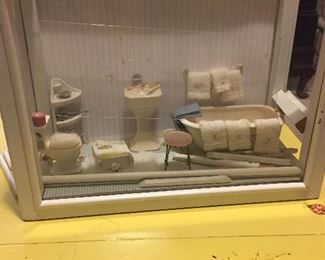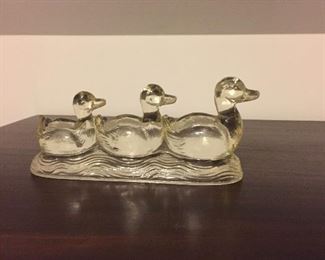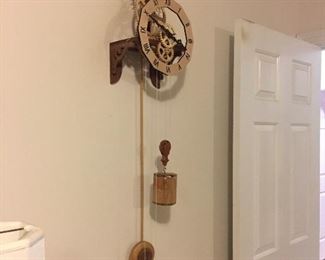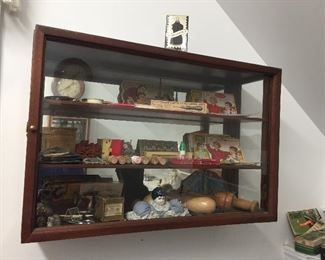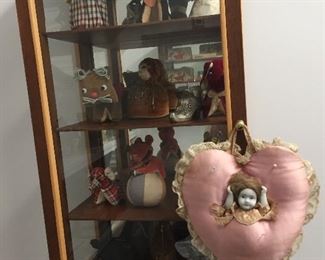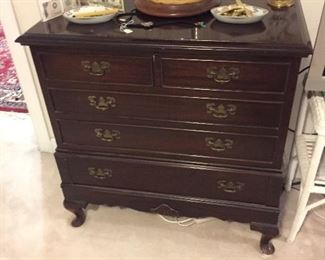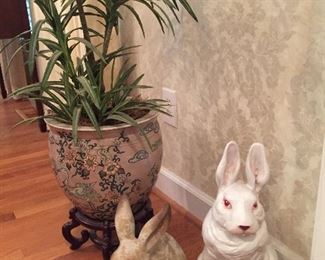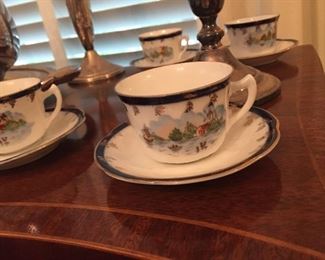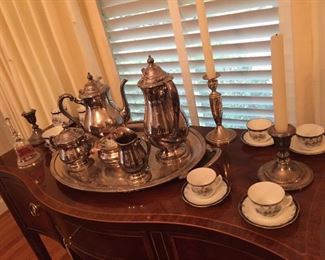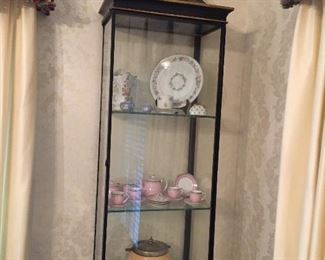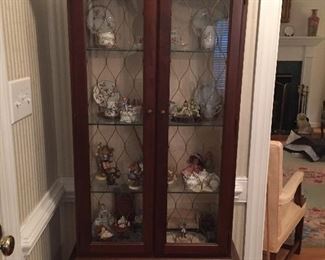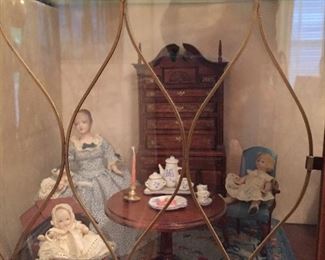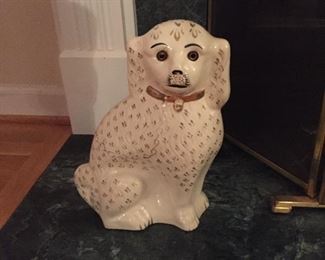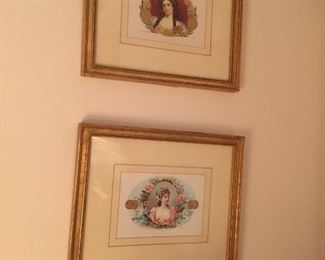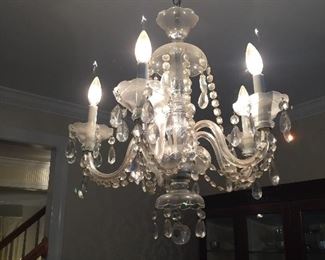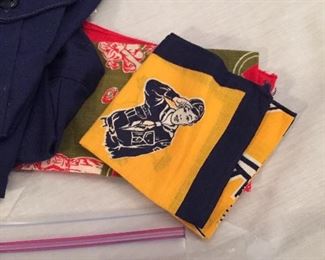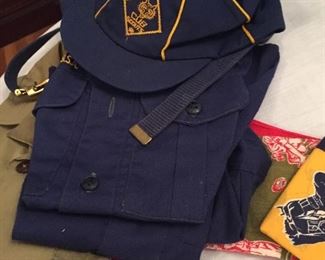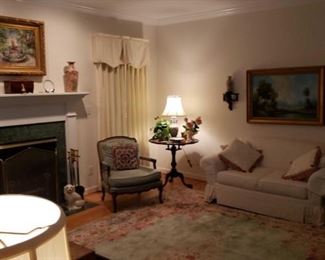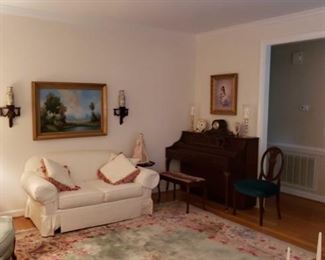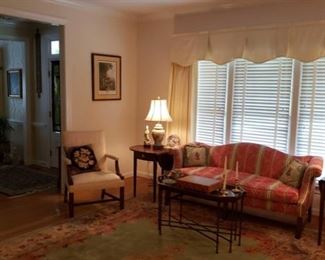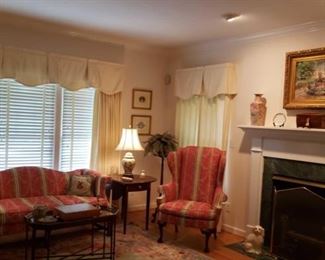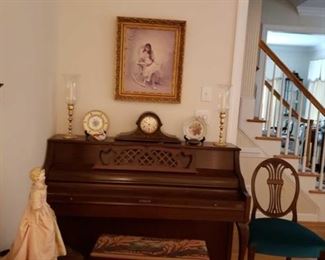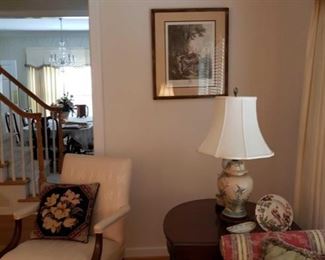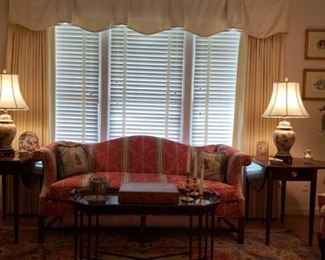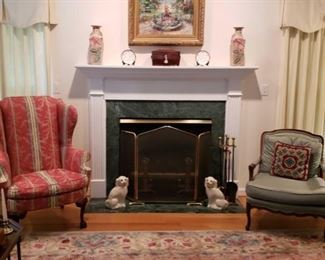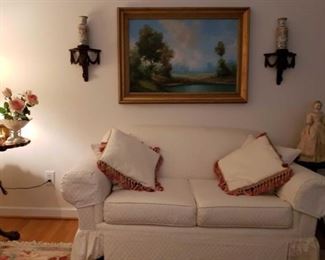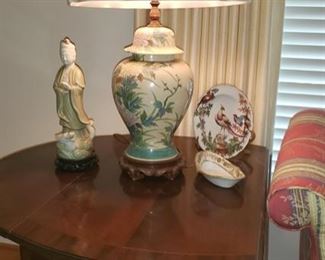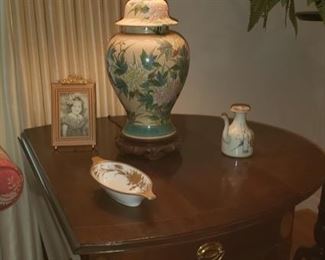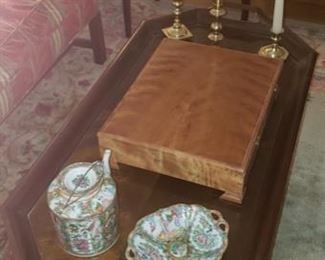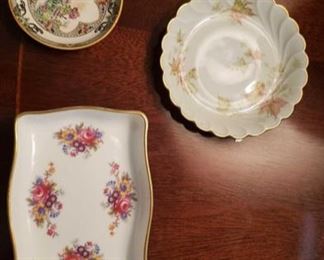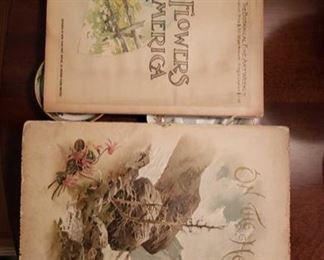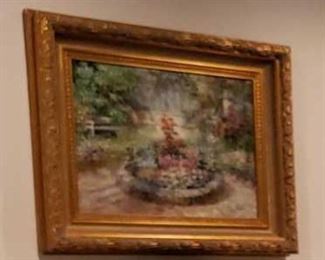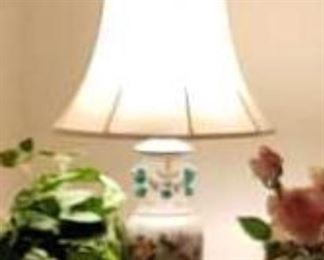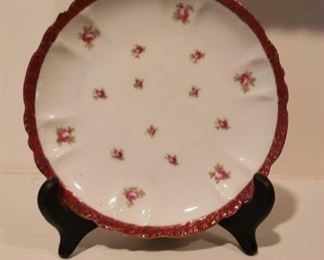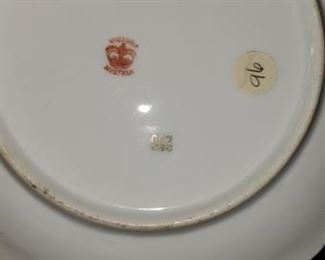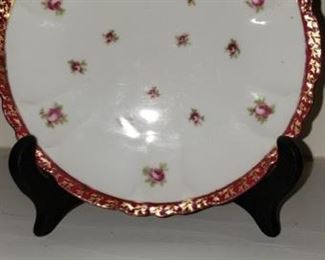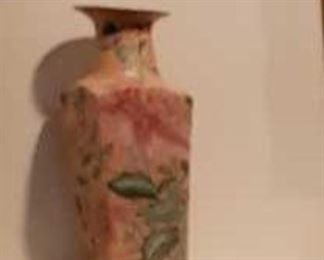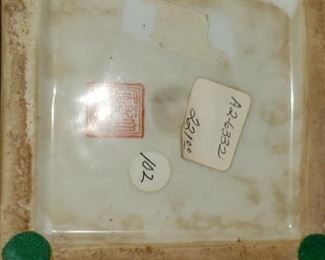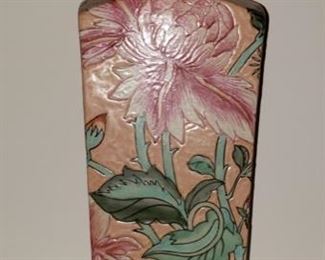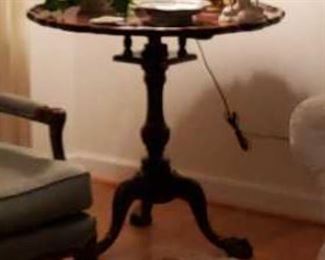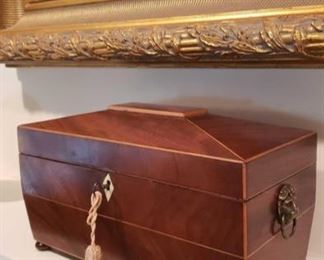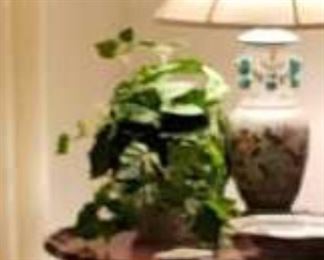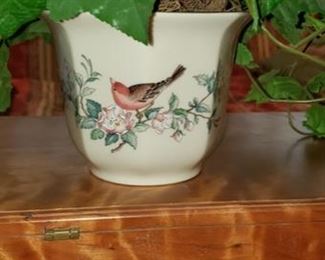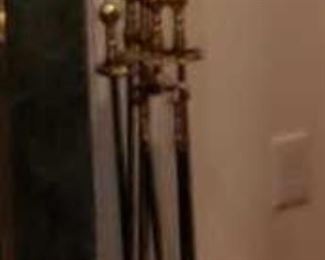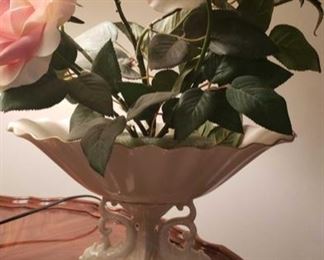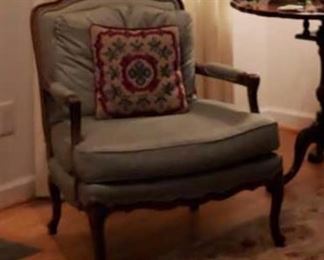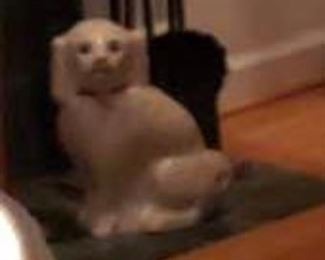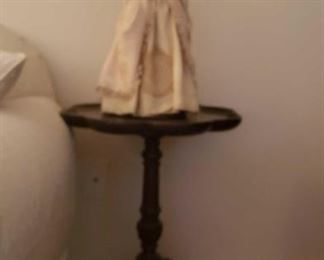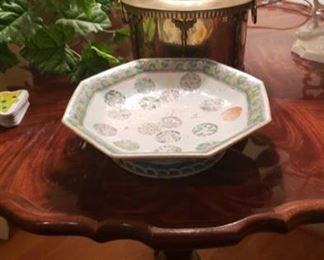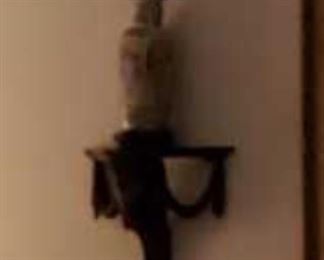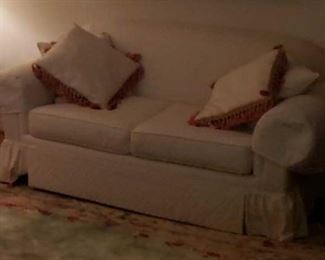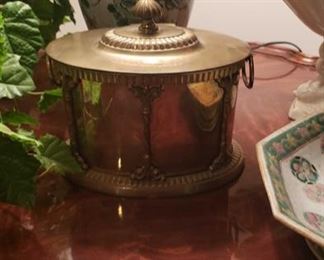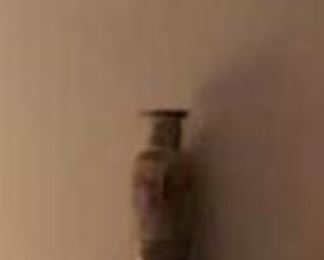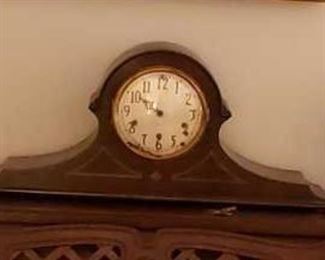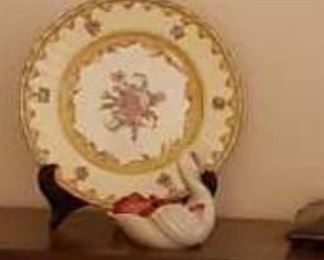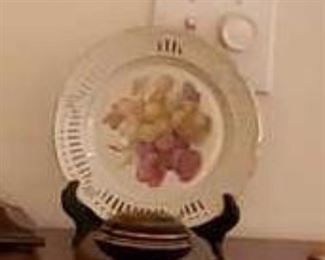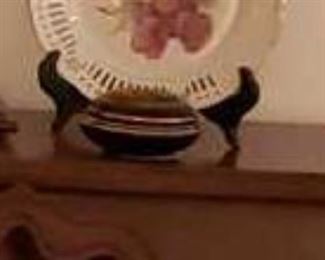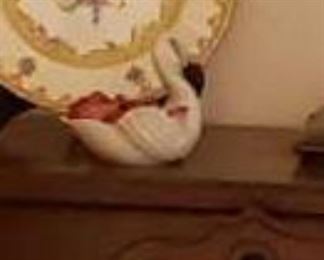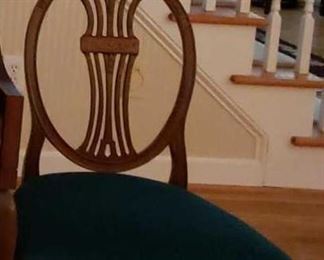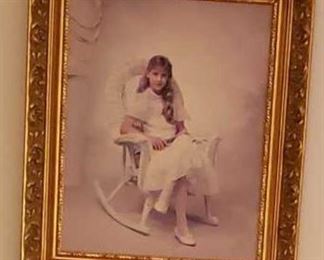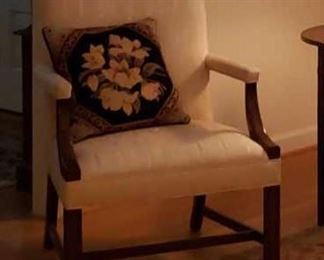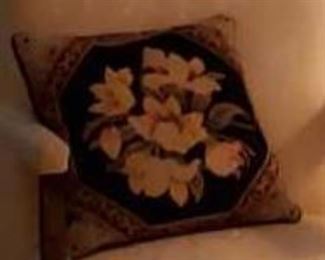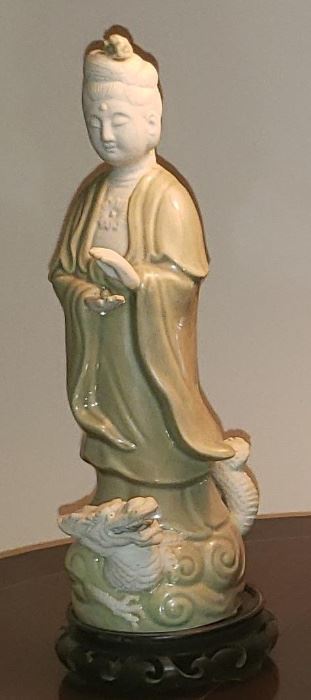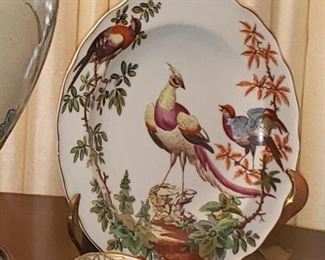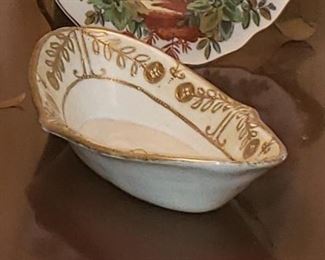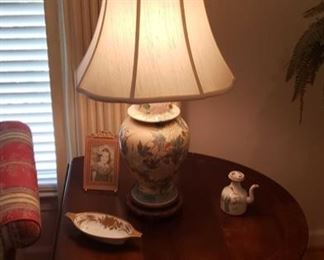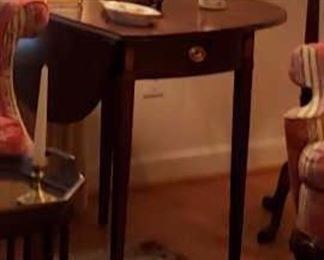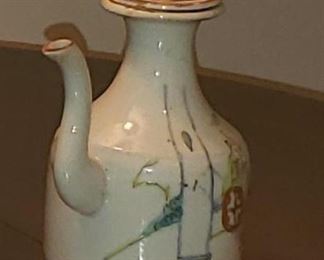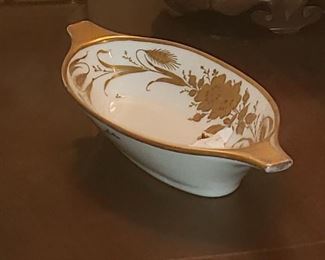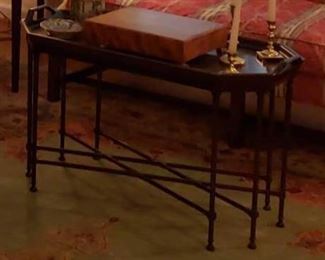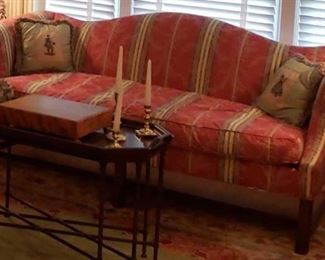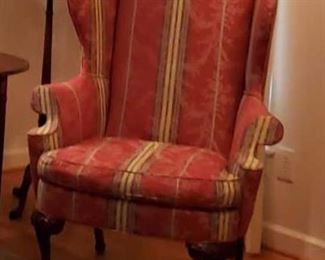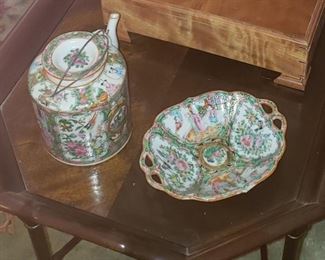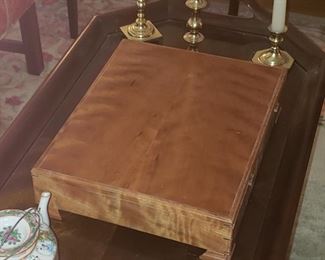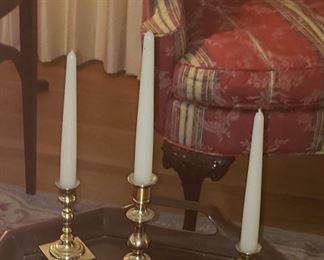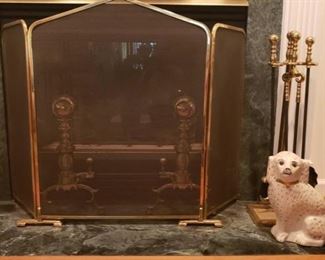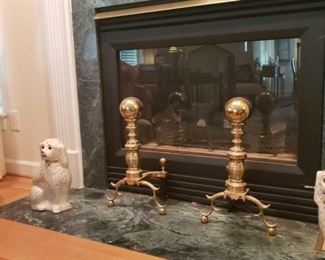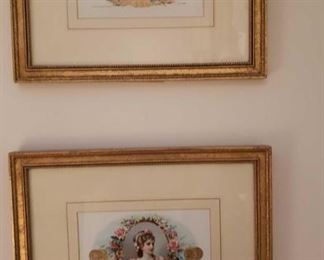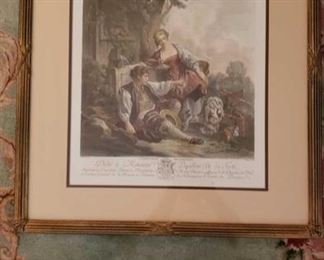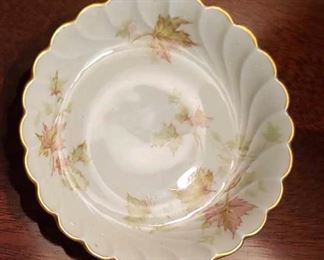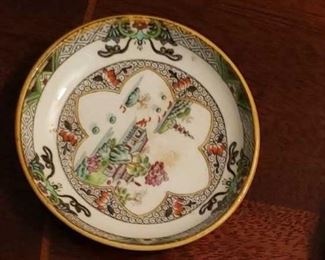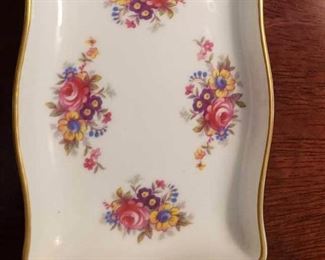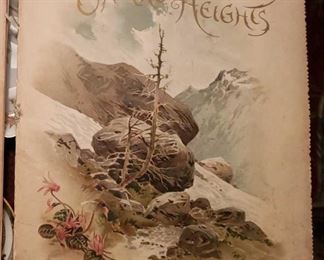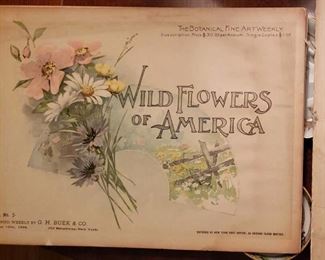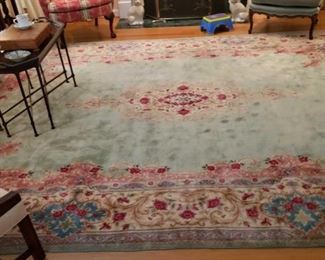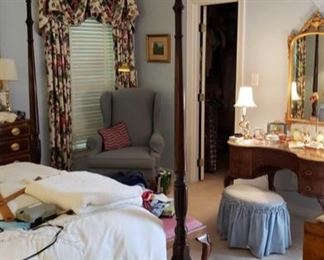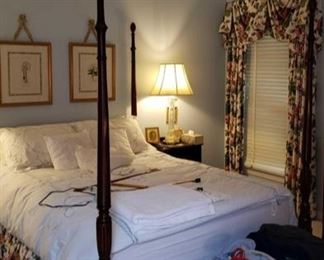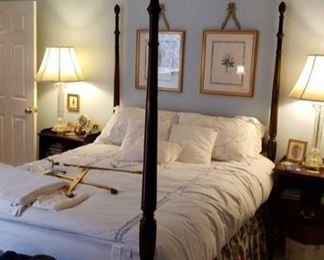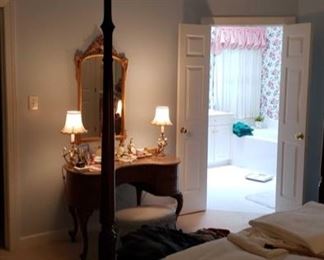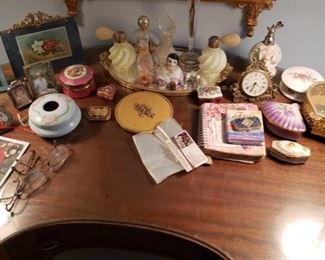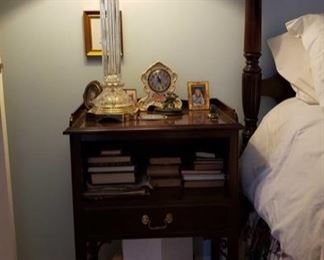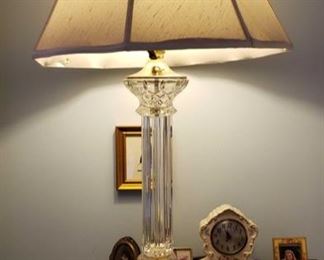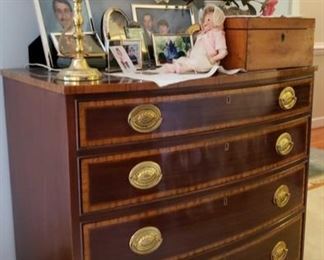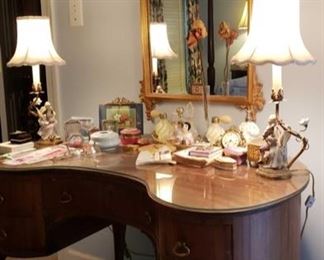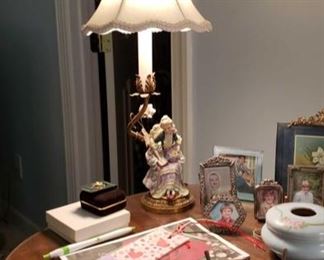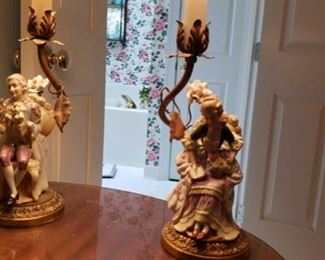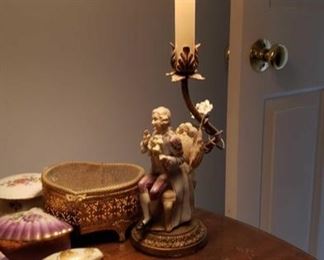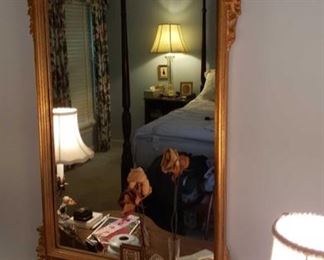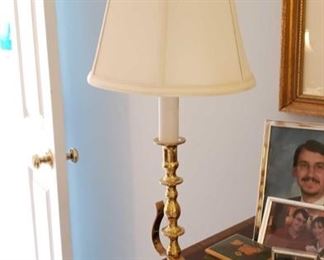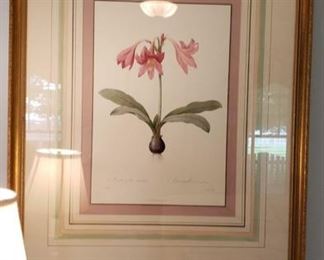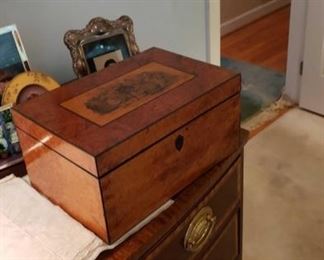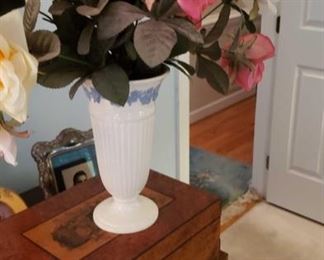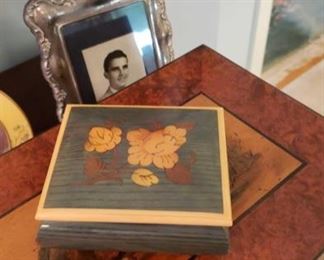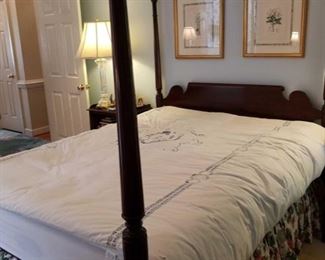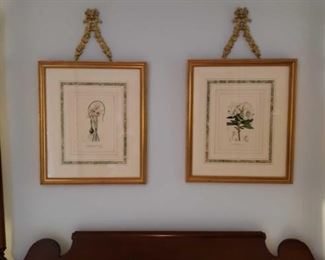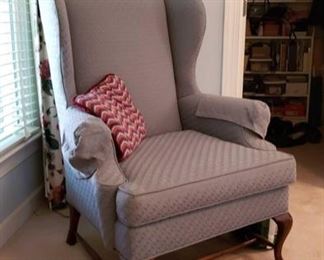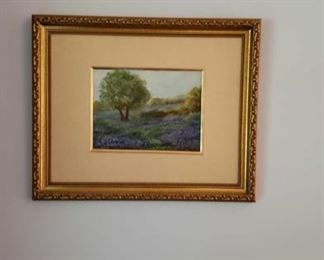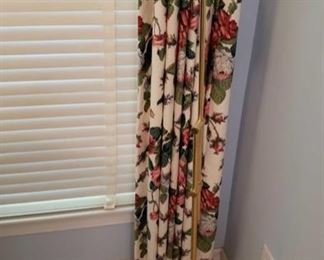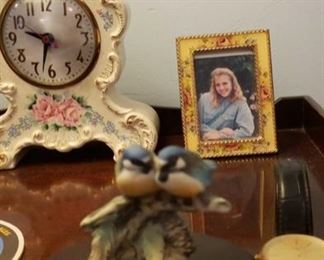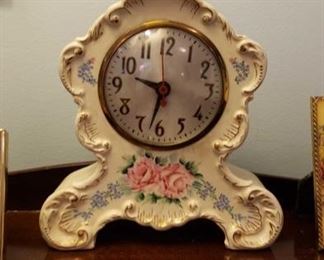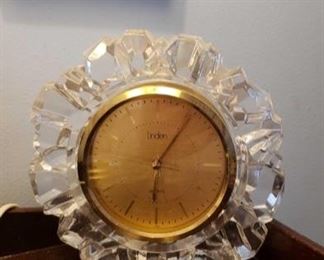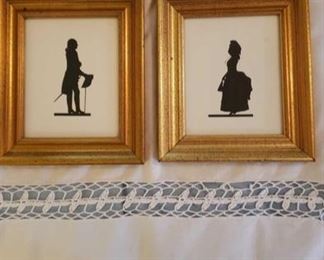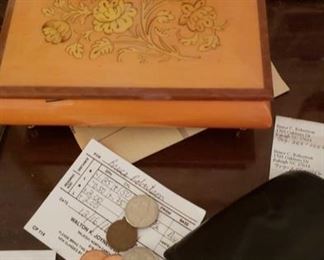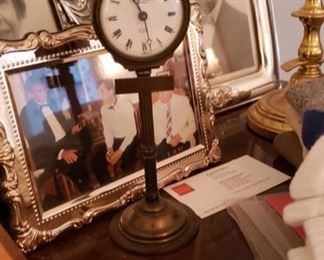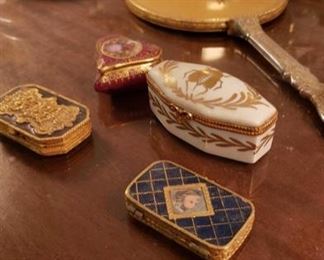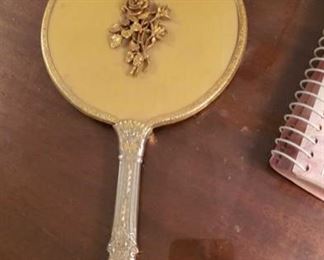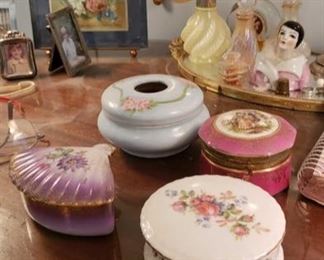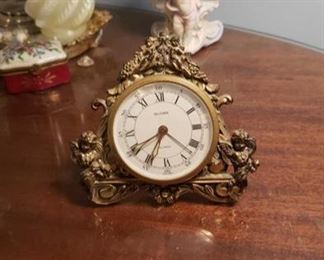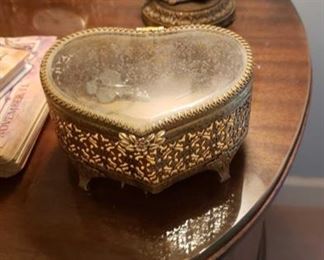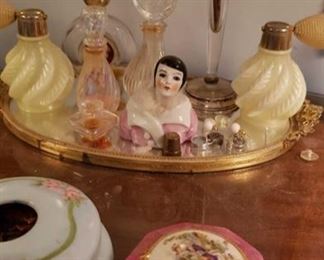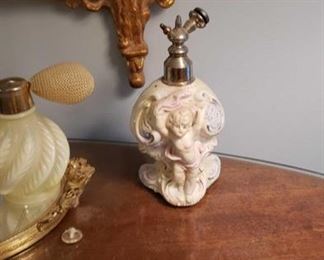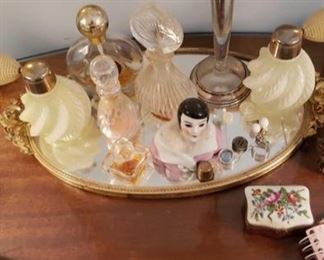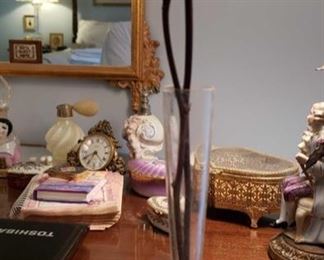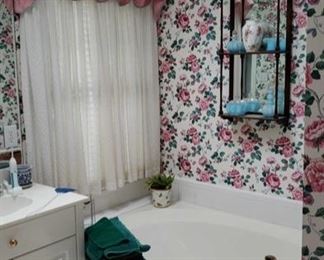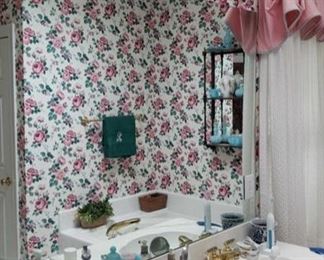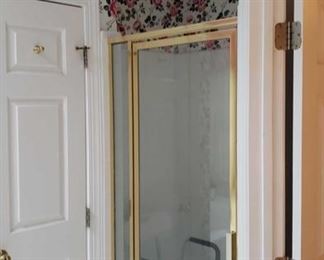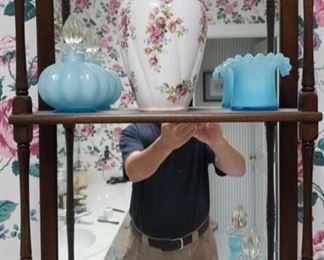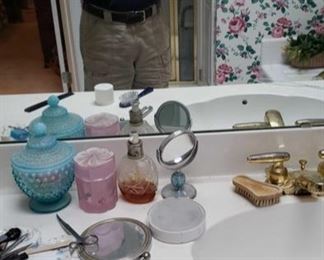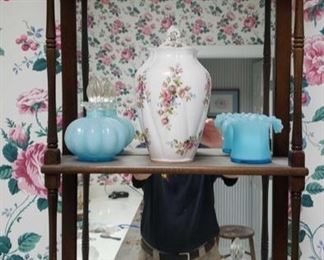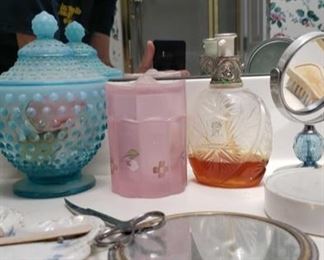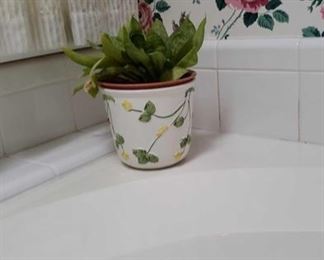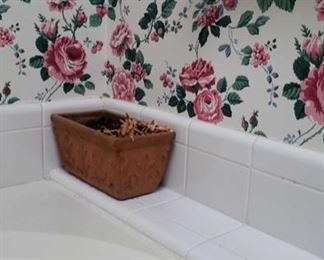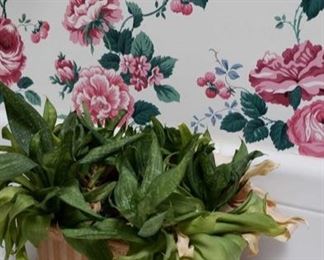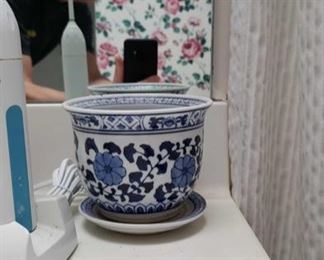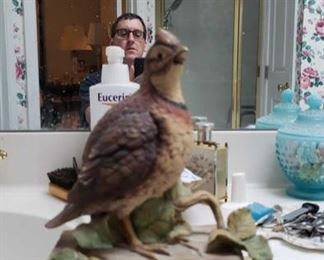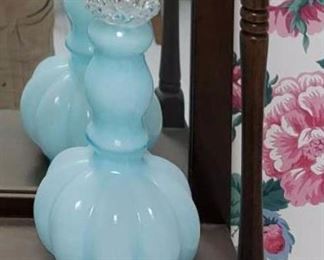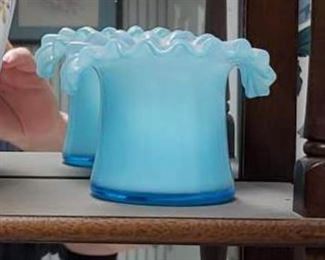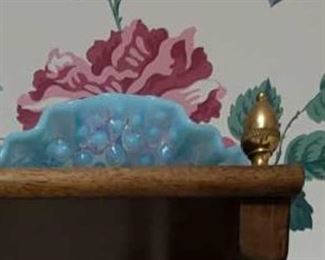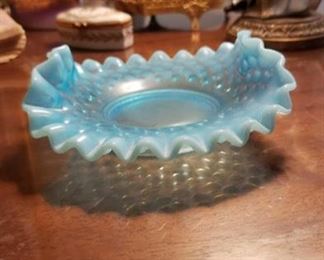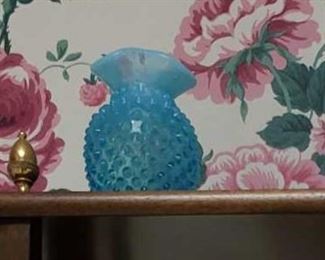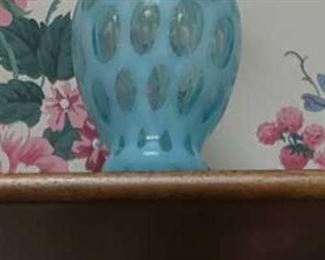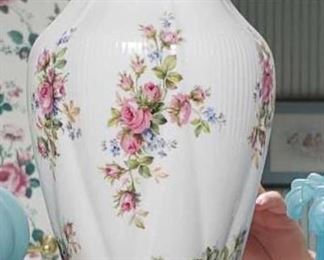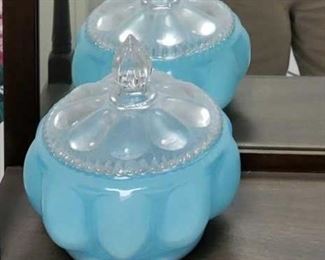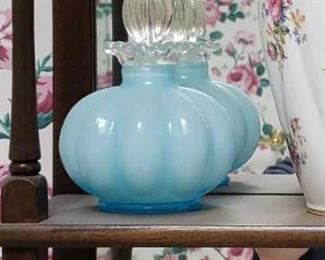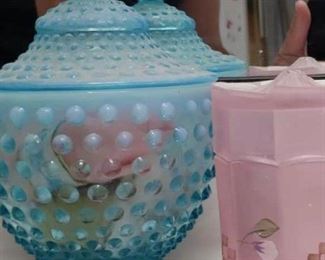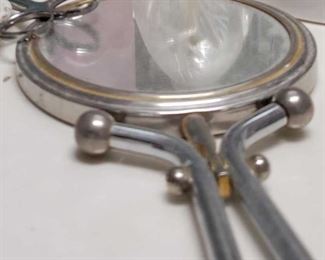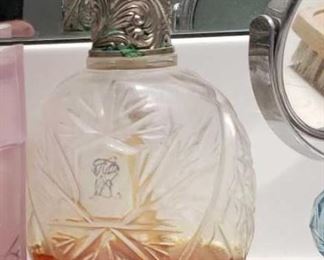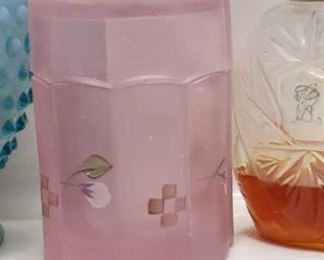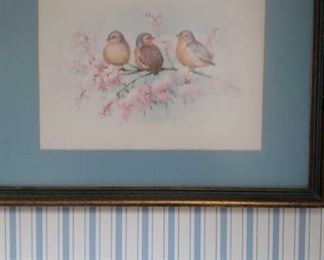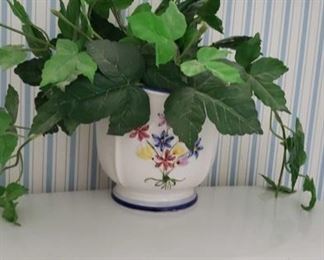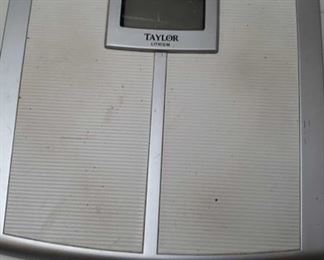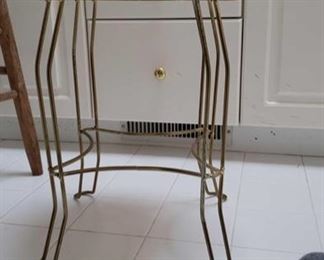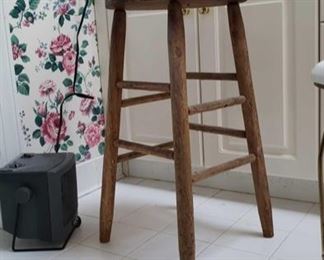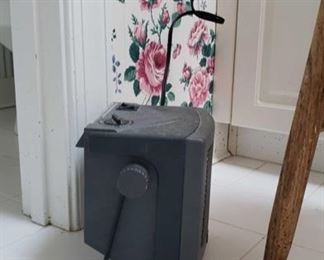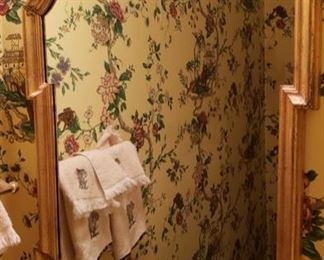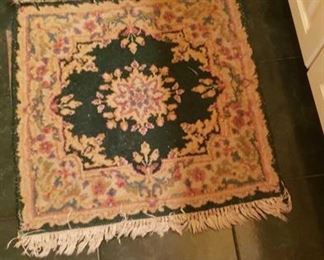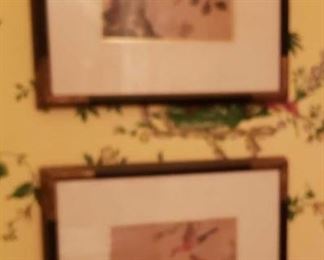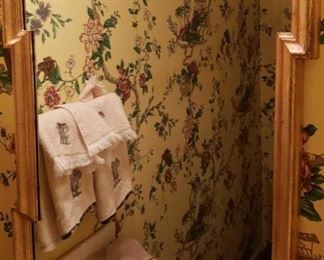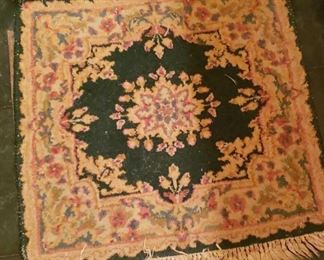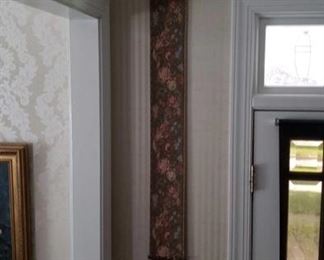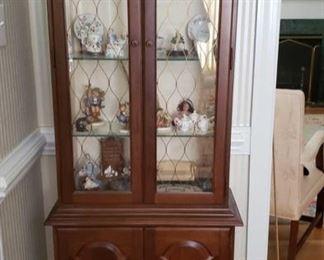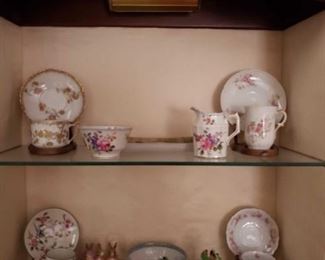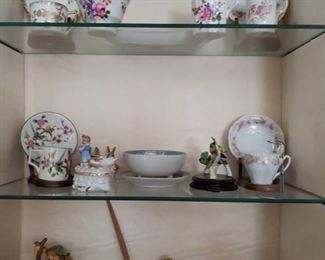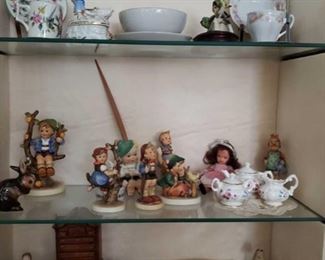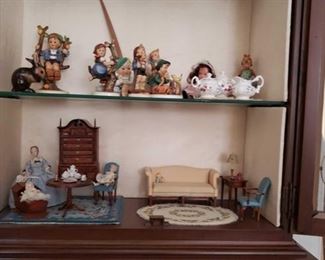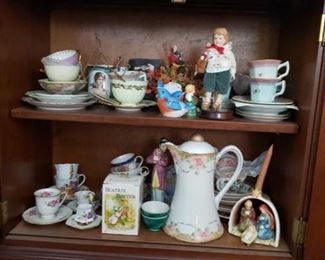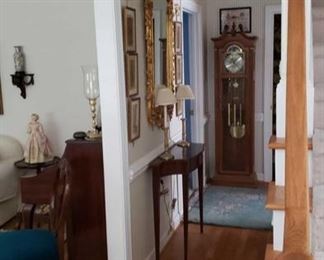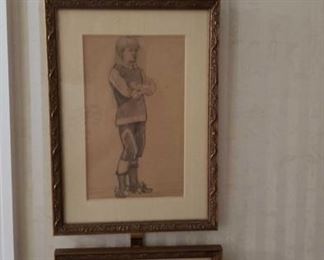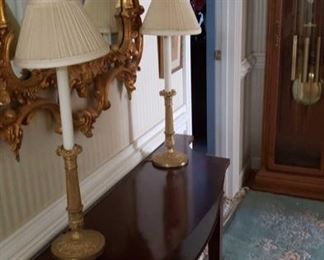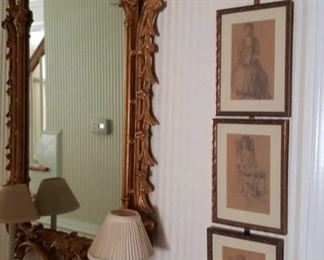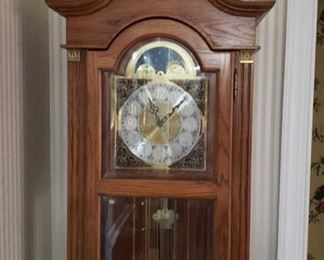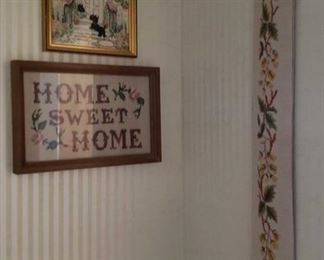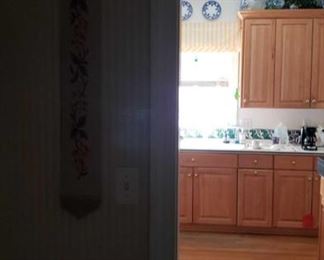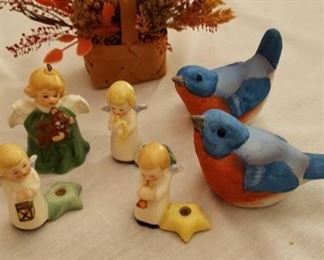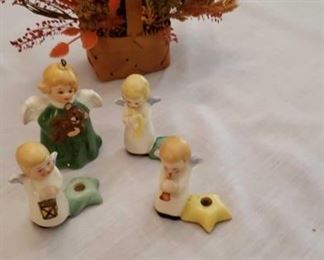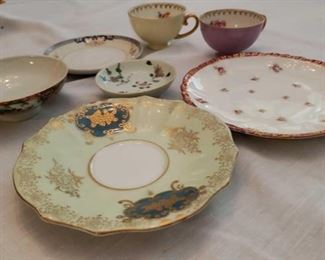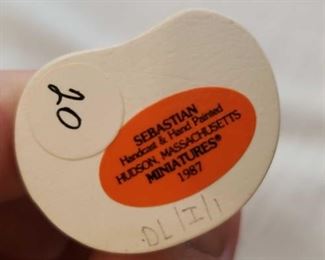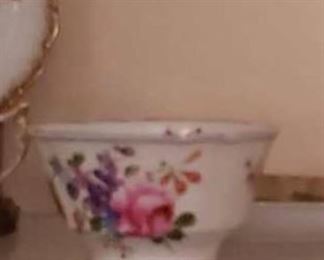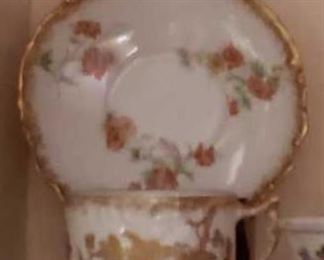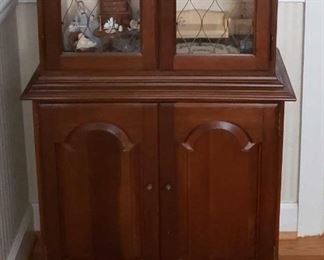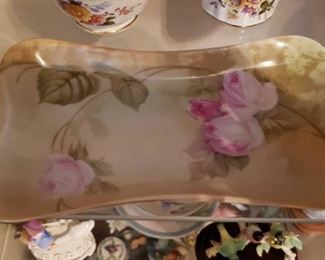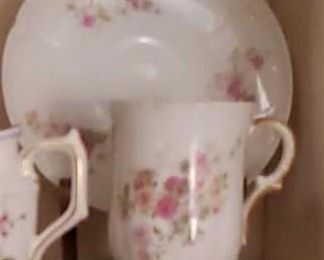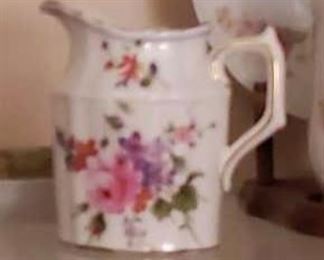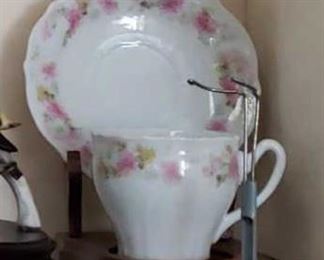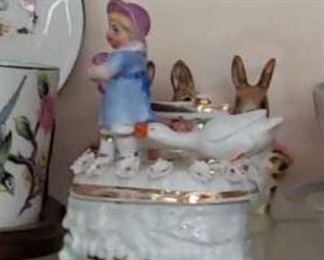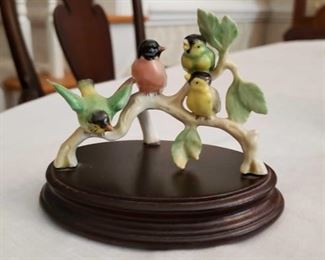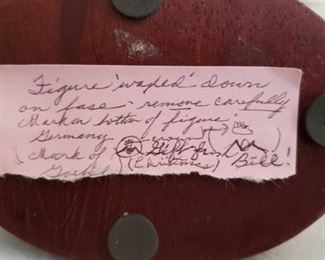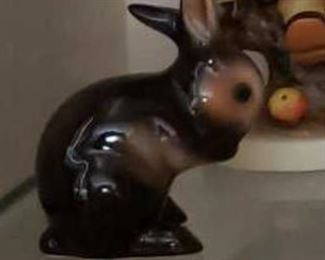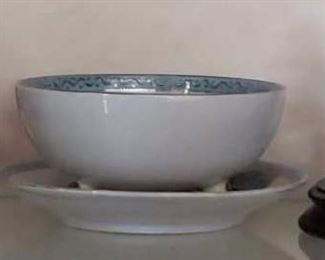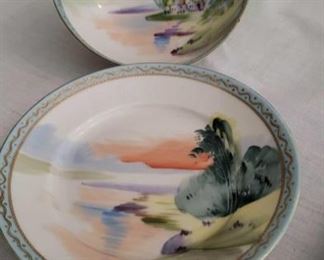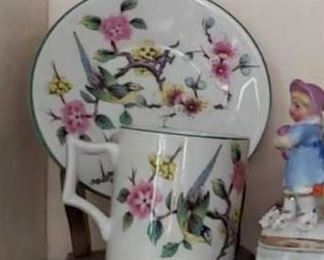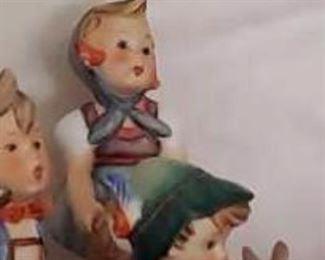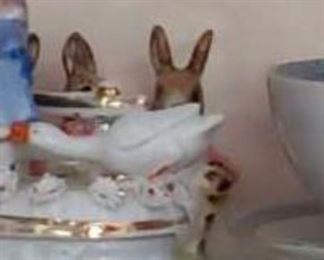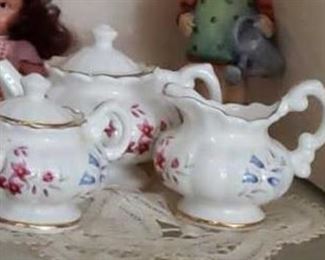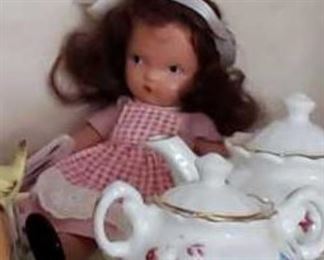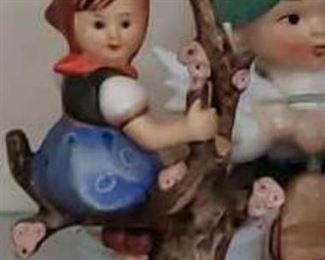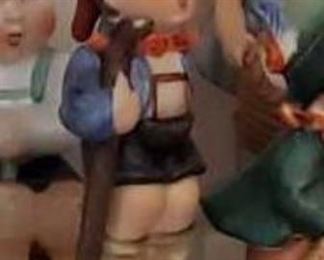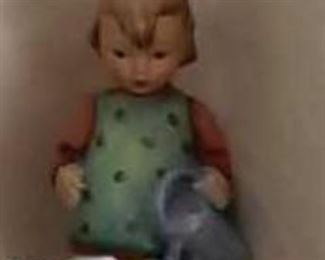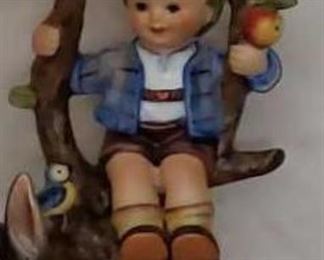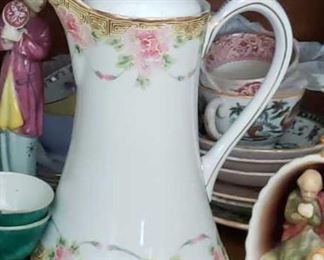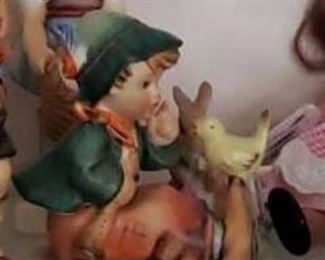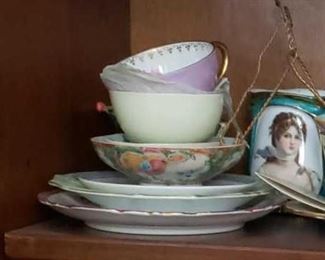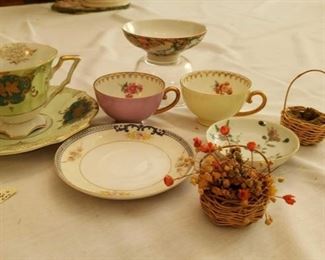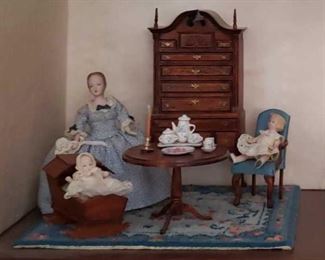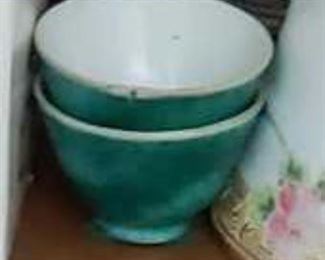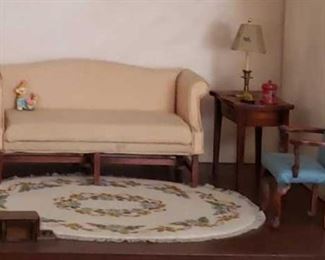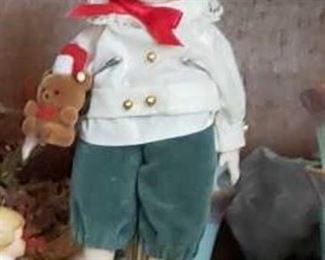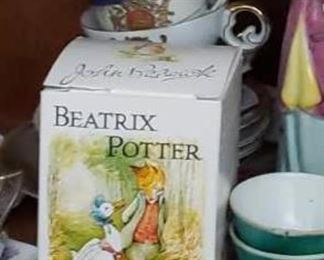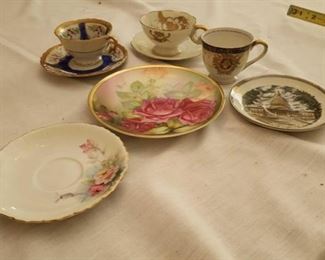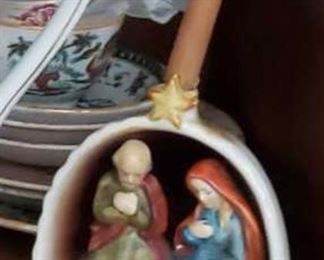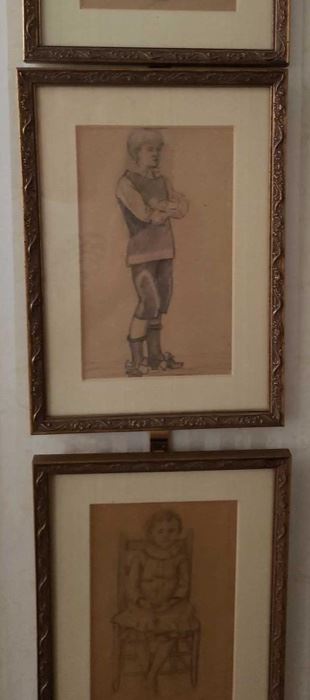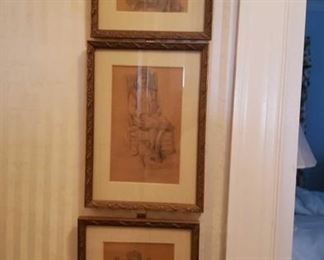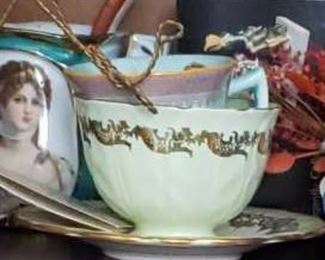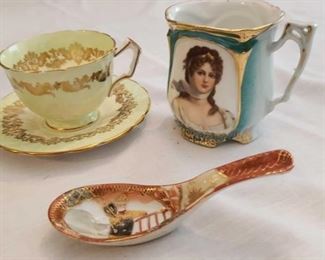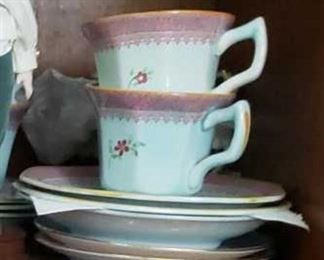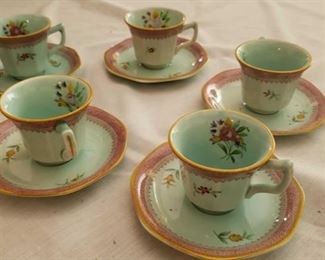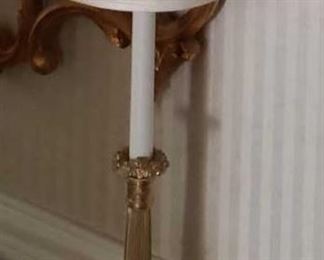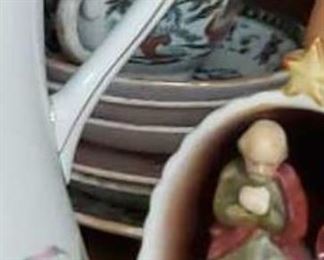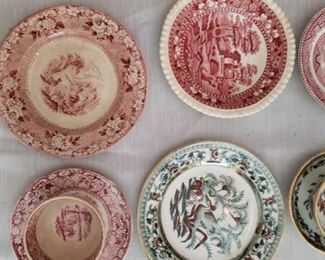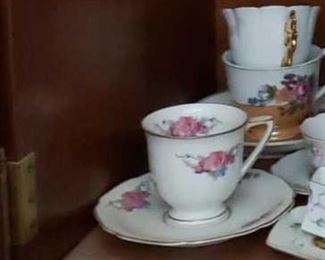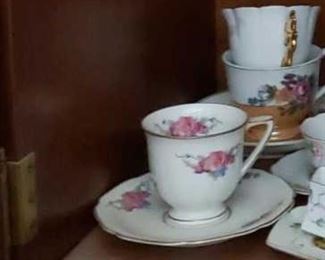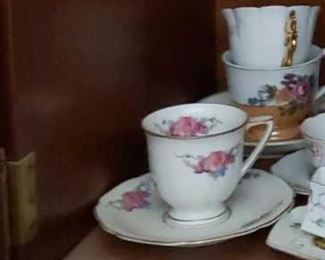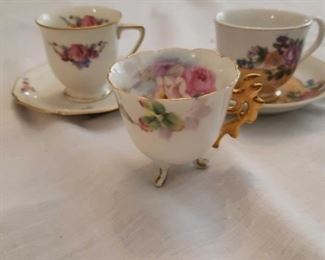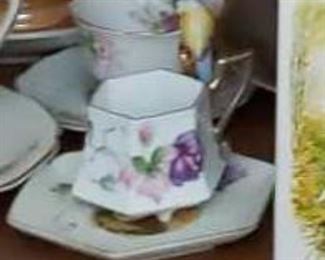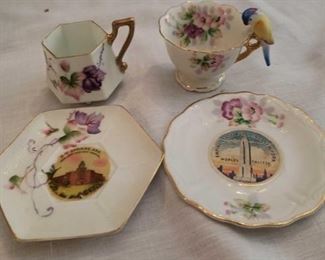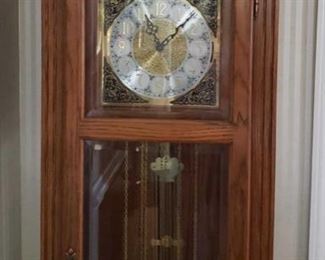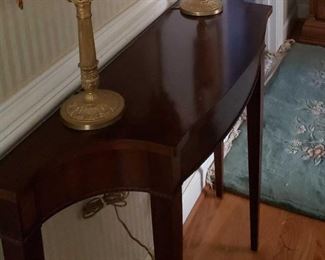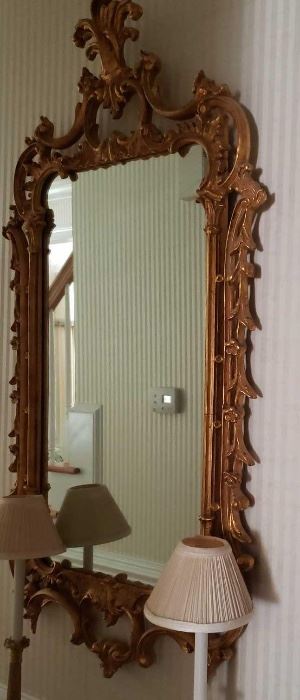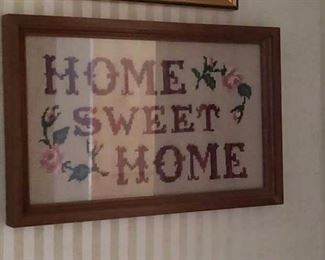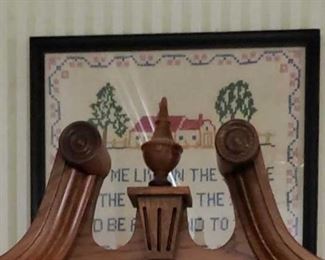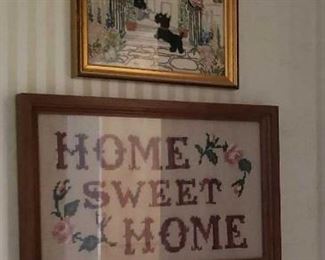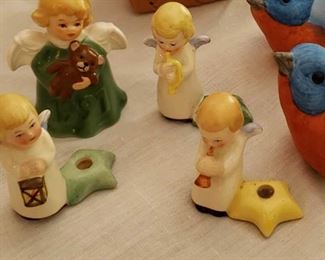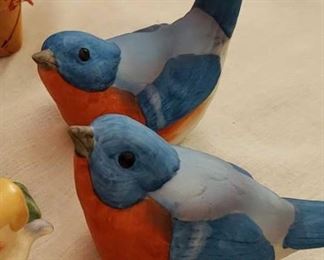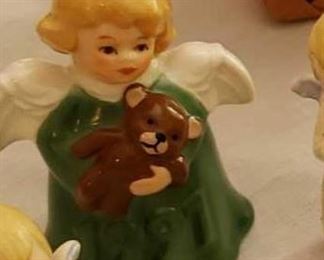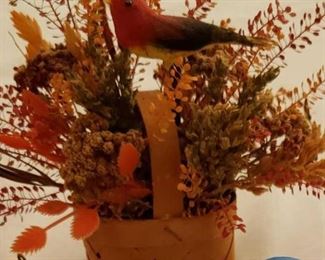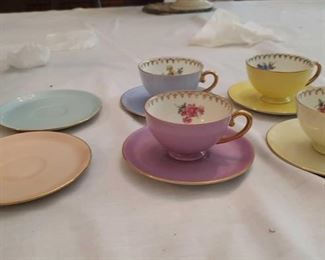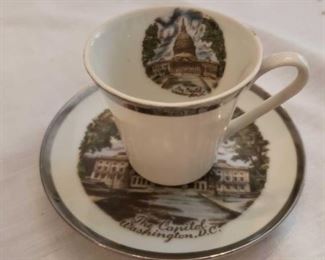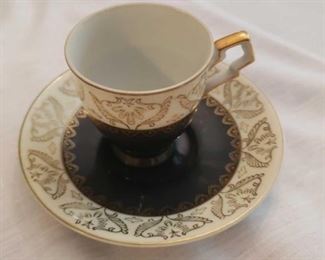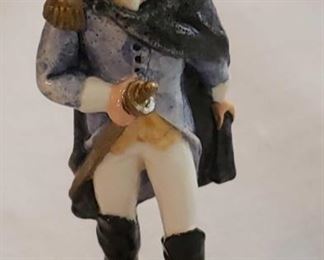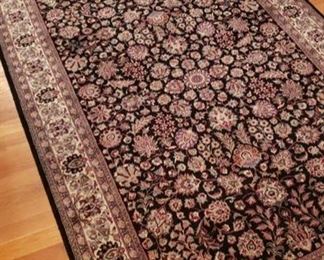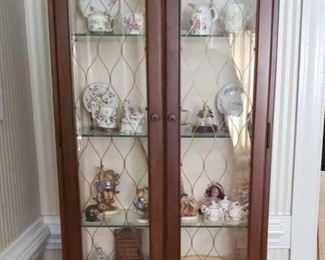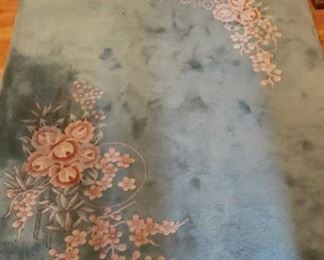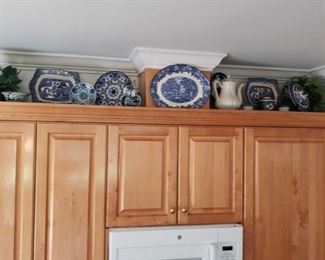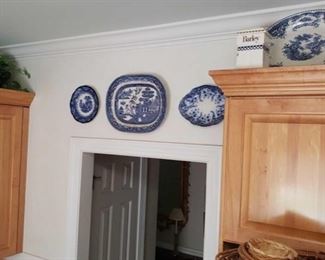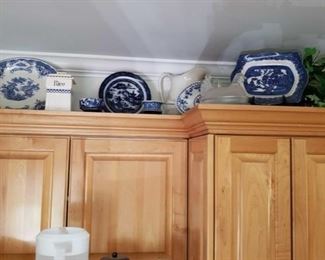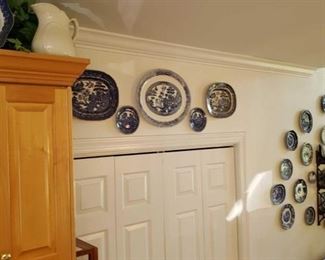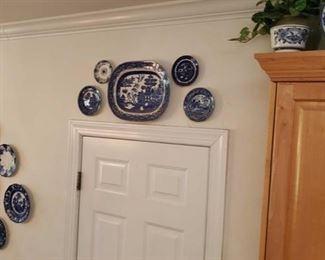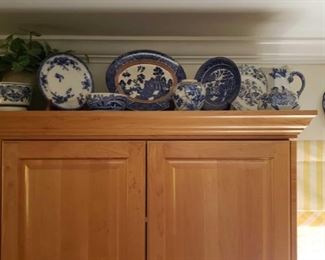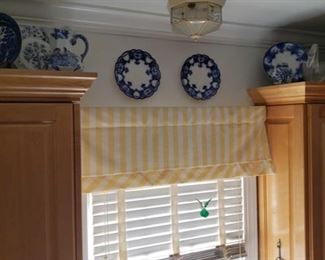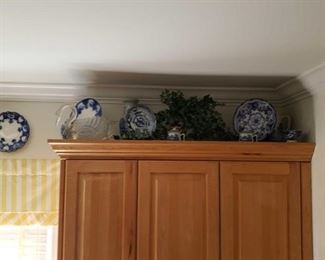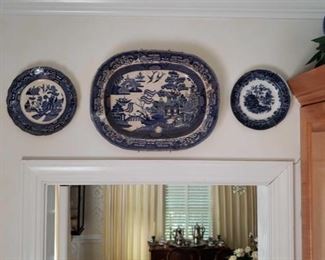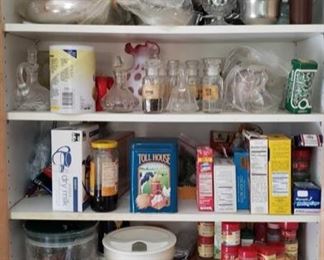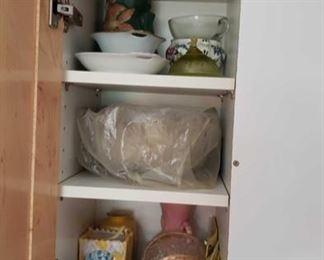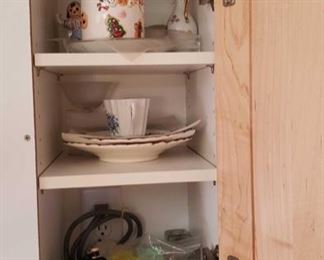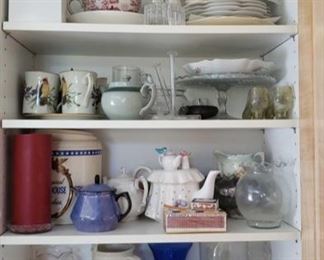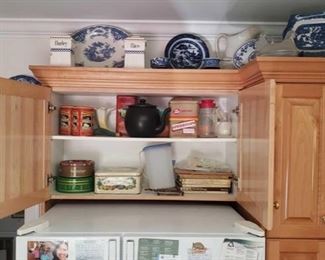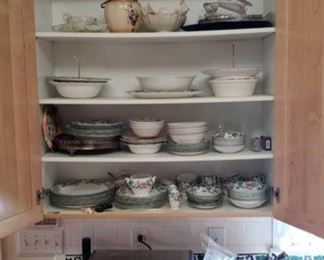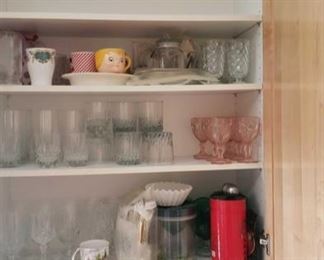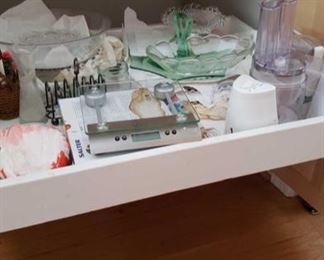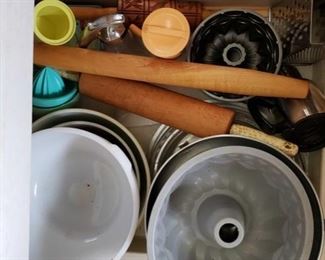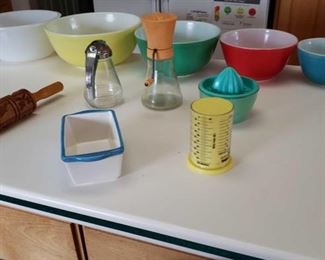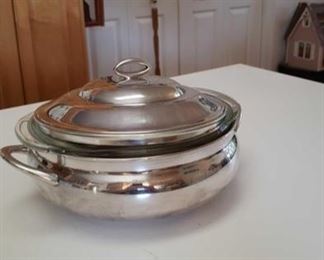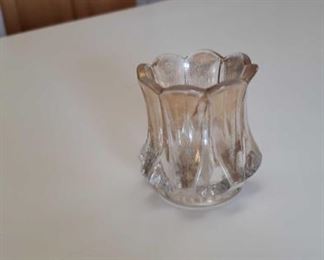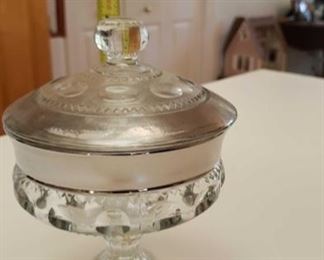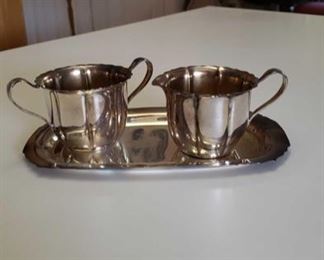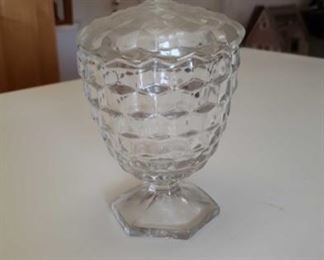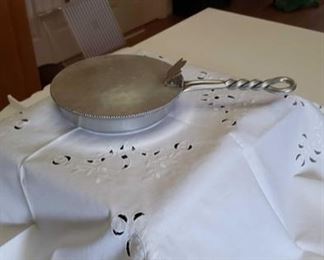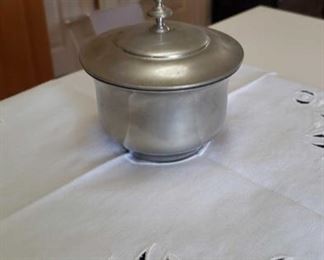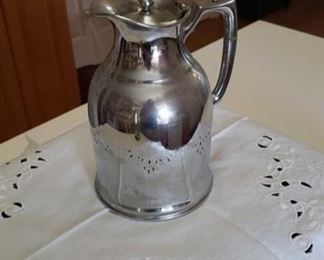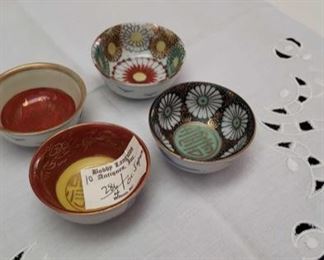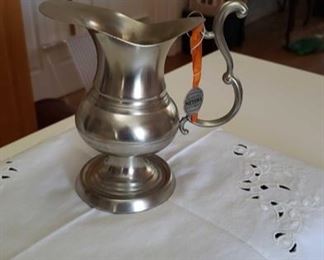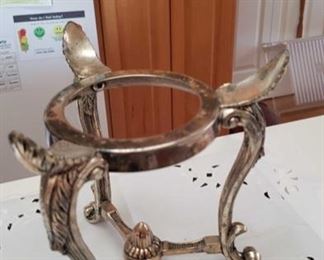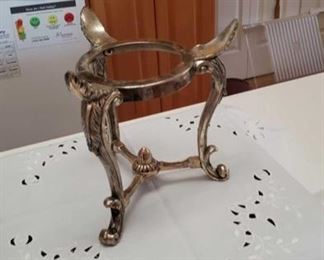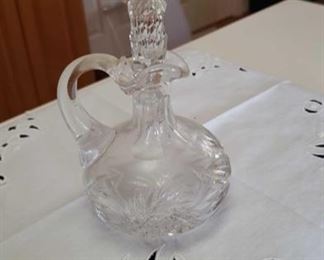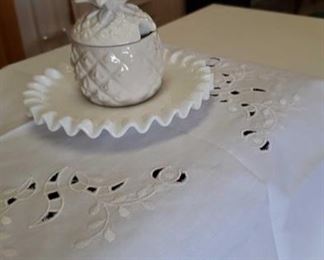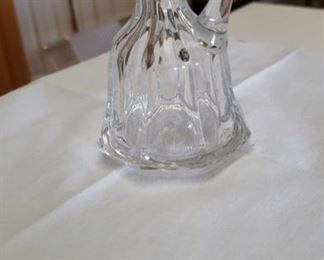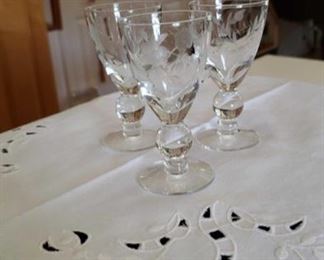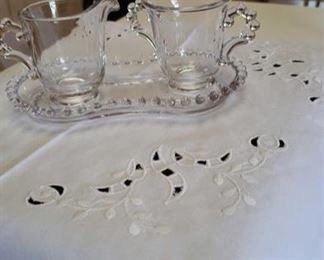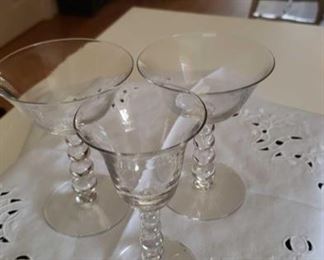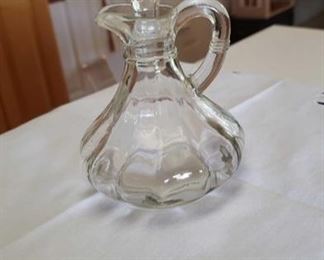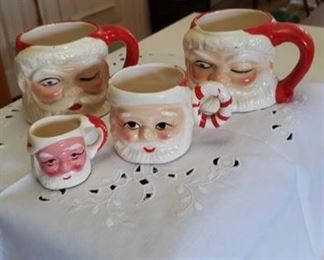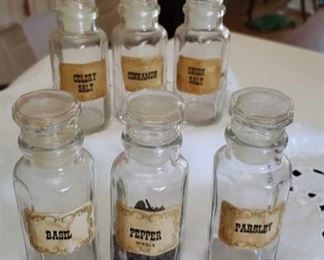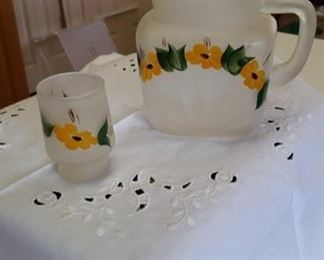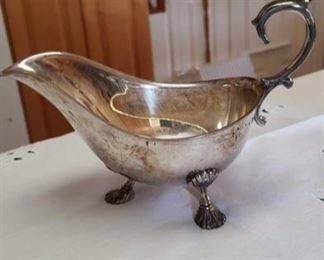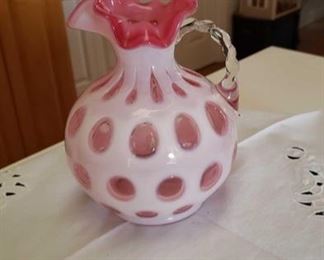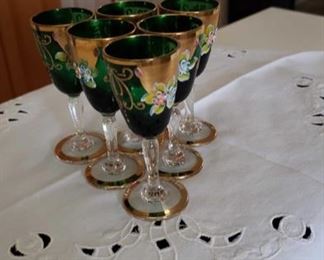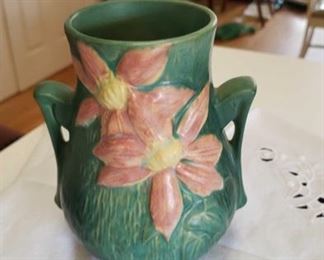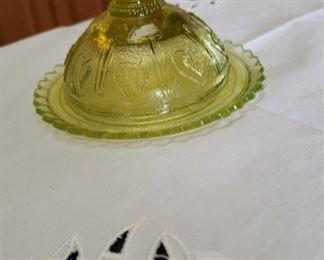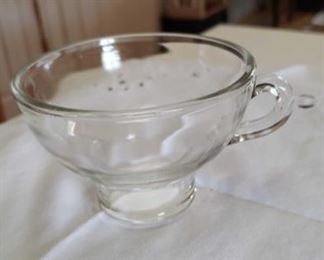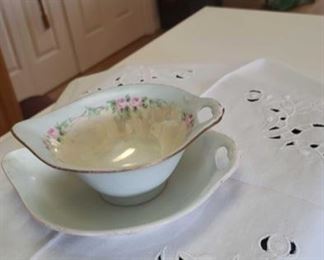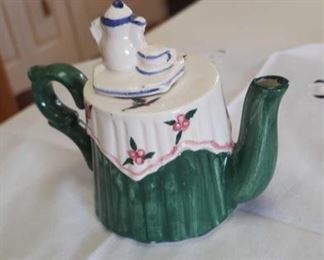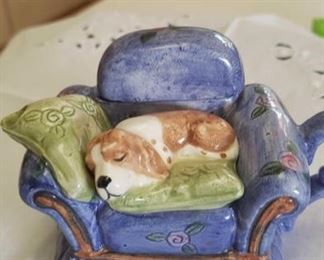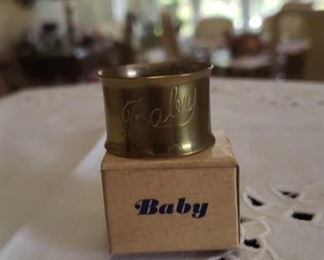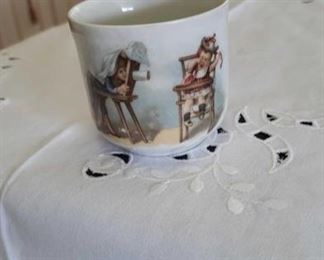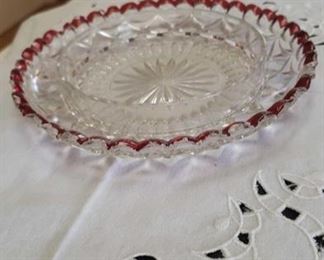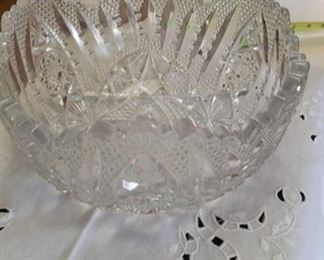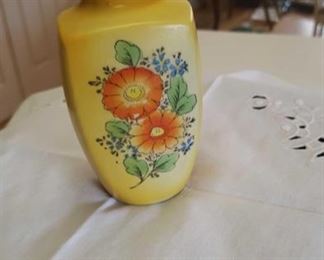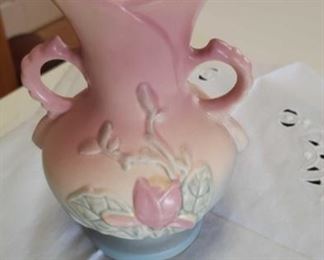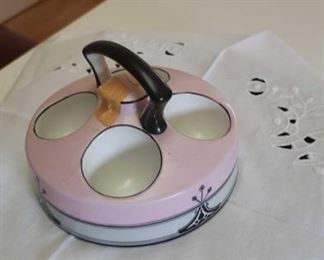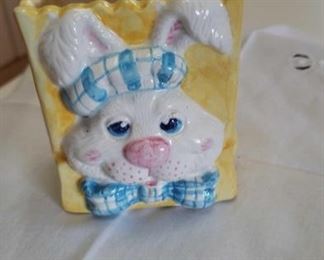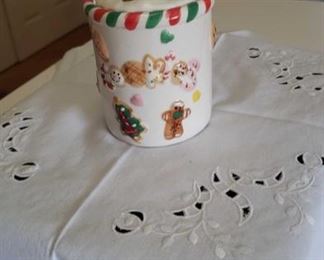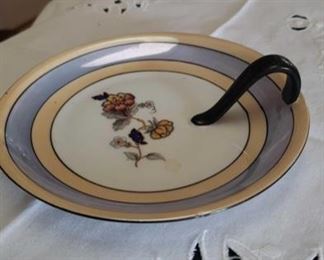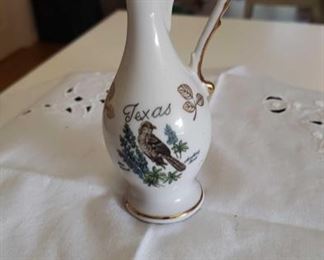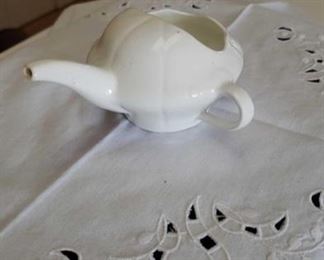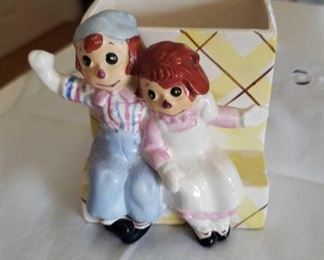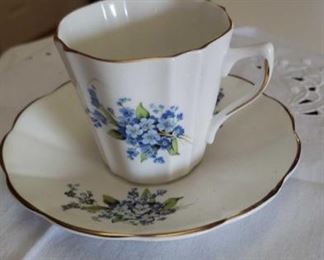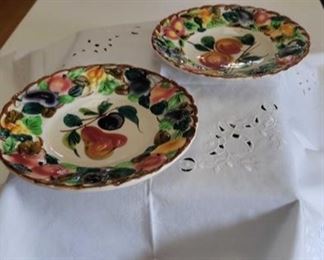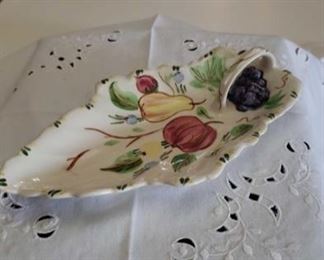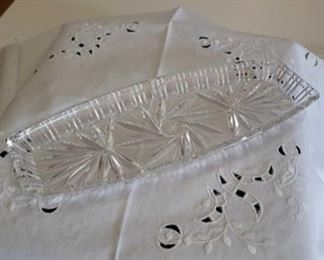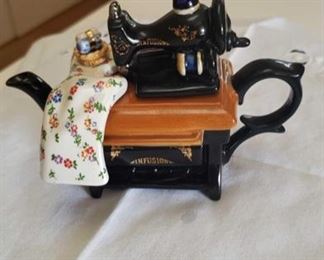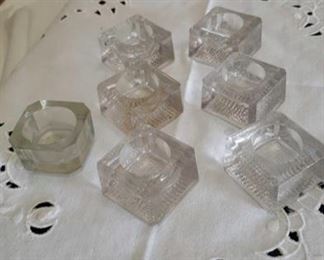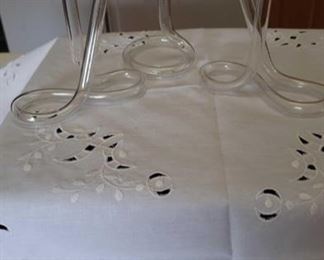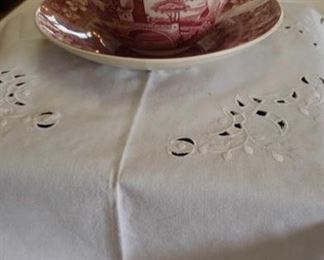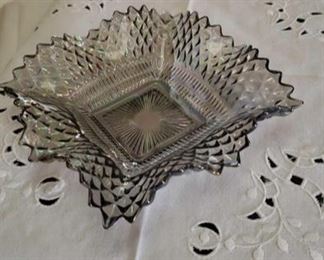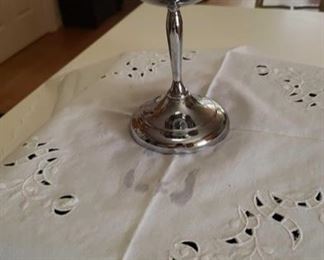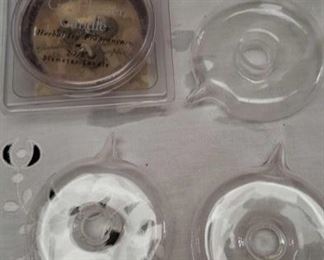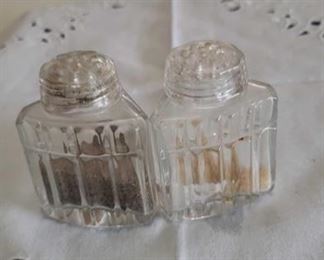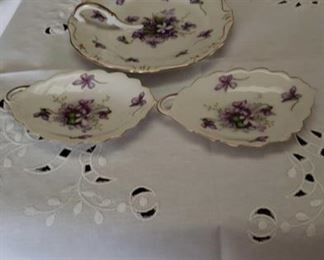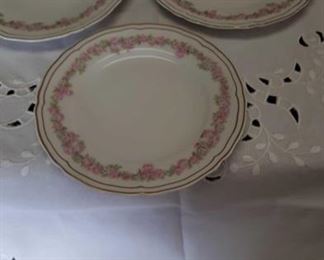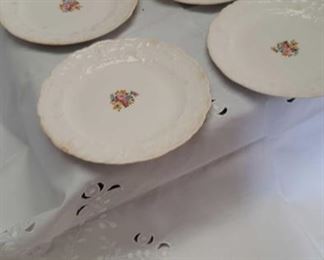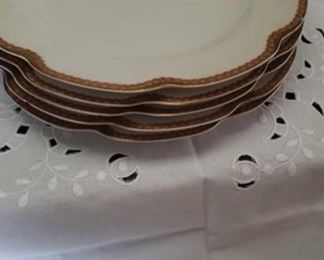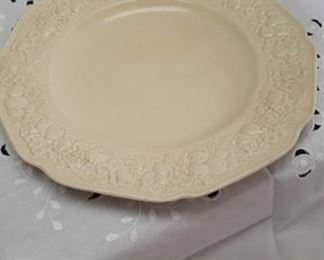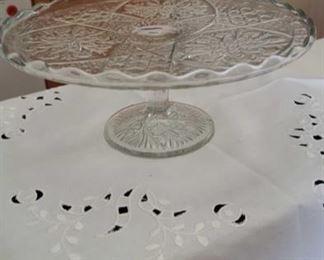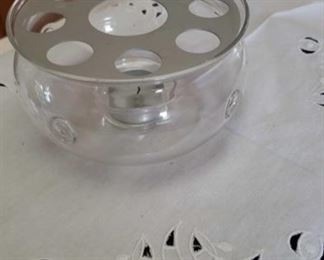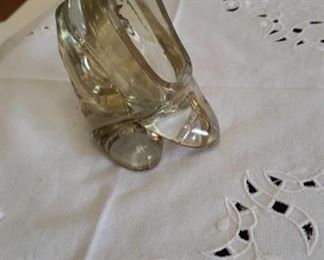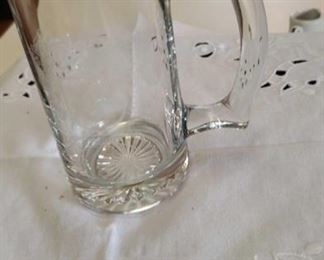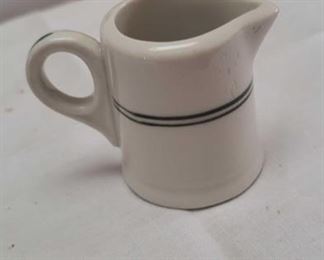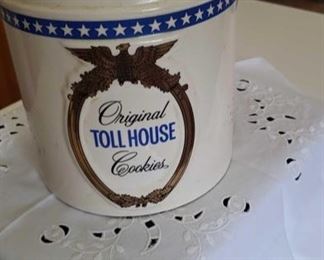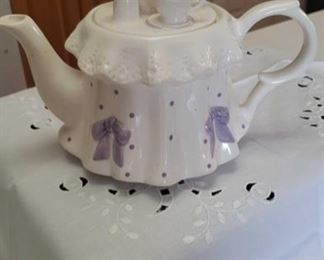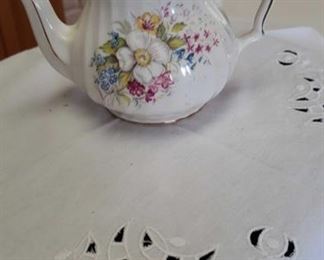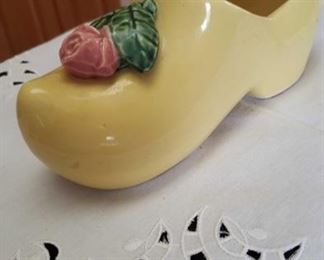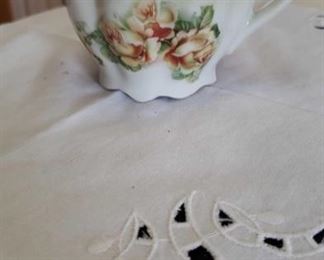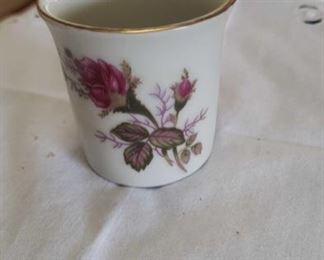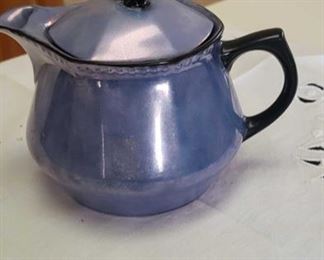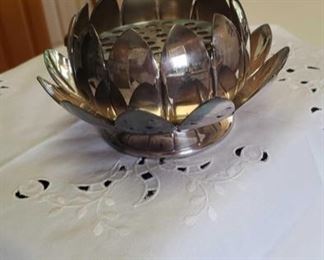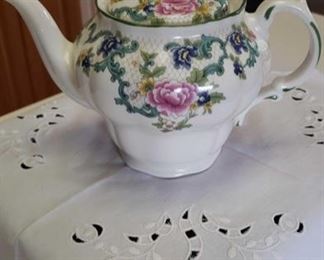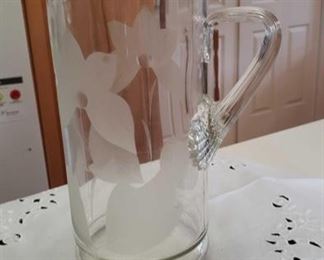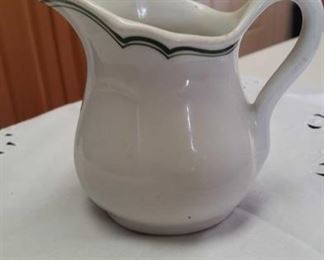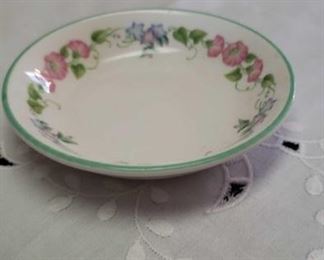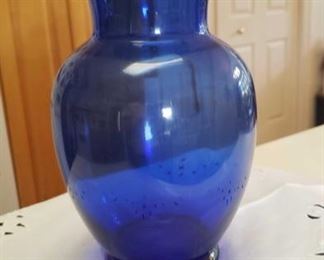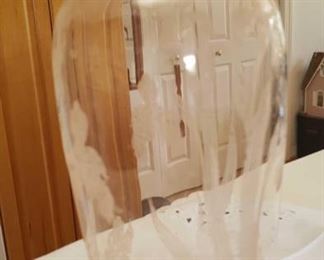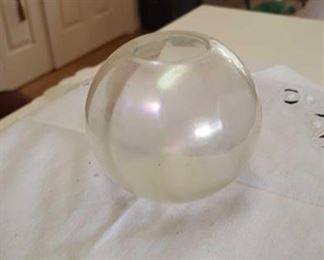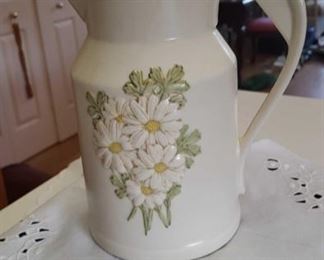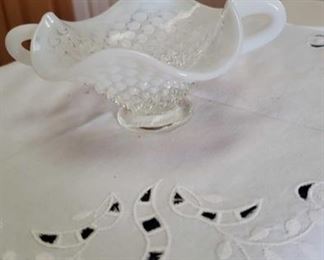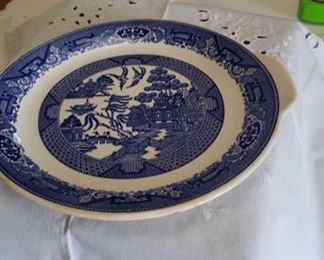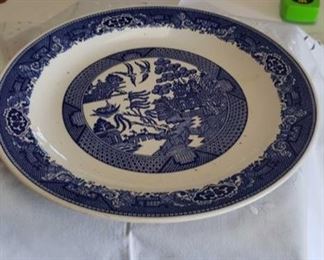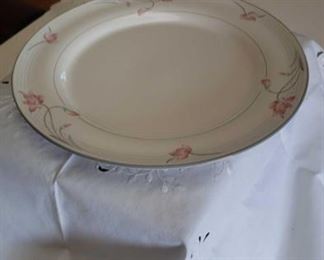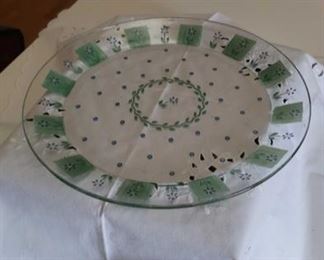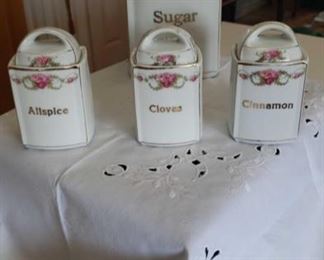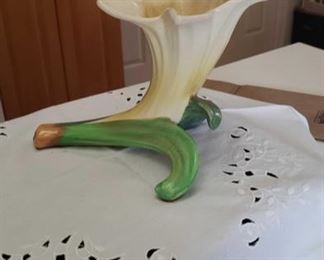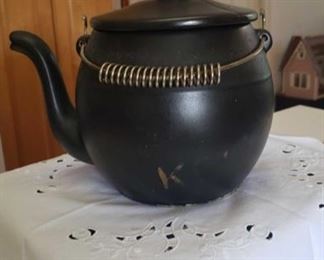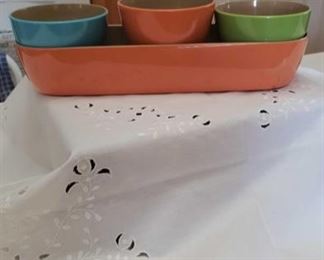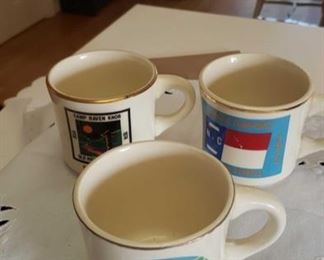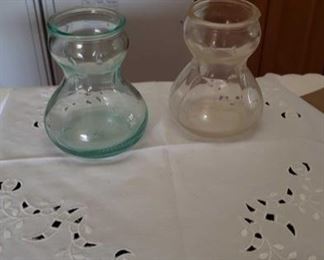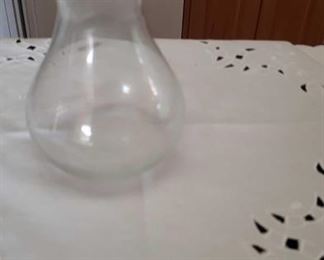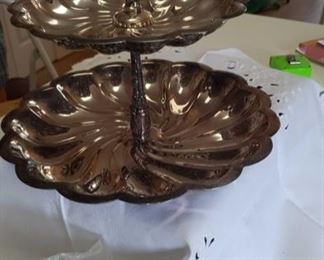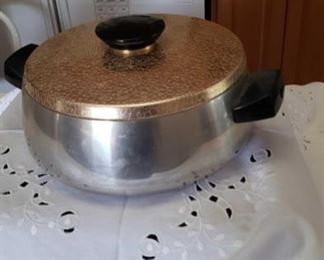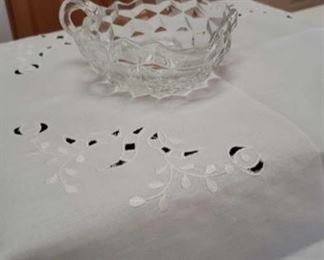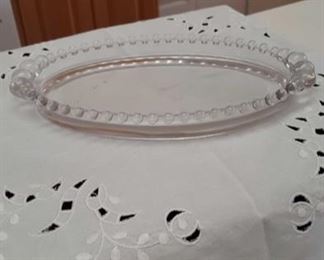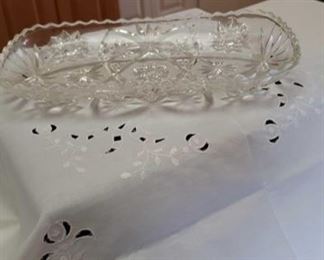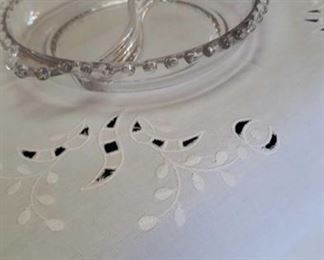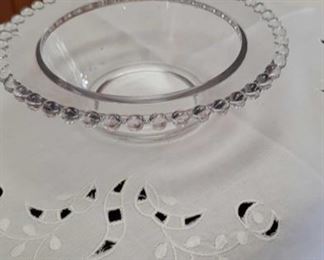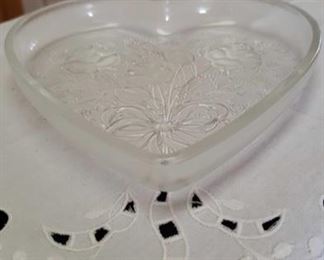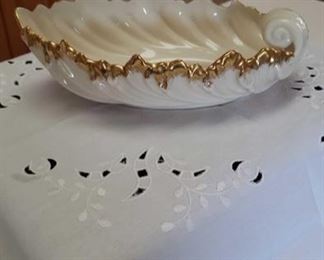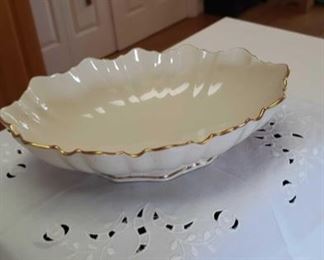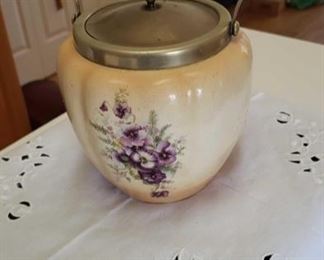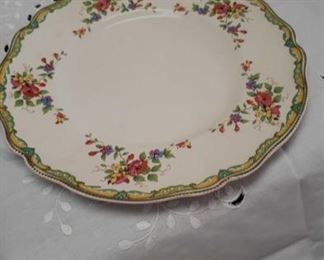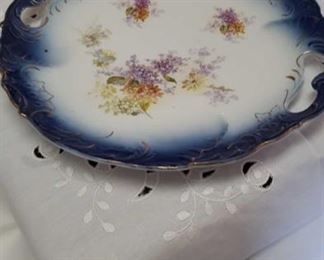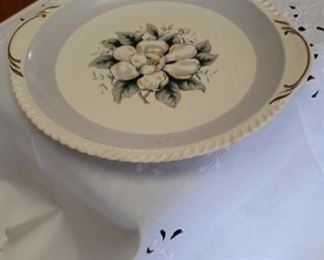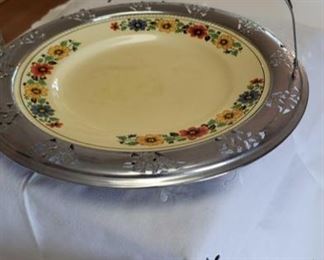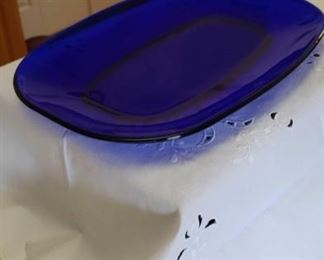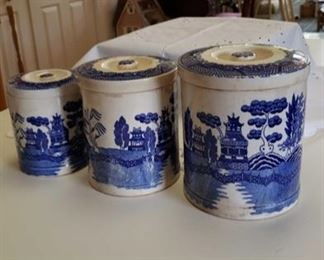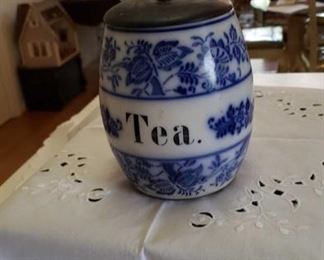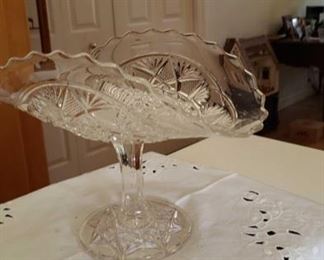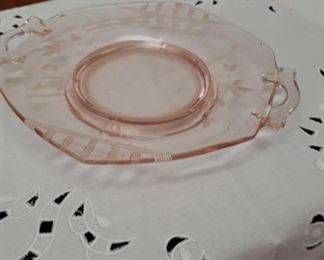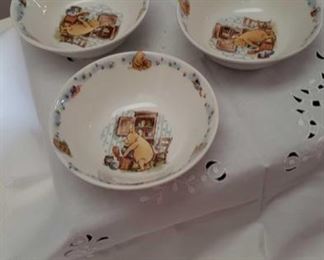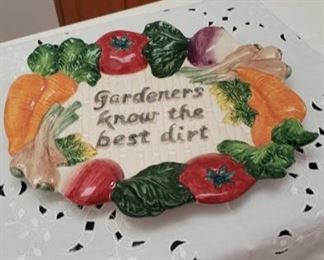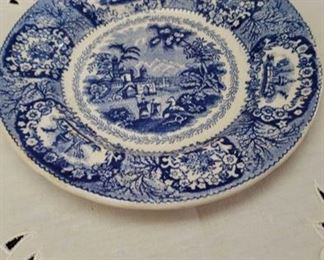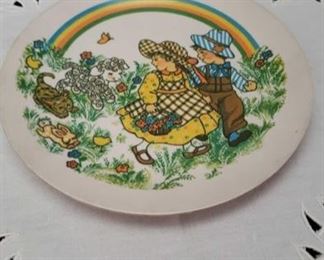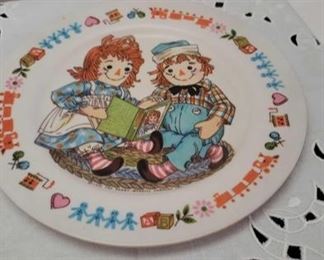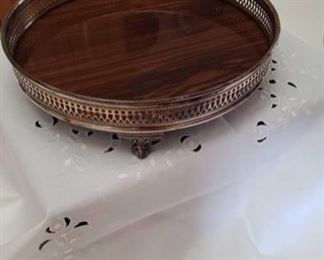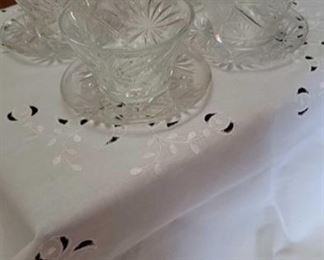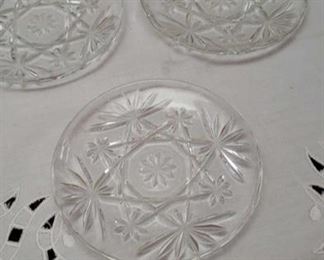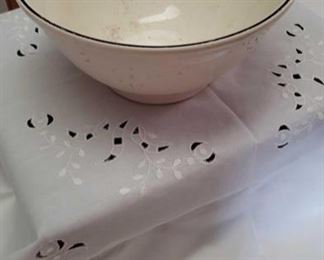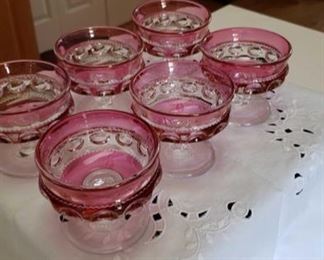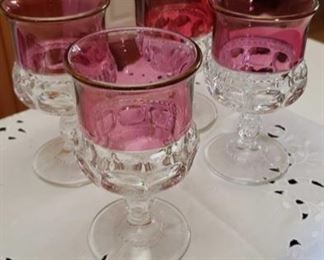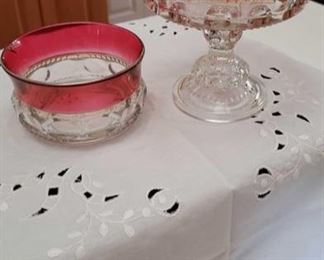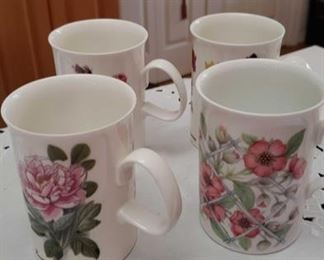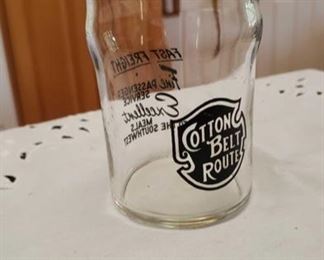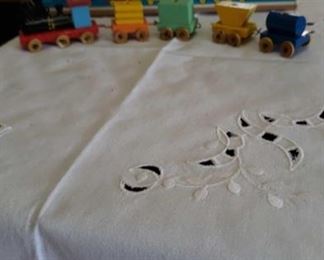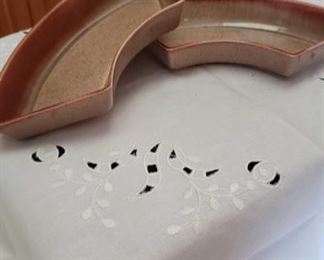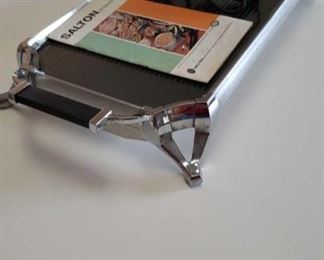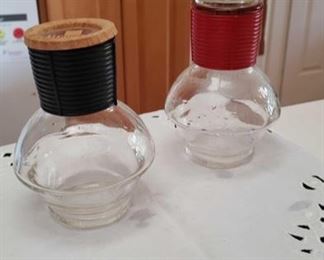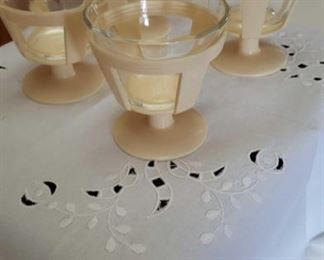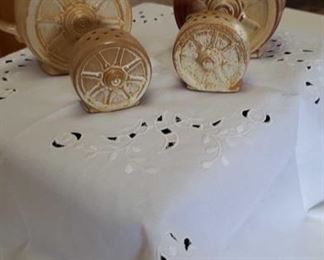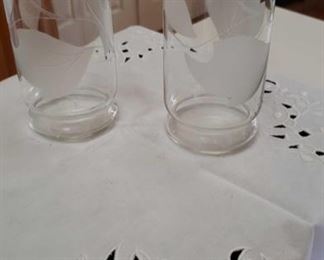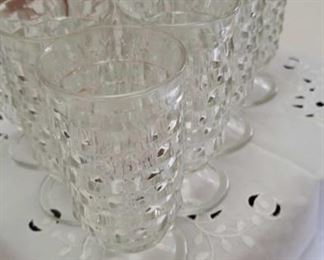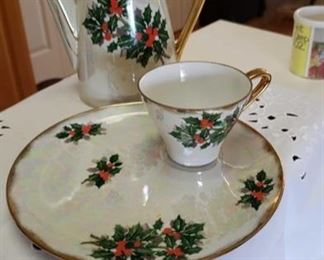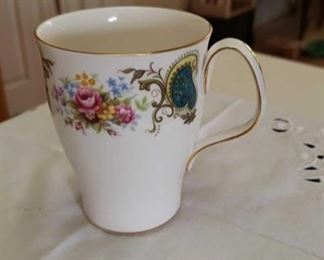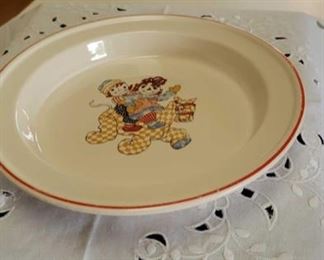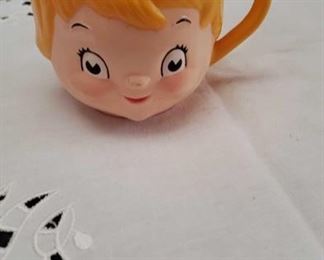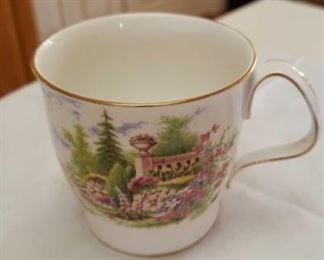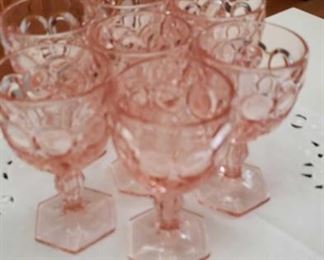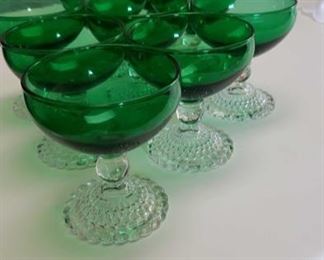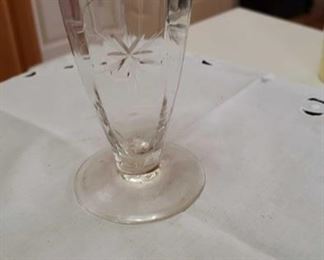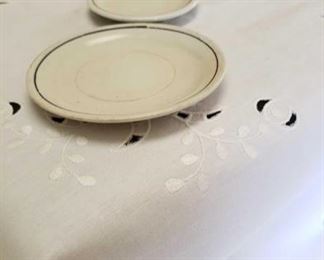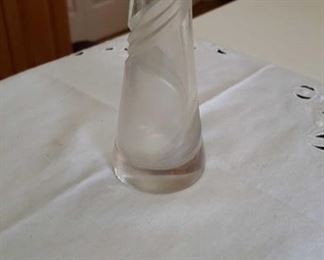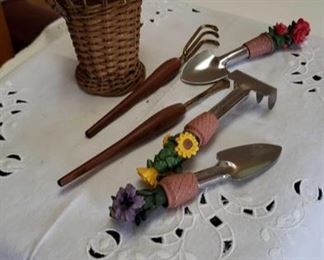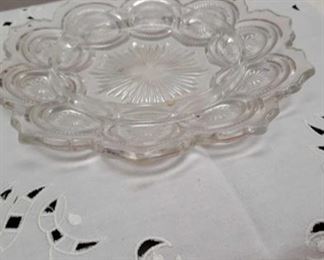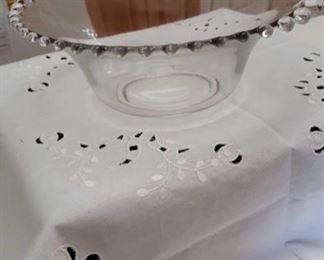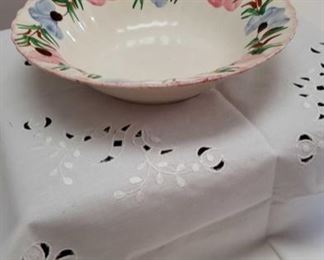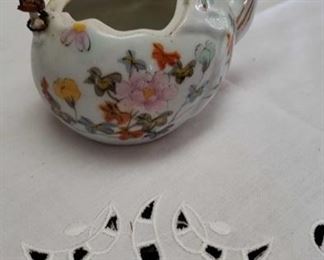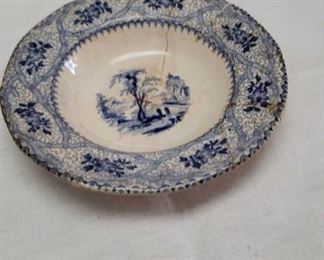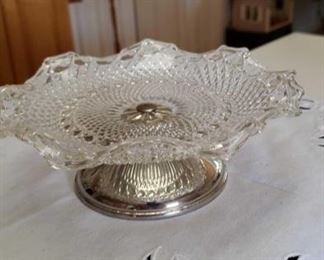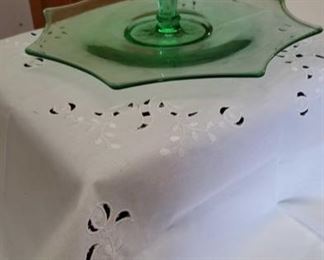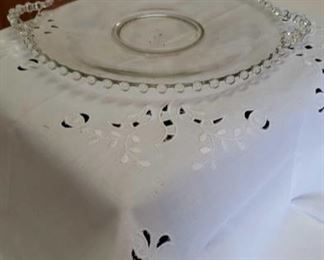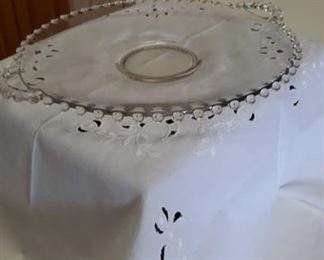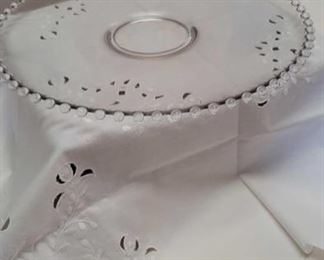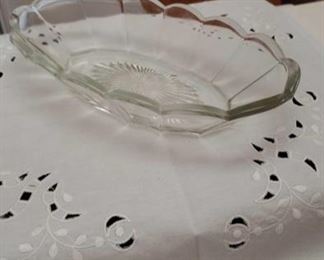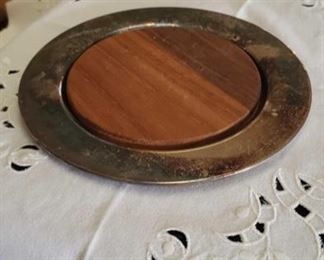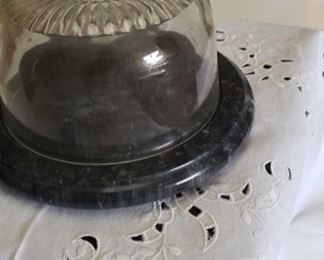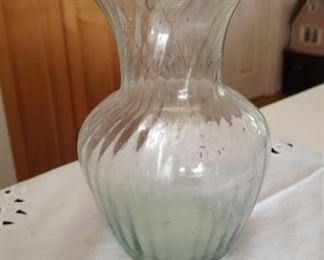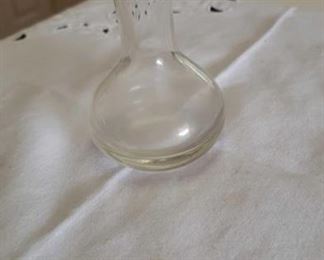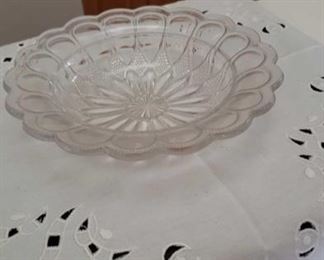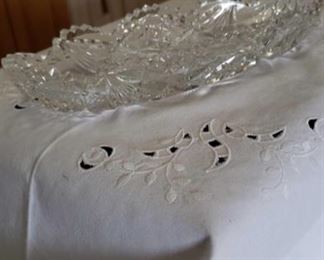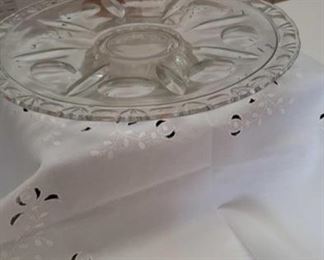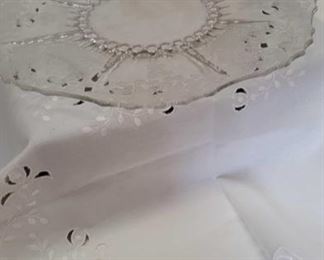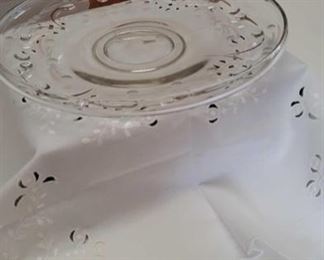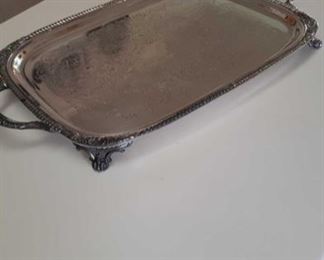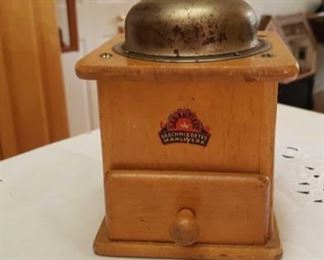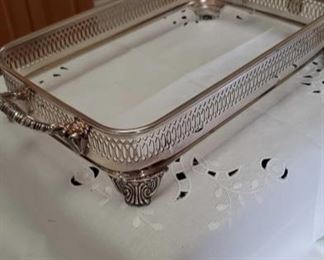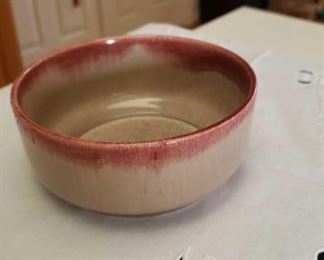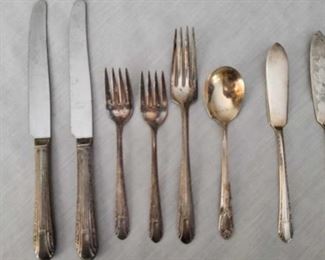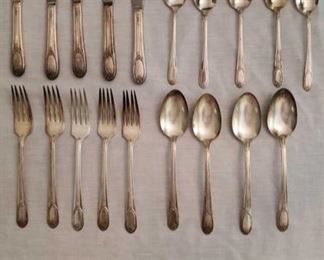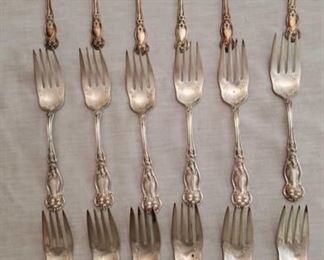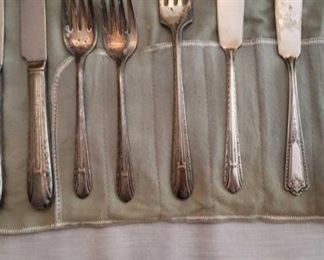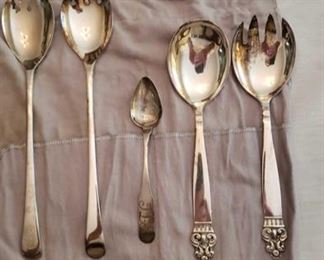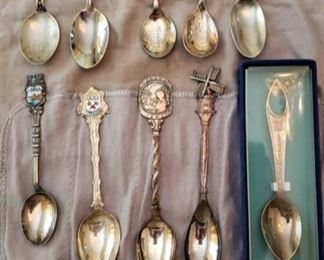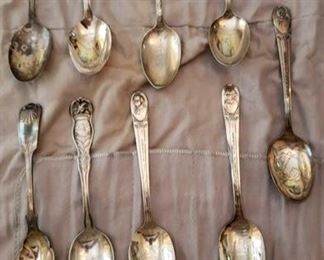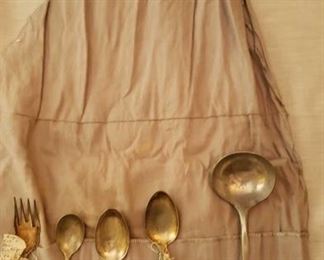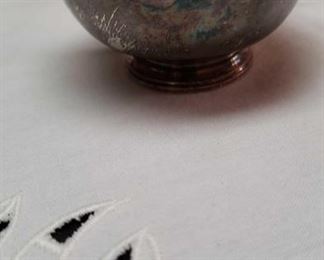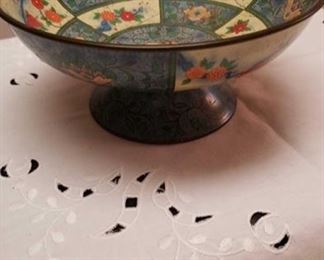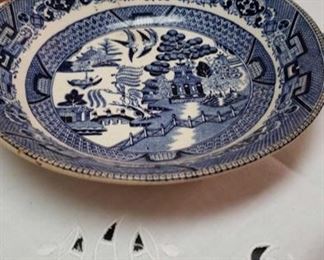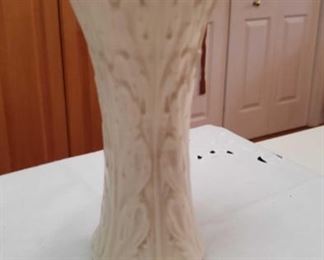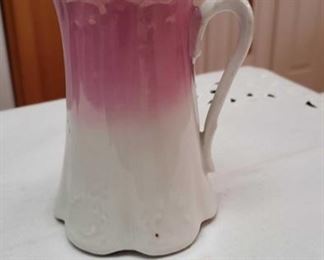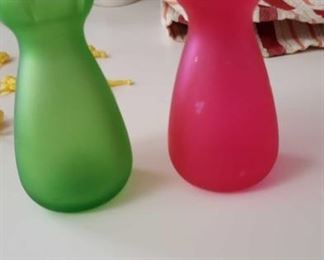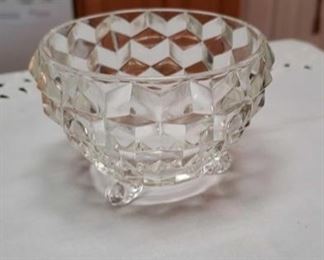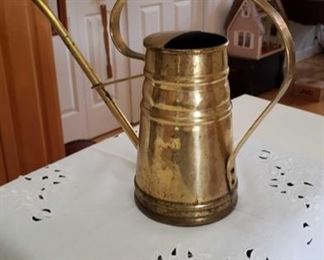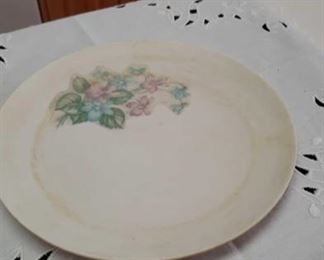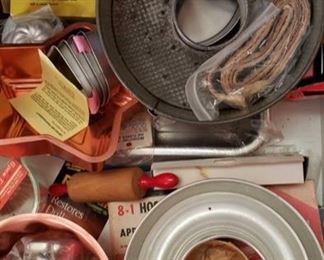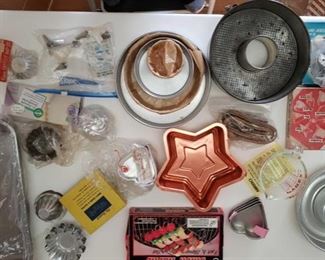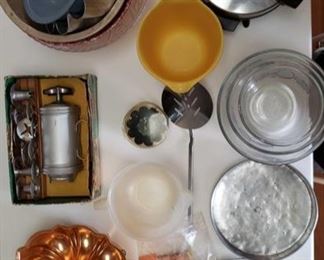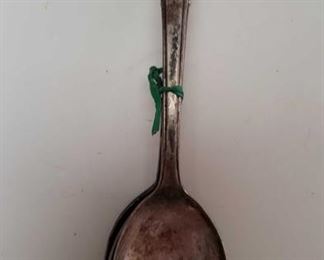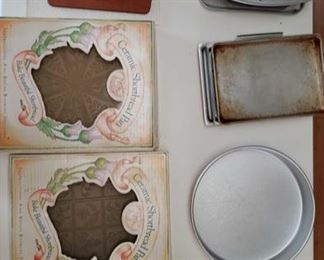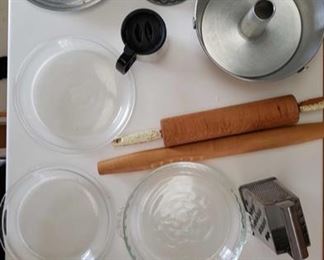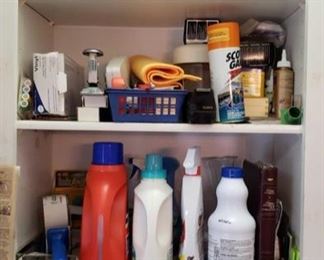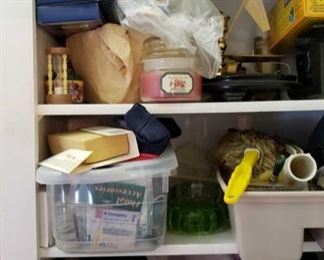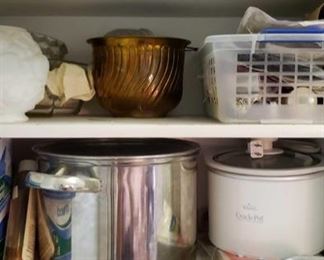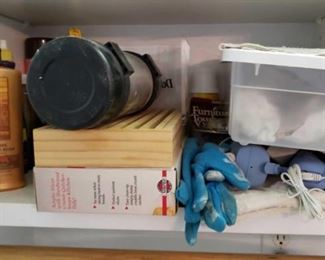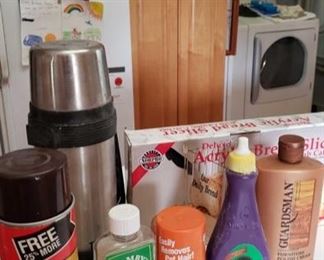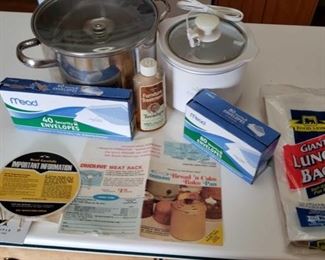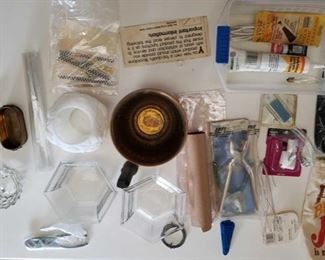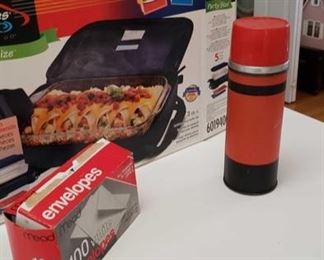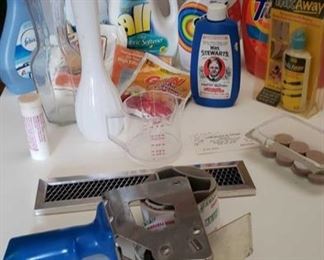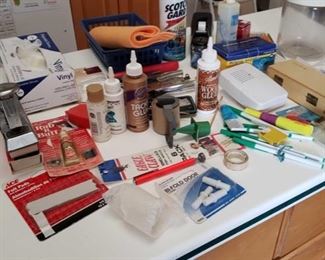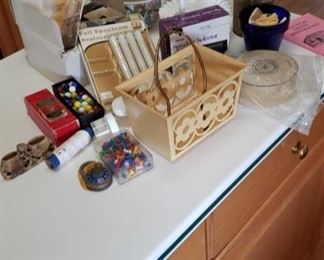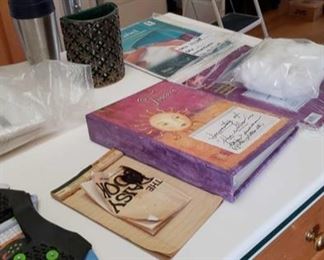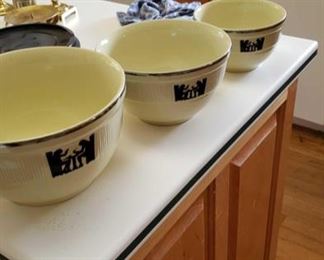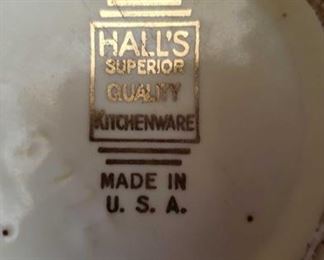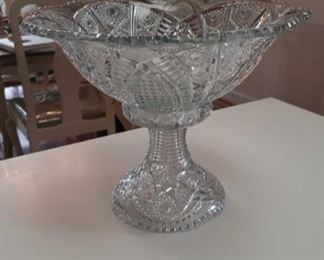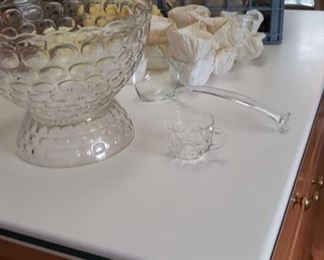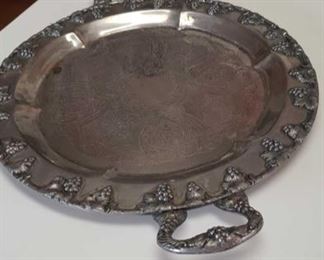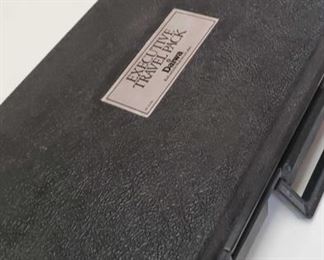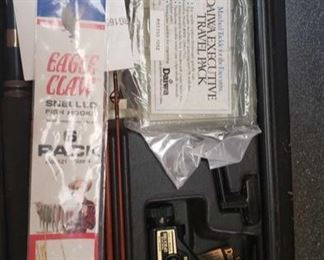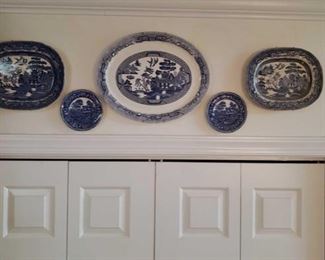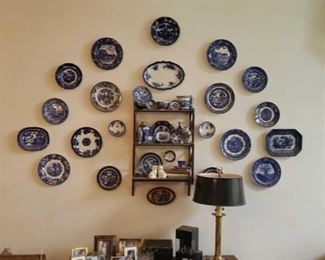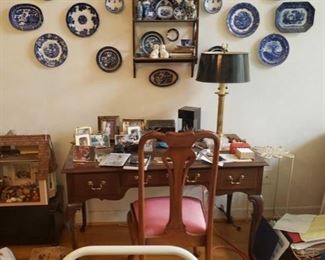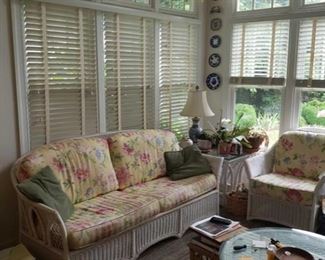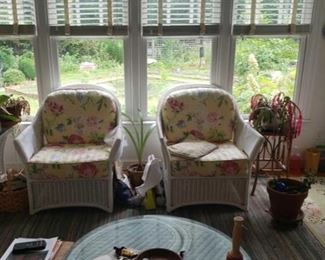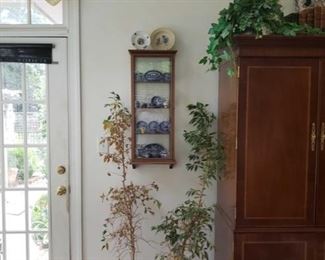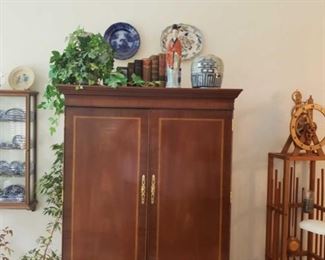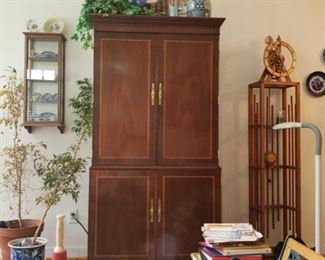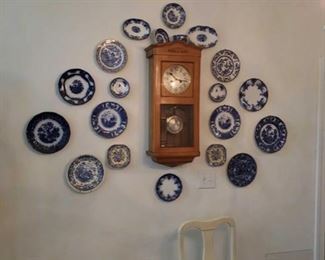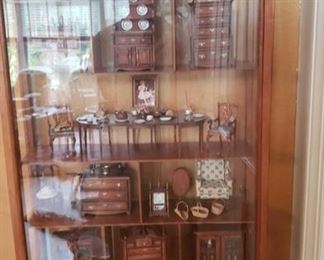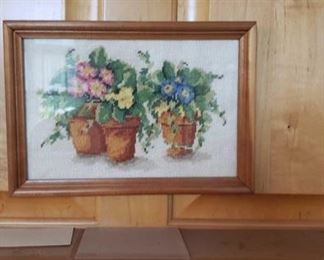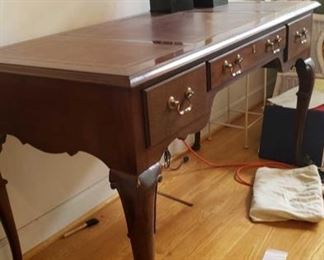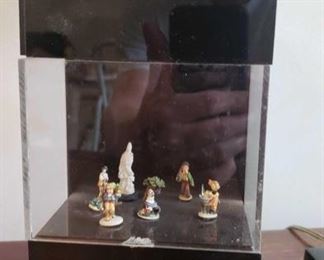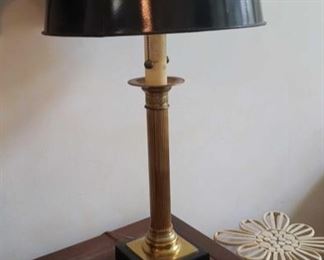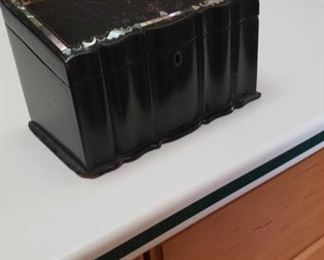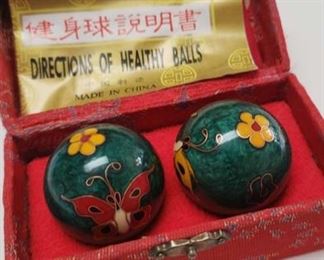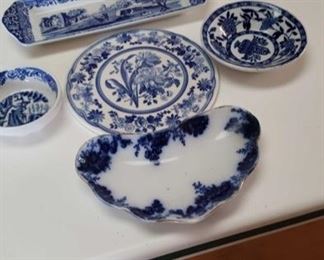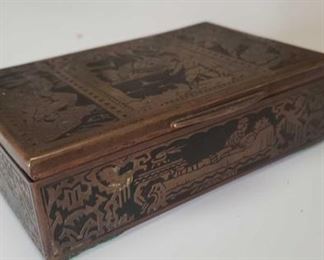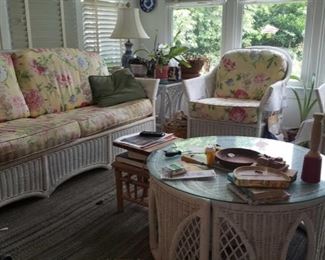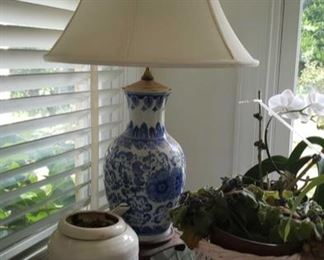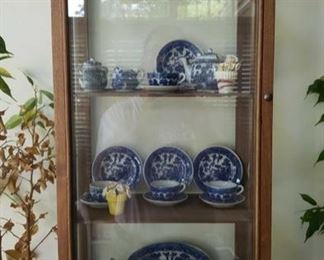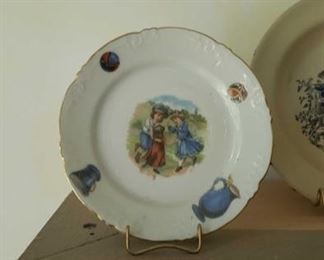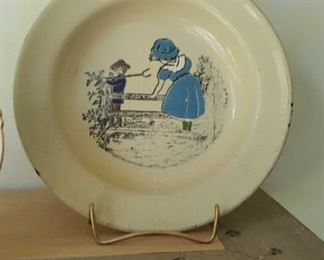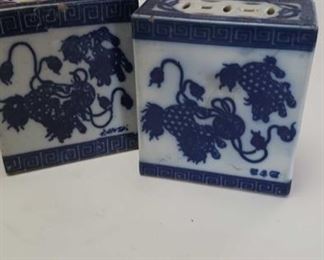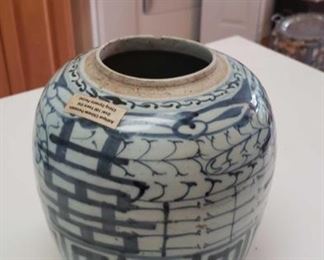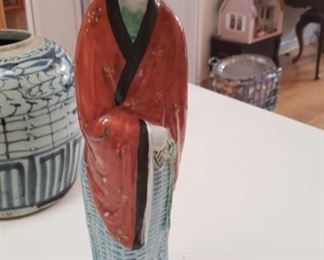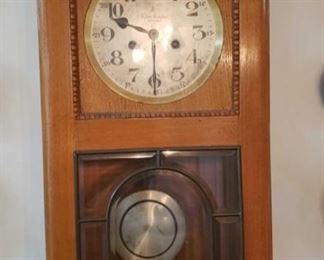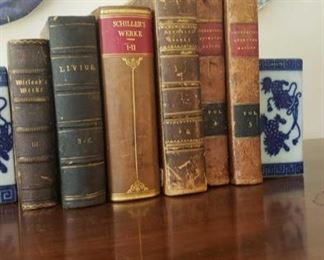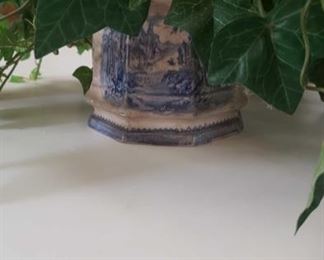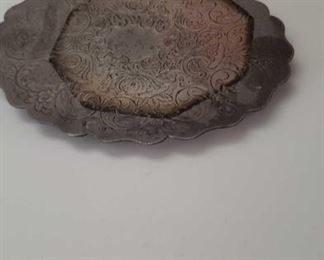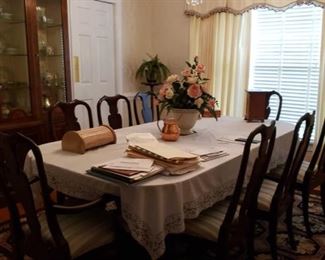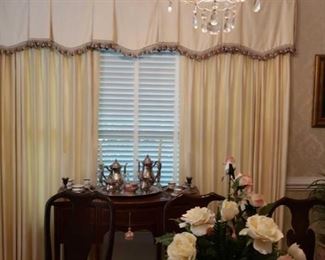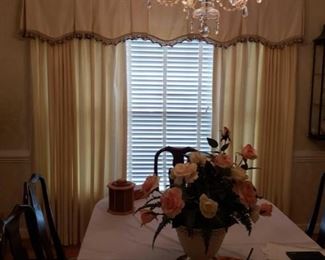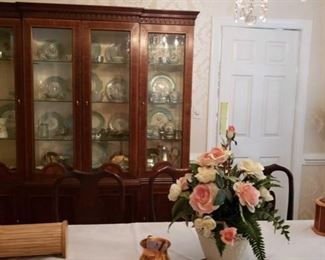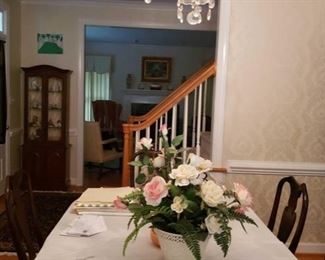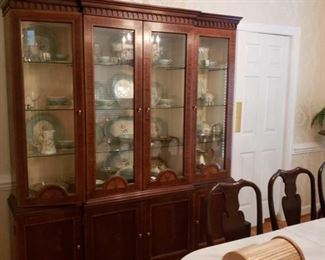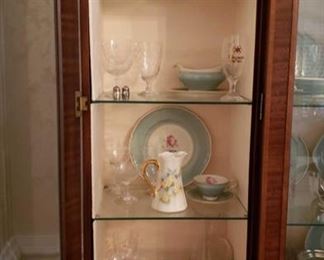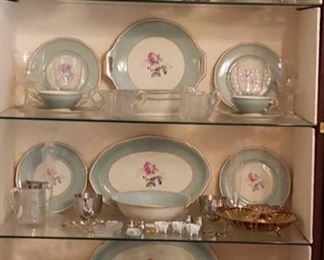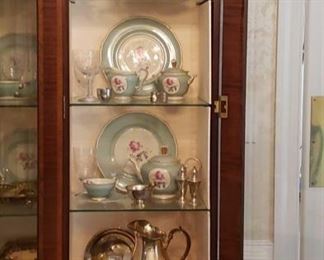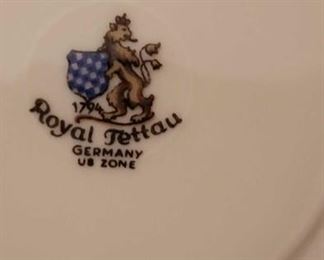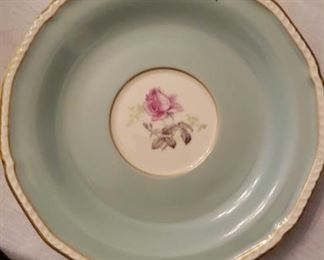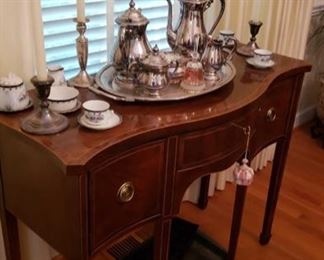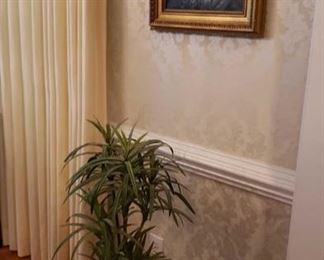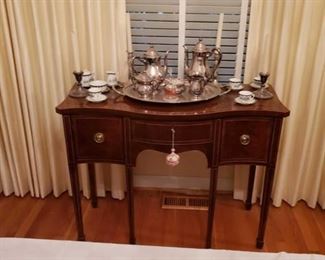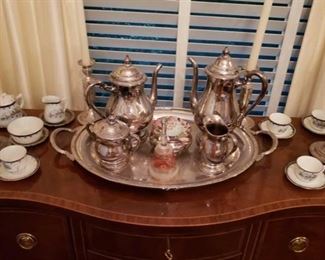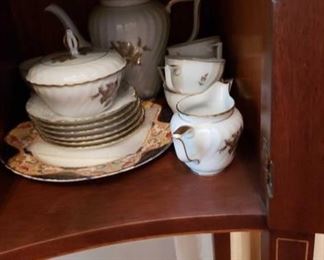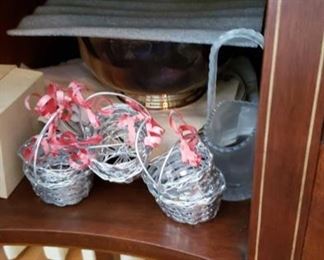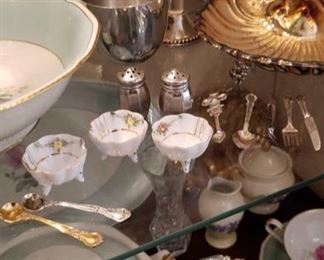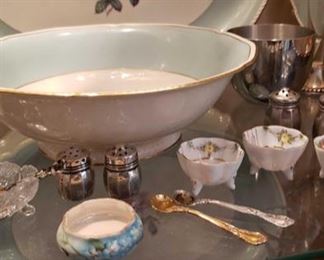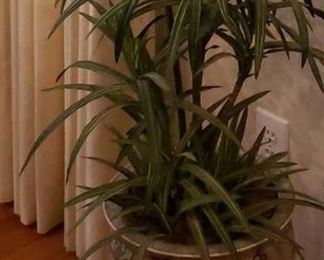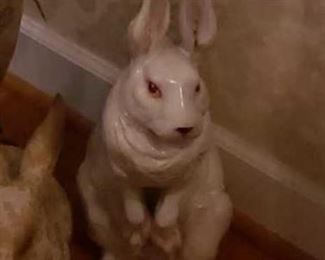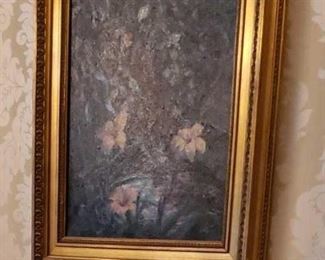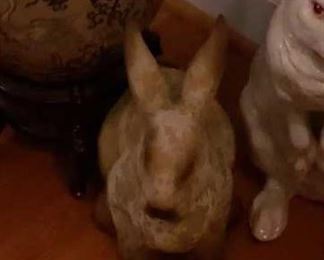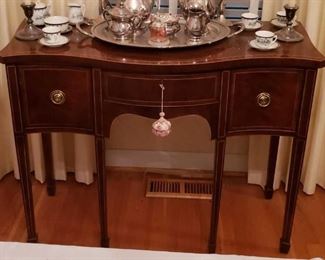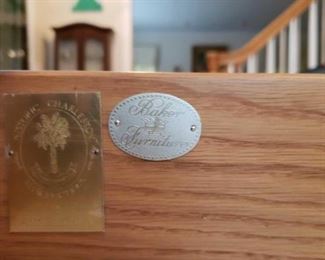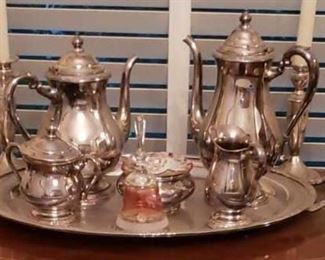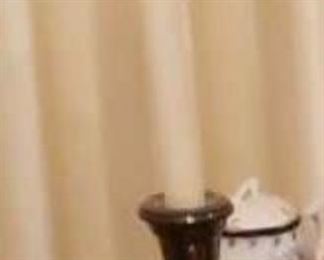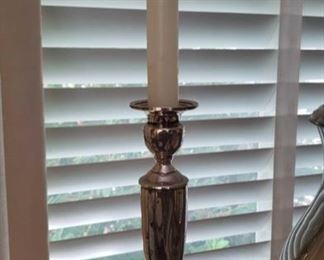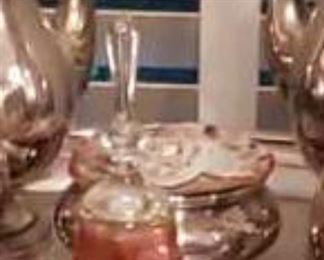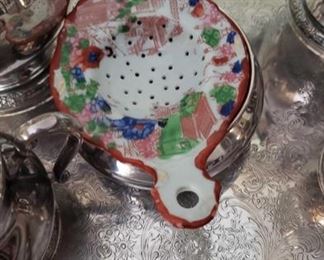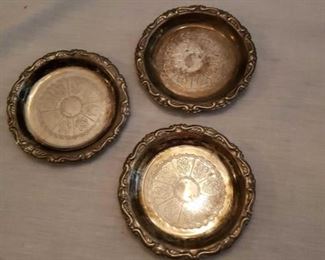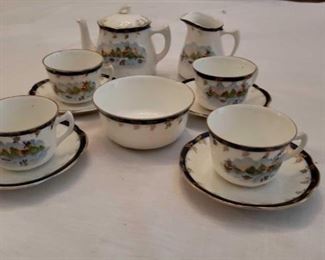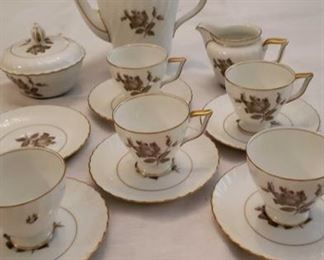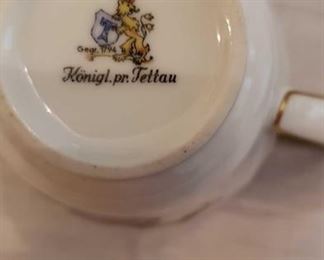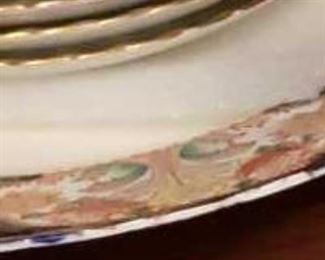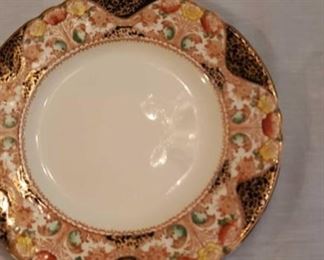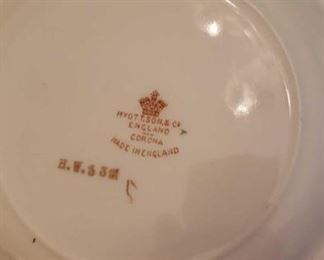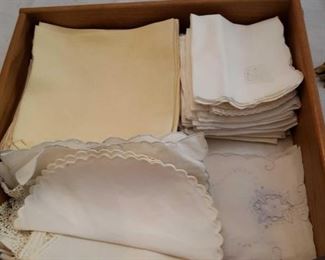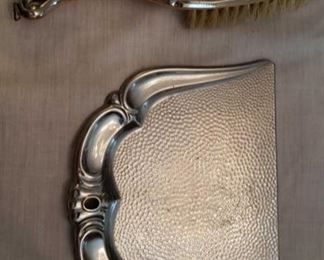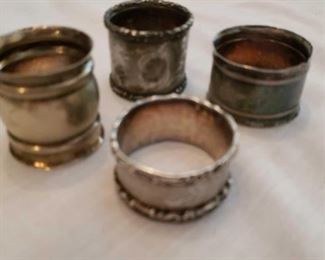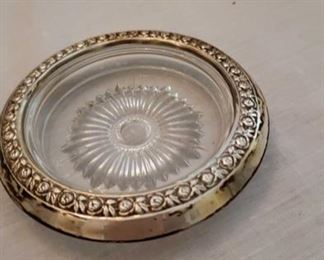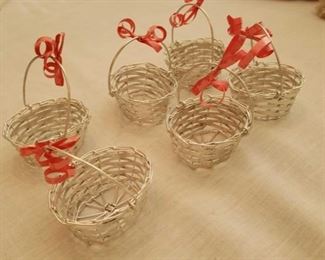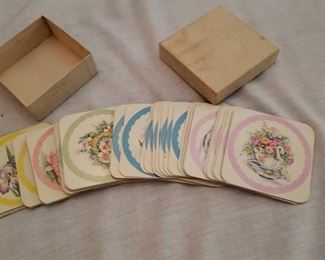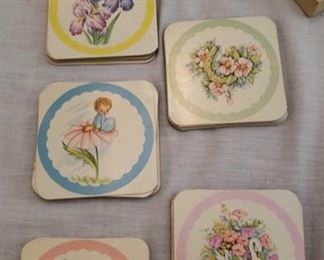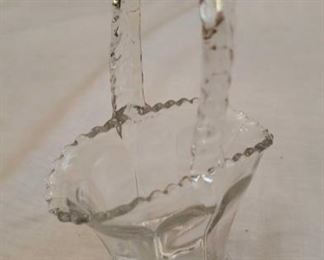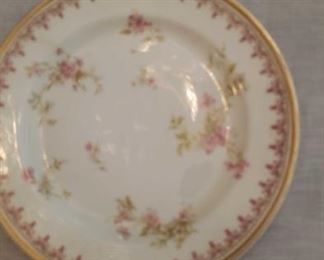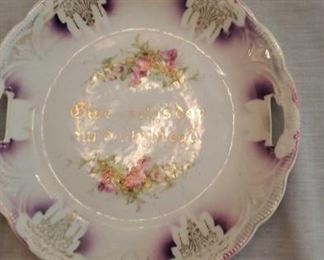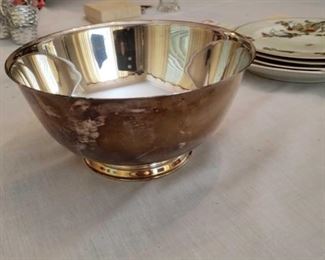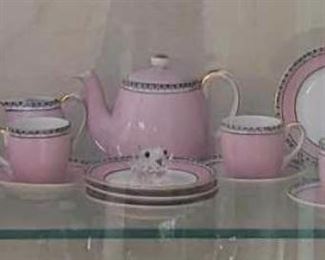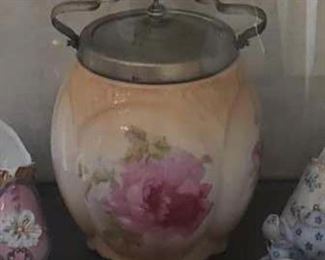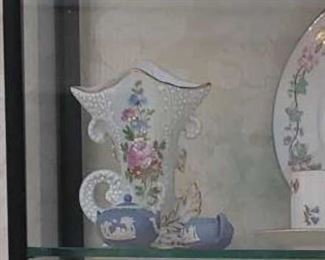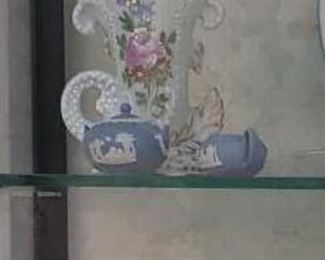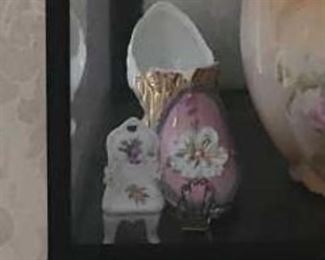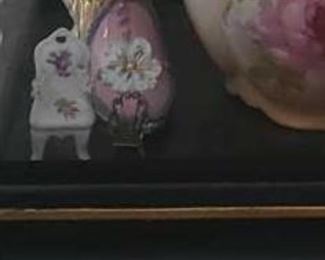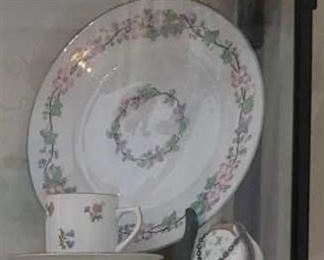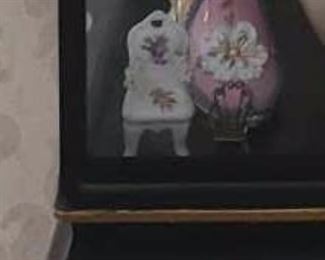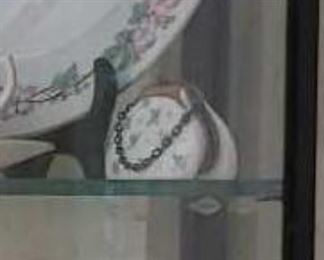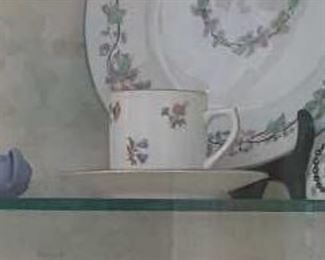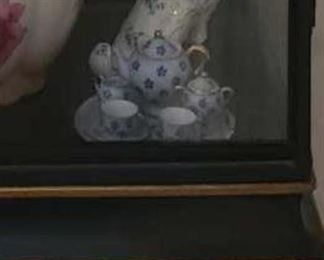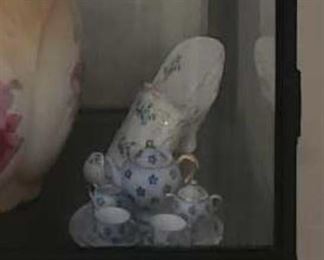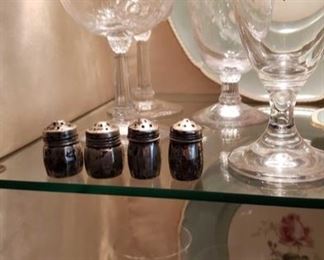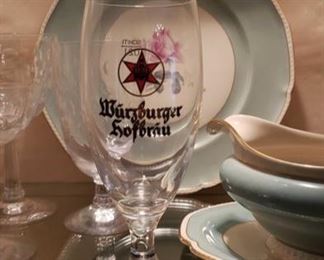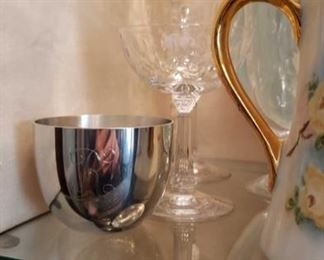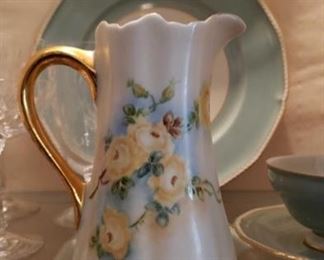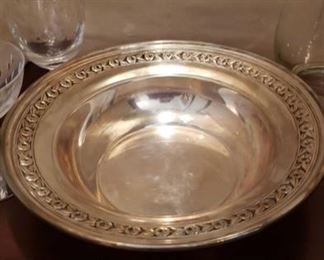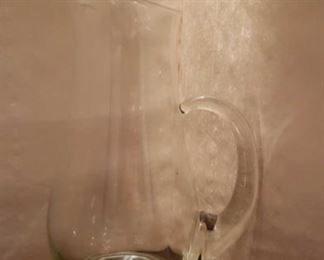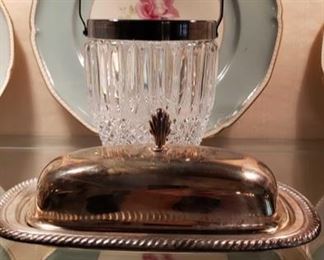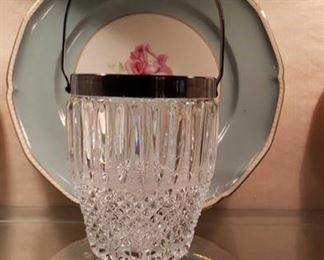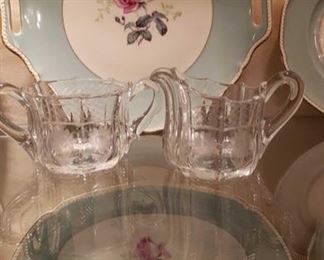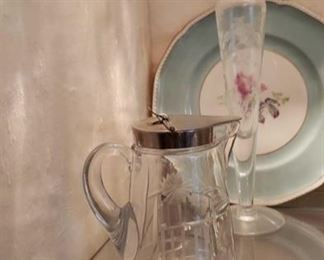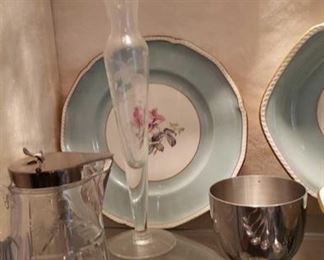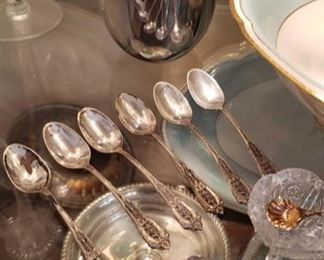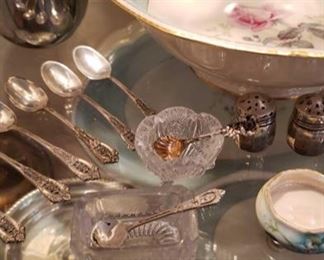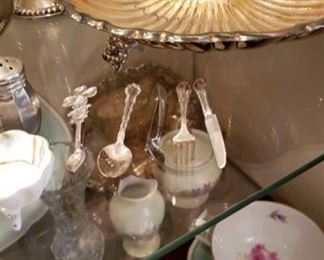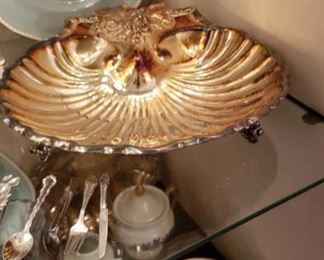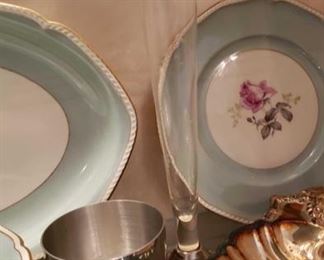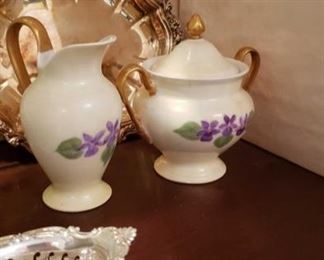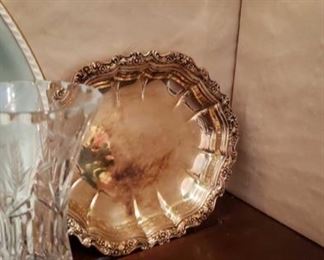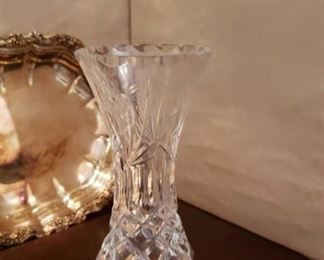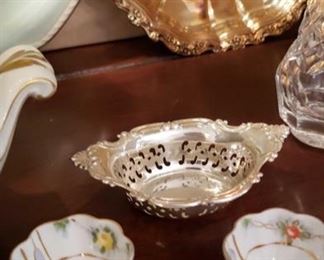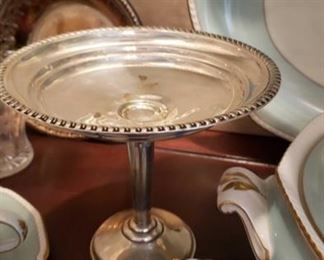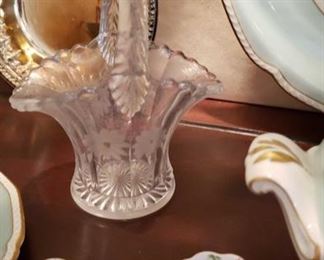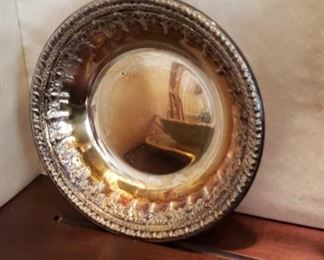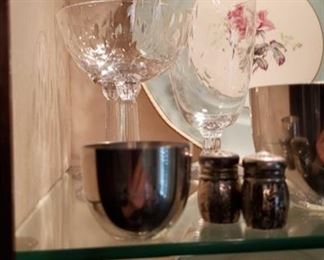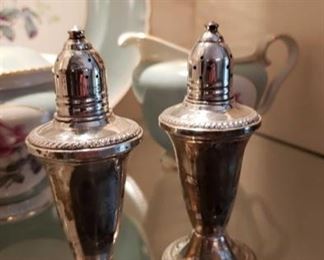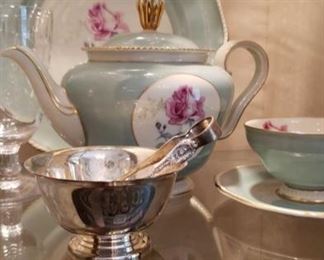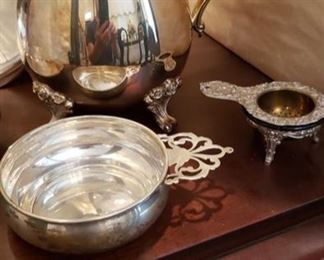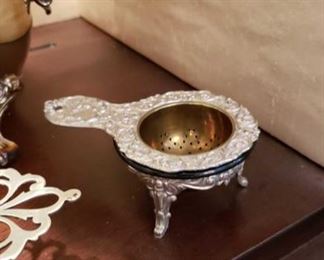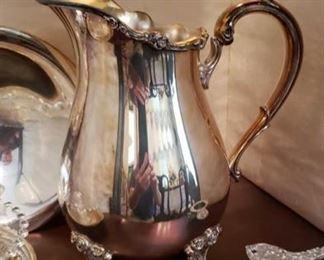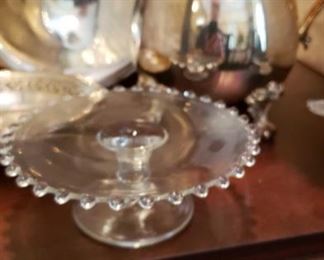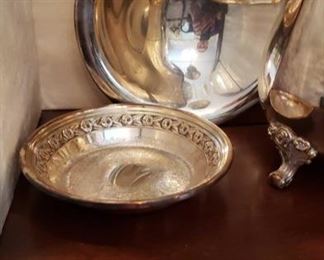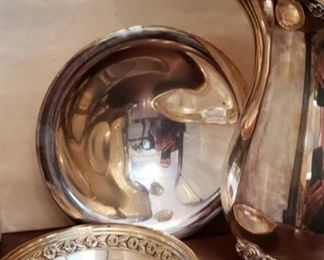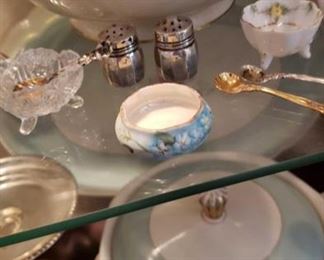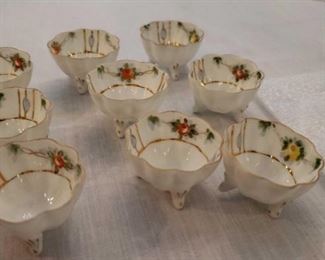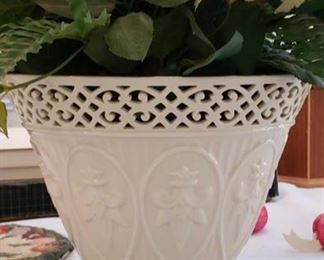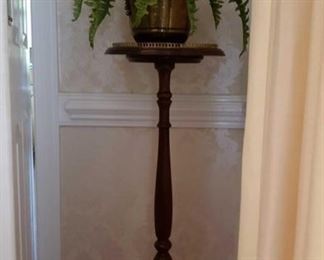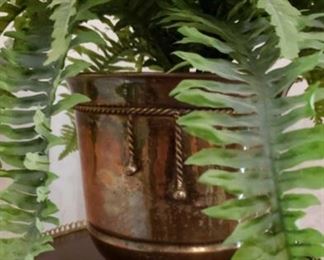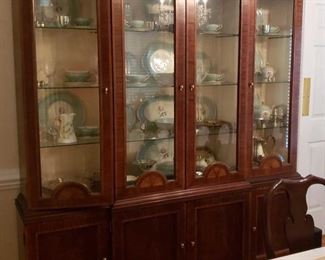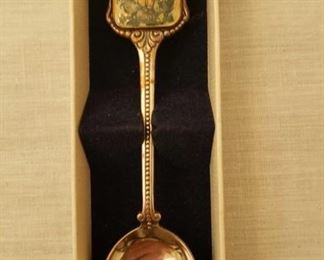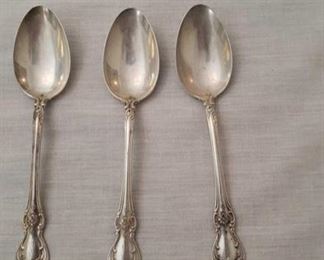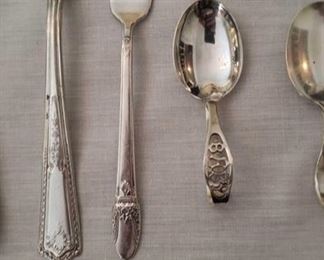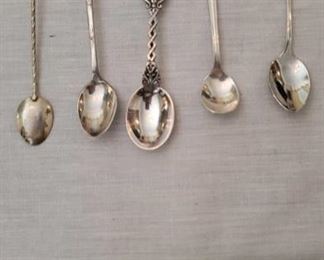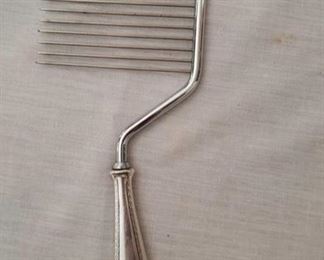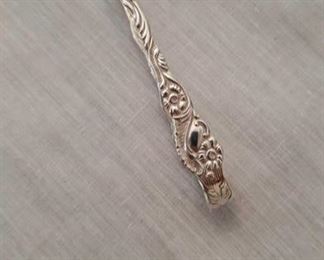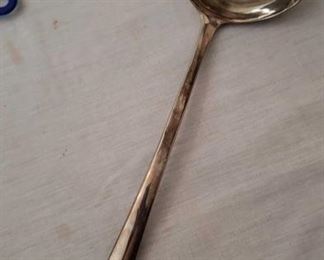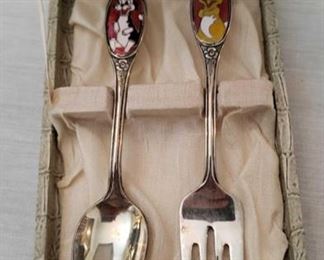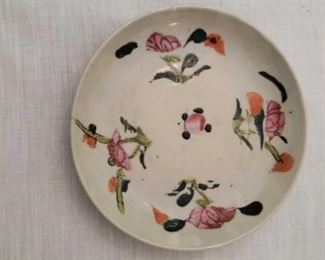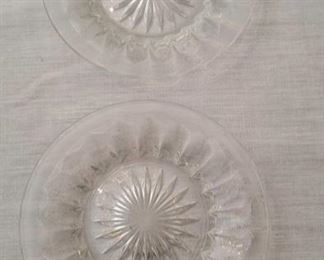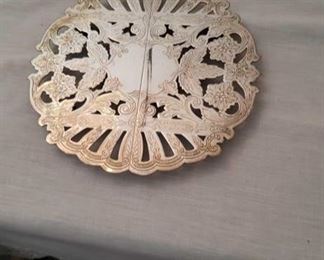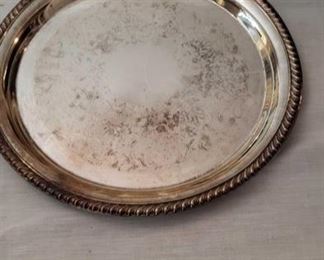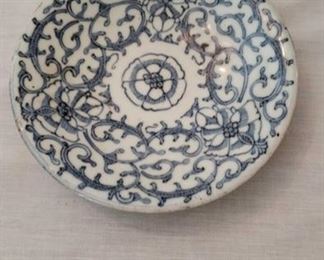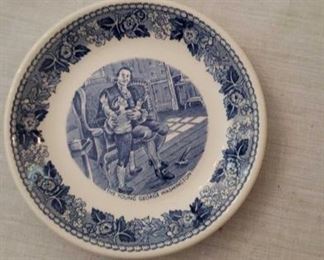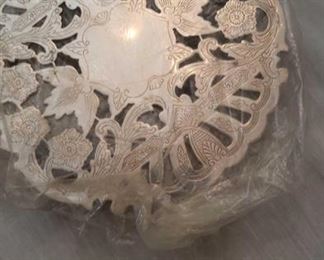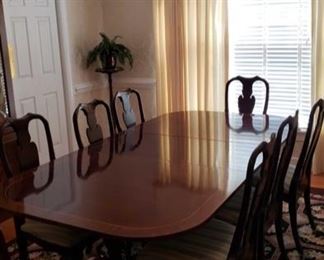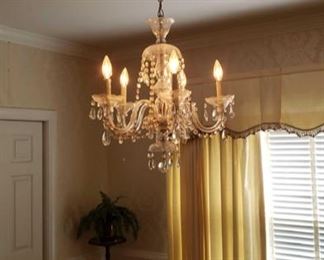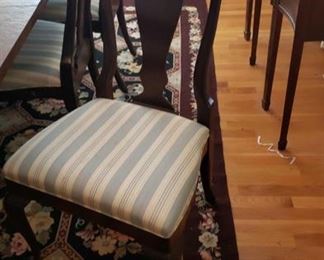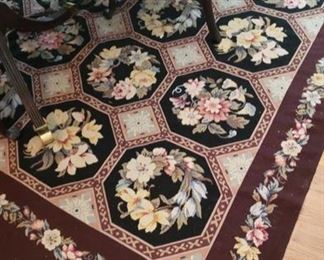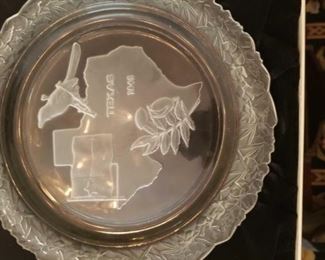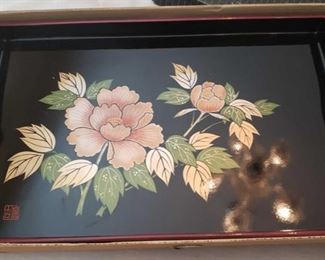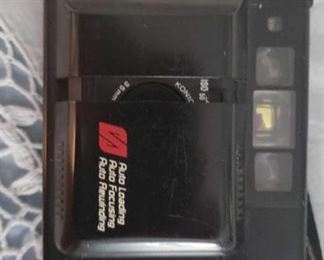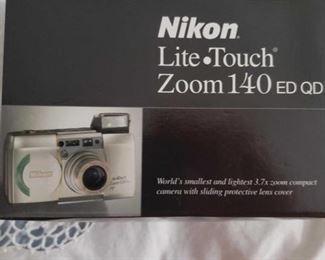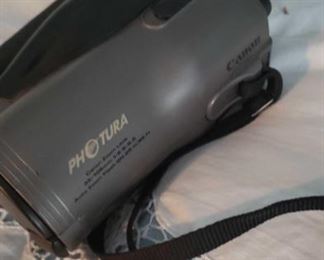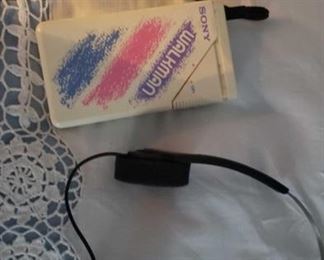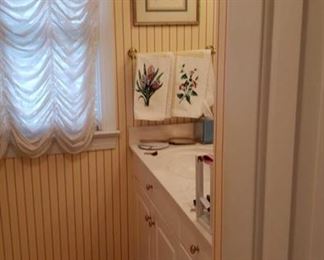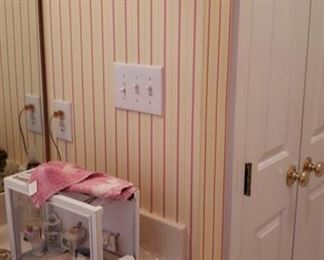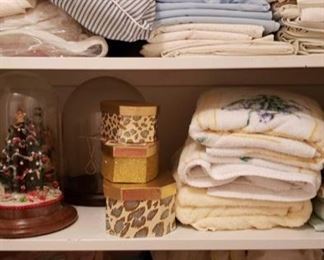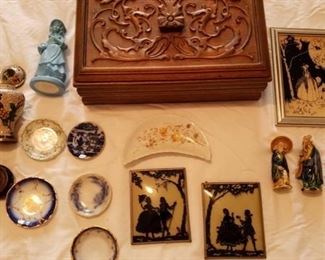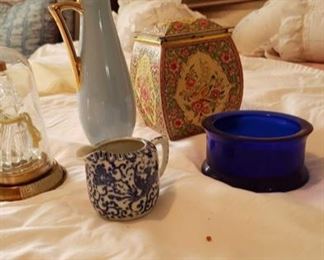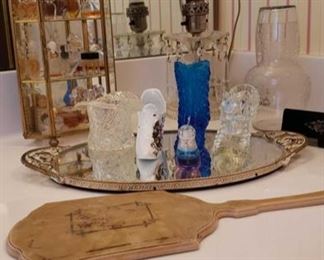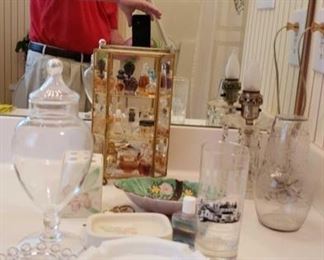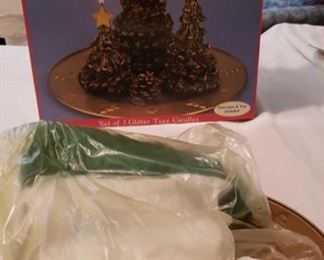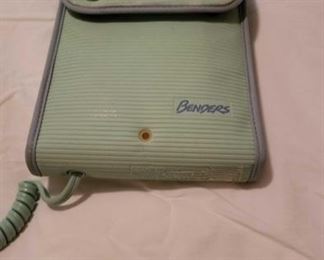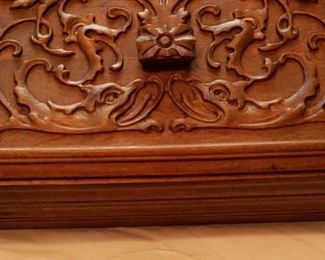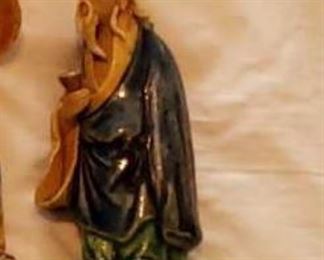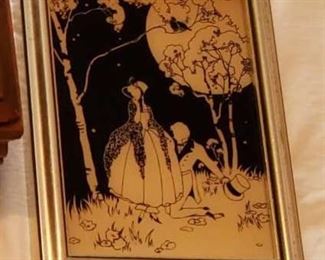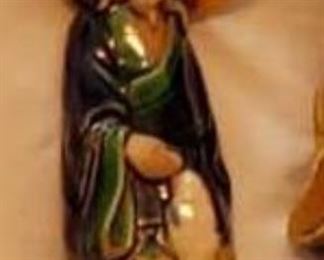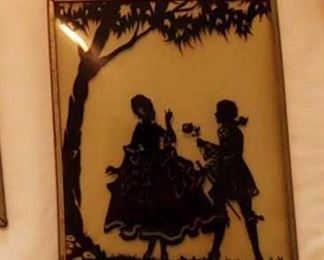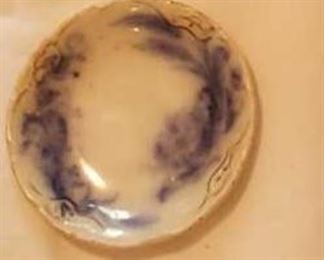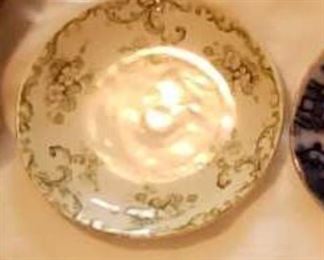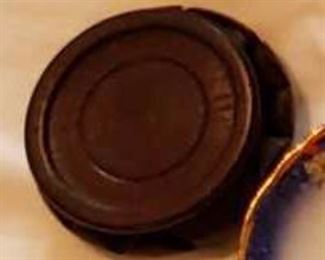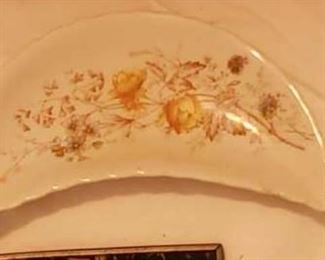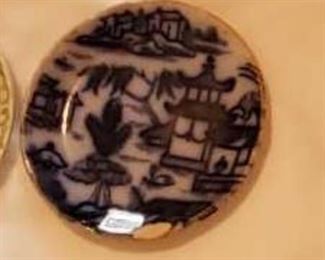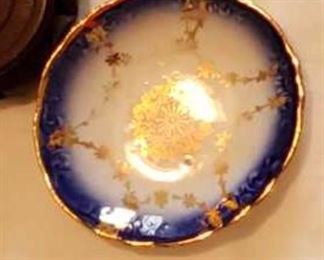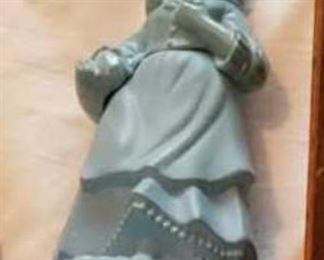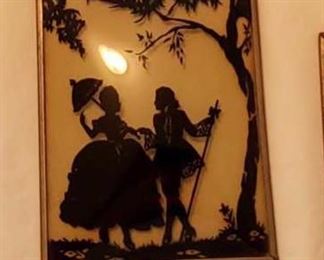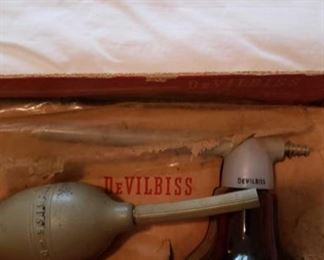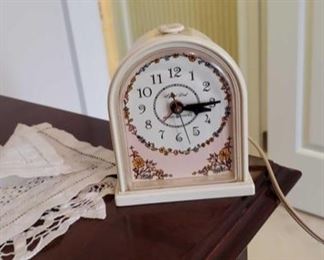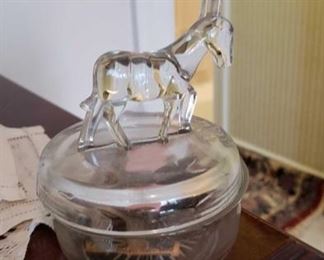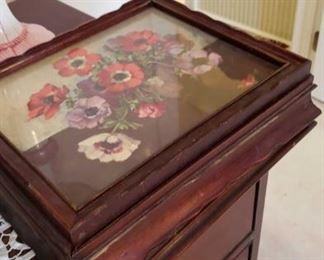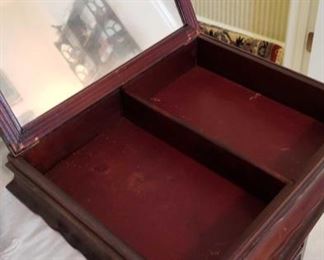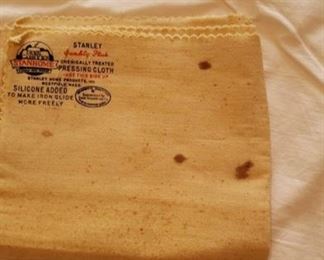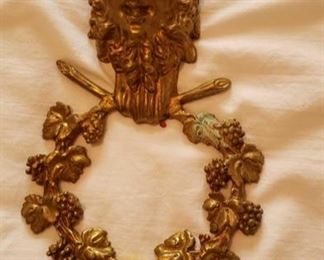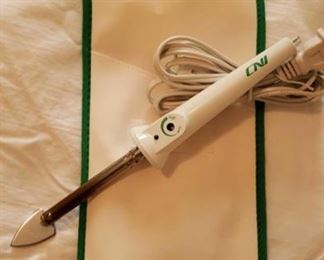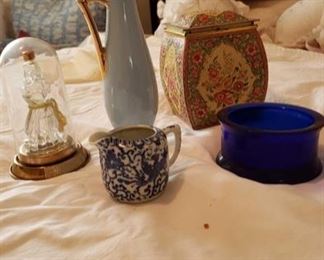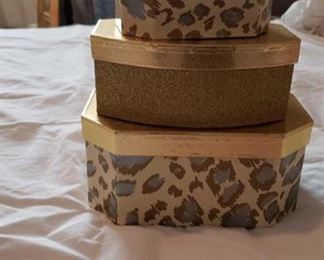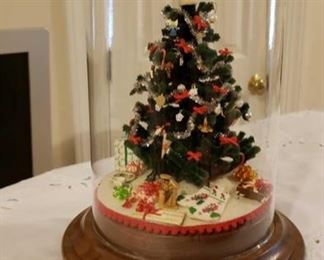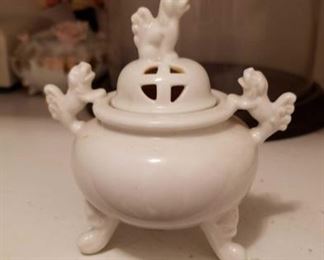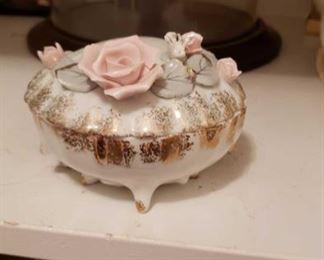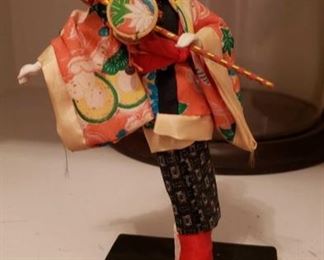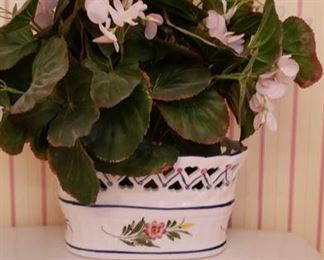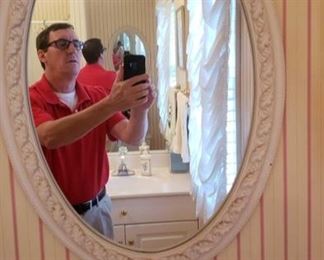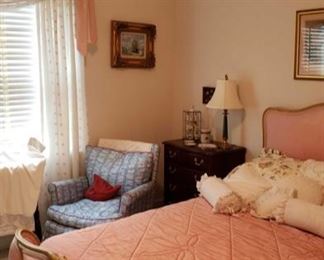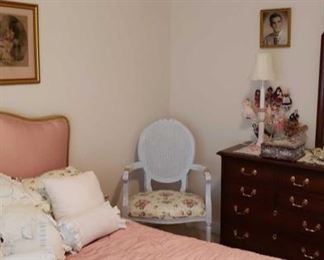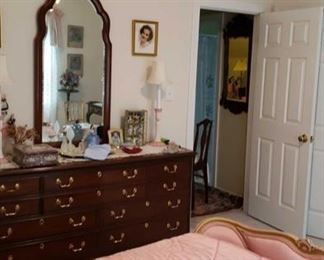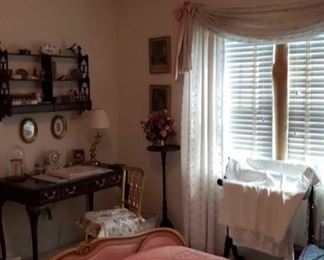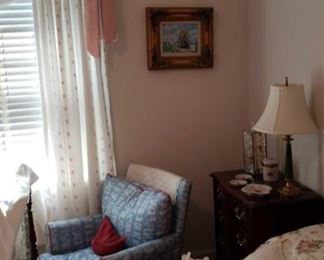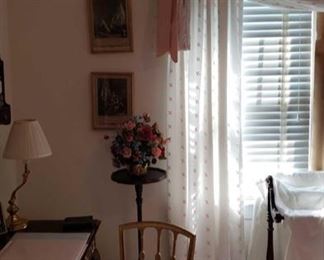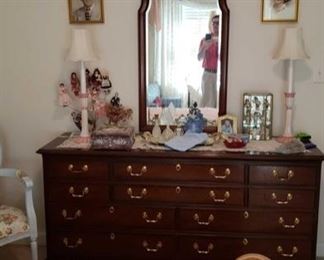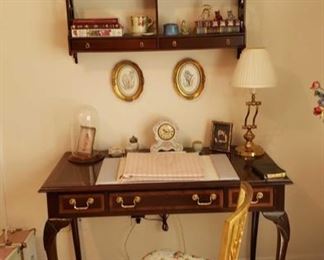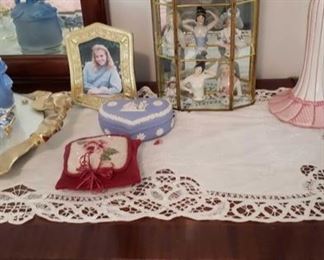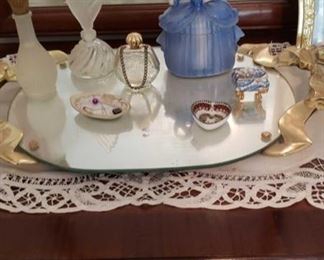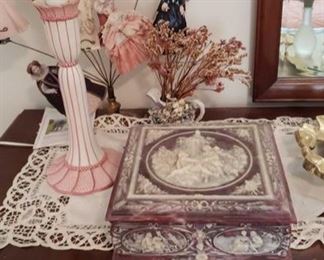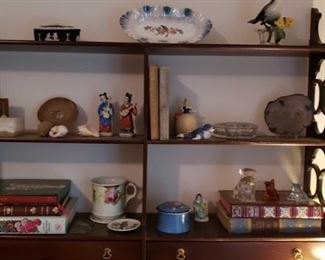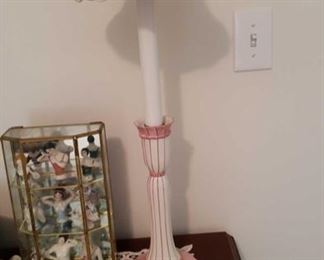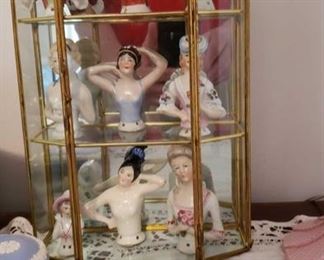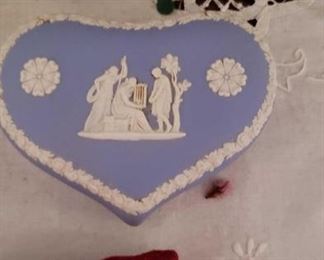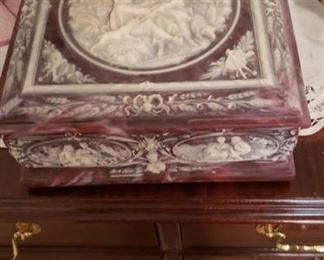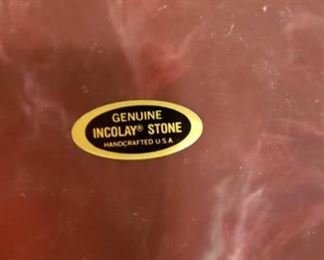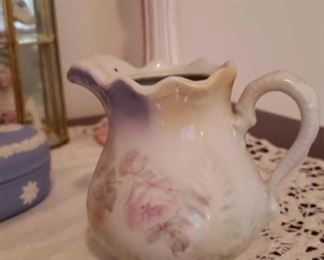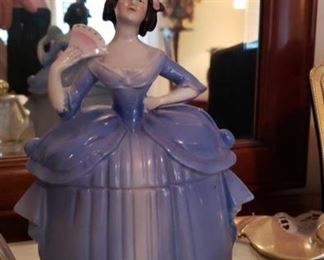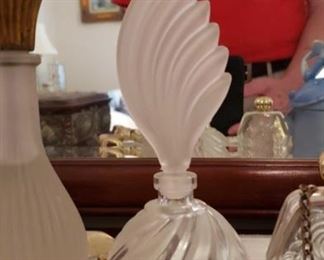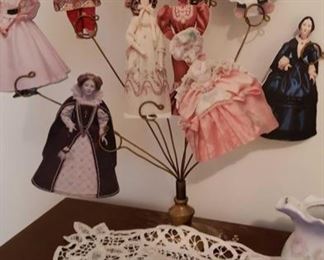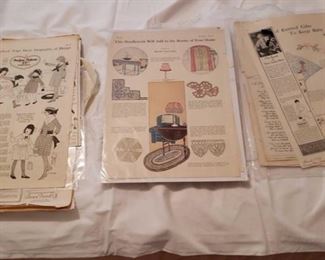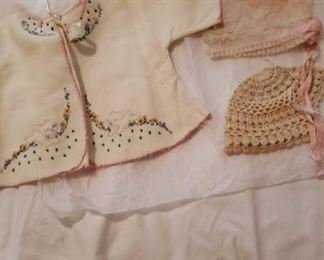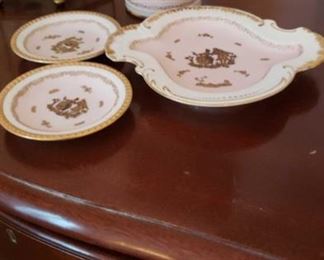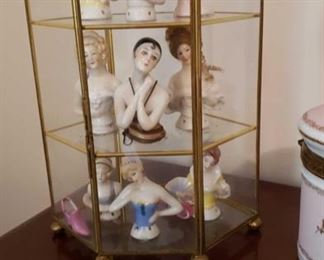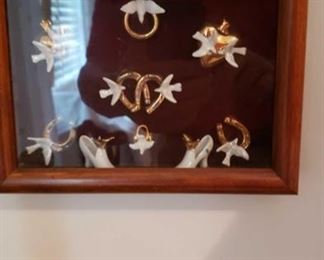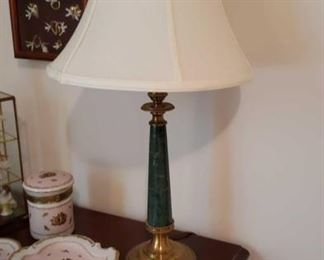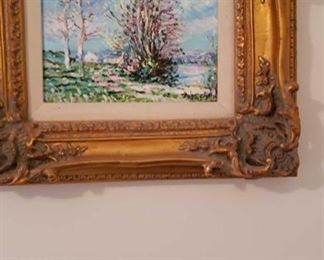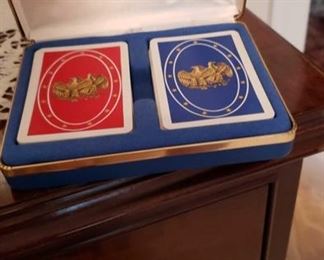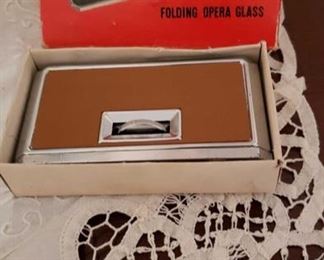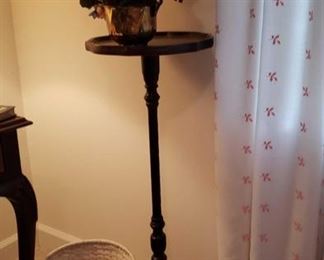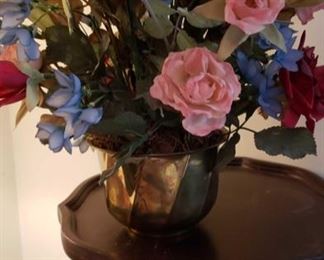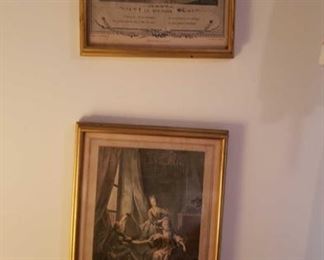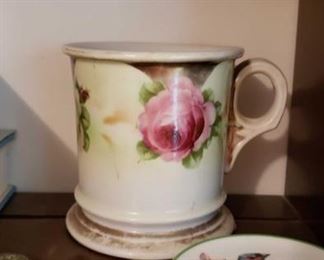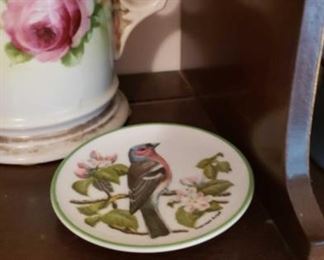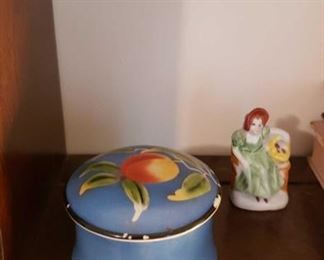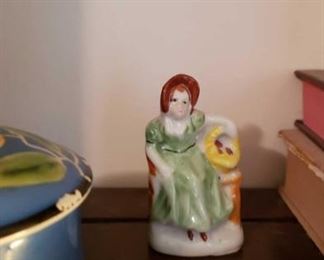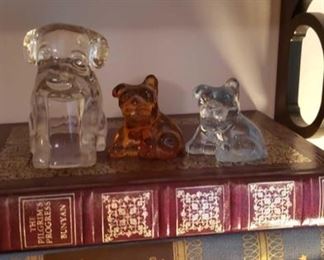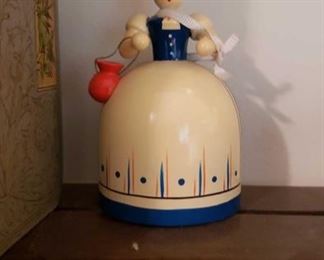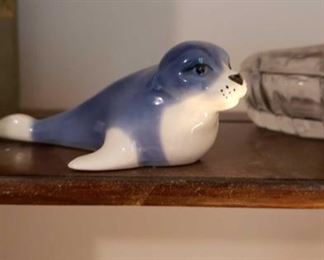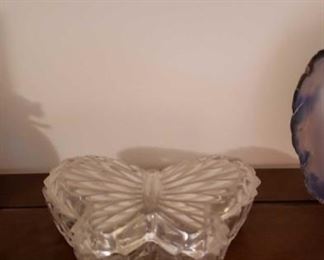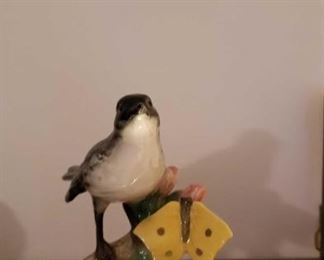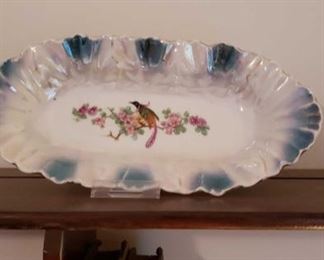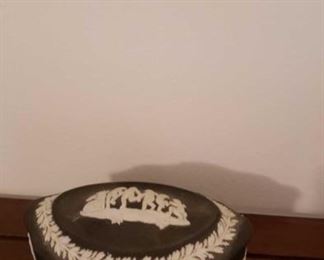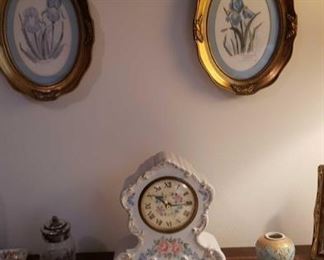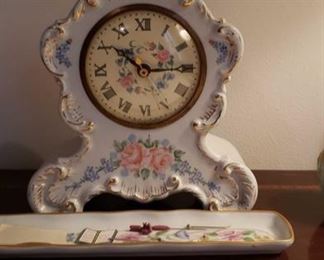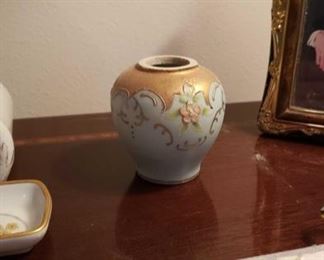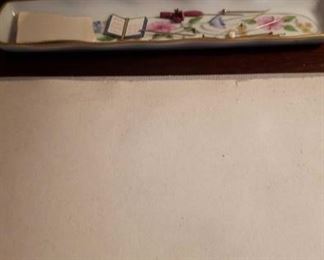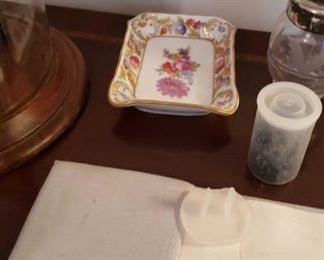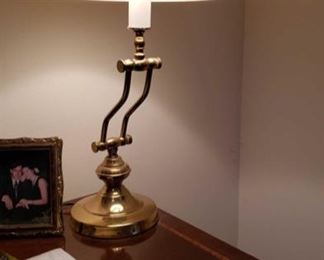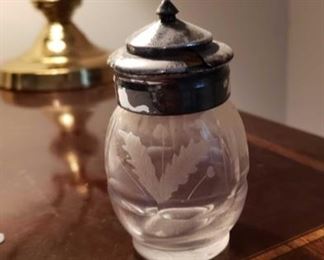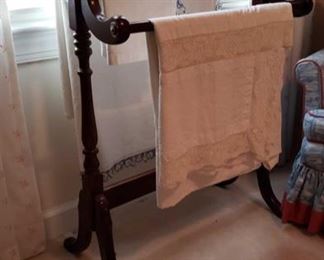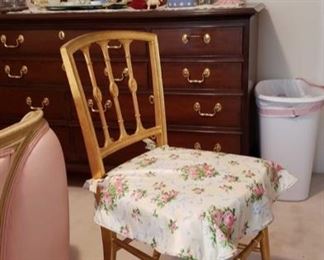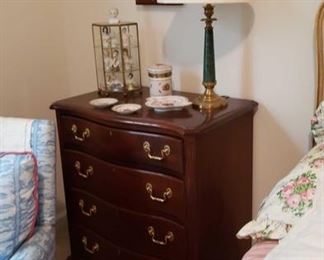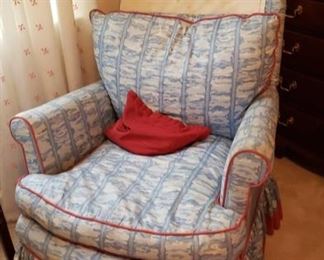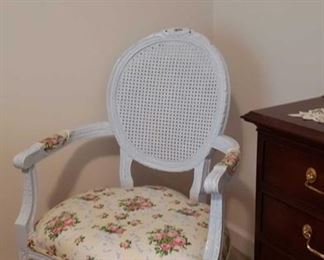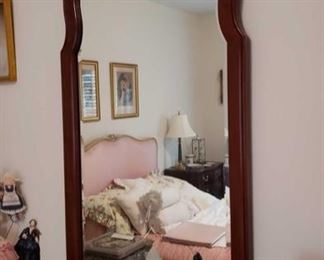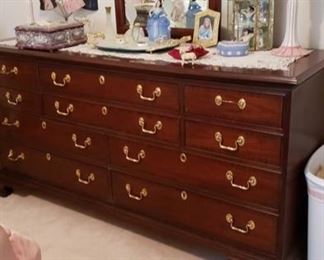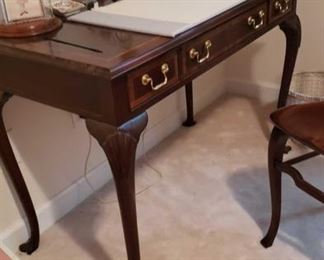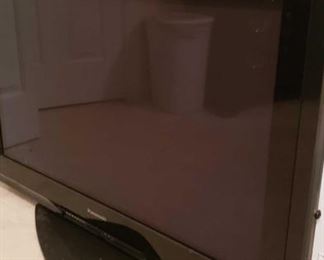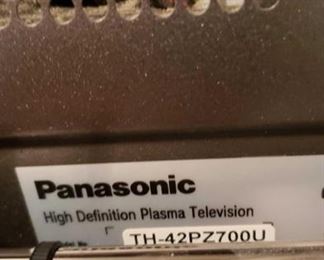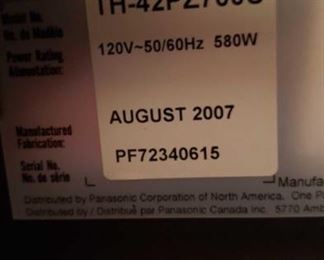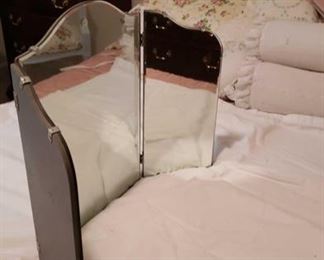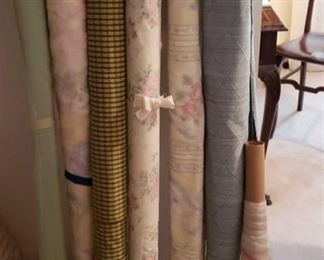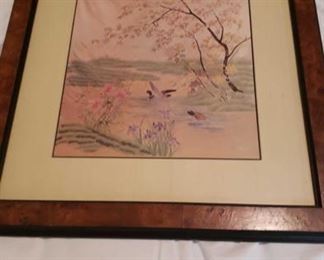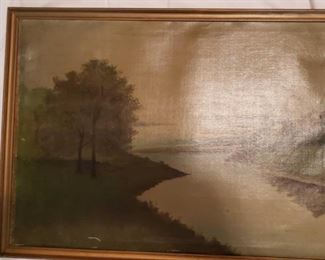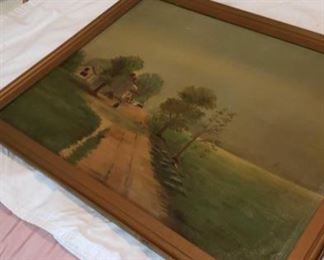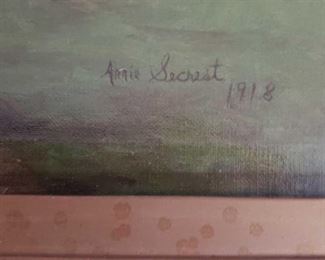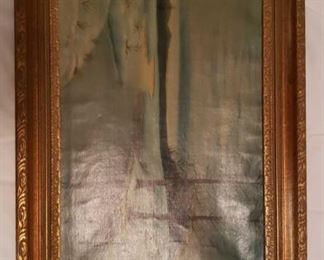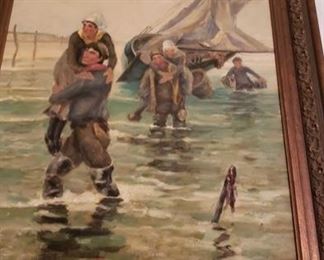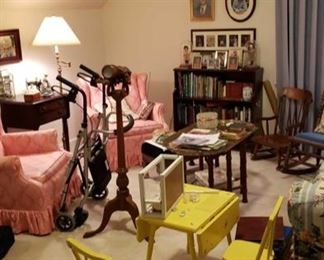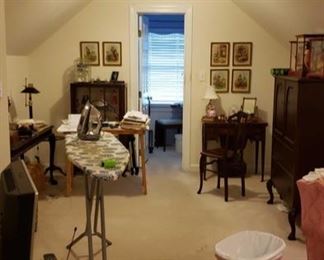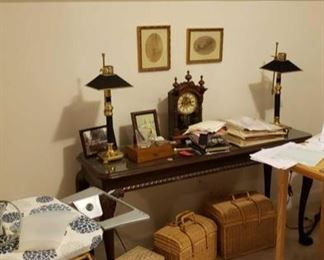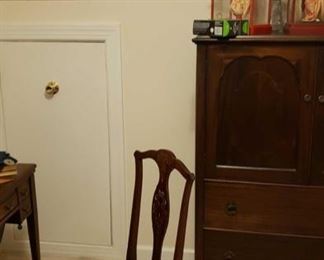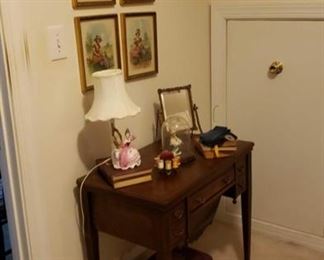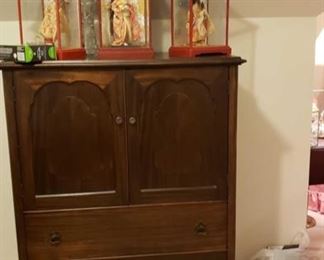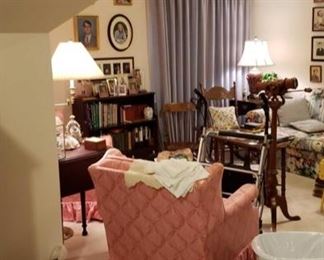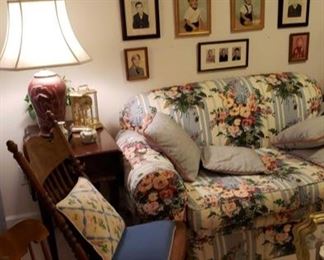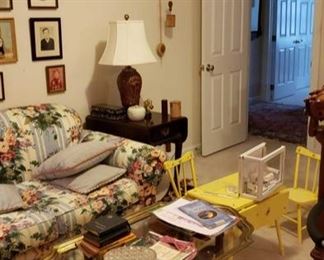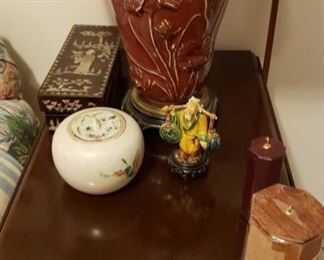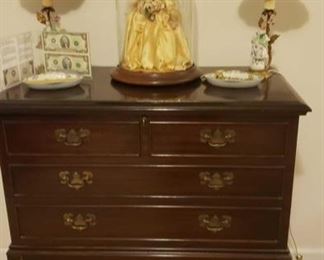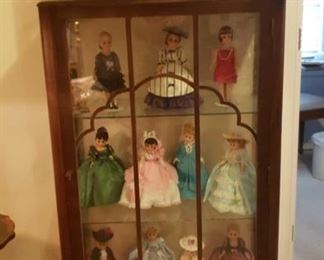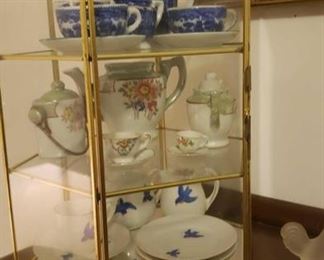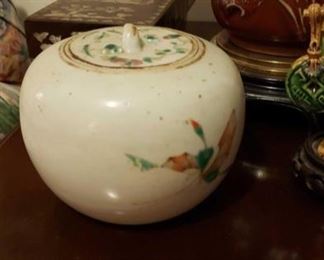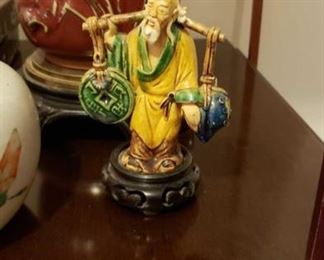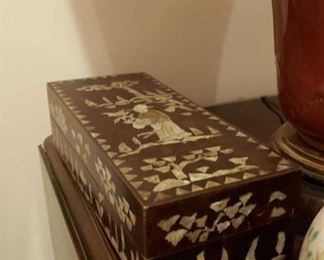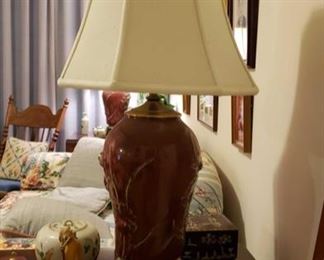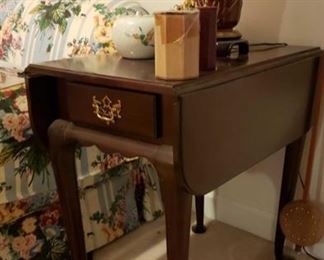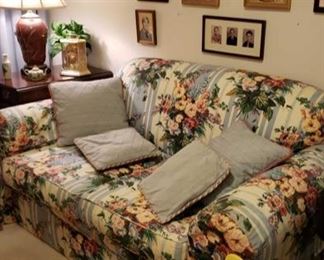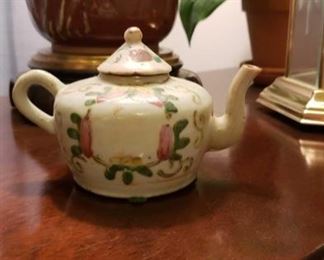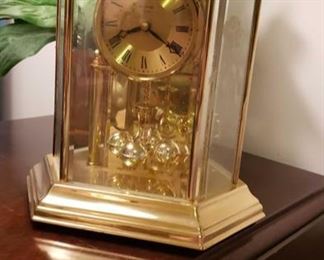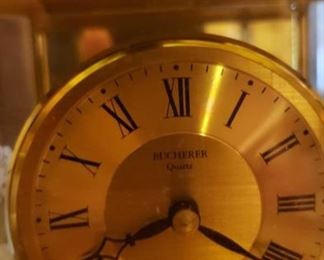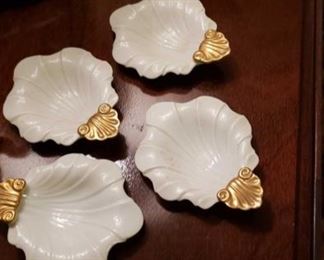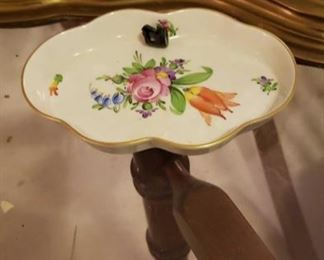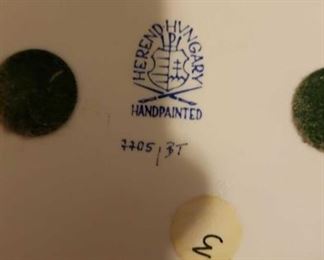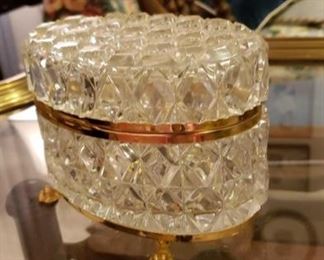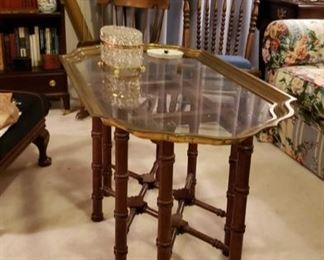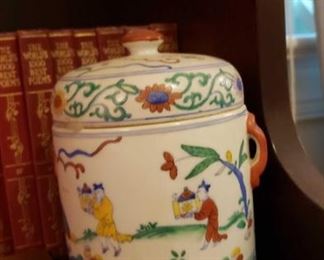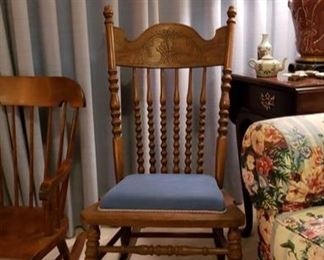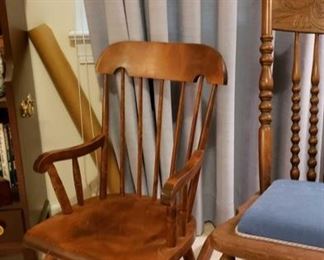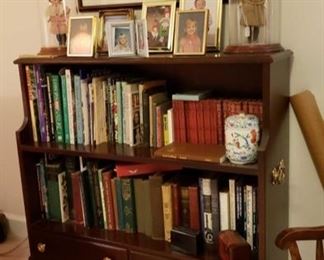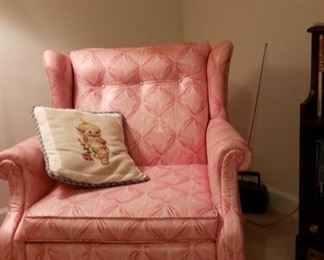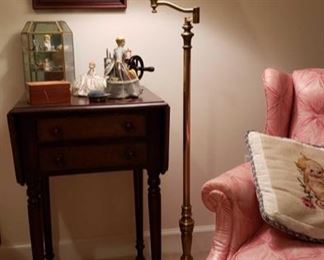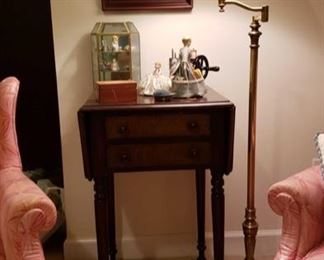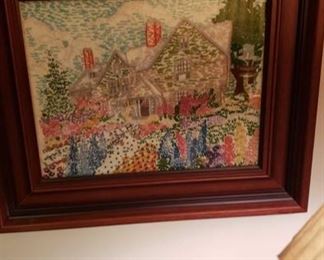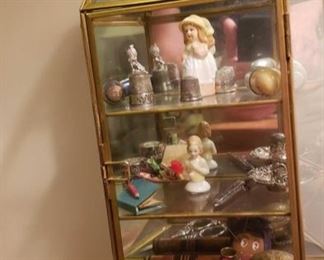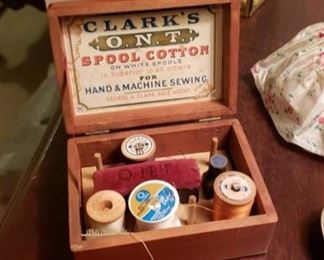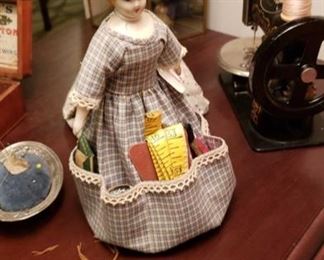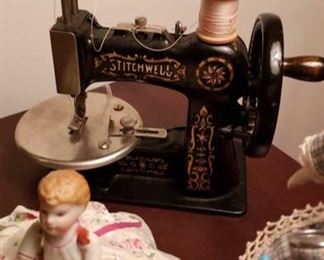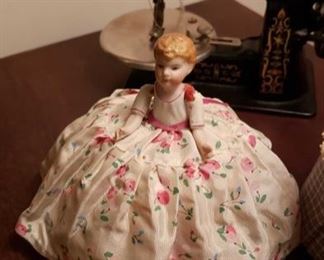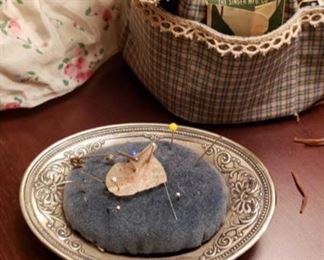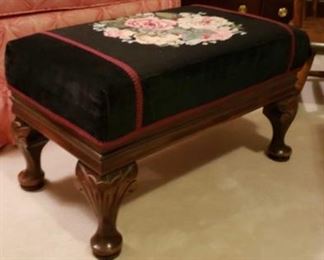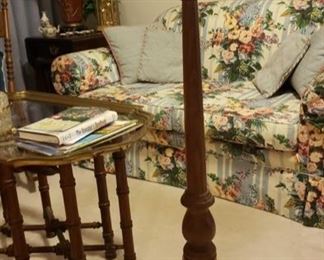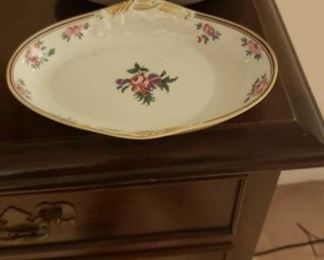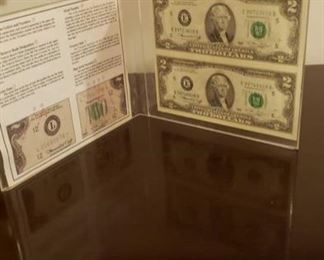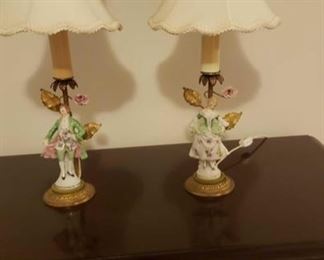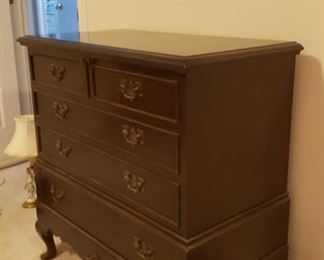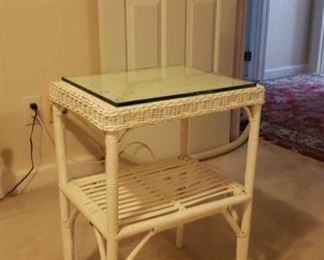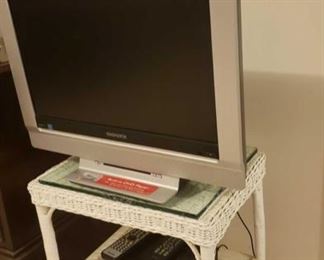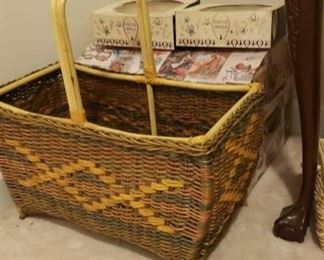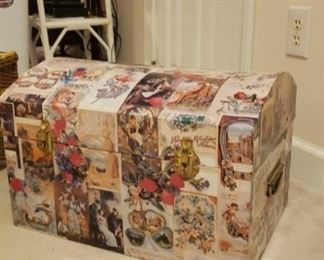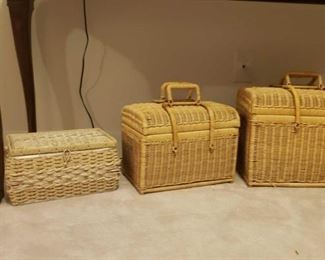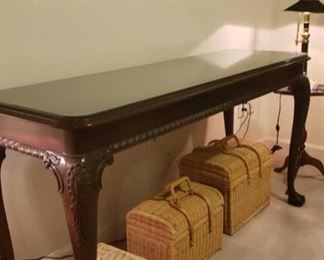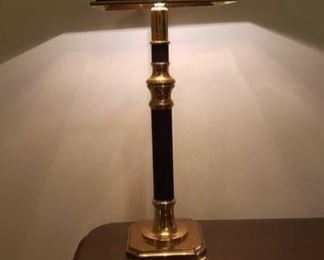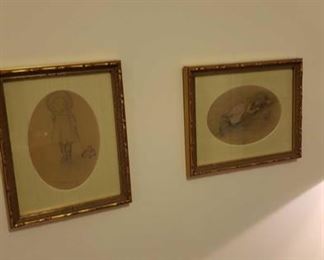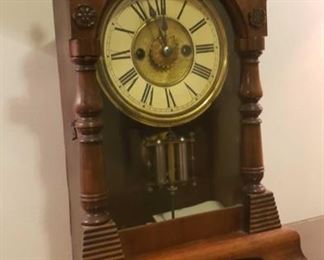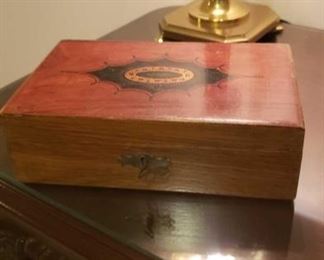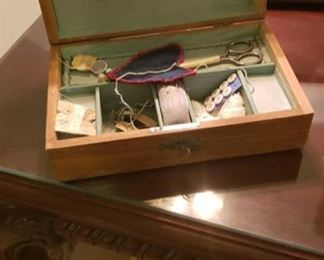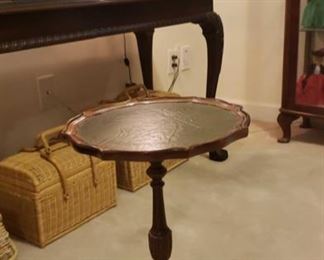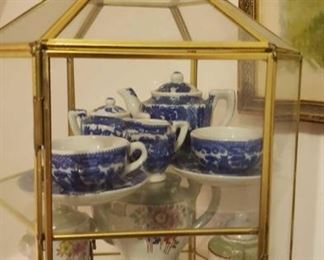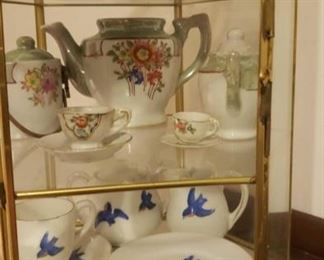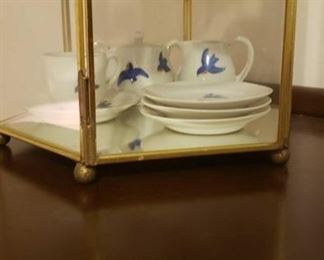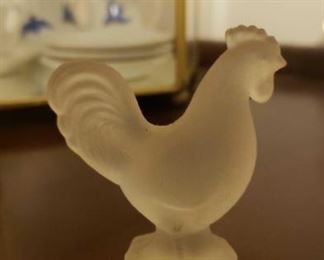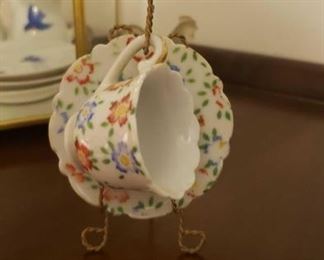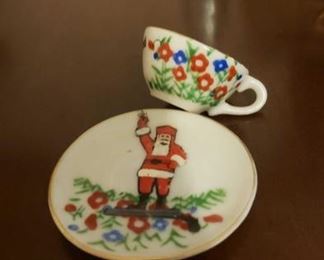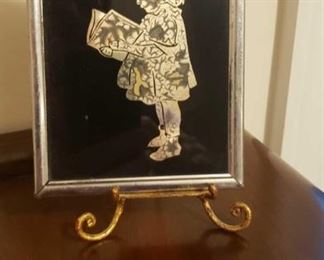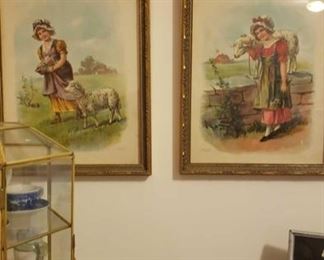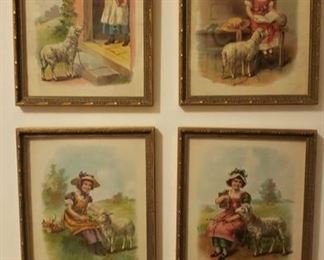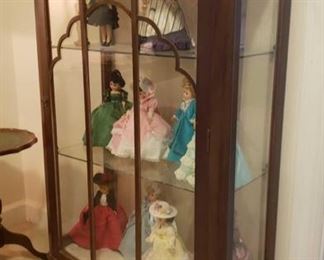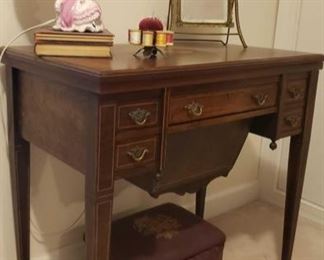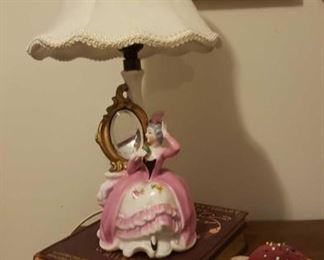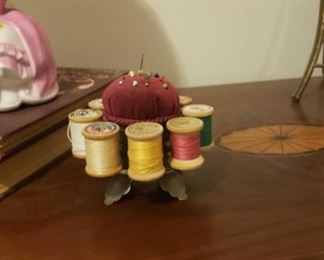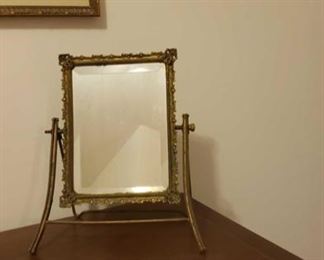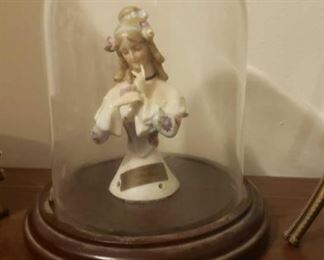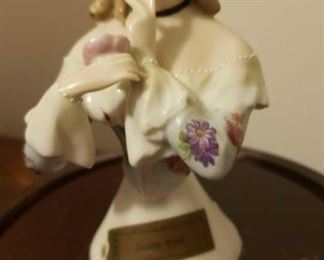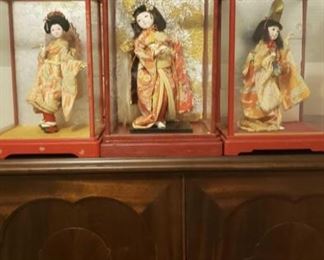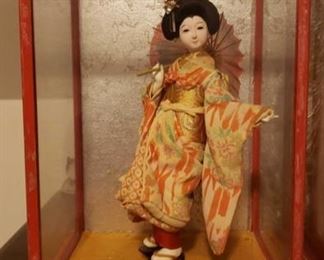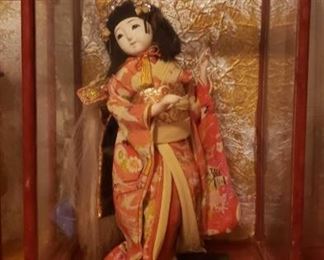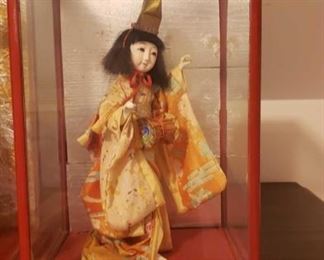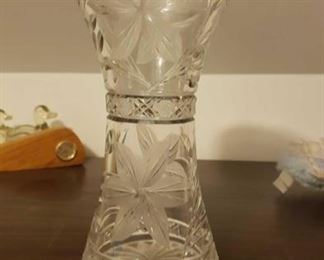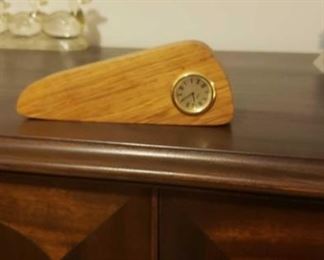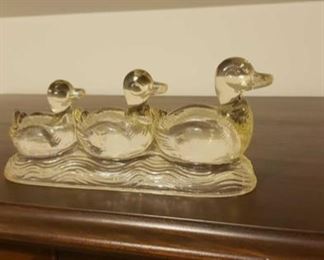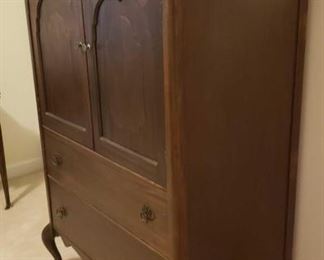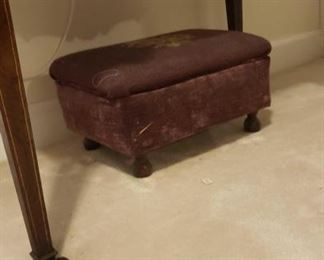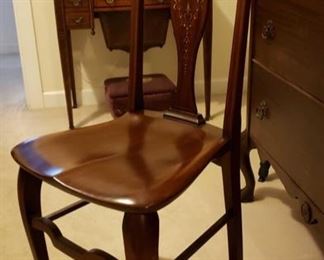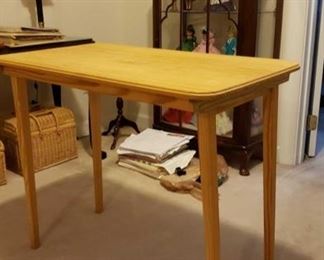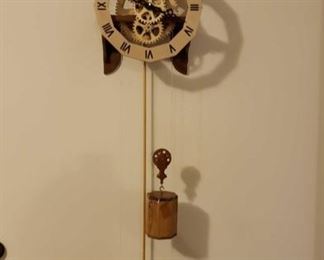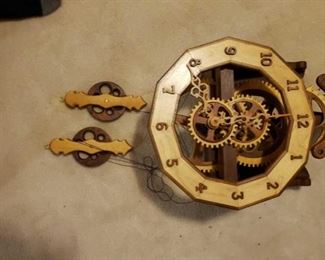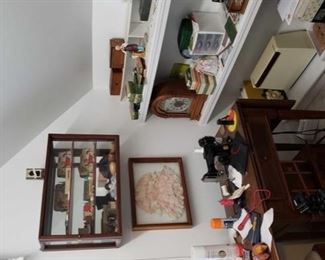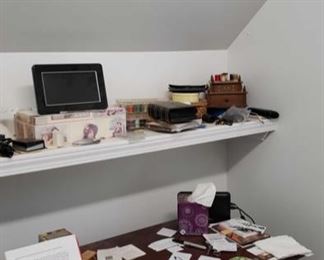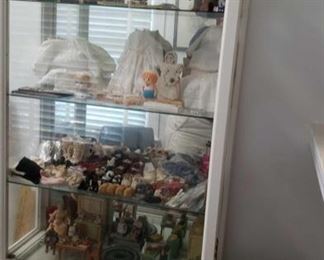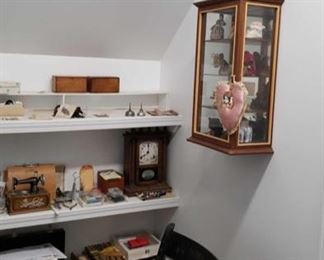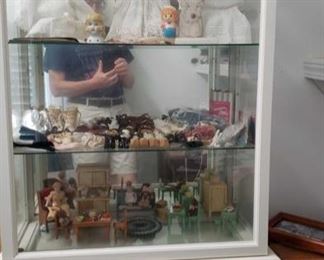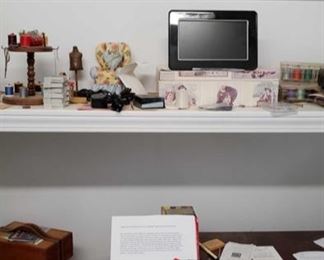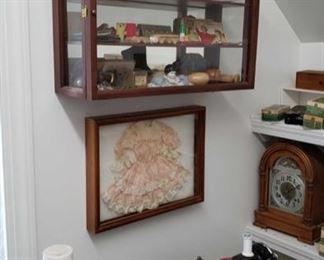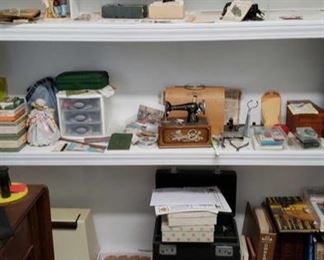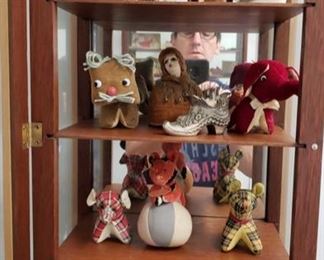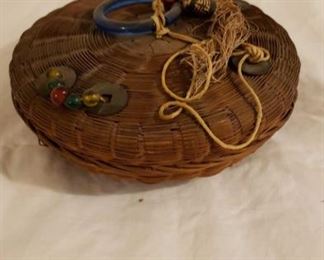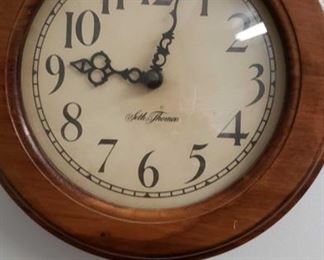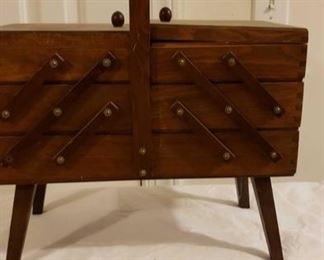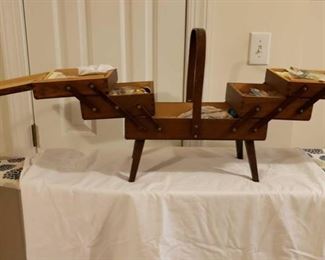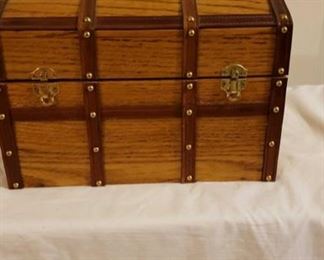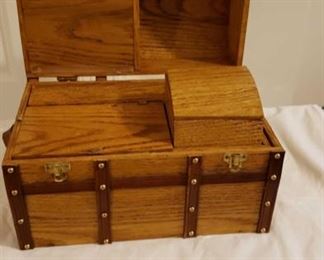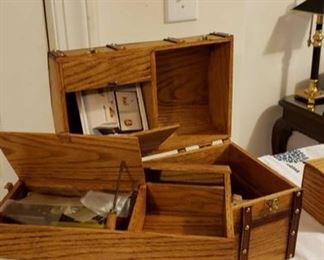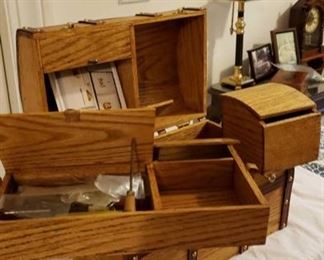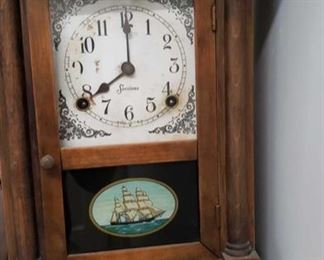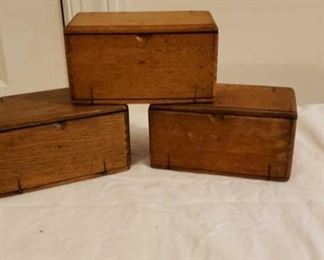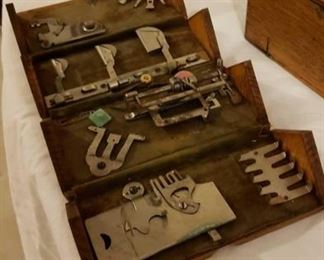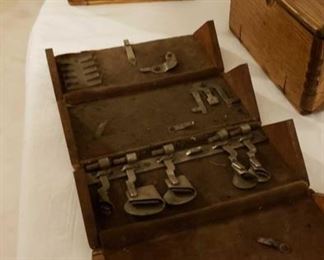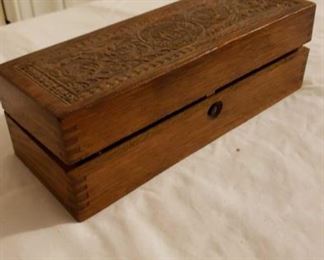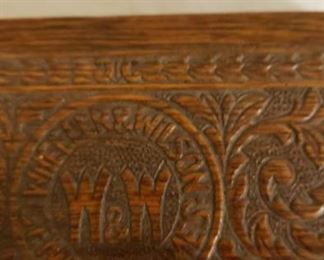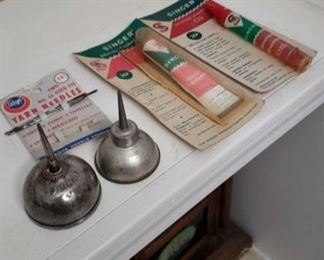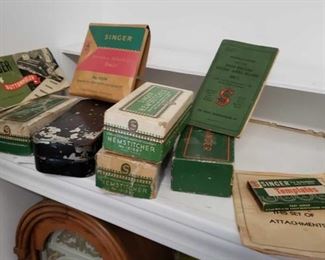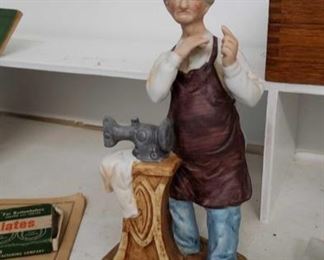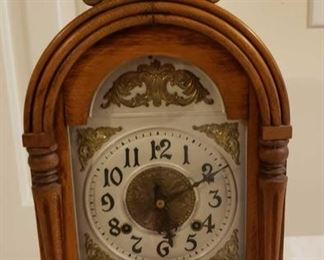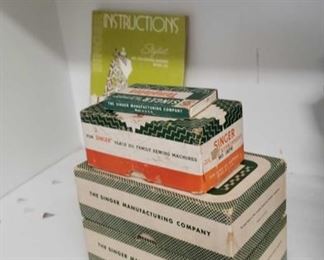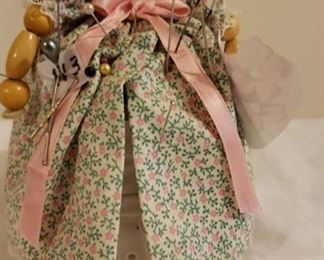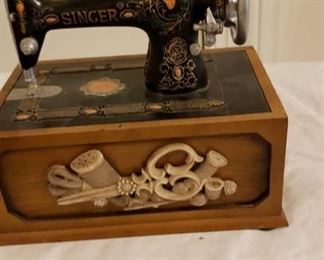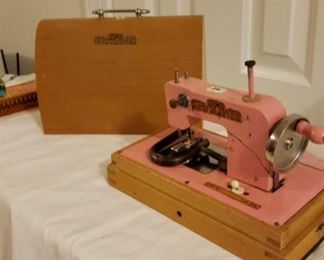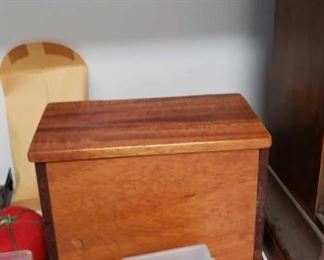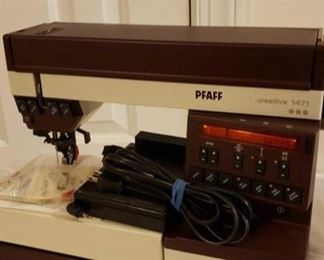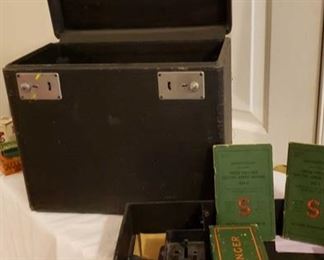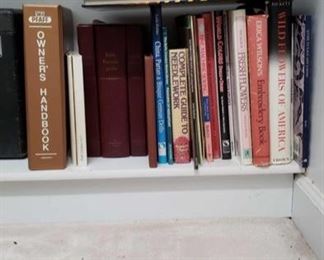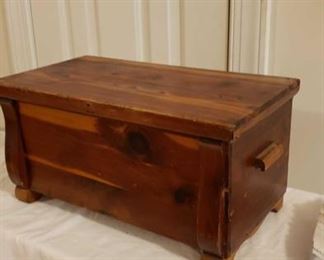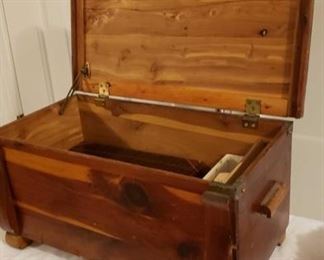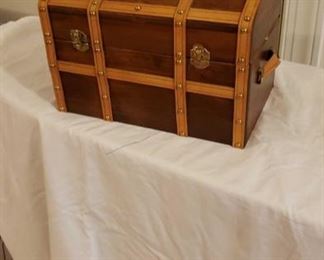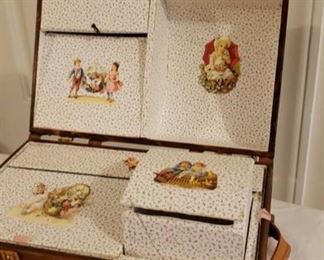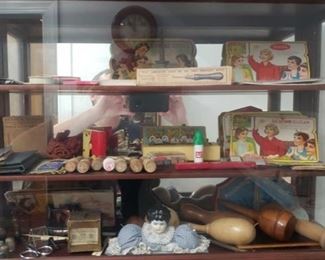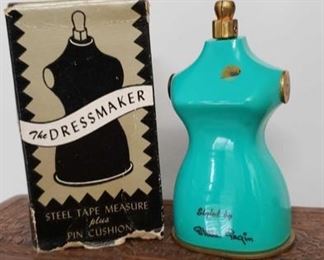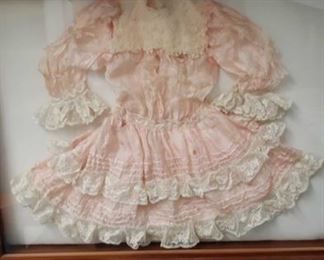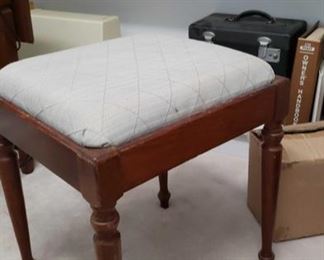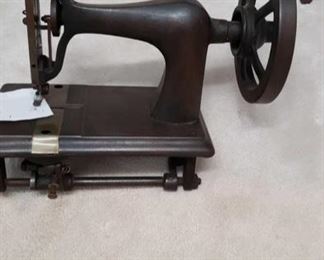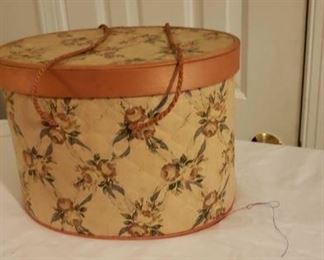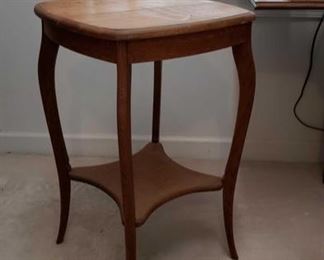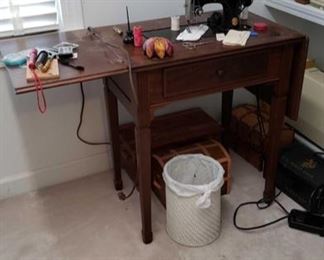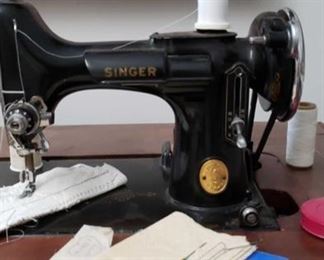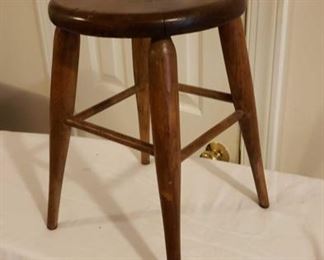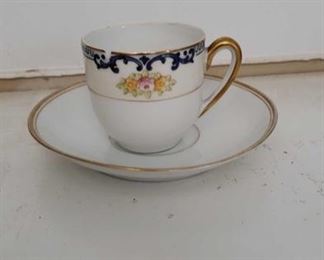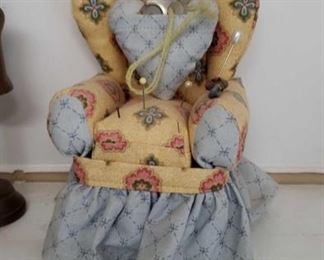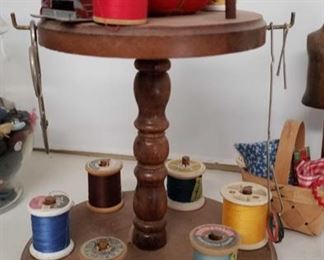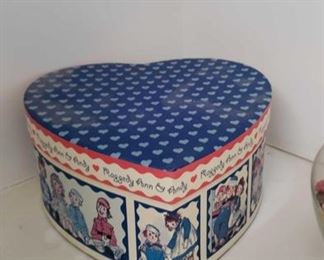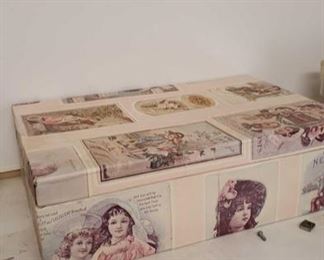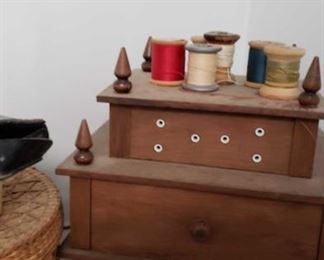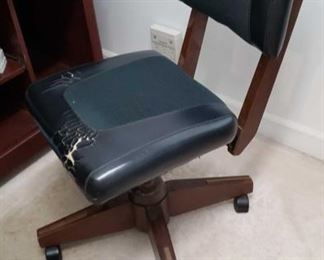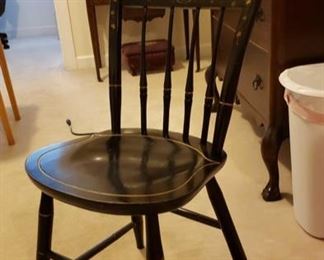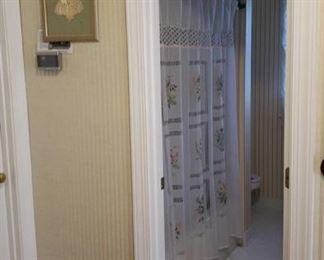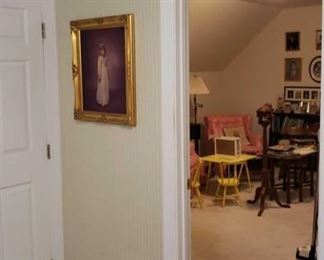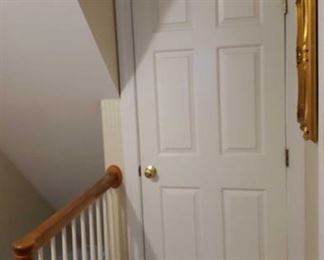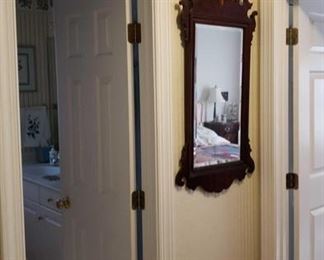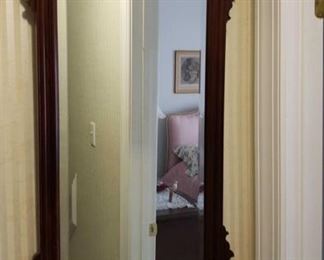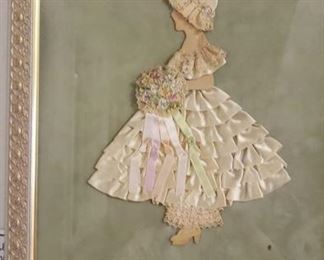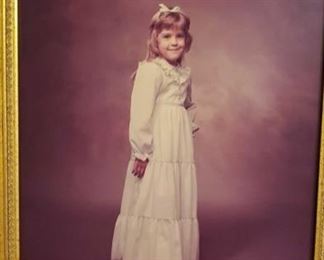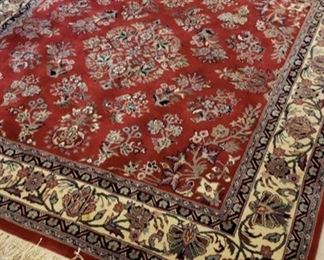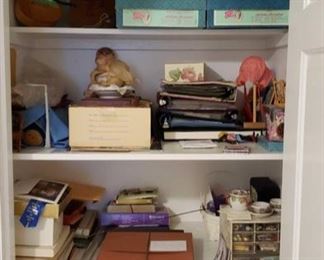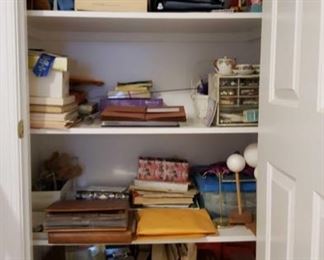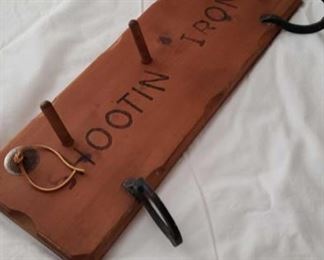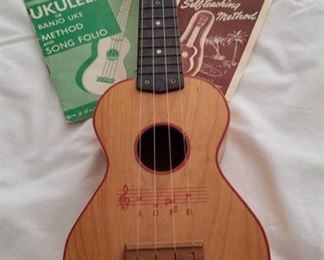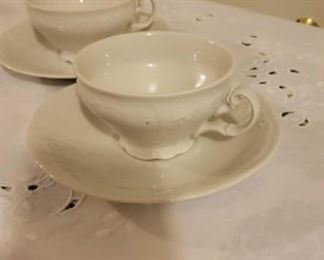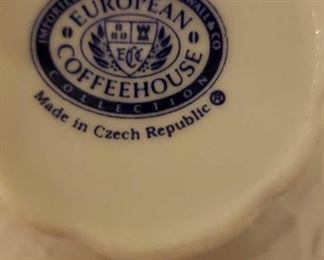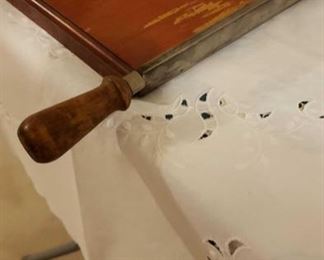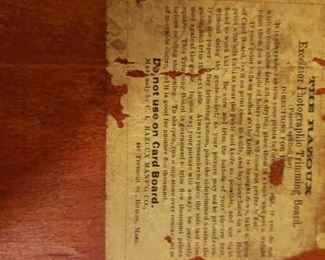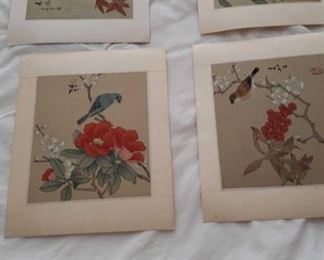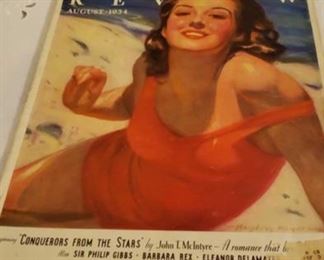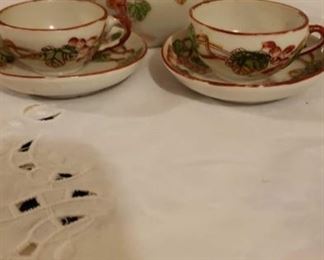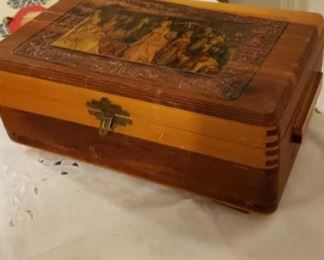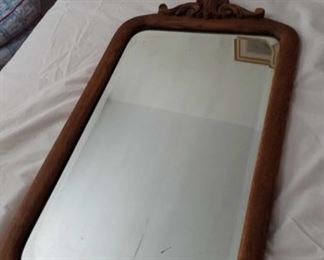 Thank you for using EstateSales.NET. You're the best!