Terrific sale, Coca-cola machine primitives, vintage and advertising
estate sale
•
3
day sale
•
sale is over
Terms
This is CASH only Terms and conditions can sound pretty harsh we just being clear to begin with to avoid issues later
Done this before always have a big understanding great crowd expecting the same this year.
Numbers given out prior and in order of arrival per person. One number per person even if you come in a group, even if your married, even if your friends. We will let folks in groups in order, this process goes quickly. Depending on crowd may start letting in sooner than posted start times, emphasis on a little early. Management will make that decision. NO PUBLIC RESTROOM please plan accordingly
CASH ONLY
Be carful when examining items, use your own judgment on authenticity, quality, condition. Management makes no guarantees expressed or implied, in writing or verbally. Will tell what we know or believe if you have question but you mush solely rely on your judgment.
CASH ONLY
All purchases are finial, no refunds, no exchanges. No prices given out prior regardless. Will however be open to negations on day one. (not first thing) NO negations while an are active line, management will have more details on this day of.
If you start making a pile prior to you are expected to pay FULL tag price with no discount.
CASH ONLY
Some items may be put in box lots, you are not to remove or add to a box lot
Understand you need time to look and evaluate and item, BUT DO NOT walk around holding onto an item while line is present, you will be asked to either put it back or in your pile where you will be expected to purchase it. Need to be fair to someone who may want the item. Making a pile or putting in a hold area is fine and expectable but once you put it in the pile be committed to it you will be expected to pay for it. If not we can put all your stuff back out for sale and ask you to leave. Its not fair to other or myself for you to make a pile then decide to put few things back.
Parking along road is ok but please don't block driveways, welcome to park in yard but if you do you solely accept responsibility or liability or damage to your or another's vehicle, person etc.
Been working on this since end of May
Your going to want to look at all the pictures will be adding
Glass Bottle Coca-Cola Machine
Large Coca-Cola button approximately 36"by 36"
Large metal V-C sign (Virginia Carolina Fertilizer) approximately 5 by 3 foot
4 metal Kendall oil signs
Primitive punch tin pie safe
(2) Wild Turkey Jugs Signed RE Albright Seagrove R1 NC
One wild turkey jug signed A Albright NC
Howards Mill Paper flour sacks
Old Cox Mill cloth flour sacks
Auman Bros. Feed Store metal sign (from Asheboro)
Carnation Calf Manna and Manna Pro metal signs from feed store
Winchester vintage flash light
ML Owens pitchers one salt glazed
Split oak baskets
Small 7up metal sign
Small metal John Deer rain gauge
Metal milking stools
Vintage red handle kitchen utensils
Several butter milk pitchers
Butter molds
Oven ware
Wooden explosive boxes various sizes
NAPA semi truck toy in box
Candle mold
Rug beaters
Milking stool with star
Wooden egg carriers (one humpty dumpty)
VERY old childs wooden blocks
Pratts Poultry Regulator box (round)
Large metal Borden's malted milk tin
Wooden match advertising boxes
Keebler-Weyl Backing Co. biscuts boxes with lid
Winchester wooden ammo box
Cub scot magazines circa 60's
Old Dutch Wooden box
Octagon Soap wooden box
Pyrex Primary color nesting bowl set
Tonka metal semi car carrier truch
Structo Metal cattle hauler toy
Double tub galvanized tubs on stand
Wooden wagon jack
Hen on nest (large blue rose comb hen on nest)
Wooden primitive dry measure set
Old primitive dry measure
Coffee grinder
Wooden butter churn
Round crank butter churn
Blue swirl enamel ware including water pitchers, pots, pans, pails, dippers, milk buckets, large pans
Mantel clocks with keys
Neese's country sausage box
Holsum bakers box
Winston Salem/Greensboro/ Elkin NC pepsi crate
Glass Toms jar
Lance jar with metal lid
marx tin windup dozer
structo metal toy dump truck
"Model toys" large motor grader
Pottery jugs and pitcher
Metal John Deere toy tractor with wagon and baler
Vintage wooden toy blocks
Vintage toy drum set in box
Disneyland hand held pin ball type toy
Lumar metal toy army truck
Primitive wooden stamp set in old wooden box
Ertle Farm and Country toy railroad set
Two erector sets one in cardboard box one in metal box has
Red American family scale
Primitive wooden bowl with dough paddle
Cowbells
Old barn doors
Wayne Feed advertising feed scoops
Cast iron metal cooking pots, frying pans
Coca-Cola aluminum carriers 6 bottle and 12 bottle
#2 crock, wooden handle pottery churn
Vintage torches some brass
Several wooden pulleys (some very large) and metal barn pulleys
Drink crates several, coke, pepsi, cheerwine
Black Hawk corn shellers one mounted on primitive box
Metal tonka toy turck with trailer
Some nice tobacco baskets in good shape
Tobacco sticks
Large primitive wooden tub with wooden handles
Large woven basket possibly oak (sometimes called cotton basket)
Large metal well pulley
Farm feed scoops primitive
Old fire extinguishers
Wooden and metal carpenter planes
Metal stop sign
Enamel pots with libs some with wooden handle
Small wide board kitchen tables
Cast Iron kettle
Enamel strainers
Metal gas cans various sizes including small
Vintage tin kitchen utensils
Rockingham Furniture metal match holder
Six bottle Pepsi carrier
Butter Krust wooden bread box
Bottle capper
Vintage radios
Vintage lard pails, Armour's, Swift's Oscar Mayer, Sunnyfield, Silverleaf, Jewel, Piedmont, Luthers
King and Karro Syrup pails
Well buckets
Oil cans, Quaker State, gulfpride, havoline wolfshead, kendall, sinclar, texaco
Sinclar gas can
Milk cans, metal milk crates
Mule collars and hanes
Primitive wood carpentry tools
Tobacco Setters
Metal kedall oil barrels (approximately 3-4 foot tall)
Smudge pots
Ice tongs, oilers, metal ammo boxes
Metal minnow pails
Kraut choppers
Larro Feeds brass scale
Metal watering cans with shower head
Metal chicken feeders, waters
Metal wire primitive egg baskets
Various sized wooden nail kegs
Wooden fold up chairs, funeral type
"The Champion Knife Improved" tobacco cutter Enterprise M'F'G' Co. Philadelphia U.S.A.
Metal army helmets
Metal lunchbox
Metal egg carrier with individual egg supports
Washboards (Siler City and Raleigh)
Sheep Shears
Vintage rolling pins egg beaters
Picnic baskets
Green Way-Rite kitchen Scale
Vintage flour sifters wooden green and red knob
Metal toy trucks
Primitive whiskey jugs some with blue gallon markings various sizes 1-4 gallon
Number 3 crock with lid
Several barn lanterns, Deitz
Galvanized large tubs, large oval tubs, buckets, pails
Primitive wooden bow saws
Metal chick feeders
Several wooden chicken crates
Blue ball atlas jars ½ gallon, quart and few pint
White house vinegar jugs
Metal coffee tins, Maxwell house, Kroger, chase and sandborn, sanka
Junior metal toy Typewriter with original box
Tobacco tins, Prince Albert, half and half, Granger and more
Azalea Lard pail
Luzianne pails and tins (white and red)
Octagon soap bar and powder
Oval oak washboard
Wesson Cooking oil wooden box
Guilford Dairy Metal Porch milk box, Guilford Dairy glass milk bottles
Wooden produce crates and boxes
Primitive horse drawn plows and planters
Metal chicken nesters
Two large general store scales
Tobacco fertilizer sacks
Burlap feed sacks with advertising on them
General store hanging scales with metal basket
Scales
Coble wooden dairy box
Montgomery Dairy wooden milk crate
Pepsi Syrup can
Primitive wooden wringers
Wooden wagon wheels
Various License tags
Primitive metal 12 dozen metal carrier
Purinia hanging chicken feeders
Coke bottles other glass drink bottles
Large oval enamel pan
Two metal fire buckets
Broad Axe
Vintage jeweler/watch metal chest with drawers
Metal and wooden boxes
Porch milk box
Church pew
Metal runner sleds
Wooden Lawyers cabinet has small tags says US treasury
Old white two door cabinet
Old egg scale
Aluminum seed scoop
Old windows
Old wooden two door cabinet
Plus many more items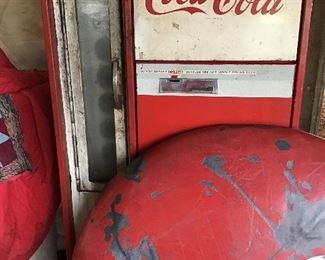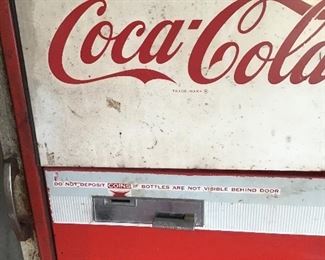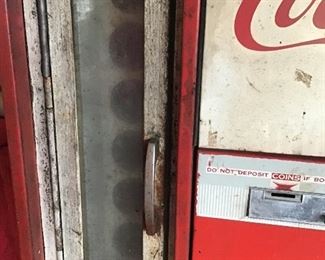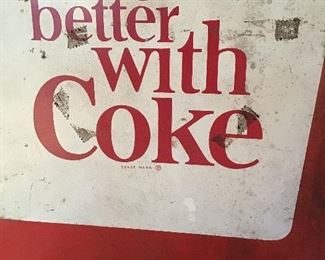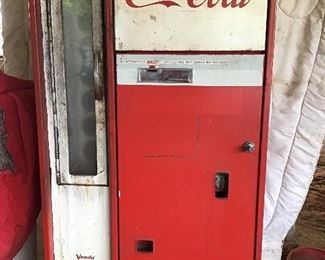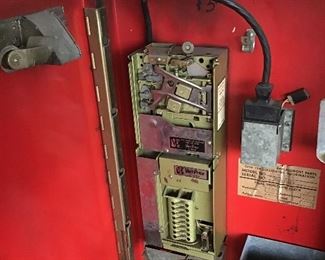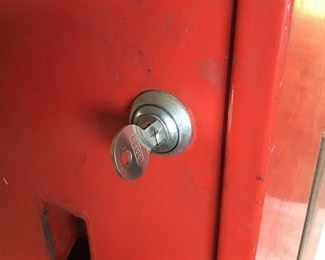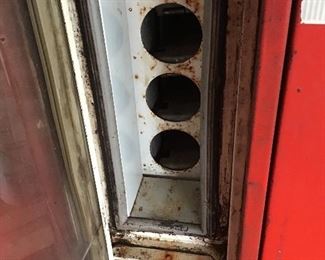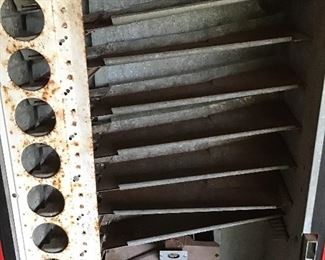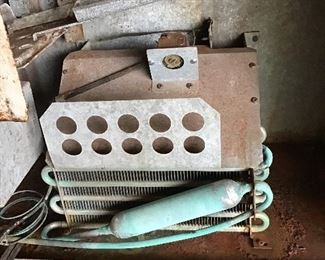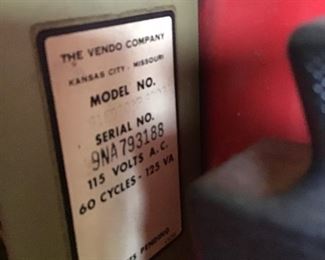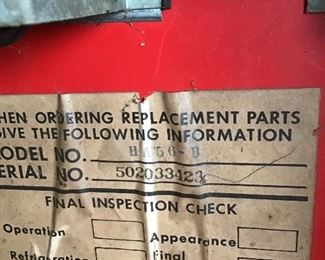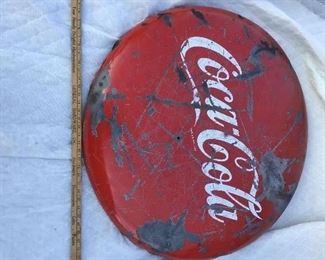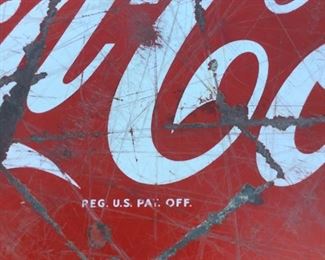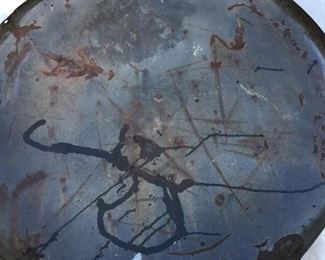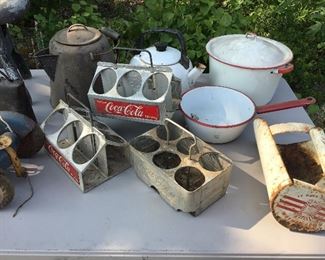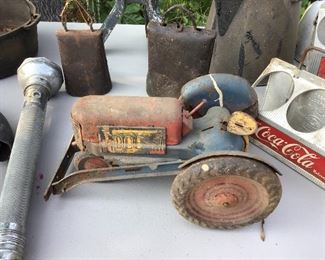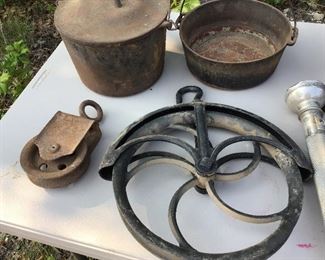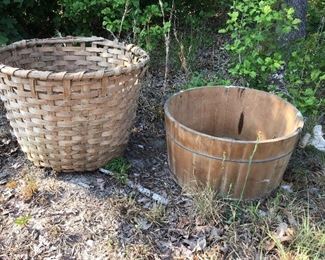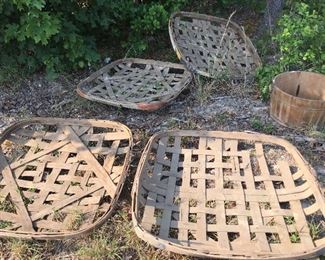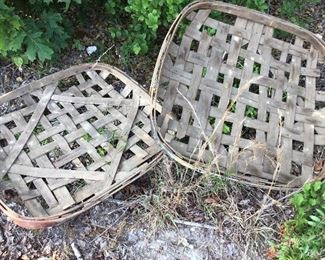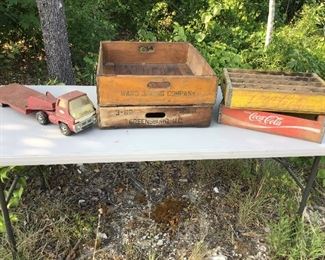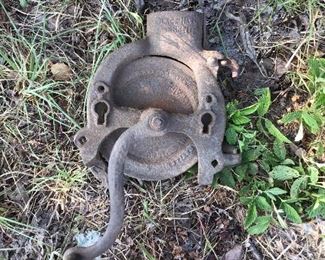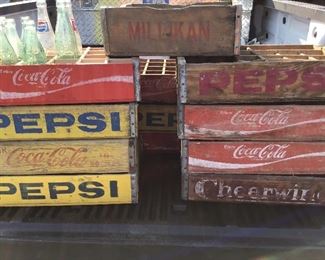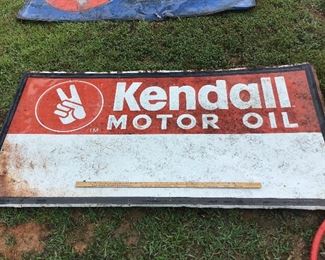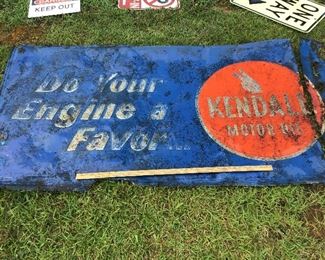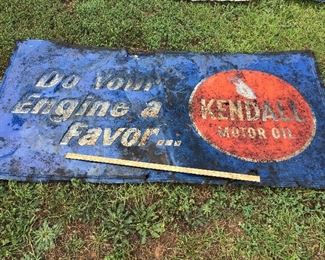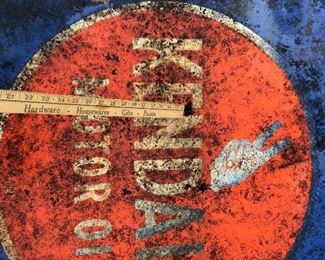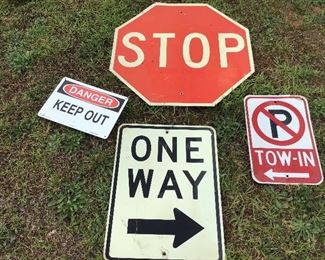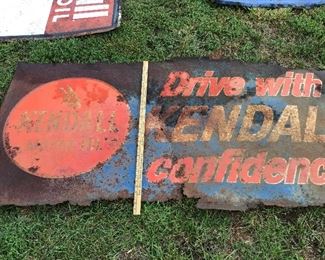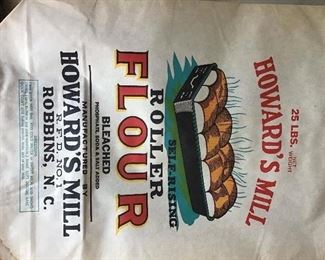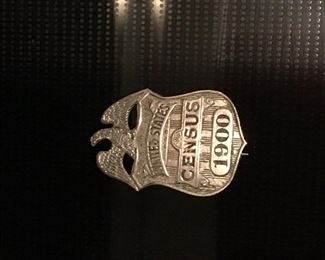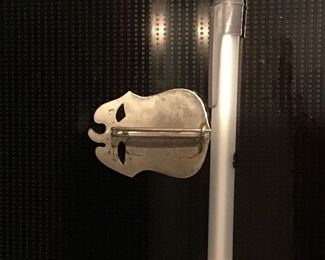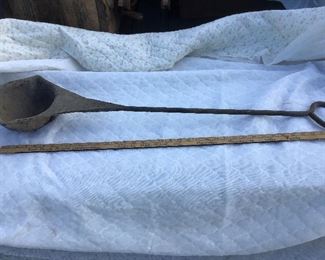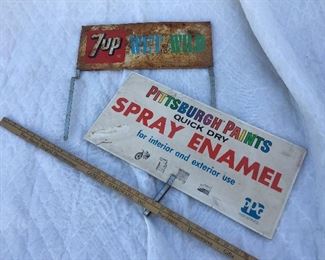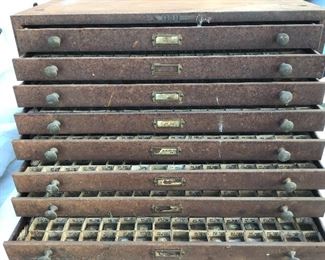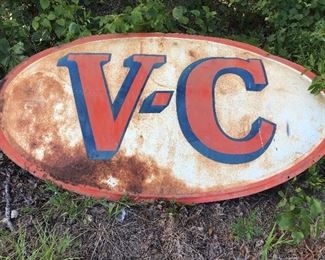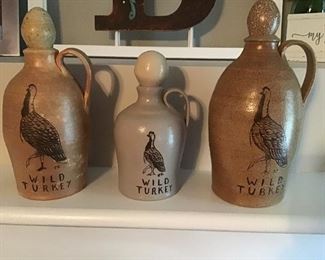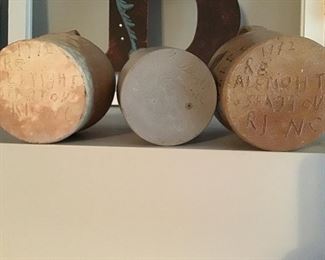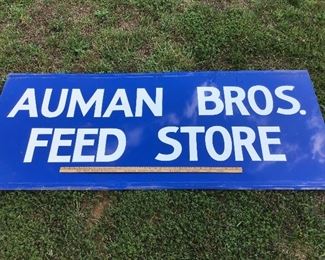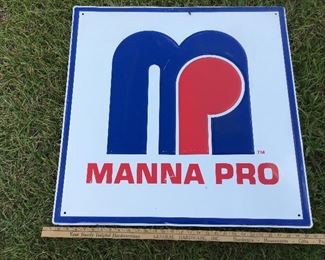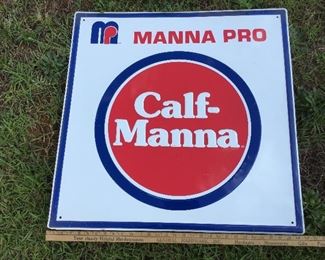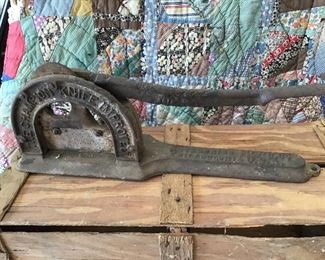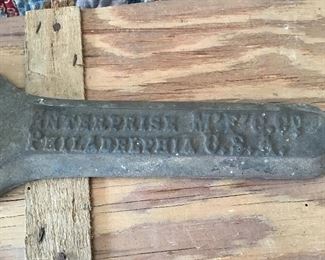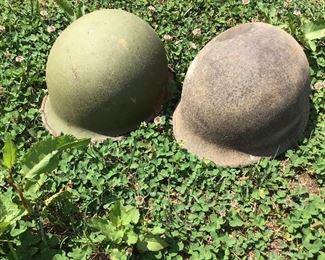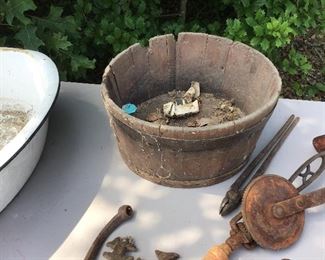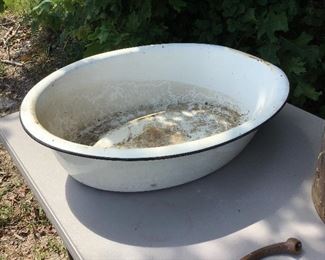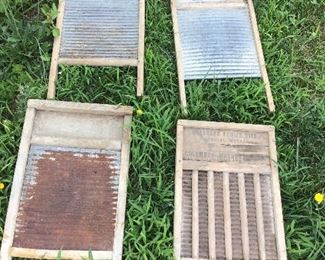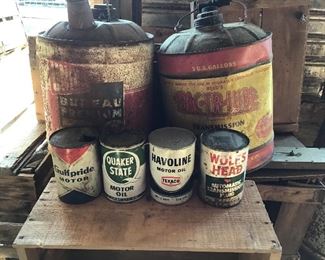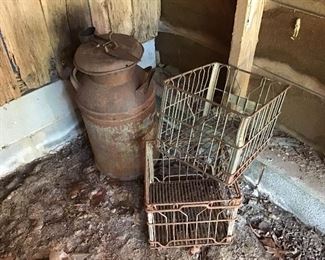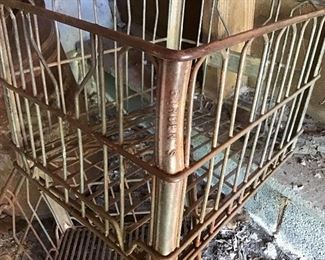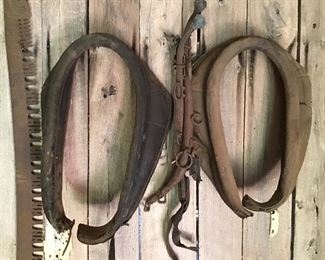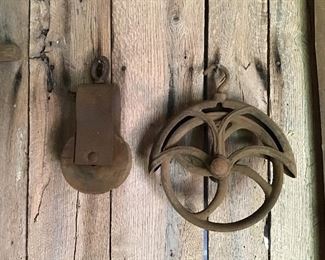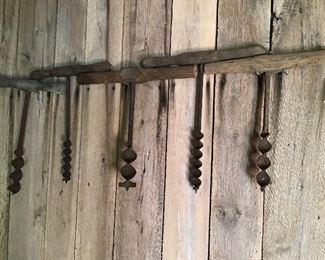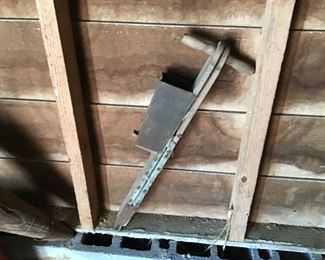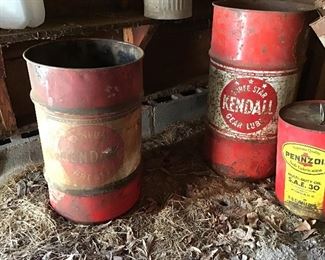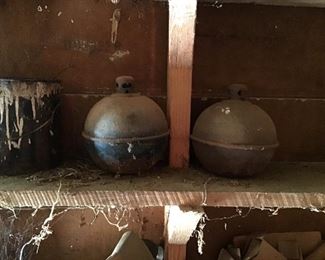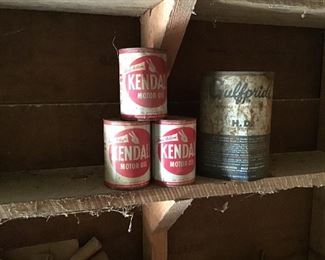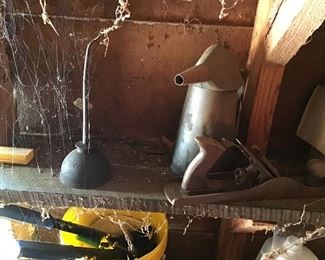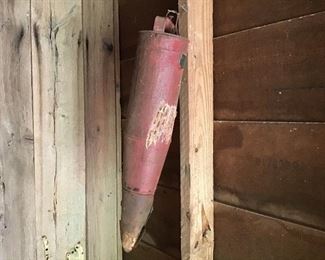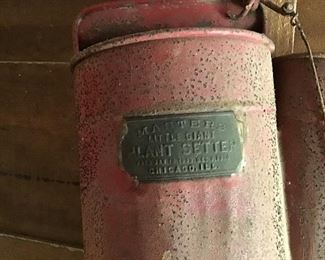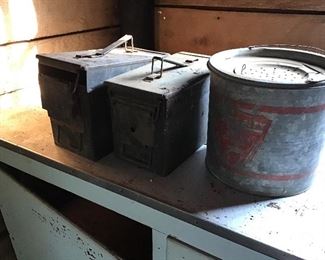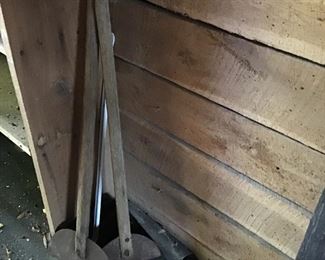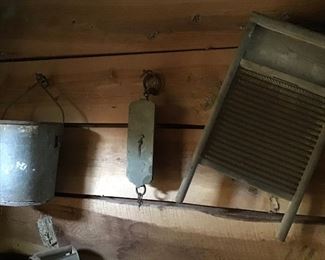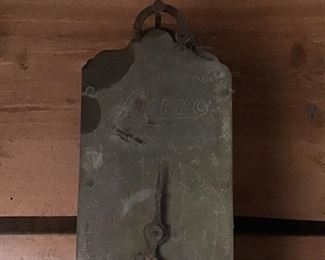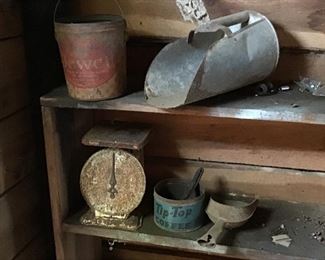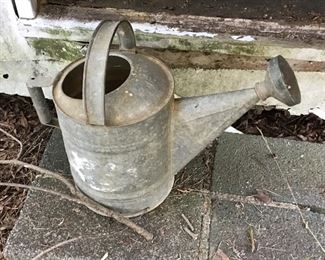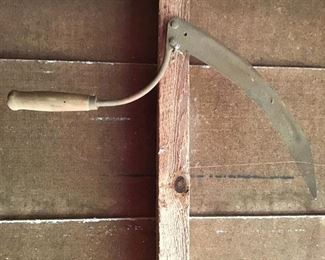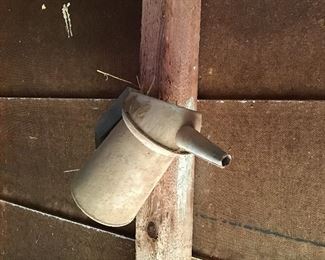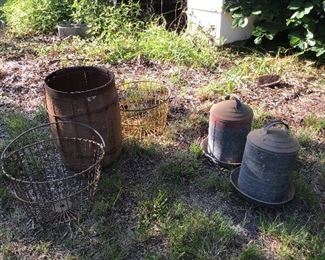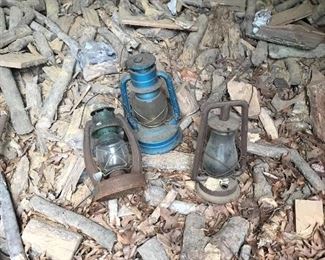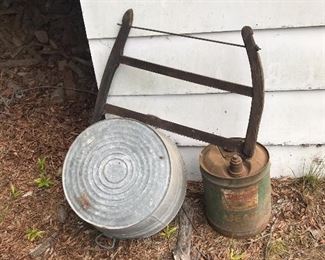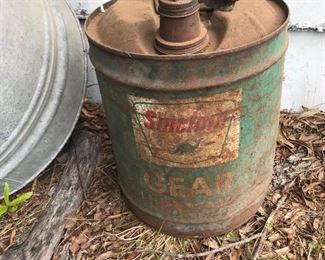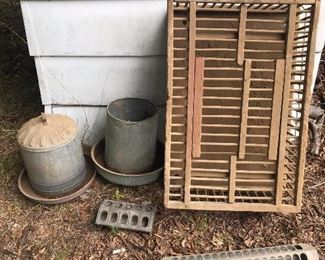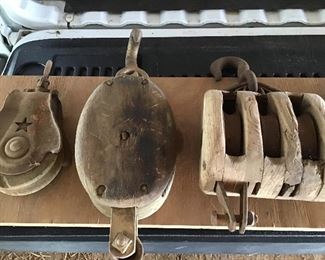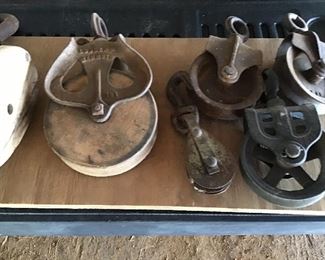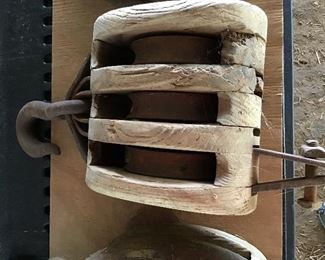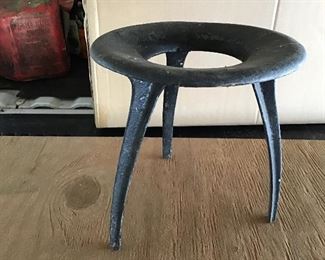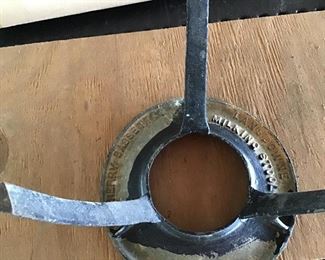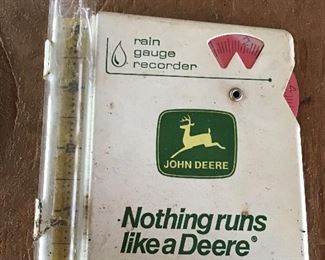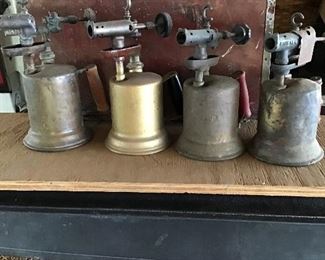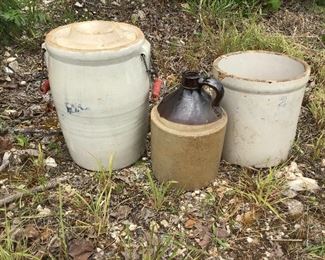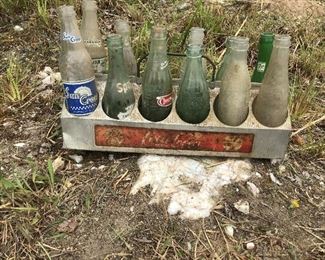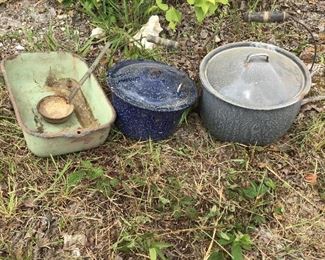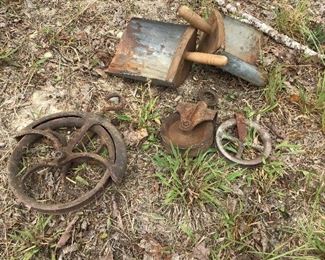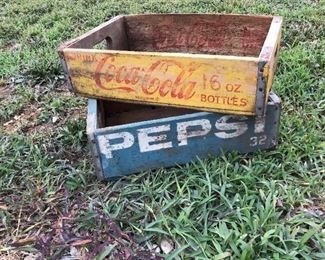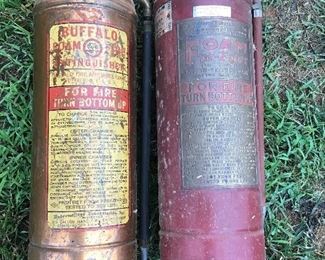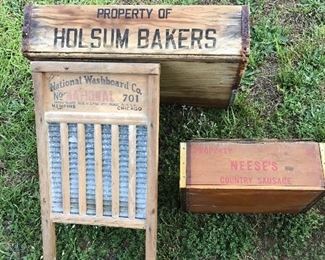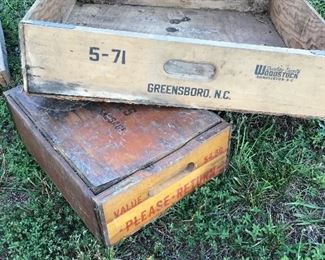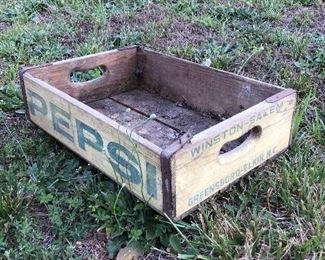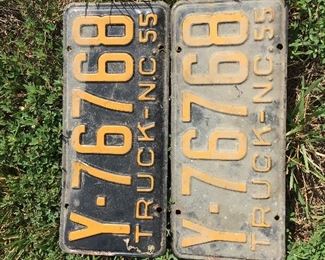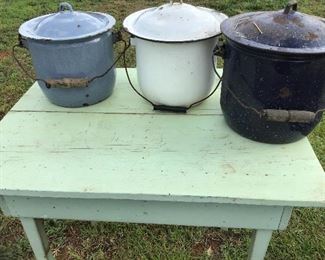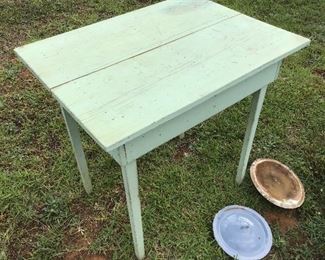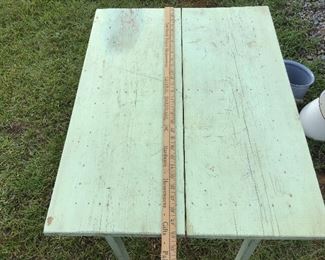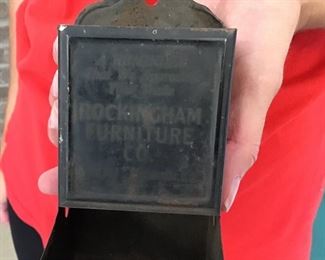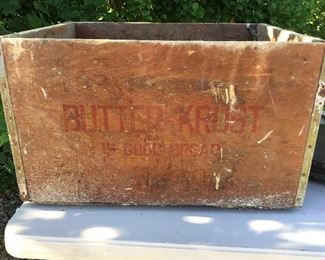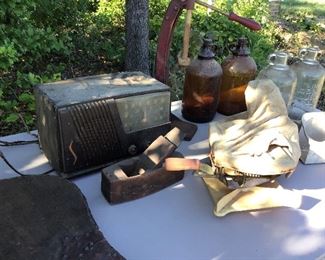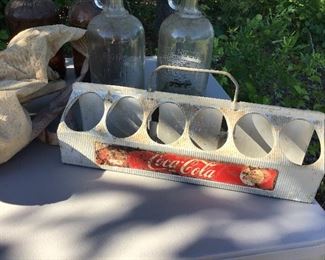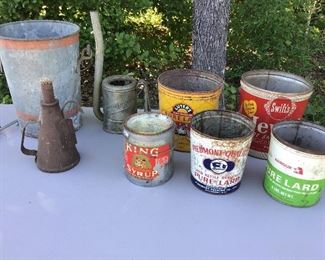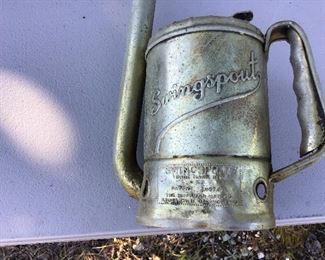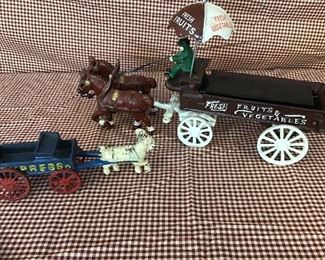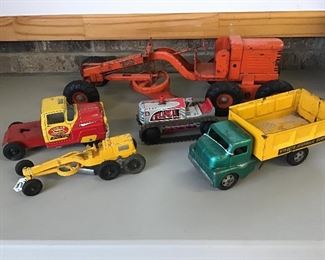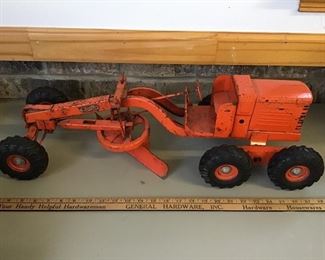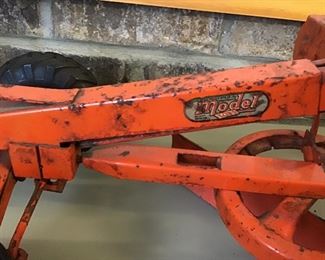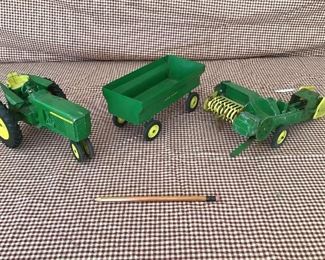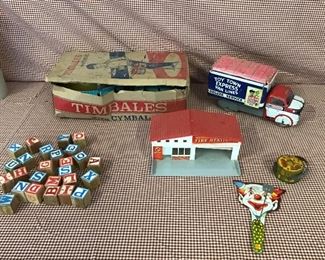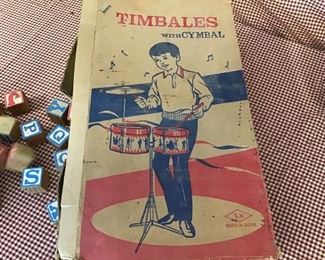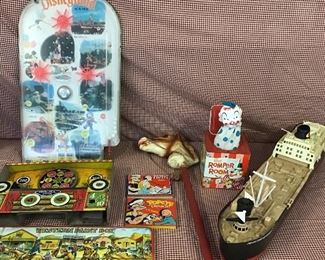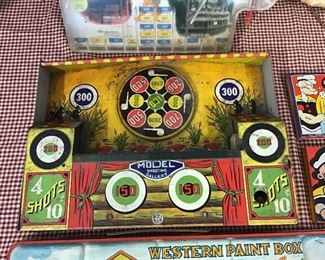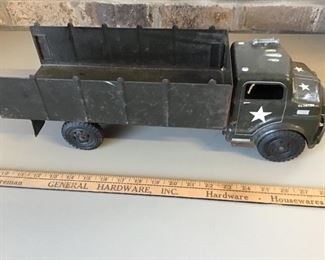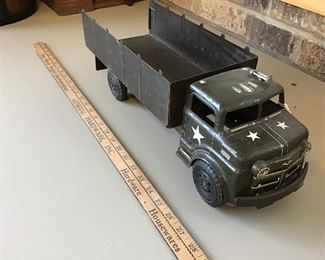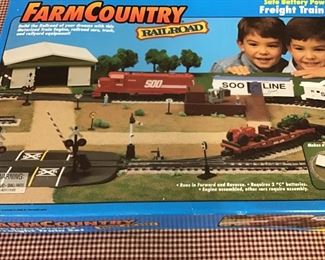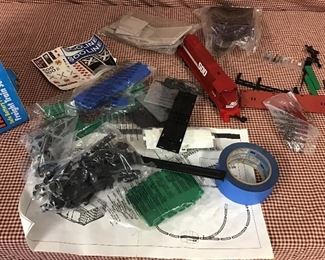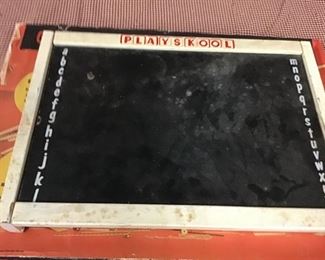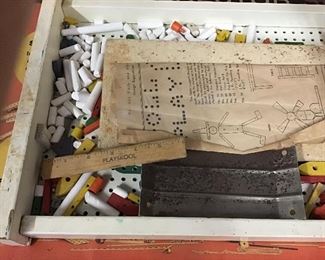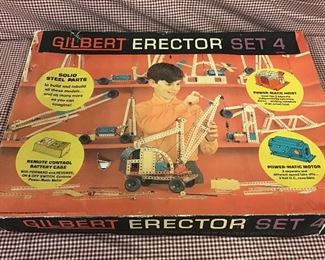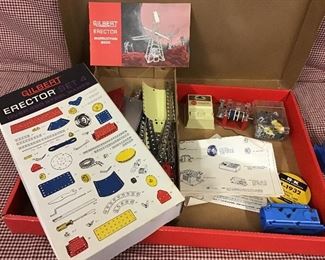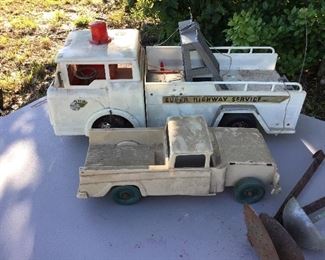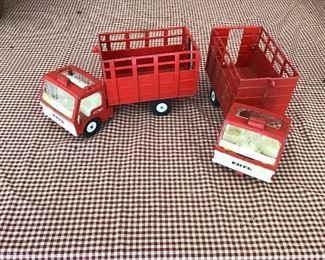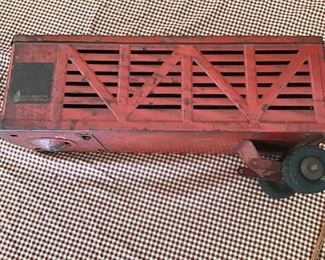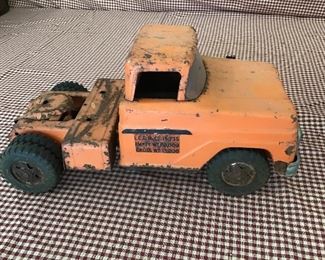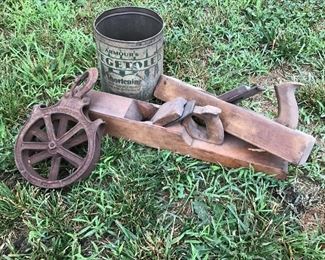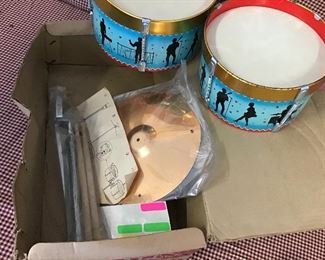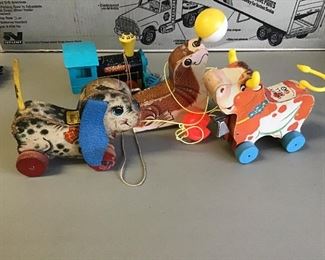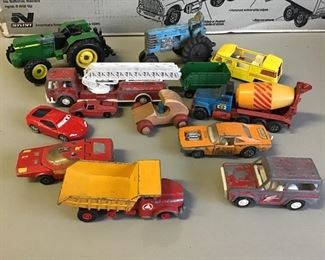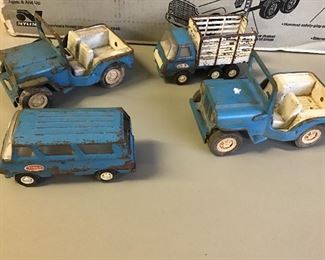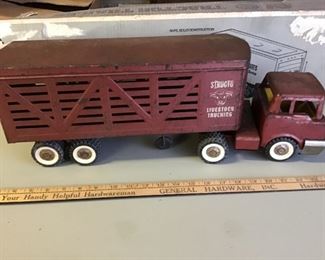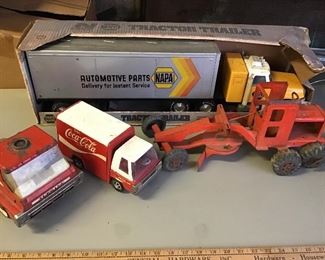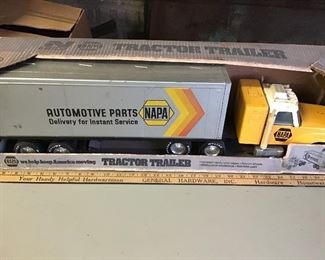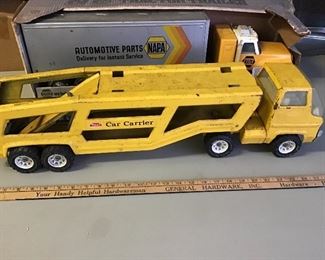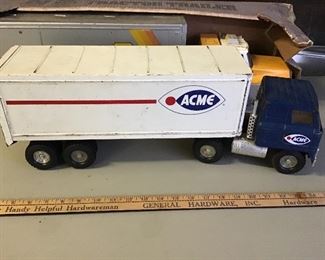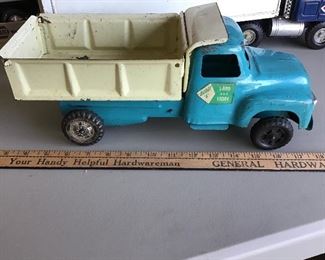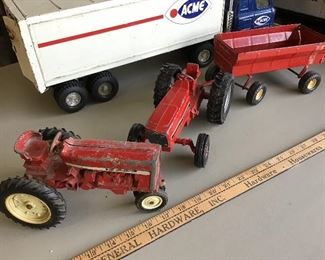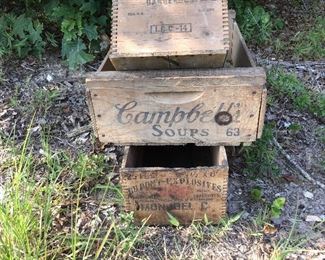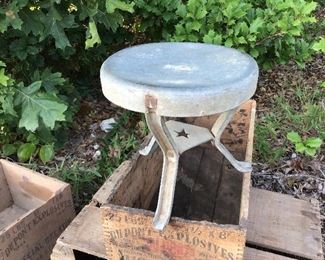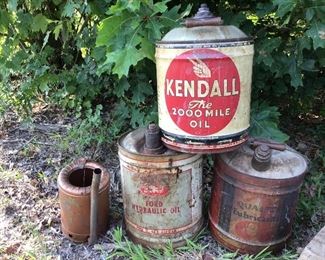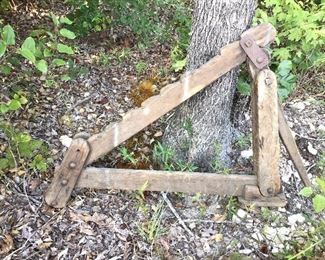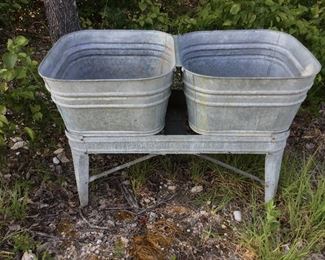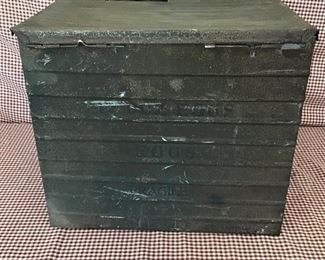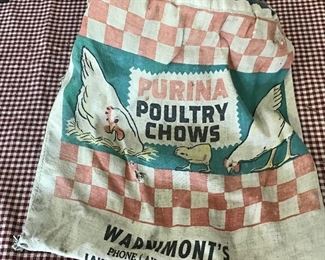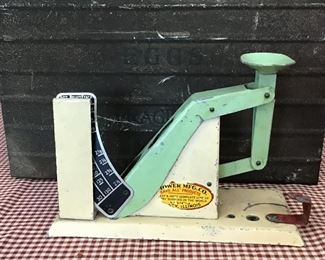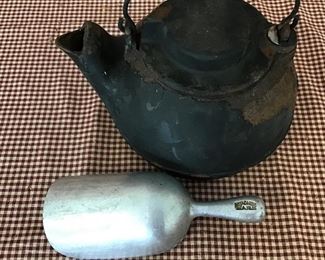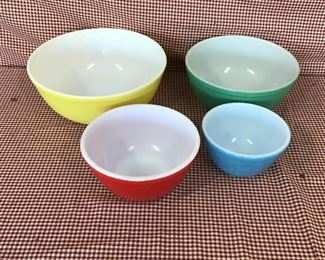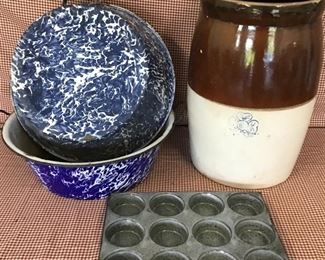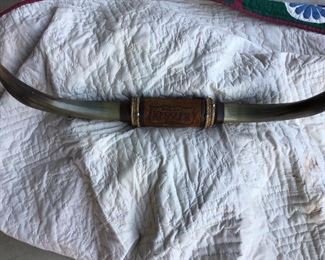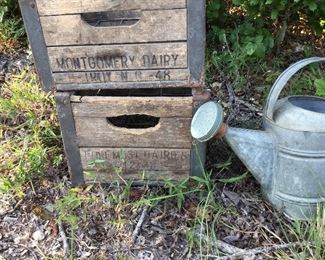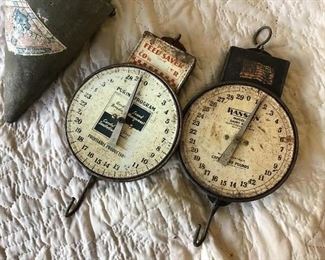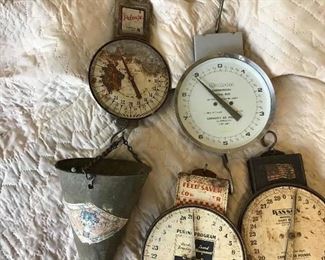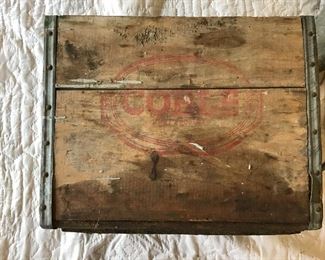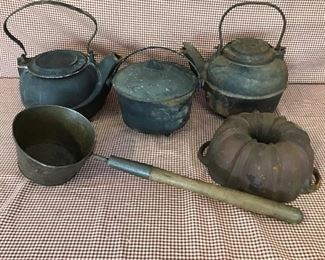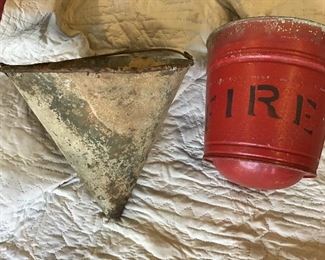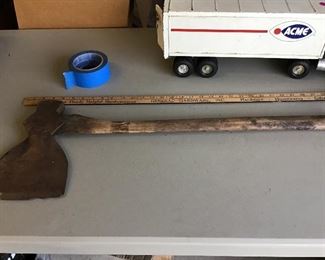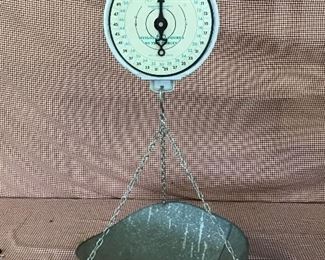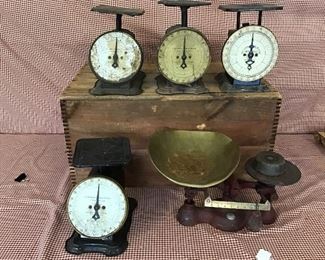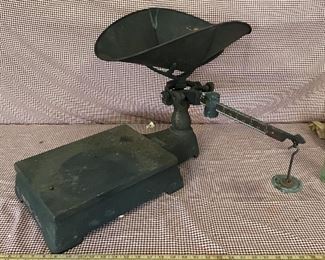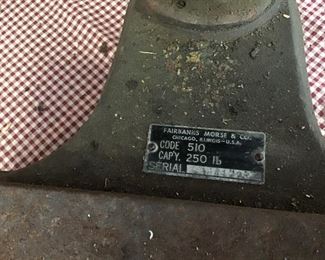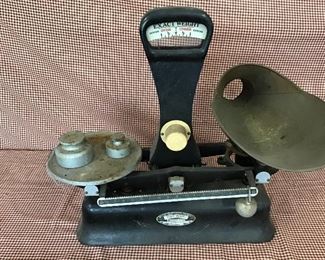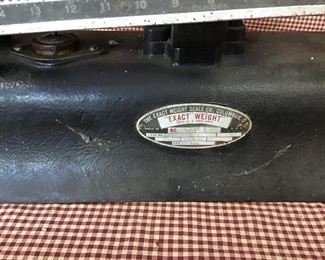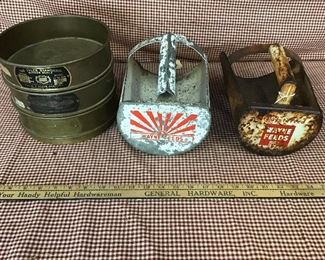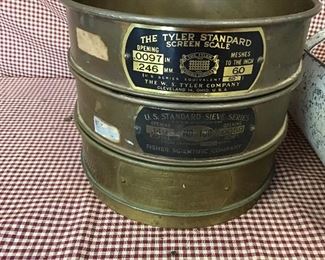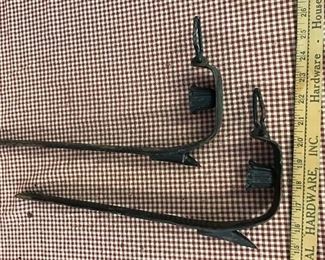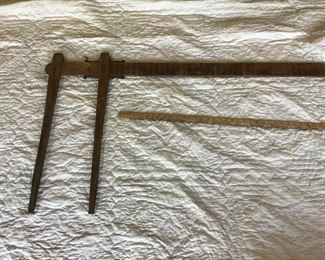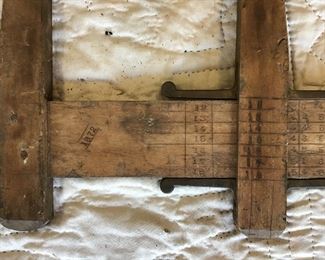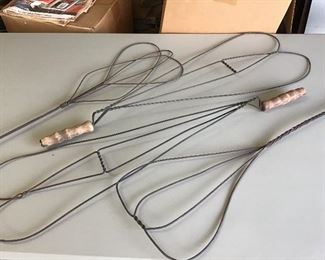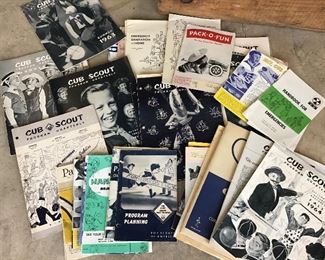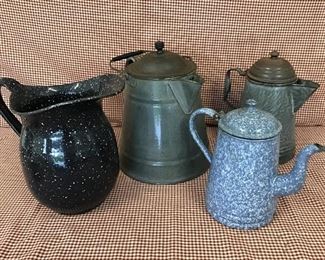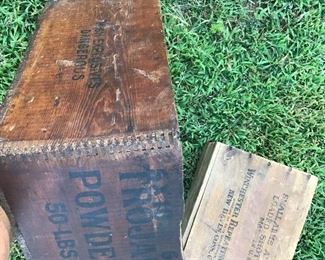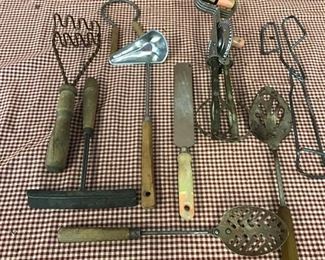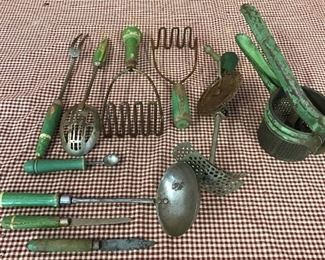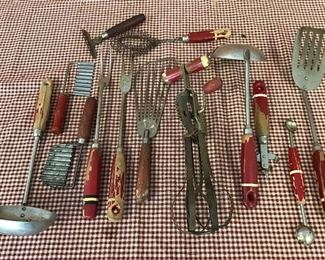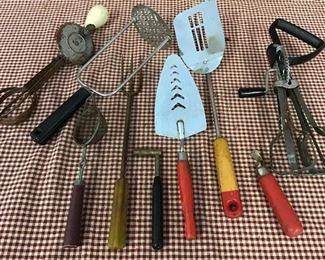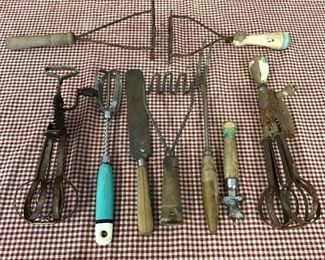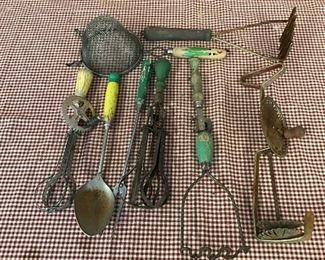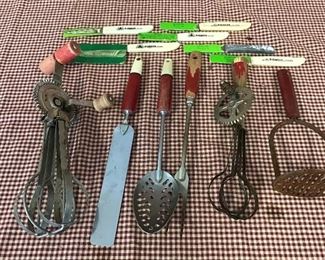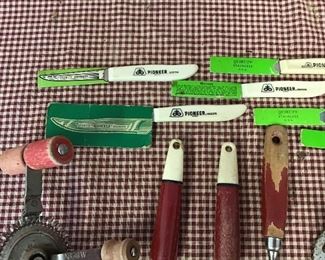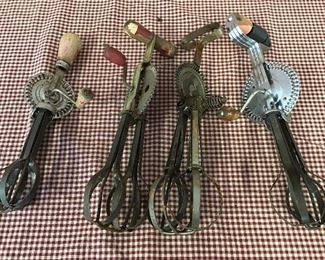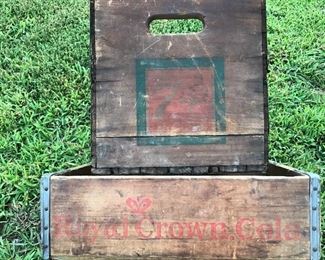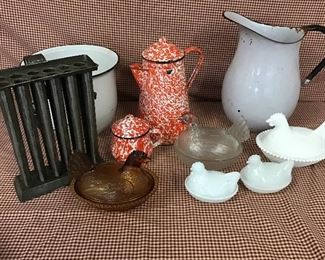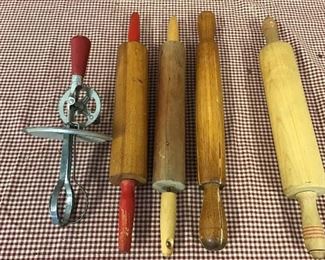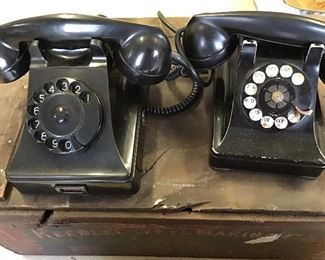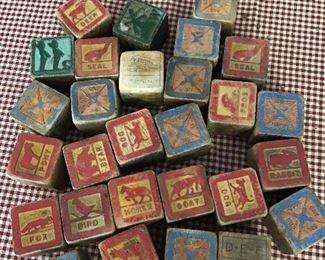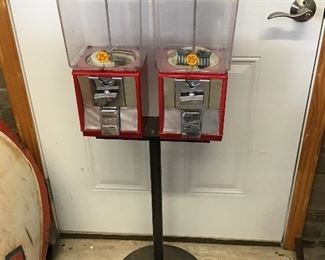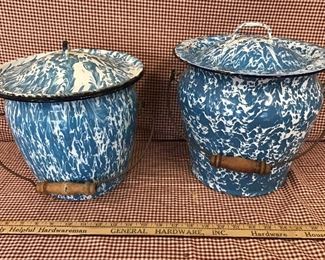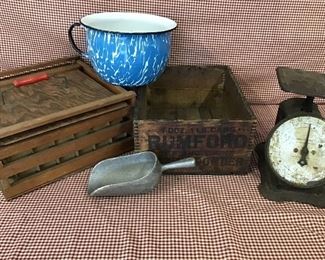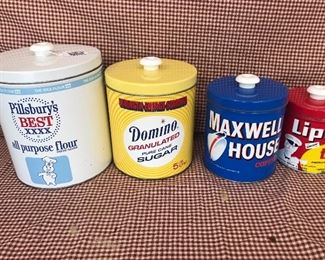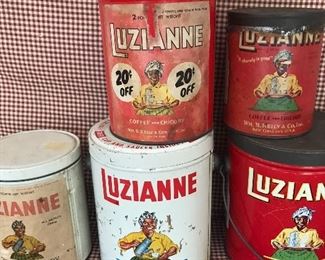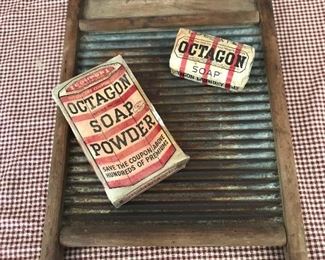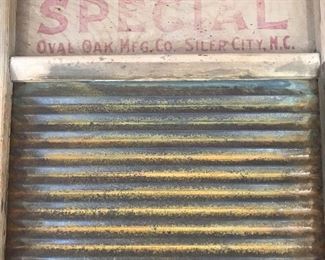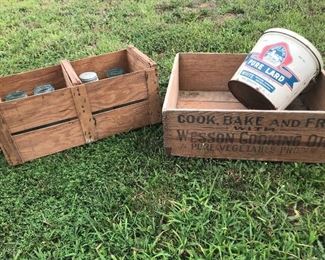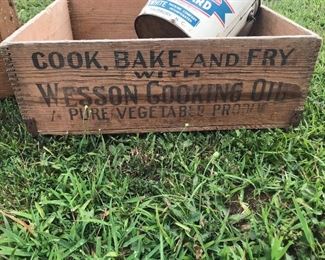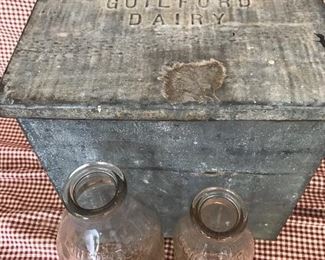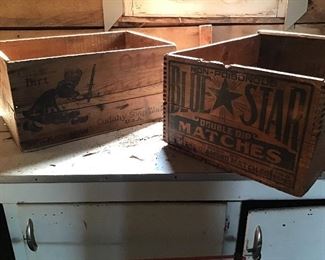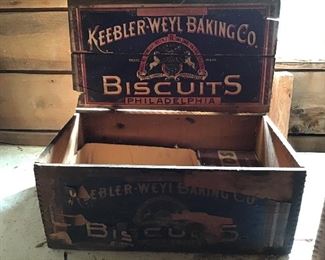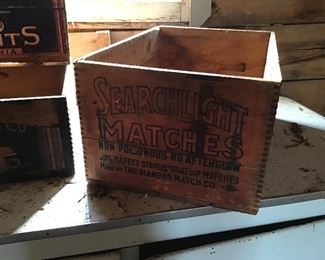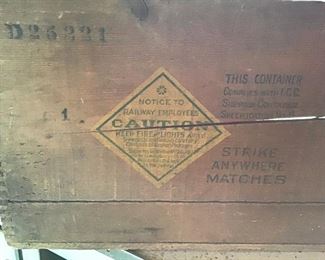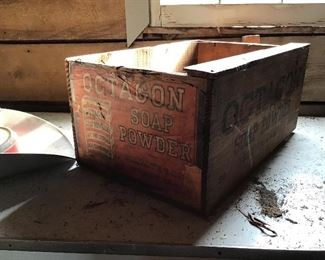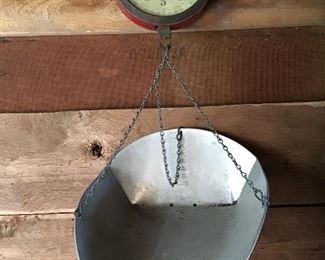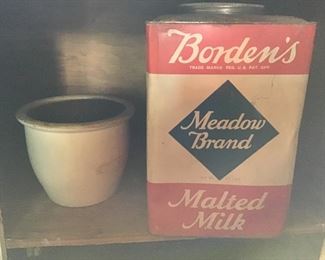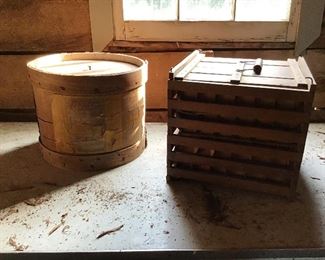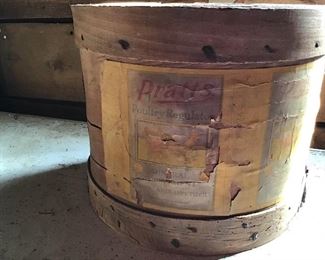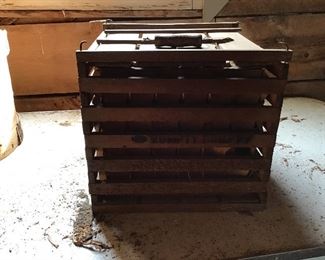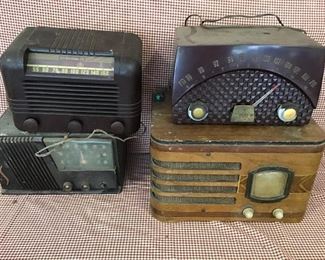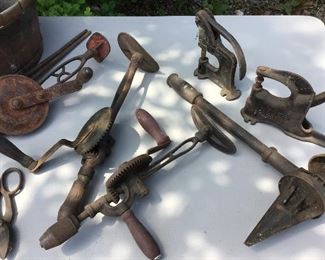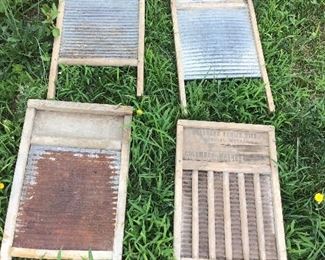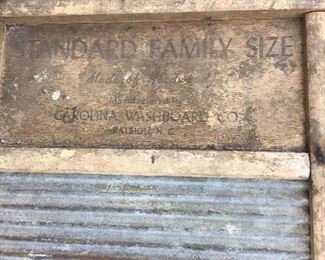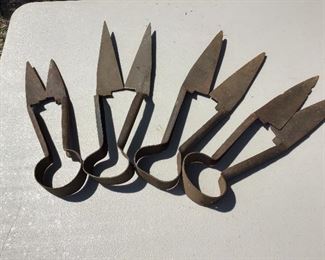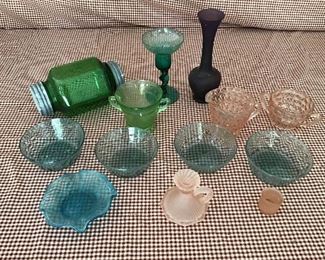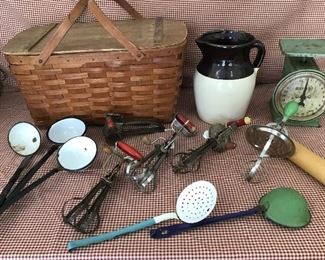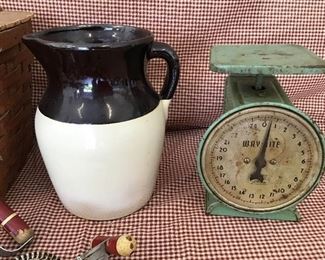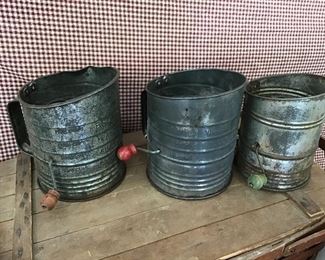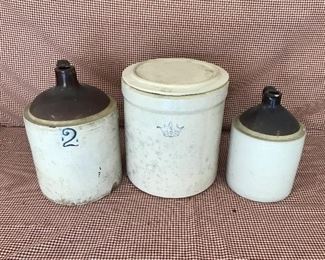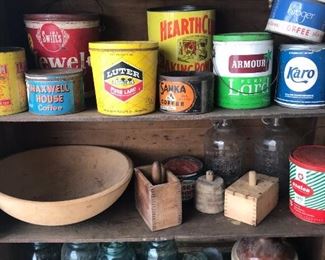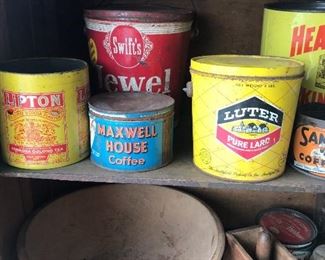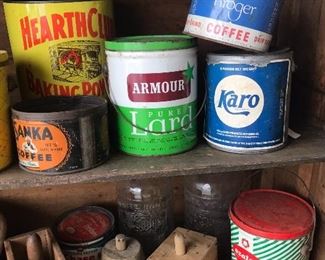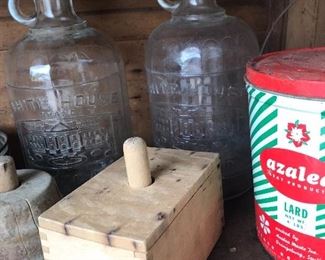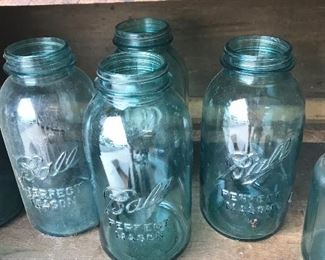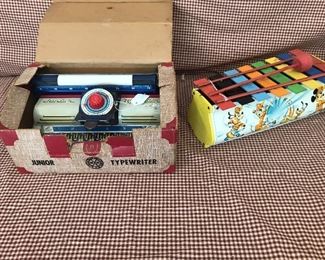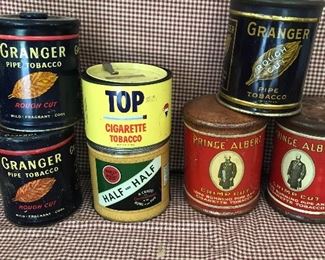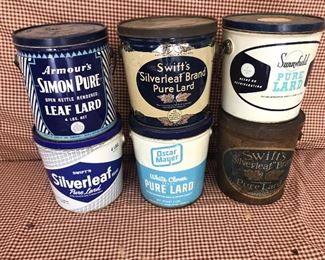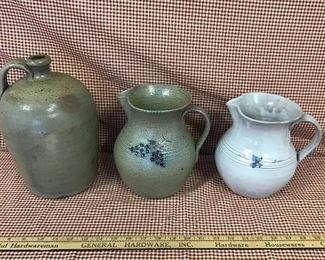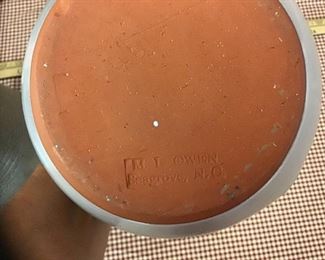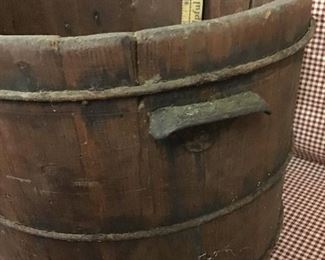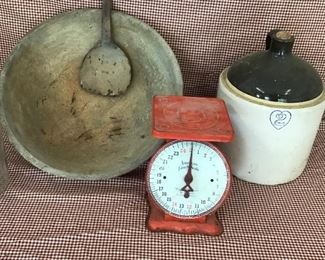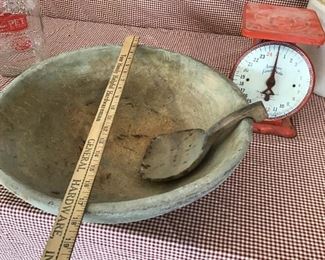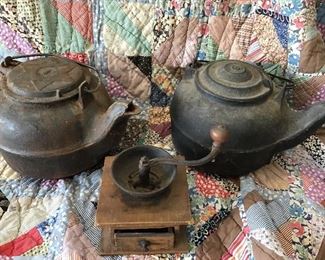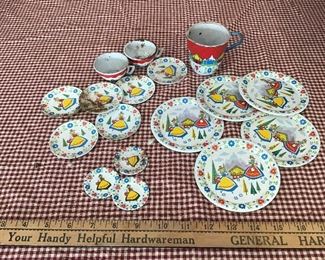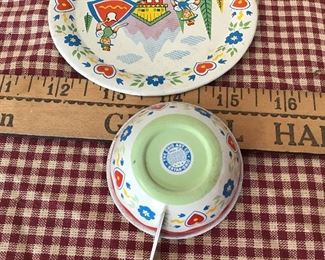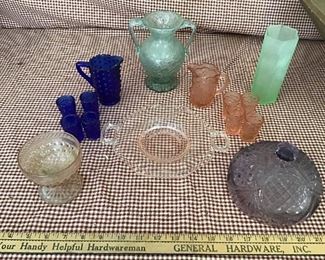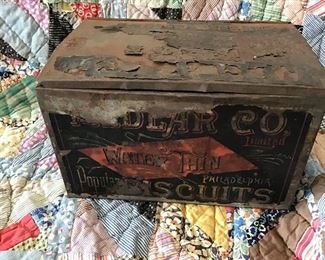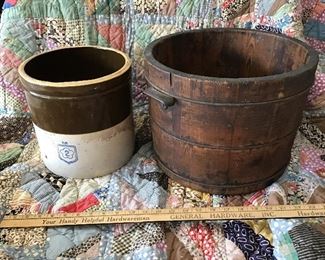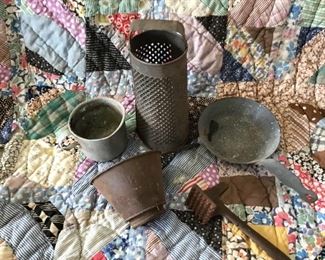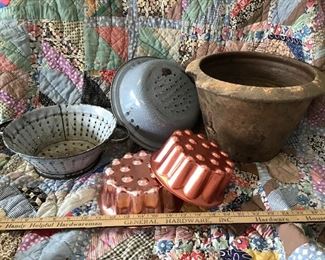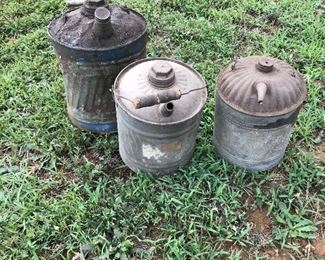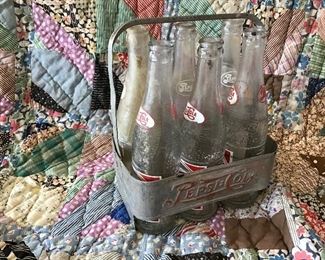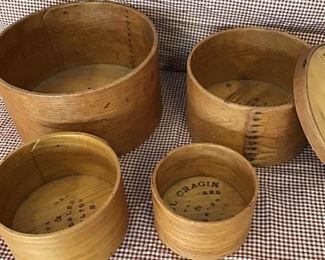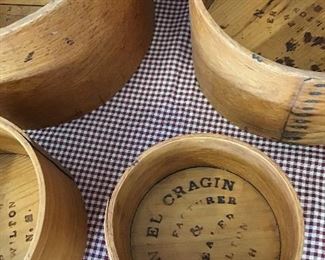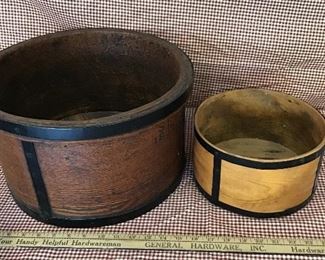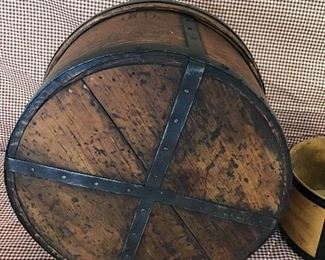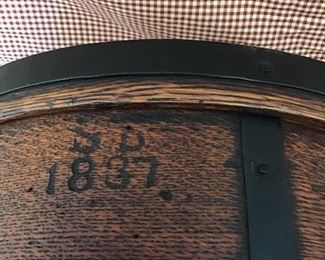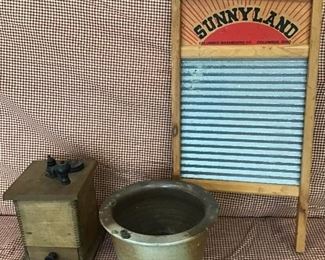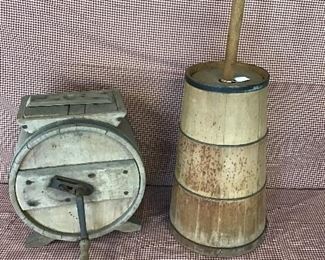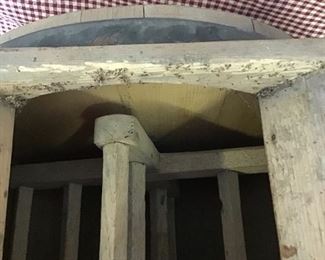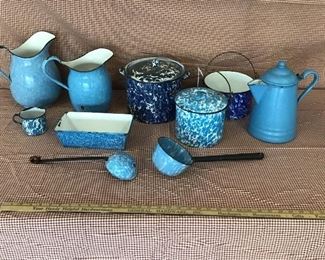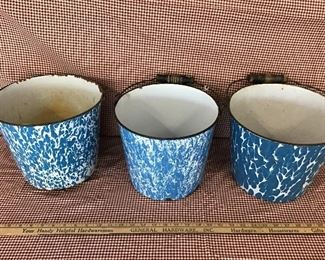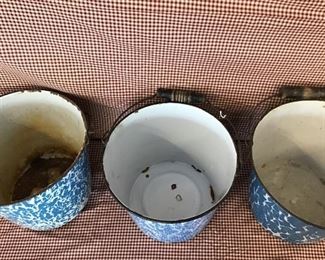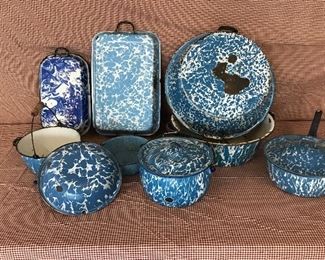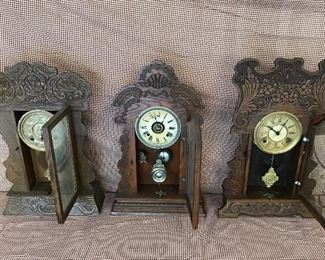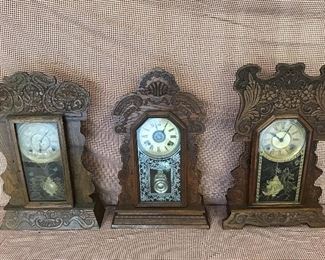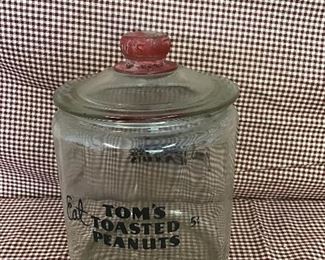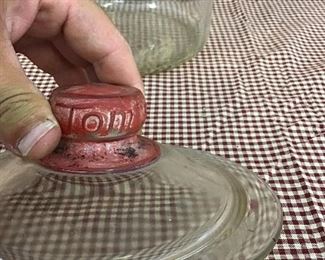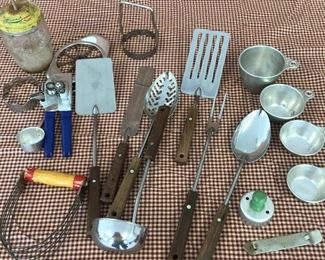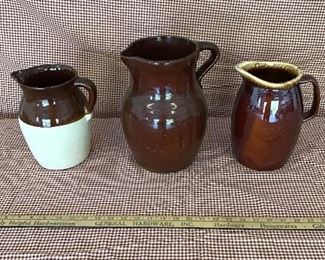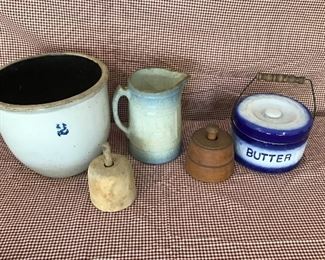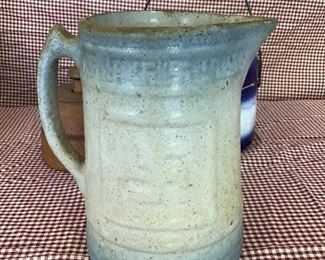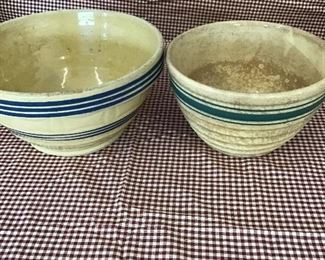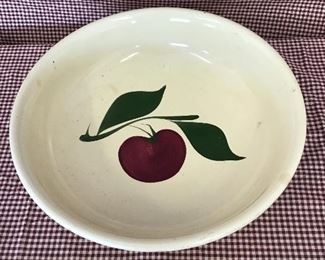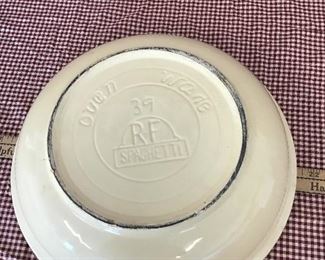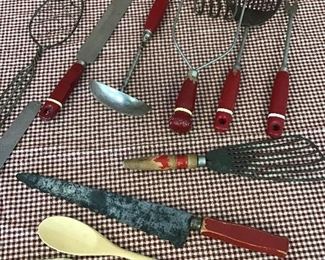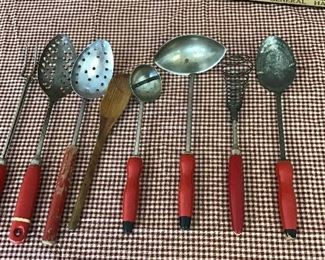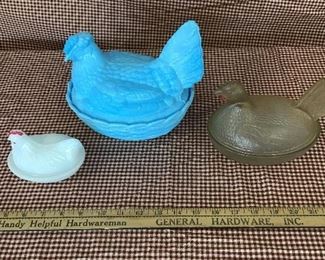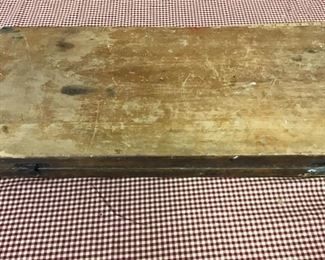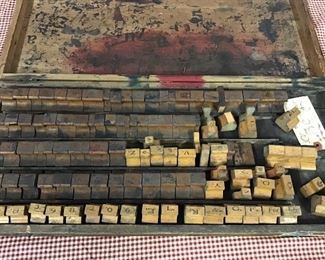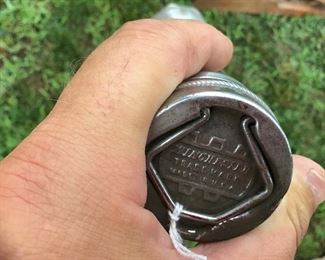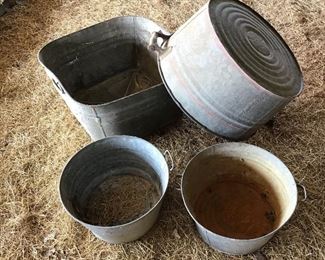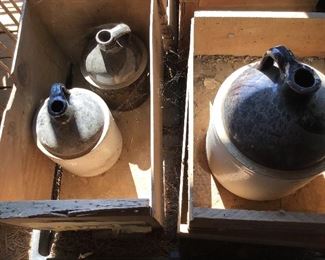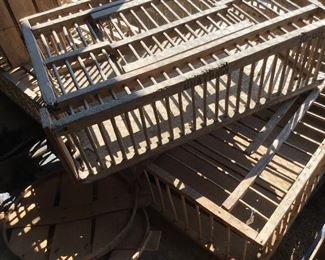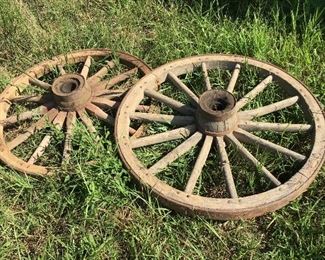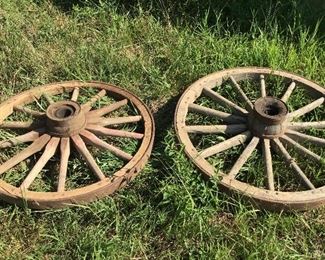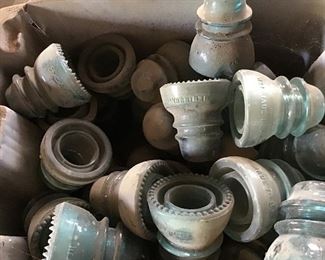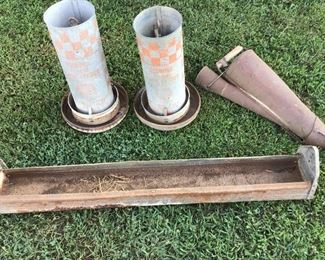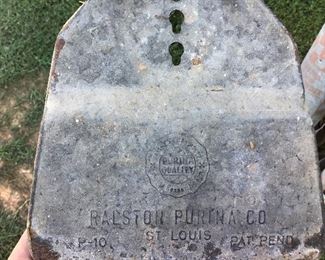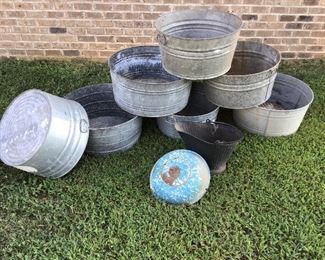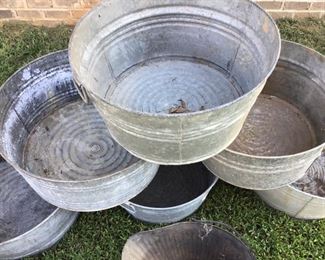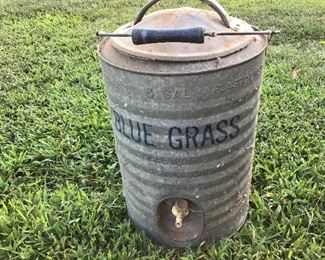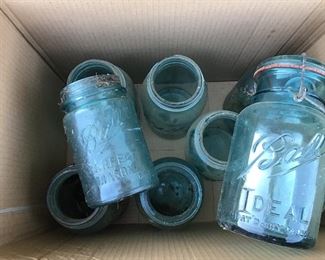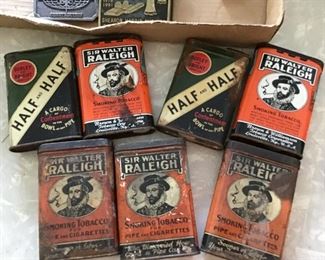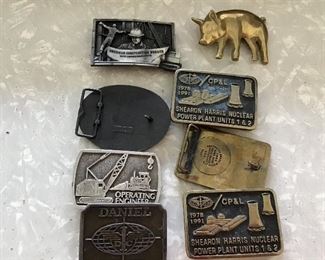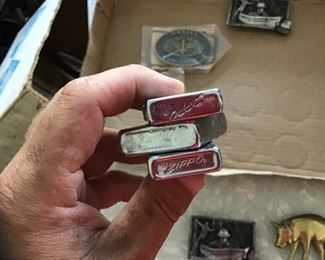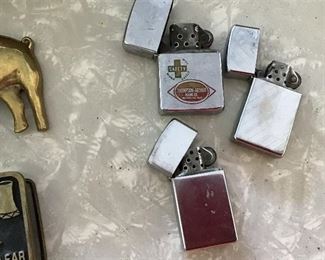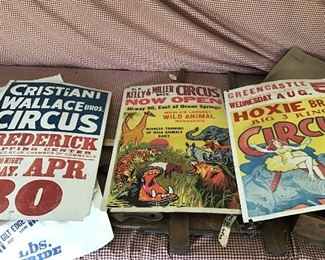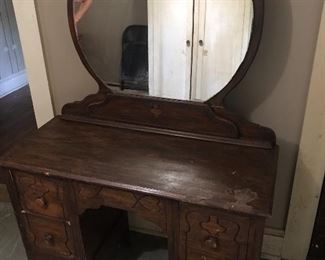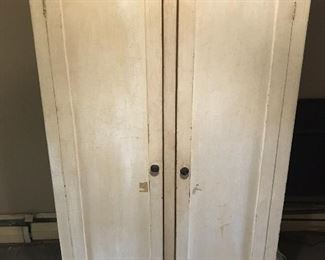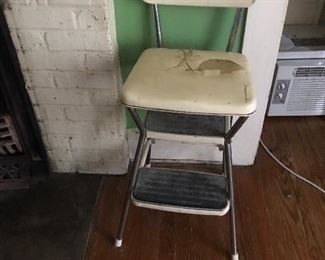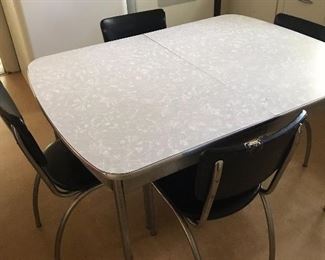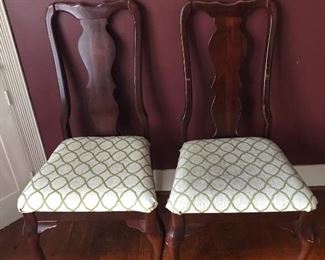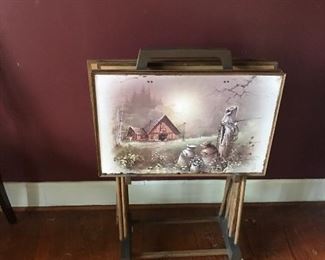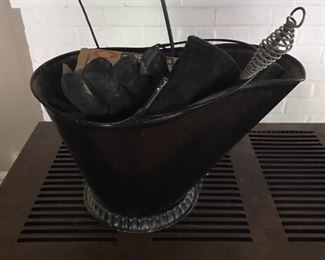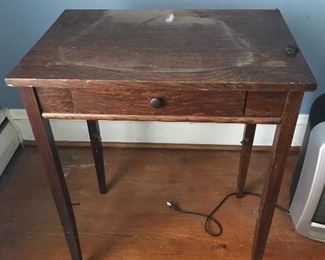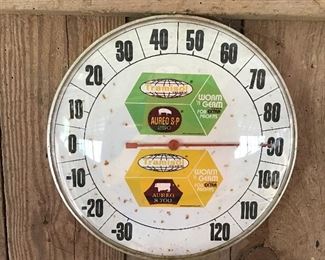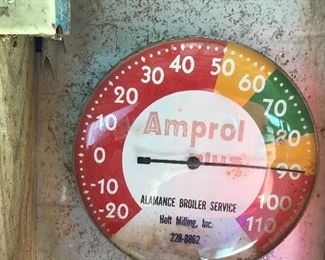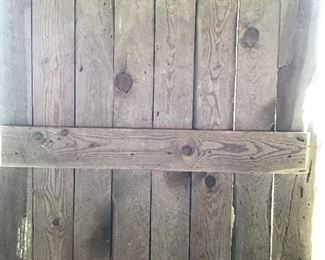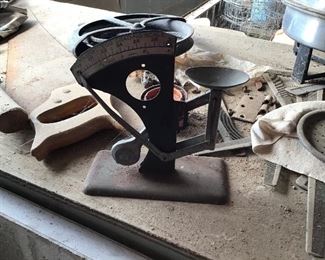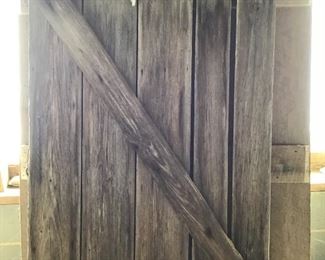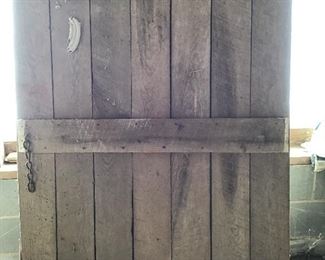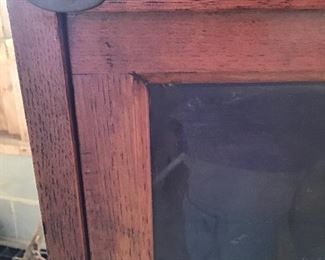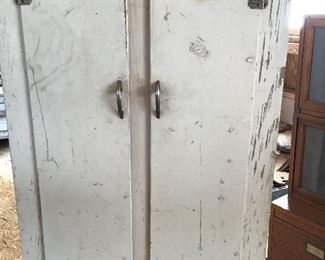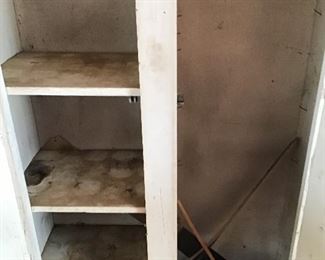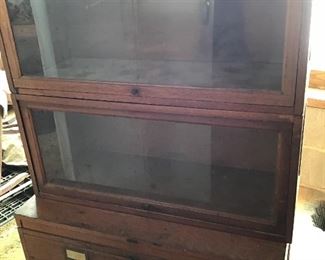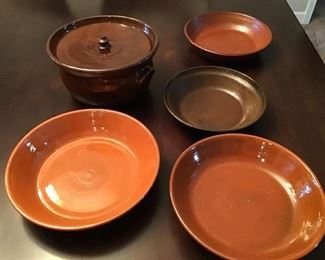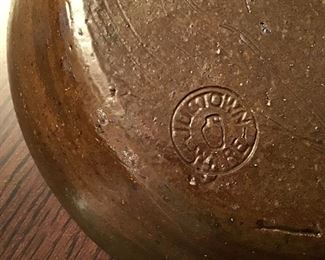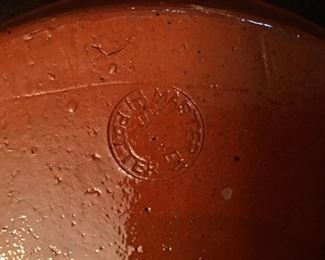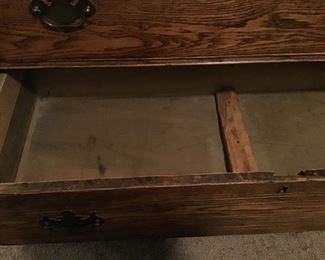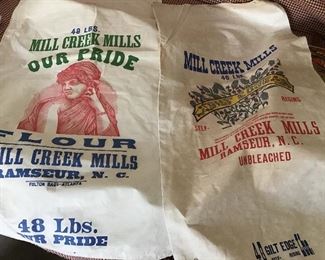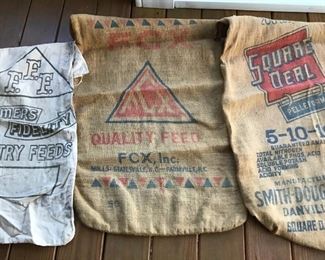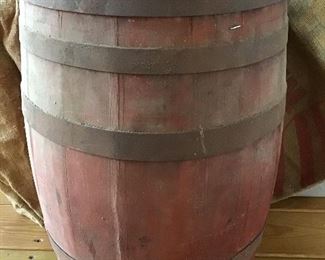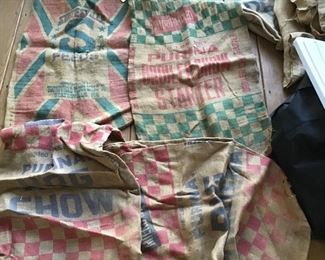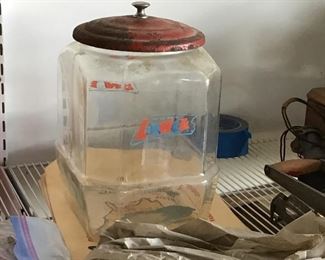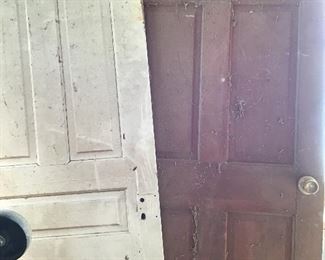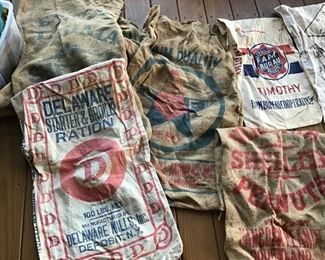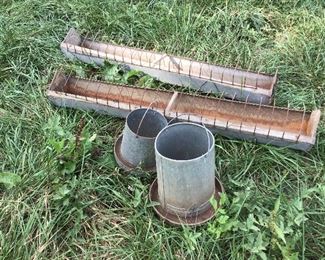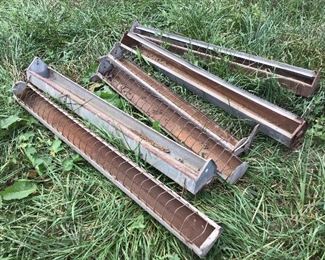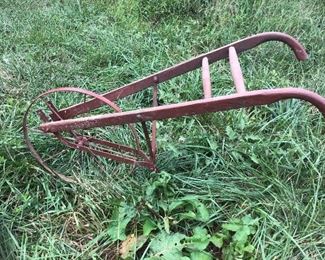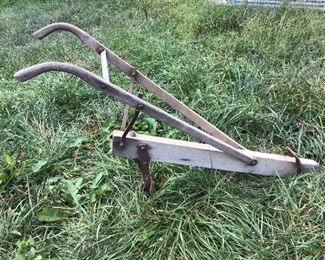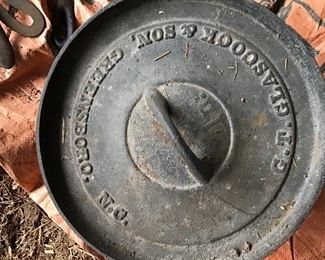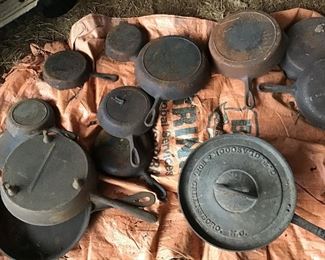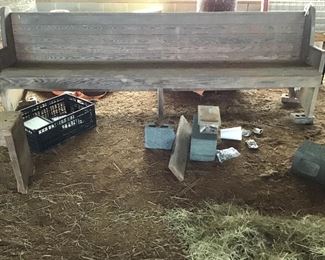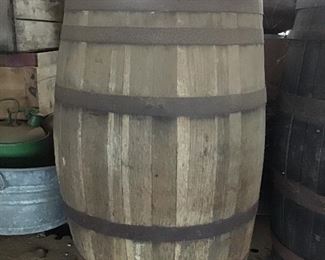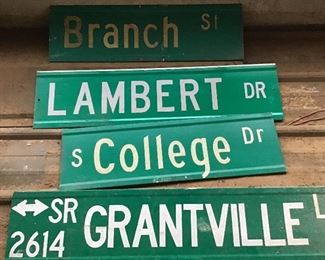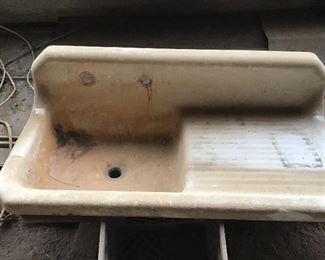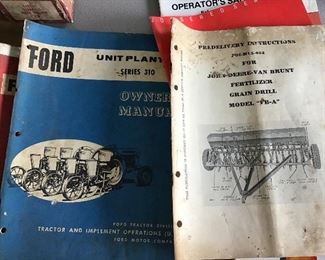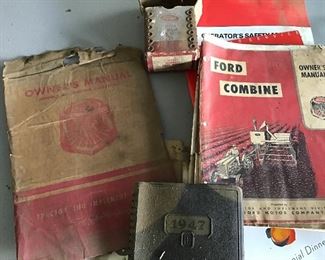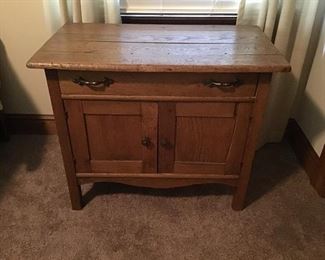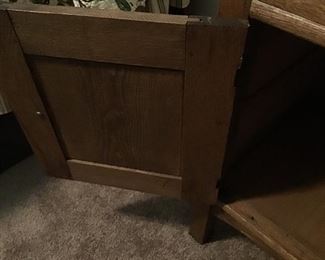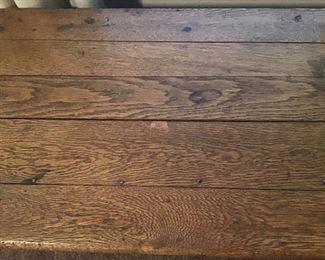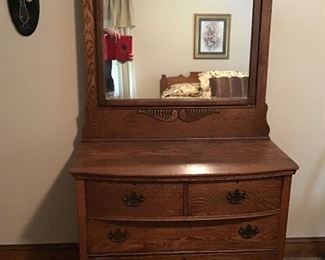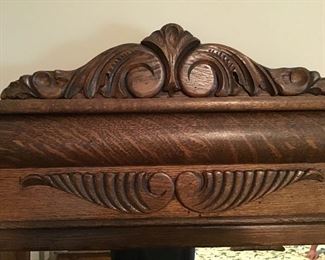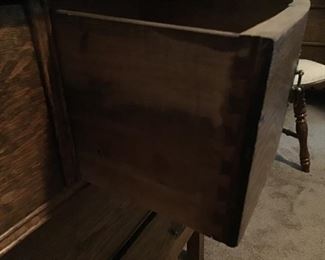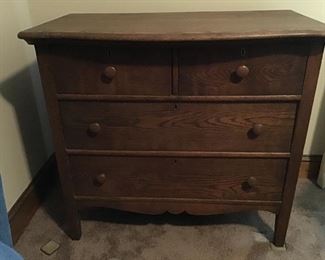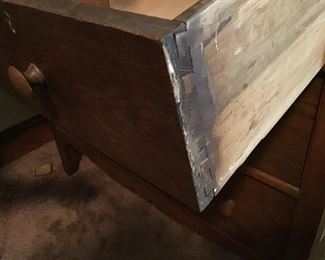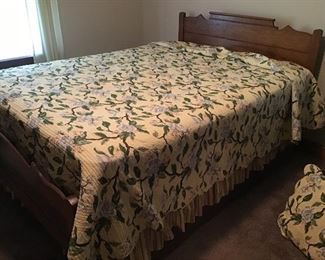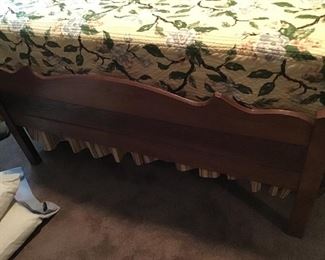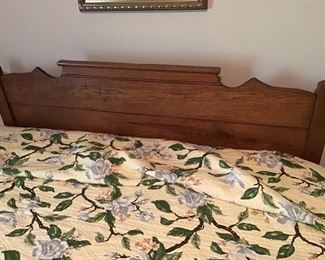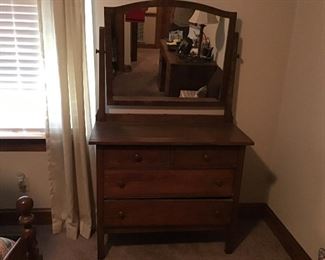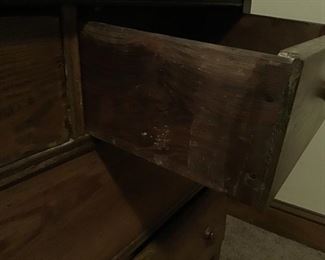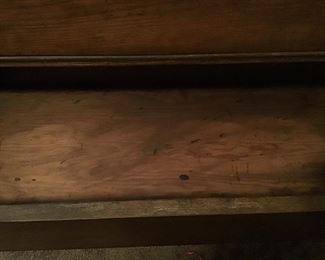 Thank you for using EstateSales.NET. You're the best!