Waxhaw Moving Sale
estate sale
•
3
day sale
•
sale is over
Terms
Terms and Conditions:

Personal Property Sale by Alan Vaughn, a licensed professional NCAL#8459. This is a Tag Sale.
We accept Cash, Credit and Debit Cards, I.D. will be required and a service fee premium charged for non cash sales.
Numbers will be handed out after signing in 30 minutes prior to the start of each sale day. Nobody may enter without first obtaining a number and we reserve the right to restrict the number of buyers inside at any one time. We love children, but please keep them in good conduct. We are not responsible for accidents or personal loss, so please be careful and enter at your own risk. Owners reserve the right to remove or revise items for sale.

Everything is sold AS IS, all sales are final, please look at your item carefully before checking out.

Everything is for sale on a first come, first to pay policy. No items may be marked "sold" by shoppers, or hoarded for their own selection. Please let a member of our staff know that you are intending to purchase an item and we will assist you to check out. Anybody with bags may be subject to inspection.

Please do not block driveways

Bring your own packaging material and muscle to move your items. All items must be removed by final sale day.

We are happy to answer your calls prior to sale day, but will not be able to answer calls during the sale. No prices will be given prior to sale day.

Sale begins Thursday and Friday Morning 9 AM , come early at the opening and get the best selection.

Thank you for viewing this sale and looking forward to seeing you there!

Plantation Bazaar Auctions NCFL 8465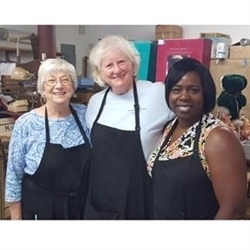 This is an Estate Tag Sale (living)
TODAY EVERYTHING 50% OFF ORIGINAL TICKET PRICE!
our client is downsizing and moving out of state
Large five Bedroom Home with Furnishings and household Items
including an original Art collection featuring works
from Gregori Izrailevich, a Russian artist
who collaborated with Boris Pasternak and Marc Chigall
We are featuring New in the Box Kitchen Aid Mixer and 3300 Watt Electric generator
also designer brand European clothes never worn still with original tags
Grigori Aleksandrovich Izrailevich 1924 -1999 A recognized Hebrew Russian Artist surviving World War II and the Soviet Regime. He reflected Russian culture through the lens of a Jewish artist in the most dramatic times of Solzhenitsyn era Soviet history and he danced at the edge of acceptance by the Soviets because of his association with western Jewish artists. He settled into the art community of St. Petersburg and was influenced by his personal contemporaries of Marc Chigal, Boris Pasternak (Poet-Novelest Dr. Zhivago fame) and others. Eventually as the USSR deteriorated he became recognized in the West as a legitimate artist of Russian Jewish culture.
His father - Alexander G. Izrailevich - was in charge of a clinic. In 1930, with his mother he moved to Leningrad, he studied at an art school. In 1941 he volunteered for the front, was sent to an artillery school, but before the end of the war he was demobilized for health reasons. In 1943 he entered the institute of painting, statuary and architecture in Leningrad (department of architecture).
In 1951 he graduated from the architectural department of the Leningrad Institute of Painting, Sculpture and Architecture . In 1951-1957 worked as an architect in Giprogor.In 1954 he began to exhibit both water-colors and lithographs. Having made a series of lithographs about Tallinn, he was accepted in 1959 to the Union of Artists of the USSR. He worked in the Lithographic workshop of the Union of Artists next to Yu. A. Vasnetsov , A. L. Kaplan, V. M. Konashevich,A. S. Vedernikov.
The first publications and reproductions were published in the journal Architecture of Leningrad (1954), in the magazine Studio (London, 1961) and in the Jewish working newspaper Der Emes (New York). In 1961, he participated in the group exhibition of the Lithographic workshop in Grosvenorgalleri, then with A. L. Kaplan in the traveling exhibition in America. This irritated the USSR Union of Artists' administration very much..
Since the 1960s, he actively worked in the field of sculptural portrait, designed the interiors of cafes, restaurants, houses of culture in Murmansk, Norilsk, Soch, Khost, Lazarevskoye. Monumental paintings , cloth paintings, staturary, as well as ceramics, china and glass.
From 1973 he worked in the field of statuary with sculptural portraits, tombstones and monuments.
Solo exhibitions:
Leningrad, 1978;
St. Petersburg, Fountain House, April 2001.
Works are kept in the Russian Museum , the Museum of Theatrical Art of St. Petersburg, the Museum of A. Akhmatova, the Saratov Art Museum. A. N. Radishcheva , in private collections in Europe and the United States.
Our Estate Sale offers a collection of Izrailevich original productions:
Claunada: 3 special pigment on Atlas Silk Clown portraits is the influence of Chagall..
for Chagall clowns were an attractive study..
"For him, clowns and acrobats always resembled figures in religious paintings... The evolution of the circus works... reflects a gradual clouding of his worldview, and the circus performers now gave way to the prophet or sage in his work—a figure into whom Chagall poured his anxiety as Europe darkened, and he could no longer rely on the umiére-liberté of France for inspiration.
Chagall described his love of circus people:
Why am I so touched by their makeup and grimaces? With them I can move toward new horizons... Chaplin seeks to do in film what I am trying to do in my paintings. He is perhaps the only artist today I could get along with without having to say a single word.
His early pictures were often of the town where he was born and raised, . Cogniat notes that they are realistic and give the impression of firsthand experience by capturing a moment in time with action, often with a dramatic image. During his later years, as for instance in the "Bible series", subjects were more dramatic. He managed to blend the real with the fantastic, and combined with his use of color the pictures were always at least acceptable if not powerful. He never attempted to present pure reality but always created his atmospheres through fantasy. In all cases Chagall's "most persistent subject is life itself, in its simplicity or its hidden complexity... He presents for our study places, people, and objects from his own life".
The subject of Izraelivich's Claunada is the life a famous Clown for Russian art known as KarandashMikhail Nikolayevich Rumyantsev AKA stage name "Karandash"
Izraelivich depicted in Chagall style three stages of life for this Russian clown icon; Youth, Middle age and finally elderly reflection...all painted with special techniques and pigments on pure atlas silk.
We are also offering a two portrait set of a Chinese experience for Izraelivich..
titled Yangzee, pigment on atlas Silk, As well as other Izrailevich prints of archetectual and other more personal limited prints..
We have many Household items, smalls too many to list here, our client is seriously downsizing from a 5 bedroom house to move out of state to a simple apartment, we need items to go!
Listed inventory for sale
Samovar electric CCCP painted
Chinese Vase
Display Armoire Cabinet (center only)
Marble Top Plant Stand
Large Flower Arrangment/vase
China Set Johnson Bros friendly village
Olympus Infinity Zoom 105 camera
Large Standing Glazed Vase flowers
Dresser Cherry Drew Removed from Sale
Nightstand Cherry Drew
Deco Mirror
Entry Carpet
Front Room Carpet
Small Couch
Side Table
Night Stand
Computer Desk
Desk Chair
TV Armoire
Standing Lamp
Five Arm Spot Light Brass Lamp
Carved Wood Coffee Table
Mantle Picture Framed still life
White Standing Vase
Center Portion Sectional Couch
Egyptian Table Lamp/Candle
Oil on Atlas Silk "Claunada" Izraelevitch 3 piece set
Original Oil "insight of the Ocean" Iza'
Standing Vase, painted sheet metal
Corner Table
Sun Glasses assorted
Print Pasternak geometric
Night Stands
Table Lamps, elephant
Flat Screen TV 39" Sony
Flower Arrangement large
Dinette Table with Extension / 4 Chairs
Assorted Cookware
Carpet deco plush 10 x 10 contemporary
Corner Etagere plant stand
Corner Plant Stand
Hammered Metal Tray with Stand SOLD
Patio Table glass top with 4 chairs
Stone Top Table
Glass Top Demii-lune
pair White Standing Vase
Large Patio Wall clock
Stain Glass window Decor
pair painting on wood wall decor
Cambrole Night Stand 2 drawe SOLD
Standing Lamp sold
Cannon 3 in 1 Printer Sold
Pair of Bird Prints framed
Carpet 5 x7 marroon
Origininal Oil "Leaving Stalin"
Post Modern Coffee Table
pair Still Life framed
Medium Black Vase
Floral Vase (matching Dining rm vase)
Square Vase
Night Stand small
Garments in closet designer labels
Travel Suitcase
Sofa Table
Clown Print
Standing white Vase
Shredder
Floor misc..lamp, vases..
medical lift bar
pair deco mirrors
3 stoogies framed poster
closet garments, bed linen
Print Izraelevitch "Pasternak"
pair oil on atlas silk, "Yangzee" IZRA
Brass Standing Lamp
Brass Plant stand
Bent Wood Back Chair
Coffee Table Black Oval
Wall Mirror, Framed
Oriental Inlay Laquer Wall Art
Native American Portrait
Bookase (single unit only)
Tiger Chair
Vase and Flower Arrangement
Neuroprobe IV Pain Management mach
closet garments, bed linen
Oval Mirror
Pure Air machine
Golf Clubs and Bag
Kitchen Aid Mixer new in box Sold
cuisinart food processor in box Sold
Wireless Head Phones in box
Etonic Golf Shoes NIB size 10
Muzino Golf Shoes size 10
asus E-Machine in box
CD Player in box
Lenox Vase in box SOLD
Small hand tools on bench SOLD
Cleaning supplies on shelves SOLD
Cut Crystal Basket with handle
Pair blown Glass Wall deco
2 Pressure Washers SOLD
Ladders SOLD
Lawn Mower
Leaf Blower
Floor Washer
Eureka Vaccuum
Yard Tools Sold
Wheelchair
Handtools
NIB 3300 Watt Generator
and much more.
.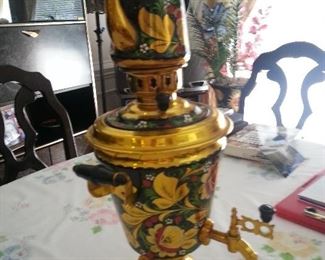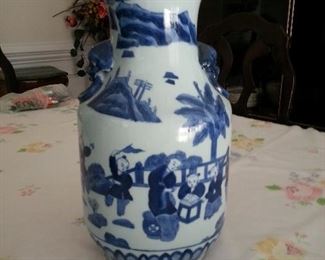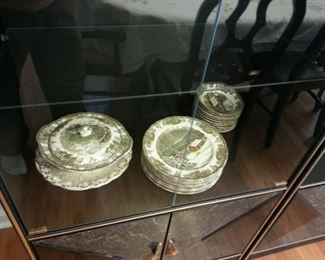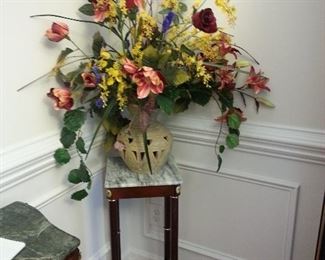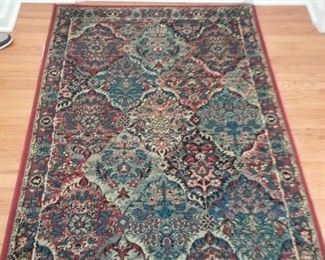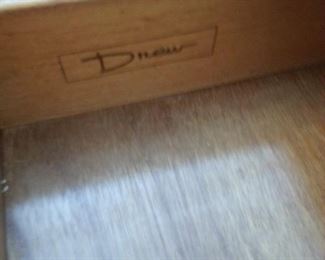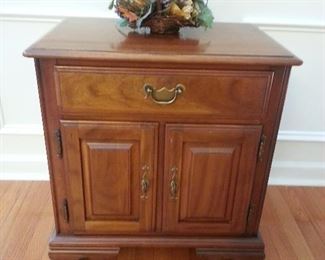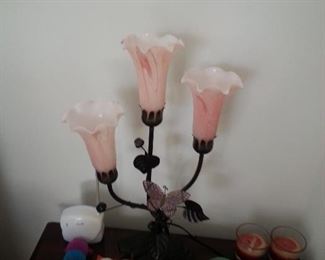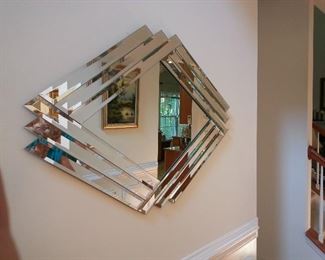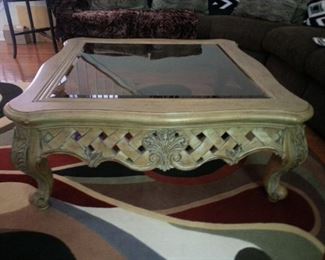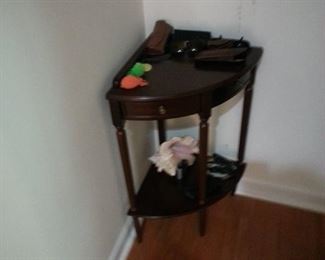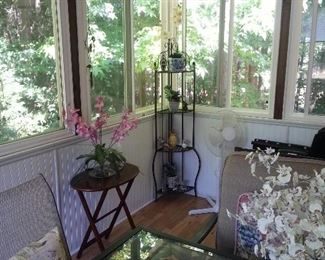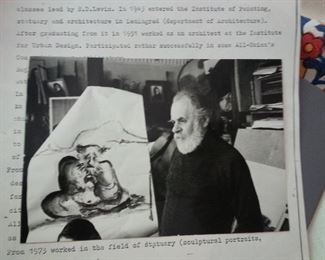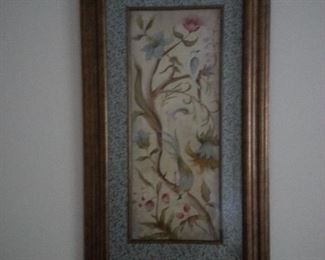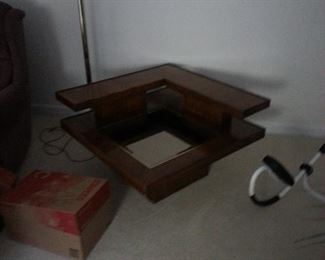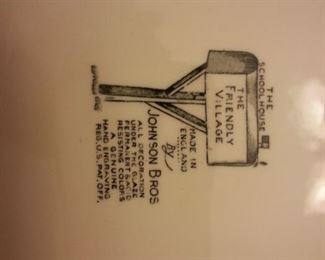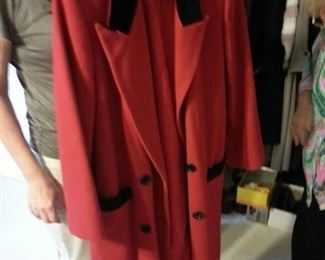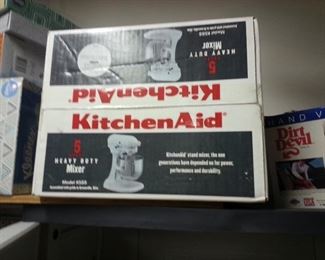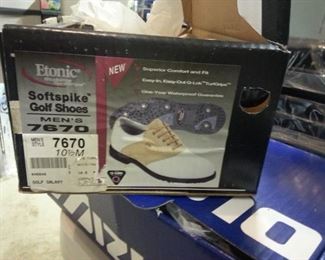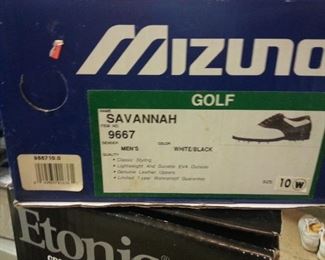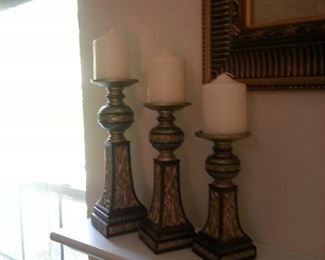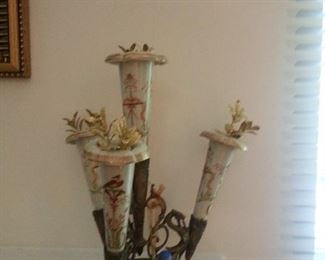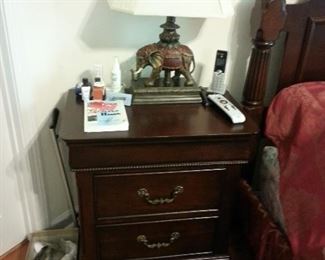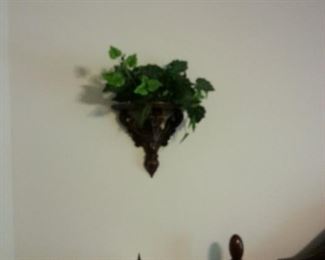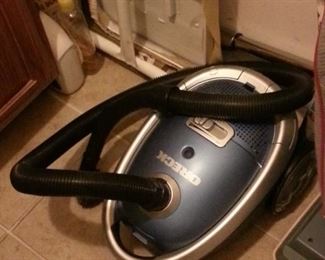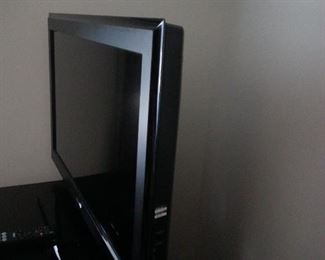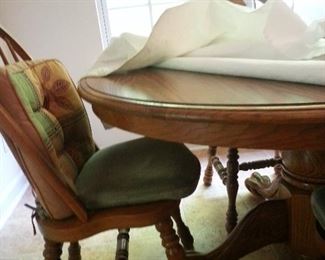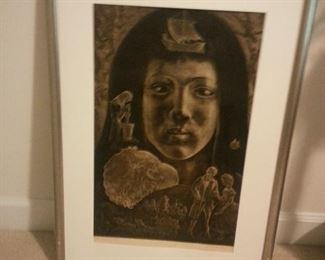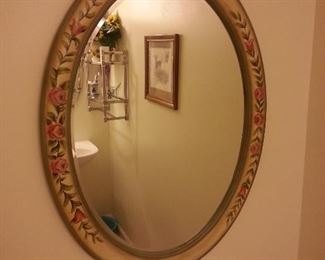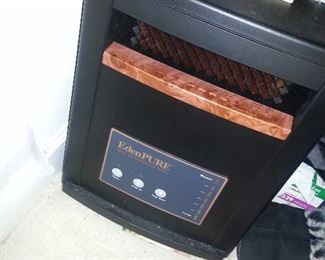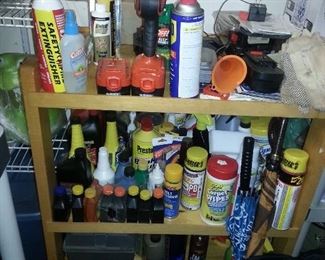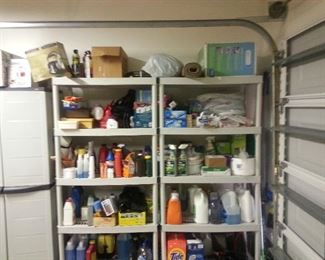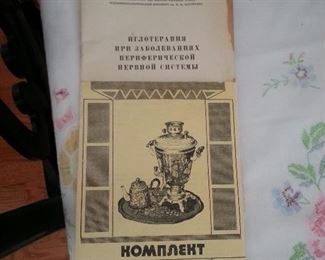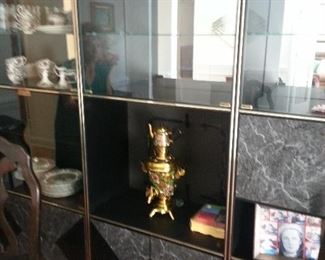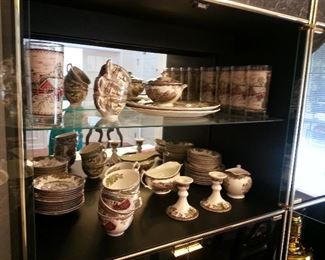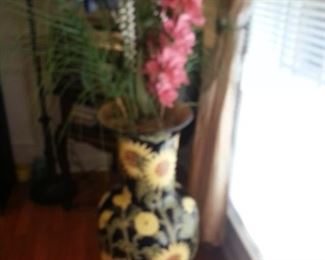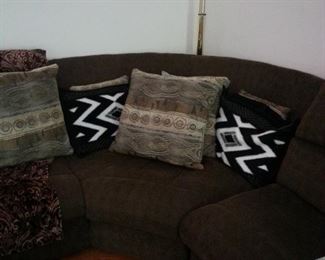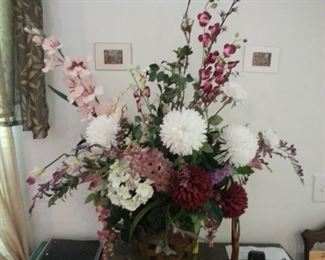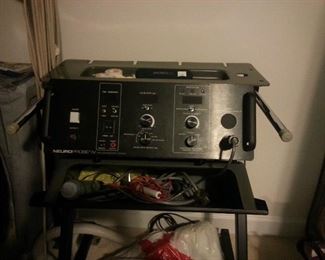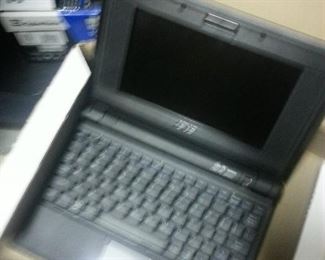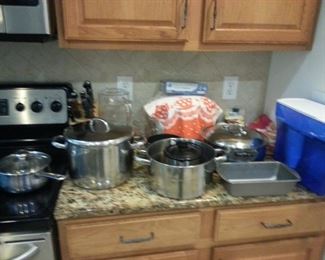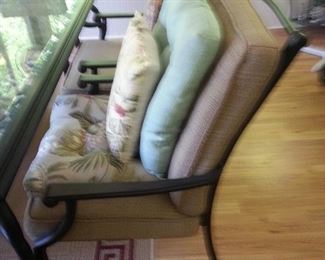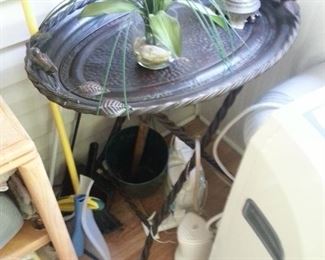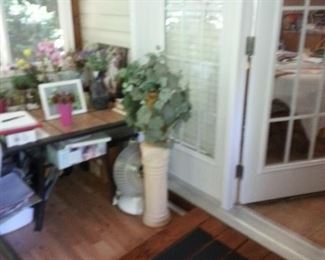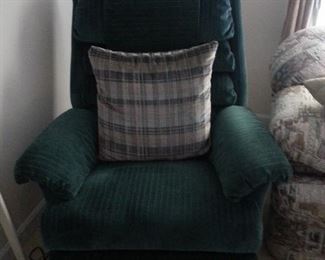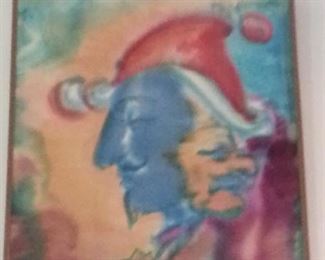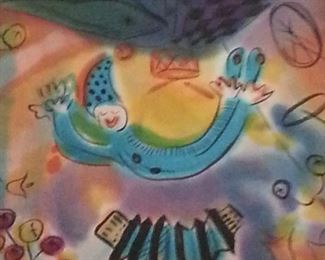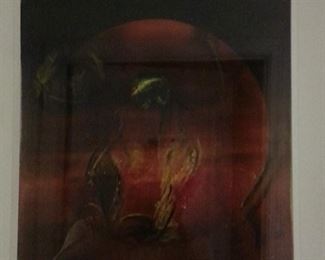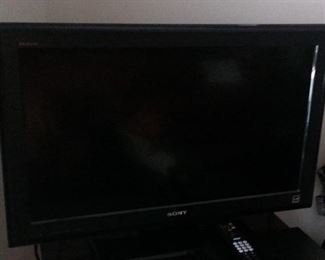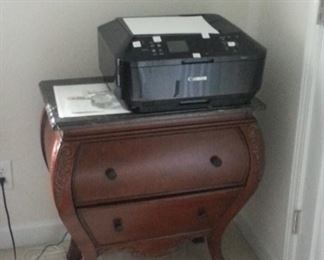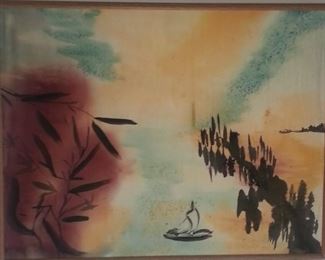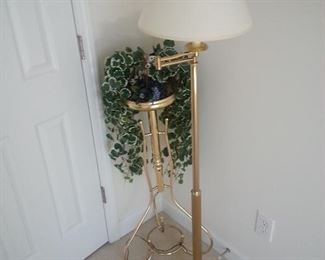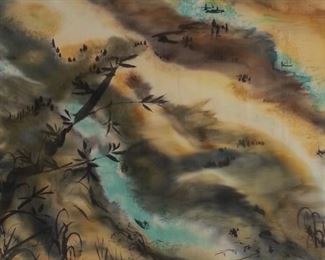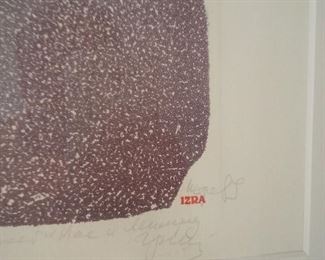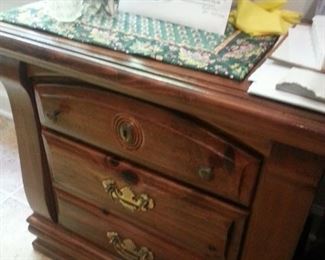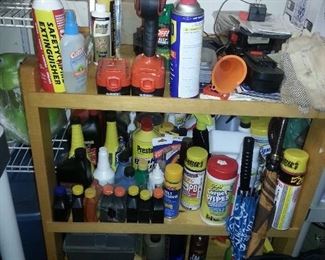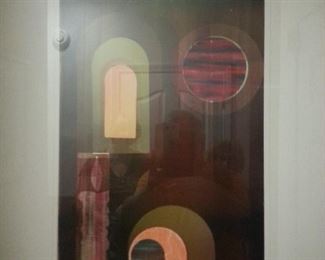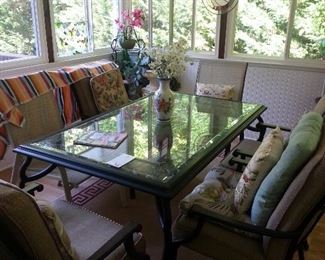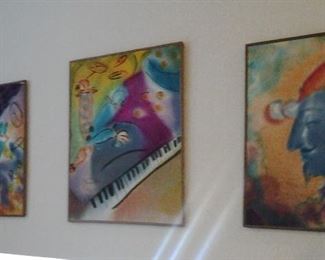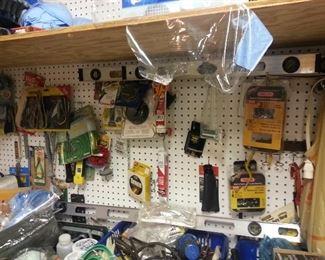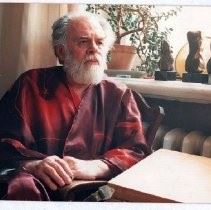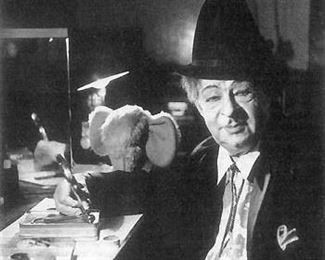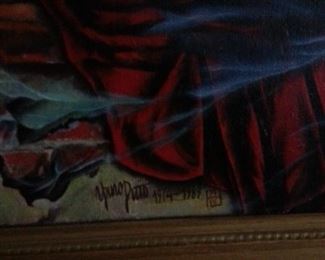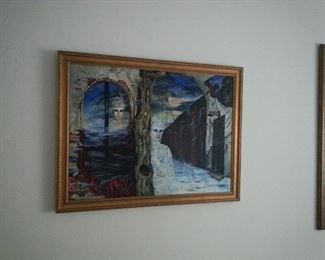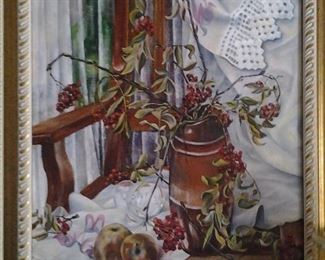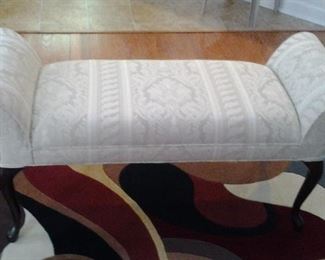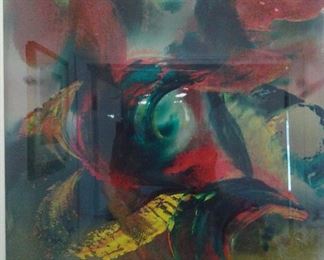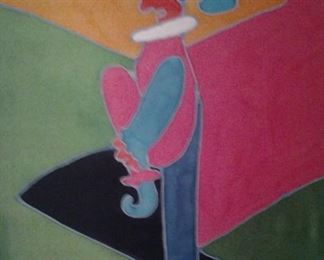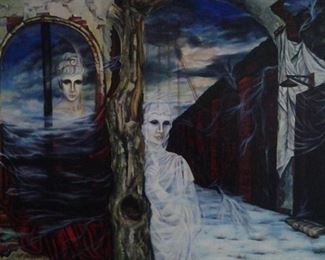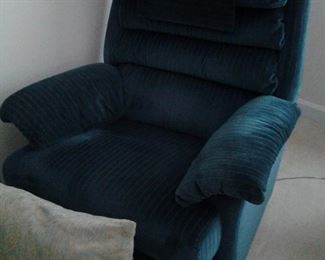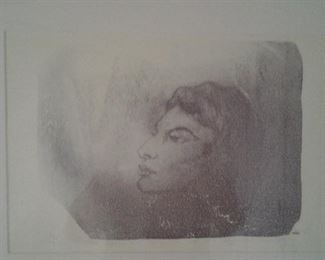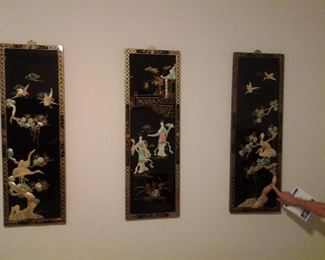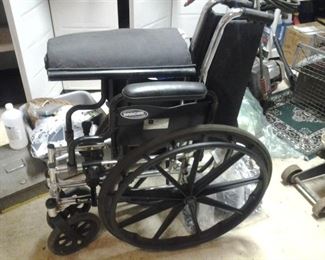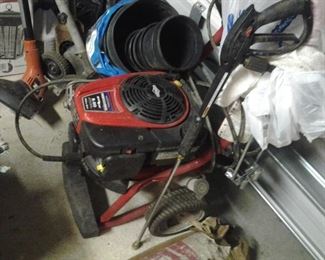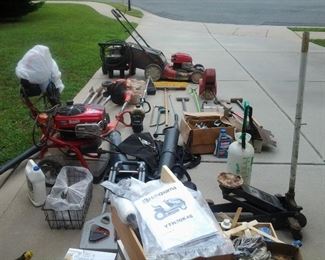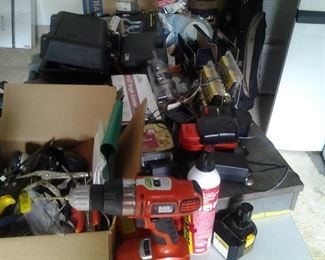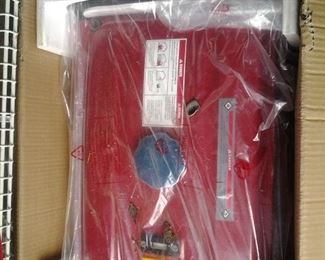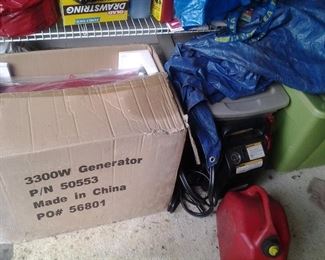 Thank you for using EstateSales.NET. You're the best!