January16th Living Estate Auction - Online Only
online only auction
•
5
day sale
•
sale is over
Terms
1. READ. ALL. THE. TERMS. AND. CONDITIONS! This will prevent misunderstanding later.

1a. CONDITION of ITEMS - INSPECTION: All items are sold AS-IS, WHERE-IS with no warranties expressed or implied. That means COME TO THE INSPECTION. If you don't or can't, READ THE DESCRIPTION of the item and LOOK AT ALL PHOTOS If you don't see something (such as cords, remotes, accessories, etc.) in the photos, DON'T ASSUME IT'S THERE. Most items are USED. If we do not explicitly say we have tested it, do not assume we have. There are typically measurements of larger items or size references in photos, so please look at ALL pictures before making a request for info. By bidding you agree to accept items in their current condition, whether you have inspected or chosen not to. When in doubt, sit it out!

1b. INFO REQUESTS: We encourage you to ask questions about items and we will respond to the best of our knowledge... However, like anyone else, we deserve some time off. We are NOT always at the gellery on weekends and we are certainly not there 15 minutes before the auction closes, so PLEASE do not expect answers to specific questions that require us to look at the item that close to auction closing time. Look at ALL photos and read all of the description. If your questions are not answered by that info, DO NOT BID.

2. BUYERS PREMIUM: A 16% Buyer's Premium applies to all purchases. Purchases may be automatically charged to the credit card on file at the close of the auction. If you are a first time buyer with us and require shipping, we may require payment via guaranteed funds - (Wire Transfer) so please be prepared to pay in such a manner. Declined credit cards may be subject to a $20 administration fee, so please be sure cards are valid before registering.

3. SALES TAX: NC sales tax will be charged on all purchases unless you have a valid, signed reseller certificate on file or are having items shipped out of state..

4. AUCTIONEER DECISIONS IN DISPUTES: In all disputes, the decision of the auctioneer is FINAL. Auction company may refuse bids for any reason.

5. INTERNET CONSIDERATIONS: Bidders understand that the internet, wifi connections, servers and the like are not always reliable and that bids placed, may not be received. It is strongly recommended that bidders bid EARLY, in case of any connection or internet issues at the closing of the auction. Auctioneer has the right to stop, delay or extend the auction in the event of any issue that may, in the opinion of the auctioneer, affect the ability of bidders to submit bids.. Items are NOT considered SOLD until the entire auction has closed and has been invoiced. No further bids or offers are accepted after the bidding time runs out.

5a. LOT TIME EXTENSIONS: Our auctions utilize a SOFT CLOSE mechanism. That means the TIME WILL BE EXTENDED by 2 minutes on any lot receiving a bid with less than 2 minutes remaining. This gives the outbid bidder (which could be you) an opportunity to place another bid. This could cause an item to stay open for a good while as people continue bidding. The auction will close when NO bids have been received in the last two minutes. Note: This is NOT like ebay where you can slip a bid in at the end and snatch an item in the last seconds.

6. PICK UP: Pick up times are noted in the auction description. PICK UP is ON PICK DAY so unless you are having items shipped, please be prepared to come at the designated time. We cannot guarantee availability of staff at any other time besides pick up times. You are welcome to send someone to pick up your purchases if we know in advance. Later pickup will be charged at $10/ day for storage. We do not have space to store items, so we must move them around which uses labor and increases chances for loss and breakage. Failure to pick up items within 14 days after the auction closing time will result in items being considered abandoned. Abandoned items will become property of the auction company to be resold for storage fees without a refund. Buyers purchasing large or heavy items, MUST bring appropriate vehicles and sufficient help to load. We will bring items to the curbside at the gallery, but will not load due to insurance considerations.

7. SHIPPING: If your address is more than 50 miles from the gallery, we will automatically assume you require shipping unless informed otherwise. Please do not expect an item you won on a Sunday evening to be in the mail on Monday morning.. Auction Orange utilizes a 3rd party shipper (no handling fees - reasonable shipping rates) so we ask that you allow 6-8 business days for items to be brought over to the shipper and for him to contact you. Please note we will only ship to the address associated with the registered credit card. We will not ship to a different address. Large, heavy items will not be shipped unless buyer pays a firm to properly palletize and wrap such items. If you desire shipping on a larger item, you must contact the auction house FIRST to verify the item can be shipped.

8. PAYMENT: Auctioneer reserves the right to require a wire transfer or other form of guaranteed payment from those buyers not known to us. If you are not in our geographic area and your credit card declines, the only alternate payment method is a wire transfer or the original credit card on file. This is due to a high incidence of fraud.

9. ITEMS SOLD "TIMES THE MONEY": Many items are "times the bid", meaning that your bid is multiplied times the number of items indicated IN RED on the listing, where you bid, and in the title as the quantity followed by "X". Bidder is responsible for knowing this considering it is in THREE places in the live catalog. We will not reverse bids on lots that are already closed due to "not knowing" or "not seeing" that the lot was sold "times the money" or for any other reason. Bidder is responsible for knowing the indicated quantity is "times the money."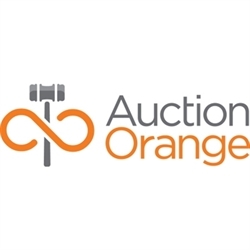 Collection of rifles and handguns, large collection of Royal Doulton, art glass, jewelry, Sterling Silver, china, furniture, antiques, artwork, household, power tools, hand tools, vintage items, antiques, perfumes and much more!
Catalogue, info, and bidding are HERE
Inspection: THURSDAY, January 13th at the gallery from 12PM- 3PM - 1930 Castle Hayne Road Wilmington NC 28401 (FIREARMS INSPECTION - FRIDAY January 14th For 12-3PM - Tiller & Lanier Guns - 8 Jacksonville St. Wilmington NC)
First Lots Close: SUNDAY, January 16th at 7PM, then one lot every 20 seconds thereafter. Soft Close: Any lot receiving a bid with less than 2 minutes remaining will have an additional 2 minutes added to the time left. Lot will close if no further bidding occurs in the final 2 minutes.
Pick Up: MONDAY, January 17th from 2-6PM at the gallery - Curbside - at 1930 Castle Hayne Road, Wilmington NC 28401 (FIREARMS PICKUP - TUESDAY, January 18th from 11-2PM at Tiller & Lanier Guns - 8 Jacksonville St. Wilmington NC - Firearms must be paid for at the gallery on Monday.)
We do ship most items *except furniture, firearms, and large heavy items!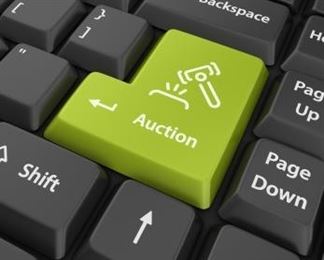 Thank you for using EstateSales.NET. You're the best!