LIVING ESTATE W ADDITIONS, COLLECTIBLES, FURNITURE11/29/20
auction
•
1
day sale
•
sale is over
Terms
CAROLINA AUCTION HOUSE is now accepting quality consignments of Coins, Jewelry, Guns, Furniture, Advertising, Antiques, Primitives, Hunting & Fishing Equipment, Pottery, Old Toys, cast iron, sports memorabilia, tools, vehicles, boats, ATV'S, and Many other Items for our upcoming auctions at the auction house, we also do estates(living or deceased), business liquidations, real estate, restaurant liquidations, personal property, farm & machinery auctions. If you wish to consign with us for one of our great upcoming auctions, please call us today at 336-AUCTION to discuss. We look forward to hearing from you!!!!!!!!

SALE AND SHIPPING OF FIREARMS: To bid on firearms, the bidder must be of legal age to own/possess a firearm with no legal disqualifications to own/possess a firearm, including but not limited to felony convictions or protective orders which prohibit the bidder from ownership and or possession of a firearm. All firearms purchases will require a NC purchasing permit and or concealed handgun permit to purchase or FFL dealers license. OUT OF STATE buyers will require an FFL dealer transfer and will be a $25.00 per firearm fee plus shipping and handling paid by cash, check or money order paid before firearms are shipped.

ALL FFL LAWS APPLY. NO EXCEPTIONS!!!!!!

Terms: Cash, good check ($25.00 NSF), MC, Visa with no fee, 10% Buyers Premium, 15% Buyers Premium will apply to online and absentee bids, 6.75% NC sales tax will apply unless you are tax exempt (Bring copy of tax id number).

NO SALES TAX ON COINS, CURRENCY AND BULLIONS!!!

Drivers license required to register for bidding. Everything sold "as is, where is", no warranties, expressed or implied. Buyer assumes responsibility for all items upon completion of bid. Seller reserves the right to add/delete items. Although information contained herein has been obtained from source deemed reliable, neither auctioneer nor seller makes warranty or guarantee. buyers are encouraged to make inspection prior to the auction.All announcements made the day of the sale take precedent over any advertisements. Not responsible for any accidents. Some items may have reserves...
SALE CONDUCTED BY:

CAROLINA AUCTION HOUSE NCAFL#9833

AUCTIONEER NANCY JOHNSON NCAL #8484

AUCTIONEER JOSEPH JOHNSON NCAL #8452

WWW.CAROLINAAUCTIONHOUSE.COM

*** LIKE US ON FACEBOOK ***

336-AUCTION

(336-282-8466)

Auctioneer License Information: NCFL#9833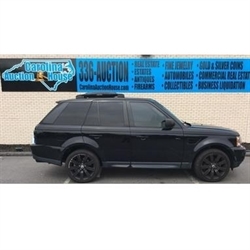 SUNDAY NOVEMBER 29, 2020
(TIME CHANGE ) 1:00PM,
DOORS OPEN @ 11:30AM PREVIEW,
SALE LOCATION:
CAROLINA AUCTION HOUSE
4801 COMMERCIAL PLAZA
WINSTON-SALEM NC 27104,
ANTIQUE 1/2 SERPENTINE SECRETARY DESK,
ANTIQUE LOUIS XVI STYLE FRENCH GILT CLOCK,
EARLY POTTERY JUG,
ANTIQUE SHATZ CARRIAGE CLOCK,
2 HOWARD MILLER MANTLE CLOCKS,
VINTAGE COBLE DAIRY MILK CAN,
VTG. HUMPBACK TRUNK,
ANTIQUE NEW HAVEN 8 DAY CLOCK W KEY
PHALTZGRAFF STONEWARE SET
JOHN FURCHES SIGNED # 55/750 PRINT
SIGNED # 42/160 WATERCOLOR BY OPIE,
R.B. DANCE SIGNED # 169/4??, OLD SALEM
ORIGINAL SKETCH DRAWING, SIGNED RWB 02'
SALVIDOR DALI FRAMED PRINT ''THE
DISINTERGRATION OF THE PERSTANCE OF MEMORY
JOHN FURCHES SIGNED # 571/1300
2 SALVIDOR DALI FRAMED PICTURES
WARD NICHOLS SIGNED ARTIST PROOF PRINT
23 UNIFORM EDITIONS 1909 MARK TWAIN
VINTAGE BRONZE SAILBOAT BOOKENDS
50+ ANTIQUE PHOTOGRAPHY GLASS
VTG. REPRO BLUNDERBUST PISTOL,
CRAFTSMAN HANDHELD BLOWER
HAND TOOL LOT/TOOLBOXES
ASSORTED SAWS
TABLE VISE
CAR RAMPS
1963 AUSTIN PRODUCTIONS SCULPTURE, MAN
VTG OIL LAMPS
SURF BOOGIE BOARDS
CHILDS ROCKING HORSE
LANDSCAPING TOOLS
LUGGAGE ROOF RACK
TROY BILT SUPER BRONCO AUTOMATIC
K MART 12 SPEED BICYCLE
VINTAGE MAGAZINE RACK
CHILDS ROCKING CHAIR
JINGLE BELL ROCK SANTA CLAUSE
VINTAGE MICKEY MOUSE STOOL
CHOICE LOT ELGIN CLOCK
CHOICE LOT DEHUMIDIFIERS
VTG MILK GLASS BOWLS SET
VTG. METAL DESK LAMP
RICHERD E WILLIAMS WATERCOLOR ART SIGNED
VTG FIGURINE LAMPS, JAPAN
VTG. SEARS SPRAYER/GREASE GUN, EAGLE OIL
WROUGHT IRON PATIO TABLE
KEURIG SINGLE CUP BREWING SYSTEM
COLUMBIA S 10 SLIPPERS NEW
VTG. HANDPAINTED GLASS VASES
WOOD WINE BOX
CRYSTAL STEMWARE/GLASSES
14KT GOLD NECKLACE & EARRINGS,
DOLL COLLECTION
WATCH COLLECTION, HAMILTON,
VTG. BRONZE BOOK ENDS
VTG. WW2, JTCA TEXAS & NEW JERSEY
VTG. HEILEMAN'S OLD STYLE AD, 1977
1937 BOONE,NC NORTH STATE CANNING
ANTIQUE P.V. BERRY OIL ON CANVAS
VINTAGE SIDEBOARD, HAND PAINTED FLORAL
VTG. HENKEL-HARRIS 2 PIECE BUFFET
VTG. EAGLE CARVED COFFEE TABLE W
1800'S MAHOGANY GATE LEG DROP LEAF TABLE
ANTIQUE COLUMBIA REFRIGERATOR ICE BOX
2 ANTIQUE GREEN & RED ARM CHAIRS,
LEATHER BARCA LOUNGER SWIVEL OFFICE
VTG. VICTORIAN STYLE CROWN ON ROLLERS
6 VTG. HIGH POINT BONDING CO. WICKER
1800'S WOOD VICTORIAN MAILBOX, DEER
ANTIQUE WATERBURY PORCELAIN
VTG. MAHOGANY DROPLEAF DINING TABLE
ANTIQUE NEW HAVEN CLOCK W KEY &
VTG. ROYAL BORDEN MARBLE TOP DRY SINK
ANTIQUE HAND CARVED SPINDLE ACCENT
MAPLE DROP LEAF DINING TABLE W LAZY
BLUE RECLINER ROCKER
BROWN UPHOLSTERED RECLINER
VINTAGE CLAWFOOT COFFEE TABLE W GLASS TO
2 SHELF CABINET
VTG. BEDSIDE 1 DRAWER TABLE
3D BATTALION 32ND INFANTRY KOREAN LIGHTER
WW 1 RED CROSS PIN COLLECTION
CASE LEATHER KNIFE CASES & PISTOL HOLSTER
AUDIO-TECHNICS PR40 MICROPHONE
TIE CLIPS, PINS, CHARMS, CUFFLINKS
RAINBOW HAWKEYE CAMERA, VTG.
VTG. STARS TOBACCO PIN & VTG. RED CROSS
EAGLE & BUFFALO WOOD CARVING, EGG
NORITAKE HAND PAINTED BOWL & GREEN BOWL
HOMER LAUGHLIN FIESTA CHINA & ALCO
VTG. FOUNDRY WOOD MASTER PATTERNS
VTG. PRESIDENTIAL PENCIL SET, BLUE BONNET
VTG. STERLING SPOON, VTG. 3 PIGGIE
VTG. CY&E RAILROAD BUTTONS
VTG. PETER LOWE ACID ETCHED PEWTER
ANTIQUE BRASS CANDLE HOLDERS
VTG. BRASS LOW SIDE KETTLE & VASE
VINTAGE ANSONIA BRASS 8 DAY CLOCK
VINTAGE BRASS DESK SET
14KT DIAMOND SOLITAIRE RING, 2.4G, SIZE 7
(3) 925 SILVER RINGS, PURPLE STONE,
VTG. BURL MAPLE QUEEN SIZE BED
RUDI REICHARDT ''CAPE HATTERAS'' PRINT
WOODEN FULL SIZE CANOPY TOP BED
CHRISTMAS HALLMARK ORNAMENTS
ELVIS BEAR SINGER DOLL
ELVIS SANTA MUSICAL ANIMATION DOLL
ELVIS FULL SIZE STAND UP
CHOICE LOT REPRO SIGNS
2 ELVIS SIGNS
STAINLESS STEEL COUNTERTOP ROLLING
(3) BAR STOOLS & STOOL
OPTIMUS 10'' 2 WAY SPEAKER
ASSORTED BASEBALL, FOOTBALL,
1977 STAR WARS/EMPIRE STRIKES
SPAWN, WILDCATS, X-MEN
VTG. KODAK BROWNIE BULL'S EYE FLASH
REPRO EMBOSSED WOOL SOAP
BLEIKRISTALL GERMAN CRYSTAL EGG
VINTAGE CAST IRON BIRD BATH
DALE EARNHARDT HAWTHORN VILLAGE TRAIN SE
EARNHARDT & EARNHARDT JR. FAN ITEMS
JOHN DEERE LTD. CHAD LITTLE DIE CAST 1/2
NASCAR MONOPOLY, NEW,
DALE EANHARDT TAPESTRY
(2) DALE EARNHARDT SIGNS & LAST
DINING TABLE w 4 CHAIRS
ELECTRIC LIFT RECLINER
VTG. TELL CITY ROCKING CHAIR
HONEYWELL HEATER
VINTAGE TRUNK
(8) VTG. GRANDMA MOSES PRINTS,
VTG. 3 PIECE CRANBERRY ACCENT GLASS
VINTAGE BANNERS FROM AROUND
VTG. GOLD DUST WASHING POWDER,
VTG. FAIRY SOAP 5C SIGN, PAPER AD, SOAP
VINTAGE PATCHWORK QUILT
VTG. GERMAN STEINS
2 VINTAGE COPPER BAKING MOLDS
VINTAGE TIN, PRINCE ALBERT, MONARCH
VINTAGE KITCHENWARE, PASTRY
VTG. COWDEN & WILCOX HARRISBURG,
WOOD MAYAN SCULPTURE, 20''H
CAST IRON MINI STOVE
NORITAKE IVORY CHINA SET, VIRGINIA
VTG. JADE CANDLESTICK HOLDER
ORECK XL CLEOC HYPO ALLERGENIC AIR
VTG. CHILDRENS CLOTHING, GIRL SCOUT
STAMP COLLECTION
AUSTRIAN/PRUSSIA CHINA
VTG. GLAS-STOVCHEN GERMAN
VTG. WILLIAM H BAXTER HASLINGDEN
VINTAGE QUILTS
VTG. GERMAN VOLKS MARCH MEDALS
STERLING SILVER AMERICAN FLAG SET
SACHA BARSTOFF RESIN GREEN ARMADILLO
PENTAX ASAHI, 3 LENS, FLASH & CASE
MORE TO COME
TO BID ONLINE PLEASE GO TO OUR WEBSITE AT WWW.CAROLINAAUCTIONHOUSE.COM AND CLICK ON ONLINE AUCTIONS.
ONLINE ABSENTEE BIDDING WILL END 1 HOUR BEFORE THE LIVE AUCTION, BIDS WILL THEN BE TRANSFERRED TO BE USED AT THE LIVE AUCTION. LIVE BIDDERS CAN OUTBID THE ONLINE BIDS AT THAT TIME.
Concessions will be available!!!
CAROLINA AUCTION HOUSE is now accepting quality consignments of Coins, Jewelry, Guns, Furniture, Advertising, Antiques, Primitives, Hunting & Fishing Equipment, Pottery, Old Toys, cast iron, sports memorabilia, tools, vehicles, boats, ATV'S, and Many other Items for our upcoming auctions at the auction house, we also do estates(living or deceased), business liquidations, real estate, restaurant liquidations, personal property, farm & machinery auctions. If you wish to consign with us for one of our great upcoming auctions, please call us today at 336-AUCTION to discuss. We look forward to hearing from you!!!!!!!!
SALE AND SHIPPING OF FIREARMS: To bid on firearms, the bidder must be of legal age to own/possess a firearm with no legal disqualifications to own/possess a firearm, including but not limited to felony convictions or protective orders which prohibit the bidder from ownership and or possession of a firearm. All firearms purchases will require a NC purchasing permit and or concealed handgun permit to purchase or FFL dealers license. OUT OF STATE buyers will require an FFL dealer transfer and will be a $25.00 per firearm fee plus shipping and handling paid by cash, check or money order paid before firearms are shipped.
ALL FFL LAWS APPLY. NO EXCEPTIONS!!!!!!
Terms: Cash, good check ($25.00 NSF), MC, Visa with 3 percent fee, 10% Buyers Premium, 15% Buyers Premium will apply to online and absentee bids, 6.75% NC sales tax will apply unless you are tax exempt (Bring copy of tax id number).
NO SALES TAX ON COINS,CURRENCY AND BULLION
Drivers license required to register for bidding. Everything sold "as is, where is", no warranties, expressed or implied. Buyer assumes responsibility for all items upon completion of bid. Seller reserves the right to add/delete items. Although information contained herein has been obtained from source deemed reliable, neither auctioneer nor seller makes warranty or guarantee. buyers are encouraged to make inspection prior to the auction.
All announcements made the day of the sale take precedent over any advertisements. Not responsible for any accidents. Some items may have reserves...
SALE CONDUCTED BY:
CAROLINA AUCTION HOUSE NCAFL#9833
AUCTIONEER NANCY JOHNSON NCAL #8484
AUCTIONEER JOSEPH JOHNSON NCAL #8452
WWW.CAROLINAAUCTIONHOUSE.COM
*** LIKE US ON FACEBOOK ***
336-AUCTION
(336-282-8466)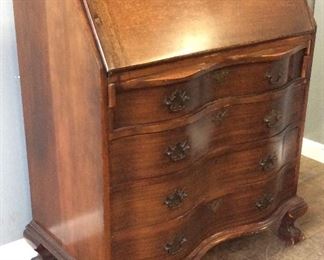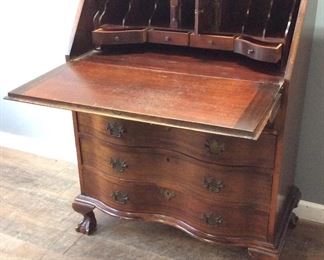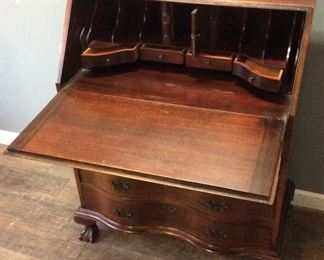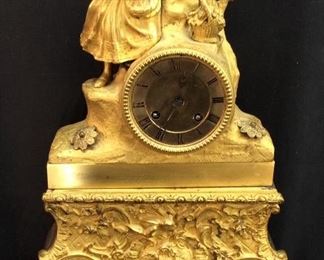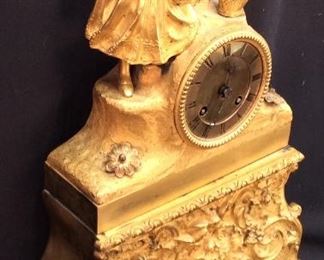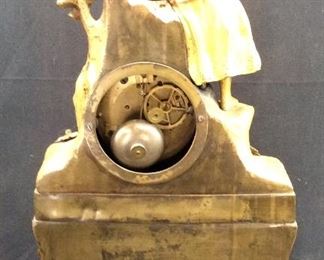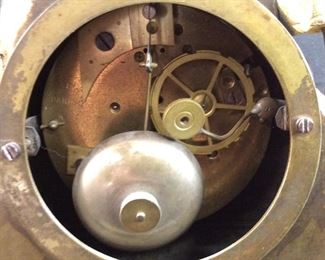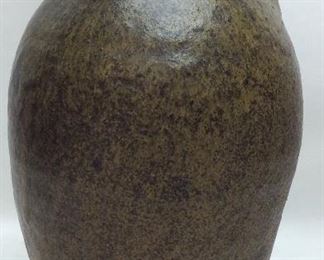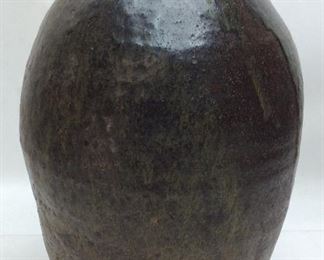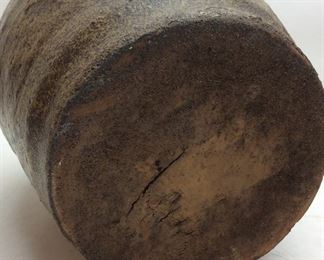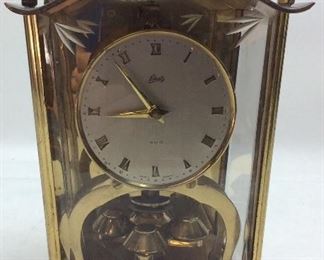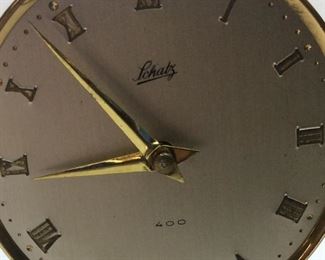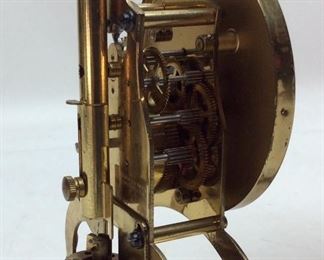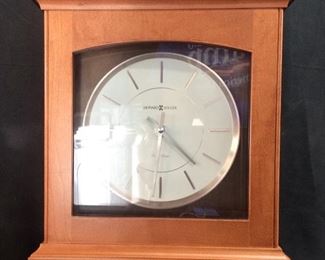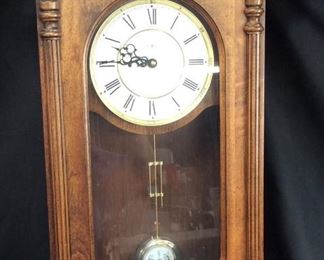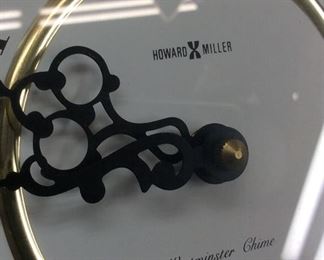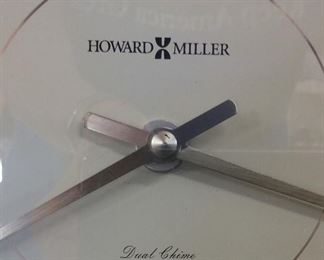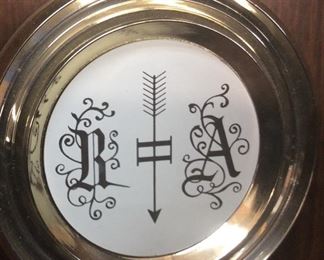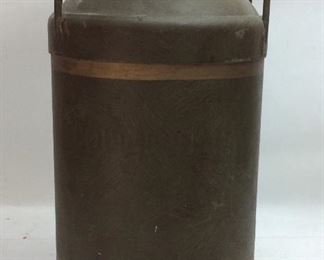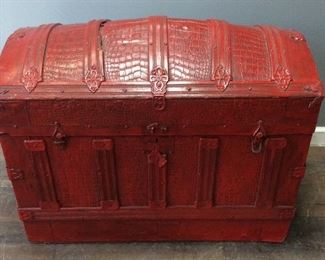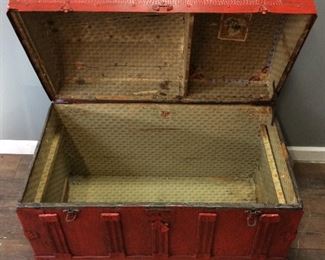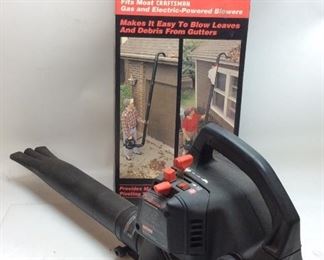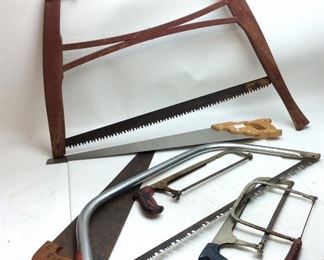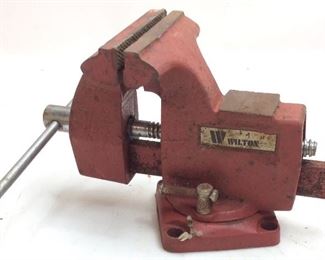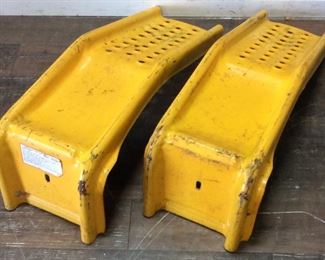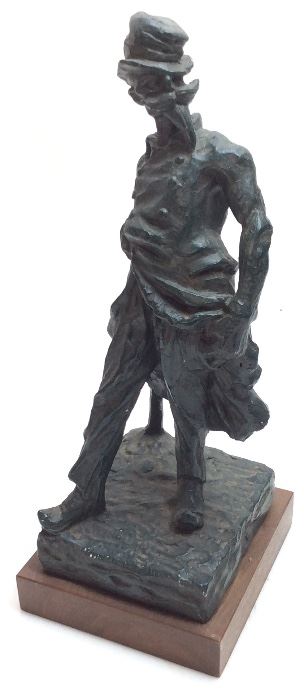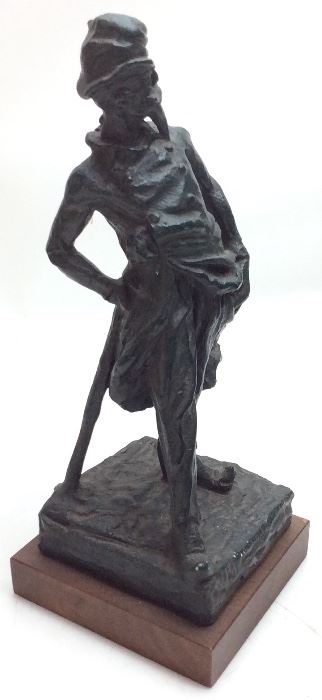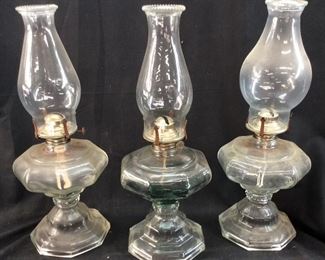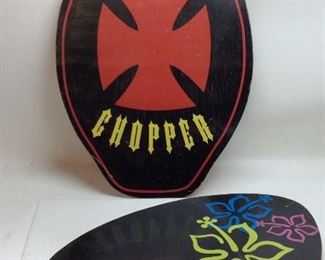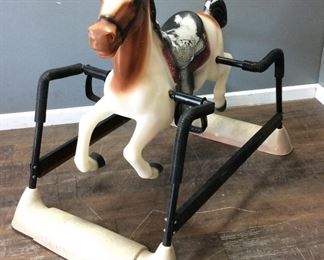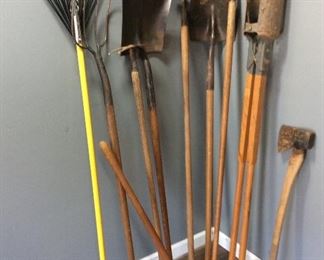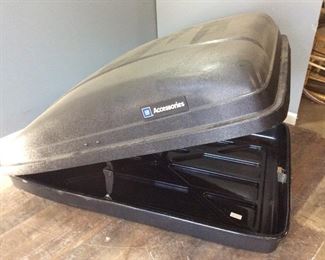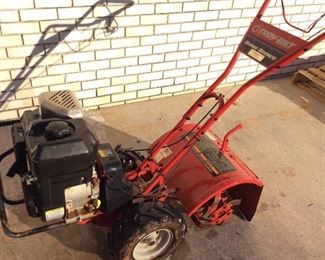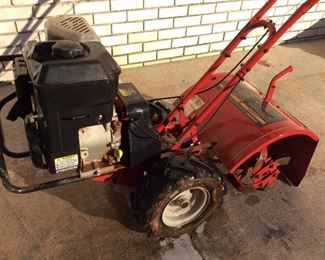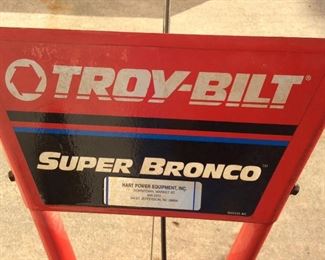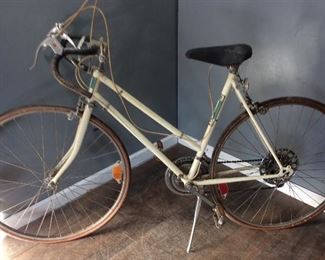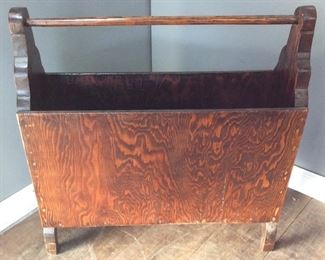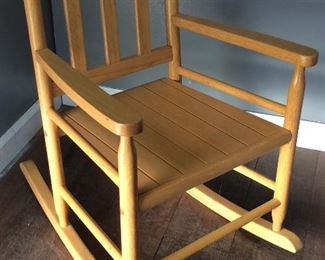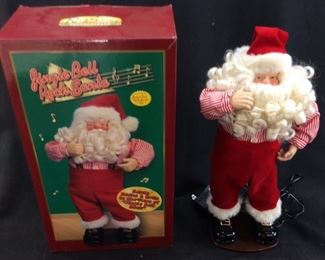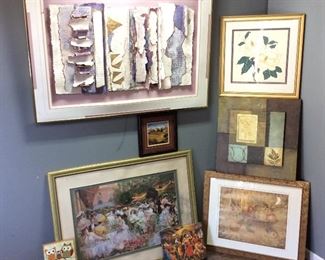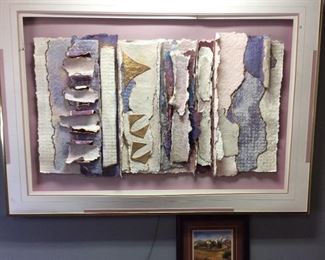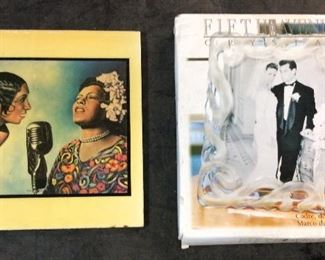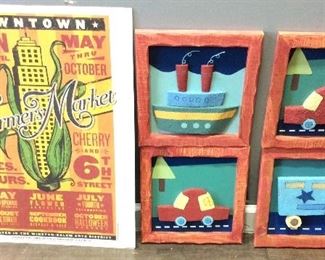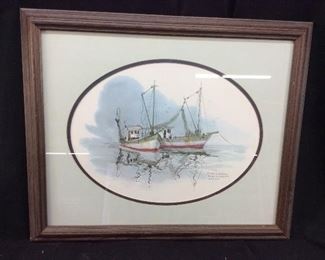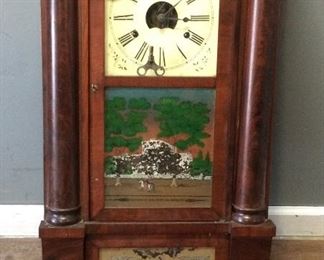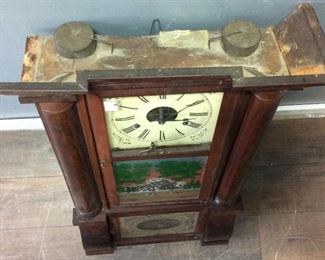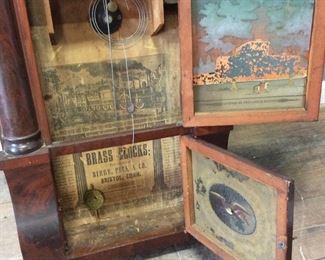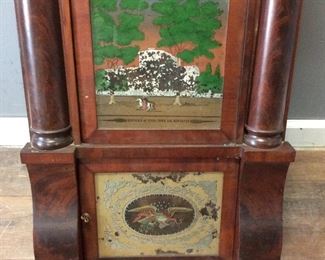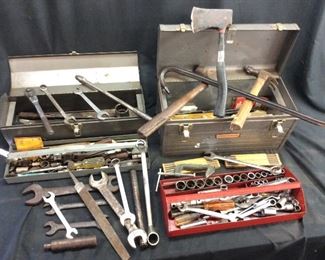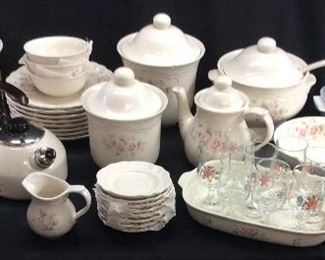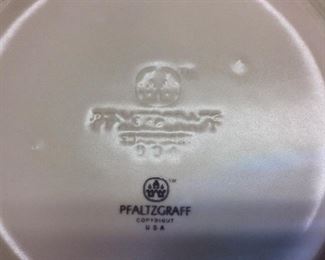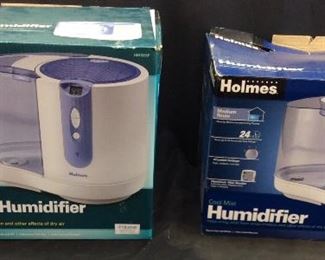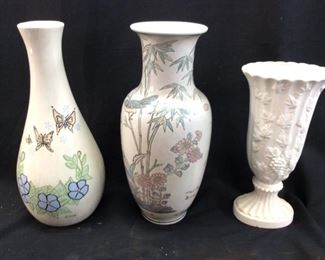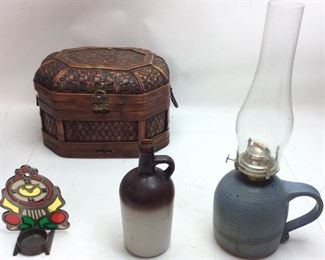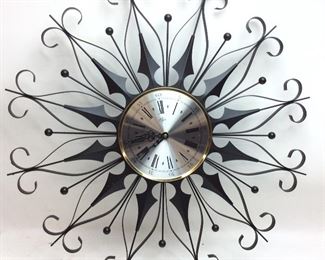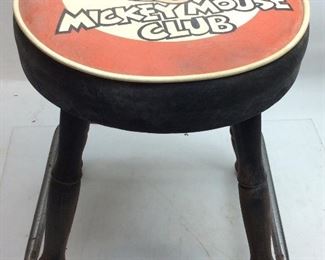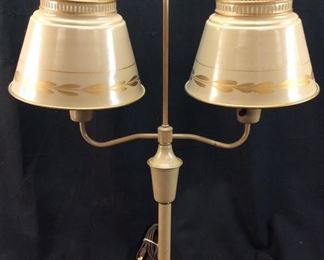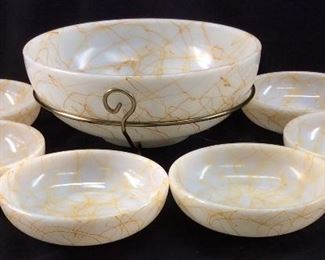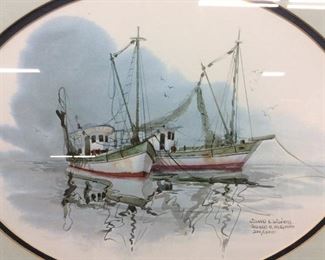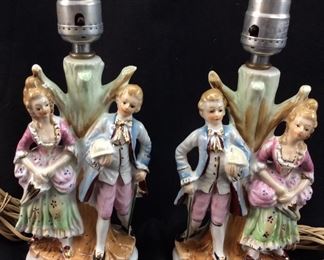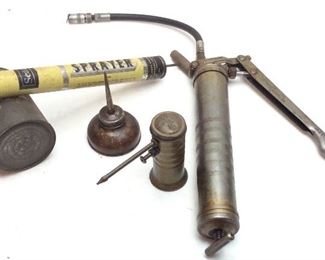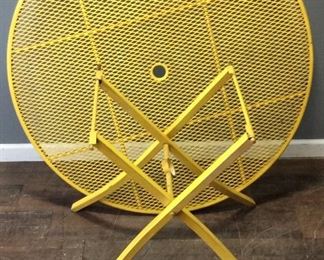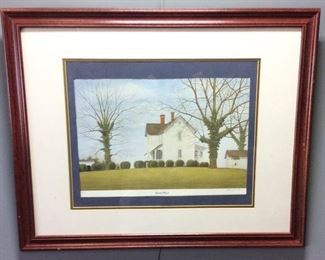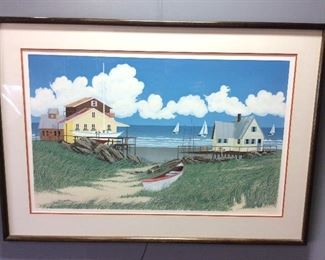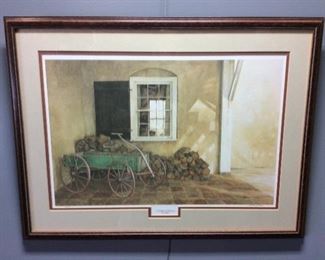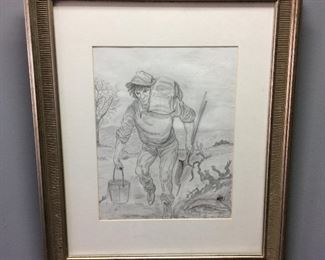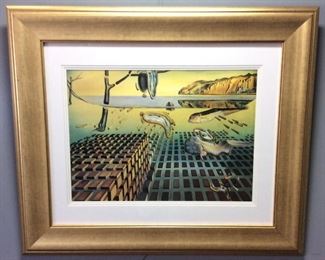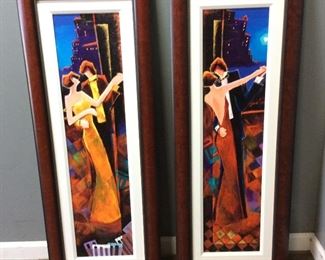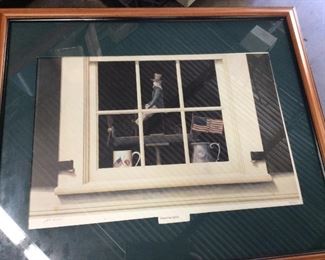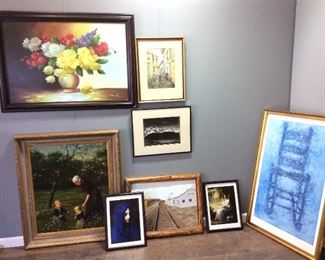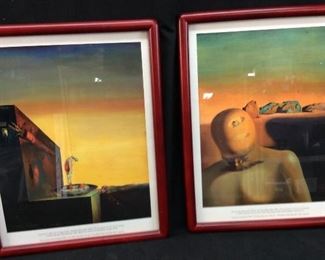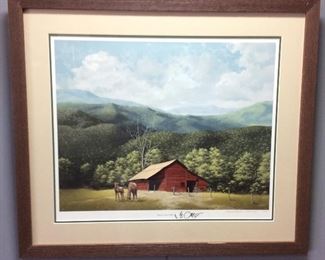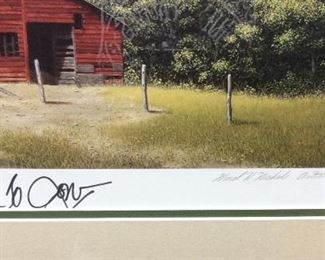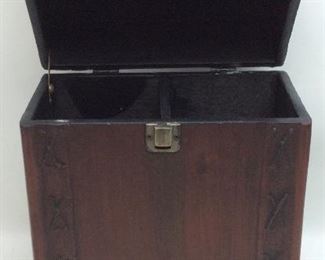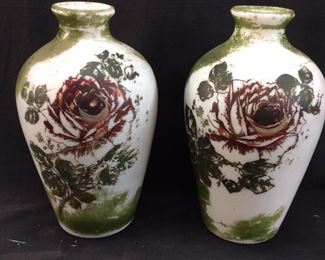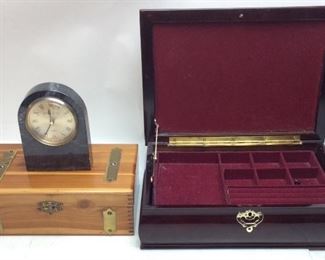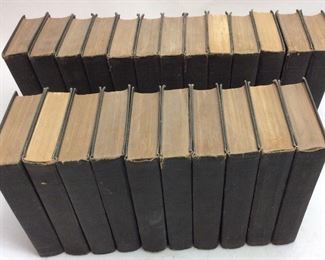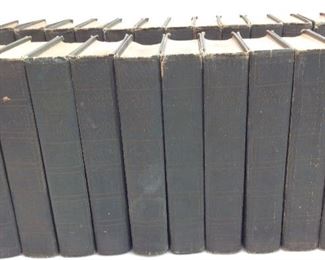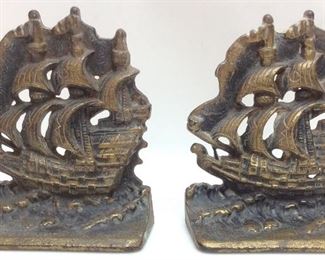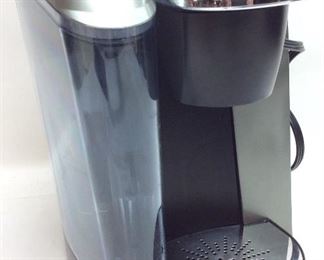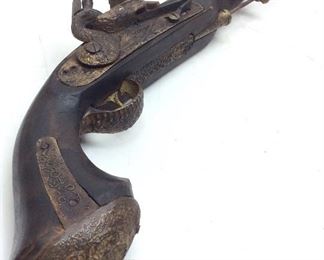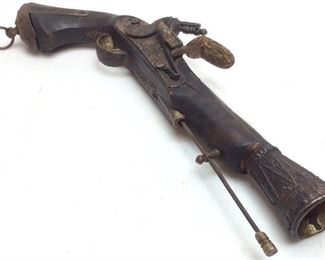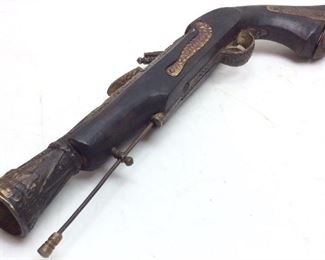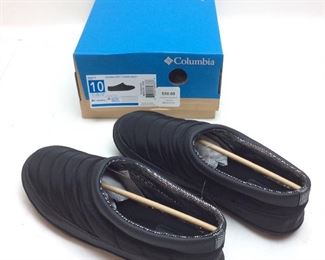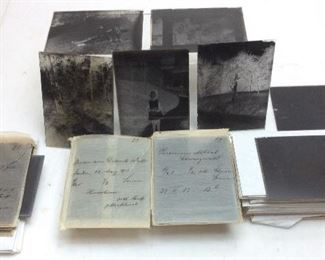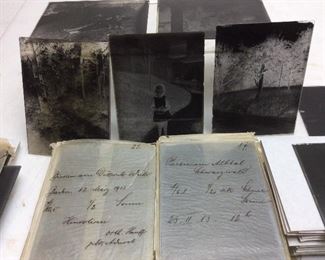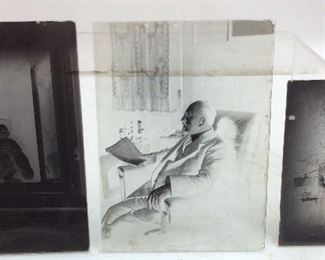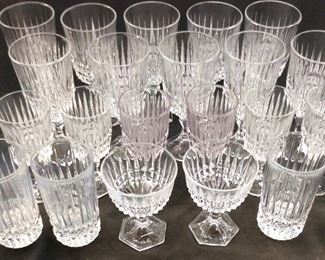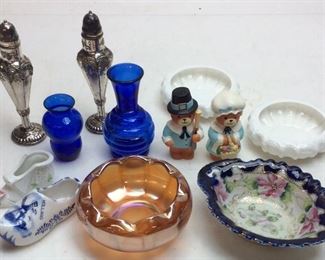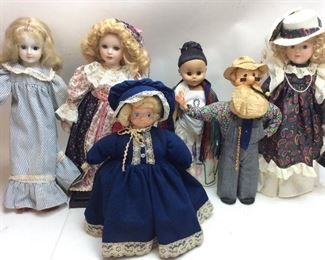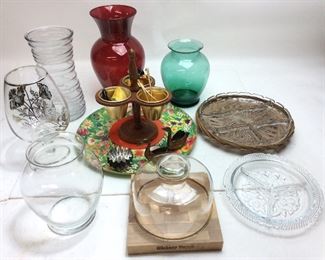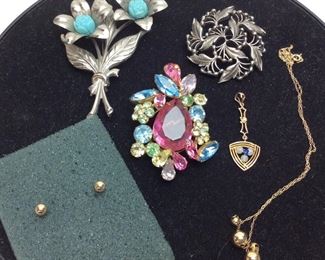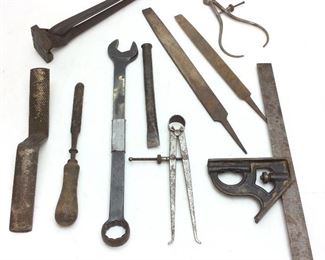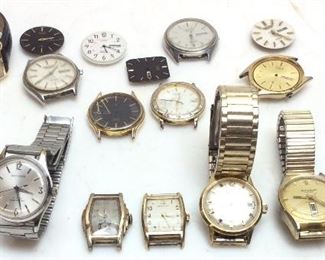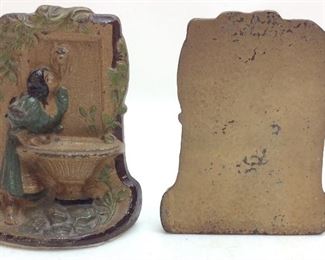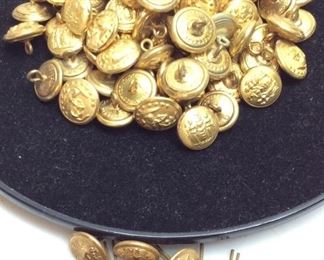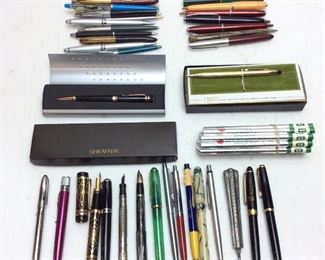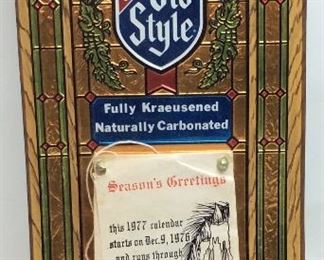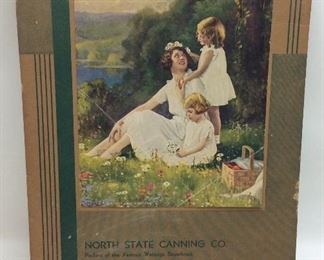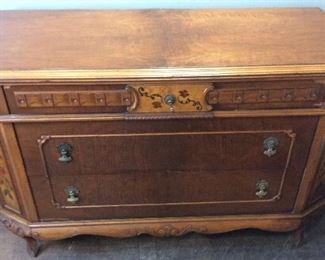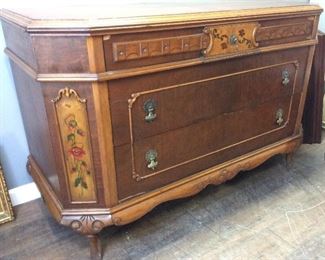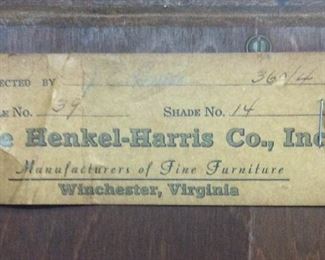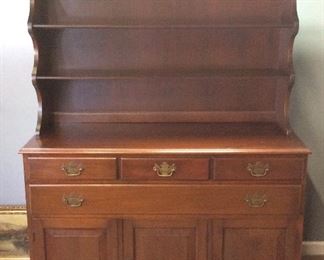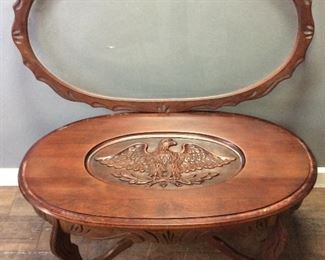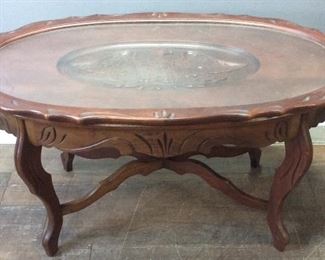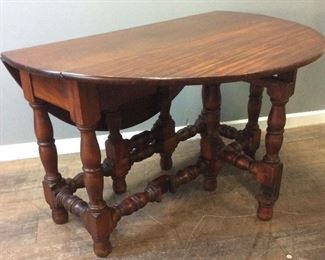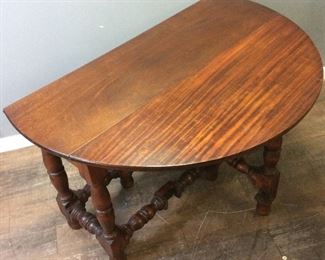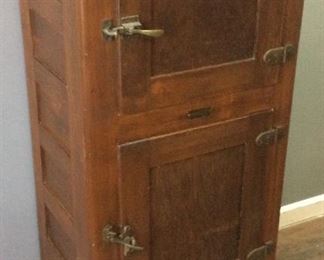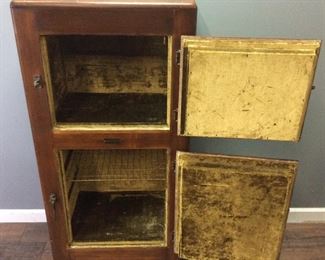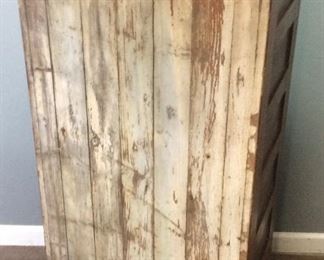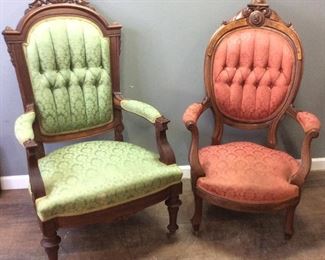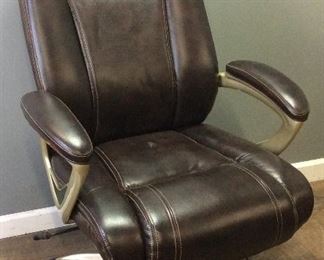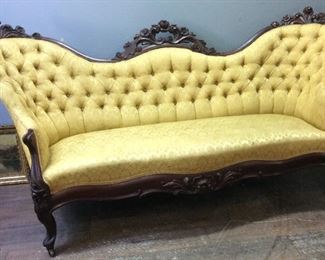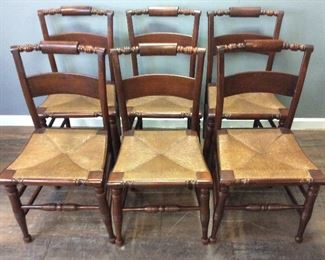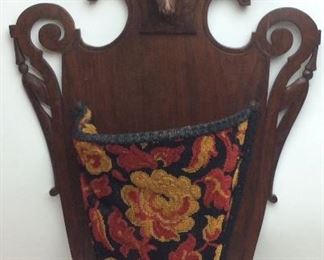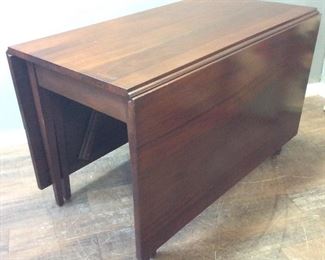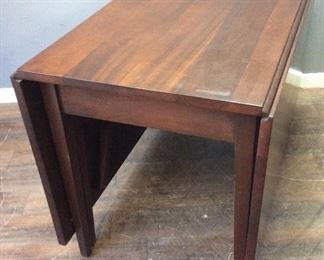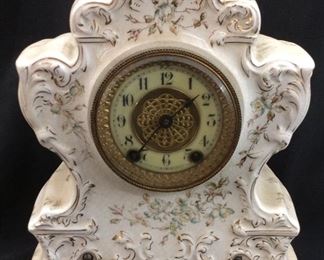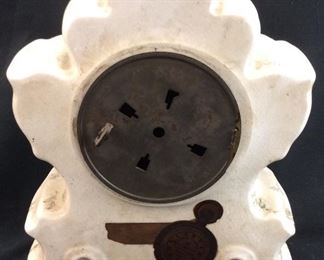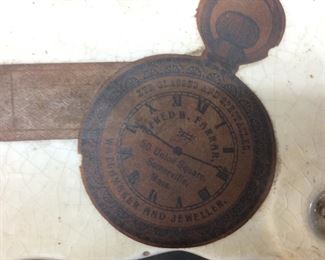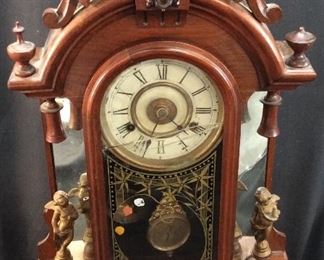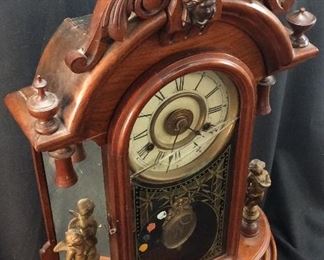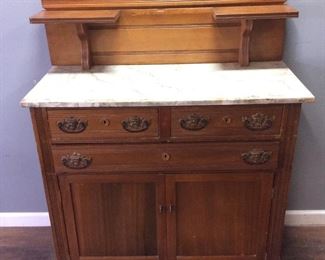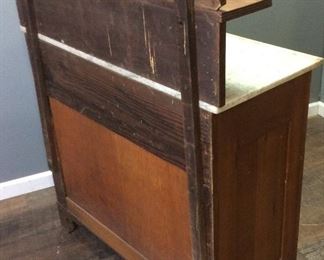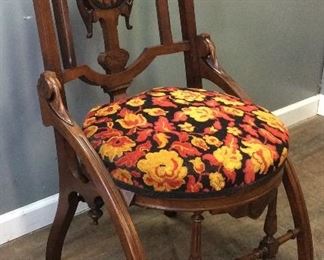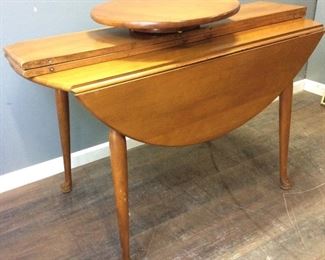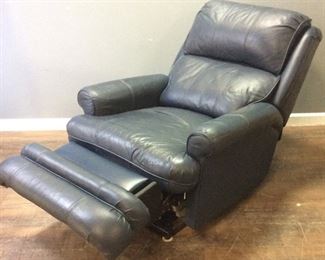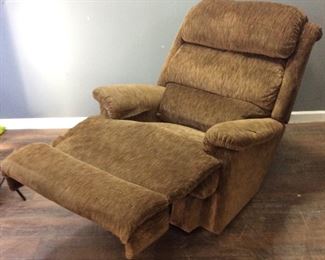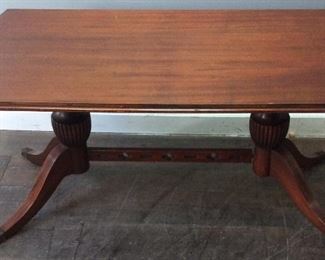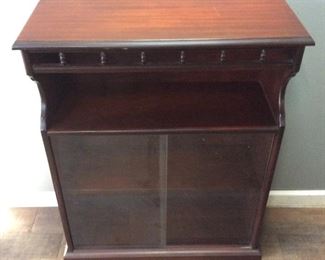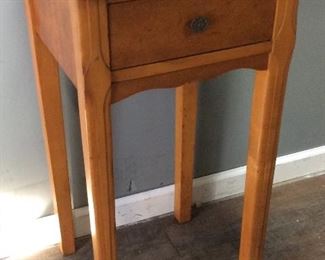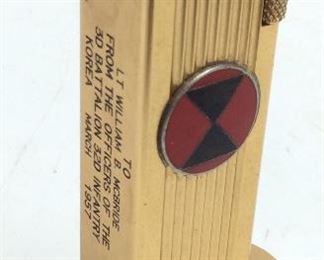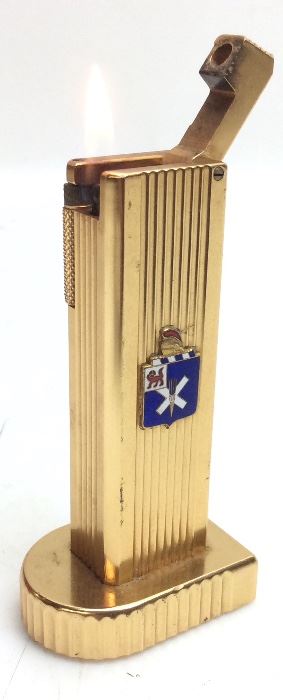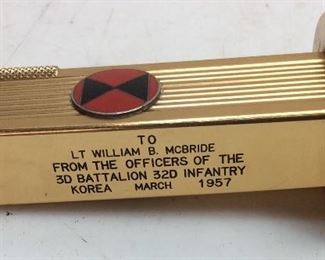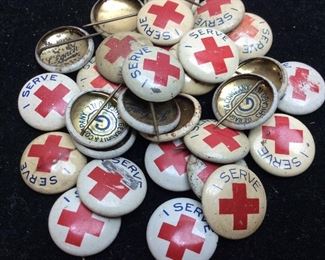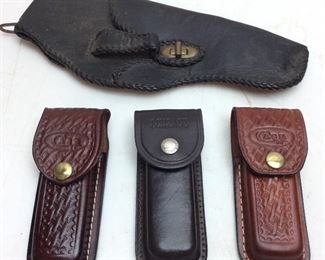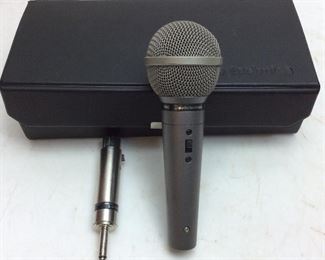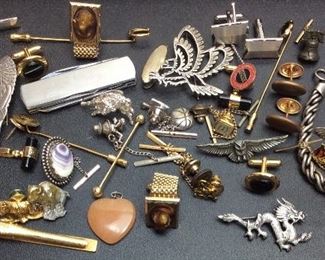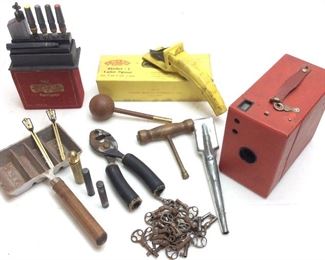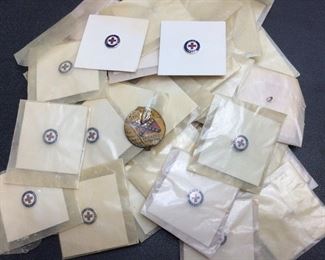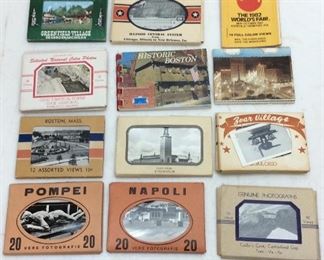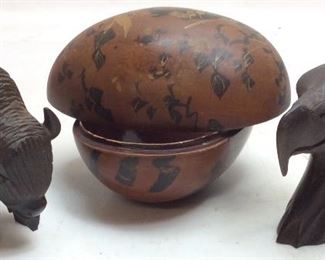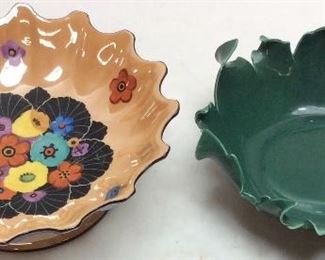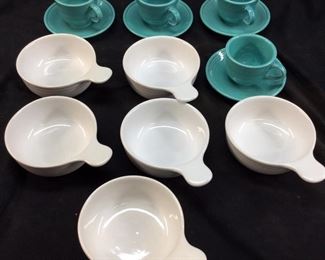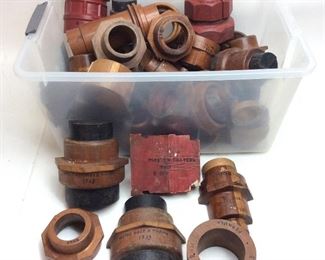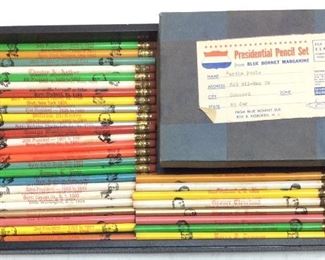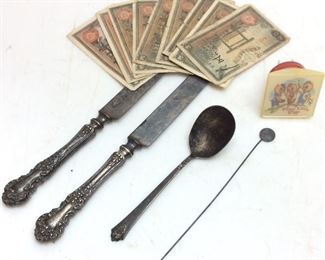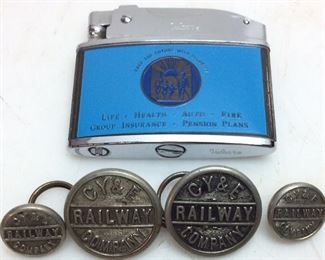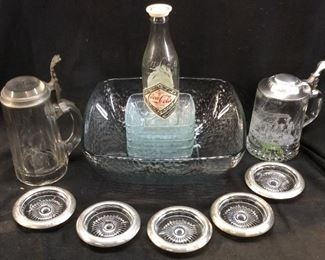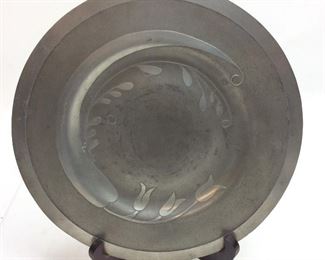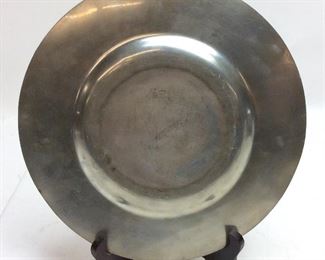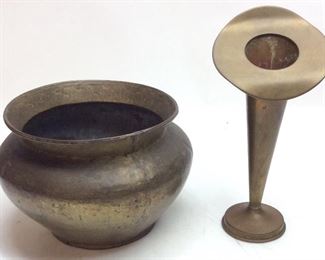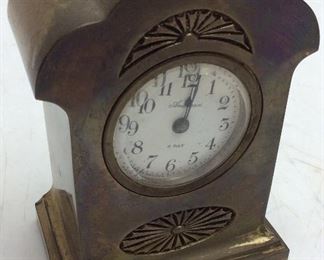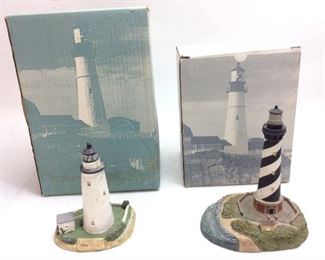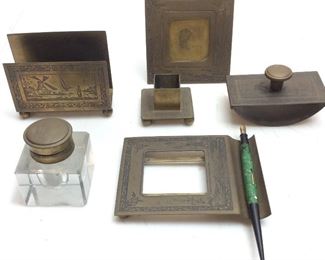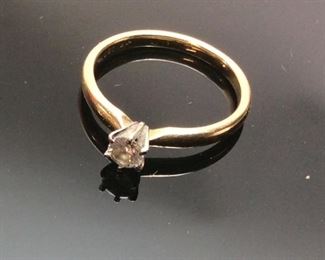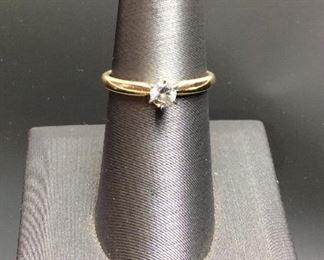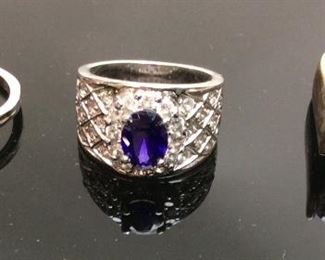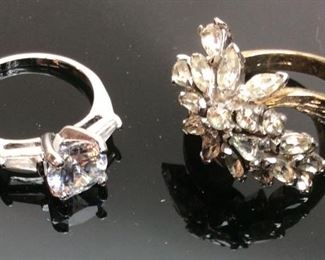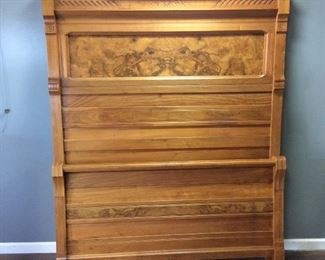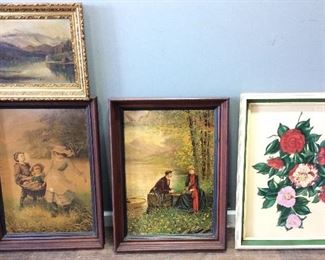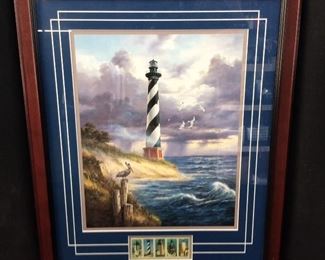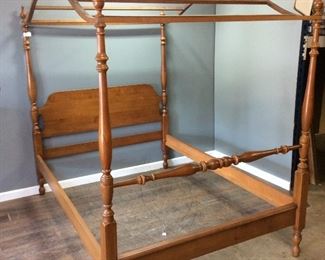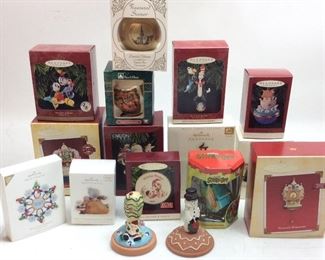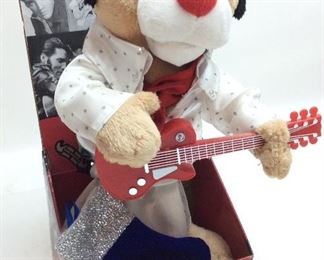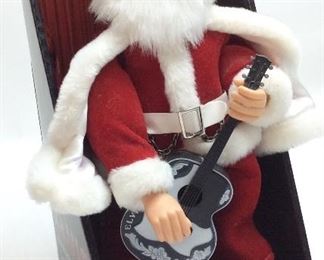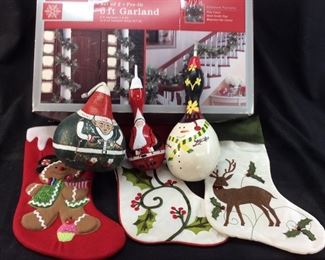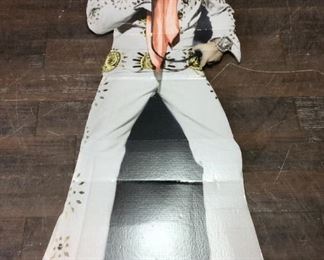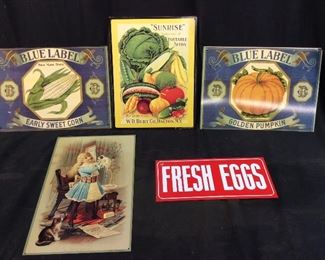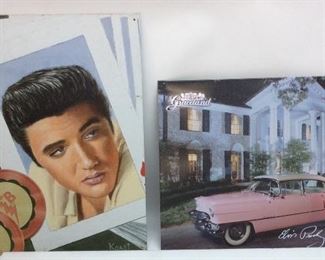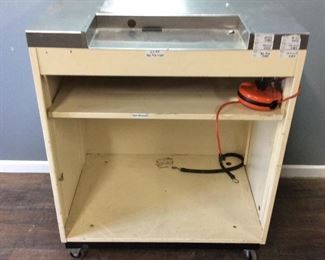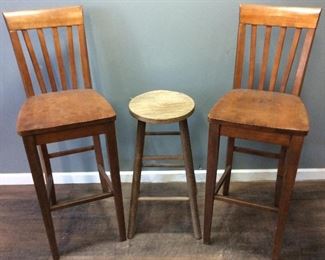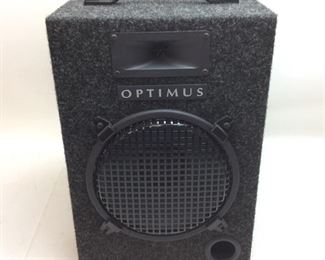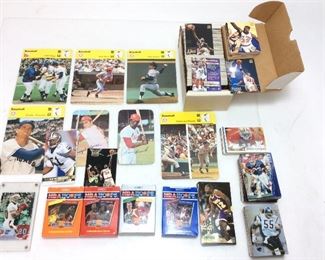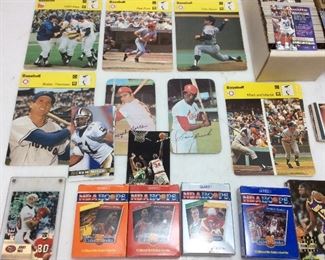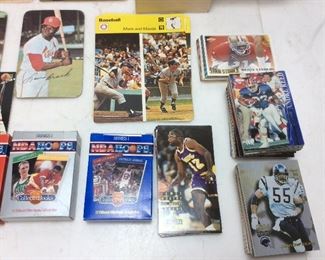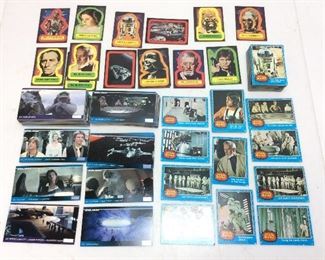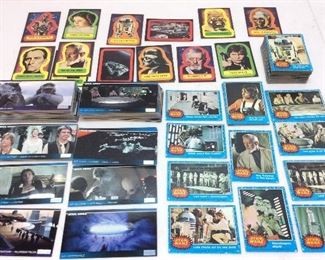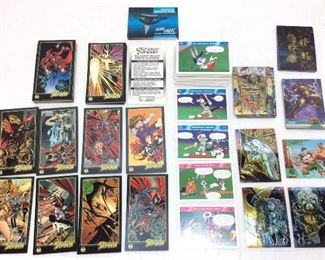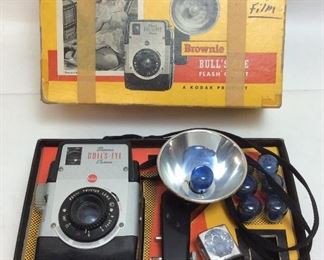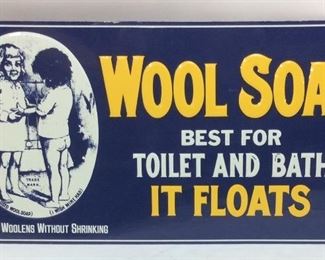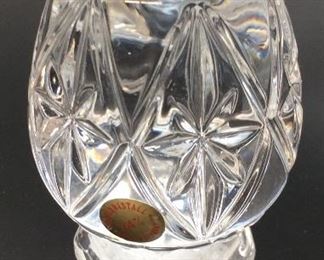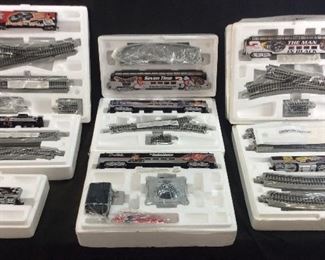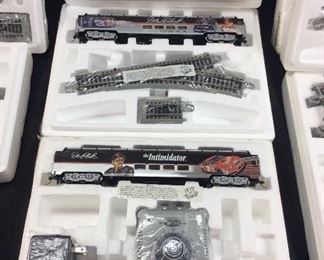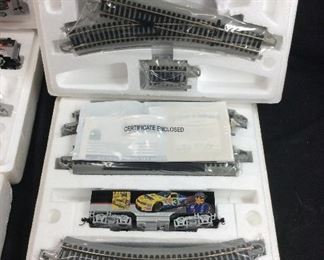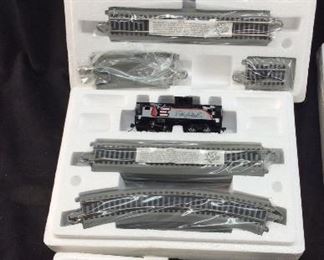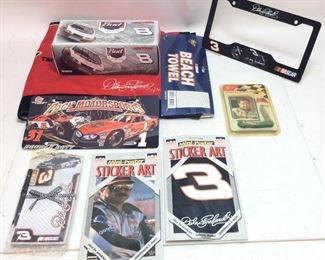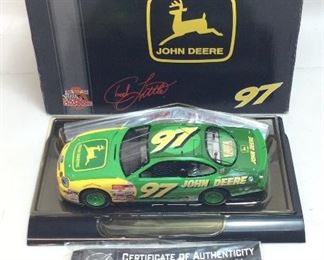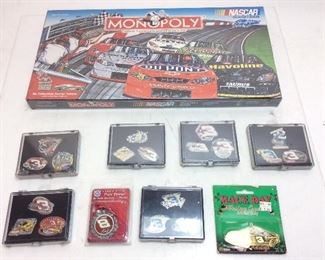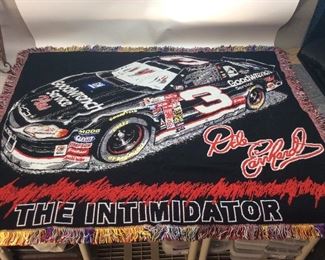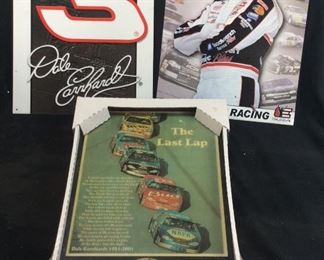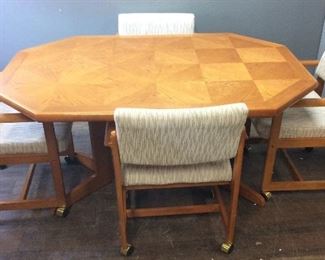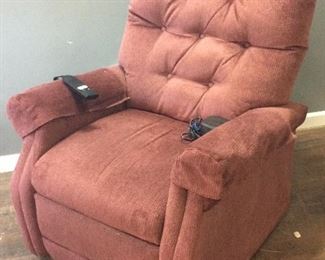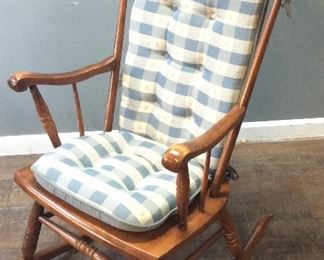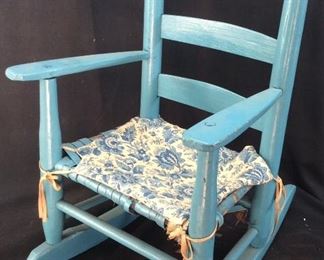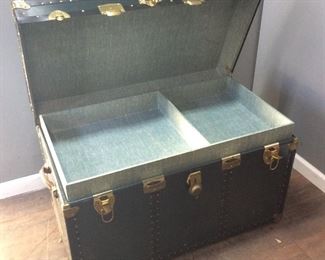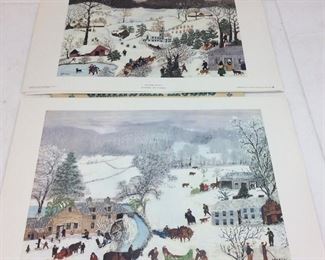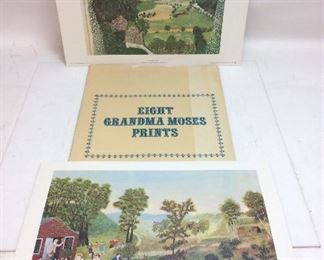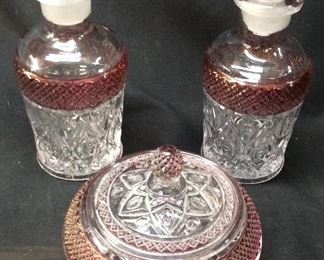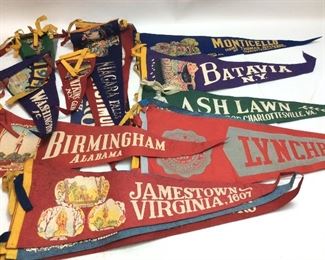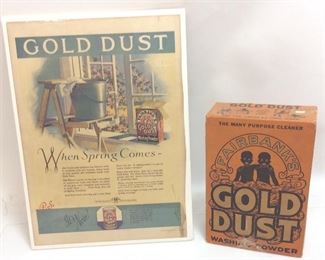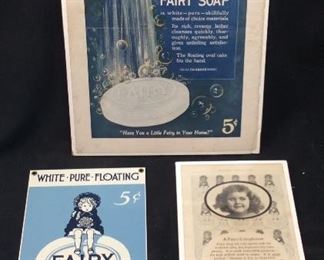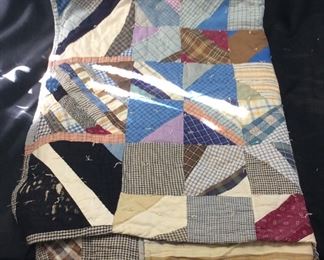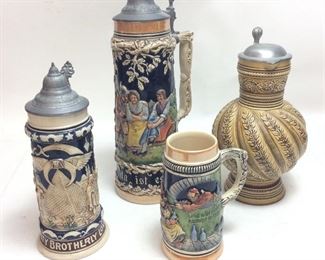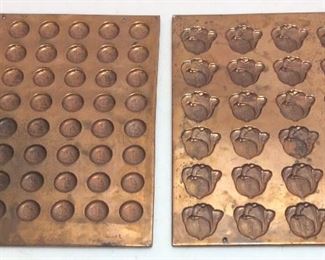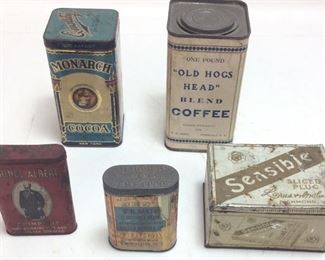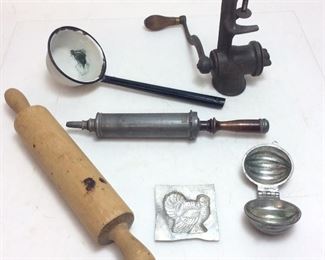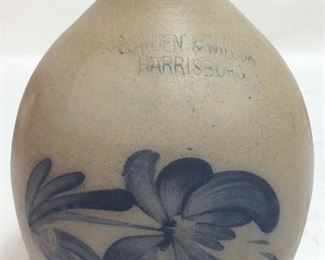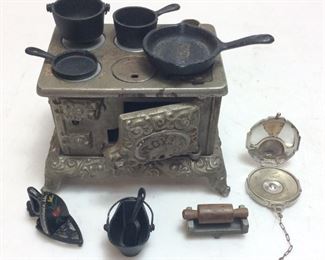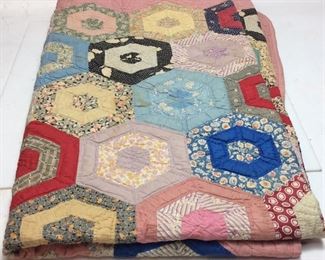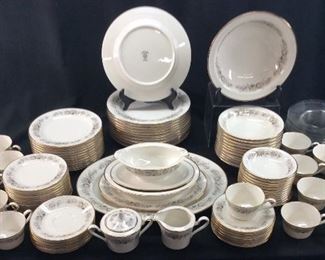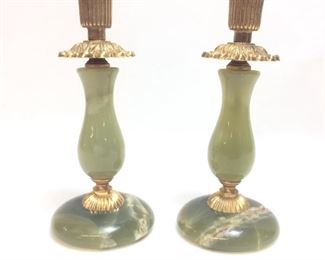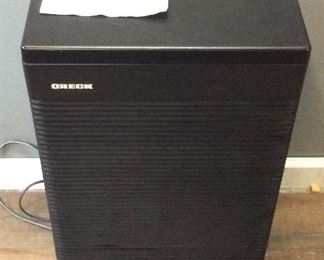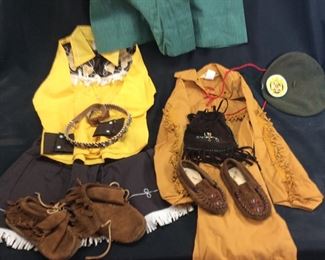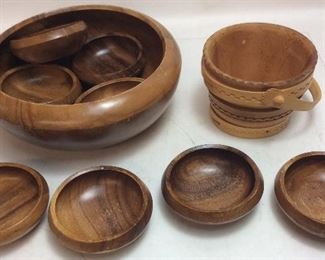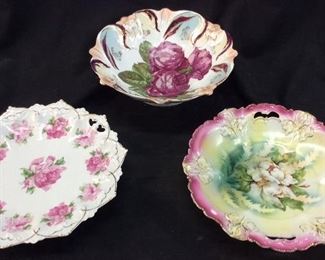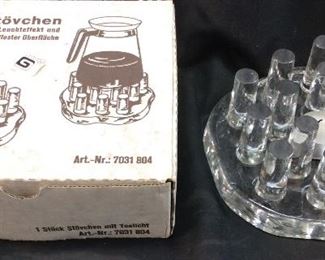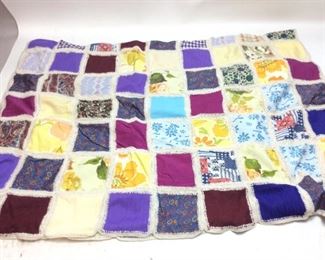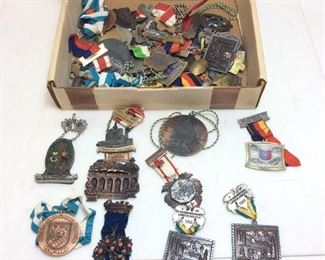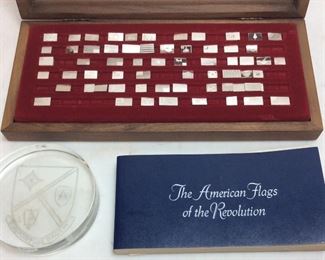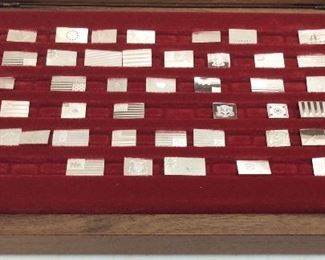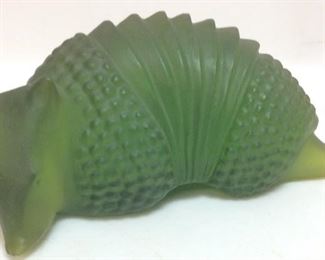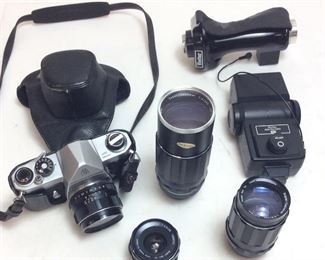 Thank you for using EstateSales.NET. You're the best!