ESTATE w ADDITION, SILVER, COLLECTIBLES, FURNITURE 2/28
auction house
•
1
day sale
•
sale is over
Terms
CAROLINA AUCTION HOUSE is now accepting quality consignments of Coins, Jewelry, Guns, Furniture, Advertising, Antiques, Primitives, Hunting & Fishing Equipment, Pottery, Old Toys, cast iron, sports memorabilia, tools, vehicles, boats, ATV'S, and Many other Items for our upcoming auctions at the auction house, we also do estates(living or deceased), business liquidations, real estate, restaurant liquidations, personal property, farm & machinery auctions. If you wish to consign with us for one of our great upcoming auctions, please call us today at 336-AUCTION to discuss. We look forward to hearing from you!!!!!!!!

SALE AND SHIPPING OF FIREARMS: To bid on firearms, the bidder must be of legal age to own/possess a firearm with no legal disqualifications to own/possess a firearm, including but not limited to felony convictions or protective orders which prohibit the bidder from ownership and or possession of a firearm. All firearms purchases will require a NC purchasing permit and or concealed handgun permit to purchase or FFL dealers license. OUT OF STATE buyers will require an FFL dealer transfer and will be a $25.00 per firearm fee plus shipping and handling paid by cash, check or money order paid before firearms are shipped.

ALL FFL LAWS APPLY. NO EXCEPTIONS!!!!!!

Terms: Cash, good check ($25.00 NSF), MC, Visa with no fee, 10% Buyers Premium, 15% Buyers Premium will apply to online and absentee bids, 6.75% NC sales tax will apply unless you are tax exempt (Bring copy of tax id number).

NO SALES TAX ON COINS, CURRENCY AND BULLIONS!!!

Drivers license required to register for bidding. Everything sold "as is, where is", no warranties, expressed or implied. Buyer assumes responsibility for all items upon completion of bid. Seller reserves the right to add/delete items. Although information contained herein has been obtained from source deemed reliable, neither auctioneer nor seller makes warranty or guarantee. buyers are encouraged to make inspection prior to the auction.All announcements made the day of the sale take precedent over any advertisements. Not responsible for any accidents. Some items may have reserves...
SALE CONDUCTED BY:

CAROLINA AUCTION HOUSE NCAFL#9833

AUCTIONEER NANCY JOHNSON NCAL #8484

AUCTIONEER JOSEPH JOHNSON NCAL #8452

WWW.CAROLINAAUCTIONHOUSE.COM

*** LIKE US ON FACEBOOK ***

336-AUCTION

(336-282-8466)

Auctioneer License Information: NCFL#9833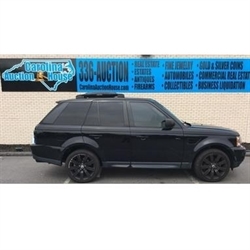 Carolina Auction House, LLC
SUNDAY FEBRUARY 28, 2021 1:00PM,
DOORS OPEN @ 11:30AM PREVIEW,
SALE LOCATION:
CAROLINA AUCTION HOUSE
4801 COMMERCIAL PLAZA
WINSTON-SALEM NC 27104
VINTAGE WALNUT KIDNEY DESK, 5 DRAWER
DINING TABLE & 4 ETHAN ALLEN CHAIRS
5 PIECE WICKER PATIO FURNITURE SET
ANTIQUE ''KNIGHTS OF PYTHIAS'' FRATERNAL SWORD
ANTIQUE COLLECTIBLES, 1851 LETTER
ANTIQUE PORCELAIN DOOR KNOBS, ORIENTAL
VTG. ELGIN WATCH
ANTIQUE AFRICAN TRIBAL MASK HAND CARVED
VTG STERLING FLATWARE 270g
MID CENTURY MARBLE TOP CHEST OF DRAWERS
ANTIQUE AFRICAN TRIBAL MASK HAND CARVED
ANTIQUE AFRICAN TRIBAL HAND CARVED TOTEM POLE
GORHAM & WALLACE STERLING SILVER 756g
DESERT DISHES
VTG. LUNT STERLING SILVER POT & DISH
VTG. WEIGHTED STERLING SILVER CANDLE HOLDER
MID CENTURY MARBLE TOP 4 DRAWER
ANTIQUE AFRICAN TRIBAL HAND CARVED HAND POLE
VTG. STERLING SILVER FLATWARE, 448g
VTG. KENSINGTON ALUMINUM ZODIAC 19''
ANTIQUE AFRICAN TRIBAL MASK, 15''
ARTWORK BY STEPHEN PATERNITI #3/40
VTG. AFRICAN TRIBAL POLE MASK 56''H
3 VINTAGE ARM CHAIRS, HAND CARVED,
PATIO TABLE & 4 CHAIRS
14KT GOLD AMETHYST STONE PENDANT
14KT GOLD NECKLACE w TIGERS EYE
VTG SPANISH BRASS EARRINGS/RING
STERLING W JASPER PENDANT
FRESH WATER PEARL NECKLACE, MAGNET CLASP
VTG. PINK SHELL VASE
925 SILVER NECKLACE, PENDANT, TIE
TIFFANY & COMPANY 925 SILVER NECKLACE/PENDANT
DANECRAFT STERLING SILVER BRACELET
18'' 925 SILVER SWIRL NECKLACE
PRESTO PRESSURE COOKER/PLATTER
COPPER TEAPOT.LADEL
1964 SKIPPER, BARBIE'S SISTER DOLL BOX
VTG. OIL LAMPS
VTG BUTTER CHURN
STEPHEN PATRINITI ART # 3/40
VINTAGE WOODEN CANDLE POLE PLATTER
CRYSTAL WHISKEY DECANTER w STOPPER
CRYSTAL DECANTER VASE
VTG. STERLING SILVER BABY RATTLE & SPOON
WR ROGER & WITHROP SILVERPLATE
REED & BARTON SILVER HANDLE KNIVES
925 SILVER PENDANT
CIVIL WAR SPUR, SHRAPNAL & BULLETS,
VTG. MASONIC BRASS BUCKLE, CUFFLINKS
VTG. VINYL ALBUMS
2 JAPANESE DOLLS IN CASE
VTG TAMMY DOLL IN CRIB & CHATTY KATHY
W & E PORCELAIN DOLL, 21''H
SPORTS ACTION FIGURES
(2) PORCELAIN DOLLS, REAGAN &
(2) VTG. HARPER'S WEEKLY PORTRAITS,
SILVER OVER COPPER, SILVERPLATE
VINTAGE BRASS WALL CANDLE HOLDERS
WOOD BUFFET TABLE
AMERICAN ATELIER TROPICAL PALM
5 BY 8 100% WOOL PILE AREA RUG
Golf Cart Seat Covers, New, 40ct BY 4
VTG. DECCA CRANK RECORD PLAYER
5 BLADE CEILING FAN & LIGHT
NIGHTSTAND & VASE
WHITE PIER 1 5 SHELF DISPLAY
VTG. NIGHTSTAND LAMP COMBO
WORLD GLOBE & STAND
FULL SIZE BLACK BED FRAME
4 FAUX LEATHER TOP STOOLS
2 WOOD ACCENT TABLES
5 SHELF LIGHTED CURIO CABINET
6 DRAWER DRESSER WITH MIRROR
4 SHELF BOOKSHELF
WROUGHT IRON PATIO FURNITURE SET
La-z-boy Sleeper Sofa
2 CITIZENS MENS WATCHES
CRYSTAL & GLASSWARE
VINTAGE WOODEN PIG DOLL STROLLER
5 PIECE WOOD PATIO SET, TABLE/CHAIRS
VINTAGE RUG BEATERS
CHILDRENS CHAIRS/BOARD
VINTAGE UNITED COFFEE POT SET
VINTAGE WOLVERINE CHILD KITCHEN
FOX FUR SIZE MEDIUM
VINTAGE CHILD'S SOUTHERN SCHOOL DESK
VTG. GREEN END TABLE
VTG. DUPLEX FIRELESS STOVE #55,
ANTIQUE CHILD'S WORK DESK, LEATHER
(2) BARBIE, WONDER WOMAN & ROSI
4) BARBIE DOLLS IN BOX
5) BARBIE DOLL COLLECTIBLES IN BOX
3) I LOVE LUCY BARBIE DOLL
JEREMY SHOCKEY NY GIANT
BOB FELLER BOBBLEHEAD 10'' BY
2) JASON GIAMBI & ANDY PETTITTE
2) MO VAUGN & JORGE POSADA
(3) NY GIANTS TRAINS BY HAWTHORN
(4) NY GIANTS TRAINS & TRACKS
(2) NY YANKEE RESTAURANT & NY GIANTS
ERNIE BANKS BOBBLEHEAD, CHICAGO
NOLAN RYAN BOBBLEHEAD TEXAS
10'' MIKE SCHMIDT BOBBLEHEAD,
(4) NY YANKEES BACHMANN TRAINS W
JOE MORGAN BOBBLEHEAD, FOREVER
NOLAN RYAN BOBBLEHEAD, ASTROS
(3) ELI MANNING BOBLEHEADS, PLAYERS
(2) NY GIANTS HAWTHORN VILLAGE,
(2) BACHMANN NY RANGERS & MONTREAL
CHOICE LOT BRACELETS
SETH THOMAS SCHOONER CLOCK
21 VINTAGE HOT WHEELS CARS
VINTAGE PIEDMONT AIR SIGNED
AIR FORCE HAT WITH MEDALS, CARVING KNIFE
LENOX PLATE, BOWL, AND BEAR
ANTIQUE SHUTTLE CANDLESTICKS
VINTAGE REGENCY FIGURINE
VINTAGE BEEFEATER FIGURE
VINTAGE TIMCO ROLLER HOOKS
FIREPLACE STOKER SET
DR.PEPPER POP UP CANOPY
H&C BAVARIA FINE CHINA, LADY LOUISE
2 ANTIQUE REED & BARTON PEWTER
Vintage Rs Prussia Poppy Bowl Lg
Antique Red Pinwheel Quilt
Vintage Blue Star Quilted Wall Hanging
Vintage Quilt Top
Vintage Reed & Barton Pewter Platter
Vintage Tiki Plaque
Antique Adlake Red Railroad Lantern
Vintage Teagues Frogtown Pottery Bowl
Antique Tobacco Basket
Coke Tray Wagon & Bean Jar
Native American Dolls
HARMON KARDON SOUND SYSTEM
MORE TO COME
TO BID ONLINE PLEASE GO TO OUR WEBSITE AT WWW.CAROLINAAUCTIONHOUSE.COM AND CLICK ON ONLINE AUCTIONS.
ONLINE ABSENTEE BIDDING WILL END 1 HOUR BEFORE THE LIVE AUCTION, BIDS WILL THEN BE TRANSFERRED TO BE USED AT THE LIVE AUCTION. LIVE BIDDERS CAN OUTBID THE ONLINE BIDS AT THAT TIME.
Concessions will be available!!!
CAROLINA AUCTION HOUSE is now accepting quality consignments of Coins, Jewelry, Guns, Furniture, Advertising, Antiques, Primitives, Hunting & Fishing Equipment, Pottery, Old Toys, cast iron, sports memorabilia, tools, vehicles, boats, ATV'S, and Many other Items for our upcoming auctions at the auction house, we also do estates(living or deceased), business liquidations, real estate, restaurant liquidations, personal property, farm & machinery auctions. If you wish to consign with us for one of our great upcoming auctions, please call us today at 336-AUCTION to discuss. We look forward to hearing from you!!!!!!!!
SALE AND SHIPPING OF FIREARMS: To bid on firearms, the bidder must be of legal age to own/possess a firearm with no legal disqualifications to own/possess a firearm, including but not limited to felony convictions or protective orders which prohibit the bidder from ownership and or possession of a firearm. All firearms purchases will require a NC purchasing permit and or concealed handgun permit to purchase or FFL dealers license. OUT OF STATE buyers will require an FFL dealer transfer and will be a $25.00 per firearm fee plus shipping and handling paid by cash, check or money order paid before firearms are shipped.
ALL FFL LAWS APPLY. NO EXCEPTIONS!!!!!!
Terms: Cash, good check ($25.00 NSF), MC, Visa with 3 percent fee, 10% Buyers Premium, 15% Buyers Premium will apply to online and absentee bids, 6.75% NC sales tax will apply unless you are tax exempt (Bring copy of tax id number).
NO SALES TAX ON COINS,CURRENCY AND BULLION
Drivers license required to register for bidding. Everything sold "as is, where is", no warranties, expressed or implied. Buyer assumes responsibility for all items upon completion of bid. Seller reserves the right to add/delete items. Although information contained herein has been obtained from source deemed reliable, neither auctioneer nor seller makes warranty or guarantee. buyers are encouraged to make inspection prior to the auction.
All announcements made the day of the sale take precedent over any advertisements. Not responsible for any accidents. Some items may have reserves...
SALE CONDUCTED BY:
CAROLINA AUCTION HOUSE NCAFL#9833
AUCTIONEER NANCY JOHNSON NCAL #8484
AUCTIONEER JOSEPH JOHNSON NCAL #8452
WWW.CAROLINAAUCTIONHOUSE.COM
*** LIKE US ON FACEBOOK ***
336-AUCTION
(336-282-8466)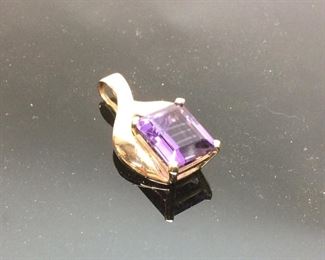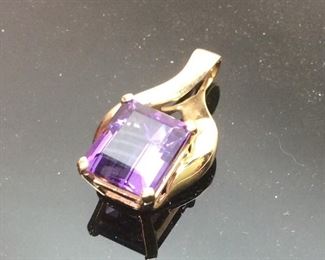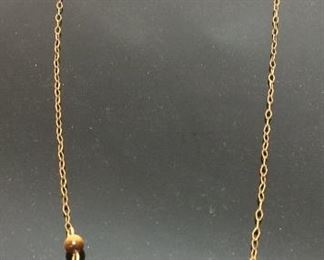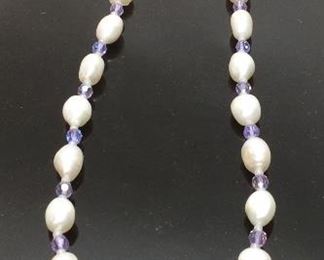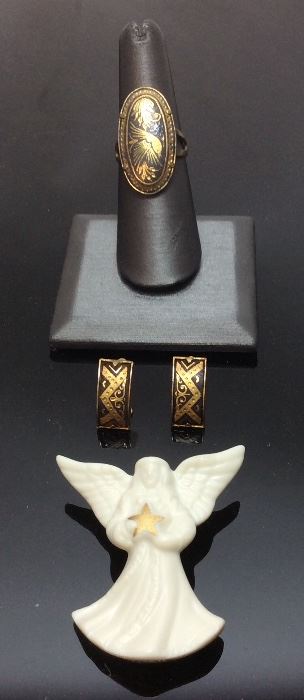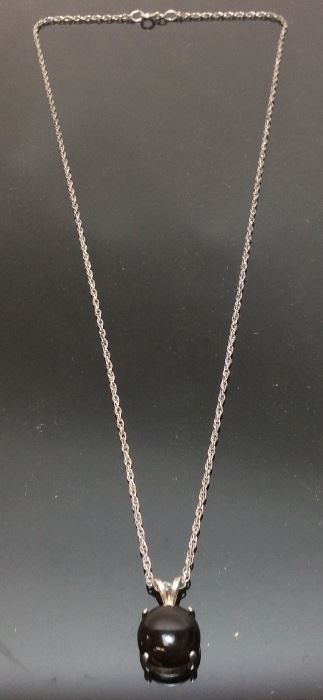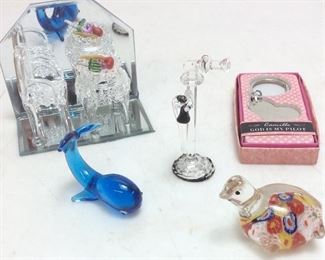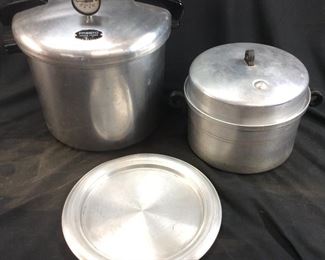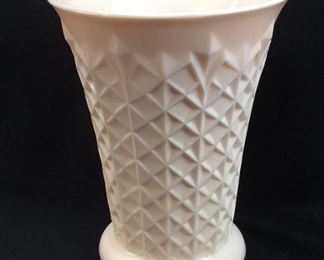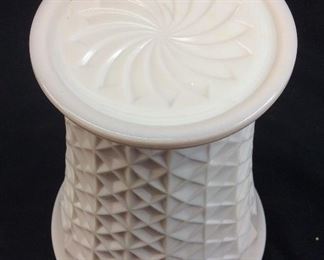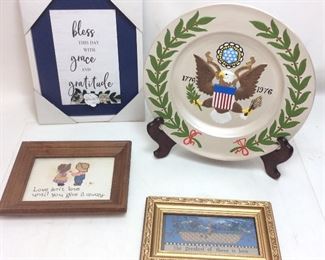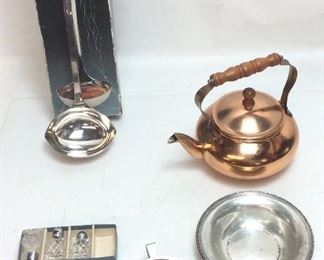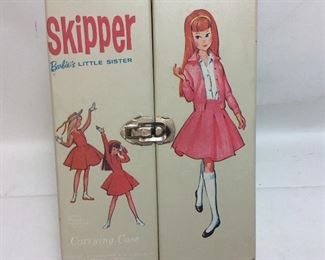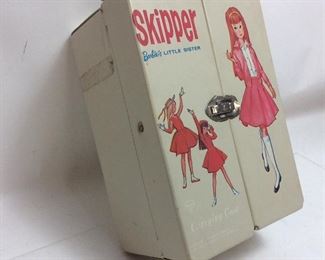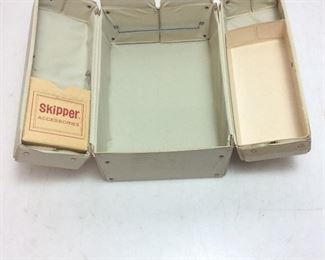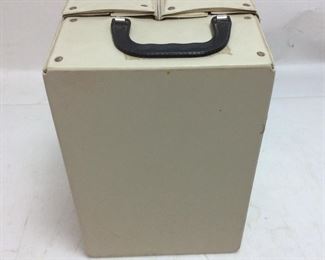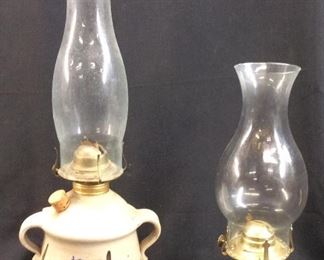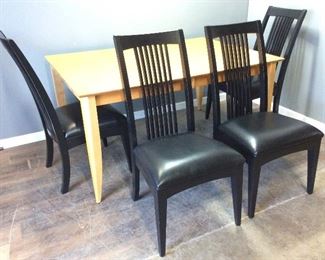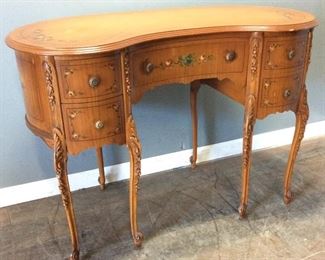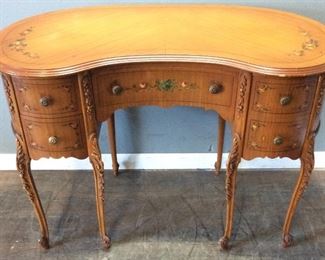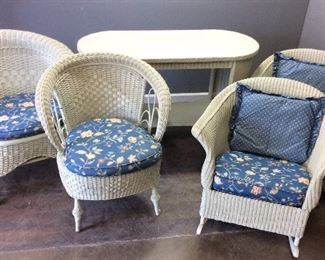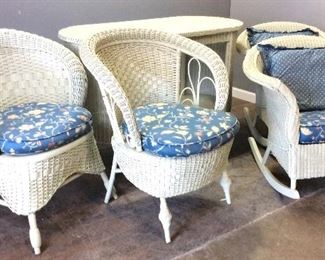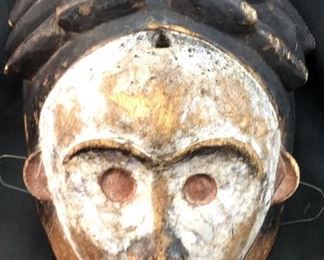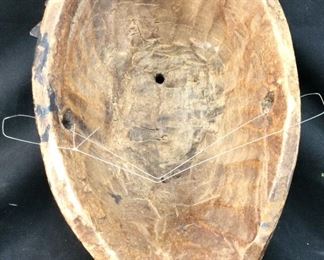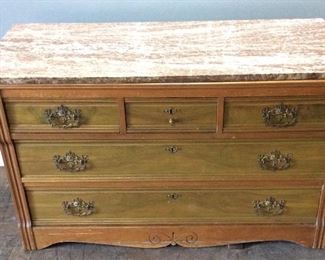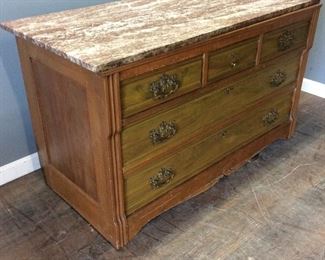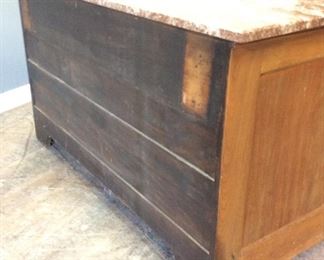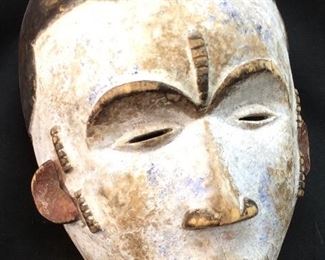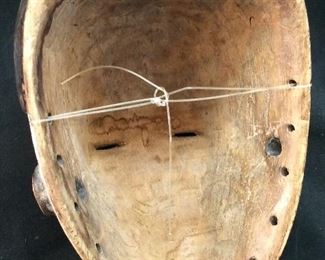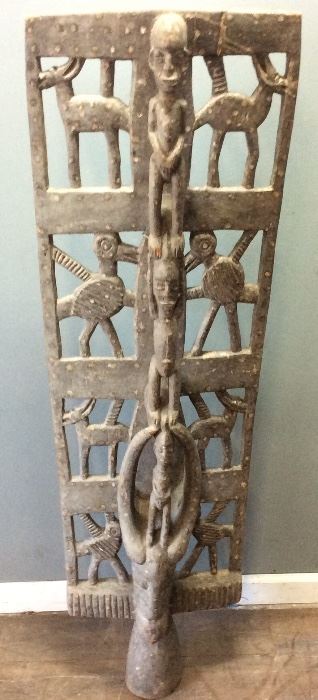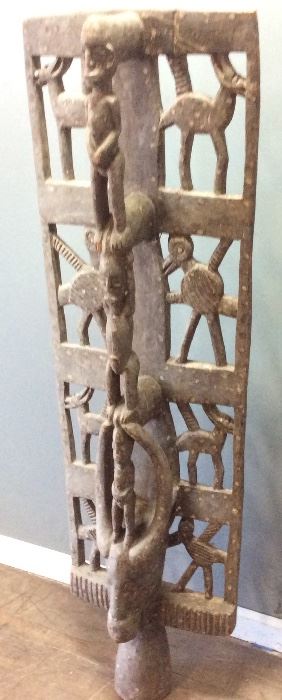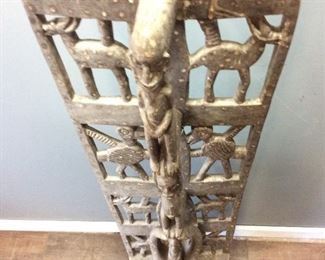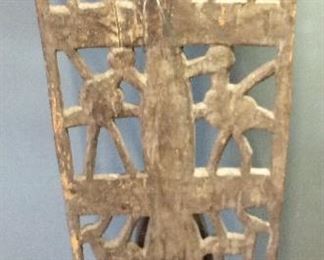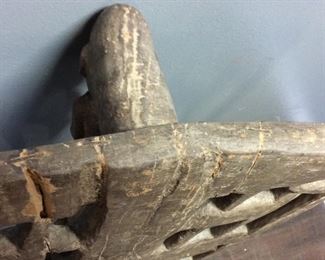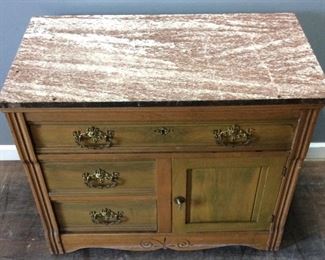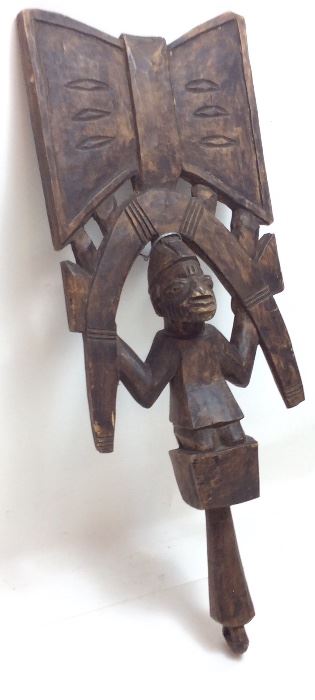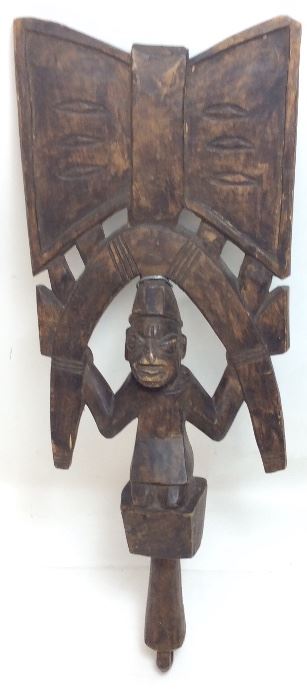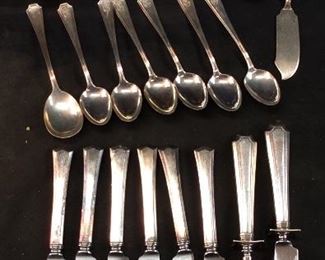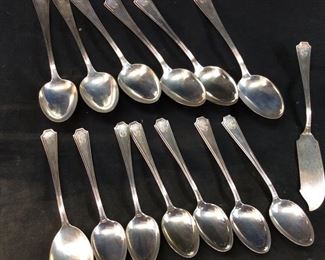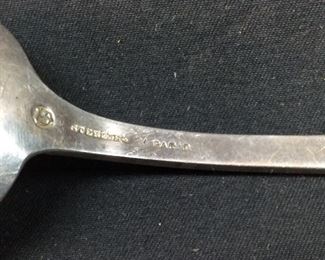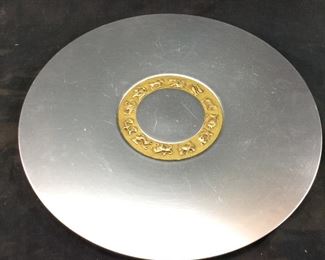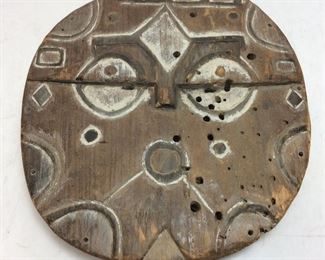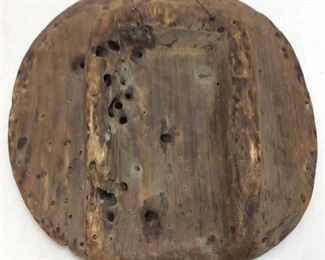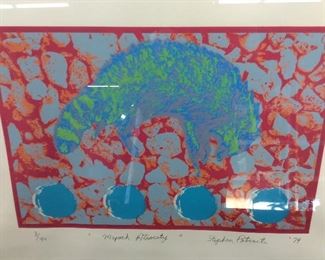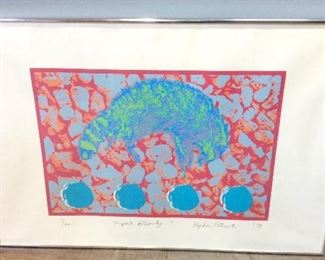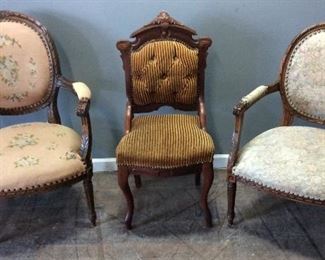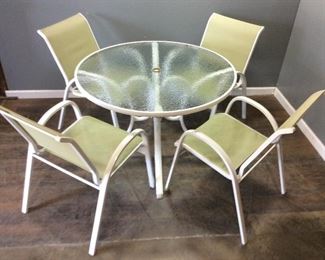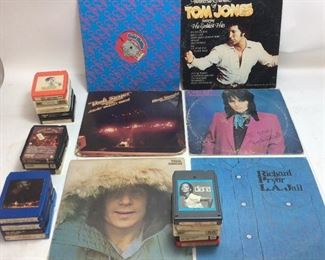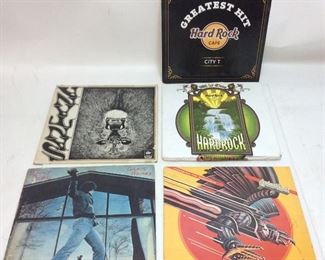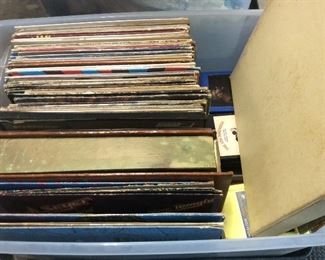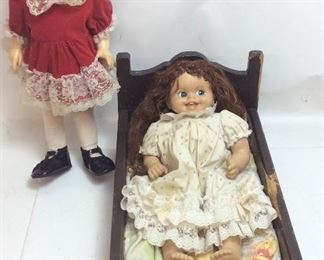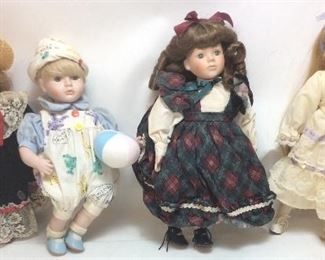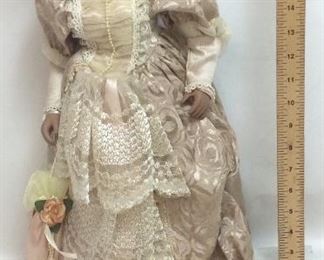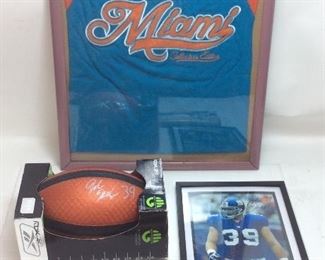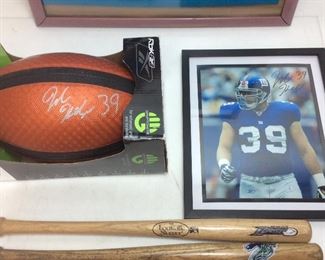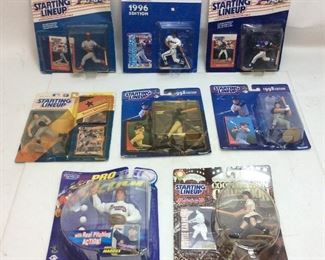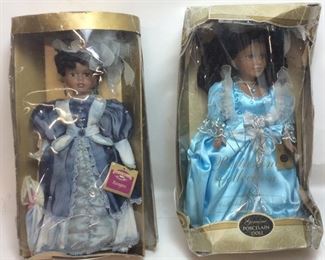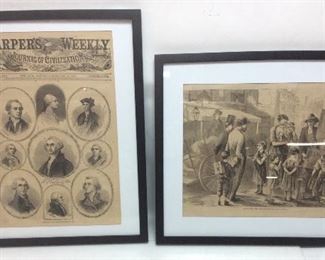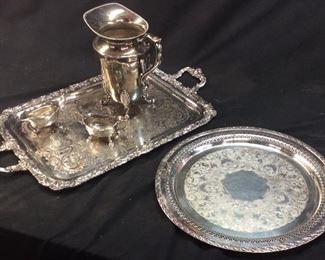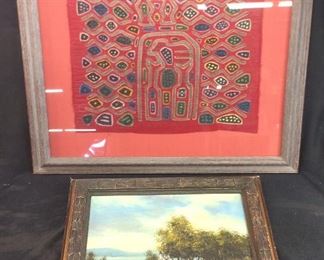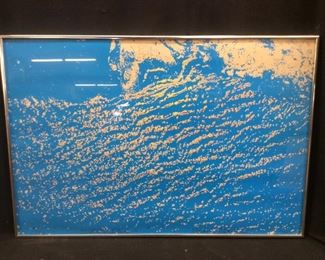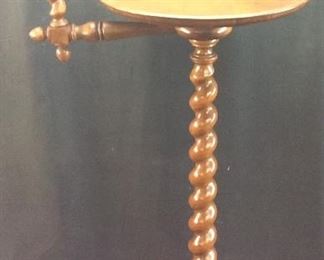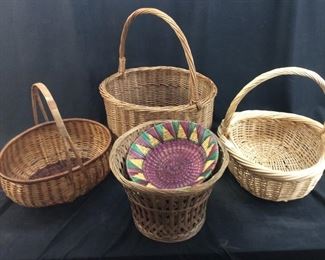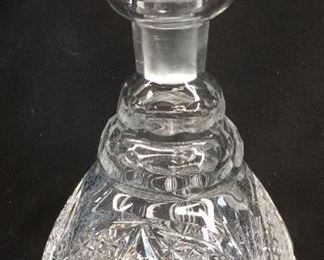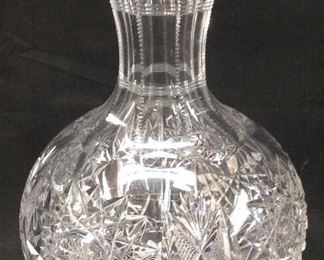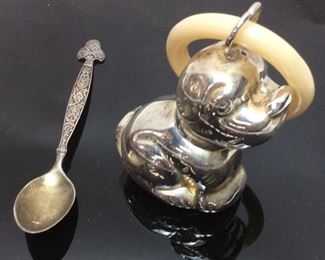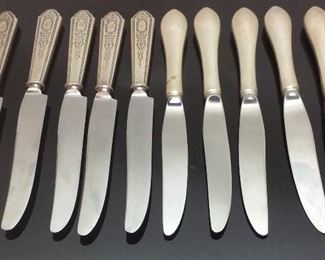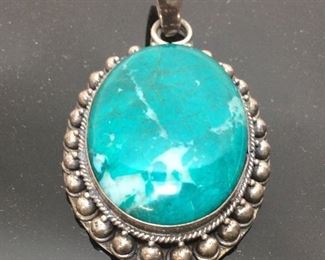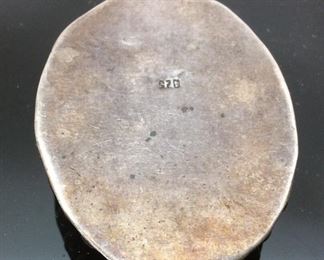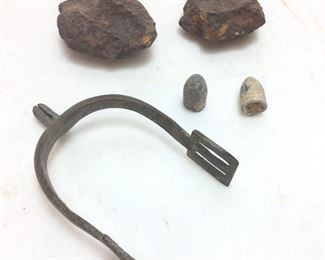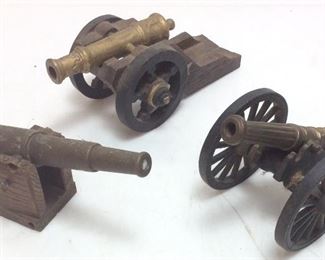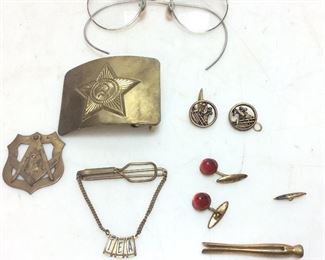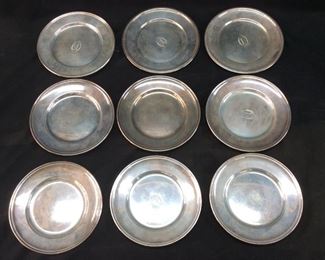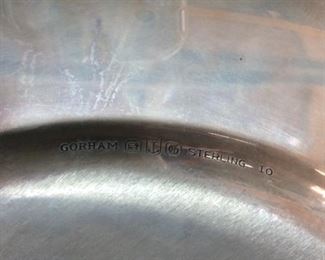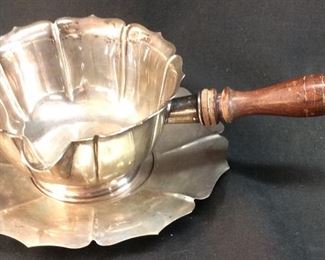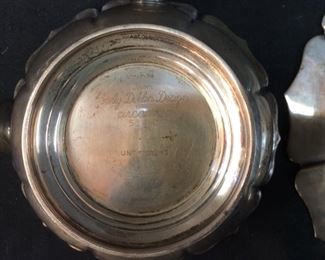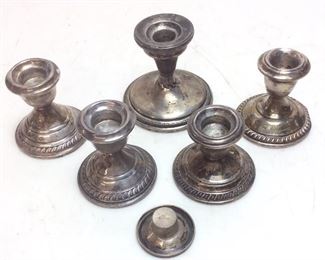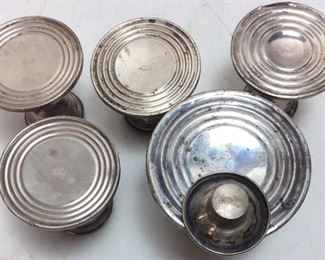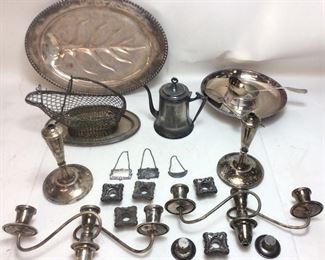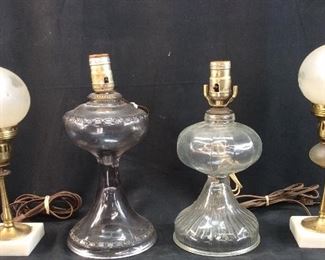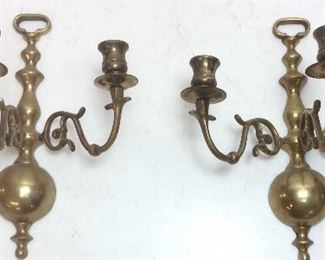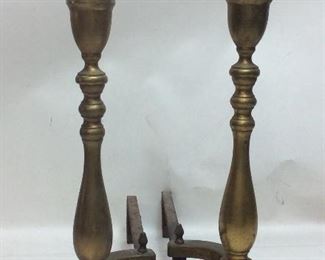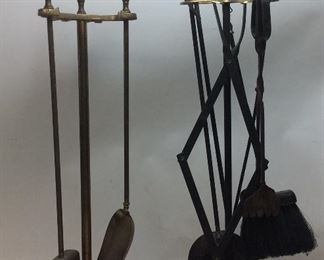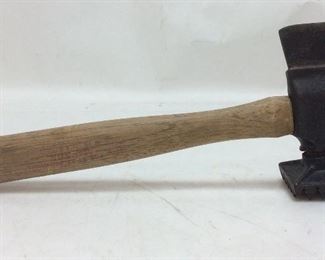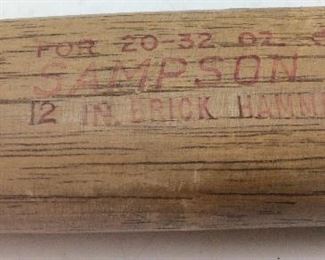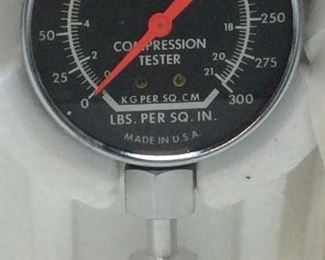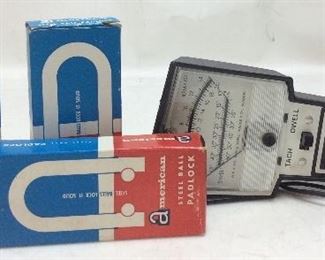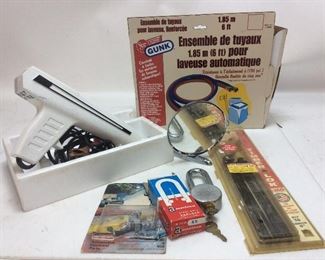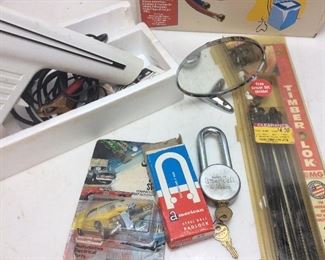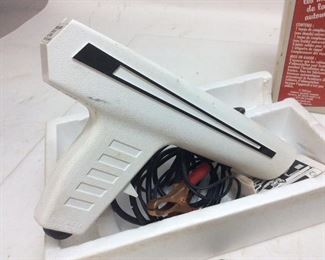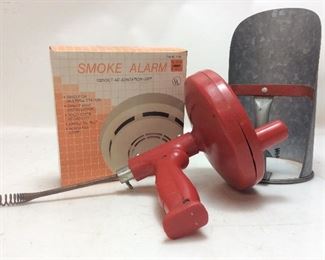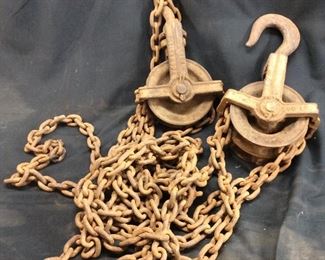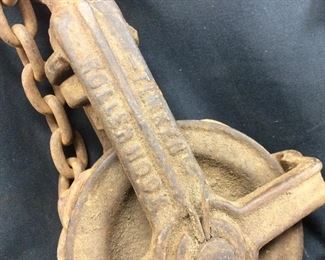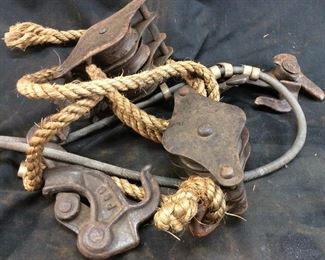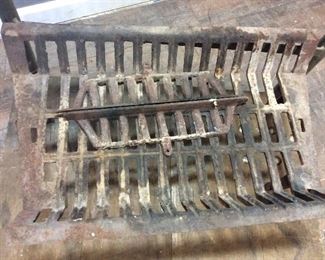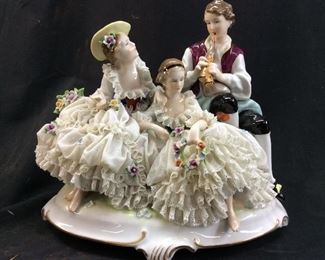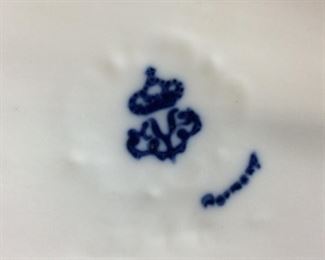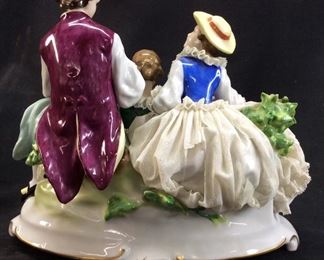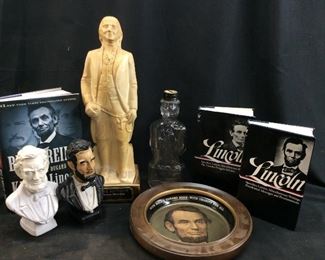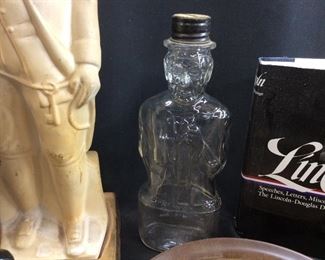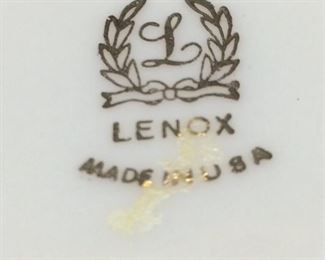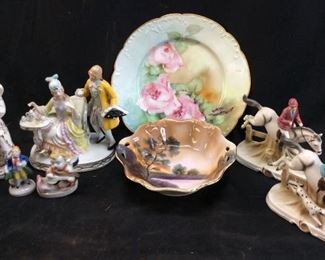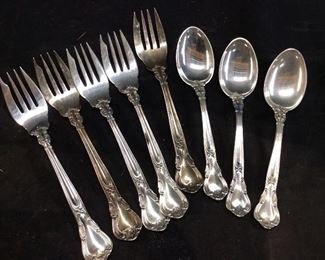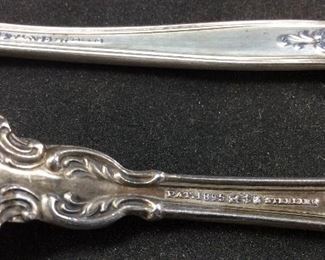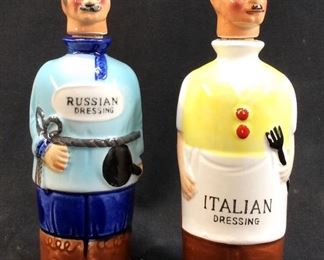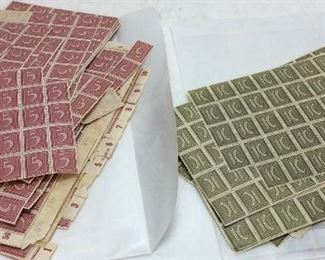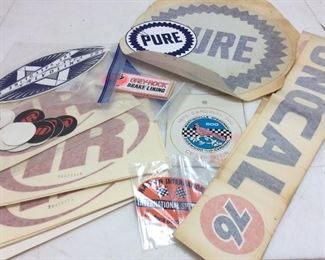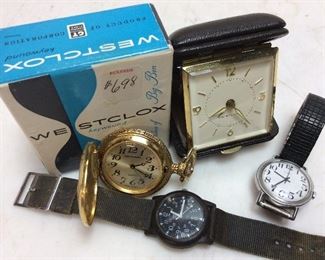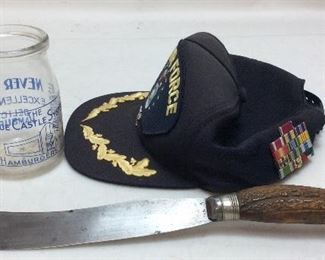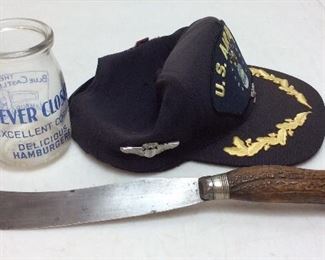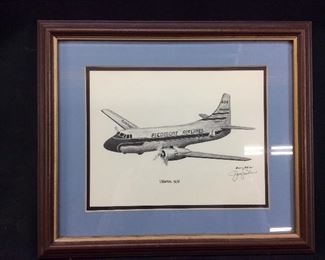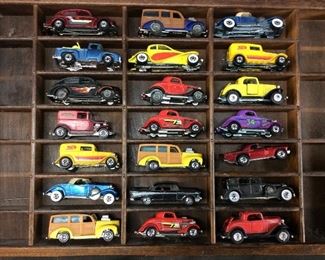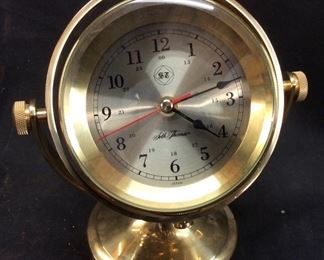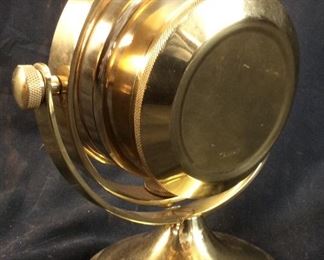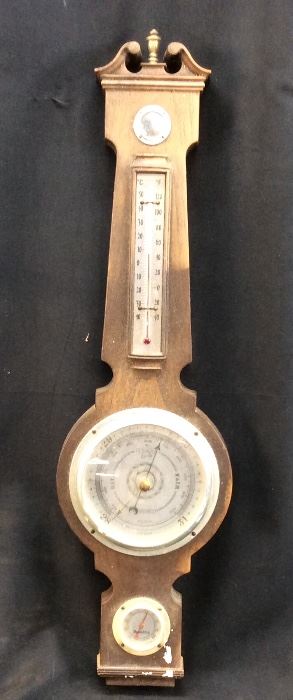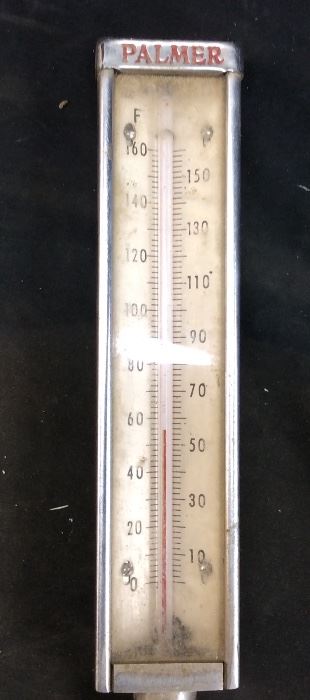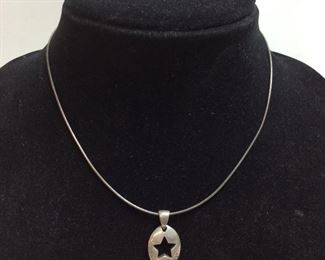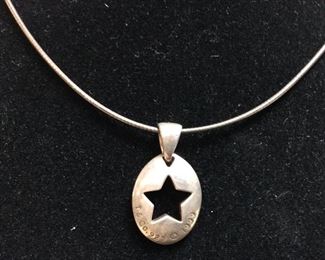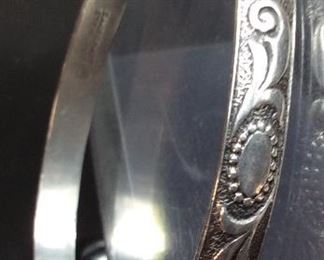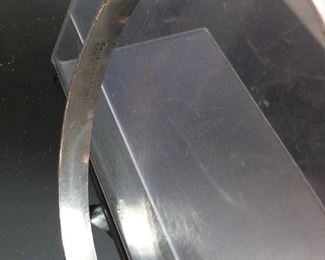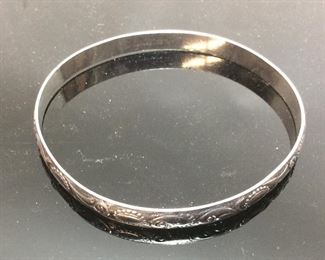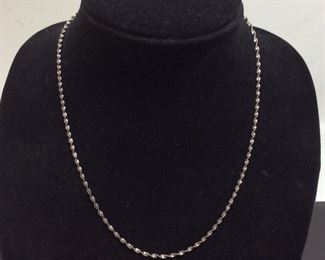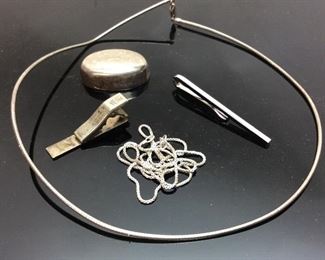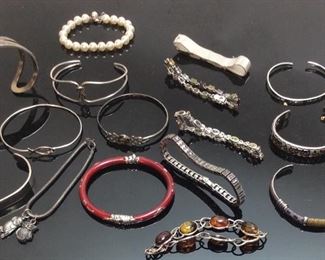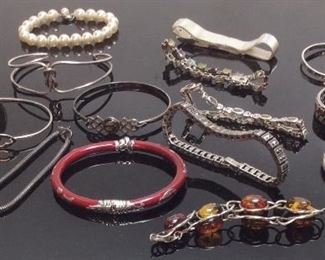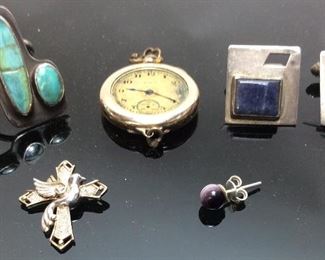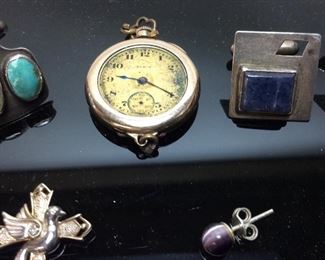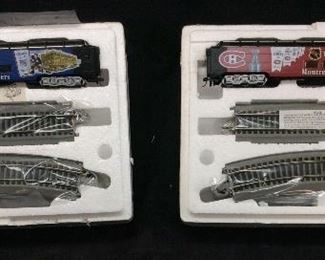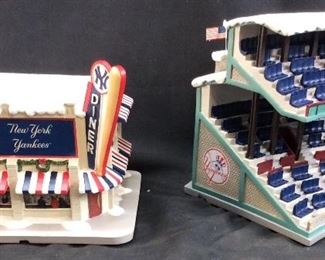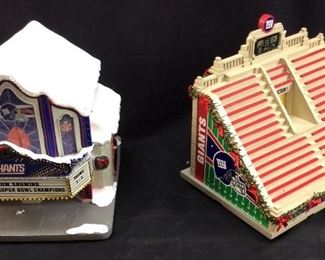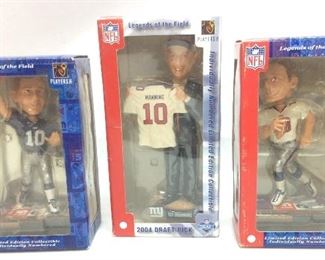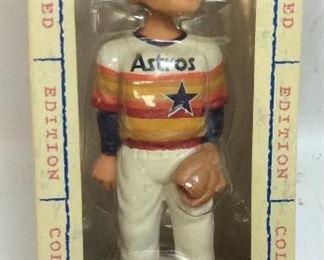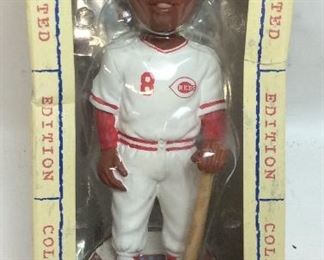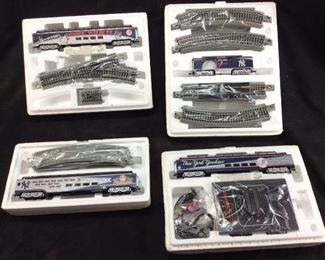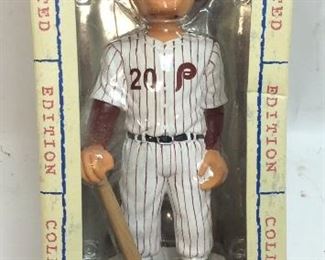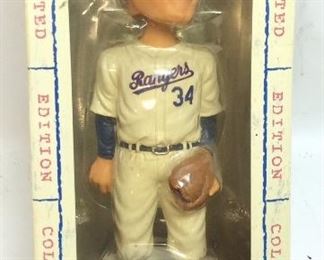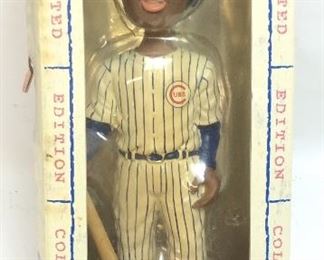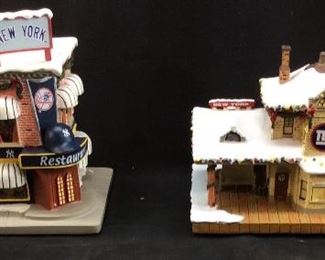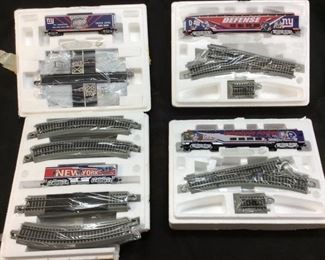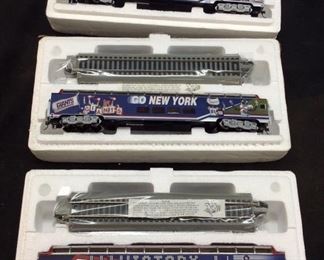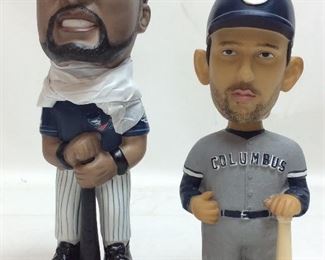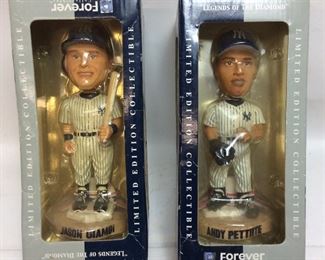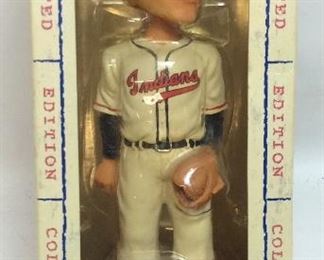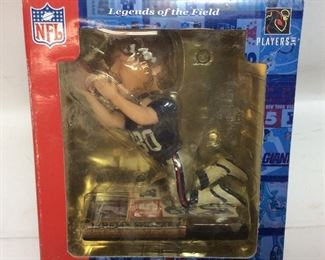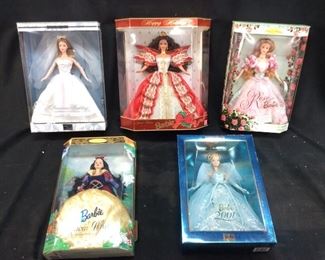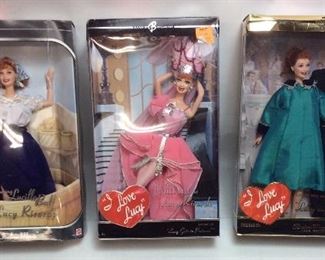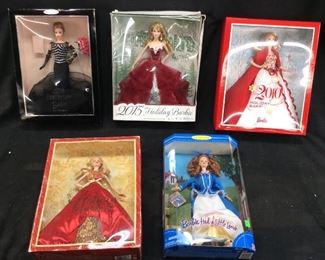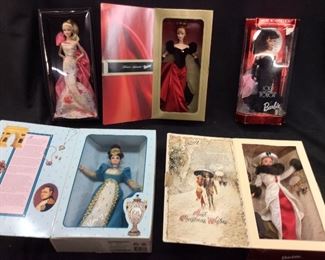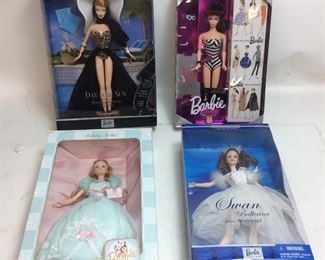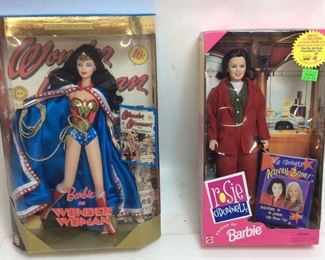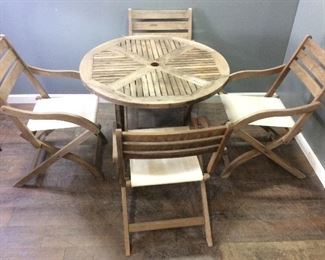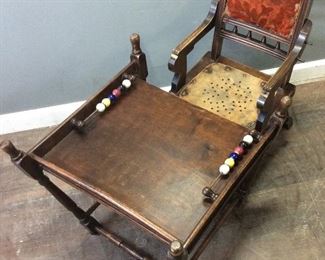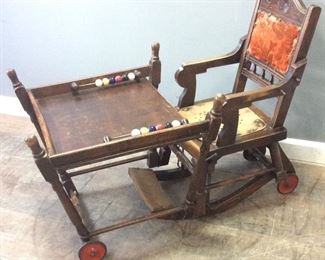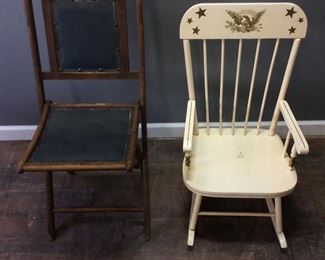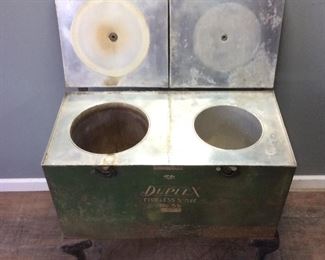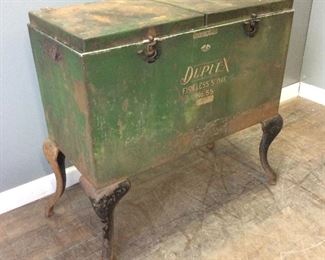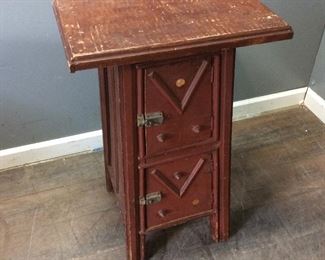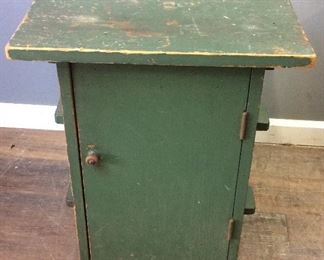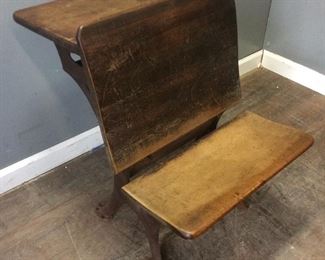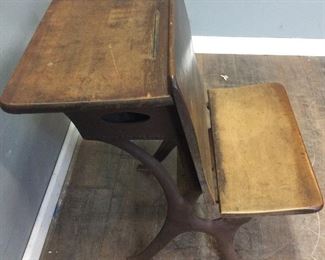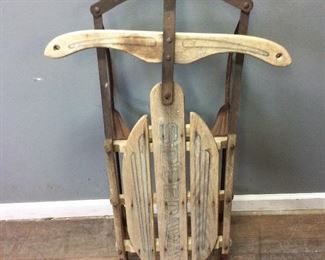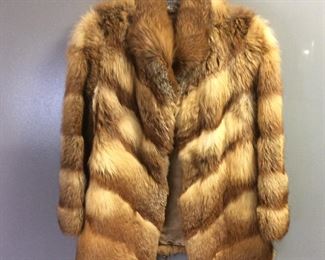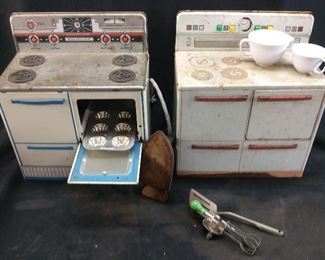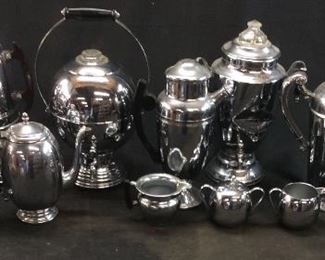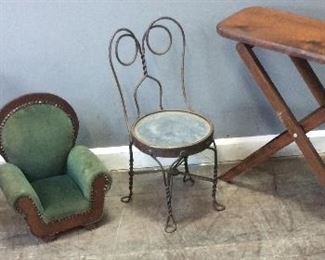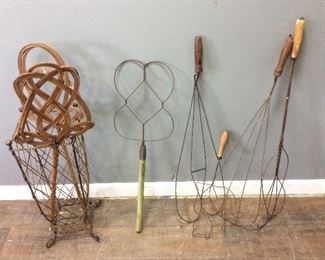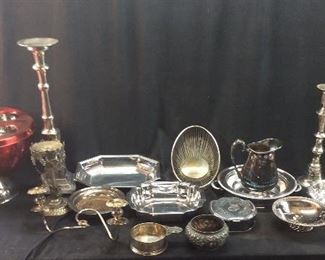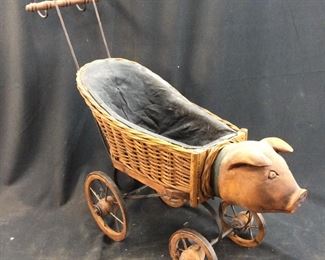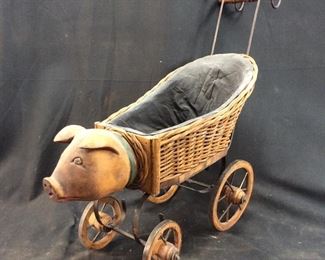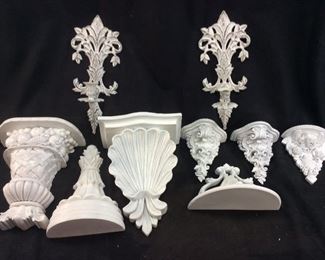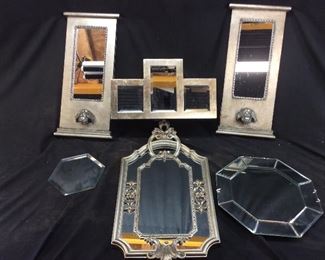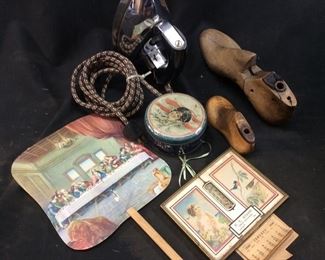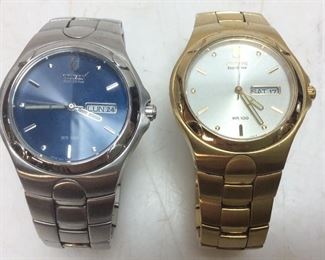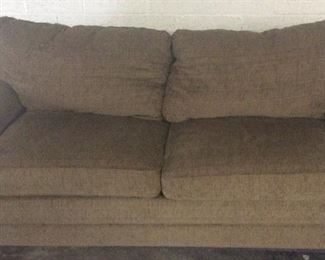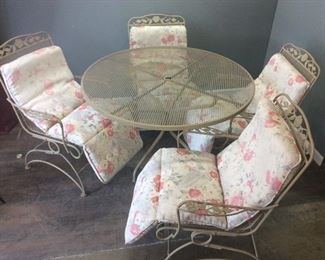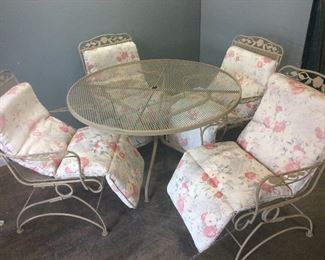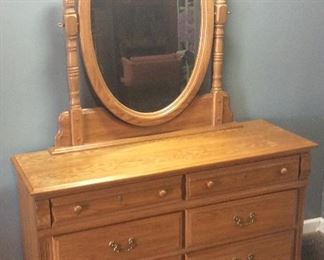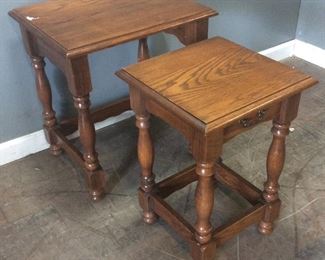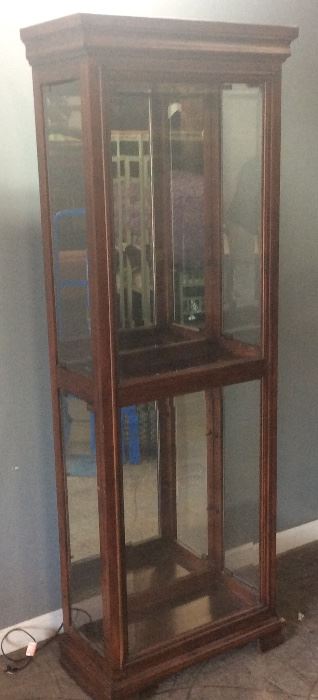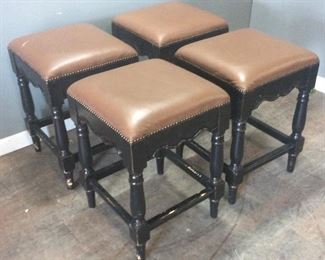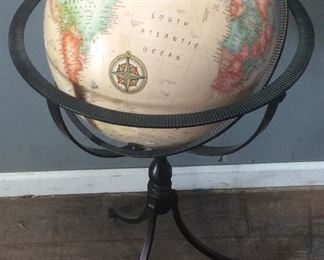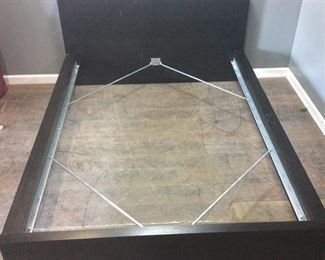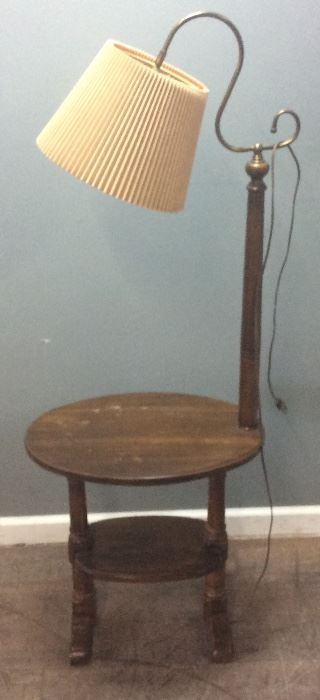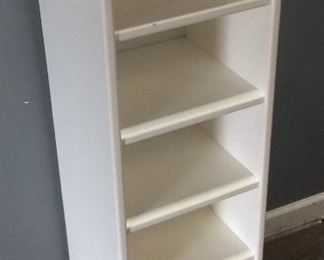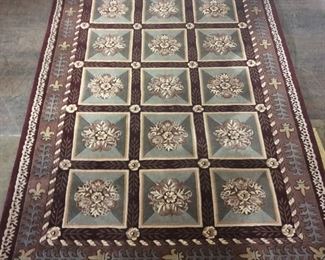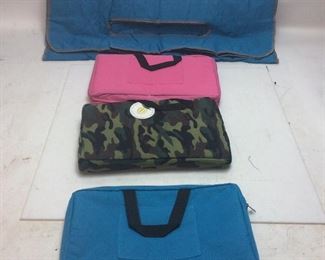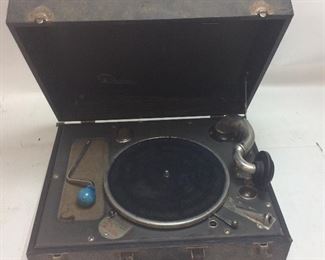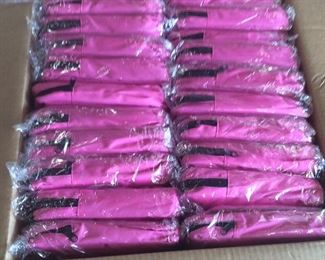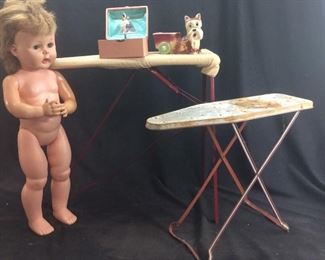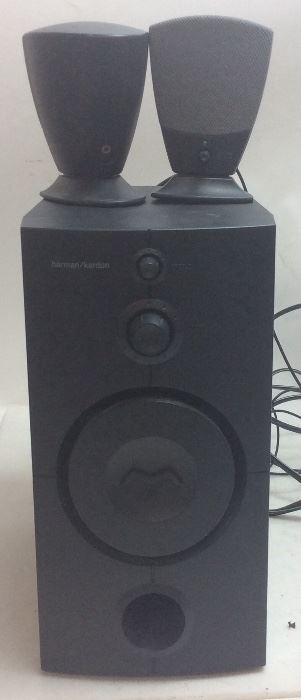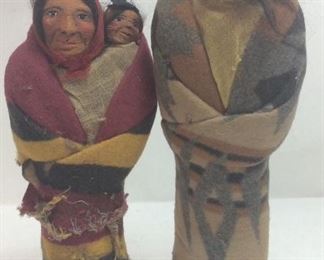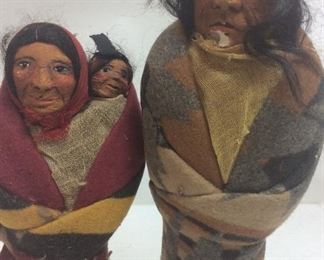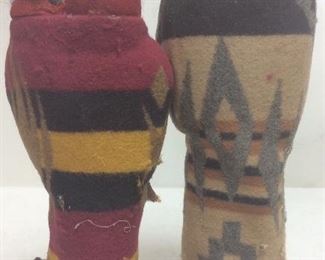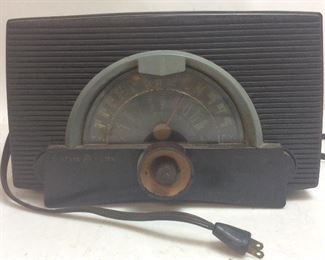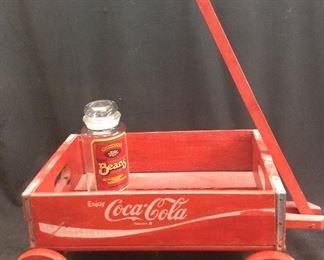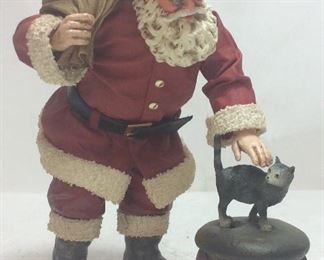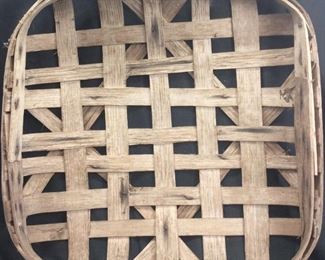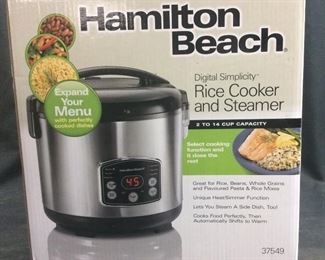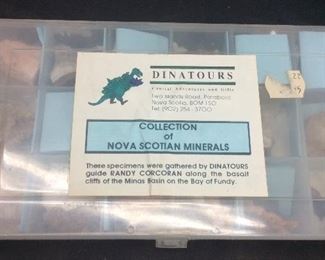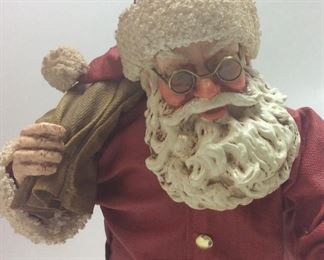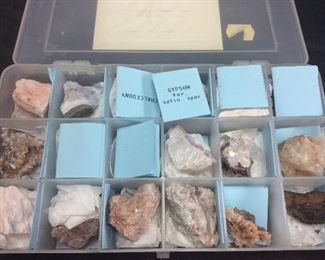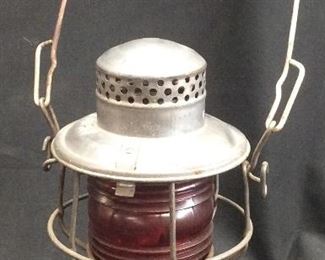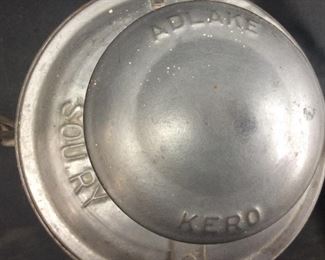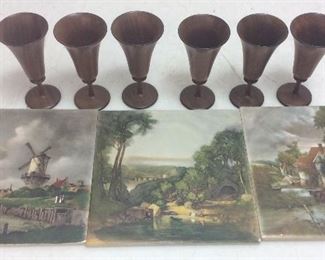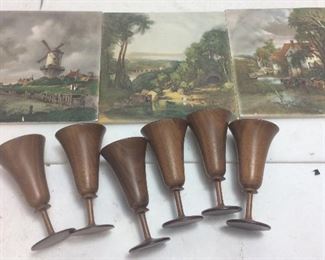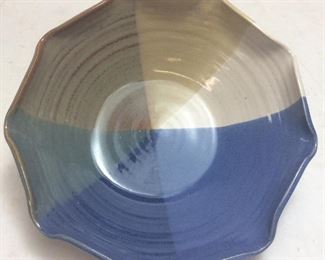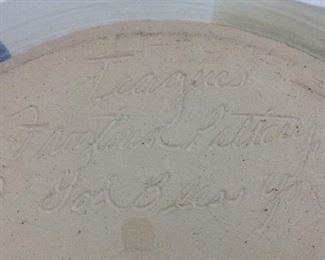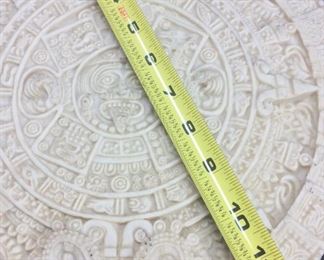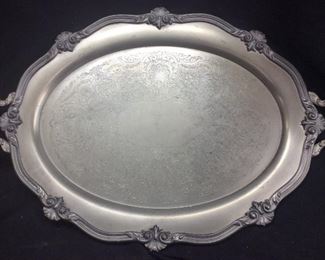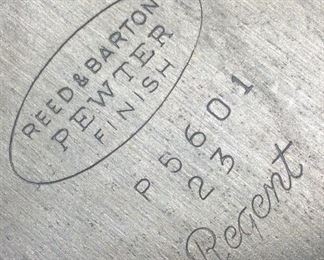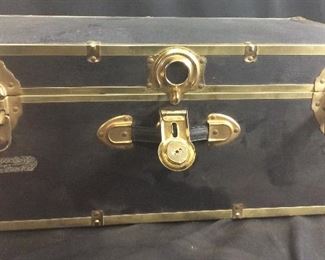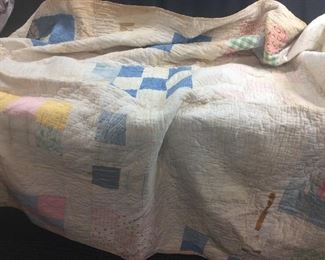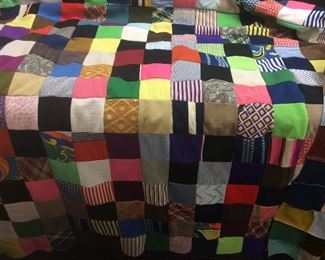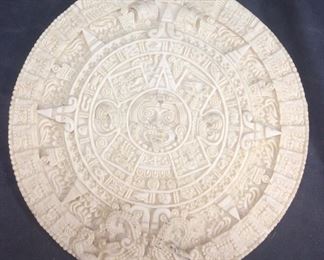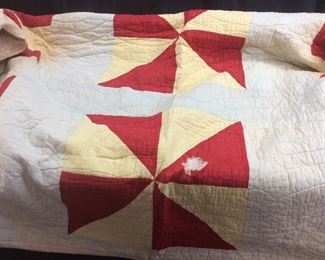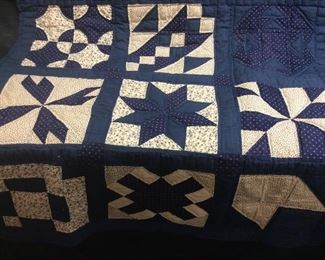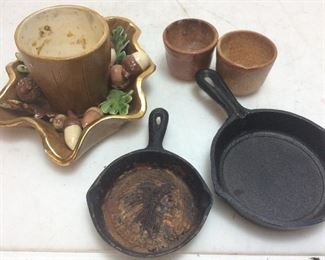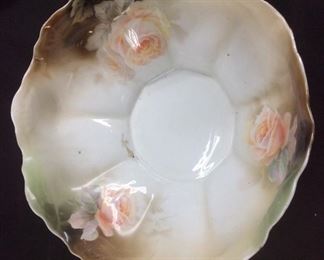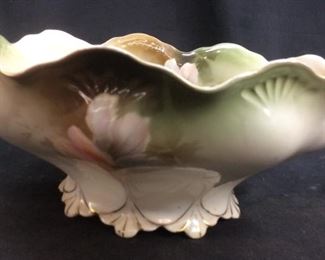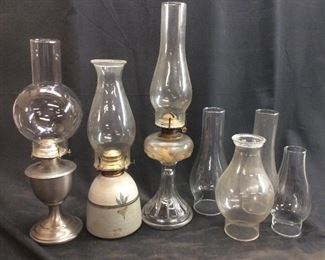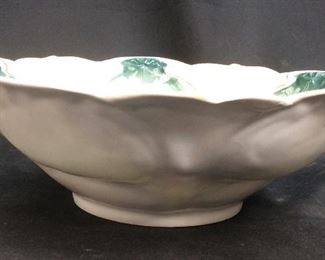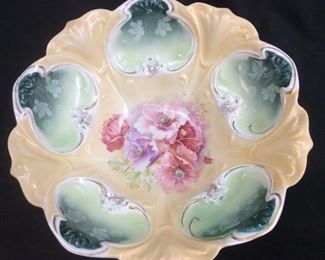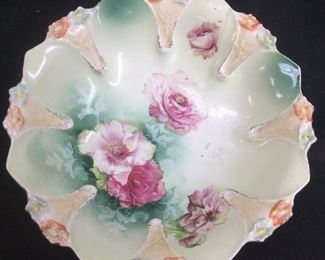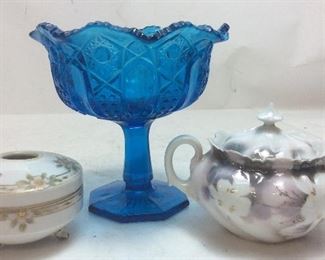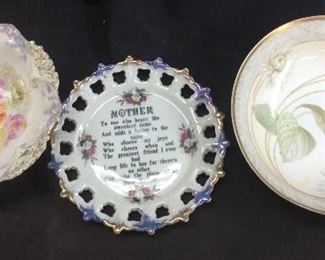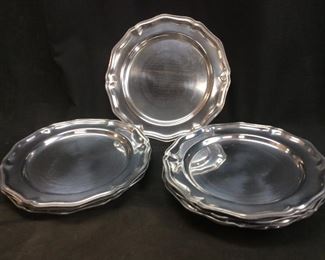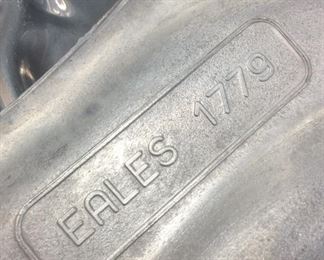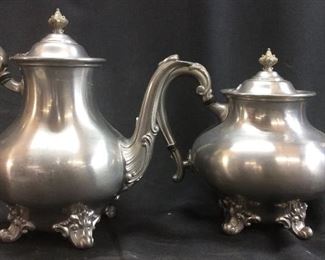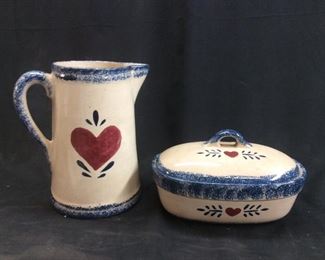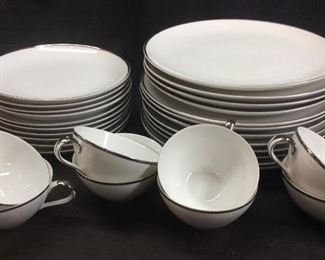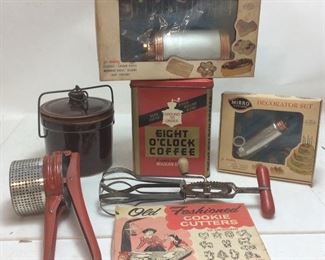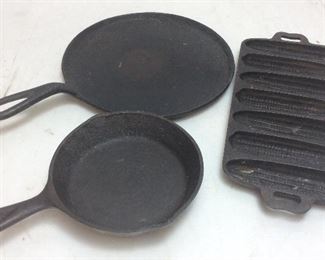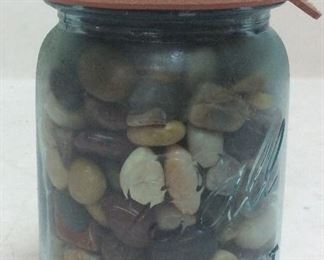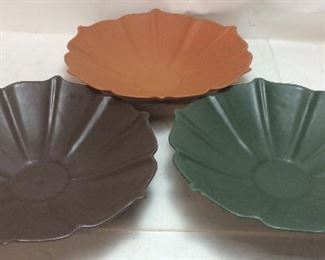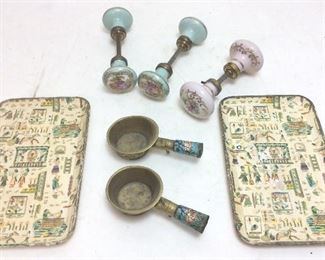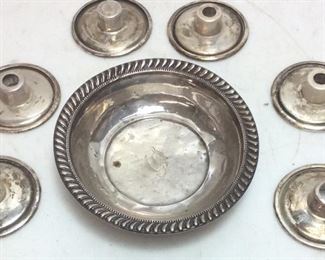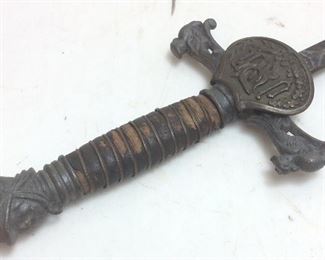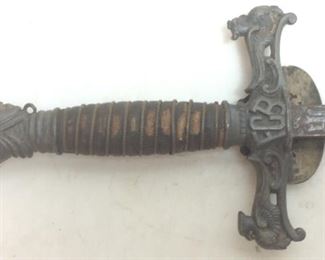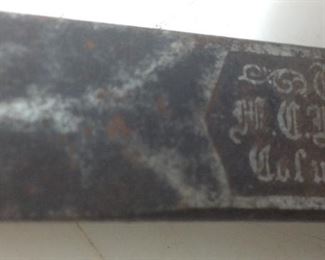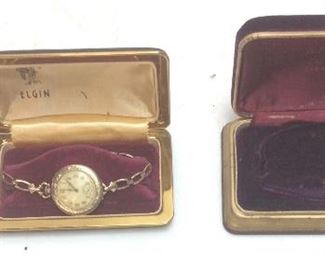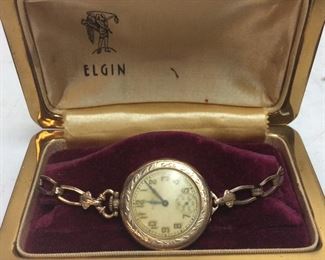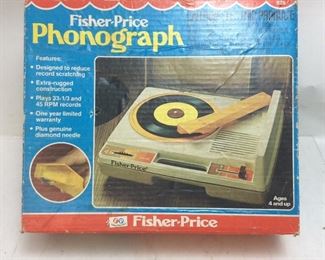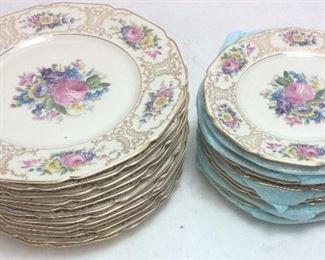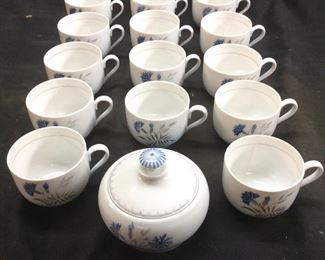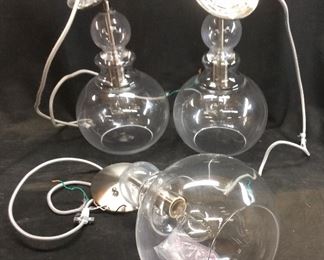 Thank you for using EstateSales.NET. You're the best!