2500+ Lots Multi-Estate Public Auction! Over 30 Local Estate!
auction
•
1
day sale
•
sale is over
Terms
1. Payment: Payment must be made in Full during or at the conclusion of the sale today. We take Cash or approved check, Visa, MasterCard, Discover Card, and American Express. Absentee bidders may pay by PayPal. A 15% Buyers Premium will be added to the final bid price to all lots sold. A 6.82% New Jersey Sales tax will be charged unless you have completed an appropriate re-sale form (NJ residents a ST-3 form and Nonresidents a ST-3 NR. This form must be completed and signed by the owner of the company and you must be in the antiques and re-sell business. We have the right to decline your Sales tax number if you don't produce the appropriate information. We have the right to hold you merchandise until a check clears. A check can be written only if you fill out the appropriate credit card information on your registration form. We also reserve the right to request a cash deposit on any buyer. If you walk out without paying your bill on auction day, a 5% late fee will be added to your final bill. If the open invoice is then not paid with-in 10 days a 10% fee will be added the final bill and it will be handed over to the local authorities as theft by deception and it will be handed over to a collective agency. All collection fees will be charged to the buyer. At the fall of the hammer you are in a binding contract with the seller and obligated to complete the transaction. Regardless of completion of the contract the auction house is entitled to the buyer's premium.
2. Registration Requirements: You must have some form of ID to register to bid at our auction. Required form of ID is a valid driver's license, passport, residence photo ID, and a major credit card. We will not take a check for payment without a credit card number we hold in a secure file. If you do not have a credit card on file you will be cash or credit card payment only policy. We will not take starter bank checks as payment. Without a credit card we will ask for a cash deposit.
3. Conditions of Items Sold: All items and lots are sold as-is, where-is, you the buyer know it to be with no refunds, no returns and no exchanges. Purchasers should take advantage of inspection opportunities to satisfy any questions they might have as to the condition, age, repairs, etc. of any item being offered. All sales are final. We guarantee all precious metals for 48 hours. We handle many estate items and personal property thus we sell antiques, collectibles, new and old item as well as reproductions, It is the sole responsibility of the buyer to make their own judgment how old an item is that is not in a catalog setting.
4. Claims: No Claims will be allowed once you leave the auction facilities. If you have an issue with something you bid on you must bring it to the attention of the office and we will do our best to achieve an appropriate outcome. Please remember we are a public auction and not a retail establishment. In an auction setting all sales are final.
5. Returned Checks: If a check is returned for NSF you will be notified immediately. A $35.00 fee will be charged and you credit card on file will be charged for the amount owed and the fee. If your credit card is declined or you don't make good on the check with-in (3) days a 10% handling fee will be charged in addition to the bounced check fee and it will be handed over to the Edison Police department.
6. Delivery and taking procession of items sold: At the fall of the hammer the buyers becomes the owner of the said property. Just because you haven't paid for you items doesn't mean it's not your. It is the buyer's sole responsibility to secure the items or lots they buy. If an item is stolen at the auction we will do the best we can to help you recover the items however it is your responsibility to watch and secure your items. We will not refund you any amount of money for an item stolen or miss-placed. There are surveillance cameras posted all around the facilities and we will gladly review them on your behalf. The sale is also audio taped for security purposes. All items must be removed the day of sale at buyer's expense. Any item left behind becomes property of auction house and is not responsible for lost or damaged items. Items to be picked up at our storage facilities will be charged no less than a $25.00 fee. Delivery is available, please talk with auction staff or office for details.
7. Bidding at the auction indicates your acceptance of these terms and conditions of the sale.
8. In the event of a refund for any reason, we will refund the purchase price only, excluding the buyers premium.
9. Absentee and phone bids are accepted, a 20% buyer's premium on the first $500.00 will be charged and then the normal buyer's premium will be in effect. We do all we can to execute absentee bids however we will not be responsible if an absentee bid was missed or not executed to its fullest. If you are the high bidder you will be notified with-in 2 weeks of the sale and the item can be picked up at our next auction of shipped at the buyer's expense. After (60) days we are not responsible for items left in our storage.
10. Disputes: In the event of a bid coming in at the fall of the hammer, the auctioneer may re-open the lot however it is the sole discretion of the auctioneer to do so. In the event of a dispute on your bill, you will pay the bill in full and the auction will be audited with-in 2 weeks. At that time we will either notify you of the outcome or send you a refund check.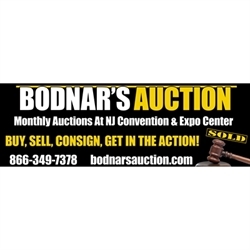 June 8, 2019: 2500+ Lots Multi-Estate Public Auction
2-Ring Auction Most of the Day!
Sale Day doors open 9:00am
at the New Jersey Convention & Expo Center
97 Sunfield Ave., Edison, NJ
Box-lot/Table Lot Sale begins at 11:00am
Toy Sale 11:05am
US & India Coin Collection 2:00pm
Costume Jewelry Sale 3:00pm
Main Auction of Glassware, Antiques, and Smalls 3:00pm
Purses/Clothing 4:00
Furniture Begins at 5:00pm
Sterling Silver 5:00
Fine Jewelry 5:30pm
From several Estate Collections, We Will be Featuring:
Selection of Quality Antiques!
Large Collection of US and Foreign Silver and Gold Coins!
70+ pieces of Kosta Boda!
Large Barbie and NASCAR Collection!
Huge Collection of 1950's Pottery!
Huge Selection of Quality Costume Jewelry!
Selection of Quality Furniture!
Over 100 Pre-Packed Boxes to be Discovered the Day Before the Sale!
Something for Everyone!
Please Check Back the Day Before the Sale for Updated Photos
Many Items Are Still Packed Away in Boxes and Will Be Unearthed the Day Before the Sale!
FRESH ESTATE COLLECTIONS
Offered at NO RESERVE!
Buy, Sell, Consign! Get in The Action!
This month the featured collection is a large collection of US and Foreign coins. Many silver pieces will be offered in lots. Included are many proof sets, many, many 10, 5 and 1 troy oz silver tablets, an entire set of franklin mint collector coins, Eisenhower proof dollars, Bicentennial Silver Proof Sets, a Barbados ten dollar proof coin, many Silver Commemorative Washington half dollar proofs, Franklin half dollars, US quarter proofs, Kennedy half dollars, wheat pennies, silver quarters, 1909 1 cent coins, rupee notes, silver rupees, 19th century Indian Rupees, Mexican Pesos, ¼ Annas, silver Republic of Singapore coins, early silver Rupees, Indian Paisa, Canadian silver coins and many, many foreign coins. This is all from one estate! There will also be a good stamp collection offered in this sale with many US and foreign canceled stamps, albums and more.
Toy Sale:
From one estate comes an extremely large collection of barbies in the original boxes. Included are Couture Barbie, Ralph Lauren, Collector's Club Barbie, Soda Fountain Sweetheart, Benefit Ball Barbie, Ashton Drake Barbies, 40th Anniversary Barbie, Escada Barbie, all 4 seasons Barbies, Clun Couture Barbie, Coca-Cola Barbie, Bob Mackie Barbie and many other story book Barbies. There is also a large collection of Hot Wheels including about 15 cases full of loose cars, Hot Wheels on the card, special editions, power pounders, street machines, hall of fame and more. We also have many Matchbox on card to be sold in lots. There are Hess trucks, baseball cards, diecast cars, and many action figures still in the original boxes including Star Wars, Justice League, Lone Ranger, many Pop figures, many early horror movie figures, Spiderman, a Walking Dead prison tower and gate set, Governor's room and Walking Dead figure packs, Buffy the Vampire Slayer, Matrix, Star Trek, Judge Dredd, Demolition Man, James Bond and more! This sale will also include some comic collections, comic and early movie related books, early trains, nanoblocks, Lego's and just too much more to name. Come and see for yourself!!
Smalls, Glassware and Items of Interest:
A second collection in this sale will include a very large collection of 1950's pottery. There are fantastic figural wall pockets, sprinklers, lipstick holders, toothbrush holders, smokers, ring holders, perfume holders and vanity items, straw holders and more! There are flamingo pitchers, cookie jars, and glasses. There are many1950's pottery flamingos, pin cushions, hat pin holders and more! There is a nice collection of over 20+ head vases from the 1940's and 50's. From another local estate will be a collection of over 70+ pieces of Kosta Boda from bowls and musical instruments to figures and vases. There will be a nice selection of cut-glass including Waterford, Baccarat, and Steuben, selection of Asian vases, selection of quality giftware by Lenox, Lenox dinnerware, Lenox Christmas items, Royal Albert, Ansley, English porcelain, Franciscan dinnerware, quality cut-to-clear glassware, Val St. Lambert, Villeroy & Brock, Orrefors, stemware, Carnival glass, Victorian cranberry glass, Victorian satin glass, and Ruby glassware, Art Glass perfumes, plus much more of quality glassware! vintage Christmas, selection of Asian porcelain, selection of figurines including Lladro figurines, Nao, Royal Doulton, and Bisque, European porcelain, quality porcelain figurines, Royal Doulton figurines & toby mugs, plus other collectibles, Art Pottery, Modern pottery, Asian metal ware, bronze decorative items, quality clocks, vintage books, elegant lighting, decorative lighting, table lamps and chandeliers, Victorian oil lamps, selection of silver-plate, plus much more!
We will also have a nice selection of designer bags, early 20th century & Victorian bags, men's and woman's accessories, an art deco Chanel hand mirror, textiles and linens some 14K & 18K estate jewelry, huge selection of nice estate costume jewelry, Estate Victorian jewelry, 15+ lots of fine 14K AIG certified jewelry, silver jewelry, plus more!
www.bodnarsauction.com
Call Toll Free 866-349-7378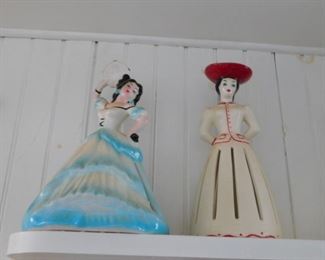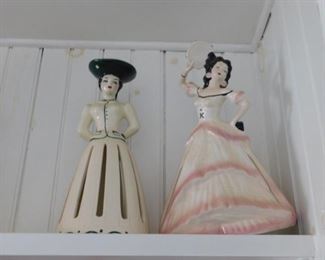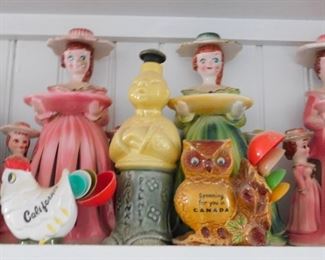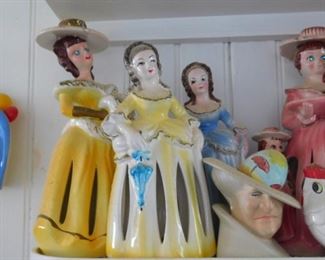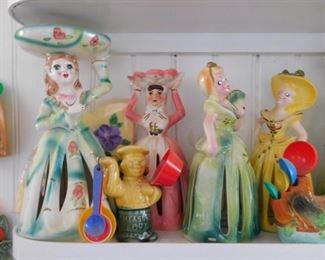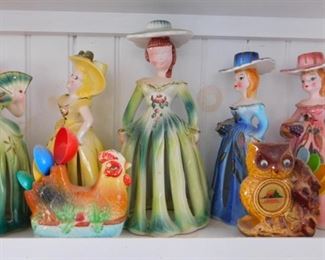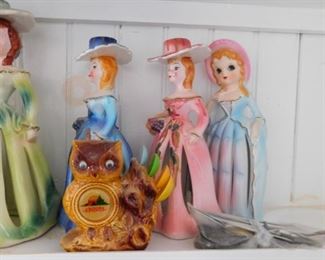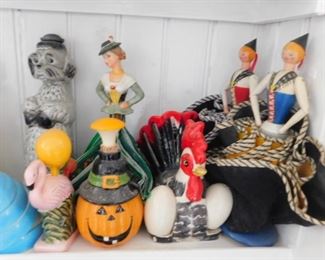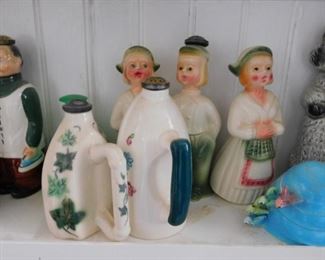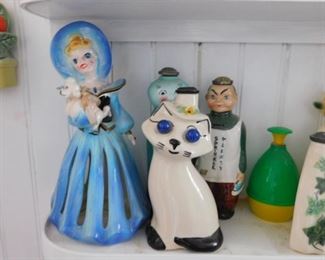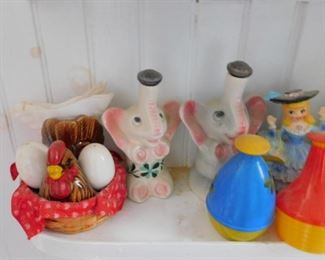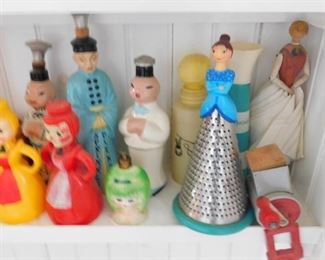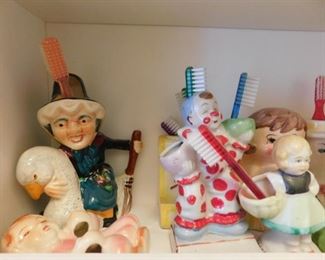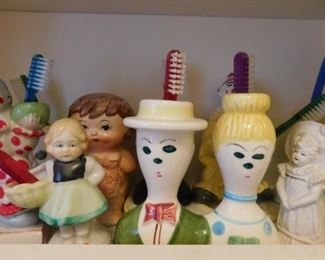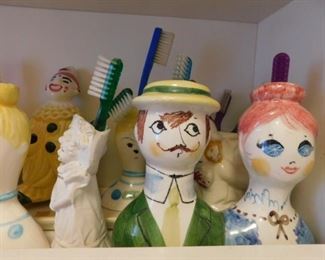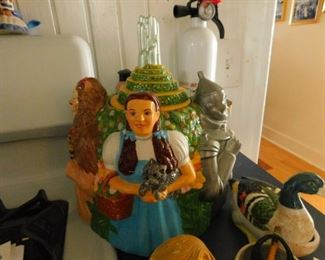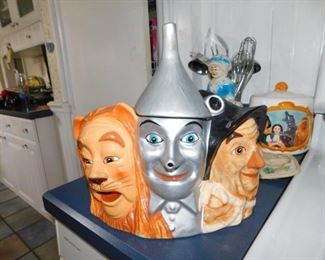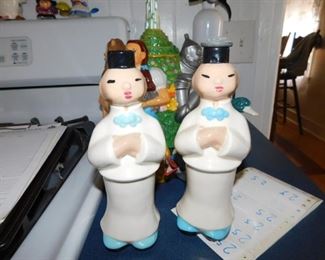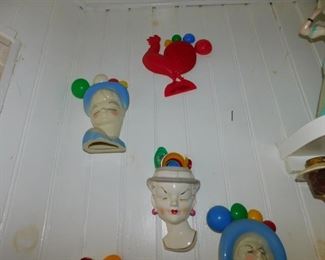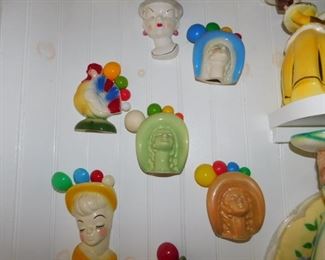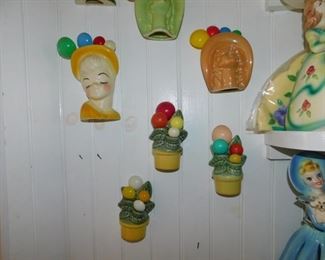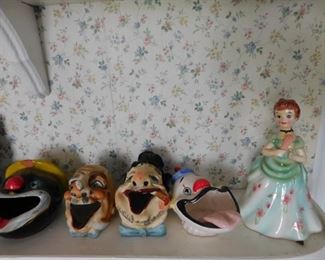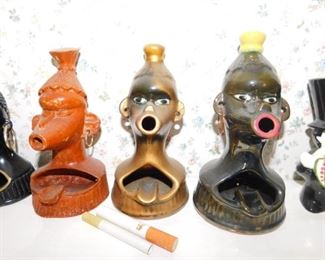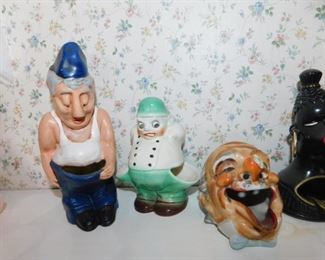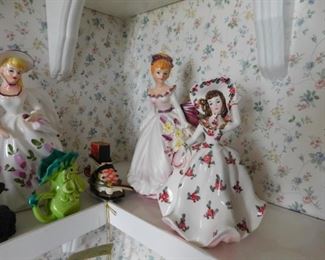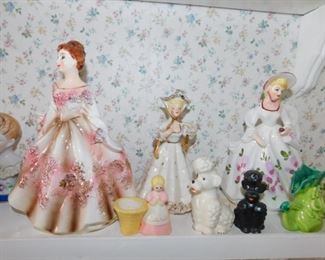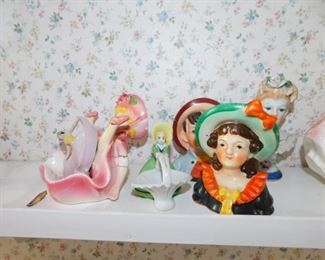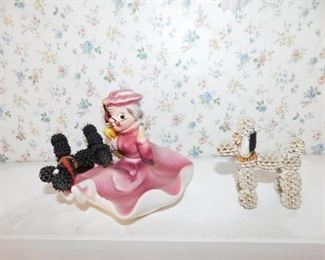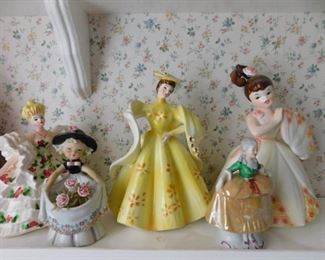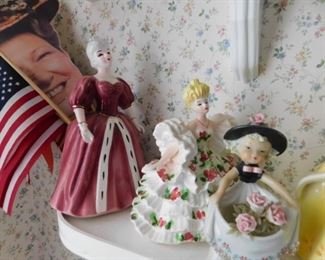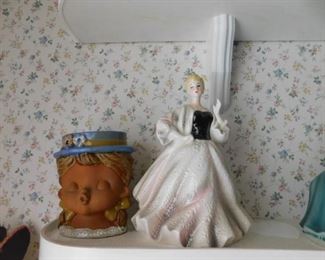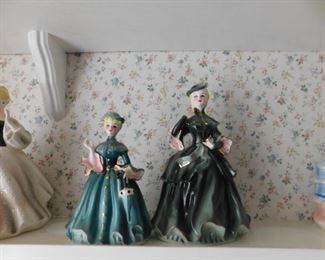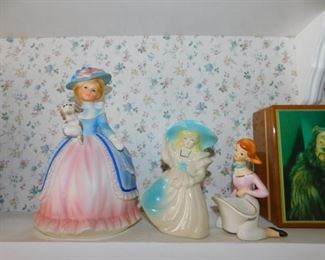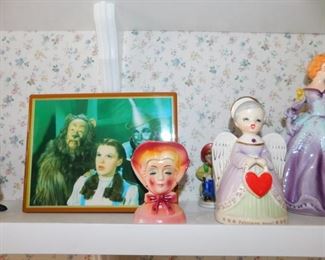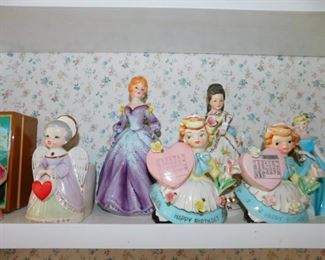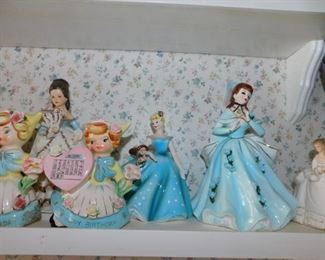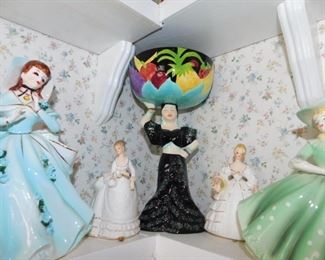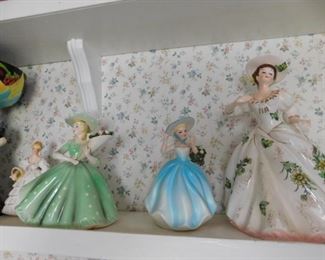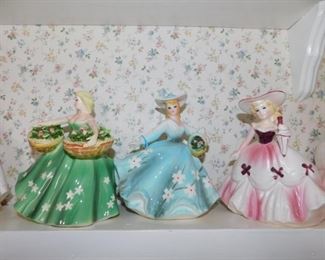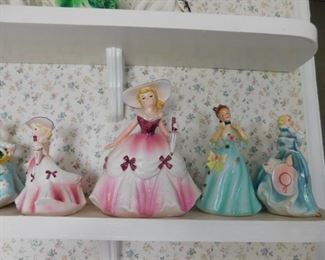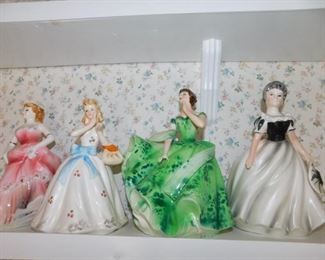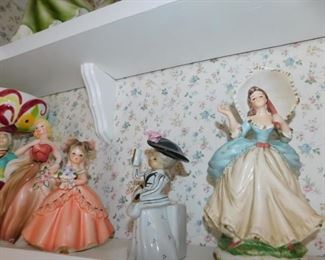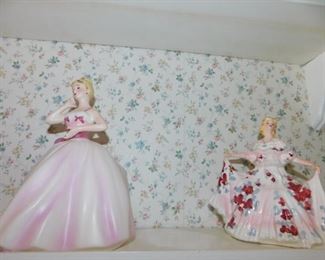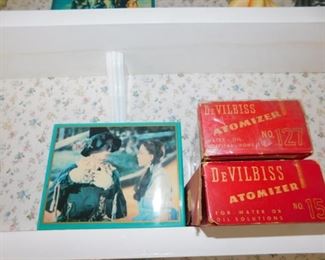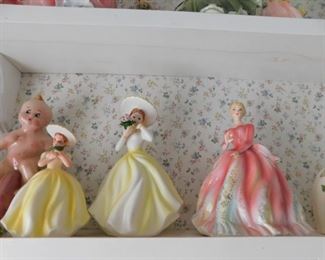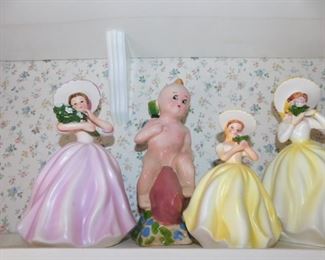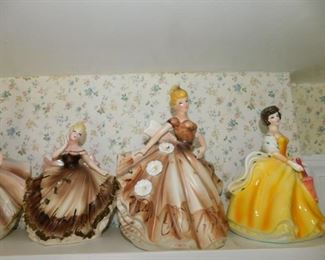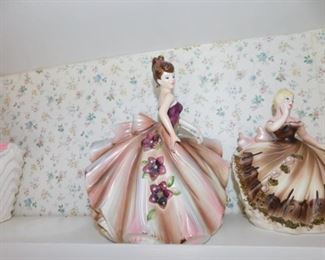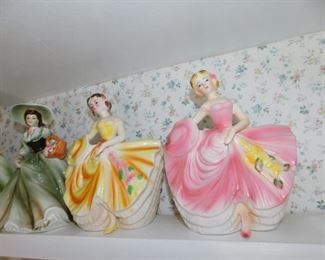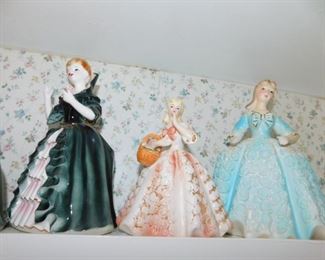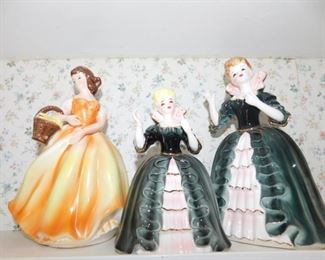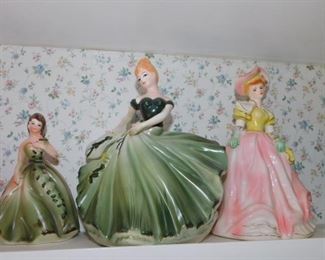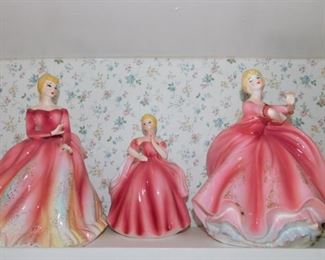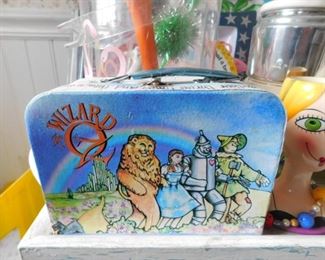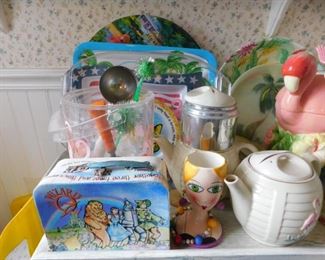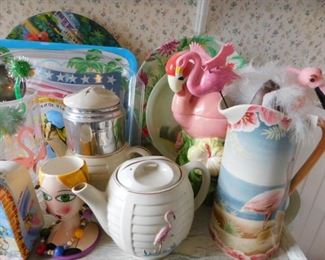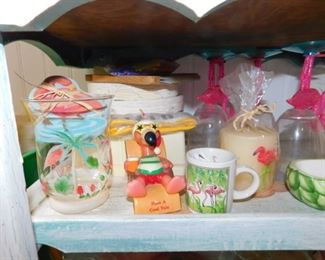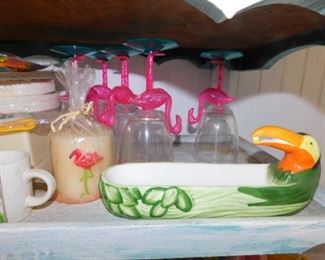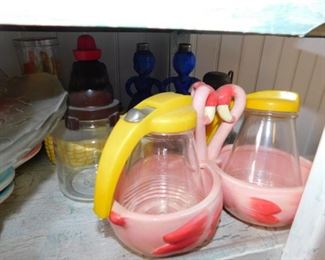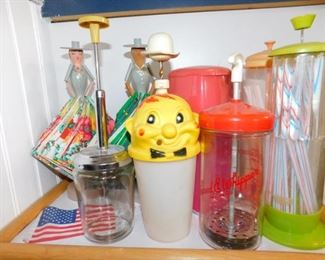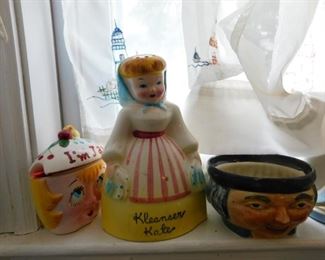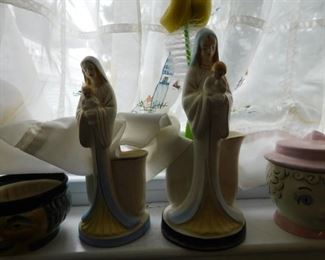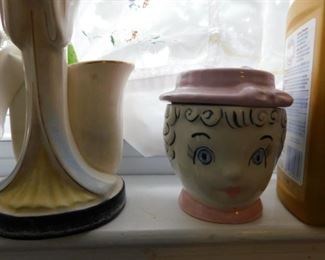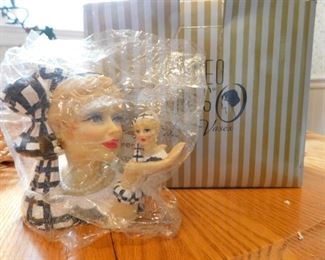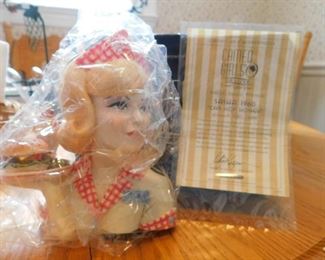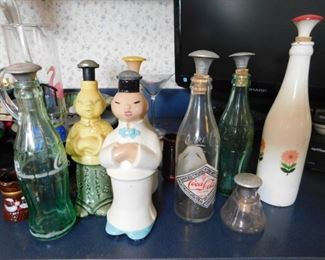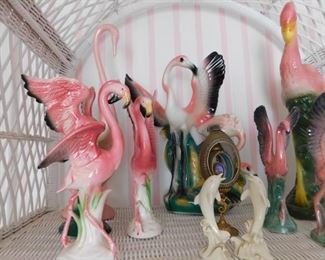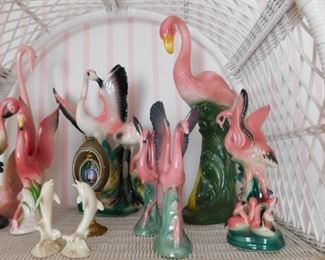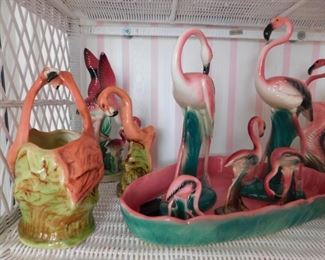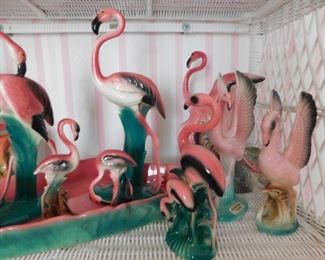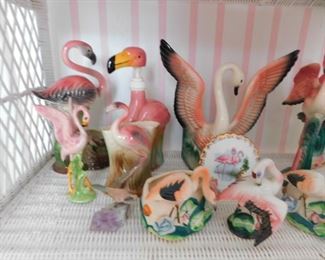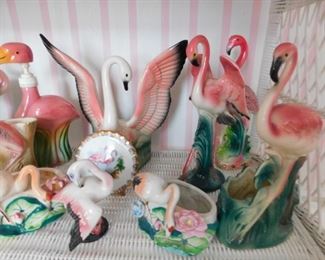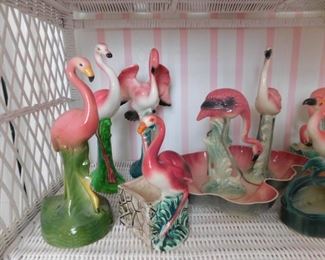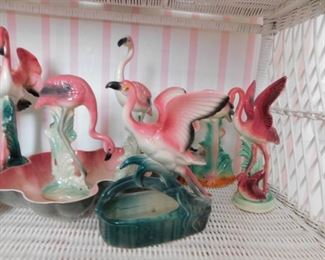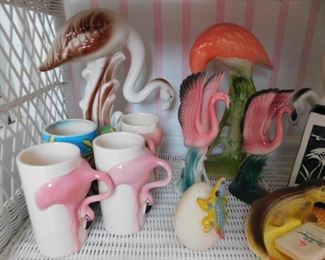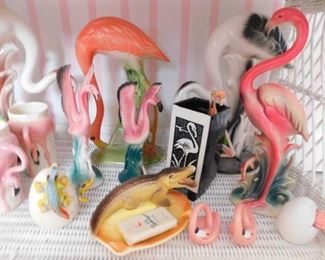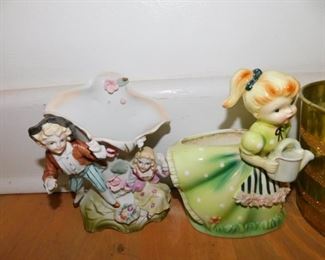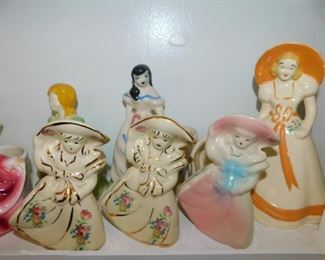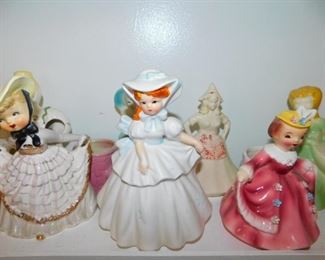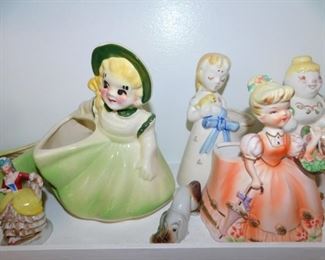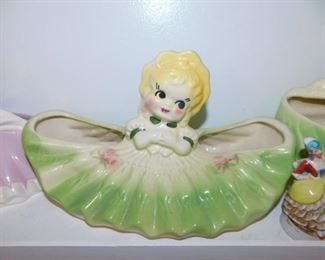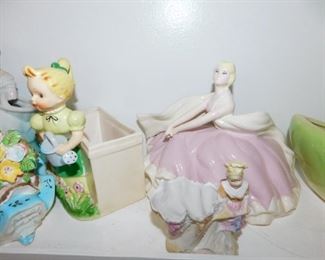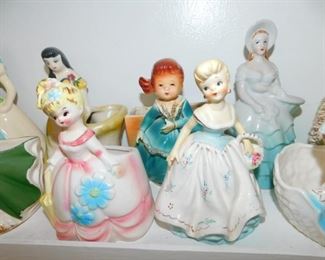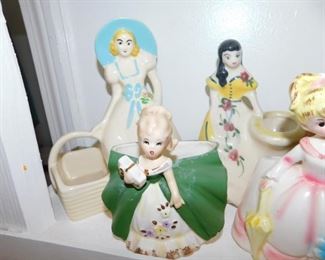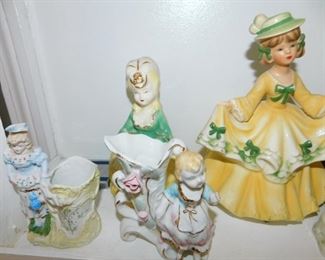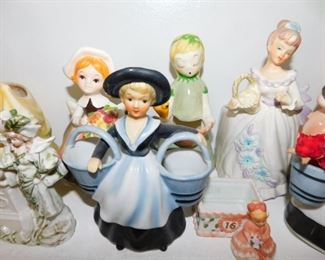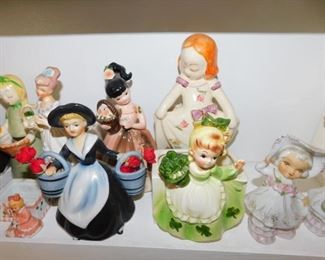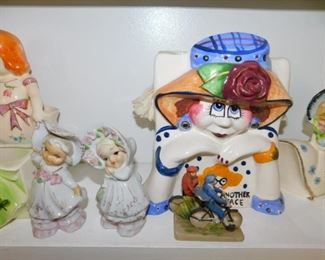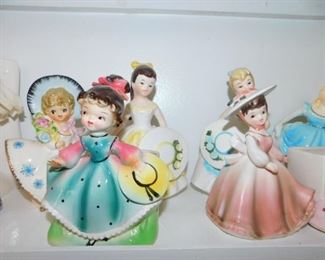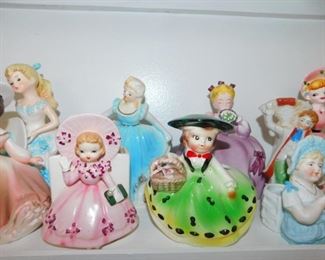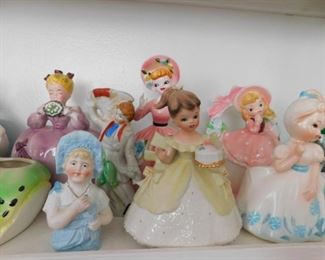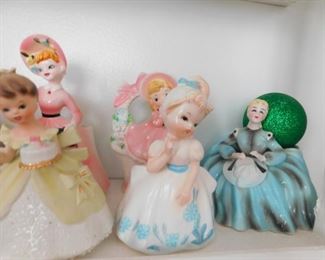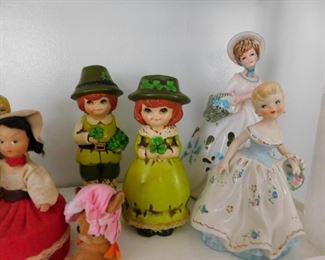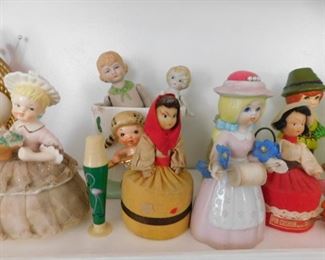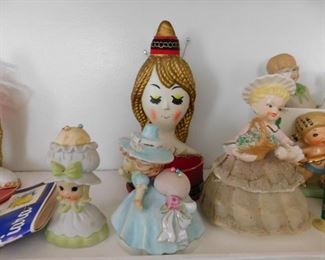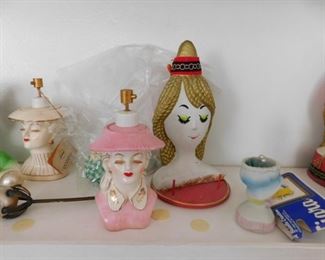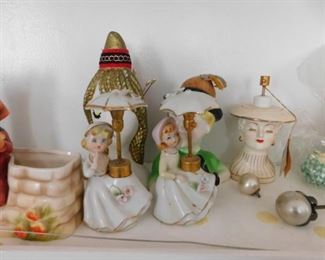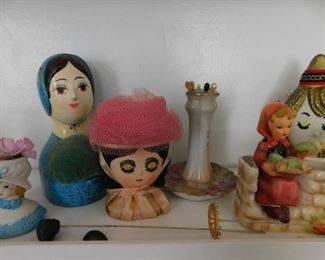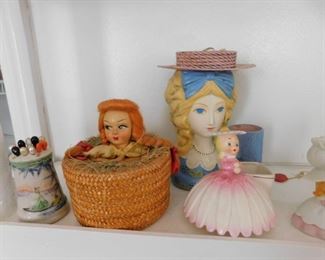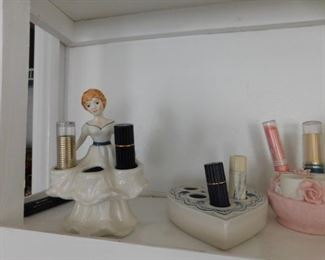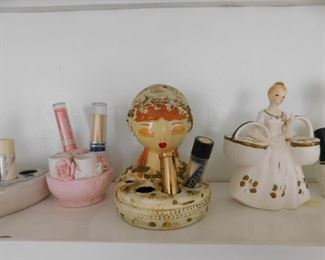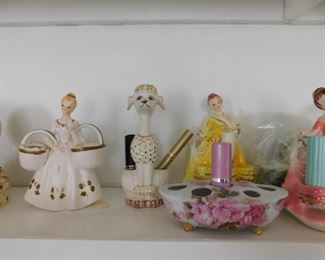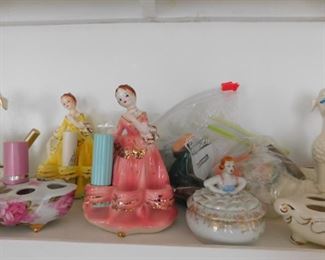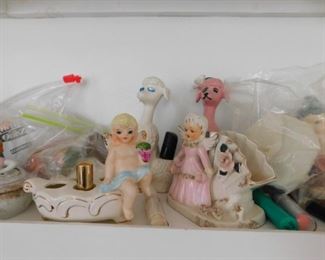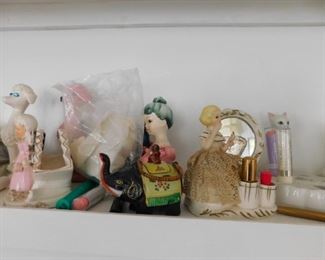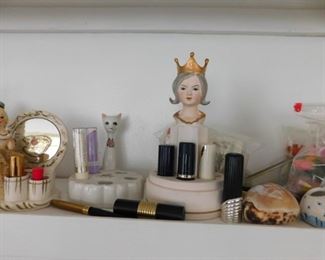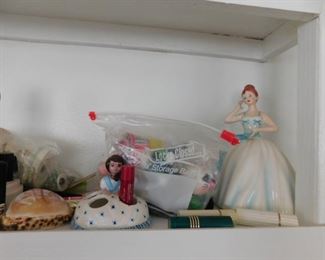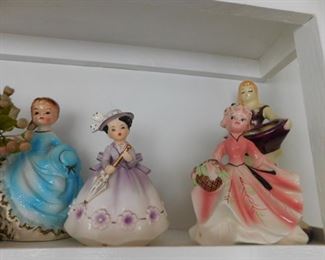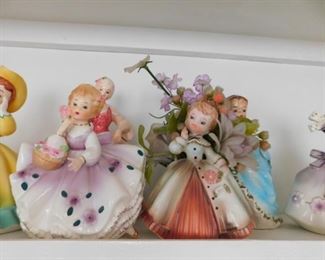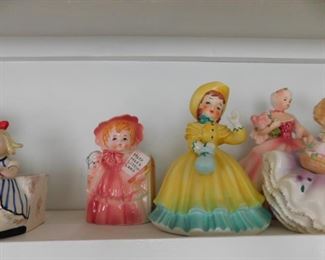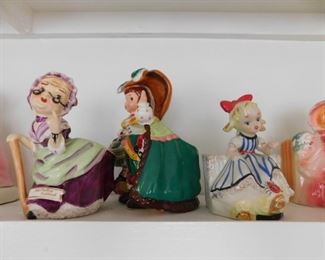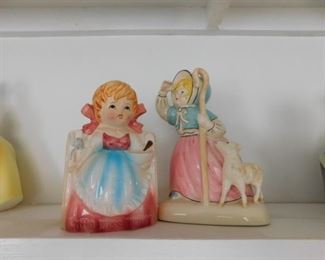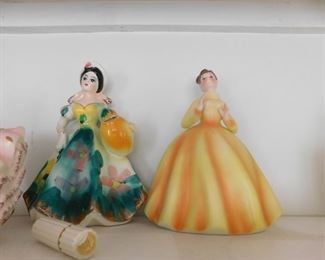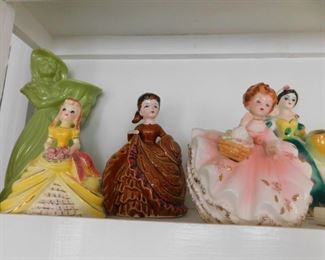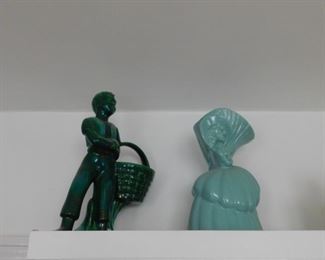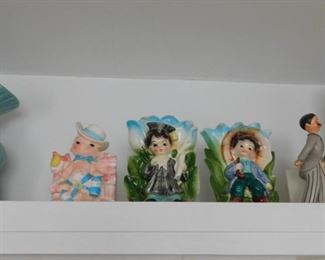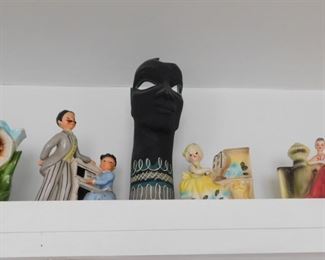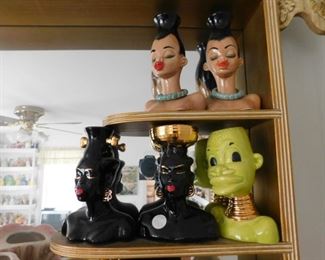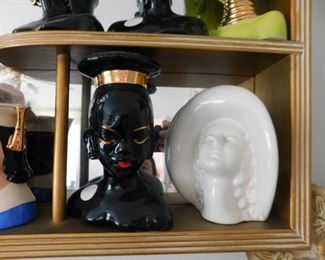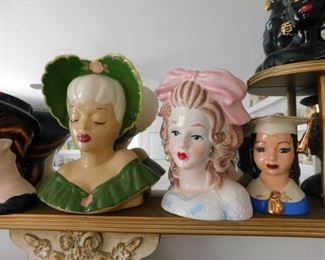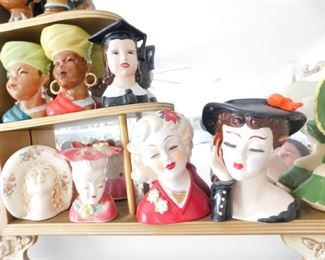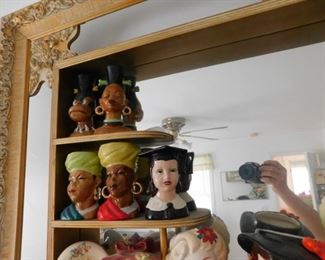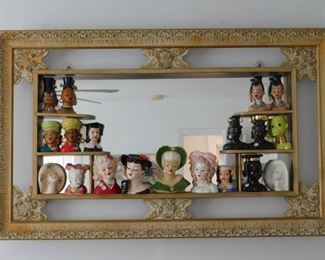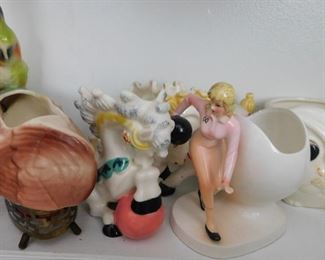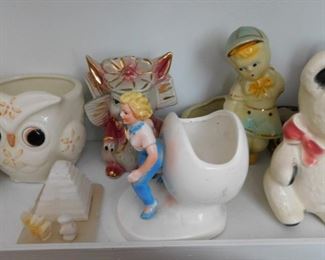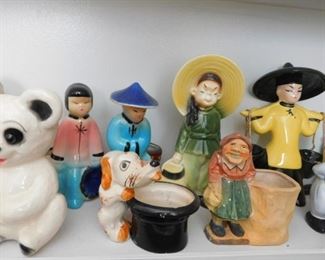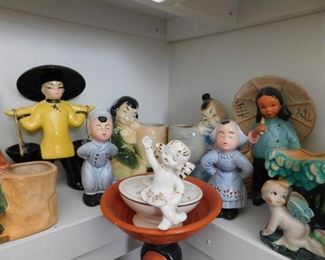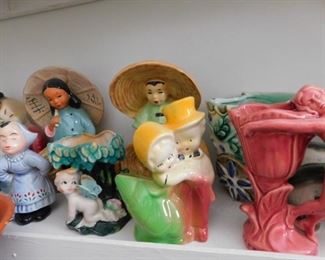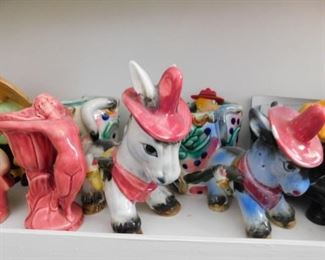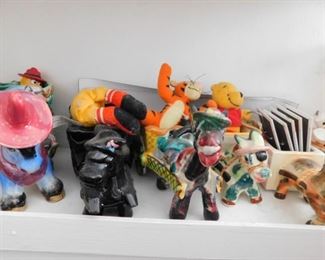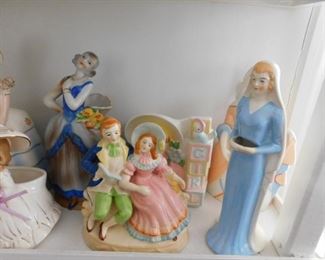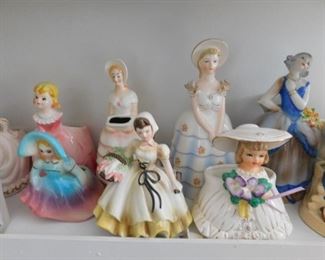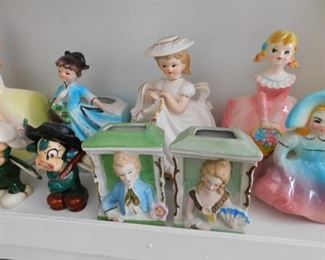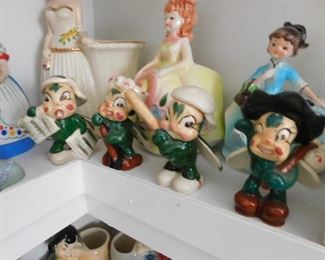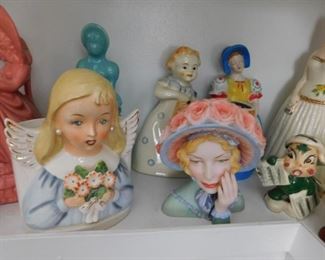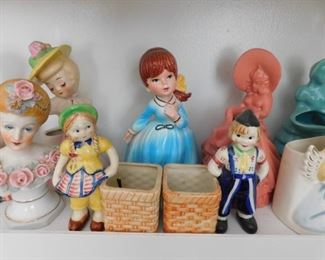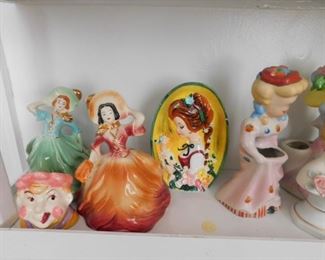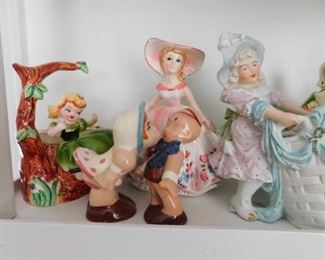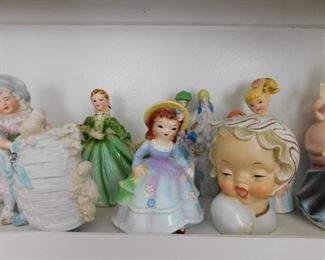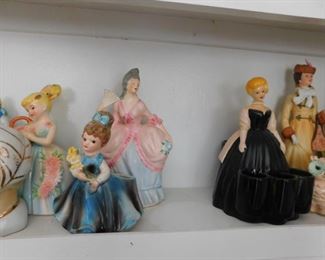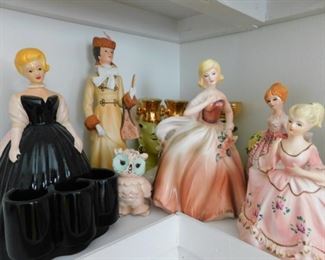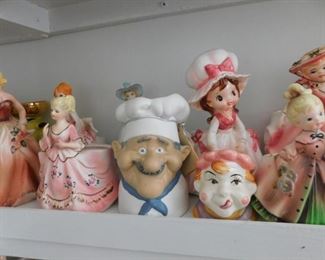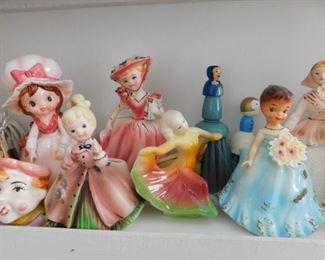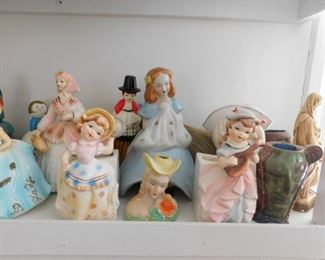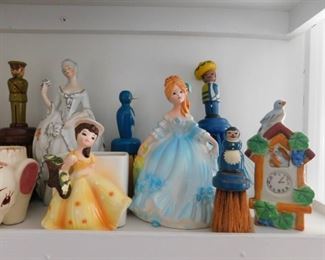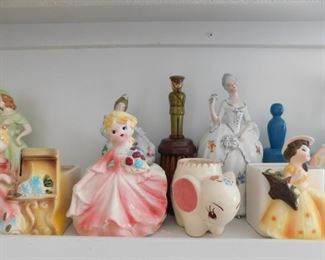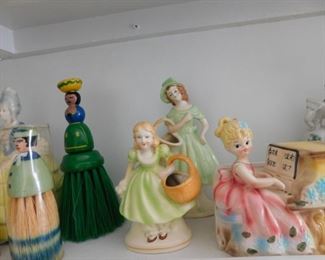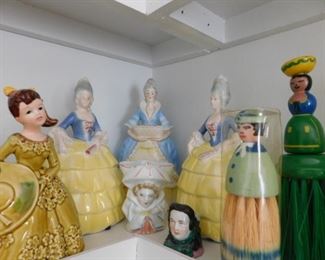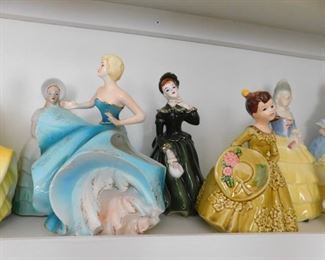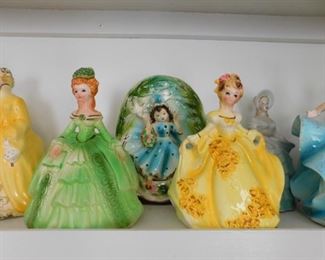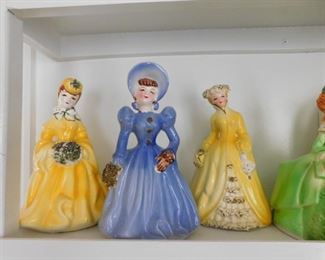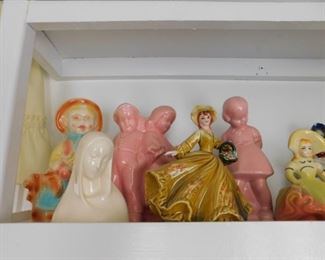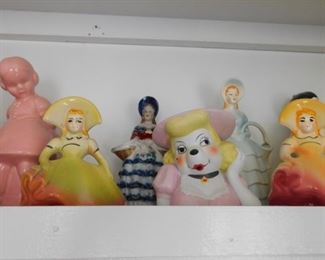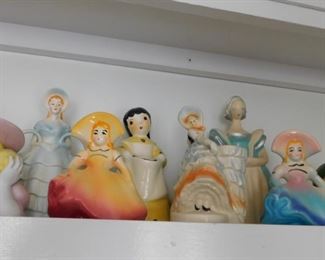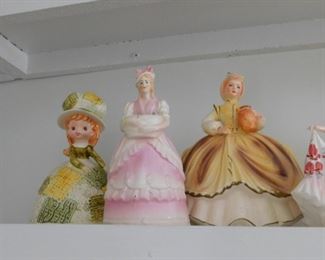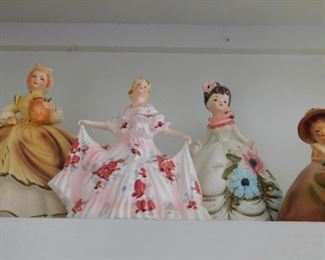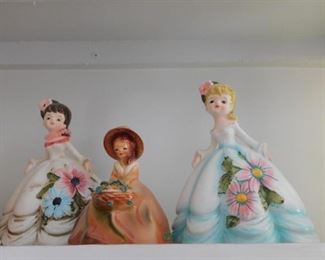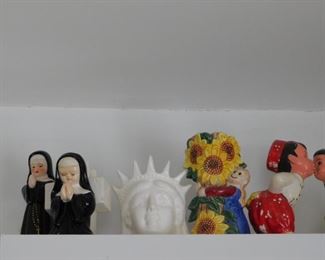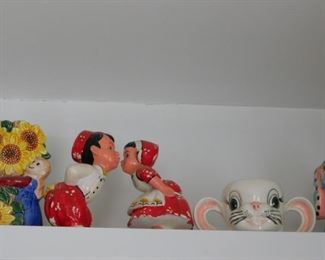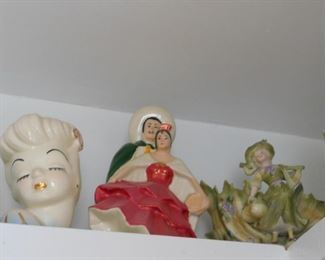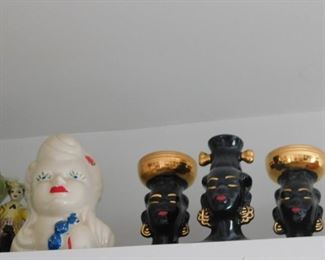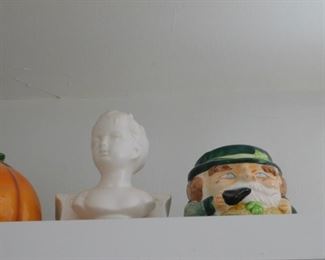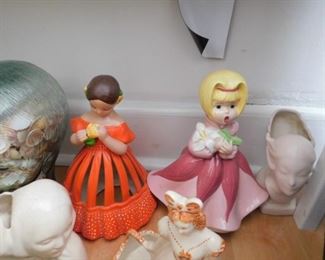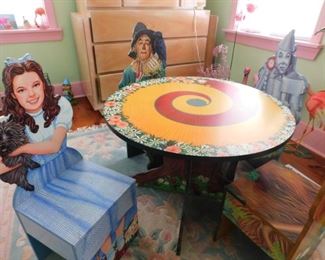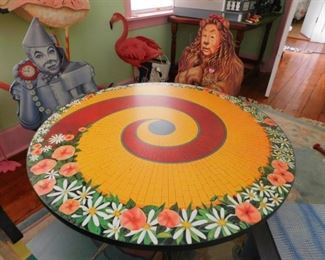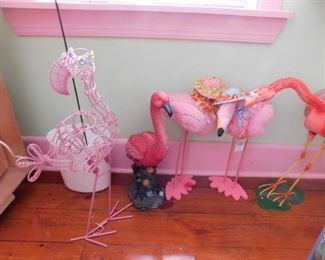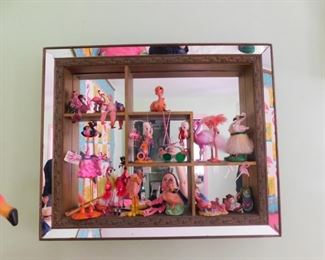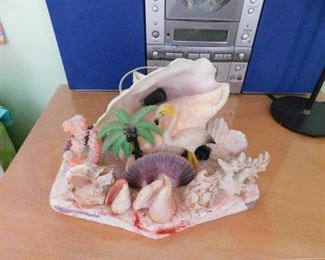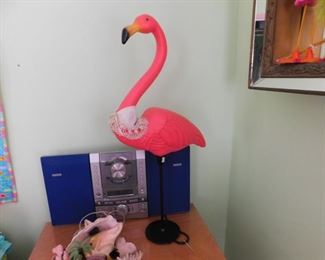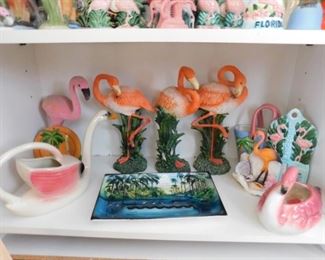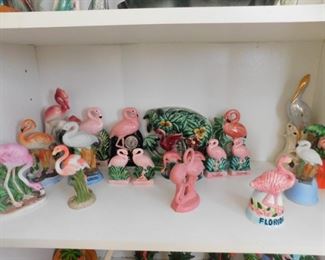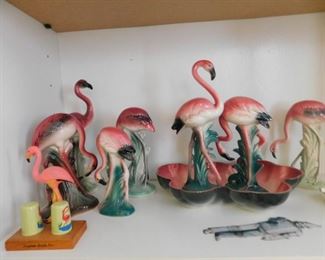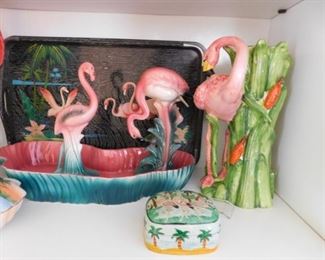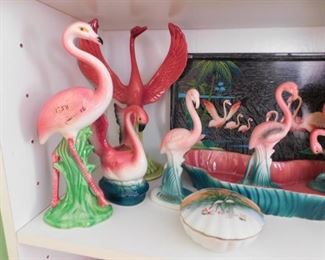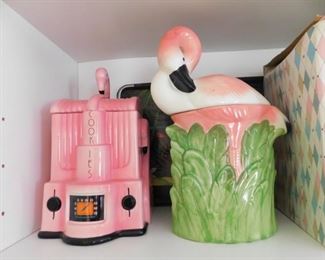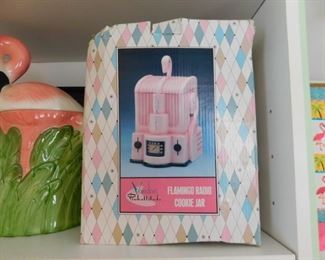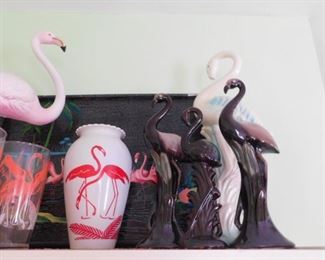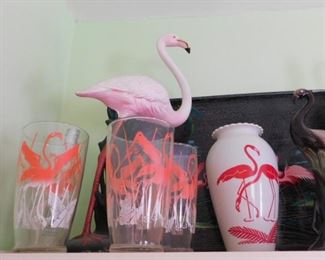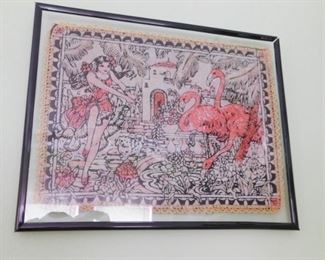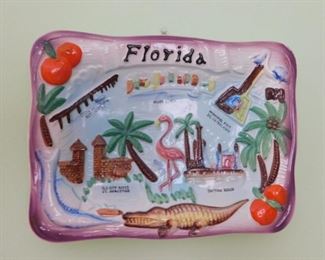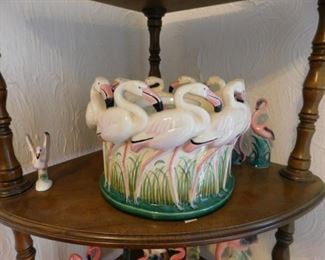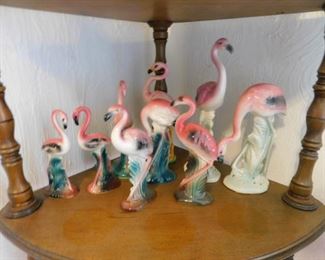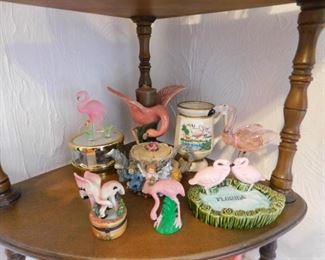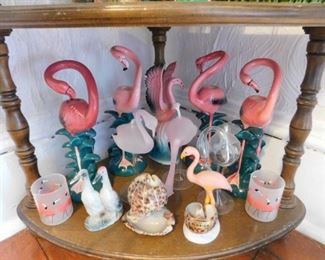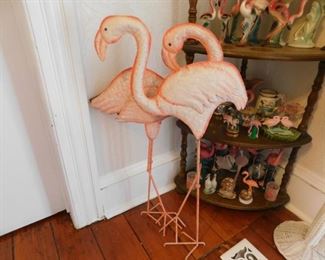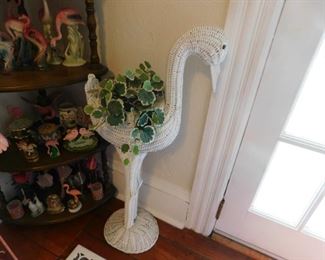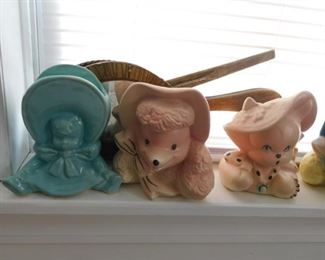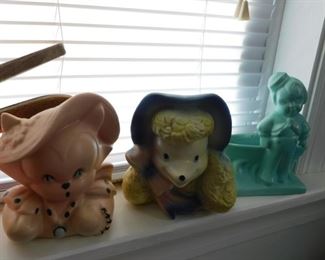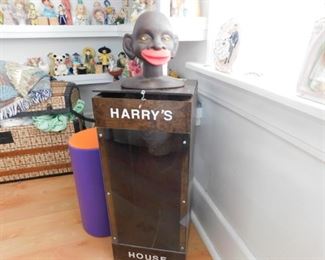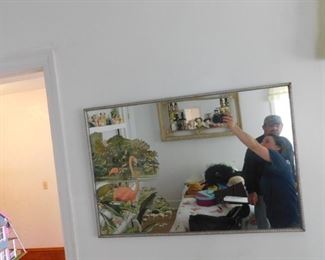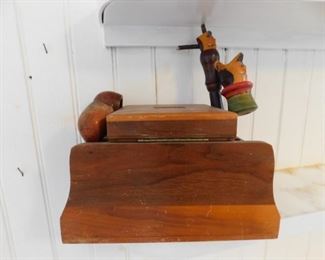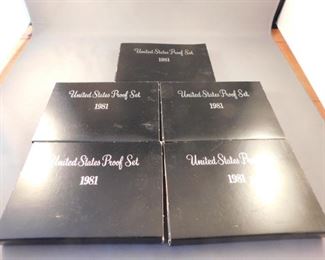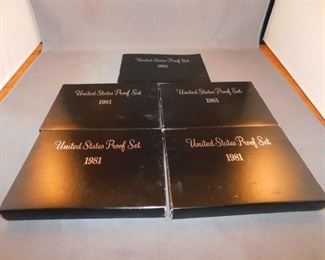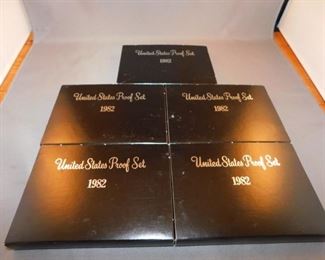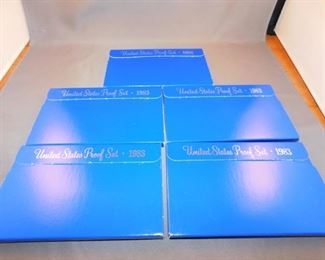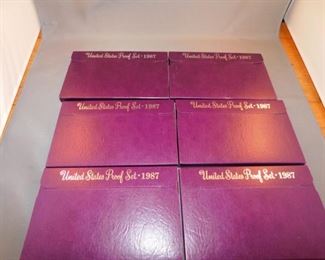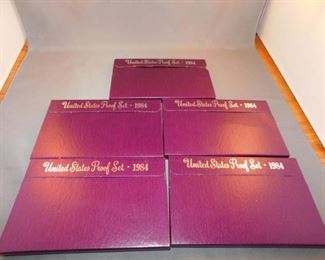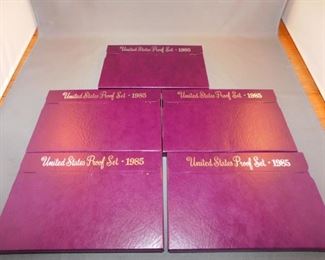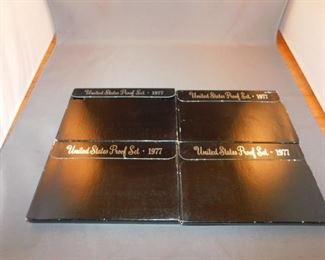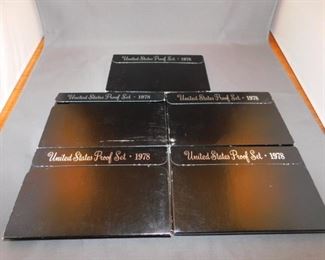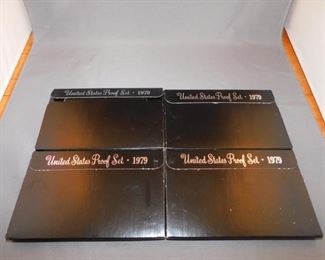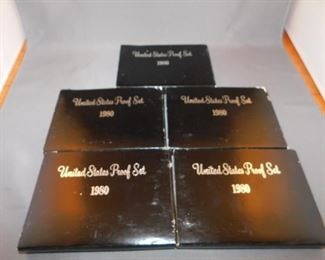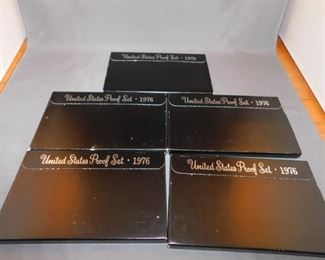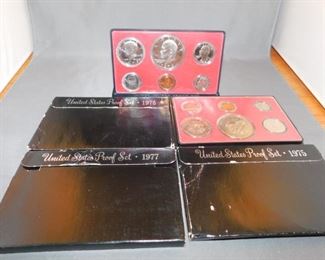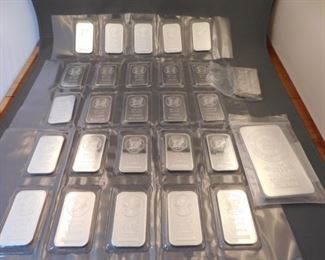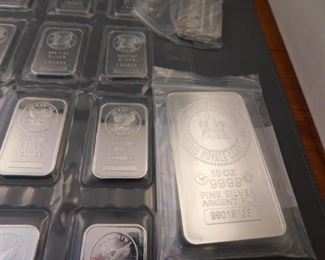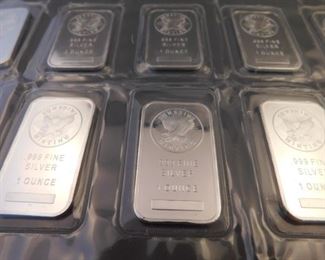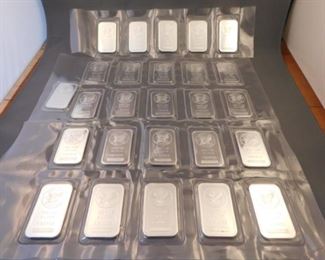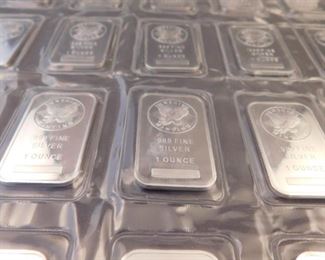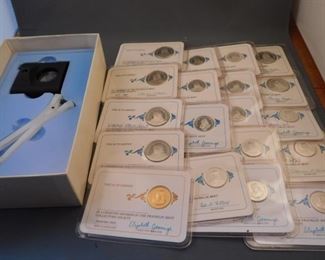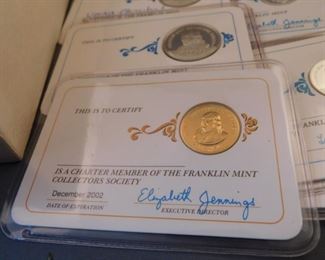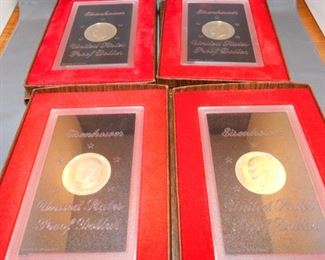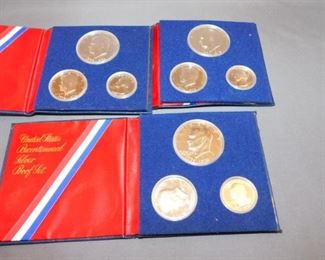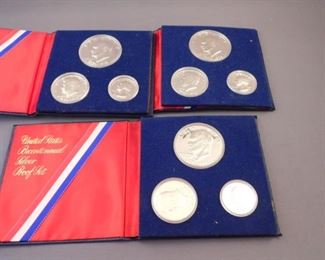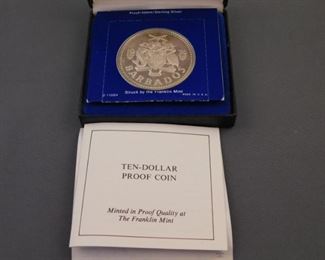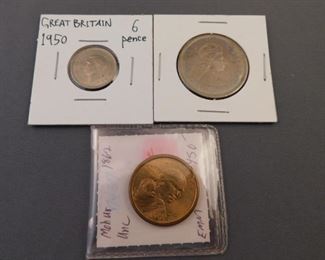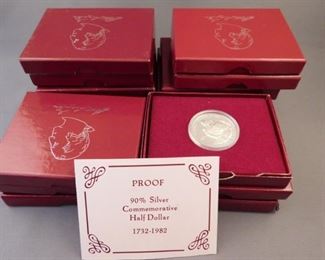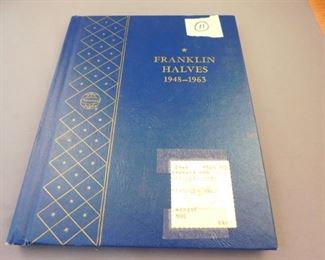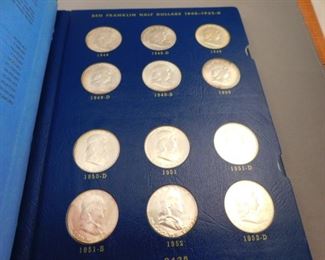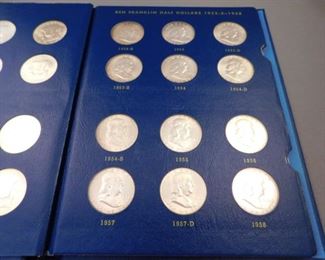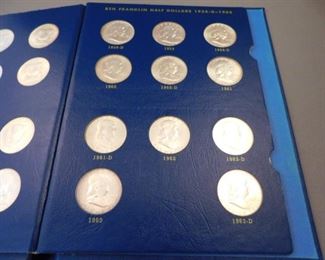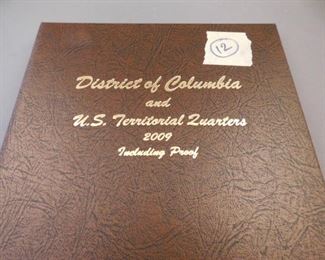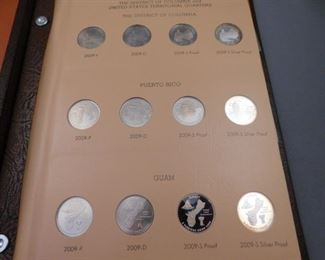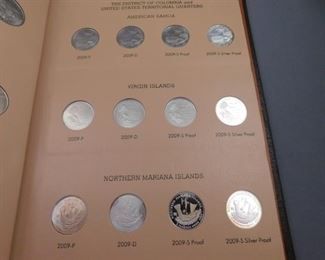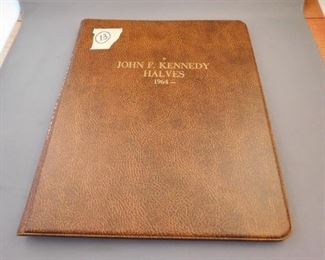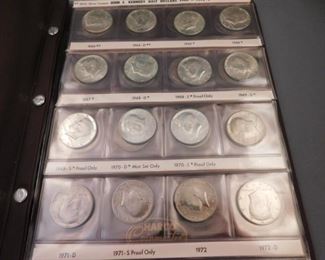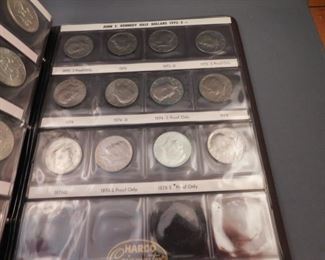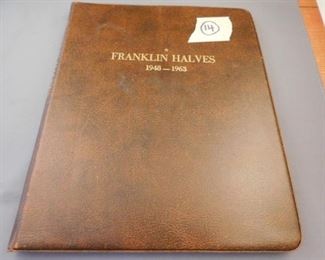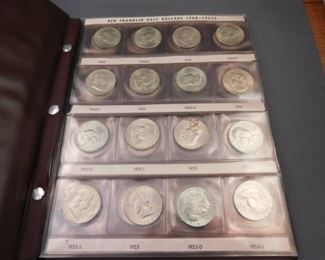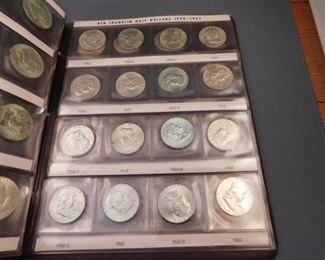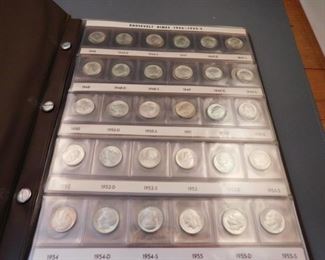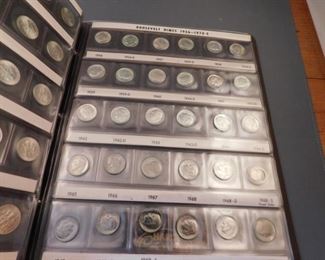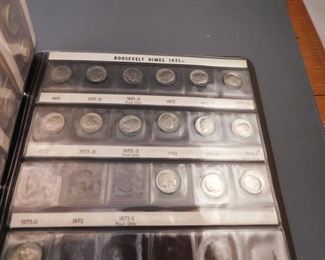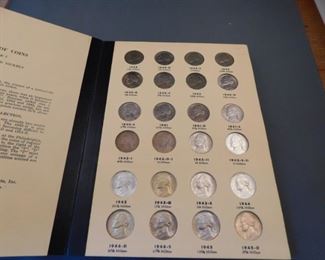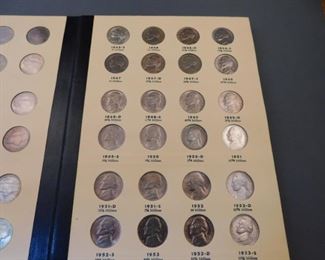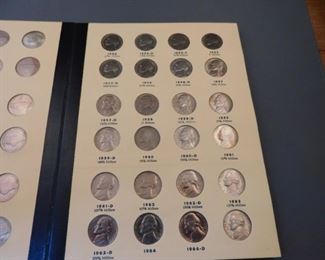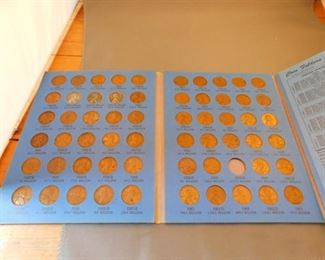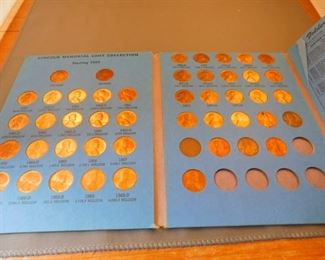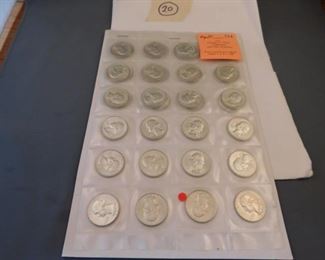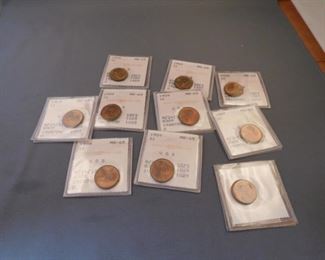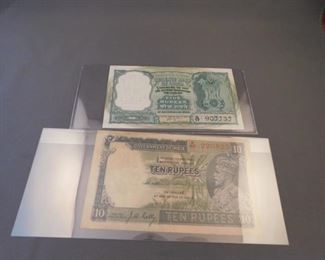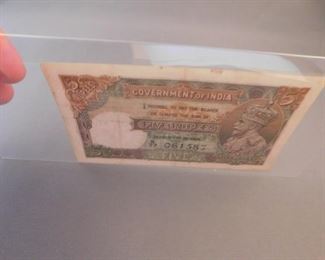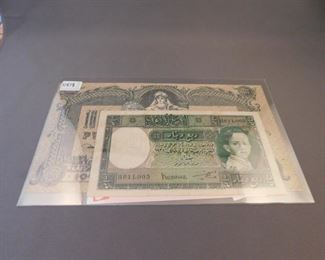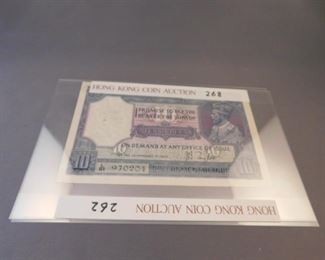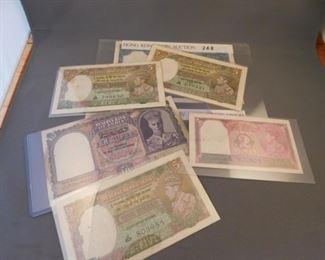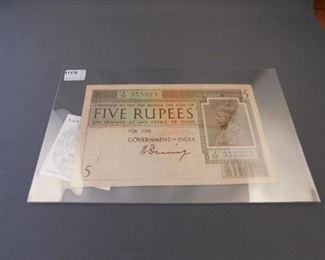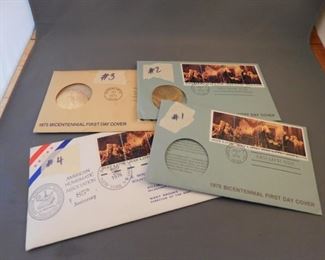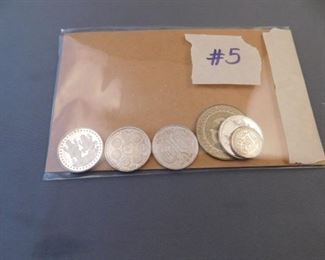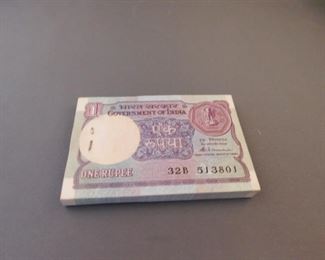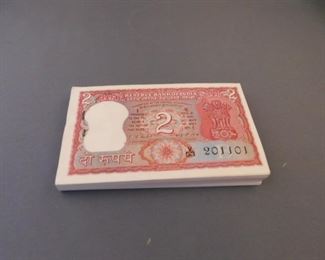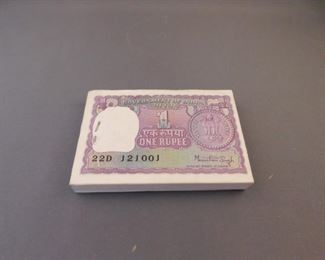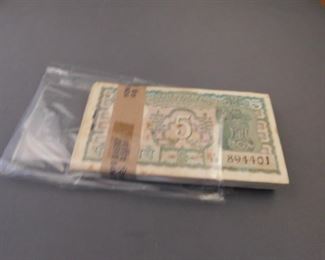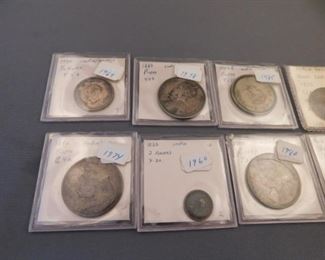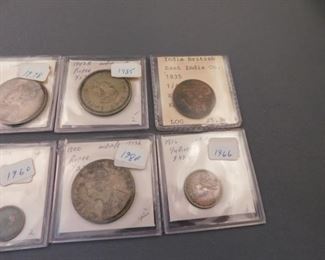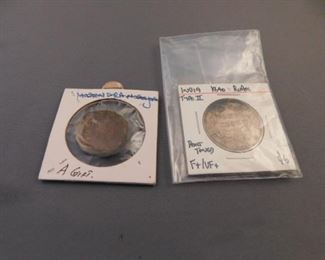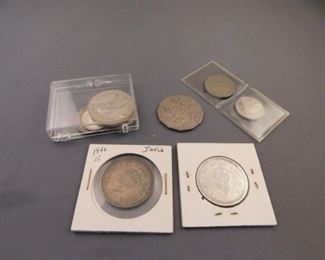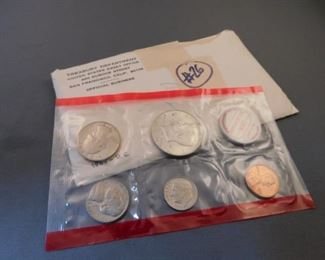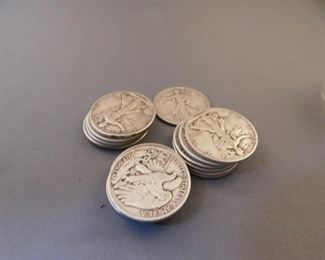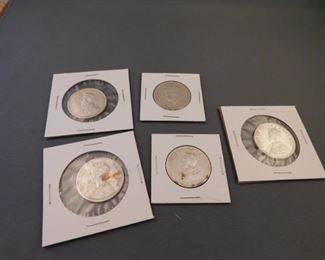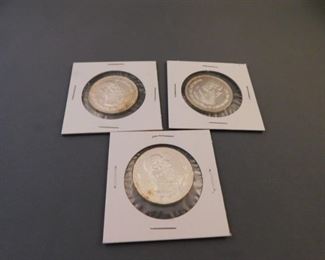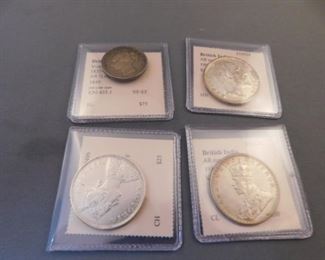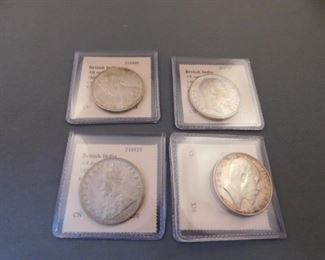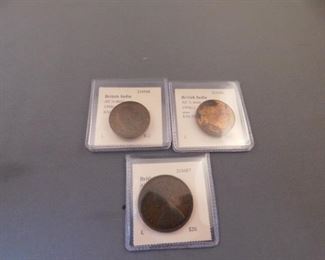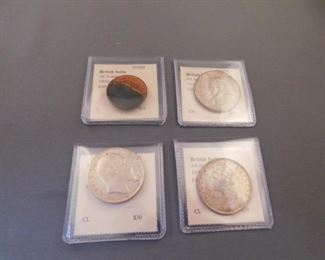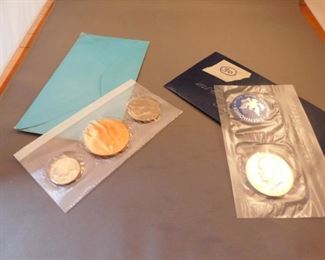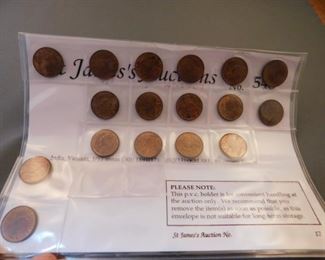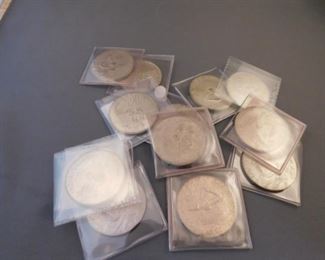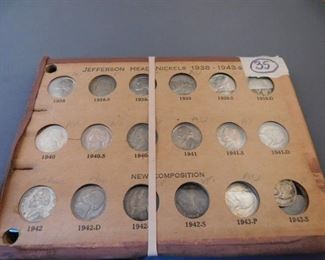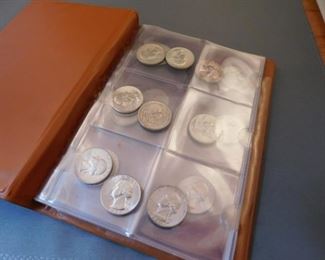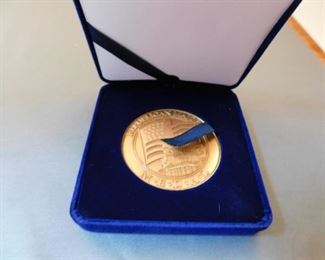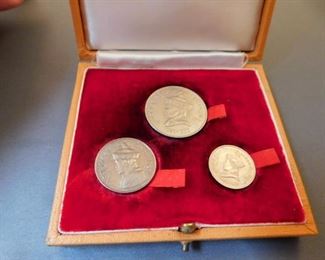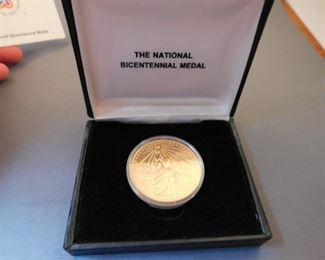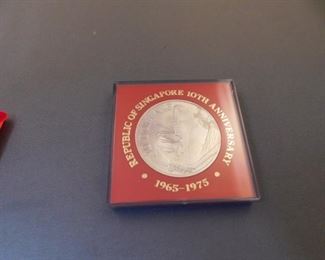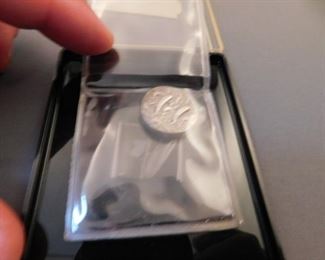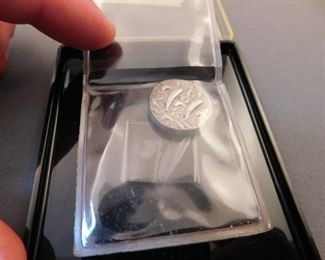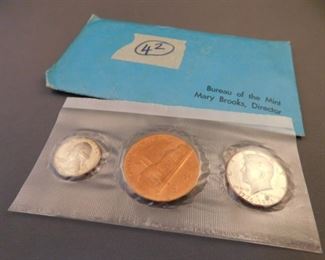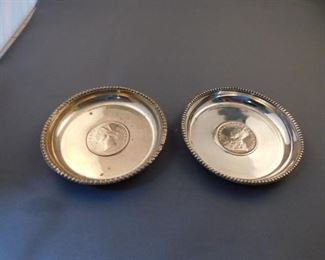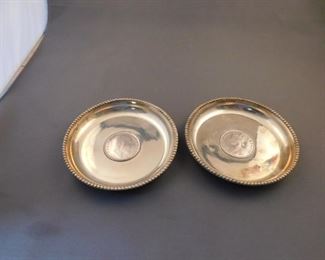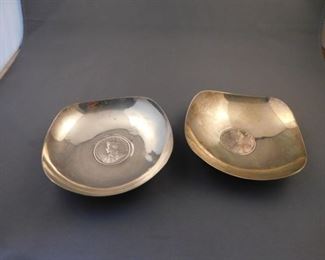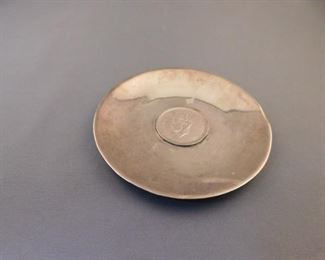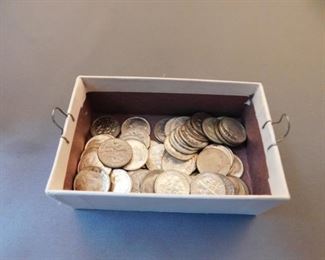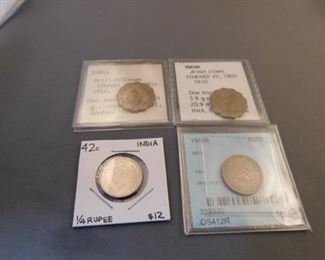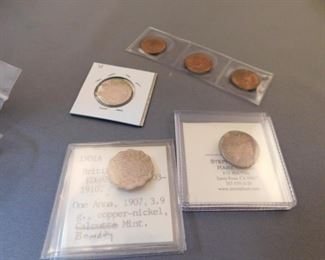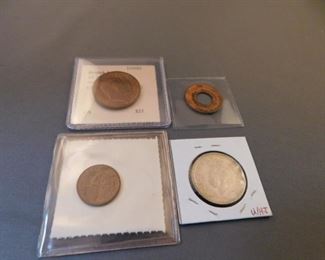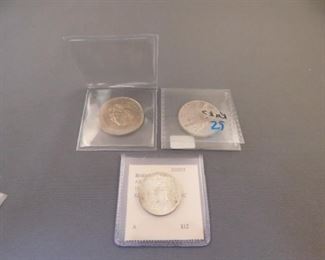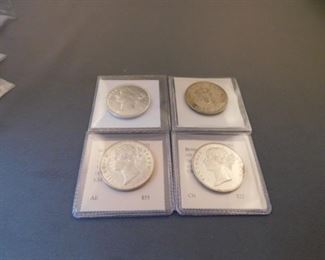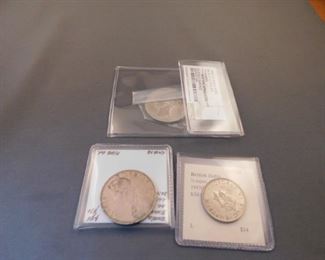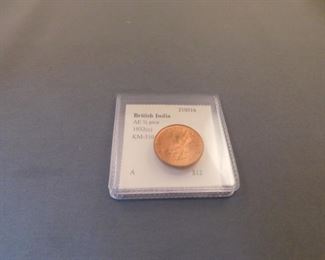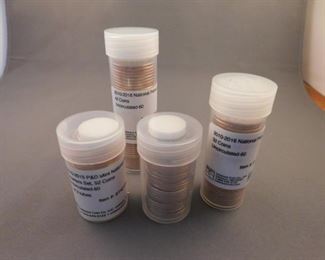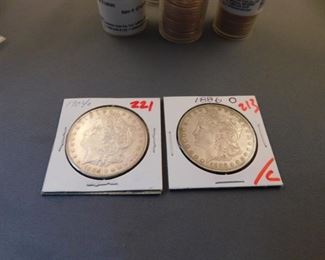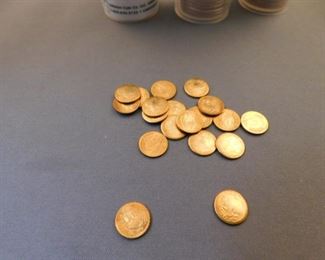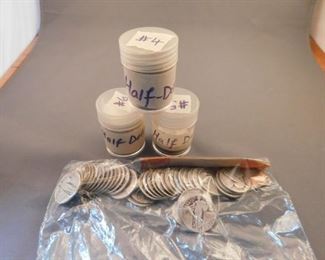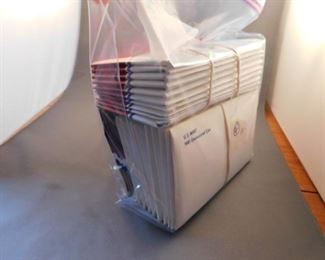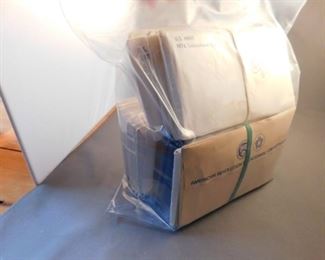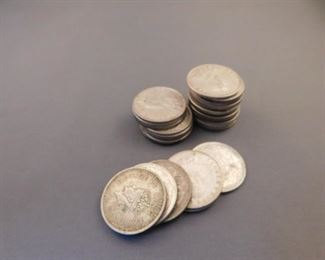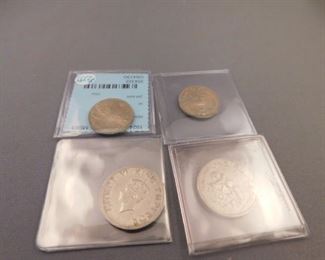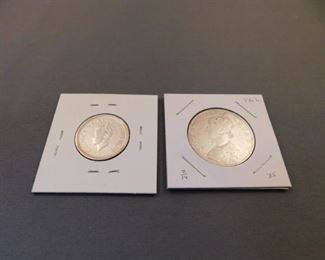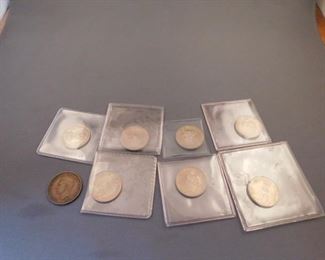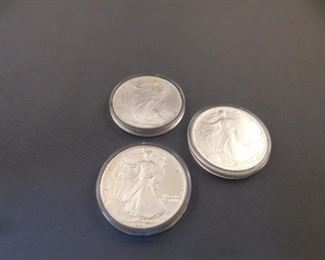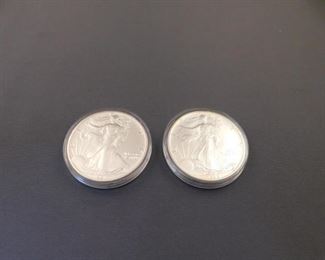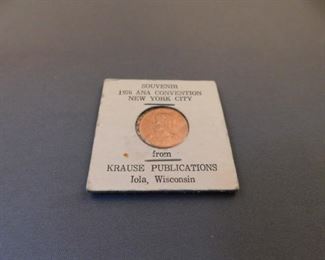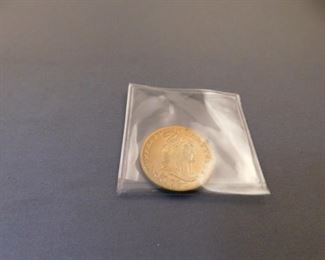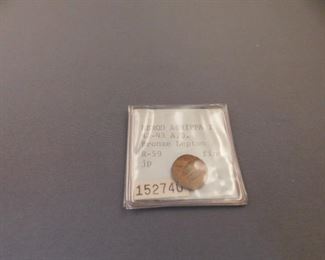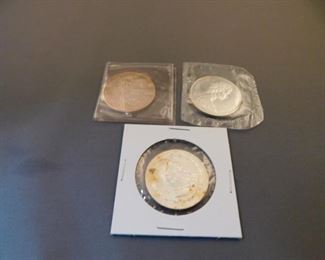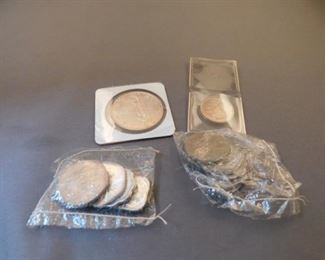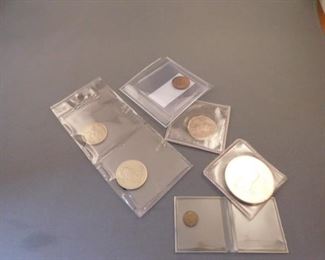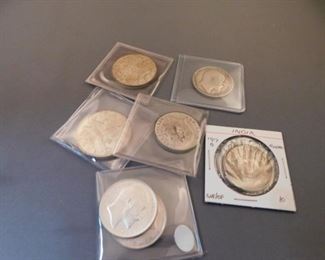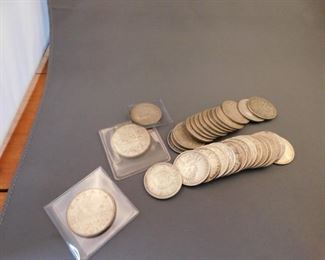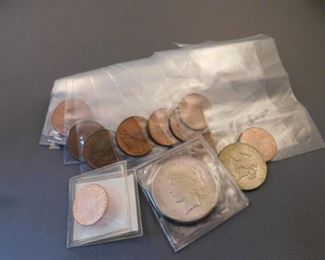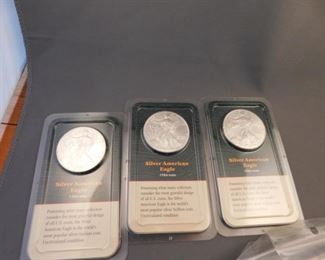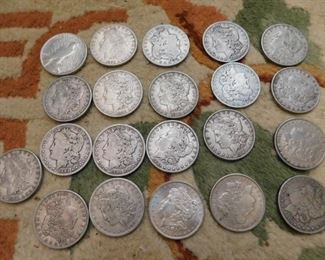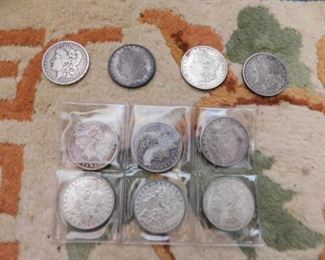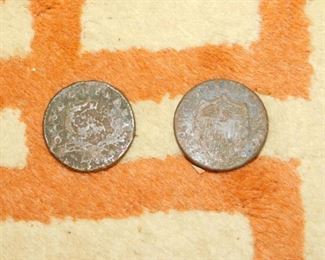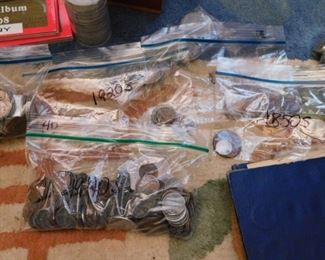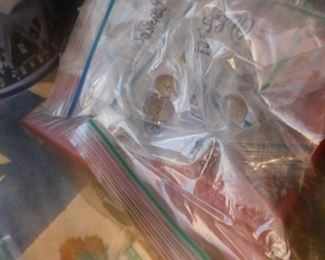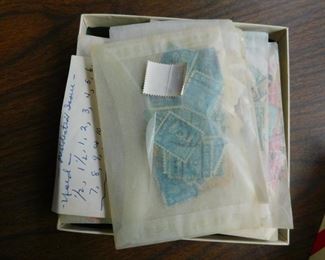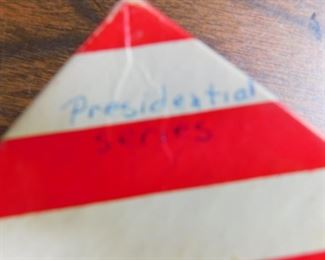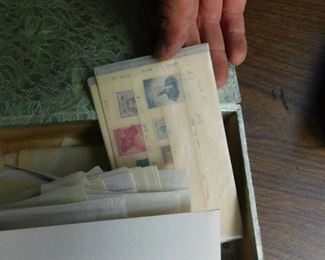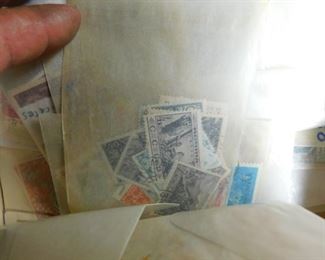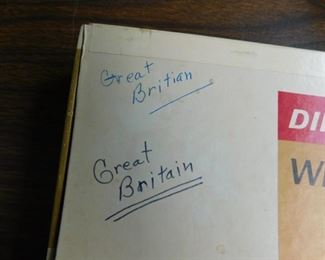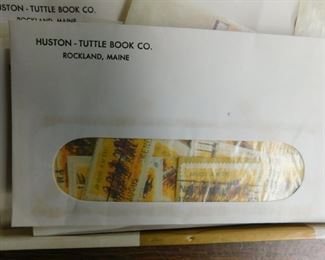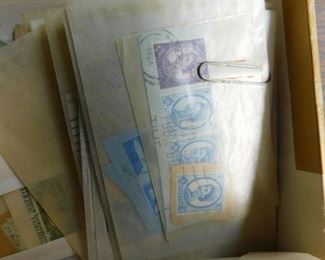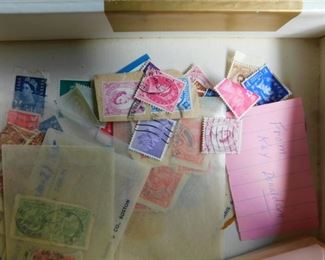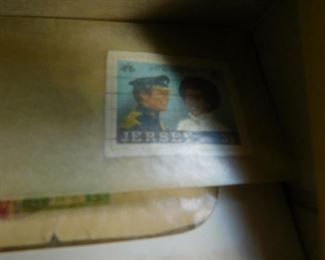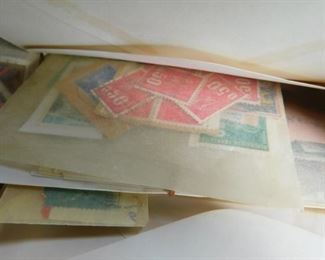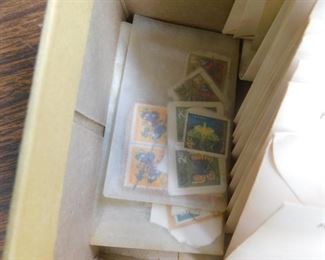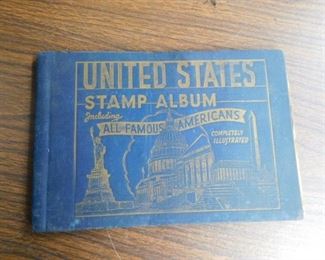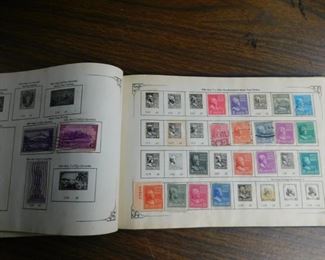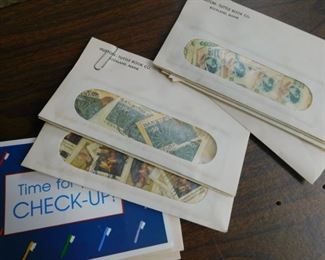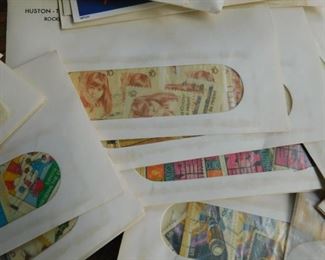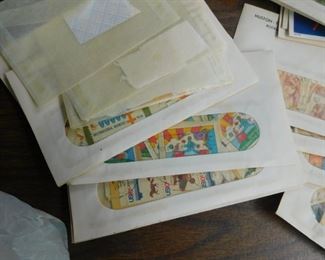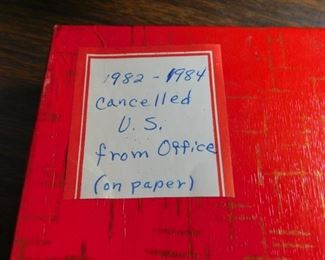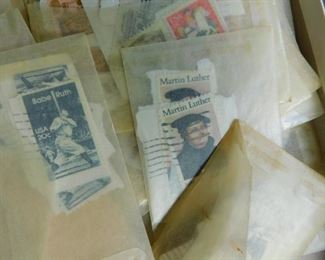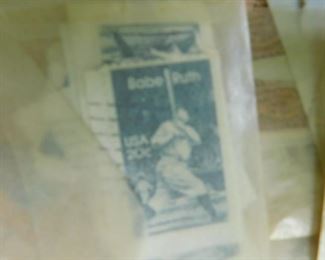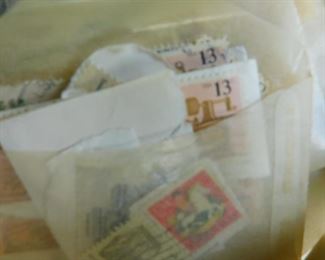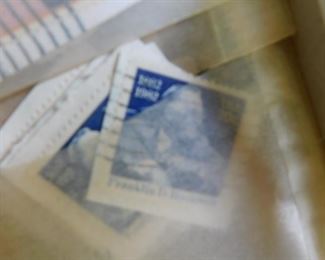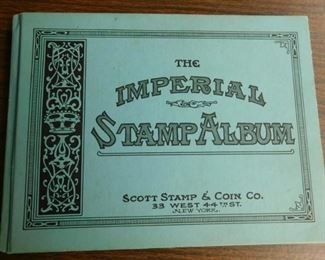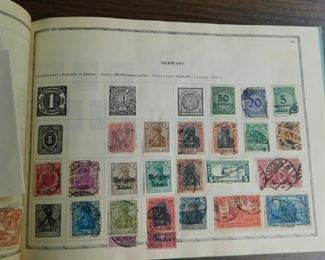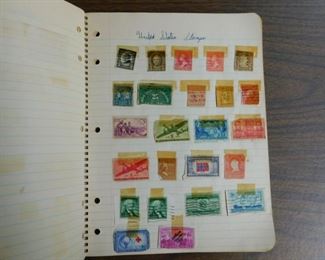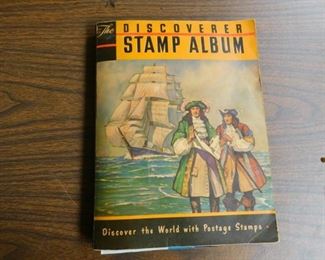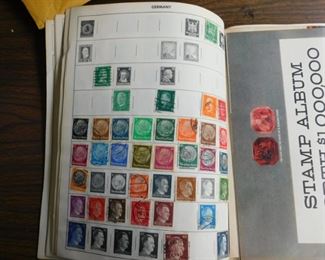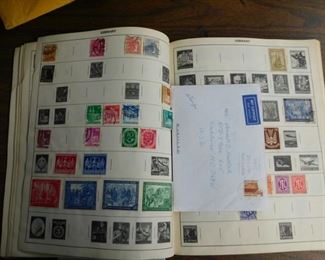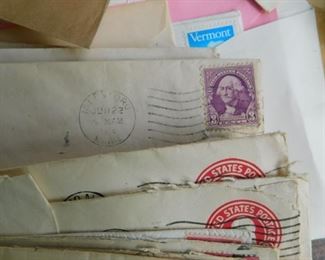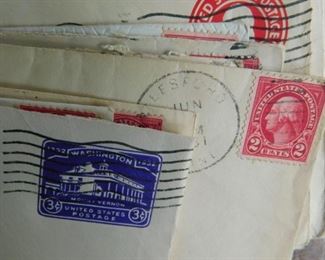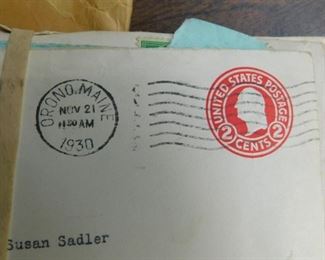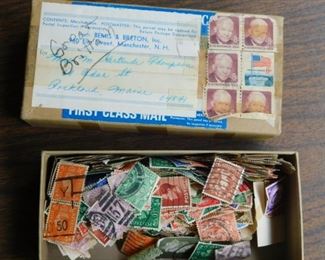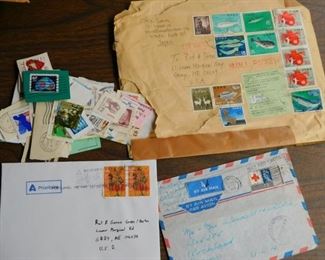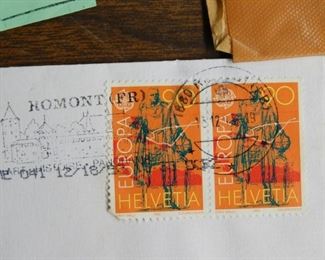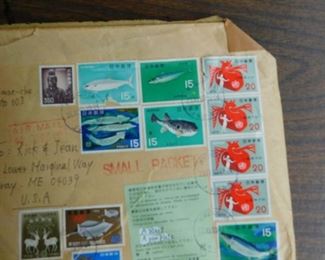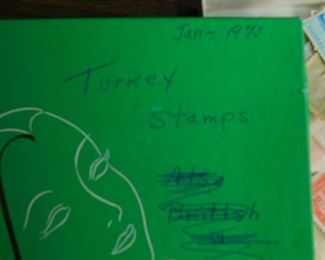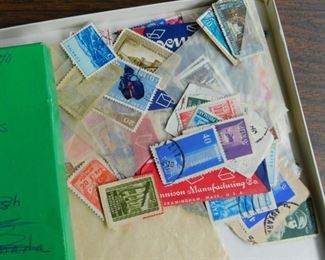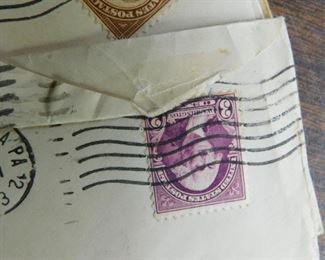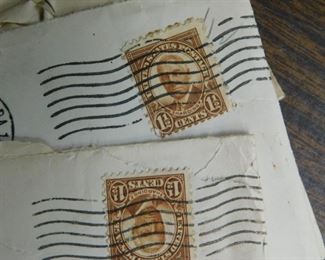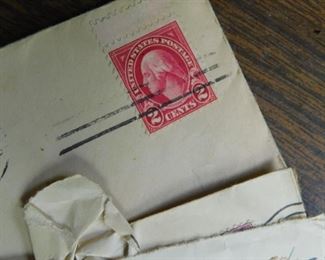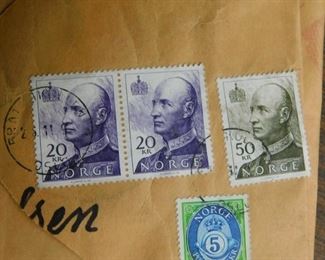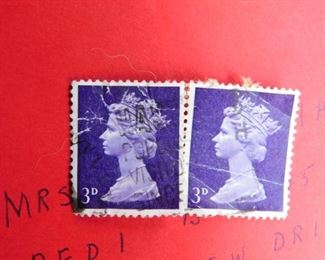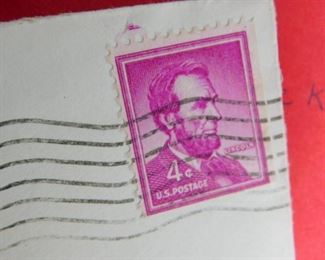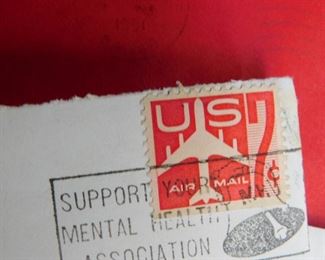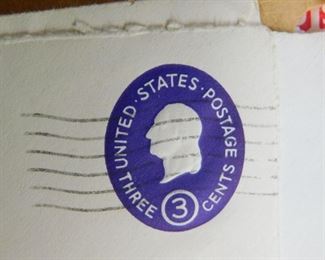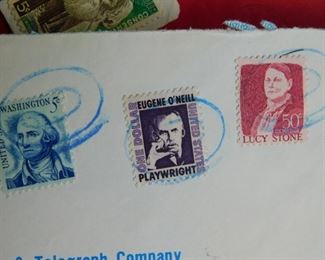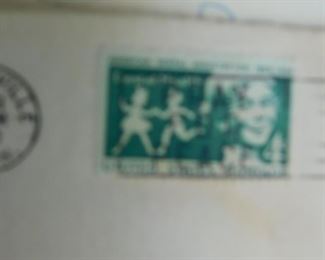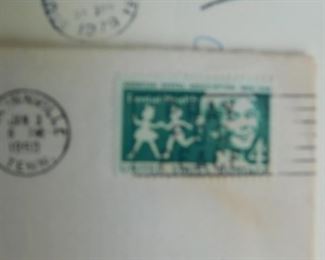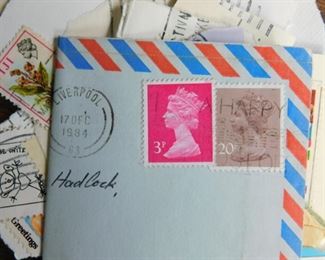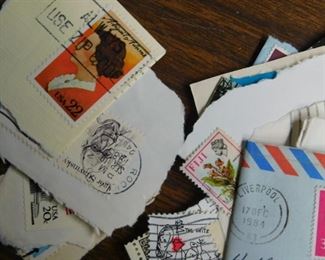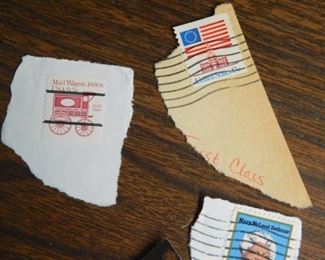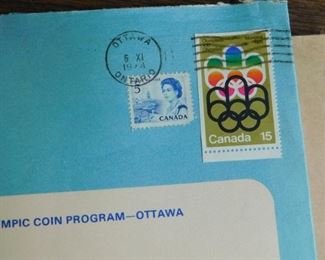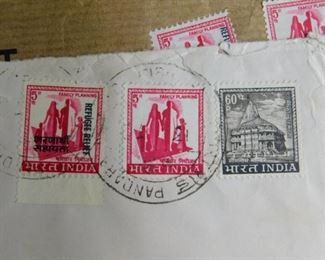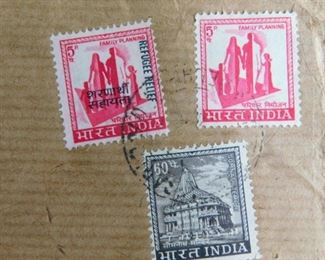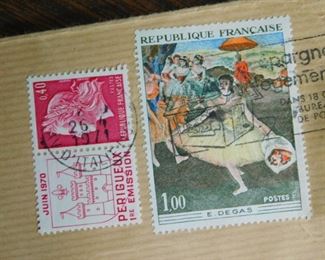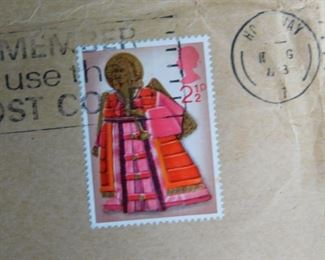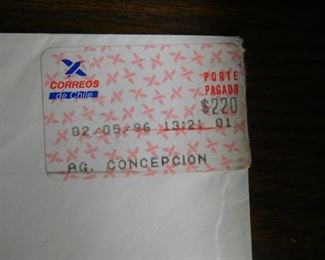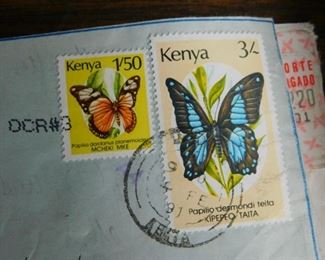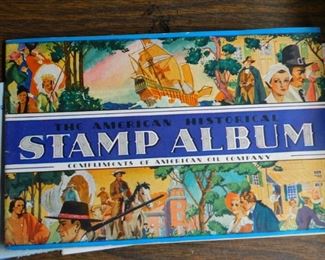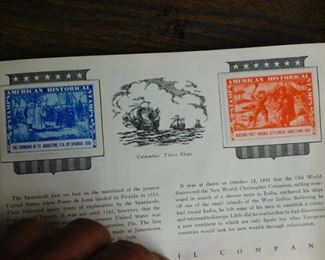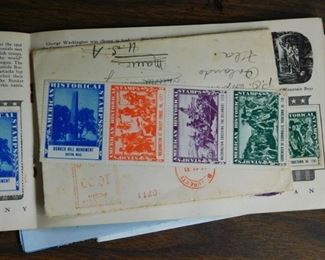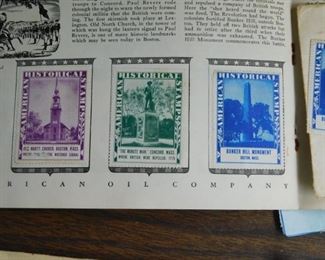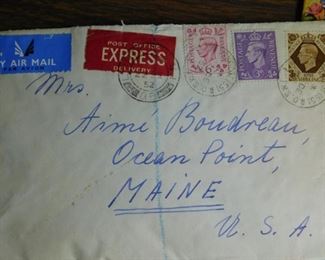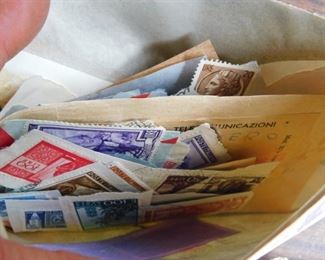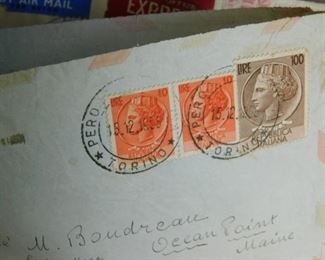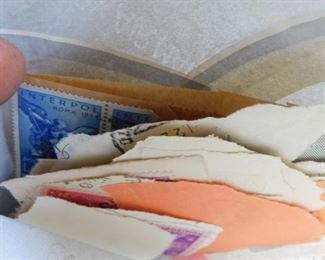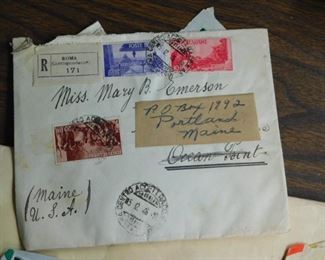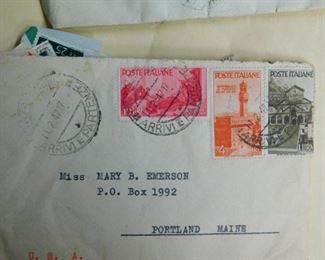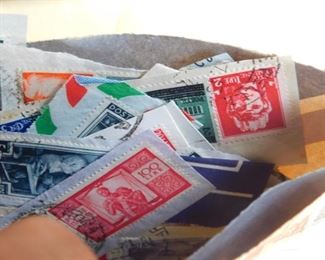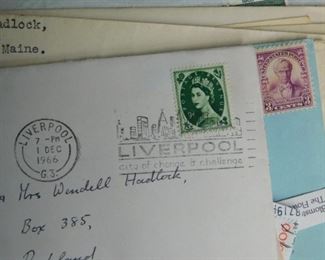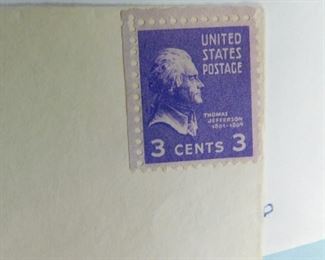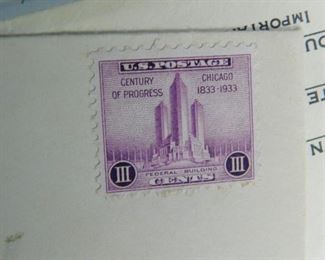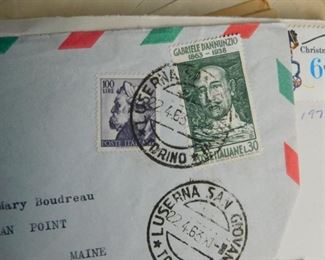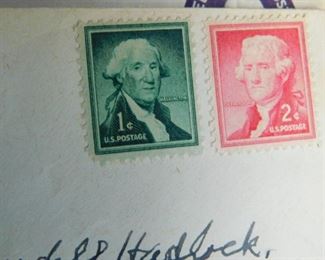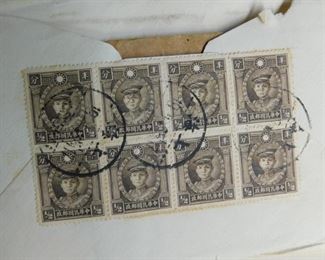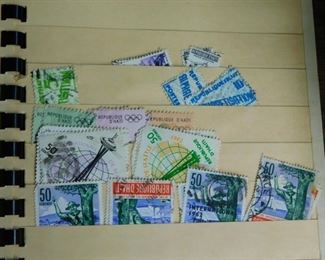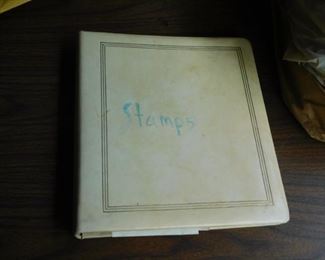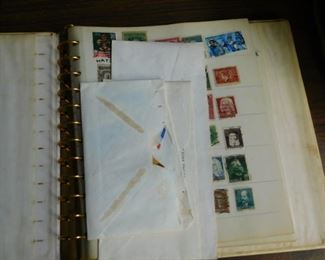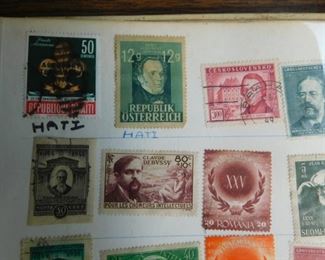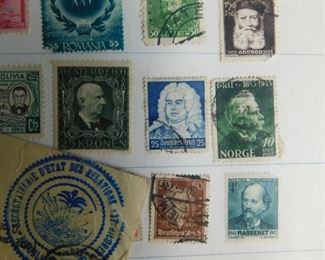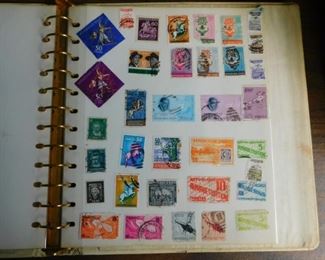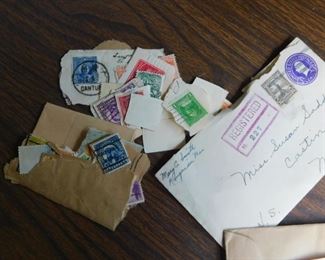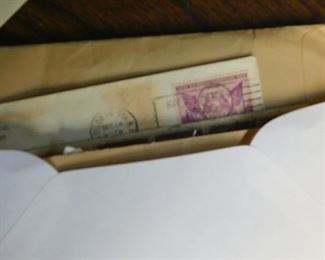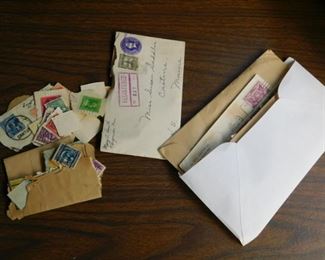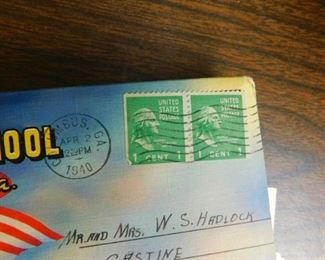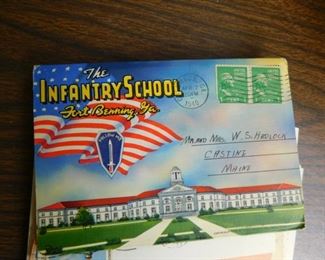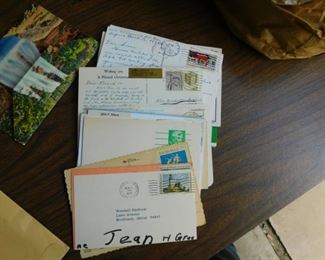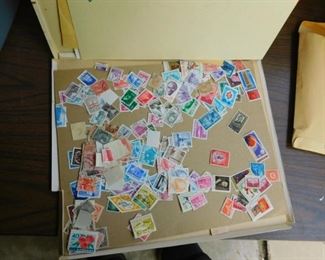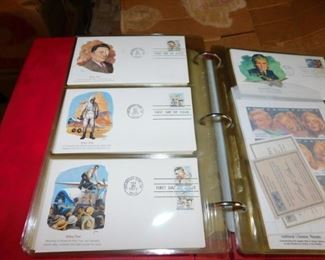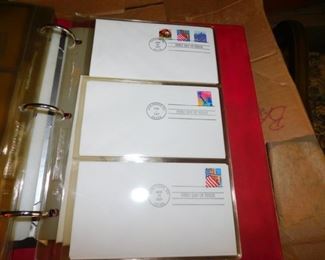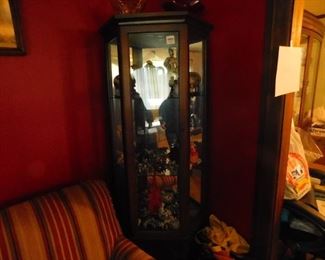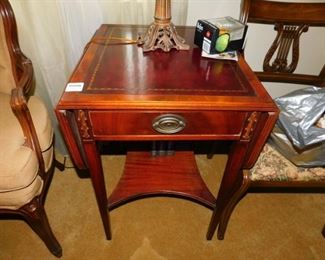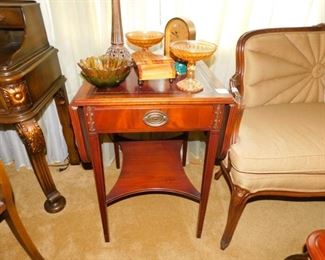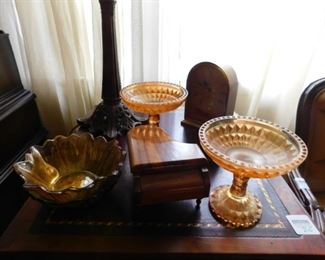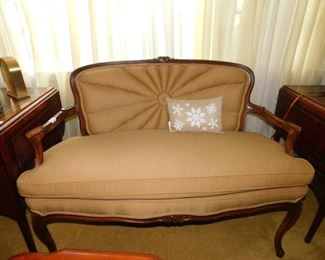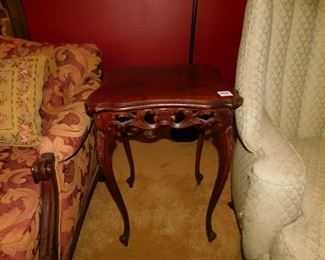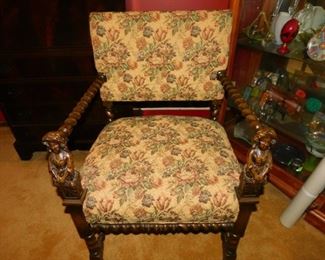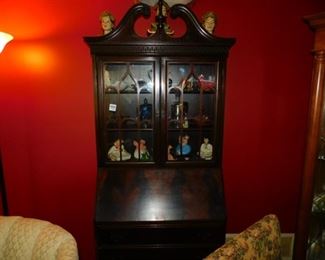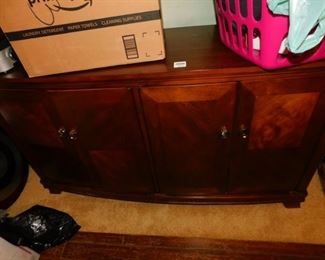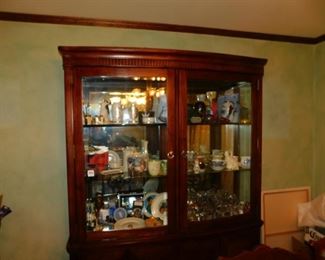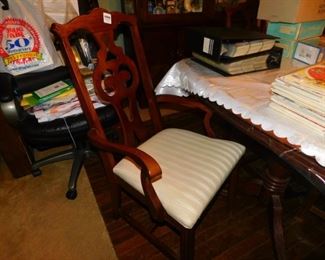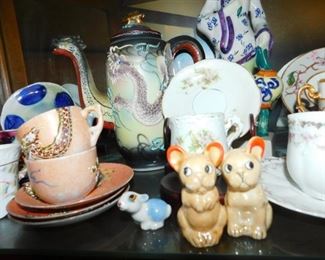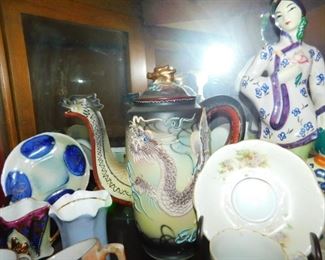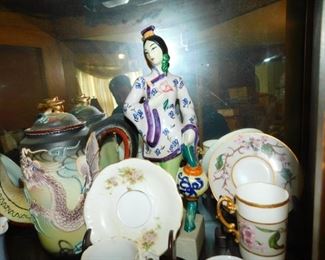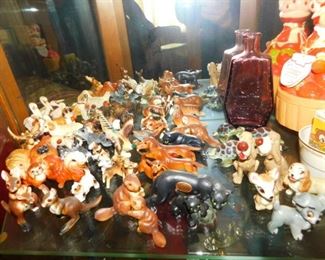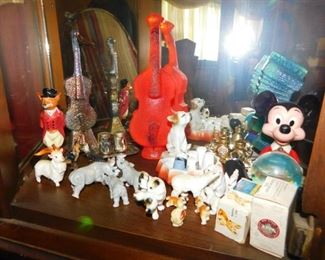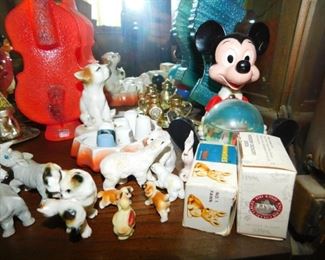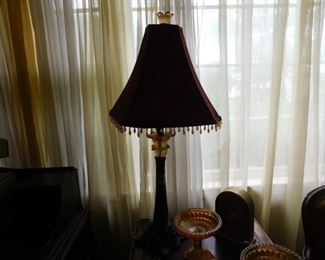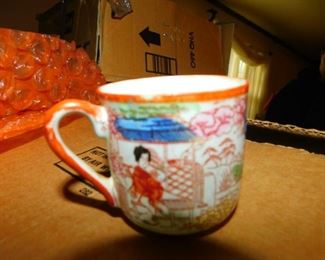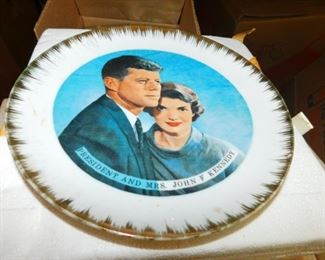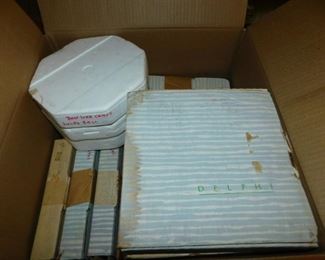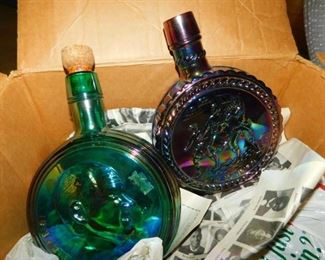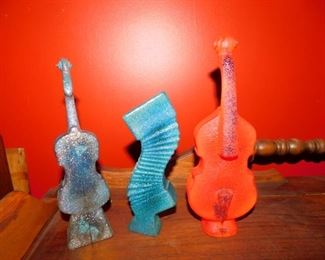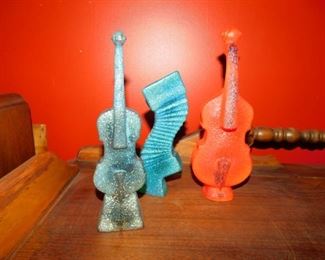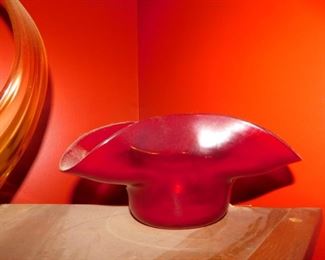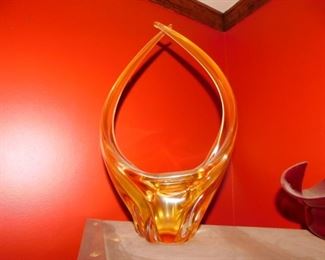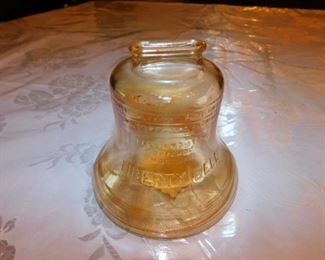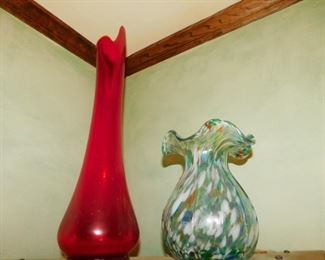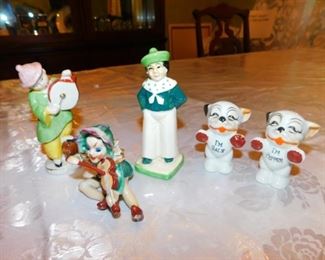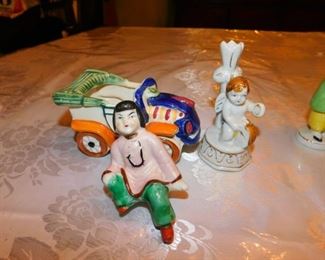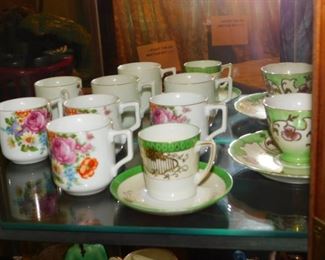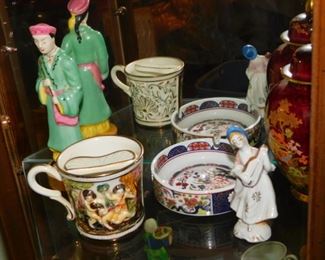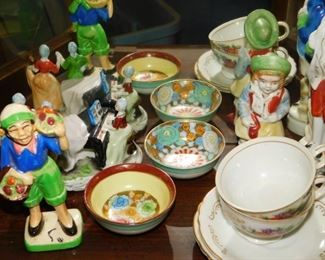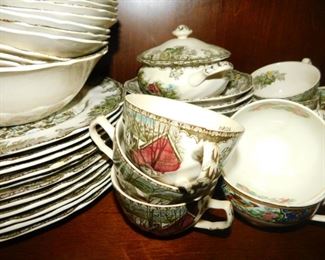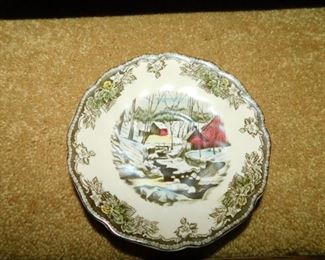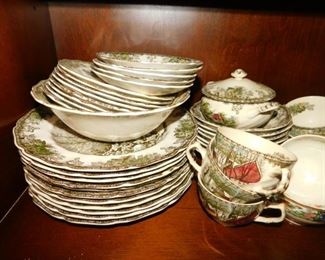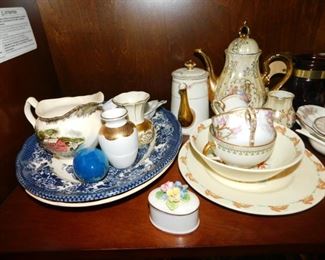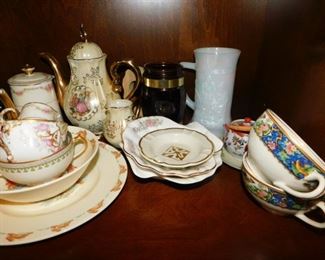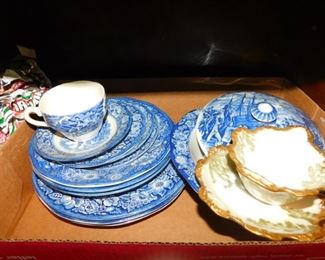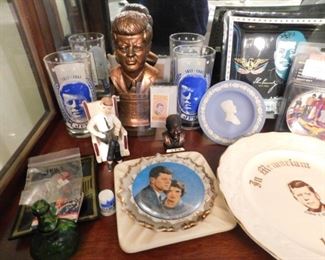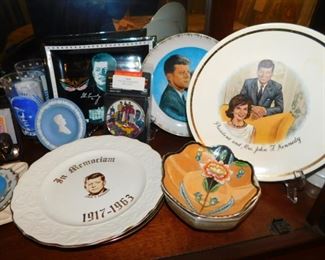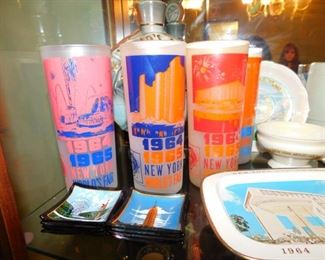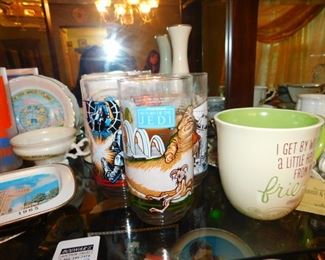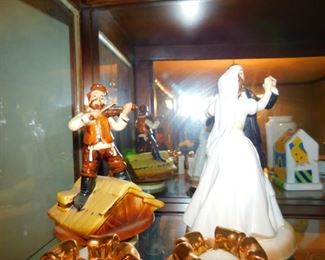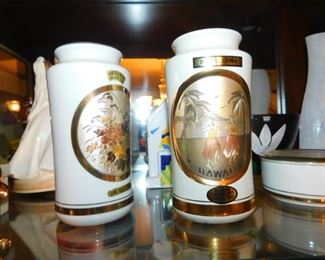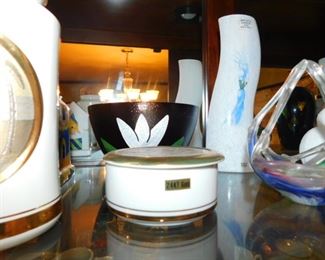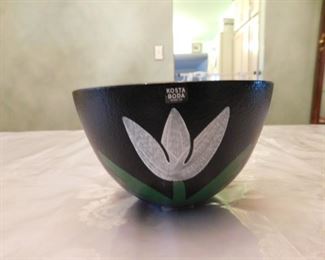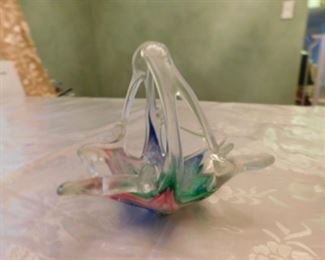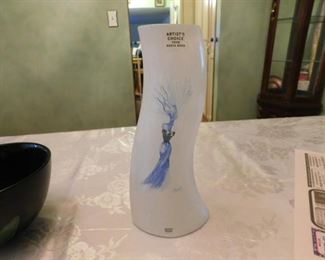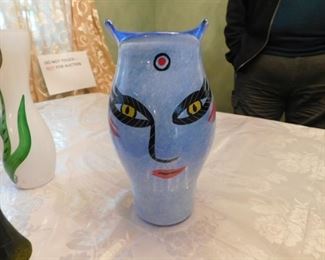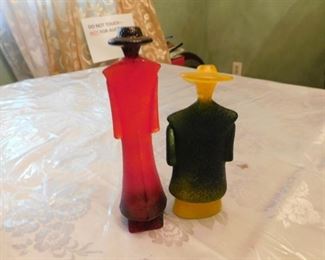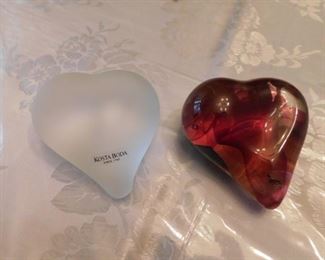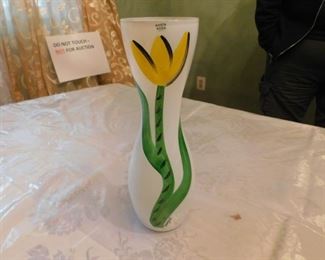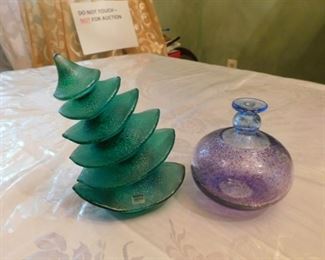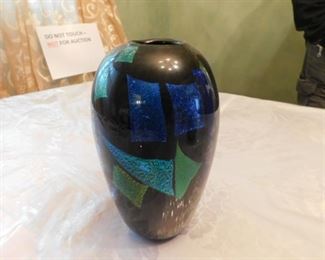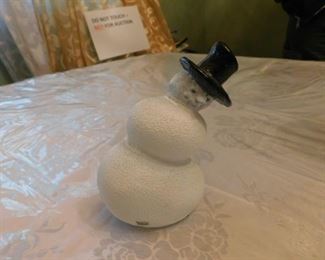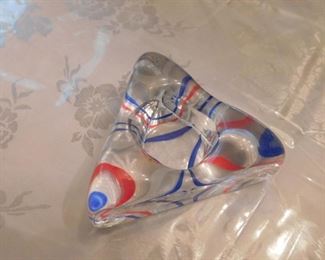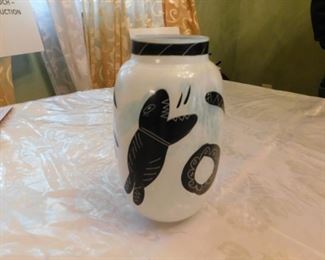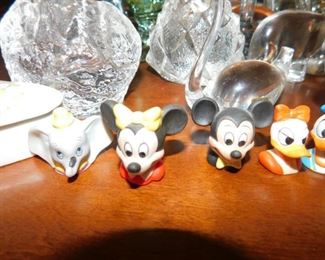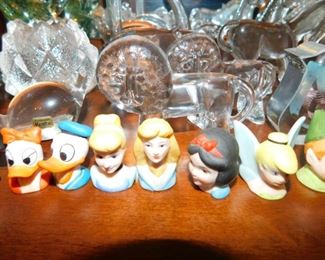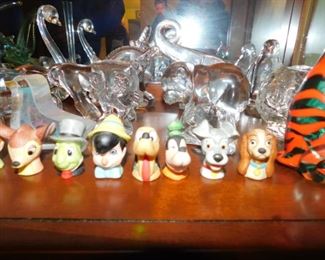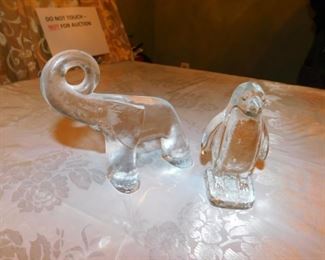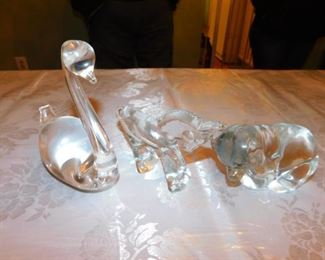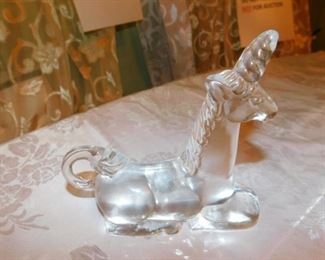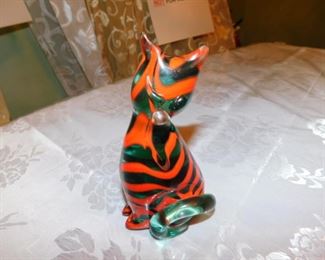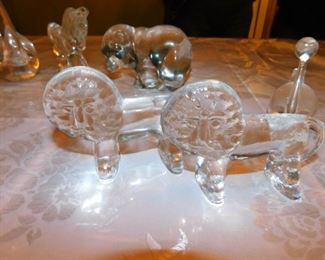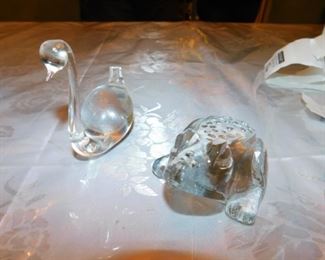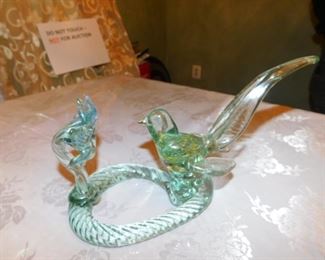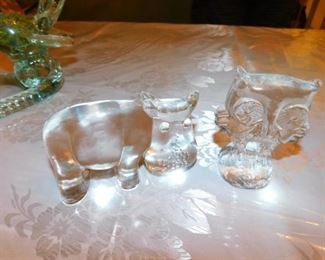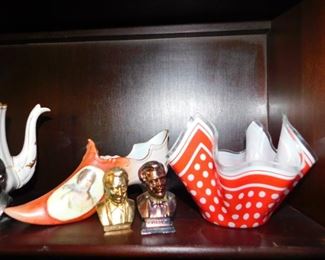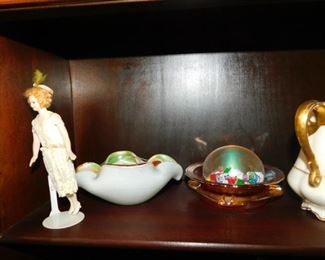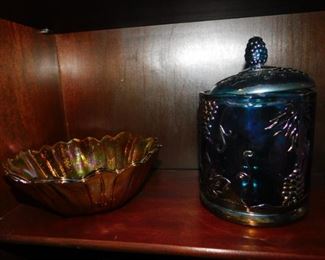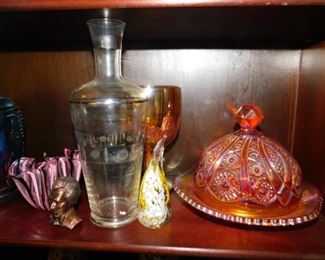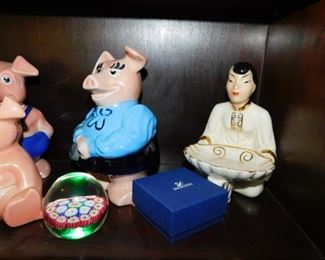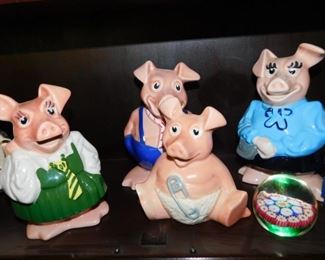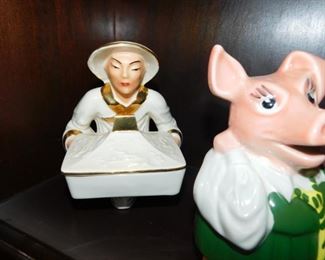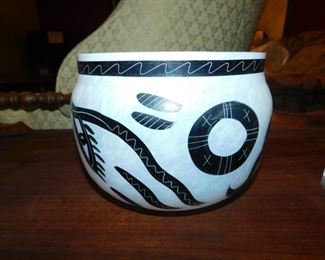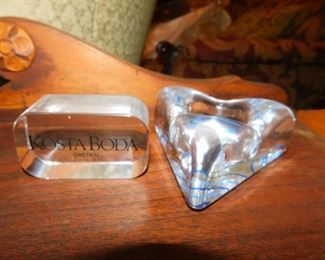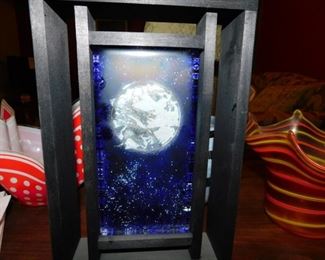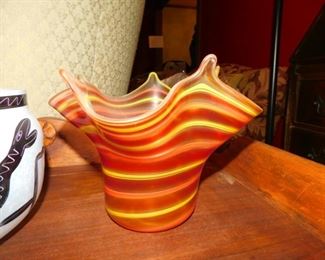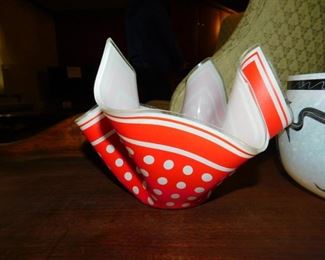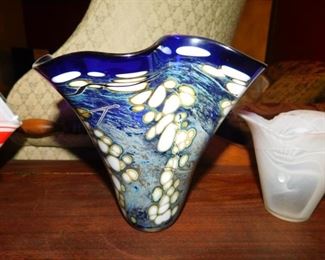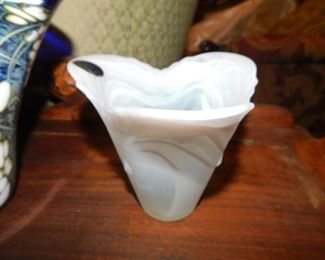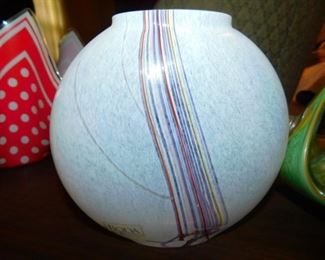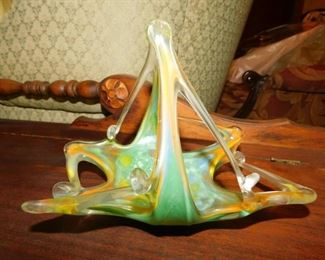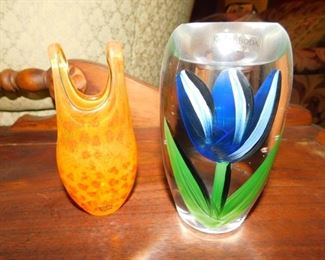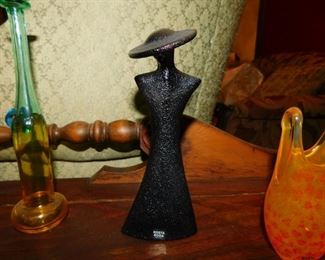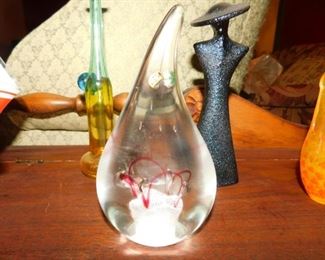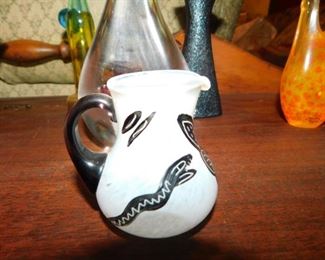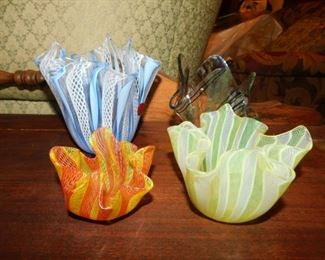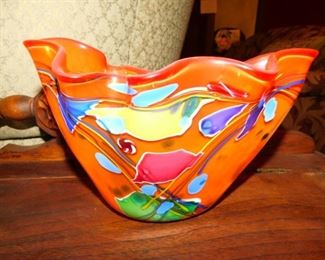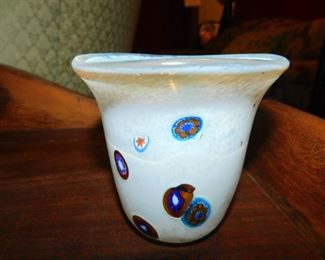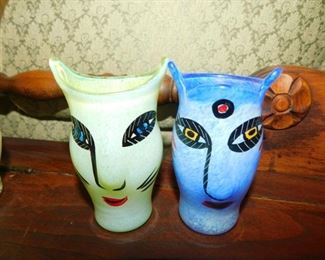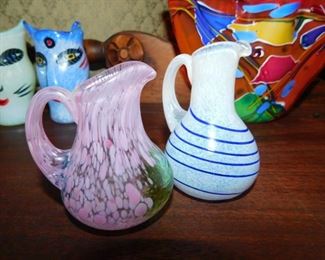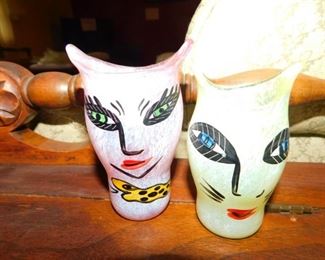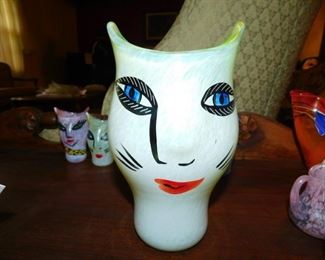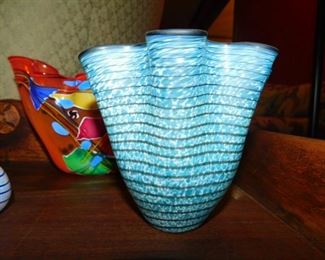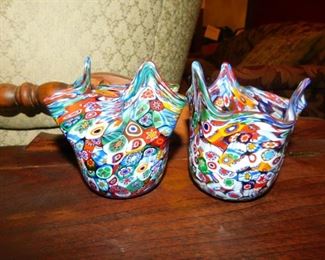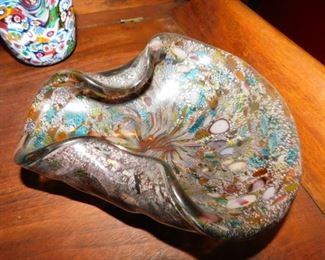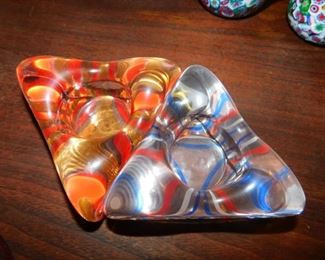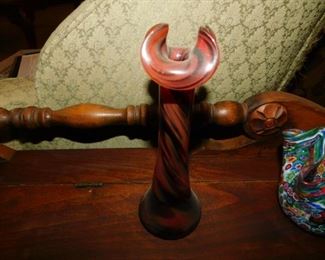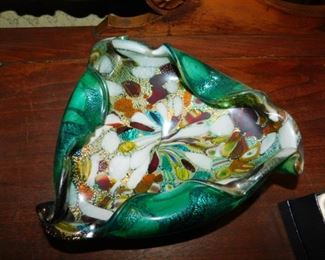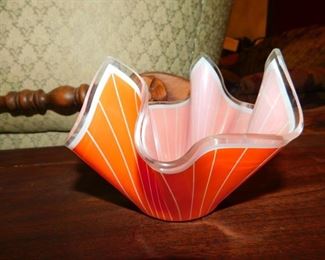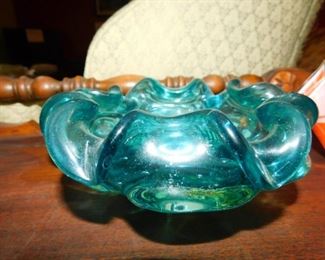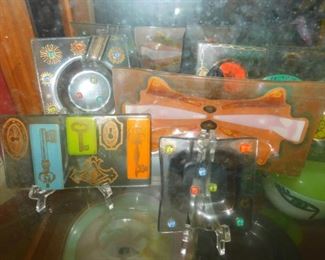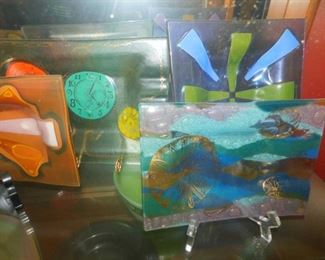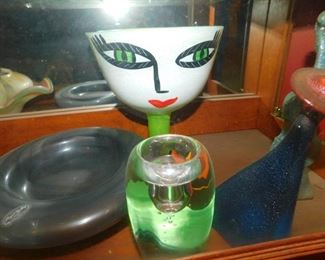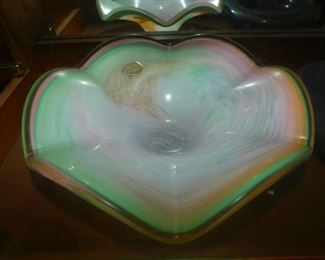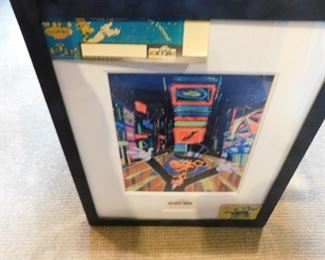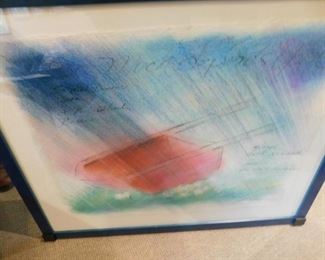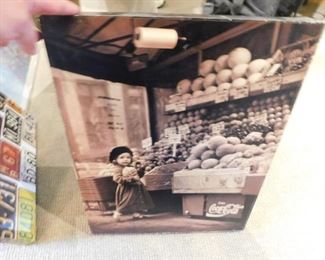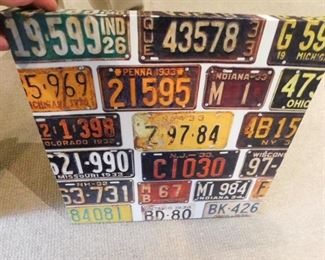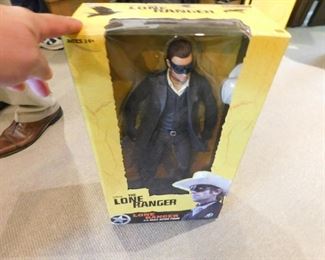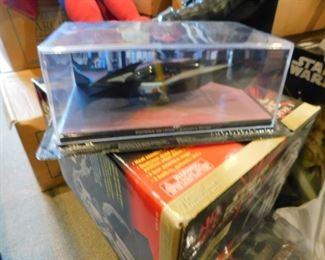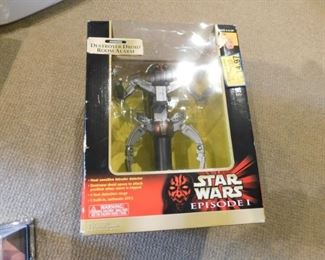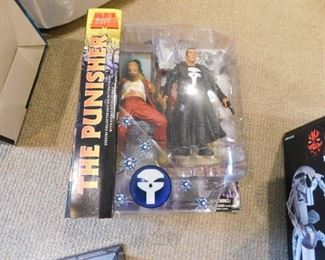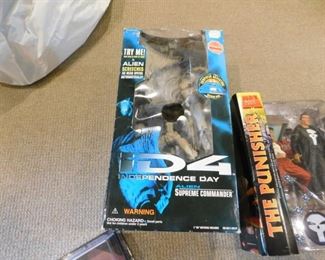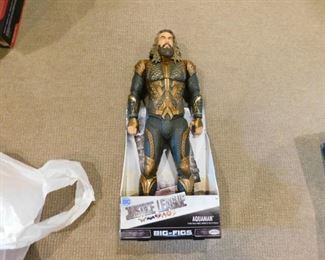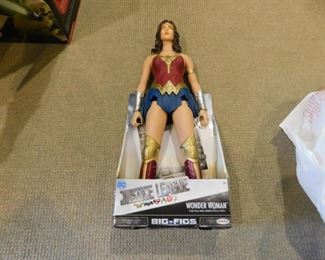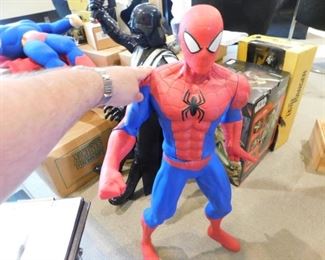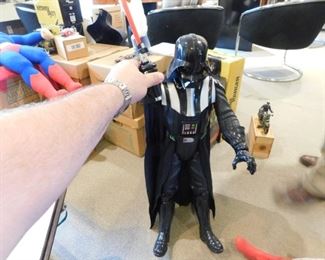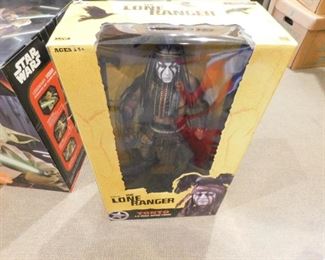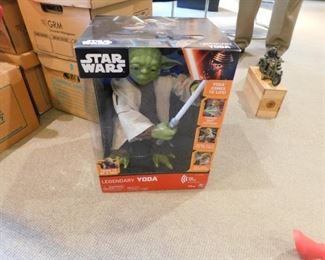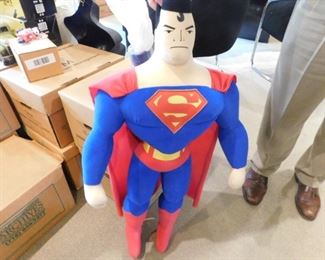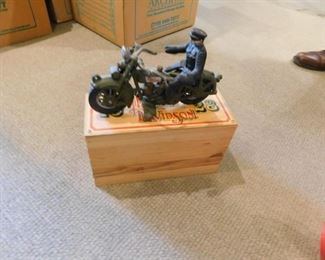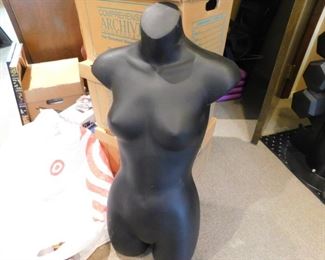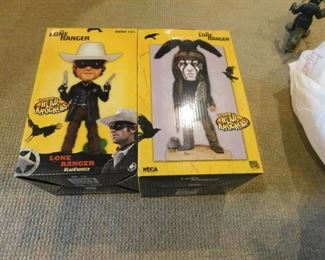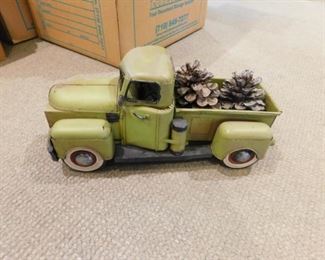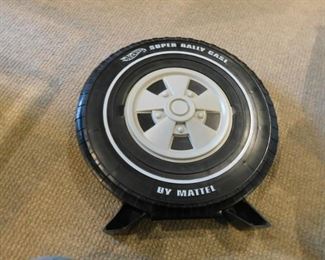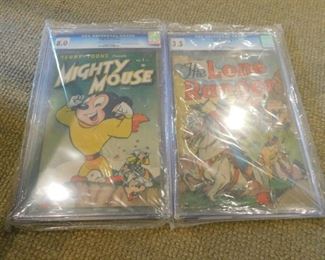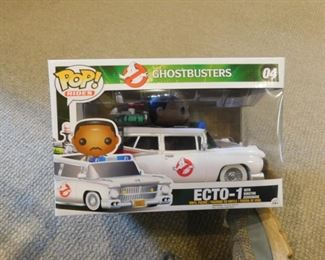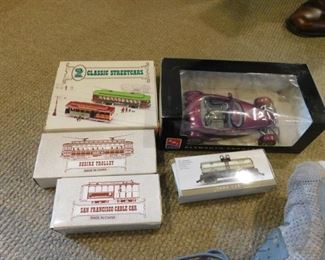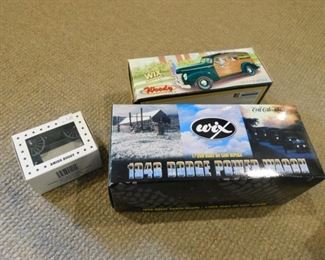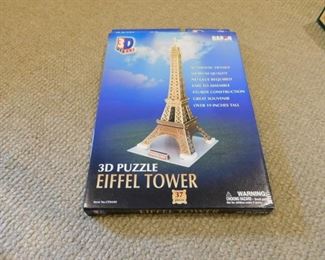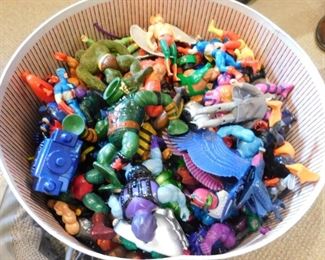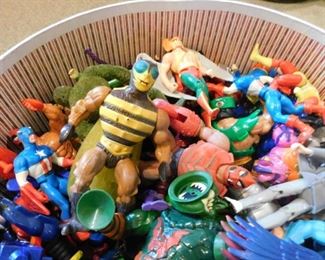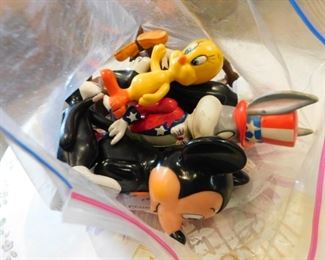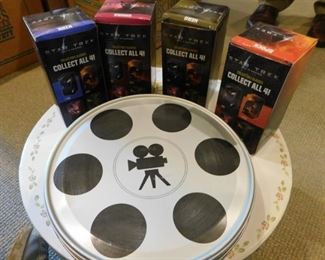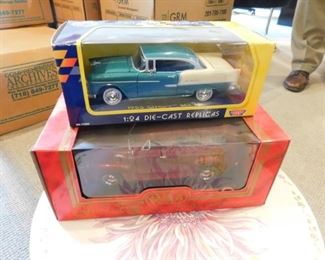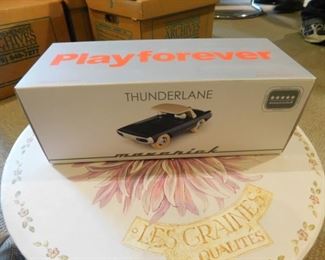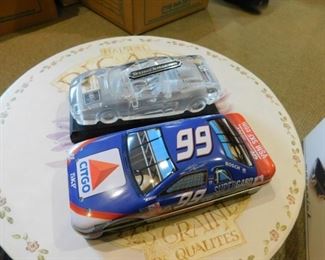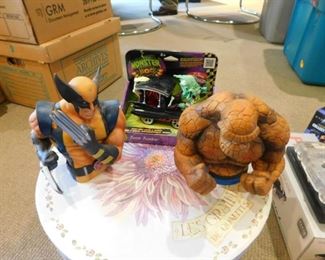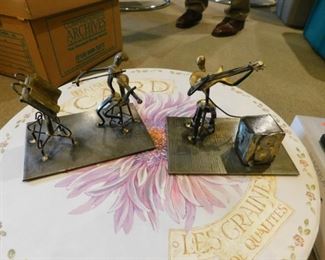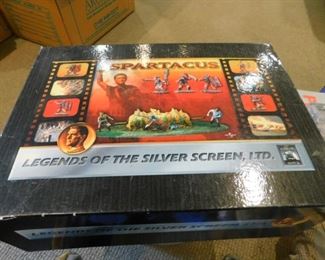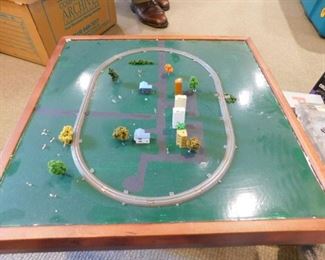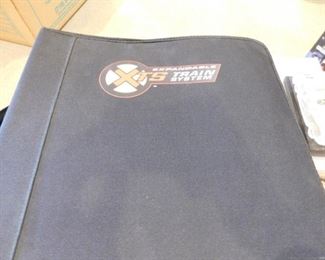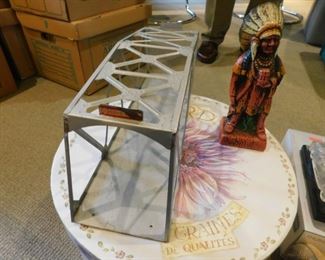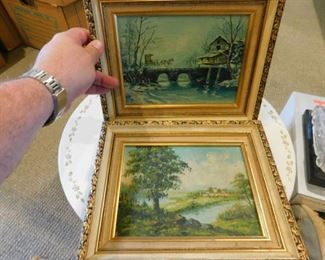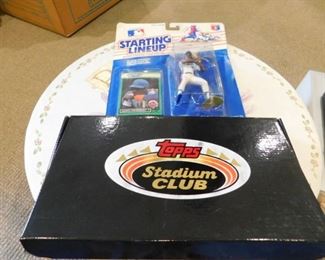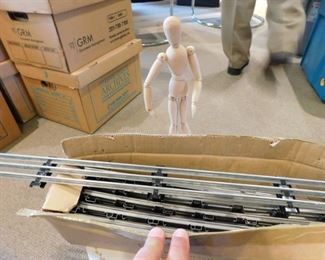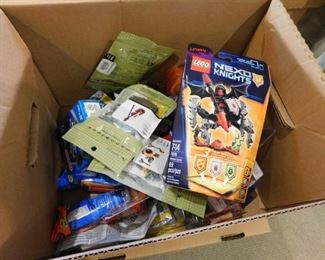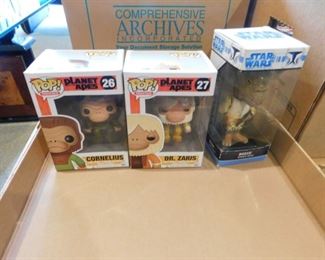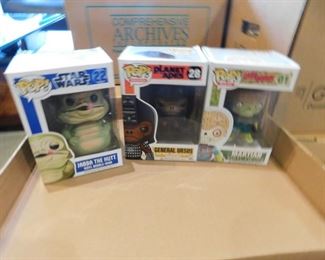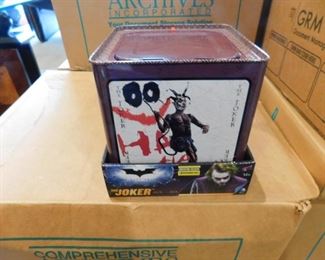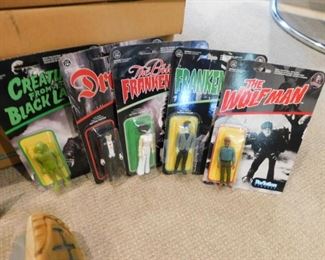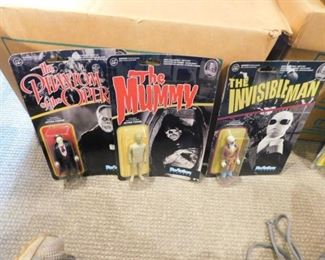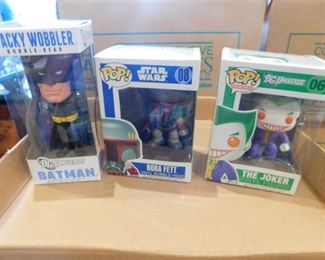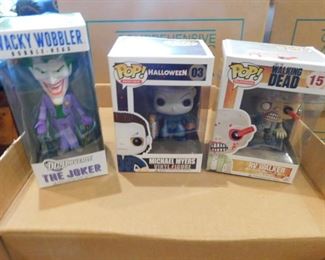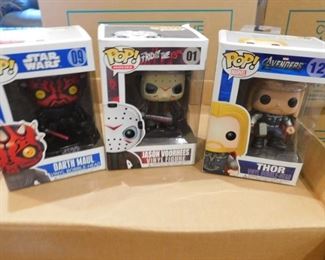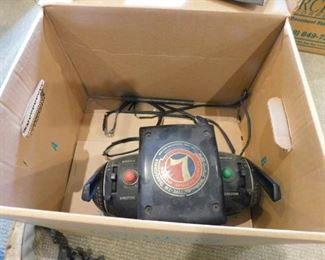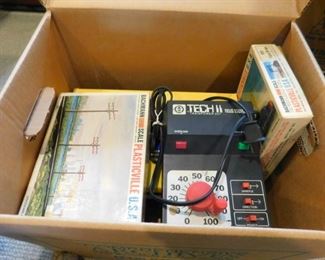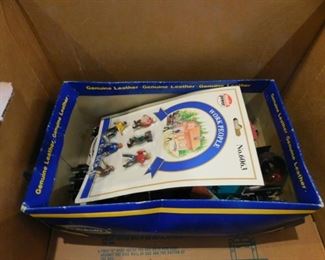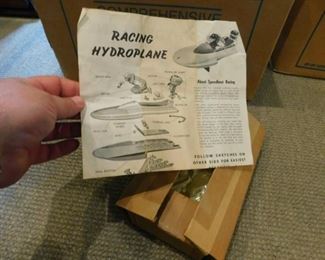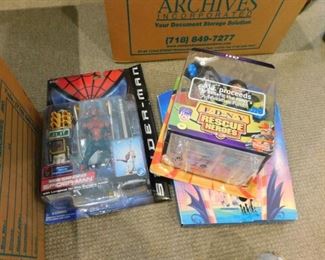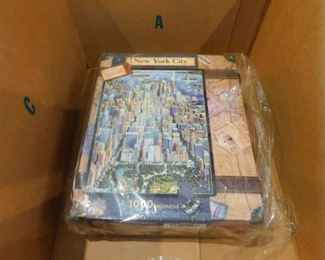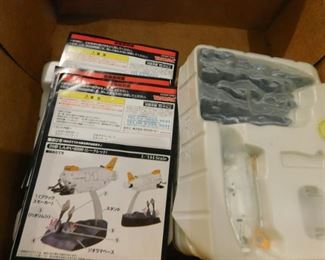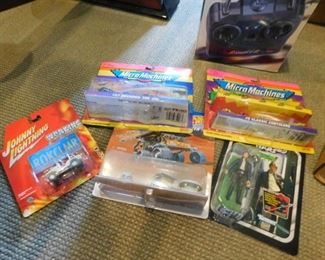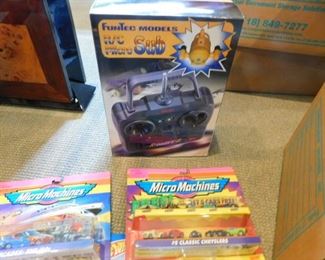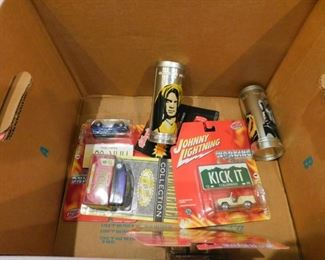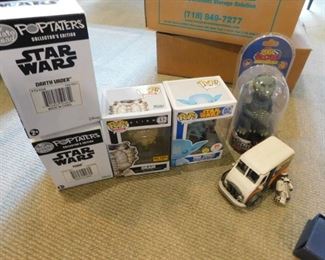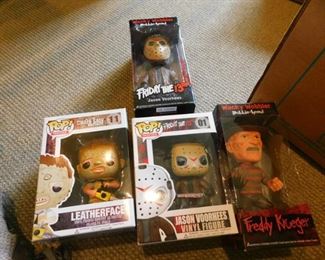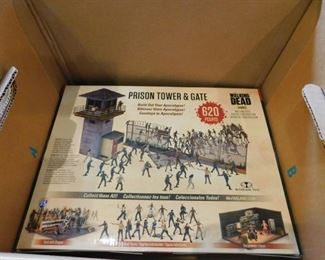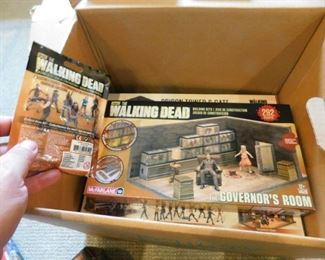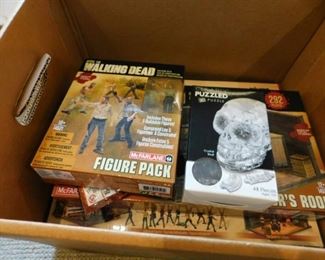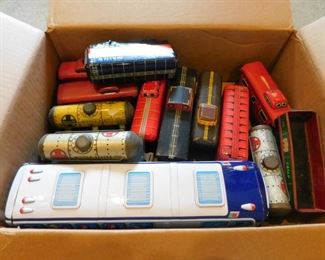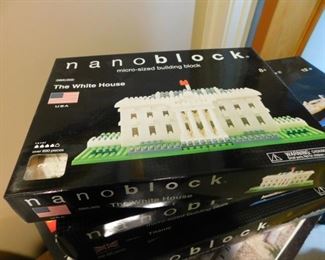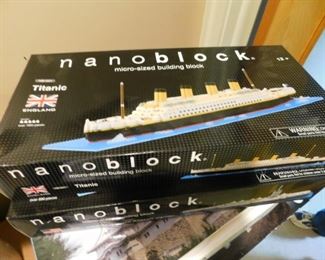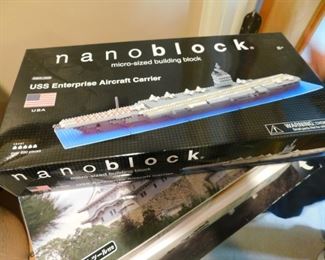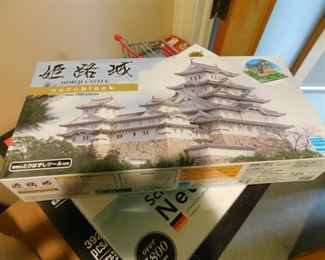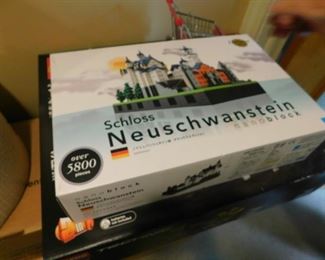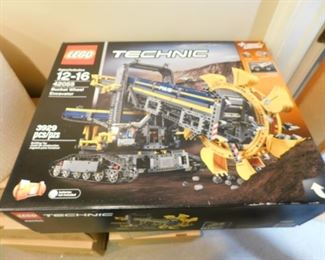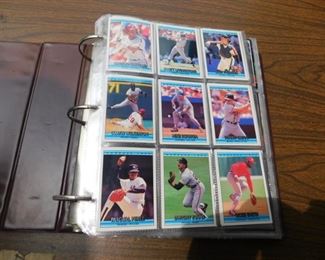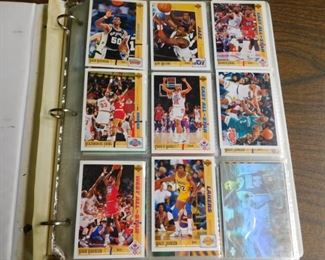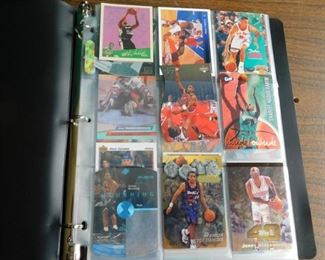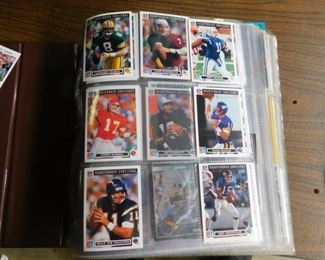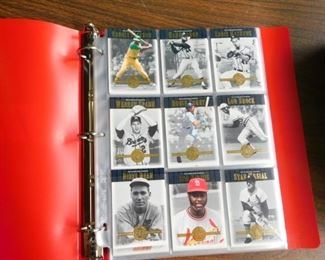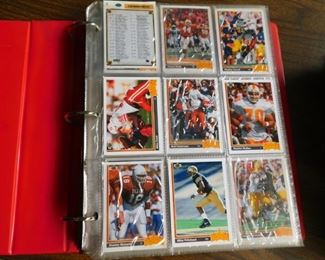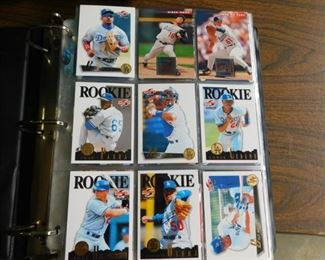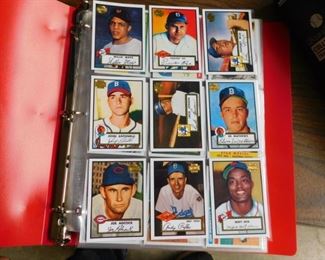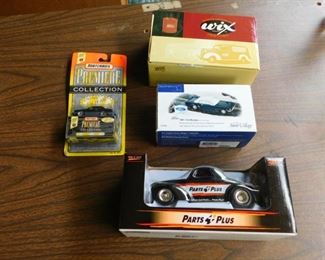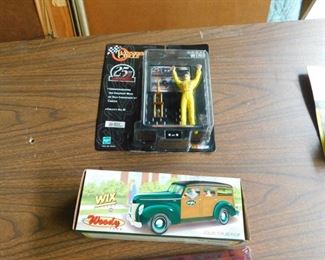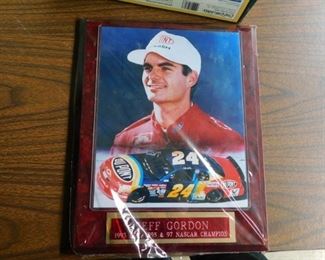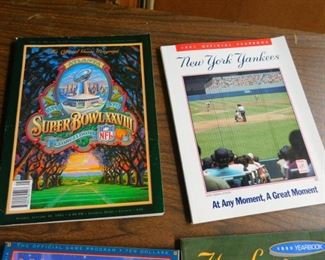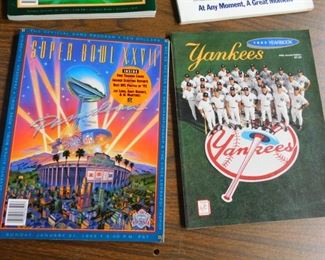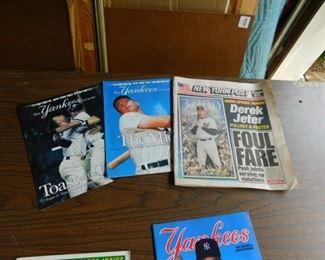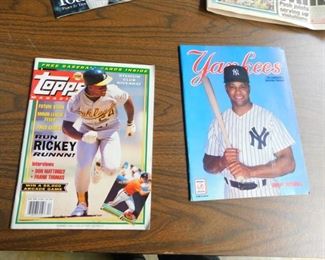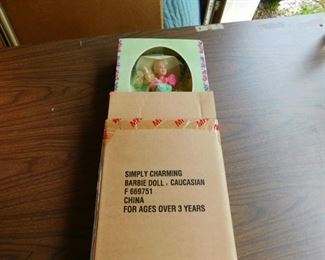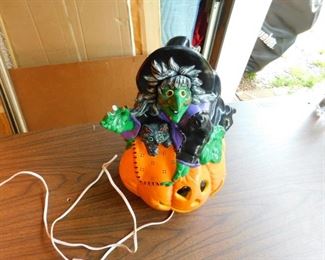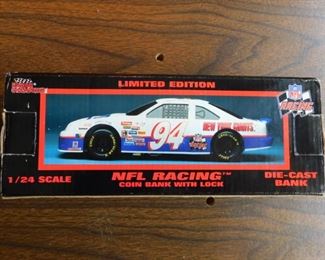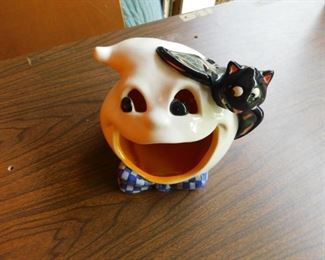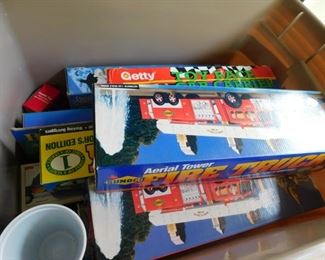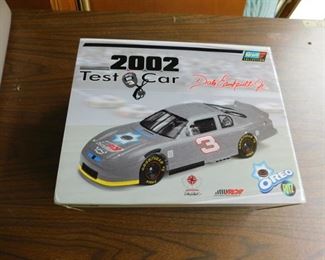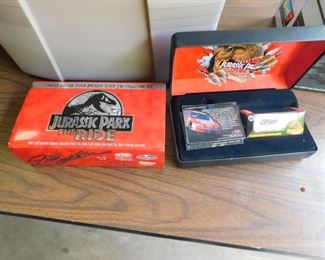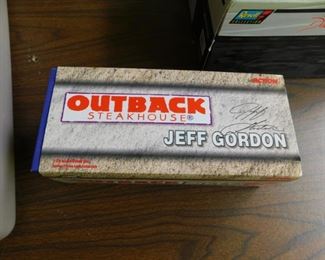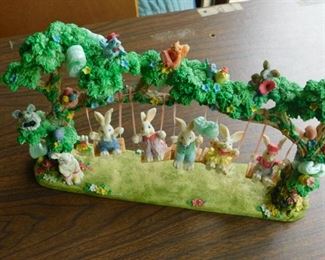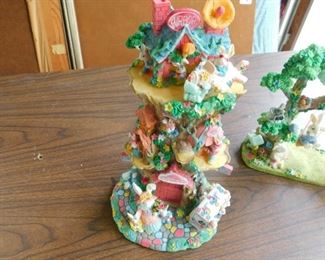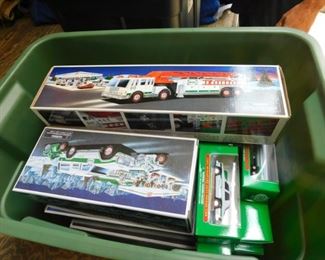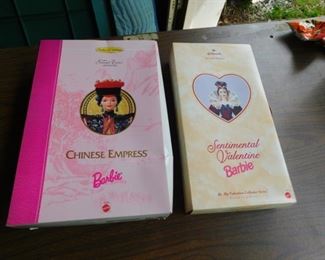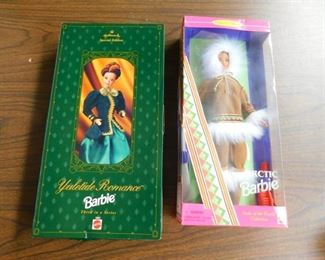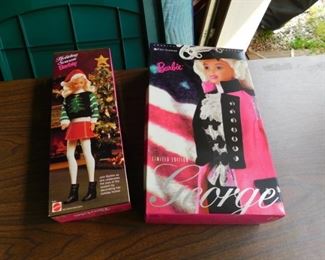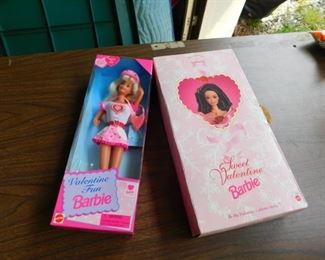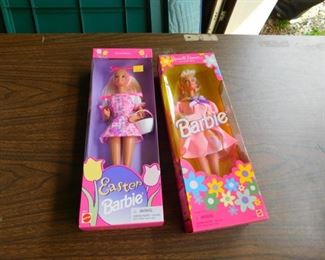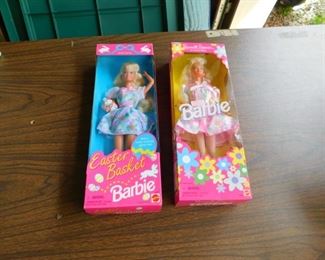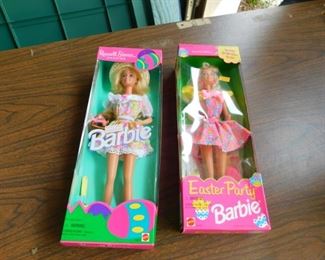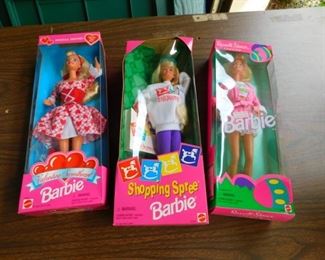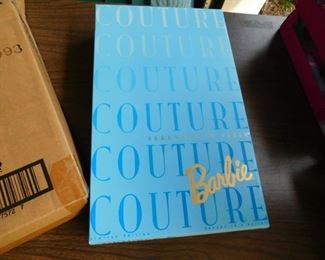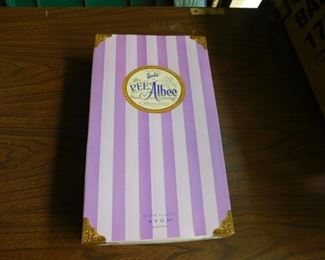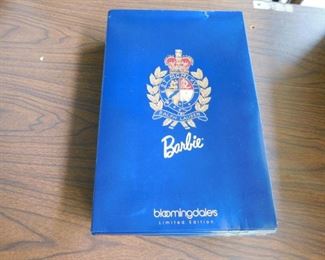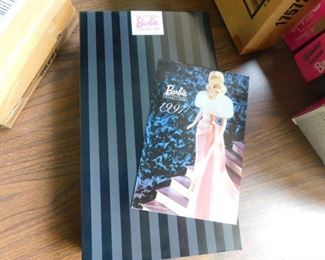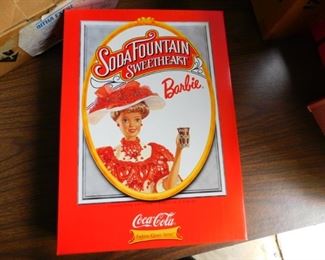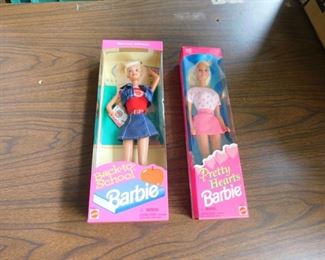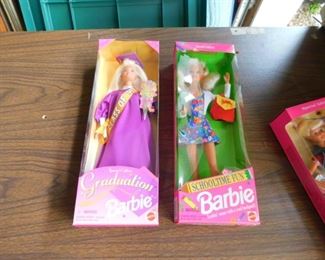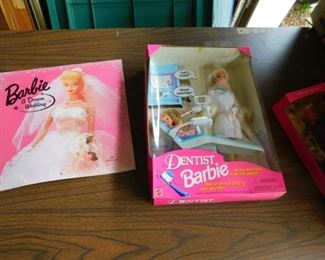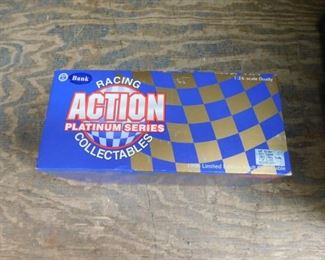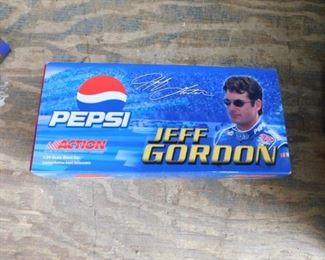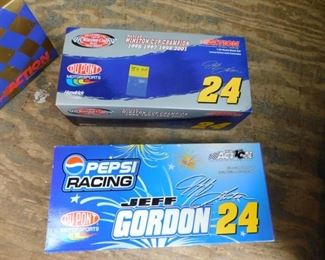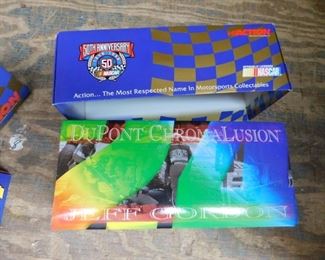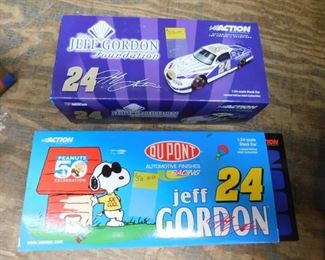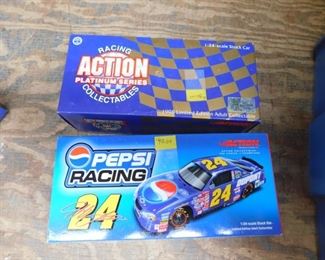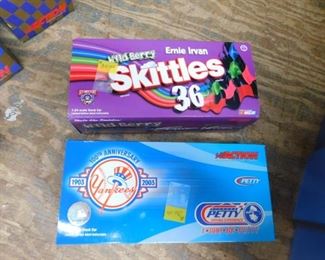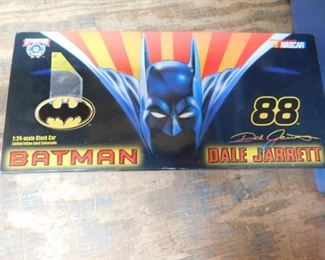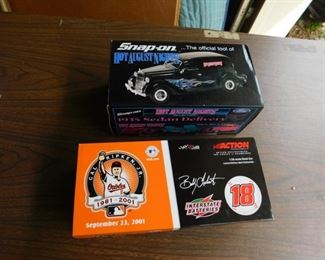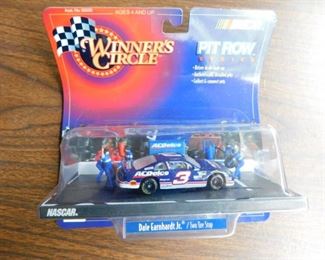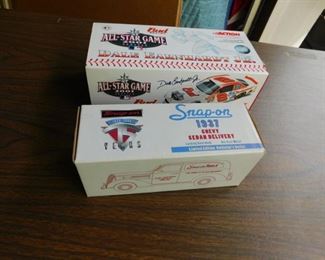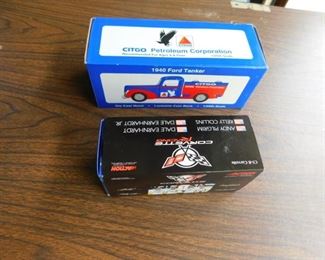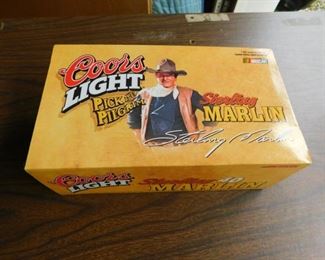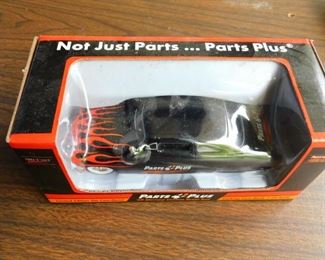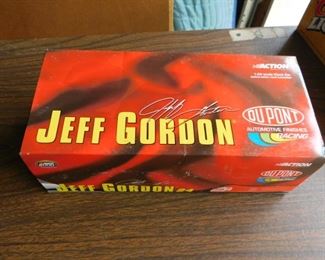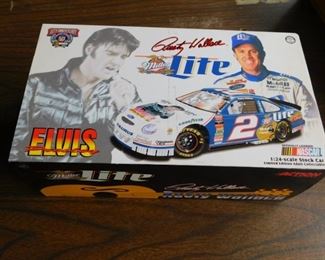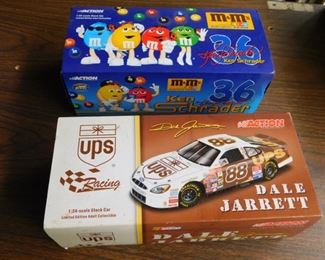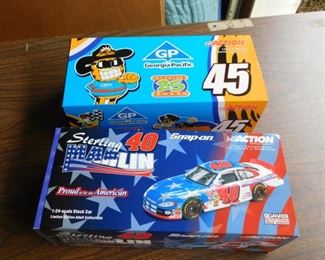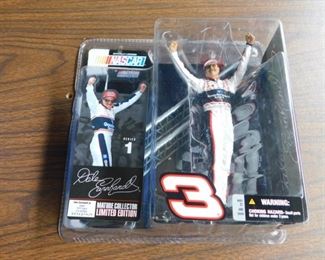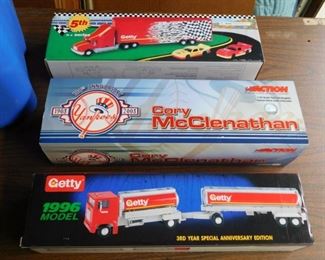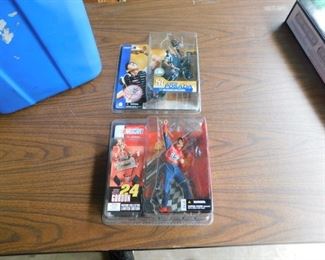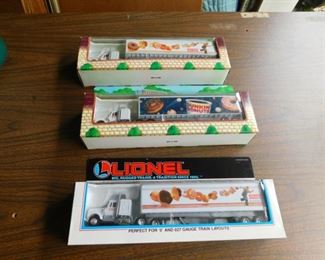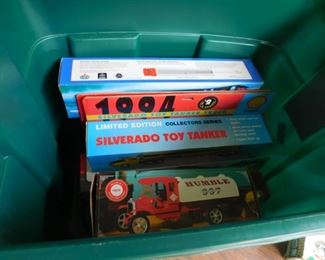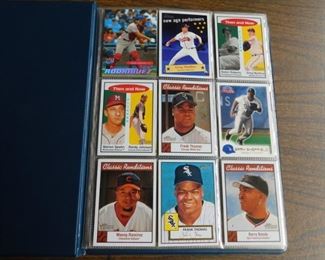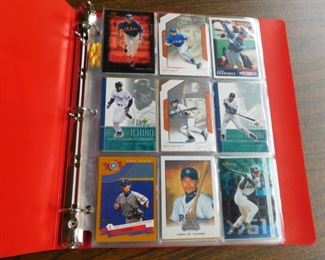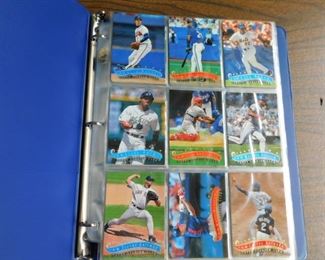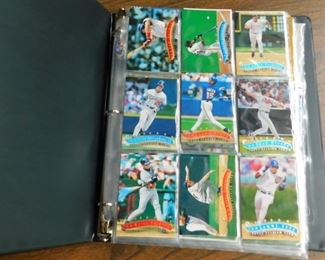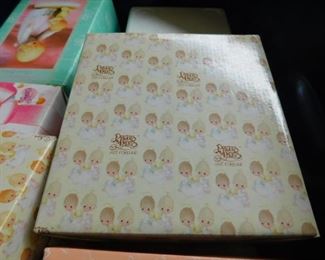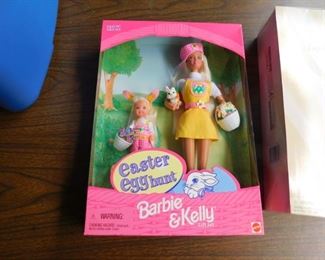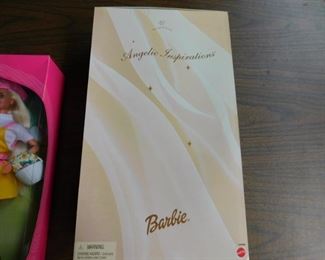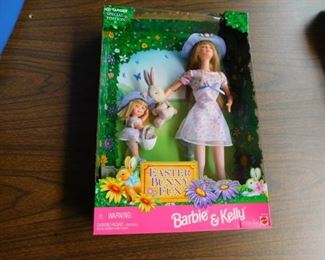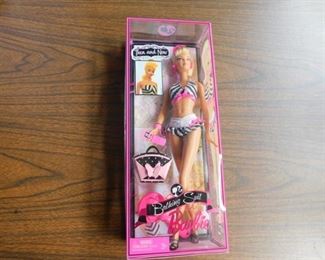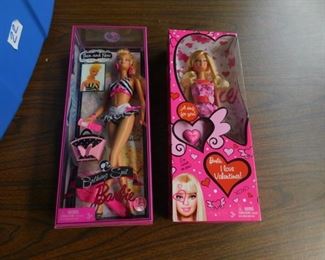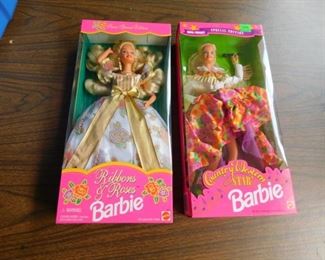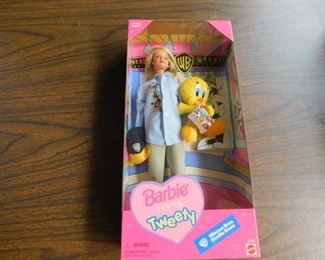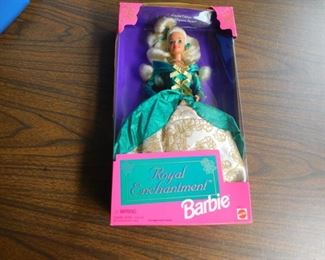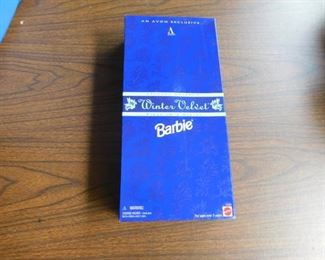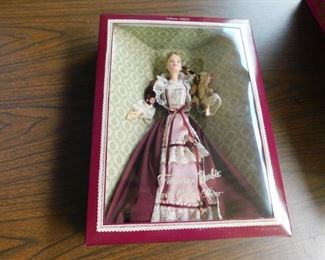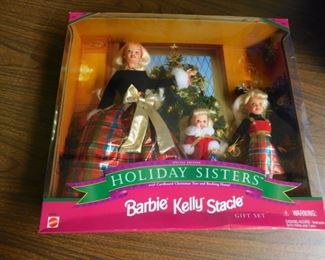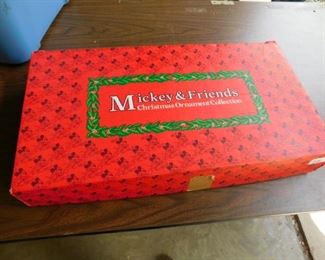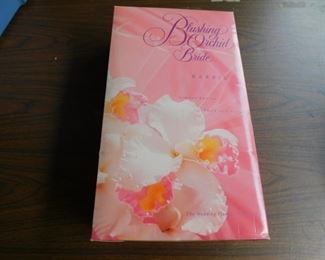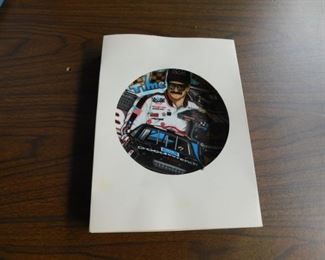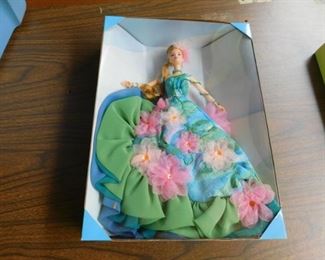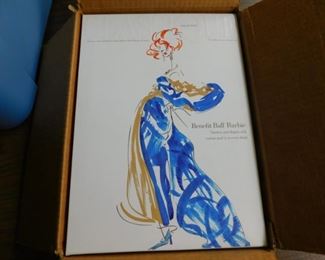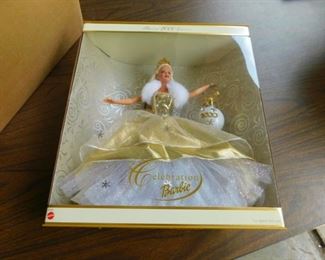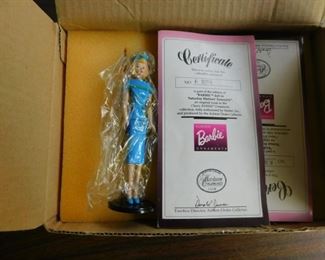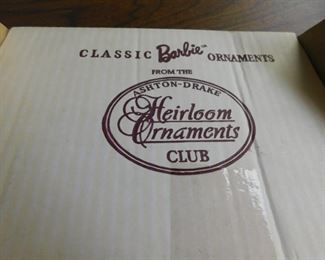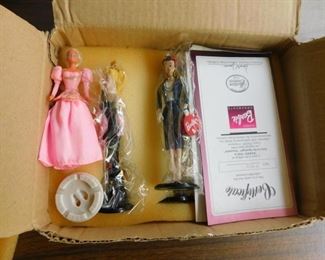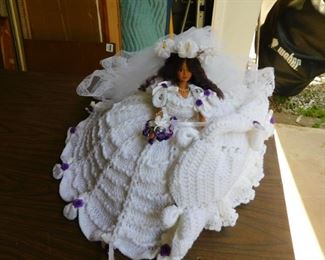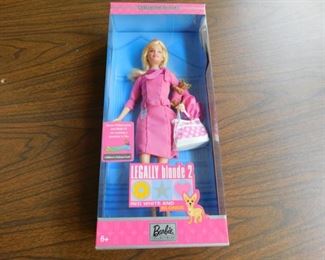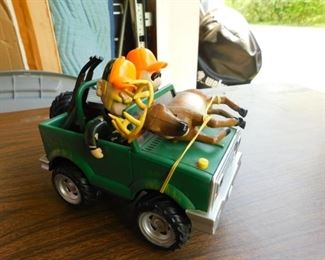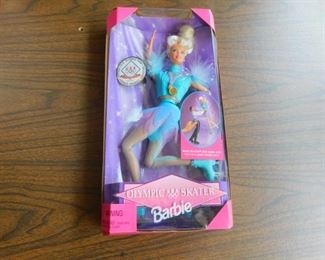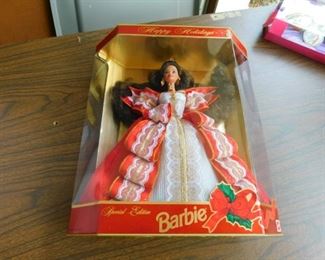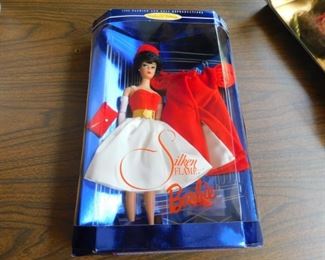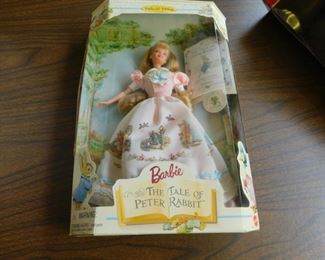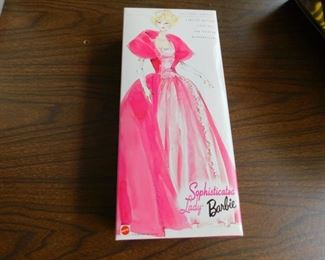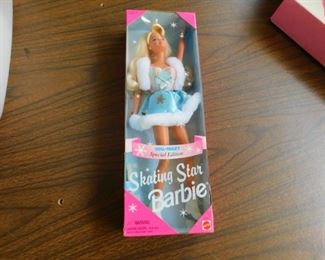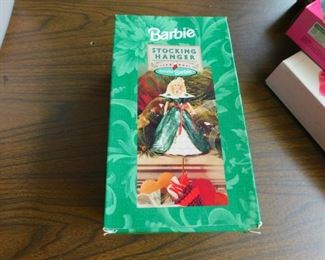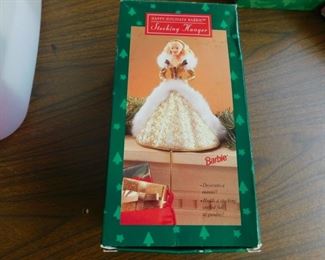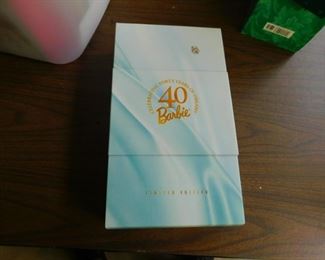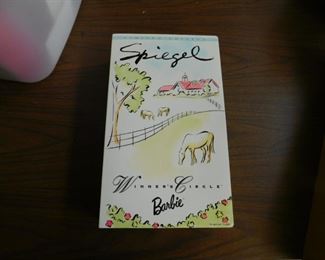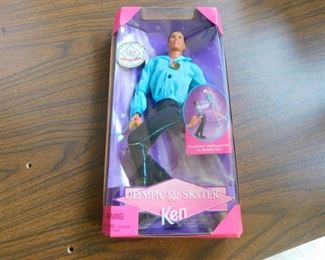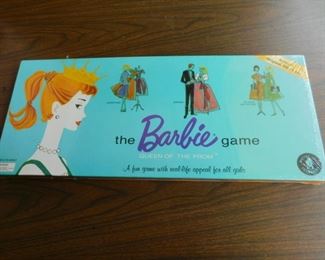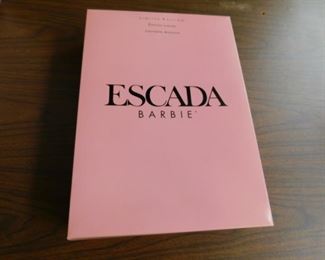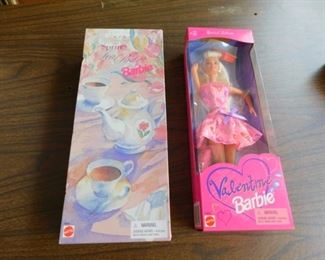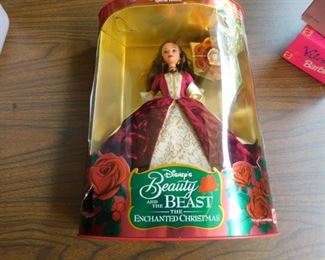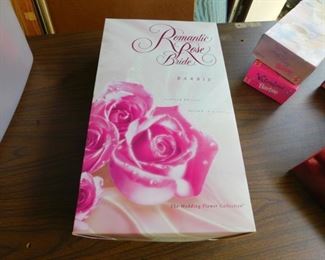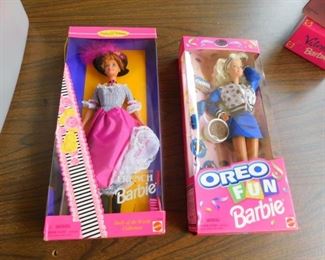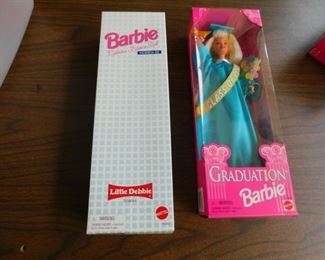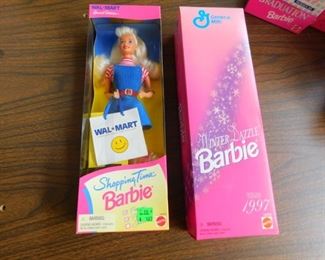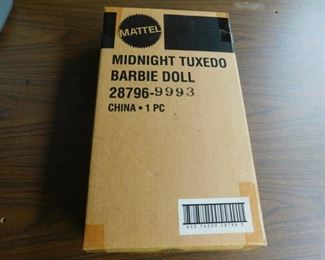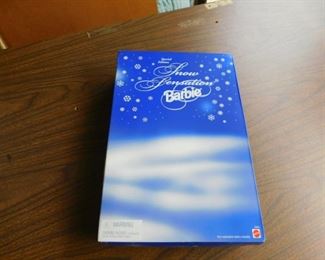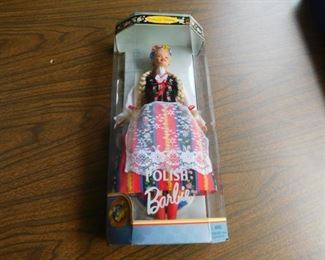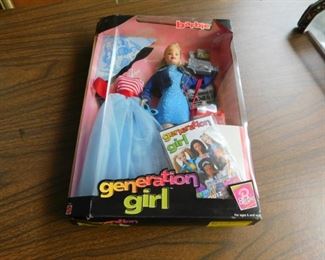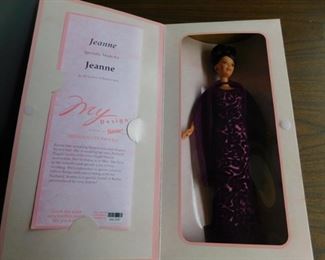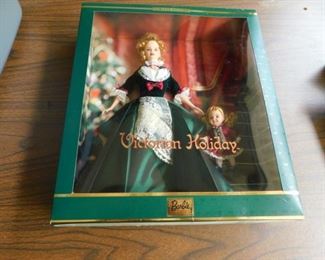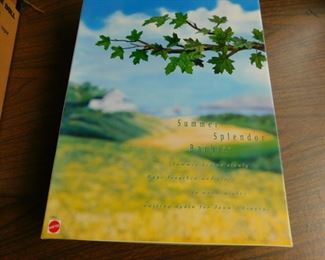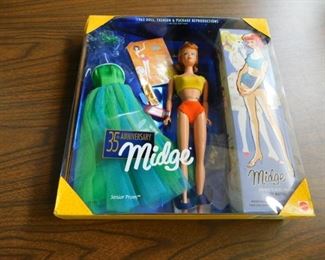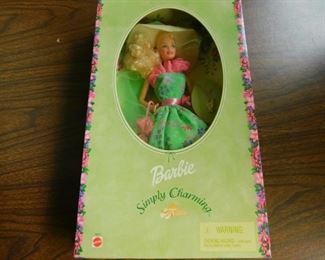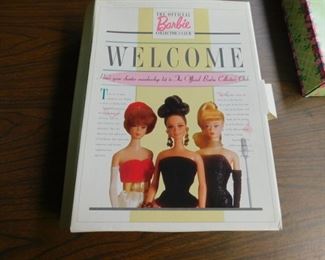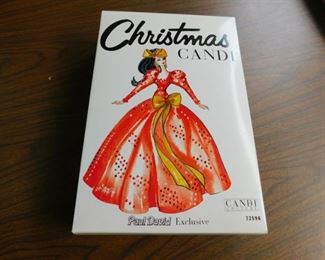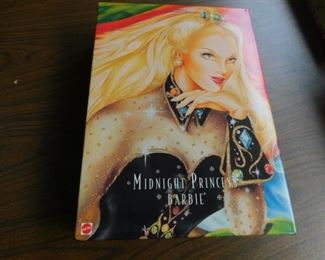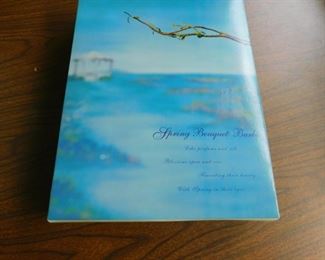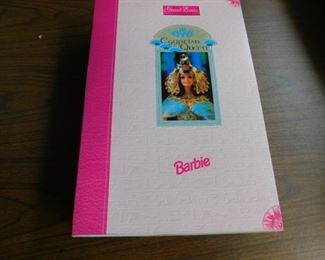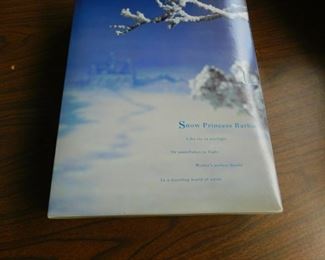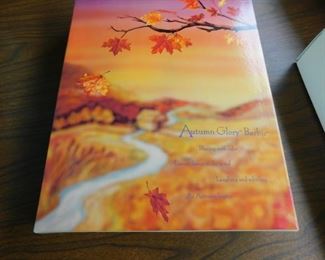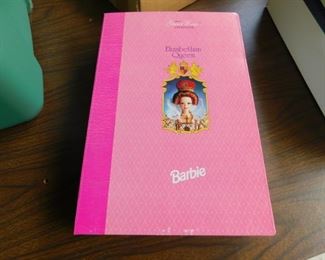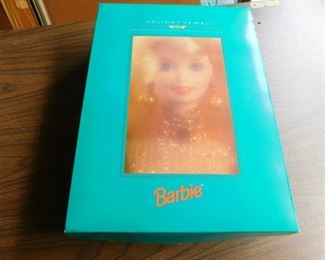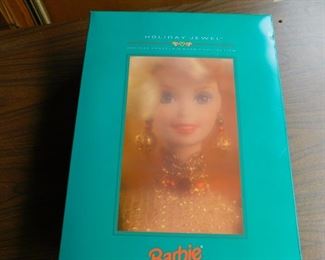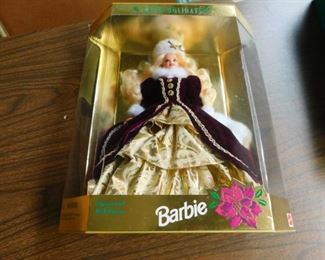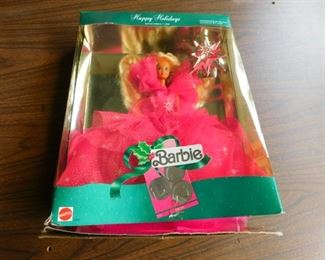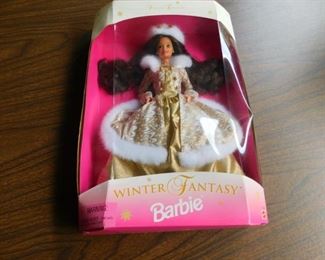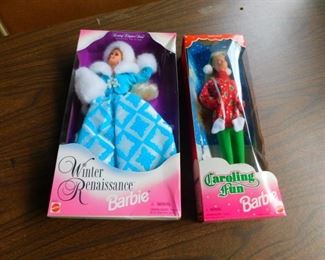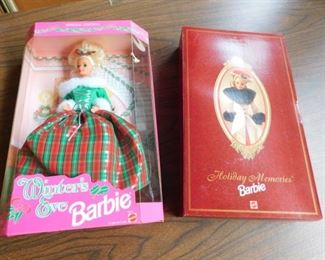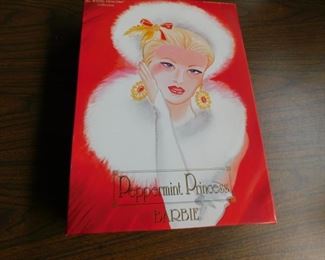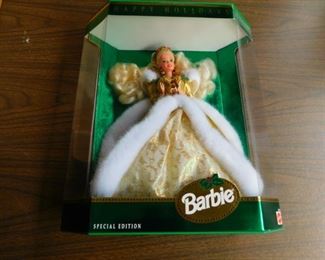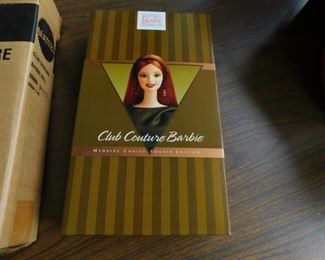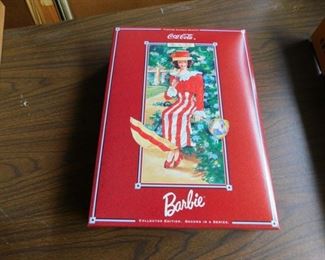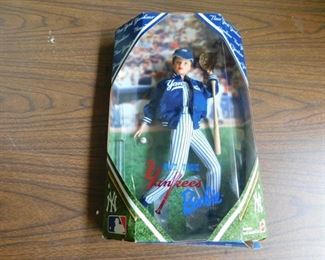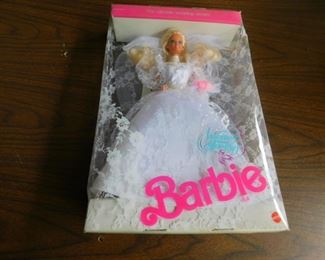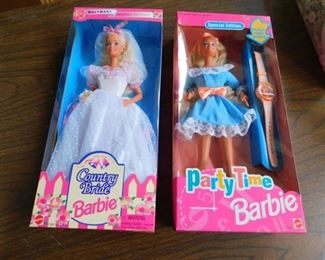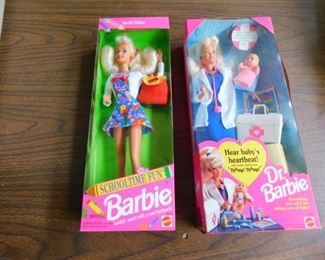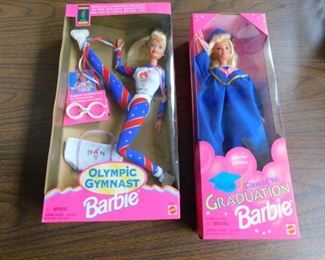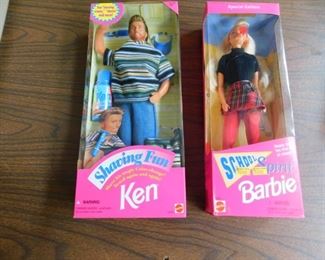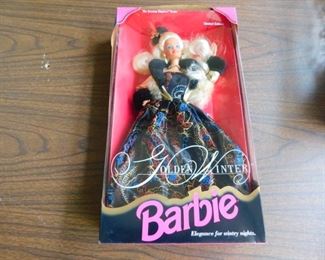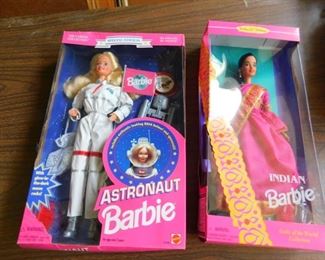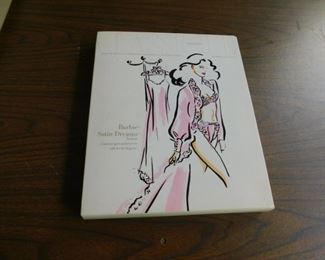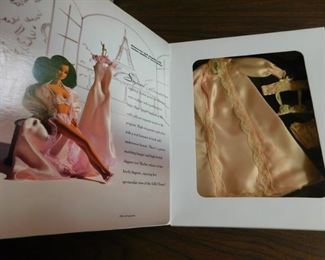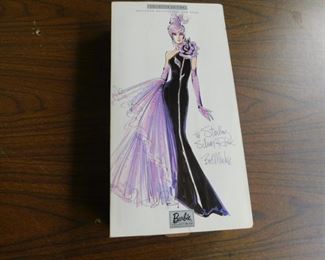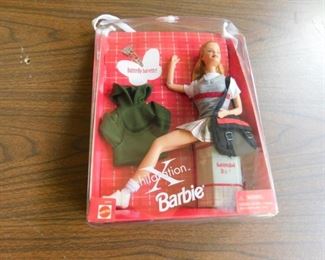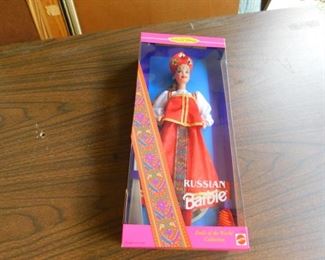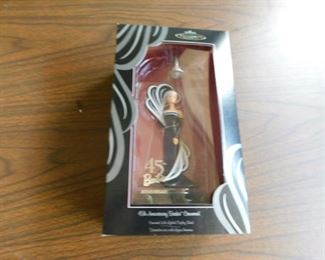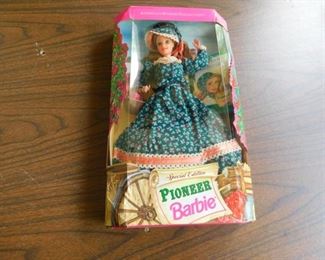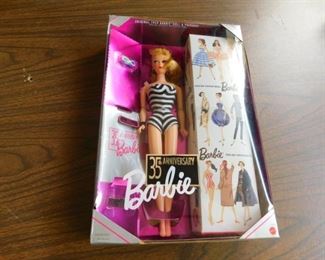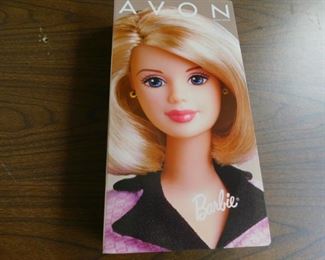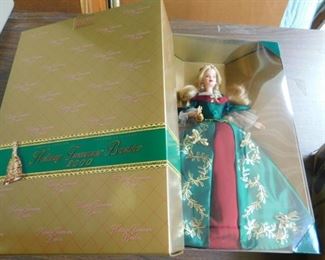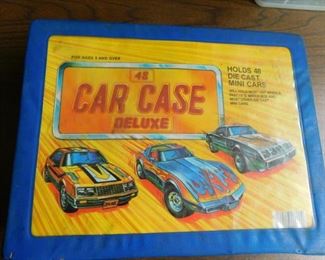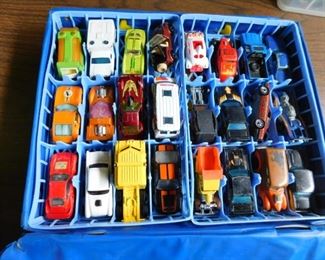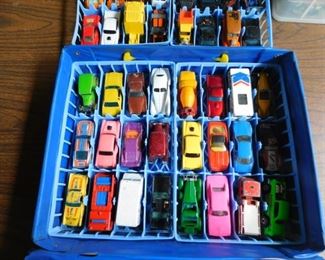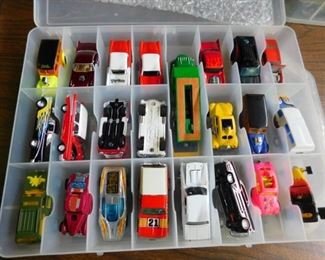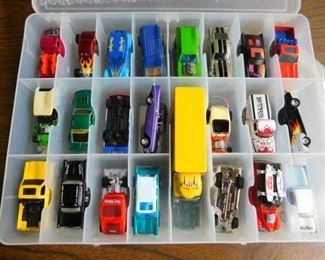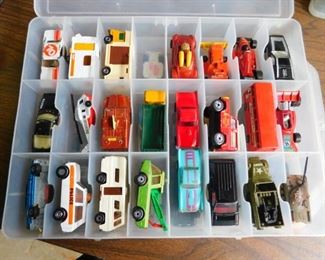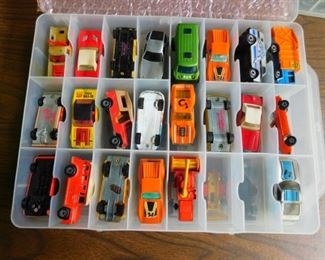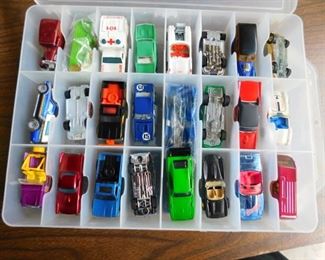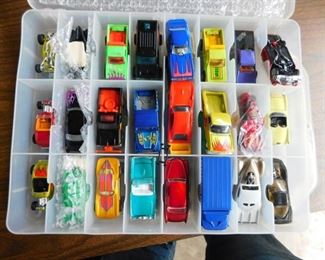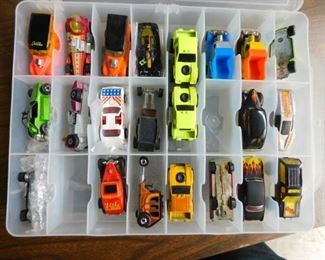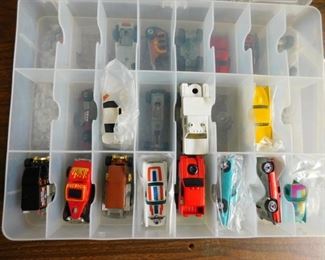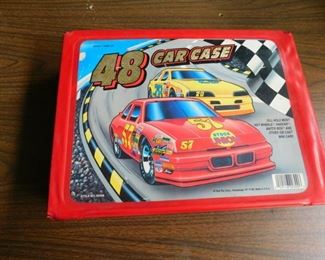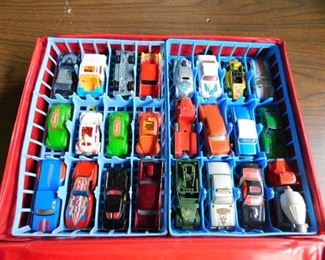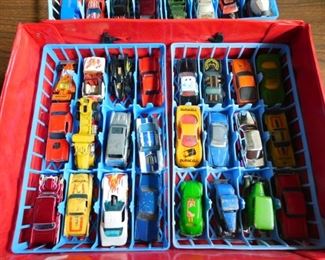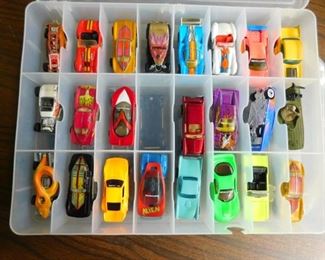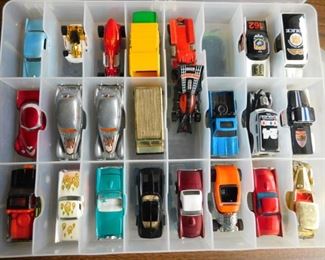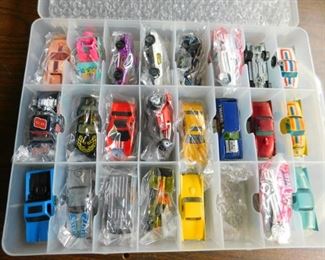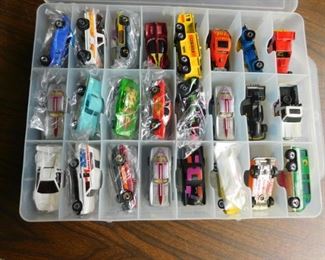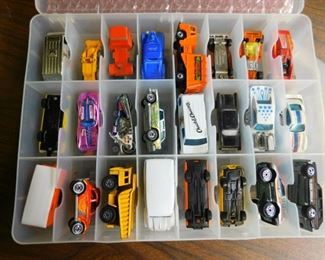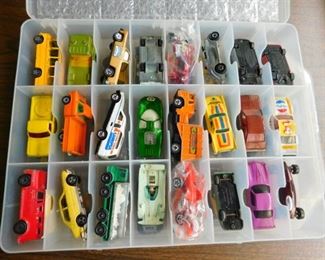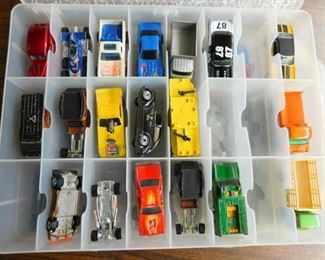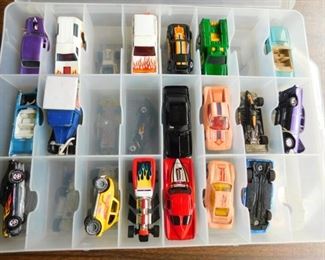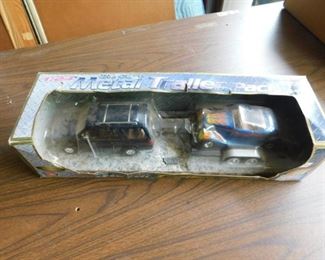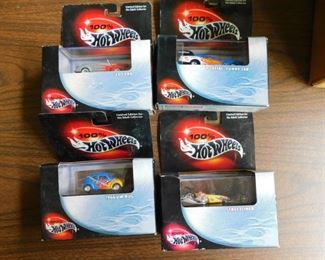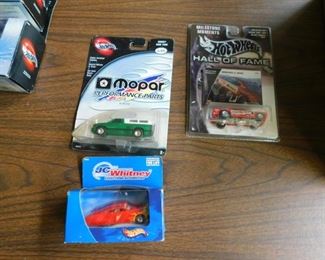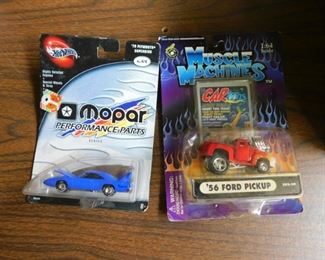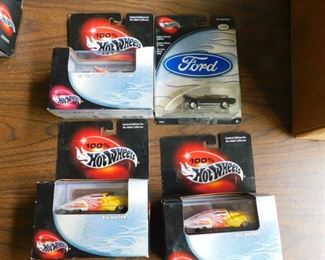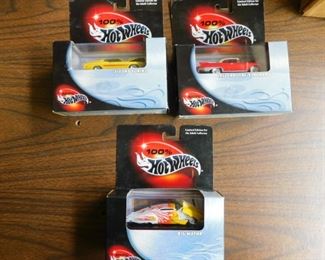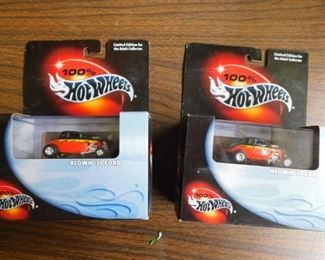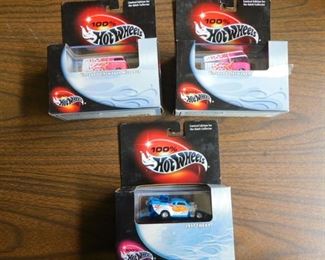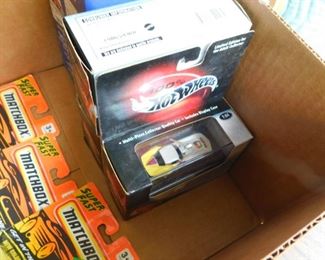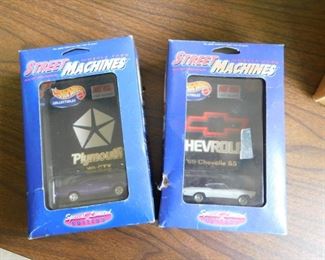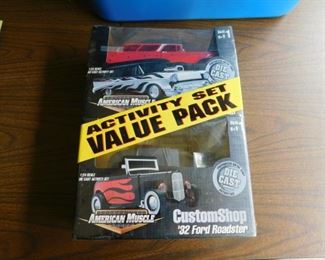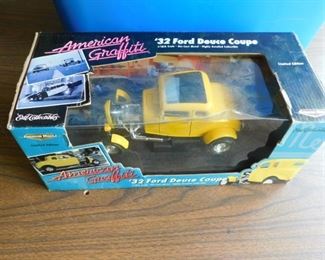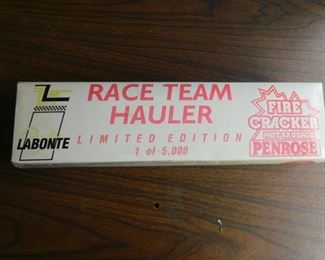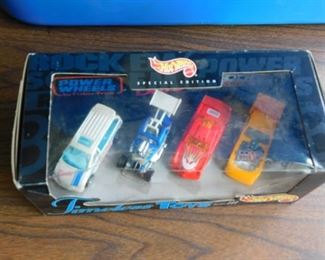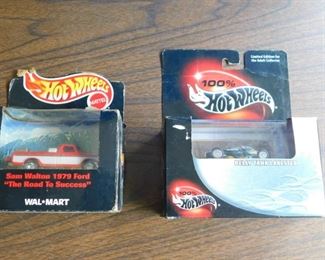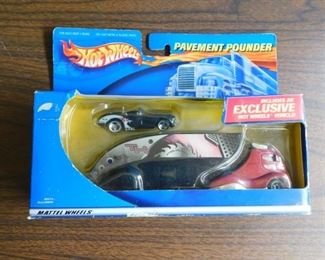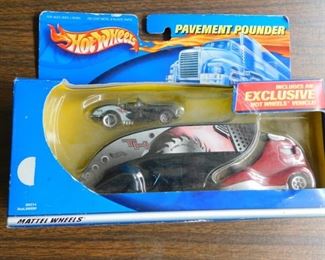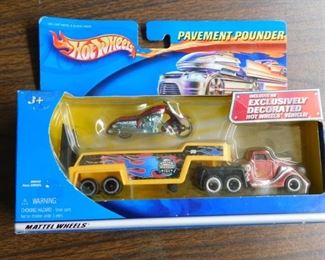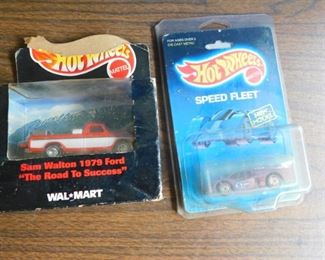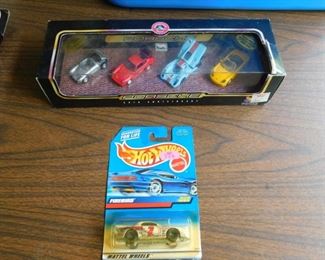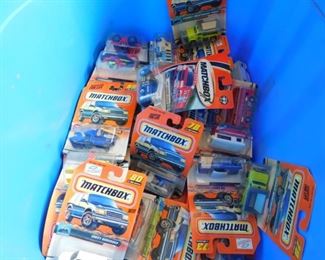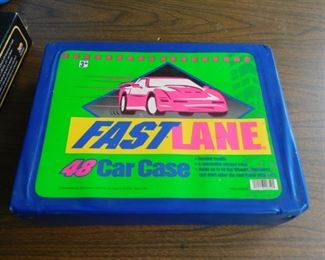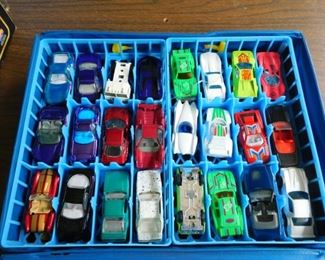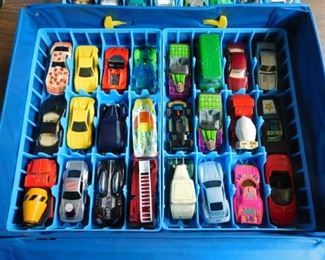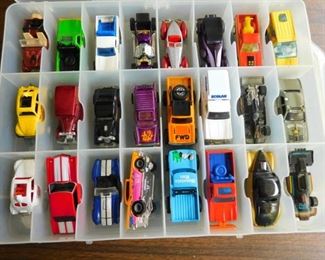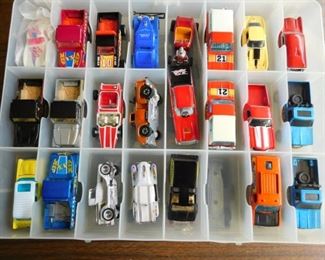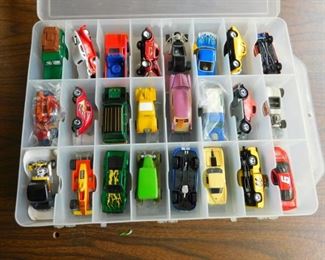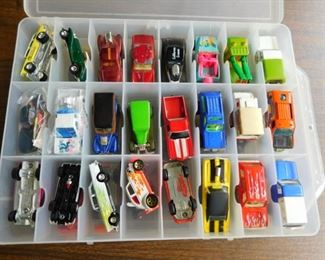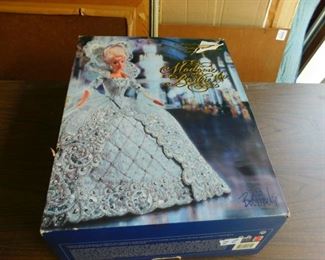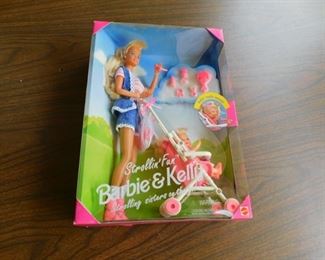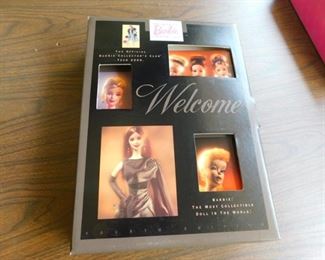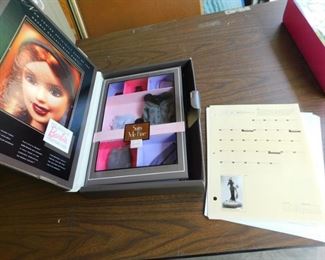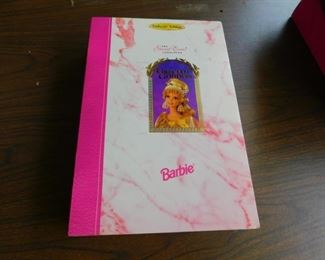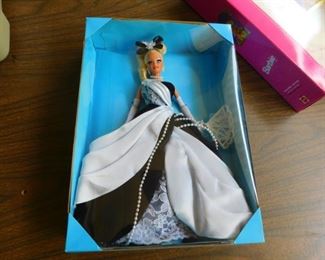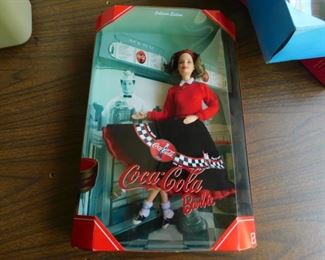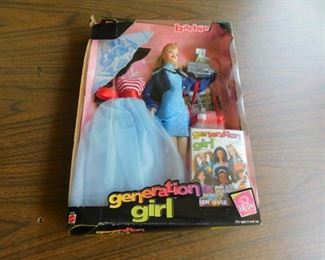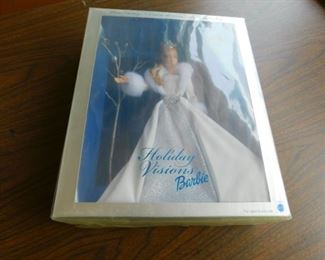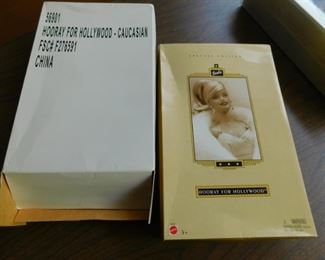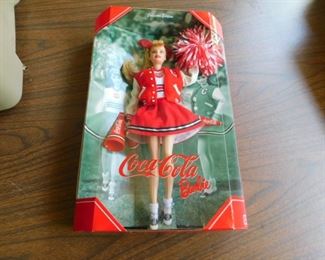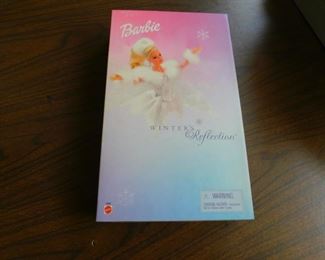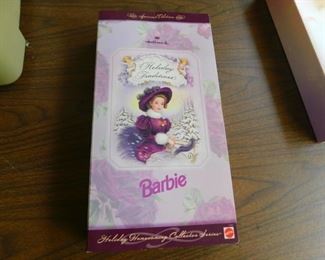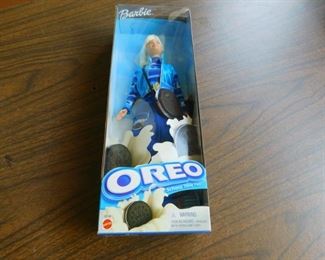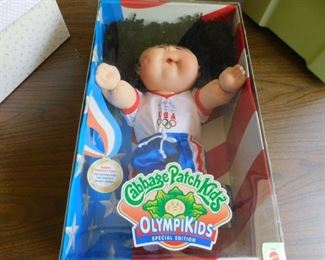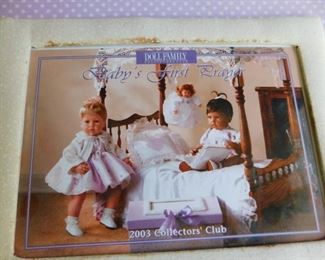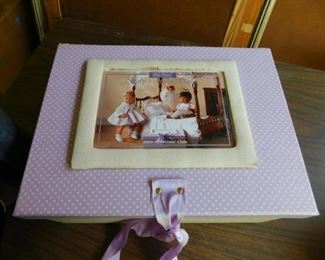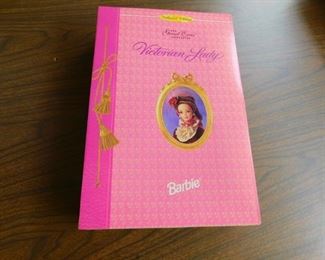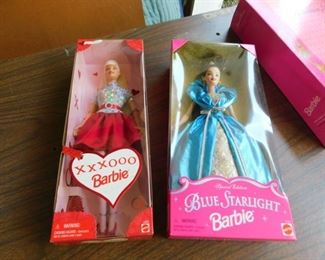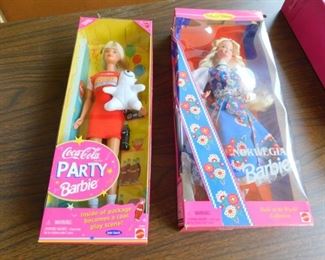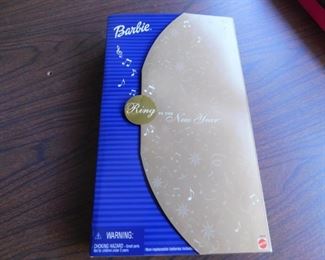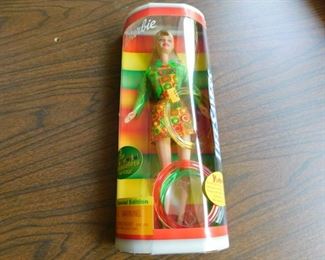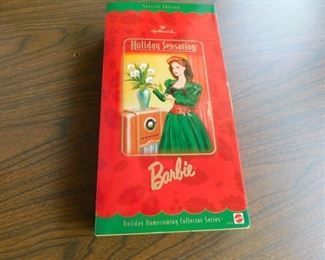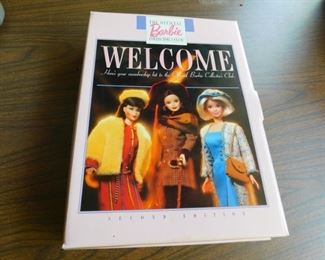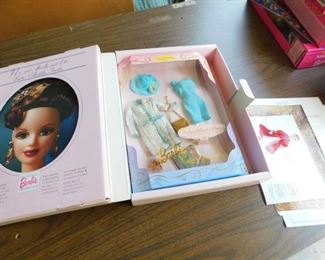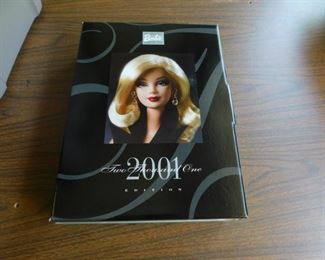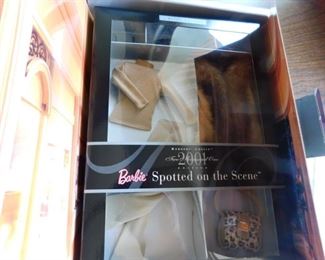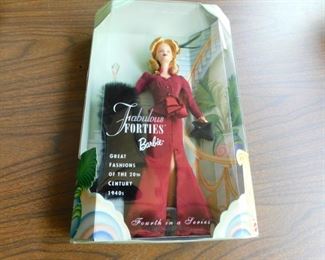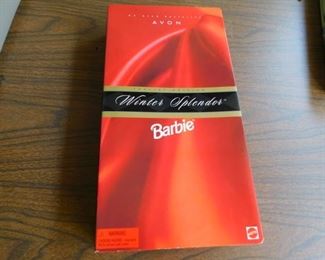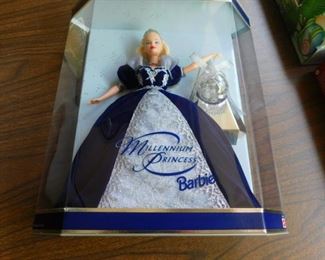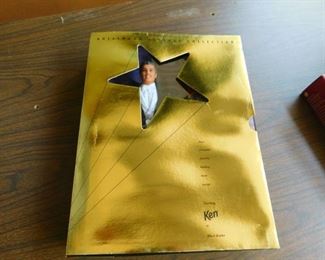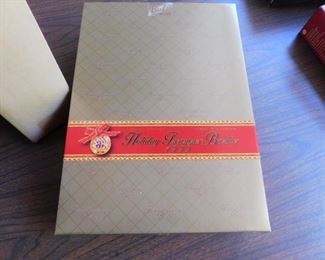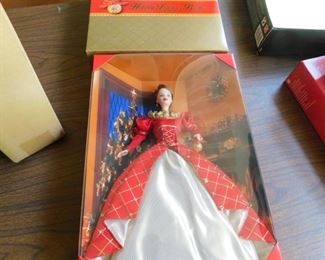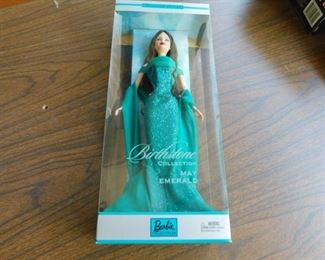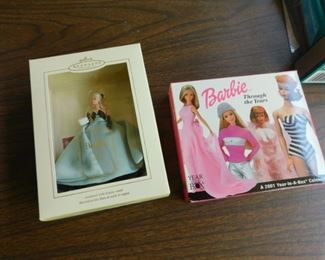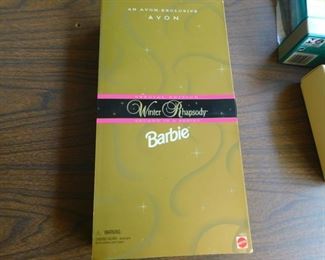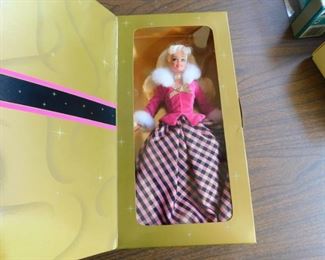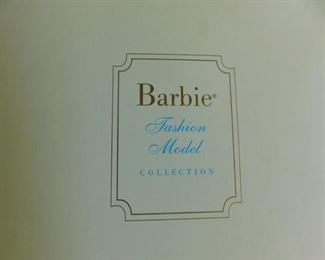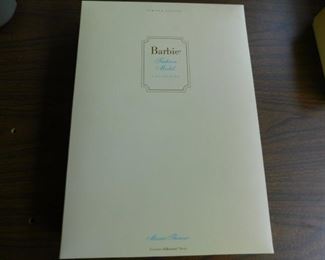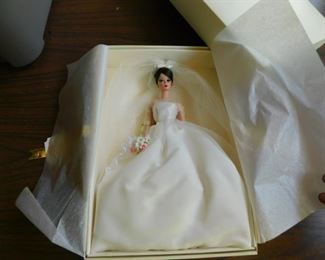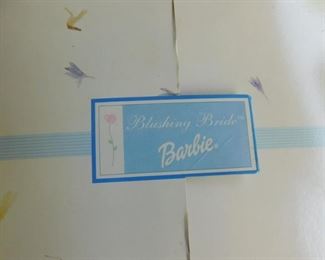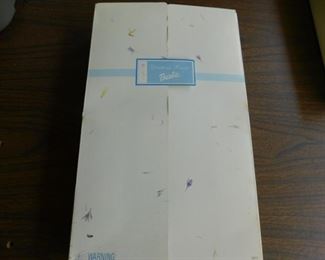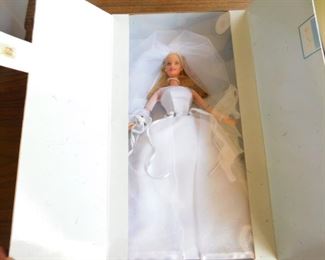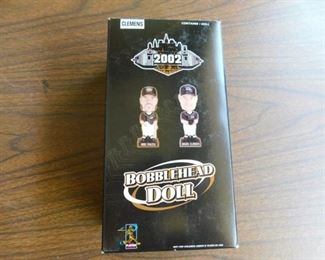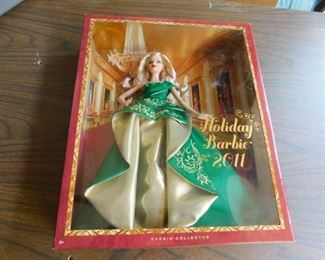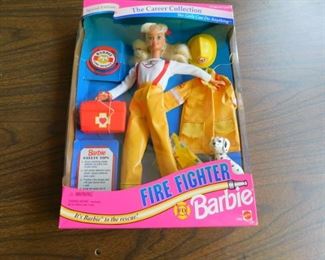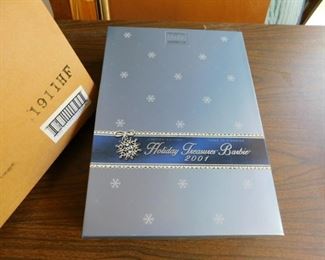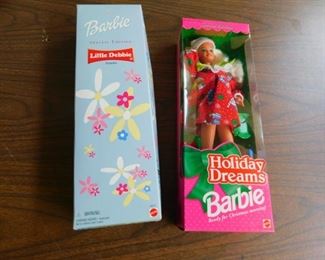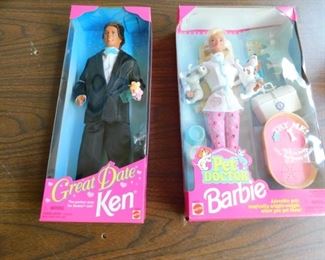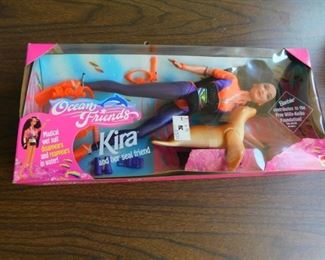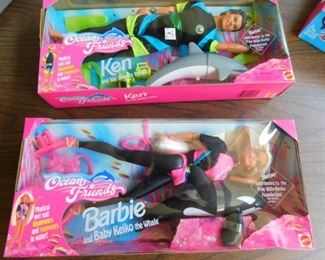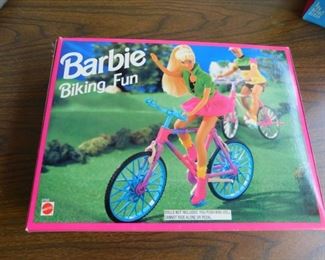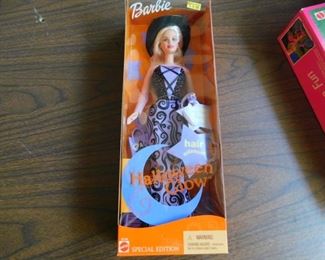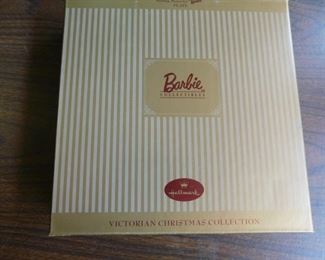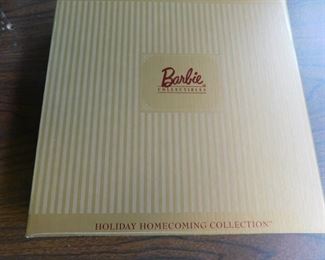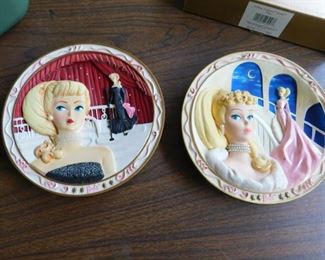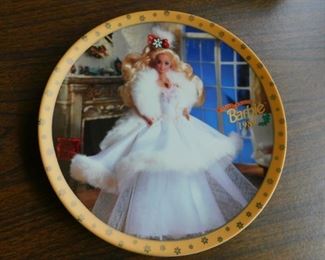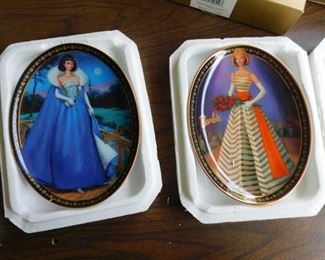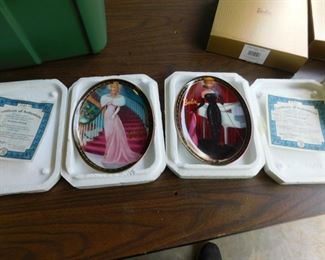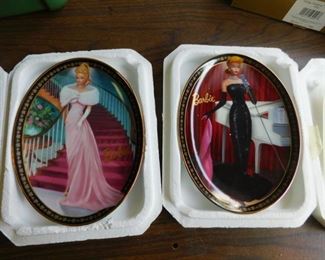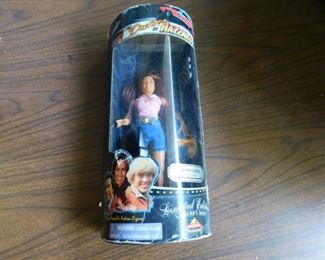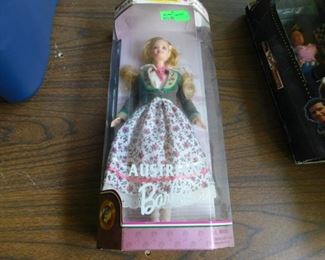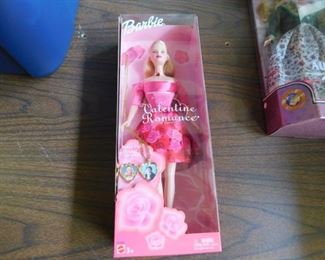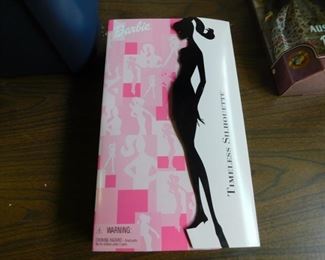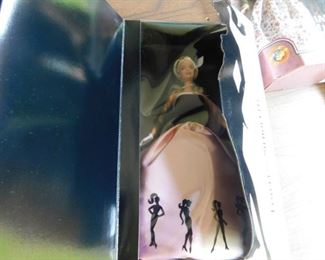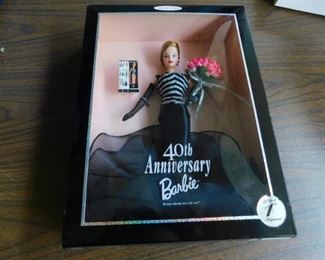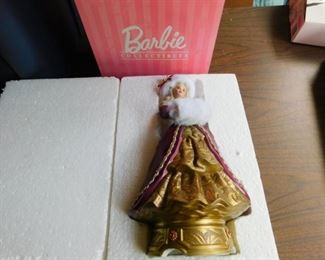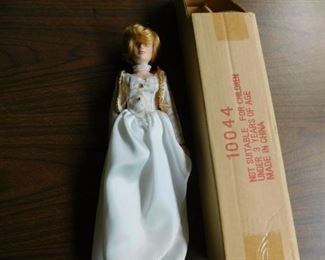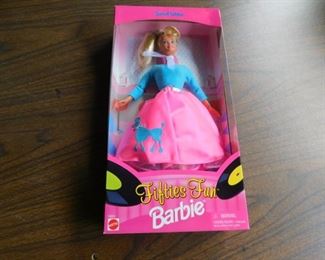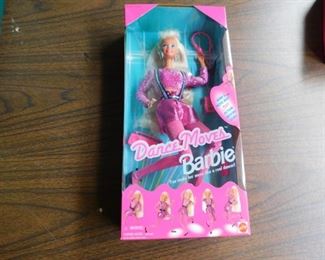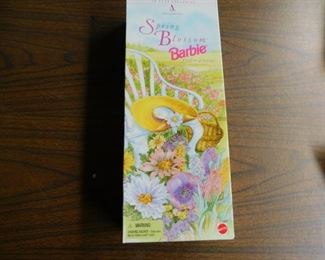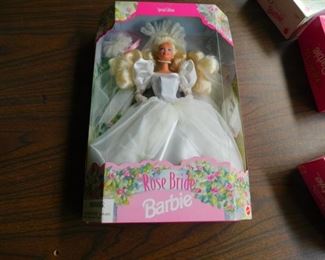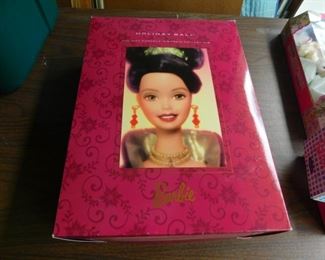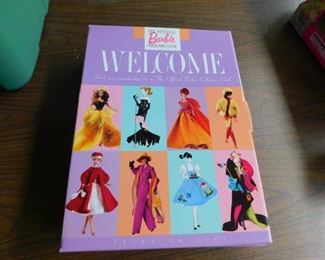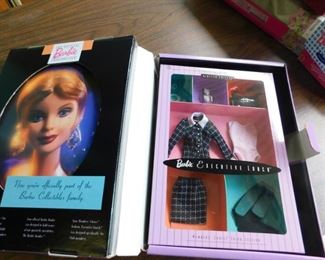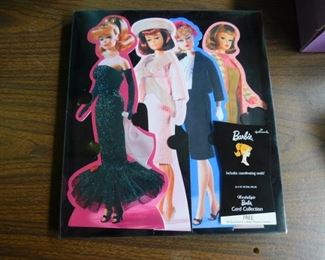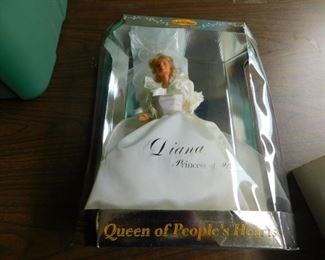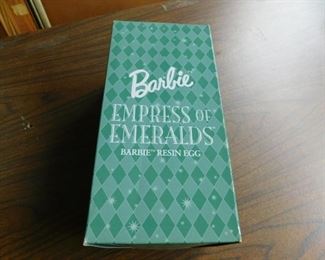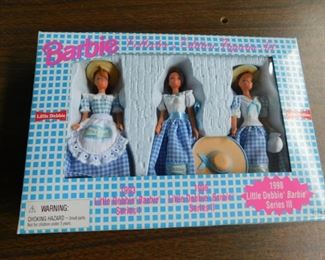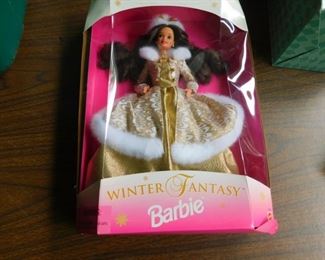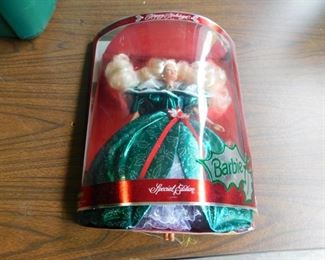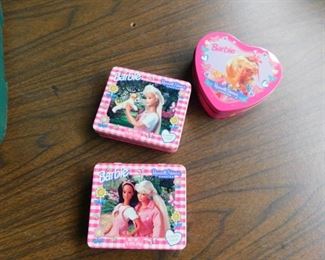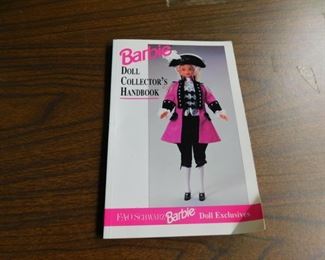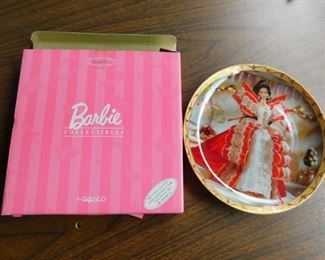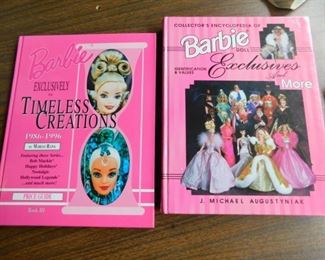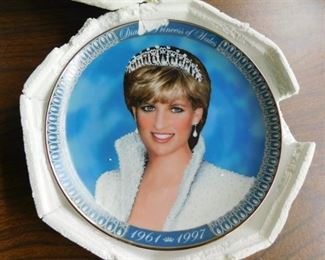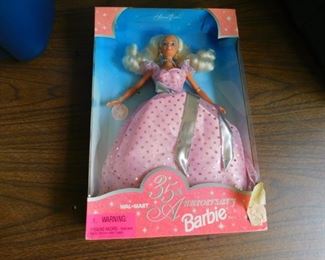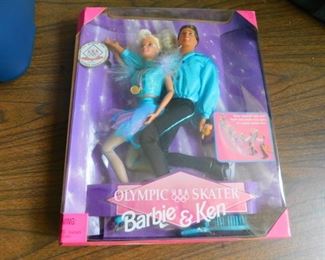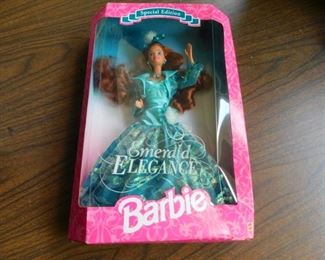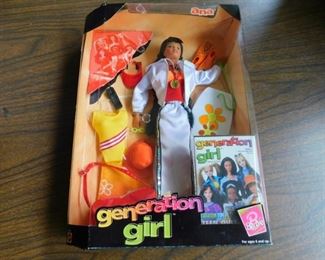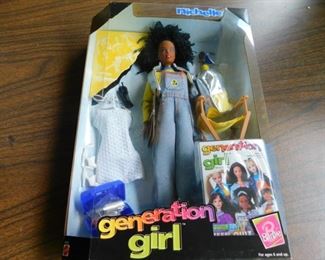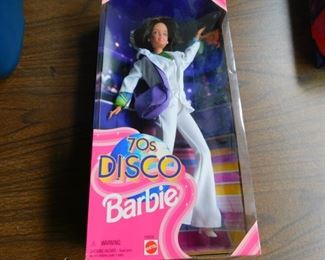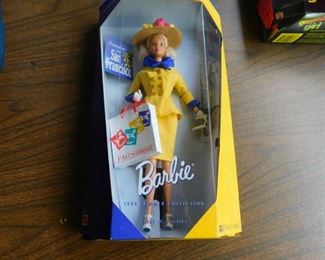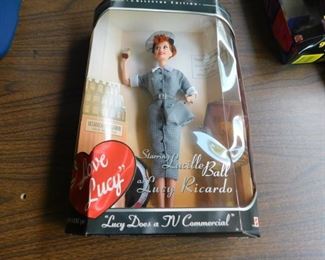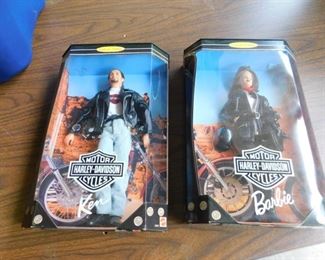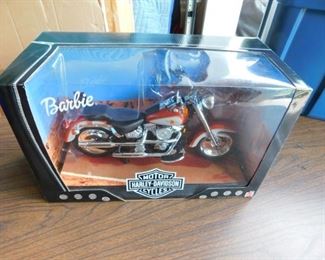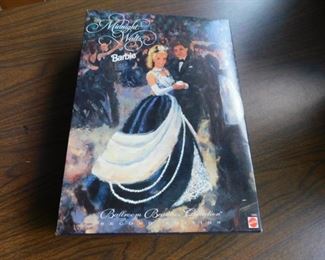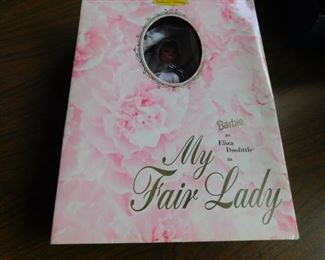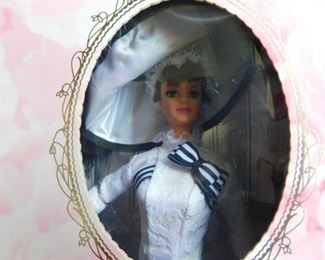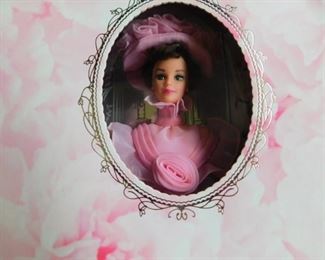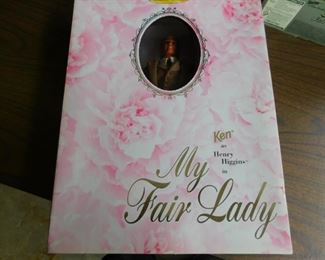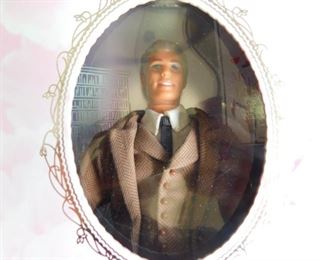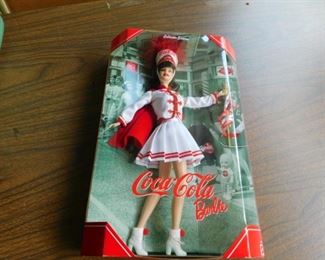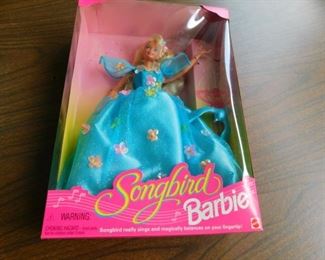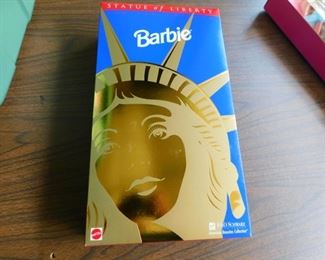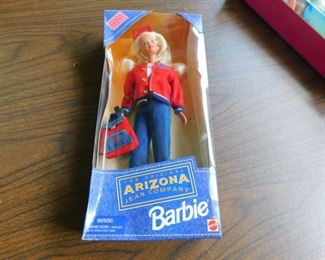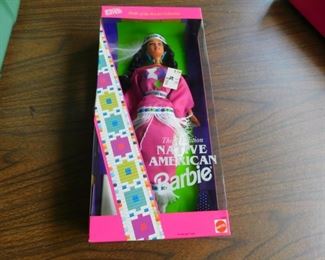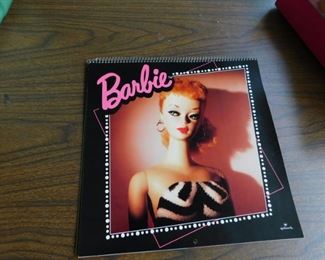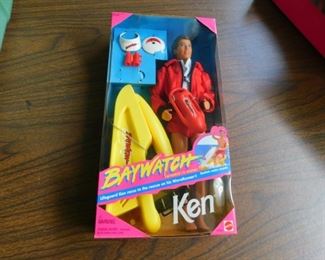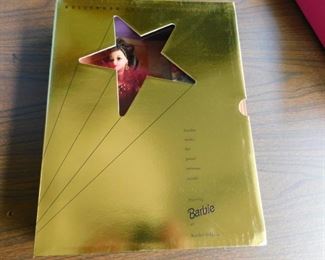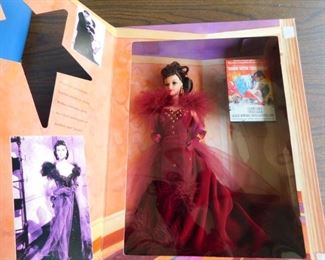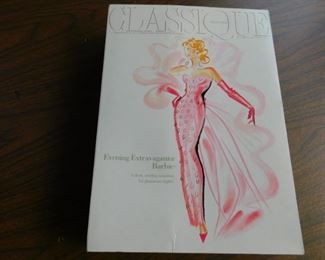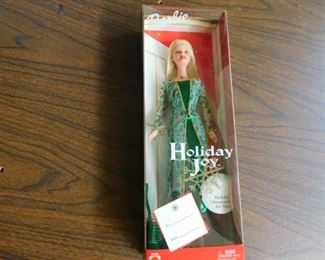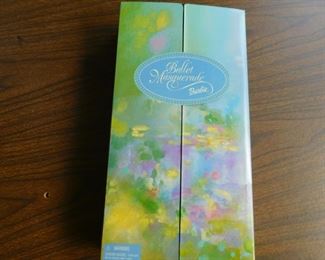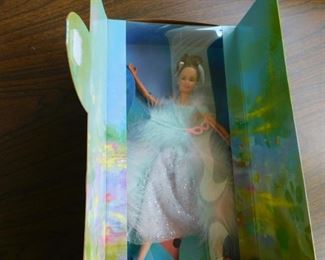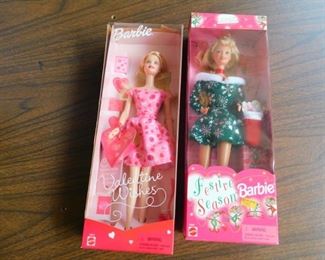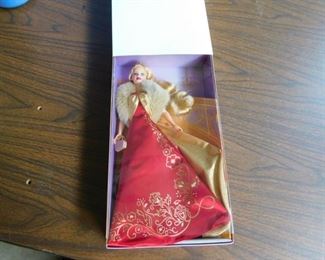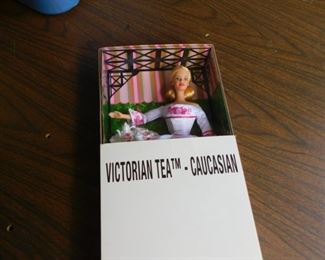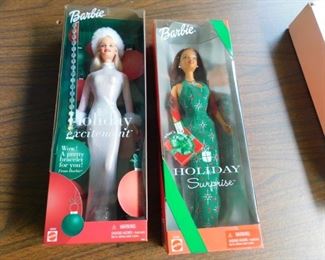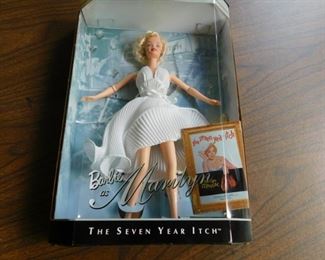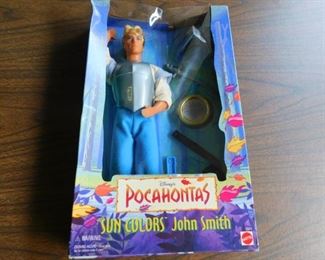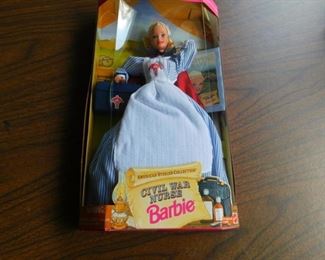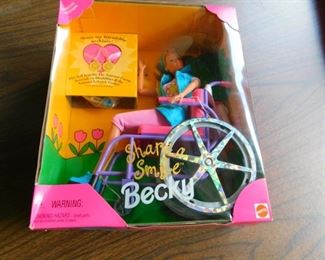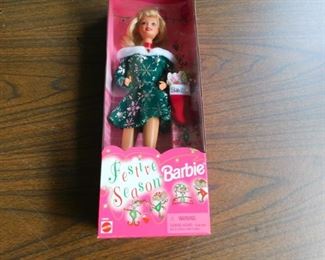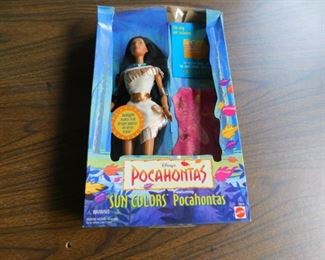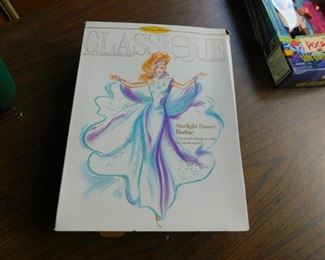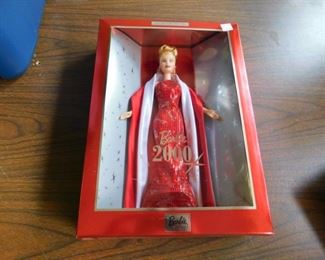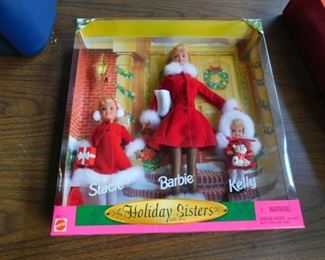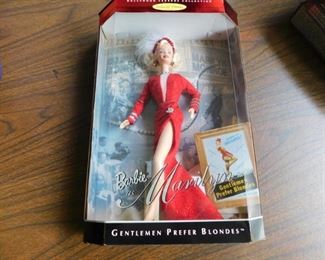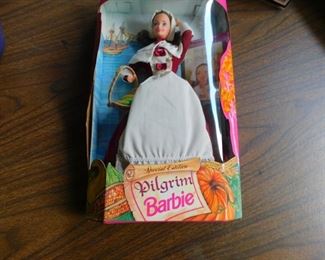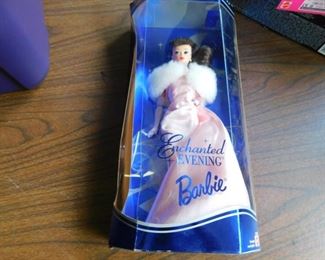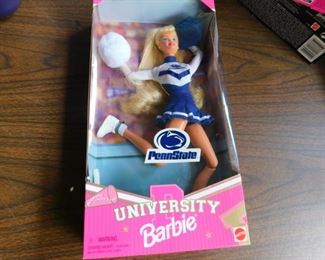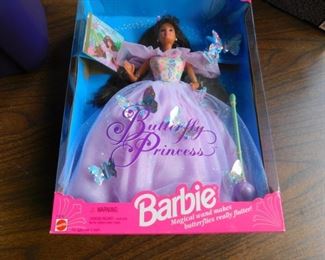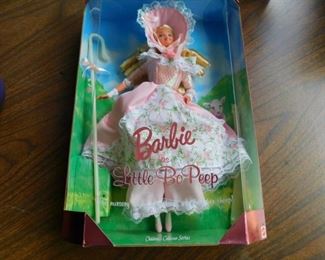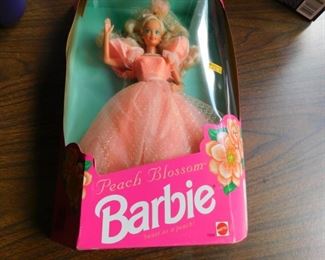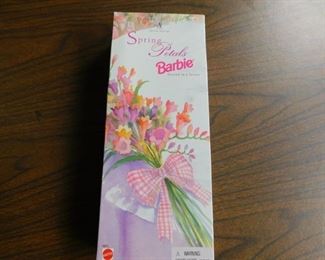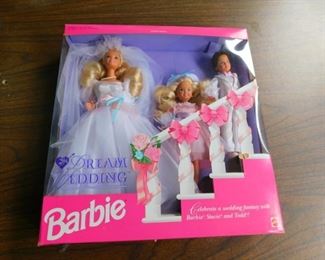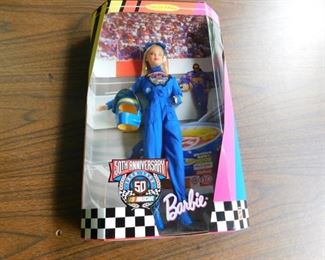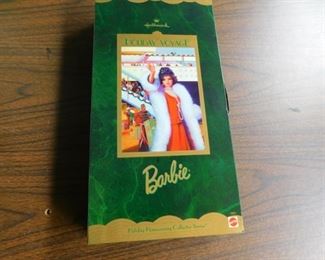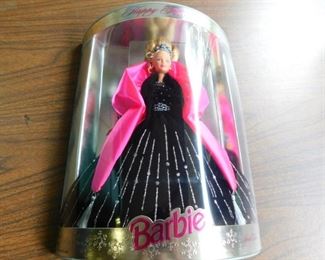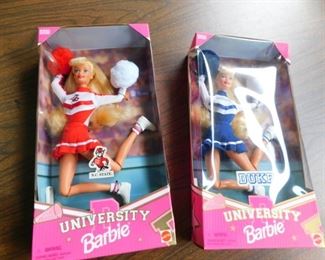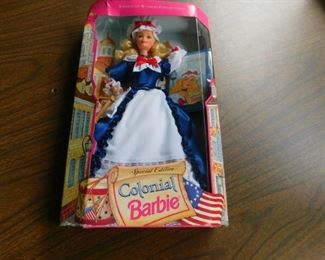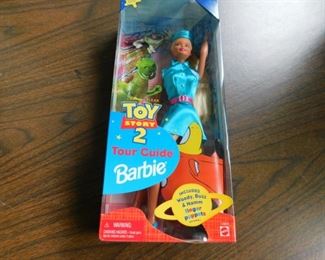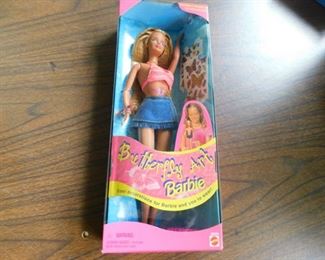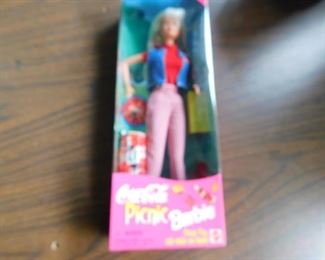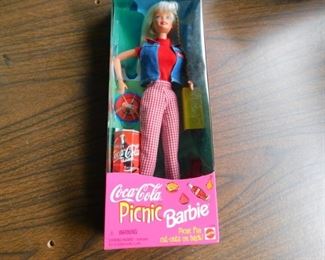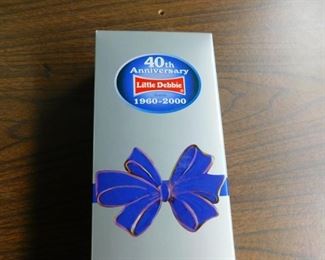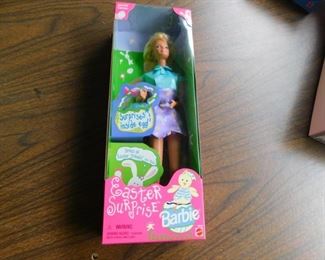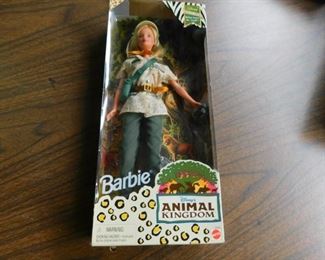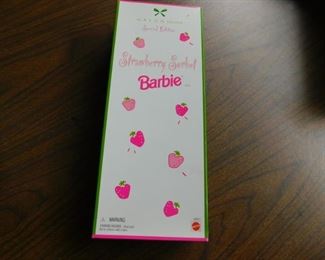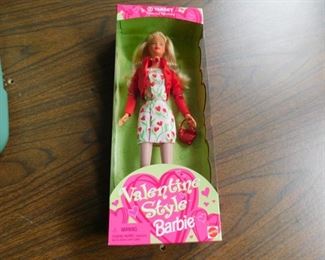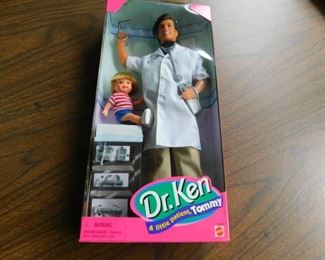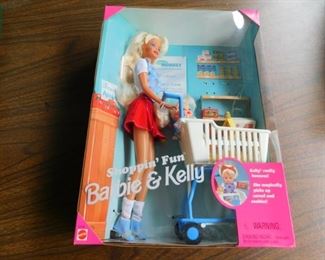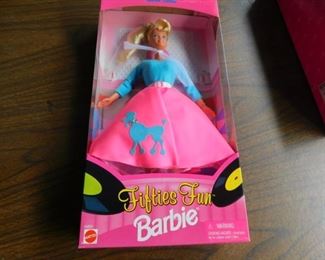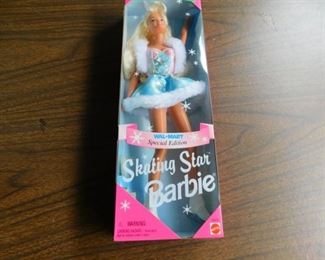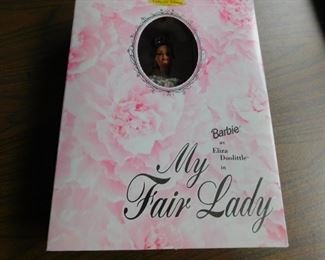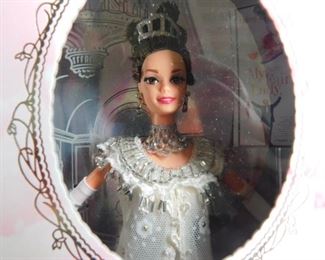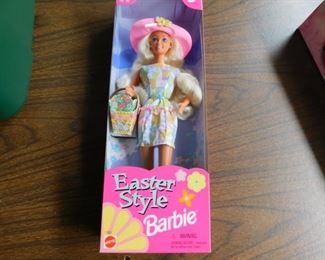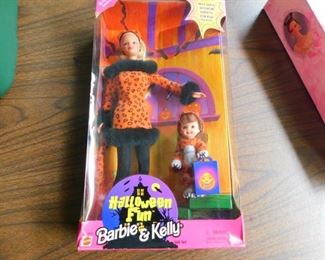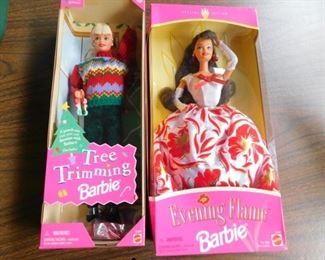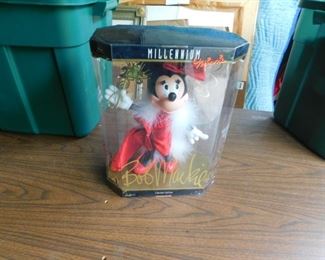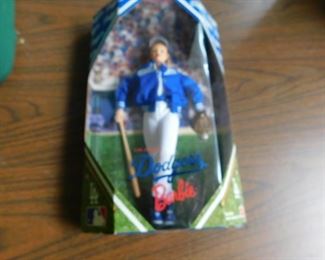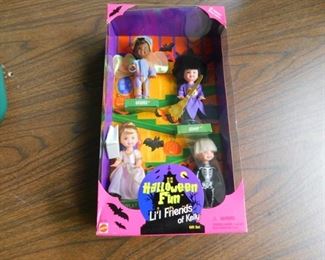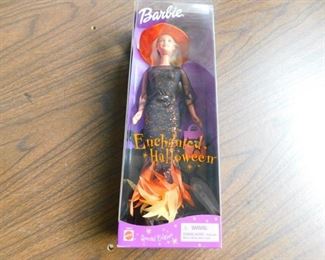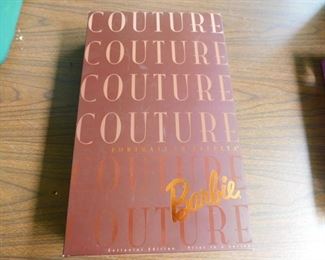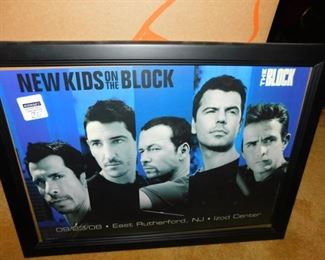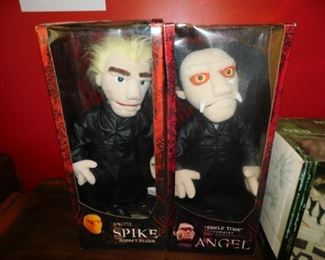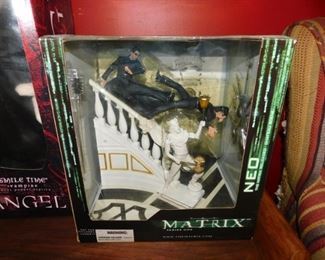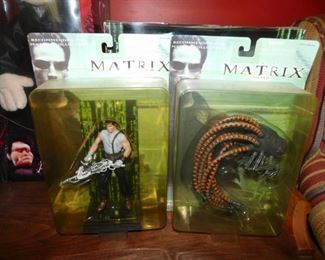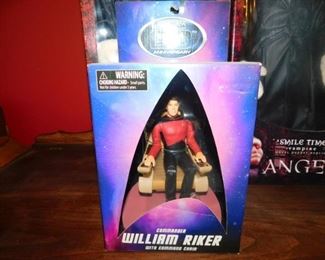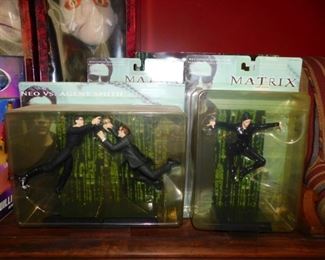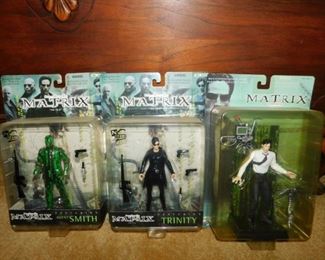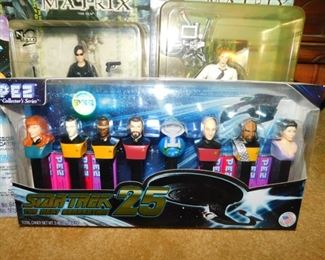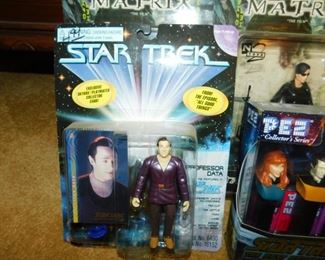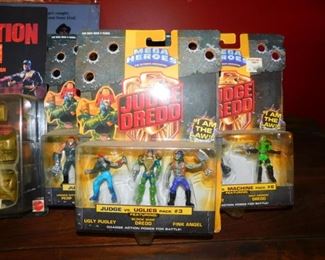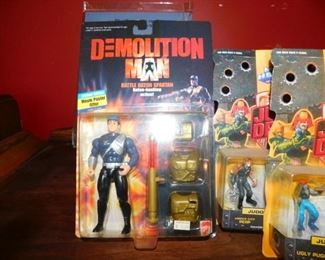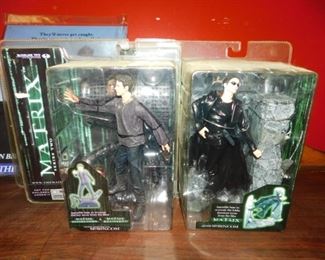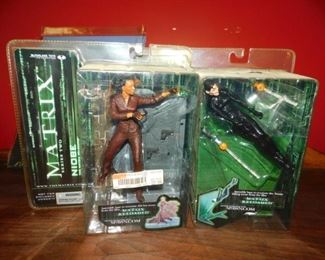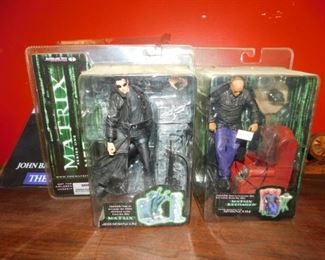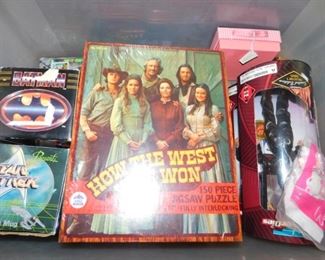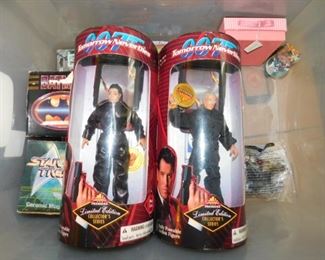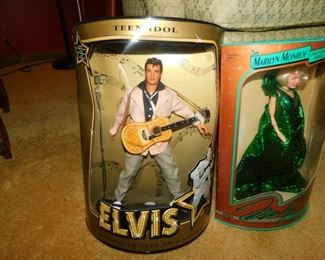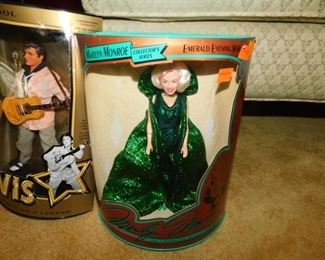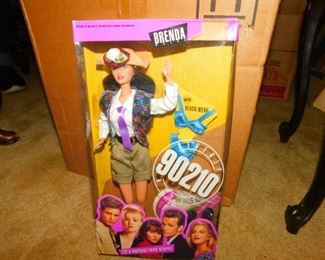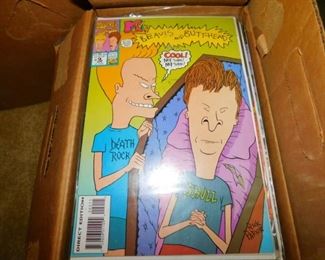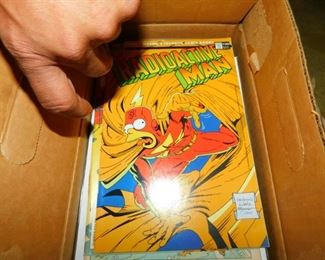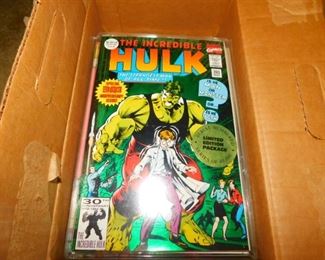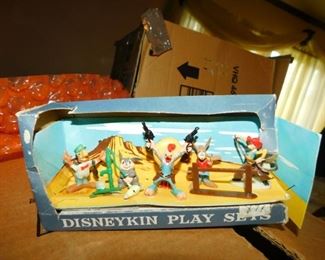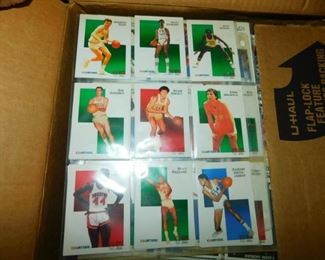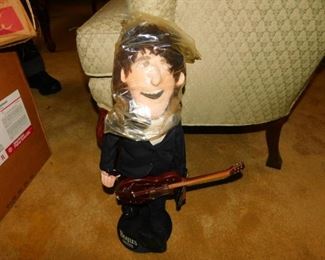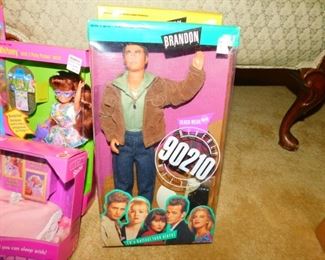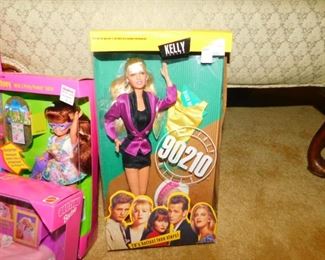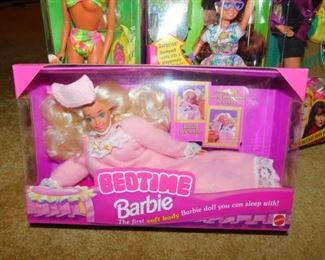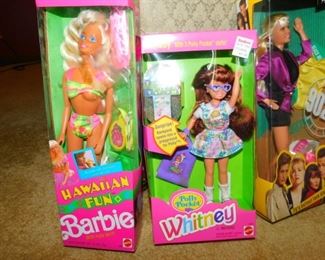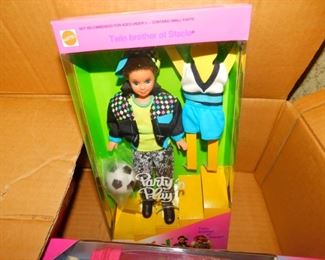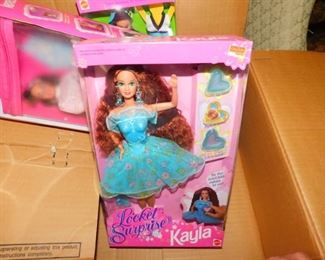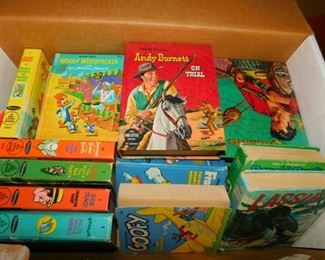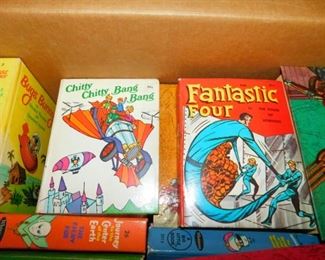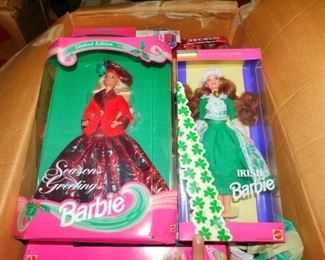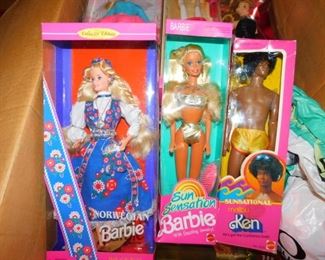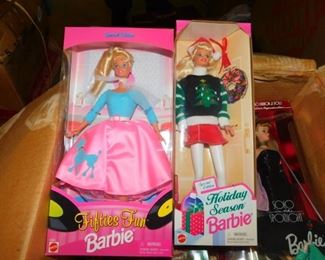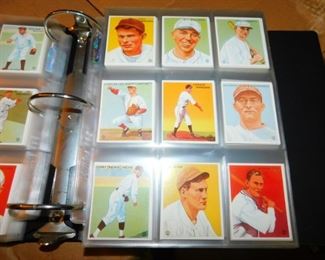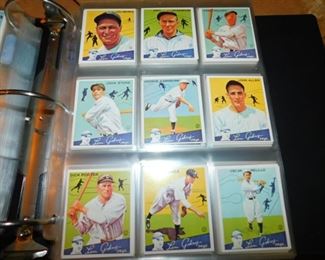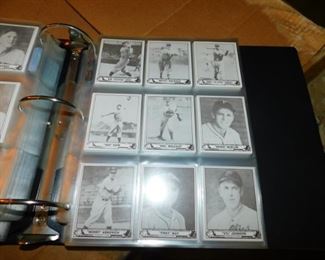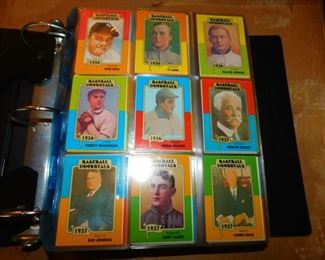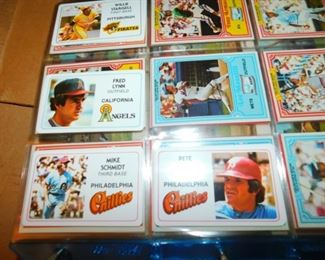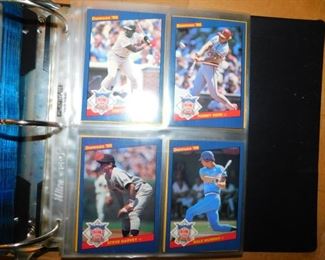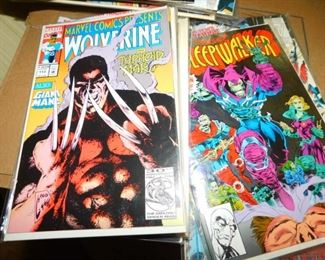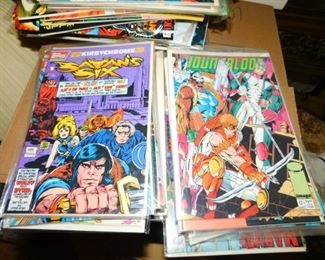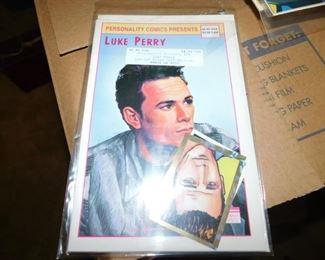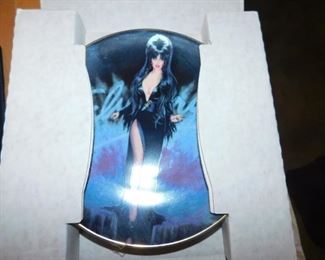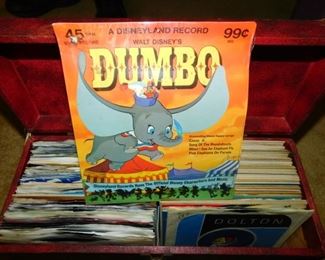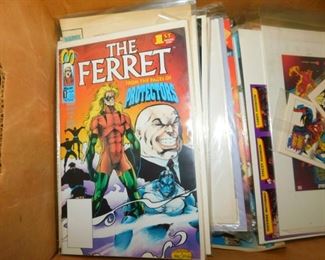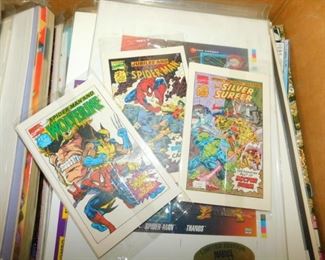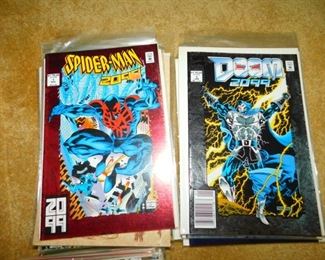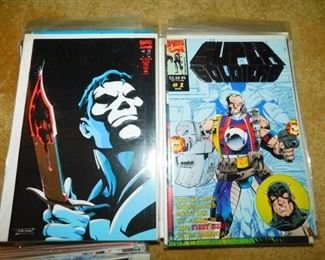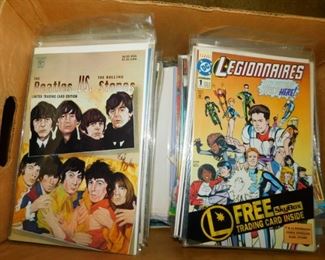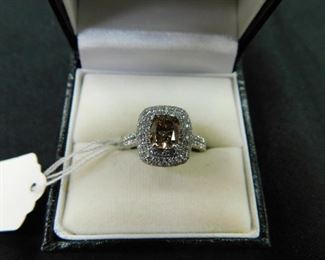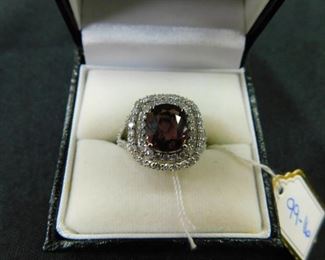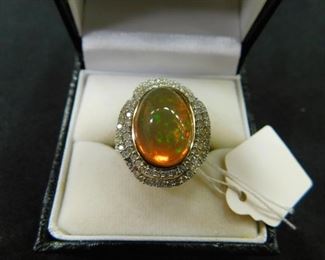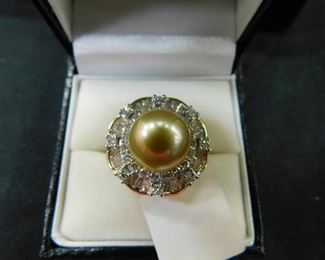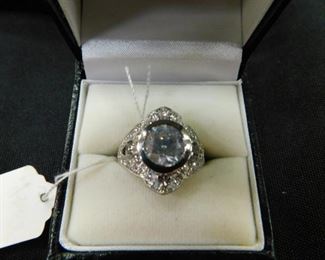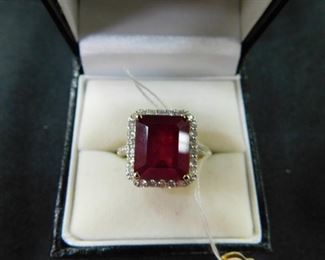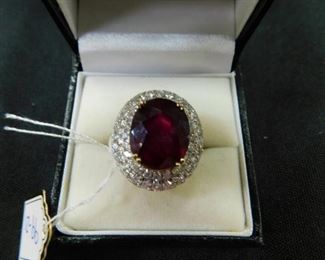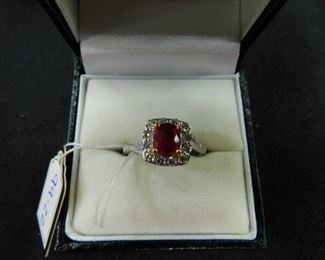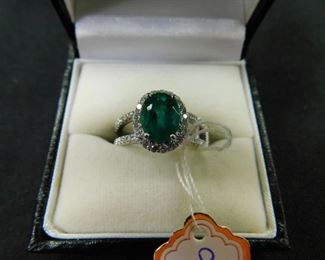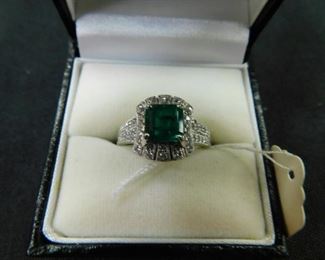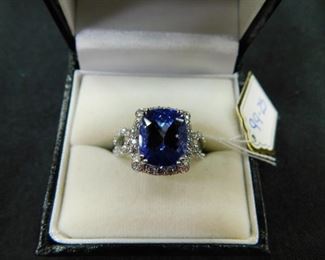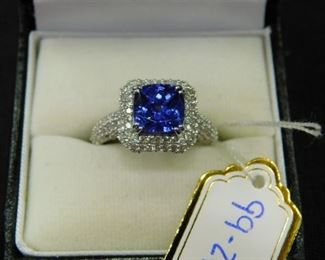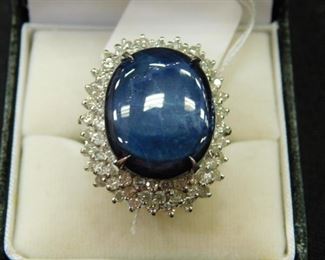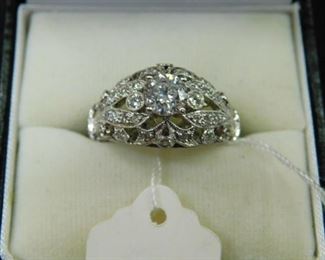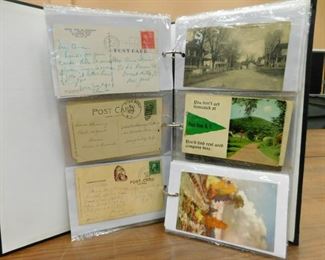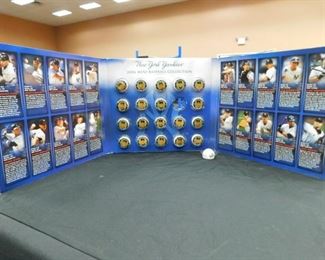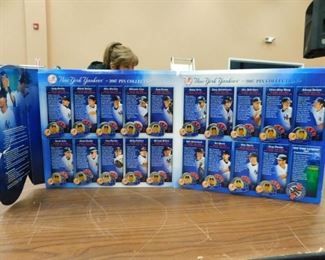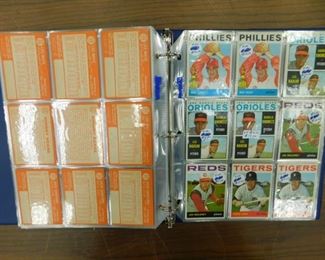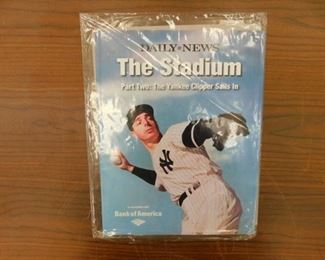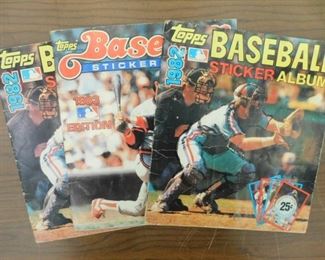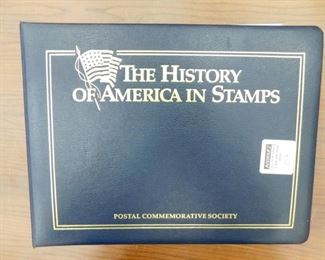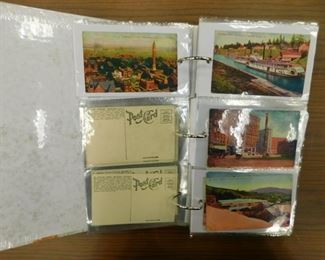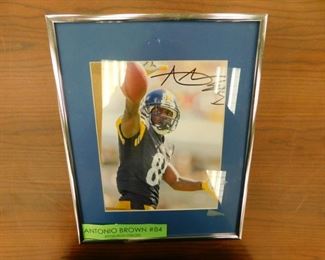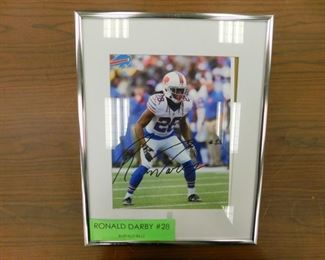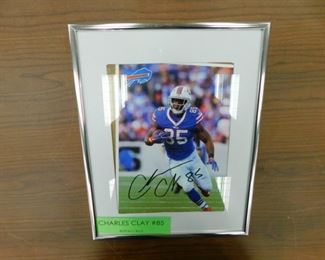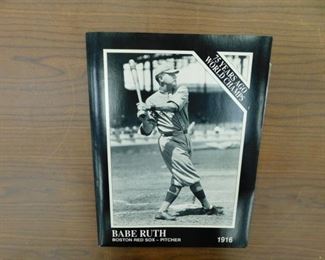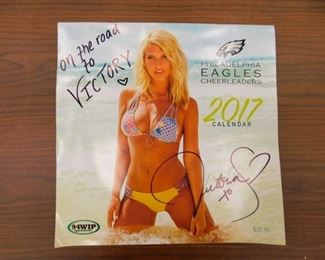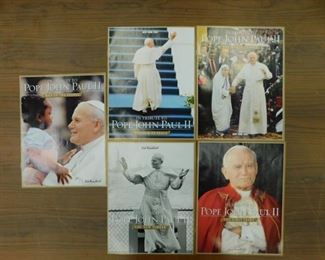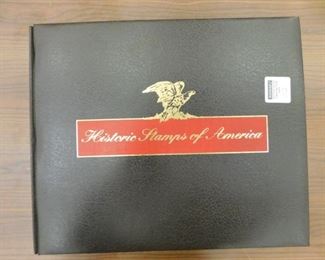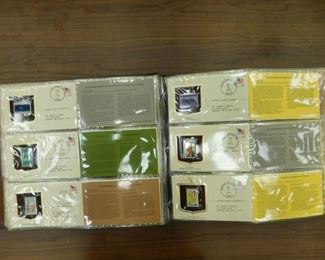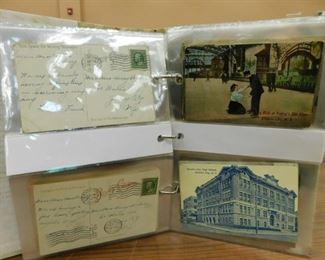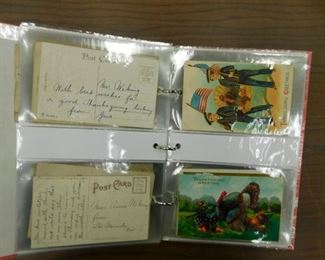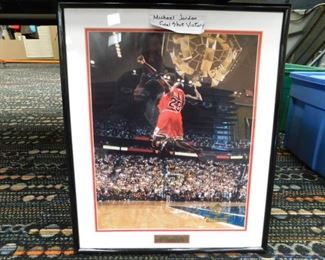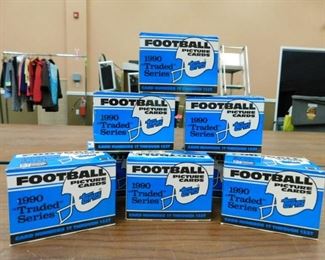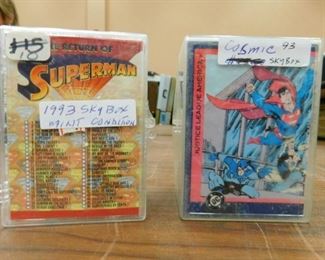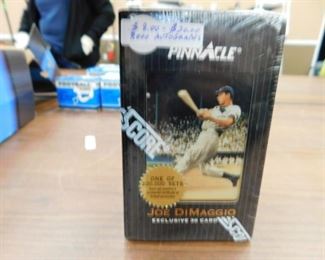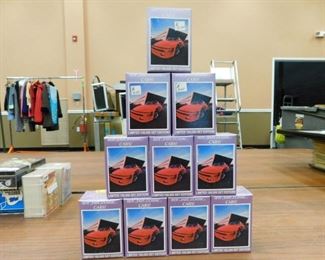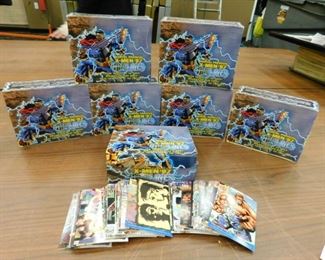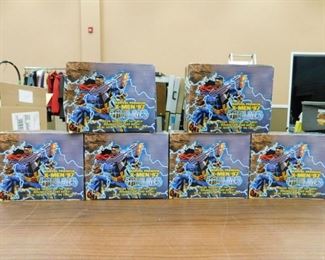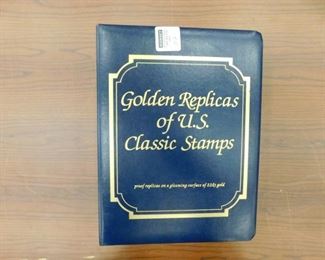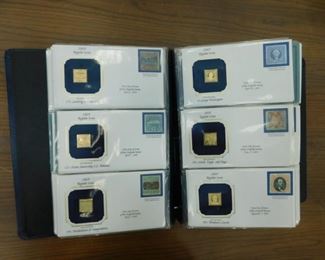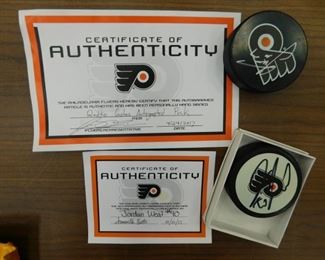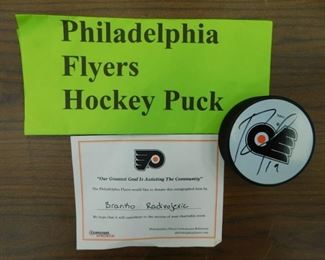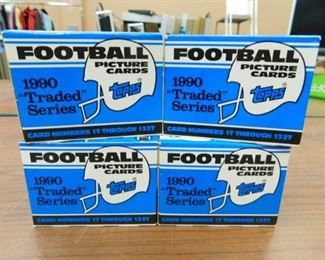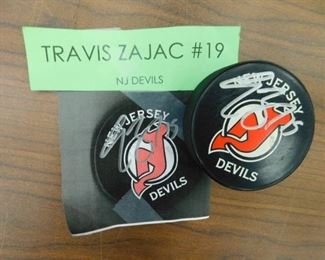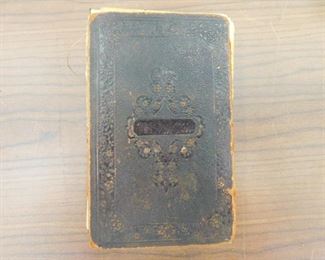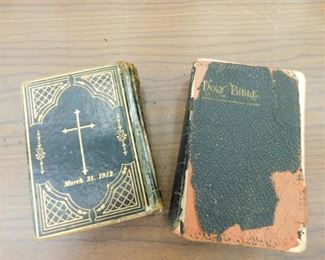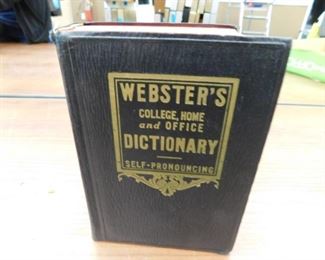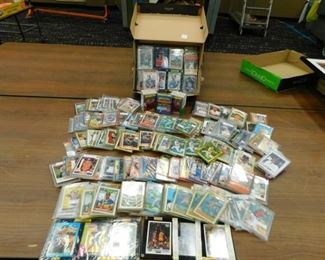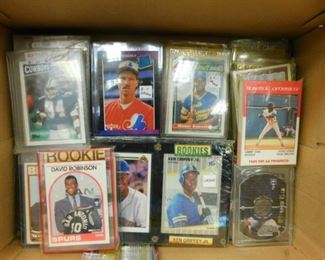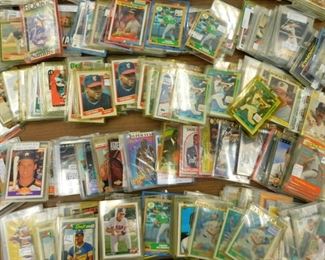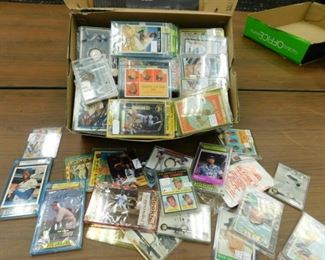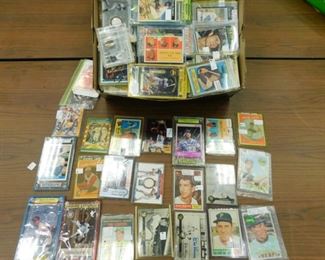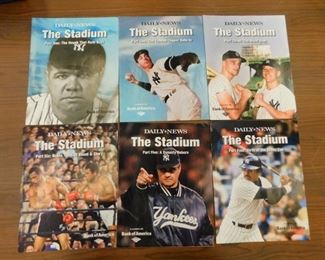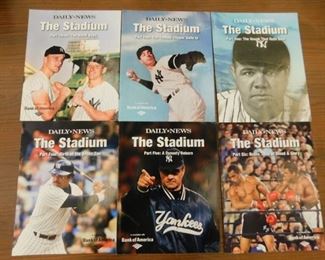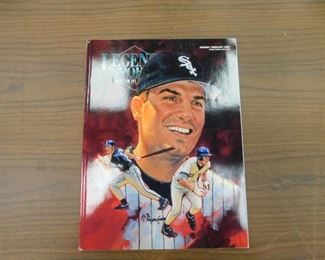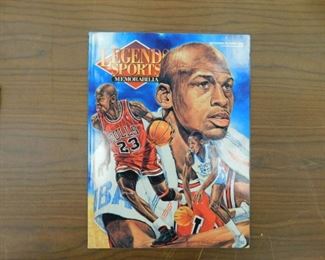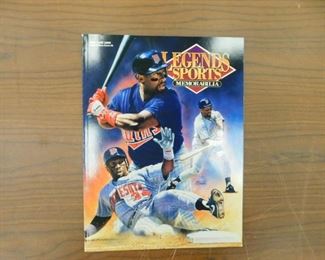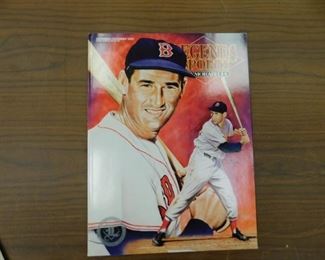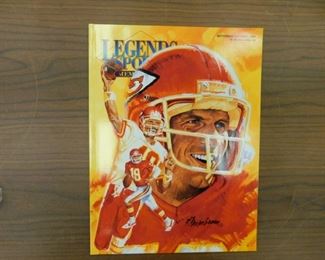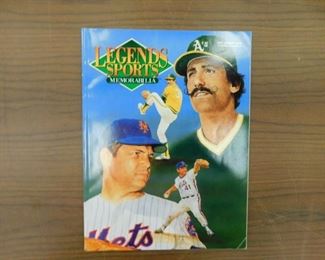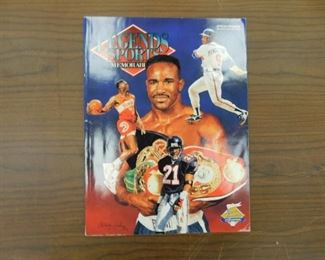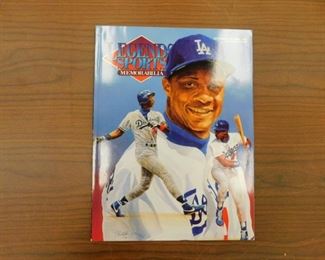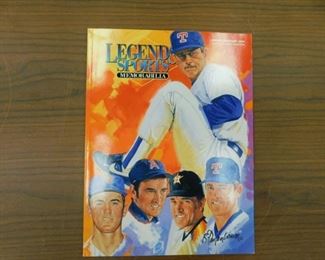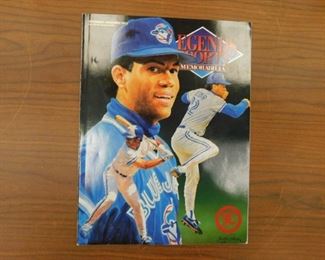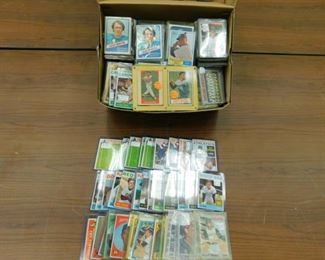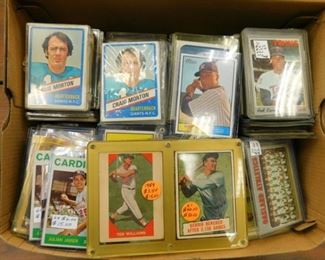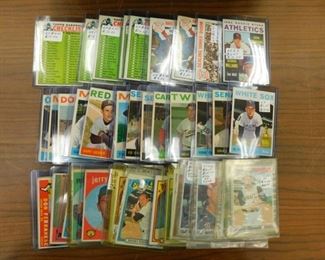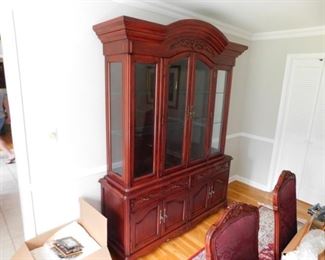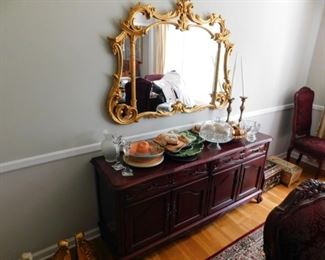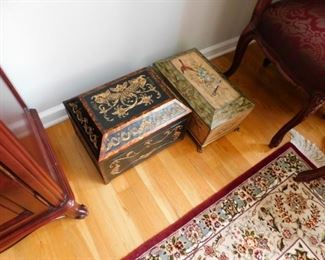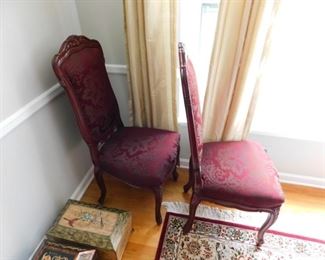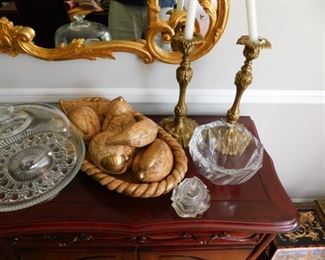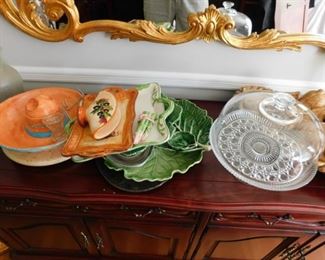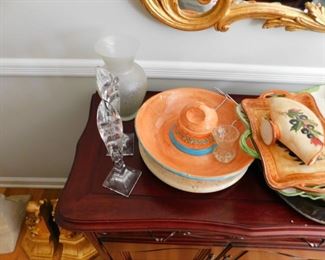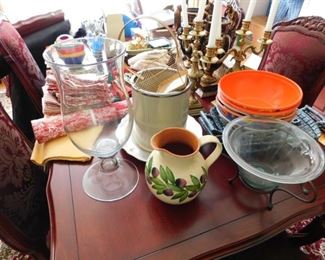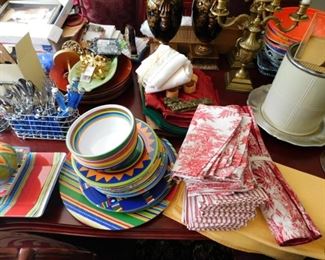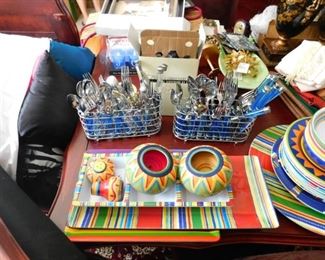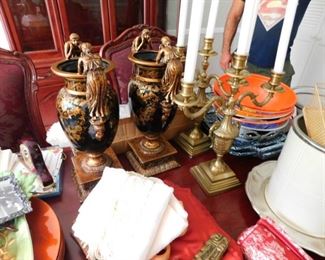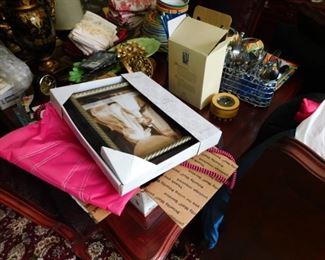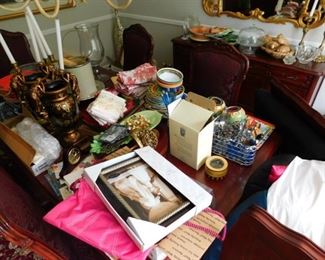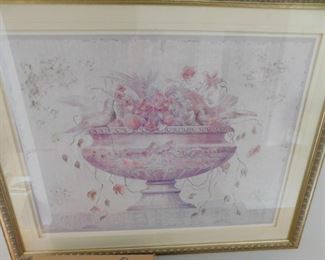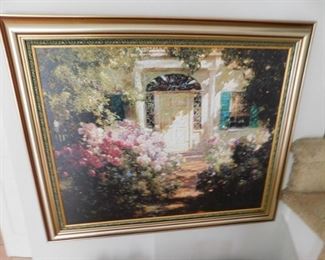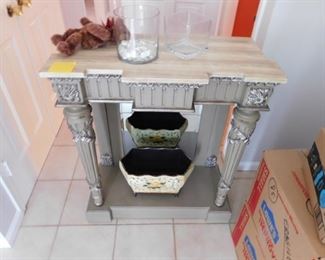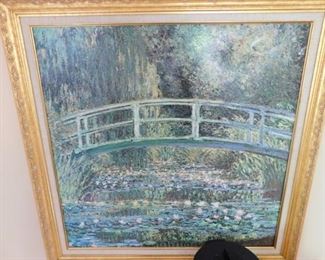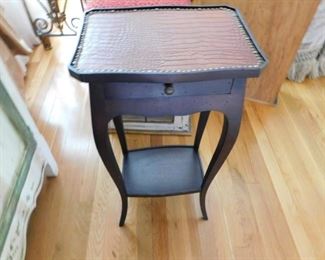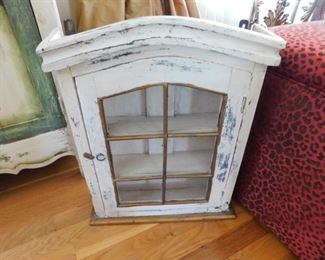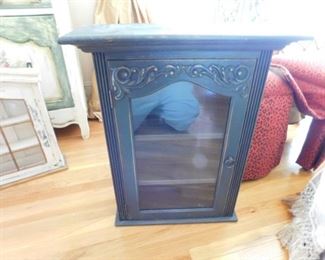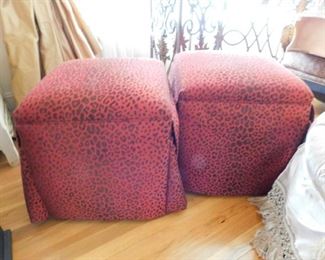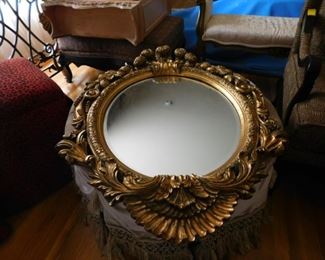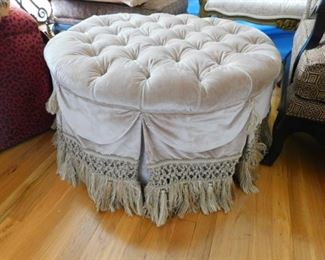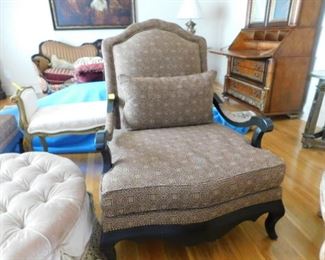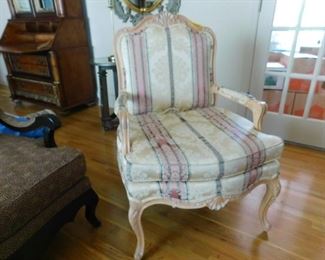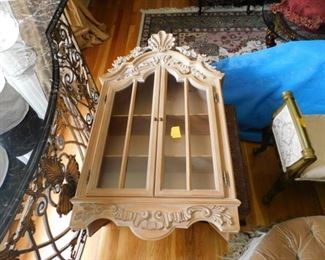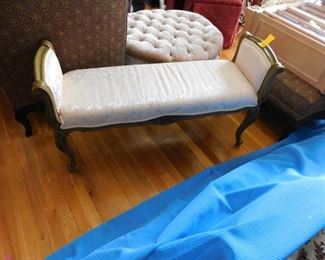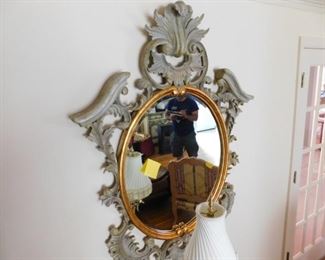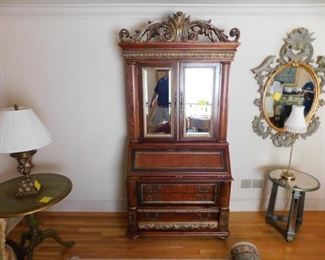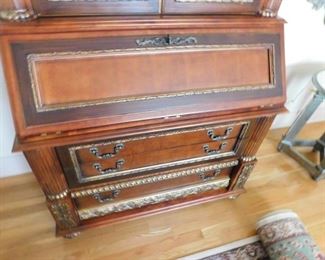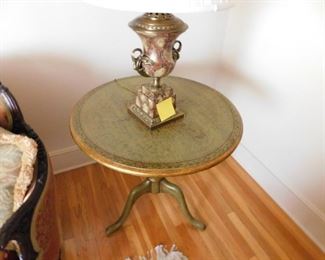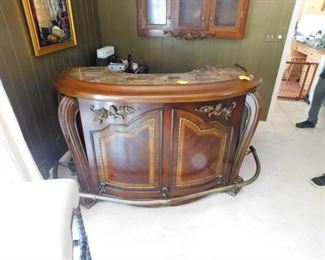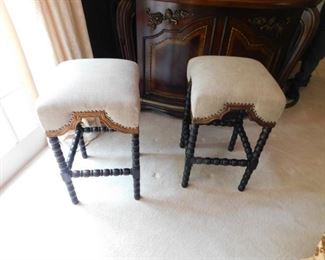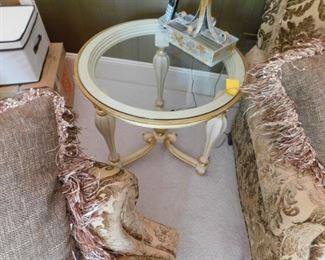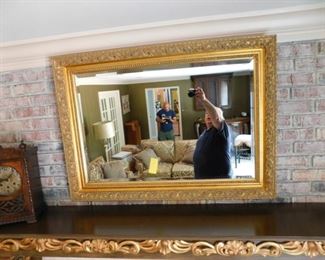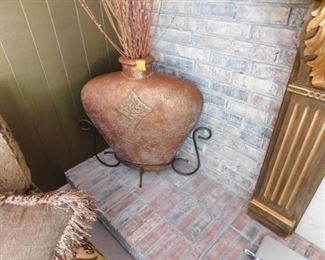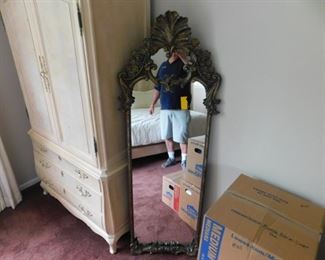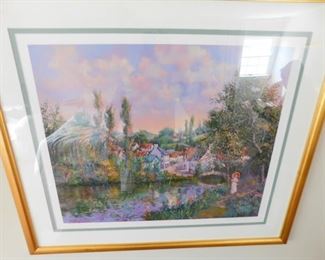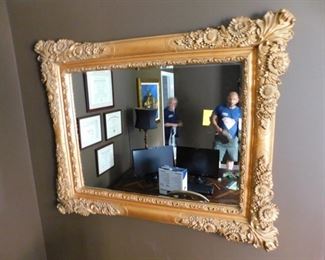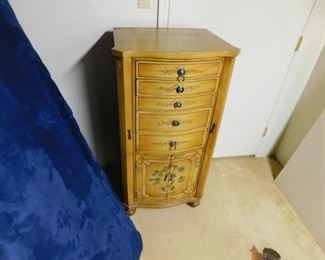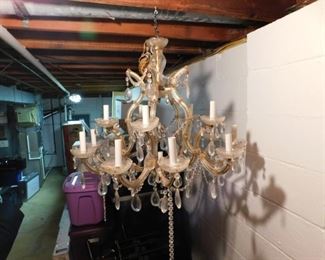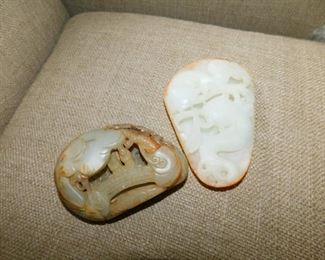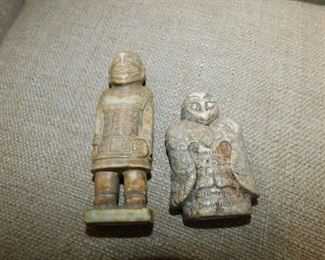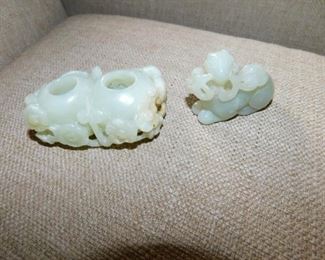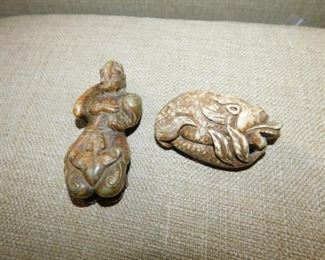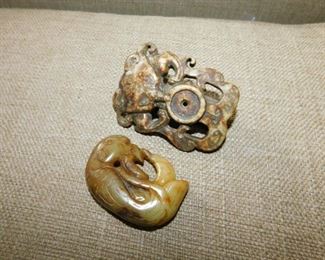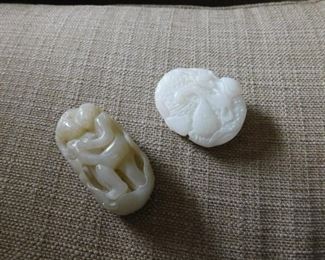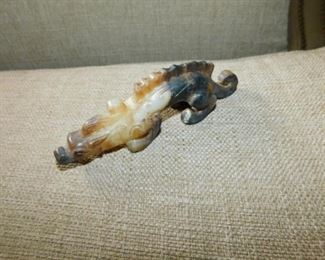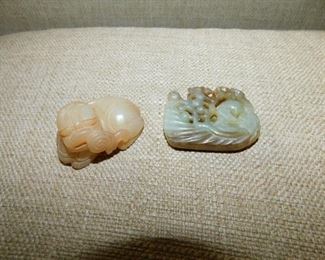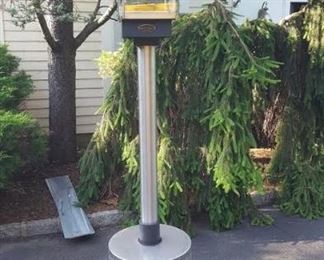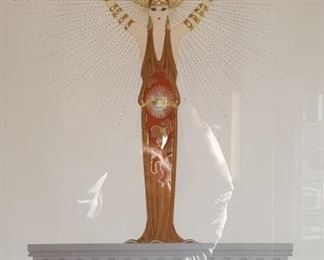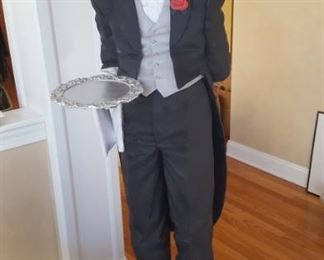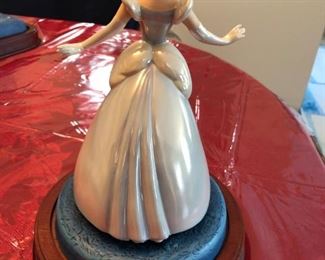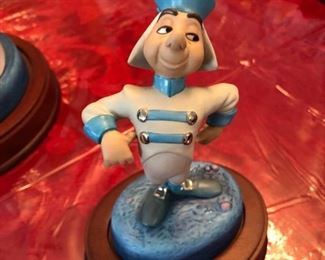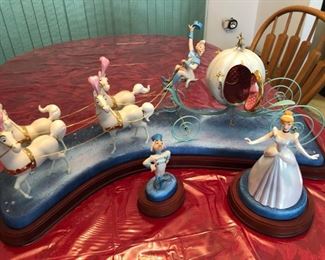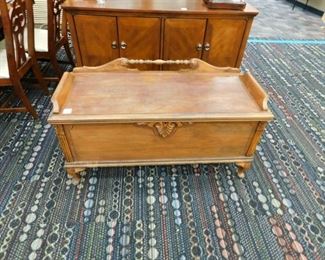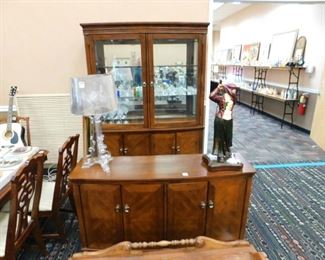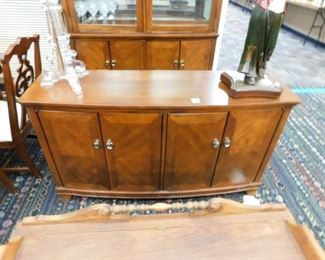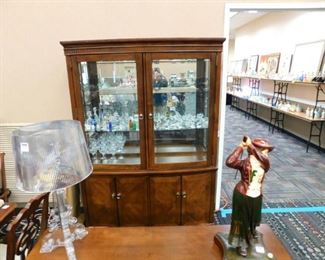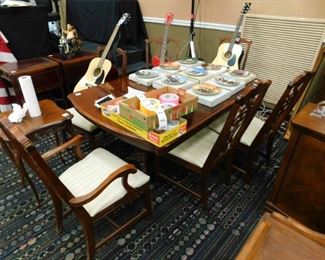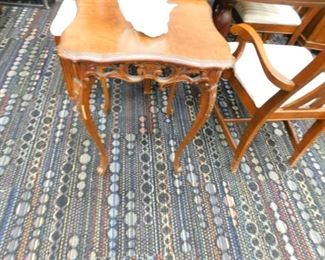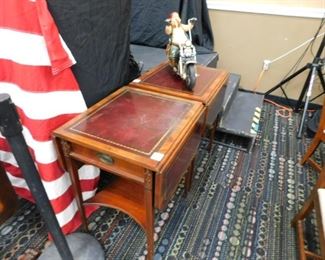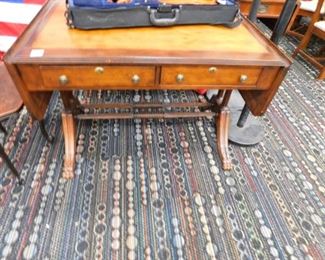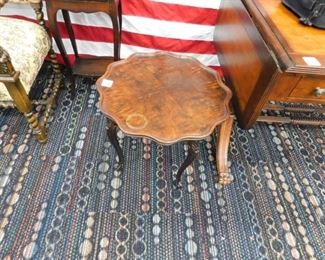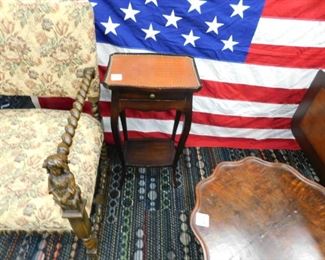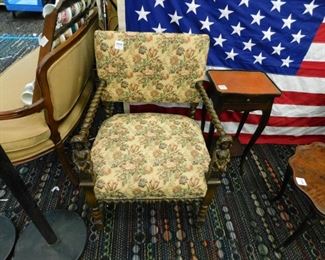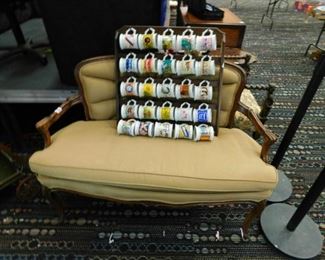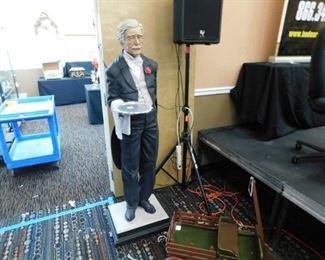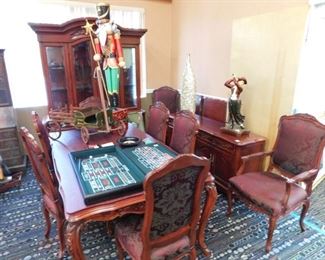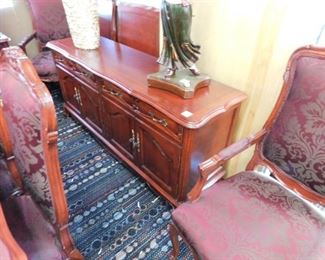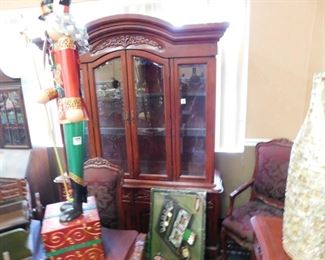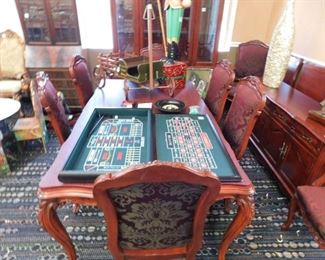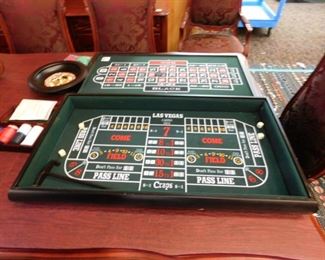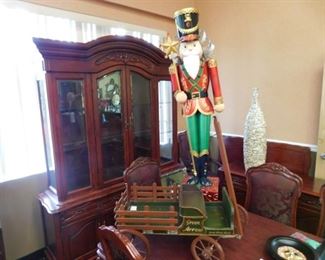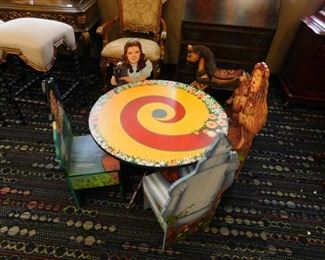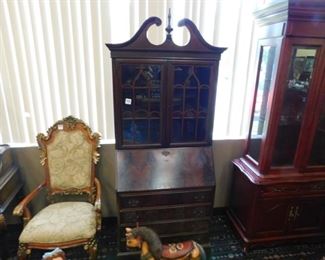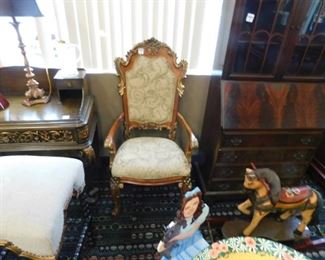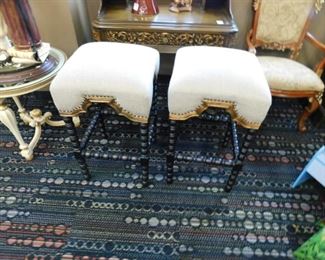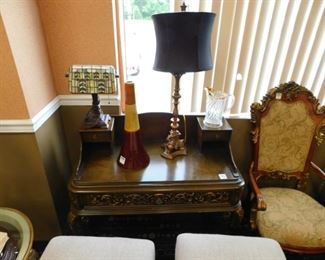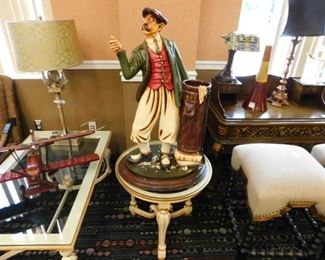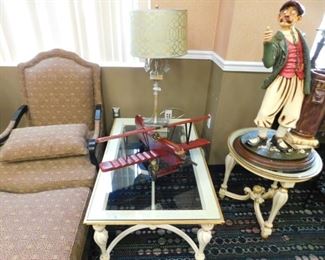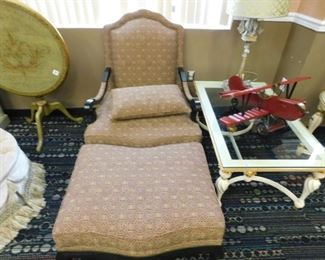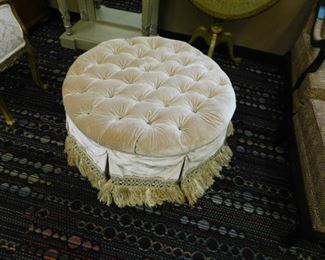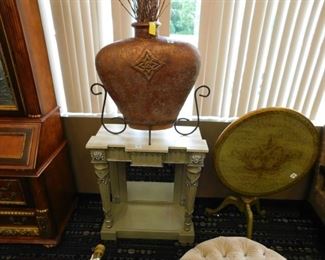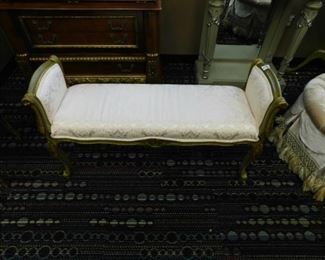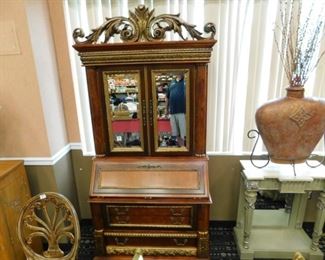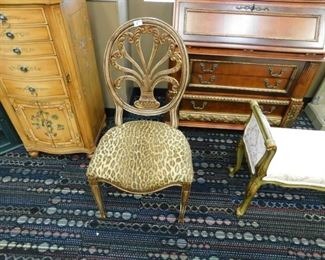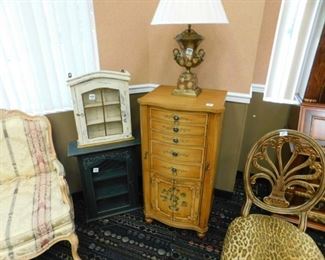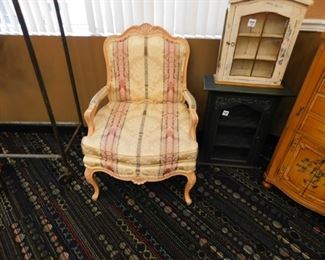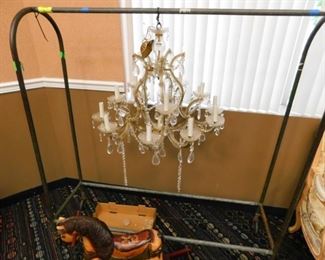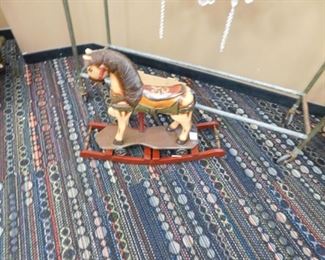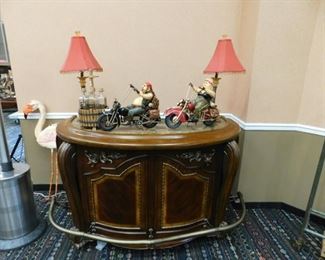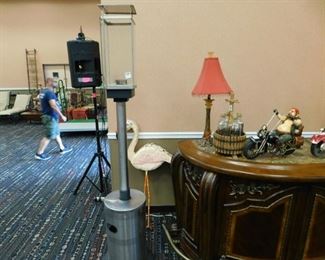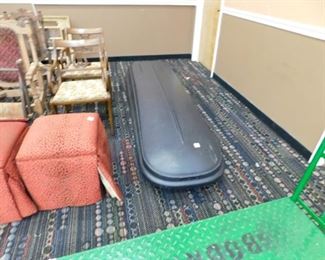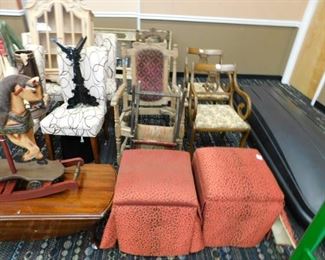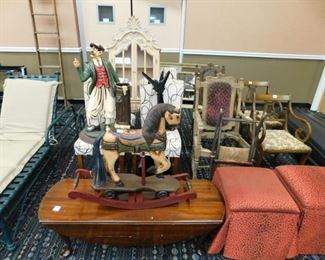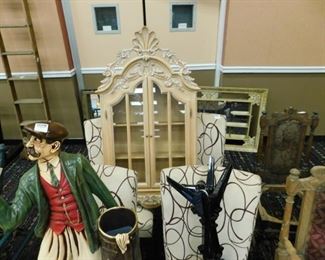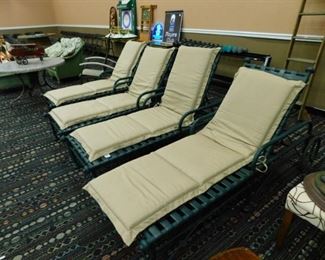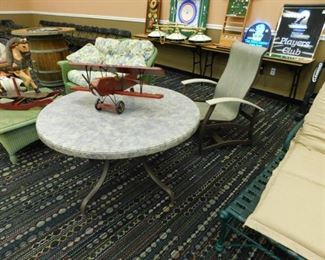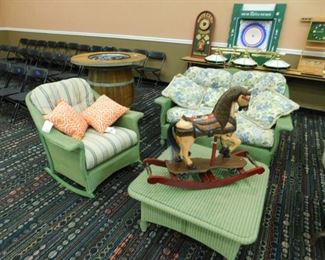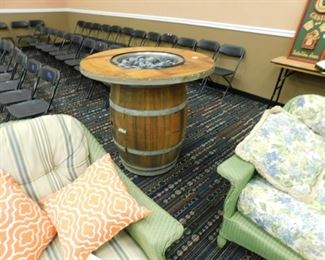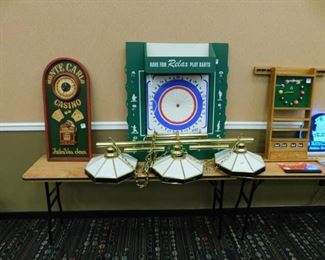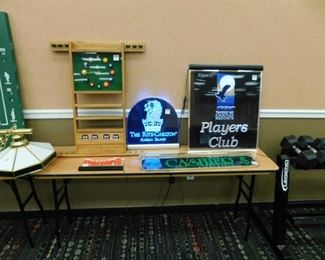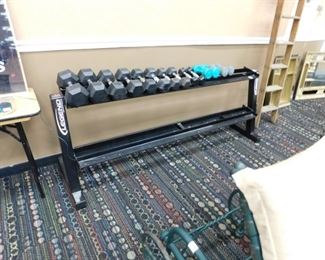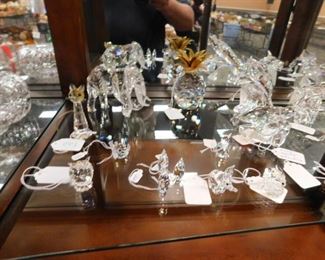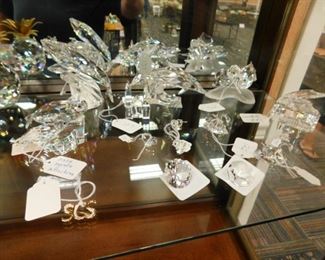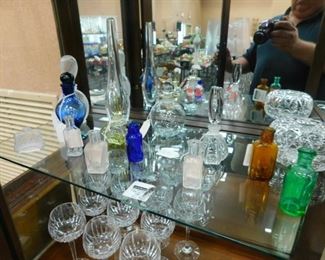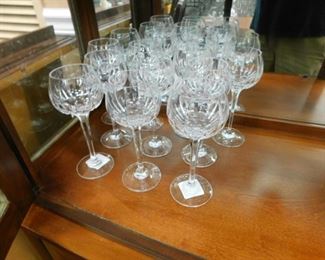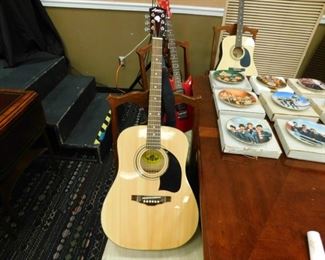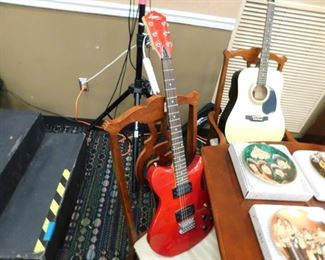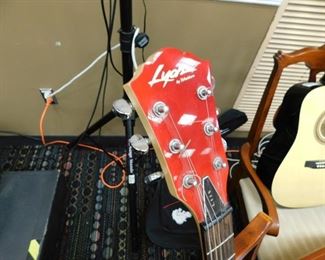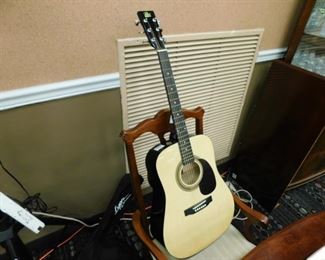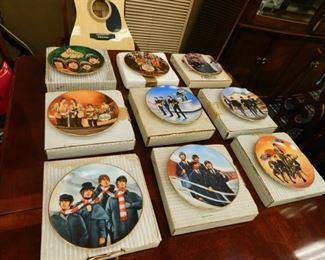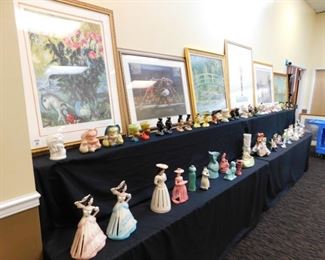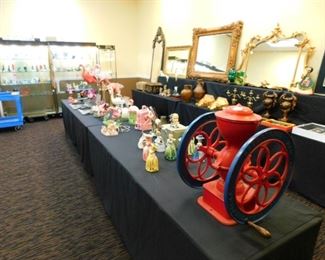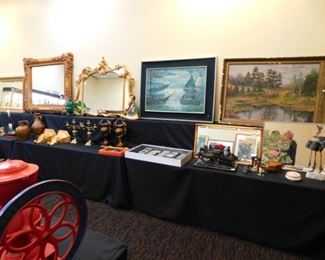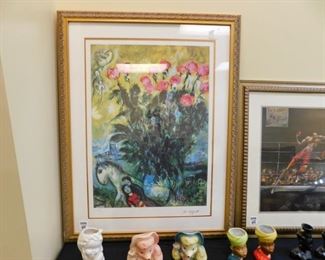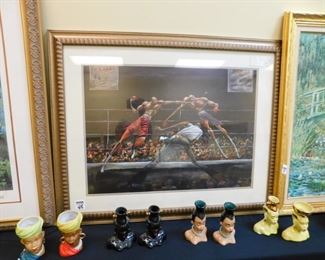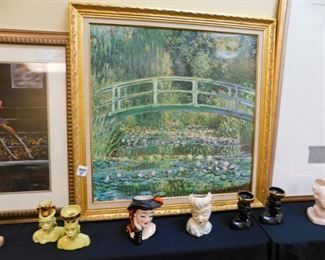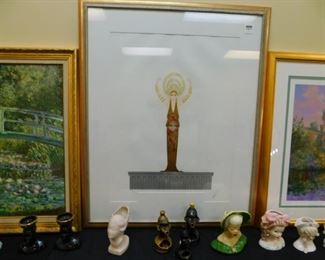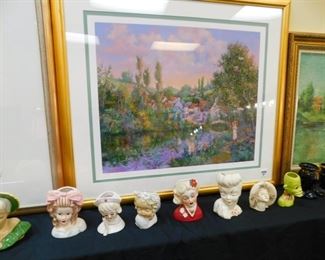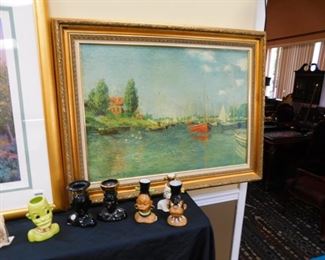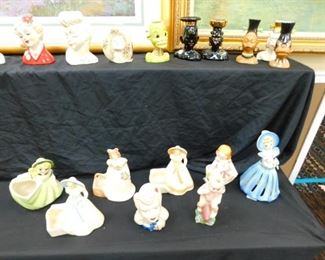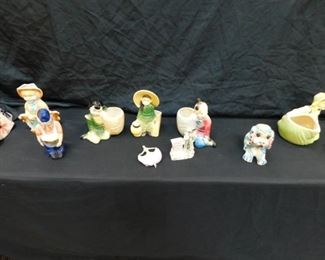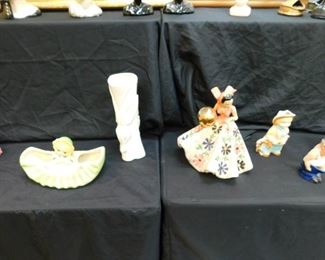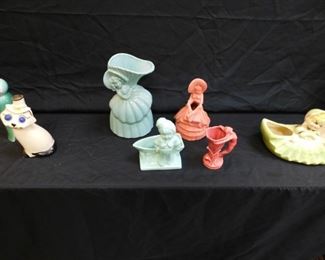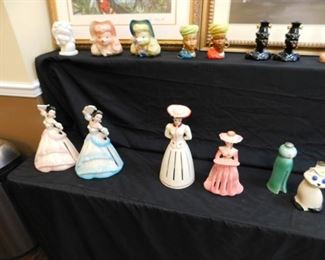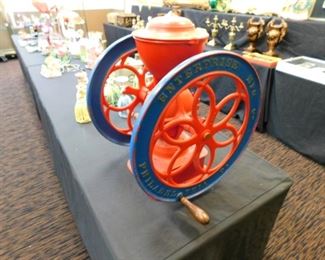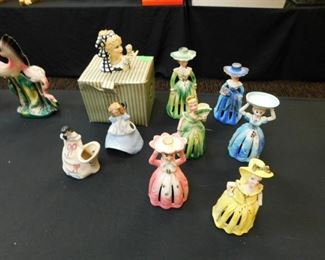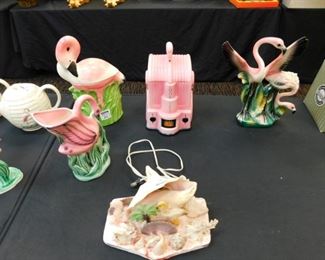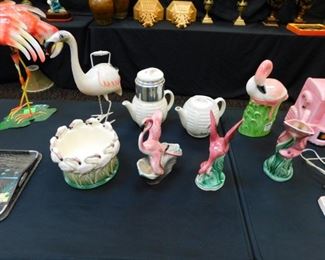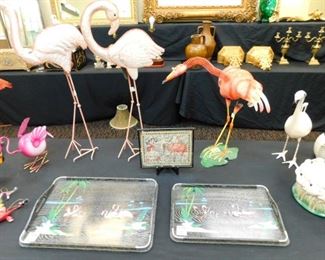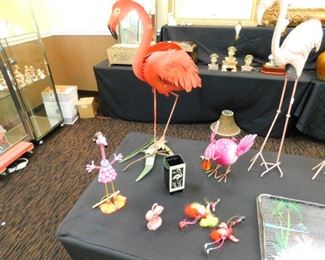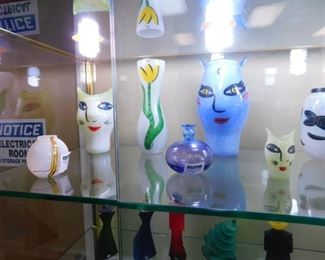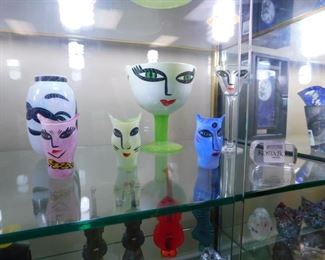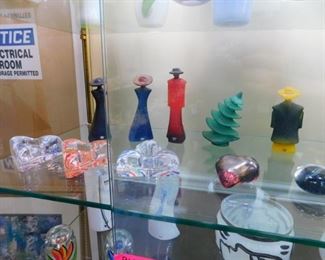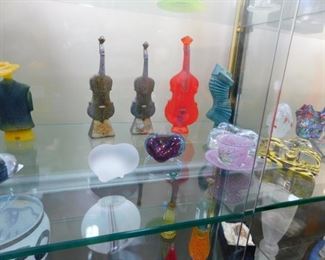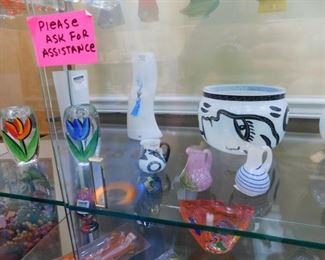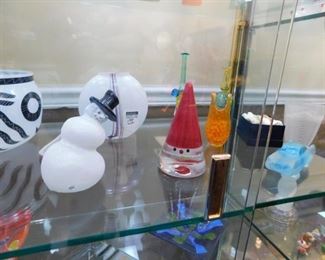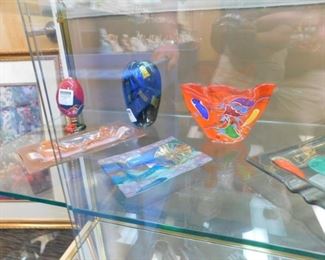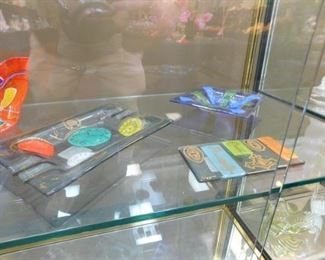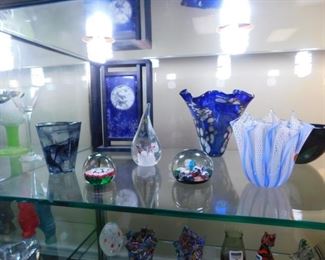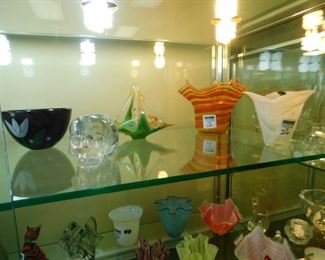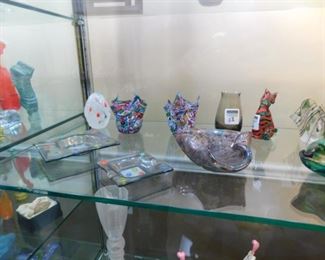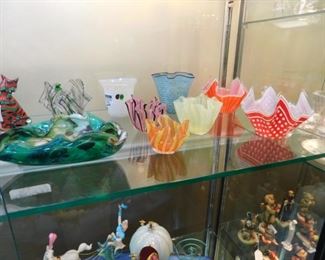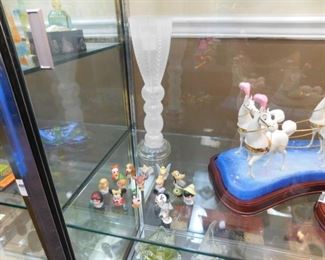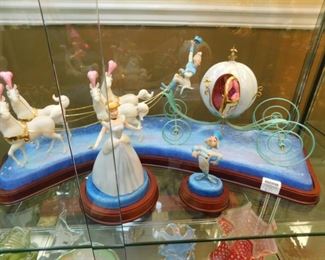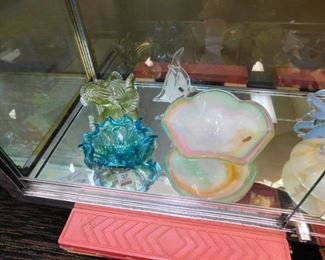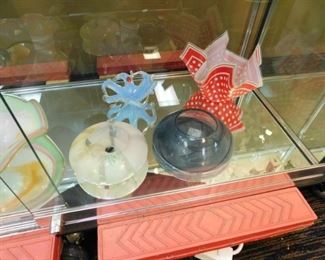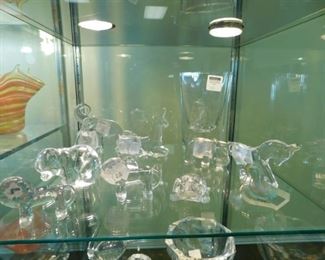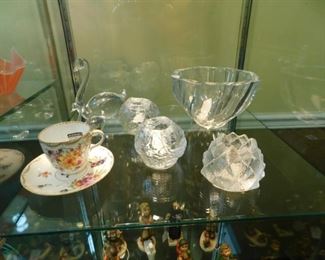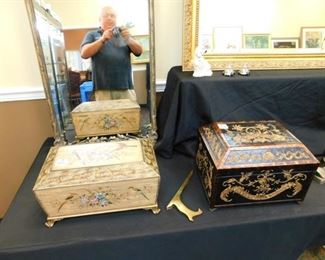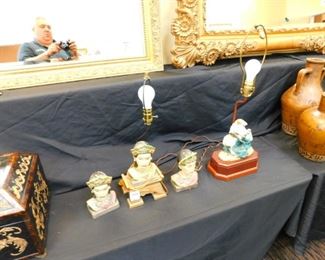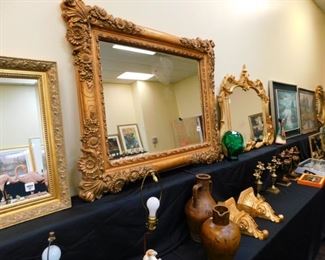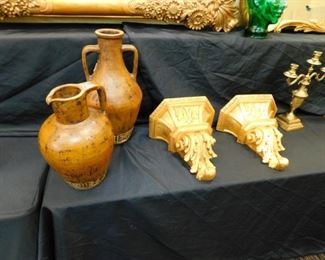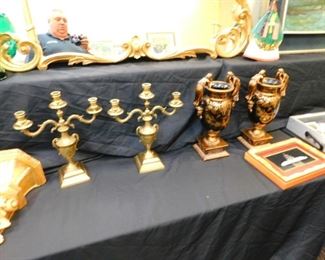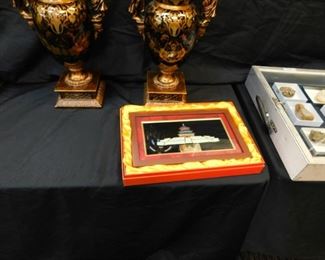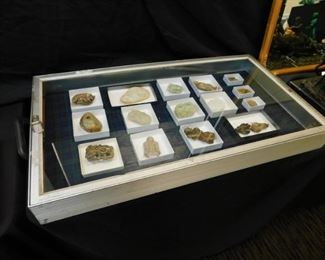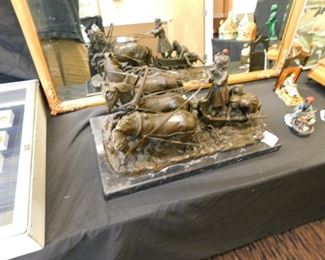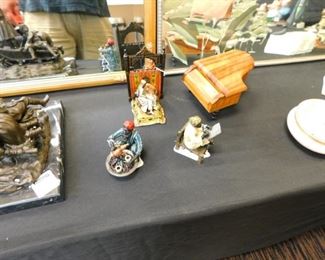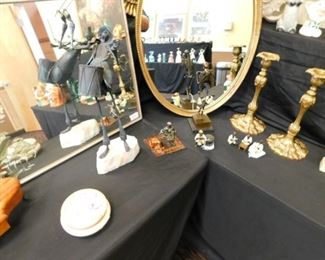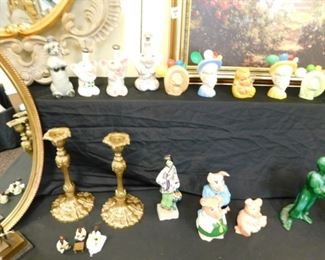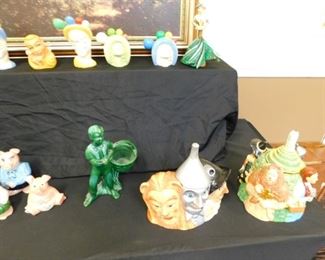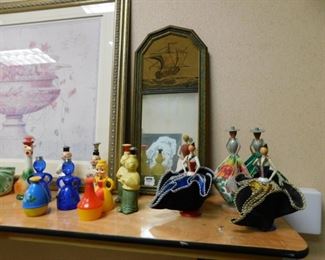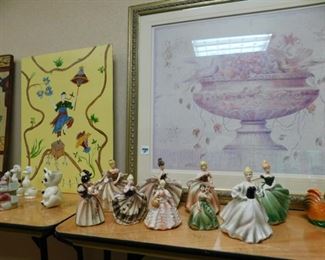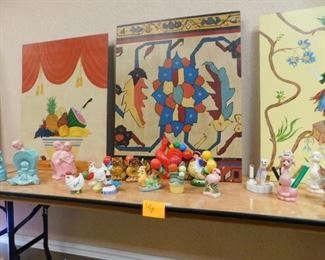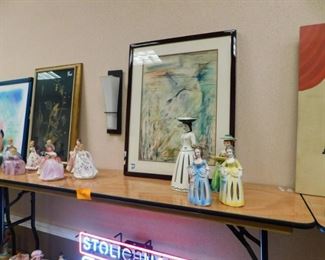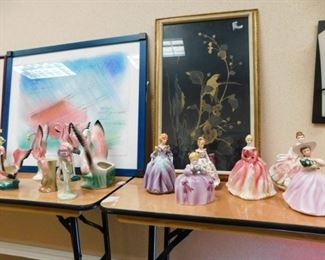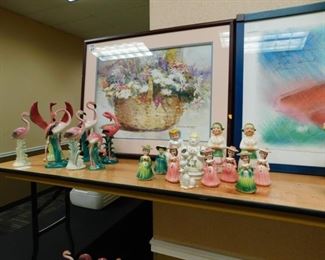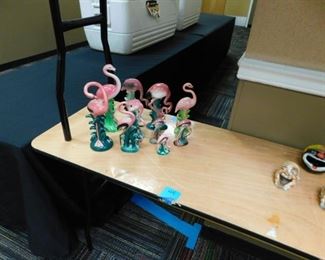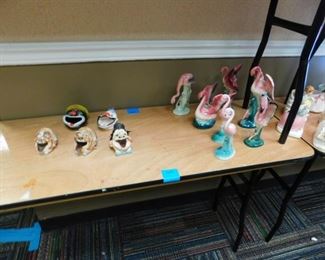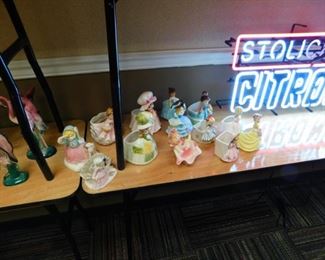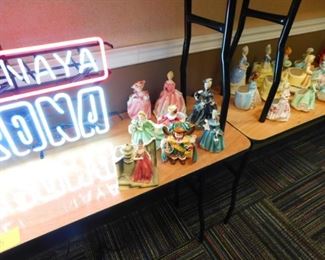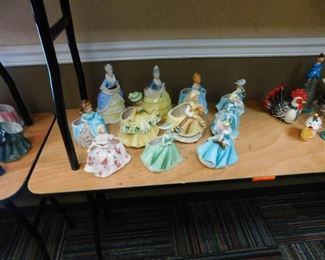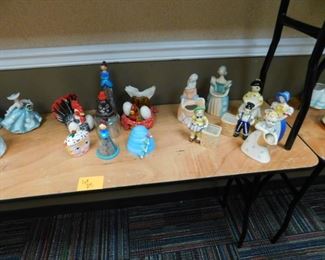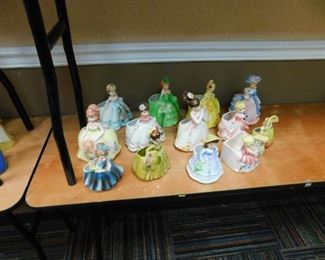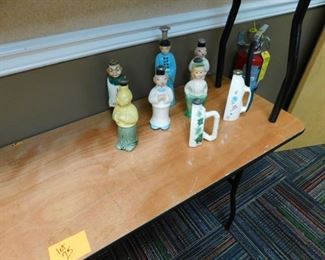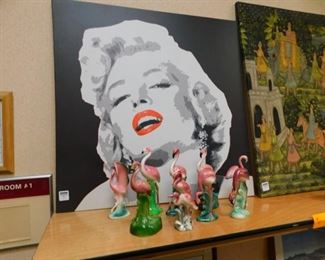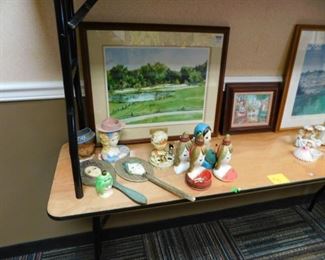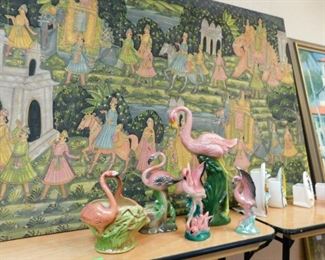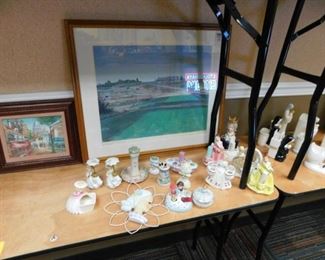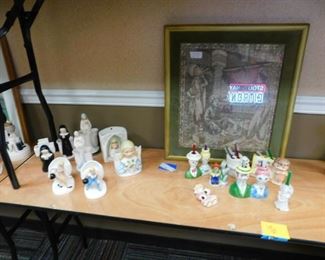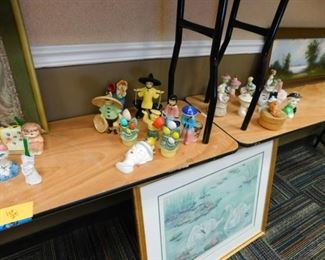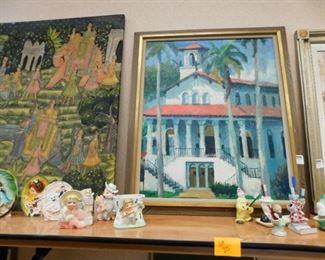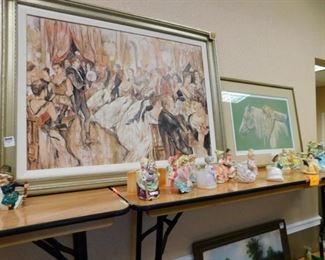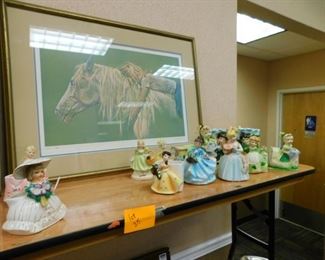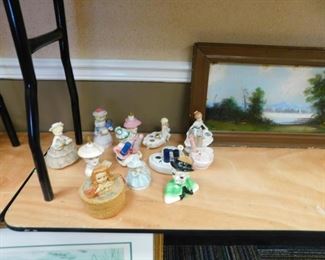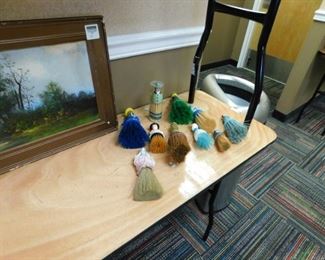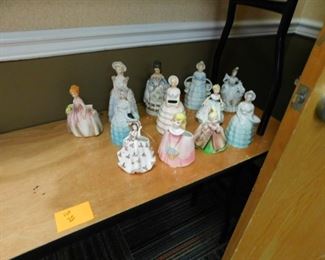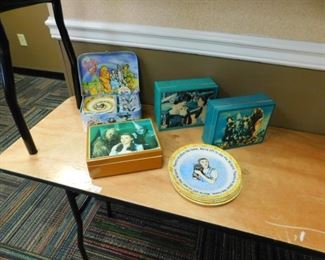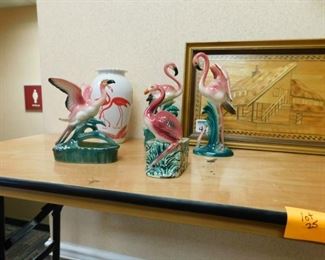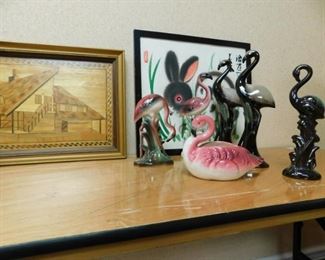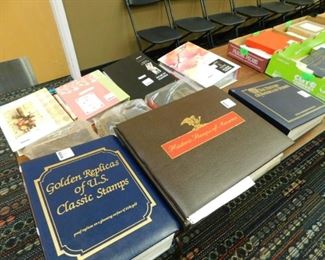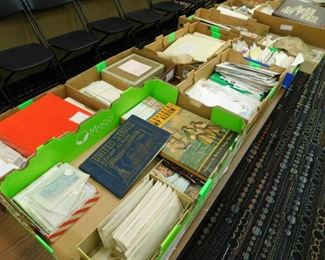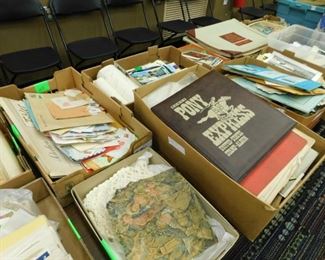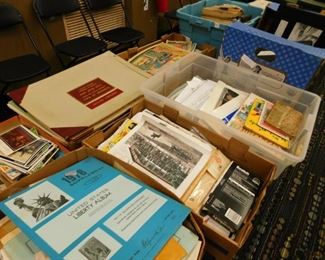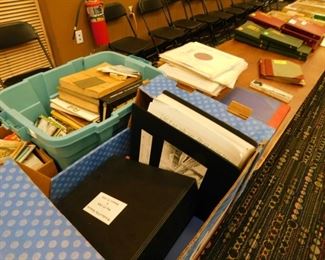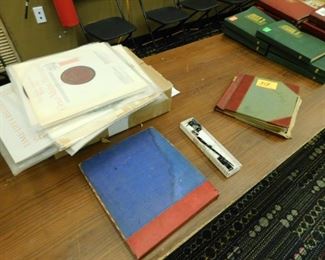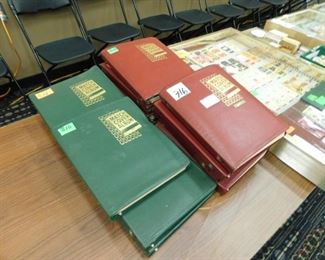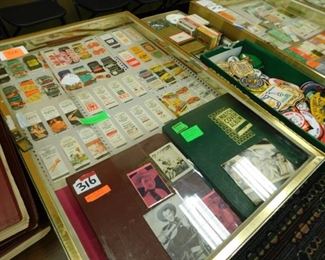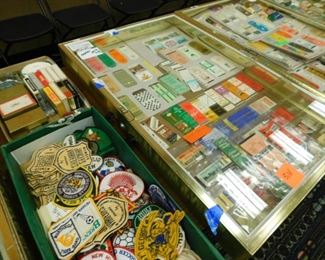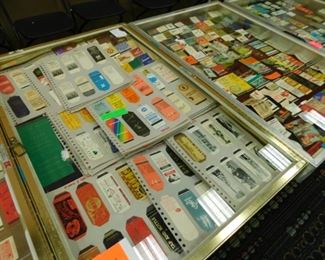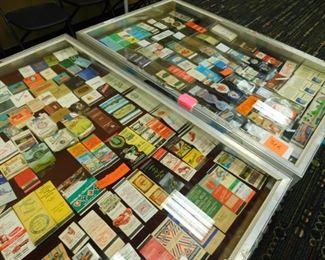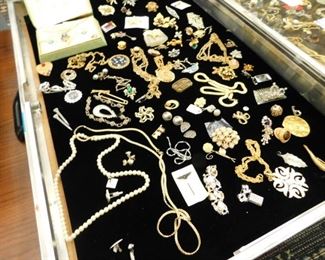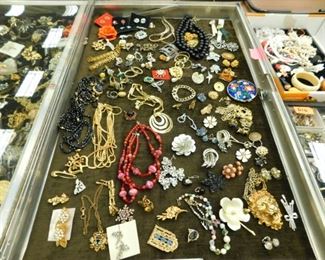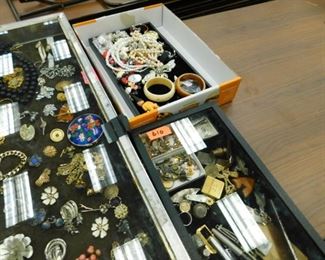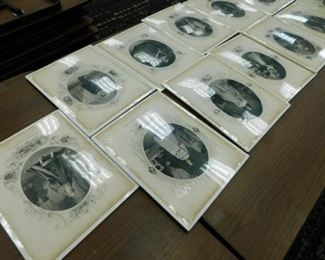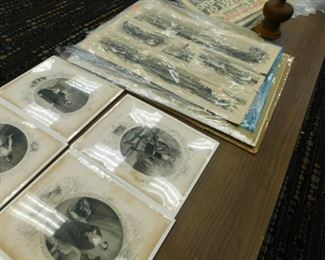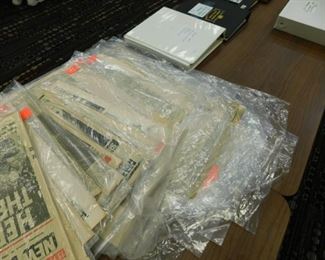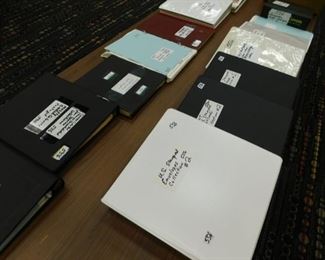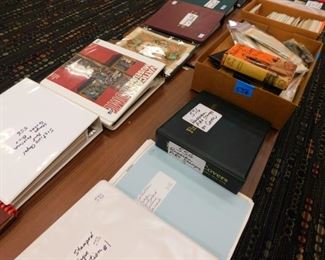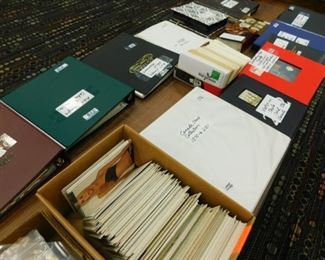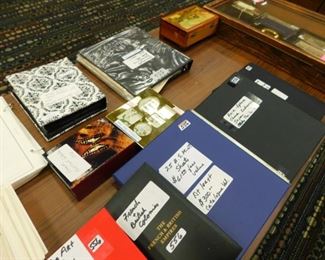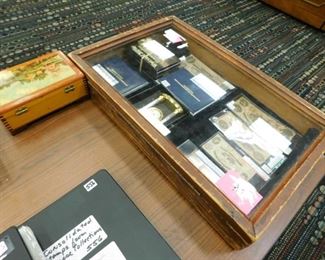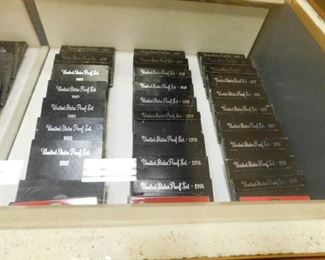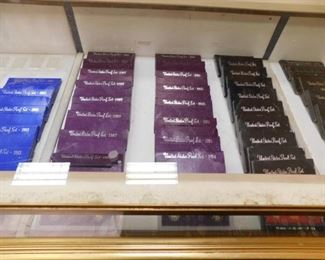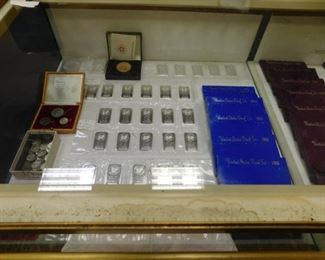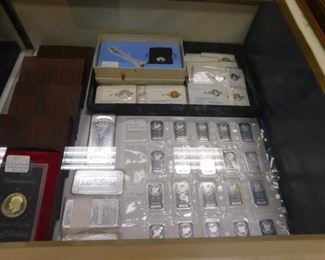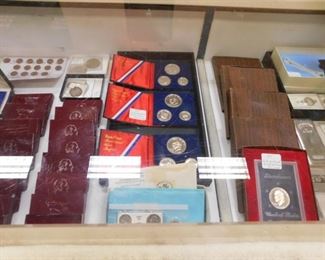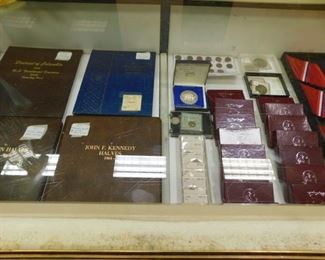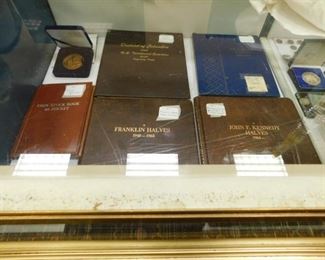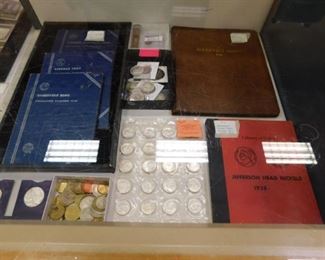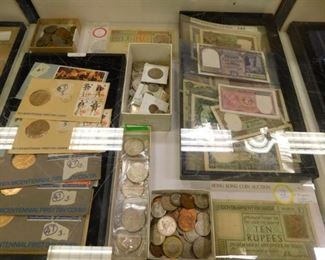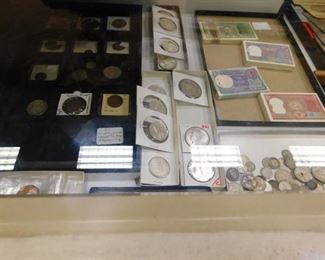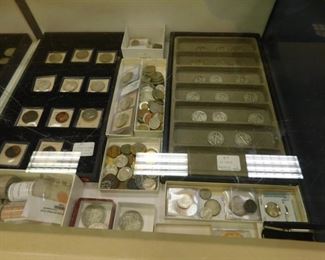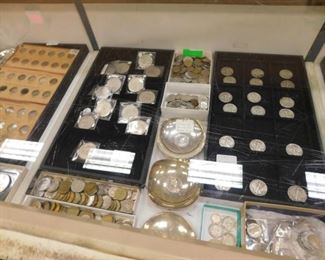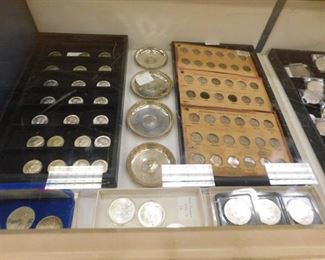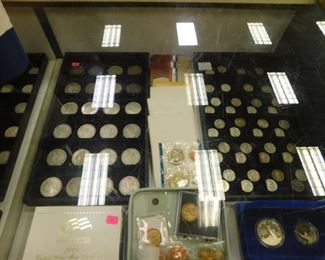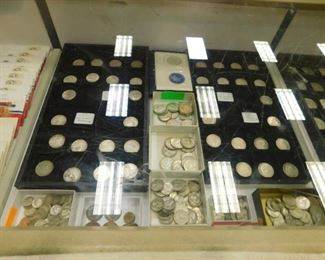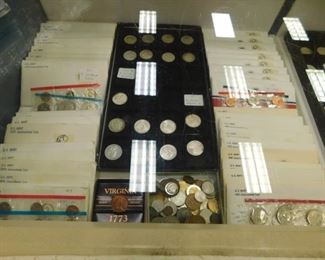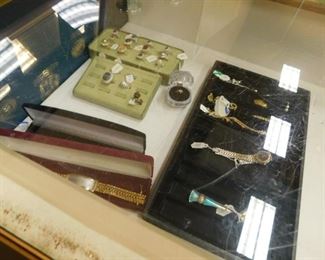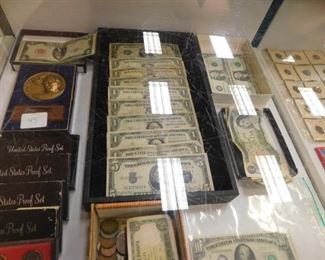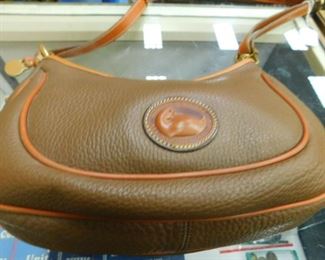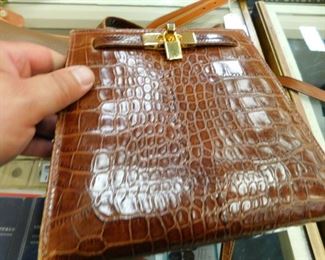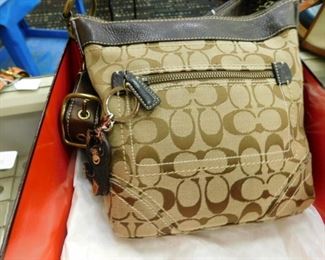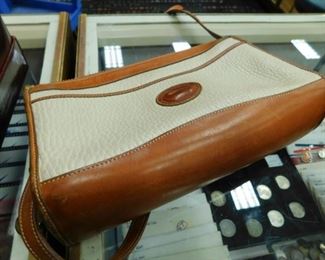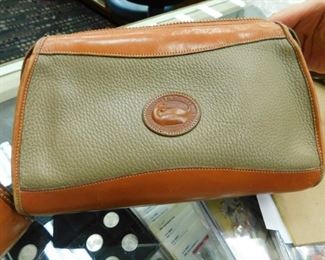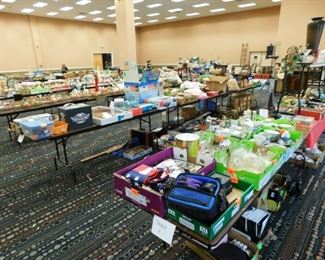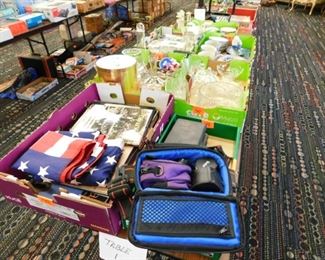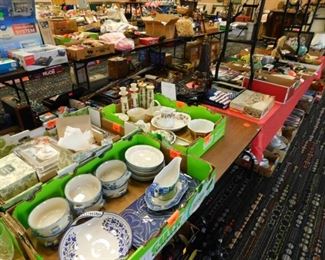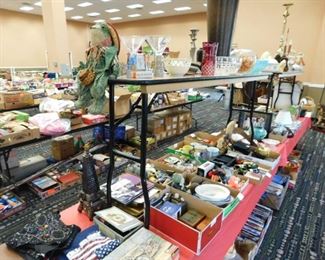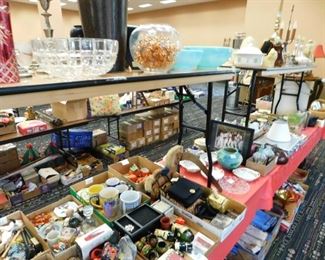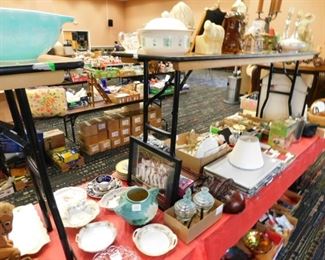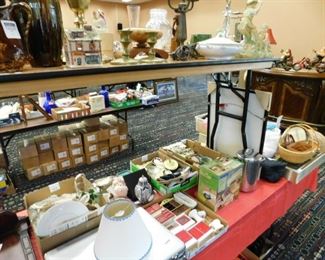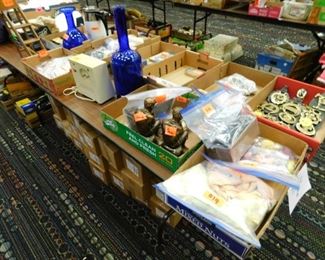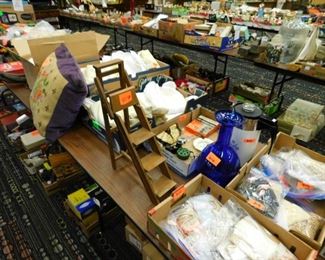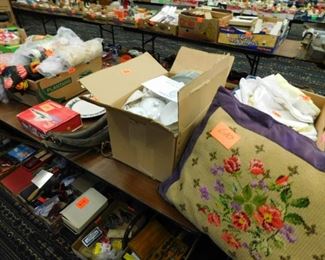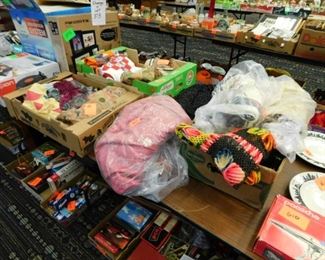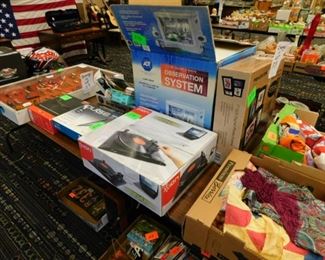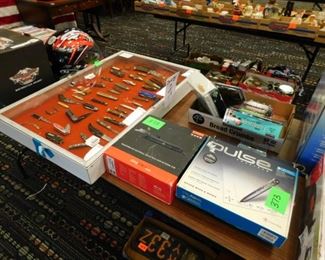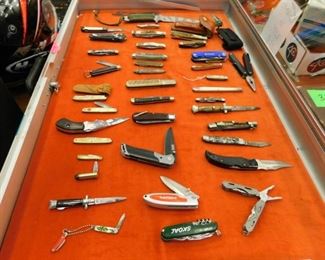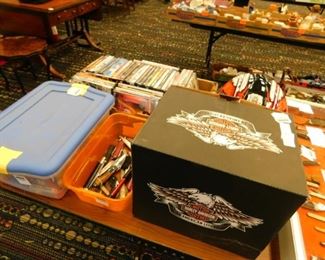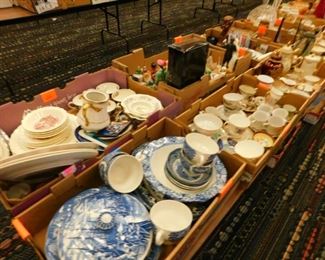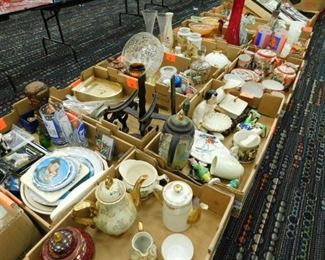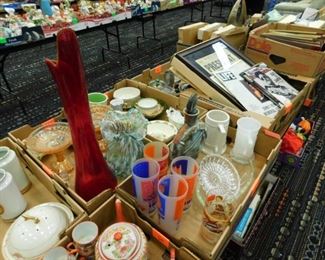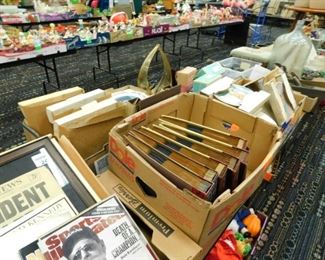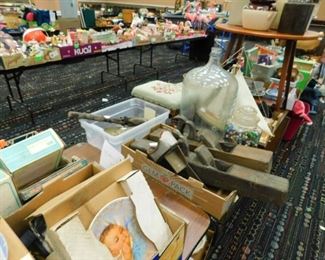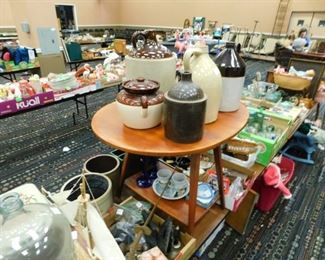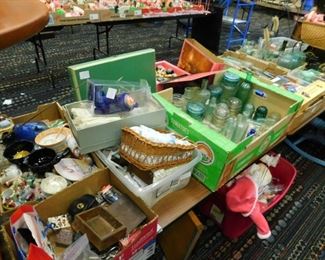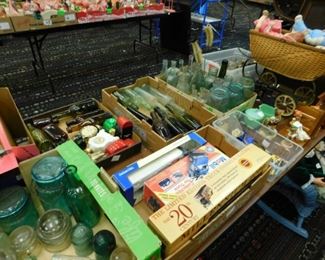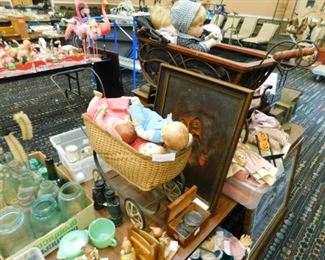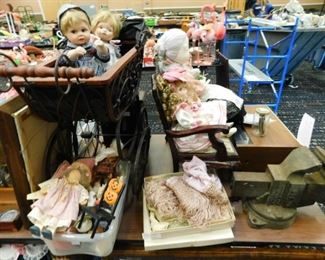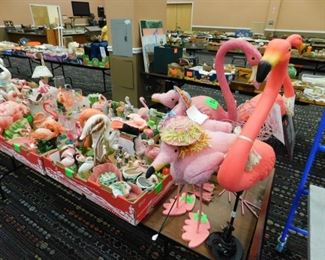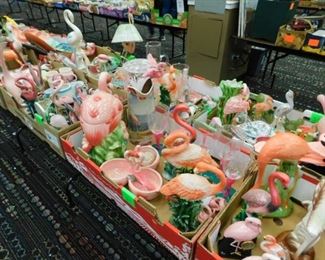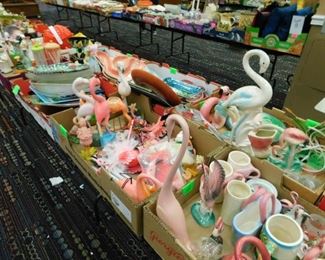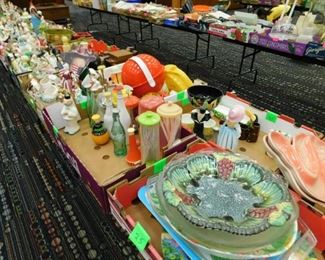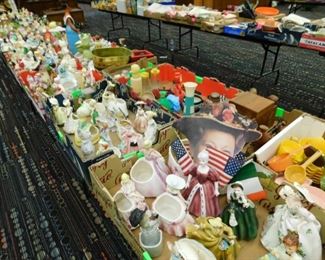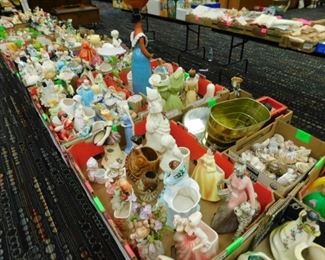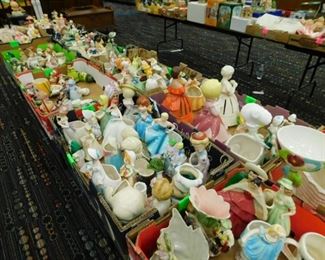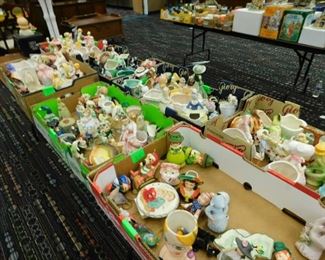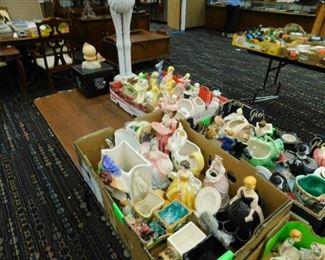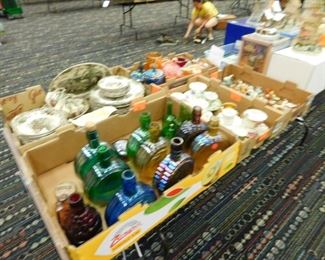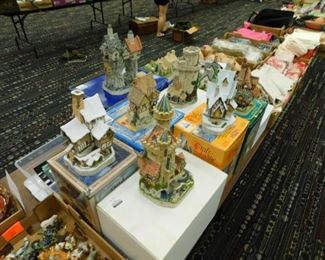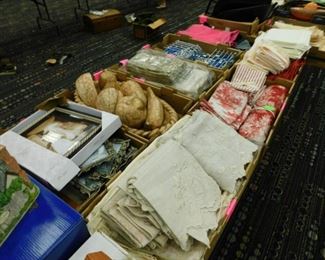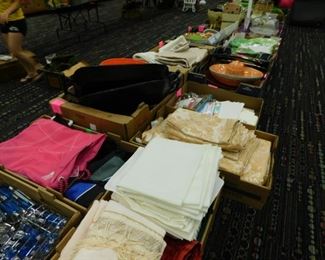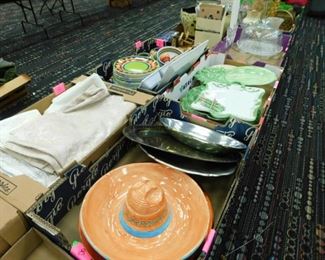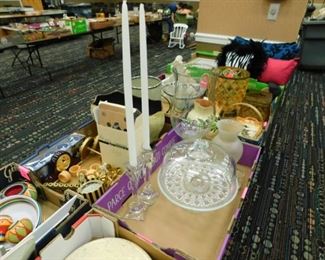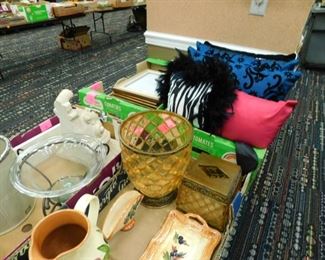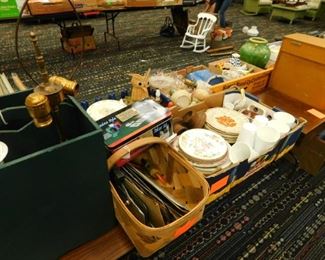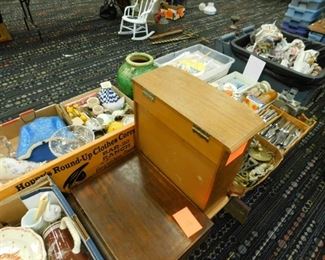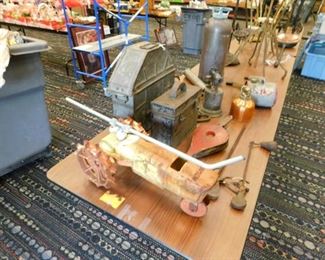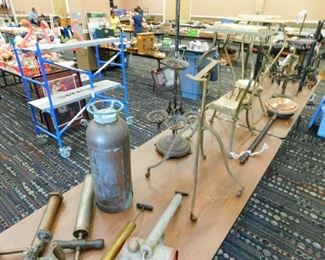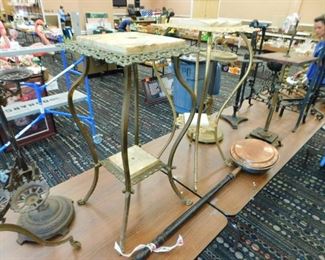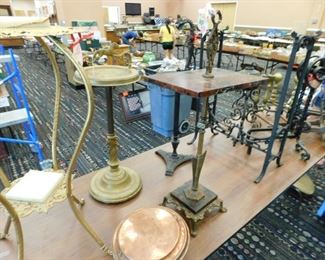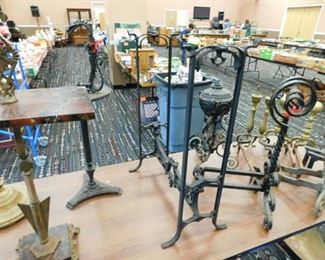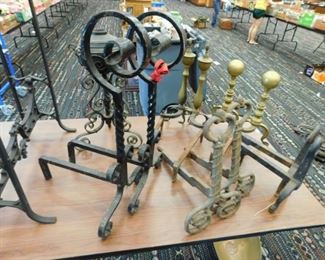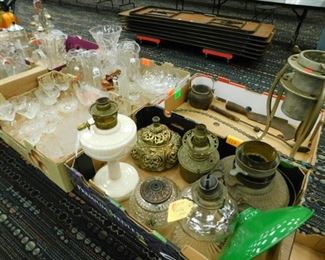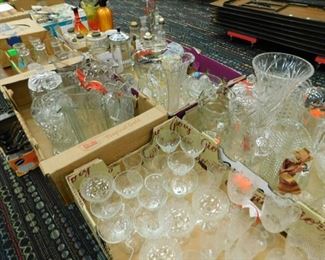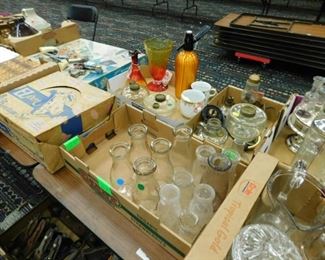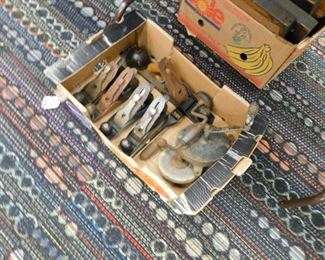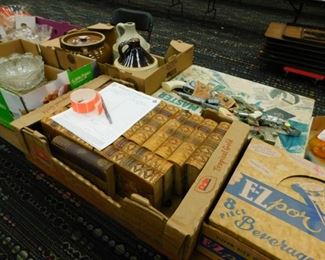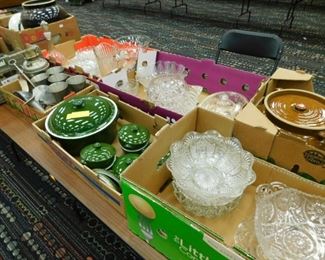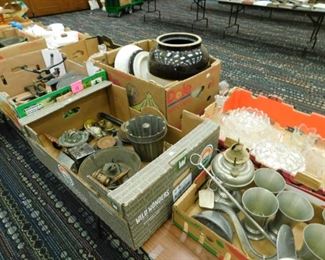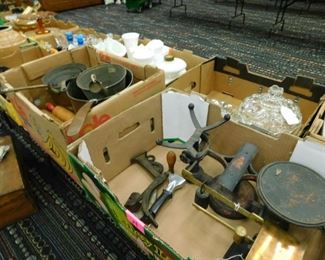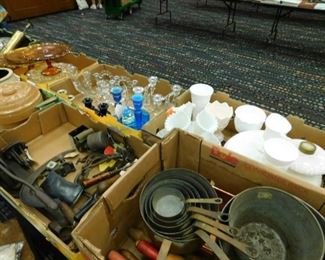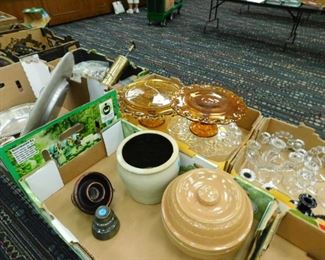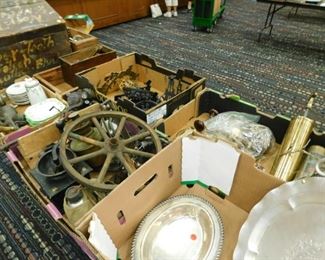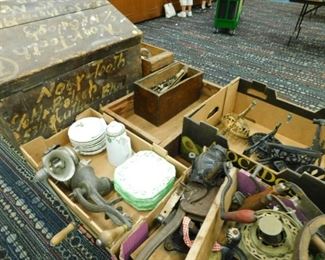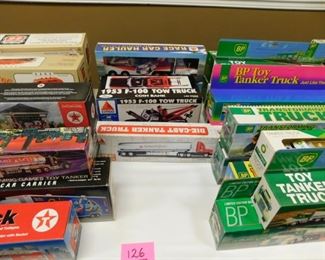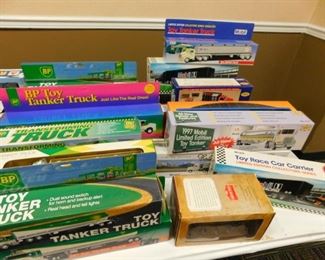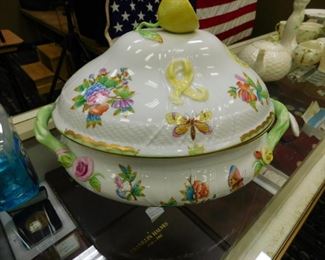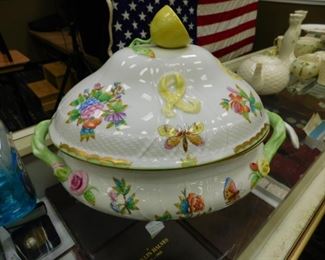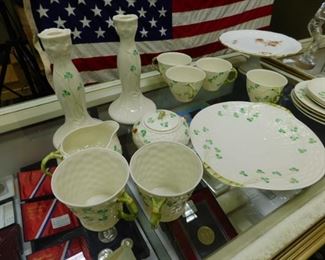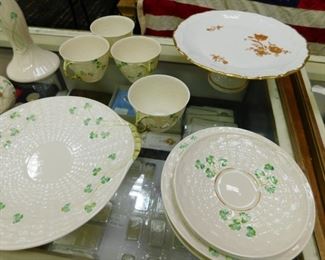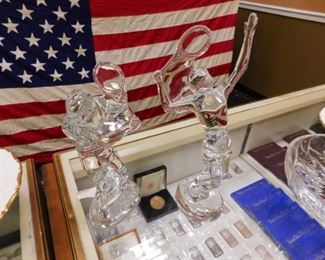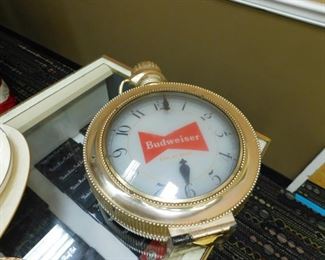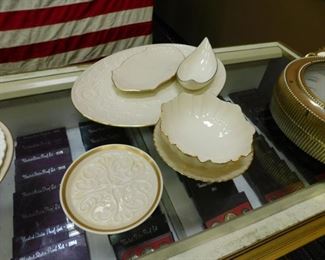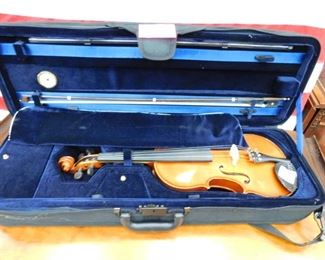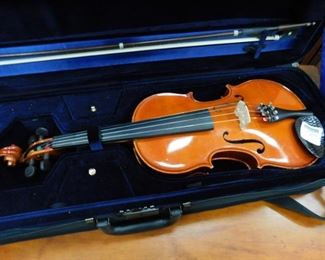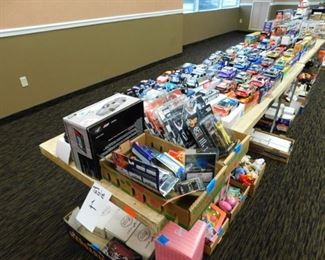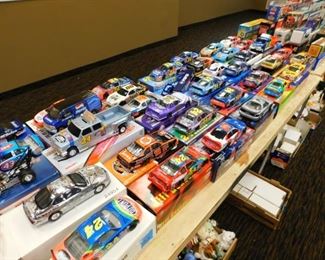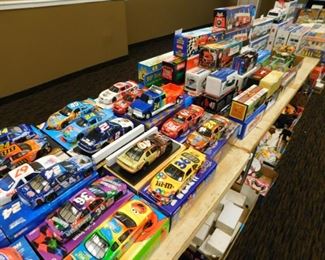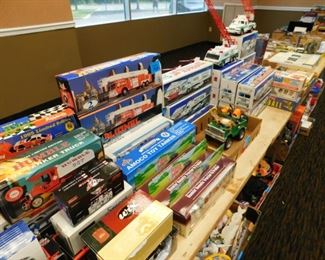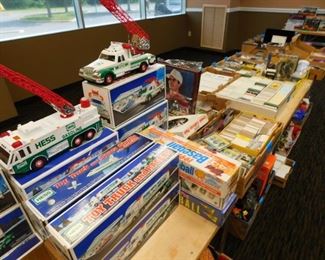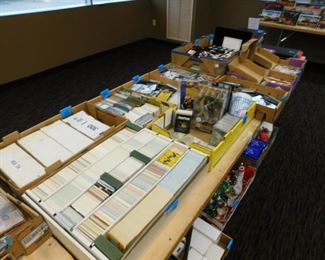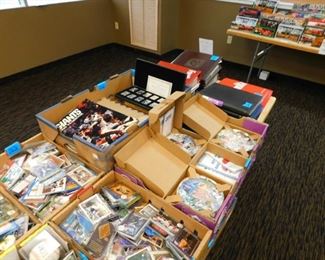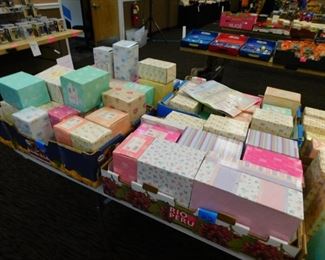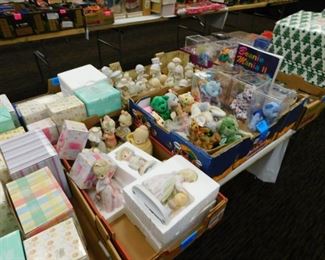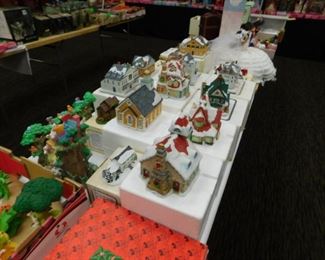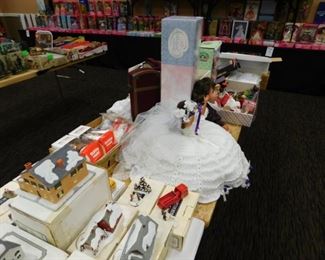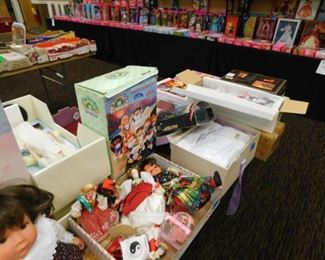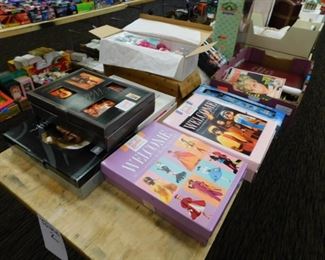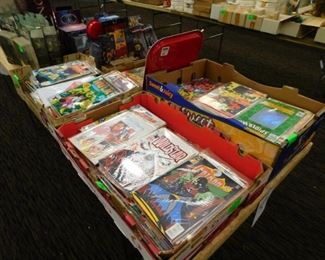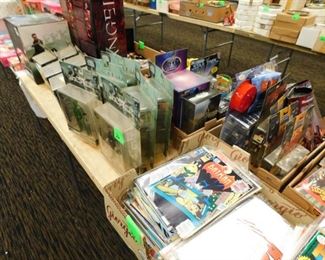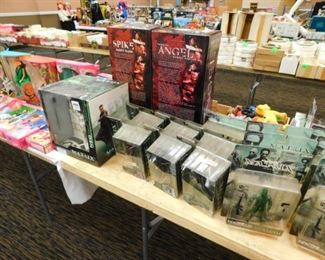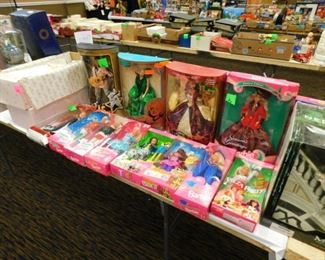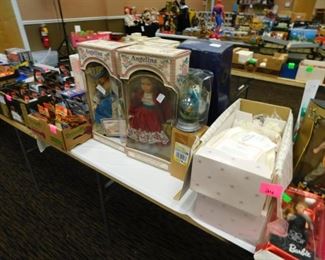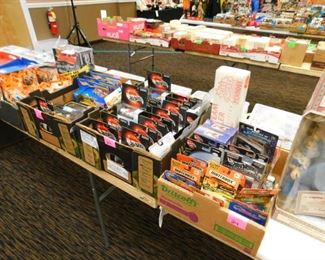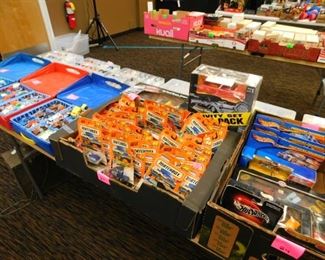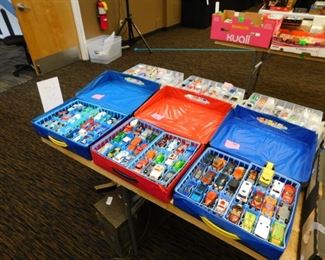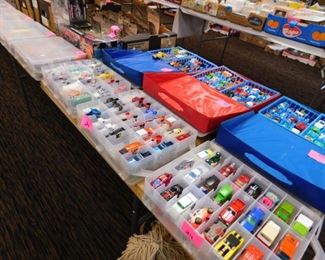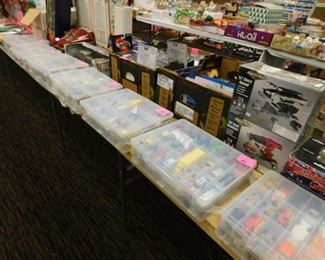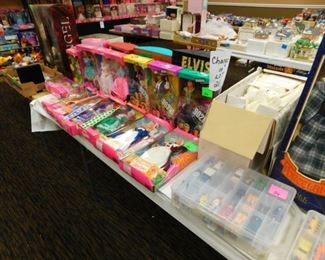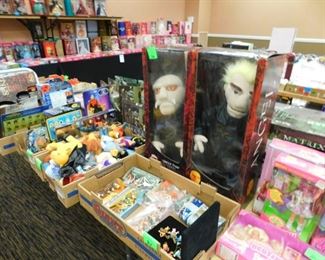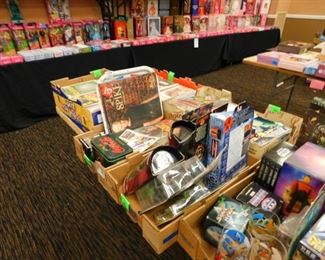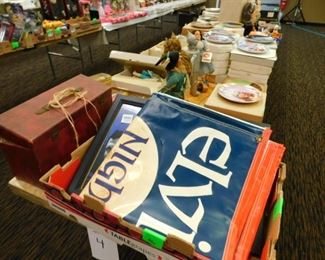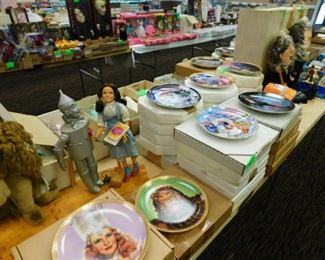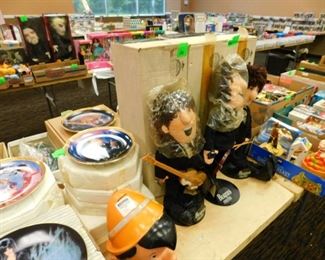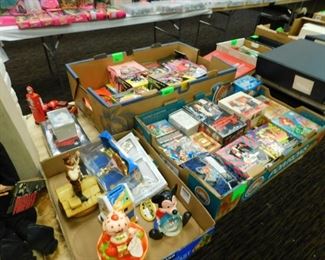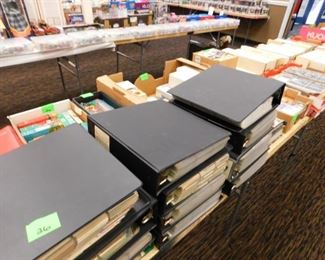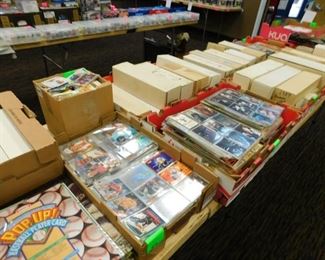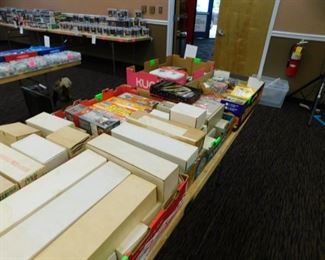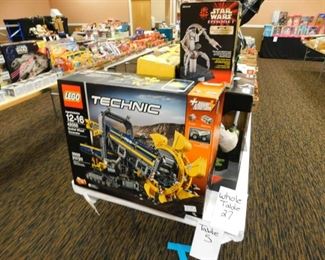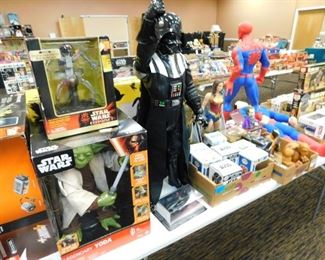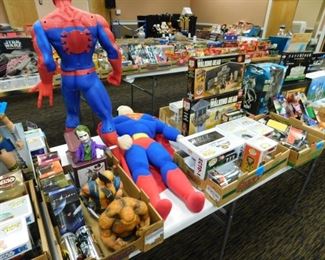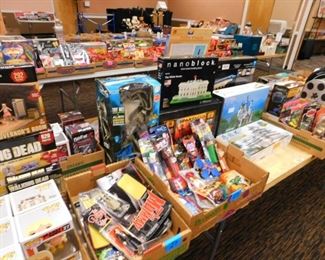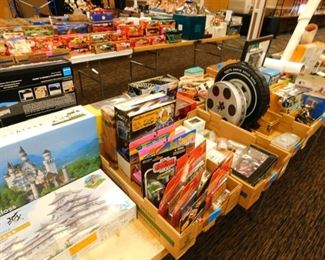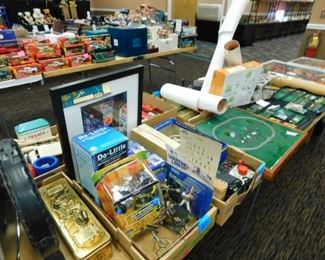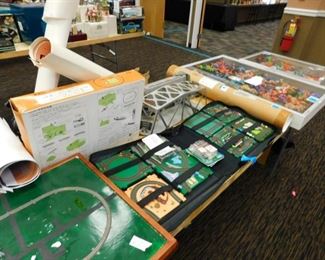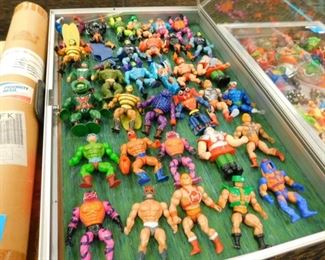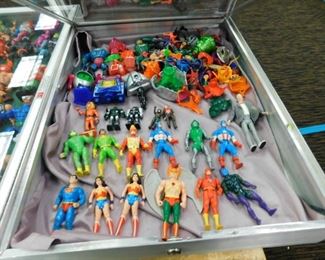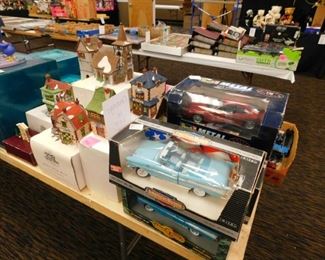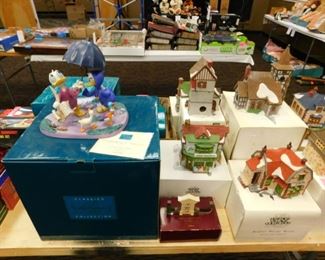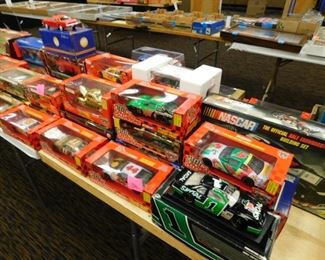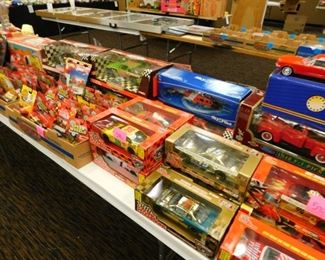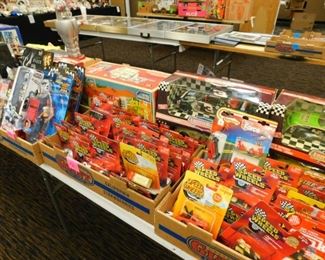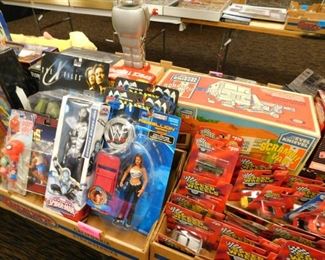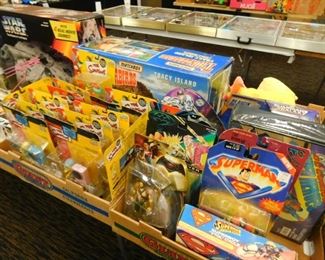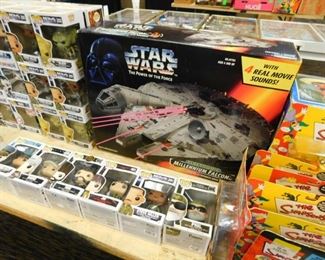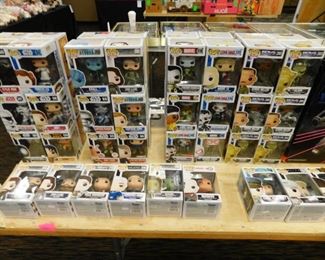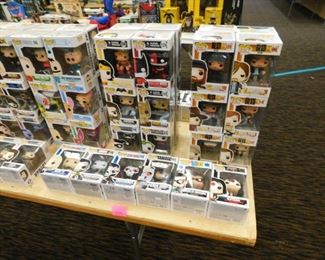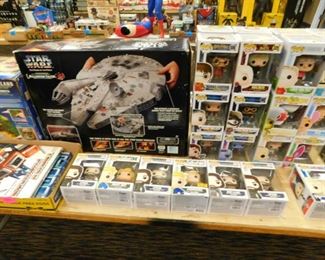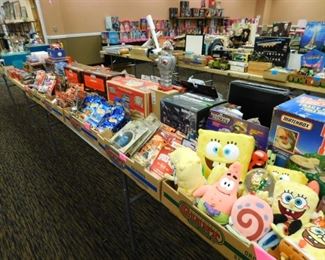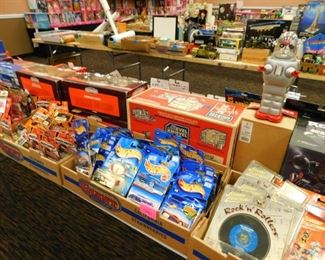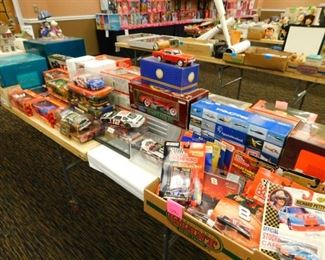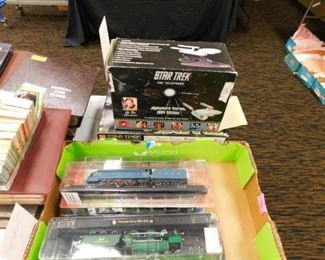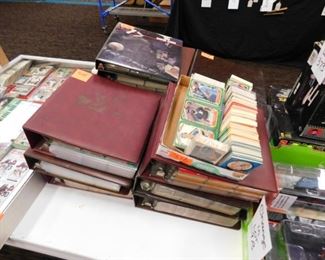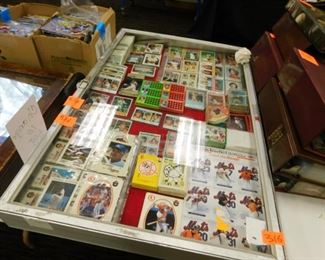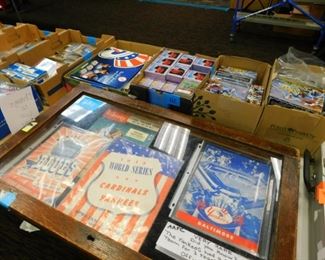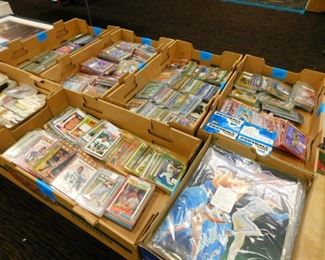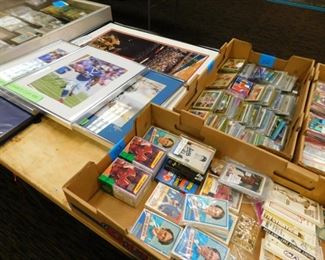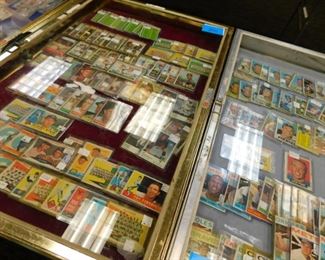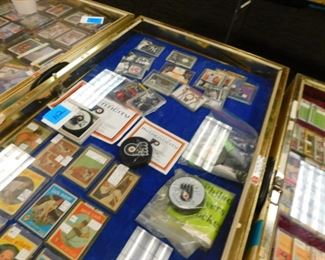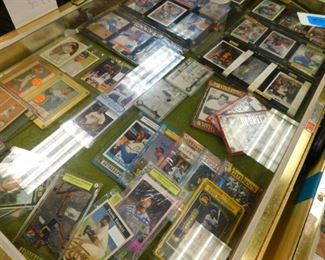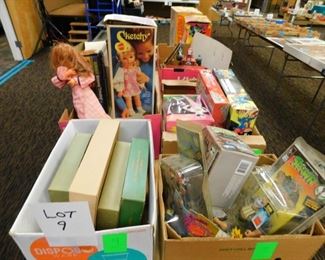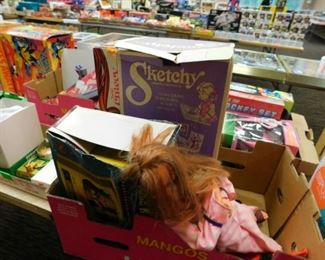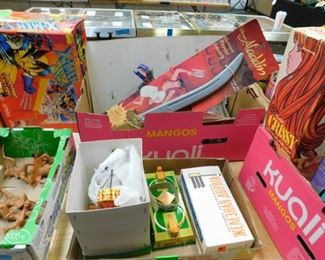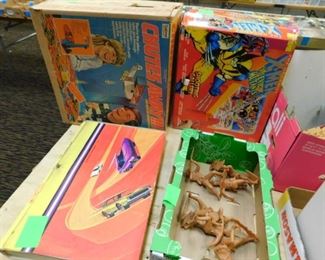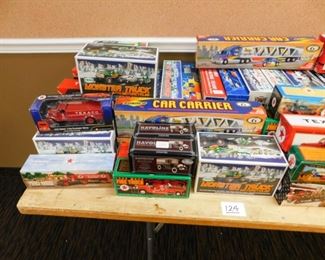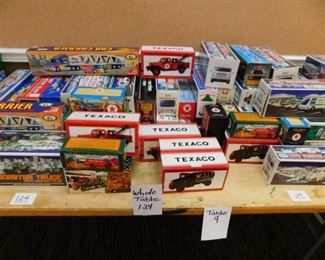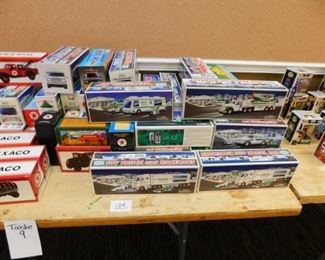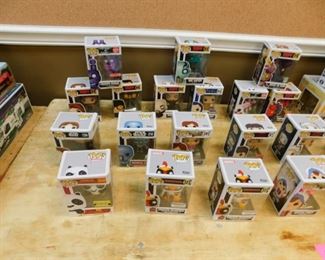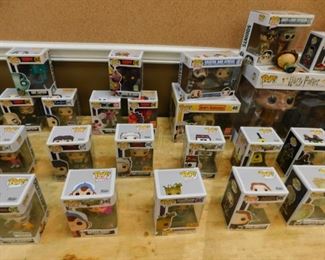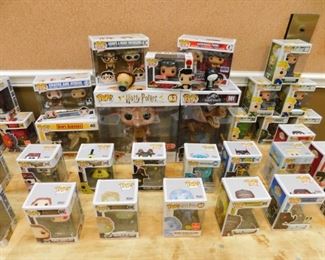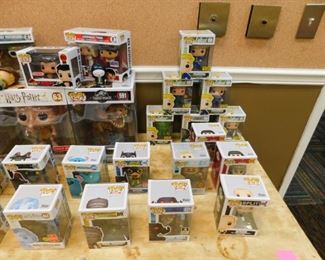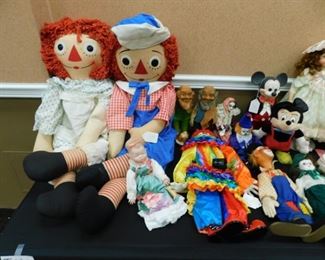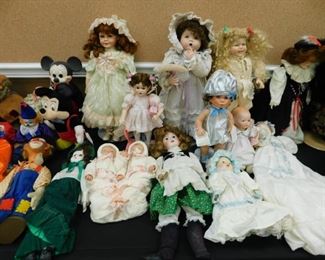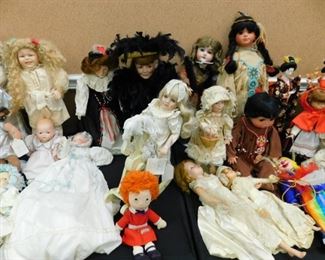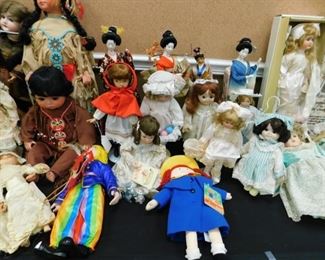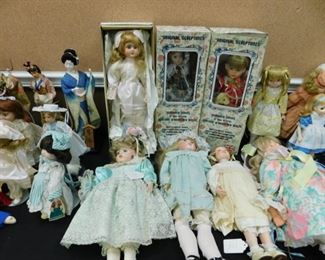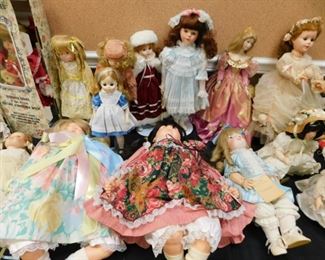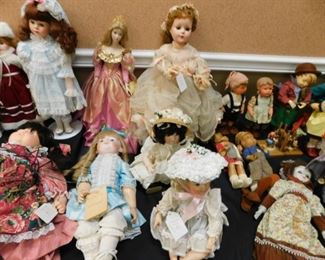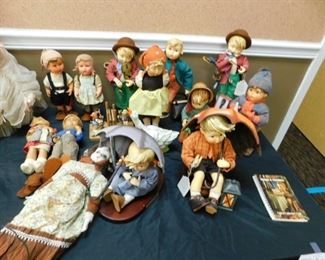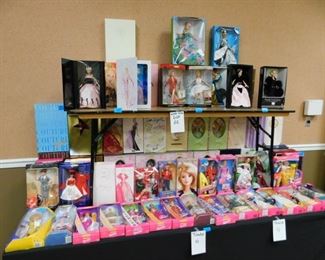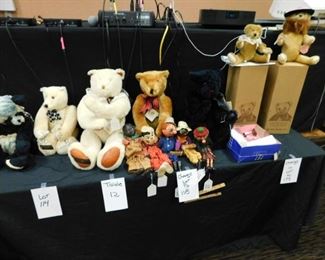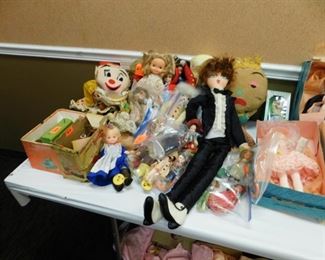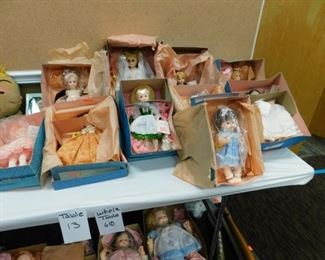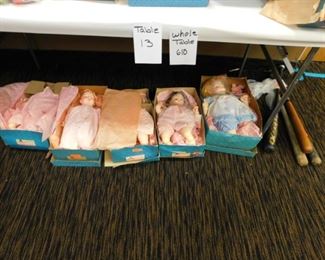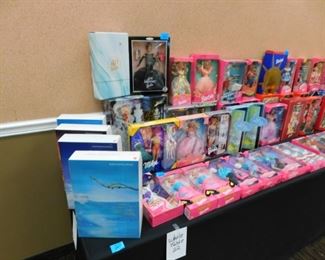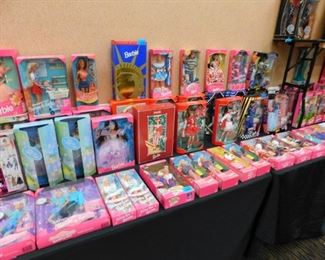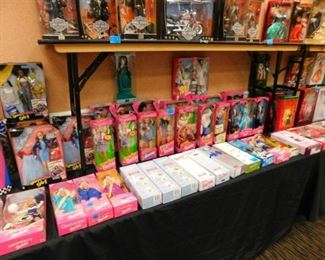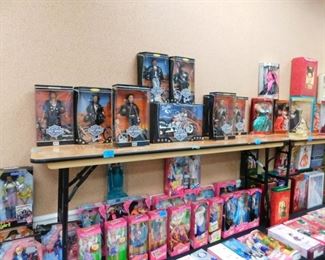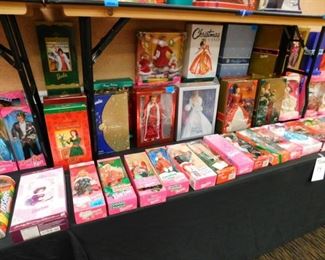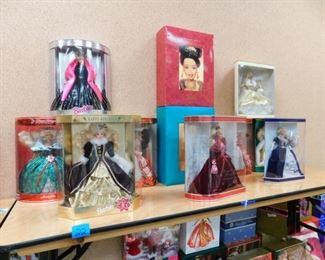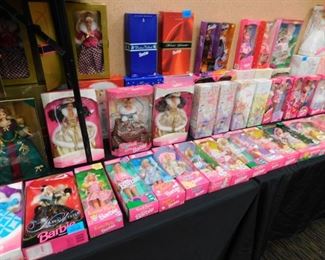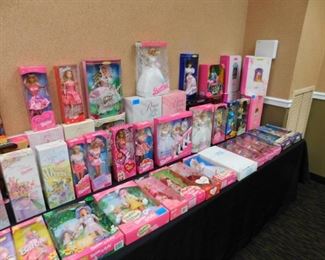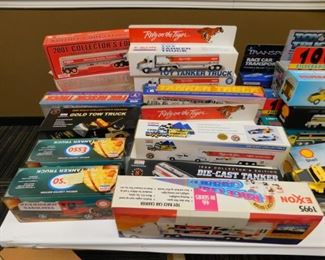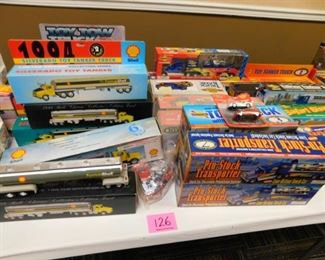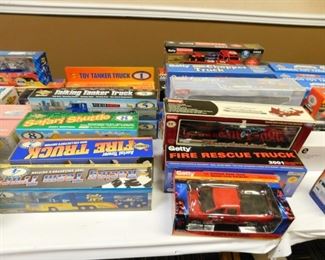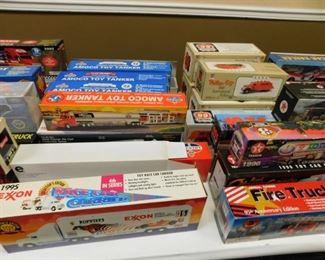 Thank you for using EstateSales.NET. You're the best!