Single Estate Collection of Sports Cards & Autographs! 1500+ Lots!
auction house
•
1
day sale
•
sale is over
Terms
1. Payment: Payment must be made in Full during or at the conclusion of the sale today. We take Cash or approved check, Visa, MasterCard, Discover Card, and American Express. Absentee bidders may pay by PayPal. A 15% Buyers Premium will be added to the final bid price to all lots sold. A 6.82% New Jersey Sales tax will be charged unless you have completed an appropriate re-sale form (NJ residents a ST-3 form and Nonresidents a ST-3 NR. This form must be completed and signed by the owner of the company and you must be in the antiques and re-sell business. We have the right to decline your Sales tax number if you don't produce the appropriate information. We have the right to hold you merchandise until a check clears. A check can be written only if you fill out the appropriate credit card information on your registration form. We also reserve the right to request a cash deposit on any buyer. If you walk out without paying your bill on auction day, a 5% late fee will be added to your final bill. If the open invoice is then not paid with-in 10 days a 10% fee will be added the final bill and it will be handed over to the local authorities as theft by deception and it will be handed over to a collective agency. All collection fees will be charged to the buyer. At the fall of the hammer you are in a binding contract with the seller and obligated to complete the transaction. Regardless of completion of the contract the auction house is entitled to the buyer's premium.
2. Registration Requirements: You must have some form of ID to register to bid at our auction. Required form of ID is a valid driver's license, passport, residence photo ID, and a major credit card. We will not take a check for payment without a credit card number we hold in a secure file. If you do not have a credit card on file you will be cash or credit card payment only policy. We will not take starter bank checks as payment. Without a credit card we will ask for a cash deposit.
3. Conditions of Items Sold: All items and lots are sold as-is, where-is, you the buyer know it to be with no refunds, no returns and no exchanges. Purchasers should take advantage of inspection opportunities to satisfy any questions they might have as to the condition, age, repairs, etc. of any item being offered. All sales are final. We guarantee all precious metals for 48 hours. We handle many estate items and personal property thus we sell antiques, collectibles, new and old item as well as reproductions, It is the sole responsibility of the buyer to make their own judgment how old an item is that is not in a catalog setting.
4. Claims: No Claims will be allowed once you leave the auction facilities. If you have an issue with something you bid on you must bring it to the attention of the office and we will do our best to achieve an appropriate outcome. Please remember we are a public auction and not a retail establishment. In an auction setting all sales are final.
5. Returned Checks: If a check is returned for NSF you will be notified immediately. A $35.00 fee will be charged and you credit card on file will be charged for the amount owed and the fee. If your credit card is declined or you don't make good on the check with-in (3) days a 10% handling fee will be charged in addition to the bounced check fee and it will be handed over to the Edison Police department.
6. Delivery and taking procession of items sold: At the fall of the hammer the buyers becomes the owner of the said property. Just because you haven't paid for you items doesn't mean it's not your. It is the buyer's sole responsibility to secure the items or lots they buy. If an item is stolen at the auction we will do the best we can to help you recover the items however it is your responsibility to watch and secure your items. We will not refund you any amount of money for an item stolen or miss-placed. There are surveillance cameras posted all around the facilities and we will gladly review them on your behalf. The sale is also audio taped for security purposes. All items must be removed the day of sale at buyer's expense. Any item left behind becomes property of auction house and is not responsible for lost or damaged items. Items to be picked up at our storage facilities will be charged no less than a $25.00 fee. Delivery is available, please talk with auction staff or office for details.
7. Bidding at the auction indicates your acceptance of these terms and conditions of the sale.
8. In the event of a refund for any reason, we will refund the purchase price only, excluding the buyers premium.
9. Absentee and phone bids are accepted, a 20% buyer's premium on the first $500.00 will be charged and then the normal buyer's premium will be in effect. We do all we can to execute absentee bids however we will not be responsible if an absentee bid was missed or not executed to its fullest. If you are the high bidder you will be notified with-in 2 weeks of the sale and the item can be picked up at our next auction of shipped at the buyer's expense. After (60) days we are not responsible for items left in our storage.
10. Disputes: In the event of a bid coming in at the fall of the hammer, the auctioneer may re-open the lot however it is the sole discretion of the auctioneer to do so. In the event of a dispute on your bill, you will pay the bill in full and the auction will be audited with-in 2 weeks. At that time we will either notify you of the outcome or send you a refund check.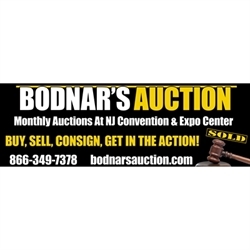 Single Owner Collection Over 1500+ Lots Will Be Offered! See Photos for Early Preview!
Our toy collection this month will feature a star studded collection of 1000's of autograph cards, rookie autographs, dual/triple/quad autographs and memorabilia cards, rookie autograph memorabilia cards, relics, multi colored patches, swatches, tokens, printing plates, limited 1/1's, many low serial numbered cards out of 1,5, 10, 15, 25, 50. Low serial numbered autographs, letterman cards, rookies galore, rookie refactors, star refactors - all Sports - Football, Baseball, Basketball, Hockey, Soccer, WWE, UFC, NASCAR, Tennis and Olympics.
Some Brands included are: PANINI, National Treasures, Luxury Box, SP Authentic, Spx, Absolute Memorabilia, Bowman Chrome, Bowman's Best, Bowman, Playoff Contenders, Playoff Prestige, Leaf Limited, Leaf Certified, Artifacts, Select, Allen & Ginter, Fleer Ultra, Fleer Platinum, Fleer, Topps Museum, Topps, and Upper Deck! The list goes on and on.
Over 50 MONSTER boxes packed with all of the specialty cards. We also have many autographed helmets from the NJ Devils, NY Rangers, Toronto Maple Leafs, and mini helmets from the Raiders, Redskins, JETS, Bills, Steelers and more! There are many autographed jerseys as well. The NY Knicks, Rangers, Flyers, JETS, Giants and many soccer jerseys! Over 100 autographed hockey pucks! We also have many sports related figures.
Some notable autographs and memorabilia so far include: Tom Brady, Aaron Rodgers, Drew Brees, David Johnson, Stephon Diggs, Andre Reed, Y.A. Tittle, Greg Olsen, T.Y. Hilton, Davante Adams, Chris Long, Aqib Talib, Mike Williams, Alexander Ovechkin, Pavel Datsyuk, Joe Sakic, Ilya Kovalchuk, Evengeni Nabokov, Henrik Lundqvist, Scott Niedermayer, Scott Gomez, Robert Luongo, Daniel Briere, Eric Staal, Thomas Vanek, Derek Roy, Mike Cammalleri, Mike Trout, Jose Bautista, Miguel Cabrera, Joba Chamberlain, Justin Verlander, Bucky Dent, Koji Uehara, Herb Simpson, Matt Moore, J.J. Barea, The Rock, John Cena, Kofi Kingston, Pele, David Beckham and so, so many more. Stars from the late 90's to 2018!!! We are still searching through the boxes so please stay tuned!!
The Photos of the Baseball Cards on the web-site, please note that the 1000+ photos of special cards are a sampling of 3 monster cases out of 50+ monster cases of these cards alone! It took a 24-foot truck to pick up this collection filled top to bottom and most likely overweight! If you deal in cars this is the sale to attend! This collection will fill 25,000 square feet at the convention center!
November 7, 2019: 2500+ Lots Multi-Estate Public Auction
3-Ring Auction Most of the Day!
Sale Day doors open 9:00am
at the New Jersey Convention & Expo Center
97 Sunfield Ave., Edison, NJ
Box-Lot/Table Lot Sale begins at 11:00am
Toy Sale 11:05am
Single Owner Sports Card & Autograph Collection 1:30pm
Main Auction Artwork & Celebrity Autographs 2:00pm
Main Auction Glassware & Collectibles 3:00pm
Jewelry, Clothing Woman's Apparel 3:00pm
Furniture 5:15pm
From several Estate Collections, We Will be Featuring:
Huge Single Owner Collection of Sports Cards & Autographs!
Collection of Elegant Nude Art Work!
Collection of Important Autographs!
1981 DMC DeLorean "Back to the Future" Car!
Unique Man Cave Pieces!
Huge Collection of Asian & Chinese Antiques!
Estate Contents of an Antique Dealers Home!
Over 100 Pre-Packed Boxes to be Discovered the Day Before the Sale!
Something for Everyone!
Please Check Back the Day Before the Sale for Updated Photos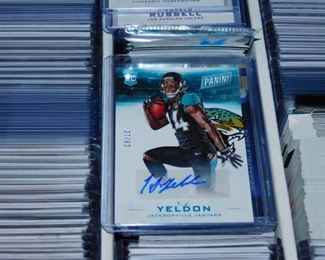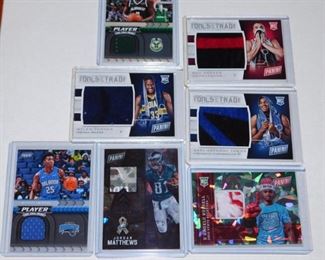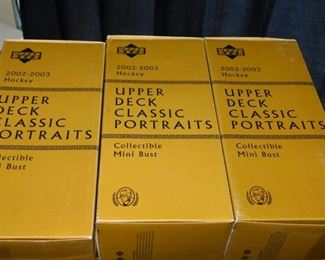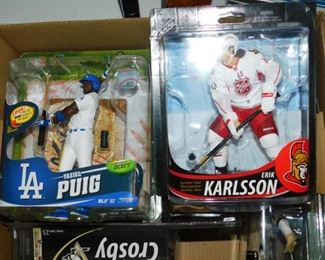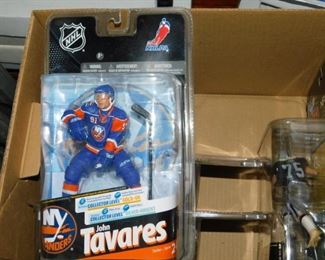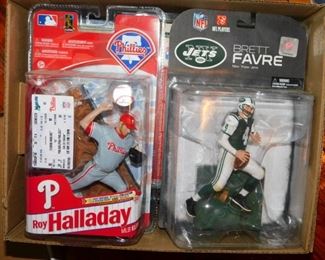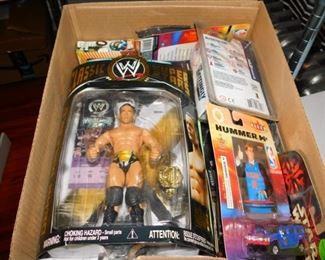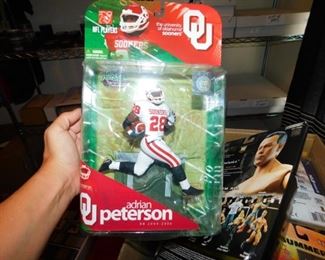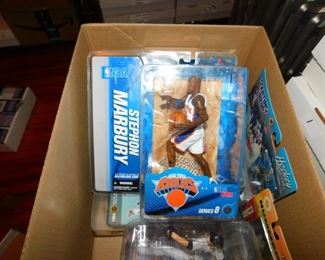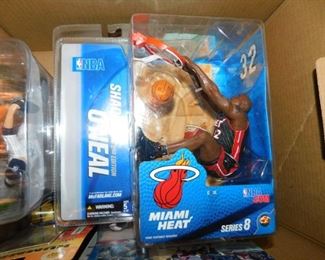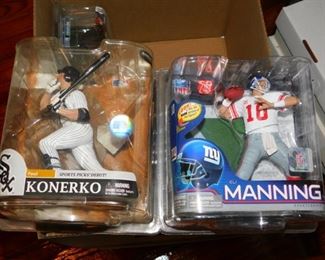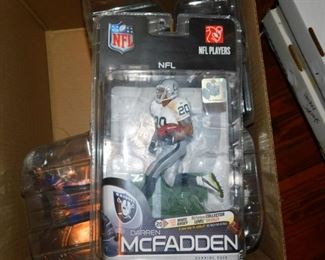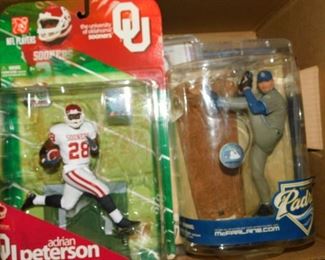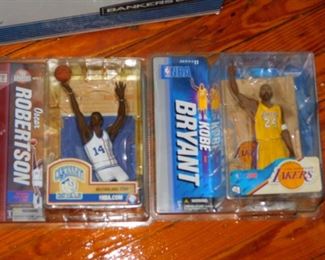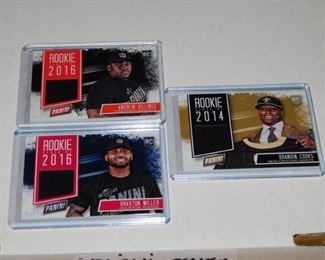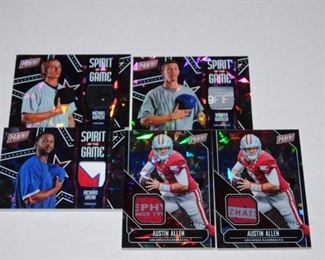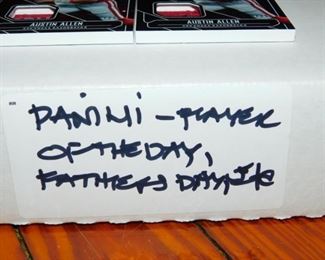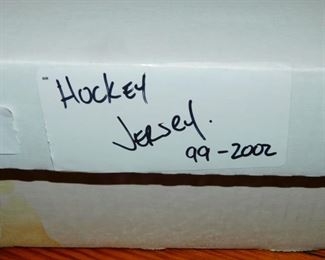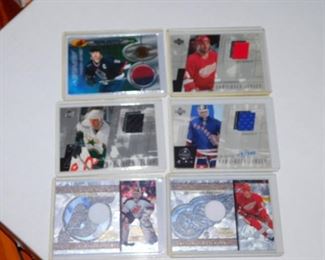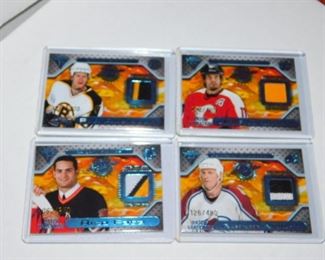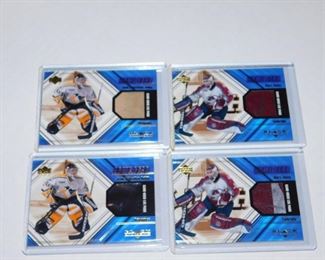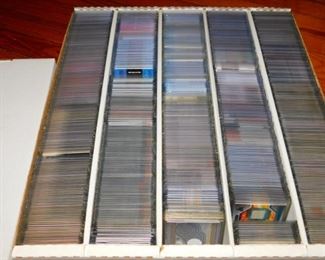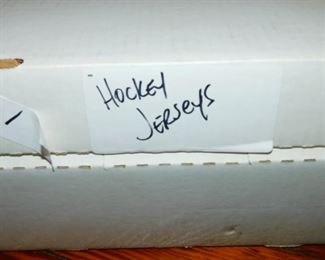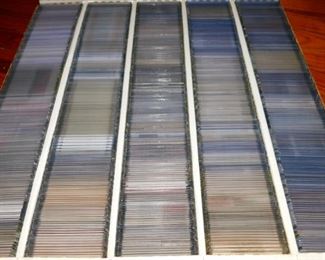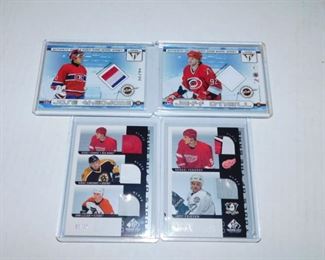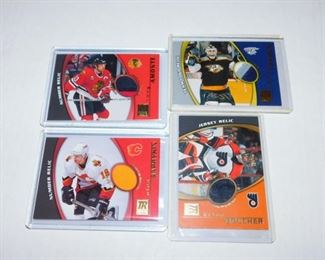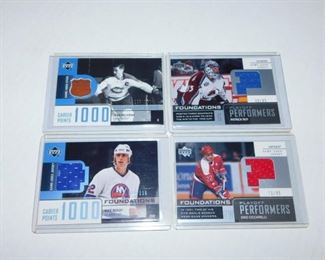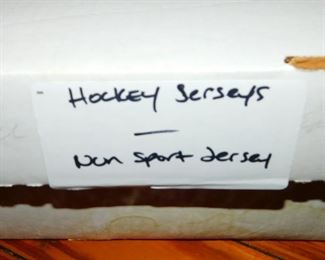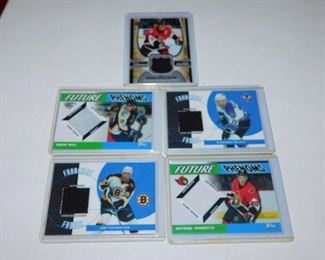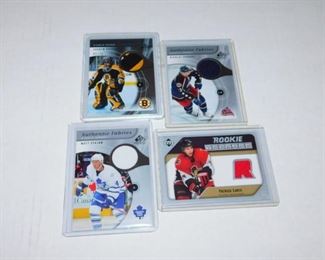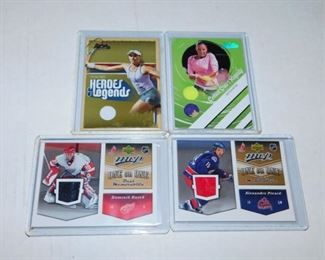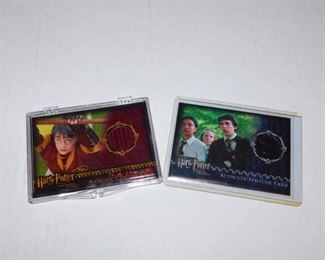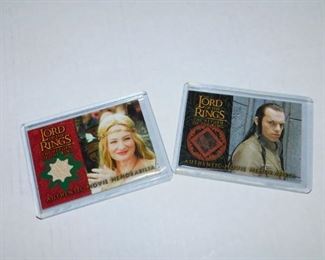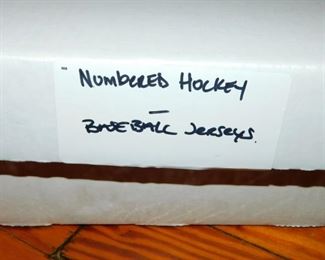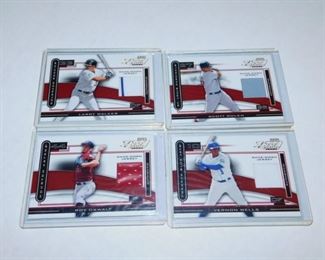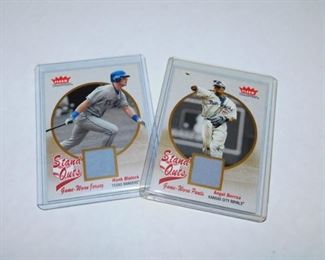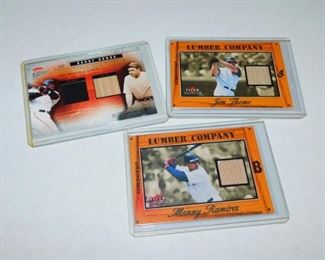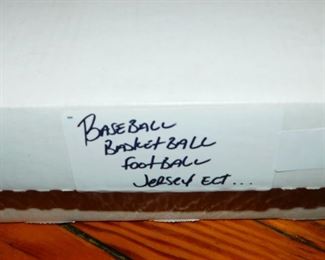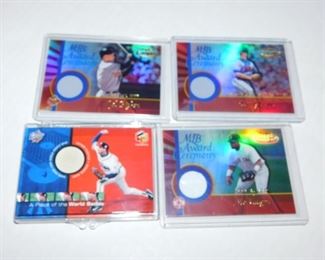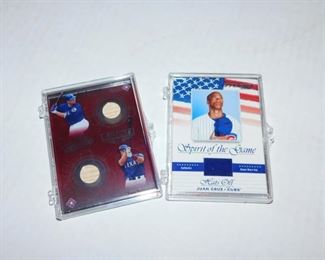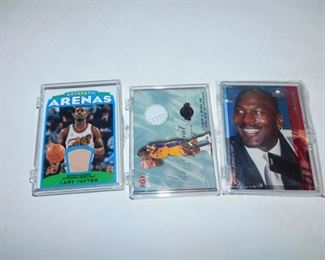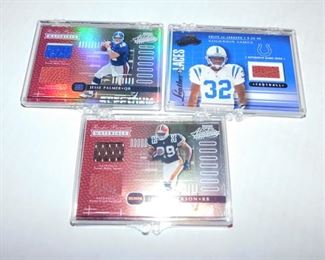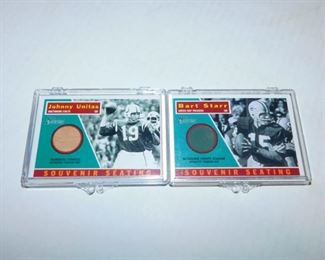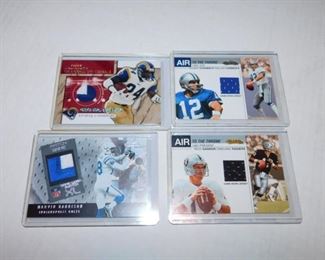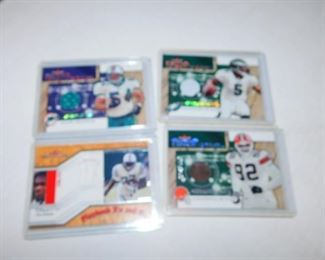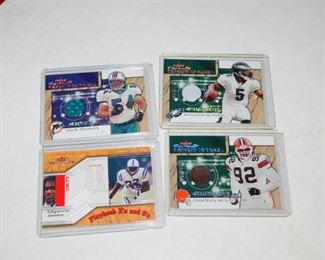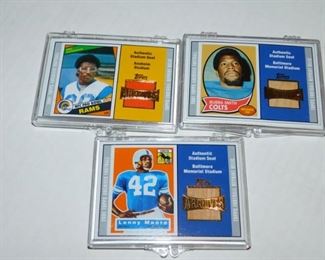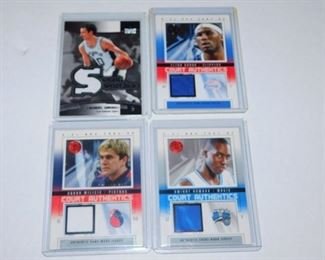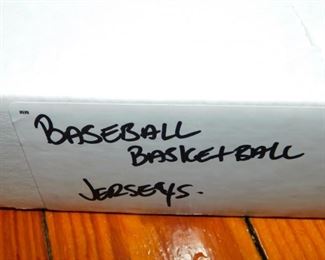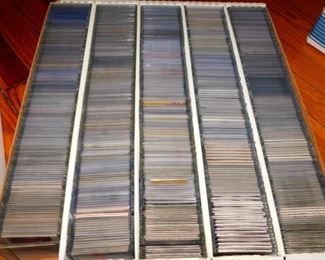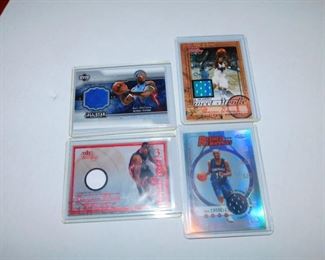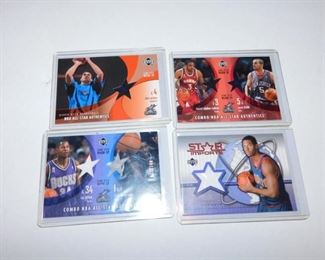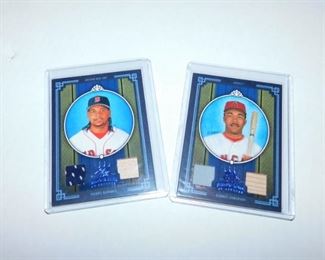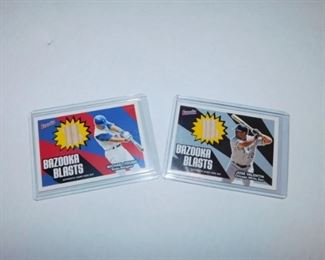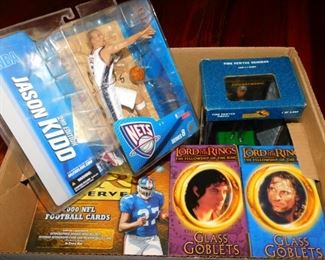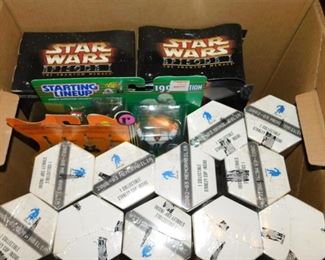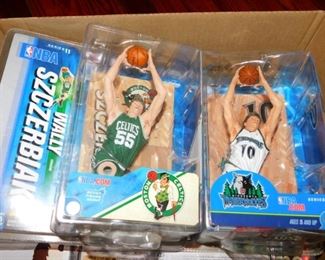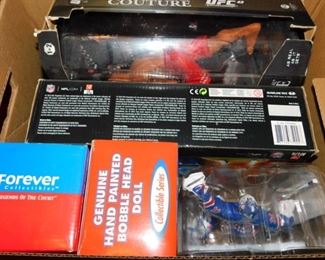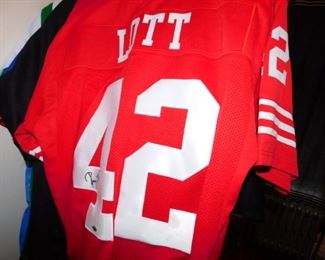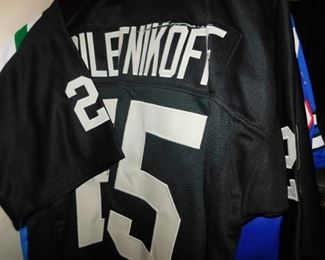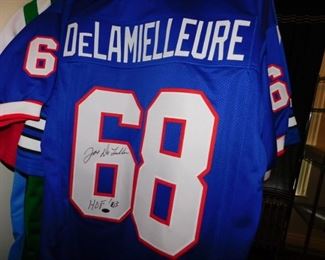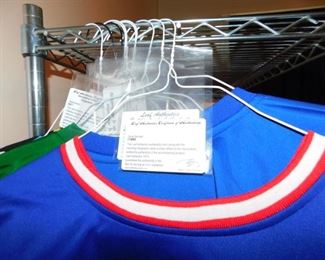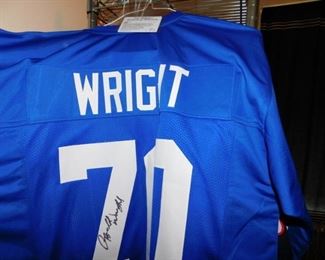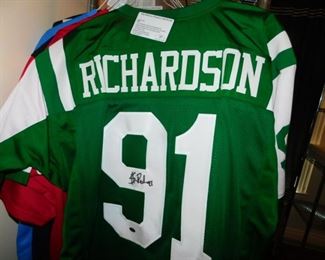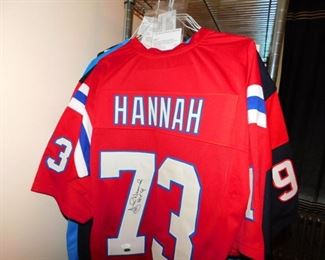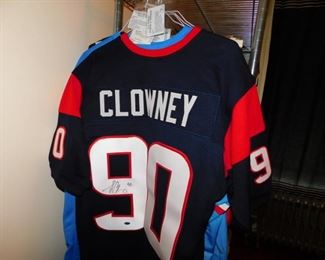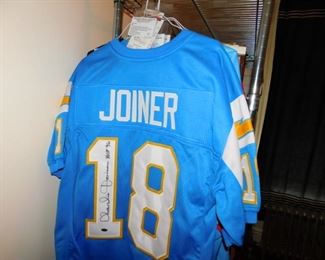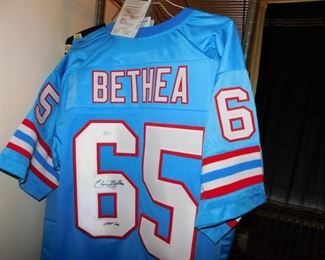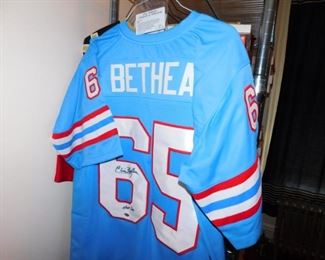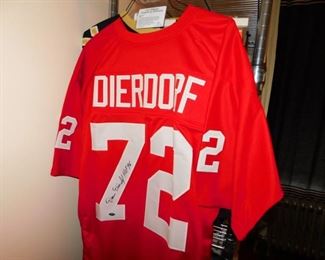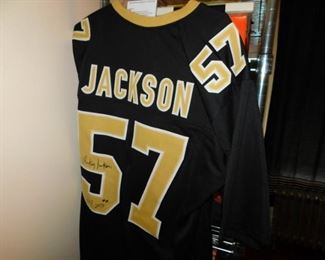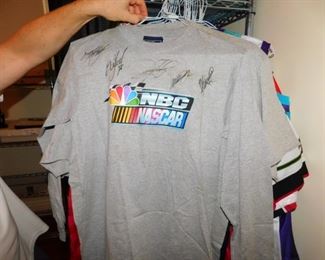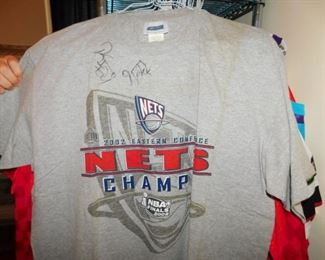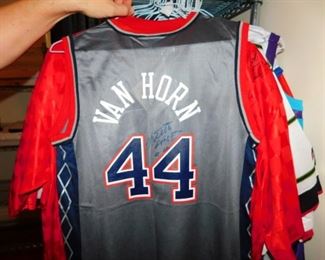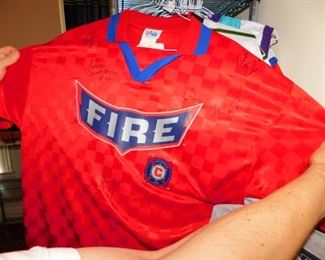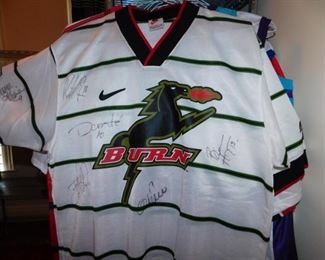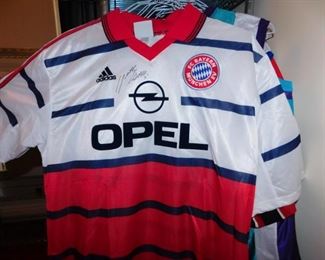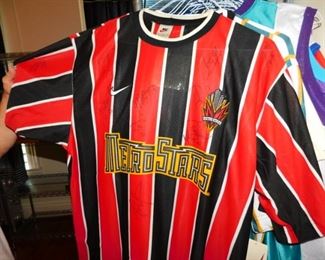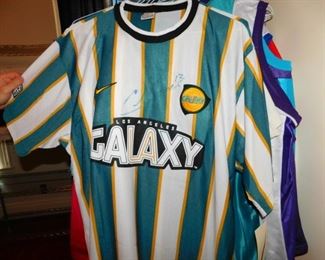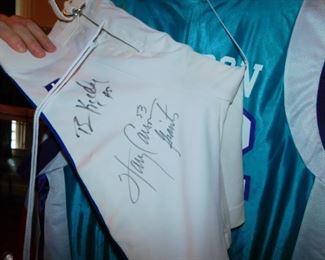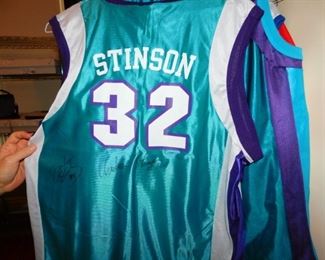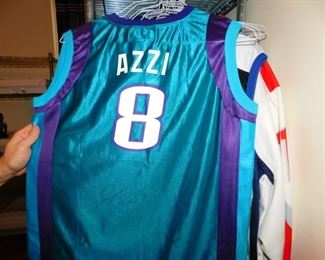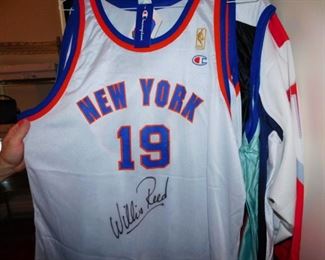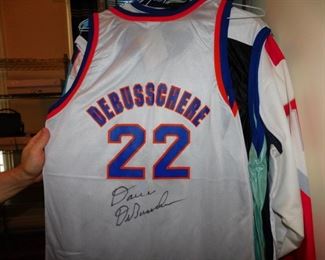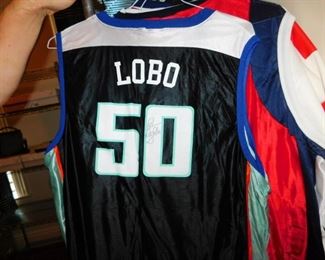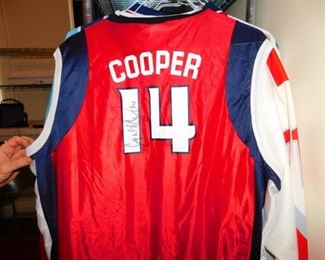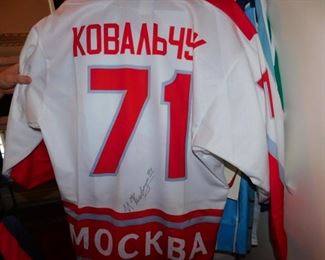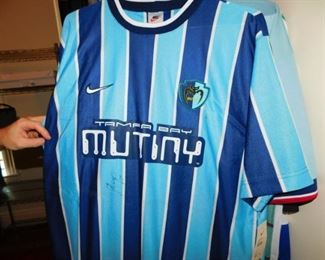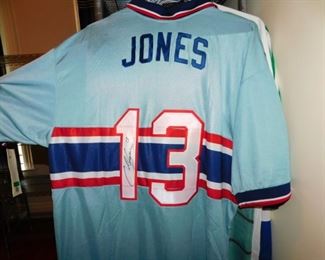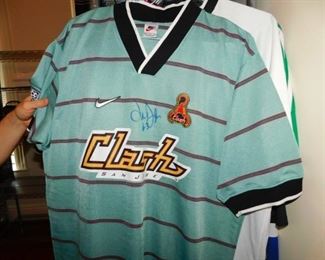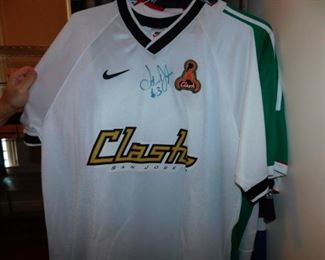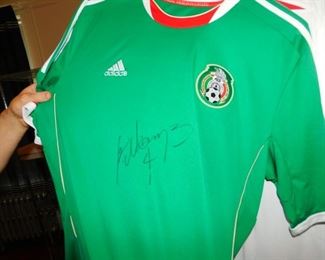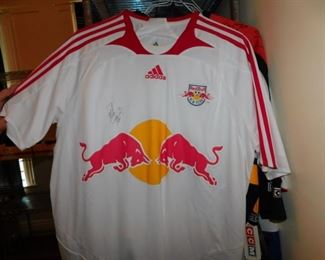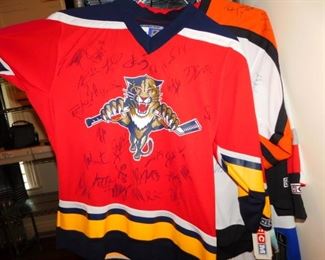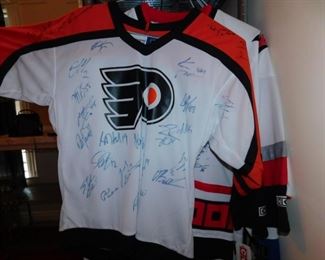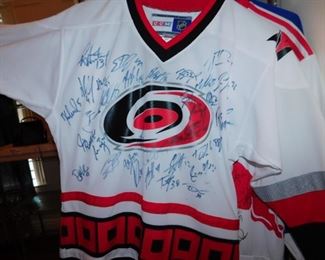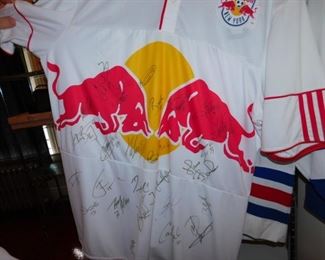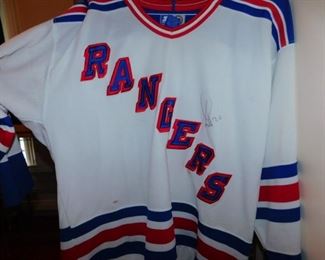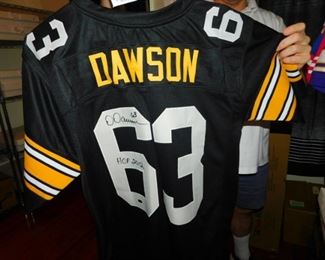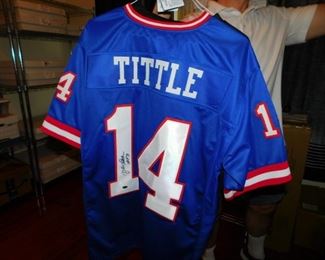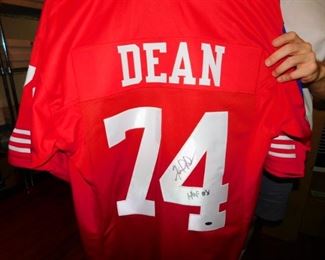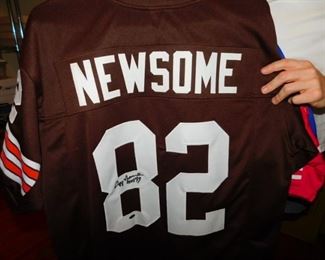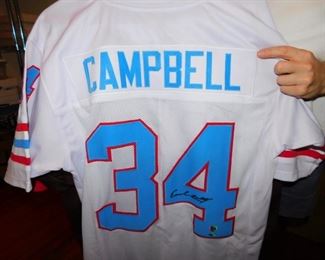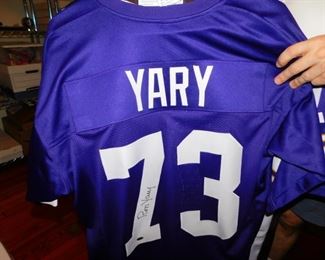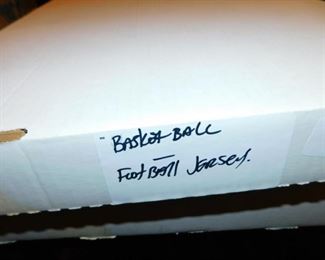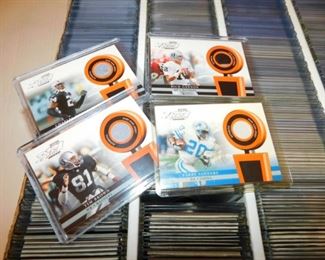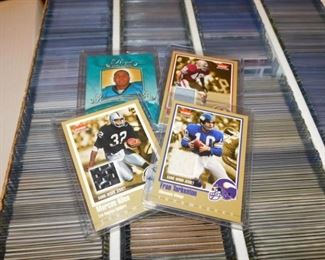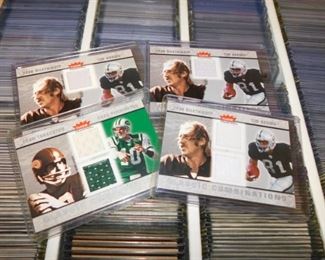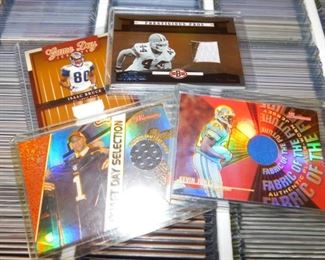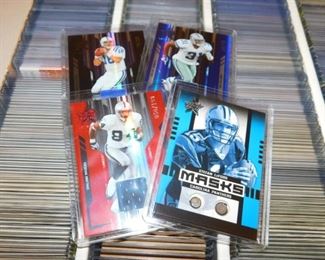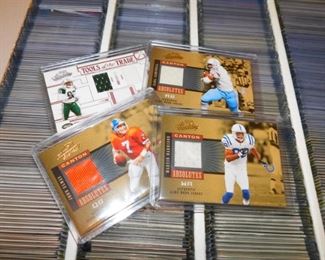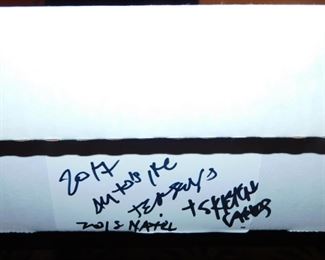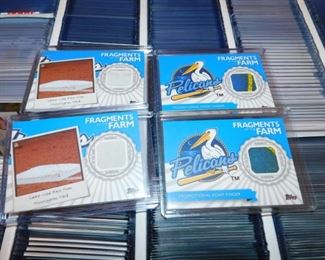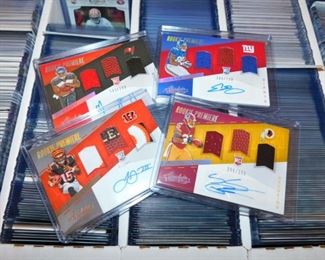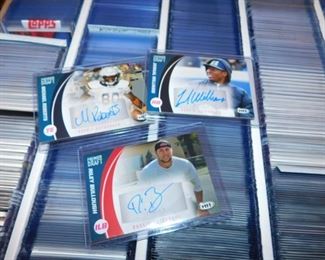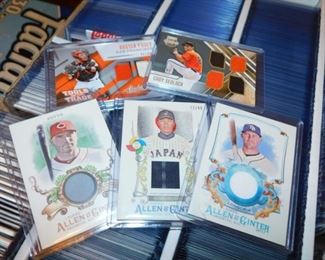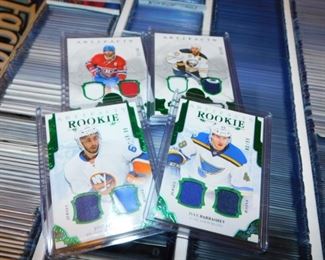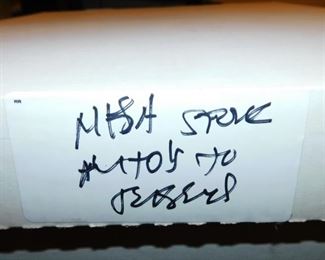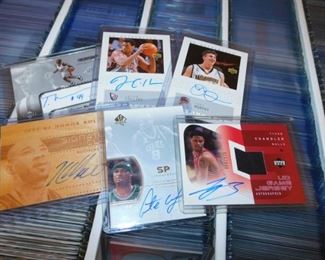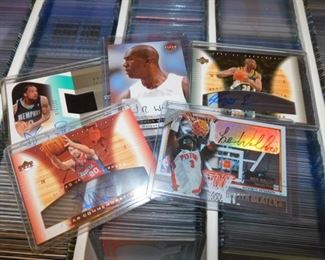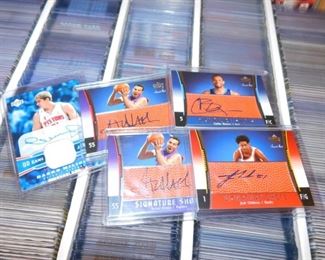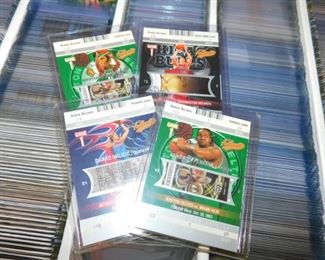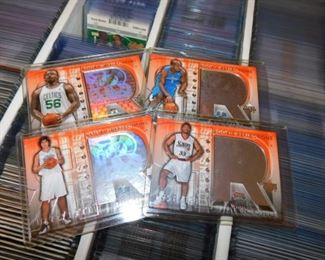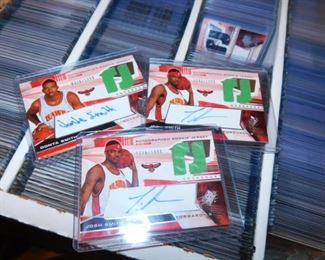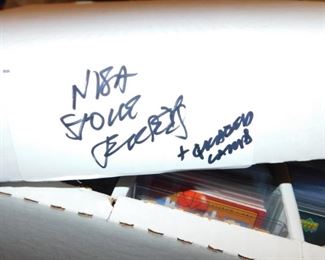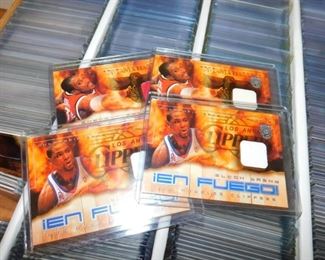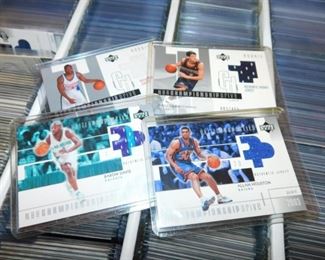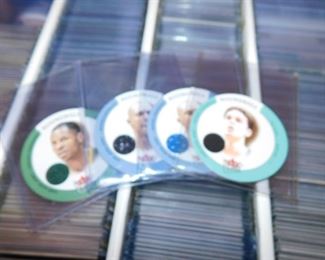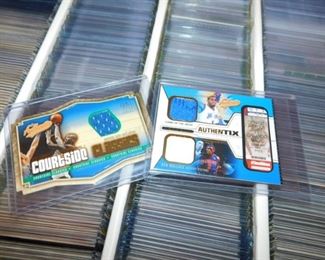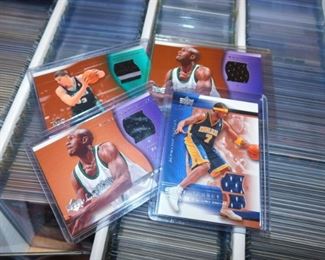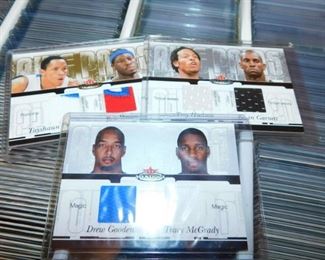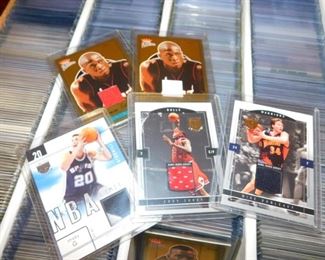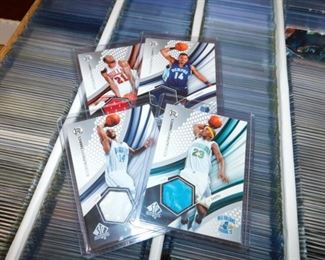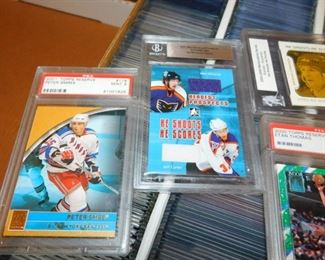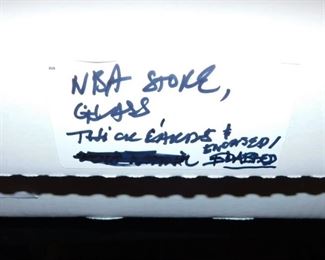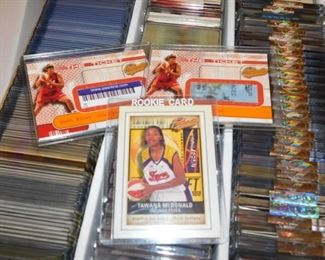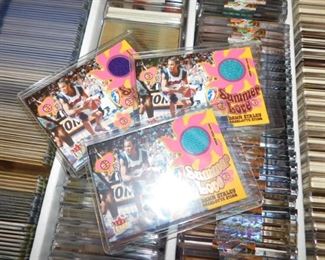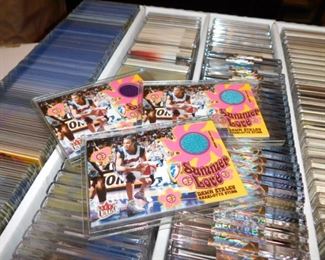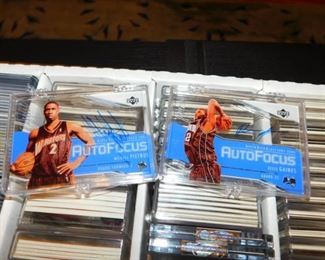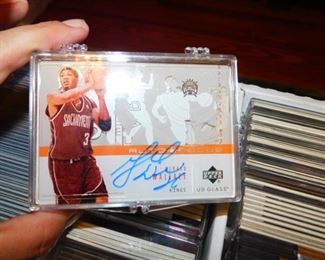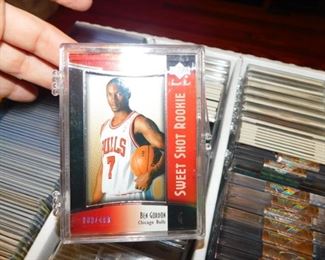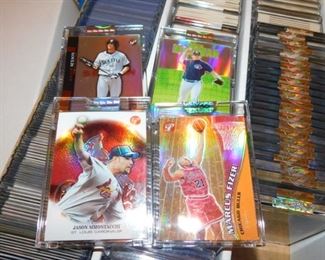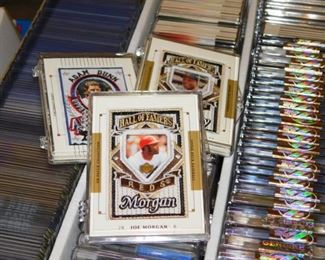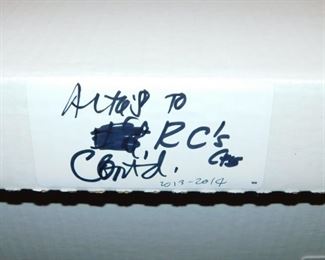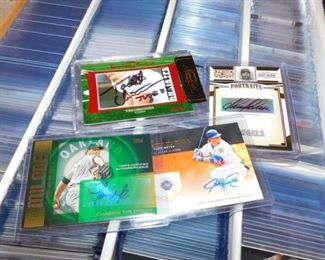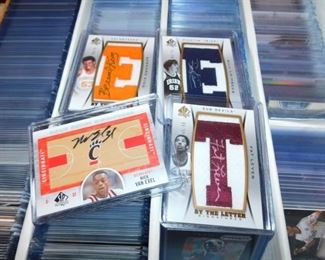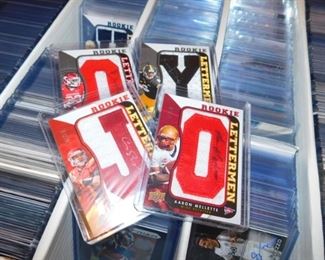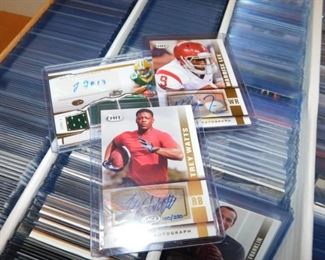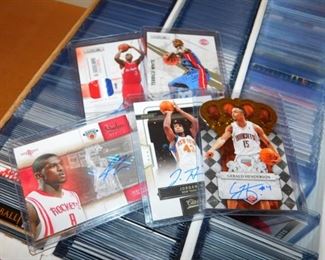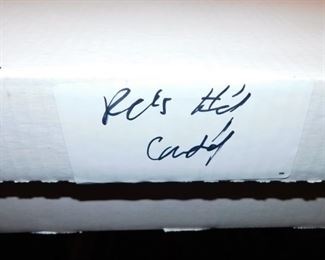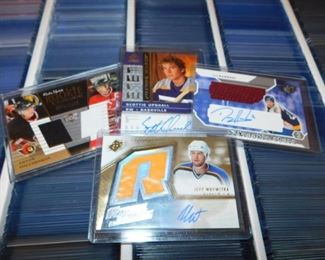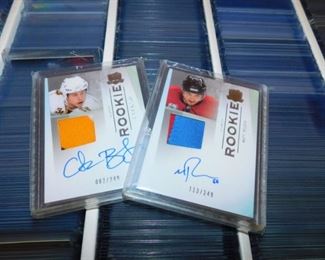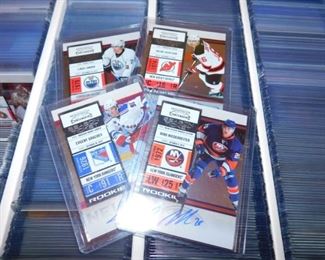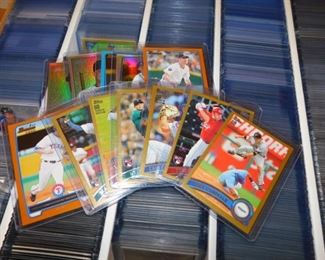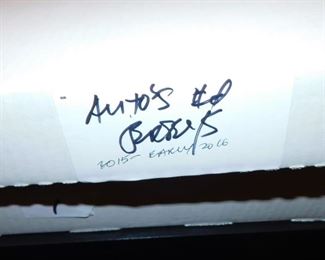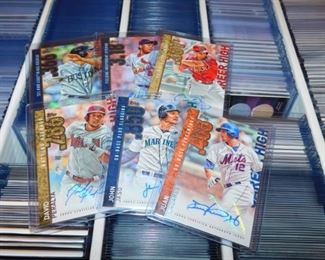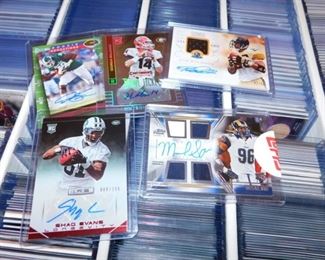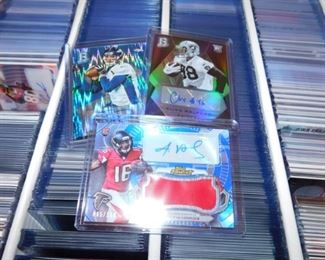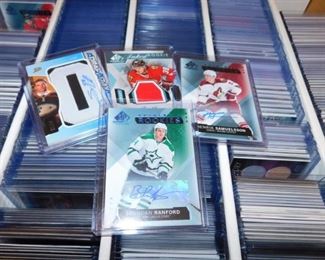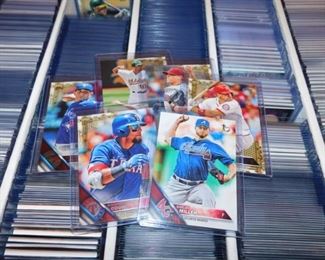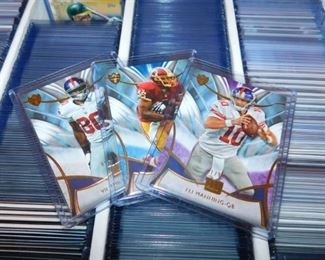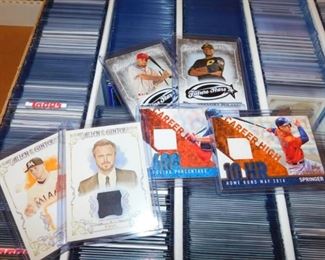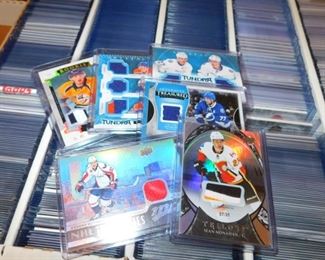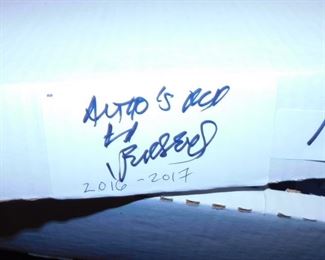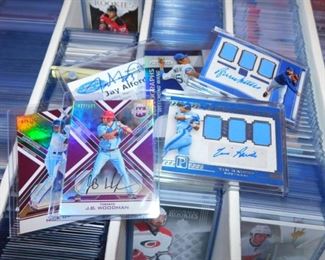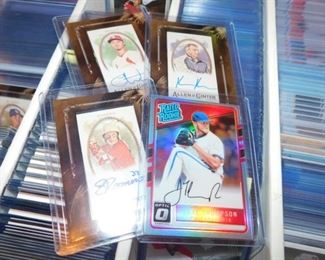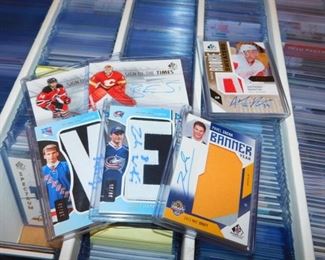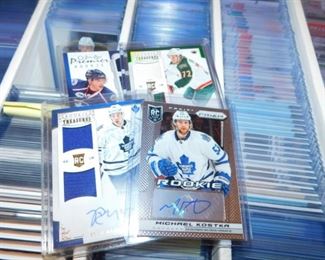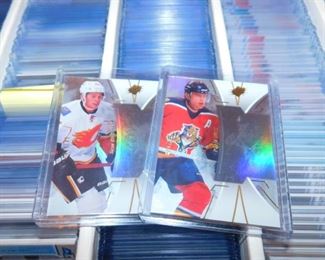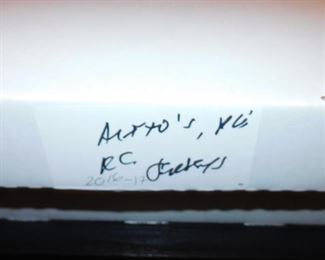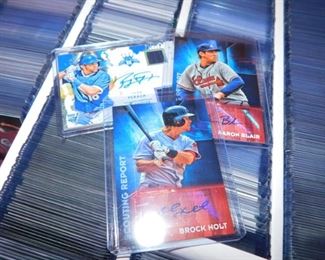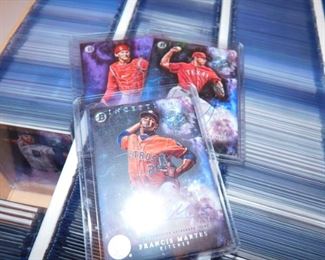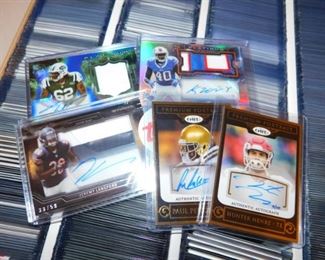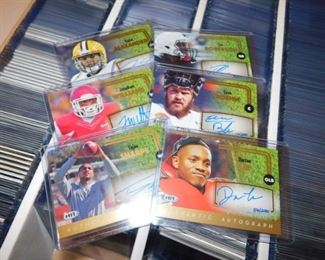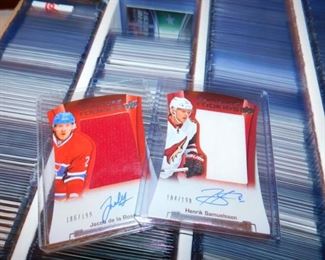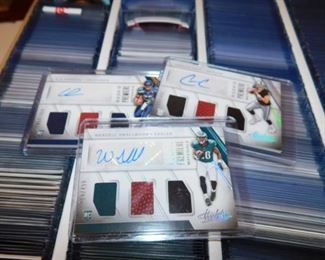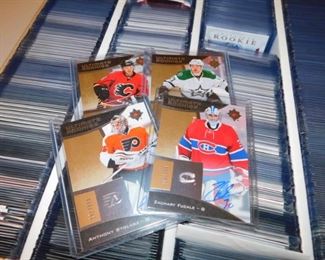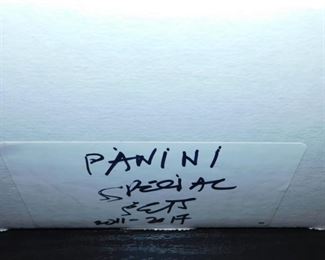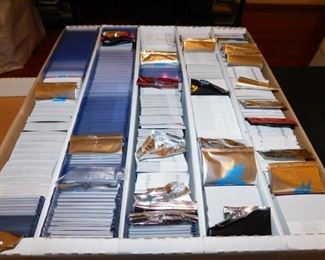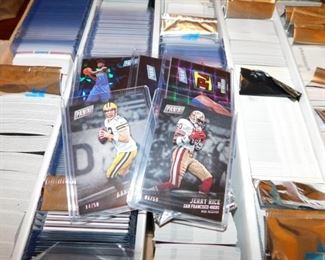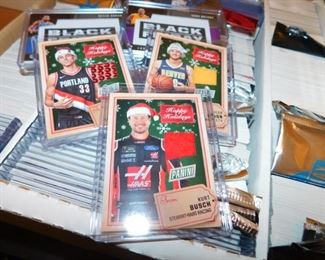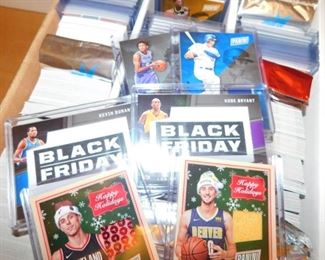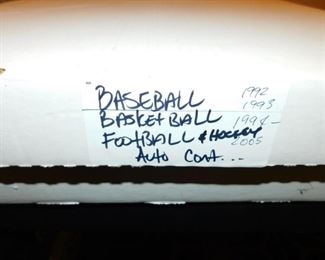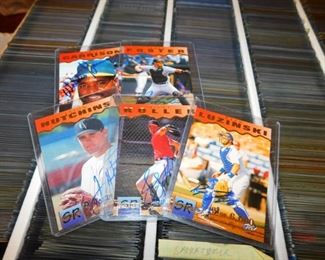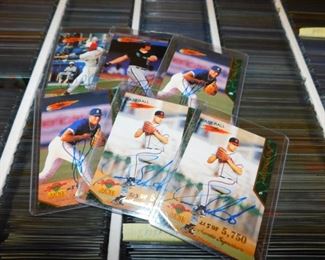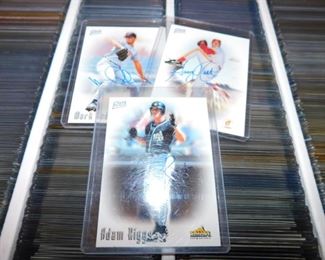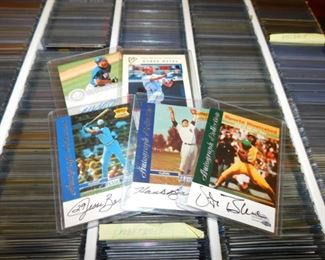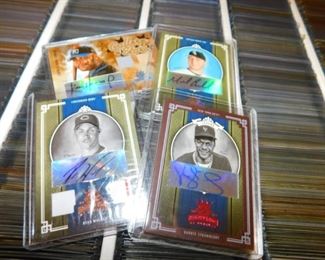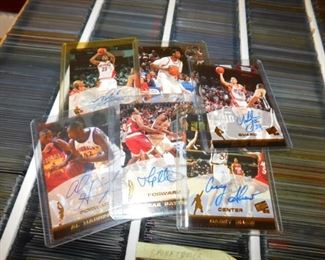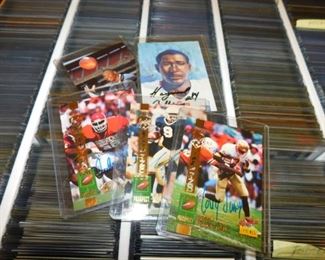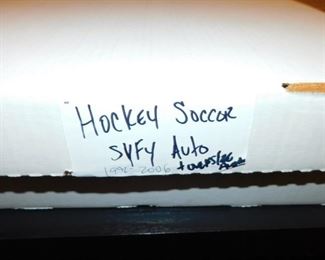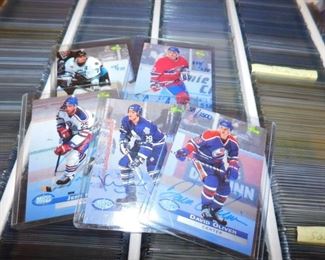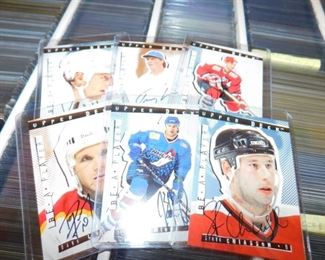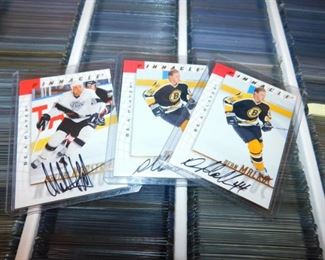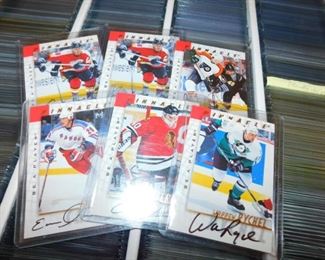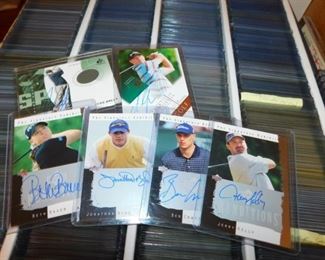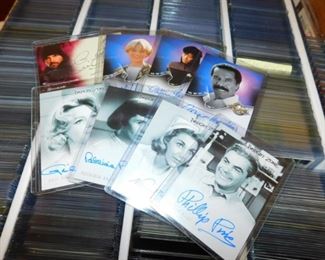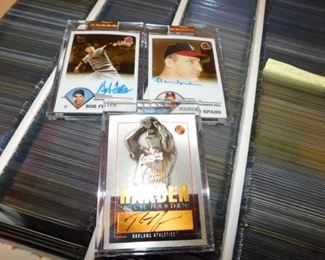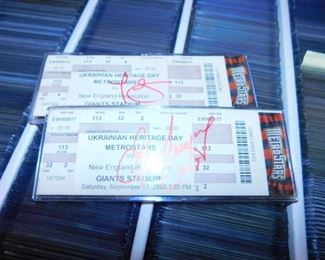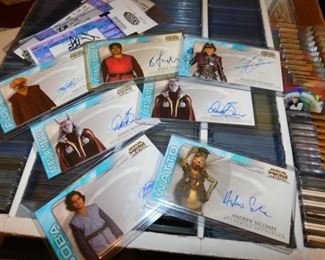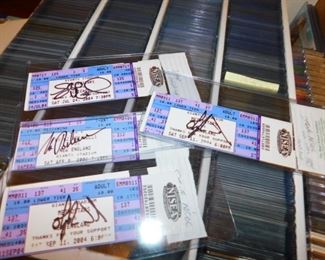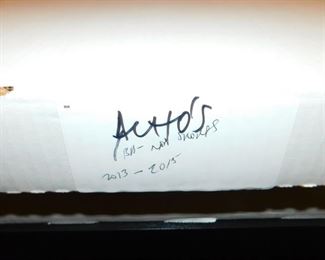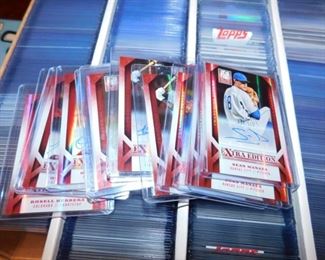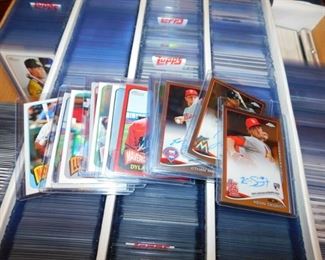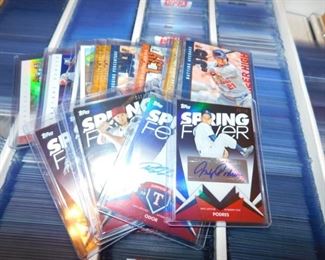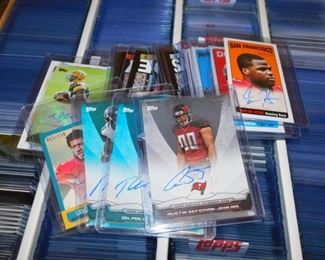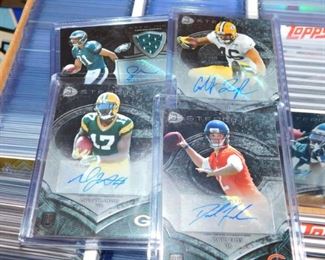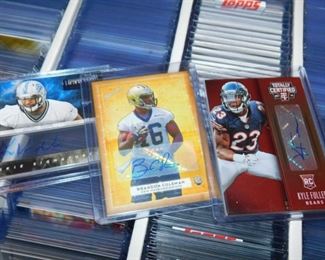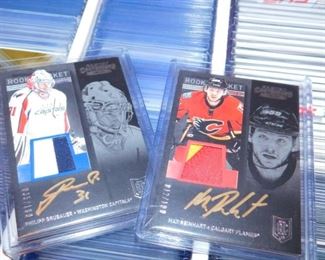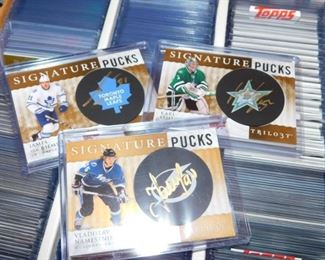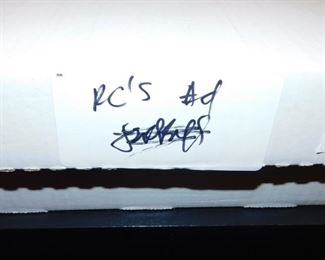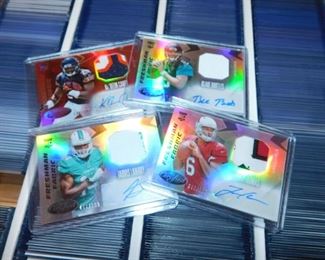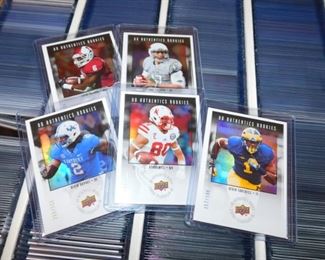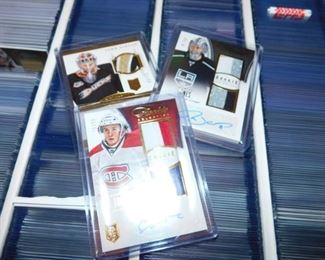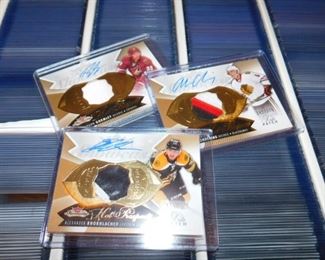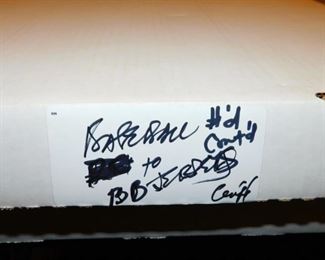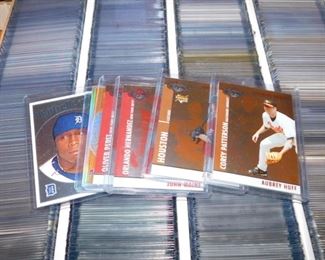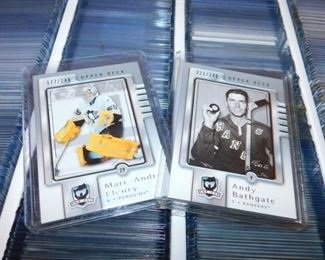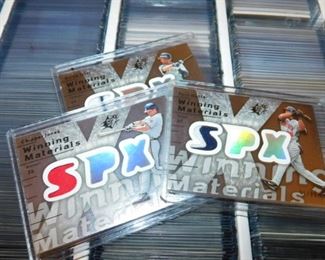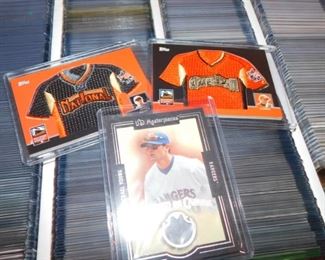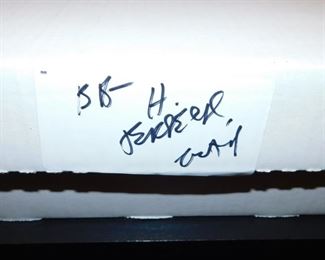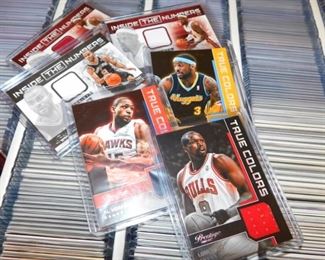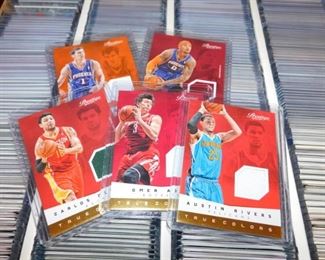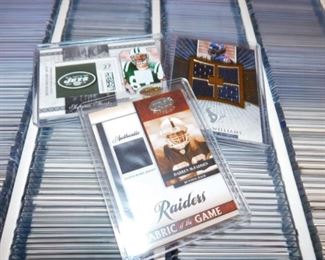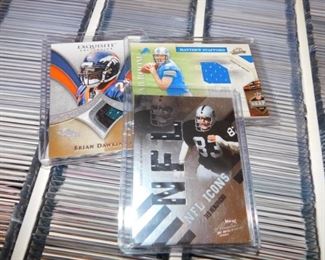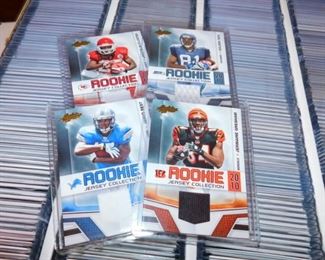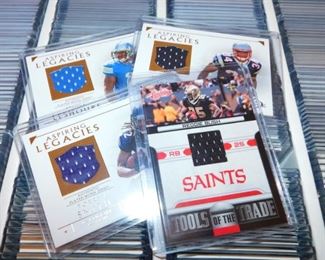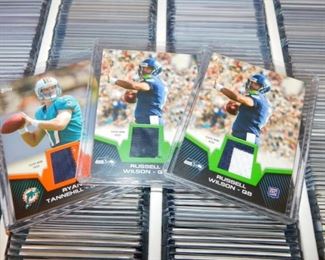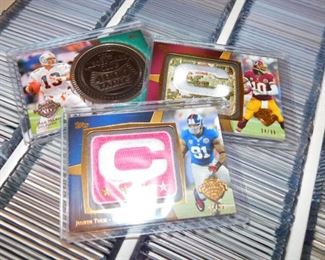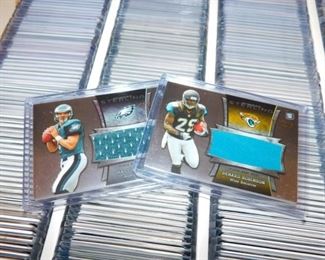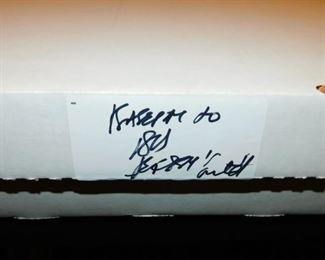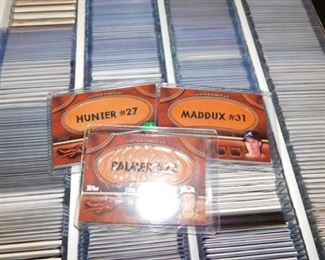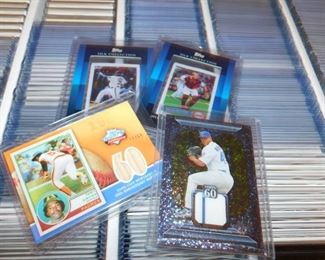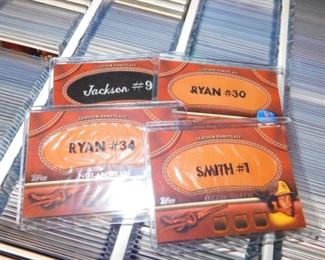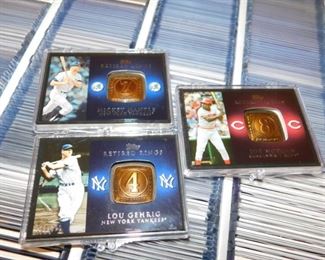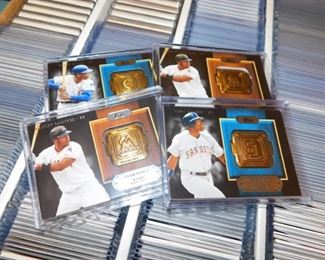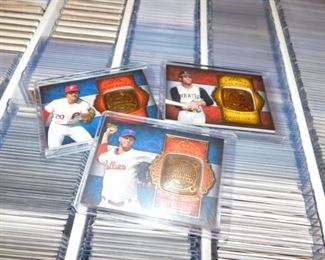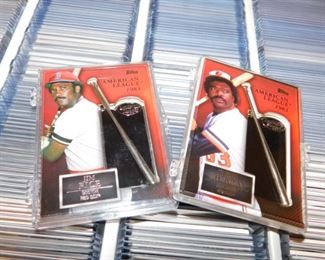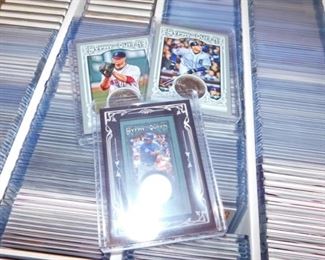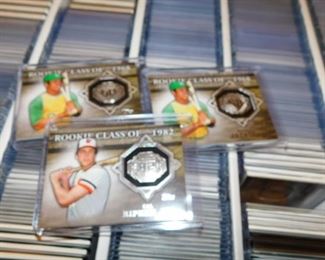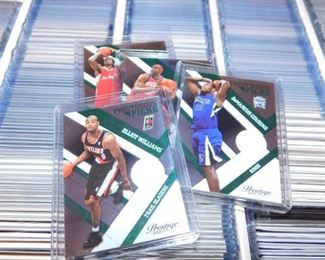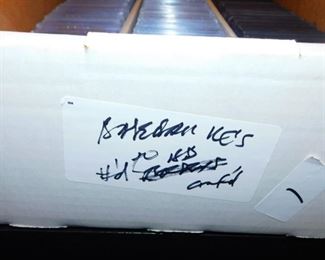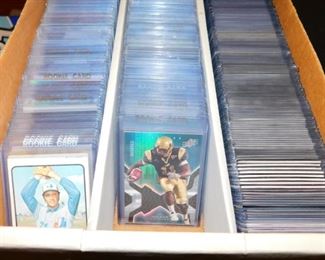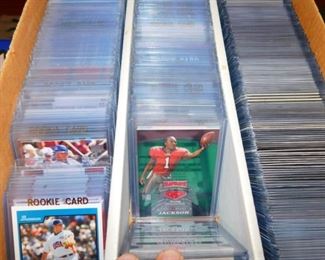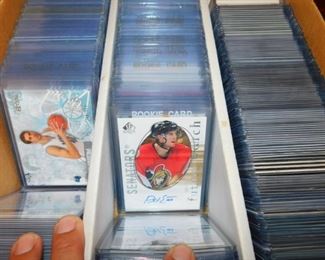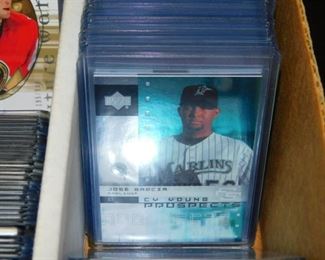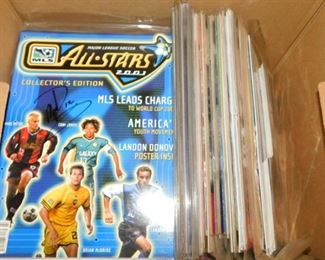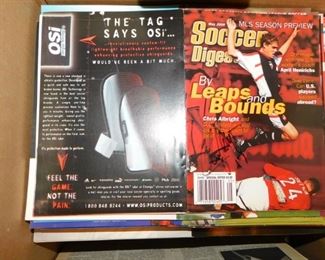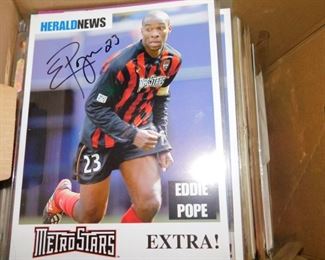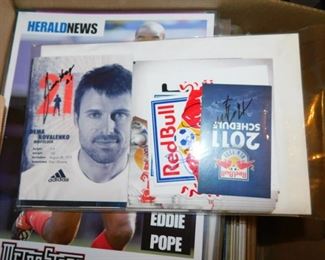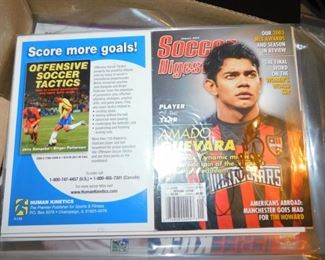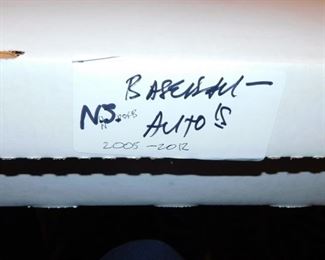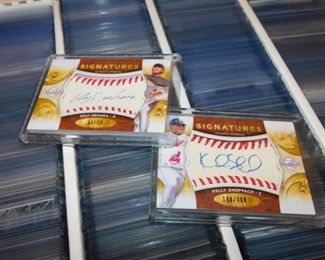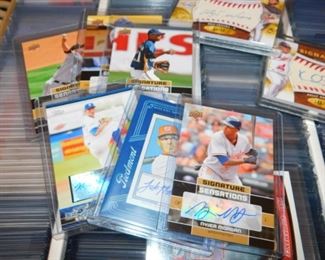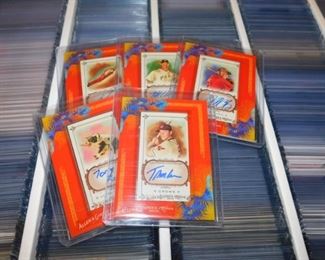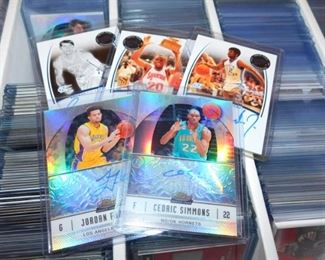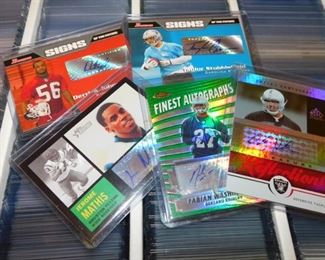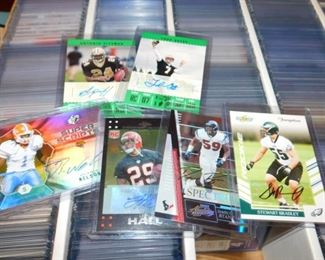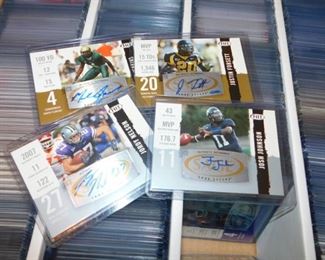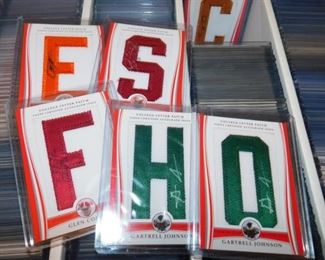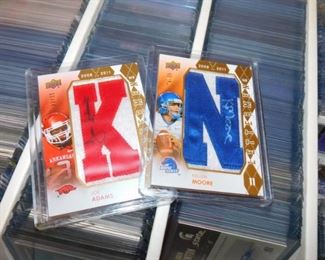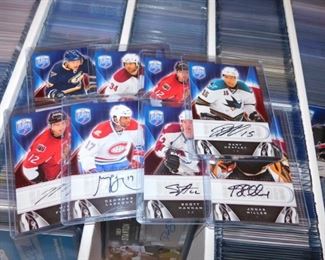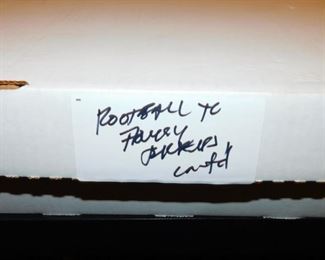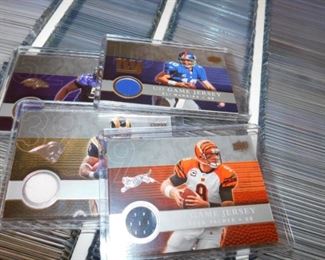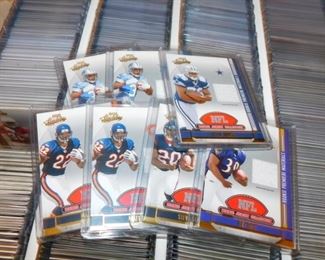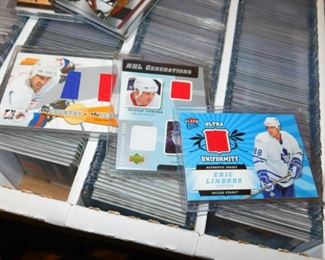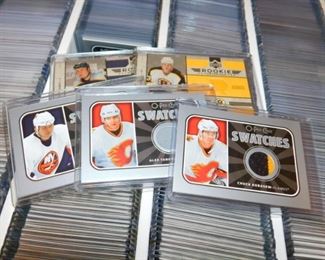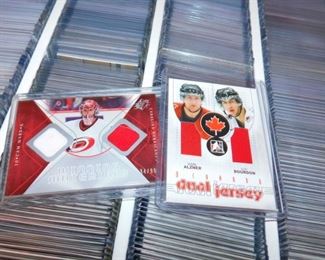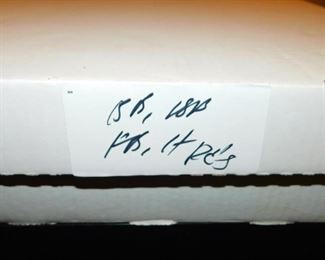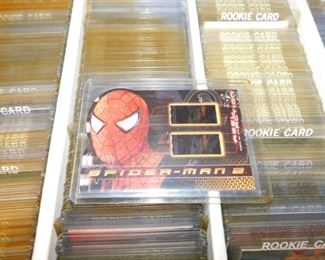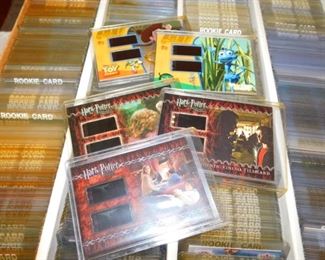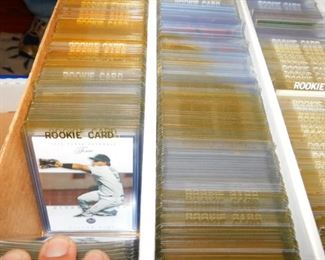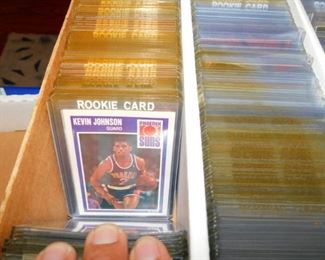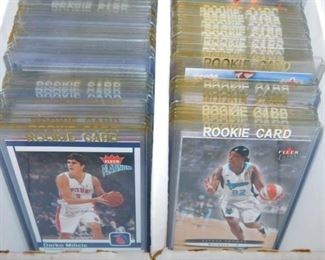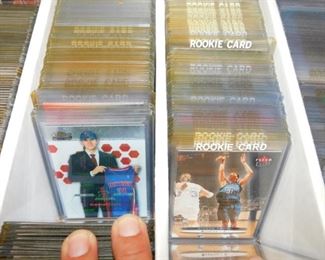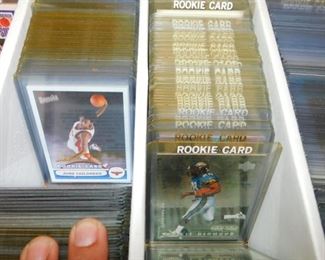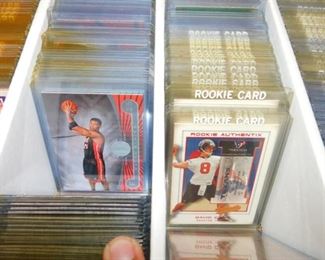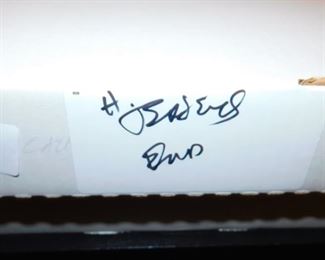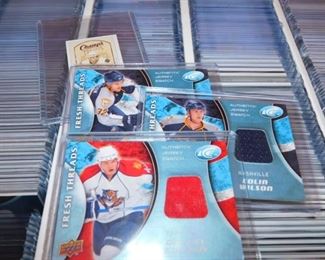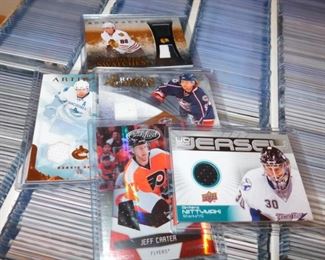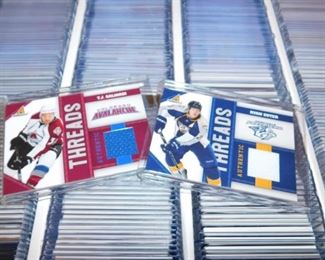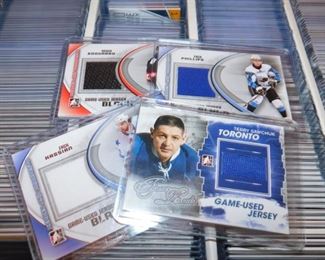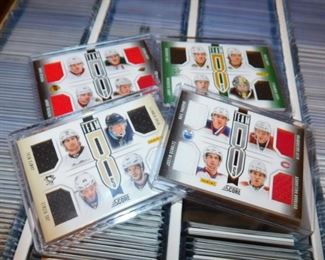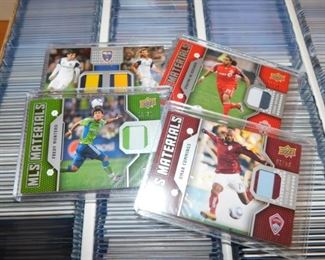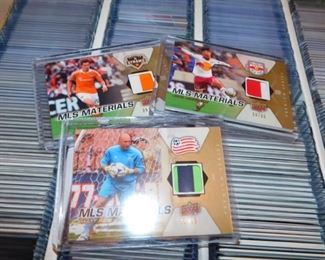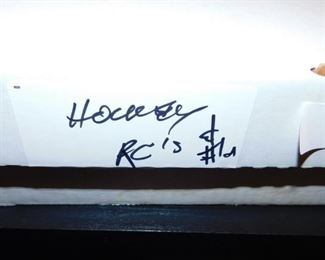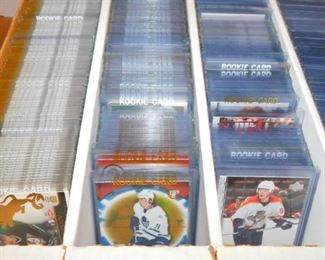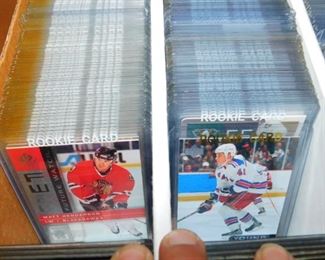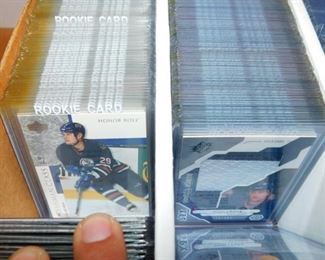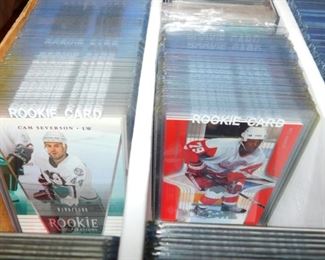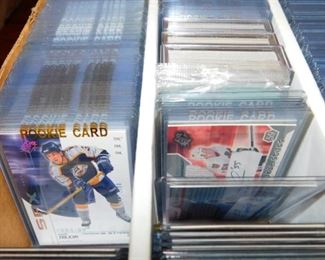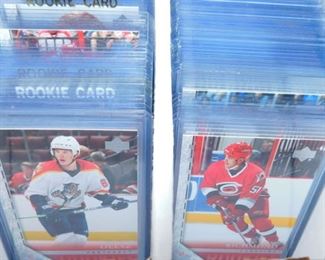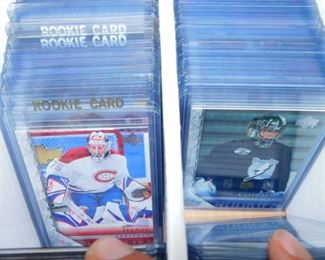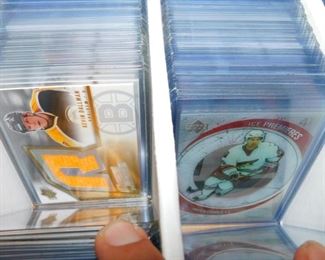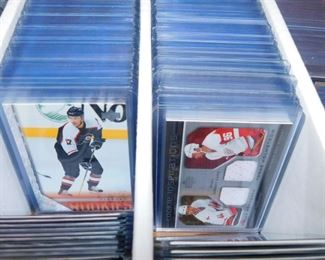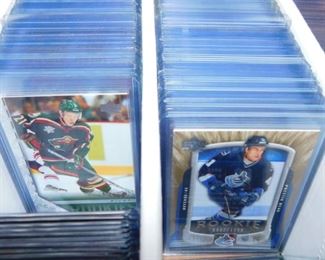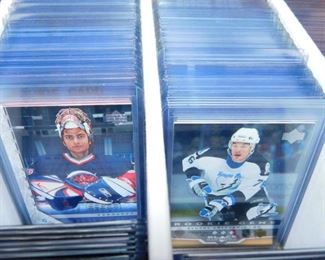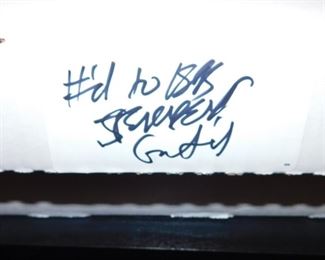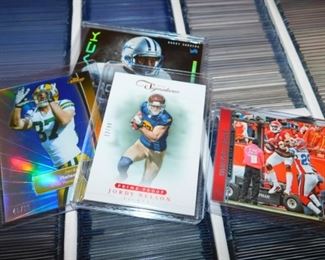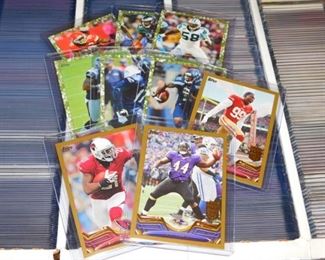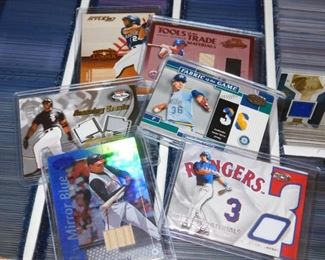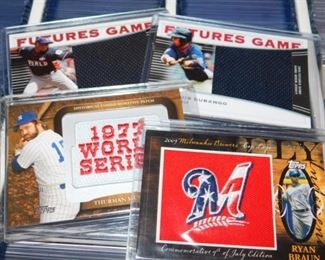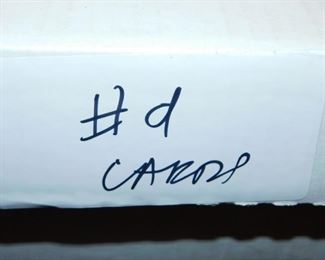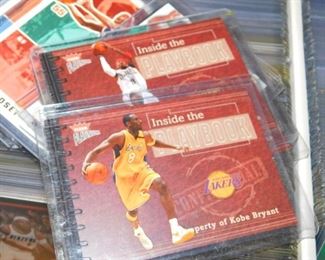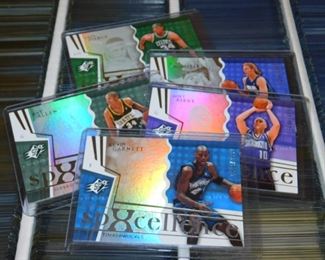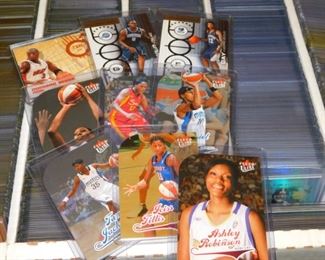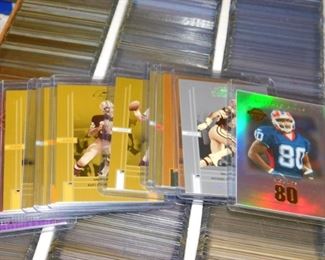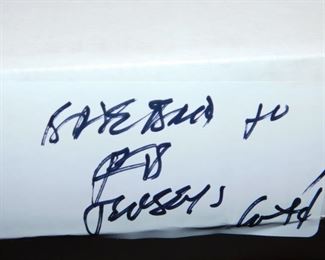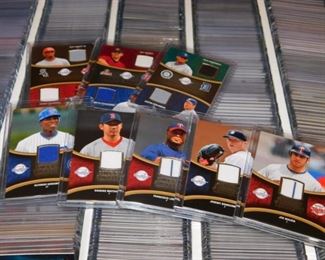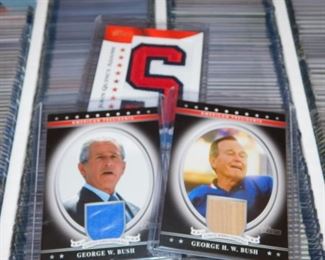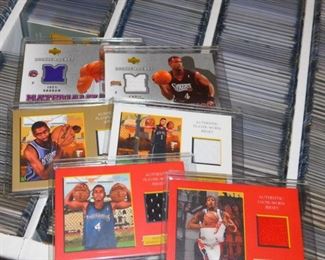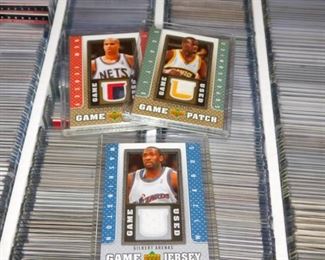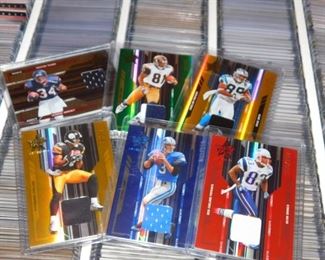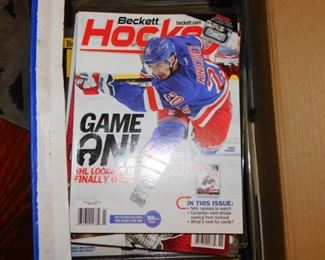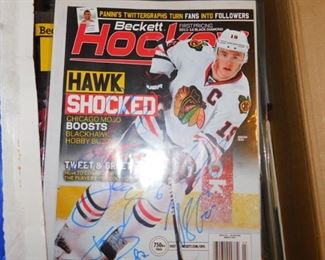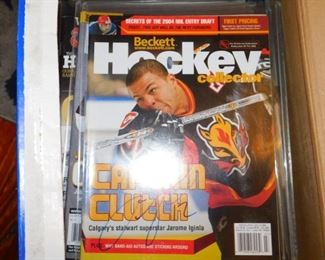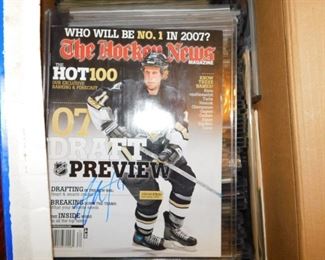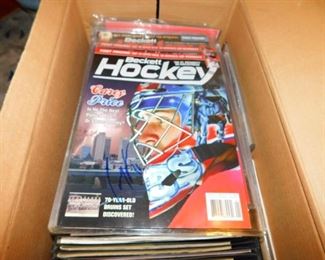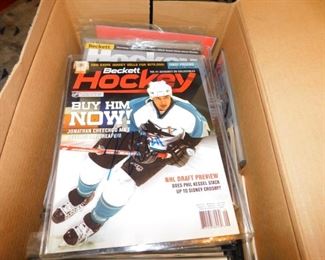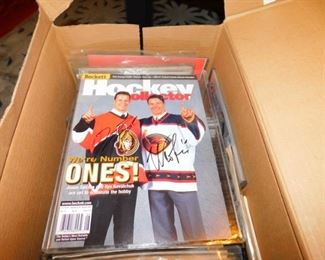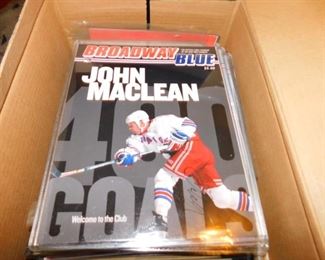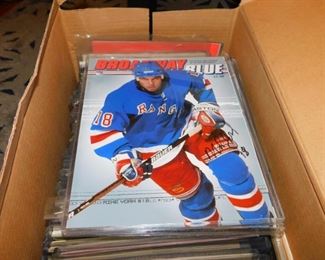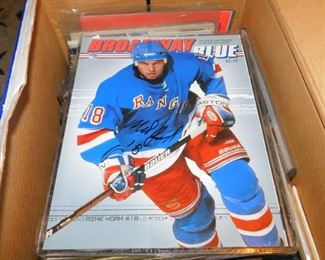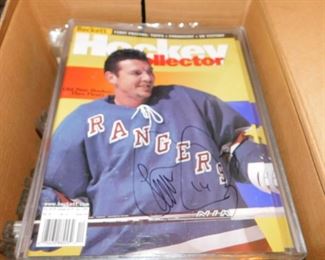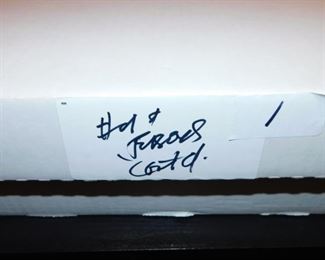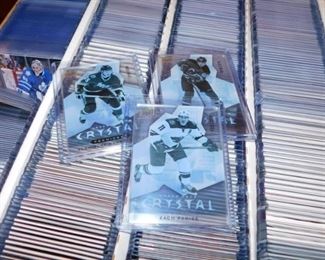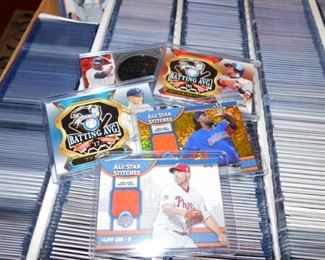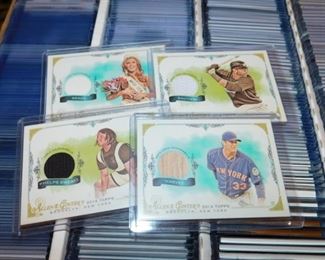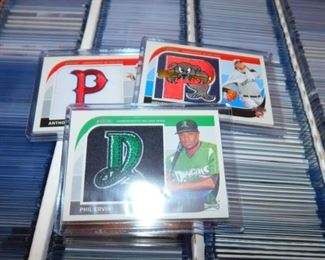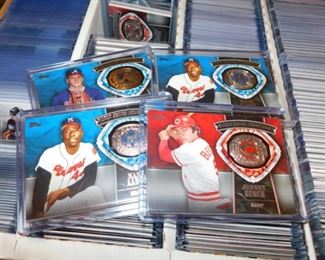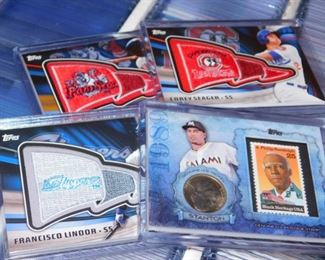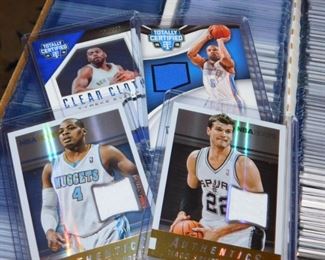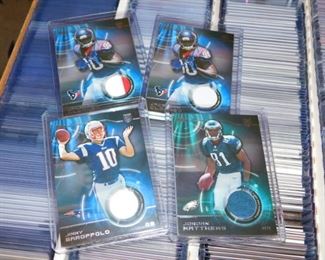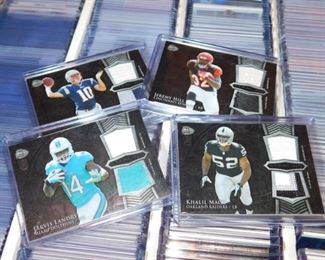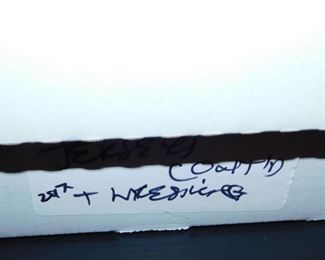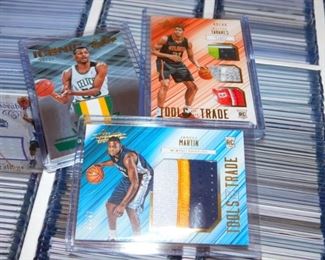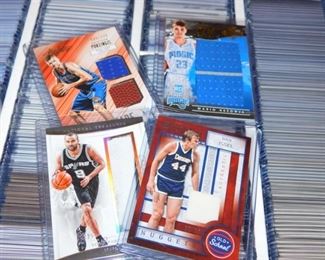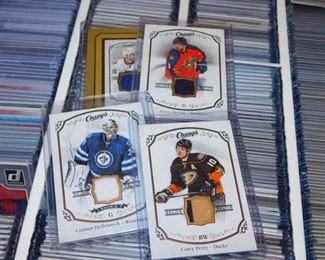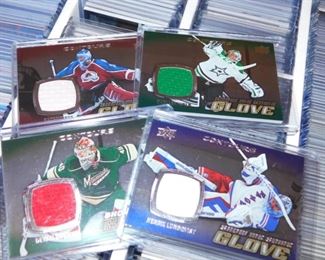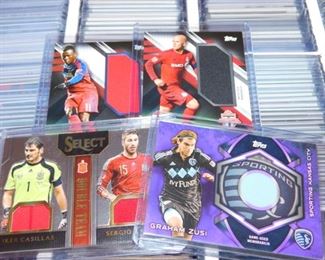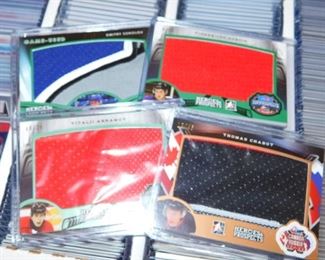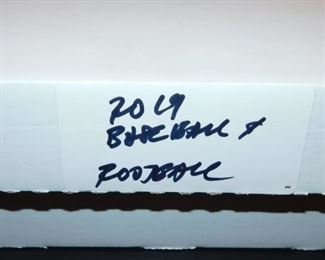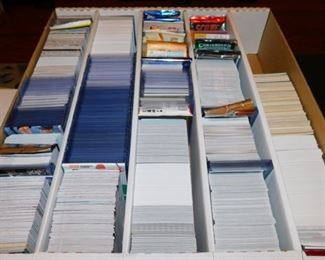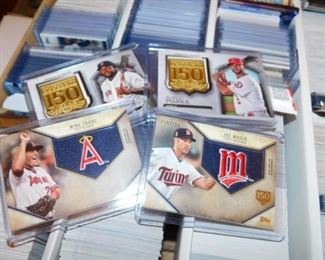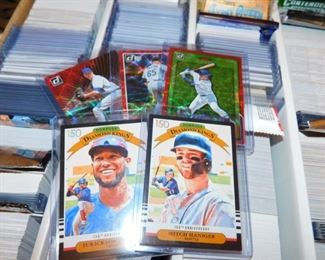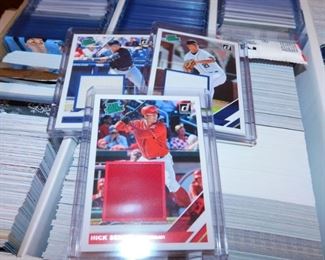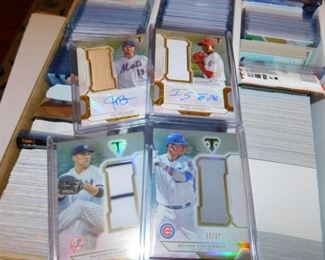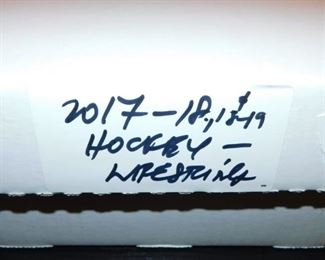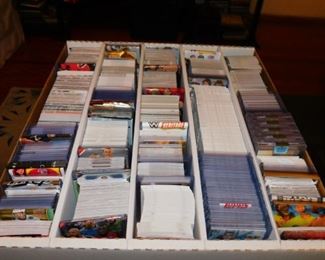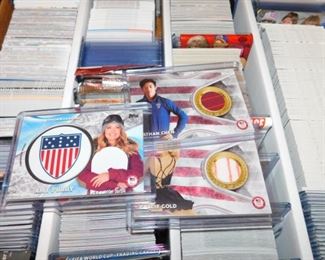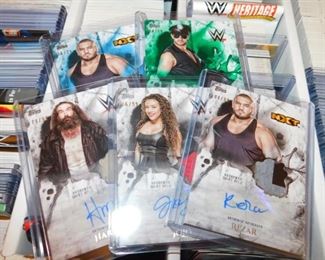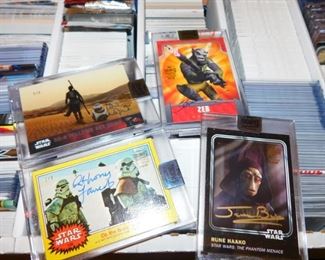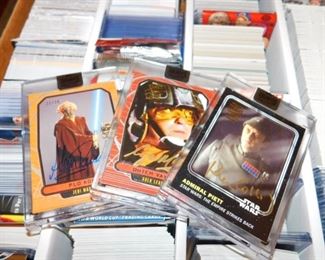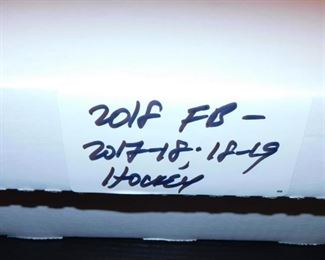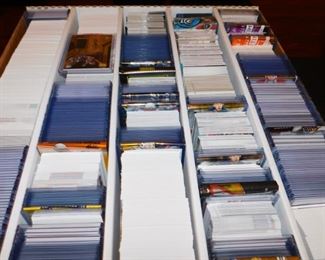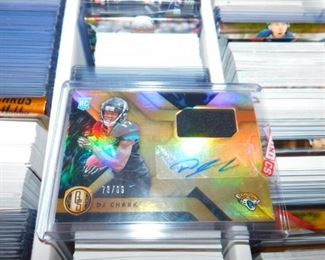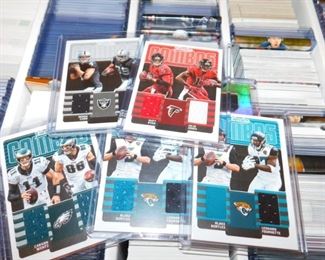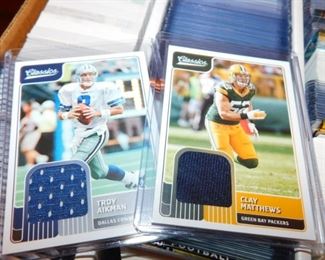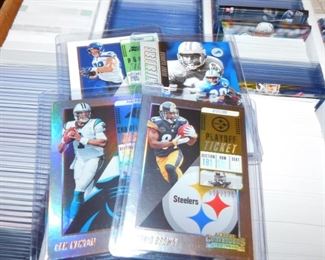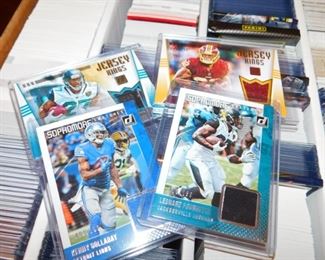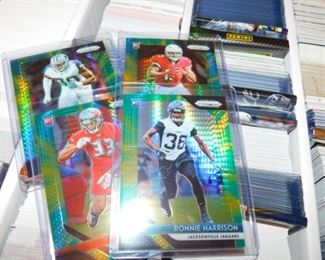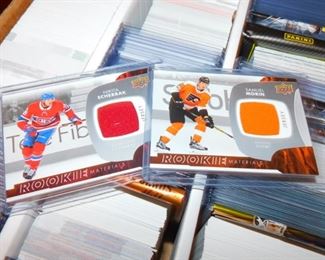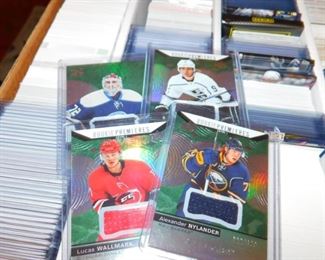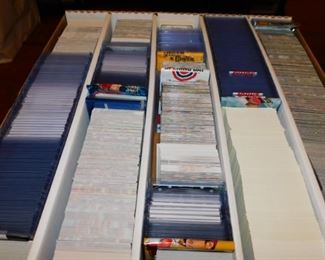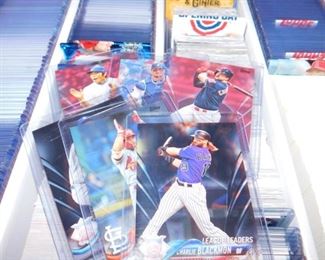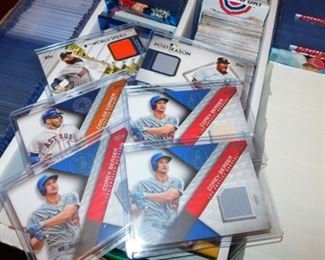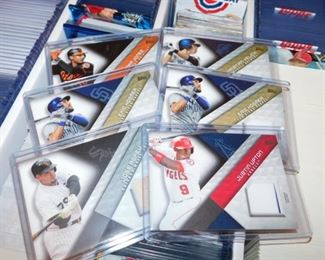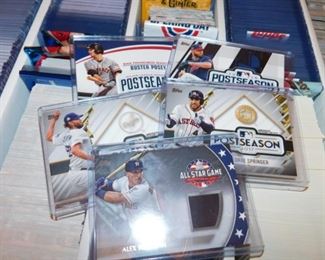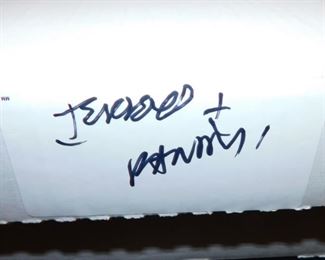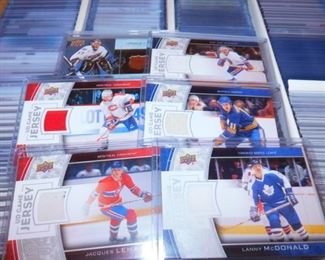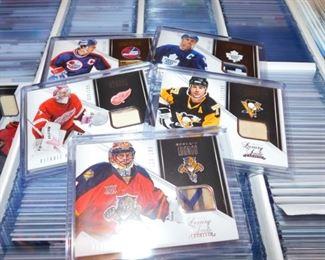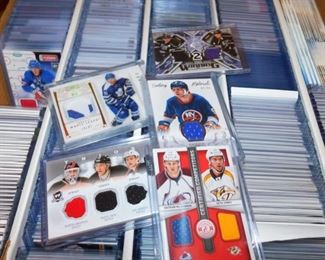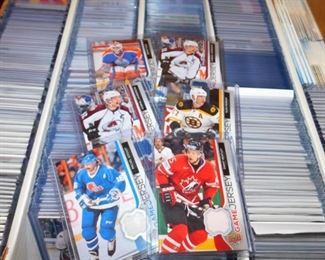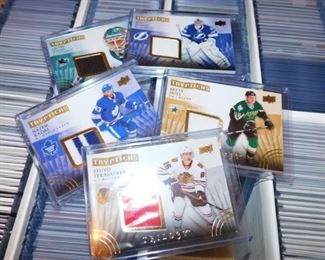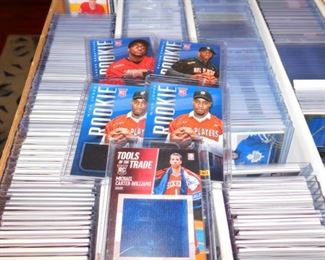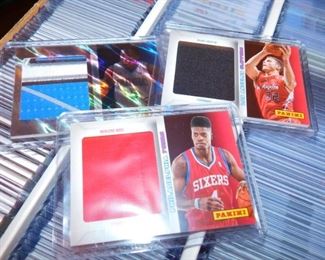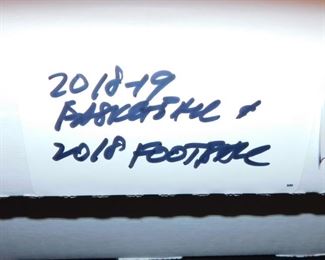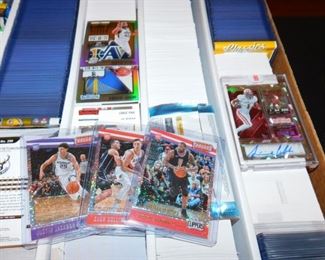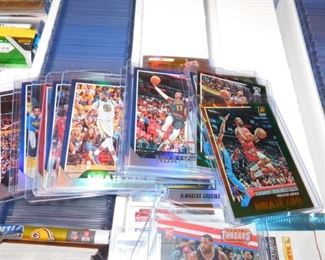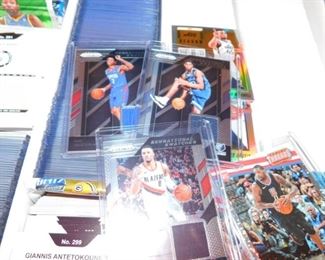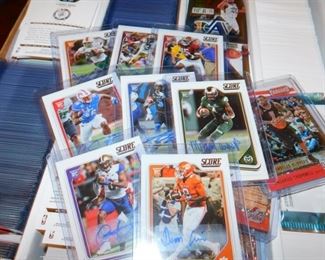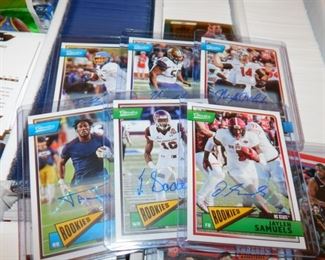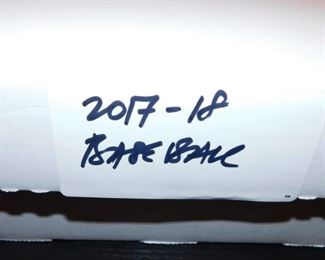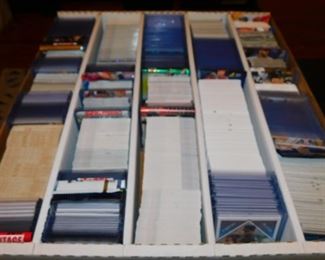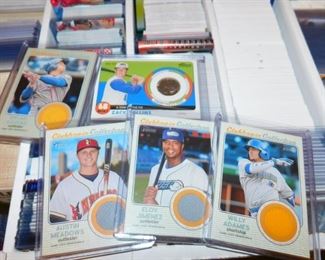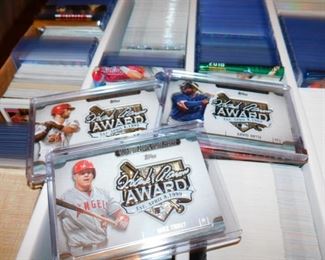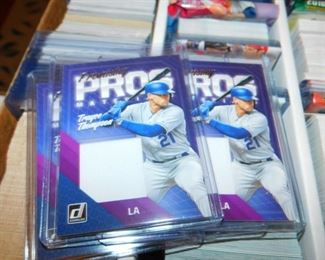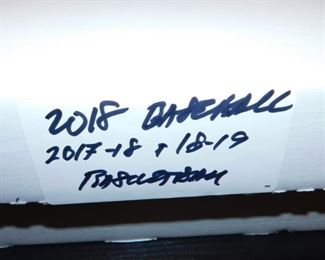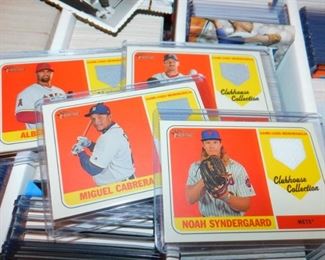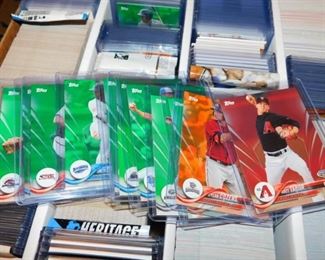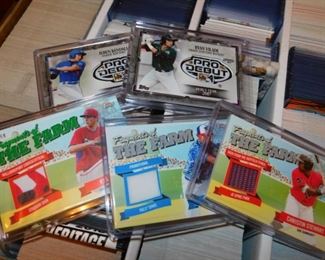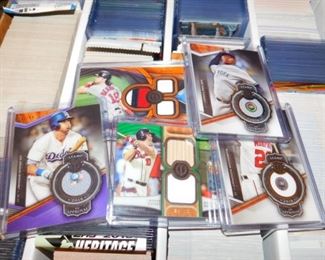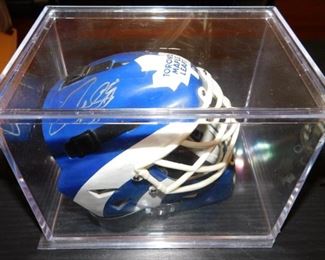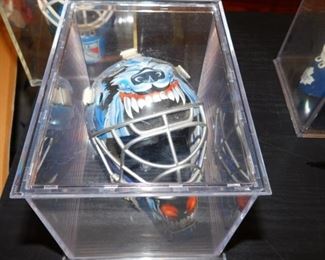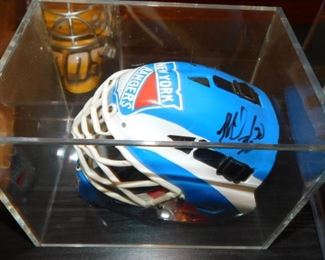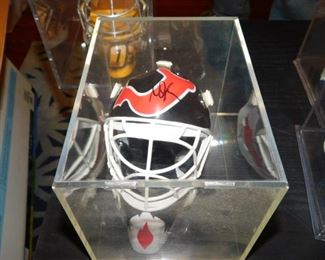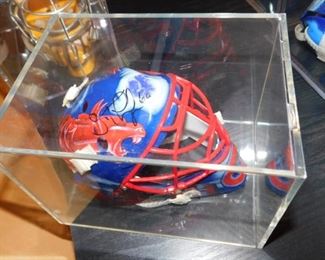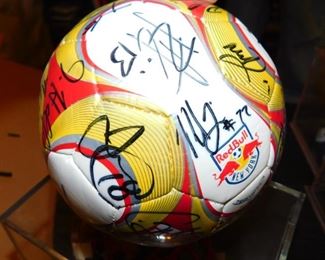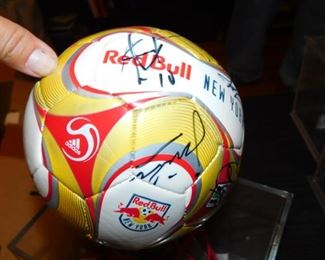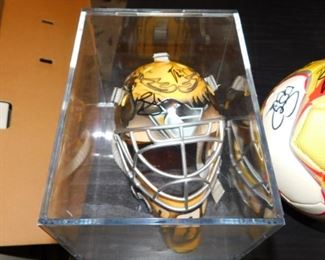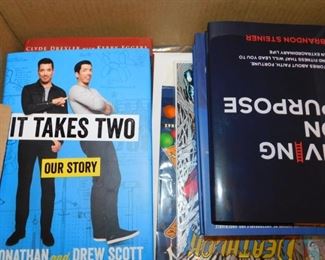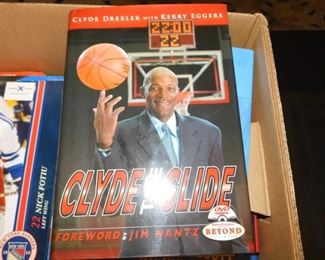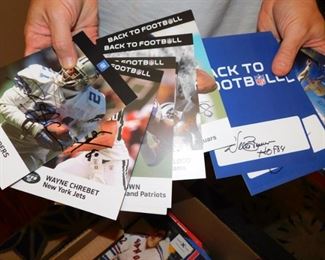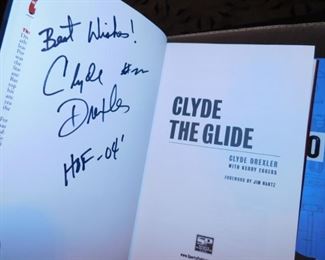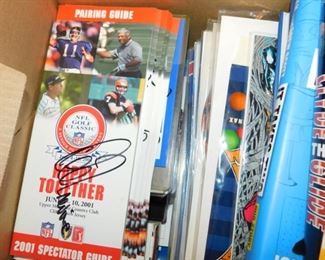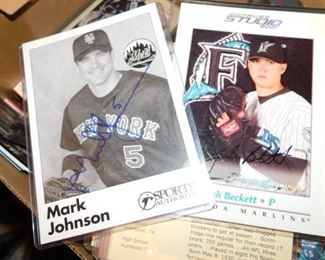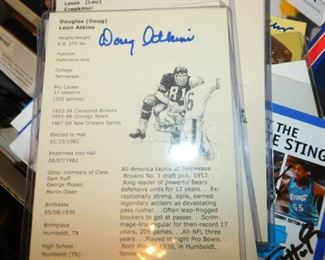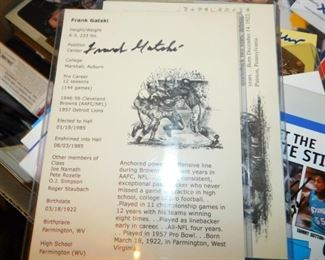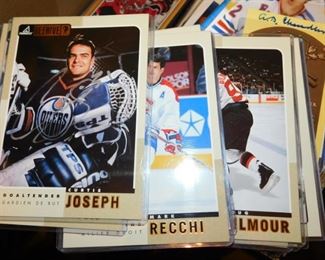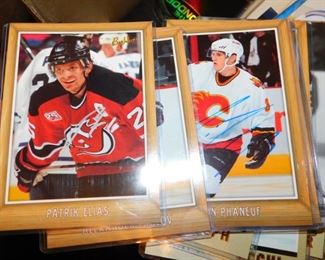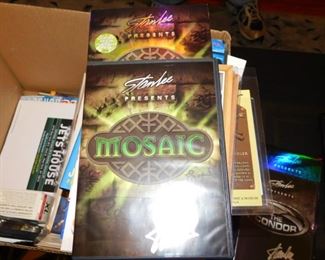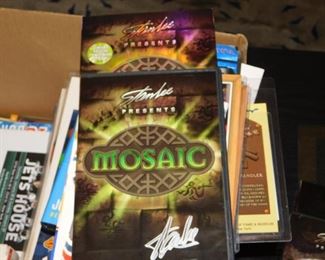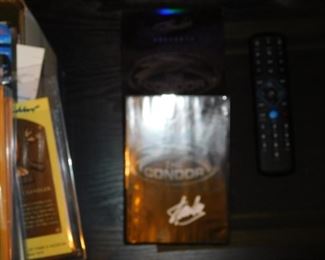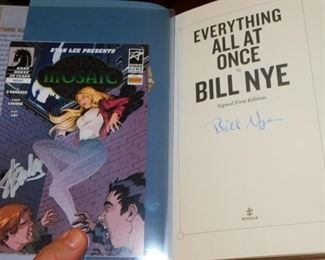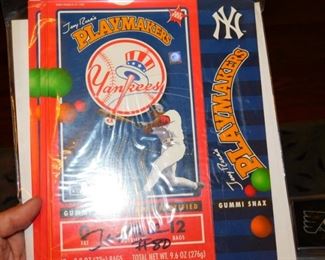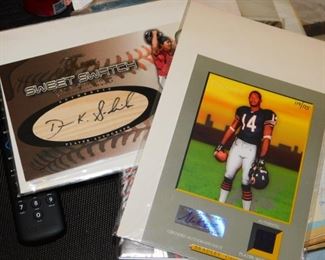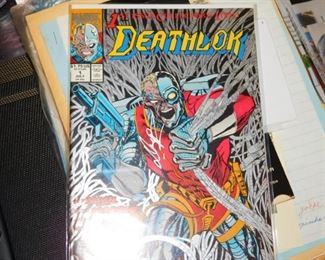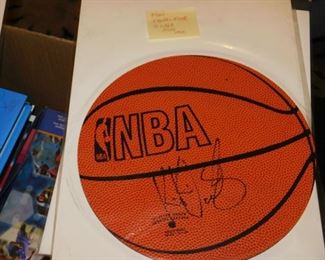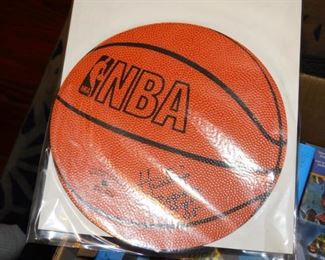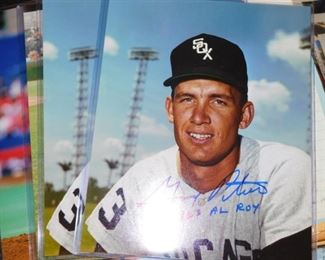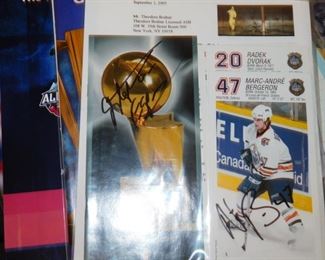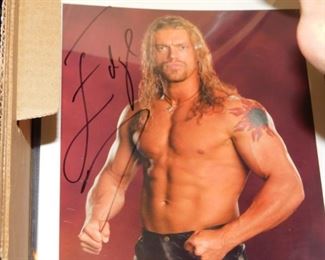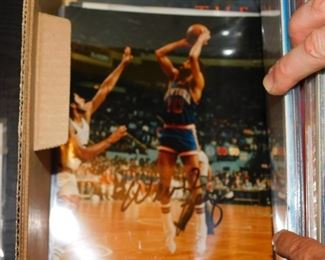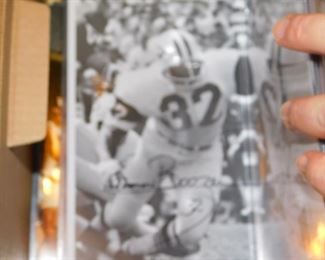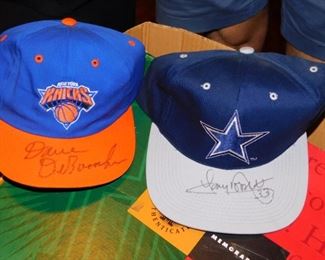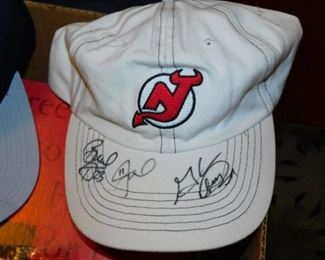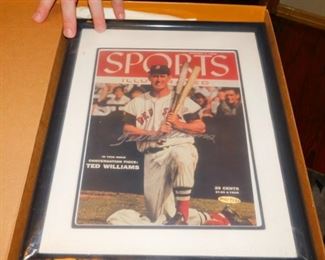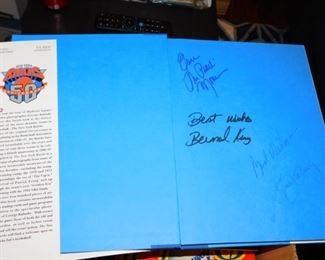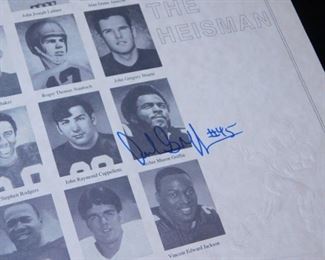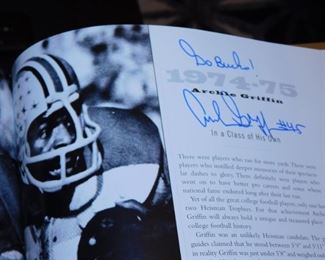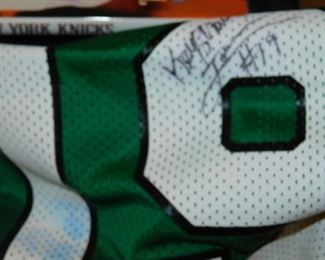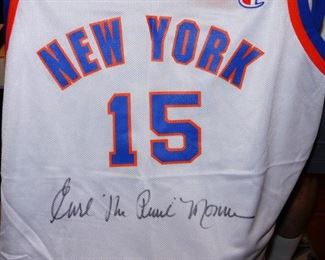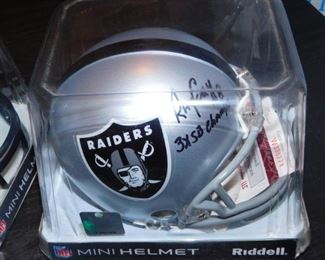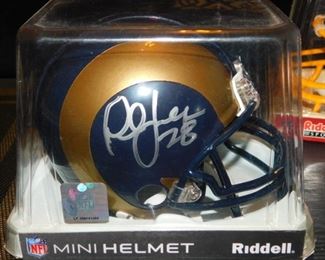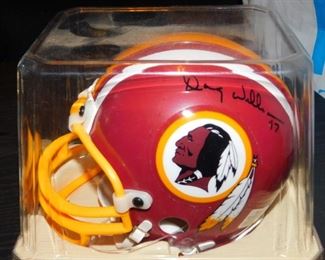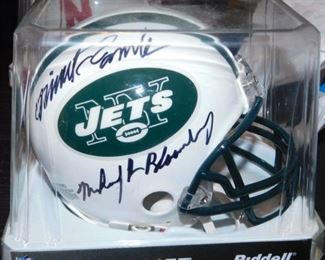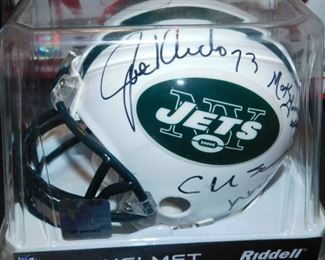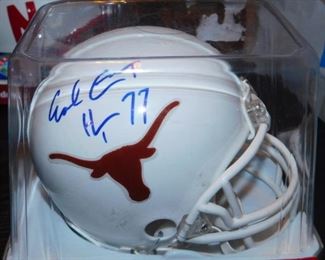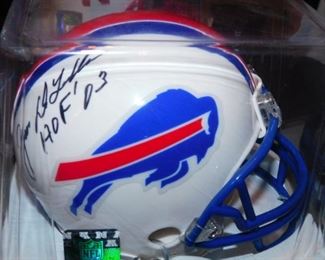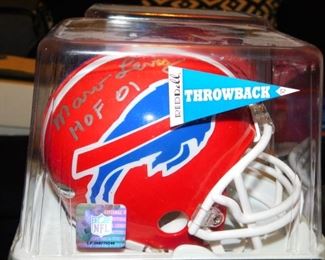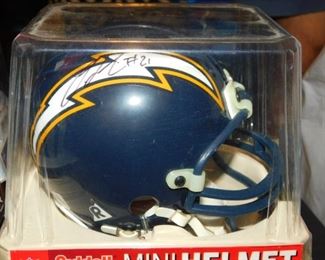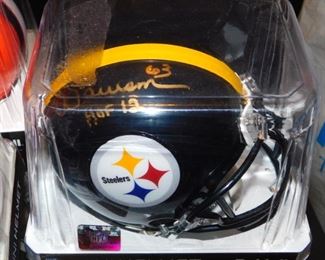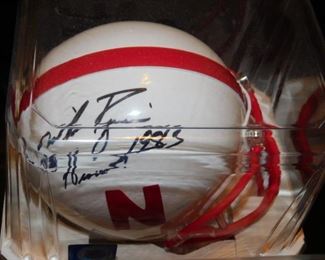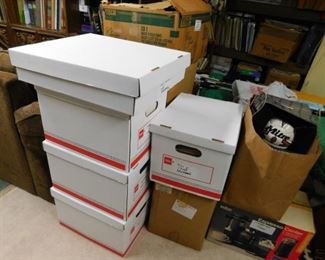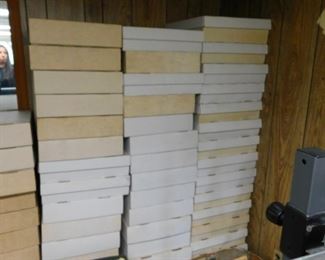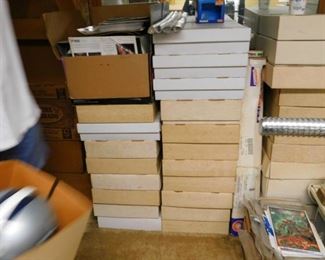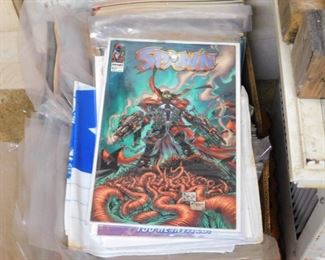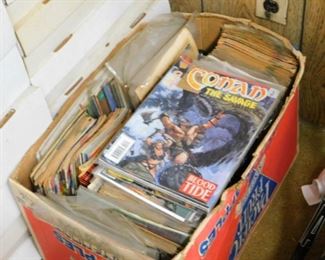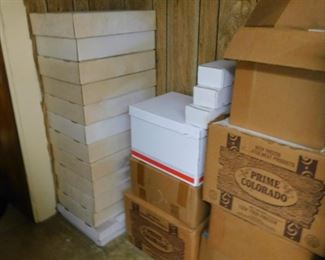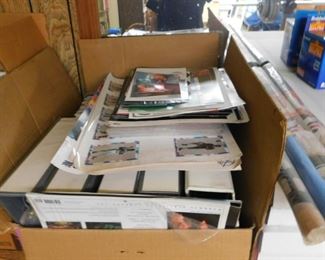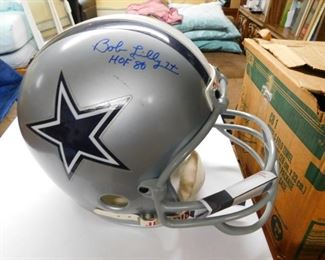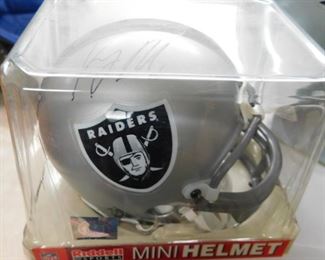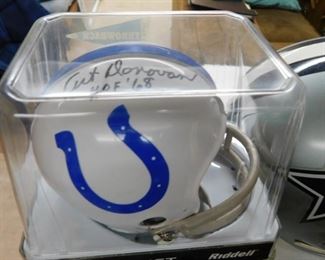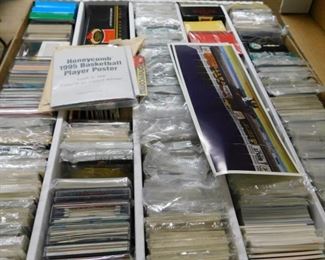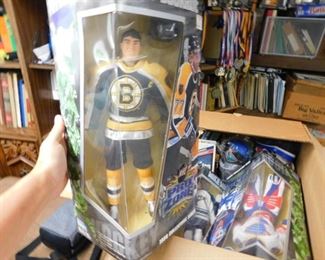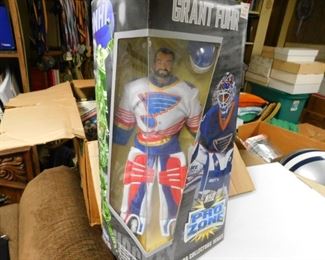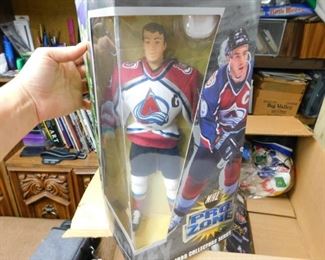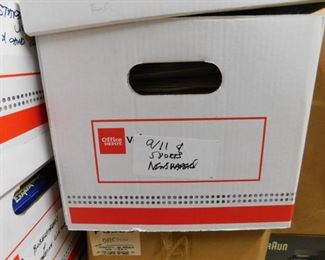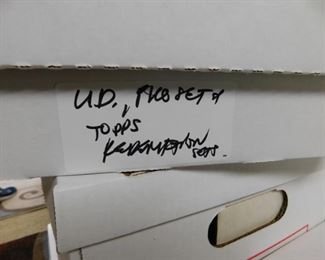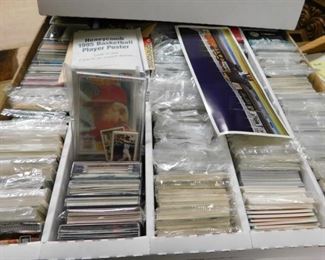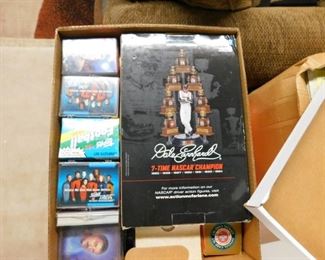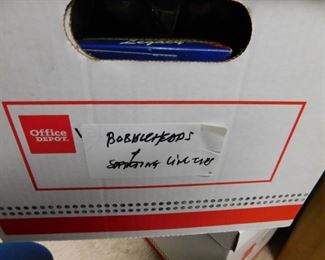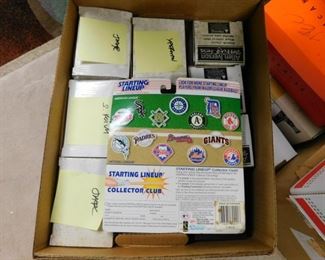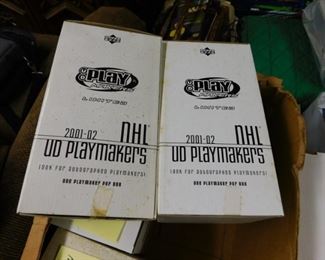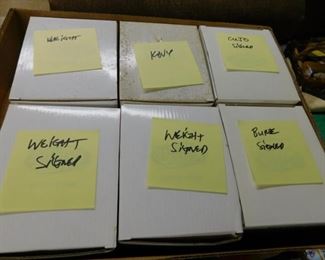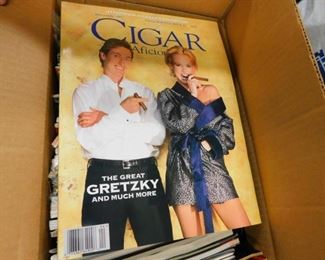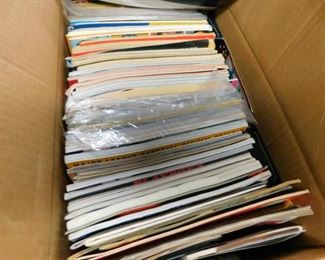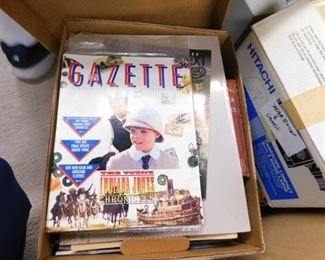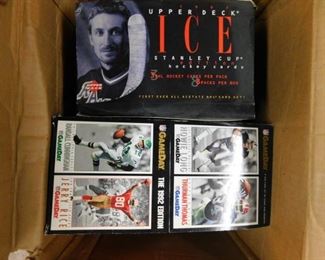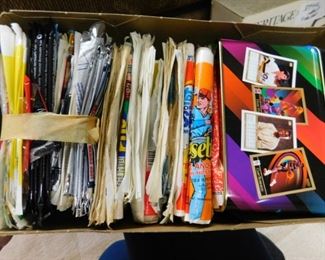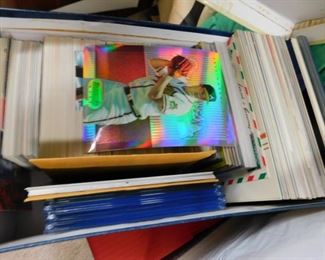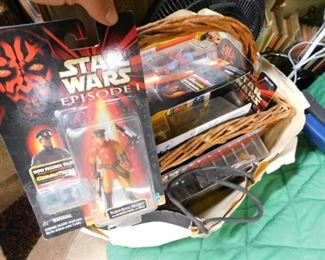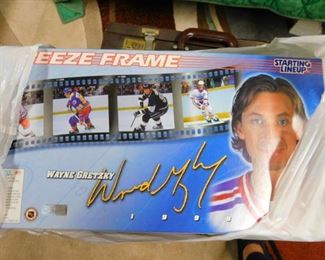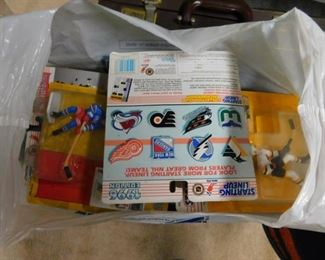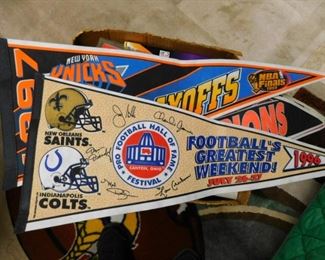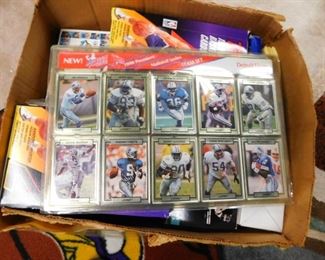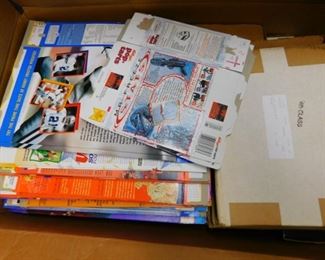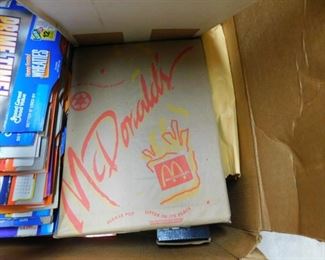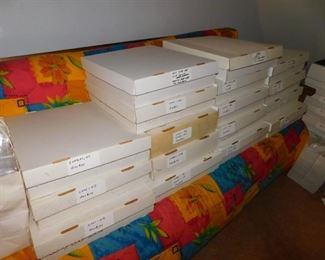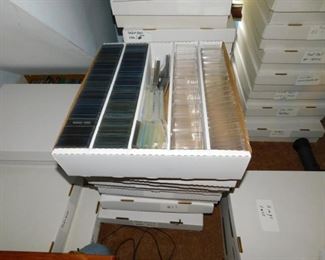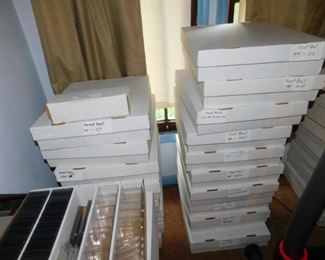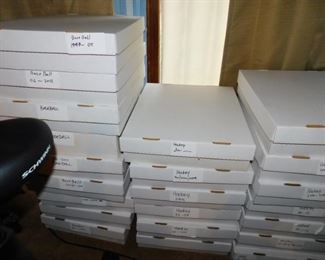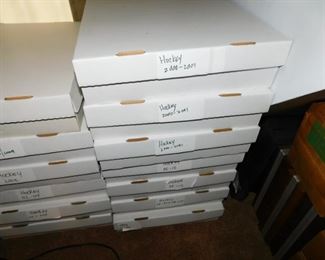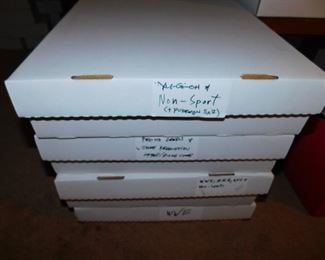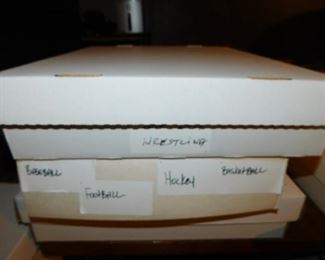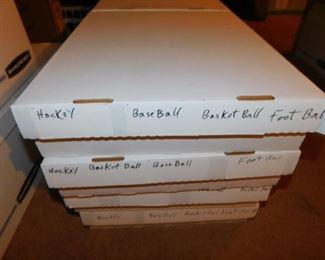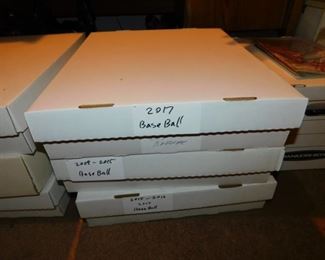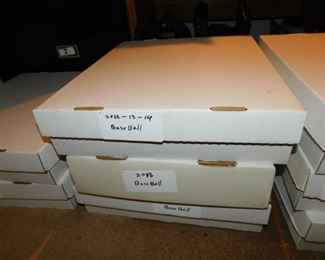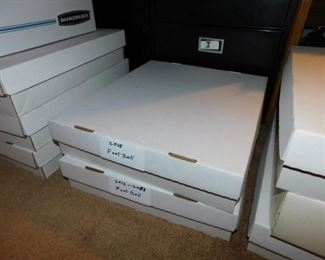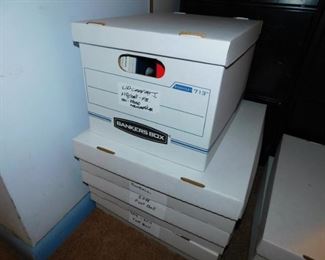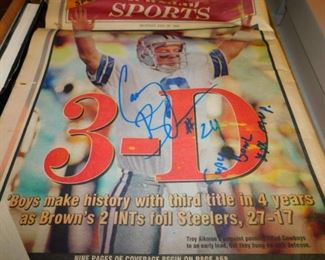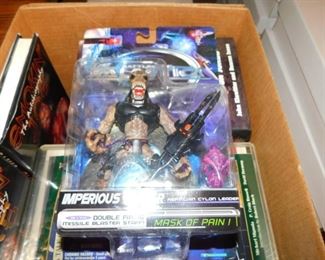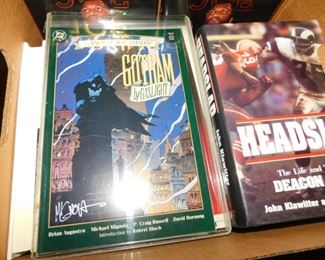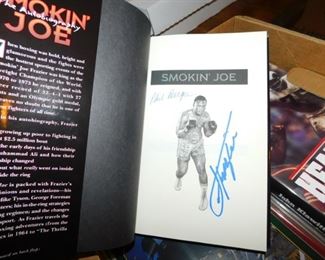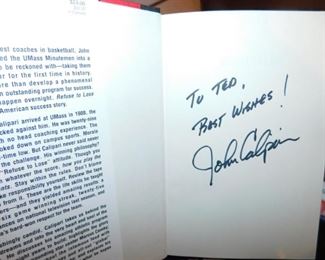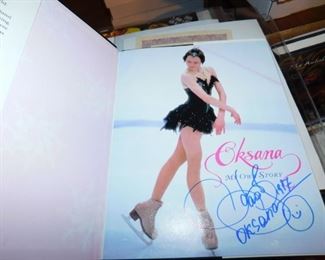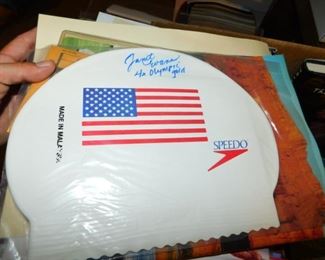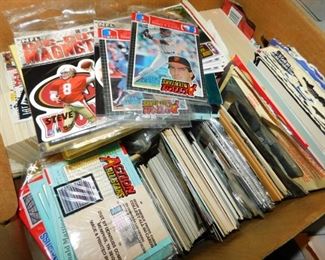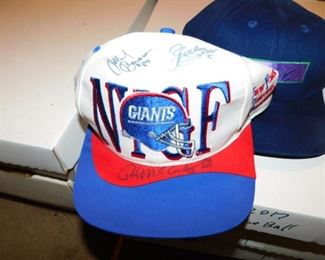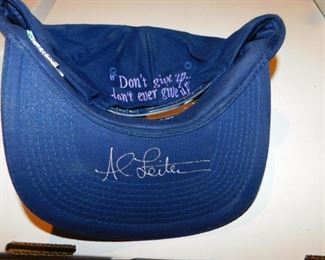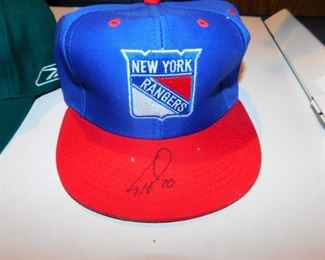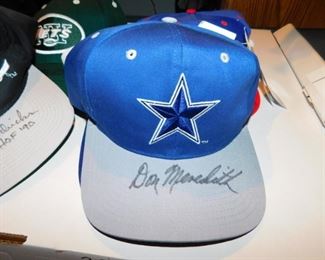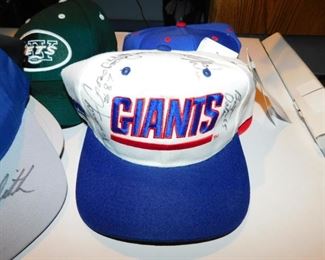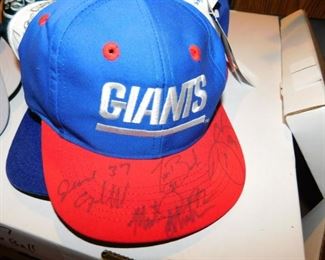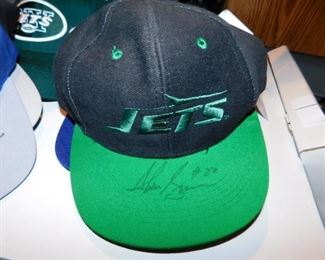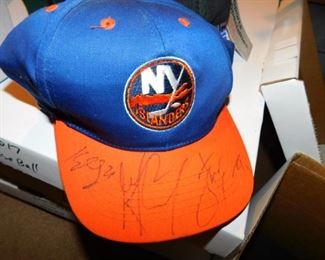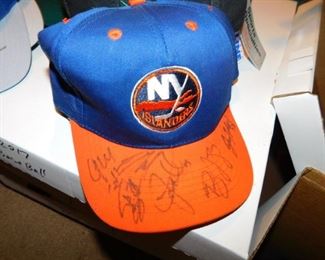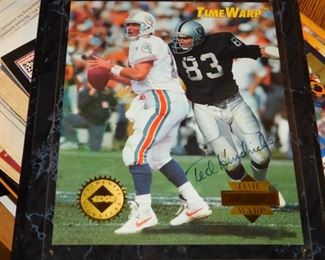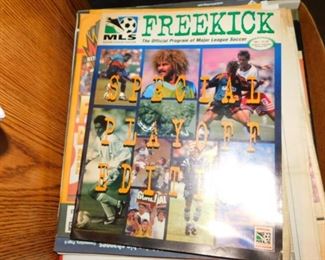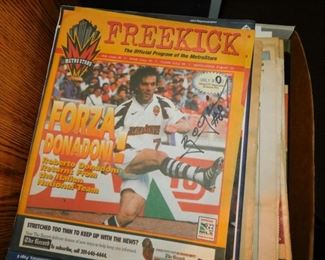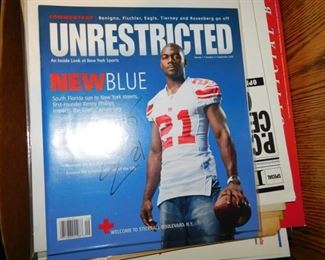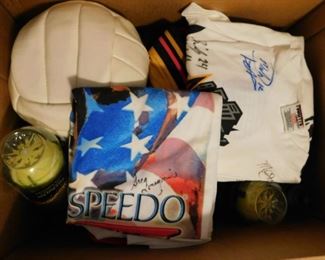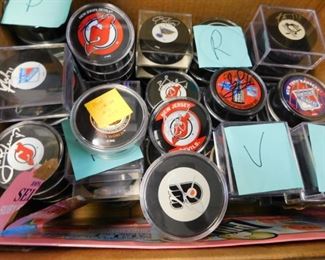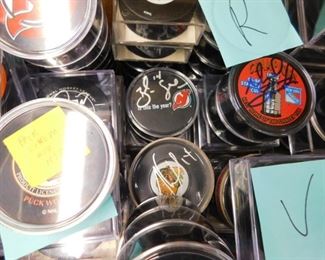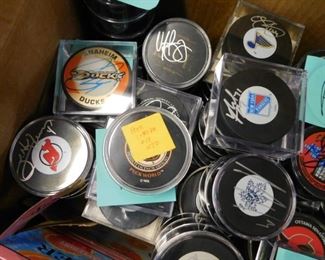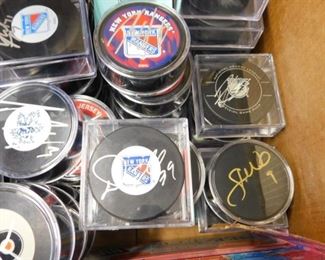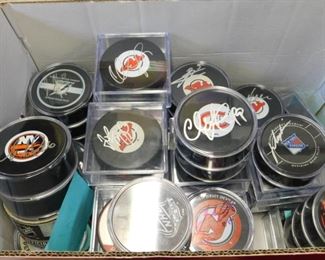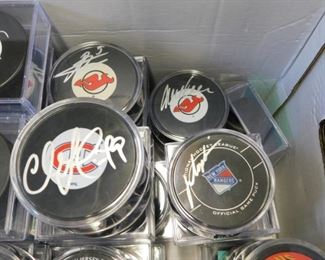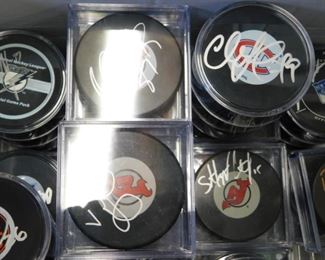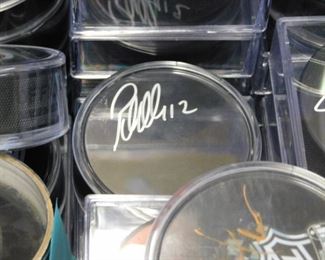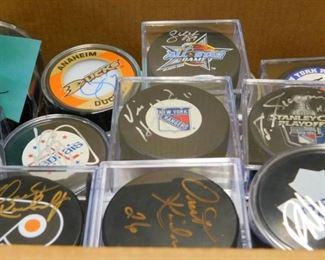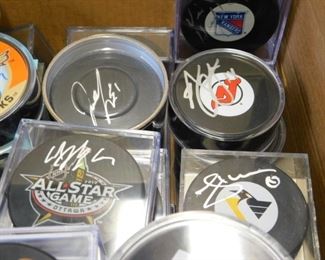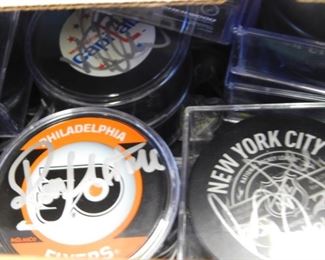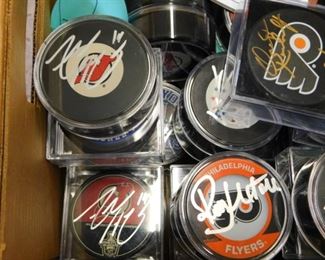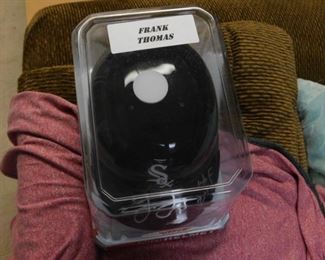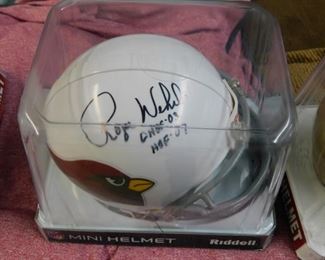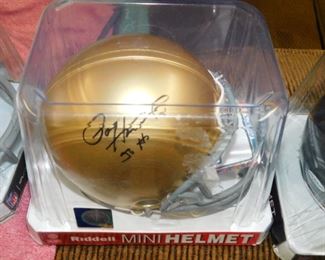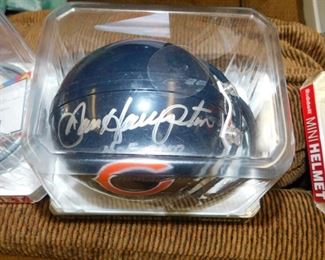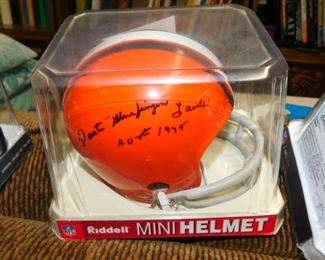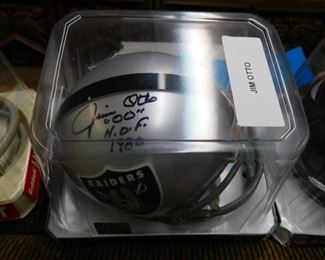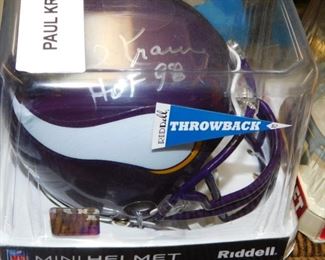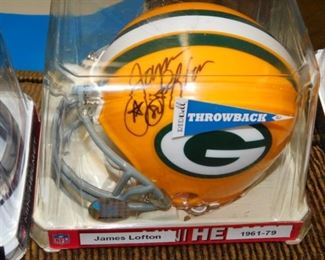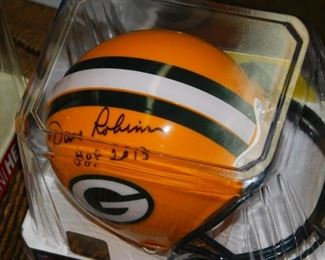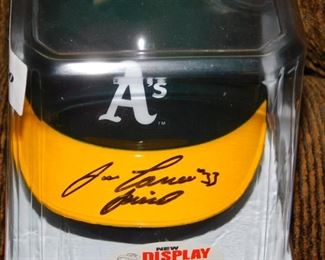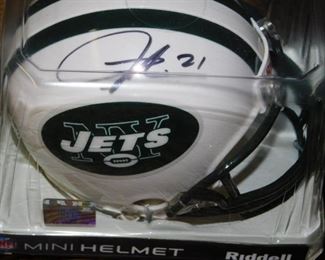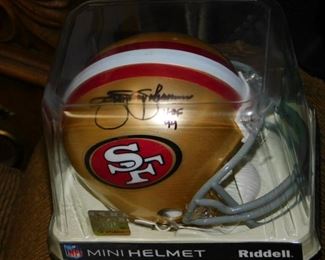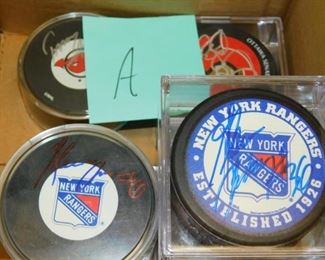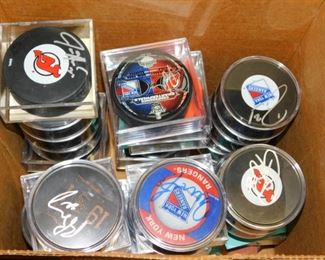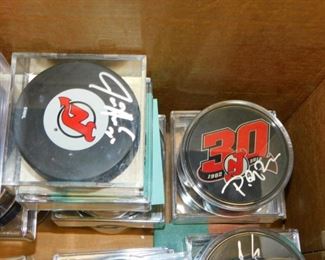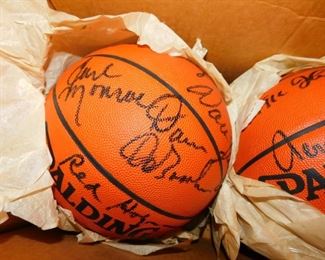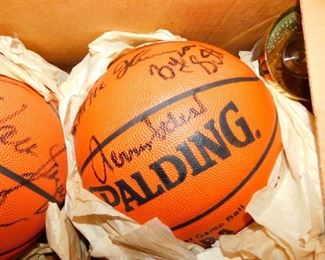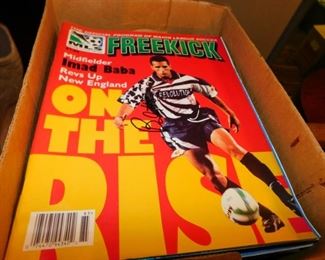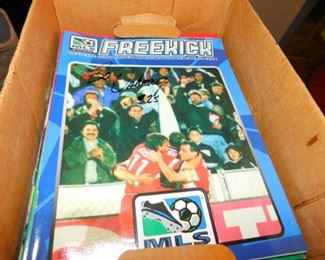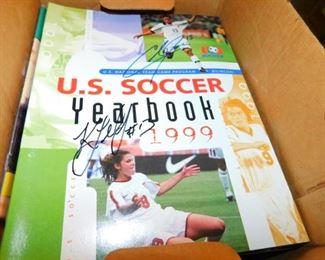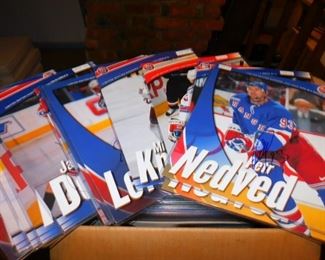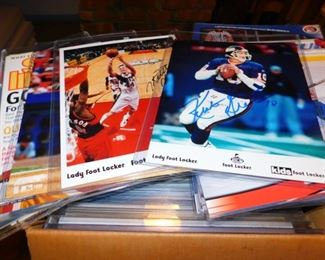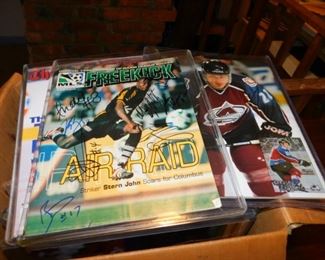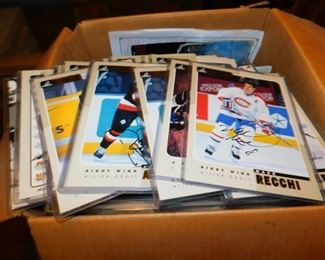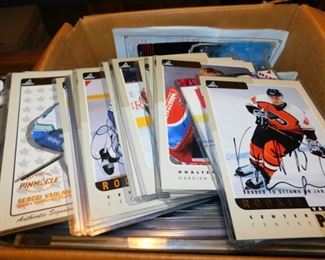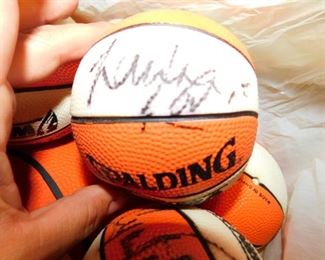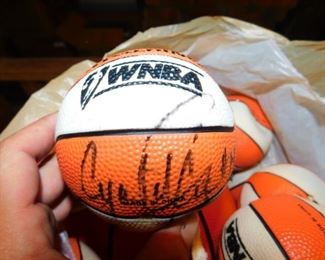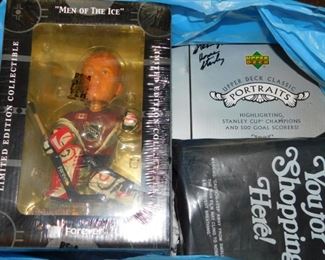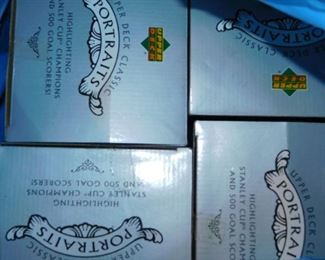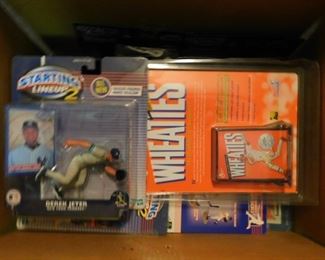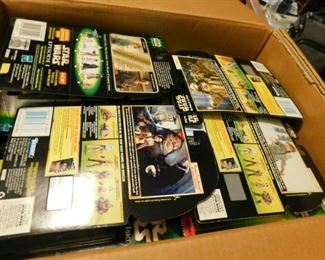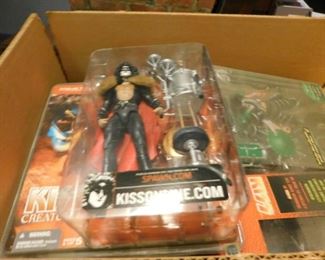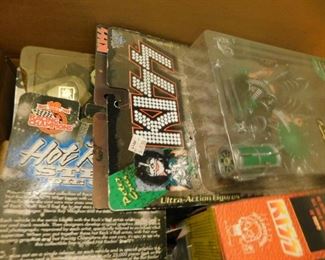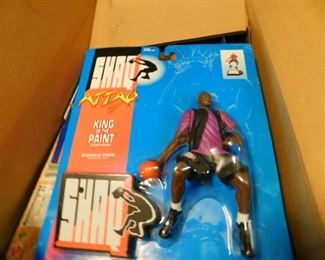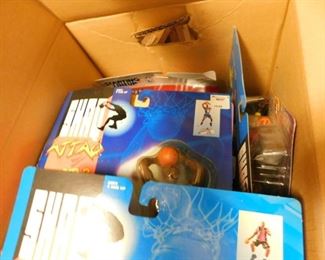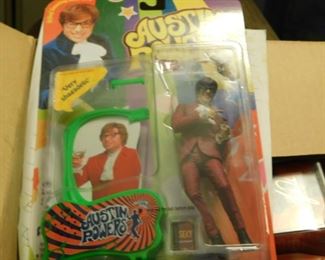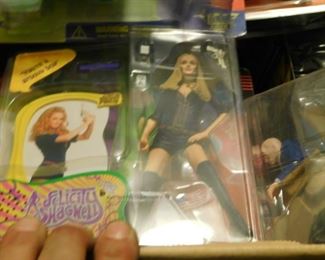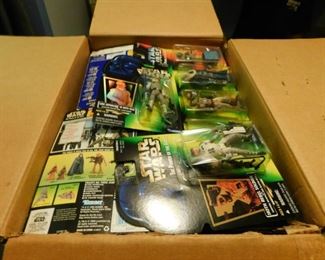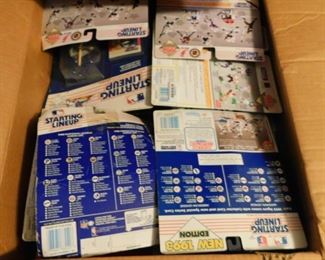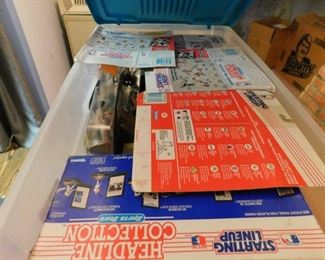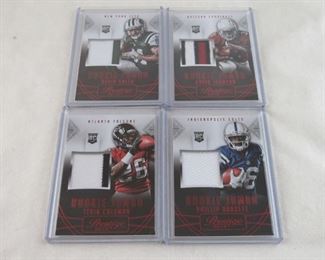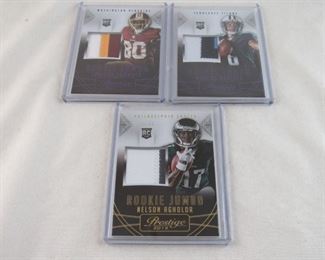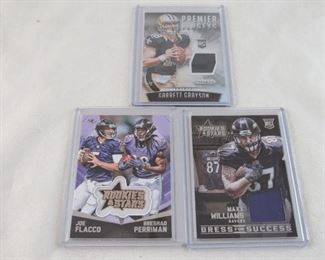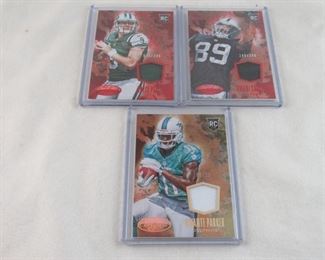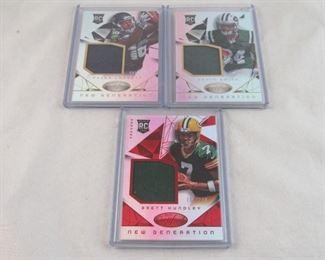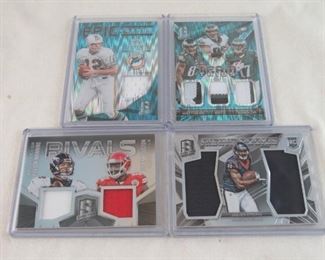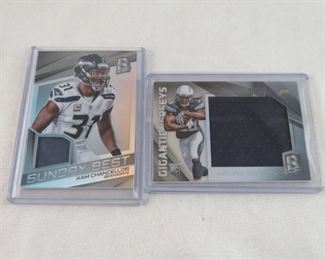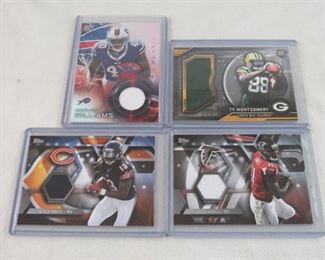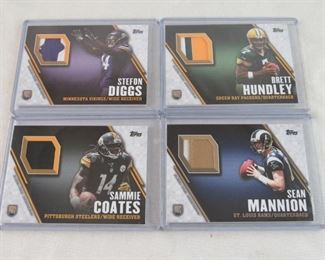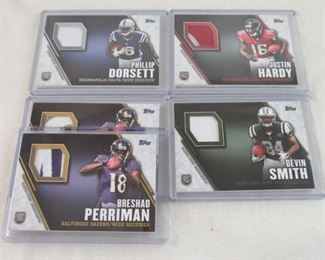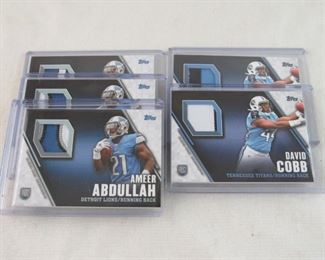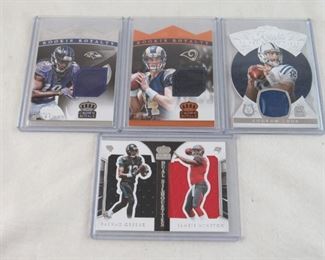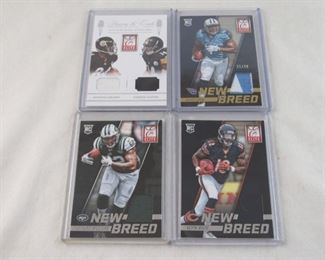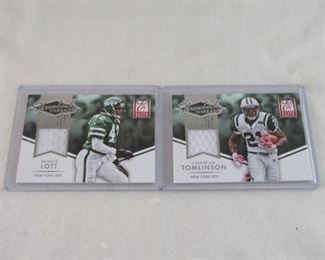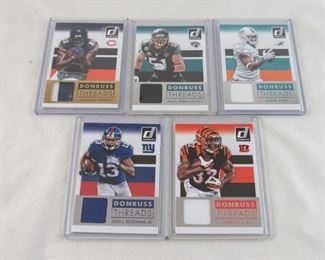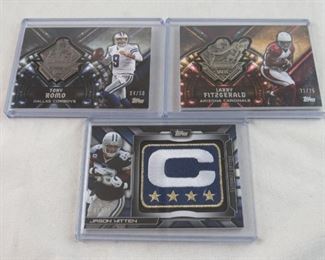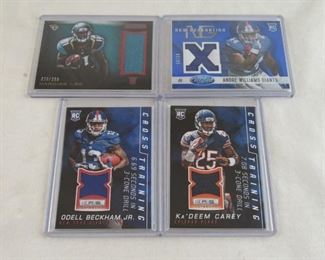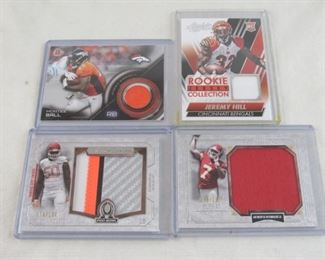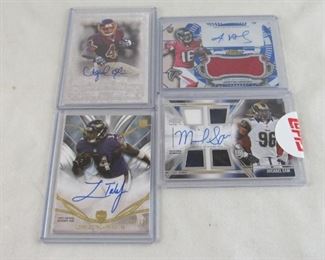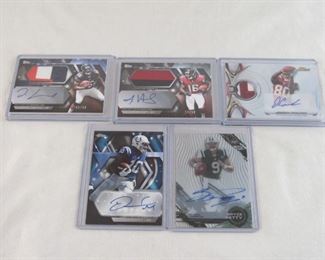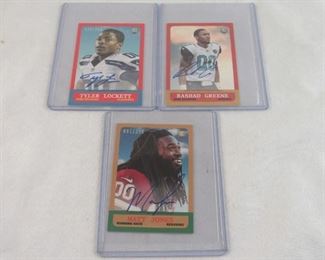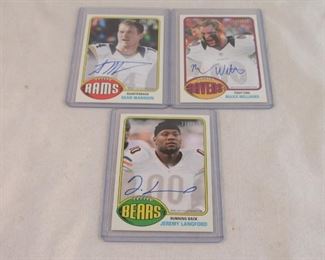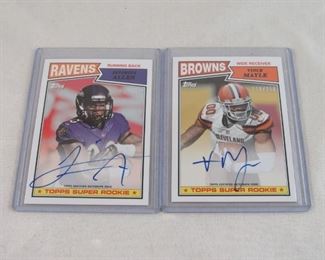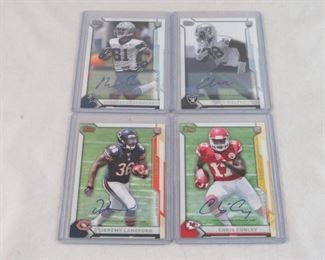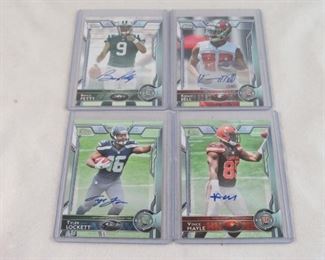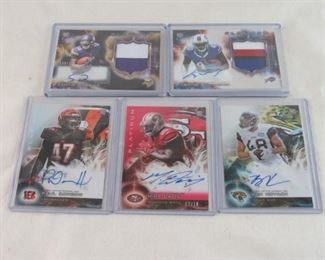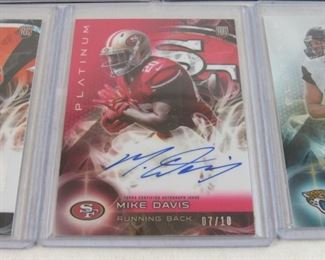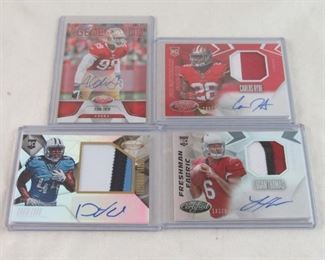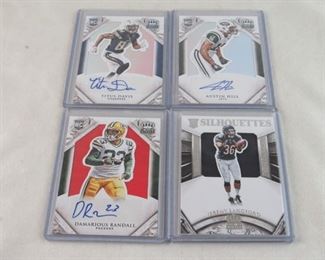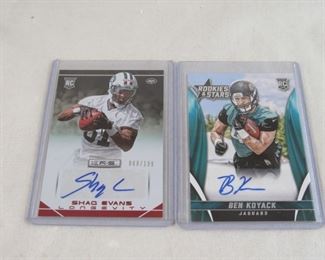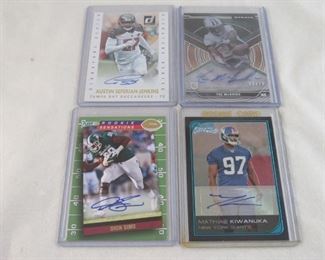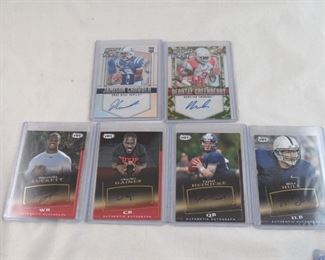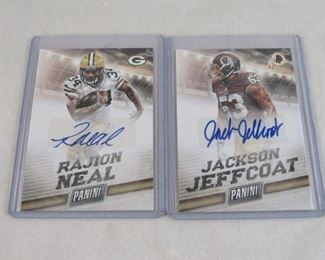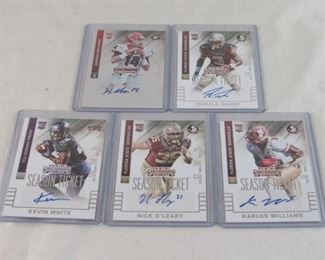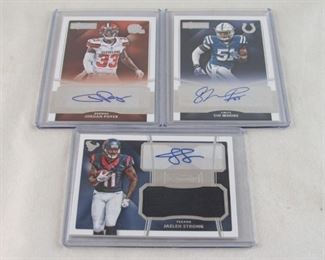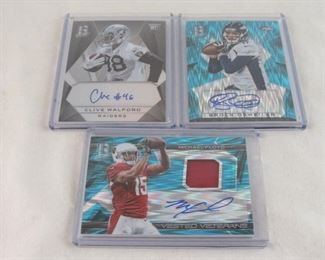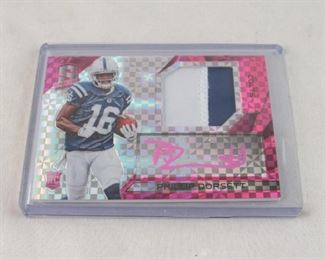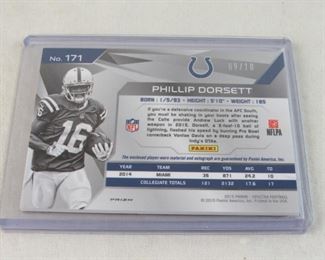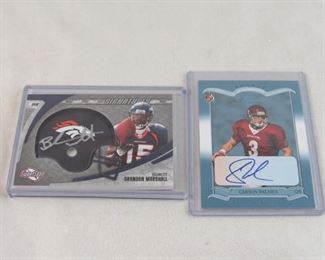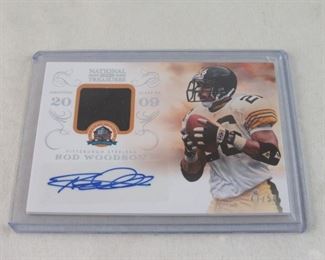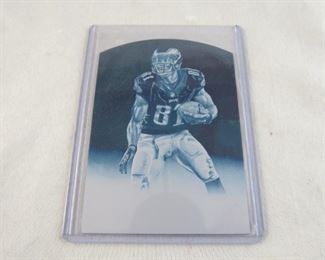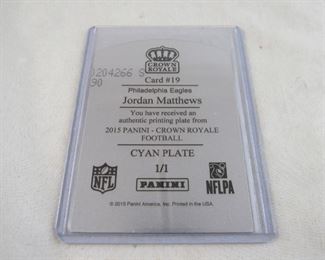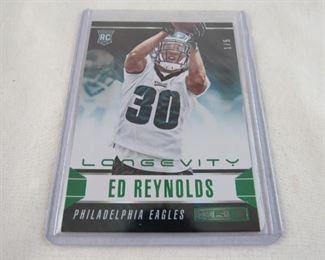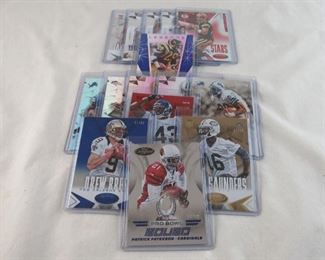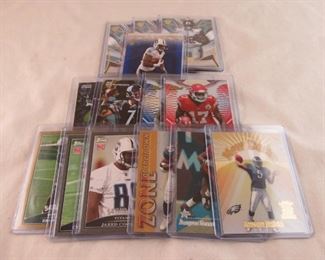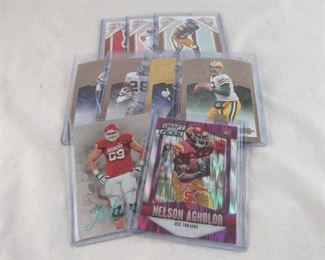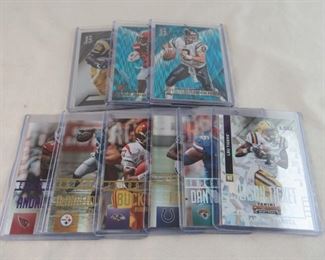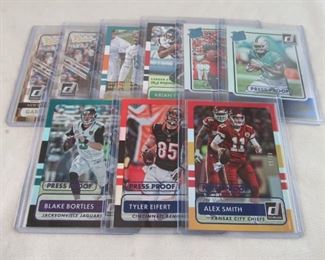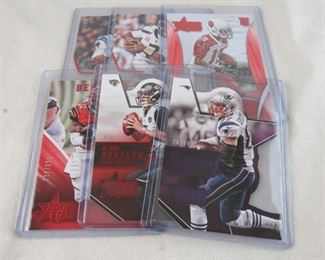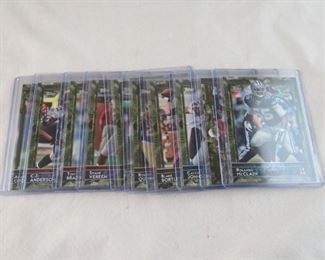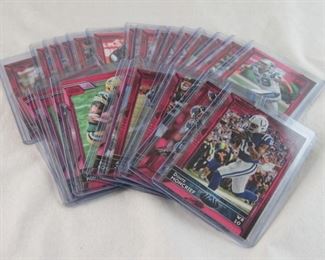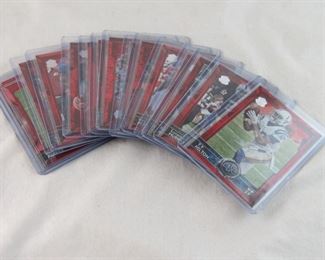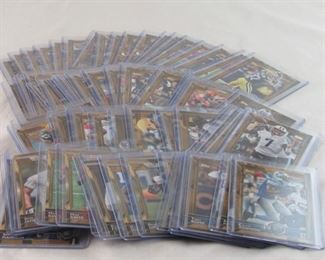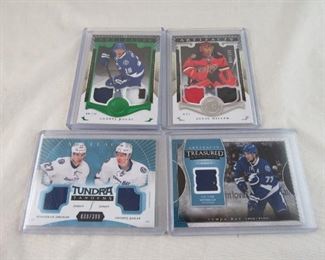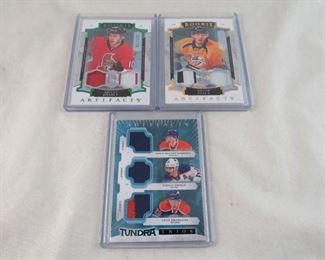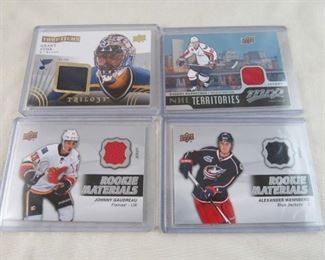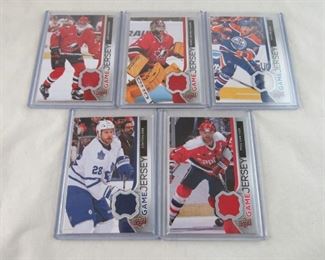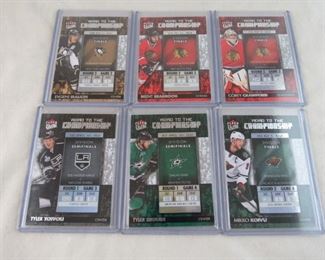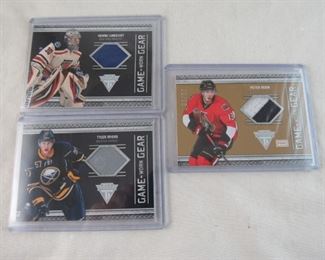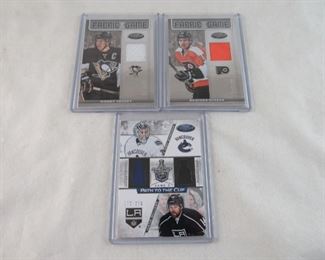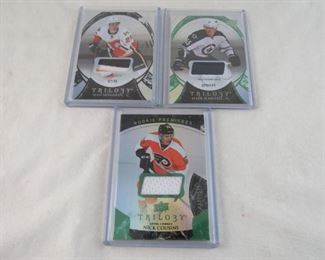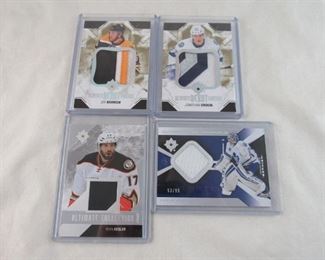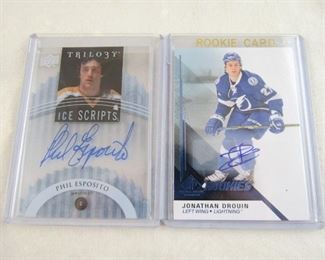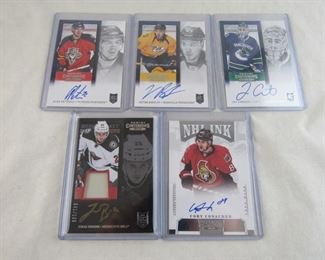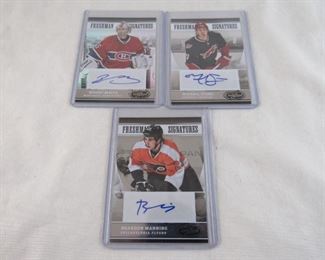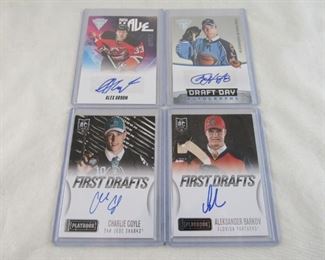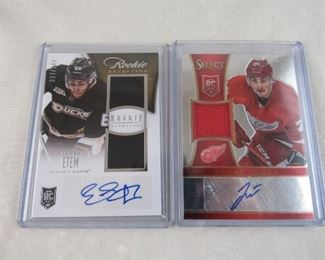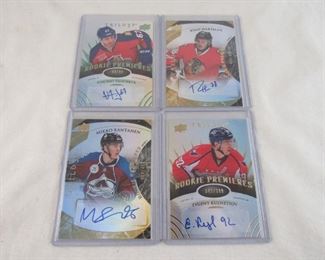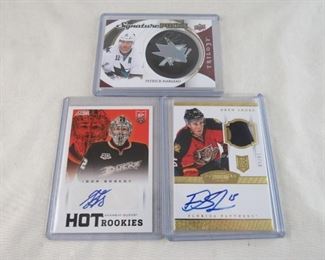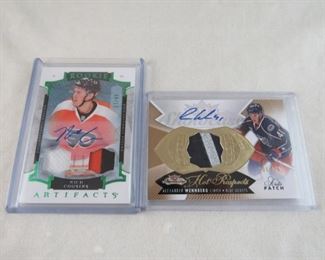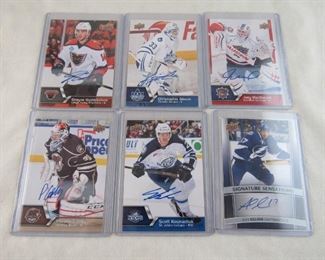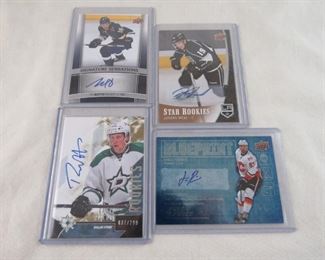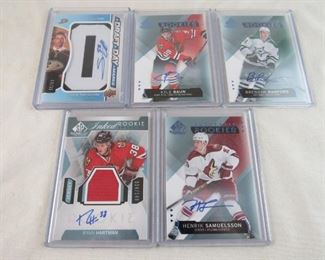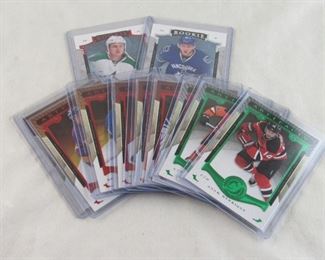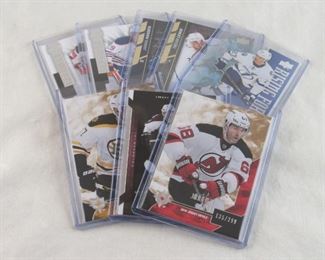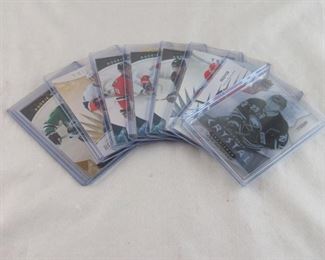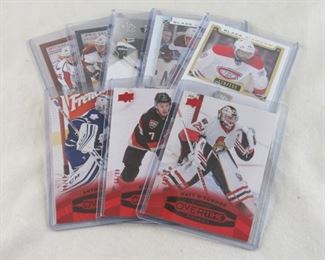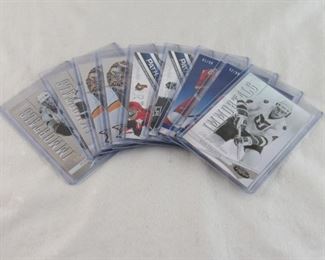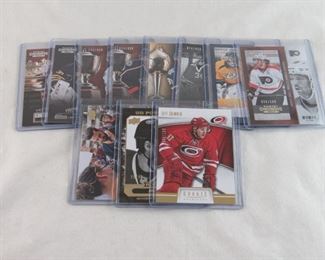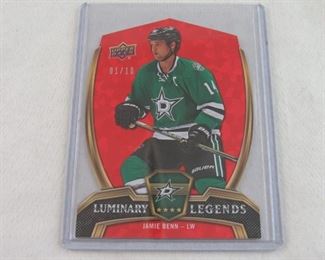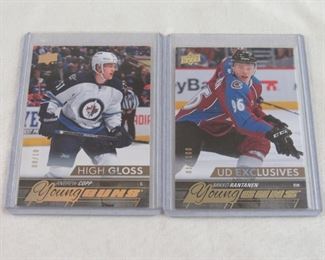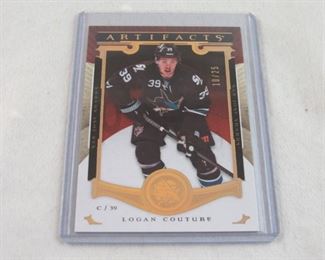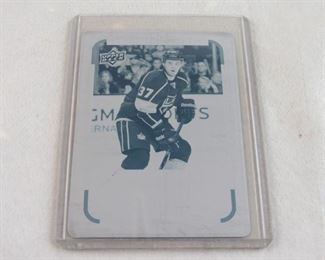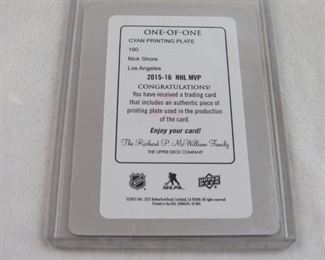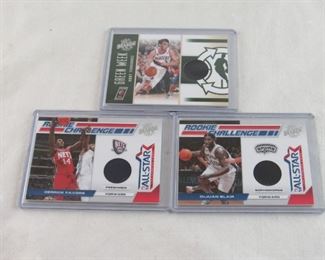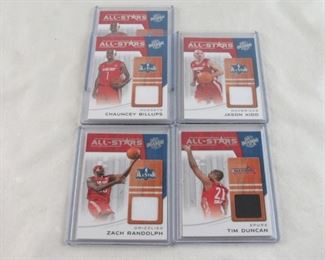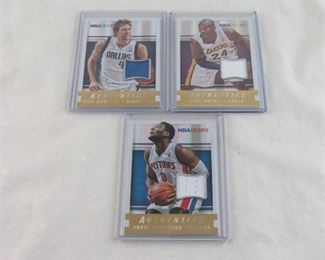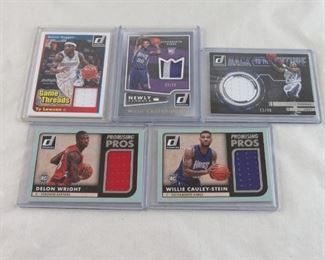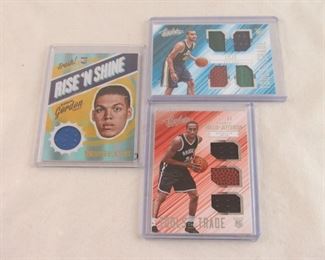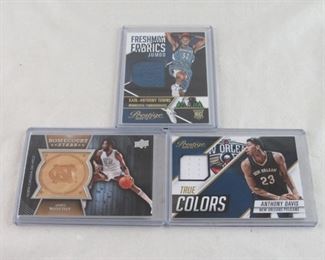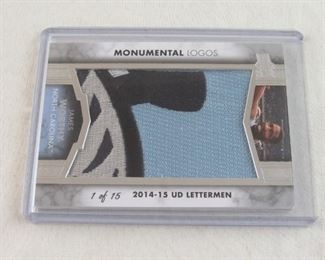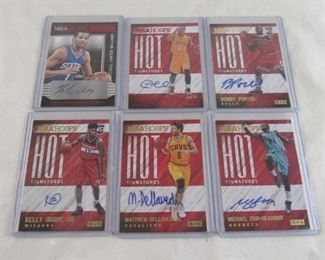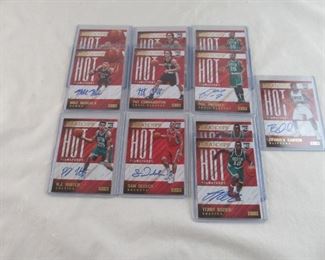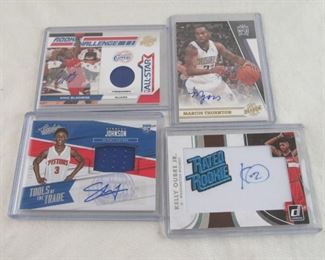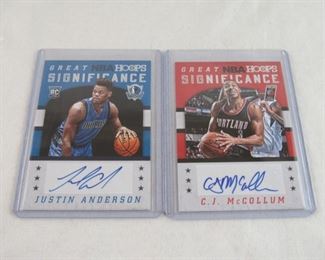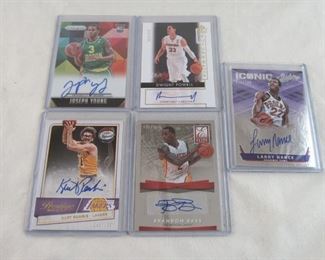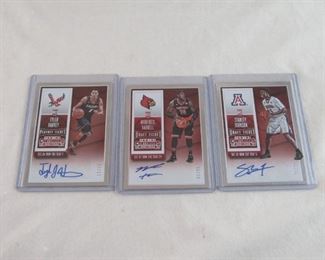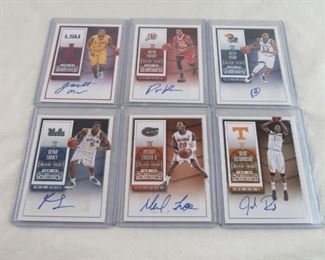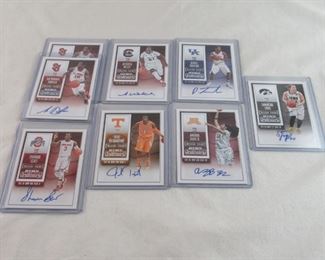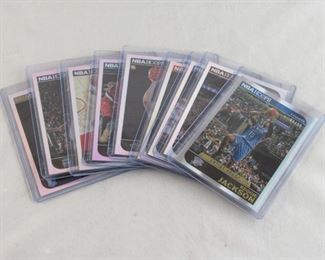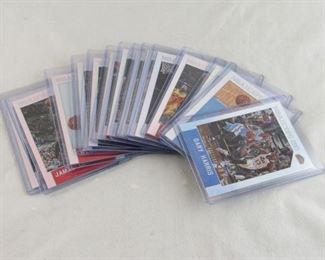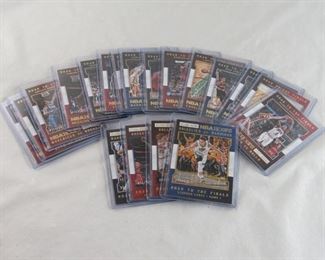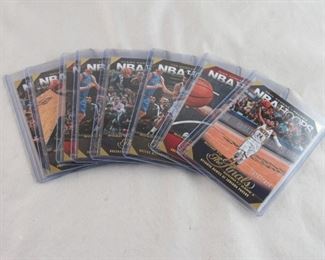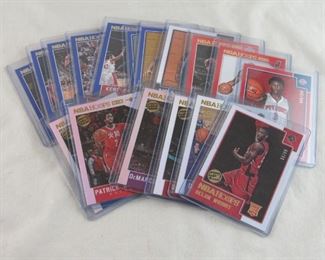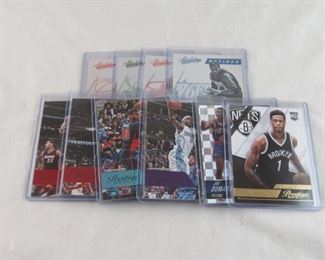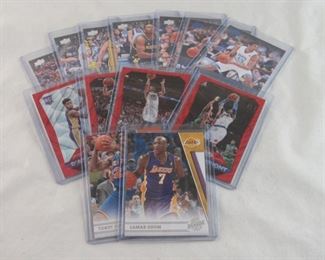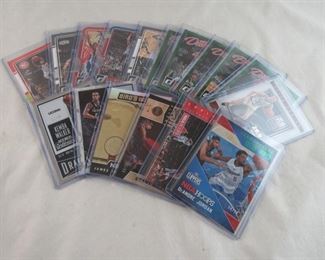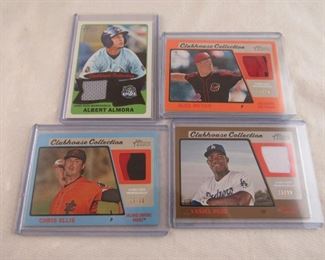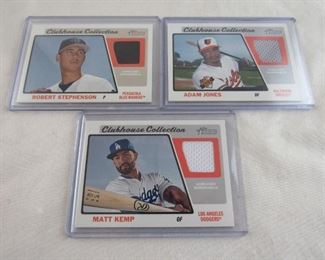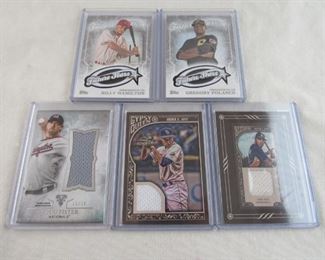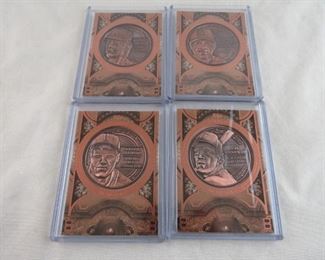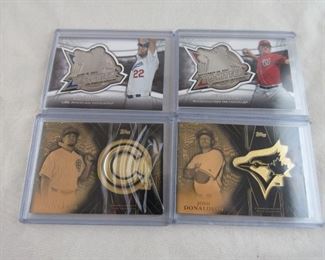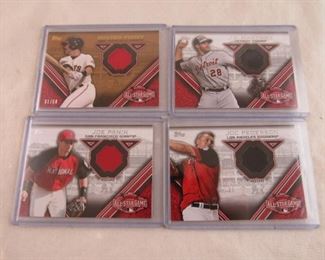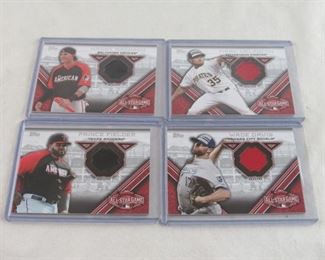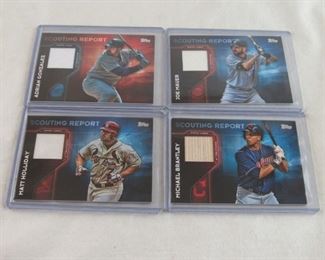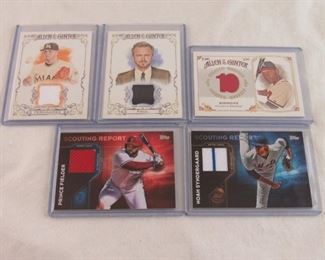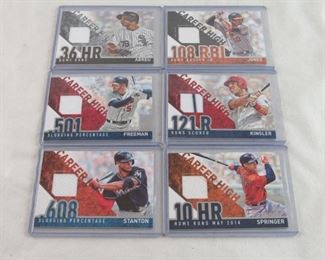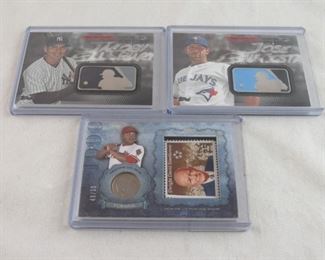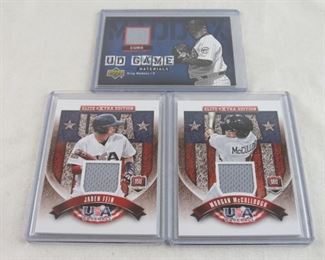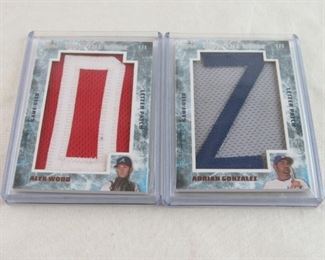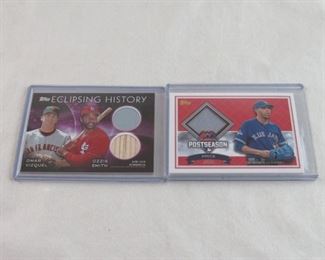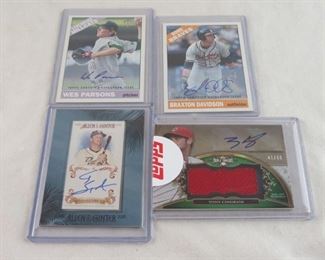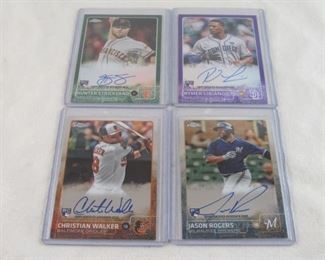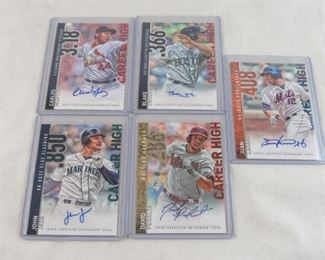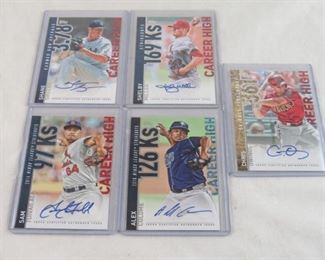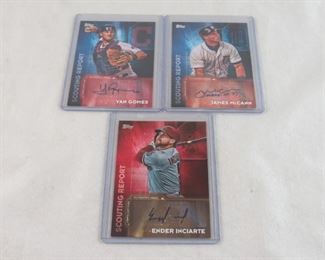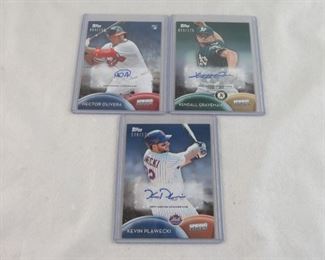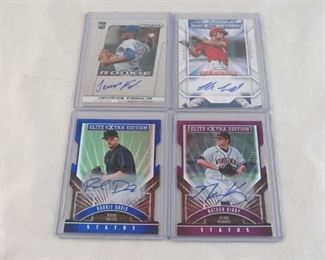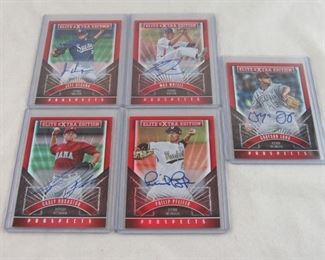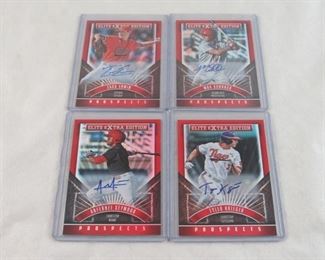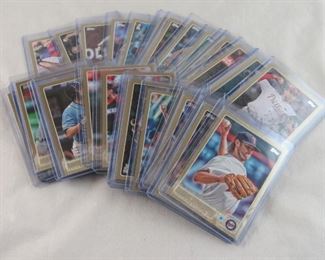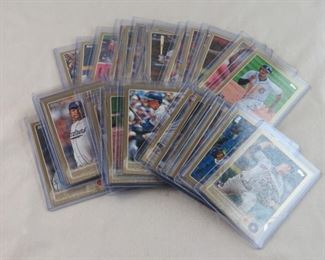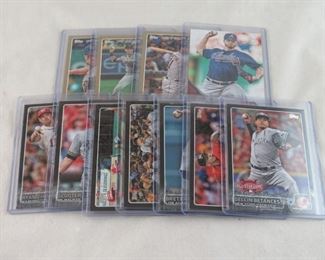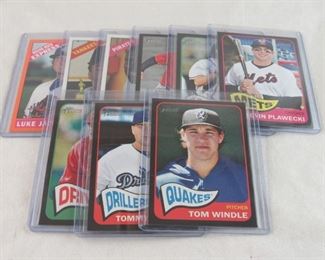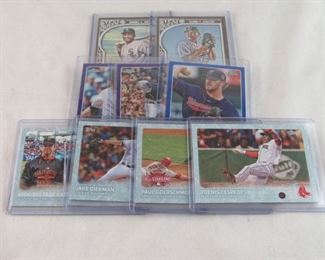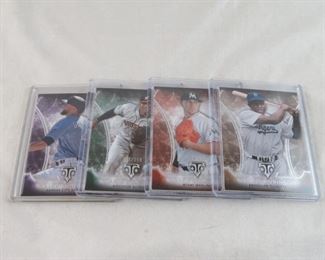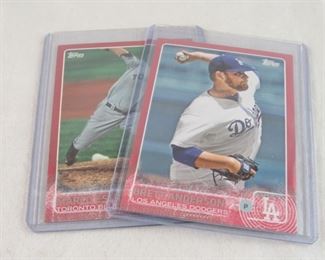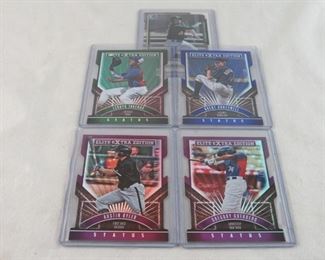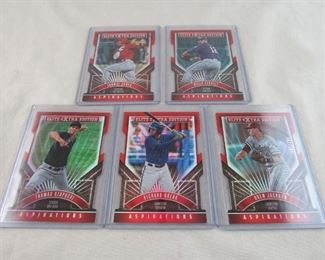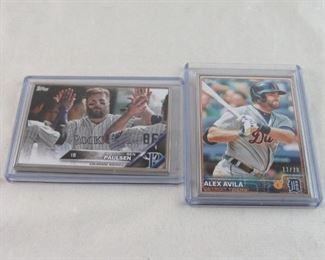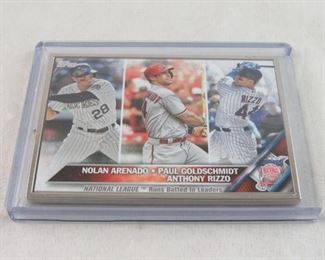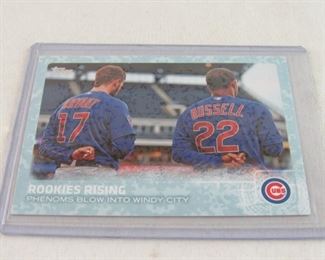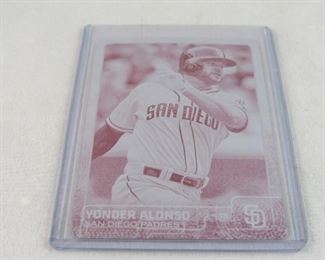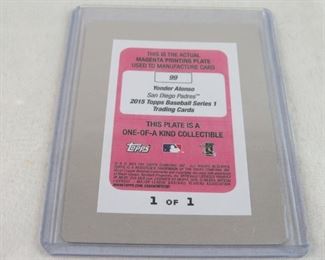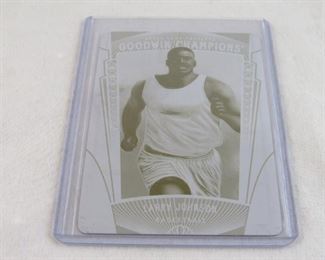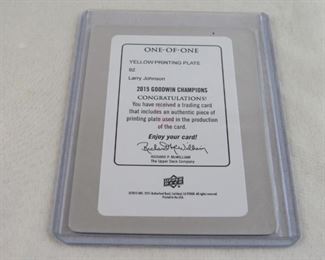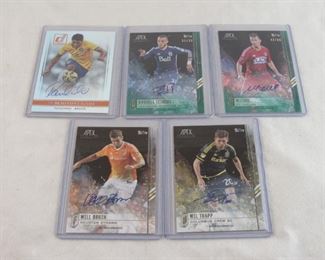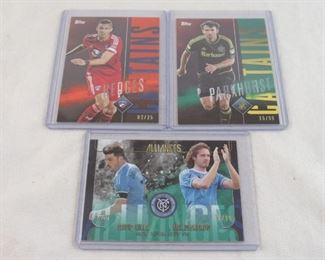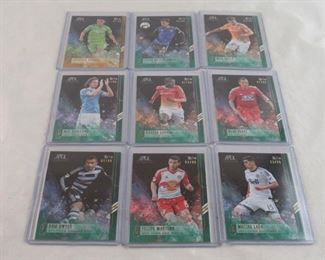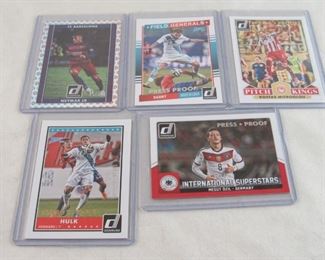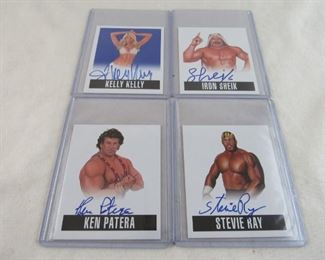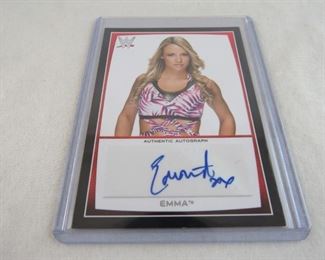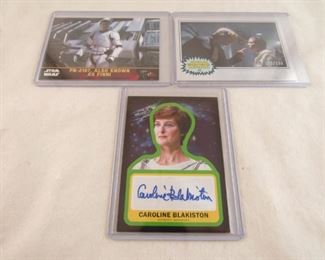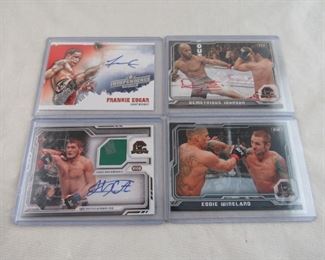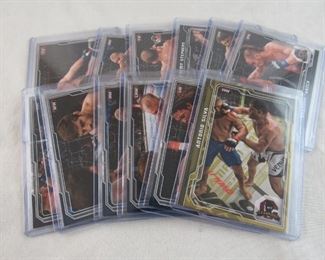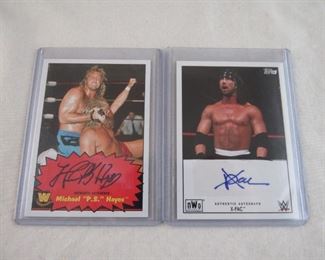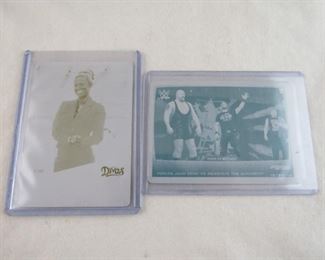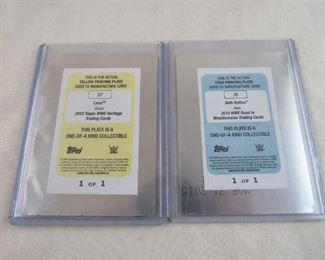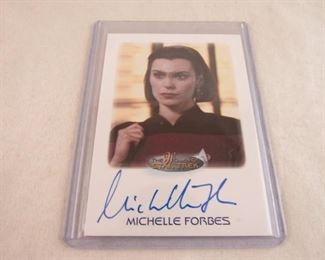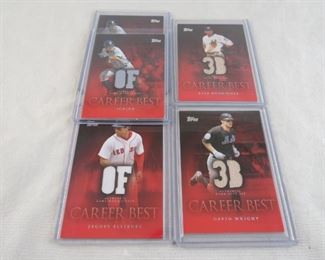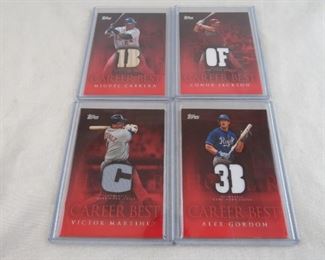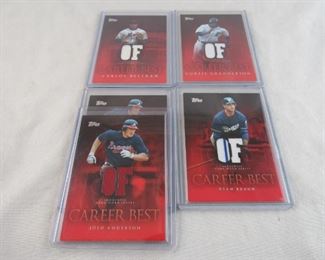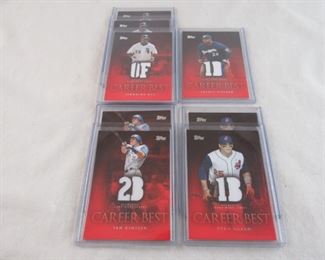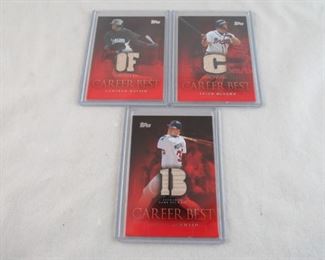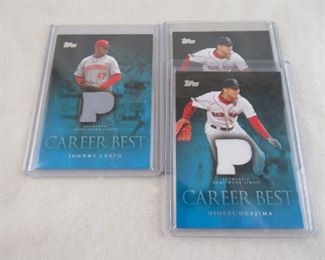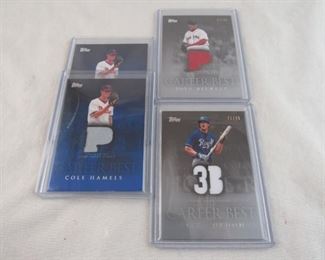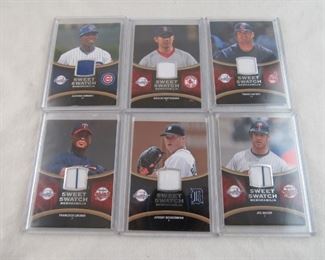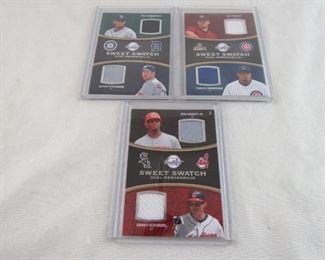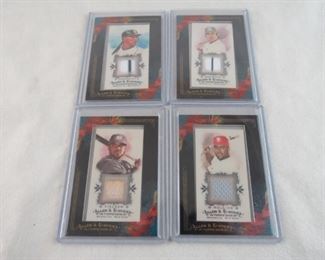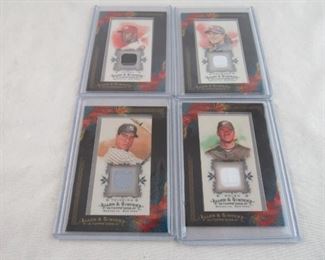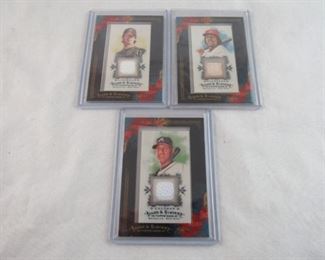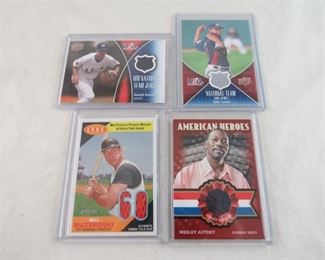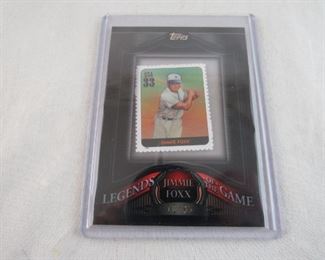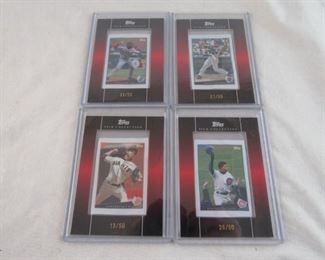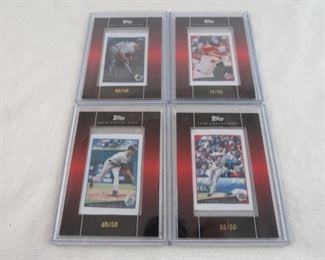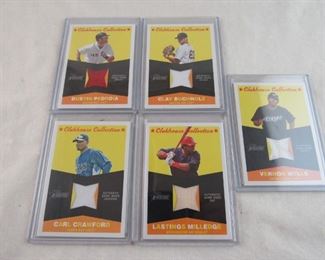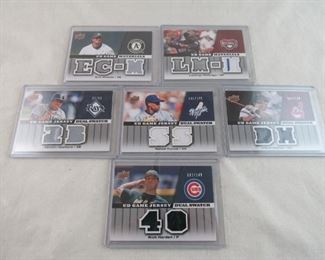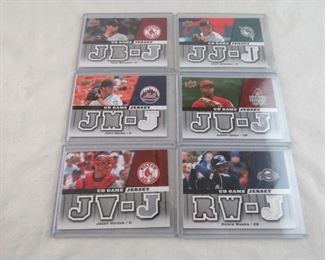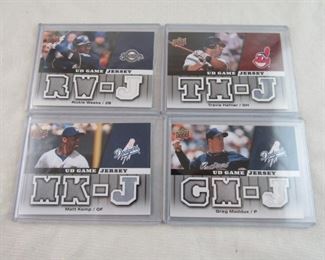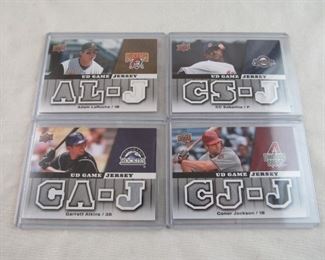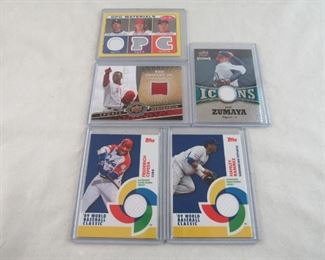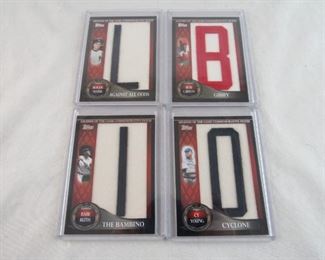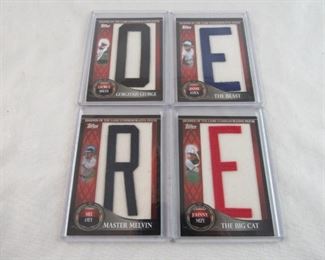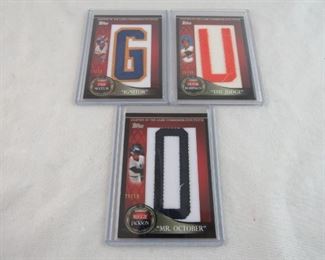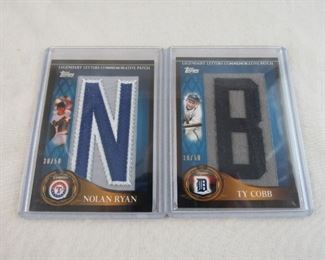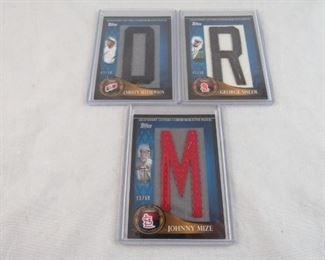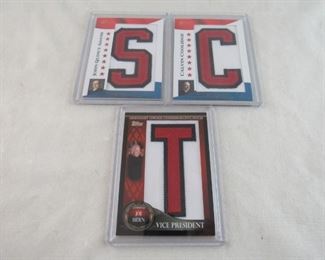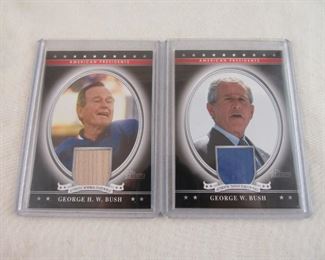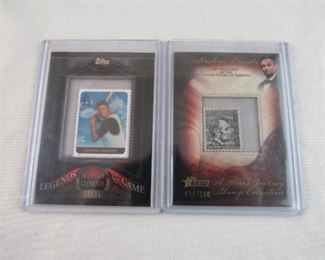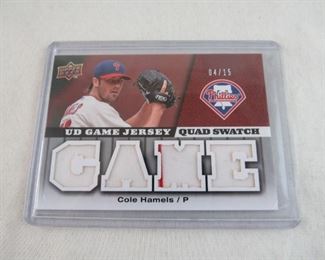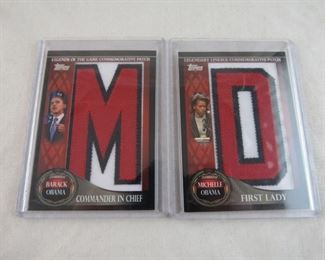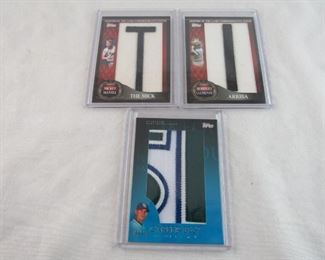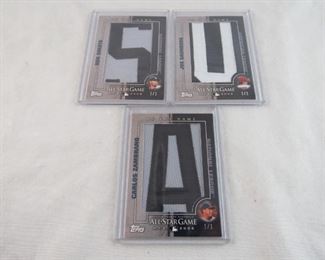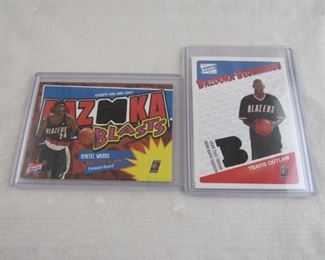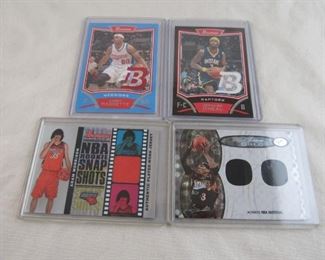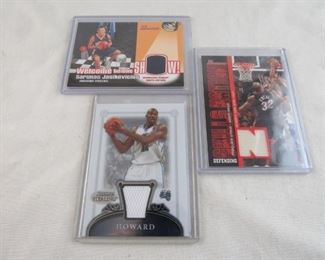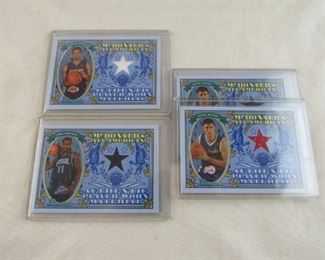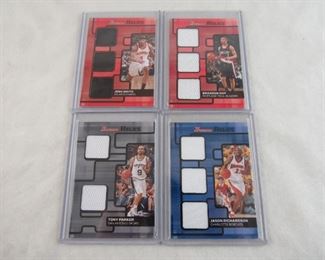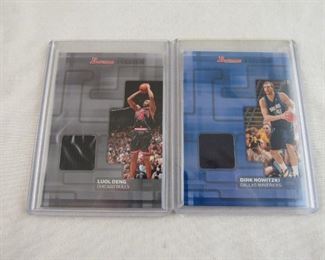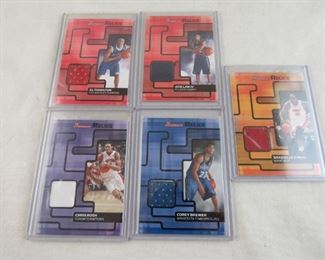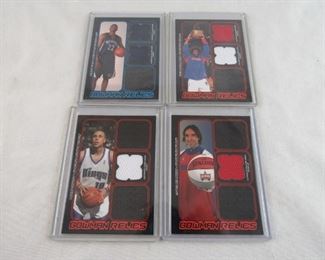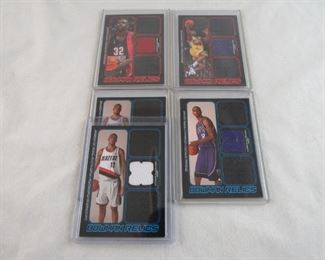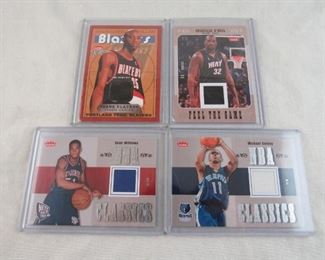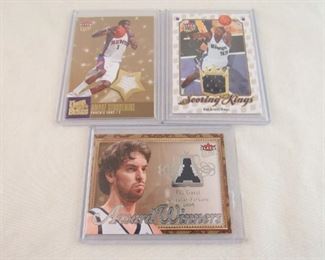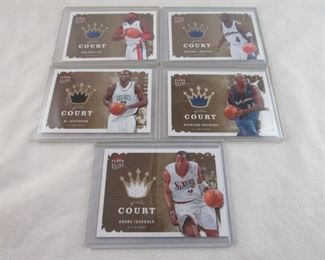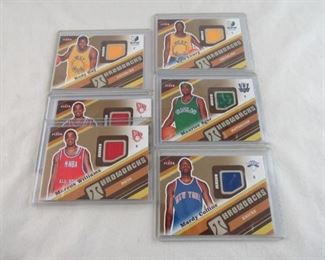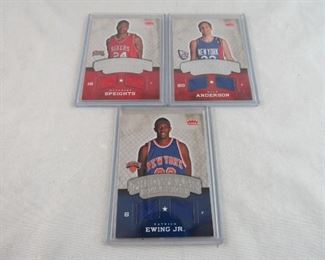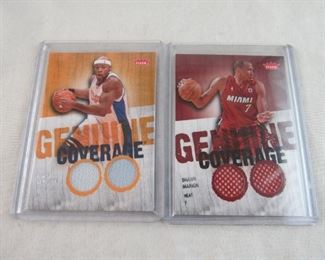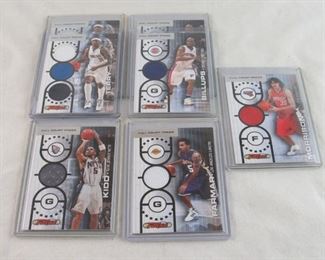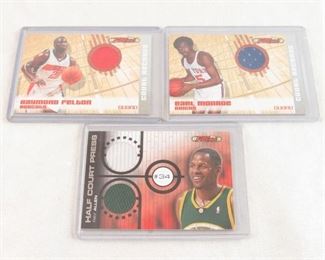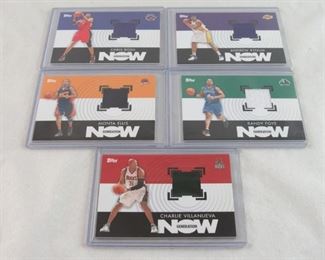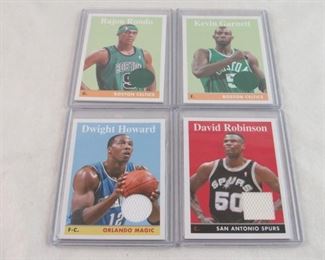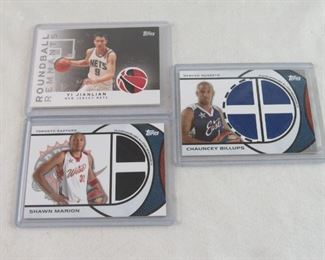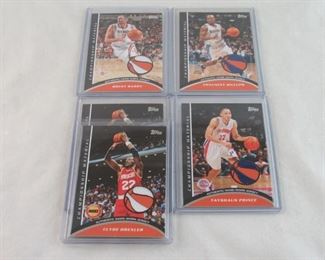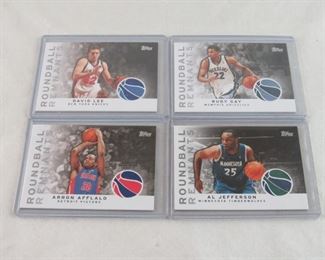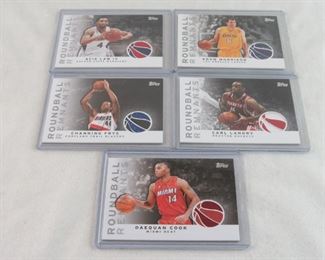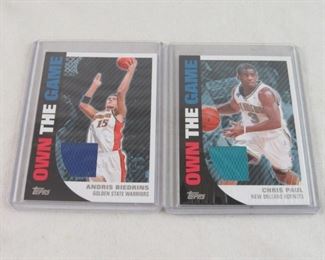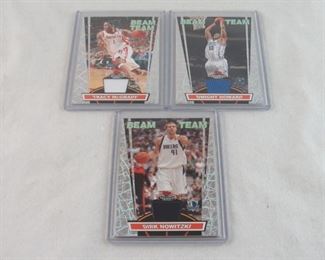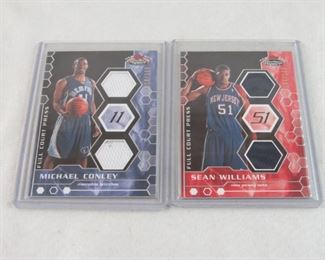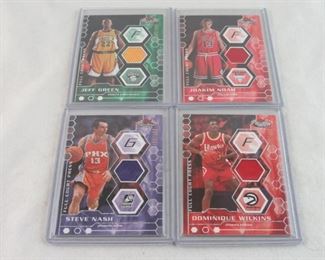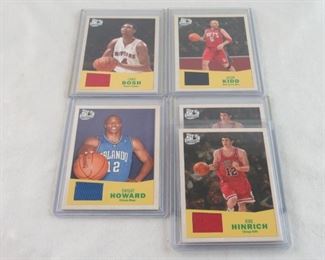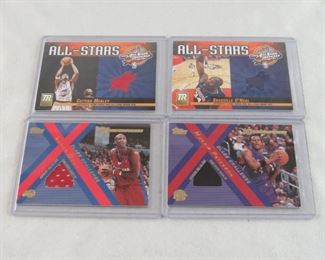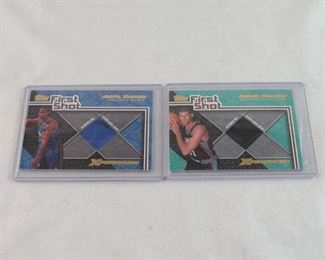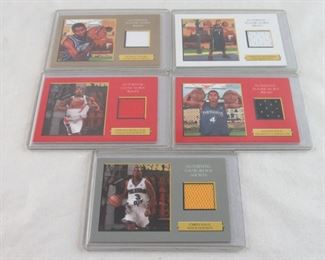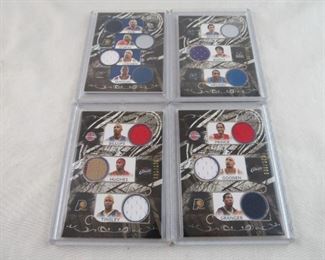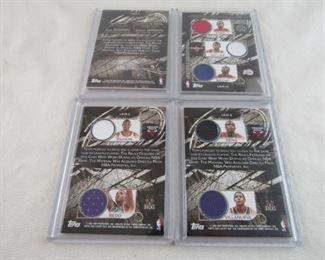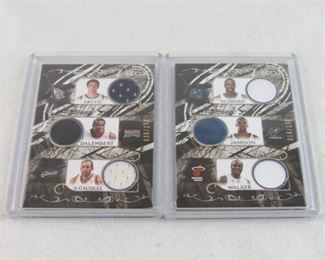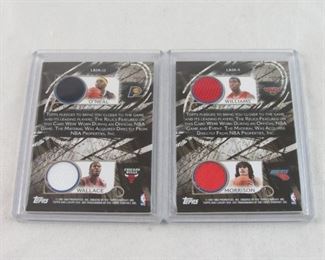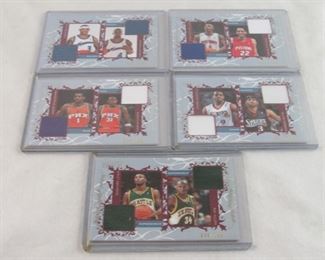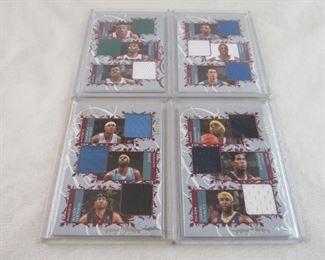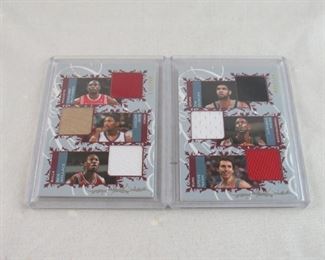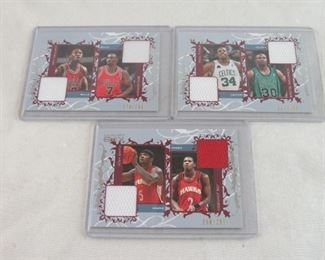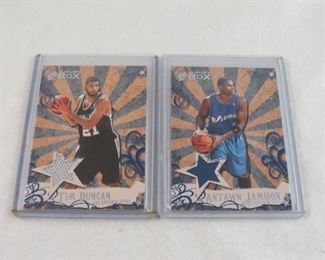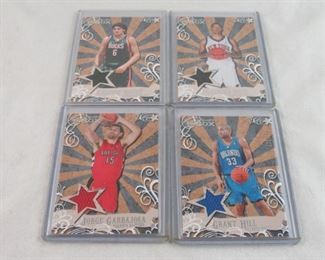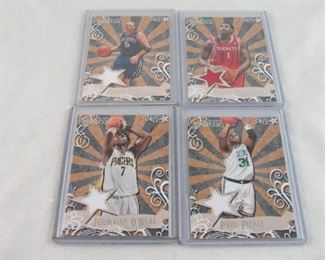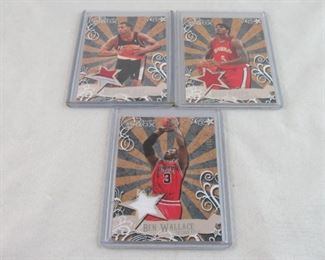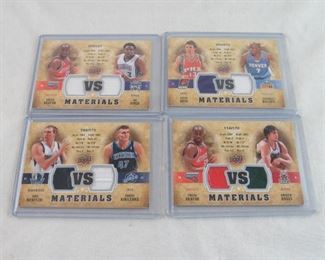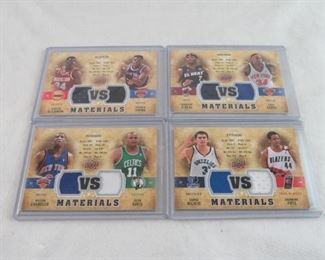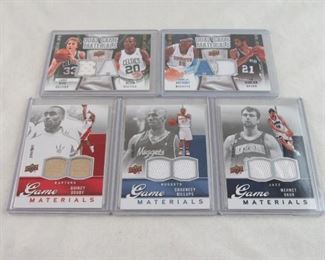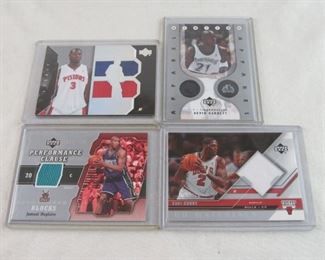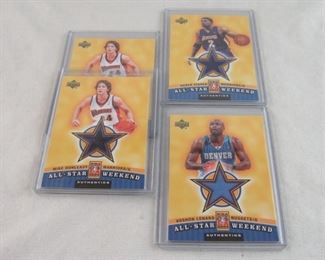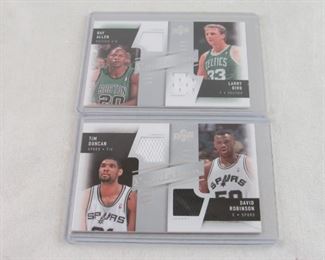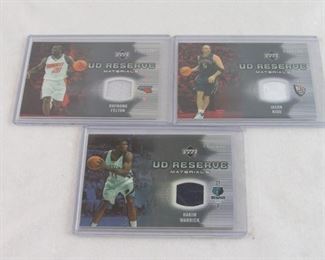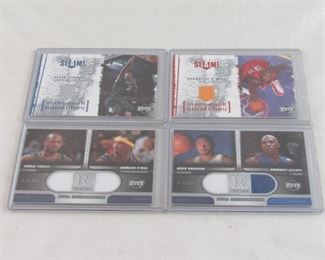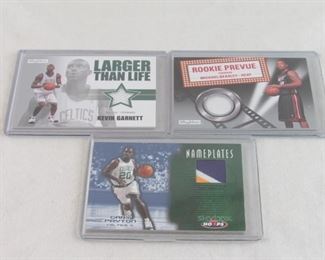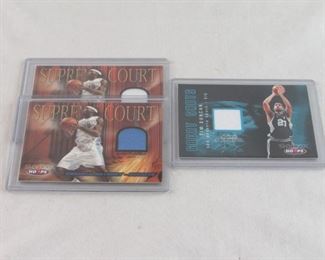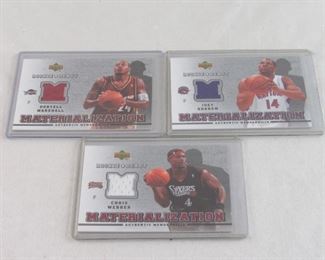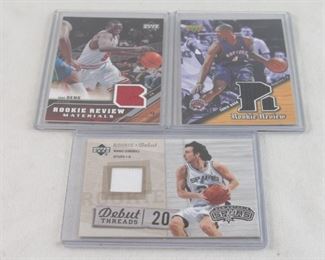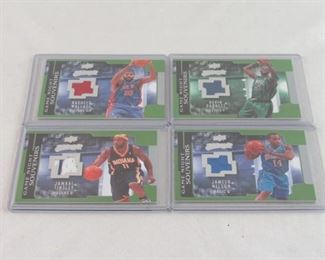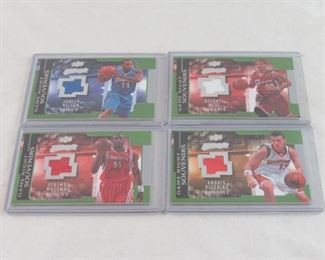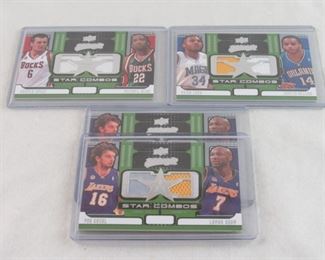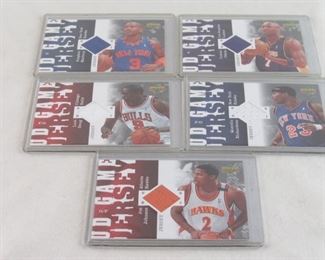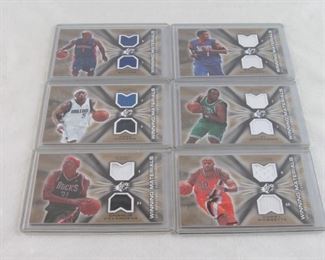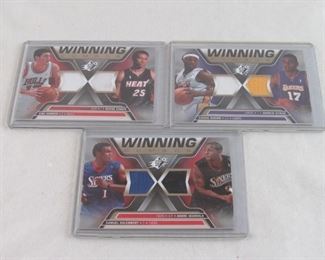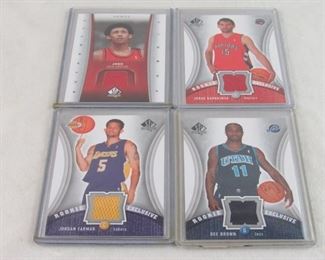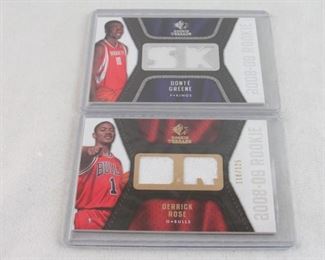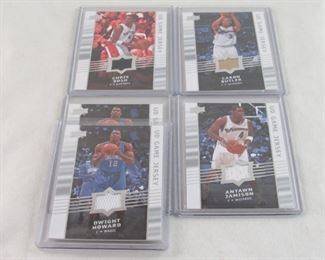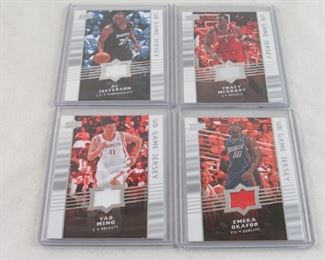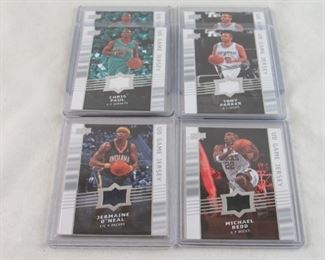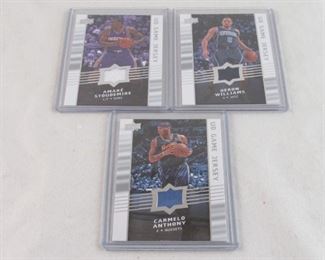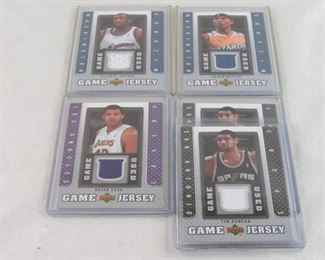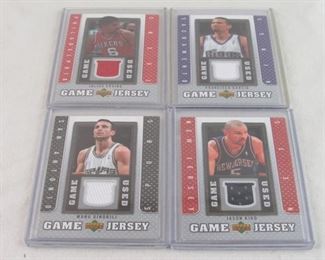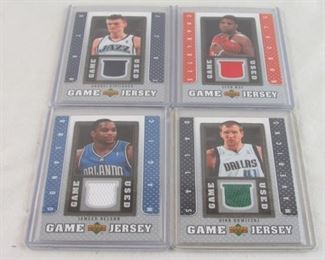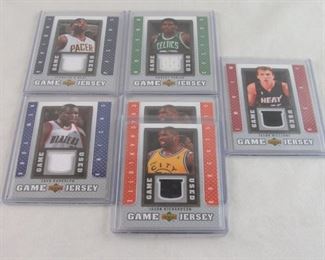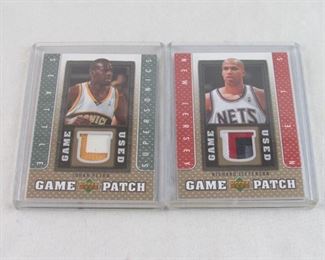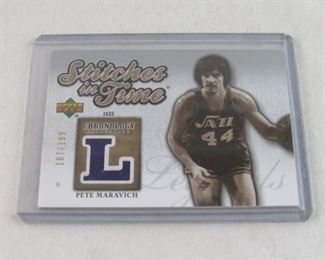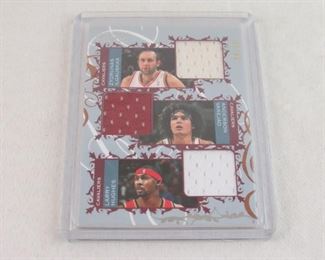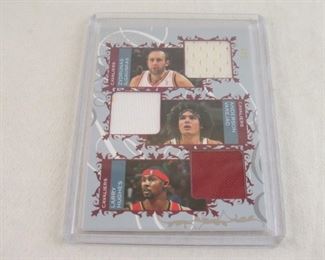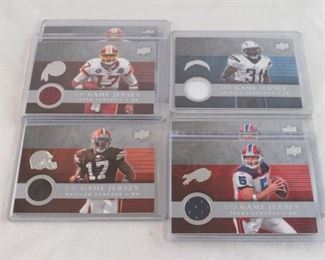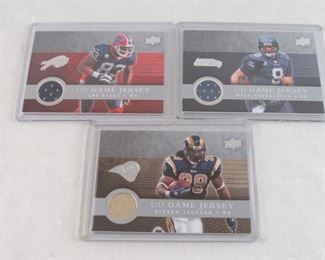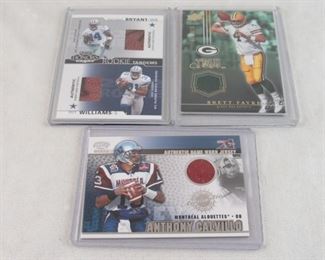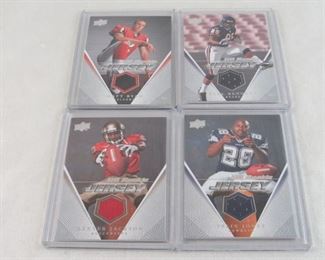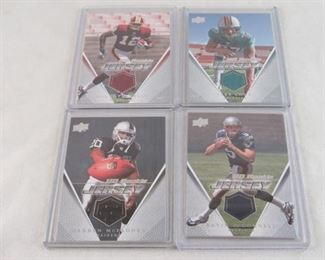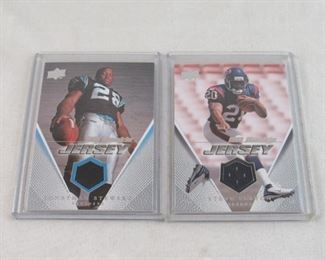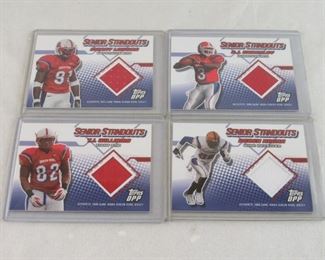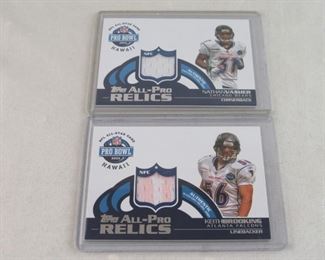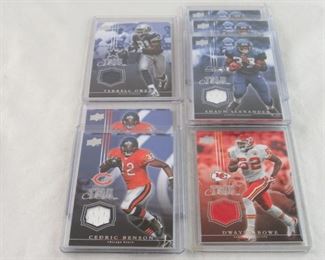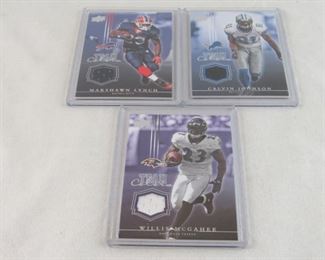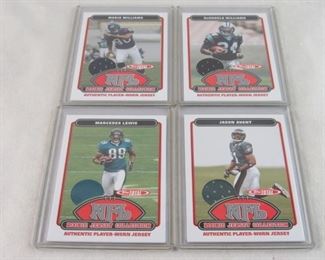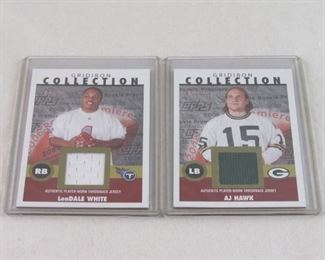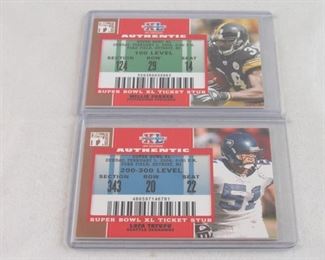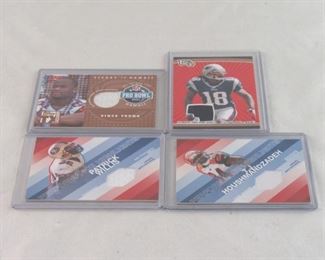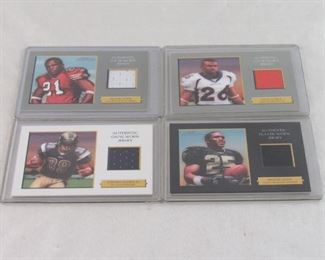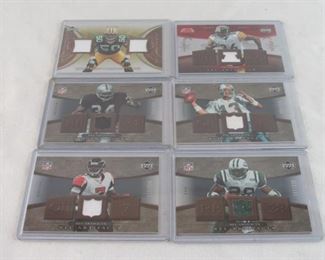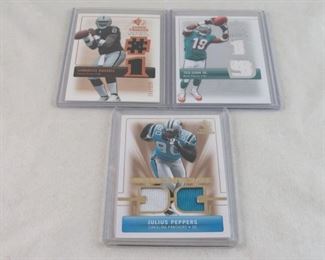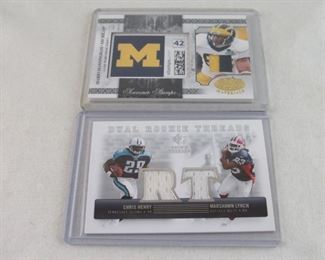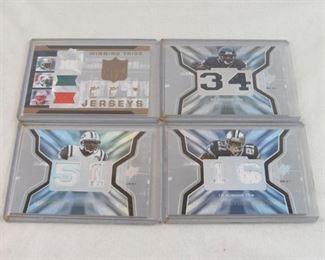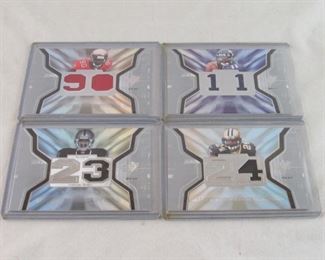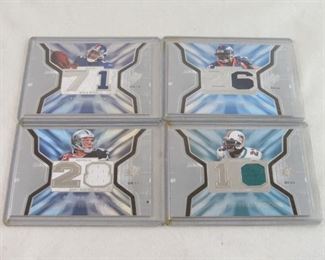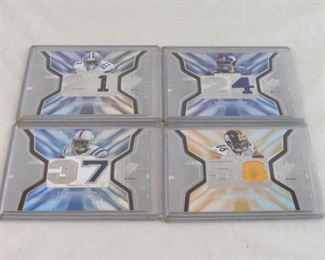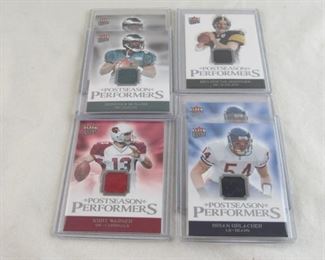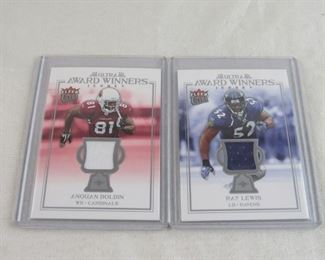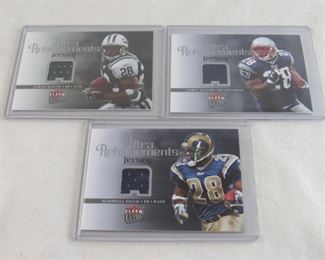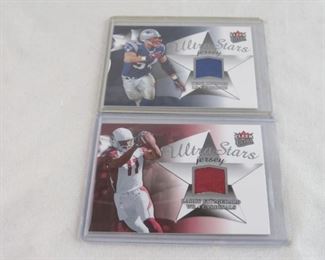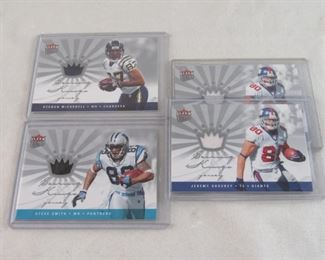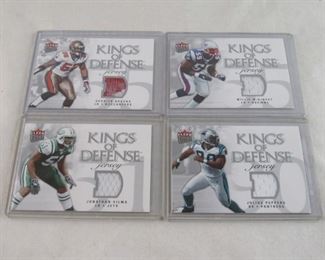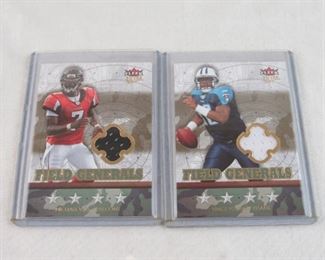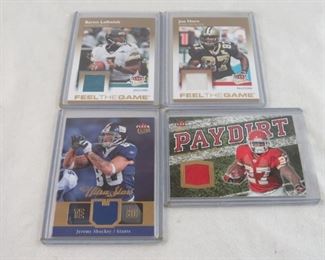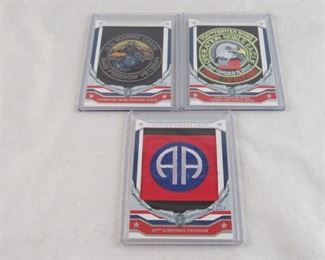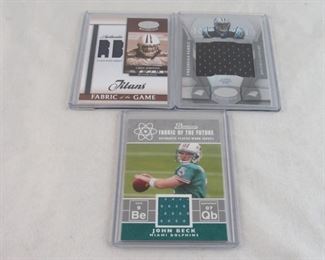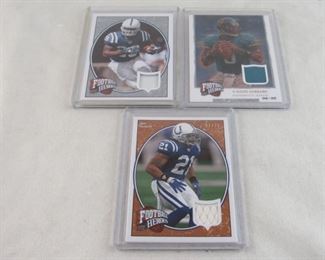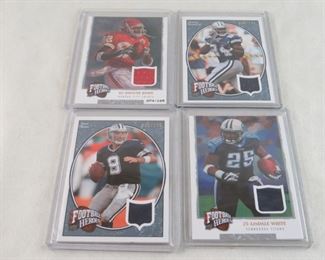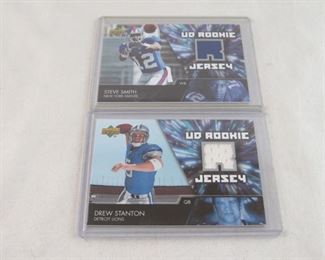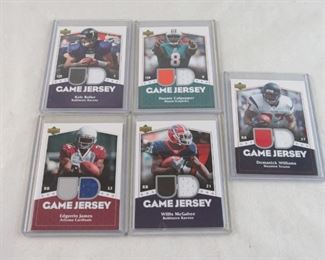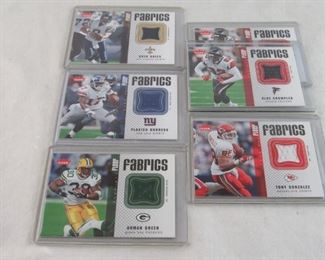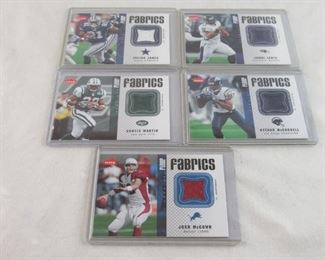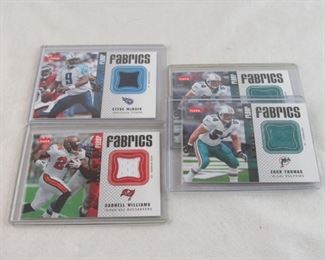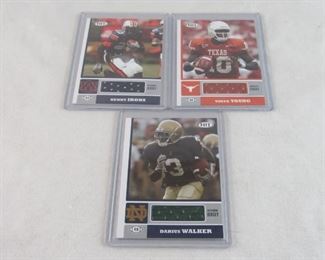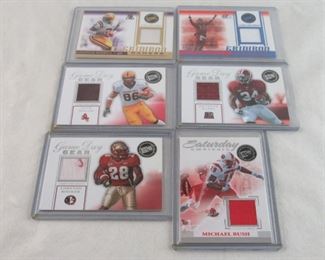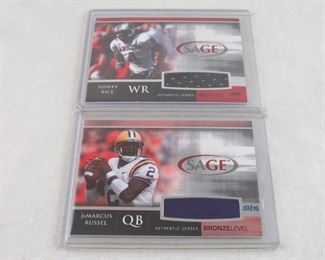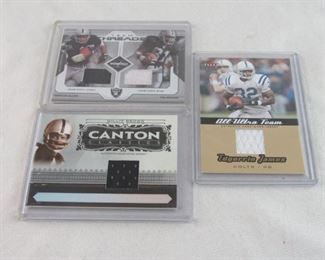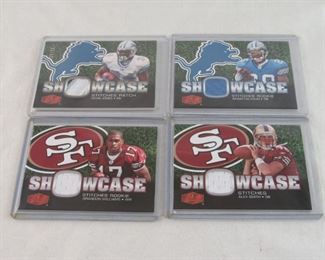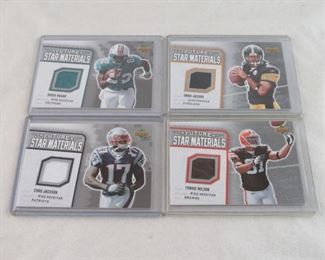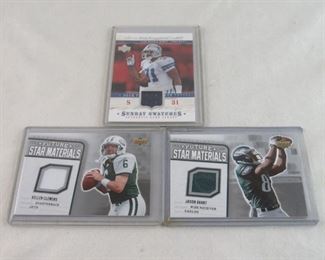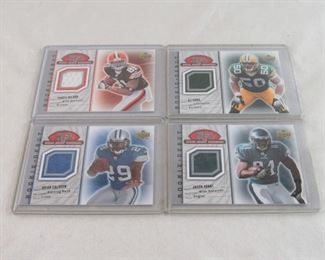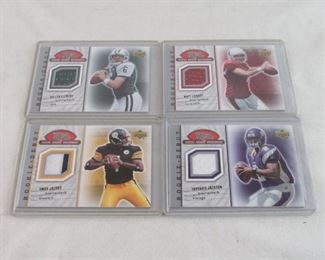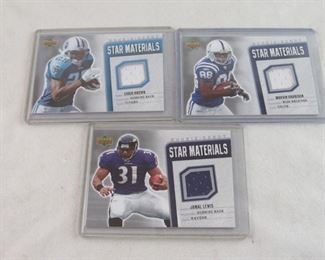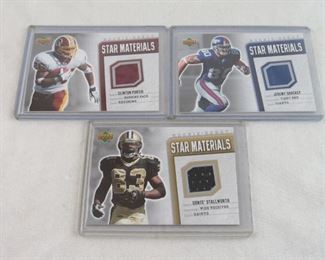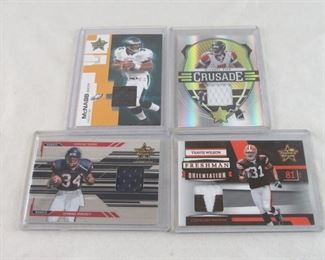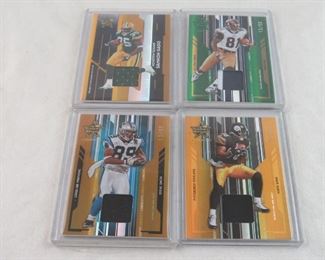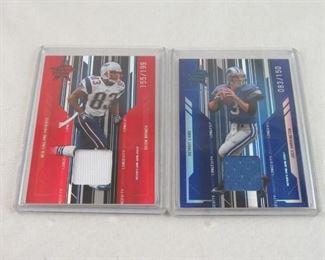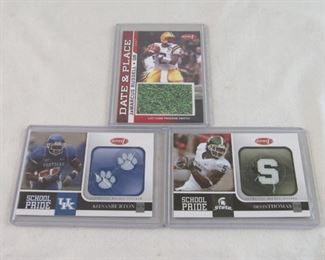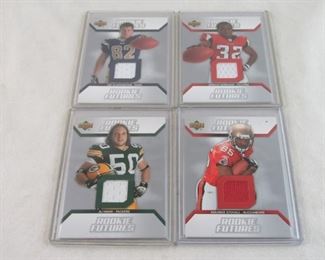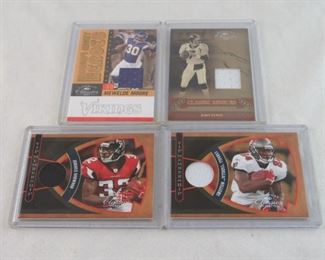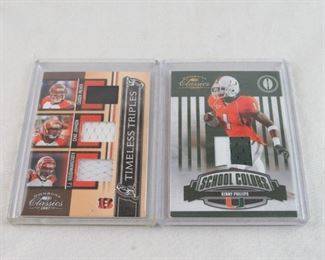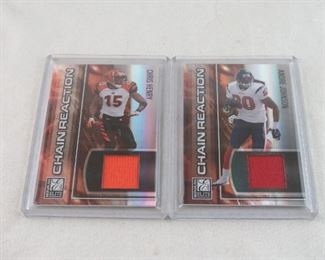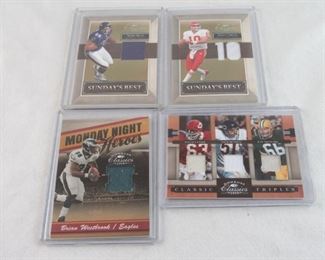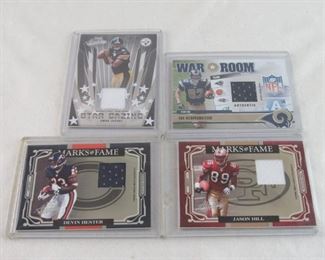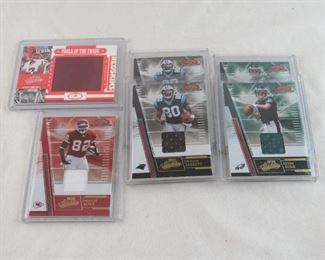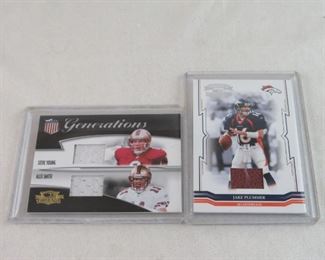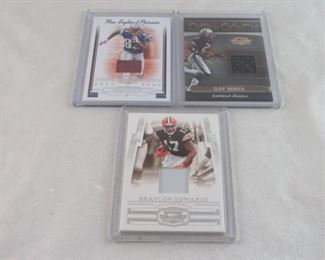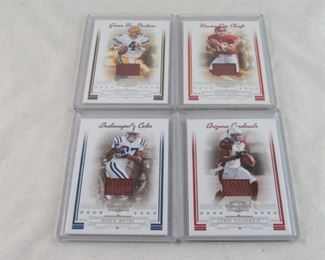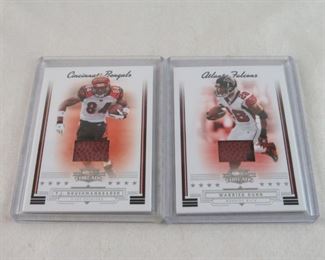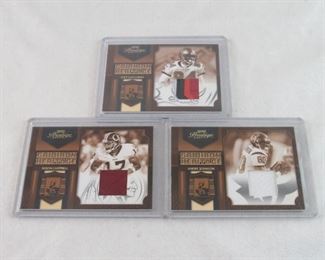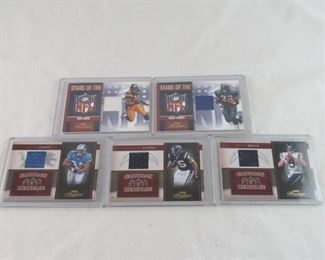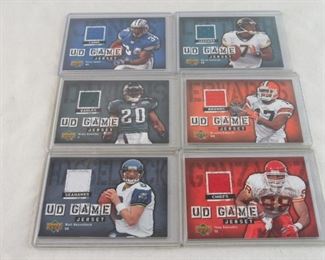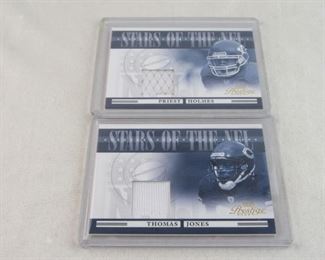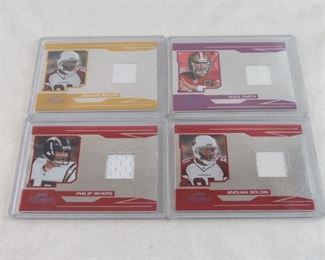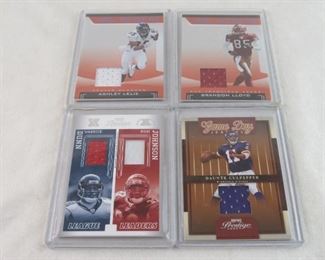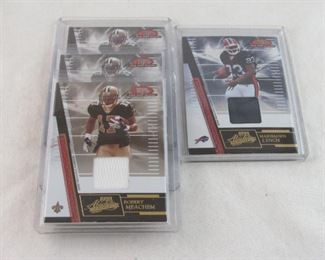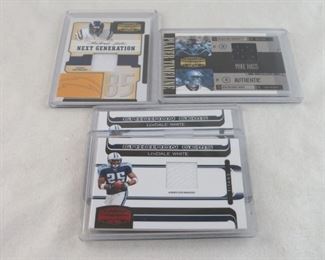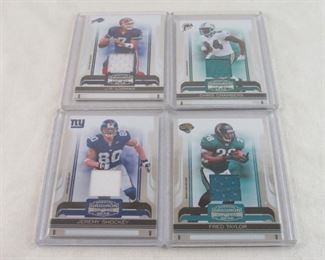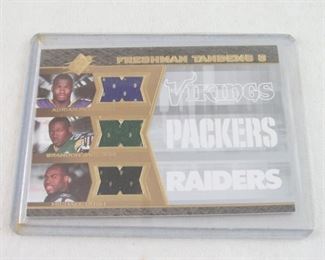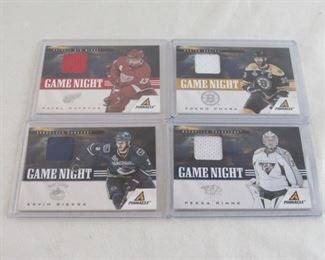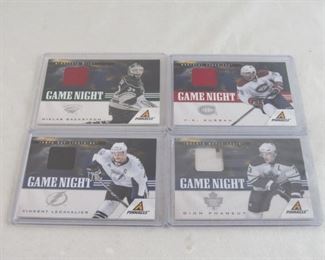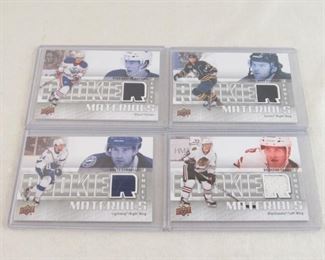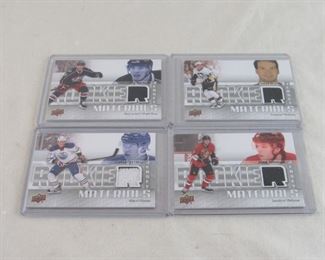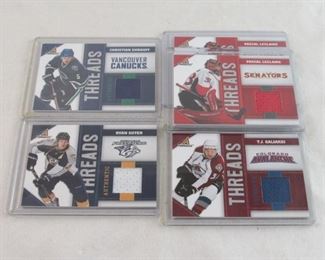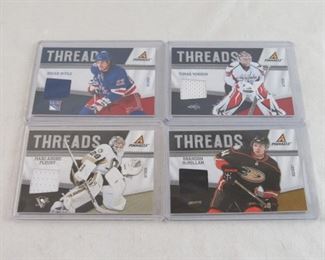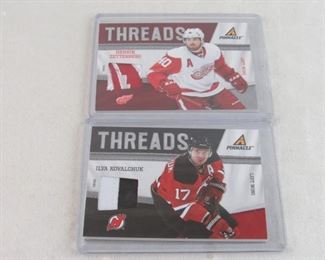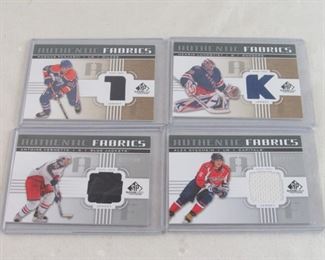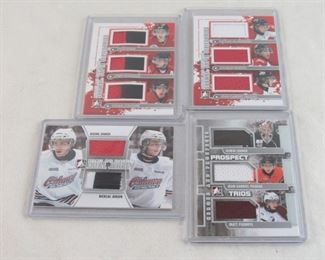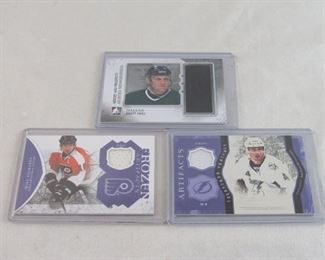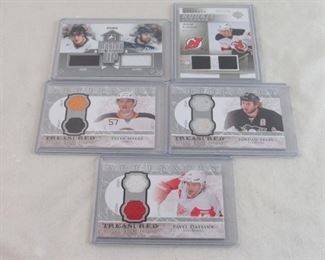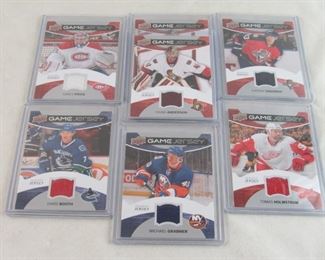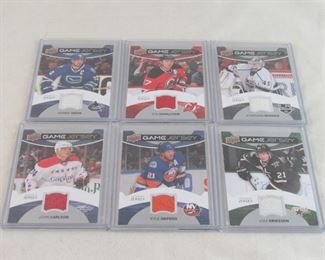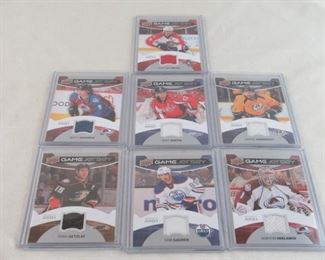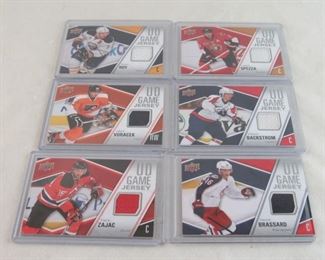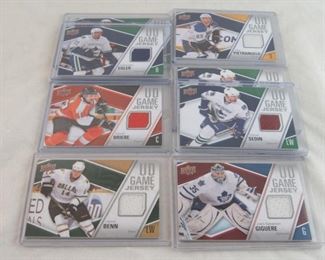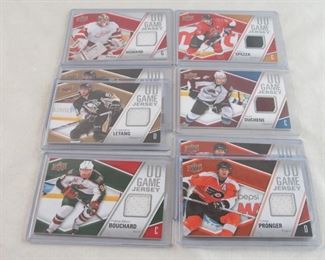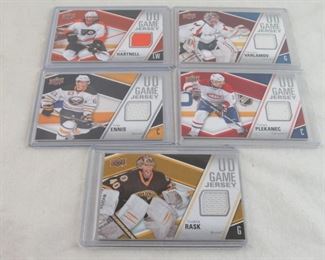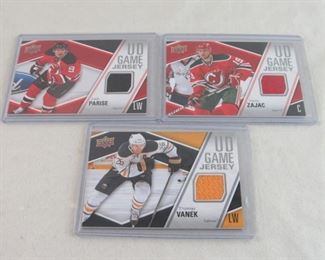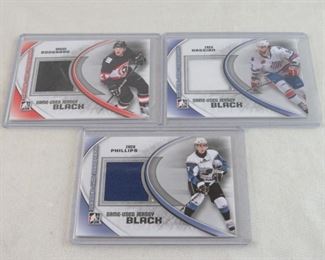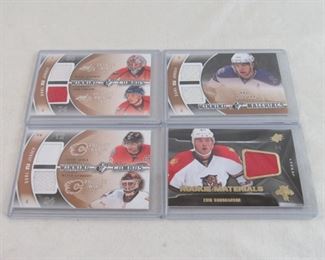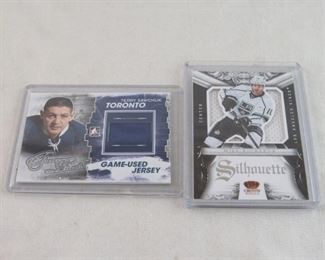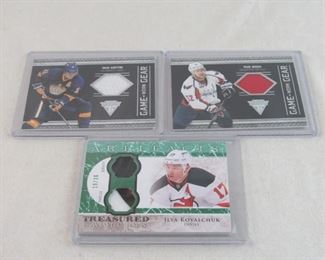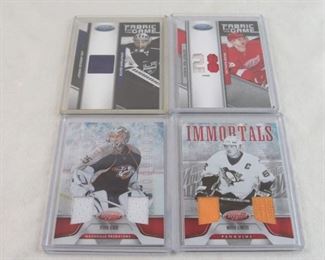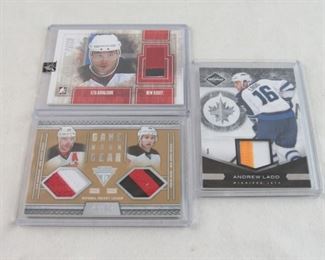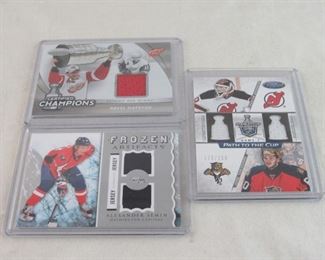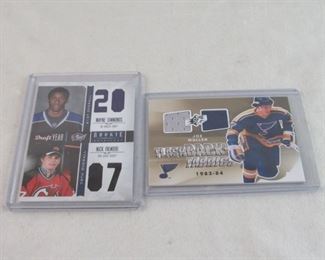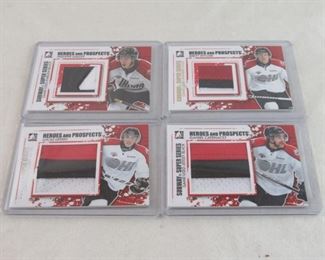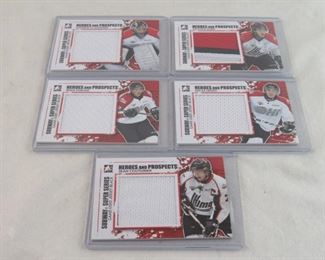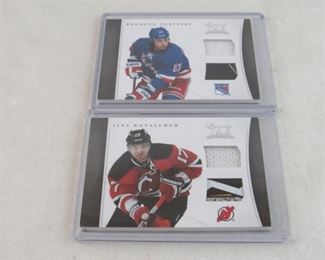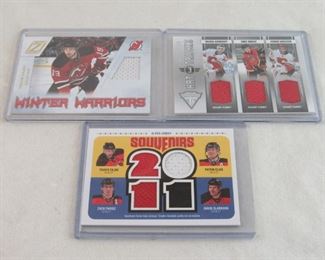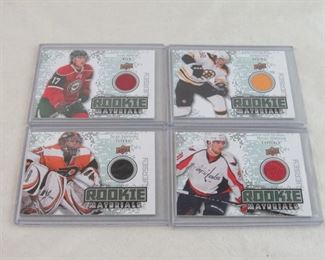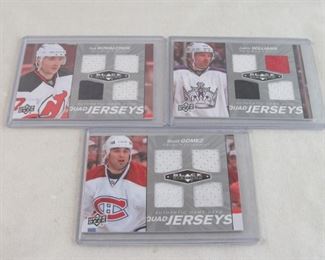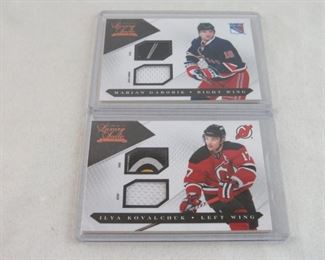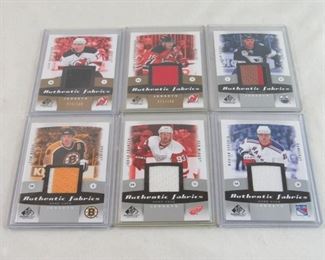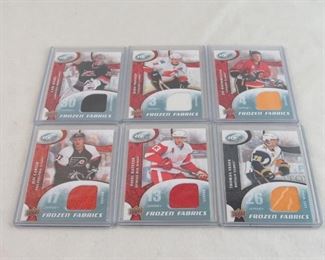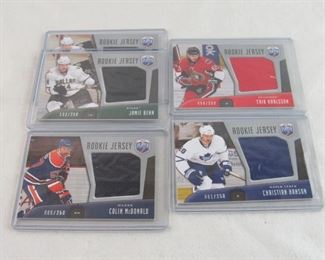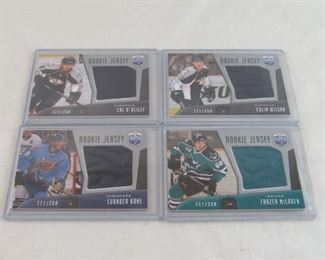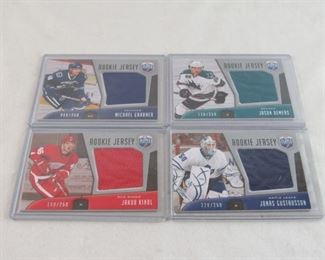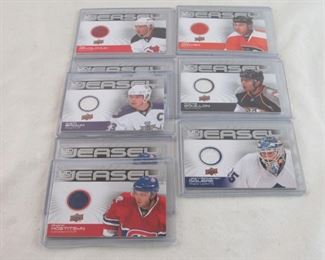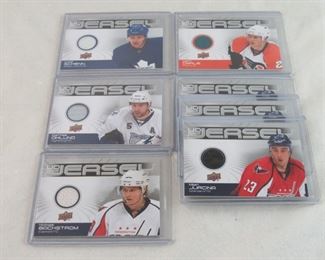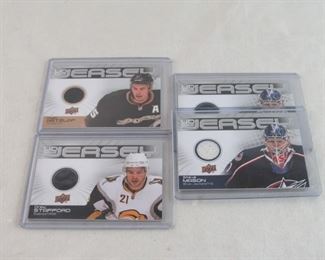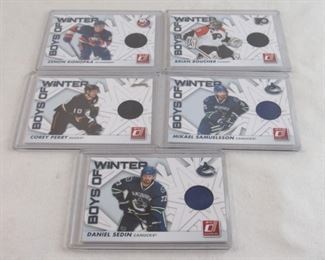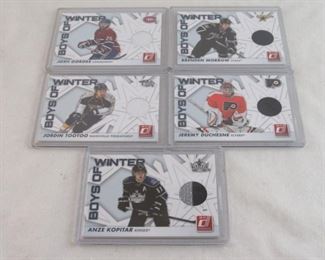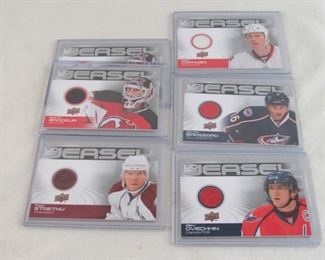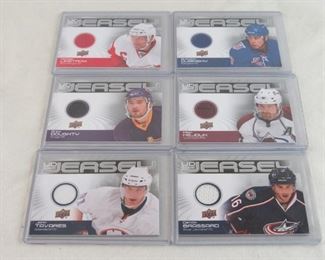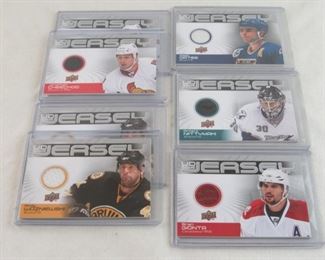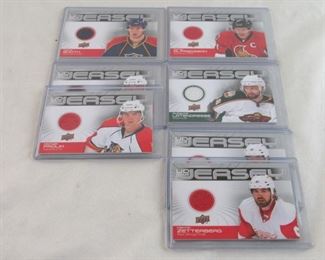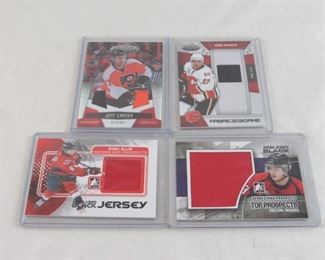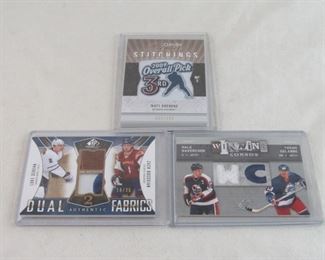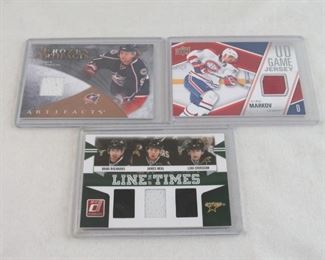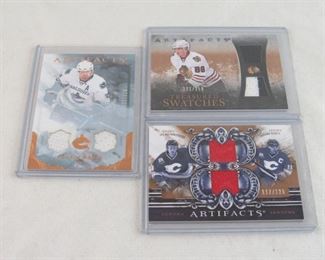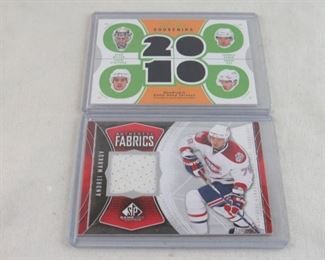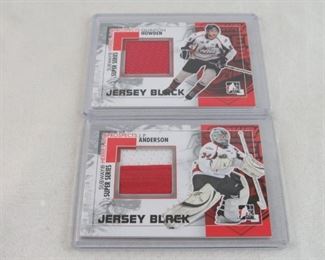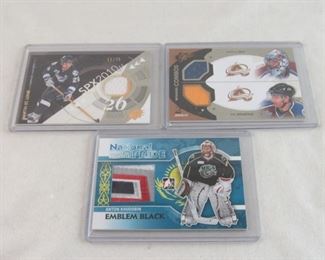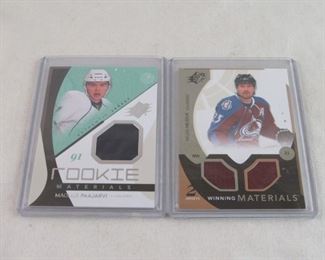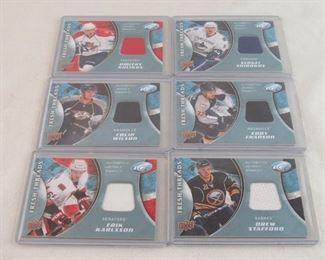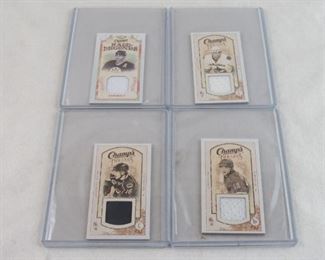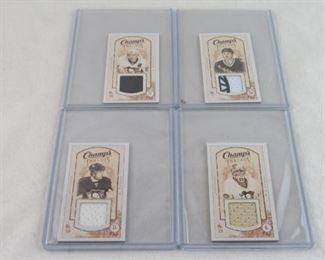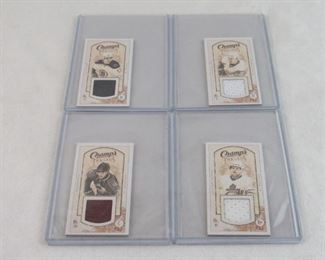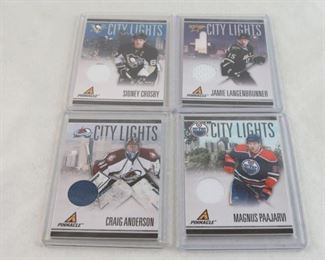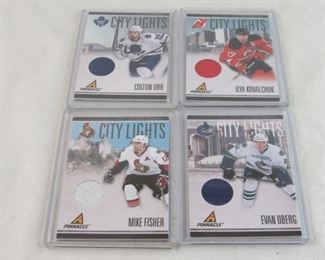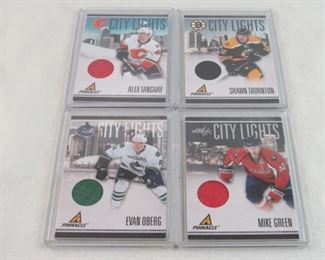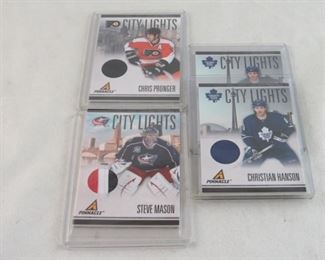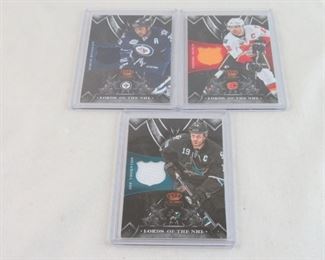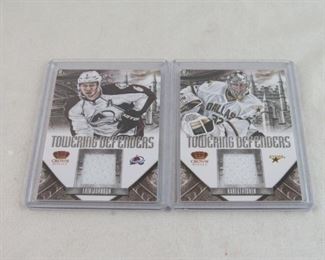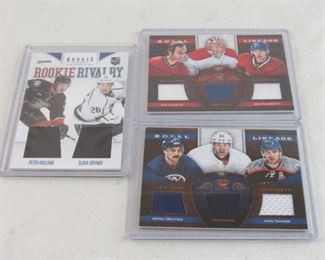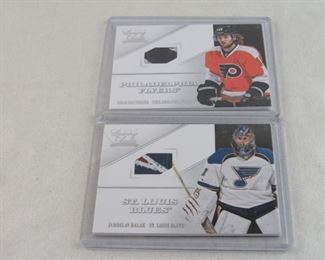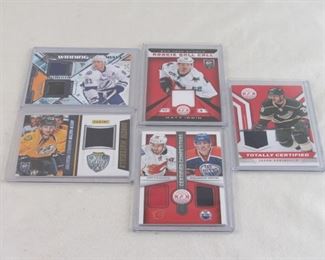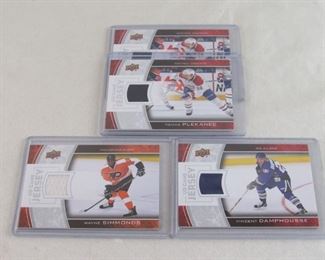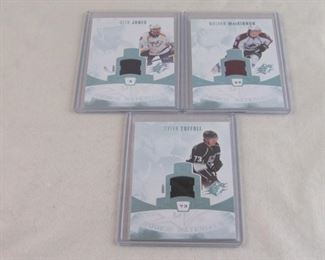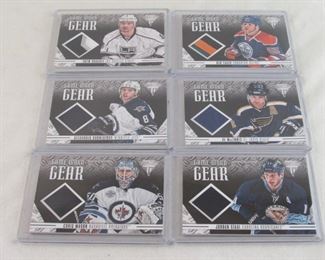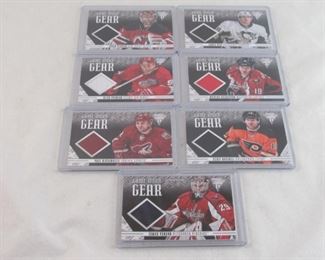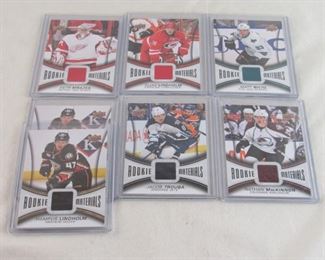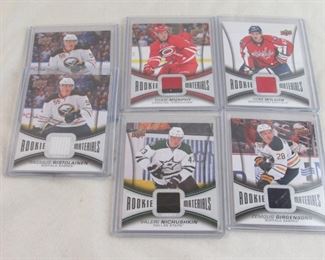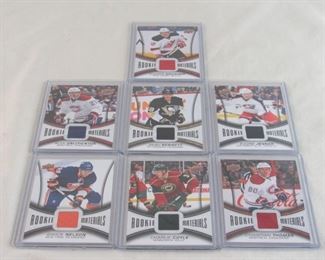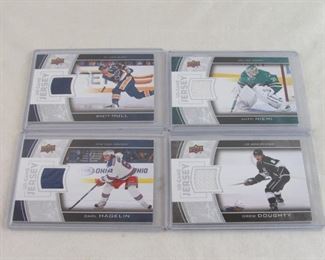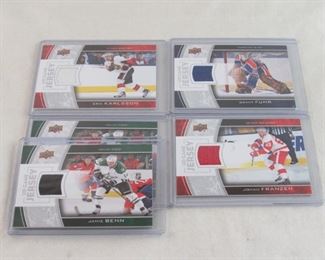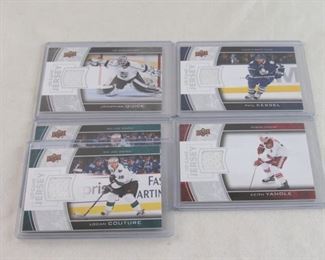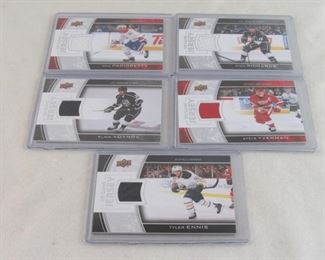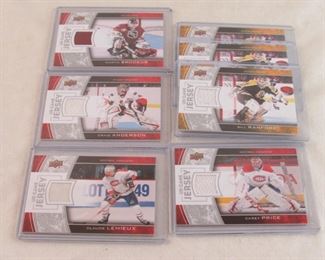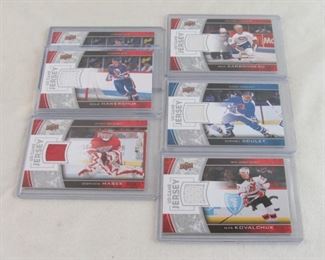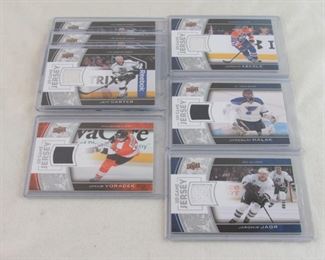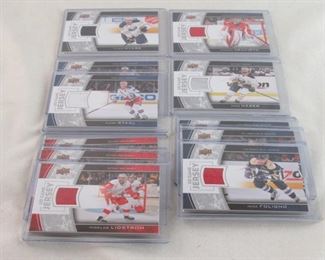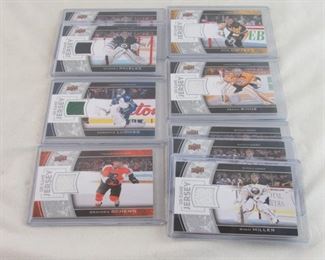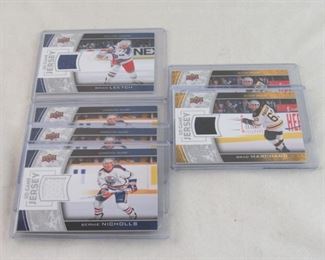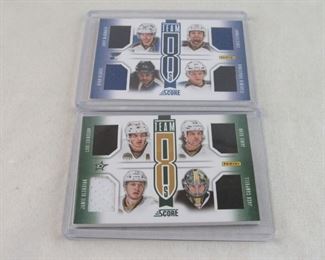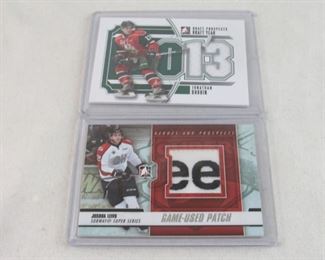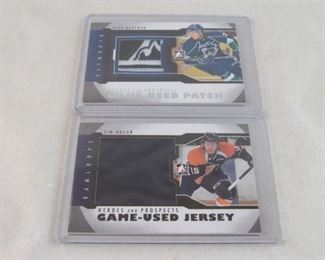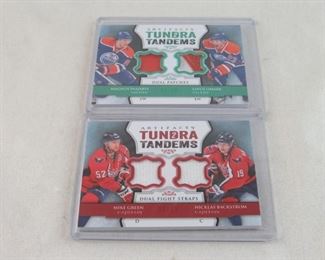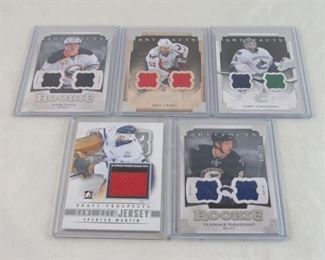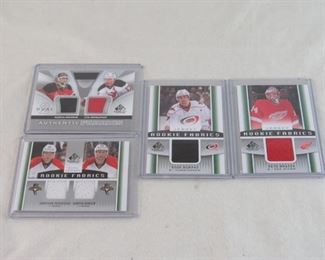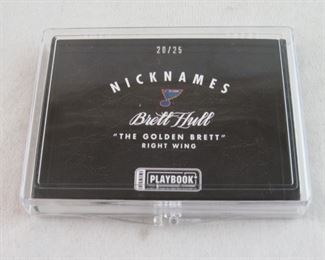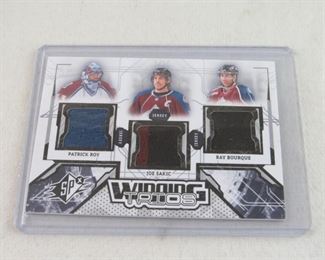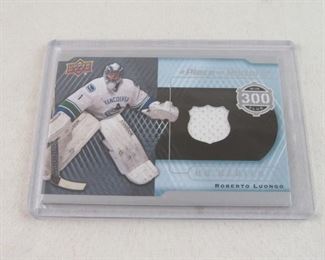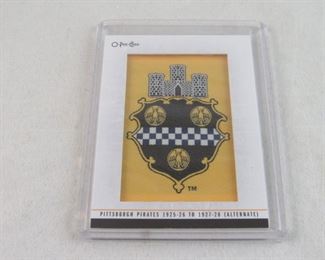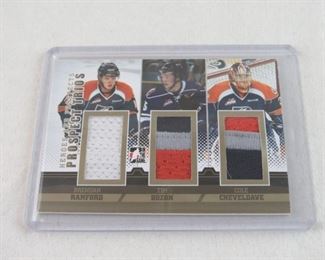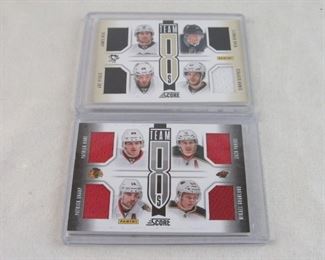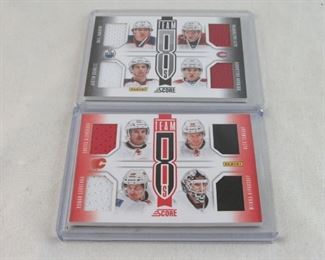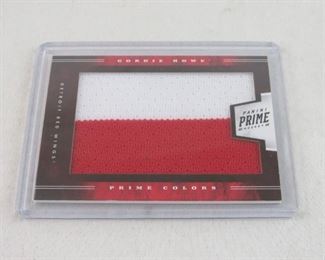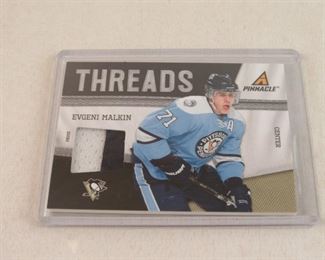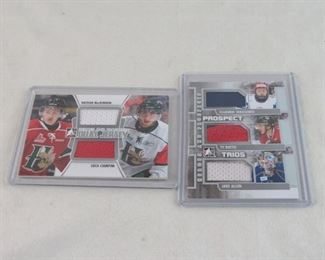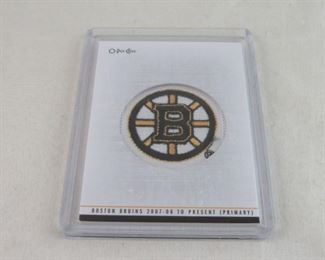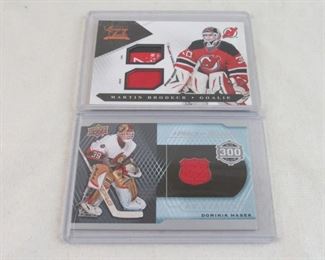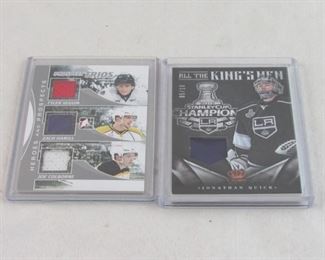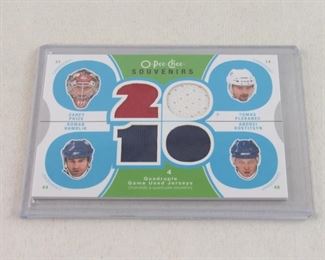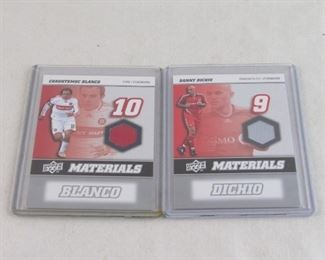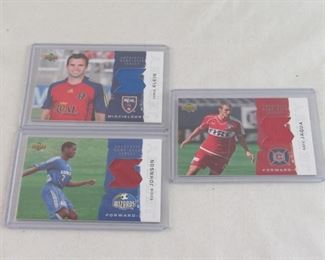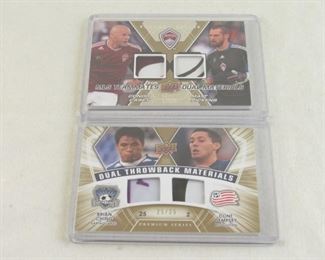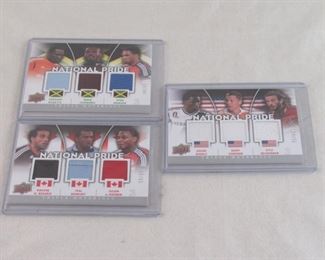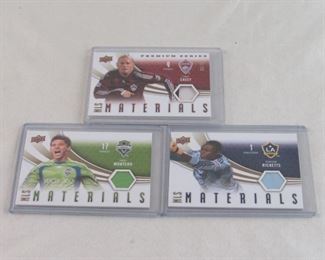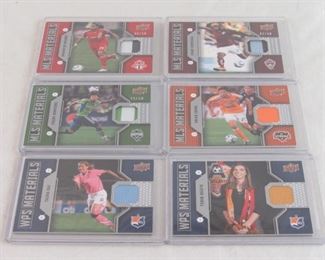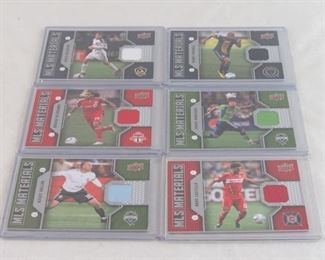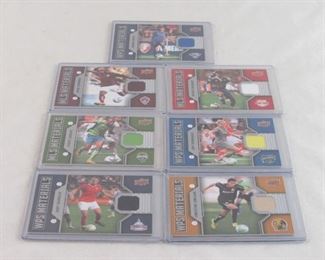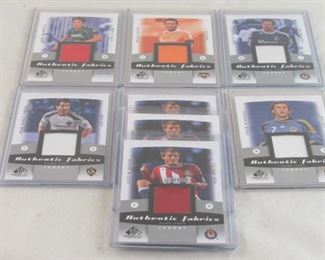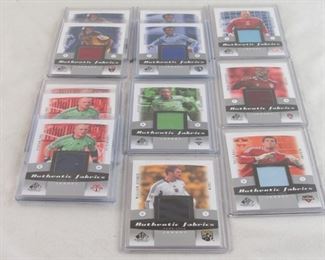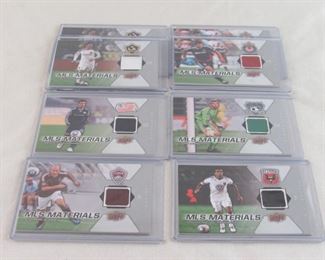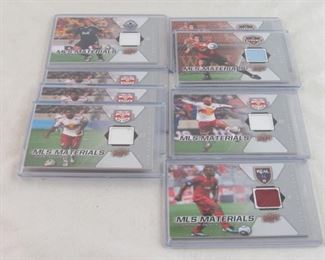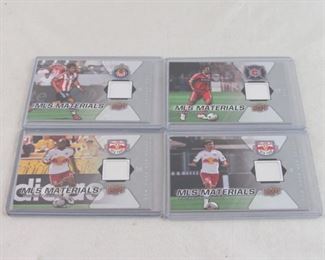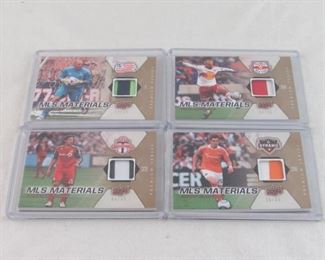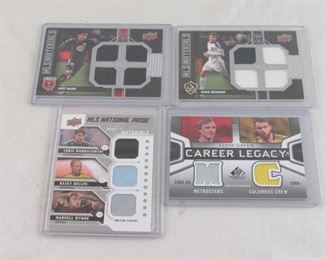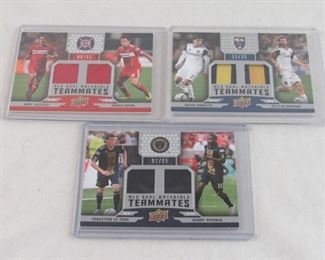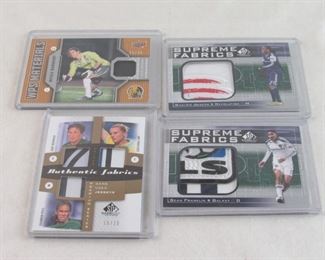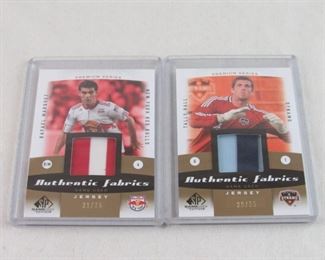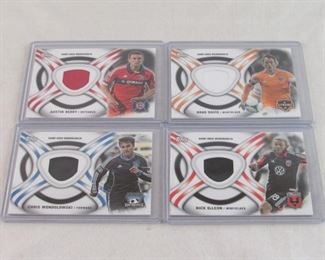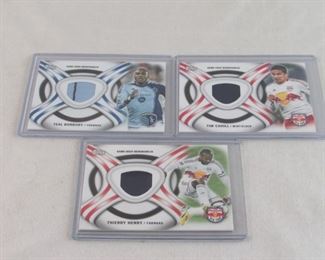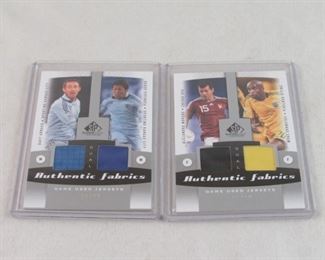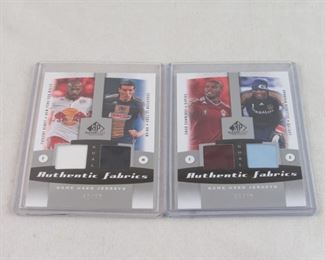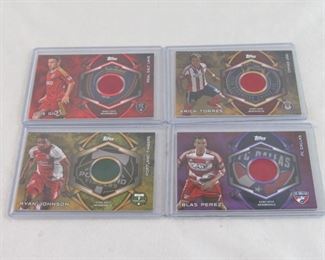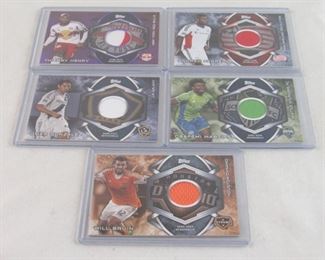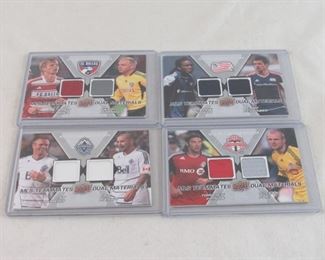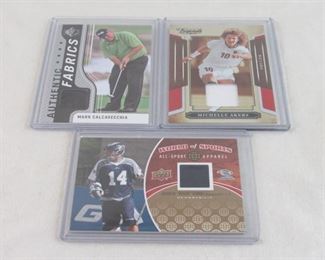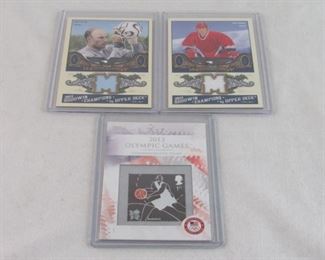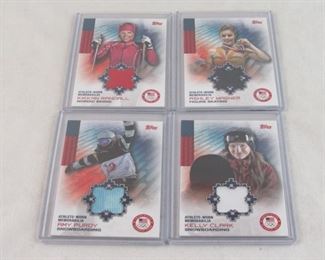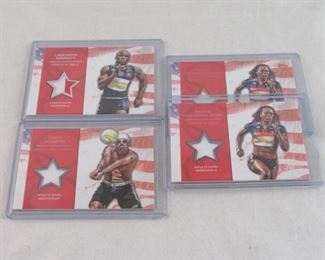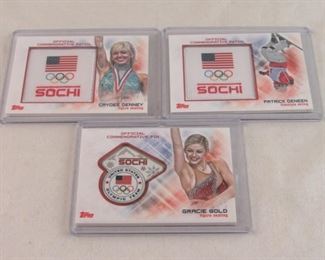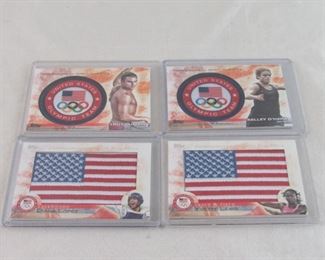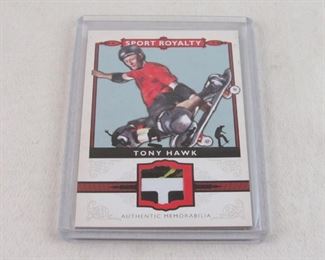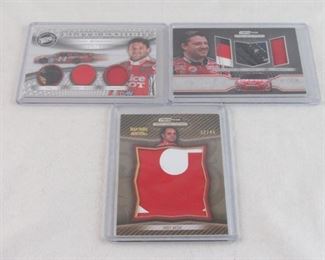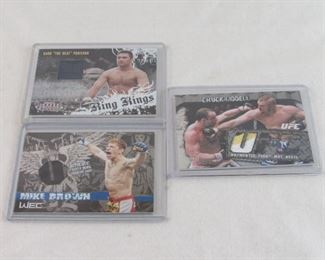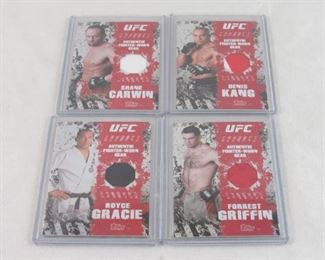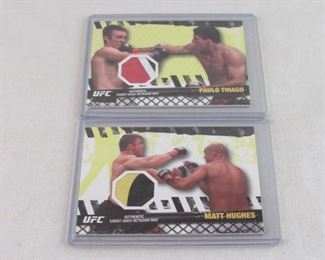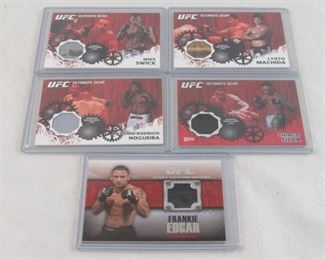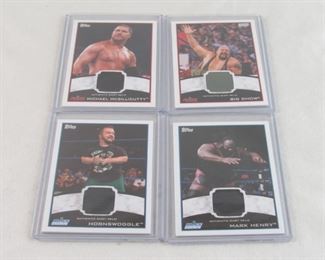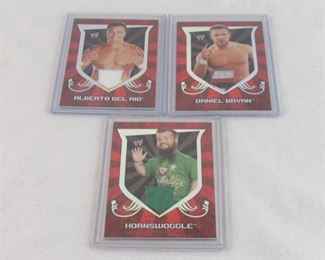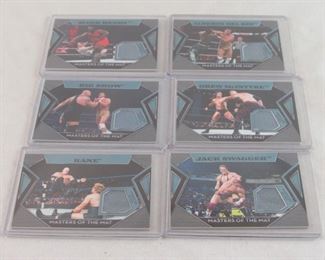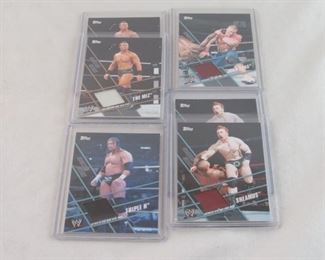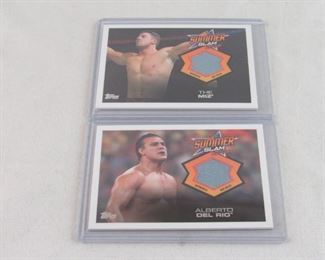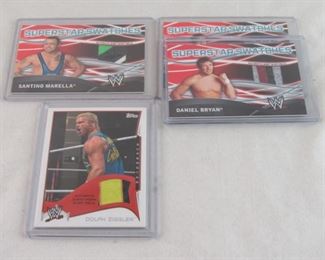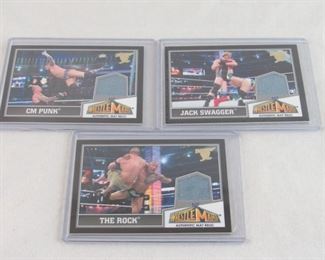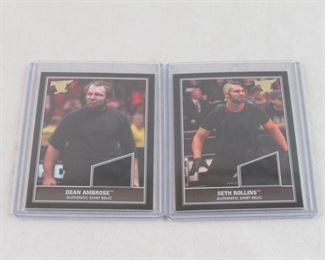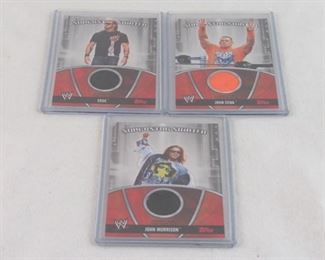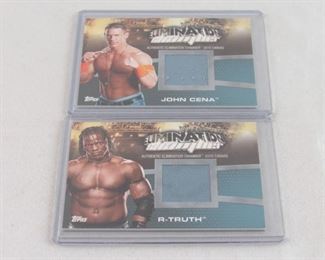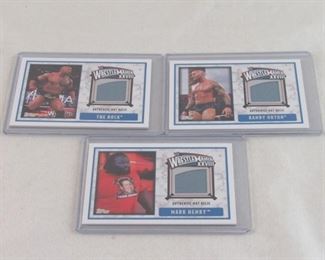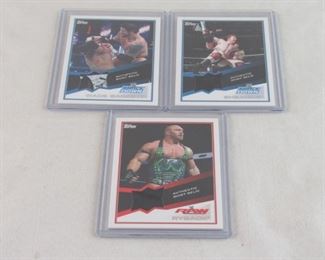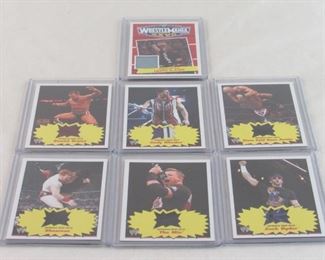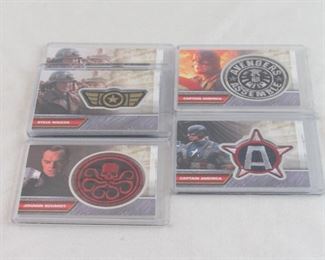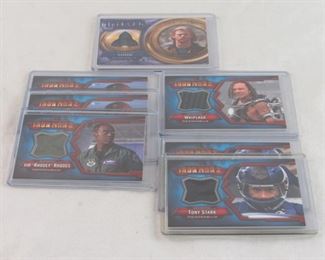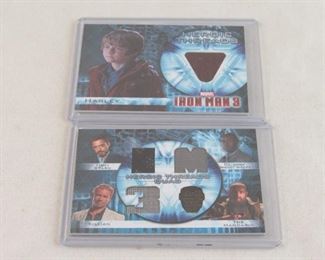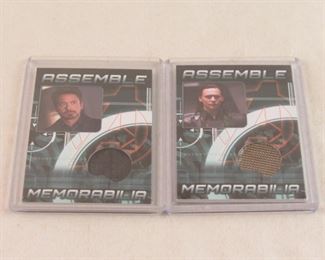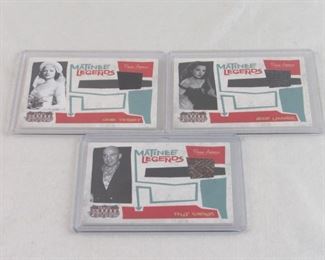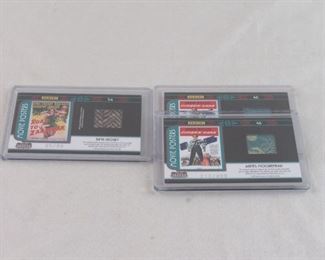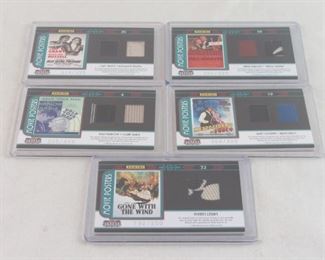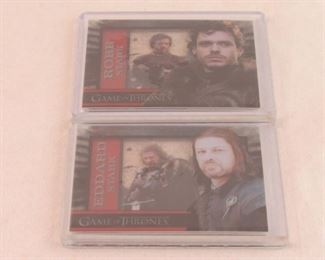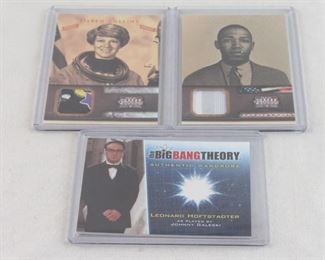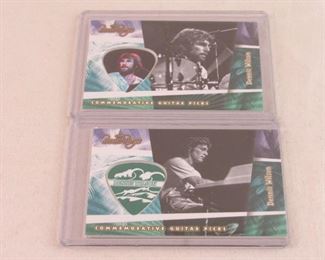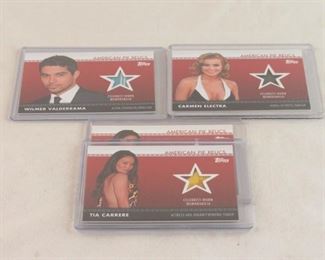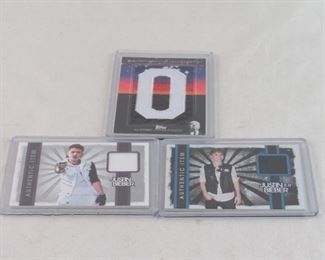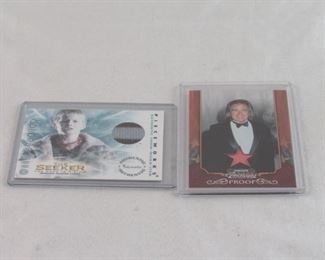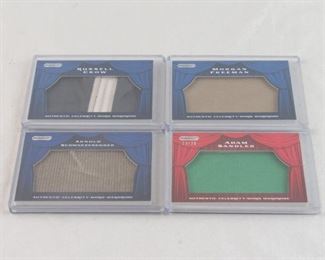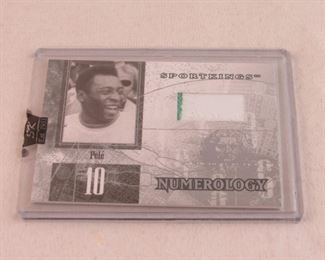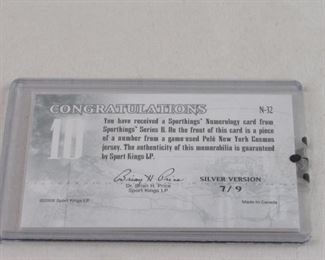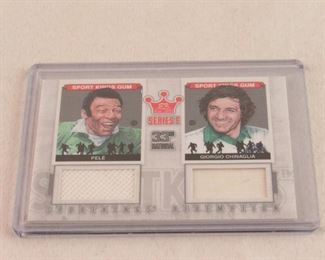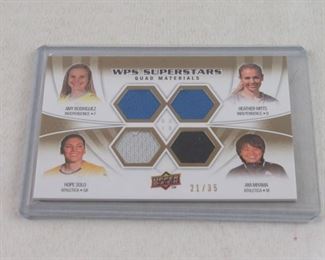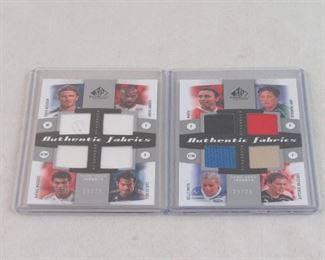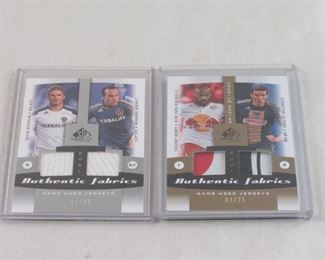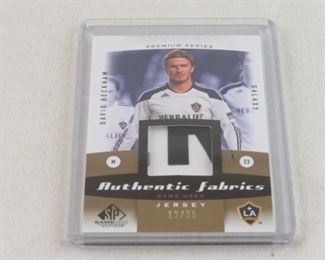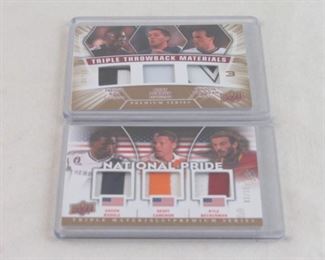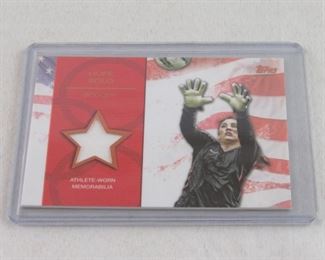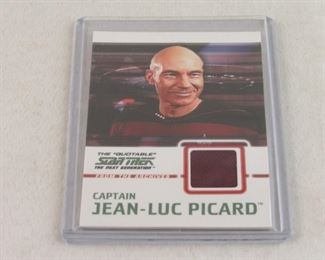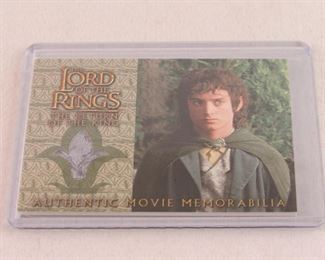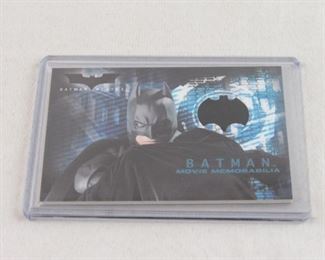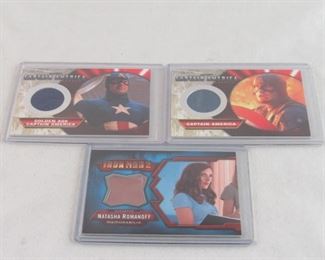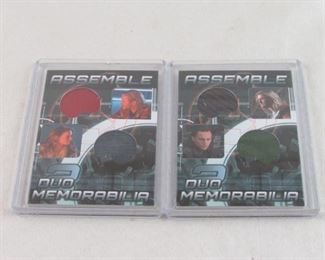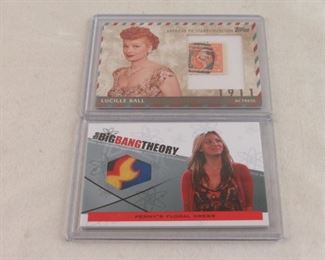 Thank you for using EstateSales.NET. You're the best!