Open NOW Friday, Saturday, Sunday, + 1979 Dodge Custom 100 Pkup, River Edge Loaded w Goodies!
estate sale
•
3
day sale
•
sale is over
Terms
Owners Are At Home!
Do Not Ring The Bell.
Cash Only Please.
No Earlies please.
Different Furniture Pickup Dates May Be Arranged.
Owner and helpers are not responsible for accidents or injuries in the house or on the property.
Enter at your own risk.
Children must be held by hand.
This should be a sale with lots of Very Fine, Soup to Nuts, High Quality Treasures to Find!
Many extra-ordinary items from Fine Furniture to Collectibles; etc.
Bring Trucks for Large Cabinets, Chairs, Chests of Drawers, Sofas, Beds, Dining Room Tables and Chairs, etc.
We welcome Happy People!
Family asks that you please be respectful of other peoples property.
Glass, Crystal, & China & Ceramics.
If you break it; you have bought it!
All sales final.
No returns or exchanges.
No items leave the home or property Until Paid In Full!
All items sold "as is".
We do not provide porters or movers.
All paid in full purchases must be removed before 4:00 pm of the Last Day afternoon, if paid for in advance.
Please no large pocket books or backpacks.
Bring boxes for glassware, china, pottery, ceramics, etc., and bring wrapping paper, or newspaper.
Thank you,
A to Z Estate and Tag Sales,
201-877-3933. Opening This Friday, & Saturday, & Sunday, in River Edge, New Jersey, Loaded with Goodies! Final Sale so Don't Miss It!! Come on Over!!
Fine Art Discounted, 100's of Bargains, Glass, Cut Glass, Cut Crystal,
Dodge Car For Sale: Featuring A Slant Six Engine, A 1979 Dodge Custom 100 Pickup Truck, with about 124,000. Miles, being sold "as is", was in front end accident. Call Ross at 201 877 3933 to set appt to see. Not currently at this location.
Jewelry, Costume Jewelry,
Art Books, Art Teachers Books, Fine China, Wedgwood, Tools, Pottery, Studio Pottery, Art Pottery, etc. The house is also for sale.
Artists and Art Teachers MCM Collection, and ALL FURNITURE STYLES: Colonial Cherry and Maple Chests of Drawers, Danish Modern Style Chair, Chippendale style Tall Lingerie Chest w many Drawers, etc.
Art Books, Art Supplies,
Casa Grande, plus so much more.
All School Teachers Welcome!
All College Students Are Invited!
All Advanced Art Collectors Welcome.
PLEASE BRING THE ENTIRE FAMILY!
Red Bricks for Sale! 5 for $1.00.
Mid Century Modern Extravaganza,
Doll Collection.
Dolls for sale. World wide doll collection. Many dolls made of or from different materials.
Tall Women's Clothes XL, 2X, 3X, Sizes,
Tall Women's Clothes and Fashions!
The house is also for sale. Please call Michael for assistance at 845- 480- 2366.
Exotic Women's Fashions, Handbags, Purses, Shoes,
Four Generations of Collectibles.
So many Unusual, World Wide, and One of A Kind, Decorative Objects.
Original Fine Art Paintings, Drawings, Watercolors, & Ceramics, & Fine China etc.
Original Oil Painting of Ducks Flying over Water, a Natural Landscape Ptg by: George Stevens, a famous English Artist of the early to mid 20th Century, a pre 1958 painting, ooc, when the family purchased it from the Gallery.
Original Fine Art Nudes; done in Watercolor.
Angels everywhere!! Special Angels.
Thousands of Books! 2,000 to 3,000 BOOKS In Stock. Hardcovers only $2.00 each, Softcovers only $1.00 each!
Art Education Books.
Please Send the Art Teachers here please!
Philosophy of Art Books.
How To Make Art Books.
Books about African Art.
Scandinavian Design books. Italian items.
Italian Christmas Story Book.
MET Christmas Manger Set!!; from the Metropolitan Museum of Art!
Christmas Items. Christmas Decorations. Holiday Wrap, Ribbon, Bows, Ribbons,
Art Books about: Drawing, Masks, Puppets, Kites, Pottery, Native American Arts, Ceramics, Porcelain, Drawing, Oil Painting, Watercolor Painting, and on and on, maybe 3,000+ Specialty Books and...
Coffee Table Books.
Novels, The Classics, Balducci, Endless Selection. A full Library.
Super fair and reasonable prices.
A copy of Degas Sculpture.
All Reasonable Offers Considered.
Master Bedroom:
Chippendale Style Chest of Drawers, a 20th C. Version. Good solid wood and storage. $60.obo.
MBR Queen Size Bed w Attractive Wooden Headboard. Brand New Ikea Boxspring included. Only $100. What a bargain.
Apple Care. I Phone 5 GuideBook.
Ceramics:
Wedgwood "Flying Cloud" Dinner Service, of Nautical Theme, 8 place settings of 5 pieces each. 40 pieces total. $200. obo, fine, Made in England, English dinning set. Best of the best.
Peruvian Head Water Bottle, newer but done in the Ancient Style. Marked MMA for the Museum of Modern Art.
Lots of Art Ceramics.
Lots of Studio Art Pottery.
Brilliant Cut Glass Crystal,
Chinese Art: Asian Decorative Art Paintings and Ceramics.
Make offers. Let's Negotiate.
The house is also for sale 845- 480- 2366.
Snow Scenes done in watercolor. Very finely detailed and crafted. One signed w monogram.
Period MCM mcm wall mirrors, in the 1950's and 1960's style.
Hundreds of Bricks, all with smooth modern surfaces. Paver Bricks. All Bricks .20 Cents Each.
Low MCM Square Teakwood? Coffee Table of End Table. LR.
Low End Table, or Lamp Table.
Long Low Tressel Table; Coffee Table. LR.
Cast Iron "Singer Sewing Machine Base", made into a nice small, End table, Console table, Computer Table, Night Table, a great sewing room addition.
Fancy Modern Over-stuffed Easy Chair, in modern Turquoise Flame Paisley Upholstery. LR.
Two 2 MCM mcm Arm Chairs,
Two Matching 1920's 30's Green Leather Office Chairs, Armchairs.
Storage Cabinets for Art Objects.
Large old Persian Style Carpet Rug, in Bold Boukara Style, "as is" w one 6" x 6" worn spot; you can put the dog bed there! Machine Made.
Waterford Lismore Crystal items, 12 Lismore Champagne glasses.
Sofa Bed, like new modern clean light gray and white striped fabric. Sleeper sofa.
Sleek, Long, Low 9 Drawer, "Lane" brand Chest of Drawers, Factory Painted in the 1950's - 60's. A mcm item.
Storage Cabinets modern.
Modern Desk. Wooden computer desk. So much more.
Back yard Ornate Cast Iron - Patio Table, w Glass Top.
Large early 20th C. Pickle Crock, Beer Crock?
Repro Weathervane - Flying Angel Gabriel with Horn Weather Vane.
Tools, Hand Tools, Carpenters Tools. Low prices, Great values.
Costume Jewelry, many cultures and materials, many styles.
Tall Women's Clothes
Tall Women's Fashions: by Fashion Designers:
Alexandra Bartlett, Gerties, Anne Carson, Lhasa, Dana Buchmen, Ralph Lauren, Eileen Fisher, Ashro, Harvey Bernard, Dana Kay, Autograph, Adolfo Studio, Avenue, Fevez, Millenium, DressBarn, Apt.9, Liz Claiborne, Sybelle, Inc., Elisabeth, Chicos, Caroll Reed, Silhouettes, G W Sport, N.Y. N.Y., Khakis, Jones N.Y., Norton McNaughton, Michi Classics, Foxcroft, Lord & Taylor, Sarah Spencer, Rafaella, Kate Hill, Silkland, Finity, Newport News, Basic Threads, R & M Richards, Mitchi Classics, Saint Tropez West, Dana Buchman, UBU, Eivissa, Carol Little, Anne Klein, ALFANI, Sigrid Olsen, H & M, Soft by Avenue, Express, Alex, Nanette Keller, Brownstone Boutique, Norma Kamali, Bill Blass, Margaret Godfrey, Talbots, Tweeds, Dana Kay, plus Others...
More varity than listed.
Ethnic Dolls,
Pewter items.
Silver Plate items.
Great variety of fine china.
Handpainted fine china.
Esoteric design items.
Copy of Degas Sculpture.
Much more.
A Few World Wide Masks.
Bookcases. Old Furniture.
New Furniture.
So much more.
Still digging. HUGE SELECTION.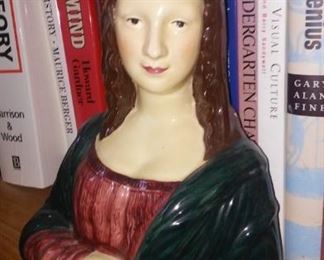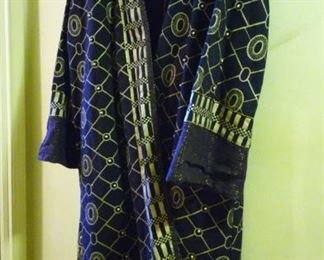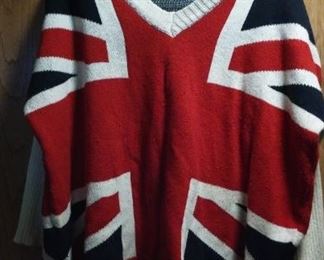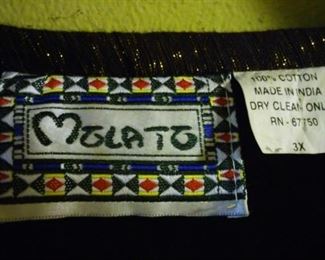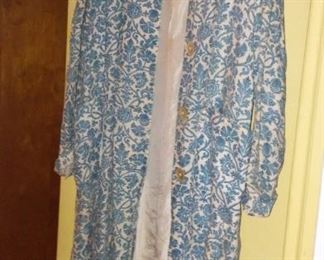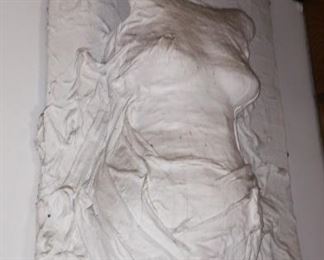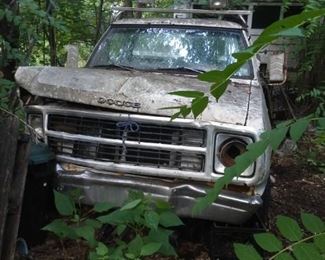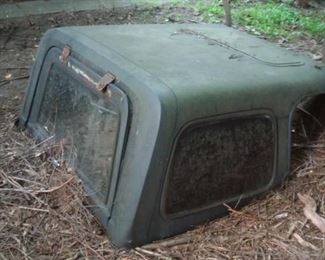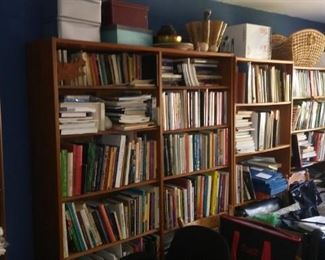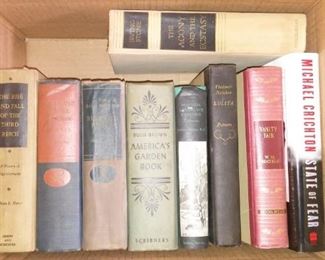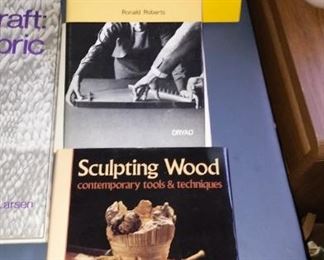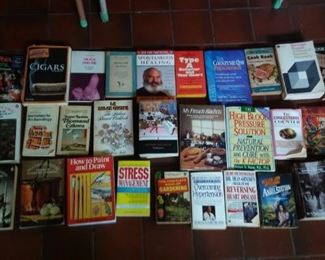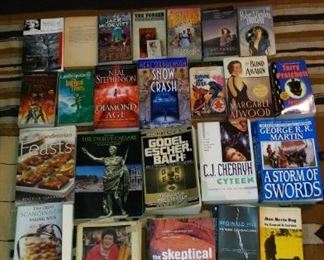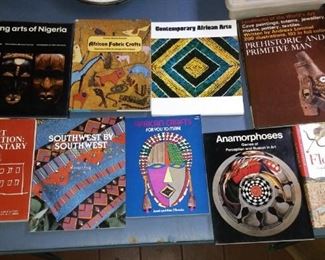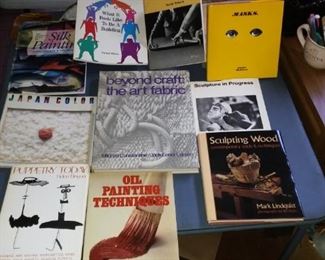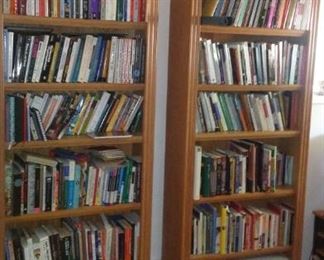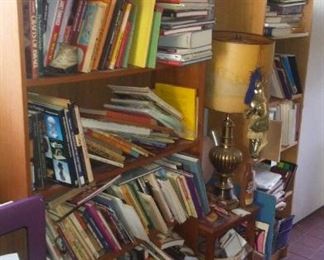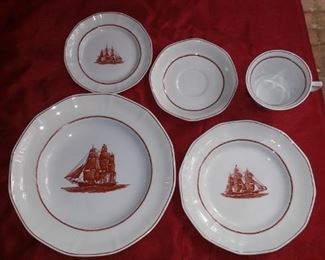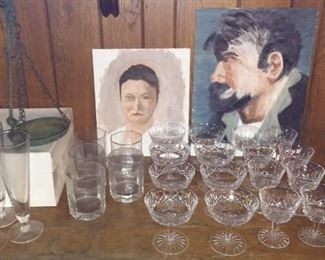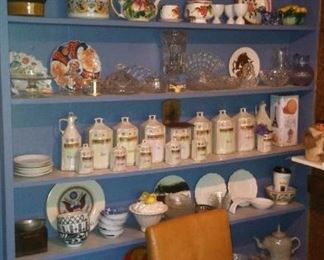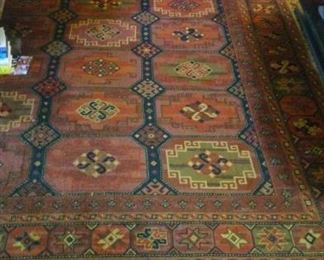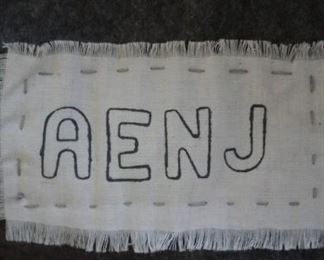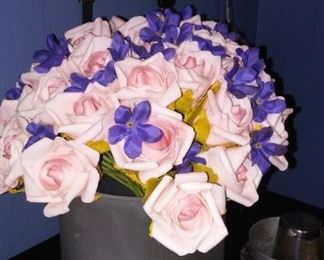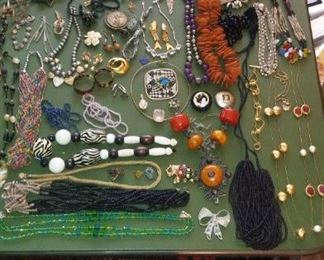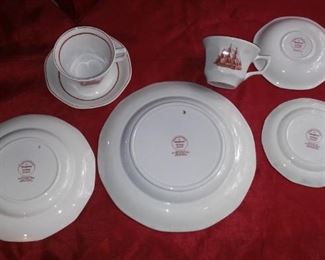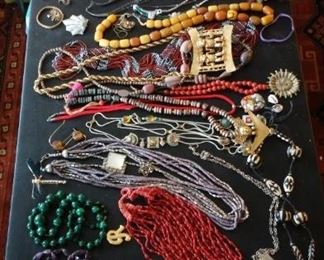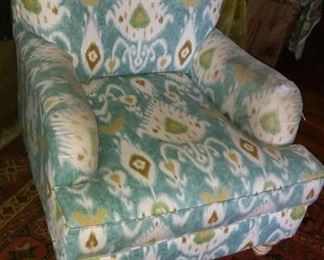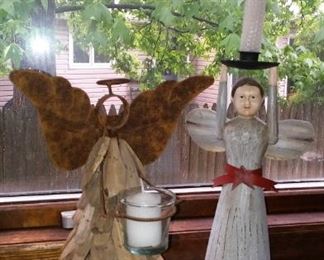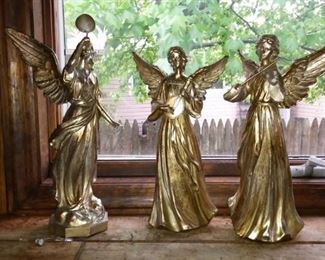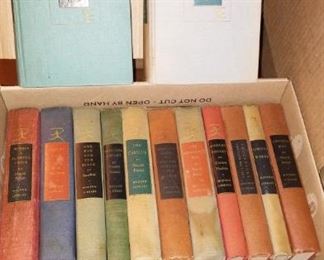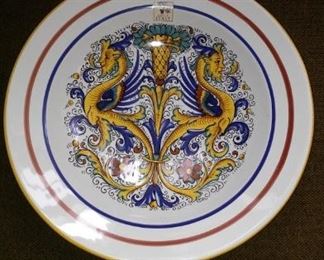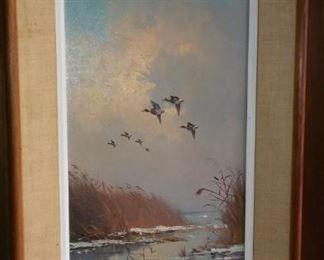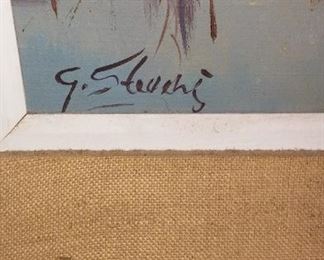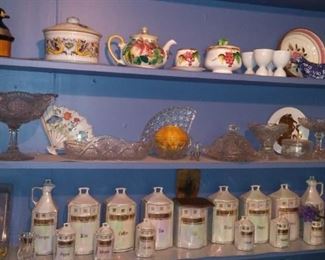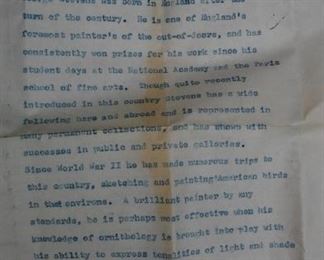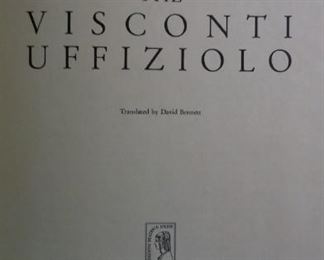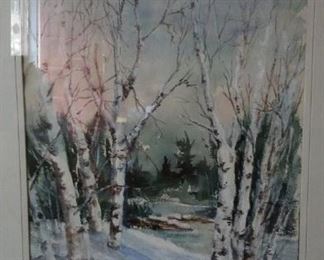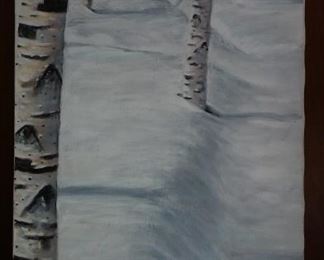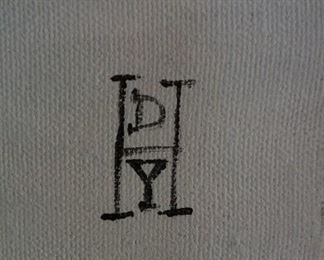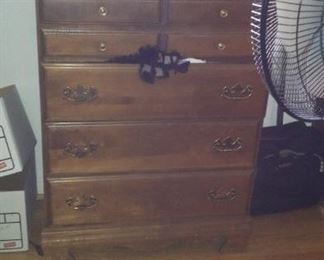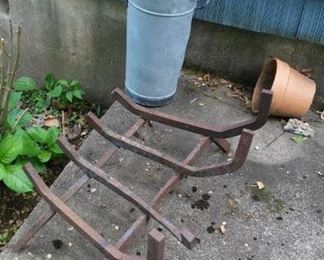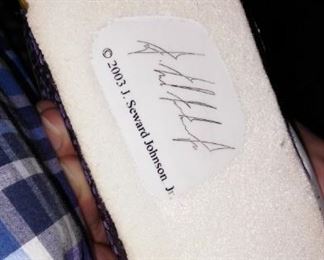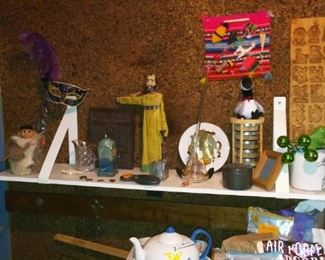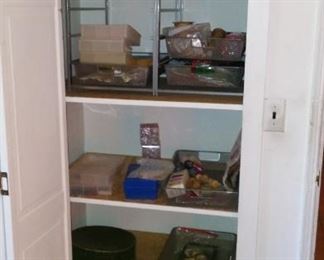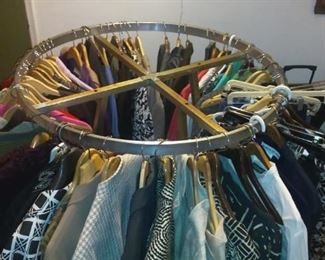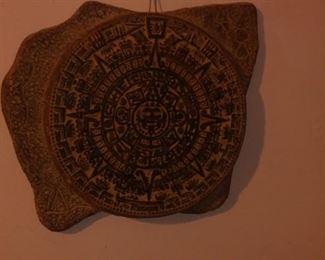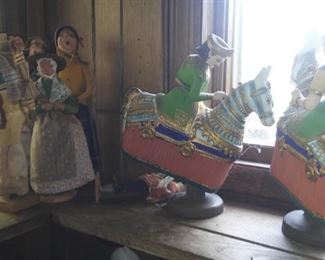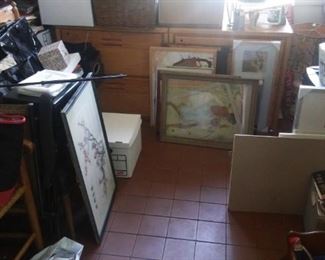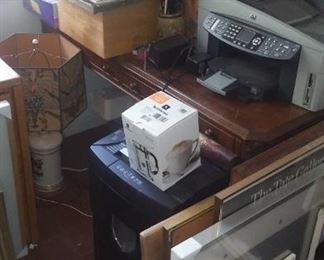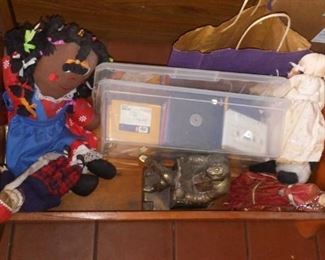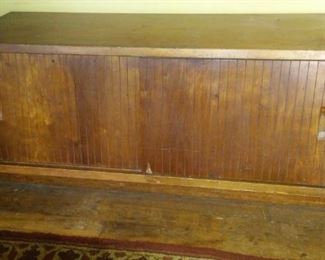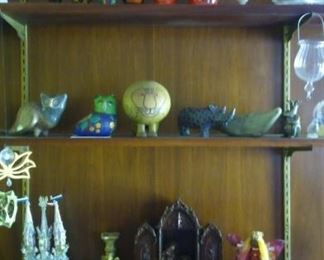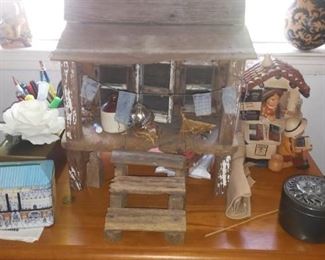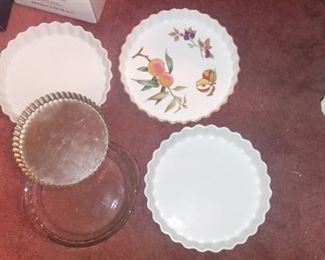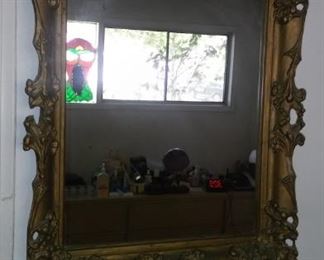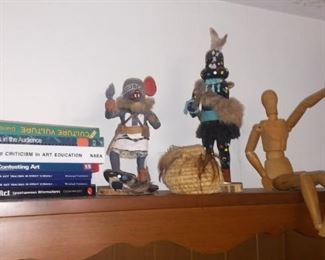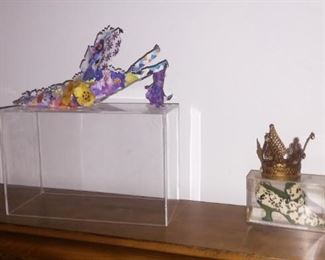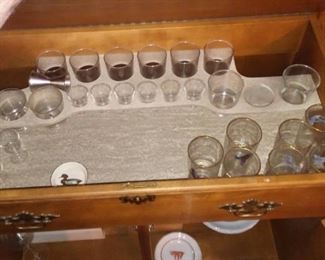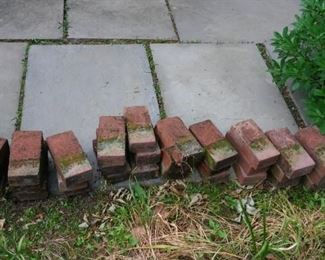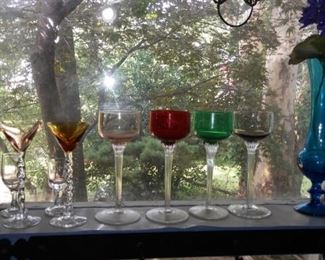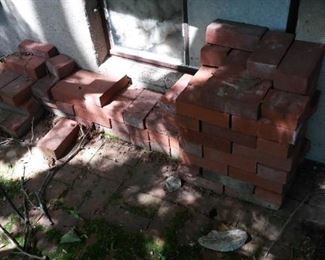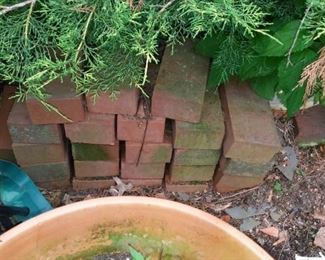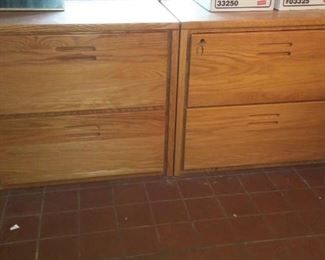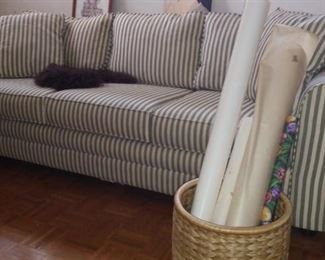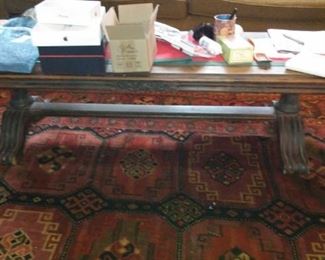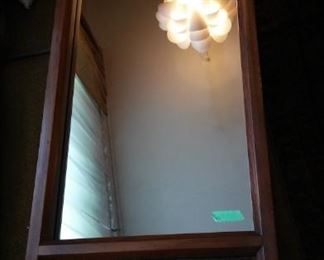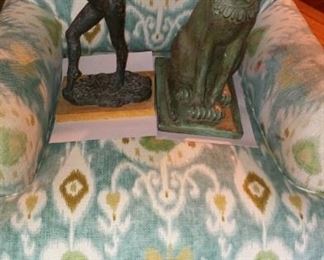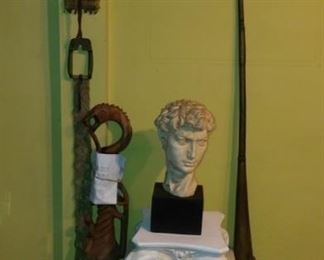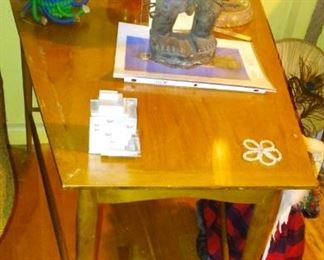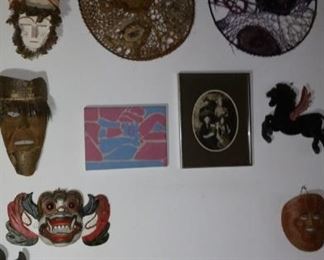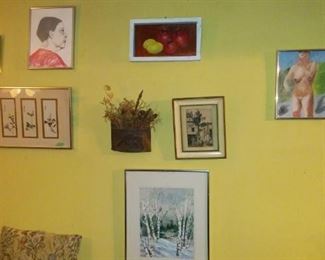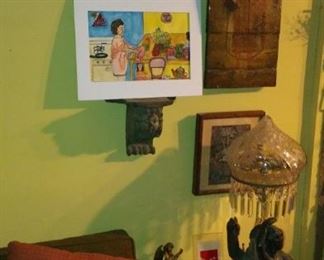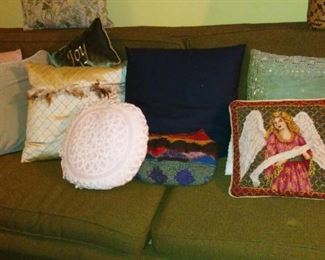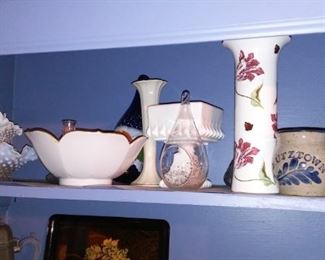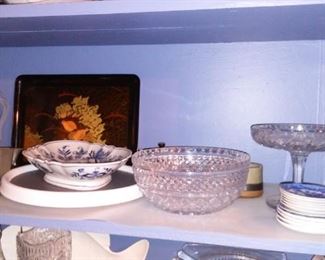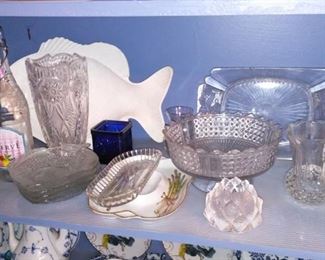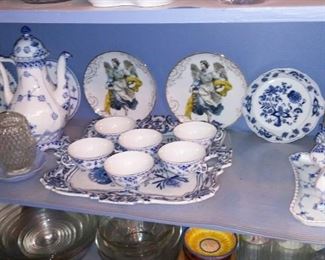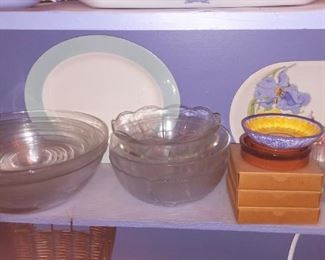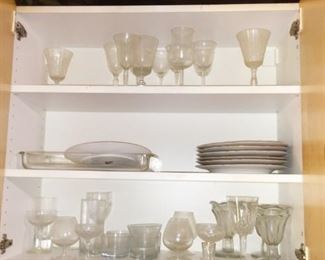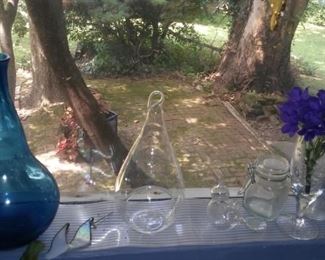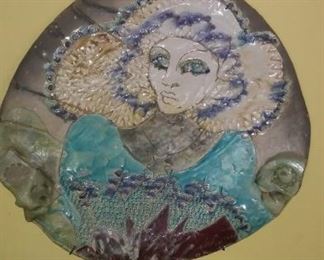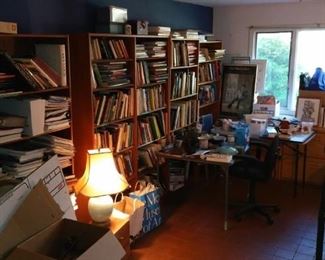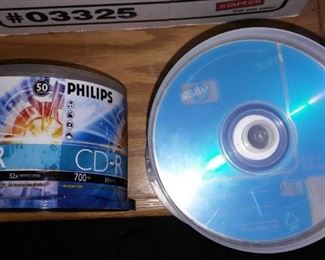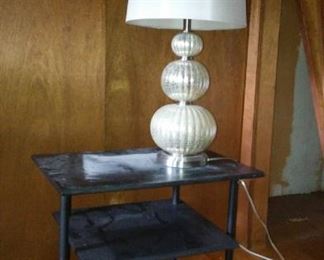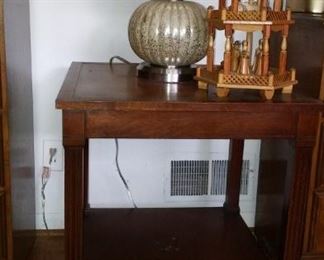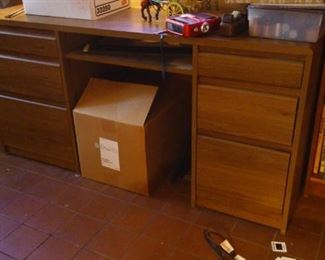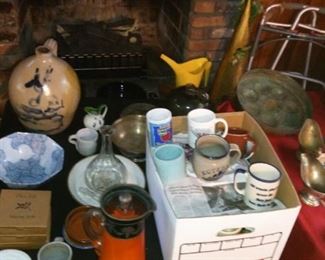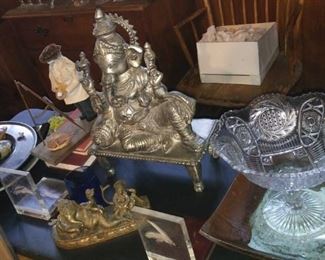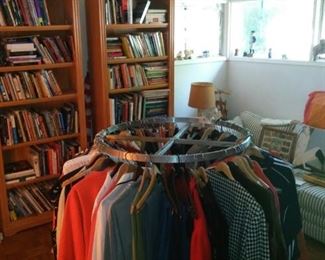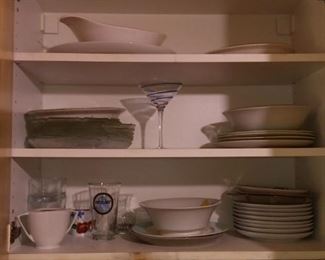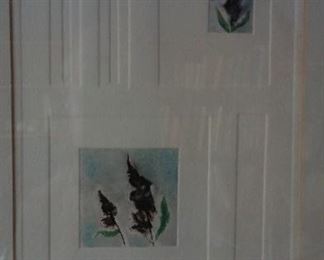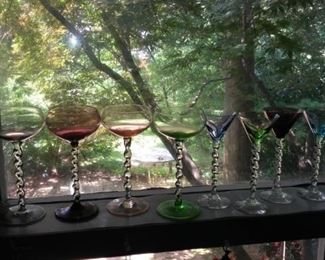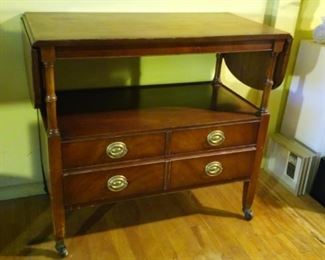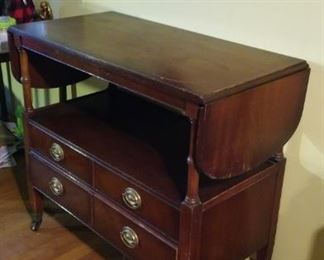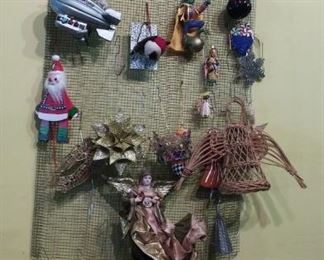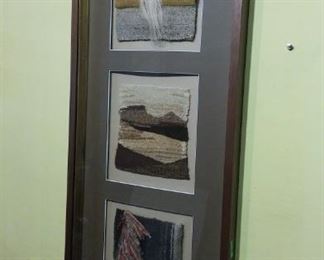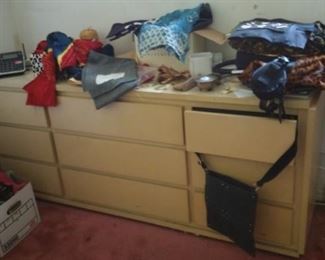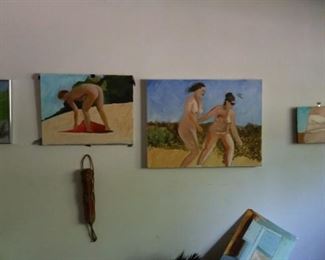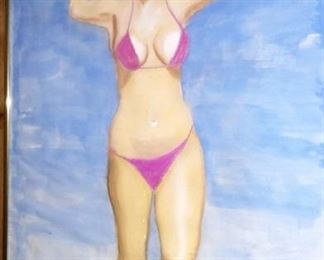 Thank you for using EstateSales.NET. You're the best!