Antiques and Collectibles ~ Windmill and Pecos HALF PRICE SATURDAY AND SUNDAY!!
moving sale
•
3
day sale
•
sale is over
Terms
Load up your truck on Saturday and Sunday at HALF OFF! Great for dealers and eBayers!
Please view all terms, conditions and disclosures by hitting the word, "View More".

Great sale. Better than an antique store. Hidden treasures everywhere. She collected everything.
Sale will be priced to move. I consider all reasonable offers.
There are ALWAYS more items in the home than shown in photos.
Family always has the right to remove items before the sale.
Take my phone number with you in case you get lost. (702) 588-3800.

Terms and Conditions:

Please view photos and sale description below as it has specific details pertinent to each sale. You can skip to that area now if you have read my terms and conditions in the past!

Please do not steal. I have a camera system and I review for theft. I turn in all thefts to the Police. I post video clips of people stealing on my personal Facebook Page, and send them to the other Estate Sale Companies, and Auction Houses.

8.25% Sales Tax will be added to the sale. I do not charge SALES TAX, I collect it for the State of Nevada. If you have a tax ID and wish to purchase items without paying Nevada Sales Tax, please bring me a physical copy of your Resale Certificate for my records.

Please check receipt before you leave the cashier desk.

Enter at your own risk. Watch your step. Home as uneven surfaces. Be careful not to walk through a sliding glass door. Homeowner and Premiere Auctions will not take responsibility for your negligence, and we will use camera footage to fight any claim.

Some items at this home may be removed by the family prior to the sale.

I exclusively represent the seller and I will do what is in the seller's best interest. I have no responsibility to any buyer for any reason.

I reserve the right to refuse service to anyone.

On popular sales I may ask that only 10-20 people at a time come in.

I offer water and shopping baskets to buyers. I always have a restroom available for your use. I supply bags and paper for you to securely wrap your new fabulous finds. I would not have a successful sale without my wonderful buyers and I treat you as I want to be treated when I attend a sale.

I accept a Nevada check with a Nevada Driver's License. There is a 3.75% fee on Debit/Credit Card purchases. All sales are final. Sold "As Is".

If you bring in a bag, please do not use it to place your items in until after you have paid for them. I offer shopping carts that you can use while shopping.

I have a "LOST and FOUND". If you get home and something in your purchase is missing, or a part is not there, call me.

Items are not always half off on the last day. I am very successful in selling almost everything in my estate sales because I work with the buyers. I price everything reasonably, and I do not get offended if you make an offer (does not mean I will accept it!).

Email me at Susan@PremiereAMG.com to be added to my private email list. You will be notified in advance of my sales.

Like my Facebook Page "Premiere Auctions and Estate Sales" to stay up to date on my sales, and read current news about things happening in the antique and collectible industry!

Thank you for attending my sales. I appreciate your business, and I look forward to seeing you! XO!

Susan Russell-Owner
Premiere Auctions and Estate Sales
702-588-3800
Susan@PremiereAMG.com
Auctioneer
Personal Property Appraiser, USPAP Compliant
Real Estate Broker-Salesperson, Urban Nest Realty

ARE YOU LOOKING FOR AN ESTATE SALE COMPANY TO ASSIST YOU?

When you're faced with liquidating an estate, it may be tempting to ask for help from a friend or real estate agent. But as well-meaning as they may be, they won't know what your personal property is actually worth. And then there are the companies who claim to provide Estate Sale services but are really out to sell your things as quickly as possible with no consideration for their real value. My goal –whether you ever hire me or not—is to give you the tools you need to be sure you're dealing with a PROFESSIONAL Estate Sale Company who adheres to the highest ethical standards and will help you get the most value for your personal property. Here are a few tips to help you get started:

• Call at least three companies for an interview and don't be afraid to ask them everything you need to know. A true Estate Sale professional will be
happy to answer all of your questions.

• You want someone who works full time in personal property valuation or sales. Ask them about their experience in general and with the types of
items you have to sell. Your assets are too valuable to leave in the hands of a novice or someone conducting sales as a side gig.

• Be sure you're dealing with professionals by asking to see the following documentation:
* Their business license to conduct Estate Sales or Personal Property Brokerage in your jurisdiction.
* Tax ID, and ask them if they collect Nevada sales tax—"cash only" is a red flag. They have to give receipts to buyers!
* Three references from the last three clients.

• Make sure the company you select will research your items and price each one! They should know the difference between Libbey Glass and Val
Saint Lambert, and between a print and a limited edition. You want to hire a company that knows what they are selling and will not sell a $4,000
piece of art for $100. Of course, no-one can be an expert in everything, so the company you hire should have contacts they reach out to for help with
specialty pieces. Taking time to research is the key. I work much harder for my clients, and this is why I choose to take my time with their
merchandise, instead rushing through a typical two-day Estate Sale.

• Ask how they plan to market your sale. Nothing else the company does will matter if potential customers are unaware that your sale exists!

• Estate Sale Companies are not licensed to clean houses. When they offer this service, ask to see the business license and insurance of the people
who do the actual cleaning.

• Let them know you'll expect to see an inventory of sold items. All items—sold and unsold—should be accounted for. If you have a home with many
valuables, I recommend that you call get an appraisal before the sale. An Estate Sale Company should not do the appraisal AND the
Sale. You are welcome to call me to discuss these options.

* Look for a professional and well thought out contract. Is it only two paragraphs, and copied so many times you can barely read through the copy
marks on it? That is not a professional company. And don't be afraid to hand write changes on the contract. For example: Seller retains full
rights and possession on any and all items discovered by Estate Sales Company, that were not previously known to exist by Seller. This way, if they
find jewelry that you did not know was hidden, they cannot tell you it is theirs to sell and you owe them a commission, and make you purchase it
back! It happens, and those companies are not professional. NEVER agree to allow them to take your property as theirs at the end of the sale. Let me explain this con act to you!

And whatever you do, do not let the Estate Sale Company take the merchandise at the end of your sale without a consignment
agreement or contract with an auction company—we often see "leftovers" at future sales of some of these companies! Make sure the small stuff gets
to the Salvation Army (Raymond 801-759-2917) and the large stuff gets to auction. A respectable Estate Sale Company will assist you with all of this.

• Know the difference between an auction, an online auction, and an Estate Sale. As a licensed auctioneer (not just someone who conducts online
auctions but is fully licensed and vetted as an auctioneer), I will tell you that I make five times more for my clients by conducting a traditional tagged
Estate Sale than at an auction (and I do not group things together or sell your kitchen items packed together in a 18" x 18" x 18" box for $5.00 "just to
blow it out"). Two of the three local auction companies have gotten into the Estate Sale business for a reason!

• Do not pay a large fee up front. A nominal fee is okay, but why would you pay the company up front? They need to work at selling your property and
share in the sale so they will work hard.

Please contact me for a FREE CONSULTATION. If I cannot help you, I will refer you to another trusted Estate Sales Company. The last thing the PROFESSIONAL Estate Sale Companies want is for any seller to have a bad experience, so stick with the professionals! The honest Estate Sales companies are being affected by these unethical companies using their Estate Sales Licenses, as a license to steal. Let me walk you through how to manage your Estate Sale Company so you do not fall victim!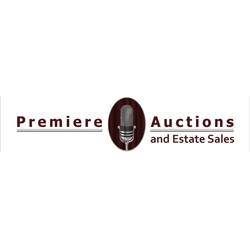 Load up your truck on Saturday and Sunday at HALF OFF! Great for dealers and eBayers!
Please view all terms, conditions and disclosures by hitting the word, "View More".
She collected everything! So much more than shown in photos!
Many collectibles and antiques, including:
* Mid Century items including stemware, wood, collectibles, vases, rocker recliner, dinner ware set (Bavaria Germany)
* Vintage stemware and drinking glasses
* Antique and vintage cake, doughnut, and ice cream molds
* Vintage small appliances
* Stained glass panel
* Four queen mattresses, pair of twin beds
* Vintage dressers and end tables
* Needlepoint art
* Persian/Iranian Watercolors
* Chaise lounge
* 1950s lounger rocker
* Antique rocking chair
* Tole painted 1920s table and chairs
* Lots of small porcelain items
* 1930's Spalding golf clubs hickory shafts (great for wall display ~ art)
* Kitchen collectibles
* Vintage bar and glass
* Tiki cups ~ Vintage Trader Vics
* Refrigerator-freezer, and freezer
* Lawn mower
* Vintage copper
* Milk glass oil lamps
* Butler Stand
* Vintage dresser Items
* Christmas collectibles including vintage ornaments and Department 56 Snow Village and Nativity sets
* Picture frames
* Hoosier Cabinet
* Luncheon Sets (cup and plate)
* Chaise Lounge
* Carpets
* 1949 Military trunk & travel trunk
* Drop leaf tables
* Couches, mattress, kitchenette
* Antique end tables
* Lamps
* Chairs
* Vintage Board Games
* Vintage Linens
* Display Cabinets
* Corner Shelf
* Vintage Glass
* Porcelain
* Tea Cups with Saucers
* Tea Collectibles
* Tea cup and snack plate sets
* Books, including Nancy Drew 1940s and many other vintage books
* DVD vintage TV series box sets, VHS
* Vintage and antique furniture
* Easter eggs
* Rear yard items: Lawn furniture, wagon wheel, chimenea, maple sap buckets, animal figurines
* Clothes size L-24
* Contemporary end tables
* Unique and vintage pieces through out
* LOTS OF CHINA AND PORCELAIN
* Chatchkies everywhere!
* And so much more!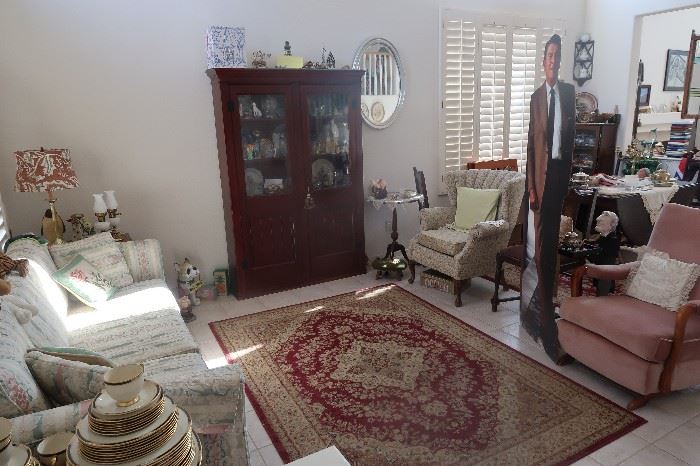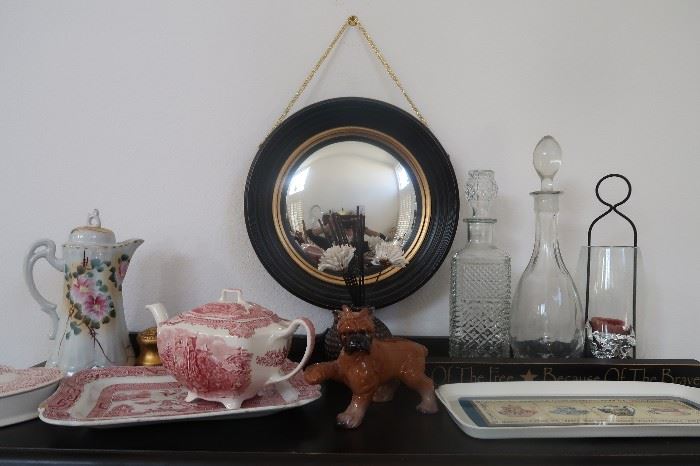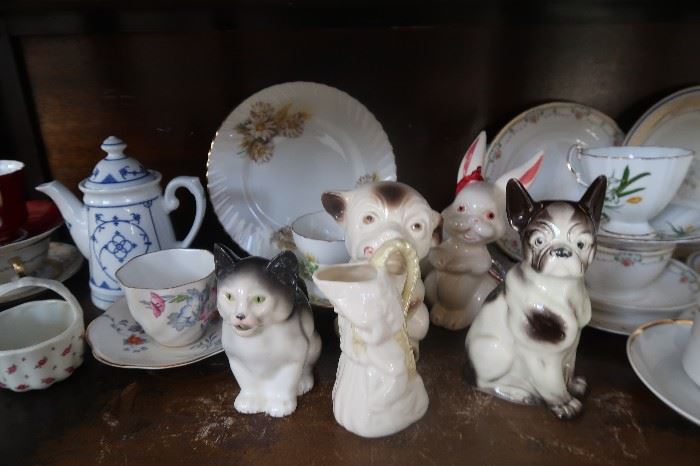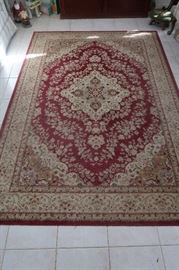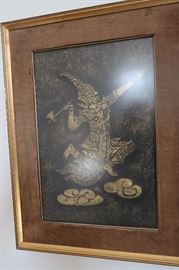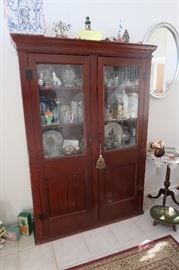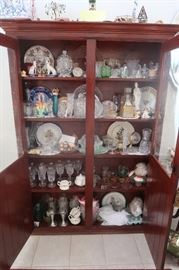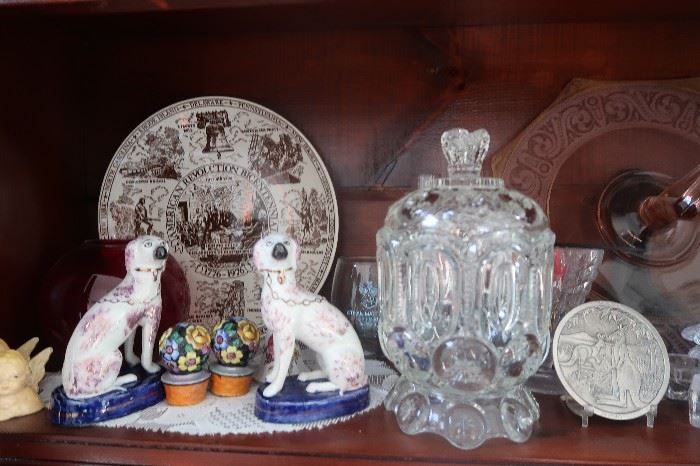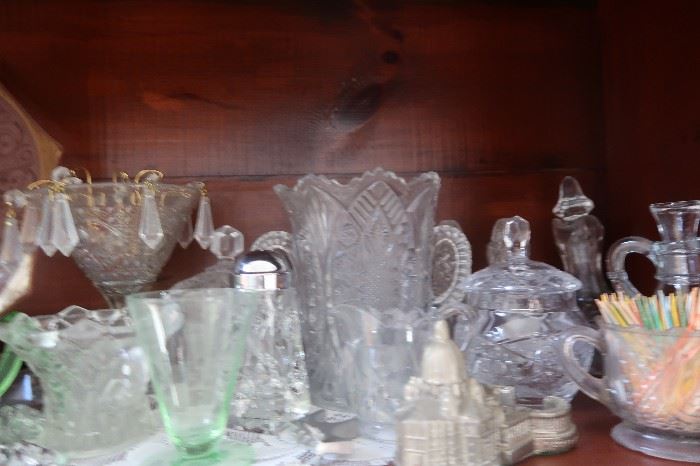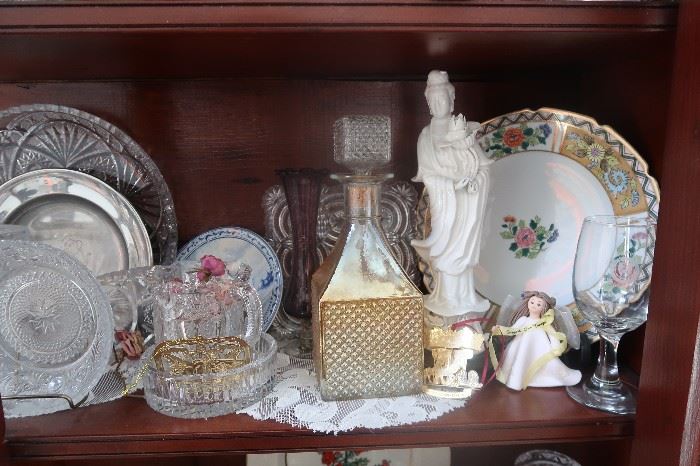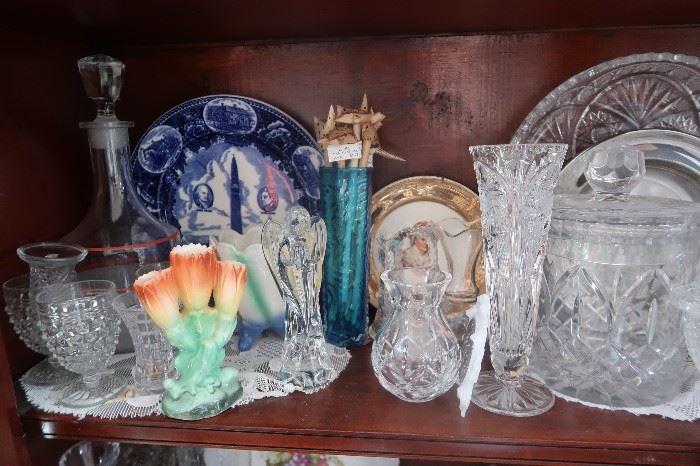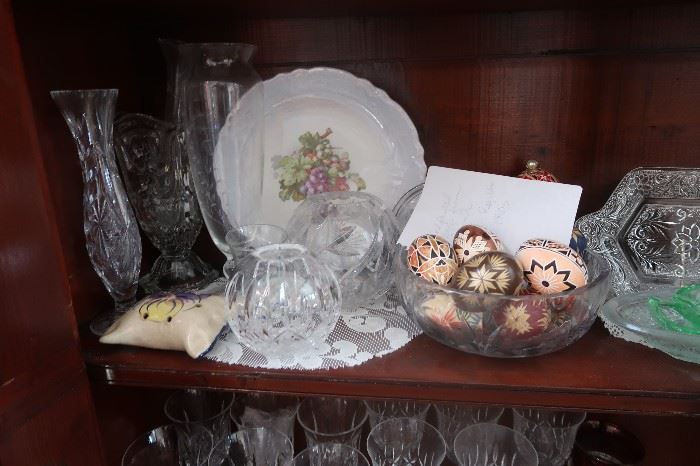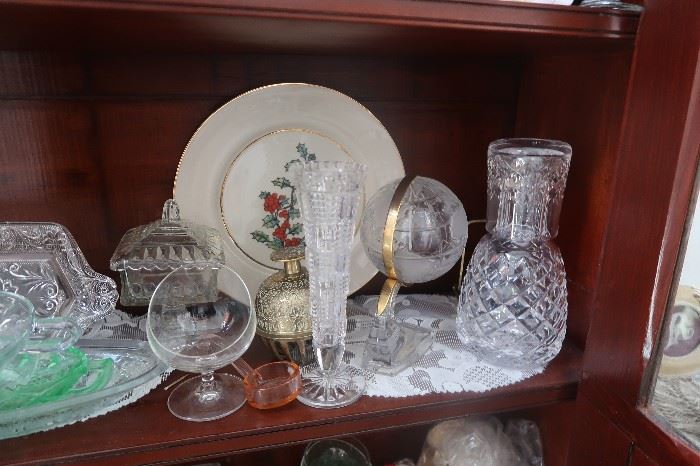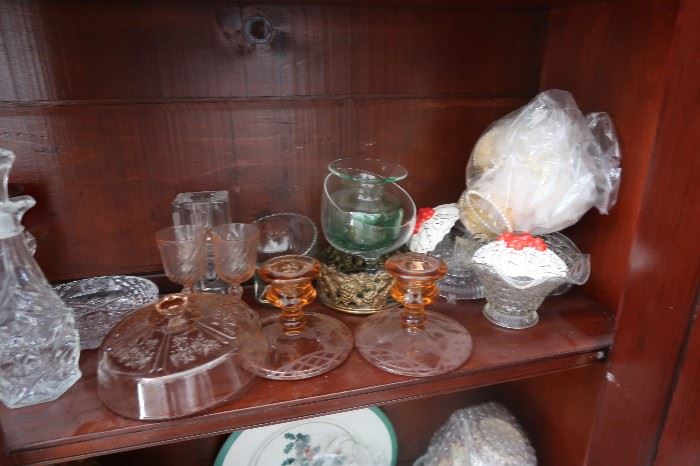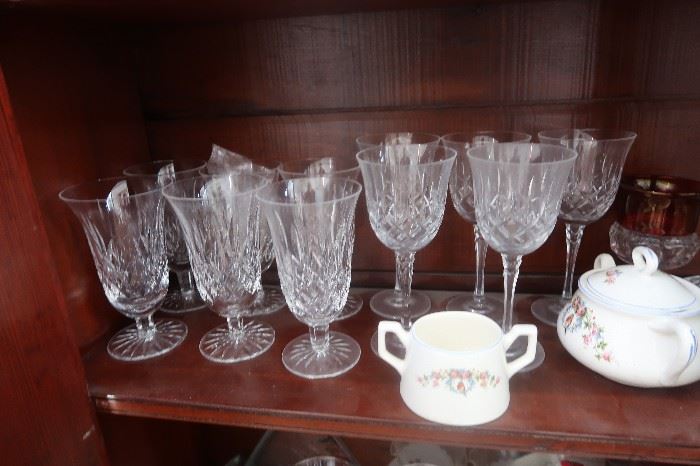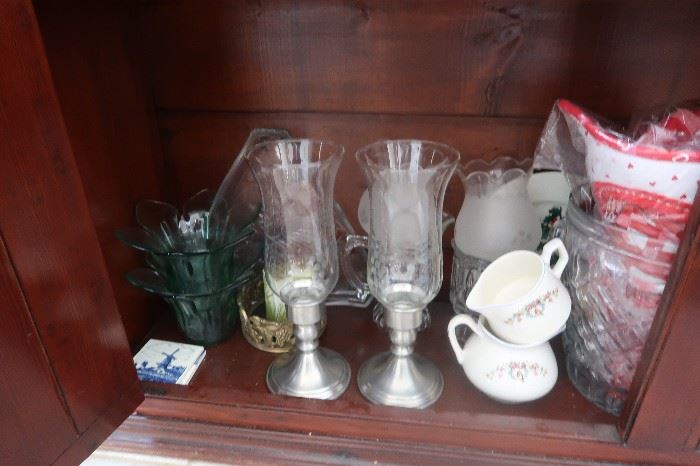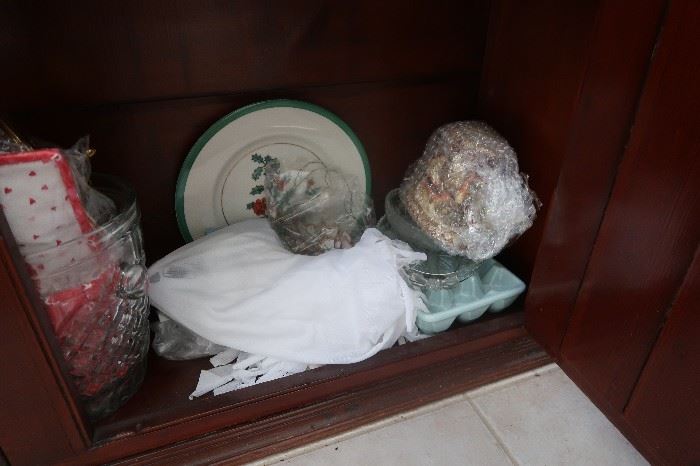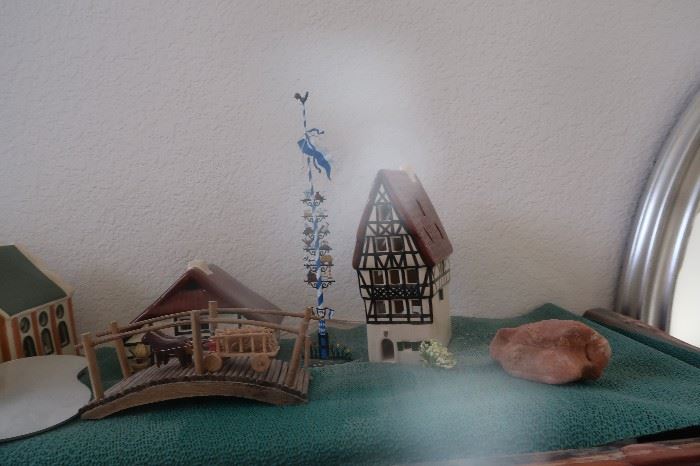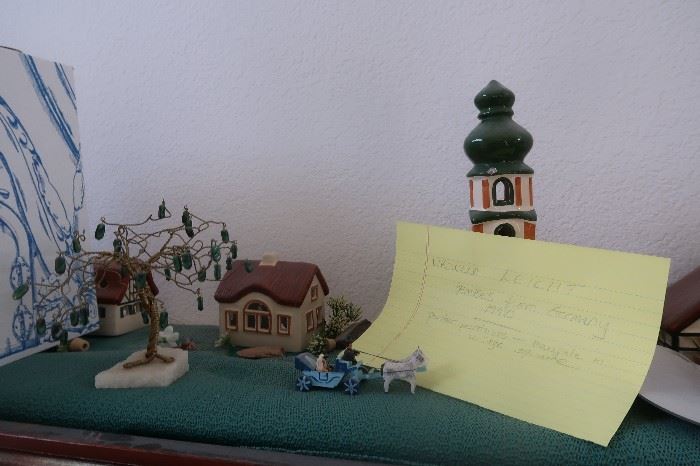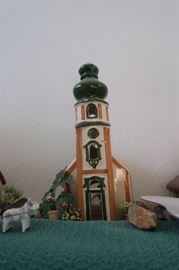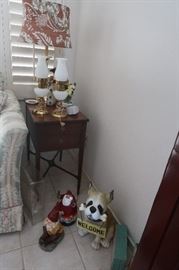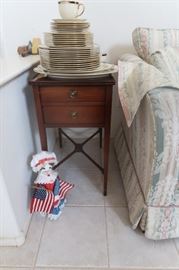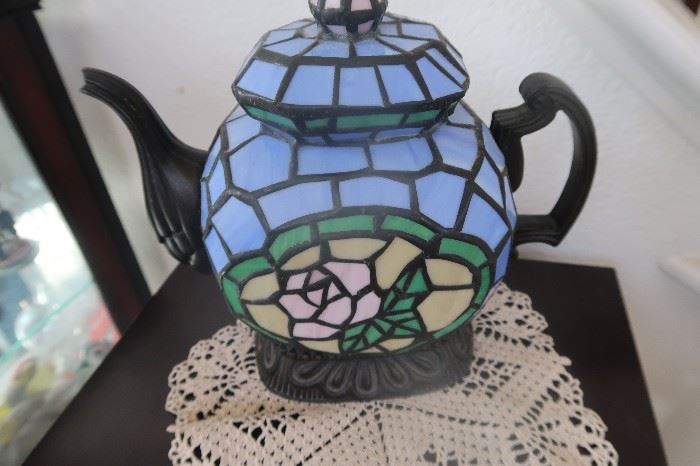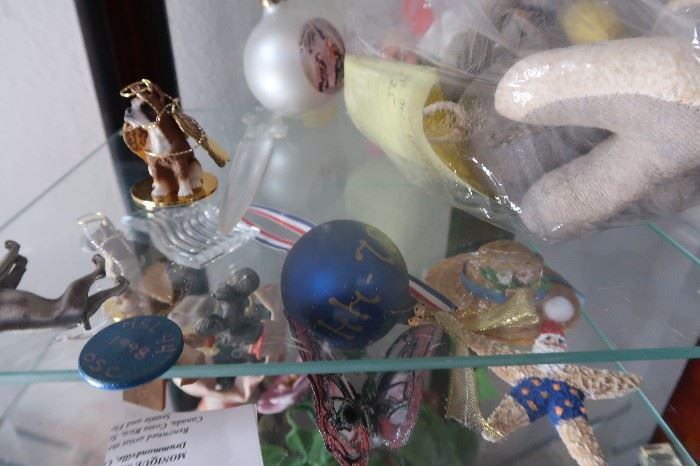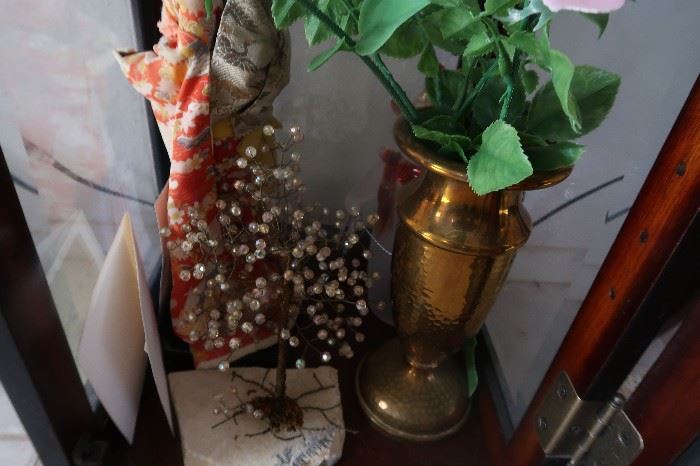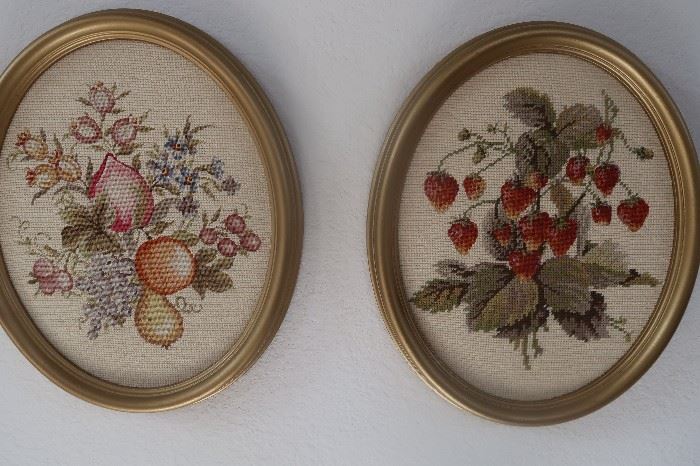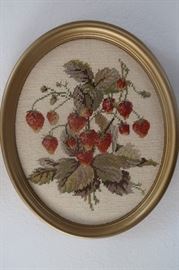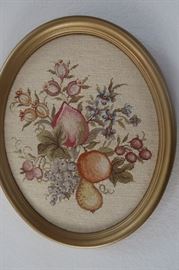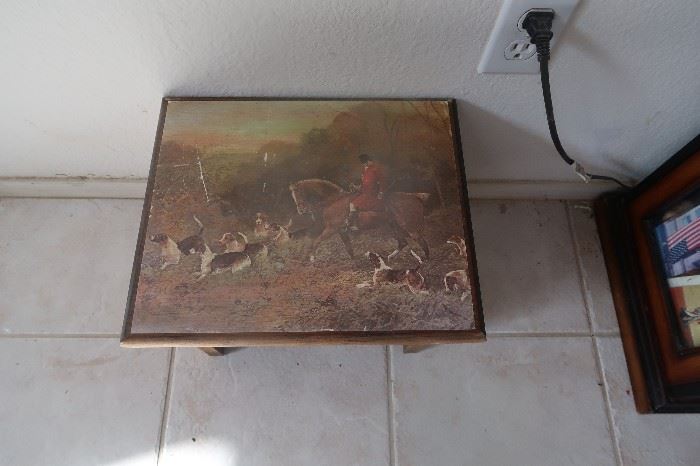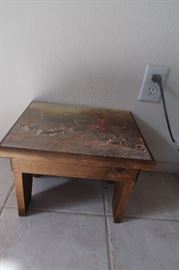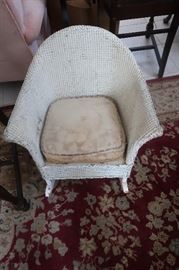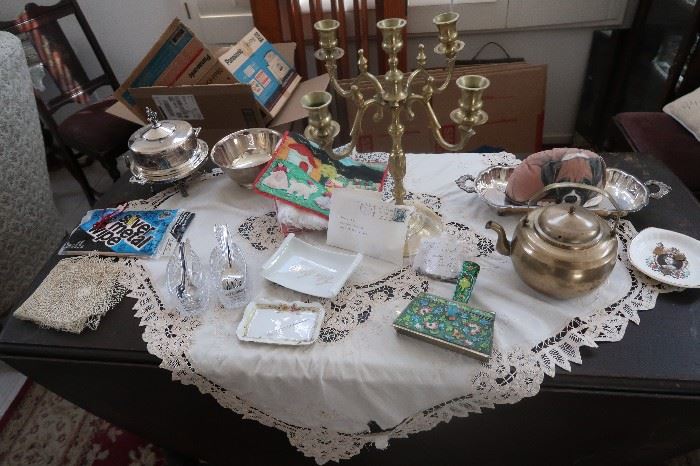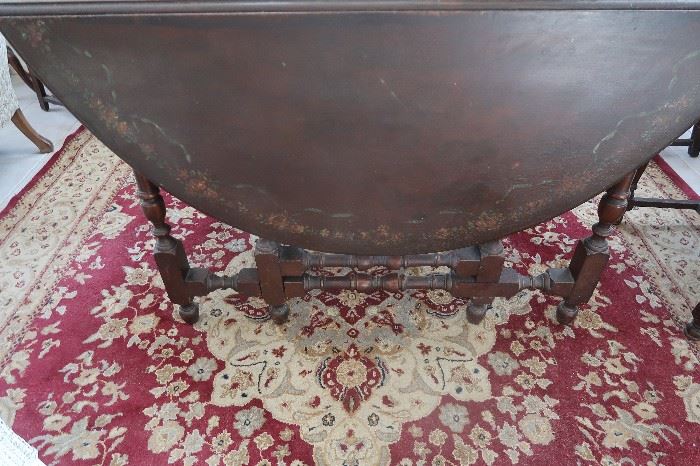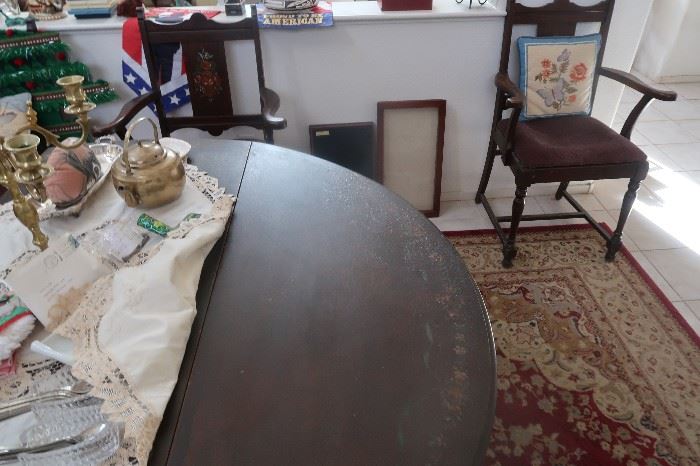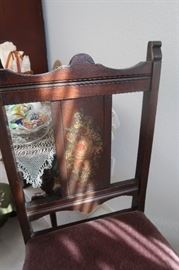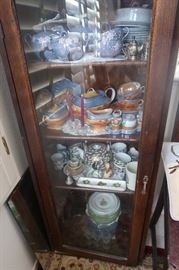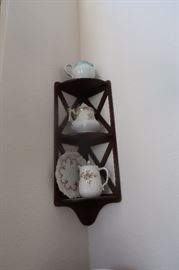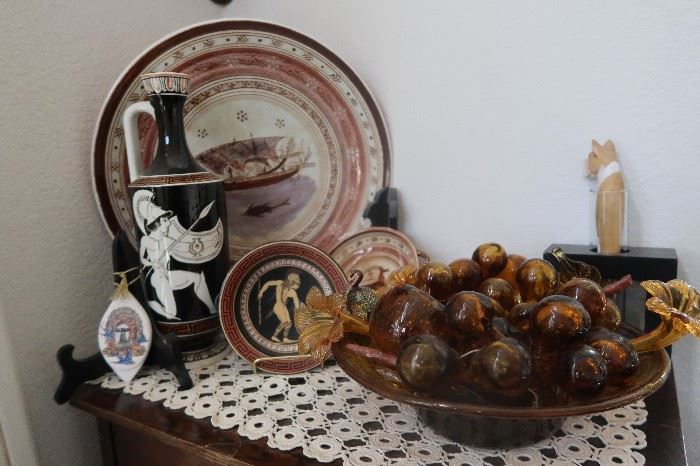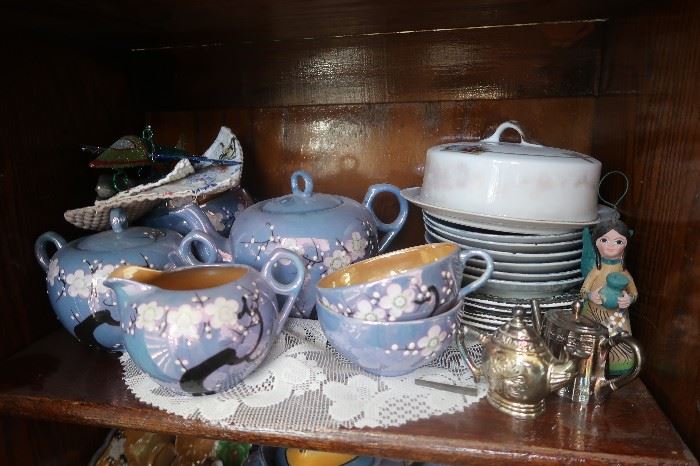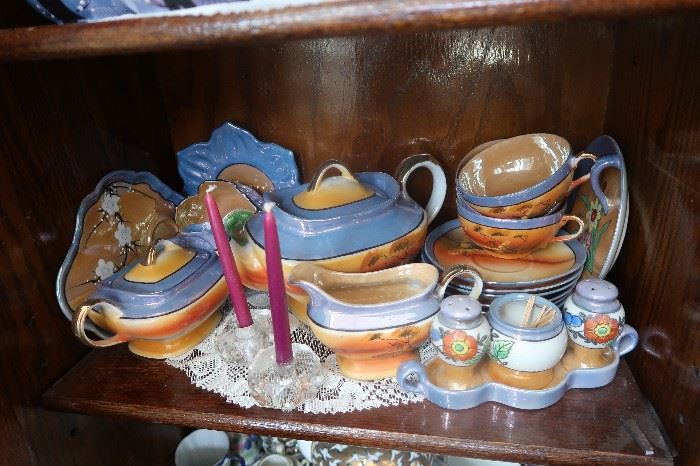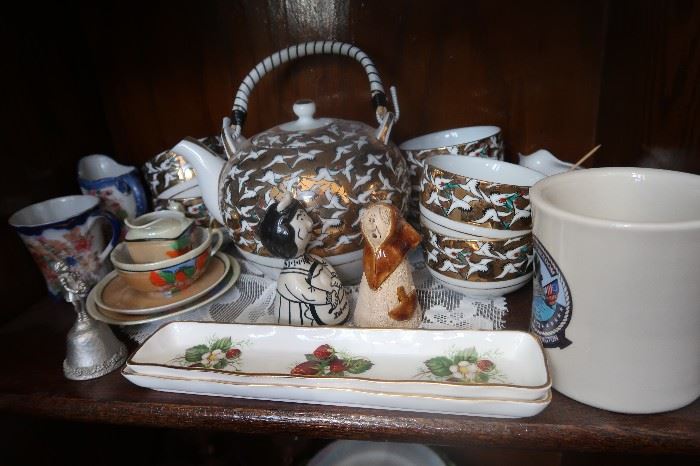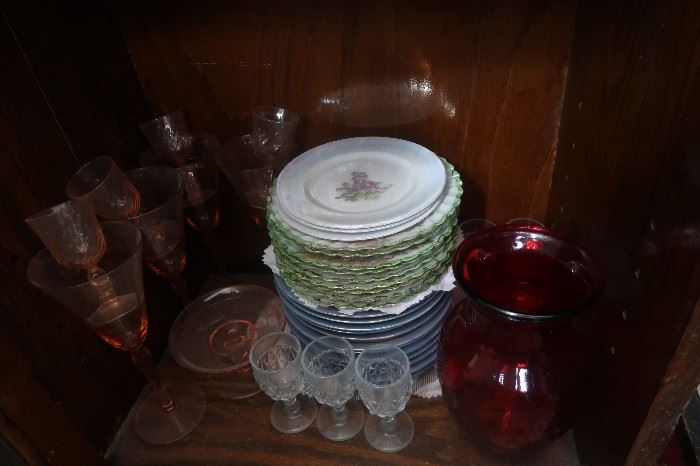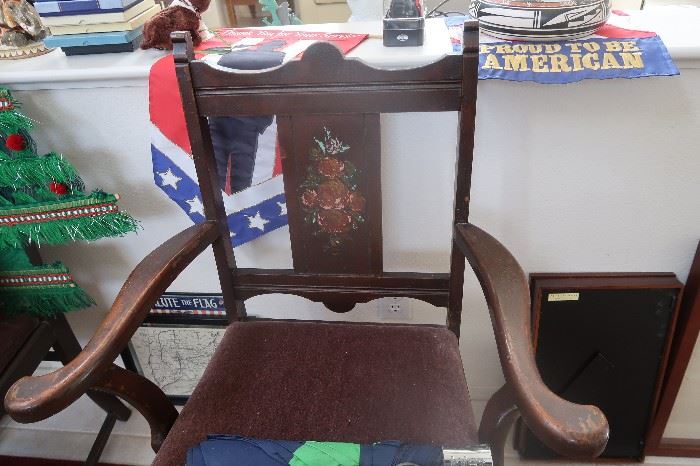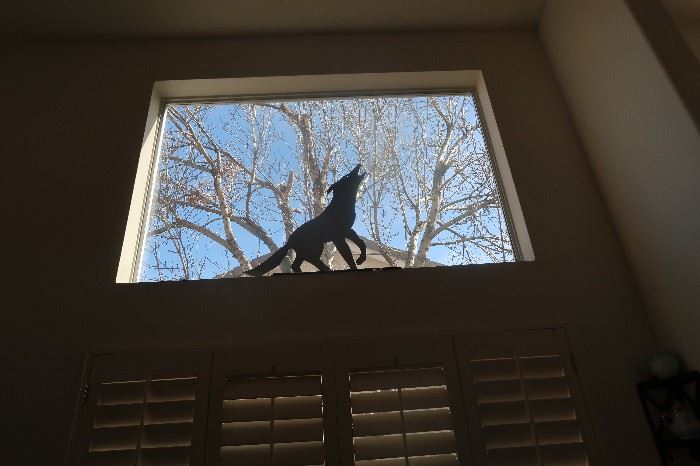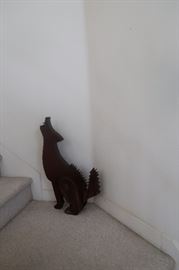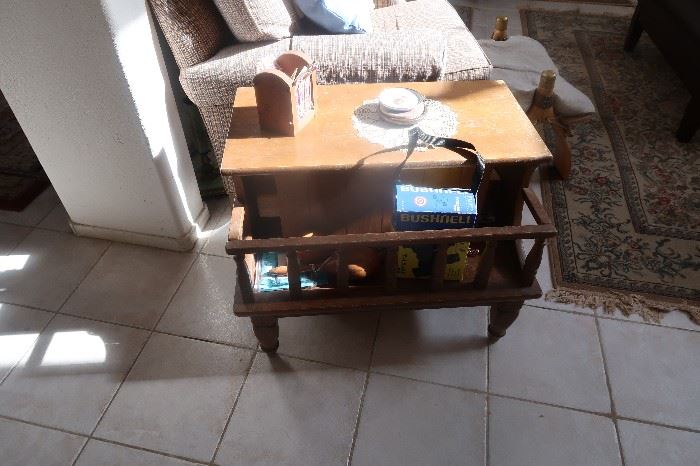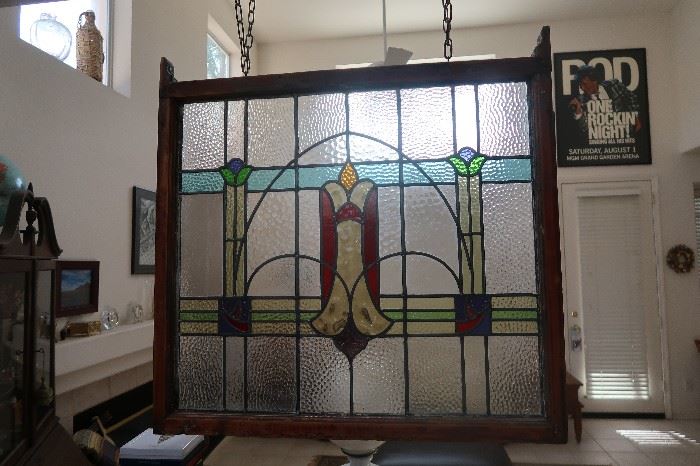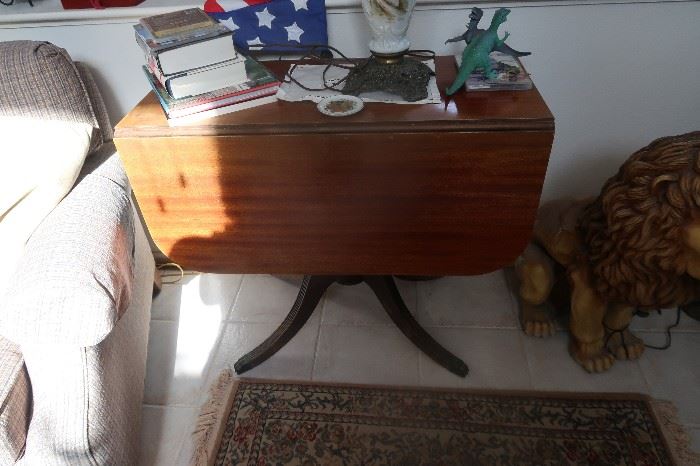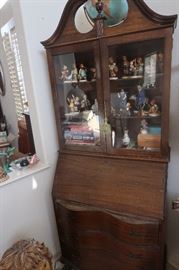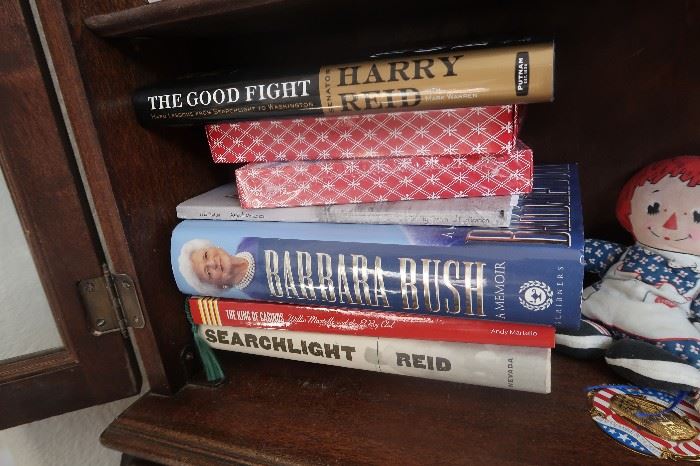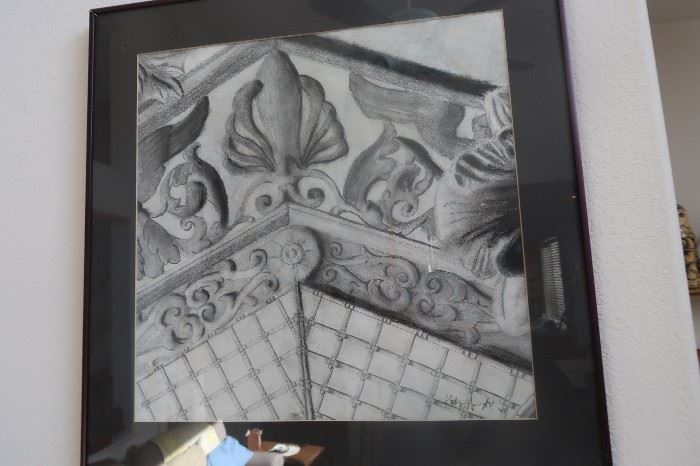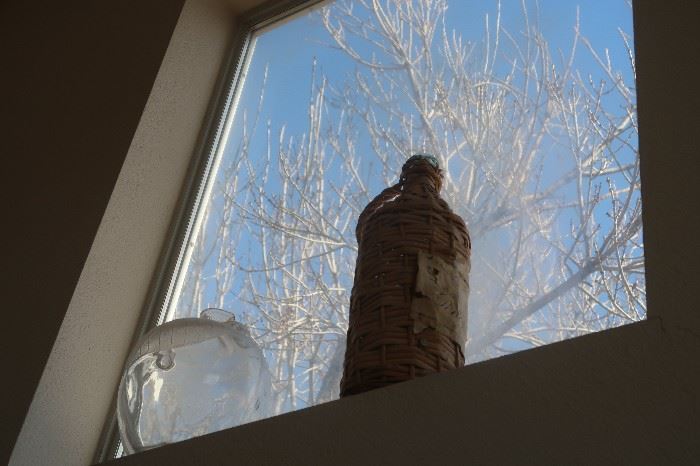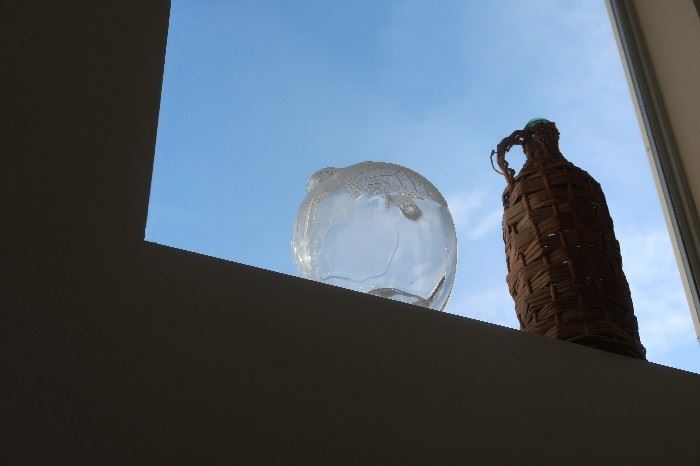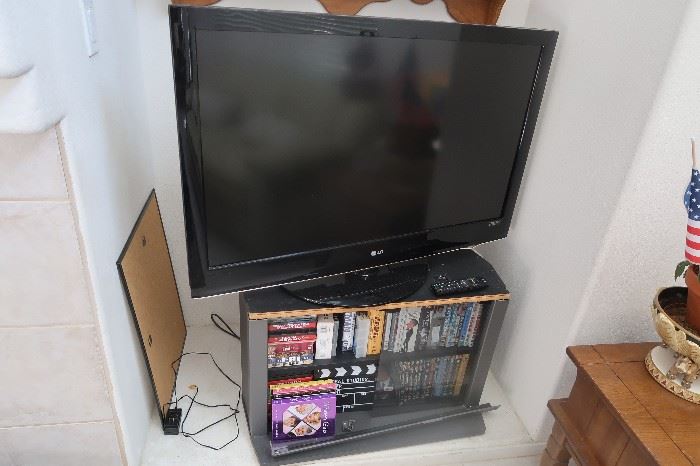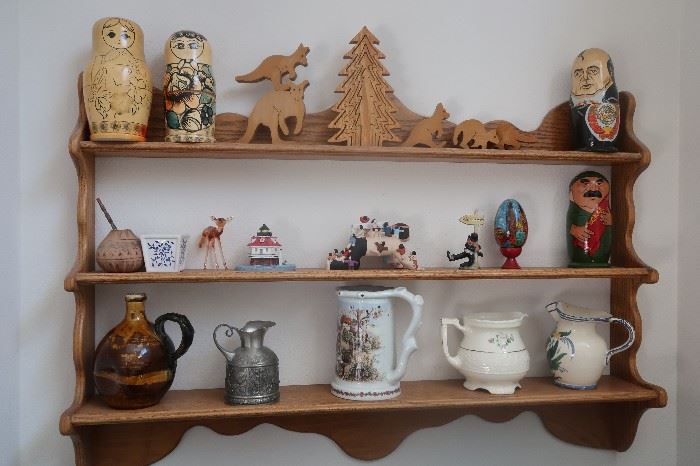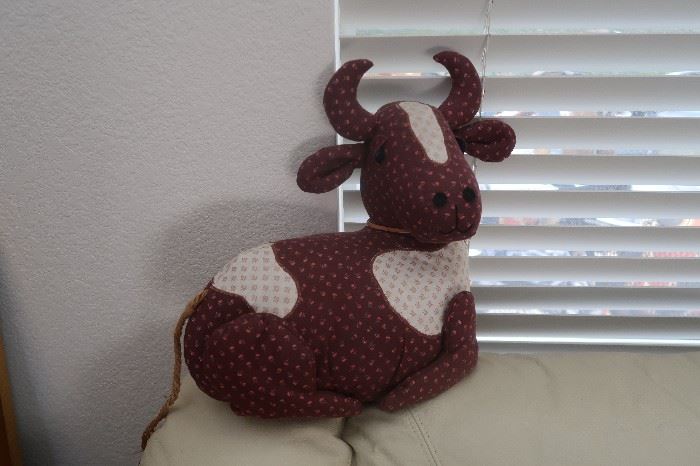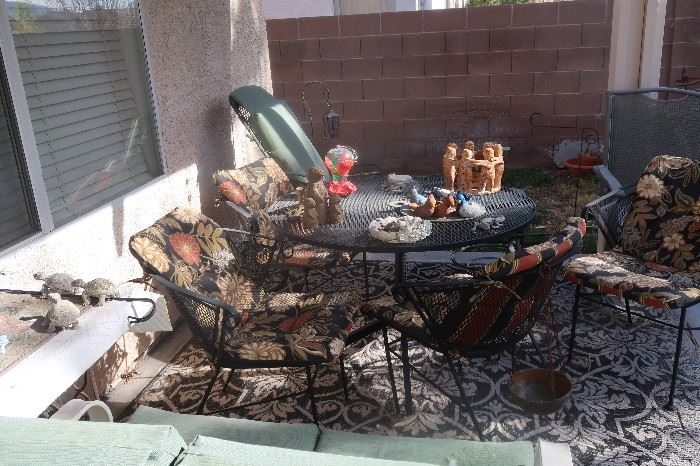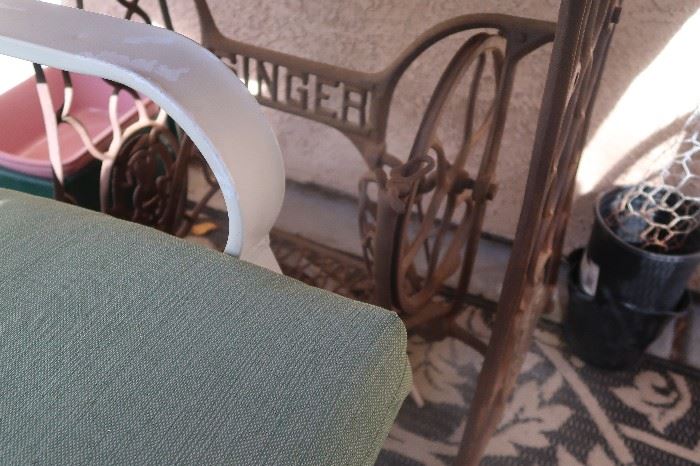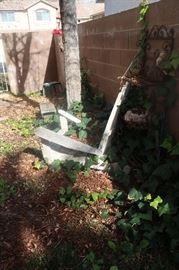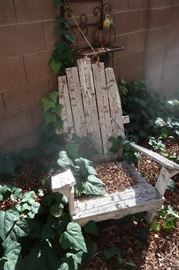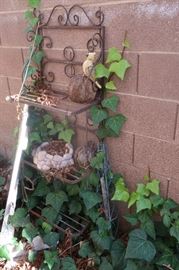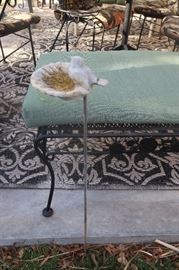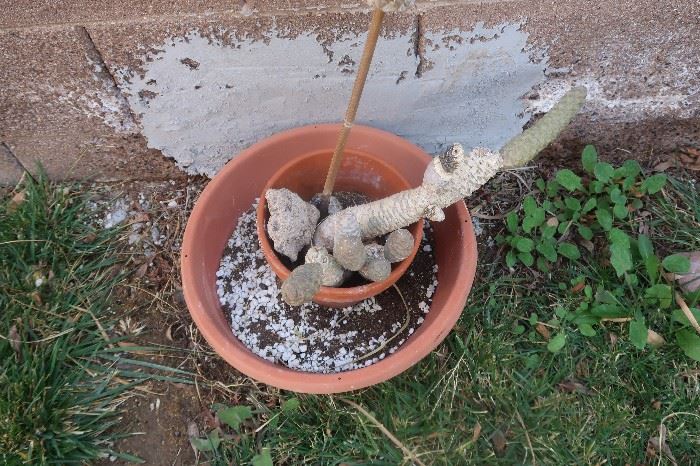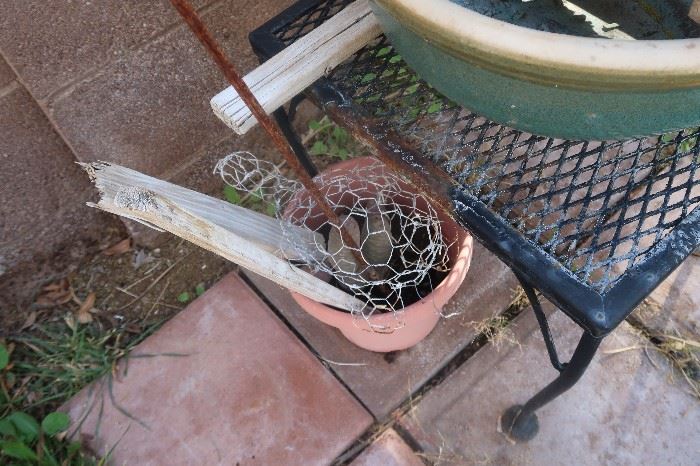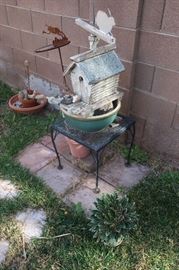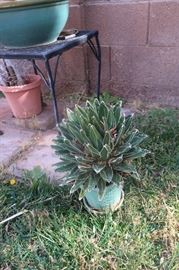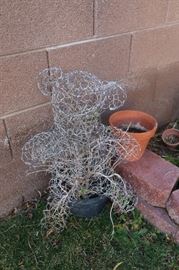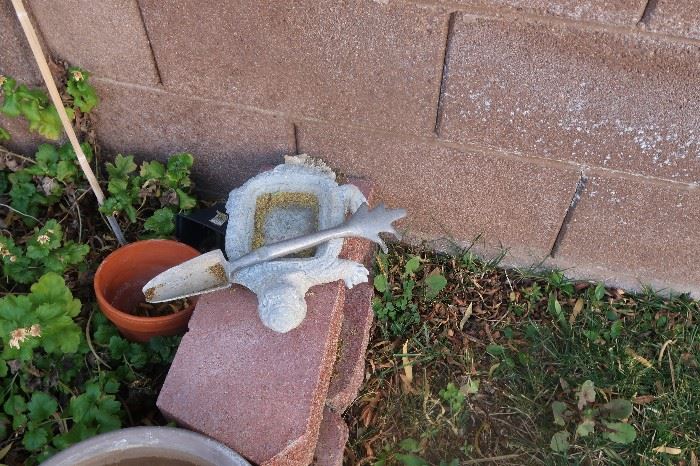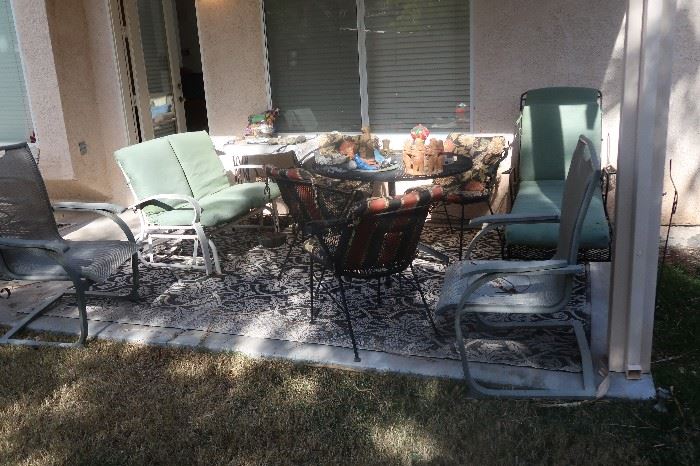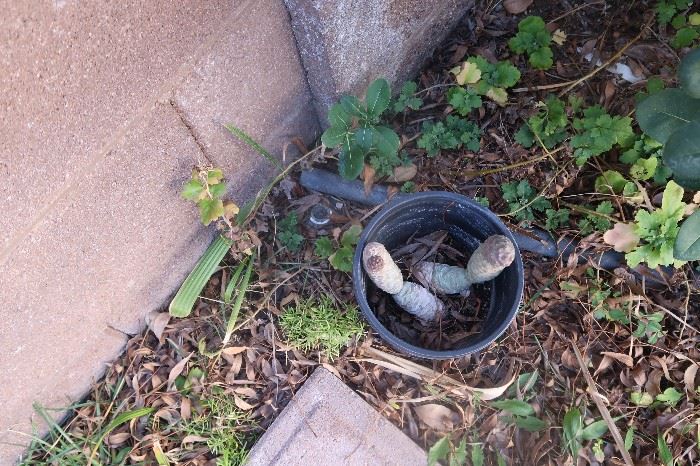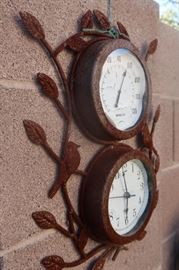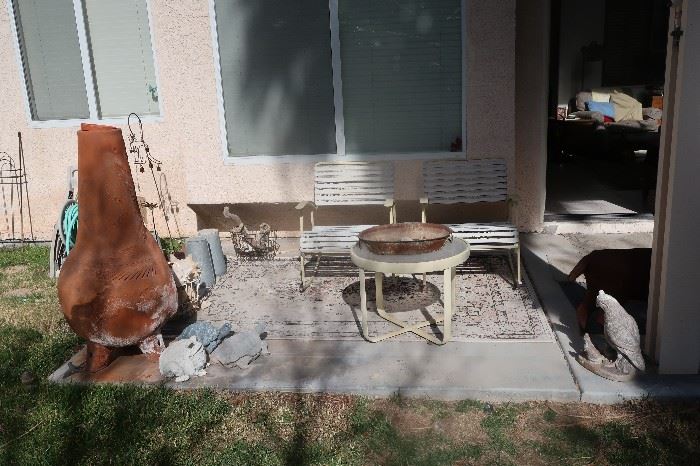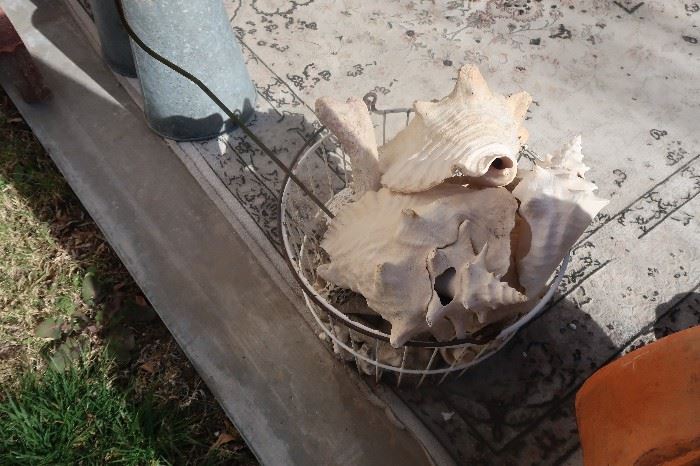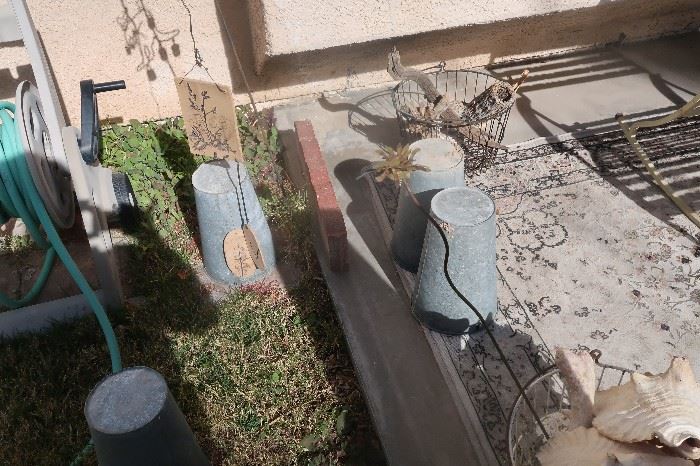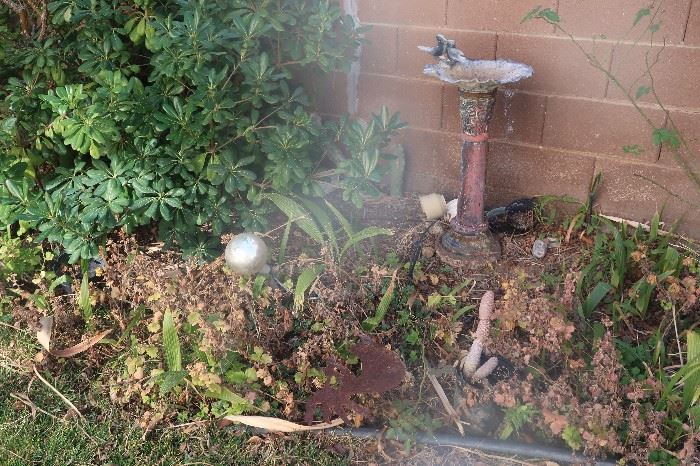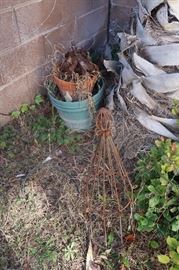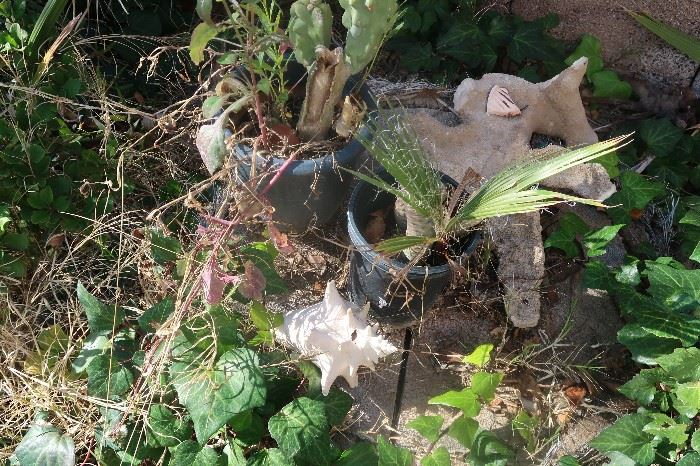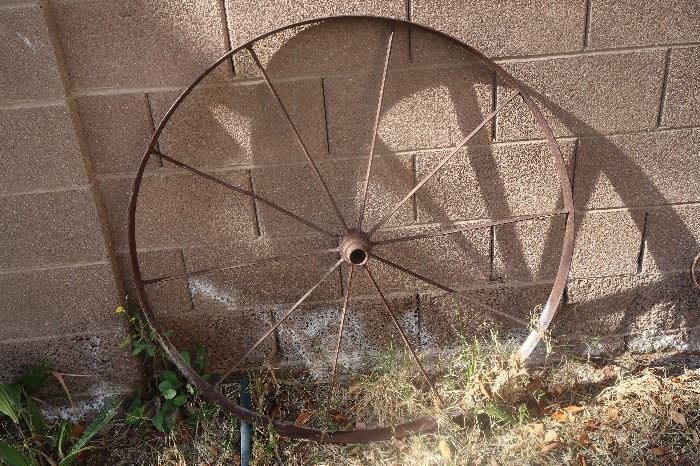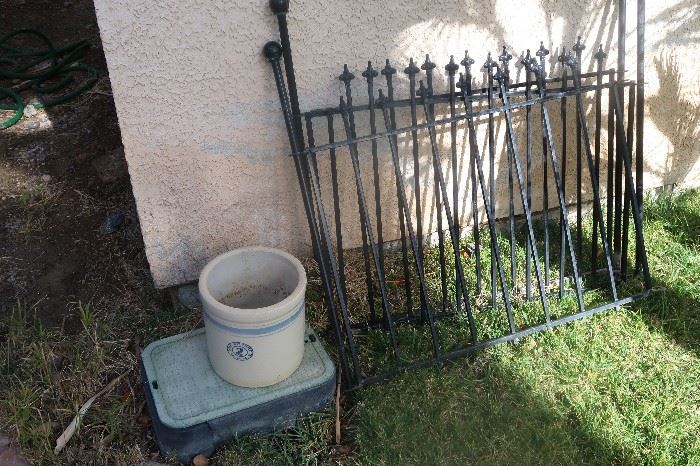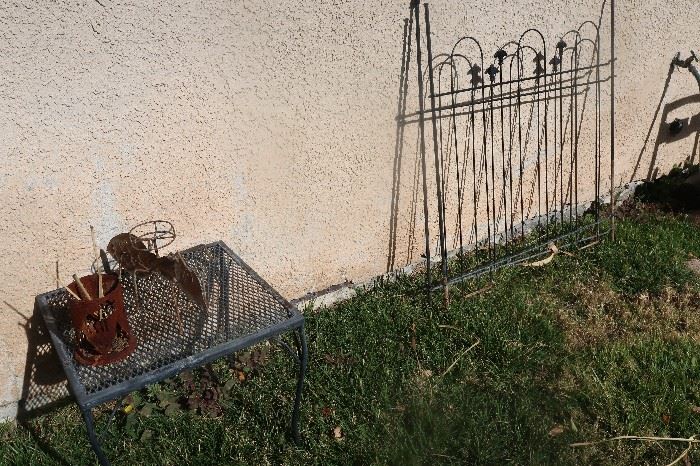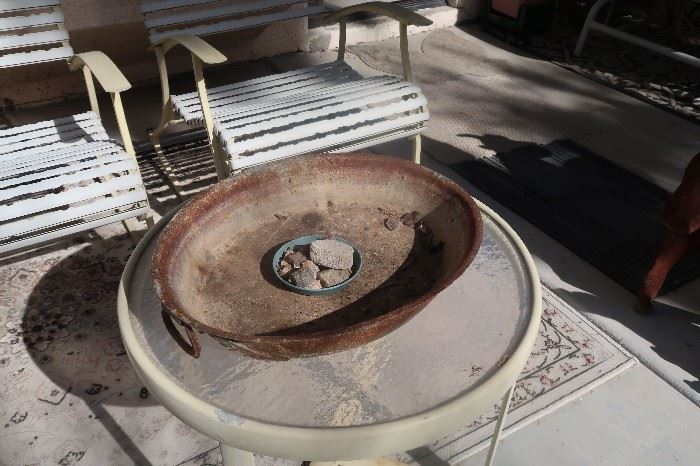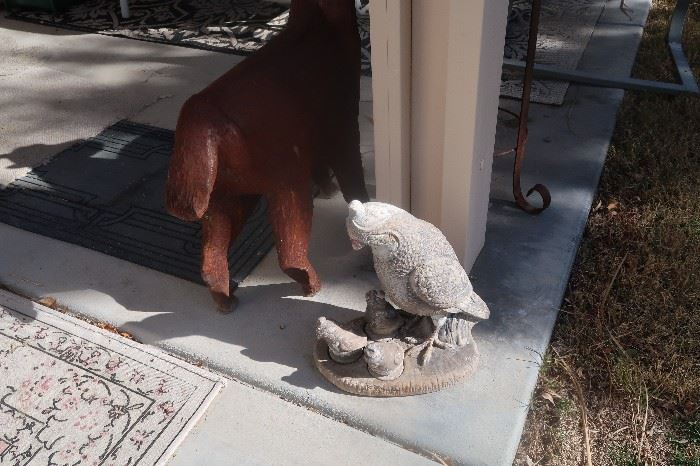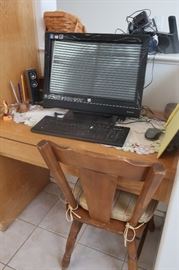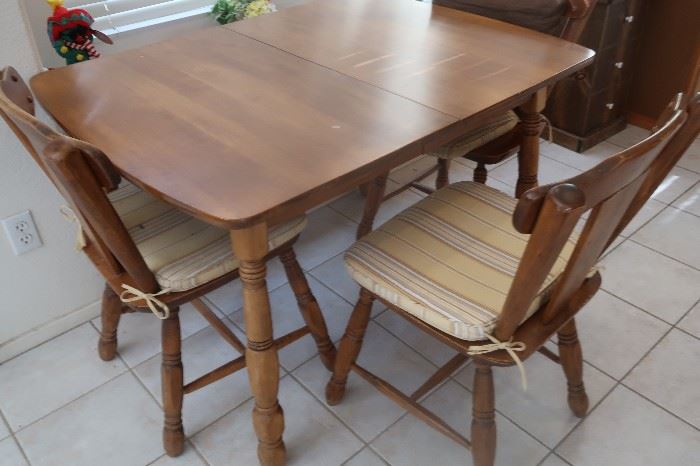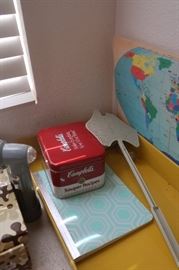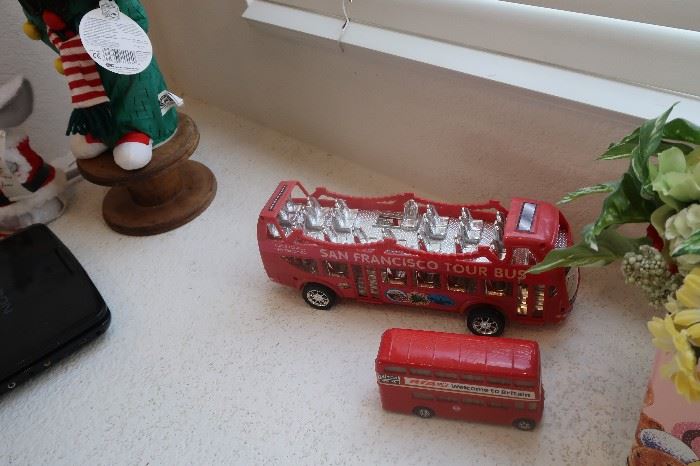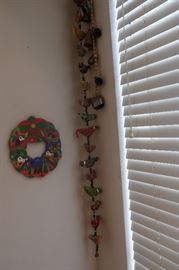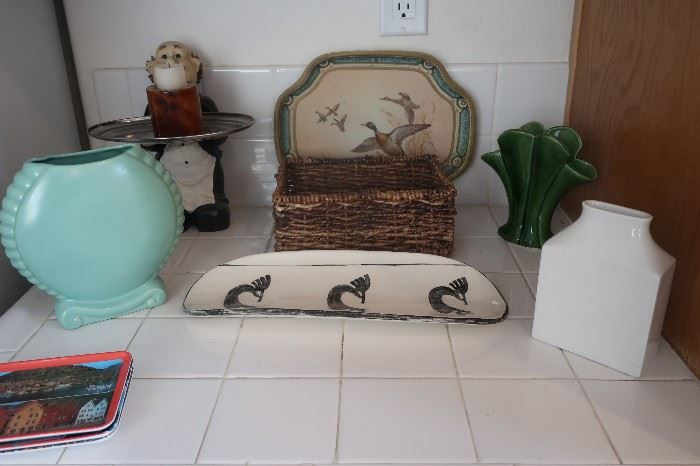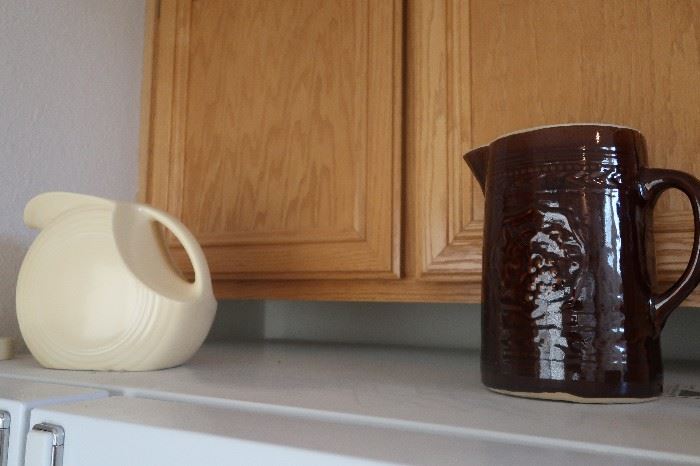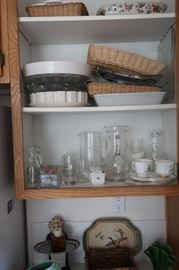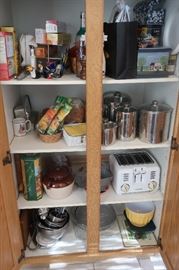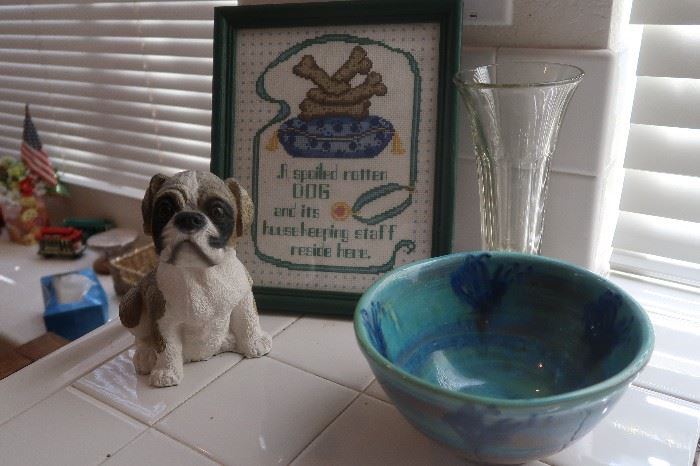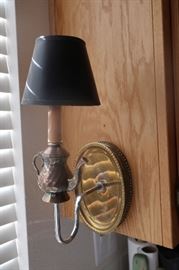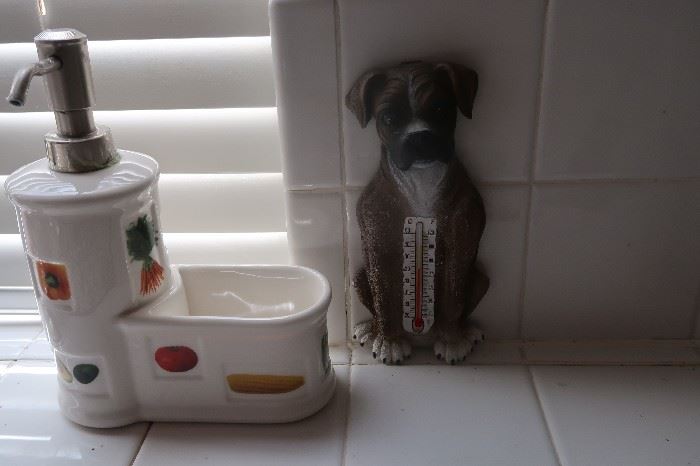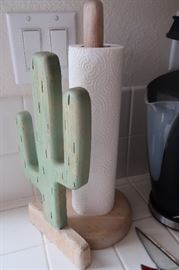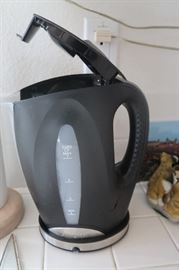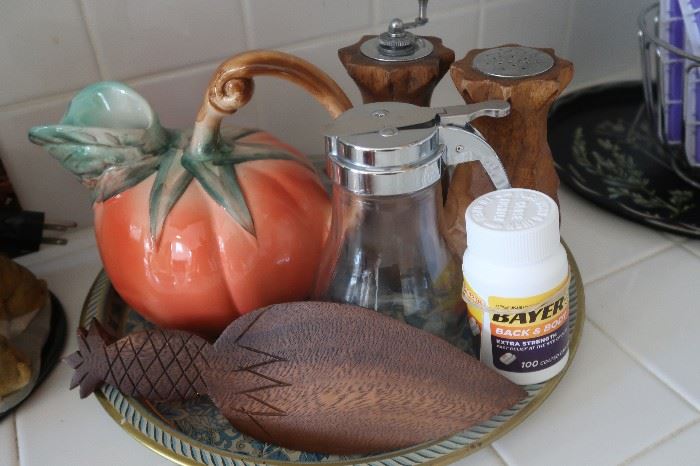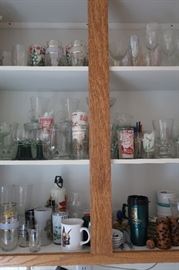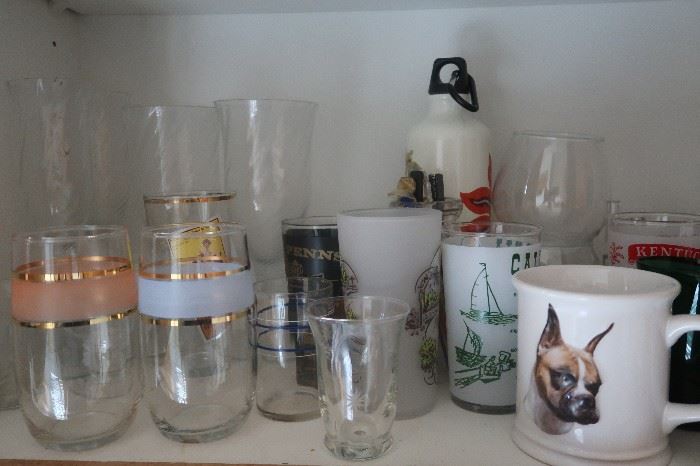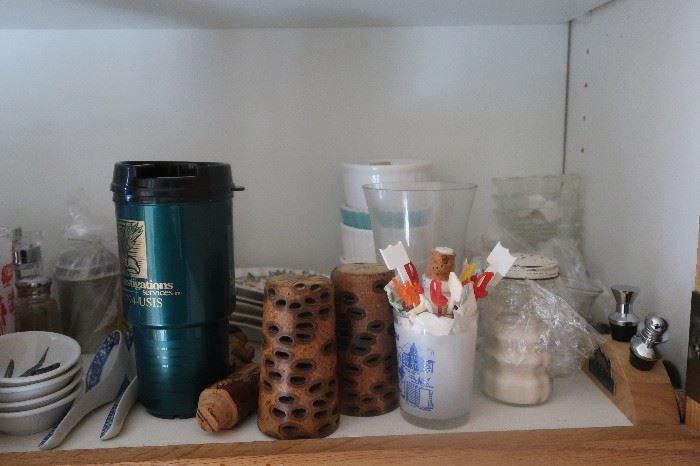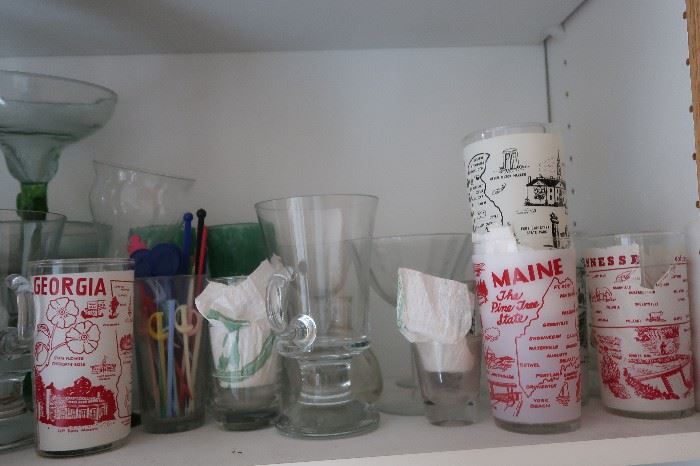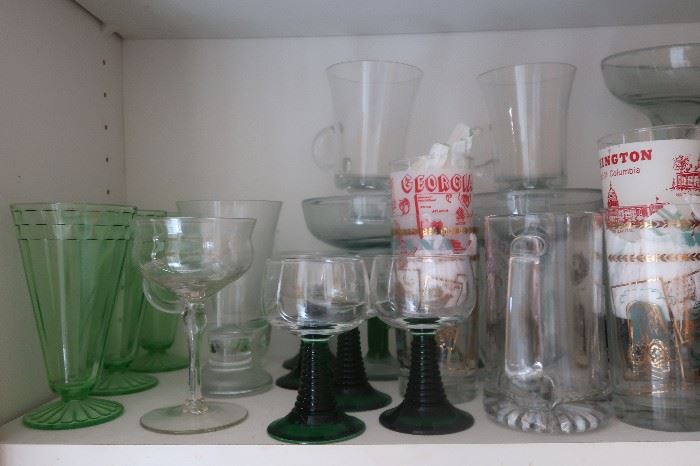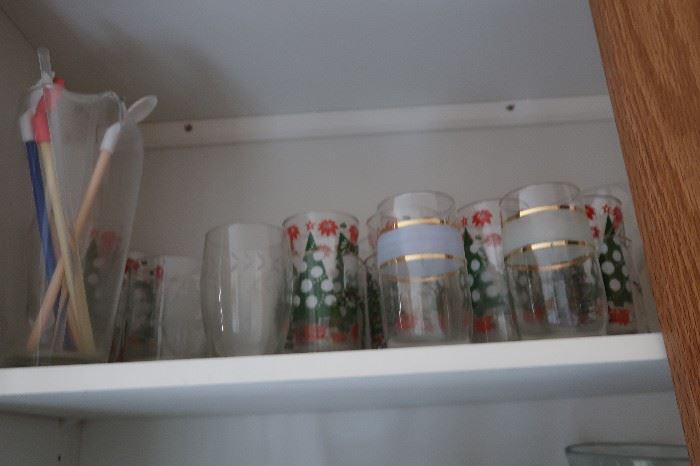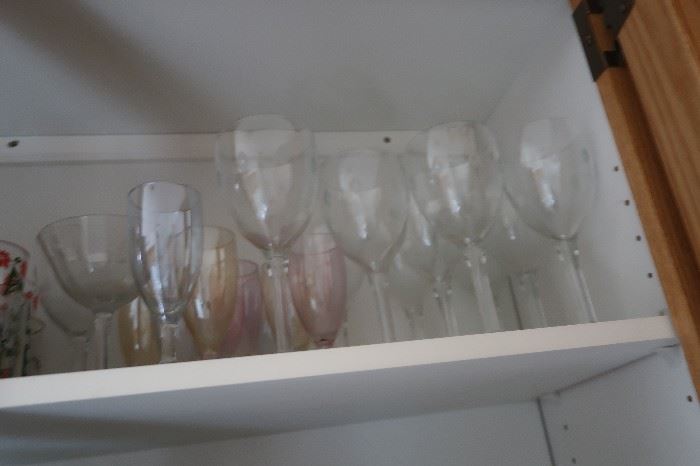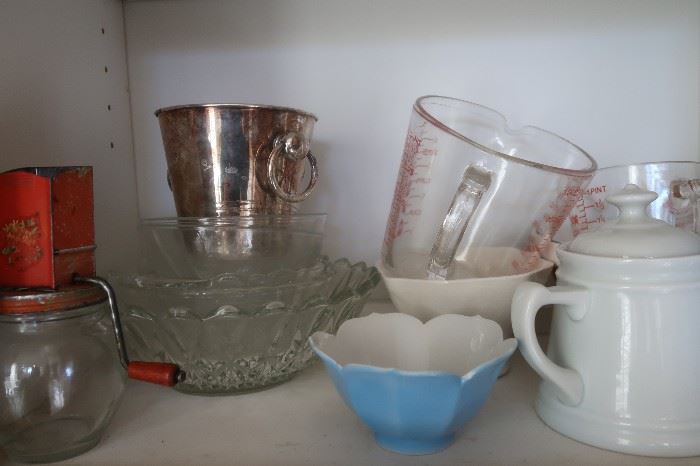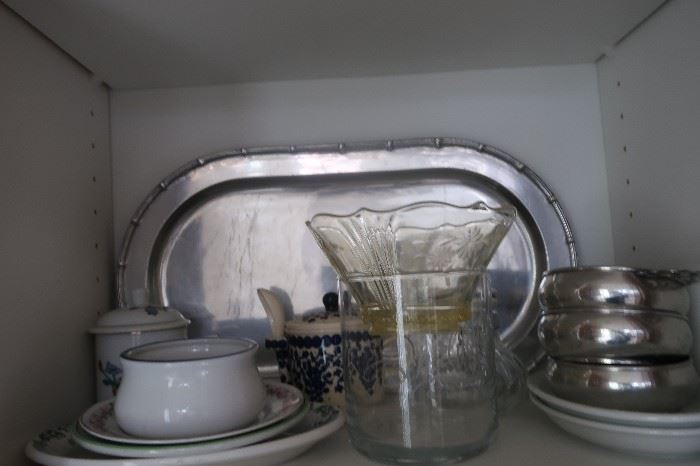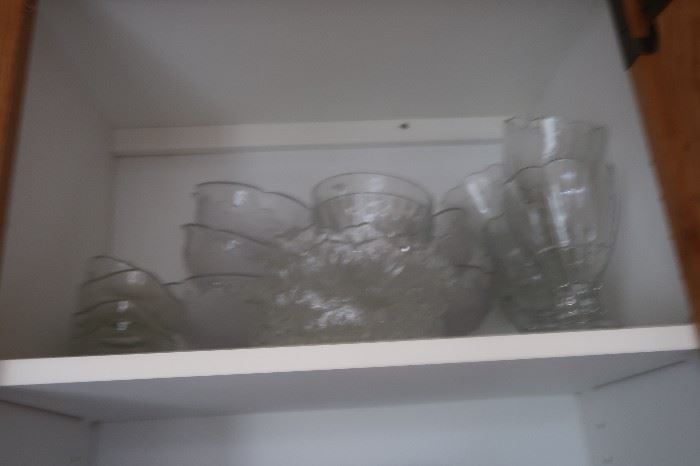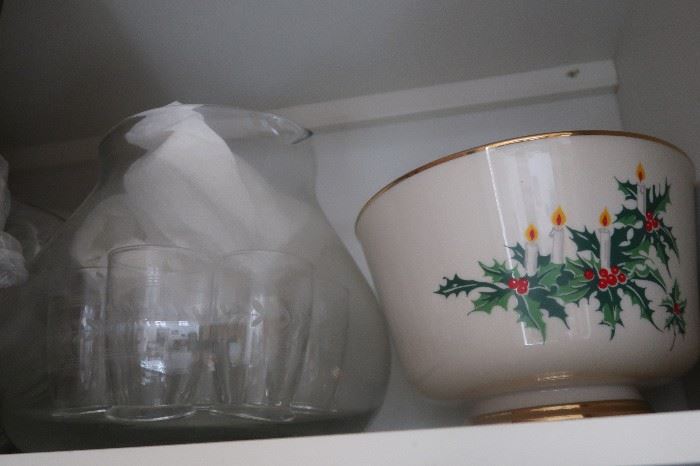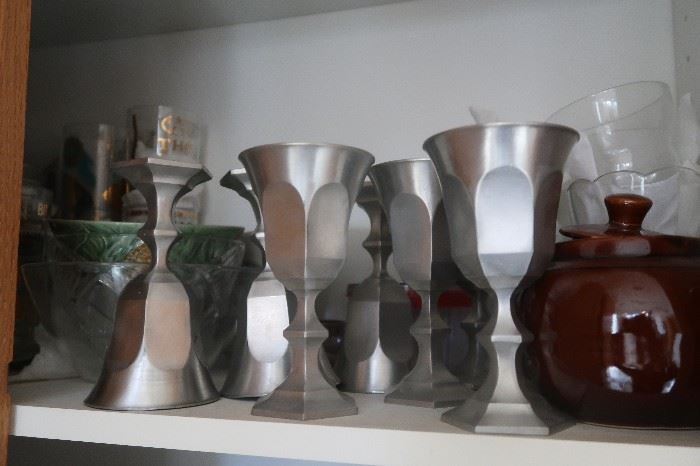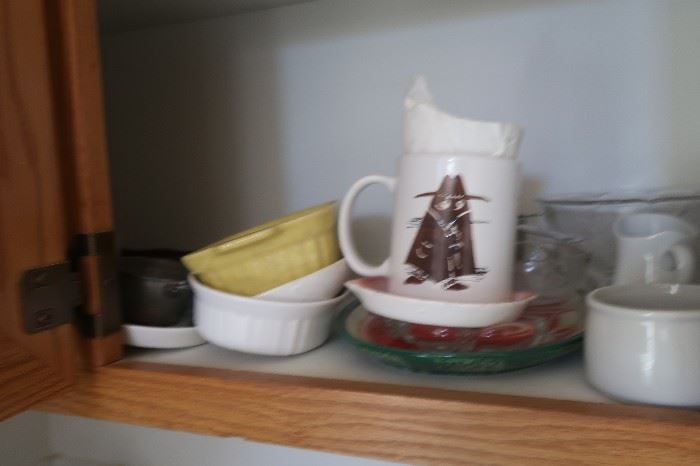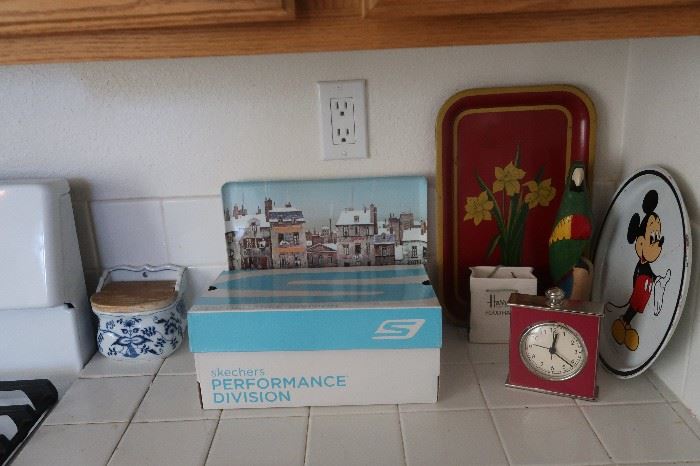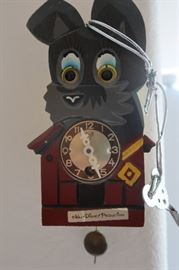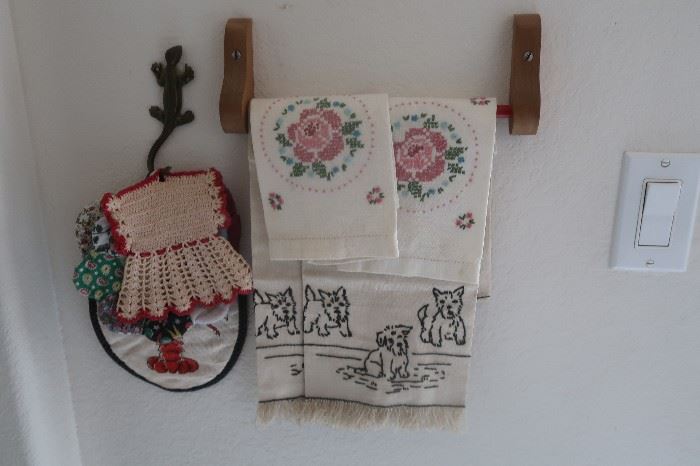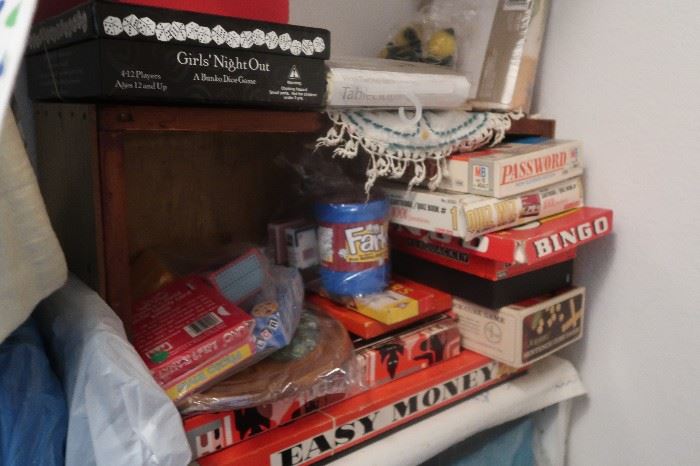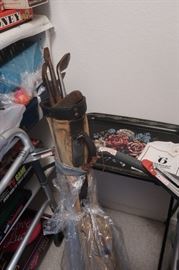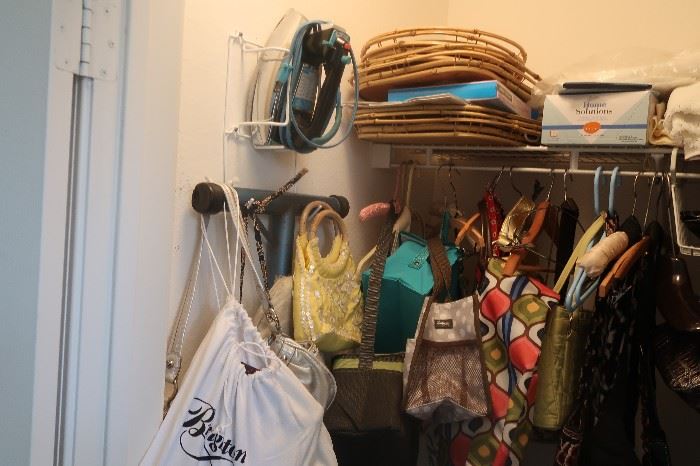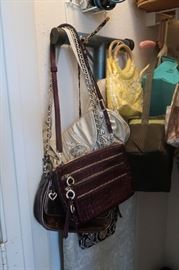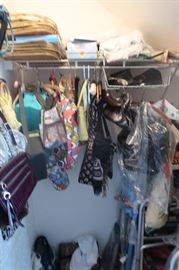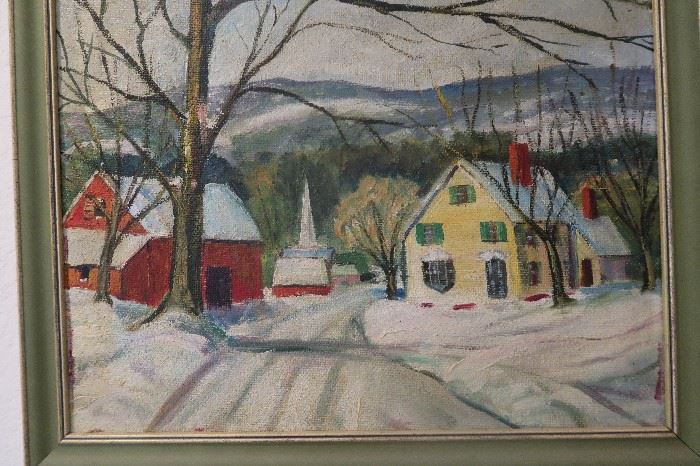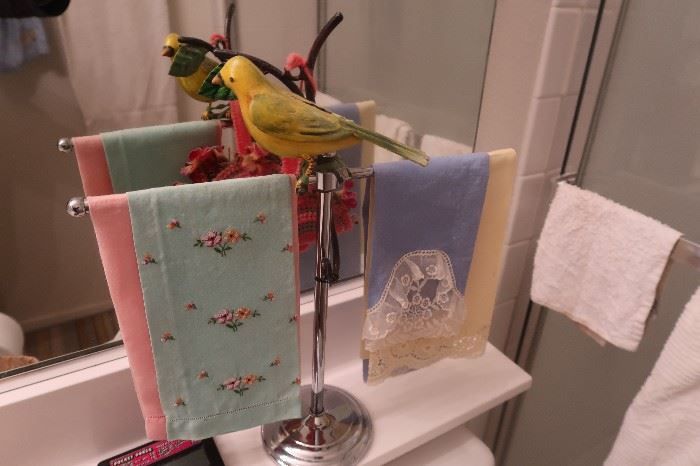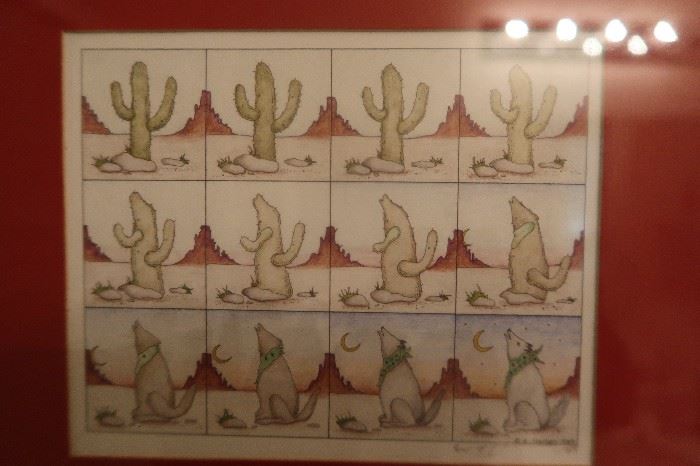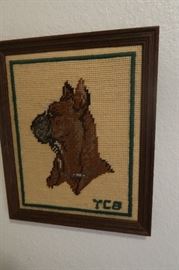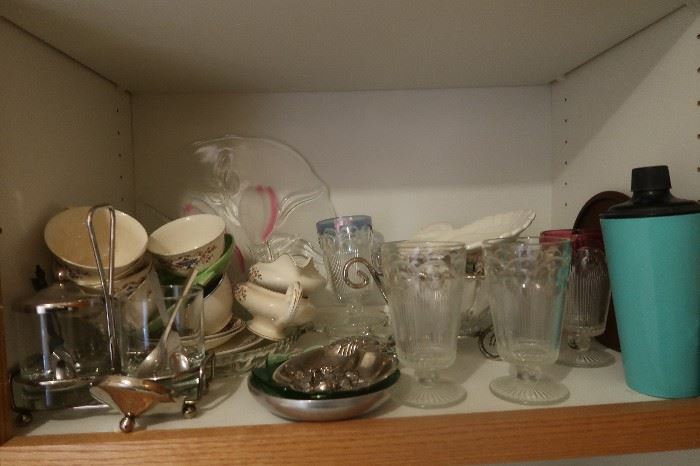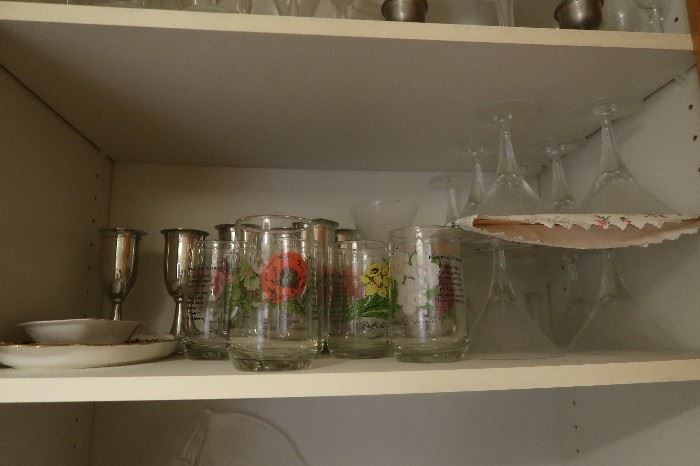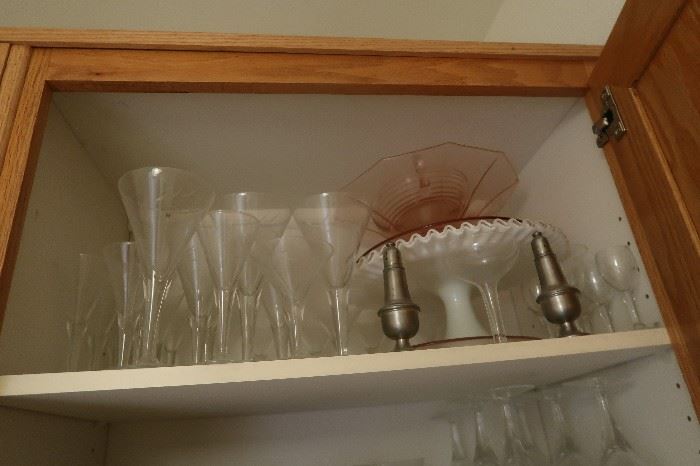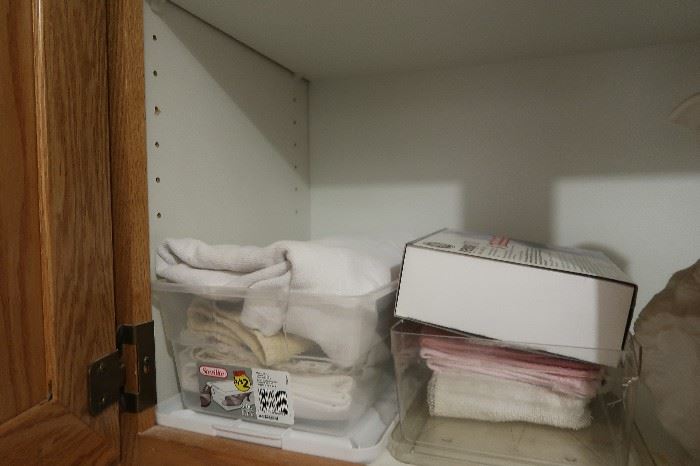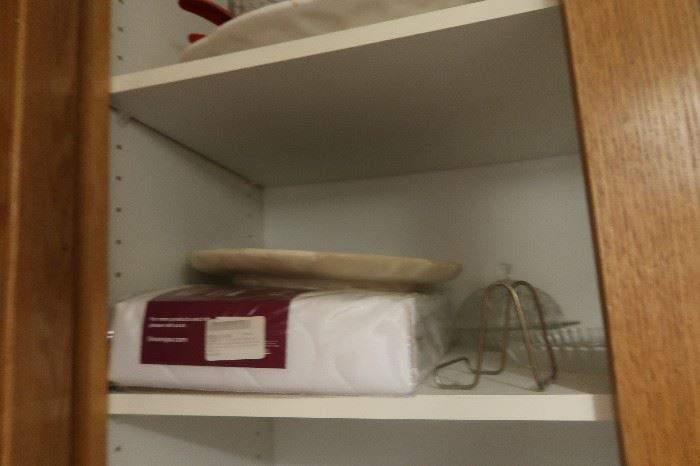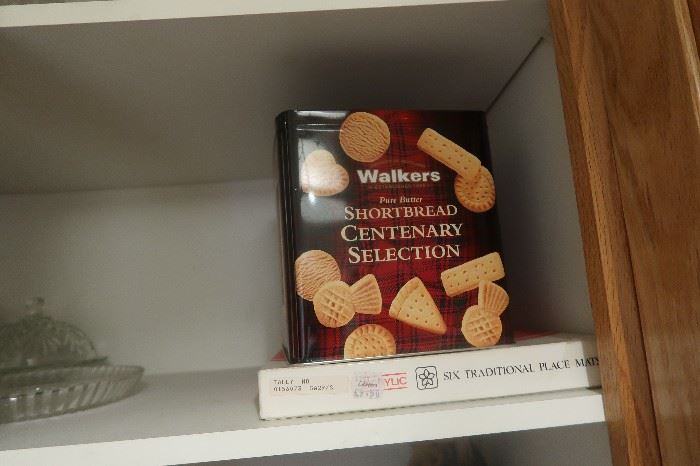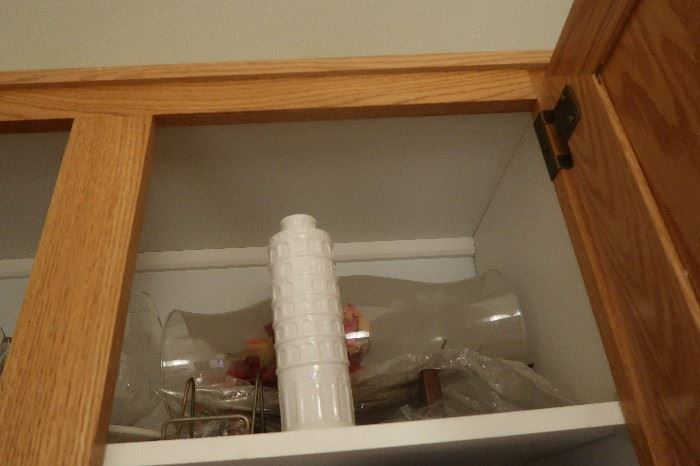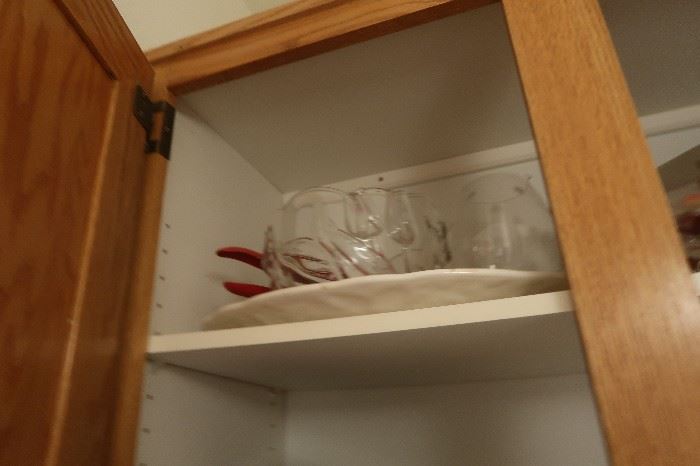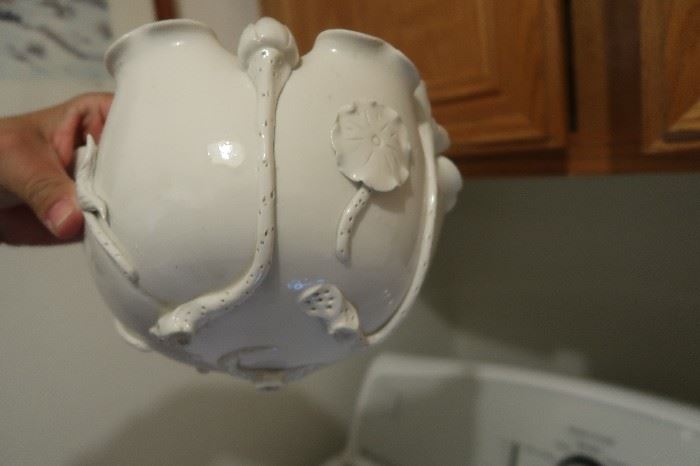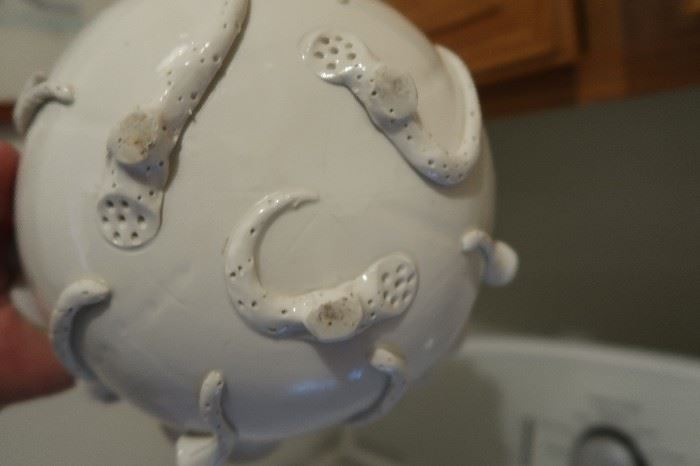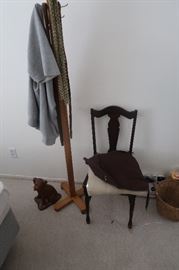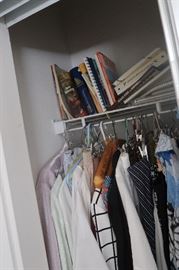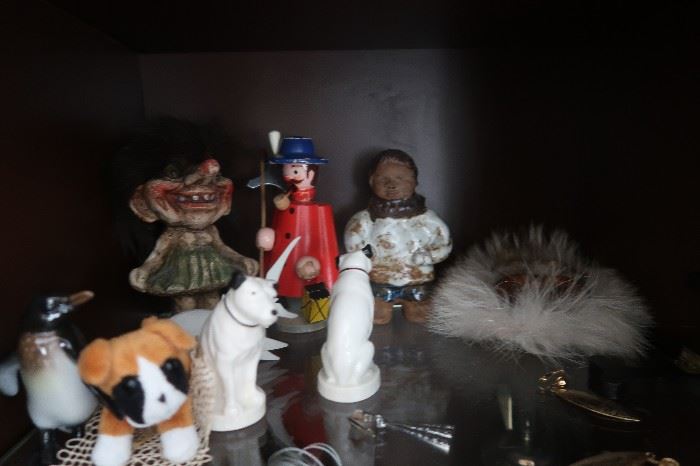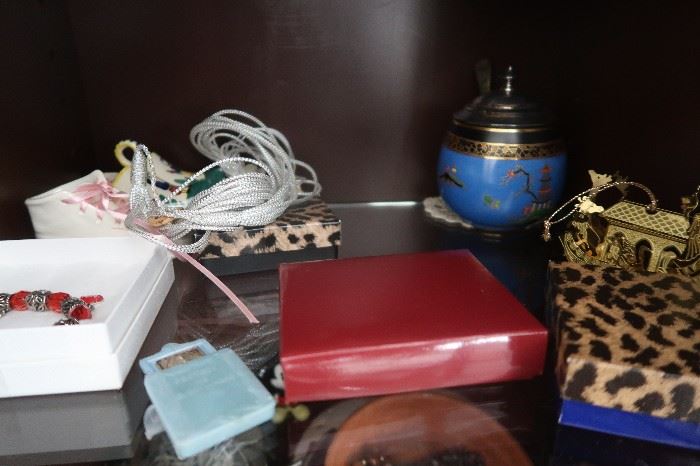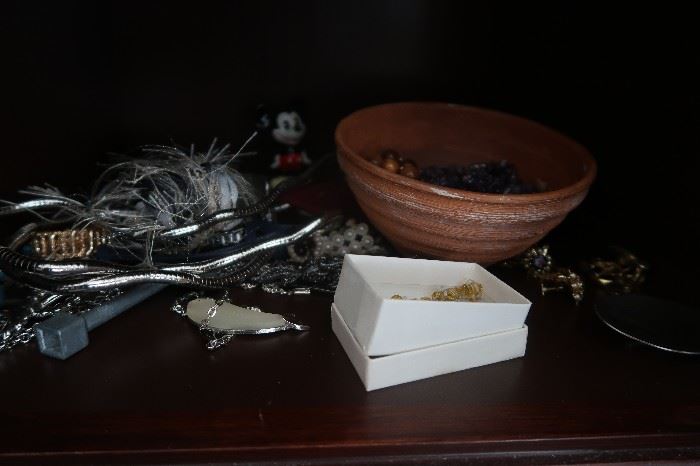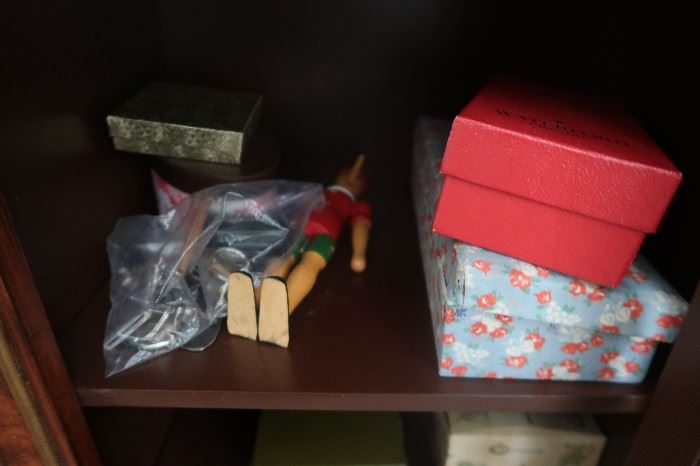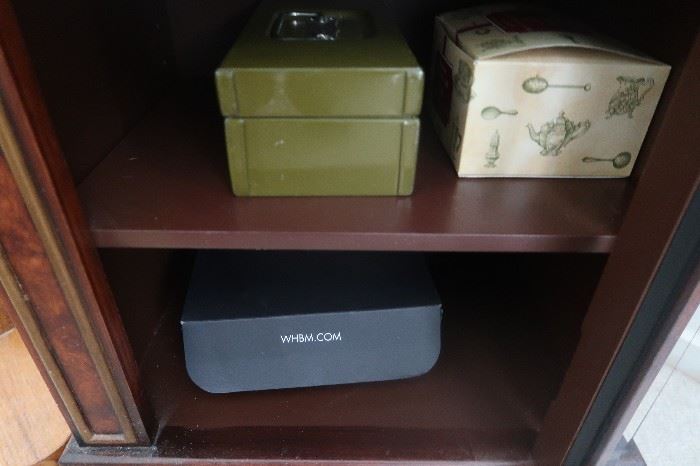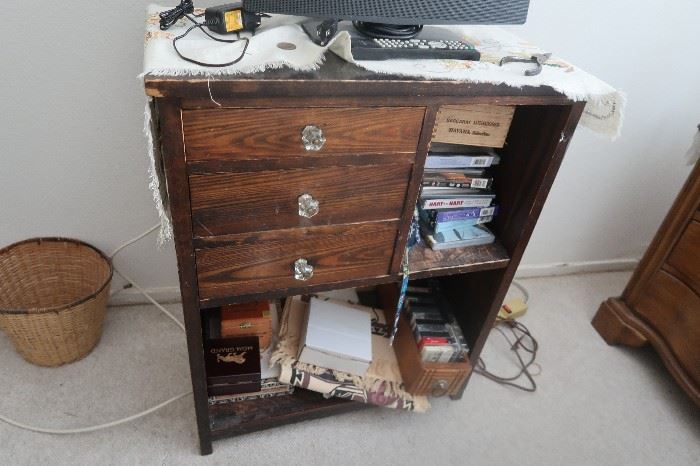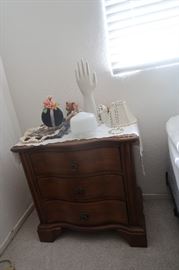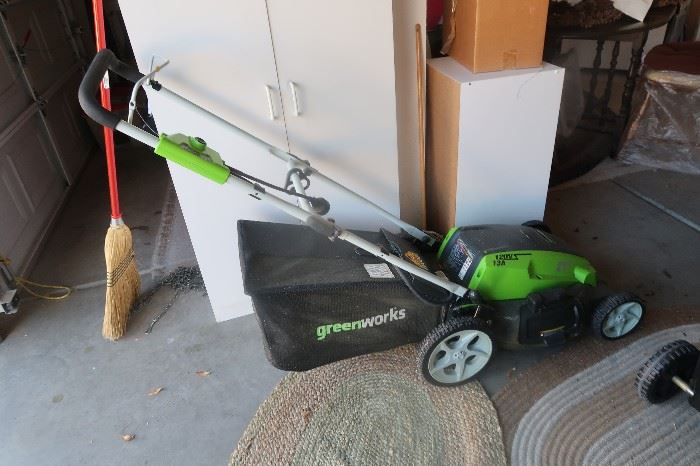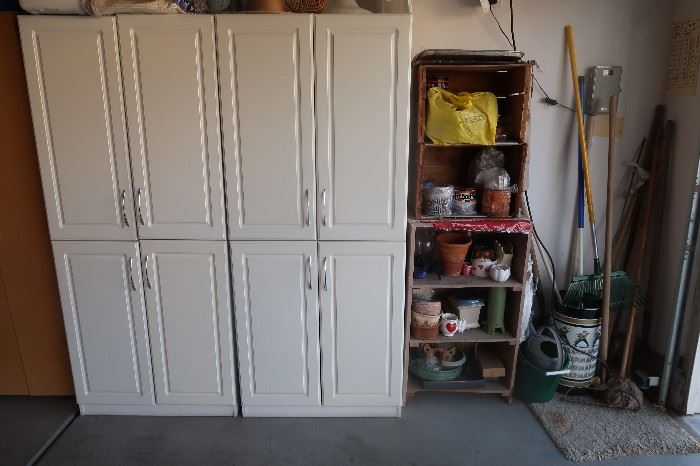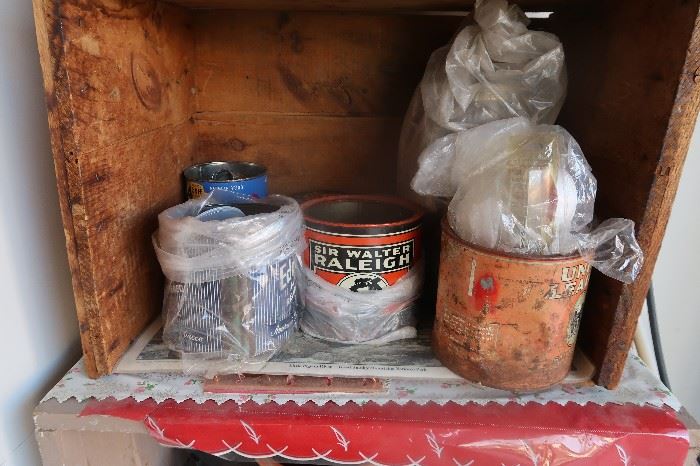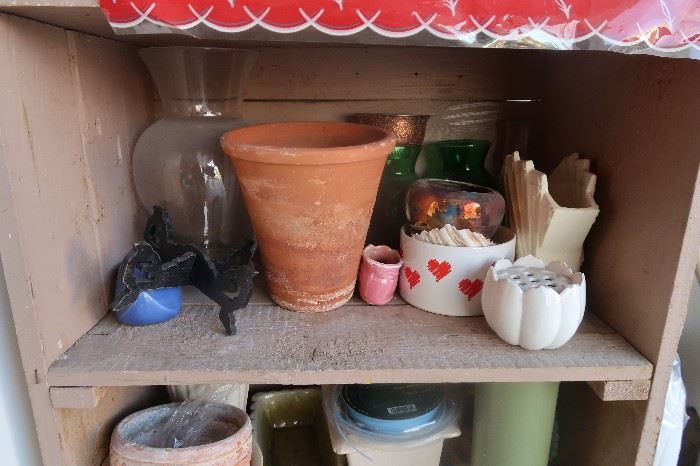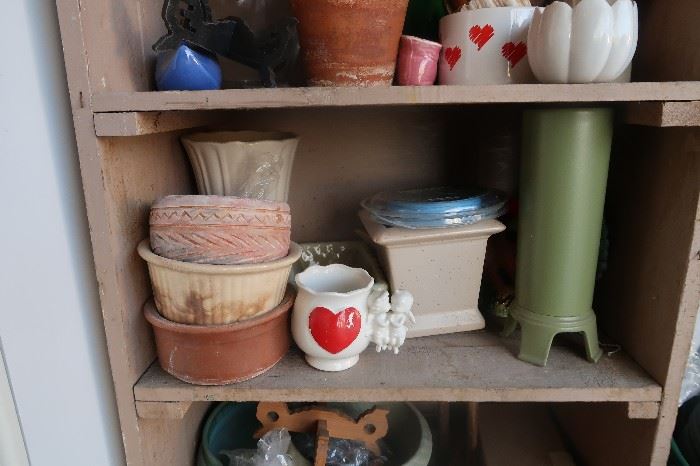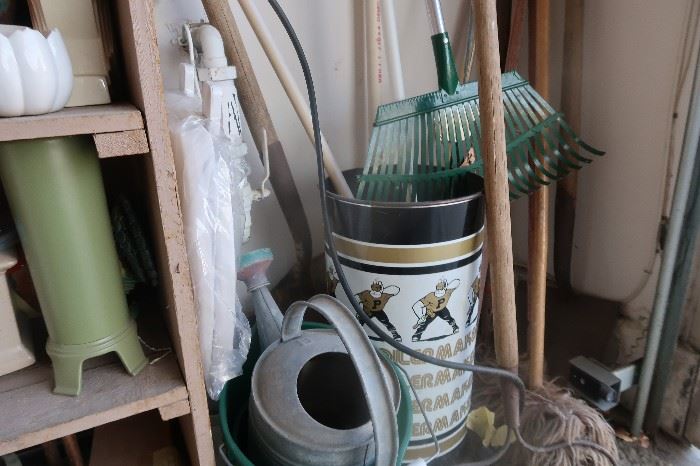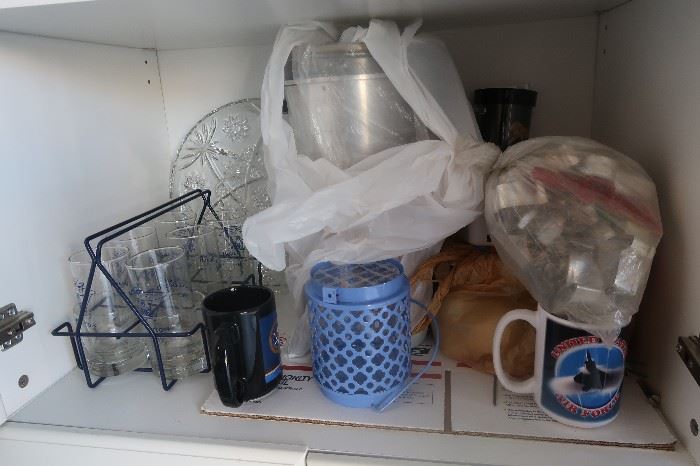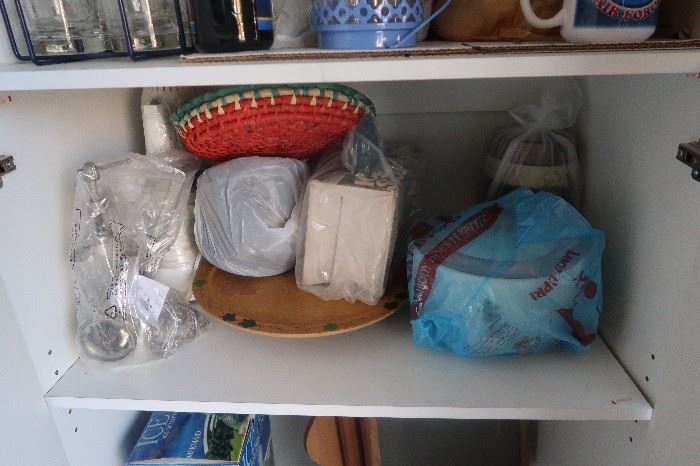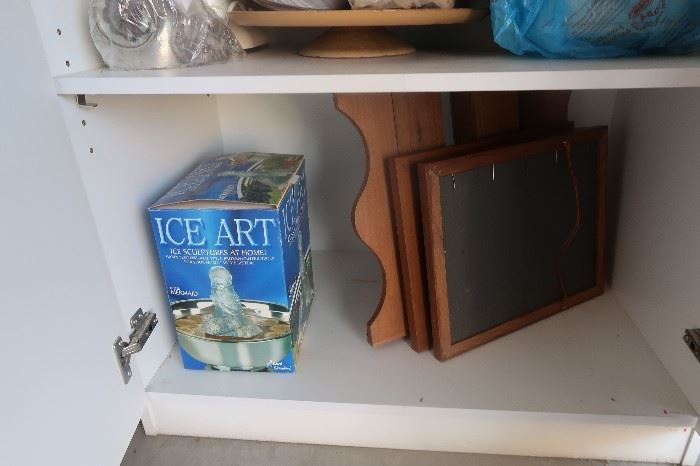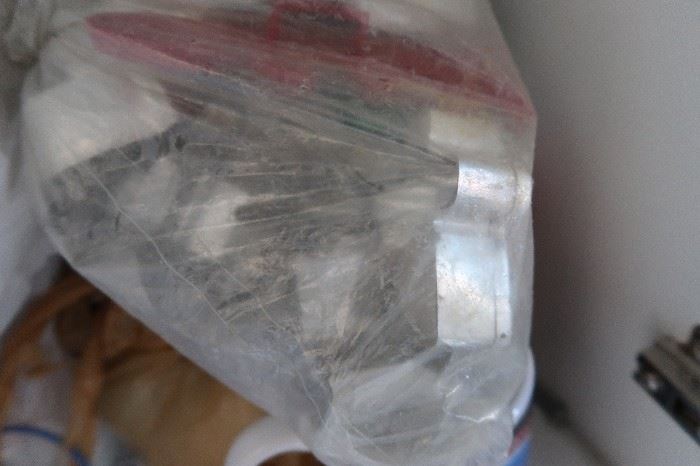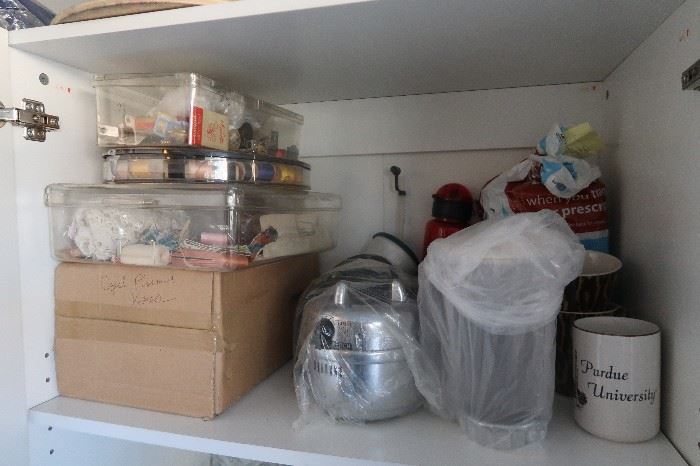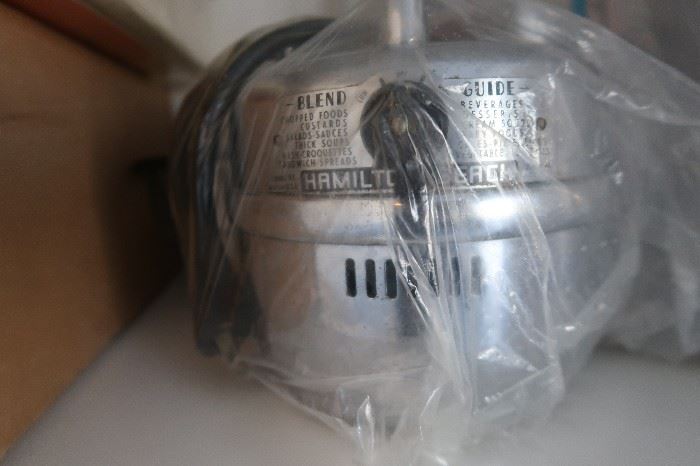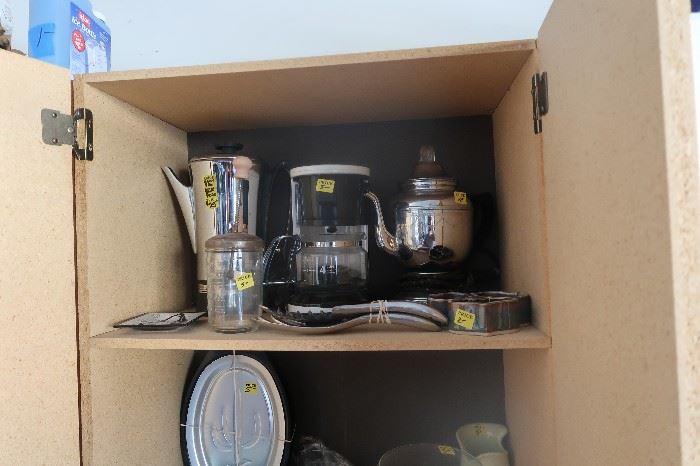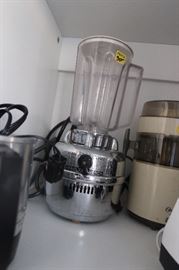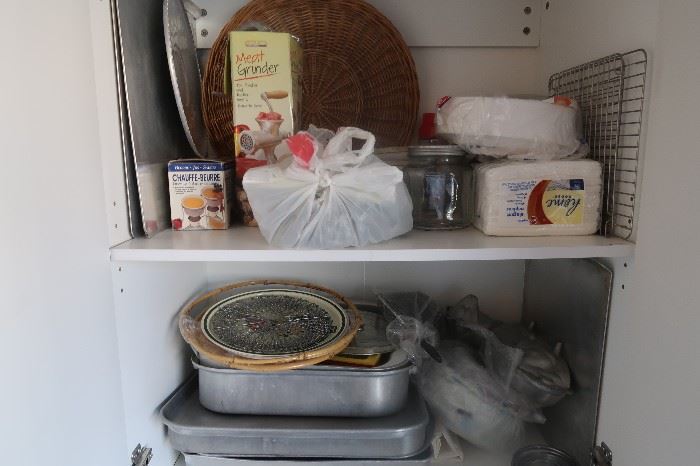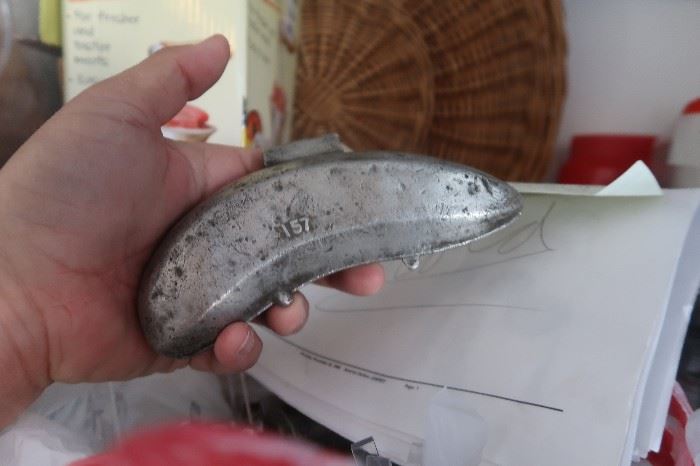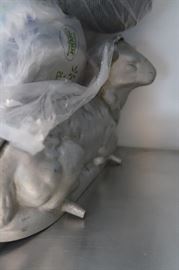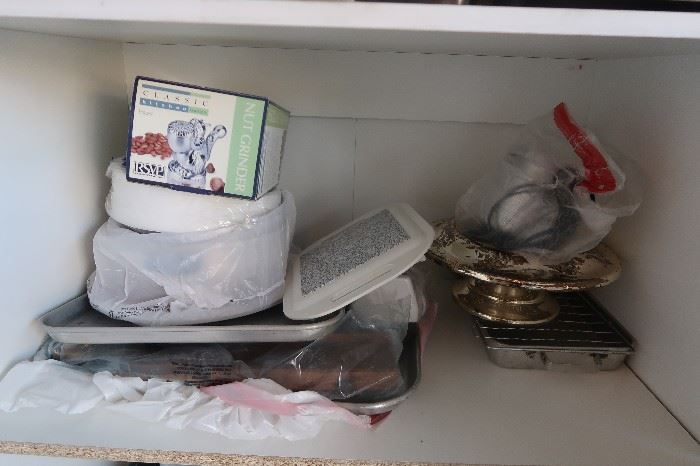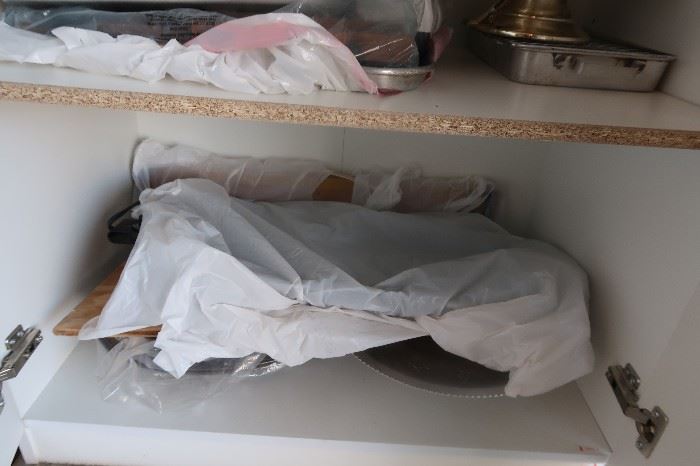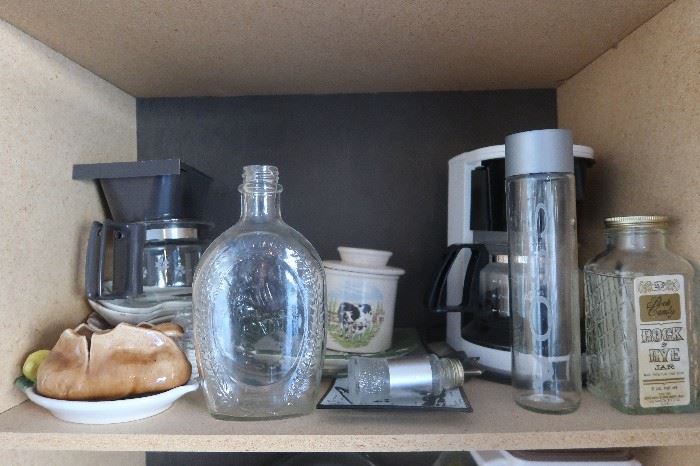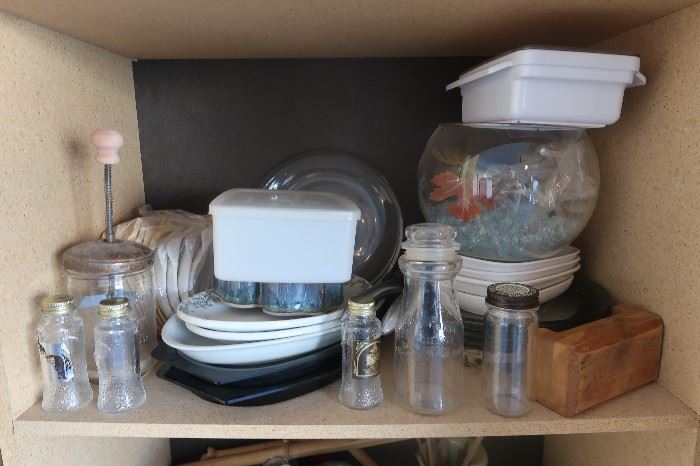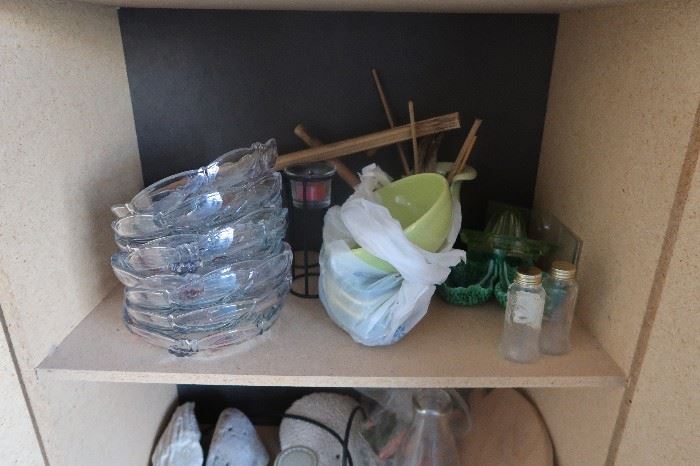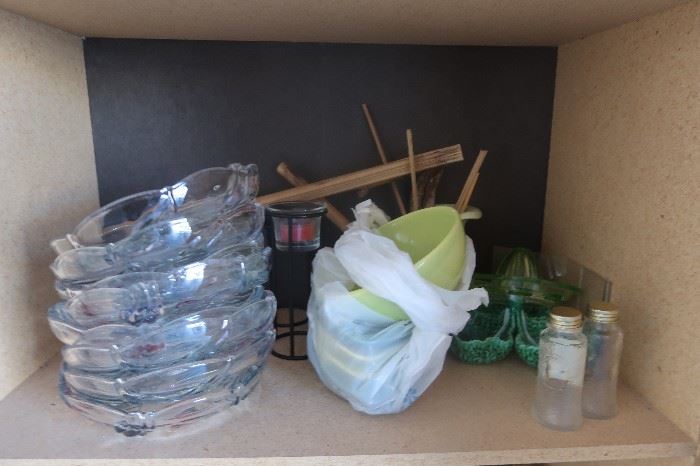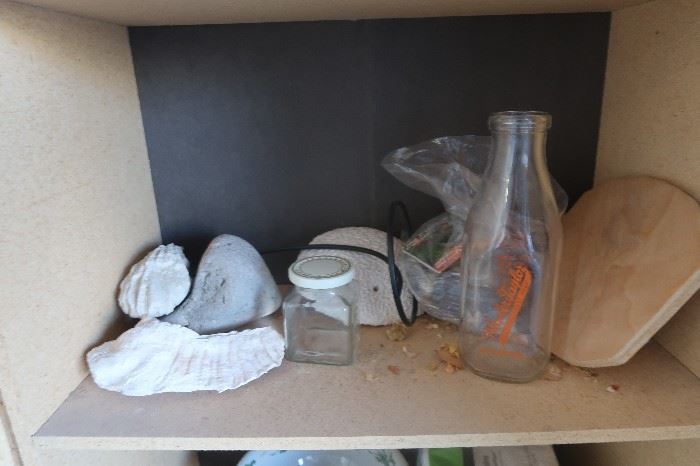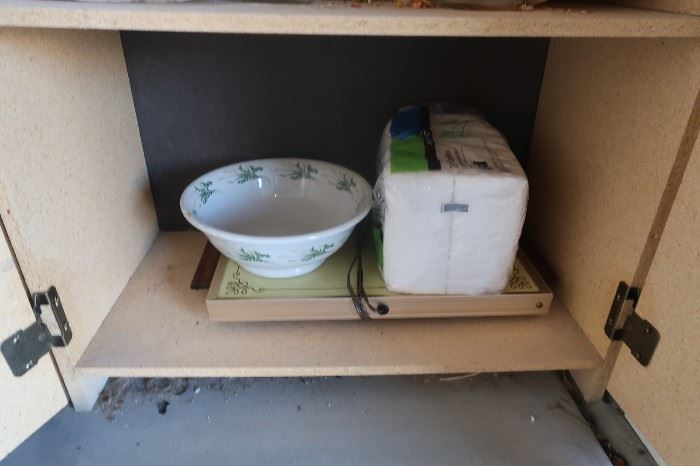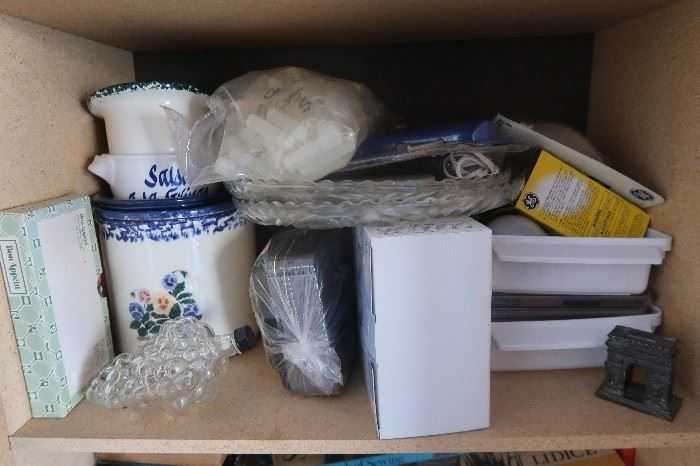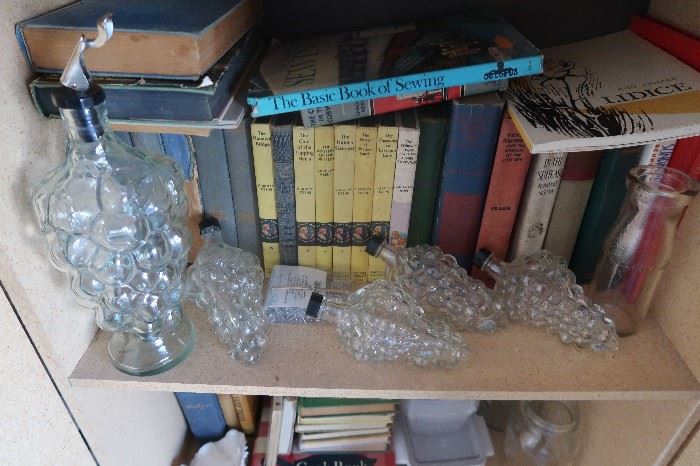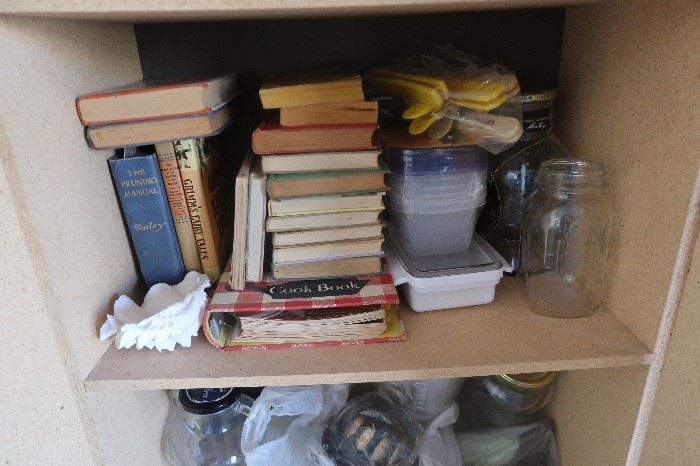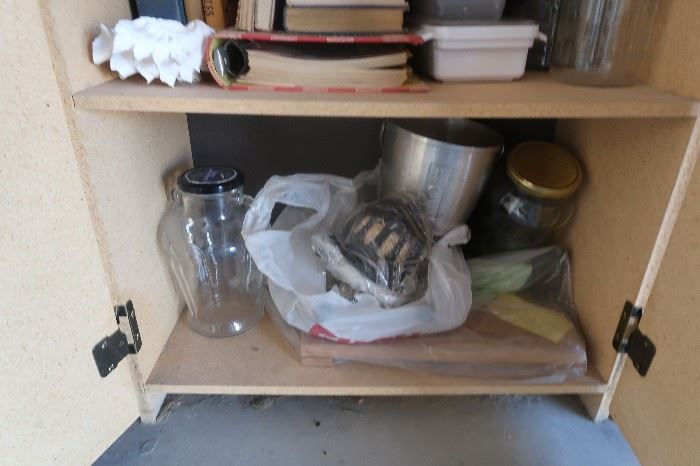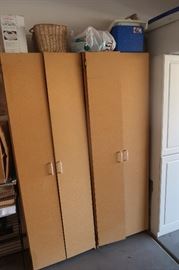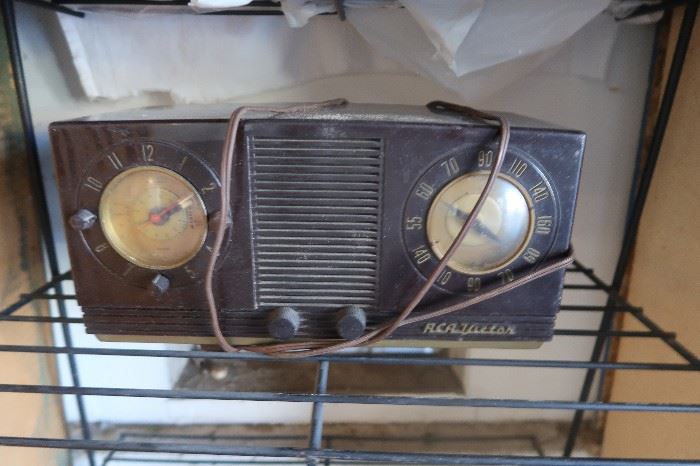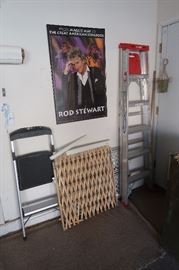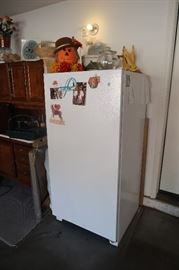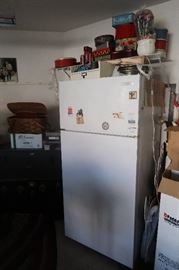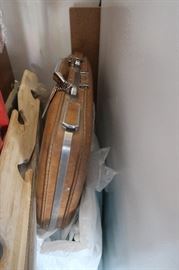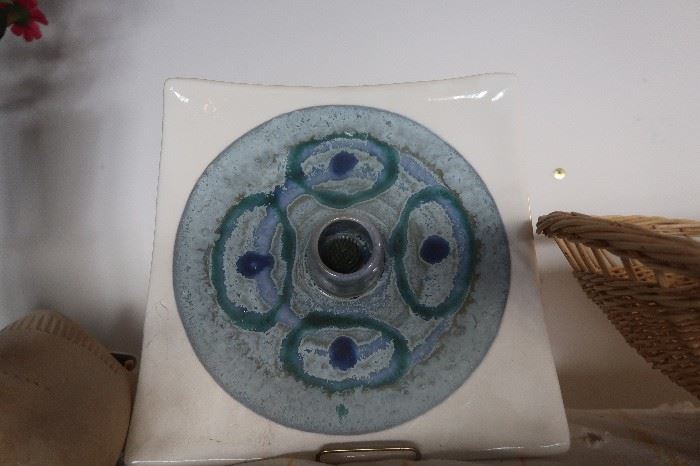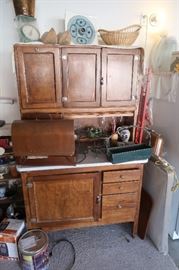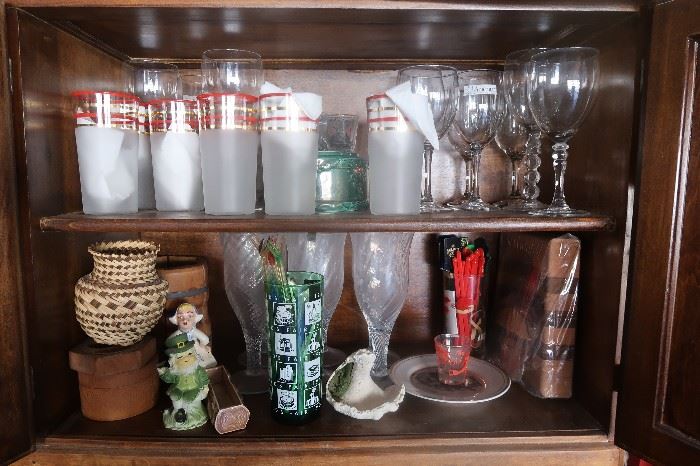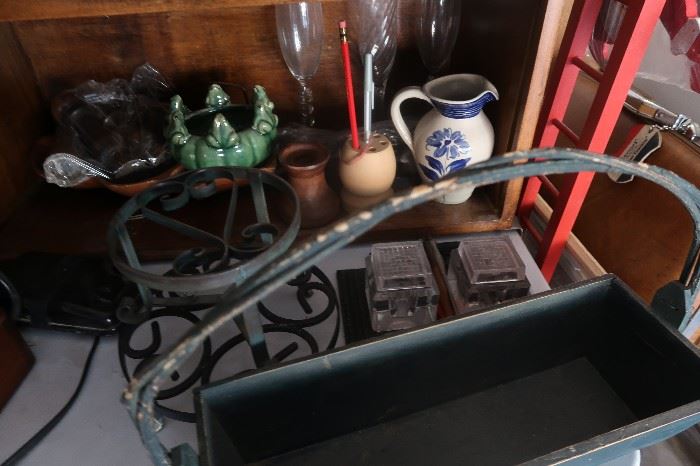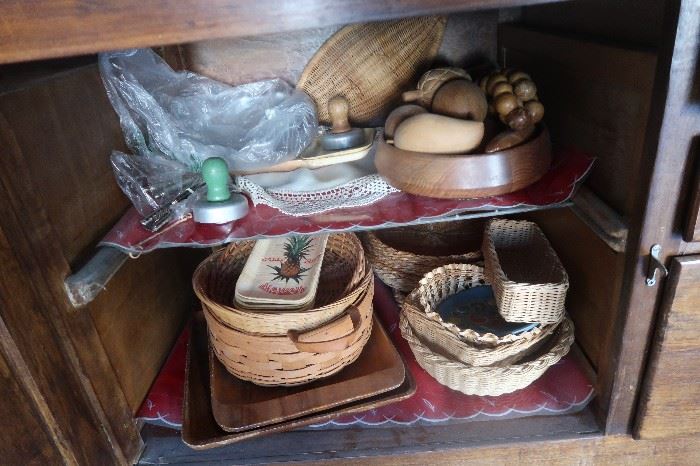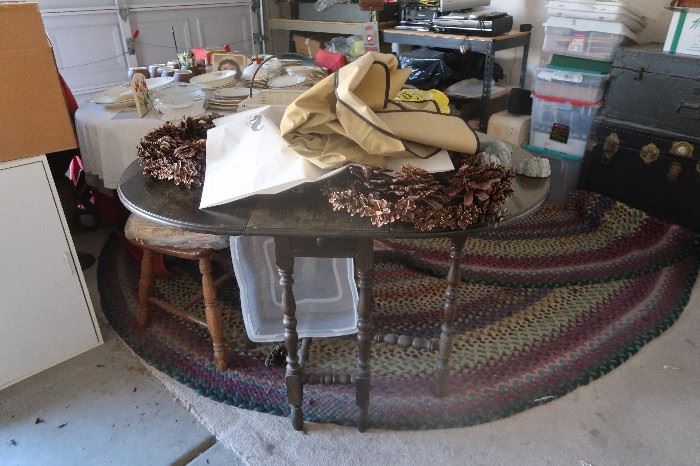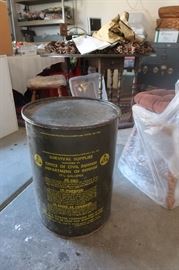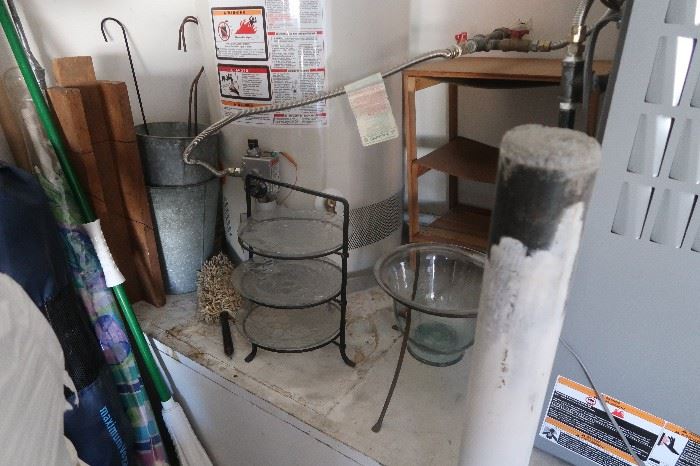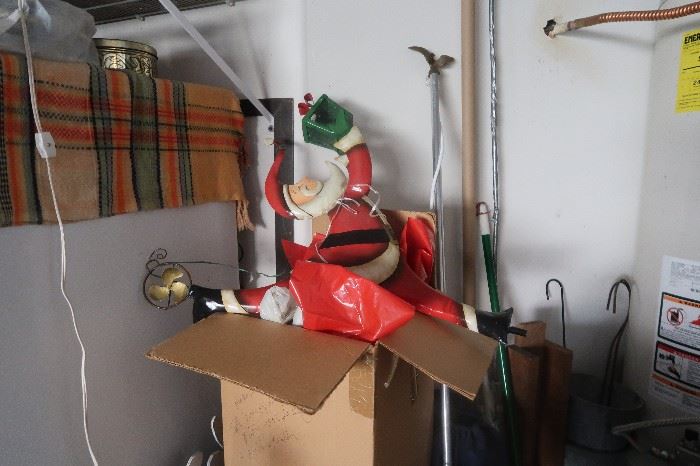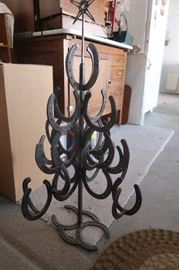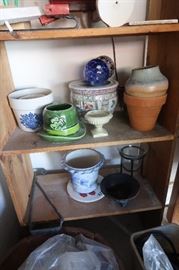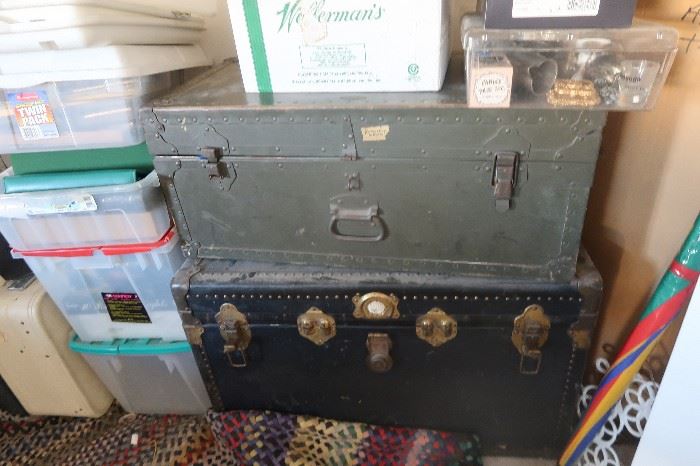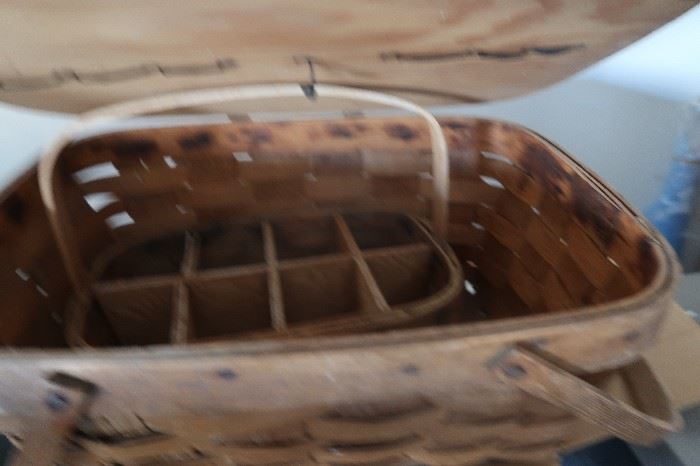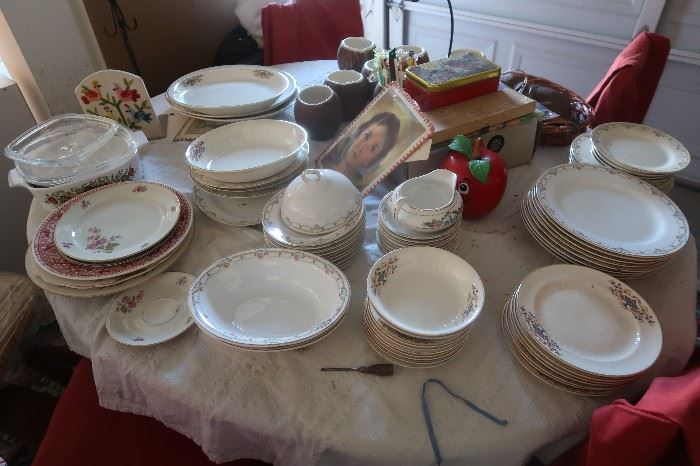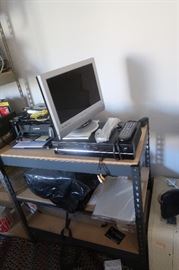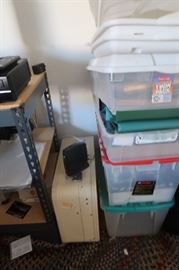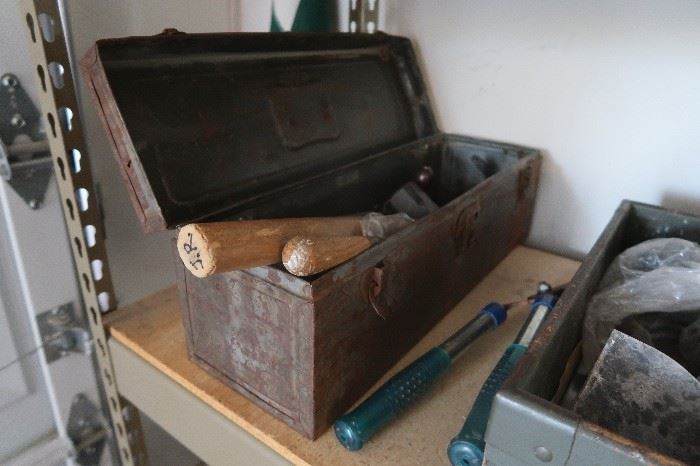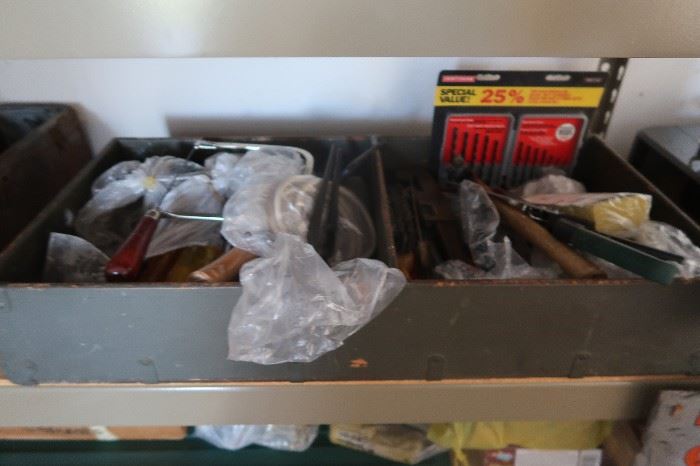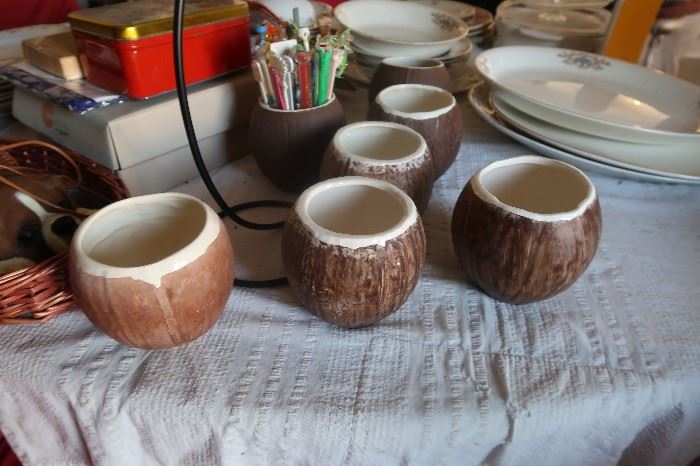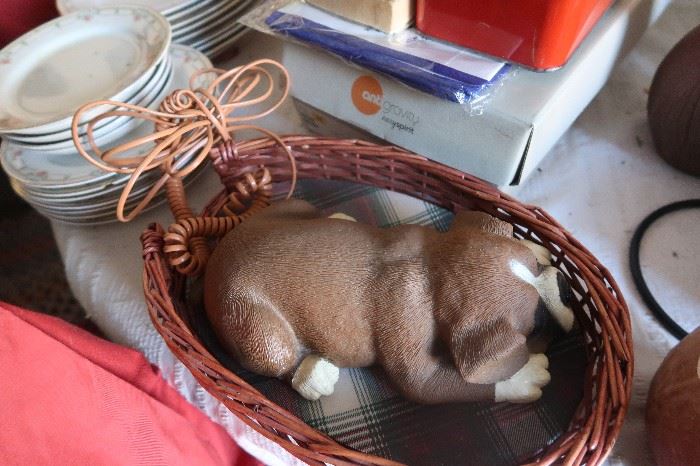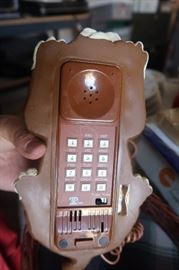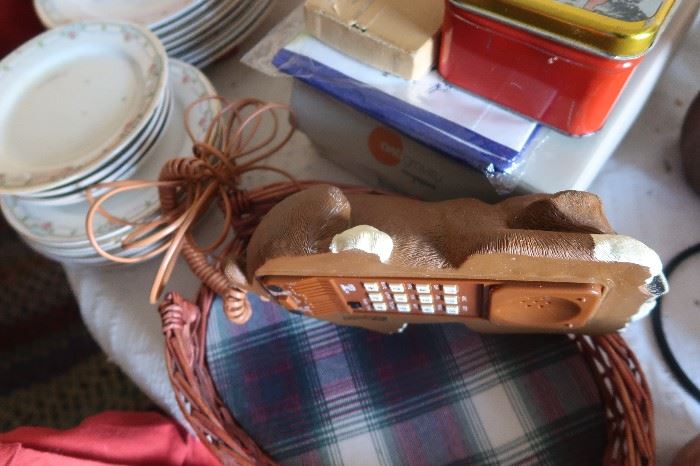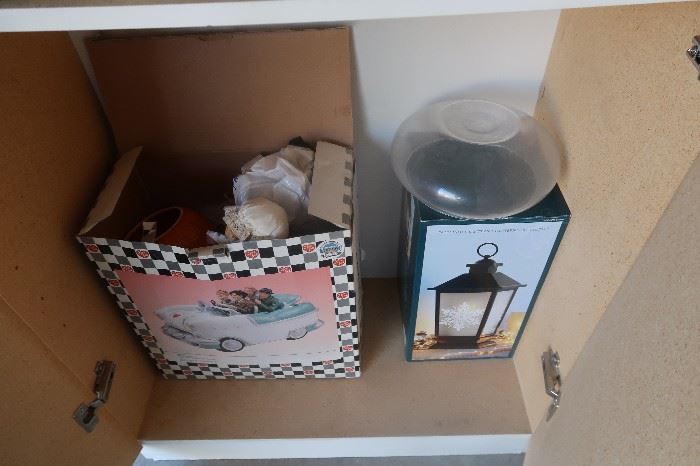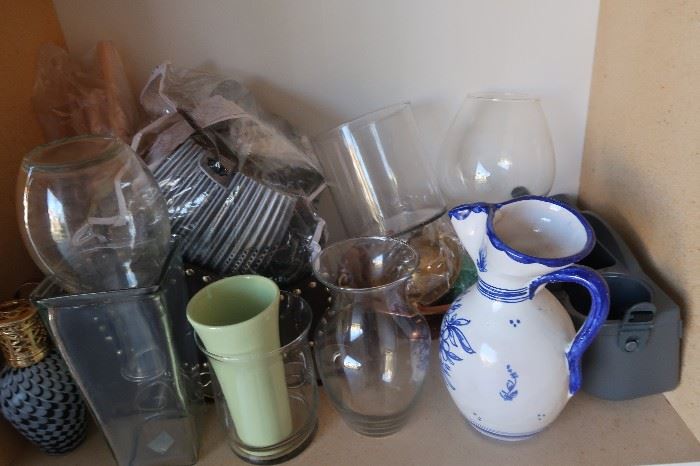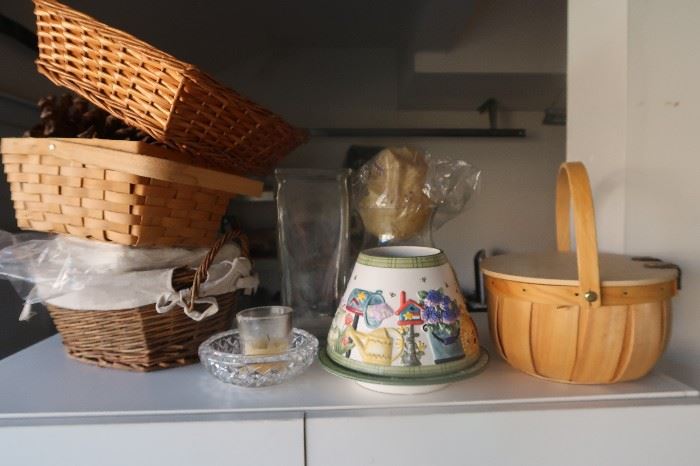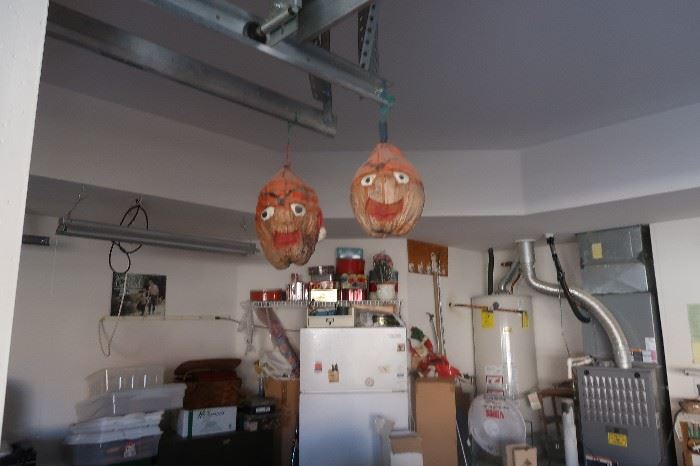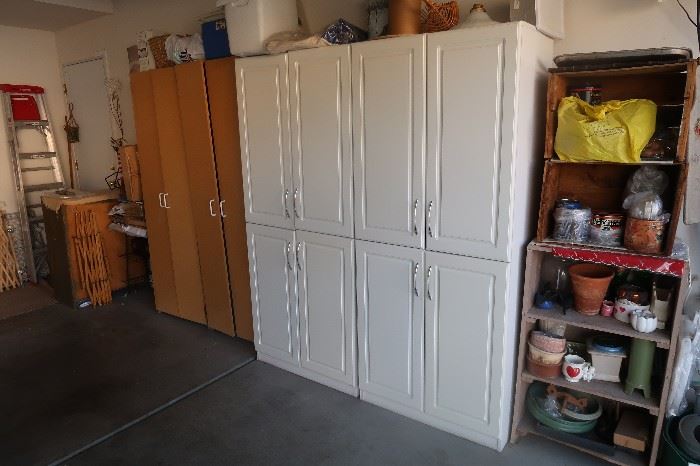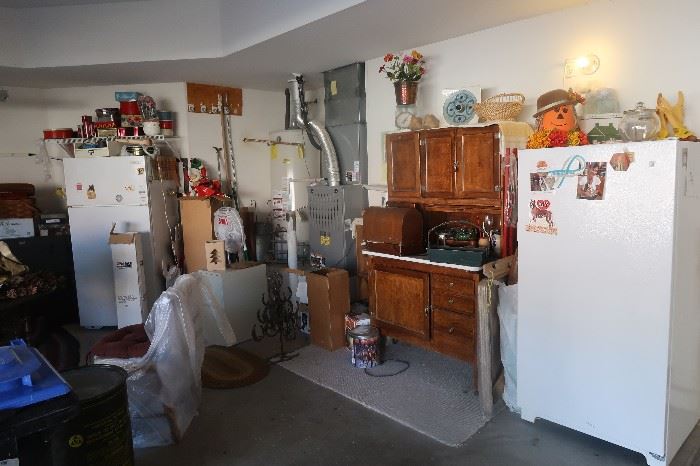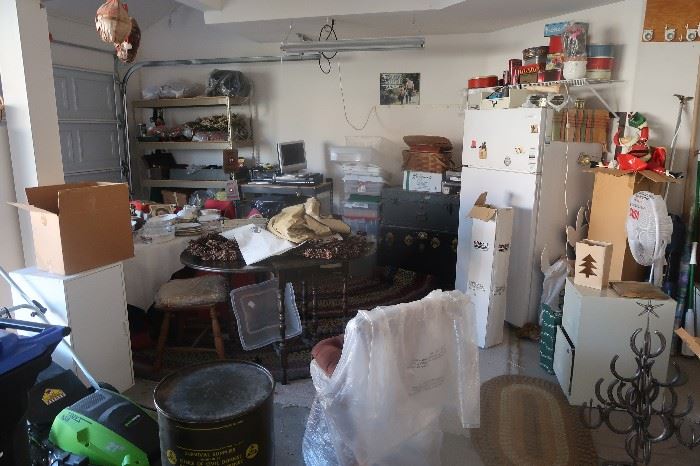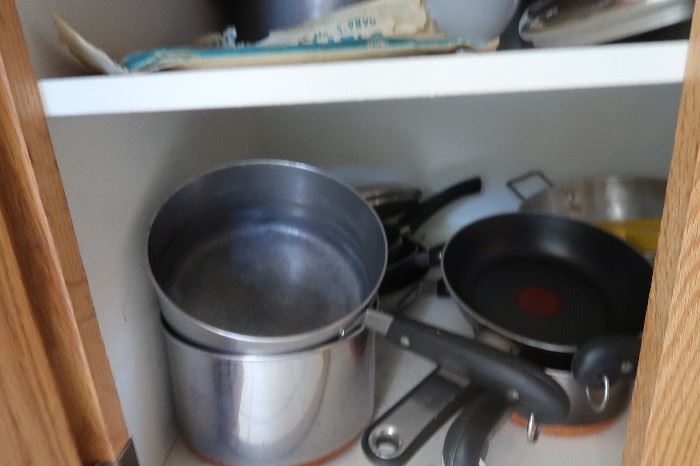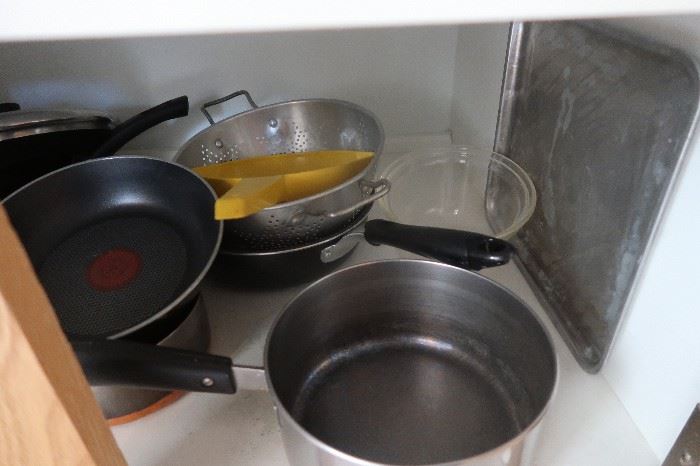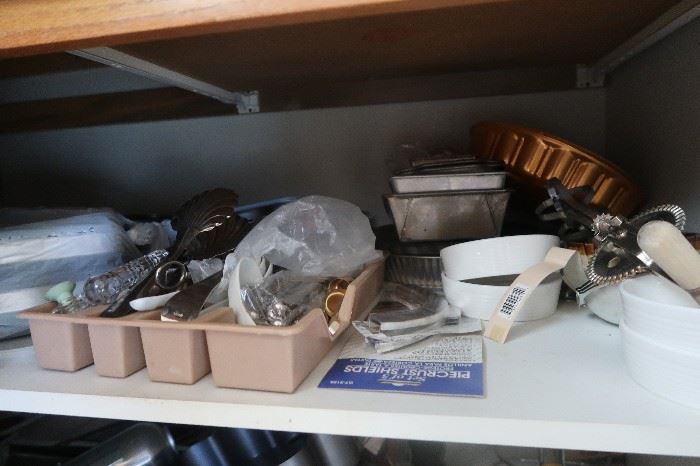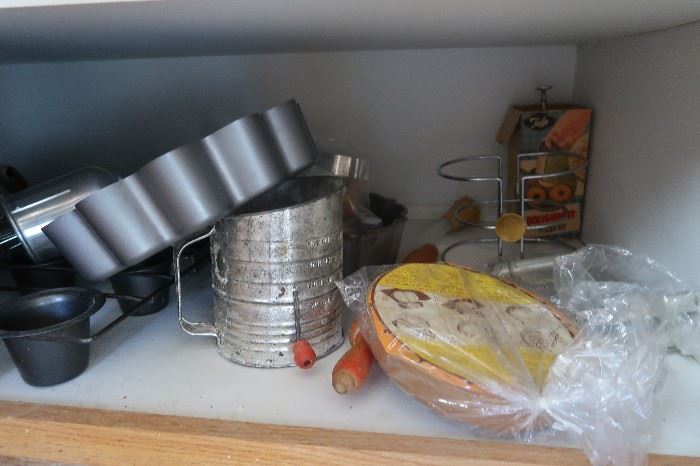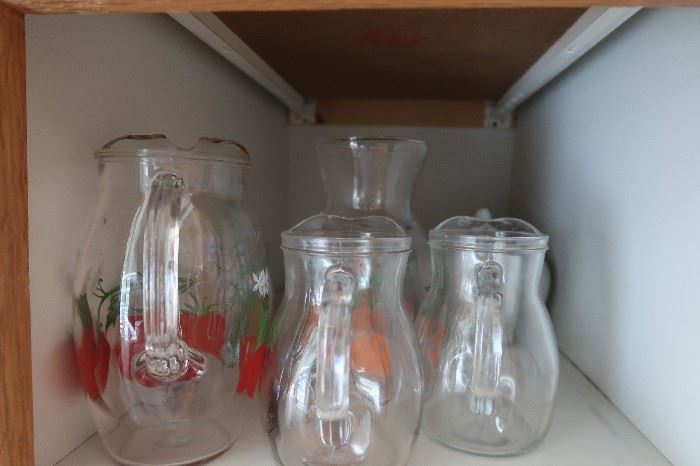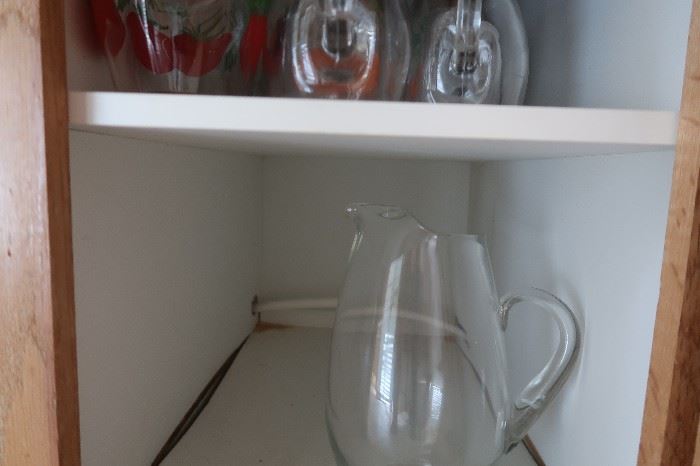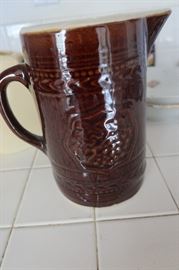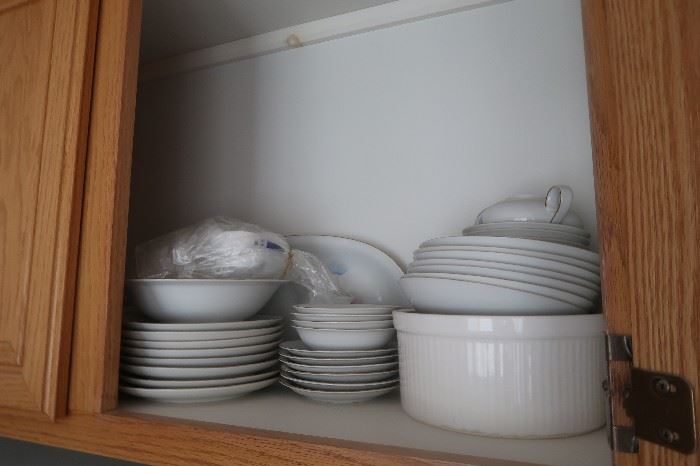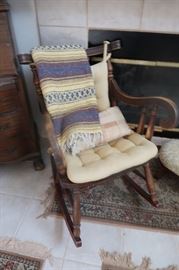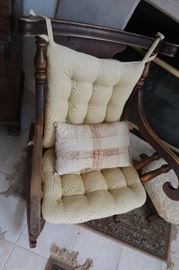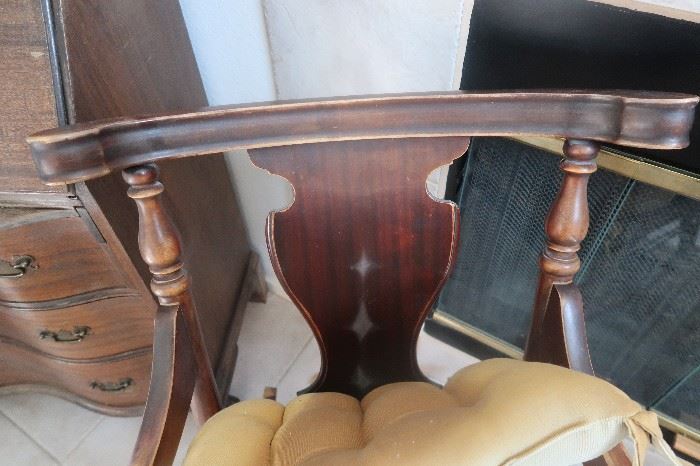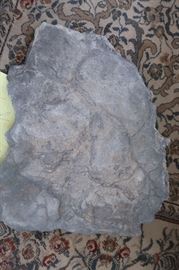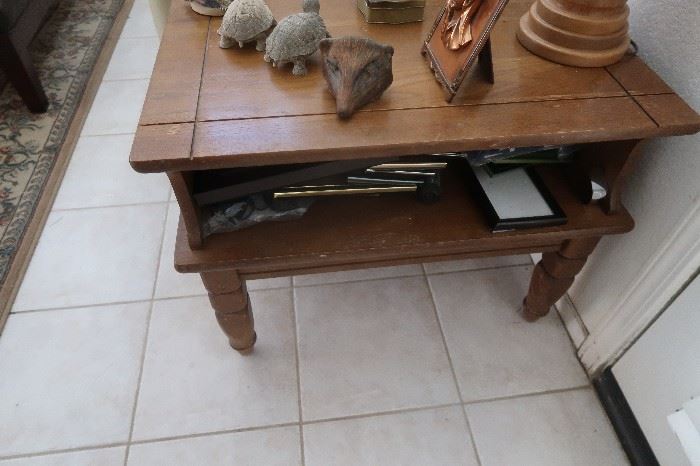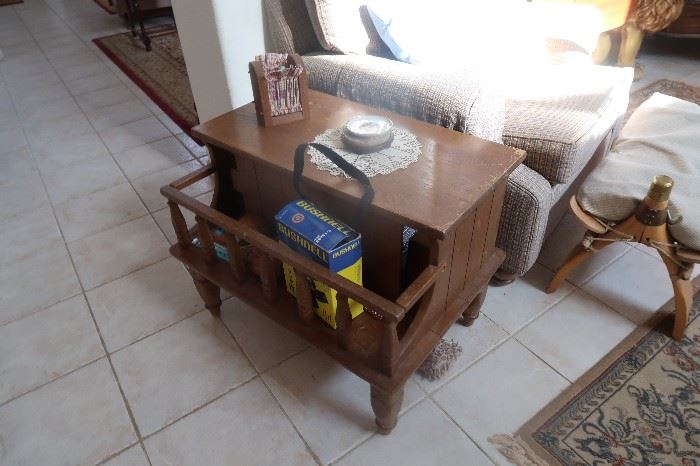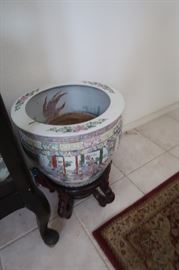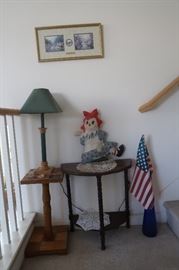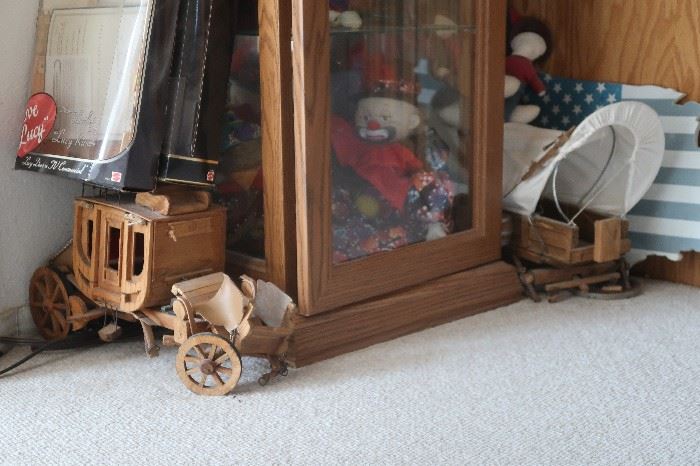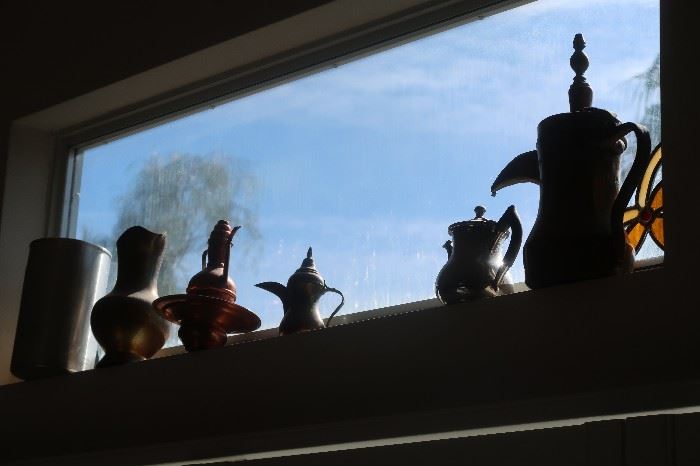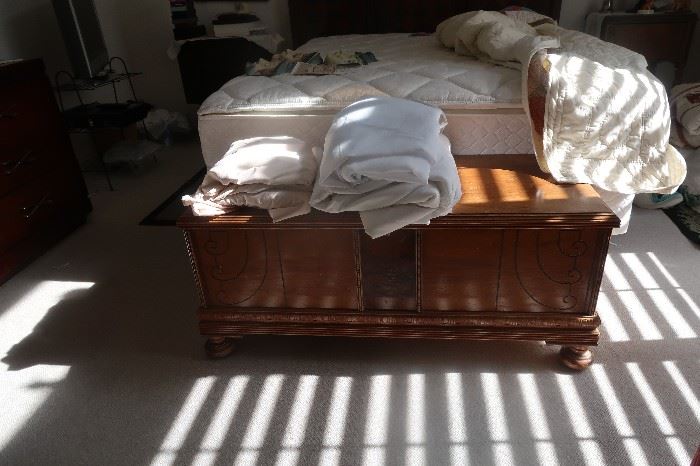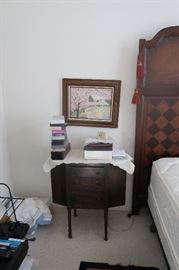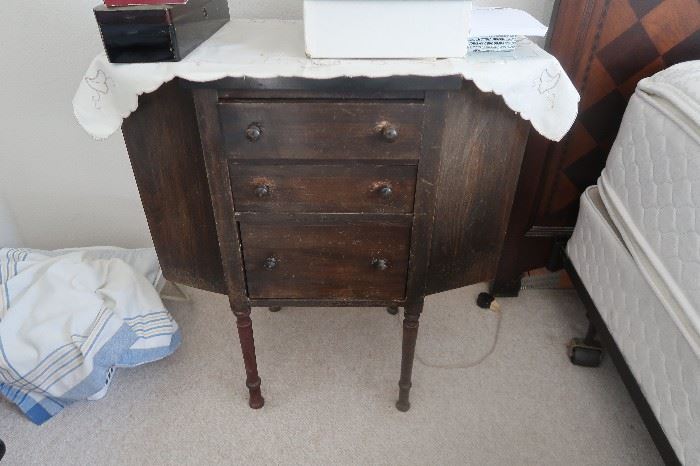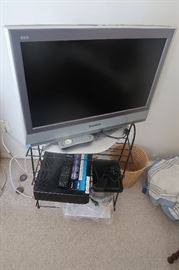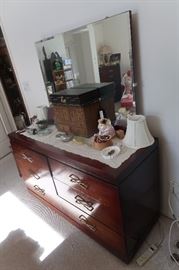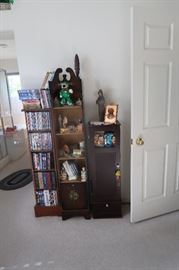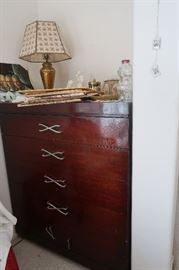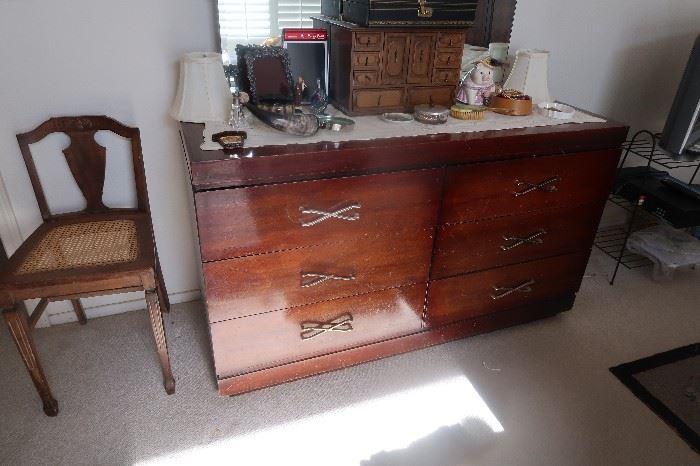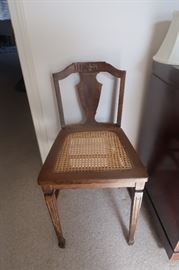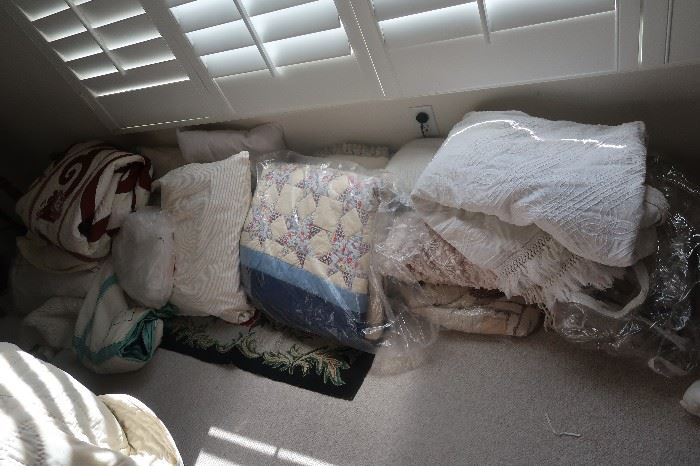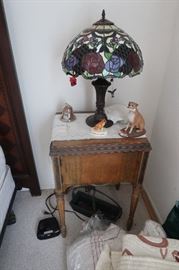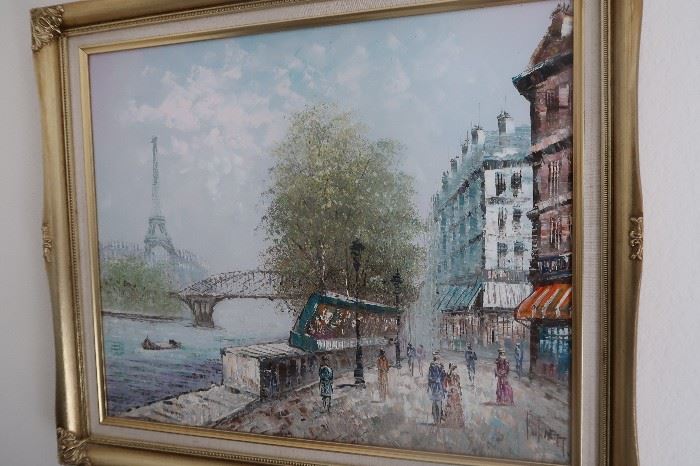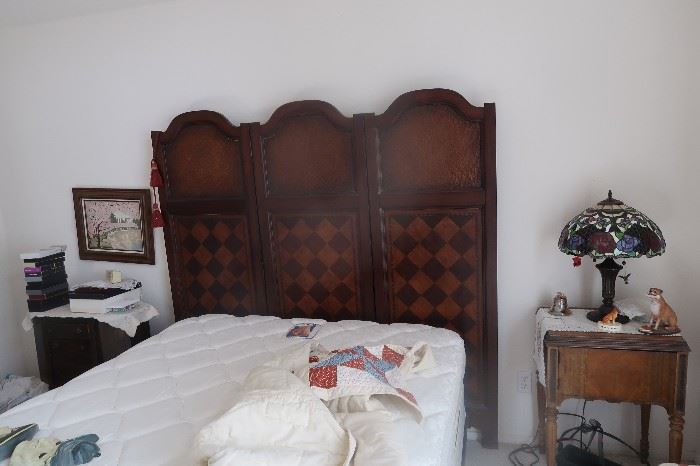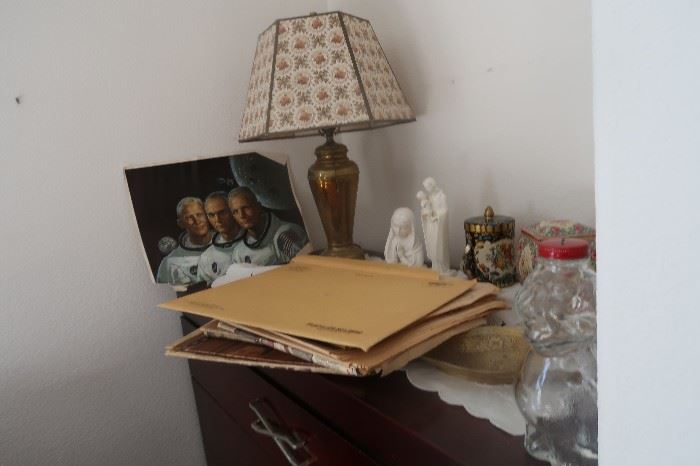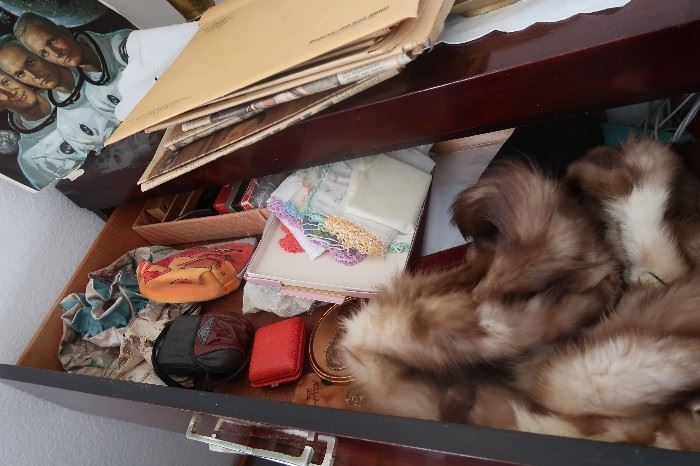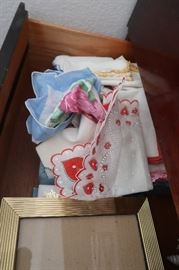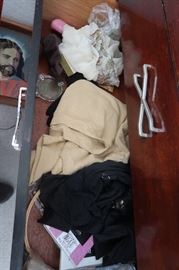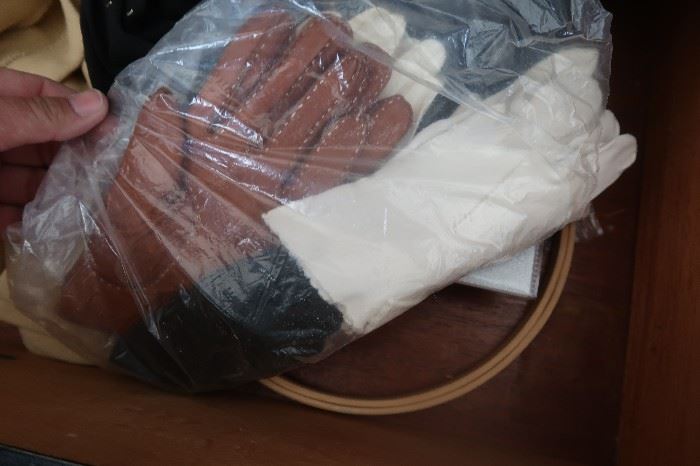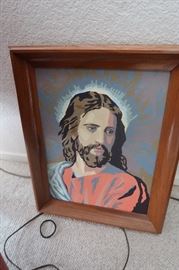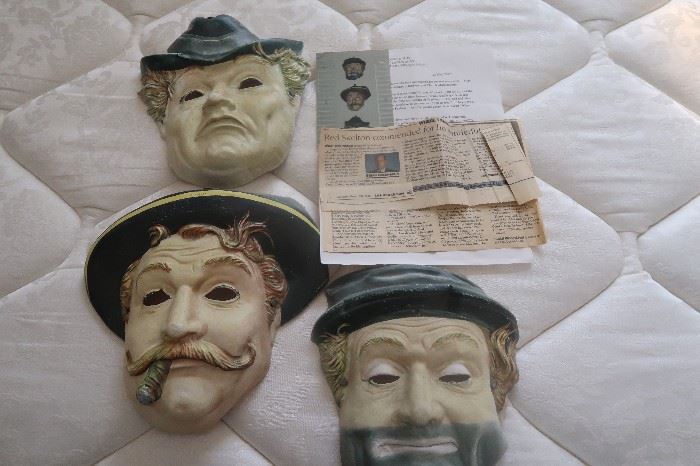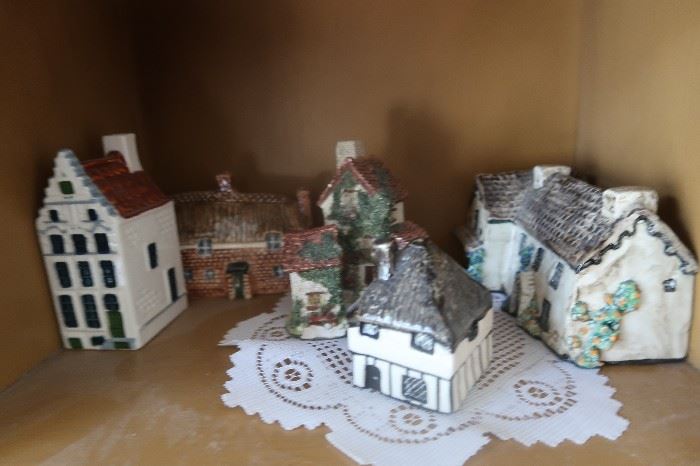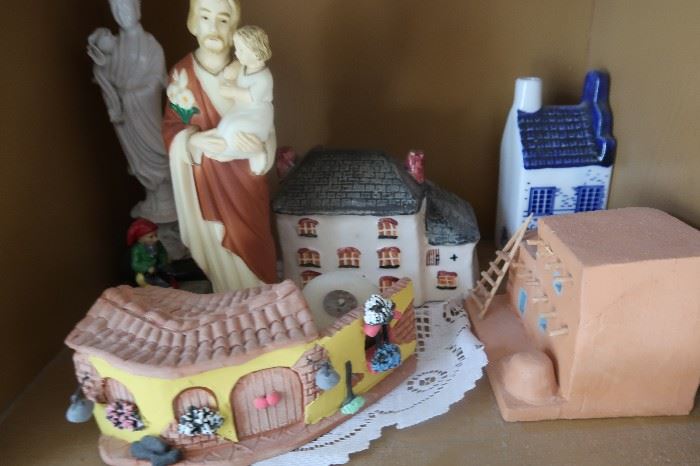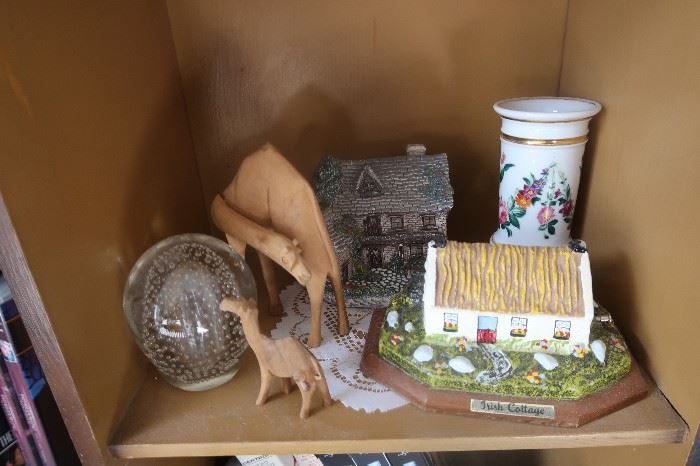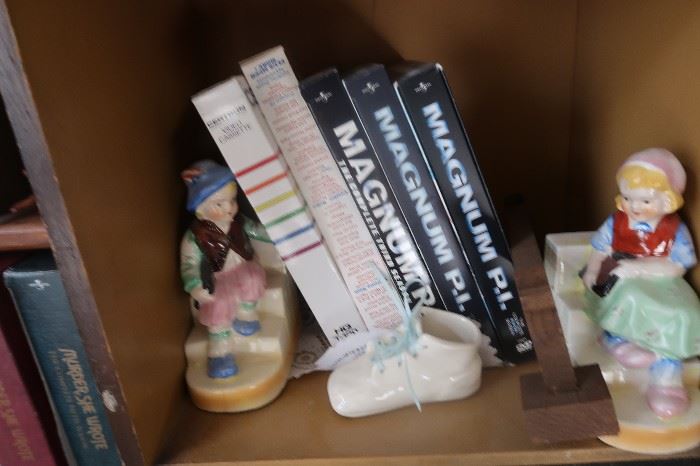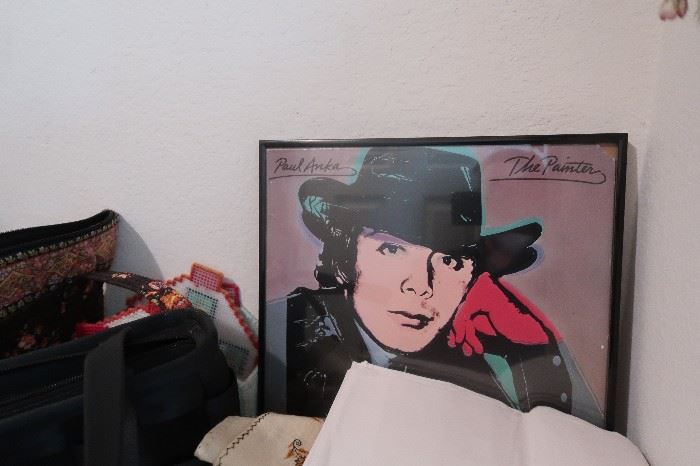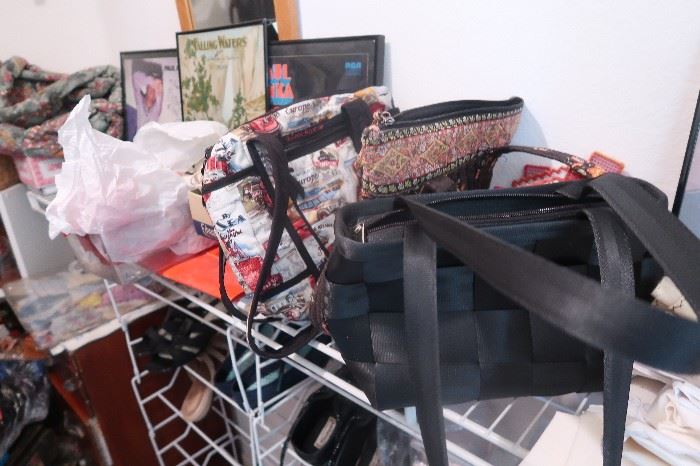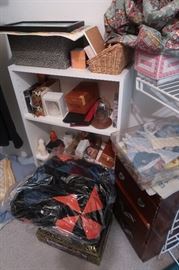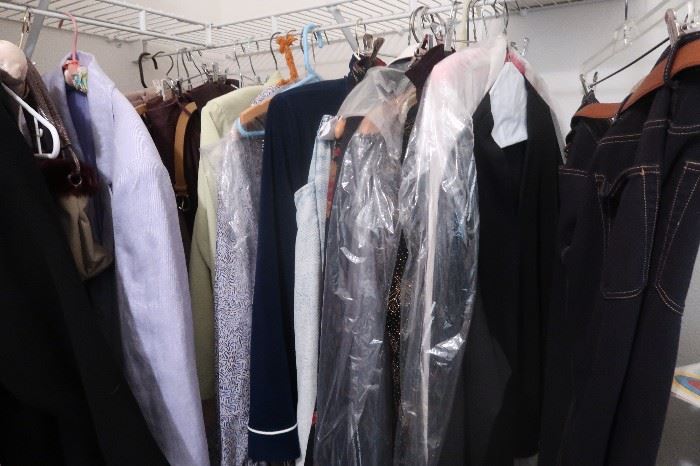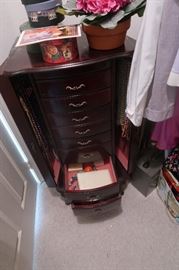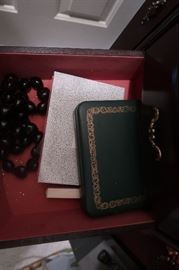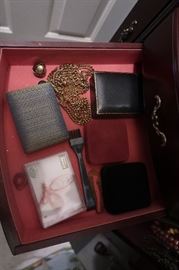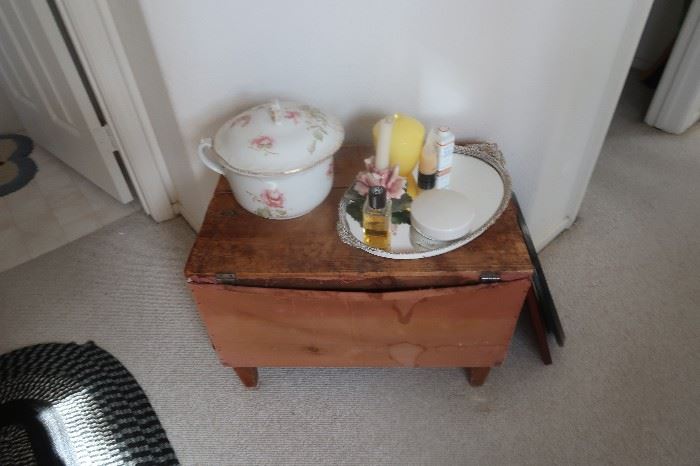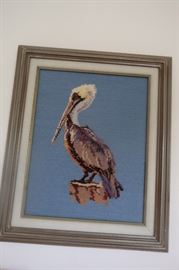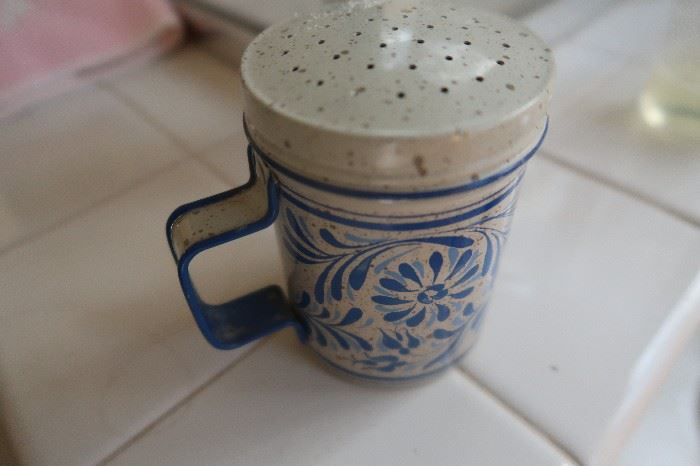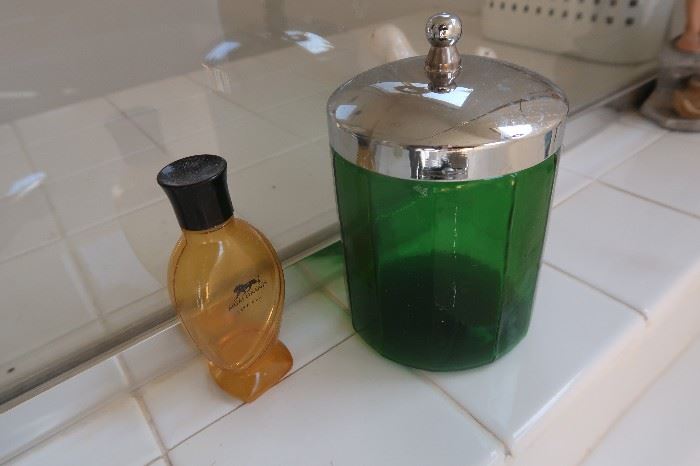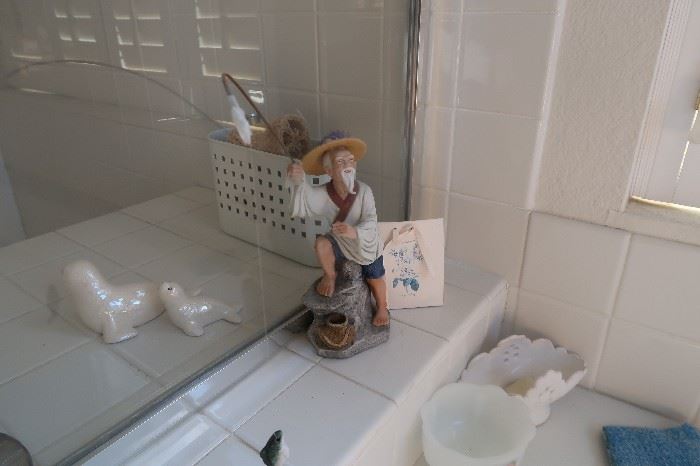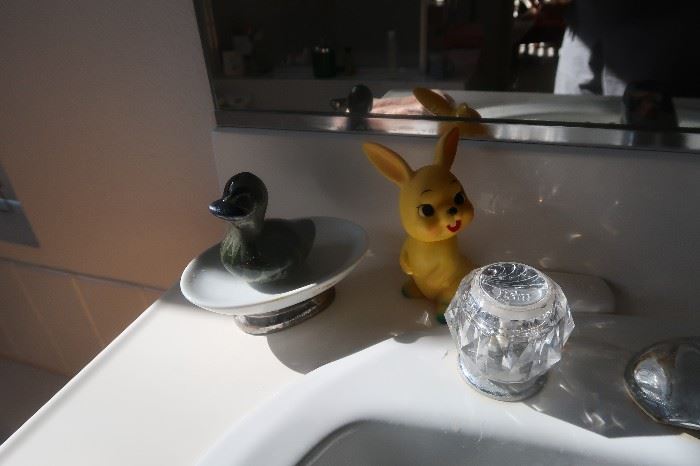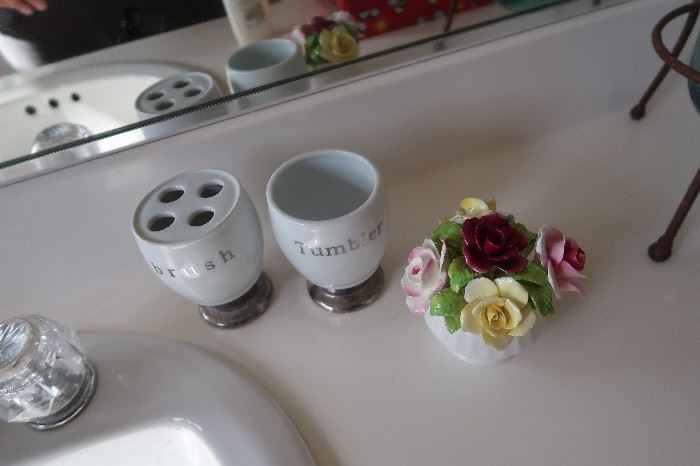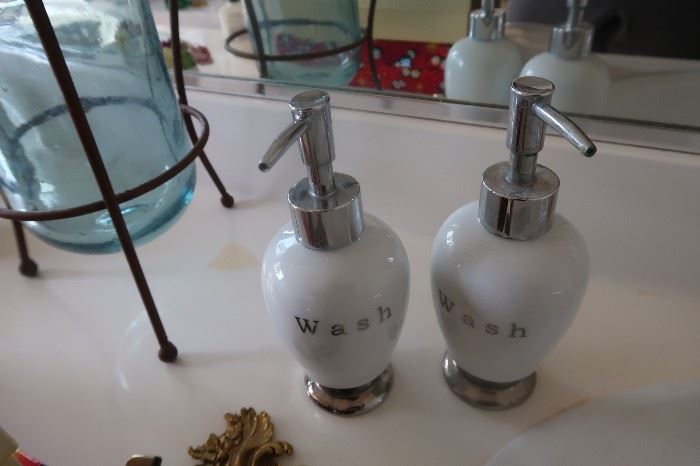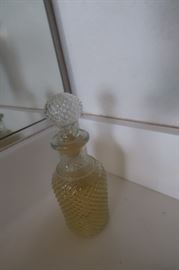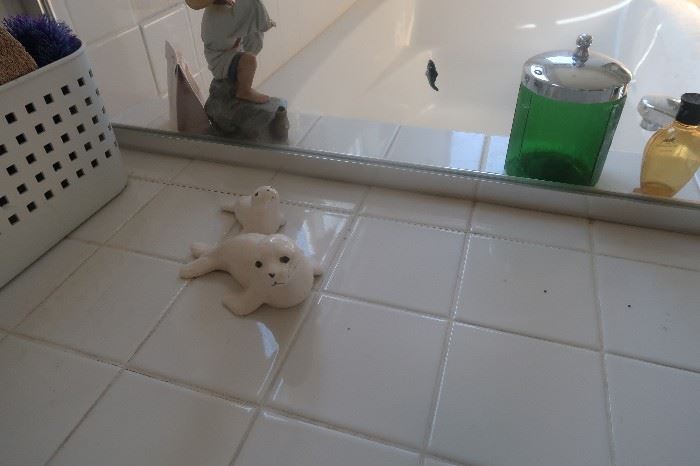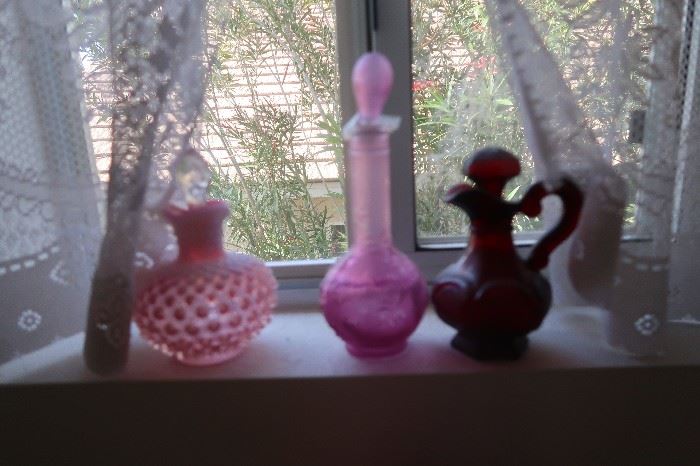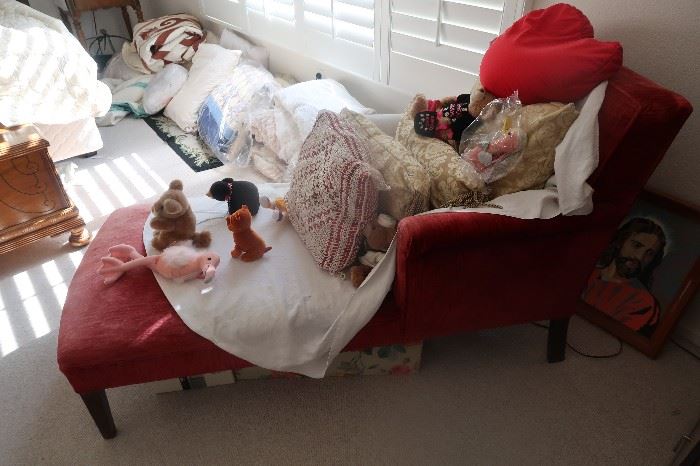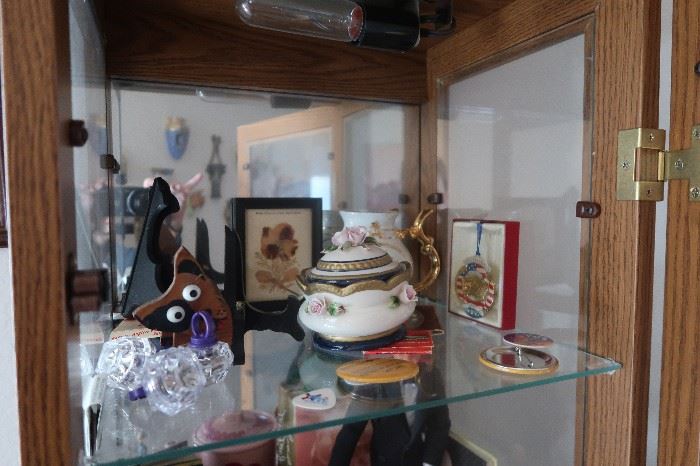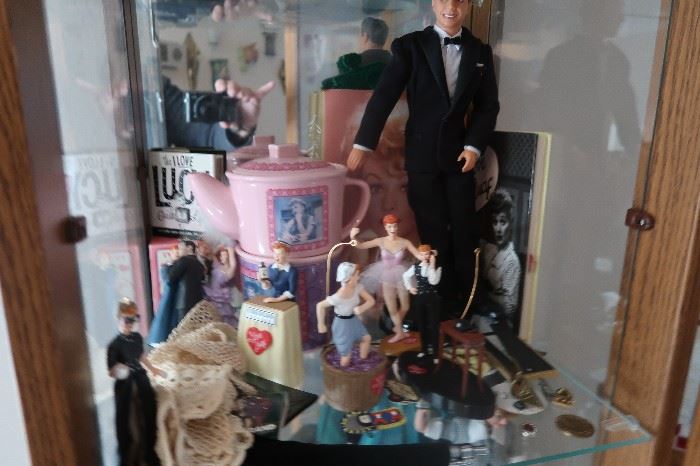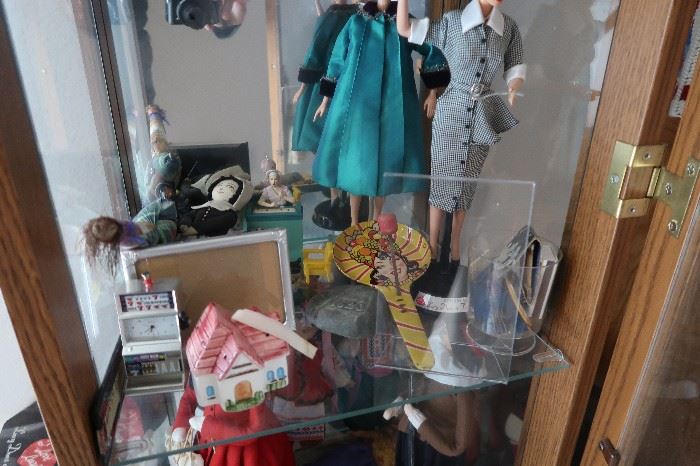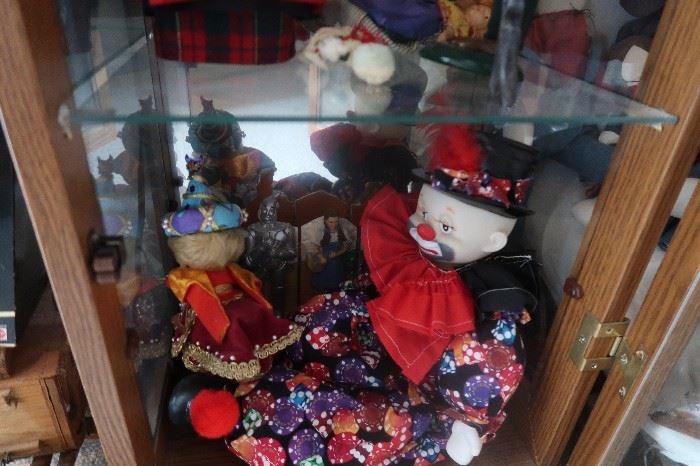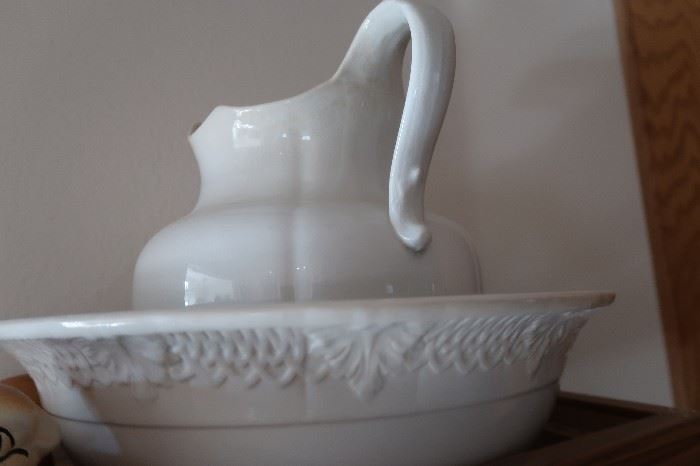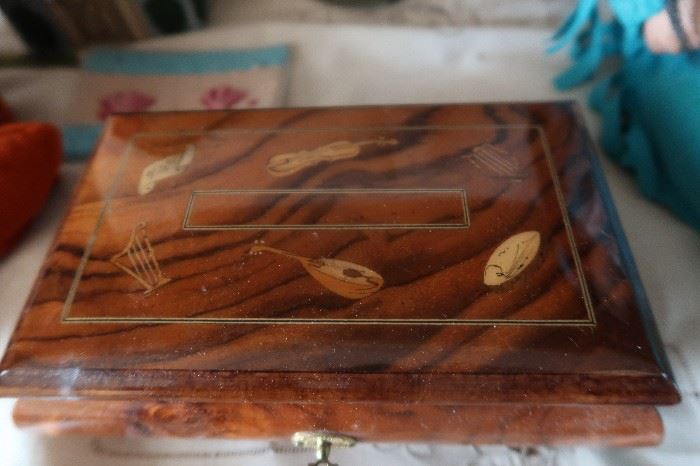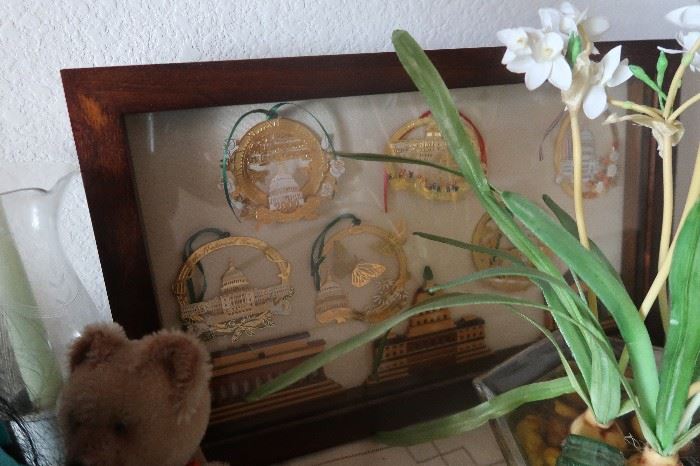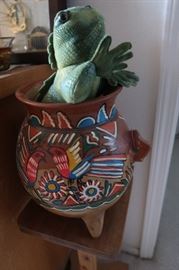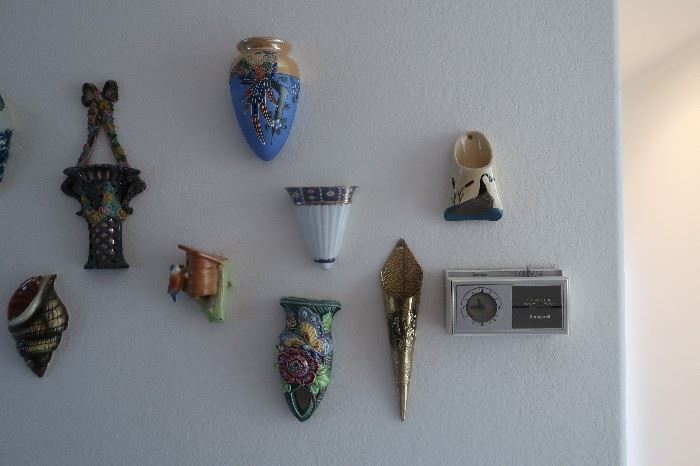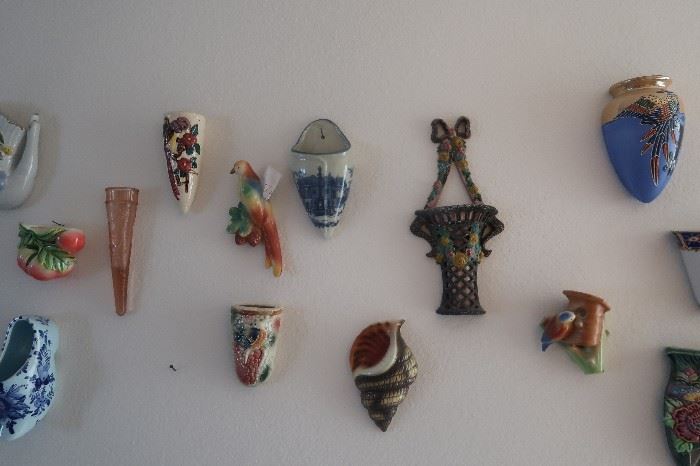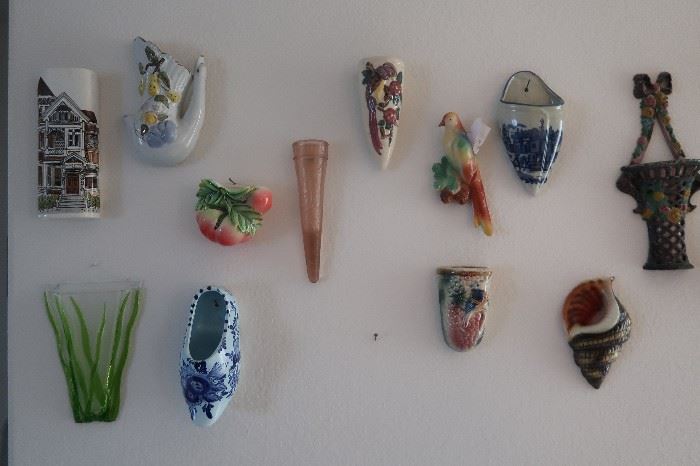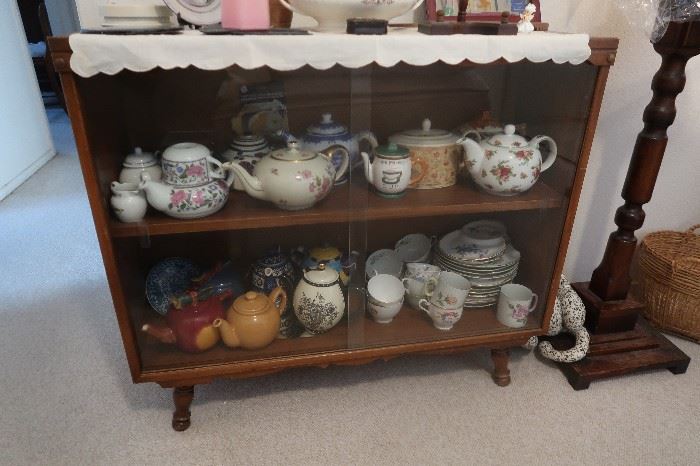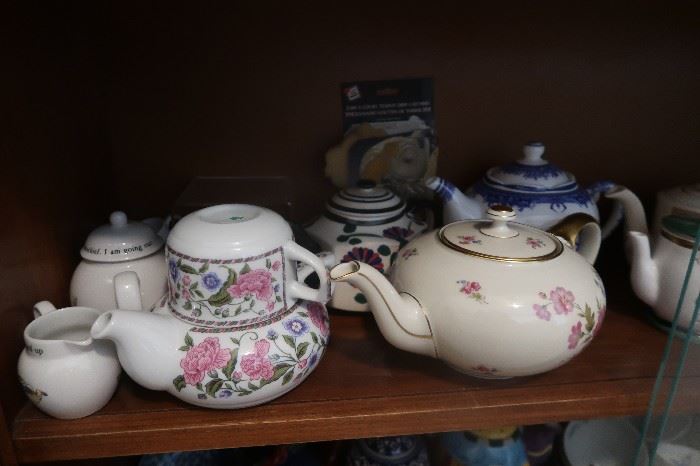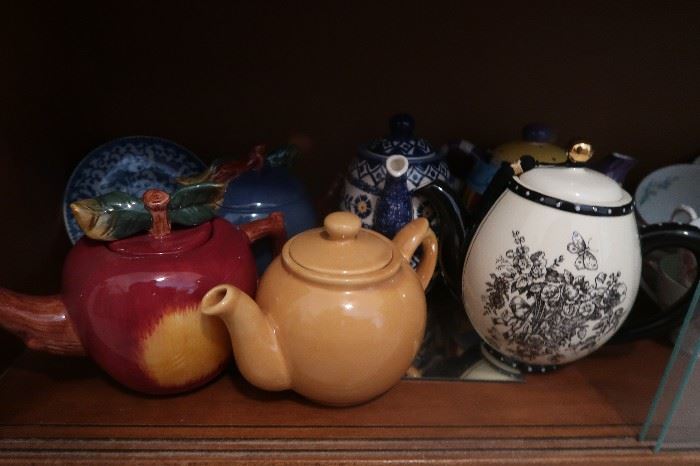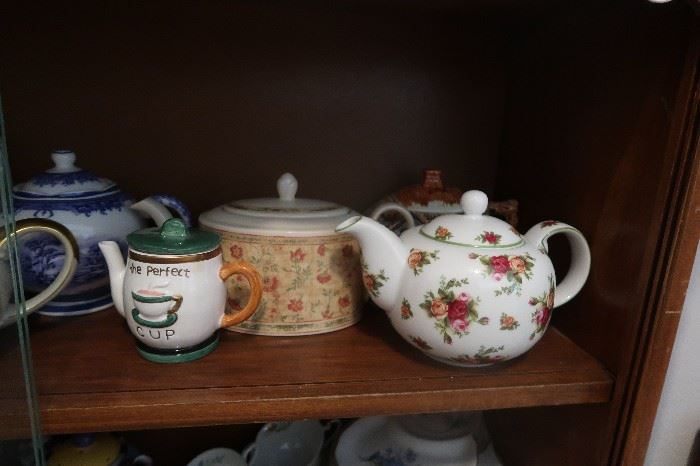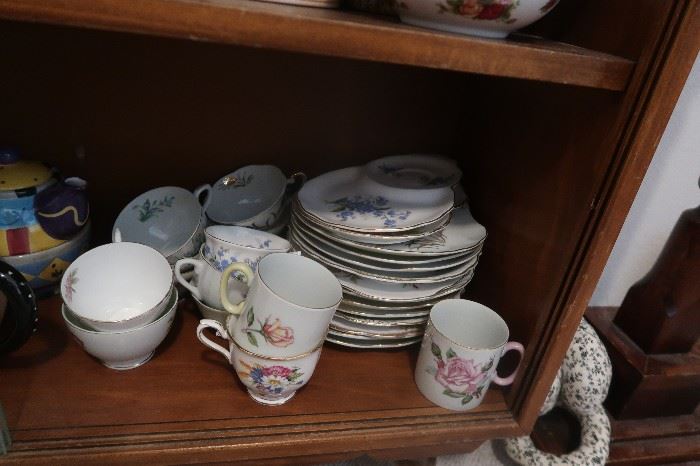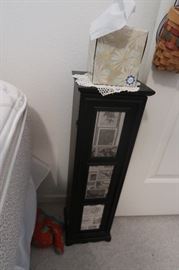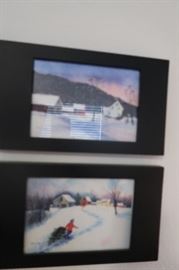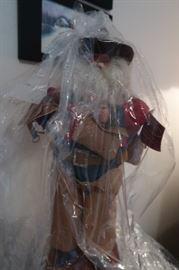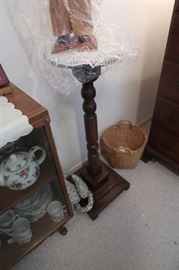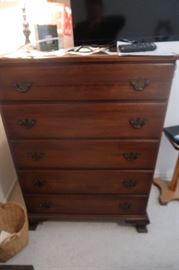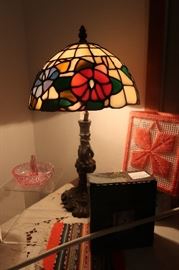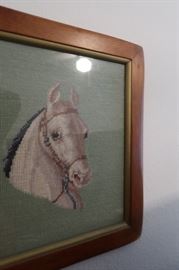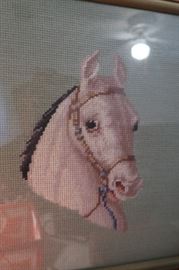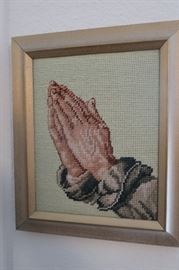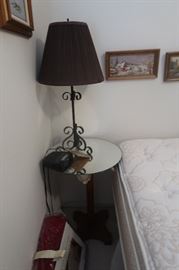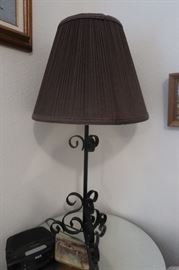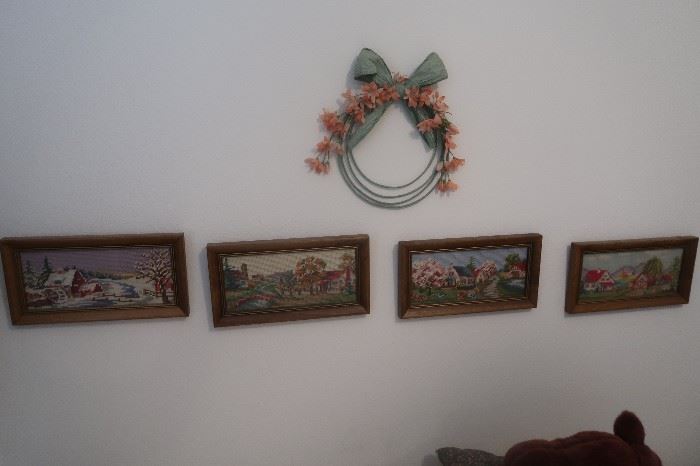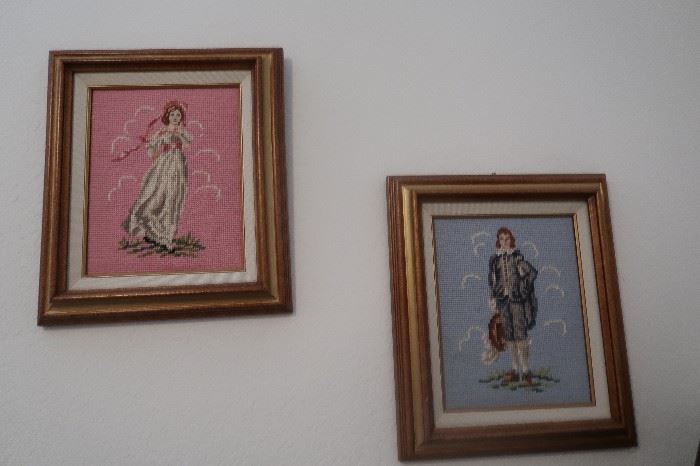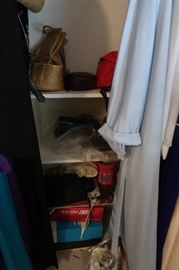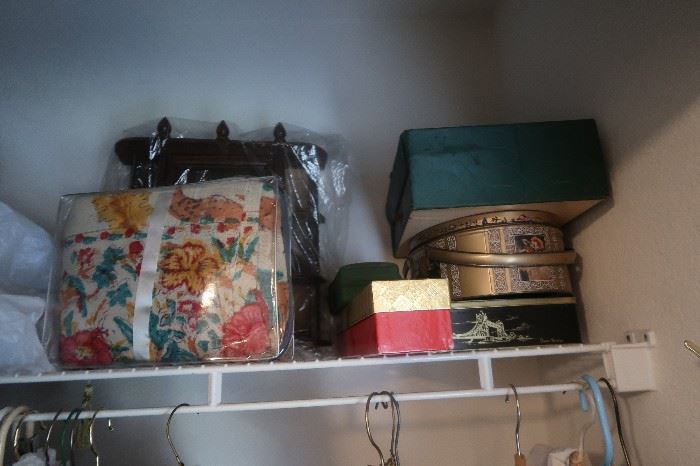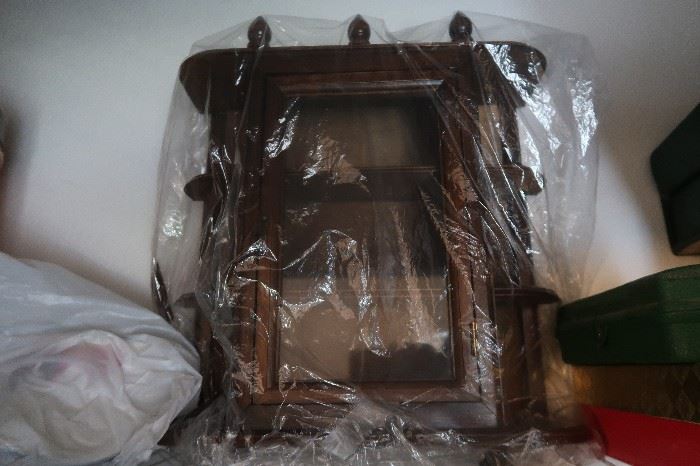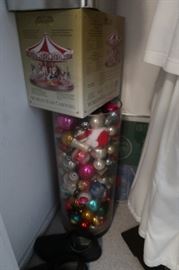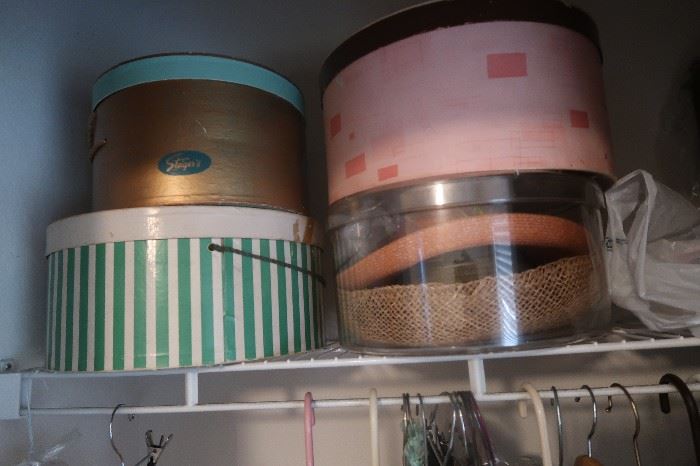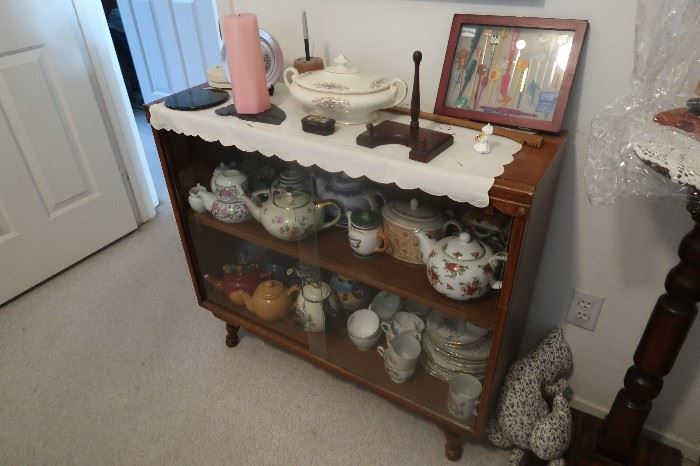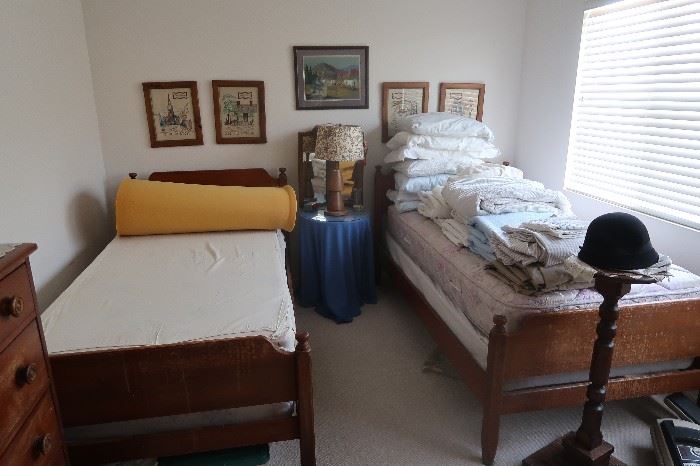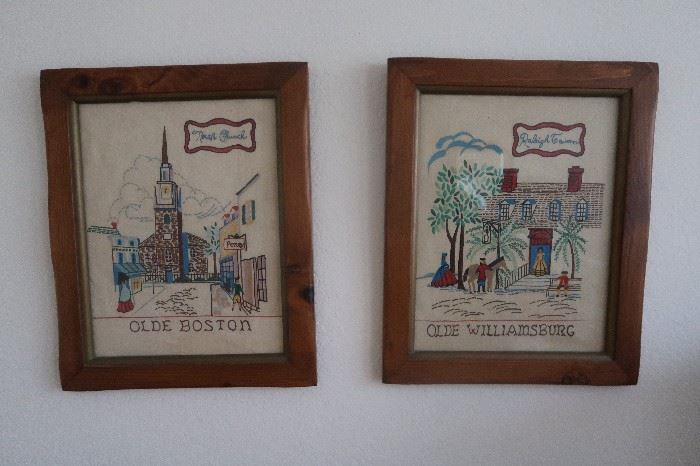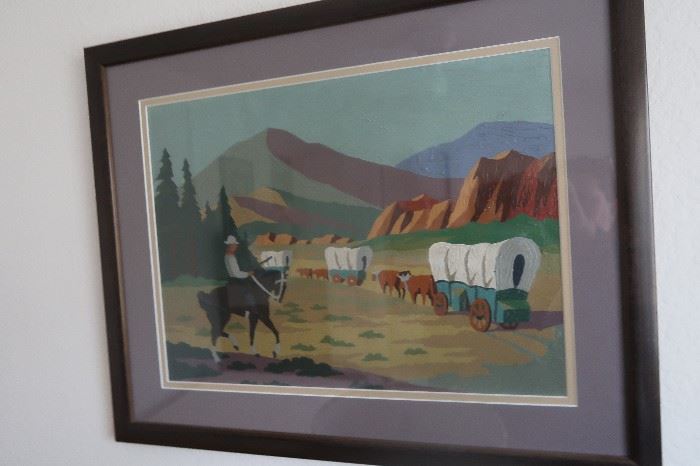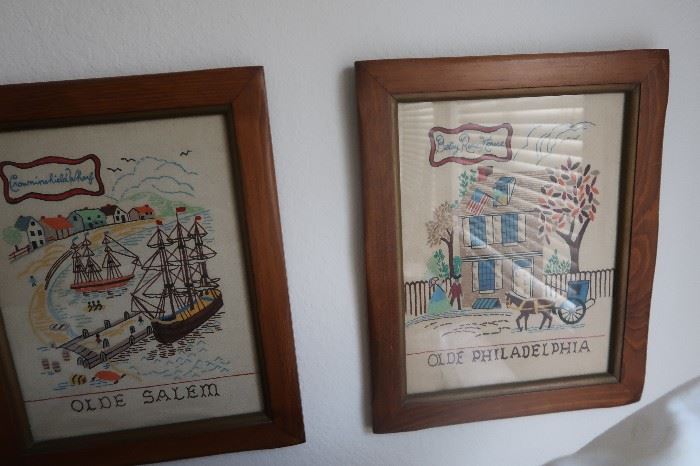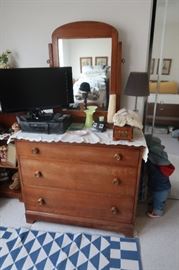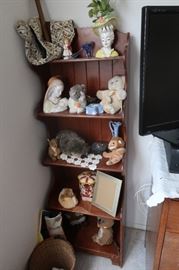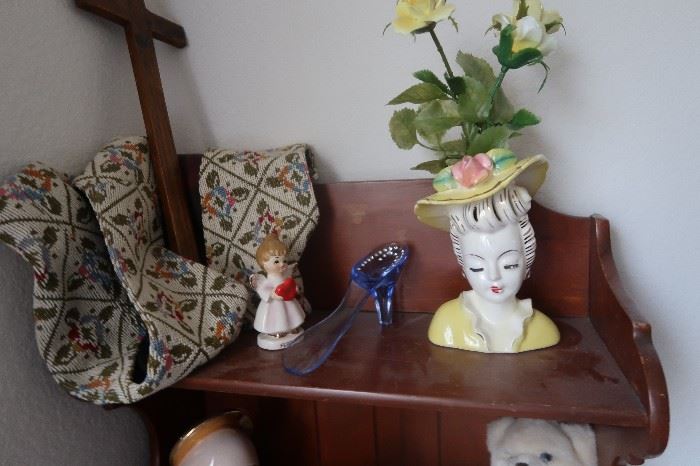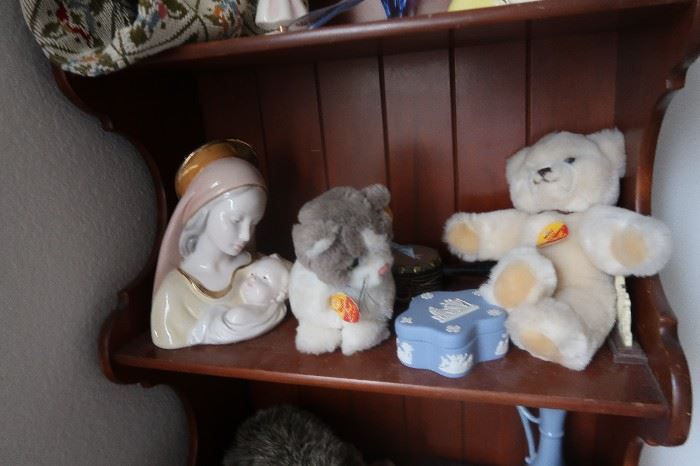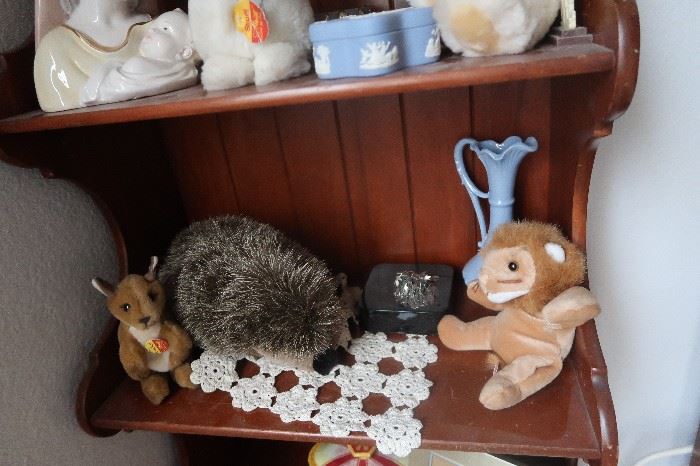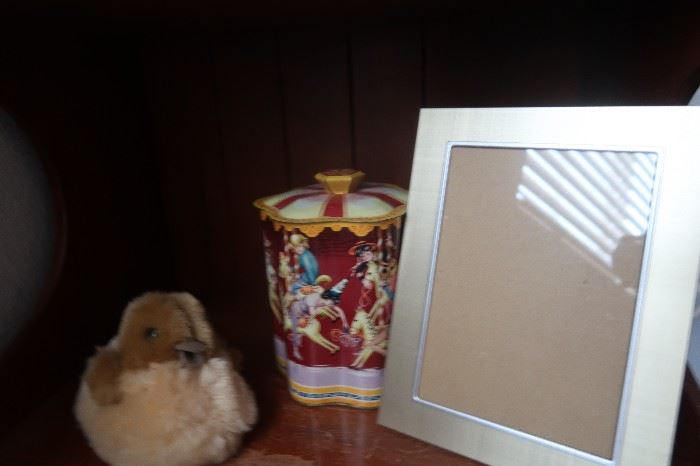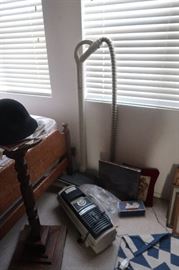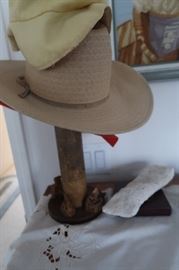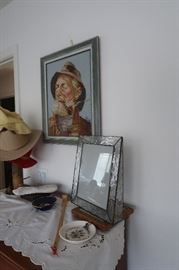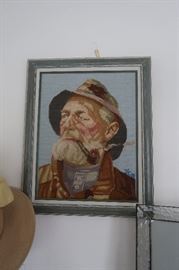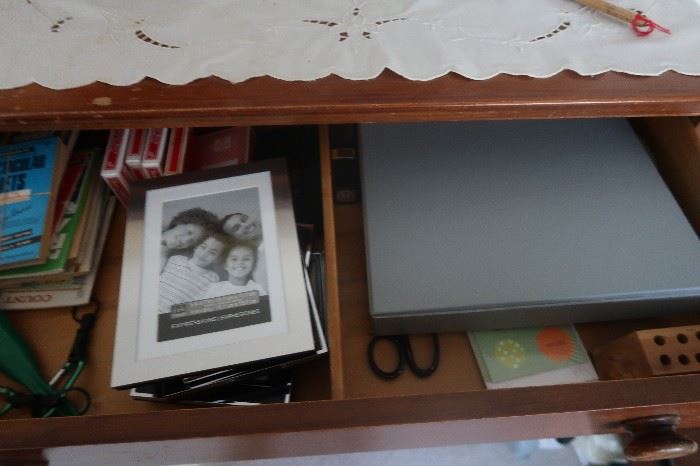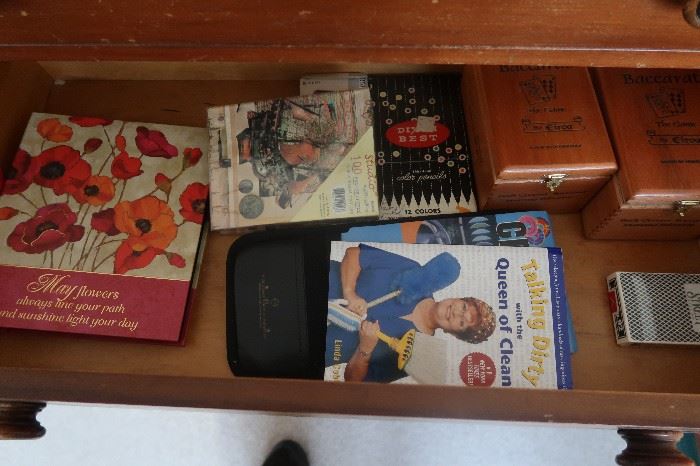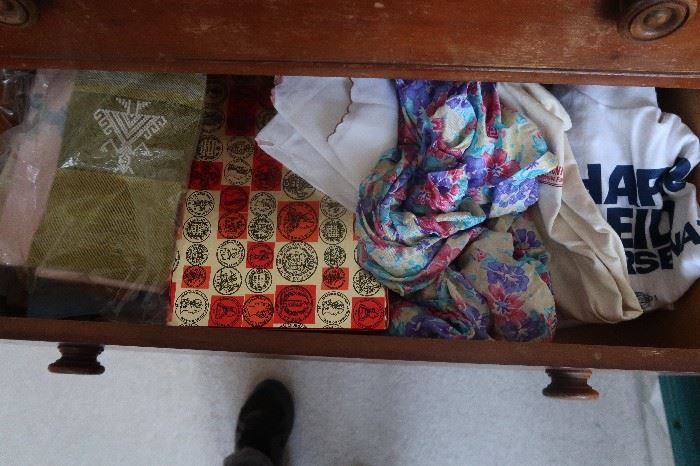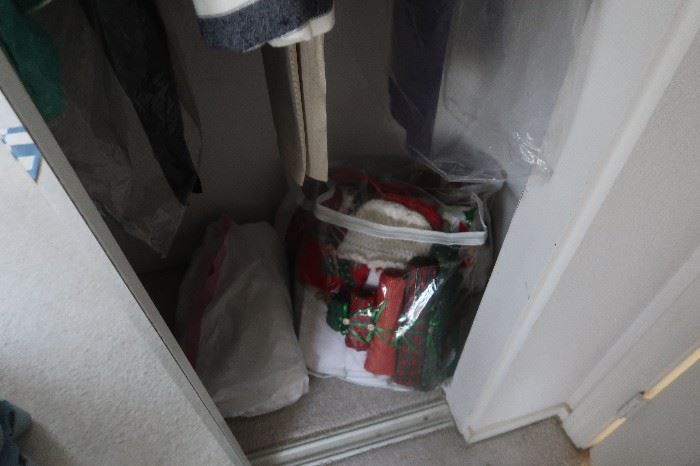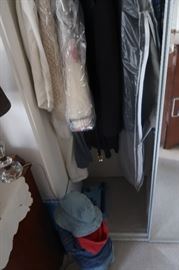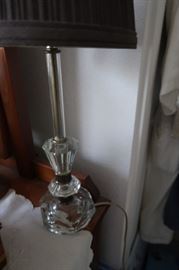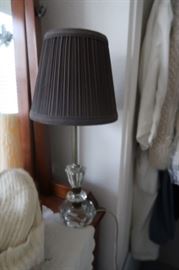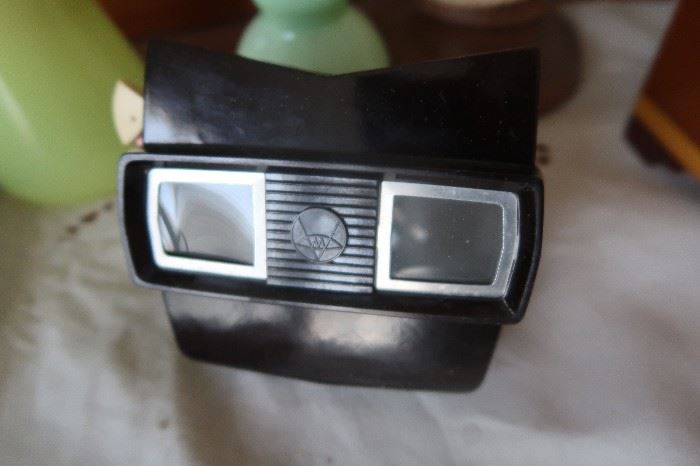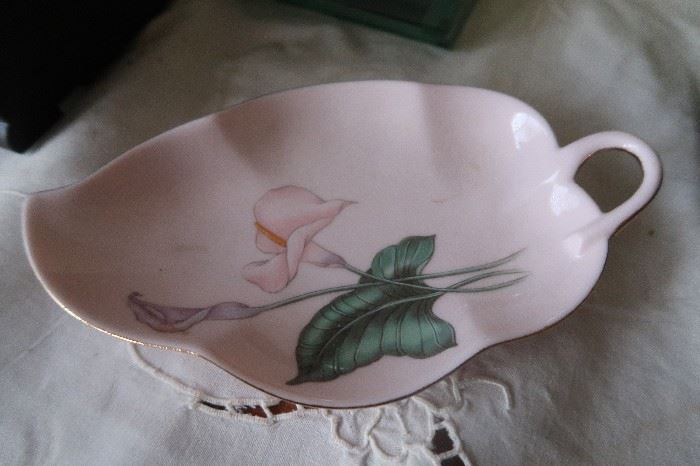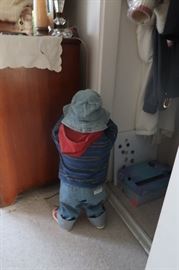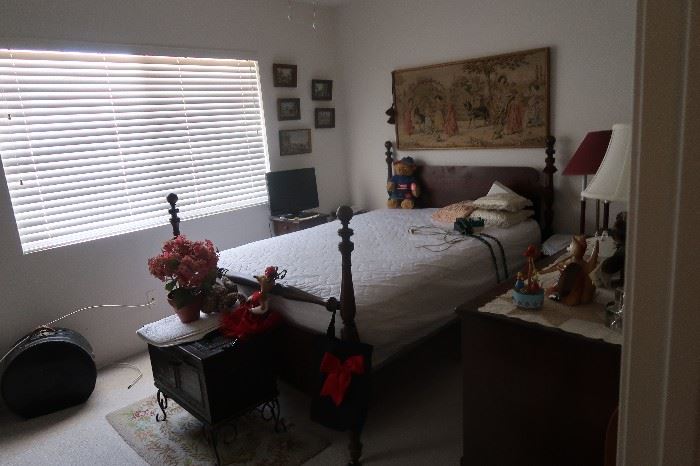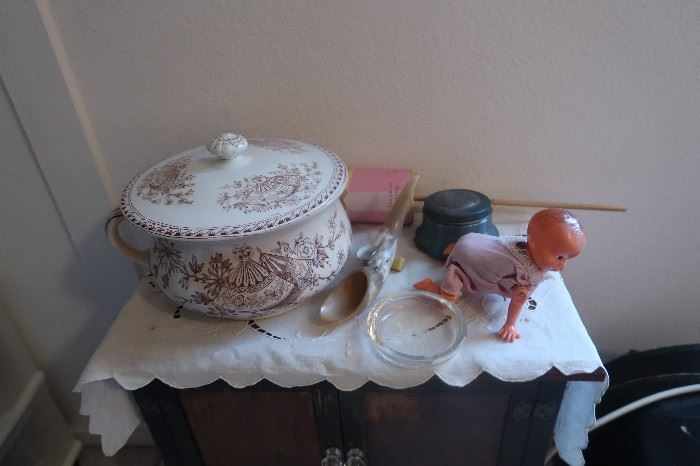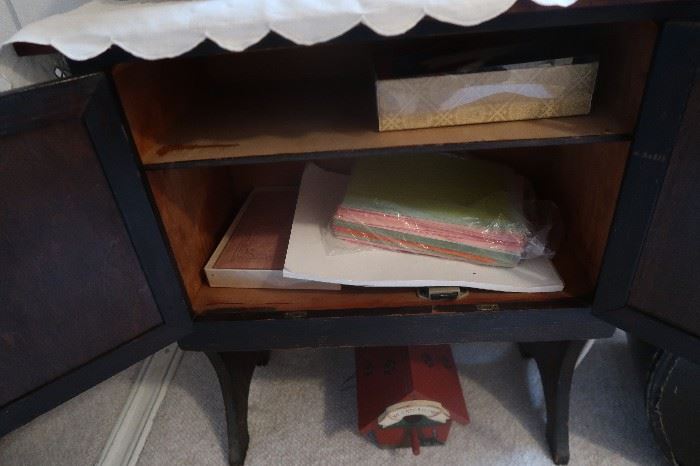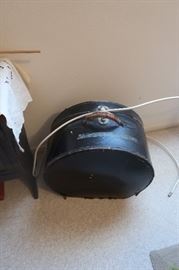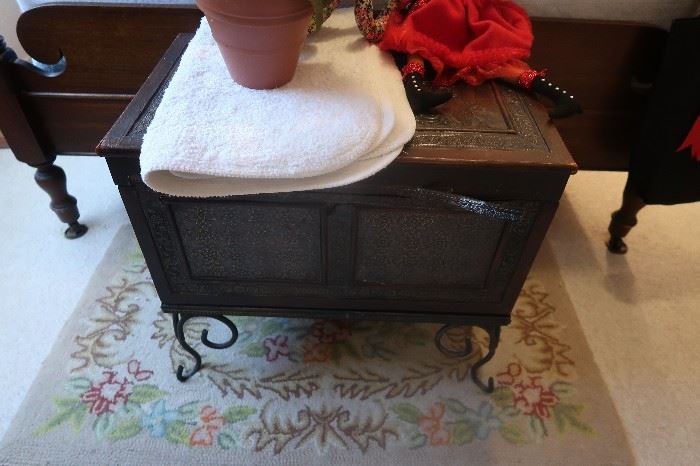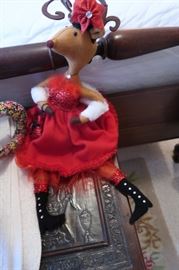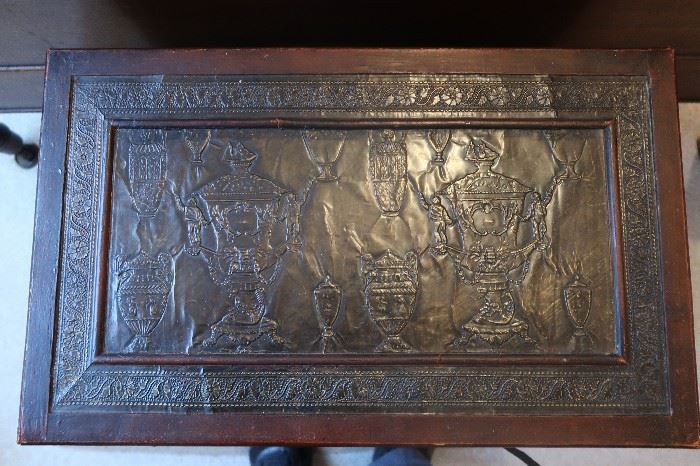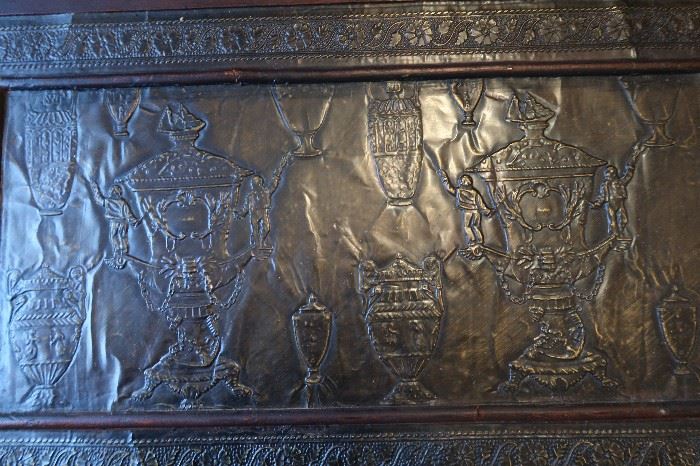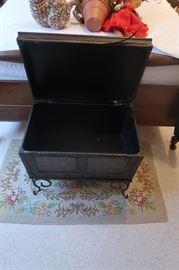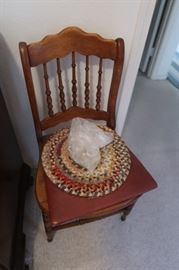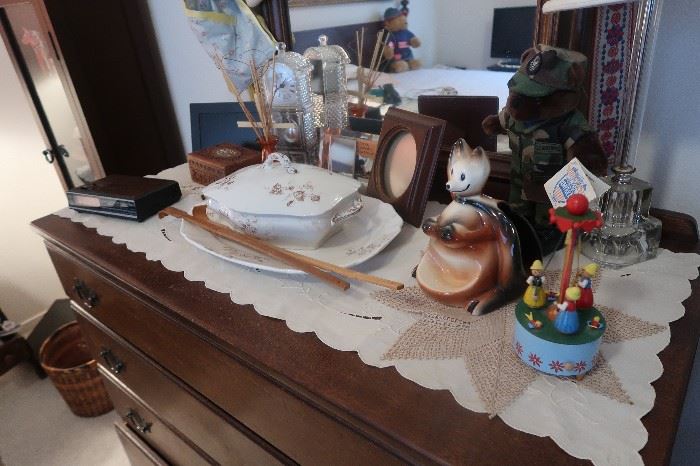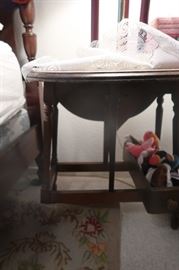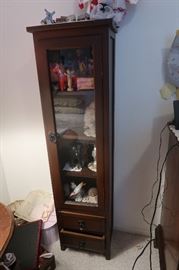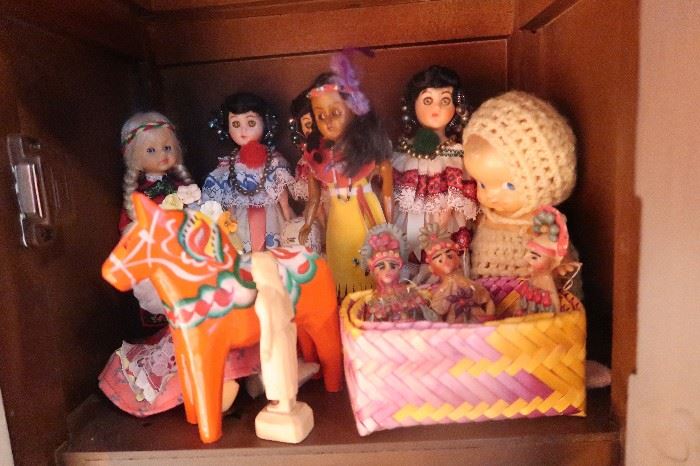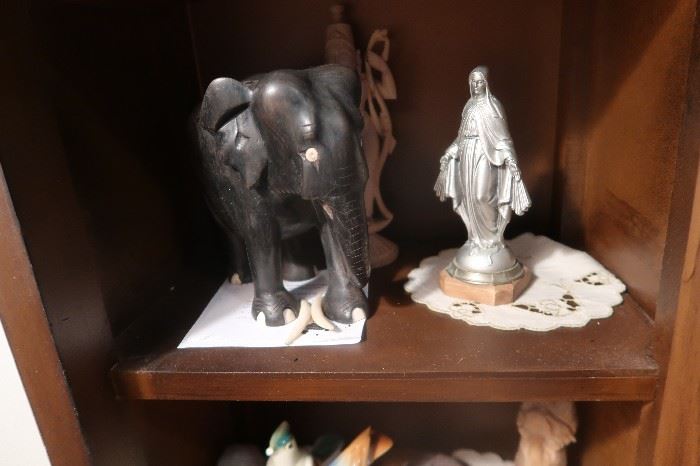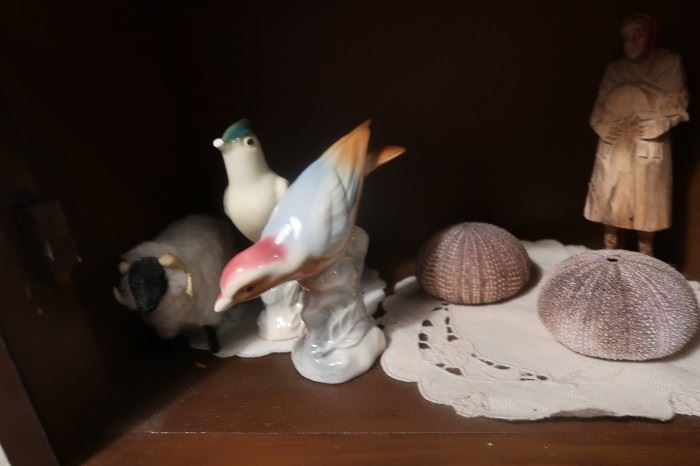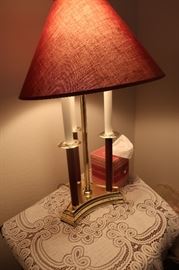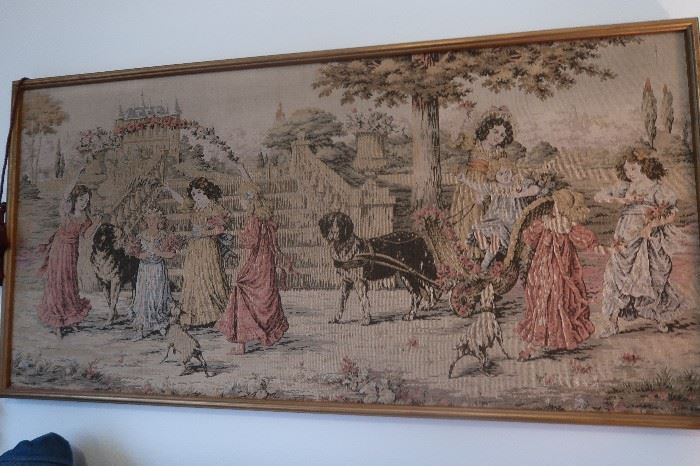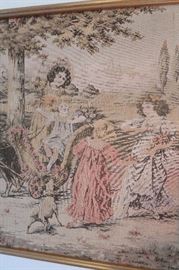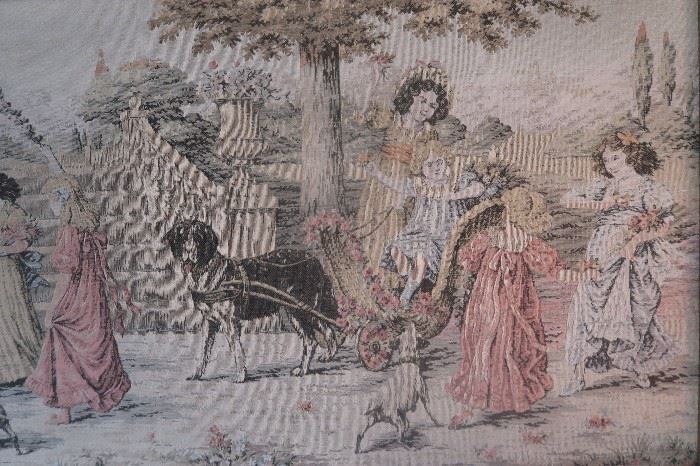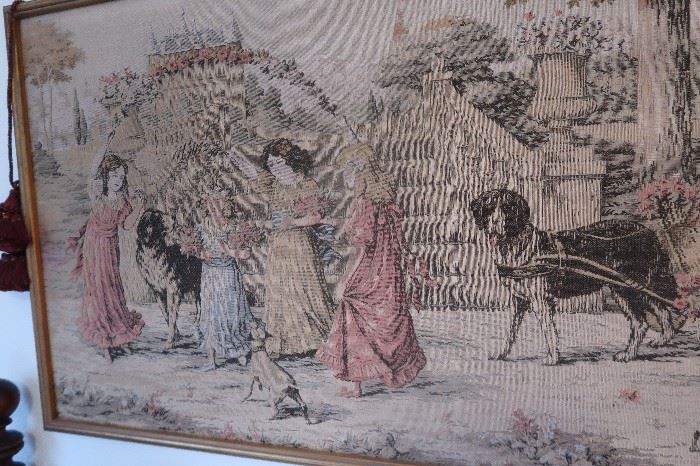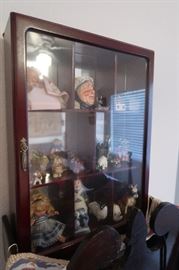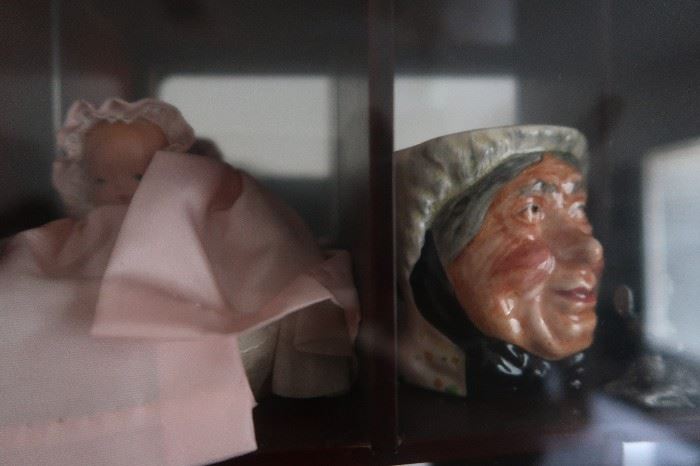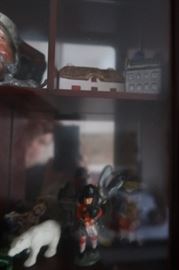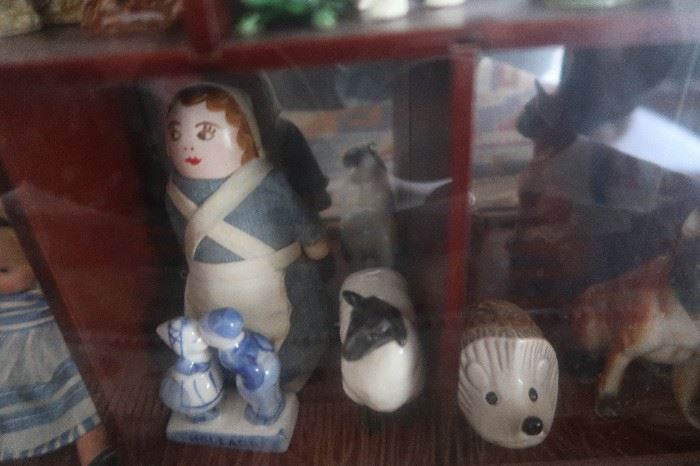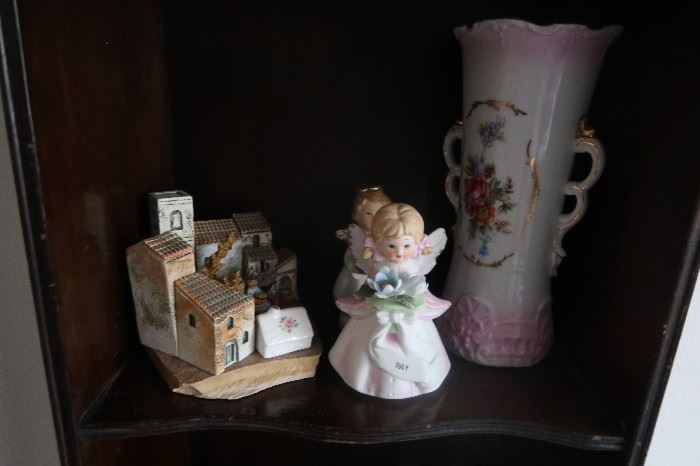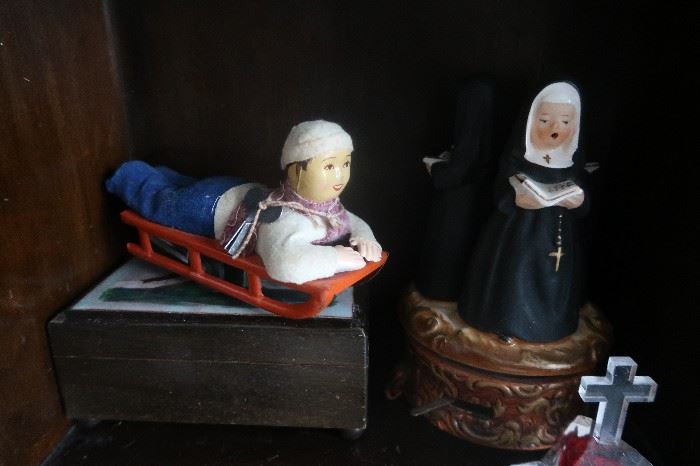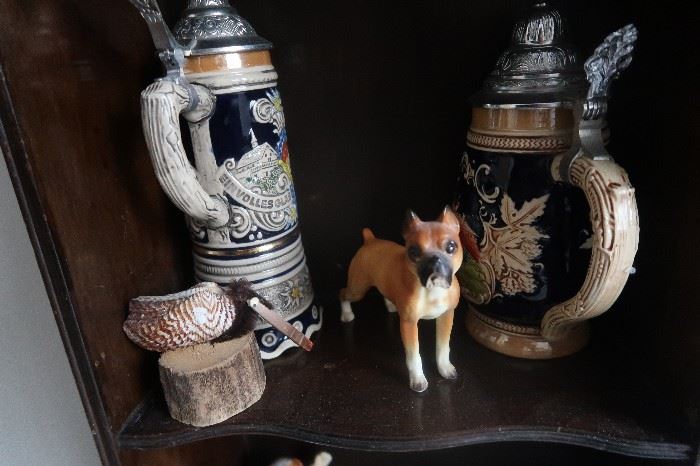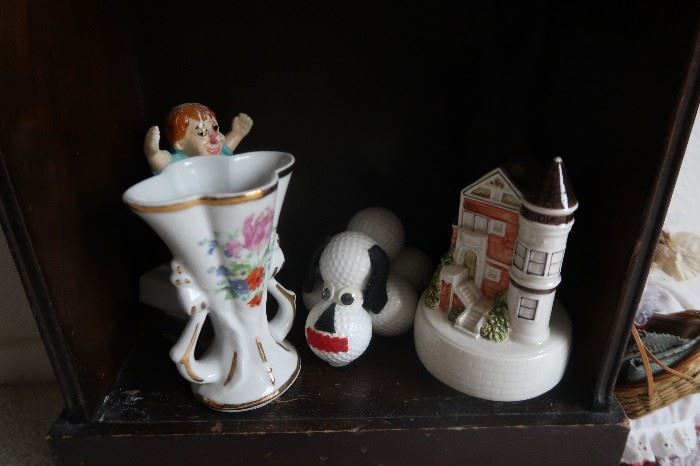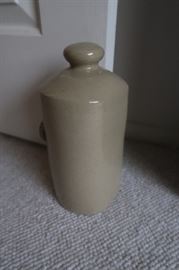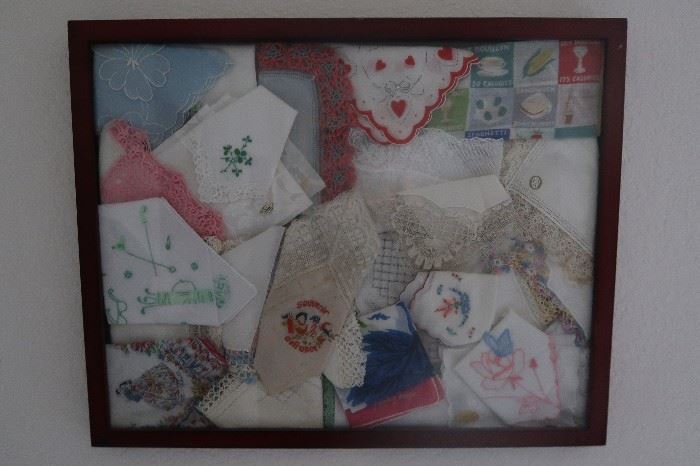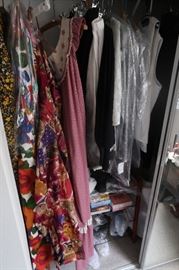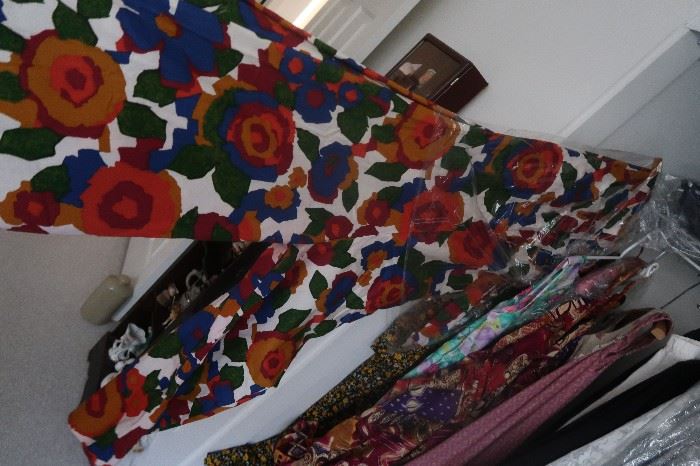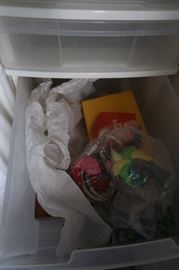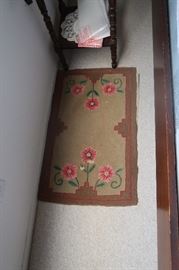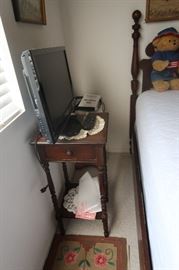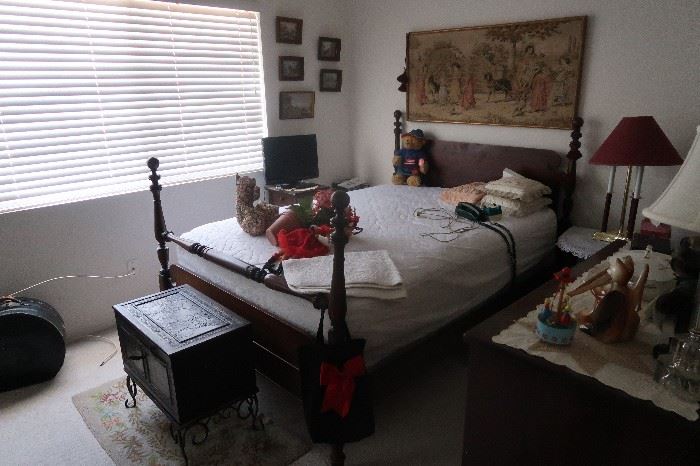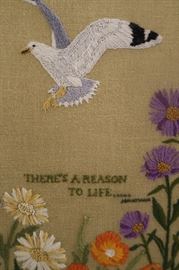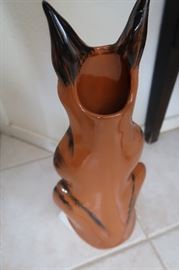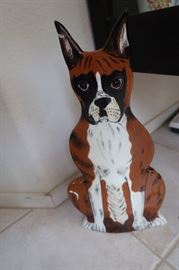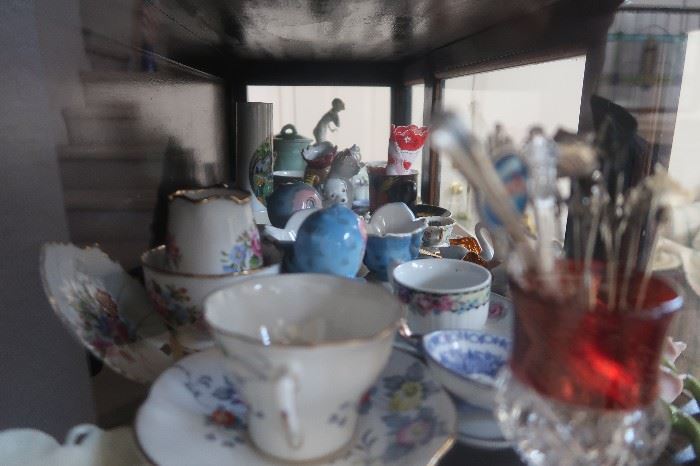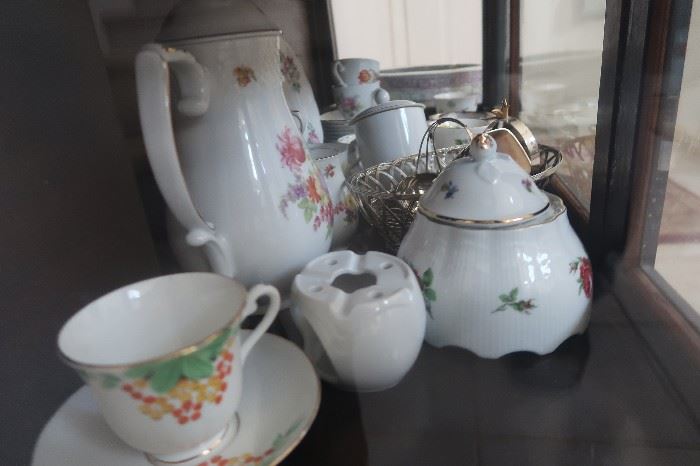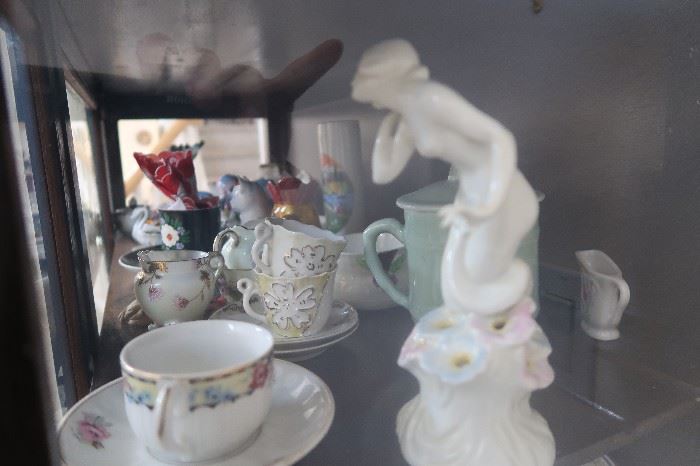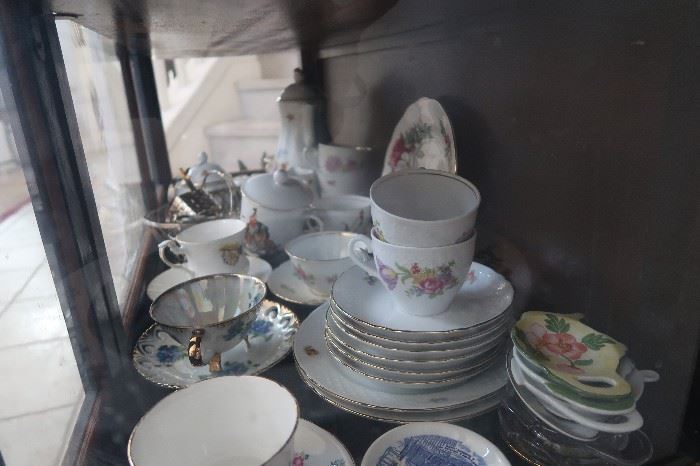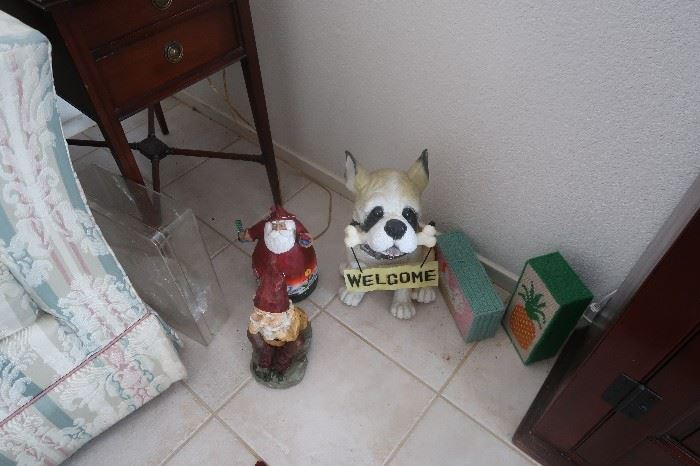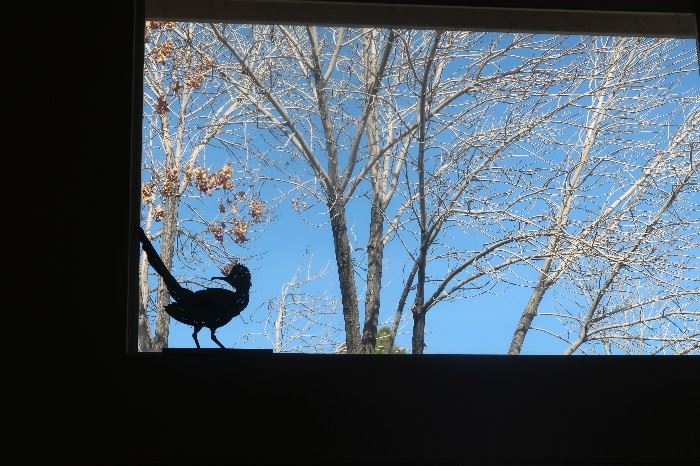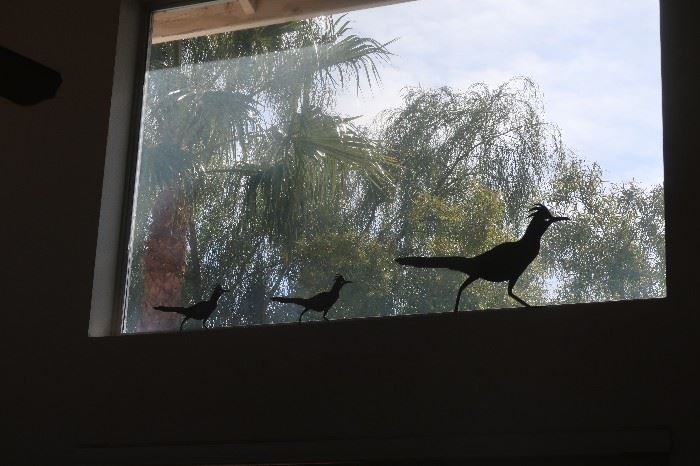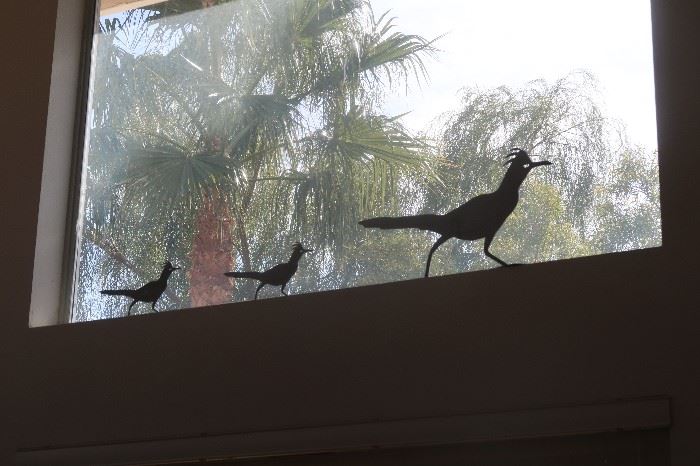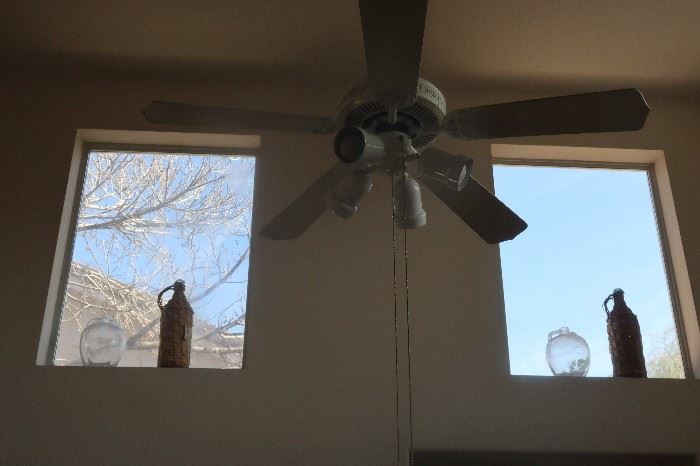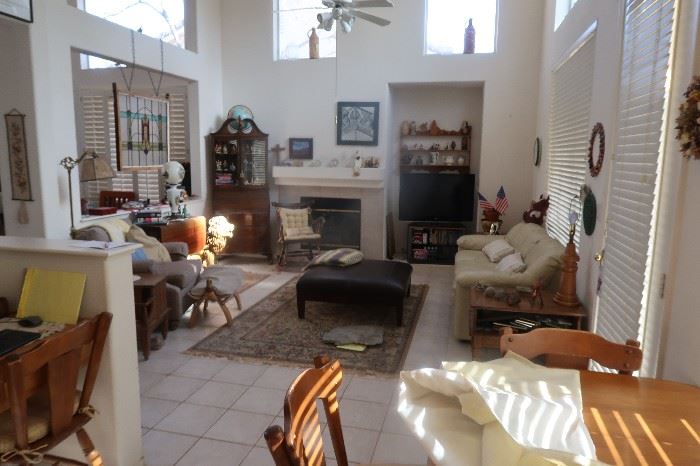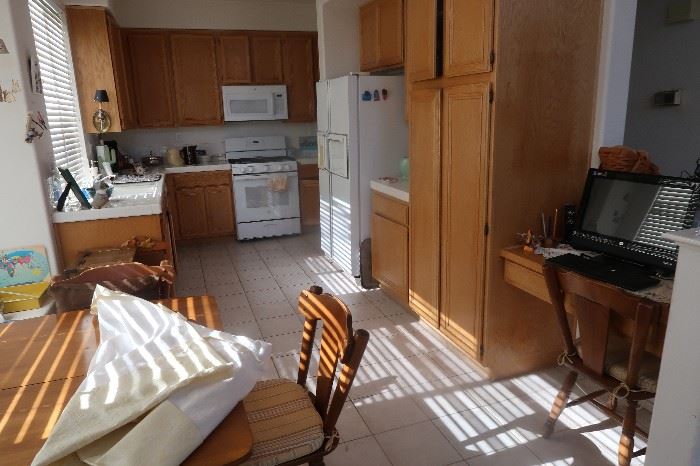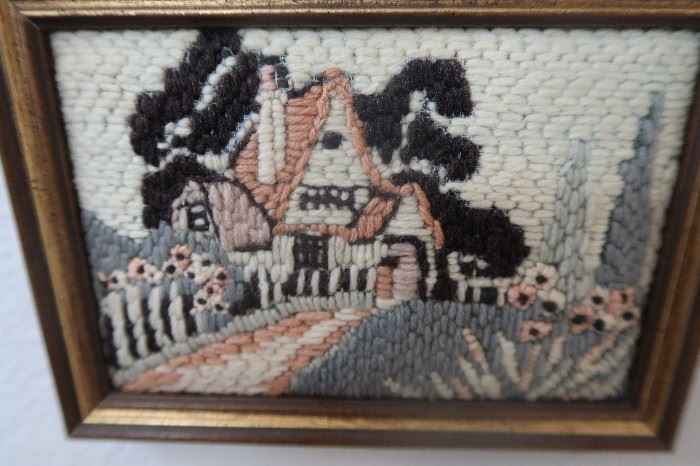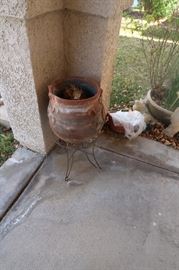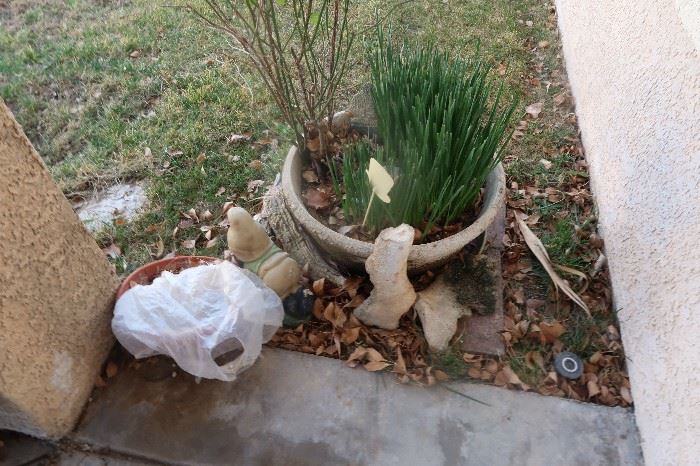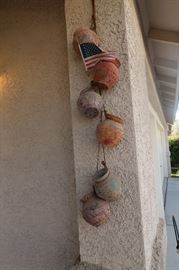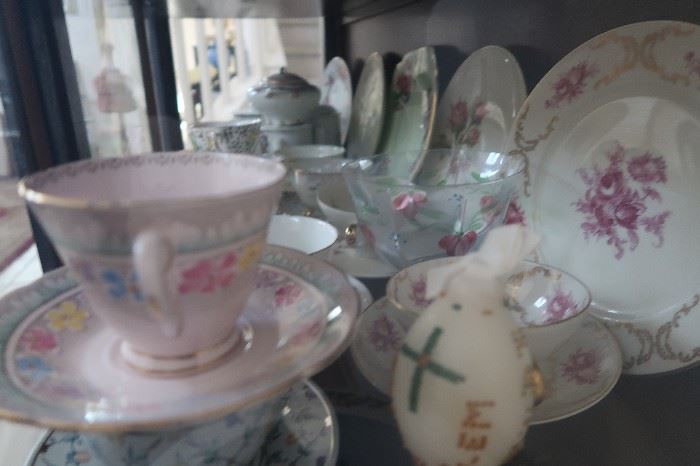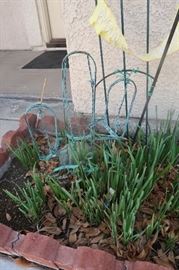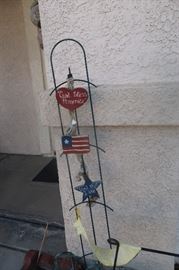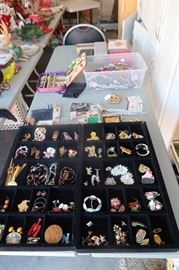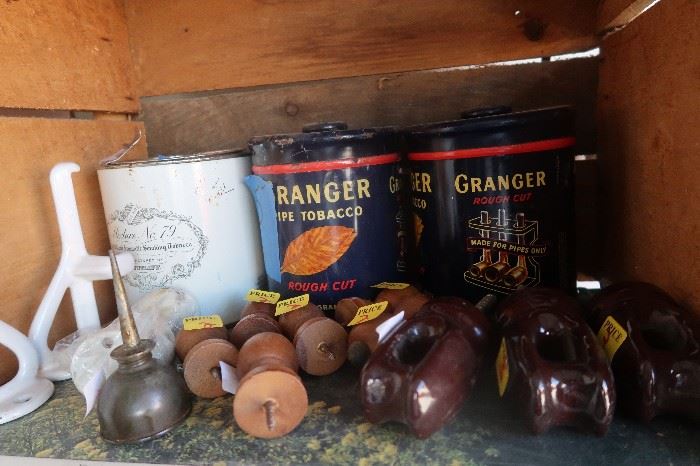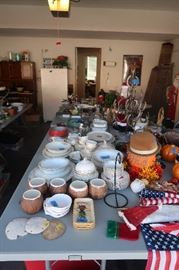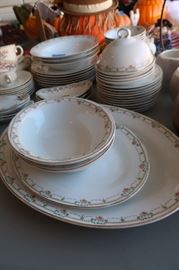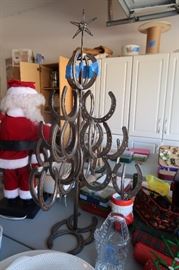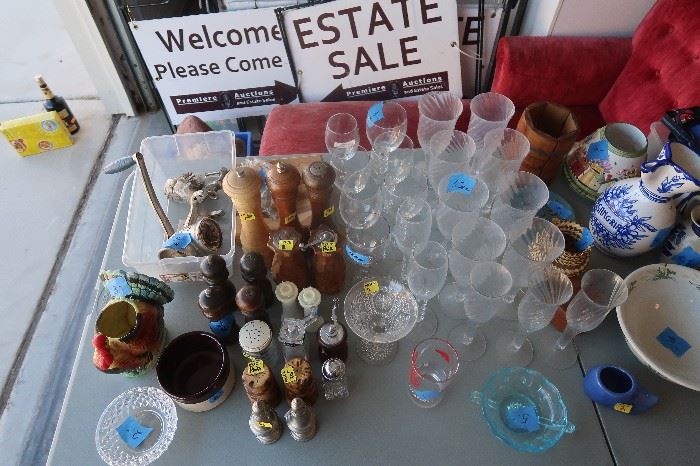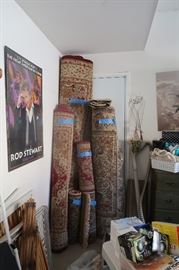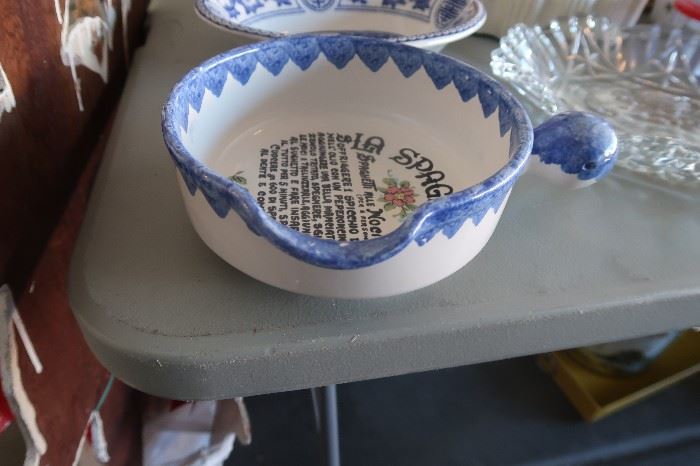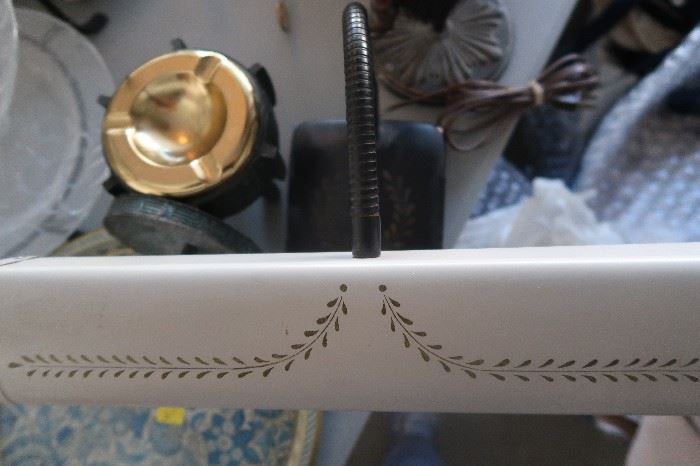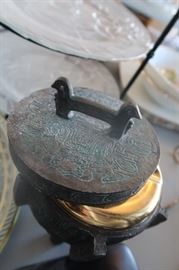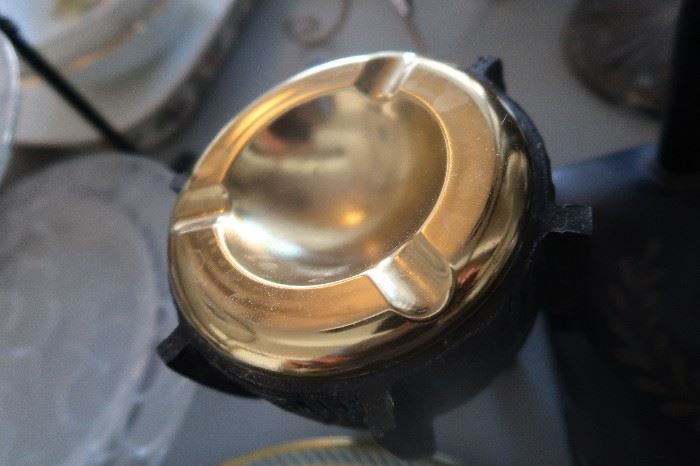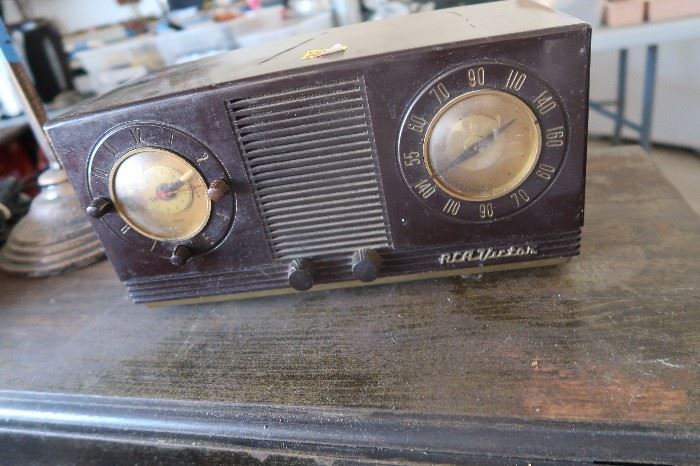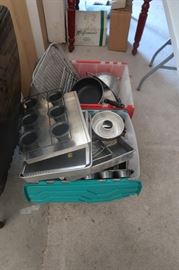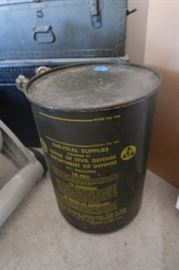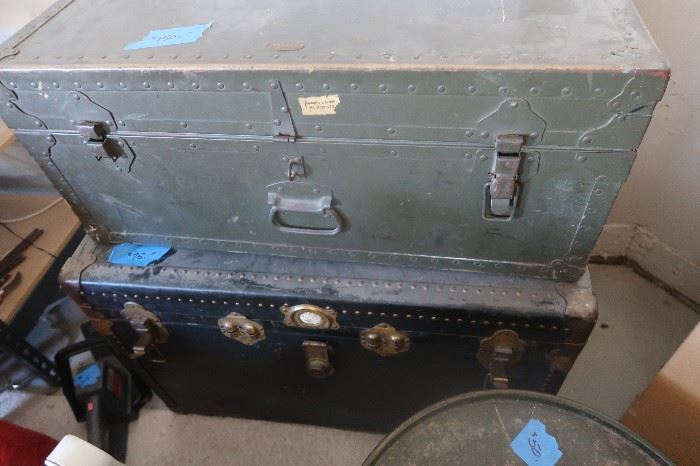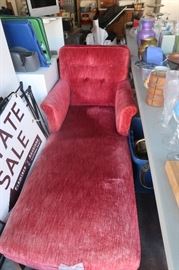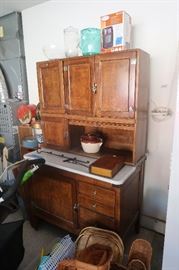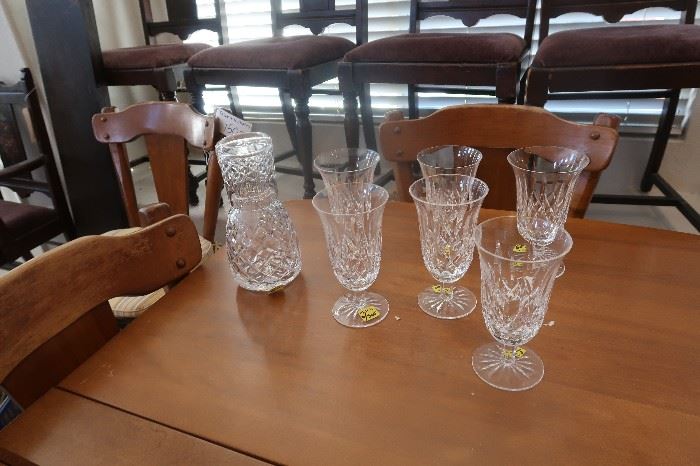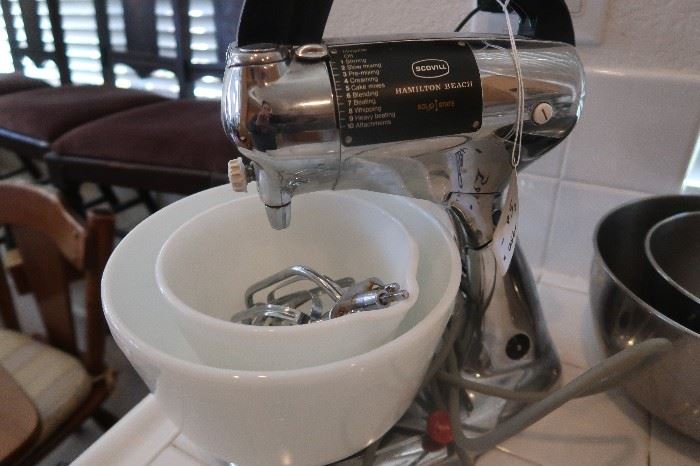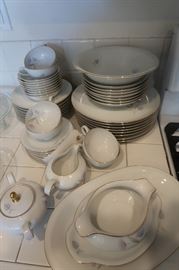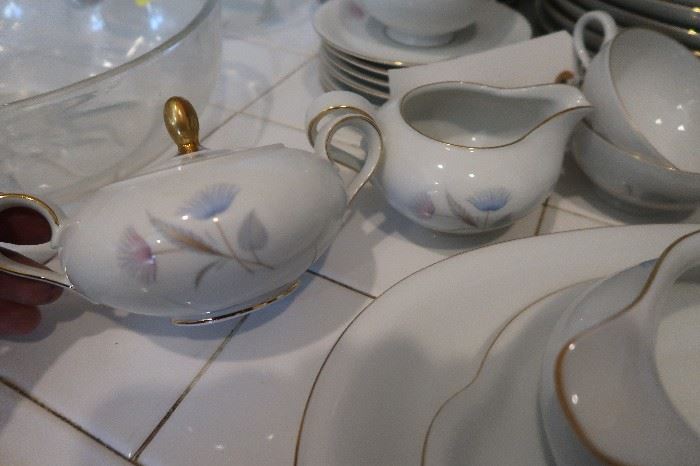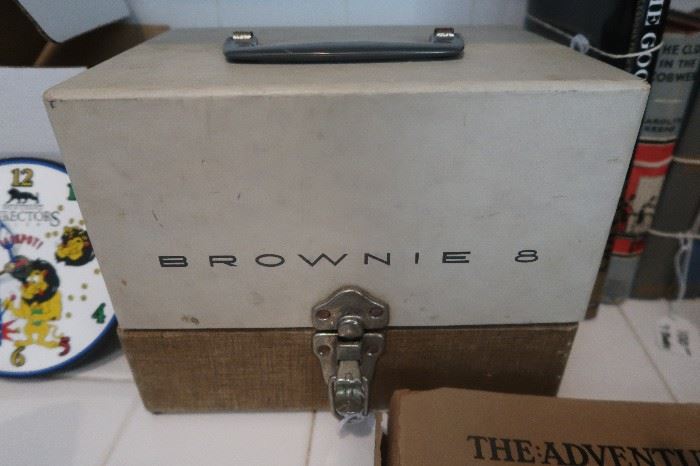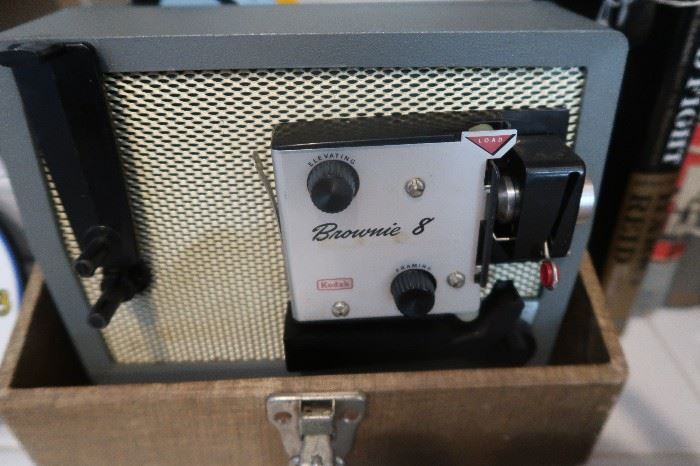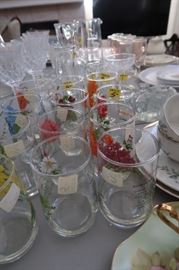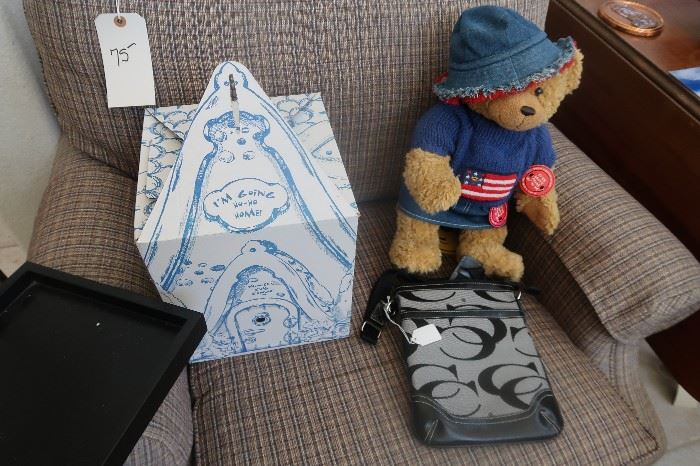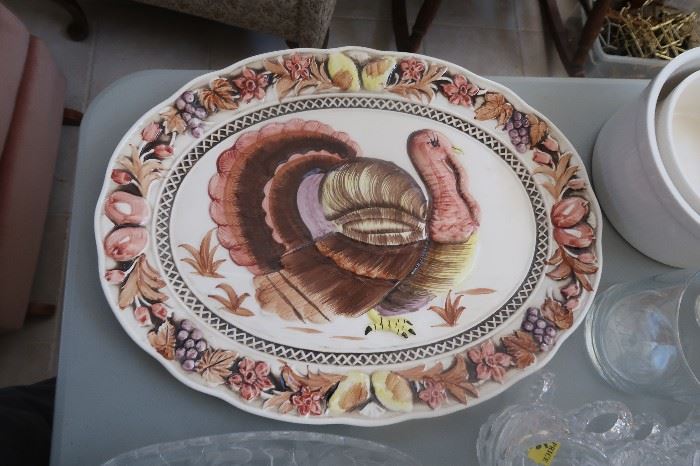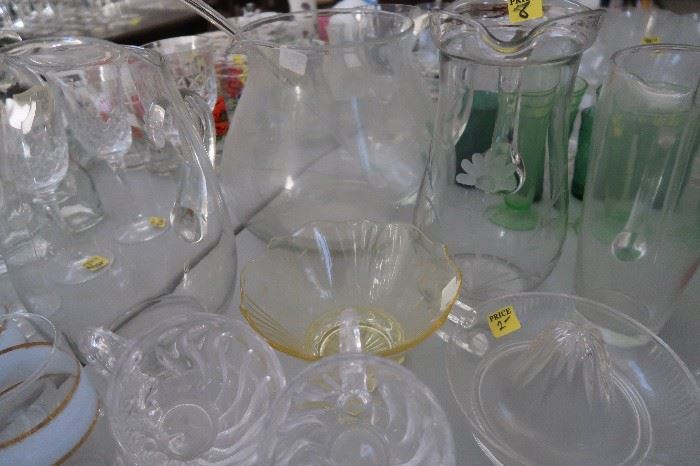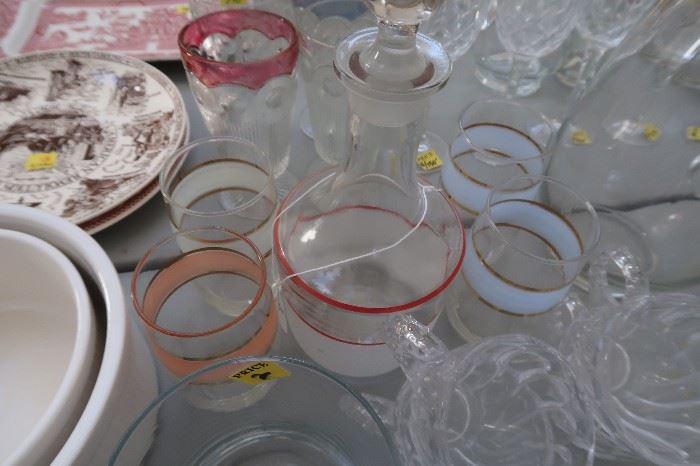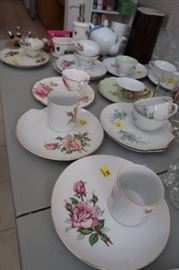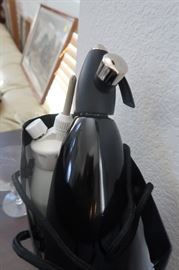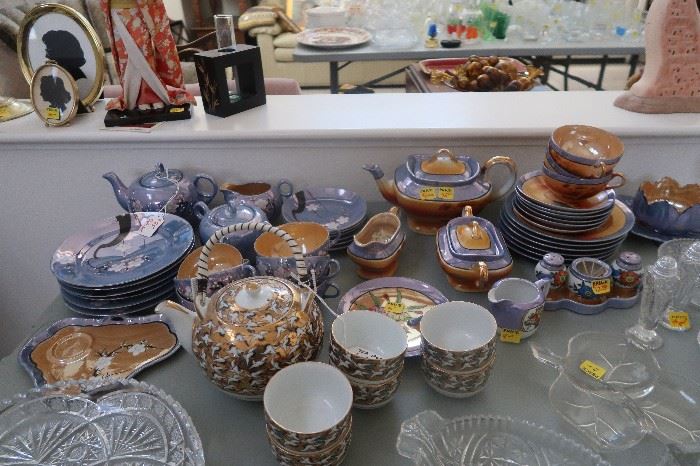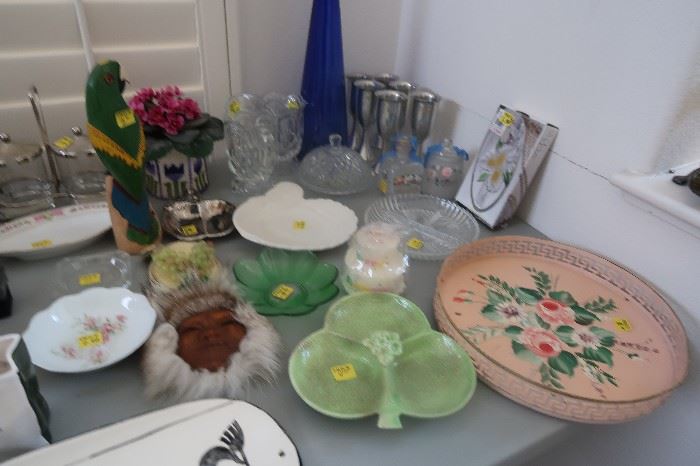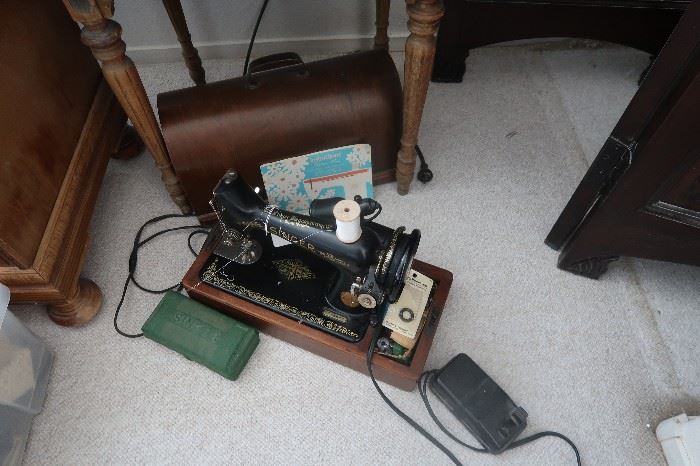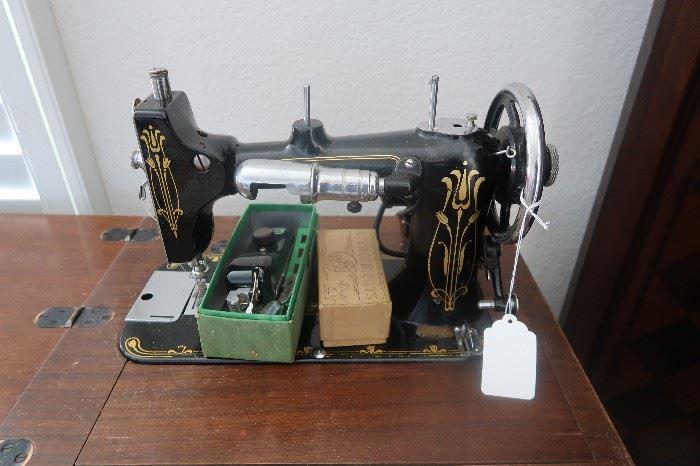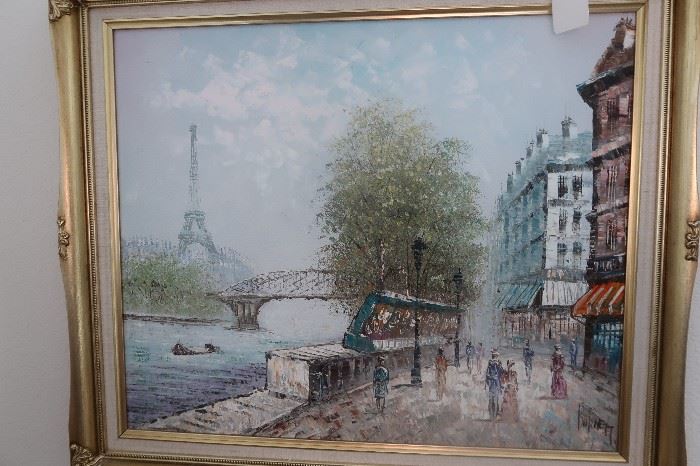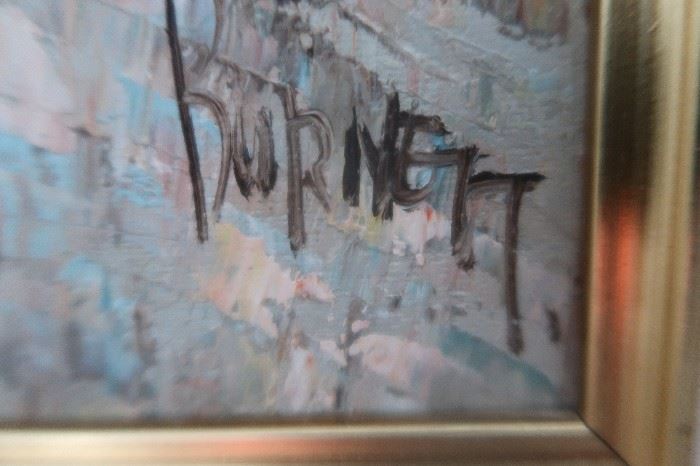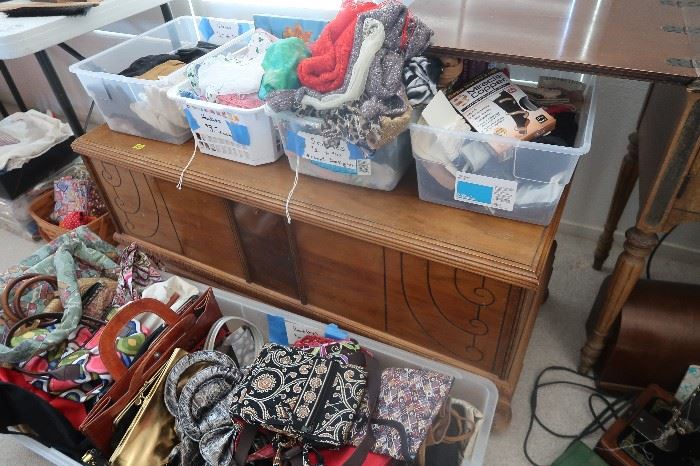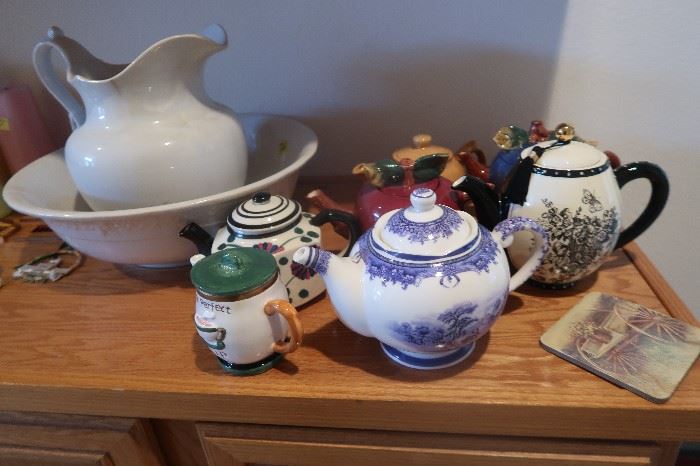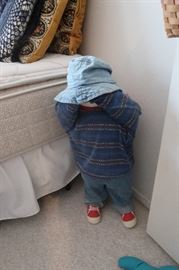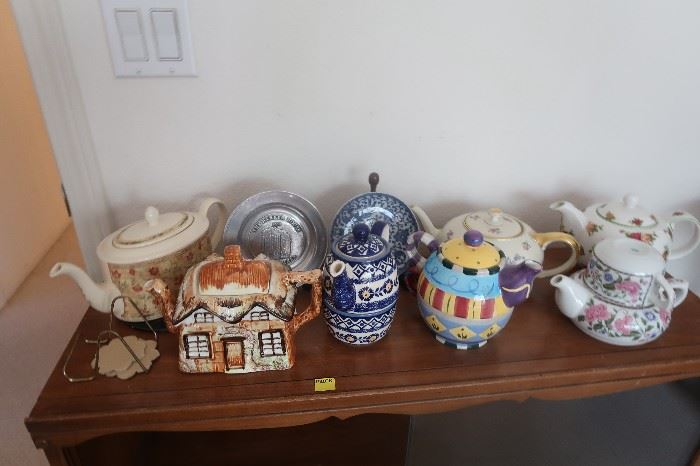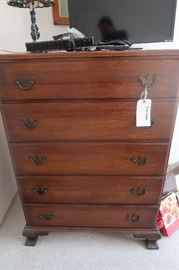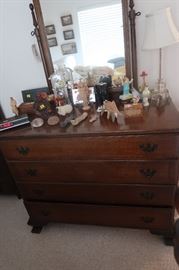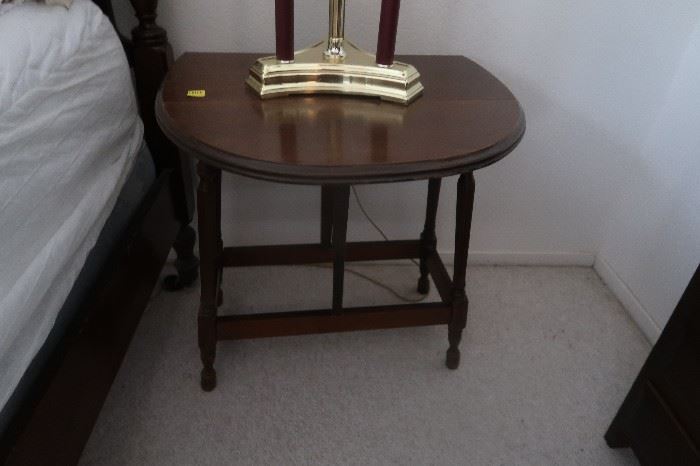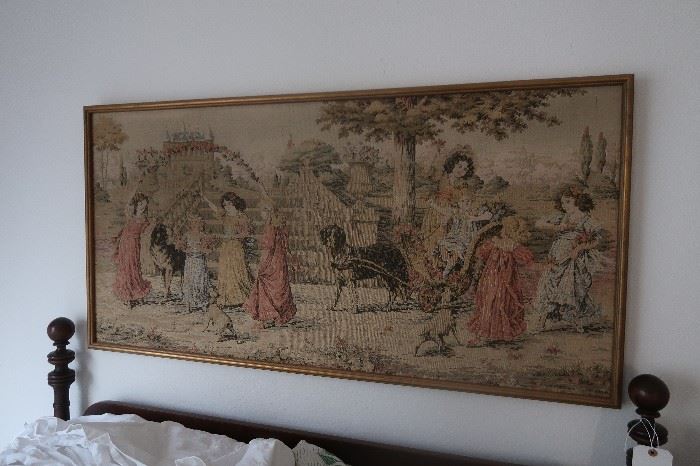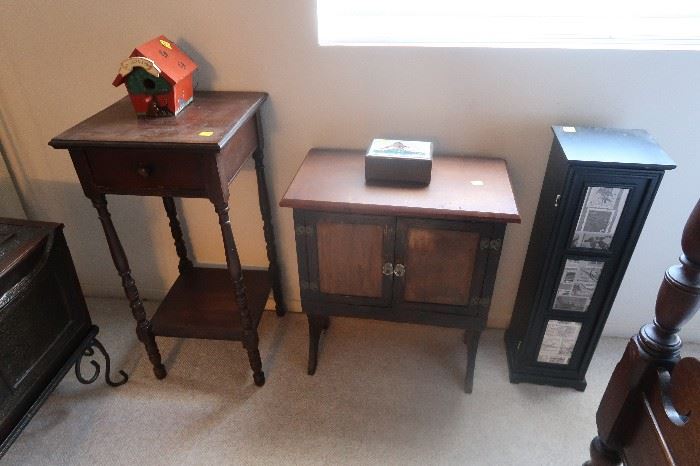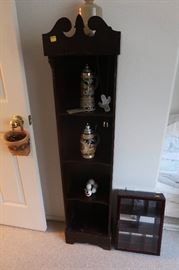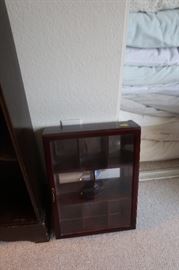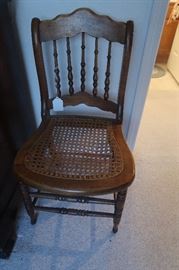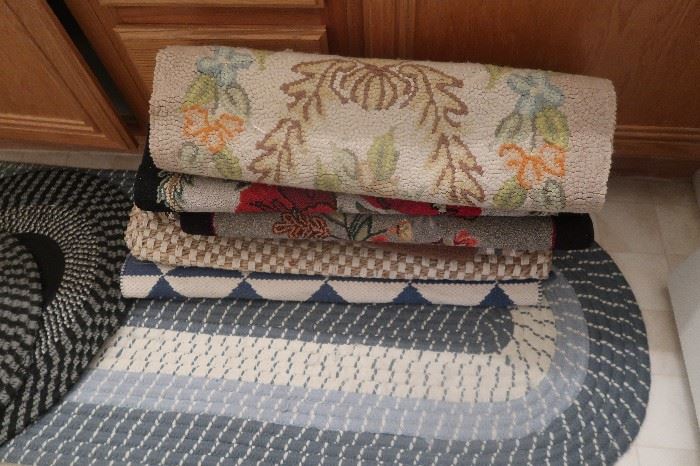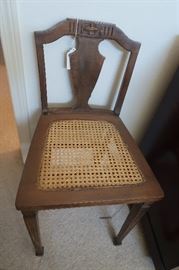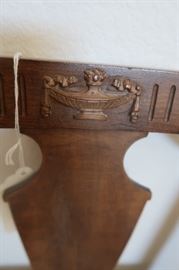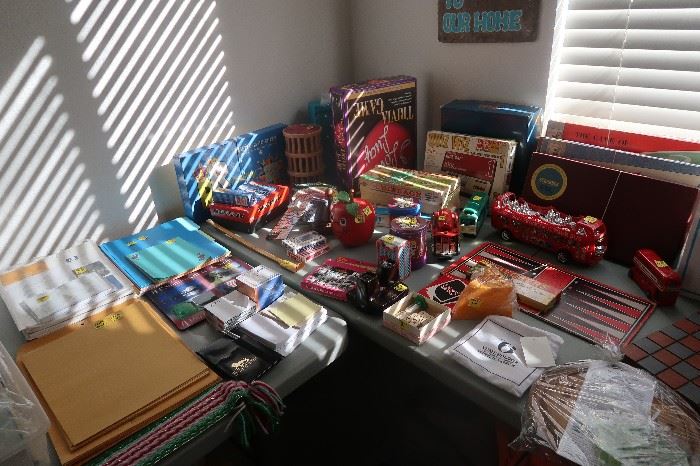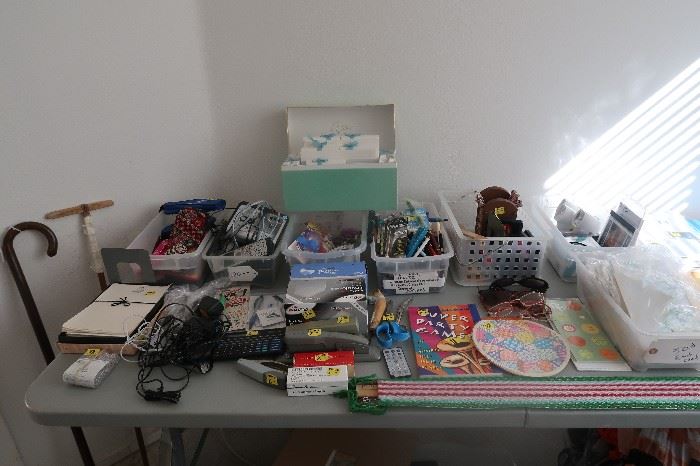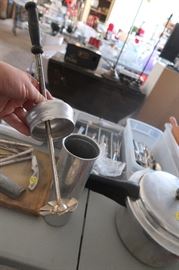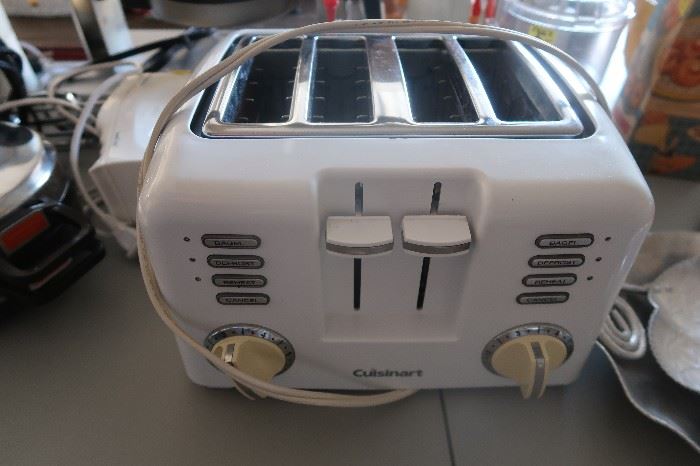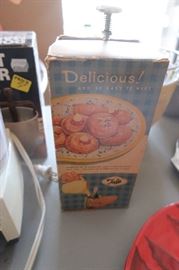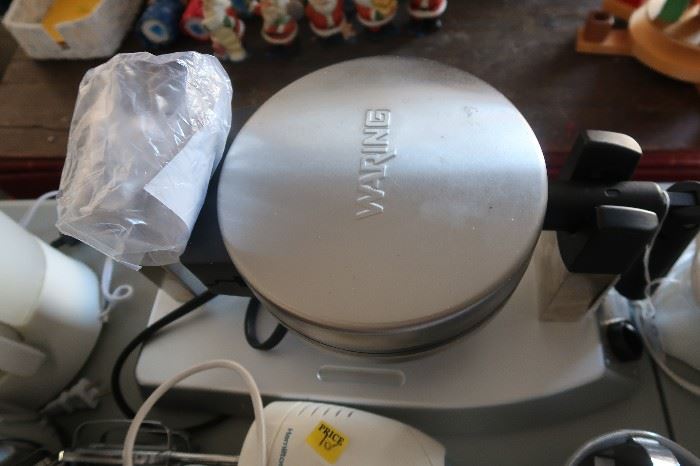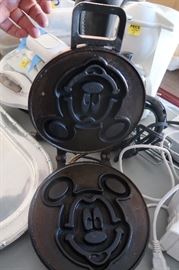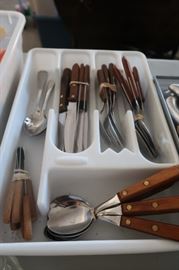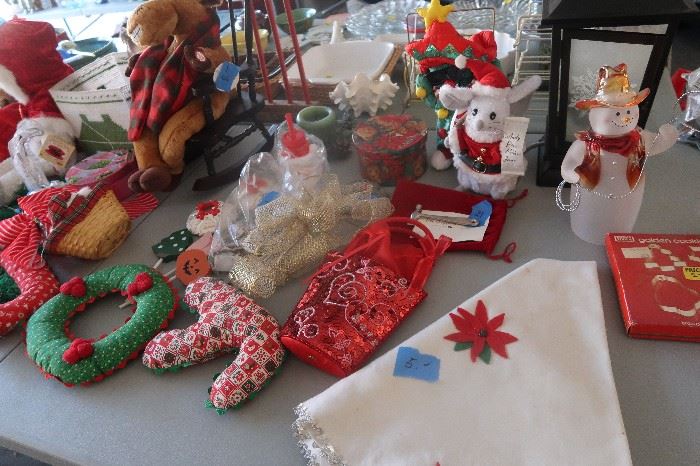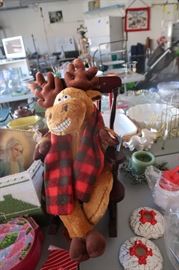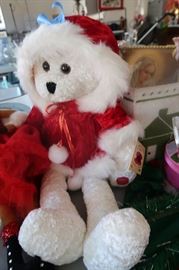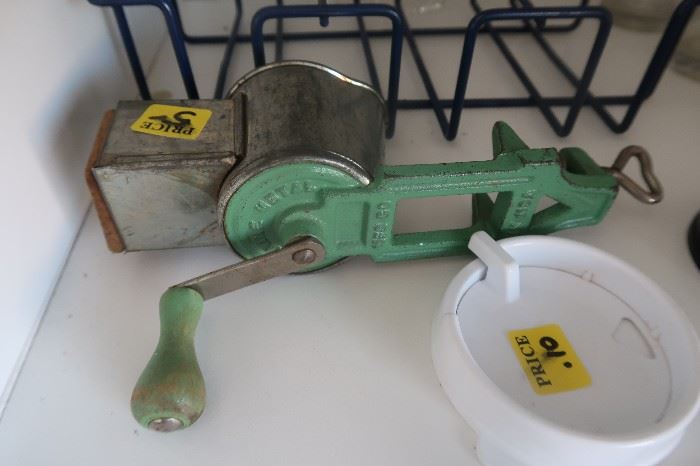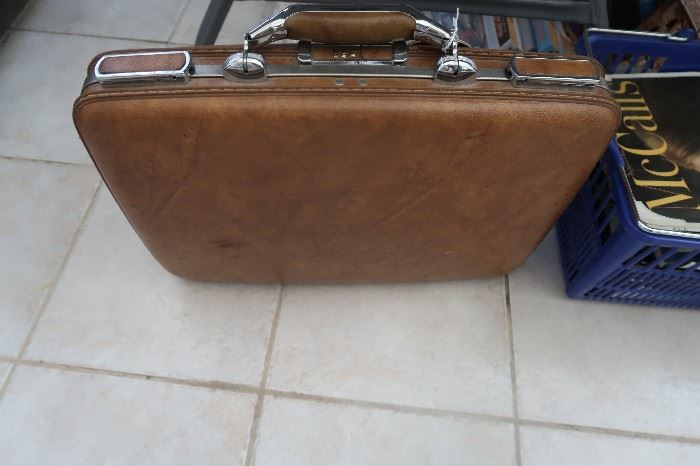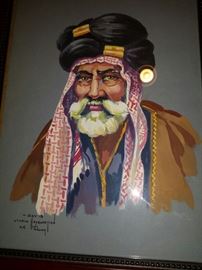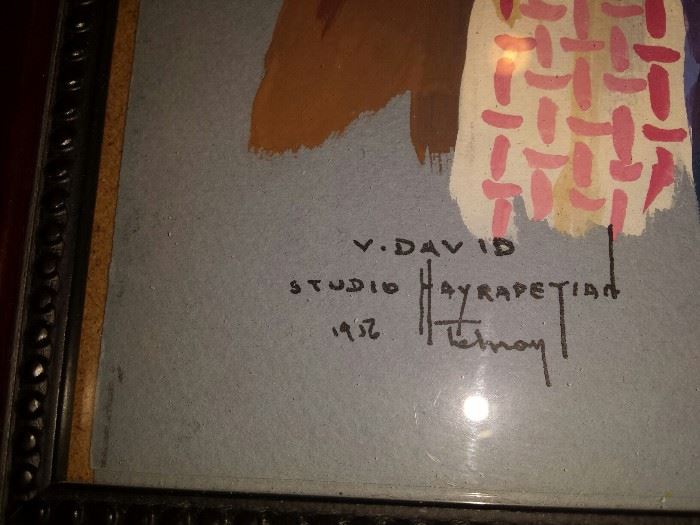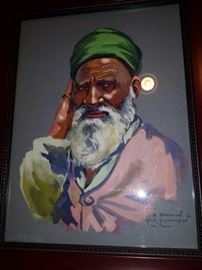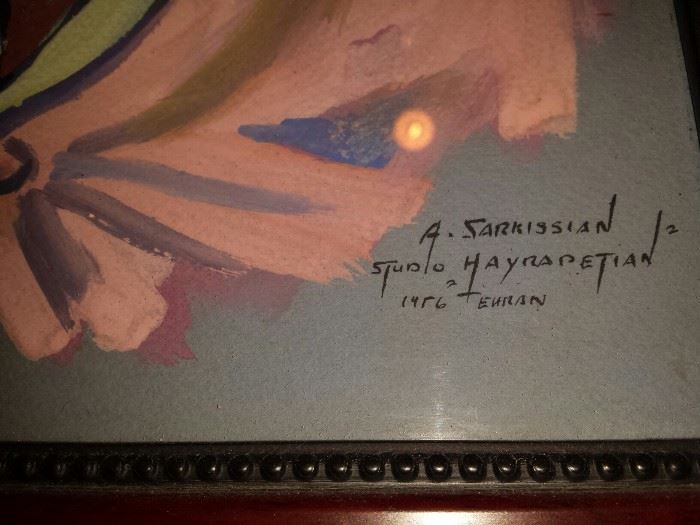 Thank you for using EstateSales.NET. You're the best!