FINAL DAYS SALE — I'm HOT - it's got to go!
estate sale
•
4
day sale
•
sale is over
Terms
Cash on the spot, no holds (unless paid in advance and a logistics need), strictly cash and carry. Debit cards accepted with Square and + 2.75 fee for card use on your total. Exact change appreciated. No checks.

Bring boxes and bags with you; but we do have a supply.
Private Massive Moving Sale
You won't believe it. If you came for Part I, you know it's a massive collection of good quality items of every description. If you came the first time..... come back. There is NEW STUFF to see.
High quality collection . This is the final sale. New rooms are open. We're emptying the pod and the garage. If you came the first time..... come back. There is NEW STUFF to see.
We have worked to organize it as space allows; but there is so much to see. Please be careful moving through the house and garage. If you break something, please tell me and make a donation.
Here's a partial list of items:
Teak Elephant Artwork, multiple pieces $100-400 each piece, from Thailand
2 Pieces intricately carved with elephants from Thailand $300 or name your reasonable price.
Large Thai Buddha Statute - Gold and ornate, wooden, jewels, black base. $900
Large sold Teak Elephant, sorry, just one, beautiful piece, about 200 pounds. "Wooden" tusks - no ivory pieces. $ 400 or best offer
Lladro "Gone Fishing" boy statue, missing the pole, but otherwise pristine, no boxes $175. "On the Move" girl statue, beautiful color $500
Van Briggle, 3-Head Indian $495 or best offer. Many retro and vintage era one of a kind pieces.
I've done the research and I know the pricing. Many items have been appraised. But it is all negotiable.
Capodimonte pieces, place card holders, vases, elephant statues, $25 - $75 each
Various artists, art glass pieces, vintage mid-century ashtrays, vases, candle sticks $25 to $250
Volume discounts for buying large amounts. Volume discounts to resellers and eBay super sellers. - just ask. 10-40% off. I understand, you're trying to have a margin for making money.
This is a collection my mother amassed over 50 years. It is ALL being sold to provide for her living expenses for the future. I know you don't care about that; but it's the reason. Any reasonable offers you suggest will be seriously considered and accepted.
There really are 10,000 elephants here. Many on display, glass, porcelain, crystal, lead crystal, wood, soapstone, metal, fabric. High value pieces by Lenox, Lladro, Murano, Gerbel, German, French, American artists. You need to see them to believe this.
Some "lots" sold in boxes that have been packed with a wide selection. Box lots start at $35 and go up $250 per box. These are beautiful beyond belief. But we have to let them go.
HP 8610 All in one Printer inkjet (print, fax, scan, copy) prints wirelessly from all devices, with printer ink program included (transfer to your credit card $2.99 per month based on your usage and cartridges are mailed directly to you. $200
Cookie jars: characters, vintage and a few antique ones too. $10 to $60 range - about one dozen different jars.
Paper ephemera: post cards, comic books (damaged by a spill). Old magazines: Life, Time, JFK Death LIFE issue, Ebony, Nat Geo, assorted others, sold separately or in lots $5 - $35
Furniture - updating this list as often as possible - furniture is selling fast:
Small round pedestal table could be used for dining $20
Two sets of bar stools - $50 each pair
Sofa: - though leather $85 - think it is a sleeper
Small elephant lamps $40 pr
Two wrought iron shelves $85
Pinkish living room coffee table w/ 1 matching end table $85
Tea sets: pottery, china, porcelain, shaped like elephants, all colors, lids, some are simply decorative, others are dishwasher and microwave safe. $10- $40 per set.
Vases: vintage, some Japanese, American starting around $40 each. Many with identifying labels affixed . No doubt as to what you're getting.
Sewing machines and sergers - don't know anything about them; but if you do, let's strike a deal.
Hollywood Regency design lamps, marble coffee and end tables and a matching chandelier. I want to sell it as a collections; but may break up the set if you only want certain pieces. $600
Mirrors - large wall-size $50 each. Smaller Decorative mirrors $10-20 range.
Boxes of kitchen items $5 - $10. Microwave $25, works fine.
Kitchen: Corning were baking dishes, Pyrex cups and saucers.
Many colored decorative glassware items: reds, blues, purples, greens. Collect a group of your favorite color $45 per group.
Ladders 8-foot $45 and 6-foot $30, both aluminum
Flatbed cart, small for hauling stuff to you car; $30
Old kitchen meat and grill tools, collection $50
Roadie Equipment Travel Cases: bright yellow, heavy duty, 3 of them $250 each. Great for traveling musicians or theater companies.
Barware, bar tools, many classic cocktail glasses in sets starting around $30 per set.
Round dining table and 6 chairs $200, solid wood, good condition, but may need some wood glue and screws to tighten it up. Not scratched up; it's just been stored for a while.
Christmas trees and assorted decorations - some Elephant themed; sold by the box or an entire collections $25 to $85
Cultural clothing and costumes, used for music festivals, mostly Thai or Filipino designs, smaller sizes. Prices starting around $50, beautiful pieces even for hanging as decor.
There are multiple fine china patterns and much of it is truly antique at more than 100 years old. Exquisitely beautiful items all need a new home and someone who will treasure them next. Porcelain and china pieces - large collection - again, you get to pick and choose. I'll sell it by bundle or lot. Some silver plate flatware that you can box up; only 3 or 4 sets. Silver plate settings and flatware. Prices vary. Prices are low and if they're not low enough for you, make me an offer. Really, I must empty the house by Sunday.
Branded coffee mugs (Starbucks, Disney, historical, travel locations about 7- 10 dozen on hand - you can pick and choose a dozen for $30 or $3 each
Some nice mid-century glass pieces, lead crystal, German crystal items, Lenox pieces, American glass, decorative, unique, more for mid-range sales $35-$50.
A few cameras, binoculars, mother of Pearl binoculars, 8mm film camera and projector, a few clocks, brand new VHS cassette tapes.
Some speciality coin collecting books (no coins), antique collector books, albums, 45 and some 78 albums.
Some artwork, small items to offer in the up to $25 - $85 price range.
Display cases and china cabinets. Beautiful wood, Lane cabinets, willing to let them go at around $200 each. Display cases are specialty items, starting at $150. Mostly glass, some with lighting. One mid-century china cabinet, Wilson I think, $price is negotiable, dark wood, rich brown color.
Majestic Company bird wall art lamp $800.
Five bulb door lamp with multiple settings $175. This is ORIGINAL from the 1970s and it works well. Only one bulb needs replacing.
Men's Lefty Golf Clubs 3 or 4 sets in bags - all LEFT-handed. One women's starter set with a blue bag. Prices $35 - $50
SoundDesign stereo with record player and cassette or 8-track player; along with original manual, $100
Record albums $2 each, some 78s and 45s - many from the 1940s and 50s.
Old boom boxes about 6 of them $25 to $65 or best offer; all for the music lover
Really unique collection, not everything is listed here. It would be worth it to visit and make me a reasonable offer. Liquidation is my aim. I need you to help me solve my volume problem... If you need inventory for your booth or business, I've got it!
Non-smoking, no pets household. I'll help you box it up and load it into your car.
I could go on and on and on! Just come see for yourself, bring friends, tell Elephant lovers. Find things here to add to your collection.
Last time on the last day, buyers boxed up $20 worth - you pick/choose and I'll accept that - or negotiate up to the next $20 increment. You'll get more than you pay for.
For questions or to check if it's open, call or text: 9079470098. HEAT INDEX IS AT WARNJNG LEVEL - so if it's too unbearable we will close up.
NO EARLY BIRDS PLEASE.
Thank you for reading this far. If you have read all this, ask for your $35 discount on purchases of $100 or more. This is in addition to negotiated prices. Thank you.
Serious inquiries only. I do reserve the right to change my mind or pricing if something has gotten misplaced or mispriced; but the end goal is to liquidate it ALL. I MAKE ALL FINAL DECISIONS. I'm very flexible and reasonable. You'll get a bargain; I know it.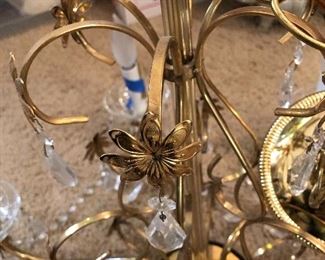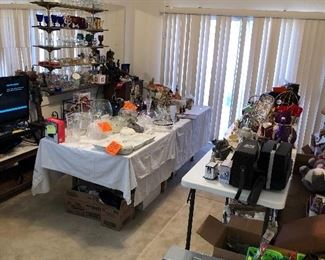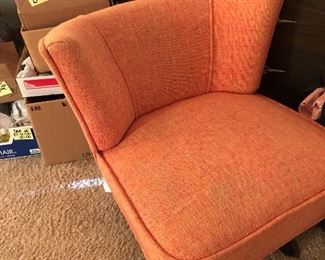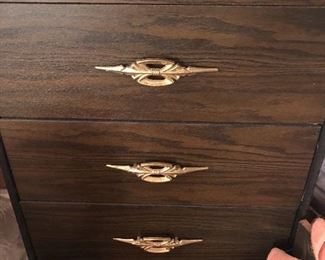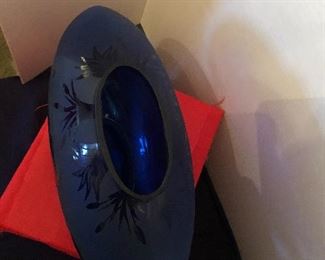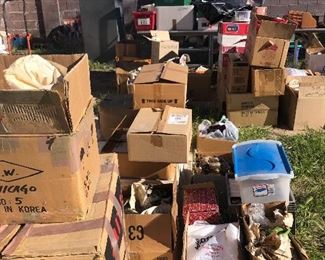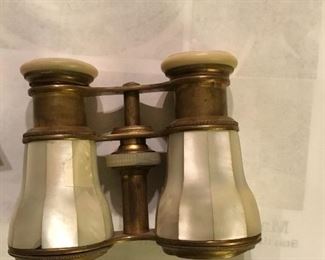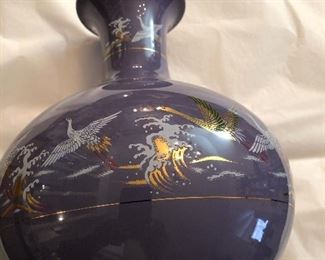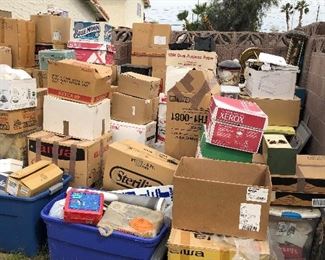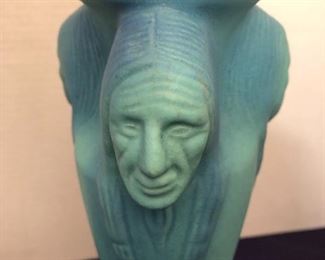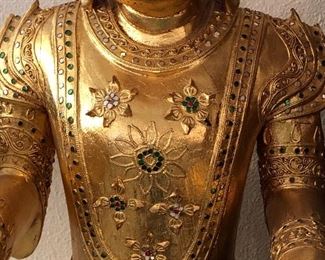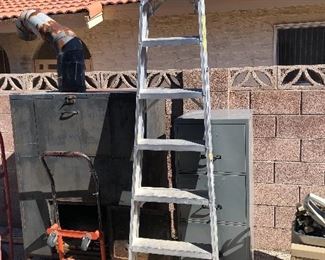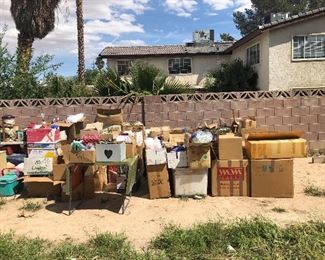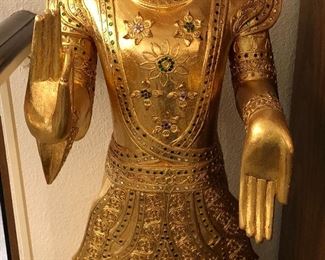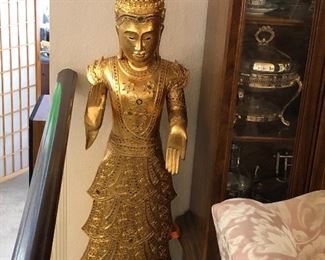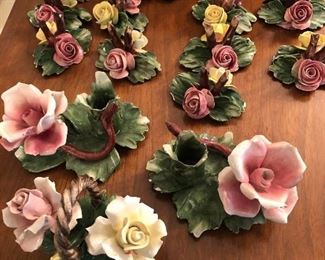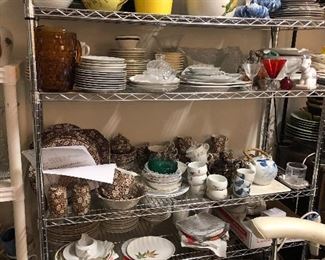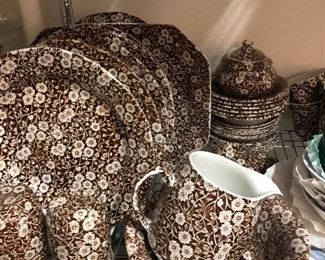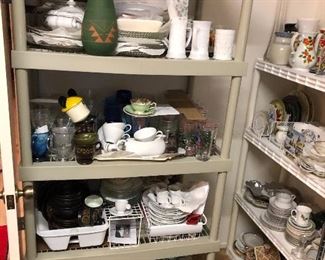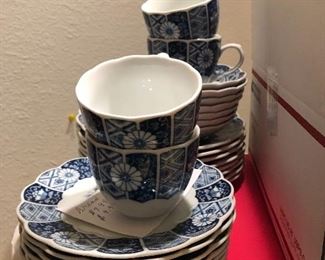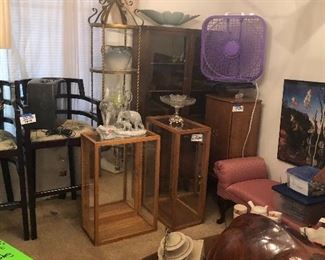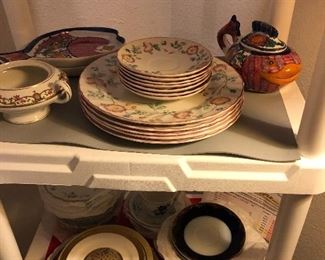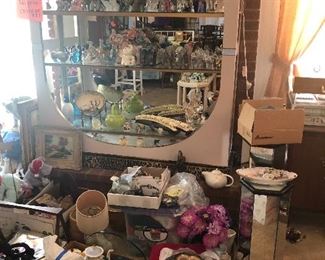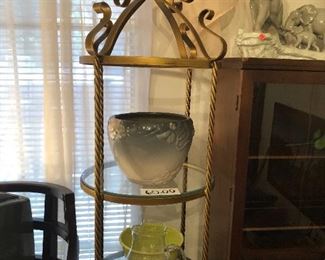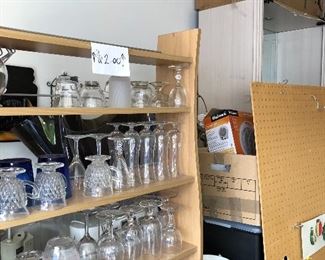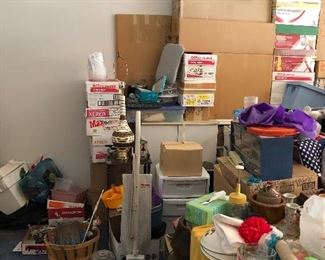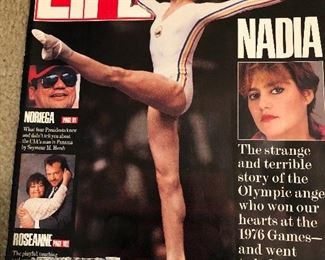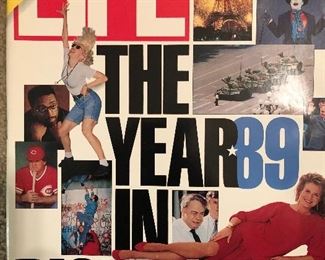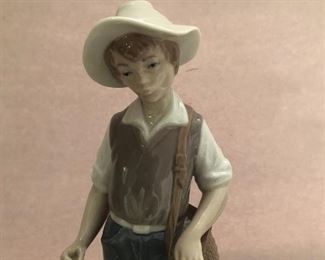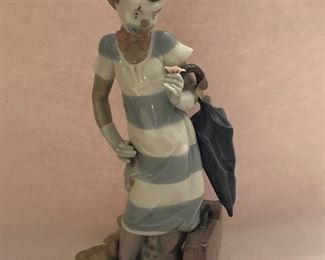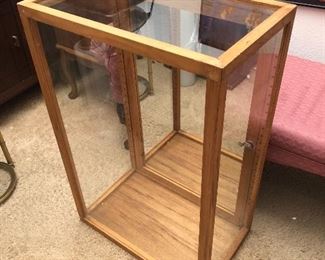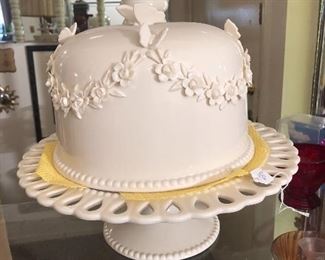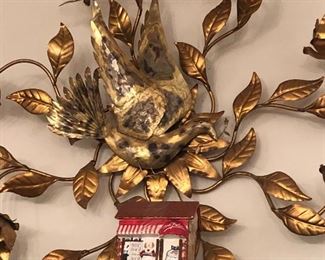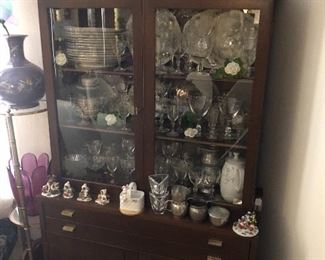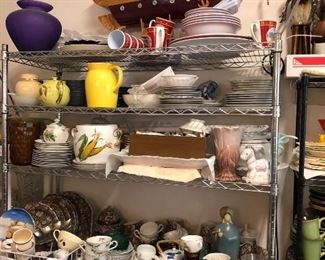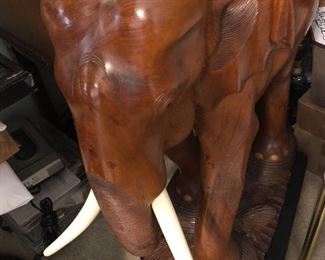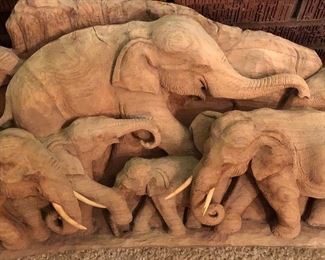 Thank you for using EstateSales.NET. You're the best!