Electronics Business Liquidation Sale
business closing
•
3
day sale
•
sale is over
Terms
PLEASE NOTE THE FOLLOWING FOR OUR SALES:

1. We NEVER DO SIGNUPS, LISTS, or NUMBERS. It's always first come, first in.

2. Please do not call about prices. The many regular shoppers that come to our sales know that we price things reasonably.

3. Please bring help to move large or heavy or bulky items. We do no heavy lifting. Be ready to give a tip to our staff, if you want furniture or other large items moved for you.

4. We are NOT responsible for any personal injuries or property damage that may occur at the sale site.

5. Do not bring large zippered or otherwise closed containers (i.e. Backpacks, large purses). We provide shopping baskets.

6. We accept all major credit cards and cash, of course. We do NOT take checks. Please note that there is a 3% convenience fee for cards.

7. The houses we work at are alarmed and/or are under 24/7 watch. Also, our sales may have security cameras and professional security staff present. Shoplifters will be prosecuted.

8. We aim to provide a fun and pleasant shopping experience for everyone. As such, we reserve the right to refuse service to anyone who we deem foul. General grouchiness and crotchetiness are OK, but wickedness and vileness are NOT.

HAPPY TREASURE HUNTING!!!
Everything is going to be 50% off tomorrow - including the forklift!!! Everything must go!!!
Awesome electronics liquidation sale! Tons of stuff from several local businesses including VeriLAN Inc., and Kikaua, LLC.
Here's a brief list of what you will find at this sale:
Electric CROWN fork lift (works great)
100s of wireless access points (Cisco AIR-CAP2702I-B-K9, Cisco AP-1142, Cisco AIR-RM1252G-A-K9, Cisco AIR-AP1231G-A-K9)
fiber optic modules
2x HP Color Laser Jet CP3525dn printers
2x HP Laser Jet 1022n printers
phones
DragonX DJ Lighting – RGB LED Lights w/Amber & White RGBA – Slim LED 64 Par Can Wash Light 177 (10mm) Party Light for DJ Lighting, Uplighting, Wedding Lights, Event Lights, Stage Lights (12 Lights + Chauvet DJ Obey 40 192 Channel Lighting Controller)
Blue Yeti USB microphone
100+ Ethernet switches (Cisco Catalyst WS-C3560CG-8PC-S, Cisco WS-C4500X-16SFP, Cisco 3560X-24, Cisco WS-C3750G-12S-E, Allied Telesis AT-8000, Cisco WS-3560E-24PD-S, Cisco WS-C3750G-48PS-S,
servers
Cisco 7301
Dell PowerEdge 860, Dell PowerEdge 2850, Dell PowerEdge R200, Dell PowerEdge 1950
IBM System x3250 M3
UltraMatch Pro Model SRC2496
2x Focusrite Saffire Pro 26 i/o 8-channel firewire interface
2x 5ft Moon Balloons
Detecto Digital Platform Scale (Model 854)
Eagle Smart Bassi ES1200 50-amp fast-charging battery charger
Optoma Ultra Short Throw 3D projector (EH320UST)
Lester Electrical 8-amp battery charger
Creative USB Sound Card Model No. SB1560
100s of Targus Defcon CL notebook computer locks
100+ WONPRO 5 Outlet Universal Power Strip Surge Protectors WES45D105
Linksys PAP2-NA and PAP2T Internet Phone Adapters
APC Switched Rack PDU
Stahls' Hotronix Thermal Transfer Press (model XD) 1750 watts
Cisco WAP4410N wireless-n access point
Siemon STM-8 Handheld Cable Tester
Progressive Electronics Inc. 200EP Inductive Amplifier with Tracer 2
3x Vivato Outdoor 2.4GHz WiFi Switch
100s of power strips/surge protectors
Sony HandyCam Video Camera ( hdr cx290e)
various video converters - HDMI to SDI, VGA/component to HDMI
4x JK Audio RemoteMix C+
Air Console wireless serial and Ethernet adaptor
3x ReTrak Retractable Universal 90W Notebook Charger (ETCHGNBW90)
vintage Apple Extended Keyboard II M3501 with original Apple Desktop Bus Mouse II
foldable silicone keyboard
three Mac Minis (A1347)
Microsoft Comfort Curve 3000 keyboard
Logitech k750 keyboard
supermini keyboards
microphone equipment
2x StarTech ST121UTPEP VGA to Cat5 Monitor Extender Kit
2x soekris net6501
Echo Audio 4
2x Echo Audiofire12
Scarlett 2i 2 USB Recording Interface
4 x 25" NEC LCD TVs (model no. E325) 32" LED Backlit Display with Integrated Tuner
HP 23" LED Monitor (hp2311)
Viewsonic 27" VA2702w LCD TV
Samsung 22" S22D300HY TV
portable ESD field service kit
Impact Acoustics 3x5 Switcher Component Video Matrix Selection
Canon Optura Mini DV camera/video camera
Brother QL-650TD PC Label Printer
brother P-touch D200 label printer
brother PT-1010 label printer
brother pt-1280 label printer
Gefen EXT-VGAAUD-2-HDMIS VGA with Audio to HDMI Scaler
Behringer Xenyx 1202FX 12 channel audio mixer
Tascam DP-008EX Digital Multitrack Recorder
6x JK Audio Innkeeper 1x Digitial Hybrid Audio Console Mixer
Apple USB Superdrive
Apple TV MD199LL/A
Fender P-51, Shure SM48,
behringer ultramatch pro src2496
Fender Passport PD-250 speakers
server racks
5x Step Up and Down Transformer (DS-1000)
CT-1000 AC-AC Converter 1000 watt
routers
conference cams
projectors (Infocus IN126, Infocus IN26+, Infocus LP250, Infocus LP640, Proxima Ultralight SV1+, Proxima Ultralight X350, Toshiba TLP 551, Toshiba TLP 781, Infocus LP530, Casio XJ-A250V, Casio XJ-A240V, Casio XJ-257)
3x Da-Lite Deluxe Insta-Theater 100" Portable Screen
projector bulbs and lamps
Polycom IP4000 soundstation conference phones
Shop-Vac Contractor vacuum
Ridgid Professional Portable Power Shop Vac
Bissell 12 amp carpet cleaner
Craftsman 125 PSI 1 HP 3 Gallon air compressor
16 port KVM
Kramer DigiTOOLS SDI Switcher (6241HDXL)
twingig converter modules
laptops (Thinkpad R61i, Aspire 1410
1410 airbridges
Newtek Tricaster tcxd300
Magewell USB Capture HDMI
Cisco Compact Switches ws-c3560cg-8pc-s
Fluke Microscanner 2
cameras
camera tripods Manfrotto MK394-PQ
50+ PELICAN CASES
1610 Pelican Cases
1620 Pelican Cases
19x 1650 Pelican Cases
11x 1660 Pelican Cases
9x 0370 Pelican Cases
5x 1690 Pelican Cases
25+ ROAD CASES/TRUNKS various sizes, some are wheeled
Military Grade Hardigg Cases
Mackie 8 Channel Mixer
Juniper Networks SSG 20 VPN Firewall Router Switch
WiLan Libra 5800-AP
WiLan Libra 5800-LCPE
WiLan Libra 5800-CPE
WiLan Libra 5800 MP-CPE
HyperLink Technologies Weatherproof Enclosure
Pallet Jack
Large industrial dolly (platform measures 72" x 34")
metal racking
Herman Miller Caper Office Chair + Herman Miller Desk Pedestal/File Cabinet
2x 10' Portable Pole Rigging Systm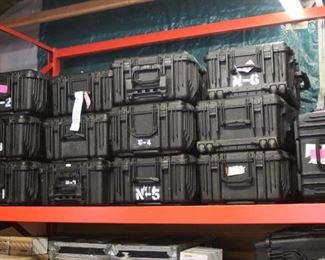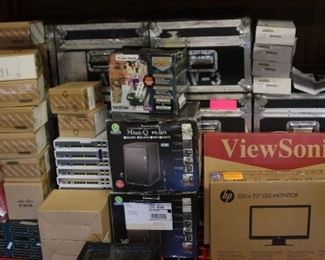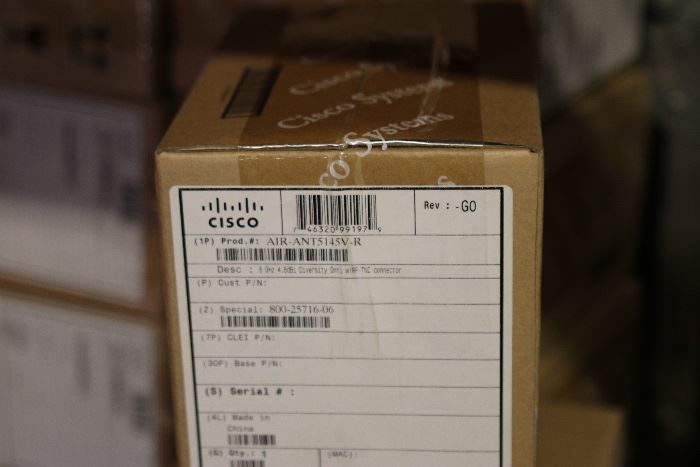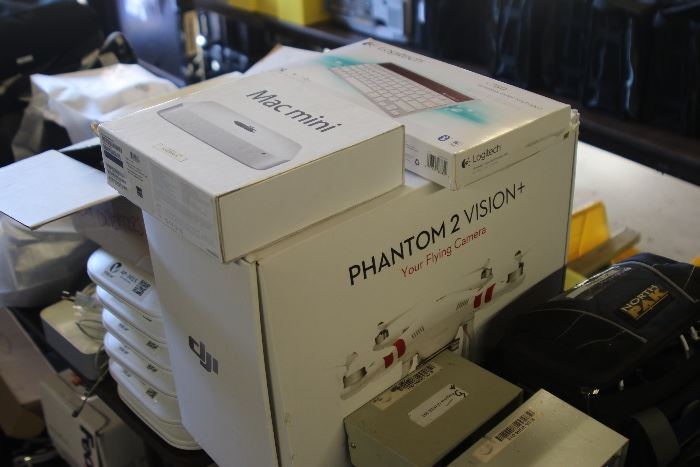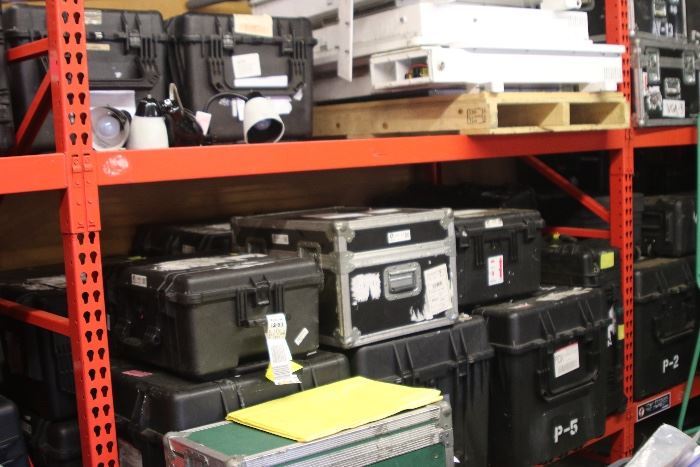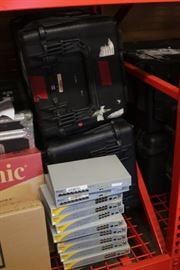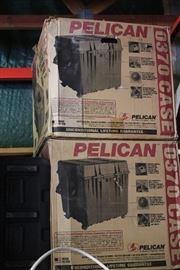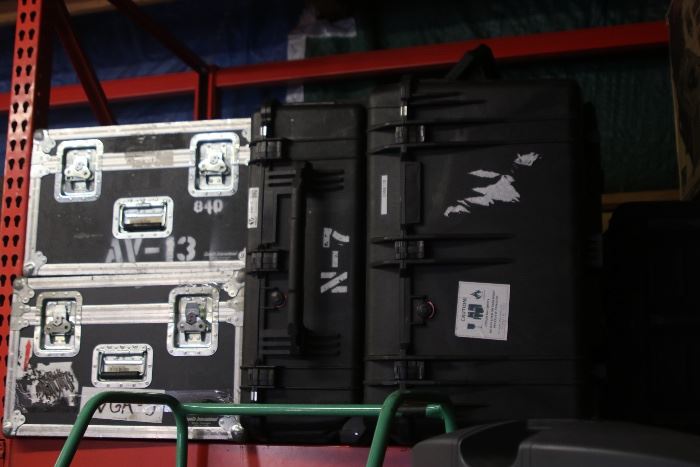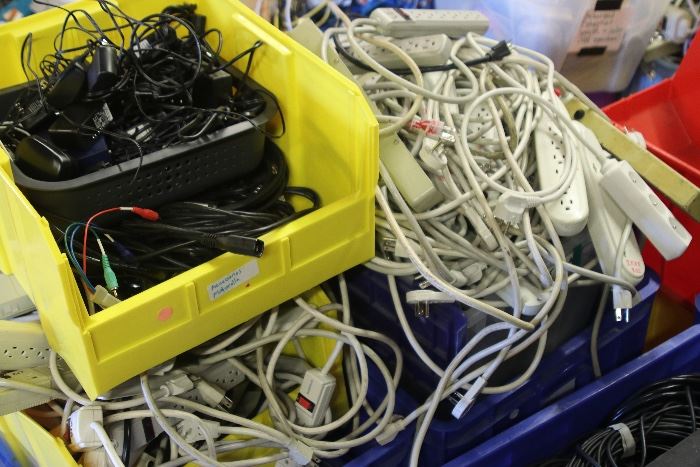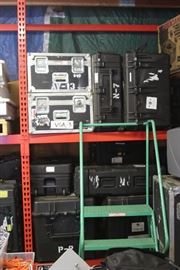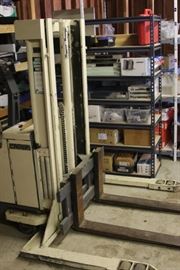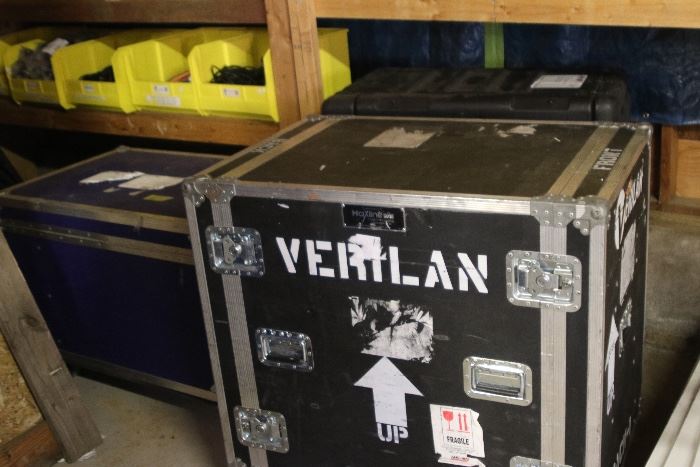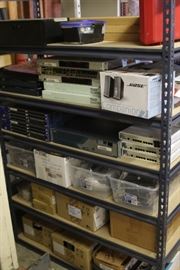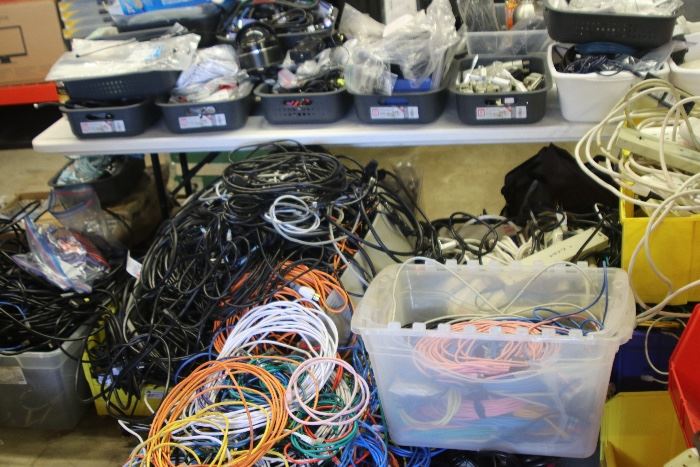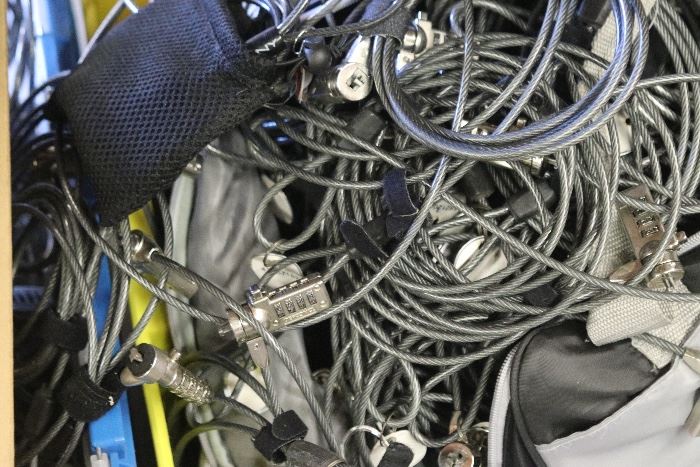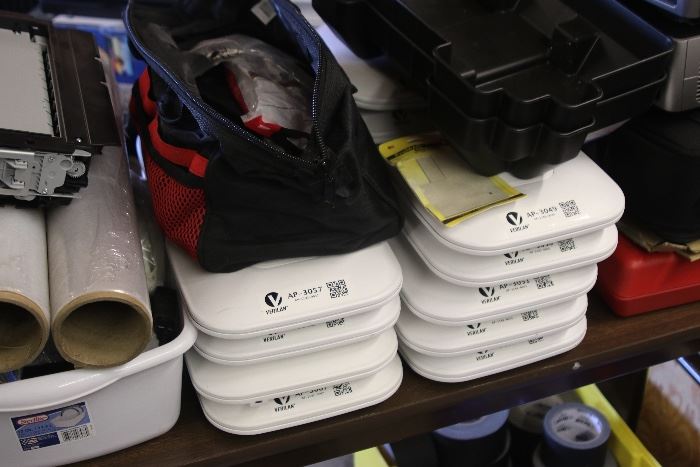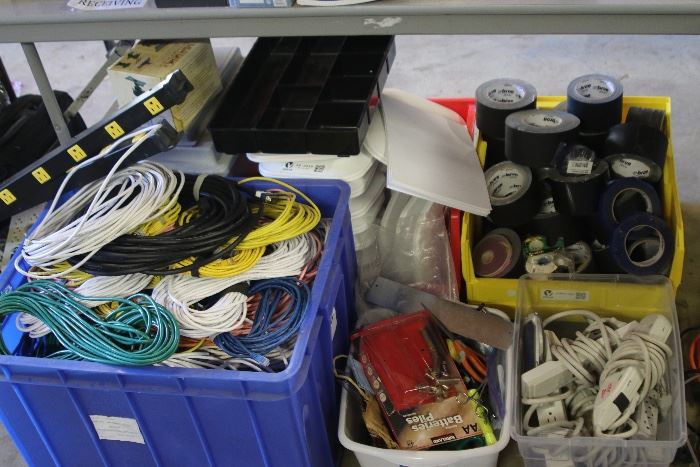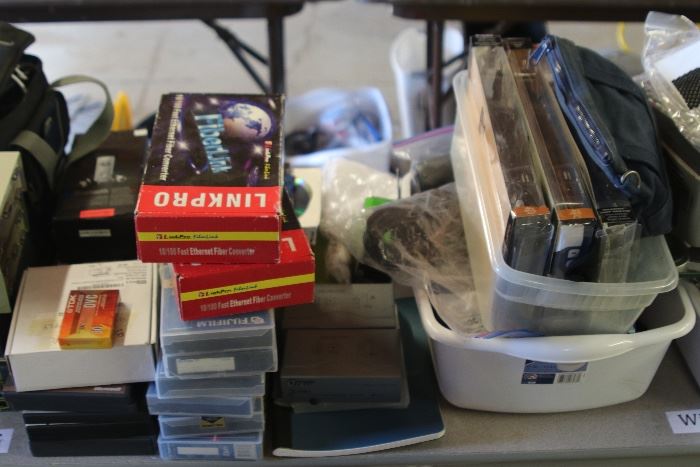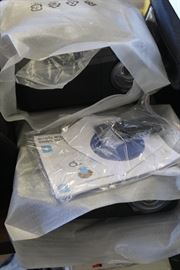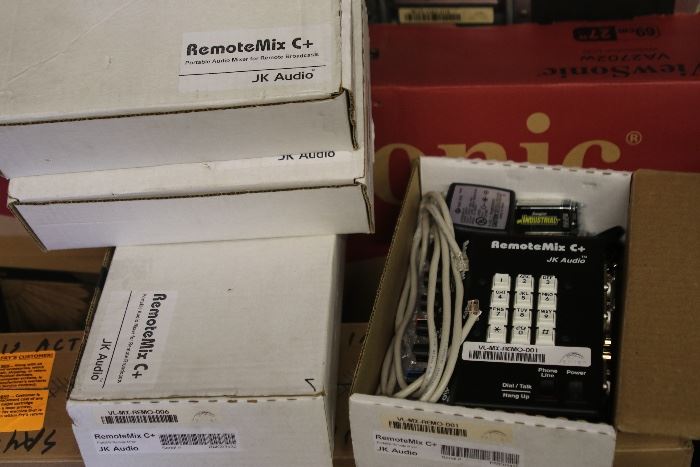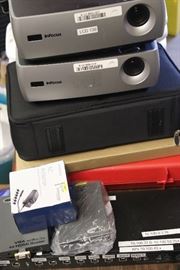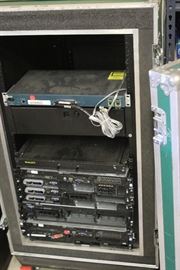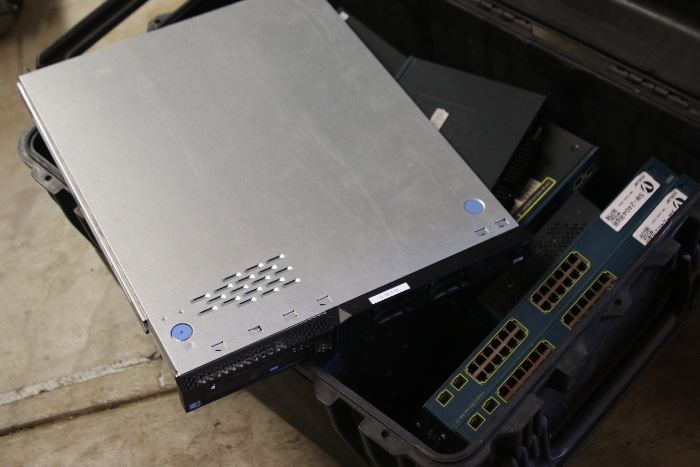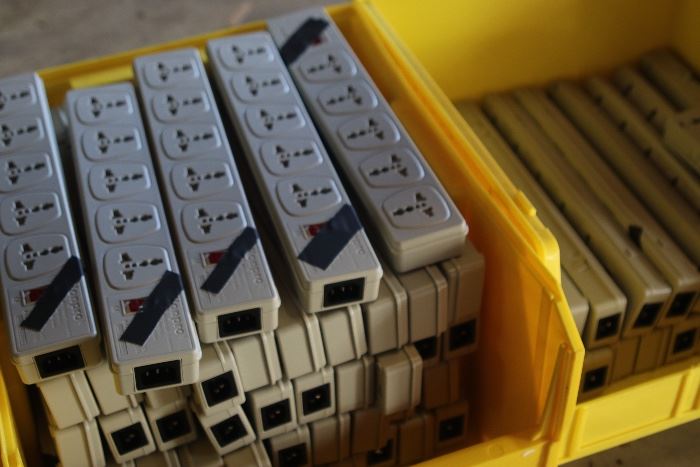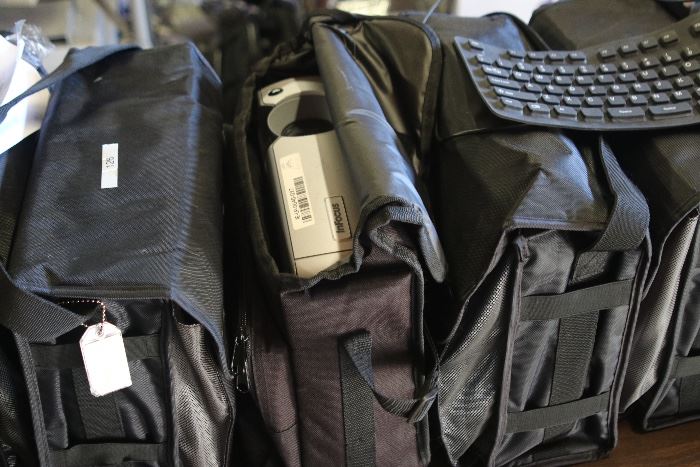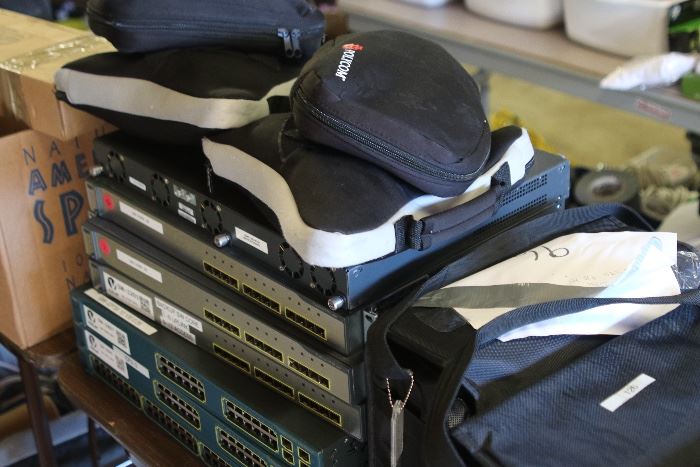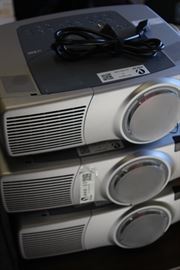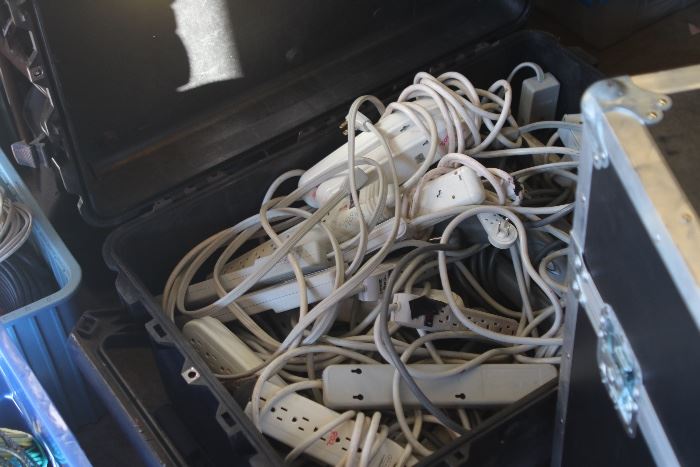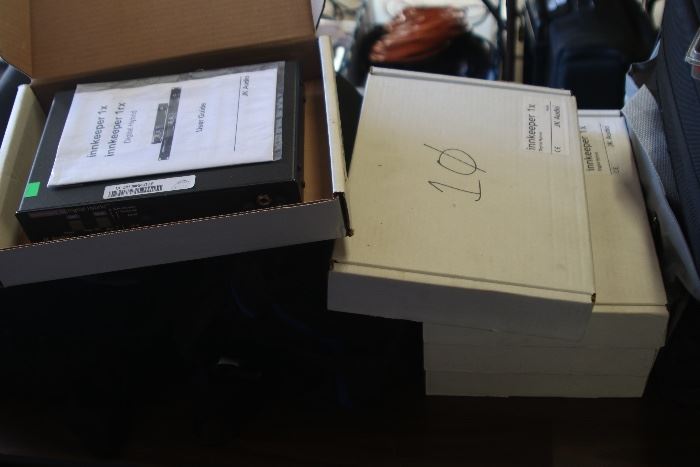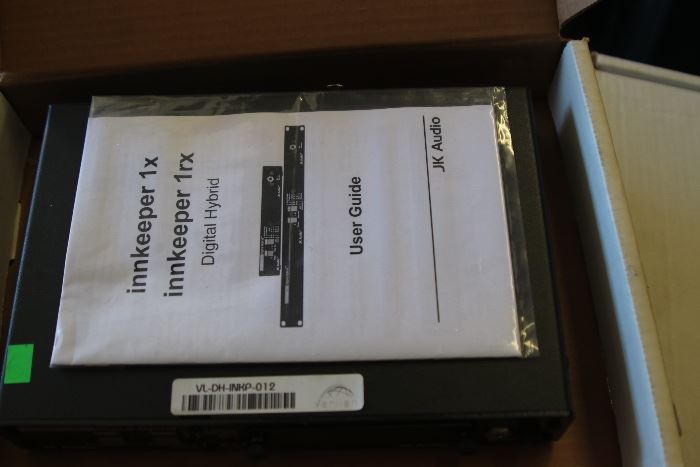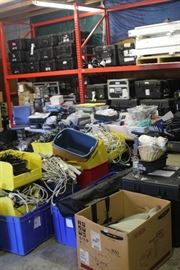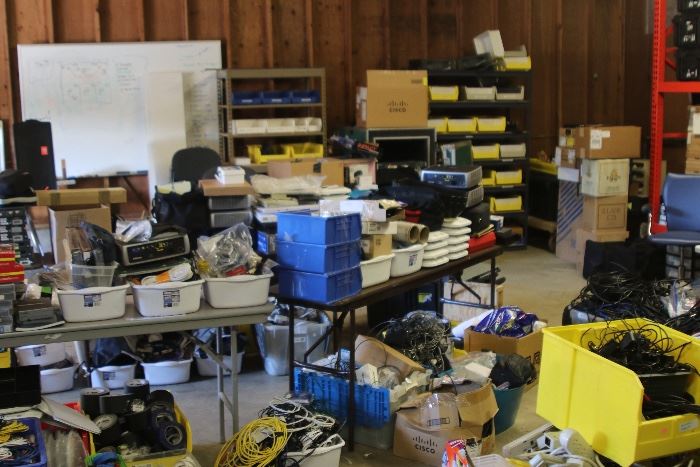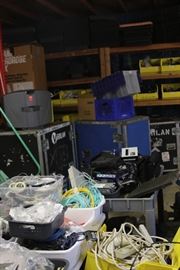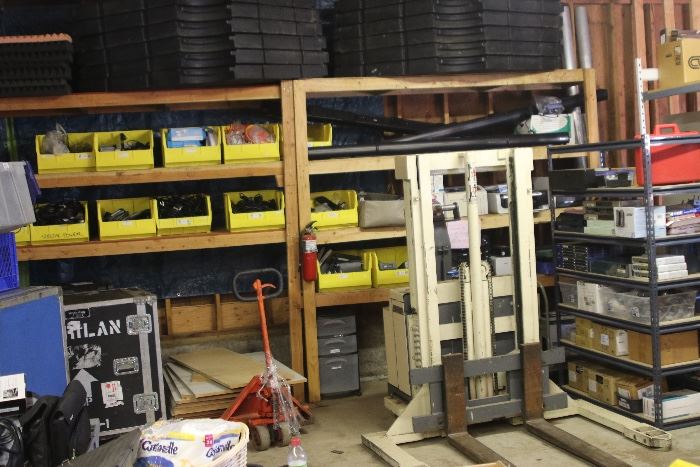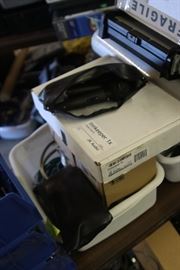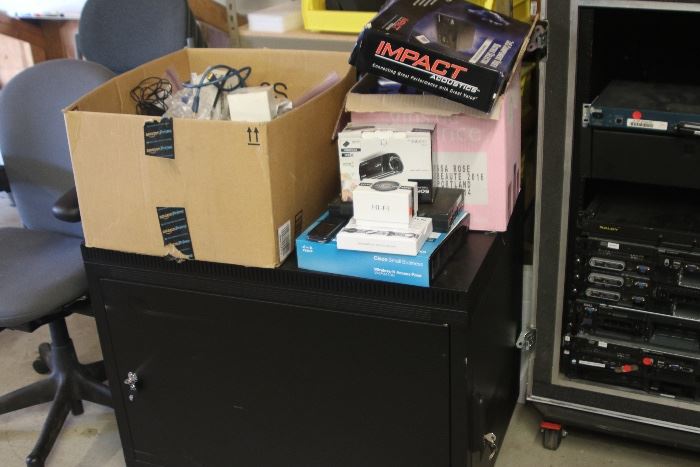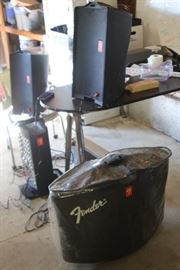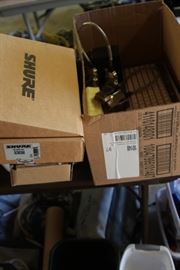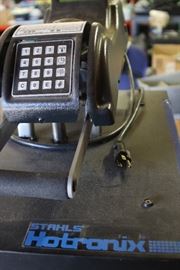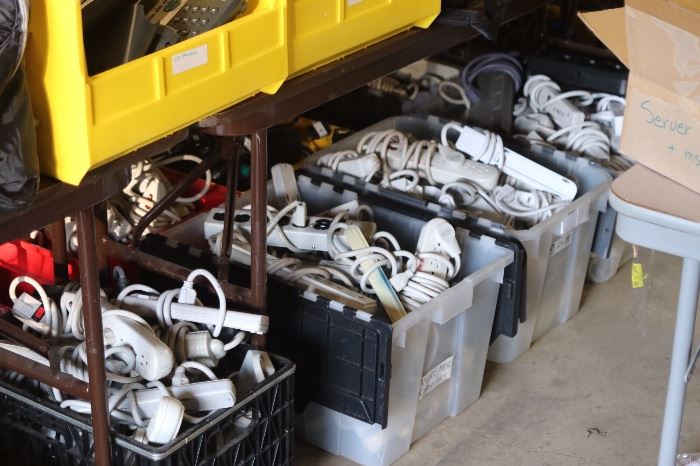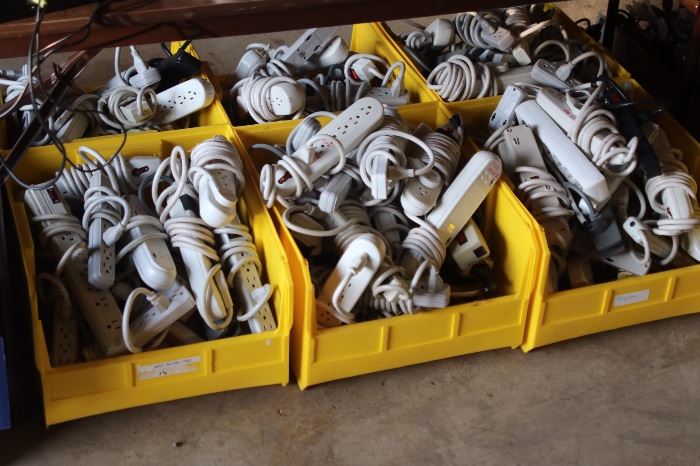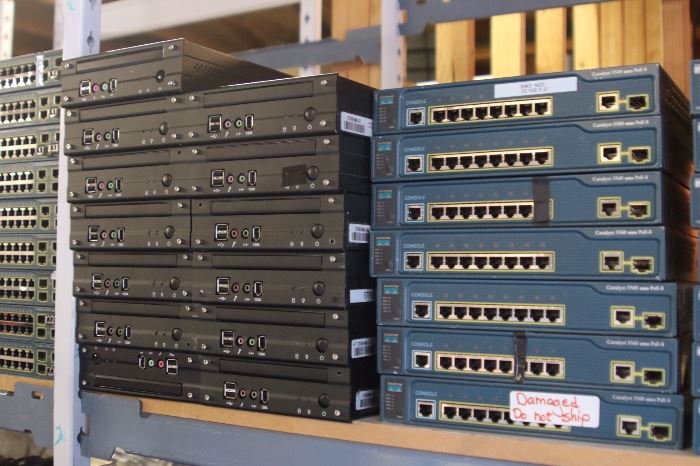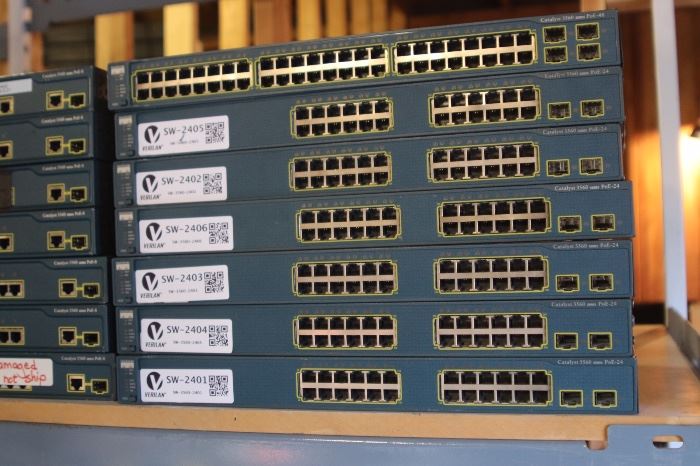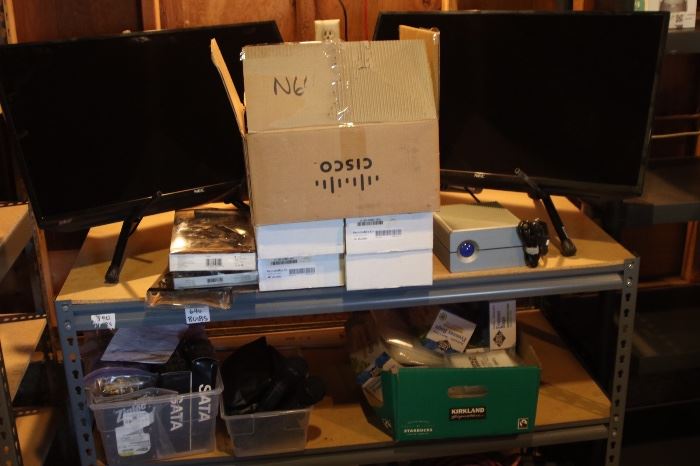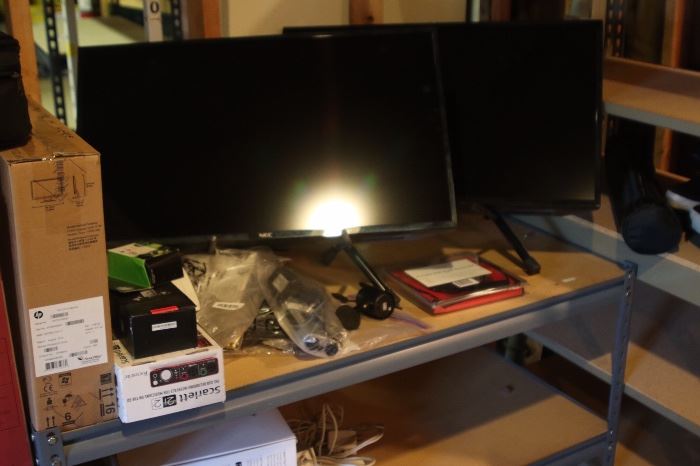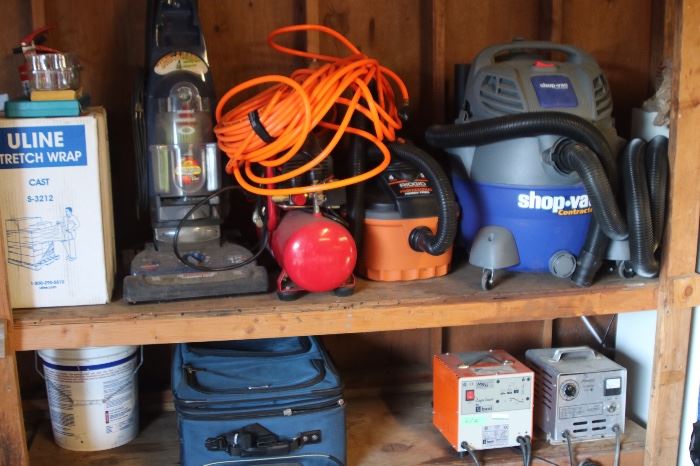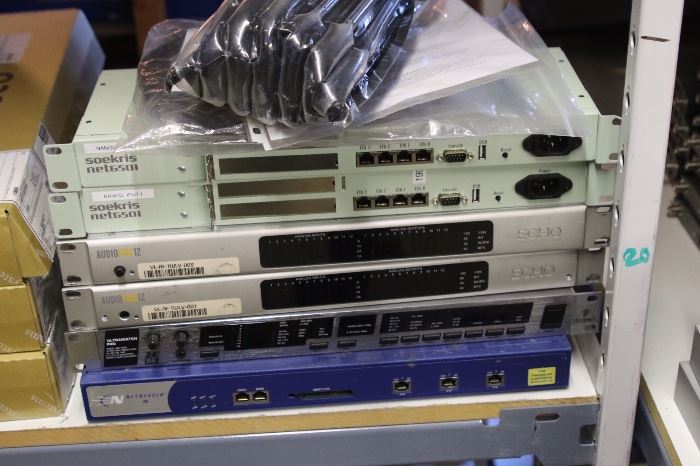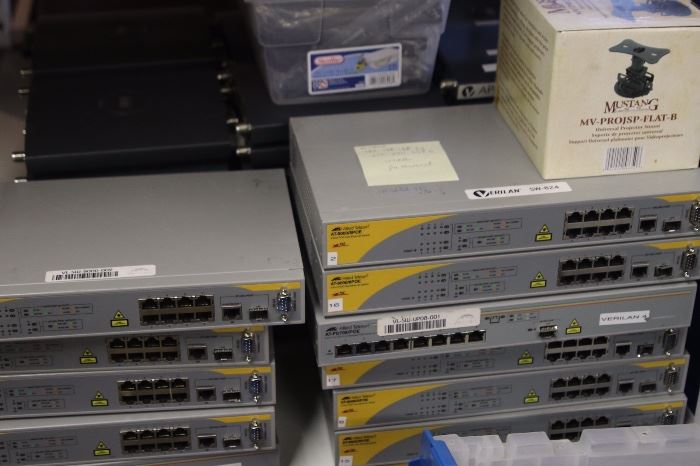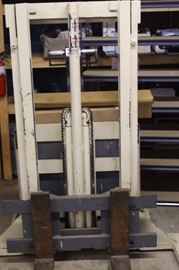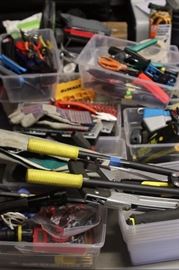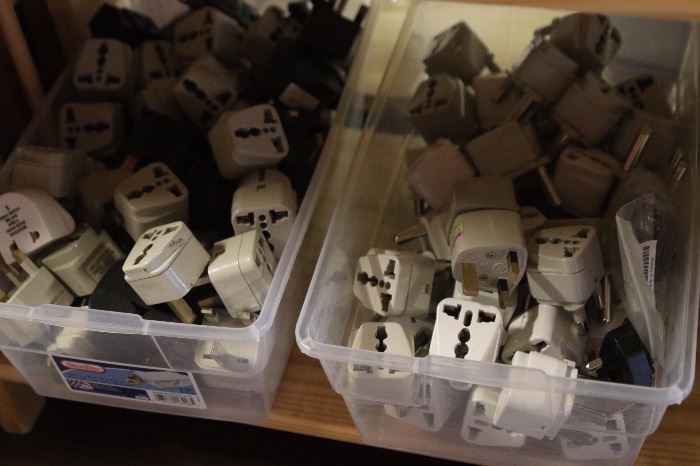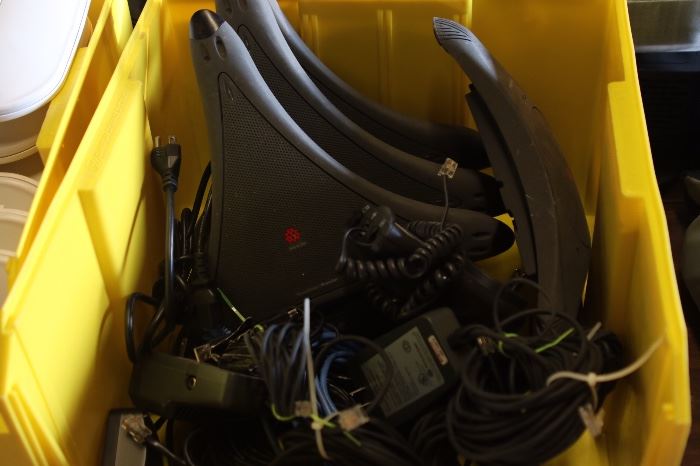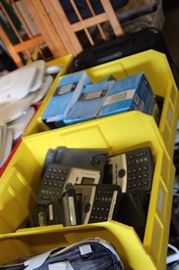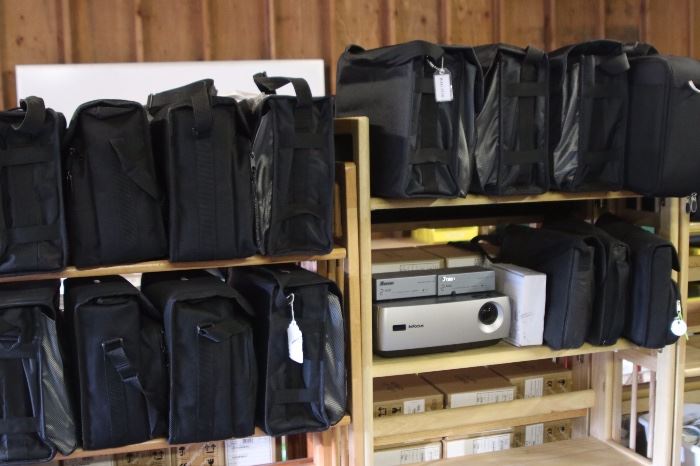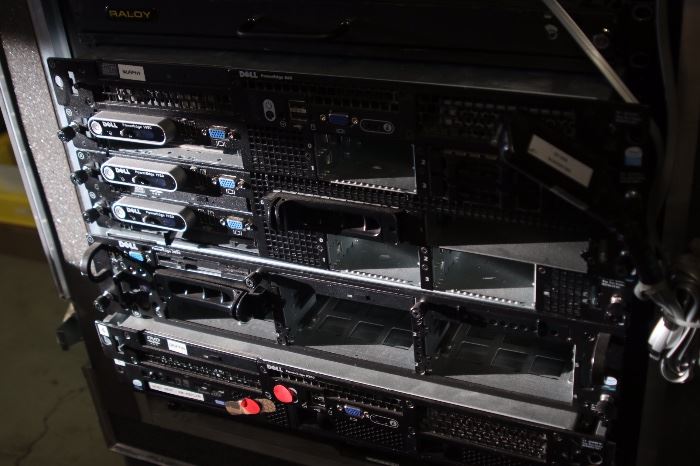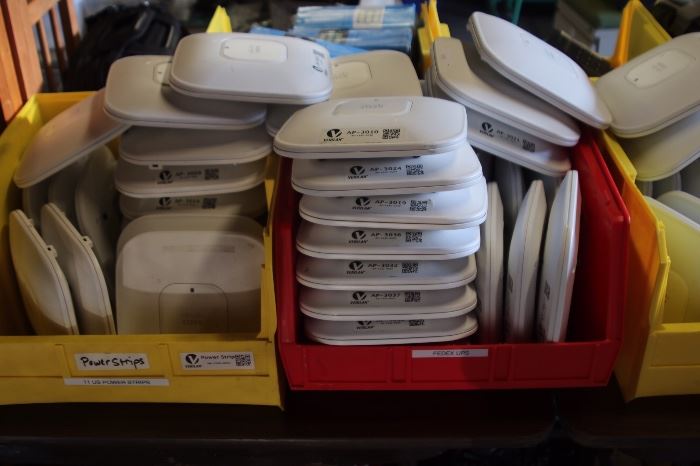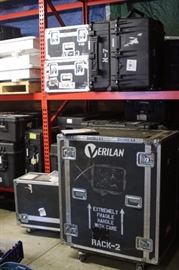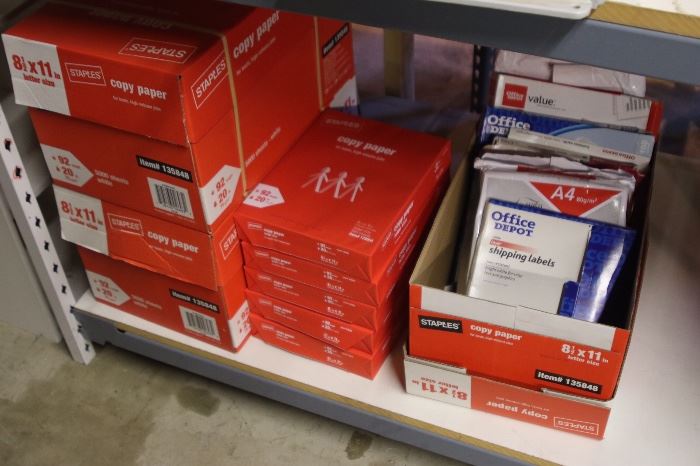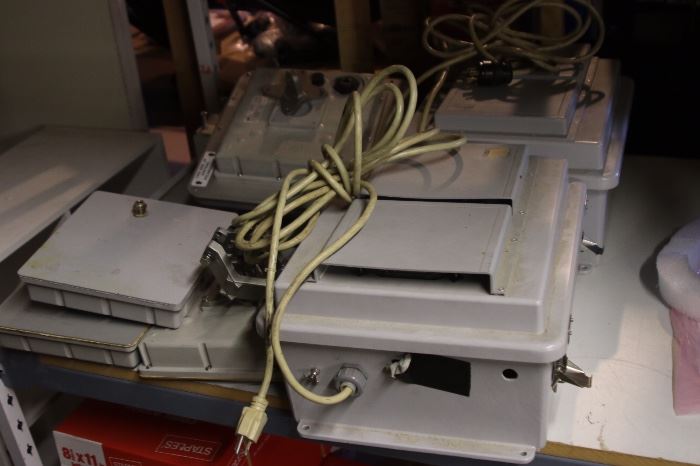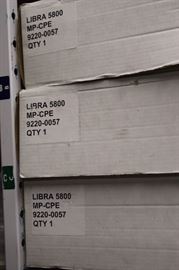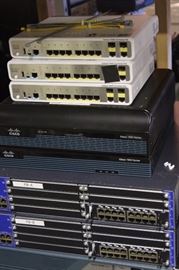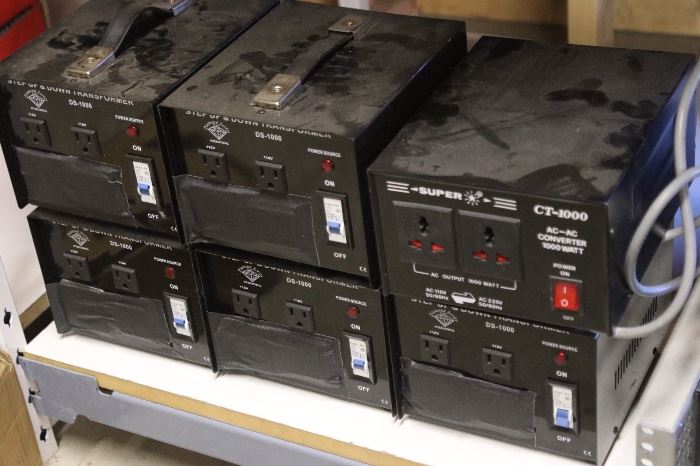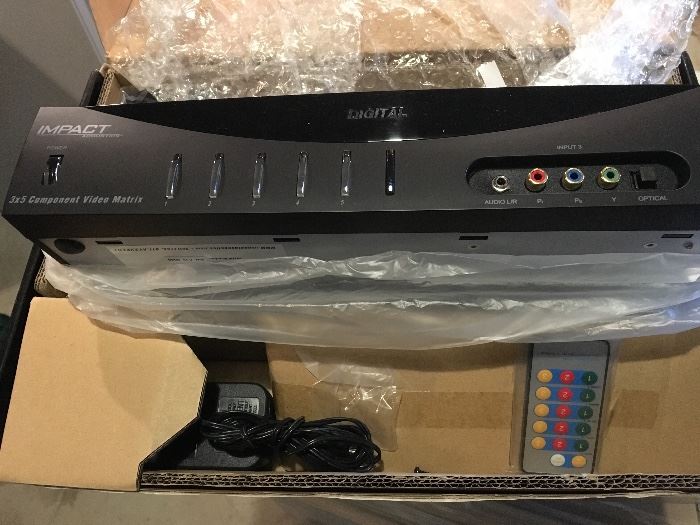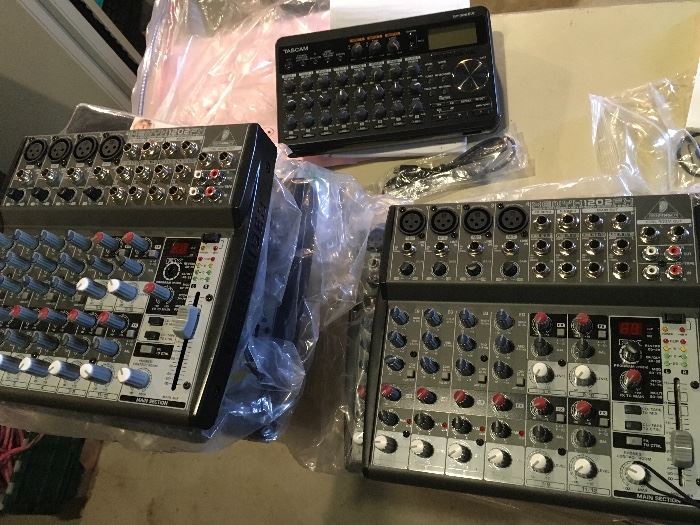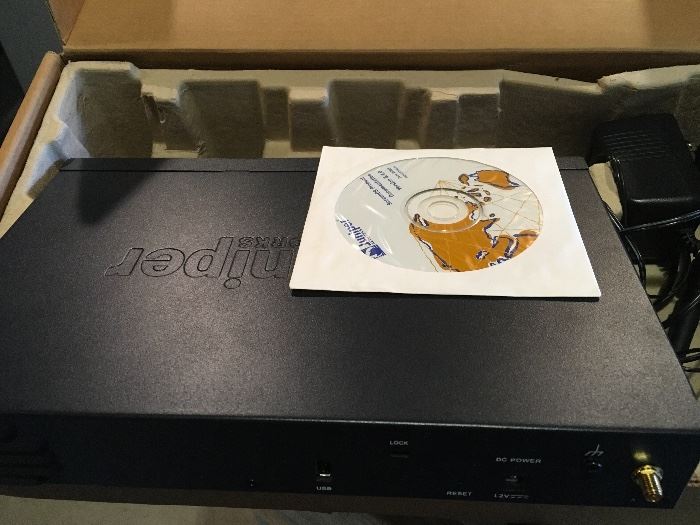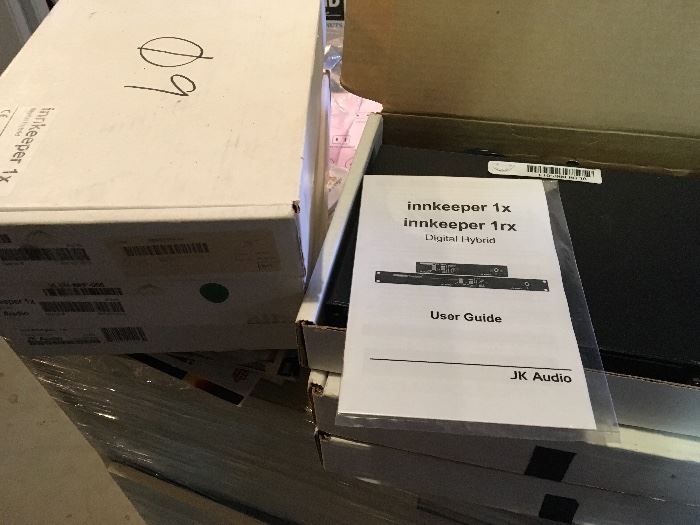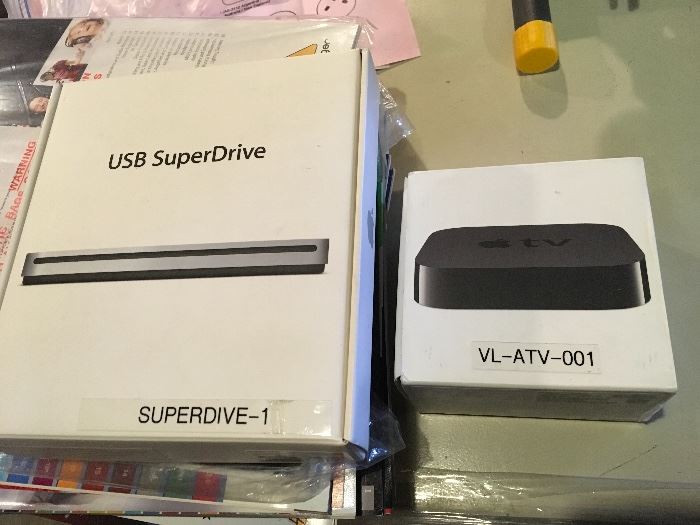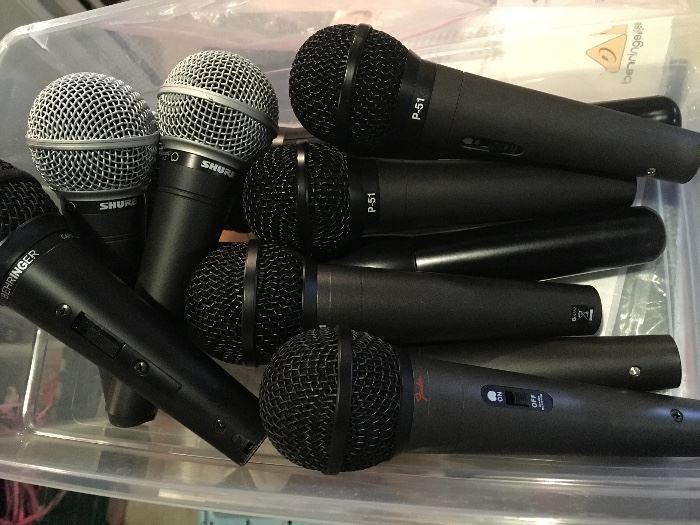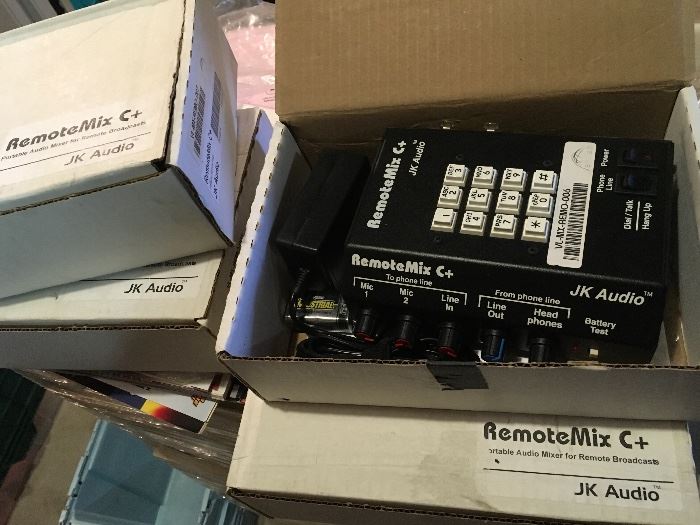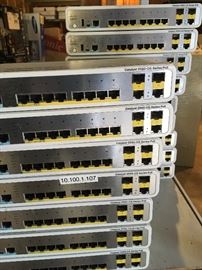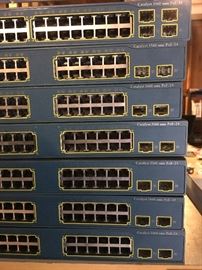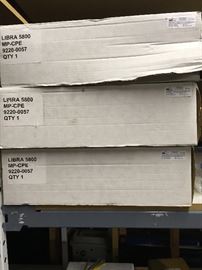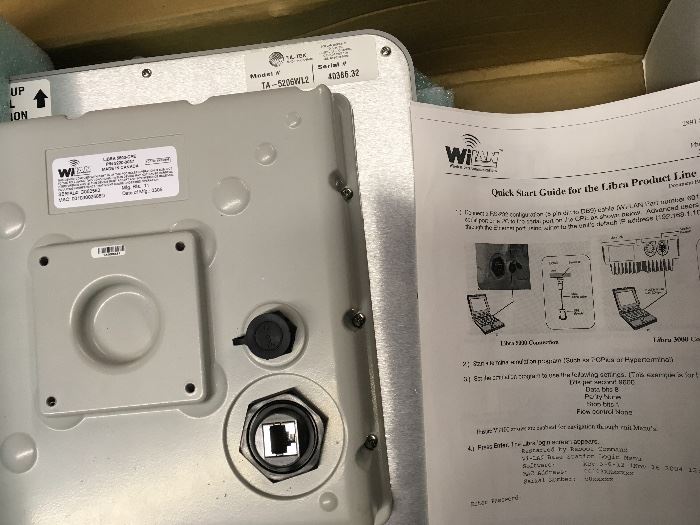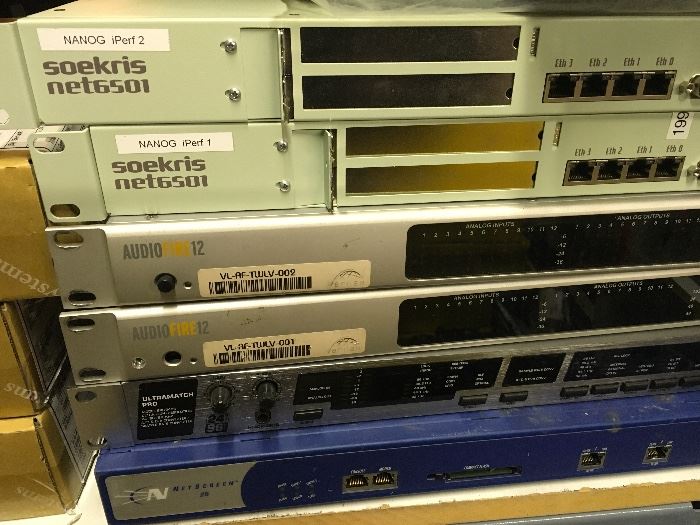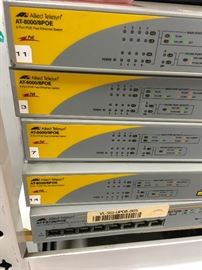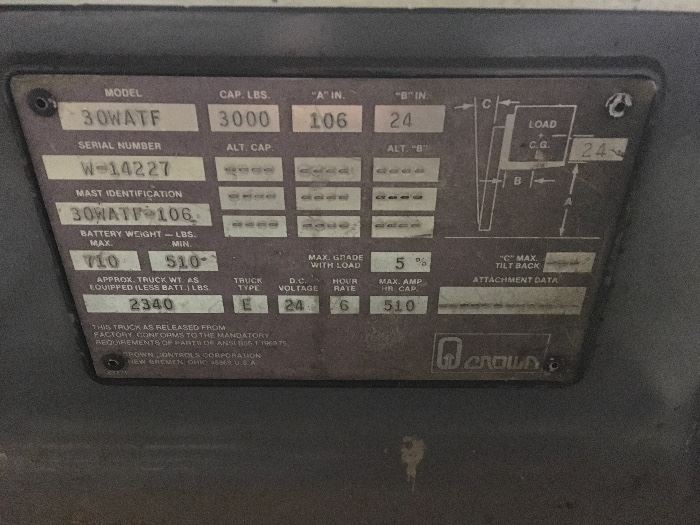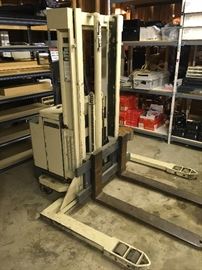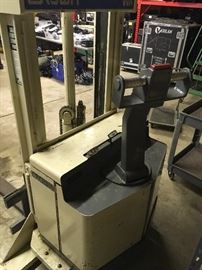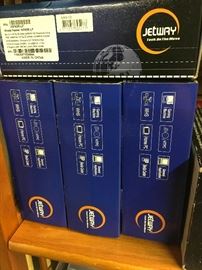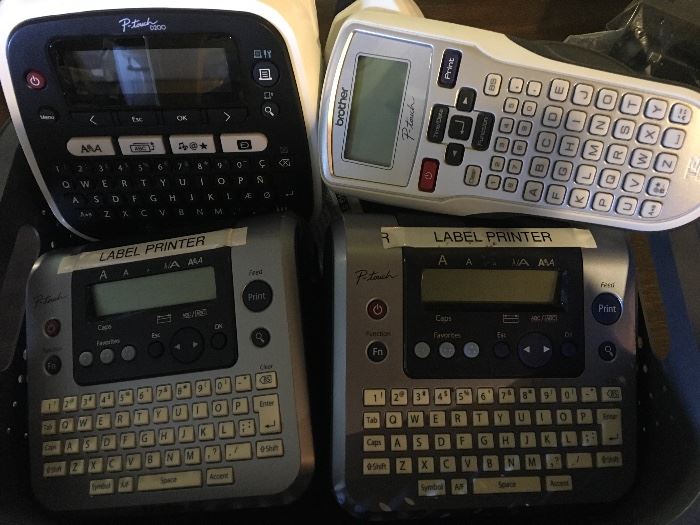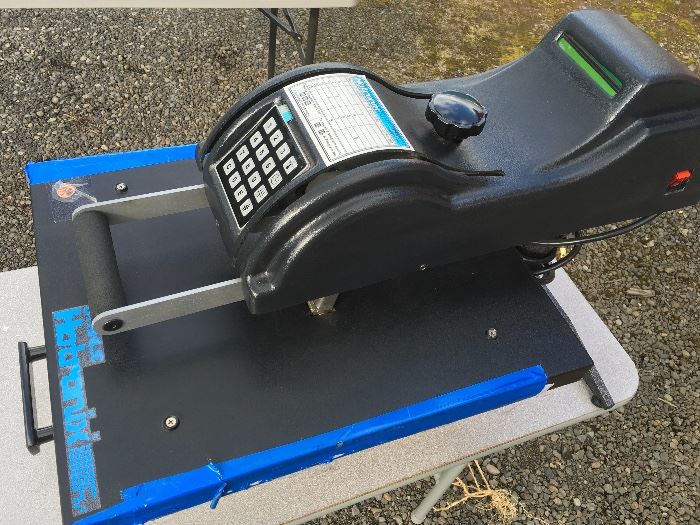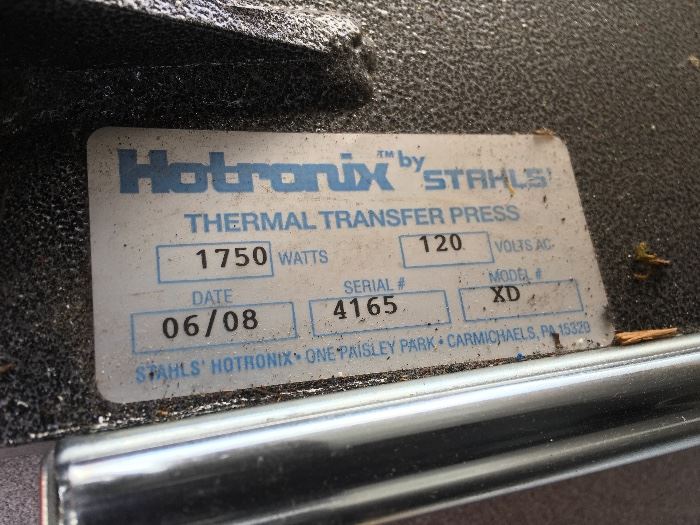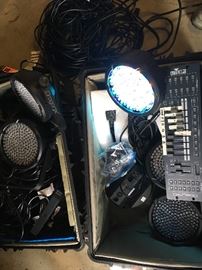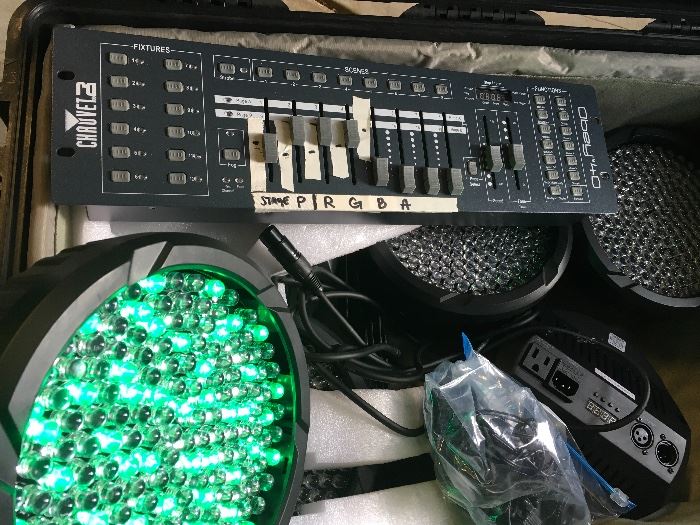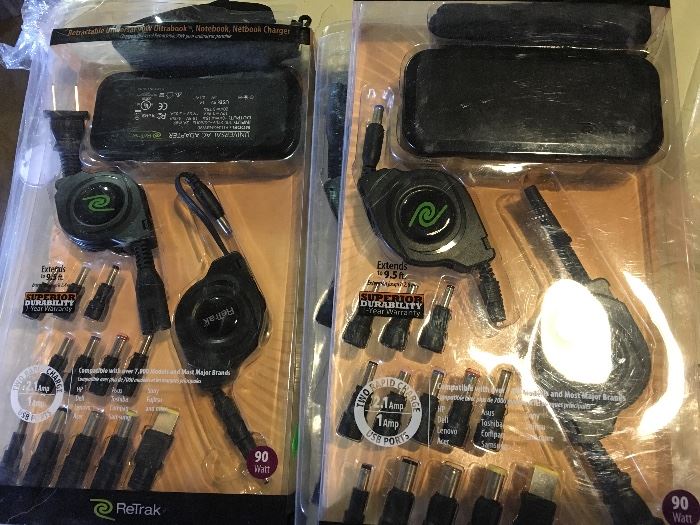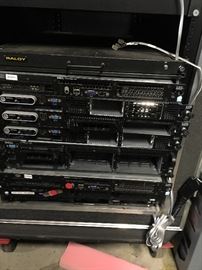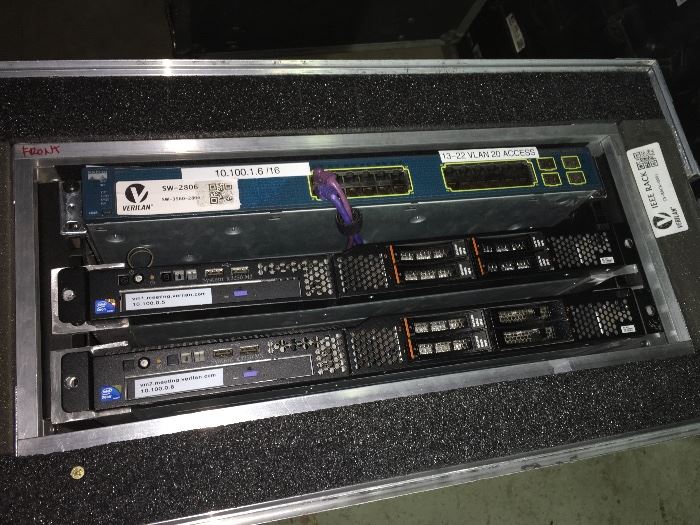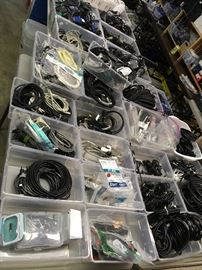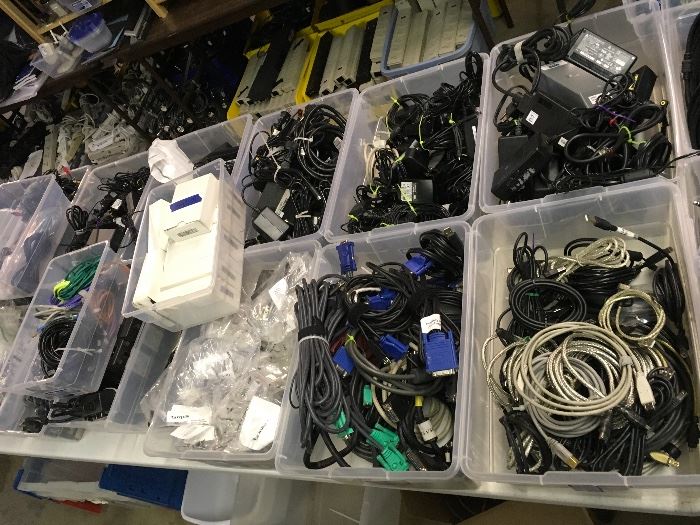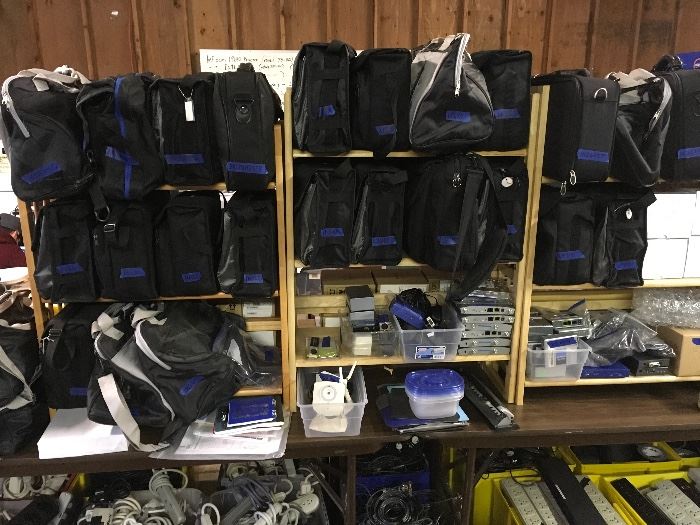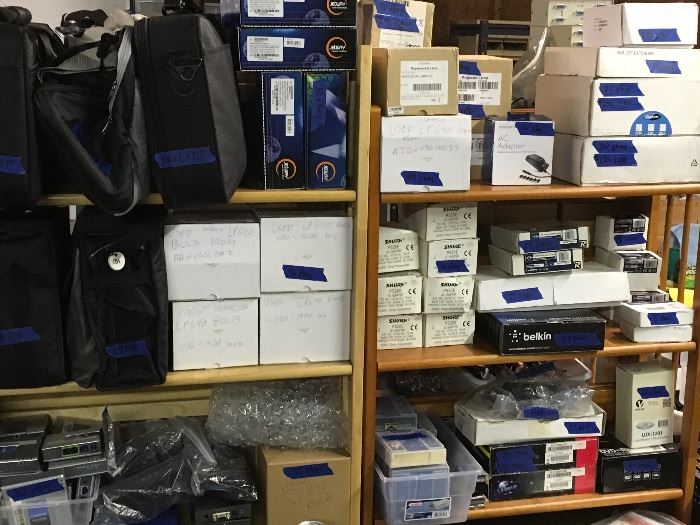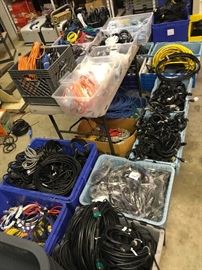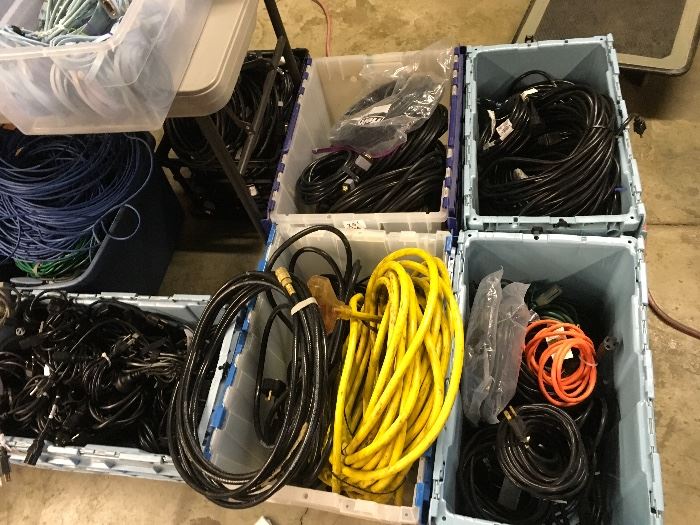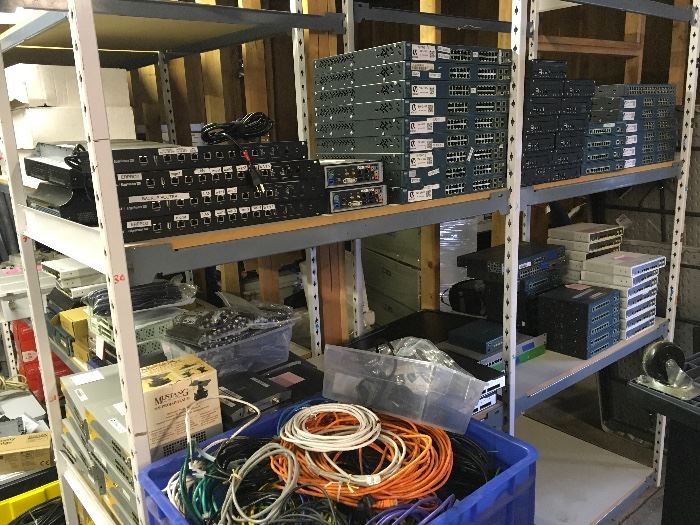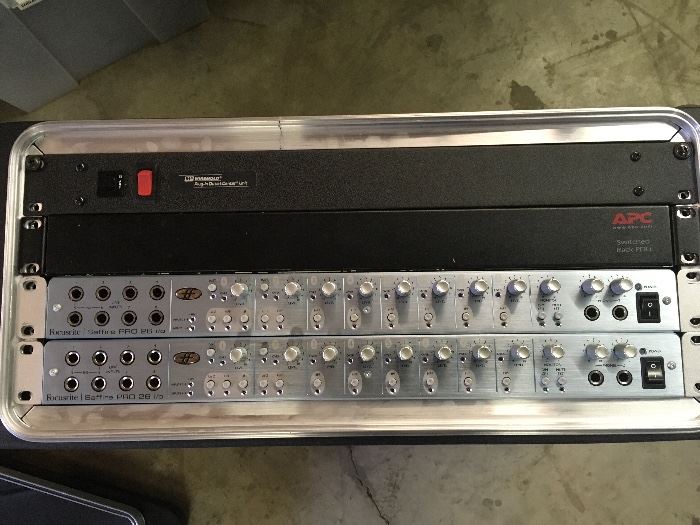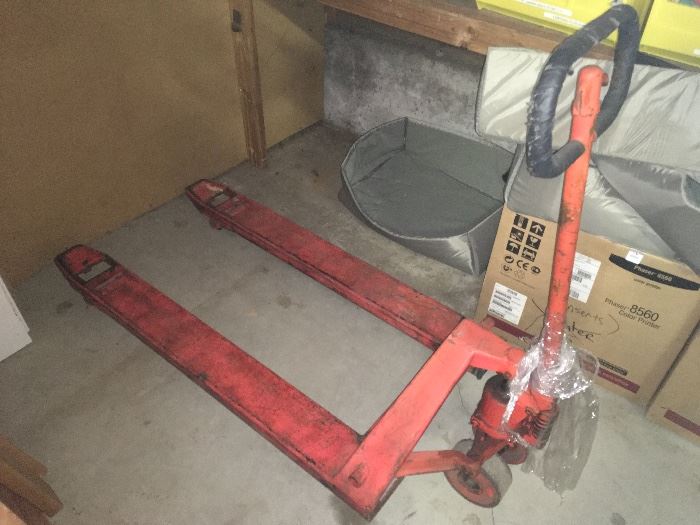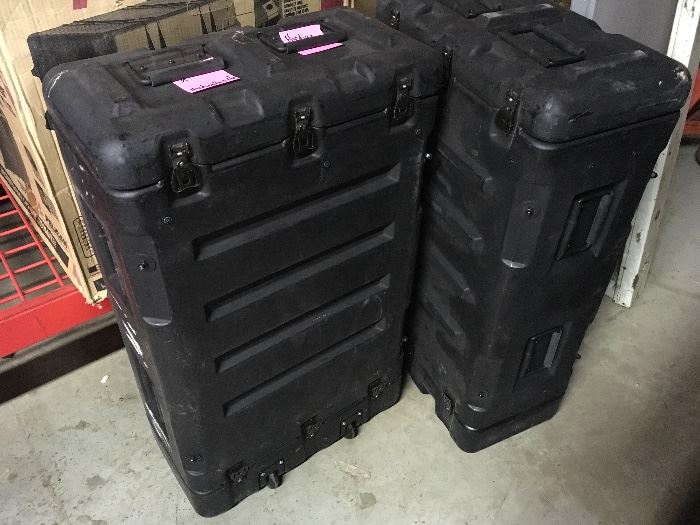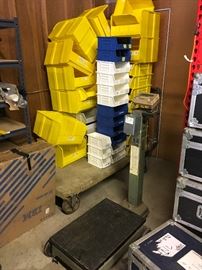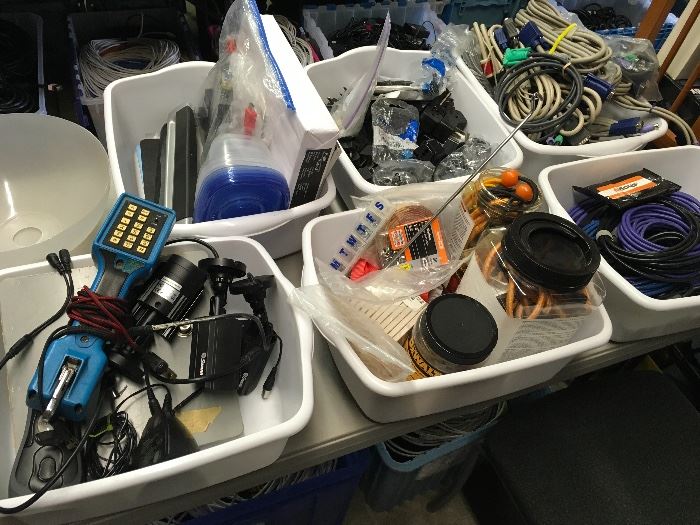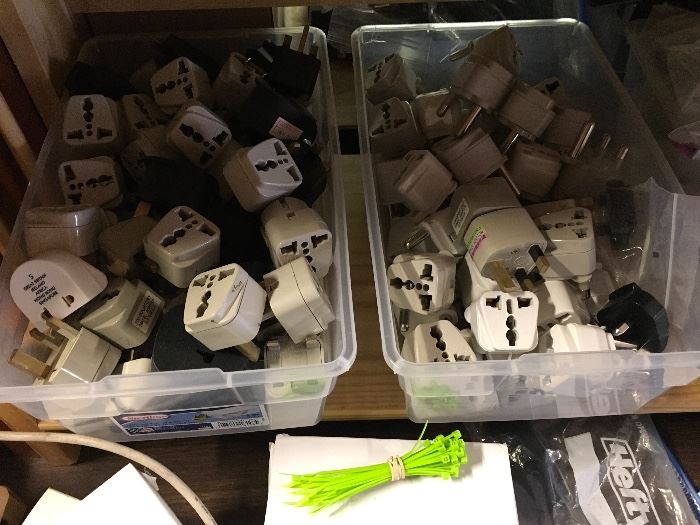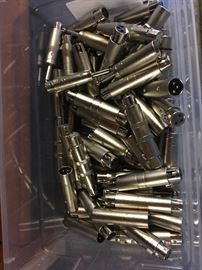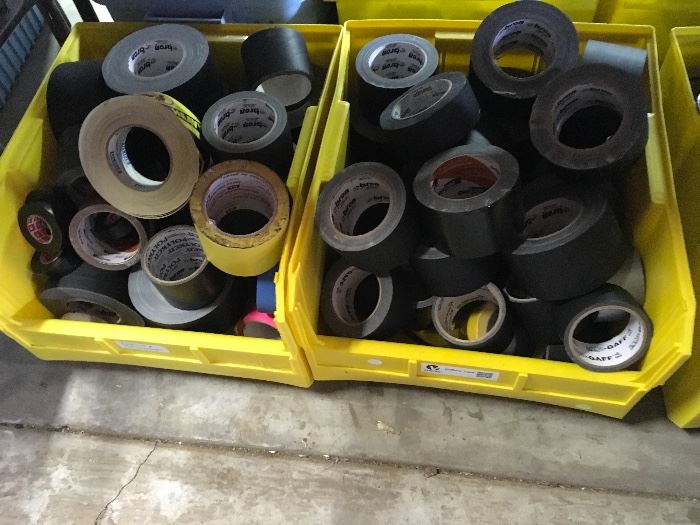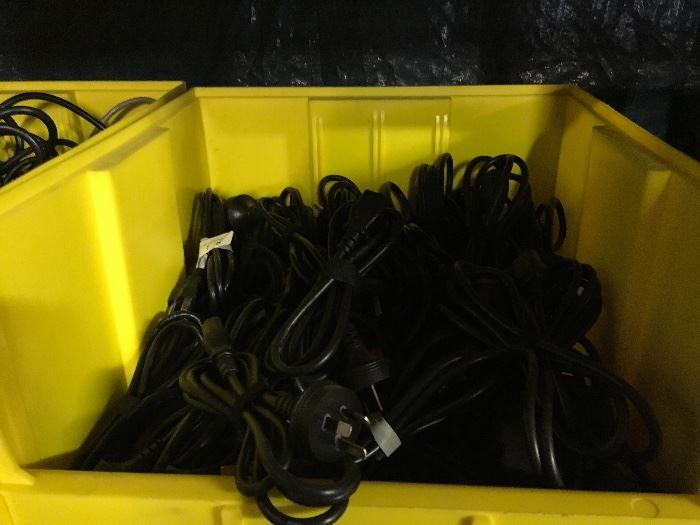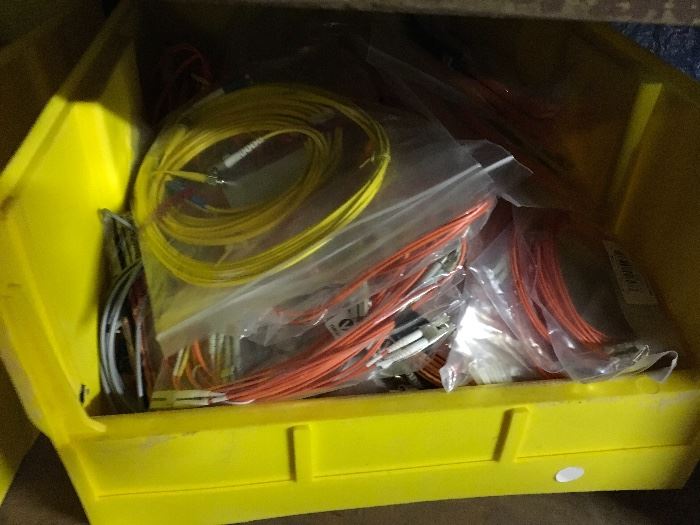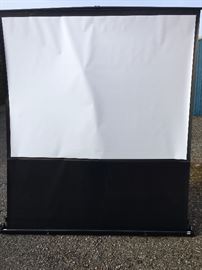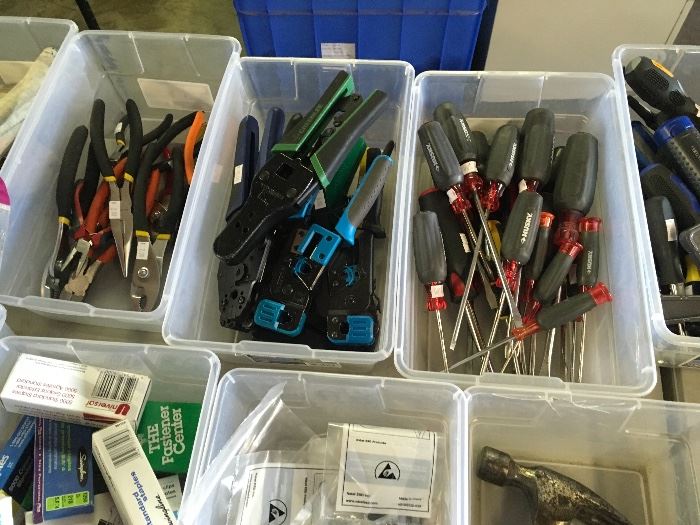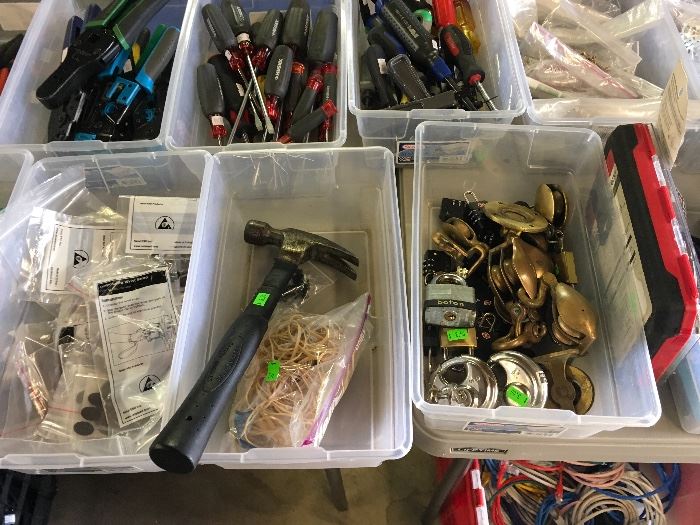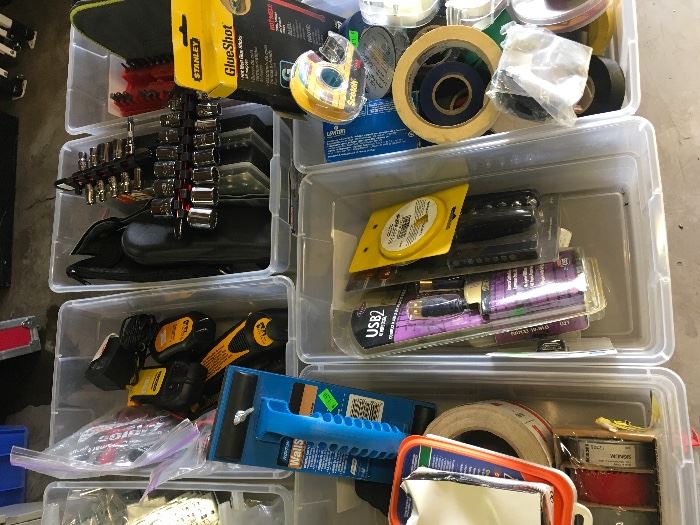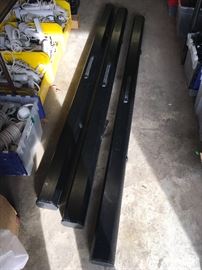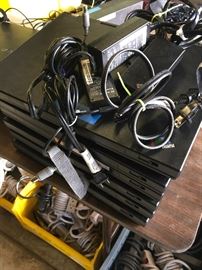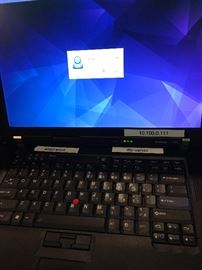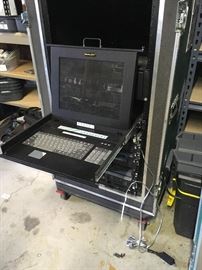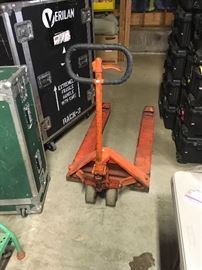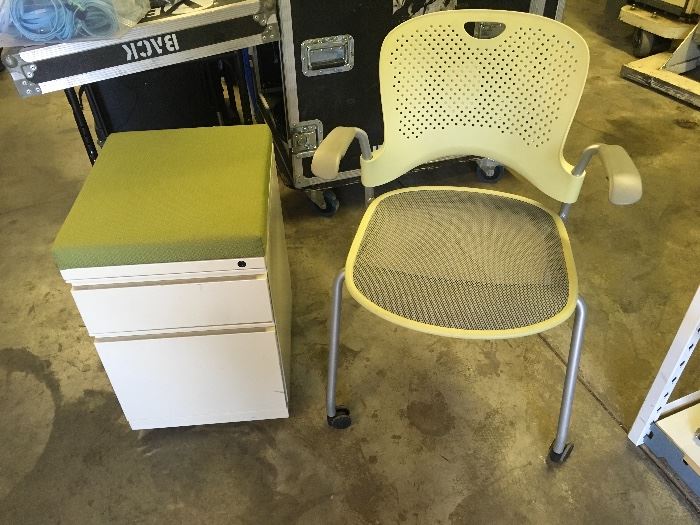 Thank you for using EstateSales.NET. You're the best!