SWEET GOLDEN MEMORIES SALE!
estate sale
•
2
day sale
•
sale is over
Terms
We only accept cash, and credit/debit cards.

Please come prepared to move any large items or pieces of furniture. No large bags allowed. Buyers may be able to make arrangements for pickup of large purchases on an alternative date if our client agrees. Cash or bank check for boats or quads. Thank you for your understanding.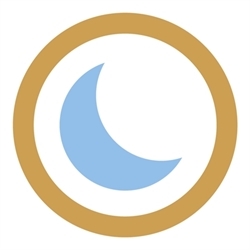 LARGE VARIETY OF SEWING ITEMS, VERY LARGE COLLECTION OF SEWING PATTERNS, FABRIC, AND NOTIONS.
NECCHI SEWING MACHINE
SINGER EDGER MACHINE
TIGER OAK GLASS BALL AND CLAW TABLE
MARBLE COFFEE TABLE
RETRO WOOD LAMPS==3 TABLE; ONE FLOOR LAMP
SEVERAL VINTAGE FLOOR LAMPS
TALL ORNATE CUT CRYSTAL TABLE LAMP
DINING ROOM TABLE SET OF 6 CHAIRS--BEAUTIFUL
SET OF WELL MADE , SOLID BLACK LAQUER CHAIRS--4
SMALL BURLED WOOD DRESSER TABLE WITH DRAWERS
SEVERAL VINTAGE STOOLS--4
ROSE PATTERN CHINA SET FROM JAPAN-AMERICAN BEAUTY
LARGE VINTAGE GOLDEN LEAF GLASS SET--EXCELLANT CONDITION (INCLUDES TO SALAD BOWLS AND 2 ICE BUCKETS)-LIBBY'S
PRINCESS HOUSE CRYSTAL--(INCLUDES 4 TALL MUGS, 8 SMALL PUNCH CUPS; SUGAR AND CREAMER BOWL)
VINTAGE CANDLE HOLDER STAND--3 FOOT TALL
VINTAGE DUMBWAITER TABLES--2
VINTAGE END TABLES---(1 PULL DRAWER)--GOOD CONDITION
LARGE MCCOY MIXING BOWL
LARGE SELECTION , AND VARIETY OF COLLECTOR PLATES
WALL PAPERING TOOLS(EVERYTHING YOU NEED)
LARGE BAG FULL OF MASONRY TOOLS IN VINTAGE MASONRY CANVAS CARRYING BAG-( SOME TOOLS VINTAGE)
CANNING JARS, VINTAGE LARGE ENAMEL CANNING POT, AND DROP BASKET
LARGE AMOUNT OF PLANTERS POTS IN VARIETY OF SHAPES--SOME VINTAGE-MCCOY
SNOW BLOWER--LIKE NEW--(SNOW FLITE BRAND)
LEAF AND LAWN VACUUM/CHIPPER--VERY GOOD CONDITION
VINTAGE MILK CANS--2
POND TUB LINER
POND HEATERS--3
POND SUPPLIES--LARGE AMOUNT OF PIPES, ETC
METAL GARBAGE CANS--2
GENERATOR-COLEMAN
BATTERY CHARGER
CHRISTMAS ITEMS
LARGE AMOUNT OF LINEN TABLECLOTHS, PLACEMATS
LARGE VINTAGE CANVAS PICTURE
HUNTER CEILING FANS-WITH LIGHTS--2
VINTAGE STAIN GLASS SCONCES--2
TIFFANY HANGING LAMP-FRUIT
LARGE BARREL COOLER
CHAFING DISH FOR CATERING-3--EXCELLANT CONDITION
LARGE AMOUNT OF CATERING SUPPLIES
WROUGHT IRON DOUBLE DOG DISH HOLDER
SEVERAL SIMPLE, AND SOME UNIQUE VASES
KITCHEN DECOR--WINE BOTTLE AND CHEF COLLECTION; CORK BASKETS
VINTAGE SMALL FRAMED PICTURES- 12
VINTAGE WOMENS EVENING PURSES--BEADED--8
VINTAGE WOMENS CORSETS--50'S-60'S
SEVERAL GLASS AND HEAVY PLASTIC BEER PITCHERS
VINTAGE GRAY PLAID SHAWL--EXCELLANT CONDITION
VINTAGE HAND CROCHET BED SPREAD--FOR DOUBLE BED X 2
LARGE AIR MATTRESS
AIR MATTRESS ELECTRIC PUMP
VINTAGE SMALL HALF MOON TABLES--4
VINTAGE OVAL MAHOGANY TABLE-GLASS TOP-- VERY NICE
LARGE COLLECTION OF STERLING SILVER JEWELRY
INFANT OF PRAGUE STATUE---ABOUT 2 FEET
LARGE SEARS CRAFTSMAN TABLE SAW -- X TWO
VICTORIAN SETEE WOOD FRAME , WITH 2 MATCHING CHAIRS""
LARGE AMOUNT OF CRAFT ITEMS, WIDE VARIETY
SEVERAL WOMEN'S GLOVES, VINTAGE AND ELBOW LENGTH
CAROUSEL HORSE FIGURINES, SOME MUSICAL
LARGE WICKER BLACK CHAIR, EXCELLANT VINTAGE
SHEETS SETS, SOME NEW
EUROPEAN BEDSPREAD(BEAUTIFUL)
HAND EMBROIDERED TABLECLOTHS
SEWING MAGNIFIER LAMP
VINTAGE METAL HAND VACUUM
LARGE BLACK/WHITE SLAB MARBLE-- APPROXIMATELY 4 FT BY 18 INCHES
SEVERAL WOMEN'S FANCY SHAWLS- (MOHAIR)
SEVERAL STEREO SPEAKERS( 4 FT TALL, 2 FT TALL, 1 FOOT TALL, 8 INCH TALL SETS. EXCELLANT CONDITION
SEVERAL STEREO SYSTEMS-- FISHER, PIONEER, ETC.
LARGE STEREO WOOFER
STEREO TURNTABLE
HAND MADE WOMEN'S VEST BY PROFESSIONAL SEAMSTRESS-- ABSOLUTELY GORGEOUS( LINED) ABOUT 15 MADE
LONG SILK VINTAGE NIGHTGOWNS X 3
RACING CAR JUMPSUIT, RACING GLOVES, NECK PADDED RING
RACE CAR RED SUEDE BOOT SHOES
GENUINE SHEARLING MENS COAT- LIKE NEW- SIZE 46
LEATHER SUEDE SHERPA LINED MENS VEST
ADULT SANTA SUIT
SEVERAL WOMANS DRESS COATS-- LEATHER, WATER RESISTANT, ETC
VINTAGE PIANO STOOL- GLASS BALL/ CLAW FEET
MENS AND WOMANS HATS --WINTER, HUNTING, PENN STATE, ZORO, COWBOY HAT(NAME BRAND), STRAW MENS HATS, ETC.
VINTAGE WALNUT COAT RACK
SET CORELLE DISHES- FRUIT PRINT
HAND BLOWN GLASS PITCHERS
DEPRESSION GLASS
KUERIG COFFEE MAKER- EXCELLANT CONDITION
KUERIG POD HOLDER -- METAL BOX
WILLIAM ROGERS SILVERPLATE 52++ PIECE FLATWARE SET, VINTAGE
LARGE WOODEN TOY BOXES-- MADE TO LAST X 2
100 YEAR OLD SIDE TABLE
LARGE 6 FOOT WOOD WALL CURIO
VINTAGE COSTUME JEWELRY
VINTAGE TABLE LAMPS
VINTAGE CHICAGO ROLLER SKATES, GOOD
ICE SKATES-- LADIES SIZE 8- EXCELLANT CONDITION
GINNE SAX DRESS- CREAM/ SATIN
SEVERAL HANDMADE PURSES BY PROFESSIONAL SEAMSTRESS---- 8
SOFT NEW BABY BLANKET- THICK
SOUTHERN COLUMBIA SCHOOL JACKET
KIDNEY SHAPE NEEDLEPOINT BENCH- GORGEOUS
VINTAGE SHOE SHINE KIT
4 LARGE TUBSHAND CROCHET DOILIES
VINTAGE CROCKS- 4
CHRISTMAS DECORATIONS
2 LARGE TUBS OF VINTAGE VINYL RECORDS
VINTAGE WALNUT 9 DRAWER DESK
WALNUT/ BURL CHAIR, CANE SEAT-- EXCELLANT CONDITION
VINTAGE ICE CREAM SCOOP
LARGE SILVERPLATE SERVER SPOONS - CHRISTMAS
2 SETS OF TROUT SALT AND PEPPER SHAKERS
LARGE METAL WOOD BURNER FOR OUTSIDE ( GOOD CONDITION)
30 GALLON THICK GLASS WINE MAKING BOTTLE
15 GALLON THICK GLASS WINE MAKING BOTTLE
MONGOOSE MOUNTAIN BIKE- WITH EXTRA MONGOOSE WHEEL
BICYCLE BLUE FRAME - 2 WHEEL
GENERATOR
VINTAGE COAL BUCKET
VINTAGE CARBOY BOX- NJ
CANNING ENAMEL POT
CANNING BOTTLE LIFTER
AUTHENTIC CAMANCHE POTTERY X 2
VINTAGE CHANDELIERS
TIFFANY. KITCHEN CHANDELIER
HUNTER FANS X 2
VINTAGE PARTY NOISE MAKERS- 10 ++
PIZZELE/ WAFFLE MAKER MACHINE
IRNAMENTAL TEAPOTS X 4( HONEYBEE, ETC)
3 TUBS OF WEDDING PEARL APPLIQUES , TULLE, HEADBANDS, HEADPIECES, GARTERS ( PROFFESSIONAL SEAMSTRESS ) BEAUTIFUL
VINTAGE BEADED PURSES X 8
CAMERAS-- SANYO, KODAK EASYSHARE
SONY VIDEO CAMERA
HEAVY CREAM LADIES CARDIGAN - NEW- SIZE MEDIUM
HANDMADE CHRISTMAS BALLS
HANDMADE EASTER EGGS - ORNATE AND BEAUTIFUL
30 FABRIC TUBS FULL OF FABRIC-- (VELVET, PLEATHER, SATIN , LEATHER, COTTON PRINTS. PRE CUT SQUARE SQUARES FOR QUILTING, ZIPPERS, BEADS, ETC.
DUNLAP LARGE HEAD BUGLE SCREW JACK= VINTAGE-TRAIN?
VINTAGE PFALTZGRAFF CREAM BOWLS WITH BLUE PRINT- LARGE X 2
VINTAGE PFALTZGRAFF CREAM MIXING BOWL SET WITH BLUE PRINT--5 BOWLS
BLUE ENAMEL SPECKLE ROUND ROASTING PAN WITH LID--MEDIUM SIZE
LARGE WHITE/ GREEN TRIM SOUTHWESTERN BOWL WITH CUT OUT EDGE
THANK YOU!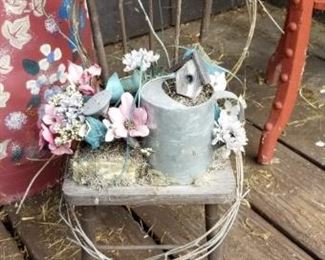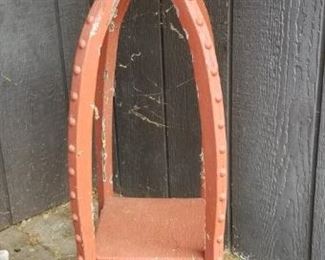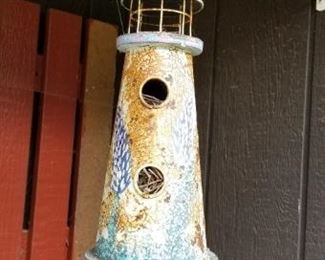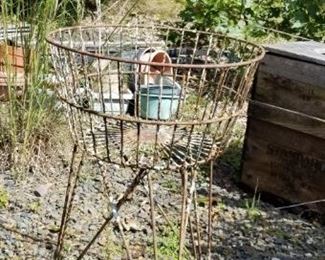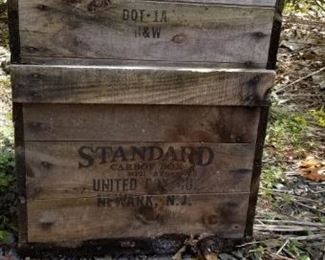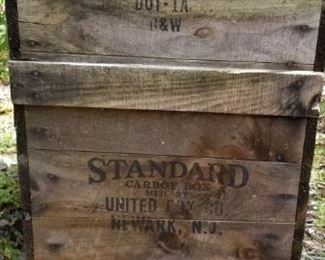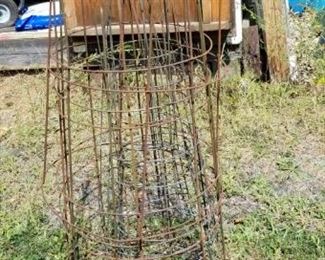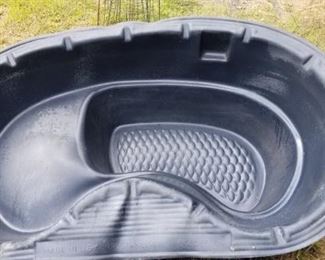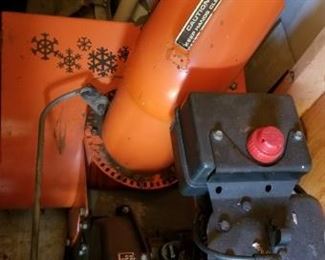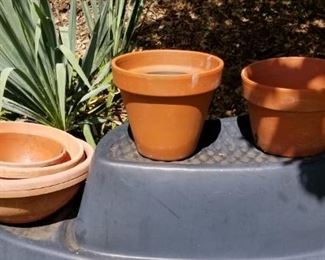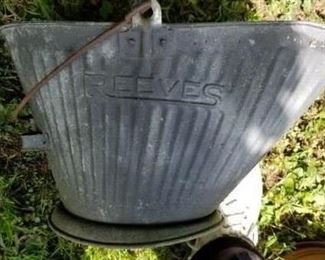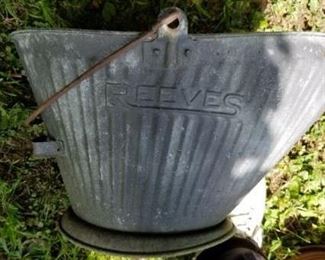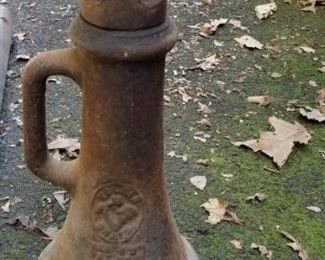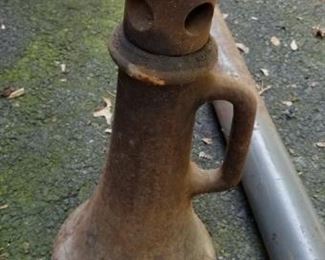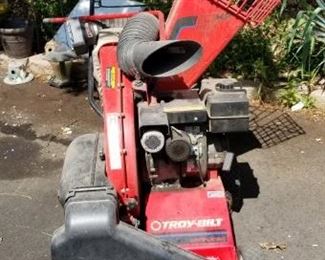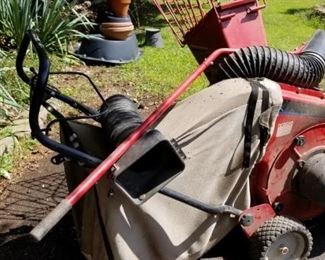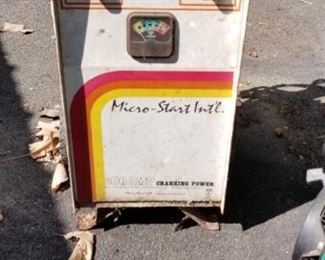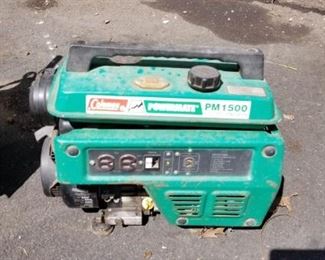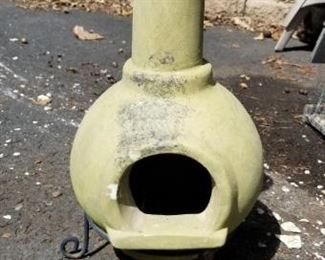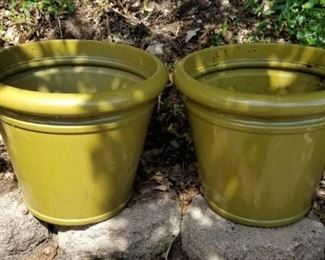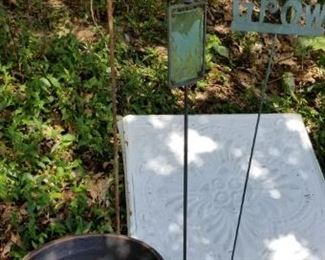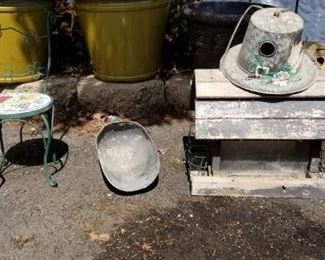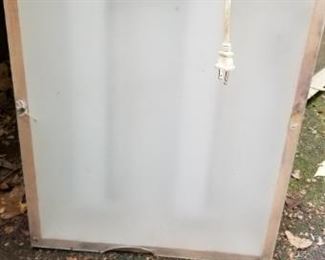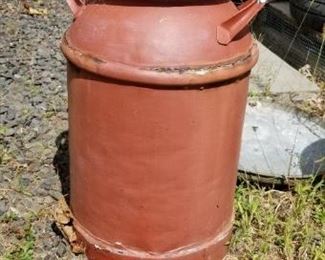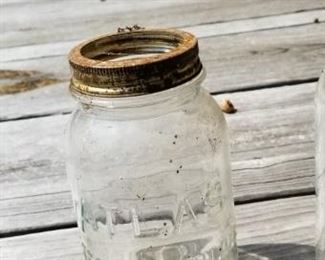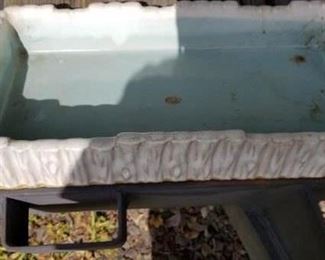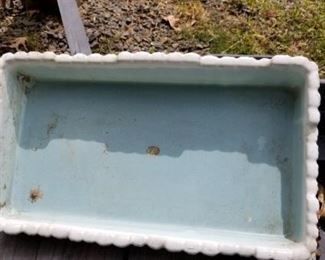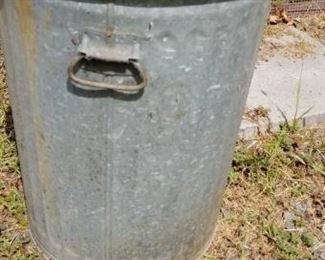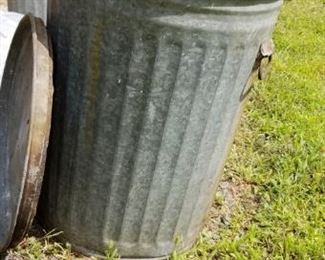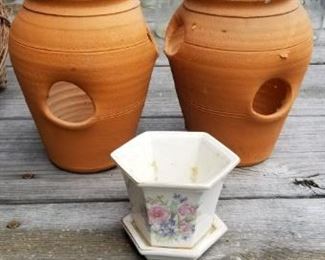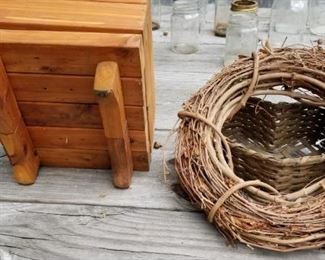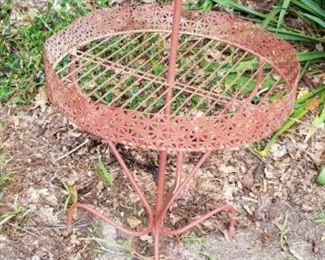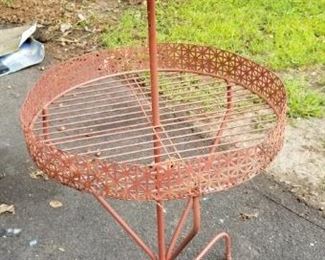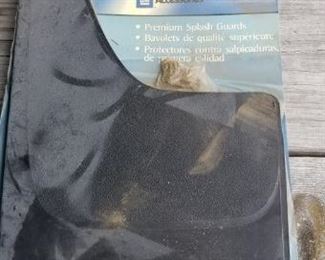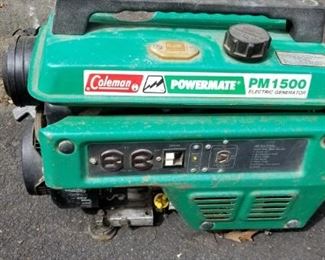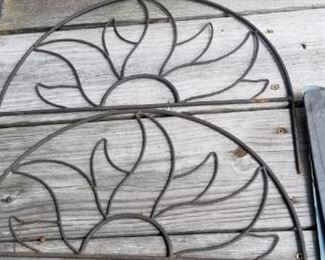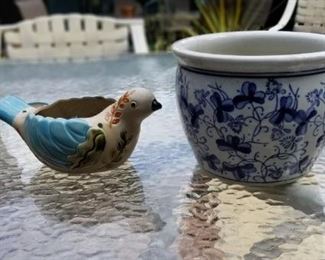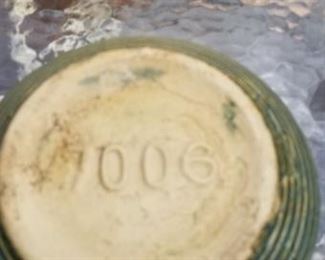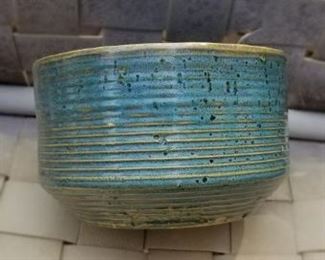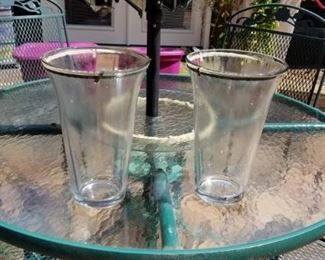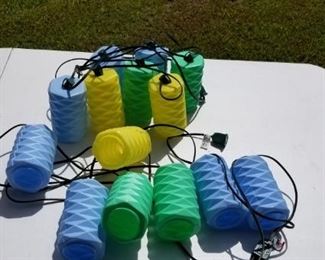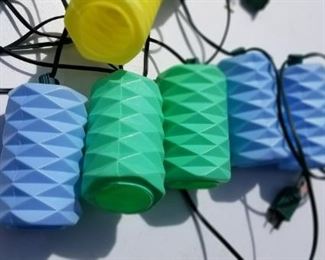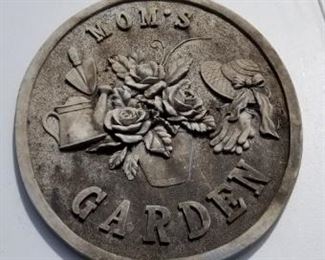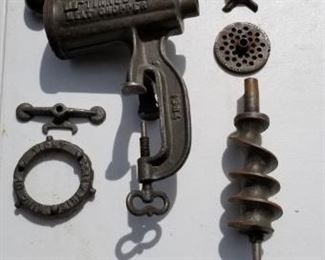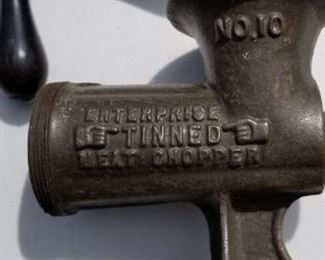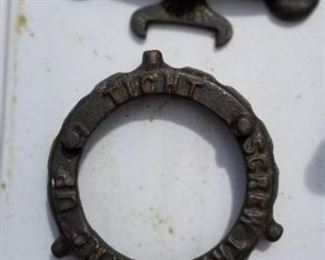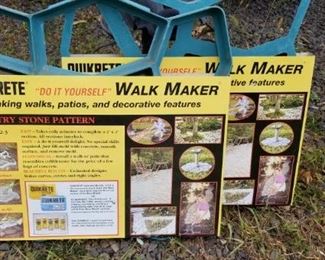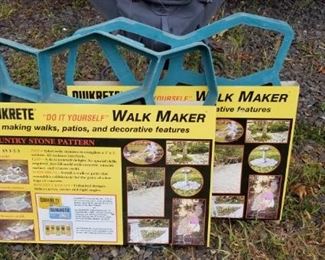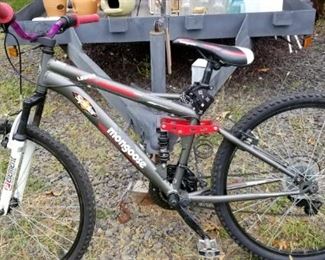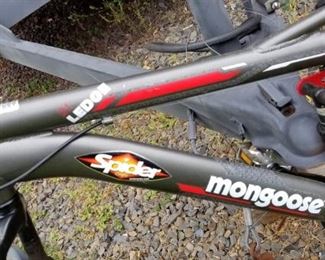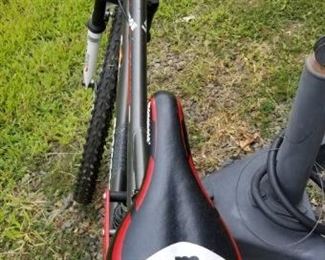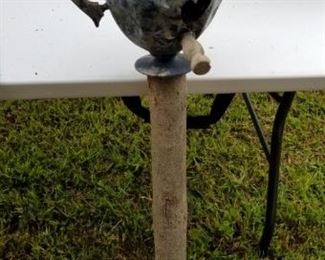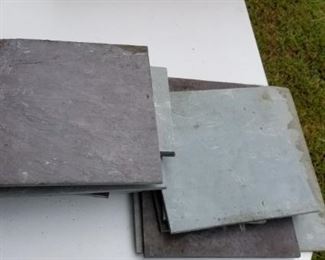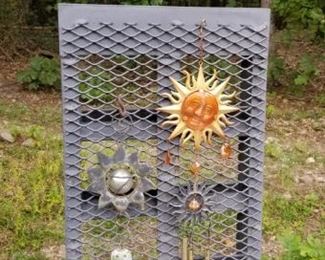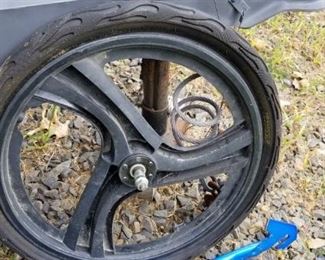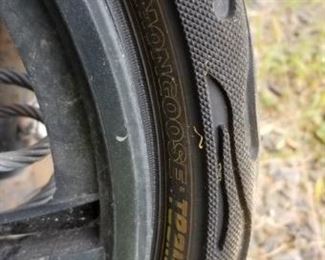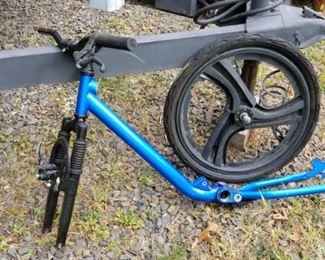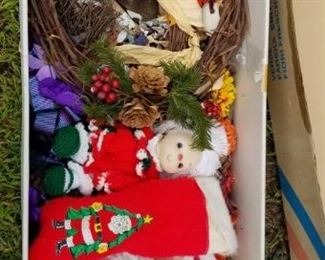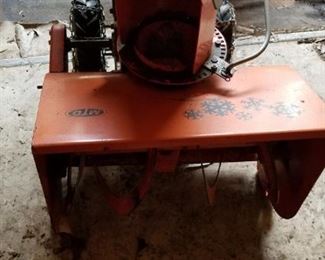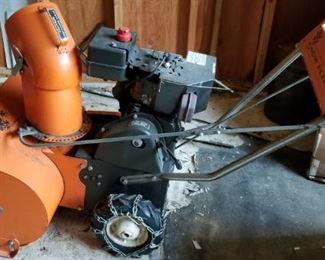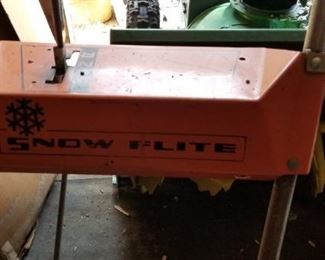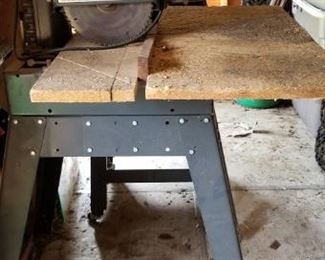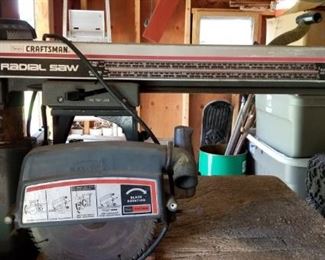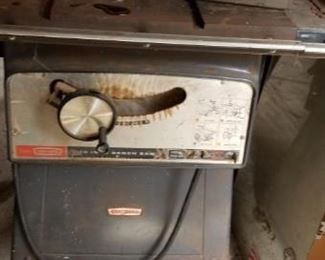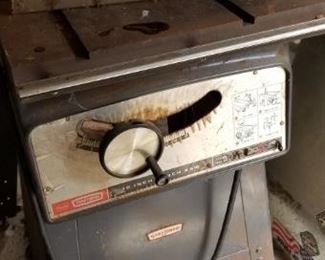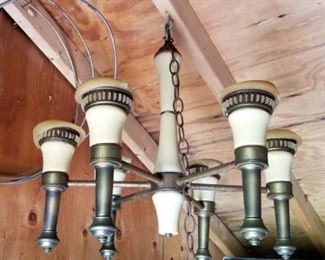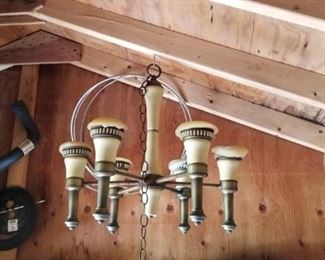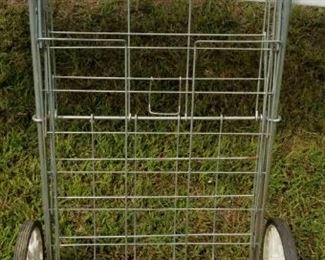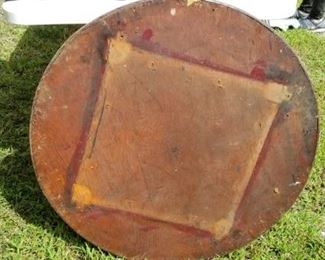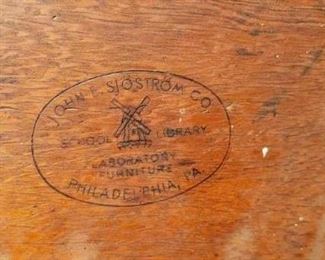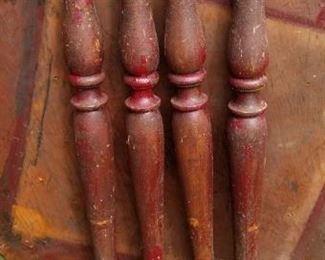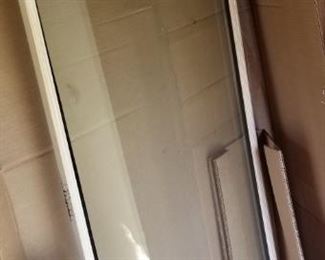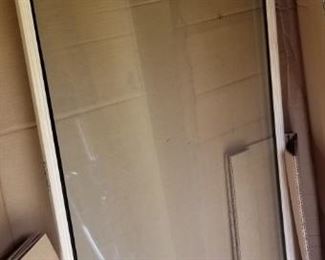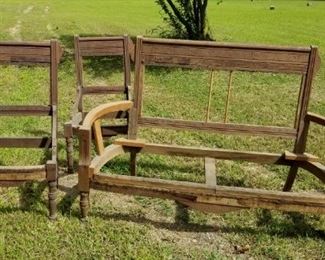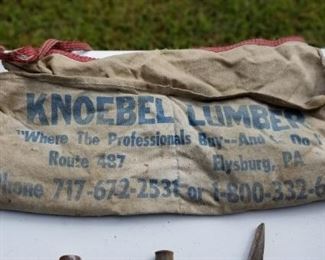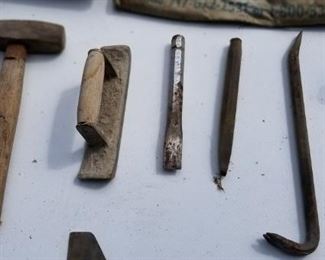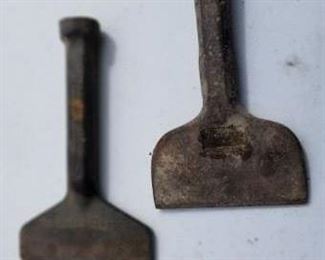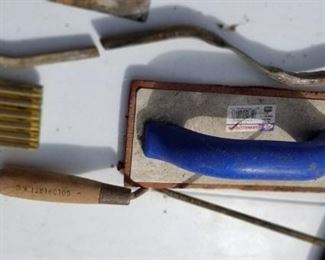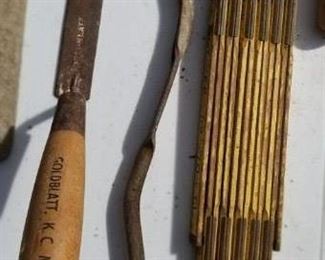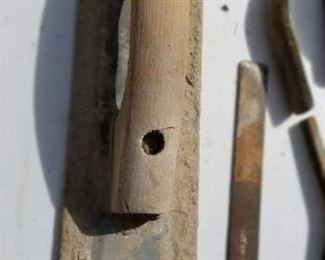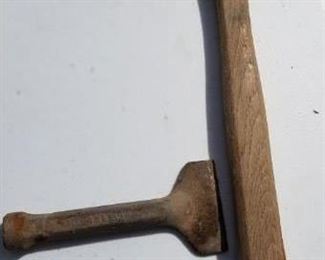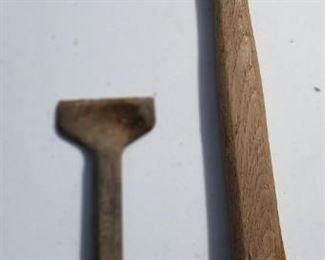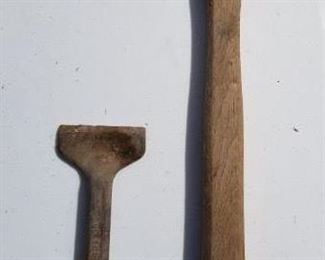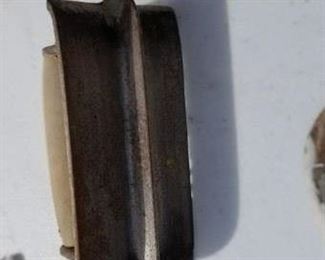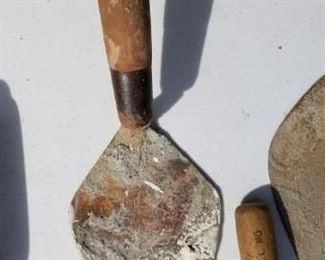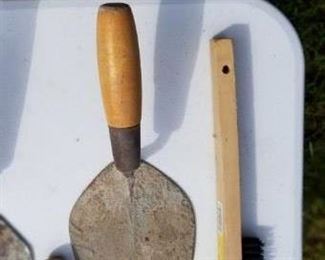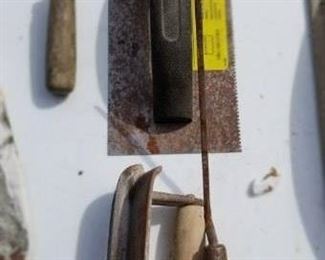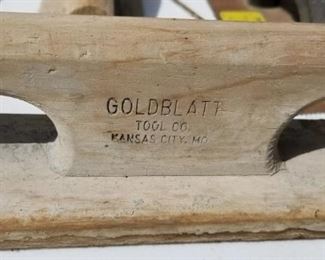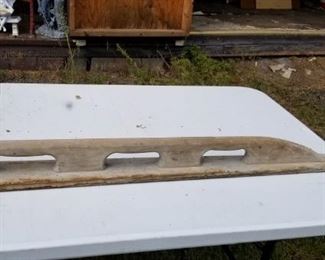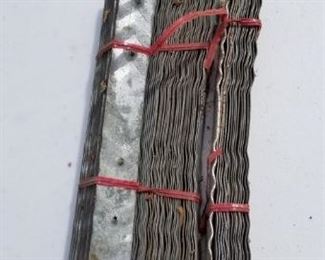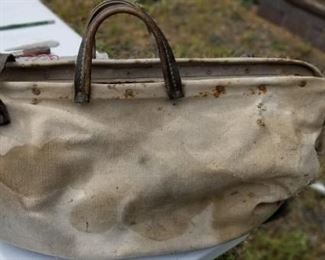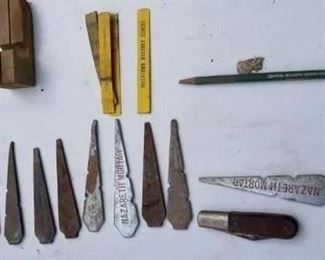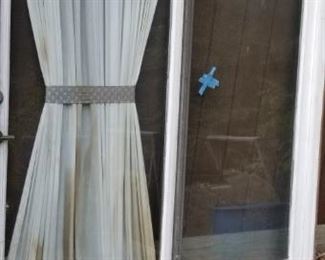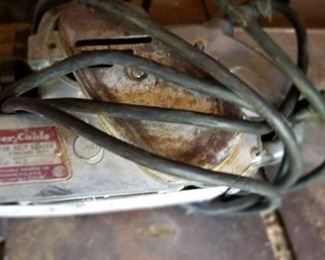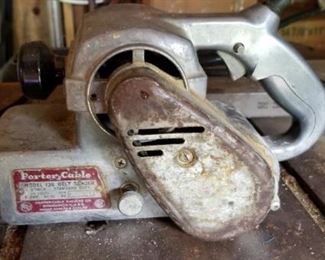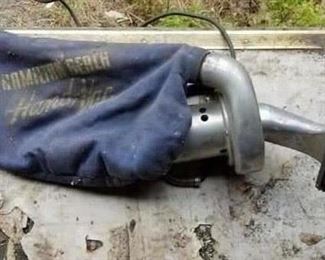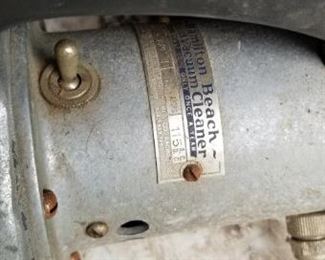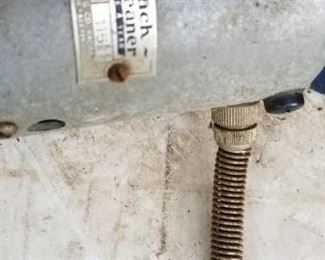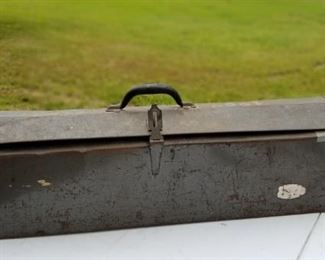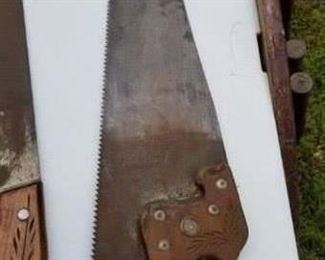 Thank you for using EstateSales.NET. You're the best!