TEXAS, "HERE WE COME" ESTATE SALE
moving sale
•
2
day sale
•
sale is over
Terms
We only accept cash, and credit/debit cards.

Please come prepared to move any large items or pieces of furniture. No large bags allowed. Buyers may be able to make arrangements for pickup of large purchases on an alternative date if our client agrees. Cash or bank check for boats or quads. Thank you for your understanding.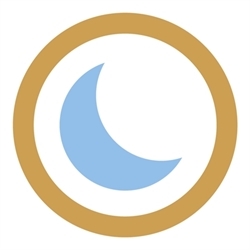 ESTATE SALE LIST:
TURQUOISE VELVET COUCH
MEN SHIRTS SIZE XXL DRESS SHIRTS, T-SHIRTS, SUIT JACKETS, SWEATSHIRTS, SWEAT PANTS
WOMAN CLOTHES SIZE MEDIUM
METAL COAT RACK (WELL MADE)
MEN HUNTING DUFFLEBAGS
MEN HUNTING COAT XXL
WOMAN DRESS SCARVES
4 METAL BINS WITH CANVAS LINERS FOR STORAGE
MEN , WOMAN GLOVES (LEATHER, AND FABRIC)
WOMAN WINTER HATS (KNIT, CHARACTER TOY STORY CHARACTER HAT, WOOL TAM)
EYE GLASS CONTAINERS-- HARD SHELL
TURQUOISE VELVET OTTOMAN- LARGE
BROWN OTTOMAN-LARGE
RED VELVET STUFFED SITTING CHAIR
SAMSUNG TV
SOLID OAK CURIO-SMALL- HAND MADE, (GLASS SHELVES-LIGHTED)
PRECIOUS MOMENTS FIGURINES- LARGER PIECES-SEVERAL
CRYSTAL FIGURINES
MUSICAL FIGURINES-----CLOWN(MANN); CAROUSEL, CAT IN TEACUP(MANN)
SEVERAL MODERN ART WALL DECORATIONS
SOLID OAK MEDICINE CABINET FOR BATHROOM
WHITE SEWING TABLE
LARGE WHITE CRAFT TABLE
OAK SOFA TABLE--VINTAGE
LARGE IRONING BOARD WITH ATTACHMENT FOR DOING CRAFTS.
SMALL SQUARE SAFE
THREE FANCY FLOOR LAMPS
HEAVY WELL MADE VINTAGE ROUND KITCHEN TABLE(TWO EXTRA LEAFS)
FOUR RUSTIC STYLE METAL KITCHEN CHAIRS (PALE GREEN AND WHITE) IKEA
FULL TAXIDERMY DEER HEAD-----EXCELLANT CONDITION----LARGE RACK
SEVERAL OTHER DEER ANTLER RACKS MOUNTED-----NICE SIZE
LARGE PATIO GRILL
TWO LARGE HEAVY DUTY PLASTIC GUN CARRYING CASES---RIFLE
THREE SMALLER HEAVY DUTY CASES FOR PISTOLS---OR STORAGE
TWO HEAVY DUTY PLASTIC ADJUSTABLE WORK HORSES
CHRISTMAS ORNAMENTS---VINTAGE AND NEW---BETTER QUALITY
SMALL 3 FOOT CHRISTMAS TREE
AMERICAN DOLL X THREE--- WITH LARGE AMOUNT OF CLOTHES
AMERICAN DOLL HORSE
POCKET KNIVES OF VARIOUS SIZES AND QUALITY
POTTERY WHEEL AND SMALL KILN MACHINE WITH EXTRAS(CONES, TOOLS, ETC)
RAPTOR TRUCK BED KITS X TWO
SEVERAL LAP TOP COMPUTERS FOR SALE---CLEANED AND READY TO GO (DELL, ASUS)
LARGE TABLETOP PAPER CUTTER
THREE LARGE METAL GUN CABINETS(TWO DARK GREEN, ONE WHITE)--HAVE LOCK AND KEY DOOR
THREE EXTRA LARGE STORAGE CABINETS WITH SHELVES----TAN WITH KEY
FIVE BOXES OF VARIOUS TONERS FOR PRINTERS
ONE TALL WOODEN COUNTRY BLACK CABINET
VINTAGE BUBBLE GUM MACHINE ON STAND
LARGE BLACK COUNTRY STORAGE CABINET.--- HAS SEVERAL STORAGE BASKETS
TALL CLOTH RETRO LAMP
SEVERAL UPRIGHT VACCUUM CLEANERS-WORK
4 MONSTER TRUCK TIRES (FIT FORD AND DODGE, 5 LUG WHEELS, DODGE 1500 AND FORD F150) LIKE NEW
SEVERAL METAL GUN STORAGE CABINETS
ONE PALE PINK; CRYSTAL BODICE PROM GOWN--SIZE SMALL
LARGE DARK WOOD KING BED WITH TWO NIGHT STANDS
TWO SMALL VELVET NIGHTSTAND---LAMPS -TAN
MARGUARITA MAKER-ELECTRIC
KITCHEN-AID MIXER WITH EXTRAS
TOILET BOWL DRINKING WATER BOWL FOR DOG
SEVERAL BETTER PICTURE FRAMES---LARGE AND SMALL
HESS TRUCK COLLECTION---VERY GOOD CONDITION
TWO LARGE BASKETS OF QUILTING SWATCHES
SEWING KITS---FULLY LOADED WITH EVERYTHING YOU NEED TO DO CRAFTS
POTTERY TOOLS---LIKE NEW---LARGE QUANTITY
KITCHEN TOOLS, CUTTLERY, POTS, PANS, COOKIE SHEETS, GLASSES, ETC....
LARGE SET OF NATUREWOOD PFALTZCRAFT---MANY EXTRAS----EXCELLANT CONDITION
WOMENS CLOTHES
MENS CLOTHES
BOXED LOTS OF CLEANING PRODUCTS
LARGE TABLE SAW, SMALLER TABLE SAW
TAILGATE FOR FORD TRUCK (1983-1994)
LARGE ALUMINUM LADDER
LARGE FOLDING ALUMINUM LADDER
LARGE WOOD/ ALUMINUM LADDER
SCHUMACKER BATTERY CHARGER-6-12 VOLT
MILLER WELDING THUNDERBOLT 225V
CHICAGO ELECTRIC WELDING TABLE
DRILL MASTER TILE SAW
PITTSBURGH FUEL PUMP AND VACUUM GAUGE TESTER
SKILSAW 12AMP 7 1/4 INCH TABLE SAW
SINGLE ACTION STRUT SPRING COMPRESSOR
AIR GUN -SEVERAL PIECES
GARDEN EQUIPMENT
LARGE METAL PET CAGE
HARPER DOLLEY
3 GASOLINE CONTAINERS
VIV UTP CABLE
HUSKY TOOL CARRIER
LOTOS CT520D WELDER---NEW IN BOX
CINTAS FIRST AID KIT
CRAFTSMAN 5.5 HORSEPOWER PUSH LAWNMOWER
METAL GARDEN CART
BRIGGS AND STRATTON GENERATOR---5000 WATTS
PIPE CUTTER TOOL
PAINTING PRODUCTS IN LARGE BOX LOTS/ TOOLS
FIBER OPTIC KITS BY OWL
PORTLAND ELECTRIC POLE SAW
BENCH TOP TABLE SAW--10 INCH
HARD HAT
MAIN WIRING HARNESS
FIRE STORM RADIO
SEVERAL SAFETY GOGGLES
3 TAIL HITCHES
CRAFTSMAN PLASTIC TOOL CHEST---FULLY LOADED WITH TOOLS
BLACK AND DECKER EDGER
LASKO FLOOR FAN
TIRE CLOCK
EASTWOOD MIG 175 WELDER
4 LARGE DEER ANTLER RACKS
2 PLASTIC RAMPS
2 ALUMINUM TRACTION RAMPS
BICYCLE RACK
LADIES "SHIMANO "--BREAST CANCER AWARENESS-BIKE
MENS-"SUPREME " BLACK/RED BIKE WITH STORAGE BAGS
CHICAGO POWER TOOLS
CIRCUIT IDENTIFIER
BLACK AND DECKER SANDER
HI LINE WELDING GLOVES
TASK FORCE ANGLE GRINDER
HYDRAULIC WIRE CRIMPING TOOL
FIBEROPTIC SEAWEED LAMP
PITTSBURGH FARM JACK
LARGE ORANGE 1 SEAT KYACK WITH PADDLE
GAS TANKS
MOUNTAIN MANIFOLD
KRAUSE MULTIMATIC ALUMINUM LADDER
WILSON VINTAGE LEATHER BASEBALL GLOVES
AIR OPERATED VACUUM PUMP
RELTON HOLE SAW X 2
RYOBI TABLE SAW
CRAFTSMAN TALL METAL TOOL CHEST
PITTSBURGH BEARING SEPARATER AND PULLER SET
THERMOS STEEL GRILL
GAS TANKS FOR GRILL
GRAY CABINET TOP AND BOTTOM
BOX FULL OF RECOVERY STRAPS
CENTRAL PNEUMATIC SPRAY GUN
PROSTOP DISC PADS
LARGE COLLECTION OF STERLING SILVER JEWELRY- (WOMEN AND MENS)-- INCLUDING SEVERAL HARLEY DAVIDSON PIECES, MENS WATCHES(ONE INVICTA), 10K RINGS, 14K EARRINGS
ONE WOMEN FITBIT --BRAND NEW IN BOX
10 BOXES OF A-PACK READY MEAL (EMERGENCY MEALS)-- 12 MEALS PER BOX
SAMSONITE PULL (NEWER) LUGGAGE
EQUIPMENT POLES ( FOR DEALING WITH HIGH VOLTAGE WIRES )
FORD/DODGE BLACK TAILGATE(NEWER)
FORD/DODGE TRUCK- LEFT FRONT PANEL
LARGE AMOUNT OF BOXED NAILS, AND MISCELLANEOUS ITEMS TOO MANY TO MENTION!
THIS IS A SALE YOU DEFINETLY DO NOT WANT TO MISS THIS ONE
LIST TO CONTINUE WITH PICTURES!!!!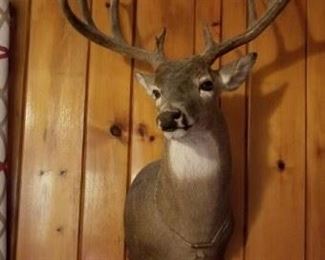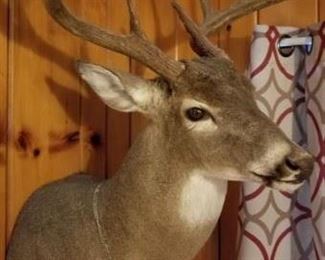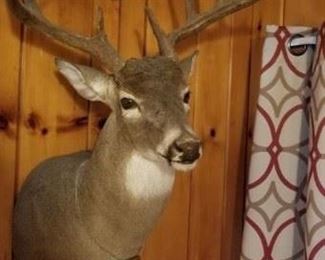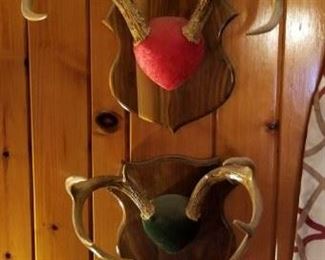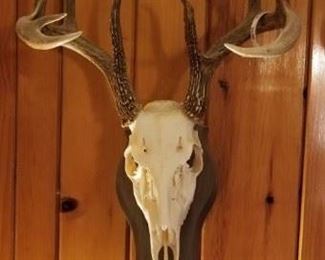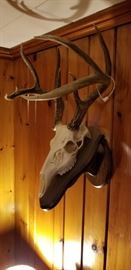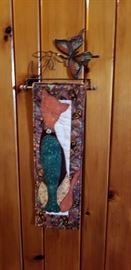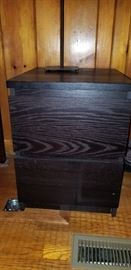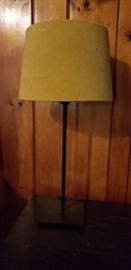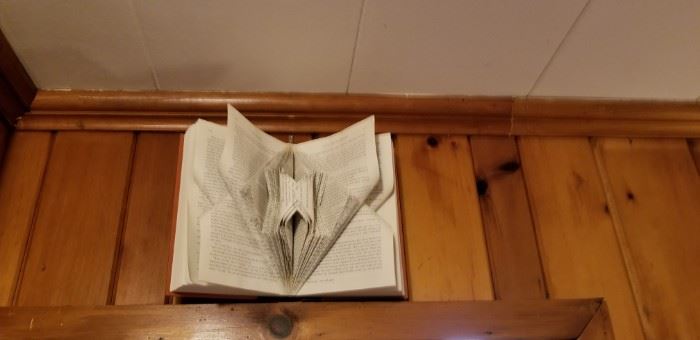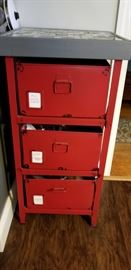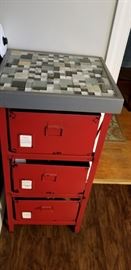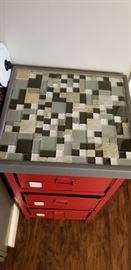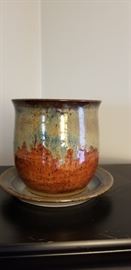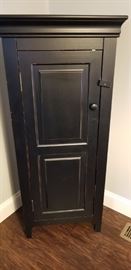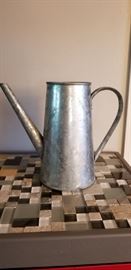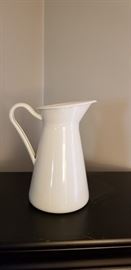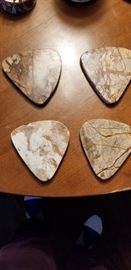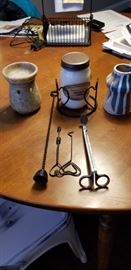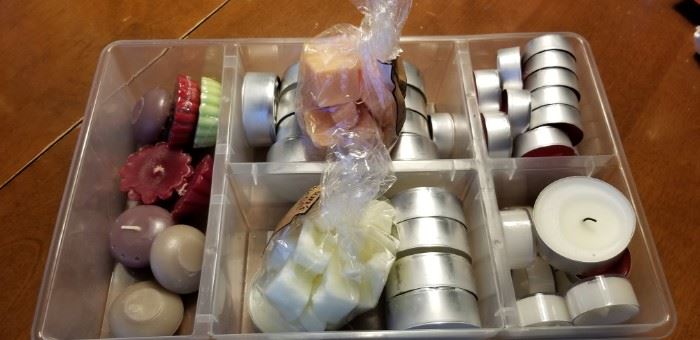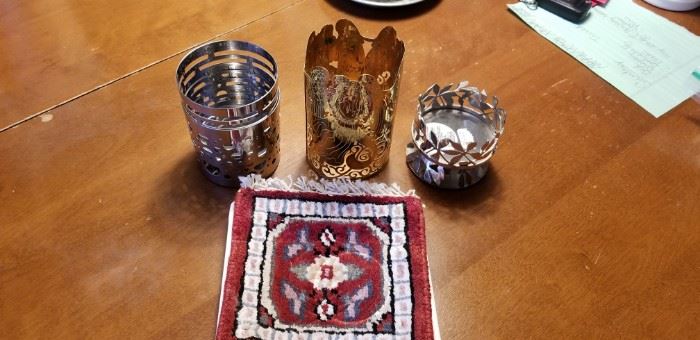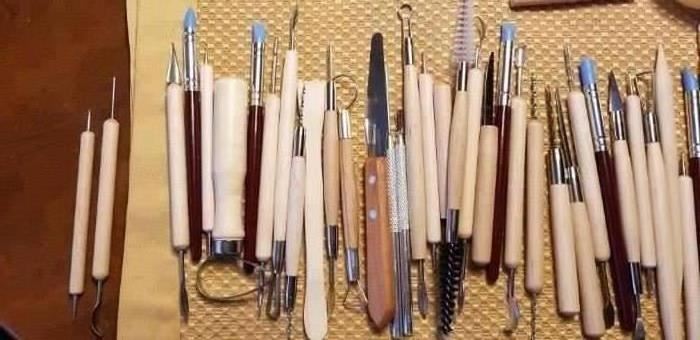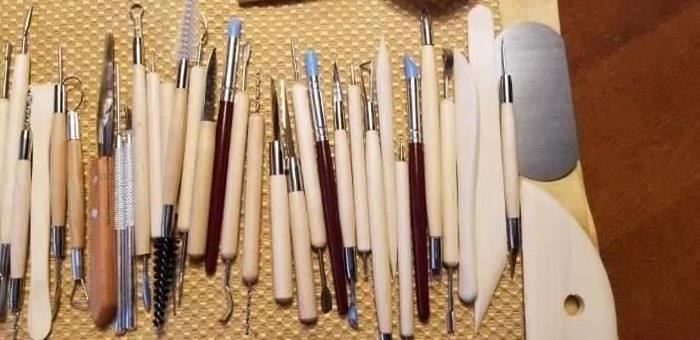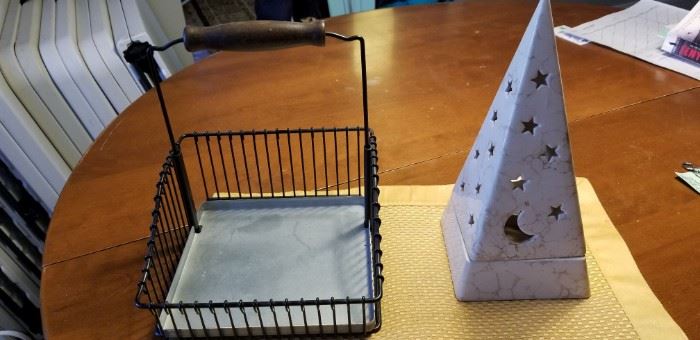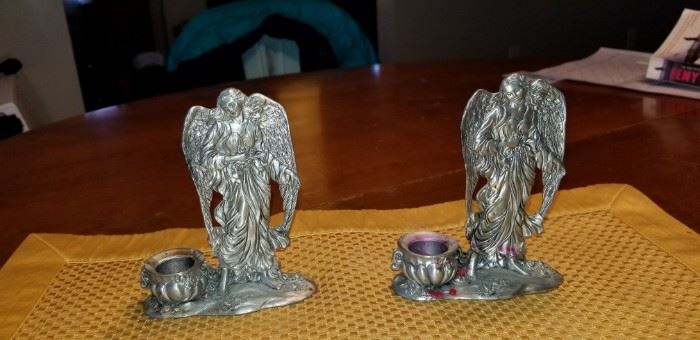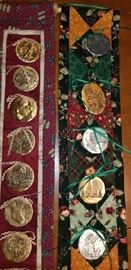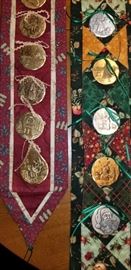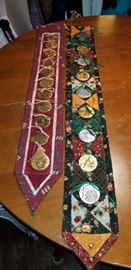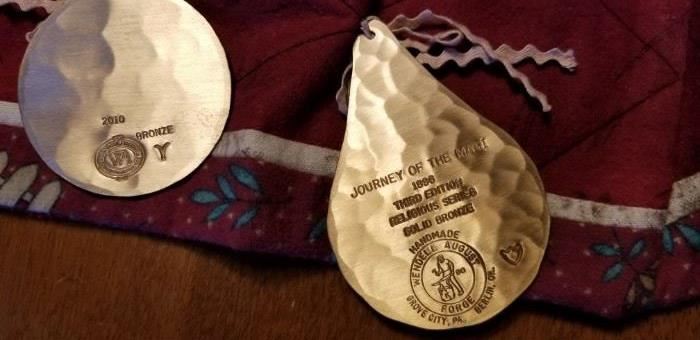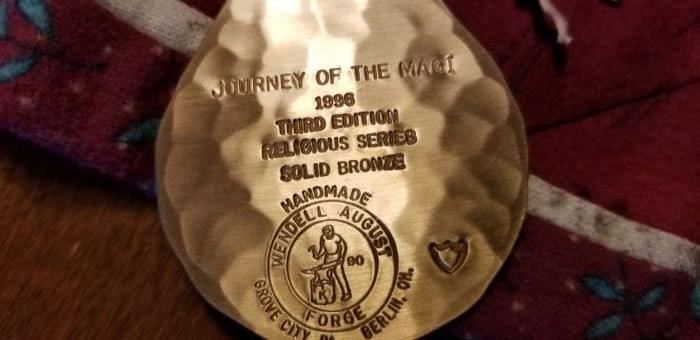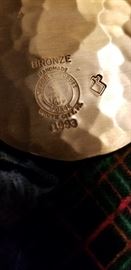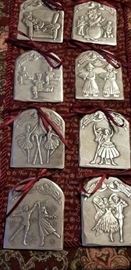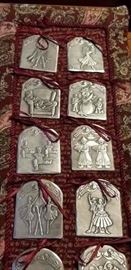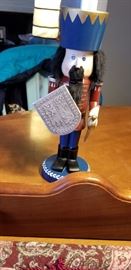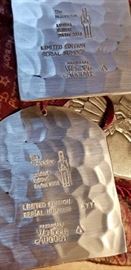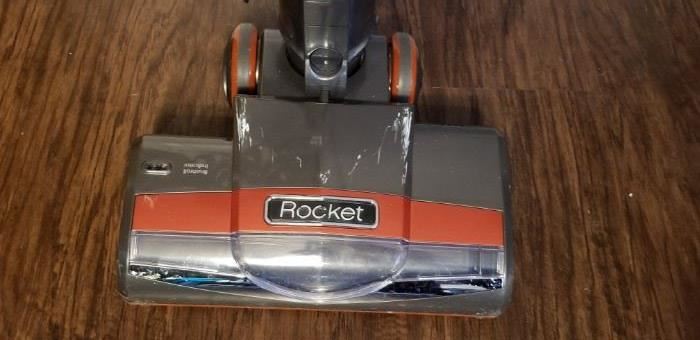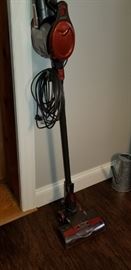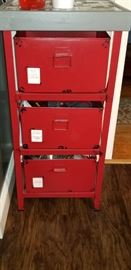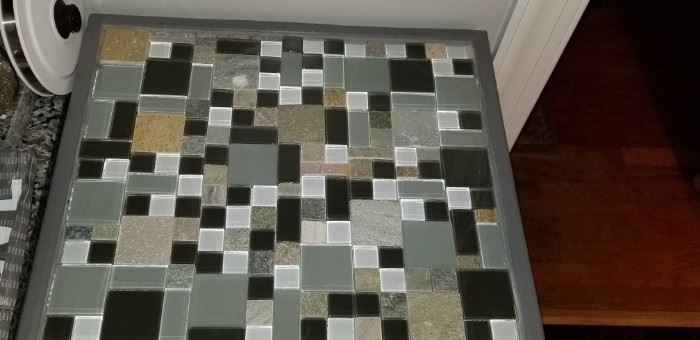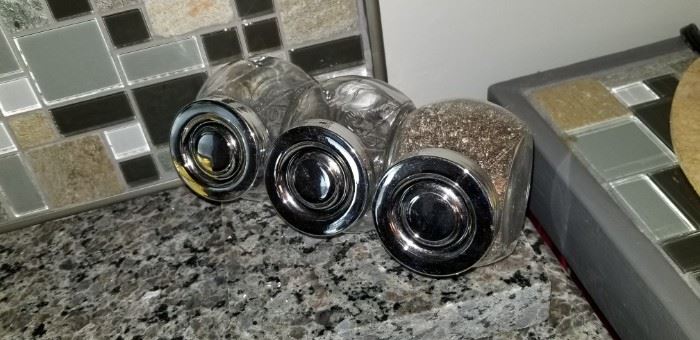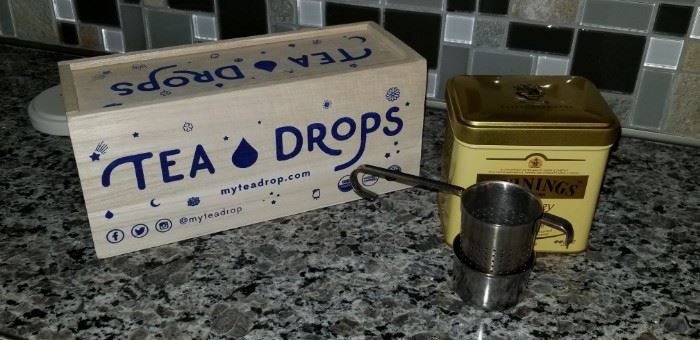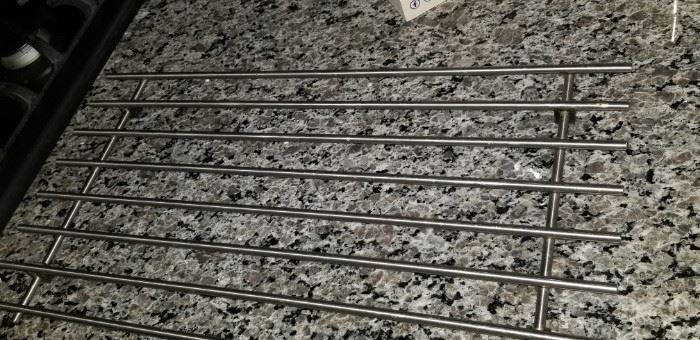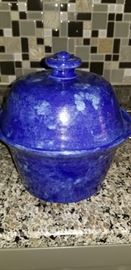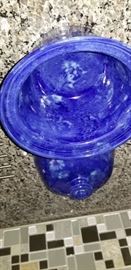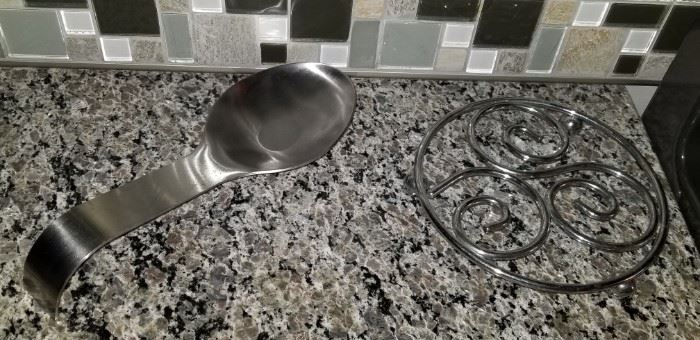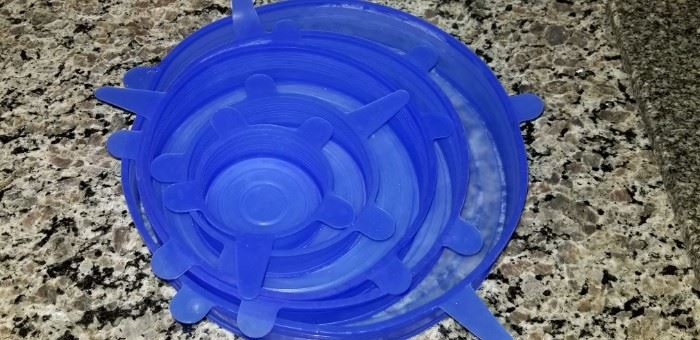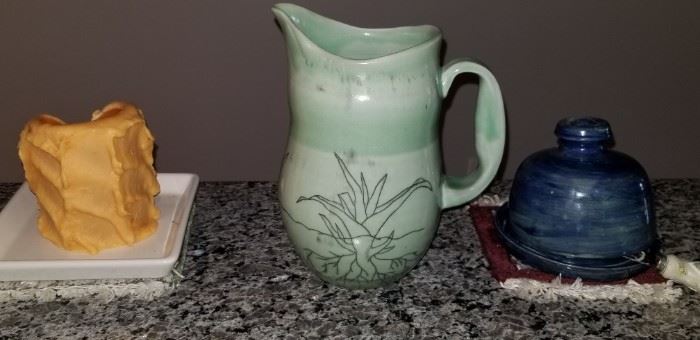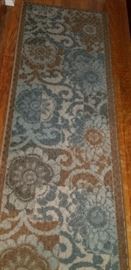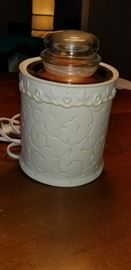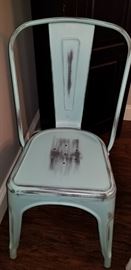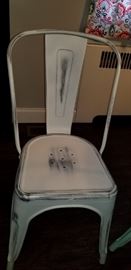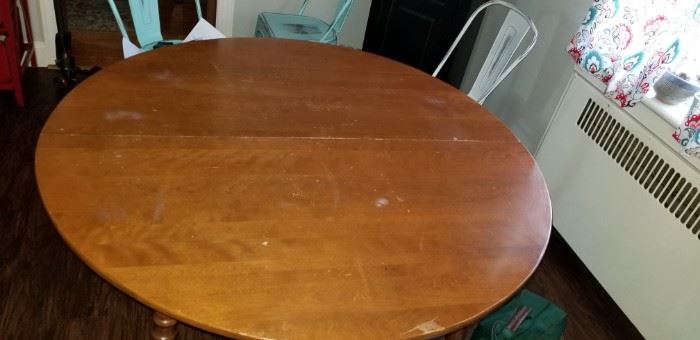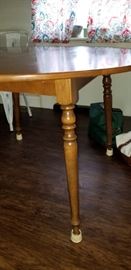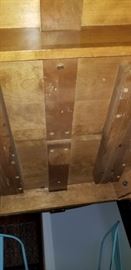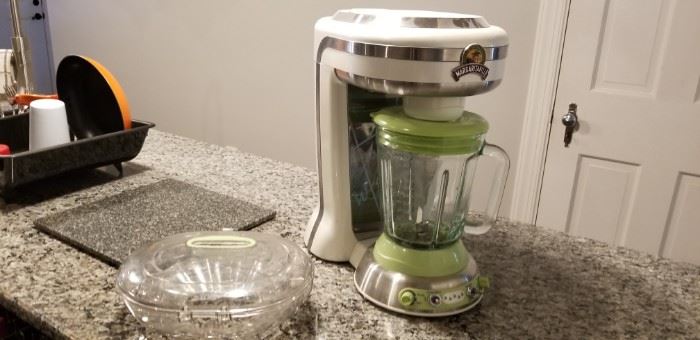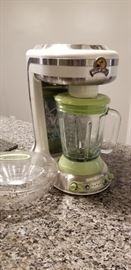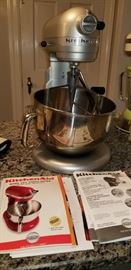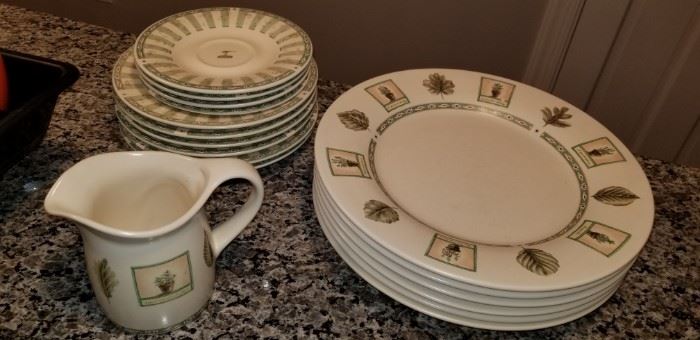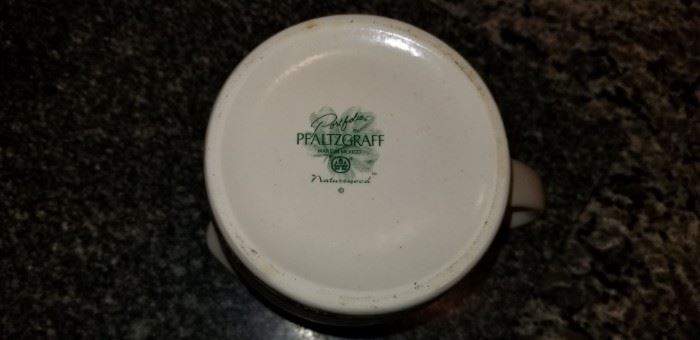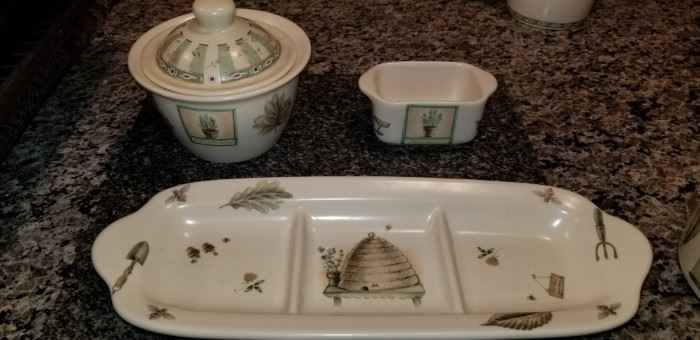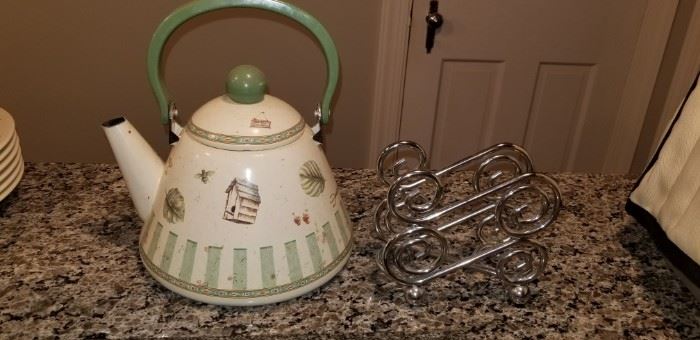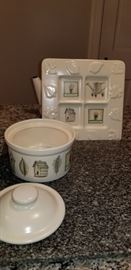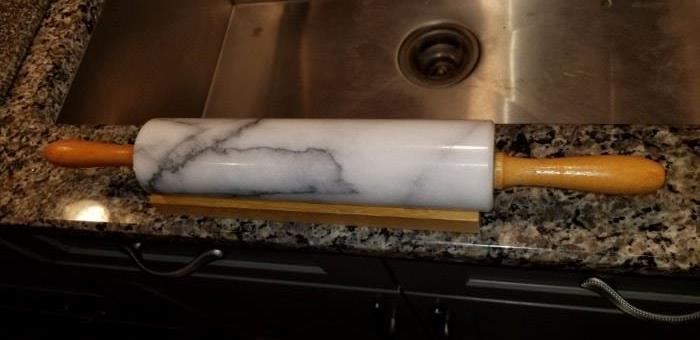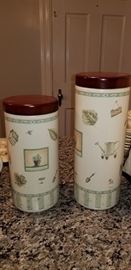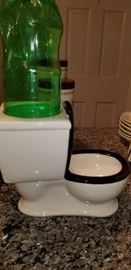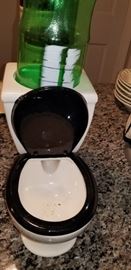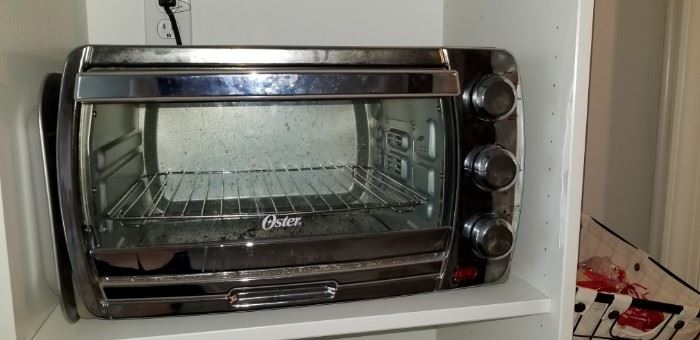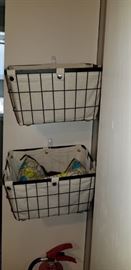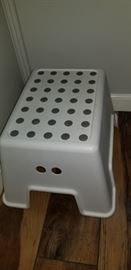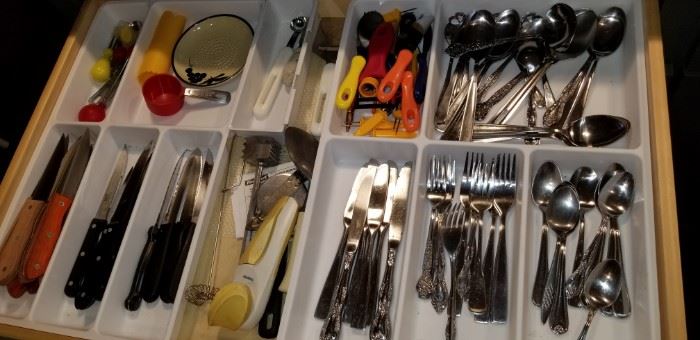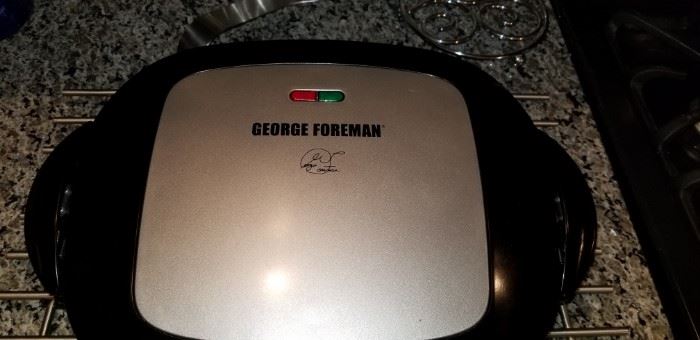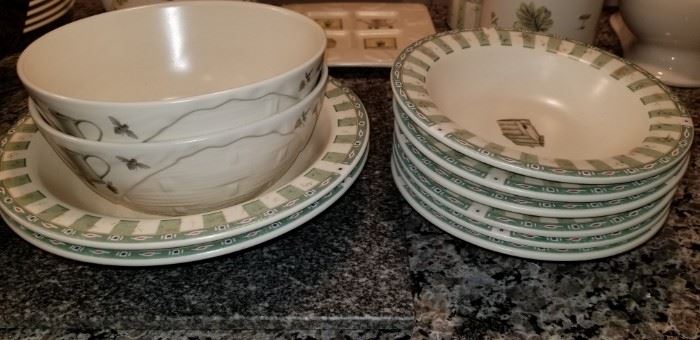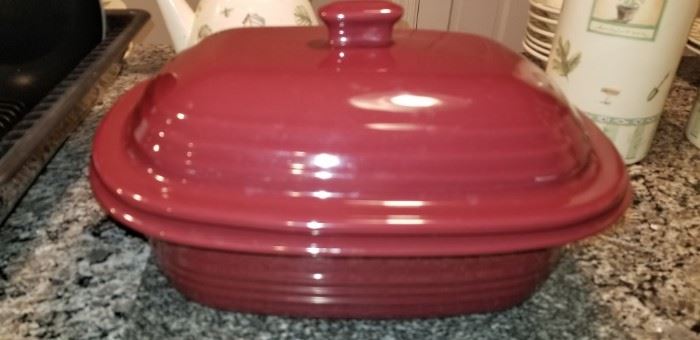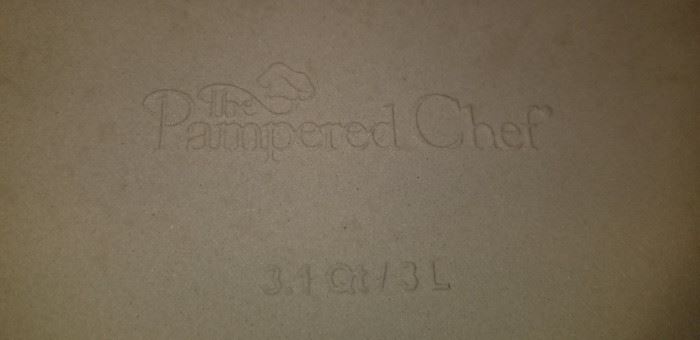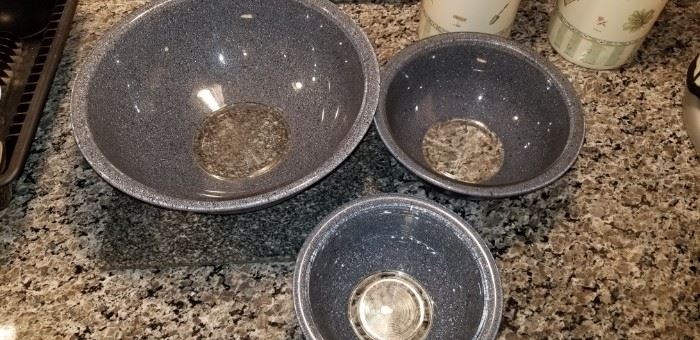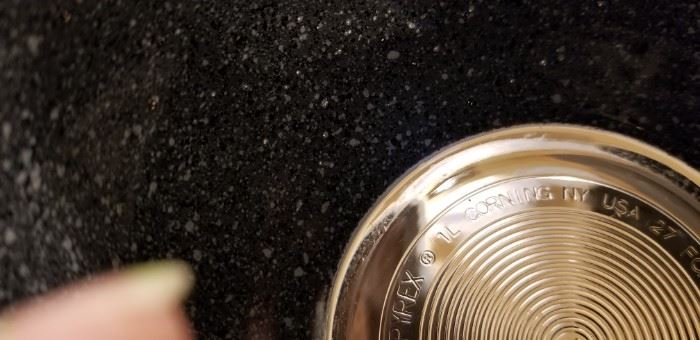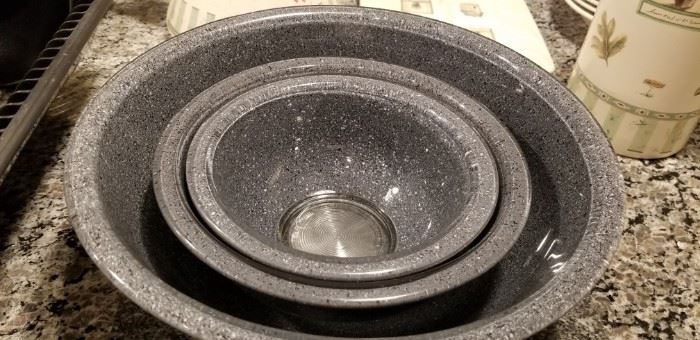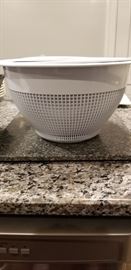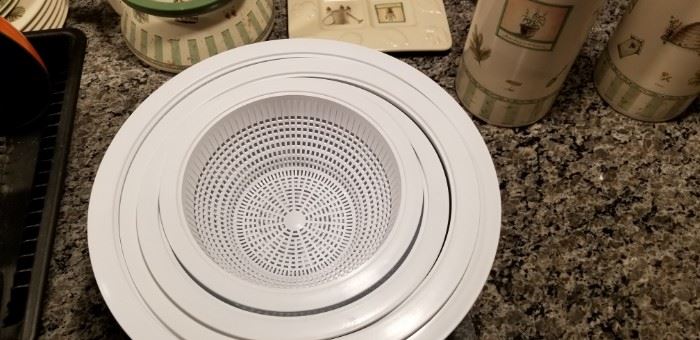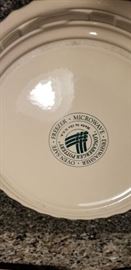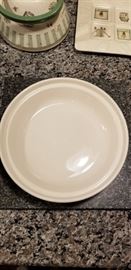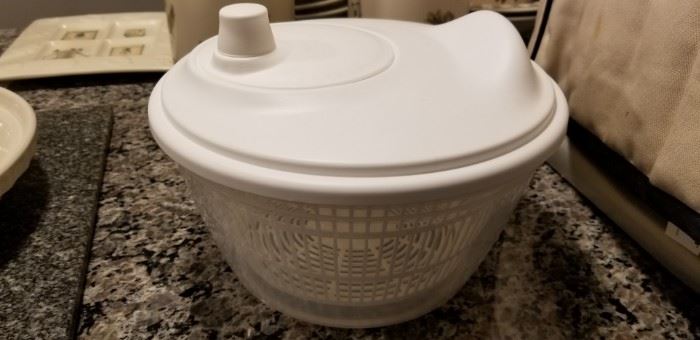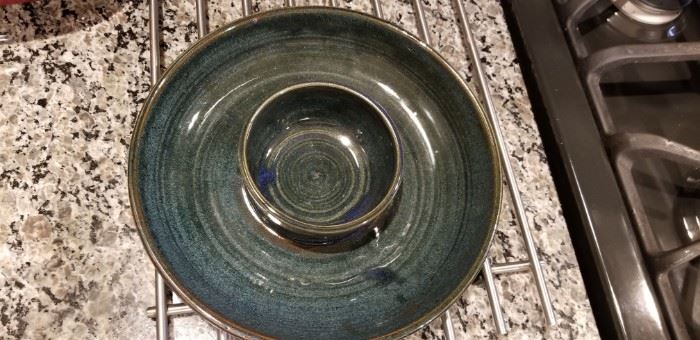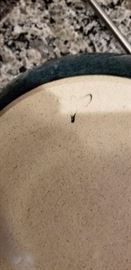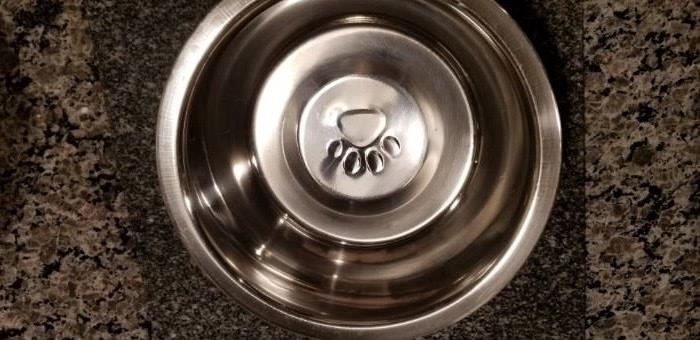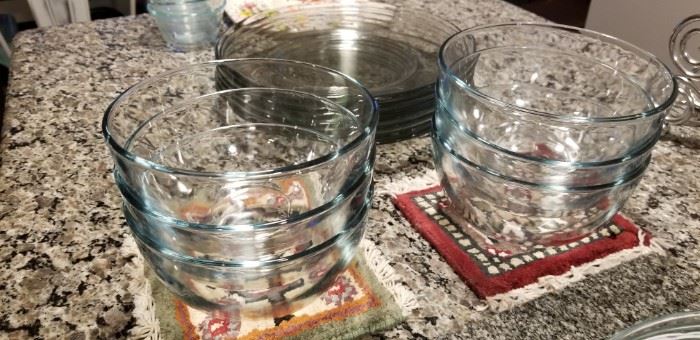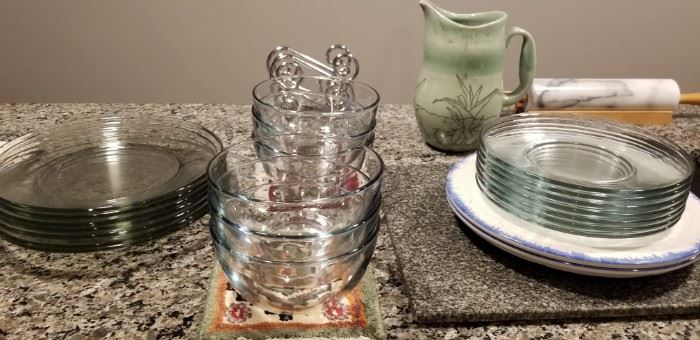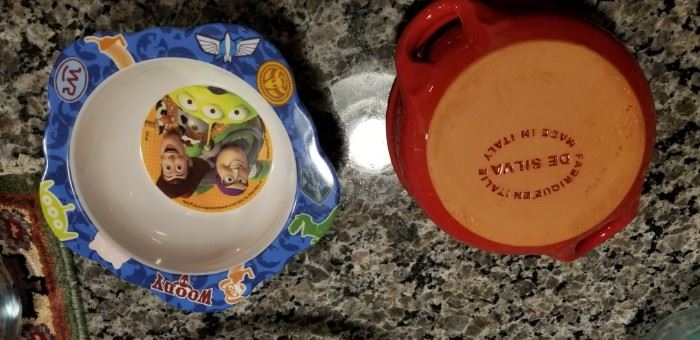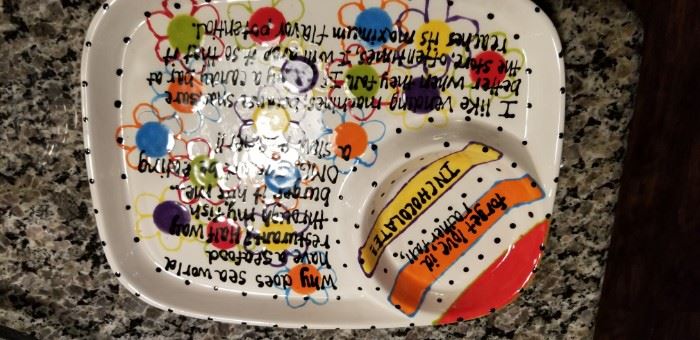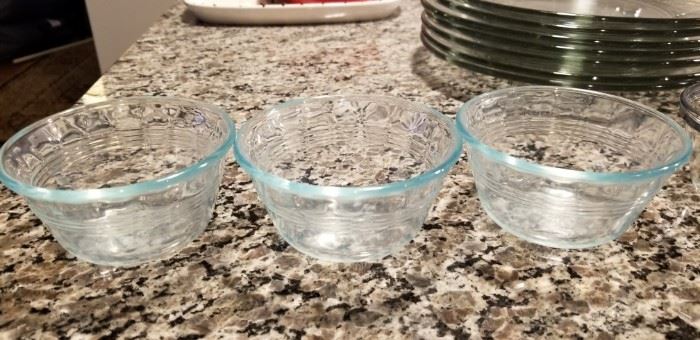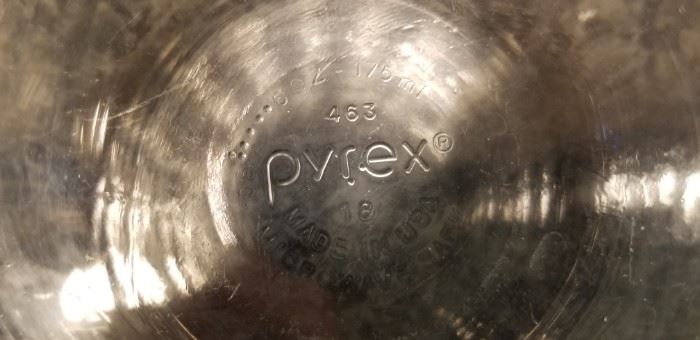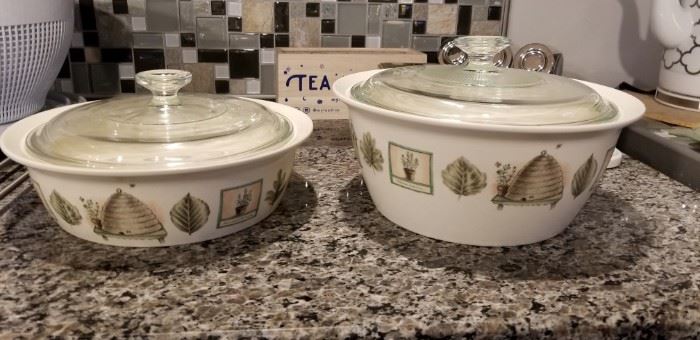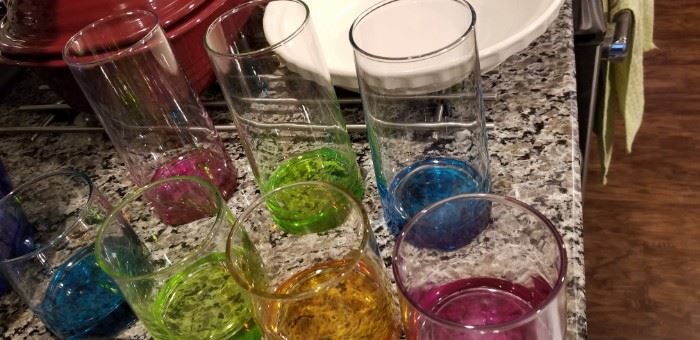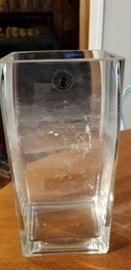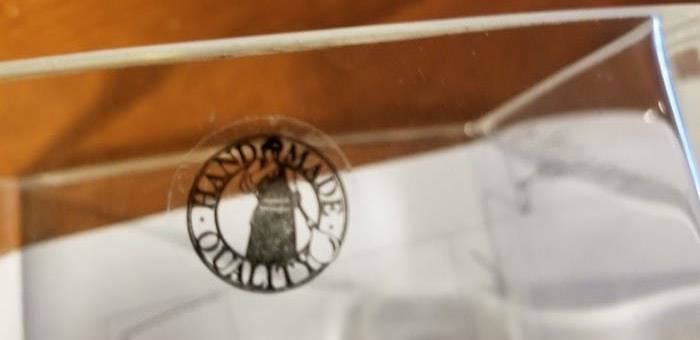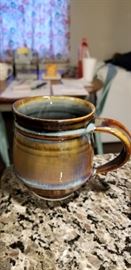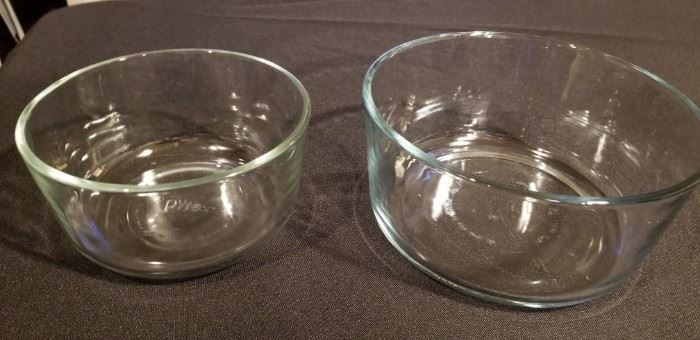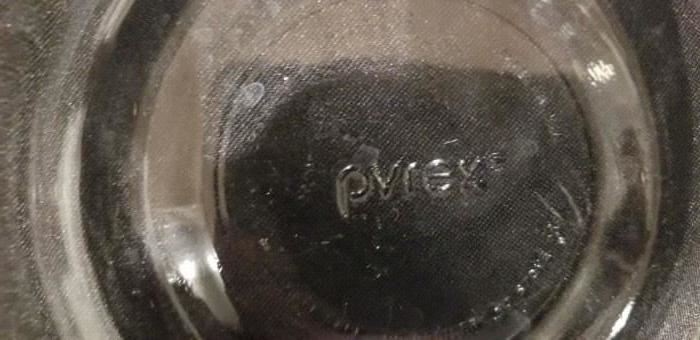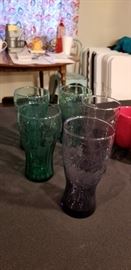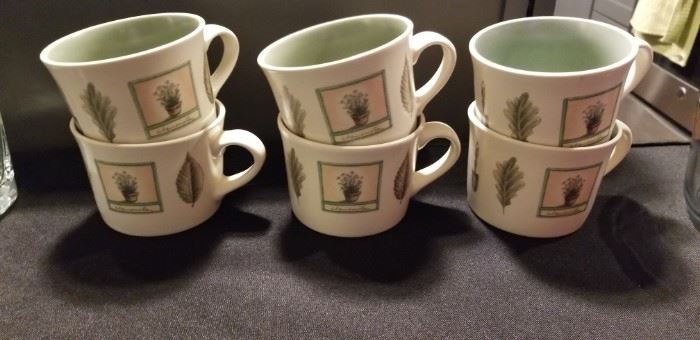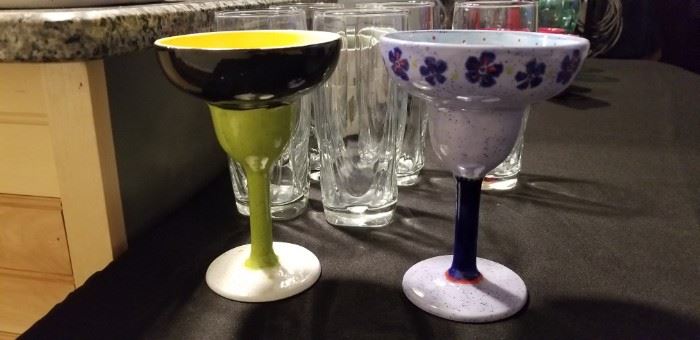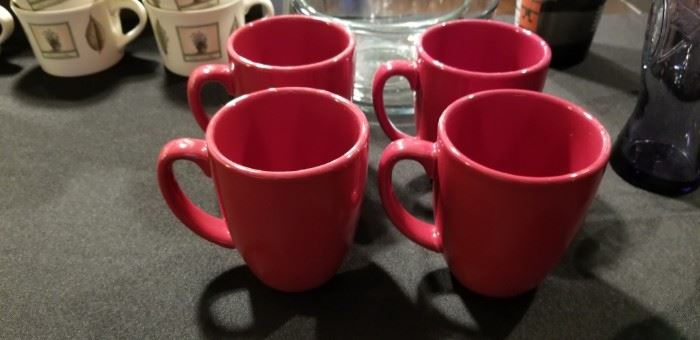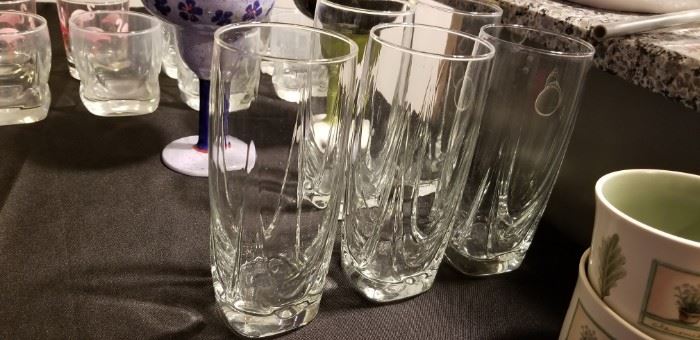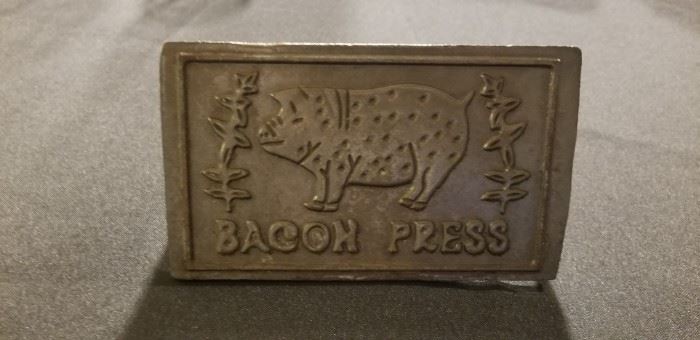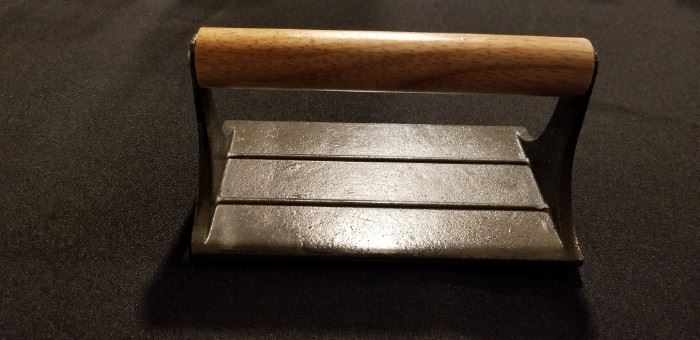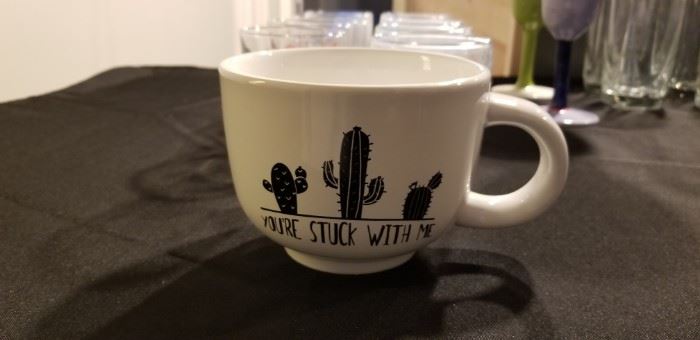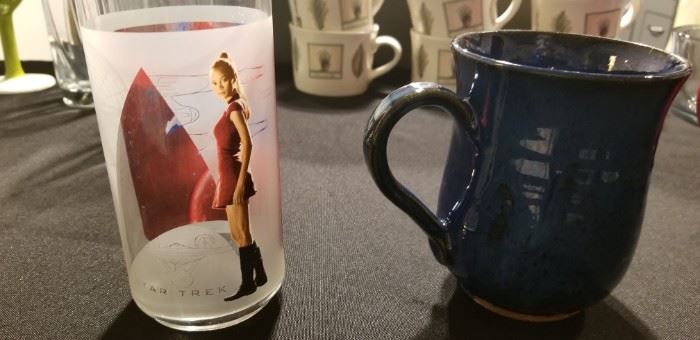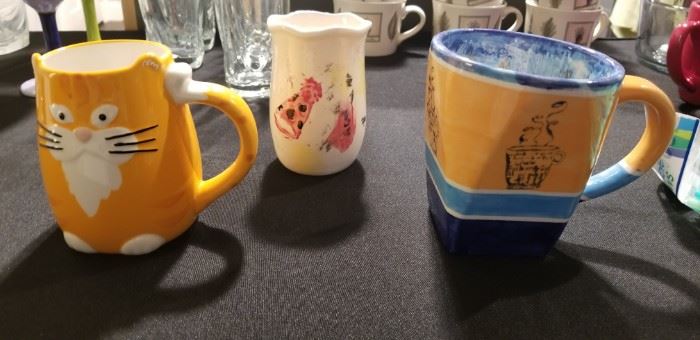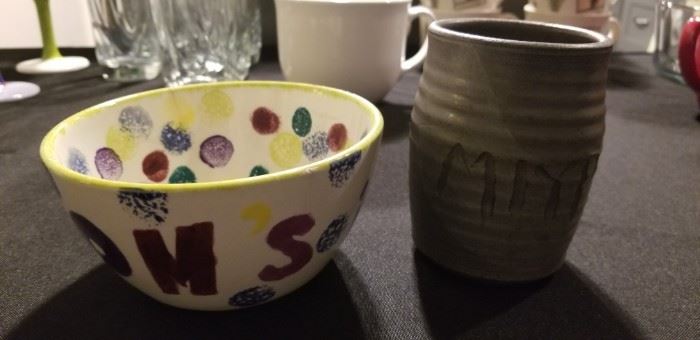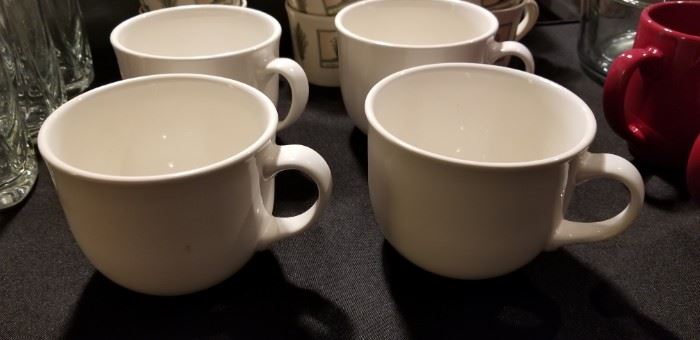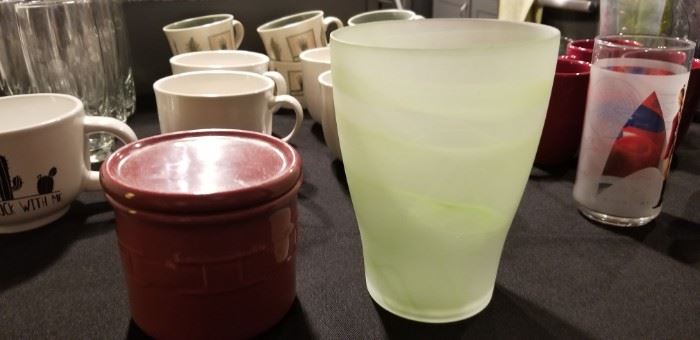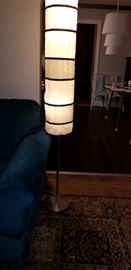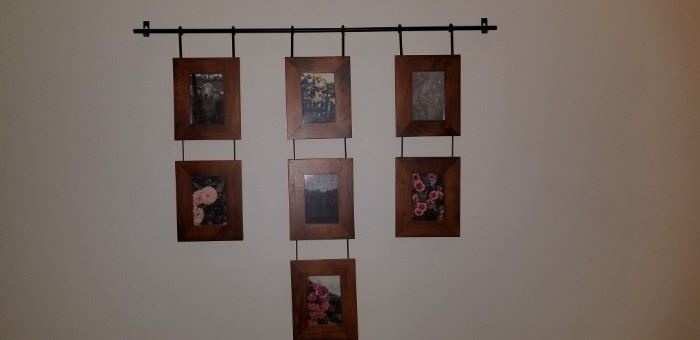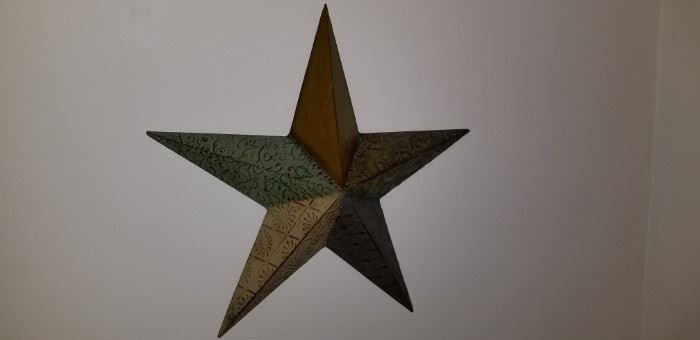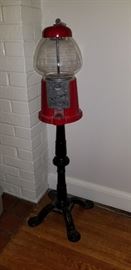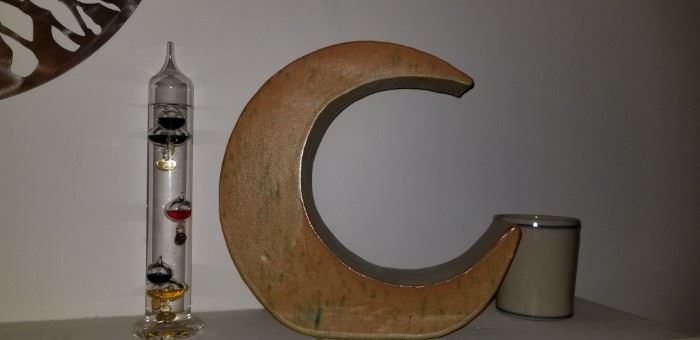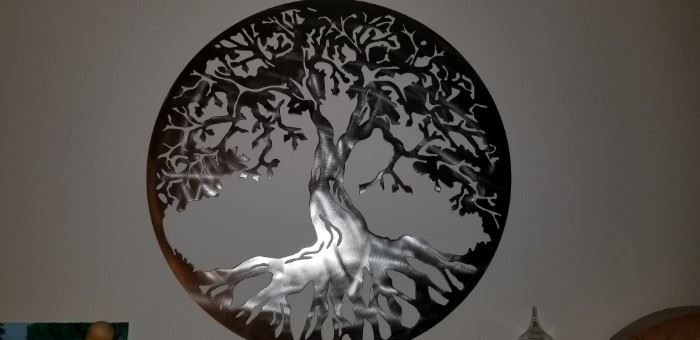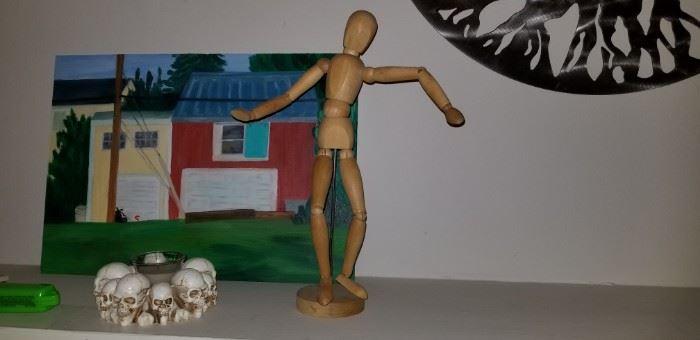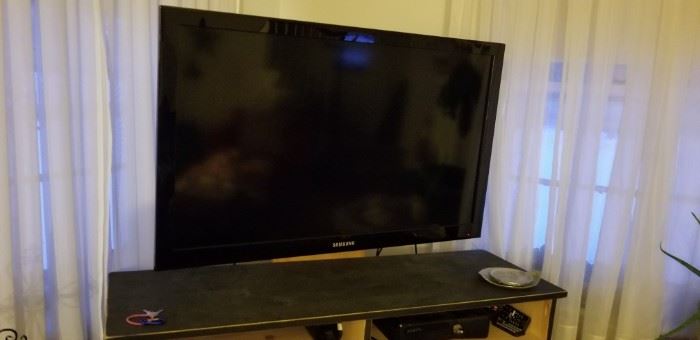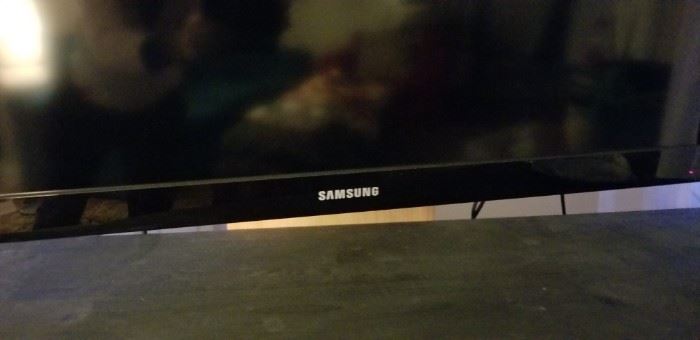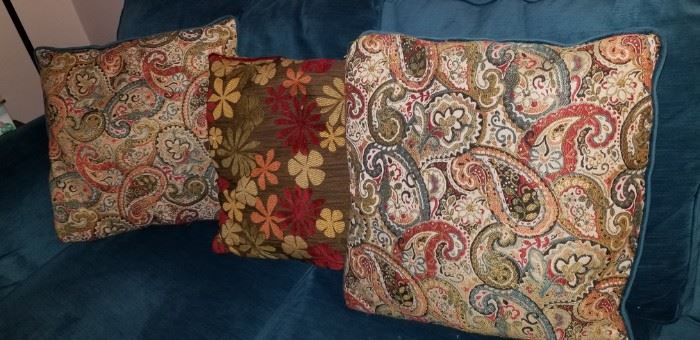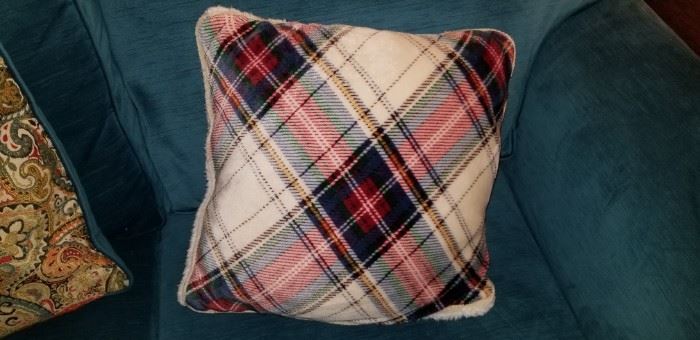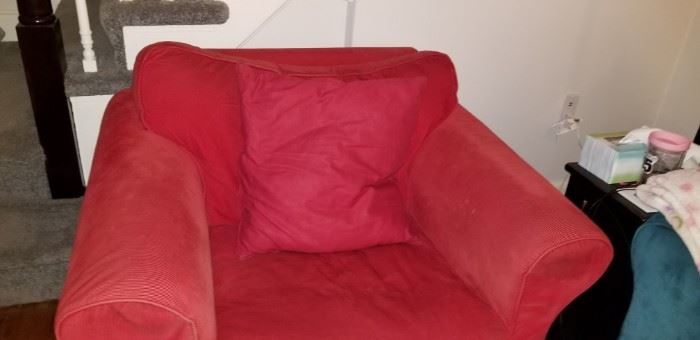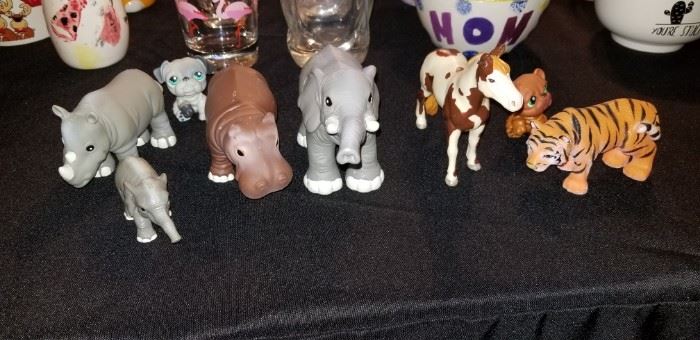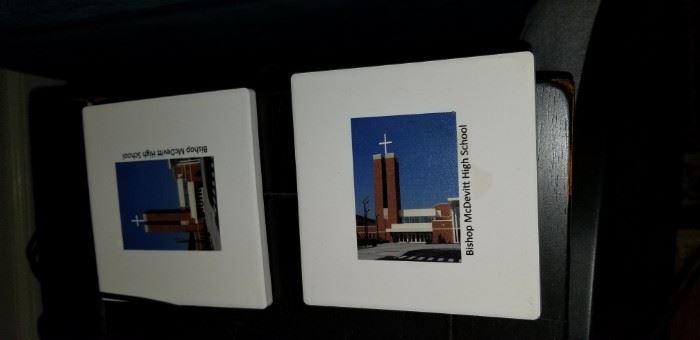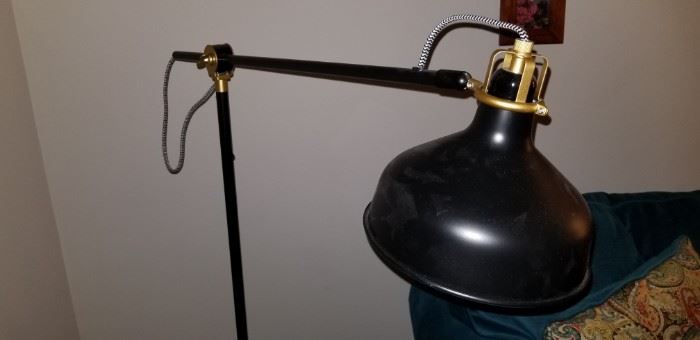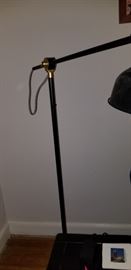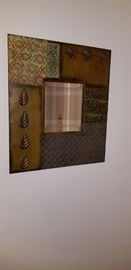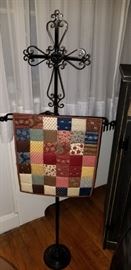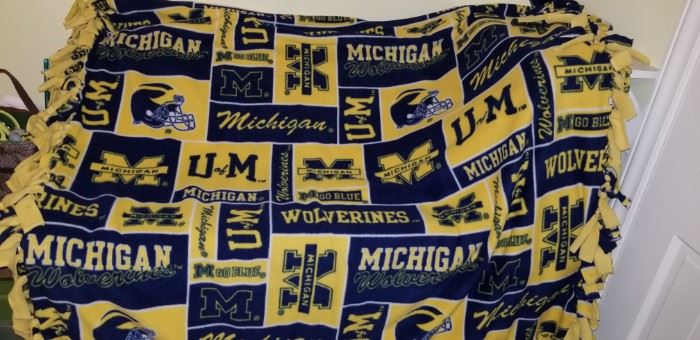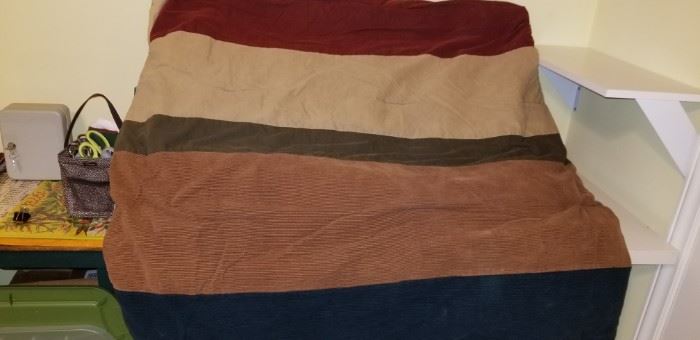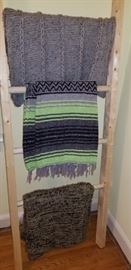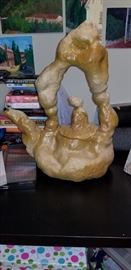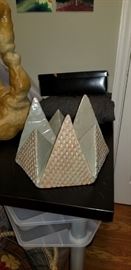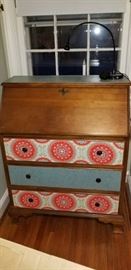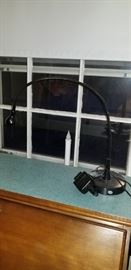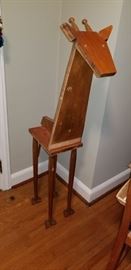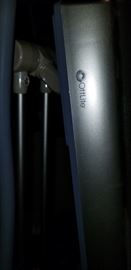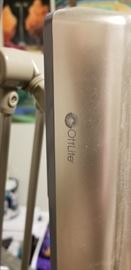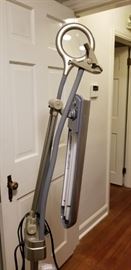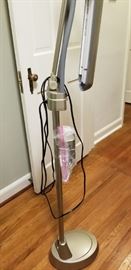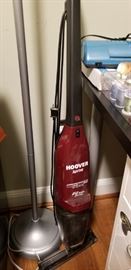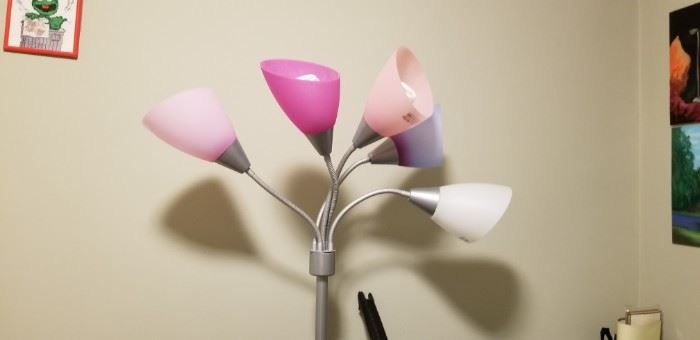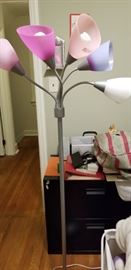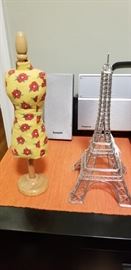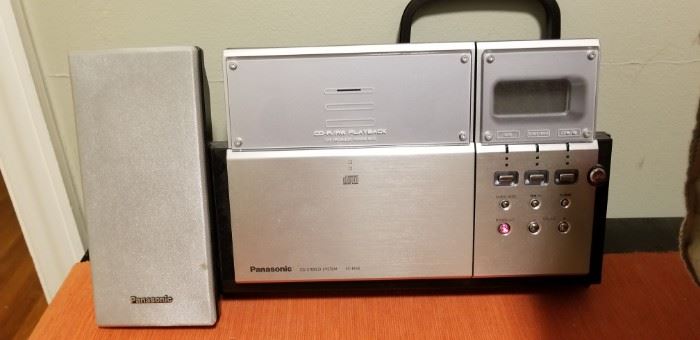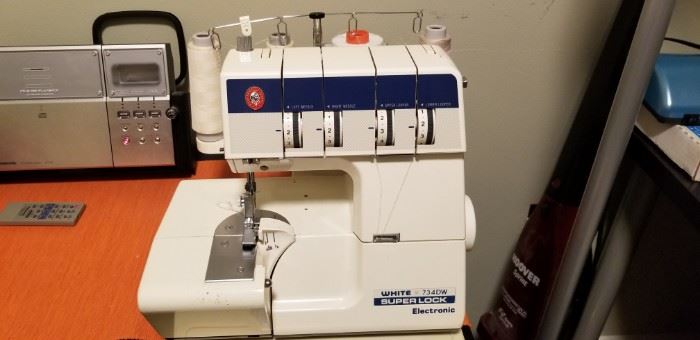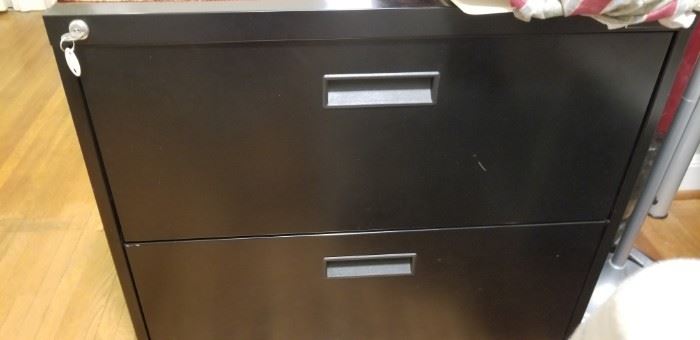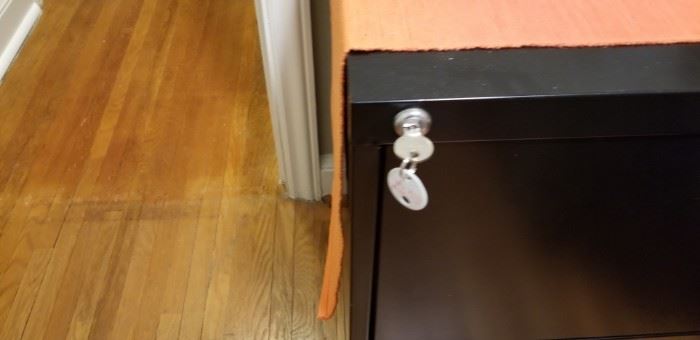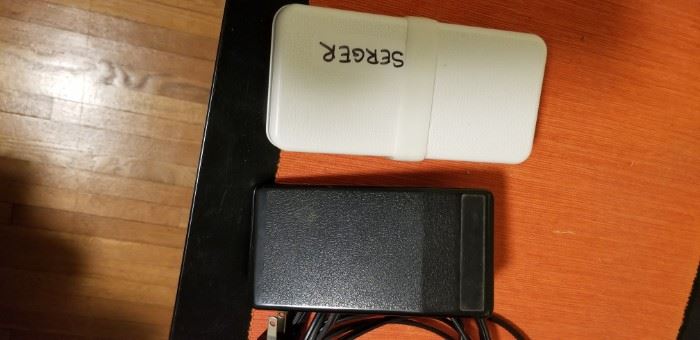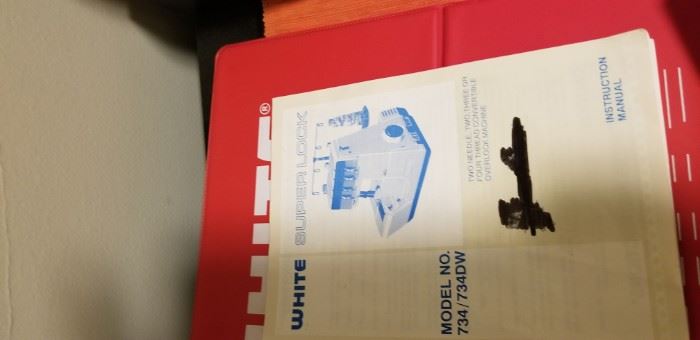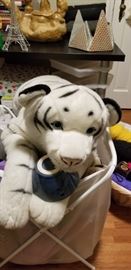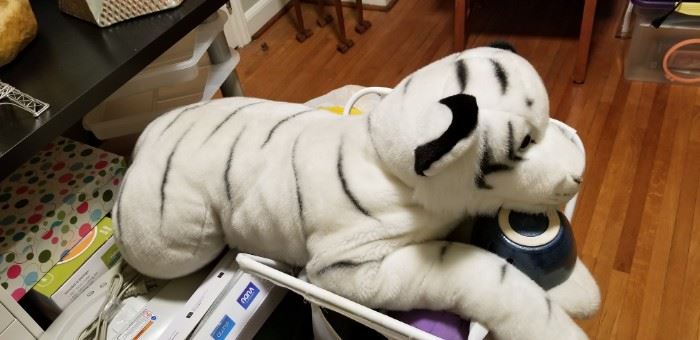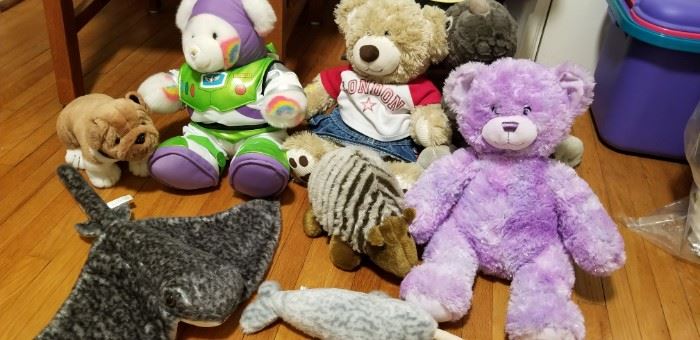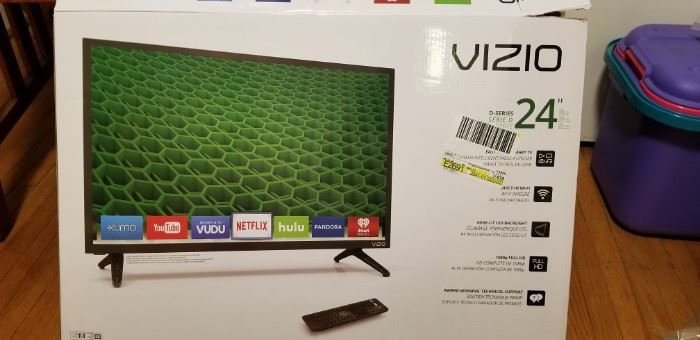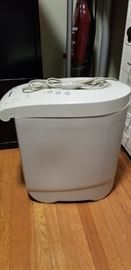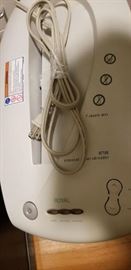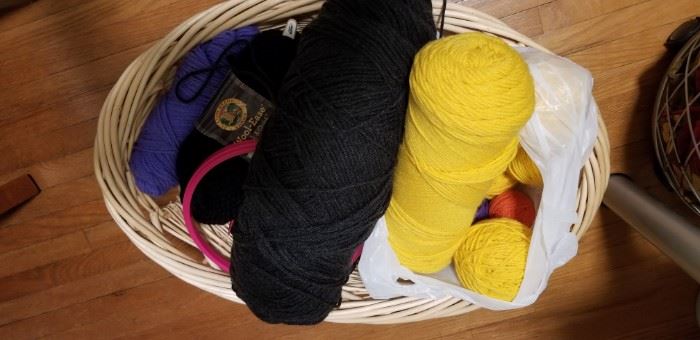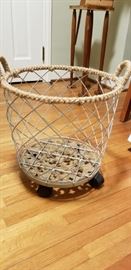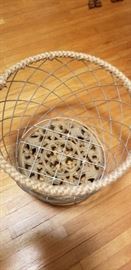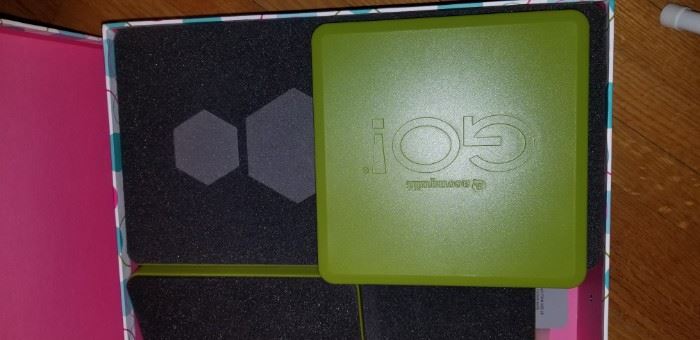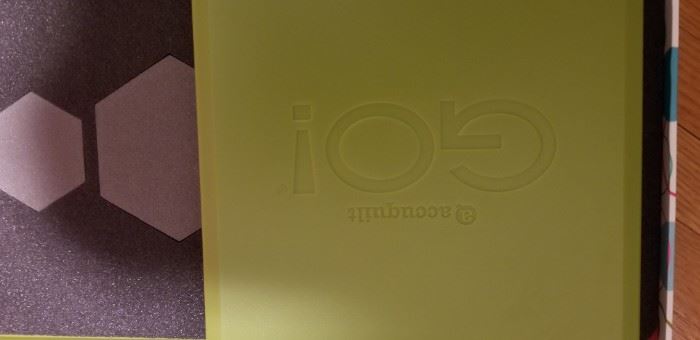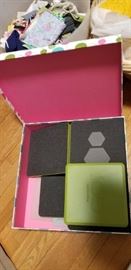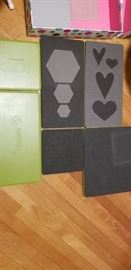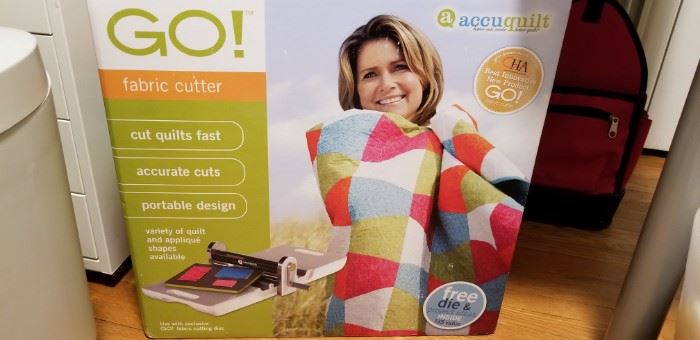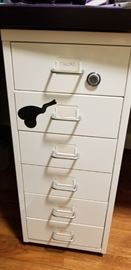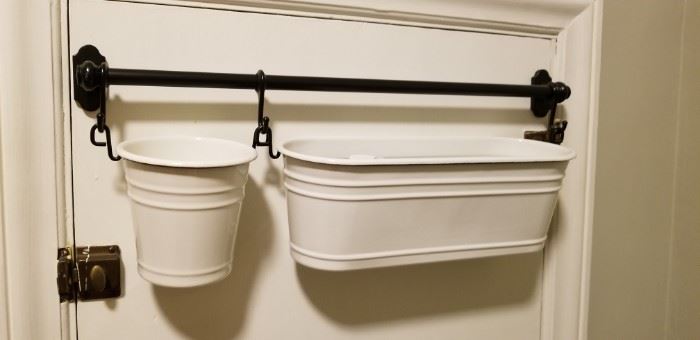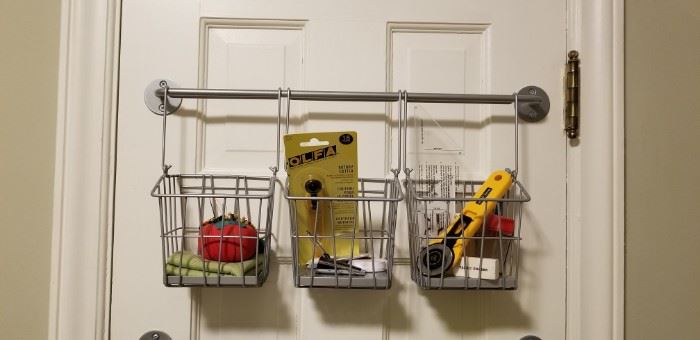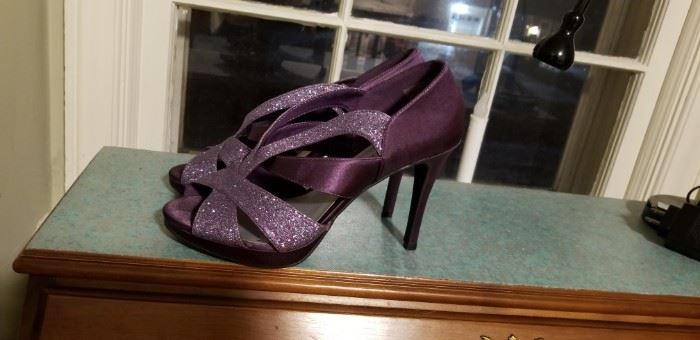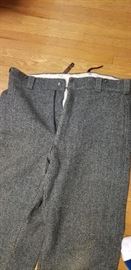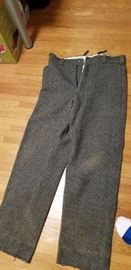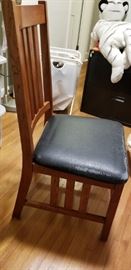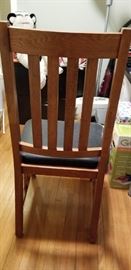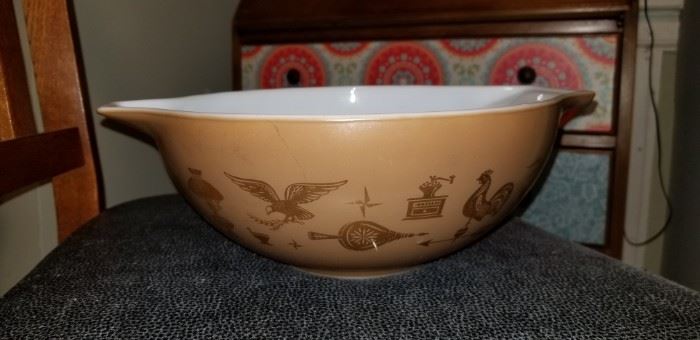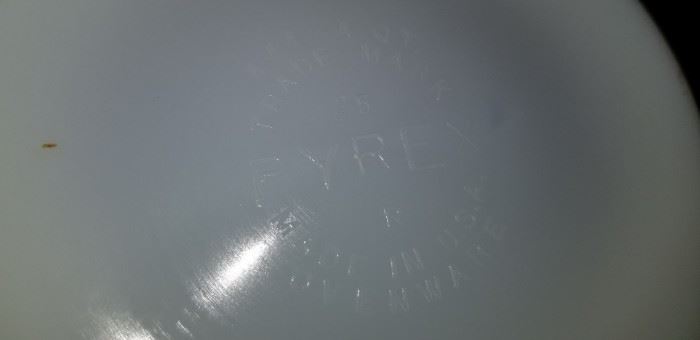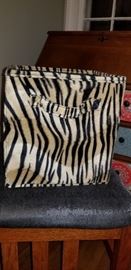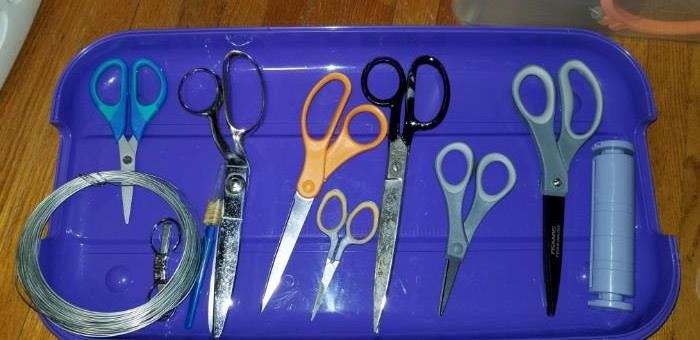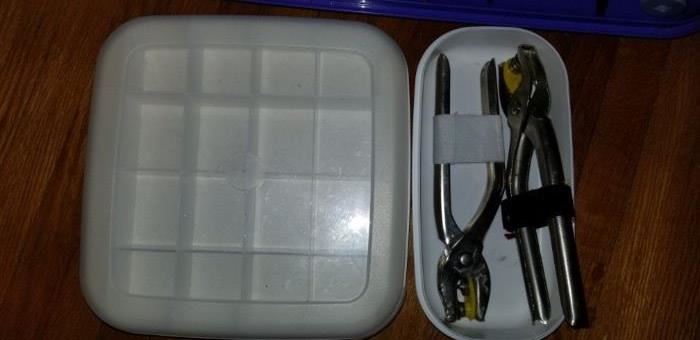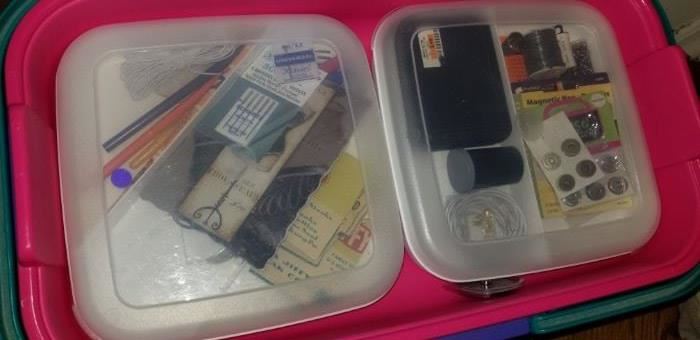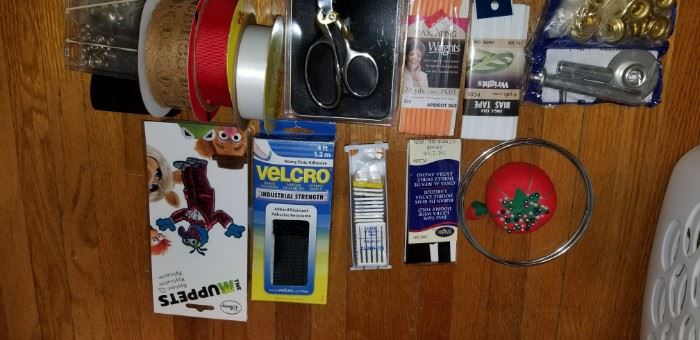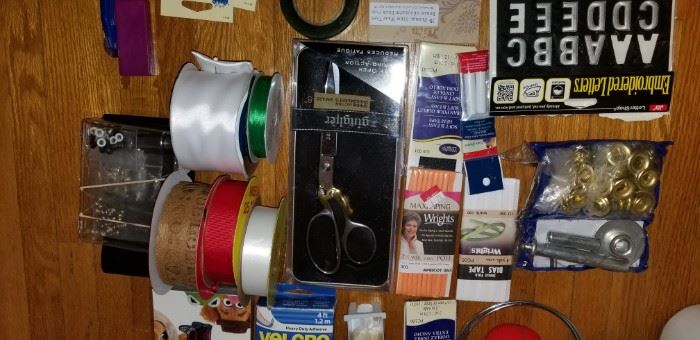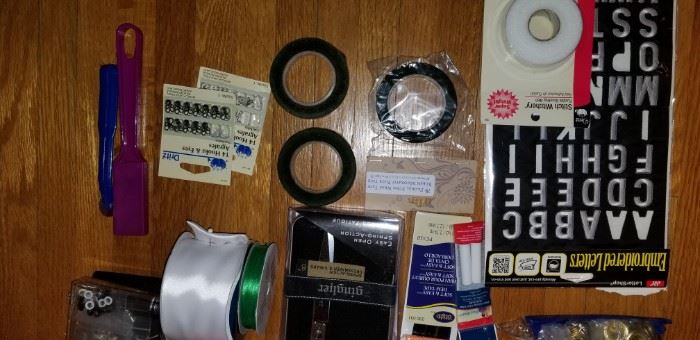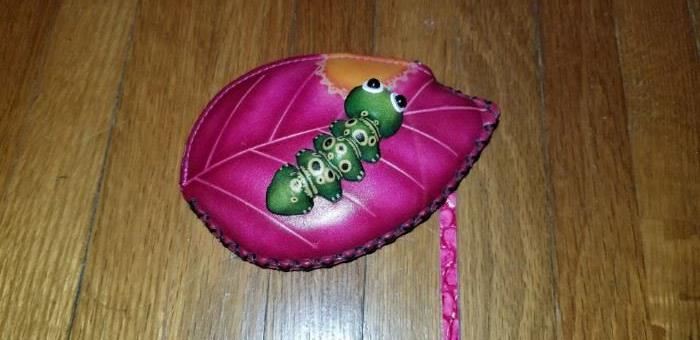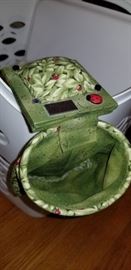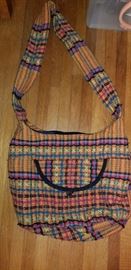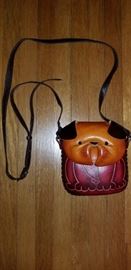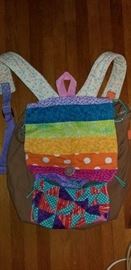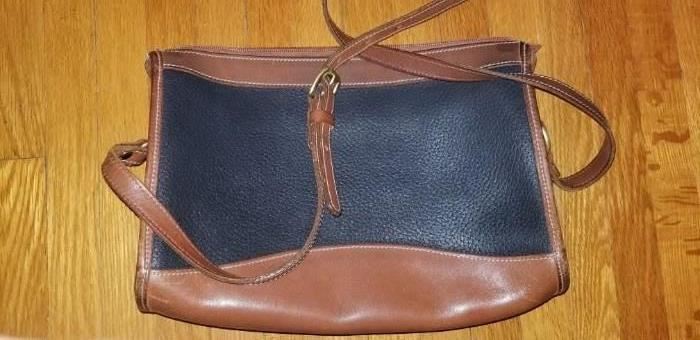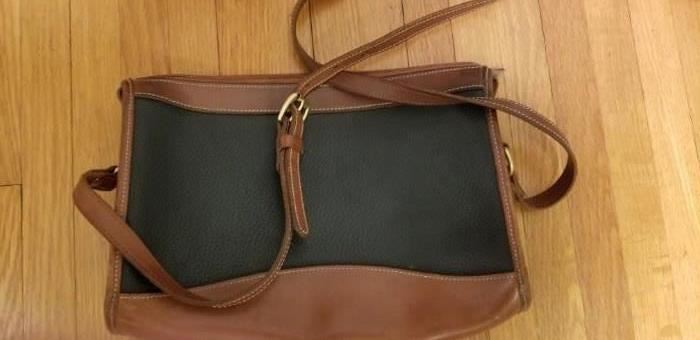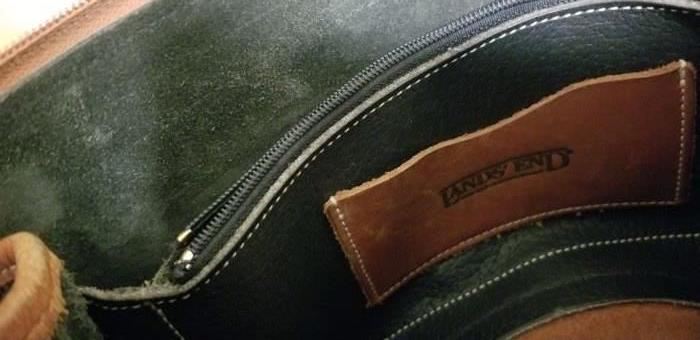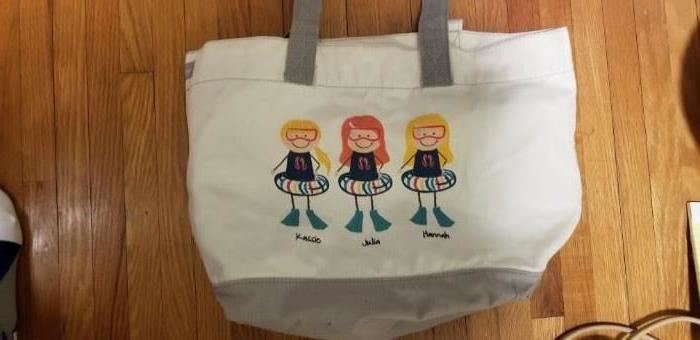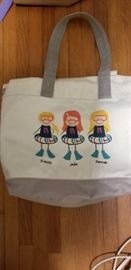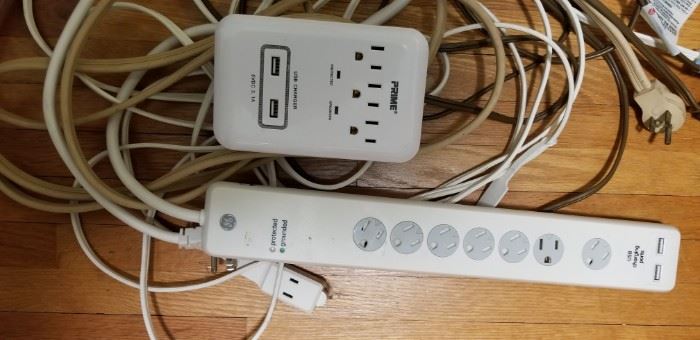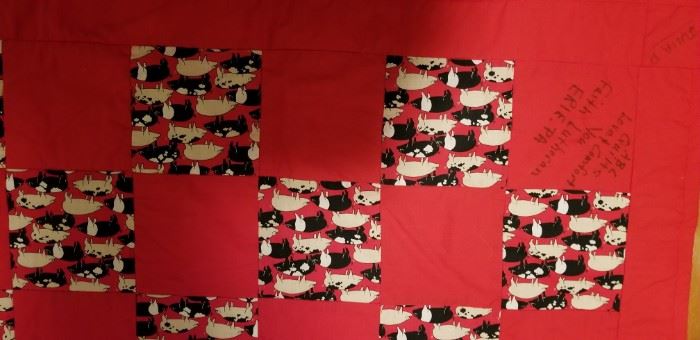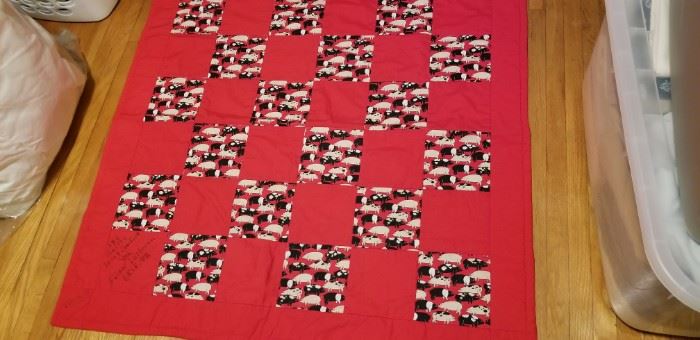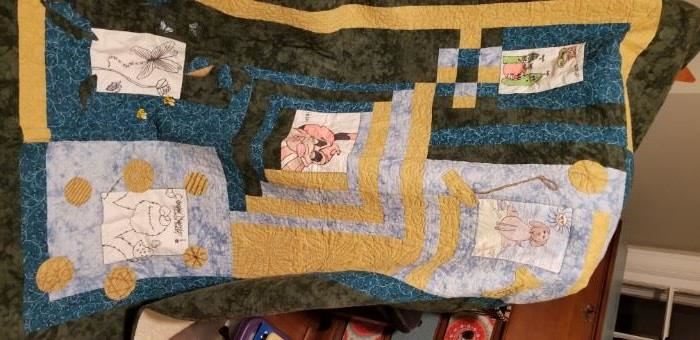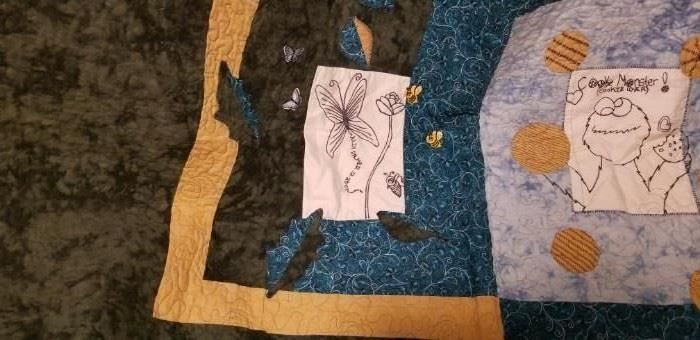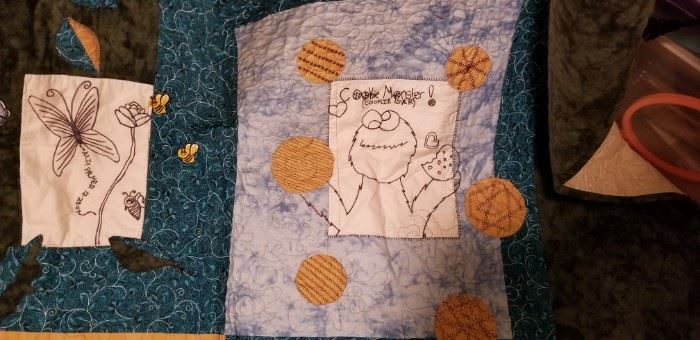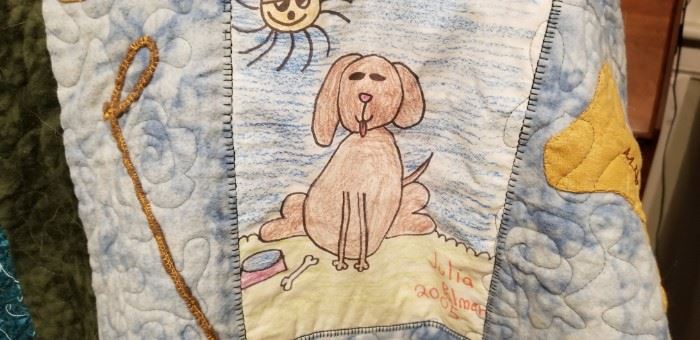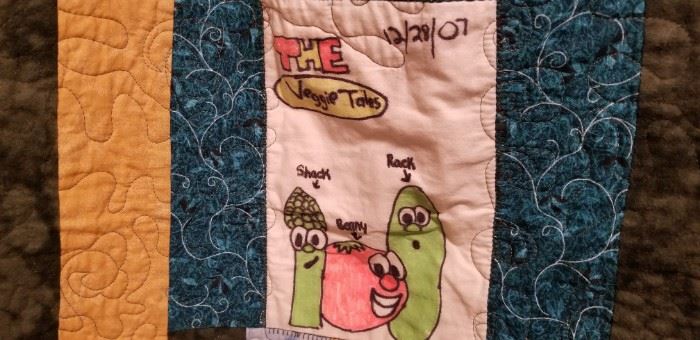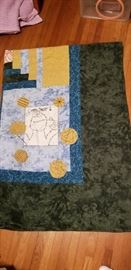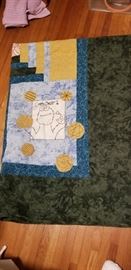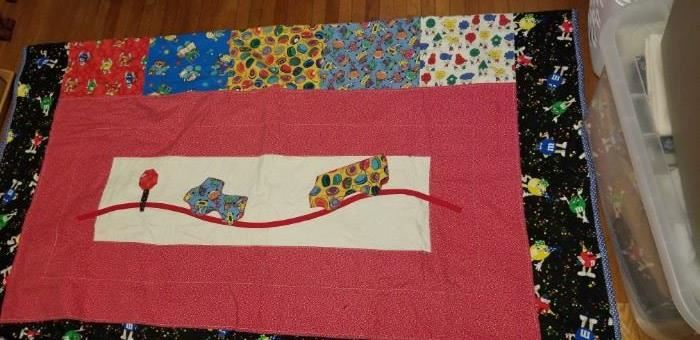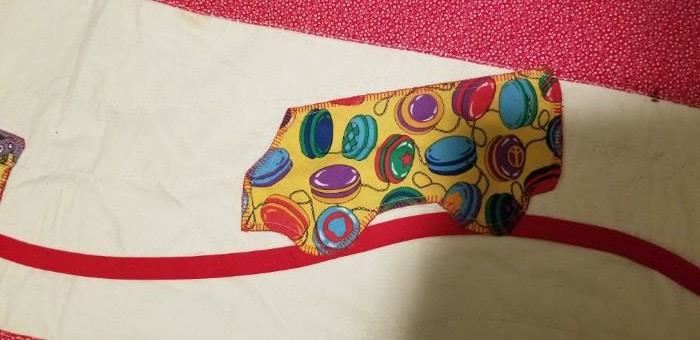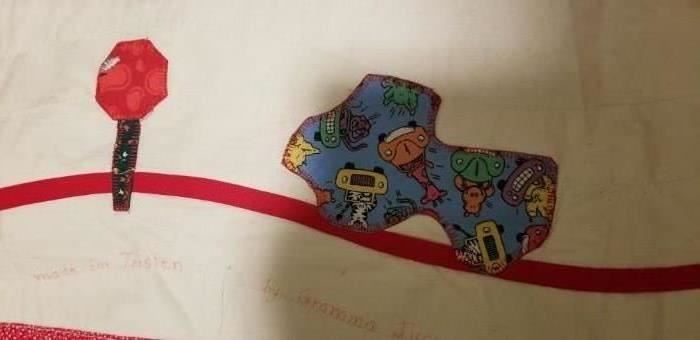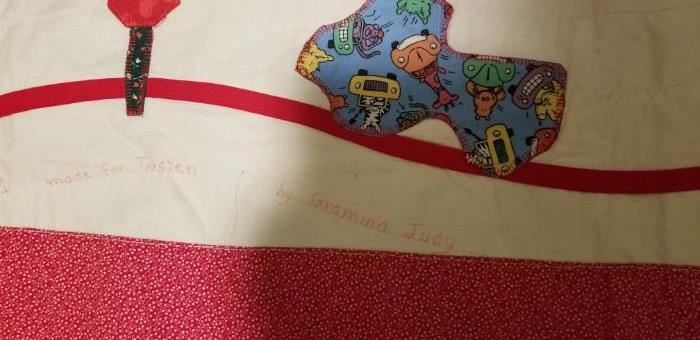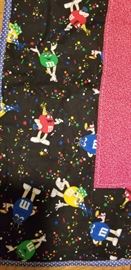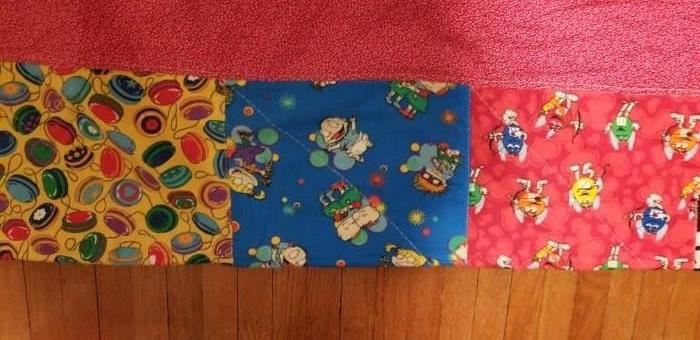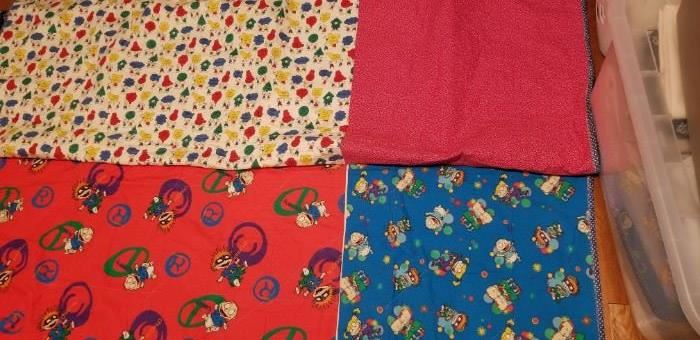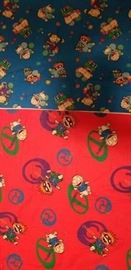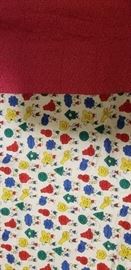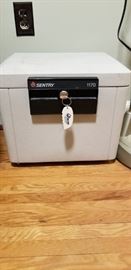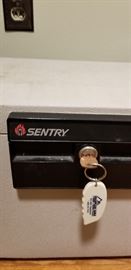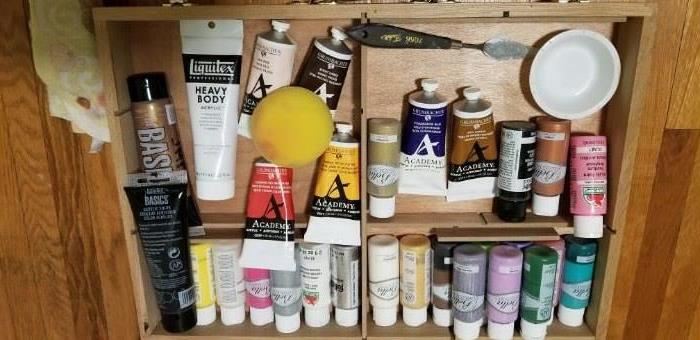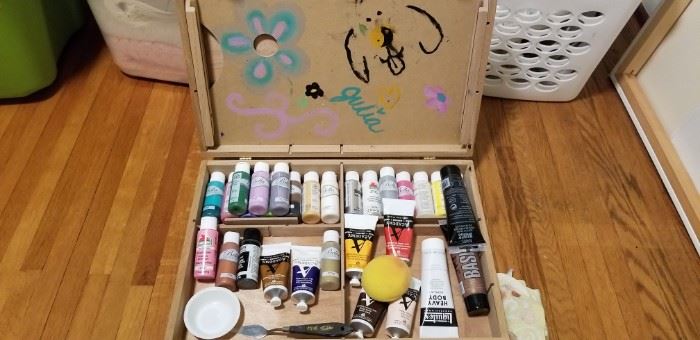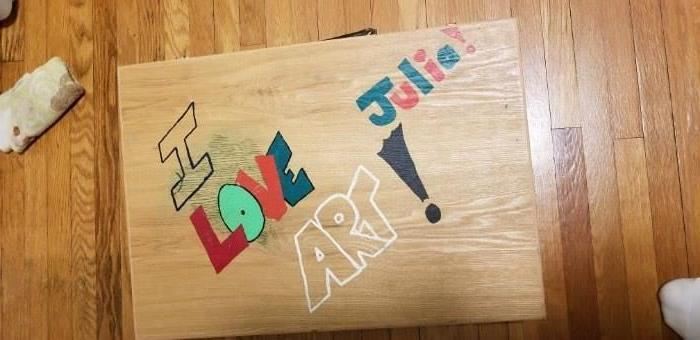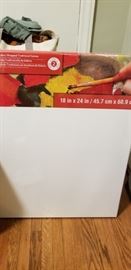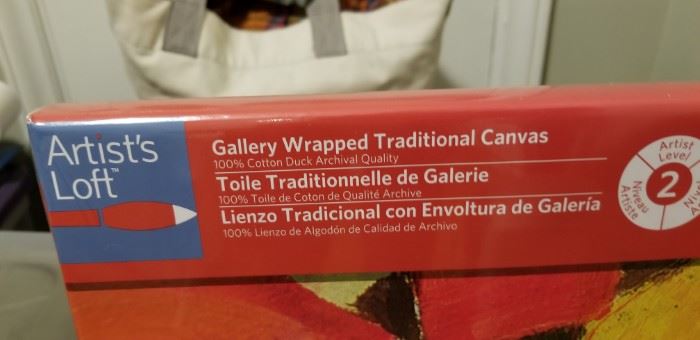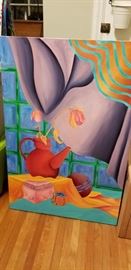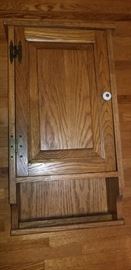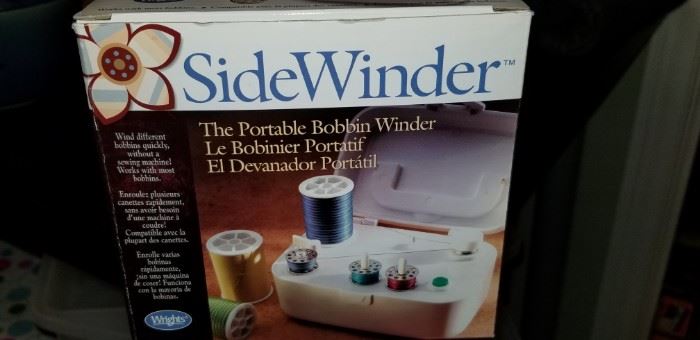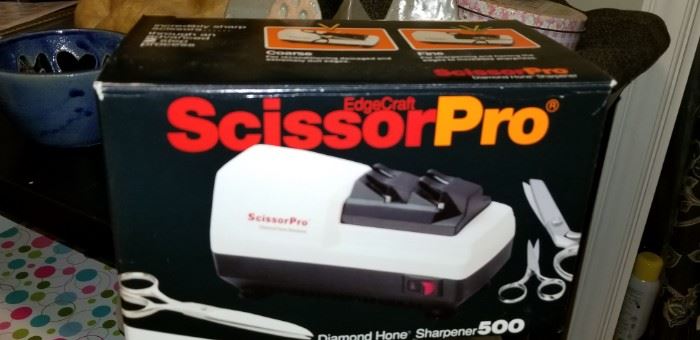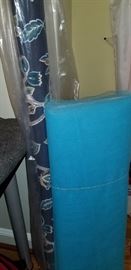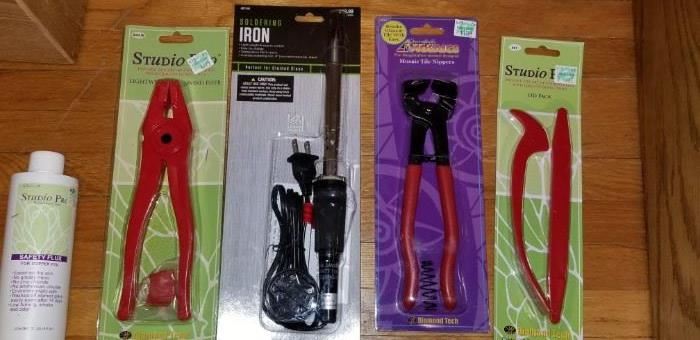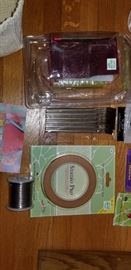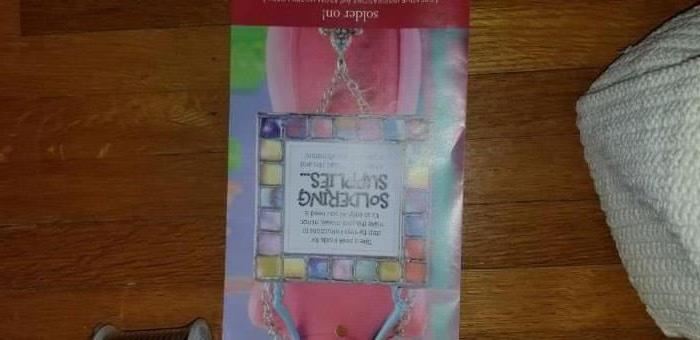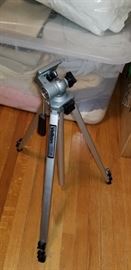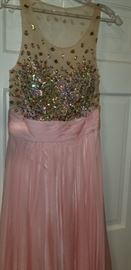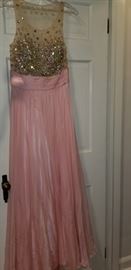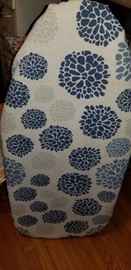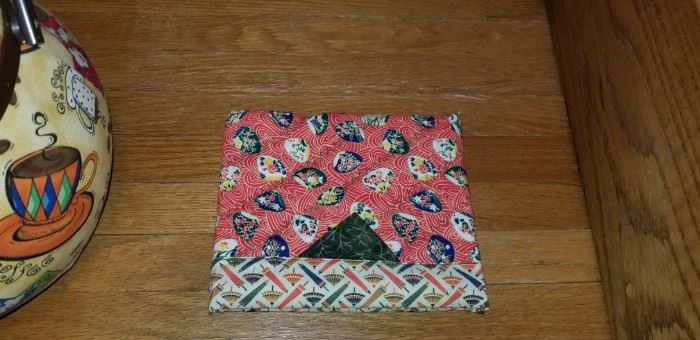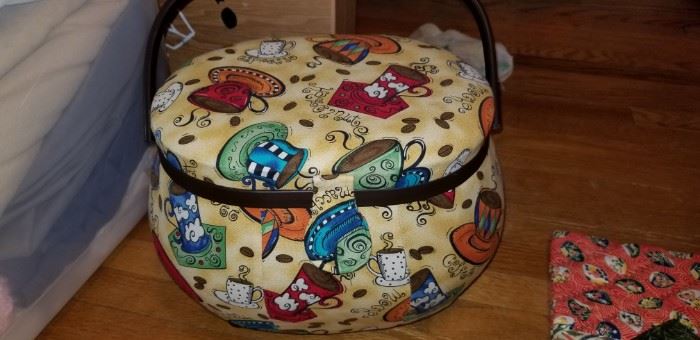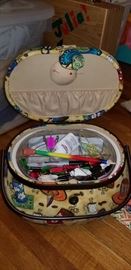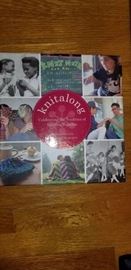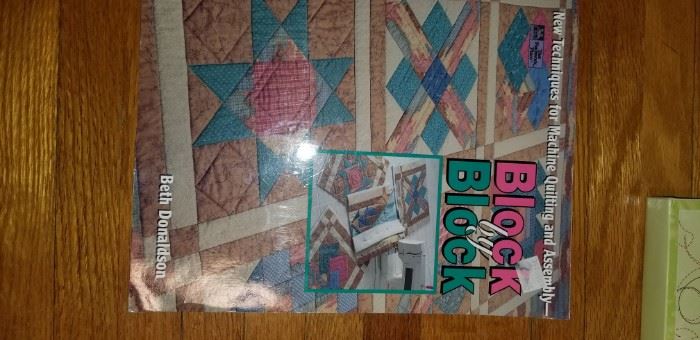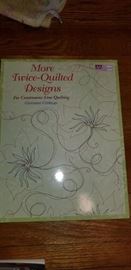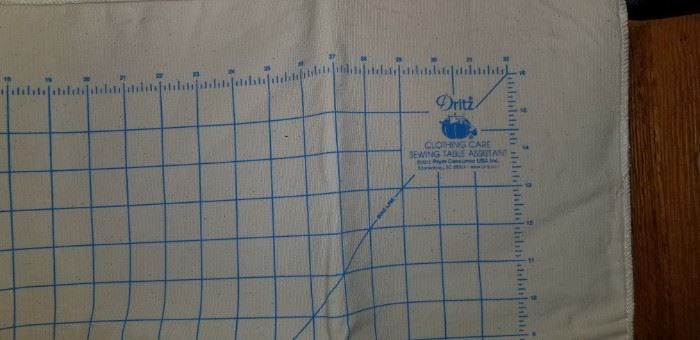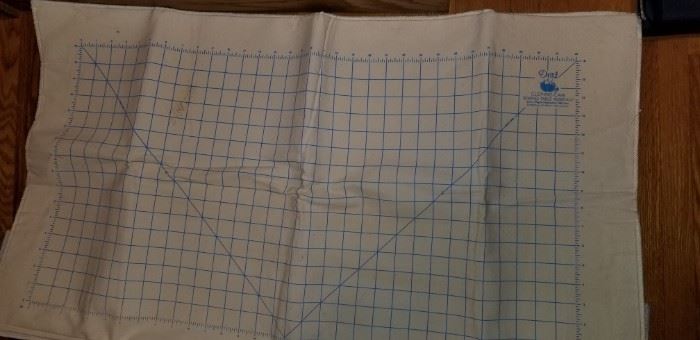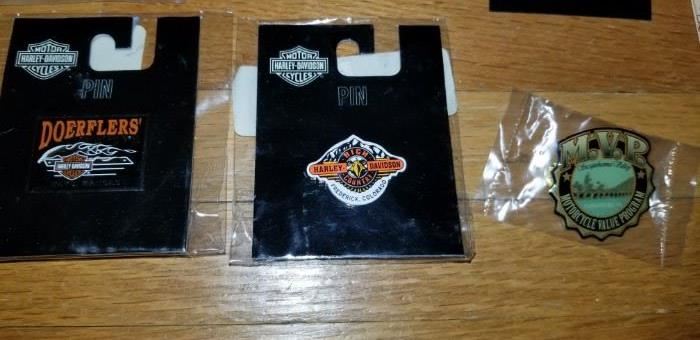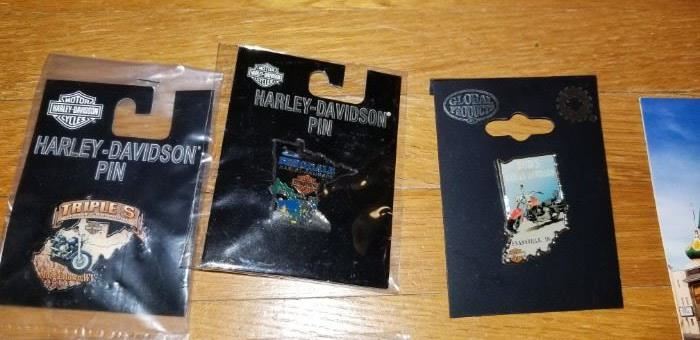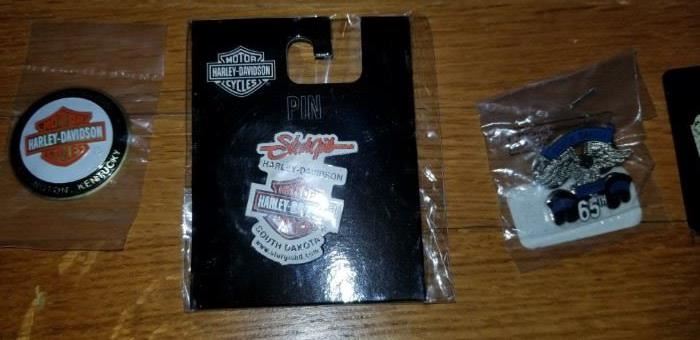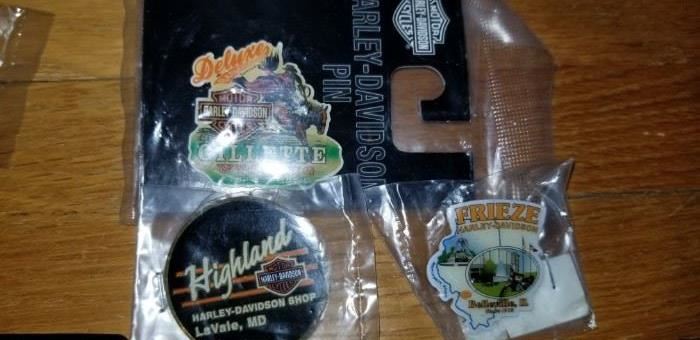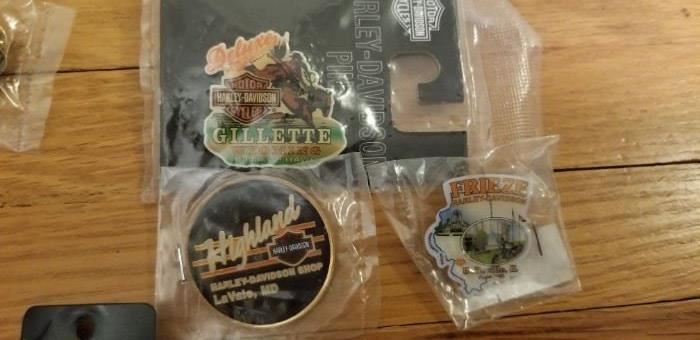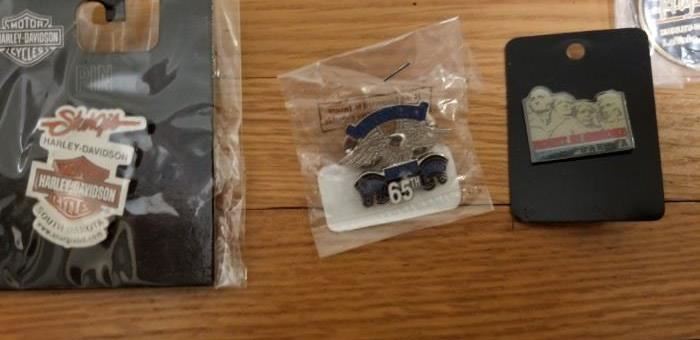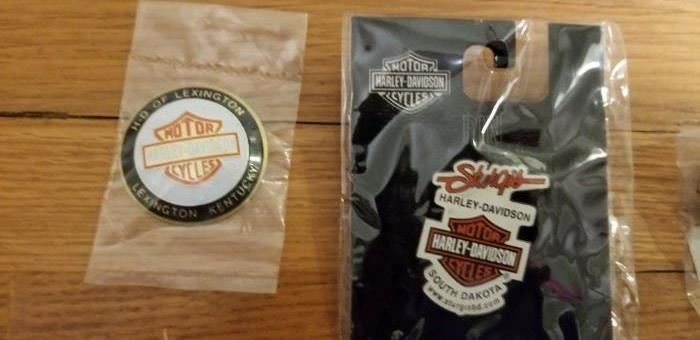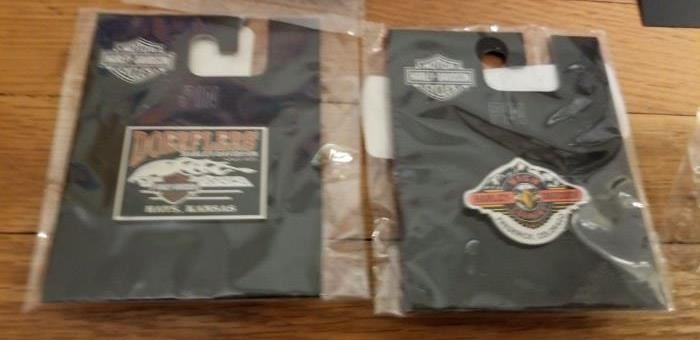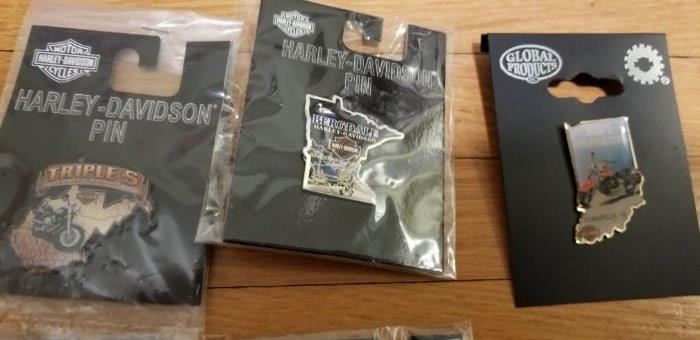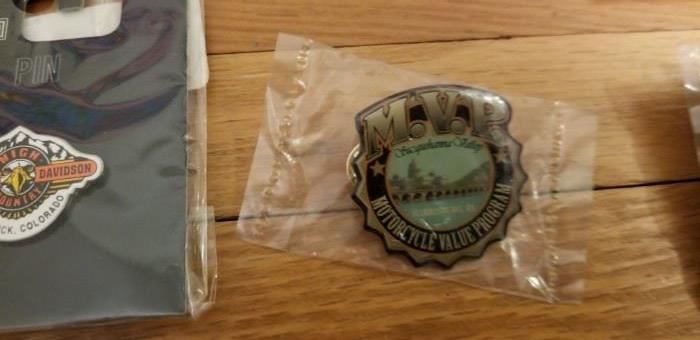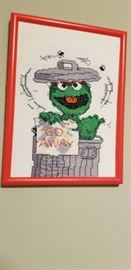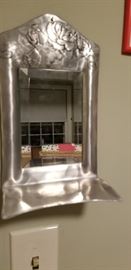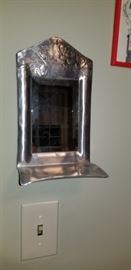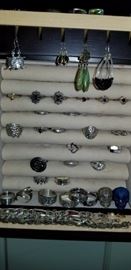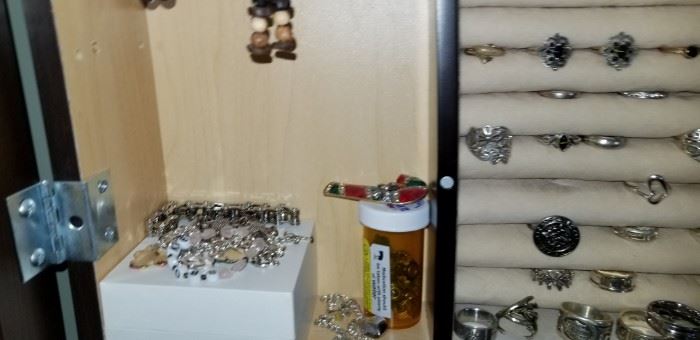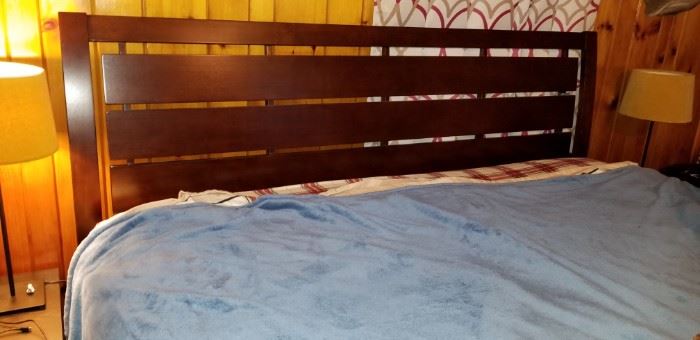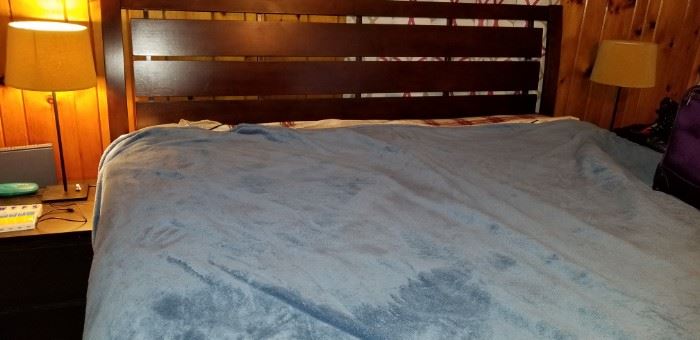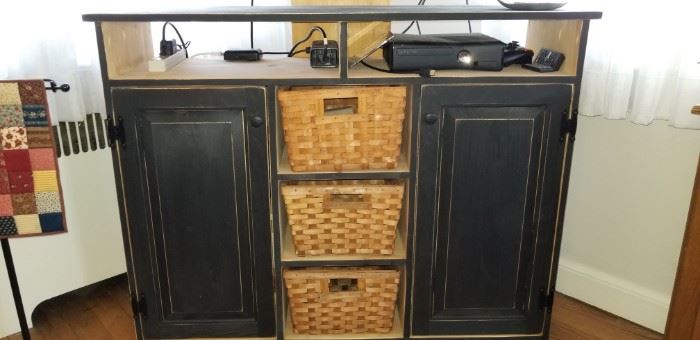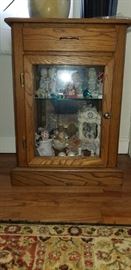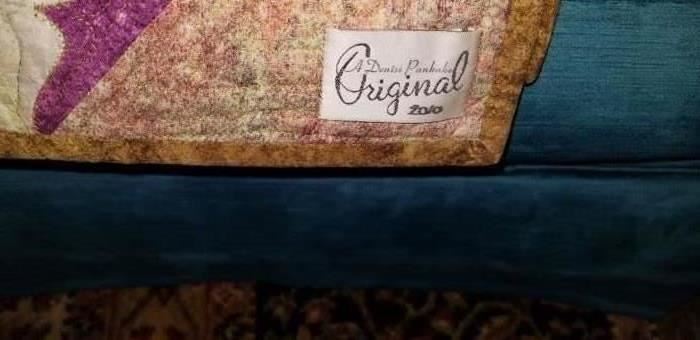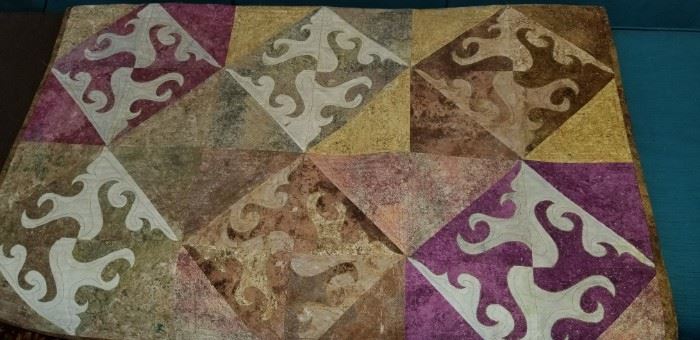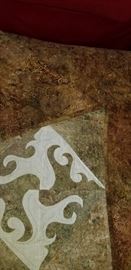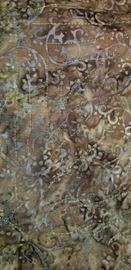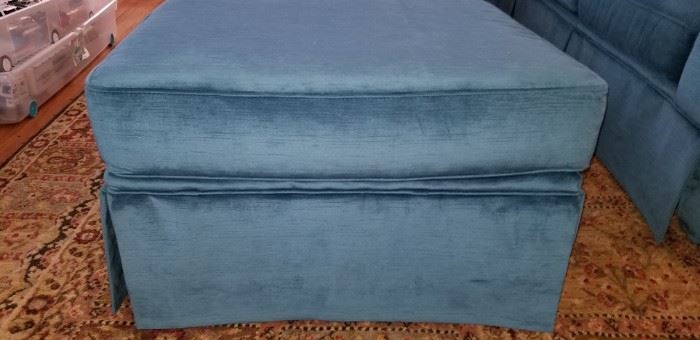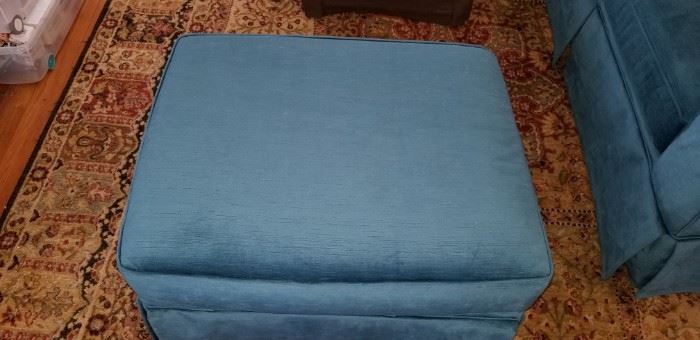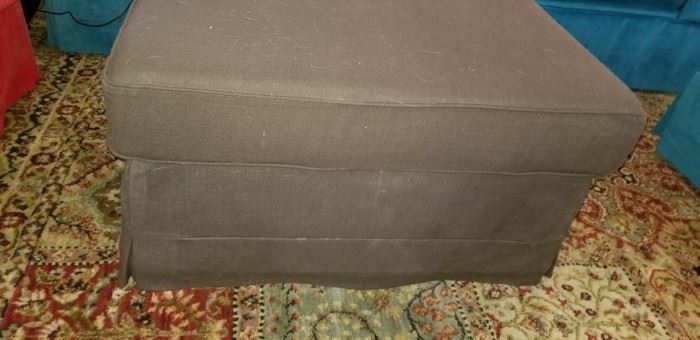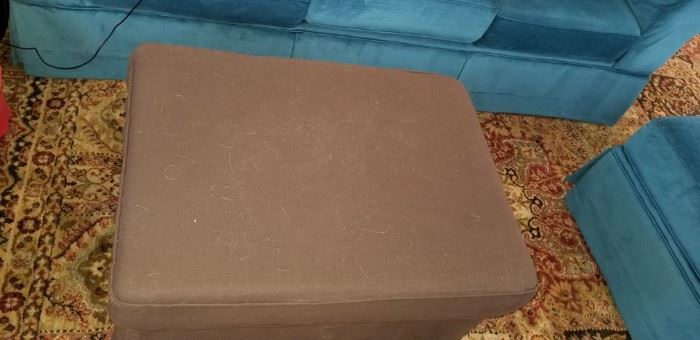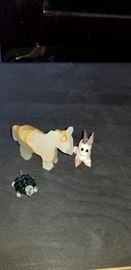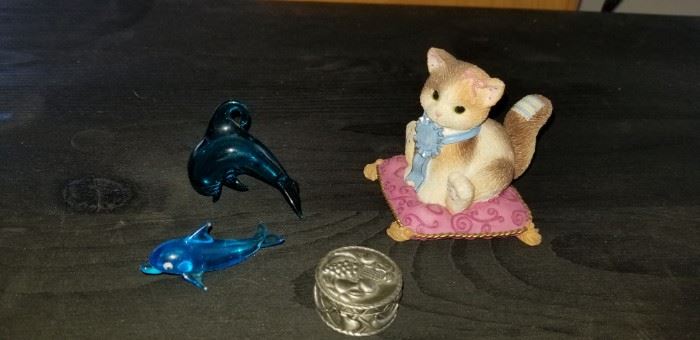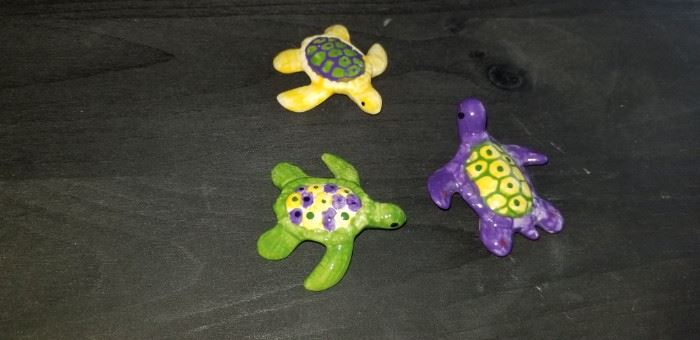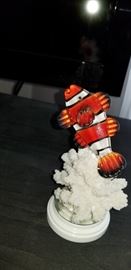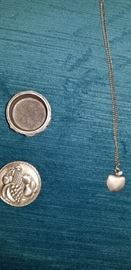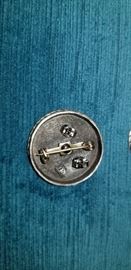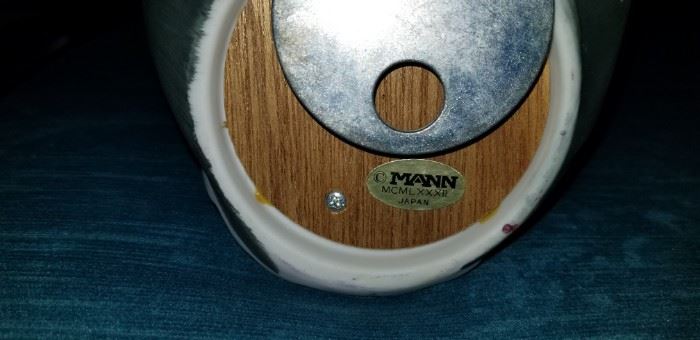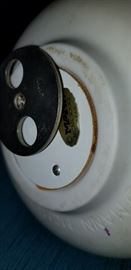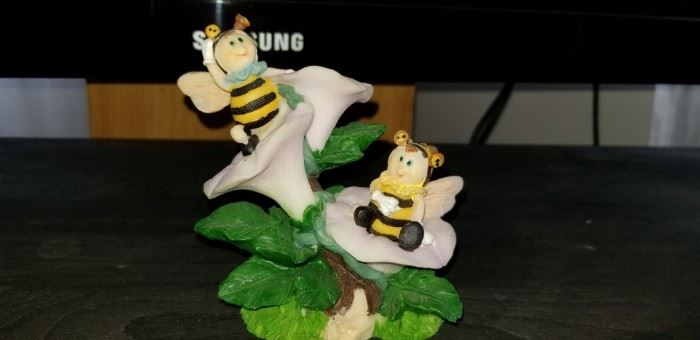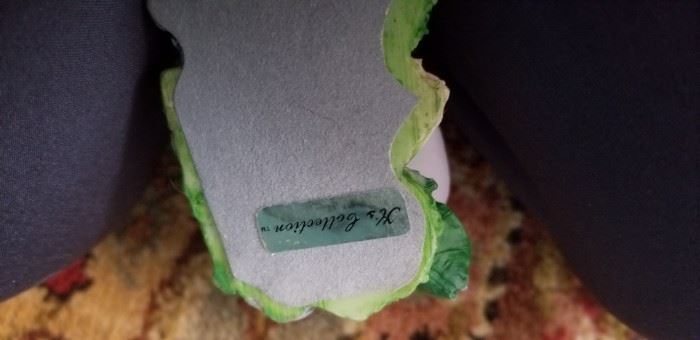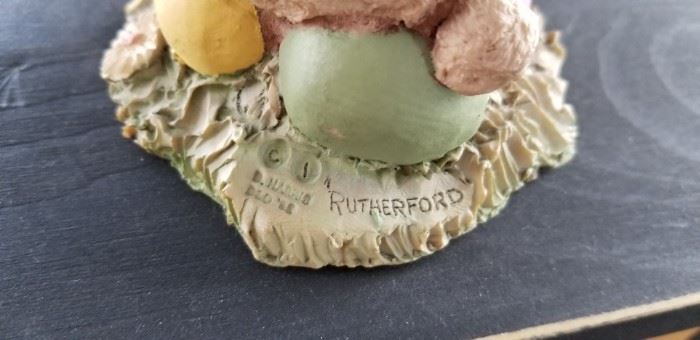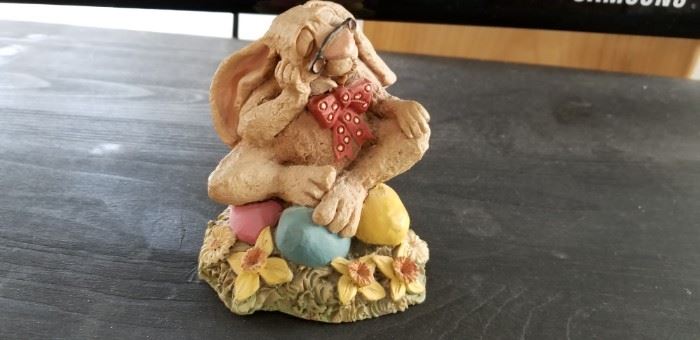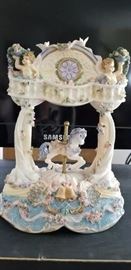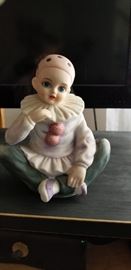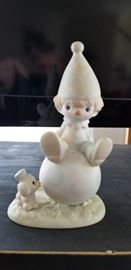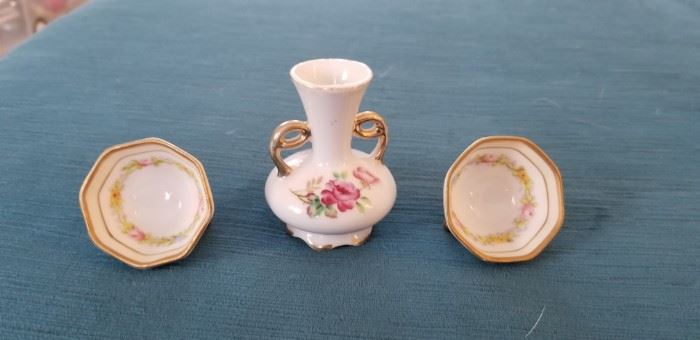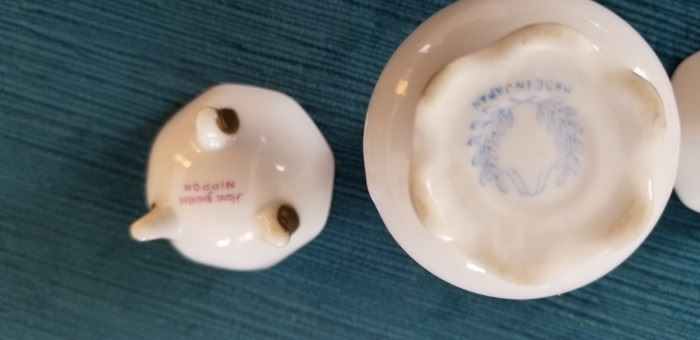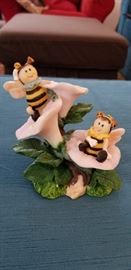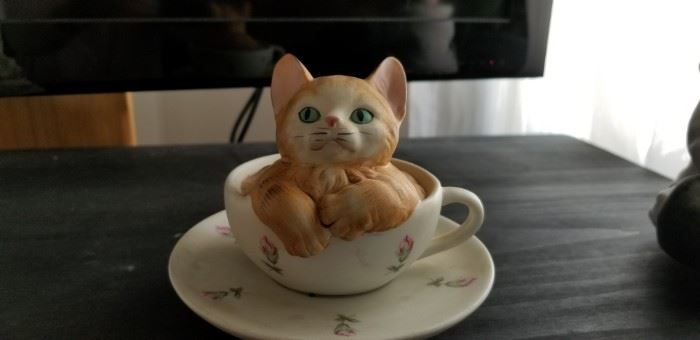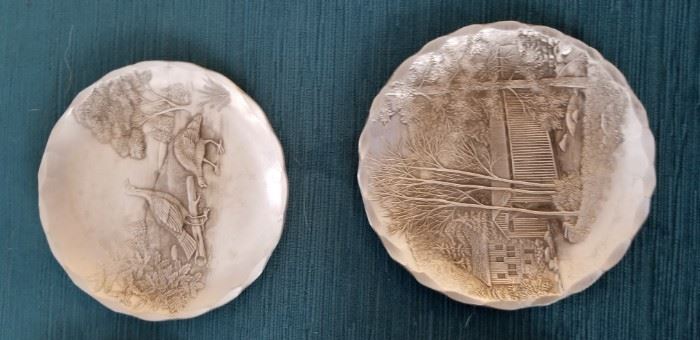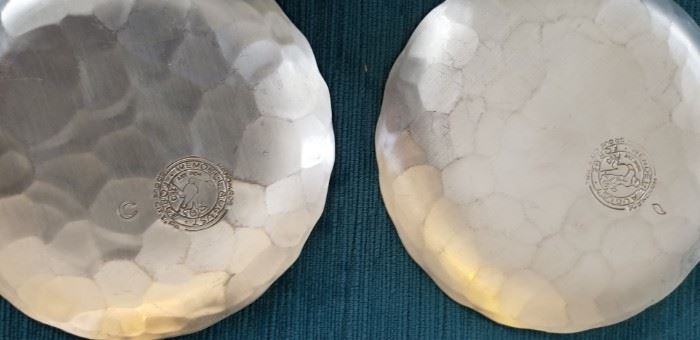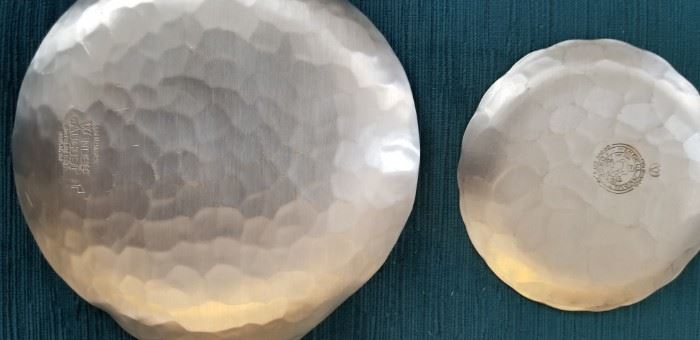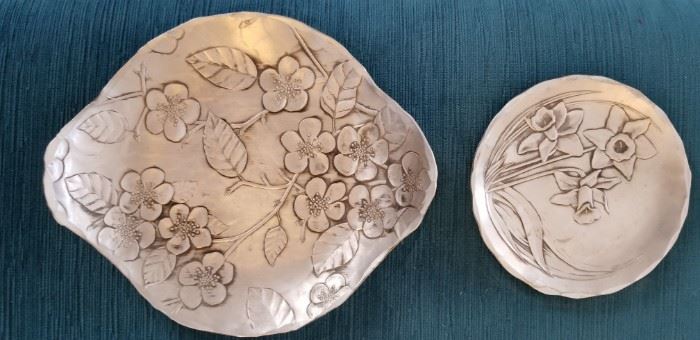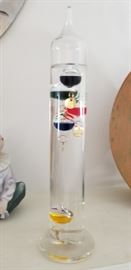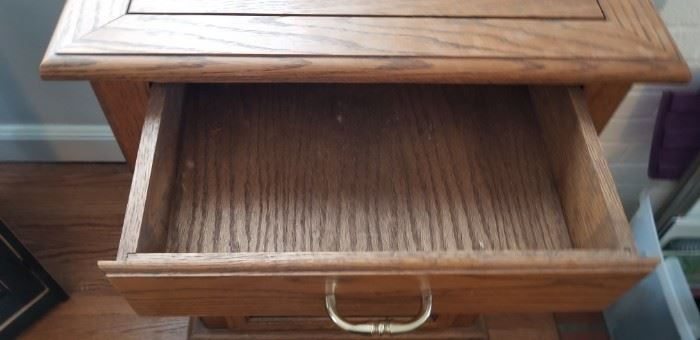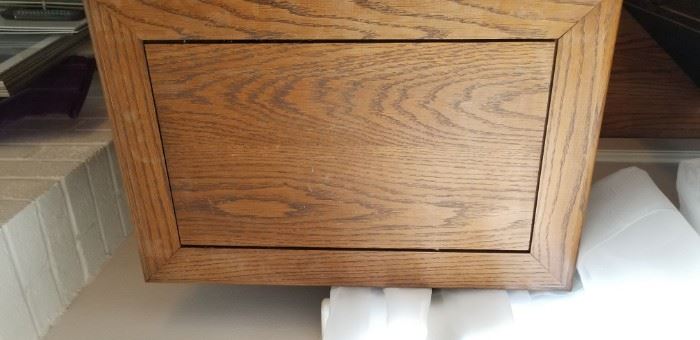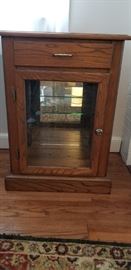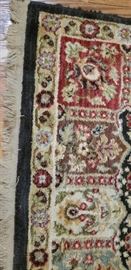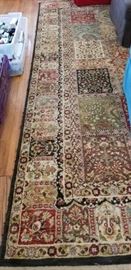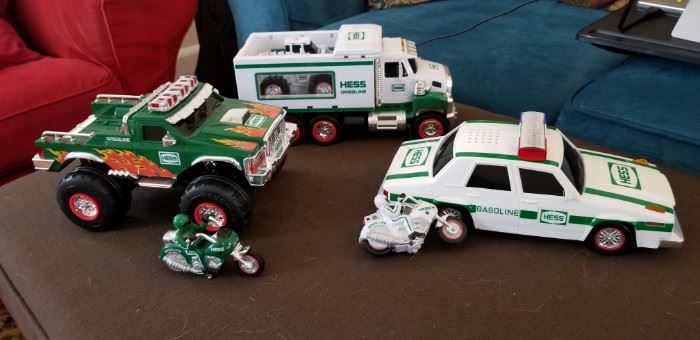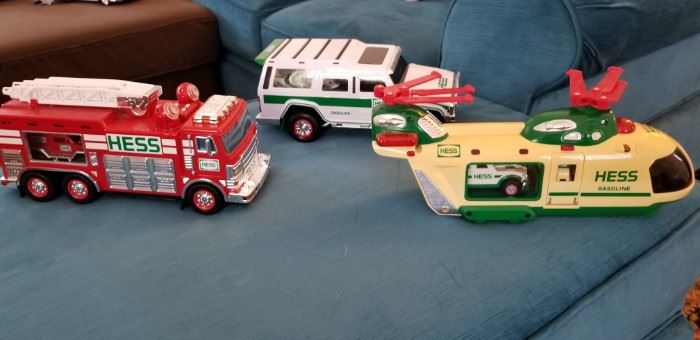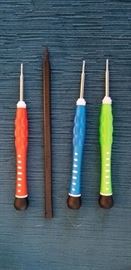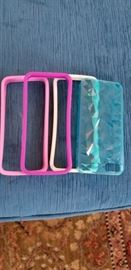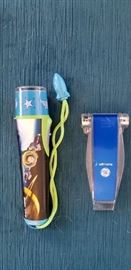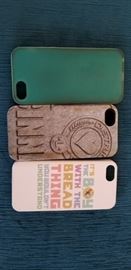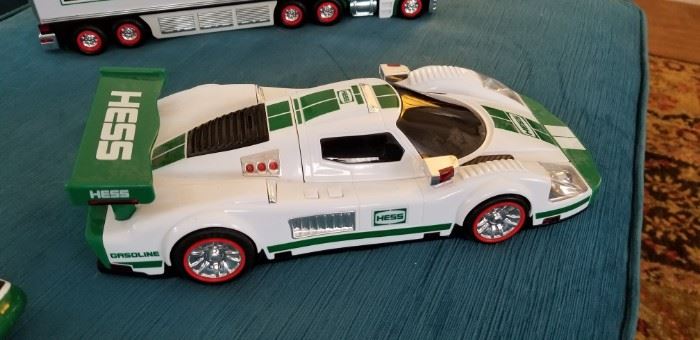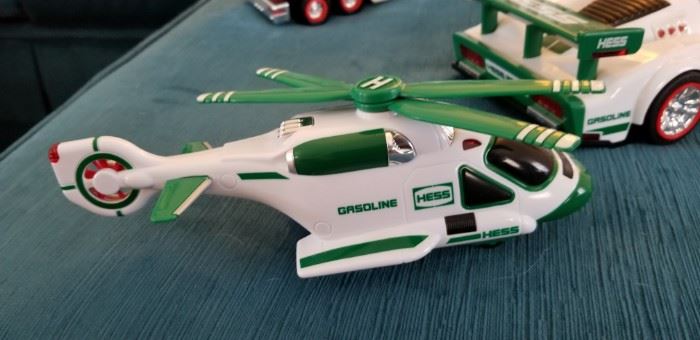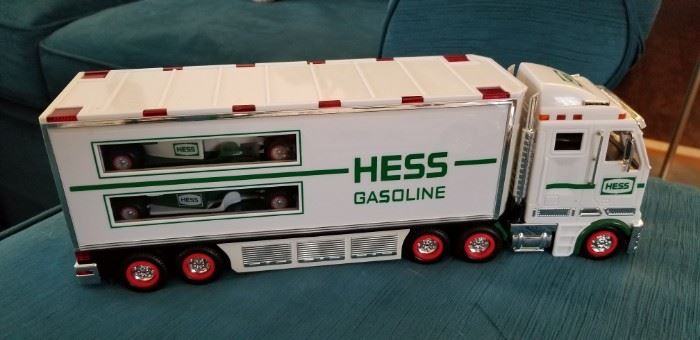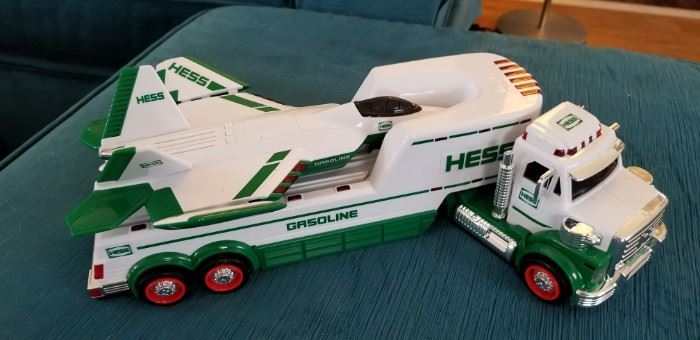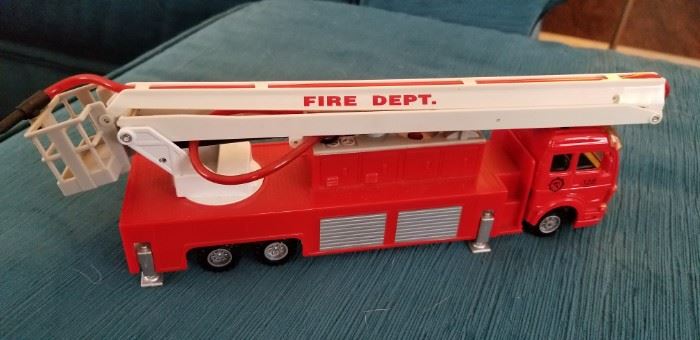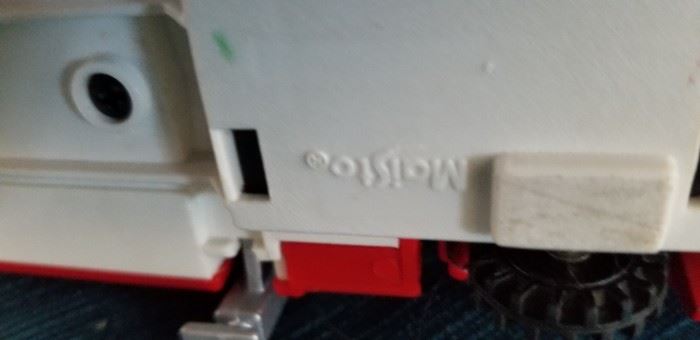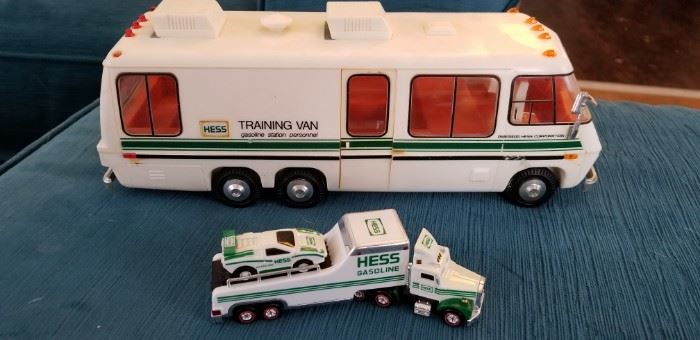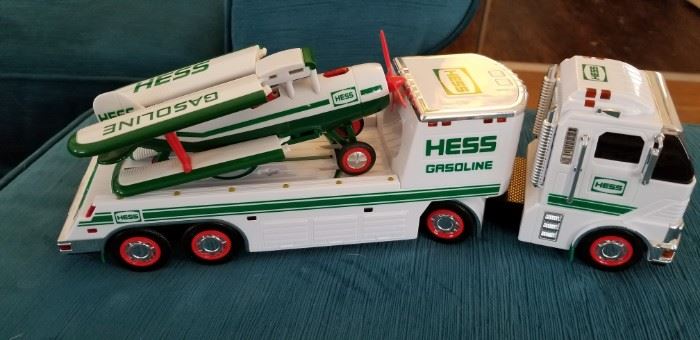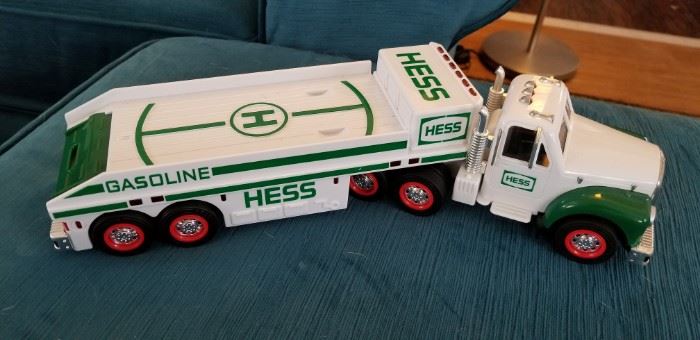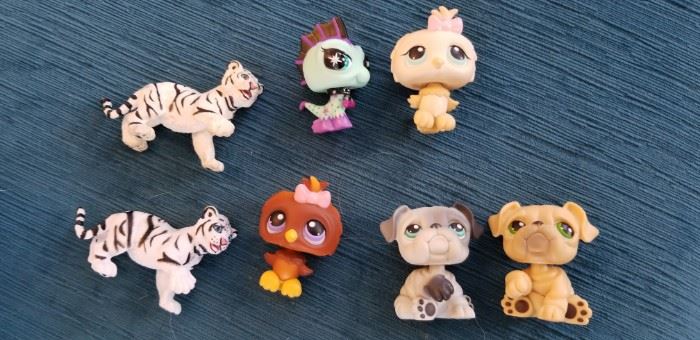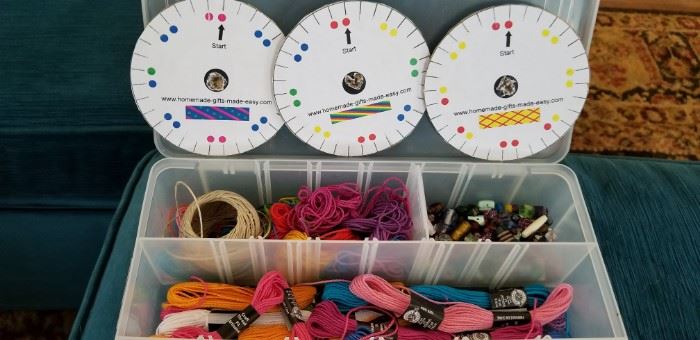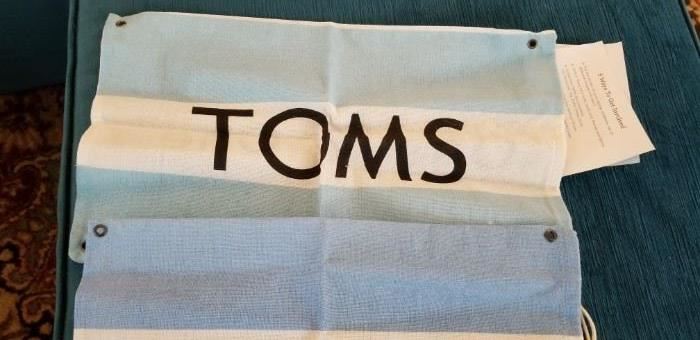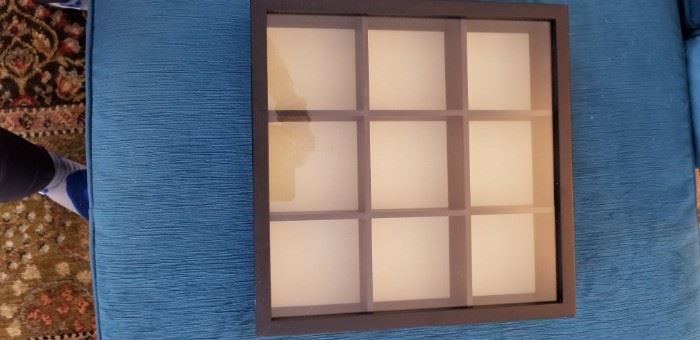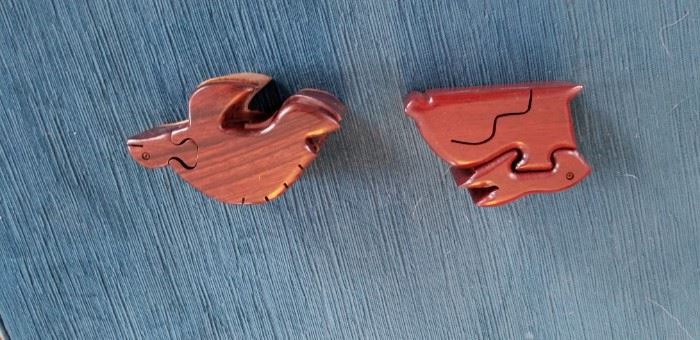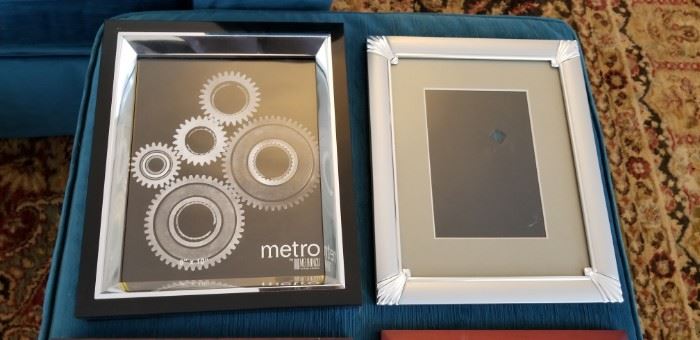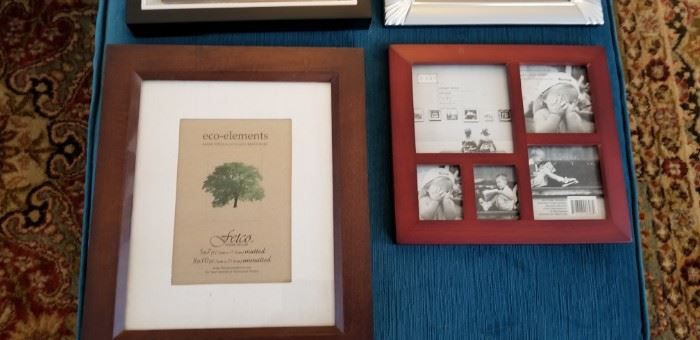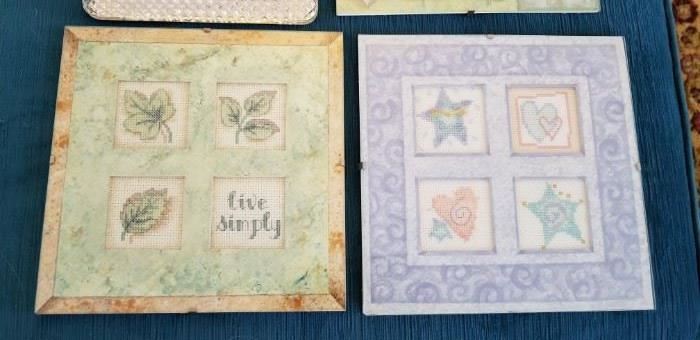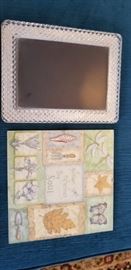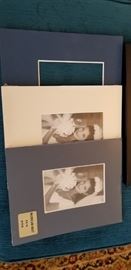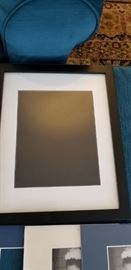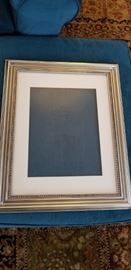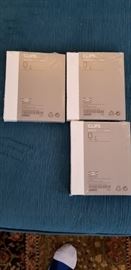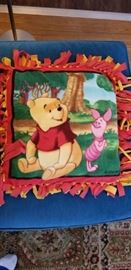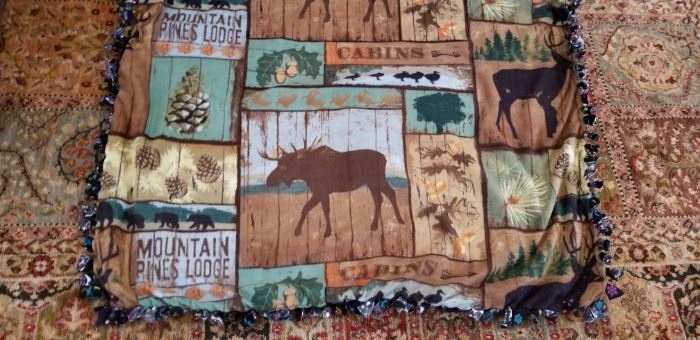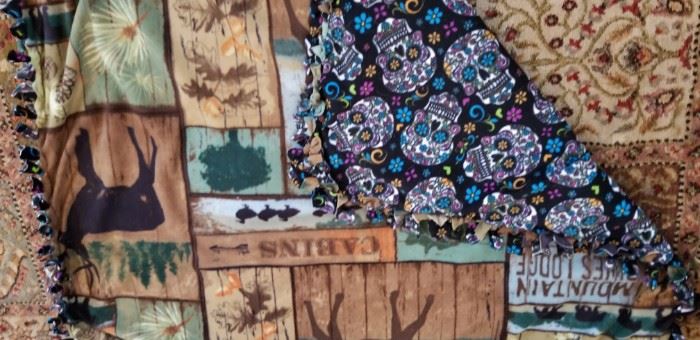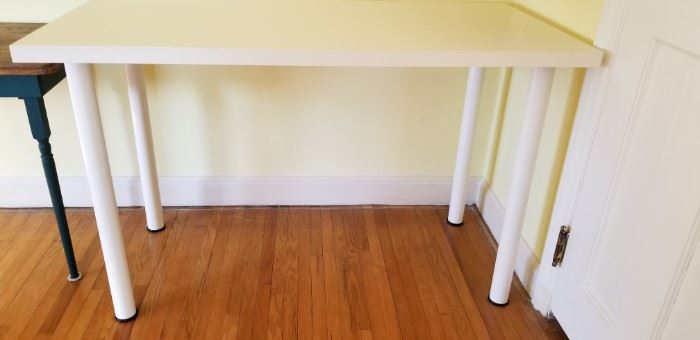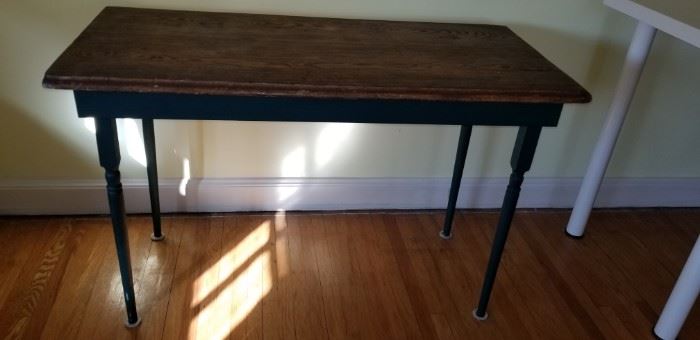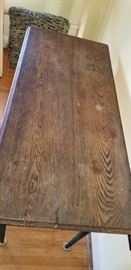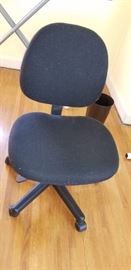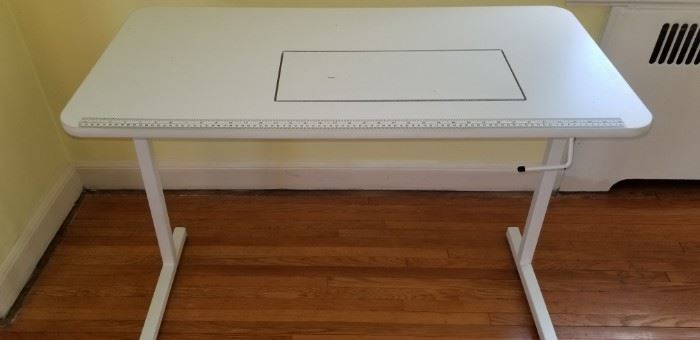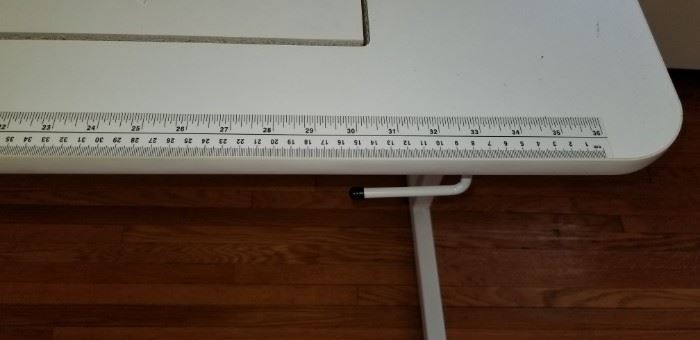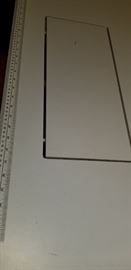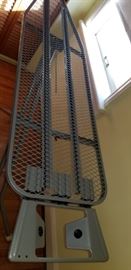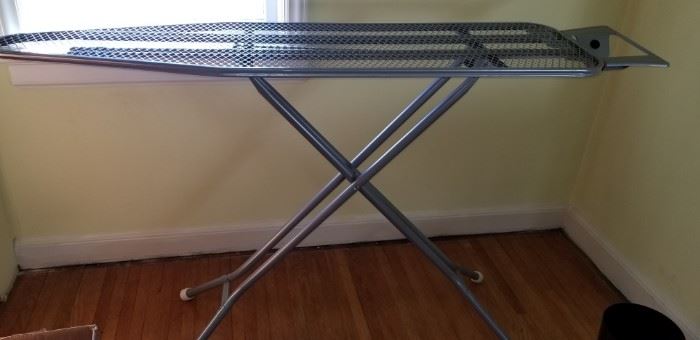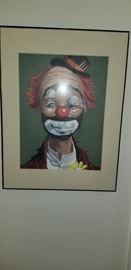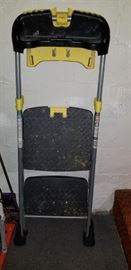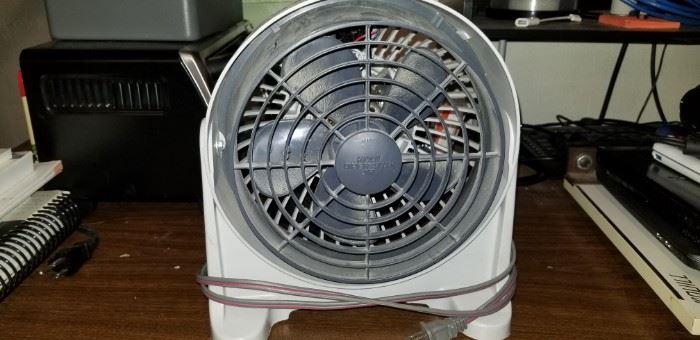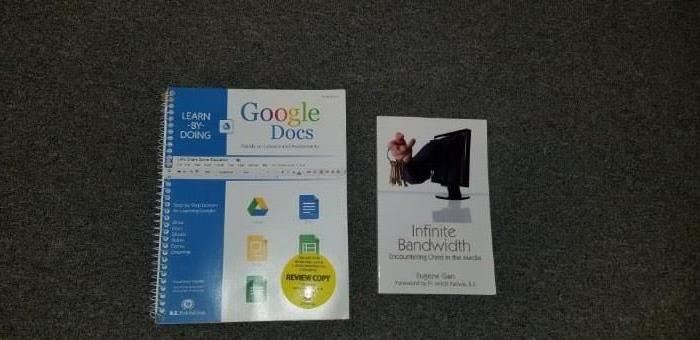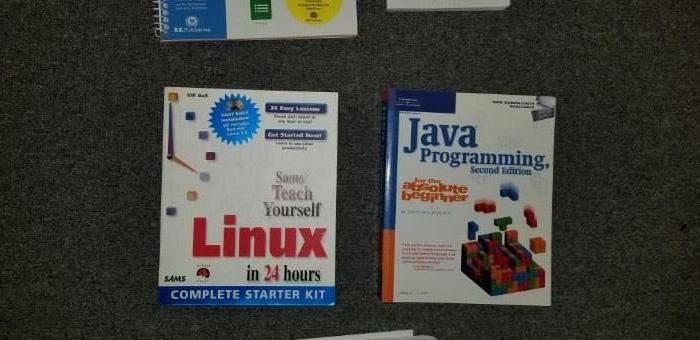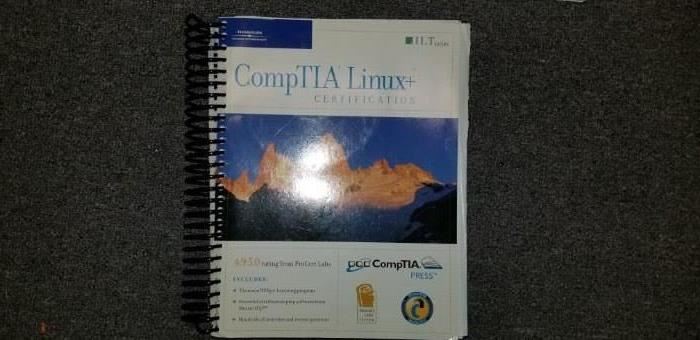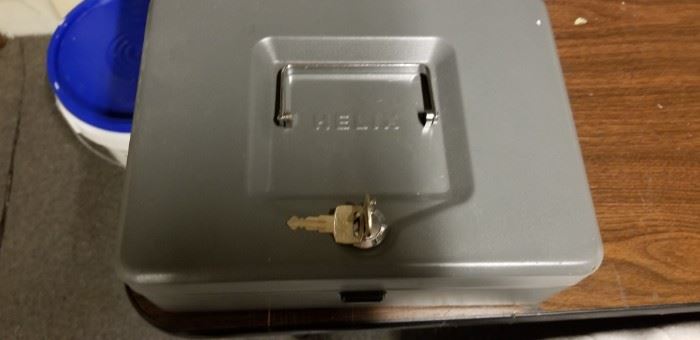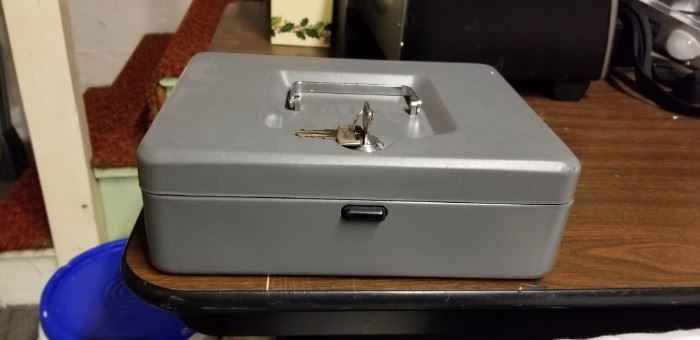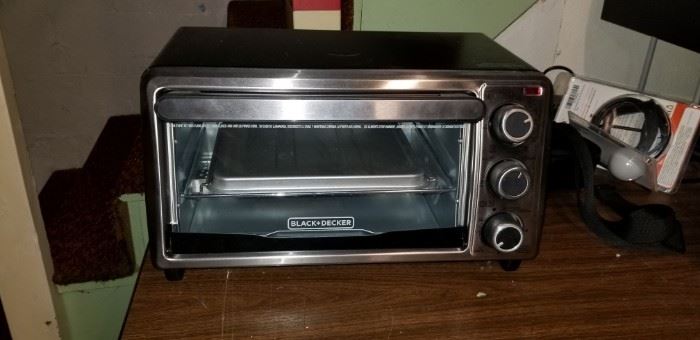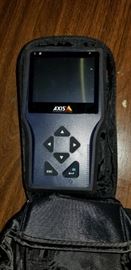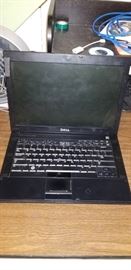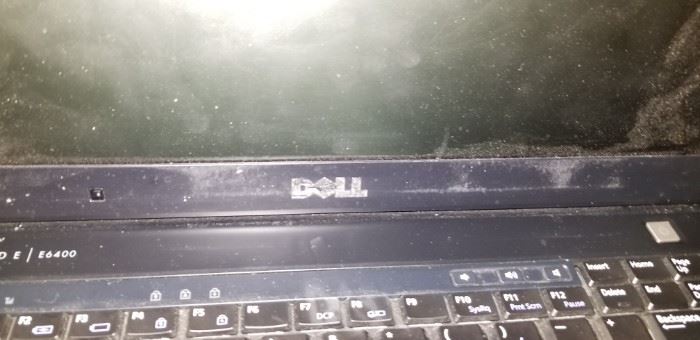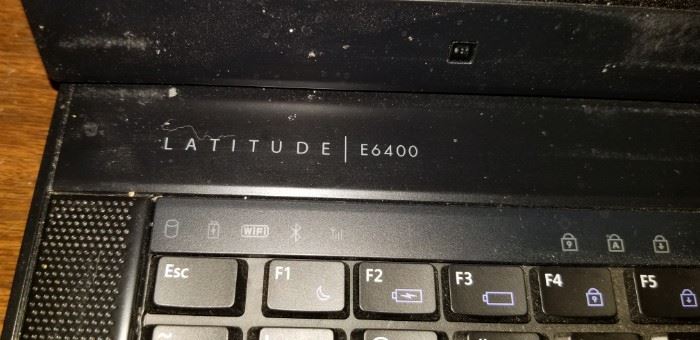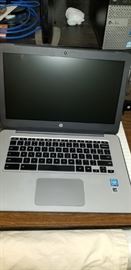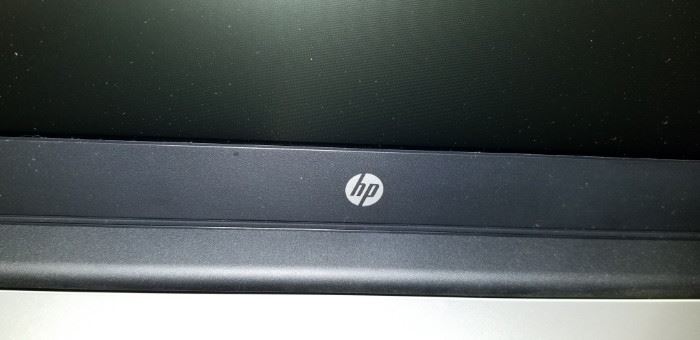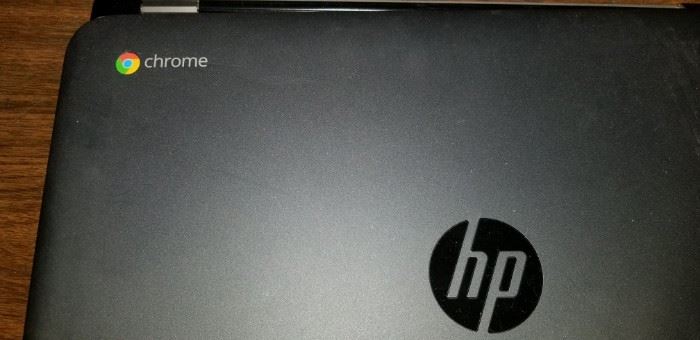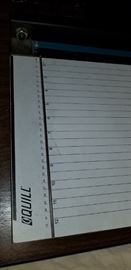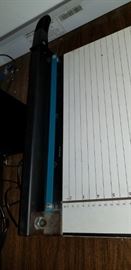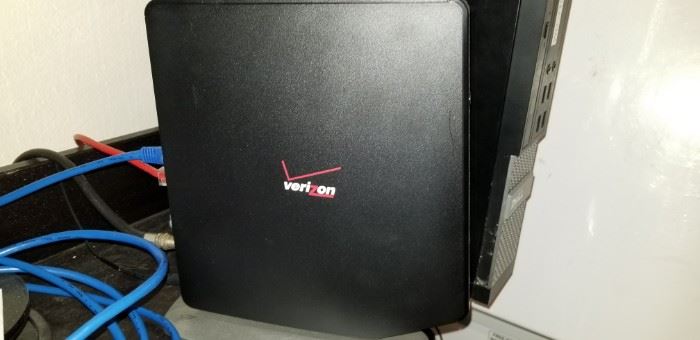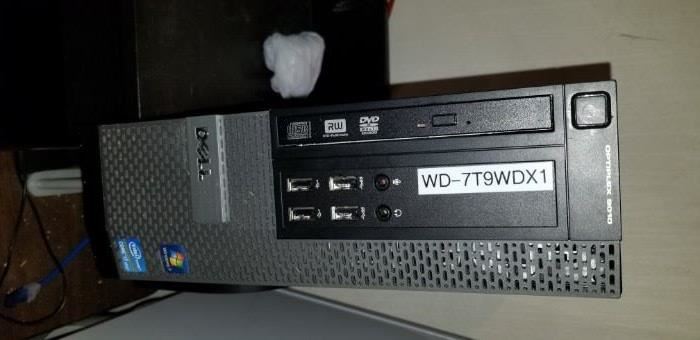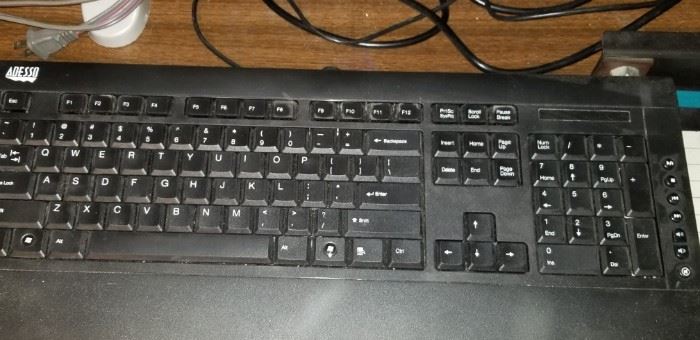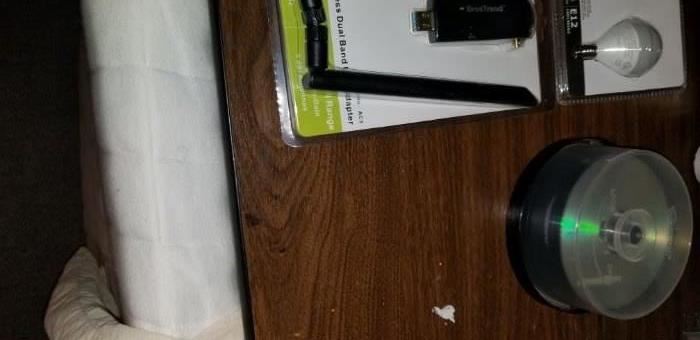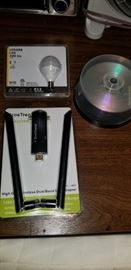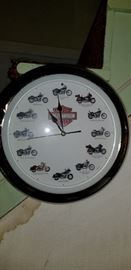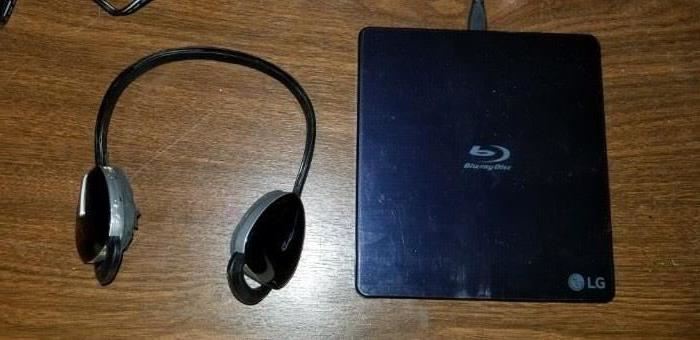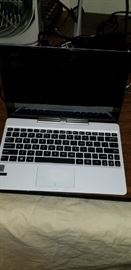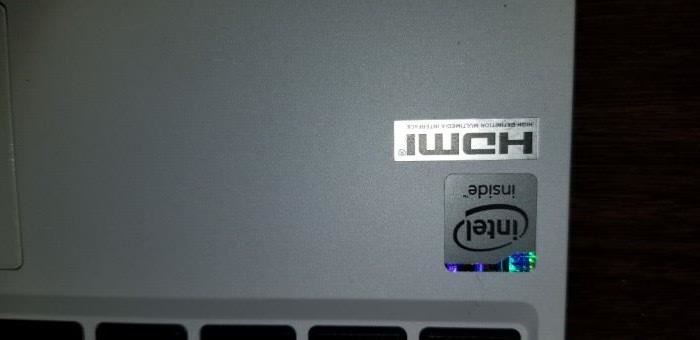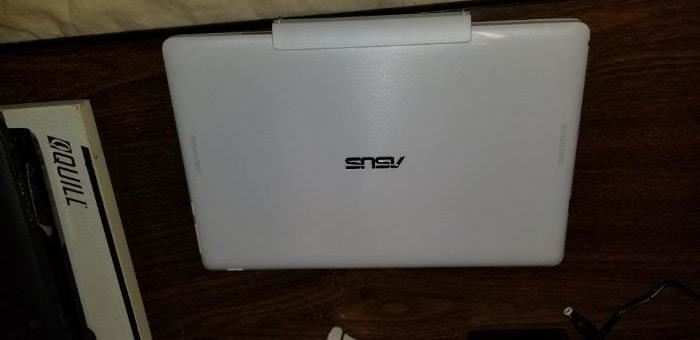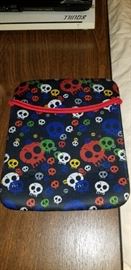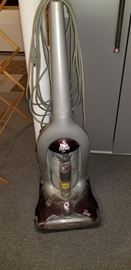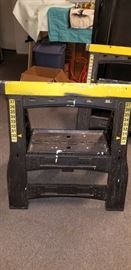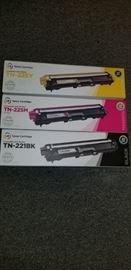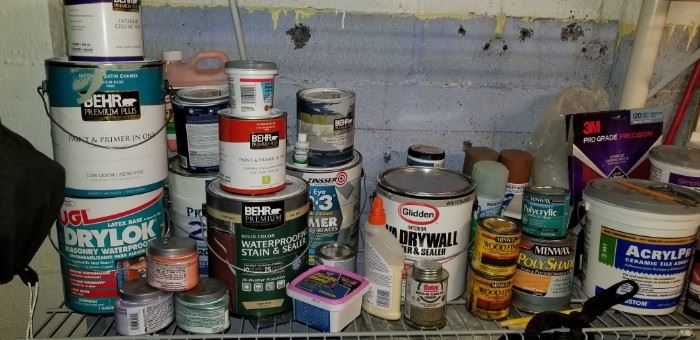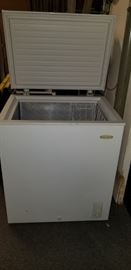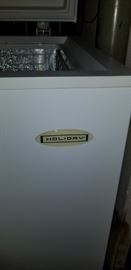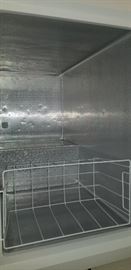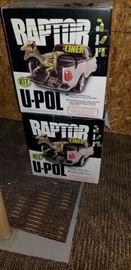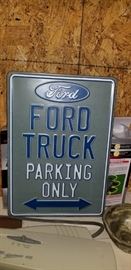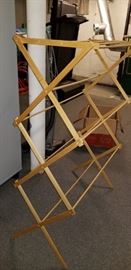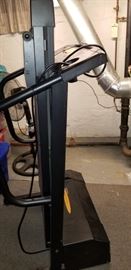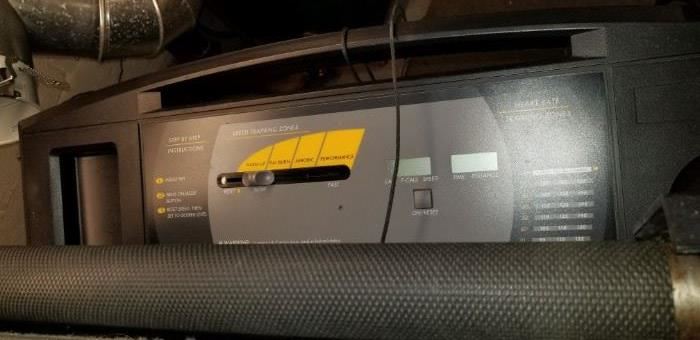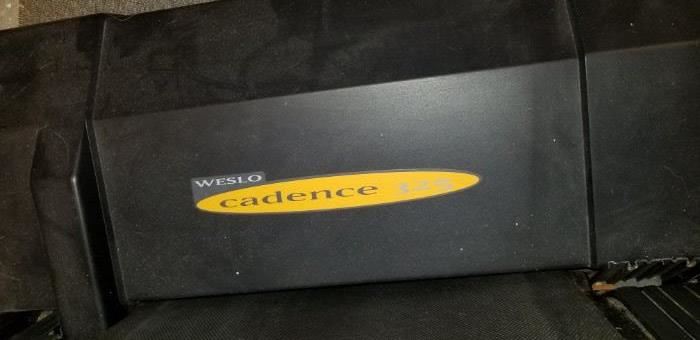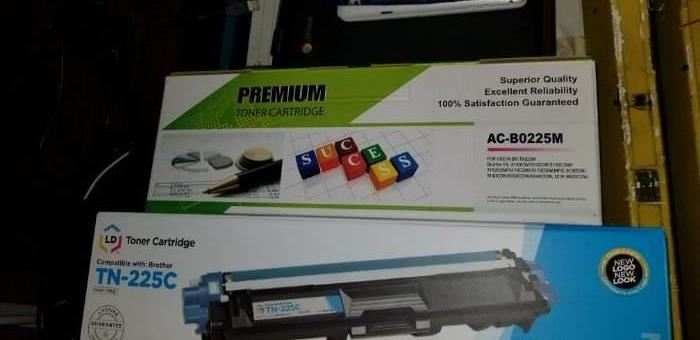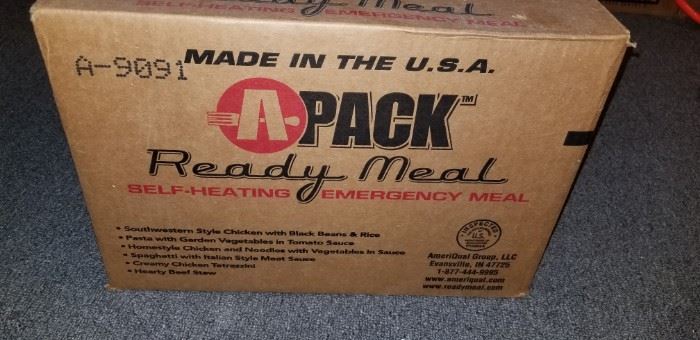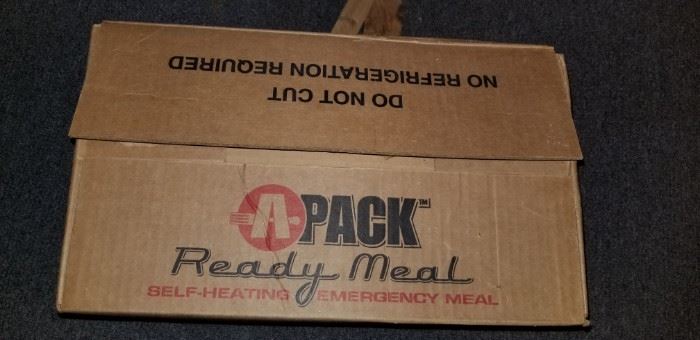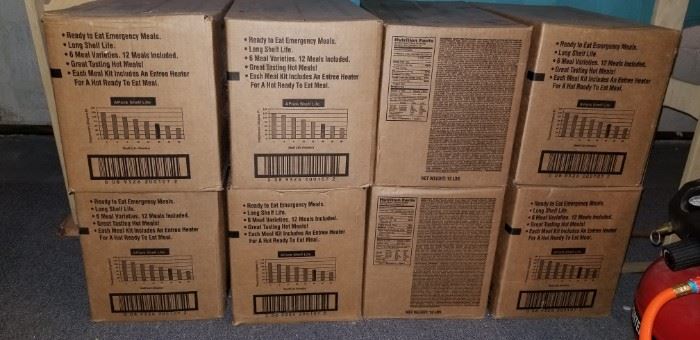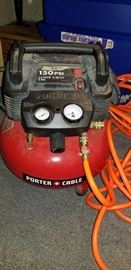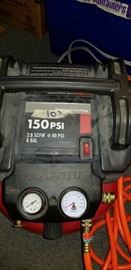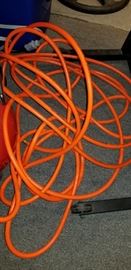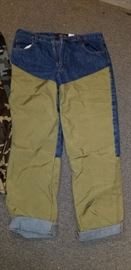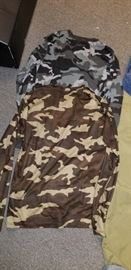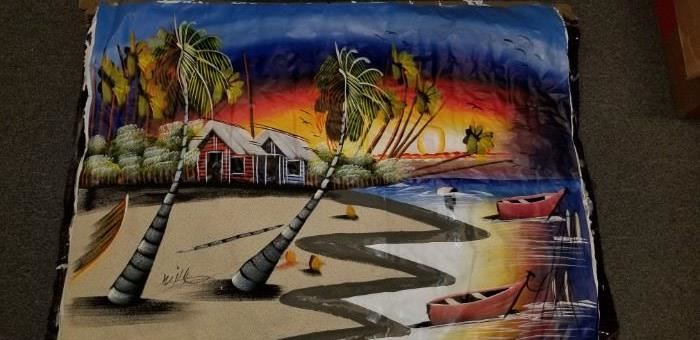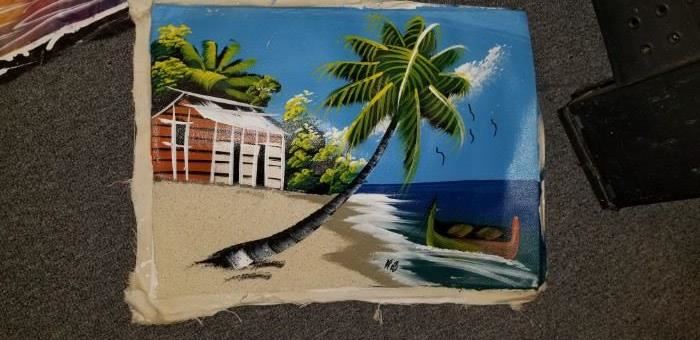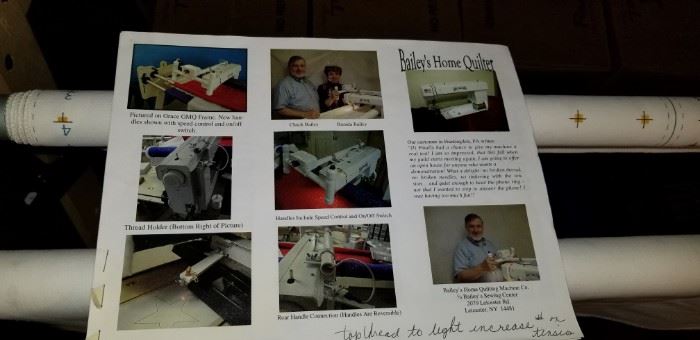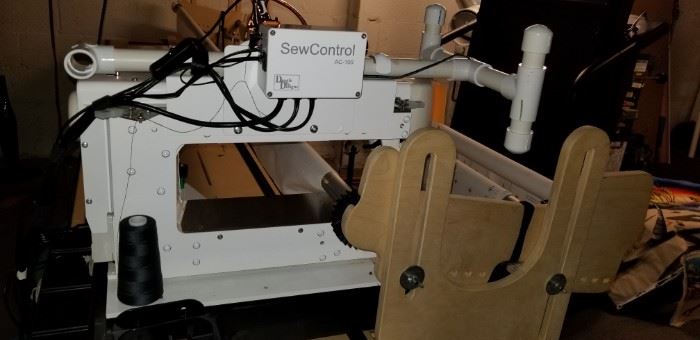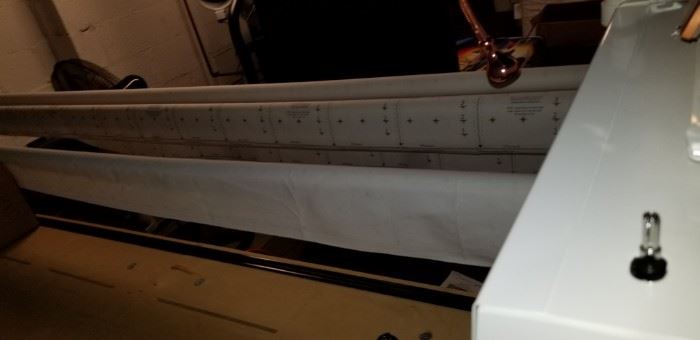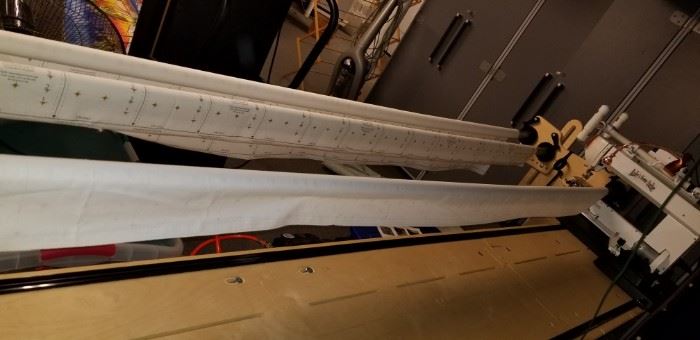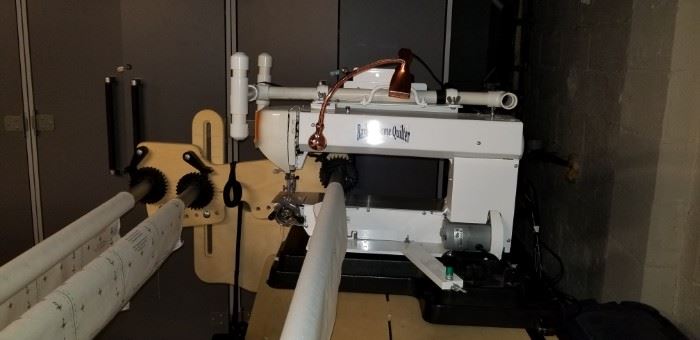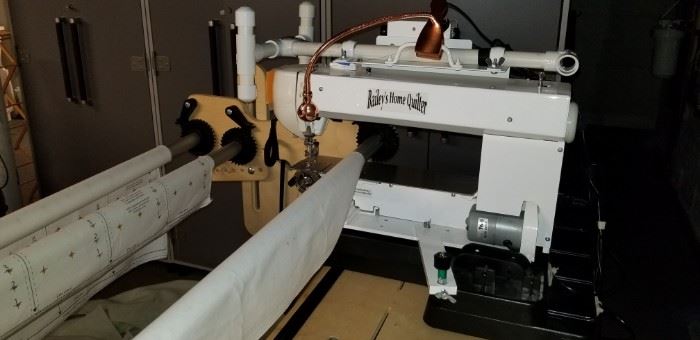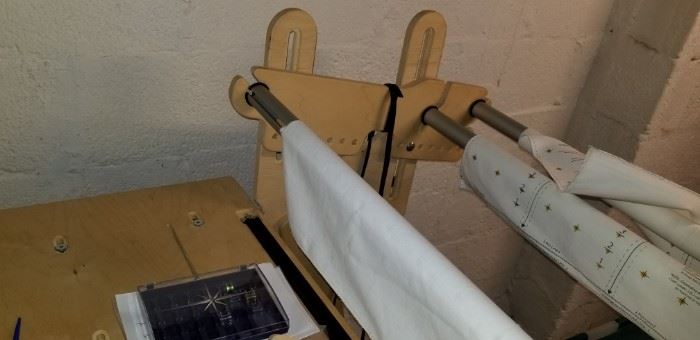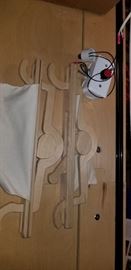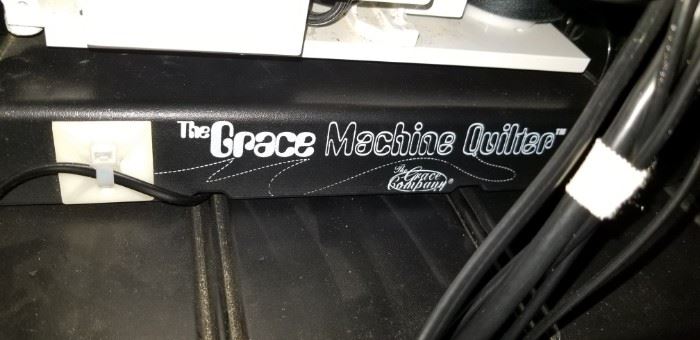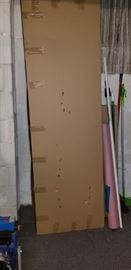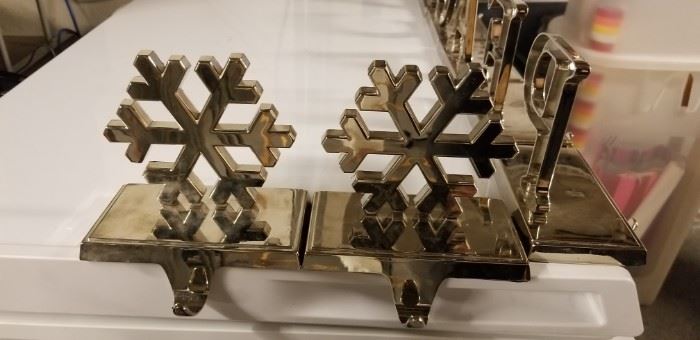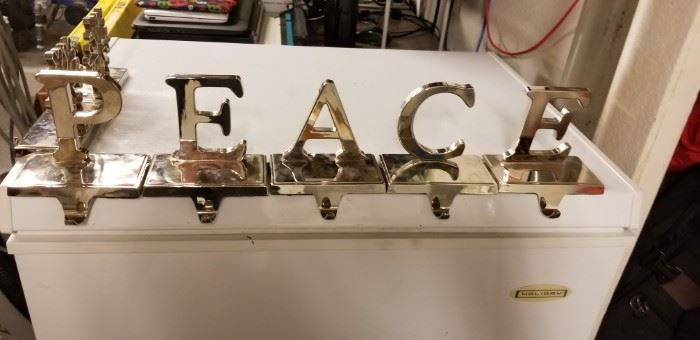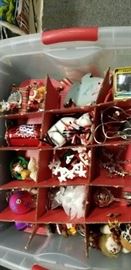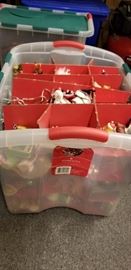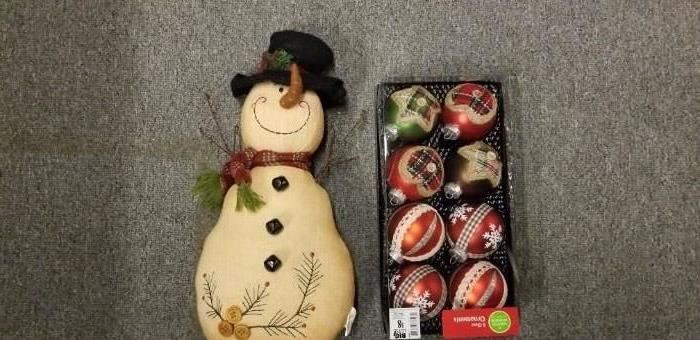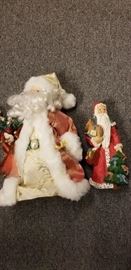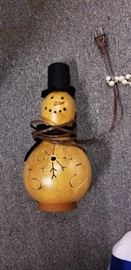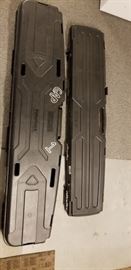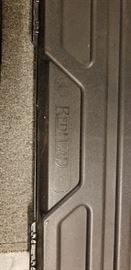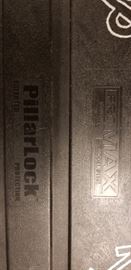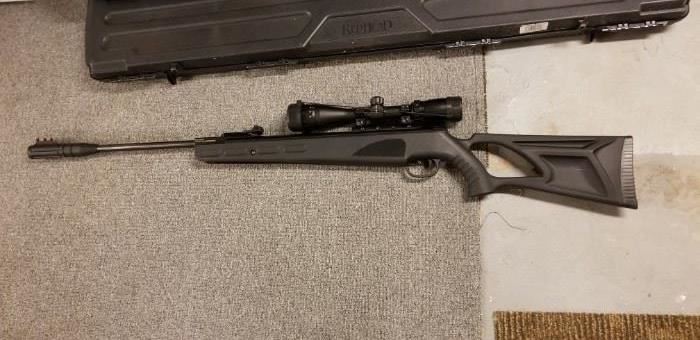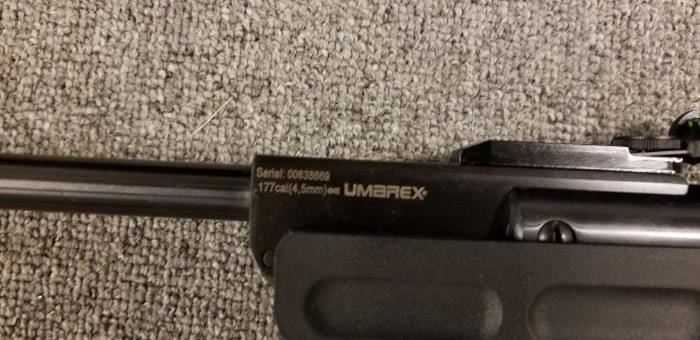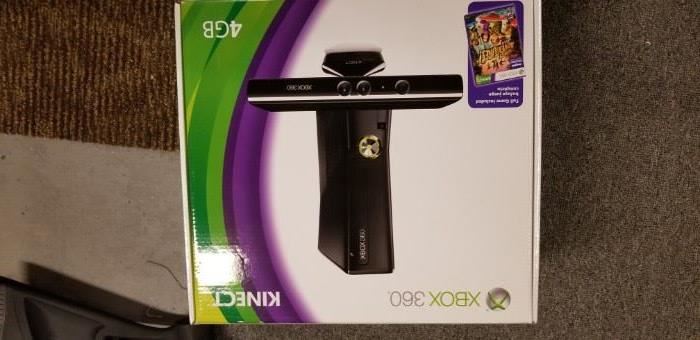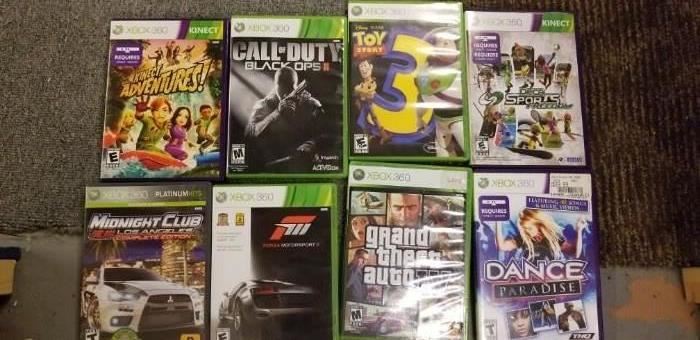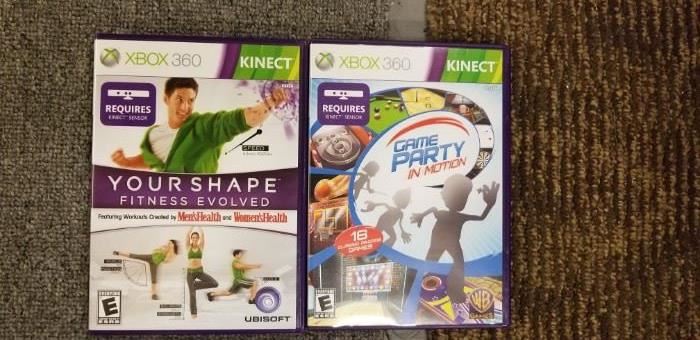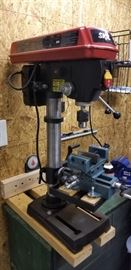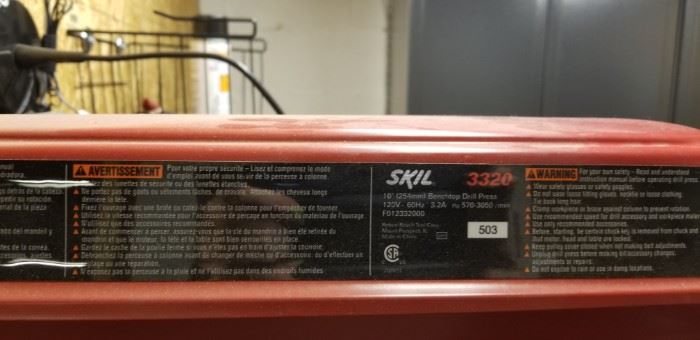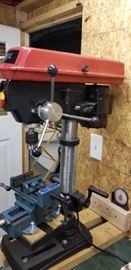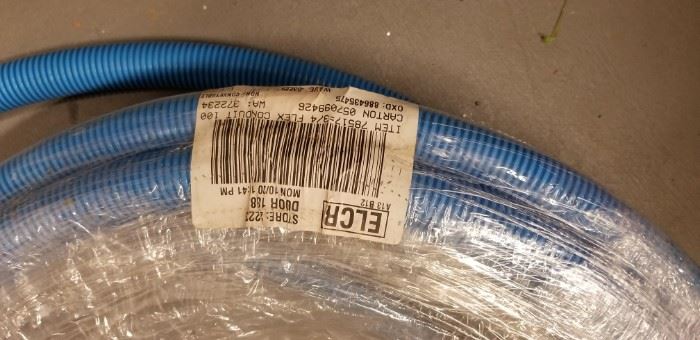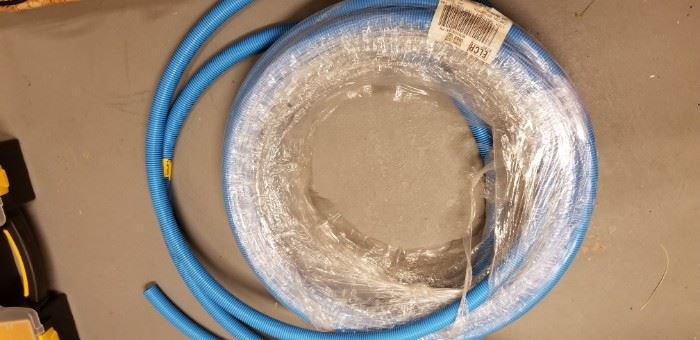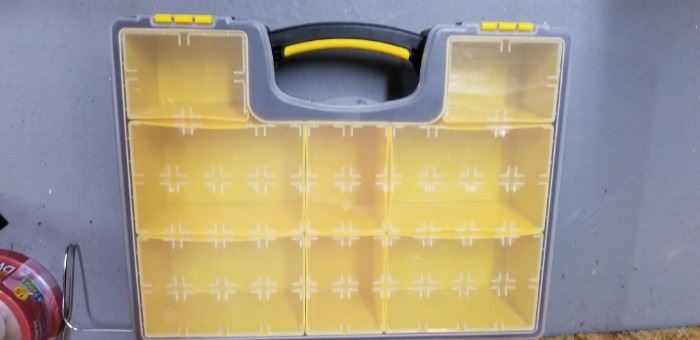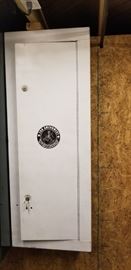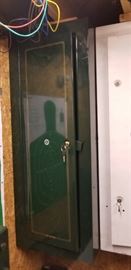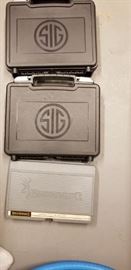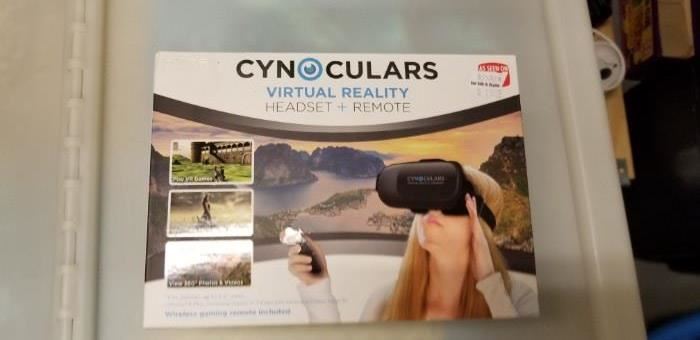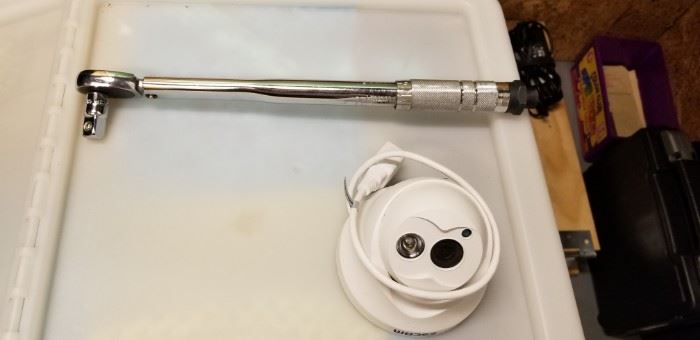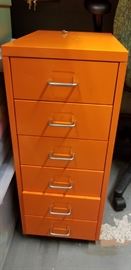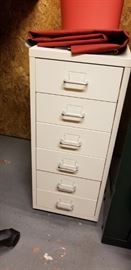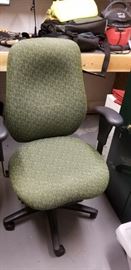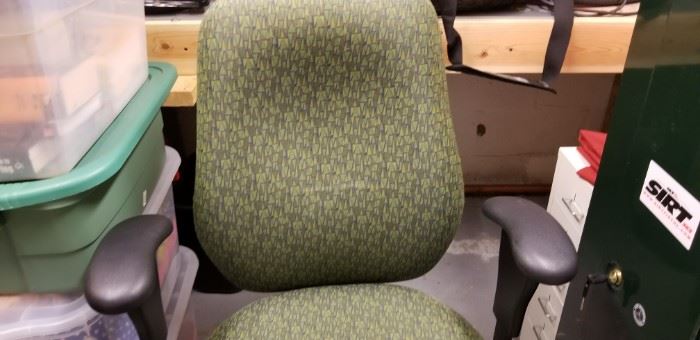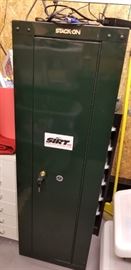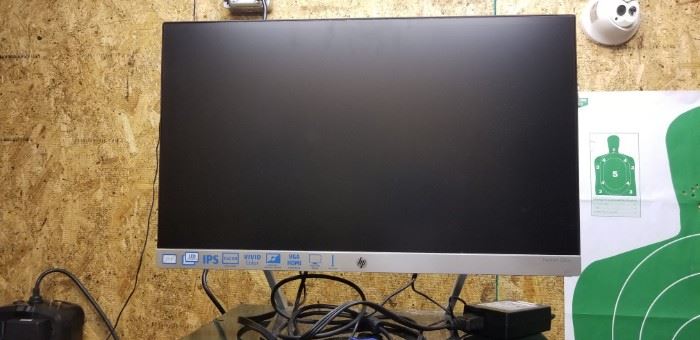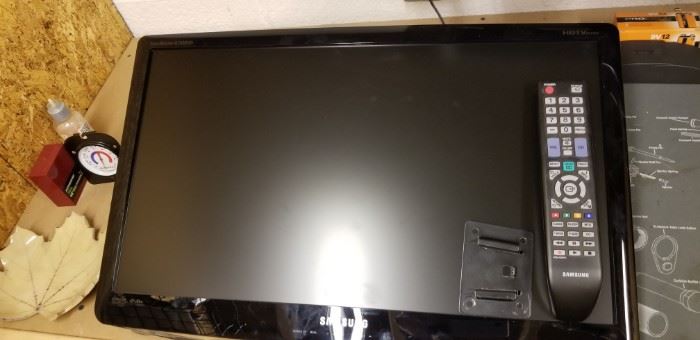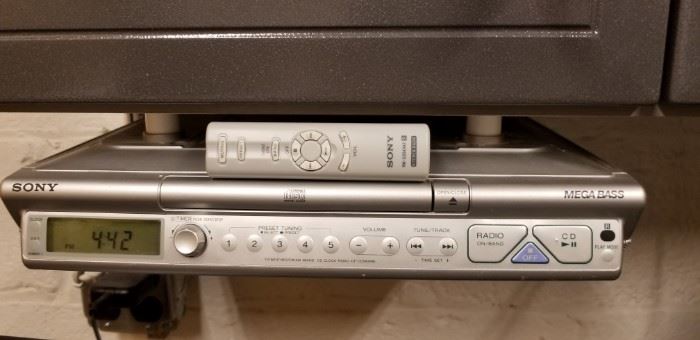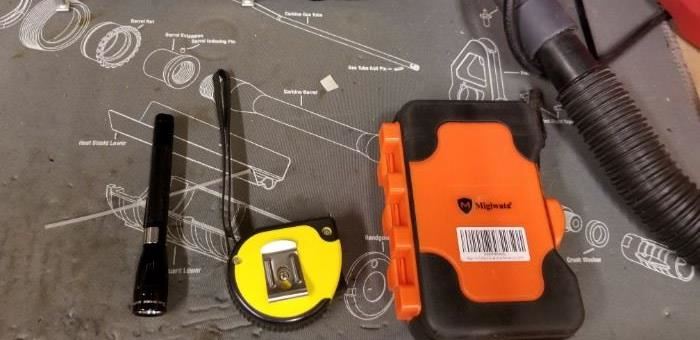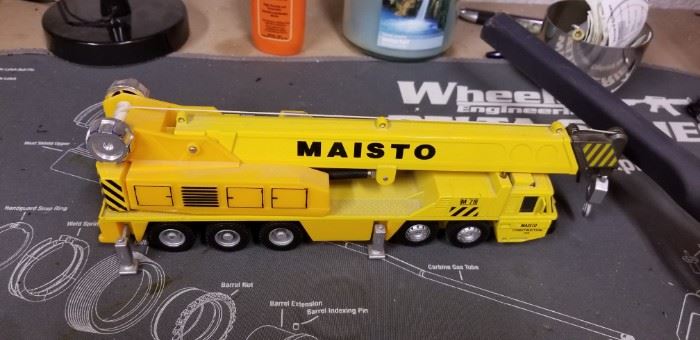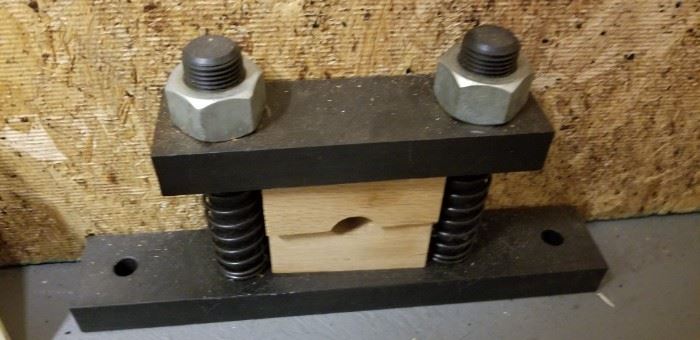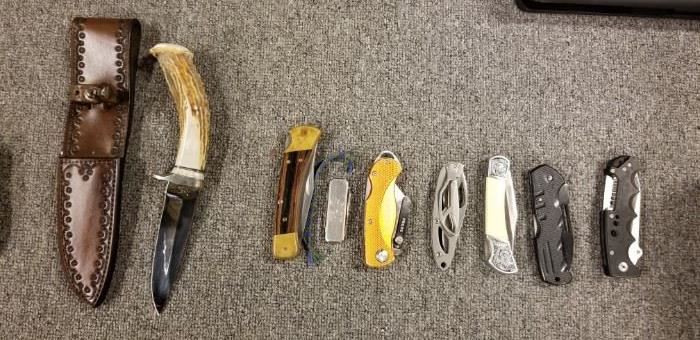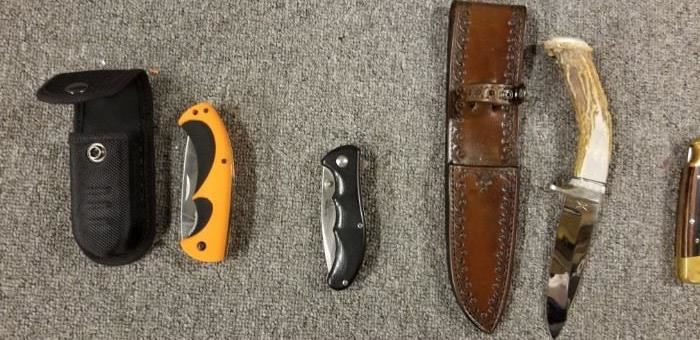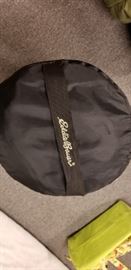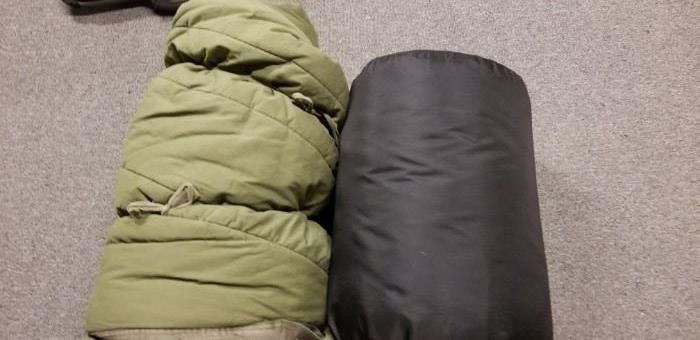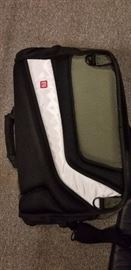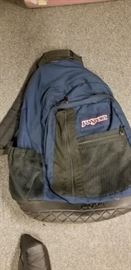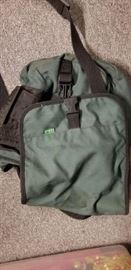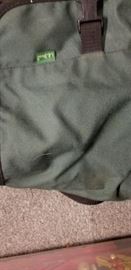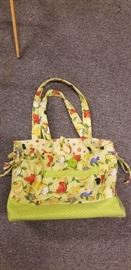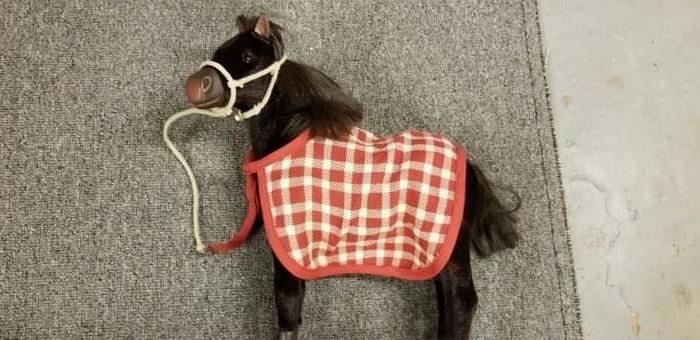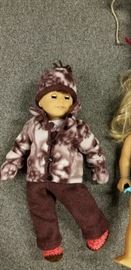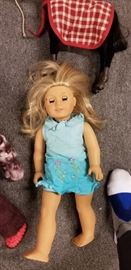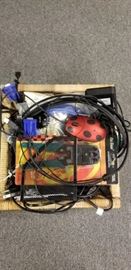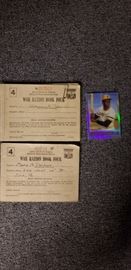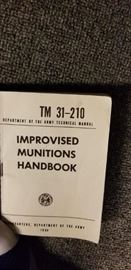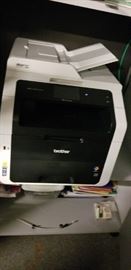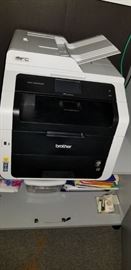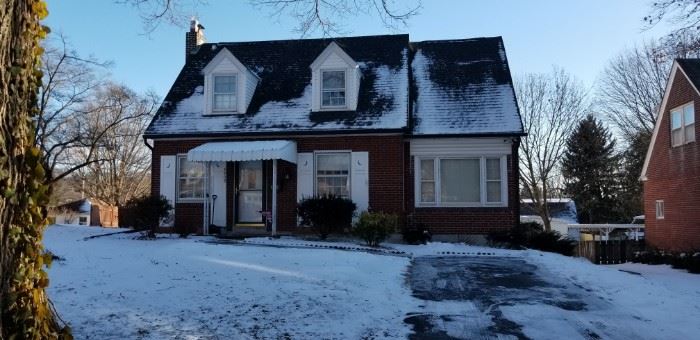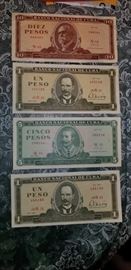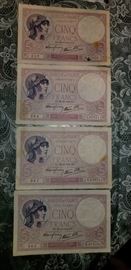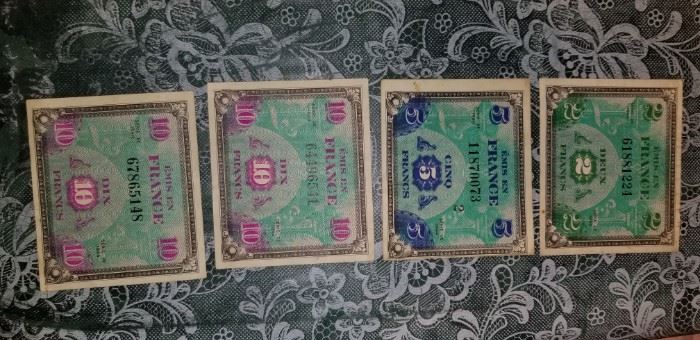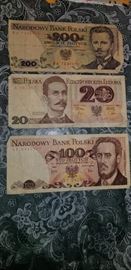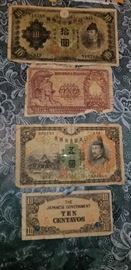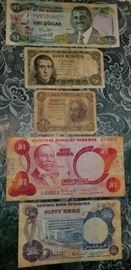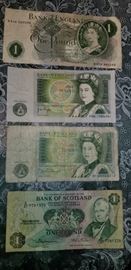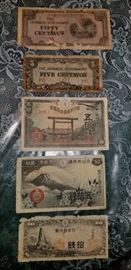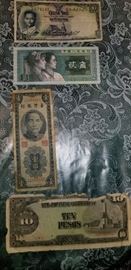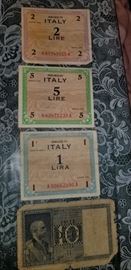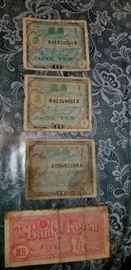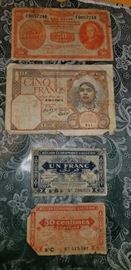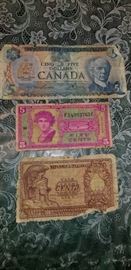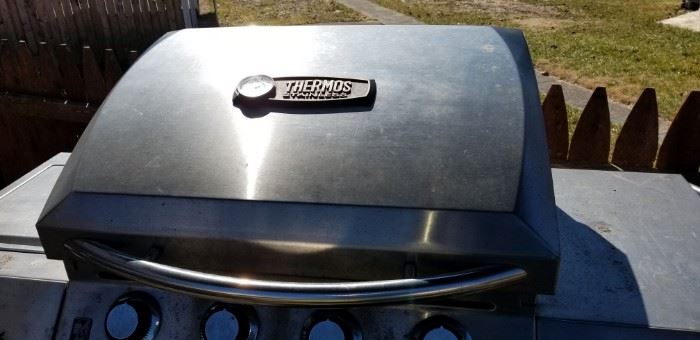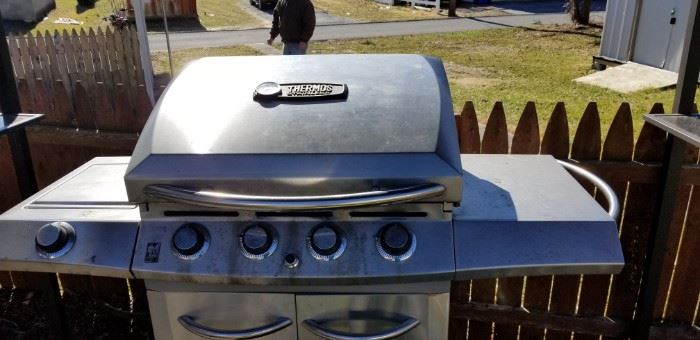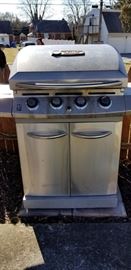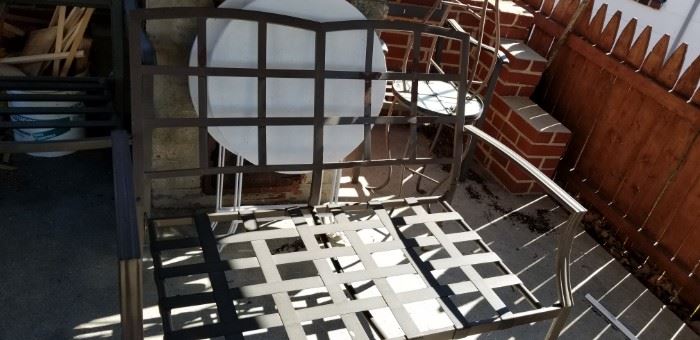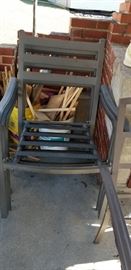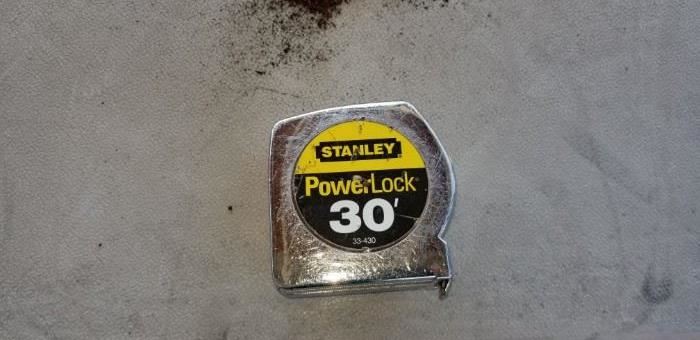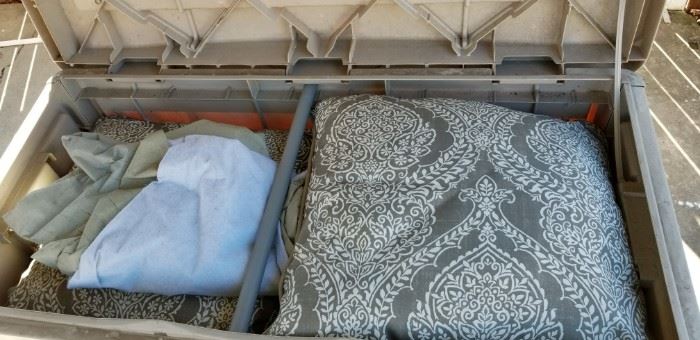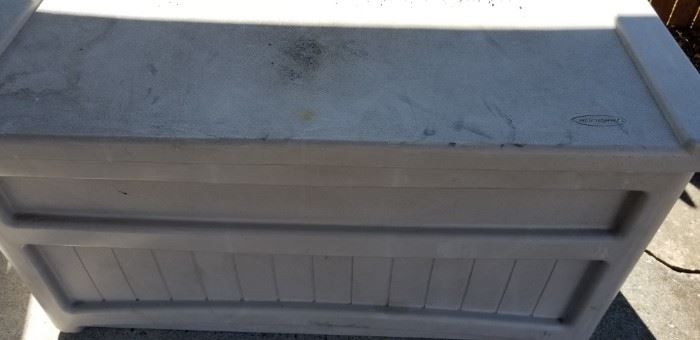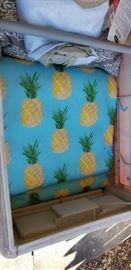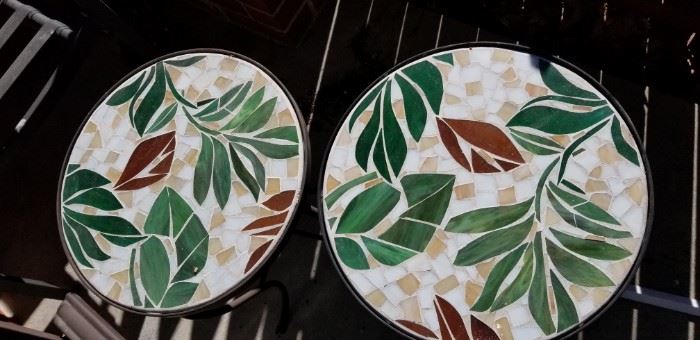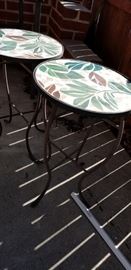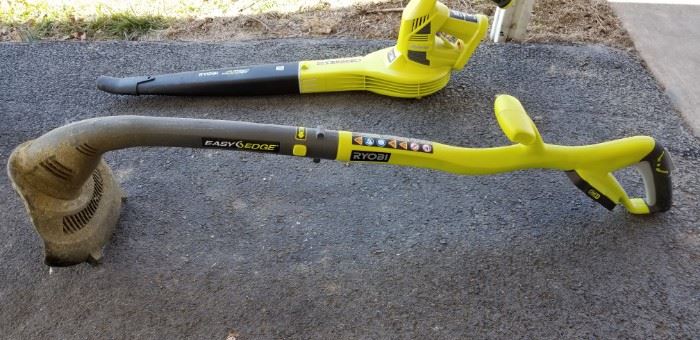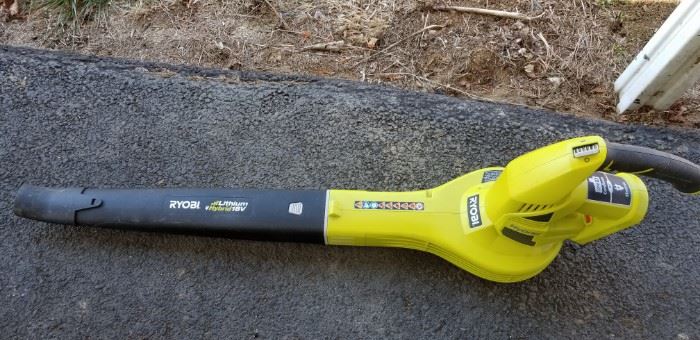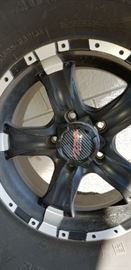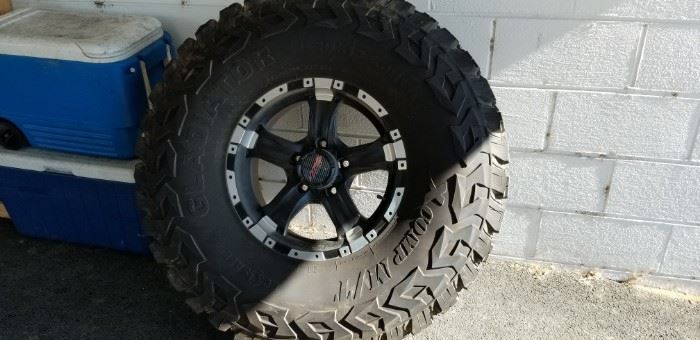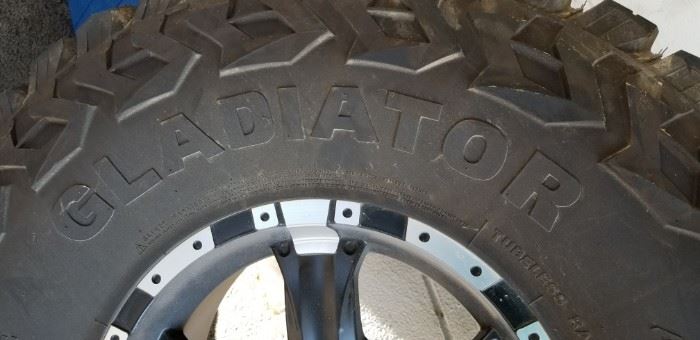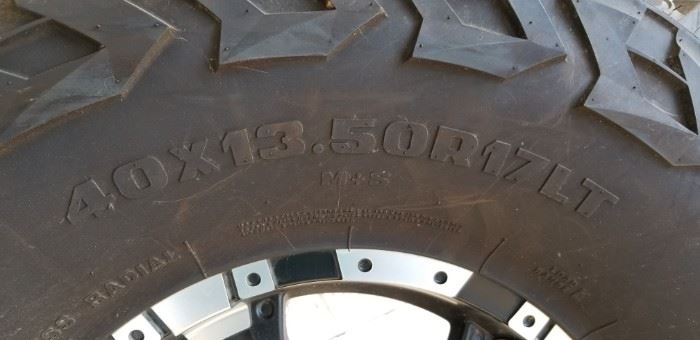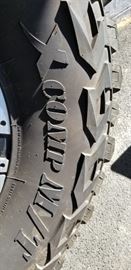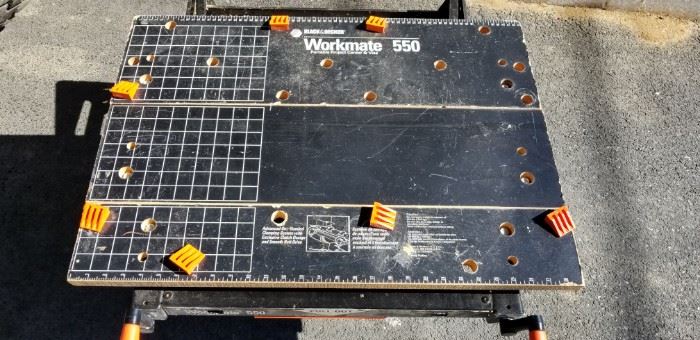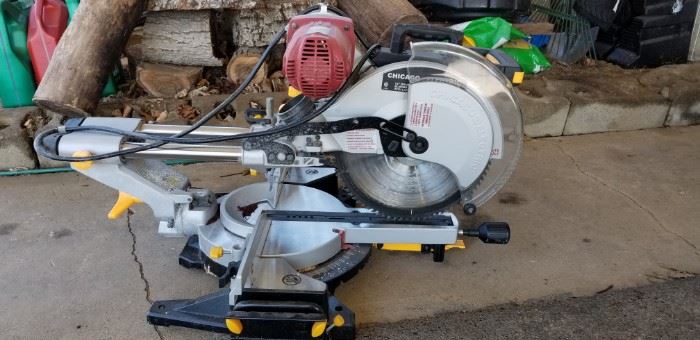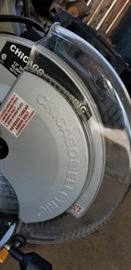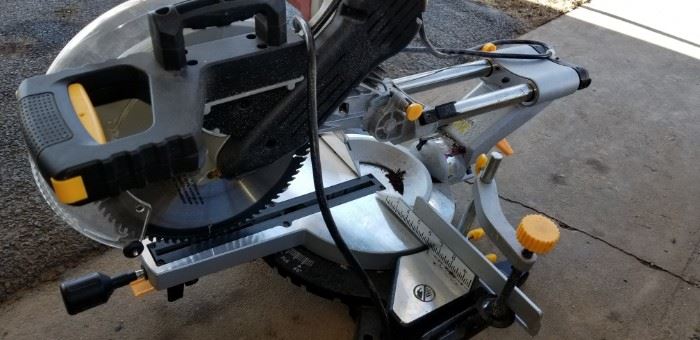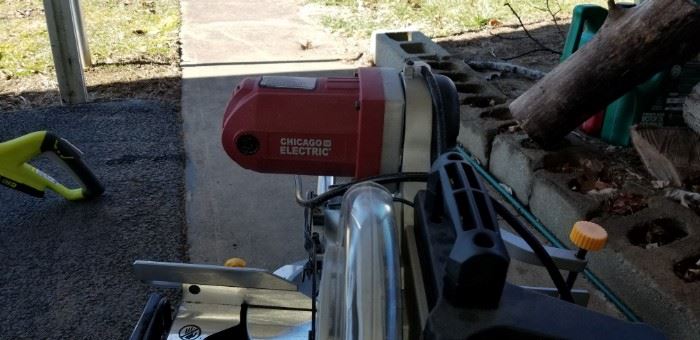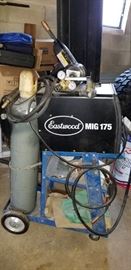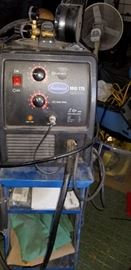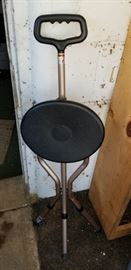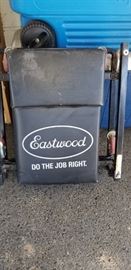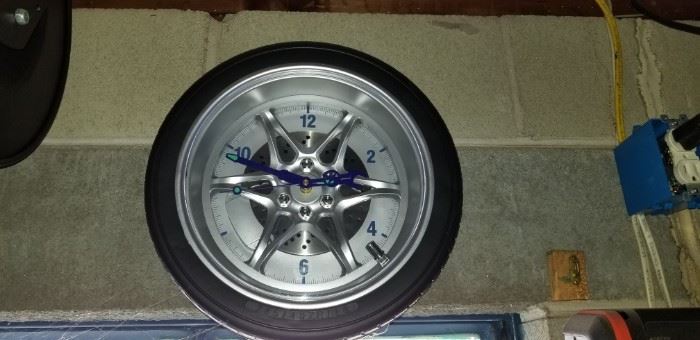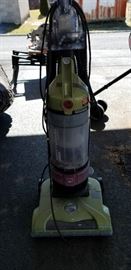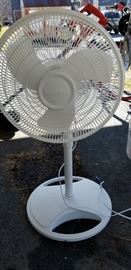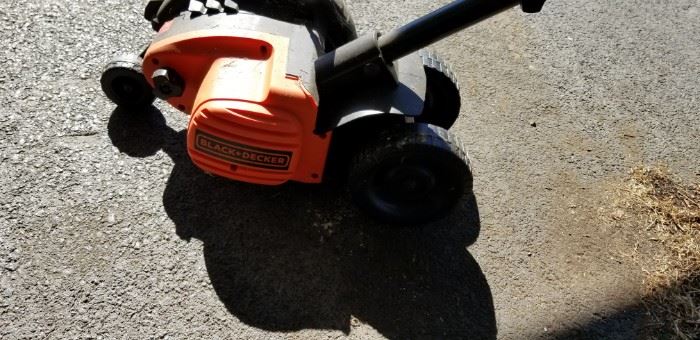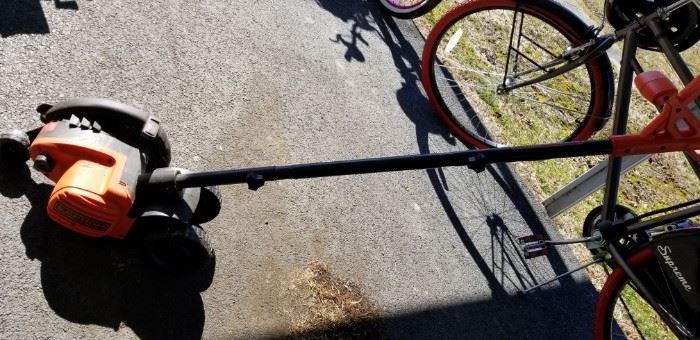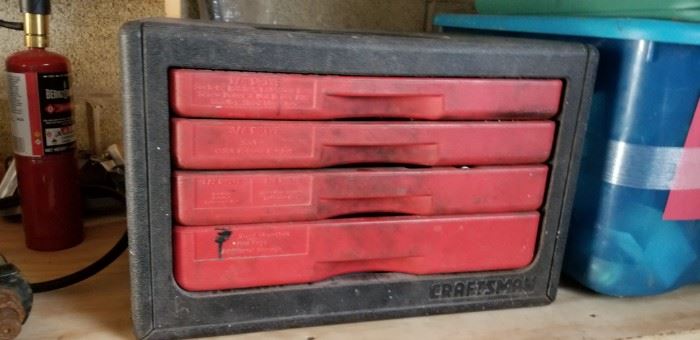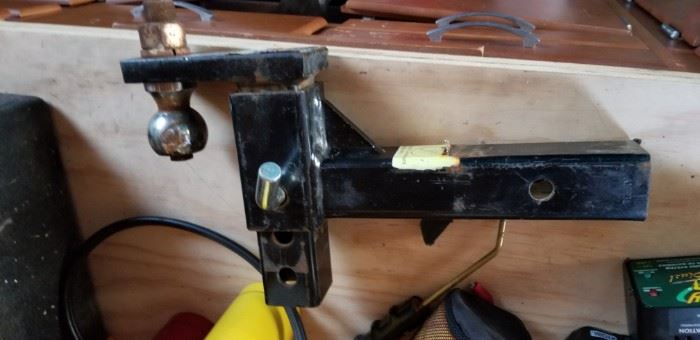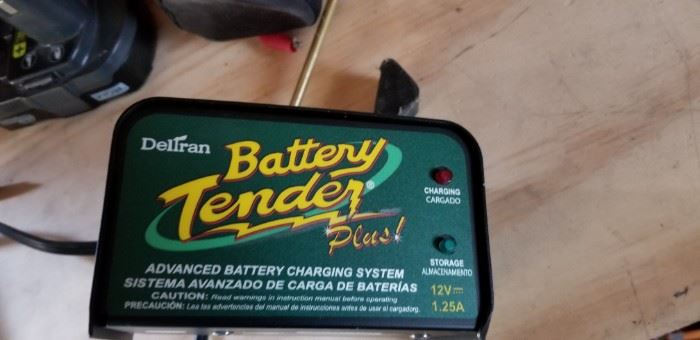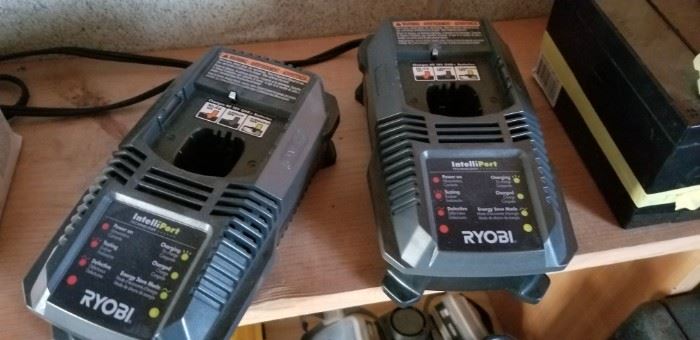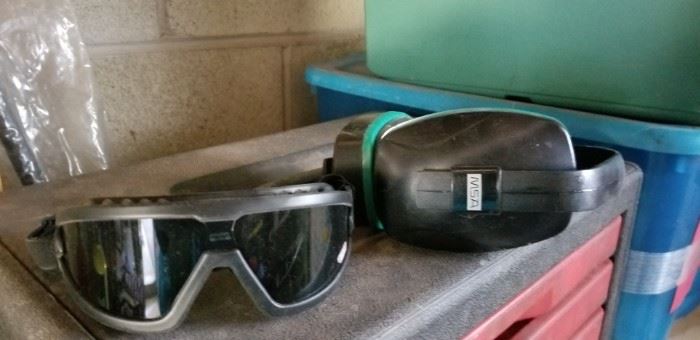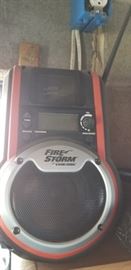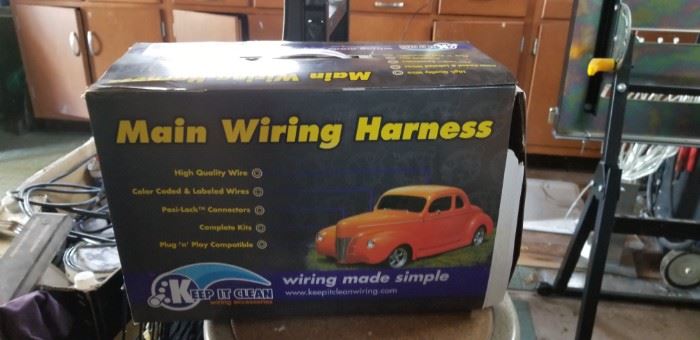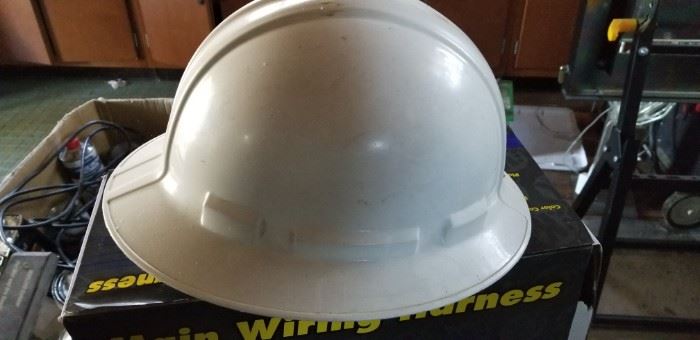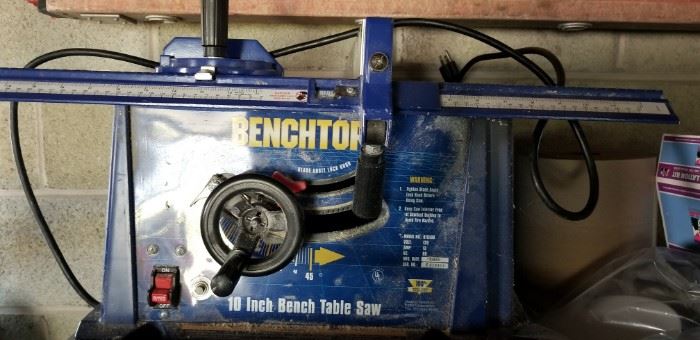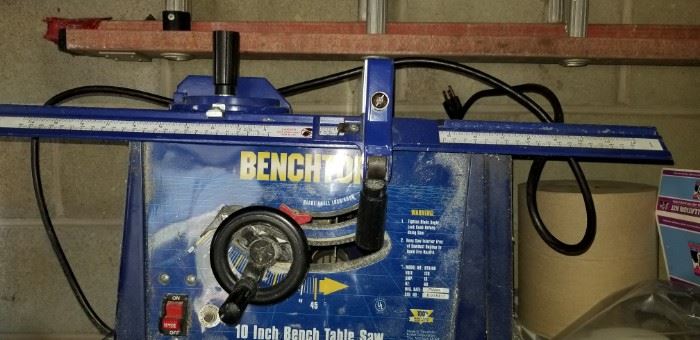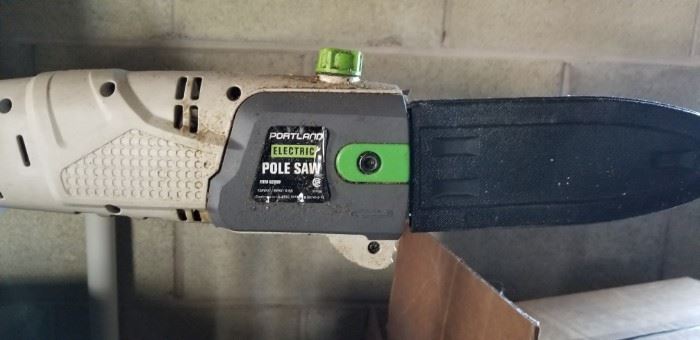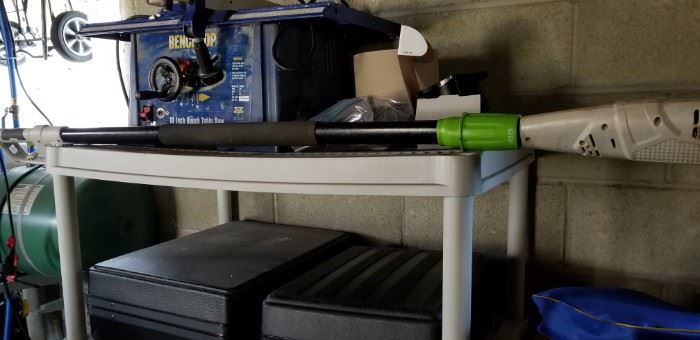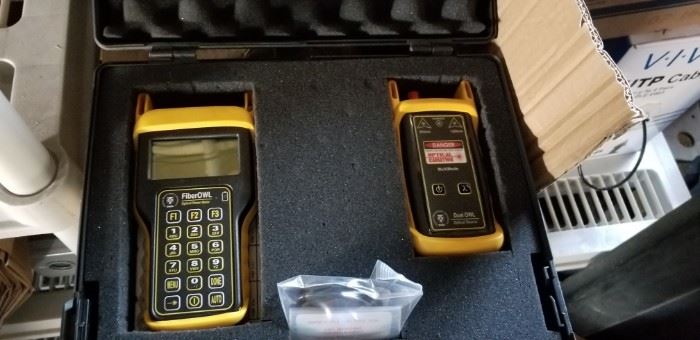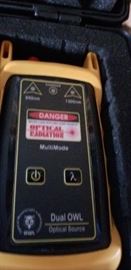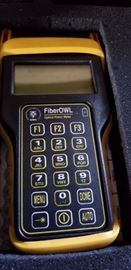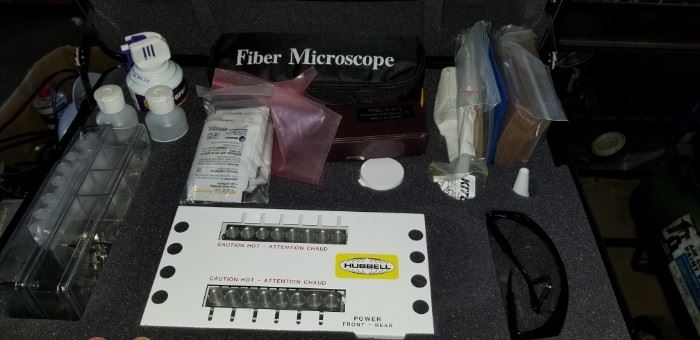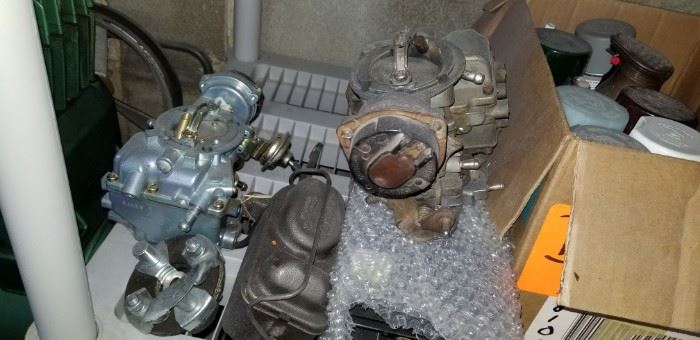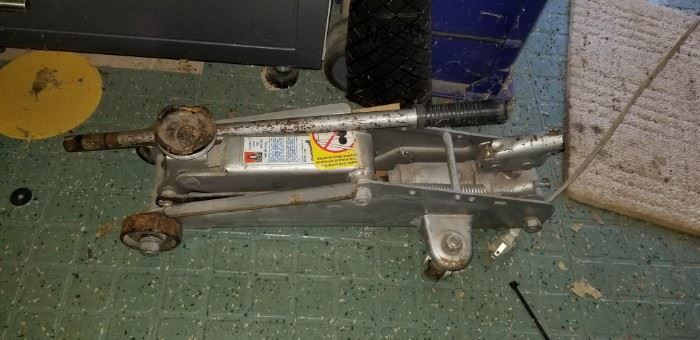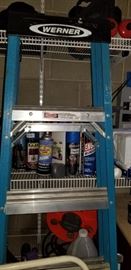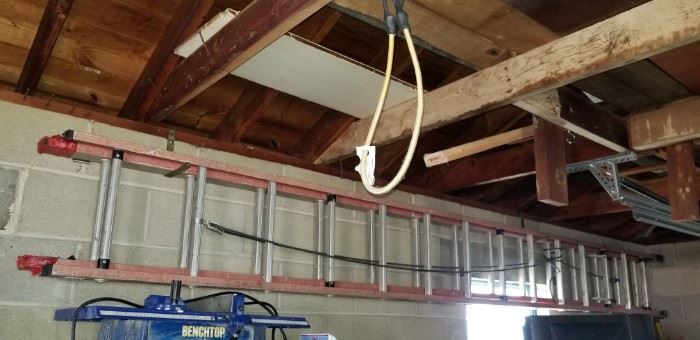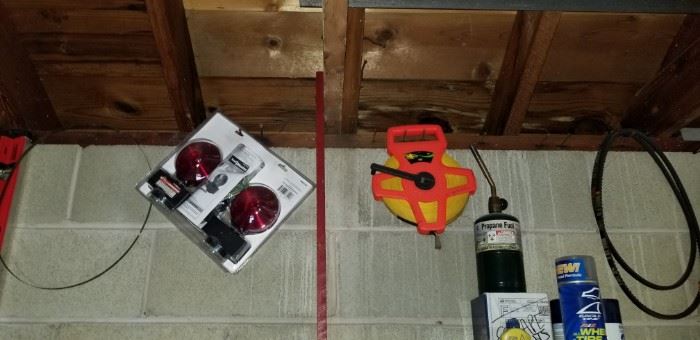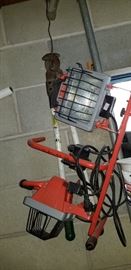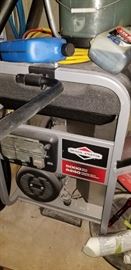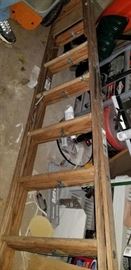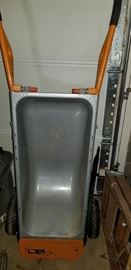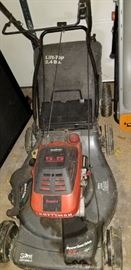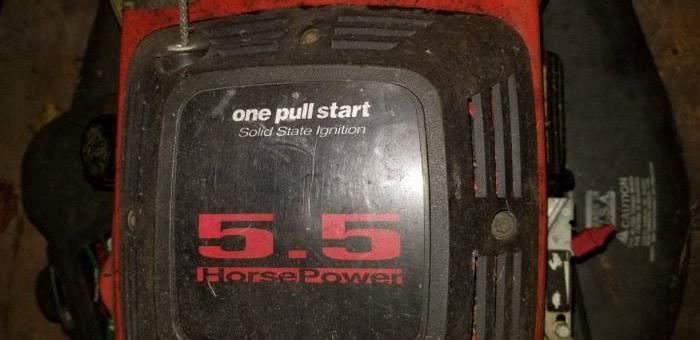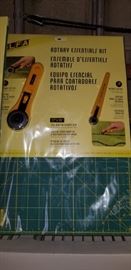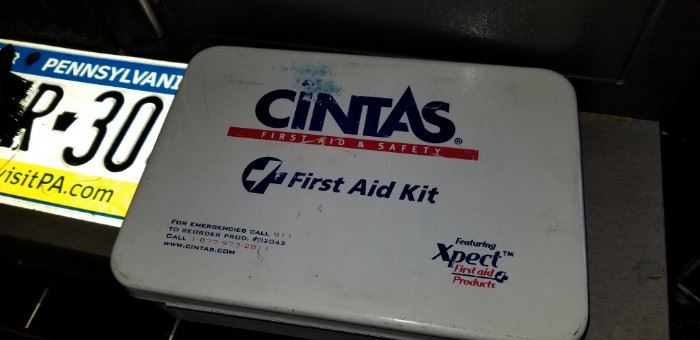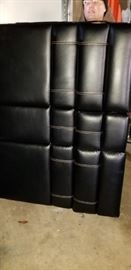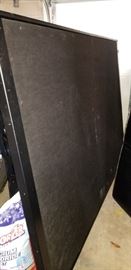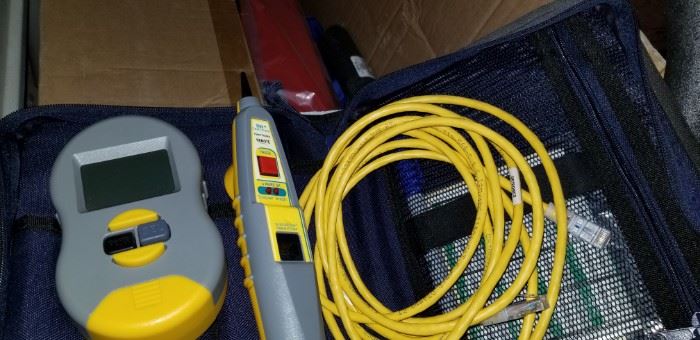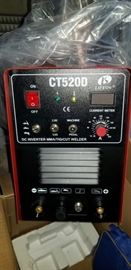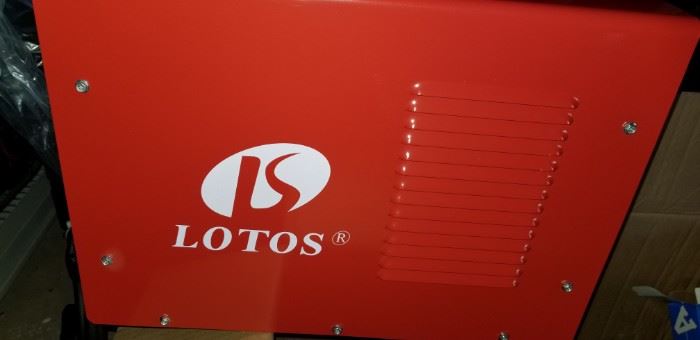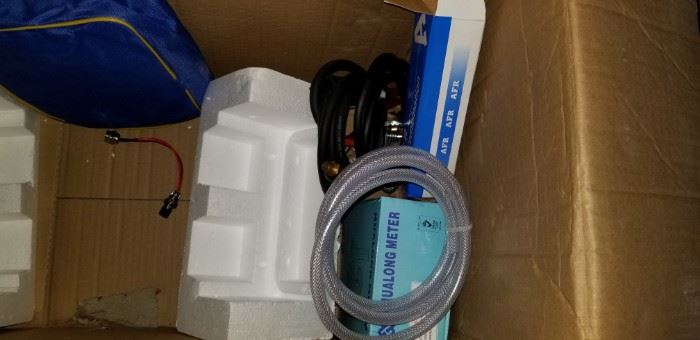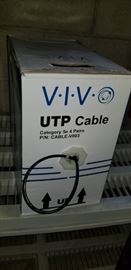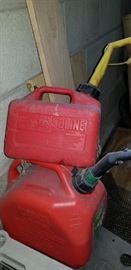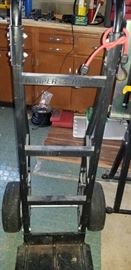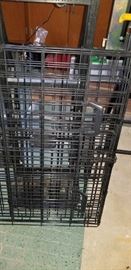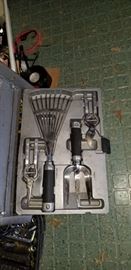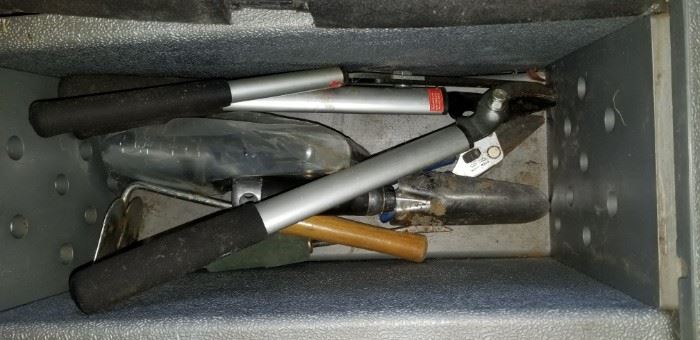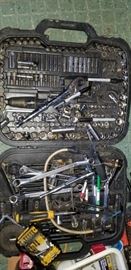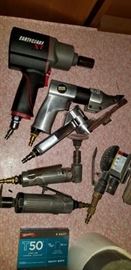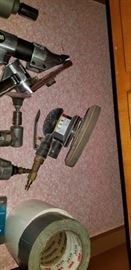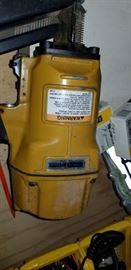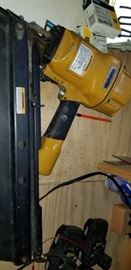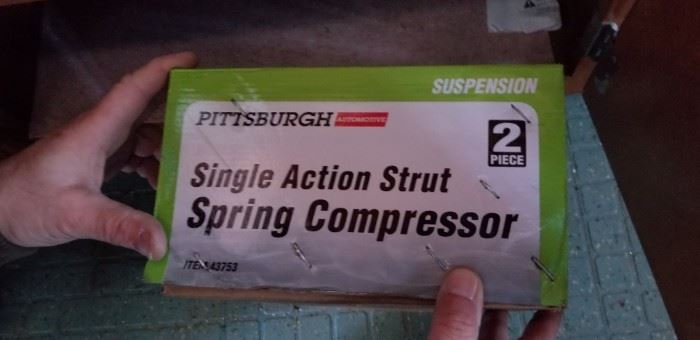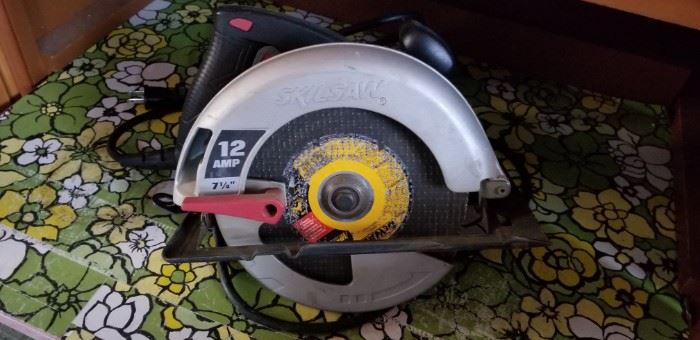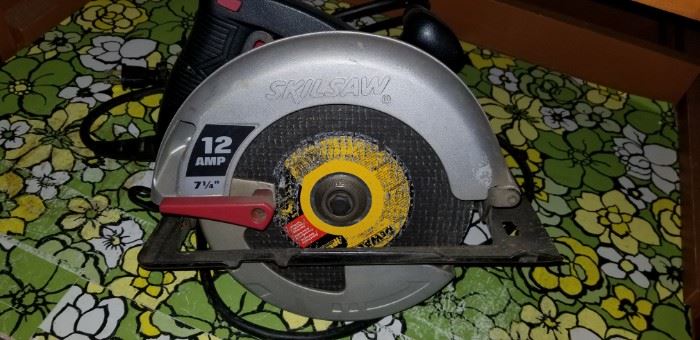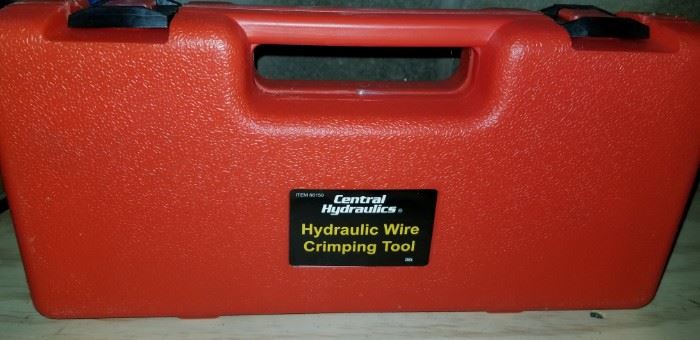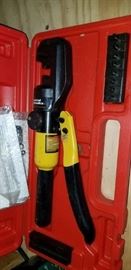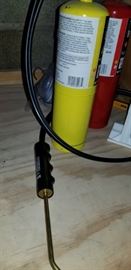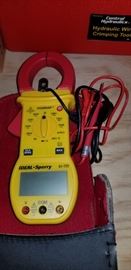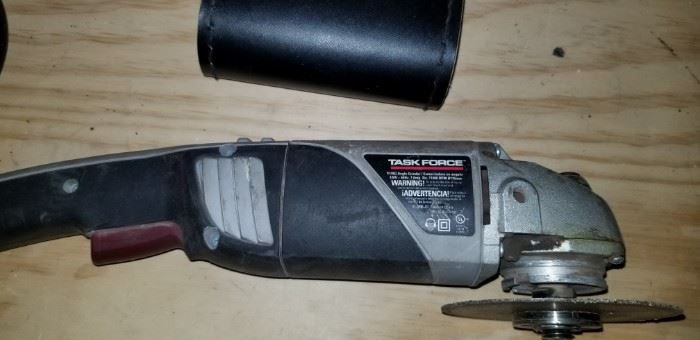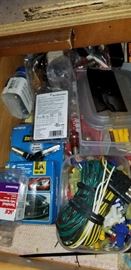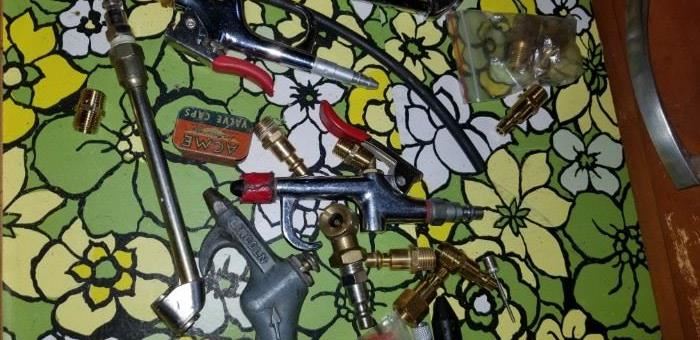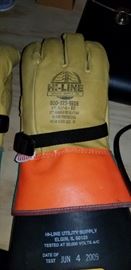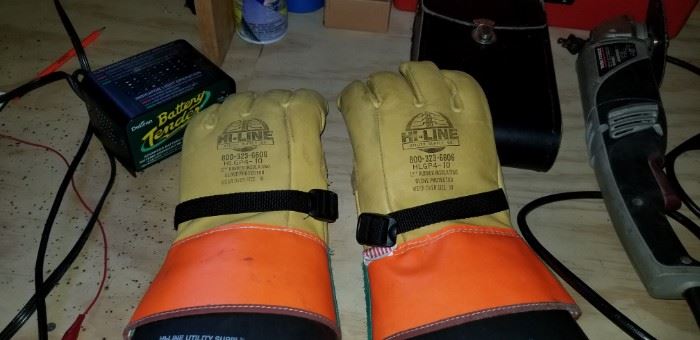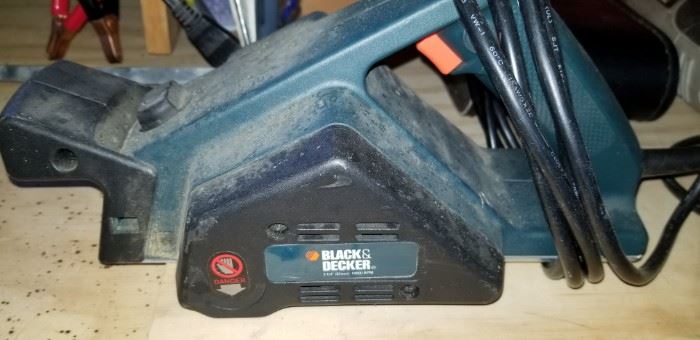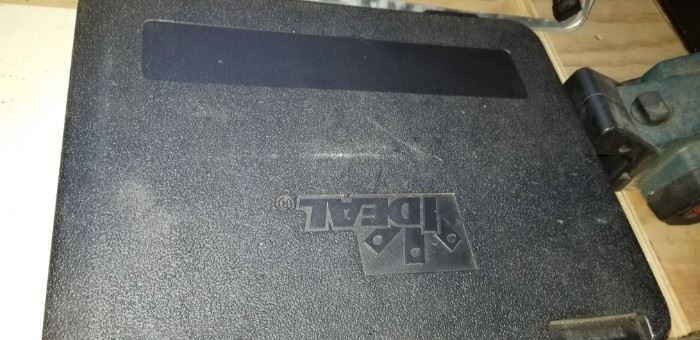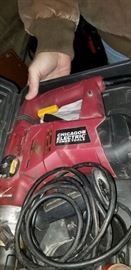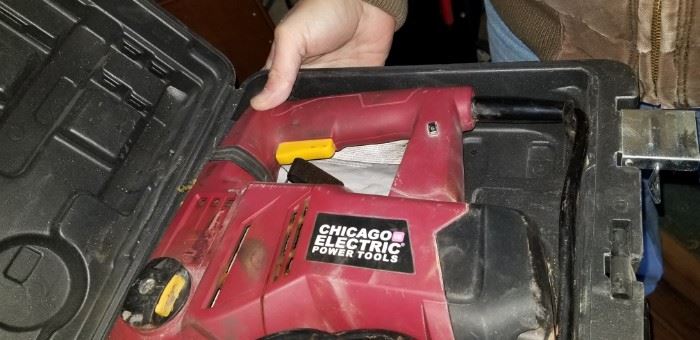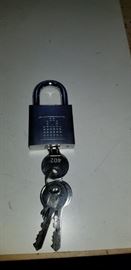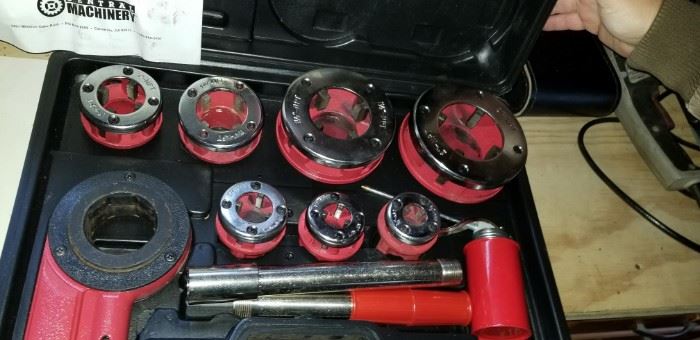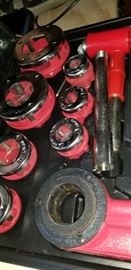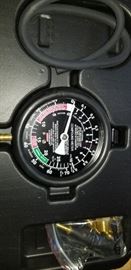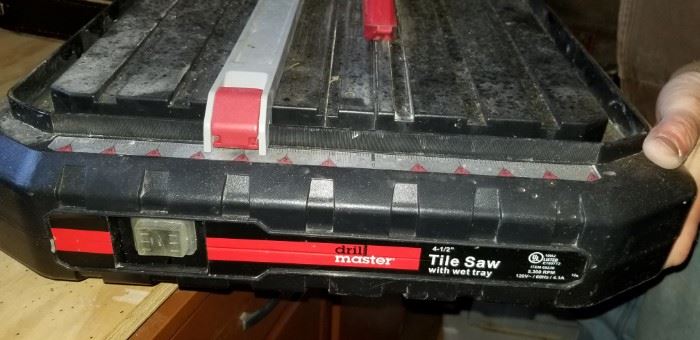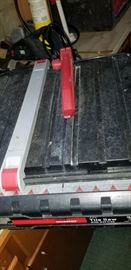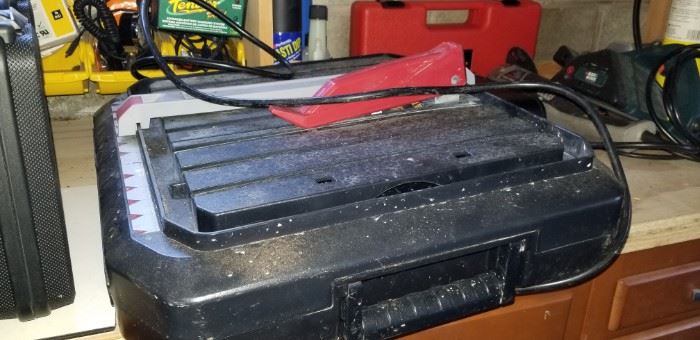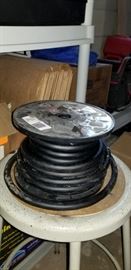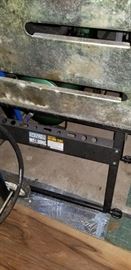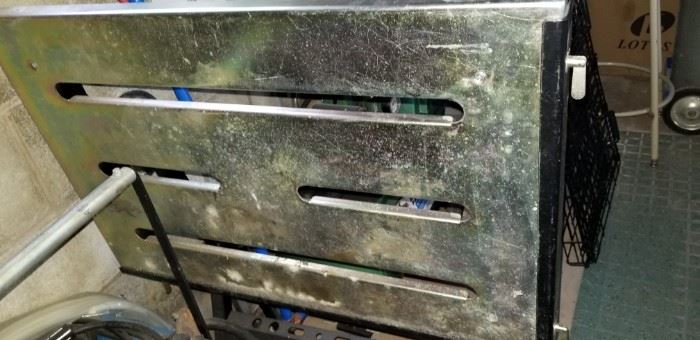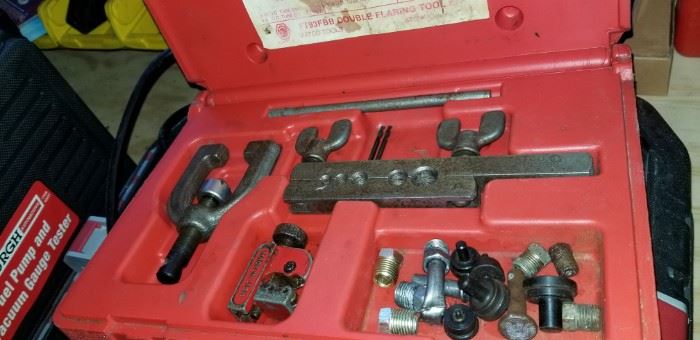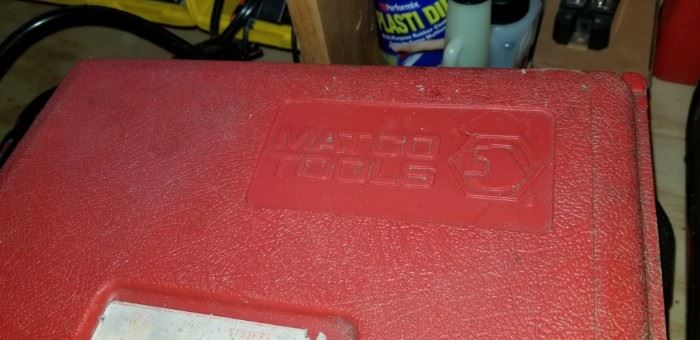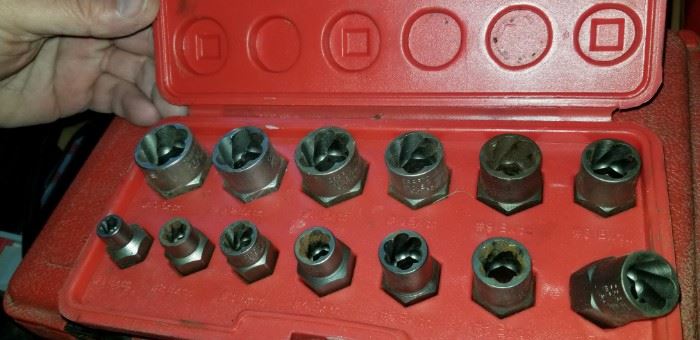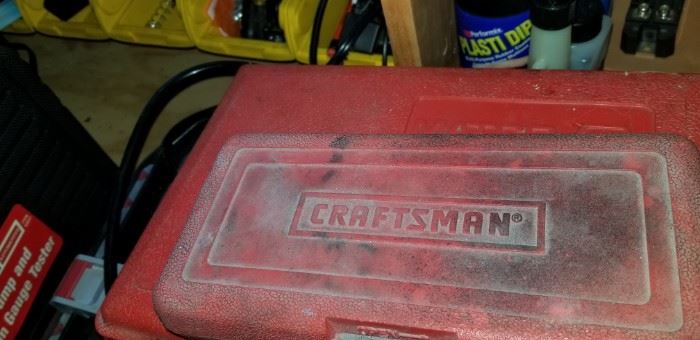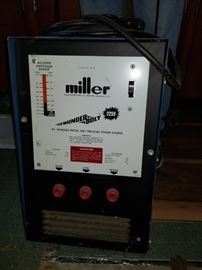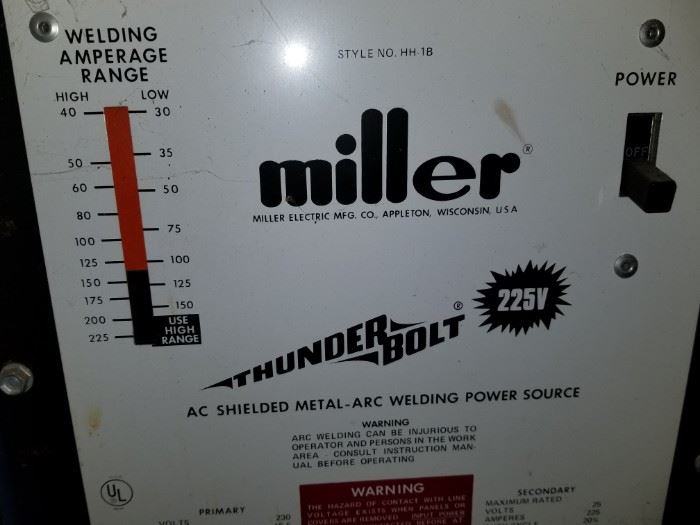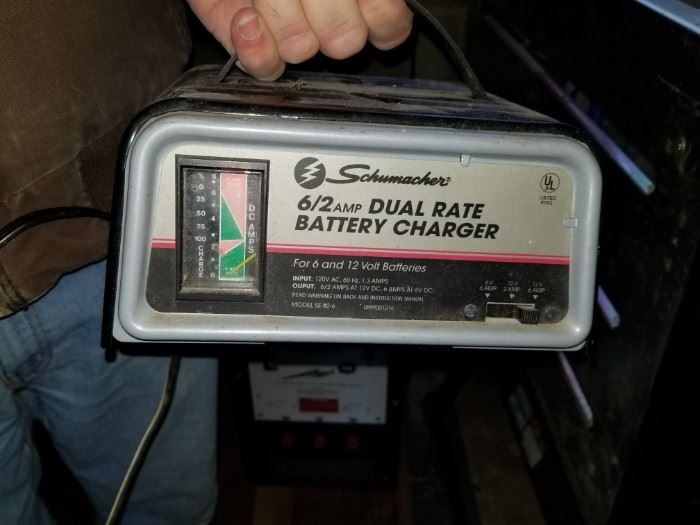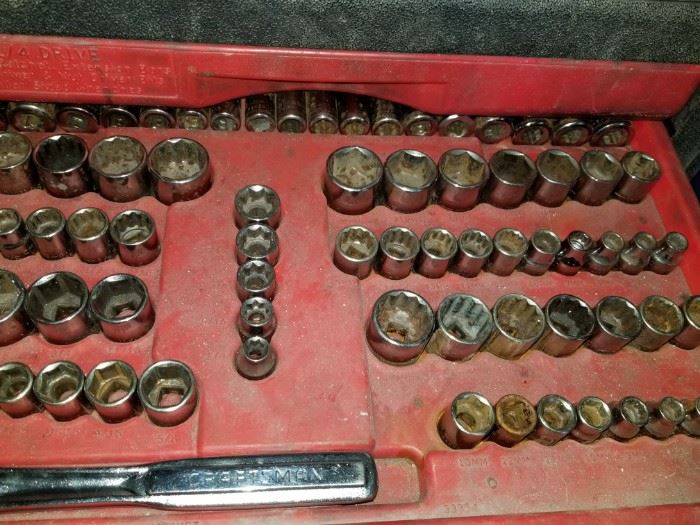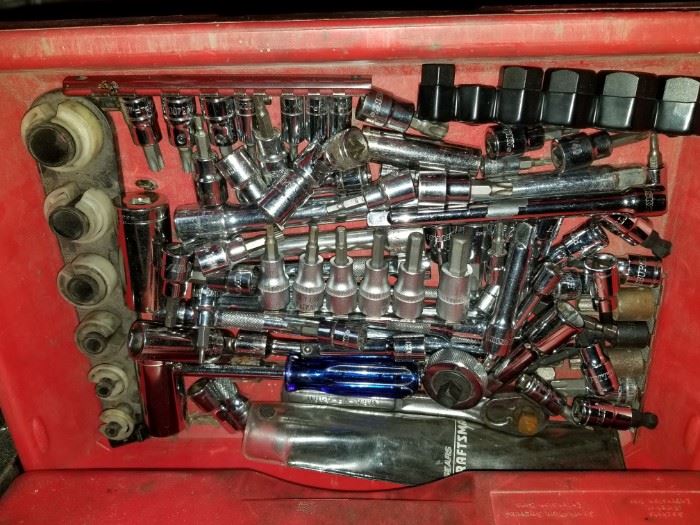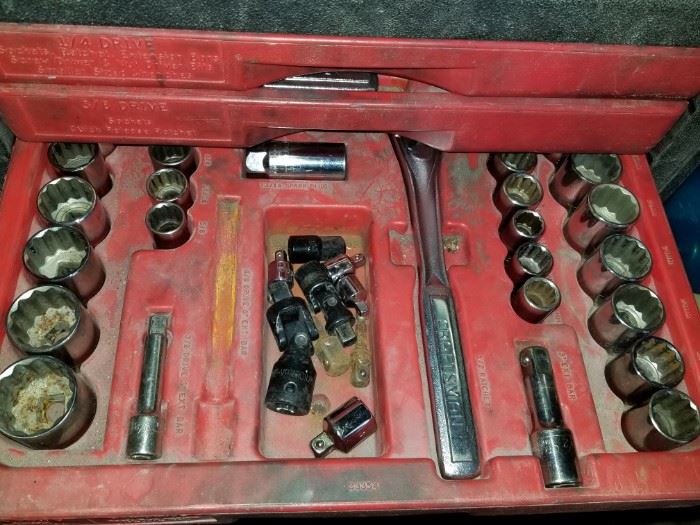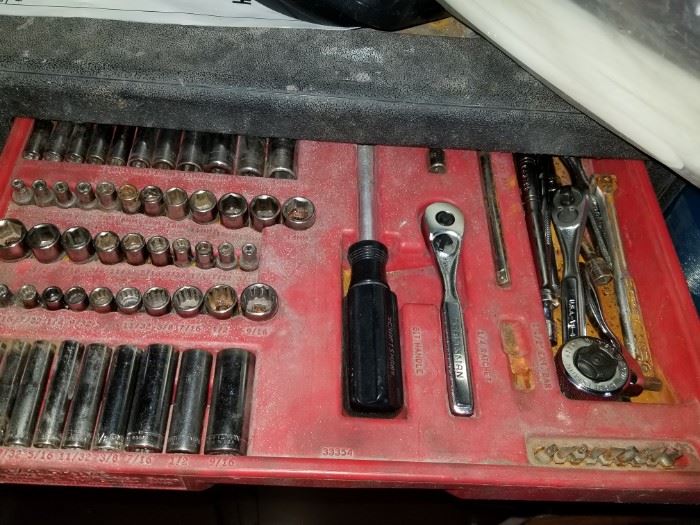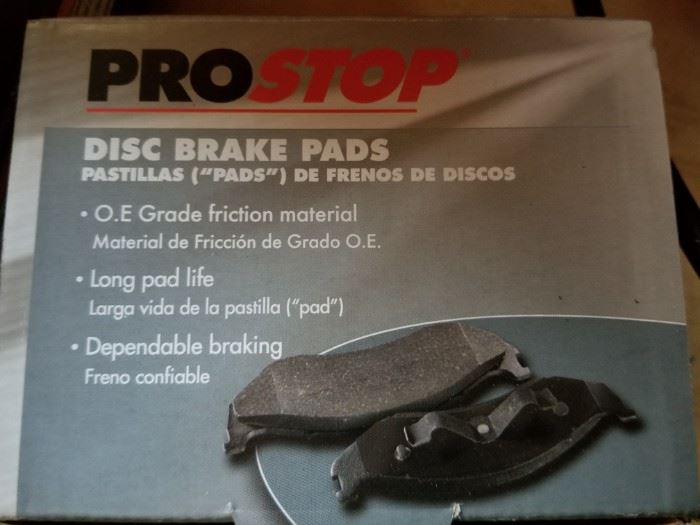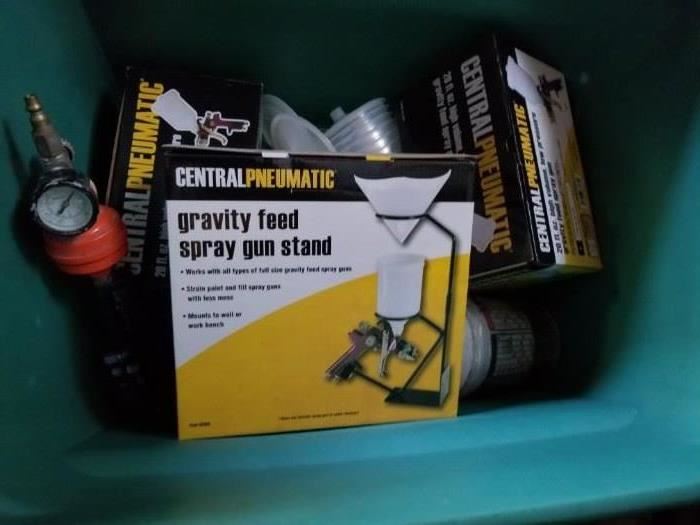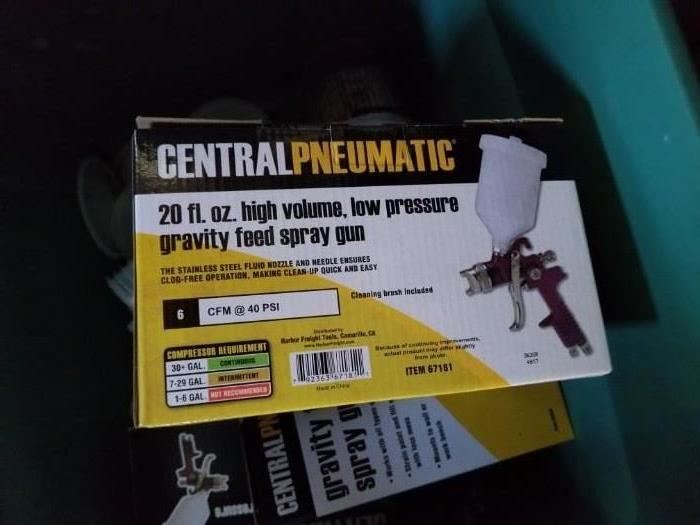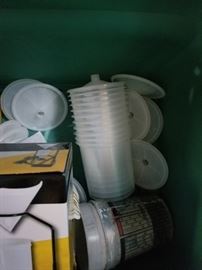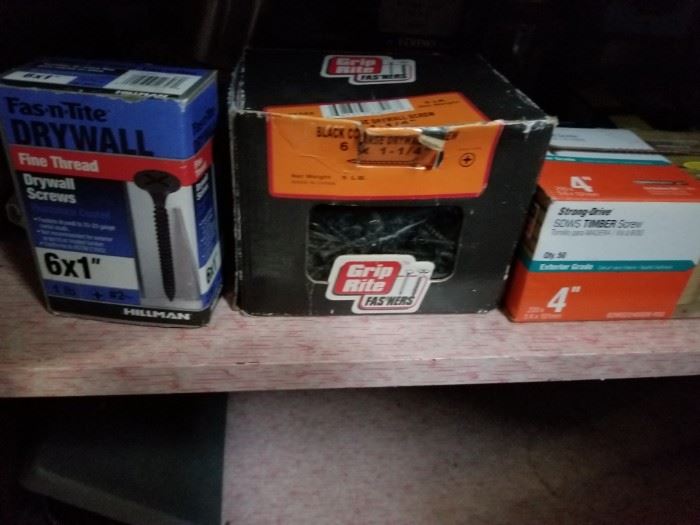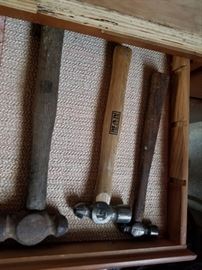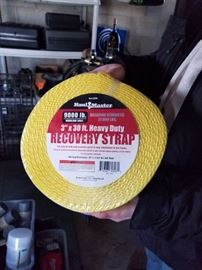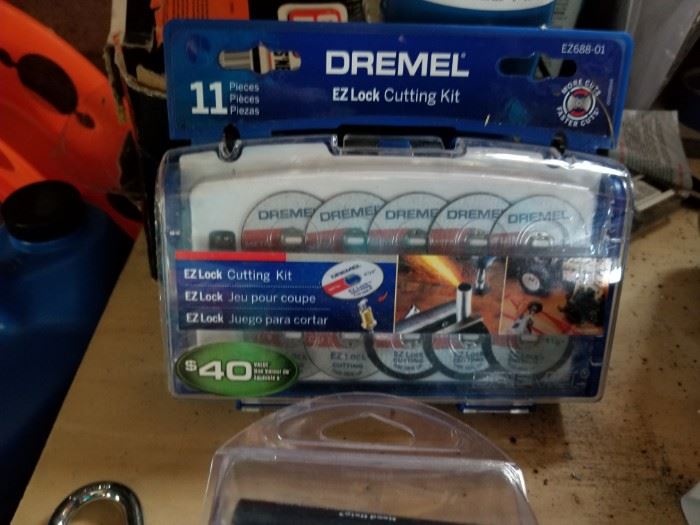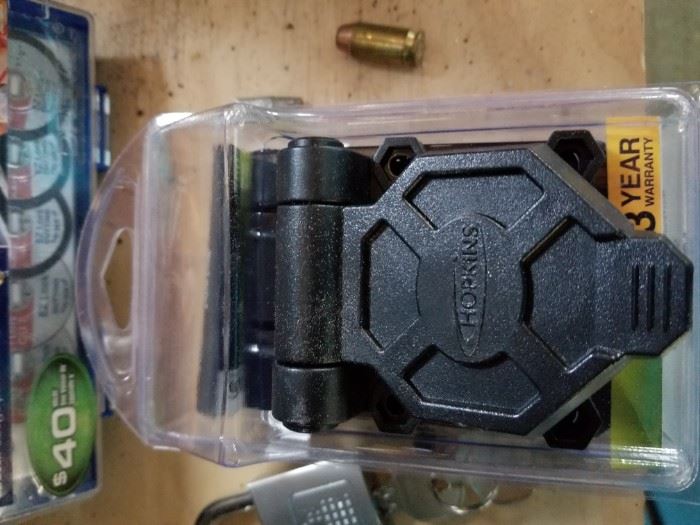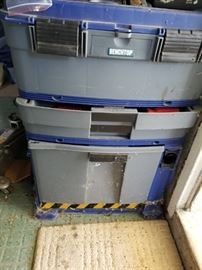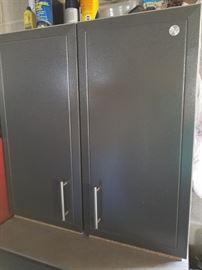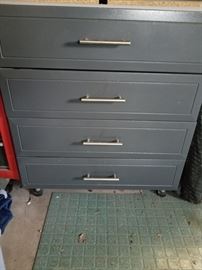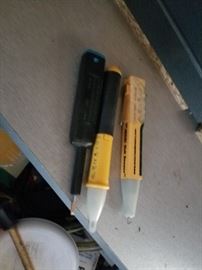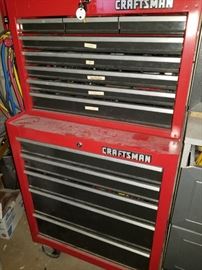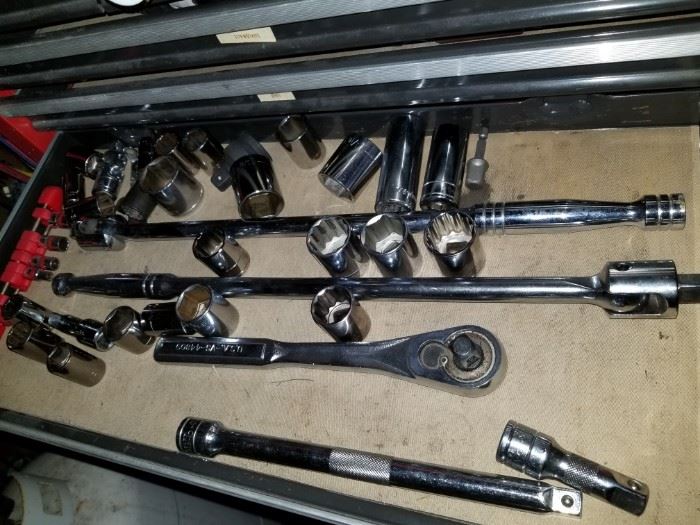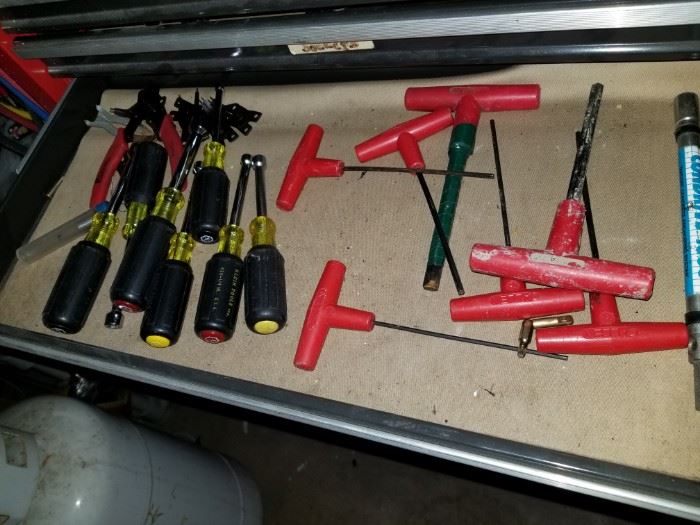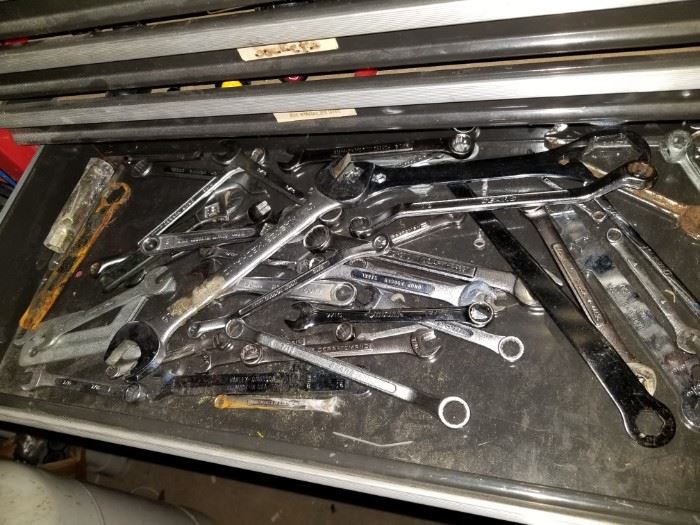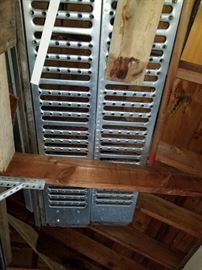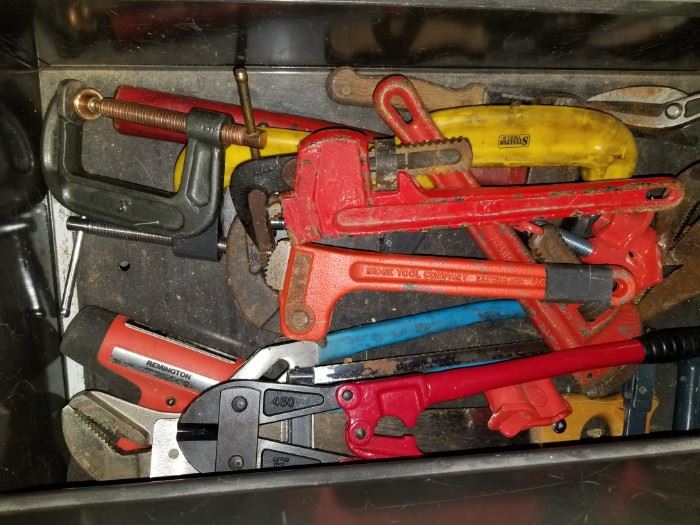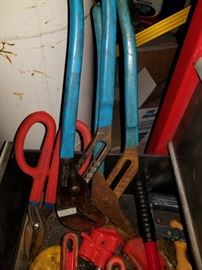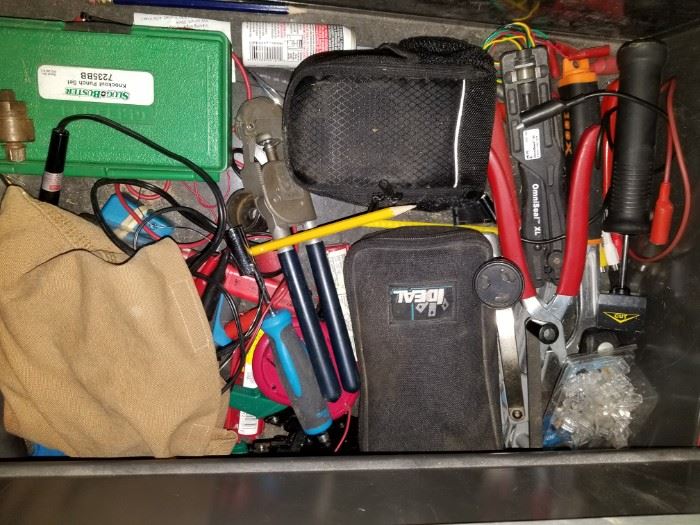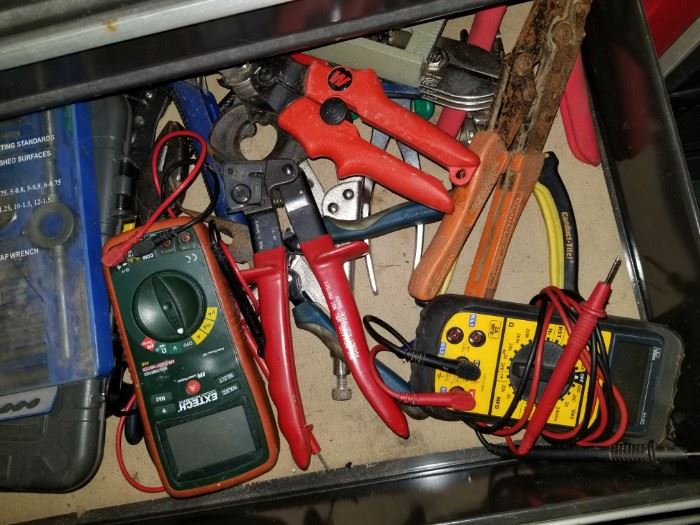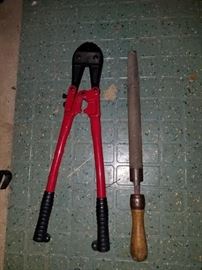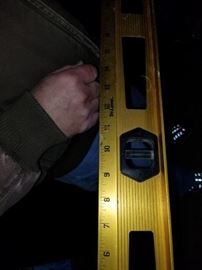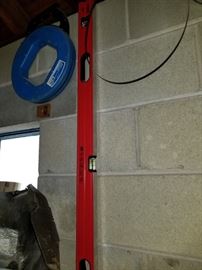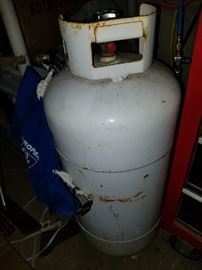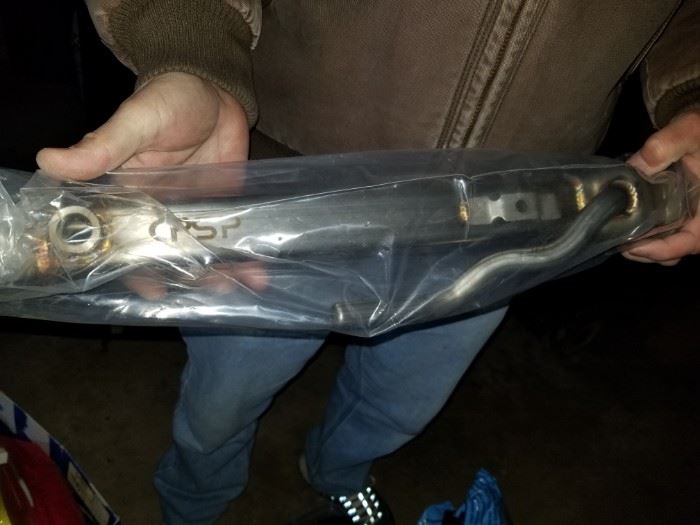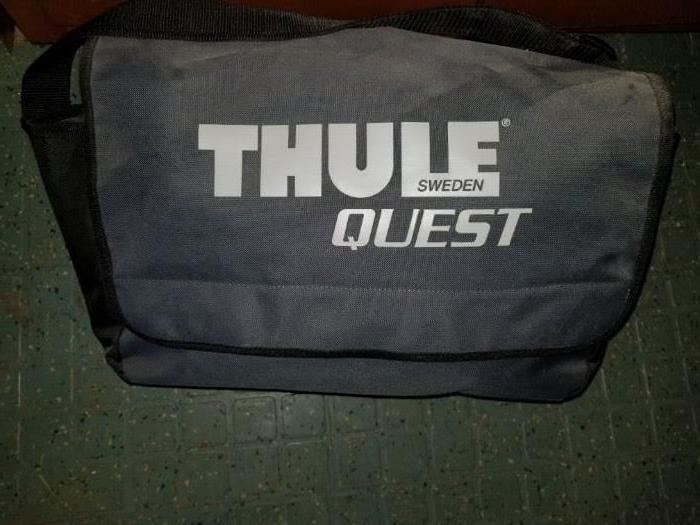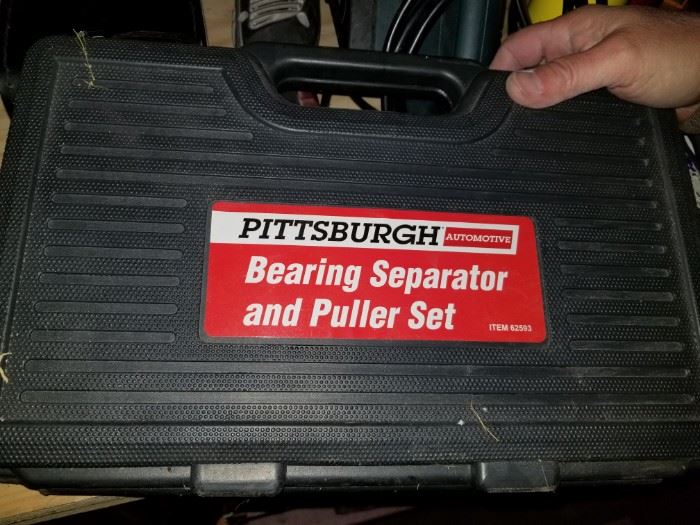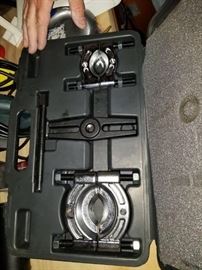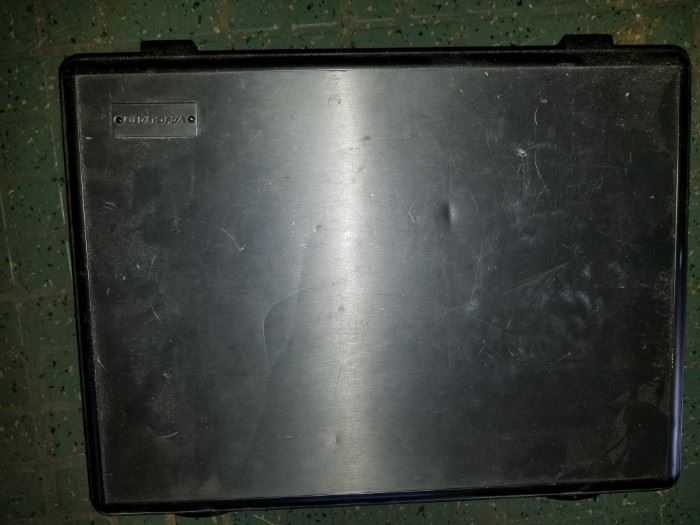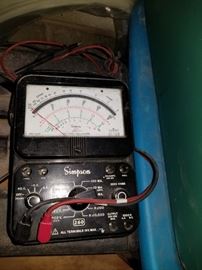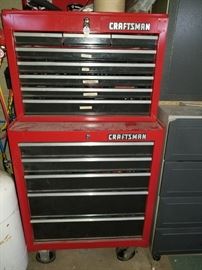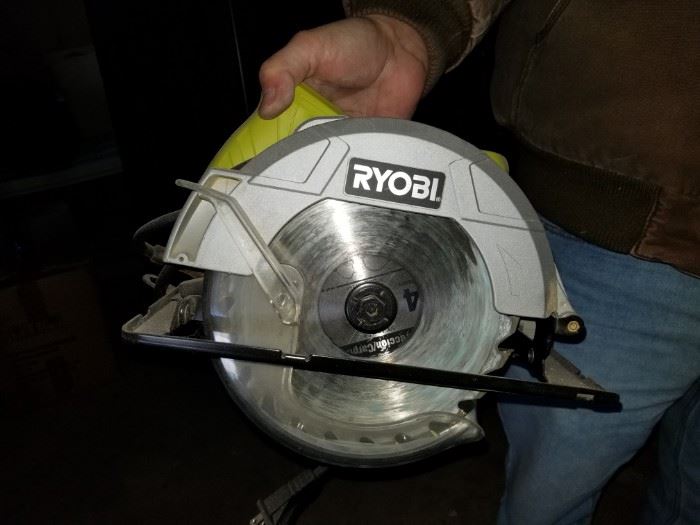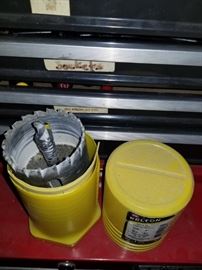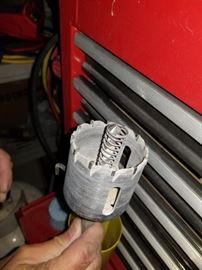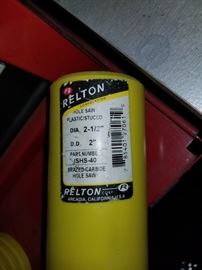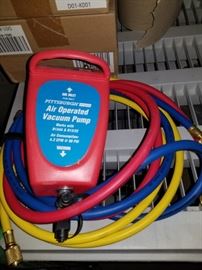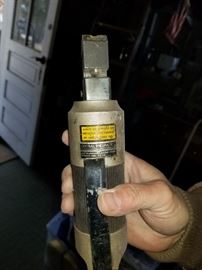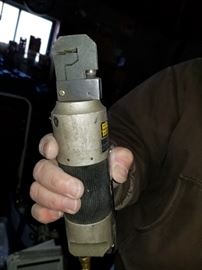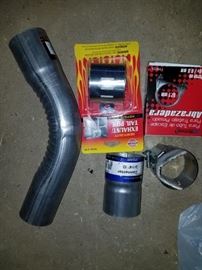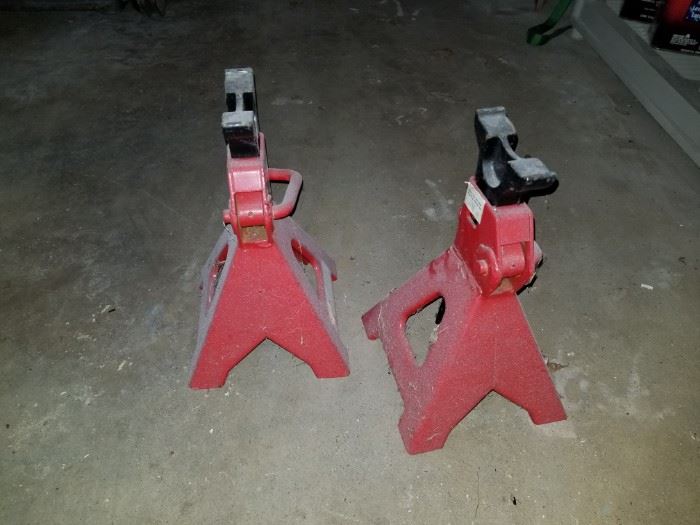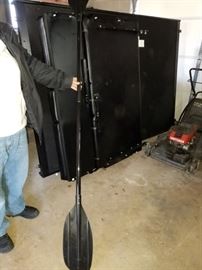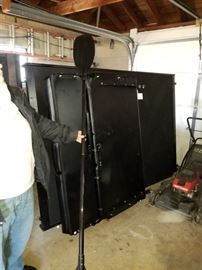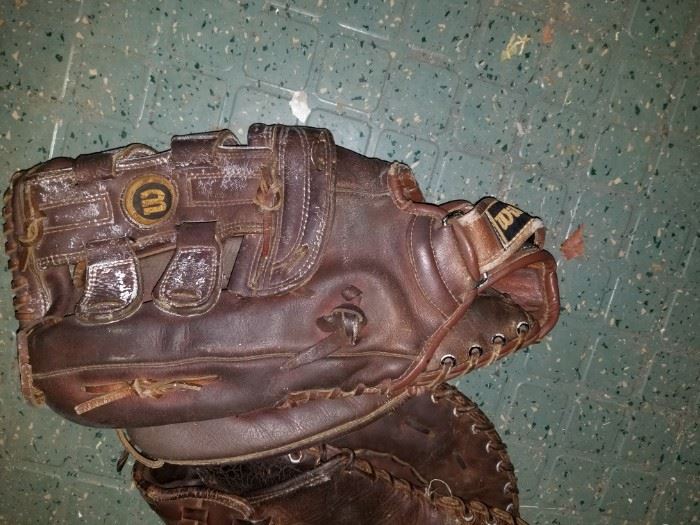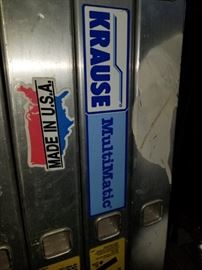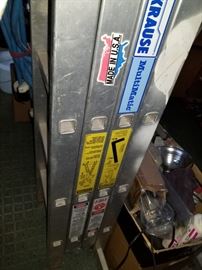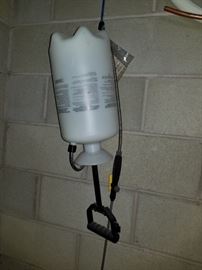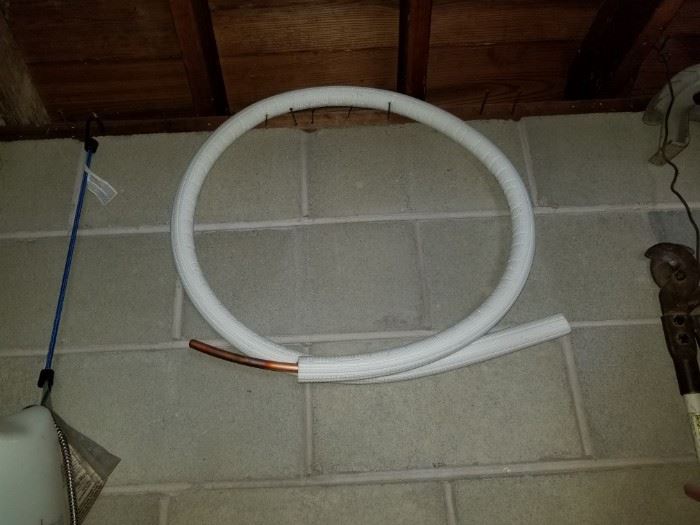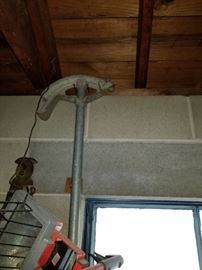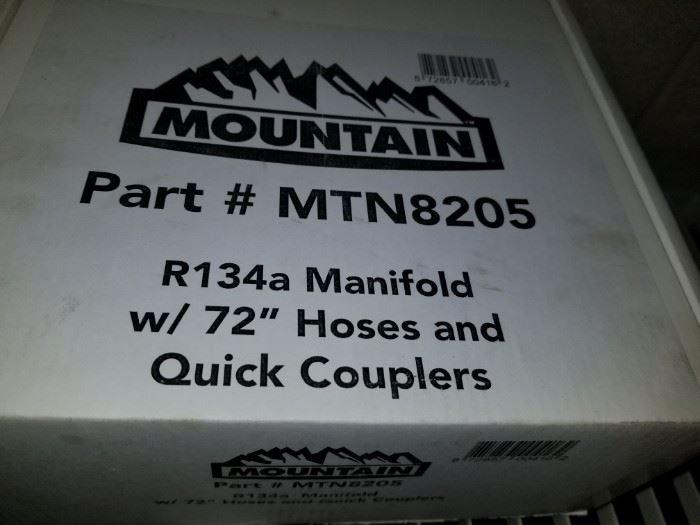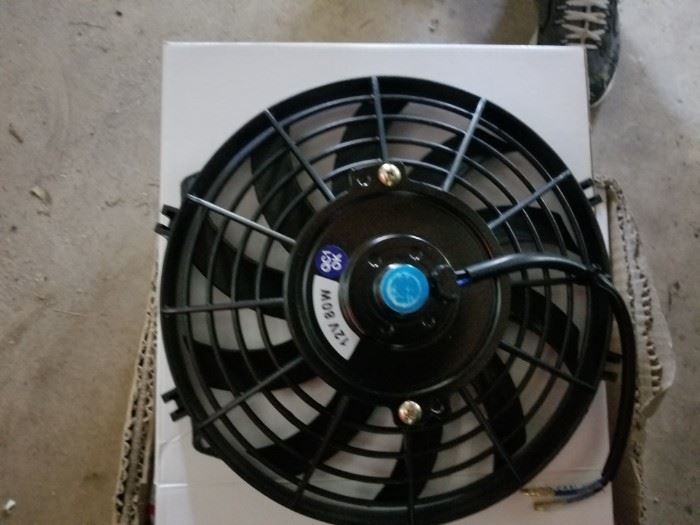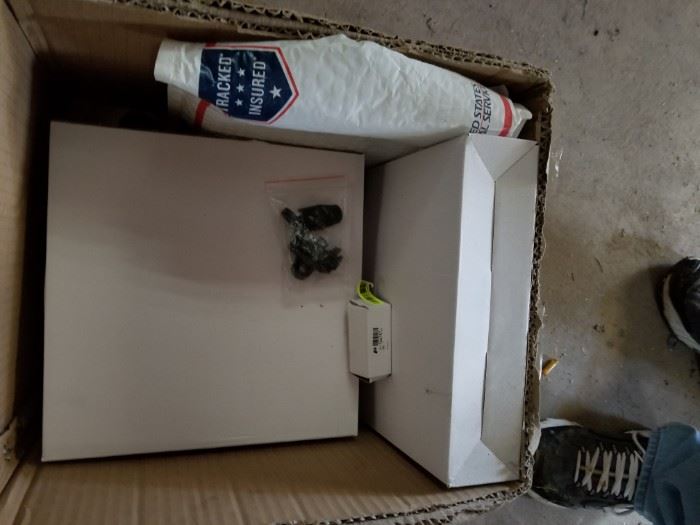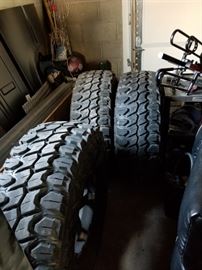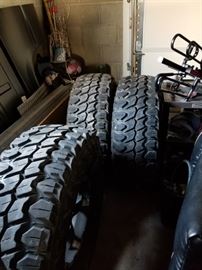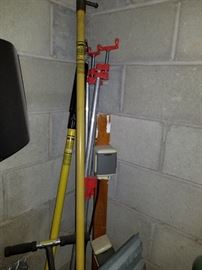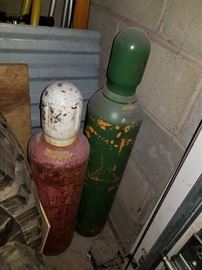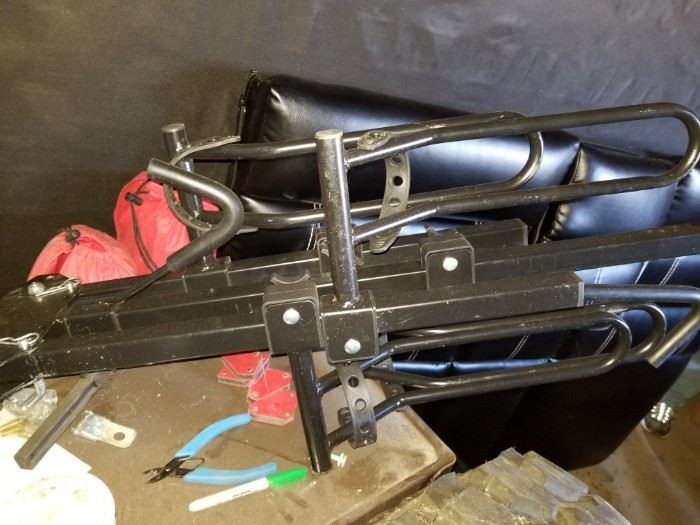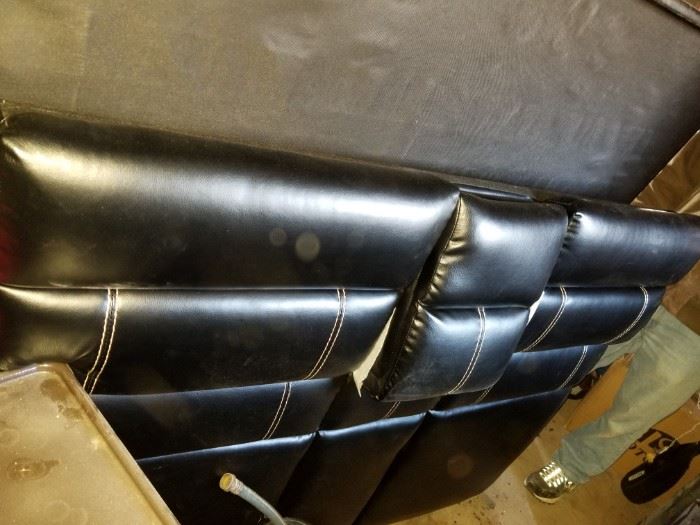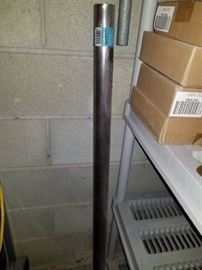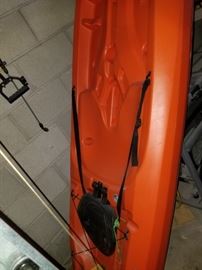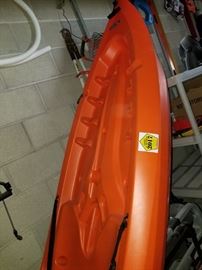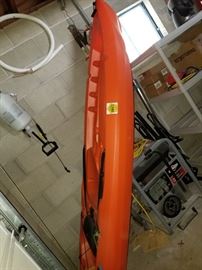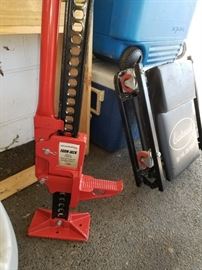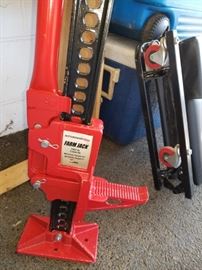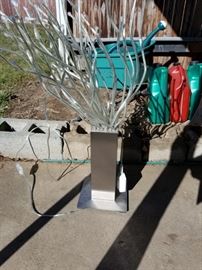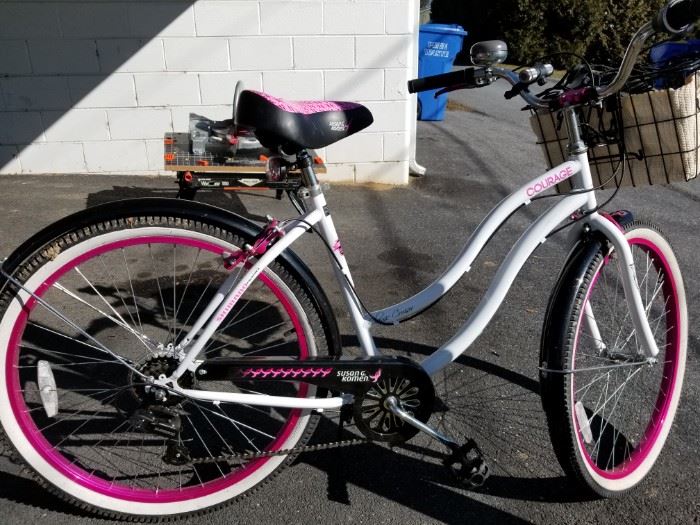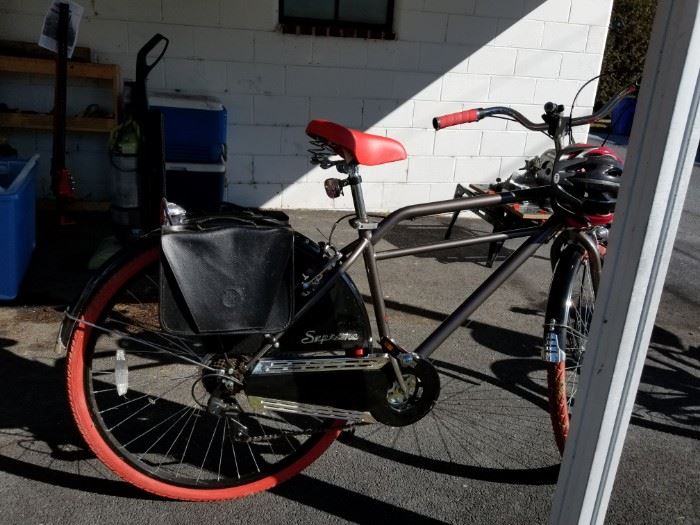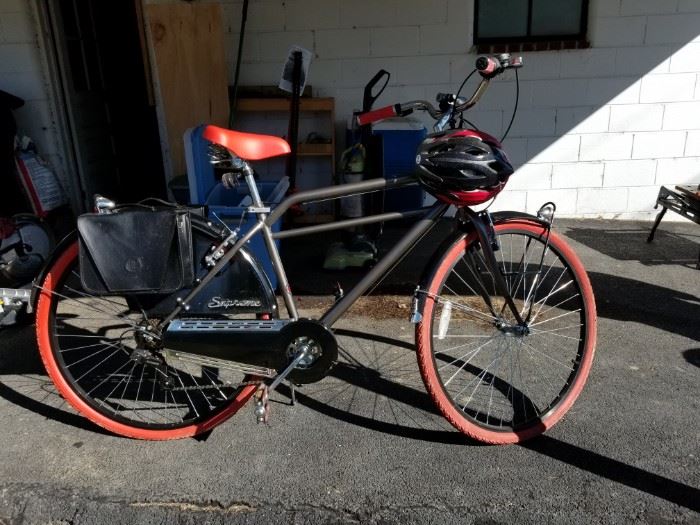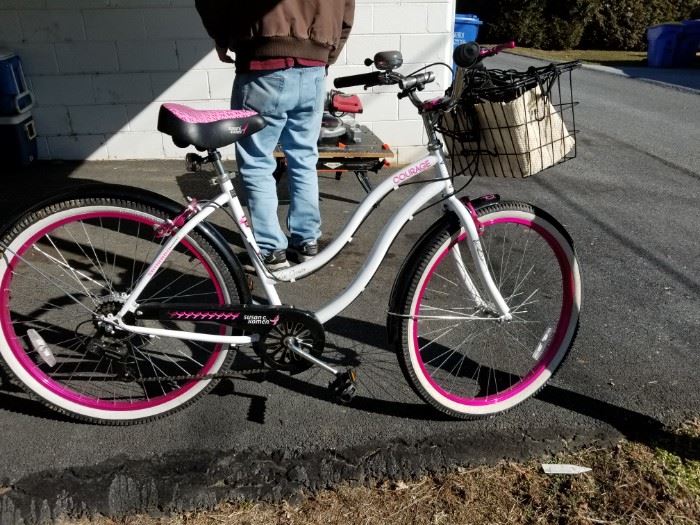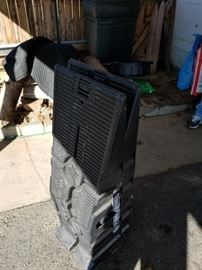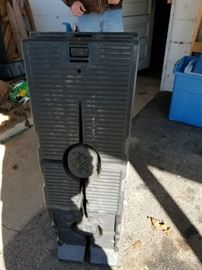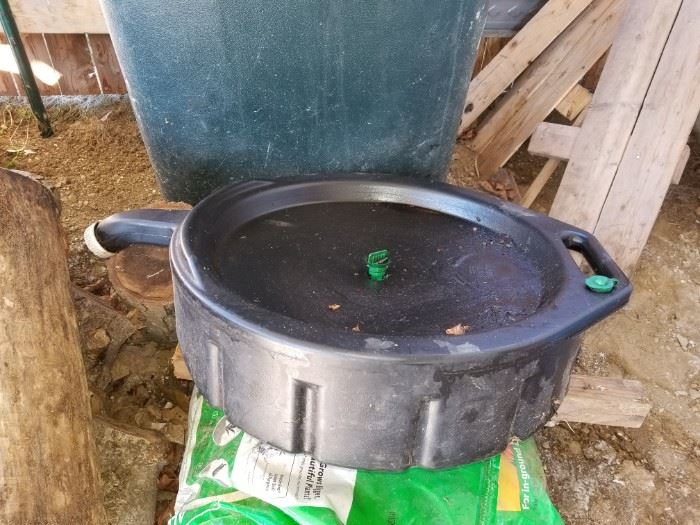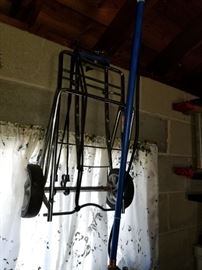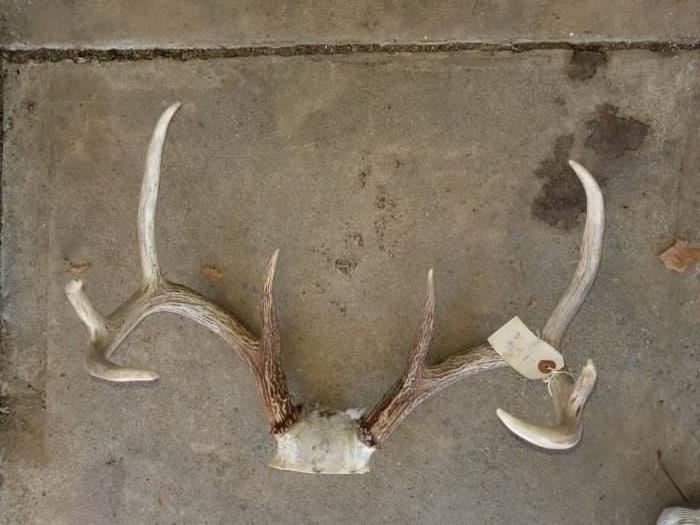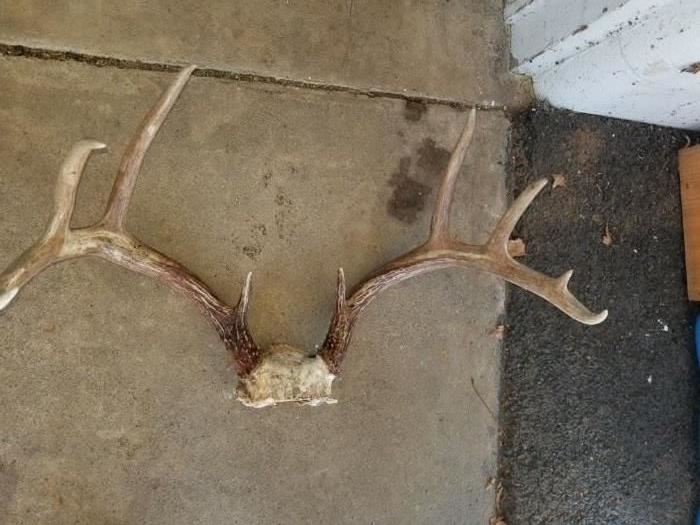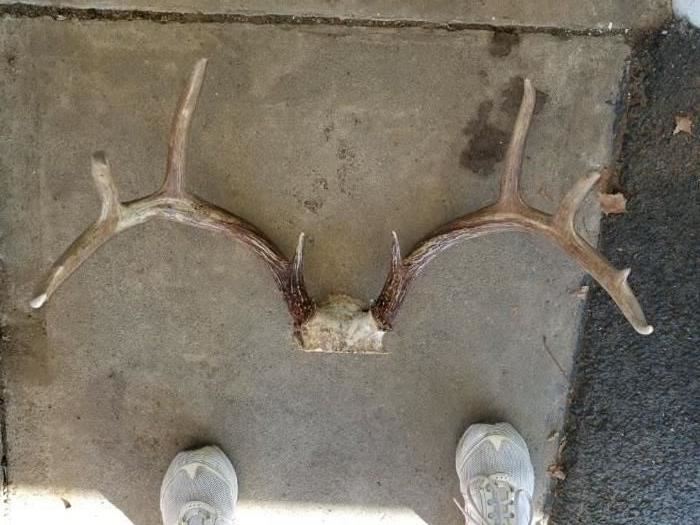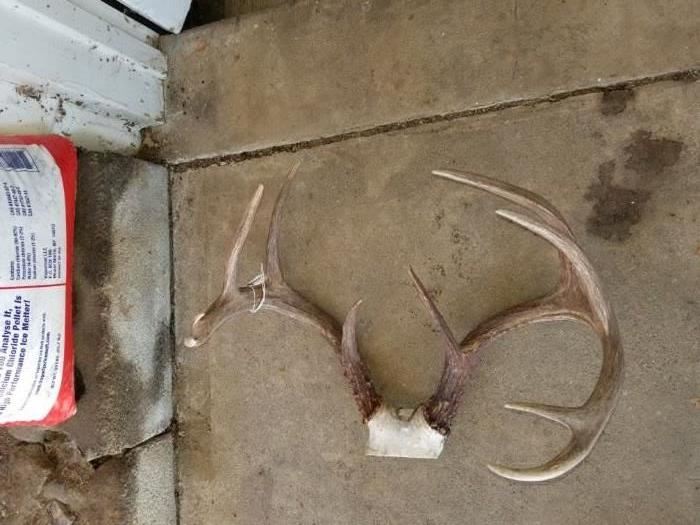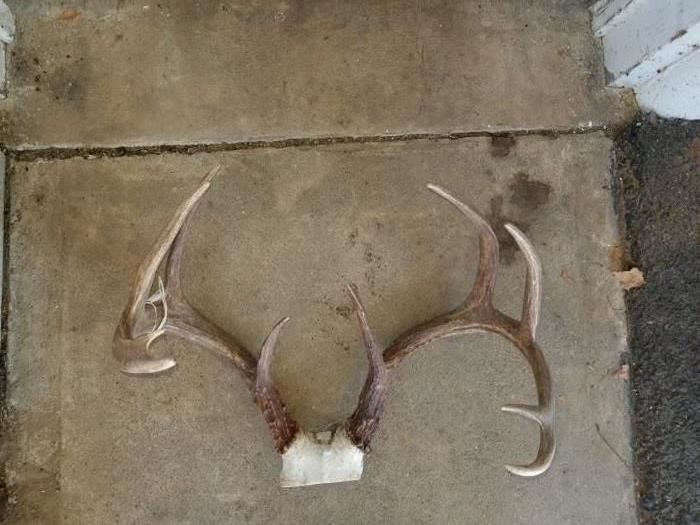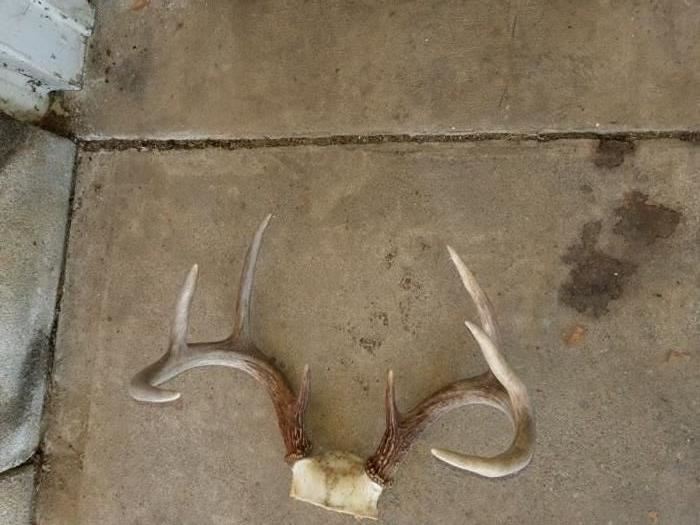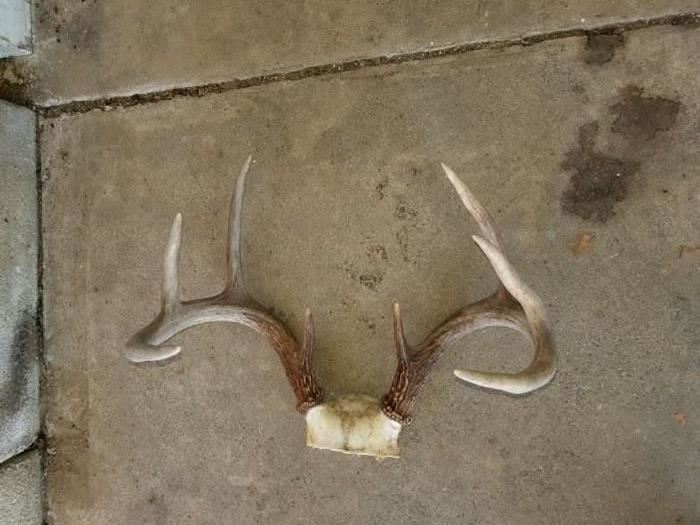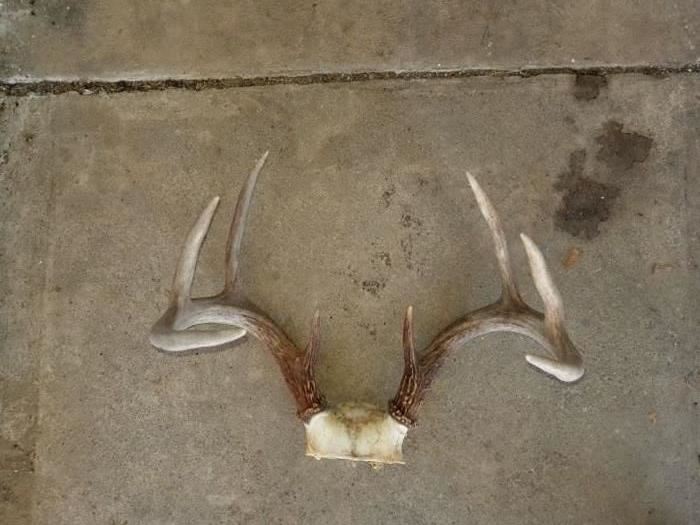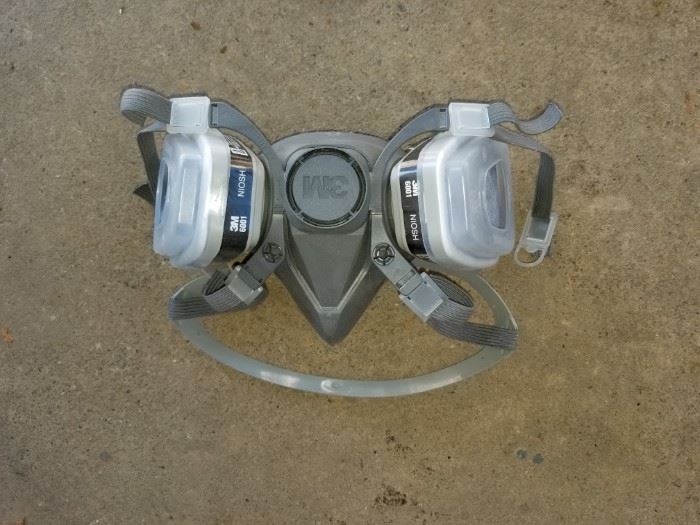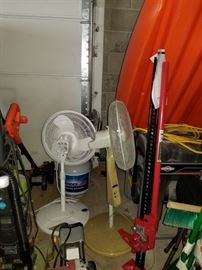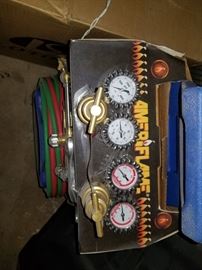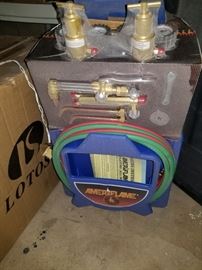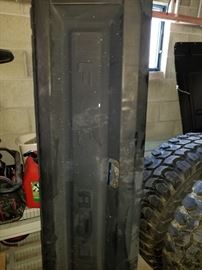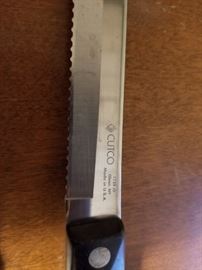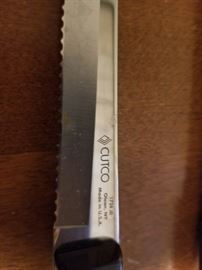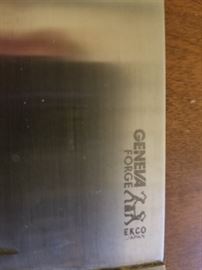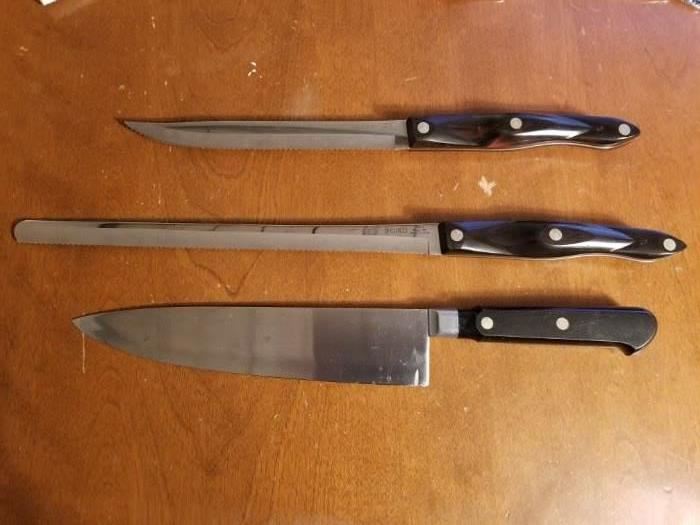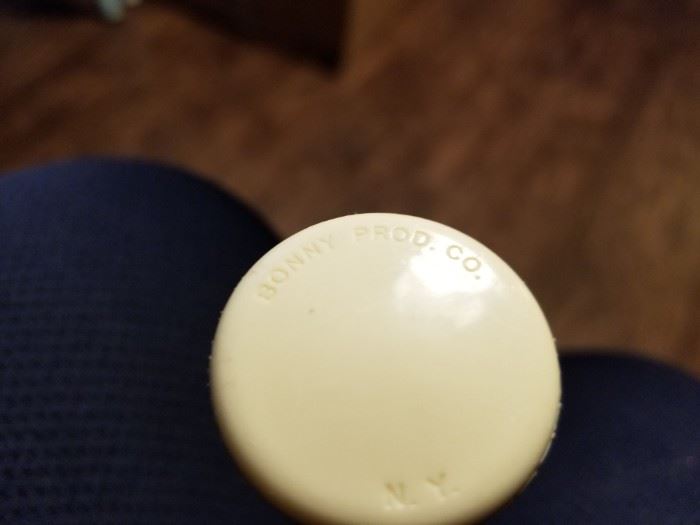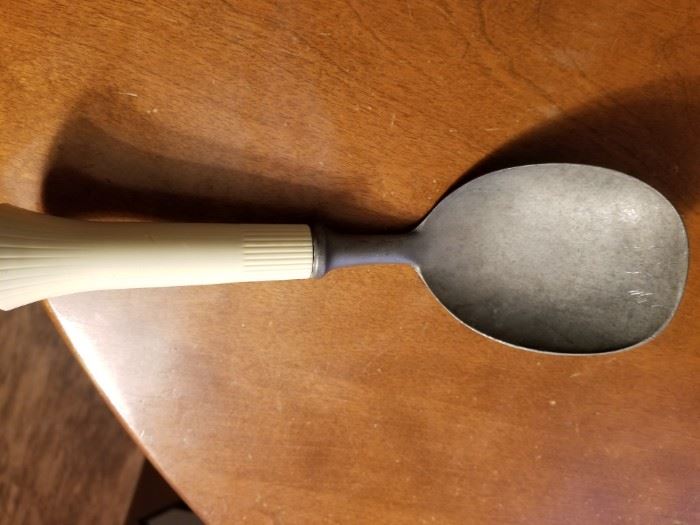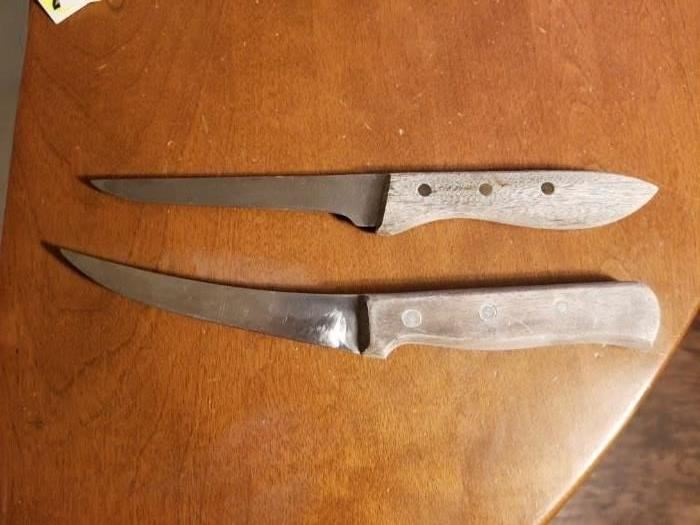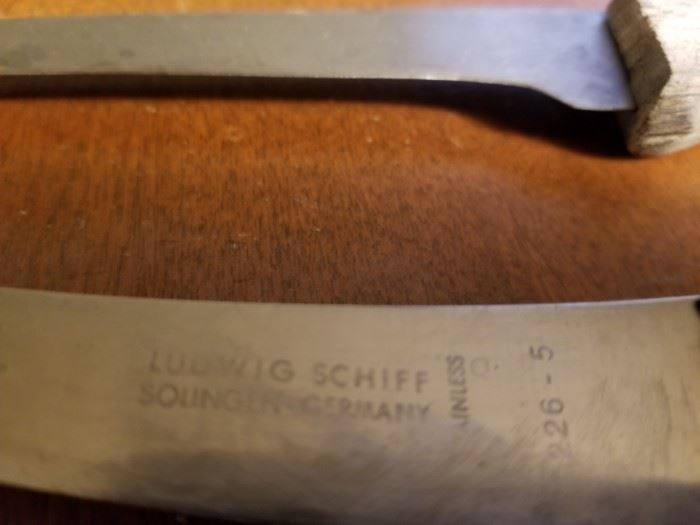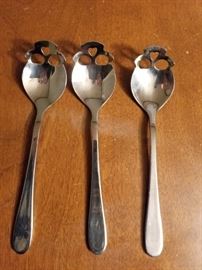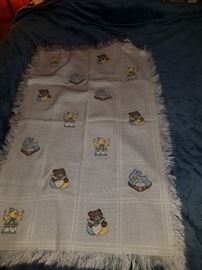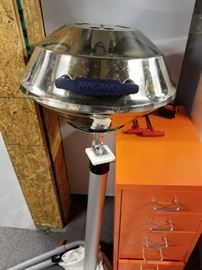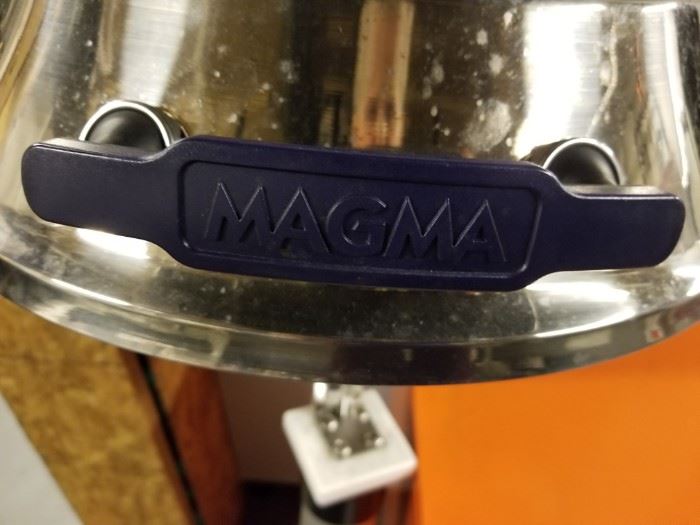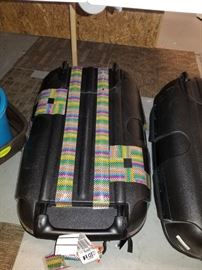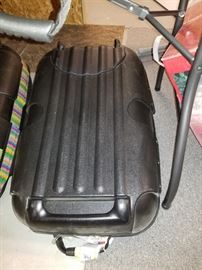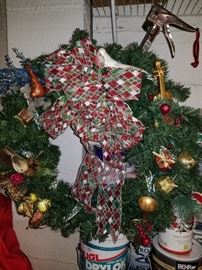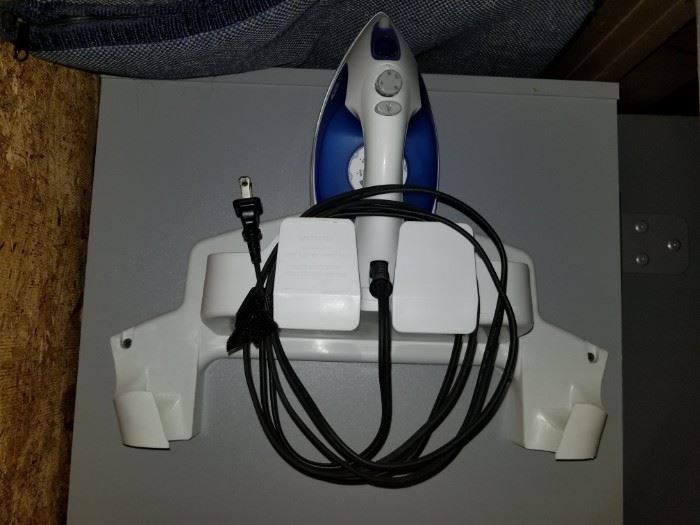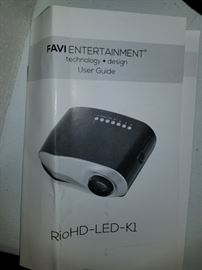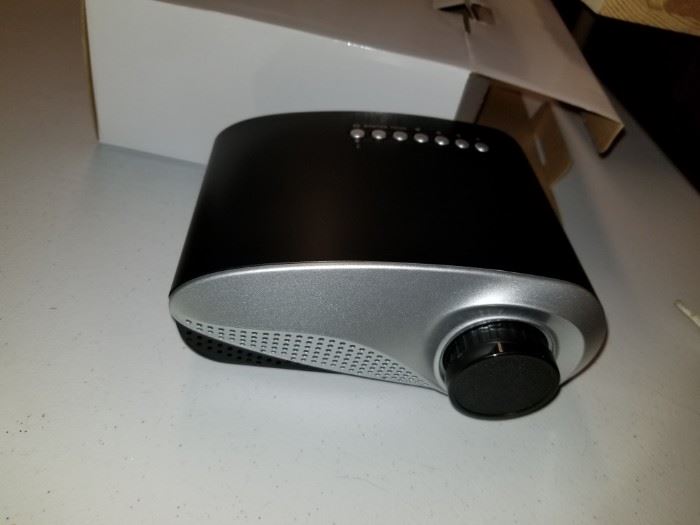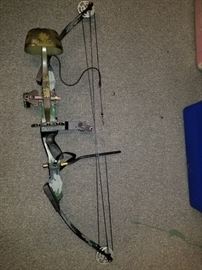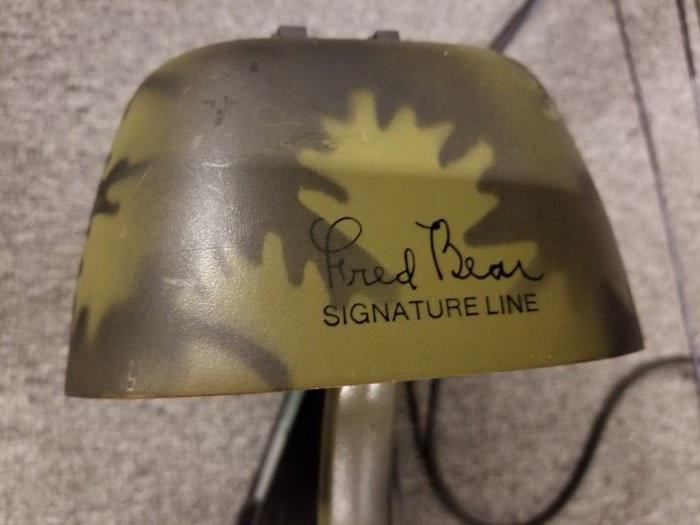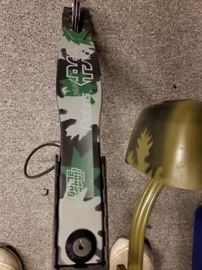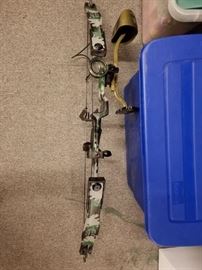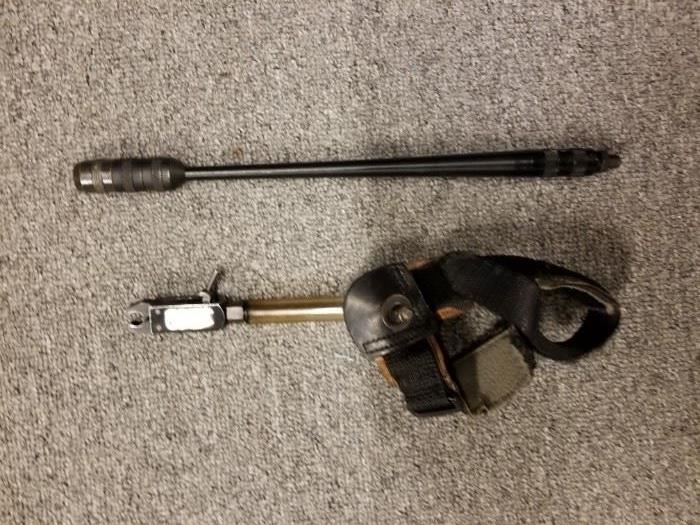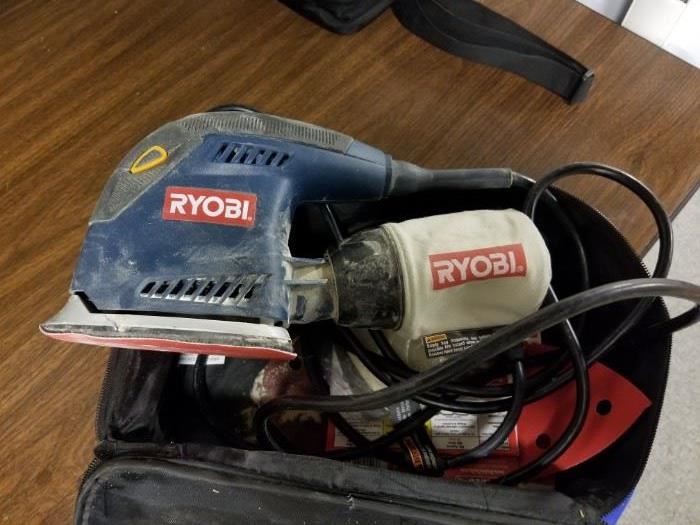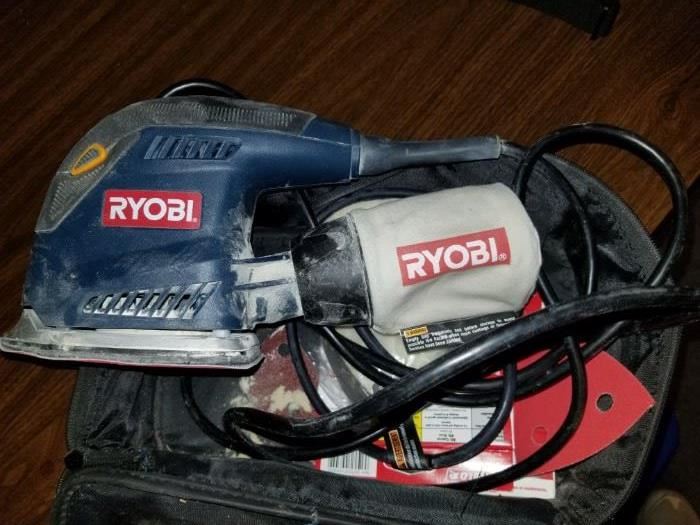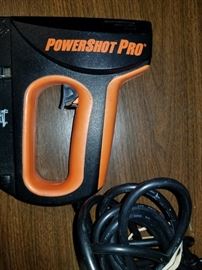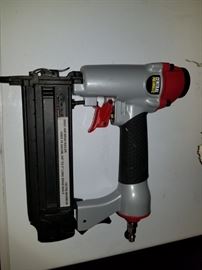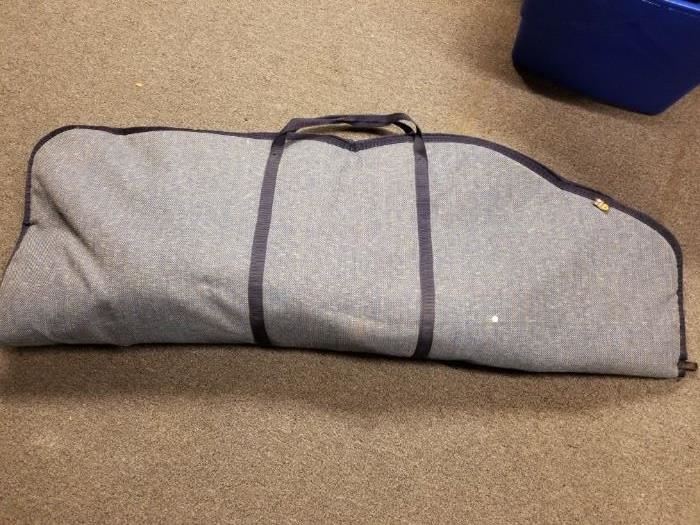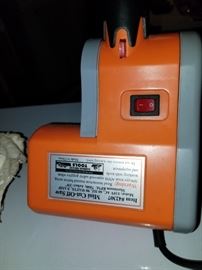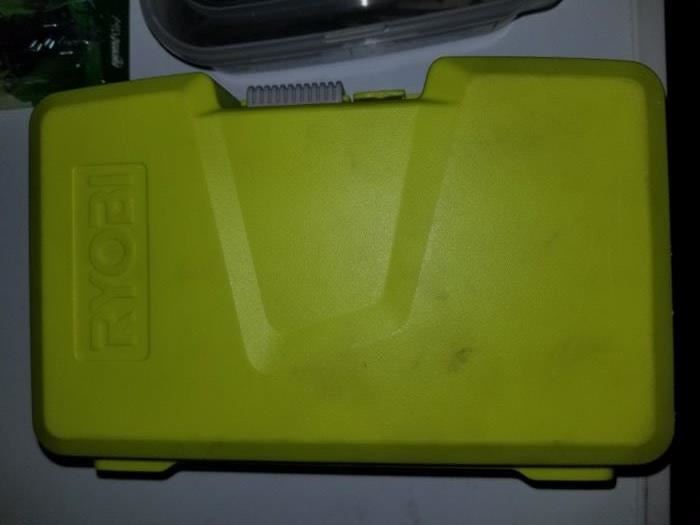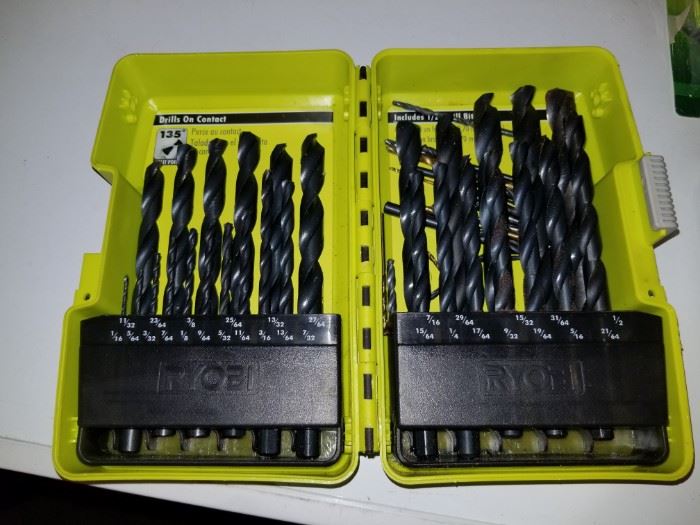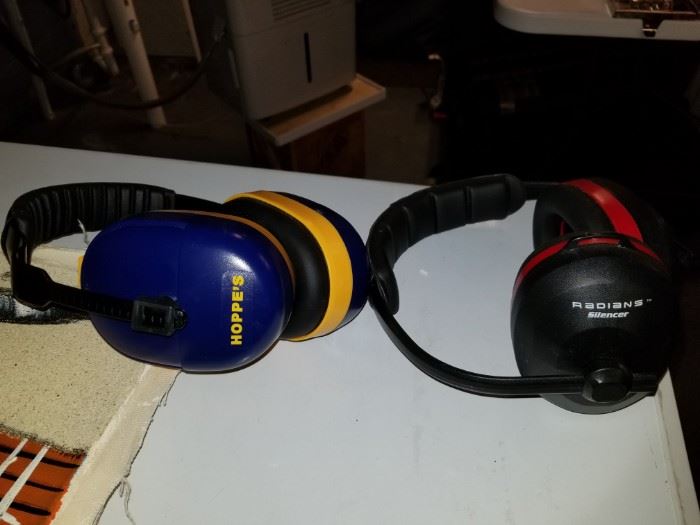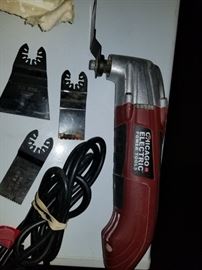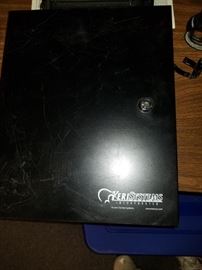 Thank you for using EstateSales.NET. You're the best!