1950's-1990's Movie Posters & Memorabilia Auction
auction house
•
1
day sale
•
sale is over
Terms
Mastercard, Visa, Discover, Amex, Cash in-house, good Pa. Check. Payment must be made for items to leave property.

Shipping is at buyers expense and will be shipped with insurance. Additional packaging and handling fees may apply. Embassy Auctions International will not be held responsible for accidents or damage to items, nor be held responsible for accidents or damage occurring when items travel through an outside shipping source.

Shipping overseas must be arranged by buyer and at buyer's expense.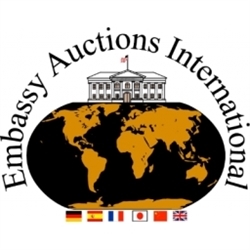 EMBASSY AUCTIONS INTERNATIONAL
5336 MINE RD
KINZERS, PA 17535
717-442-8529 OR 302-438-1217
EMAIL embassyauctions@hotmail.com
WEB www.embassyauctions.com
www.auctionzip.com Auctioneer Id# 4741
www.liveauctioneers.com FOR ONLINE BIDDING
A ONE OWNER COLLECTION OF OVER 300 PIECES OF 1950'S - 1990'S MOVIE POSTERS, LOBBY CARDS, MOVIE STUDIO PHOTOS AND MOVIE MEMORABILIA
THURSDAY, MARCH 4, 2021 10 AM
THIS IS A LIVE AND ONLINE AUCTION
GO TO www.liveauctioneers.com TO REGISTER AND BID ONLINE
SEVERAL TARZAN FILMS, ELVIS IN JAILHOUSE ROCK, ELIZABETH TAYLOR IN BUTTERFIELD 8, STEVE McQUEEN IN THE CINCINNATI KID, CHUCK CONNORS IN GERONIMO, KIRK DOUGLAS IN SPARTACUS, PAUL NEWMAN IN THE OUTRAGE.
NOTABLE POSTERS
WHERE EAGLES DARE-1968, KELLY'S HEROES-1972, INDIAN JONES AND THE LAST CRUSADE-1989, BATMAN WITH ADAM WEST-1966, UNFORGIVEN-1992.
LOBBY CARDS
DAVID AND BATHSHEBA-1960, THE DEVIL AT 4 O'CLOCK-1961, ELVIS PRESLEY, FOLLOW THAT DREAM-1962, CANTINFLAS-1960, THE GREAT ESCAPE-1963, ELVIS PRESLEY, BLUE HAWAII-1961.
THE BOWERY BOYS, THE THREE STOOGES.
THEATRE ONLY PHOTOS FROM "PSYCHO"!
SO MANY MAILING TUBES AND BOXES FILLED WITH MOVIE HISTORY.
ITS AN UNKNOWN COLLECTION KEPT ASIDE FOR MANY YEARS IN CLOSETS AND UNDER BEDS.
WHAT MEMORIES! MANY DISNEY FILMS. IT WILL BRING BACK FOND MEMORIES!
MODERN FILMS:
THE MASK OF ZORRO
DRACULA RISING
HELLRAISER III
MASQUERADE
BATMAN RETURNS
PLANES, TRAINS AND AUTOMOBILES
FATAL ATTRACTION
ARIA
EYES OF THE BEHOLDER
KILLER KLOWNS
RENT-A-COP
DAYS OF THUNDER
SHOOT TO KILL
ZELLY AND ME
HELLO AGAIN
LIKE FATHER LIKE SON
GHOULIES II
WORLD GONE WILD
MIDNIGHT CROSSING
INDIAN JONES - THE LAST CRUSADE
PARAMEDICS
WHITE GHOST
VANISHING ACT
THE BLOB
STORMY MONDAY
ALADDIN
THE MONKEES
THE TOMB
BELLMAN & TRUE
THE TRACKER
COMBAT ACADEMY
WILLOW
A NIGHTMARE ON ELM STREET 4
BLISS
GHOST TOWN
RED HEAT
CUT AND RUN
A BREED APART
OFF LIMITS
KILLER TOMATOES
BURIAL GROUND
THE DEAD
STARS AND BARS
THE SEVENTH SIGN
STICKY FINGERS
FREEWAY
MIDNIGHT CROSSING
CALL ME
THE RETURN OF CAPTAIN INVINCIBLE
MURDER ONE
YOU TALKING TO ME
UNFORGIVEN
THE ROOKIE
THE KING'S WHORE
WHISPERS IN THE DARK
HONEYMOON IN VEGAS
FUN TIME AHEAD-THE MUPPETS
THE LITTLE MERMAID
PINOCCHIO
CROSSING THE BRIDGE
MISTRESS
SINGLES
HOFFA
RESERVOIR DOGS
NIGHT IN THE CITY
CAPTAIN RON
PASSENGER 57
BODY OF EVIDENCE
THE LOVER
KNIGHT MOVES
THE CEMETERY CLUB
CONSENTING ADULTS
HERO
UNDER SIEGE
FERNGULLY
SECRET OBSESSION
SUNSET
BATMAN & ROBIN
BATMAN VUELVE
BATMAN RETURNS - IN SEVERAL DIFFERENT TYPES
THE RESCUERS
ALVIN AND THE CHIPMUNKS
DINOSAURS OF JURASSIC PARK
ERNEST SAVES CHRISTMAS
STAR TREK
THE LAST OF THE MOHICANS
SARAFINA
PURE COUNTRY
THE PLAYER
SOLAR CRISIS
THE GUN IN BETTY LOU'S HANDBAG
A STRANGER AMONG US
FIFTY FIFTY
TRACES OF RED
BATMAN - MICHAEL KEATON
WHERE EAGLES DARE
IN THE LINE OF FIRE
BATMAN - THE ANIMATED SERIES
INDIANA JONES AND THE LAST CRUSADE
PART 2 WALKING TALL
TO PROTECT AND SERVE
SEXUAL RESPONSE
MAXIMUM FORCE
GREAT EXPECTATIONS
HOUSE SITTER
PATRIOT GAMES
BATMAN - THE RETURN OF PHANTASM
BATMAN RETURNS
THE SUICIDE CLUB
THREE MEN AND A BABY
AND THEN YOU DIE
RAGING BULL
THE GREATEST
OLDER MOVIES:
1966 BATMAN COLORIZED
1939 THE WIZARD OF OZ COLORIZED
1972 KELLY'S HEROES
1946 THE BRIDE WORE BOOTS
1963 THE GUN HAWK
1957 BLACK PATCH
1960 DAVID AND BATHSHEBA
1965 THE CINCINNATI KID
1961 SPARTACUS
1961 THE DEVIL AT 4 O'CLOCK
1960 BUTTERFIELD 8
1962 GERONIMO
1961 A THUNDER OF DRUMS
1961 THE LADIES MAN
1965 36 HOURS
1961 MADISON AVE
1961 BRIDGE TO THE SUN
1960 S.O.S. PACIFIC
1960 TARGET!
1963 PARIS WHEN IT SIZZLES
1961 DONDI
1962 WORLD IN MY POCKET
1955 WICHITA
1962 BILLY BUDD
1959 JOHN PAUL JONES
1961 DAYS OF THRILLS AND LAUGHTER
1962 THE HAPPY THIEVES
1958 DESERT FURY
1960 WALK TALL
1960 THE WACKIEST SHIP IN THE NAVY
1958 CALIFORNIA
1959 THE DEVIL'S DISCIPLE
1963 THE VICTORS
1962 THE INTERNS
1957 THE TOUGHEST GUN IN TOMBSTONE
1958 REVOLT IN THE BIG HOUSE
1958 THE LAST HURRAH
1962 THE ROAD TO HONG KONG
1960 THE RISE AND FALL OF LEGS DIAMOND
1960 SONS AND LOVERS
1960 CONSPIRACY OF HEARTS
1964 THE FALL OF THE ROMAN EMPIRE
1962 I THANK A FOOL
1962 SODOM AND GOMORRAH
1963 GUN FIGHT AT COMANCHE CREEK
1961 THE ROMAN SPRING OF MRS STONE
1962 A GIRL NAMED TAMIKO
1962 GIGOT
1961 BACHELOR FLAT
1963 KINGS OF THE SUN
1962 THE 300 SPARTANS
1960 FAST AND SEXY
1961 BACHELOR IN PARADISE
1964 I'D RATHER BE RICH
1962 CALL ME BWANA
1960 THE WIND CANNOT READ
1958 LISA
1962 ALL FALL DOWN
1960 A BREATH OF SCANDAL
1958 LONELYHEARTS
1957 TIP ON A DEAD JOCKEY
1958 TEN DAYS TO TULARA
1961 POSSE' FROM HELL
1958 VIOLENT ROAD
1960 SURPRISE PACKAGE
1965 THE YELLOW ROLLS ROYCE
1964 CHEYENNE AUTUMN
1962 NIGHT CREATURES
1952 SAILOR BEWARE
1957 HOT ROD RUMBLE
1955 LORD OF THE JUNGLE
1961 EVERYTHING'S DUCKY
1954 FRANCIS IN THE NAVY
1961 WONDERS OF ALADDIN
1956 HOT SHOTS - THE BOWERY BOYS
1961 THE WHITE WARRIOR - STEVE REEVES
1958 TARZAN'S FIGHT FOR LIFE
1959 TARZAN THE APE MAN
1956 CRASHING LAS VEGAS
1961 MORGAN THE PIRATE
1961 ATLAS
1961 THE THREE STOOGES MEET HERCULES
1955 JAIL BUSTERS
1963 SEVEN DAYS IN MAY
1962 2 WEEKS IN ANOTHER TOWN
1961 MAN-TRAP
1961 THE GREAT IMPOSTER
1963 A NEW KIND OF LOVE
1964 THE AMERICANIZATION OF EMILY
1958 SEPARATE TABLES
1961 TWIST AROUND THE CLOCK
1964 THE BRASS BOTTLES
1961 WHERE THE BOYS ARE
1964 WHAT A WAY TO GO
1961 EXODUS
1962 THAT TOUCH OF MINK
1955 THE BLACKBOARD JUNGLE
1963 THE COURTSHIP OF EDDIE'S FATHER
1958 NO TIME FOR SERGEANTS
1963 WIVES AND LOVERS
1954 WHITE CHRISTMAS
1963 CHARADE
1961 THE GUNS OF NAVARONE
1956 THE TEN COMMANDMENTS
1959 THE BLACK ORCHID
1963 THE PRIZE
1964 THE OUTRAGE
1963 THE V.I.P.'S
DISNEY:
1961 THE PARENT TRAP
1962 CASTAWAYS
1958 PETER PAN
1961 GREYFRIARS BOBBY
1961 BABES IN TOYLAND
1962 BON VOYAGE
1960 POLYANNA
1960 10 WHO DARED
1963 LOBO
1962 ALMOST ANGELS
1963 SON OF FLUBBER
1962 PINOCCHIO
PREVIEW TUESDAY, MARCH 2, 2021 10-5 PM
WEDNESDAY, MARCH 3, 2021 10-4 PM
PENNSYLVANIA AUCTION LIC AY001987
AUCTIONEERS GABI JARAMILLO LIC AUOO5728
KATELYN CALLAHAN LIC AU005869
DANIEL STOLTZFUS LIC AU006214
ARE YOU AN AMBASSADOR FOR EMBASSY AUCTIONS INTERNATIONAL? BRINGING THE FINEST GOODS TO AUCTION FOR OVER 16 YEARS!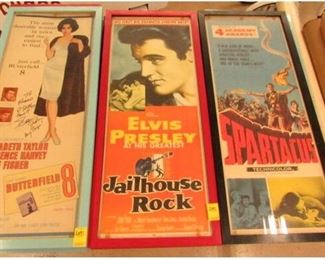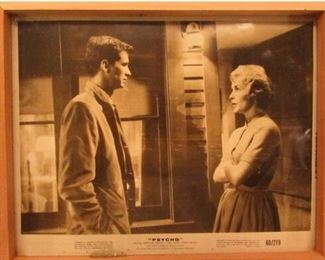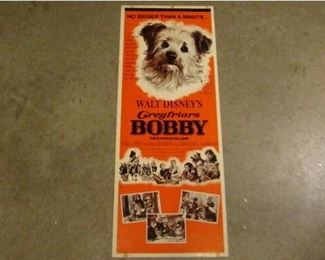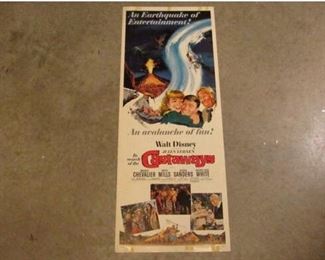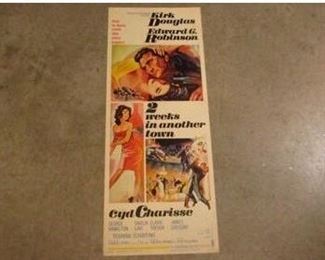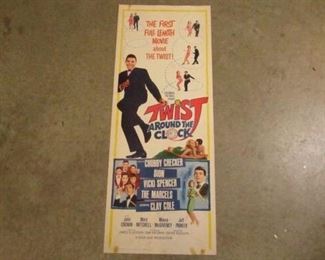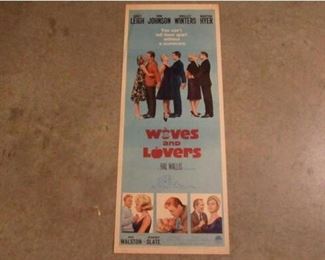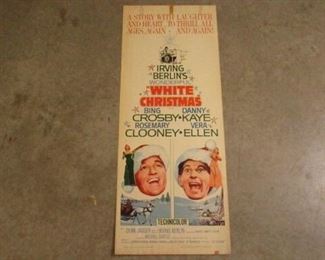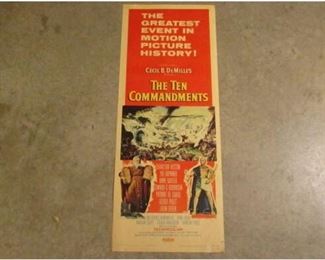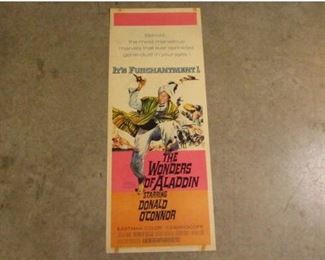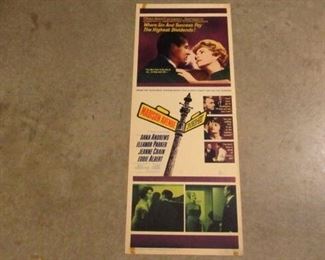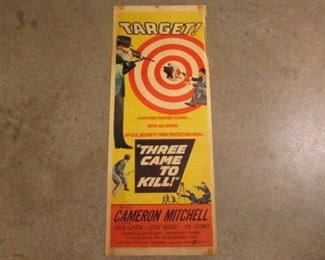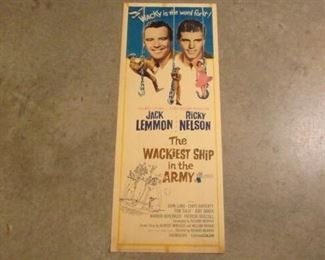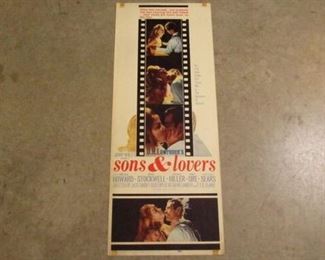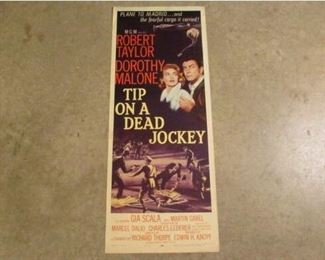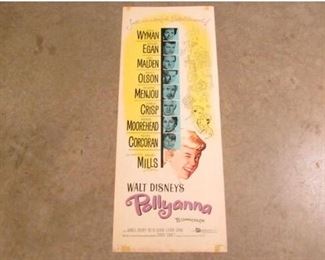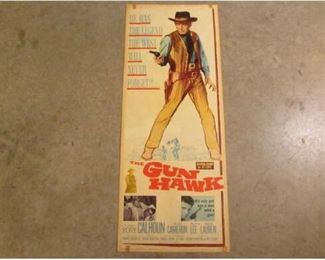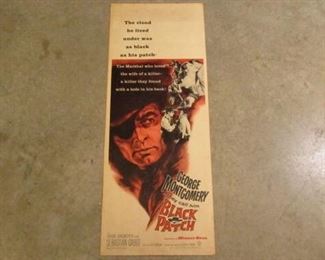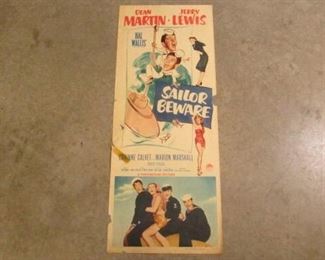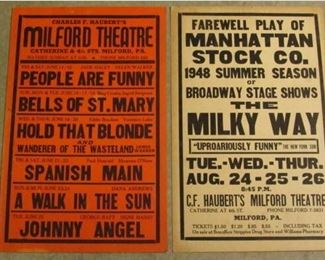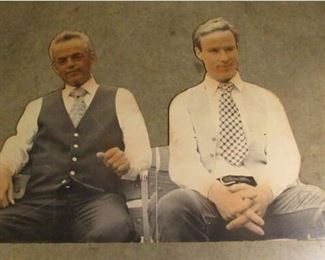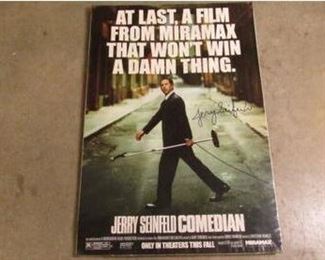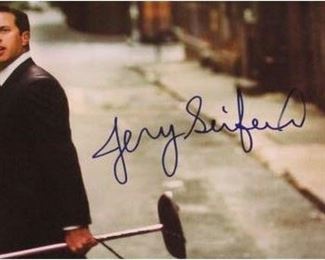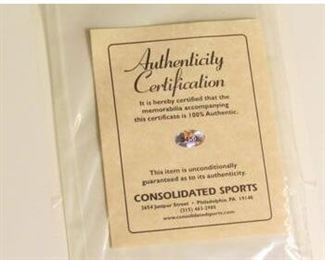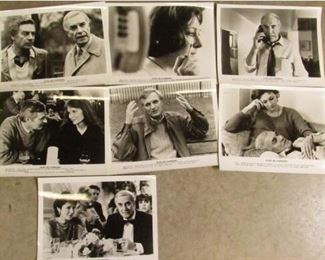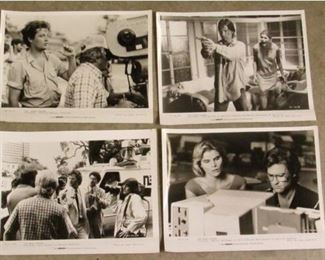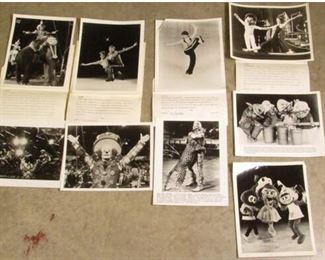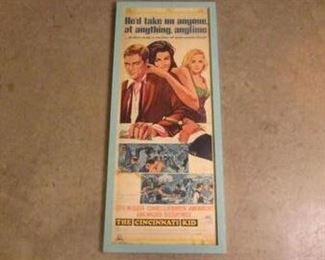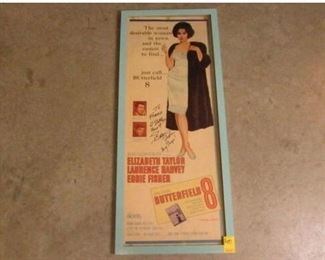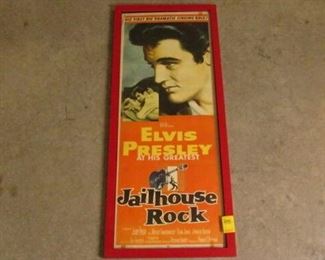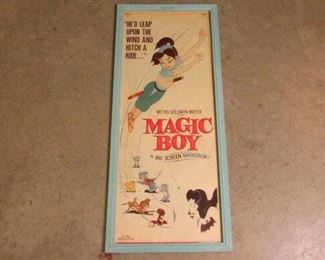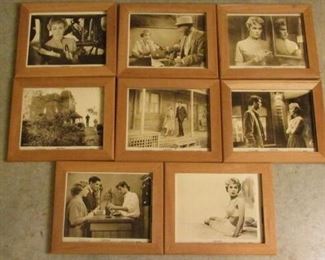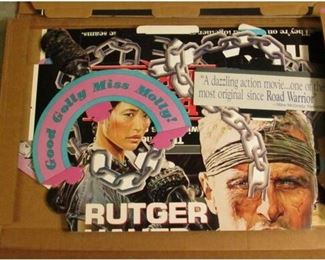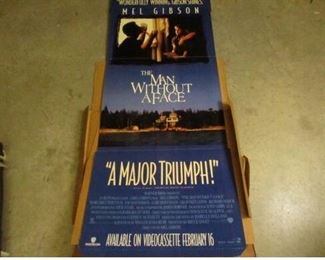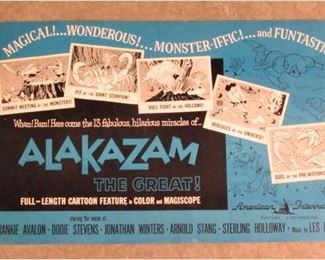 Thank you for using EstateSales.NET. You're the best!