"MOUNT VINTAGE-NORTH AUGUSTA, SC"
online only auction
•
15
day sale
•
sale is over
Terms
Bidding Terms & Conditions:
1. Placing a bid is an agreement to purchase. If you are the winning bidder, you are committed to purchasing and picking up your item(s) or making shipping arrangements. Please do not bid if you do not plan to purchase.
2. If you bid, you MUST be available, or arrange for, the pick up of your purchases on the scheduled pick up date, unless you have made prior shipping arrangements.
3. Bring necessary tools and help for picking up large items. Loading assistance is NOT available. Some items may be located on a 2nd floor, basement or out building.
4. Invoices are emailed to winning Bidders once the sale has completely closed. Payment is due immediately upon receipt of invoice.
5. Full payment must be made by date/time listed on the item listing. You will pay with a major credit or Debit card or PayPal.
6. If we do not hear from you by the payment deadline, your items will forfeited & resold to the next highest bidder. Additionally, your bidding privileges will be revoked.
7. Shipping is available for SOME ITEMS at the Buyer's expense. Shipping availability will be included in the listing. We use USPS mail. $10 in handling charges will be added to your sales invoice. For additional lots, the handling fee will be $2.50 for each one with a maximum handling fee of $20.
8. Not all Lots can be shipped. If you require shipping, please send an email before bidding to abeard@caringtransitions.com to inquire and let us know you will need shipping. Please read our Handling & Shipping posting for additional information.
9. All items must be paid for before they are picked up or shipped. Items to be shipped cannot be removed from the Estate without Payment. Therefore, if Total Payment is not received before the Local Pick Up date & time, the items will be Forfeited and bidding privileges may be revoked.
10. The exact address of the scheduled pickup will be on the invoice e-mailed after the auction closes.
11. All items not picked up during the scheduled pickup time will be considered abandoned and will be donated or resold.
12. A 15% Buyer's Premium will be added to the final bid amount when invoiced.
13. We have made every effort to describe Lot items as accurately as possible. Expect normal signs of wear associated with antiques, vintage, and used items. We do not list every flaw. All items are sold AS IS, and where is. No refunds or returns. Caring Transitions does not guarantee the working order of any clock, watch, electronic or mechanical device. Dimensions given may be approximate.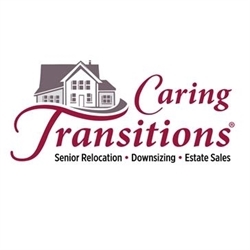 "MOUNT VINTAGE-NORTH AUGUSTA, SC" ENDS ON THUR 9/17 AT 8PM. PICKUP IS IN N. AUGUSTA ON SAT 9/19 11-3PM. SHIPPING IS AVAILABLE ON MOST ITEMS. (218 Items)
Mount Vintage Sale #1 https://ctbids.com/#!/individualEstateSales/316/7248 Art sale ends on 9/16
Mount Vintage Sale #2 https://ctbids.com/#!/individualEstateSales/316/6676 Furniture, Decor & Collectibles sale ends on 9/17
To see all of our sales, click here: https://ctbids.com/#!/ctOwnerStory/316
This wonderful collection was collected over a lifetime of travels and memories. When you walk into this home, you cannot help but to feel you are in a special place. Our client has a true passion of history and preserving pieces of it. She truly wants her collection to go to homes where they can be cherished and appreciated for many years to come
Magazine Stand & Shoe Shine
Apothecary Side Table w/ Marble Top & Decor
Antique Seth Thomas No. 2 Regulator Clock
Eight Drawer Pine Buffet (Top Not Included)
Vintage Howard Miller Grandfather Clock
Edinburgh Crystal Glasses
Gorham Sterling Silver: Rondo
Handcrafted in Scotland-Dining Room Table and Chairs
Elegant Victorian Style Sofa
Victorian Side Table with Carved Decorative Design
Unique Trunk Lamp w/Floral Print
Trunk Lamps w/Harbor Print
Large Mirror with Beaded Accent
The Harvard Classics Collection, Brass Wall Hangings, and More
Perfect Decor for the Study
Enesco History of the Golf Ball, Baskerville Barometer, and Clock Set
Lizwear, Nine West, Gloria Vanderbilt, Mondani, Dana Buchman Purses
Nine West, Saddle River, Etienne Aigner and Croft and Barrowe Purses
Nine West, Sak, Relic and Cappelli Handbags
Nine West, Stone Mountain and Strada Purses
Nine West, Mondani and Nine & Co. Purse Collection
Men's Hats and Canvas Belts
Men's Size 12 Shoe Collection
Mystery Lot of Men's Clothing Size XL
Small Golden Colored Mirror and Other Decor
Golden Colored Tall Mirror
Golden Colored Framed Mirror and Decor
Flowers, Clocks, and More
Decorative Lamp, Stool, and Flowers
King Sized MLILY Mattress, Box Spring, and Bed Frame
Villandry by Henredon Large Cabinets with Shelving In The Middle
Beautiful Large Wooden Framed Mirror
Heritage Long Wooden Dresser with 9 Drawers
Assorted Fall and Other Decoration
Bird Decorated Box, Tissue Box Cover, and Plant
Arched Gold Leaves Framed Mirror
2 French Caned Side Chairs
Henredon China Cabinet with Lights
Beautiful White and Orange Flower Decor
Red and Gold Poinsettias In Wooden Basket Decoration
Golden Christmas Decorations
''JOY'' Christmas Decor with Foliage & Ornaments
Large Wreath with Ornaments, Feathers, and Other Gold Toned Decor
Sparkling Christmas Garland
Two Matching Large Sparking Wreaths with Golden Bow
Red Birds Merry Christmas
Sleeping Angel and Jingle Bells
Jim Shore ''My True Love Gave To Me''
Assorted Christmas Holiday Decor
2 Lighted Topiaries and Gold Christmas Decor
''Comfort and Joy'' and Outdoor Christmas Lighting
Elegant Planters and Greenery
Gold Poinsettias Wreaths with Christmas Pillows & Swan Figurine
Thanksgiving and Fall Decorations
Halloween and Fall Decorations
Assorted Holiday Cards, Books, Stickers, and Decor
Small Gold Colored Framed Flower Print and Large Flower Bucket Decor
Millennium Original Beanie Baby and Assorted Pink and Purple Decor
Brand New Mark Roberts Limited Edition Acorn Fairy Sm
Mark Roberts Glittery Santa with 2 Other Santa's
Skating Santa, Golfing Santa, and More
Large Santa Head, Santa Doing The Splits, and More
2 Matching Santa's, 4 Mismatch Santa's, and 8 Decor Pieces
Ceramic Santa's, Napkin Rings, and Decor.
5 Gracious Living 4 Drawer Storage Containers
Assorted Holiday and Other Decor
Assorted Holiday Decorations.
Ricardo and Atlantic Luggage Set
Pierre Cardin Luggage and Liz Claiborne Hand Bag
Women's Shoes Sizes 8 1/2 and 9
Martha Stewart Full/Queen Quilt
Christmas Wrapping Paper and Supplies
Framed Drawing and Wall Clock
Twin Beds with Mattress and Bedding
Collection of Books, Picture Frames and Post Cards
Floral Pillows and Material
Glass Kitchenware Assortment
Metal Shelving, Assortment of Plastic Kitchenware, and 4 mugs.
Serving Trays, Dinner Mats, and Decorative Cutting Boards
Ceramic Casserole Dishes, Bowls & More
Cutting Boards and Knives
Crockpot, Meatloaf Pan, and more.
Sanyo Grill, GreenPan Tongs, and Zylizz Chopper
Oster Blender, Blend-N-Go Cups, and 7 Matching Glass Cups.
Glass Wine Pitcher, Wine Glasses, and Plates
White Fiesta Bowls and Assorted Dishes
Country Gate by Enesco and White Bowls
Red, Orange, Yellow, and Green Dishes.
Circular Plates with Leafy Design with Green, White, and Yellow Dishes
Poppytrail By Metlox and Brown Dish Set
Square Plates with Leaf Design, Mugs, and More
Arched Mirror with Ornate Wood Carvings
Tom Clancy, Erich Segal, and more.
Historical Books, Medical Books & More
Duck, Bunny, Owl, and Other Decorations
Decorative Greenery Decor
House of Cards Volumes 1-3, Les Miserables, and Other Shows and Movies
''Great Books of the Western World'' Encyclopedia Britannica Inc. 1990
Aged Metal & Glass Lanterns
Decorative Metal Planter with Artificial House Plant
Media and Entertainment Wall Unit
Stately Framed Bevel Edged Mirror
Wooden Side Table with Underneath Storage
Wooden End Table with 2 Shelves Inside
Over-Sized Wood Coffee Table
Three Cushioned Soft Couch with Pillows
Nourison Jaipur Collection 7'9'' x 9'9'' Rug
Wingback Rich Brown Patterned Chair
Colorful Stylized Herringbone Wingback Chair
Drexel Table w/ 6 Chairs & Leaf
Sixteen Foot Davidson Ladder
2 Black and Decker Workmates
Kenmore Progressive Vacuum and Husky Tool
Flambeau Tool box with Tools, Toro Superblower, and General Electric TV Sound
Craftsman Drill, Black and Decker Mouse Sander, and Assorted Small Items
Organization and Office Supplies
Craftsman Saw, Drill, and Flashlight with Extension Cord and Small Tool Storage
Red Metal Tool Box with Tools, Electric Drill, Extension Cord, and Assorted Lightbulbs
Magazine Side Table with Shelves
Shovels, Rakes, Brooms and Tool Organizer
Lot 2 of 2 Assorted Tools
Lot 1 of 2 Assorted Tools
Greg Norman & Dorfman Pacifica Co Hats with Books and Decor
Set of 3 Collapsable Storage Shelving.
2 Craftsman Storage Container/Work Benches
2 Workforce Plastic Cabinets Lot 2
2 Workforce Plastic Cabinets
1 Sterilite Plastic Cabinet and 1 Workforce Plastic Cabinet
Kitchen Appliances and Cooking Items
Breakfast Appliances and Bakeware
Rival Crockpot, 2 Swivel Store Rack Sets, and 2 Lunch Boxes
Roasting Pan, Roasting Rack, Electric Carving Knife, and More
2 Matching Sterilite Plastic Storage Cabinets Loy 2
Large Plastic Dishes Mystery Lot
2 Matching Plastic Storage Cabinets Set 1
Swiffer Wet Jet and Bathroom Accessories
Floral Tapestry with Tassels and Bar
Silver Plated Assortment and More
Sterling and Other Serving Pieces
Greenery in Porcelain and Metal Vessels
Set of 2 Dining Room Chairs
Thomasville Dining Room Buffet
Open Front Wine Cabinet with Removable Serving Tray
Ornate Mirror with Columns
Glass Dolphin and Gold Toned Metal Tray and Decor
Silver & Glass Serving Dishes & Neiman Marcus Coffee Cups
Covered Silver Dish & Gravy Boat with Glass Serving Trays
William & Mary Collection
Crystal Glasses, Serving Dishes and Silver Baby Cup
Mozart Egg and Perfume Bottle
Etched Crystal Champagne Flutes and Porcelain Rose
Sterling Silver Tray and Champagne Flutes
Silver Gravy Boat and Antique Silver Tea Strainers
Crystal and Silver Serving with Pewter Goose Ladel
Gold Rimmed Champagne Flutes & Decor
Crystal Cordial Glasses and Bowls
Framed Prints of Children, Crested Pillows & Potted Plant Decor
Simply Shabby Chic Three Drawer Dresser
Mirror and Shoe-Themed Decor
Victorian Style Trinket Boxes and Other Decor
Croscill Full Size Bedding Set
Signed Copy of Dickie Anderson's ""From the Porch"" and Other Decor
Framed Charleston Print & Coordinating Decor
Framed Mirror & Decorative Rabbit Planter
Upholstered Bench with Throw Pillows
''Ye Olde Red Hovse'' Decorative Mantle
Perfection of North Carolina's Leather Tufted Wingback Chairs
''Replogle Globes Inc'' Globe with Wooden Stand and Waste Basket
Mirror and Wall Storage Decor
Elegant 48"" Console Table w/ Storage
5-Mast Bark Cape Horn Windjammer-1895
Frederick Cooper Brass Lamp
Greenery Collection and Porcelain Collectible
Beautiful Wooden Bench With Cushion
Floral and Greenery Collection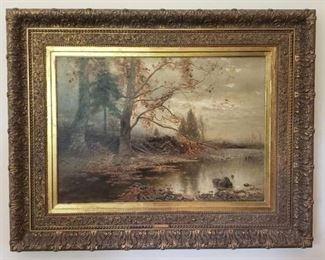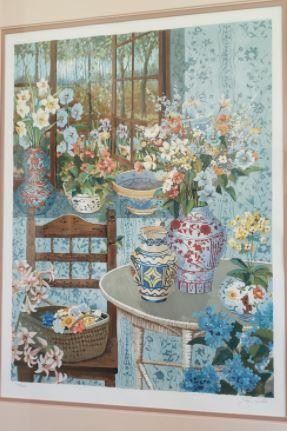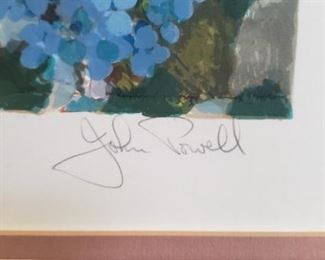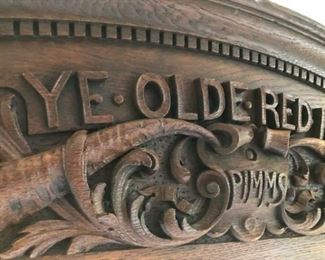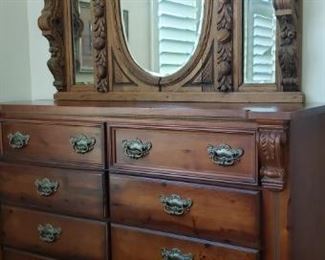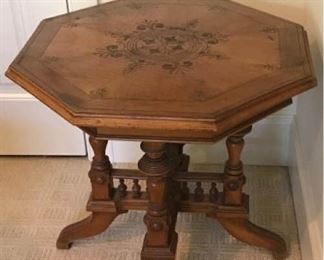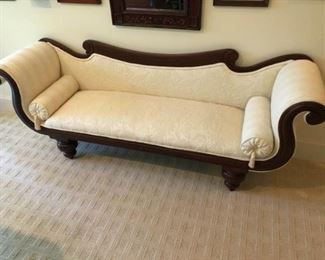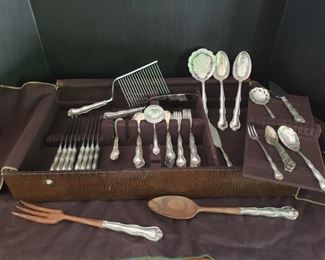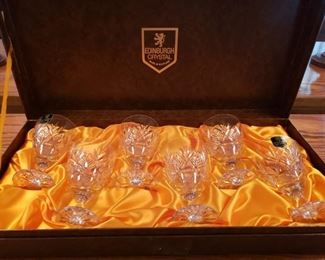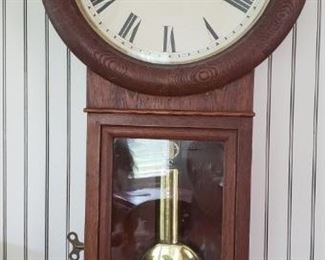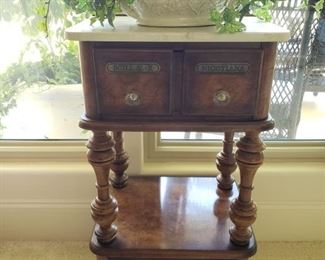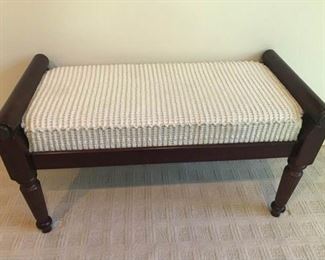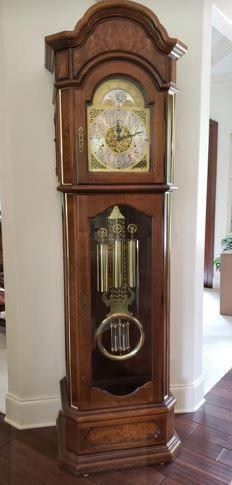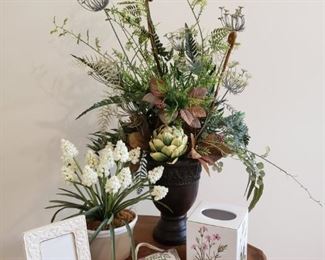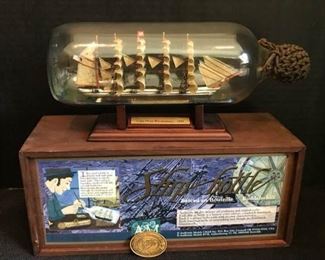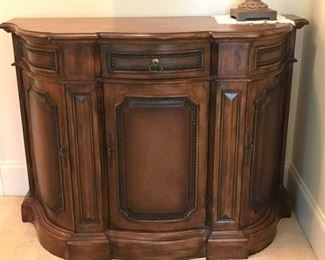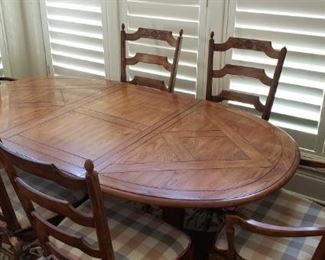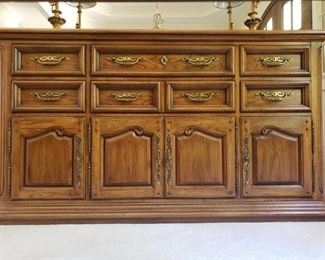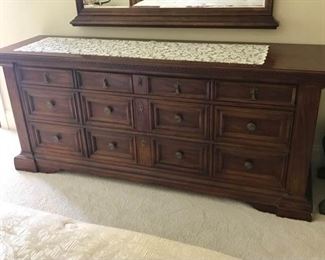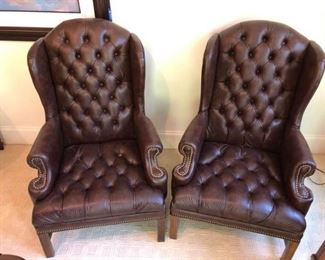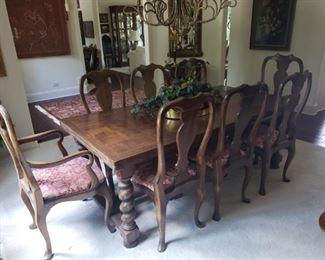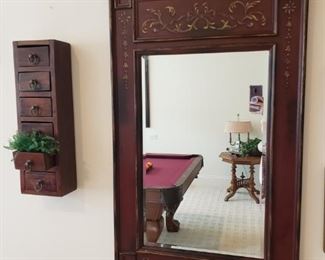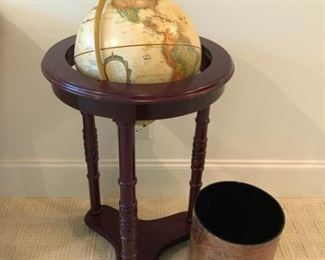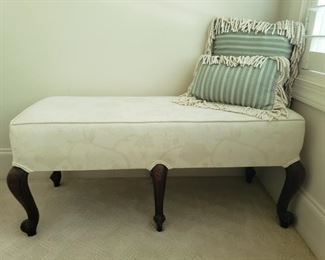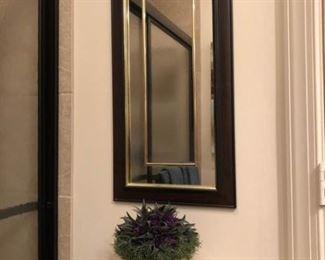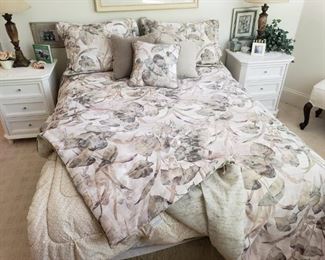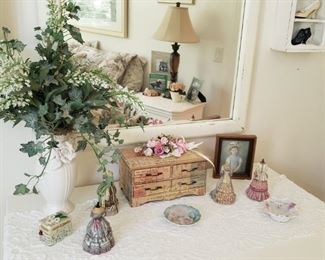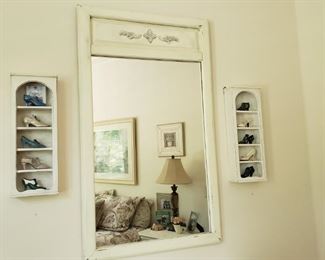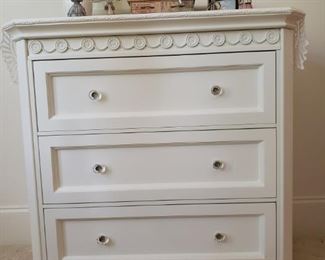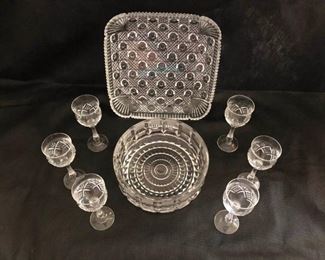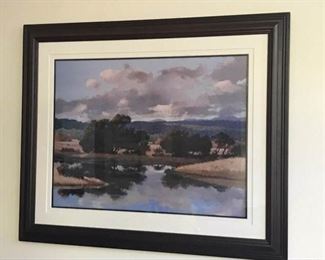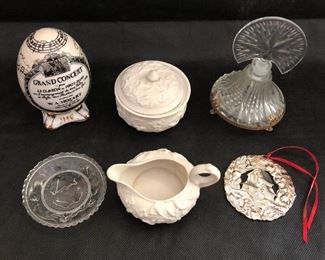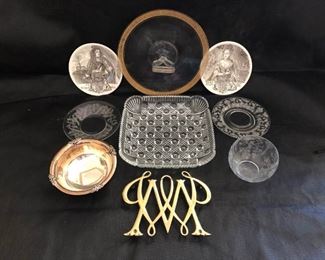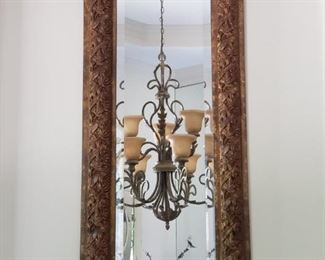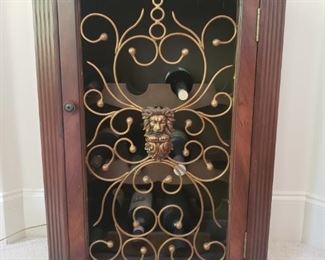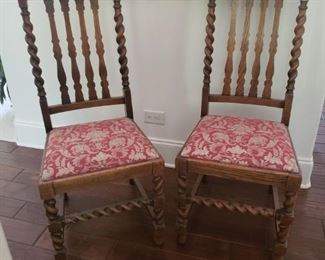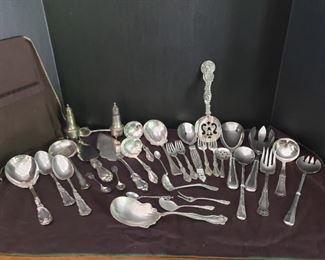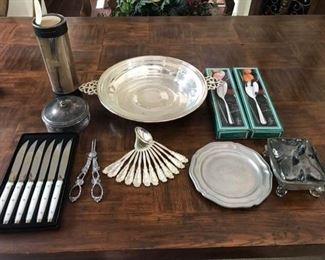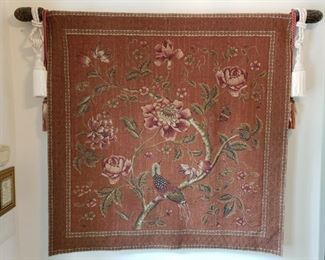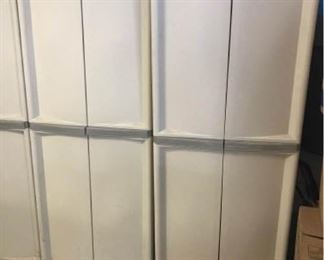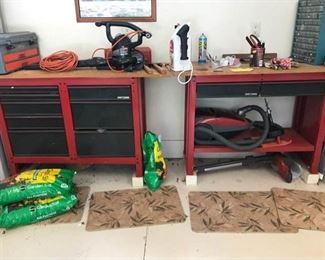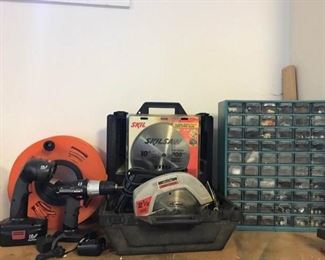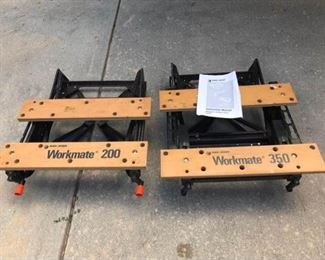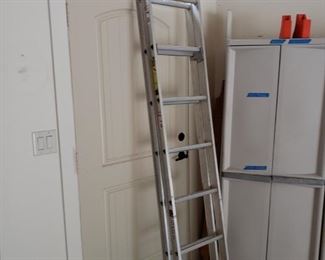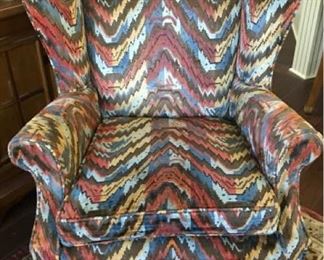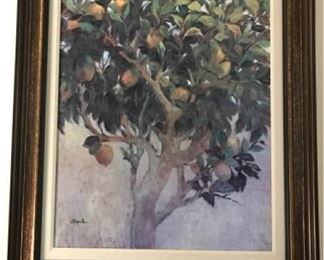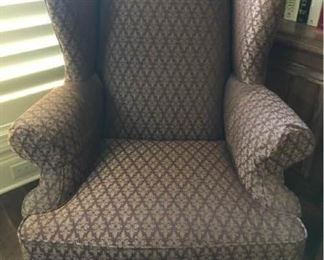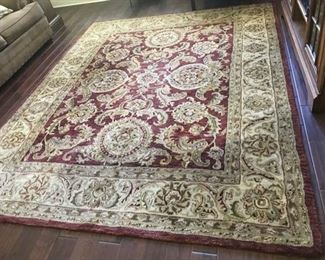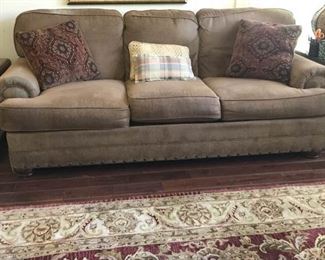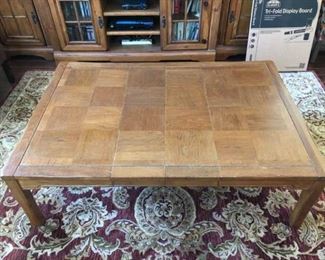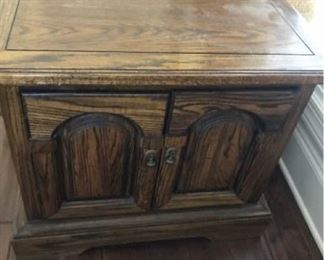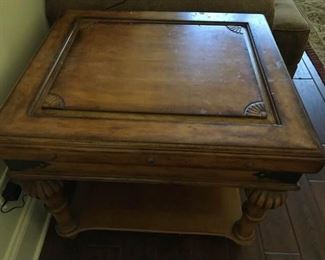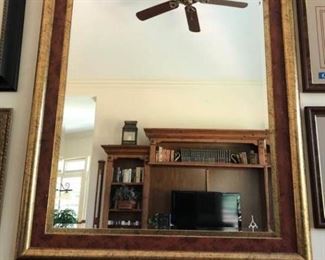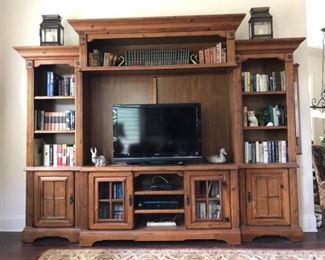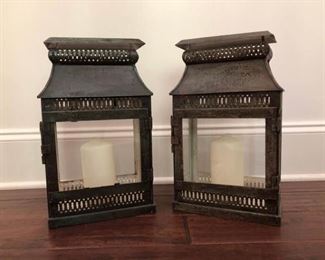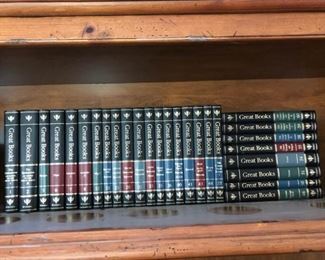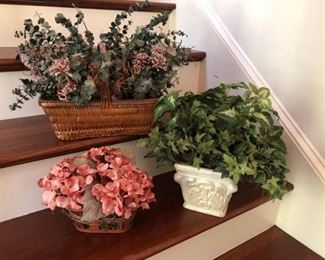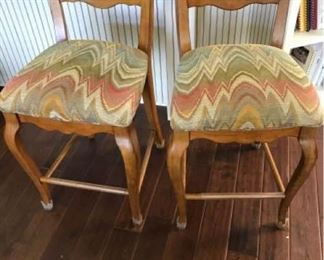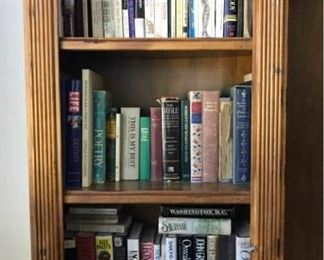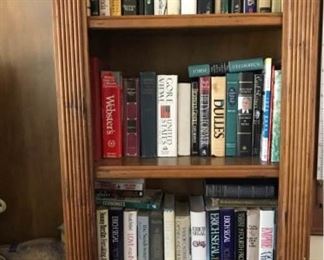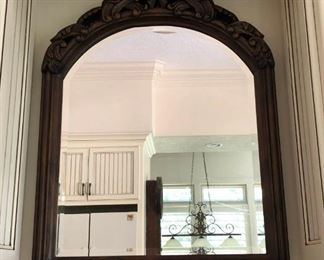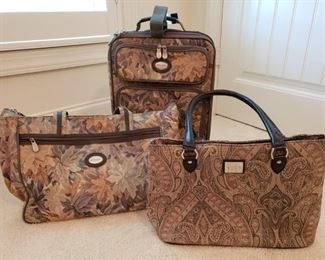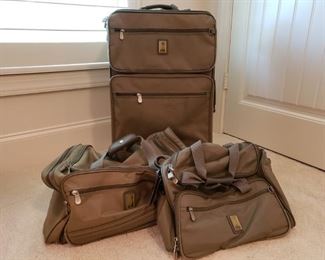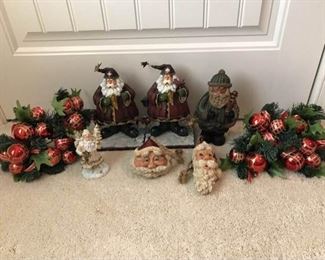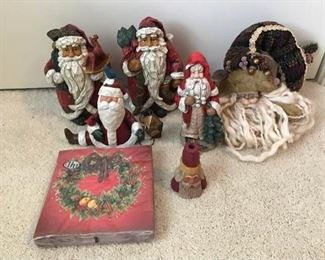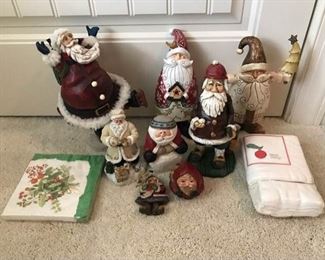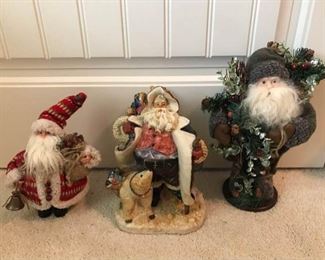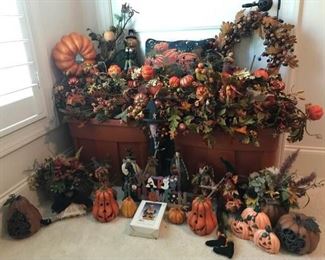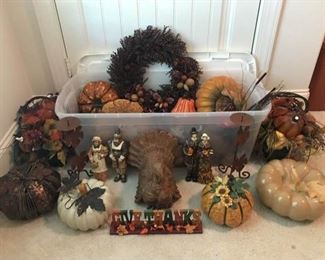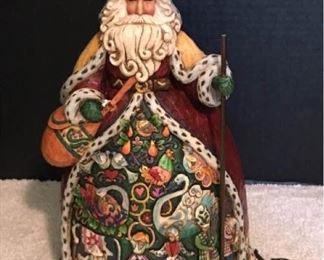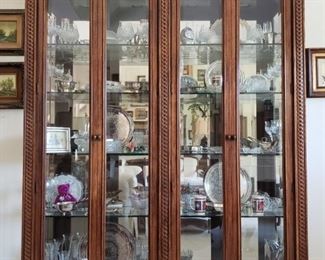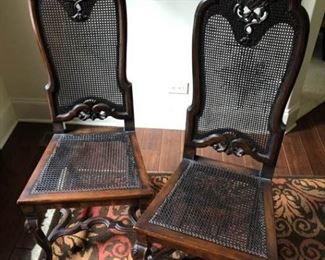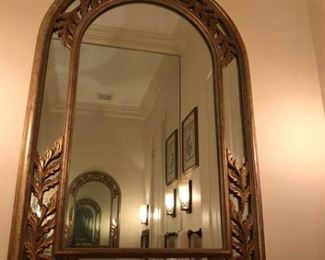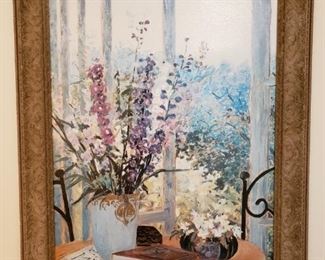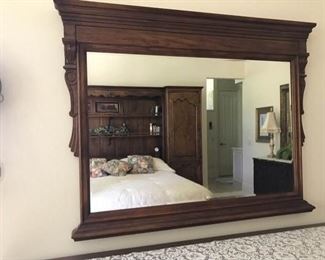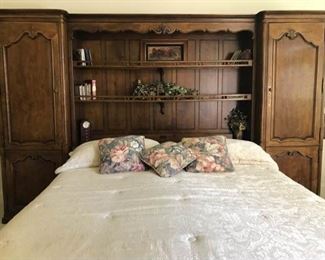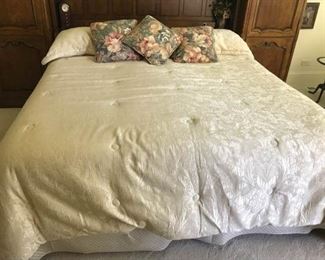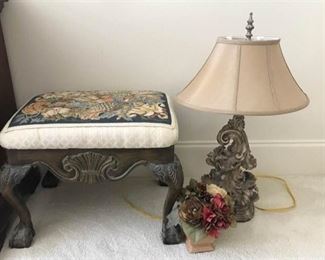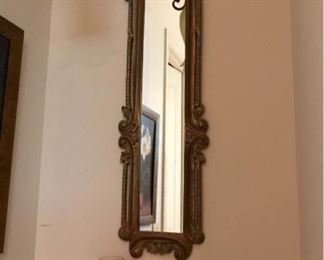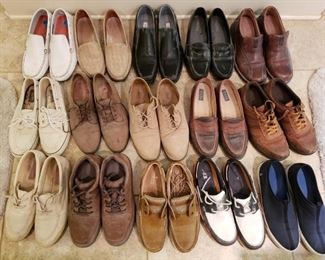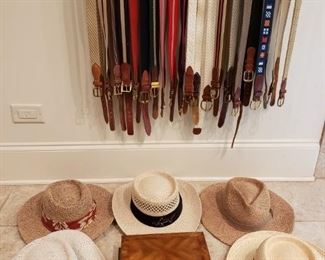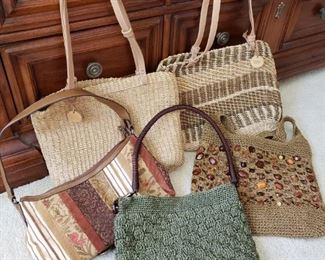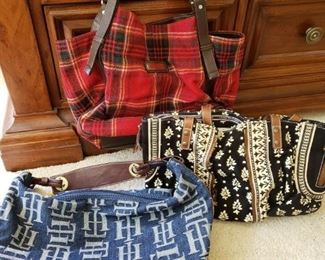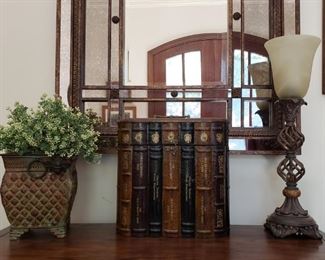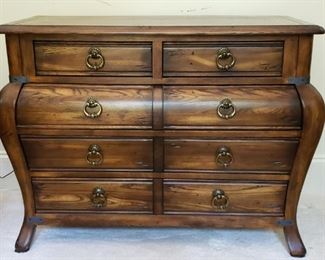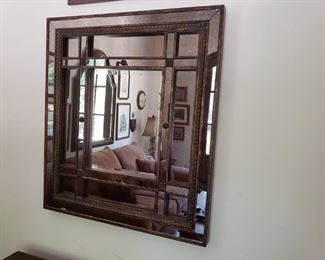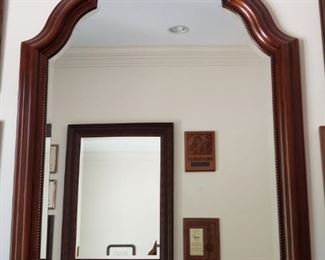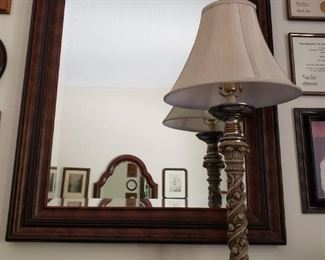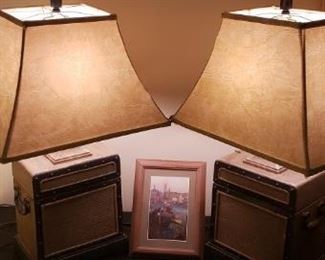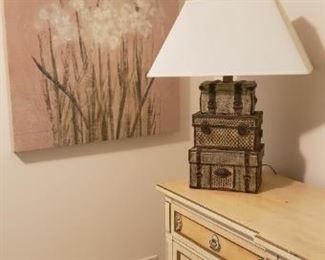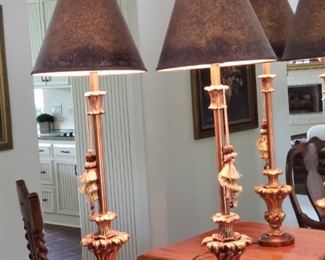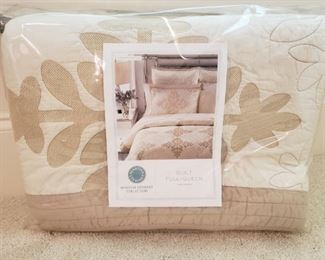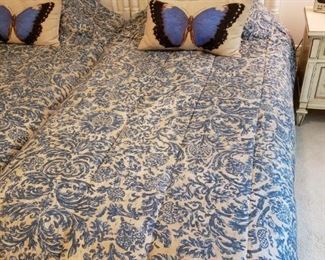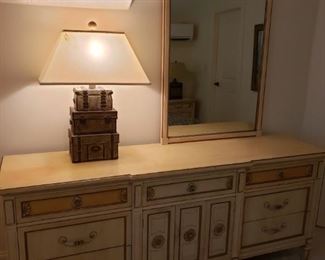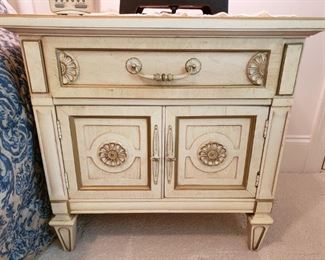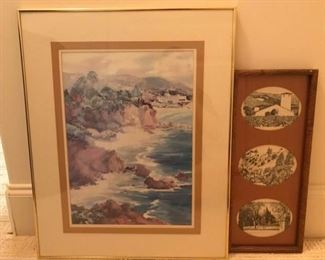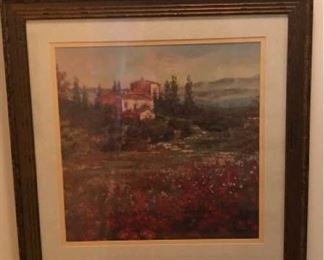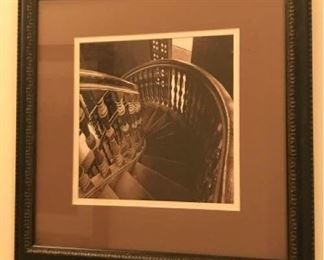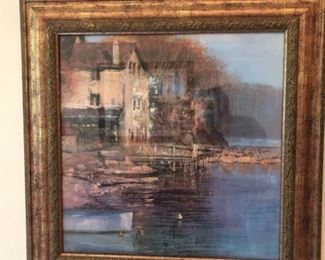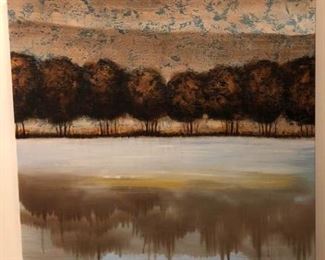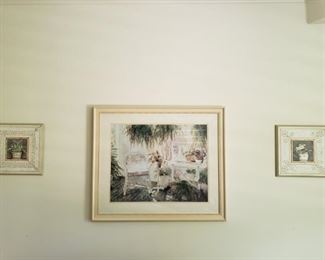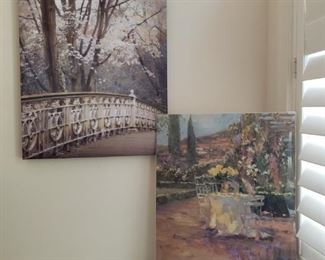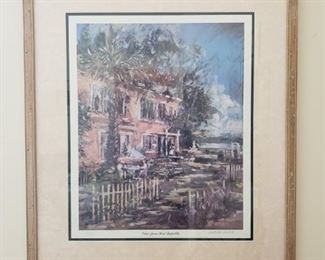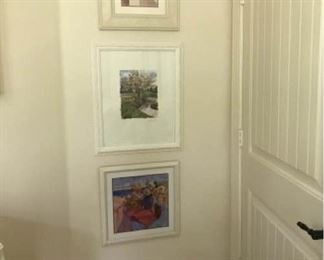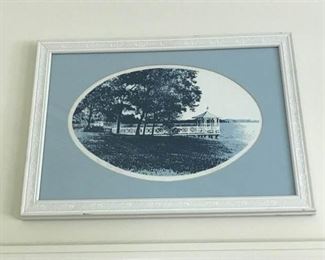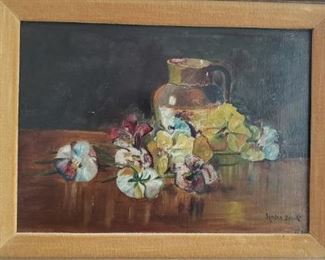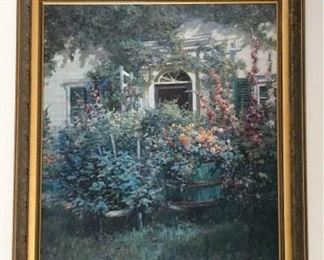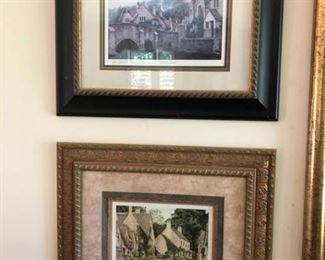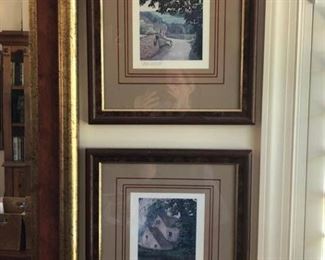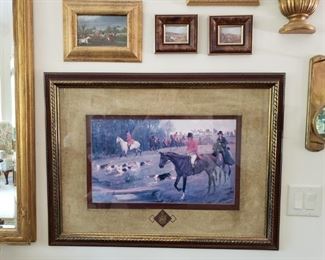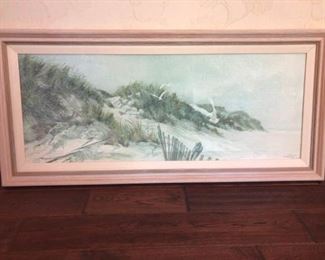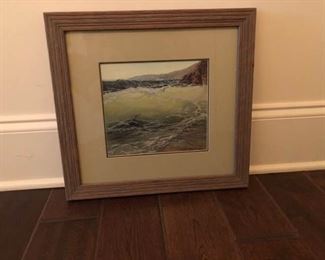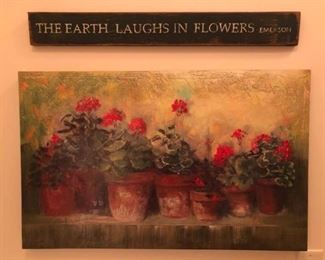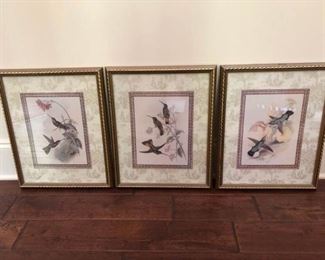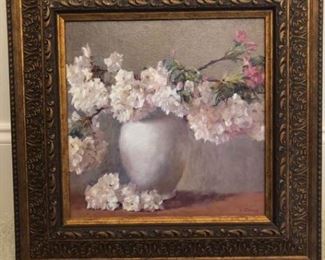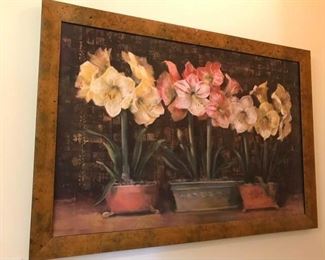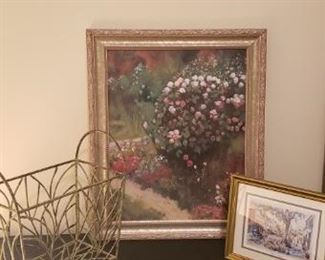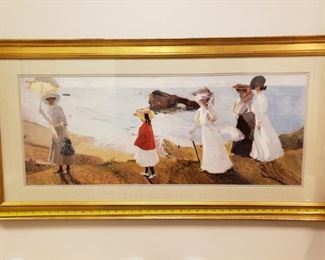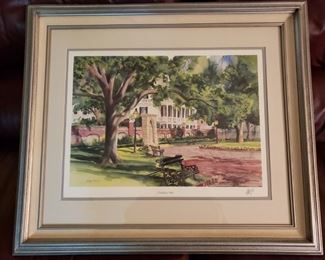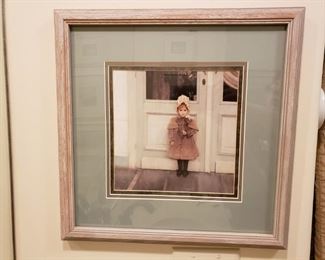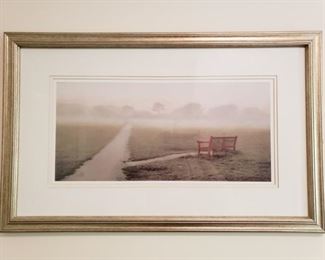 Thank you for using EstateSales.NET. You're the best!