Guns, Collection of Knives, Coins, Tools, and More!
online estate sale
•
8
day sale
•
sale is over
Terms
18% Buyers Premium if paying with card. 15% buyers premium if paying cash or check. Van Massey Auction & Realty
Online Auction: Bidding Ends Thursday, January 20th at 7 p.m.(soft close)
Selling Guns, Collection of Case Knives, Tools, and more!
Bidding opens: Thursday, January 16th, at noon
Bidding ends: Thursday, January 20th, at 7 p.m. (soft close)
Preview: Friday January 14th between 8am-5pm
Pickup: Friday, January 21st from 8-5 p.m. ONLY
Location: 31 Lynchburg Hwy, Fayetteville, TN
https://vanmassey.bidwrangler.com/ui/auctions/74175
Shipping is available
See VanMassey.com for all details

RUGER LC9 SEMI AUTO 9mm PISTOL
2021 JT 6'4"X14' UTILITY TRAILER
BERSA BP9CC Semi Auto 9mm Pistol
RUGER P95 SEMI AUTO 9mm PISTOL
HERITAGE RR22B4 Revolver 22 Pistol
HATFIELD SGL 20 ga SINGLE SHOT SHOTGUN
HATFIELD SGL 410 SINGLE SHOT SHOTGUN
SUNDOLPHIN JOURNEY 10ss KAYAK
STIHL BG50 GAS BLOWER
Like New Yeti Cooler
2 PAMPERED CHEF CAST IRON SKILLETS
NEW GLOBE DECANTER SET WITH COASTERS
Lot of Various Cookware
CASE XX KNIFE WITH SHEATH
CASE XX KNIFE WITH SHEATH
CASE XX KNIFE WITH SHEATH
CASE XX "YELLOW ROSE OF TEXAS" KNIFE
CASE XX JOHN DEERE KNIFE IN METAL TIN
CASE XX TRAPPER IN METAL TIN
CASE XX ALABAMA NATIONAL CHAMPION KNIFE
CASE XX ALABAMA NATIONAL CHAMPION KNIFE
CASE XX ALABAMA NATIONAL CHAMPION KNIFE
CASE XX ALABAMA CHAMPIONSHIP KNIFE
CASE XX STAG TRAPPERLOCK KNIFE IN METAL TIN
CASE XX FOLDING HUNTER KNIFE WITH SHEATH AND BOX
CASE XX 1970's SHARK TOOTH KNIFE
CASE XX 1980 SIDEWINDER KNOFE WITH SHEATH AND BOX
CASE XX HAMMERHEAD LOCKBACK KNIFE
CASE XX MINI TRAPPER KNIFE WITH BOX
CASE XX STOCKMAN KNIFE WITH BOX
CASE XX 6.5 BONE STAG CHEETAH CUB KNIFE
CASE XX CHEETAH KNIFE WITH BOX
CASE XX AMBER BONE STOCKMAN WITH BOX
CASE XX HOBO TRAPPER KNIFE WITH BOX
CASE XX CANOE KNIFE INDIAN MOUND
1981 CASE XX WHITTLER KNIFE
CASE XX AMBER BONE CANOE KNIFE WITH BOX
CASE XX TRAPPER KNIFE WITH BOX
CASE XX AMBER BONE TRAPPER KNIFE
CASE XX LOCKBACK NAHC COMM KNIFE WITH SHEATH
CASE XX HUNTER CHANGER AMBER BONE KNIFE
CASE XX 1983 FOLDING HUNTER KNIFE WITH SHEATH
PAIR OF CASE XX SCISSORS
CASE XX 1989 TRAPPER KNIFE
CASE XX JACK KNIFE
1970's CASE XX FOLDING HUNTER KNIFE
CASE XX MINI TRAPPER 1 BLADE KNIFE
CASE XX MINI TRAPPER KNIFE
CASE XX SHARPENING STONE WITH SHEATH
CASE XX KNIFE WITH SHEATH
CASE XX KNIFE WITH SHEATH
CASE XX KNIFE WITH SHEATH
Lot 50
CASE XX AMBER BONE JACK KNIFE
CASE XX STOCKMAN KNIFE
CASE XX PEANUT KNIFE
1970 CASE XX STOCKMAN KNIFE
1976 CASE XX MOOSE KNIFE
1983 CASE XX MOOSE KNIFE
CASE XX 6.5 BONE STAG CHEETAH KNIFE
CASE XX 1972 LARGE JACK KNIFE
CASE XX BACK POCKET CHESTNUT BONE KNIFE
CASE XX STAG HANDLE KNIFE WITH SHEATH
1975 CASE XX TRAPPER KNIFE
1970 CASE XX MUSKRAT KNIFE
CASE XX 4 BLADE CONGRESS KNIFE
1972 CASE XX KNIFE WITH SHEATH
CASE XX COPPERLOCK KNIFE
CASE XX TRAPPER KNIFE
CASE XX TRAPPER KNIFE
CASE XX SCOUT KNIFE
CASE XX PEARL HARBOR TRAPPER KNIFE
CASE XX DOCTORS KNIFE
1983 CASE XX SLIMLINE TRAPPER KNIFE
CASE XX CHEETAH KNIFE
CASE XX SMALL STOCKMAN KNIFE
CASE XX DUCKS UNLIMITED MINI TRAPPER KNIFE
CASE XX DOCTORS KNIFE
1974 CASE XX JACK KNIFE
CASE XX LOCKBACK KNIFE
CASE XX PEANUT KNIFE
CASE XX KNIFE
CASE XX TRAPPER KNIFE WITH BOX
CASE XX TRAPPER WITH BOX
CASE XX LARGE STOCKMAN KNIFE
CASE XX TRAPPER KNIFE WITH BOX
CASE XX AMBER BONE HOBO KNIFE
CASE XX AMBER BONE HAWKBILL KNIFE
CASE XX LARGE STOCKMAN KNIFE
CASE XX CHEETAH KNIFE WITH BOX
CASE XX THERMOMETER
GERMAN KISSING CRANE NKCA STAG HANDLE KNIFE
GERMAN HEN AND ROOSTER MOTHER OF PEARL KNIFE
GERMAN BOKER "TreeBrand" 2 BLADE KNIFE
BOKER USA 4 BLADE CONGRESS KNIFE
BUCK 112 LOCKBACK KNIFE WITH SHEATH
SCHRADE UNCLE HENRY LOCKBACK KNIFE WITH SHEATH
STAG HANDLE HUNTING KNIFE WITH SHEATH
HUNTING KNIFE WITH SHEATH
CHIPAWAY KNIFE WITH SHEATH
SCHRADE WILDLIFE SERIES KNIFE WITH SHEATH
EDGE SOLINGEN GERMANY STAG KNIFE WITH SHEATH
BUCK 102 KNIFE WITH SHEATH
SCHRADE LOCKBACK KNIFE WITH SHEATH
SCHRADE LOCKBACK KNIFE WITH SHEATH
QUEEN SINGLE BLADE KNIFE
QUEEN BARLOW KNIFE
QUEEN SINGLE BLADE KNIFE
PARKER EDWARDS LOCKBACK KNIFE
GERMAN BOKER "Tree Brand" KNIFE WITH SHEATH
BUCK 119 KNIFE WITH SHEATH AND BOX
BUCK 110 KNIFE WITH SHEATH
SCHRADE UNCLE HENRY LOCKBACK KNIFE WITH SHEATH
UNCLE HENRY KNIFE WITH SHEATH
GERMAN STAG KNIFE WITH SHEATH
WESTERN HUNTING KNIFE WITH SHEATH
GERMAN STAG HANDLE KNIFE WITH SHEATH
GERMAN KISSING CRANE STAG HANDLE KNIFE AND SHEATH
UNCLE HENRY ALABAMA KNIFE WITH SHEATH
GERMAN STAG HANDLE KNIFE WITH SHEATH
STAG HANDLE KNIFE
KABAR KNIFE AND SHEATH
WINCHESTER KNIFE AND SHEATH
SCHRADE OLD TIMER KNIFE AND SHEATH
SCHRADE KNIFE AND SHEATH
KNIFE AND SHEATH
WINCHESTER KNIFE AND CASE
SCHRADE OLD TIMER KNIFE AND SHEATH
WIMAN KNIFE AND SHEATH
REMINGTON 3 BLADE POCKET KNIFE
REMINGTON KNIFE
SCHRADE KNIFE WITH SPIKE
HUBERTUS SOLINGEN KNIFE
GERMAN HEN AND ROOSTER NATIONAL KNIFE MUSEUM KNIFE
CAMILLIS POCKET KNIFE
BEAR BRYANT FROST KNIFE
UNCLE HENRY SCHRADE KNIFE
1984 REAGAN-BUSH CAMPAIGN KNIFE
CAMILLUS USA KNIFE
ITALIAN SWITCHBLADE KNIFE
1987 PARKER EDWARDS KNIFE
FROST CUTLERY KNIFE
1980 TAYLOR CUTLERY KKK KNIFE
HEN AND ROOSTER GERMANY CONGRESS KNIFE
QUEEN #45 BIG CHIEF KNIFE
3 POCKET KNIVES
2 POCKET KNIVES
BUCK KNIFE WASHITA SHARPENING STONE
BUCK POCKET KNIFE
3 VICTORINOX SWISS ARMY KNIVES
GERBER POCKET KNIFE
3 KNIVES
SCHRADE OLD TIMER KNIFE
3 BAGS OF COIN COLLECTOR CASES/ SUPPLIES
BOX OF FOREIGN CURRENCY
BAG OF FOREIGN COINS
MILLION DOLLAR MORGAN REPLICA PROOF COLLECTION
SEPTEMBER 11TH COIN CERTIFICATES
LOT OF VARIOUS COINS
GEORGE WASHINGTON COMMEMORATIVE HALF DOLLAR
1999 SILVER EAGLE
2012 SILVER EAGLE
1881 MORGAN DOLLAR
1884 MORGAN DOLLAR
MORGAN SILVER BAR- 1 TROY OUNCE 999+
5 SILVER CERTIFICATES
5 SILVER CERTIFICATES
5 SILVER CERTIFICATES
6 SILVER CERTIFICATES
5 SILVER CERTIFICATES
5 SILVER CERTIFICATES
5 SILVER CERTIFICATES
5 SILVER CERTIFICATES
5 SILVER CERTIFICATES
5 SILVER CERTIFICATES
4 SILVER CERTIFICATES AND 2 DOLLAR BILLS
COIN BOOKS AND CASES
ENCYCLOPEDIA OF COLLECTIBLES BOOKS
THE PAST REMEMBERED PRINTS
1839 BUST HALF DOLLAR
1875 LIBERTY 20 CENT COIN
1793-1857 LARGE CENT COIN
1853 FLYING EAGLE PENNY
UNITED STATES 50 CENT BILL
5 DOLLAR SILVER CERTIFICATE
SERIES 1953 2 DOLLAR BILL
2 SILVER CERTIFICATES
1882 LIBERTY V RACKATEER NICKEL
1838 LARGE CENT
1847 LARGE CENT
1848 LARGE CENT
1848 LARGE CENT
1848 LARGE CENT
1853 SEATED LIBERTY QUARTER
1907 INDIAN HEAD PENNY
2 HARRY POTTER COINS
2 LARGE CENTS AND 3 SHIELD NICKELS
BAG OF 50 INDIAN HEAD PENNIES
BAG OF 50 INDIAN HEAD COINS
BAG OF 50 INDIAN HEAD COINS
BAG OF V AND BUFFALO NICKELS
BAG OF 50 V NICKELS
BAG OF 75 INDIAN HEAD COINS
2 KENNEDY HALF DOLLARS
BISON NICKELS, PAUL REVERE COINS, AND SACAGAWEA COIN
JOHN ADAMS, PAUL REVERE, AND INDEPENDENCE HALL COINS
3 U.S. MINT EXPO SOUVENIR COINS
LOT OF COMMEMORATIVE AND FOREIGN COINS
BAG OF FOREIGN COINS
LINCOLN MEMORIAL COLLECTION
BAG OF VARIOUS COINS
5 COMMEMORATIVE COINS
LOT OF FOREIGN COINS
3 OFFICER BADGES
AMERICA'S FIRST MEDALS COLLECTION
4 COMMEMORATIVE COINS
STATE QUARTERS IN FULL COLOR
BAG OF VARIOUS COINS
DESK
FORD SIGN
FORD TRACTOR SIGN
DECO HOME EXERCISE TRAMPOLINE
PATIO UMBRELLA
ROPER DRYER
MOTORCYCLE SIGN
INDIAN MOTORCYCLE SIGN
MOUNTED DEER HEAD
METAL SHELF
FORD TRUCK SIGN
AREA RUG
PLANT STAND/ PEDESTAL
CAT SCRATCHING POST
FRAMED MAP OF BIRMINGHAM
CHEST OF DRAWERS
AREA RUG
MENS COVERALLS
O'BRIEN SKIIS
WOODEN STORAGE CHEST
CHEVROLET SIGN
TEXACO SIGN
BOOKCASE
METAL WALL DECOR
PATIO UMBRELLA
BRIGGS AND STRATTON PRESSURE WASHER
MONGOOSE EXCURSION BICYCLE
TEXACO SIGN
FORD SIGN
INDIAN MOTORCYCLE SIGN
ROADMASTER MT. STORM BICYCLE
OZONE RATTLESNAKE BICYCLE
LOT OF TOOLS
RED CROWN GASOLINE SIGN
COT
TROY-BILT STRING TRIMMER
TEXACO SIGN
METAL STAND
3 SCOOPS
TEXACO SIGN
QUILTING FRAME
IGLOO COOLER
WHEELBARROW
PLANTER
MAILBOX
TEXACO SIGN
DUCK DYNASTY SIGN
SUNJOE MOWER
PAW PATROL RIDING TOY
SERTA PET BED
PAW PATROL ORGANIZER
2 DUCK WADDLING TOYS
WALKER
FULL SIZE BED WITH RAILS
AMERICAN FLAG
PHILLIPS 66 SIGN
SINCLAIR SIGN
KENMORE WASHER
LADDER BACK CHAIR
DIXIE FLAG
GLASS TOP TABLE
CHEVROLET SIGN
SWIVEL CHAIR
CASE SIGN
SPALDING BASKETBALL GOAL
SIGN
KENNMORE DRYER
AMERICAN FLAG
PATIO UMBRELLA
BRINLY SPIKE LAWN AERATOR
LOT OF RACKETS
TWO FANS
TWO AIWA SPEAKERS
RIVAL TOASTER OVEN
MULTI PRONG CULTIVATOR,HAND SAW ,ETC
BIRD LIGHT FIXTURE
TONKA TRUCK AND TWO CATERPILLAR TOYS
CAR RADIO
TWO LIGHTS
LIGHT FIXTURES AND LIGHTS
BOODA LITTER BOX
TWO KLIPSCH SPEAKERS
KIDS TABLE AND CHAIR 27X27 and 2ft tall
PLASTIC TUB
ROLL ROOFING SHINGLES
GRACO STROLLER
HOMELITE 150 AUTOMATIC CHAINSAW AND CASE
SEARS /CRAFTSMAN JOINTER PLANER
PNEUMATIC RETRACTABLE HOSE REEL
FOUNTAIN
CRAFTSMAN RECIPROCATING SAW
BOSTITCH AIR COMPRESSOR
STEP ON WASTEBASKET
NELSON TRAVELING SPRINKLER
CRAFTSMAN CHAIN SAW AND CASE
PET KENNEL
PET GEAR PET CAGE
STEP LADDER
OZARK TRAIL CANOPY
PET GATE
ROLL OF WIRE AND STAND
BAUX'R DOG HOUSE
TEXACO SIGN
STANLEY POWER IT
HEAVY DUTY DROP CORD 100ft
6 FT FOLDING TABLE
TWO GAS CANS
HEAVY DUTY DROP CORD AND IGLOO COOLER
COMFORT ZONE HEATER
STANLEY SORT MASTER FULL OF SCREWS ETC
PUMP UP ROTATING STOOL
OEM TOOLS STOOL
TWO BIG FLASHLIGHTS
LOT OF WIRE
STEP ON WASTEBASKET
HEAVY DUTY GIRAFFE TOOLS HOSE
CABLE WIRE ON SPINDLE
LOT OF FISHING NETS
HOMELITE CHAIN SAW AND CASE
TENT
GRAVITY PET FEEDER
LOT OF COMIC BOOKS
CRAFTSMAN BLOWER
BOX OF HARDWARE
2 TUBS OF SCREWS
STANLEY JUMP STARTER
BOX OF HARDWARE
LITTER BOX
HOMEDICS WAX WARMER
SURGE PROTECTOR AND CUTTER
3 FISHING POLES
O'CEDAR MOP BUCKET
LOT OF HARDWARE
IGLOO COOLER
LOT OF MOVIES AND GAMES
LOT OF JARS
LOT OF FISHING STRING
HARDWARE ORGANIZER WITH HARDWARE
PLANTER
CAT FRAME
KARAOKE MACHINE
YAMAHA RECIEVER
FOLDING PET STEPS
COCA-COLA PUZZLE AND TRAY
SENTRY SAFE FIREPROOF SAFE
FOLDING TABLE
EXTENSION CORD ON REEL
VIKING MOBILE SYSTEM
MAYTRONICS POOL CLEANER
AMPLIFIER
BOX OF CDS
TUB OF SCREWS
METAL DETECTOR
SHARK VACUUM
PET CRATE
METAL DECOR
ROLLING SUITCASE
CERAMIC CAT
REEBOK SHOES
POTTERY PITCHER
SHARK VACUUM
DISPLAY OF KNIVES AND JEWELRY
ROLLING SUITCASE
PAPER SHREDDER
BABY GATE
KONG PET CRATE
BOYS BOOTS SIZE 6
BISSELL PROHEAT FLOOR CLEANER
LOT OF TOYS
LARGE PURPLE VASE
NIKE SHOES
MENS COVERALLS
SONY BOOM BOX
WERNER STEP LADDER
DAYS CLASSIC SHOES
DYSON VACUUM
ROLLING SUITCASE
YAMAHA EQUALIZER
METAL PLANT STAND
SHOOTING REST
GARBAGE CAN
METAL SOLAR FLOWER LIGHTS
JORDAN SHOES SIZE 12 1
SEWING MACHINE
SECURITY SYSTEM SCREEN
MENS VANS SHOES
SMALL PET CRATE
SUNCAST HOSE REEL
NEW SOCKS
COLD THERAPY SYSTEM
DYSON VACUUM
NIKE AIR SHOES SIZE 13
JORDAN SHOES SIZE 13
DOG FOOD CONTAINER
ROLLING SUITCASE
BISSEL SPOT BOT
PITCHER AND GLASSES
GREENWORKS PUSH MOWER
NINE WEST HEELS
MODEL ROCKETS
NEW SOCKS
LEVIS SHOES SIZE 11
WOMEN'S HEELS SIZE 8.5
ADIDAS SHOES SIZE 13
BOXING GLOVES
SPACE HEATER
NEW DVD PLAYER
BOSCH COFFEE MAKER
3 TOTES
2 WALL HANGERS
VARIOUS COOKWARE
2 STANDS, ONE ROTATES
2 ROLLS OF CLEAR & PLASTIC WRAP
VARIOUS GAMES
4 TEA GLASSES
DOOR PULL-UP BAR
ROLLING SUITCASE
VOTIVE HOLDER, METAL VASE & 34" TREE
BOX OF ACRYLIC PAINT
FIESTA DISHES
SMALL FIRE PLACE HEATER
CABINET
2 STAINLESS COOKWARE
3 PURSES
SHELF
BAGS OF SCREWS & WASHERS
3 STORAGE CONTAINERS
2 KIDS LIFEJACKETS
PORTABLE GRILL
RF MODULATOR
DECORATIVE ENDTABLE
BOX OF ACRYLIC PAINT
CONTAINER OF SCREWS
VENT FAN
WALL CLOCK 21x21
BOX FAN
CONTAINER OF SCREWS
PAINT SET
CORNER WALL SHELF
BIRD FEEDER & HUMMINGBIRD FEEDER
BLENDER
LAUNDRY BASKETS & HAMPER
STEP STOOL
SMALL PET KENNEL
WIRE SHELF
WIRE SHELF
KIDS BIKE
STADIUM SEATS
LOT OF PLANTING POTS
DESK 32X16X29
KIDS PAW PATROL TABLE AND CHAIR
TWO AIR MATTRESS
TWO TRASH CANS
OUTDOOR CHAIR WITH SADE CANOPY
CAMPBELL AIR COMPRESSOR
HARDWARE STORAGE CONTAINER WITH HARDWARE
PVC TUBING
HARDWARE ORGANIZER AND HARDWARE
PROPANE BURNER
LOT OF REPAIR ASSORTMENT FOR SINK CLIPS AND SCREWS
EXTENSION CORD AND REEL
LOT OF INDUSTRIAL TAPE
TROY BILT LAWN EDGER
BOX OF SOUTHCO FASTENERS
TWO WHEELS
TWO ALUMINUM PANS AND A CASIO COOKING POT
PLANO STOWAWAY WITH HARDWARE
VP RACING GAS JUG
VARIOUS TUBING
LUG WRENCH,JACK,ETC
SHOVEL AND TWIST TILLER
PANS AND BUCKETS
CONTAINER OF SCREWS
HOSE AND REEL
OFFSET TRAILER JACK
SCHAUER BATTERY CHARGER
WIRE ON SPINDLE
ANTLERS
EXTENSION CORD ON REEL
TWO AXES
LOT OF FEEDERS
CONTAINER OF SCREWS
TWO SPINDLES OF TUBING
TWO WHEEL DOLLY
3 DRAWER ORGANIZER
2 RIDGID PIPE WRENCHES
FOG MACHINE
LASER LEVEL STUD FINDER & MULTIMETER
JEWELRY BOX OF JEWELRY
VARIOUS RECORDS
2 SMALL SPEAKERS
CHEST OF DRAWERS
CAMO BACKPACK
EDGER
3 DRAWER ORGANIZER
3" VISE
BOX TAPE MEASURES
PROFUSION HEATER
3 SWORDS & SHEATHS
1.5HP ELECTRIC POULAN CHAINSAW
PELICAN BRAND HARD STORAGE CASE
BUTTER CHURN
BOX AC ADAPTORS
PATRIOTS HAT
2" VISE
PUSH BROOM
50 ROUNDS 38 SPECIAL+P 158GR AMMO
CHILDS WOODEN BENCH
3 ALABAMA HATS
BOX OF JEWELRY
SPEED HURDLES & LADDER
2 CANVAS WALL DECOR
VINTAGE PANASONIC FM/AM STEREO RECORDER
HAT & HAT BOX
VINTAGE WALL MIRROR
COCA-COLA BOTTLES & COOKBOOKS
MIRROR/HAT HANGER
VARIOUS ADAPTERS
WINZER STORE DISPLAY BIN
GARAGE METAL SIGN
EMERGENCY FLARES
HITACHI ELECTRIC DRILL
SMART PHONE CONTROLLED DROID
VARIOUS RECORD ALBUMS
VINTAGE ZENITH RADIO
SHOVEL
WOODEN QUILT STAND
MUSHROOM PLASMA LAMP
VERTICAL WAFFLE MAKER
16" SHELFLINKS
VINTAGE CHILDS PEDAL CAR
3 FLOOR MATS
SHOVEL
OIL LAMP
LOT OF COOKBOOKS
WORK LIGHT
SMALL BUTTER CHURN DECOR
SMALL TOOL SET
BATTERY EXTENDER
WORK LIGHT
6" POLISHER
HD APPLIANCE CORD
2 WORK LIGHTS
PAIR SAW HORSES
METAL HANDLED SCRAPER
EUREKA MAXIMA VACCUM
EXTENSION CORD
ROLLING STONE MAGAZINE POSTER
LOT OF ALABAMA ITEMS
STEP 2 CHILDS DESK
STANLEY JUMP STARTER
2 GALLON WET DRY VAC
PAIR SAW HORSES
STORAGE TOTE
90 PSI AIR COMPRESSOR
WEBER PORTABLE FIRE PIT
VARIOUS TRAFFIC CONES
TEREMANA LIFE SIZE ADVERTISEMENT
BAKERS RACK
MATTHEWS COMPOUND BOW AND ARROWS
VINTAGE RADIO/ TURNTABLE CABINET
2 END TABLES
DOLL CRADLE
HISENSE FREEZER
NIGHTSTAND
COFFEE TABLE
REDDY HEATER
3 STEINS
LOT OF ENAMEL PANS
KID'S BENCH
3 DRAWER ORGANIZER
LOT OF TOWELS
DEWALT SANDER
LOT OF CLOCKS AND HAT
SMALL PYREX BOWL
TANDBERG TAPE RECORDER
LOT OF TOWELS
SIDE TABLE
LOT OF FIGURES
JEWELRY BOX WITH JEWELRY
LOT OF MOVIES
LOT OF KIDS BOOKS
VINTAGE RADIO
U.S. ARMY JACKET
METAL TOOL BOX
BOX OF FISHING SUPPLIES
2 LIGHTS
2 STEP STOOLS
FLATWARE SET
BINDER OF BASEBALL CARDS
BASEBALL CARD SET
JEWELRY BOX WITH JEWELRY
LOT OF BASEBALL CARDS
TACKLE BOX WITH TACKLE
BINDER OF BASEBALL CARDS
CAKE STAND WITH COVER
BINDER OF BASEBALL CARDS
JEWELRY BOX WITH JEWELRY
Budweiser glasses
LOT OF MOVIES
BINDER OF BASEBALL CARDS
LOT OF RECORDS
LOT OF POTS AND PANS
ROCKING CHAIR
GLASS TOP TABLE
2 CHAIRS
CUSHIONED BENCH
STORAGE BENCH
NIGHTSTAND
BLACK AND DECKER WEEDEATER
LOT OF ALABAMA ITEMS
LOT OF HOME DECOR, GARBAGE CAN, CANDLE HOLDERS, ETC.
LOT OF HANGERS
LOT OF EXTENSION CORDS
LOT OF TIRES
EXTENSION CORD
FOLDABLE MAT
SPRINKLER
3 PIECE SET OF LUGGAGE
SET OF 3 CANDLE HOLDERS
LOT OF BURLAP PIECES
2 CABBAGE PATCH DOLLS
CONSTRUCTION FORT IN BOX
FOOTBALL GAME
ALABAMA CENTURY OF CHAMPIONS AND COLORING BOOKS
EMERSON DVD PLAYER AND REMOTES
SET OF 3 CANDLE HOLDERS
LOT OF GARDENING TOOLS
PROPANE TANK
LOT OF 5 GALLON BUCKETS
LOT OF 4 TOTES
LOT OF 4 CRATES
LOT OF 3 TOTES
WALKER
REEL MOWER
BISSEL VACUUM CLEANER
AIR PURIFIER
LOT OF 3 TOTES
UMBRELLA
YARD CART
PLANTER
SIDE TABLE
WOOD BENCH
LOT OF 3 FOLDING CHAIRS
TV MOUNT SUPPLIES
GUNSTOCK
BAR WITH CHEF PICTURES
3 FOLDING CHAIRS AND UMBRELLA
TROY-BILT STRING TRIMMER AND ATTACHMENT
THREE TOTES
FISHING POLE HOLDER
TABLE AND CHAIRS 42X 27X 29
VINTAGE KRAFT CAN
CRAFTSMAN PRESSURE WASHER
JACK
Jack
KIDS TABLE AND CHAIRS
KIDS TABLE AND CHAIRS
KICODE EXERCISE MACHINE
HASUIT KITCHEN CART IN BOX
3 DRAWER STORAGE CABINET
3DRAWER STORAGE CABINET
STAR BABY PLAYPEN IN BOX
MARINE THEME BABY PLAYPEN
CHILD CRAFT CUBBYS 54 X10 X 42
CHILD CRAFT CUBBYS 54 X 12 X48
CLAW FOOT TUB
CHILD CRAFT CUBBYS 54 X 12 X48
KIDS WOODEN IRONING BOARD AND WOODEN IRON
SHELF 25 X10 X65
PLAY PEN
CUBIC SHELF 24 X 24X43
KIDS SLIDE AND SWING
LOT OF ELF ON A SHELF ITEMS
TRAILER CONNECTERS
THREE DRAWER ORGANIZER
RUBBER BOOTS BOTH PAIRS SIZE 9
BLACK AND DECKER TRIMMER AND EXTENSION CORD
AIR MOCK IN BAG
LOT OF CD'S
COOL MIST HUMIDIFIER AND WOOD SCREWS
LOT OF WALL ADAPTERS
LOT OF BABY BED BUMPERS
CAST IRON GRIDDLE
LASKO HEATER
LOT OF UMBRELLAS
THREE NUT CRACKERS
TWO PACKS OF DEPENDS
GUNSTOCK
LOT OF KEEPSAKE ORNAMENTS
EXTENSION CORD
LOT OF CHEER UNIFORMS AND CHEER JACKETS
QUILT
LOT OF EXTENSION CORDS AND WALL ADAPTERS
ALABAMA HATS AND BAG
THREE TRAVEL BAGS
LOT OF POWER STRIPS
LOT OF BARBIES
DREAMSICLES COLLECTOR PLATES
ELECTRICAL TIMERS
EXTENSION CORD
DECOR ITEMS
BOX OF THREAD SENTED CANDLES AND STORGE CONTAINERS
SWING,CLIMB,AND PLAY INDOORS
MINI MATE COMPRESSOR
DYNEX HAND HELD DVD PLAYER
HUNTER PARKING SIGN
DECOR ITEMS
ELECTRICAL WIRE
THREE TWILIGHT SAGA BOOKS
BUCK SIGN
BOX OF THREAD
LOT OF BAMA MAGAZINES
DECOR ITEMS
LOT OF BOOKS
CLAY MADE SLINGSHOT AMMO
DECOR ITEMS
LOT OF PICTURE FRAMES
LOT OF STORAGE BOXES
TWO OZARK TRAIL OUTDOOR CHAIRS
1983 TOPPS FOOTBALL CARDS
ROGER STAUBACH FOOTBALL CARD
1995 BASEBALL COLLECTOR SERIES
ALEX RODRIGUEZ AND DREW BLEDSOE ROOKIE CARD
2005-06 UPPER DECK DEBUT BASKETBALL CARDS
KEN GRIFFEY JR BASEBALL CARD
OZZIE SMITH BASEBALL CARD
DWIGHT GOODWIN ROOKIE CARD
VLADIMIR GUERRERO ROOKIE CARD
WAYNE GRETSKY HOCKEY CARD
GREG MADDUX BASEBALL CARD
DAN MARINO ROOKIE FOOTBALL CARD
KURT WARNER FOOTBALL JERSEY CARD
2006 UPPER DECK ROOKIE DEBUT FOOTBALL CARDS
JOE MONTANA FOOTBALL CARD
MICHAEL JORDAN & MAGIC BASKETBALL CARD
RYNE SANDBERG BASEBALL CARD
ED "TOO TALL" JONES FOOTBALL CARD
FRANK TARKENTON FOOTBALL CARD
DAMON STOUDAMIRE ROOKIE BASKETBALL CARD
JEFF GORDON NASCAR CARD
RYAN HOWARD ROOKIE BASEBALL CARD
BABE RUTH BASEBALL CARD
MICHAEL JORDAN BASKETBALL CARD
2008 DONRUSS AMERICANA SET
MIKE TROUT BASEBALL CARD
DALE EARNHARDT CARD
ELVIN HAYES BASKETBALL CARD
MICHAEL JORDAN BASKETBALL CARD
MARIO LEMIEUX HOCKEY CARD
1992 USA BASKETBALL CARD
1986 FLEER STAR STICKERS SET
DOMINIQUE WILKINS BASKETBALL CARD
1990 STAR PICS CARD SET
MICHAEL JORDAN 1990 FLEER BASKETBALL CARD
DARRELL GRIFFITH ROOKIE BASKETBALL CARD
BILL WALTON BASKETBALL CARD
3 1989 DONRUSS CARD PACKS
DEAYNE WADE BASKETBALL CARD
JOE NAMATH FOOTBALL CARD
RANDY MOSS ROOKIE CARD
EARL MONROE BASKETBALL CARD
1981 TOPPS FOOTBALL CARDS
ANTHONY MUNIZ ROOKIE CARD
BUBBA SMITH FOOTBALL CARD
RASHEED WALLACE ROOKIE CARD
MICHAEL JORDAN BASKETBALL CARD
CHRIS PAUL ROOKIE CARD
4 GARBAGE PAIL KIDS CARDS
GARY PAYTON ROOKIE CARD
MICHAEL JORDAN ERROR HOOPS CARD
LEBRON JAMES ROOKIE CARD
MICHAEL JORDAN 1989 HOOPS CARD
ANFERNEE HARDAWAY ROOKIE CARD
MAGIC JOHNSON BASKETBALL CARD
SHAQUILLE ONEAL BASKETBALL CARD
RICKY WILLIAMS ROOKIE CARD
ALLAN HOUSTON ROOKIE CARD
MICHAEL JORDAN BASKETBALL/BASEBALL CARD
DALE ELLIS ROOKIE CARD
STEVE YOUNG FOOTBALL CARD
DOUG WILLIAMS ROOKIE CARD
YAO MING ROOKIE CARD
MICHAEL JORDAN FLEER COMEBACK BASKETBALL CARD
FRED BILETNIKOFF FOOTBALL CARD
KEVIN GARNETT ROOKIE CARD
JULIUS IRVING BASKETBALL CARD
KIBE BRYANT ROOKIE CARD
10 MICHIGAN ST UNIV TRADING CARD PACKS
BRUCE SMITH ROOKIE CARD
KEN STABLER FOOTBALL CARD
RANDALL CUNNINGHAM ROOKIE CARD
MICHAEL JORDAN ULTRA BASKETBALL CARD
5 BASEBALL CARD PACKS
MOSES MALONE BASKETBALL CARD
SHAQUILLE ONEAL & WADE BASKETBALL CARD
CLYDE DREXEL BASKETBALL CARD
TIM DUNCAN ROOKIE CARD
WALTER PAYTON FOOTBALL CARD
1980 TOPPS FOOTBALL CARDS
BARRY SANDERS ROOKIE CARD
KOBE BRYANT TOPPS FINEST BASKETBALL CARD
LARRY BIRD BASKETBALL CARD
MONTANA & MARINO FOOTBALL CARD
JERRY WEST BASKETBALL CARD SET
EMMIT SMITH ROOKIE CARD
OJ SIMPSON FOOTBALL CARD
DEION SANDERS ROOKIE CARD
KAREEM ABDUL-JABBAR BASKETBALL CARD
TRACY MCGRADY GR 9 ROOKIE CARD
GERBER KNIFE & SHEATH
COLT KNIFE
GERBER KNIFE
SOG KNIFE
KNIFE & HOLDER
SCHRADE POCKET KNIFE
STEEL WARRIOR POCKET KNIFE
CASE POCKET KNIFE
OLD TIMER POCKET KNIFE
KERSHAW POCKET KNIFE
BUCK POCKET KNIFE
GERBER POCKET KNIFE
BROWNING POCKET KNIFE
OLD TIMER POCKET KNIFE
2 GERBER MULTI TOOLS
GERBER MULTI TOOL & SHEATH
SOG MULTI TOOL
LEATHERMAN MULTI TOOL
LEATHERMAN POCKET KNIFE
CASE POCKET KNIFE
BUCK POCKET KNIFE
LADIES LEG KNIFE
BUCK POCKET KNIFE
WINCHESTER POCKET KNIFE
BUCK POCKET KNIFE
GERBER POCKET KNIFE
BUCK KNIFE
KA-BAR KNIFE
REMINGTON POCKET KNIFE
CRKT KNIFE
2 GERBER KNIVES
KERSHAW KNIFE
POCKET KNIFE
CASE XX POCKET KNIFE
KLEIN KNIFE
CRKT KNIFE
OLD TIMER POCKET KNIFE
OLD TIMER POCKET KNIFE
VARIOUS MULTI TOOLS
10 SWISS ARMY POCKET KNIVES
VARIOUS KNIVES
VARIOUS KNIVES
VARIOUS POCKET KNIVES
KNIVES & MULTI TOOL
POCKET KNIVES
BOX OF 100 POCKET KNIVES
BOX OF 100 KNIVES / CORK SCREW TOOLS
BOX OF CUTLERY & KITCHEN KNIVES
COMFORTER AND TWO PILLOWS CASES
FIDGET POPPERS
HANDHELD SHOWER
TABLE CENTERPIECE
PURSE
BEDSIDE COMMODE
JOY PAD AND WIRELESS CONTROLLER
MICHAEL KORS PURSE
GLASS CANISTERS AND DECOR ITEM
CANDLE HOLDERS
STORAGE BOX AND BOWS
MOTORCYCLE WHEEL CHOCK
TWO POPCORN BOWLS AND POPCORN POPER
CRATE CART WITH WHEELS
LOT OF STAR WARS COLORING BOOKS
THREE FIDGET SPINNERS
THREE CAST IRON SKILLETS
FAMILY OF FRIENDS COLLECTION CHARACTER AND MR POTATO HEAD
SMALL QUILT
LOT OD SQUEEZWICHES
LOT OF DVDS
PURSE
MAIL HOLDER
FIRE PLACE TOOL SET
JAR OF CRATES
CANDLE HOLDER
WALL DECOR CANDLE HOLDER
LOT OF COMICS
WOODEN SALAD BOWL WITH WOODEN UTENSILS
METAL PLANTER
LAMP
COACH PURSE
CLOCK STORAGE BOX
CASSEROLE DISH AND COOLING STAND
WOODEN SHELF
LED BULB
BIG POT
CASSEROLE DISH
FOOD PROCESSOR
SOCKS
PIONEER WOMAN DISHES
CRATE OF JARS
CORN HOLE GAME
LOT OF COMICS
COOKING POT
ART GLASS
CELEBRATION MASON JARS
LAMP
TWO CANDLE STICK HOLDERS
COACH
LOT OF DVDS
LARGE CAST IRON SKILLET
HORSE STICK
LOT OF ROYAL DOULTON DISHES AND CUPS
ZEIKOS CAMERA TRIPOD
GLASS BOWL OF WATCHES
HOT CHOCOLATE SIGN
GIANI BERNINI PURSE
DECOR ITEM
BLACK AND DECKER EDGE HOG
LOT OF GLASS ITEMS
THREE SMALL CASSEROLE DISHES
HUMMINGBIRD FEEDER
MANTEL CLOCK
DESK LAMP
DECOR ITEM
METRI CIDE
KIDS DRUM SET
MIRROR WITH JEWELRY COMPARTMENT
KIDS LEGO BUILDING TABLE WITH LEGOS
COFFEE TABLE 46X28 X 17
STOOL
TWO BARRELS
TWO CHAIRS
PLASTIC EAGLE DECOR
TWO END TABLES 28 X28 X23
TWO BAGS
ROCKING CHAIR
STOOL
LIGHTED IGLOO
LIGHT UP PENGUINS
LIGHT UP POLAR BEAR
IGLOO
CRAYOLA ART STAND WHITE BOARD ON ONE SIDE CHALK ON THE OTHER
WHEEL
OCCASIONAL TABLE 17X11 X 28
CANDLE AND CANDLE HOLDER
ROCKING CHAIR
METAL GUITAR MAGAZINE RACK
METAL DECOR
3 PUZZLES
FISHER PRICE DOLL HOUSE LOT
WOODEN TABLE AND SHELF
CAST IRON CORNBREAD STICK PANS
LOT OF HARRY POTTER BOOKS
BRIEFCASE
PAIR OF ELEPHANT CANDLE HOLDER BOOK ENDS
2 DECORATIVE STANDS
CANDLE HOLDERS, FRAME & PEACOCK FIGURE
PAMPERED CHEF TACO BOWLS & BOWL
2 SIGNS & WOODEN BOX
PINK GLASS PITCHER,BOWL,SHAKER & OIL BASE
FRAMED MIRROR
2 CHICKEN FIGURES
PAIR VINTAGE BOOKENDS
PIONEER WOMAN BITTER DISH & SALT/PEPPERS
RAE DUNN PITCHER
JAPANESE PLATTERS & PLATES
3 MIXING BOWLS
STADIUM SEATS & CAR STORAGE BAG
PAMPERED CHEF VEGGIE CARRIER
AUBURN LAMP SHADE & DECAL
KAISER GERMANY DISHES
POKÉMON CARDS & BOX
VINTAGE AMBER PITCHER
VINTAGE FISHER PRICE TOW TRUCK
VARIOUS SIGNED POTTERY
DECORATIVE MIRROR
VARIOUS DVDS
COMIC BOOKS
WIRE WALL SHELVES, & BOWLS
FRAMED PRINT & FRAMES
PURSE STRAP
VINTAGE STONEWARE BOWL
TOY BARN & ANIMALS
BANANA HOLDER/BOWL
PYREX MIXING BOWLS
SERVING TRAY & METAL PLANTER
JAPANESE PLATES & BOWLS
BRACELET,NECKLACE & RING
PYREX BOWL
PINEAPPLE DECOR
WALL PHOTO/JEWELRY BOX & JEEP
HANDYCAM VIDEO CAMERA
BOX OF 13 WATCHES
VINTAGE EGG WHITE SEPARATOR
BOX OF LEGOS
LOT OF TOOLS
BOX OF FOOD STORAGE CONTAINERS
BICENTENNIAL MEDALLIONS, CUPS, AND SPOONS
FARBERWARE KNIFE SET
5 PAIRS OF SUNGLASSES
SHARP KNIFE AND MONEY CLIPS
DONALD TRUMP SIGNATURE SUNGLASSES
6 PAIRS OF READING GLASSES
5 PAIRS OF READING GLASSES
BOX OF SPORTSCARD
4 PAIRS OF READING GLASSES
HARRY POTTER NIGHT LIGHT
VINTAGE WITCH NEEDLE THREADER
LOT OF POKEMON CARDS
5 UPPER DECK BASKETBALL CARD PACKS
3 FLEER BASKETBALL CARD PACKS
5X7 POKÉMON PIKACHU CARD
NEW CROQUET SET
10 TIGER WOODS CARDS
1968 FLEER IRON ON PACKS
18 JULIO JONES CARDS
3 HENRY RUGGS ROOKIE CARDS
MAC JONES ROOKIE CARD
BO JACKSON ROOKIE CARD
MAC JONES ROOKIE CARD
TUA TAGOVAILOA ROOKIE CARD
DEVONTA SMITH ROOKIE CARD
18 JOE MONTANA CARDS
TREVOR LAWRENCE ROOKIE CARD
3 MICKEY MANTLE CARDS
5 MICHAEL JORDAN CARDS
3 TOM BRADY CARDS
CHIPPER JONES ROOKIE CARD
18 KEN GRIFFEY JR. CARDS
EMMIT SMITH ROOKIE CARD
NAJEE HARRIS ROOKIE CARD
3 LEBRON JAMES CARDS
JALEN HURTS ROOKIE CARD
18 PEYTON MANNING CARDS
10 PACKS OF 1996 MAXX RACING CARDS
3 KYLE WRIGHT ROOKIE CARDS
TOMY RACE SET
3 SAMMY SOSA ROOKIE CARDS
3 KOBE BRYANT CARDS
10 PACKS OF DONRUSS BASEBALL PACKS
10 PACKS OF FLEER FOOTBALL PACKS
18 DALE MURPHY CARDS
MOVIE CARDS
LOT OF NASA BOOKS
4 HALLMARK ORNAMENTS
3 1993 STAR WARS BEND-EMS
COUNTRY KITCHEN SIGN
VINTAGE ROTARY PHONE
GUILLOTINNA ACTION FIGURE
DIE CAST STAR WARS COLLECTOR SET
3 MARILYN MONROE COLLECTOR PLATES
NEW BATMAN IMAGINEXT TOY
3 RINGLING BROS. AND BARNUM BAILEY CIRCUS PROGRAMS
BAG OF DICE
RAVENSBURGER PUZZLE
ROOSTER PITCHER, FIGURE, AND DECORATIVE PLATES
CAST IRON LODGE FLAT SKILLET
BOXING GLOVES
ROXY PURSE AND PUPPY PURSE
NOSTALGIA BLENDER
LOT OF PINK GLASSWARE
DECORATIVE SPOON AND FORK
SPOOL RACK
VINTAGE ALABAMA LICENSE PLATE
LIZ CLAIBORNE PURSE
DECORATIVE LANTERN
THIRTY ONE PURSE
COW CANVAS PRINT
FARMHOUSE STYLE CABINET
DOMESTIC SEWING MACHINE COVER
LOT OF GLASSWARE
FROST CUTLERY KNIFE
2 UNICORN NECKLACES
3 BROOCHES
PENDANT AND RING
PEACH WILKERSON GLASS FROG
2 RINGS
JADIETE DUCK ON NEST
JADIETE STARFISH
BROOCHES AND RING
COBALT BLUE HEN ON NEST
BLUE WILKERSON GLASS FISH
GREEN WILKERSON GLASS FROG
JADIETE BUNNY EGG HOLDER
GREEN WILKERSON GLASS HEN ON NEST
3 BROOCHES
LADY HEAD VASE
PENDANT AND RING
CAST IRON SOAP DISH
RUBY RED BUTTER DISH
2 RINGS
COBALT BLUE HEN ON NEST
BERTMAN MUSTARD SIGN
ZZ TOP METAL SIGN
GOLDEN RETRIEVER METAL SIGN
HUNTING METAL SIGN
SMITH AND WESSON METAL SIGN
METAL TRUCKER SIGN
METAL LOONEY TUNES SIGN
METAL CHEVY TRUCK SIGN
METAL FISHING SIGN
METAL ACTION COMIC SIGN
METAL JUSTICE LEAGUE SIGN
METAL AQUAMAN SIGN
NEW GREASE GUN
CUTTING BOARD
MODEL TRAIN CARS
PENDANT AND RING
LOT OF KEYCHAINS
FROST CUTLERY KNIFE SET
LOT OF EASTER FIGURINES
CUTTING BOARD
COBALT BUTTER DISH
VASE AND CAKE STAND
DAMASCUS KNIFE AND SHEATH
COBALT TURTLE
FROST CUTLERY KNIFE
2 RINGS
LADY HEAD VASE
VINTAGE JAR WITH STAND
COBALT BLUE EAGLE ON NEST
DAMASCUS KNIFE AND SHEATH
SMALL BLUE JUICER
CUTTING BOARD
COBALT JUICER
GAS PUMP RADIO
COBALT MR. PEANUT SHAKERS
100 FT TAPE MEASURE
2 FROST CUTLERY KNIVES
COBALT CANDY DISH
FROST CUTLERY KNIFE
LADYHEAD VASE
METAL MILITARY SUPPORT SIGN
DAMASCUS KNIFE AND SHEATH
HANDICAP SIGN
ROLL TIDE SIGN
MODEL CAR
CUTTING BOARD
4 FROST CUTLERY KNIVES
DAMASCUS POCKET KNIFE AND CASE
PENDANT AND RING
GREEN REFRIGERATOR BOX
PENDANT AND RING
LADY HEAD VASE
AKRO MARBLES
COBALT BLUE DISH
2 STAPLE PISTOLS
JADIETE TRINKET BOX
2 RINGS
CAST IRON DOG
FROST KNIFE
CAST IRON FIRE CHIEF DOORSTOP
LOT OF PLAYING CARDS
BOX OF CAR DECALS
ALABAMA KING SHEET SET
JAR OF MARBLES
LADY HEAD VASE
CAST IRON DOOR KNOCKER
FROST KNIFE
LOT OF PRINTS
METAL PEACOCK
CAST IRON DONKEY
BLUE GLASS HAND
COBALT BLUE HAND
EGG SIGN
MEN DIGGING SIGN
STAR WARS COLLECTIBLE CRAYON TIN WITH CRAYONS
LAMP AND JEWELRY HOLDER
BOX OF USED TENNIS BALLS
VINTAGE DETECTO SCALE
MEN DIGGING SIGN
VINTAGE RED RACK COLA SIGN
NO PARKING SIGN
BUNNY BREAD JAR
GLOBE
VINTAGE VAN VALKENBURG CONCRETE CO. SIGN
YOGA MAT
BINDER OF TN FOOTBALL CARDS
LOT OF RECORDS
LOT OF RECORDS
LOT OF RECORDS
LOT OF RECORDS
LOT OF RECORDS
LOT OF RECORDS
LOT OF RECORDS
4 CANISTERS
TRAY, COLANDER, AND DECORATIVE BREAD
2 DECORATIVE BLUE RIDGE PLATES
3 BOWLS
3 BOWLS- HAS CRACKS
BOWL, VASE, ETC
LOT OF BOWLS AND PITCHER
LOT OF RAE DUNN DISHES
BULL DURHAM PRINT
LOT OF GLASSWARE
2 HOBNAIL LAMPS
VINTAGE PIG COOKIE JAR
LOT OF COPPER ITEMS
LOT OF COPPER ITEMS
LONGABERGER BASKET
LONGABERGER BASKET
LONGABERGER BASKET
LONGABERGER BASKET
LONGABERGER BASKET
LONGABERGER BASKET
LONGABERGER BASKET
LONGABERGER BASKET
LONGABERGER BASKET
LONGABERGER BASKET
LONGABERGER BASKET
32" TV , NO REMOTE
HAMPER OF TOWELS
2 TOTES LINENS
BASKET OF TOWELS
SOCKET SET & 12V PUMP
WOODEM BOX OF TENNIS RACKET & FLAG SET
CIRCULAR SAW & DRILL
VASE , PITCHER, PLATES & ETC
JEWELRY & WALL DECOR
PICNIC BASKET
DECORATIVE BOX OF ITEMS
LOT OF BLANKETS
2 DECORATIVE CHEESE BOXES
HEATED THROW
HOT AIR POPCORN POPPER
DREW BREES ROOKIE CARD
DAN FOUTS FOOTBALL CARD
BRETT FAVRE ROOKIE CARD
BRETT FAVRE & SMITH FOOTBALL CARD
REGGIE BUSH ROOKIE COLLEGE CARD
TERRY BRADSHAW FOOTBALL CARD
STEVE AVERY ROOKIE CARD
HANK AARON BASEBALL CARD
MATT LEINART ROOKIE CARD
BOB GRIESE FOOTBALL CARD
MARCUS ALLEN ROOKIE CARD
TOM BRADY FOOTBALL CARD
TROY AIKMAN ROOKIE CARD
STEVE LARGENT FOOTBALL CARD
NOLAN RYAN BASEBALL CARDS
MICKEY MANTLE BASEBALL CARD
NOMAR GARCIAPARRA ROOKOE CARD
STAR WARS FIGURE
3 DISNEY LEARNING SOFTWARE
JOHNNY BENCH BASEBALL CARD
TOM GLAVINE ROOKIE CARD
KEN GRIFFEY JR BASEBALL CARD
MARK GRACE ROOKIE CARD
IRON MAN BASEBALL CARD
BARRY BONDS ROOKIE CARD
ROBERTO CLEMENTE BASEBALL CARD
KEN GRIFFEY JR ROOKIE CARD
PETE ROSE BASEBALL CARD
ALEX RODRIGUEZ & GRIFFEY JR CARD
CAL RIPKEN JR BASEBALL CARD
ICHIRO ROOKIE CARD
2 SETS OF STARTING LINEUP FIGURES
BILL RIPKEN BASEBALL CARD
BO JACKSON ROOKIE CARD
TIM RAINES ROOKIE CARD
ALEX RODRIGUEZ BASEBALL CARD
DEREK JETER ROOKIE CARD
PETE ROSE BASEBALL CARD
RANDY JOHNSON ROOKIE CARD
JOHNNY BENCH BASEBALL CARD
SAMMY SOSA ROOKIE CARD
NOLAN RYAN BASEBALL CARD
MARK MCQUIRE ROOKIE CARD
RICKEY HENDERSON ROOKIE CARD
VARIOUS DVDS
DEION SANDERS ROOKIE CARD
PEYTON MANNING FOOTBALL CARD
MANNY RAMIREZ ROOKIE CARD
FRANK THOMAS ROOKIE CARD
KIRBY PUCKETT ROOKIE CARD
STAR WARS FIGURE
2 CHIPPER JONES ROOKIE CARDS
FERNANDO VALENZUELA ROOKIE CARD
MICKEY MANTLE BASEBALL CARD
STARTING LINEUP FIGURE
BOX OD G&G AMMO 45 ACP
BOX OF REMINGTON 45 AUTOMATIC
BOX OF REMINGTON 45 AUTOMATIC
REMINGTON 45 AUTOMATIC AMMO
BOX OF G&G AMMO (some missing)
BOX OF FEDERAL AMMO
LOT OF COMICS
BAG OF VARIOUS AMMO
UNITED STATES COIN BOOKS
FOREMOST MILK JAR
BOOTS SIZE 11
HARPOON SPEAR GUN
BOX OF VARIOUS POCKET KNIVES
KISSING CRANE POCKET KNIFE
OLD TIMER POCKET KNIFE
WINCHESTER POCKET KNIFE
MIDNIGHT SWIRL POCKET KNIFE
LOT OF FRAMED PRINTS
TWO FRAMED PRINTS
FRAMED PRINT
BAKING DISH & TRAY OF UTENSILS
APPLE CANISTER SET
VARIOUS JEWELRY
TOTE & 2 FISHING NETS
VARIOUS JEWELRY
SEWING ITEMS
DAISY POWERLINE BB GUN
WOODEN TOY TRUCK & STOOL
LAMP
BAKING DISHES, PIE PLATES & ETC
TOTE OF ADULT INCONTINENCE ITEMS
TOTE OF LINENS
COMFORTER & BLANKETS
WHEN LIGHT,MULTIMETER & OILER
KITCHEN UTENSILS & KNIFE SET, SIME MISSING
DRILLS & CIRCULAR SAW
VARIOUS GAMES
LEVEL & BLOWER
WOODEN ROLLING DESK CHAIR
VARIOUS GAME ITEMS
BOX OF BASKETS
3 VEHICLE MANUALS
TOTE OF PORTABLE DVD PLAYER, MICROPHINE & ETC
SEALED MATCHBOX CARDS
BIONICLE LEGOS
SEALED MARCHBOX CARS
BIONICLE LEGOS
SEALED MATCHBOX CARS
BIX IF GUN REST & CAMO ITEMS
FISHING ITEMS
HOME THEATER
BOX OF TOYS
BOX OF TOYS
TOTE IF MOTORCYCLE BAGS
2 TOY CARS
LOT OF WALLETS
OLD TIMER POCKET KNIFE SET
OLD TIMER POCKET KNIFE AND KEY CHAIN
LOT OF COLLECTOR DOLLS
SHELF WITH TOWELS AND RAGS
LOT OF GLASS ITEMS AND PLASTIC PITCHER
LOT OF COLLECTOR PLATES AND BOWLS ETC
LOT OF SEWING SUPPLIES
LOT OF JEWELRY
LOT OF TOYS
COOKIE JARS ,PLATES,MUGS ,ETC
LOT OF TABLE CLOTHES AND HAND TOWELS
LOT OF FRAMED PRINTS
LOT OF FRAMED PRINTS
THREE MIRRORS
CONTAINER OF BASEBALL CARDS
VENIM COMIC IN HARD CASE
JIM BROWN SIGNATURE FOOTBALL & PHOTO
POKÉMON TRAIN ON GAME
ASTRO PS4 PRO CONTROLLER
FUNKO VERSE GAME
NINTENDO DS GAME
POKÉMON CARDS
MAGIC THE GATHERING CARDS
POKÉMON TOTEM STORE DISPLAY
TEXAS INSTRUMENTS CALCULATOR
POKÉMON BOOSTER BOX CARD PACKS
KIZZ FIGURE
MICKEY MOUSE BANK
TABLE CLOCK
CARD ALBUM & PROTECTORS
GRISWOLD SMALL CAST IRON SKILLET
PSP GAME, NO CORDS
BREYER HORSE
FENDERS GUITAR &CASE
POKÉMON CARDS
GAMEBOY ADVANCE
BOKER TREE BRAND POCKET KNIFE
POKÉMON TRADING CARD GAME
THORENS ALPACCA LIGHTER
MANS WATCH
POKÉMON CARDS
PSP GAME & GAMES & CASE
3 TOPPS BASEBALL CARDS PACKS
CARD SLEEVES & PROTECTORS
PS4 CONSOLE, GAME , CONTROLLER,NO CORDS
POKÉMON CARDS
POKÉMON CARDS
PANINI DUNK BASKETBALL CARDS
3 PANINI BASKETBALL CARDS
CARD SLEEVES & PROTECTORS
TONY HAWK RC SKATEBOARD TOY
POKÉMON TRADING CARD GAMES
WASHINGTON DC DECOR
POKÉMON CARDS
GOLF IRONS
BOX OF TOYS
BASKETBALL MAGAZINES
FUNKO VERSE GAME
ROLLER SKATES
RECORD ALBUMS
JAWBONE JAMBOX & WINE BAG
CROSLEY RECORD PLAYER
VINTAGE TARGET GAME
GRISWOLD CAST IRON SKILLET
AMERICAN GIRL DOLL & TRAILER
ANTLER MOUNT
TAZ SALT PEPPER
3 PR LADIES JEANS ,23 & 26
VINTAGE STATE FAIR STRENGTH TESTER
LOT OF BOARD GAMES
MR CLEAN MAGIC REACH
MINI DRIP ELECTRIC TEA AND COFFEE MAKER
3 FUNKO POPS
TWO SPRING BOK PUZZLES
LOT OF BLU-RAY MOVIES
LOT OF DVDS
TWO BAKUGAN FIGURES
THREE SQUISH MALLOWS
STARTER GUITAR WITH CASE
3PACKS OF WOMENS SOCKS
DOG COLLAR AND THUNDER SHIRT
LOT OF DVDS
HERSHEYS HOT COCOA DISPENSER
WOMENS MERRELL MOCS SIZE 8
LOT OF DVDS
BARBIE LOT
NIGHTMARE BEFORE CHRISTMAS CARS
JLB I POD DOCK
TWO WALKIE TALKIES AND MUSIC MAT
SO CLEAN 2 CPAP CLEANER
2 MAISTO CARS MUSTANG
PATRIOTS FAT HEAD
ALABAMA ITEMS
KIDS DINOSAUR SLEEPING BAG
TWO WRESTLING FIGURES
ASUS ROUTER RT-AC1900
AIR CRAZY POPCORN MAKER
TWO COLLECTOR CARS
PROPANE TORCH WITH STARTER
STAR WARS PLUSH THROW
I PAD PRO KEYBOARD
MENS ALABAMA STARTER JACKET XL
DELPHI BOOM BOX
STEBCO CATALOG CASE
SCOTT SEED SPREADER
SHIMMER AND SHINE SET
WOMENS MERRELL MOCS SIZE 8
2 MAISTO CARS
MENS XL CARHARTT VEST
CHAIR SWING TABLE
LINKSY CABLE MODEM
DURANGO ROCKING HORSE
BOX OF TOY CARS
CROSS WALL DECOR
AMBER VASE,SWAN FIGURE
WEEPING WILLOW FIGURE
METAL LANTERN
12" GLOBE
1999 LONGABERGER BASKET
FENTON HOBNAIL BOWL
RED RYDER BB GUN
VINTAGE PURSE
CAT FIGURE
HD DIGITAL ANTENNA
VERA BRADLEY PURSE
DIECAST 1999 MUSTANG
VINTAGE COILED BOWL
MINNIE RIDING PLANE
WOODLAND OWL FIGURE
WOODEN TOY BLOCKS
4 MUGS
EDLEBROCK 690 CFM CARBURETOR
GLASS SHADE LAMP
RACHEL RAY DISH
31 TOTE
VARIOUS DECOR
HANDMADE CERAMIC TILE
VINTAGE EGG BASKET
TOY PUSH MOWER
SERVING SET
JIM SHORE FIGURE
PORTUGAL LEAF PLATE
SEAHORSE LG PLATTER
GLASS BOTTLES IN CARRIER
RAGGEDY ANNE & ANDY DOLLS
VINTAGE PURSE
CHICKEN FIGURE & PLATE
2 FISHING REELS
LADIES SHERPA GLOVES
3 CASSEROLE DISHES
VERA BRADLEY PURSE
WHITE BARN HURRICANE
LARGE REAL TREE JACKET
DUCK MOUNT
FRAMED PRINTS
LOT OF SALT AND PEPPER SHAKERS AND THE LAST SUPPER WALL DECOR
MC COY DISH AND VINTAGE WOODEN PURSE
MOTORCYCLE HELMET
PITCHER WITH MATCHING GLASSES
LOT OF PFALTZGRAFF TEA ROSE CUPS,BOWLS , ETC
TWO POWER LIFTING GIFT PACKS
STAR OF DAVID PITCHER
LOT OF ROOF VENTS
SMALL STOOL
MR COFFEE MAKER AND ESPRESSO CUPS AND SAUCER
PICNIC BASKET AND ACCESSORIES
TWO WOODEN CLAMPS
WOODEN STOOL
COCA-COLA GLASS TRAY AND CUPS
DECOR ITEMS
JEWELRY BOX AND JEWELRY
JADIETE FIRE KING BOWL
MUG WITH ASH TRAY AND COW CREAMIER
CAST IRON CORN BREAD SKILLET
VINTAGE MENS WALLET AND JEWELRY BOX AND ANCHOR HUCKING CASSEROLE DISH
JESSICA SIMPSON 7M HIGH HEELS
PAIR OF GOLF BOOKENDS
VARIOUS VINTAGE ITEMS
SHAWNEE VASE
MC COY PEACH PITCHER
DTV CONVERTER BOX
LOT OF PICKUP TOOLS
BAMBOO SERVING TRAY AND PLACEMATS
COCA-COLA PLATER AND CHOCOLATE SEGARS PLATER
VINTAGE WICKER BASKET
PINK PYREX BAKING DISH
1970's Metal coin bank 55 JAGUAR
MC COY BOWL
WOMAN STATUE
1896 PUNCH BOOK
WORLD RADIO WEGA LUX
3 POCKET KNIVES
3 CAST IRON ASH TRAYS
DOLL BED & DOLLS
3 SINGLE TREES
TRANSISTOR TESTER
ELVIS RECORD & CANDY TIN
3 CAMERAS
2 BEAR BRYANT KEY CHAINS
1990 PRO SET FOOTBALL CARDS
SAD IRONS
NASCAR TIN & WALLACE MILLER BOTTLE
CAST IRON CORNBREAD STICK PAN
RADIO TUBE TESTER
DISPLAY OF PERFUME BOTTLES
WALL CLOCK
HOT ROD BOOKS
SKII PANTS-LADIES MED & YOUTH BOGS BOOTS
DISNEY CLOCK & PRINT
PLANTERS RADIO BACKPACK
FIREPLACE LOG TURNING TOOL
3 FACE SKILLETS
COFFEE GRINDER & METAL TRACTOR
CORGI TOYS COLLECTOR CAR
3 JIM BEAM BOTTLES & BAG
VARIOUS FIGURES
LIGHTHOUSE LIGHT
3 STAR WARS GAMES & CD
WALLS INSULATED COVERALLS XLG
2 POCKET KNIVES
HOBBY VISE
WORK LIGHT & FLASHLIGHT
GE RADIO
2 TOY GUNS
STAINED GLASS BIRD FEEDER
SHELF
RECORD ALBUMS
WOODEN SIGN
NINTENDO VIDEO GUN
LASKO HEATER
ICE CREAM MAKER
PAPER SHREDDER & STRING LIGHTS
DOG ITEMS
METAL FOLDING CHAIRS
GALVANIZED FUEL CAN
COMIC BOOKS
TOTE OF RIBBON
3 COMIC BOOKS
2 TV TRAYS
TOOLBOX & WEATER SEAL ITEMS
LASKO HEATER
2 GAS CANS
FURNITURE DOLLY & TOOL BAG
10" COMPOUND MITER SAW
3 TOTES
VARIOUS BITS
METAL CASE OF SOCKETS
METAL TOOLBOX
POOLSTICK IN CASE
GARBAGE CAN & LID
WORK LIGHT
ELECTRIC JIG SAW
CASTER WHEELS
MULTIFUNCTION TOOL
SAW BLADE
PULSE REPAIR CHARGER
TOTE OF VARIOUS TOOLS
POST HOLE DIGGERS
SERVING TRAY & DECORATIVE TRAY
FLANNEL SHIRT XLG
CROCKPOT
SHELF
PITCHER SALT, PEPPER SHAKERS, ETC
VARIOUS VINTAGE CANISTERS AND SPICE CONTAINERS
LAST SUPPER PLATES, 1 COPELAND WOODCOCK PLATE ,2 TOBY MUGS
6 FRANCISCAN CALIFORNIA POPPY PLATES
BOX OF WOODEN TRAIN TRACKS AND TRIANS
GLASS LOT RABBITS,BISQUE,PITCHERS,NIPPON AND STEMWARE
TWO KODAK ADVERTISING POSTERS
4 VINTAGE CAMERAS
LOT OF STEM GLASSES
CIVIL WAR LOT
LOT OF 11 BELLS
MINOLTA CAMERA, LENS,AND TRIPOD
5 ANTIQUE COLLECTOR BOOKS
DON NORTHCUTT LiMITED EDITION FRAMED PRINT
2 LARGE PICTURE FRAMES
SAVOR WEAR SERVING PIECES
2 FUGI FILM ADVERTISING POSTERS
SIX 1940's MISSISSIPPI YEAR BOOKS
JAGIC DANIEL RARE PARTY PACK TIN
LOT OF HAND PAINTED GLASSWARE / PLATES
LOT OF WOODEN HANGERS
LIMOGES FRANCE PILL Box
1981 JC PENNEY VIDEO CAMERA/ VCR
DON NORTHCUTT FRAMED PRINT
JACK DANIEL GENIE DECANTER
MILITARY ISSUE PATROL BAG
TUBE LIGHTS
DISPLAY CASE
COMPASS BOOTS , 10
COMPASS HYDROPORE JACKET & PANTS
NAPKINS & HOLDERS & STUFFED LION
COMIC BOOKS
CANTEEN & VINTAGE SICKLE
STONEWARE DISHES & HANGER
LG LOT OF MISC
ROTARY PHONE & 2 DECANTERS
SUPER MAID OMELET PAN
COMPASS LONG COAT
ELETTEA ACCORDIAN
BIALETTI ROASTING PAN
LETTER SIGN & LETTERS
2 BOXES & TOTE OF MISC
WII GAMES
GUITAR STRAT NECK
SHELF & BOOK BOXES
FALL LEAVES DECOR
FOX PELT
2 BACARDI TOWELS
TOTE OF BEAUTY ITEMS
ALABASTER PESTLE & MORTAR
LONGABERGER BASKET
2 GLASS BASKETS-VIKING GLASS
7 MRES
NEW BALANCE SHOES , 8
ROTARY PHONE
MAGAZINE RACK
2 SLEDS
COMPASS JACKET
COMPASS WADERS LG
DISHES, SHOT GLASSES & ETC
SHEEPSKIN RUG
2 CANES
COMPASS JACKET LG
ORION SPEAKER
SHEEPSKIN RUG
4 ROAD REFLECTORS
2 POSTERS
LOT OF DVDS
MORSE SEWING MACHINE
2 CRYSTAL BASKETS
VHS SHOWS
TWO NORTH FACE JAKET LARGE AND MEDIUM
4 IN A ROW LAUNCHER GAME AND VENT PHONE MOUNT
SHOE RACK
RUGS AND PEEL STICK TILE
TWO GUITARS
LOT OF BOOKS ,BOARD GAMES , WATER BALLOONS ETC
THREE DRAWER ORGANIZER
SD CARD READER /VIEWER
POOL COVER PUMP
EGG CARTONS
BUILDING BLOCKS
DECOR ITEMS
CUPS ,KNIFE, SKEWERS , ETC
MAIL ORGANIZER AND FRESH EGG SIGN
UDIR/C REMOTE CONTROL DRONE
LOT OF CHICKEN DECOR
LOT OF DECOR ITEMS
TWO CANISTERS AND DECOR ITEMS
JOHN DEER THROW PILL AND BLANKET ,CABELAS BAG ETC
PAINT BALL LOT
LOT OF DECOR
MICHAEL KORS PURSE AND KAYO BACK PACK
LOT OF COLLECTOR DOLLS
QUEEN BEDSPREAD AND SHAMS
LOT OF JARS
OFFICE SUPPLIES AND DIGITAL PHOTO FRAME
MARBLES AND JARS
THREE COOKIE JARS
DISPLAY TRAY WITH SAND,OLD PHOTOS, post cardS ETC
LARGE AFGHAN
ASSORTED TOOLS AND WOODEN TOOL BOX
JUKEBOX AND CASSETTES
METAL TABLE
LEGO SET
1989 TOPPS BASEBALL CARD SET
1994 TRAKS NASCAR PACKS
VINTAGE LEATHER PURSE
2 JOE BURROW ROOKIE CARDS
18 1978 SUPERMAN TRADING CARDS
WOMENS CABELAS HOODIE
AIR FORCE MILITARY JACKET
CAMO JACKET
TN VOLS JACKET
9 LARRY BIRD CARDS
CARL YASTRZEMSKI CARD
9 DERRICK HENRY CARDS
1987 TOPPS AND DONRUSS CARDS
9 UPPER DECK LEGENDS CARDS
9 CHIPPER JONES CARDS
12 TOPS BASEBALL CARD PACKS
5 MICHEAL JORDAN CARDS
5 DEION SANDERS CARDS
27 STAR WARS CARDS
18 BARRY BONDS CARDS
5 MAGIC JOHNSON CARDS
5 NEW KIDS ON THE BLOCK CARD PACKS
4 REGGIE JACKSON CARDS
LOT OF POKEMON CARDS
NASCAR RACING CARDS
5 NBA HOOPS CARD PACKS
TINS AND VHS MOVIES
2 PORCELAIN DOLLS
KAWASAKI KEYBOARD
DISHES AND SIGN
2 DUCK DECOYS
STONEWALL JACKSON BOOK
VINTAGE EMBALMING BOTTLE
6 STARTING LINEUP FIGURES
LOT OF COCA-COLA ITEMS
NEW UTILITY STOOL
3 MARILYN MONROE COLLECTOR PLATES
BENCH GRINDER
VINTAGE TOY ROBOT
COCA-COLA COOCKIE JAR AND SNACK BOWL
BENCHTOP TOOL SET
STAMP COLLECTION
CRAFTSMAN DRILL GUIDE
LOT OF HATS
2 JACK DANIELS BEER BOTTLES
RYOBI SPEED DRILL
TIC TAC DOUGH AND TOP SCHOLAR GAMES
LOT OF RECORDS
BOX OF VINTAGE BUTTONS AND PINS
NINTENDO N64 CONSOLE AND 4 GAMES
MODEL CAR
HOT APPLE CIDER SIGN
LOT OF MARILYN MONROE ITEMS
10 PC. FRAME SET
3 PRINTS
5 MELISSA AND DOUG PUZZLES
2 DIE CAST CARS
LOT OF DISNEY COMICS
BOX OF LEGOS
2018 LEGO IDEAS TRON LEGACY SET
2 RACING COLLECTOR PLATES
TUB OF KNEX BUILDING SETS
DOUBLE BALL MOUNT WITH PIN
3 RACING CHAMPIONS DIE CAST CARS
LOT OF TOOLS
SIDEWALK CHALK
CONTAINER OF LEGOS
PORCELAIN DOLL
METAL BUDDAH FIGURE
3 ALUMINUM POTS
KEURIG
2 OUTDOOR LIGHTS
2 DOLL CHAIRS
TOY FIRE TRUCK
RADIO FLYER TRICYCLE
BLOCKS TABLE & BLOCKS
KIDS DOG CHAIR
KIDS ROCKING CHAIR
TOY WICKER DRESSER
MAGAZINE RACK
2 FRAMED PRINTS
JOHN DEERE PLATE & MUG & UTENSILS
STROLLER DECOR
METAL FRONT LOADER & DUMP TRUCK
FLOWER COMPOTE
3 DECORATIVE CHESTS, 2 ARE SMALL
32" TALL DOG FIGURE
STADIUM SEAT
BABY BASSINET
PICNIC BASKET
VISE
BEDSPREAD
WALL DECOR
DIAPER BAG
GAZEBO REPLACEMENT CANOPY
COFFEE SIGN
FROZEN II PUZZLE
BOOTS, 5
CLAY CHIMNEY DECOR
BIONAIR HEATER
LAMP
TWO AIR HOSES AND AXE HEAD
TWO DRILLS
CALE PLATE AND PITCHER
ASSORTED SCREW DRIVERS
BOX OF ASSORTED TOOLS
HEAT GUN AND JIG SAW
LARGE TOTE OF SAWS AND LEVELS
LOT OF DRILL BITS
GALVANIZED DECOR
MILWAUKEE DRILL WITH BATTER AND CHARGER
BOX OF ASSORTED TOOLS
TOTE OF ASSORTED TOOLS
ASSORTED WRENCHES
FRAMES , SHELVING, AND FISH BOX
HEAD LIGHTS (Fits 99-03 F-150 Also 97-98 F-150 97-02 Expedition)
MILWAUKEE DRILL , BATTERY AND CHARGER
THERMOS AND GLASSES
COLEMAN CAMP STOVE BURNER AND LANTERN
JIM BEAM WALL ART
LARGE-LOT OF PLANTERS AND SMALL SHELF
VINTAGE CHEVROLET ADVERTISING CHART
LARGE BOX OF BOOKS
LOT OF BASKETS AND JARS
TWO DECORATIVE BOWLS
VINTAGE COCA-COLA TRAY
DRY CLOTHES RACK ,FOOD CHOPPER , AND AIR PUMP
TWO BIRD HOUSES
STEP LADDER
ALBUM OF BASEBALL CARDS
MERLE HAGGARD MEMORABILIA
FRAMED BEATLES MEMORABILIA
FRAMED CIVIL WAR COPIED MONEY MEMORABILIA
FRAMED GEORGE STRAIT MEMORABILIA
FRAMED ELVIS MEMORABILIA
FRAMED MICHAEL JORDAN MEMORABILIA
MYSTERY BOX
FRAMED TN VOLS REPLICA JERSEY & CARD
3 TRUMP COMMEMORATIVE COINS
BOX OF BASEBALL CARDS
FRAMED MICHAEL JACKSON MEMORABILIA
FRAMED REPLICA JERSEY
FRAMED WILLIE NELSON MEMORABILIA
ALBUM OF BASEBALL CARDS
GEORGIA BULLDOGS FEAMED MEMORABILIA
PAIR OF SLIPPERS
HEATER
METAL BASKET, RING HOLDER & ETC
LADIES BOOTS
SPICE HOLDER & BOTTLES
1977 DON NORTHCUTT COLLECTOR CALENDAR
WOODEN BOWL & VARIOUS GLASSES
LOT OF UTENSILS
ENAMEL PAN,PING PONG ITEMS & ETC
BOX OF ROPE
BASKETS & ETC
SINK BOWL, HAT, VASE & ETC
LASER GUN KIT
THE UNIVERSITY OF TENNESSEE SET OD ANNUALS 1970
LINCOLN COUNTY COURTHOUSE 1971 KEEP SAKE ORNAMENT
MICKY MOUSE WAX WARMER , SHOWER CURTAIN ETC
TOM TOM GPS
NAPKIN HOLDER , TRIVET,ETC
DOG JACKET, PUZZLE, AND TOY
BASKETS , PACK OF POST CARD PAPPER ,ETC
LOT OF CANISTERS
GI JOE US ARMY HUMMER
VINTAGE 8 DAY CLOCK (Has Pendulum, Weight Key Not Running)
MENS RED KAP OVERALLS 36X34
TWO DECOR PIECES
COLEMAN HIKING BAG
TWO CAST IRON POTS
Mens Size 6.5 Vans Shoes
Pioneer Woman Large Glass Drink Dispenser
TWO THROWS AND GLASS CLOWNS
SPERRY SHOES SIZE 3
JUG ,HANDLES ,And CHANEL PENS
VINTAGE CHOPPER 1 AXE HEADS
VASE PITCHER COOKIE JAR ETC
KENNETH COLE KIDS SHOSE SIZE 12 MED
NIKE AIR SHOSE SIZE 6 youth
VINTAGE SINGLE TREES AND SAWS
TWO WOODEN SHELFS
DECOR ITEMS
GALVANIZED WASH TUB
CAST IRON 3QT STEW POT
REEBOK SHOES 8 1/2 AND STVE MADDEN BOYS 13
GUN COAT RACK
FENTON ASH TRAY AND DECOR
VINTAGE REGENT AND CLEAVER
MC COY SERVING DISH AND USA SERVING DISH
LOT OF FIDGET SPINNERS
VINTAGE CLOWN BANKS 1 MUSICAL 1 CLOWN DECOR
VASE , JARS ,AND CANISTERS
VINTAGE GLASS GUN AND GLASS ITEMS
DOUBLE AXE HEAD
CAST IRON SKILLET
DECORATIVE MIRROR
LARGE WOK CAST IRON
NIKE JORDANS US SIZE 11C KIDS
NIKE CLEATS SIZE 13 C kids
DOG COLLARS FOR BIG DOGS
CASSEROLE DISH, DECORATIVE PLATE , ETC
BRACELETS AND NECKLACES
TRANSISTOR AND TUNNEL DIODE ANALYZER
ROLLING PIN , AND NITE GUARD
LOT OF PUZZLES
NIKE BOYS EXTREME SHOES SIZE 11C
ENAMEL TEA POT AND DECORATIVE PLATES
LOT OF RESPIRONICS FULL FACE CUSHION
FENTON DEALER SIGN
BELL JAR AND OPALESCENT GLASS TREE
CROSS DECOR
VINTAGE CAN
VINTAGE MILK CRATE
BLOW MOLD PUMPKIN
VINTAGE CAN
YOGA MAT
HIKING BAG
REINDEER PARKING SIGN
22" & 19" TVS
4 LAMPS
GAME CAMERA & BODY HARNESS
LOT OF MUGS
ORGANIZER & 2 LAMP SHADES
3 PR LADIES SHOES
TOOLBOX OF TOOLS
FRAMED MIRROR
VARIOUS LINENS
PLATE CHARGERS & COOKING ITEMS & PLATES
PINWHEEL CRYSTAL ITEMS
5 CANISTERS
CORN HOLDERS & APPETIZER BOWLS
CANDLE HOLDERS, BOWLS, GLASSES & ETC
2 FRAMED PRINTS & CARVING KNIFE
BLUE & WHITE ITEMS
RECEIVER & SPEAKERS
BOX OF COOKWARE
WINE RACKS, WALL DECOR & ARTIFICIAL ARRANGEMENT
COBALT BLUE GLASSES & GOBLETS
BABY GEORGE ROTISSERIE
GOLD TRIM CHINA
VARIOUS KITCHEN ITEMS
BOX OF MISC
BOX OF BLANKETS, PILLOW & TARGUS BAG
2 WATERING CANS
CROCKPOT, DEEP FRYER & ETC
PLATTERS, TEA POTS
GRILLING SET
TAPS & DIE SET
VARIOUS BITS & HARD CASE
DIEHARD BATTERY &CHARGER
3 PIPE WRENCHES
SNAP RING PLIERS
PIPE WRENCHES & BOLT CUTTERS
TUBING PLIERS & ETC
1/2" ELECTRIC HD DRILL
TAP & DIES
WELDING STICKS
RATCHET SCREWDRIVER, SNIPS & ETC
VARIOUS PLIERS
VARIOUS TOOLS
BRAKE PLIERS
DIE GRINDER
DIE GRINDER & SOCKETS
3 RATCHET EXTENDERS
WELDING HELMET
WRENCH SET
HEX KEY SET
BOX OF TOOLS
BOX OF WRENCHES
TAP & DIE SET
SOCKET WRENCH SET
HOLE BITS
LONG PLIERS & SNAP RING PLIERS
VARIOUS BITS & ETC
HEX KEYS
ELECTRIC FENCE CHARGER
FENCE CHARGER
CROCKPOT,DEEP FRYER & PORTABLE STOVE
BOX OF SODA BOTTLES
4 BOXES OF MISC
TIN SNIPS & TOOLS
VARIOUS WRENCHES
BAKING DISHWS & PLATES & CUPS
COMMERCIAL FAN
BOX OF GRINDING BLADE, GREASE GUNS,ETC
BOX OF MISC
VINTAGE CHAIN HOIST
FLOOR JACK
SEAT CREEPER
SNAP RING PLIERS
BATTERY CHARGER
LIG WRENCHES, PRY BARS & PIPE WRENCH
3 AMMO BOXES
HEAD GUARDS
SHOP CREEPER
AIR TANK
EGG BASKETS
BOX OF VARIOUS ITEMS
230AMP WELDER
AUTO BODY DENT REMOVAL KIT
TOOLBOX
CANE,HAND SAW & SYTHE
WINDOW FAN
PIPE CUTTER SET
HANDHELD INFLATOR
TOOLBOX & DRILL
WILTON 5" VISE
SCREWDRIVER SET
PIPE THREAD KIT
JUMPER CABLES
WRENCH SET
VARIOUS TOOLS
LOT OF WRENCHES
HOLMES HEATER
SANSUI STERO GRAPHIC EQUALIZER
LOT OF OUTDOOR CHAIRS
VINTAGE VICE
TWO SEALED CARS
HANGING LIGHT FIXTURE
TOTES OF VARIOUS TOOLS
THREE SEALED JHONNY LIGHTING CARS
KENWOOD STEREO TUNER
CASSETTE TAPE PLAYER
ROLLER BLADES
TWO JONNY LIGHTNING SEALED CARS
MARINE SPEEDOMETER
KINESCOPE AND LIGHT
BASKET
METAL MOON PIE SIGN
TOBACCO BASKET
BASKET
BASKET
BASKET
TOBACCO BASKET
VINTAGE PICTURE
FRAMED PRINTS
7 UP CLOCK
TOBACCO BASKET
SINCLAIR DINO GASOLINE JAR
TEA POT BIRD HOUSE
FORD RACING SIGN
TWO LAMPS
CHATTANOOGA CITY DIRECTORY
JUG
PEPSI CLOCK
LARGE TOBACCO BASKET
PET RAMP
AIR MATTRESS QUEEN
BOX OF VINYL RECORDS
HEATED FLOOR MAT
CRAFTSMANS CHAIN SAW AND CASE
4 TOTES WITH LIDS
4 TOTES WITH LIDS
UNICORN ART PIECE
HOT WHEELS BOXES AND A CARS BOX
SPORTS CARDS AND SPORTS MAGAZINES
UNOPENED SPORTS CARD PACKS
BOX OF VALENTINES DAY CARDS
VINTAGE HAT BOX
CRAFT WOOD BLOCKS
LOT OF THREE ITEMS
INFANT OPTICS CAMERA
FOG MACHINE
TOOL BOX OF HARDWARE
VHA PLAYER AND VHS TAPES
LARGE LOT OF PLASTIC CHAMPAGNE GLASSES
PUSH AROUND BUGGY
CRAFTSMAN RATCHETS AND SOCKETS
LOT OF HAND TOOLS
TWO DRILLS
NAILING GUN
SAW AND BLACK AND DECKER AND CRAFTSMAN DRILLS
CRATE OF DVDS
ROLLING STOOL
2 SMALL PET CRATES
LOT OF MISC
METAL PEPSI SIGN
WOODEN DOUGHBOWL
METAL BIRDHOUSE
VINTAGE LANTERN
VINTAGE HARLEY DAVIDSON OILER
PELOUZE SCALE
COME ALONG
1997 UP FORD F150 EURO TAIL LENS
LOG CHAIN
METAL GAS CAN
PITCHER AND LANTERN
DECORATIVE METAL FISH
WHITE DOUGHBOWL
2 VINTAGE CAMERAS
JACK DANIELS SHELF
METAL BIRDHOUSE
WOODEN CRATE
VINTAGE HAND SAW
CHAIN
DECORATIVE METAL FISH
VINTAGE SCHYTHE
GLASS TOP TABLE
2 SUITCASES
FOLDING SHELF
CHEST OF DRAWERS
STORAGE TRUNK
BEACH THEMED TABLE
METAL FOLDING SHELF
CEDAR BLANKET CHEST
ROCKING CHAIR
SOFA
GAS GRILL
DESK
JEWELRY ARMOIRE OF ITEMS
WOODEN CHAIR
3 METAL CHAIRS
METAL CABINET OF MISC
DINING TABLE
FRIGIDAIRE DISHWASHER
WHIRLPOOL OVEN & HOOD
MURRAY PUSH MOWER
WHEELBARROW
SANYO MICROWAVE
DINING TABLE & LEAF
2 VACCUMS
PRESSURE WASHER
ERGO STEPPER
2 ROCKERS
42" TV
WOODEN DESK
WOODEN STOOL
QUEEN BED & RAILS & SUPPORT
GOLF CLUBS & BAG
GLIDER
2 STOOLS
SIDE TABLE & 2 LAMPS
2 LAMPS
2 ENDTABLES
CHILDS CHAIR & BENCH
METAL CABINET
DISPLAY CASE
DRESSER & MIRROR
LEATHER CHAIR
CUSHIONED ARMCHAIR
COFFEE TABLE
TABLE WITH LEAF AND 4 CHAIRS
MINNOW BUCKET
GARDEN TOOL
SHOVLE, FORK ,SLING BLADE ETC
LADDER
STORAGE CABNET 25 X18 X 71
VINTAGE GRINDER
HAND TOOLS
ENAMEL OVER STEEL SAUCEPAN WITH LID
SHELF 35 X17X 54
KARCHER PRESSURE WASHER
CRATE OF ROPE
HORSE EQUIPMENT
JOHN DEER DECOR
SHELF 36 X 16 and 6FT TALL
STAIR BASKET
CRAFTSMAN TABLE SAW
RED ARMCHAIR
ARMCHAIR AND CUSHIONS
DESK
2 STOOLS
BOOKSHELF
WORKBENCH
ROLLING SUITCASE
ROLLING CART/ TV STAND
2 ORGANIZERS
JACK DANIEL'S BARREL
JACK DANIEL'S BARREL
JACK DANIEL'S BARREL
JACK DANIEL'S BARREL
CANVAS PRINT 41X31"
FRAMED ART PRINT
2 PORTRAITS
SHELF
BOOKCASE
BOOKCASE
SMALL STORAGE SHELF
STORAGE CABINET
18X12 X28 THREE DRAWER ORGANIZER AND TWO PLASTIC SHIELDS
SQUIRREL BRASS SPICKET
ENCO DRILL PRESS
DISC SANDER
SHELF 36X18X54
JOINTER
STORAGE CABNET 25 X18 X 71
LOT OF YARD TOOLS
LOT OF RECORDS
AREA RUG
LOT OF YARD TOOLS
EXTENDING LADDER
FULL BED
AREA RUG
ENTERTAINMENT CENTER 30X 20 and 5FTall
VINTAGE ROCKING CHAIR
AREA RUG
QUEEN BED
LANE LEGACY LOVE CHEST 45X 17 X18
CABINET 20X13 X58
EXTENDING LADDER
GOLF CLUBS AND GOLF BAG
LARGE MIRROR
METAL SHELF 30x12 AND 5 FT TALL
TWO 8FT TABLES
4 FT TABLE
TWO TWIN BEDS
LARGE MIRROR
ROAD-MASTER BIKE
COPPER FRYING PAN
NEW COPPER FRYING PAN
NEW COPPER FRYING PAN
NEW COPPER FRYING PAN
5n1 COPPER COOKING PAM
5n1 COPPER COOKING PAM
WOOD LIFT COFFEE TABLE
STIEAGE CABINET
STORAGE ORGANIZER
STAINLESS COOKWARE
TOTE IF CONSOLE GAMES
KIDS MERCEDES PUSH CAR
HALLWAY GARMENT RACK
STAINLESS COOKWARE
FABRIC STORAGE CABINET
STAINLESS COOKWARE
FABRIC STORAGE CABINET
ENTERTAINMENT CENTER
BOX OF GRINDING WHEELS
GARAGE DOOR INSULATION KIT
BOX OF GRINDING WHEELS
PEDESTAL SINK BASE
MAILBOX POST
WET FRY VAC, NO HOSE
COOLER & LIGHT BULBS
TOUKET SAFETY FRAME & MINI RESERVOIR
GIRLS BICYCLE
CHRISTMAS DECOR
PEPSI METAL SIGN
VARIOUS WRENCHES
VARIOUS WRENCHES
VARIOUS WRENCHES
VARIOUS WRENCHES
BOX OF TOOLS
BASEBALL IRON ONS
COAT LG
SAND ART & BRACELET KIT
MOON LOOM & SAND ART
KIDS MERMAID FINS
KIDS STATIONARY SETS
TOTE OF FISH ITEMS & TOTE OF MISC
BOX OF FOOD CONTAINERS
POGO STICK
FRAMED KENTUCKY REPLICA JERSEY
FLAG
SOFT DOLL
VERA BRADLEY LUNCH BAG
TY BEANIE BABIES
DISHES & MUGS
CLARKS METAL SIGN
KERSHAW POCKET KNIFE
KERSHAW POCKET KNIFE
TAPE ROLLER
7 POCKET KNIVES
SATELLITE RADIO
BOKER POCKET KNIFE
WINCHESTER KNIFE & SHEATH
KERSHAW POCKET KNIFE
BLACK LABEL POCKET KNIFE
VARIOUS GLASSES
2 POKÉMON TINS OF CARDS
RAPUNZEL BARBIE
3 POCKET KNIVES
WESTERN FIGURE
FISH FARMING TEST KITS
CHINA DISHES
LOT OF GLASS ITEMS
MAJOR LEAGUE IRON ONS
BLACK AND DECKER MITER SAW
KERSHAW POCKET KNIFE
CAL RIPKEN BASE BALL CARD
LOT OF MISC
WOODEN CHAIR
DOLL HOUSE
KIDS BIKE
ROCKING CHAIR AND CHAIR
FRIGIDAIRE DRYER
COUCH
CHEST OF DRAWER 33X19X32
LOVE SEAT
DUST COLLECTOR
4 WOODEN DOORS
LOT IF CEILING TILES
LARGE LIGHT FIXTURES
METAL ORGANIZING BINS AND RACK
COCA-COLA METAL COOLER
HOSE PIPE REEL
METAL OUTDOOR CHAIR
BATHTUB
PIPE INSULATION
PIPE INSULATION
PILE OF WOOD
METAL STAND
METAL SASQUATCH
PET CRATE, STRAW BALE, AND SHELF
3 CHAIRS
WOODEN 5FT LADDER
SAW HORSES
PLASTIC SKID PALLETS
2 PLASTIC BARRELS
METAL BARREL
SKID TANK
SKID TANK
SKID TANK
SKID TANK
TOMATO CAGES, STOOL, AND METAL PIECE
WOOD/ METAL TABLE
GRAY STORAGE SHELF
WHITE STORAGE SHELF
SHELF
SHELF
SHELF
1915-1916 BARBER QUARTERS
2 BARBER QUARTERS
1950-1958 PENNIES
1940-1949 P PENNIES (110 COINS)
10 EISENHOWER DOLLARS
1935 SILVER CERTIFICATE
1879 MORGAN DOLLAR
1890 MORGAN DOLLAR
1962 FRANKLIN HALF DOLLAR
1961 FRANKLIN HALF DOLLAR
1963 FRANKLIN HALF DOLLAR
3 STANDING LIBERTY QUARTERS
5 SILVER ROOSEVELT DIMES
1923 MERCURY DIME
1937 MERCURY DIME
1937 MERCURY DIME
1935 MERCURY DIME
1928 MERCURY DIME
1927 MERCURY DIME
1936 MERCURY DIME
1926 MERCURY DIME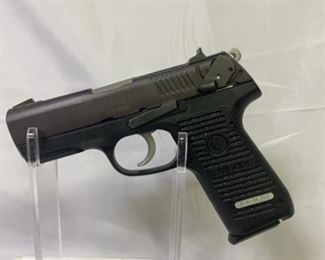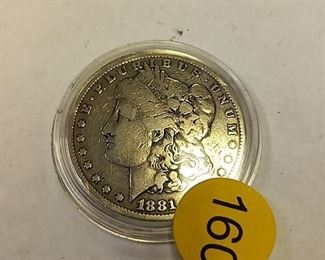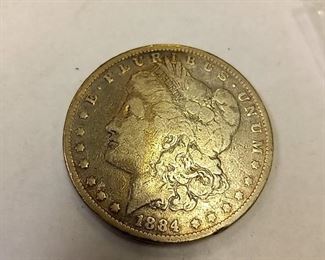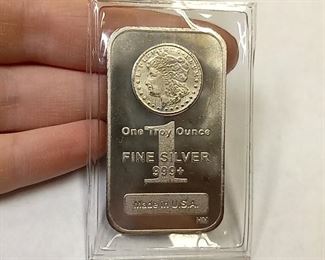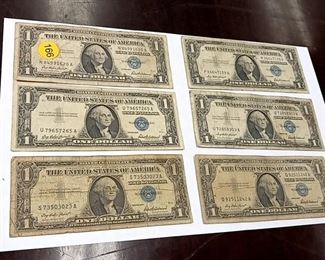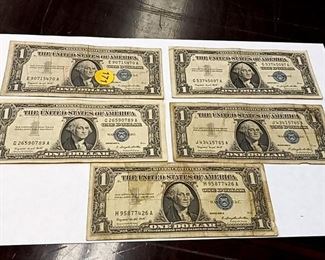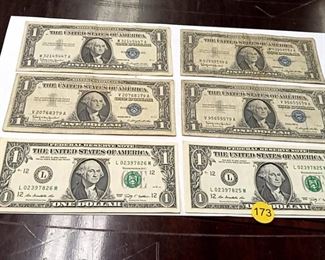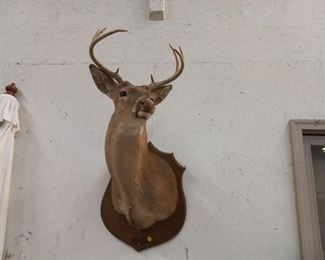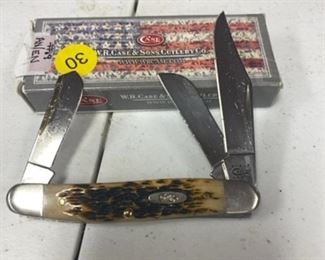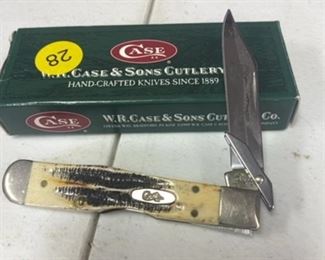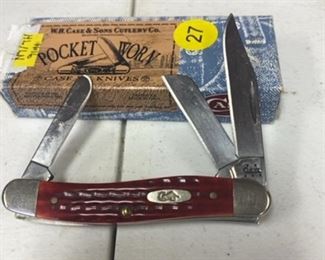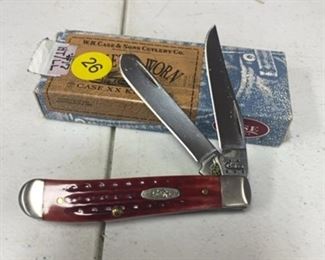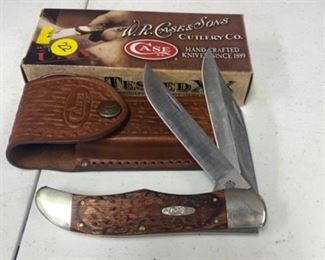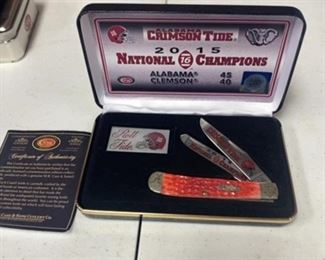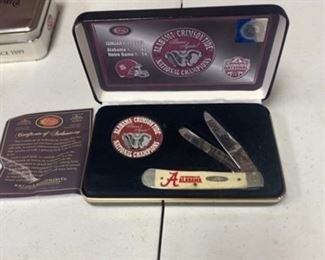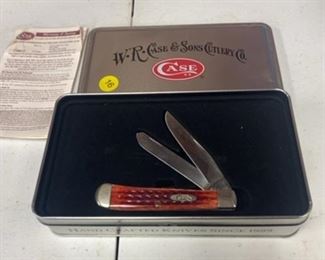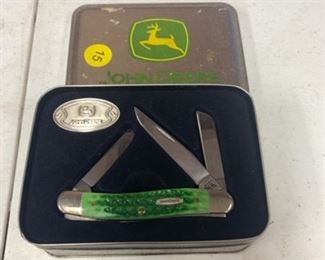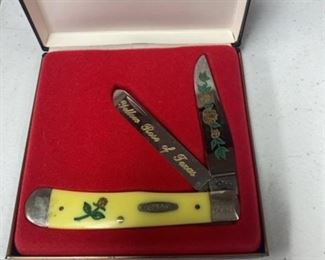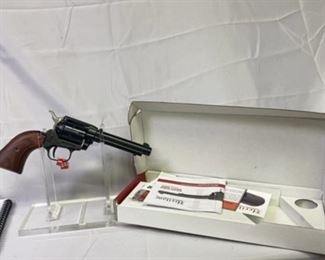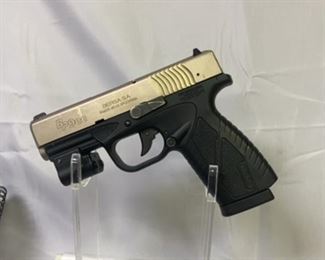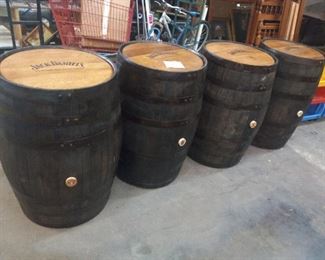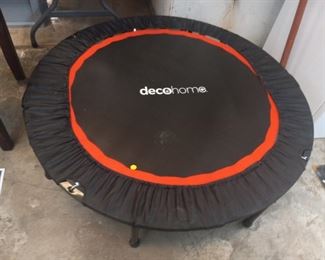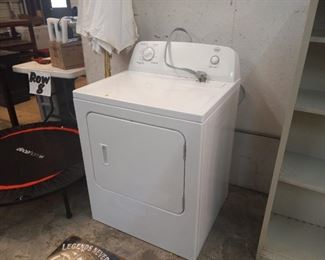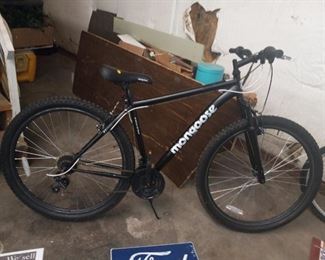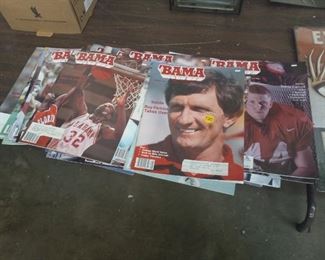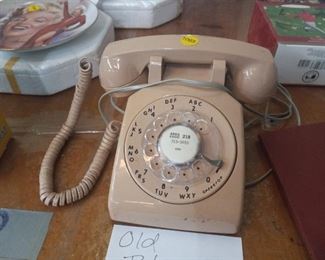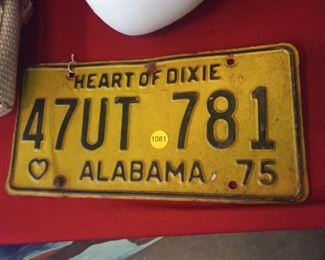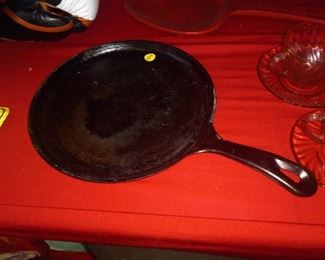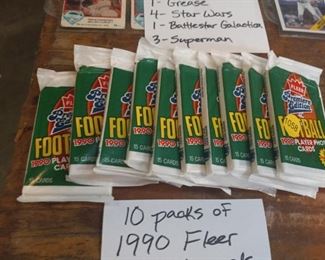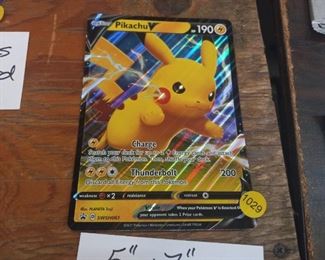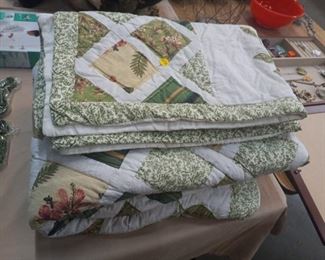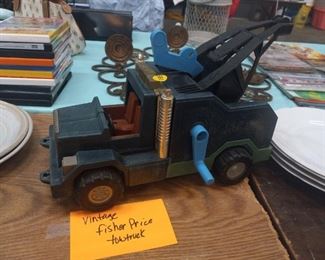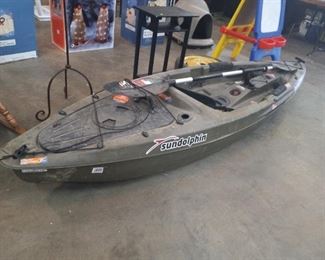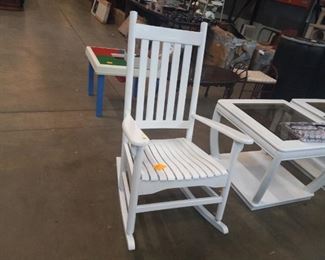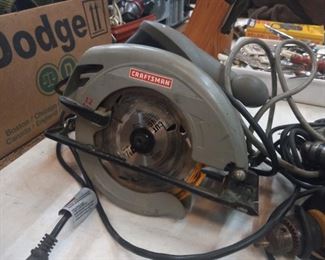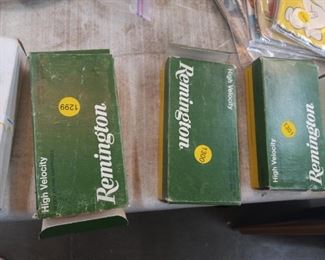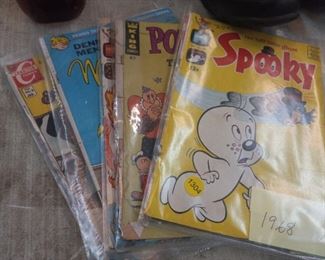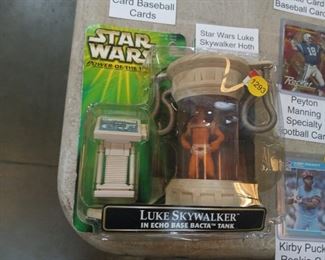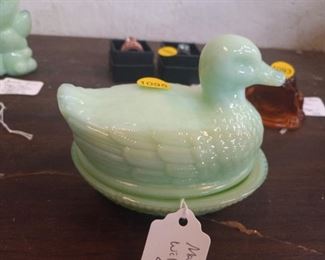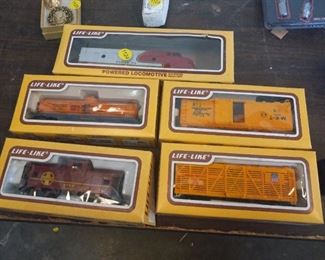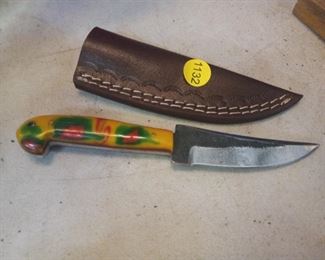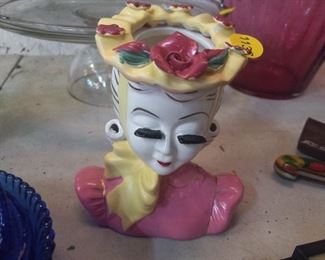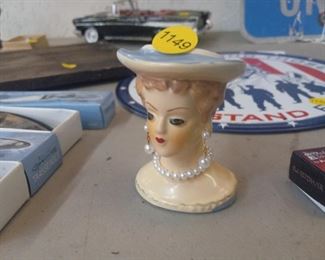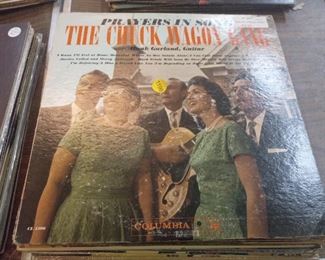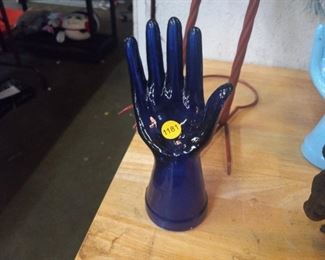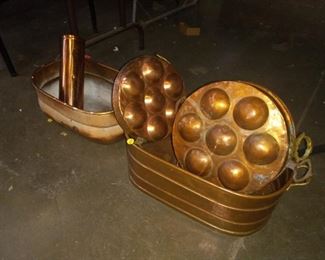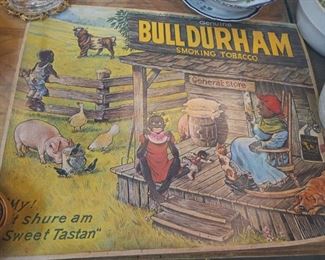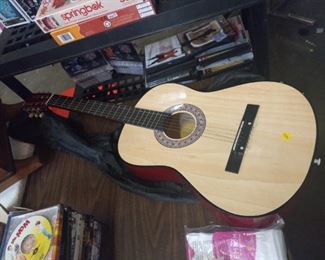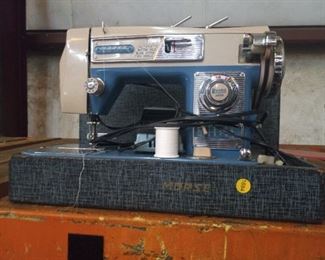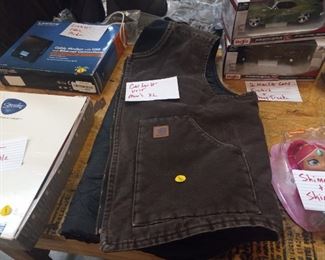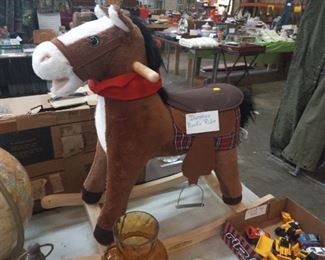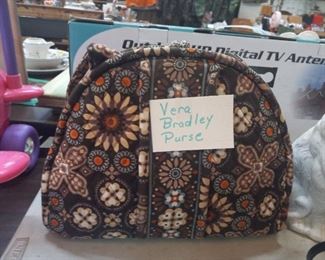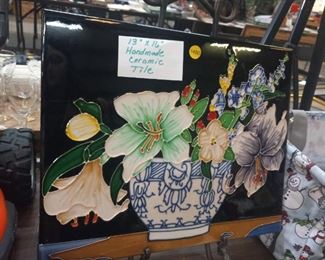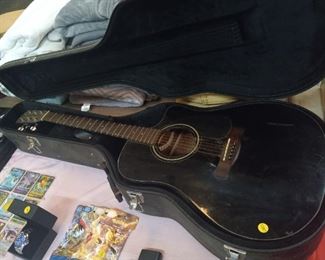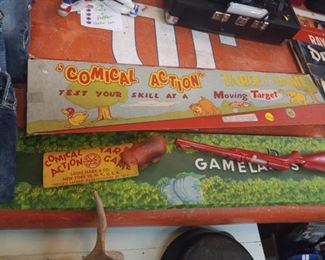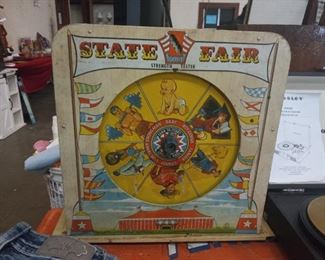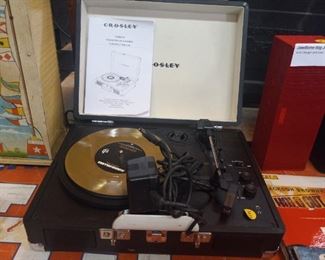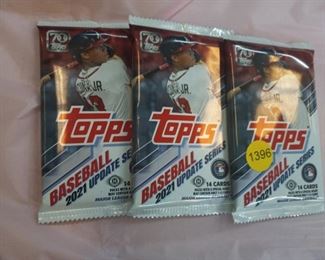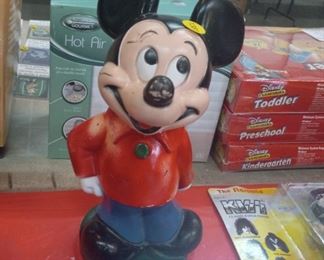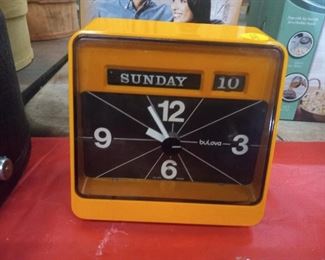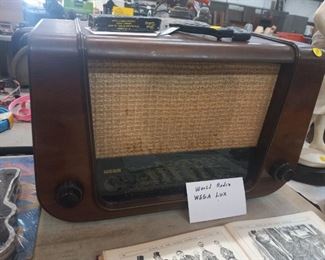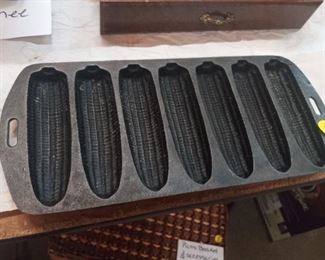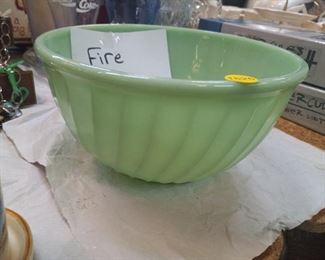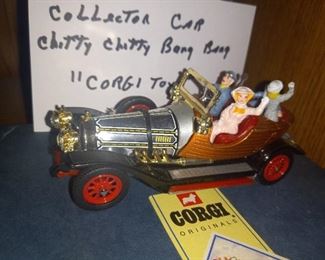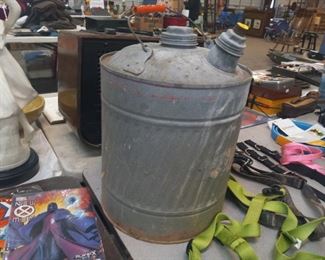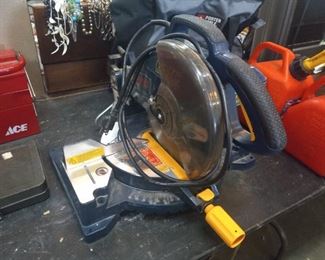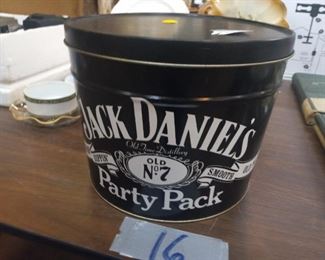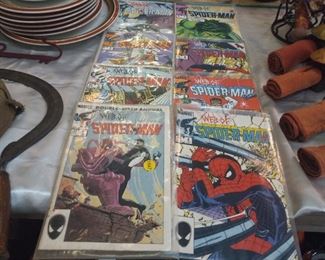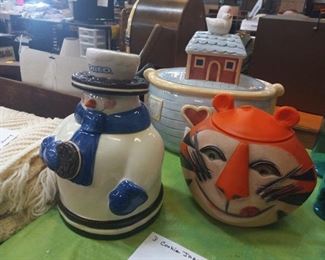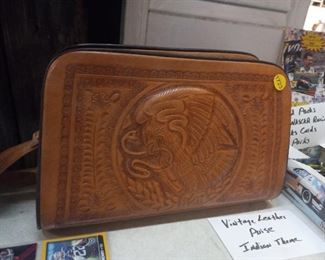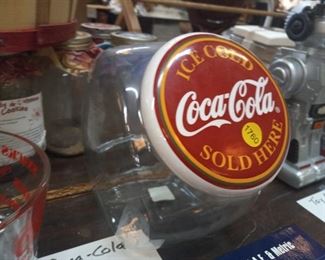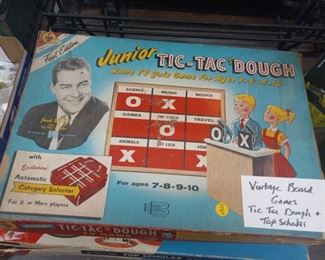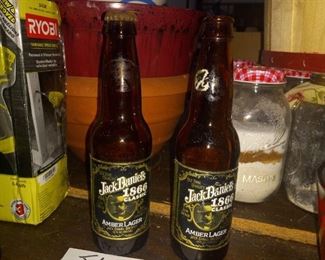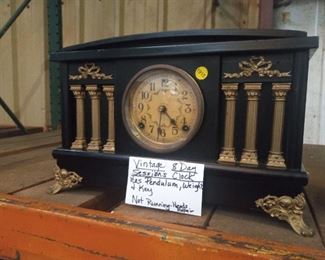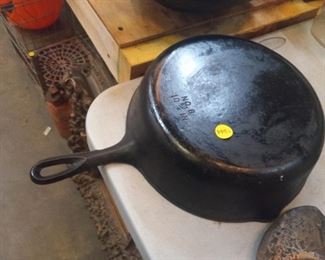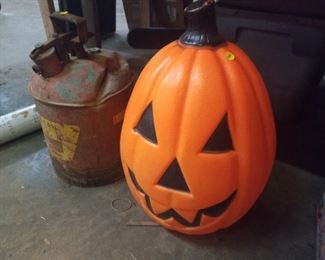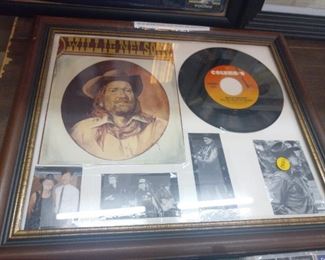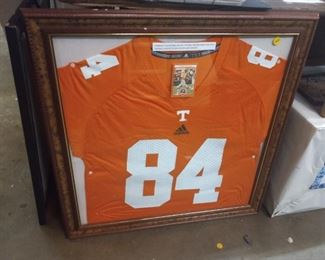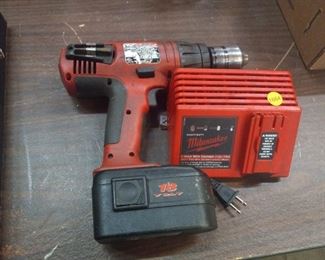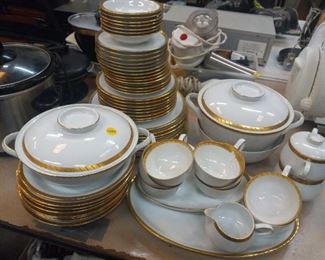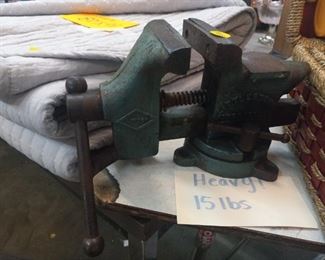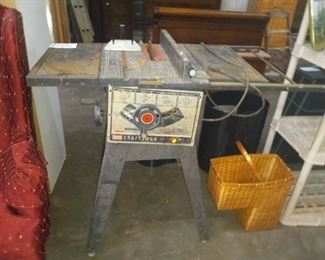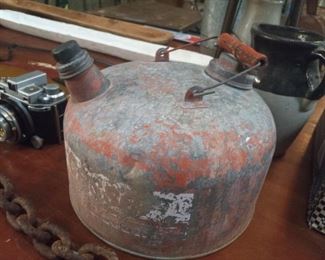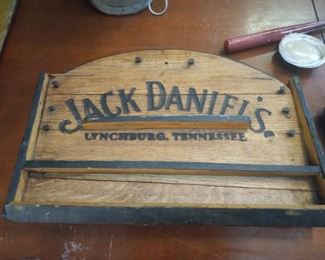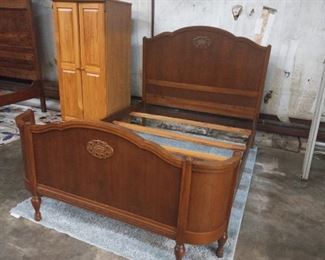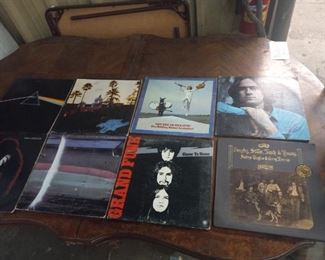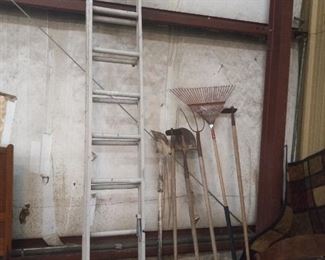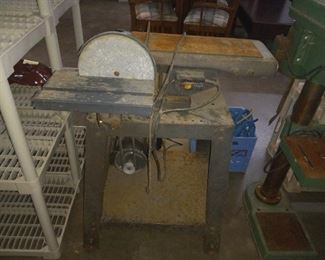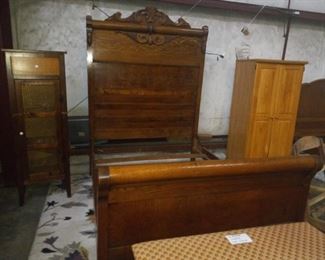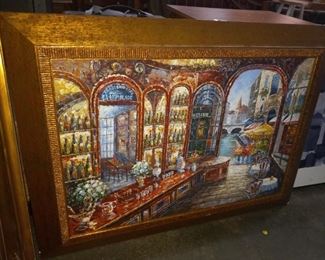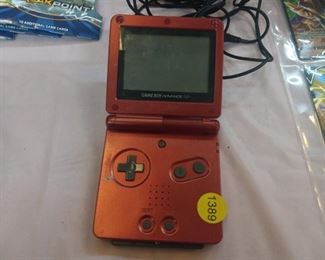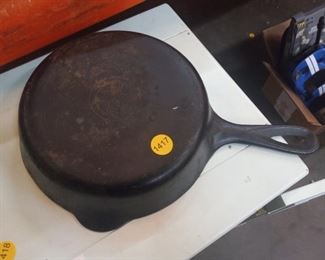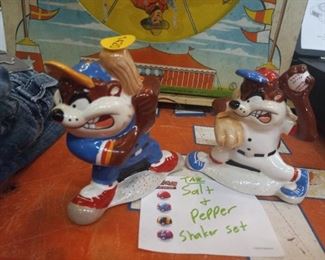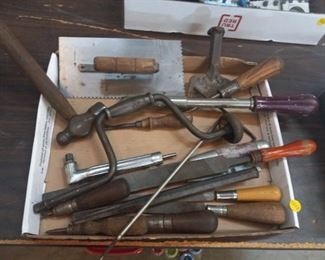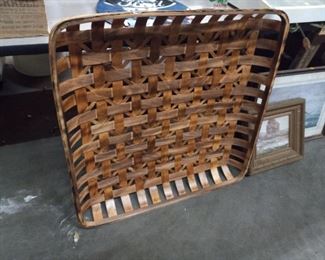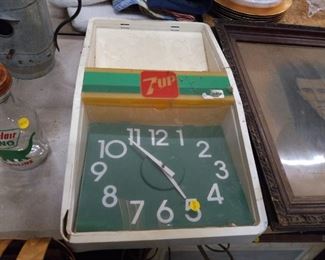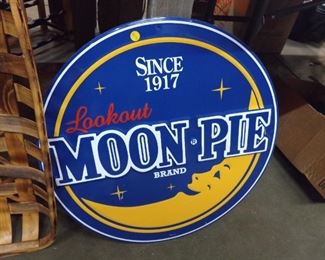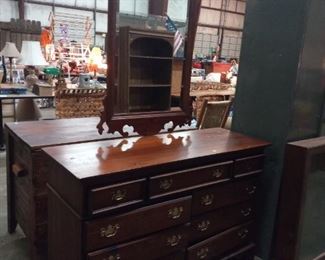 Thank you for using EstateSales.NET. You're the best!