Farragut Online Auction Ends Friday Night! Furniture, Appliances, Coins, Jewelry++
online only auction
•
3
day sale
•
sale is over
Terms
We accept Cash, Good Checks and now also Credit, Debit and Paypal with 3% surcharge. Buyers are responsible for removing their own items. See the Auction Site link for Auction Terms.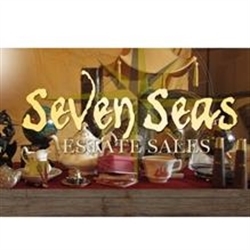 June 28-29 Hybrid Estate Sale in Farragut
Great Furniture, Appliances & Collectibles in Fine Home!
Dates: Friday, June 28th, 1-6 PM for Tag Sale Day 1 and Online Auction Preview
ONLINE AUCTION ENDS FRIDAY NIGHT, STARTING 8 PM!
Saturday, June 29th, 9-3 with 50% off at 1 PM
ADDRESS: We release the address the day before. The home is in Wyndham Hall, off Grigsby Chapel Rd
PARKING: Park Only on the ODD Number Side and don't block access to the cul de sac, as everyone will need it to turn around!
NUMBERS: We hand out numbers at about 11:45 on Friday. Take a number on our business card to hold your place in line when we open.
TERMS: We accept cash, good checks and credit/debit/paypal with 3% surcharge. No Previews, No Presales, and No Sales Tax. Purchased items must be removed during sale hours.
HIGHLIGHTS
Seven Seas will conduct a Hybrid Estate Sale to liquidate the contents of a beautiful home in Farragut's Wyndham Hall subdivision, over the weekend of June 28-29, 2019. The home has lots beautiful furniture and antiques, Kitchen & Dining, and Decorative Items. In addition there is a nice assortment of Jewelry and Coins! The sale has an Online Auction and a great Tag Sale as well!

THE ONLINE AUCTION INCLUDES: Beautiful Bedroom, Living Room, and Dining Room Furniture, plus a great Curio; Oriental Rugs; Framed Art; Duck Decoys; Gold & Silver Jewelry; US and Foreign Coins; Front-loading Washer/Dryer, Fridge and Freezer; Rainbow Vacuums; Exercise Equipment; Pressure Washer & Ladder,and more! The Auction is now open, and closes Friday Night, June 28th, starting 8pm.

All Furniture items have Buy Now Prices. To 'buy now', click the blue link by the item. If you 'buy now' you can pick up on Friday also. Otherwise all items sell to highest bidder and pickup is on Saturday morning. Shipping is available for coins and jewelry. Local Furniture delivery is available at very reasonable rates from Frank Lamuth at 865 789 0278

THE TAG SALE INCLUDES: Everything Else in the home! This includes a great mix of Home Decor; Kitchen & Dining items; Garage and Tools Items; Bedding and Linens; Lots of Books; more Jewelry and Coins, and more! Please see the Tag Sale gallery and listing on our main web page for details on the Tag Sale.
ONLINE AUCTION LISTING (To bid, visit www.BidSevenSeasEstateSales.com) For the tag sale items, see down below.
Pretty Oriental Style Machine Made Rug. 8' x 11', by Sphinx, in their Ariana line. It has a large center field with lots of pretty small flowers and the main colors are blue, reds, greens, and cream. It's in very good condition, especially in the center because it's in the dining room.
Exceptionally Pretty Solid Wood Buffet by Henredon, in their Pierre Deux French Country line. It has 3 drawers over 3 doors; the drawers have pretty flowering plant medallions and there are circular carvings in between. The doors have impressive hinges and pretty pulls. Tons of storage inside with 1 shelf in each section. Measures 62" wide, 18" deep, 36" tall; in excellent condition with very little sign of wear.
Fine Solid Wood Dining Table by Wellington Hall. Comes with 2 leaves and 6 chairs. The top has a nice veneer with gorgeous wood grain and a border around the edge; the chairs have pretty carved back rails and woven rush seats covered with pretty removable soft cushions. It's all in very good condition with a little light scuffing to the surface but no dings or scratches. Table measures about 54" long with no leaves; and each leaf is 18", for a maximum length of about 88"; 44" wide, 29" tall.
Handsome Pair of Heavy Brass Lamps with beautiful black shades and interesting finials. About 32" tall, with good wiring and switches.
Fine Quality 2-Drawer Table with turned and fluted legs, and serpentine edge top with attractive design in the veneer. 24" wide, 17" deep, 31" tall. In excellent condition.
Attractive Machine-Made Throw Rug by Sphinx, in their Pinnacle line. Measures 47" x 78". It has a red center field with geometric and floral designs. It's good and clean on the edges, but there is sort of a wear spot across the middle, as it's had the front door traffic.
Cozy Pair of Wine-Colored Swivel Rockers, in very good clean condition. They are in the formal living room and appear to have been very little used. Each is about 30" wide, 30" deep, 31" tall.
Matched Color Tufted Back Armchair with Ottoman. Also showing very little wear and in good clean condition. 29" wide, 29" deep, 38" tall; ottoman is 18" x 26".
Wine-Colored Armchair with tufted back and tapering top, in very good clean condition. 29" wide, 29" deep, 39" tall.
Fabulous Mirror with an incredibly thick and ornate frame. It has shell medallions in the center of each side and stylized flowers (or an open oyster shell) in the corners. We think it's carved wood and not a molded one. 52" wide, 62" tall. In very good condition.
Antique Solid Oak Pie Safe with 2 drawers over 2 doors and 2 shelves inside. It has a lock but we don't have a key. It's in good sturdy condition with a pretty finish, and it has perforated tin panels in the door. 33.5" wide, 12.5" deep, 54" tall.
Great Quality 3-Cushion Sofa by Hickory Chair, in very good clean condition with no stains, holes, or tears. It has a tapestry-type upholstery with blues, reds, and tan; also has 2 matching accent pillows. Measures 7" long, 36" deep, 32" tall.
Fine Quality Pair of Stiffel Brass Lamps, with paneled shades and lovely finials. Each measures 34" tall, with good cords and switches.
Sturdy Solid Oak Square Endtable with veneer on the top that's in triangles that all point to the middle. It has 2 drawers on the front with door knocker pulls. 30" square, 21" tall. In good sturdy condition with a nice overall look, although there is one small area on the top where the finish has flaked due to exposure to some water.
Similar Solid Oak Endtable with 1 drawer and square carved tapered legs. It is 25.5" wide, 27" deep, 21" tall. In very good sturdy condition with a good finish other than a couple flakes on one corner.
Similar Octagonal Accent Table with a single door and tons of storage inside. The sides are paneled and there is a stamped medallion in each panel. The top surface has a pie-wedge veneer. The body is in great shape but there is one watermark on the top that has caused the finish to flake in one area. Measures 26" across, 21" tall.
Similar Solid Oak Round Coffee Table on a carved square base. The top has a star pattern in the veneer and it's in good overall condition with some light water rings that might fade or mostly disappear with a good polish. Measures 40" diameter, 15.5" tall.
Pretty 6.5' Faux Houseplant in a nice basket with some extra Christmasy holly berries stuck in the bottom. In good condition.
Second Nice Machine Made Oriental Style Rug from Sphinx, in the Ariana line. This one is 6'7" x 9'6". It was also under a dining table, so has very little wear. It has a pretty center medallion and a non-slip pad underneath.
Queen Size Bed with 2 Nightstands, by Sears, in the Plaza Del Lago line. The headboard is a molded material with swirling patterns and square tapered posts. The nightstands are hefty Oak with 2 drawers and measure 29" wide, 16" deep, 24" tall; in very good overall condition, with no dings or waterspots. The mattress is 58" wide, from Spring Air, and has a super cozy tufted pillowtop.
Matching 9-Drawer Chest with 2 Mirrors. There are 3 drawers on either side of a center door, and there are linen drawers behind the door. It's been in a guest room, so there is little sign of wear other than along the very top front corner. We are sure it matches the set above, but we don't find a label on it. 72" wide, 19" deep, 78" tall including the mirrors.
Solid Oak Side Table on a single turned column with a platform base on casters. It's in good solid condition, although there is one crack down one of the Oak pieces on the top, just from natural drying. Measures 18" wide, 28" deep, 26" tall.
Antique Handmade Quilt with various sized hexagons with a rainbow of colors throughout. In good clean condition with just a little fading from its many years. Measures 64" x 82".
Pretty Beveled Mirror in a black and gold frame. 28" x 40". In very good condition.
Sturdy Antique Oak Bench with 3 planks for the seat and 3 on the back, and a sturdy square base with braces. Nice and sturdy. 60" long, 18" deep, 34" tall.
Solid Cedar Chest with good hinges and braces, and a rim of molding on the top to make it serve as an end-of-bed bench, as well. It also has nice raised feet on the corners. Measures 49" wide, 22" deep, 24" tall. In great condition.
Reproduction Gone With the Wind Style Lamp with white globes top and bottom painted with roses; and cast metal feet. It has good wiring and switch. 21" tall.
Sweet Antique Oak Square Center Table with turned legs and 1 shelf underneath. It has a couple of old scratches on the top and is in good sturdy condition. Measures 24" square, 28" tall.
Cute Upholstered Armchair #1 by Drexel Heritage with teeny little flowers in the upholstery. The cream colored fabric is a little darkened on the arms and bottom cushion. Measures 32" wide, 33" deep, 29" tall.
Cute Upholstered Armchair #2 by Drexel Heritage with teeny little flowers in the upholstery. The cream colored fabric is a little darkened on the arms and bottom cushion. Measures 32" wide, 33" deep, 29" tall.
Classic Cherry Queen Sized Bedframe with mattress and boxsprings. The headboard has short posts with a solid body capped with a "broken arch" pediment and finial. It's in very nice condition with hardly any sign of wear. The mattress is by Simmons and appears to be older but is comfortable and clean. Headboard measures 63" wide, 46" tall.
Thomasville Cherry 2-Drawer Nightstand with Chippendale Batwing hardware and a very good clean finish. It's been in a guest room so has seen little use. Measures 26" wide, 16" deep, 23" tall.
Cherry 2-Drawer Accent Table in good clean condition. It has tapered fluted legs and a bottom shelf, as well. The drawer pulls look like wreaths. The finish is in very good condition. Measures 17" wide, 15" deep, 28" tall.
Queen Anne Cherry 1-Drawer Console Table in excellent condition with barely any sign of use. Measures 31" wide, 12" deep, 29" tall.
Queen Anne Cherry Console Table, 52" wide, 16" deep, 26" tall. In very good clean condition, although there are a few small scuff marks on the top right surface.
Cherry TV Stand with 2 doors in the base and an open area above that for a cable box, etc. 31" wide, 17" deep, 30" tall. In good overall condition with a few scuffs on the top.
Drexel Cherry 4-Drawer Chest with Chippendale hardware and a shell carving in the lower center drawer. In very good clean condition with just some light scuffs to the surface. 36" wide, 19" deep, 31" tall.
Small Toshiba 24" Flat-Screen TV with Remote. Model 24SL410U. Powers on and lights up but we didn't have cable to test it fully.
Hekman Home Office Desk and Display Unit, in 3 sections, plus a Swivel Office Chair. The section on the left has a base cabinet with 1 locking drawer over 2 doors, and a bookshelf top. The center section has a desk with a drop-down keyboard tray, and a lawyer-type lift-up door above the desk section, with 2 bookshelves above that. The section on the right is narrower than the other 2 and has a drop-down desk extension that covers the bookshelves when raised, with a faux drawer front, and the bottom part of that section has locking file drawers, to which we have the keys. The sections are 32", 32", and 21" wide, for an overall width of 86" as shown, 81" tall, and the drop-down desk extension is 60.5" long. The chair is leather and wood on 5 legs with casters and extra sturdy.
Anderson Hickey 3-Drawer File Cabinet with a lock, although we don't have the key. 18.25" wide, 25" deep, 40" tall.
Oak Framed China Cabinet from Jasper Cabinet with glass front and sides, glass shelves inside, and a light in the top. Plus a mirror back. It has a lock and key on the front. In great condition overall. 32" wide, 14" deep, 78" tall.
Stiffel Brass Lamp with a pretty pleated shade. It has a narrow pretty stand on a round base, and a 6-sided finial. 27" tall.
Smaller Tiffany-Style Lamp with pretty tree-like base and a cone-shaped shade with green, red, and cream. Measures 16" tall.
Gorgeous Set of Lenox "Eternal" Gold-Rimmed China. Service for 8 including Dinner plate; salad plate; bread plate; cups and saucers. It has 4 bowls, plus several serving pieces, creamer sugar, salt and pepper, and the candlesticks. All the pieces appear to have had very little use.
21 Pieces of Waterford Stemware. Including a dozen red wines, 2 white wines, and 7 sherbets. All are in the Kenmare pattern, except for 2 red wines, and they are Lismore. All in very good condition and most have the Waterford mark on the bottoms.
Outstanding Fostoria Footed Console Bowl in the American pattern. Measures 15.5" diameter, 5.5" tall. In excellent condition with no chips or cracks.
Pretty 6.5' Faux Houseplant in a nice basket with some extra blue and red berries stuck in the bottom. In good condition.
Service for 8 in Rogers Brothers "Springtime" Silverplate Flatware. Includes Dinner fork, salad fork, dinner knife, teaspoon, soup spoon, and lots of serving pieces. The springtime pattern has dogwoods on the handle.
Signed, Framed Guy Coheleach Print of an American Woodpecker. Triple matted and housed in a frame 25" x 23".
Signed and Numbered, Framed Guy Coheleach Print of a Spotted Leopard crouched on a ledge. Signed bottom left, triple matted and housed in a thick wooden frame. In very good overall condition. #790 of 1000. Measures 35.5" x 44".
Gorgeous Figurine of a Woman in a revealing shift, signed "A. Borsato" for Antonio Borsato, and stamped "original. Handpainted and in excellent condition with no chips or cracks. Just over 10" tall.
Handcarved Handpainted Duck, signed "Creations by Cranford", with an address in North Carolina. Measures 11" long, 5" tall. In excellent condition.
Handcarved Handpainted Duck Decoy with lovely detailing, signed "Creations by Cranford", with a stamp and also signed "Wood burned by Renee Johnson." In excellent condition. Measures 15" long, 6" tall.
Small Handcarved Handpainted Duck Decoy signed by Lori A. Fair. Measures 6" x 3".
Lovely Antique Leatherbound Holy Bible from the Southwestern Company of Nashville, TN. It is a pictorial family bible with gorgeous color and black and white prints throughout. It has a dictionary of names and how to pronounce them, along with several other helpful sections. It is not dated but we're confident it's from the early 1900s.
Pretty Sculptured Oriental Runner with a baby blue center and border and a floral pattern in a cream trim. It has the symbol of longevity in the center, is real wool, and has a non-slip pad underneath it. 2'3" x 10'. With only light wear.
Kenmore Front-Loading Washing Machine, in good clean working condition. The door hinges on the left, and it's a model #796.41318900.
Matching Kenmore Front-Loading Dryer, in good clean working condition. The door hinges on the left, and it's a model #796.80318900.
Rainbow E-Series Canister Vacuum including the canister and the upright units with hoses. Powers on and runs but has not been completely tested.
Slightly newer Rainbow E-Series Vacuum with the upright, hose, and accessories. Powers on and runs but has not been fully tested.
Whirlpool Refrigerator with freezer over fridge, in Almond color. In good clean running condition. Model #ET18GKXFN00. Made in 1997. Measures 30" wide, 29" deep not including the handle, 66" tall.
Kenmore Commercial Freezer in good clean working condition. Model #253.28092802. Measures 32" wide, 29" deep, 71" tall.
Schwinn Model AD3 Air-Dyne Exercise Bike. It's in good working condition. Includes manual.
Pro-Form 1026EXP Programmable Treadmill with a 1.5hp motor, cushioned deck, and manual. Powers on and runs, and the safety pull also works.
Sears Doctor's Scale Model #6450. In working condition.
Gorilla Ladder 4-in-1, 12-foot ladder. Used but in working condition.
Craftsman Gas-Powered Pressure Washer on a rolling cart. Rated 2250psi and 2 gal per min. With a Briggs and Stratton motor and a handy hose reel on the side. Untested by us but the client reports it is operational.
Super Old School Schwinn 1-speed Bike with Deco Era styling. See the Delta Rocket Ray light on the front fender. It has heavy rust and the handle cushions and seat are about gone, but it would make a great project.
Golf Bag and Clubs with a full set of Vectra Wedges 3 through P; a couple of Persimmon Drivers; a Calloway Big Bertha Warbird #5; and a Taylor-Made Burner Superfast. It's all in a nice black bag that has a floral texture on the cloth sides and a zip-up cover.
Onkyo 3-Piece Stereo Setup, including an A/V Control Receiver, model TX-SV444; with a 6-Disc CD Changer, model DX-C340; and Stereo Cassette Deck, model T8-RW344. There is one remote for all of them.
C1 1957 US Mint Proof Set, in very good condition with original envelope. Coins in great shape with envelope showing wear
C2 Lot of Two US Mint 1959 Proof Set. Envelope is torn, coins in excellent condition
C3 Lot of Two US Mint Uncirculated Cent 1960 in envelope. Contains two sets of coins from Denver and Philadelphia
C4 1961 US Mint Proof Set and Uncirculated.Three sets, only two showing as other is sealed
C5 1962 US Mint Proof Set and Uncirculated Set. Three packets, though only two shown as proof set sealed
C6 1963 US Mint Proof Set and Uncirculated Set. Three packets, all shown as proof is unsealed
C7 1964 US Mint Proof Set and Uncirculated Set. Three packets, all shown
C8 Lot of Three Mint Proof sets sealed in original package. 1969, 1970, and 1974
C9 1966 US Special Mint set and 1969 US Mint Proof set. Still sealed in original packages
C10 Four US Mint Sets, including 1970 and 1971 Proof sets and the 1970 and 1972 uncirculated sets. All in original packages
C11 Lot of Five 1971 US Mint Proof Sets. Still sealed in original mailer
C12 Lot of Five 1976 US Mint Proof Sets. Still sealed in original mailer
C13 2016 and 2016W 30th Anniversary Silver Eagle, US Mint Bullion Coins. Both slabbed and graded MS69 by PCGS
C14 2016 and 2016W 30th Anniversary Silver Eagle, US Mint Bullion Coins. Both slabbed and graded MS69 by PCGS
C15 1881s Morgan Silver Dollar Slabbed and graded MS63 by NGC
C16 1883o Morgan Silver Dollar. Slabbed and graded MS63 by PCGS
C17 1887 US Morgan Silver Dollar. Slabbed and graded. MS63 by PCGS
C18 Lot of Two 1922 Peace Silver Dollars. Slabbed and graded by M63 by NGC
C19 1922 and 1923 Peace Silver Dollars. Slabbed and graded by M63 by NGC
C20 US Mint 5 ounce Silver Bullion coin from the America The Beautiful Series. Showing John Olivers cabin, commemorating the Great Smoky Mountains. Dated 2014
C21 1802 US Large Cent. Reference number S230 with a mixed grade on each side. VF-25 and VG-10. It has been well kept in a cotton envelope with information from another auction from 1988
C22 1802 US Large Cent. Reference number S60 with a mixed grade on each side of VF-25 and VF-20. It has been well perserved in a cotton envelope with information from an auction from 1987 (NOTE: envelope says 1803 but the coin is definitely 1802!
C23 1817 US Large Cent with a XF grade and reference 914 with an original enevlope from a previous auction (NOTE: type corrected. Coin is definitely 1817.)
C24 1819 US Large Cent with reference number N6 and R1. A grade of VF20+ with cotton enevlope from previous auction
C25 1837 Hard Times Token with a XF grade. Written on the back, "Special Payments Susupended"
C26 Lot of Three Canadian Cents. Inculding two from 1888 and one from 1882.
C27 Lot of 44 Mercury Silver Dimes. Mostly from the 1920's to 1930's. Grading VG to F
C28 Lot of 35 US Silver Quarters with dates from 1960-1964. All coins are higher grade. Estimated XF to AU
C29 Partial Coin books of Dimes and Quarters. First book has seven Liberty Standing Quarters, G-VG. Second Book has 61 Roosevelt Dimes; of those 48 are silver. They all appear to match their date slots and most are in nice condition.
C30 1811 US One Half cent Coin. In approximately G condition
C31 US 1836 Large Cent in VG-F condition
C32 US 1846 Large Cent in approximately F condition
C33 US 1849 Large Cent in F condition
C34 Lot of 12 Assorted Dimes, including several in high grade. Includes 1911, 1913, 1936, 1937, 1940, 1941, 1943 and five Roosevelt Dimes. Bottom row is graded BU
C35 1857 US Three cent nickel. In approximately F condition
C36 A nice lot of Indian Head cents. Including the following years 1888, 1892, 1895, 1896, 1897, 1898, 1899, 1900, 1901, 1902, 1903, 1904, 1905, 1906, 1907, 1908, and 1909. Seventeen coins in all
C37 Lot of Three US Peace Silver Dollars. Two from 1922 and one from 1923. Ranging from VF-XF
C38 Lot of Three 1922 US Peace Silver Dollars. Grades ranging from F-VF
C39 Lot of Three 1925 US Stone Mountain Half Dollars. All in approximately VF
C40 1921 and 1921D Morgan Silver Dollars in approximatley XF condition
C41 Two 1921 Morgan Silver Dollars in approximately XF condition
C42 Two 1922 Peace Silver Dollars in approximately XF condition
C43 Lot of Three 1922 Peace Silver Dollars inculding a D and S mint. All in lower grades
C44 1923, 1923D, and 1923S, Peace Silver Dollars in F-VF condition
C45 Lot of 11 older and higher grade coins from Luxembourg. Well curated in plastic sleeves with grades and value. Approximately over $70 in catalog value when these were graded.
C46 Lot of higher grade foreign coins. From countries beginning with M. Including Madagascar, Malawi, Mozambique, Malaya, Malaya and British Borneo, Macau, and Mauritius. 39 coins in total. All well curated in plastic sleeves with grades and catalog value of over $200, at that time
C47 23 Higher Grade Coins from Jordan and Lebanon. Nicely curated in plastic sleeves with auction info. Nice mix with no duplicates. Over $60 in value
C48 Lot of 30 high grade coins from Austria. Well curated in plastic sleeves with grading and values. Nice variety and no duplicate with numerous denominations
J1 Very unusual Minnie Mouse Watch from the Walt Disney Company in orginal package with price of $140 and orginal receipt from 1994. Watch is unusal as CZ watch band and oval face with Minnie. We were not able to find a similar one. SKU is shown
J2 14K White Gold Necklace with Blue topaz. Pendant is raindrop design with five drops. 18 inch chain with 2 inch drop. Comes in original box
J3 White 18K Womens ring with Aquamarine. Size 6. Overall excellent condition. Pave diamonds on shank.
J4 Vintage White 14k ring with pearl. Size 6. In very good condition. Small diamond on each side of pearl
J5 Pair of 10K Gold and Diamond Semi Hoop Earrings
J6 14k Yellow Gold Pendant with 14K chain. Pendant is dainty with a garnet and cz's. Chain is 20 inches in length
J7 Very Vintage 18K yellow gold Princess Ring with Coral in a orginal box from Bangkok
J8 Vintage Set of Sterling Silve with Amber Earrings and Pendant on a card from Europe. The pendant is 1 1/4 tear drop. The earring are inverted three leaf medallion
J9 Sterling Silver Charm bracelet with mostly sterling charms with a couple of extra charms, including a basket and a ship
J10 Sterling Silver Noahs Arc Bracelet with each length is a pair of animals with the center link the Arc. Lightly tarnished, though over all good condition. 7 3/4 inches in length
J11 Pair of Filigree items, including a 6 inch bracelet with a leafy in shape design and a ornate flower pin. The pin is 2 inches long with a tiny piece missing on the top petal
J12 Signed Celtic Harp Pin in very good condition. Signed with Beau and marked Sterling. 1 1/2 inches long
J13 An assortment of Native American like items, including an adorable fetish necklace with matching earrings, a signed mexican sterling pin/pendant with swirly sun medallion. It is marked with initals HSR and it stamped taxco. Also, a Zuni style bracelet with coral, turquoise inlay. It is not marked sterling, though polishes like sterling. All in good condition, except for center pendant on Fetish necklace.
J14 Elegant Antique Sterling Pin/Pendant/Slide with Genuine Pearls. It is stamped sterling on back. Good hinge and clasp. 2 inches long
J15 Vintage Mickey Mouse Watch with orginal band marked Swiss made. Winds and runs
J16 Antique Round Portrait Pin in 800 Silver. The image is decaled with a seated man and woman with a angel placing a laurel on her head. Marked 800 on back. Has a good hinge and clasp.
J17 A pretty Barse Sterling Silver and Onyx Pendant on sterling silver rope chain. The chain is 18 inches long. Pendant is an inch and a half in length
J18 Christgau Sterling and enamel bracelet from Denmark. 6 1/4 in length. Each link is a adorable fish. Clearly marked on back of one link.
J19 Heidi Daus Sterling Silver Floral Cuff Bracelet in excellent condition without box or paperework. Enamel style flowers with a different color gemstone
J20 Sterling Silver Passage to Israel link bracelet with safety chain in like new condition with paperwork. 7 inches in length
J21 Affinity Sterling Silver Heart Ring in original box with papers. Very pretty ring that is covered in pave diamonds. Size 9 1/2
J22 Sterling Silver Charm Bracelet by J&T of Thailand. It has locks, keys, and hearts for charms. Toggle clasp. 7 1/4 in length. Excellent condition
J23 DRT sterling cuff bracelet it has boulder opal inlay in center oval setting, flanked by two oval pink stones on each side. Marked sterling and DRT.
J24 Pair of Verragio Diamonique Sterling Paradiso Scroll Hoop Earrings in original box with receipt from QVC
J25 Judith Ripka Sterling Vermeil Necklace in original box . This necklace has heavy links with a granulated design and CZ in the middle. Adjustable length from 16-19 inch. Excellent condition
J26 Affinity Diamond Sterling Skylift Wavy Stack rings, set of three. 1/4ct total weight. Each diamond has a different color, white, champagne, and black. Size 9 Like new and in box with original receipt for $85
J27 Bulova Ladies Watch in box with original tags. It is a silver tone with cz's on all the facing links.
J28 Nolan Miller Enduring Crystal Necklace. Like new in the original package. Silver tone with crystals. Orginal paperwork and box
J29 Another Nolan Miller Necklace Brand New in Box with pastal flowers, lots of crystals, and silver tone. Excellent condition with original papers.
J30 Sterling Silver Bracelet with 11.29 carats of sky blue topaz, in like new condition with box and paperwork
J31 Nolan Miller Crystal Bracelet Marquise and oval crystals in flower shapped patterns in a silver tone. Like new condition with original box and paperwork
J32 Adorable set of Doll Furniture with a cafe table and two chairs. Also, a loveseat and drum. It is definitely silver plate, it could have a higher silver count.
TAG SALE LISTING (These items will be on sale at Tagged Prices when the sale opens on Friday, June 28th, at 1 PM. For the 150 Online Auction Items, click the link above or see list below.)
COLLECTIBLES
Doll New in Box from Franklin Heirloom
Wedgewood 1972 Christmas Plate with St. Paul's Cathedral
Lenox Angels
Butter Mold
Capodimonte Flowers
Milk Glass Pieces
Bird and Bunny Figurines
HOUSEHOLD
Bedding
Blankets
Afghans
Vanity Items
Laundry Supplies
Assorted Christmas Items–Angels, Ceramic Christmas Tree, Snow Village
More Nice Table Lamps
Wide Selection of Faux Houseplants
Small bit of Luggage
Brass and Smoked Glass Teacart
Oak Pedestal
Assorted Pretty Vases
Small Mix of Books
Nice Floor Lamp
Several More Brass Lamps
Small Upright Vacuum
KITCHEN/DINING
Set of Gold Rimmed Crystal
Gorham Rose Bowls, new in box
French and Austrian Painted Porcelain
Selection of Silverplate Serving Pieces
Red and Green Christmas Champagne Flutes
Fun Selection of Corning, including some vintage patterns
Royal Worcester "Strawberry Fair" pie and baking dishes
Set of round cast iron fajita pans
Pressure Cooker
18qt Pot
Mandoline
Little Dipper Crock Pot
Keurig
Cuisinart Food Processor with lots of blades
Aluminum Cake Carrier
American Fostoria Stemware
Vintage Green Glass Reamer
Egg Plate
Pretty Serving Bowls
Casserole Carriers
Set of Kelt Craft China
Marble Rolling Pin
Closet Full of Miscellaneous Handy Cookware
CLOTHING
Closet of Quality Women's Clothes and Accessories, with lots of pretty sweaters, and suits in designer names. Sizes 6P-10P.
ART
4 Prints by Consuelo Eames Hanks
Stu Eichel Print
Awesome Photo of an old quarry with a steam shovel
GARAGE
Several Boxes of Mason Jars
Kitchen Overflow
Yard Chemicals
Work Lights
Tons of Light Bulbs
Golf Supplies
Ice Cream Maker
Brooms and Mops
Dusters
Battery Powered Camp Light
Shelf Liners
Coolers
Yard Tools
Coleman Fold-Up Rocking Chair in a bag
7 Sets of Plastic Garage Shelving
Camp Chairs
Stepladders
Extension Ladder
Ship's Wheel
MORE NOT LISTED!
Seven Seas Estate Sales
865 765 3514
www.SevenSeasEstateSales.com and www.BidSevenSeasEstateSales.com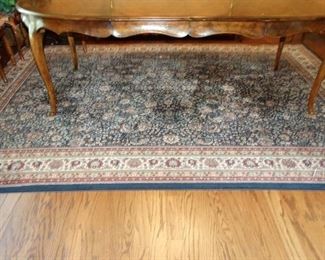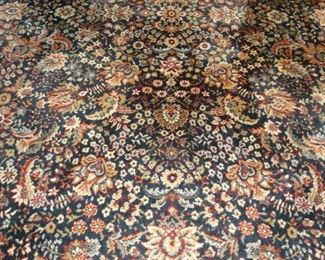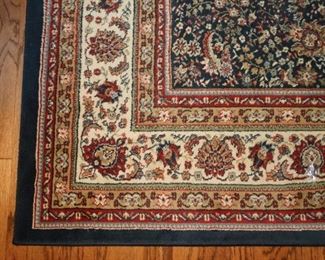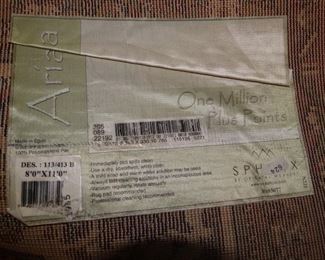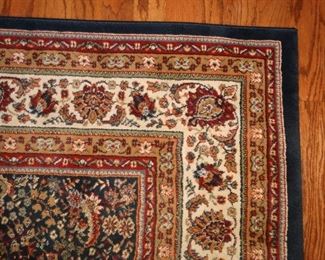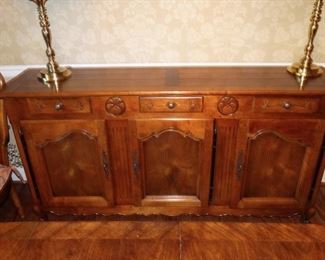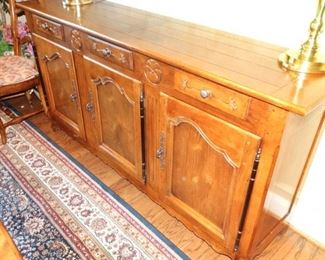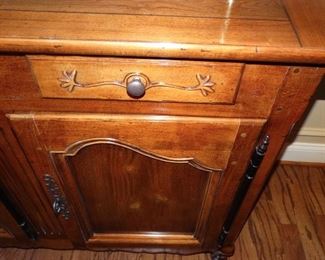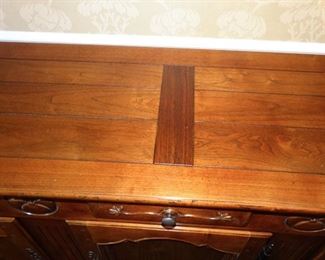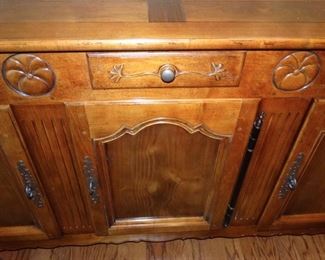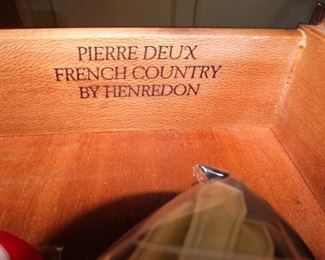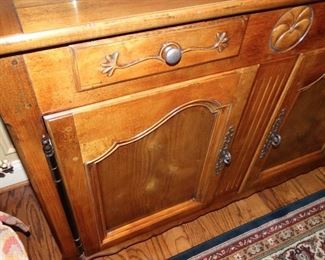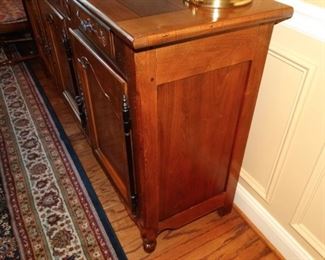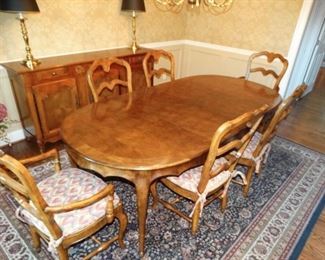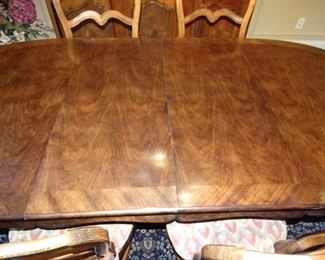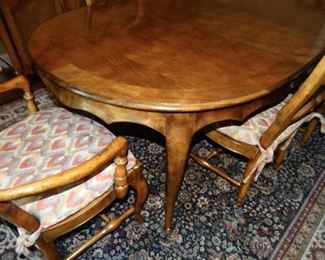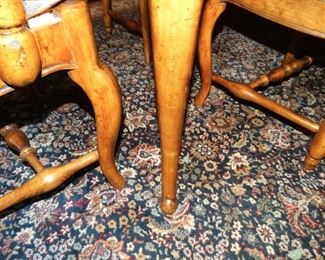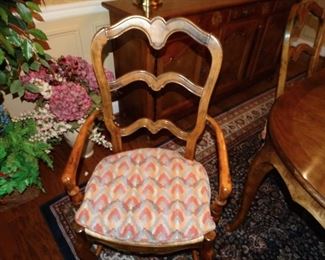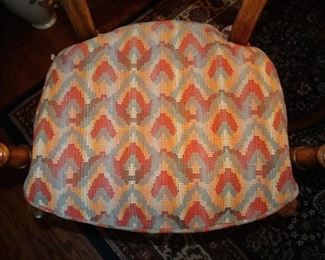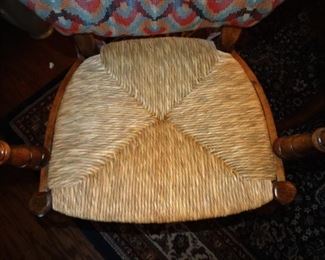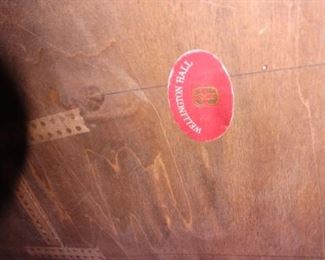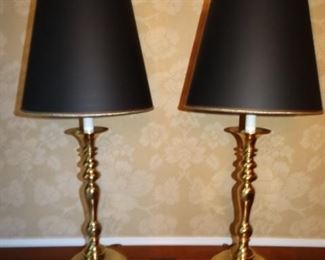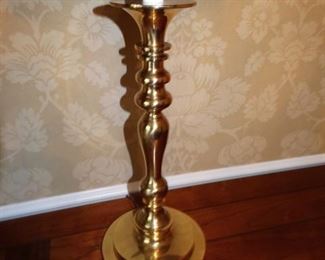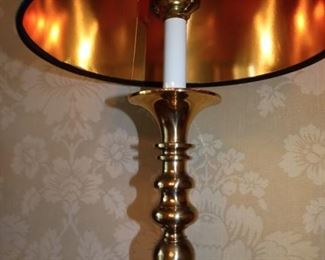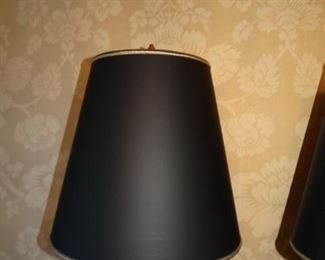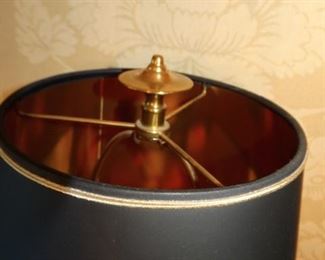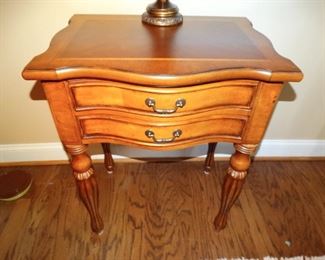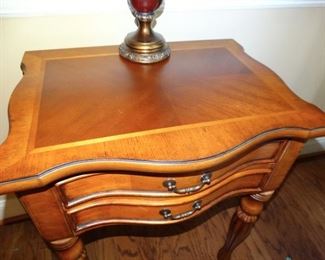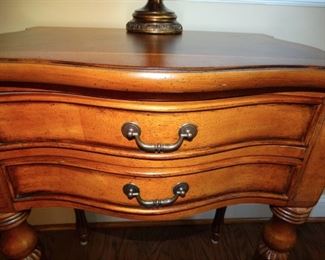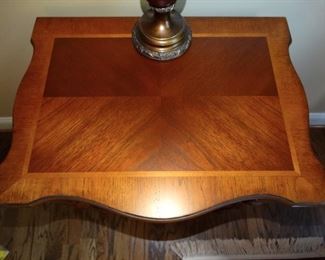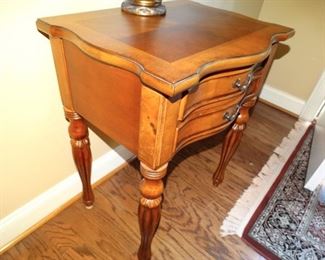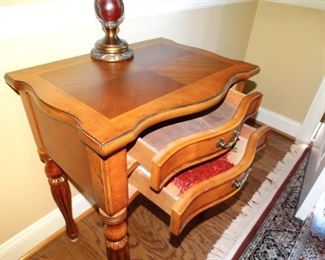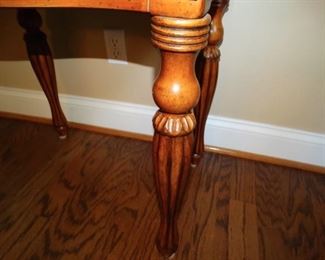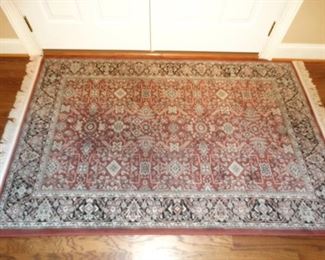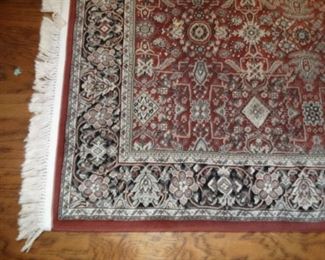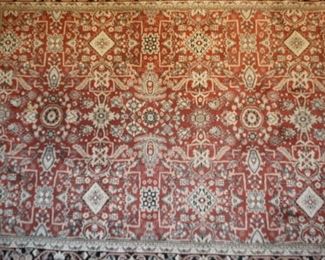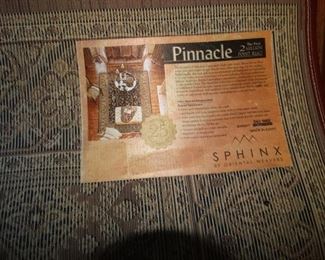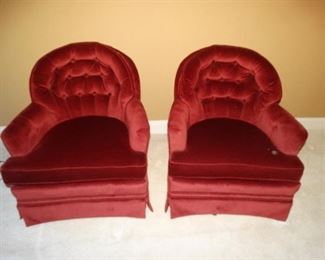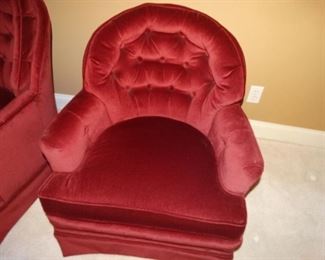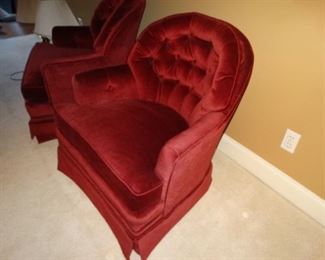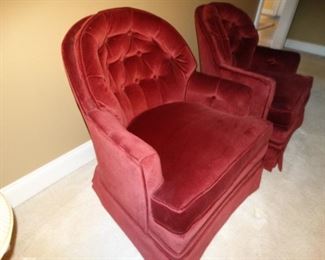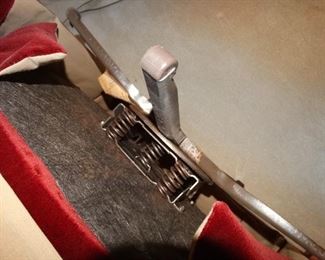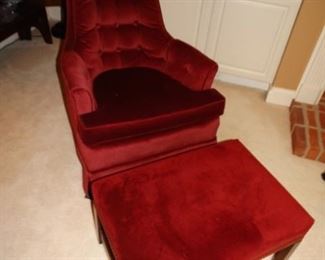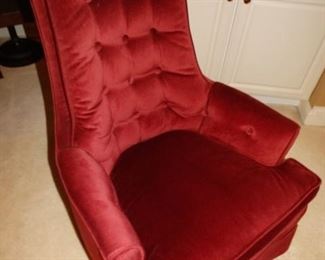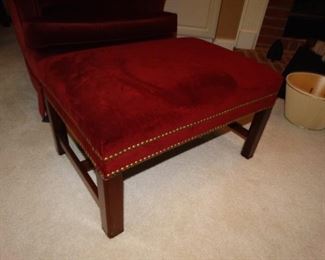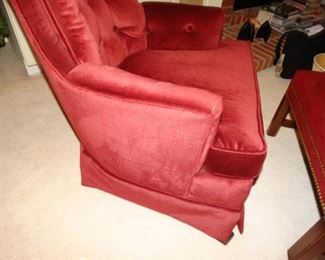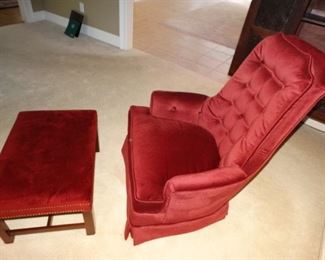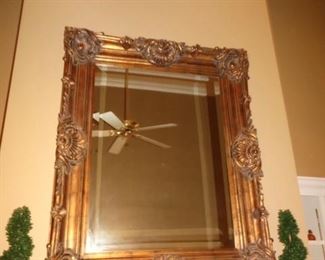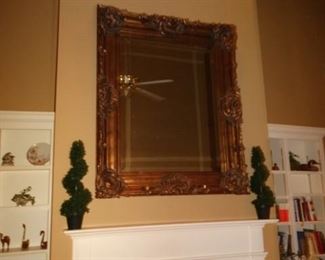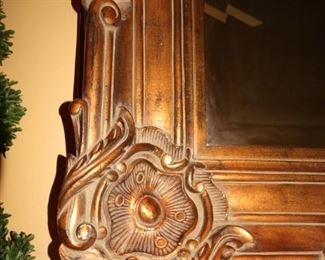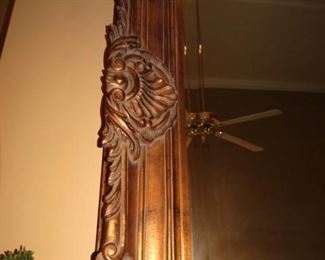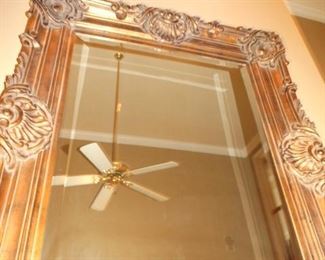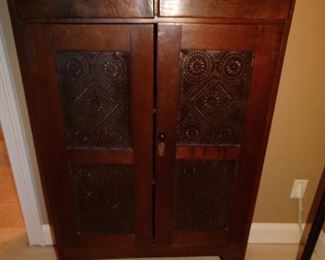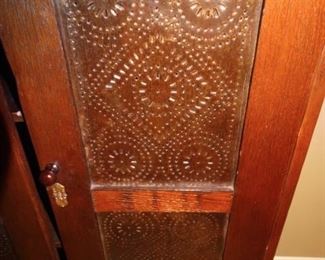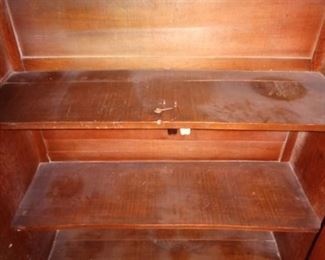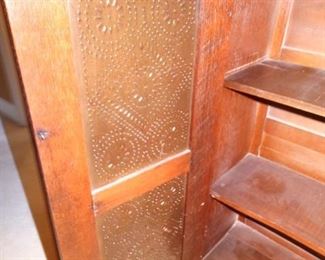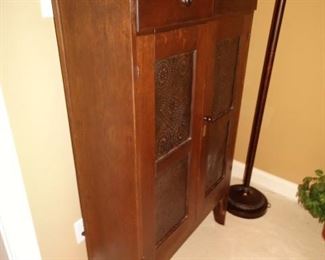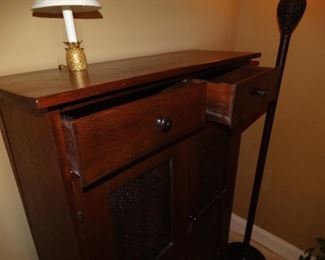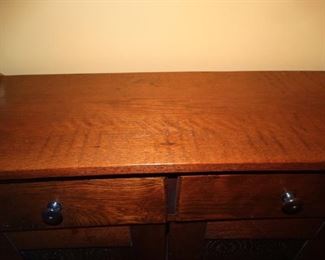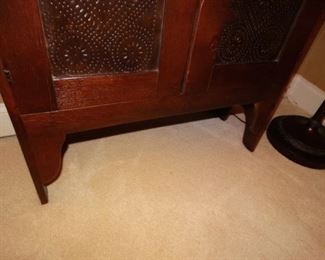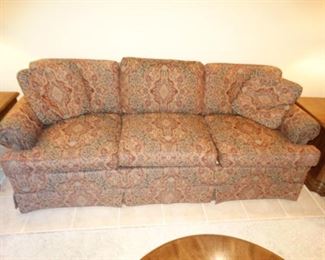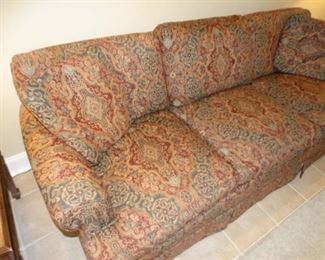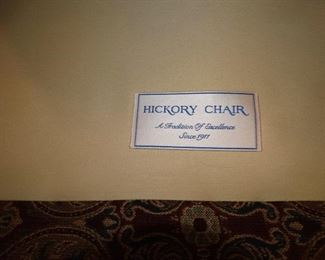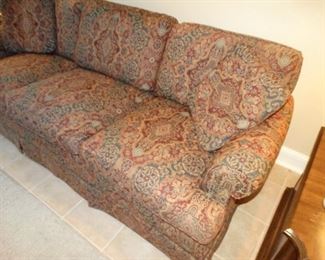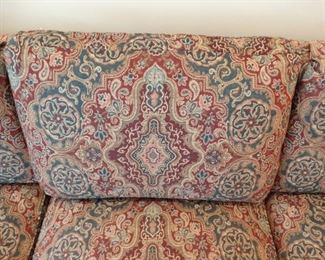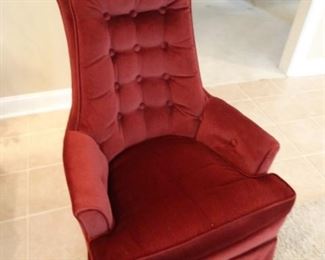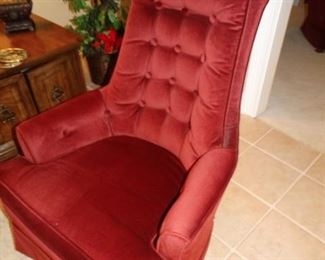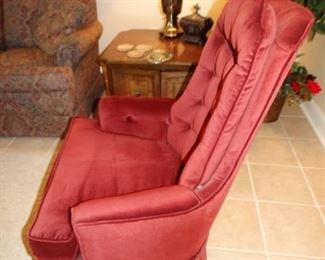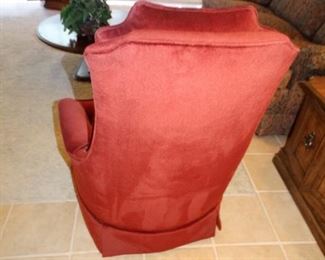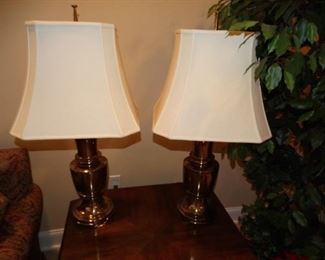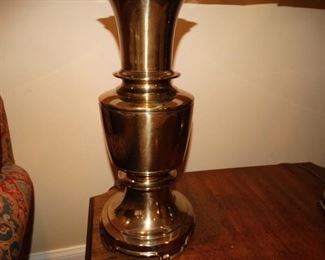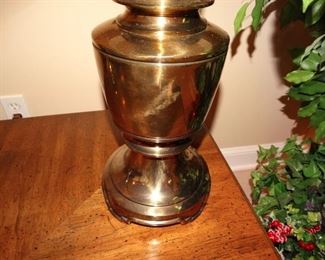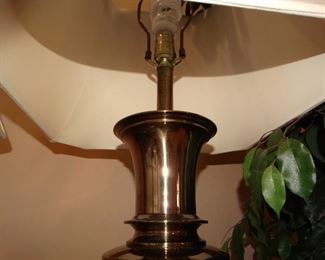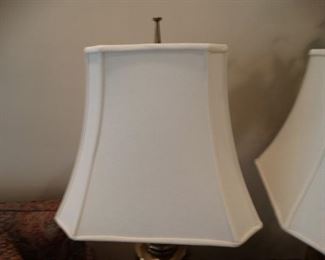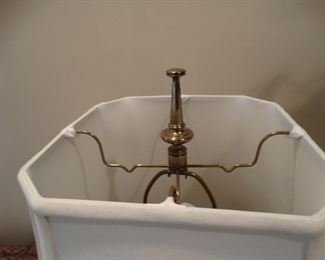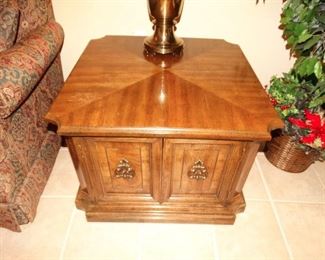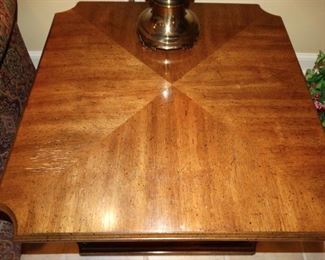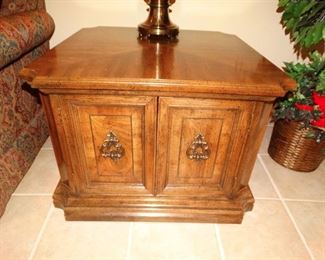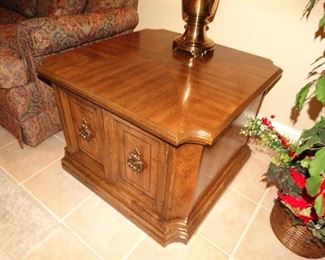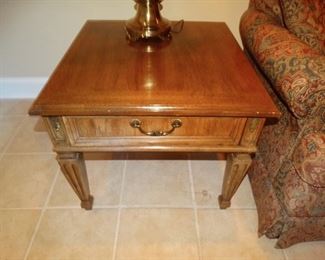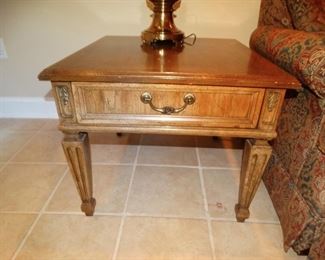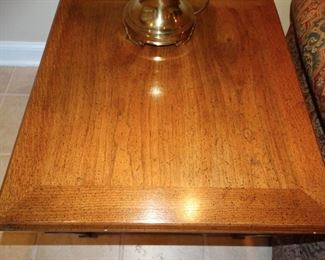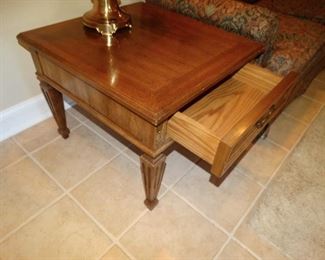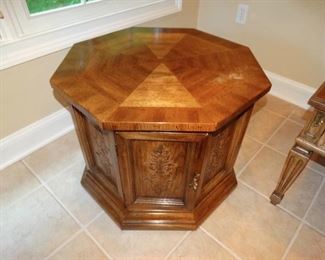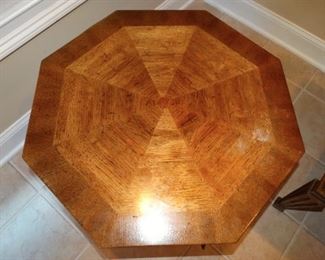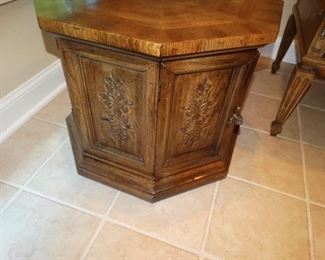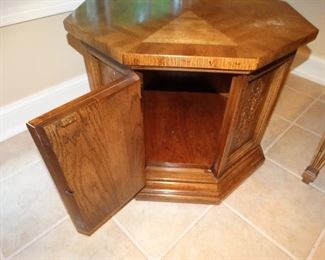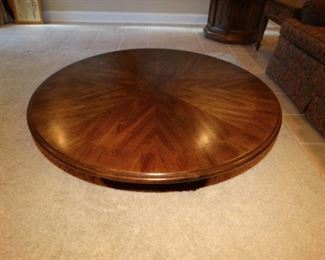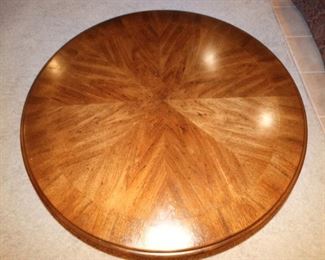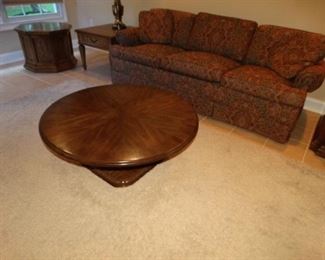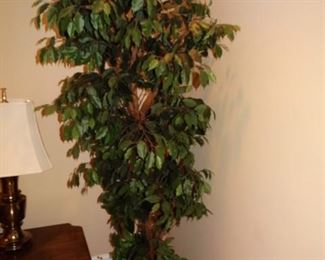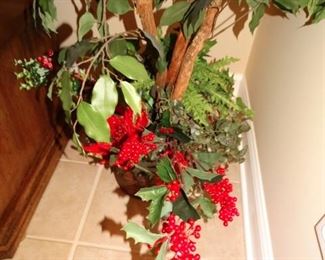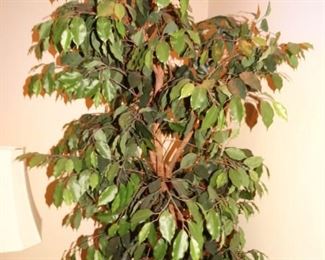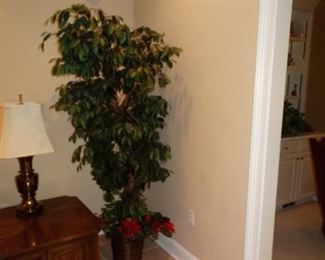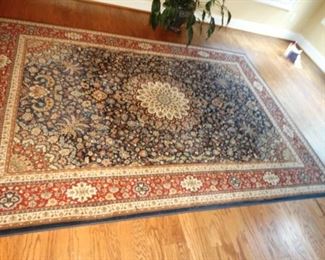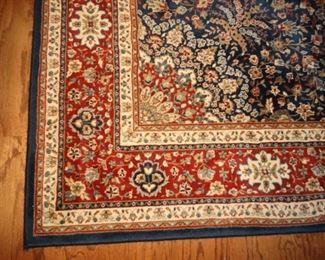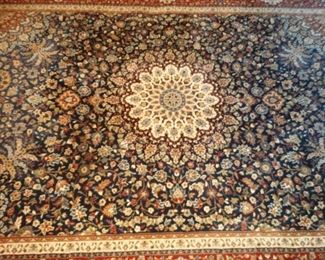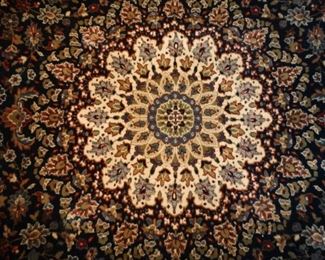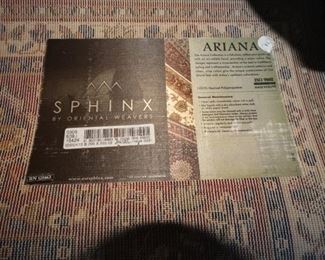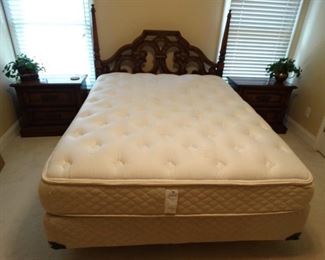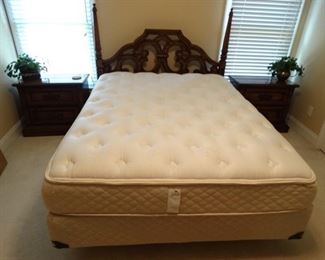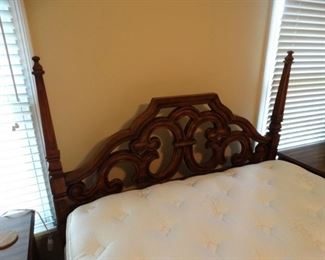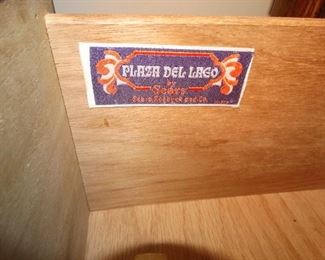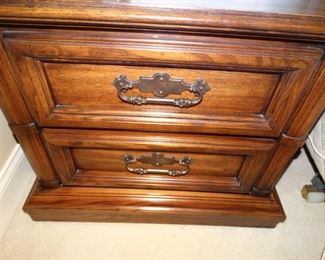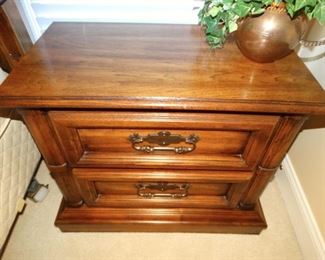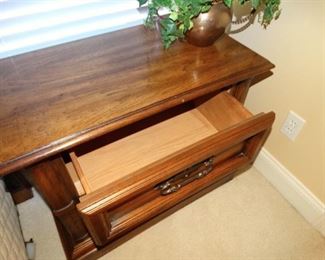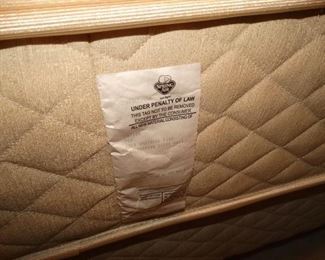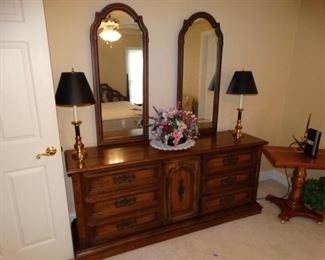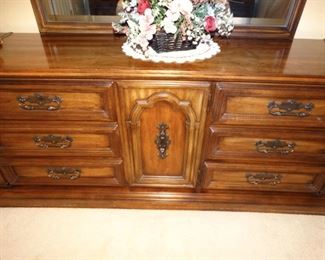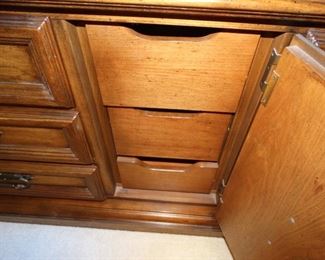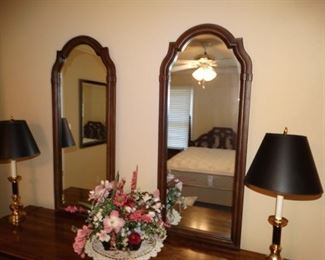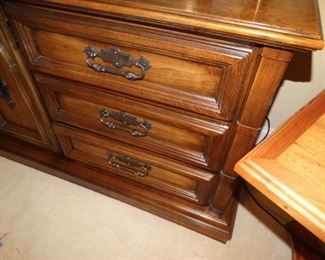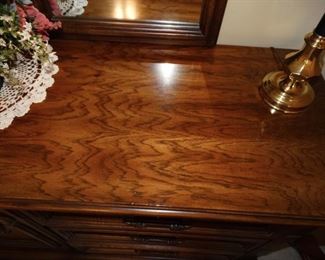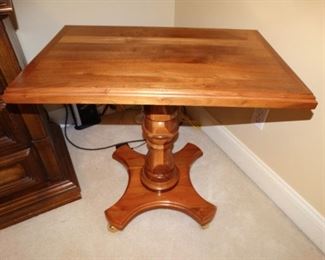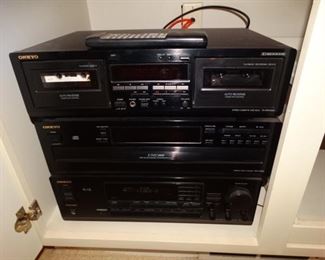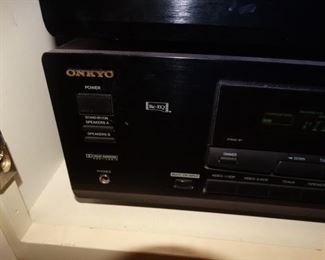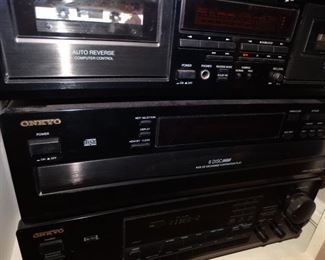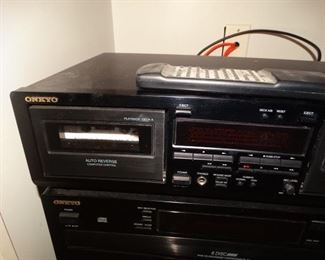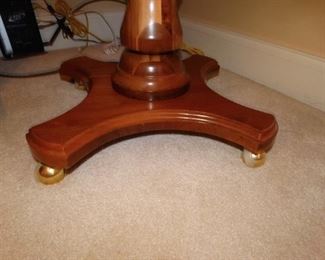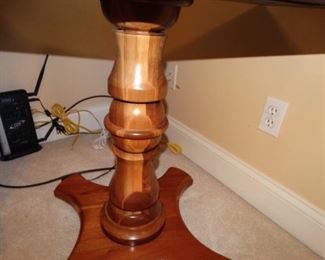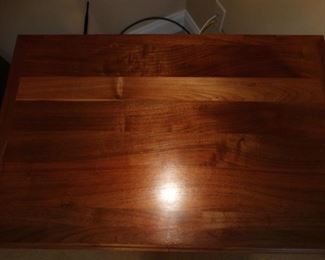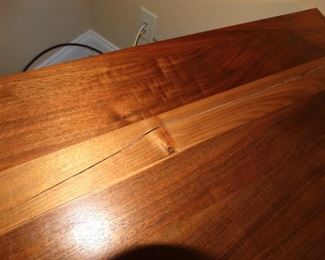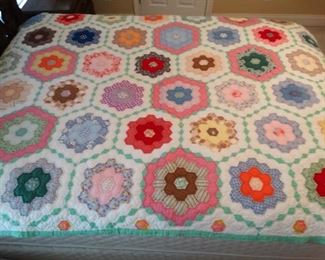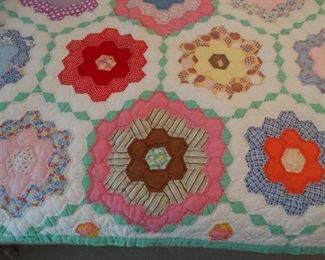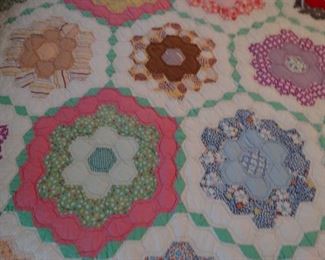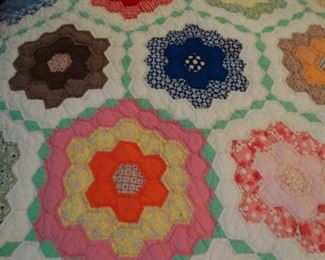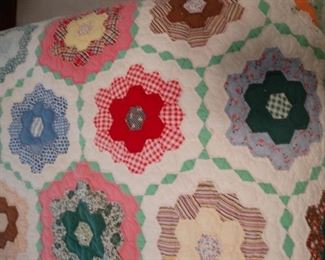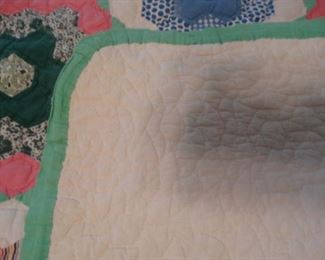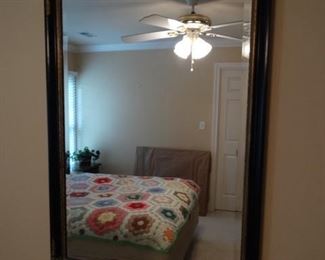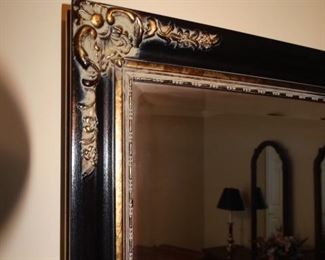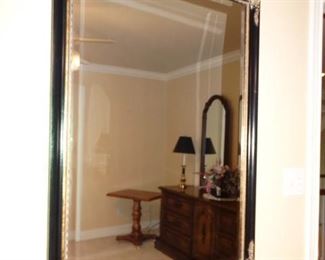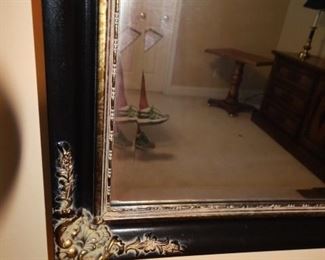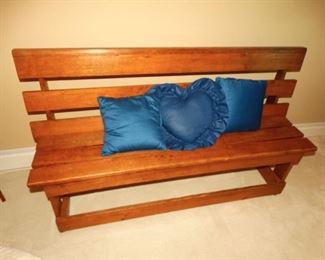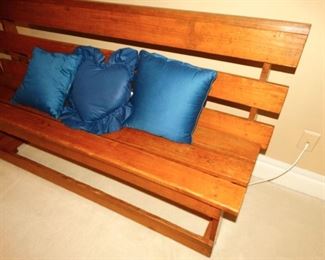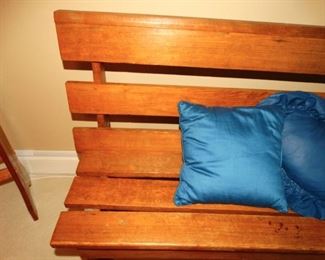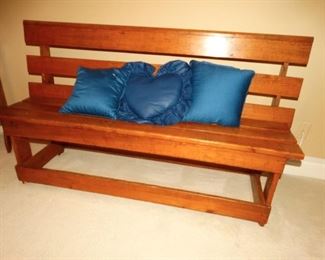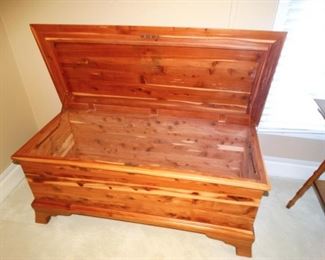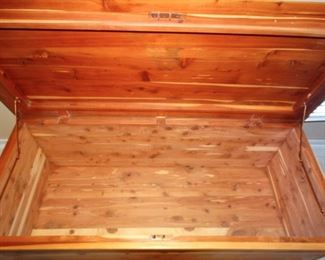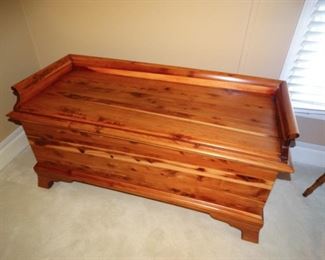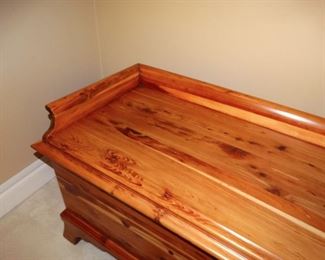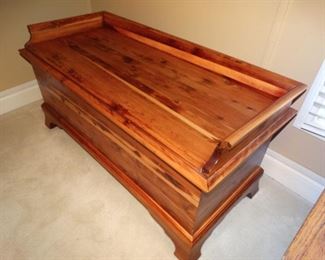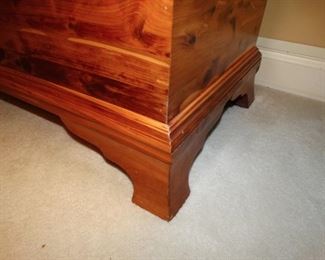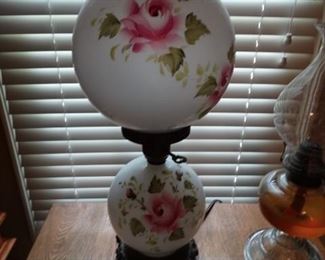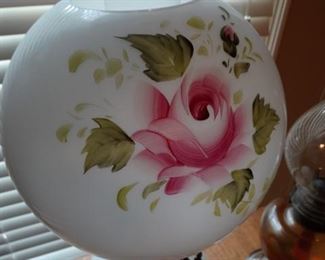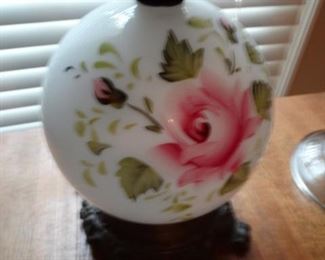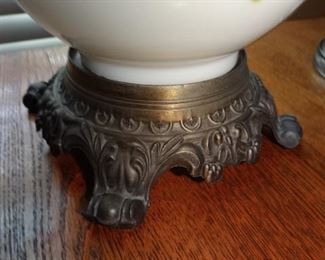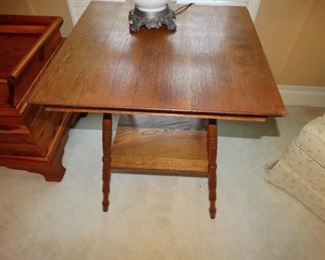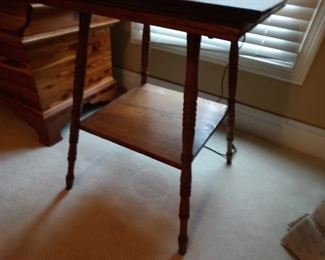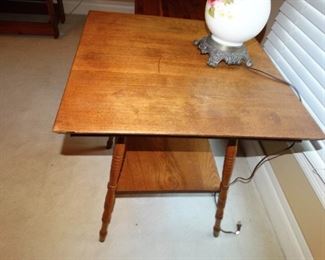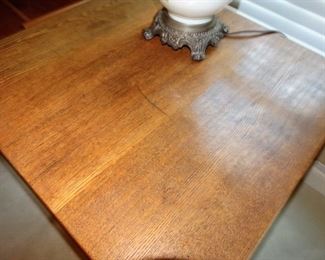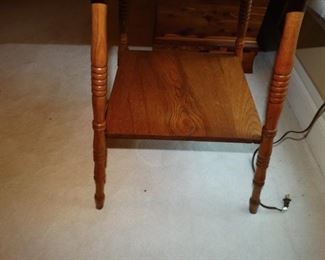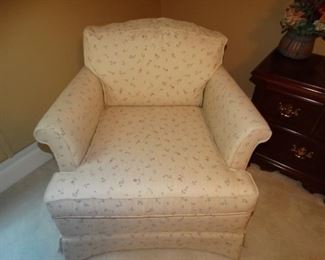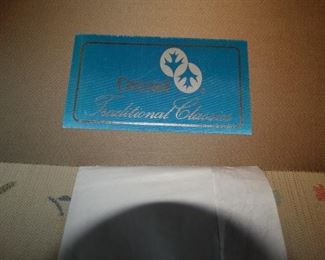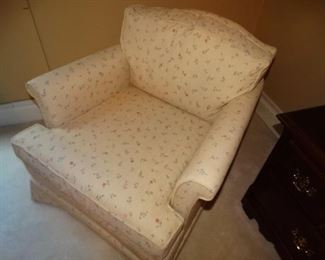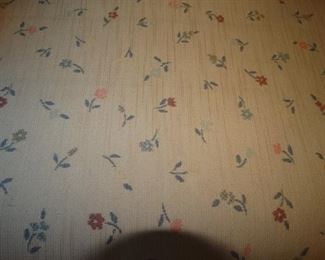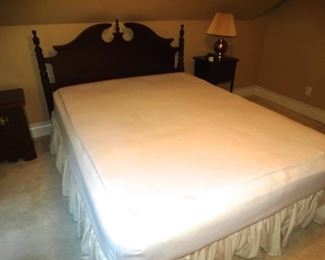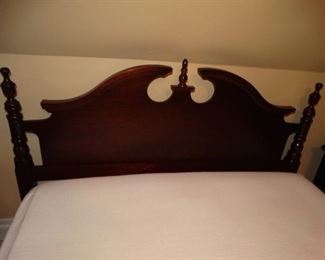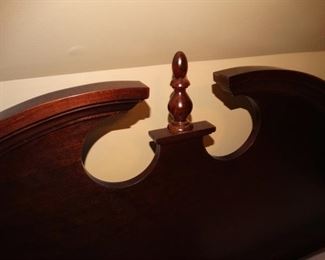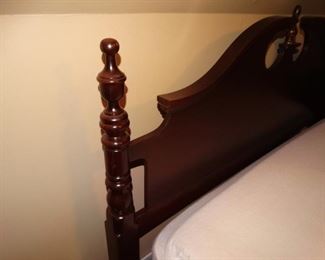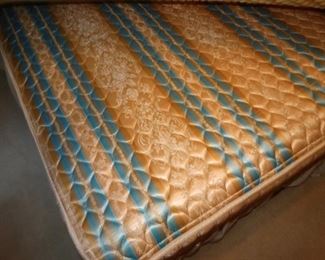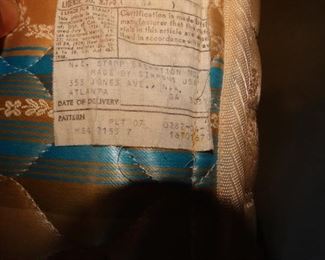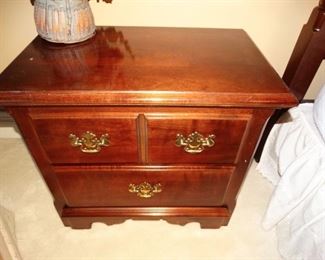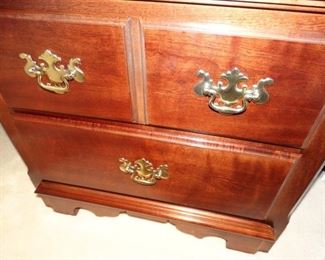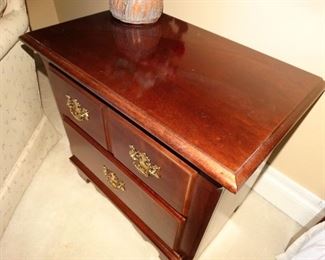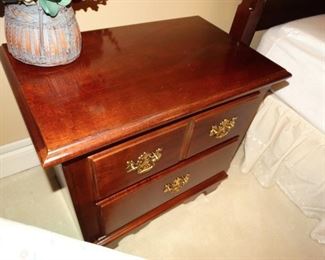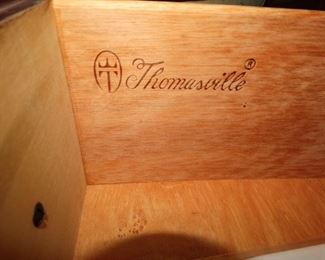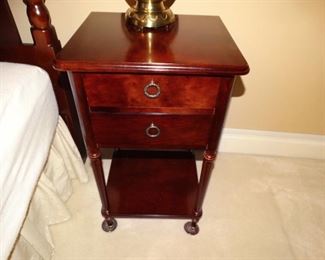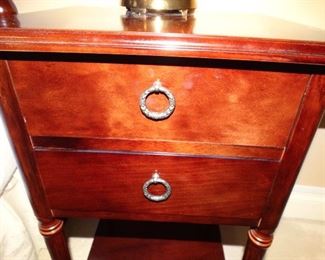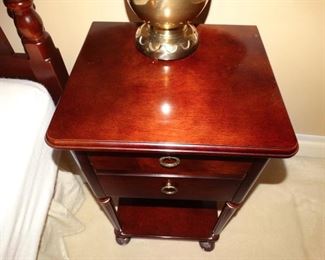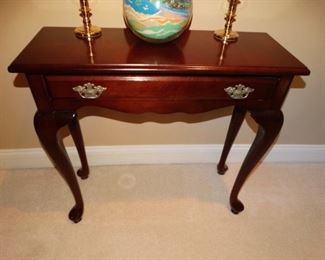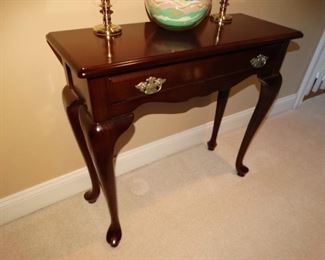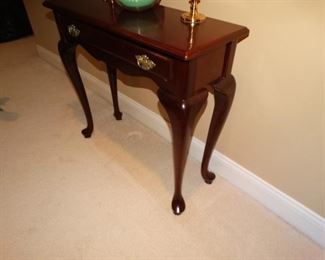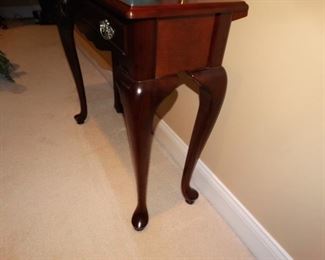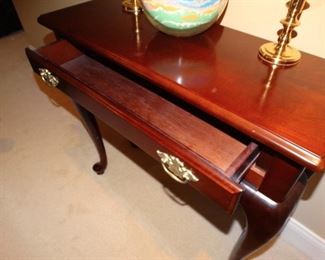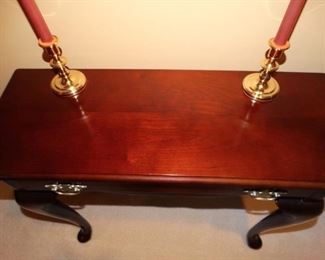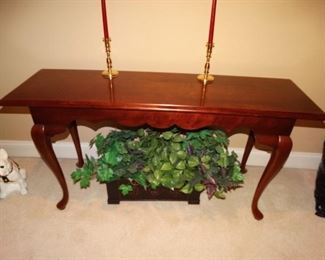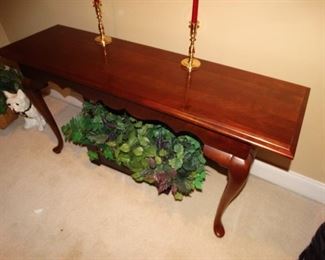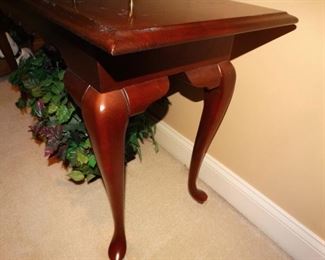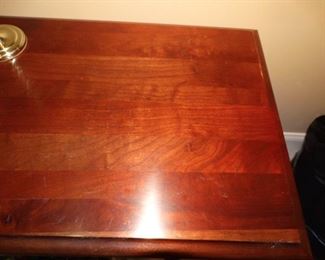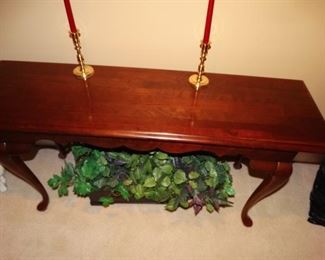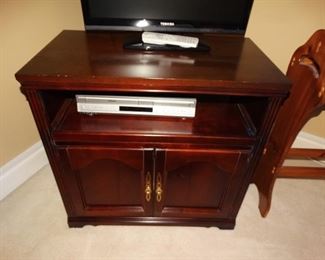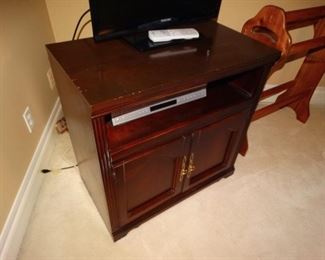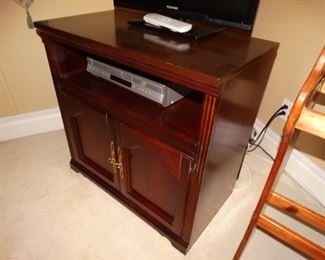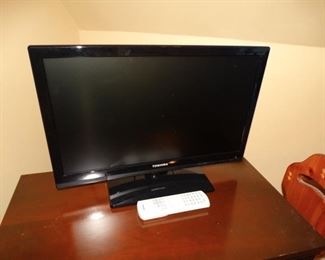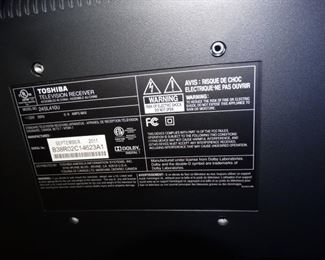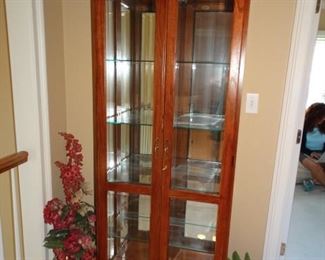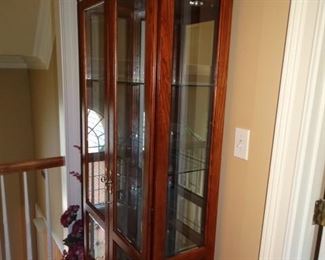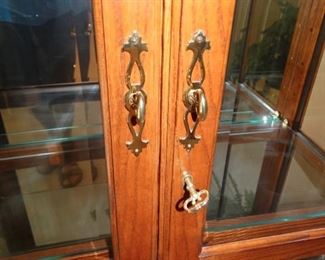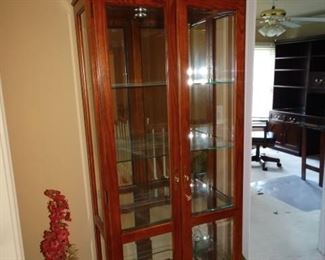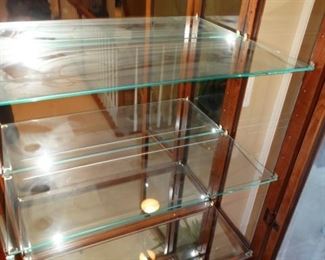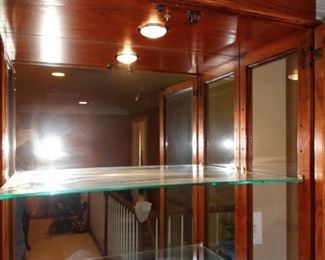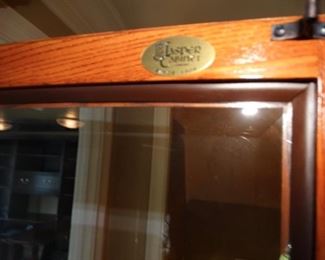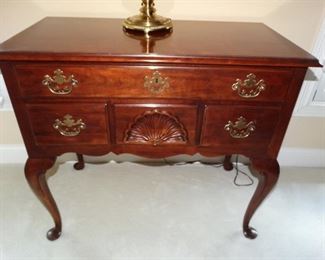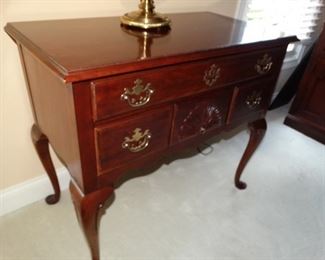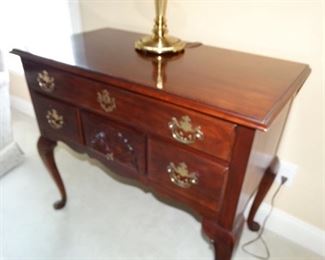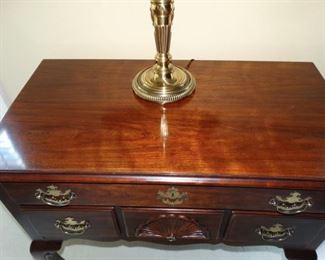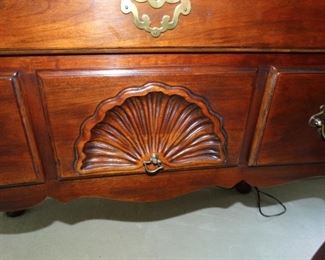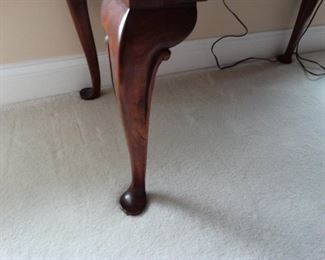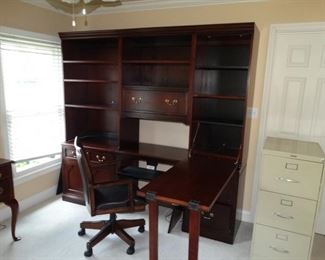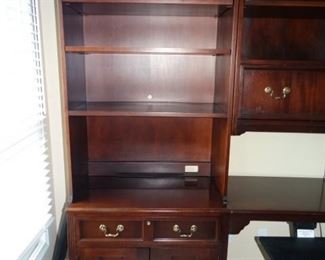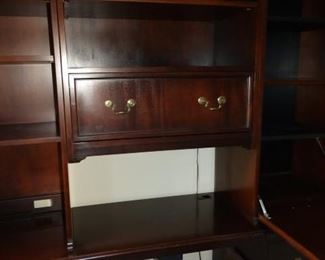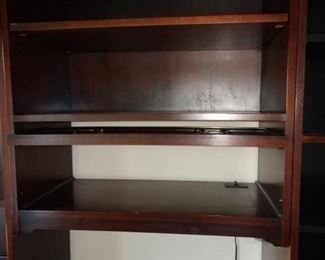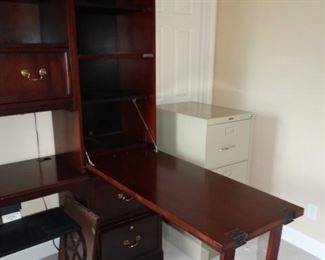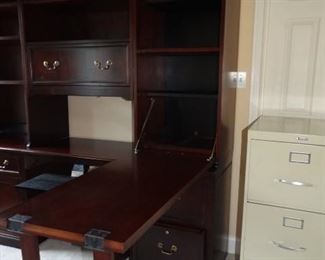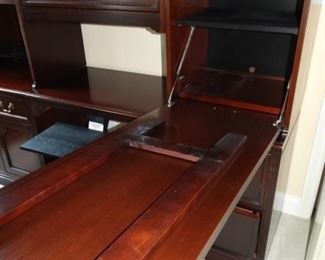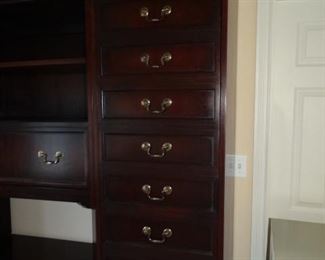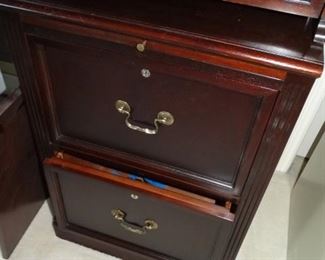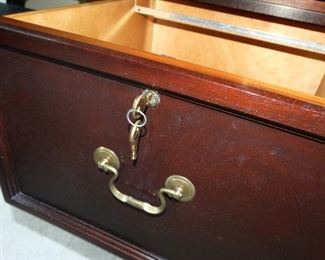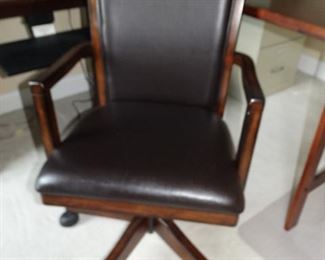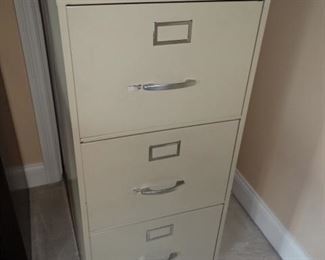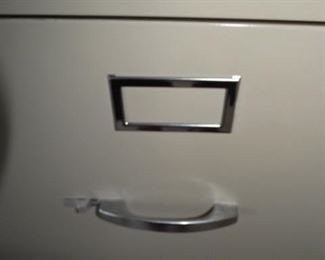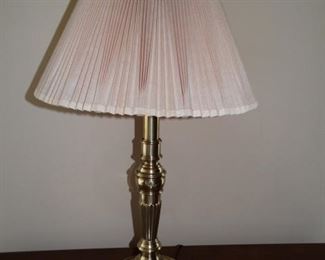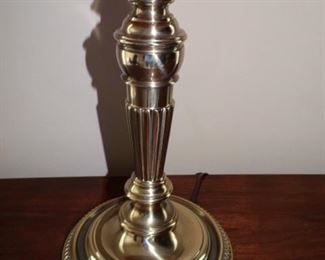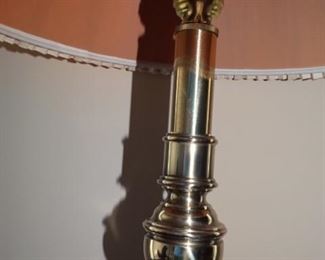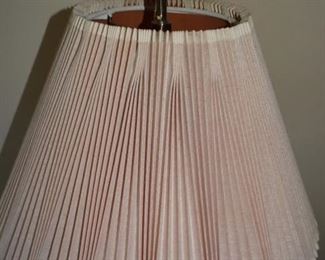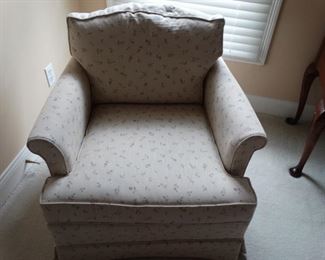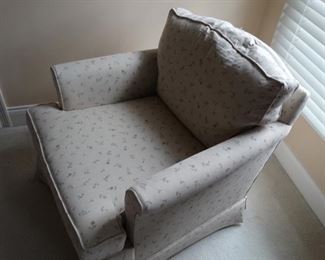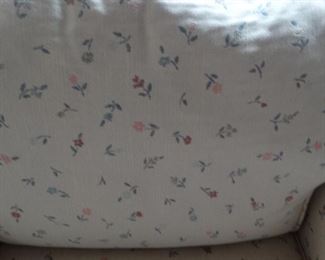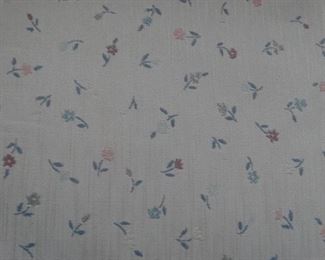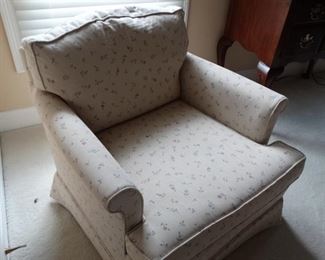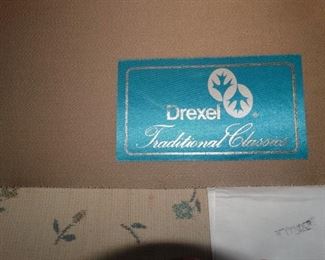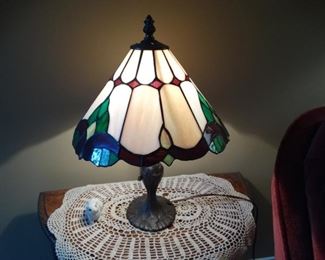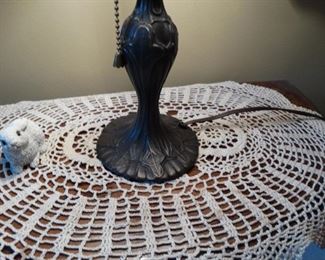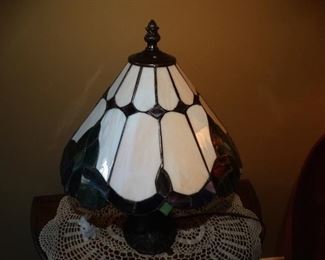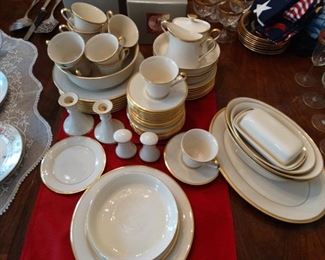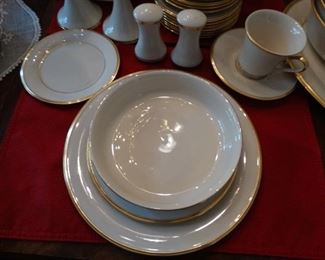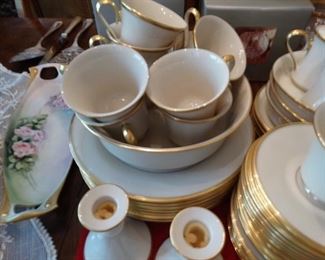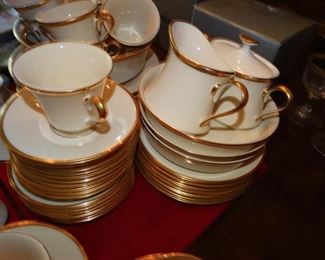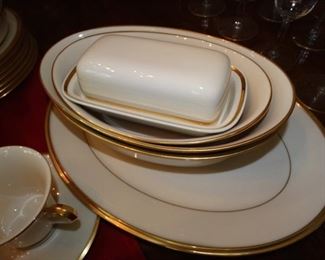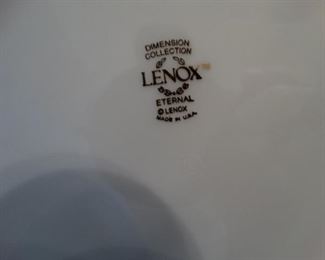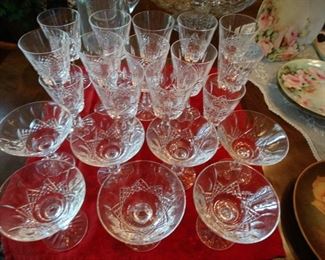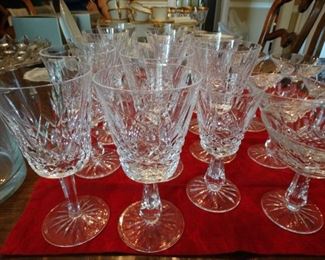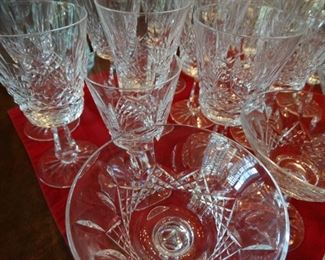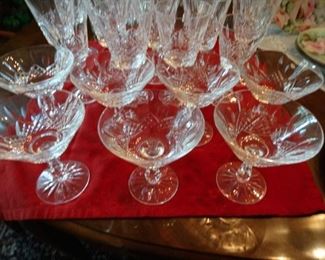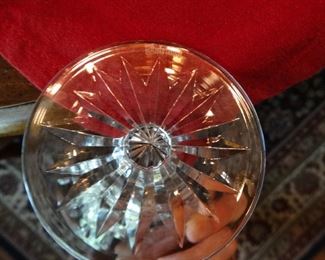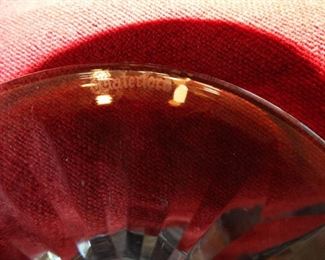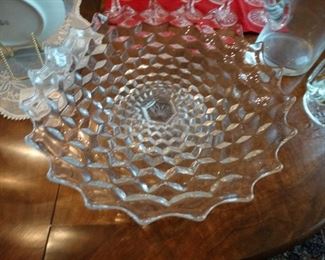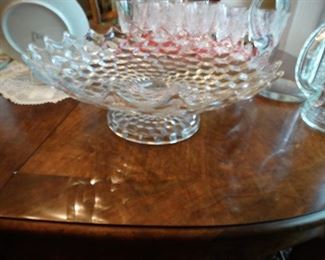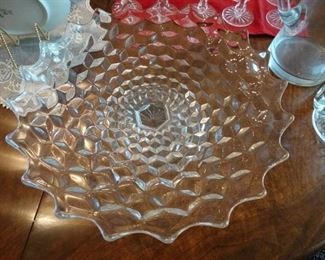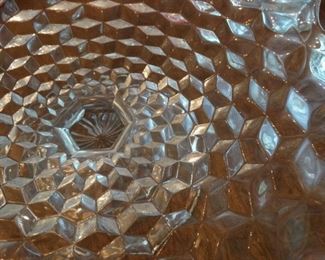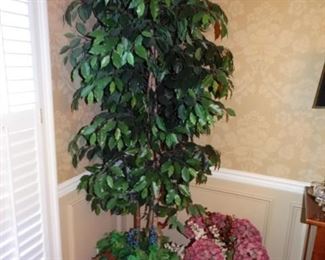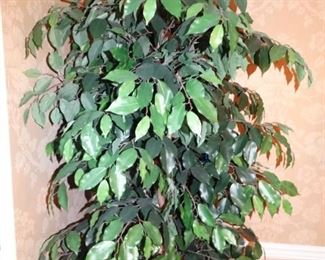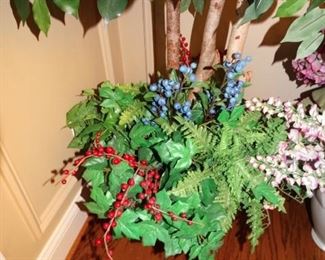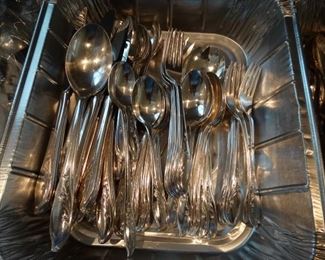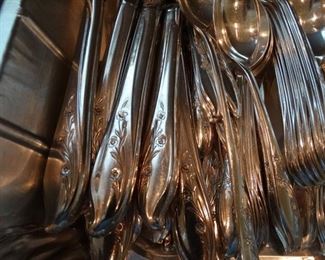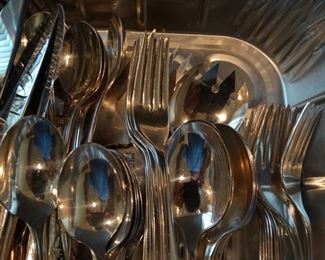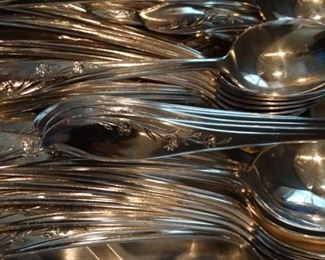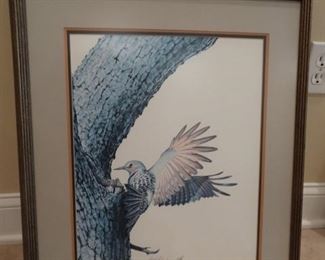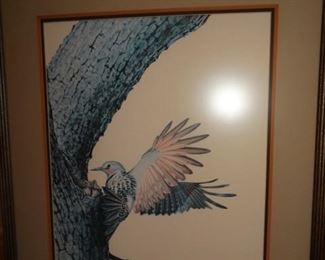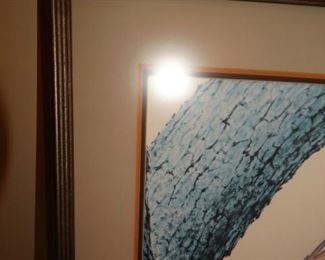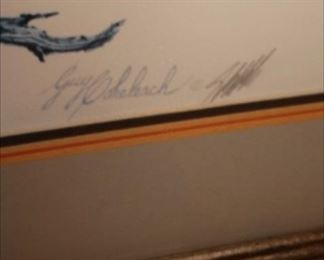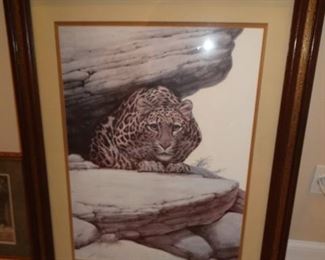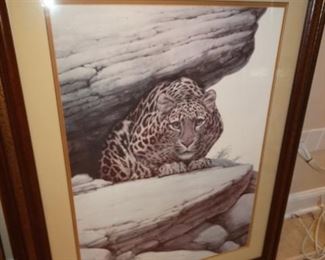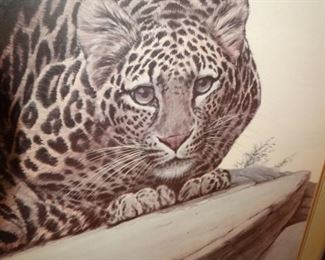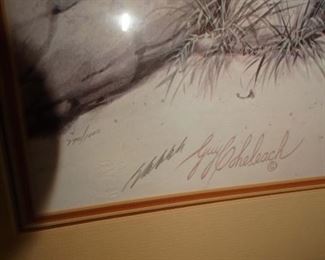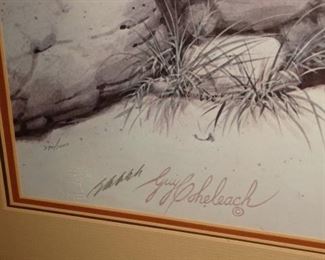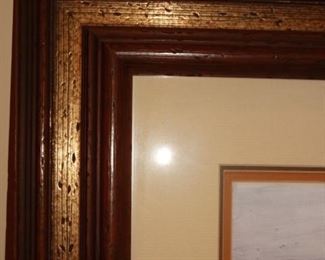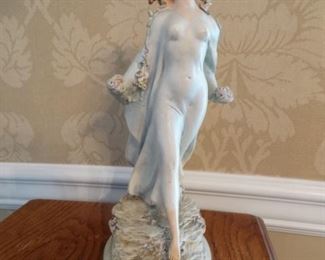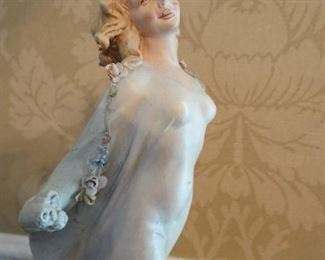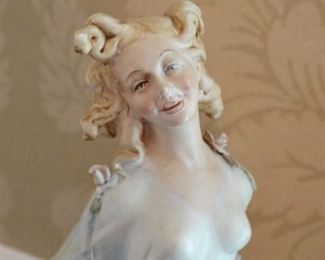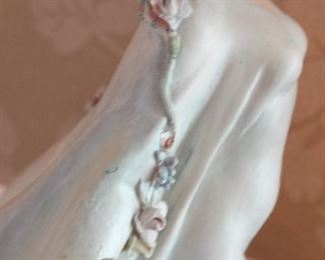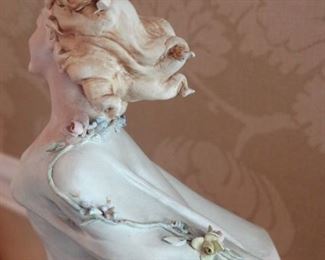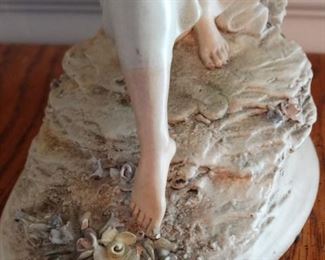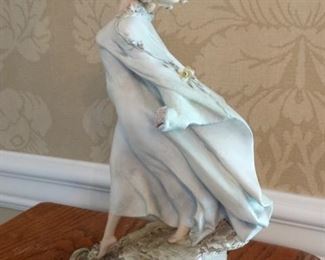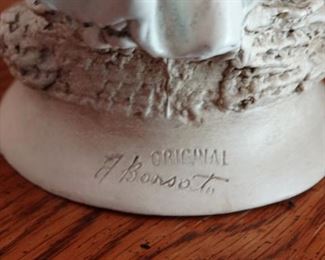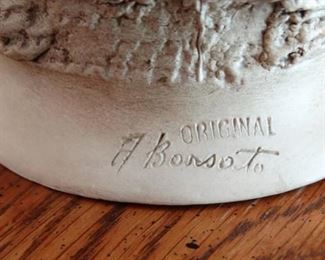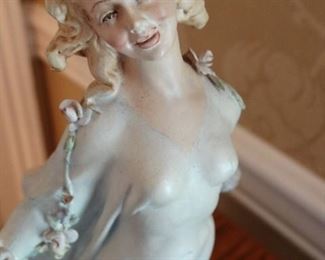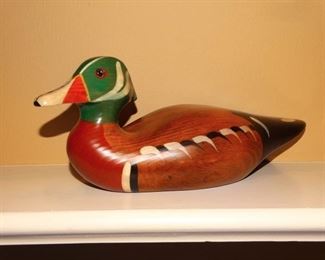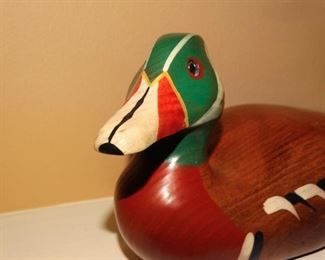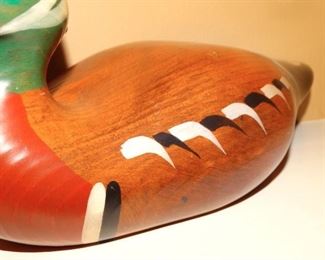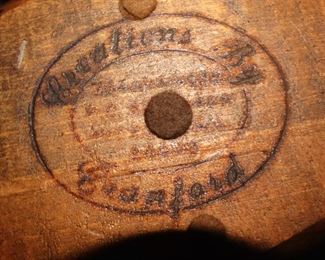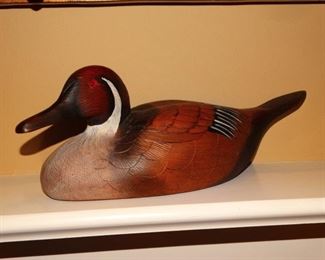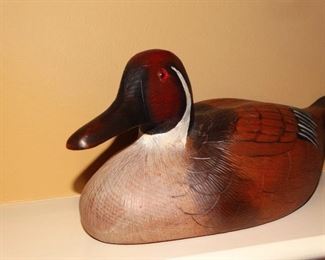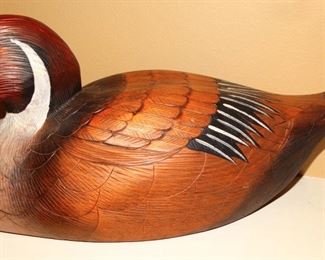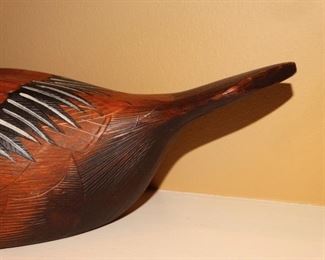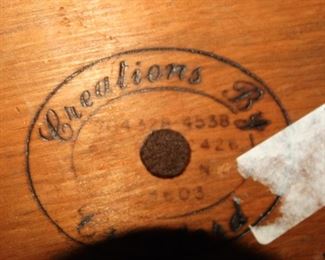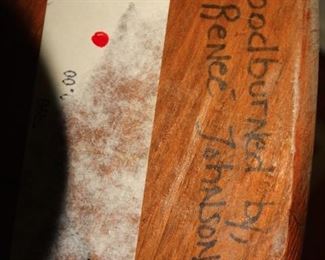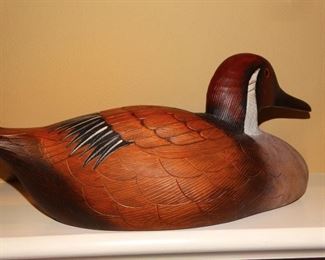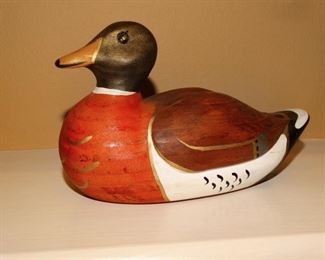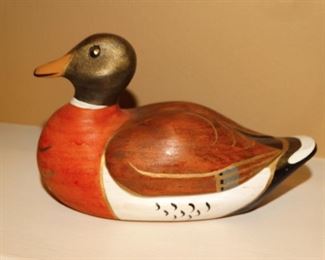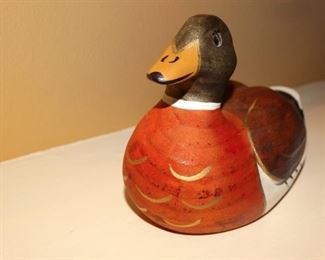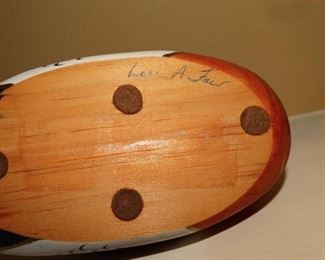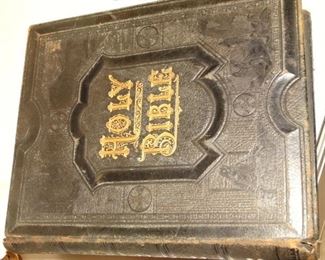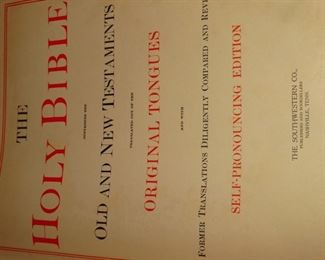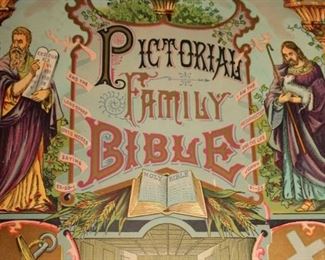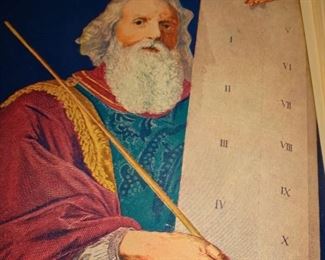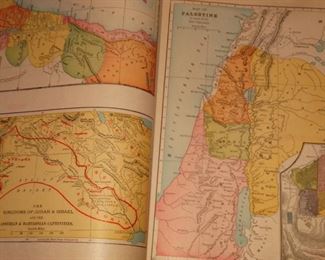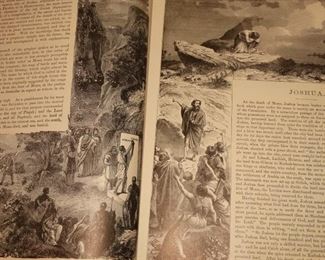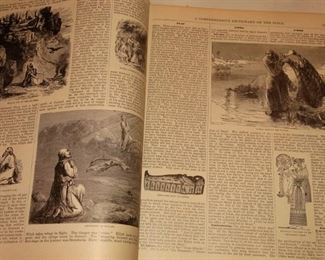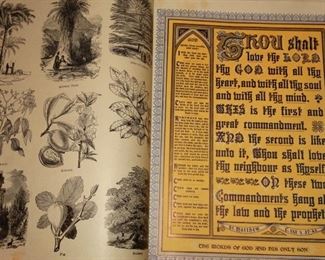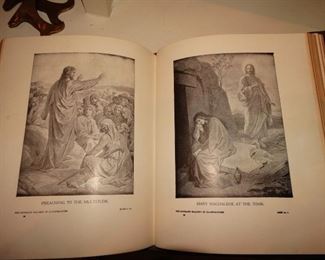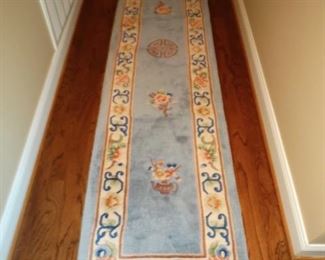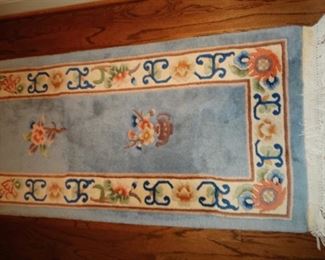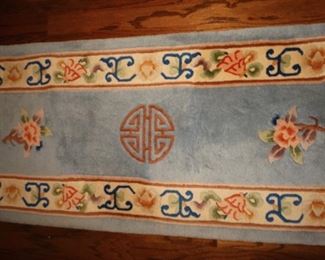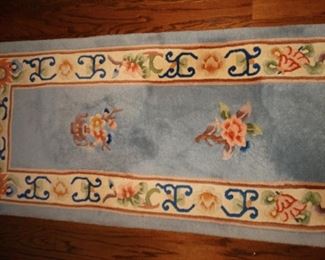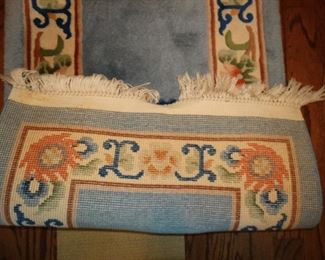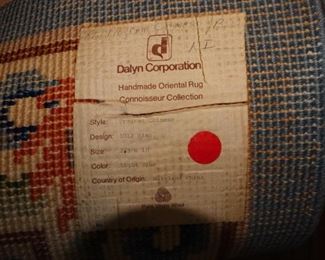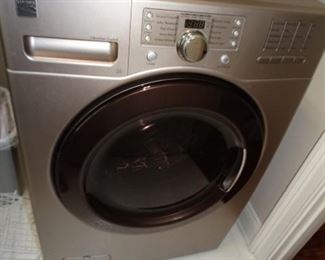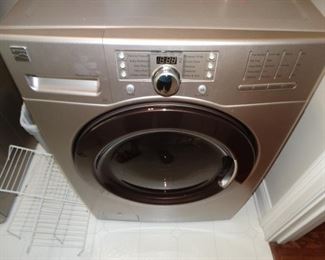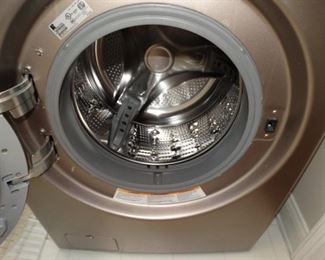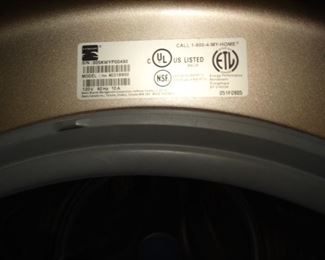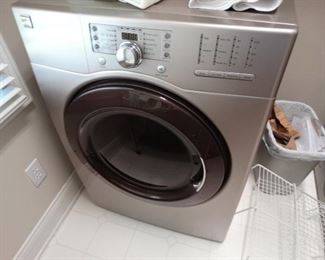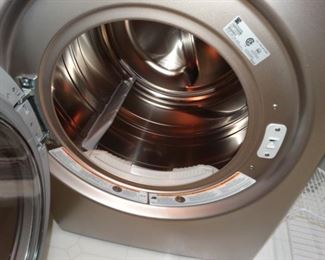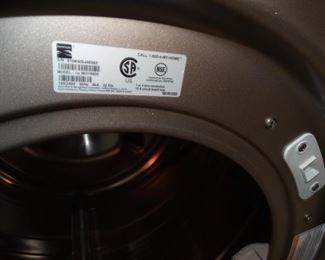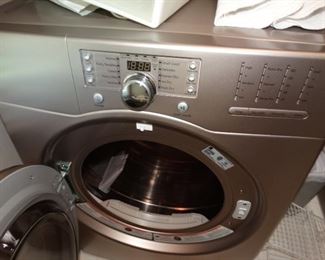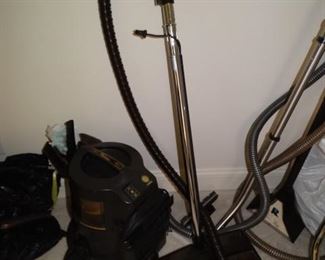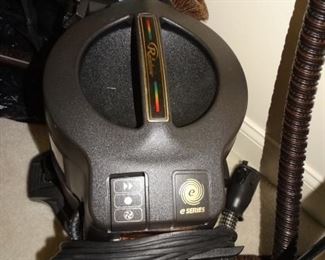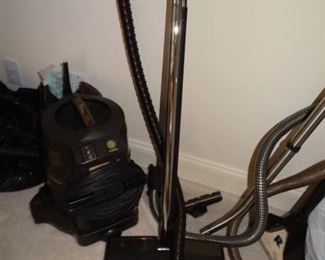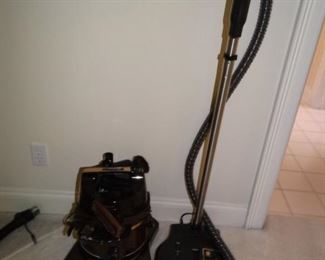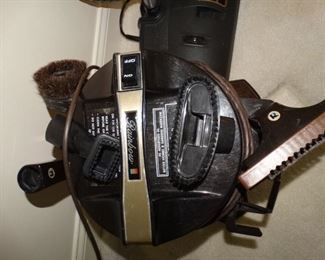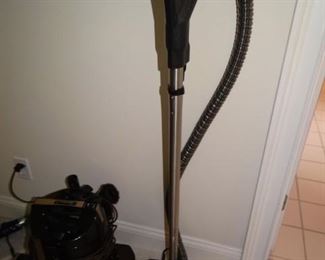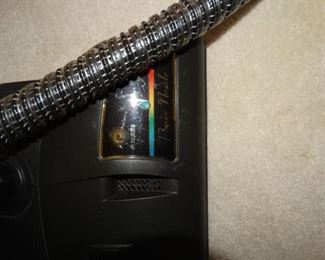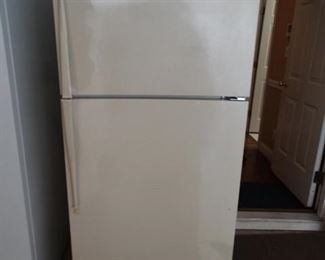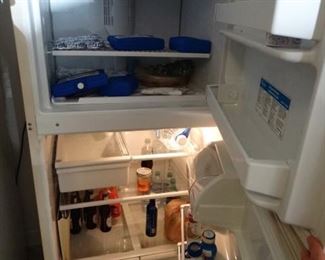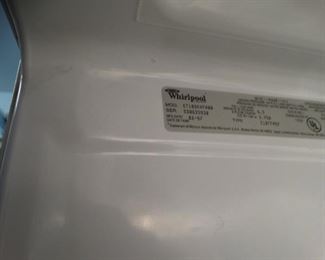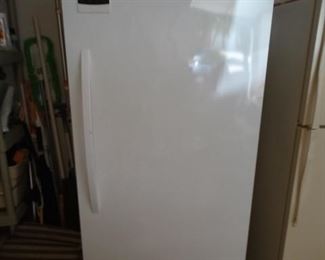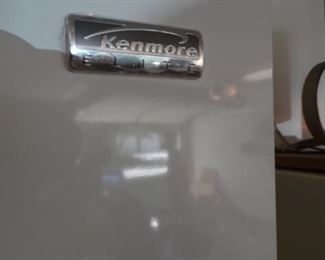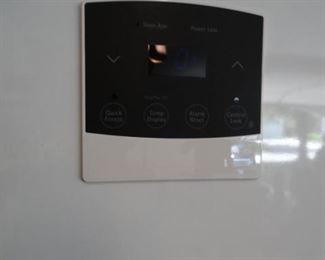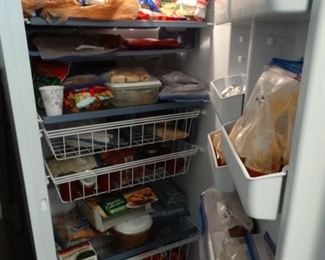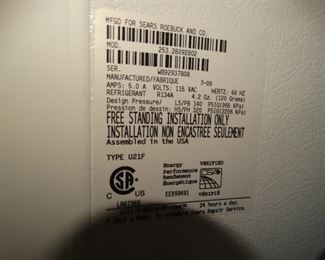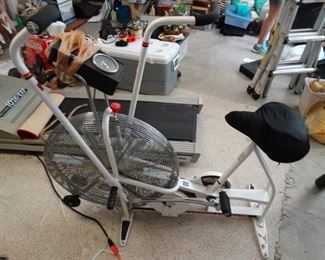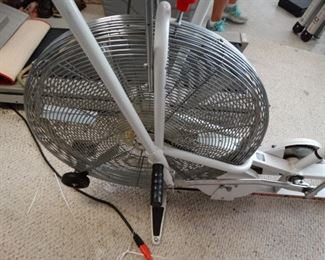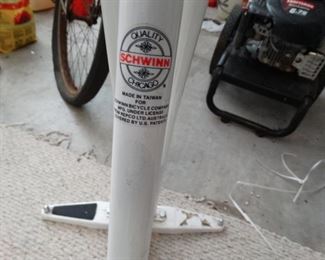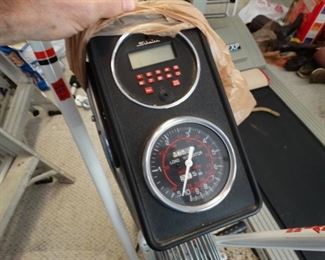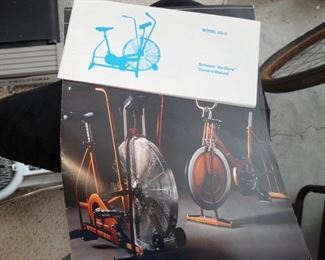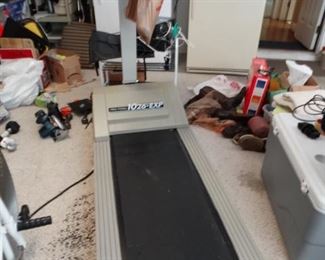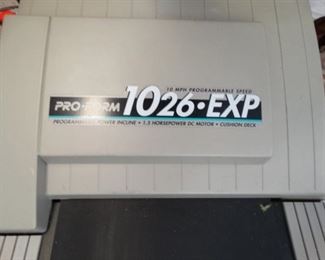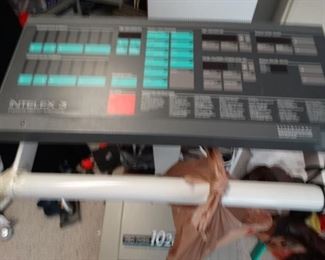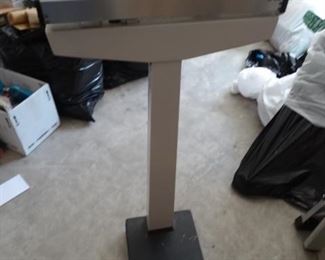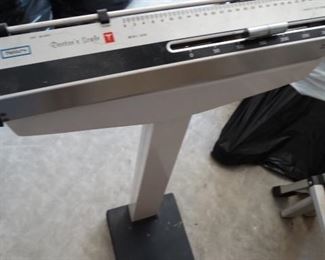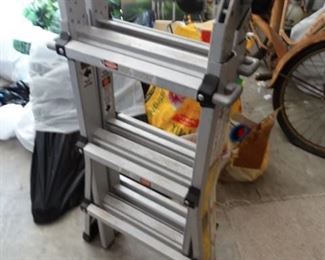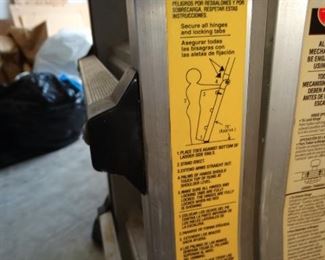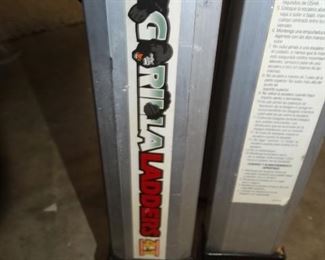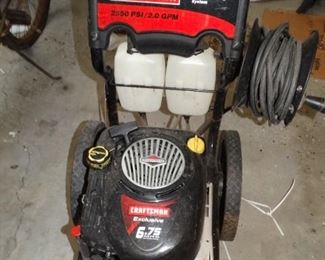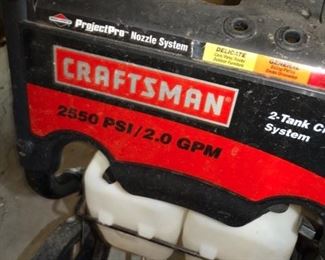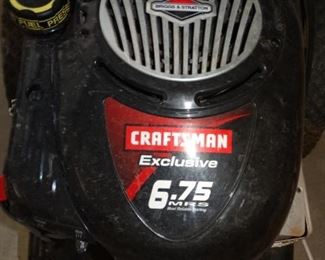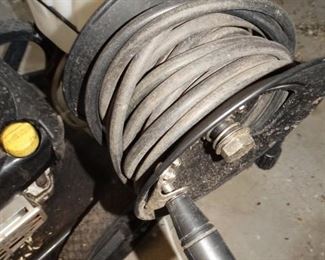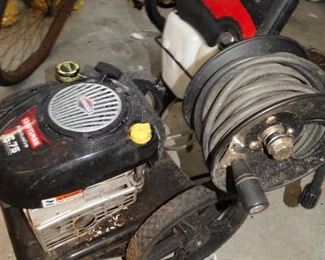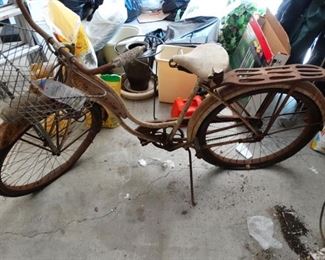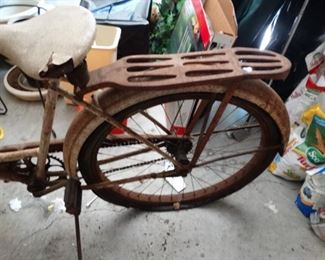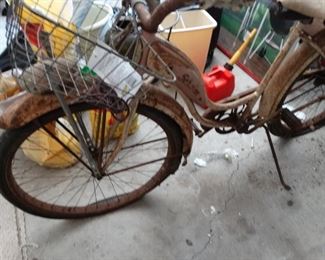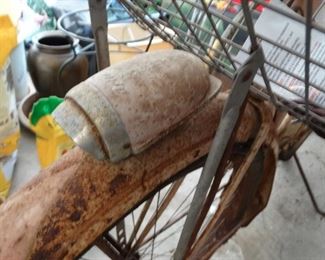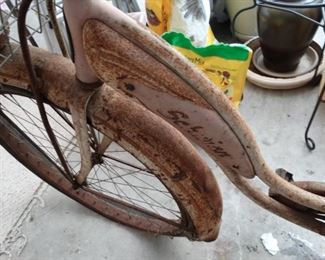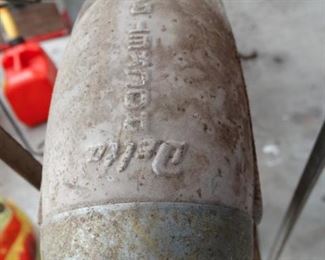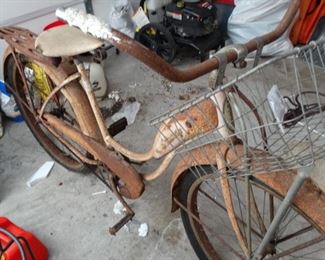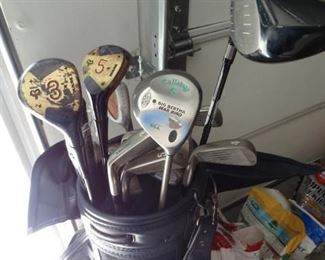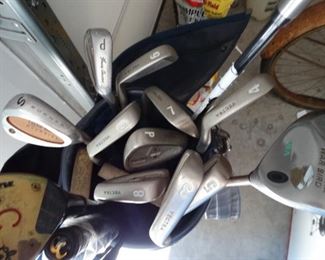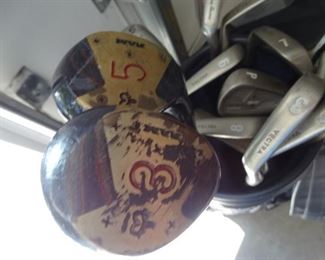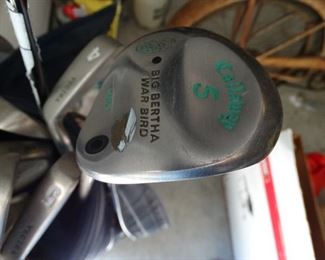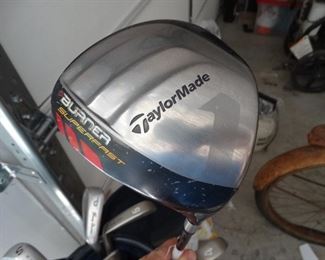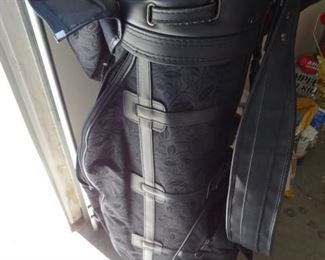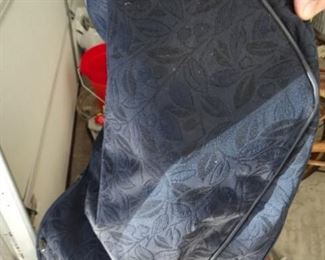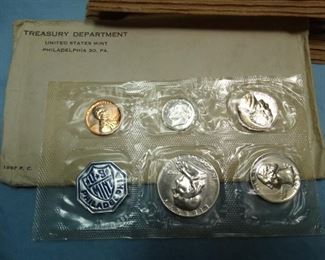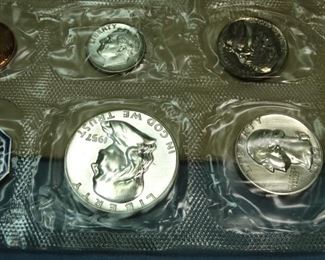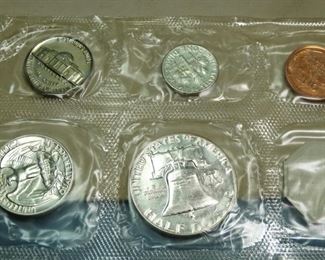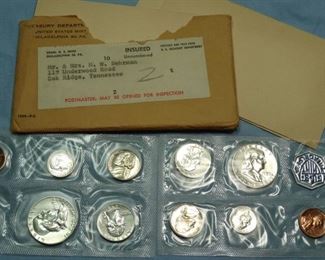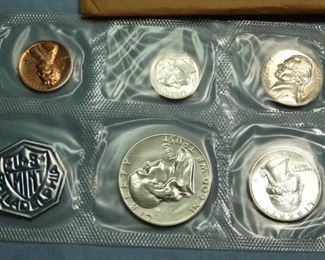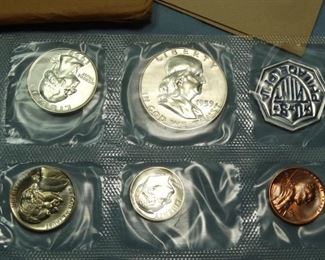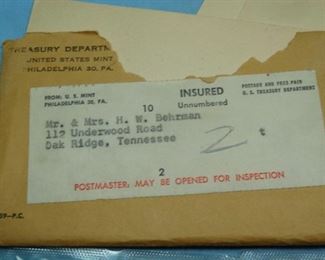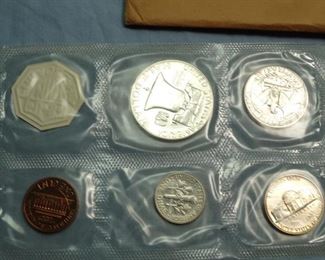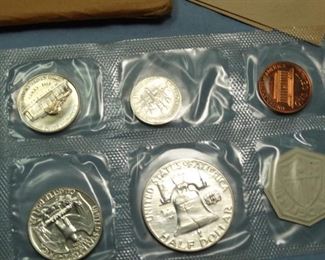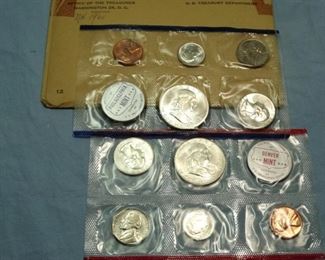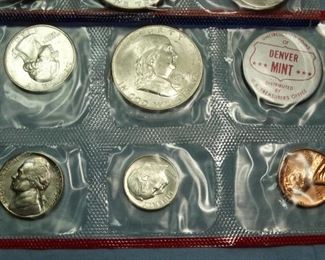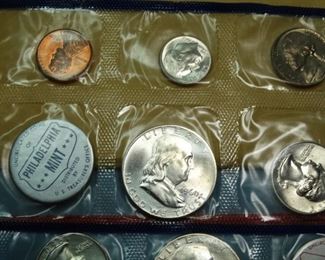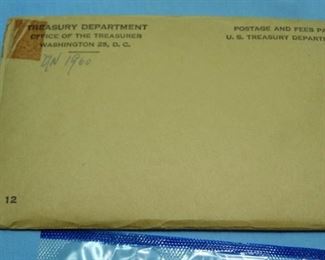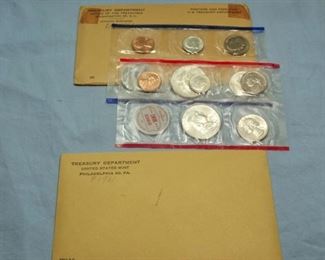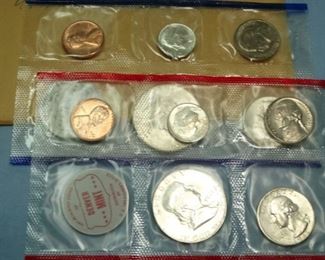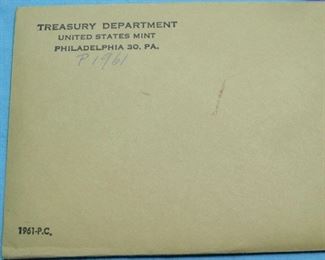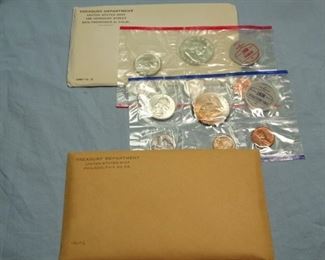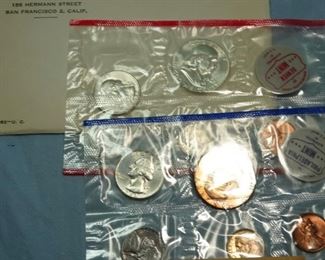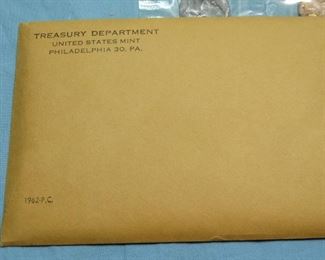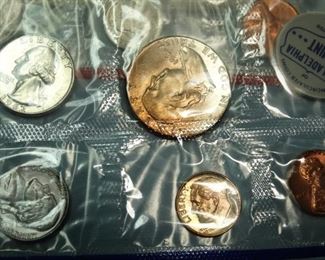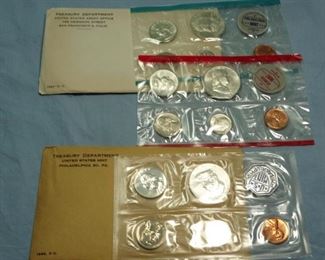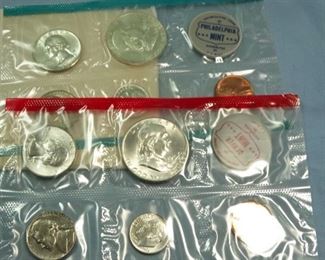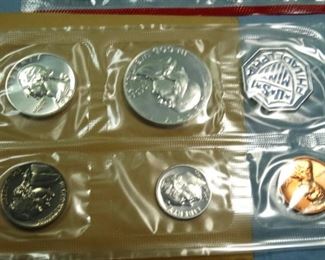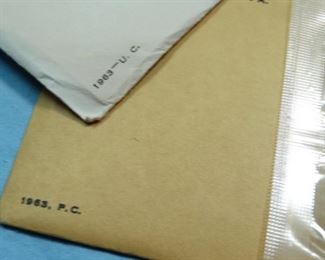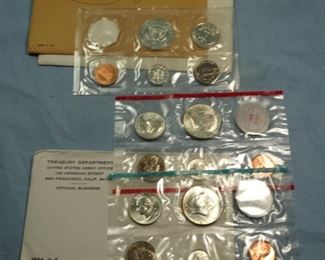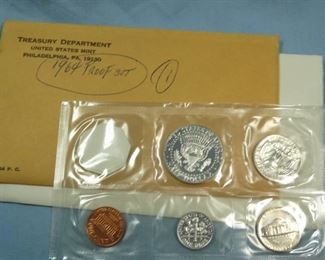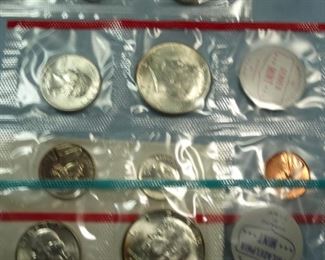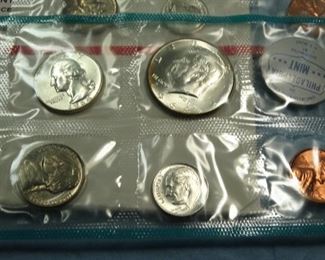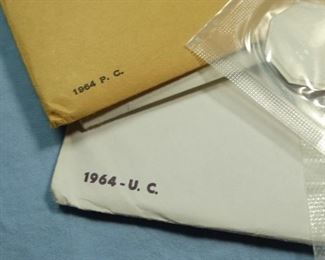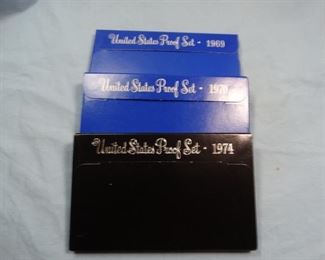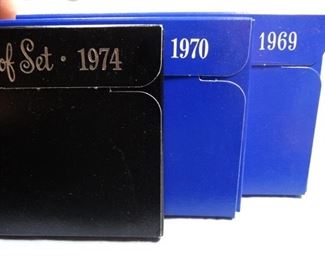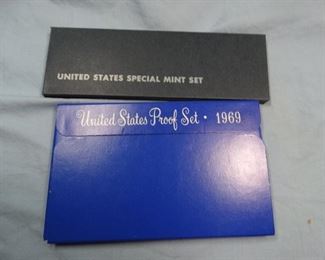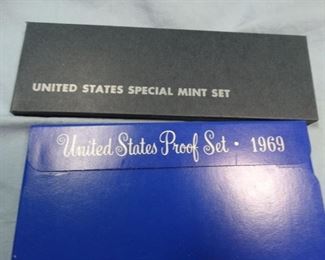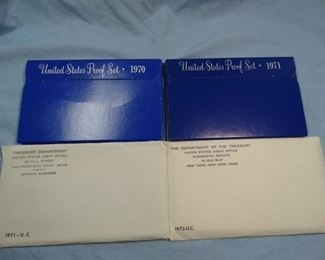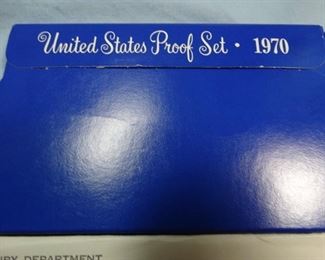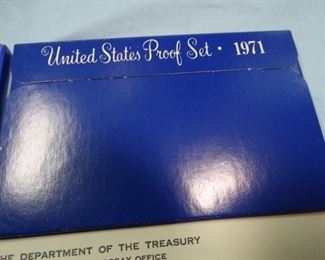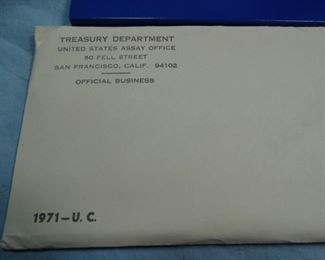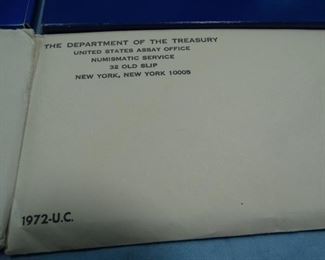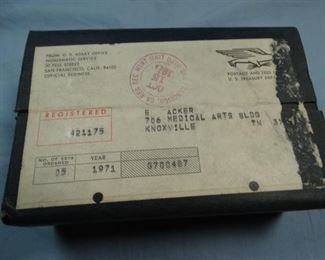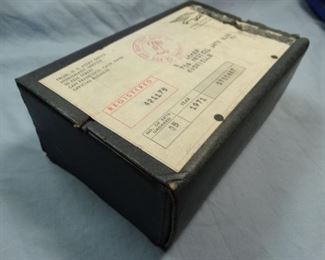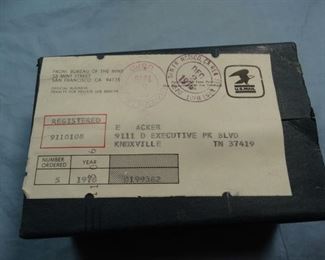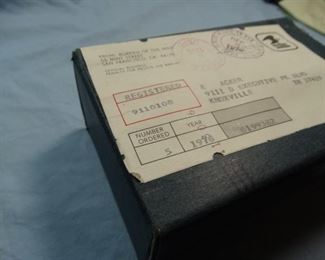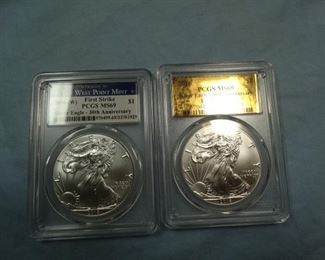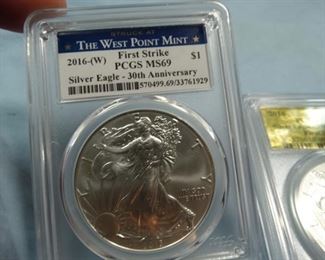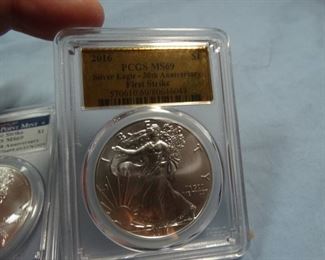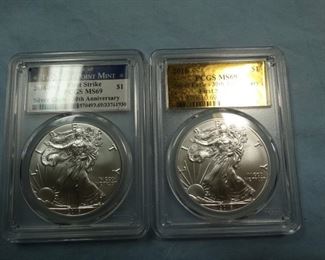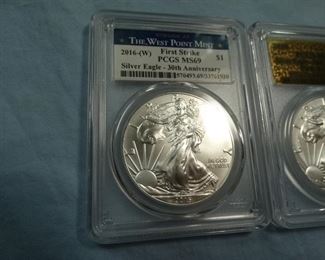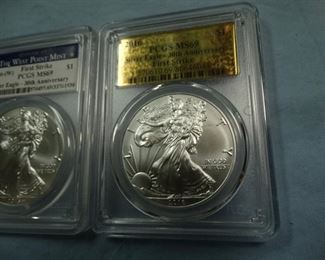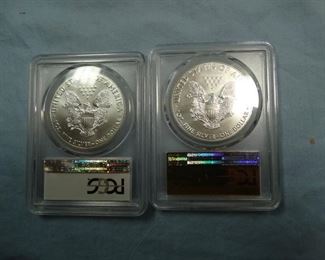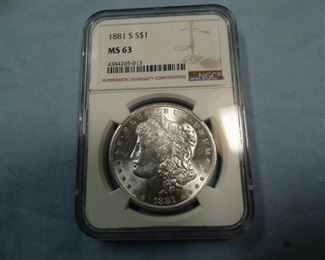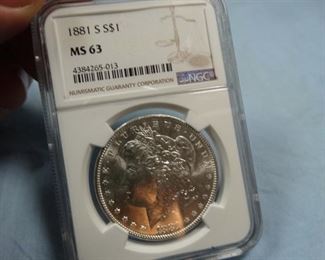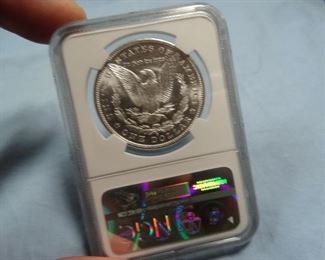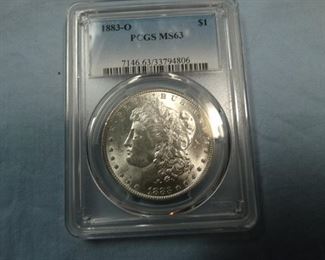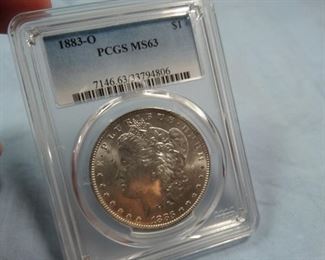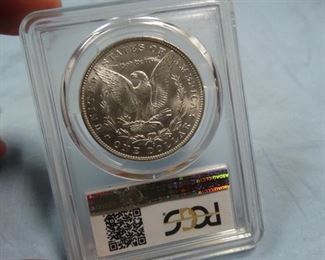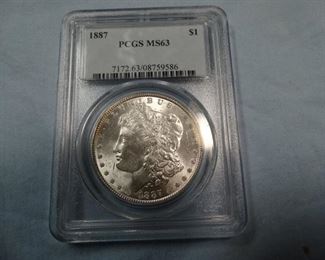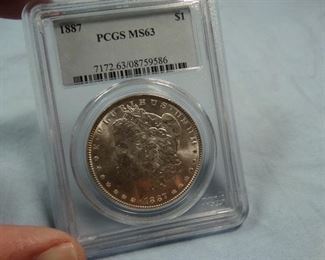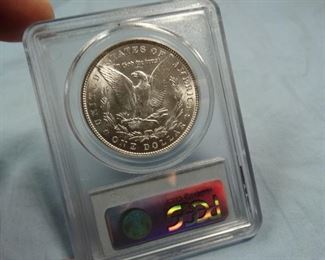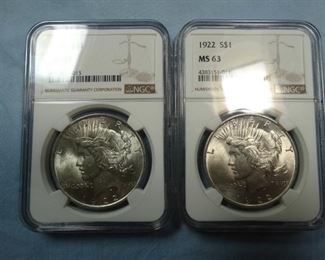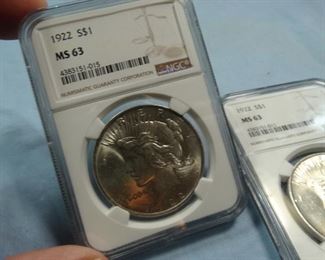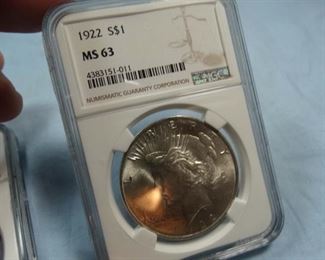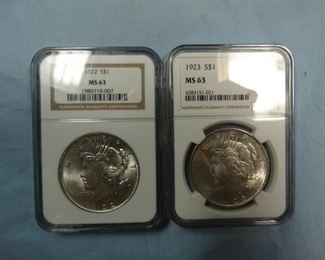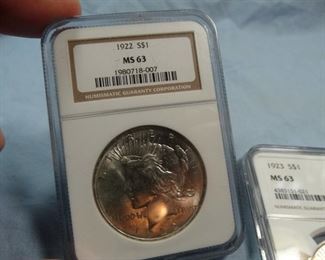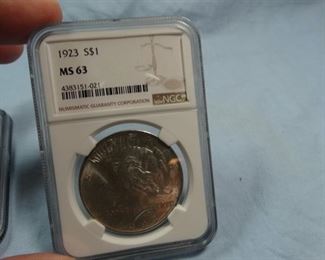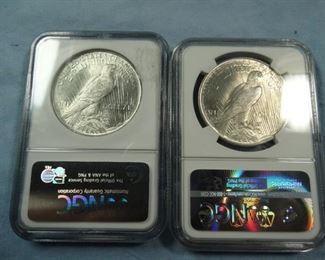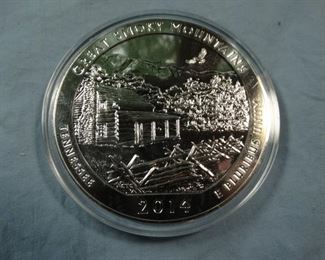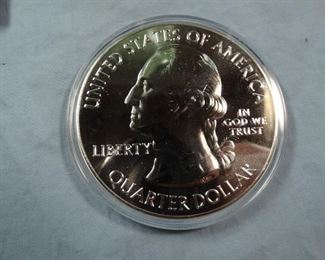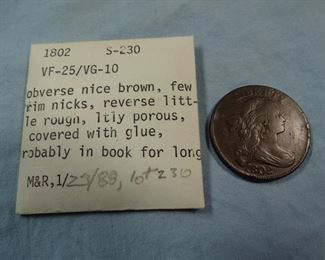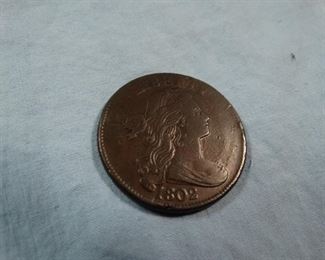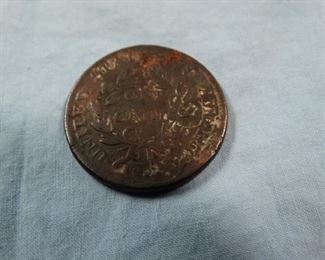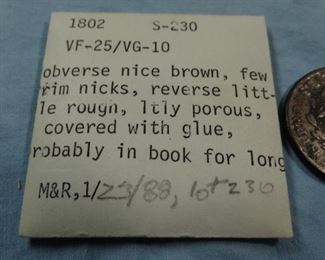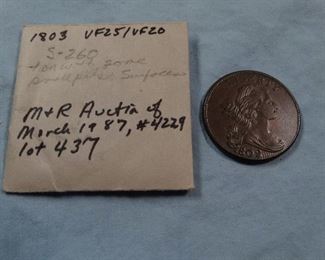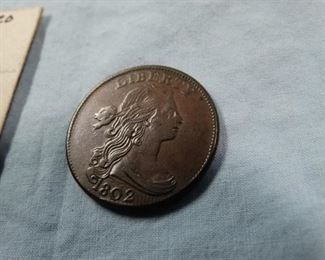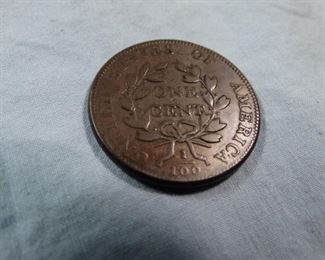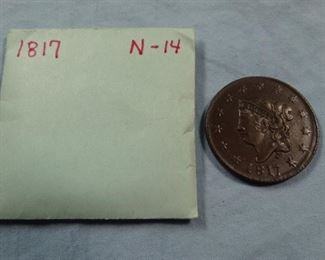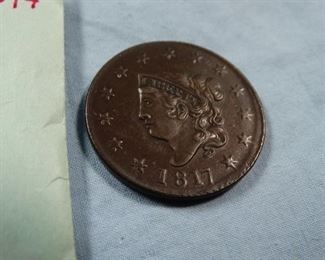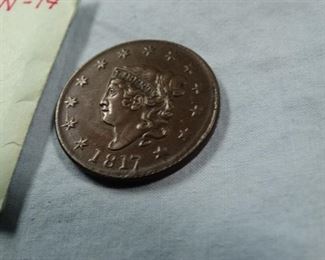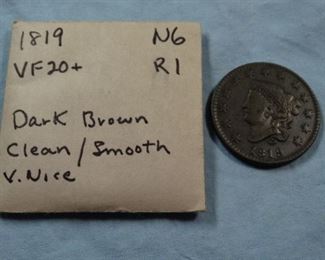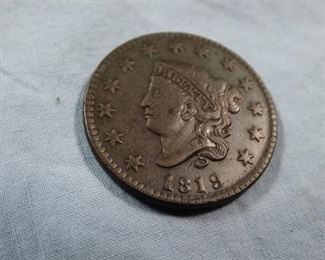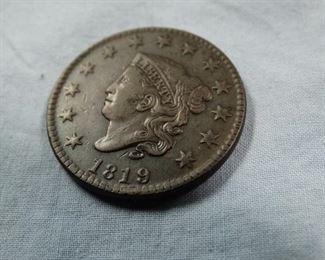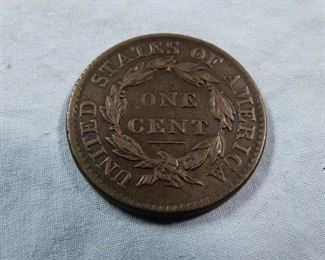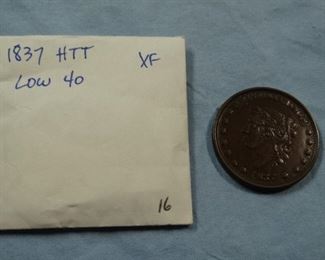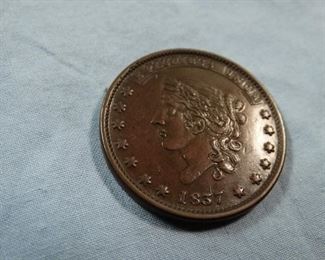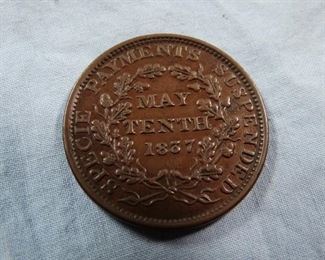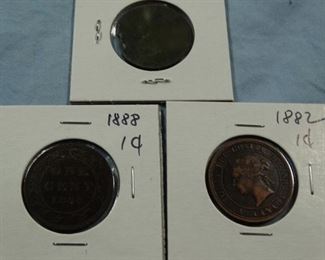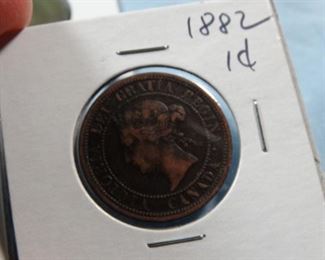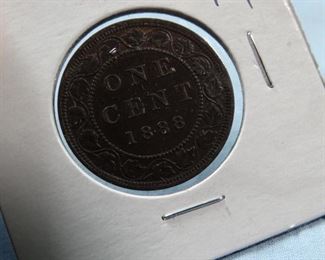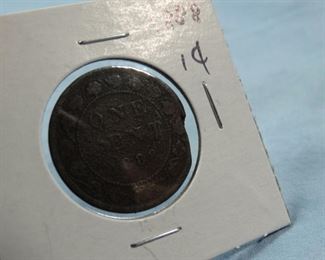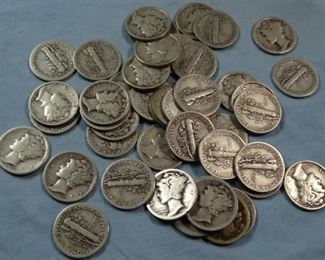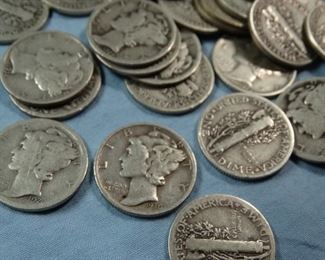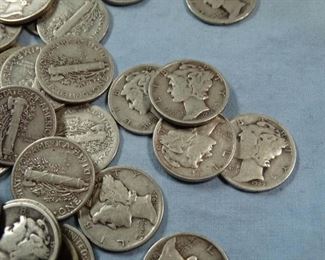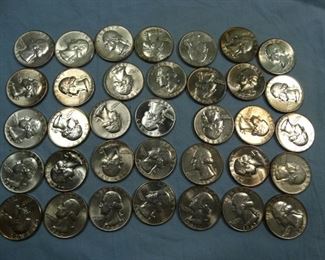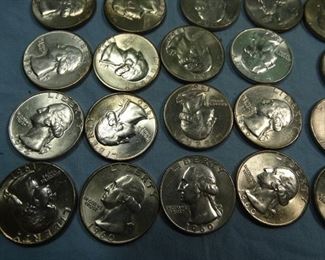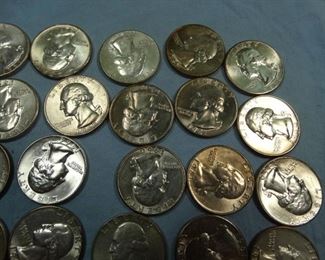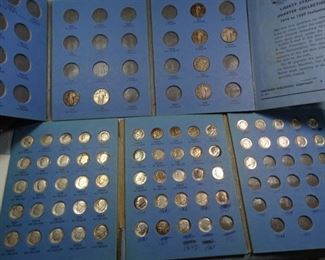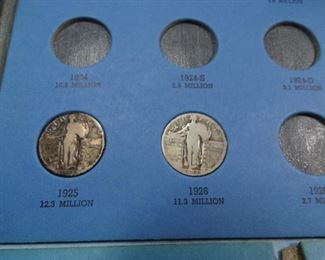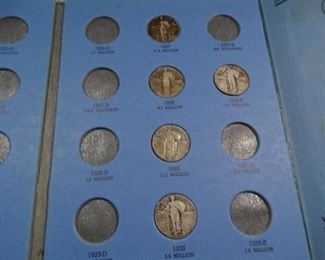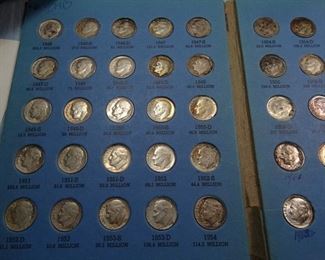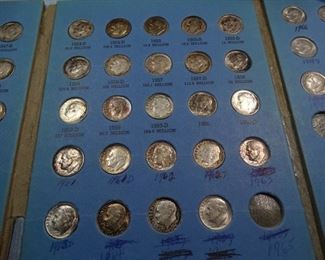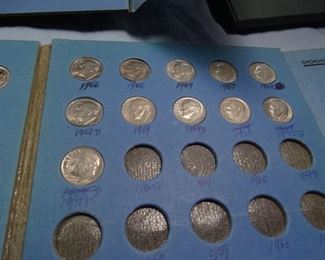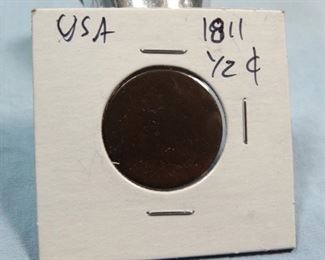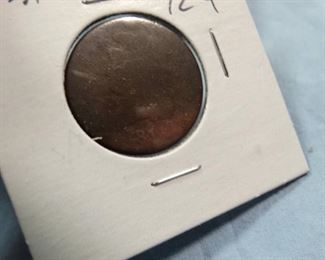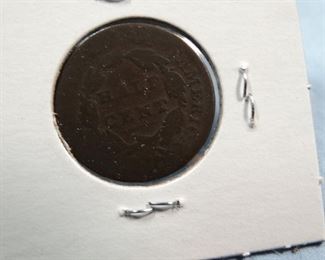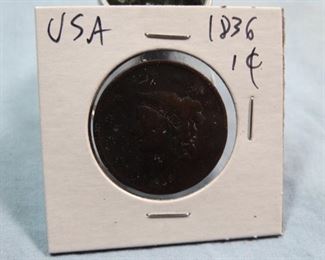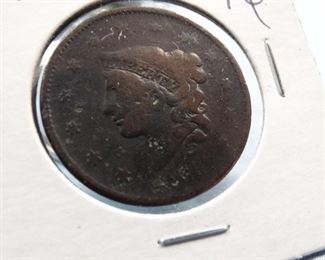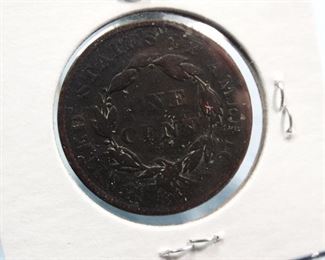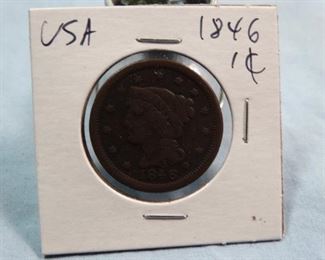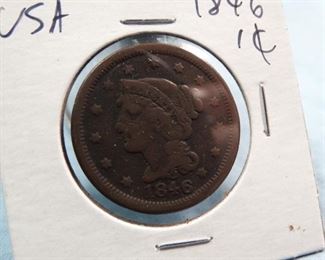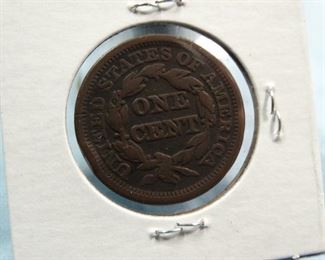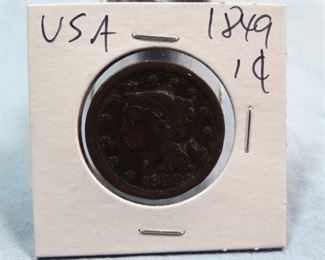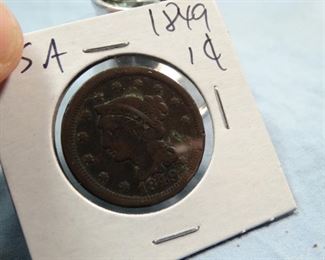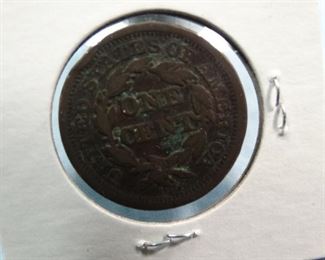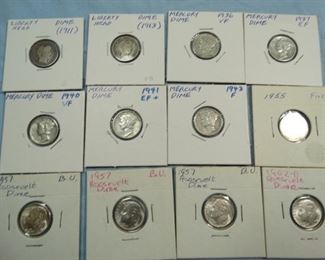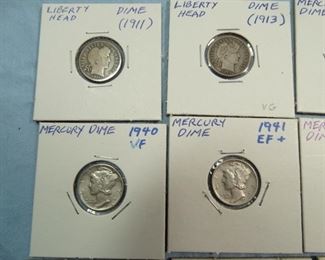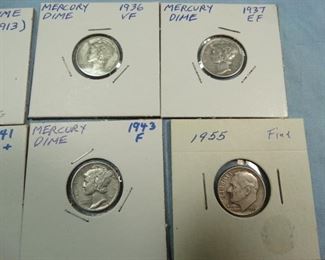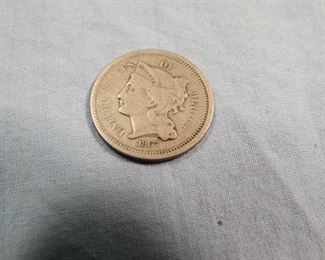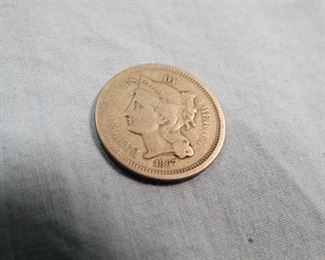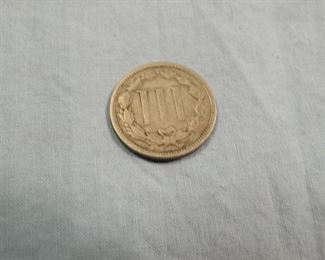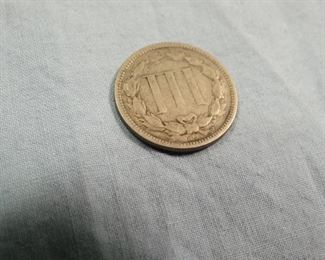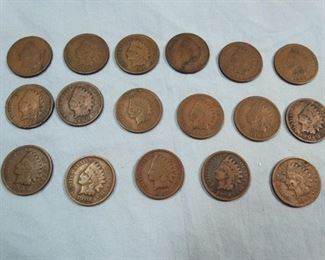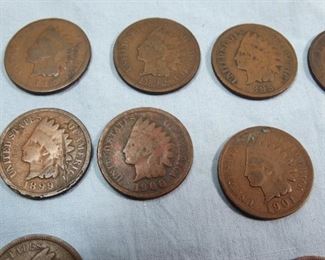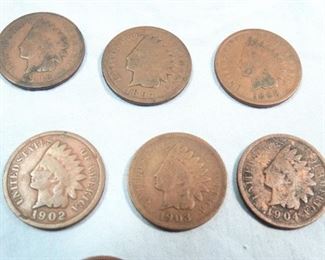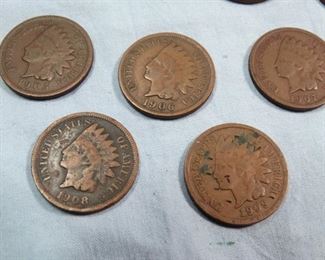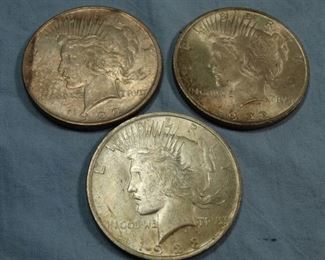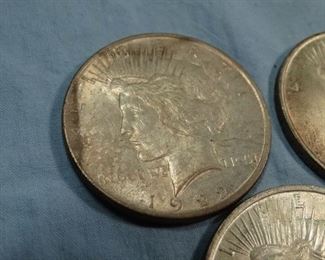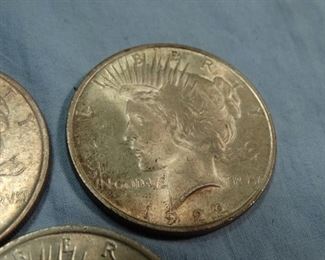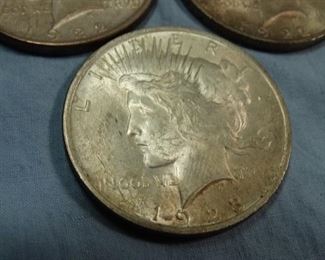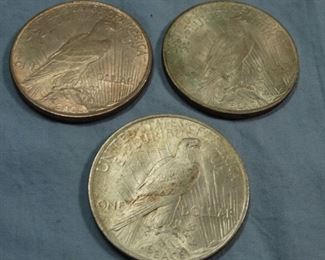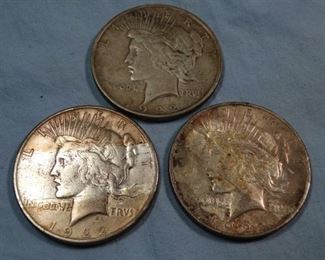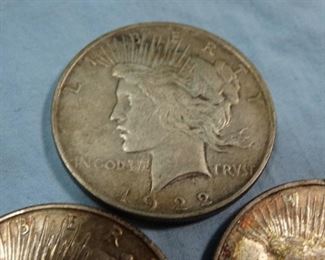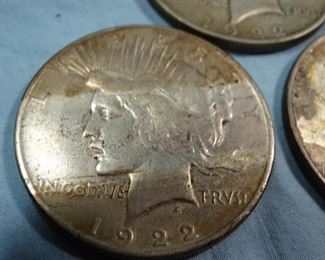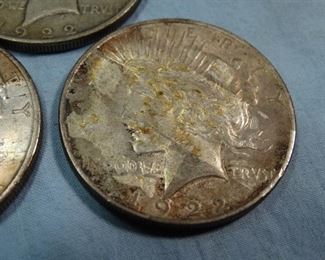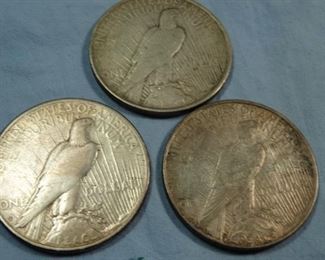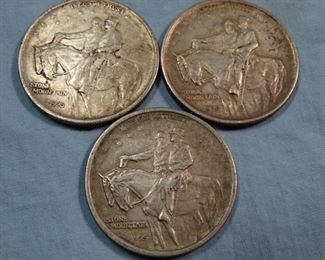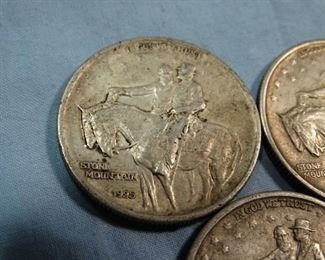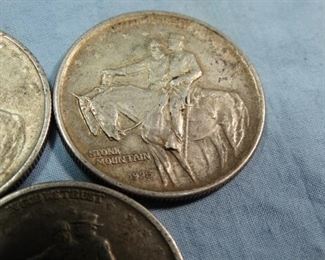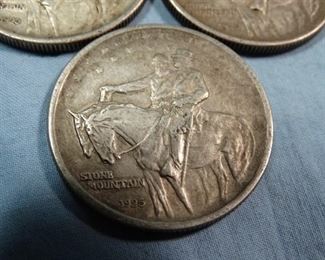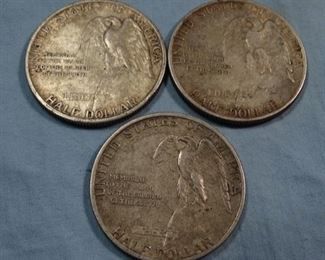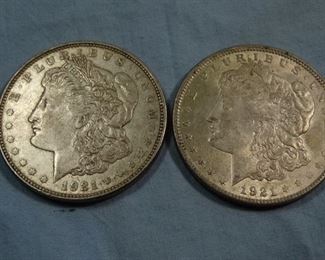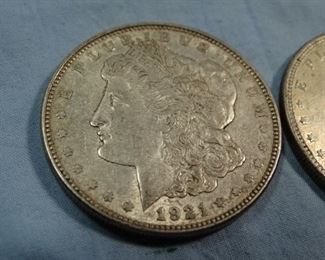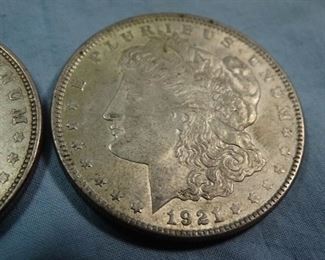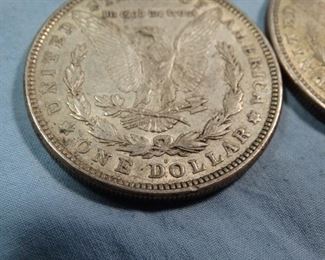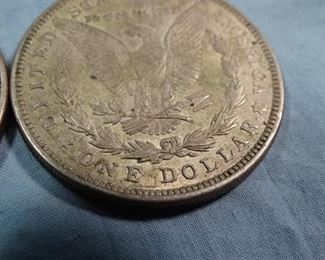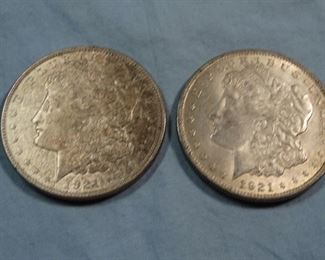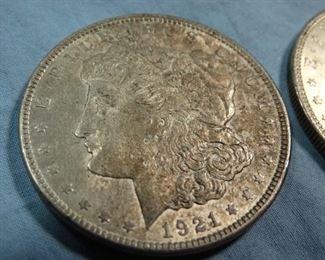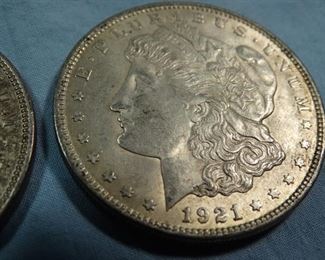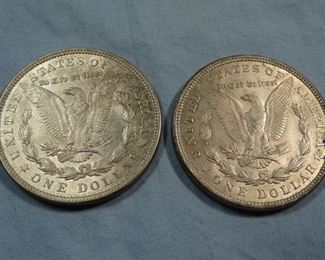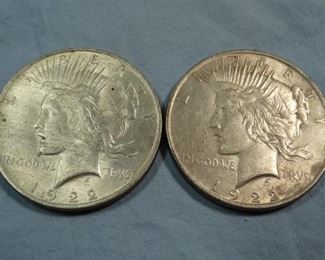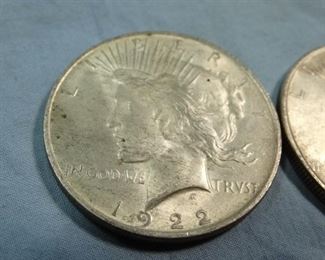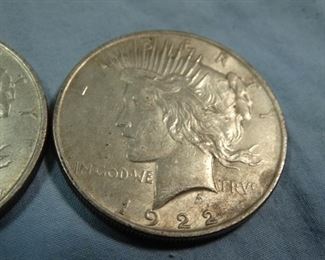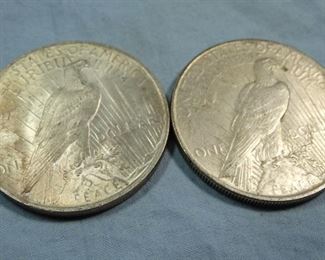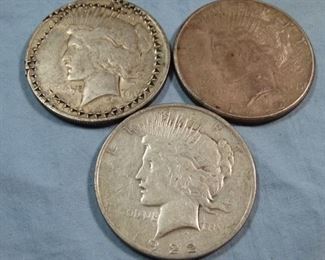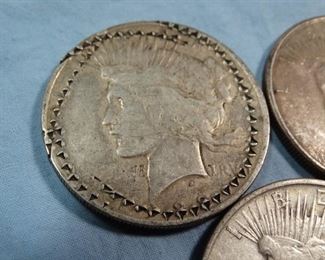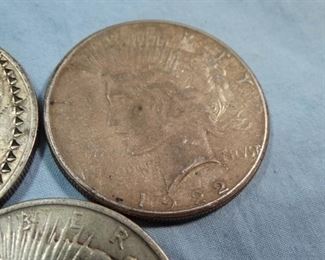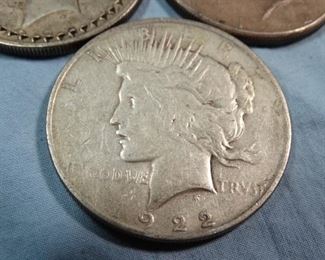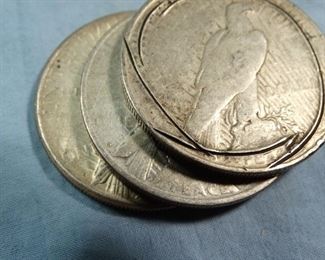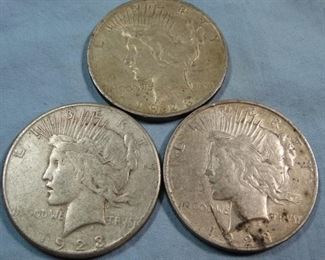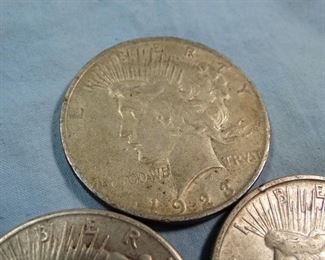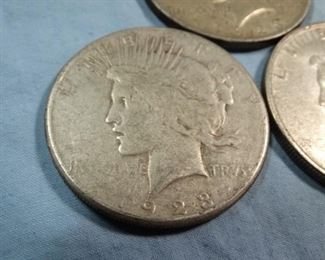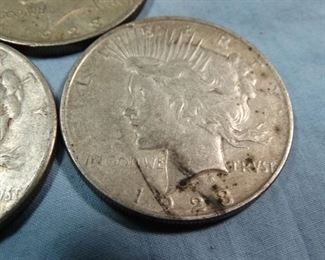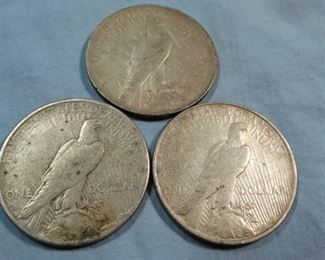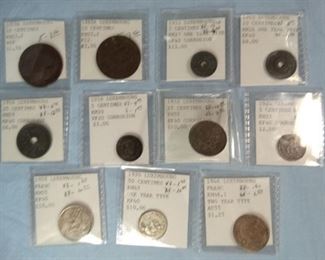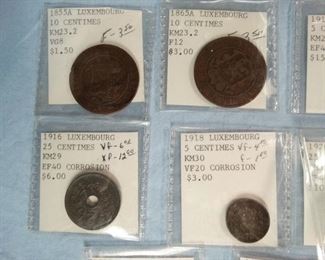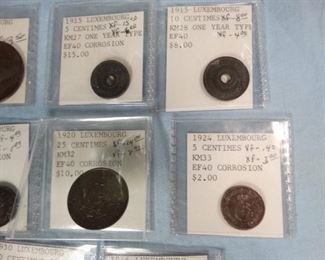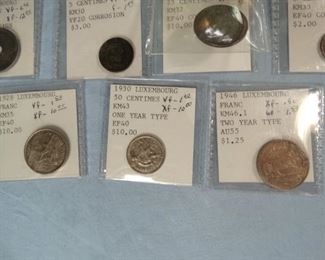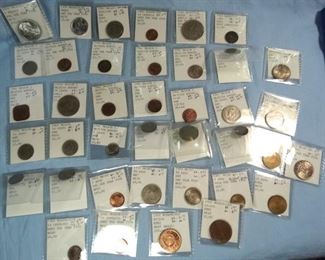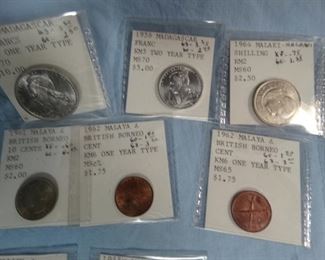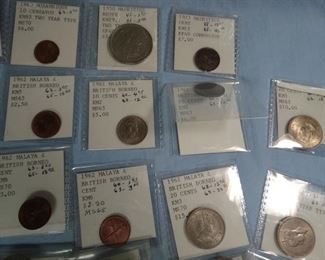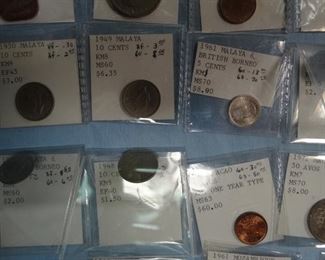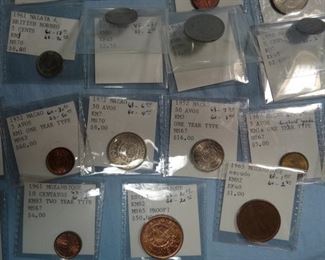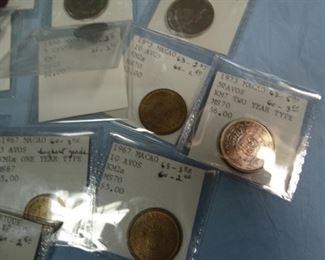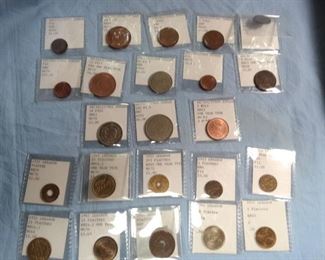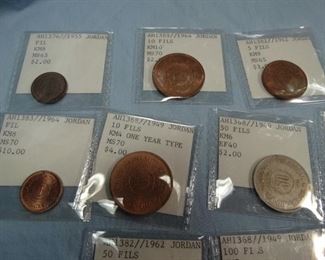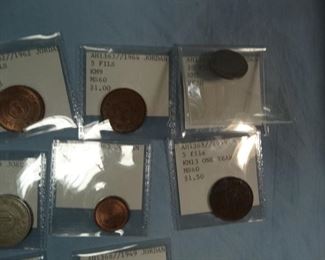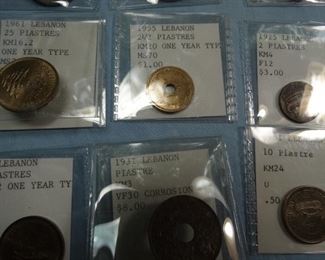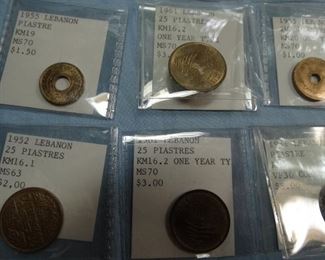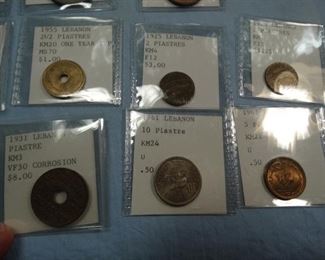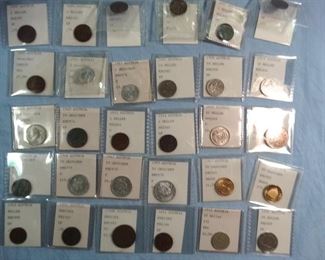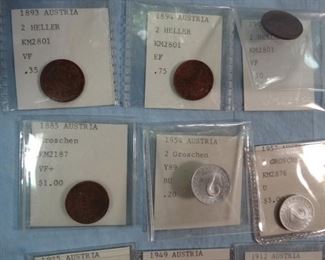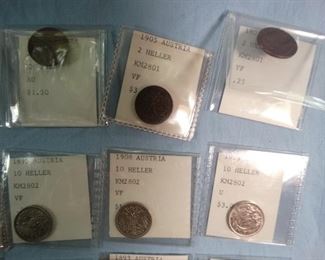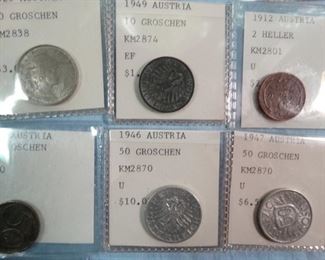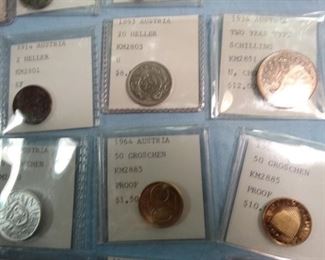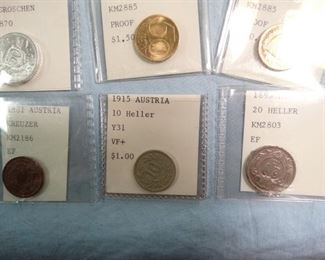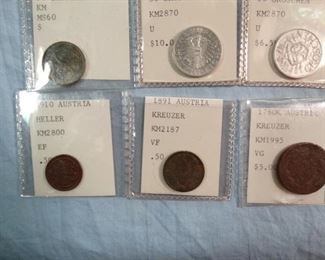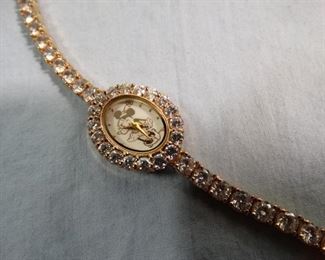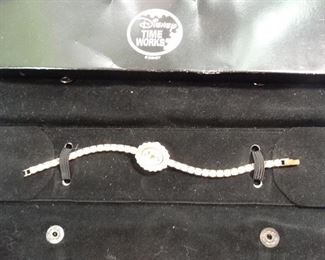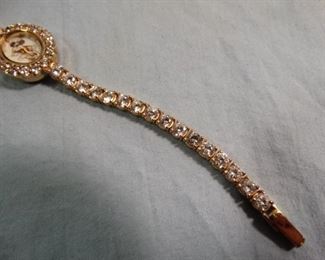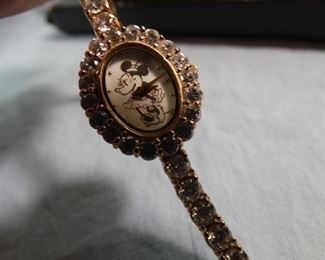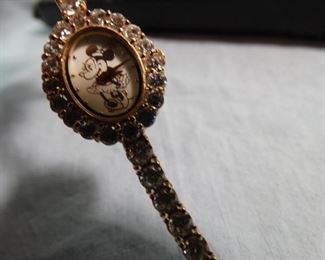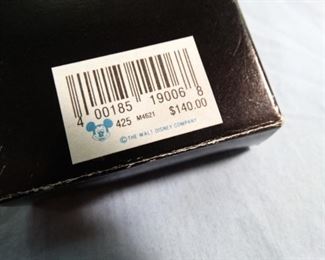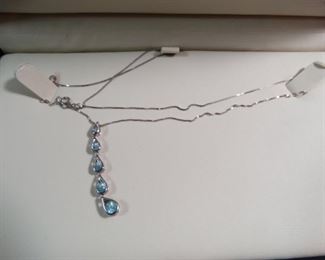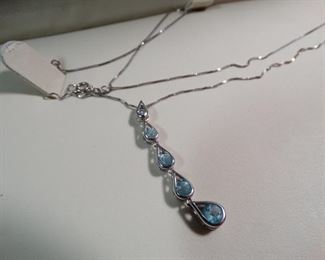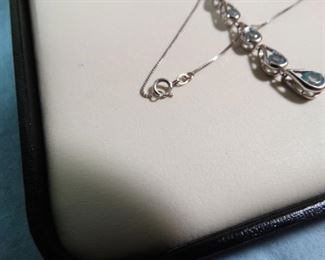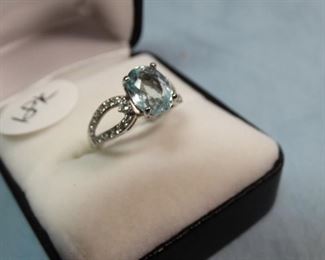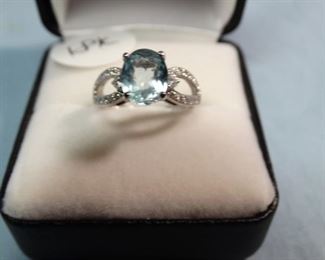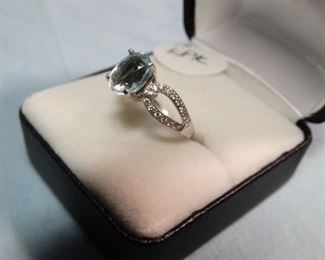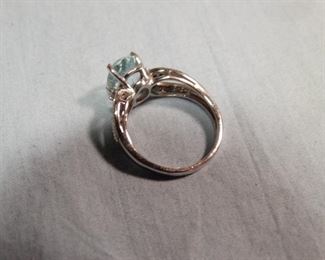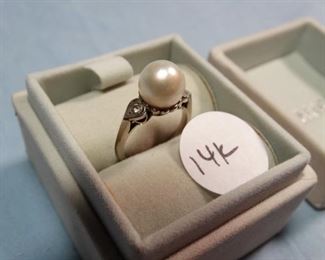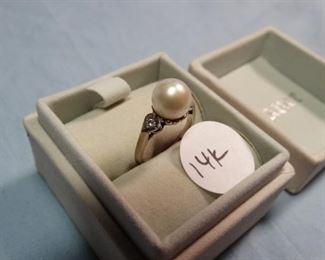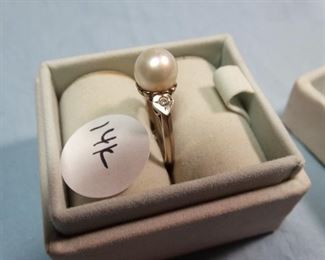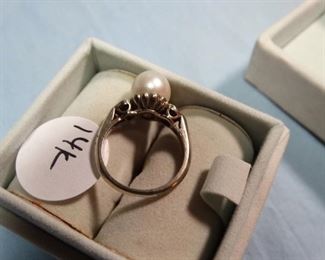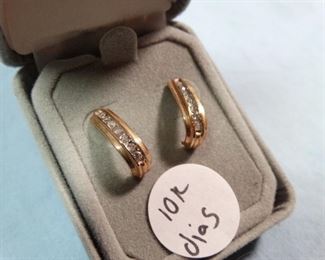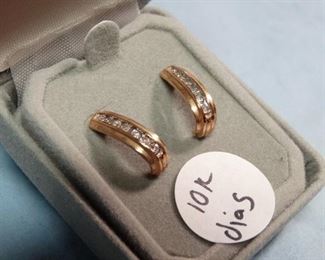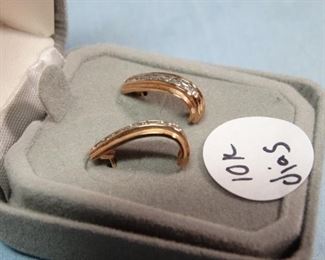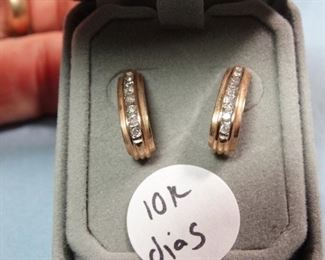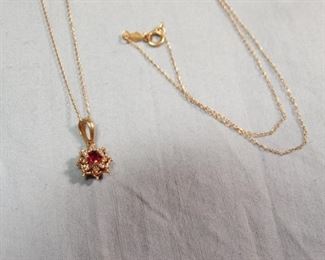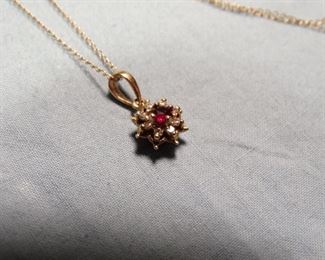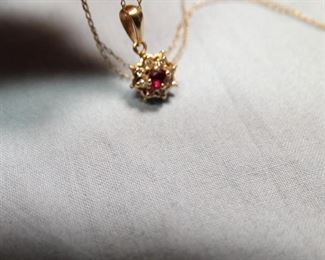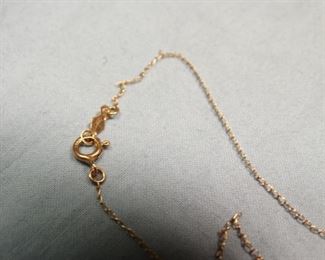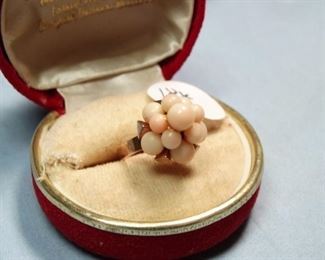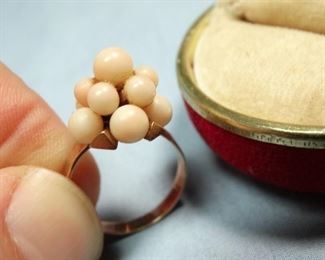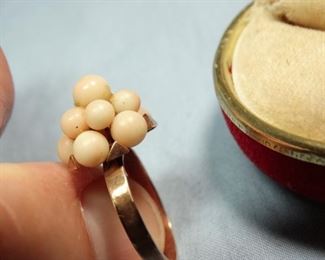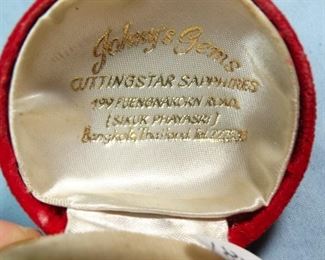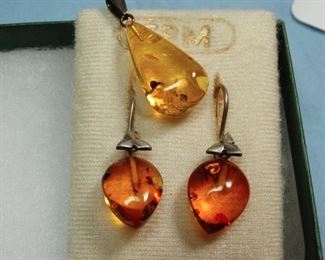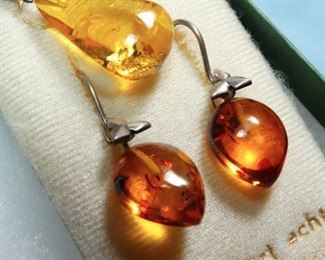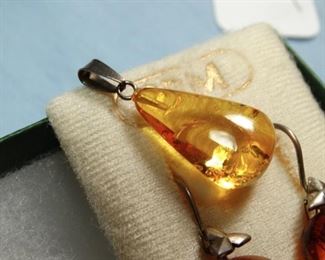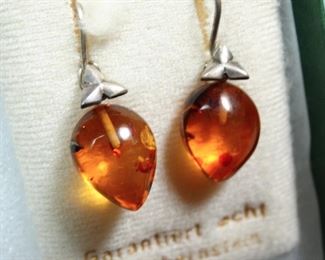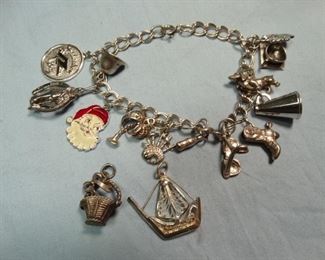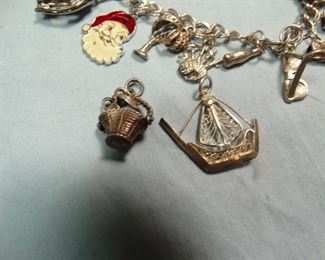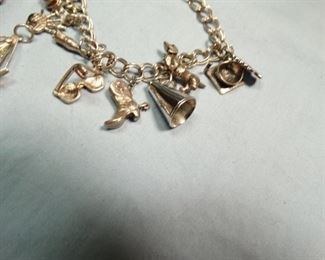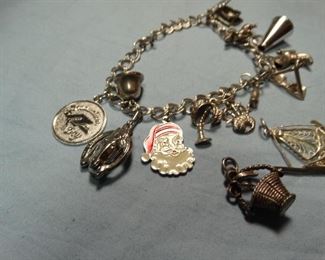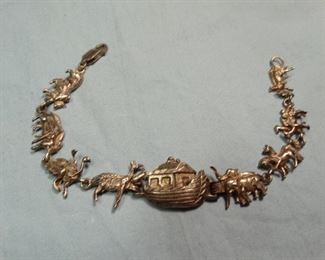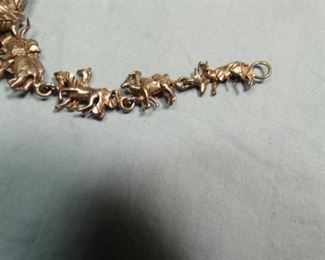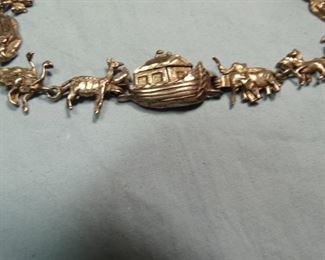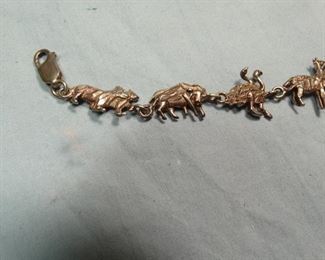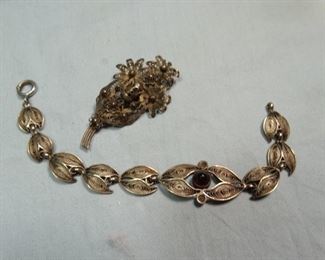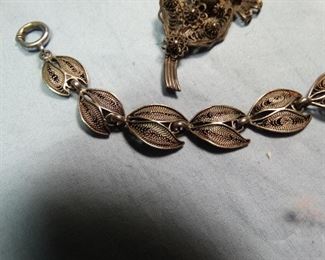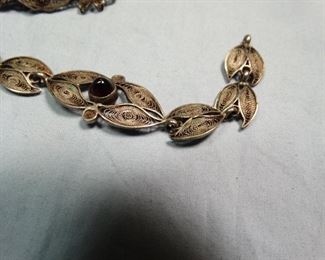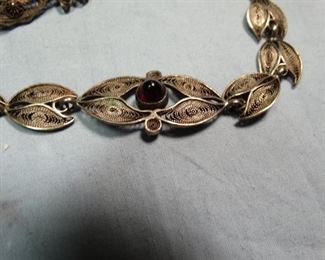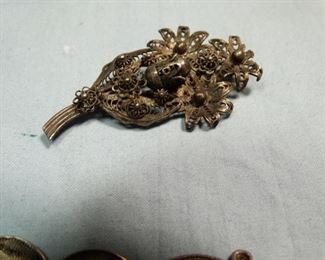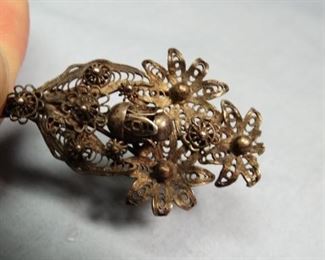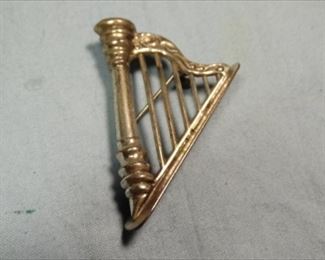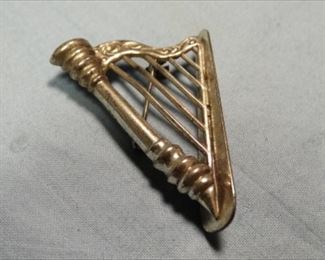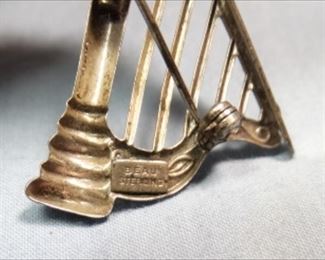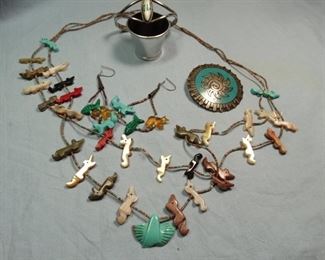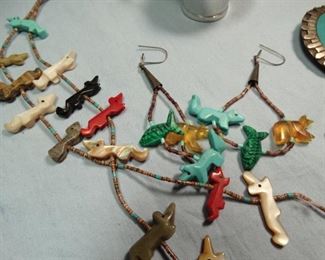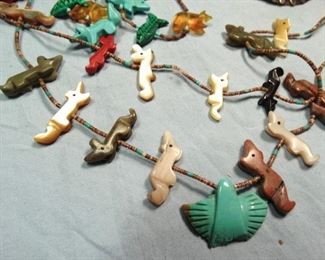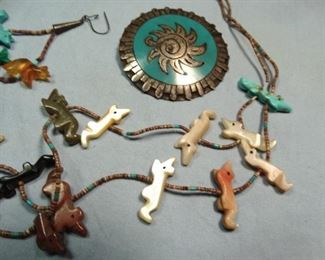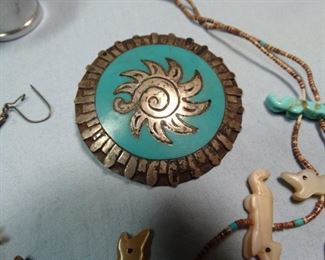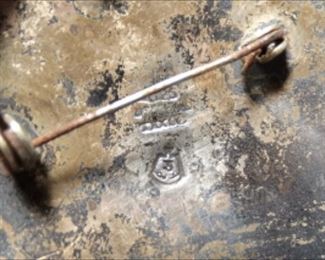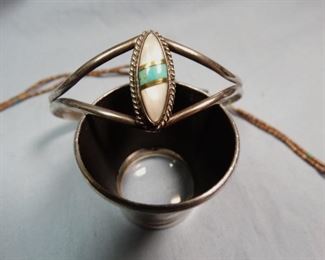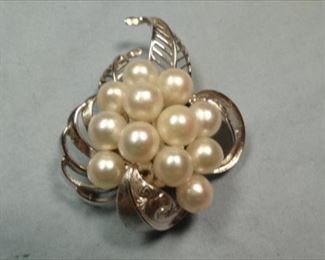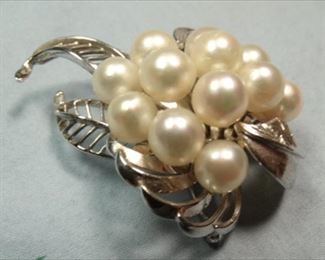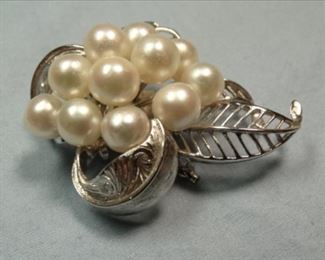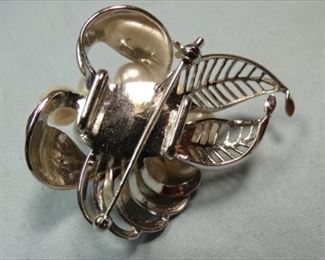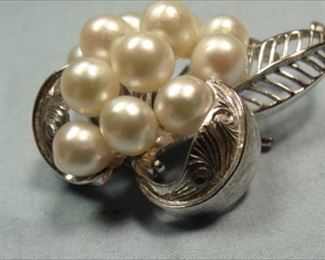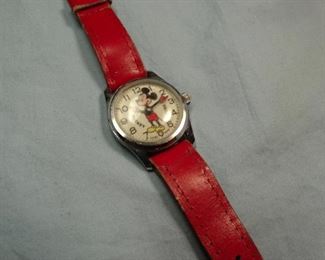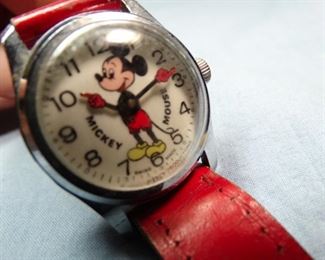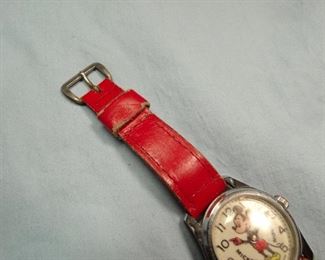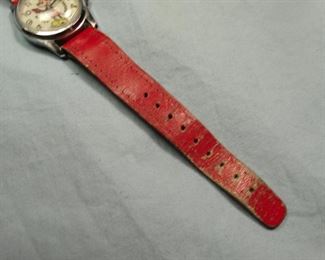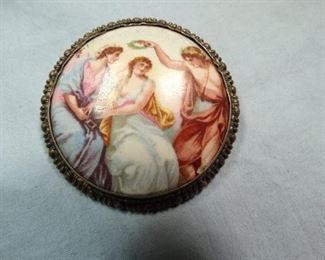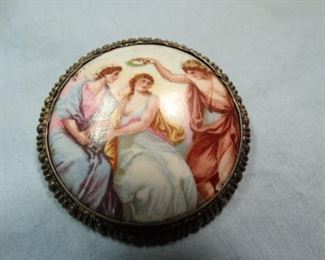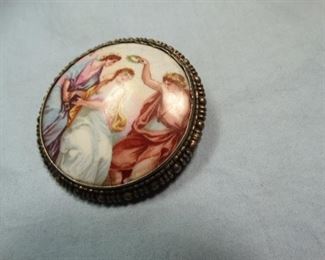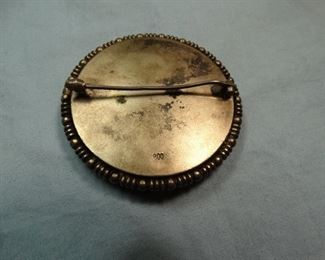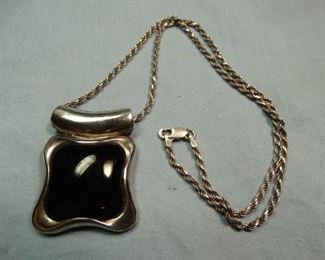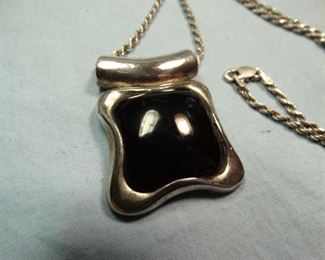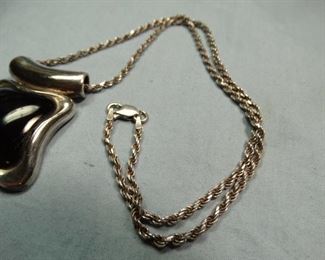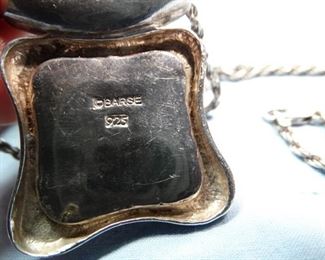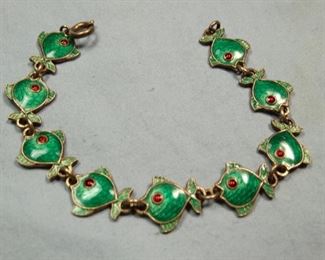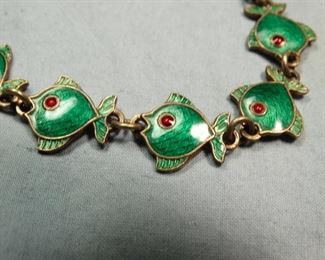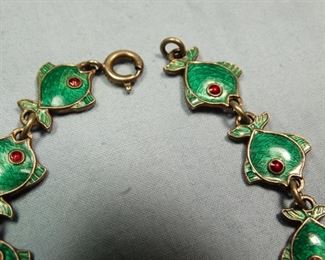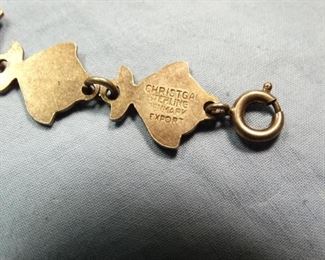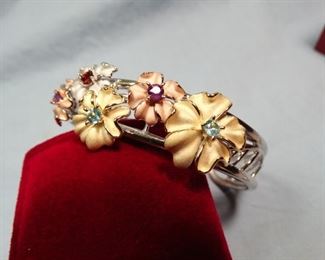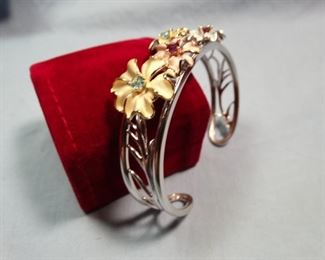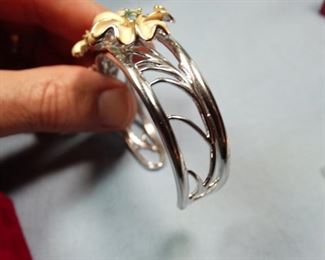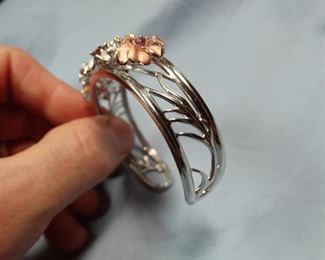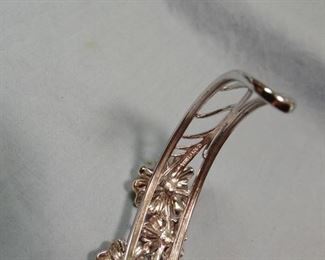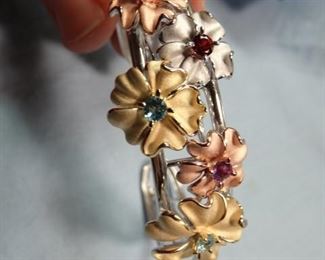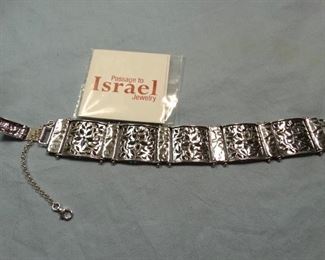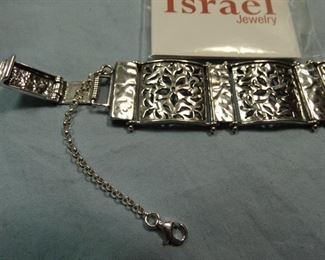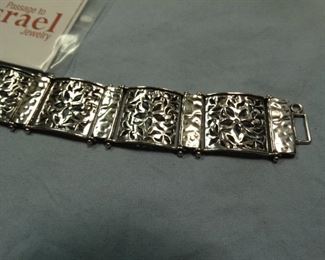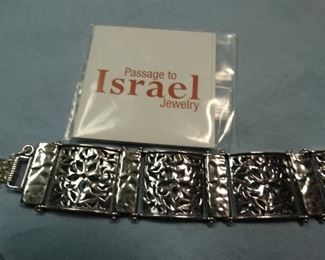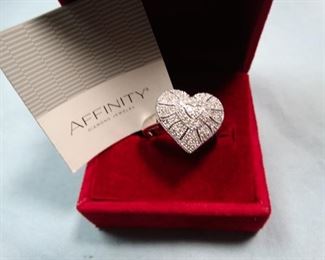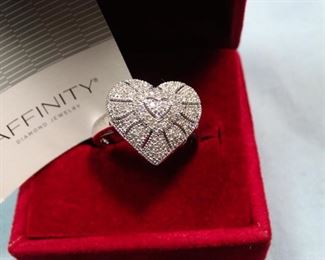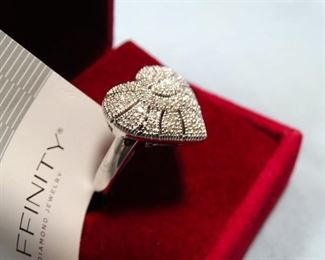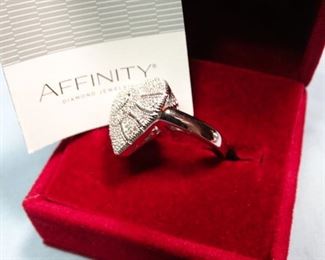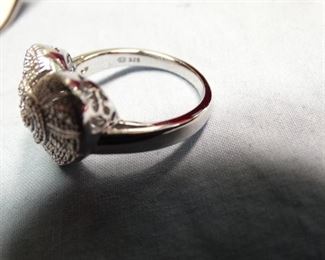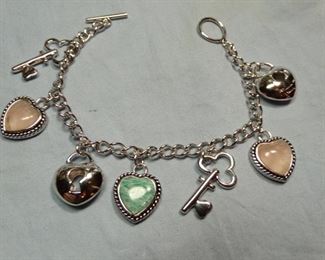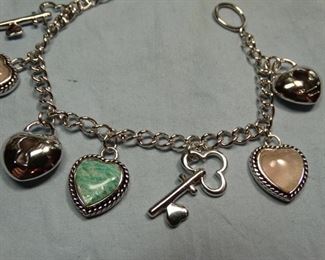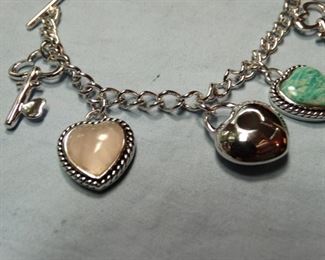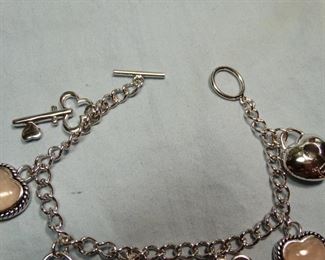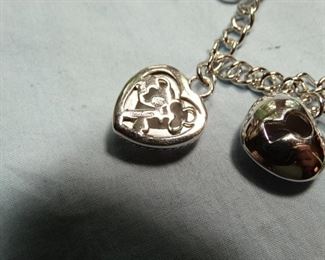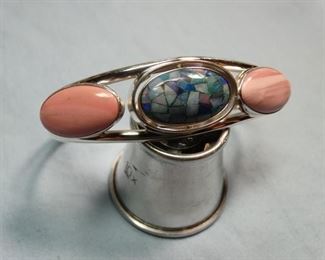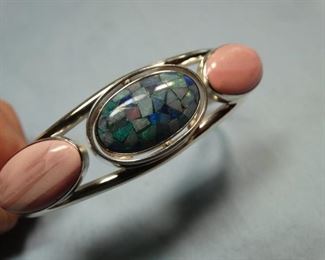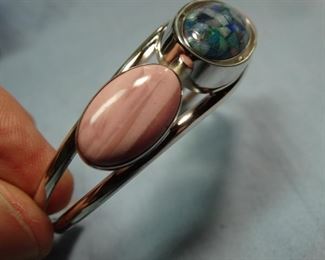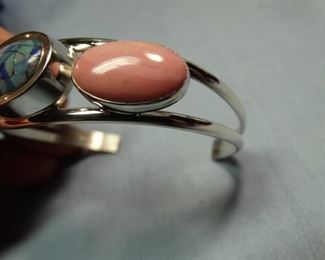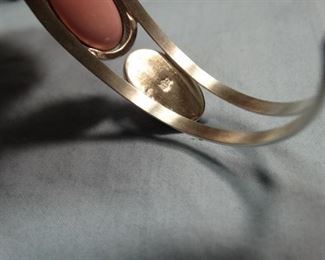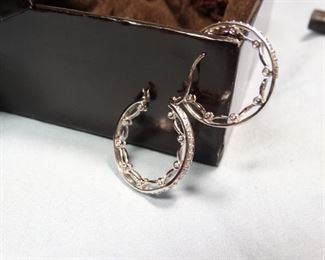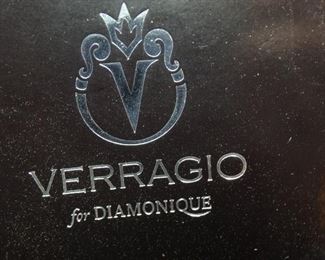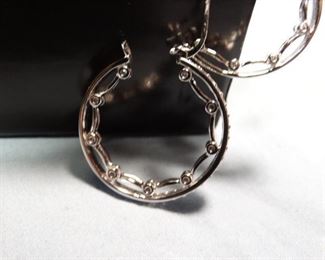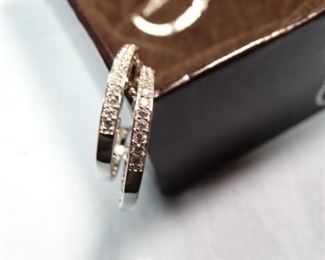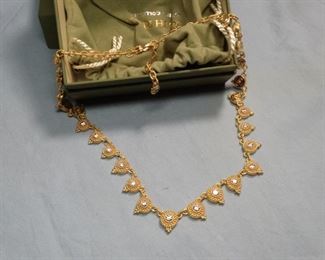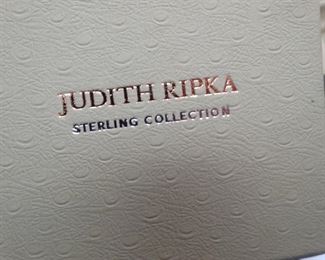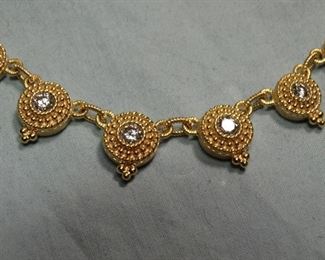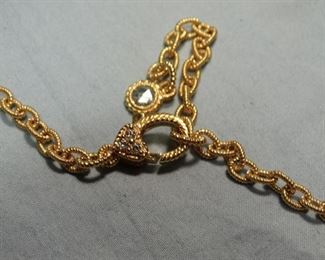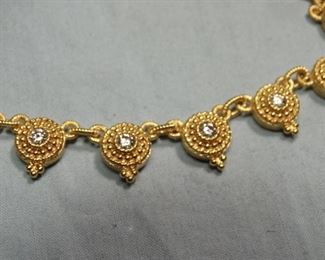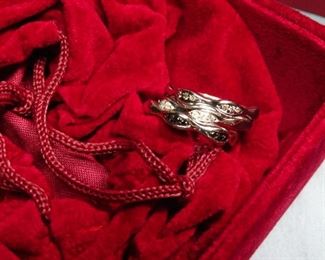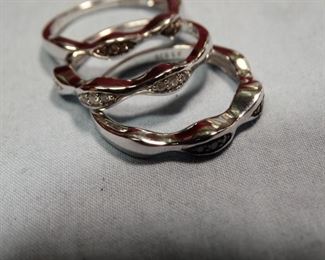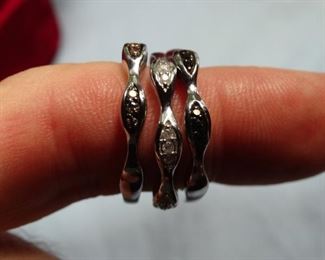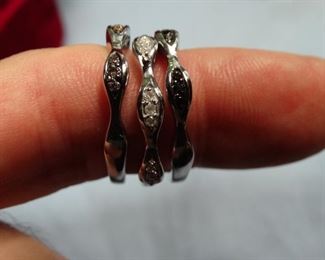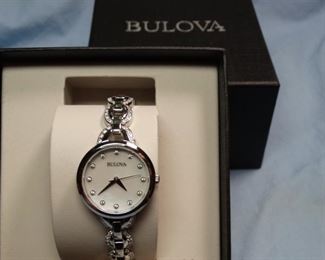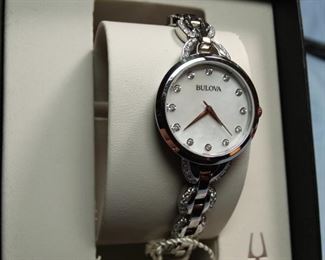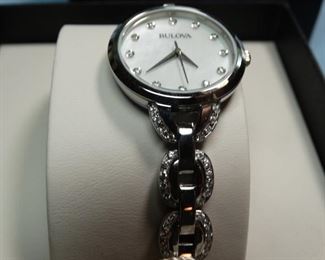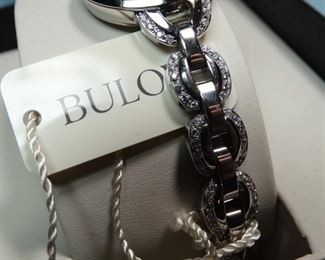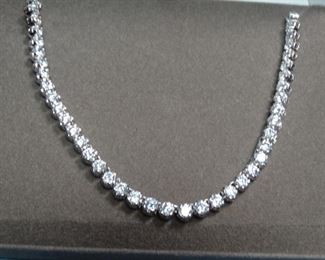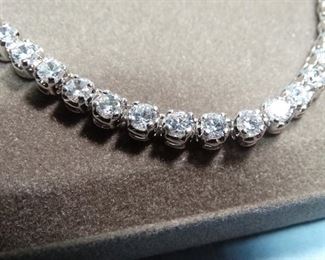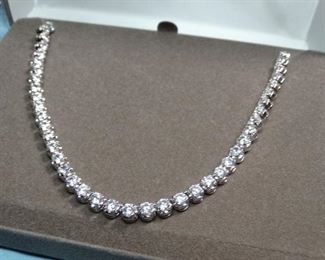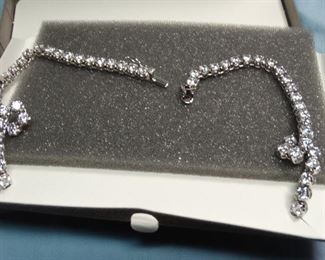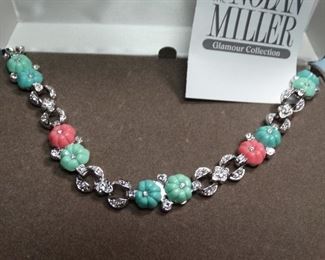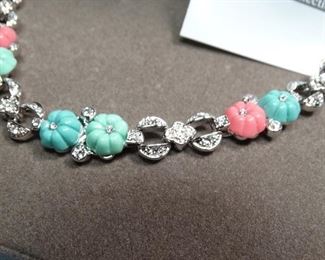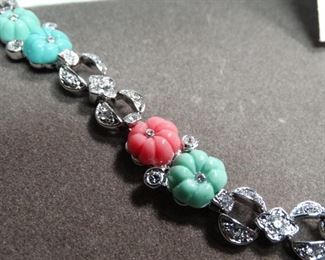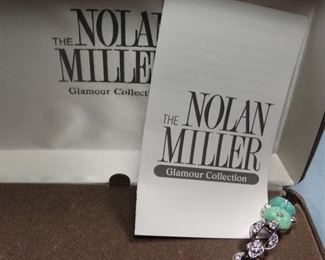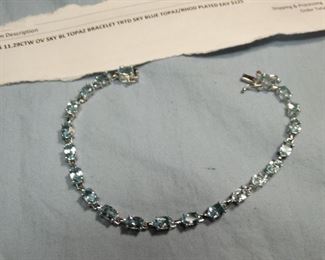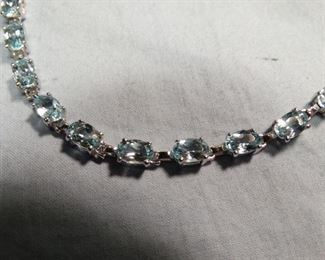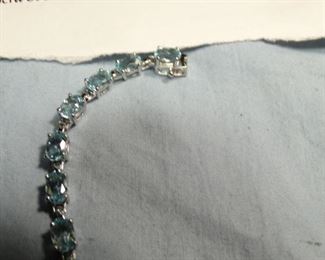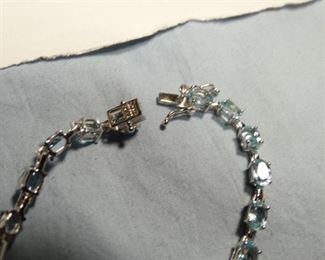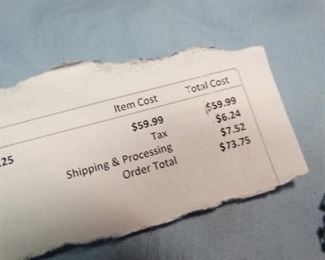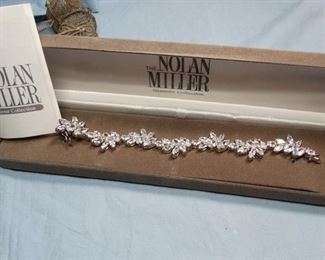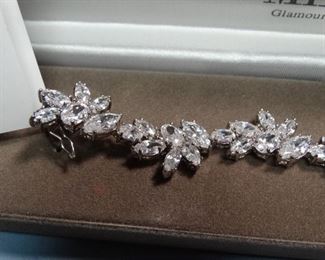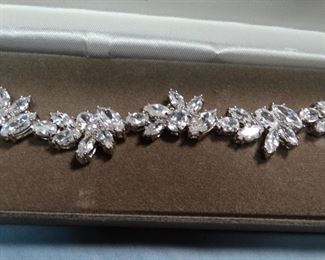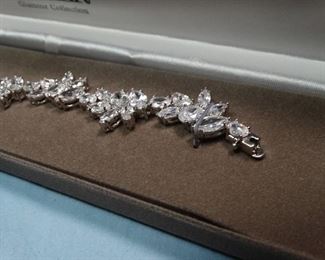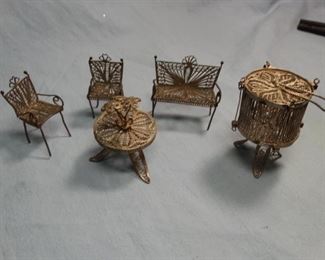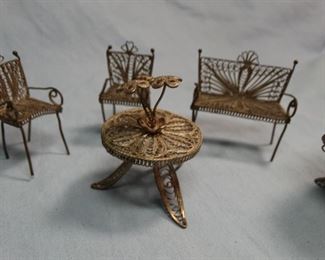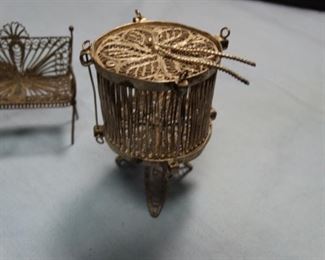 Thank you for using EstateSales.NET. You're the best!