Online Auction for Maryville Estate Aug 12-13: Antiques, Sterling, Coins, Collectibles - Great Sale
online only auction
•
4
day sale
•
sale is over
Terms
We accept Cash, & Good Checks, plus Credit, Debit and Paypal with 3% surcharge. See the Auction Site link for Auction Terms.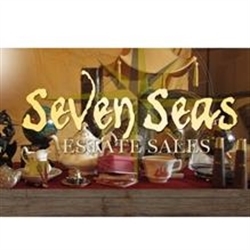 August 12-13 Hybrid Estate Sale in Maryville, TN
235 Lot Online Only Auction
and Fabulous Tag Sale
FRIDAY August 12th is the Online Only Auction Preview and Tag Sale Day
Auction Close Runs 7-11 PM for 240 Lots!
SATURDAY, August 13th is Auction Item Pickup Day 10-3 by Appointment with Half Price on all remaining Tag Items!
BOTH DAYS BY APPOINTMENT
CLICK HERE FOR APPOINTMENT SCHEDULER
Click 12 or 13 on the calendar and choose from available times.
FURNITURE DELIVERY IS AVAILABLE!
Text Frank Lamuth at 865 789 0278 for pricing and pre-booking
SHIPPING IS AVAILABLE
On Auction Coins & Jewelry- See Terms.
HIGHLIGHTS
Seven Seas will conduct a Hybrid Estate Sale over the weekend of August 12-13, 2022, to liquidate the contents of a lovely home with quality Furnishings, Decor & Collectibles, The sale has a 235 Lot Online Auction on this site and a lovely Tag Sale in the home, too. Access to preview and tag sale days is by appointment.
THE ONLINE AUCTION INCLUDES: Unusually Nice Selection of Antique and Vintage Solid Wood Furniture, all made well in America. Fantastic Cherry China Hutch; Dining Table & Chair Set for Formal and Patio; Thomasville Cherry Buffet; 2 Complete Bedrooms with extra Antique Accent Pieces like Trunks & Children's Furniture; Stately Display Curio and Nice 3 Section Display Unit; Set of Grain Painted Antique Chairs & more! Great Variety! We also have Art Pottery by Rookwood, Van Briddle & Wedgwood; Big Blenko Blue Center Bowl; 3 Sets of Sterling Silver Flatware including S Kirk & Towle; a large and amazing Vintage Balinese .800 Silver Flatware Set; Waterford Stemware Sets & Decanter; Several Nice Oriental Rugs; Antique Signed Art; Antique Reed & Barton Coffee & Tea Service; Framed Bird Prints & Lenox Boehm Bird & Animal Plates; Enormous Royal Copenhagen 'Blue Flower' Dish Set and much other Blue & White; Singer 221 in Case and Singer Child's Machine; File and Storage Cabinets; Rosenthal Plate; Gilt Frame Mirror; Beatrix Potter Figures and other Fun Toy Items; Several Gold Rings and some exotic Silver Jewelry and OVER 90 Lots of US Coins, with hoards of Silver!


THE TAG SALE INCLUDES: Huge Variety with Tables Full of Fine Dining Items like elegant Silver Plate Service Pieces, Fine, Retro & Funny Barware; Kitchen Gadgets of all Sorts; Wealth of Fun Decor from Around the World; Dining, Bath & Bed Linens; Lots of Vintage and Antique Toys & Children's items; Oriental Rugs and Runners; Garden & Yard Tools; Sewing & Crafting; Picker's Garage; and Handy Household Items. Click the link below for a look at the Tag Sale Photo Gallery!
ONLINE AUCTION LISTING (To bid, click the link above or go right to www.bidsevenseasestatesales.com. For the Tag Sale list, see way down below.)
1. Magnavox Big Voice Console Stereo in Handsome Oak Cabinet Working. The amplifier powers on, lights up, and plays radio. The turntable pulls out, but the motor is not operating. Turntable needs work. 39"W x 19.5"D x 31"T Sturdy with a nice finish.
2. 42" Flatscreen Plasma TV Good Condition With Roku. Model HP-T4254. Includes TV remote and Roku remote.
3. Newer Clean Microsuede Three Cushion Sofa Brown. 80"W x 36"D x 35"T. Mostly looks good, but there are some cat scratch picks on the front of two arms.
4. Solid Wood Bookshelf #1. Comes with two adjustable shelves. Good Sturdy Condition. 31"W x 14"D x 48"T
5. Solid Wood Bookshelf #2. Comes with two adjustable shelves. Good Sturdy Condition. 31"W x 14"D x 48"T
6. Cute Accent Table With Glass Tray Top. The table has turned legs with modified queen anne feet. The solid top has a molded edge. It has a glass tray with wooden edge that sit son top that can be removed for serving food. 23"W x 16"D x 20"T
7. Adorable Vintage Peruvian Crewell Hanging Artwork. The natural woven cloth depicts images of traditionally dressed locals with llamas and other animals. It comes with the white wooden curtain rod and holders. 49"W x 39"T.
8. Elegant 10" Rookwood Vase XIII and 833. There is a crackily pattern to the glaze which shows leaves extending from the bottom and a flowery bush rising from the bottom. Signed KJ for Katherine Jones.
9. Antique Foot Stool With Oak Base and Needlepoint Cushion. This is an old one. The oak base is 19" x 15". The needlepoint has pretty flowers and is showing wear from age.
10. Three Piece Bookshelf Unit With Stepdown Sides. The three pieces have solid pine frames and shelfs with paneled back and sides. All three sit on bun feet. The center unit is 44"W x 15"D x 82"T. The matched side units are 19"W x 12"D x 76"T. The finish hasa few fixable scuffs. Overall it is a good solid clean set.
11. Antique Mahogany Four Drawer Secretary Desk With Serpentine Front. The drop down front has good hinges and braces. The interior compartment has dividers, drawers, and secret compartments. 32"W x 18"D x 40"T. Good solid condition. The finish needs a good cleaning. Skandia Furniture from Rockford, Illinois.
12. Antique Upholstered Loveseat With Wooden Arm Fronts and Legs. The upholstery looks like silk and has classical images and stripes. The back has a camel hump in the center. The wooden arm fronts flare outward slightly and are edged with pretty upholstery tacks. 60"W x 30"D x 33"T
13. Elegant Wooden Upholstered Armchair With Upholsery That Matches Loveseat Above. It has square tapered legs. The striped upholstery has a brighter color than the love seat still. Nice and sturdy with some scuffs to the finish. 22"W x 25"D x 35"T
14. Fine Mahogany Double Pedistal Dining Table With Three Leaves and Six Chairs. The table has been extremely well cared for and has a beautiful finish. The leaves have been wrapped for decades. The chairs are oak and have carved back rests. It has a chevron pattern sturdy upholstery. Table is 42" W x 68"L x 29"T. Leaves are each 12". Very nice set.
15. Hand Woven Oriental Wool Rug 8' x 10'. It has a blue stylized cross in the center with green, red, and beige colors. It is good clean condition havin gbeen mostly under the dining table.
16. Stunning Antique Oak Silverware Chest With Eagle Inlays. We have the original receipt from a Washington DC furniture store from 1969. It has four felt lined drawers. There is an inlay eagle medallion on the top and base. It sits on a short platform with square tapered legs. Great condiiton overall. 28"W x 18"D x 35"T.
17. Magnificent Handmade Cherry China Cabinet. It has three drawers and two doors in the base. The top section has a drawer on either side with an open section in the center with two drawers above. There are two fixed shelves with plate grooves. The craftsman used gorgeous wood, simple lines, and a lovely finish. 54"W x 20"D x 75"T Exceptional Piece.
18. Nice Lightweight Cream Painted Aluminum Patio Dining Set. It has a glass top table. 65"L 36" W 30"T. Comes with six swivel rocker chairs on round bases. It has two foot stools included as well. It has been under cover and looks fairly new. Good clean condition.
19. Wicker Loveseat and Wicker Chairs with Matching Cushions. These are all made woth real wicker painted white in good condition. With no or very few marks. Love seat is 52"W x 32"D x 34"T. The chairs are 30"W x 36"D x 35"T. They all have a green seat cushions with striped back cushions. Nice set.
20. Handsome Black Iron Coffee Table With Glass Top. The top of the iron has a lot of really beautiful scroll work. It has heavy duty cross brace. Super solid. 40"W x 20"D x 18"T
21. Black Bakers Rack In Black Iron With Heart Patterns. It has five shelves and you can fold them down individually or dropn them all and fold the whole thing away. 27"W x 14"D x 72"T Very good condition.
22. Beige Bakers Rack With Fold Away Shelves. It has five tiers and elaborate scrollw work on the shelves. 35"W x 14"D x 76"T. Good shape with fading on the paint.
23. Elegant Marble Topped 3 Drawer Chest With a Stepback and Great Carving. It is 32"W x 18"D x 29.5"T with the original piece of marble that has a repaired crack running front to back. The top drawer has serpentine front and a stepback below it and two more flat fronted drawers. They have the original drawer pulls and lovely molding around the edge. Plus it has carved feet and other nice edges. Another nice one.
24. Antique Hand Knotted Oriental Wool Rug. 4'1" x 6'6". It hasa field of 8 six sides medallions with base vase. Good condition overall with a little waer one corner.
25. Depression Era Oak Buffet With Carved Front. 54"W x 21"D x 36"T. The cabinet sits about a foot of the ground supported by knobby legs and a short gross brace. It has two drawers in the center with two doors on the sides. There are carved and routed patterns on the front along with all the original hardware. Super sturdy. Light wear around the edges.
26. Signed Original Oil Painting By Harry Hering. It was painted with a palet using massive amount of paint and is very textured. It is matted in a wood fram with a inner canvas border. The owner did a lot of research and there is a card listing painter info and exhibitions. He was very active mid century.
27. Creamy Uhpholstered Barrel Back Armchair. 28"W x 27"D x 33"T. Has pretty upholstery with textured flowers on it. Sits on square tapered wooden legs. Nice and sturdy.
28. Antique Wooden Quan Yin Statue 16" Tall. The statue looks very old with faded red, white, and black paint. It is pretty carving with a peaceful feel.
29. Elegant Square Body Ceramic Lamp With Panel Shade. It has a red base with gold flowers. The shade is made of lacquer paper and is in good shape. 27" Tall. Good working condition.
30. Thomasville Cherry Buffet With Fold-out Leaves. It has one drawers over two doors with tons of storage. There are two leaves in the center of the top that hold out to the sides which doubles the surface space. It has a heat resistant covering. 38"W when closed. 63.5" when open. 18"D x 32"T. Beautiful Shape.
31. Fine Stately Tall Curio Cabinet With Four Adjustable Glass Shelves and Lighting. Very nice cabinet in near perfect condition. It has a door on each side and heavy glass shelves that don't shake or rattle. There is a single light fixture in the top. The front glass is beveled and held by attractive molding. It has half fluted columns down the side. It has a nice broad base and is extra sturdy. 42"W x 16"D x 81"T
32. Matched Pair of Antique Porcelain Vase from Austria by G&G Teplitz. They are stamped #1112 on the bottom. They have a flaring base with leave impression rising through cobalt and red backrounds. They are decrated with handpainted flowers and gold handles. Not hint of chips or repairs. Exceptfully in good condition for european porcelain of the age.
33. Lot of Four Porcelain Items by Royal Copenhagen. Includes two blue and white 9" candlesticks with lion heads plus a figurine of a girl with an umbrella #211-274 and a mouse on a nut. Number not legible.
34. Reed and Barton #2710 Tea Set Circa 1880. This is one of the most outstanding tea sets of this age we have ever offered. It comes with a letter of Identification from 1965. Includes tea, coffee, cream, sugar, and hot water. The rim around the top of each piece have magnificent images of cherubs, griffons, eagles, etc. One piece has one dent. Otherwise very good overall condition.
35. Pretty Vintage Wing Backed Chair With Paisley Like Upholstery. 30"W x 32"D x 39"T. Good sturdy condition with a few picks to the upholstery from a cat.
36. Antique Foot Stool With Wood Base and Striped Cushion. It has empire style feet. 19"L x 13"D x 9"T.
37. Cozy Wooden Arm Chair with Pretty Striped Upholstery. The wooden arms flare near the back rest so it is cozy for relaxing and reading. 26"W 29"D 40"T. Good sturdy condition with a few picks to the upholstery.
38. Antique Drum Table With Stenciled Top and Cabriole Legs. The top is 21"Diameter with gold stencil and metal flower medallions on the sides. Top and bottom of the legs are carved and there is a low 10.5" shelf that braces them. Sturdy with light scuffs to the finish.
39. Vintage Armchair with Striped Cushions and Woven Cane Side Panels. 24"W x 28" x 30"T. Good sturdy condition with a nice finish.
40. Lot of Four Signed Framed and Numbered Bird Prints by B Hutcheson. Each one is double matted and housed in a matching frame 9" x 11". Great condition
41. Full Size Bed with Mattress and Box Spring with Carved Mahogany Head Board. The head board has four panels with open work designs and a solid foot board with a slight flare. The bed is on 6" plastic risers which are included. The mattress is older but clean with a foam topper.
42. Mahagony Two Over Three Drawer Chest By Hekman. It has chippandale hardware. Super sturdy with a good finish. 26"W x 17"D x 28"T.
43. Nice Oriental Wool Runner with High Knot Count. 31" x 8'5". Dark Blue center with red edging and tons of flowers. Clean and showing very little wear.
44. Mahagony Two Over Three Drawer Chest By Hekman. It has chippandale hardware. Super sturdy with a good finish. 26"W x 17"D x 28"T.
45. Fine Four Drawer Mahogany Chest with Queen Anne Legs. It has chipandale hardware and quarter columns on the front corners. There is a shell medallion on the bottom skirt. 39"W x 20"D x 38"T. Very solid condition with just a couple of wear spots.
46. Oak Queen Size Bed With Mattress and Box Springs and Matching Two Drawer Nightstand. The headboard has the classic broken arch pediment with finial and short posts on the sides. Mattress is older but clean. Broyhill
47. Oak Seven Drawer Chest With Mirror. The center drawer has a rice carving and the pediment over the mirror matches the bed in the previous listing. 58"W x 19"D x 32.5"T. The mirror hangs on the wall. 33" x 47". Broyhill
48. Oak Four Drawer Dresser Matches Listing Above Broyhill. The dresser has the same carving and hardware as the chest in the listing above. 34"W x 19"D x 47"T. Very nice clean condition.
49. Pair of Antique Tall Narrow Nightstands with Inlay. These are depression era when bedrooms were tiny. 12"W x 18''D x 32"T. Made in beautiful mahogany with glass tops. There is a single drawer on top with pretty pull and inlay design. There is a door behind that with a hidden drawer inside. There is a beautiful flower and shield inlay on the door. One is somewhat more worn than the other, but they are both sturdy and will clean up nice.
50. Unusual Laying Cedar Chest With Heavy Mahagony Exterior. The chest opens from the top and has good hinges and braces. The design makes it look like it has drawers, but the drawer pulls are faux. It has thick brass corner braces, and was definitely built to last. 41"W x 19''D x 20"T
51. Empire Two Over One Drawer Chest. It measures 41"W x 21.5"D x 25"T. We guess it used to have a mirror back but it is not here now. It has typical empire thick scrolled legs and a stepback between drawer levels. Solid Piece
52. Glass Top Three Drawer Mahagony Nightstand. It has chipandale hardware and a nice clean finish. 18"W x 16"D x 28"T
53. Cute Wall Mount Curio Shelf With Drawer. It has three shelves plus the drawer and open work sides all with a cherry finish. 21"W x 32"T x 6"D. Great condition.
54. 1930's Glass Top Nightstand With Queen Anne Feet. 16"W x 12.5"D x 28"T. There is an open nook for books on the top and a metal lined compartment underneath presumabley for use for humidor. Pretty edge molding. Nice condition.
55. Queen Size Bed With Woven Cane Headboard Plus Mattress and Box Spring. The headboard has two panels of woven cane. It is in good condition with no breaks, but one edge needs wax supply to even out the color. The mattress is a Vitapedic sonoma pillow top by Jamison.
56. Very Nice Vintage Mint Jacket With Papers. Comes with appraisal from 1985 for $5765. It states that it is a natural lunarain mink jacket 27.5" long with a wing collar and straight sleeves. We found it well zipped and the fur texture is well kept and clean. Paperwork included
57. Central American Mola With Four Panels. There is a repeated image in some color scheme of some kind of creature. Perhaps a moth. Single matted and housed in a black frame. 24" x 24"
58. Shark Rocket #UV380. It is a canister vacuum with a long central tube and it uses UV light to sterlize as it cleans. Works fine.
59. Vintage Artwork of a Ship Made of Wood and String. The ship has a mahagony hull and masts. It has fun parabolic string design to make the sails. It is on a blue velvet board. 20" x 39".
60. Lot of Four Framed Bird Prints. They are all single matted in identicaldark frames. 14" x 16" great condition.
61. Royal Copenhagen B&G Blue and White Coffee and Tea Service. It has 9 each tea cups and saucers and B&G demi-tasse cups and saucers plus the coffee, teapot, cream, and sugar. It is all in good condition other than the coffee pot has a chip. We have the spare piece for repair.
62. Pair of Natural Mahagony Bar Stools. 14" x 14" x 29". Clean lines and good sturdy condition.
63. Unusual Handmade European Pillow with Warrior 19" x 23". It has an awesome image of a warrior with a shield and mysterious weapon. Very good condition.
64. Vintage Magazine Holder in Decorated Oak. It has roman style feet with a divided compartment on top. The divider has a cut our handle to carry it easily. 17"W x 10"D x 19"T.
65. Sturdy Office Credenza With Lots of Doors and Drawers. It has a mahagony formica top. Good condition. 78"W x 18"D x 29.5"T. It has two file drawers on either end plus two drawers and cabinet doors in the center. It is possible to install locks on two of the drawers. Solid piece
66. Modern Mahagony Computer Desk With Organizer Top. Particle Board Construction with good looking vinear. The base has to drawers, a door for a PC tower, a pull out tray, and the top has lots of organizer spaces. 60"W x 23.5"D x 57"T
67. Vintage Stressless Chair and Ottoman by Ekorns . The chair has two round and detachable tables on the sides. The leather on the seat shows a lot of wear but there are no holes. Still cozy.
68. Adorable Vintage Retail Display with Speckled White Formica. This cabinet sits on a recessed black based with two sliding doors across the front giving tons of access to the inside. The top has the white formica with the gold flakes. 48"W x 18"D x 21"T. Solid as a rock.
69. Sears Kenmore Sewing Machine in a Maple Cabinet with Chair. It powers on a runs. The accessories in the drawers are included. With the top down the cabinet is 31"W x 18"D x 30"T.
70. Vintage Maple Rocking Chair. 24"W x 28"D x 39"T. It has turned legs and braces. Good and sturdy with some wear to the finish.
71. Handsome One Drawer Storage Cabinet With Metal Banding. The wood appears to be oak. It has faux half columns beside the door. There is one removable shelf inside. The top edge has a metal band all the way around. 17.5"W x 22"D x 24"T
72. Hoover Wind Tunnel Rewind Vacuum With 12 Amps of Power. It has a canister for the dirt, Lift away hose, retracable cord, and it works fine.
73. Vintage Hitchcock Chair With George Washington University Logo. The chair is mostly black with gold accents and natural wood arms. 24" x 24'' x 35"T
74. Vintage Ceramic Sculpture of a Flapper by Edward J. Rohn. It is number 11/250 with a COA from 1981 and a sticker from house of clocks and gifts from gatlinburg. Excellent condition
75. Set of Six Very Antique Grain Painted Chairs. Exceptional matched set that is mostly handmade. It has the original paint job on them which is intended to mimic wood grain.
76. Mahagony Drop Leave Dining Table on a Pedestal Base. There is a single drawer under the table and the base has four splyde legs with brass claw tips. It is 17.5"W With leaves down. 44"W leaves up. 37"D x 29"T
77. Singer 221 Sewing Machine With Case and Accessories. It is clean and in good working condition. There is some mildew in the case.
78. Singer Sewhandy Model 20 With Case. Child's sewing machine in good clean condition. In case with accessories.
79. Bow Front Mahagony Two Drawer Chest. There is an open space above the two drawers making easy use as a TV Stand. 36"W x 19"D x 28.5"T. Good sturdy condition with a nice finish.
80. Hand Knotted Oriental Wool Rug with Lovely Pattern. 4'2''x 6'. Very nice condition.
81. Nice large Coffee Table With Two Drawers. It has a solid top and paneled sides with a full size shelf below giving lots of storage. Wood looks like maple. In good condition with light scuffs. 48"W 26"D 20"T.
82. Lot of 12 Lenox Annual Boehm Bird Plates With Boxes. Each plate has a beautiful bird and comes with paperwork as well as info on the back. They are different years. All in excellent condition. Including one never even opened.
83. Adorable Vintage Handpainted Wooden Lamp With Tom Sawyer Painting a Fence. It has a white paper shade which is a little worn. The figure and fence are in great shape. 16" Tall.
84. Tole Painted Wood Trunk and Flatware Chest. Wood trunk has a black backround with bright swirling colors and handles on the side. It is signed GAA. 21"W 10.5"D 10.5"10. Silverware chest is 11" x 16".
85. Set of 10 Lenox Boehm Creature Plates. These are all in their original boxes and paperwork. There are adorable images of raccoons, beavers, chipmunks, foxes, rabbits, and more. All excellent condition.
86. Lot of 2 Royal Doullton Bunnykins Children Dish Sets New in Box. Includes plate, bowl, and cup still wrapped.
87. Very Antique Child's Doll Cradle. It has good rockers and a cte paint job. There is a crack on the board that shades the dolls head, 18"W 20"D 12"T
88. Pair of Antique Children's Rocking Horses. The red one looks to be commercially made and is named "Finne". It is dated as a gift in 1947. The other one has a handmade look and has solid wood with painted elements. Red one is 12"T and the Larger one is 20"T.
89. Lot of Four Beatrix Potter Figurines with Some Extra Good Ones. Includes the Tailor, Mrs Tiggy Winkle, Mrs Rabbit, and Jimmi Willie which has the oldest mark.
90. Great Set of Vintage Vinyl Finger Puppets With Kings Warriors. We think this is the Mr. Rogers set with others.
91. Rosenthal Studio-Linie Decorative Plate From Germany by Bjorn Wiinblad. 13" Diameter. Excellent Condition.
92. Hand Knotted Oriental Wool Rug With Beautiful Design 4'1'' x 5'10". Very High Knot Count. Nice Rug.
93. Hand Knotted Oriental Wool Rug With Ornate Design 4'2'' x 6'2". There are a few wear spots on this rug. It looks as if there were furniture legs on this rug.
94. Exceptionally Nice Gilt Frame Mirror With Elegant Edges. It has an arched top with acantus leaves extending above the frame. The rest of the frame has long leaves with rope woven in. There are a couple of crack spots but no bad breaks. Better than usual condition. 29"W 39"T
95. Adorable Antique Maple Child's Desk and Potty Chair. The potty chair has a rabbit image and is unique in that it completely folds up. The desk has an executive style chair with a fold up foot rest. The desk has sturdy slanting legs with a molded border that has metal wire with round wood balls. There is wear to the finish but is solid as a rock.
96. Mrs. Noah The Night Owl by Ms Noah Inc of South Carolina. It is a handmade plus toy in excellent condition. It comes with the original paperwork from 1985.
97. Utterly Unique Folk Toy Mobile With Dangling Figures. Two Tier Mobile with 18 figurines that look like corn shuck dolls but have wire frames inside. 12"D 30"Long and strung.
98. Vintage White Westing House Freezer. It has been in the garage so it is kinda dirty. It works fine. 45"W 28"D 36"T
99. Large Two Door Sturdy Metal Cabinet With Locking Doors. It has four fixed shelves inside and tons of storage. Contents sold seperately. 36"W 18"D 79"T
100. Four Drawer Legal Size Filing Cabinet by All-Steel. It is in good functioning condition. 18"W 29"D 52"T.
101. Antique Child's Crib with Fairy Tale Pictures on Wood Ends. 30"W 50"L 42"T. Likely not comformed to modern crib regulations.
102. Kenmore 80 Series Heavy Duty Washing Machine. It has been disconnected but works fine when plugged.
103. Vintage Kenmore Heavy Duty Clothes Dryer. Condition is a little rough and rusted, but it runs.
104. Vintage Wing Backed Chair With Some Crazy Cool Upholstery. It has ball and claw carved feet. The upholstery is in good shape with few if any pick spots. 32"W 33"D 35"T.
105. Set of Royal Windsor Sterling Flatware Service For 12 By Towle. The piece counts vary. There are 12 dinner forks, 16 salad/dessert forks, 16 teaspoons, 8 ice tea spoons, 8 grapefruit spoons, 12 dinner and butterknifes, and a nice assortment of serving pieces. The solid pieces weigh 88 Troy Ounces. They are on 16 handles for approximately another 8 ounces. Condition is lightly used and generally good for all pieces.
106. Service For 8 With Extras Sterling Flatware by S Kirk and Son. Piece count varies. 12 Dinner forks, 12 salad forks, 13 teaspoons, 12 ice tea spoons, 12 dinner knives, 12 soup and serving spoons plus a gravy ladel and butternkife. Most pieces are engraved with an "M". 90 ounces Solid plus 12 knife handles for another 6 ounces for about 96 Ounces in total.
107. Service For 8 in Wedgwood Patrician. It is a beautiful pattern with deeply molded patterns on the dishes and chrysanthemums on the plates and cups. Looks to be all in very good condition although we did see one chipped dessert plate.
108. Service for 6 with Extras in Royal Staffordshire Liberty Pattern China. It is a blue and white pattern with bamboo stalks and leaves. There are 8 of some things but at least 6 of all.
109. Service For 10 With Extra in a Solid White Dish Pattern Called Cachet. It has dinner plate, salad plate, bowls, cups, saucers, and some serving pieces. Good condition overall.
110. Royal Copenhagen Blue Flower China Service For 12 With 7 Piece Place Setting and Extras. Includes Dinner plates, salad plates, bread plates, dessert plates, large bowls, cups and saucers. Extras include the candle sticks and various small platters.
111. Royal Copenhagen Blue Flower Soup Tureen With Lid, Ladel, and Tray. All in very nice condition although there is a hairline on the inner rim of the tureen itself.
112. Royal Copenhagen Blue Flower Coffee and Tea Service Plus Serving Pieces. It has tea and coffee pots, 14 cups and saucers, cream, sugar, gravy boat, two different footed bowls, plus round and oval platters.
113. Gigantic Flatware Set Made From Brass and Teak. It looks like service for 12 with a 9 or more piece place setting plus many serving pieces. Still wrapped in plastic. Not sure if it has been used. Even the case is in good condition.
114. Set of Four Waterford Lismore White Wine Glasses. They are in excellent clean condition and are visibly marked.
115. Gerson Mid Century Sterling and Amethyst Brazilian Bird Figurine. This is a long billed bird on sturdy feet with a big hunk of amethyst for its body feathers. It is clearly marked Gerson but we cannot make out the second word. 10" Long and almost 6" Tall.
116. Service For 8 in Steiff Betsy Patterson Sterling Flatware in Case. Includes salad forks, dinner forks, teaspoon, ice teaspoon, butterknives, dinner knives, carving set, and other serving pieces. Original paperwork and a flatware chest. We included a photo of inventory taken in 1985. The set has been stored ever since. About 86 Ounces solid plus 11 handles give it and extra 5.5.
117. Set of 10 Waterford Lismore Red Wine or Water Goblets. They are all in excellent clean condition with no chips. They are 7" tall.
118. Set of Six Waterford Lismore Champagne Bowls. They are all excellent clean condition with no chips and are well marked.
119. Waterford Lismore Decanter in Excellent Condition. No chips or cracks and is marked.
120. Blenko 14" Footed Bowl in Good Condition With Label. The bowl has really cool concentric rings and a beautiful blue base. Great condition.
121. Antique Elgin Open Face Pocket Watch in a Brass Eagle Holder. It is a neat antique stand with a fold out on the back. The watch is running. It has black numbers on a white dial with seconds bit. It has 17 jule movement. #26689065. It is in a elgin romona 20 year case.
122. Vintage Set of International Aircraft Sillouettes Spotter Cards WW2 Era.They are in the original box with the explanation card. It has aircraft from different countries. Great crisp condition.
123. Vintage Blue Green Vase From Van Briddle of Colorado. It is 9" Tall and in good condition with a couple of scuffs. Well marked.
124. Vintage 6" Coors Pottery Vase with Deco Design. It is in very good clean condition.
125. Set of 8 Peruvian Sterling Snack Dishes. They have Fancy Designs along the edge and are in very nice condition with no signs of use. Signature appears to be Camusso. They weigh 32 Troy ounces exactly.
126. Lot of Three Different Sterling Plates 6" to 9" Diameter. There is plate by Gorham that has a small decoration on the inside. The other two are smooth and made by International and Gorham again. 18 Ounces.
127. 4 Pair of Sterling Salt and Peppers and 1 Pair Clad. There are several different styles here.
128. Vietnam Era Special Forces Cap "De Opresso Liber". It has the original plastic lining and the tassle on the back. Generally good condition, but some wear.
129. Magnficient Vintage Indonesian Lotus Flower Pattern Flatware in .800 Silver. Service for 8 with extras. It comes with a 1981 appraisal for $11,879. All very heavy and very beautiful flatware probably handmade in Bali. It dates from the late 1960's to 1970's. Almost great condition with almost no signs of use. It has dinner, dessert, and salad forks. It also has tea, soup, and icetea spoons. It also has a dozen massive serving pieces. Included photo of appraisal which should have the correct count for everything. Total weight is approximately 134 troy ounces of .800 silver. Comes in a beautiful cherry silverware chest as well.
130. Collection of Civil War Era Buttons with Guide to Collecting Civil War Buttons. All of the buttons in the collection are clean and have the manufacturers name on the back. It is a nice set. 7 small, 3 medium, and 1 large button.
131. 14k Yellow Gold Pendant from Whitney Rediuction Company Dated 1901. It ahs a indian head on the face and a masonic symbol stamped on the back. 5.9g of 14k gold.
132. 14k Yellow Gold and Black Onux Men's Ring Size 10.5. It has simple fluted size and a large glossy onux in good condition with light scuff. Unmarked but tested well at 14k. 8.4g
133. 14k Yellow Gold and Lovely Amethyst Link Bracelet. It is made up of 20 individual links with oval faceted amethysts with great brilliant color. 7.25" Long in good condition with good catch and safety. 6.3g
134. 14k Yellow Gold and Angel Skin Coral Ring Size 7.5. Pretty vintage piece with cast leave pattern around the bezel. There is a large 9x17mm oval coral in the center. 6g
135. 14k Yellow Gold and Garnet Pin Pendant on Chain. The pedant is oval with a very nice color. The oval faceted garnet is in the center. It can also be used as a pin or slide. It is on an 18" Chain in great condition. 4.2g
136. Antique Victorian Bar or Lapel Pin in 9k Gold. It has a pretty glass "Stone" in the center and a good hinge an clasp. Most likely english victorian. 3g
137. 10k Yellow Gold and Marquise Cut Citrine Ring Size 6.5. The shank has a bypass design that holds the pretty color citrine in a prominant amount. 3.6g very good condition.
138. Elegant Italian 14k Yellow Gold Ring Set with Ruby, Sapphire, Emerald, and Diamond. Size 7.5. 4.4g very good condition.
139. 10k Yellow Gold and Morganite Ring Size 9.5. It has a beautiful stone in the center with some small diamonds on the shank on either side. 3.3g
140. 10k Yellow Gold and Sapphire Pendant on Chain. Pendant Is circular with a dozen small round sapphires aroud the edge. It is on a fine 17" chain. Very good condition. 2.5g
141. Random Lot of Costume Jewelry Pieces. There are some complete pieces but there are also some single earrings and some items in need for repair. Great for steampunk.
142. Large Headress Ornament With Large Silver Saudi Arabia Coin In Center. The coin makes up the top of the ornament which has 4 levels of bells and tassles dangling below it. It has a large hook on the top used to attach to some sort of a hat. Coin silver content 70g
143. Awesome Assortment of Antique Silver Beads and Ornaments from the Middle East and China. It has a chinese medallion of a man on a horse with tassles below, some chinese buddhas, and an intriguing mix of beads and pendants from exotic places. Some silver content in most pieces. 52g.
144. Assortment of Handmade Bone and Brass Rings and Pednants from Africa. Two large handmade pendants from east africa and two bone pendants or rings, and three different brass rings including one shaped like africa all from markets around kenya. Very unique.

145. Magnficient Tuareg Sterling and Wood Pendant on Cord from Niger. The tuarege are desert nomads and their jewelry and art feature geometric design and no images. The pendant is almost 5" long and comes in a multistrand 17" cord. All in good condition. Rare find.
146. Large 18k Yellow Gold Pin in Excellent Condition Signed "GC". The look of the pin is like an elaborate coiled rope with a lot of granulated accents. The pin has a good hinge and clasp. Overall the piece weighs 32g of 18k gold.
147. Assortment of Sterling and Turqouise Jewelry. Includes three rings and pretty necklace. 24g
148. 18k Yellow Gold Ring with Emerald and Diamonds Size 8.5. The emerald is in emerald cut with a pretty green color and moderate clarity. It has six diamonds placed in the bypass design. 3.9g. In good condition with little wear of scuffs.
149. Mixed Lot of Gold Jewelry with Heart Pin, Opal Earrings, and Pendants. The heart pin is 7/8" long in 14k with some tiny diamonds along the edge. There is a 10k pair of common opal earrings. There is an amethyst pear shaped pendant and a handmade pendant with crystals in 14k. 11g Total.
150. 10k Yellow and White Gold Set with a Peach Colored Heart Shaped CZ Size 9.5. It has three rows of sparkly stones down the side as well. It is in nice sparkly condition. 4g
151. Vintage 10k Yellow Gold Cultured Pearl Ring Size 8.5. It has a 5mm pearl with lice luster in a sturdy 6 prong setting. Good condition. 2g.
152. 10k Yellow Gold and Synthetic Yellow Sapphire Size 6.5. Pretty faceted round brilliant. Very round stone secured in a high six pronged setting. Good condition. 1.6g
153. Franklin Mint Official Gold on Silver Proofs of the World's First Stamps in Folio. 47 total stamps from the set in the original franklin mint folio. There is some really nice artwork. There are beautiful examples of stamps from the 1800's. The third page is present and ready to except more stamps from the set, if you can find them.
154. 1 Ounce Silver Bullion Coin "The Dawn of a New Millennium". UNC condition. 0.999 Fine Silver
155. 1921 US Morgan Silver Dollar in Nice XF Condition. .900 Silver
156. 1930 US Standing Liberty Quarter in F Condition. .900 Silver.
157. Lot of 20 US Walking Liberty Silver Half Dollars. Good mix of dates including a 1917. $10 Face Value .900 Silver
158. 1941 US Walking Liberty Half Dollar in XF Condition with Toning.
159. 1970 US Mint UNC and Proof Sets. This is the best way to get the 1970s half dollar.
160. 1971 US Mint UNC and Proof Sets.
161. 1974 US Mint UNC and Proof Sets.
162. Collection of US Indian Head Pennies 1887-1893 Plus 1895 and 1896. These have all been in flips for decades.
163. Group of 9 Indian Head Pennies 1897-1905. All have been in flips for decades.
164. 1906 and 1909 Indian Head Pennies. The 1909 is the last year and this one is in a pretty F to VF condition.
165. Lot of 10 US 1964 Kennedy Silver Half Dollars All UNC. $5 Face value. 90% Silver.
166. Mixed Lot of Good Old US Coins Including Steel Pennies Shield Nickels and Others. See photos for details.
167. 1841-O US Seated Liberty Dime. In VG condition.
168. Lot of 8 Different US Barber Silver Dimes From Early 1900's. All different years in G to F condition. 90% Silver.
169. 1895 and 1899-O Barber Silver Dimes. Both in G condition and 90% silver.
170. Lot of 8 Different Barber Dimes 1906 Through 1911-D. They range G to F condition and are all 90% silver.
171. Lot of 9 US Barber Silver Dimes 1912-1916. G to F condition. 90% Silver.
172. Lot of Coins in After Market Packages Including Nickels and Quarters. There are three different years of state quarters in folios from the US states commemorative gallery. There is also the american buffalo series and a five dollar folio with lots of quarters.
173. 4 Years of State Quarters in Folios Plus More Slabbed Coinage.
174. $20 Face Value in US Kennedy Half Dollars 1971 and Later. Good mix of dates.
175. Two Wheat Penny Books With About 150 Coins. Both books are the 1909-1940 version. One of them has a full run from 1915-1945.
176. Whitman Jefferson Nickel Book Complete 1938-1964. This is the Whitman's high grade folio with the slide out plastic sheets that hold the coins in place. Lots of these coins are in higher grades.
177. Unsearched Bag of Wheat Pennies Weighs 12 Ounces and Should be Around 80 Coins.
178. US Mint Silver Bicentennial and Washington Half Dollar Sets. Both very good condition with a little scuffs to the packaging.
179. 1962 US Mint Proof Set Still Sealed in Original Envelope. The dime, quarter, and half dollar are all 90% Silver
180. 1964 US Mint Proof Set Still Sealed in Original Envelope. The dime, quarter, and half dollar are all 90% Silver
181. 1964 Type Set in a Hard Case. Dime, quarter, and half dollar are 90% silver.
182. Lot of 40 US Silver Washington Quarters Mixed Dates. There are some nicer high grade coins in the lot. That is $10 face value and 90% silver.
183. Lot of 40 US Silver Washington Quarters Mixed Dates. There are some nicer high grade coins in the lot. That is $10 face value and 90% silver.
184. Lot of 70 US Silver Roosevelt Dimes. There are higher grade coins in the mix. $7 face value. 90% silver.
185. One Ounce Silver Bullion Coin Copy of 1907 Saint Gauden's. Gold Plated and Numbered. It is stamped 0.999 Fine on the side.
186. Canada 2017 $8 1.5 Ounce Silver Bullion Coin BU. This coin is 1.5 Ounces and came straight from a tube. The first time it has been touched was for our photos.
187. 1923 and 1923-S US Peace Silver Dollars. They are both F and XF respectively and 90% silver.
188. 1923 US Peace Silver Dollar UNC with Toning. Very pretty coin with a rainbow tone. 90% silver.
189. 1924 US Peace Silver Dollar VF.
190. 1922 Peace Silver Dollar in XF
191. Lot of Two 1922 US Peace Silver Dollars VF to XF Heavy Toning.
192. Lot of Three Slick US Morgan Silver Dollars. They have cool sillouettes but very little detail.
193. 1 Ounce Silver Bullion Coin From Silver Towne. It has walking liberty on one side and a handsome eagle on the other. UNC condition.
194. Lot of Three US Walking Liberty Silver Half Dollars Better Grades.
195. 1986 US Mint Ellis Island Commemorative Silver Half Dollar.
196. Lot of 10 US Standing Liberty Quarters. It is a mix of good dates and slicks. All 90% silver.
197. 1893 US Columbian Exposition Commemorative Silver Half Dollar. Deeply toned and appears to be in XF condition.
198. US Mint 1971 UNC Eisenhower Silver Dollar. 40% Silver. Comes in the original packaging.
199. Lot of 100 Mercury Silver Dimes. It is an unsearched lot gathered by weight. Contains 250g which should contain 100 dimes. $10 Face value.
200. $30 of Modern Kennedy Half Dollars. 60 coins total. Most of them relatively high grade with a broad mix of dates.
201. 1974, 1975, 1978, and 1979 US Mint Proof Sets. They are all in great condition. The coins look good.
202. 1981, 1985 Proof Sets and 1980 UNC Set US Mint.
203. Lot of Three 1917 US Mercury Silver Dimes. Two are G condition and one is F condition.
204. Lot of Higher Grade Mercury Dimes from the 1930's and 1940's. 9 total and all 90% silver.
205. Lot of Nicer Wheat Pennies with a Good Mix of Dates. 8 total. Including two UNC coins in littleton packages.
206. US Nickels Lot with Several Types Including Silver War Nickels. Also has several buffalos and some littleton packages.
207. $10 Face Value High Grade Washington Silver Quarters. Most of these are late 1950's to 1964 in XF to UNC condition. 90% Silver.
208. Group of $2 Bills and a $5 Silver Certificate. The $2's come from 1953, 1976, 2013, and 2017-A. The $5 is a blue seal silver certificate from 1953 and it is in crisp condition.
209. 1935-A Hawaii $1 Silver Certificate in Really Good Condition.
210. 5 of each 1957 and 1957-A One Dollar Silver Certificates.
211. 1982 Washington Half and 1986 Liberty Half Dollar. We have the paperwork for the washington but no box. The liberty is complete with paperwork and box.
212. Whitman Mercury Dime Book With 34 Different Dimes. $3.40 Face Value and 90% Silver.
213. Lot of Lincoln Penny and Jefferson Nickel Books. There are two penny books from 1909 to 1940. Partially full. There are two more penny books from 1941. The nickel book is from 1938.
214. Mixed Lot of US Silver Half Dollars With Walkers, Franklins, and Kennedy's. $10 Face value of 90% Silver.
215. 1861 Five Dollar ($5) Note from Bank of Commonwealth of Virginia in very nice clean condition. It was found (along with the Notes is the following 2 lots) in this fine condition, in the wallet of a Civil War Veteran, named JD Sidenstricker, of Academy, WV.
216. Two Confederate Ten Dollar $10 Bill, both signed and numbered on notes dated Feb 17th 1864. As above, we found these notes in the wallet of a Civil War Veteran, named JD Sidenstricker, of Academy, WV.
217. Great lot of 6 Confedereate $20 Bills from several Series. All are signed and numbered and dated Feb 17thm 1864. The following series are included: 1, 2, 4, VI, and X (2 pc). As above, we were consigned these notes in the wallet of a Civil War Veteran, named JD Sidenstricker, of Academy, WV. All in very nice condition.
218. 1966 US Special Mint Set, Clean in Nice Box. The 1966 Half Dollar is 40% Silver.
219. 5 Unsearched Rolls of US Pennies marked 1961, 63-D, 64, 65 and 66. We don't search them so we don't promise the marks are correct.
220. 5 Unsearched Rolls of US Pennies, marked 1967, 68-D, 70 and 72 The 68-D in the tube has a lot of AU-BU.
221. Collection of Canadian Pennies, 1939-1993. The bag states it has 61 coins in that year range. The mix is good but we aren't clear if the it has every year.
222. 5 Unsearched Rolls of US Pennies, marked 1974, 75 77 78 and 79. These have been wrapped a long time.
223. 200 US Wheat Pennies, just as they came to us. Nice clean batch.
224. A Pound and a Half of TOKENS - all types with lots of president heads in the mix. Phone, game, party, joke…many types.
225. 1924 MEXICO .720 Silver Peso, in around VF-XF condition. It has deep toning unique to this .720 silver.
226. 1925 MEXICO .720 Silver Peso, VF Condition.
227. 1926 MEXICO .720 Silver Peso, VF Condition.
228. 1932 MEXICO .720 Silver Peso, AU-UNC. Nice coin with nice strike.
229. Tube of 1943 Steel Pennies. These appear to be UNC coins; please inspect.
230. 1947 MEXICO .900 Silver 5 Pesos, UNC. Beautiful Design is very sharp on this coin.
231. 1952 MEXICO .720 Silver 5 Pesos w Hidalgo. VF-XF, 27 7/9 grams.
232. 1956 MEXICO .900 Silver 10 Pesos, UNC. 28.888 Grams, Very sharp, bright coin.
233. 1960 MEXICO Commemorative .900 Silver 10 Pesos, AU-UNC. 150 Years Independence.
234. 1968 MEXICO Olympic Commemorative 25 Pesos, .720 Silver. AU Condition and still sharp.
235. Lot of 10 MEXICO Silver 1 Pesos from 50's- 60's. Good mix of dates among the 10. These coins are 10% silver.
TAG SALE LISTING (These items are available at Tagged Prices when the sale opens to appointments on August 12th. For the
KITCHEN AND DINING
Multitude of Trays Pitchers, Trays, Bowls, Candelabra, and Serving Pieces. Outstanding Mix.
Hammered Flower Frog
Assortment of Wine Glasses and Barware
Humorous Wine Stoppers
Toaster, Coffee Maker, Food Processor, Crock Pot, Pots and Pants.
Cobalt Blue Pitcher and Glasses
Nesting Green Mixing Bowls by USA Pottery
Coffee Grinder
Assorted Pretty Coffee Pots
Wooden Salad Bowls
Egg Plates
Tiki Mugs
Selection Handmade Ceramic Serving Items
Egg Cups
Covered Casseroles
Dragonware Tea Set
Blue and White Dish Set
Wine Rack
Covered Honey
Avon Cape Cod
Faux Fruit Bowl
Mid Century Vintage Drinkware
Punch Cups
COLLECTIBLES
Animal Shaped Planters
Chinese Dishes and Vases
Hummel Figurine With Telescope
Russian Decorated plate
Ivory Carving (Tennessee Residents only)
Japanese Figurines
Cruets
Norwegian Themed Items
Cobalt Blue Decorative Glass
Animal Prints
Metallic Wall Sculpture
Kentucky Derby Glasses
Jelly and Jame Glasses
Indian Head Bank Full of Pennies
Signed Baseball
Orthodox Priest Figurine
NASA Collectibles
Fishing Reels
Mexican Blankets
Vaseline Glass Bowl
Cup and Saucer Collection
Folk Art
World Doll Collection
UT Decoration
Collectible Pillows
Wooden Shoes
Skirt With Tartan
Great Selection of Vintage Fisher Price
Tonka Truck
Oscar The Grouch in His Trashcan
Clocks
Framed Art
Frames
Horse Figurines
Awesome Selection Slides and Post Cards From the Middle East
Wilson View Master with Slides
Susie Good Sleeper
Mupi Toy Movie Viewer
Antique Box Set
Legos
Wonder Blox
Rolling Carrier
Duck Book Ends
Globe
Antique Baskets
Board Games
Xylophones
Paltry
Tinker Toys
Antique High Chair
Italian Inlay Table
Decorative Antique Umbrella
Two Original 1960's Paintings signed Spence
HOUSEHOLD
Good Selection of Bed Linens and Pillows
Small Shelves
Miscellaneous Clothing
Various Shoes and Organizers
Clocks
Waste baskets
Storage Bins
Rugs
Lamps
Towels
Cleaners
Vanity Items
Magazine Rack
Flatware
Nesting Tables
House Plants
Gardening Supplies
Kitchen Organizers
Office Supplies
Printer
Paper Cutter
Shredder
GARAGE
Garage is Packed With Toys and Kitchen Supplies in a Great Variety.
Saw Horses
Tools
Garden Supplies
Several Metal Shelves
Hardware
Organizer Cabinets
Tennis Rackets
Storage Bins
Antique Suitcases
Tupperware
Sewing Supplies
Tricycle
Pressure Washer
Wheel Barrow
Ladders
Trash Cans
MORE NOT LISTED
SEVEN SEAS ESTATE SALES
865 765 3514
www.SevenSeasEstateSales.com and www.BidSevenSeasEstateSales.com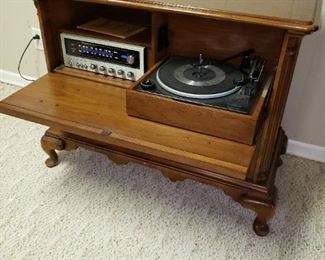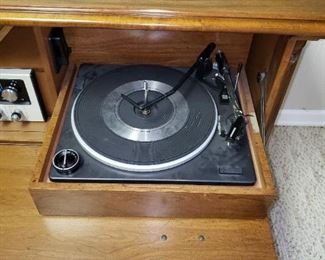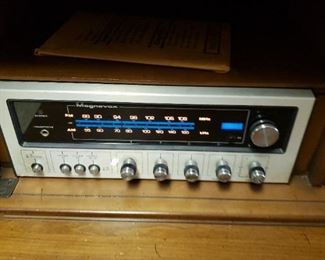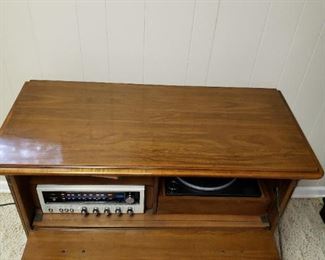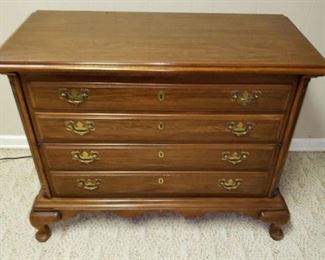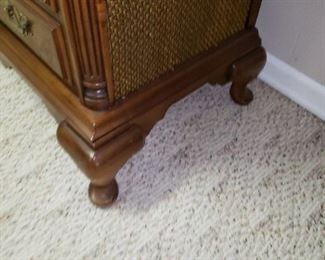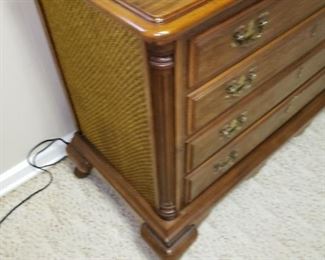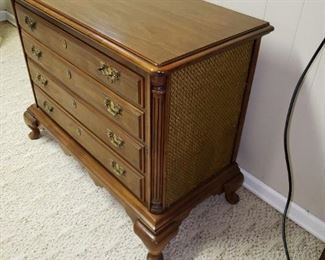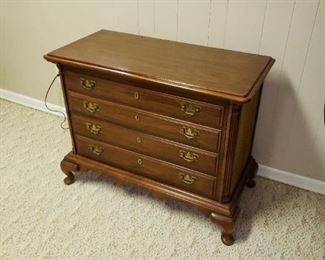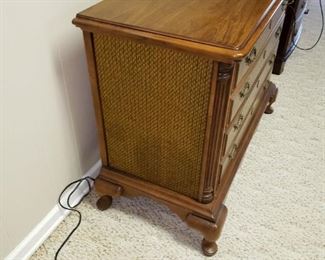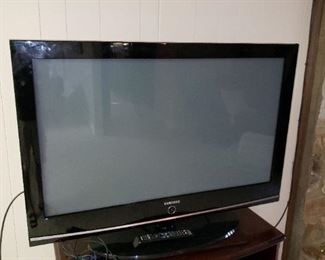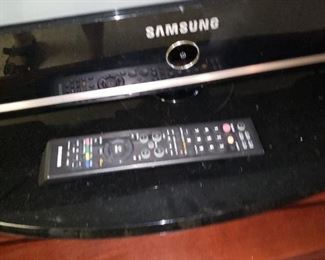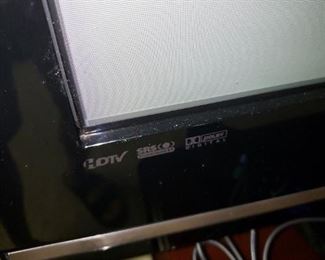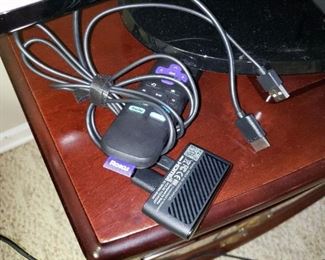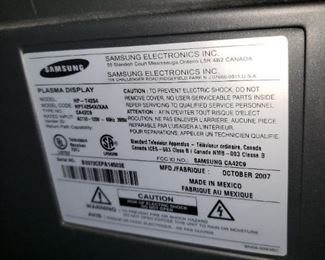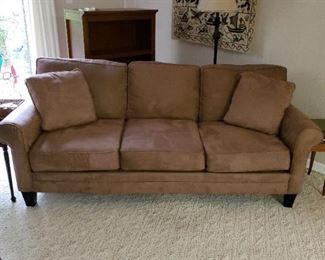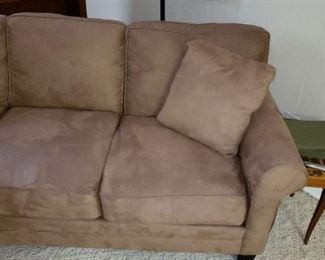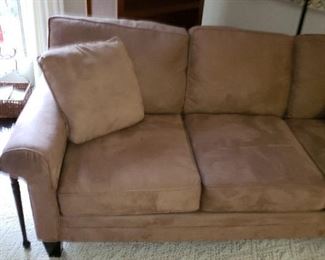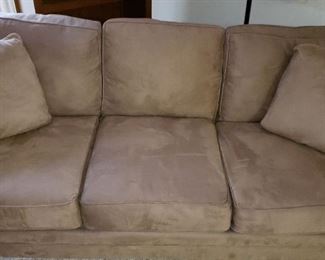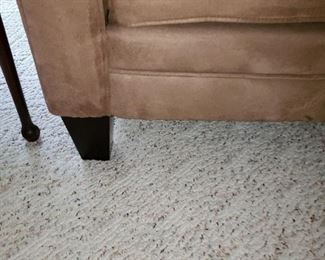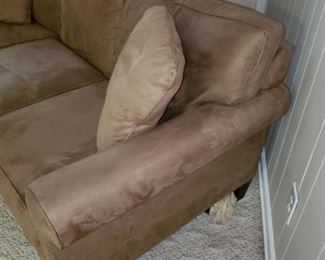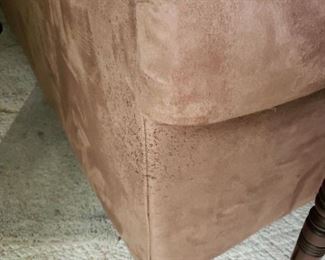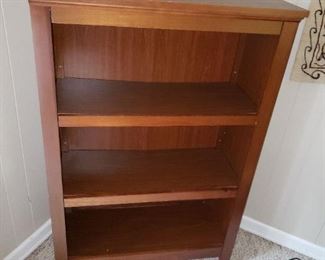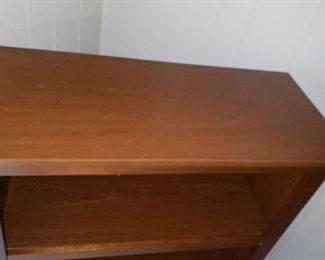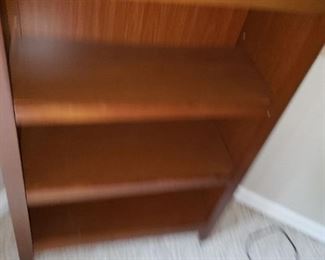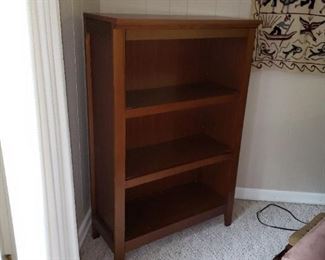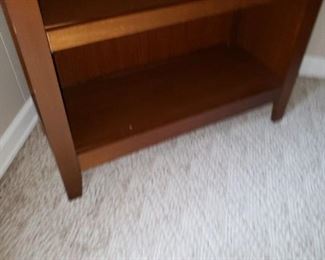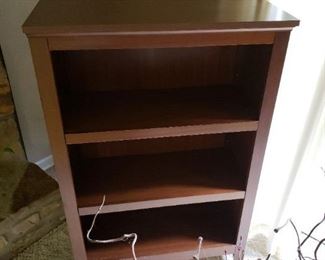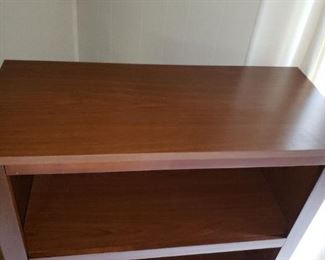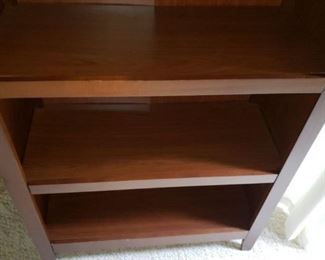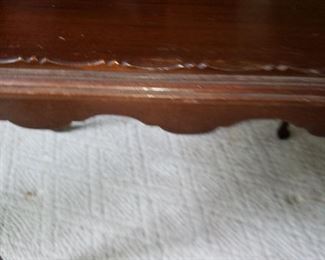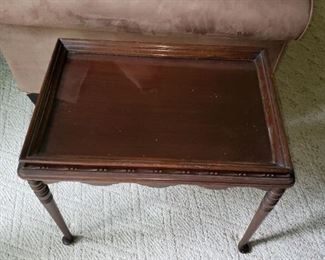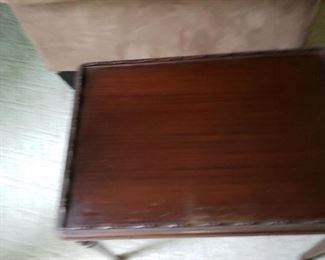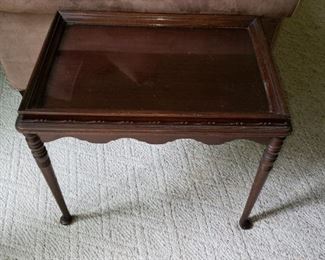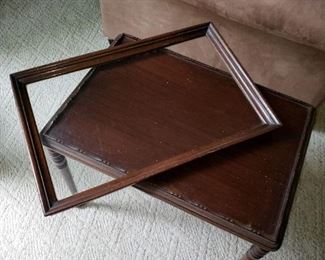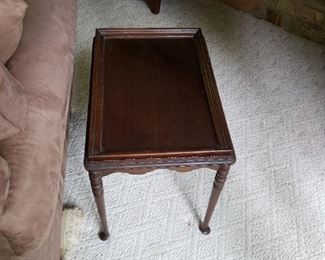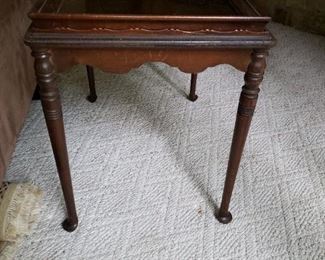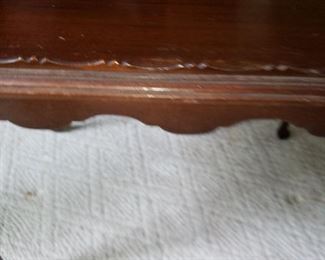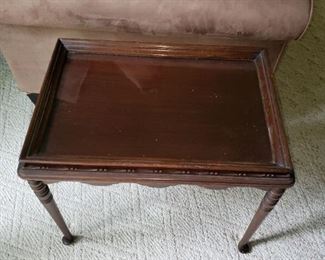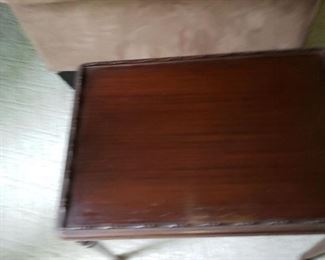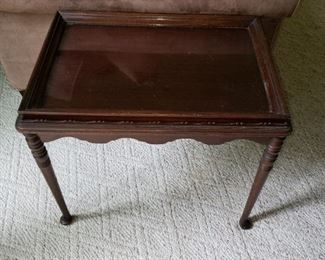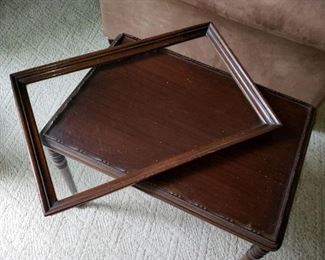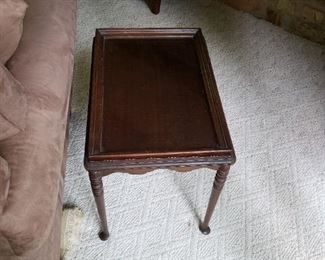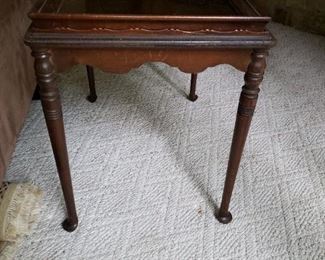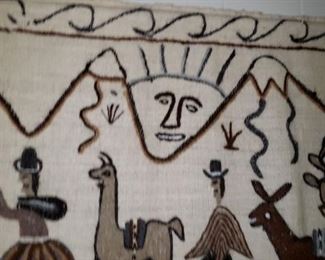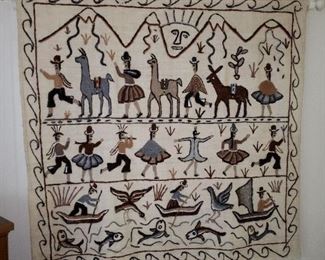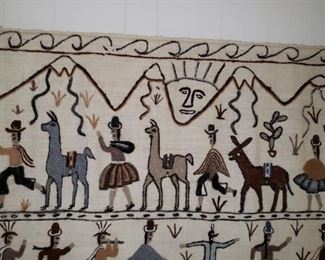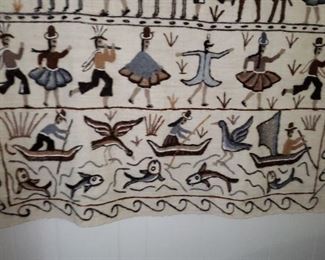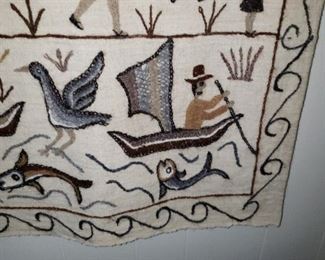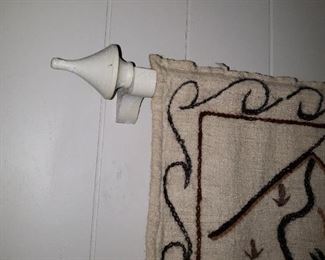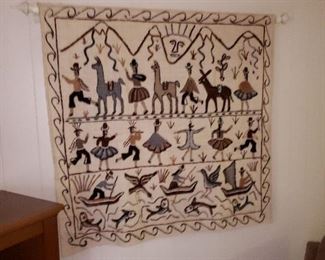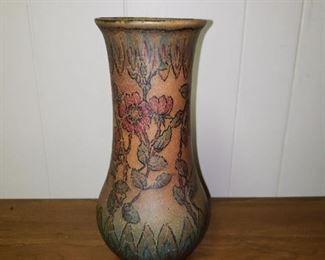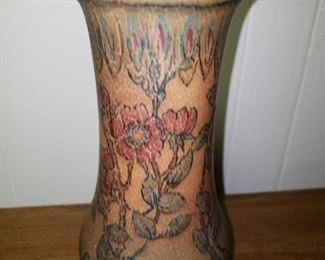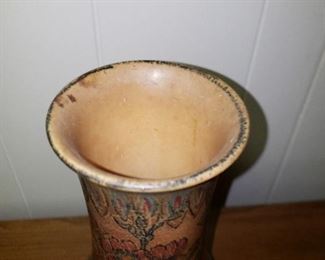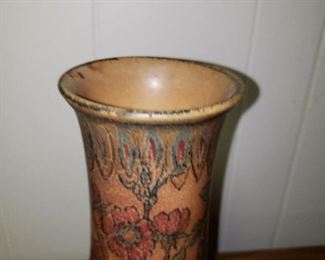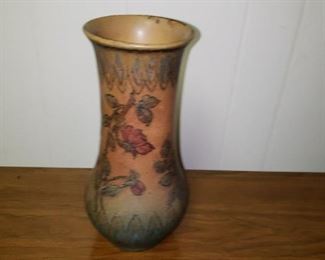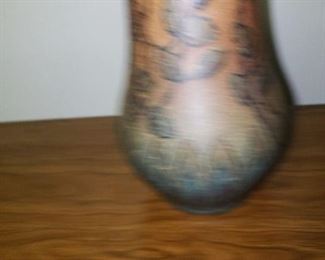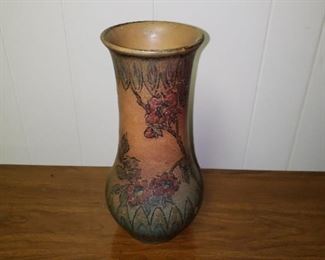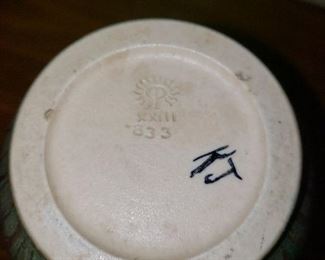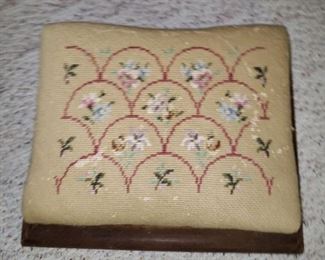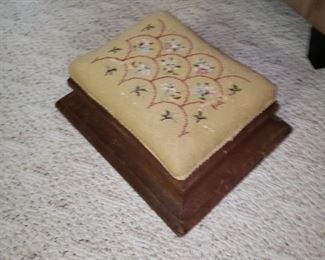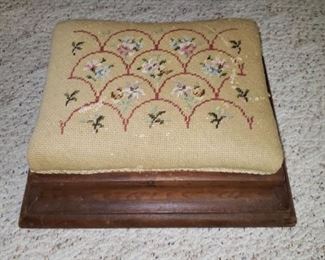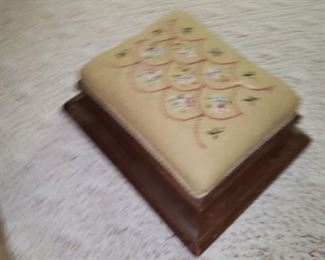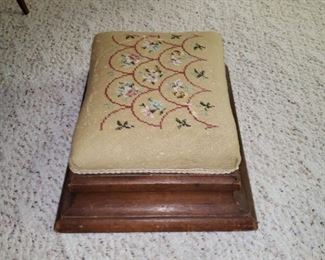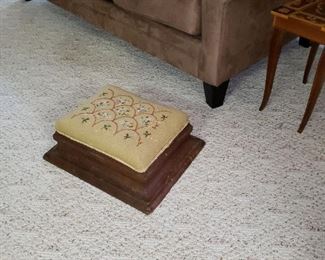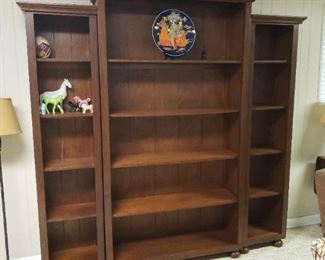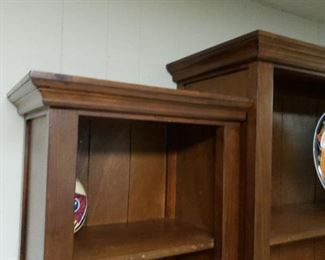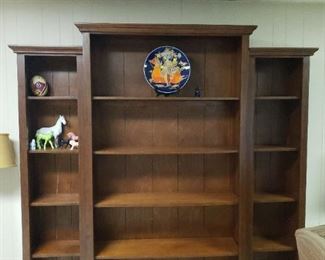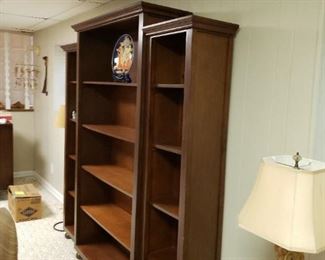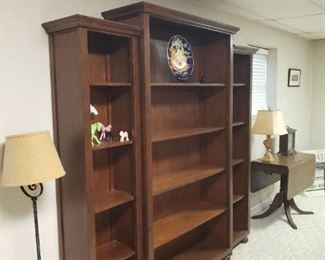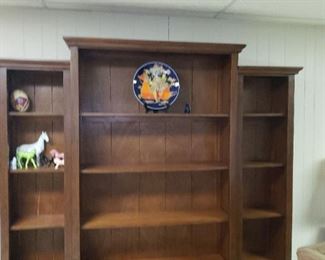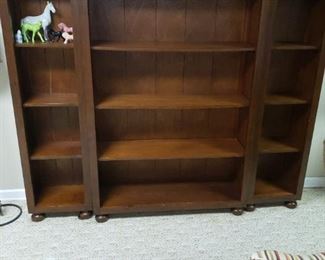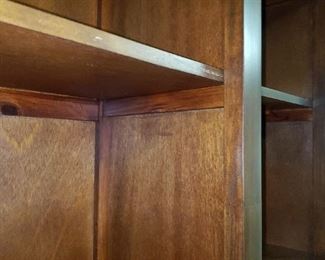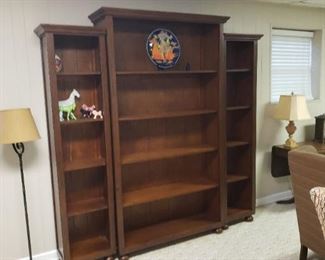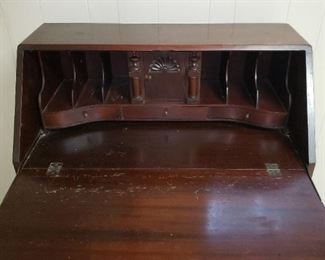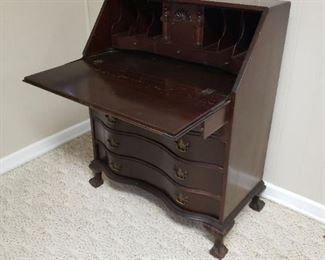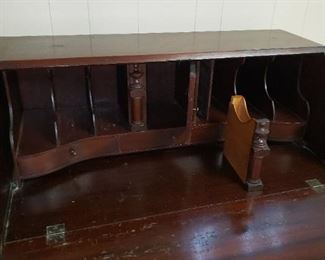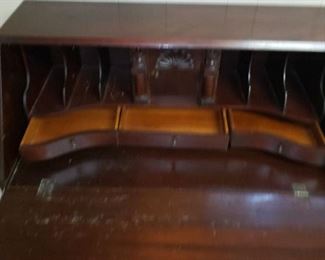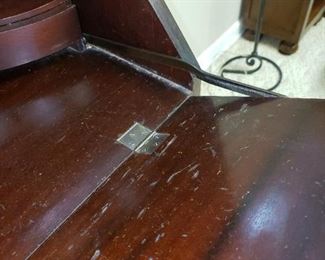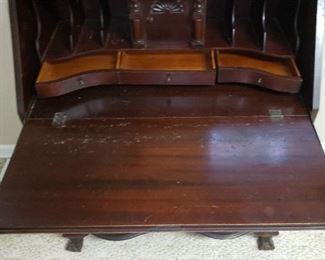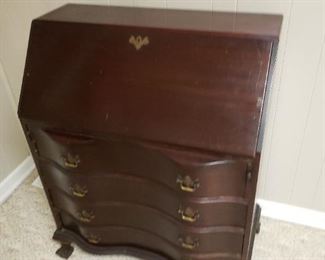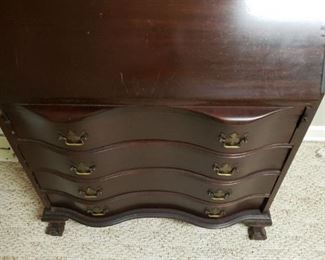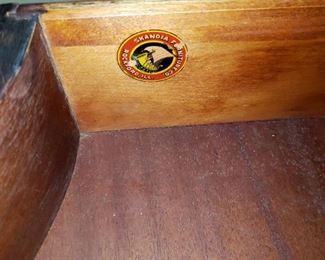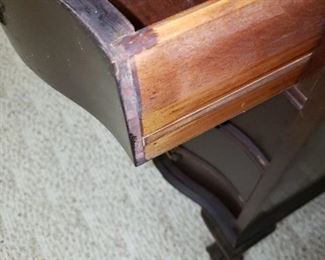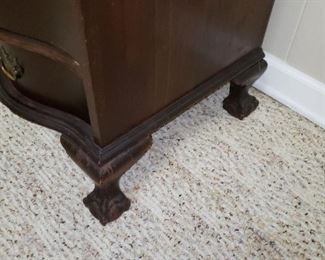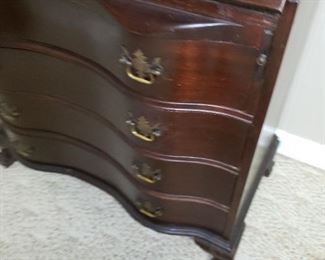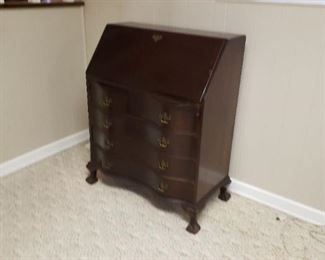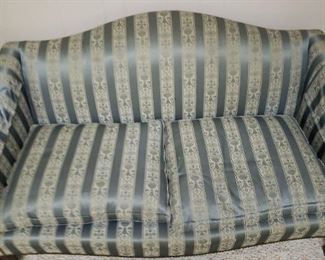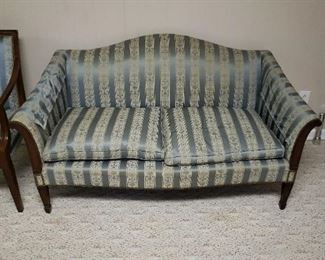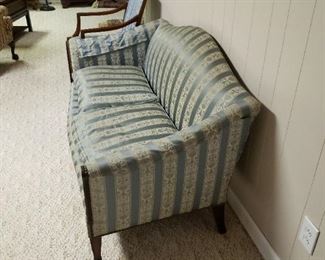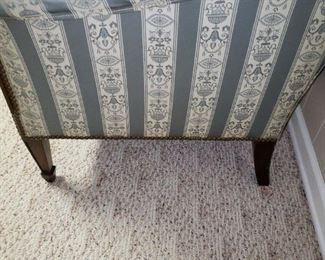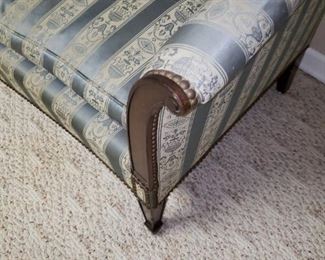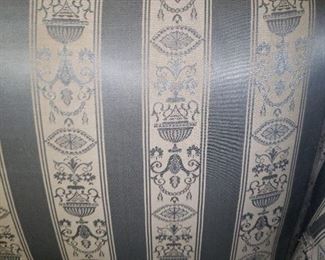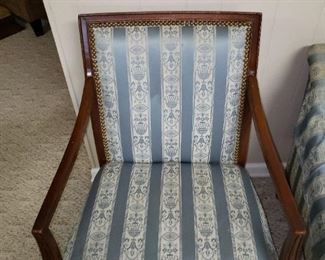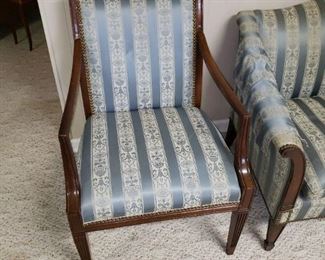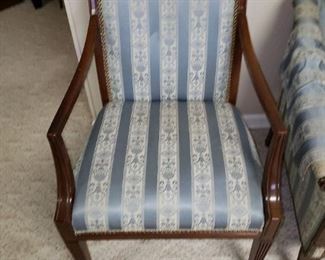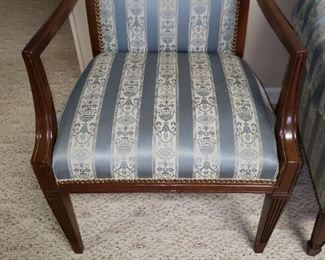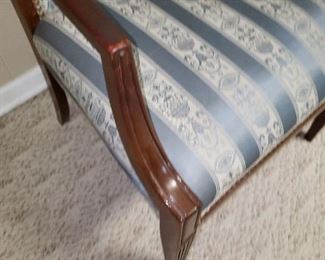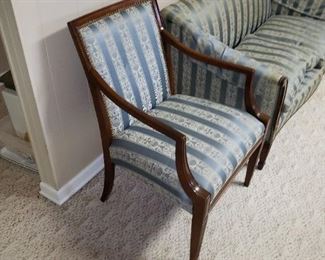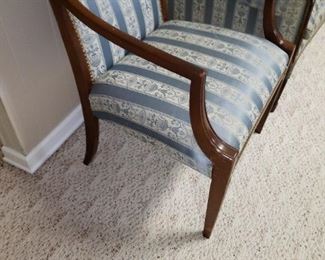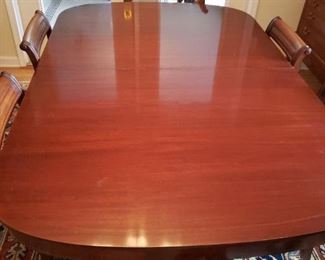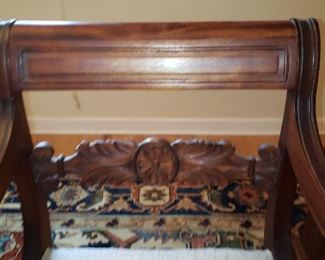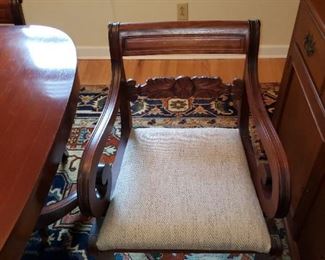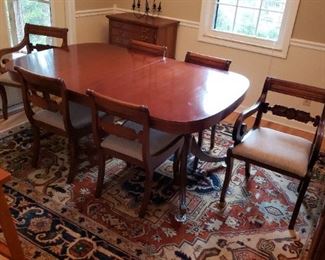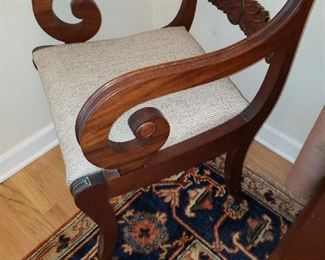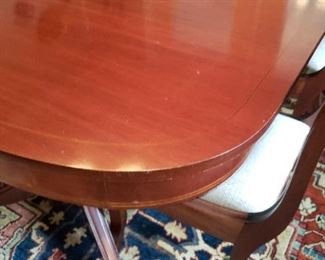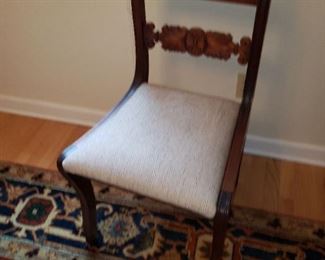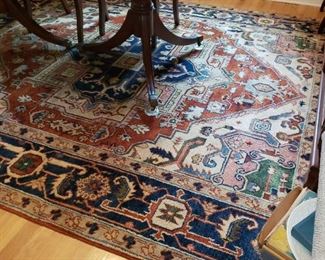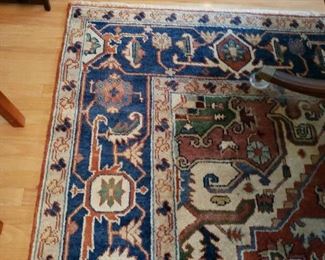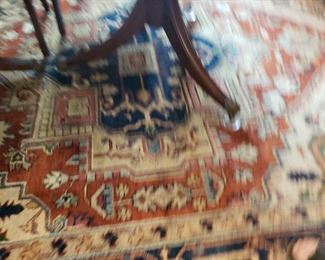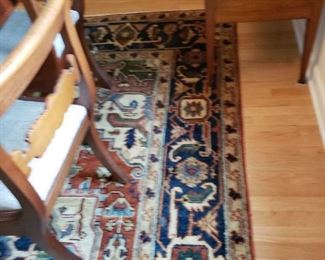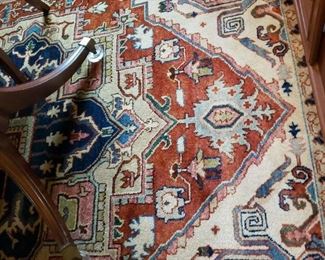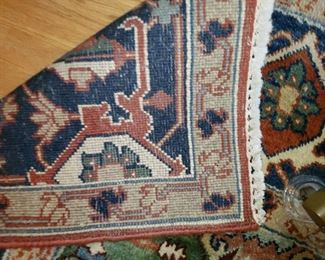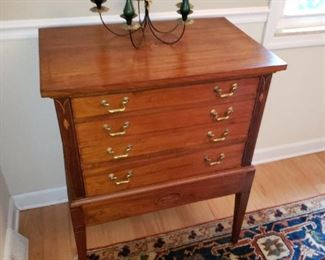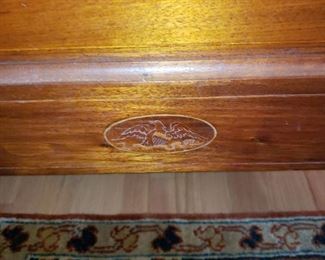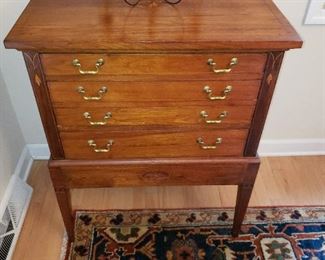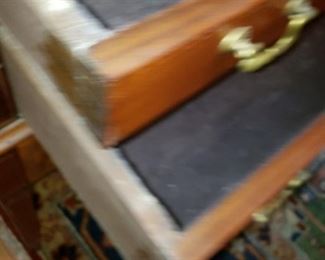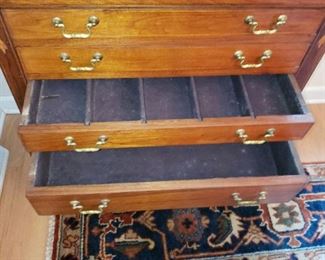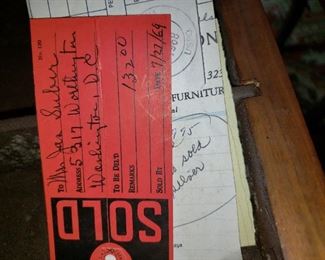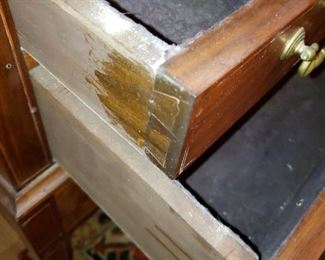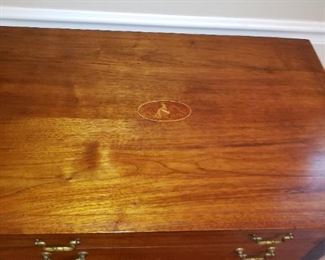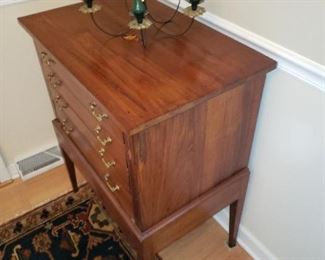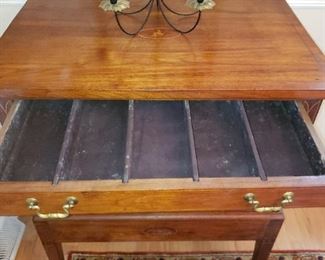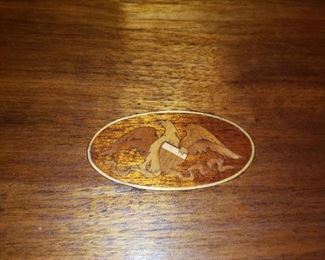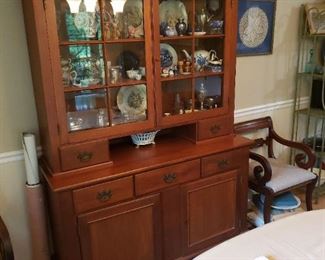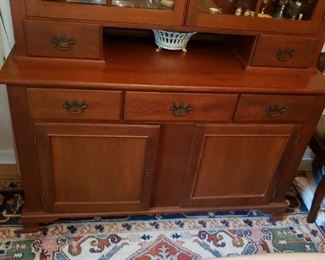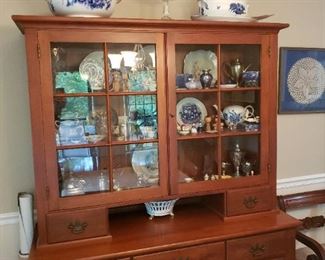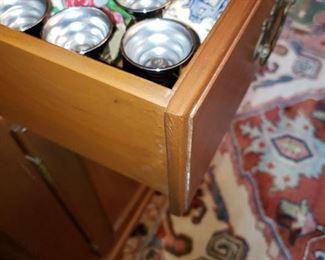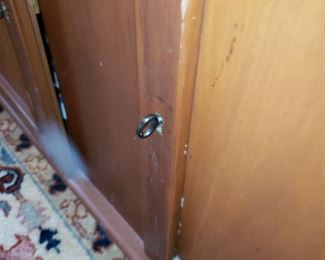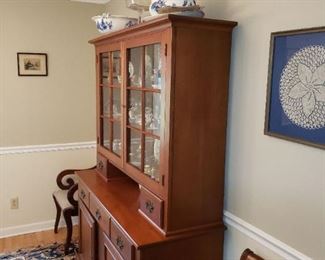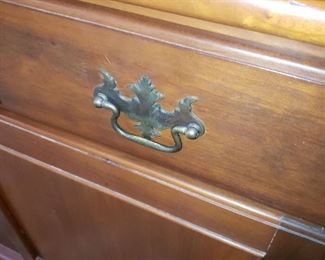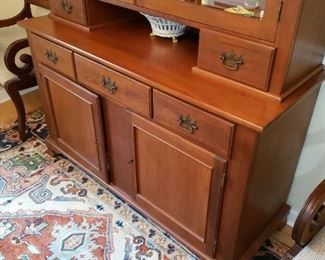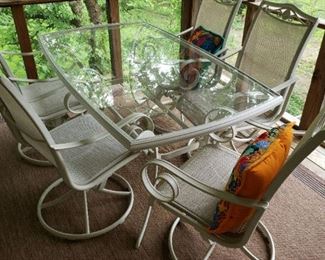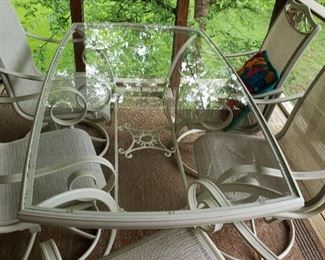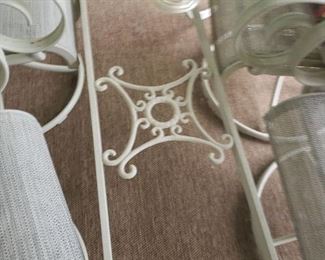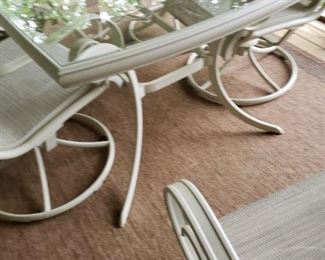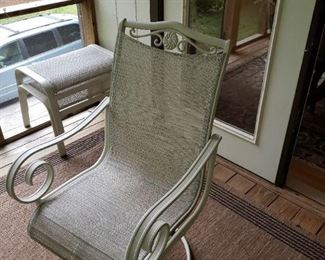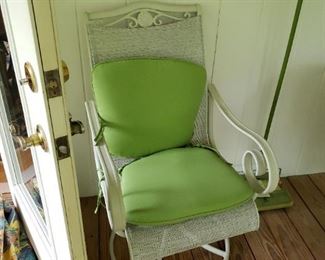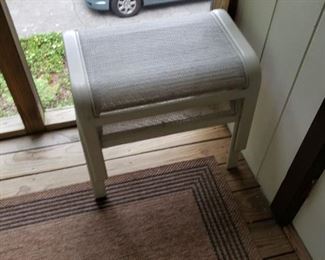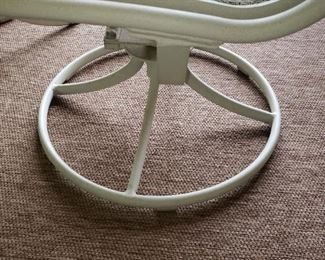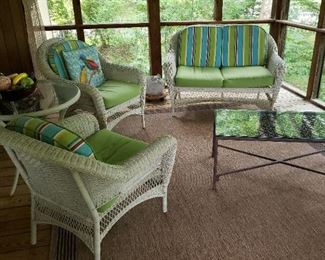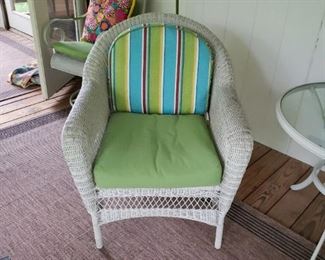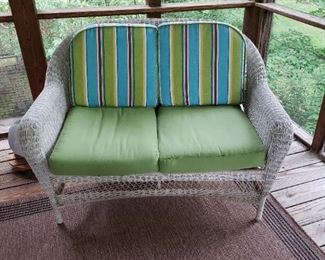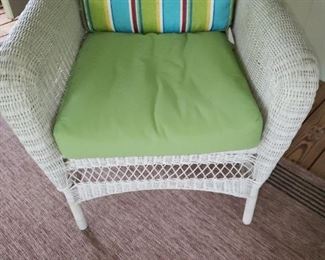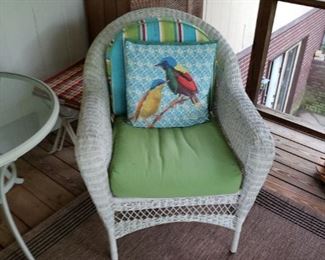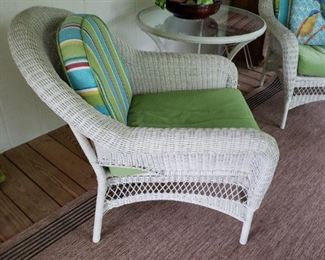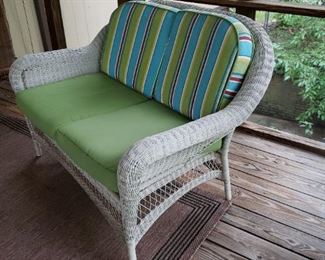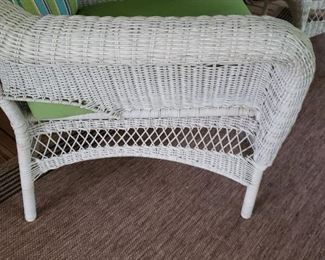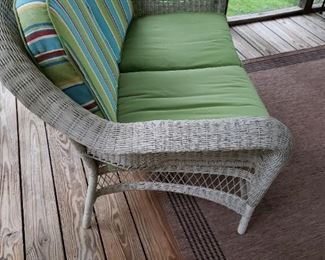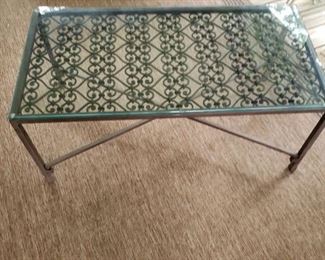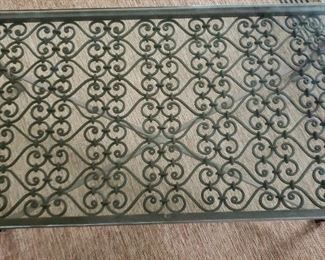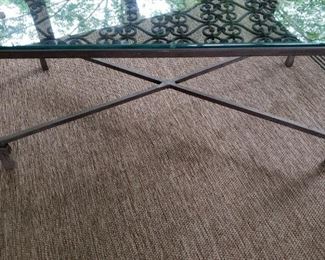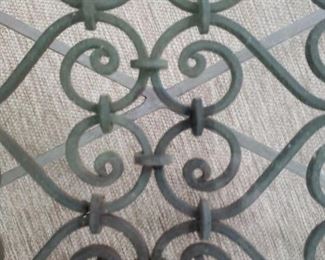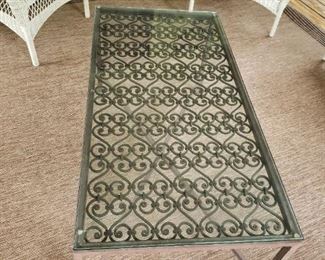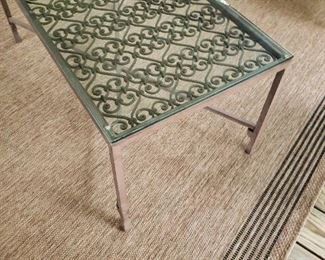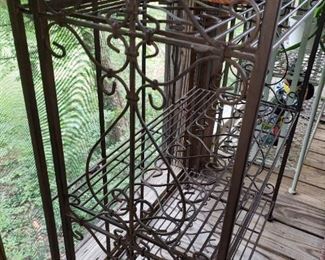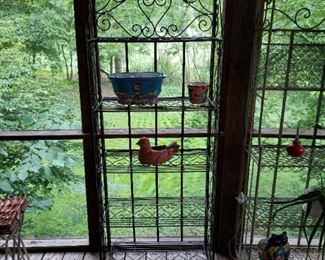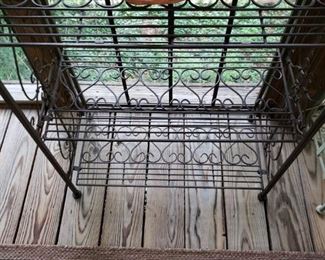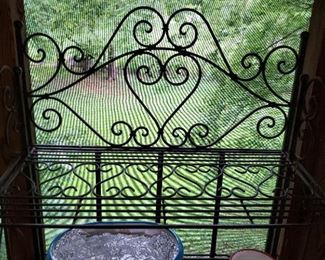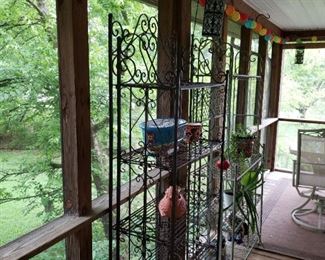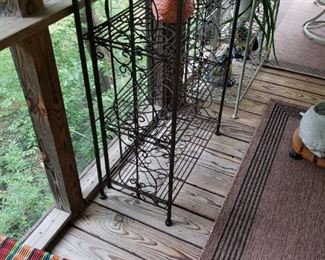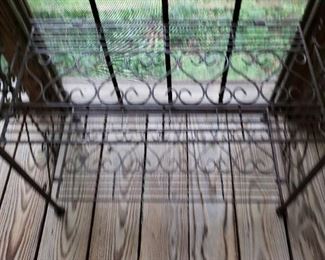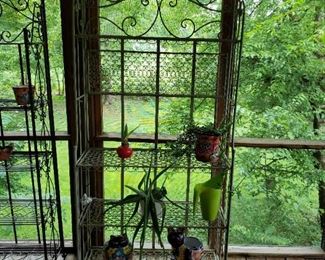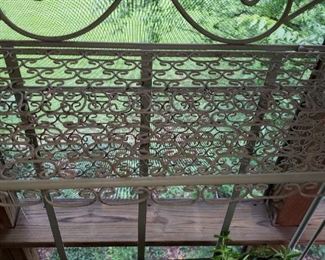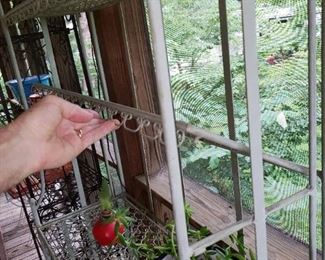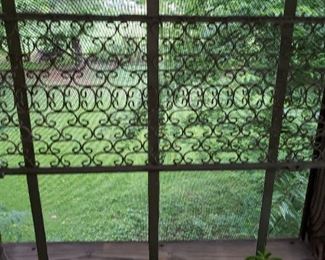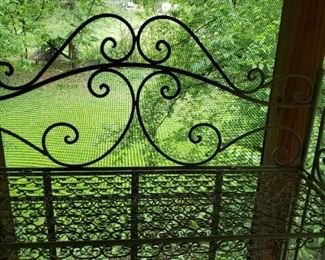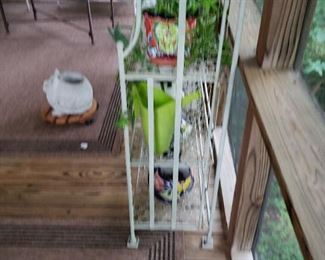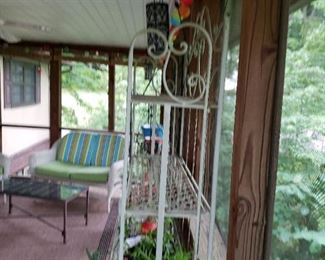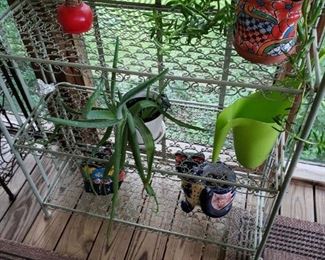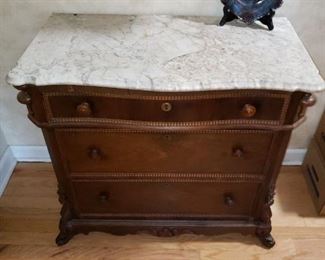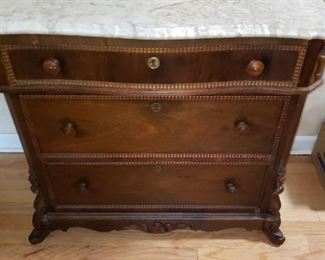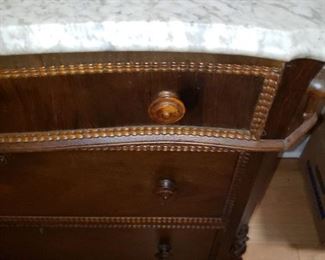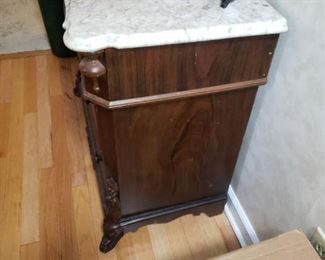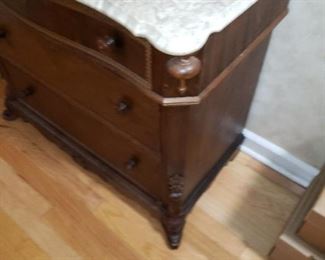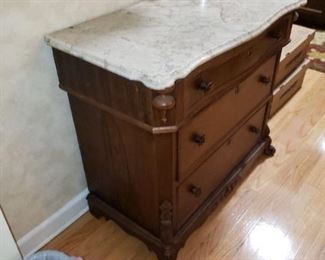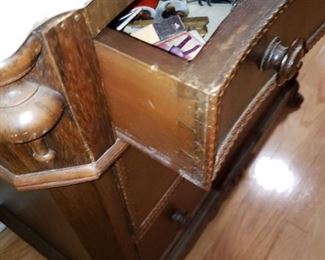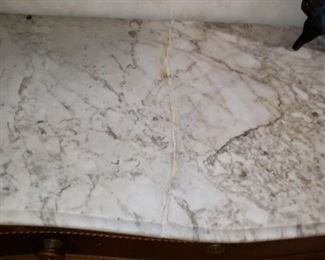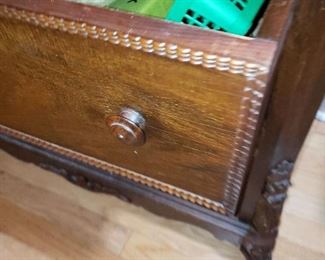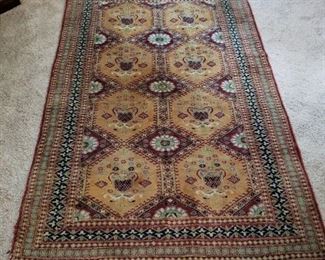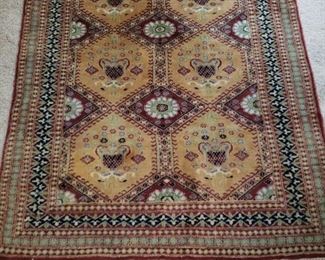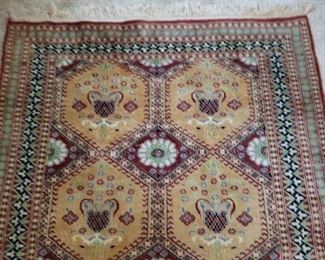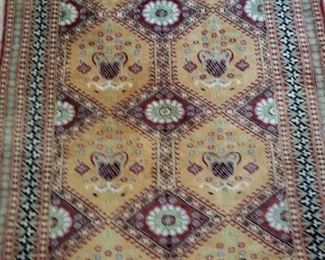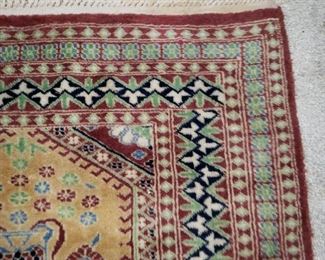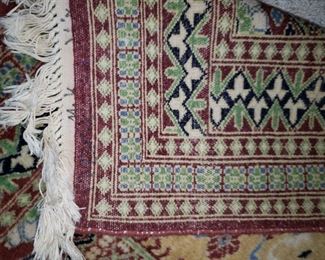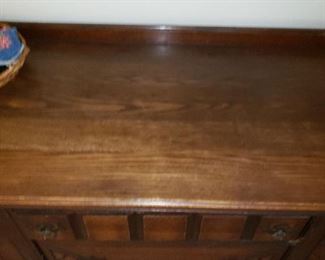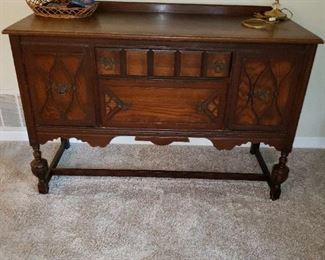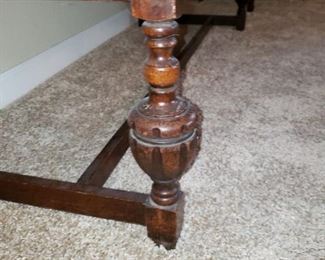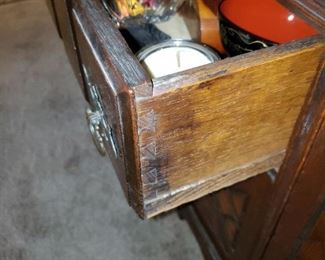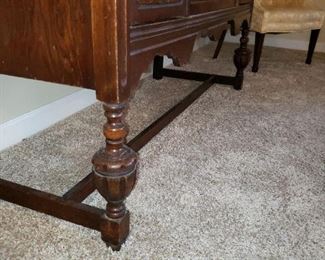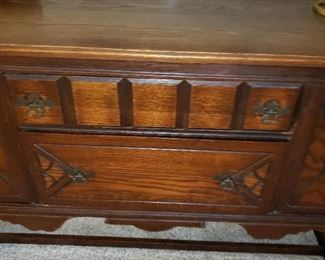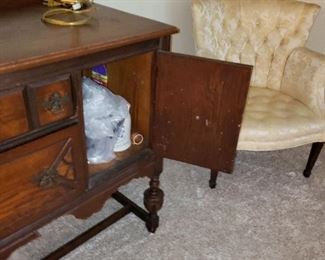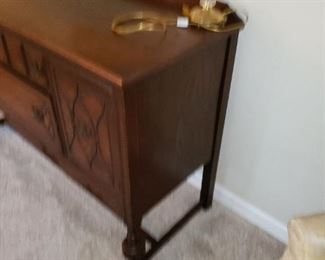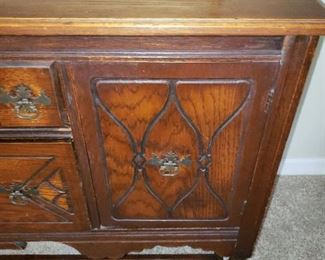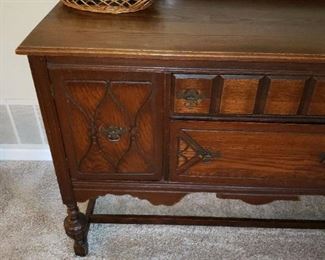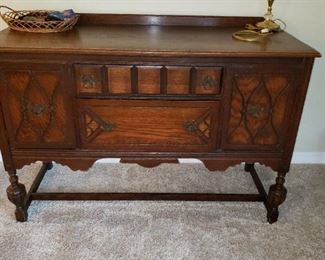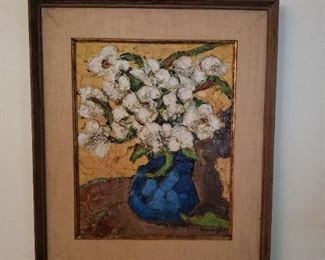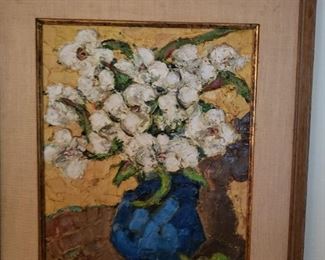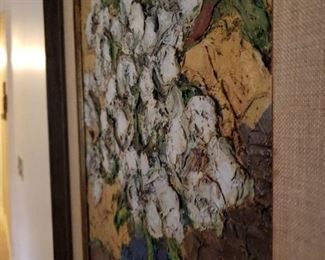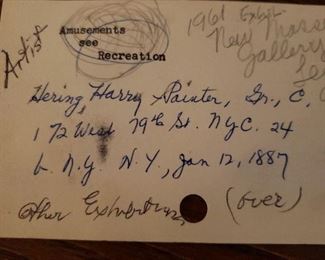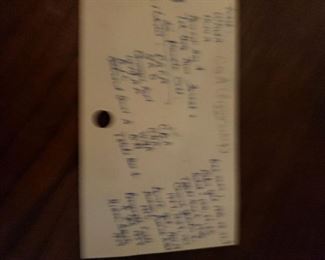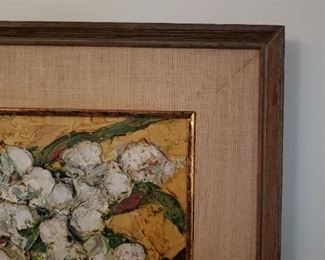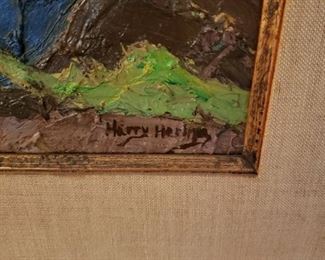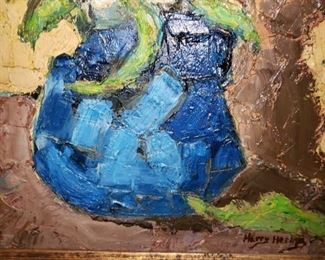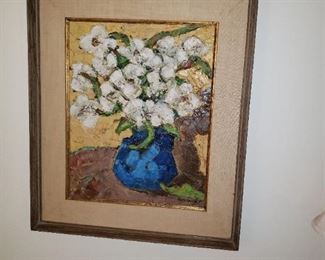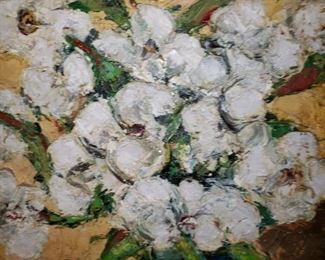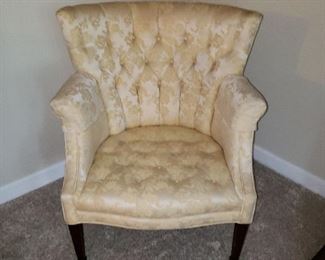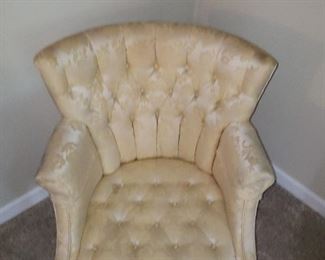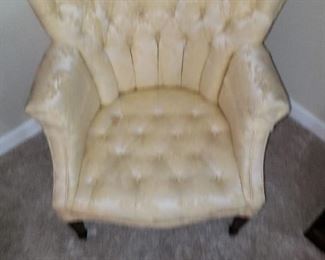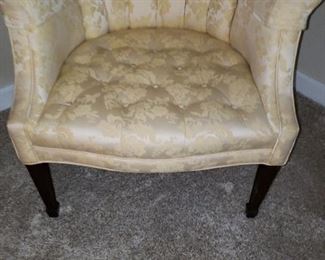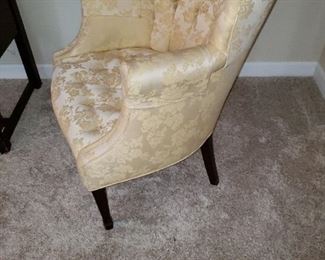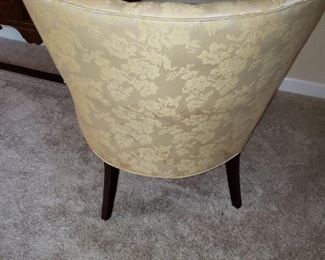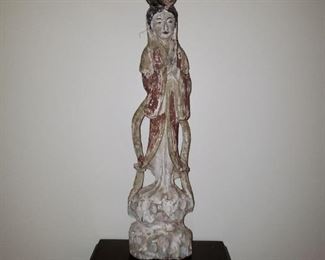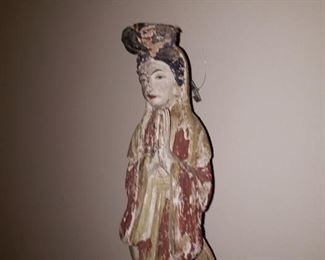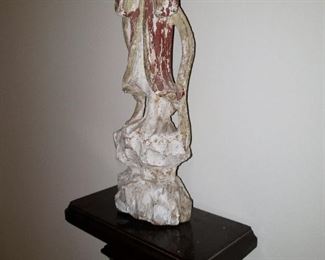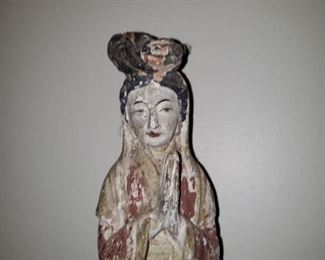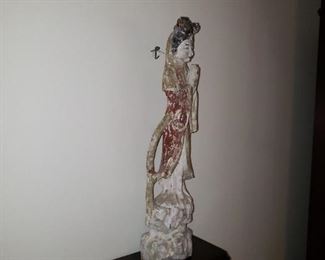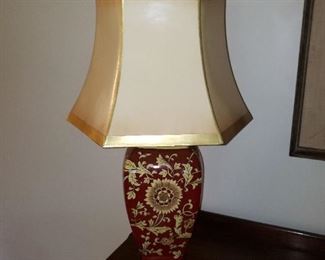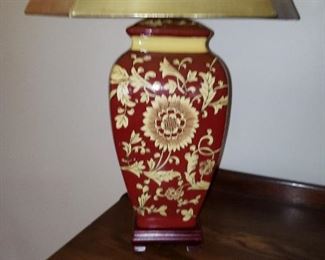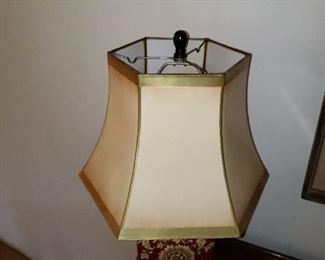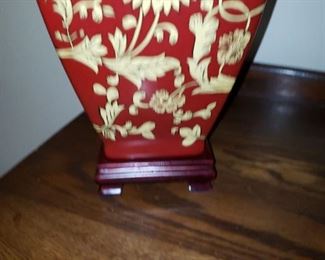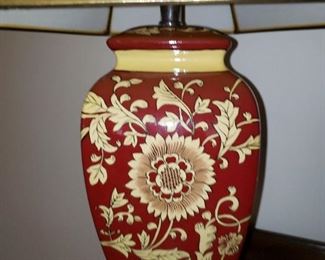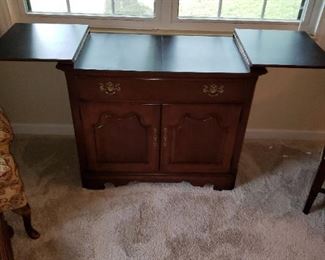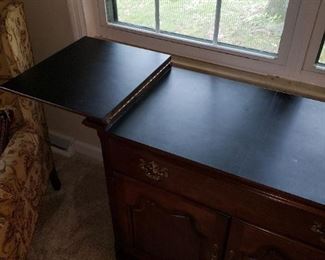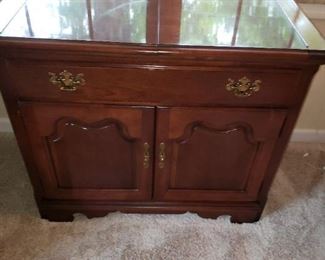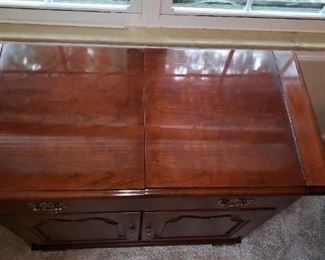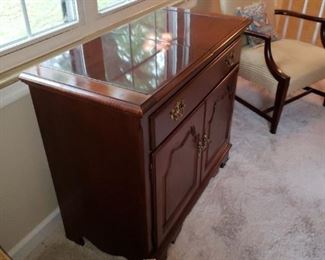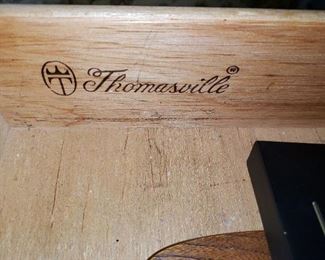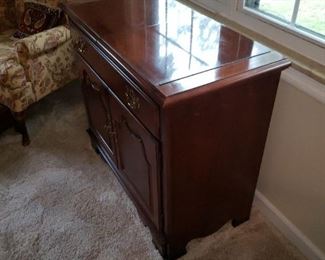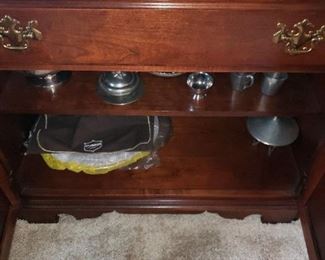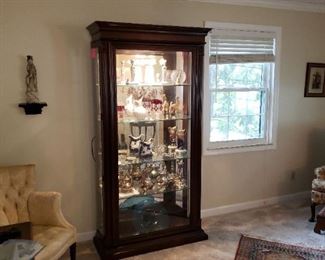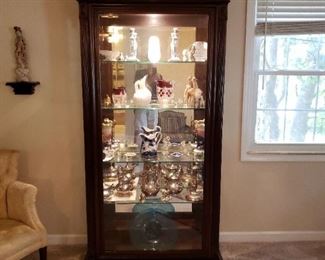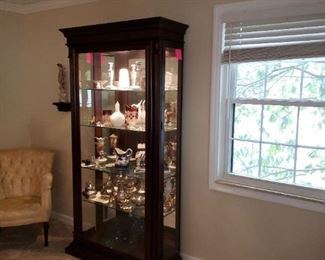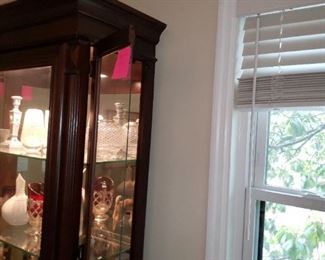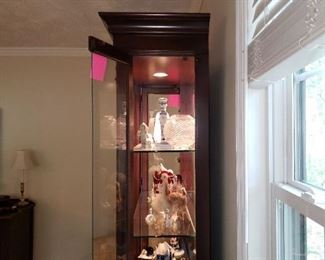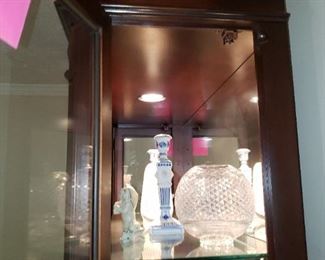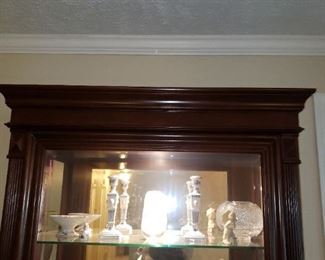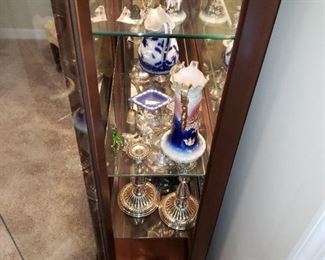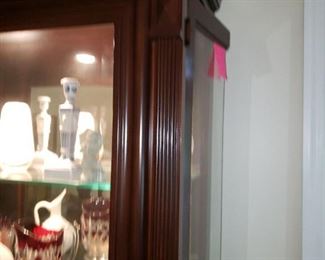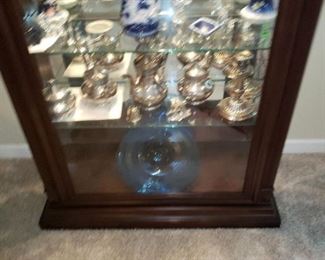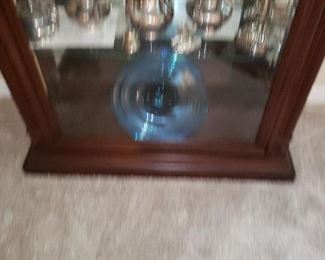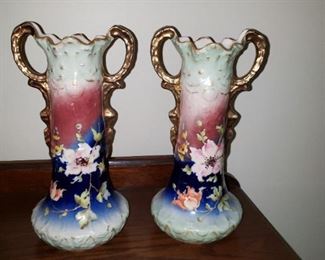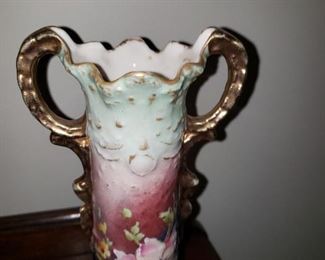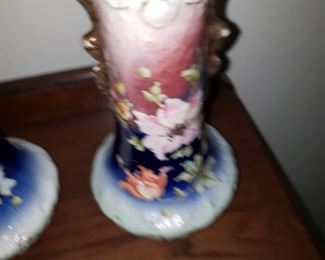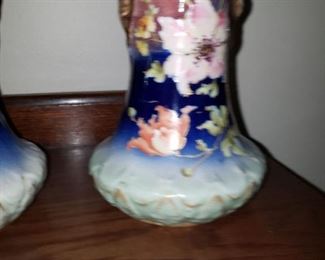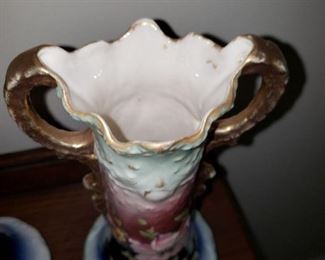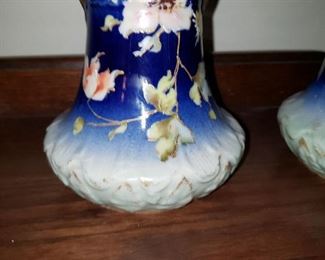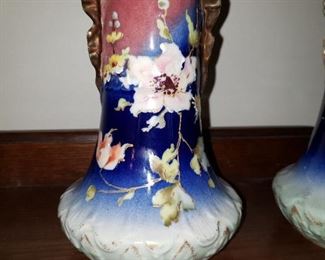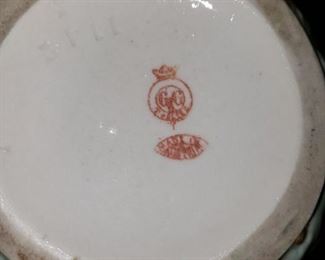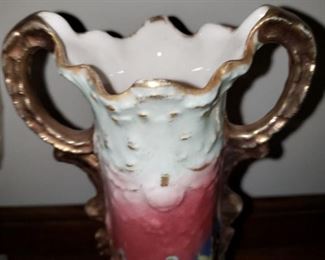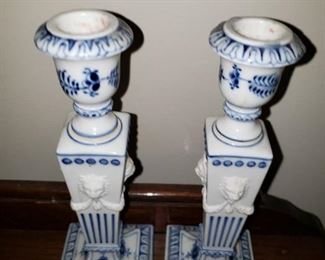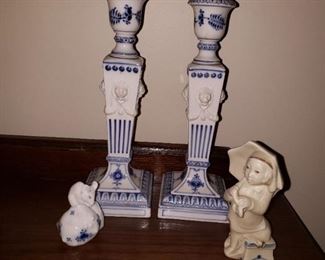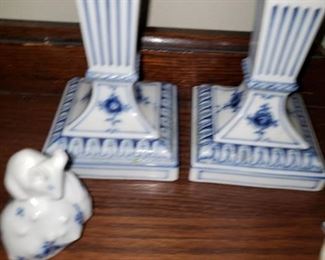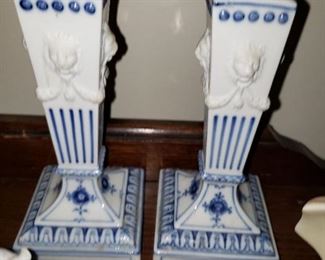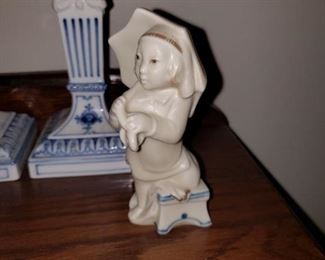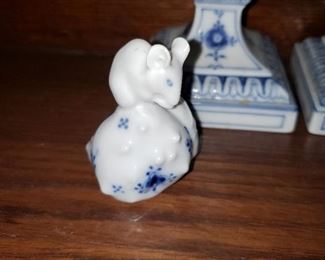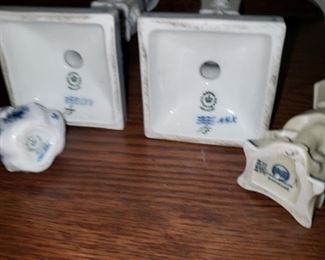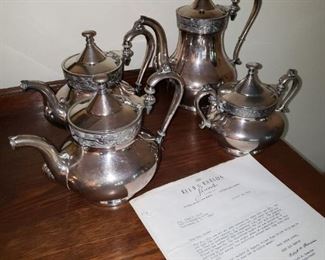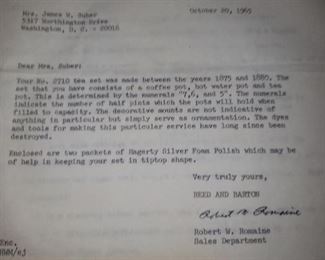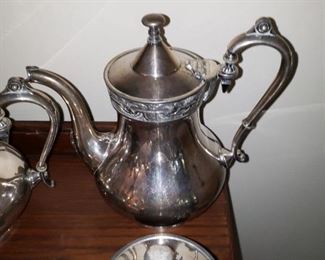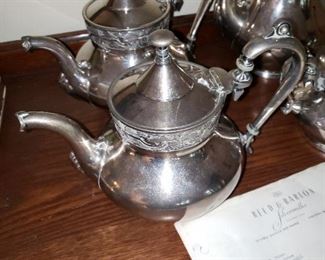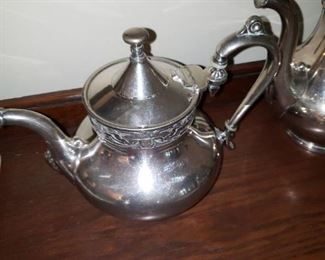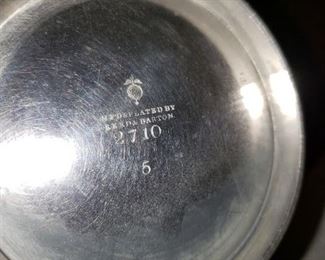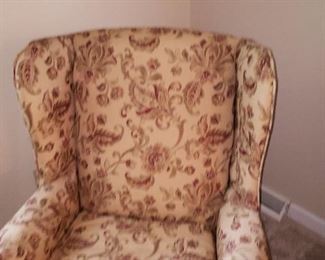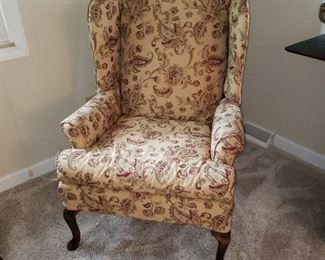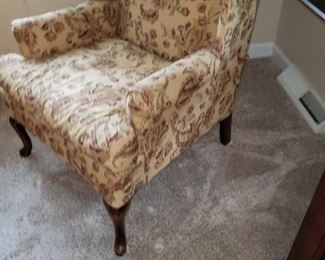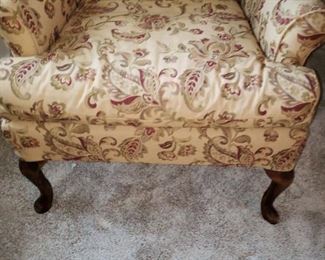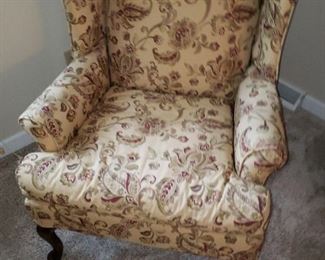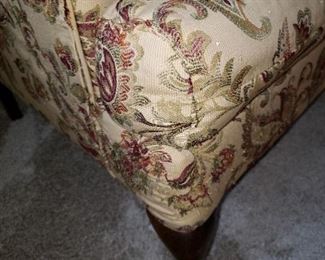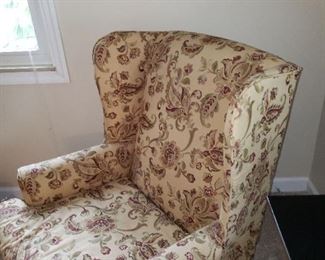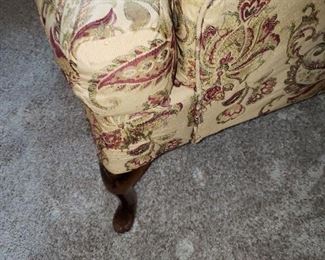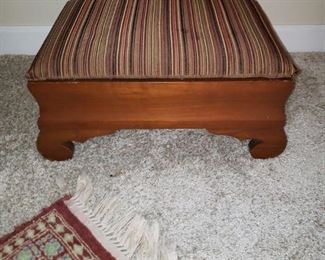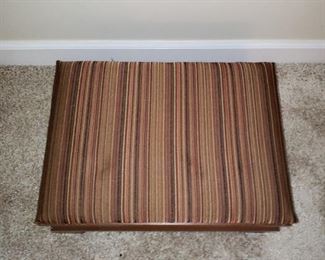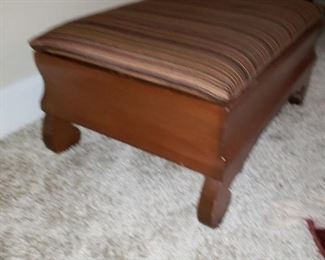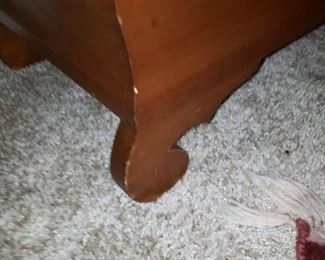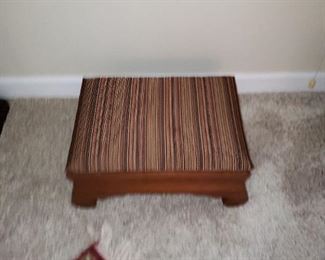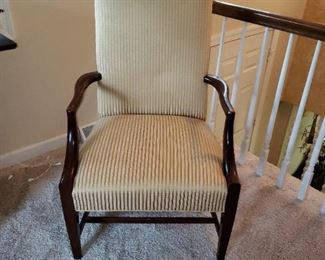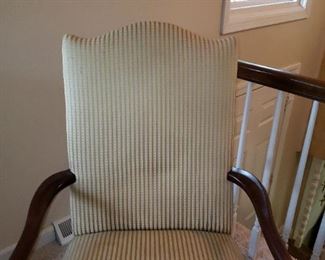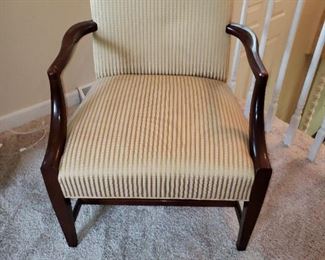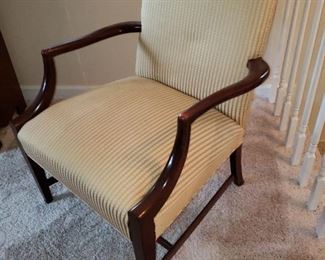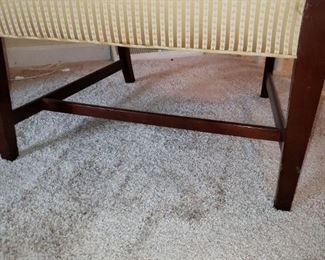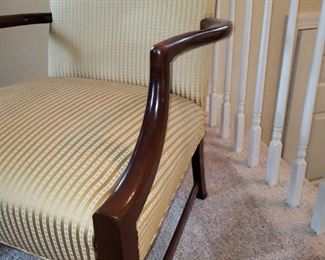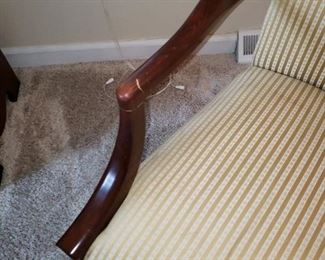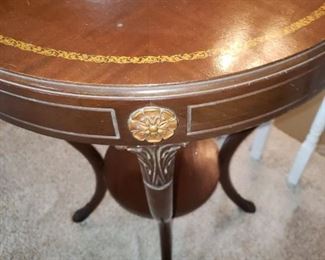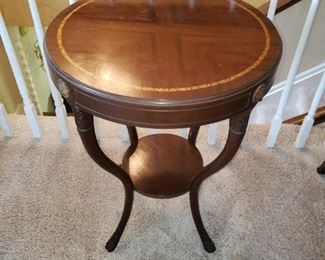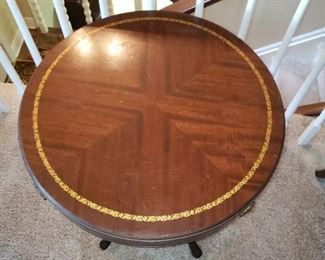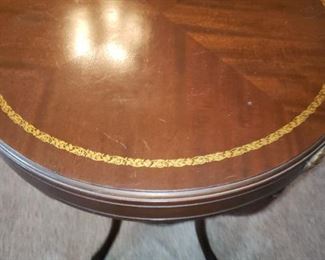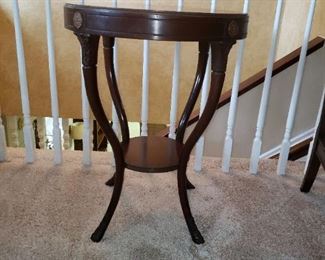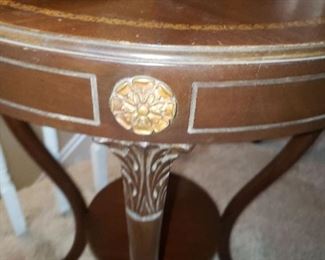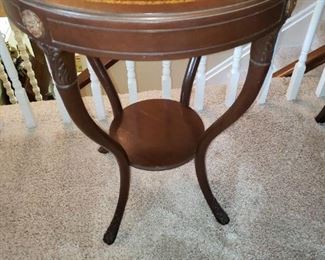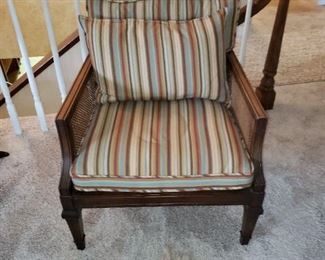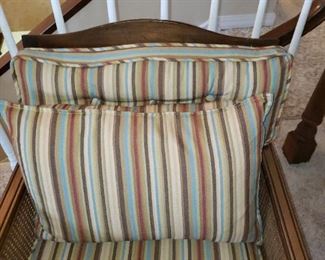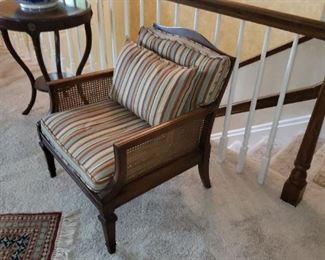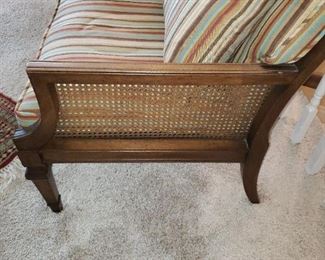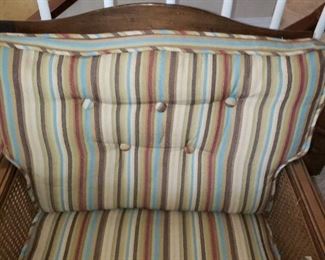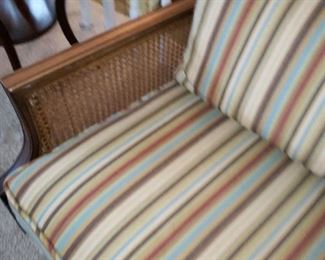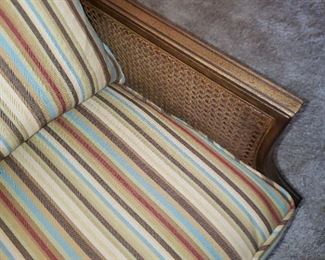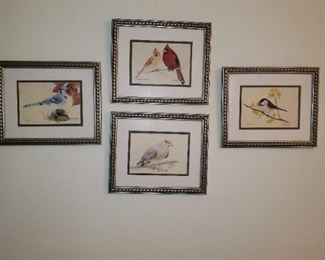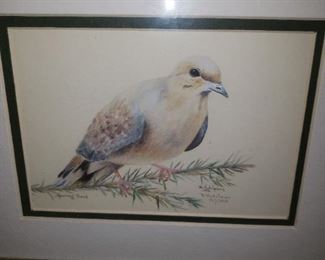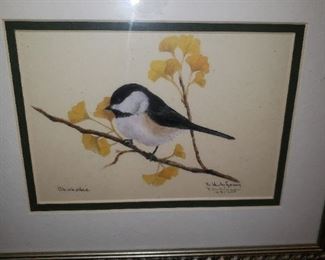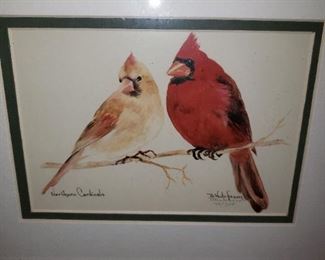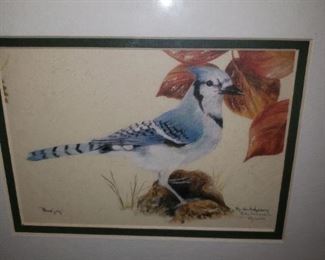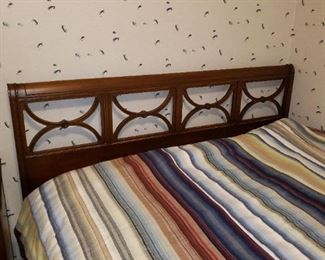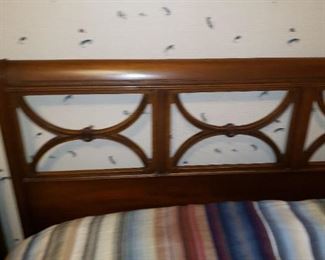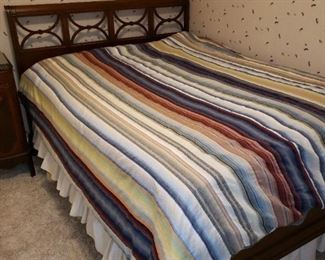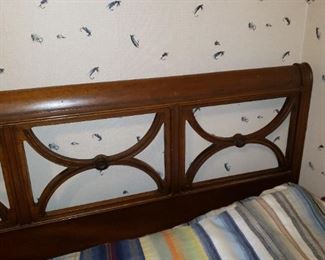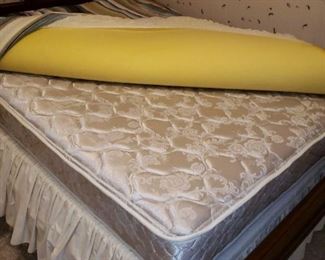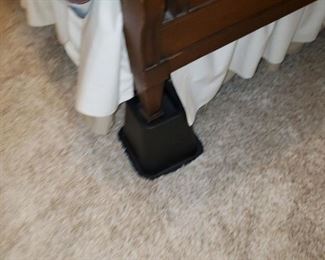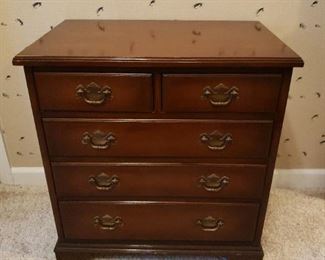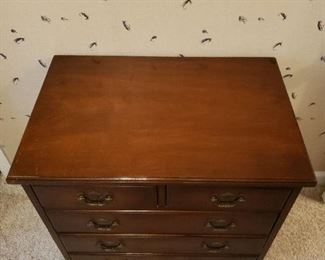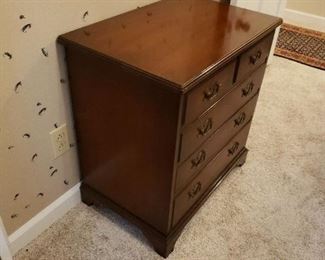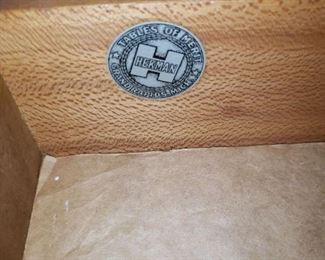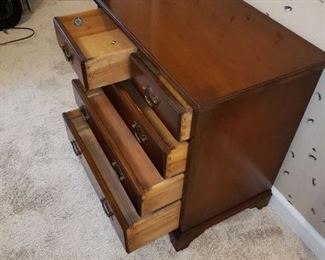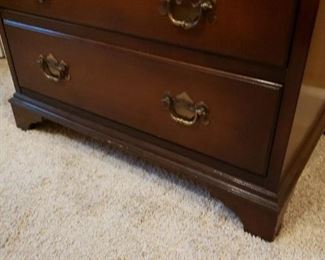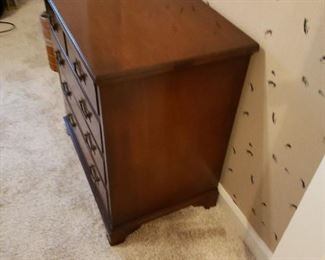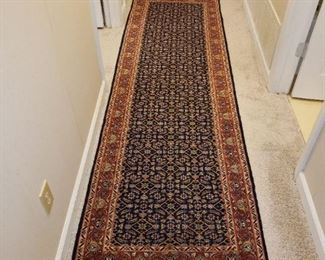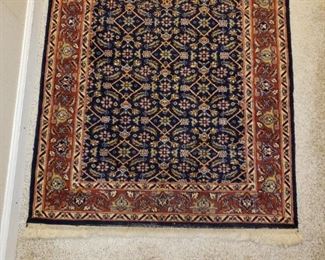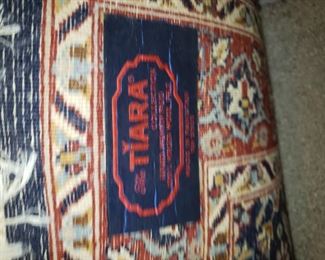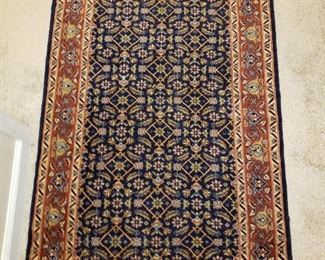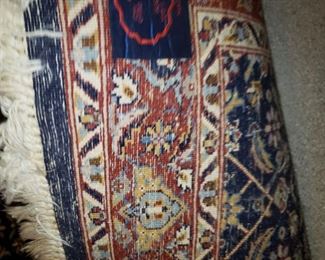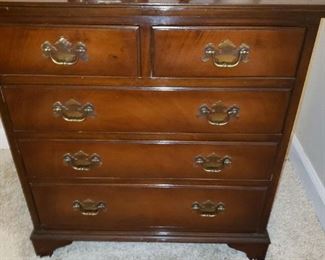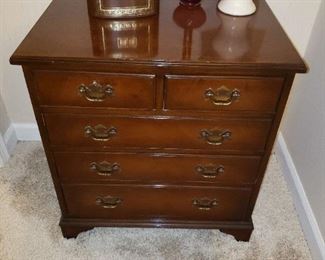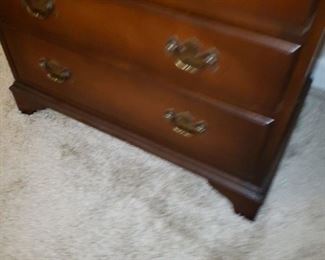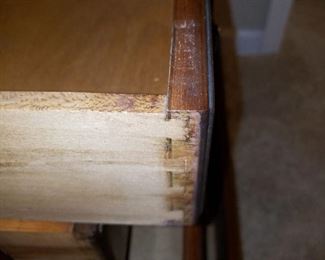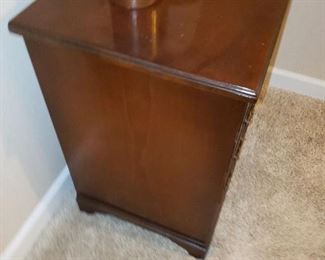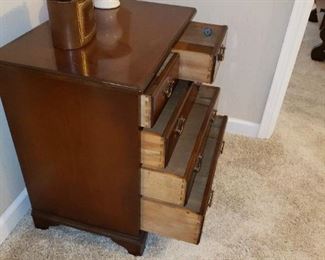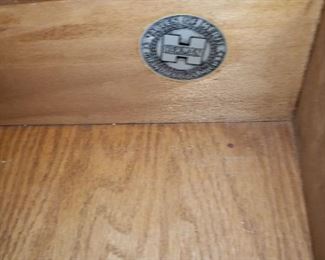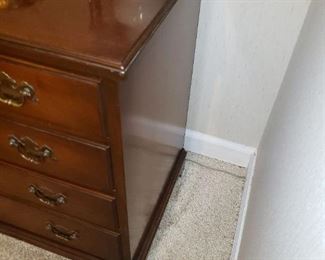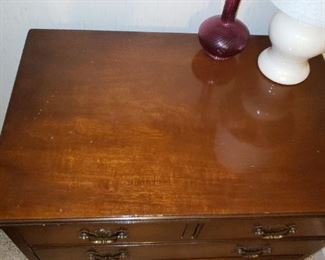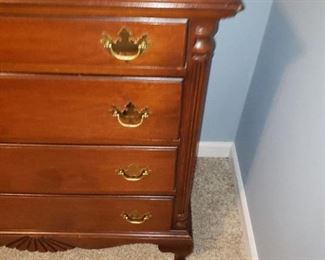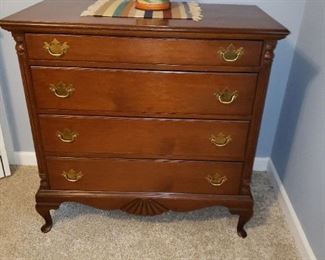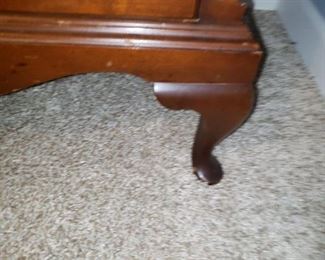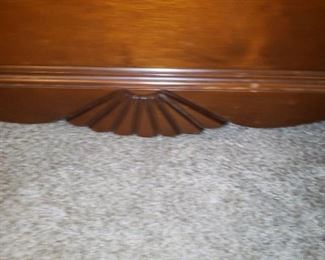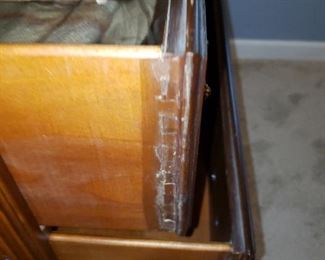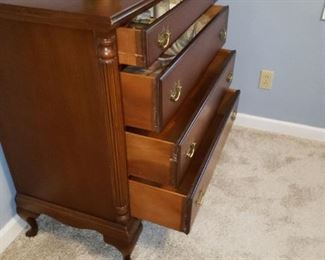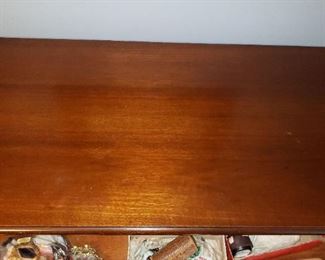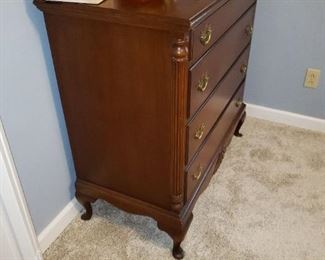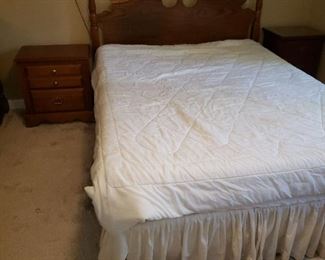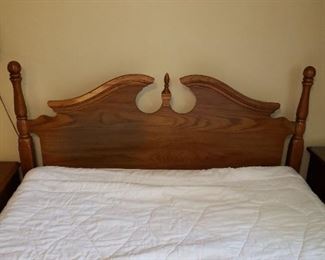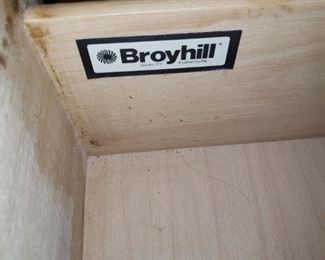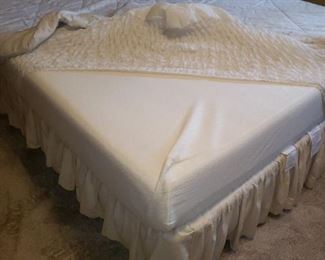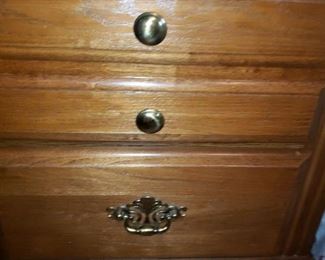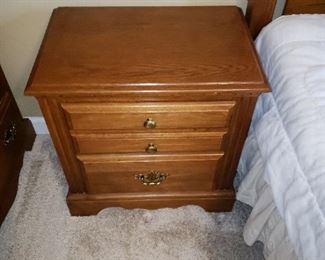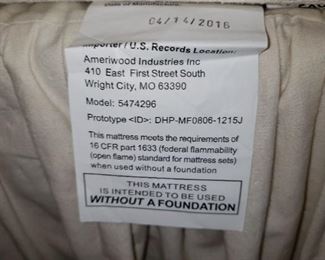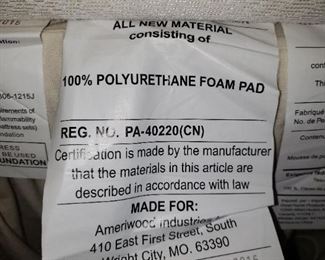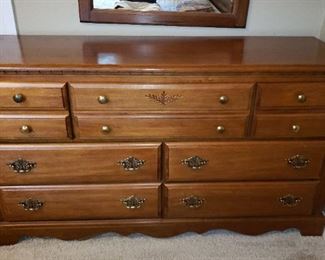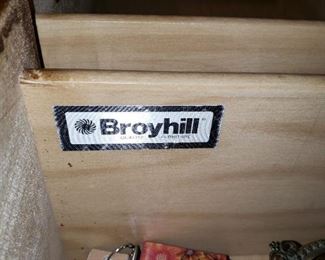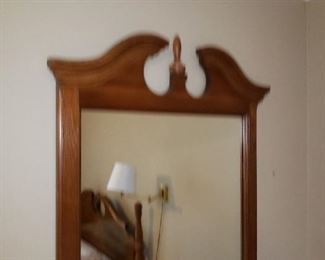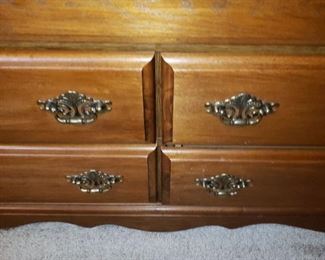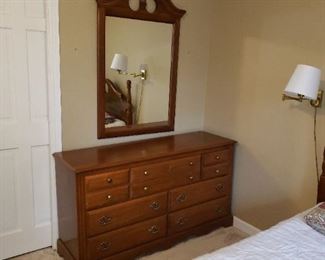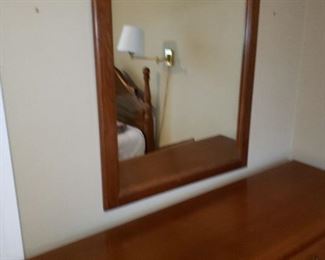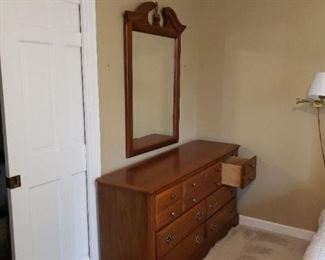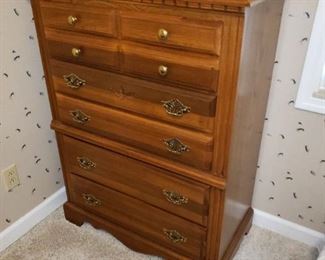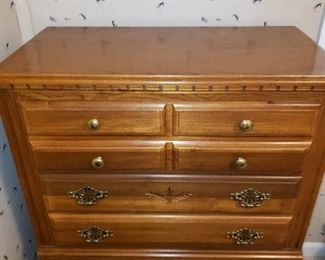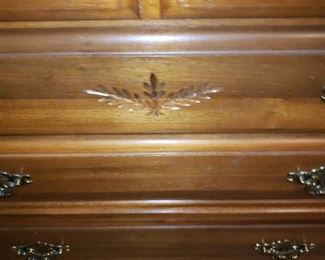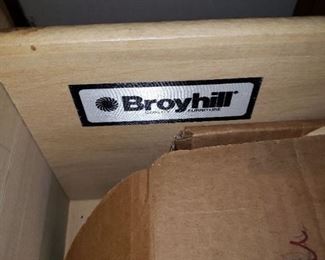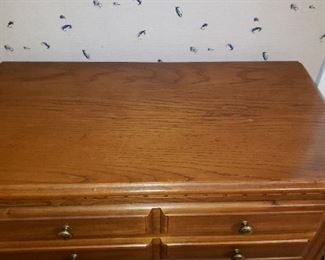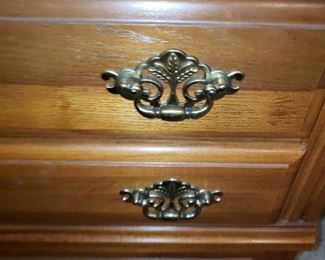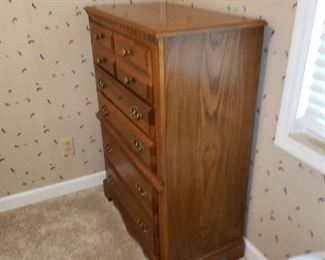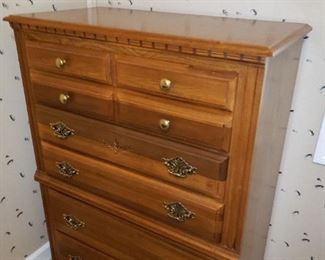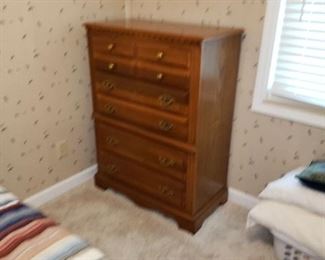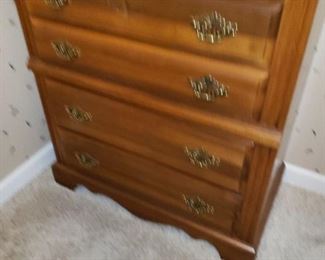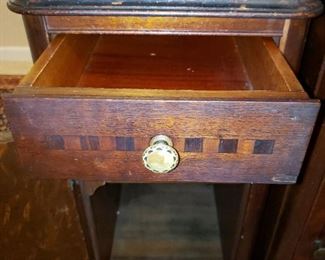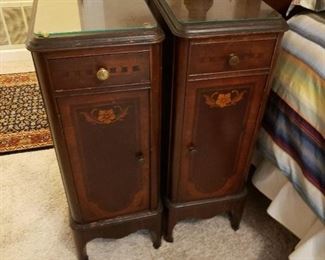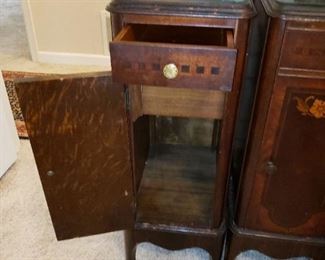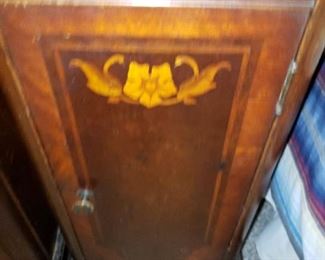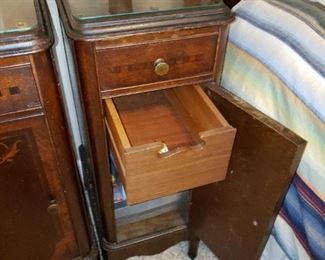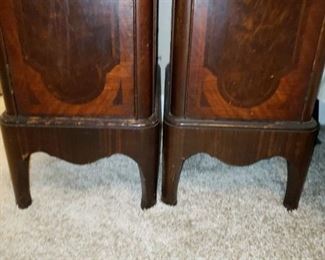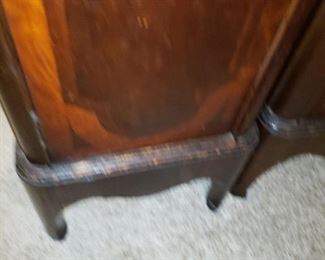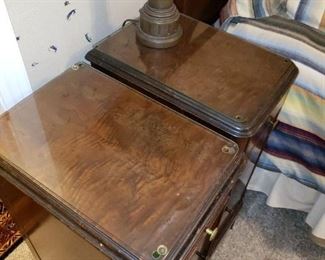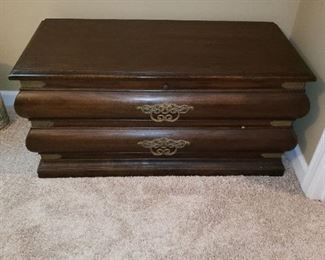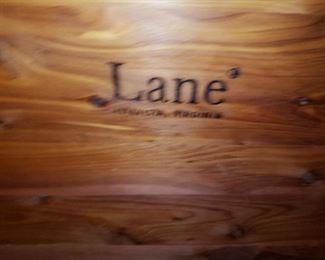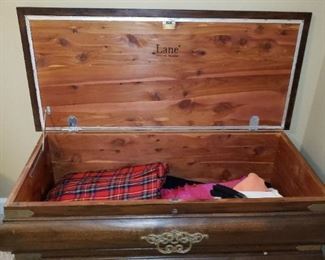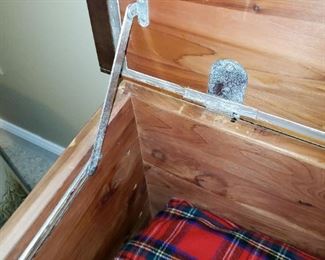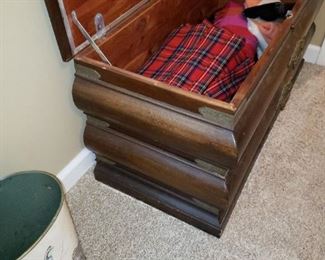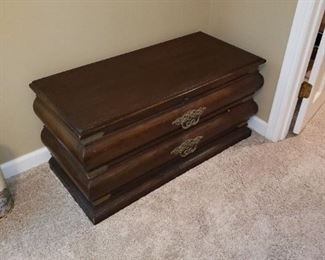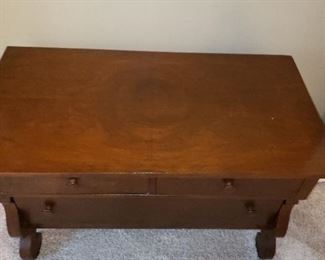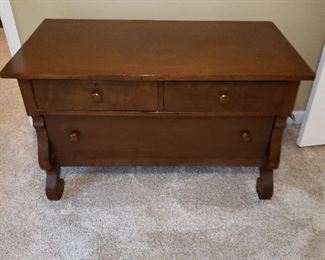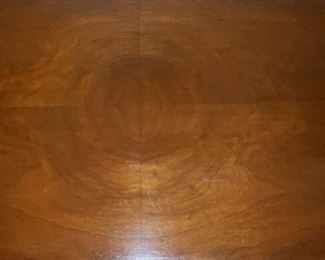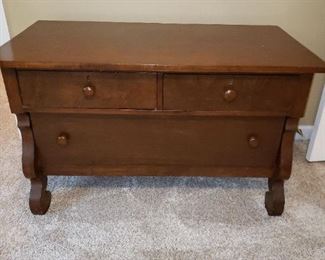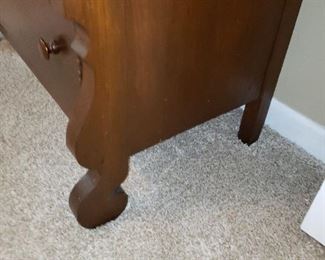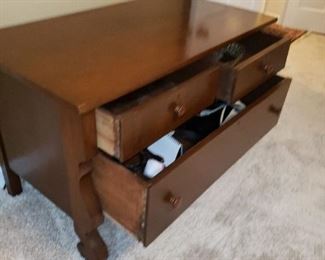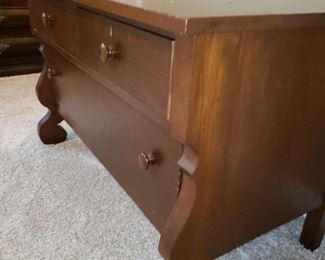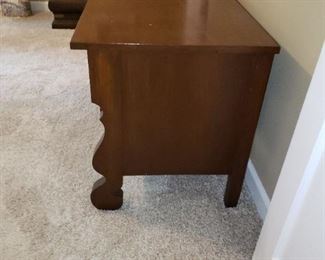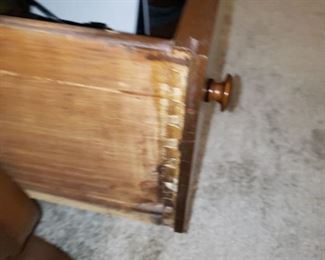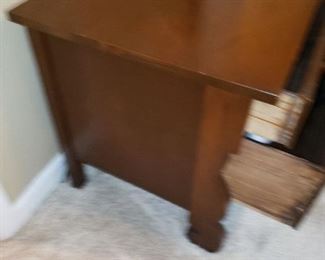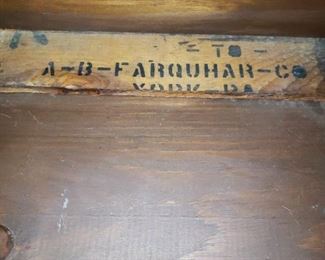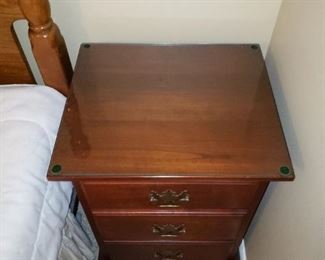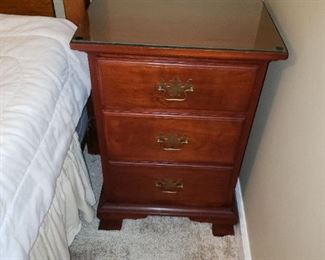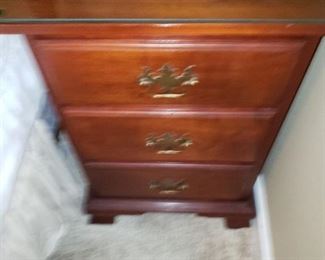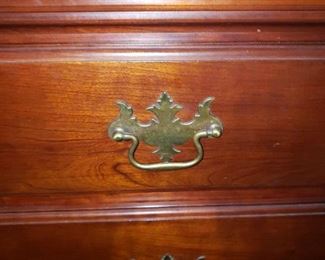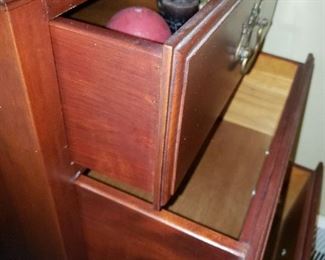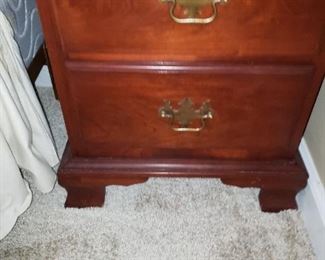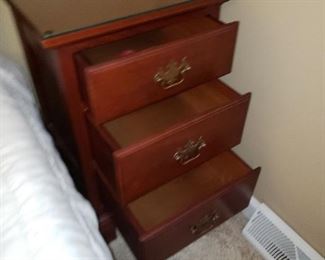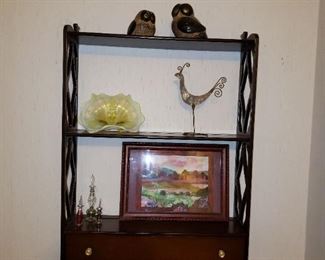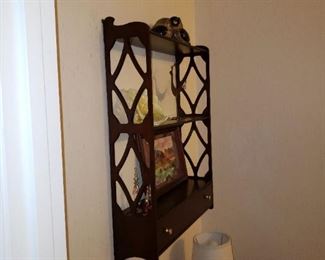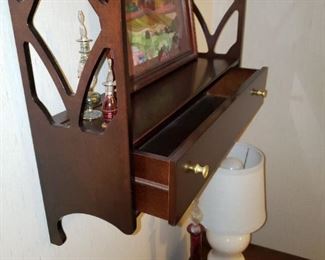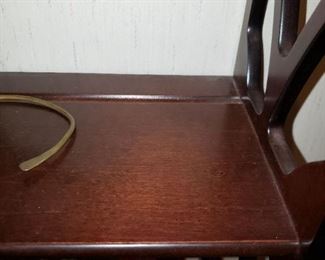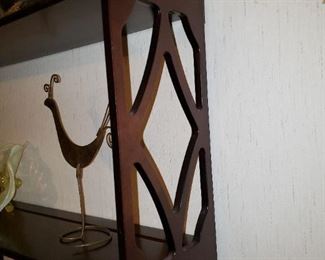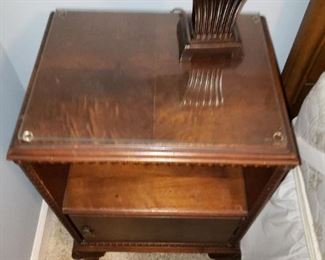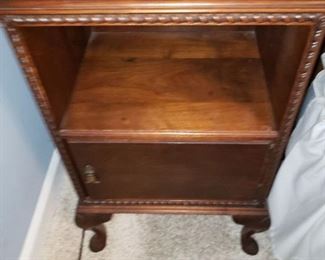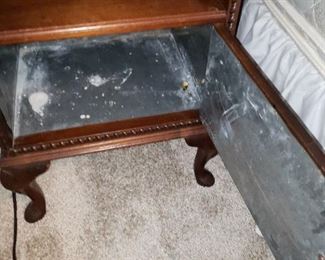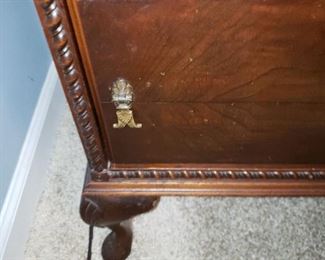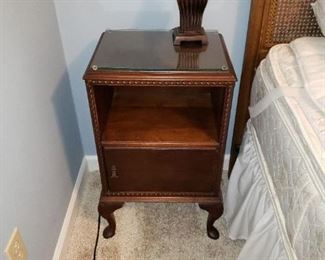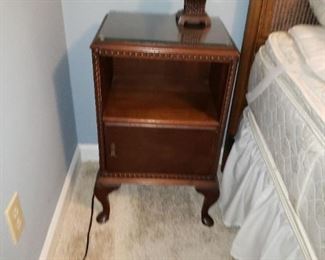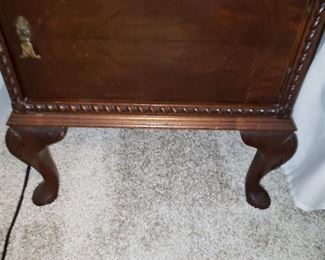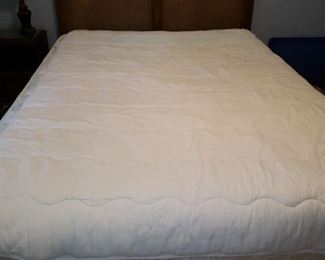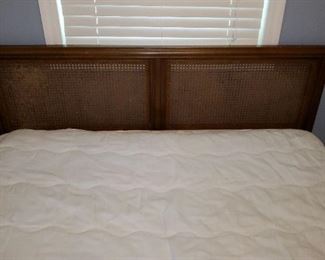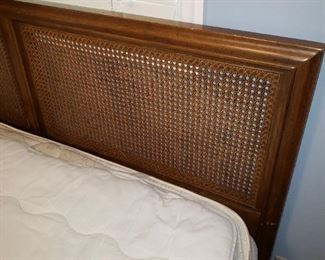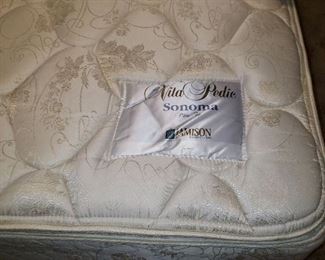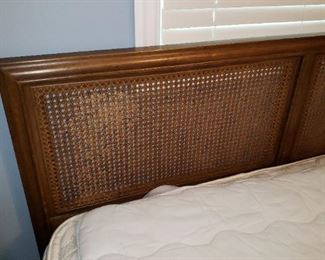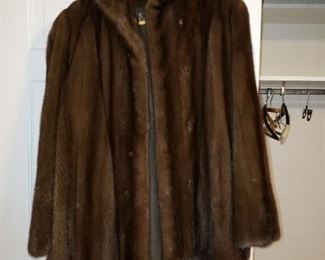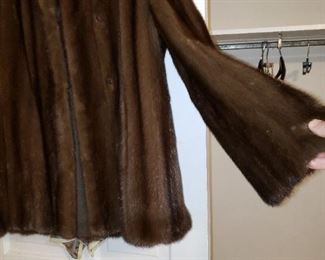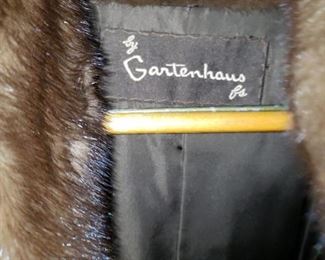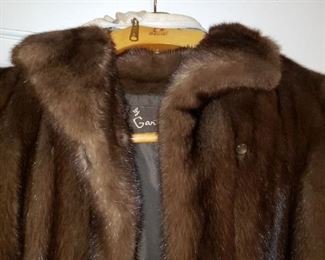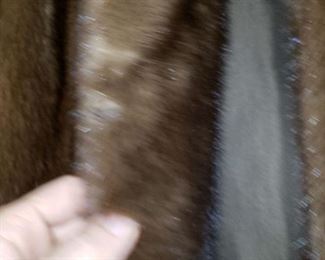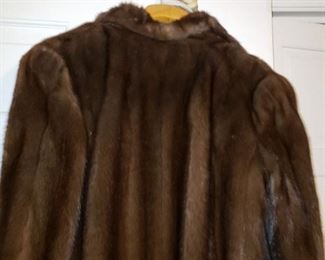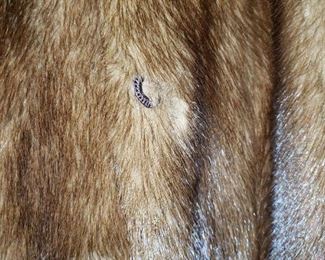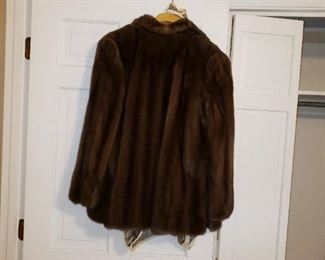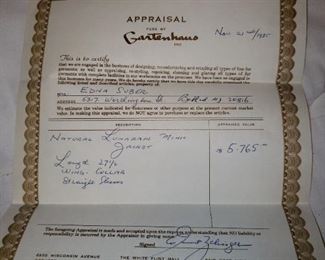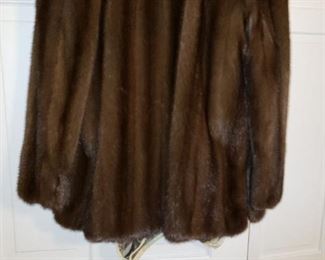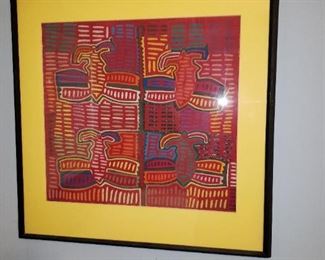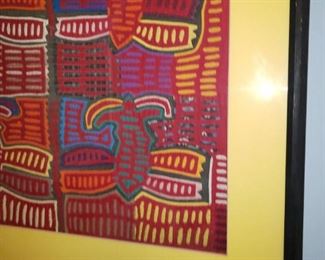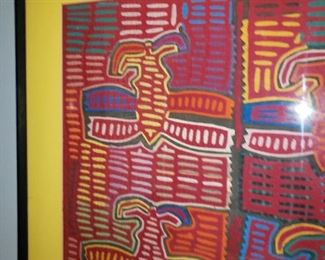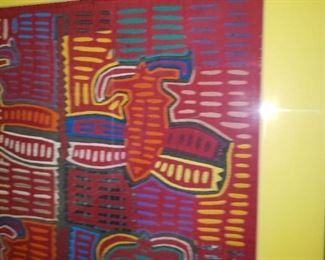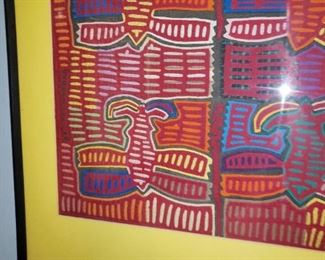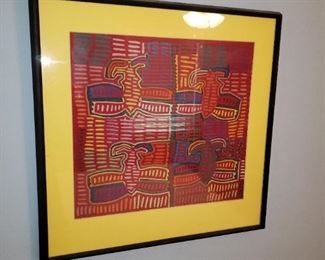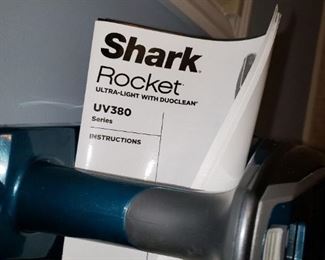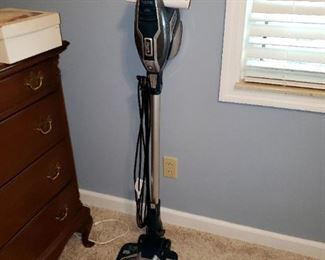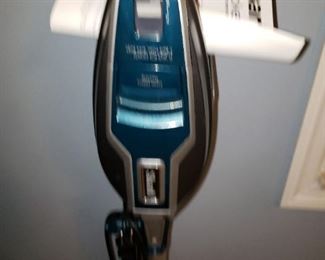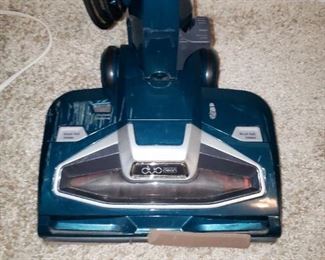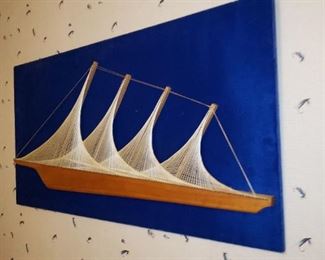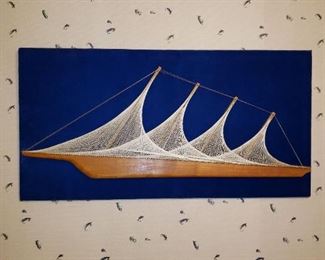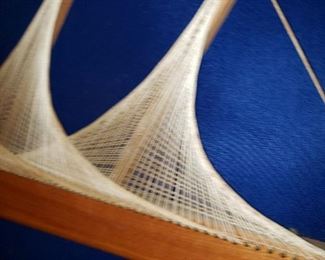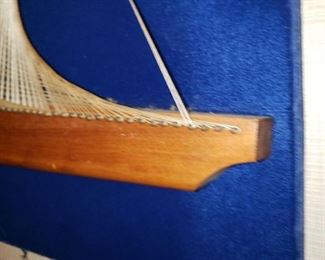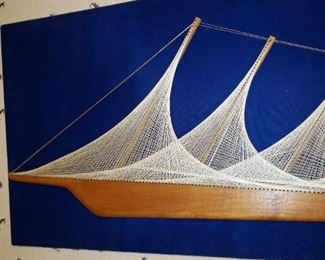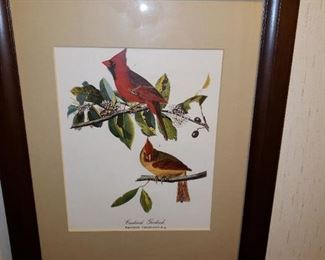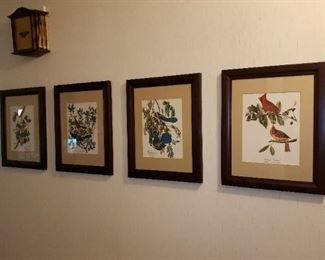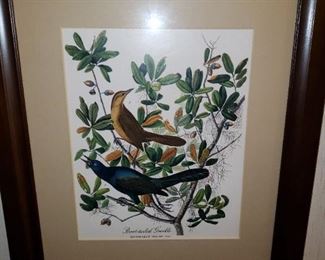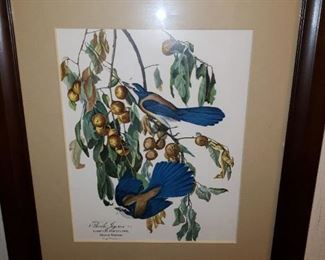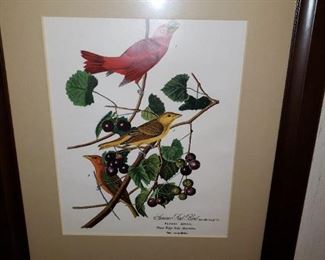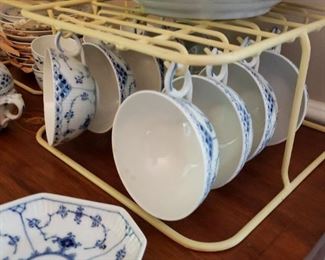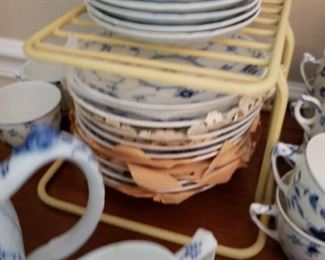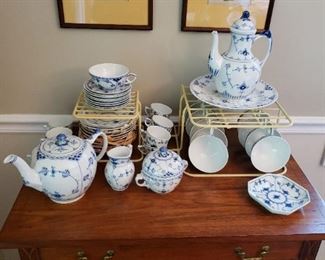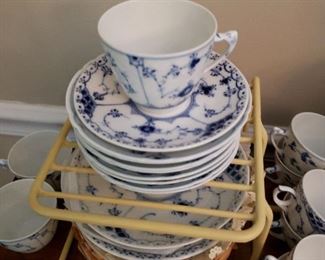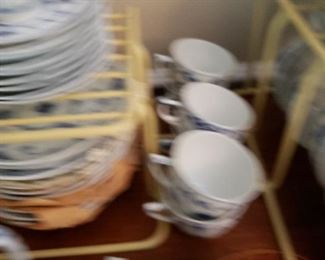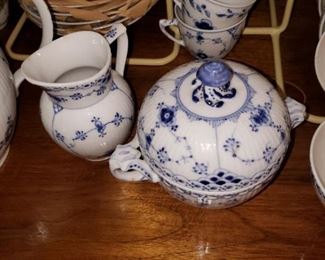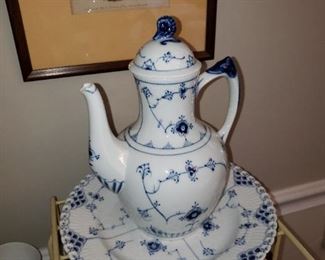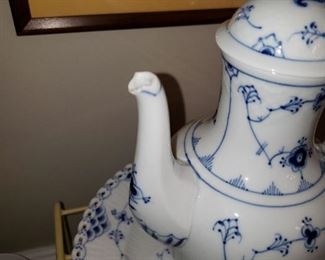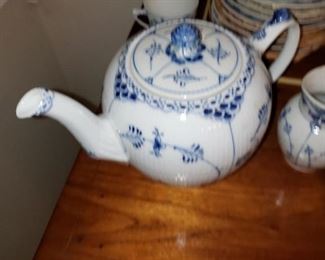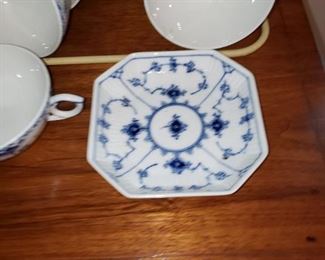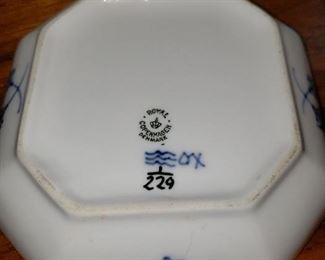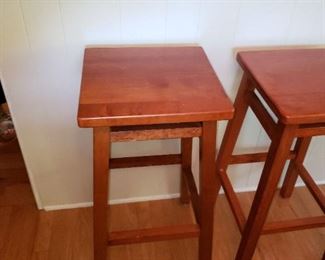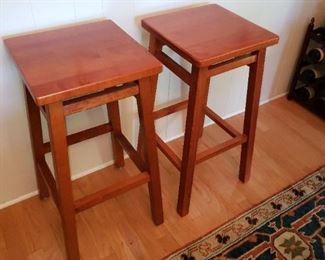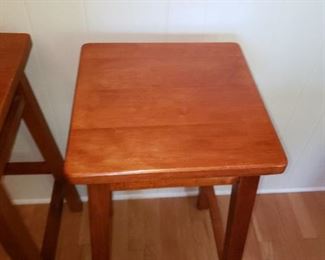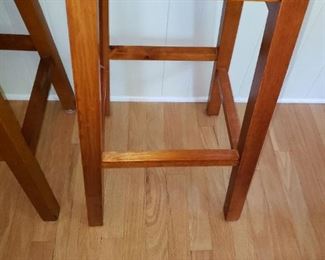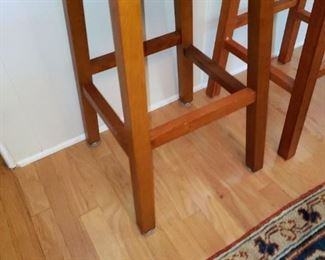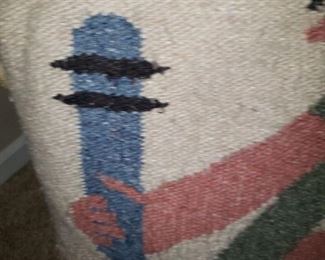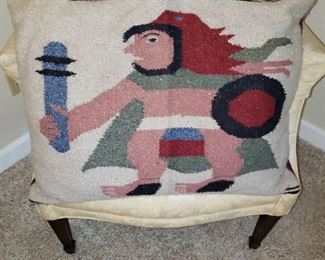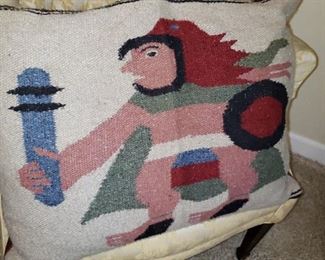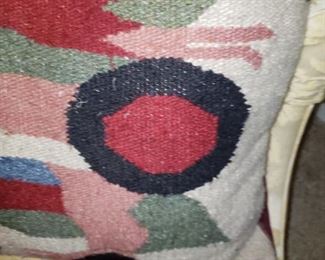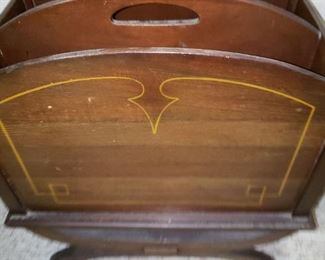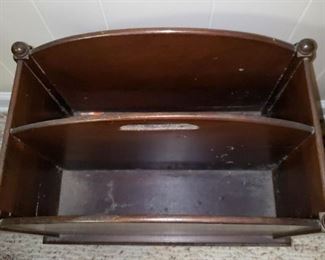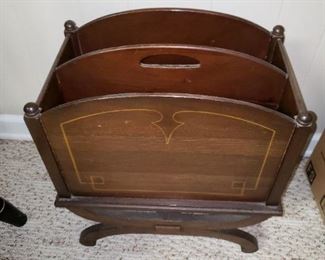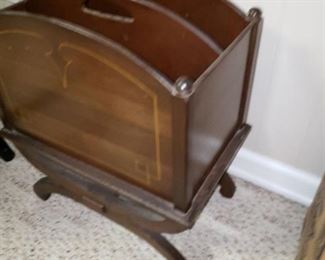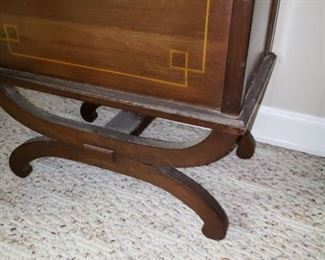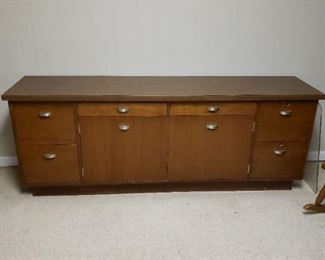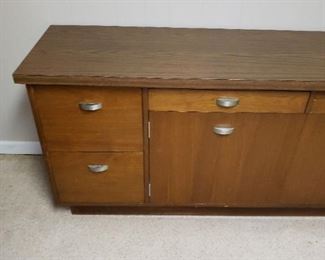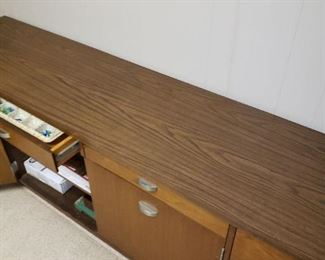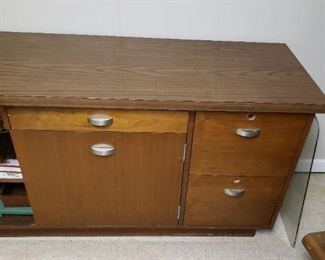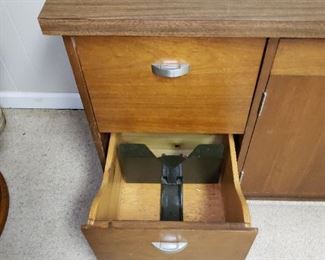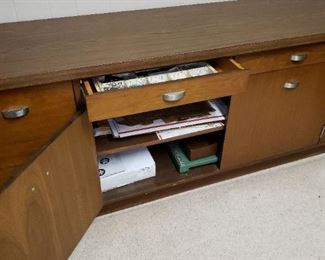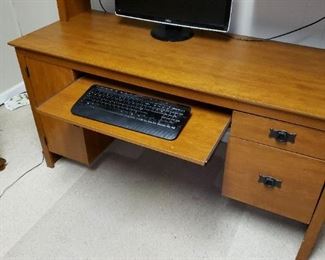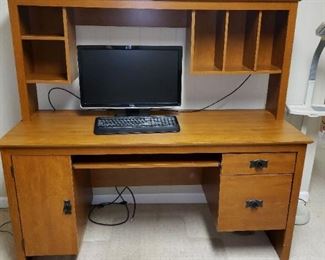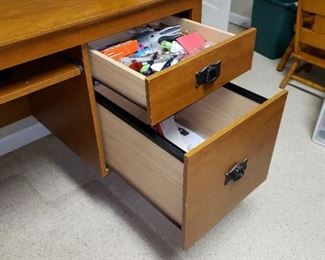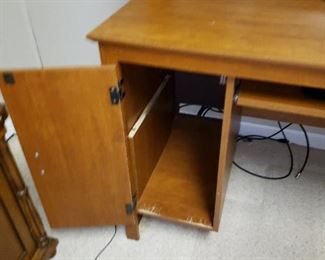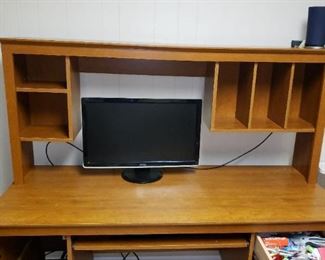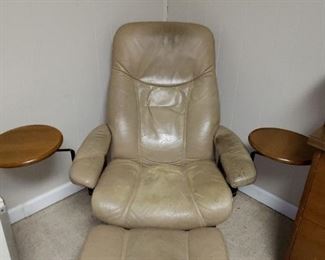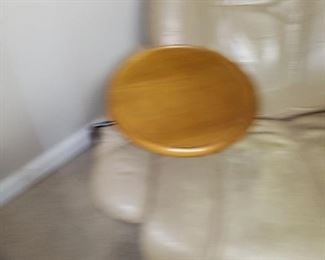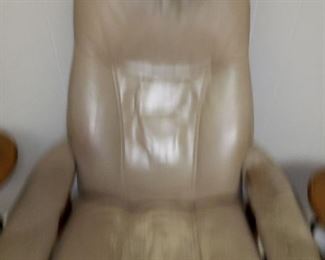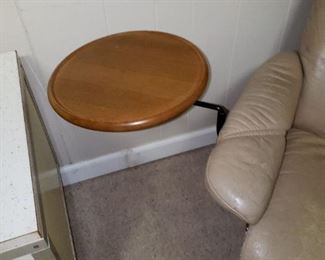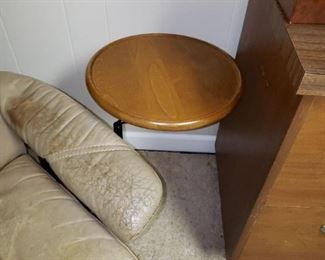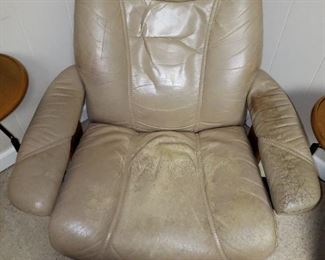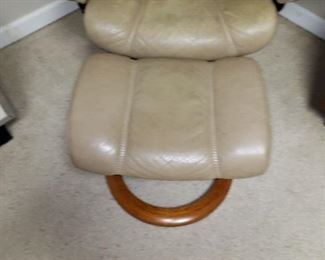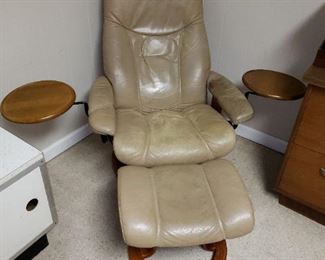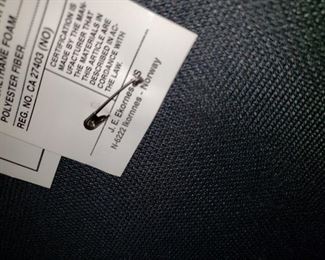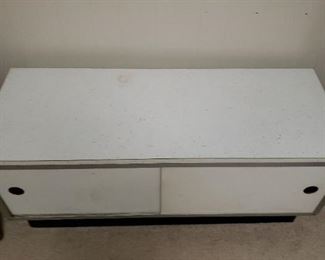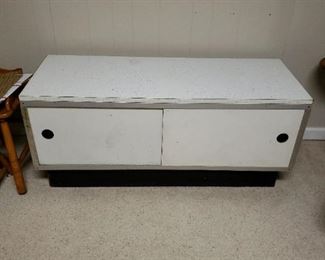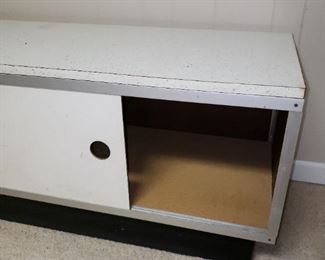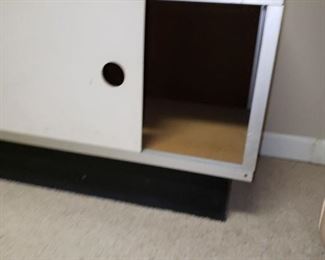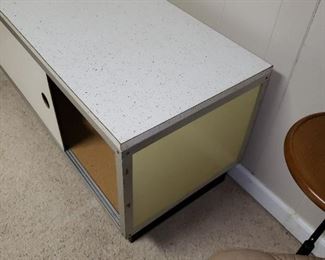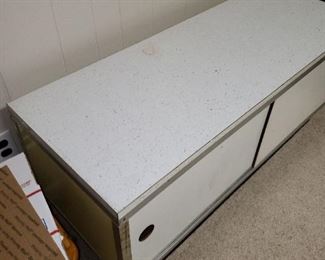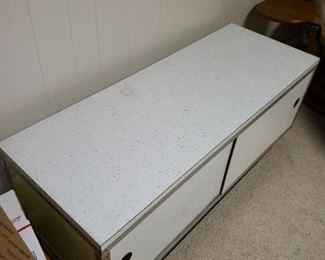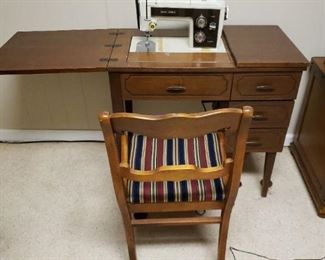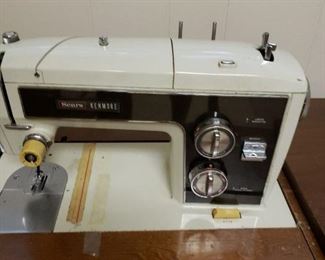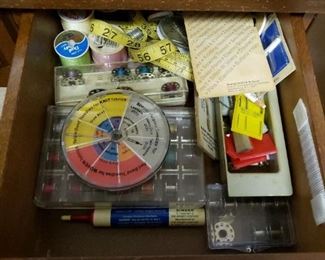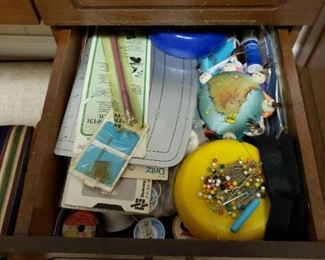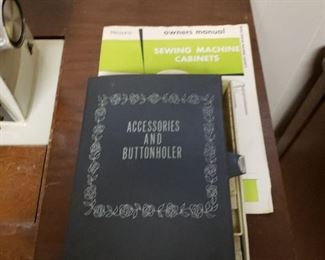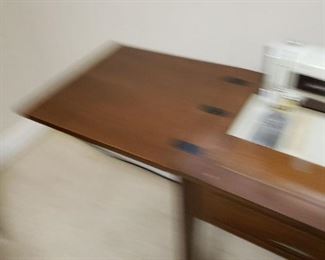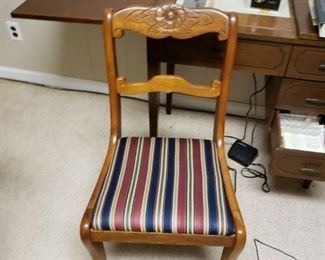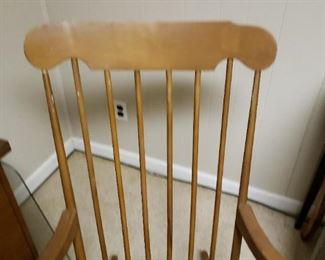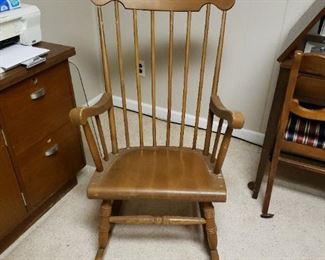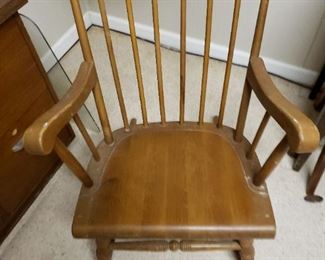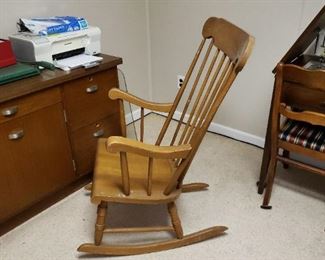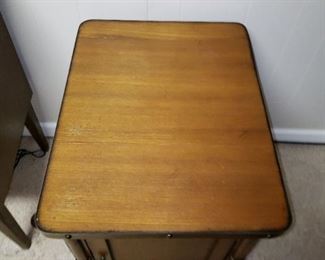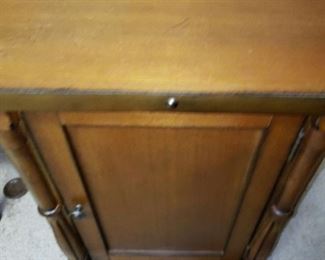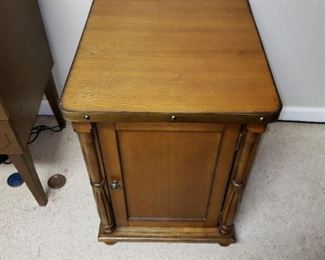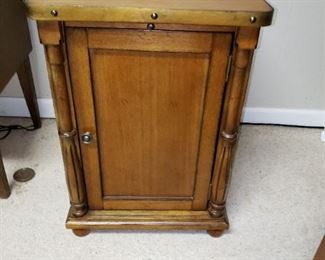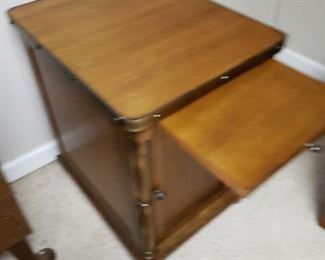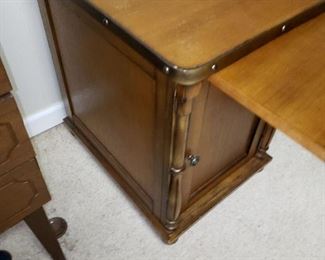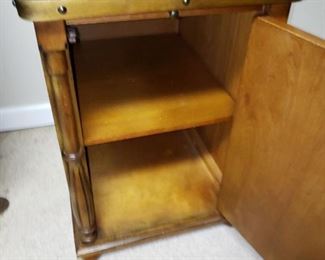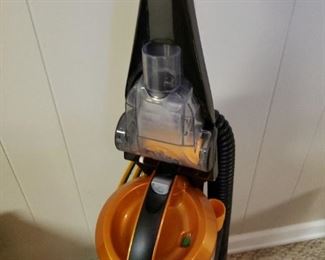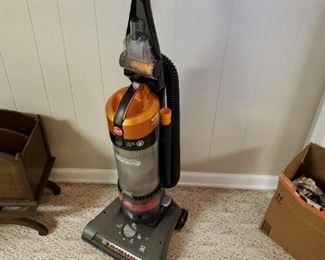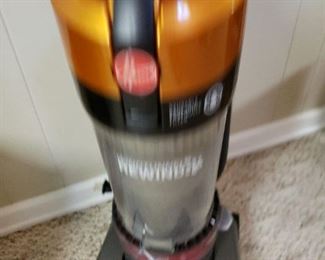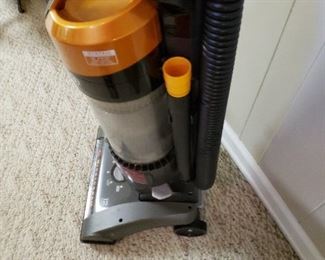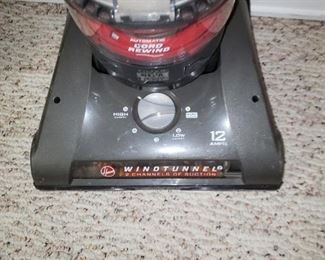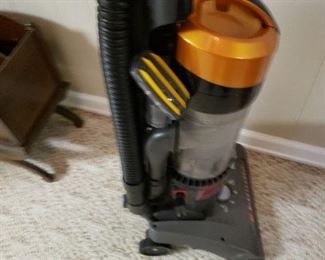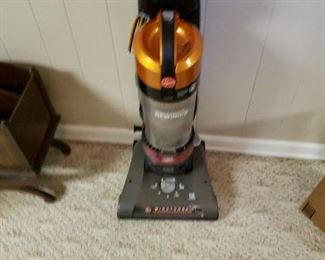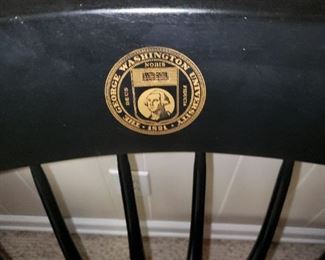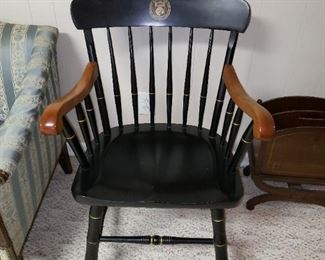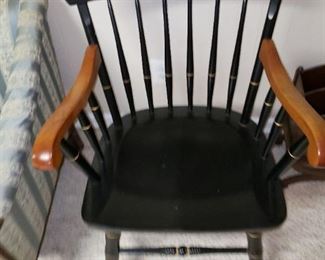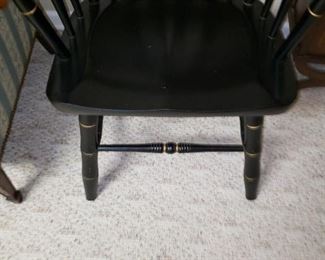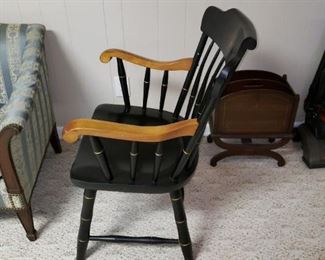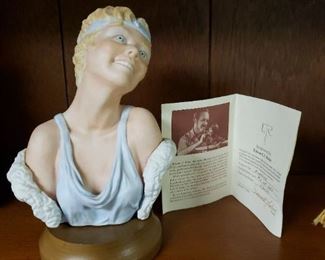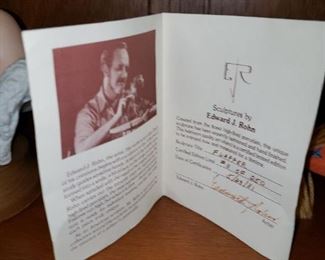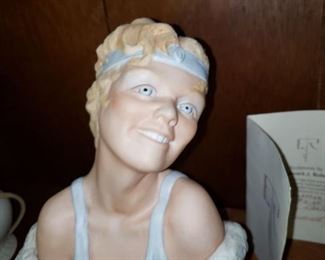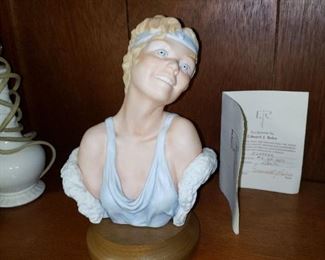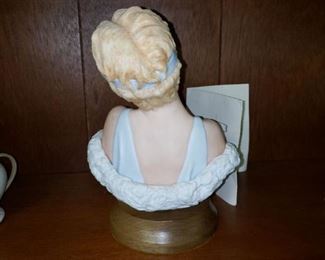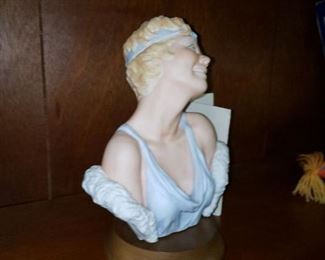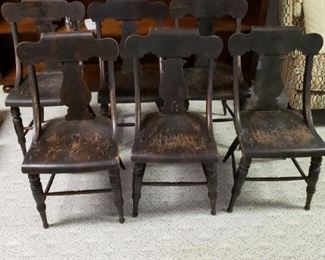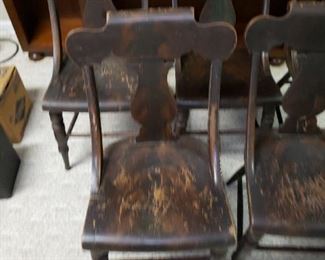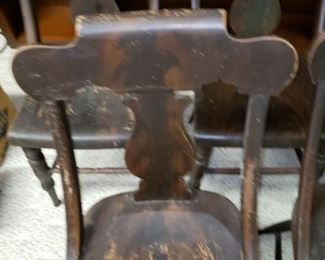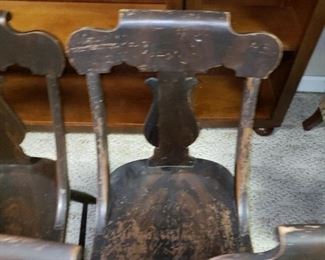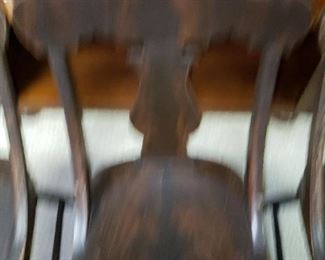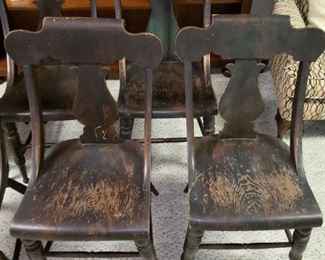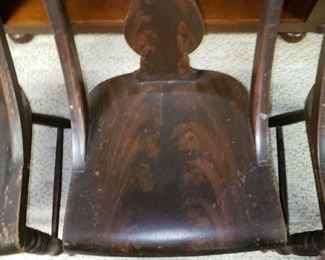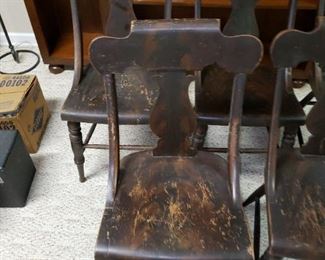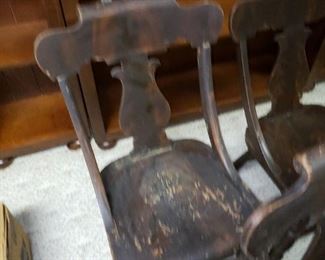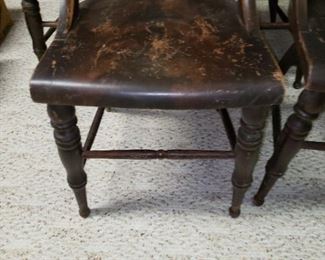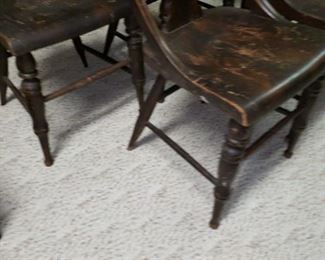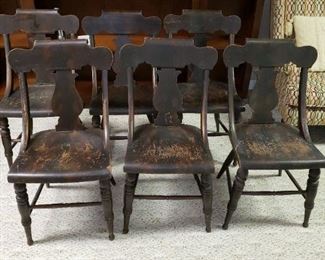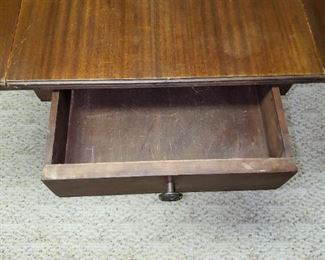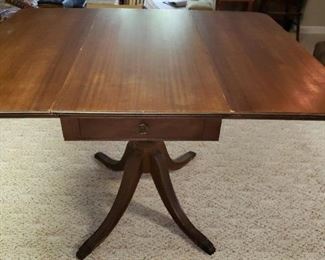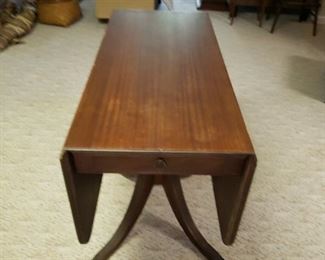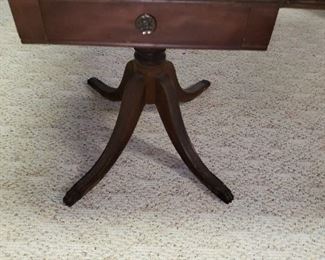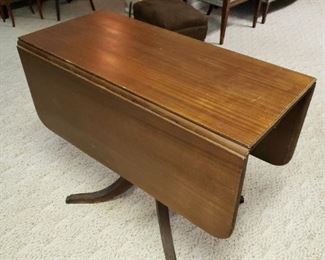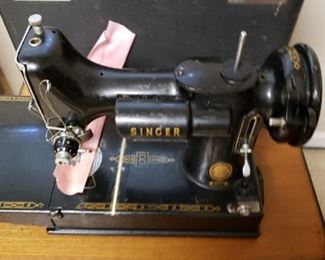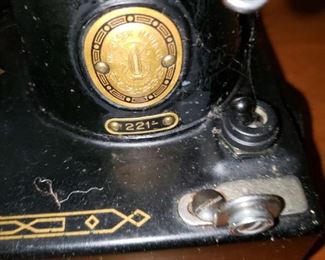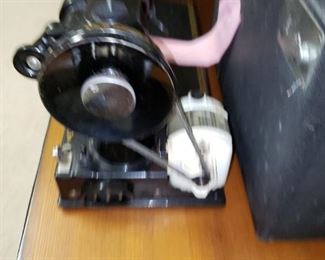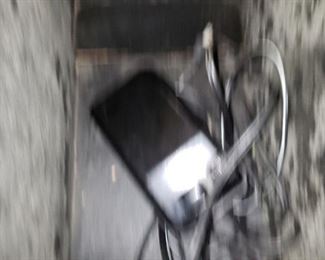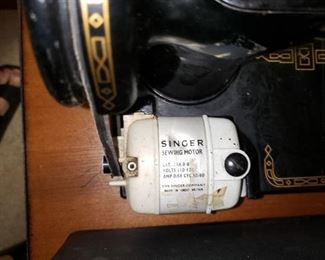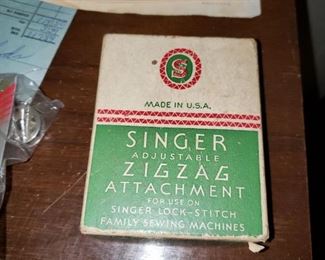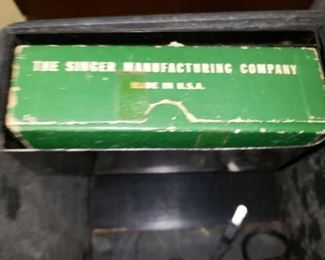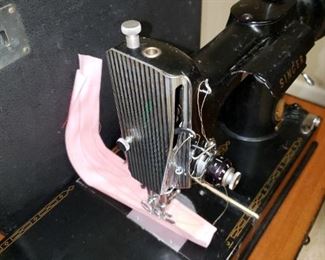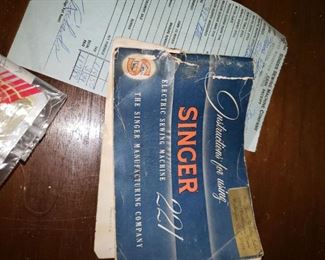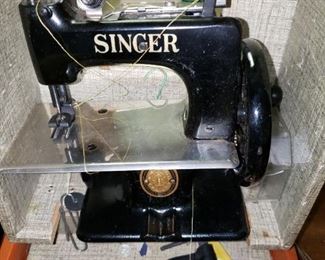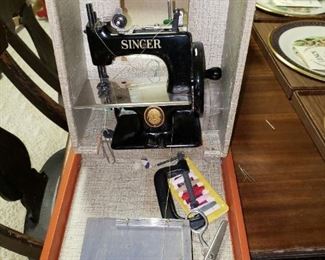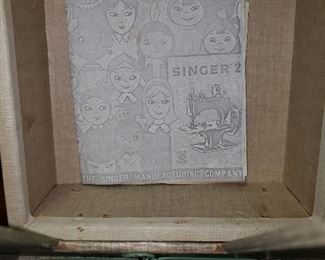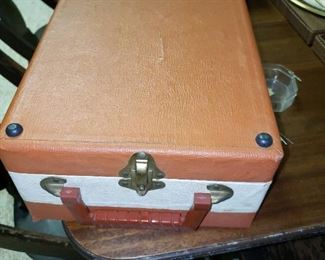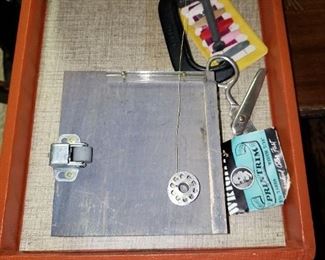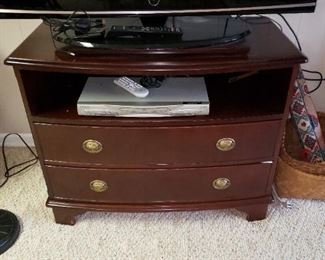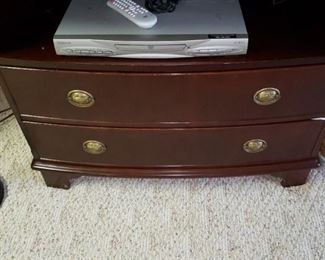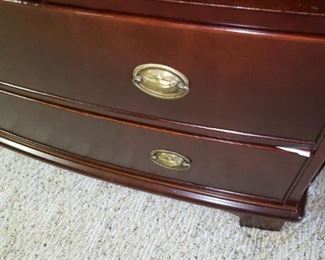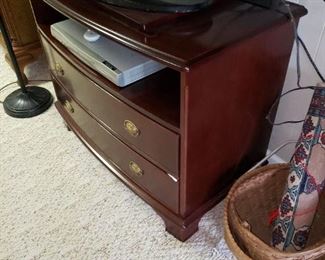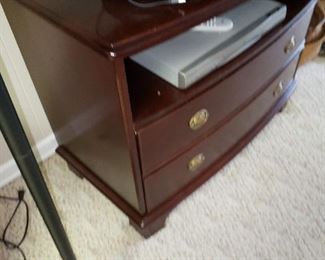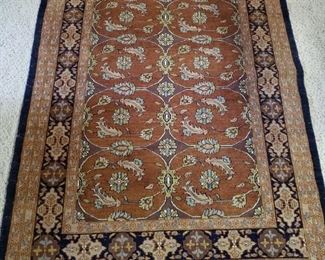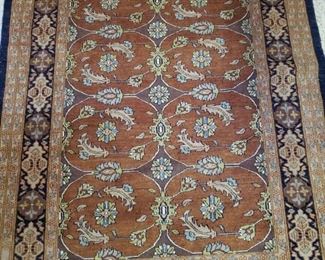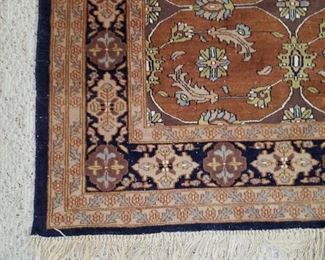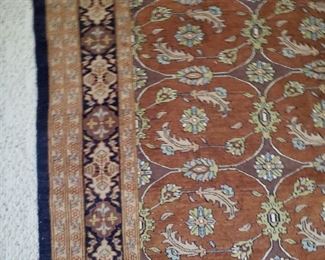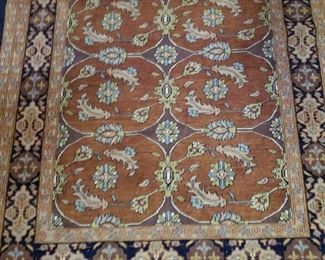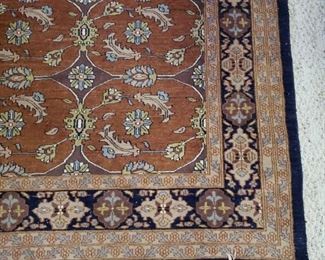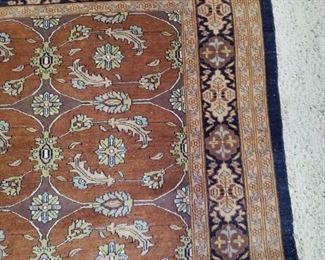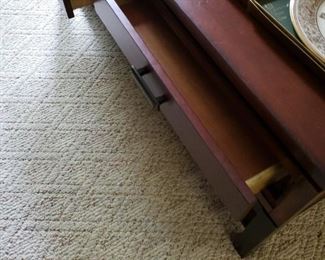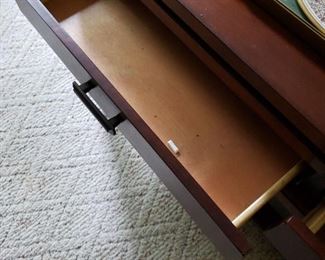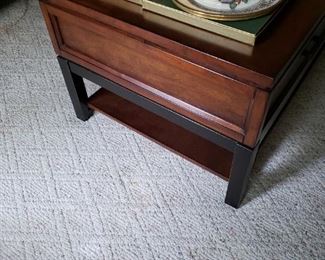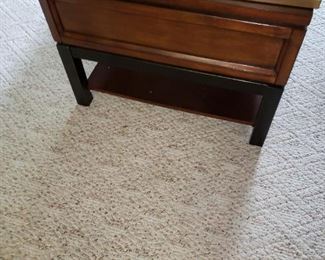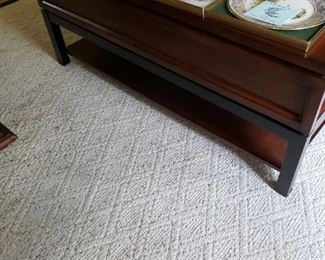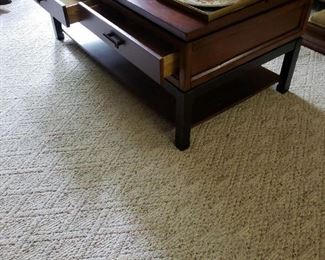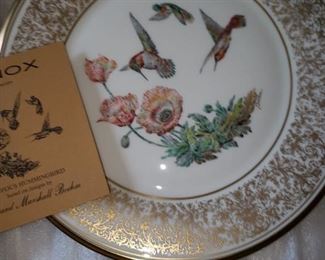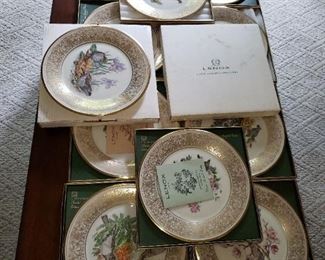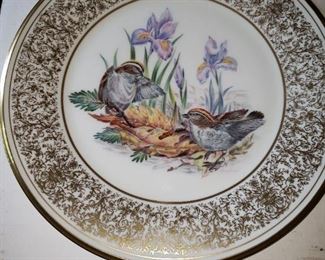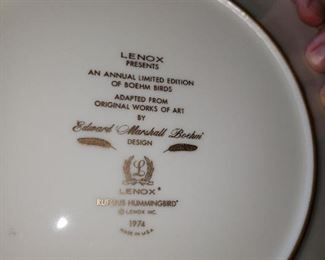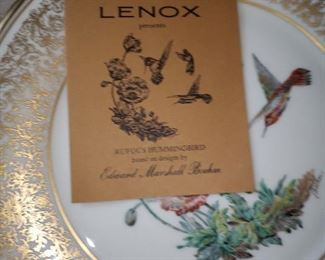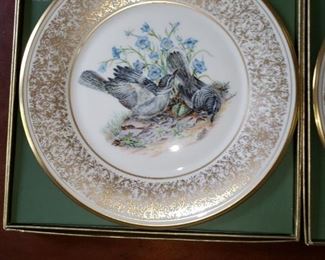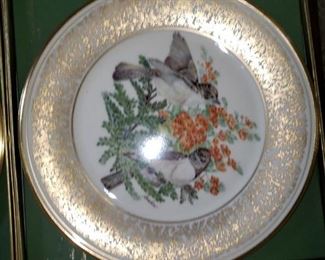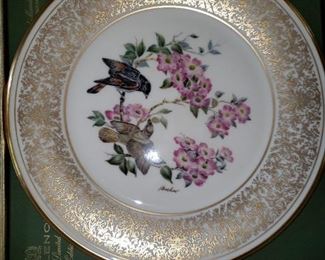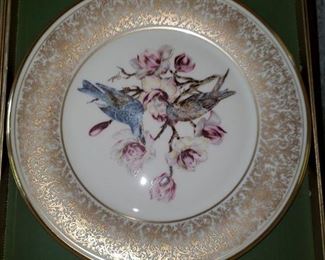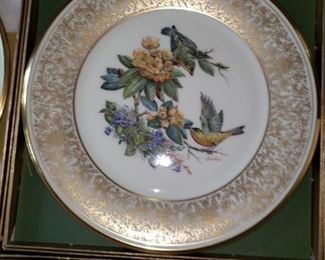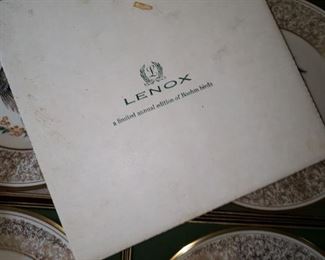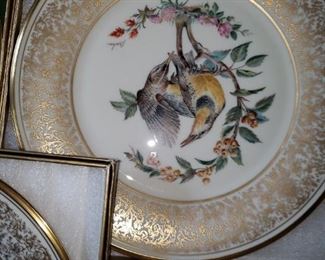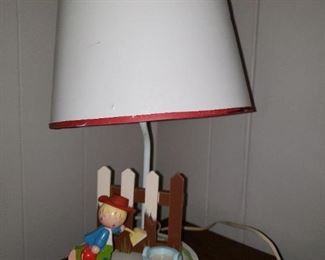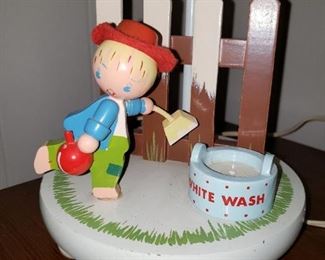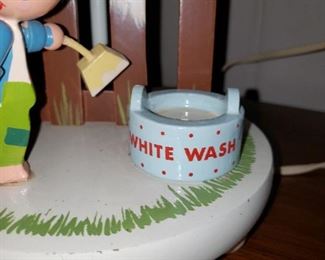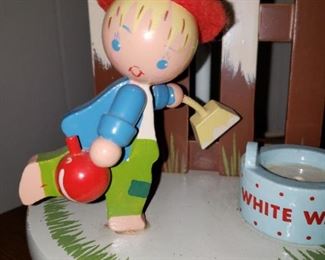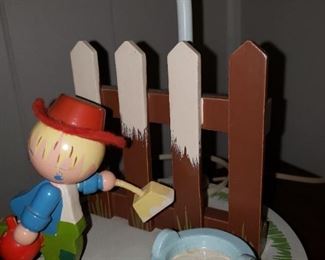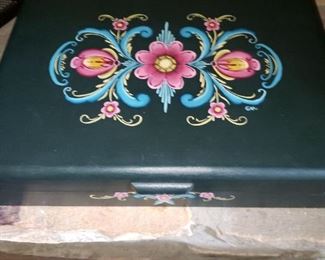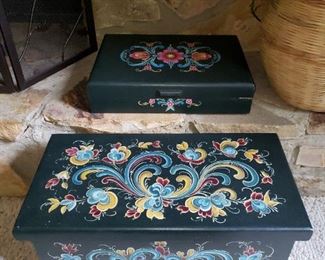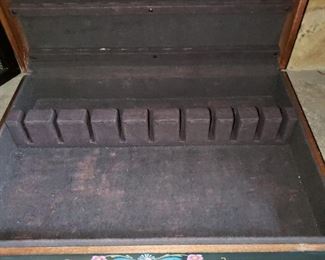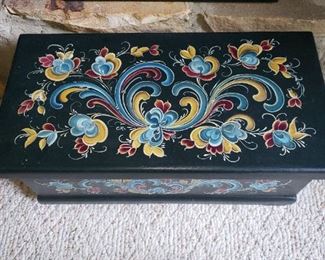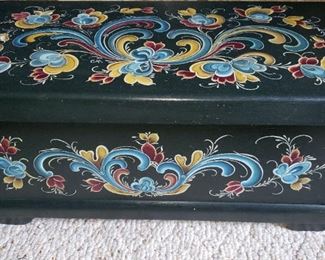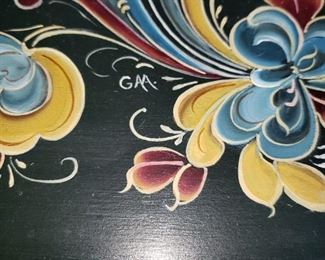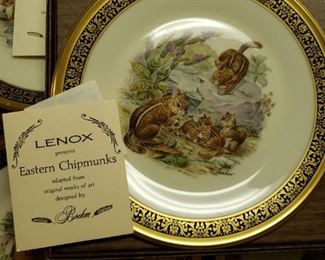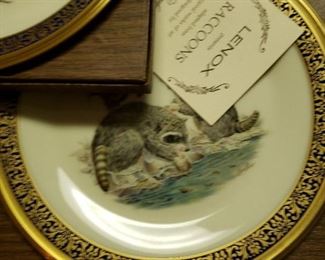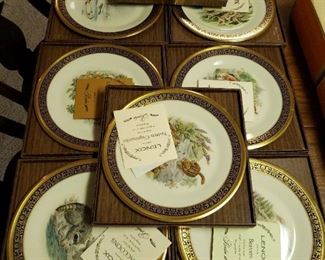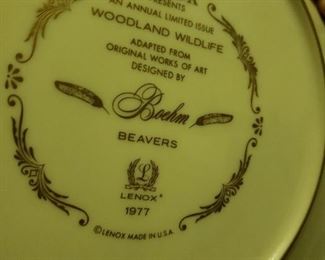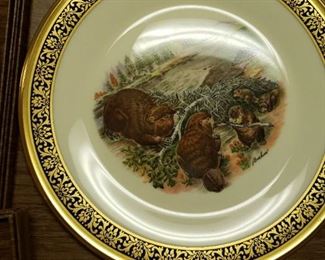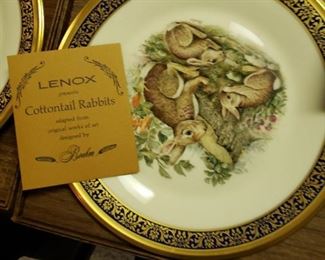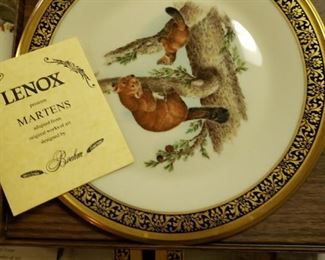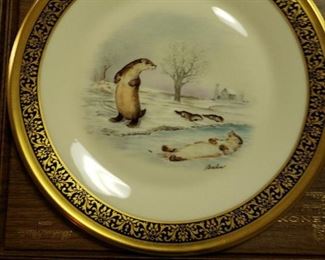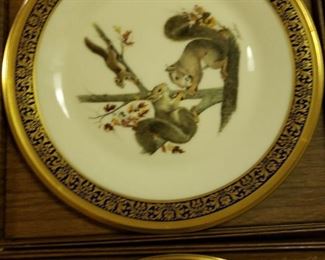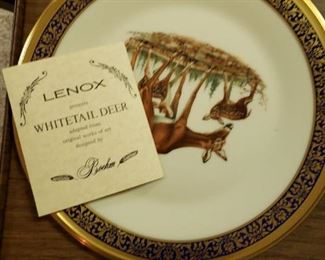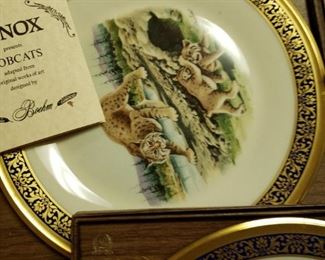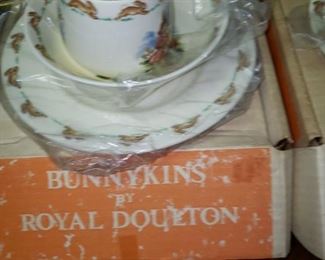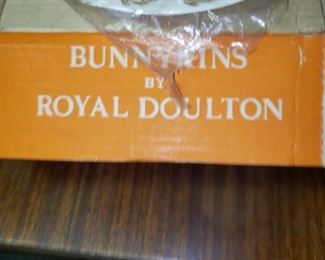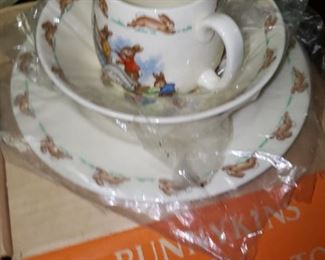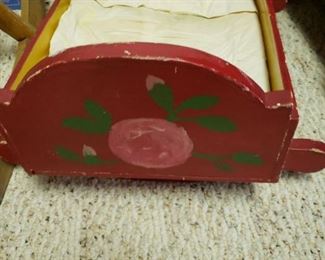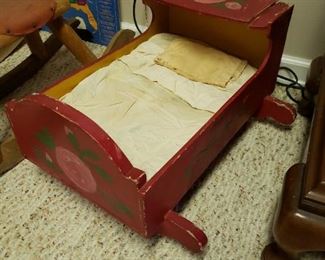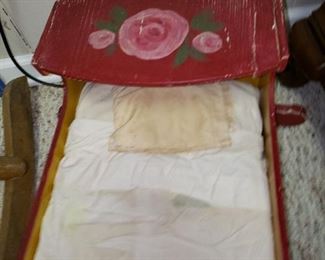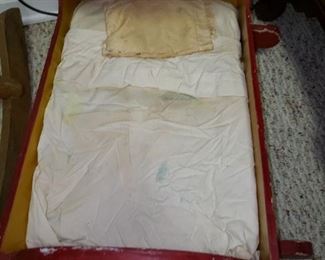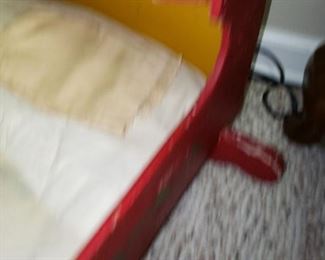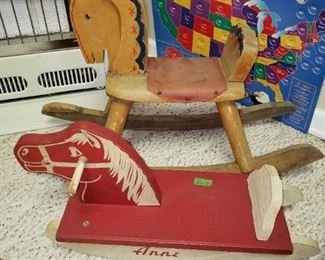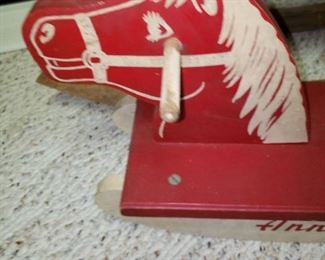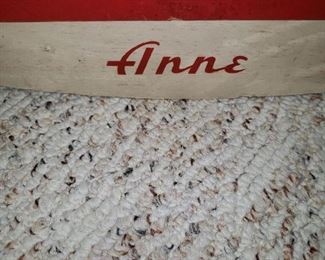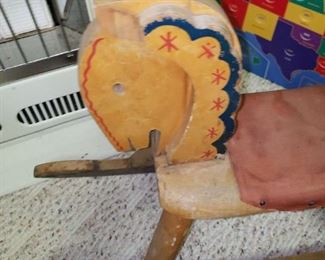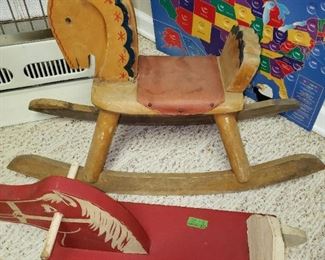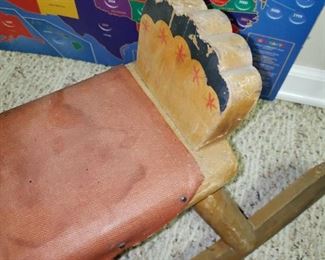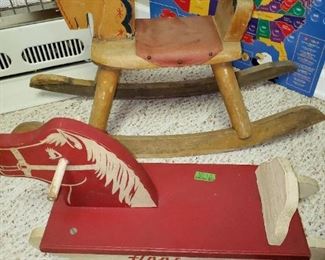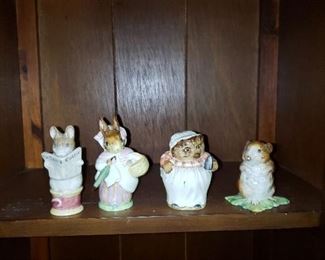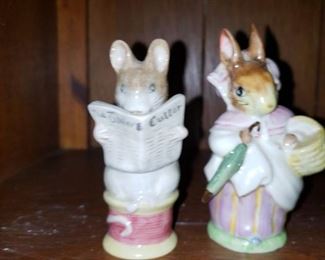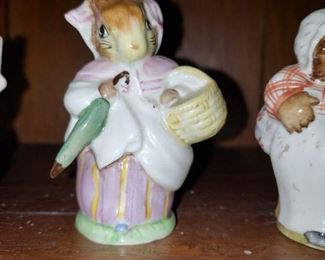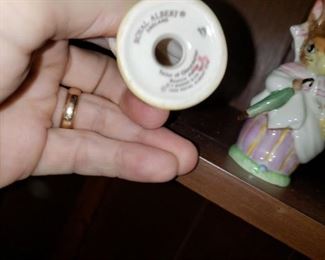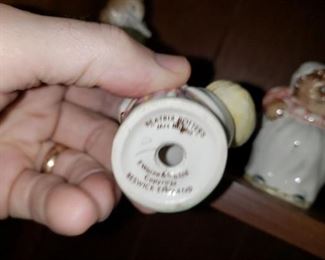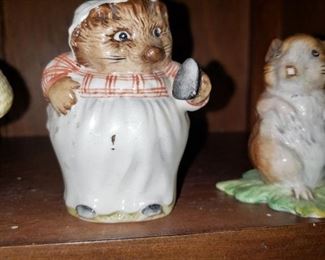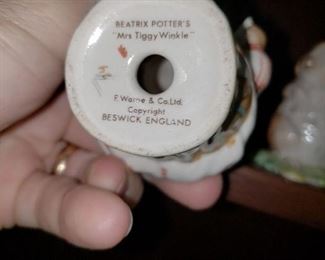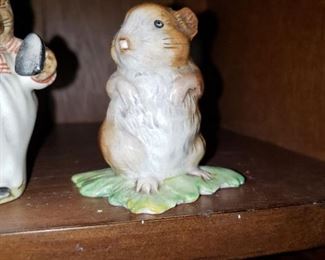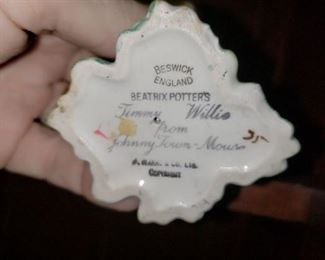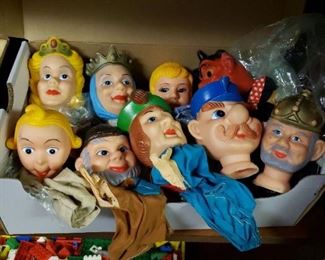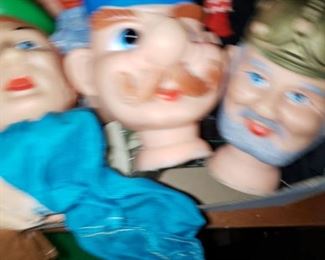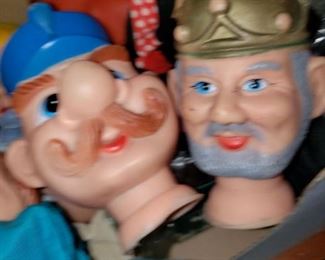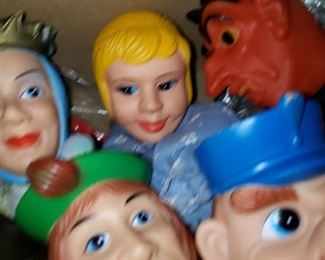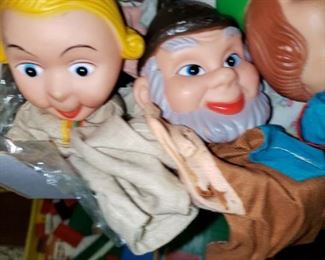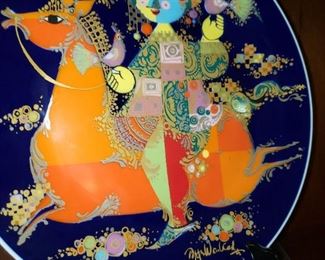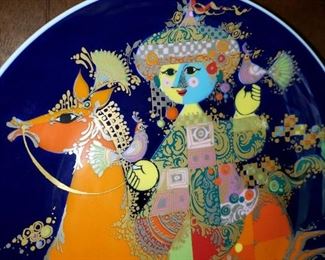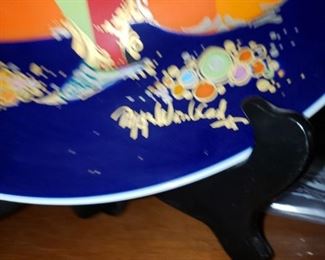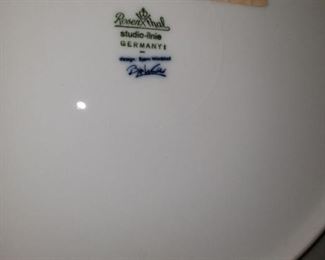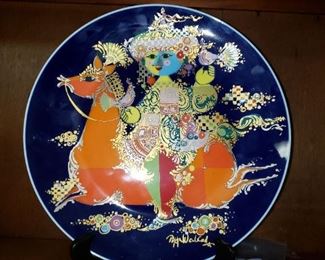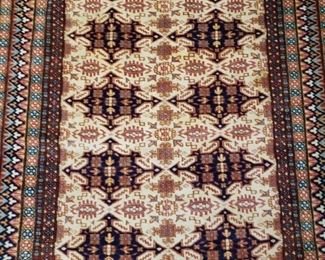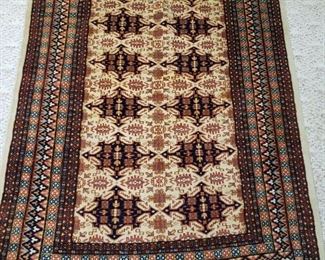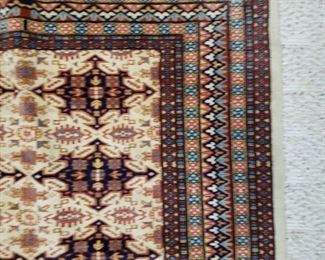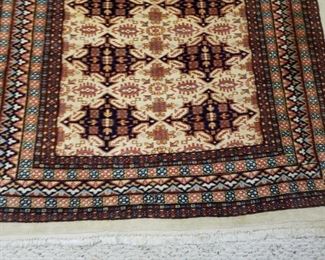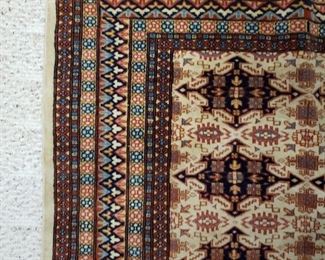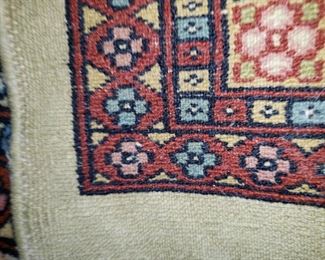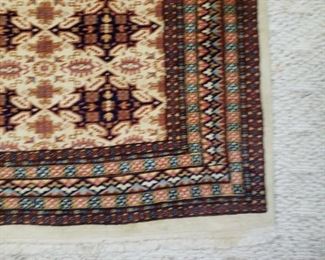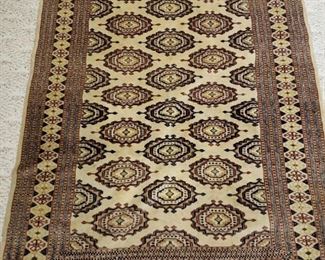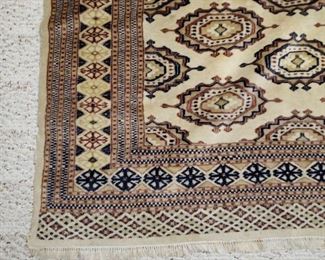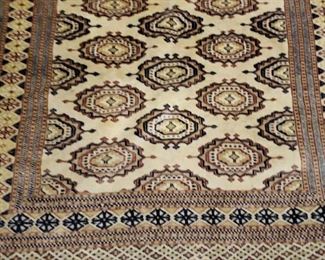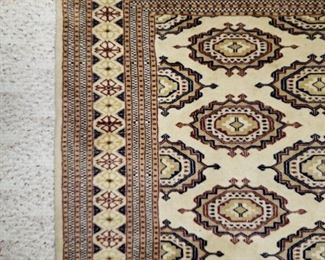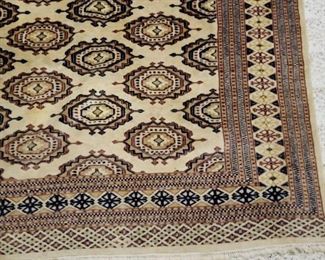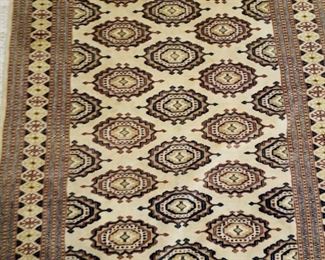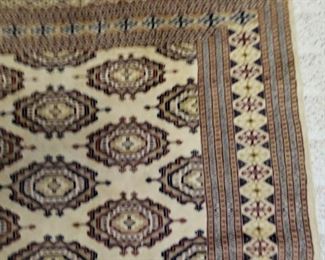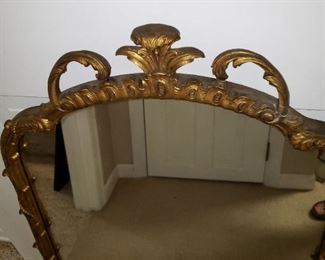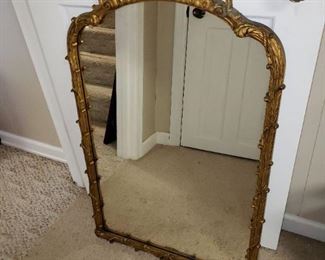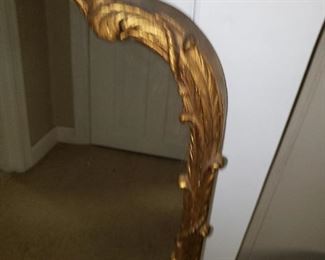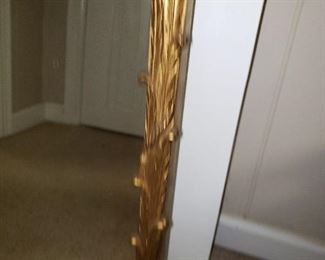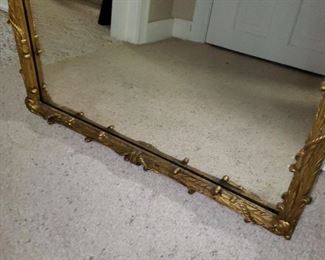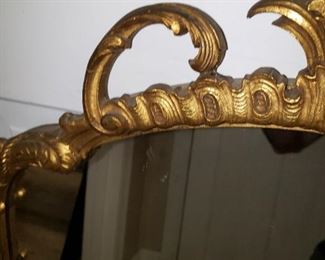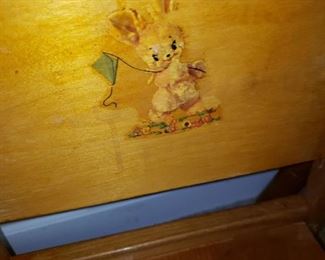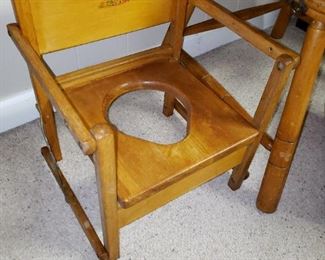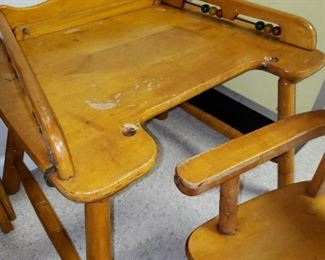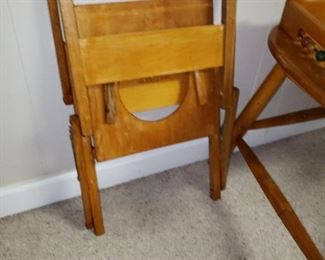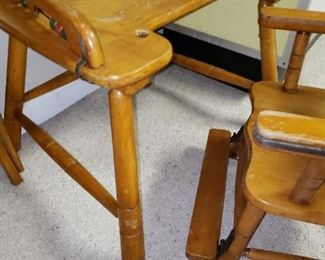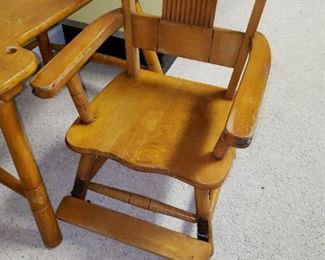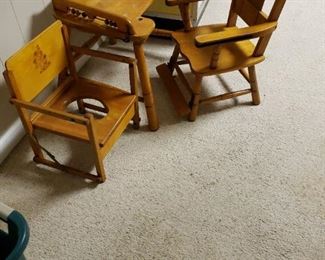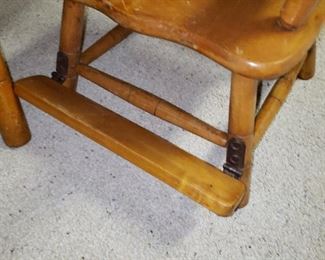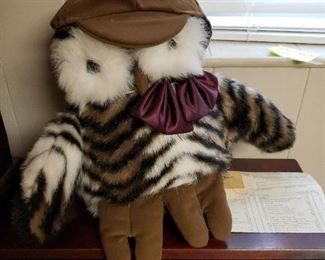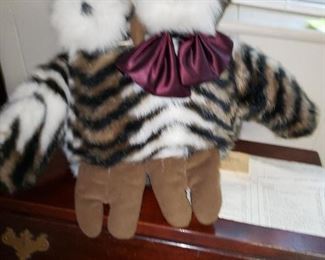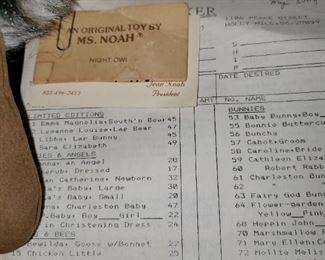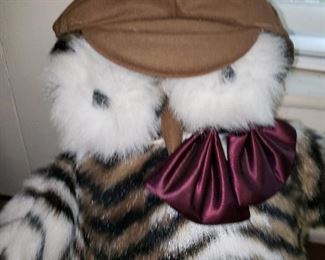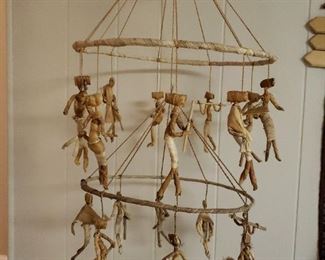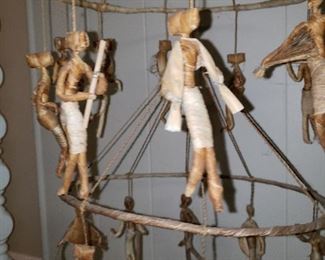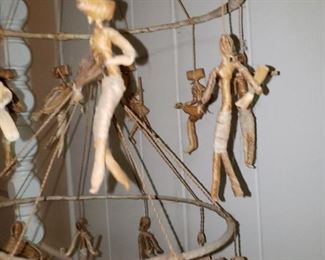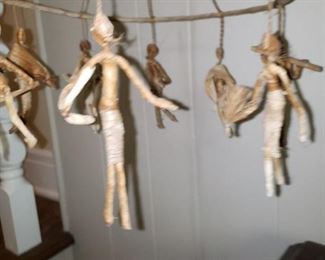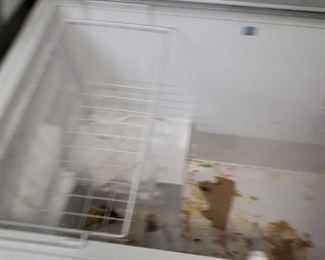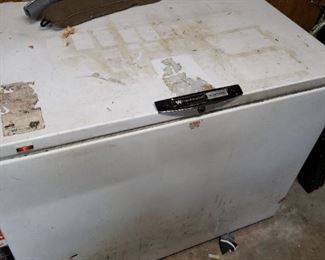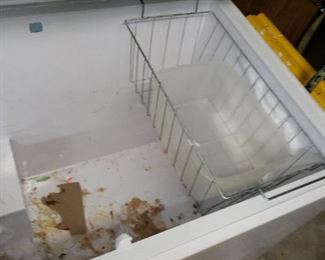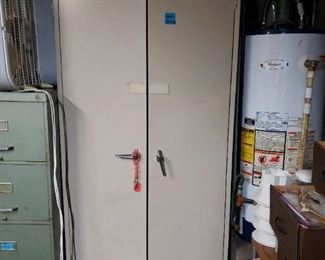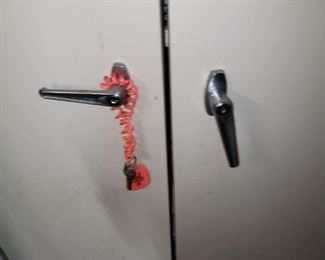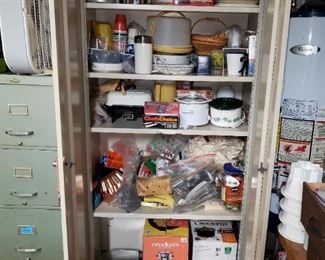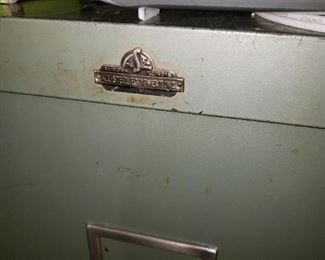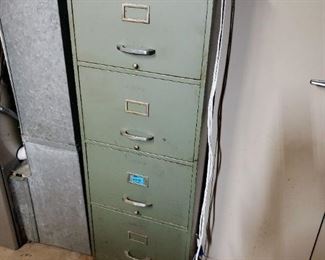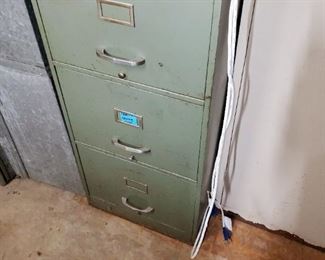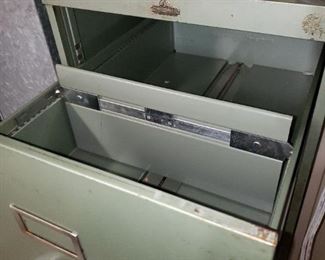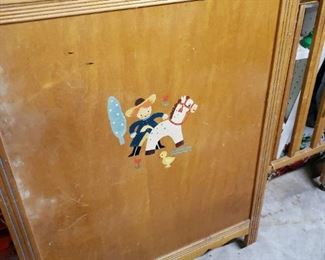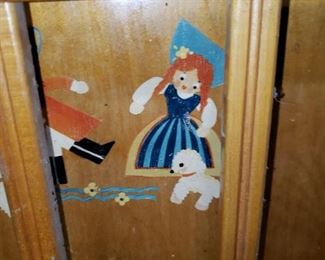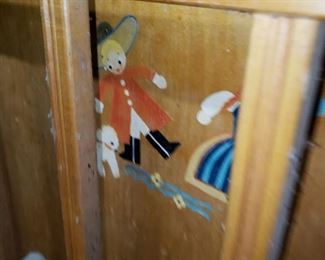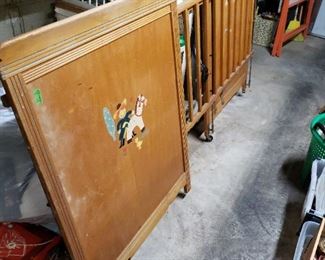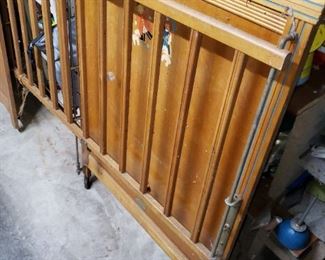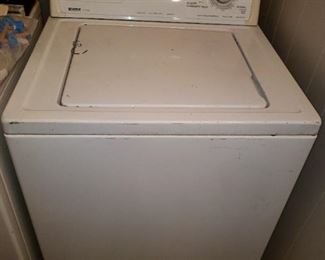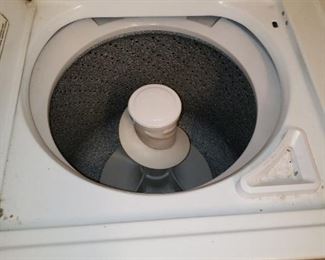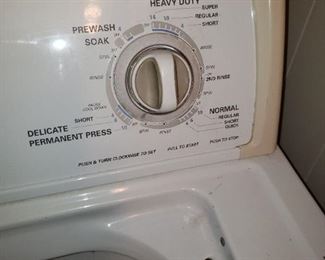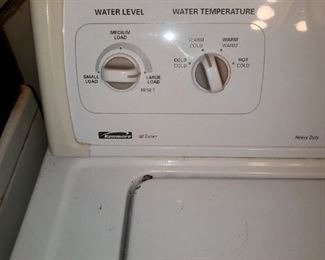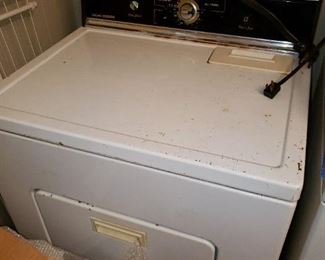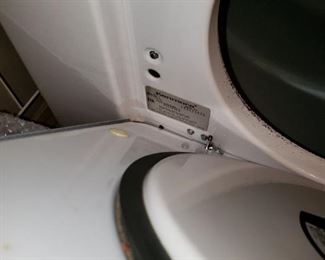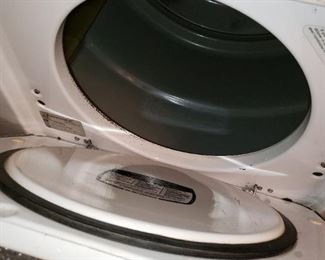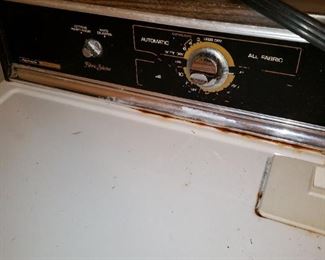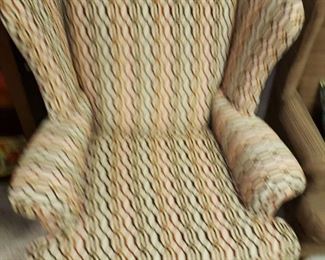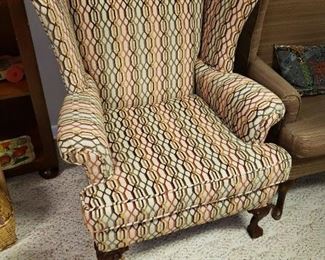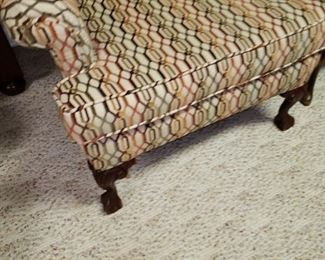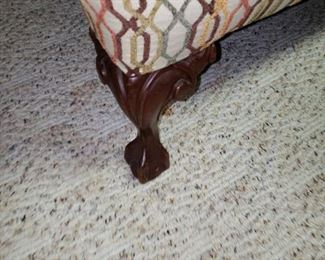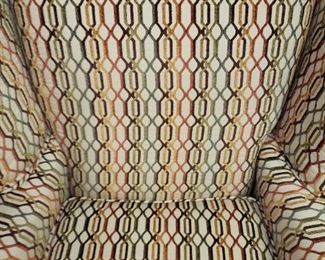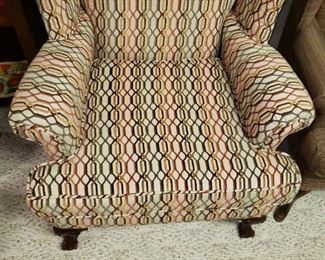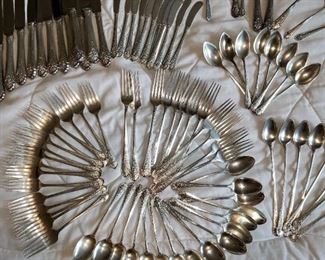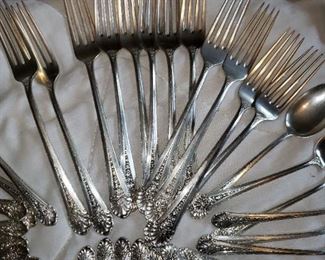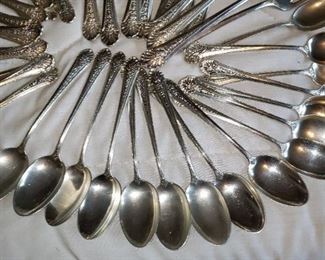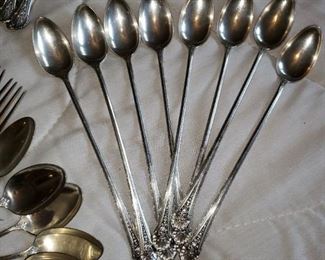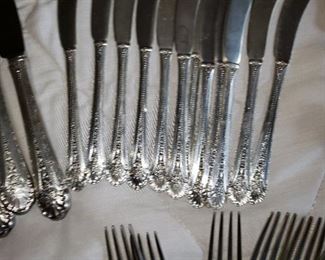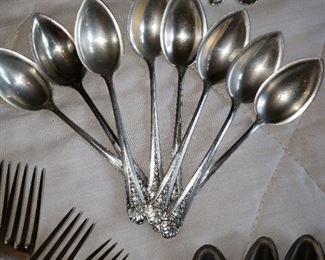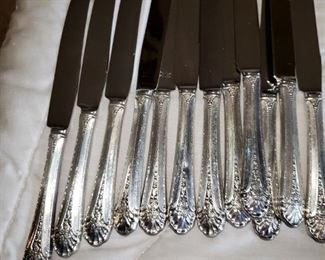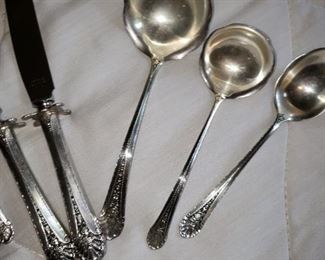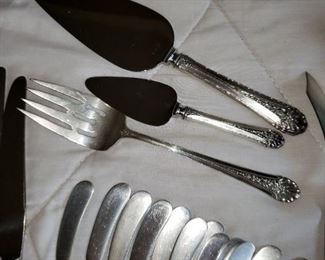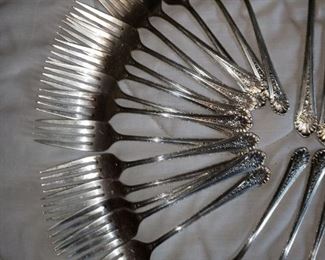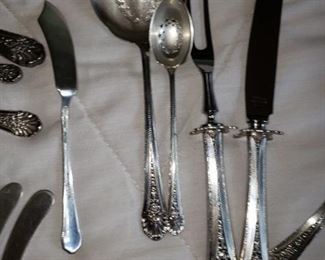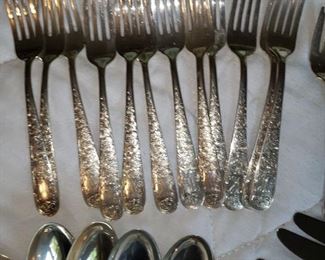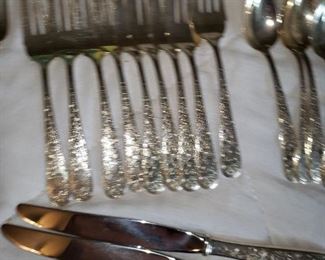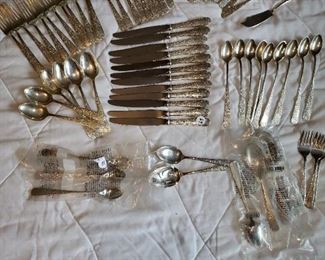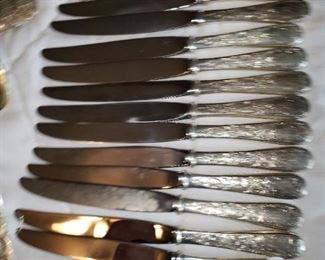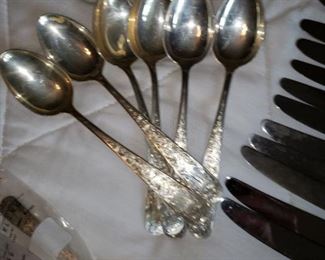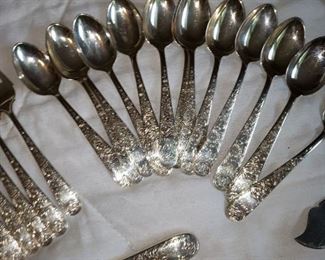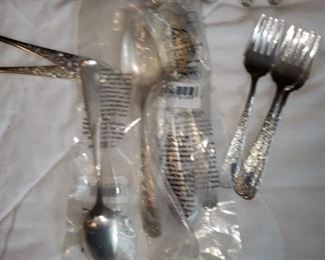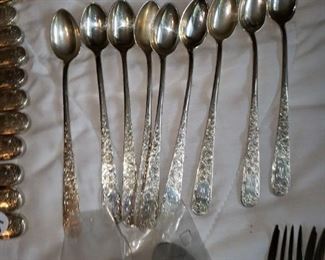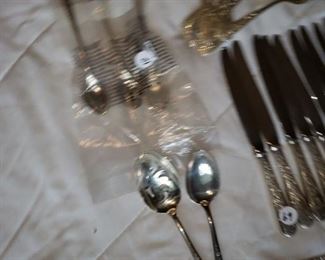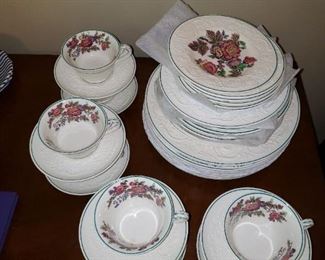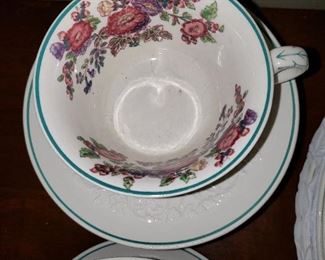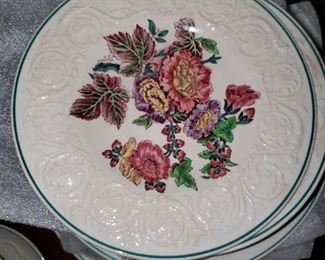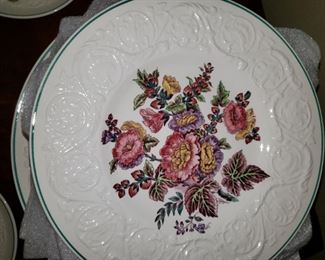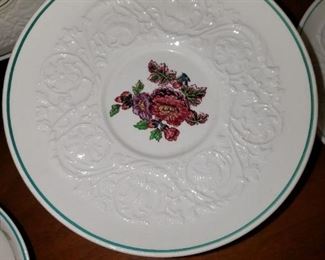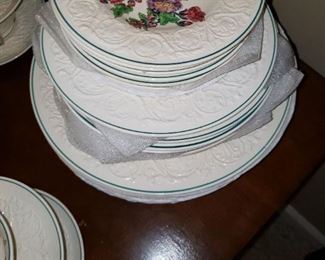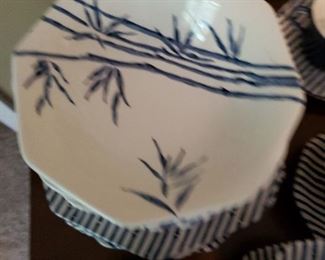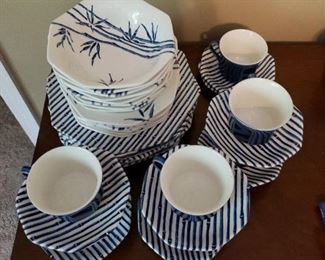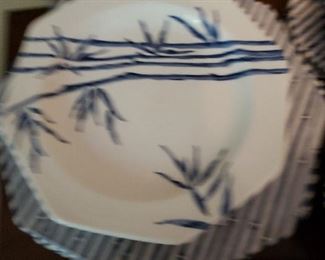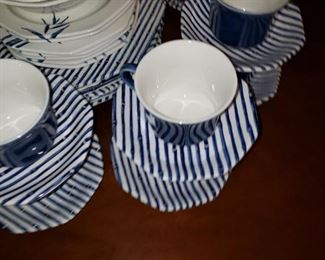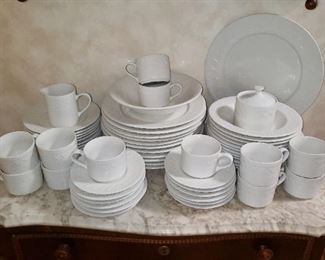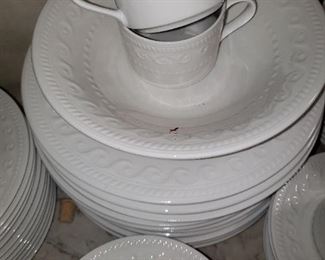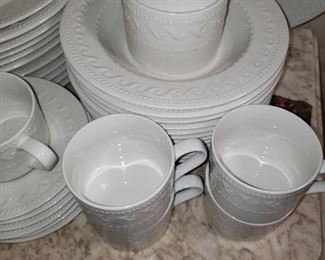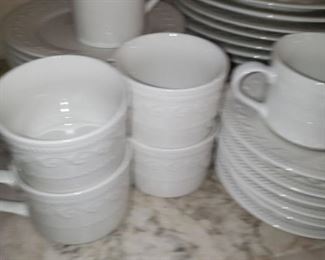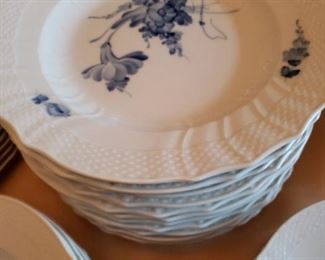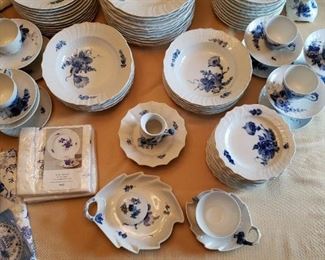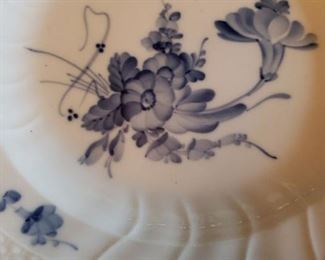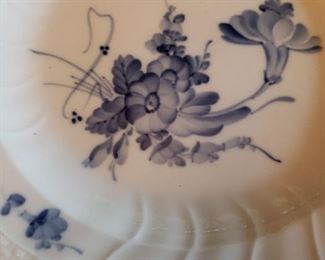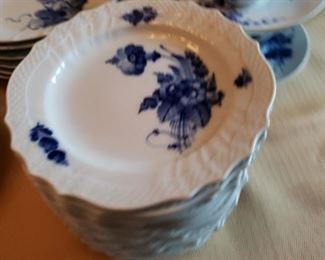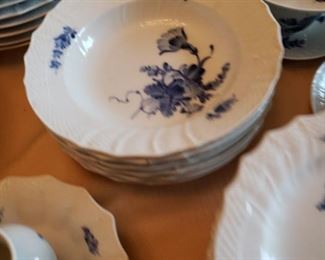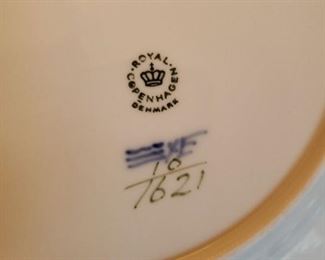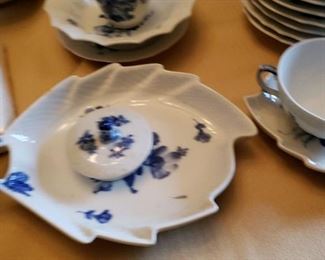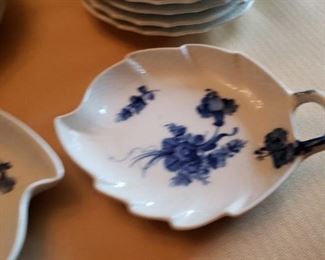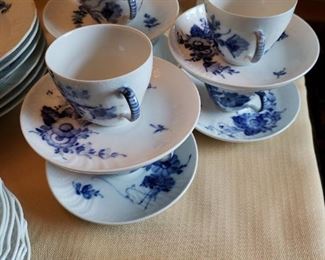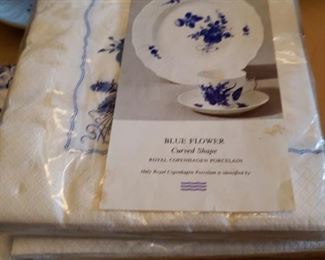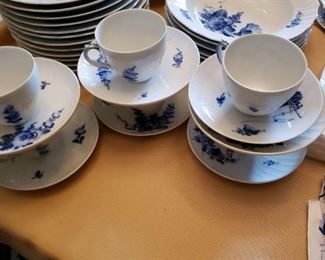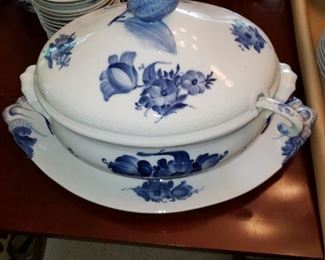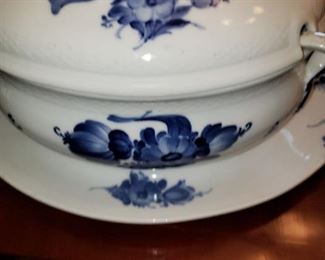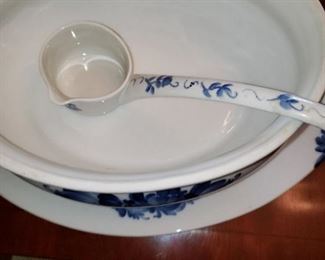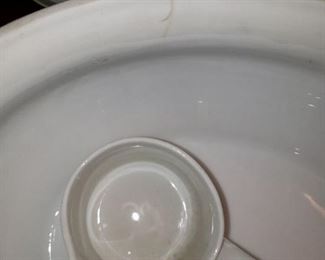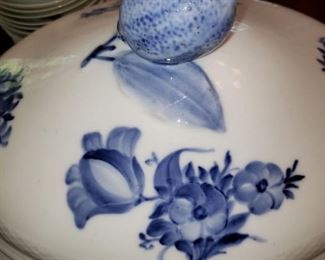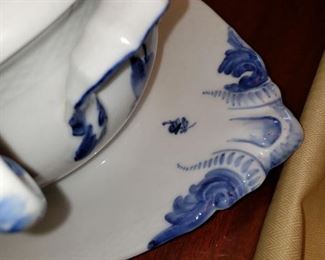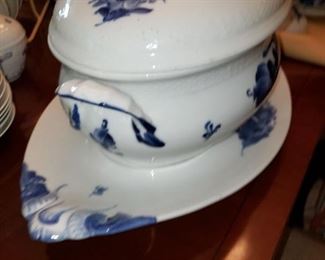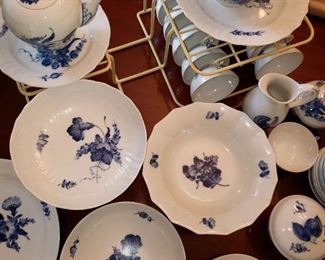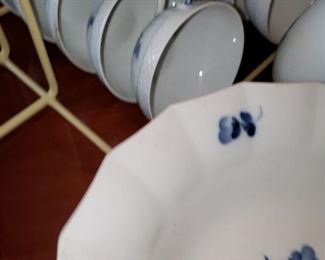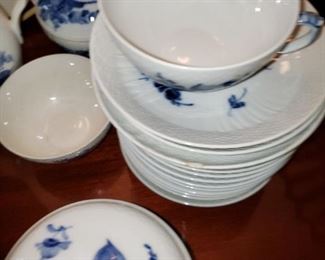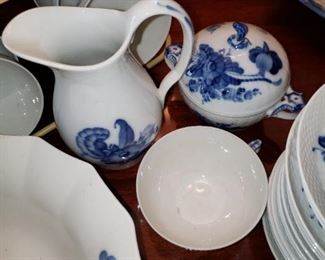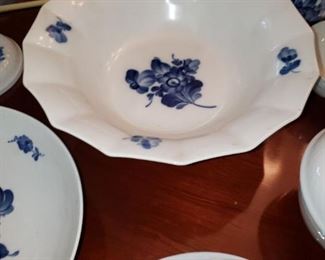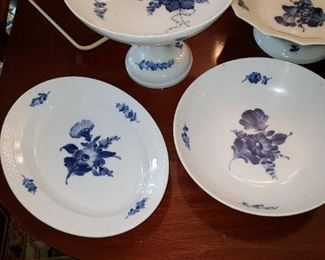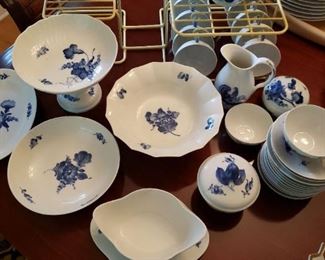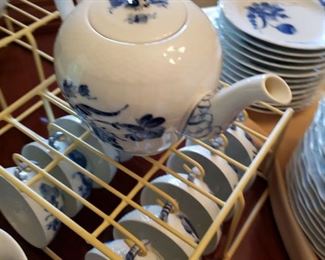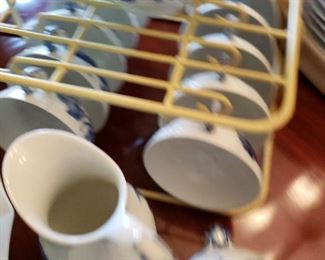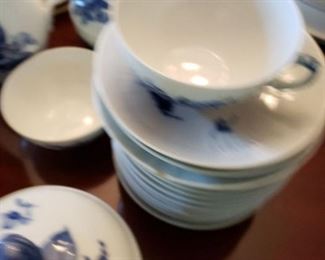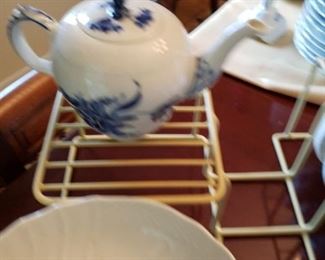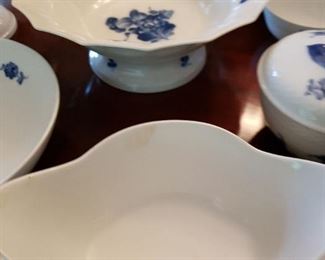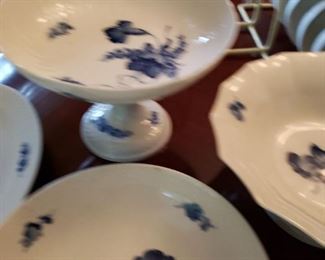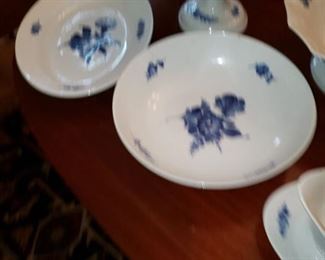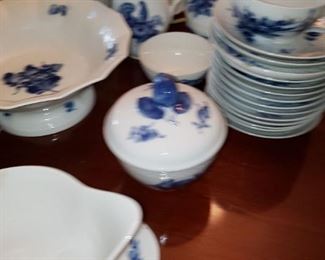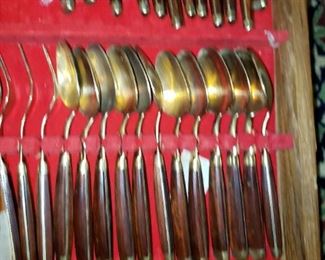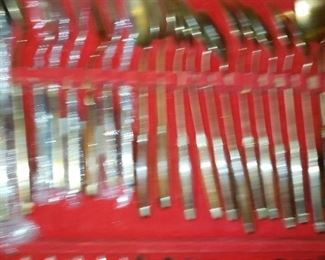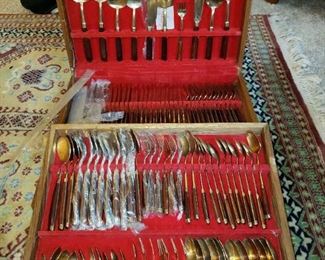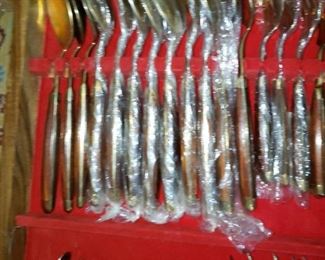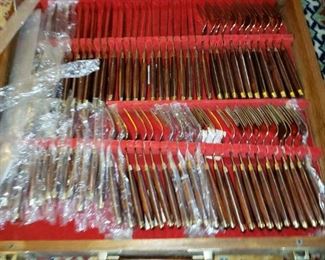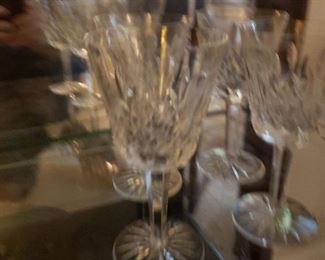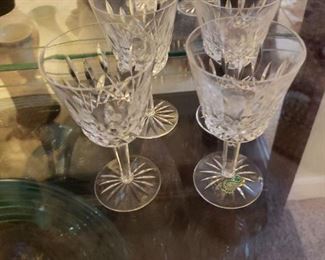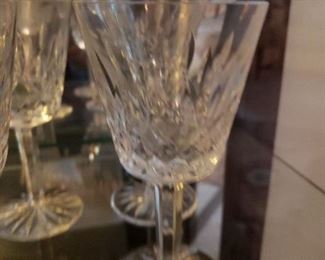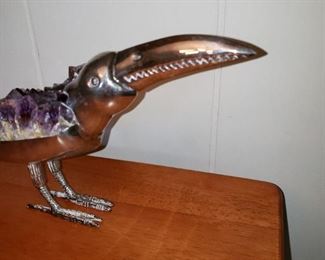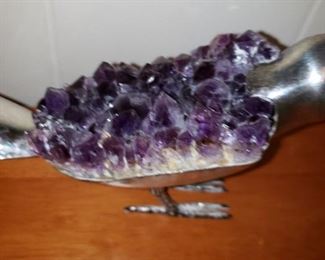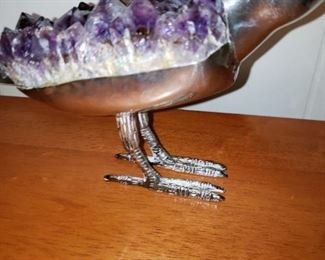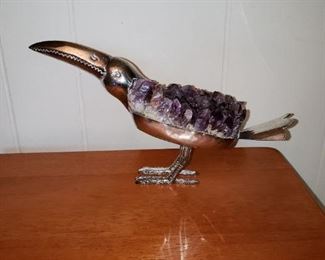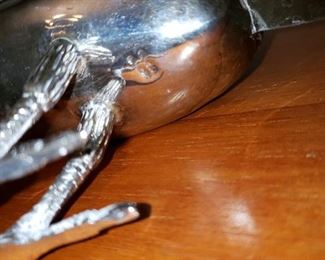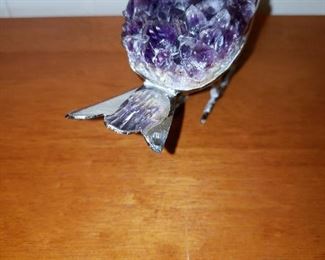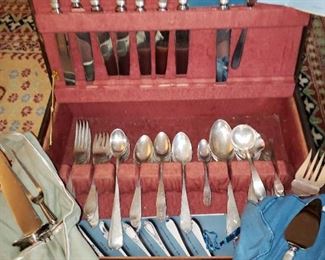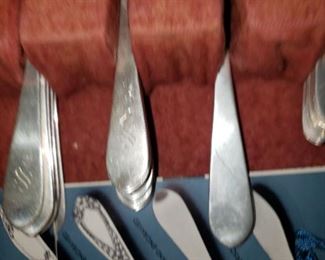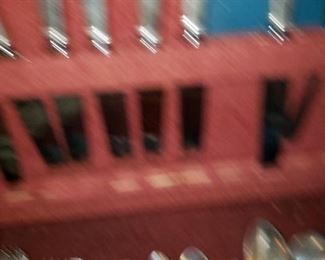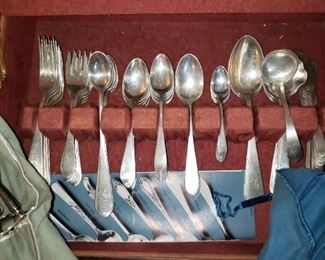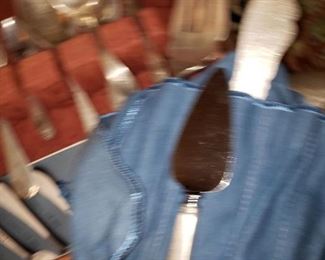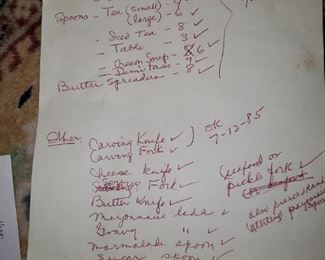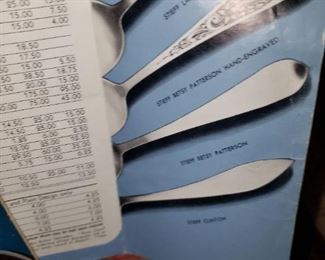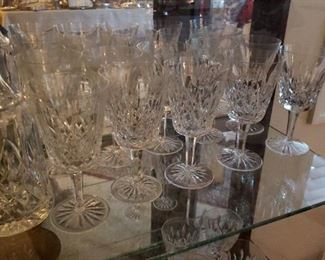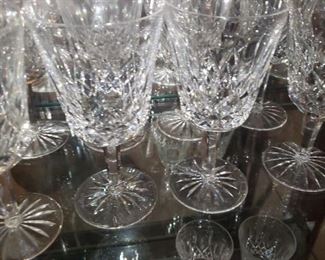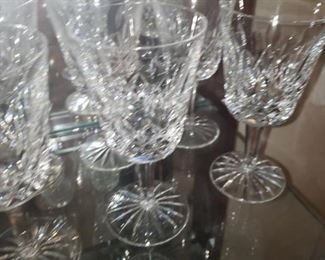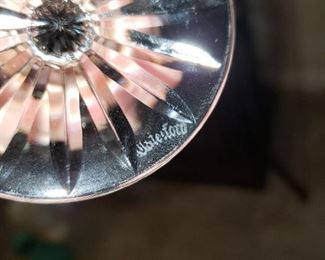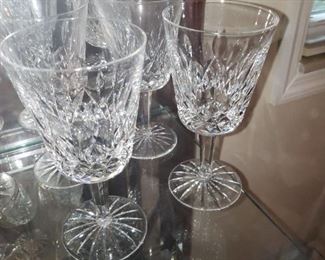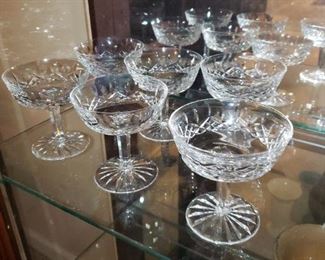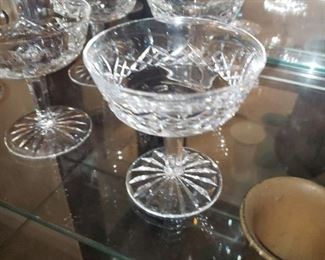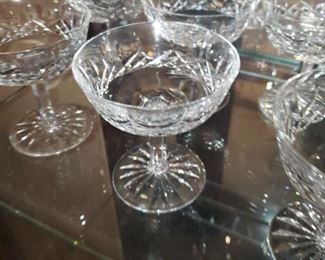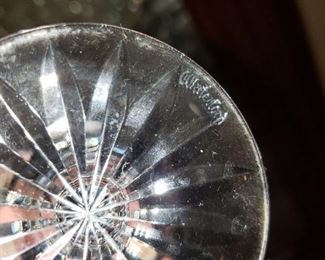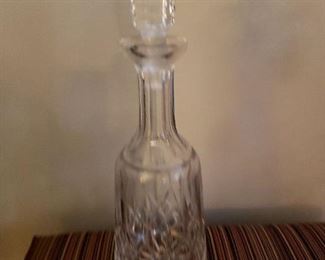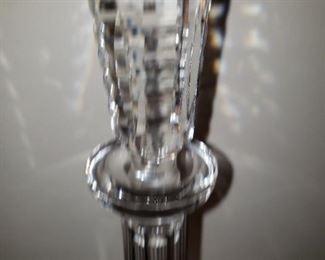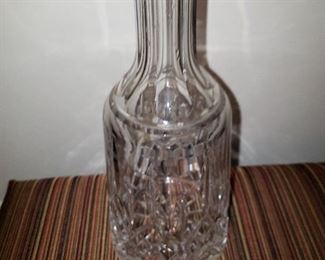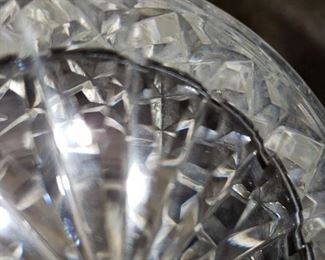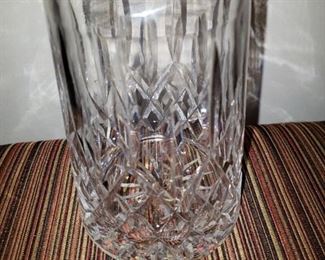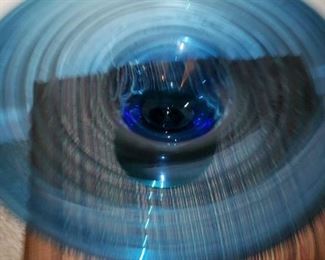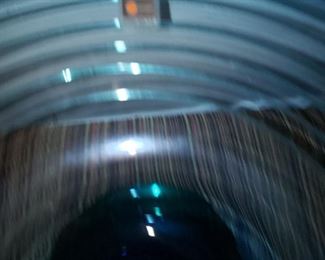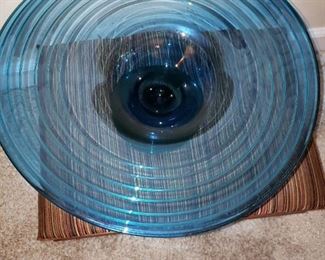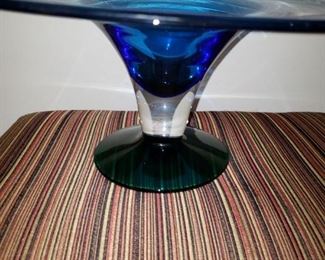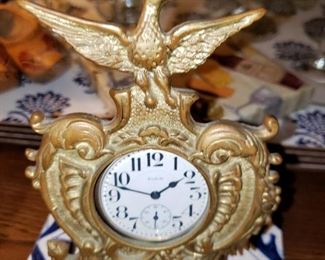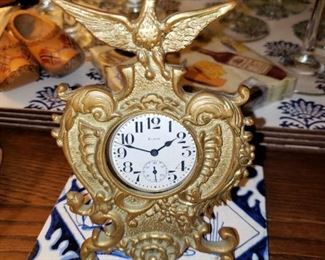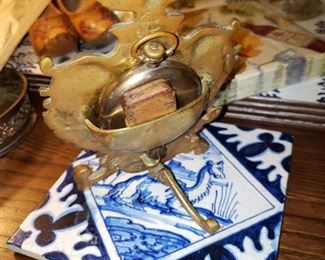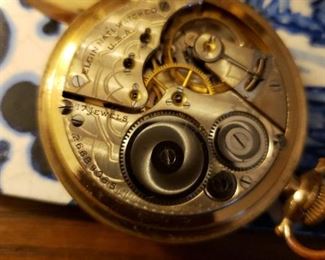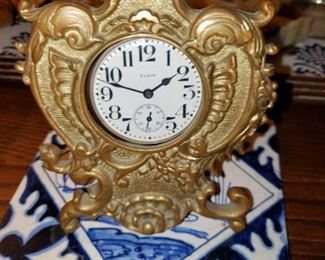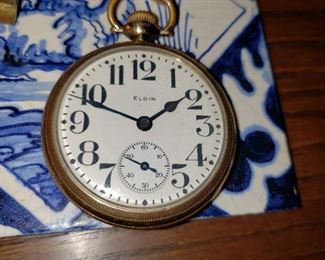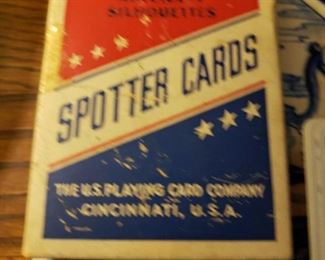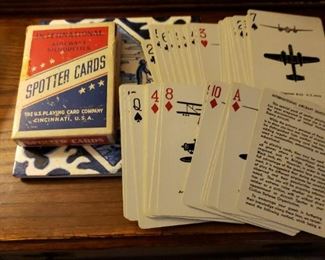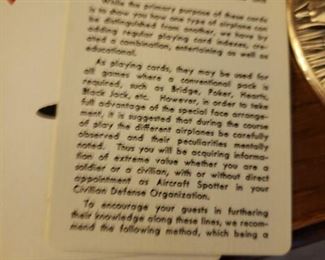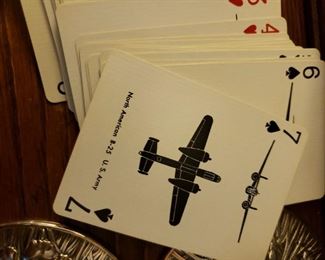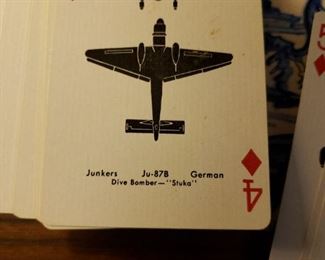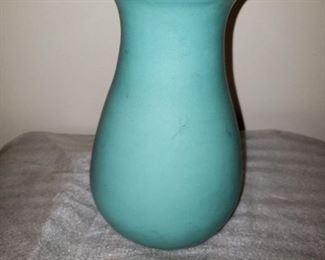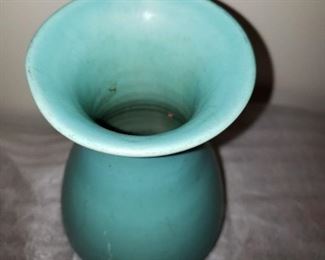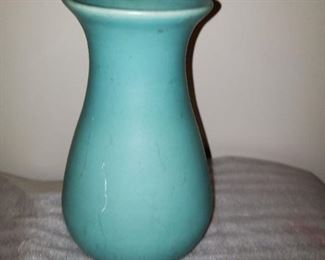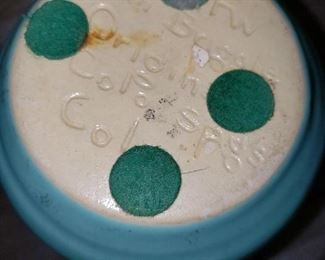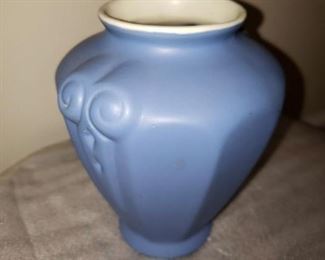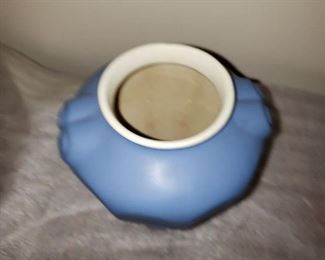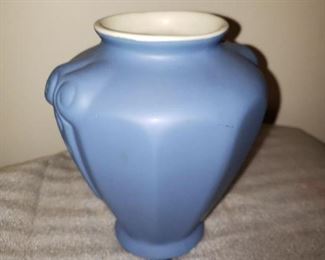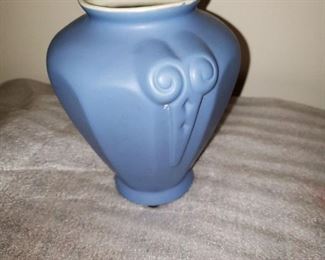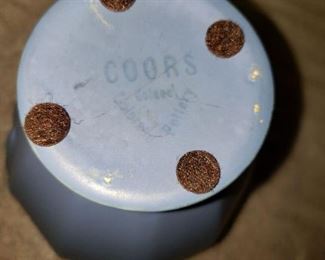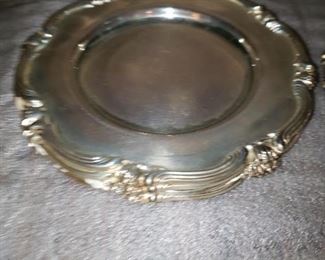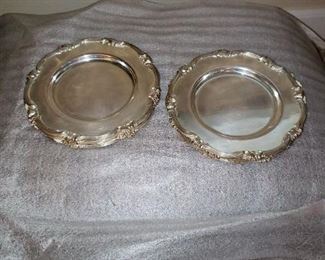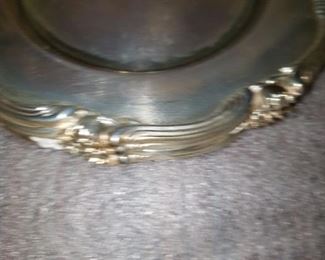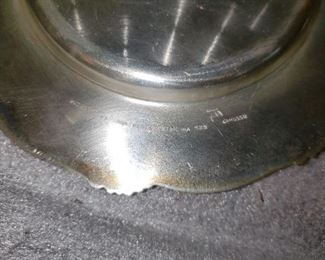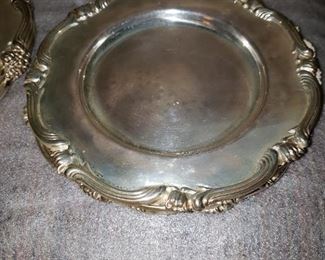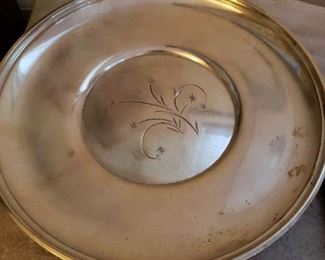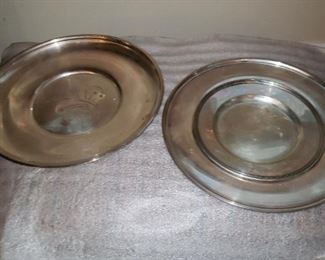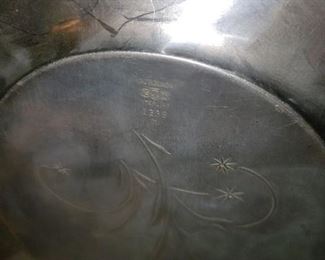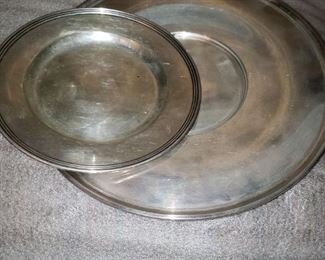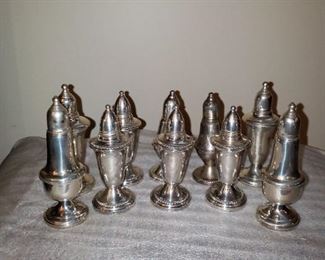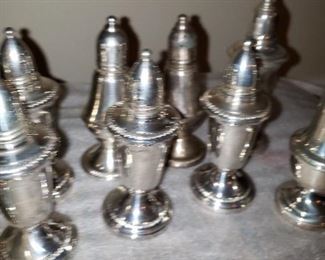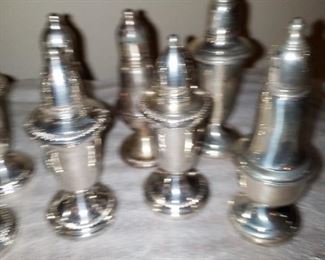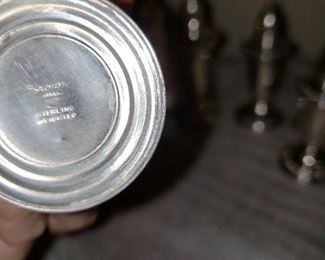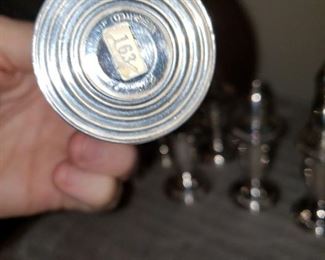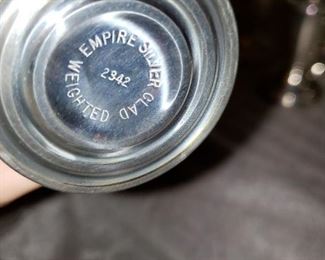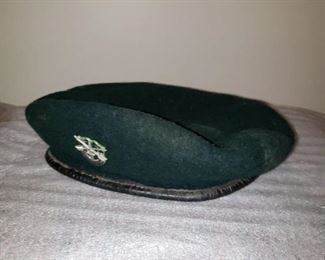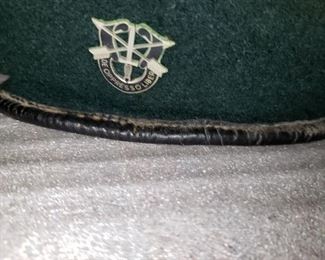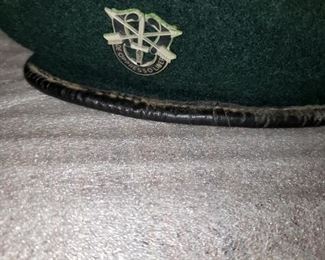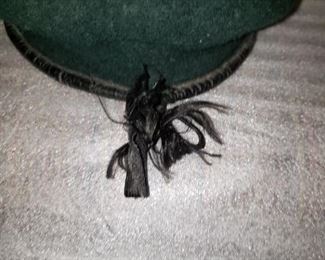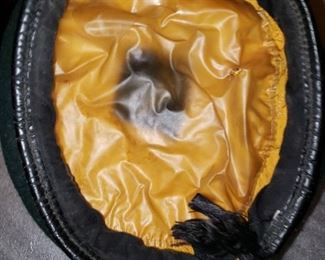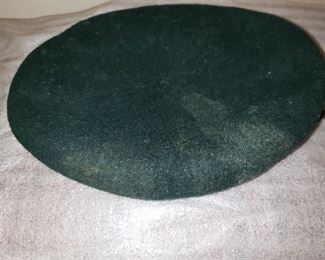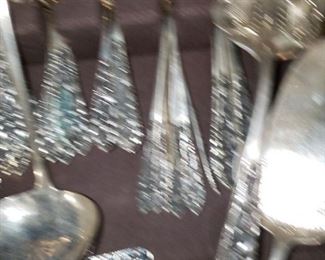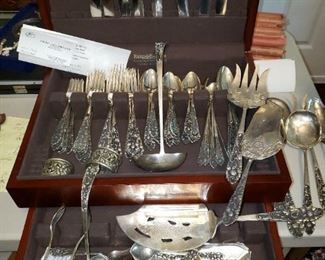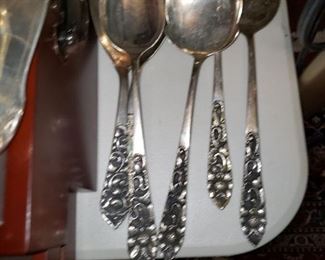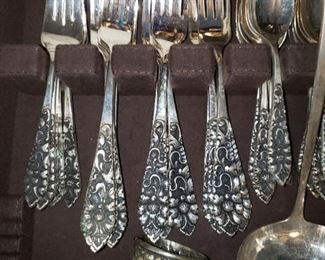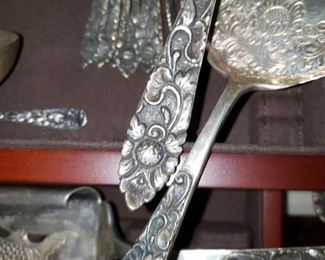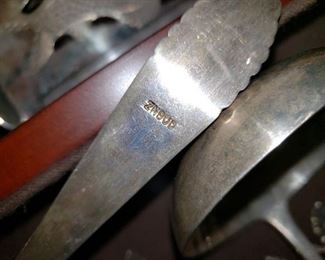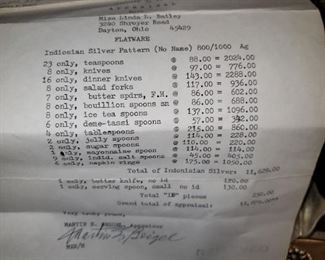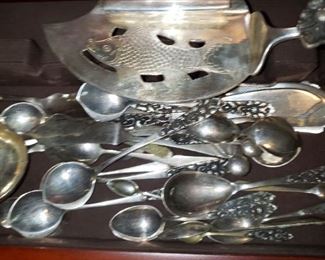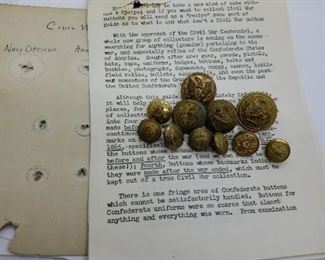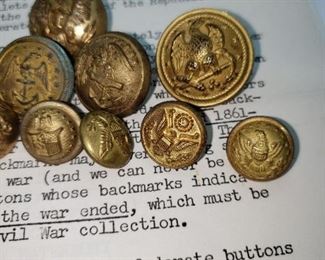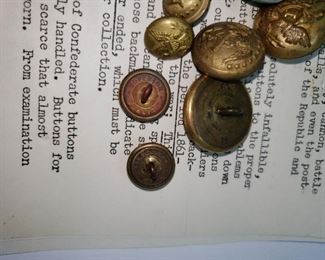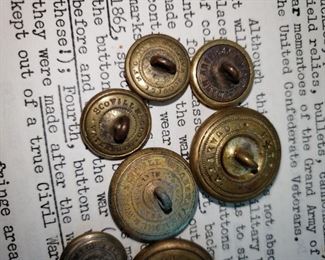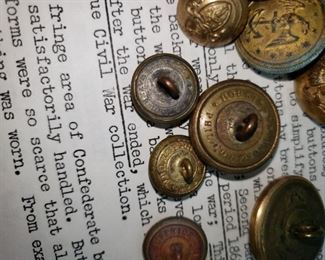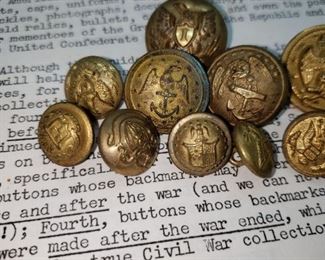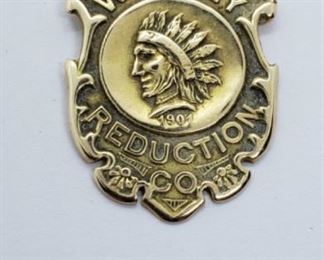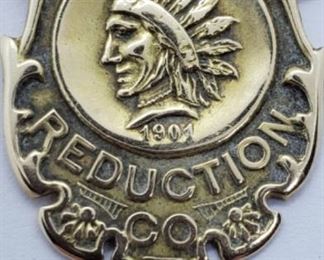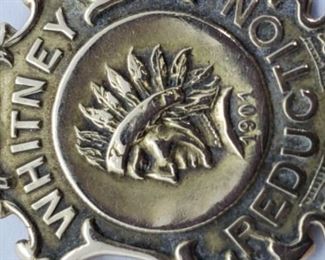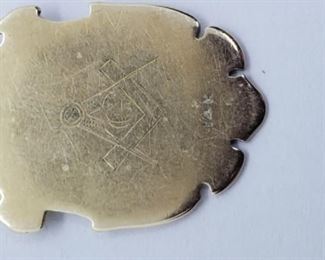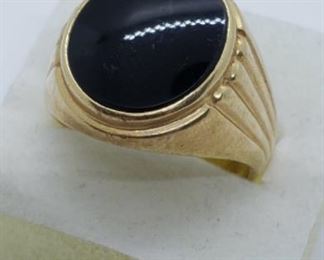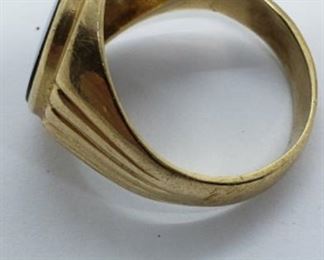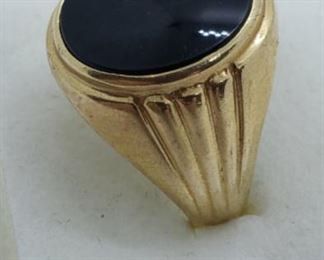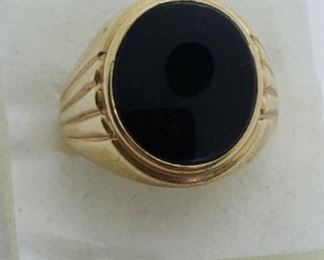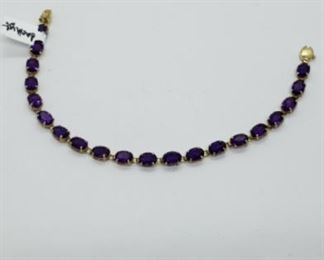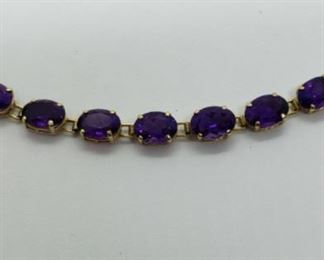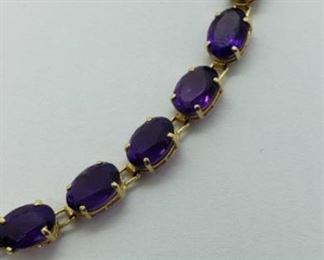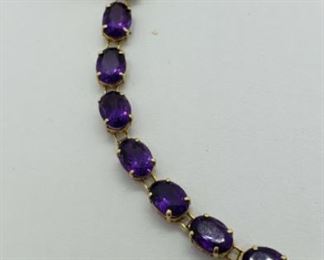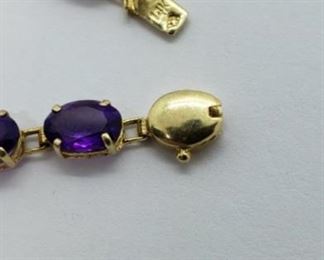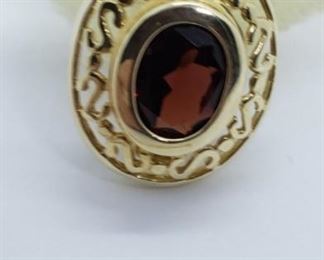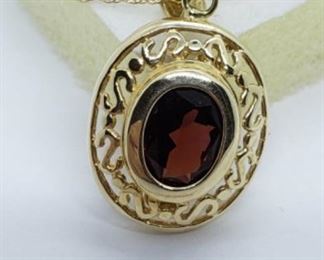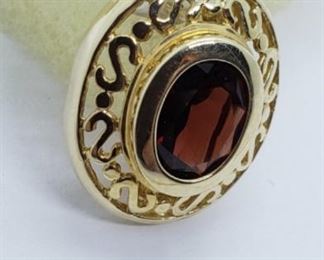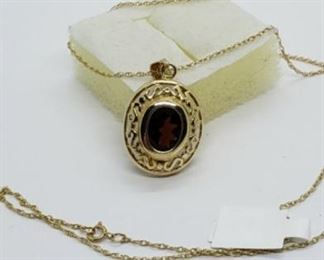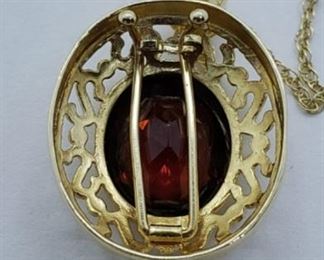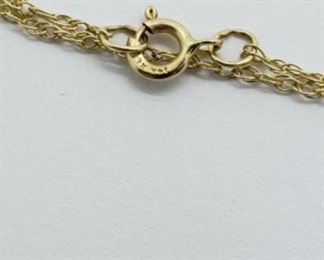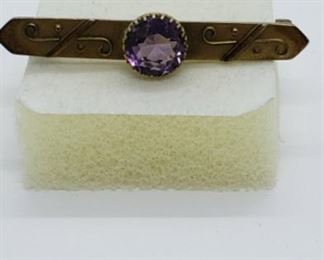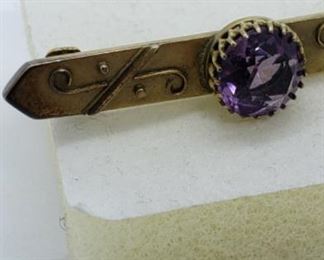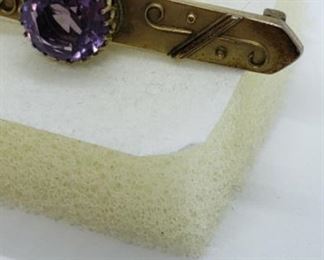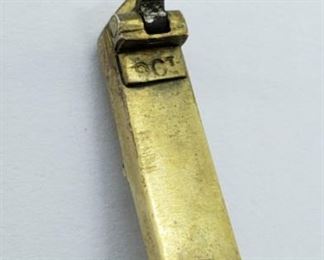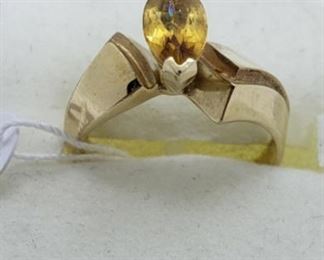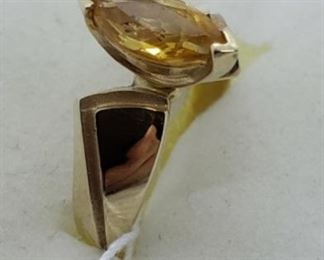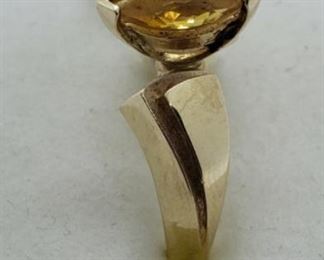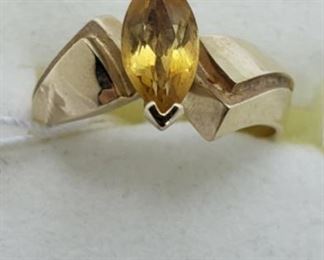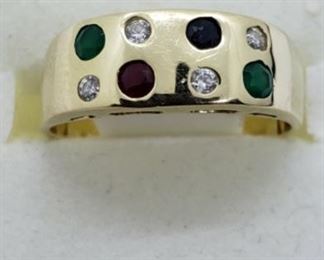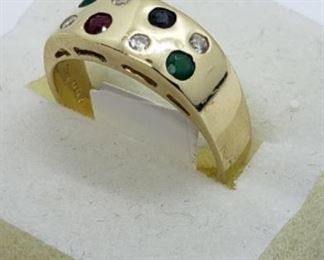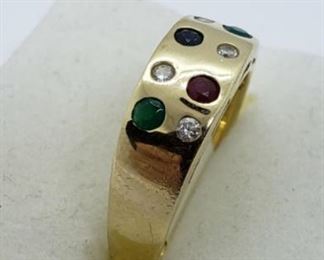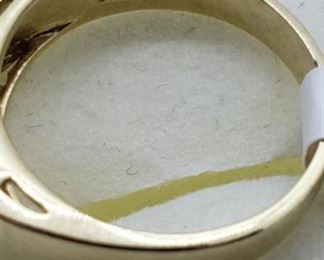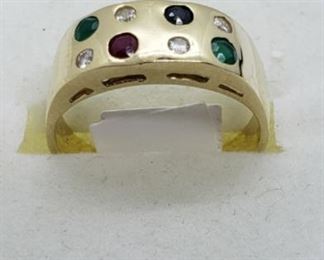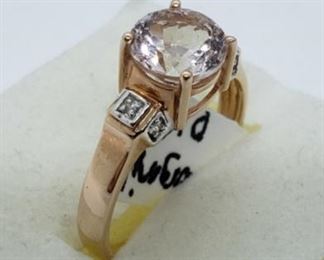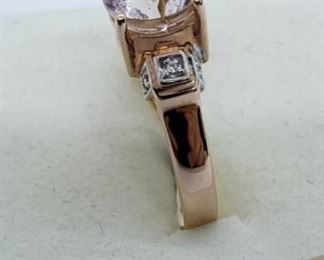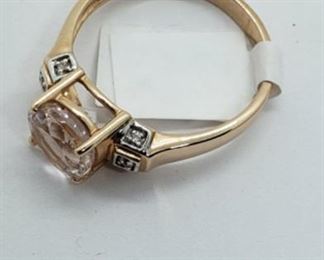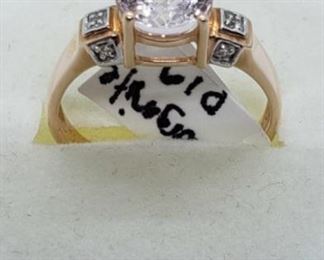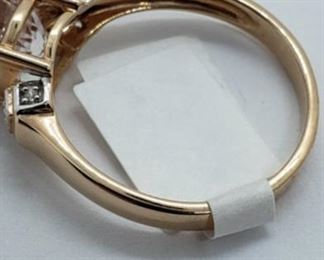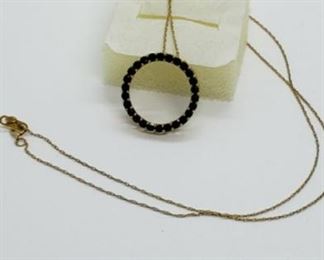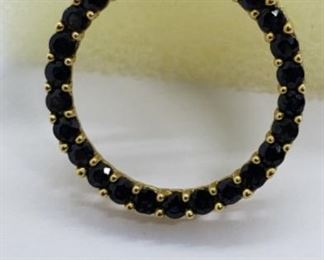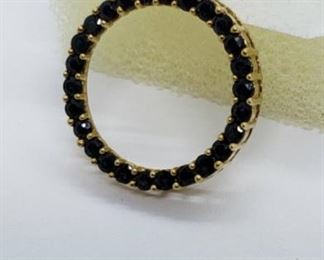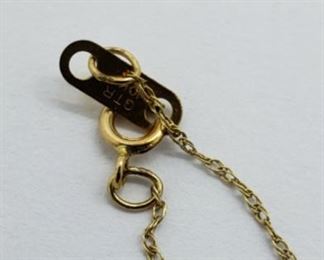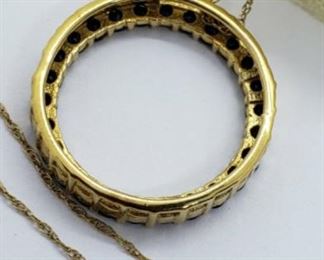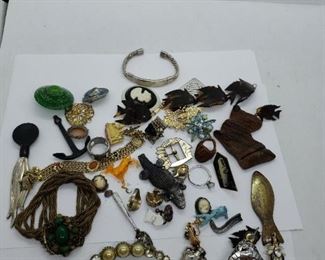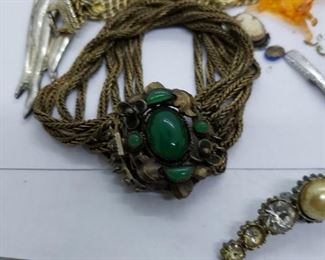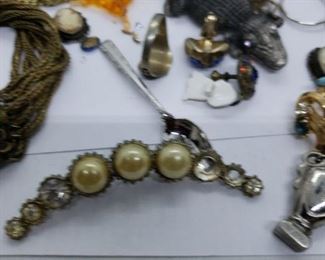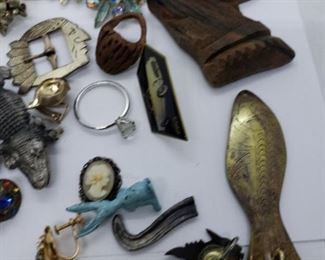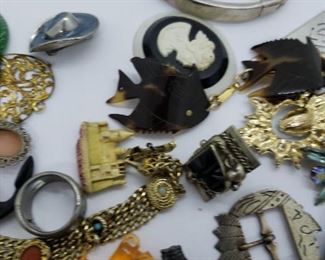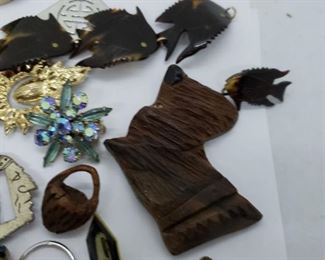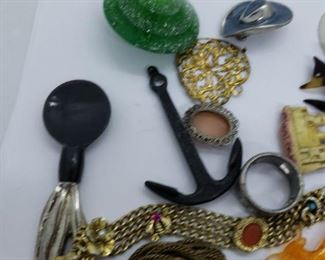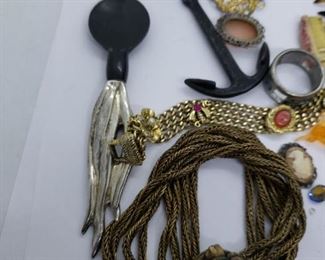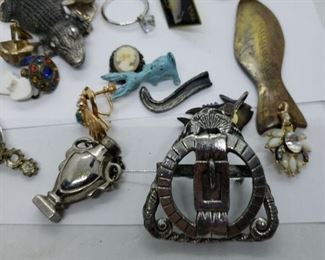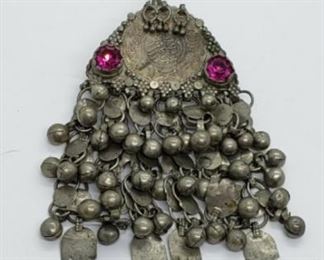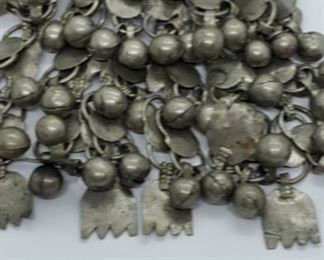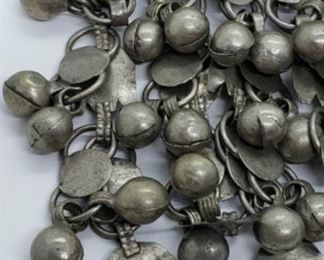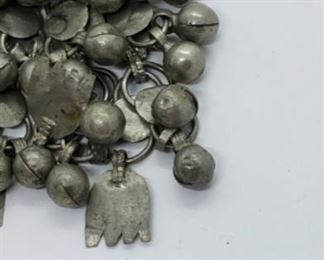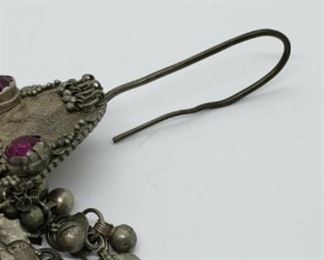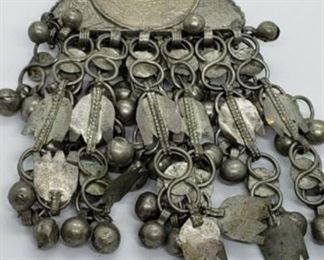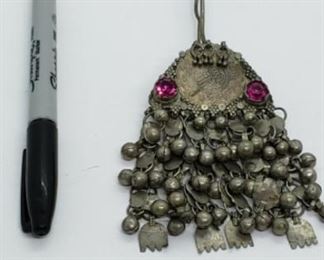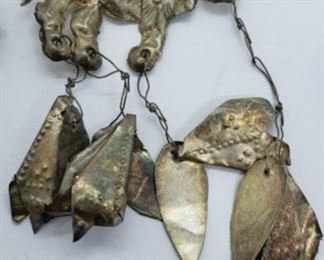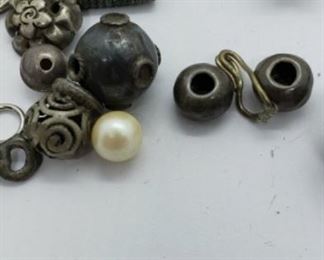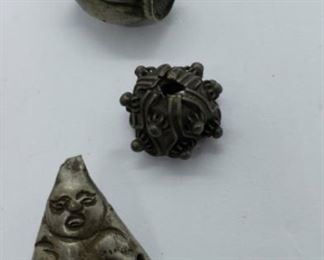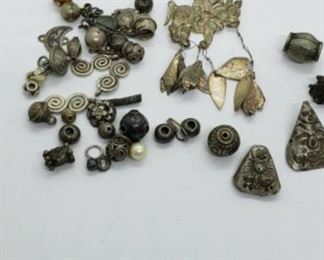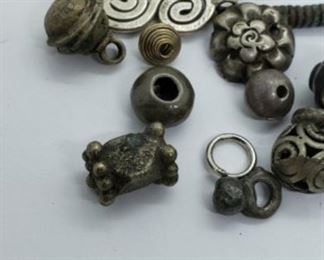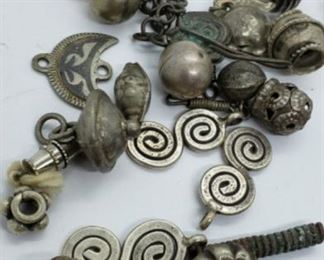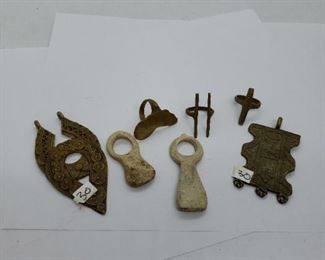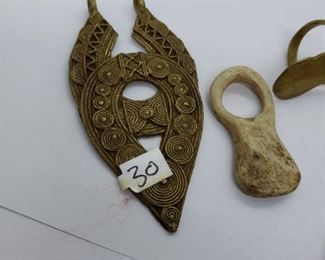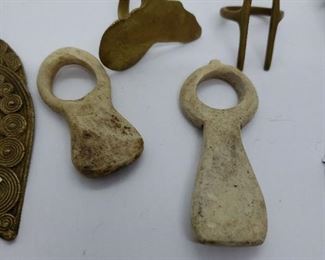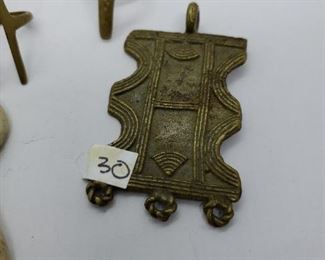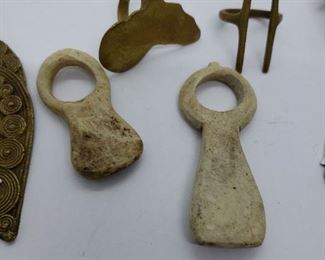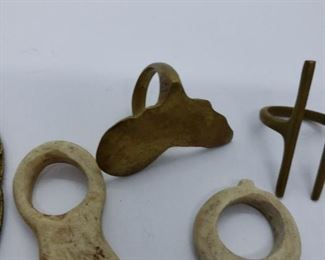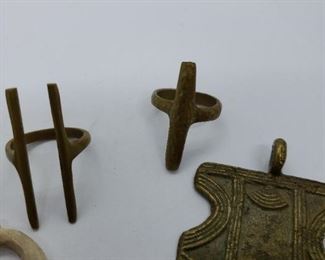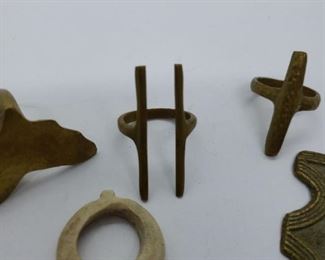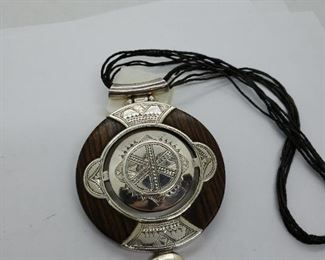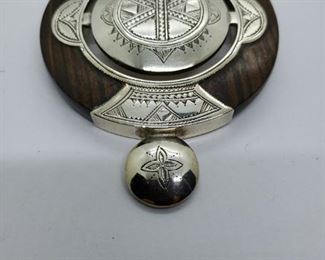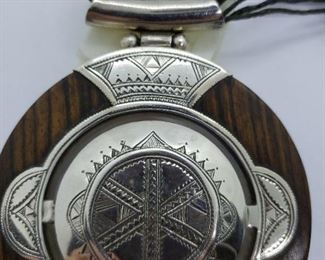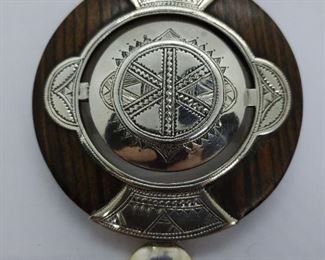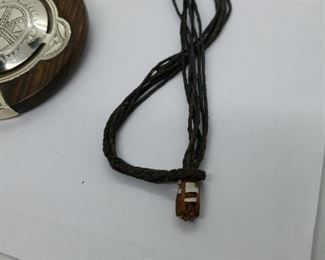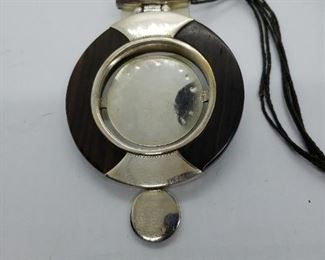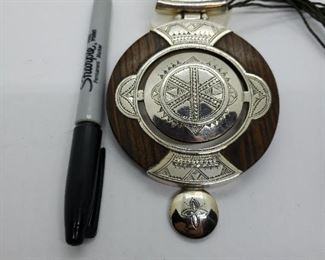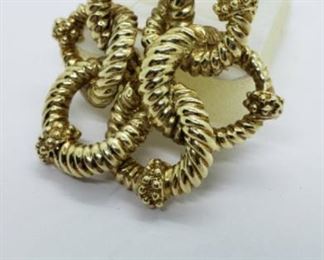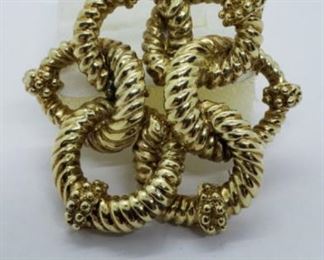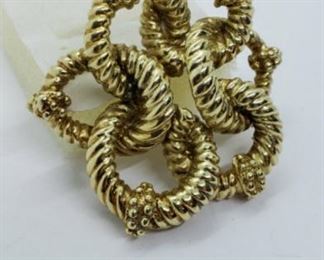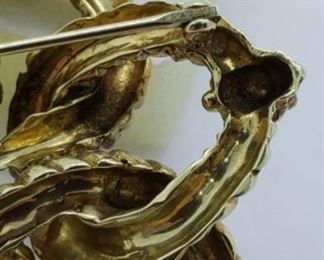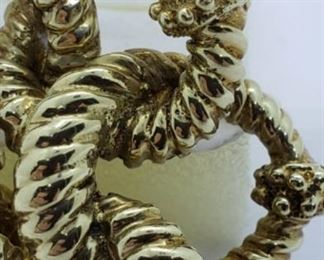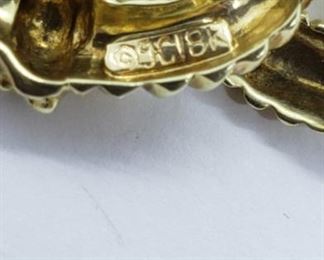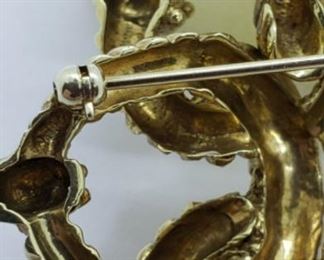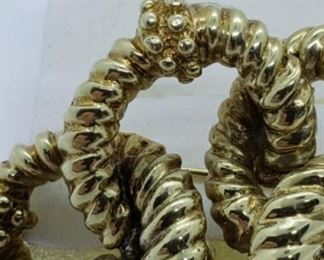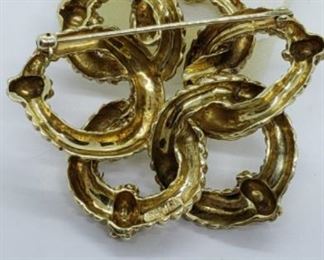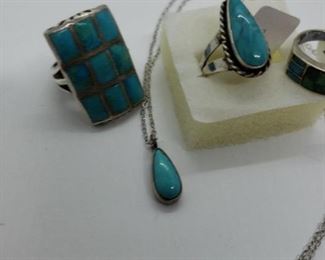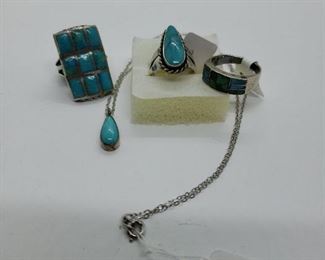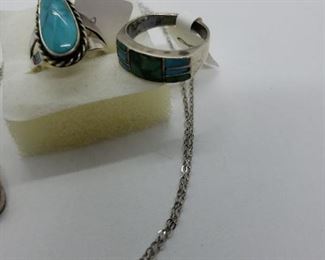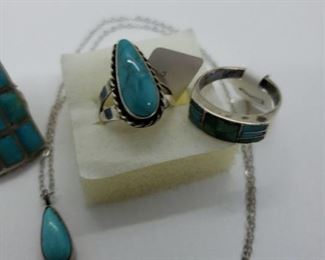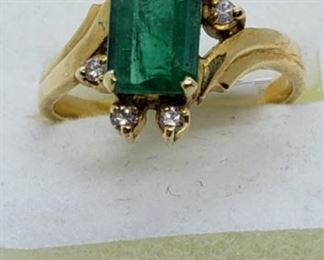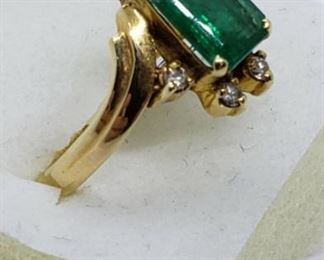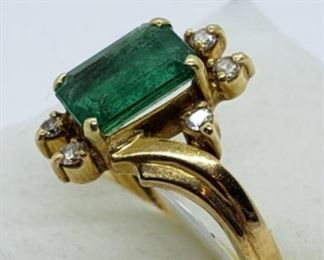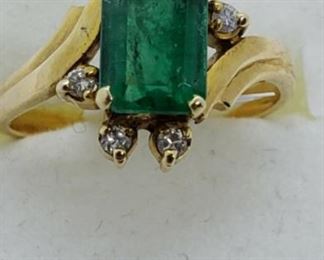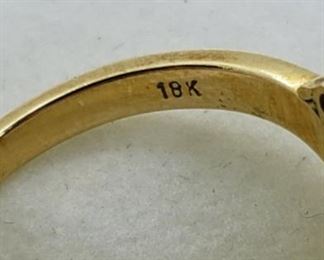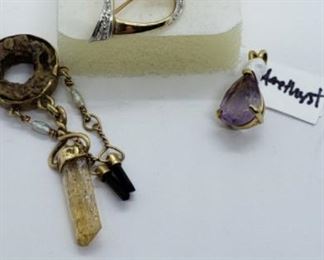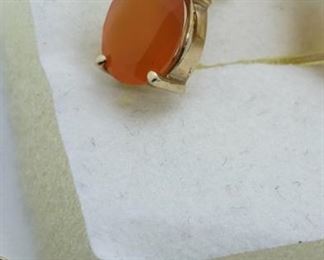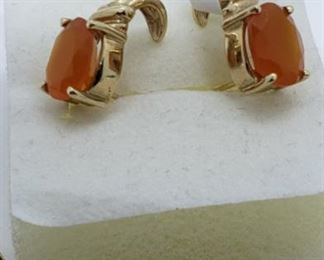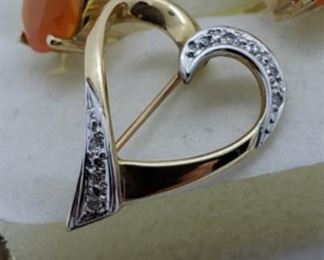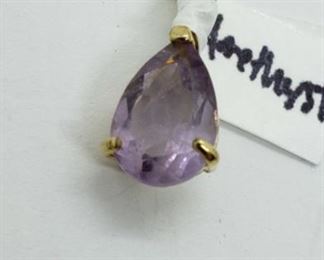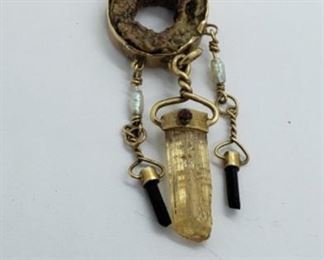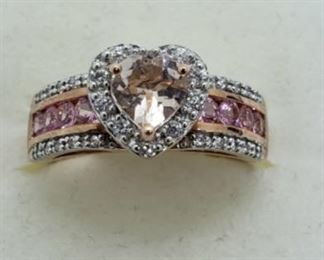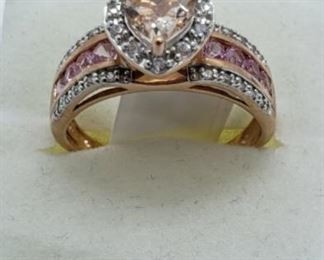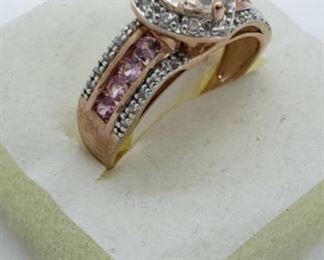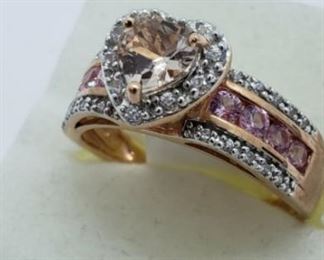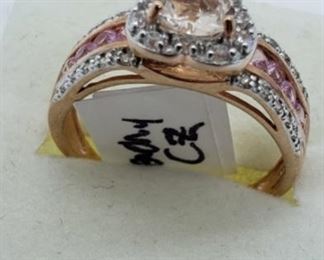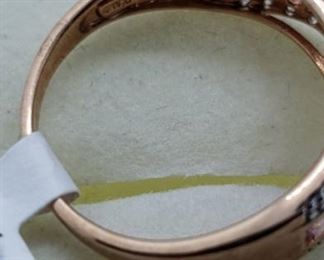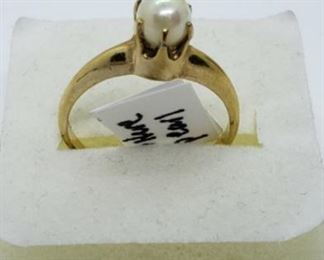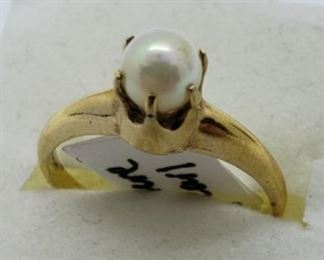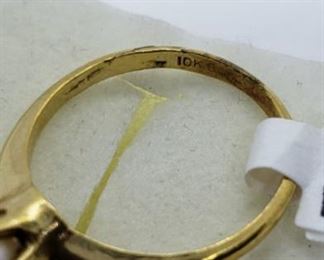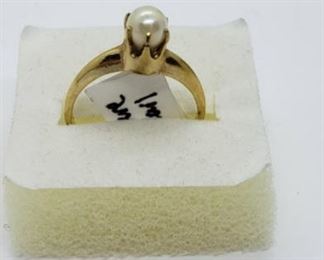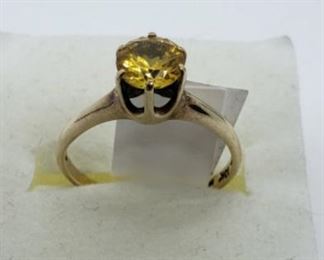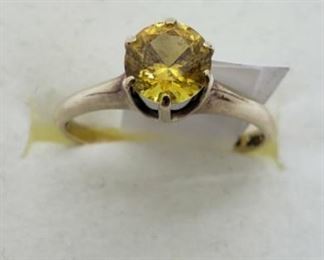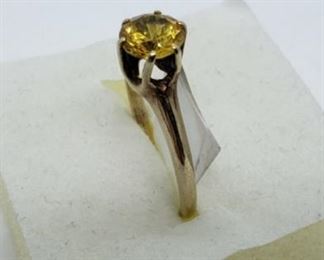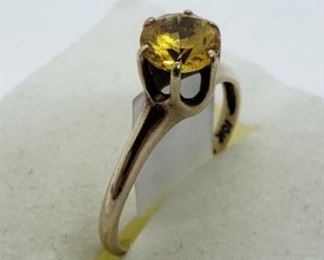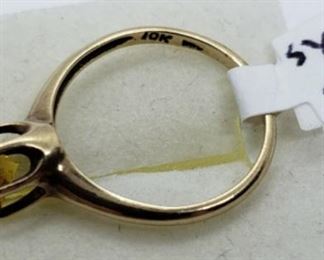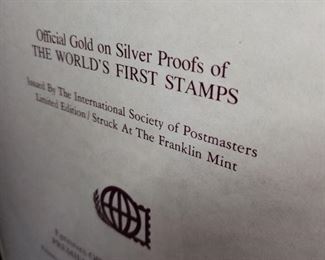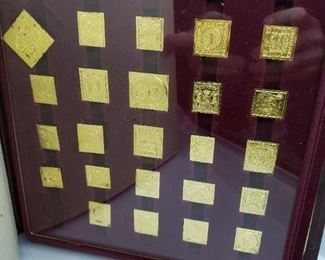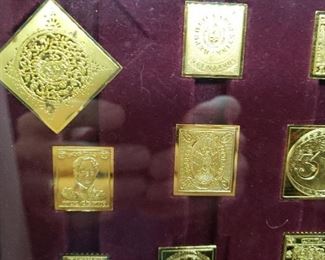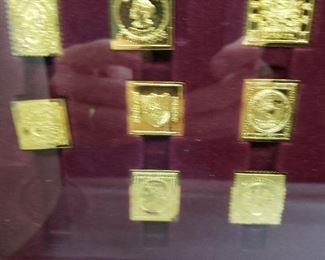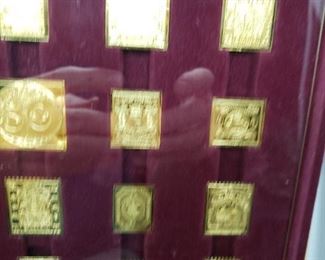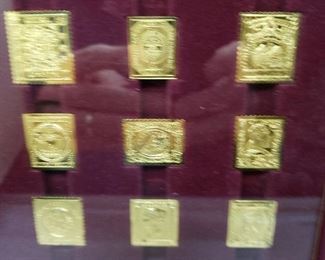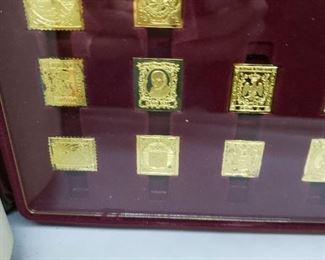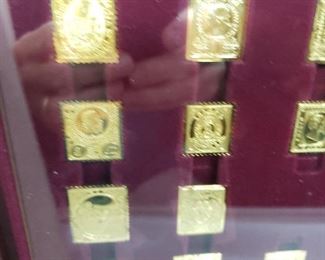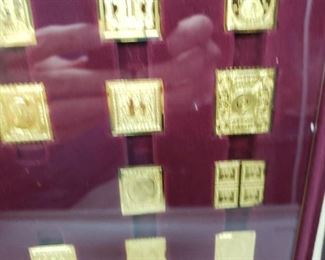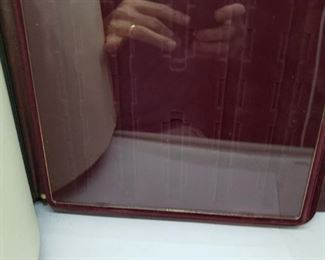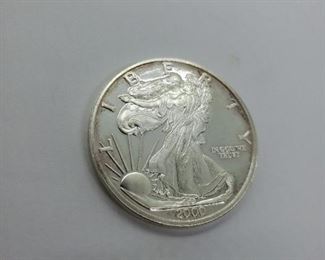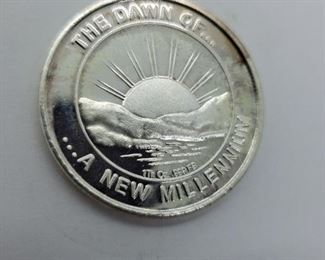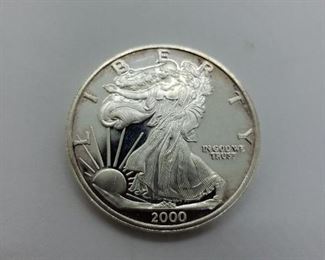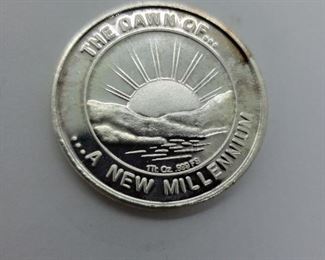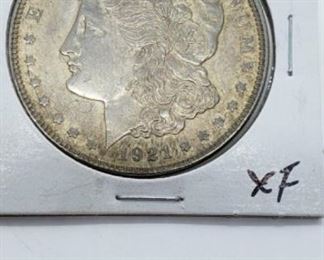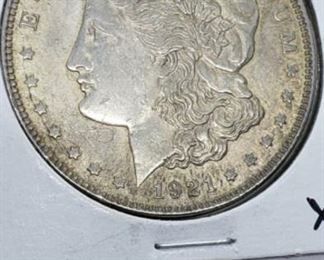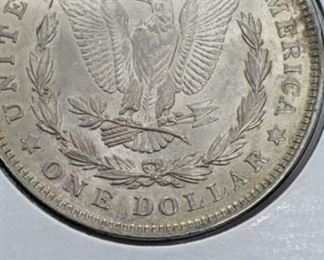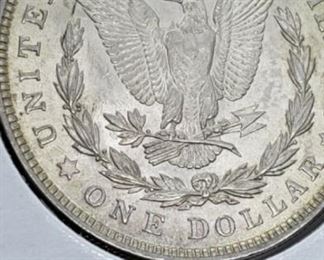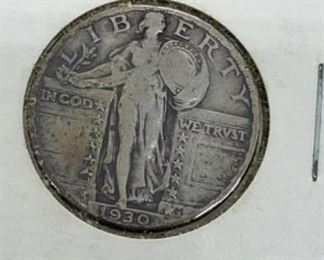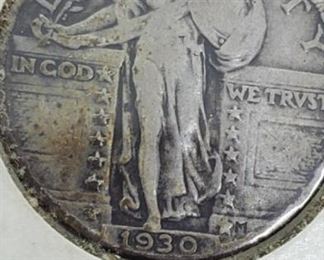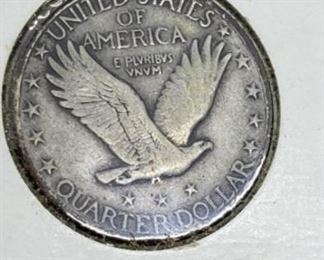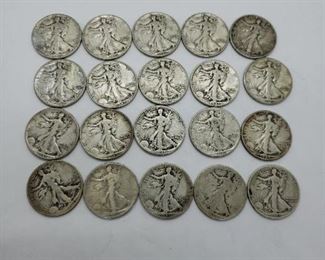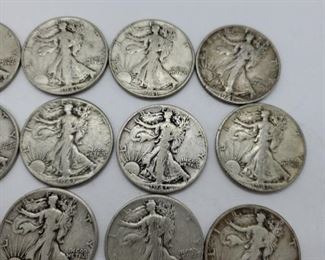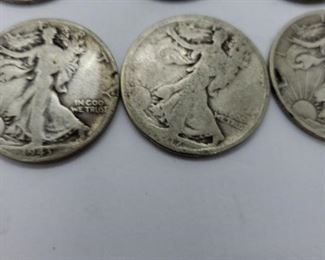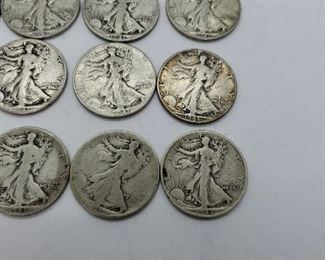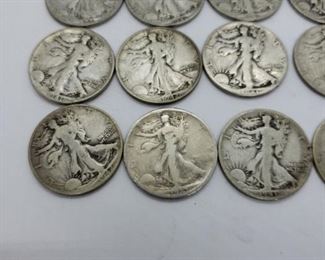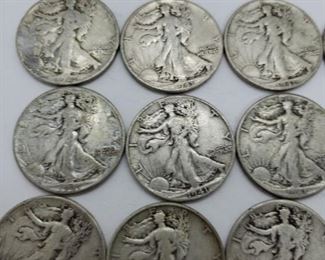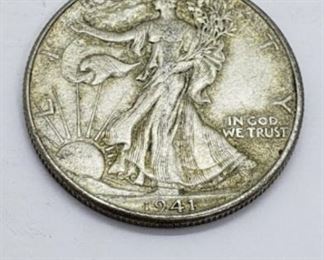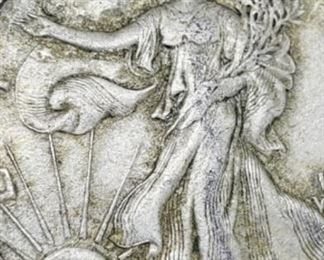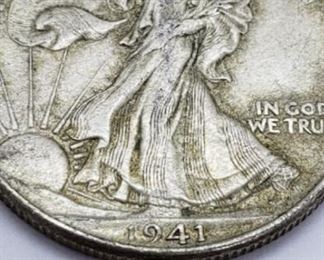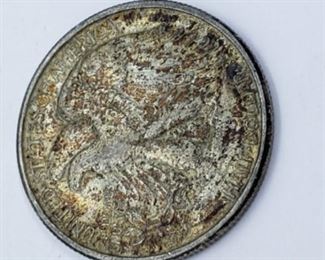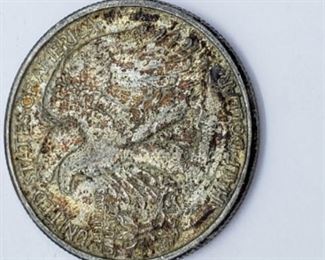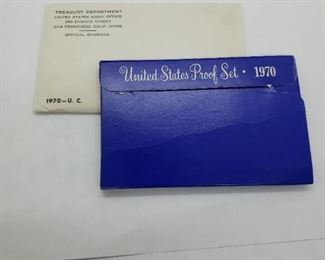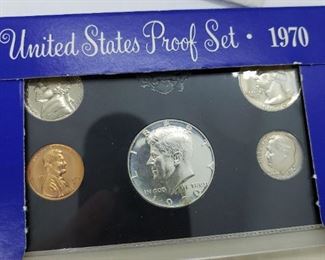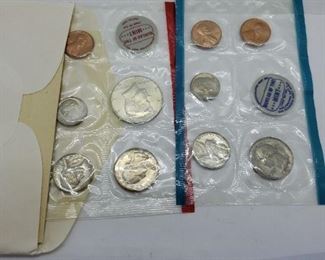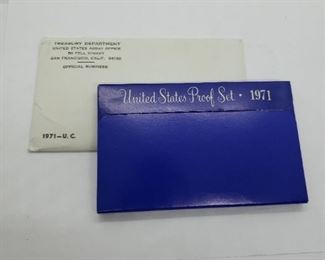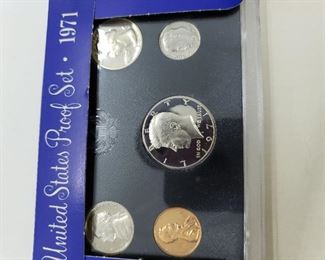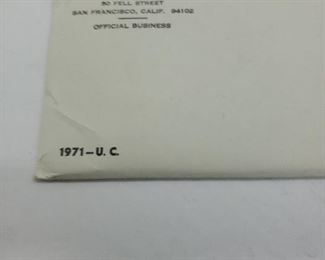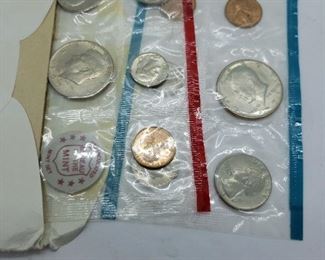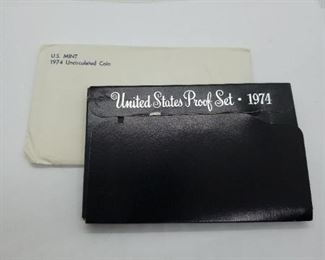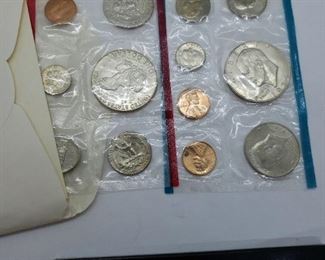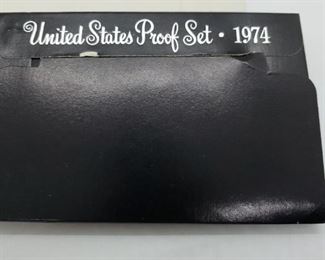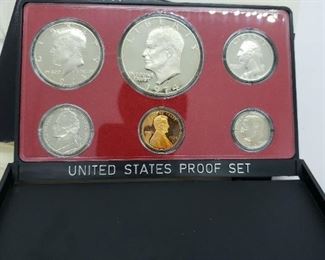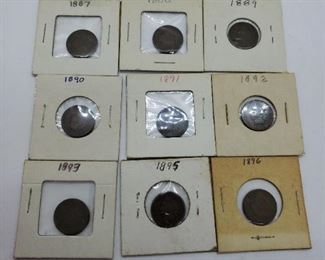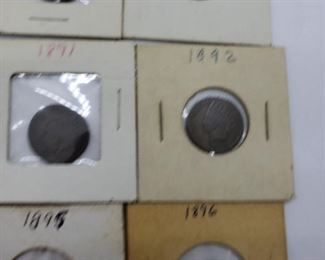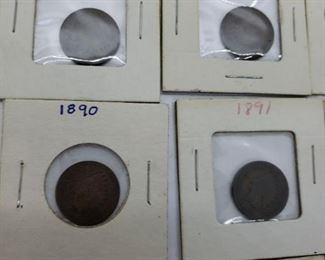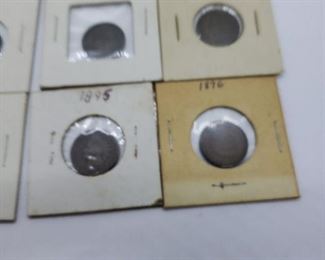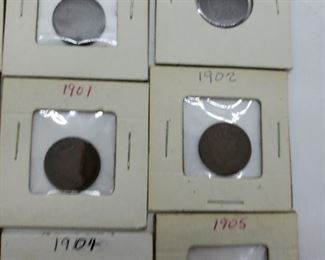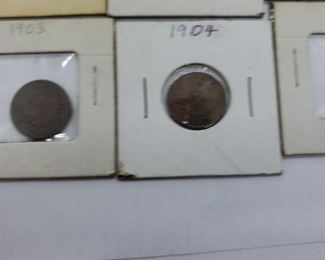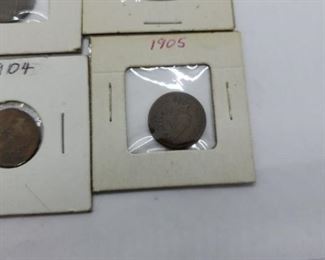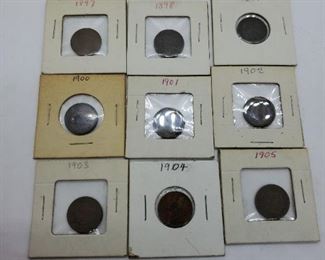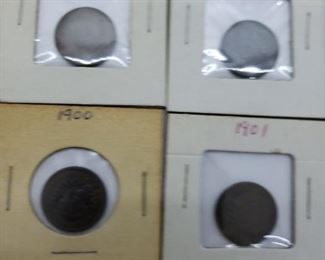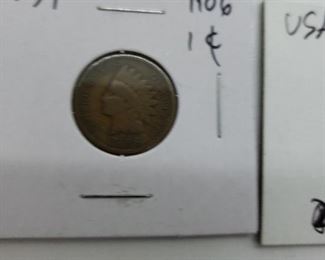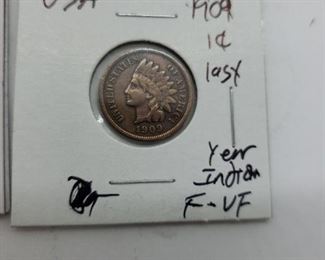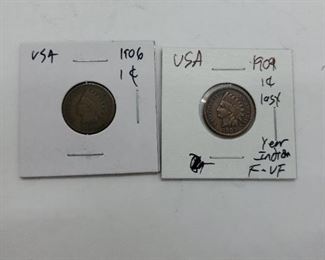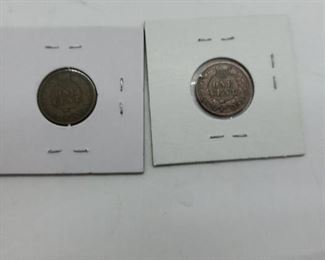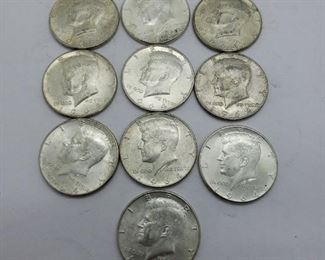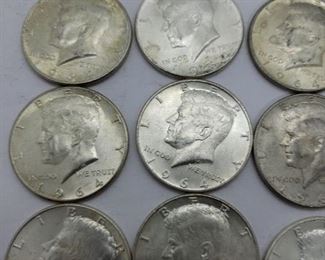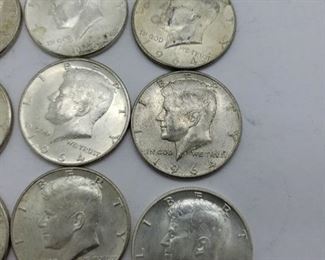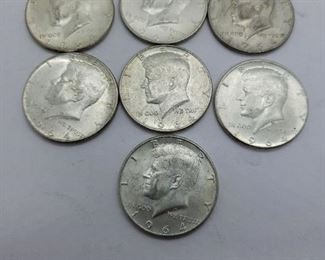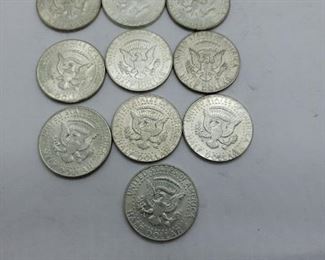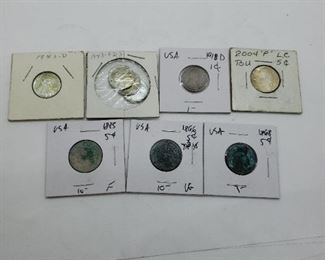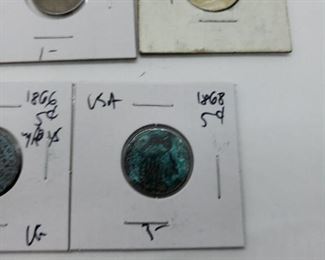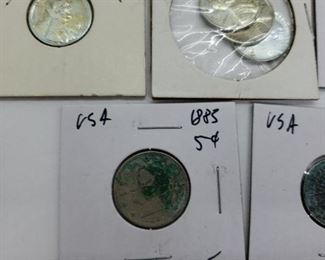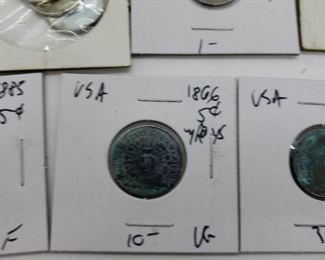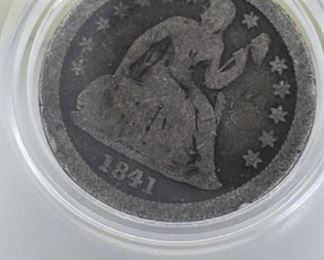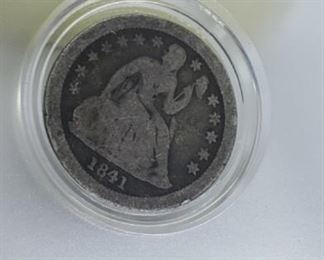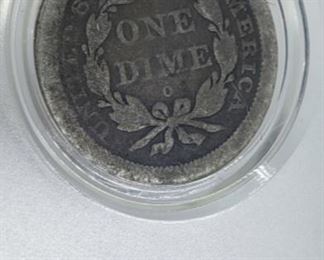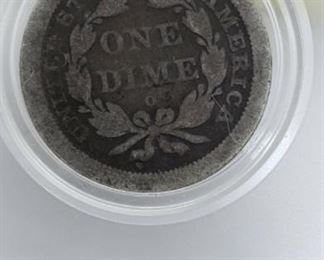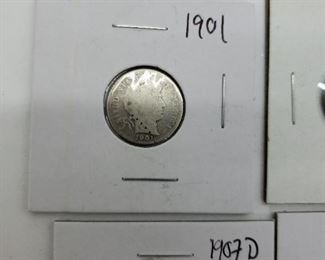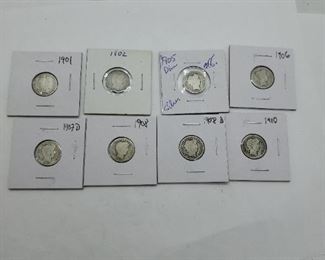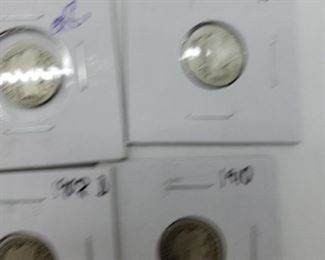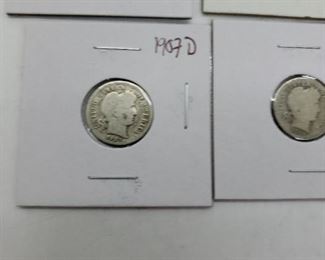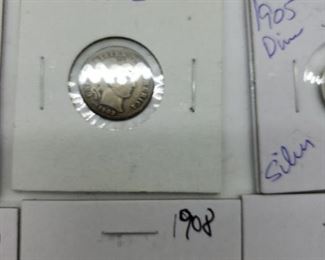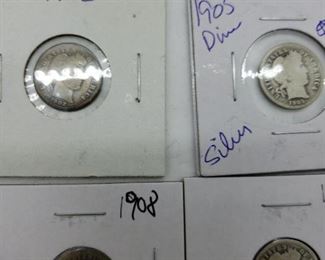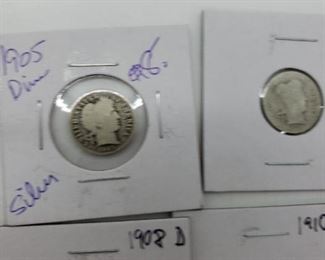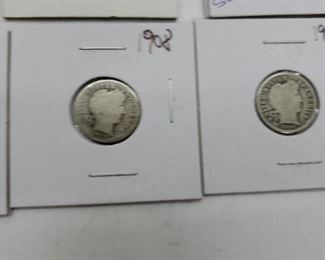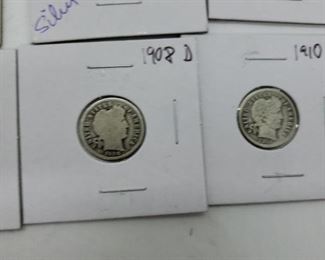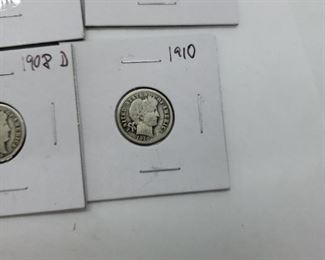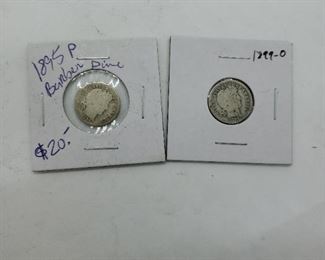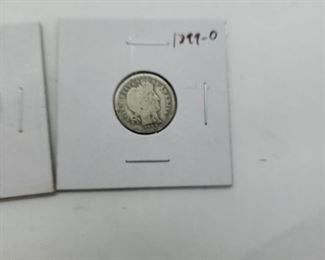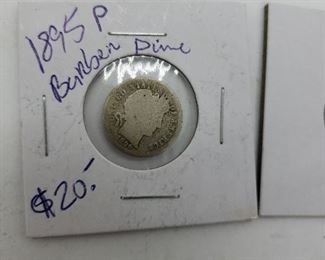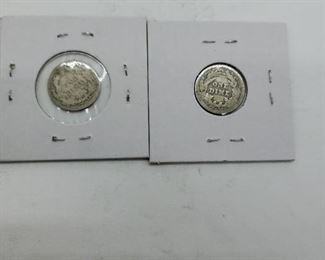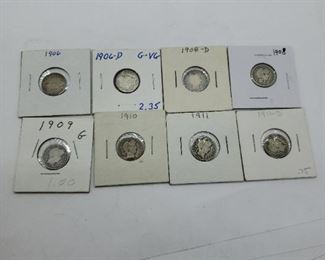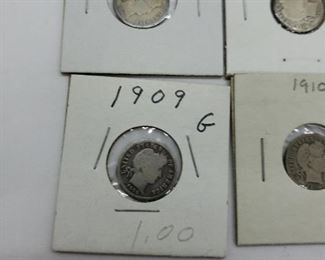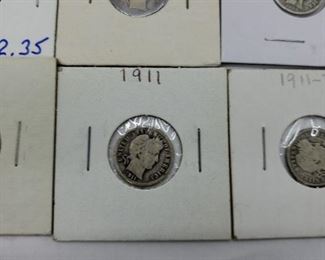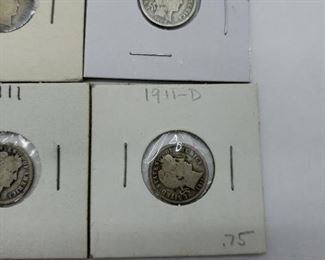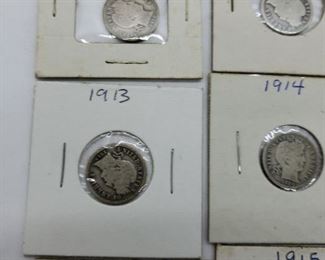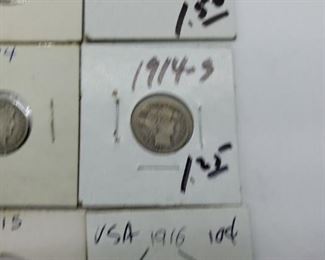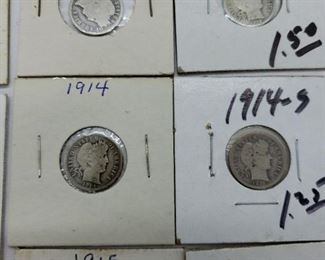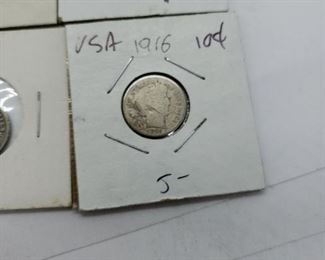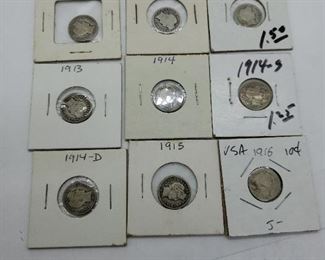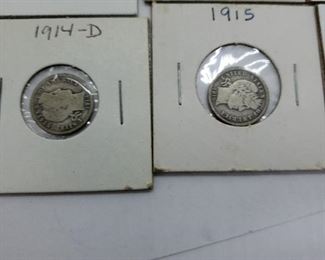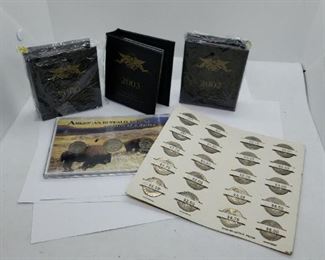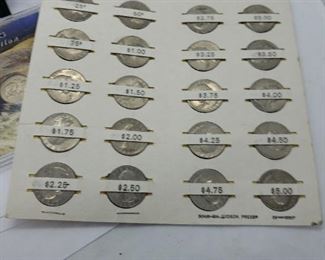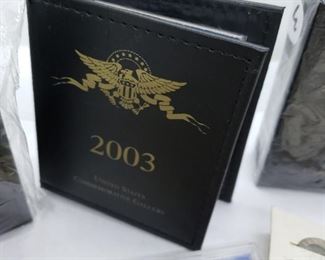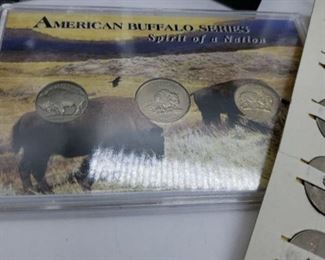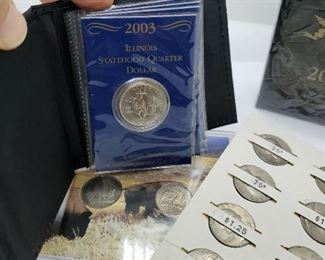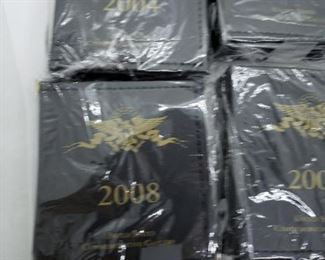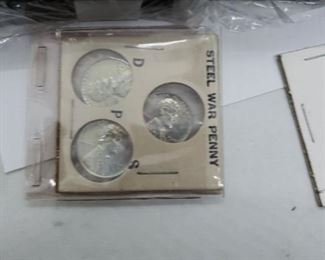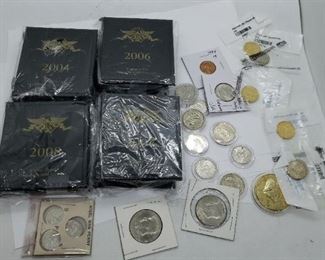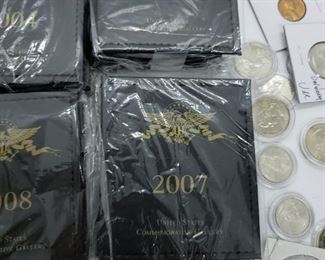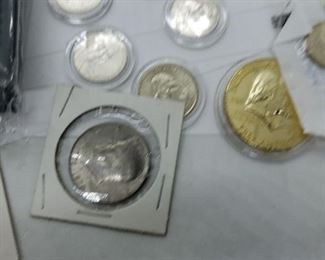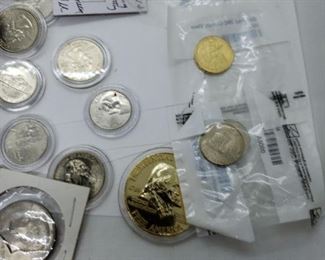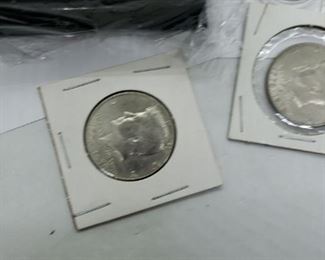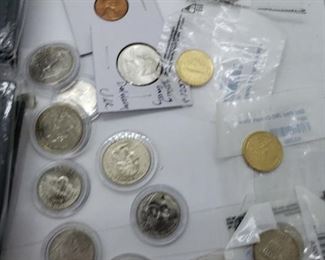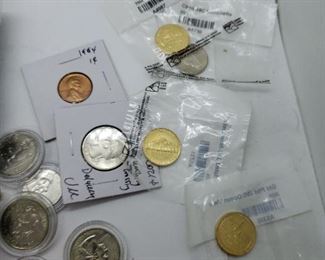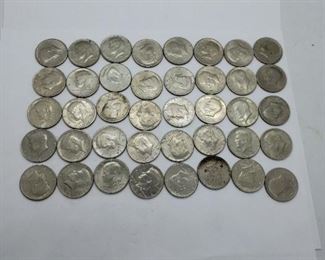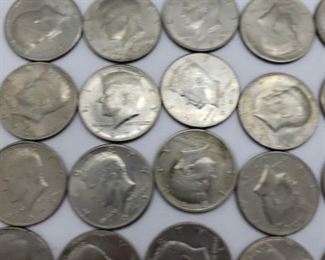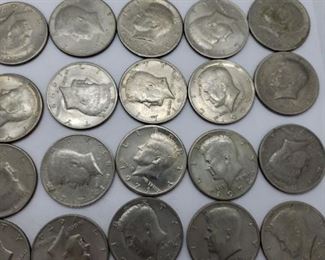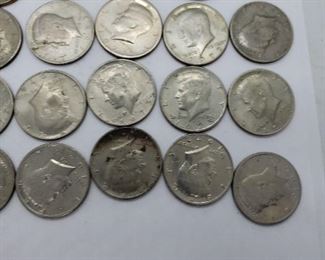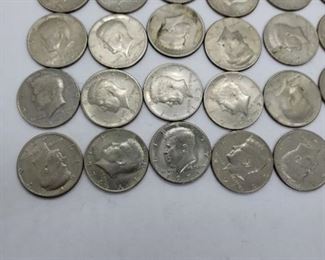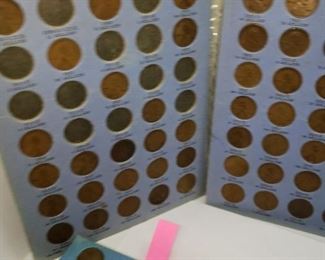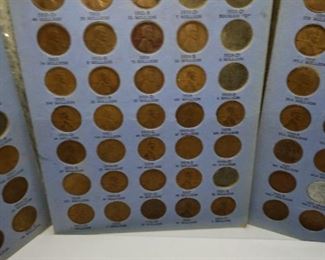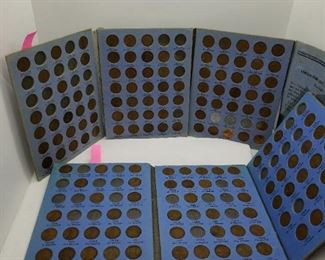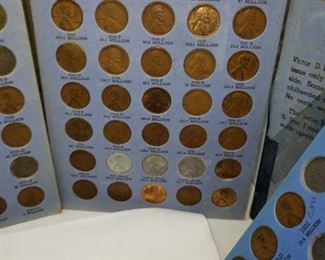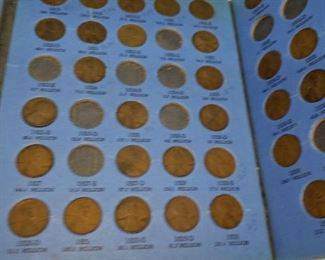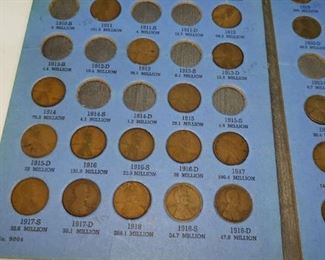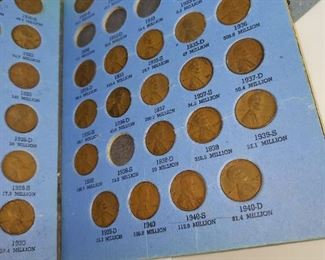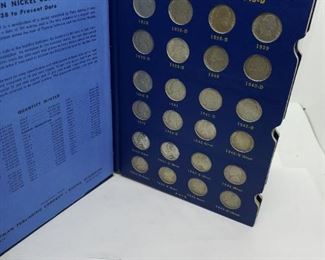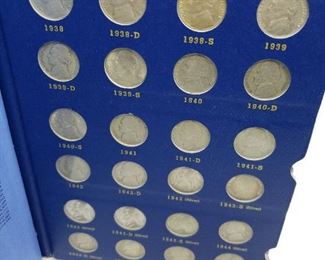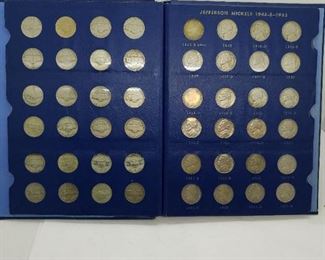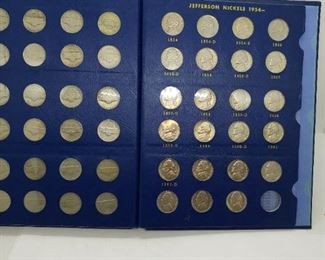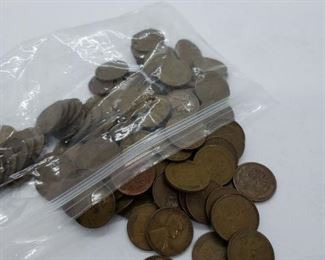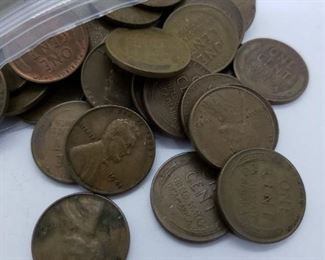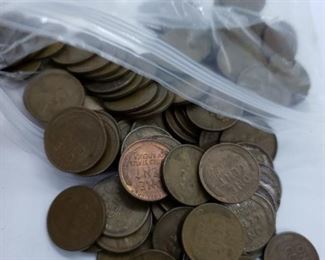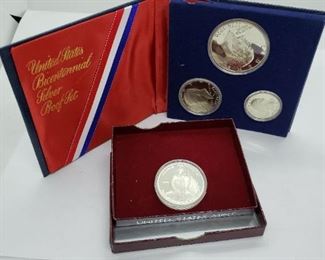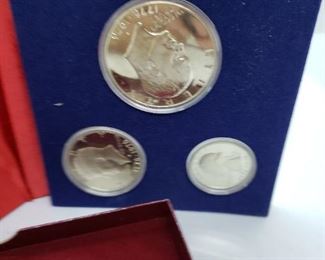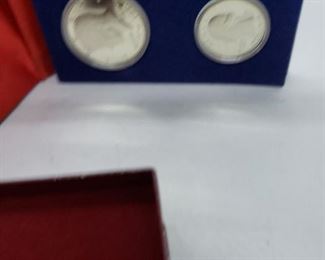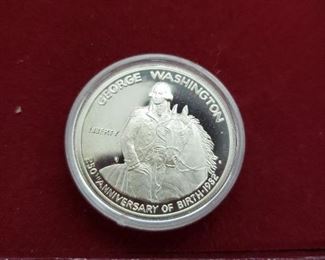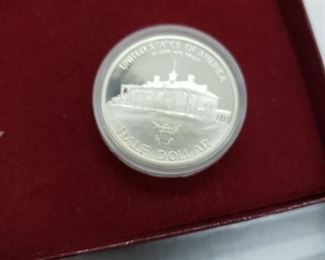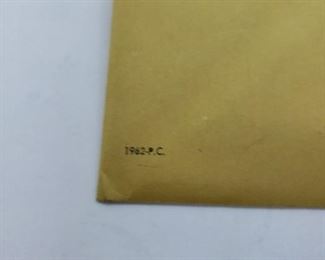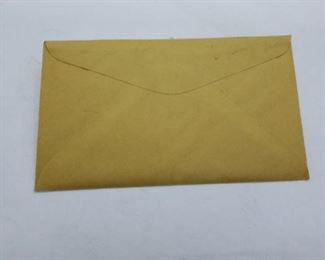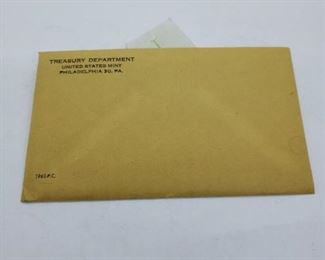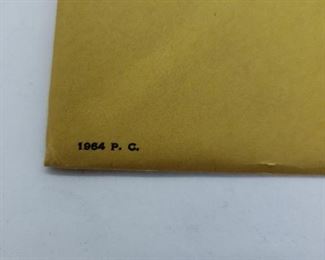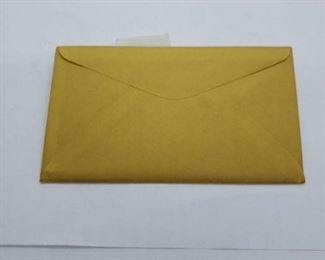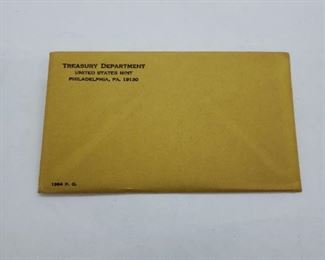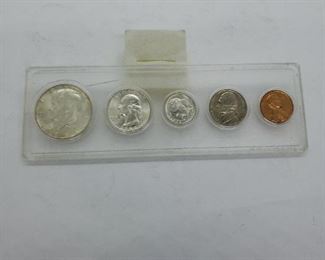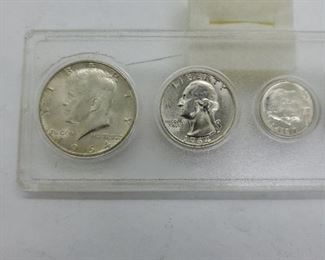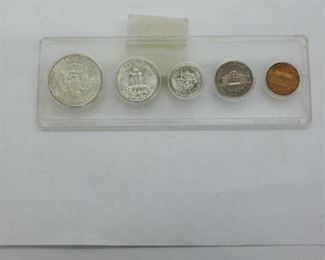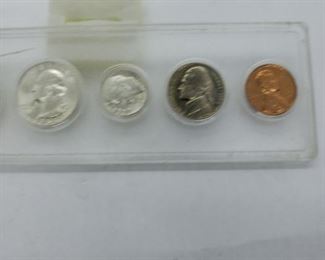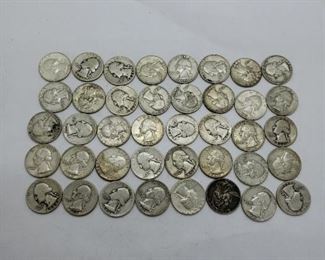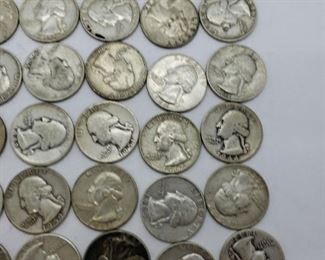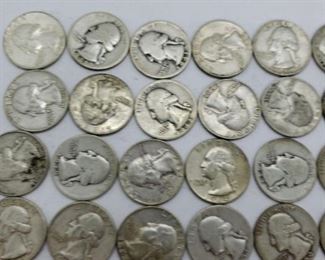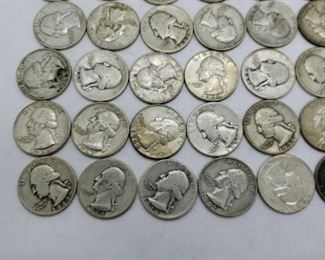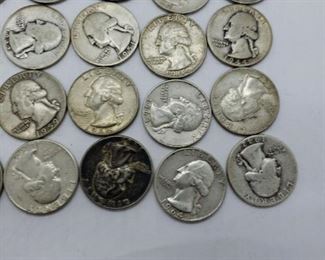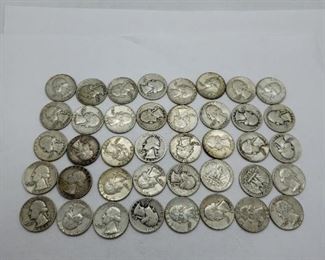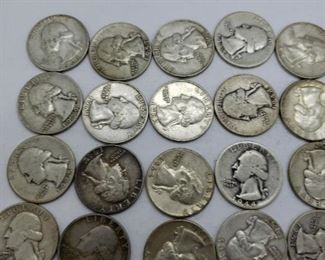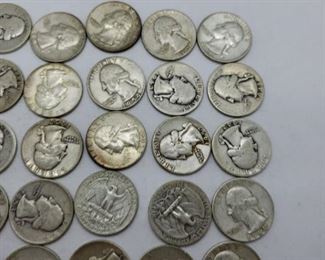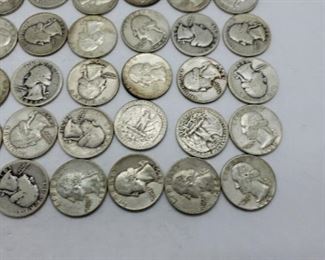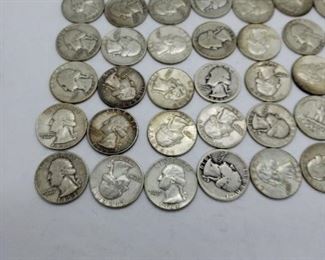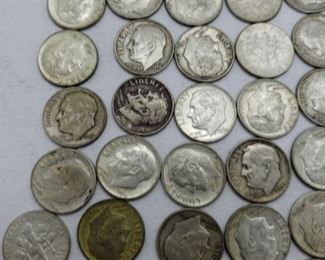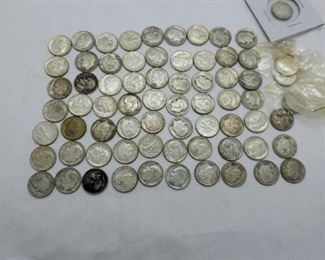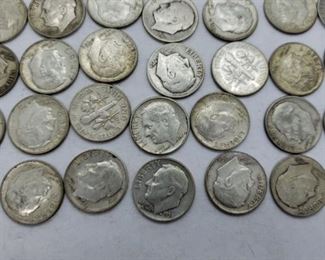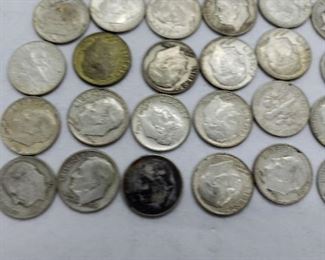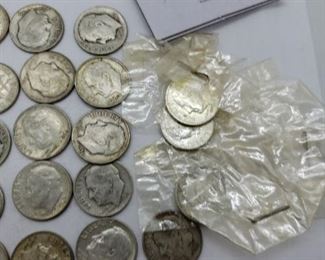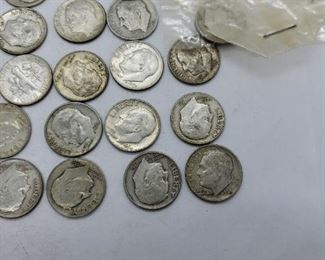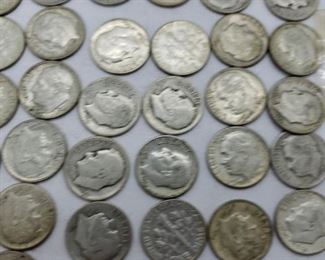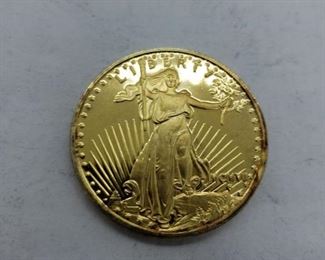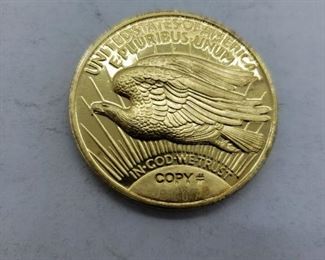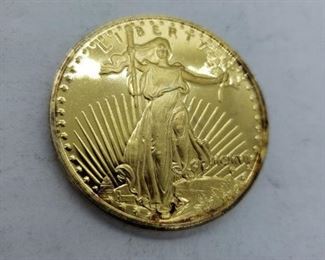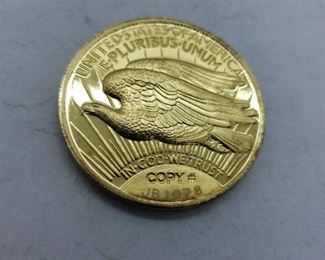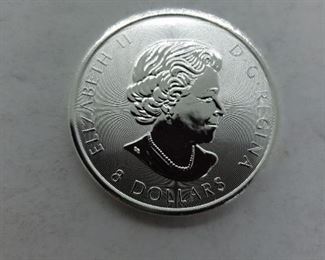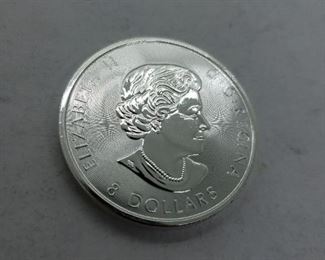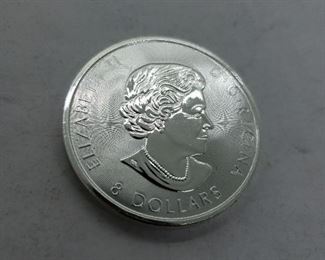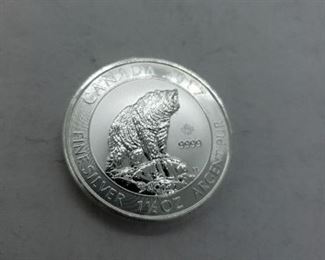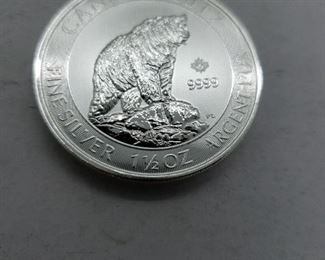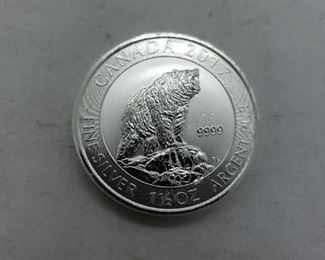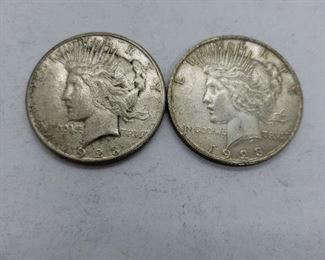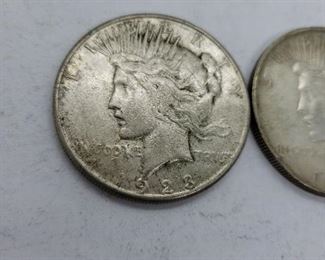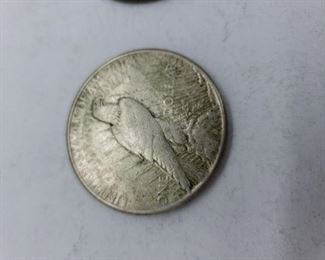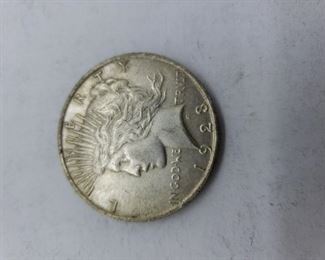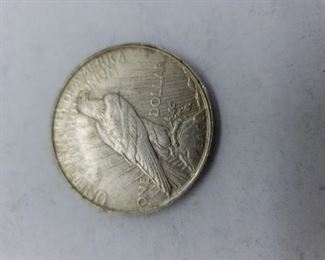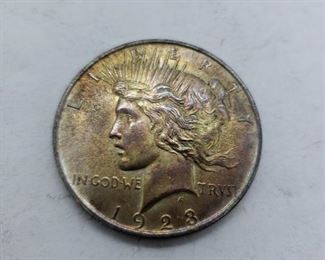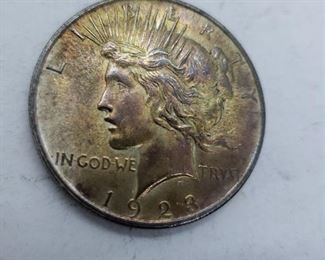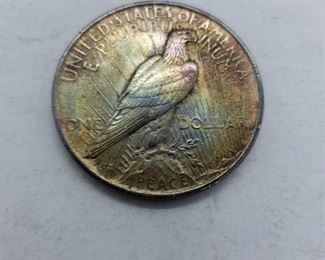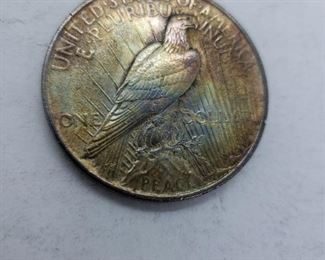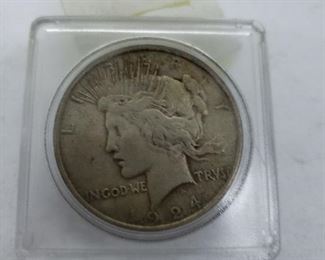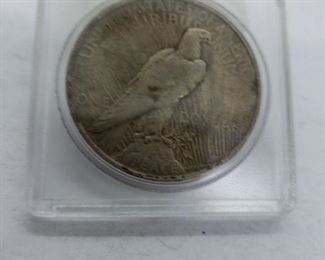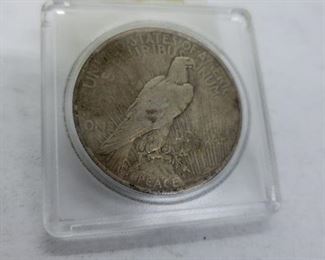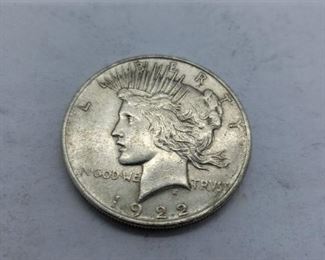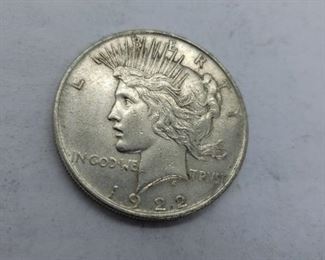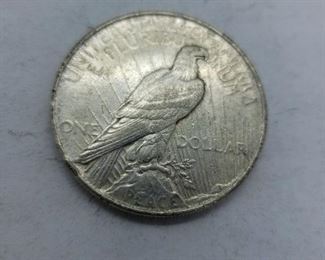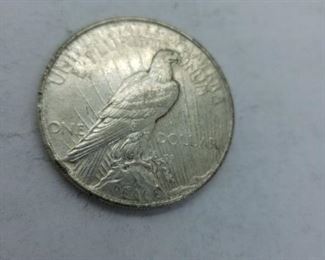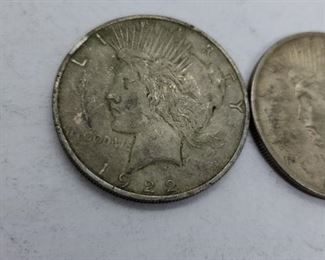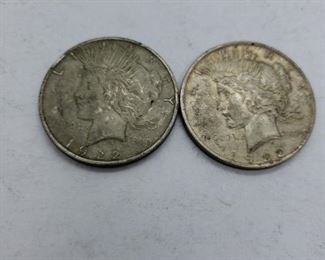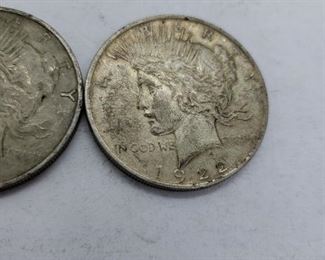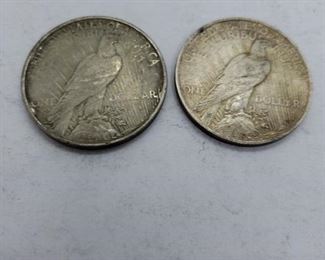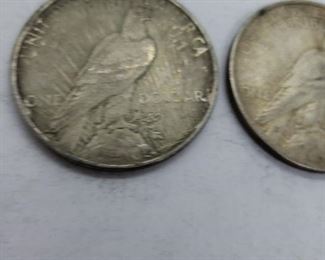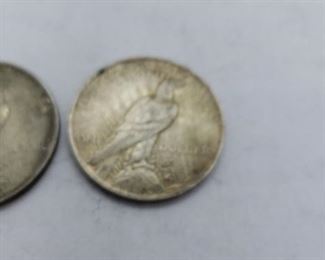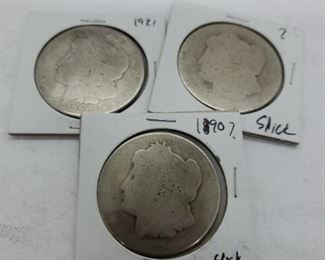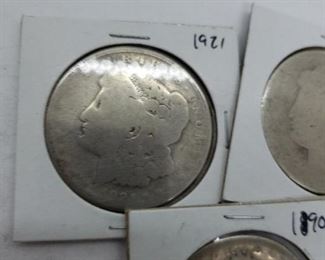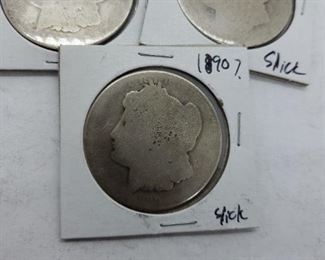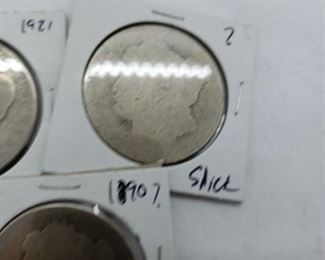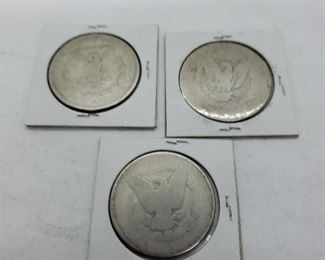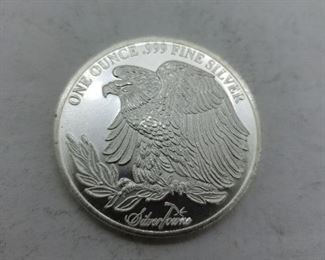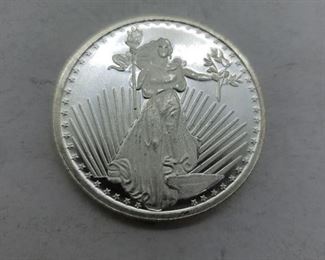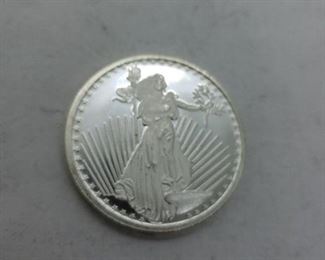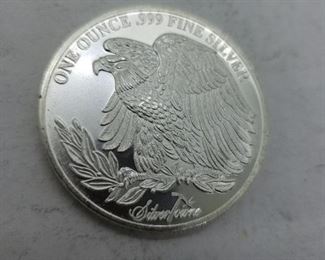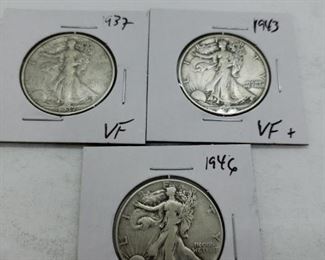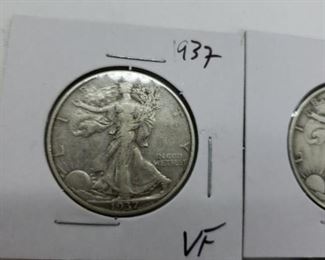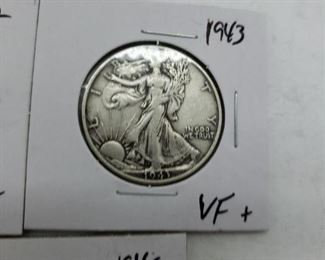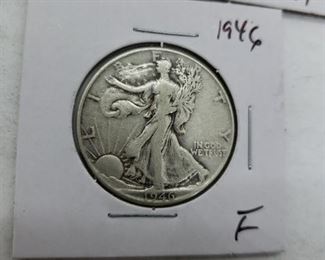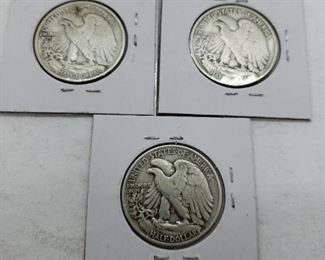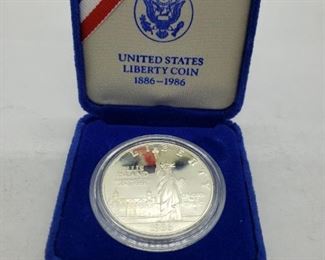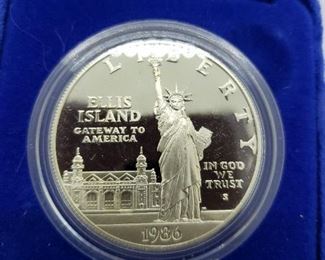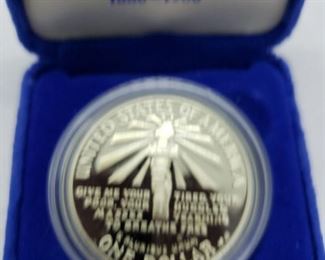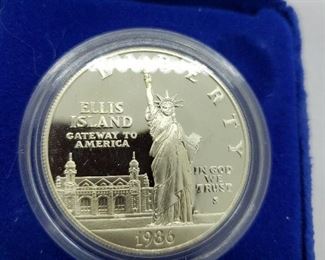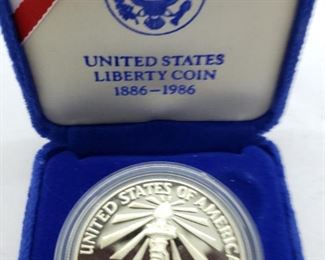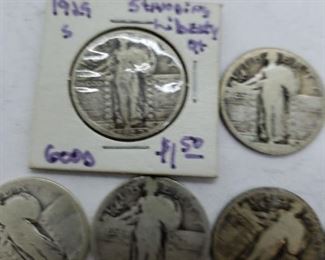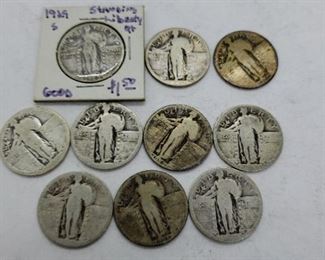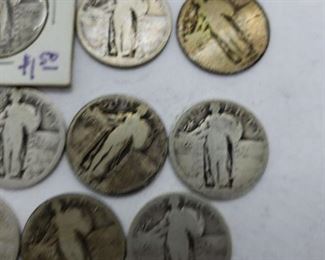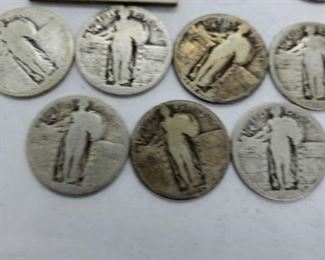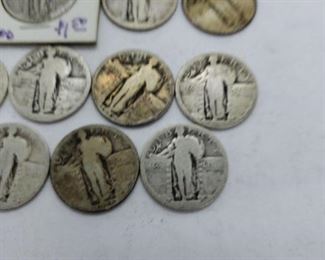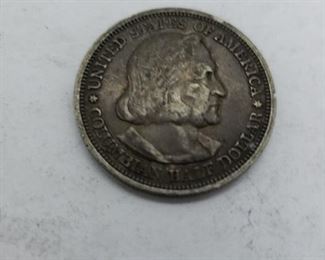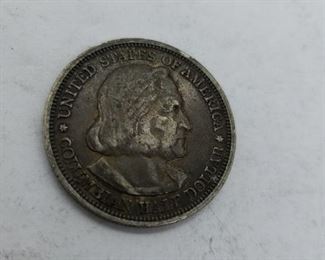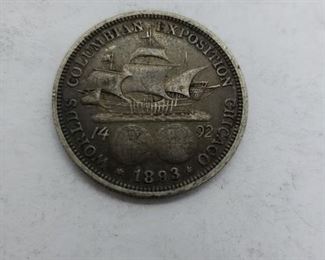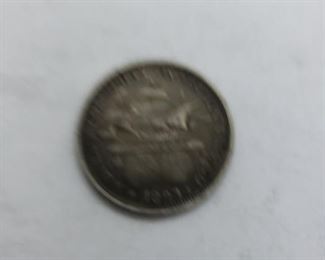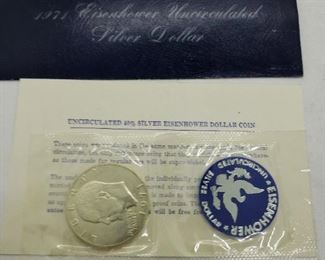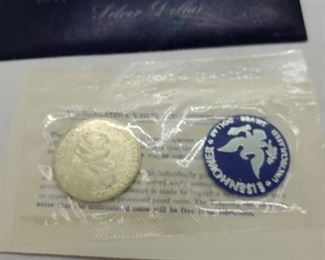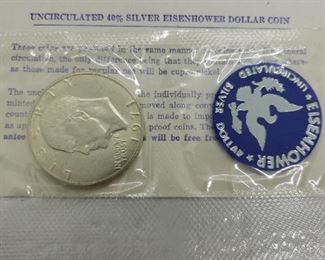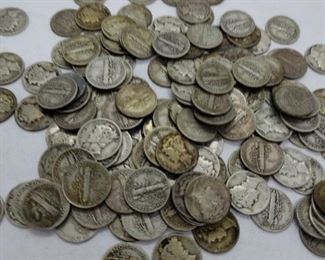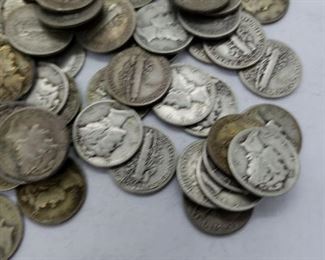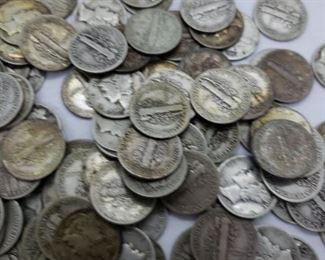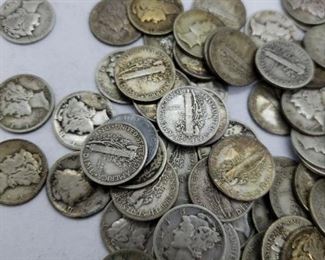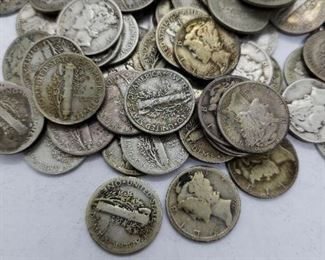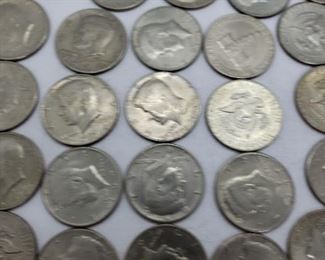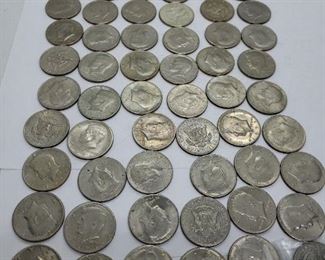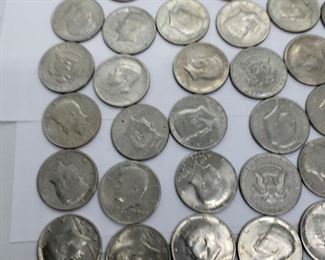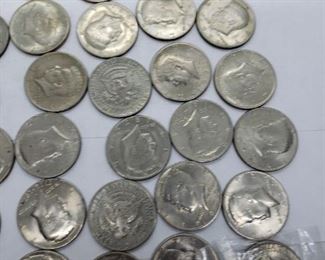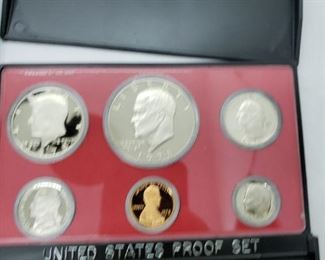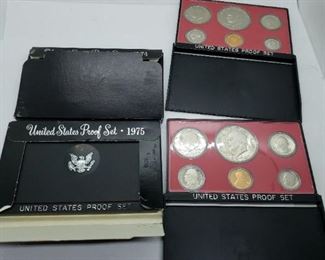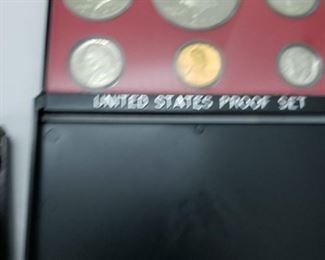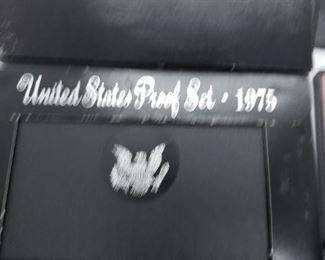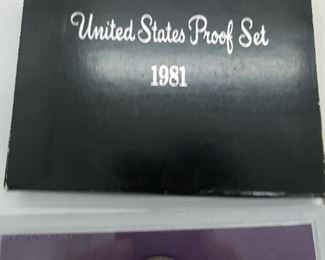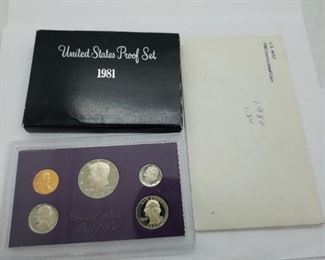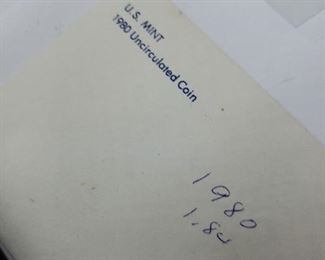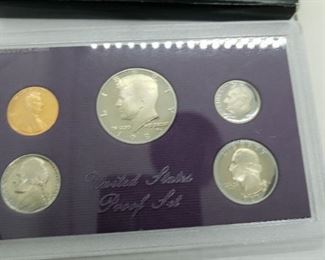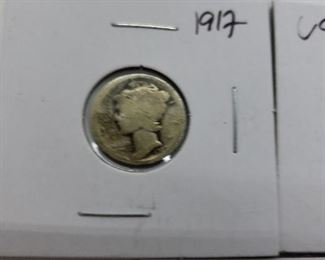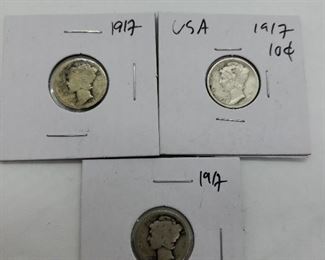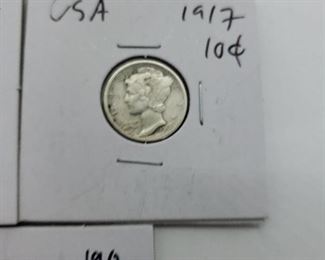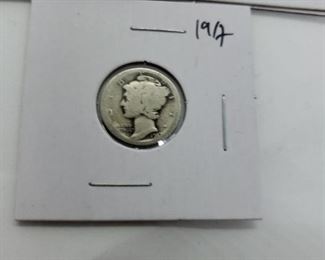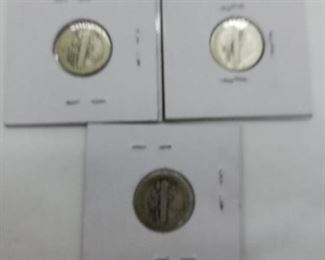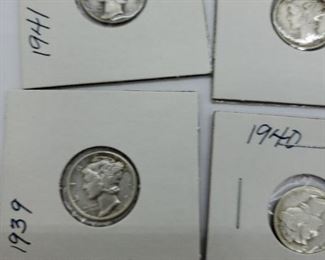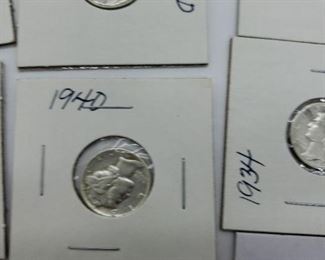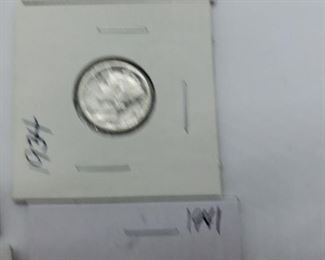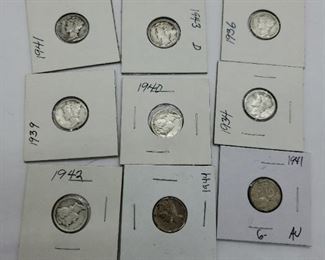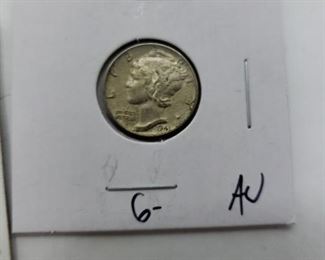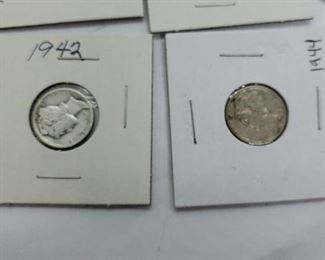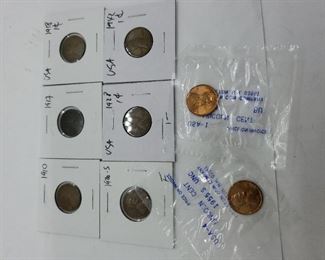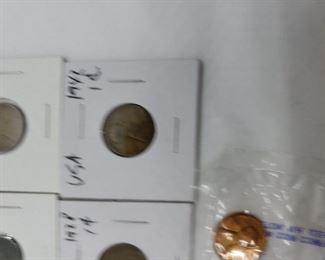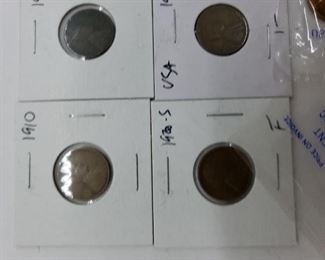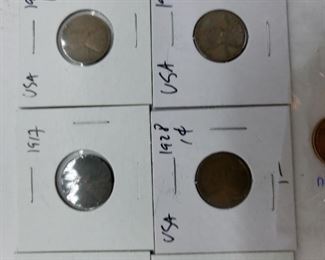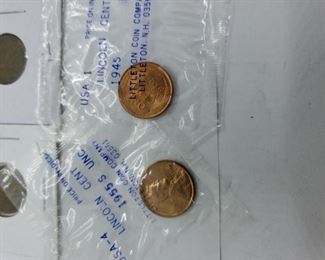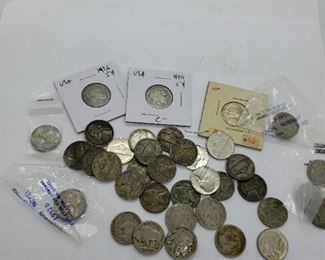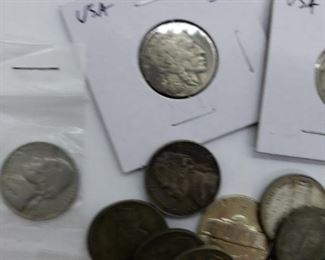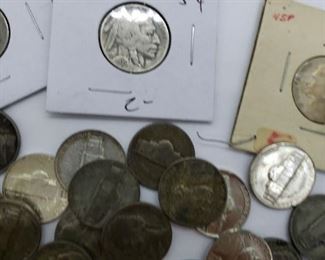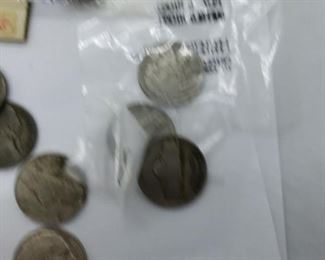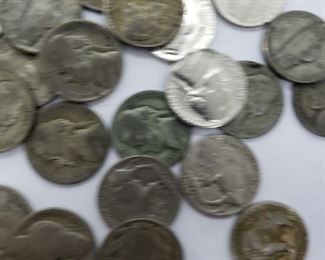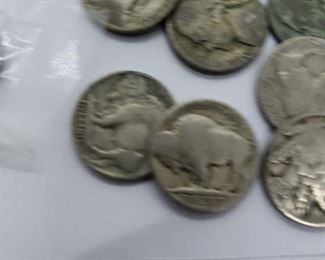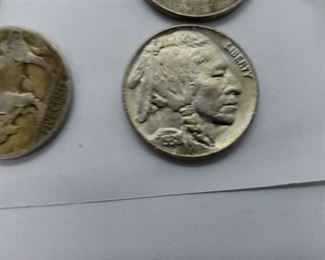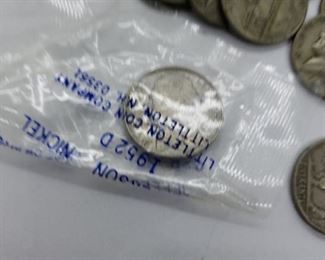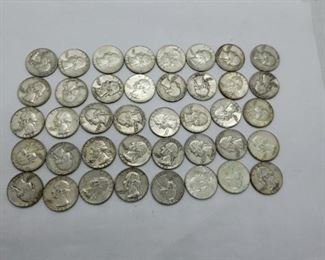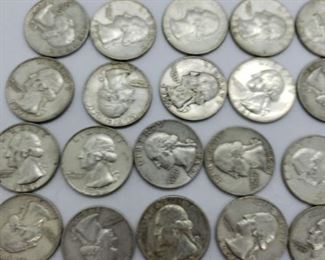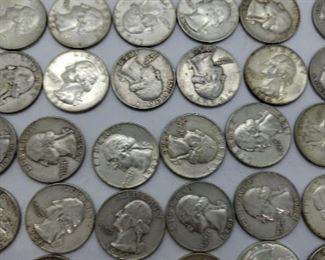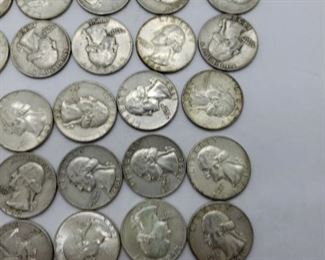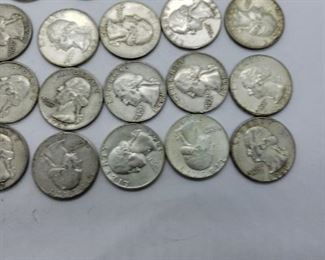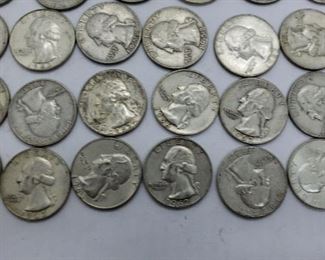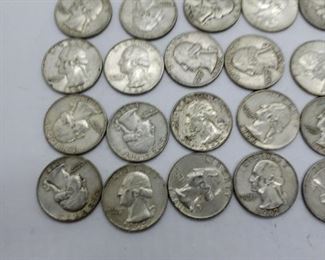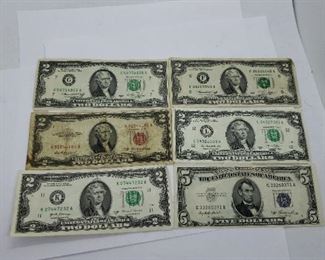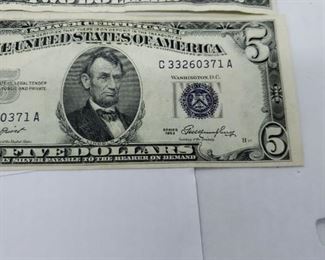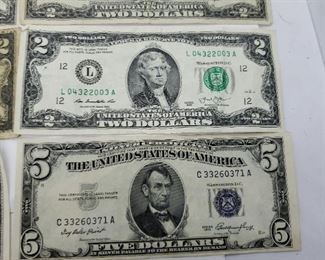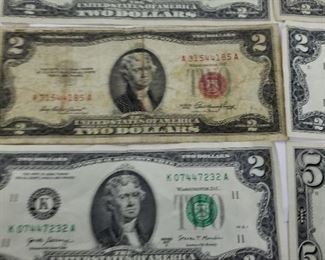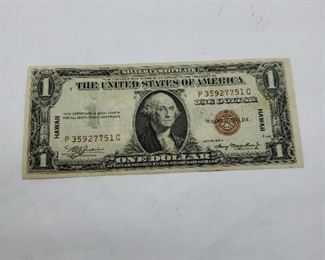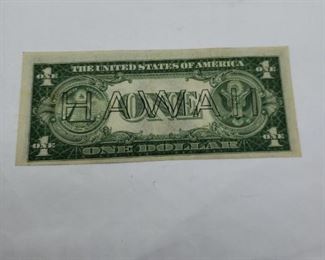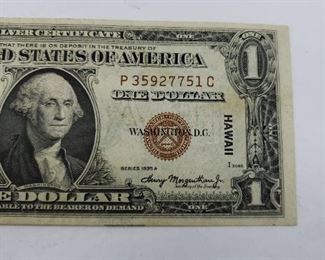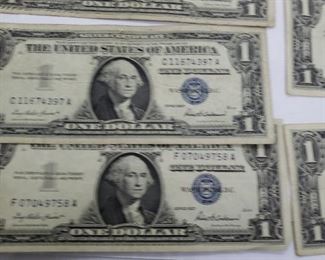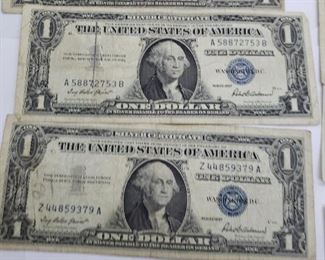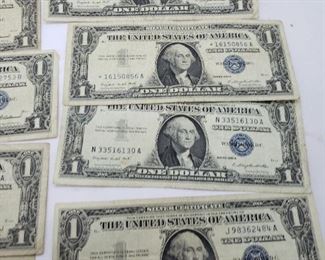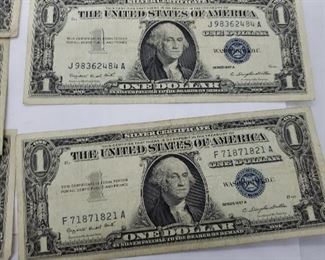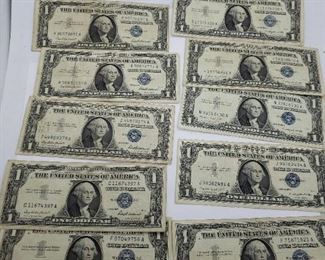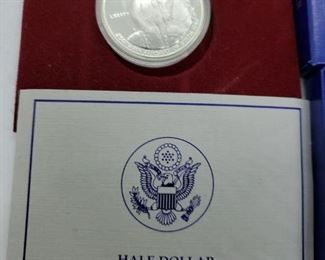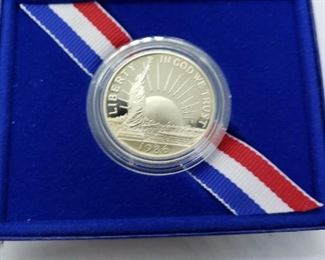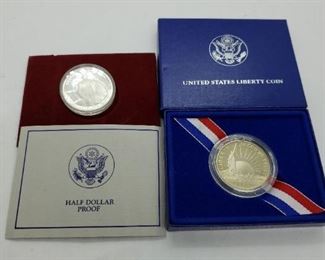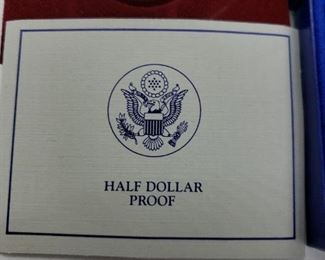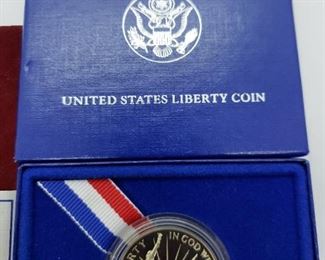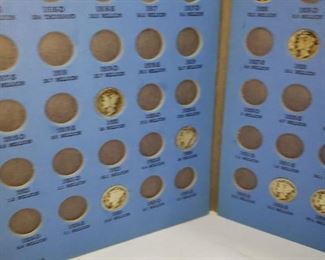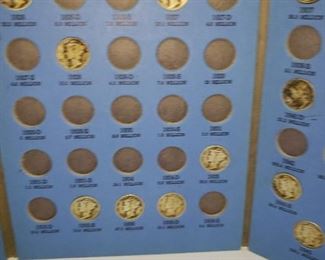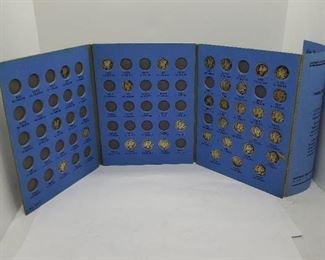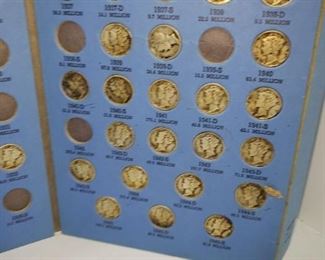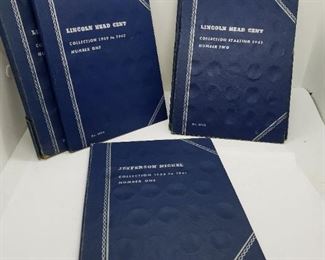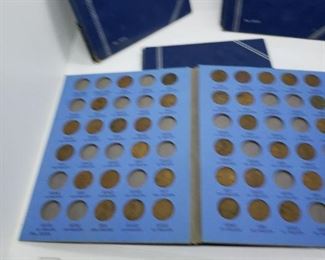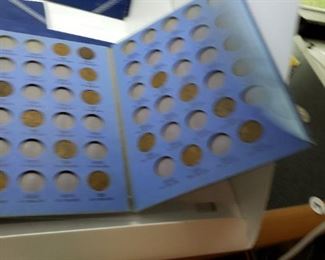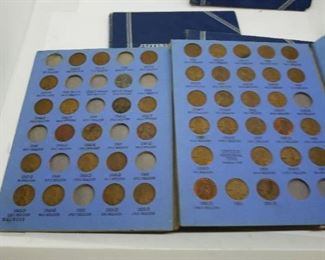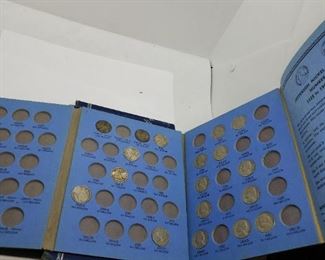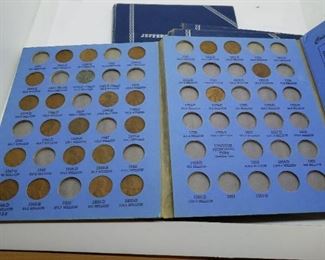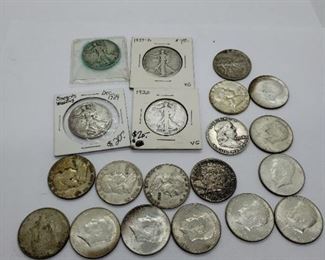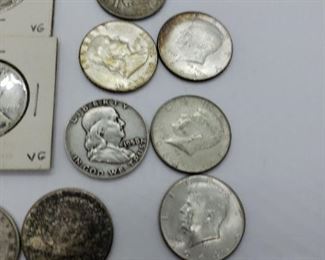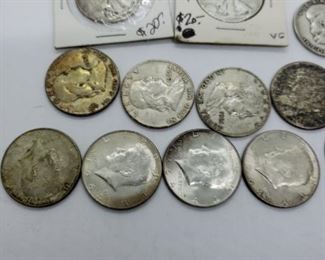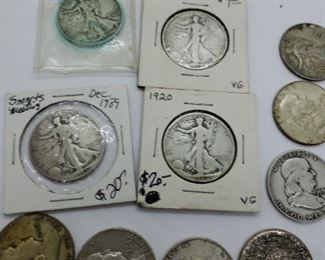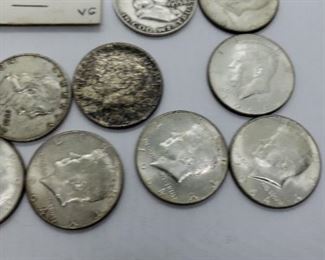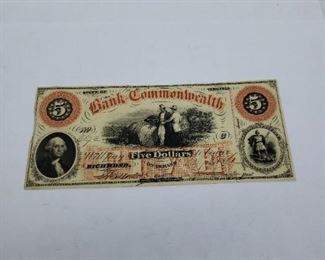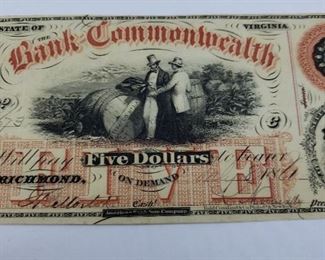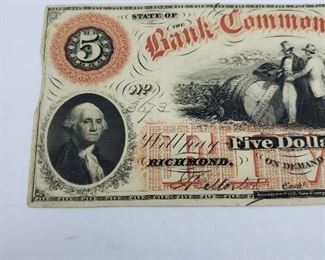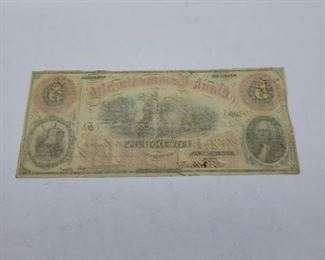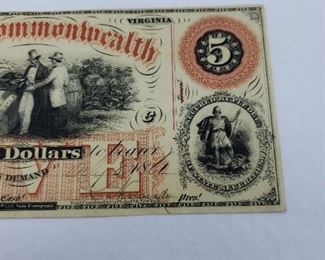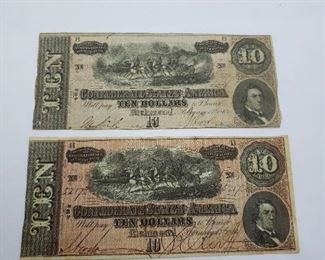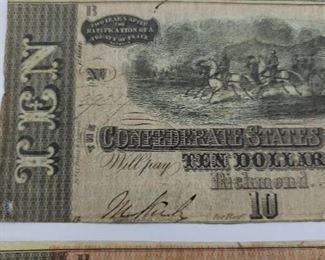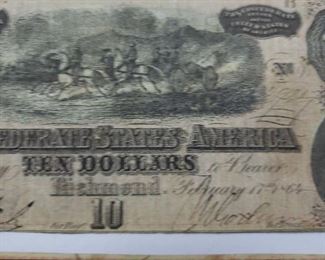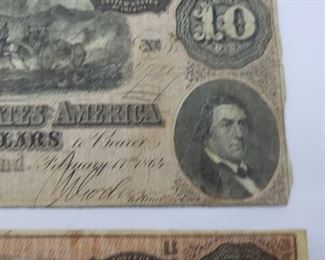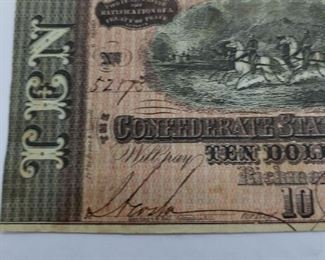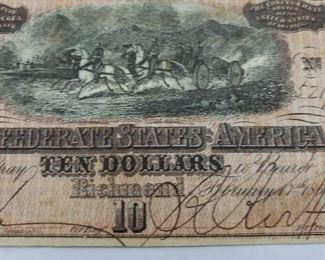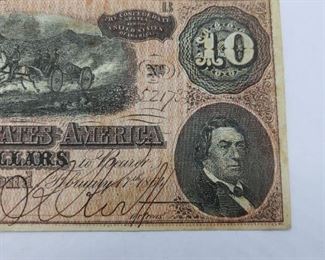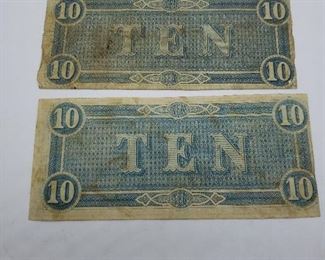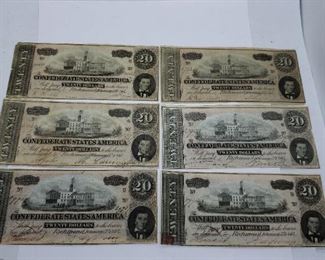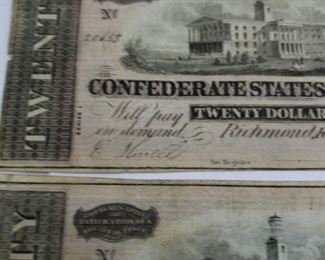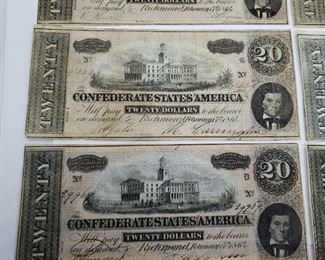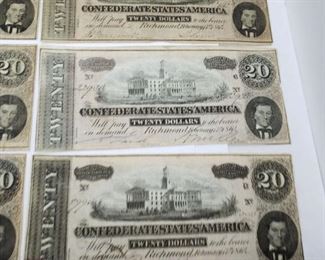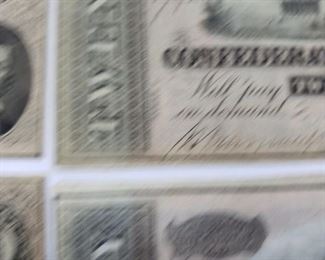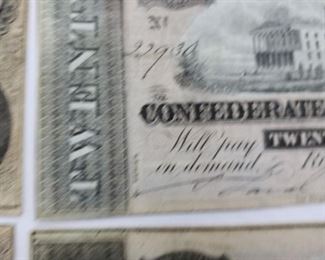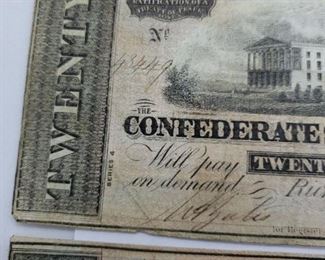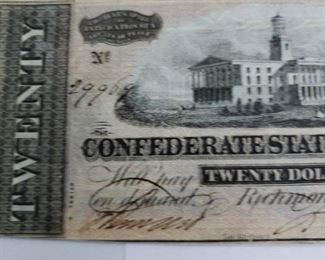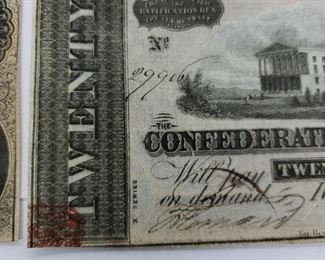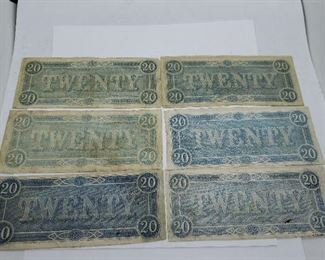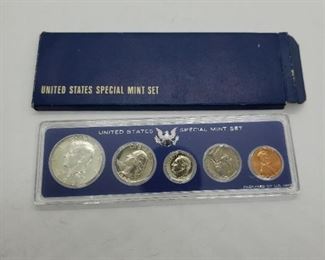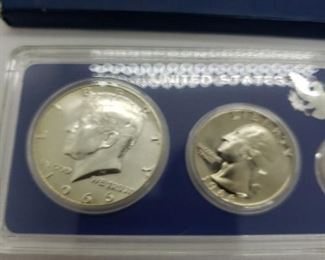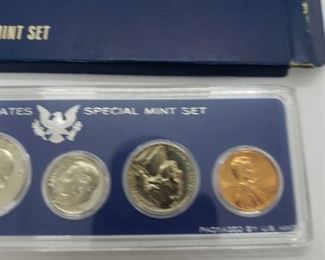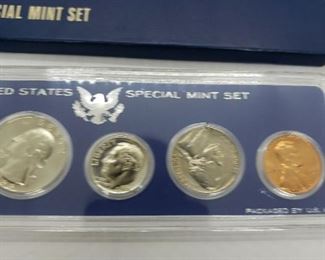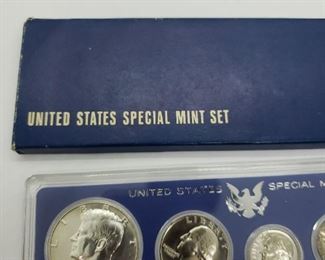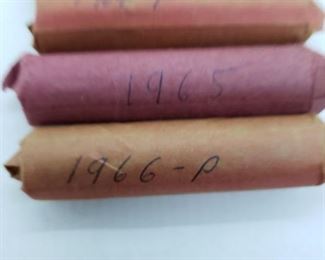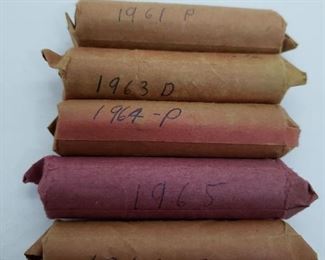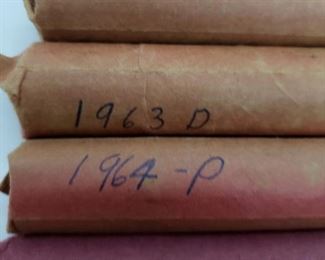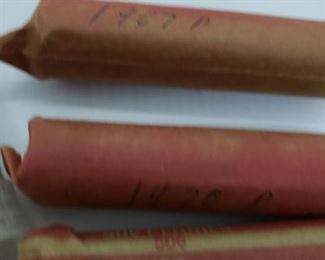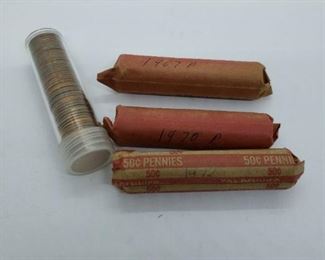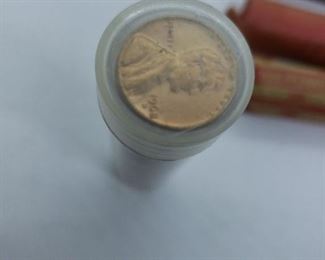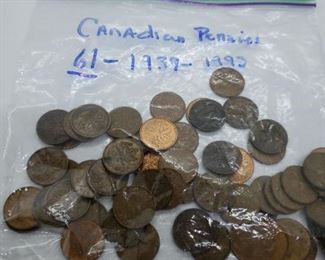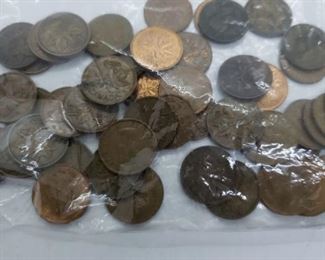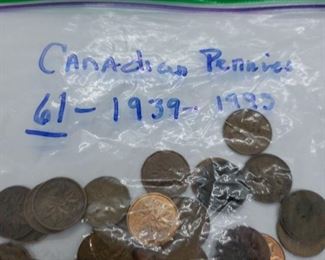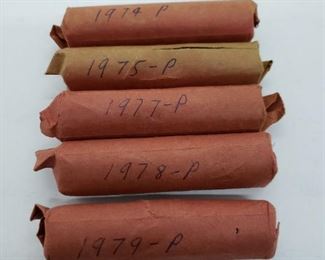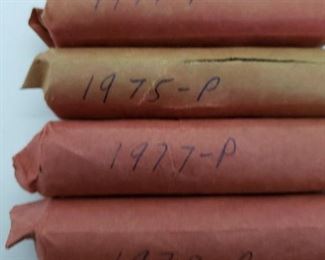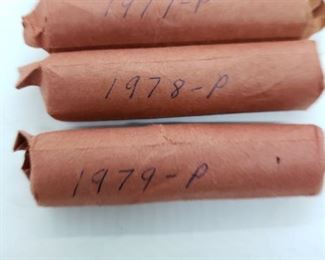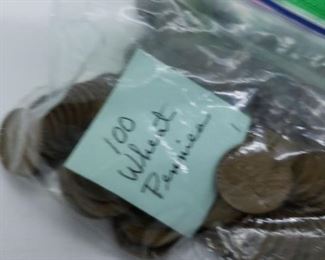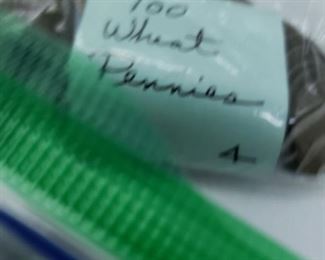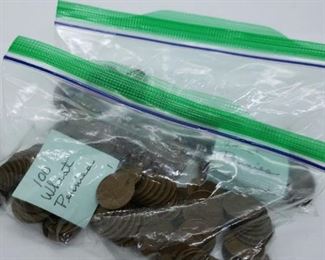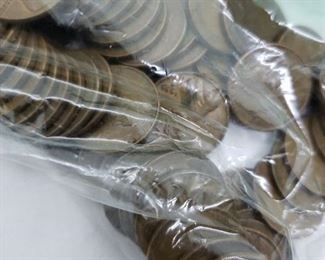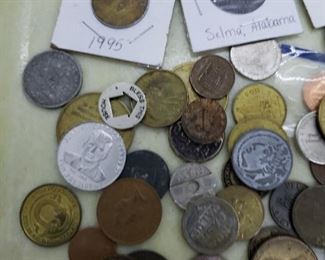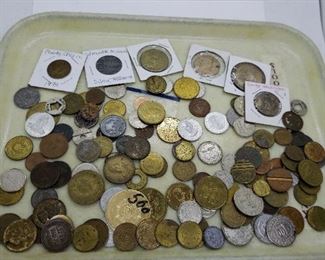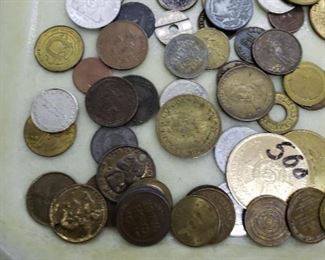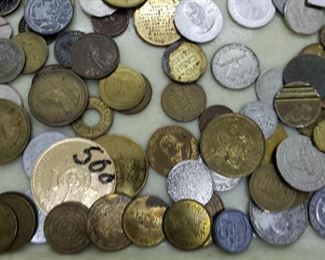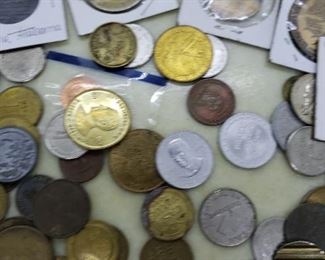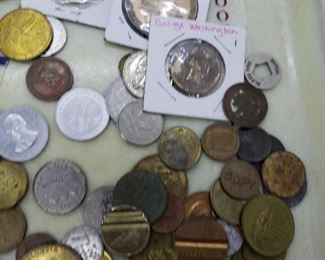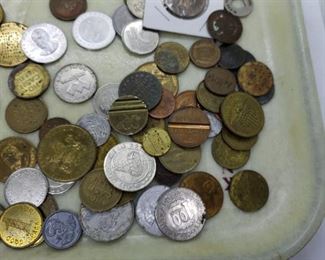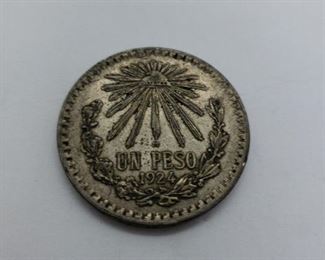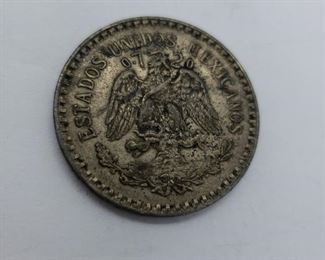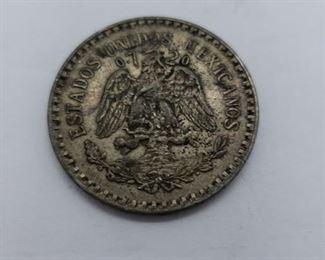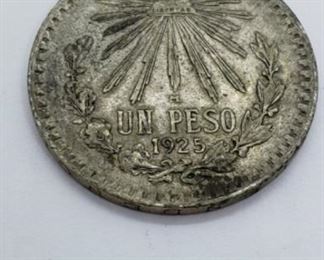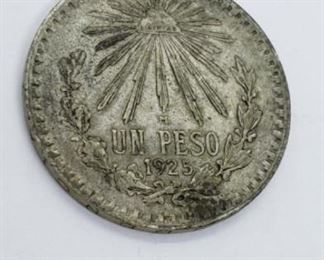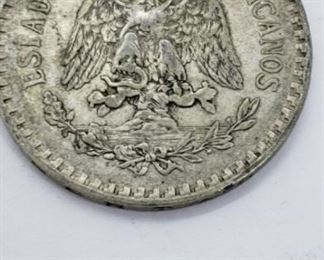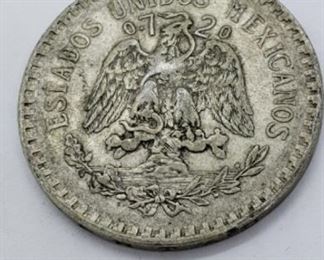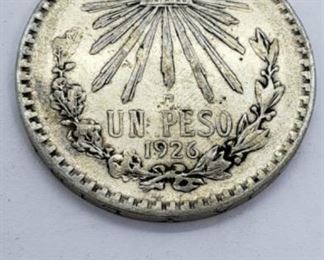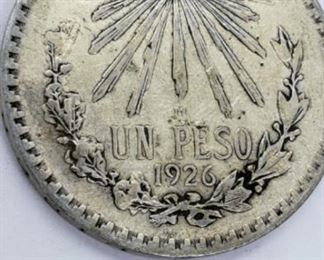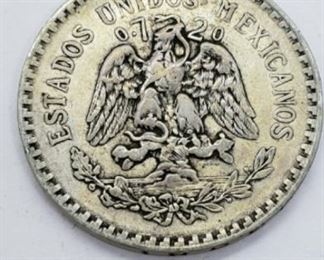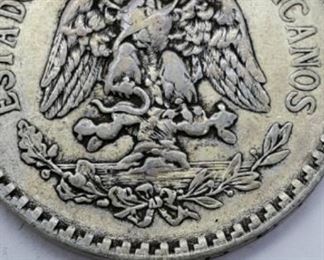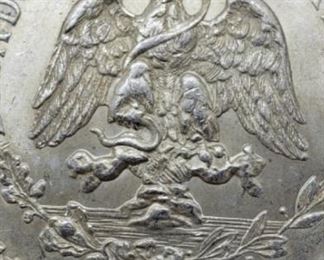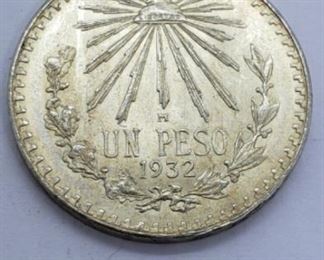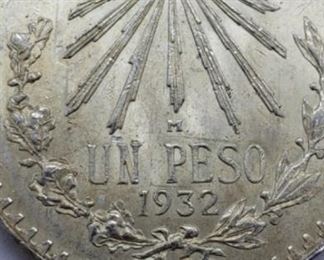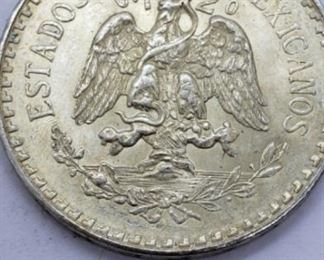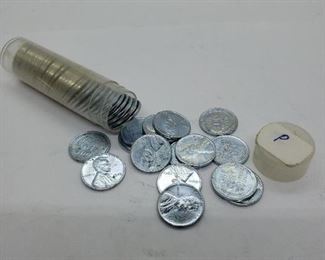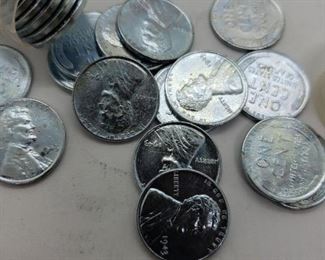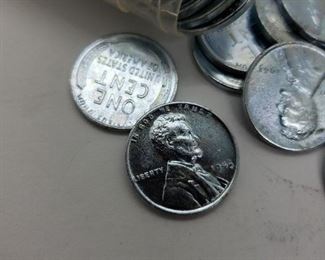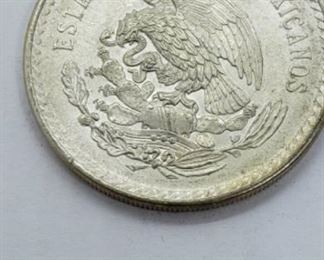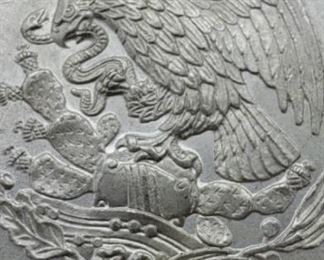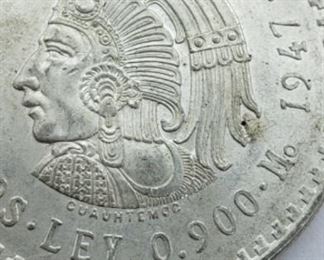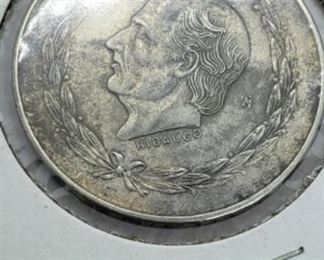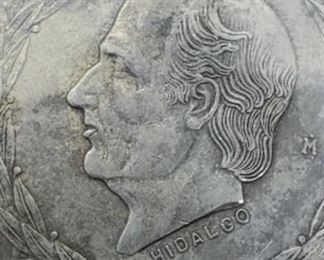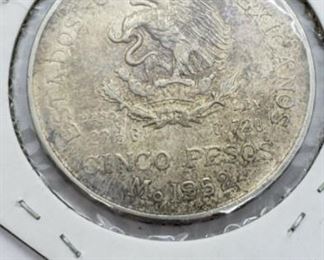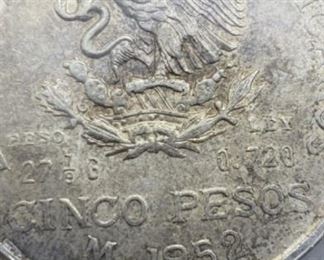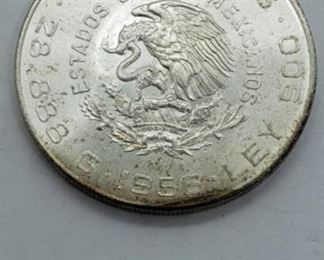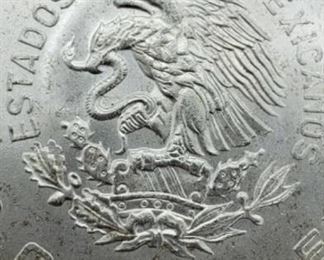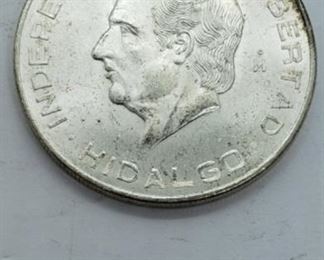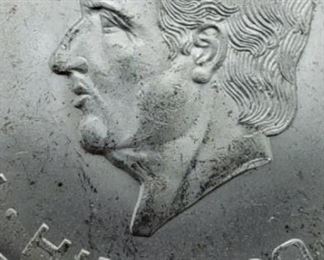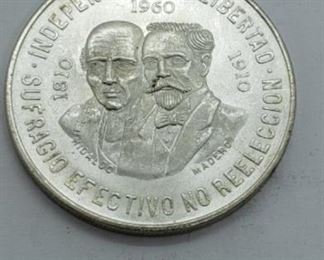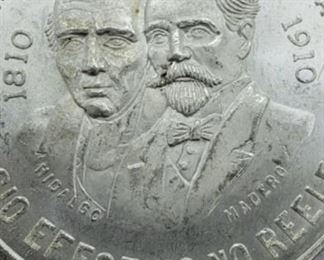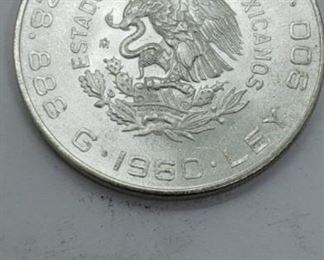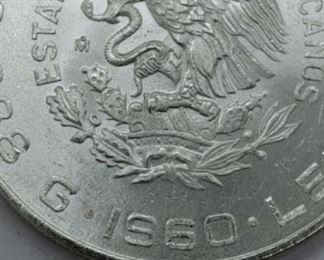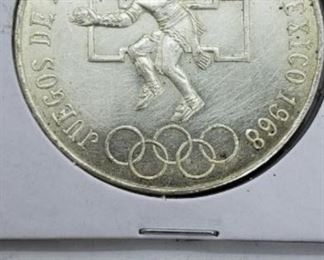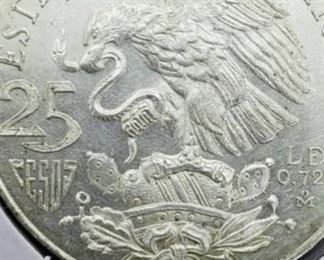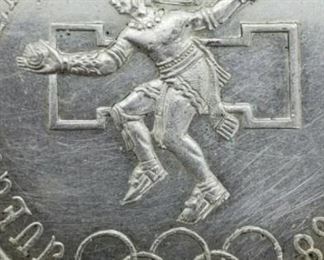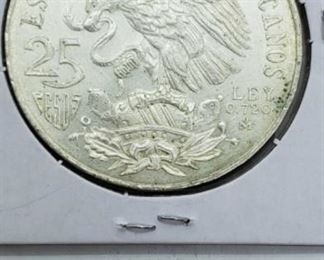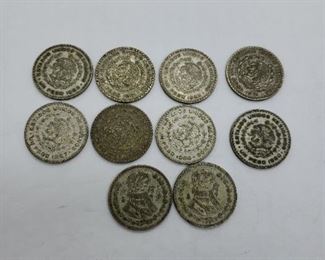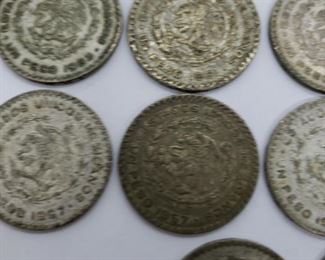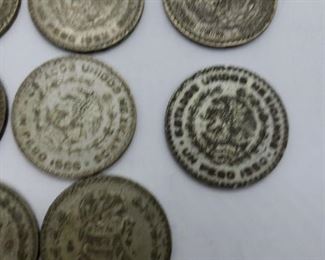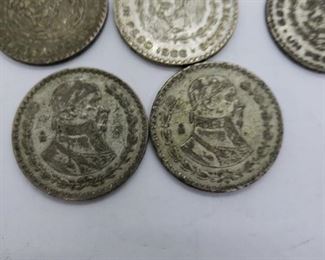 Thank you for using EstateSales.NET. You're the best!