Huge Estate Tag Sale w Clockmaker's Workshop, Books, Clothes, Collectibles, Kitchen, Tools, Christma
estate sale
•
2
day sale
•
sale is over
Terms
We accept Cash, Good Checks and now also Credit, Debit and Paypal with 3% surcharge. Buyers are responsible for removing their own items. See the Auction Site link for Auction Terms.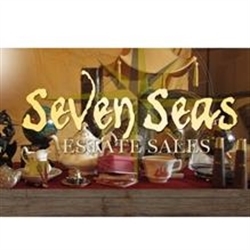 AUGUST 16-17 HYBRID ESTATE SALE IN OAK RIDGE
ONLINE AUCTION AND TAG SALE
HUGE CLOCK COLLECTION & CLOCK MAKING TOOLS – Plus
Nice Home Full of Furniture, Collectibles, Exercise Equipment, John Deere Lawn Tractor & Zero Turn, Pioneer SPEC stereo –
and so much more!
HOURS: Friday, August 16th: 1-6 PM for Online Auction Preview and
Tag Sale Day 1
ONLINE AUCTION ENDS FRIDAY NIGHT STARTING 7 PM
Saturday, August 17th: 9-3 with 50% off at 1 PM and Bag Lots 2:30
HIGHLIGHTS
Seven Seas will conduct a Fantastic Hybrid Estate Sale to liquidate contents of a large Home in Oak Ridge, TN, over the weekend of August 16-17, 2019. This home contains a large Clock Collection and Clock-maker's Workshop, along with a great selection of indoor and outdoor Furniture, Collectibles, Kitchen & Dining items; and a dizzying array of collectibles. The sale has an 221 lot Online Auction and a big Tag Sale in the home. To accommodate the large size, the Online Auction starts closing Friday at 7 PM!
THE ONLINE AUCTION INCLUDES: Dozens of Clocks of all types plus myriad tools a person might want to make Clocks or Parts, including Milling Machines, Lathes; Gear Cutter; Starrett Measuring devices and much more! In addition, the Auction has rooms full of Furniture; Gigantic Pfaltzgraff Yorktown collection; Antique Sword; Russian Diving Knife; Fantastic Pioneer SPEC stereo system; John Deere Lawn Tractor & Husqvarna Zero Turn Mowers; Card Catalogs and other Steel Cabinets; Power Chair & Exercise equipment; Microscopes, and much, much more!
The auction has 221 Lots and is now open. All items include a Buy Now option – but all items that don't sell Buy Now will sell to highest bidder on Friday Night! Pickup is Saturday, August 17th between 9 am and Noon. (If you Buy Now, you can pick up Friday, too.)
THE TAG SALE INCLUDES EVERYTHING ELSE IN THE HOME! Please see the Tag Sale photos to grasp the variety! It includes MANY more Clocks, Hundreds to Tools and Precision devices, plus all the Clock related Books; Kitchen & Dining goods; Clothing and Household; Outdoor & Patio items; Seasonal decor, and much, much more! This is a big one, folks!!
TAG SALE LISTING (These items will be on sale at Tagged Prices when the sale opens Friday, August 16th, at 1 PM. For the 221 Auction lots, click the link above
CLOCKS
Fantastic Selection of all manner of clocks, clock parts, and materials, plus books–way too many to name, we will try, but please see the photos
50 or so movements in good clean condition. Many are new old stock.
Box of Kundo Clock Parts
Numerous Slave Clocks
Cuckoo Clock Projects
Microscope Parts
Boxes Full of Bells, Chimes, and Bar Chimes
Assorted Power Supplies
Laser
Hastings Vacuum Gauge
Countless Clock Parts from Keys to Mainsprings, Spring Barrels, Wheels and Pinions, Pendulums, Weights, Pivot Wire, Glass Faces, S.E.T. Parts, Horlivar, and more
Clock and Shop Book Collection has approximately 500 books and manuals–we've taken close-up pics of the spines to give examples of titles
TOOLS
Ryobi Variable Speed 16″ Scroll Saw
Ryobi 8.25″ Radial Arm Saw
Propane Heater
Acetylene Tank and Torch
Garden Tools
Come-Alongs
Sewer Snakes
Chicago Tools Saws-All
Jigsaws
Polishers
Several Belt and Vibrating Sanders
3 Bench Grinders
Enerpac 2-Liter Hydraulic Pump
Bostitch PN100 Nailer
Garden Groom Pro
Air Motors
Torque Wrench
Trouble Lights
Clamps
Host of Pneumatic Air Sprayers and Other Machine Shop Tools
Gas and Electric Blowers
Speed Controls
Gear Boxes
Electric Motors
Plumbing and Electrical Supplies
Gas and Electric Weed Eaters
Towing Chain
Jackstands
Copper Wire
Drill Bit Sets
Shelf Brackets
Hedge Trimmers
Furniture Dollies
Electric Lawn Mower
Campbell Hausfeld Oilfield Air Compressor on a rolling base
Electric Pressure Washer
2 Different Aerators for a Lawn Tractor
Sway Bar System for a Trailer
2 portable workbenches
Stepladder
Several Shop Coveralls
Taper Micrometer
Laboratory Oven
Fire Brick
Dremel Tools
Specialty Clamps
COLLECTIBLES
Ammo Boxes
Antique Water Pump
Assorted Frog, Bird, and Owl Figurines
Assorted Mickey Mouse Glasses and Other Mickey Items
Cups and Saucers
Vintage Lamps
Bells
Stained Glass
Crystal Figurines
Angel Figurines
Antique Salt and Pepper
Lighthouses and Nautical Themed Items
Collection of LP Vinyl Records, with emphasis on country
Collection of Margaret Furlong Angels
Lusterware Biscuit Jar
Anders Nicholson Reproduction Radio with Turntable
Selection of Vintage Women's Watches
Lots and Lots of Cookbooks
Chenille Bedspread
UT Vol Outfit
US Military Uniform with lots of badges
Antique Oil Lamp
M&M Machine
Coca Cola Crate
Antique Cooking Implements
Cast Iron Iron
Collectible Bottles
Confederated Soldier Figurine
Lots of Binoculars
ELECTRONICS
LG 32″ Flat Screen TV
Pair of Bearcat 250 CB Radios
Handheld Wand Scanner, new in box
Drawers and Drawers of Cables to fit everything
CAMERAS
Several Digital Cameras
Several Film Cameras
Assorted Lenses
Drawers and Drawers of Camera Accessories
OUTDOOR
Assorted Patio Furniture–tables and chairs as well as a bar and stools
Red Bull Cooler
Uni-Flame Outdoor Grill
Camping Chairs
Solar Lights
Portable Outdoor Fireplace
Concrete Birdbaths and Other Outdoor Pots, etc
Pair of White Plastic Park Benches that convert to a picnic table with benches
Garden Cart
Cast Iron Table
Werner Folding Extension Ladder
Black Plastic Fence Sections
Metal Birdbath
FURNITURE
Antique Side Tables
Miscellaneous Other Small Furniture
6-Legged Middle Eastern Table
Workbenches
KITCHEN
Savoureux Pro Line Cookware
Nu Wave Infrared Oven
Portable Precision Induction Cooktop
Showtime Rotisserie Oven
Several Cute Cookie Jars
Wolfgang Puck Toaster Oven
Wolfgang Puck Bistro Oven
Rome Brand Coffeemaker that brews directly into thermos cups
Microwave
Waffle Maker
Vintage Ice Crusher
Mini Nu Wave Convection Oven
Cute Wooden Breadbox
Food Saver Store and Cut
Betty Crocker Juicer
Large Foreman Grill
Assorted Pretty Serving Pieces
Tea Service in Noritake Rossina China
Service for 8 in Noritake Colburn
Ice makers
HOUSEHOLD
Lots of Plastic Storage Totes and Drawers
Faux Flower Arrangements
Scented Candles
New and Lightly Used Kids Toys
Mountains of Table Linens
Dell Optiplex 755 Tower Set Up plus monitor and keyboard
Homedics Foot Massager
Footbath
Bedding
Kenmore Canister Vac
Outrageous Party Hats
About 30 totes of assorted Christmas Decorations
Dartboard
2 and 4 Drawer Filing Cabinets
Boxes Full of Lightbulbs
Staplers
CLOTHING
2 Closets Full of Women's Clothes and Shoes. Sizes Mediums and Petite Mediums, on up to XL
Hats
Boots
Purses
MORE NOT LISTED!!
ONLINE AUCTION LISTING (To bid, click the link above or go to www.BidSevenSeasEstateSales.com)
Lovely Oak Dining Table with 2 leaves and 8 chairs, made in Canada. All in very good clean condition. The table top has book-match veneer in a chevron pattern, sits on a double pedestal with round medallions on the side; the upholstery on the seats of the chairs is also in chevron pattern. The table measures 66" x 41" with no leaves and the leaves are each 15", giving a maximum length of 96". The surface is in very good condition with very little sign of any wear. The chairs are all wood-framed and flare out at the top of the backrest. They are also all in very good condition with just a few marks where they touch each other; and the upholstery all seems clean. Nice set.
Stately Oak China Cabinet with 3 drawers and 2 doors in the base, and 4 doors with leaded glass in the top. It has 2 internal glass shelves, a mirror back, and it lights in the top; sits on carved ball and claw feet and it's in very good condition with little sign of wear. Measures 73" wide, 17" deep, 78" tall.
Matching Buffet to the dining table, with the same book-match Oak veneer and faux half-columns with circular medallions. It has 2 full-height doors on the sides and 2 shorter doors and a drawer in the center. In very good condition with little sign of wear. 69" wide, 17 deep, 30" tall.
Lot of 4 Solid Oak Tray Tables on a carry stand. The table tops measure 23" x 16" and the stand itself measures 30" tall. The tables are all in good sturdy condition but one of them shows a little deterioration to the finish from water.
Mirrored Back Curio Cabinet in a trapezoid shape with Oak veneer and heavy molding on the door on the base. Measures 24.5" across the back, 12" across the front, 11" deep, 72" tall. It has 2 lights in the top and 3 glass shelves; the base has storage room behind the door. It's in nice condition with little wear to the finish.
Multi-Part Oak Curio with 2 matching sides and a top shelf that can be set to make a space between up to 46" wide to accommodate TV or other media. The top also supports 2 more quarter-round sections that have lights for your curios. The side sections are made of a rectangular section with 3 glass shelves and a light inside, and a quarter-round section on top. As shown they measure 21" wide, 21" deep, 60" tall. The door frames are solid Oak and the rest is laminate; all is in good shape except the backing on the inside of the cabinet on the right, where the laminate is peeling and would need to be glued back. The pieces can all be used together or separate, so it's versatile. As shown, it is 88" wide, 85" tall.
Matching PAIR of Oak Stereo Cabinets with solid wood fronts and what appears to be real Oak laminate over plywood sides and shelves. The taller is 24" wide, 17" deep, 42" tall; the shorter is 28.5" wide, 17" deep, 22.5" tall. They're in good clean condition and the hinges on the doors are good, too. (The client says that the Pioneer stereo system listed lower fits perfectly in these cabinets.)
FOUR PIECE SET of Matching Coffee, End, and Console Tables, by Lane Furniture, with solid Oak tops and cream-painted bases with heavy turned legs. Coffee table measures 40" x 40" x 18" tall. The two endtables measure 24" wide, 28" deep, 24" tall. Console is 54" wide, 18" deep, 28" tall. They are in rock-solid condition and the finish is generally good, although there are some spots where it is a little flaky from moisture on a couple of the pieces.
Cozy Recliner Sofa with good working mechanisms on both ends, and with a microfiber upholstery that's in good condition with no holes or tears, although it does have some modest wear and spots on the right end in particular. Measures 92" wide, 38" deep, 35" tall.
Microfiber Recliner #1 which has matching fabric to the sofa. It has a glider motion and it reclines. The fabric is in good condition with no holes or tears, but has some spots and dark spots on the arms and headrest. Measures 37" wide, 40" deep, 37" tall.
Microfiber Recliner #2 which has matching fabric to the sofa. It has a glider motion and it reclines. The fabric is in good condition with no holes or tears, and cleaner than #1. Measures 37" wide, 40" deep, 37" tall.
5-Tier Corner Shelf with lots of cute finials and turned spindles. Made from laminate to look like Oak. Measures 48" tall, 23" at the widest across the bottom shelf.
Nice Oak Hall Tree with slots on either side for umbrellas, a tall mirror in the back and hooks on either side for coats and hats. One of the hooks needs repair. 22" wide, 12" deep, 78" tall. In good condition with a nice finish, although it's a shade darker than the other Oak in the sale.
Table Lamp with a magazine rack base and Oak table top. The magazine basket base is black metal, as is the upright for the lamp. Table top measures 14" x 20". In good condition with just a couple nicks. Lamp stands 55" tall. The upright needs a little tightening.
Oak Wall Mirror with a display shelf. 18" wide, 36" tall. The frame is in good condition, though there is an oval shaped stain on the shelf itself.
Genuine Zippo Retail Display with a rotating square lighter display in a clear plastic cabinet that's on a black Zippo square base with internal storage and a door with a lock. Measures 16" square, 67" tall. The switch powers up the rotating display inside and it has a light as well, but needs a new bulb.
Well-Built Emperor Mahogany Grandfather Clock, in good running condition. It has a Brass weight and pendulum, gold and silver dial with gold numbers, and a lunar disk above. The bonnet has full columns on each side of the front and is topped with a "broken arch" pediment and finial. 19" wide, 12.5" deep, 83" tall. The wood's in very good condition with a nice finish.
Antique Oak Grandfather Clock, circa 1900, with a German movement. It's in good running condition and has pretty decorated weights, Brass pendulum, and a silver dial with black numbers. The door has beveled glass in the center and the pediment has a pretty metal rose wreath medallion fixed. 22" x 11" and 82" tall. In very nice condition.
Round Oak Dining Table with 4 Windsor-style chairs with bentwood back rails and straight spindles. The table is 41" diameter, 21" tall, with a nice finish; it is on a heavy center pedestal with 4 narrow legs. The chairs are 18" wide, 38" tall and also in good shape.
Matched Pair of Twin-Size Adjustable beds that together make a King-Size bed. 78" wide, 78" long. We can't find a name on the bases but they're both in good working condition and have wired controllers. There are brand new Serta Sertapedic mattresses still sealed in plastic. Head and feet both adjust.
Nice Quality Retail Display Case with Mahogany formica on the trim, back and ends, and heavy plated glass front and top. There are a pair of sliding doors on the back of each half and they are fit with a place for a lock but it's not there; they do slide smoothly. 3 adjustable glass shelves and brackets included. It is located in the basement, just a short trip to the drive for pick-up. It's in good sturdy condition but is missing a piece of the formica off the left end, and has been painted black in its place. 72" wide, 22" deep, 40" tall. Nice and solid.
Awesome Industrial-Age Steel Gray Metal Desk by Roberts Office Furniture, in nuclear-bomb-proof condiiton with good working drawers and a light gray solid laminate top. It has 3 drawers and a pull-out tray on the left, one drawer center, a file drawer and another drawer with a pull-out tray on the right. Measures 60" wide, 34" deep, 30.5" tall. Bring help to move this piece.
Pharmacy or Laboratory Balance Scale in a cabinet by Arthur S. LaPine Co. The scale itself is labeled "Wm Ainsworth type DLB28421". It also has the old label from ORNL. The front door operates well and lifts effortlessly with a finger. It seems to be functional and well-balanced, and the case has a nice original finish. Case measures about 19" wide, 10" deep, 19" tall.
High Capacity HP Laserjet 5100 Printer in working condition with a brand new toner cartridge that is capable of producing 20,000 prints up to a size 11" x 17". It also prints double-sided. It has the instructions, CD, and cables.
Xerox Docu-Print N2125 Printer with power cord and cable. It's in good working condition and the client reports there is a relatively full toner cartridge. The drivers are available online.
Beautiful Vintage Mid-Century 72-Drawer Card File #1, in good solid condition with all functioning drawers, which all also have their orignal Brass hardware and rail. The base of this one has a few striped light spots to the finish where it looks like tape was on it, and there is a spray-paint test spot. Otherwise, the finish is good, front and back, and all the drawers move easily. Presently full of contents, which will be in the tag sale. Any contents remaining at pick-up time can go with it if you want them.
Beautiful Vintage Mid-Century 72-Drawer Card File, in good solid condition with all functioning drawers, which all also have their orignal Brass hardware and rail. This one has a few holes on the end where clocks were hanging. Otherwise, the finish is good, front and back, and all the drawers move easily. Presently full of clock parts, which will be in the tag sale. These contents will NOT be included at pick-up time.
27-Drawer Gray Steel Parts Cabinet by Cole Steel. Originally property of Florida State, purchased in a surplus auction. It is also full of parts that will be available for the tag sale, and any leftovers in it at pick-up time can be negotiated with the purchase. Measures 30.5" wide, 17.5" deep including handles, 37.75" tall.
Large Homemade Workbench in 2 sections. Includes an 82" wide, 32" deep, 40" tall base section with one sturdy shelf underneath and rubber strips on the worktop. The top section, which is made of specially routed laminate board that accommodates hooks to allow you to hang for display--see the back/side view which shows how the clocks are hung from it. The upper section is 82" wide, 26" deep, 48" tall, making the combination of the two 89" tall. The top section also comes with a florescent light fixture and it has power strips mounted for convenience. Buyer will need to remove some trim on the front and back of the base to get this piece out.
8-Drawer Steel Storage Cabinet by Russ Bassett. Measures 43" wide, 23" deep, 56" tall. Each drawer has steel guides on the side so that the drawers can accommodate a lot of weight and it's made so that only one drawer can open at a time, so it won't tip forward, even if it's heavy. Presently full of clock parts which will be available in the tag sale and will NOT be included at pick-up.
Wurlitzer Model 4573 Theater Organ with Orbit III Synthesizer. Powers up and plays. The cabinet is in good condition with a nice finish and so is the bench, although it has some mild moisture damage on the bottom of the feet. The organ body measures 52.5" wide, 30" deep, 46" tall, not including the music rest. Including the foot pedals, the organ is 43" deep.
Pinnacle Chair Lift for a stairway, with a remote. In good working condition with a 2010 manufacture date. We took the photos in place, but it will be removed and ready for pick-up in 2 long sections. Presently, it is going up a set of 14 stairs with a total stair height of 110"; the rail itself is about 15" long.
Older, Working, Motorized Power Chair, by Merits. Model #DL5.2i. It has not been used for about a decade, but we put the charger on and the battery took charge and it is operational. The seat width is about 21" wide; overall width is 25"; it's 32" deep with the footrest down; 49" tall. Tires all appear to be in good shape.
Weslo Pursuit 510CS Recumbent Exercise Bike, in working condition. It has a manual tension adjust and a simple readout. A little dusty but still good for a workout. Measures about 22" wide at the widest and about 47" long, 33" tall.
Euro-Pro Ironing Solution Ironing Board with airflow, pre-wired steam iron, and a hook for hanging your clothes. On a chrome stand and a chrome base. It's in working condition and generally clean, other than the actual ironing surface, which has some stains on the pad. Measures 40" long, 15" wide, 33" tall not including the iron.
Trimline T355HR Treadmill with "soft drop" feature on the running deck, fold up storage capability, and wheels on the base to move it around. 34" wide, 72" long, 53" tall.
Electric De-Stress by Tony Little Massage Chair, in a cozy black. Corded remote works fine and chair massages well. Measures 31" wide, 38" deep, 44" tall.
Saunders Lumbar Hometrac. Which is a low-back traction machine that you can use on yourself for low back pain relief. Appears to be complete and is nice and clean, in the original carry case.
C1. Seth Thomas Simsbury-1W Mantel Clock #4811, in a pretty Mahogany cabinet and in good running condition. It has a 5-bar chime and Art Deco styling with gold numbers on a white dial. Includes pendulum and key. 13.5" wide, 9" tall.
C2. Mahogany Mantel Clock in a beautiful cabinet with scrolling flower medallions on the ends. It has a crossed arrows medallion on the dial and on the movement, which is also numbered W77. Strikes on a 5-bar chime; needs a pendulum and key. Also, the dome glass cover for the dial is present but loose. 21" x 9" overall.
C3. Antique Japanese Mantel Clock with faux half-columns on the front of the domed cabinet. It has a "Cry" trademark and "Made in Japan" on the dial. Strikes on a coil chime. Winds, runs, and chimes; may need a different pendulum for optimal running; needs a key. Measures 11" wide, 17.5" tall.
C4. Antique Mahogany Mantel Clock with a beautiful cabinet. It has faux half-columns and several Brass figural medallions on the front; and goldtone dial with black numbers and hands. Winds, runs, and chimes, but the hands may need adjusting to match them to the hour that's chiming. 12" wide, 17" tall.
C5. Especially Pretty Dome-Top Mantel Clock with Mother of Pearl inlays and an English "Enfield" Movement. It has black numbers and hands on a silver dial. The domed glass cover is in good condition. Strikes on a single coil chime. Winds, runs, and chimes. 19" x 10".
C6. Cassels & Co. Small Mantel Clock. It has a movement that has a crown and anchor with the letters "GB" by the anchor and the number "P14." It's in a Mahogany cabinet that has crackling to the old finish, there are tiny full columns on the front corners, and it has a gold dial with black numbers and hands. The domed glass cover is also in good shape. Winds, runs, and chimes on a 2-bar chime. Measures 10" x 9".
C7. Pretty Seth Thomas Faux Marble 4-Column Mantel Clock with 4 full columns on the front, lions on the ends, and brass claw feet. It says "ST" in a circle on the dial, which is also marked "Manufactured in the United States of America." The round glass cover is in good shape with hinge and closure. It has an original paper label on the back and the back cover, with "ST" stamped on it, too. Winds, runs, and chimes on a pretty-sounding coil chime. Measures 16" x 11".
C8. Seth Thomas Mantel Clock with 2 faux columns on the front made of cast metal. It has lions on the side, cast claw feet, and a brightly gilt rim around the front glass and in the center of the dial. It's marked "Seth Thomas" under the 12 and there is an etched pattern in the base under the dial. It has the paper label on the back and the "ST" on the gold cover door. This is a 'kitchen clock' with a bell as well as the chime. Comes with the pendulum and key, but the pendulum doesn't hang quite right, so it will need an adjustment to make it run. Measures 17" x 11".
C9. Seth Thomas Dome-Top Mantel Clock. It has 1-60 around the dial as well as 1-12. Strikes on a coil chime. Marked "Seth Thomas" on the label and the movement. Winds, runs, and chimes. 8" wide, 10" tall.
C10. Barrel-Shaped Clock on a real Marble base. The clock has a white porcelain dial with handpainted black numbers and letters. The marble actually has 2 tones and there are carved scrolls on the sides. Winds, runs, and chimes on a bell. Measures 13.5" x 9".
C11. Vesna Small Mantel Clock from Russia. It's in a black wooden case and has a gold dial with black numbers. It has good glass over the dial and a metal back cover with a rotating inner cover that opens and closes the holes to the winding mechanism. We can't find a key to match the winding pegs, so we're not sure if it's running.
C12. Ansonia Dome-Top Mantel Clock, in a pretty Mahogany cabinet. It has a chain-driven striking mechanism on a 5-bar chime. There is a leveling bubble on the clock face under the 12. Measures 22" wide, 10.5" tall. Winds and runs but the chimes may be locked.
C13. Fine French Marble Mantel Clock with Matching Candelabra. Our client believes it is from Japy Freres. The clock chimes on a bell, it has the original back cover, has heavy cast legs that match on all 3 pieces. The candelabras are 4-light on a square base with a vase-shaped center. These are black marble with some colored marble inset segments. Super pretty dial. Clock is 13" x 18" and the candelabras are 10" x 21".
C14. Another Black Marble French Mantel Clock, this one by Vannes Nemoures. Winds and runs briefly; it's trying to chime, also, but the clapper doesn't hit the bell. Measures 10" wide, 14" tall.
Large Marble Mantel Clock, signed "Des Champs" and "Aumor". It has gorgeous 2-toned marble with some etched accents. It sits on cast claw feet and has an urn with griffins on the top and lions on the sides. It is marked Japy Freres on the movement, and 80852. Appears to run OK. The bell is loose in the bottom of the clock and needs a nut to hold it on. 12" wide and 22" tall.
C15. The heaviest of our Japy Freres Mantel Clocks, this one has a broad rectangular base and square columnar center with round clock, and half columns with lions on the sides. The back cover opens easily and shows the bell and pendulum. This one seems to be running fine and chimes properly, too. 15" wide and 11" tall.
Unusual Ships Odomometer that records knots travelled. From Frieze instruments, and marked US Navy Bureau of Ships, 1003-44. Presumed to be working since it ticks a lot whenever we move it! Attached to a deviced towed behind the ship.
Antique Tyfon manual powered Ship's Fog horn, made in brass. The pump action is free but the cylinder needs a plunger seal to really make the horn blow loud. Rare!
This 1970's SPEC-1 Strercomplete 8 pc Pioneer Stereo System is the best we have ever had!! Includes: SPEC1 Stereo Preamplifier; SPEC 4 Stereo Power Amplifier; SG-9800 Graphic Equalizer; SR-303 Reverberation Amplifier; DT-400 digital Timer; TX-7800 Servo Locked Stereo tuner; CT-F900 Stereo Cassette Tape Deck; and the coolest PL-L1000 Linear Drive 'Tangential Tracking' Turntable. Client reports all items working though we have not tested them. Manuals included! (Note this system was housed in the oak stereo cabinets also listed in this auction.)
US Army Civil War Sword, with scabbard, in a shadowbox. Family lore says it was found in an attic, inside a wall. The sword measures about 38" long and the shadowbox is 45" x 13" and 6" deep.
Russian Deep-Sea Diving Knife, with a heavy brass case and a knife blade that screws in. This knife is new old stock surplus. 15" long overall and in good condition with a little oxidation around the joint in the center.
Pretty Vintage "Corinthian" Aladdin Oil Lamp with a black glass base, large circular oil container, and Aladdin burner with tall thin glass chimney. 24" tall including chimney.
Goofus Glass Vase, 15" tall, with most of the original red and green paint. It's peeled some off the leaves, but most of the red flowers and the body of the vase are covered. A little rough around the inside rim of the top, as well.
Antique Spring-Type Milk Scale. On the top it says Chatillon's, circular spring balance to weigh 60 pounds. Including the hook, it is 16" long and appears to be in good operating condition.
Tracing Lantern, by American Optical Company, Model #370. It's on a circular base, has adjustable height and a cord with a switch. As shown, it measures about 8" x 10".
Magic Chef Dormitory Size Fridge. 19" wide, 21" deep, 32" tall. In good working condition.
Igloo Dormitory Size Fridge. In working condition. Measures 20" wide, 20" deep, 34" tall.
Taxidermy Deer Head with a 6-point buck. In good condition, if a little bit dusty. Altogether it's about 30" tall, 17" wide, 17" deep.
Unusual Table Lamp with what appears to be a hand-carved statue of a Revolutionary War Soldier as the base. Looks and sounds like wood. It's in good condition though you may want to replace the shade, and stands 37" tall overall.
Antique Copper Vulcan Fire Extinguisher. It has some oxidation, but the metal label is in good shape. It appears to be complete.
Antique Time Punch Clock, in an Oak cabinet with a metal base and the clock key. The punch mechanism also appears to be in working condition. Comes with a bunch of time cards. Measures 15" wide, 11" deep, 46.5" tall.
Very Unusual "Blind Man's Clock". It has 2 sets of chimes, with high and low pitch, and tells the hours and the minutes every 15 minutes. It was originally a grandfather clock but was cut down to fit inside of a bookcase by a previous owner. Has a hand-engraved panel in the center of the dial, plus pendulum and chimes, and beveled mirrors down the sides. There are also 4 beveled glass panels in the door and the center 2 are missing, but we have Plexiglas replacements. Runs and chimes. 20" wide, 8.5" deep, 52" tall.
Handsome German Grandfather Clock, dating to the early 1880s. In an Oak cabinet with a dark stain. Has a brass dial with black letters and chimes on a 4-bar chime. Weight-driven; runs and chimes. There is a crack in the center glass pane on the door, otherwise it's in very good overall condition. 18.5" wide, 10.5" deep, 7' tall.
Another Punch Time Clock, called the Gledhill-Brok Time Recorder. It's a wall-mount piece with a larger boxy base on the bottom with the slot for the card punch. The top section is behind a glass door with a lock and has a white metal dial with black numbers and the Gledhill-Brok logo. Winds and runs. Punch mechanism seems to work, as well, although the cards we have are just a little bit wide for the slot. Measures 15.5" wide, 12" deep at the base, 45" tall.
Antique Western Electric Wall-Mount Telephone in an Oak cabinet complete with the bells, microphone, and receiver; as well as all of the guts except battery. It has markings on the side inside: IV-46 N17CG. Marked on the back of the mouthpiece it's marked: The Northern Electric and Manufacture. Measures about 13" wide overall, 14" deep including the mouthpiece, 20" tall. (Please note that we have an extension bell for this telephone in the tag sale.)
Large Hanging Wall Clock from the Self-Winding Clock Co. of New York. It can be set up to receive signal and matched up to Naval Observatory Time every hour. Runs on a 3-volt battery that winds it once a minute. It has a printout of the repair manual and other information. It's in an Oak cabinet with a light stain and is in very good overall condition. Keeps very good time because the pendulum is very long. 19.5" wide, 7.5" deep, 57" long. We have confidence in its running, but we didn't attach the pendulum to actually check.
Timestamp Machine that was the first thing made by IBM when they bought out the Day Clock Company. The large wheel on the front has 99 holes in it, and each employee would insert the pivoting rod into the hole matching their employee number. The machine would record their in/out times on a paper inside. We believe it is complete but obviously it would need some work to get it fully operational. Client reports that this is kind of a museum piece, as there are very few of them around. The wheel is 27" diameter and the cabinet itself is 17.5" wide, 22" deep, 36" tall.
Experimental Plastic Coke Can from 1985, along with a New York Times article explaining Coca-Cola's experiment with this can. It has no contents and has not been opened. It's plastic but it looks a whole lot like an aluminum can.
Assortment of more Antique Coke Bottles, many of which look like they were dug. Including: one from Jacksonville; a second Jacksonville bottle in a different style; the Oak Ridge 50-year bottle; Rome, Georgia; 4 from Rome, Georgia with different labels; and an old aluminum 6-pack holder.
Square Wall Clock from the Self-Winding Clock Company of New York. It also can connect to Western Union to keep their official time. It's in a Mahogany case and measures 14" square and 5" deep.
Pretty Antique Cuckoo Clock in need of restoration. It has the deer on top--we have replacement antlers for it; and a Rabbit and Quail on the sides. One unique feature is that it makes a Quail sound and a Cuckoo when it chimes. Measures about 15" wide, 21" long, plus it would have chains hanging from it.
Electric Hammond Synchronous Clock with wonderful Art Deco styling and clean power cord. Measures 8.5" across the base, 8" tall.
Dental Drill with some bits, from the Buffalo Dental Manufacturing Company. It's a beautiful old piece with the cables, in all chrome and steel gray with the different parts. Runs like a champ.
Electro-Mallet Electronic Foil Condenser, in the original box with paperwork.
Impressive Brunell Hardness Tester with Bausch and Lomb Lenses. The body is by the Riehle Testing Machines Company, Model AK. It's in a heavy steel cabinet on a base with levelers, adjustable height platform, and other adjustments. Including the base it is 14" wide, 15" deep, 18" tall. (listing amended 8.7)
Stereo Microscope on a heavy duty stand with a balance. It has Nikon lenses, a dial adjuster, presumably to change the light, and also comes with a toolbox of microscope parts.
Mercury Tube for a barometer and an Antique Barometer you can use it on to restore it. The mercury tube is still in the original package, wrapped in bubble, and shows it's original price of $210.00. The barometer is made of heavy Oak with a mirror in the center and the barometer dial below that, and a final instrument at the bottom. Tube shipping box is 42" long and the barometer is 35" long.
Antique Marble Clock with Candleholders that have hand-painted panels on the sides. All the feet on these 3 pieces have some amount of damage.
Pair of Industrial Wall Clocks from the Self-Winding Clock Company of New York. They both can also be set up to access the Naval Observatory Time. The upper one is 19" square, the bottom one is 15" square.
Pretty Handcarved Wooden Clock by Ruks, with pinecone pendulums and a wooden frame with a Swiss Chalet carved in the top. The clock body is about 12" x 14". In good running condition.
Small Black Forest Cuckoo Clock with 3 pinecone weights, a pretty bird at the top, and carved leaves around the sides and on the pendulum. In good running condition with a good cuckoo. Clock body is 9" wide, 12" tall.
Round Industrial Clock from the Self-Winding Clock Company of New York, which can be set to set its time from the Naval Observatory. It's in an industrial-style metal case and is missing the glass cover. 19" diameter.
Leader Model LHE-120B Audio Generator, in good clean condition.
YSA Model 80A Recorder, in good clean condition.
Fluke #8842A Multi-Meter, in good clean condition.
Omron Type E5K-95CA Temperature Controller, in good clean condition.
HP Model 5326A Timer Counter. In good clean condition.
Heavy Duty Watchmaker's Machine, purchased directly from the Waltham Watch Factory in Massachusetts. It's made to cut wheels and pinions for watches. We have instructions with it from Andre Bechler which call it a "Pinion Cutter on a Cabinet Base".
Duo-Seal Vacuum Pump, Model 1402, from Welch Scientific Company. This is used in a laboratory to create very low vacuum. Comes with the motor and the belt on the base.
Antique Clock that's all wood, including the gears, and it's powered by a large rock weight. Working condition is not known.
Rare Railroad Watch Calibrating Rack, with dozens of hooks on 4 crossbars, where railroad workers would bring their watches for the clockmaker to make sure they were all keeping the exact same time. It's missing a few of the hooks and the paint's a little rough, but it's generally in good condition. Measures about 32" wide, 27" tall.
Antique Cast Iron Movement Holder, for working on clocks. It's on a cast-iron 3-footed base and has a hexagonal top with a wheel that adjusts the clamp that holds the clock movement.
Antique German Wind-Up Alarm Clock with a very cool cast-metal case that has Cologne Cathedral on the top. 7" tall, in very good condition. Clock runs and stops.
Extra Awesome Hamilton Battery Electric Mantel Clock in a Brass case. It has awesome Art Deco styling with a dome top and slightly bowed base. The back drops down with a hinge to let you change the battery and you can see the Hamilton logo inside. There is a moderate amount of oxidation on the top and the back. Measures 9.5" wide, 5" tall.
Wonderful Vintage Sports Timer Clock by Aristo, made specifically for Basketball and Football. There's a maker's mark on the bottom but we couldn't make it out. It's in a red metal frame with a chrome front, and there is a little lever on the front so you can stop and start it when the refs call time out and in. It even has a special setting for junior high school vs prep. Made in USA.
Bulova Accutron Battery Powered Mantel Clock. It's in a Brass case with the Bulova design on the dial. It says it has a Swiss movement. Personalized on the top from 1973. Needs a battery.
Precision Thelco Vacuum Oven, which creates a vacuum while it heats, for doing things like pulling the bubbles out of epoxy while it cures. It's an older model but believed to be in good condition.
Super Beautiful Antique Wooden Wall Clock, with ornately turned spindles and faux half-columns; an arched pediment and leaf medallions. There are cherubs on the pendulum. Winds and runs but the owner says it needs a little work to make it perfect, and that would be well worth the trouble.
Antique English Pub Clock. It has a hand painted dial that says Walait Hull and is about 14" diameter. Running condition unknown.
Second Antique English Pub Clock. Appears to be running. This one is unmarked and there is a crack in the glass. 15" diameter.
Third Antique English Pub Clock, from Tree Court Dovers, London. Has a handpainted dial and cool wooden cabinet. Running condition unknown. 14.5" diameter. (sorry, pics went missing)
Slave Clock from an Italian Train Station. Operates with flip-card style numbers. Needs a 1-minute pulse from a master clock to make it run. 22" long, 12" tall.
Miller High Life Electric Clock with "It's Miller Time" on the left. All plastic cabinet with a kind of Tennessee shape. Measures about 36" long, 10" tall.
Fully Restored Regulator Clock in a nice Oak case with the octagonal top and the arrow pointed bottom. Winds, runs, and chimes. 12" wide, 21" tall.
Handsome Gustav Becker Antique Wall Clock in a dark Mahogany case with pretty columns on the side. It has crossed arrows on the dial and lettering on the pendulum, as well. Winds, runs, and chimes. Measures 13" wide, 7" deep, 22" tall.
Industrial Time Clock by the Reliance Automatic Lighting Company. It has 1938 stamped on the dial, and the glass is out of the case. It works like the timers you might put on a light in your house.
Antique Mission Oak Mantel Clock. Winds, runs, and chimes. It has a wonderful Antique Oak Handmade Cabinet with Brass numbers and a pretty pendulum; strikes on a coil chime. Measures 12" wide, 20" tall overall.
Rare Early Version of a Battery-Powered Clock, with patent dates of 1901 and 1902. It's mounted to a polished board to show it off at clock shows. Currently in running condition.
Second Early Example of a Battery-Powered Clock. This one is from the Electro Clock Company of Baltimore, MD. Patented 1908. It's also set up on an open display.
Alexander Engraving Machine Pantograph Model 2C with single spindles. Comes with motor and stand. In good working condition. Also includes operator's manual and other info. This is a heavy unit and buyer should be prepared to remove. (listing amended 8.7)
Leitz Precision Jig Borer Model KV150. Comes on a heavy duty stand with 5 drawers. It has the motor on the back. It is a heavy unit and buyer should be prepared to remove. Originally owned by the Air Force.
South Bend Model A 9" Machine Lathe with several extra attachments, including Regererative Feedback 4 Speed control, vertical Mill, and spare chucks. This item has forward and reverse, and the speed control lets you operate at any speed. It will run steady without slowing down even under pressure. Comes with original paperwork. It is mounted to a countertop and you can also have the multi-drawer base that it has been fit on. This is a heavy unit and buyer should be prepared to remove.
Heavy Duty Mill Drill, model RF30FF, with a wealth of accessories. Comes on a heavy duty base cabinet and has a precision rotary table. Comes with the motor and has power down Regenerative speed control. It has a 3 phase to 1 phase motor switch and a Heidenhain 2-axis digital readout, which goes down to 2 10,000ths of an inch. This is a heavy unit and buyer should prepare carefully to remove. The accessories are very valuable, too!
Jewelry Polishing Wheel with Dust Collector Cabinet by Vigor. Stock # DC-2035. This was $1000.00 new and comes with lots of extra wheels and compounds. This is a heavy unit and buyer should be prepared to remove.
Saxl Tension Meter, Model # BTM20-1, #1. Rated for 20lbs tension by Tensitron. Comes in its own wooden carry case.
Saxl Tension Meter, Model # BTM20-1, #2. Rated for 20lbs tension by Tensitron. Comes in its own wooden carry case.
Micro Mill by Taig Tools, on a stand with original info. There is a C & C stepper motor available that can go on this unit in the tag sale. (listing amended 8.7)
Olivetti T6 Drilling Machine with Speed Controller/Inverter with Regenerative feedback. A range of 3600-12,000rpm makes it ideal for watchmaking.
The Number 1 Hobbyist's Lathe, the Atlas 6H. With accessories. It has a vertical milling attachment, variable speed controller with regenerative feedback, quick change tool holder, etc. (Listing amended 8.7)
Unique Piece of Equipment, purchased directly from the Waltham Watch Company in Massachusetts. Our client says its exact purpose is not clear to him, despite having shown it to all his watchmaking buddies. Now you can own this piece of mystery equipment.
Delta 16" Variable Speed Scroll Saw. In good working condition, with the manual.
SS White Micro Blast Industrial Airbrasive Unit Model D. Used to drill, etch glass, also remove rust. It has Ruby tips and usess Aluminum Oxide.
Pair of Heintz Cold Welders, Model KBM7.
Task Force 4" Belt and 6" Disc Sander, with extras. Belt can be run vertical or horizontal.
Another Small Dental Drill, with a Delco motor and a new spare belt.
Bellsaw Scissors Sharpener, Model 1285 - NEW! In good working condition.
WWII "SOM" Rare French Brass Artillery Anti Aircraft Gun Sight with Case. Comes with period Wooden Tripod.
Taylor Wind Speed Velocity Measuring Instrument, in very good condition, in a case. Measures wind velocity in feet.
Pair of Vintage Tempscribe Temperature Recording Graph Machines by Bacharach. In good condition and with extra paper sheets for inside.
Wonderful Art Deco Electric Clock by Numechron. It has a plastic wheel inside that turns to tell the time, and what appears to be a Bakelite case.
Pair of Jefferson Golden Hour Electric Clocks. One of them definitely has issues with broken glass, and they are both untested.
Lathem Watchman's Clock with a box of keyholders. The clock is in a good leather case with strap, and there appears to be about a dozen of the watchman's station keyholders.
Metal Cutting Band Saw from the Buffalo Tool Corporation. Comes with a motor and is in good working condition. It's also on a handy rolling cart. Cuts up to 4" x 6" rectangle, with an 8" bed width. Has a 1/2" blade, with 3 speeds. Measures about 36" wide, 12" deep, 42" tall overall.
Nice 2-Tier Rolling Tool Chest, with 5 drawers in the base, with steel supporting drawer glides. 12 drawers in the top, also with supporting glides. And a lift-up lid with a locking cabinet underneath. It is by Sears Craftsman and is on heavy duty casters. Parts of it have been repainted. 27" wide, 18" deep, 54" tall. (Tools shown are part of the tag sale, and NOT included.)
Heavy Duty Radial Mill Drill Bench Type Milling Machine from Central Machinery, Item # 34600. It's on a heavy duty base and comes with a rolling cart. Conveniently located near the entrance to the garage for easy pick-up. It has a highly adjustable Rotary Table and Indexing Plate for precision milling. (listing amended 8.7)
18 Drawer Heavy-Duty Steel Parts Cabinet, from Datacase. It actually has 8 tiers, but when you pull the drawer out, it has 2 halves that can be removed independently. It has heavy-duty glides; all the drawers pull easily. (Contents shown are part of the tag sale and sold separately, but items remaining at pick-up time can be negotiated on.) 19" wide, 28" deep, 55.5" tall. It does have a lock but we don't have the key.
Kirby Diamond Edition Ultimate G Vacuum with carpet shampooer, bags, CD, and other accessories. It's in good working condition. Originally about $1000.00.
Large Lot of Pfalzgraff "Yorktown" Dinnerware. Including 13 each of dinner plates, salad plates, cups and saucers, plus taller coffee mugs. Also including: 8 large bowls, 7 medium bowls, 7 small bowls. Most of these pieces are in good condition with light wear, although there are a few chips here and there amongst the many dozen pieces. Note that there are 13 of each of the pieces shown in the place setting photo. Due to the huge volume, there may be items not included in this lot in the background of our photos.
Large Lot of Pfalzgraff "Yorktown" Glassware. Includes: 8 tall tumblers; 8 footed waters; 14 footed juice glasses; and 2 of another smaller type; 8 8" bowls; 12 4.5" bowls; 8 plates; a wine bottle; and a votive candle holder. All appears to be in good condition, with no cracks and few, if any, chips. (Please read listing carefully, as items visible in the background are not part of this lot.)
Huge Lot of Pfalzgraff "Yorktown" Serving Pieces and Accessories. Tidbit tray; soup tureen; bean pot with loop handle; napkin holder; 3 casseroles with lids; a straight-sided casserole; 9 different platters and bowls; a cinnamon shaker; a toothpick holder; oil and vinegar; 2 types salt and pepper; butter; chip & dip; and more.
Huge Lot of Pfalzgraff "Yorktown" Drinkware and other Dishes. Including: pudding bowl; footed berry bowls; mugs with tin holders; plus a dozen cups and saucers; 6 egg cups; 3 goblets; 9 taller footed coffee mugs.
Another Giant Lot of Pfalzgraff "Yorktown" Specialty Pieces. Including: 2 sizes coffee pots; teapot; 5 squat pitchers; 3 creamers; 4 sugars; 4 more lidded bowls; wavy-edged platter; corn plates; rectangular plates; pie dish; cake stand; flower pots; dish with the Austrian Eagle on it; and more. Please see photos for what's included.
Final Lot of Pfalzgraff "Yorktown" Specialty Items. Including the hard to find doll; table lamp; milk canisters; candle holders; beer mug; heart-shaped bowls; light switch covers; coasters; teddy bear plate; napkin rings, and more. Please see photos for what's included.
Large Lot of Pfalzgraff "Yorktown" Flatware. The count is not exact but appears to be service for as many as 18, we think. Includes: Dinner fork, dinner knife, salad fork, teaspoon, soup spoon, and serving pieces. Appears to be in good condition but we see a little yellowing on the handles of some pieces that are older.
Antique Brass Telescope or Part of a Transit. It has what looks like a level on the top, but the glass is cracked in a couple of places. We can't see through it, but light does pass through it. Measures 20.5" long and is unmarked, as far as we can tell.
Antique Beetle-Back Mandolin. With 8 strings, what look like bone keys, and the bridge is chipped, but intact. The back is in good shape, as well, without any significant splits. Measures 24" long, 8" wide.
Beautiful Roseville Gardenia Double Vase #622-8. In very good overall condition with no chips or cracks, and crazing only on the bottom. Stands 9" tall.
Vintage Italian Ceramic Advertising Boot with handpainted flowers from Fredelle Footware. In very good condition with no chips or cracks, but light crazing.
Vintage Maple Tea Cart with drop-leaf sides and a pull-out tray in the middle; and one drawer, as well. It's in good sturdy condition with good wheels on front and back, and the handle is intact. It does have one double water-ring on the top, but otherwise the finish is in good shape.
Recliner Sofa with Oak frame and table in the center that lifts up for storage, plus arm covers. It has clean upholstery in pinks, greens, and creams, and has zero clearance, so it can sit against the wall and still recline without hitting the wall. Both ends operate smoothly.
Jacket and Photographs associated with the Allied Guided Missile Unit. The photos purport to show the first Nike Hercules Missile fired outside Conus by an Allied guided missile unit. The jacket Has an embroidered image of this missile, surrounded by a dragon. It's missing its buttons but is otherwise in good condition.
Red Corduroy Jacket from "Mickus Mousum Universitatum", AKA "Mickey State". It has classic letter jacket gold and black striping around the bottom, and Mickey logo on the back as well as "Mickey State" embroidered on the front. It has some moderate wear but no holes or tears, and the zipper still works well.
Unusual Round Accent Table with a working clock face under the glass lid. The lid lifts straight off so you can wind it. Appears to be in running condition; also chimes. The clock is marked "Seorabell." 25" wide, 22" tall. The Oak frame is in good condition, generally, with a couple of small water spots.
Dish Network "Wally" Satellite Receiver, new in the box; plus a second "Wally", lightly used; and a Dish.
The Peerless Signograph Military Morse Code Trainer. We can't find a model number and are not sure it's complete. The box is in good shape with a handle, hinges, good clasps, and a clean cover.
Spencer Delineascope from the American Optical Company. Comes with a case and it appears to be a projector with a long adjustable bellows section. Complete with power cord and lid. In the case it is 20" long, 6" deep, 11" tall.
US Navy Bu.Ord Mark 74-0 Telescope, in its original box. With an inspection tag from 1944. (Listing amended 8.7); tripod is NOT included wit this item.)
Blake Co-Ax Indicator, in great condition and in its original box.
Russian Military Aiorcraft Chronometer from a MiG 27, in like new condition, in a styrofoam package with a description on the cover in Russian, and a data sheet, in the original box. Has 30 dual movement and several functions.
Elliott Speed Indicator #18659, in its original, very old, box.
Antique Mechanical Calculator, from the Calculator Corp. of Grand Rapids, Michigan. The dials have a little oxidation but the numbering and lettering is all in good condition. It has a triangular shape so you can use it on a desktop. 12" long.
Astro-Compass Mark II, in the original box, in good if dusty condition. These type compasses were used for aircraft.
Second Astro-Compass Mark II, also for aircraft, with slightly different markings and in a different type of box. (Listing amend 8.7)
Starrett 823 inside micrometer set, complete with all original accessories and in original box. (Listing amended 8.7)
Starrett #196 Test Dial Indicator .001" jeweled. There appears to be one open slot in the foam, but everything else is there.
Ideal #50-001 handheld Electric Tachometer, in the original box, with instructions.
Wrico Lettering Guide. Appears to be complete, in the original box, with instructions.
Starrett #456B gear tooth caliper, in the original box. It is used to measure gear teeth and has the accuracy of 1 1000th of an inch.
Antique English Balance Scale, in its original box, with an interesting set of weights. The weights are graduated in pennyweights (DWTS). The string is broken and the pans are a little oxidized, but the weights make it very interesting.
Shardlow Micrometer, in the original box, with a glass syringe.
Boyce Motometer. Originally a radiator cap and hood ornament on old cars.
Torque Gauge from Waters Manufacturing Company, in the original box with instructions.
Lot of Vintage Cameras. Including: 6 of the famed Argus C3 "Brick" rangefinder cameras; plus 2 Yashika Electro-35s; and an Ansco Pronto. Condition varies--please inspect.
Vintage Steky Model IIIB Subminiature Camera, (spy camera), 16mm. Fairly clean and appears to be in working condition.
Canon AE1 SLR Film Camera, in good clean condition, with the Canon FD 50mm 1:1.8 lens. Needs a battery, but everything looks like it works.
Wollensak 2" 50mm f 2.5 Cine Telephoto lens. It's a little bit dirty but the glass appears to be clear. Rare find.
Quantaray 500mm F:8 telephoto lens #21809. Disassembles for cleaning.
John Deere 100 series 42" Riding Lawn Mower, with the grass catcher. In good clean running condition and serviced to be ready for the sale.
Husqvarna Zero Turn Riding Lawn Mower with grass catcher, Model CZ4817. 48" deck. In good clean running condition and serviced to be ready for the sale.
Yard Art Windmill. It's in good condition with a little light rust and one of the legs has a bend in it, but it could be straightened. 8' tall.
Outdoor Patio Swing with an awning. It has cushions and is in good shape with little to no rust. You can change the angle on the awning, and the awning cover has one wounded corner.
Sweet Metal Gazebo with tight cover and shelves. It has a little bit of rust but is in good sturdy shape.
Delta 10" Compound Miter Saw, Model MS250, with instruction manual. In good working condition.
Novamatic Auto-Dual Edger Model C5 Optical Lens Grinder for eyeglass lenses. In good working condition. Great for sharpening Knives and doing Stained Glass work!
Second Optical Lens Grinder, on a base but without a motor. Great for sharpening Knives and doing Stained Glass work!
Black and Decker 12" Band Saw, bench top model, with extra blade and in good working condition.
6.5hp 2800-3300 Watt Generator. In good working condition and only tested, never used.
Freud JS100A Joiner, in the case with manual. In good working condition.
Skil Model 1835 Plunge Router, in the case, with a few extra bits. In good working condition.
Weldmatic Spot Welder, Model 1015C. Untested by us but presumed to be working.
Campbell Hausfeld Pneumatic Framing Nailer Set, in case. There are 3 individual nailers, and some nails, with the case.
Craftsman 18" Chainsaw, in good clean condition, in the case with a bar protector.
Vintage Precision Wet Test Meter, which measures gas flow. It's from Precision Scientific of Chicago.
Model JB04 Bench Trip Hammer for punch and die work, from a Chinese manufacturer, with instructions. On a stand, with a motor. (listing amended 8.7)
Large Heavy-Duty Vise. 5" wide grip and the ability to rotate the face and the base. 20" long.
Second Metal Framed Gazebo, with a good roof tarp and also with glass side shelves. We think there are side screens for this one, too.
Steel Framed Trailer with slat wood sides, good tires and a spare. In good condition. 1 7/8" ball size. Lights are working on it, as well. 5' x 7.5" on the bed; including the wheel covers, it's about 78" wide.
Hydraulic Engine Hoist, on steel casters, with a 1 ton capacity. Also known as a "Hydraulic Foldable Shop Crane." As shown, folded up, it's 33" wide, 28" deep, 64" tall. The upright legs fold out to give it a good steady broad base.
CE Johansson Height Gauge, in very good condition, in the original box. It looks like it came through a government auction because the pieces are marked.
Acu-Rite 2 Axis Turn Vision, with the original manual. This is a vision readout system and is believed to be working. It has the ability to write programs, has a 4 function calculator, RPM calculator, and taper calculator. It can be utilized with any Acu-Rite scales that have the round 6-pin connectors, or via interface cables with over 16 resolution options including 1um, 2um, 5um, or 10um.
Compumotor 3000 Indexing System by Parker. Used, but in working condition. Comes with the manual.
Starett 98-12 12" Precision Machinist's Level. In good clean condition.
Wahlstrom Fully Automatic Drill Chuck. Like new in the original box. Originally $250.00.
Trak MP10 Digital Readout with Scales and Manual.
Burnerd PBA-08253-D, 3-Jaw Plain Back 2-Piece Setrite Lathe Chuck. Retails $980.00.
Dielectric Compressor Dehydrator, Model 38815MX2000. It's an oilless air compressor ideal for airbrushing and similar applications. It can also be used for diving.
Antique Watchmakers Lathe #1.
Antique Watchmakers Lathe #2.
Antique Watchmakers Lathe #3.
Old Vintage White Porcelain Mortar and Pestle by Coors, #D27. The bowl is 6.5" diameter and the pestle is 8" long. Both are in good condition. (Coors made this kind of stuff during Prohibition.)
AE Team Associated MGT4.60SE Nitro Methane Powered Radio Controlled Car, with a bottle of fuel, controller, extra tires, the manual, etc. Also comes with Tool box and accessories! (listing amended 8.7)
Vintage Optician's Eye-Testing Case with the glasses and dozens of individual testing lenses, including spherical, concave, convex, and auxilliaries. By American Optical Company.
Radio-Controlled Car Setup from Protech. Includes 2 Baja-Type Cars, 2 Chargers, and a Futaba Controller.
Seven Seas Estate Sales
865 765 3514
www.SevenSeasEstateSales.com and www.BidSevenSeasEstateSales.com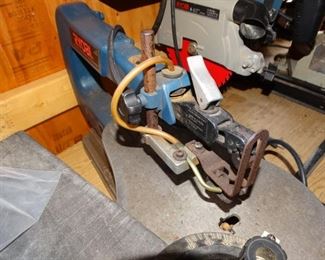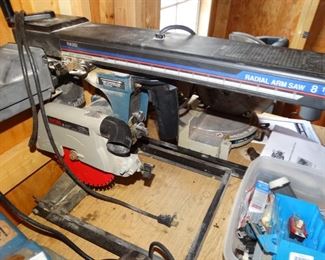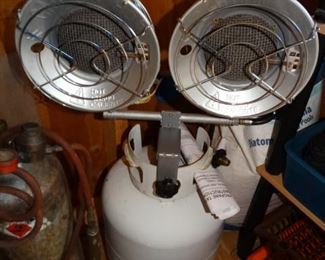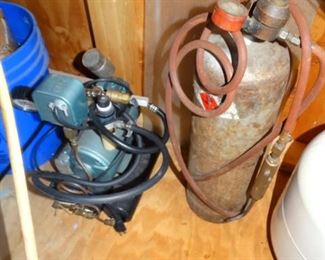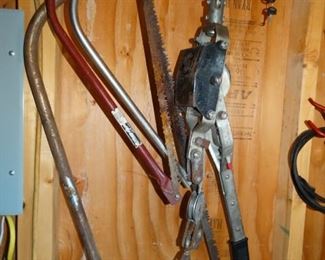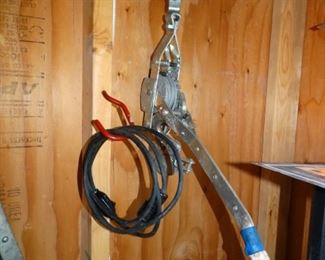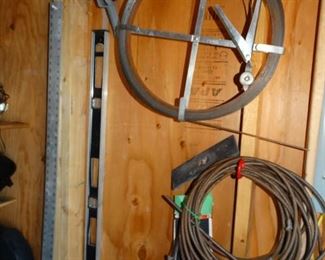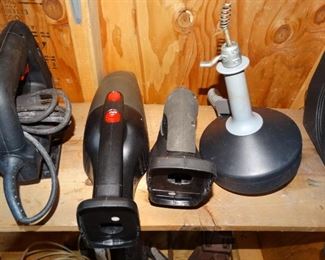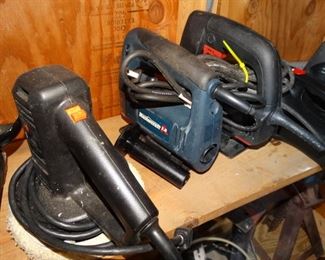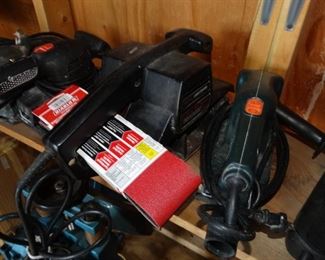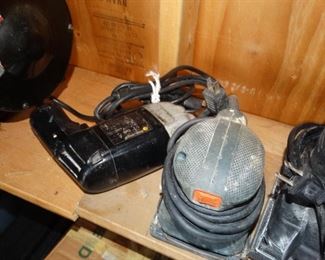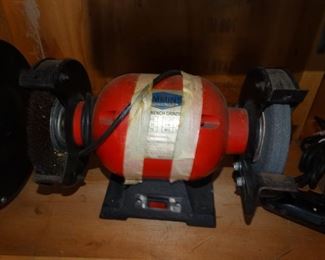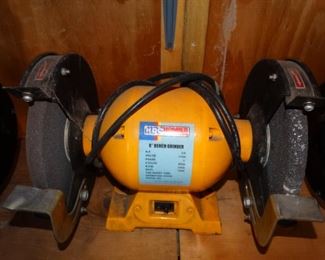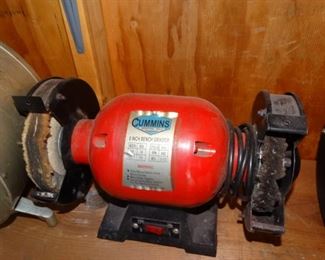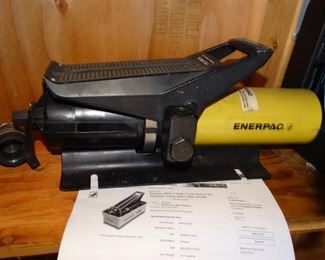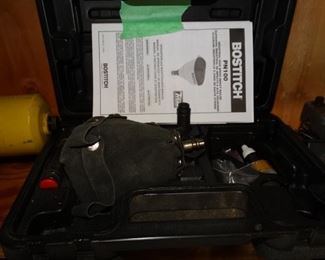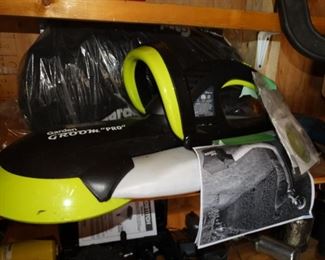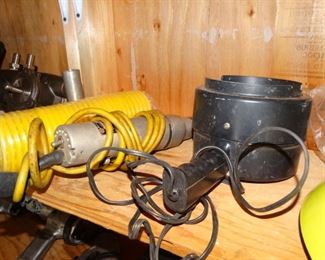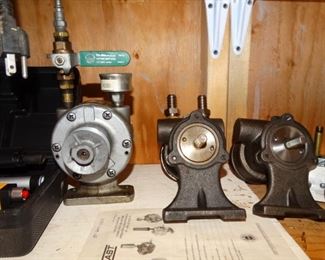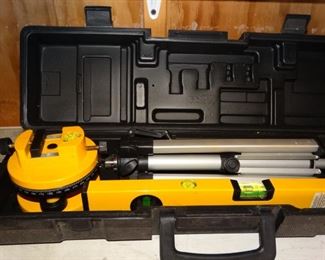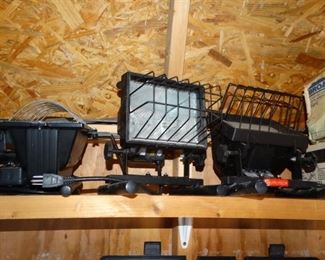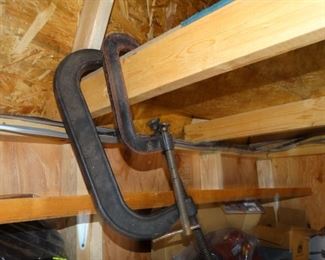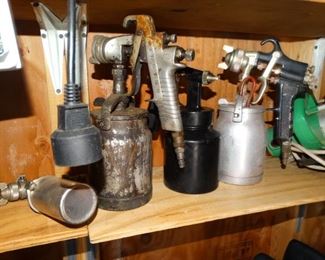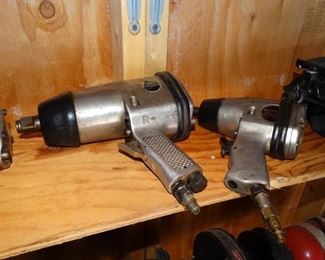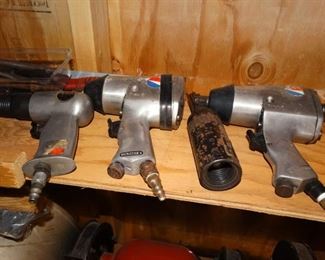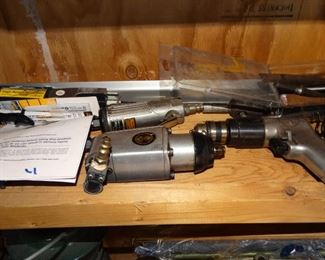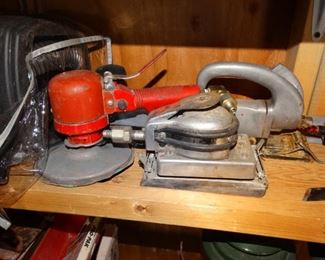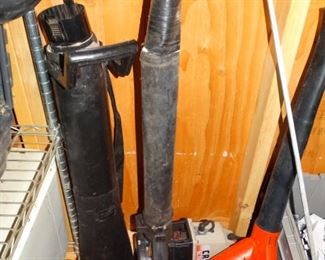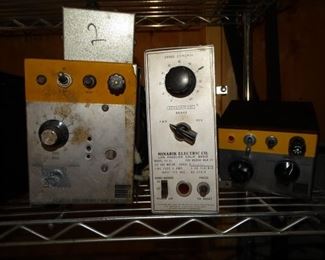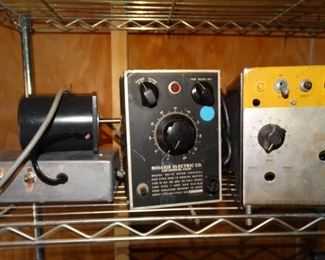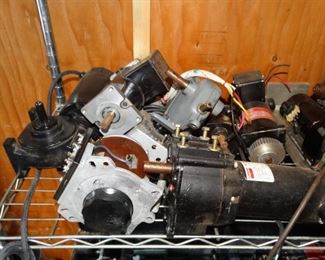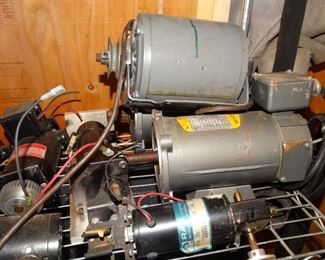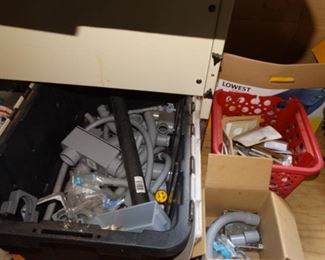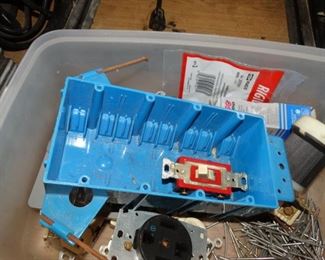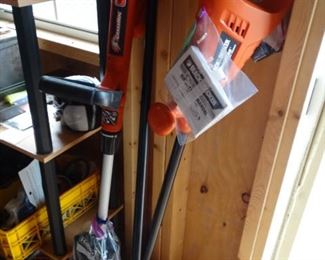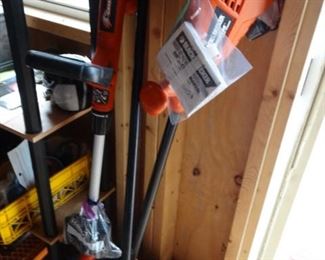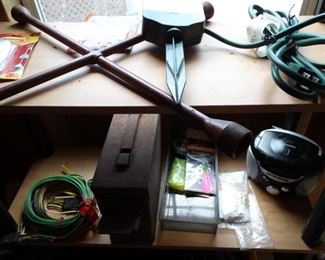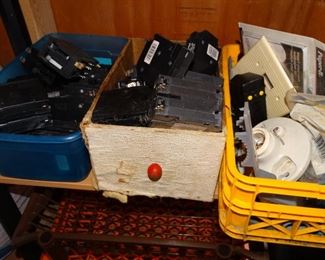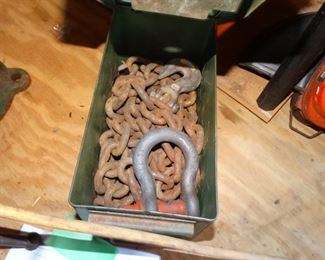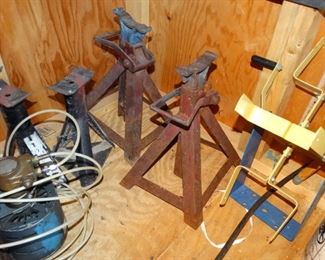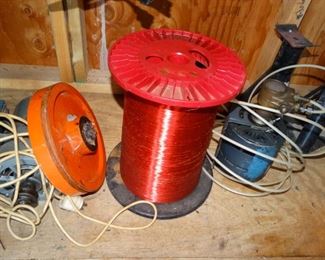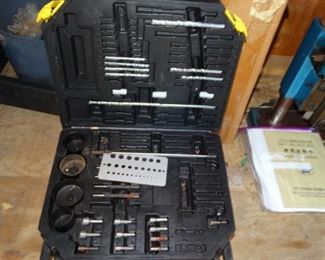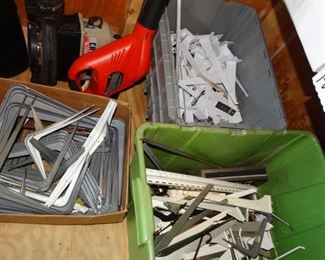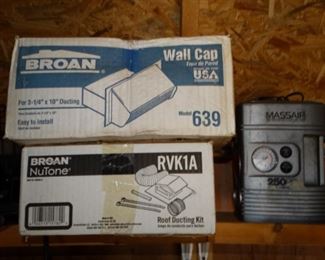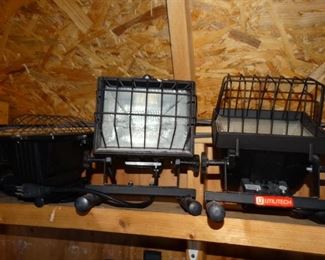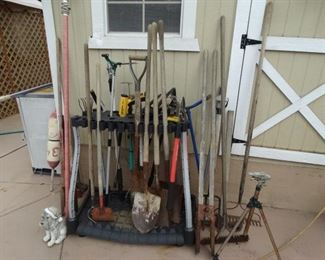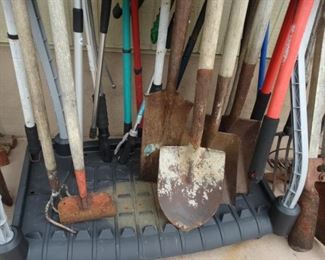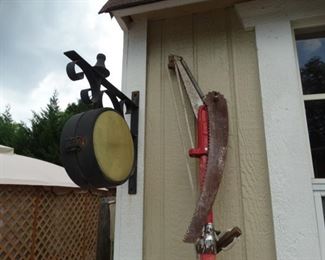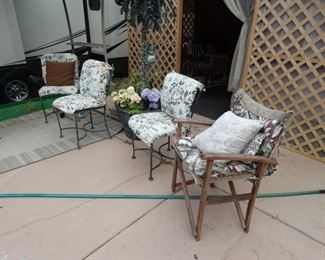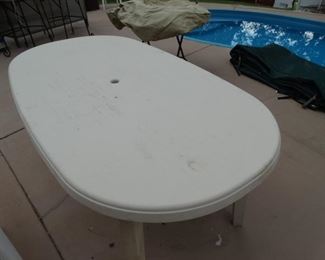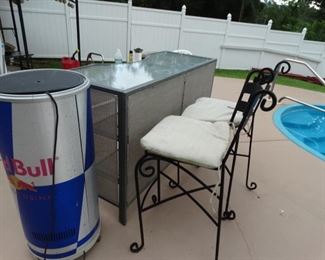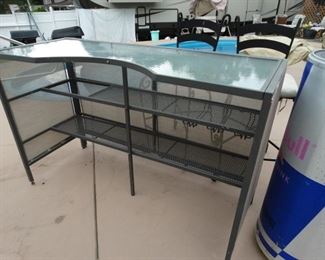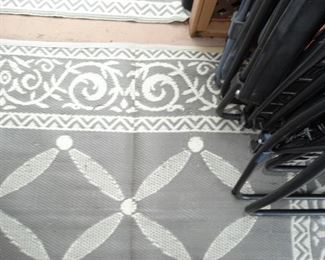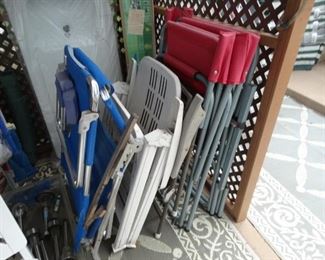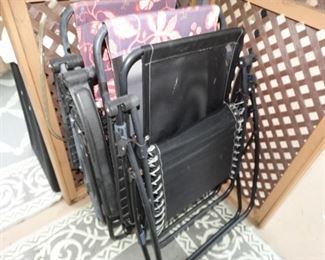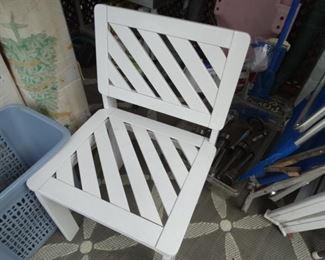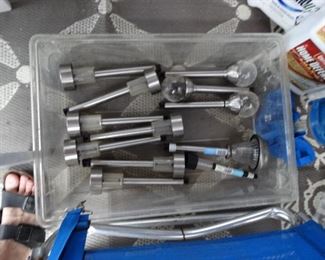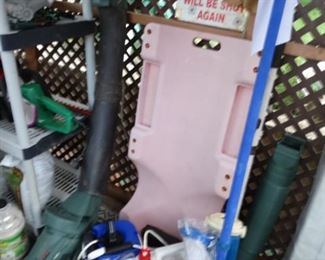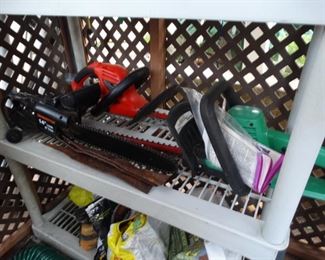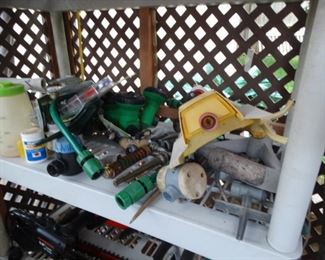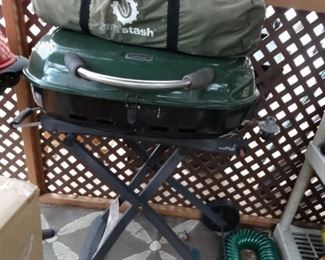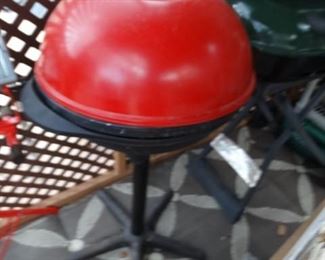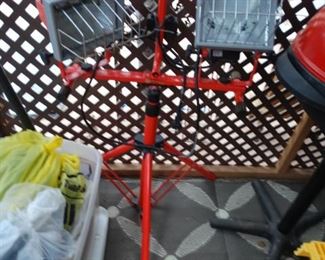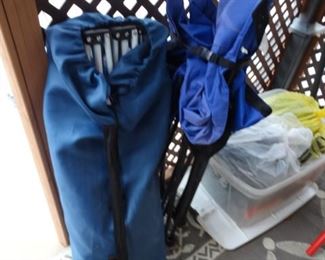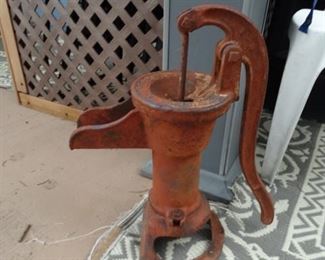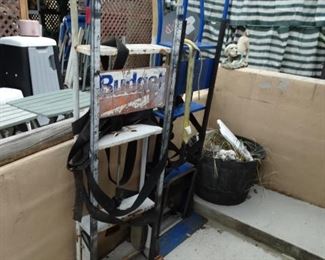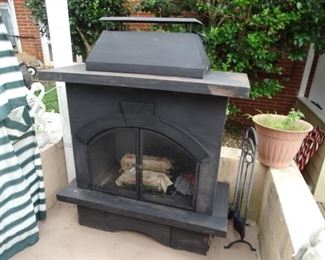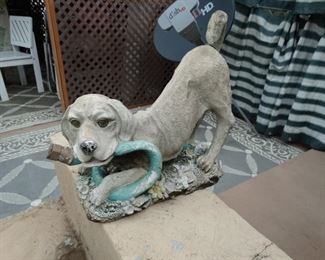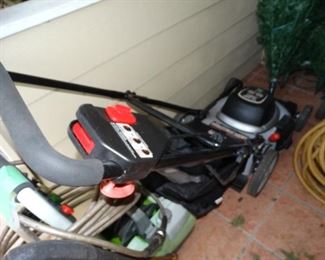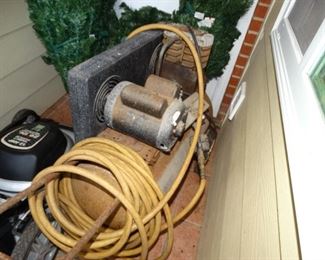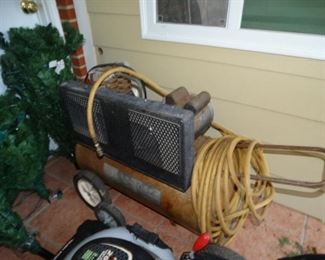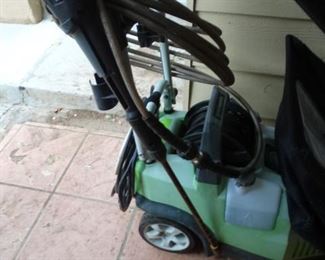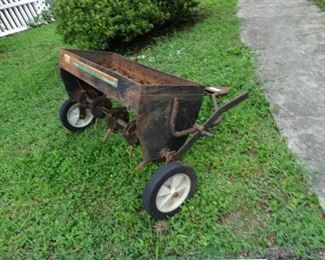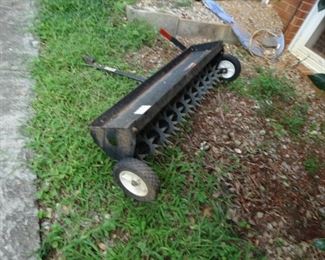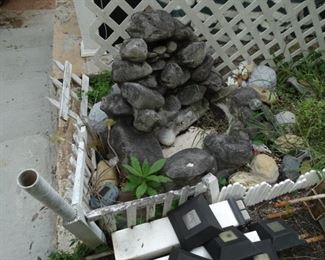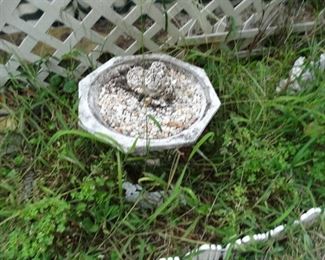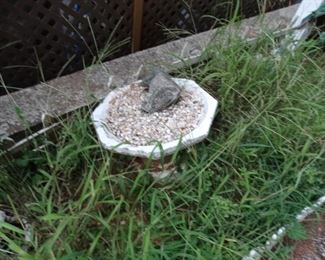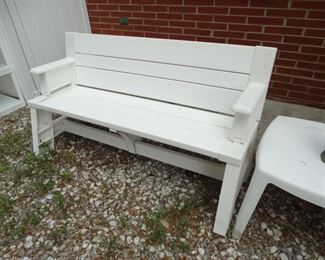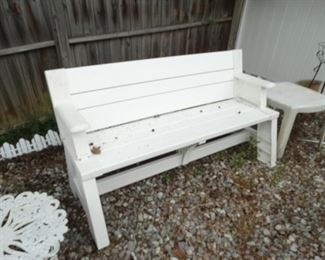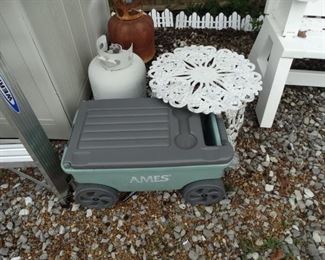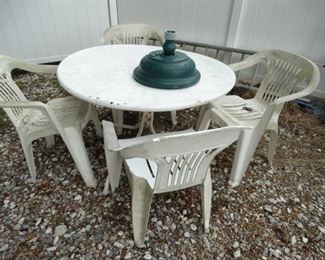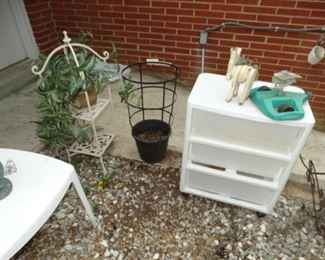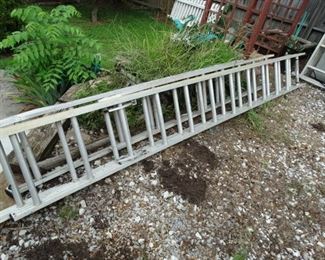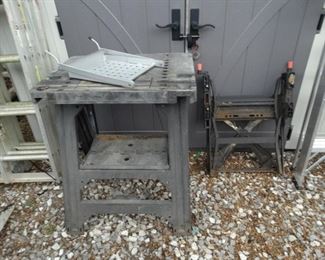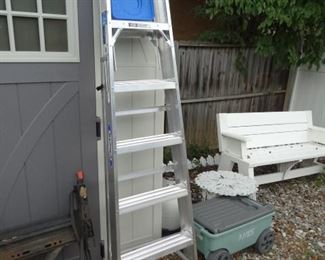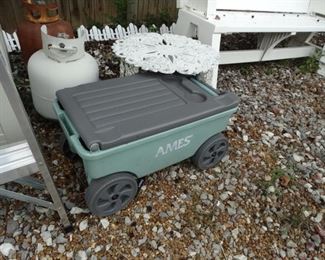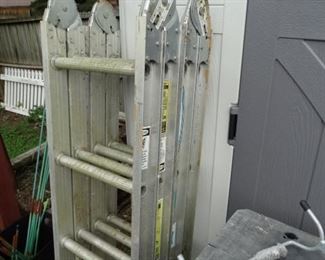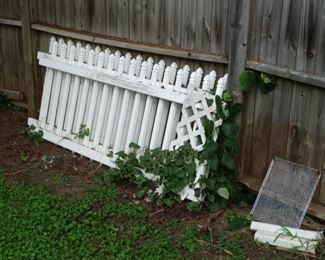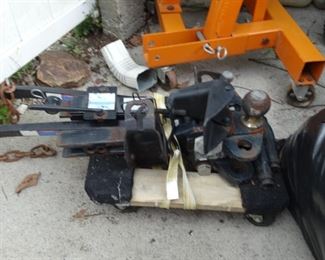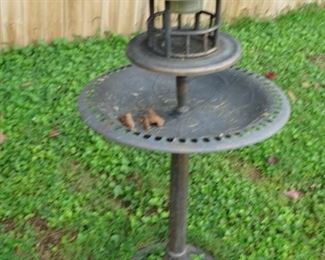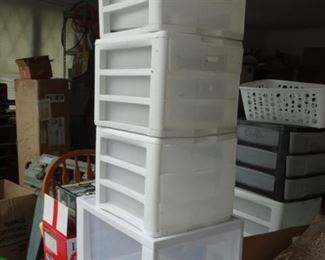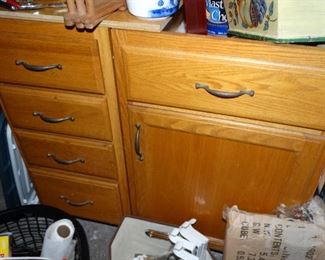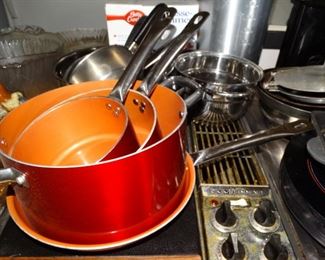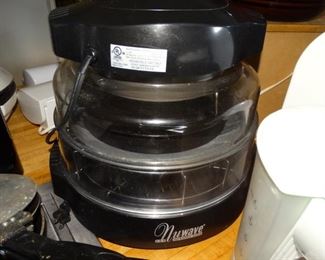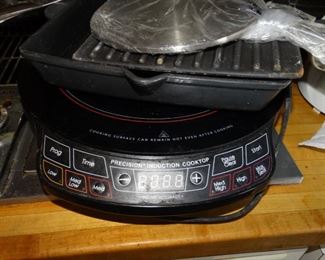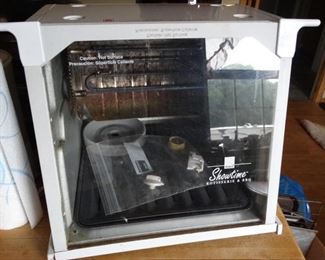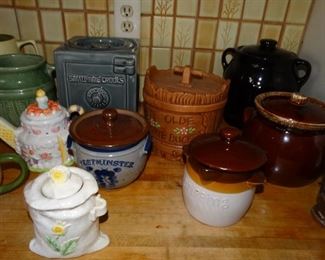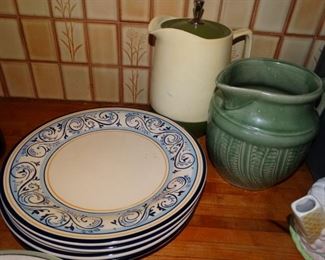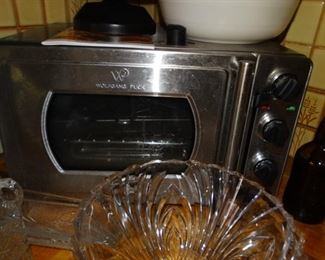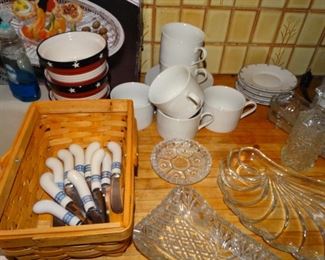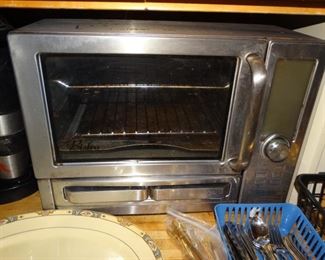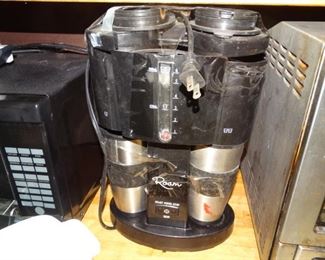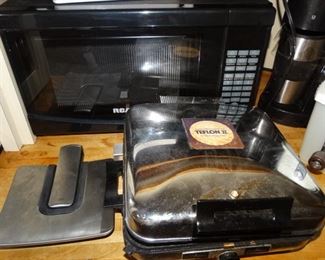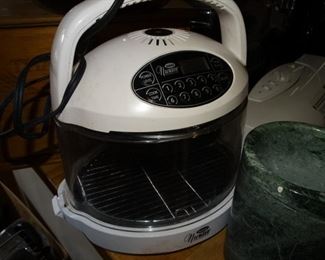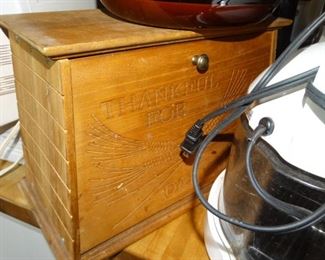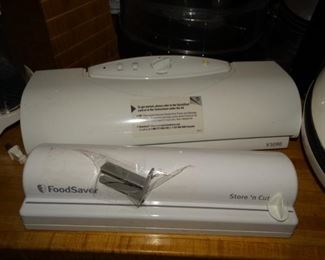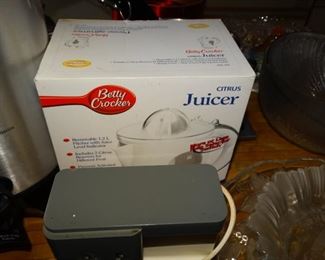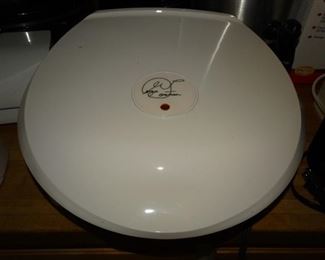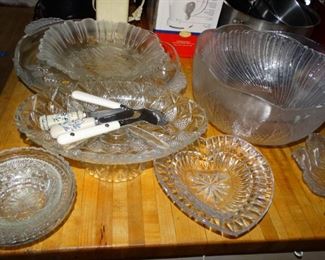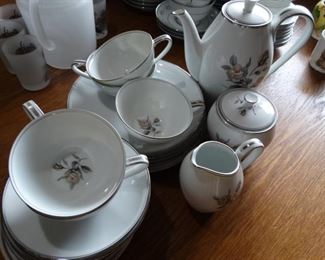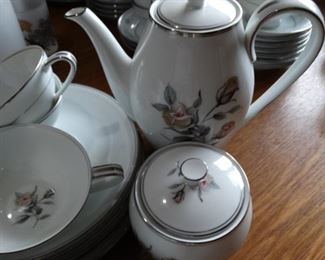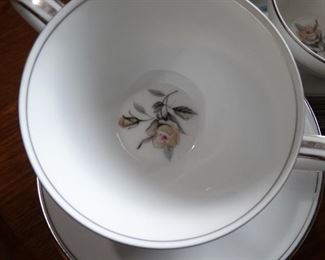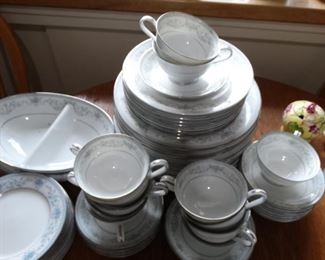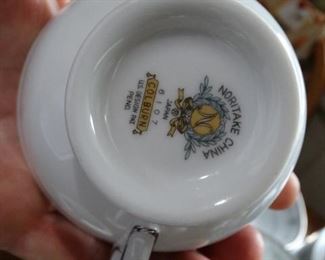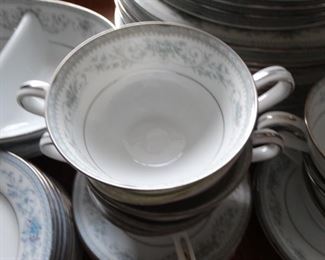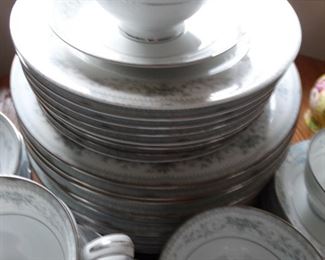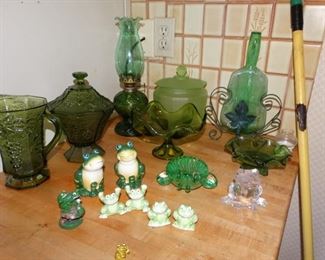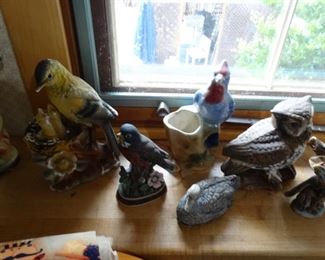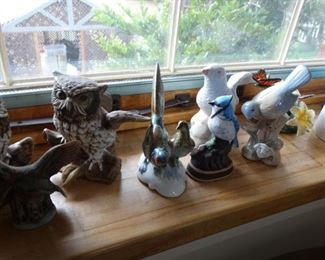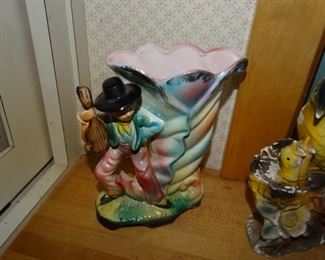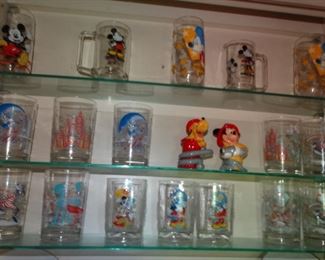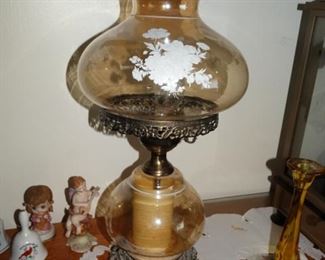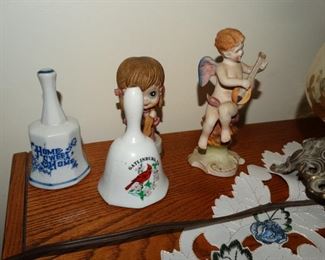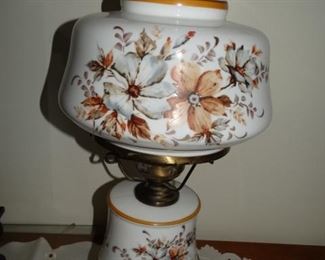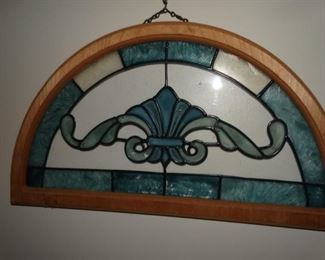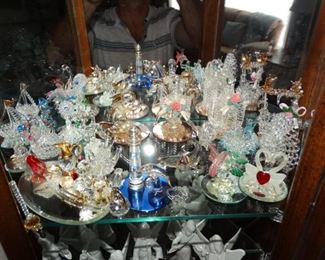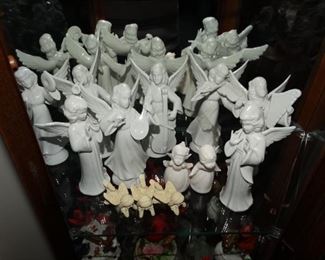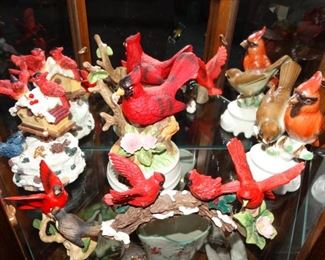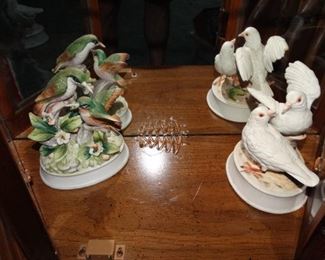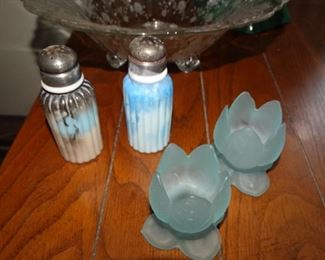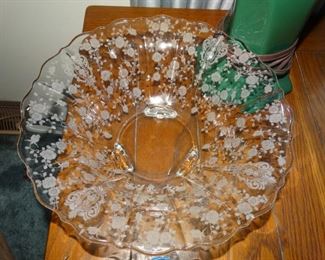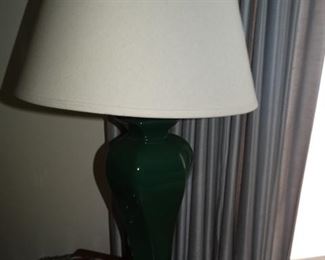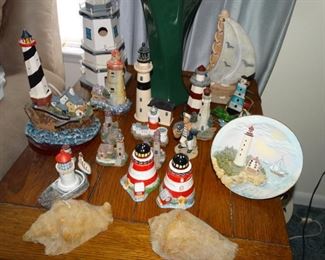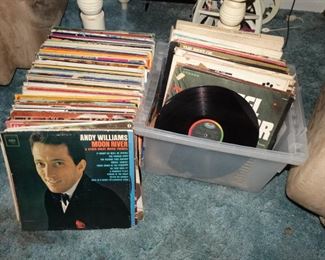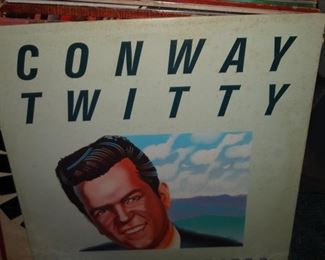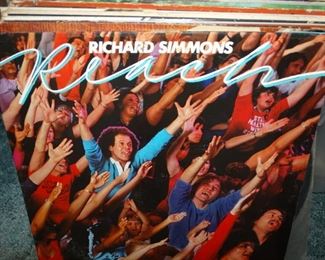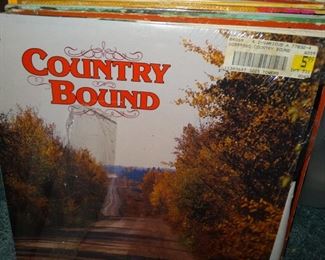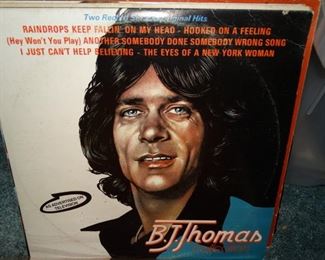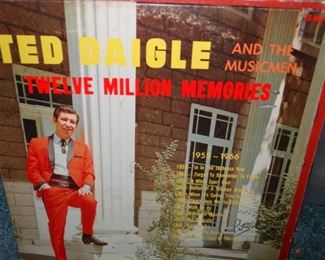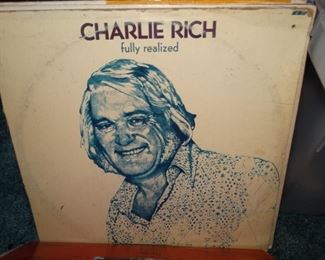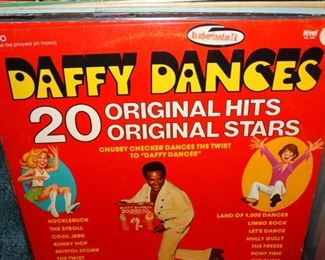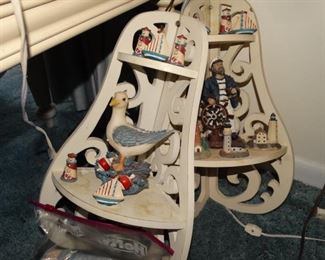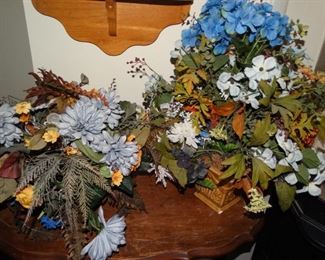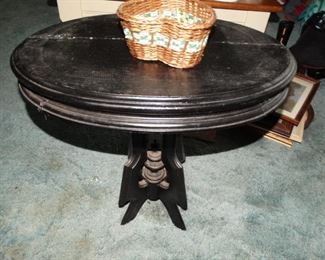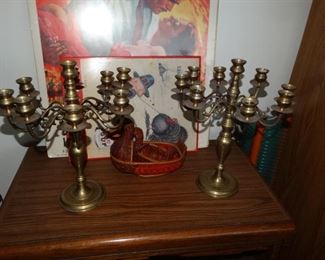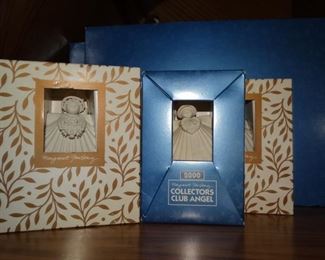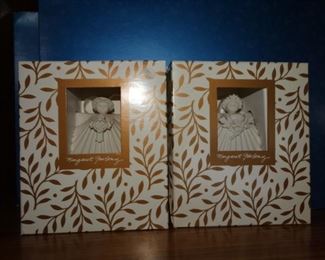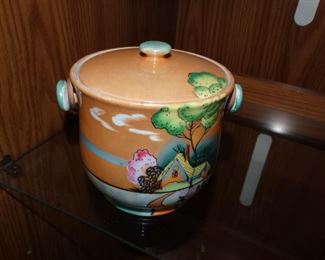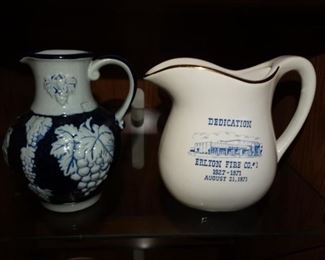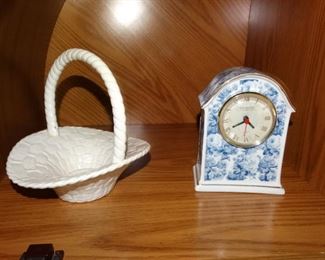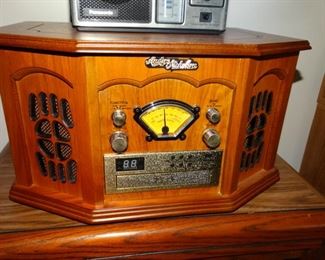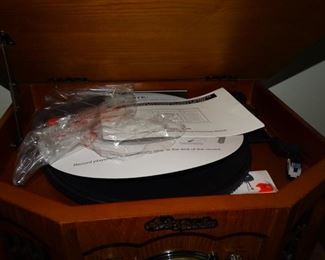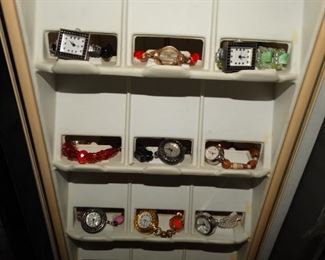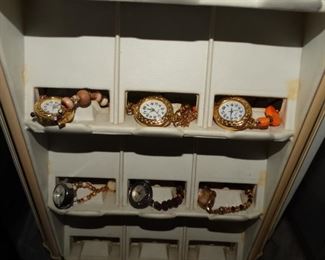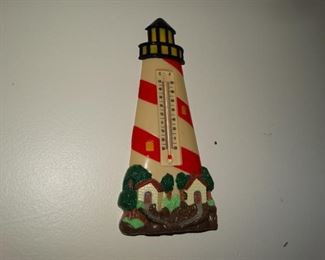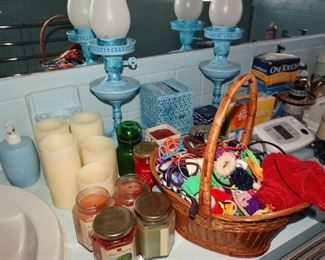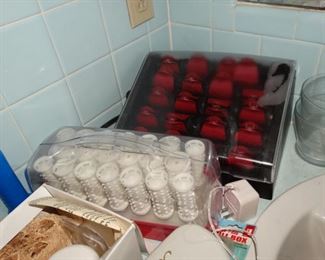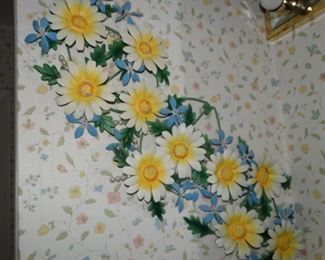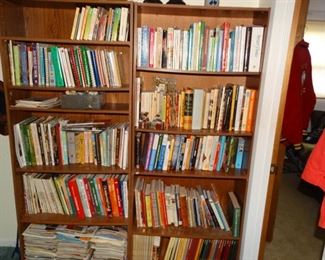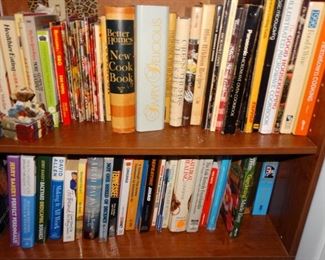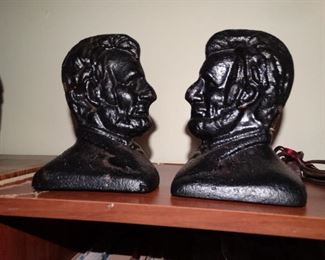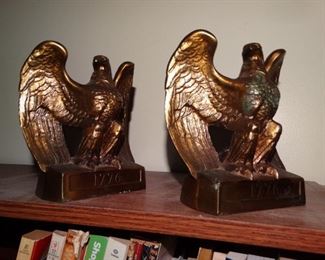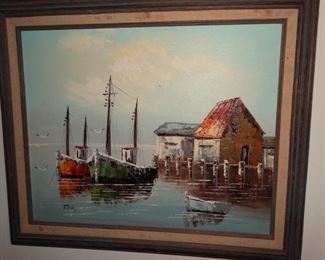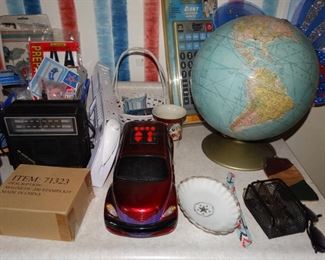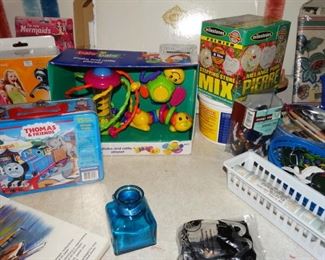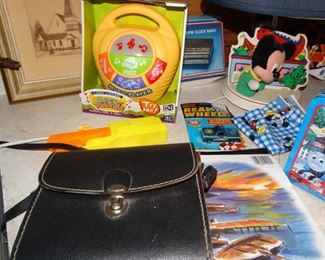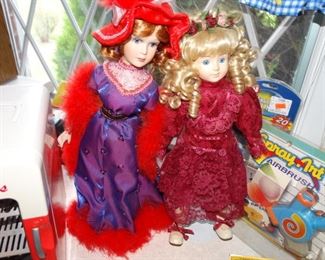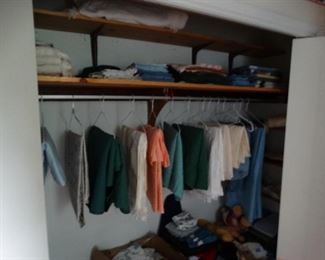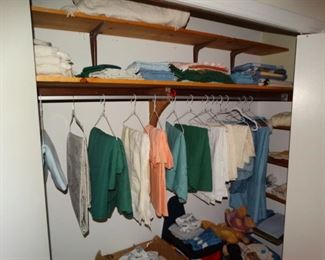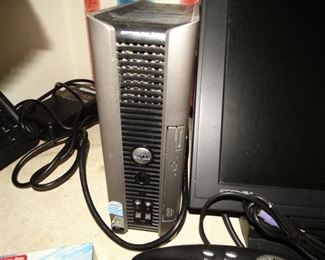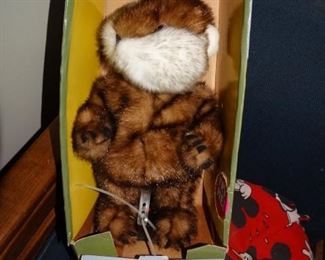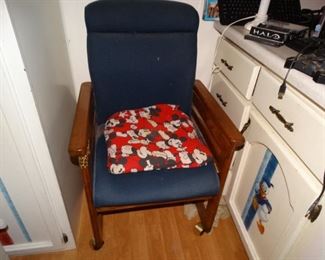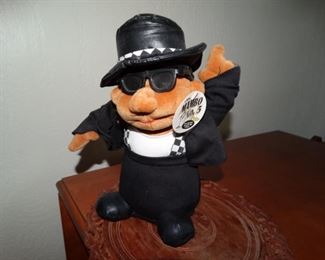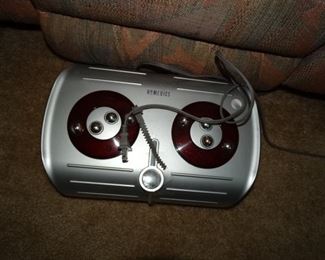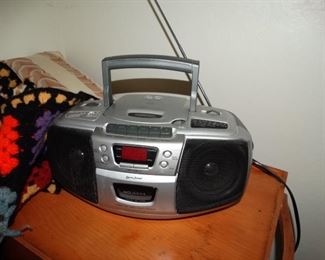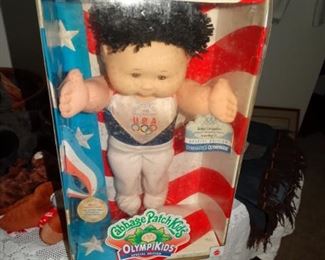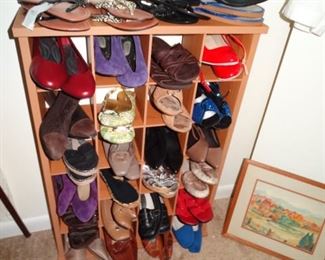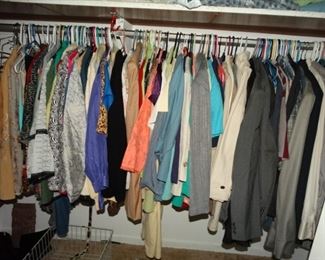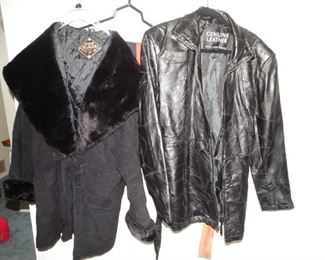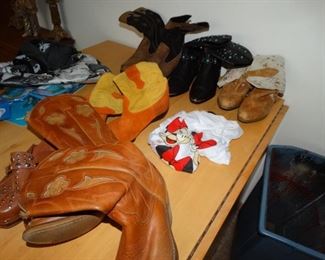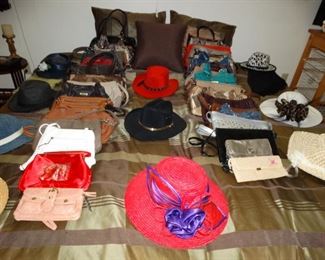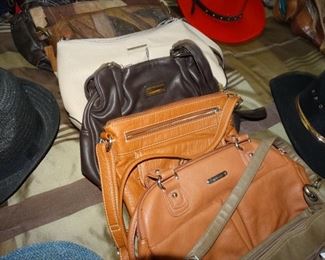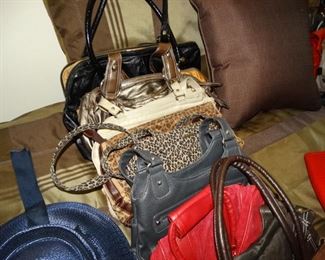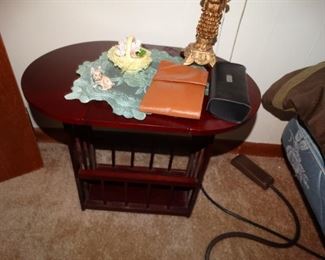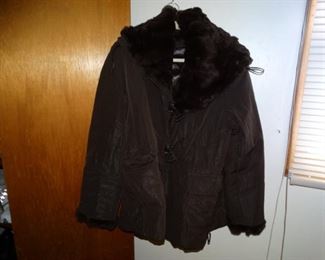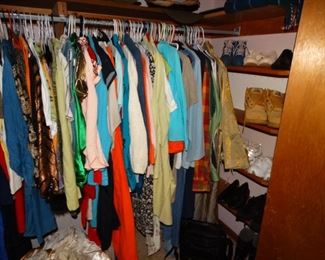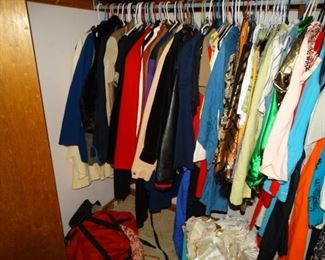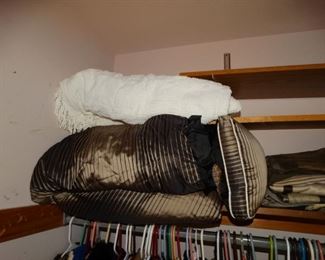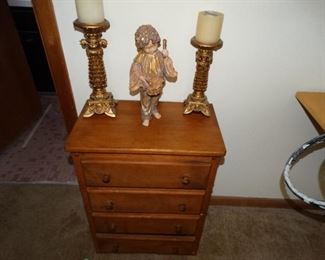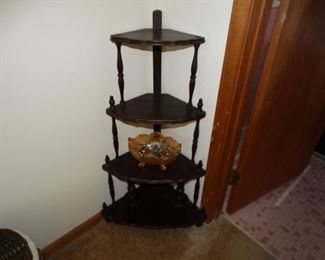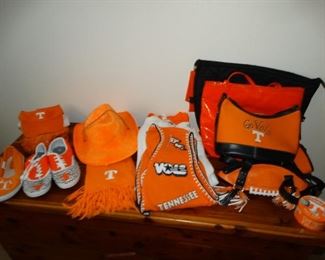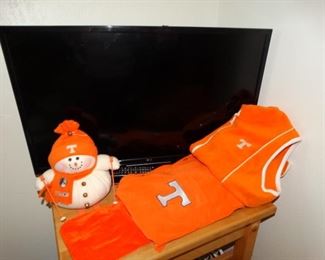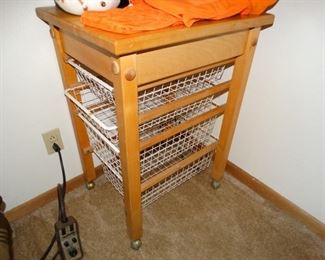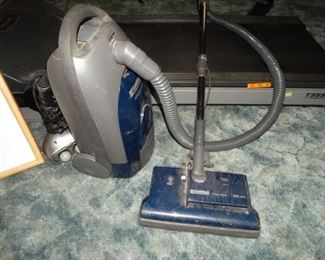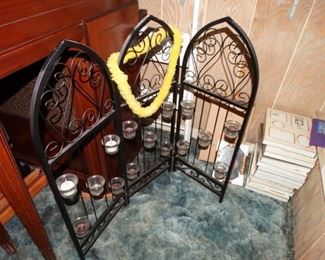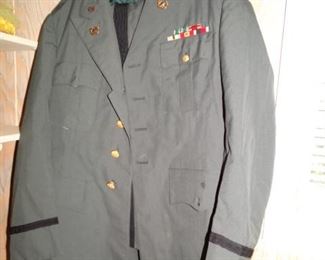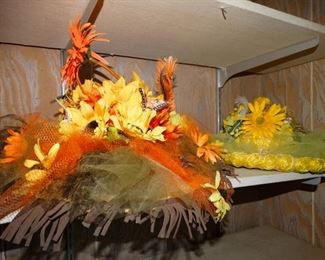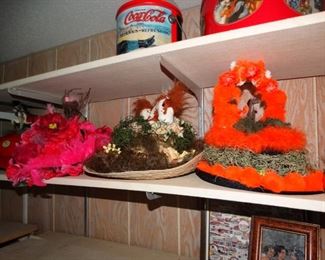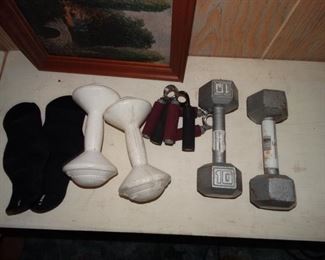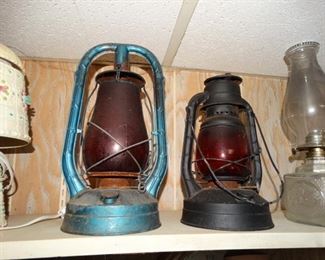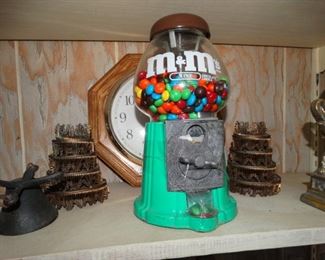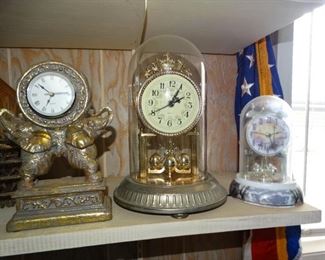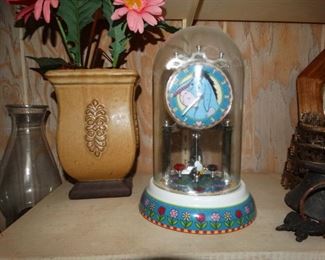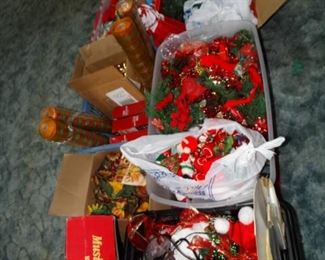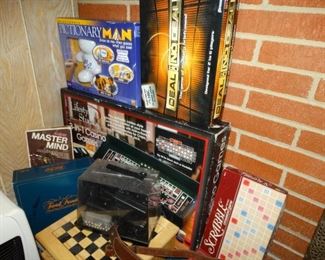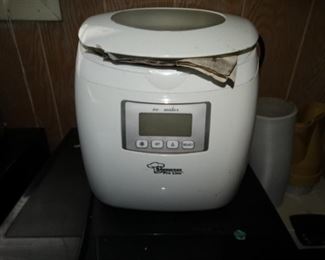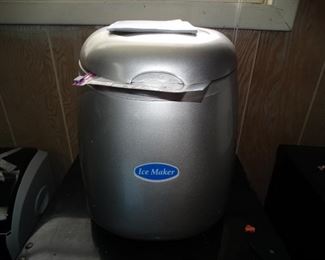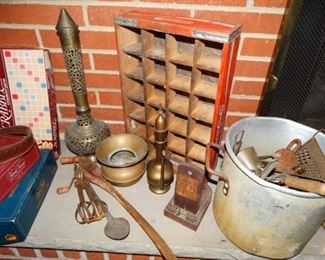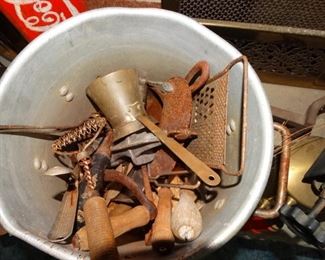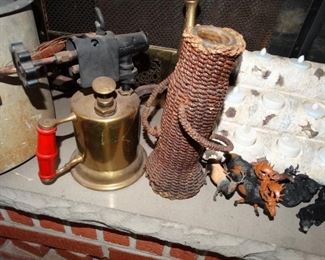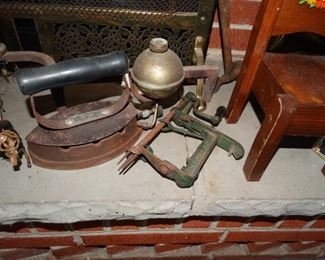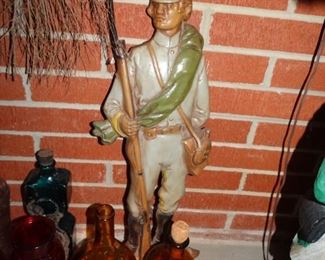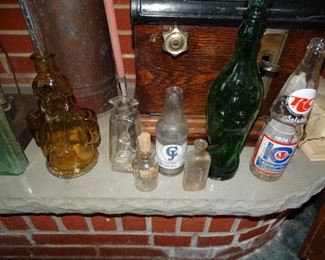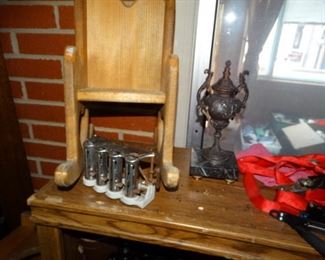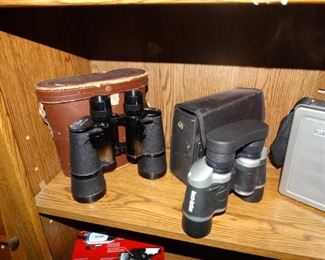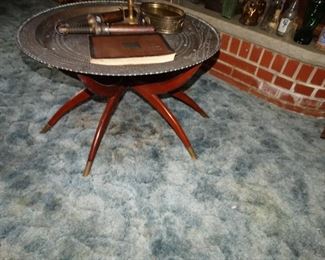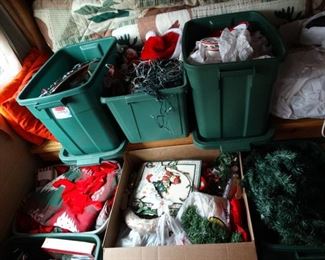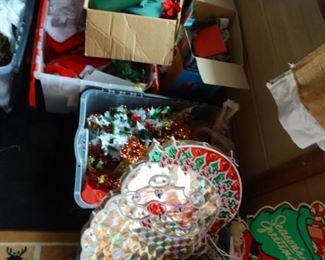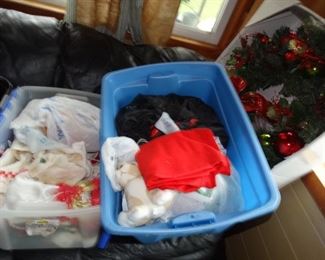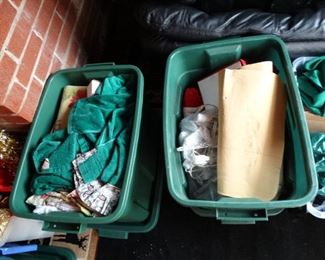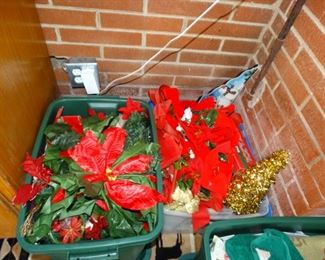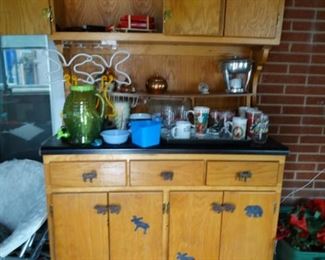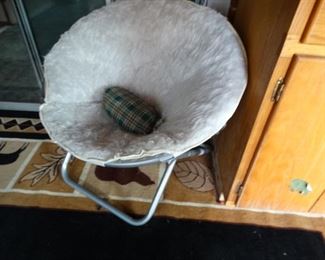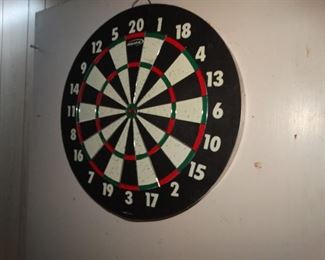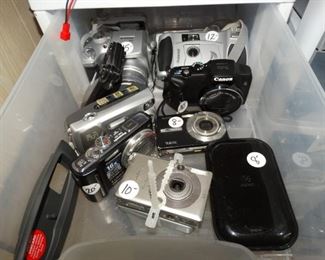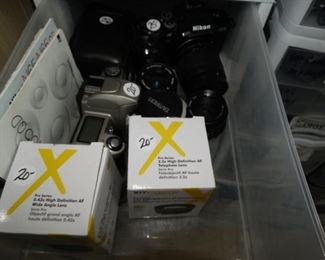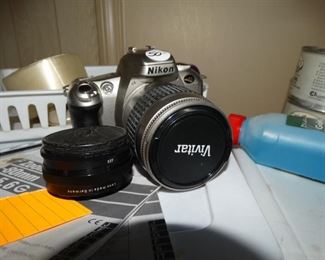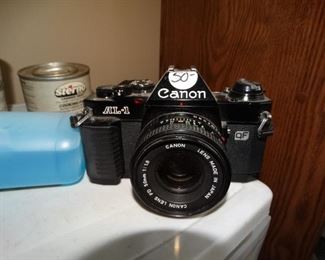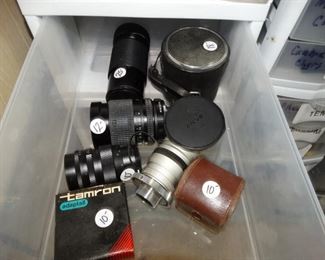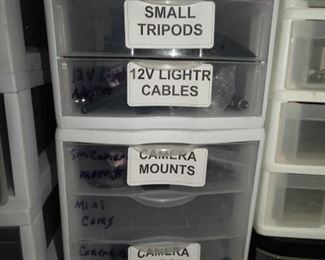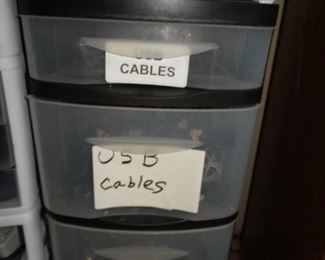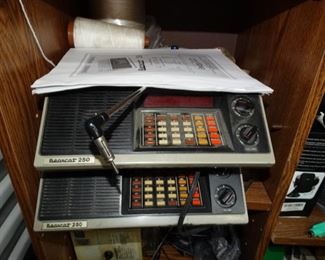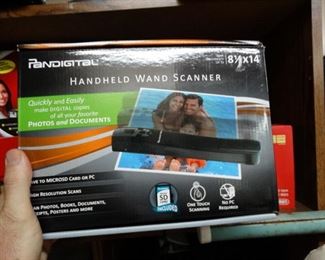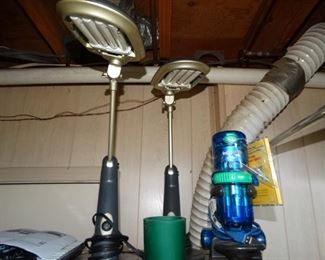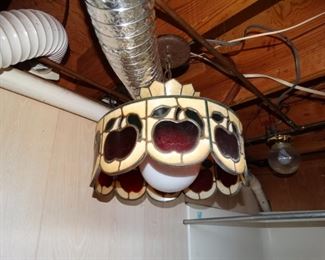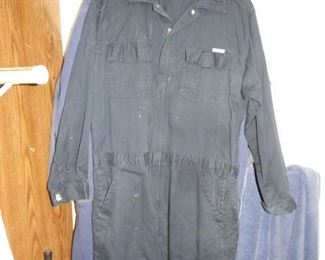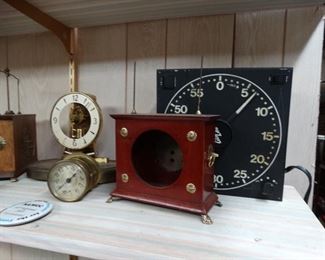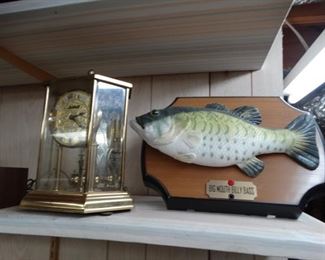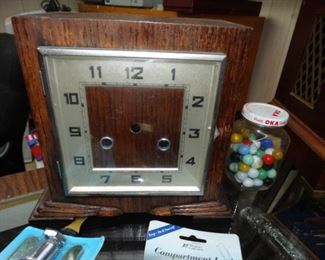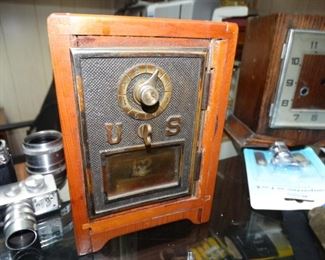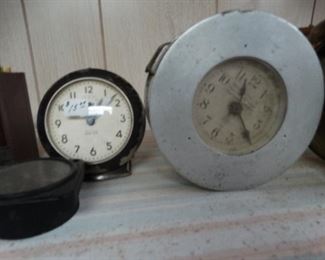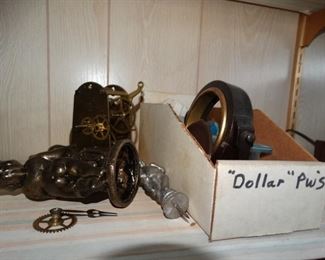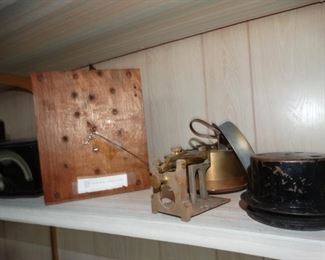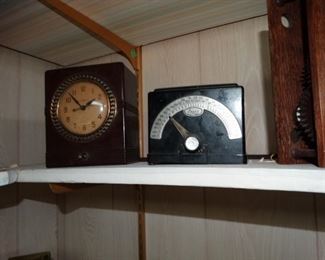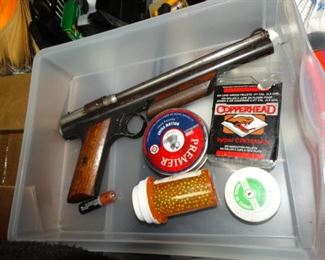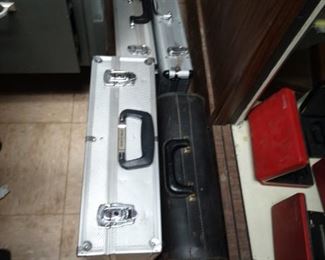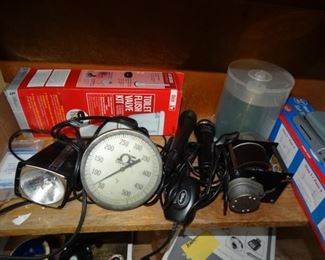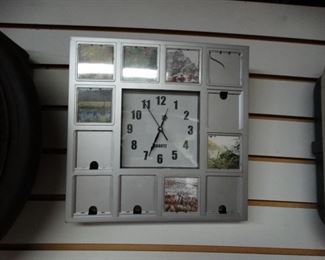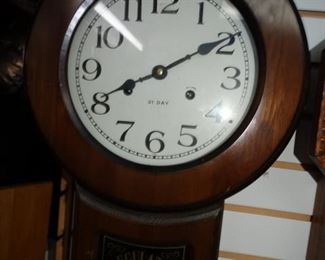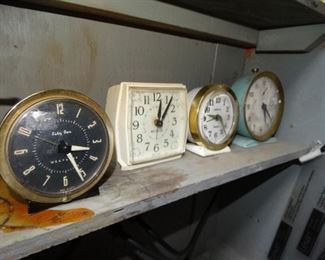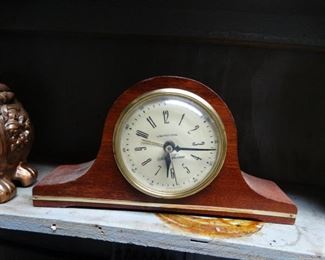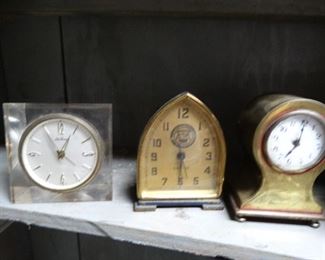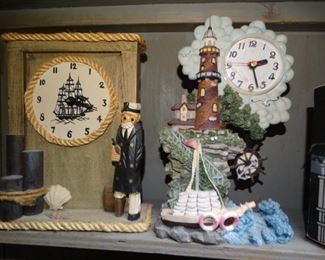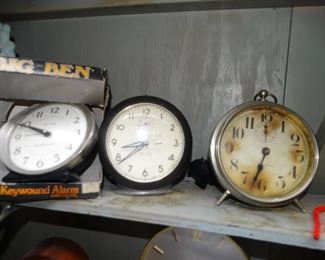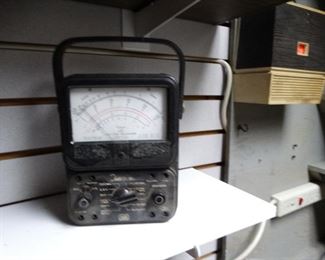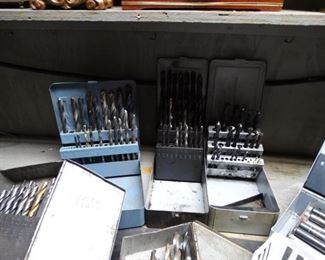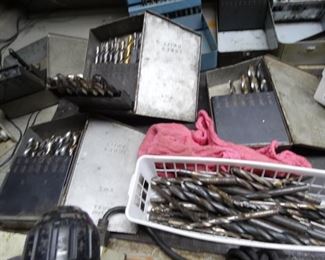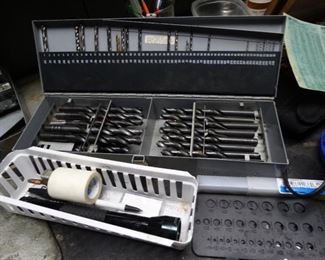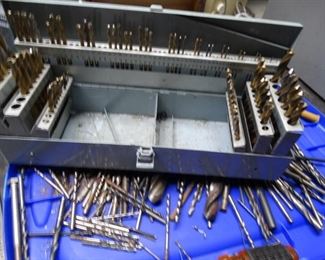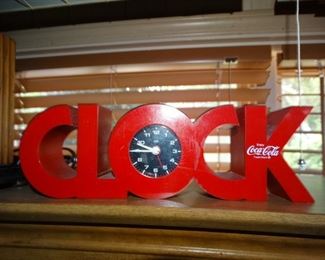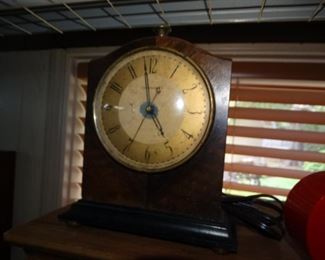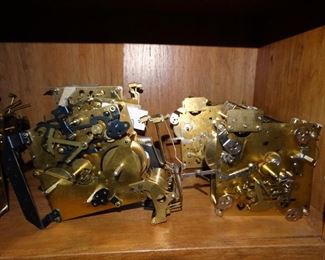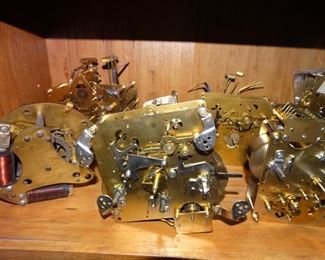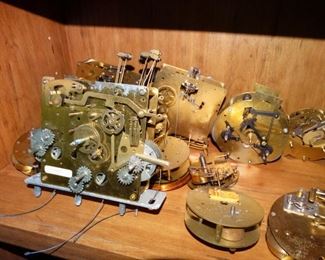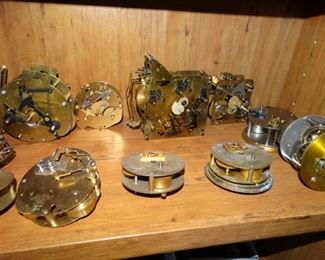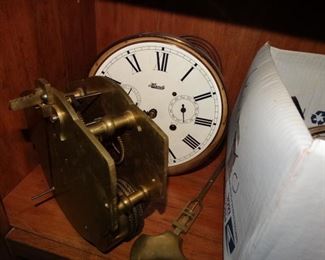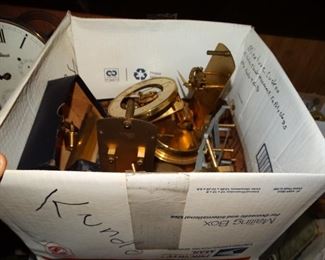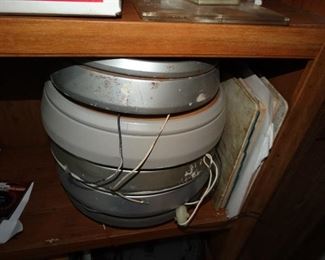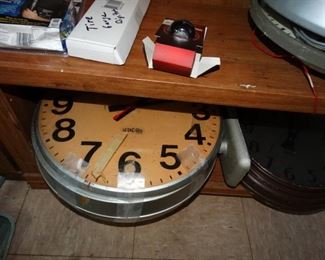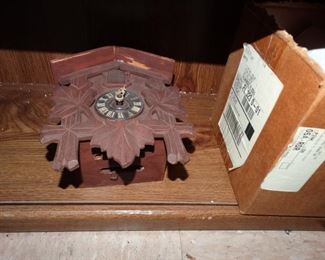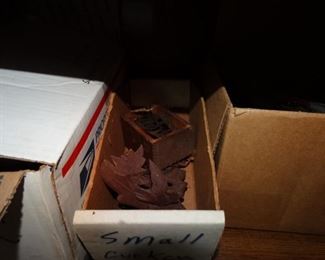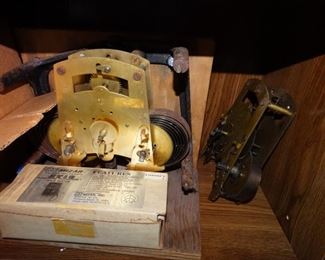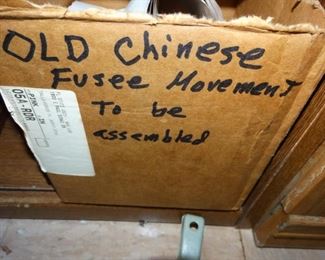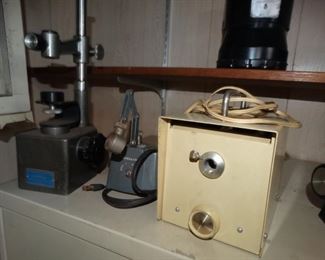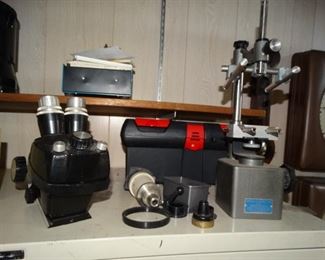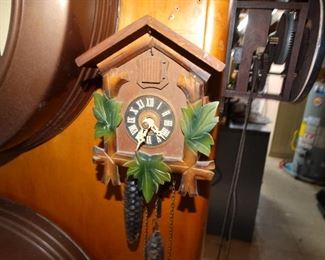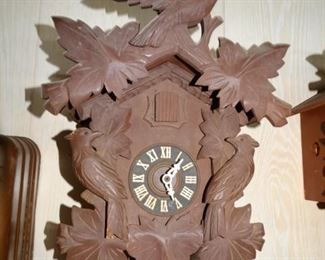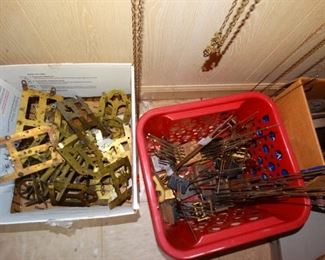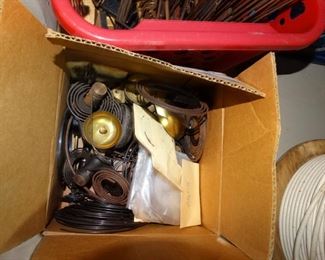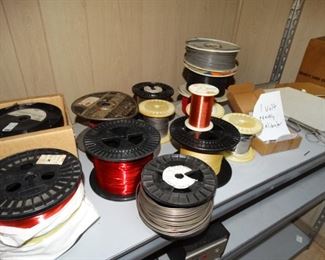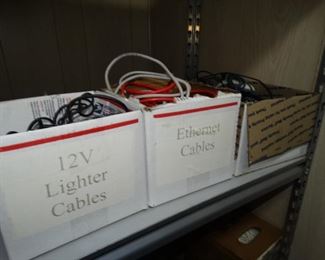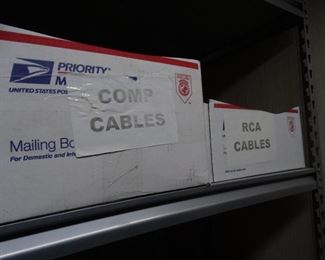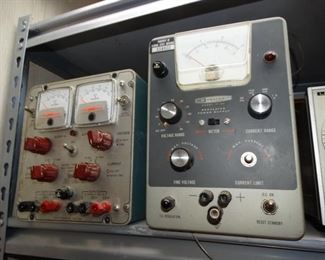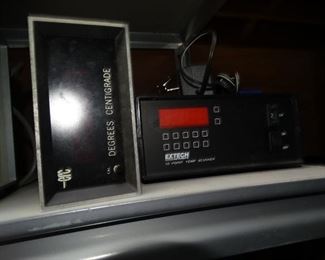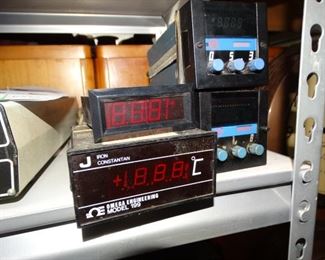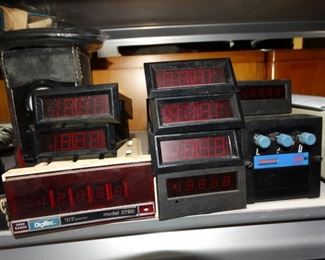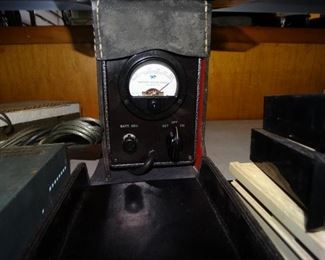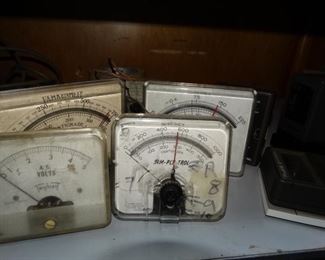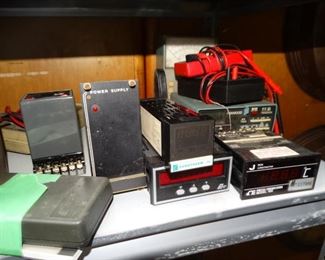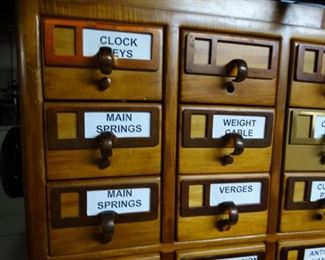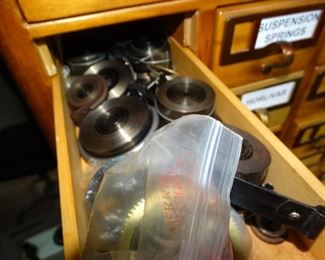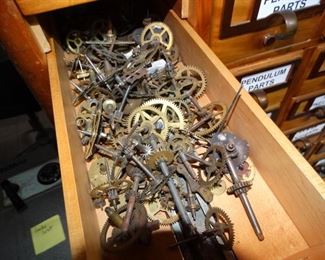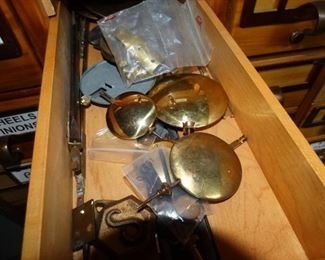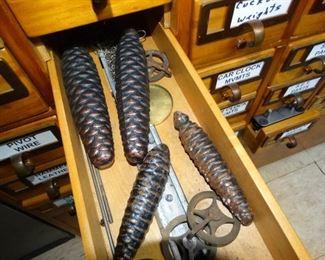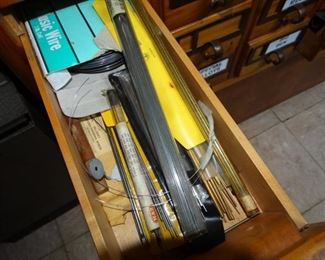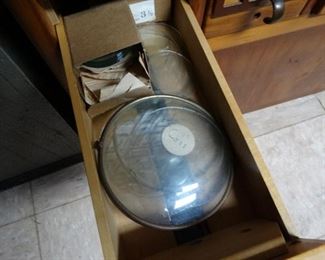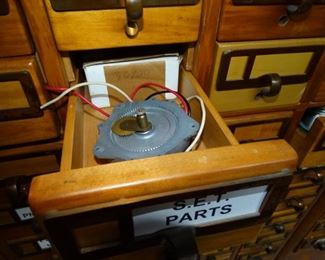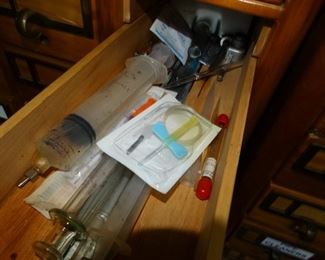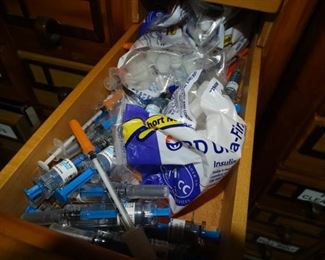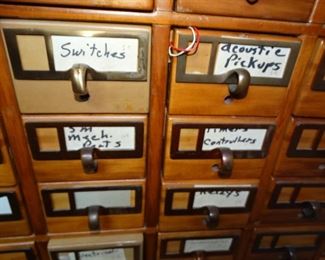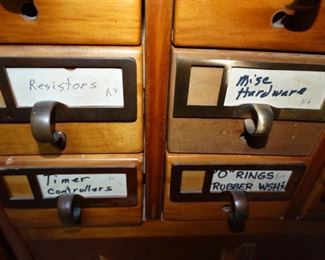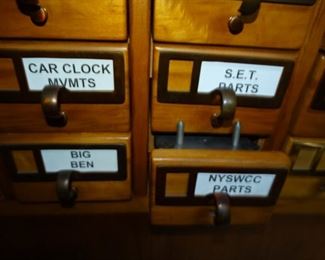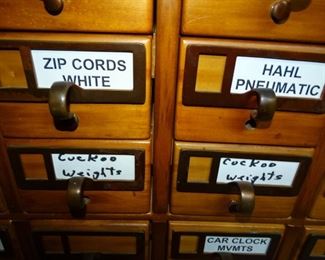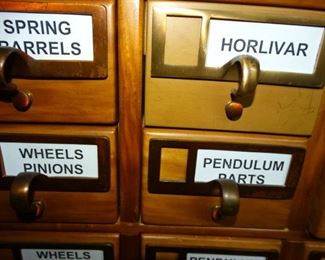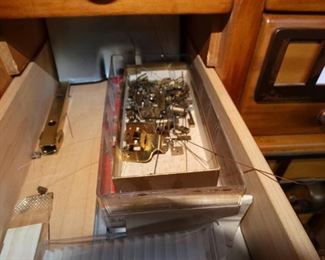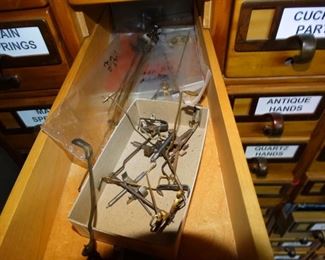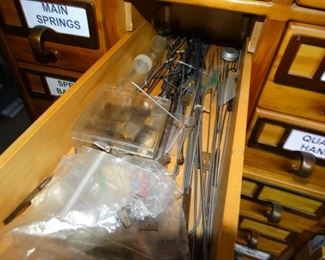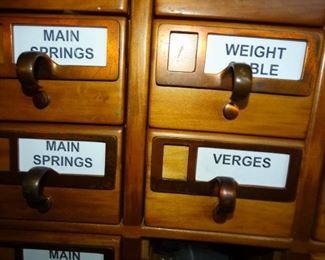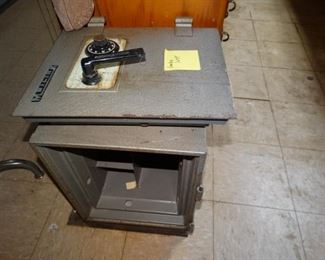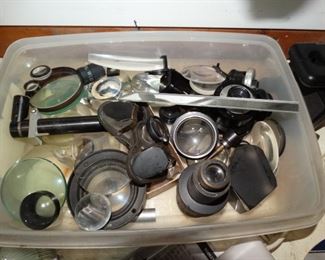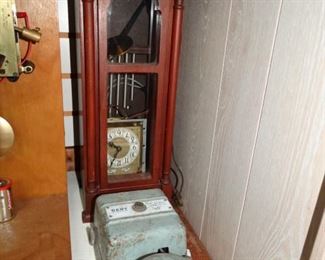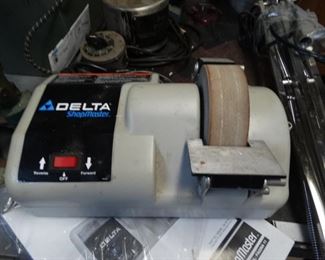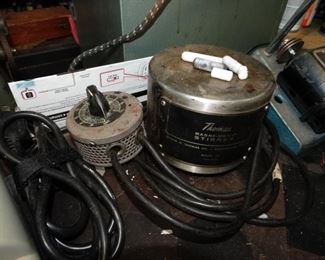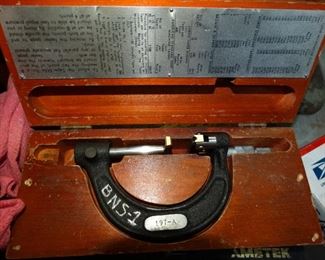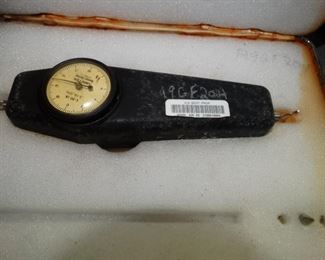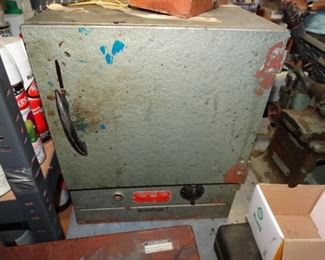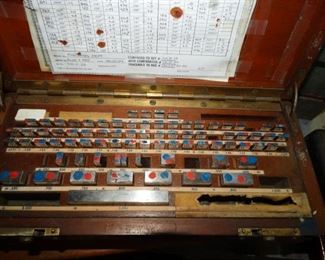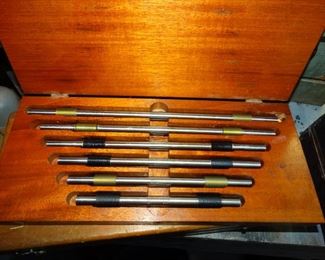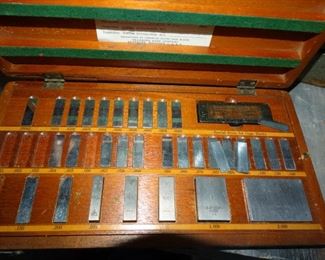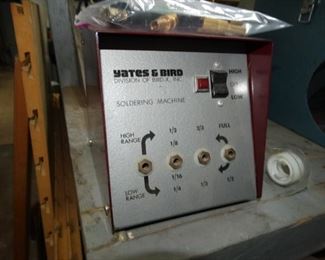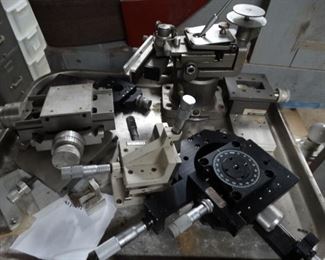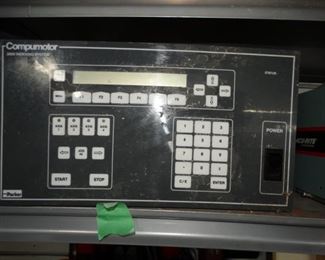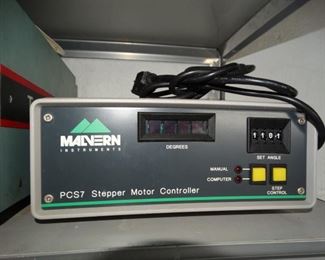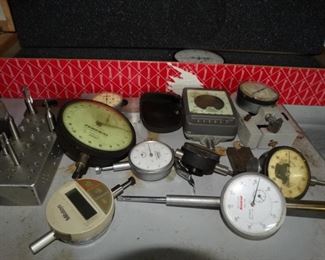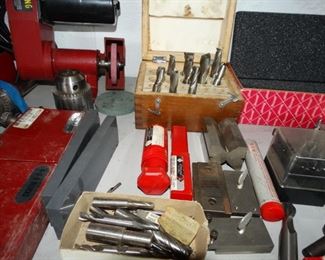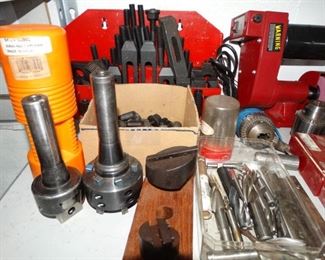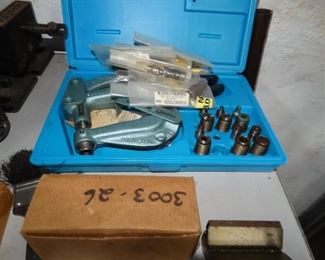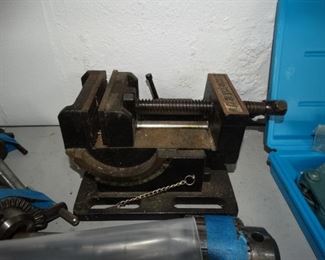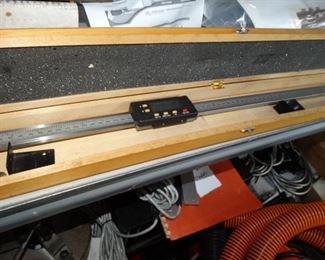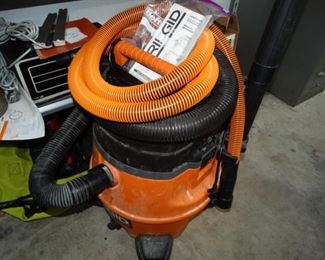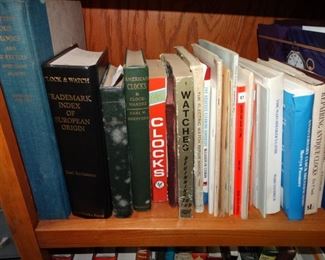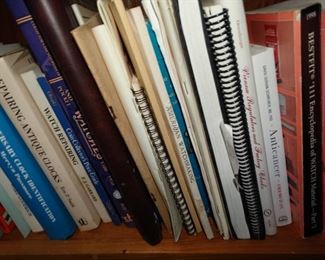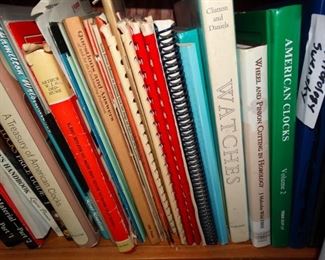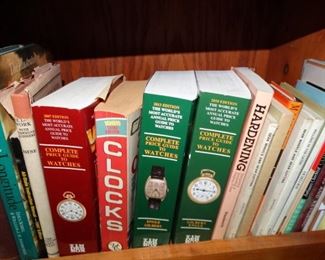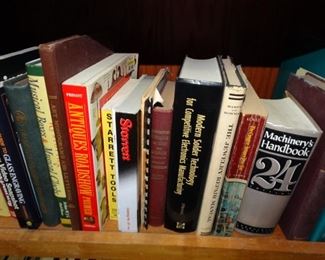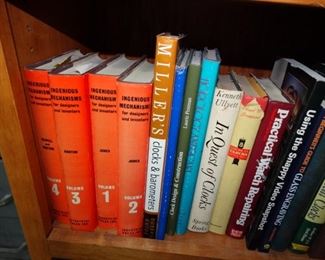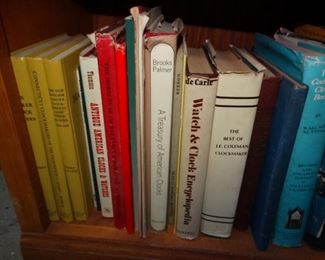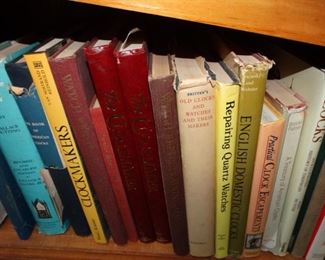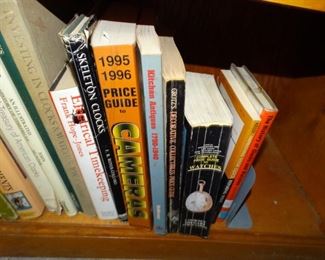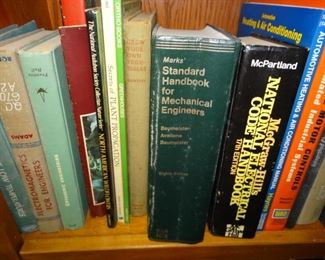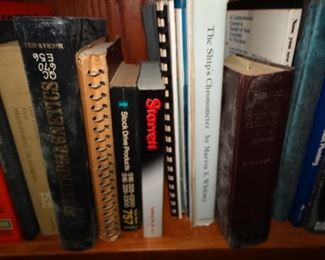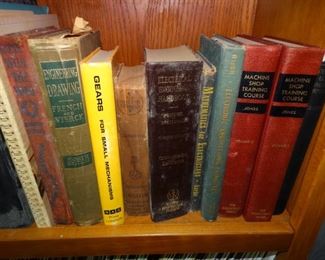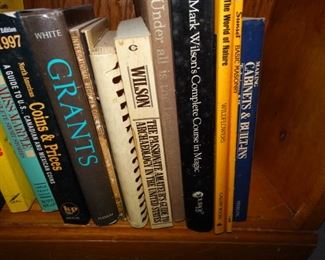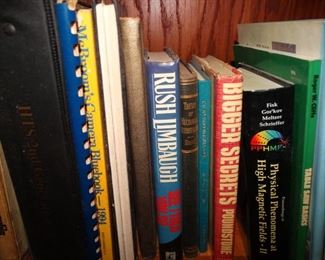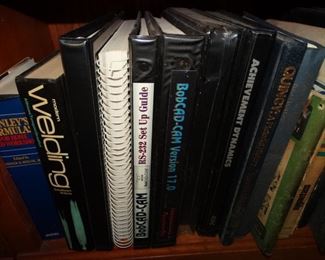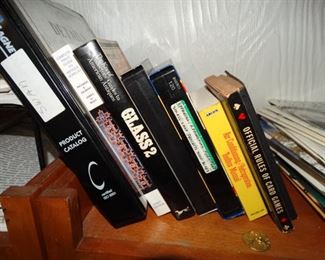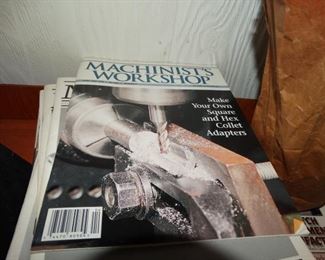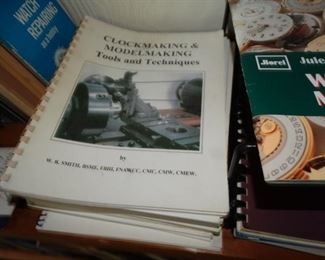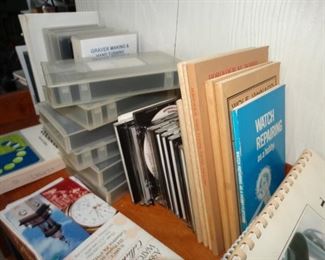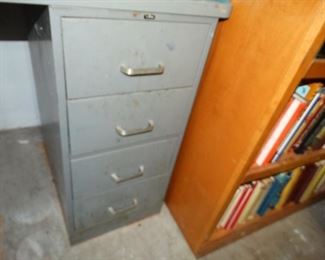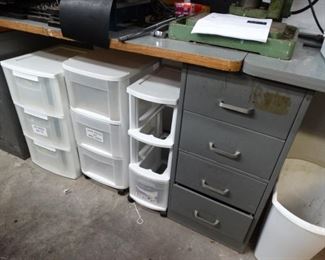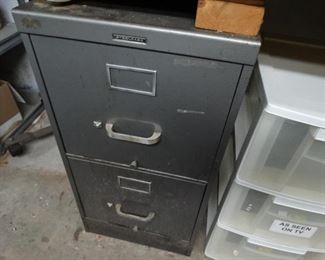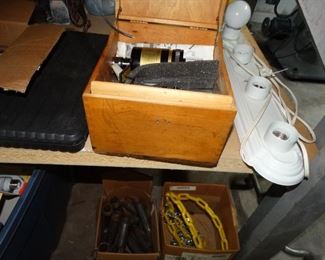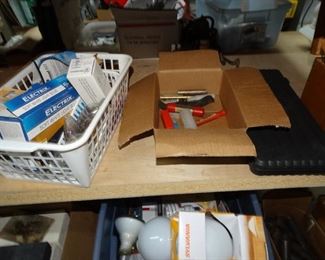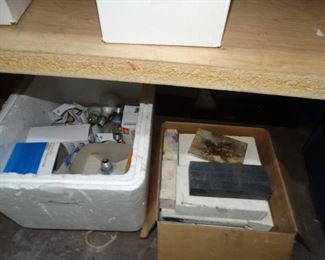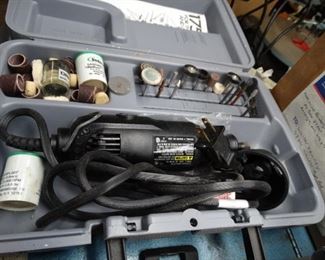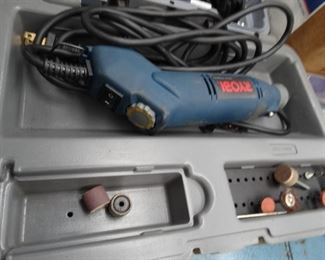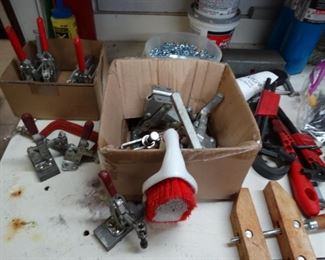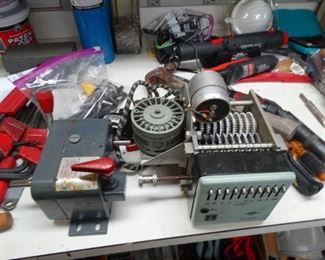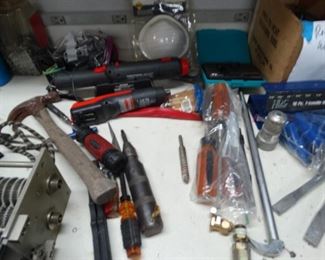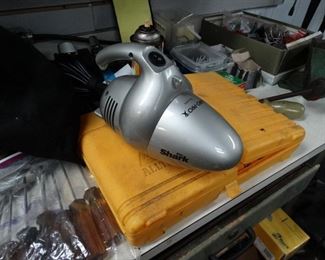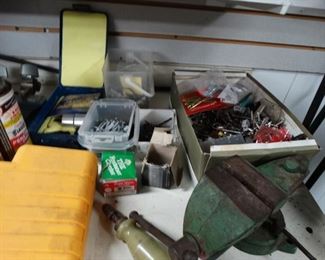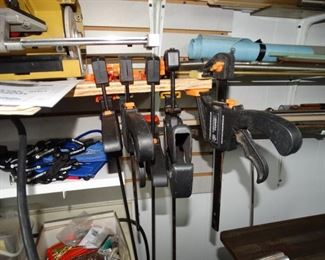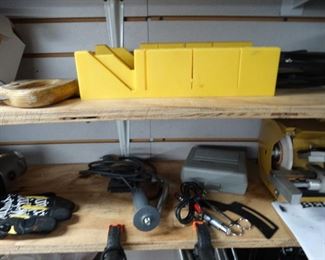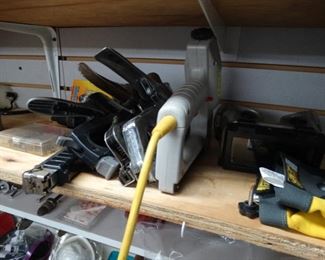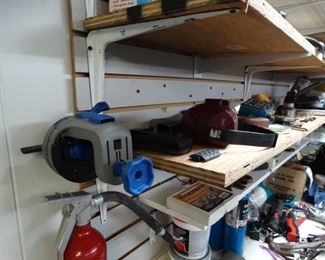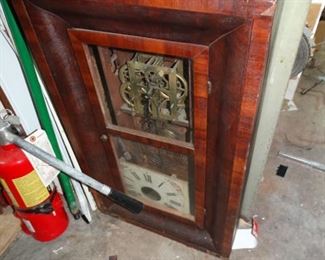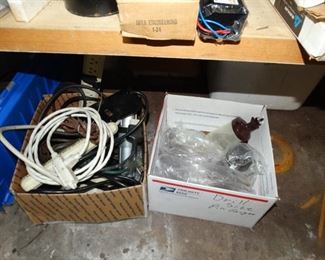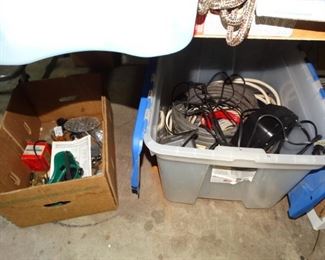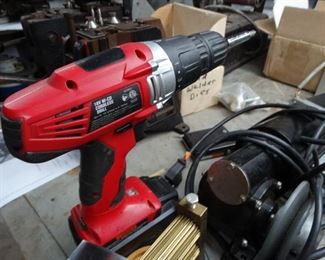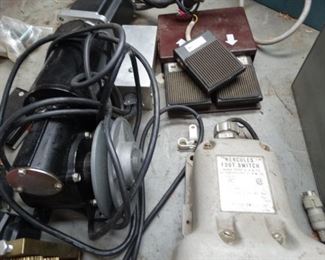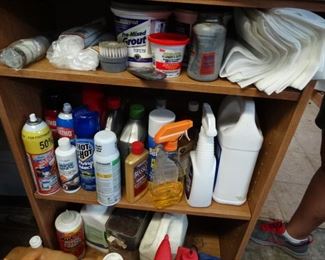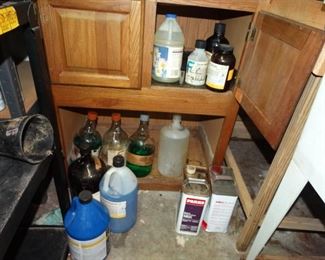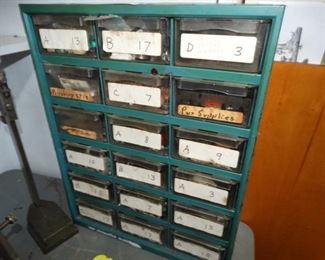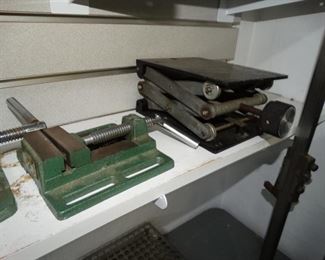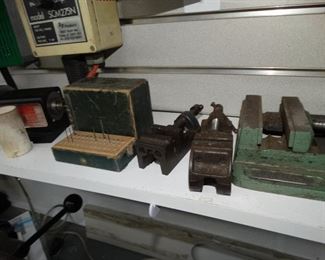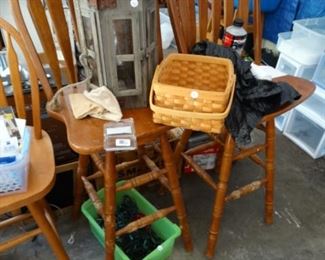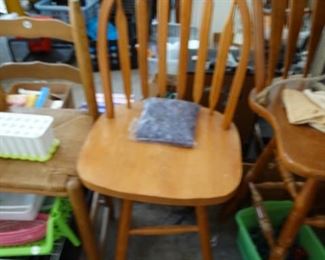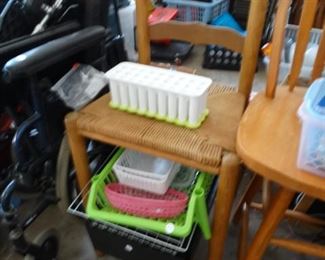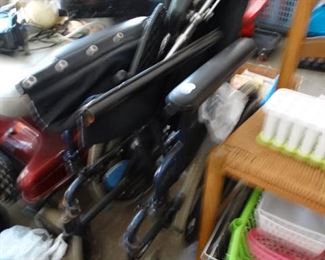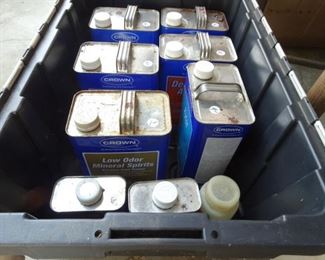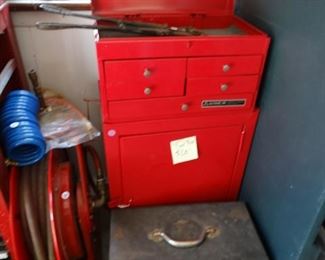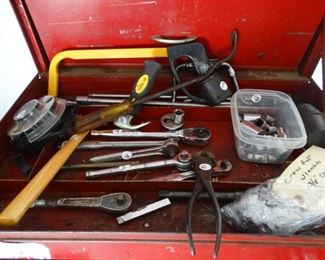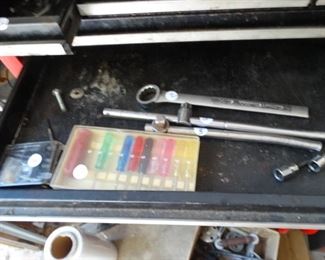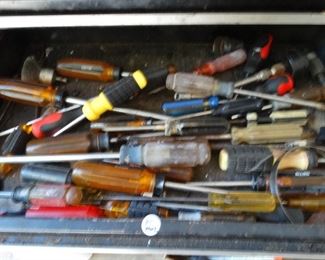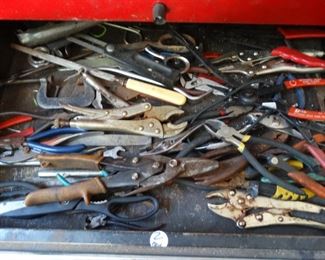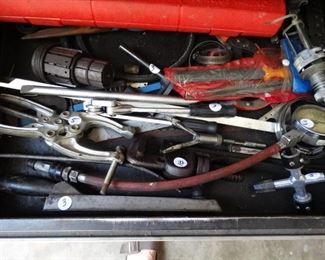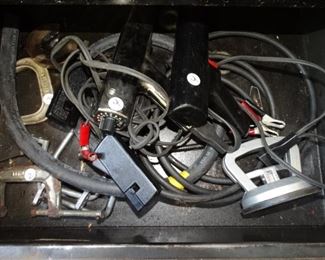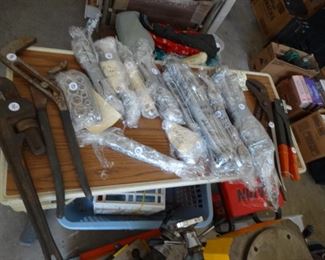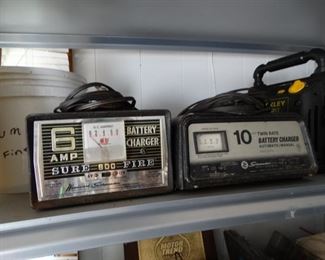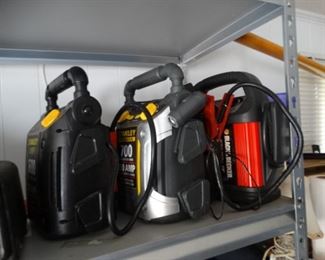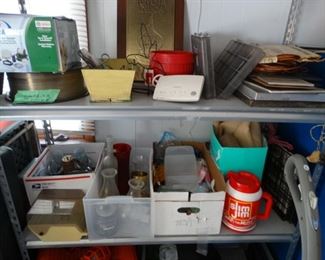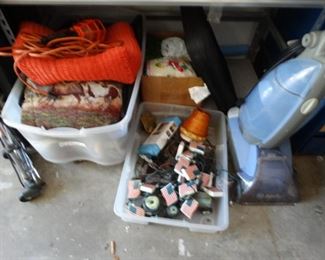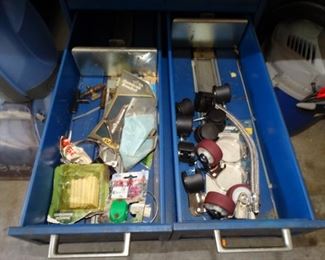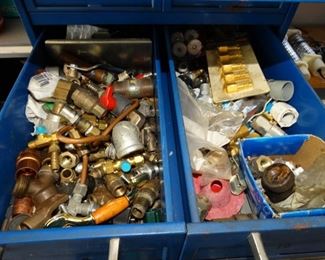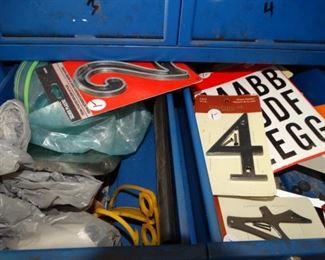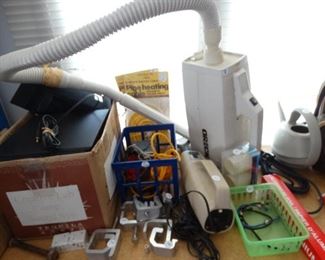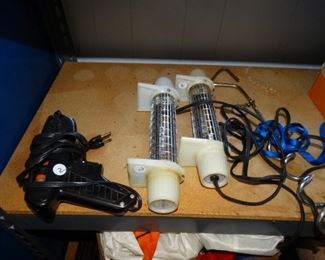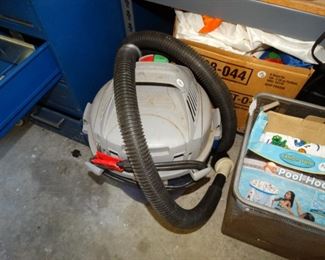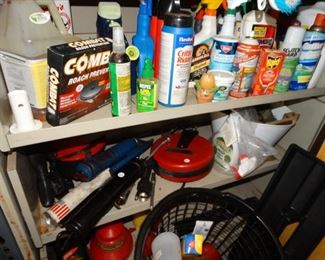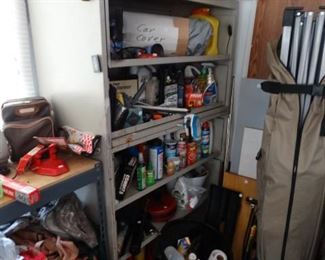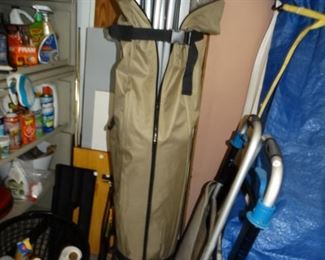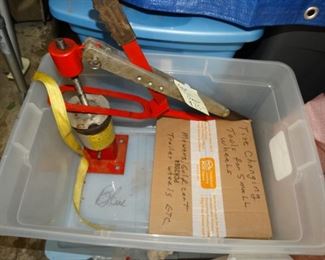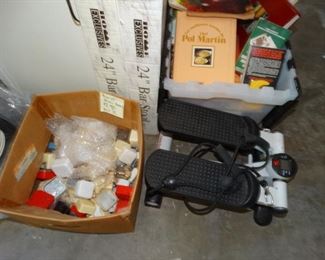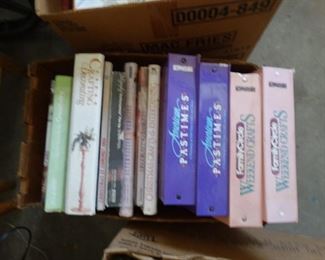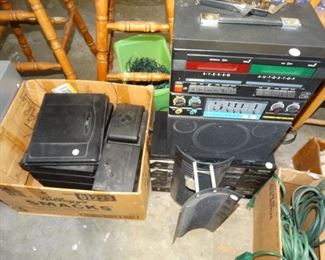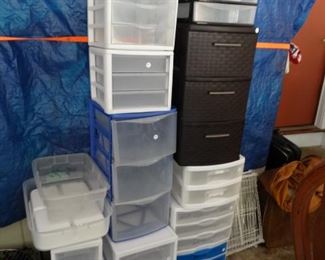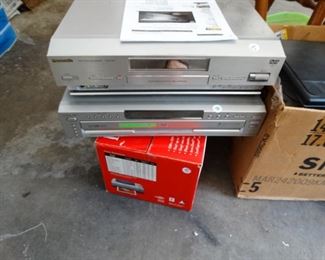 Thank you for using EstateSales.NET. You're the best!