50% Off Sun. PACKED Milwood ESTATE! Christmas, Woodworking, Cobalt Glass, Antiques, Collectibles
estate sale
•
3
day sale
•
sale is over
Terms
• No prices quoted prior to sale; no calls re: prices during sale
• Prices FIRM on Friday; 25% off on Saturday; 50% off on Sunday; possible reductions on large items Sunday afternoon
• Items are sold 'as is' without warranty or guarantee; all sales final
• No loading help available; please bring a friend &/or hand truck for large purchases
• All furniture & large appliances must be removed by 3pm Sunday
• Children must be supervised at all times
• No public restrooms
• Sales tax will be collected; dealers must provide a Texas Sales & Use Tax Resale Certificate
• Cash, credit & debit cards (Visa, American Express, MasterCard, Discover) $20 or over.
• Anne Dee ESTATE SALES & staff will not be held responsible for any accidents or injuries incurred during estate sale
Estate of PATRICIA ESTELLE TAYLOR SMITH (1929-2017)

This 2,217 sq. ft. home inc. antique Kellogg (1897-1951) wall telephone (converted to rotary phone w/Western Electric mechanism); antique Singer sewing machine in oak cabinet; HO scale model TYCO plastic train set w/903-2 container loader/unloader; handmade, machine-stitched quilts & other linens; Raphael's Angels & other angels; ornaments, garlands & other Christmas decor; Seth Thomas wall clock, two Hoover vacuums & other household; CDs, DVDs, vintage vinyl; bagged costume jewelry; more.

Furniture inc. three glass-front display cabinets; dining table w/six chairs; lighted china cabinet; wood, glass & mirrored display shelf (on fireplace mantel); overstuffed maroon corduroy recliner & two others; two-pc. chaise lounge; sm. occasional tables; Lane cedar chest, painted red; dresser w/mirror; Welsh cupboard; more.

Glass & crystal inc. depression & other cobalt blue glass; more.

Porcelain & pottery inc. antique blue & white stoneware water pitcher; Wedgwood "Jasperware", 2006 Coalport "Ladies of Fashion: Natalie" figurine (#1338 of 5000); lg. pink swan planter; more.

Dinnerware inc. 92 pcs. vintage Walbrzych (Poland) "Holiday Ribbon" dinnerware; 22 pcs. Noritake cups & saucers; four pcs. Fiesta + 1990s Fiesta Accessories Copco wooden mug tree holder, painted sea mist green; four-pc. set white w/gold trim soup tureen (Portugal); 44 pcs. Pfaltzgraff & other stainless flatware; more.

Kitchen inc. 1950s Pleasure Chest ice chest/cooler, painted red; T-fal cookware; Rival crock pot; Gevalia coffeemaker; Cuisinart food processor; Osterizer blender; Sunbeam hand mixer; assorted pressure cookers; white Frankoma pitcher w/goose motif & other ducks & geese; vintage Pyrex bowls; vintage Corning Ware covered casseroles; vintage Tupperware containers; more.

Collector books inc. "Wedgwood" (Chancellor, 2003) by Geoffrey Wills; revised 6th ed. "The Collector's Encyclopedia of Fiesta" (Collector Books, 1987) by Bob & Sharon Huxford; 2nd ed. "Cobalt Blue Glass" (Schiffer, 2001) by Monica Lynn Clements & Patricia Rosser Clements; revised 2nd ed. "Elegant Glassware of the Depression Era" (Collector Books, 1985); 4th & 7th eds. "The Collector's Encyclopedia of Depression Glass" (Collector Books, 1979, 1986) by Gene Florence (1944- ); revised 4th ed. "Pocket Guide to Depression Glass" (Collector Books, 1985) by Gene Florence; 3rd ed. "Kitchen Glassware of the Depression Years" (Collector Books, 1987) by Gene Florence; "Very Rare Glassware of the Depression Years (Collector Books, 1988) by Gene Florence; "Colored Glassware of the Depression Era" (self-published, 1970) by Hazel Marie Weatherman (1920-1997); "Colored Glassware of the Depression Era I" (Glassbooks, 1974) by Hazel Marie Weatherman.

Electronics inc. RCA L32HD31R 32" TV; vintage Bausch & Lomb 16033-409 EH 10X student microscope; Quasar VK 100 video camera; Sears 9878 tower projector; Toshiba RT-7066 cassette recorder; vintage Wollensak 3M 1500 SS magnetic tape recorder; Shinfuku digital clock; Biotech Bionaire 500 air cleaner + ionizer; digital photo frame; more.

Garage inc. Black & Decker 18" electric mower; Powerwasher H1610; Toro 5134711" electric trimmer; Harper hand truck; True Temper CB 1100 "Cyclone" spreader; hand tools; VHS & other $1 items; more.

Also, Raymond Smith's woodworking tools inc. Sears Craftsman 113.242721 9" motorized table saw; Ryobi JS451L laser sabre saw; Sears Craftsman 5/8" scroll saw; Sears Craftsman 113.243311 12" bandsaw sander; Sears Craftsman 113.226420 4"belt/6" disc sander; Black & Decker U-240 deluxe sander; SKIL pressure control hand sander; Porter Cable 333 random orbit sander; Sears Craftsman 52381 50-pc. tap & die set; Air Dragon portable compressor; Black & Decker 79-025 "Workmate" bench top work center + vise; Black & Decker 1/2" drill; Black & Decker 7130 3/8" drill; Sears Craftsman 315.11441 3/8" drill; K-Mart 30-02-A 3/8" drill; Black & Decker 1/4" drill; Black & Decker RT 550 "Wizard" rotary tool; eight-pc. wood turning chisel set; Parker TRE-100 power stapler; Sears Craftsman 54046 heavy duty soldering gun kit; Montgomery Ward 5800 00 RV oxygen/propane portable welding set; seven-pc. metric clear wrench set; misc. wrenches in Sears Craftsman tool box; more.

Outdoors inc. three-pc. concrete bench; garden tools; 16' aluminum extension ladder; wheelbarrow; more.

Also, from a south Austin estate, antique carousel horse from San Antonio's former amusement park Electric Park; framed Zapotec rug; table-top tinsel Christmas tree; vintage store display stylized torso mannequin; Chico's, Coldwater Creek, Double D Ranchwear & other women's clothing & hats; vintage glass balls & other Christmas ornaments; more.

Also, all in original boxes, Wedgwood "Jasperware" blue disc ornaments; Hallmark "Keepsake Ornaments"; Lenox 1990s porcelain ornaments; Wedgwood "Children's Stories" porcelain plates.

Also, original art; 5'6""x3'8" framed floral tapestry; beveled mirror in gold frame w/pair hand carved cherub heads; full brass headboard & footboard, as is; vintage wooden twin bed w/rails; antique wooden French sled (can be used as a two-shelf bookcase); antique child's rocker (needs new upholstery); three-panel cloth-covered folding screen; 2'9"x4'7" cobalt & white tiled table top; wrought iron baker's rack/plant stand; 43 pcs. Happy Home "Elegance" (gold trim); 14 pc. Veritable Porcelaine Italian tea set; 1950s 10" frosted pink & clear Verlys (Rouen, France) "Mermaids & Dolphins" vase, as is; five pc. set antique cobalt w/gold decanter & four shots; 24 pc. set knives & three-pronged forks w/bakelite handles in wooden case; pair antique handpainted French vases; Arcade Jewel coffee grinder/mill; American oak market baskets; old wooden built-in telephone cabinet/niche; vintage lamps, oil lamps & lanterns; antique handmade menorah; Art Deco curtain rod brackets & rings, from a castle in Spain; 18th century English 16.5" pewter charger signed w/touchmarks & other early pewter; vintage brass candlesticks; Sevres candle sconces, cast bronze sconce; vintage blue metal "Harborside" sign (possibly from "Harborside Houseboat Rentals on Lake Travis"); sm. handmade boxes; more.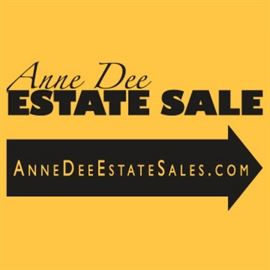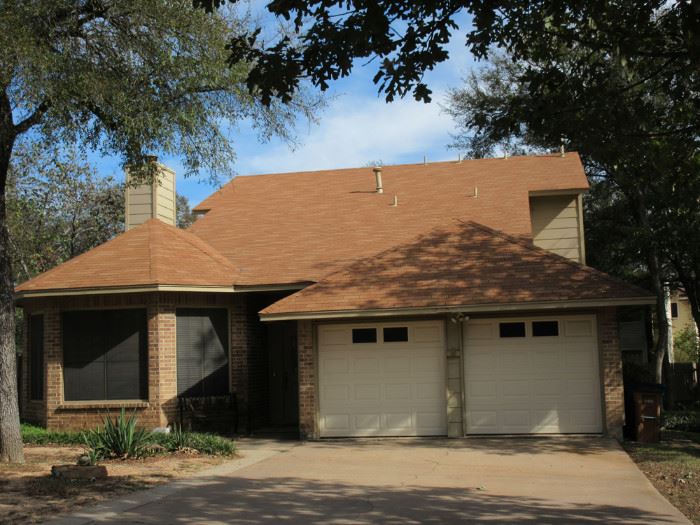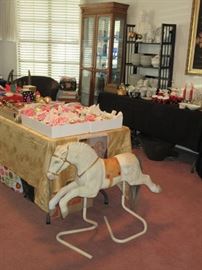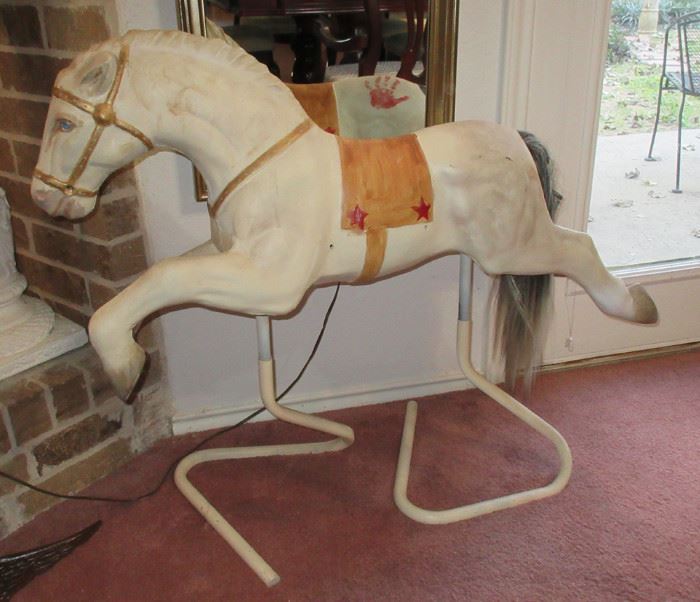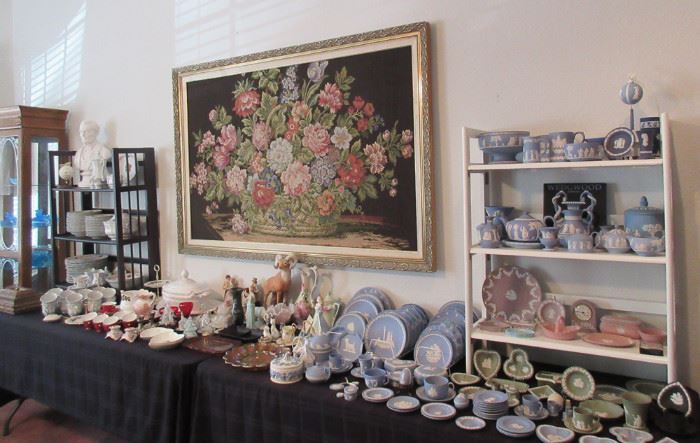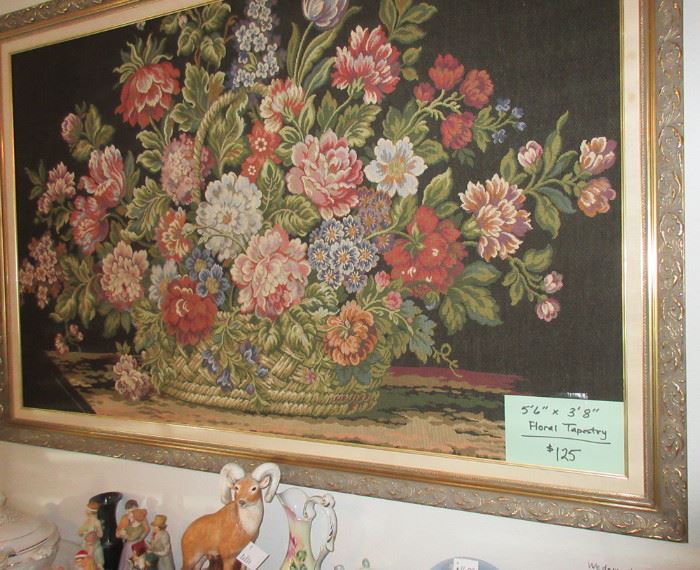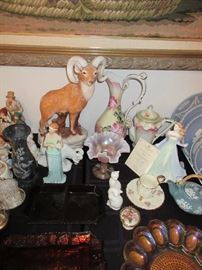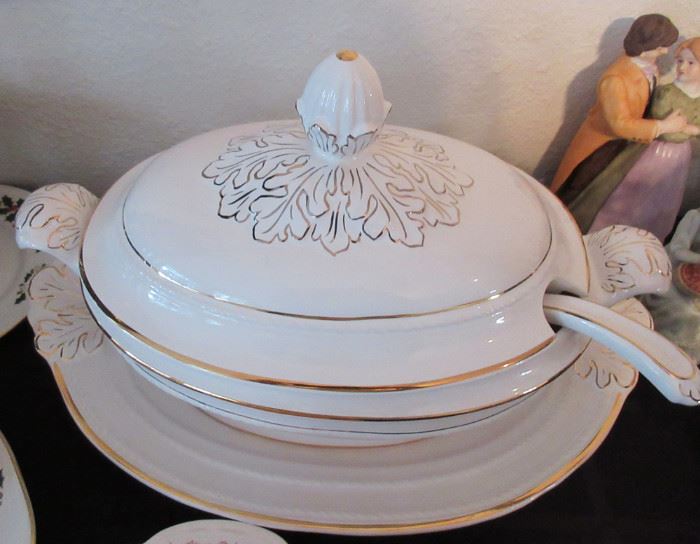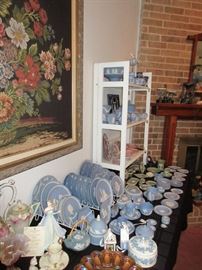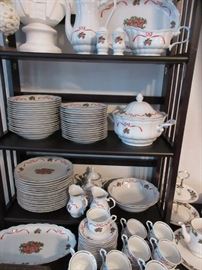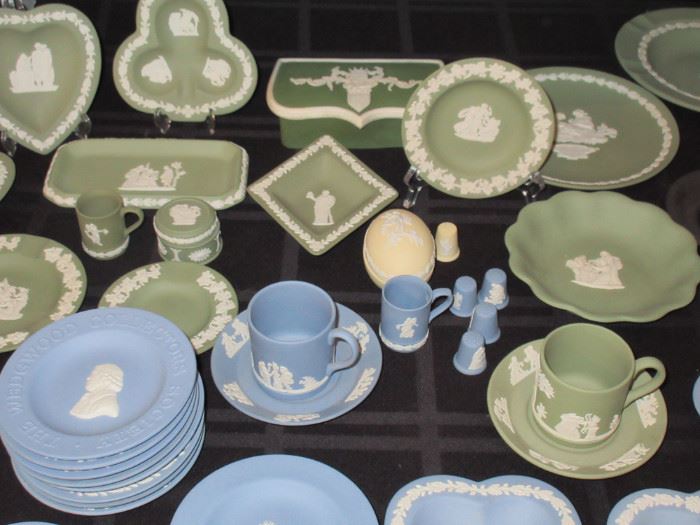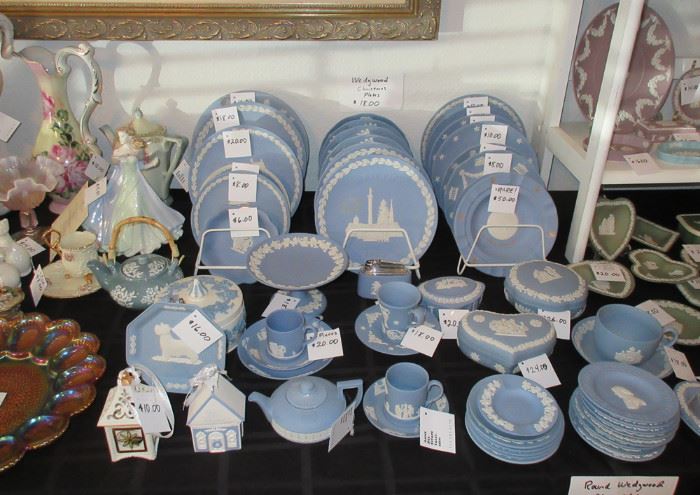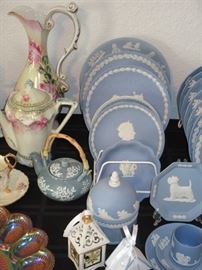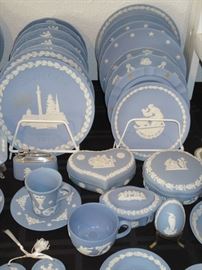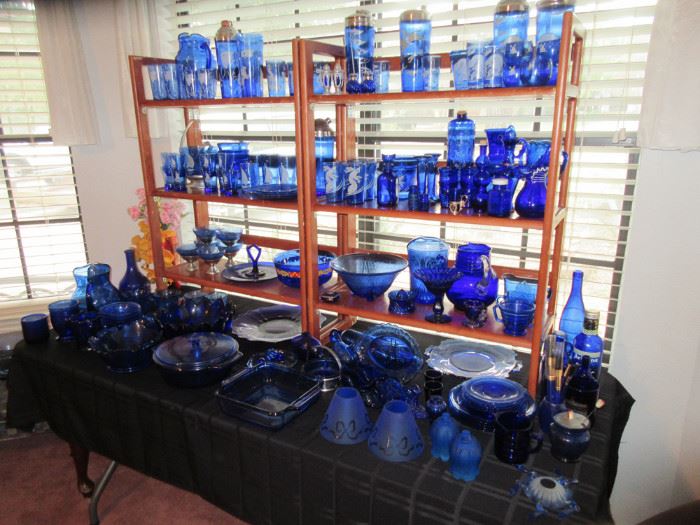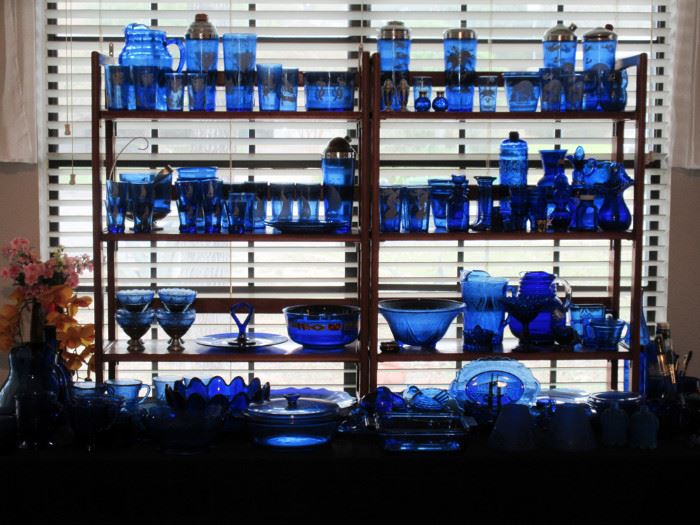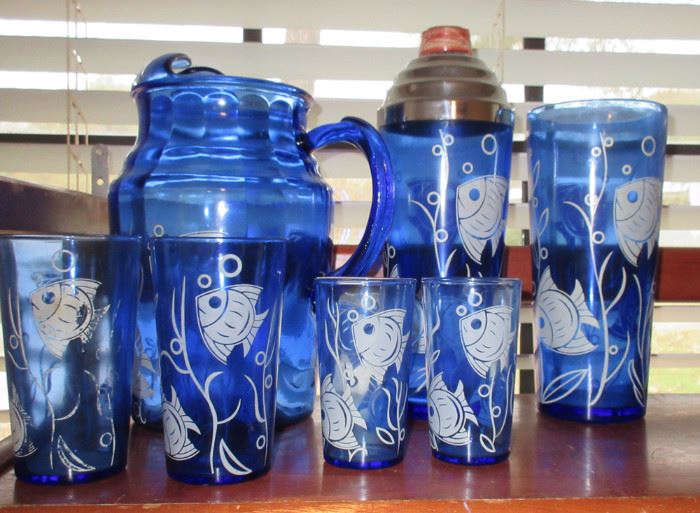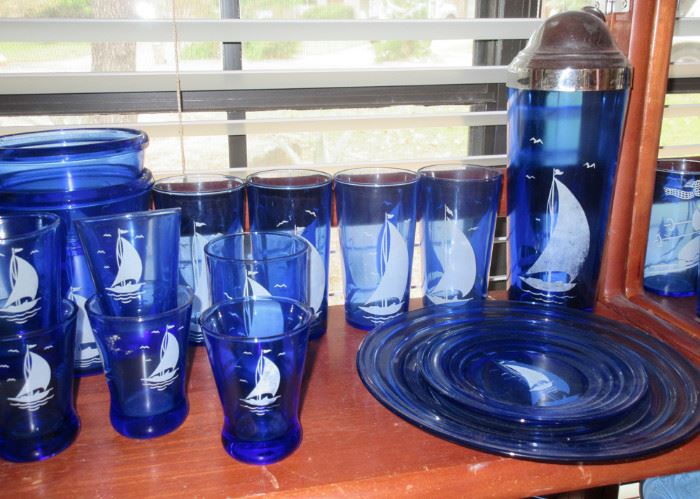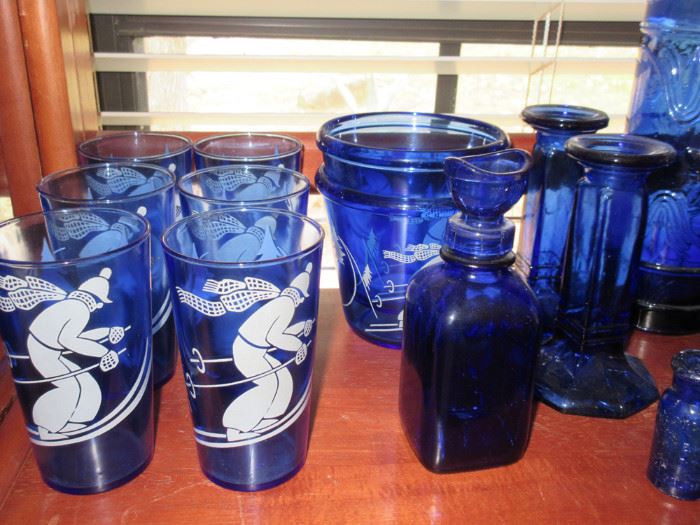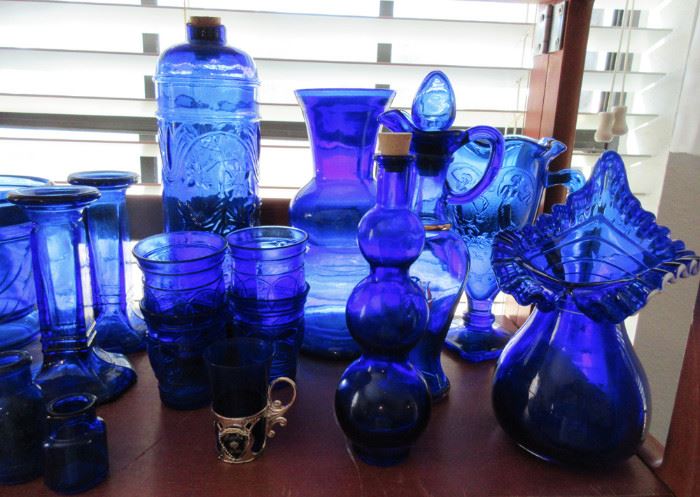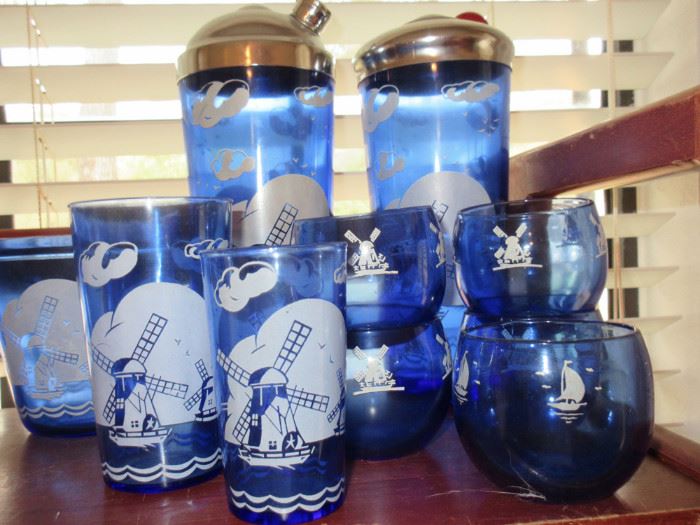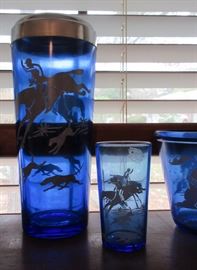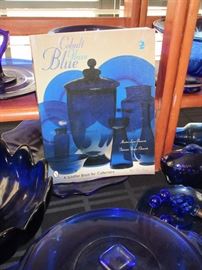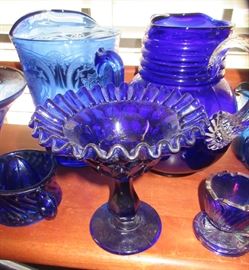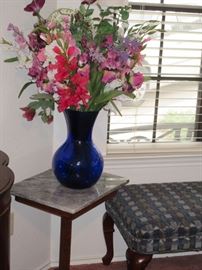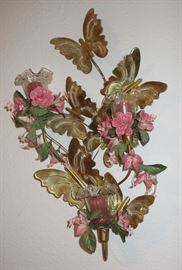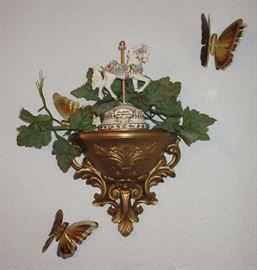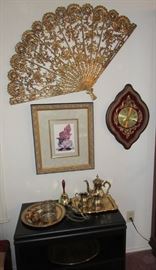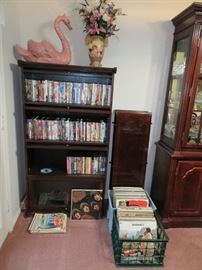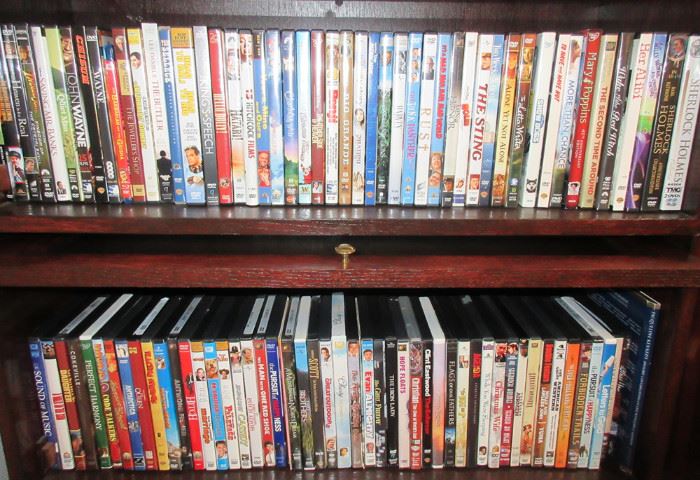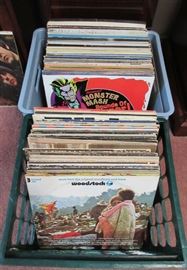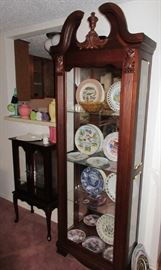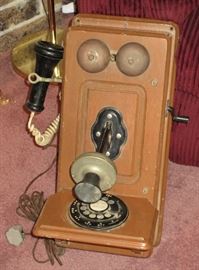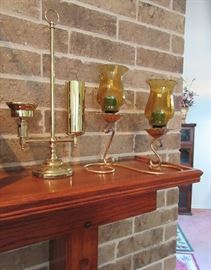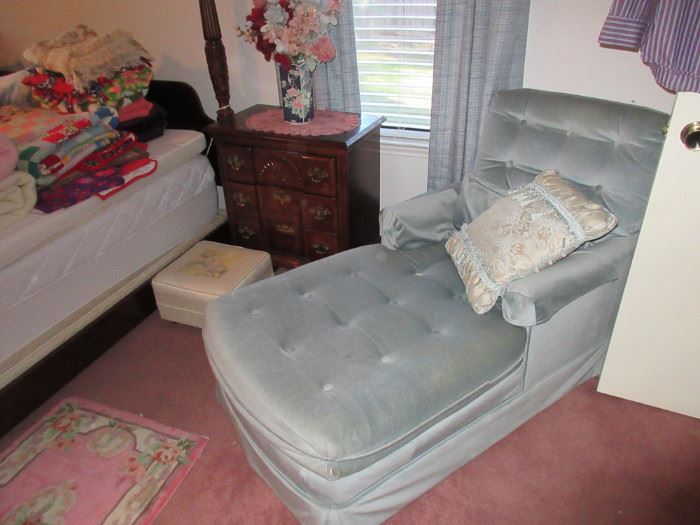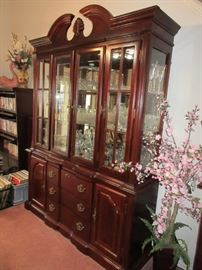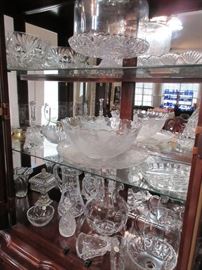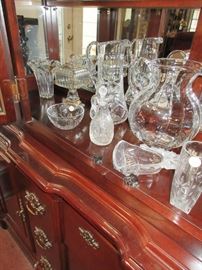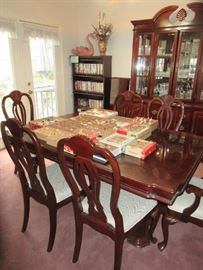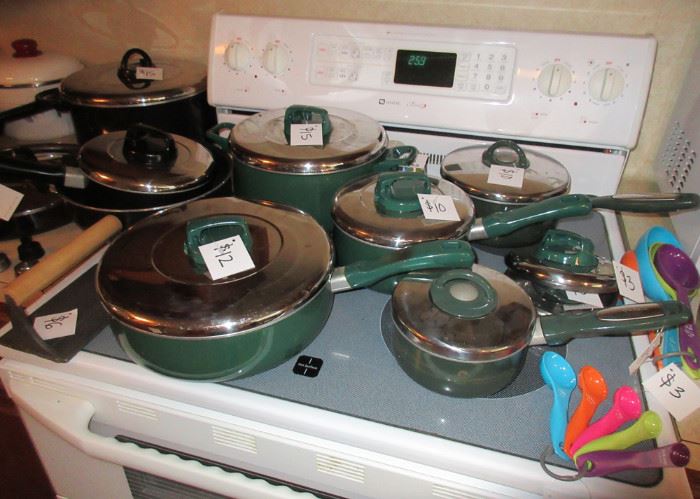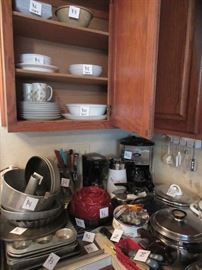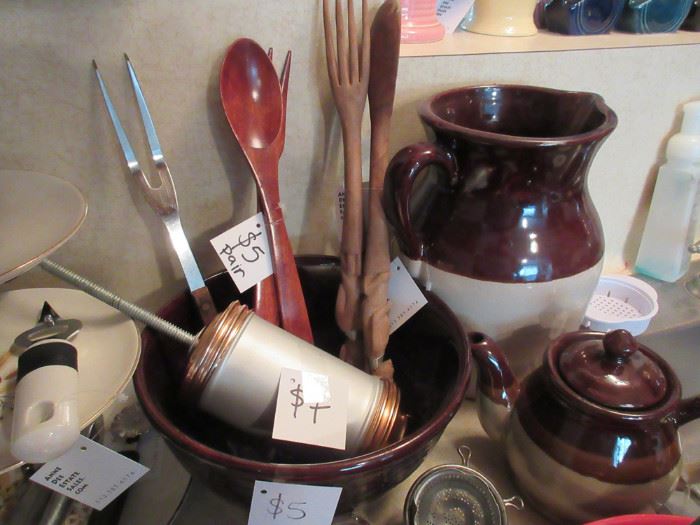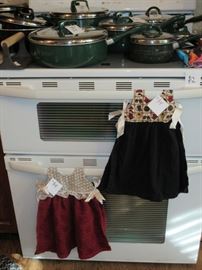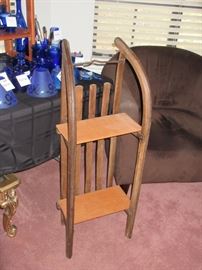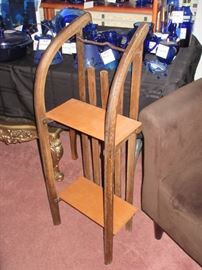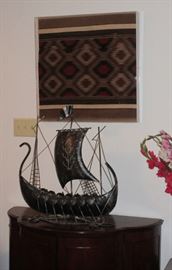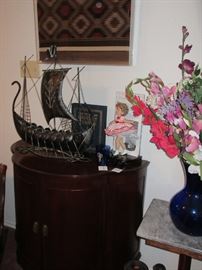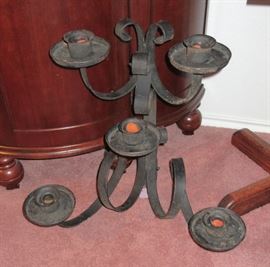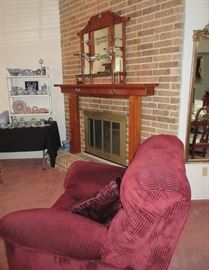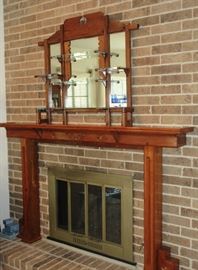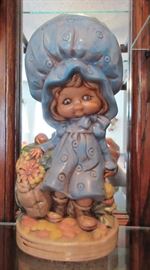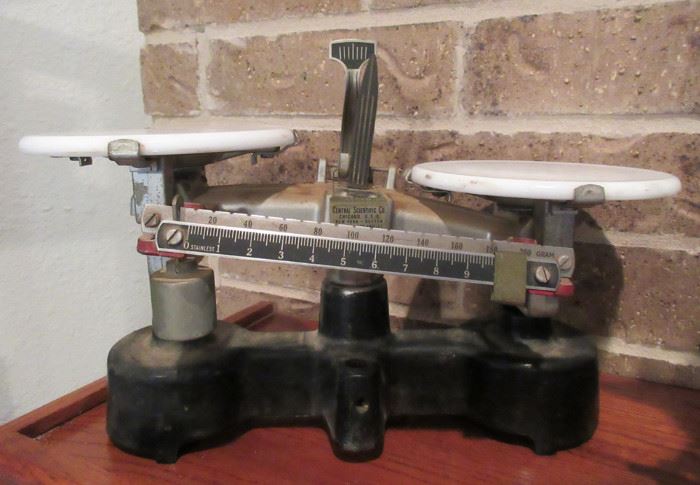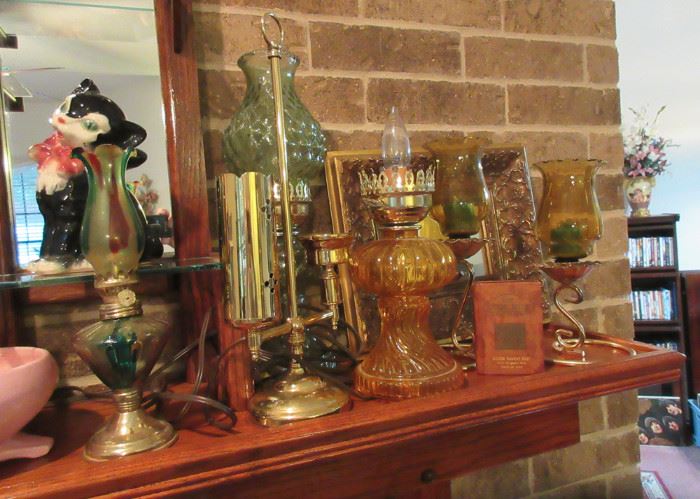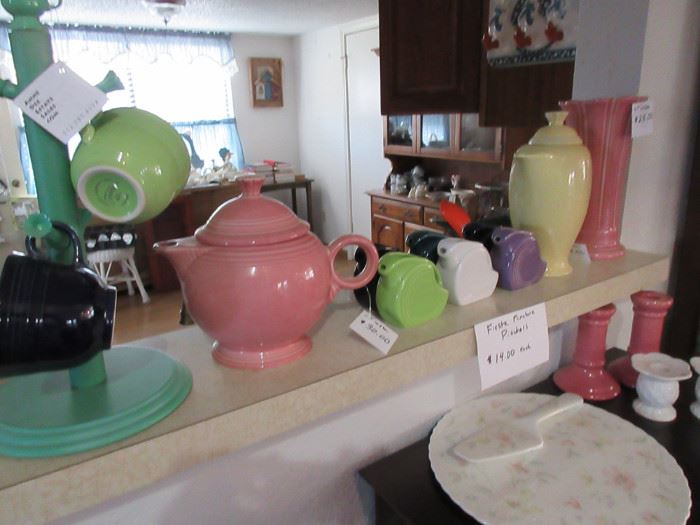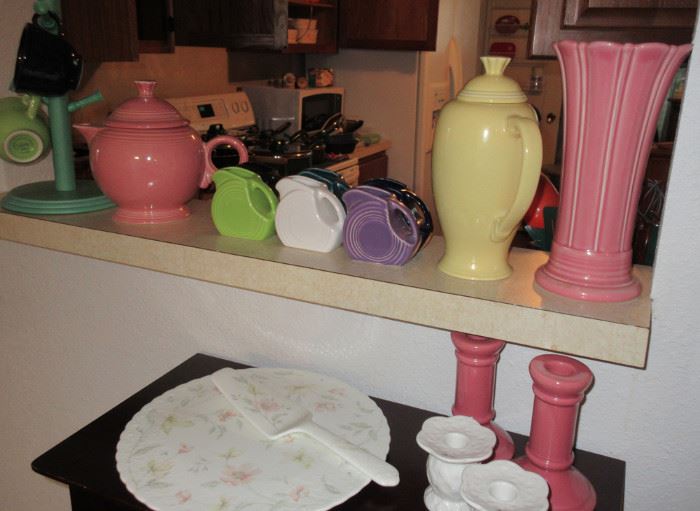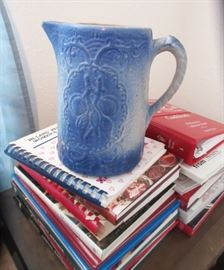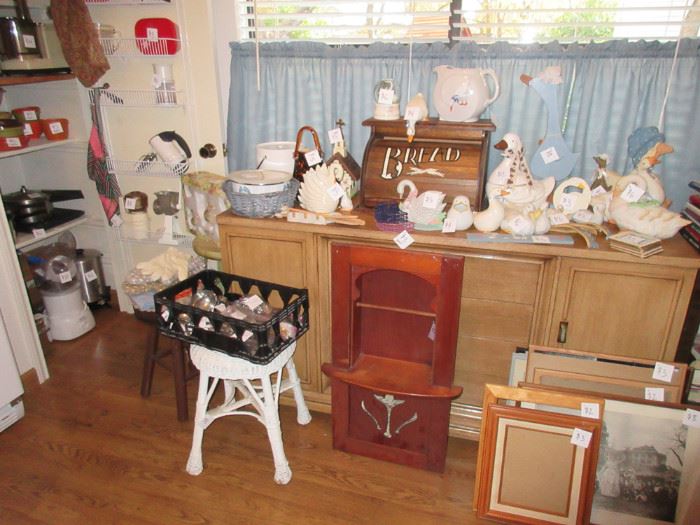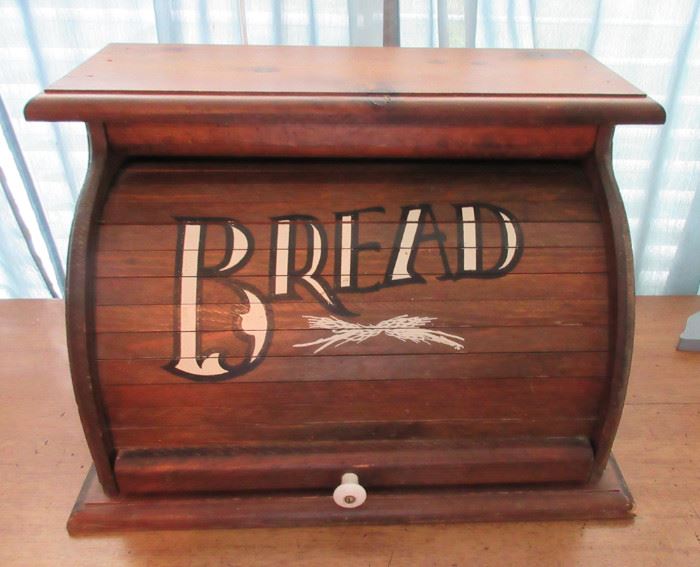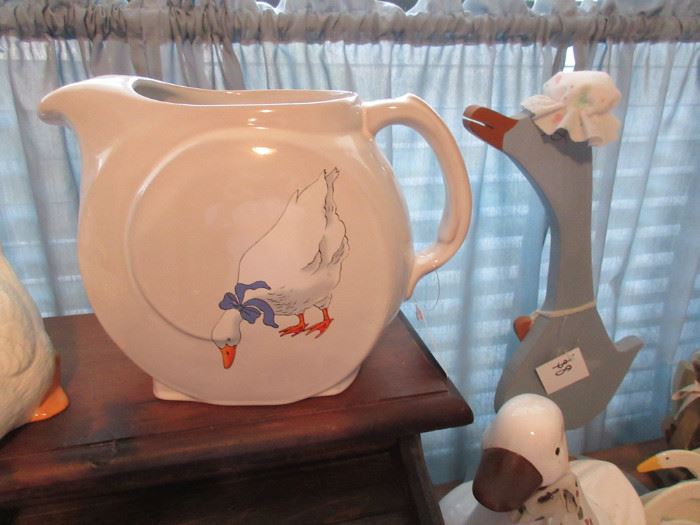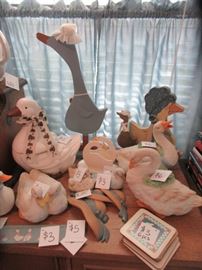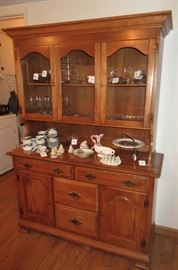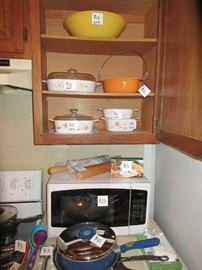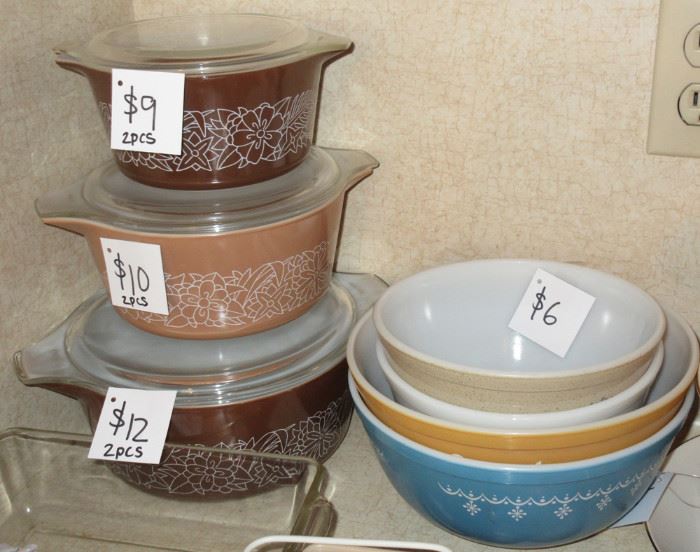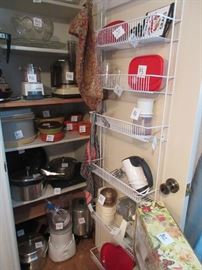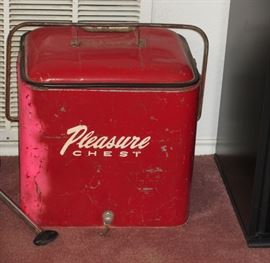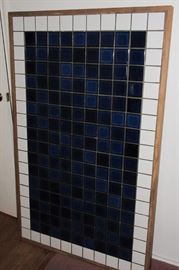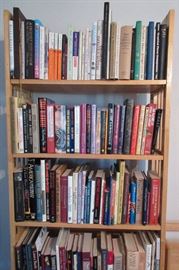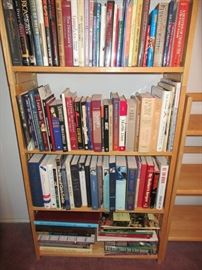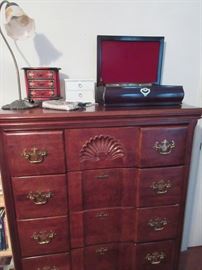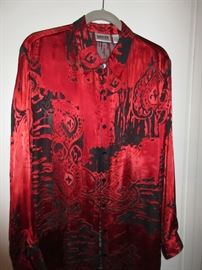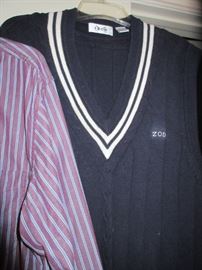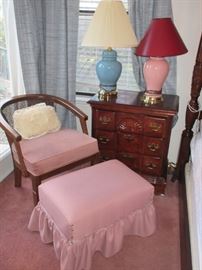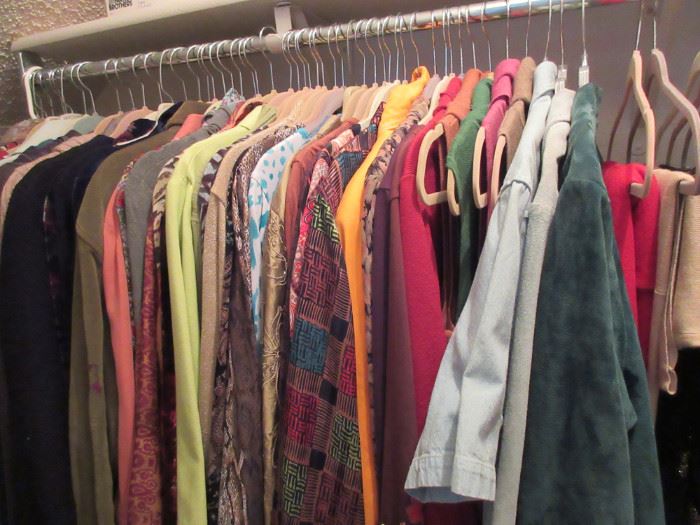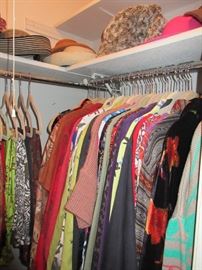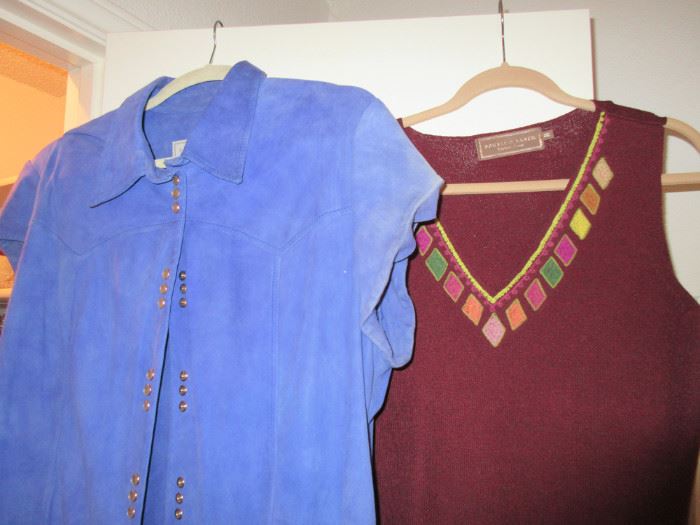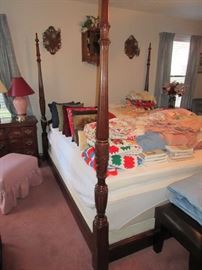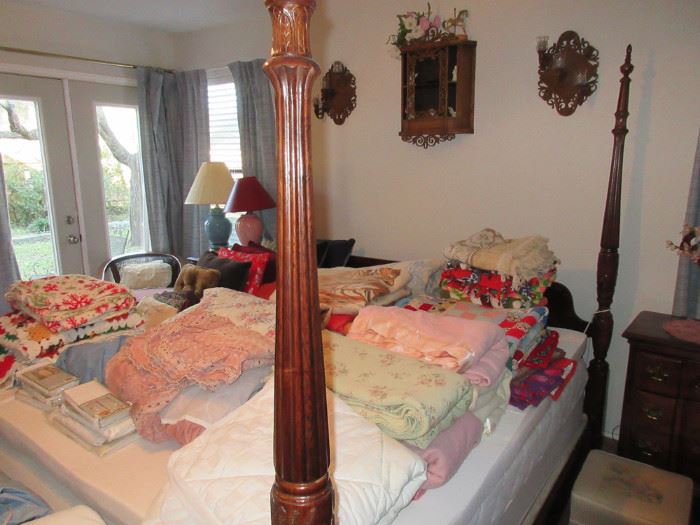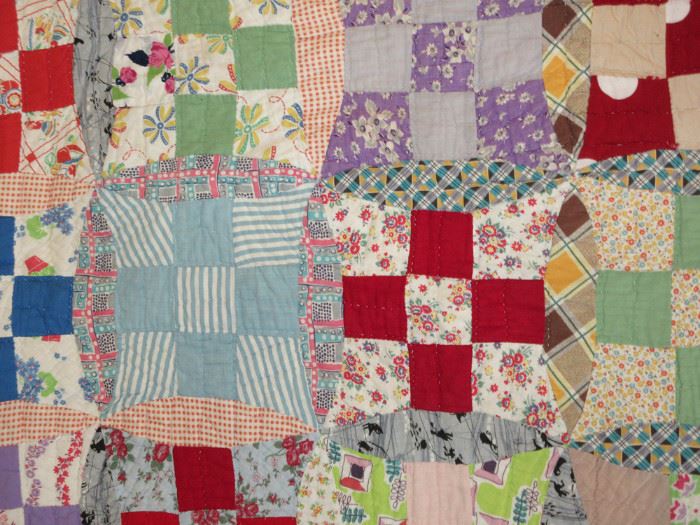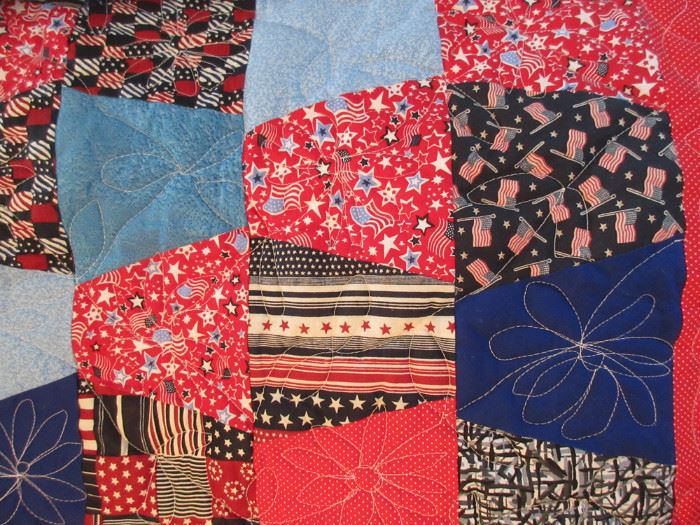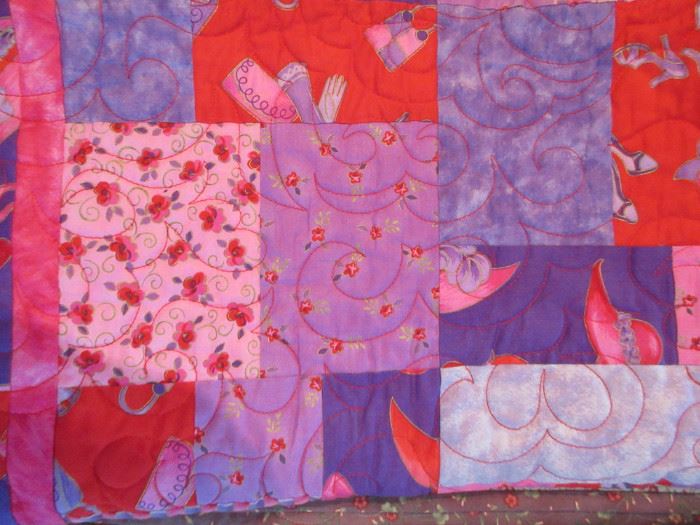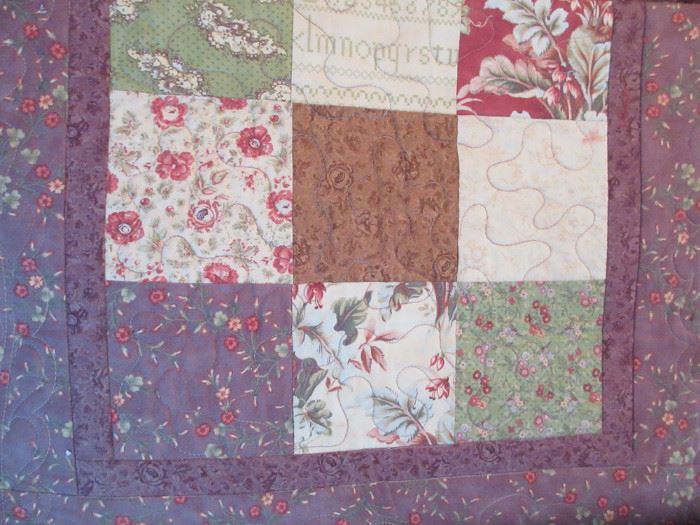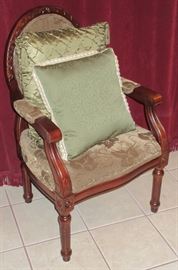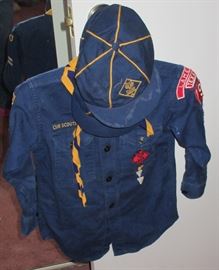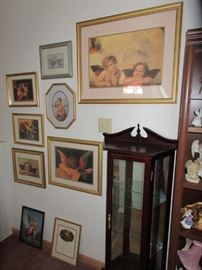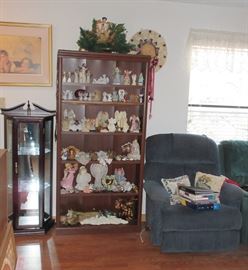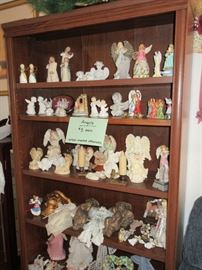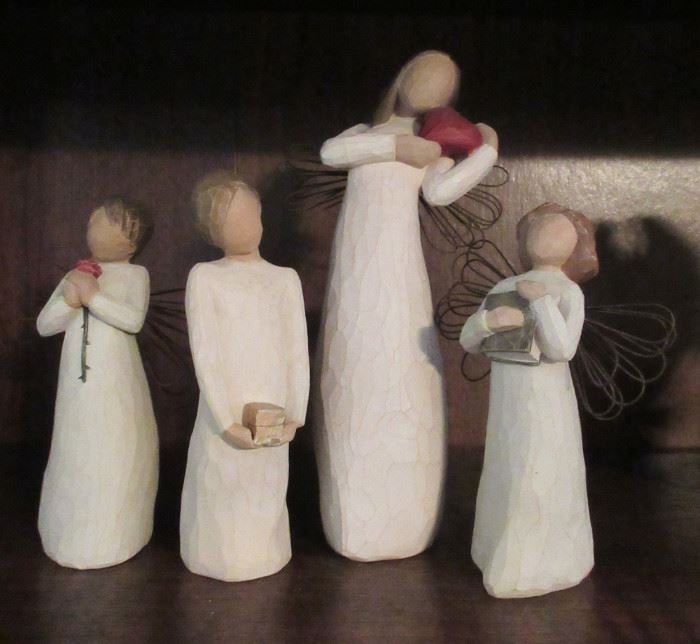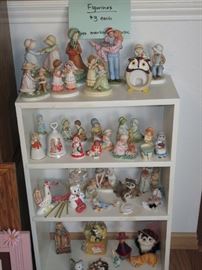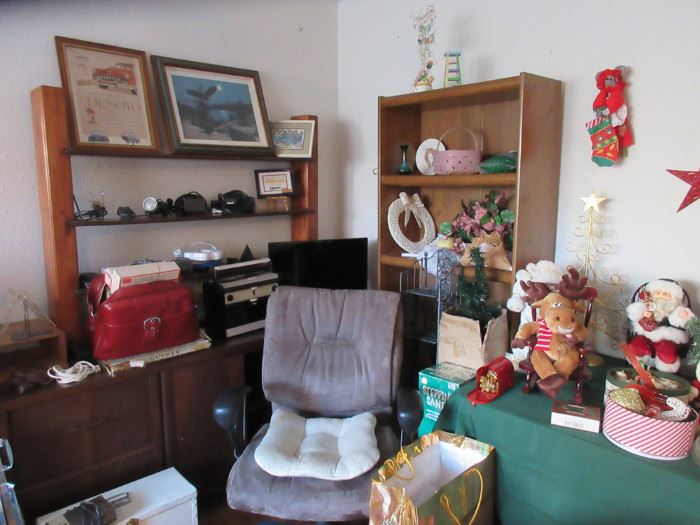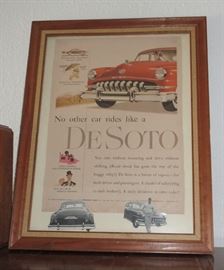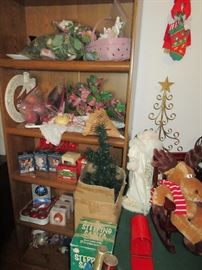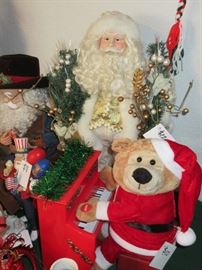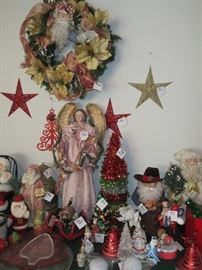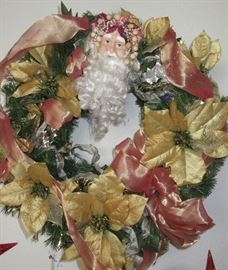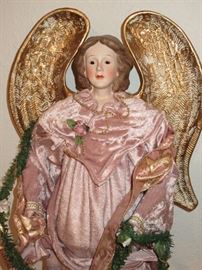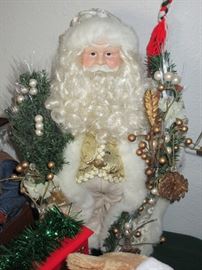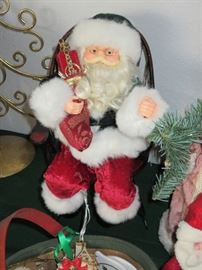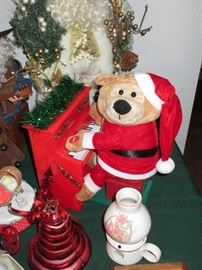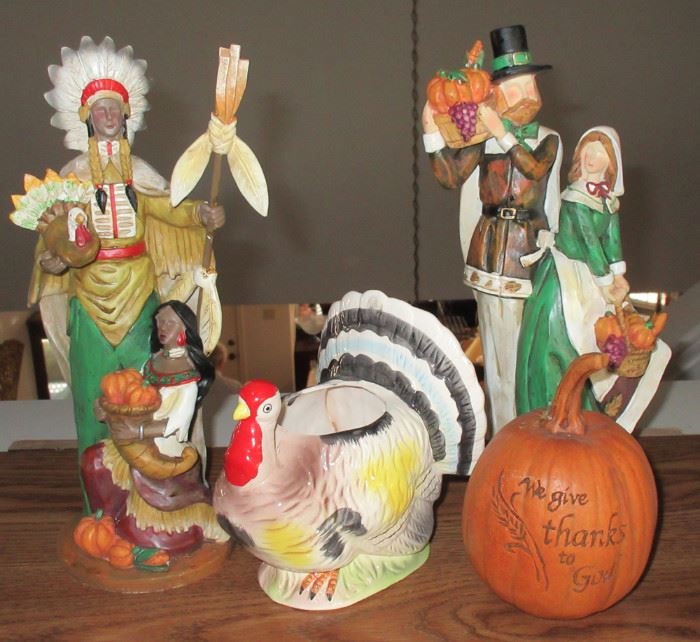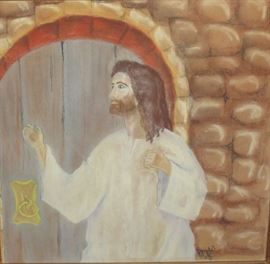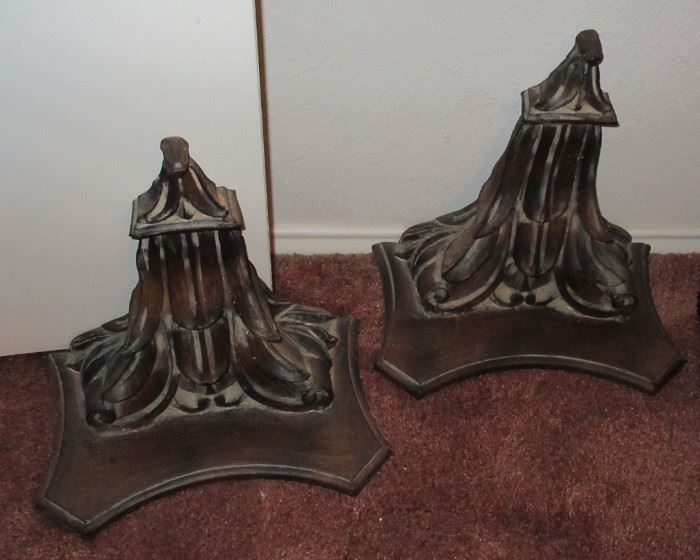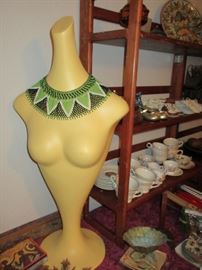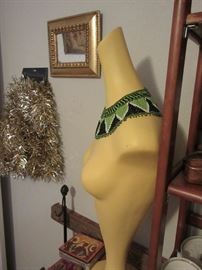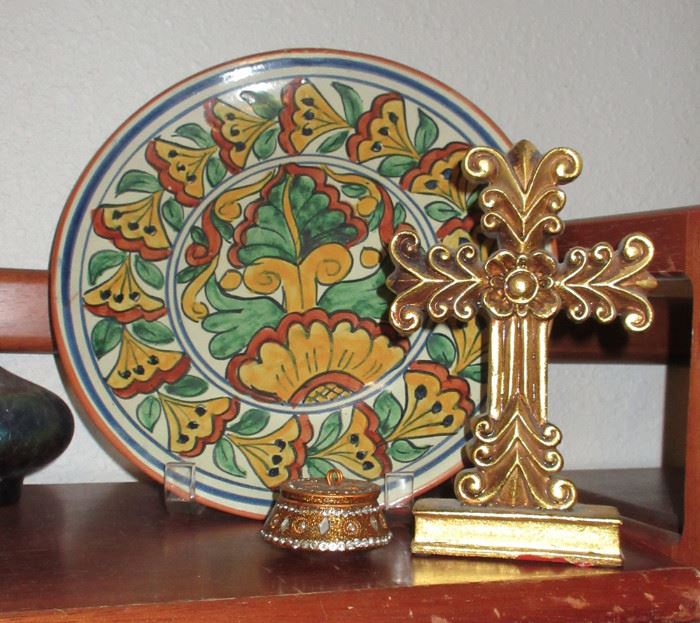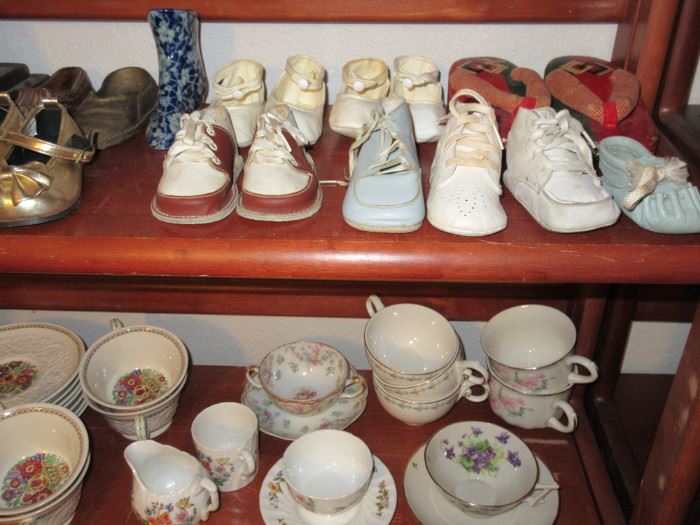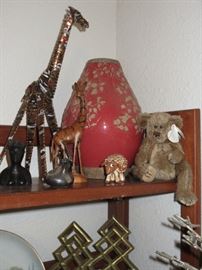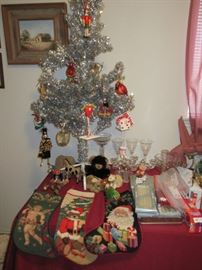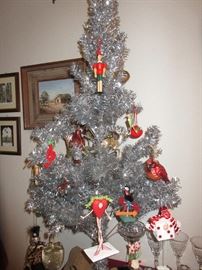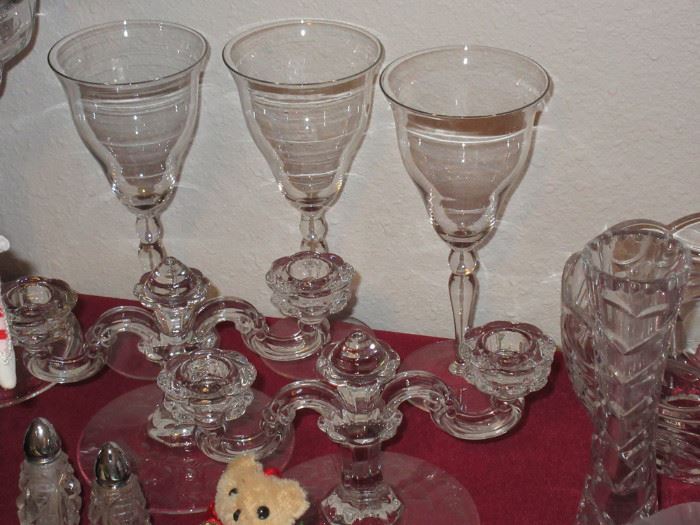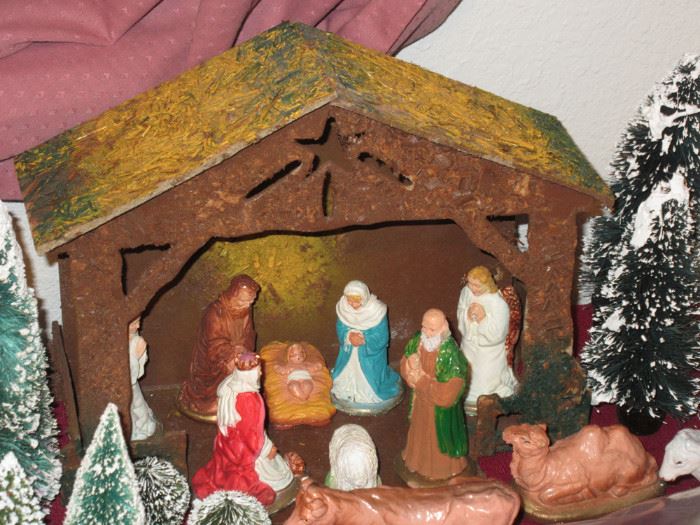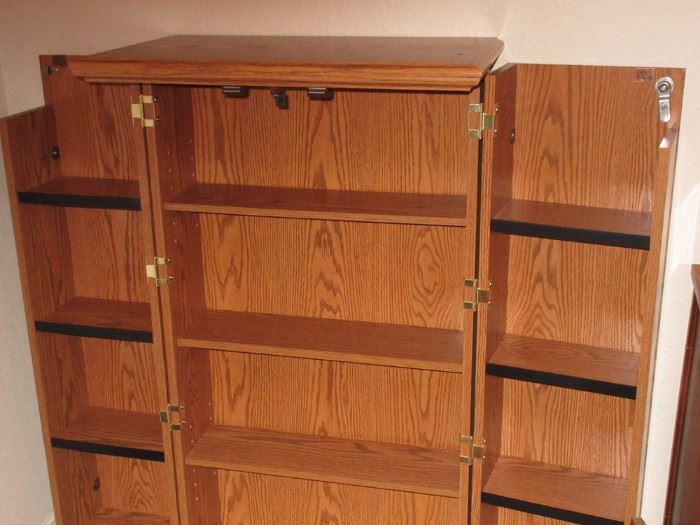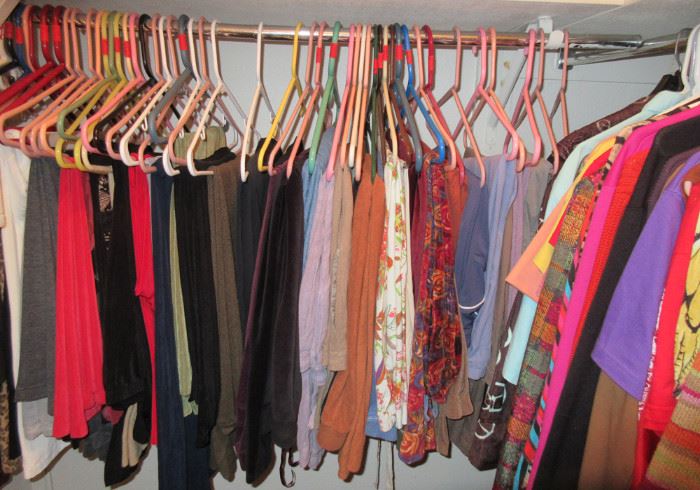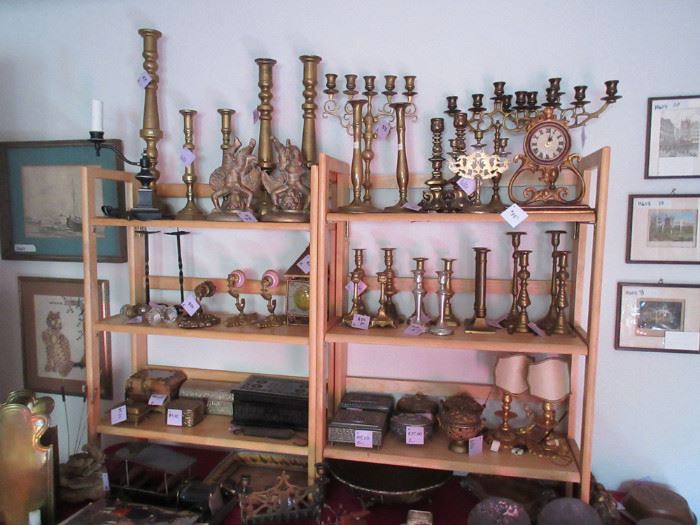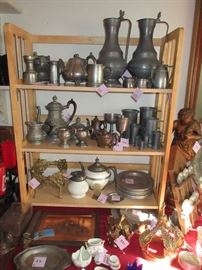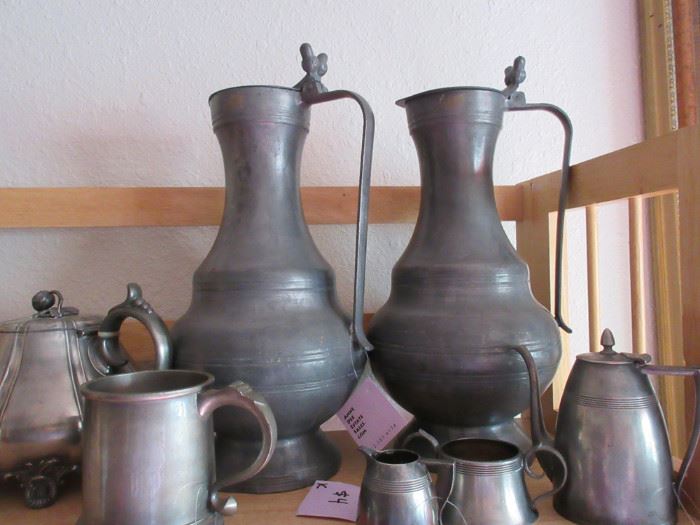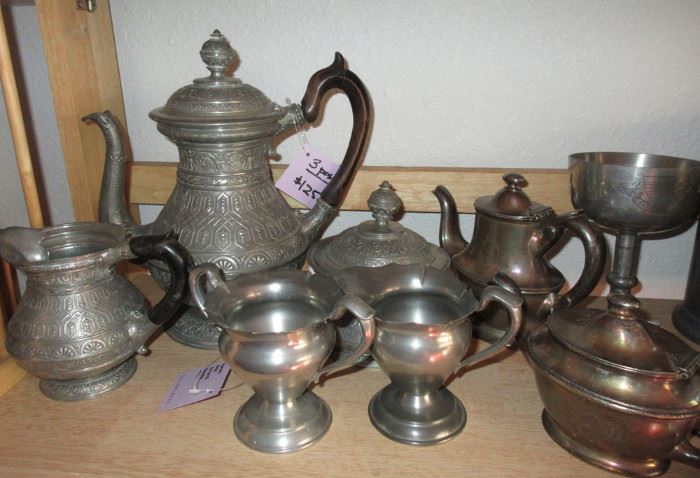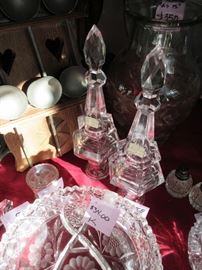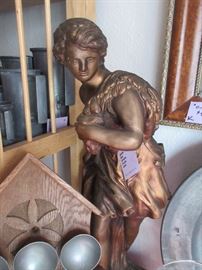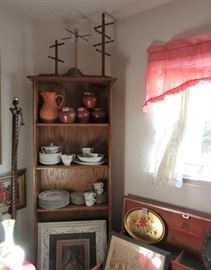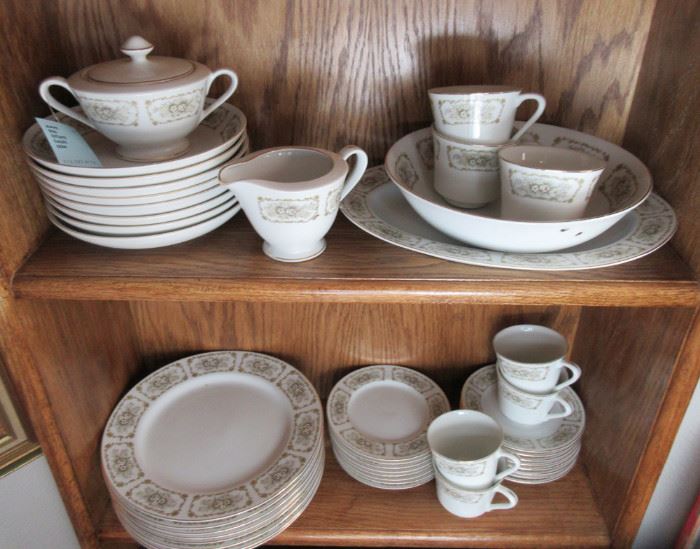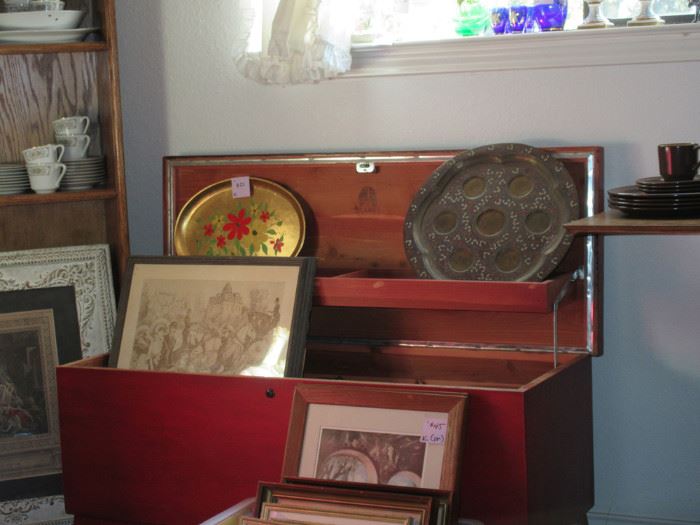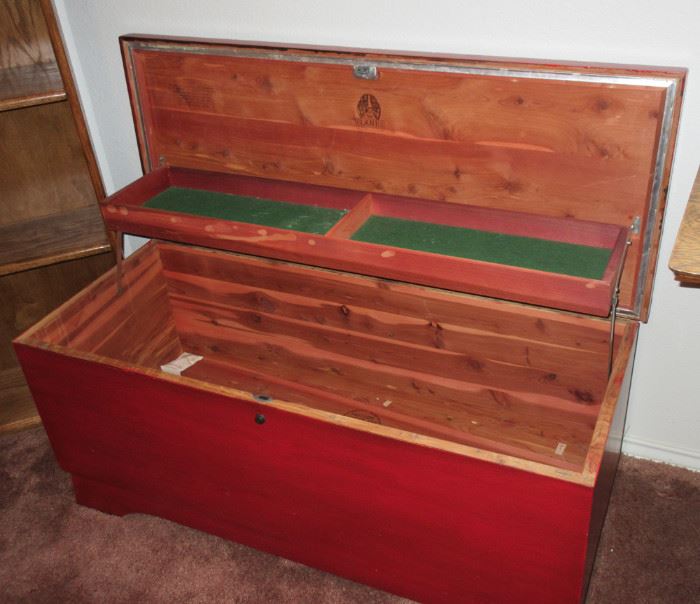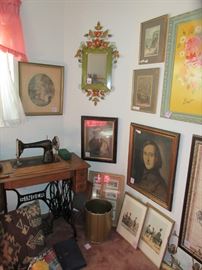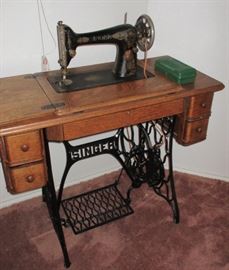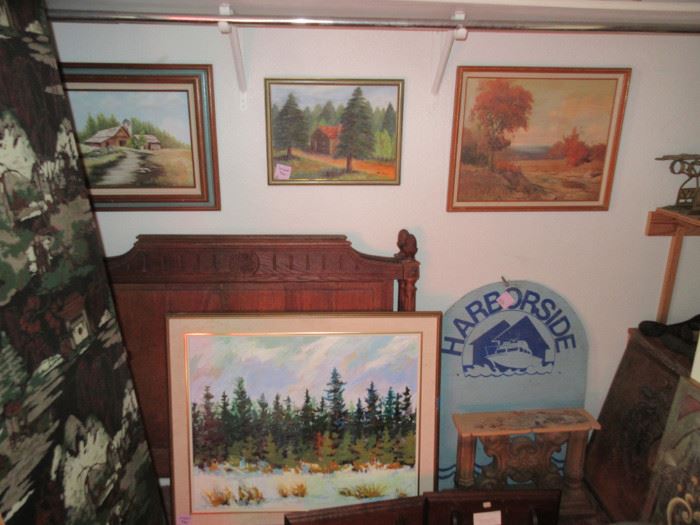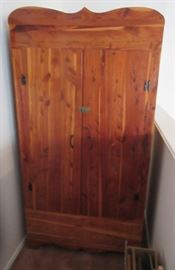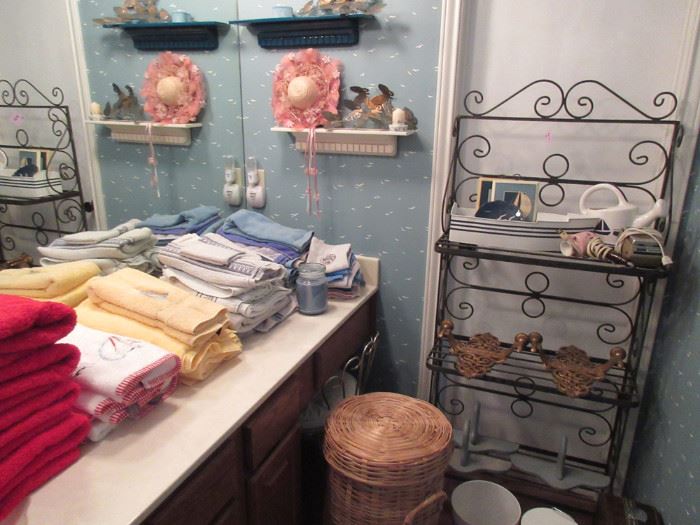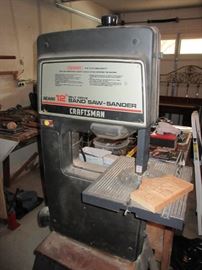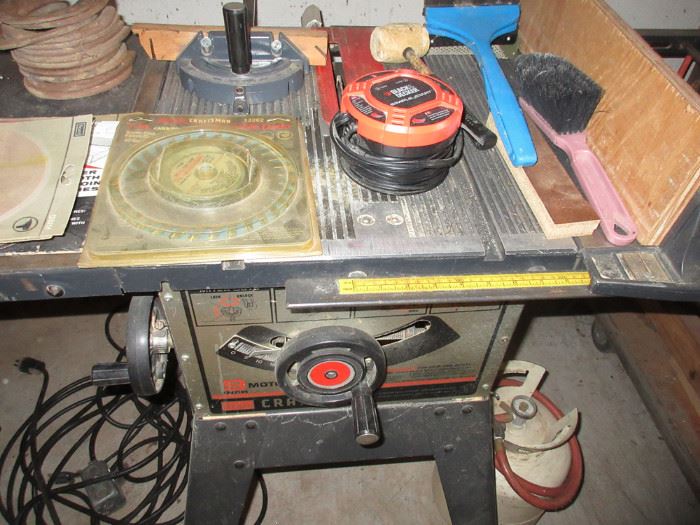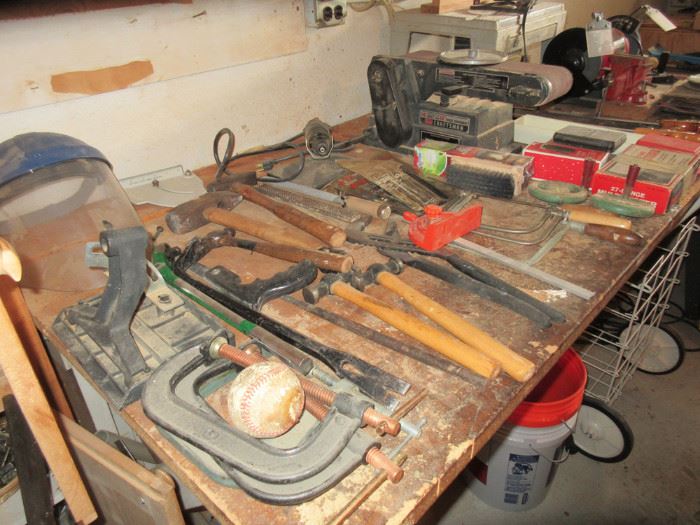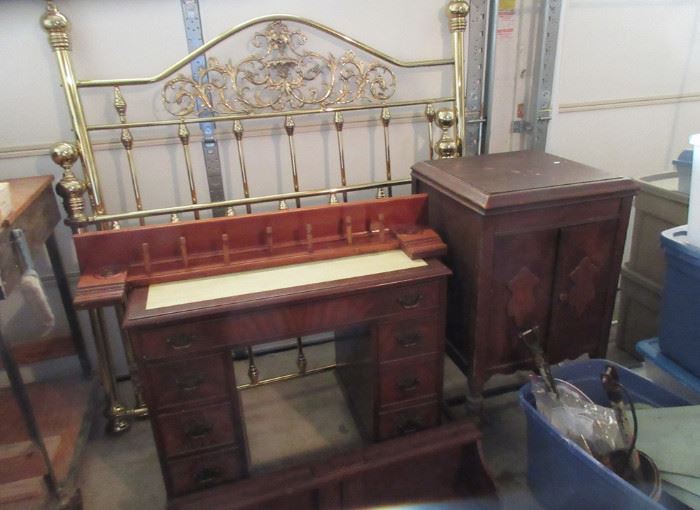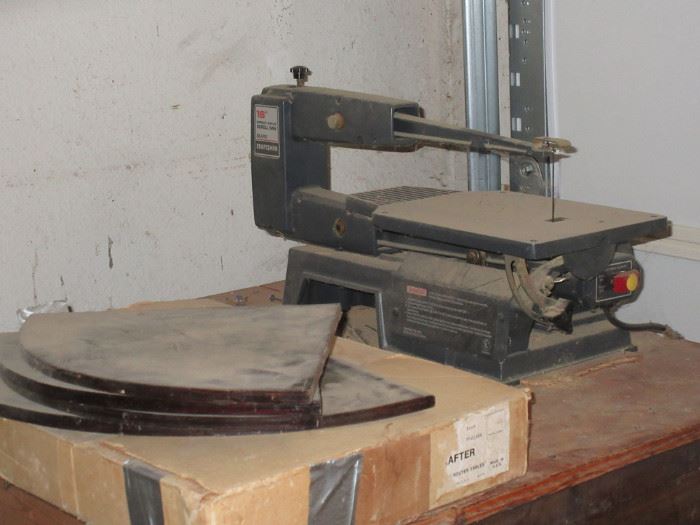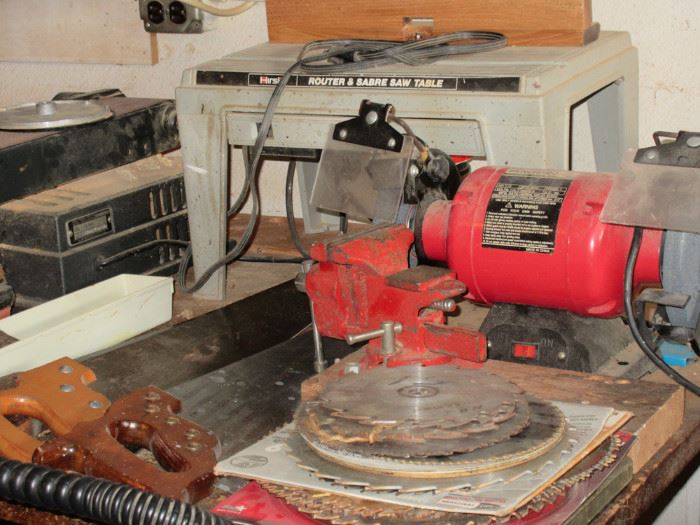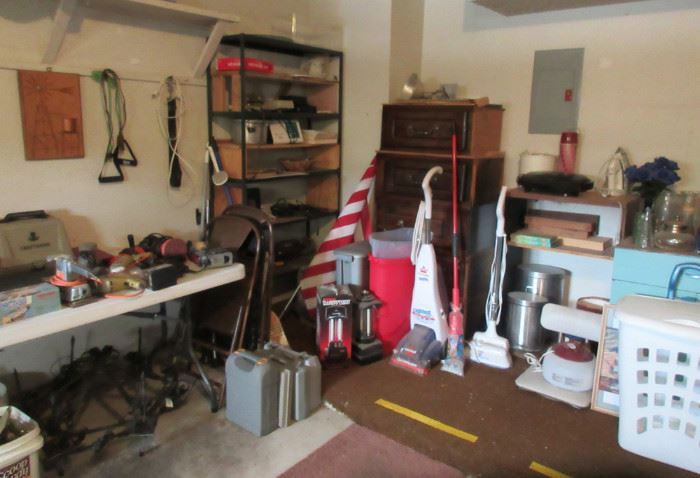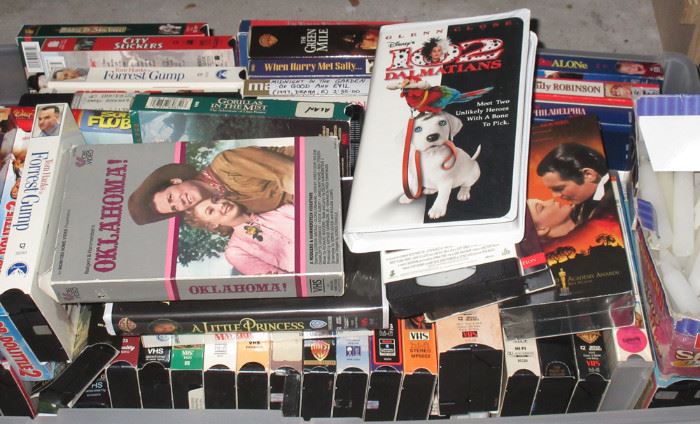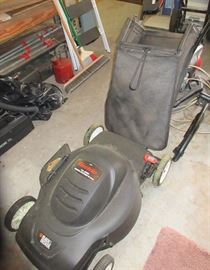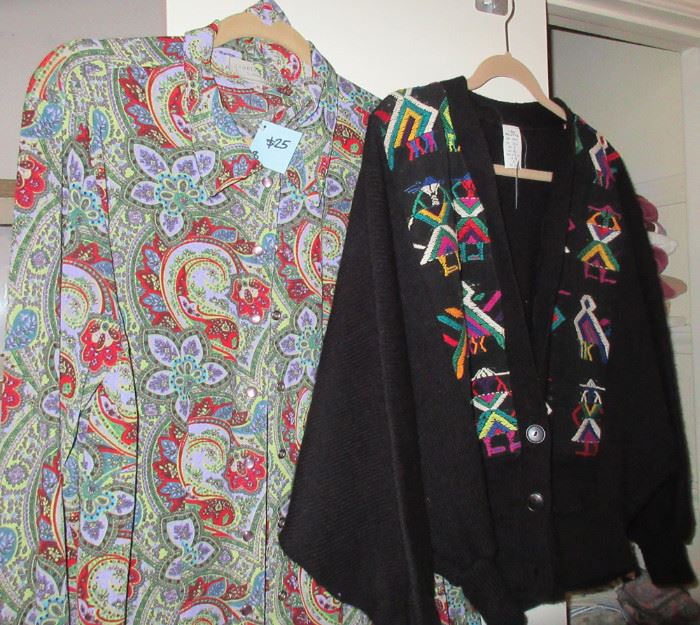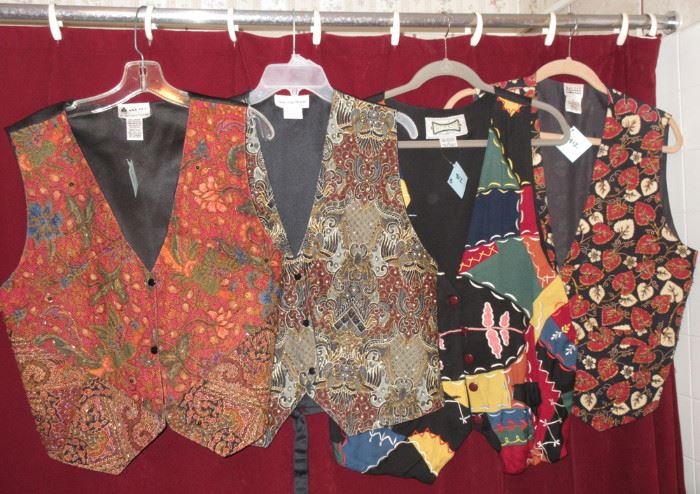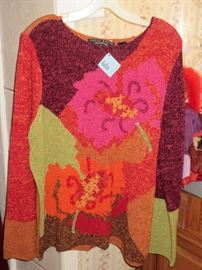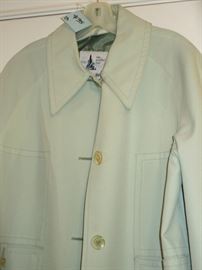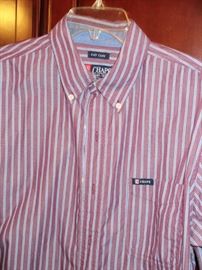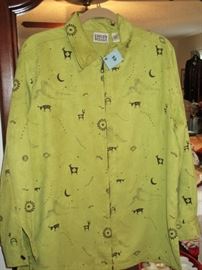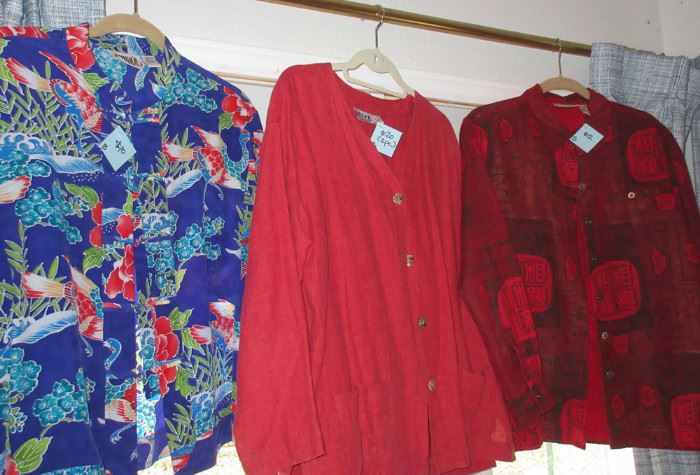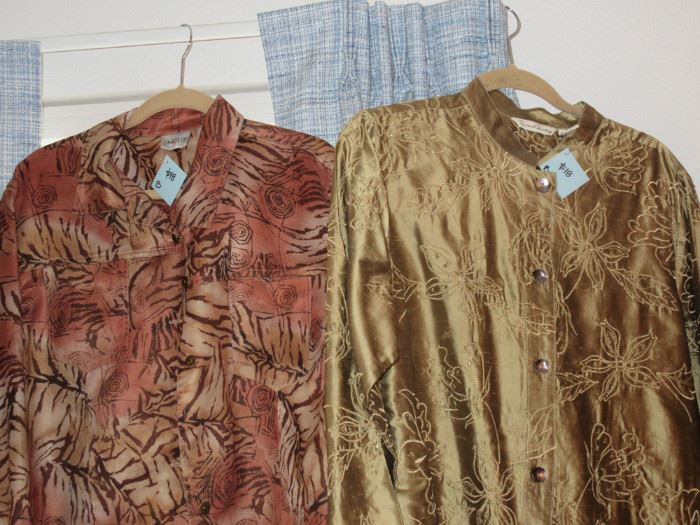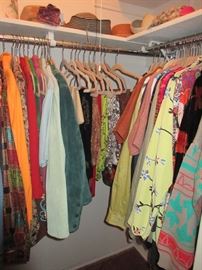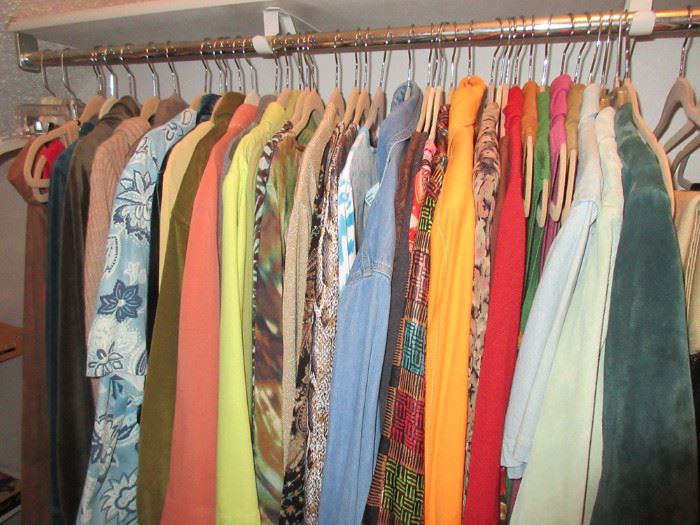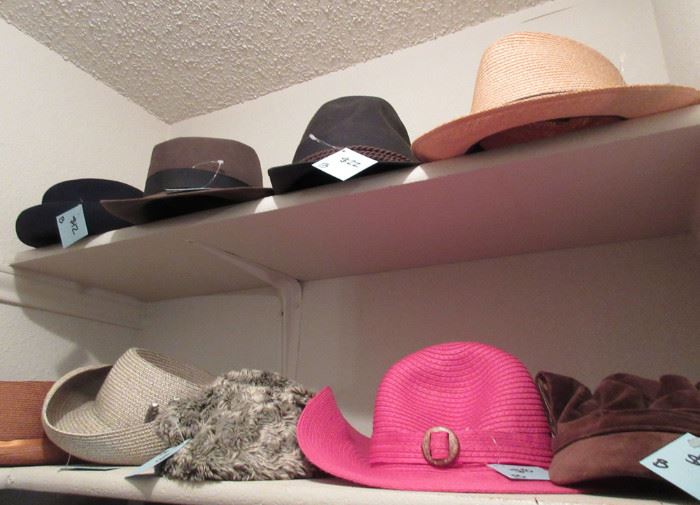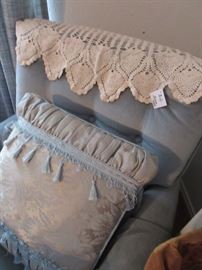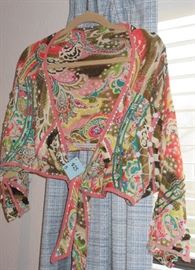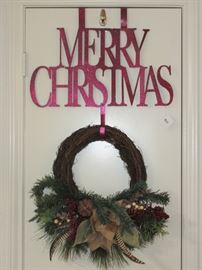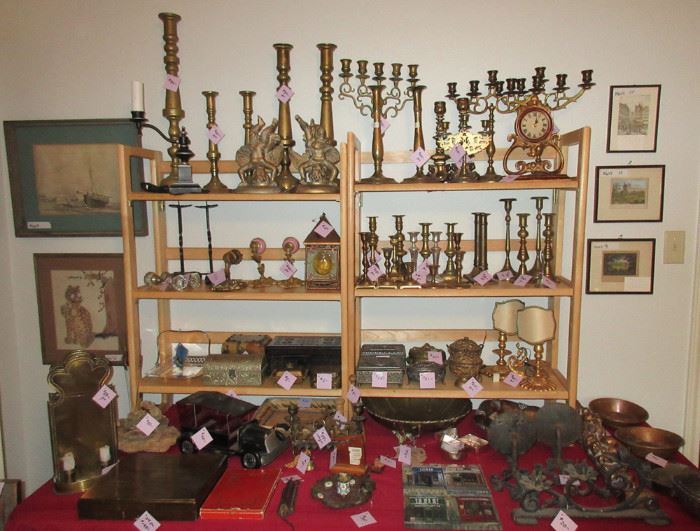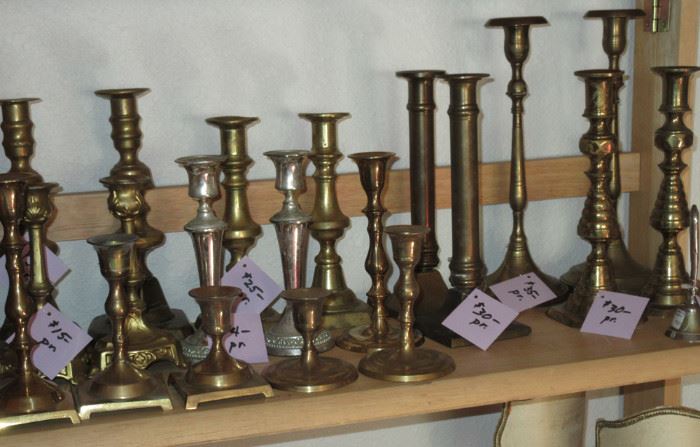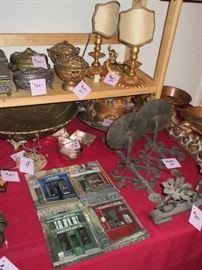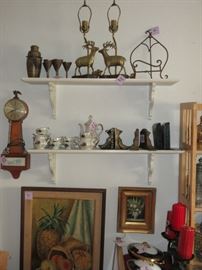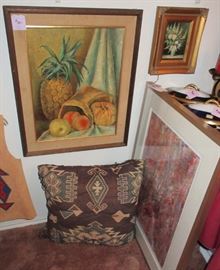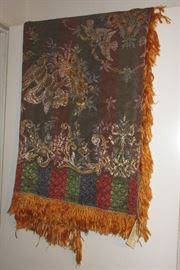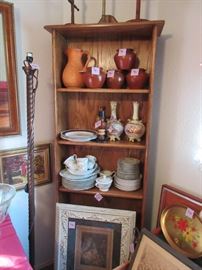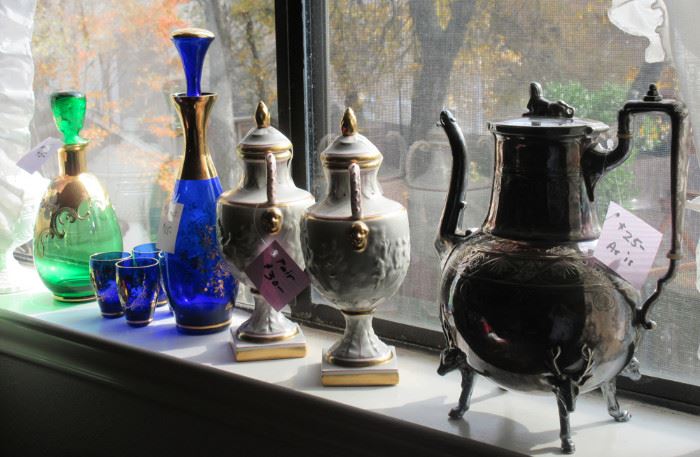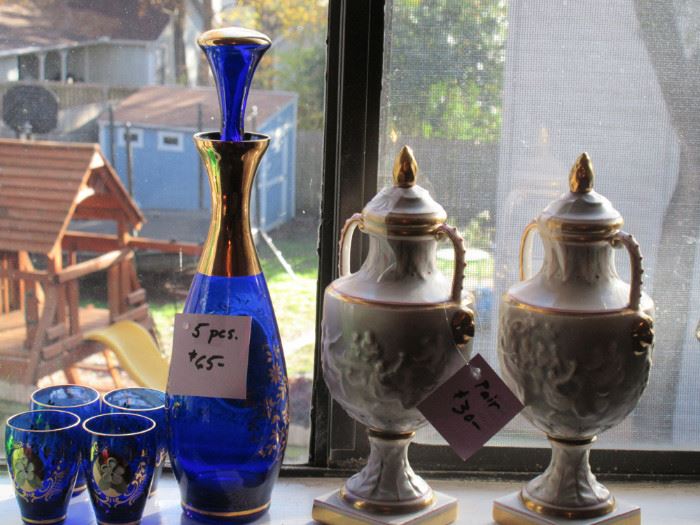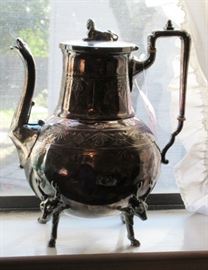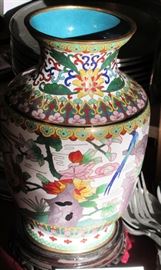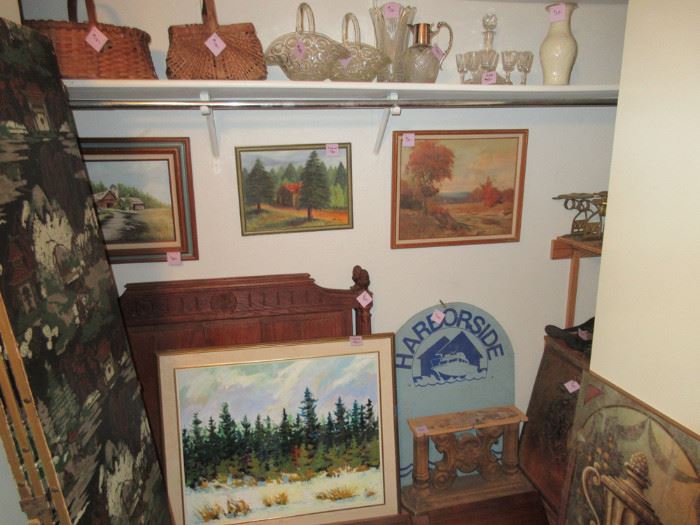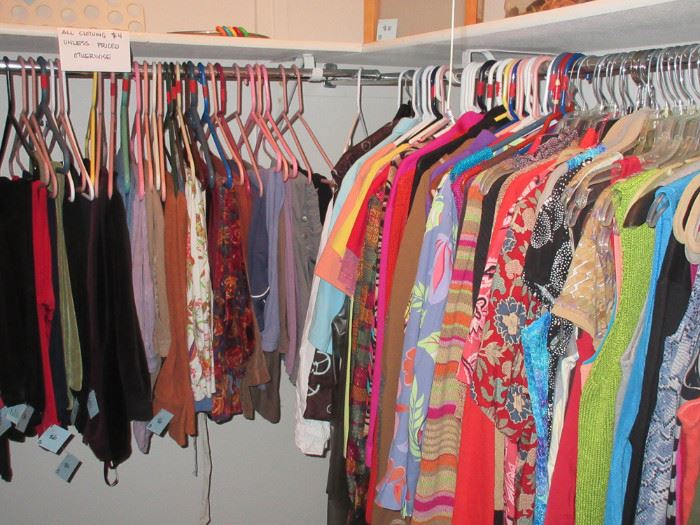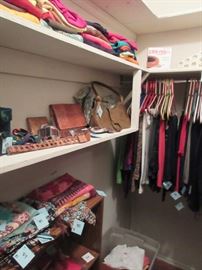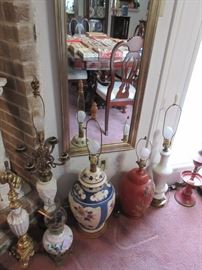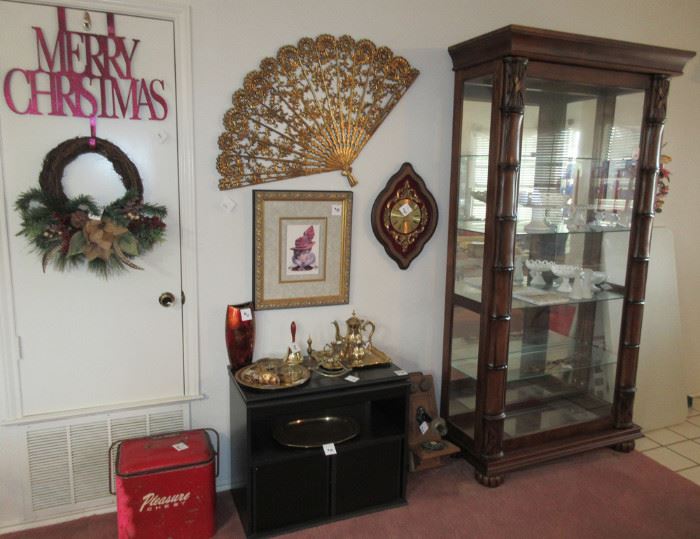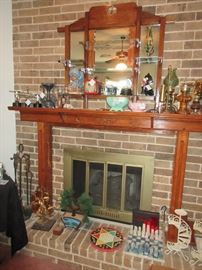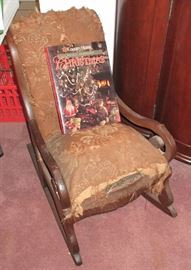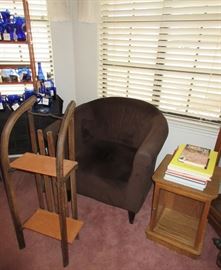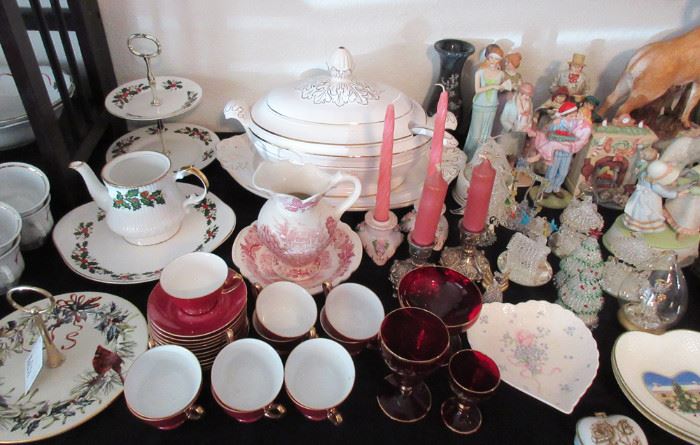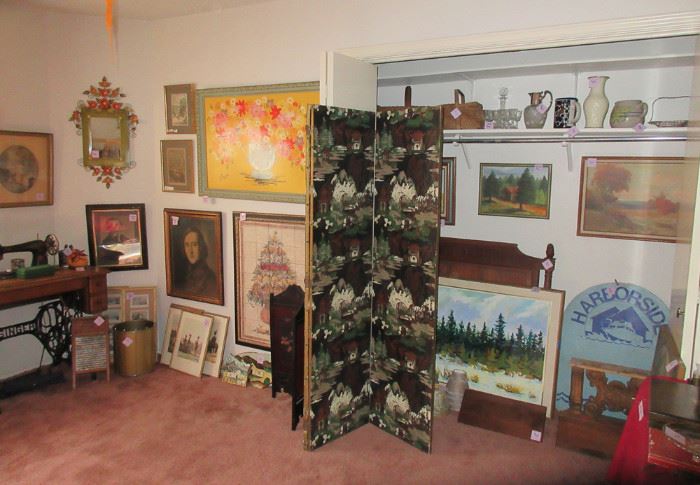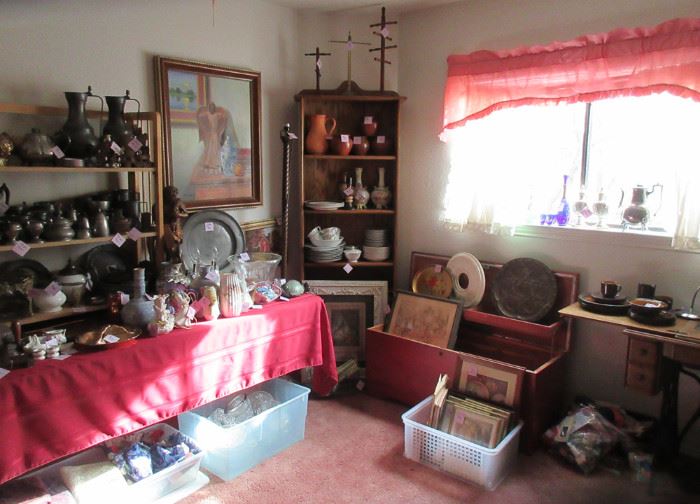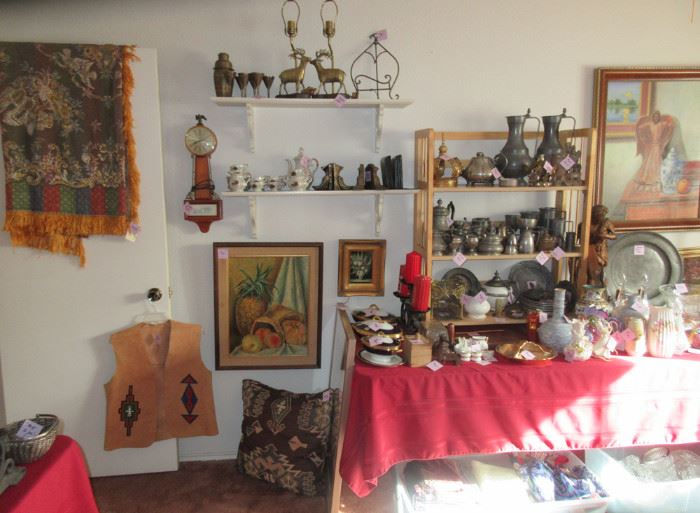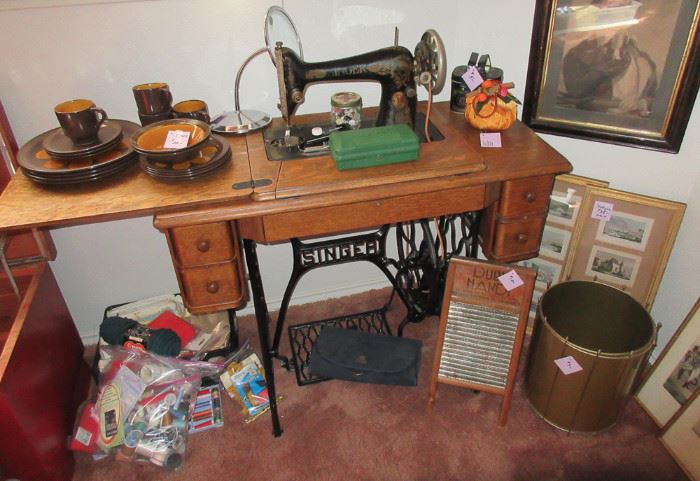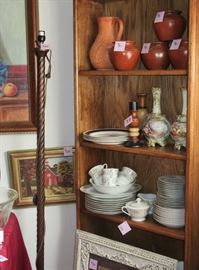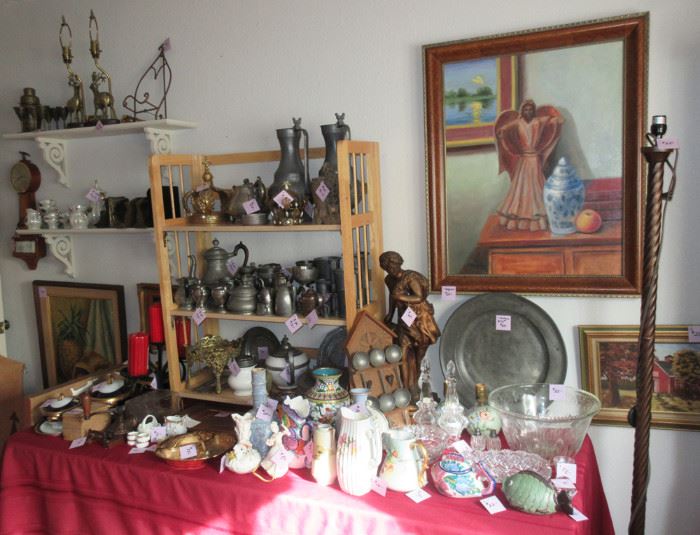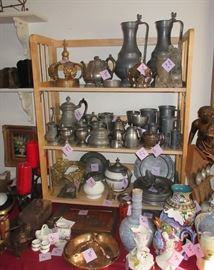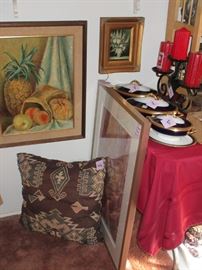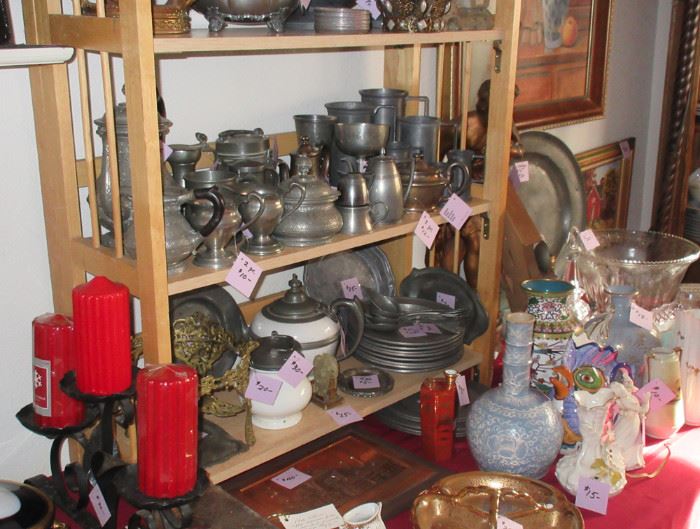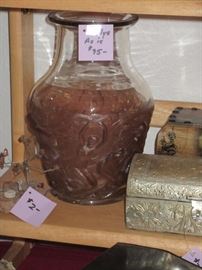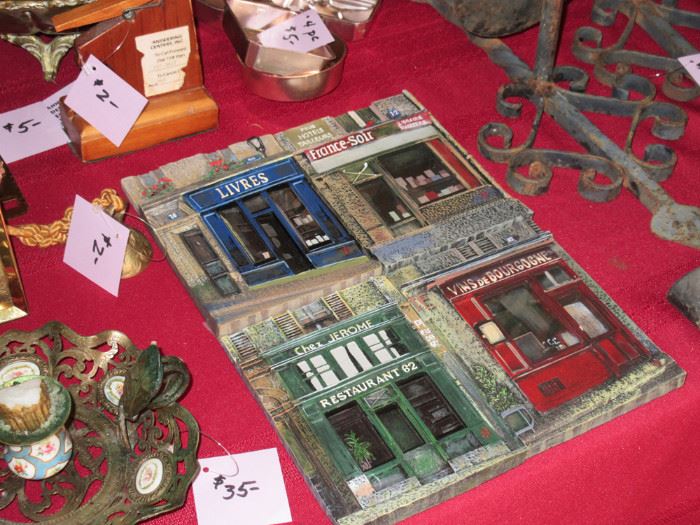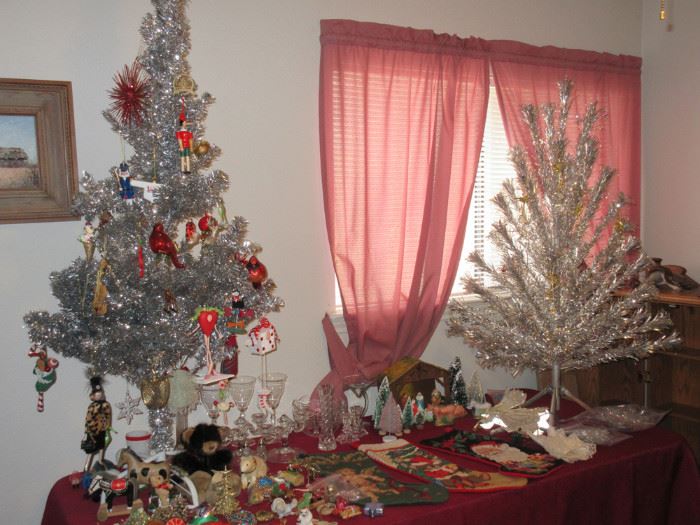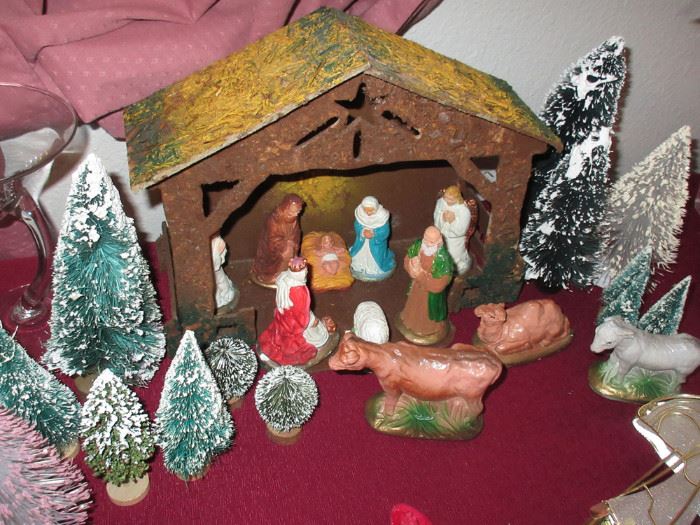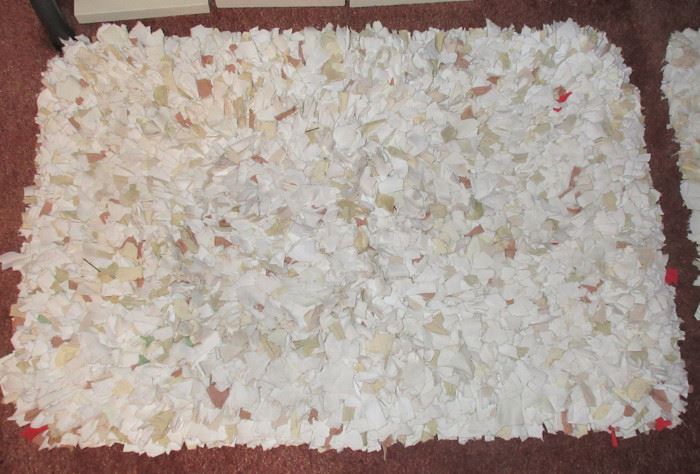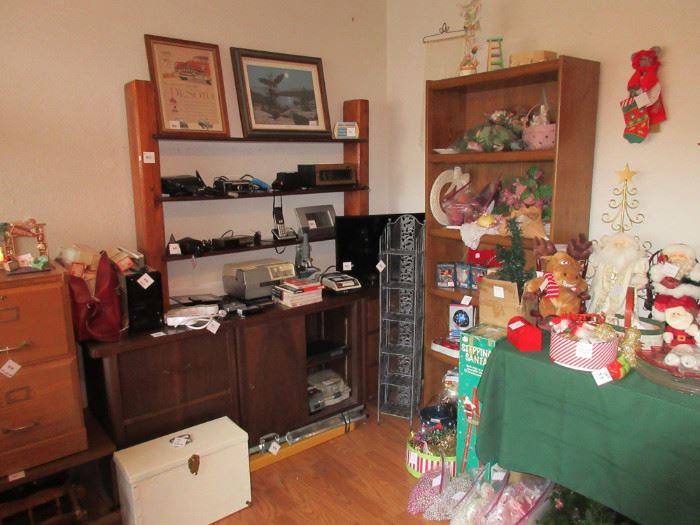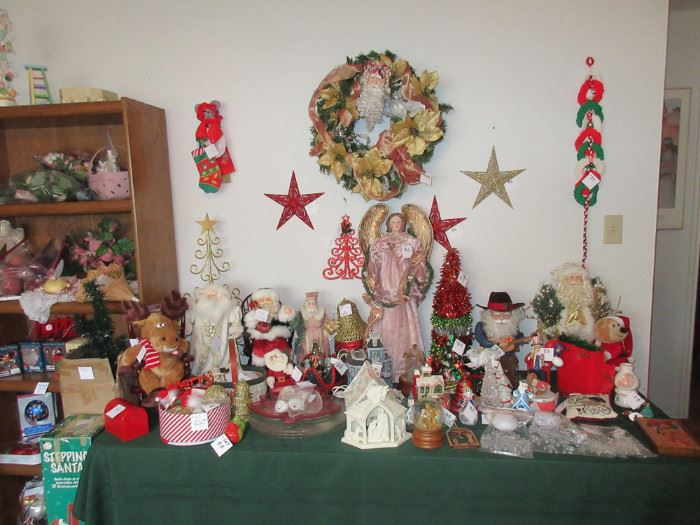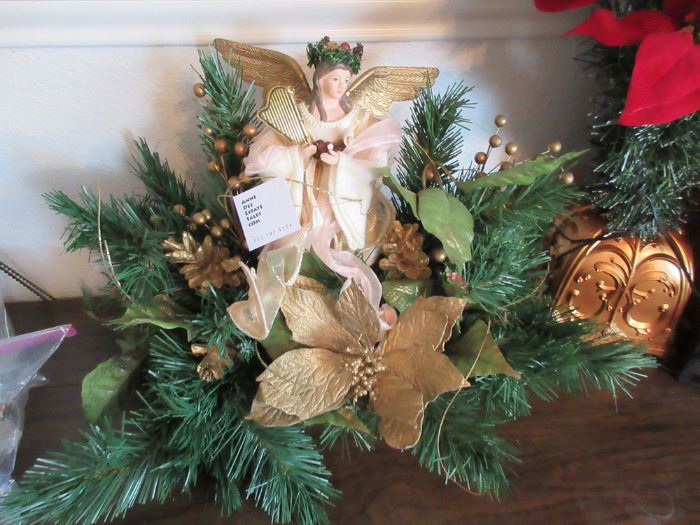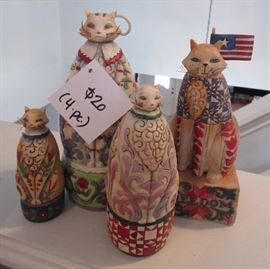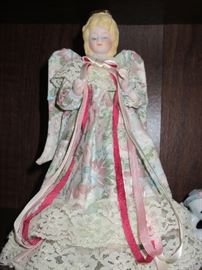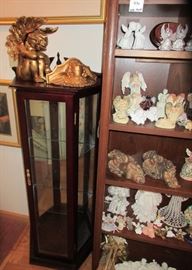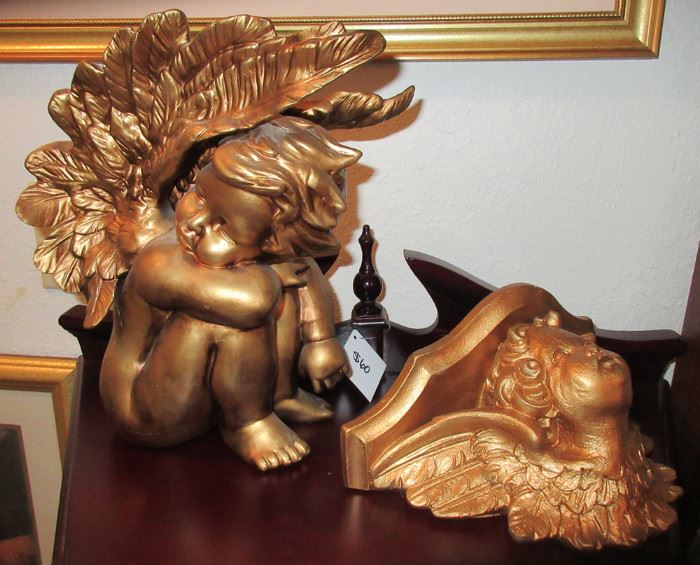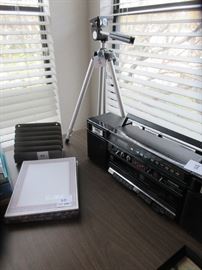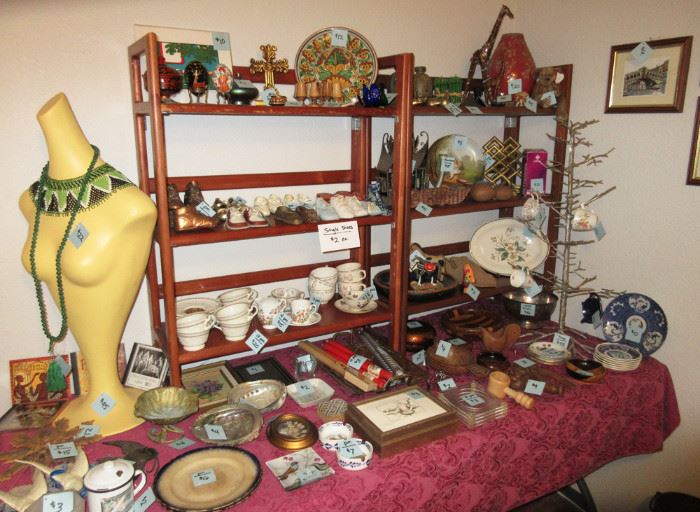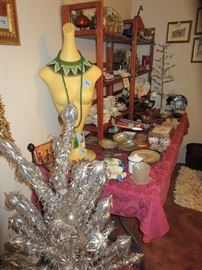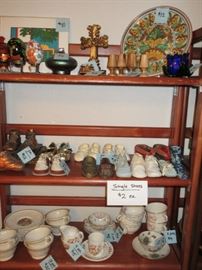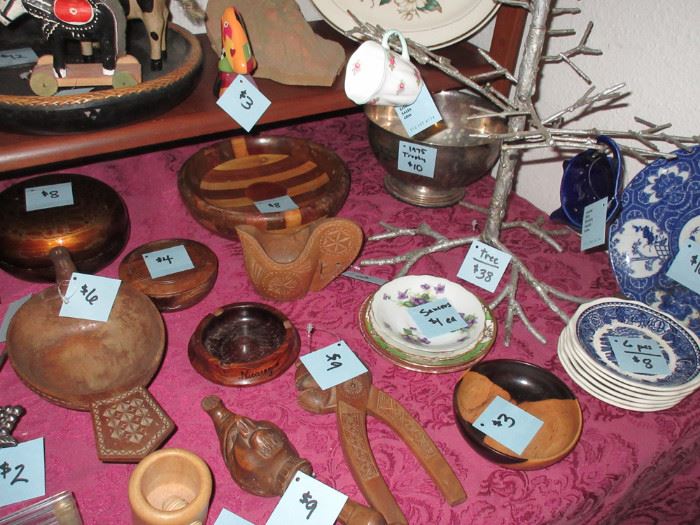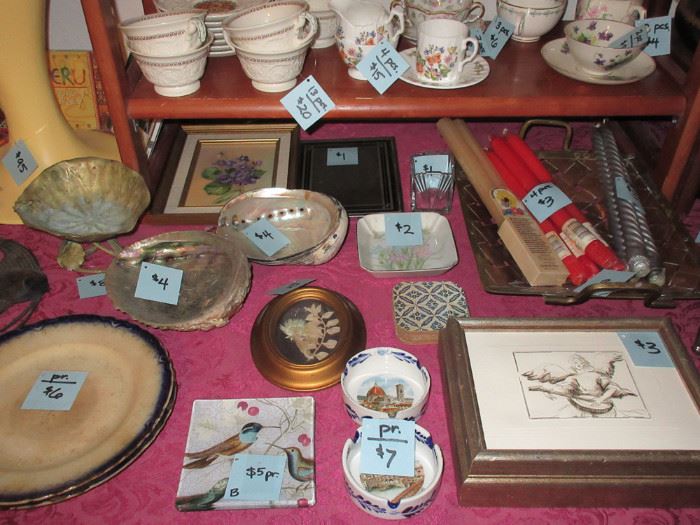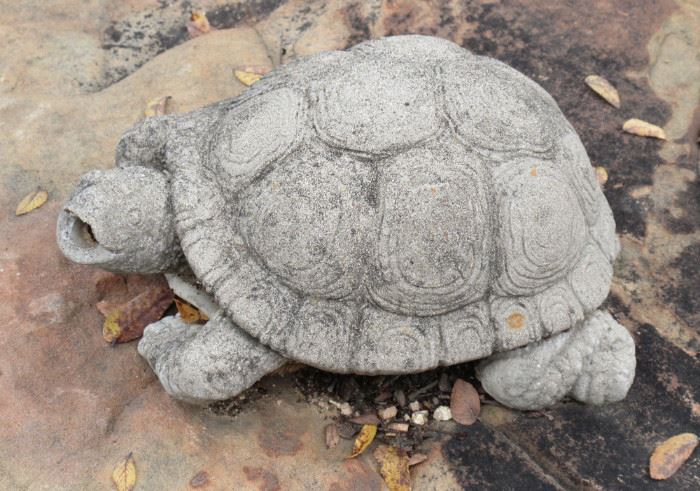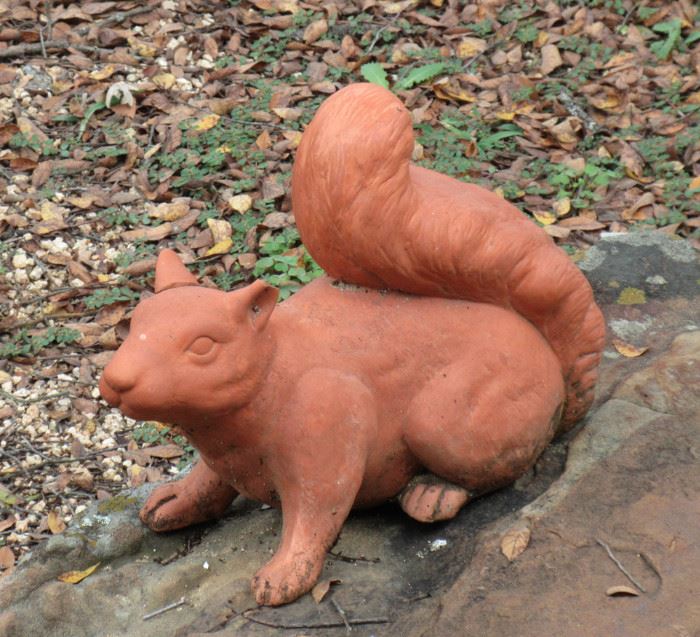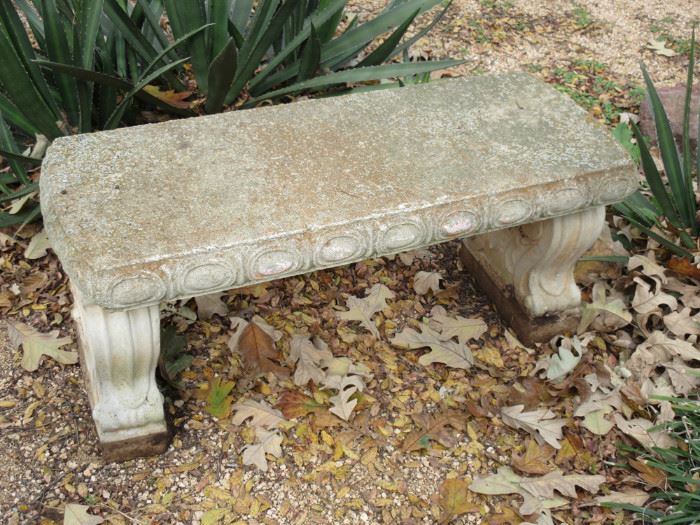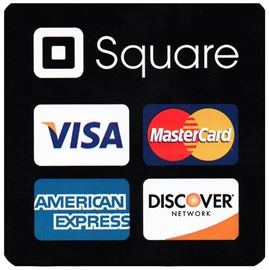 Thank you for using EstateSales.NET. You're the best!