Fine Books, Manuscripts, and Stamps Presented by Lark Mason Associates
online only auction
•
19
day sale
•
sale is over
Terms
iGavel Auctions Site User Agreement and Conditions of Sale

Welcome to iGavel. By using our site you agree that you have read, understand, and agree to the following terms of use, policies, and conditions of sale. We only offer the use of our site to people who are 18 or older and who may lawfully enter into contracts under applicable law. Any user of our site agrees to adhere to any laws or statutes which govern the use of this site. If you disagree with any of the following terms of use, please do not use our site.

We may from time to time modify the terms of use of our site. If you do not agree with the modified terms of use, please do not use the site. By using the site after we have made the changes, you are agreeing to abide by the new terms.

Please note that the individual Sellers using the iGavel site are independent businesses with their own conditions of sale which may be applicable for the lots which they offer on the iGavel site in addition to the user agreement and conditions of sale described below which pertain to iGavel as a sponsor of this site.

1) iGavel is not an auctioneer. While some of the Sellers on the site are auctioneers and are licensed according to the jurisdiction where they are located, iGavel is only a venue to sell fine art, antiques, and collectibles online. iGavel is not party to any third party transactions which take place and therefore cannot be held responsible for any omissions or errors. iGavel is not responsible for any aspect of the listings nor for the actions of any of the Sellers on the site and cannot vouch for the accuracy or legality of the descriptions and cannot ensure that buyers or Sellers will adhere to the site guidelines or if a transaction will be completed. All Sellers on the site are however contractually bound with iGavel and may be dealt with for any violations of the contract terms.

2) Bidding and Buying. Users who bid on an item are required to complete the transaction. A bid is a legally binding agreement to complete a sale. Successful buyers who fail to complete a transaction may be blocked from the site or from that Seller's lots offered on the site, and at iGavel's discretion, may be required to post a non-refundable deposit prior to bidding on any lots. iGavel may, at its discretion, ask bidders to supply us with a government-issued photo ID, the name and address of which match the registration name and address on the buyer's iGavelAuctions.com profile page.

a) All lots on the site have a minimum bid or reserve requirement. Sellers are not obligated to sell an item unless the sale closes and the minimum bid or reserve has been met.

b) Owners of property may not bid on their own lots.

c) All lots are subject to extended bidding. In this process, bids received in the final 5 minutes of a sale will reset the bid timer back to 5 minutes. This time extension allows all users who wish to bid, time to bid.

d) Bid retractions may be permitted on iGavel under special circumstances. iGavel retains complete control and has the right to terminate, modify, extend, or re-start any bid for any reason. Should a lot on which you are bidding be modified, extended, or discontinued, you agree to hold iGavel and its Officers and agents harmless from any legal action. Occasionally we recognize that bids are made in error and want to help users who make a mistake. iGavel may decide upon consultation with the Seller either to continue the transaction, extend the duration of the sale, or close the item early and relist the item. Notification to other bidders will be made on lots which have been closed early and/or relisted. Should a contested bid take place, the user should contact the Seller immediately. Any fraudulent bidding or other activity on the site will be cause for immediate loss of user privileges.

e) iGavel reserves the right to reject bids, suspend, or block any user's access to our site at our sole discretion. Users who are blocked or otherwise prohibited from bidding acknowledge that permission to bid is given at the sole discretion of iGavel. Sellers on iGavel are authorized to reject bids or bidders and to set the terms for where and to whom an item may be sold or shipped.

f) After winning an auction, both the high bidder and the Seller will receive a courtesy email notice. All Sellers are required to obtain the successful bidder's information directly from the site. The courtesy forwarding by iGavel does not remove the responsibility of the Seller directly obtaining the purchaser's contact information. iGavel is in no way responsible for any delays, incorrect email data, or other errors which may result from providing this courtesy email contact.

g) iGavel and the Sellers reserve the right to remove any lot from the site, modify descriptions, or make any changes to any auction at any time. iGavel and the Sellers may for any reason and at any time refuse to process a bid, restrict bidding, or block a bidder from the site. All users of this site agree to hold iGavel and the Sellers completely blameless for any of the above.

h) Should there be any malfunction of the electronic bidding system during an ongoing auction, or any outage whereby bidders cannot gain access to the auction, we reserve the right to continue and extend the time of the auction, close the auction, and/or re-list any lot or lots which may have closed during an outage. We also reserve the right to retract winning bids that occurred during the outage and re-offer those lots affected. Winning bidders affected by such action will be notified by iGavel Auctions or the Seller within a reasonable amount of time. In such cases where a winning bid is retracted, any automated notification received by the bidder will become null.

3) Buyer's Premium. A buyer's premium will be applied to all lots sold, to be paid by the purchaser as part of the purchase price (purchase price and buyer's premium), which is then subject to all applicable local taxes or user fees (taxes, shipping and handling).

4) Seller's Warranty. The Sellers on iGavel warrant for the benefit of the buyer that:

a) The Seller has the right to sell the item, there are no encumbrances on the lot offered for sale, and the clear and good title will pass to the buyer without any claims. The Seller does not have any information which would lead a reasonable person to believe the object was stolen.

b) If applicable, the object has been lawfully imported or exported and all appropriate duties or fees paid and the Seller will facilitate the shipping of the item to the successful buyer.

5) Guarantee Policy. All items on iGavel are guaranteed for accuracy and condition, pursuant to state, federal, and other laws and regulations. Residents of Virginia should be aware that the guarantees for accuracy and condition on items bought on the iGavel site are for a period of 30 days. Guarantees are subject to the specific terms of these guarantees listed below:

a) Except for lots sold on the iGavel Interiors category, each seller guarantees the accuracy of the object as described in the lot heading for a period of 45 days from the closing date of the sale of that lot on iGavel. This guarantee is given only to the person who bought the lot and not to any third party or subsequent owner.

The terms of guarantee for accuracy do not cover adjectival terms or statements of opinion and only apply if the lot's worth is diminished due to the amended description.

Objects sold on the iGavel Interiors category are subject to a guarantee for accuracy and condition for a period of 7 days following the close of the sale on the iGavel Auctions site, and do not include normal wear and tear, or minor faults such as nicks and chips to large sets of porcelain or glassware, scratches and stains to furniture, imperfections with upholstered items, damages to framed artwork, or similar damage to other items. Buyers should expect minor faults to be present and these will not be listed under the condition report as Buyers are expected to avail themselves for a personal inspection during the available preview times.

b) Except for items on iGavel Interiors (see a), each seller guarantees the condition of the lot as described in the lot condition field for a period of 45 days from the closing date of the sale of that lot on iGavel. The guarantee warrantees that the description of the lot condition is substantially correct based upon a fair reading of the lot's description. No guarantees of condition are made for any frames, mountings, glass, or bases accompanying a lot.

c) All property sold on iGavel is expected to show some evidence of age and wear. Other than the specific guarantees for accuracy or condition, all property is sold "as is" and the Seller and iGavel make no representations or warrantees about any other aspect of the property including reproduction or intellectual property rights.

d) All buyers on iGavel agree to hold iGavel completely harmless in any dispute and that any refund or canceled sale constitutes the only remedy for any damages. Damages may under no circumstances exceed the purchase price (closing bid plus buyer's premium) plus shipping and insurance costs if applicable for that lot.

e) If any Seller breaches any of the terms of guarantee, the buyer must immediately contact the Seller and seek recompense, returning the item in the same condition in which it was received. Once the item has been returned, it is the Seller's responsibility to immediately refund the buyer upon receipt of the lot. Refund will be remitted in the same manner that payment was sent on original purchase (e.g. credit card, wire transfer, Western Union, or money order/bank check, etc.) for product purchase price and buyer's premium. Shipping charges are paid by the customer and are not refundable.

6) Payment Policy. Payment will be made immediately and will constitute the total purchase price of the high bid plus the buyer's premium plus any associated transaction fees. Payment must be made in a manner acceptable to the Seller. Lots will not be shipped until good payment has been made. If payments are not received within 14 days in spite of communications and attempts to receive payments by the Seller, the Seller may choose to cancel the sale and reoffer the lot. Any payments made by a purchaser that are incomplete during this period are forfeited by the purchaser, as well as any title to the lot in question, unless a mutually acceptable agreement between the Seller and the purchaser is in effect.

a) All items must be picked up or arranged to be shipped within 14 days of the sale closing. If items have not been paid for and picked up or shipped within the 14 day limit, the Purchaser will forfeit ownership of the lot/s and the Seller may charge a late payment fee, storage fee, or choose to pursue legal action. The Buyer will be held liable for damages incurred, including the original purchase price, costs to reoffer the item, full commissions, legal fees, storage fees, and other related expenses, and the Buyer's account may be deactivated by iGavel or the Seller.

b) Any successful bidder who fails to pay for a lot as specified in the Terms and Conditions of Sale will forfeit all ownership of the lot or lots in question and iGavel or the iGavel Associate may choose at their discretion, to resell or donate the lot/s for an amount equal to penalties as applicable in the Conditions of Sale, including the total purchase price and other associated charges.

c) Lots that are not picked up within 30 days will be considered forfeited by the purchaser and iGavel or the iGavel Associate will have the right to resell, donate, or otherwise dispose of the property in a manner of the choosing of iGavel or the iGavel Associate. iGavel reserves the right to charge the Buyer for moving or other expenses incurred during this process.

d) Permission to charge: As a winning Bidder on property listed by the Associate Seller Lark Mason Associates, with seller names LarkMasonAssoc and LMasonAssocTX, you authorize iGavel and the iGavel Associate the right to charge your registration credit card for the successful purchase amount plus the buyer's premium, associated taxes, shipping, and other expenses related to your invoice. You agree and acknowledge that your credit card information is valid and will be updated to remain valid prior to any bids placed on the iGavel site. In addition, any Lark Mason Associates' invoices will be automatically charged for totals under $5,000 after the Purchaser has had 48 hours to review the invoice and communicate an alternate payment choice. If Seller does not hear from the Purchaser within 48 hours of receiving the complete invoice, the card on file will be charged. Purchases by credit card are limited to $5,000. For invoices over $5,000 other payment must be arranged.

7) iGavel Interiors Sales. In addition to the above stated terms and conditions, Bidders on the iGavel Interiors sales agree to the following:

a) Permission to charge: Bidders on the iGavel site who participate in sales under the iGavel Interiors category authorize iGavel or the iGavel Associate the right to charge their registration credit card for the successful purchase amount plus the buyer's premium, associated taxes, shipping, and other expenses related to this purchase. Users of the iGavel Interiors category agree and acknowledge that their credit card information is valid and will be updated to remain valid prior to any bids placed on the iGavel site. In addition, any Lark Mason Associates' invoices will be automatically charged for totals under $5,000 after the Purchaser has had 48 hours to review the invoice and communicate an alternate payment choice. If Seller does not hear from the Purchaser within 48 hours of receiving the complete invoice, the card on file will be charged. Purchases by credit card are limited to $5,000. For invoices over $5,000 wire transfer or cash must be paid within 48 hours of the invoicing for all iGavel Interiors sales.

b) Successful Bidders on iGavel Interiors agree to pick up their lots or arrange for shipping within 48 hours of invoicing unless your invoice has specific instructions otherwise.

c) Shipping for iGavel Interiors sales is to be arranged by the winning Bidder.

d) BIDDERS WHO FAIL TO PICKUP THEIR LOTS IN ACCORDANCE WITH THE TERMS AND CONDITIONS SET FORTH HEREIN, AUTHORIZE IGAVEL AUCTIONS OR THE IGAVEL ASSOCIATE TO CHARGE THEIR CREDIT CARD FOR THE ENTIRE PURCHASE PRICE INCLUDING BUYER'S PREMIUM, TAXES, SHIPPING, AND OTHER FEES THAT MAY OCCUR BY LATE PICKUP. IN SOME CASES, THE LOTS MAY INCUR SIGNIFICANT MOVING AND STORAGE FEES WHICH WILL BE BORN BY THE BIDDER.

e) Individual iGavel Associates may set their own payment policies in addition to those stated in the iGavel Site User Agreement and Conditions of Sale.

8) Shipping Policy. The Seller will arrange the shipping of the purchased lots with the buyer directly unless otherwise agreed. and the buyer is responsible for the cost of shipping and all associated fees. iGavel and the Sellers are not responsible for any acts which result in damages by carriers or packers of purchased lots, whether or not recommended by the Seller or iGavel, and will not be liable for any losses which result. Sellers are to provide a reasonable amount of assistance to buyers in arranging shipping and insurance, but the buyer is responsible for claims of loss or damage and for contacting the insurer or carriers directly.

Once good payment has been received, Sellers are expected to release the item and coordinate as soon as is reasonably possible but not later than 30 days after payment has been received, with the buyer for the transportation of the object.

If a Seller is prevented from delivering a lot because of circumstances outside of his control, such as weather, fire, or illness and the sale is canceled, the Seller will be liable only for the amount of the purchase received by the Seller. Once the lot is delivered to the shipper, the title and obligations pass to the buyer.

9) Limited License of Use. Users of the site agree to a limited license of personal use of the site with the express understanding that no data extraction of any kind is permitted except for the purpose of considering a bid.

10) Copyright Protection. All content on the site is the property of iGavel and is protected by all applicable domestic and foreign copyright laws and international conventions. iGavel is a registered trademark and is protected by applicable US and Foreign copyright laws. Use of any of this content except for the purpose of considering a purchase is strictly prohibited. If you believe any material on the site constitutes a copyright infringement, please reply in writing to the Seller of the lot with your contact information, the name of the party with the copyright, the name of the contact person, description of the lot in question, and a signed statement by you that the information is correct and you are authorized to act on behalf of the copyright owner.

11) Images & Photography. The successful purchaser, its successors, assigns, and heirs, acknowledge that they have no claim to the images of lots on iGavel, Inc. and that iGavel has the right to use the images of purchased property in perpetuity with no restrictions and without compensation. All photographs, pictures, images, text, marks, logos and/or any other content on the iGavelAuctions website are strictly proprietary to iGavelAuctions and/or the particular seller of such item and may not be used, duplicated, copied, exploited or reproduced in any manner including, but not limited to, copying and/or dragging to a different location, whether to an outside website or any other such location, and/or be used for any purpose except for personal and/or noncommercial use without the express written consent of iGavelAuctions and/or the iGavel Associate Seller. Any violation of such restriction shall result in suspension of all activities on the iGavelAuctions website by such user and iGavelAuctions hereby reserves all legal remedies for such violation. All parties downloading, printing and/or using any site content in any manner represents and warrants that their use will be consistent with the terms set forth herein. To request permission to use and/or reproduce any site content please contact info at igavelauctions.com.

12) Indemnity and Limited Liability. iGavel and the Sellers on iGavel will not be liable for any damages of any type which arise from the use of this site, including: lost data, messages received, goods or services received, lost revenues or profits, or any transactions of any kind. Nor will iGavel or the Sellers be liable for indirect or consequential damages, or damages which result in lost profits arising from the use of the site. All users of this site agree to hold iGavel and the employees or agents of iGavel harmless from any claims made by any third party for any Sellers or users failure to adhere to the rules and regulations governing the use of the site.

13) Site Functionality. All users of our site are prohibited from interfering with the proper functioning of the site or infecting the site with any programming routine which may interfere with the site functionality. iGavel makes no representations or warranties of any kind whatsoever as to the site functionality.

The site is provided "as is" and "as available" and we may at our sole discretion discontinue the use of the site or any features on the site or auctions for any reason and with no liability to the user. Any material obtained in any manner from our site is at the discretion and risk of the user and any resulting damages to a computer, program, or data is the responsibility of the user.

14) Links. Users of the site are advised that many Sellers have links on our site and we are not responsible in any way for the availability or content of these sites and are not in any way liable for any losses or damage that may result from the use of these sites.

15) Privacy Policy. The privacy of all registered users of the site is protected. We are dedicated to keeping all user information confidential.

Information generated by transactions on the site is available to iGavel and will be used to improve site features and functionality. iGavel employs outside firms to analyze web traffic. These firms do not collect user profiles or capture other user data other than session data used to make site enhancements. Cookies are used on the iGavel website for the purpose of enabling auction services. If you disable the cookies, you will be unable to log onto the auction site. Collecting preferences, addresses, user id, email addresses, and customer names are available to iGavel and if you do not opt out of receiving email notification, will be used by iGavel for notification purposes about future sales on the site or other events which may be of interest. Confidential information will not be shared with other users but may be shared with Sellers on the site if deemed necessary to complete a business transaction. Users of the site authorize iGavel to maintain paper files relating to transactions. Sellers may enter into separate agreements with buyers regarding notification of future sales or other matters. These contracts are outside the domain of iGavel's jurisdiction and are entered into solely by the buyer and Seller. iGavel does not control or oversee these arrangements. Should iGavel sell or merge operations, user information and site data will be shared with the new operators.

Users of the site are responsible for all transactions taken under the user's id and / or password. If you suspect your id or password is not secure, it is your responsibility to change it immediately. Occasionally iGavel or the Sellers on iGavel may contact a site user to verify their authorization to use the site. Bidding on high value lots may require additional verification procedures to be determined by iGavel or the Seller.

To protect the site, all users authorize iGavel and the Sellers on iGavel to make available to law enforcement authorities personal transaction information without a subpoena.

To remove your name from our database or ask a question about privacy please email the site operator at: info at igavelauctions.com.

16) Arbitration. Any legal claim or controversy arising over the terms of this agreement will be subject to binding arbitration in the state of Texas in accordance with the rules of the American Arbitration Association.

Should a claim be filed contrary to these terms, then the other party may recover attorney's fees and costs.

17) Severability. If any part of this agreement is for any reason unenforceable, the exclusion of that part will not affect the validity of the remaining provisions.

18) Usernames. All usernames are subject to editorial review. Inappropriate content is not allowed on iGavelAuctions.com.

19) Contact. All communication regarding this site should be sent to:

info@igavelauctions.com or iGavel Inc. 210 West Mill Street New Braunfels, TX 78130

SALE OF PROTECTED ANIMALS AND PLANTS

Please note, that as the purchaser, you are responsible for conforming with applicable federal, state and local government regulations concerning objects that contain endangered species materials or related substances. iGavel and the seller's on iGavel assume no responsibility for communicating to the purchaser the legality or otherwise of the sale of any objects that may be restricted under state and local law within the jurisdiction of the purchaser.

Last updated October 1, 2018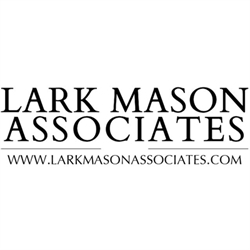 Fine Books, Manuscripts, and Stamps
Presented by Lark Mason Associates
Sale Code: SBC2
August 8 - August 27, 2019
*All closing times are Eastern Standard Time*
To view Seller Shipping and Payment Policies please visit the Details tab on each lot page.
Lark Mason Associates Rare and Historic Book auction, made up primarily from three
private collections, consists of over 145 lots from a variety of genres, periods, and
collecting interests. The first collection, formed over many years consists of 46 books,
letters, and manuscripts pertaining to the formation of the United States and other
government related documents. This collection includes a first edition of Thomas
Paine's Common Sense published in London, 1776 estimated at $8,000-12,000,
Thomas Hobbes Leviathan published 1651 estimated at $2,000-3,000, and a group lot
of Anno Regni Georgi III Intolerable Acts and other Bills, 1774 estimated at $15,000-
25,000.
The second collection was formed around popular novels from the 19th and 20th
centuries. Highlights include, a group lot of Mark Twain novels, The Adventures of Tom
Sawyer, 1877, and The Adventures of Huckleberry Finn, 1885 estimated at $4,000-
6,000, Harriet Beecher Stowe's Uncle Tom's Cabin, volumes I and II, 1852 and a later
edition, 1885 estimated at $4,000-6,000, and a near complete set of Leo Tolstoy's War
and Peace, 1886, estimated at $3,000-5,000.
The third collection was formed with a religious and abolitionist collecting theme.
Highlights include, a group lot of William Wilberforce letters and books estimated at
$6,000-9,000 and two William Pitt letters, one written to William Wilberforce, estimated
at $4,000-6,000.
The all online auction will take place on iGavelAuctions.com. Bidding opens on August
8th and closes on August 27, 2019. All lots are available for viewing during the sale
period in Lark Mason Associates Texas offices.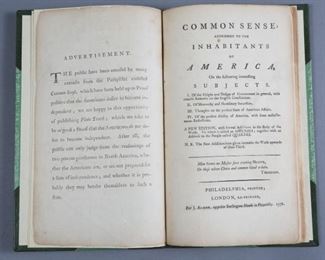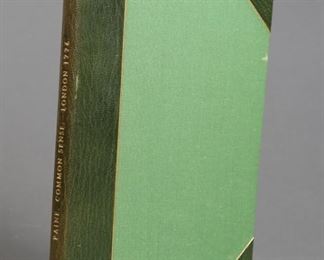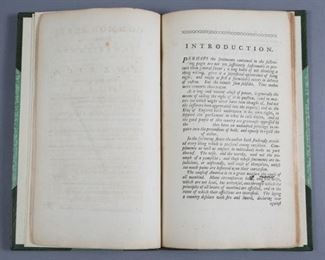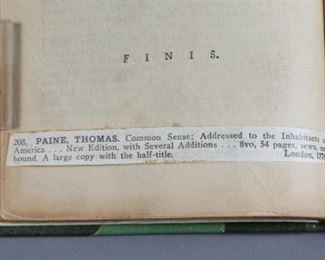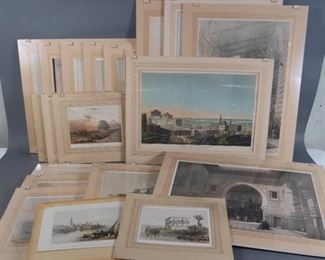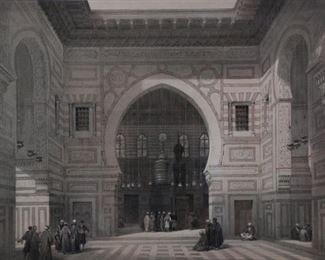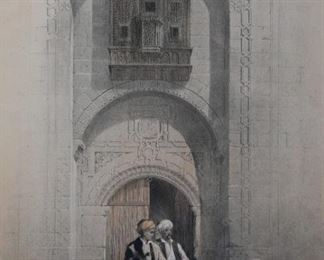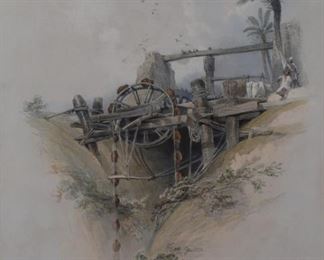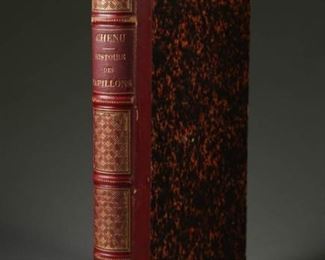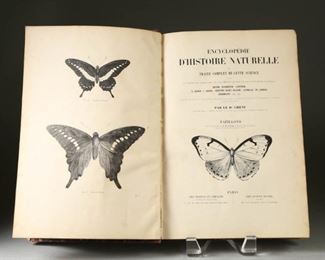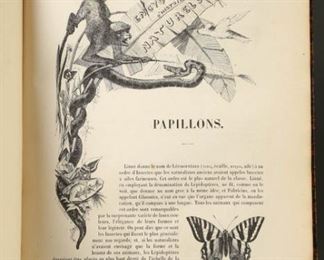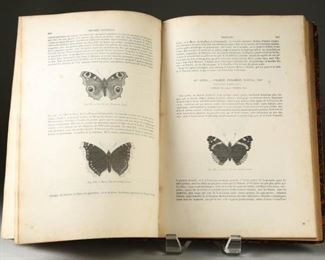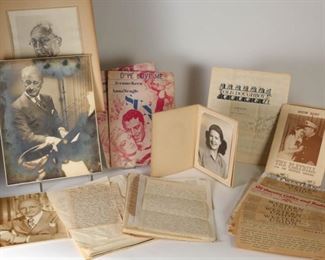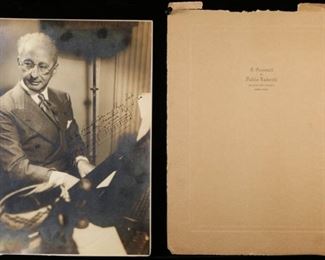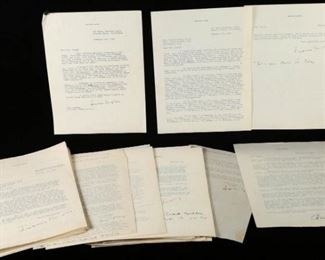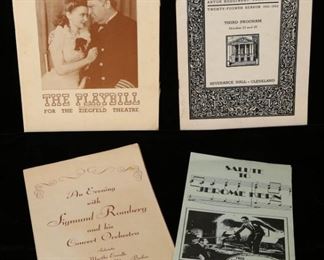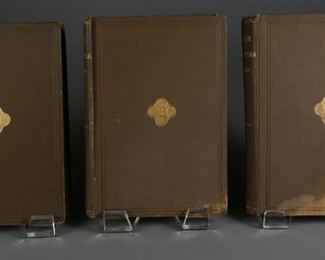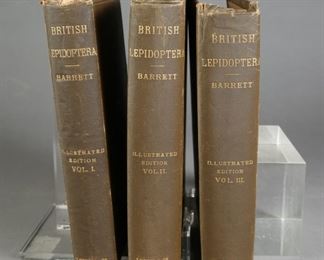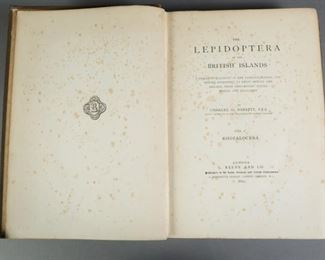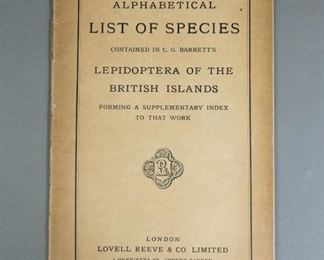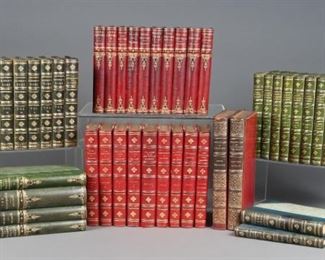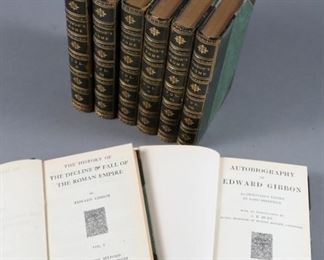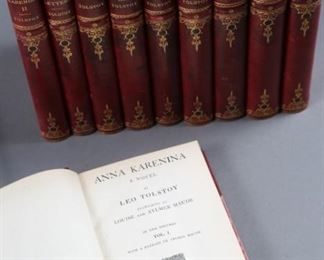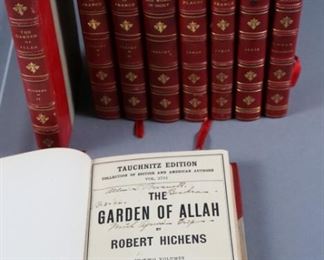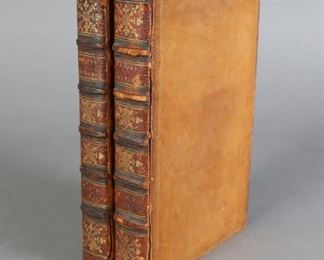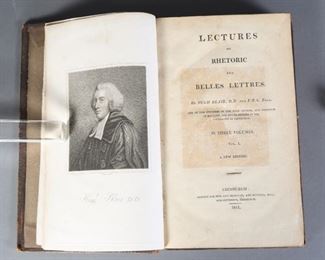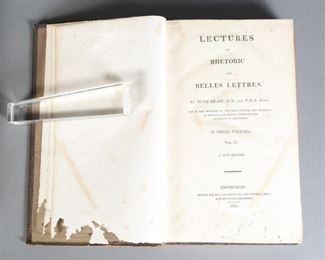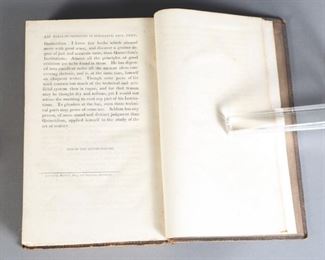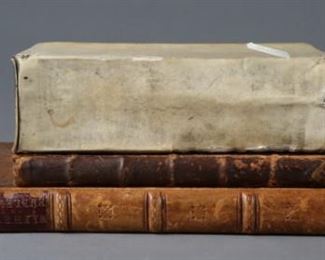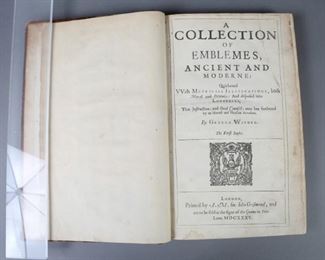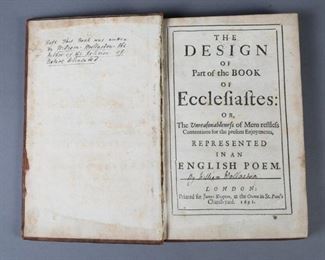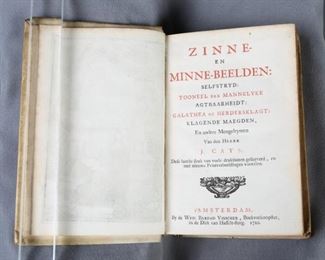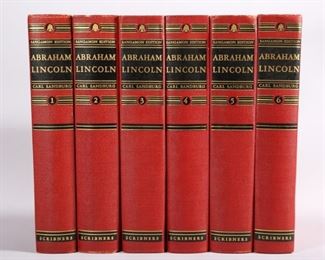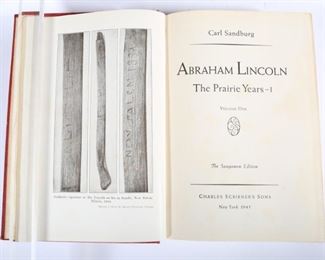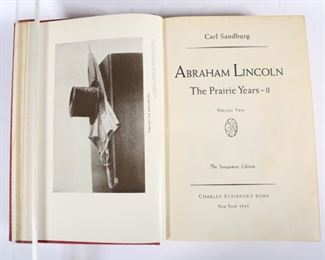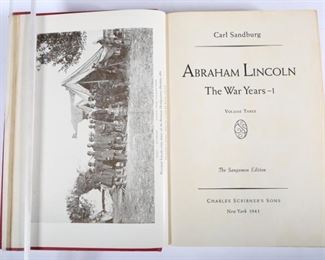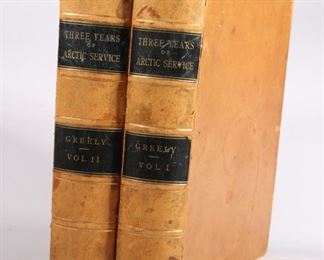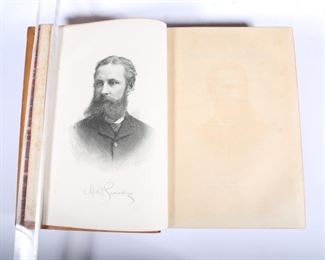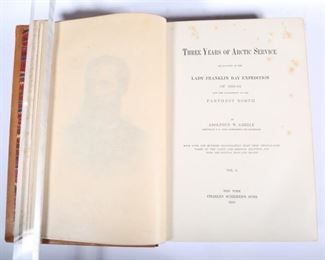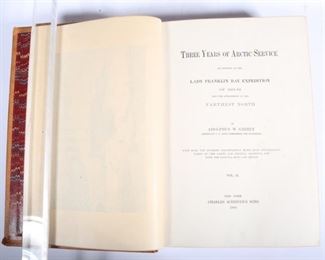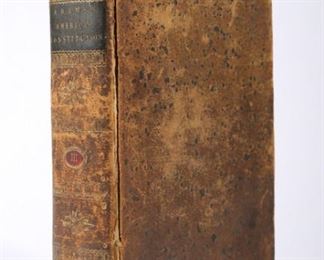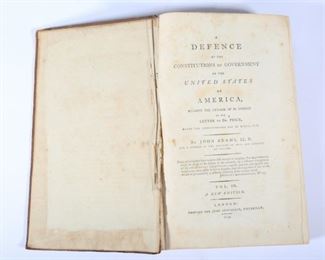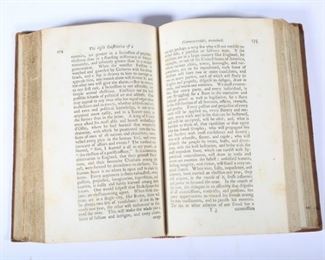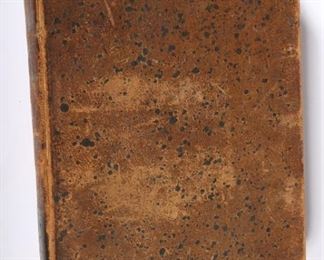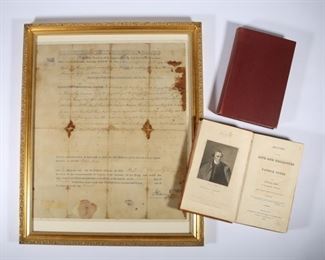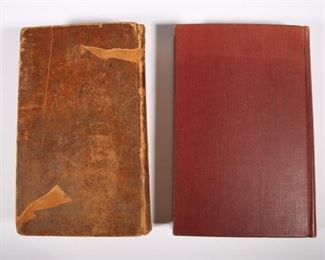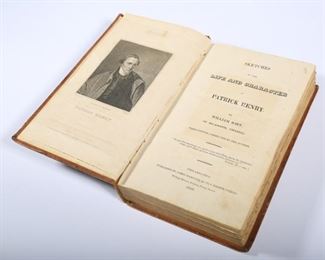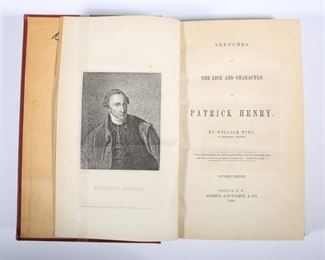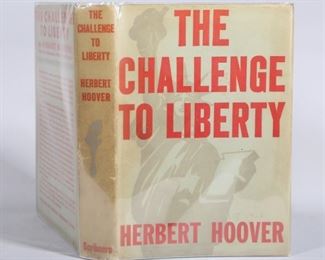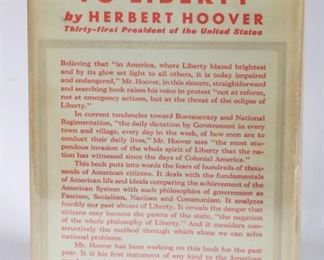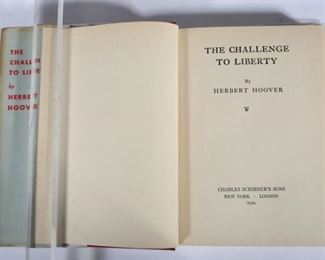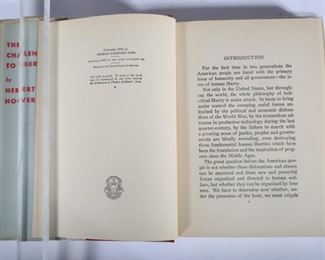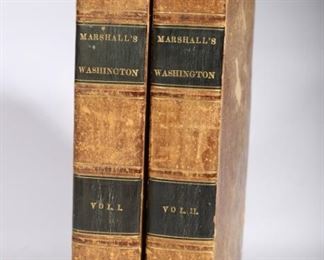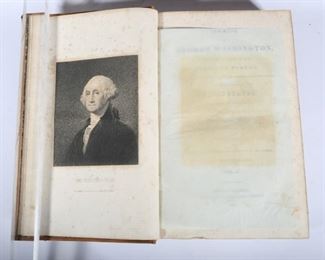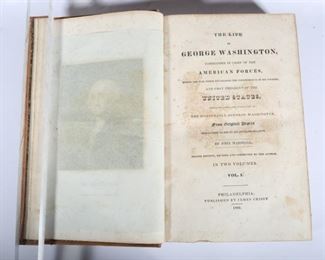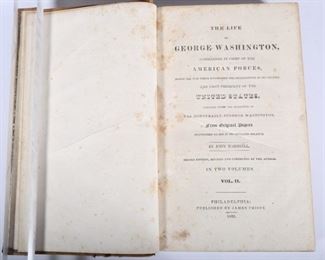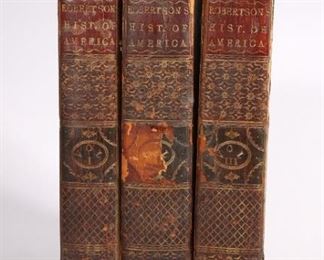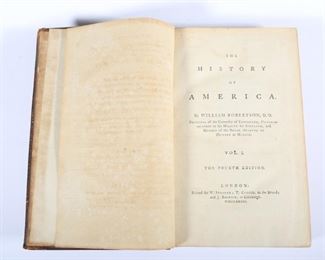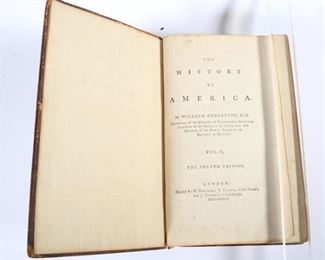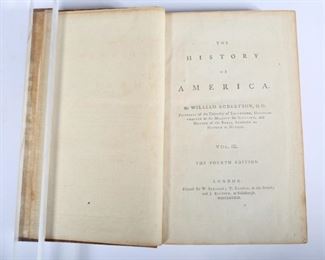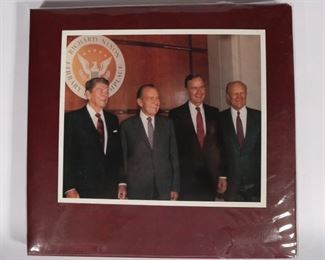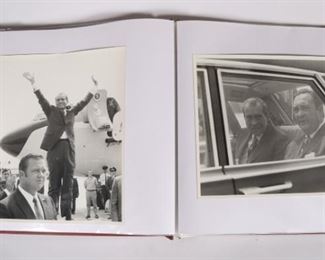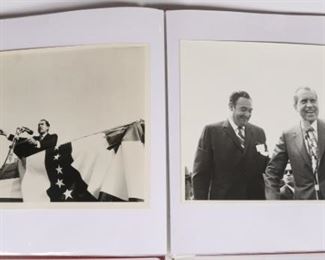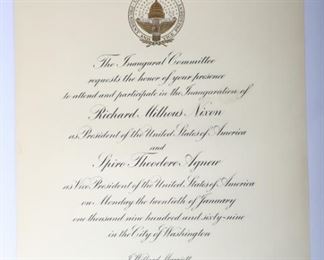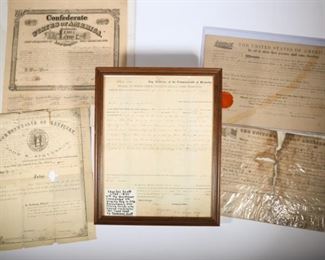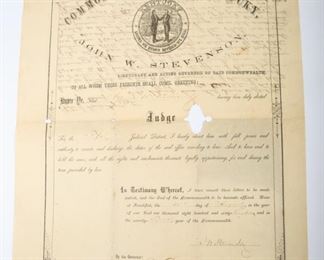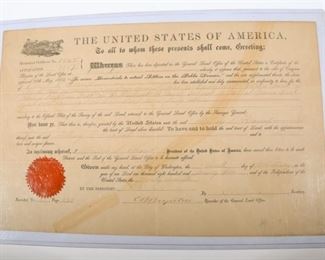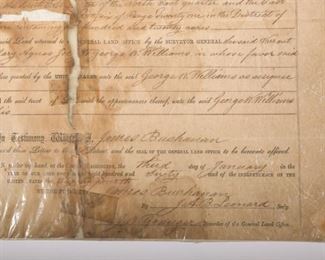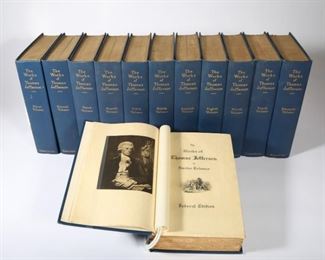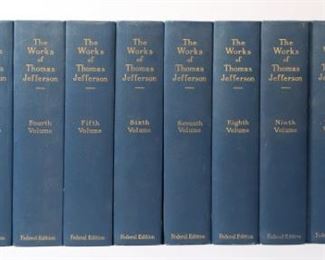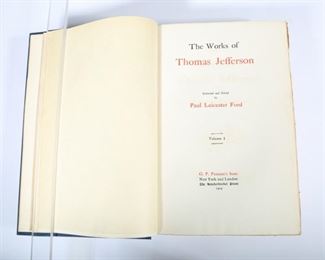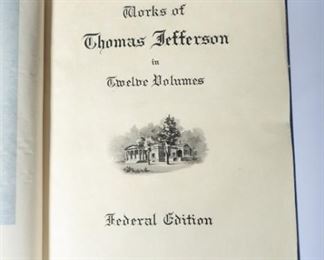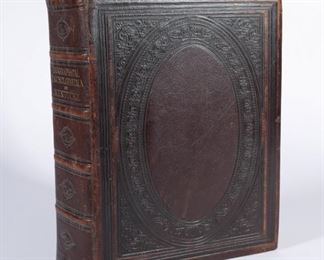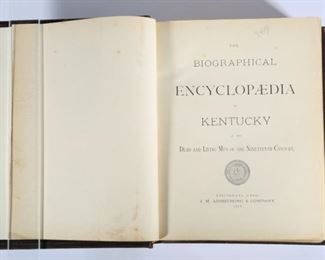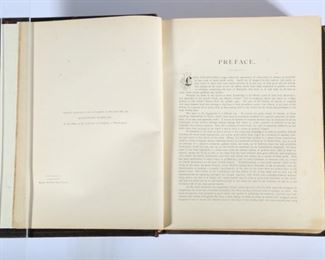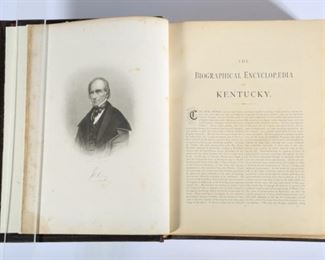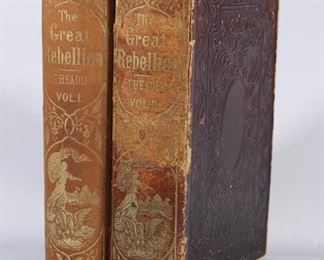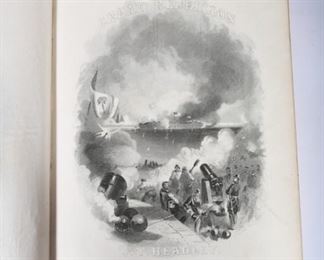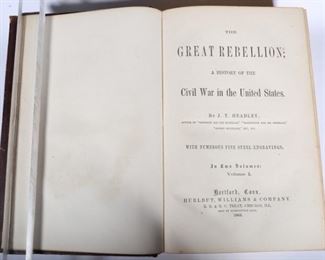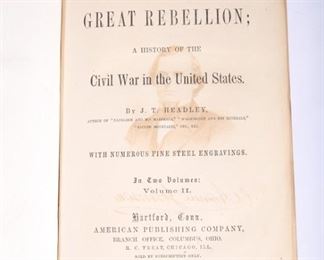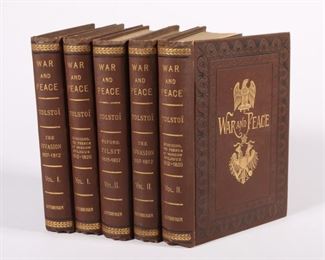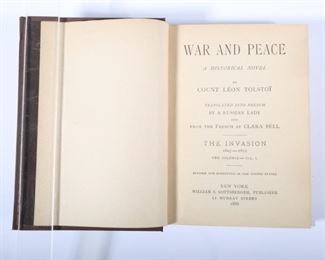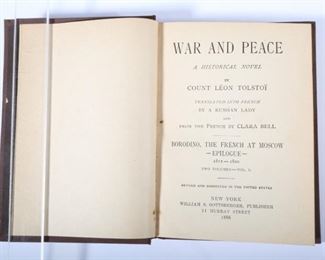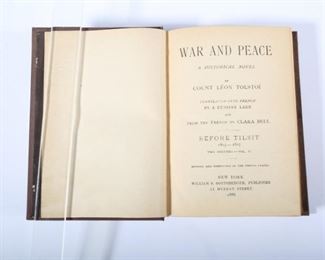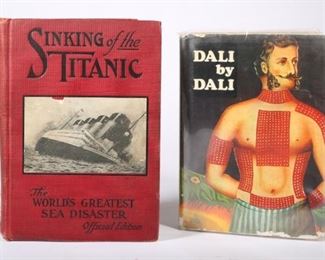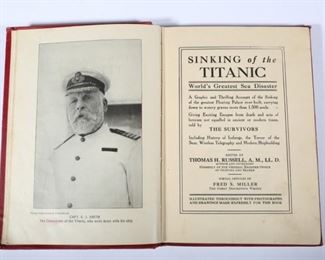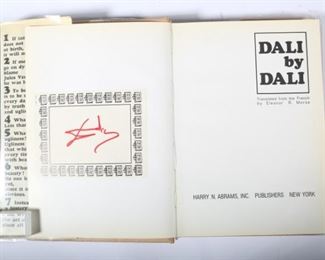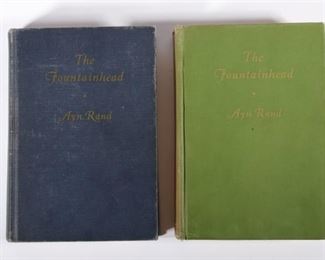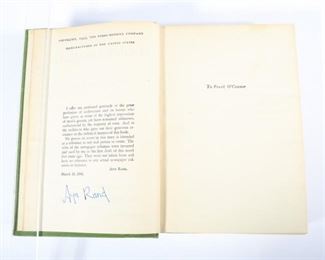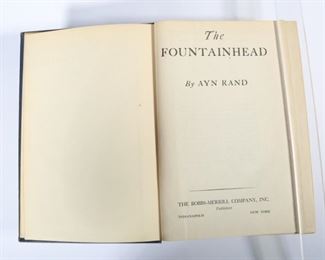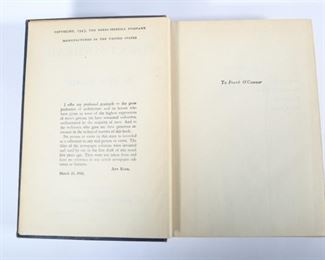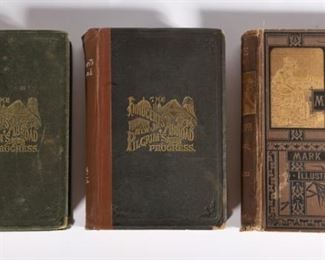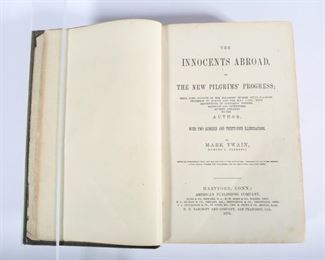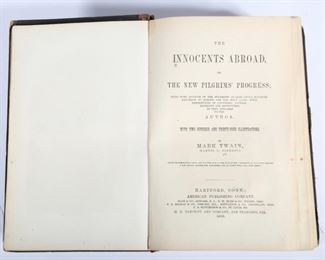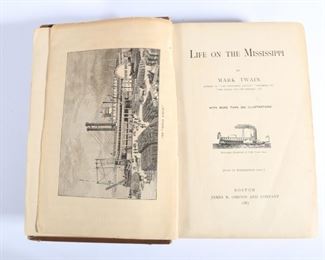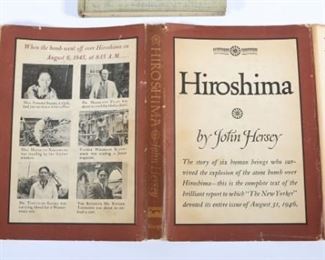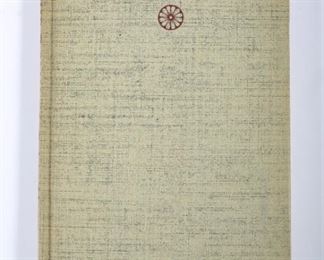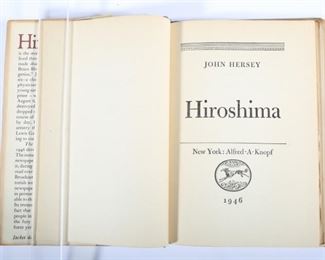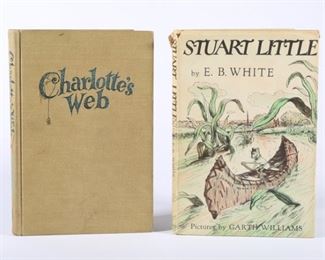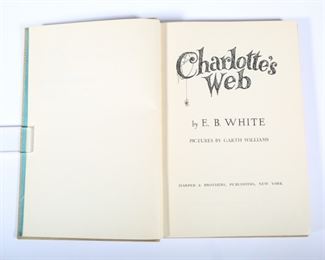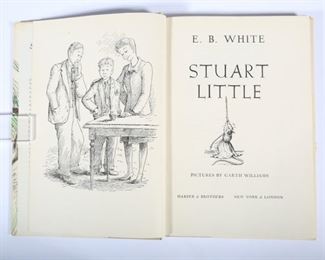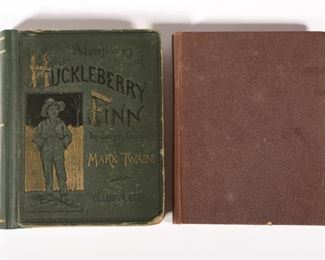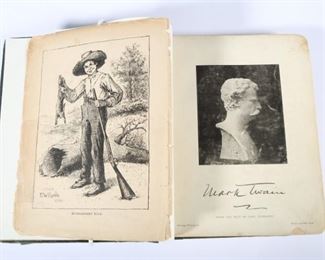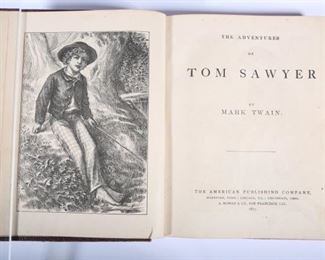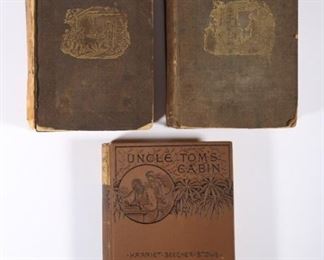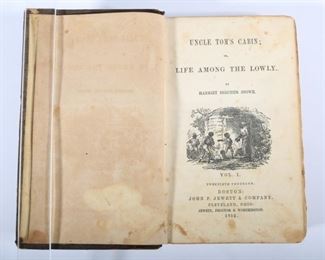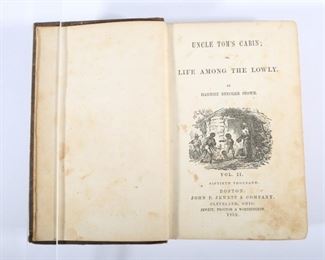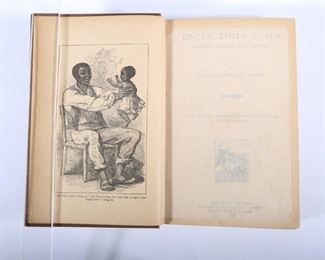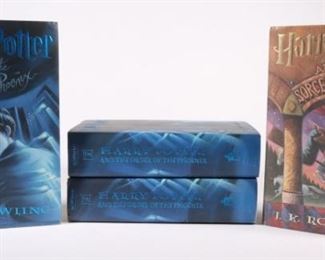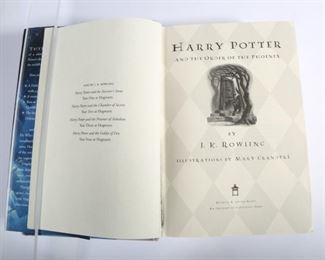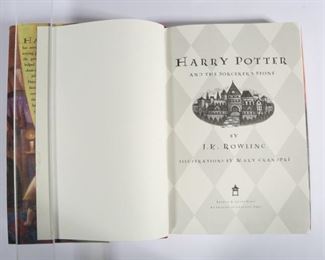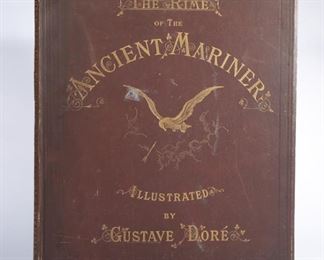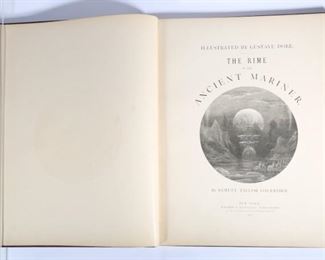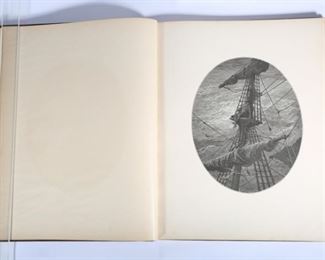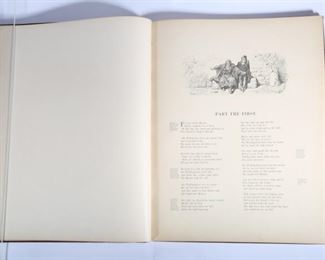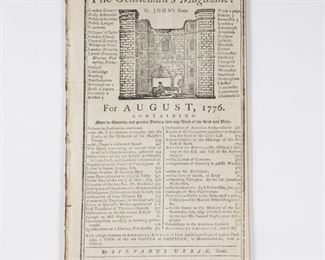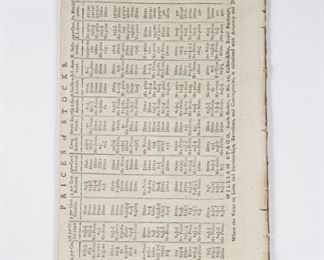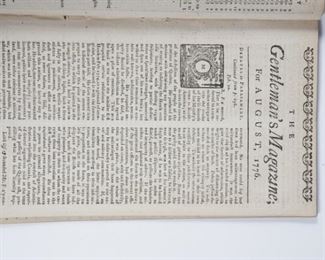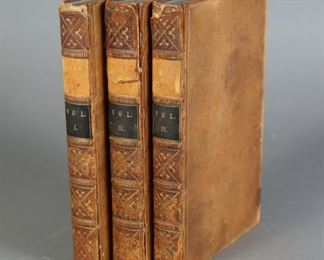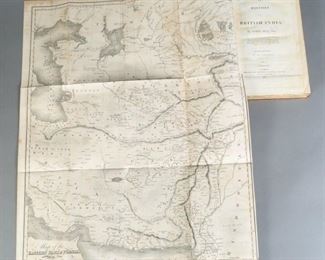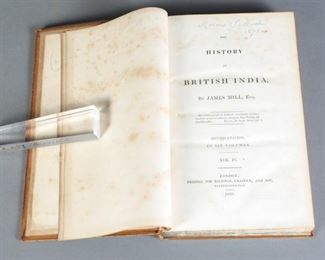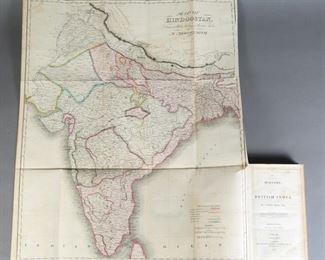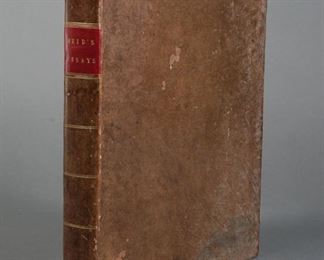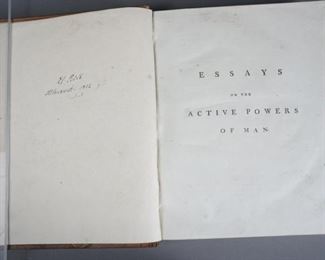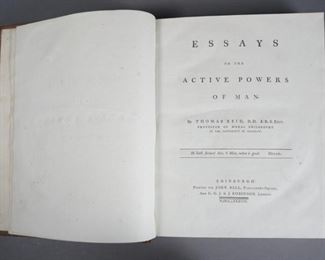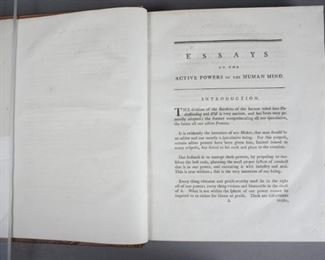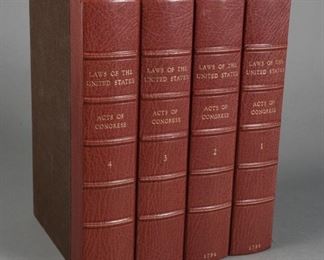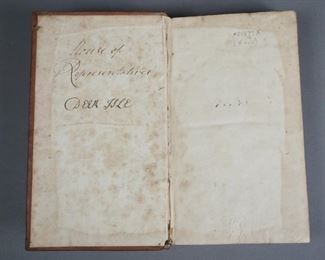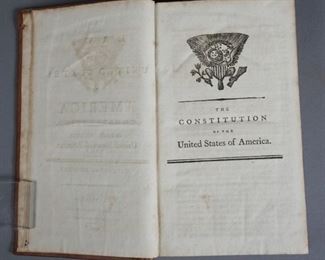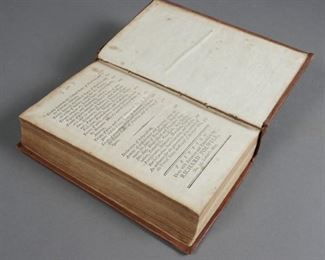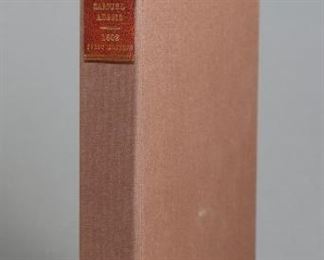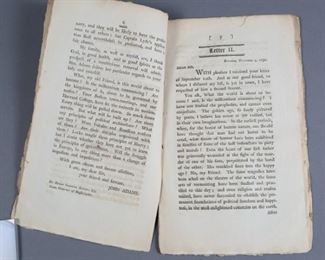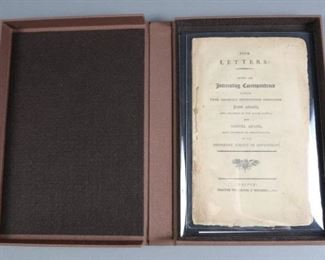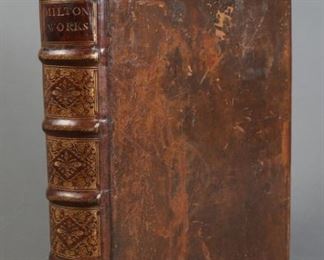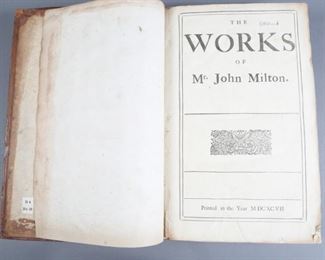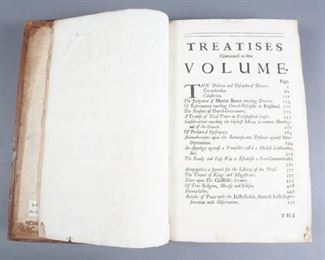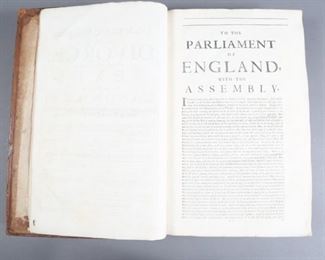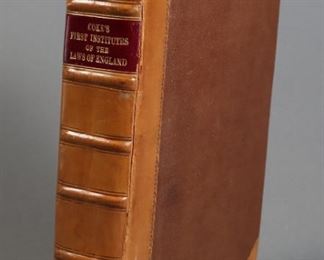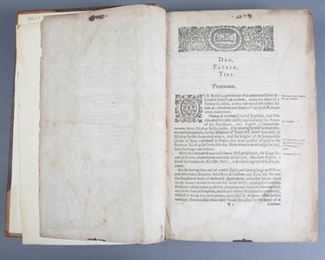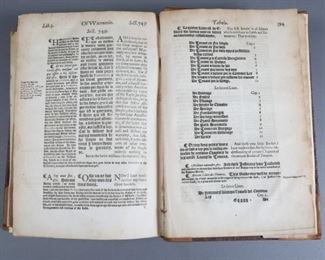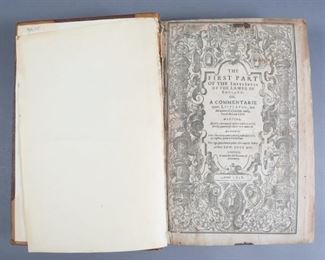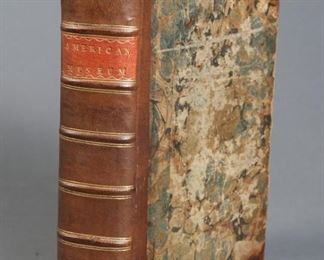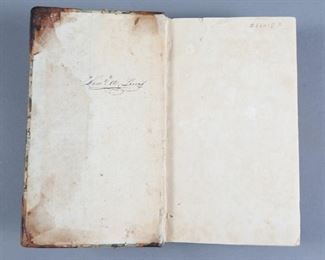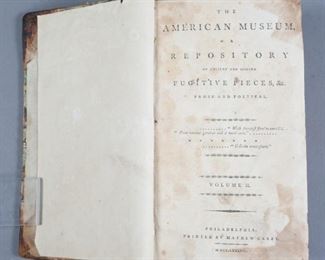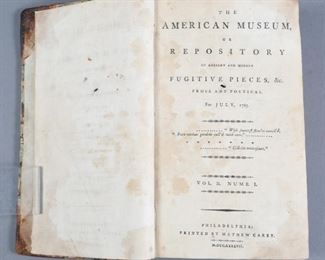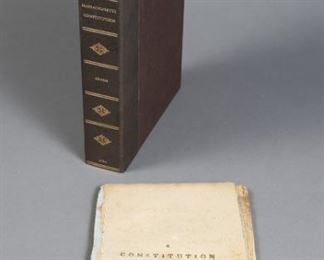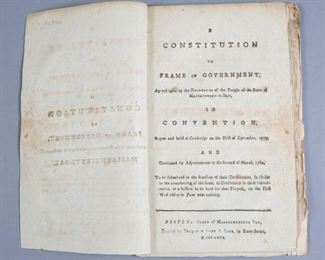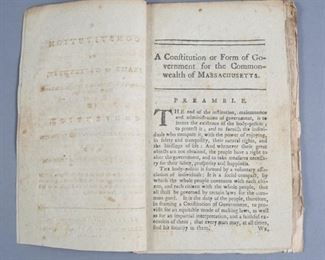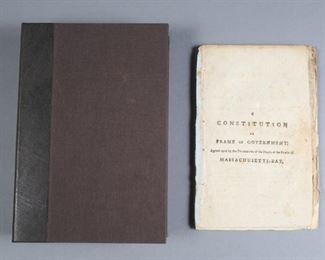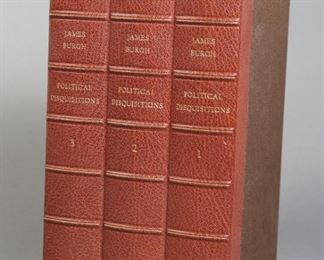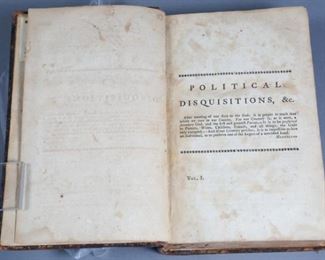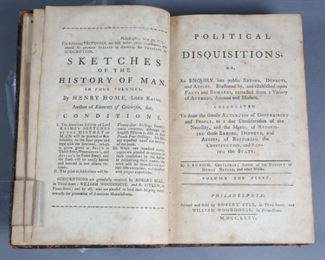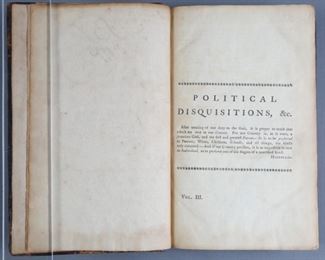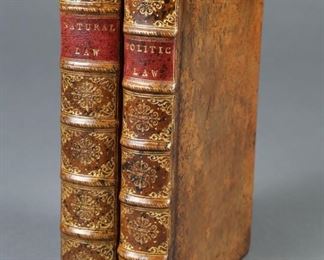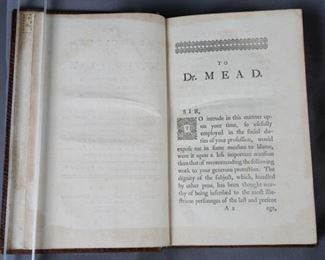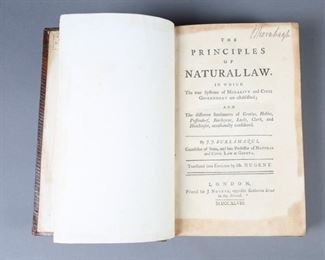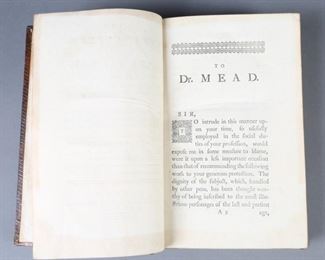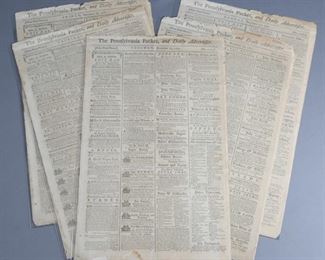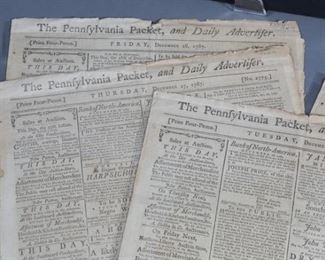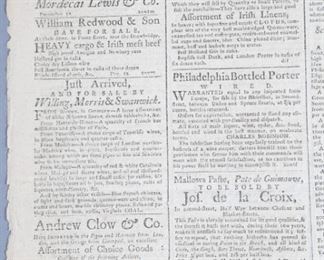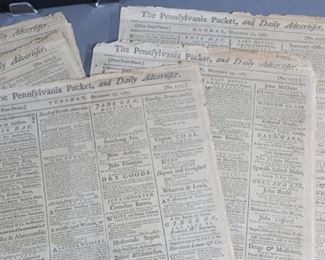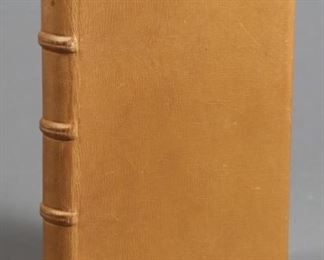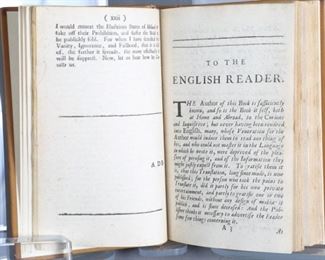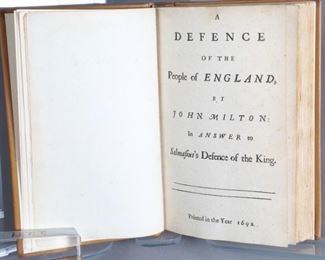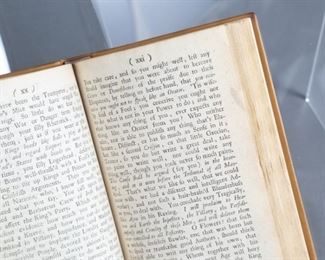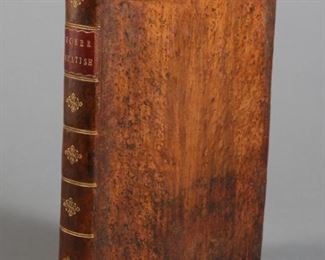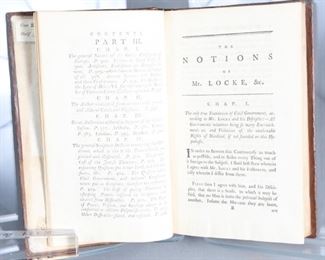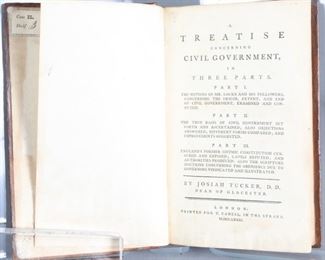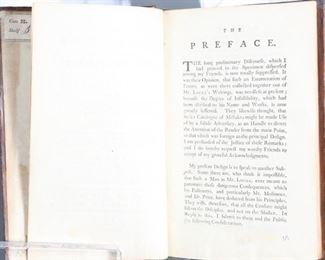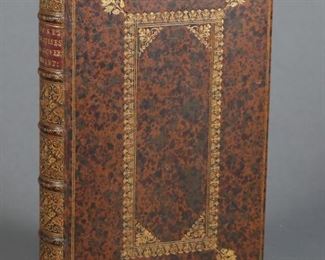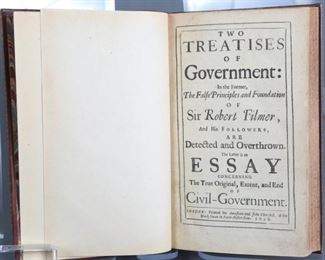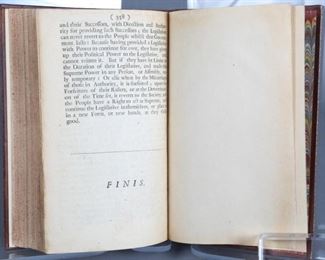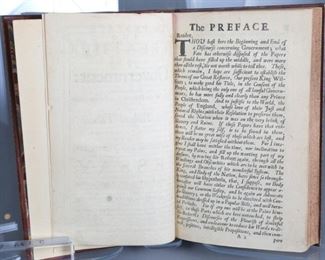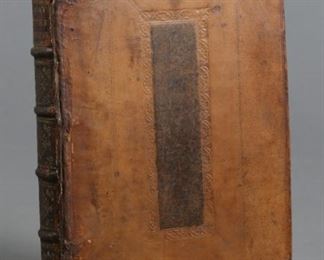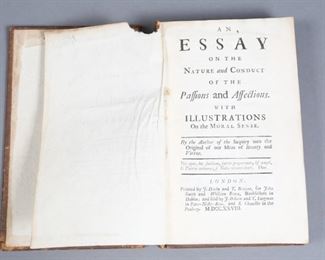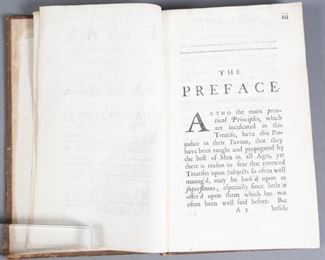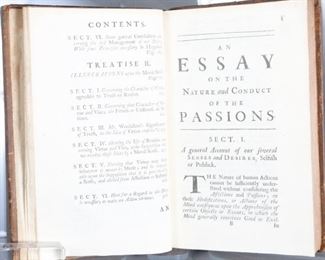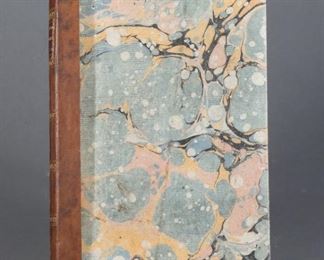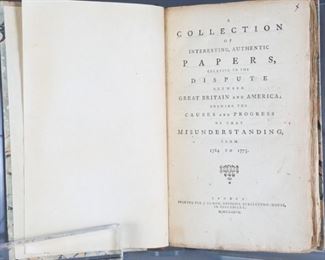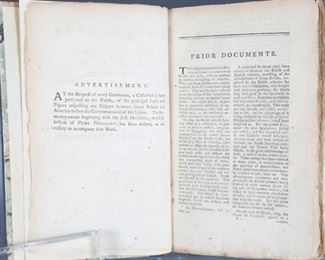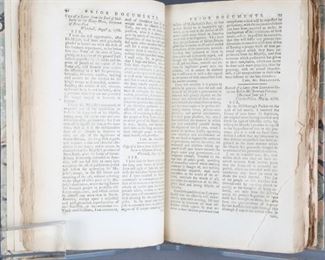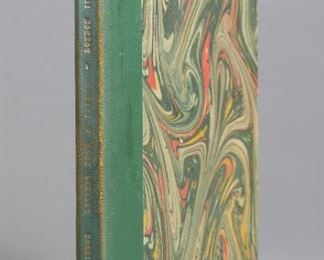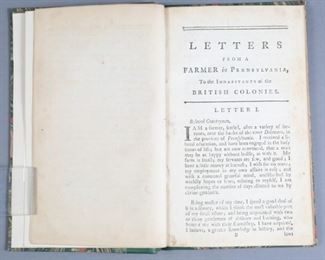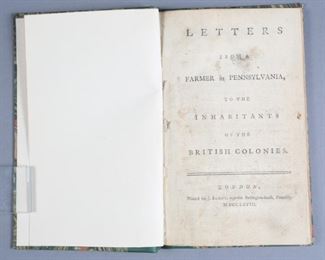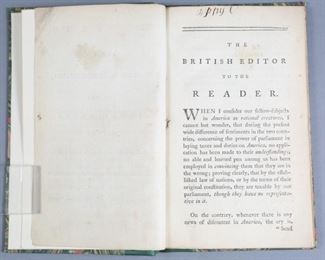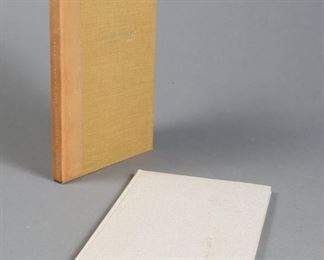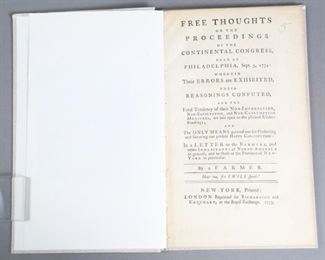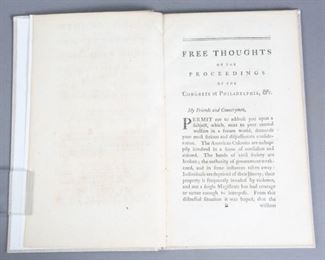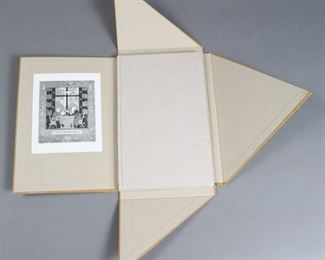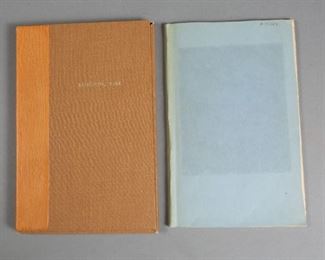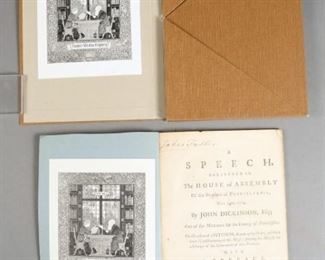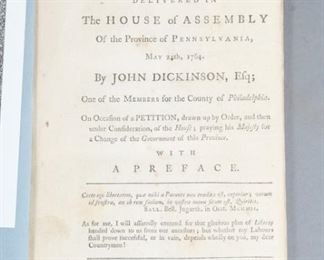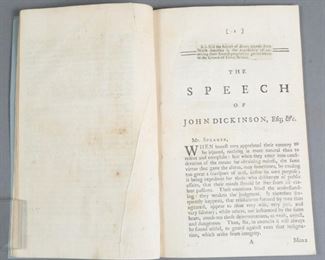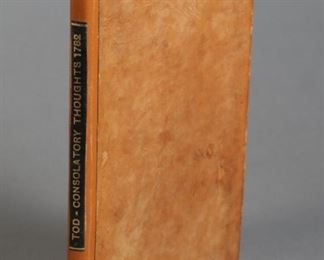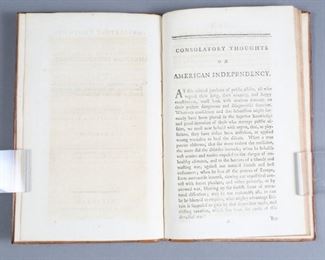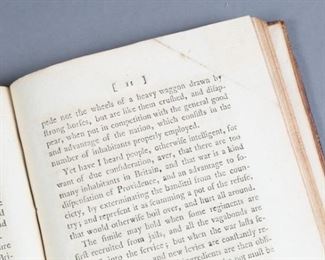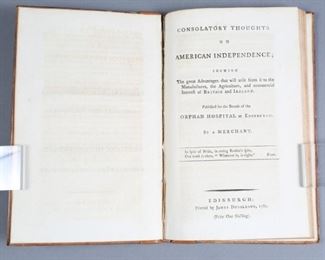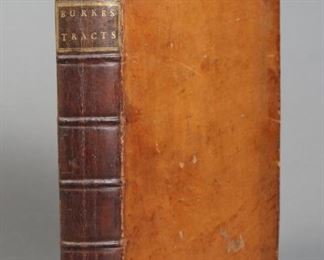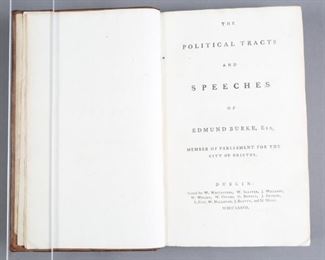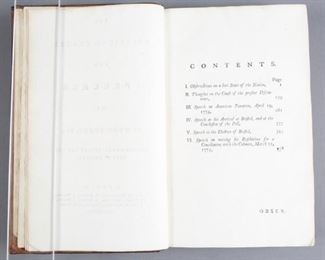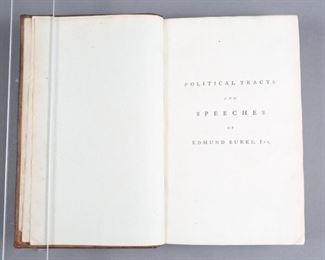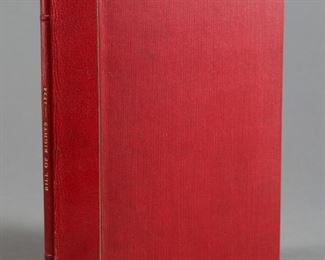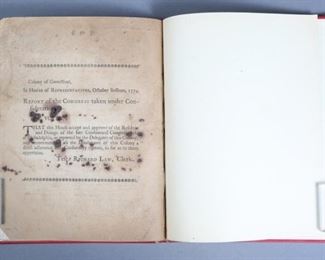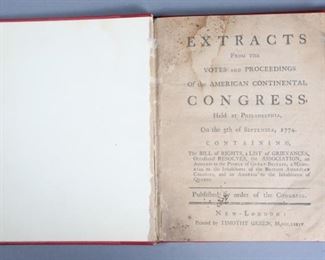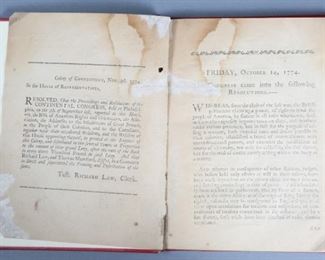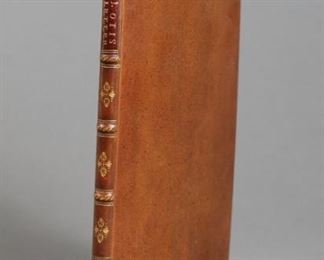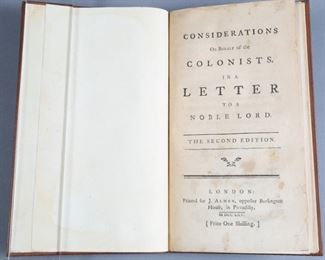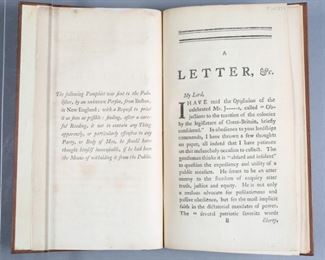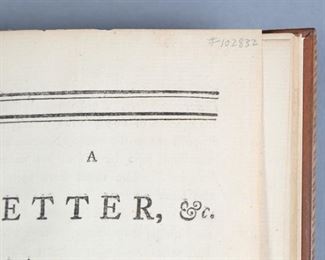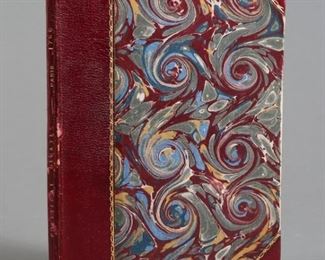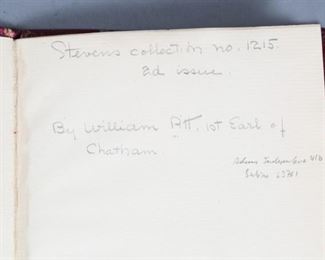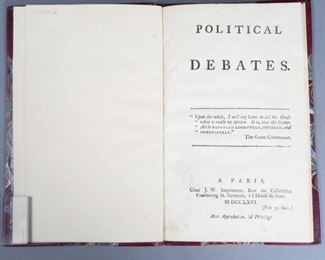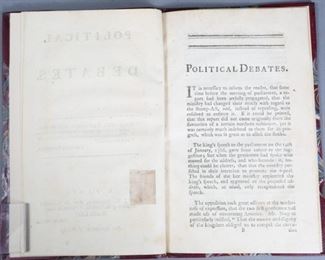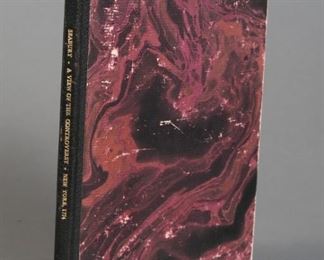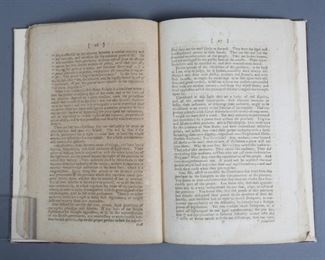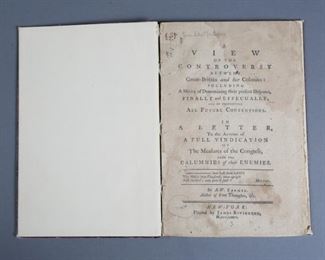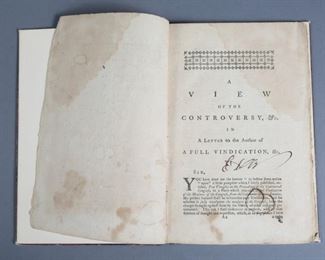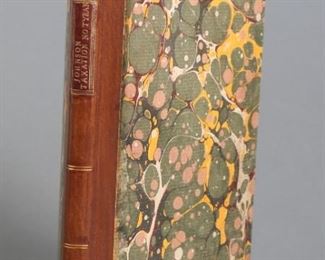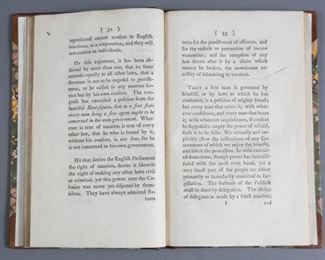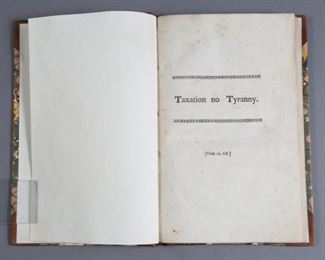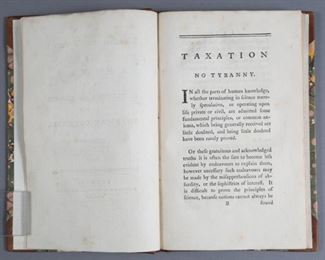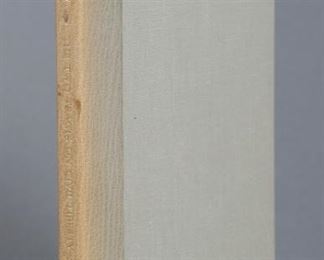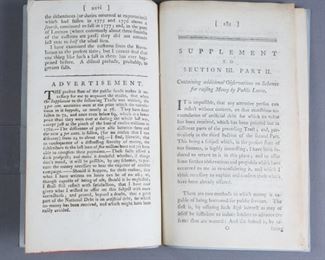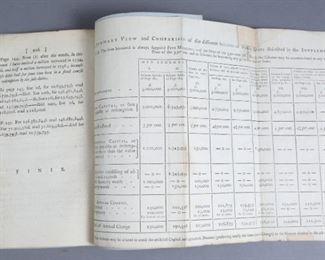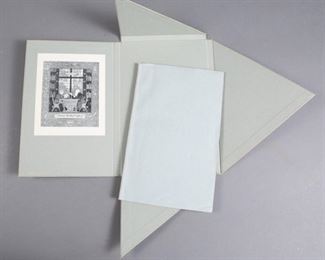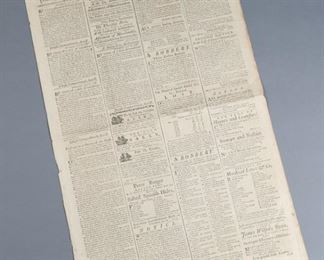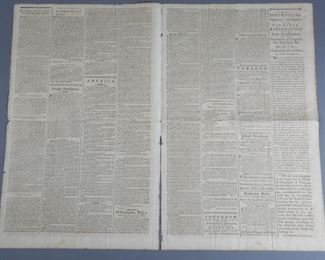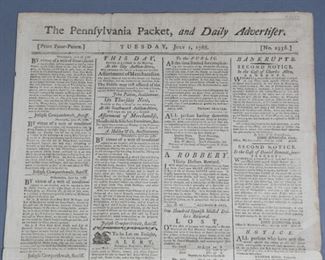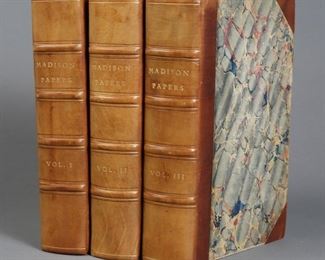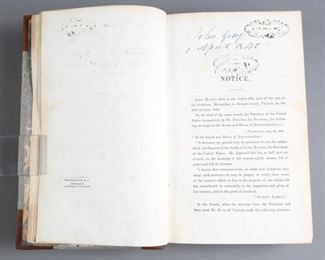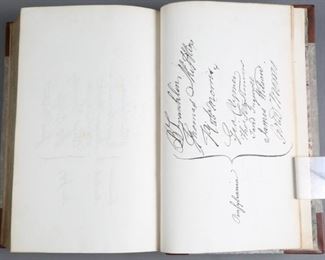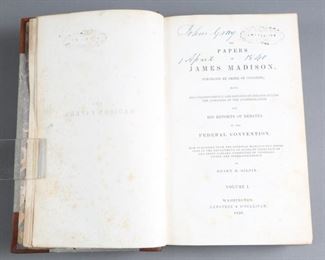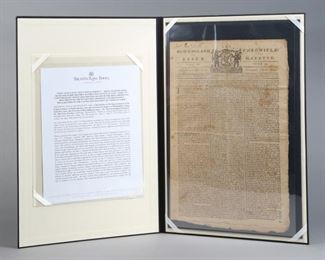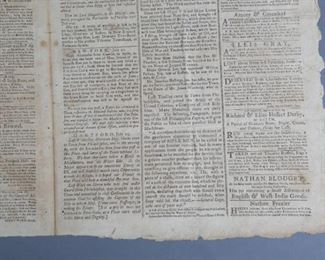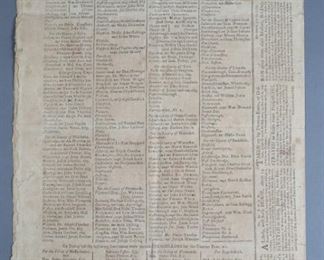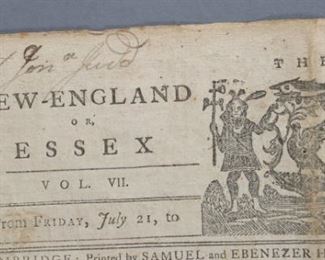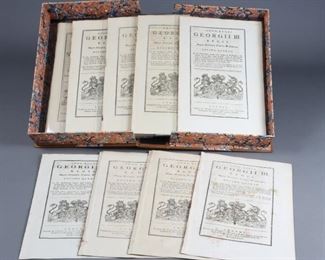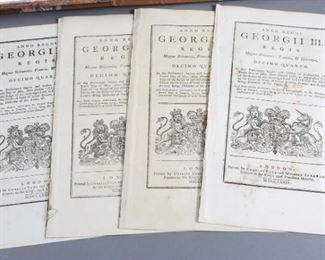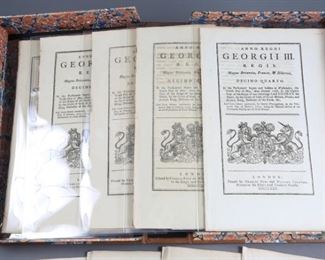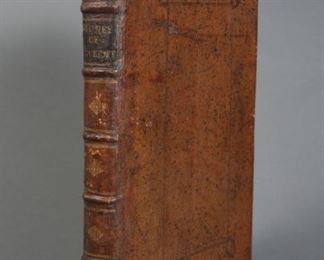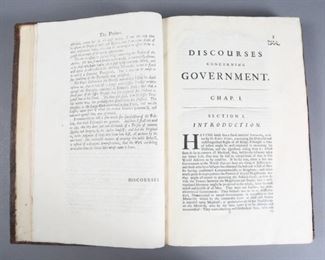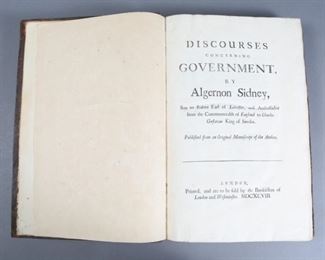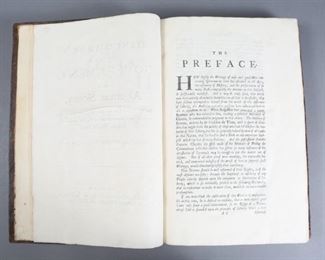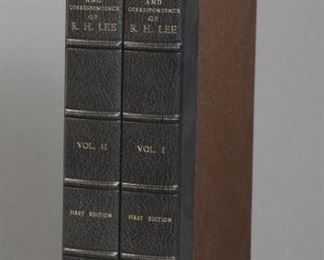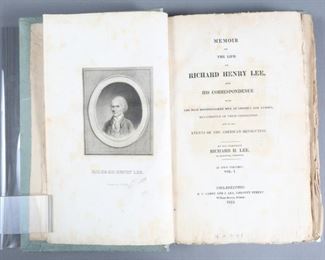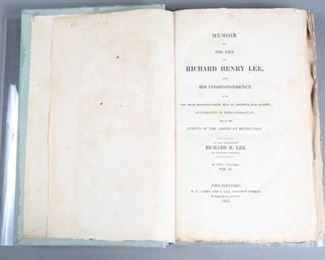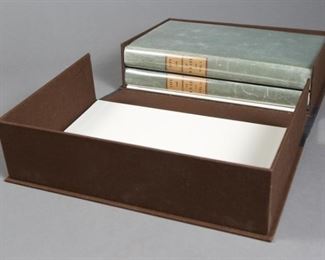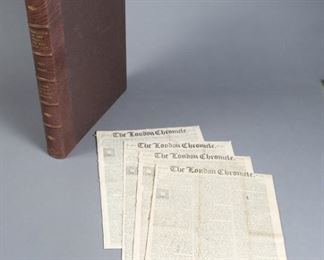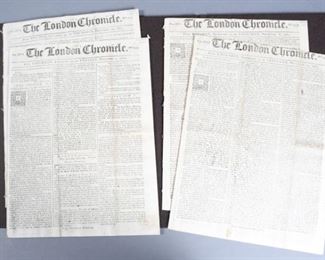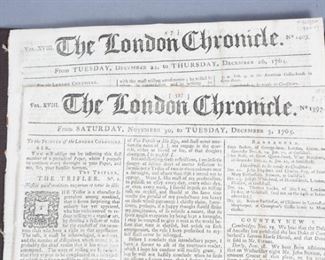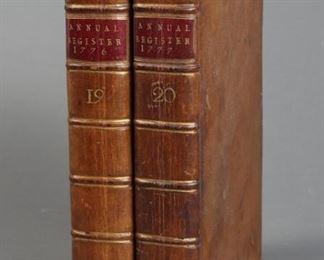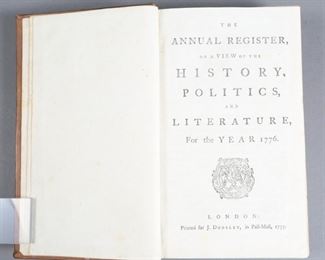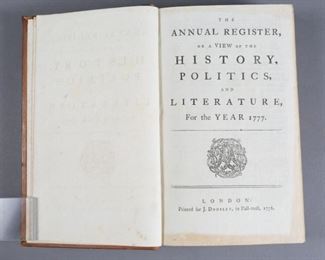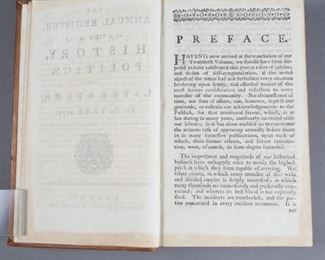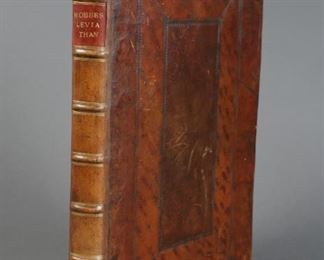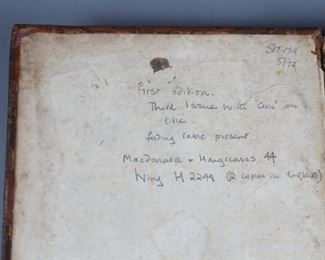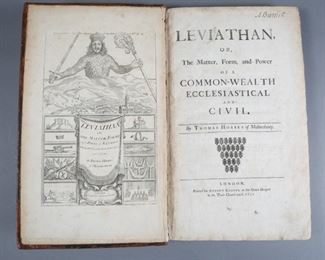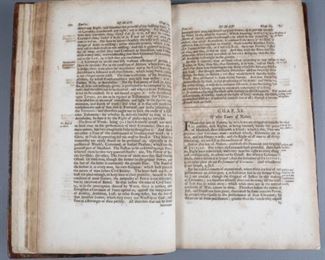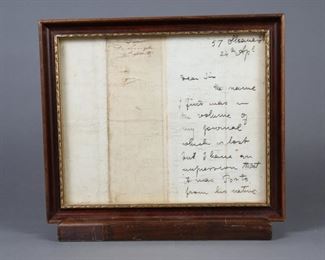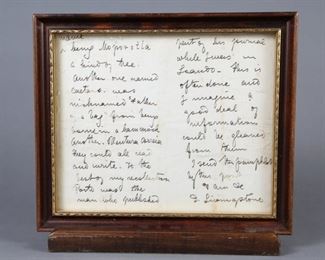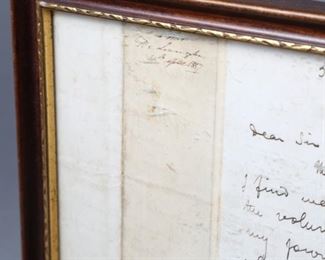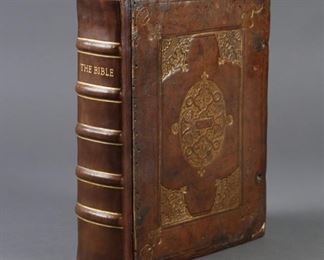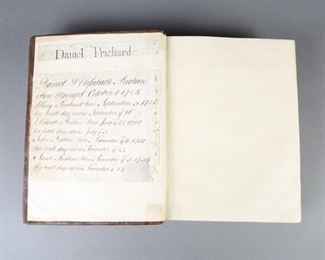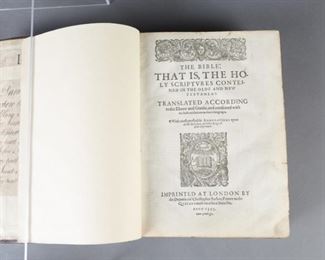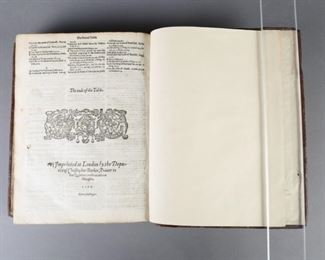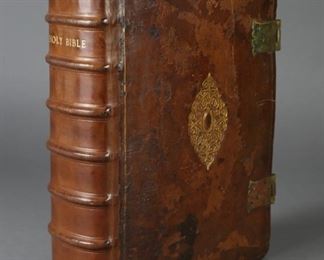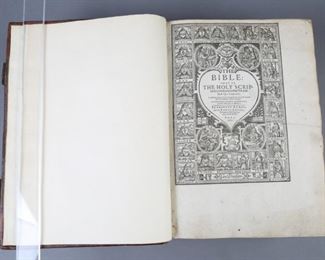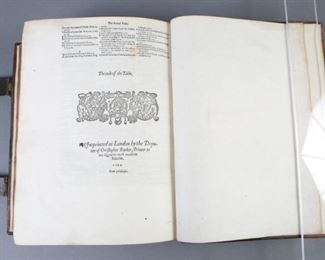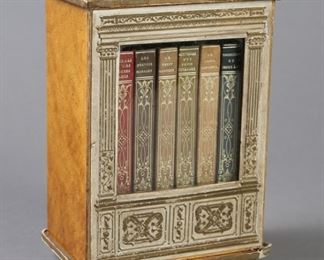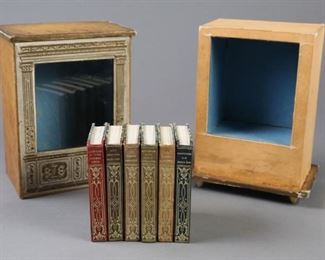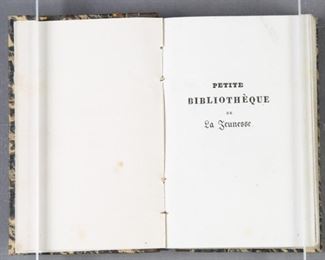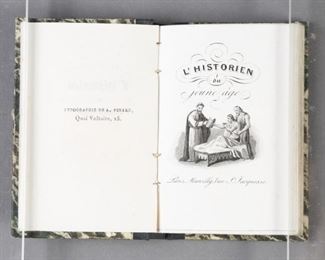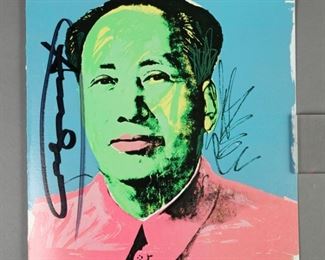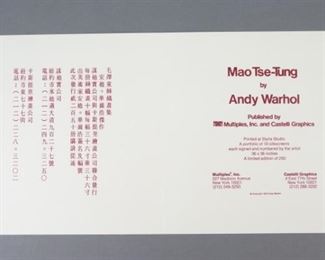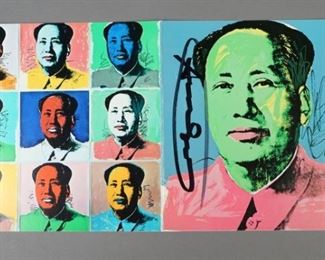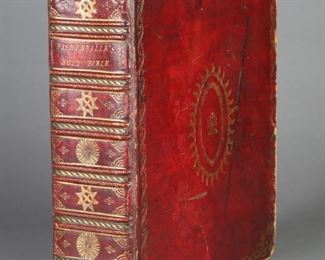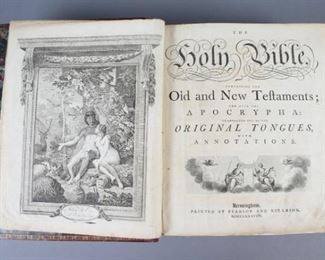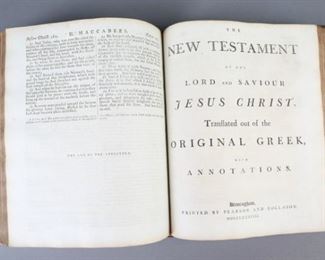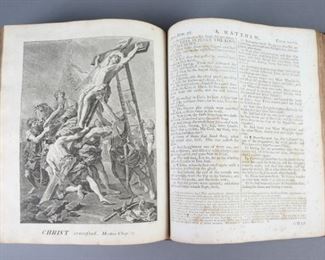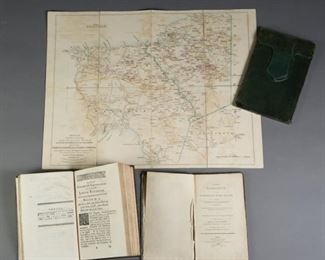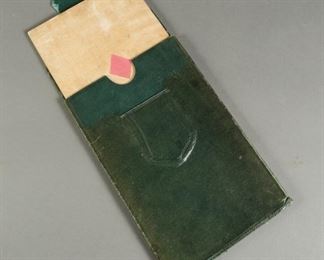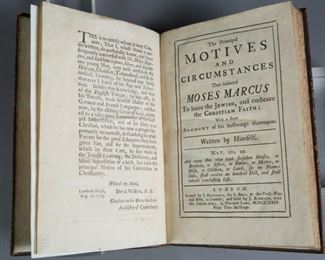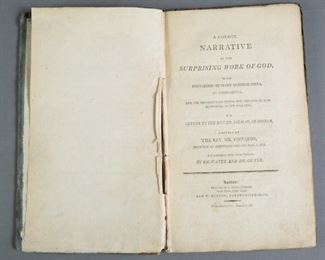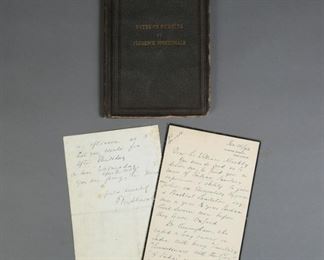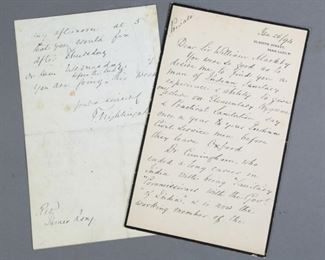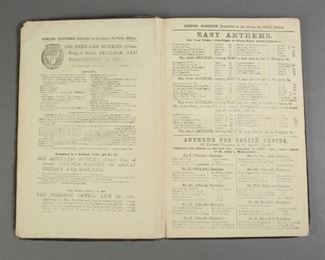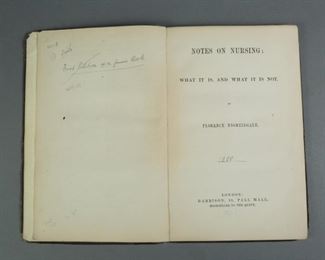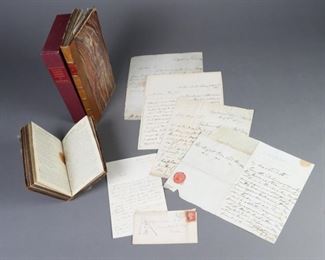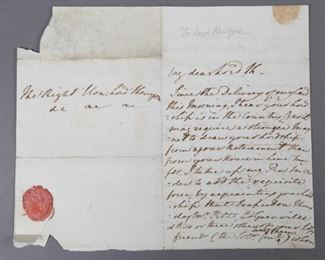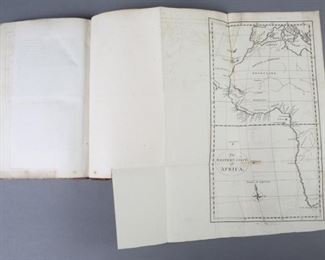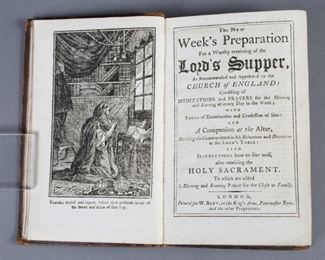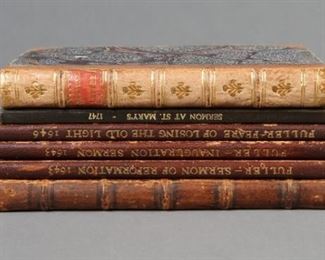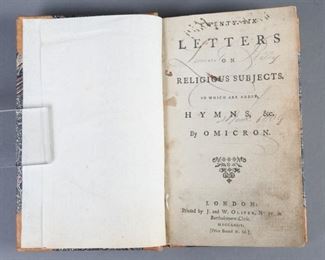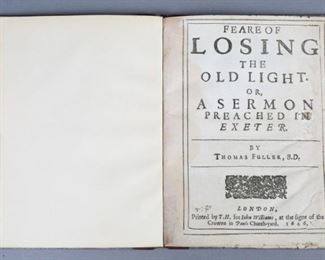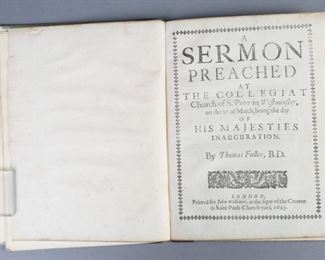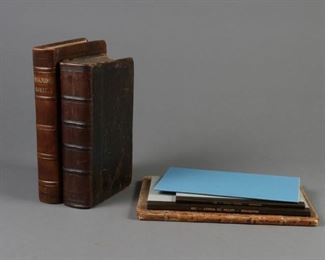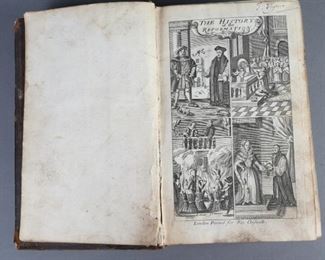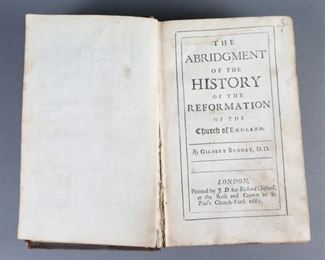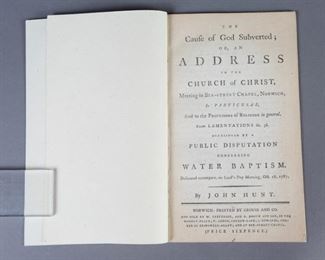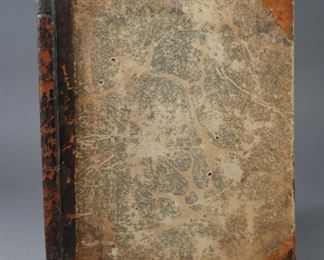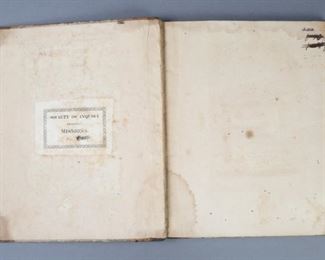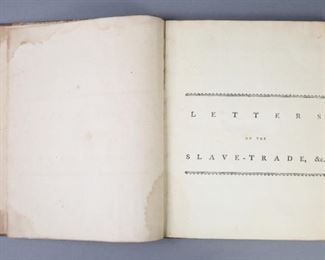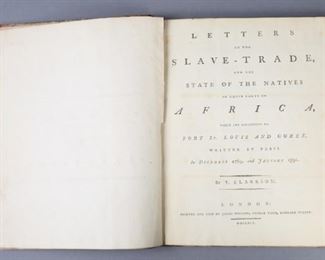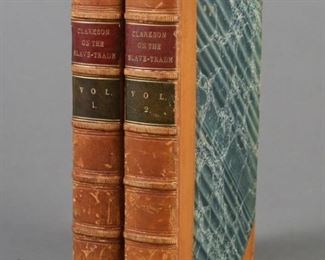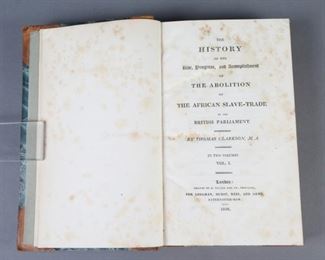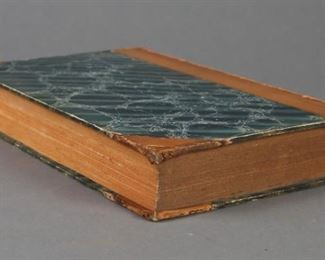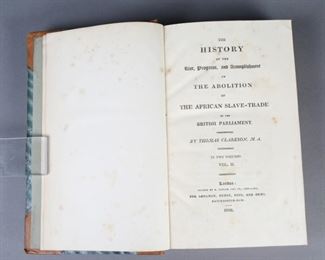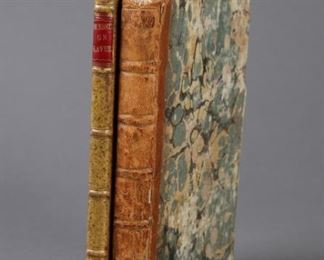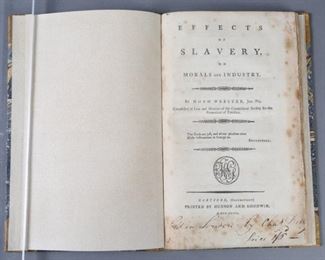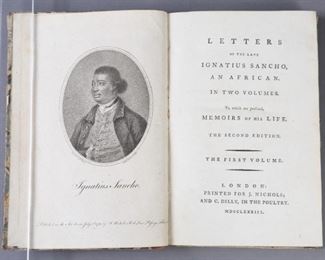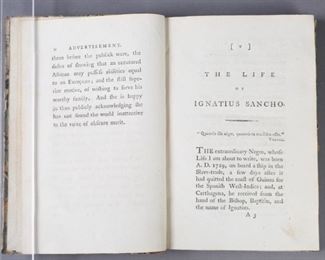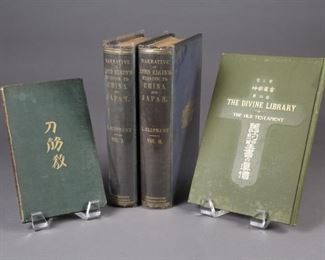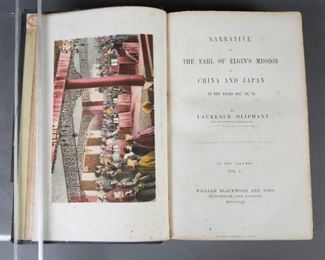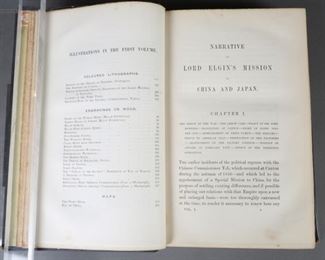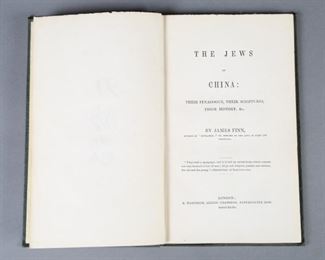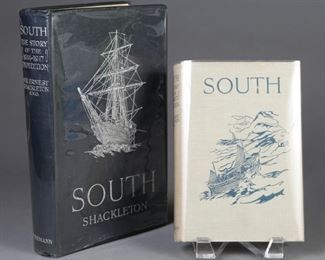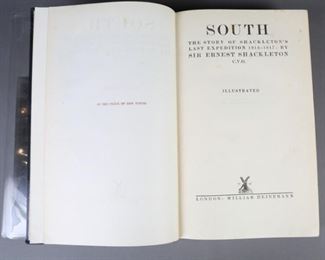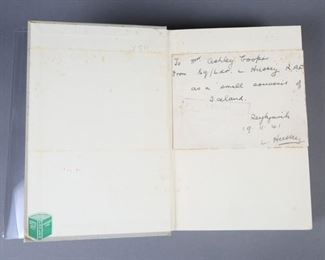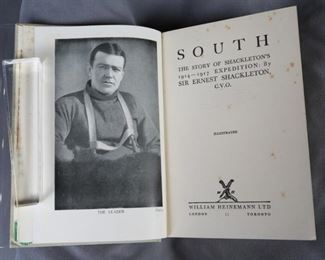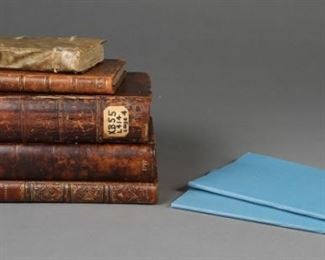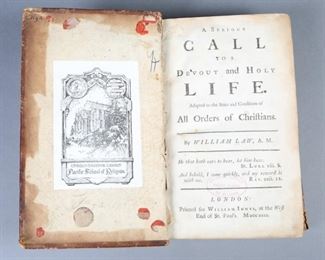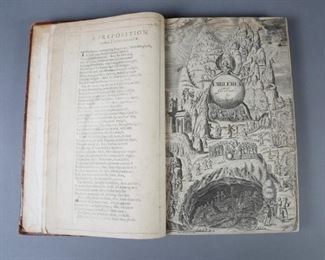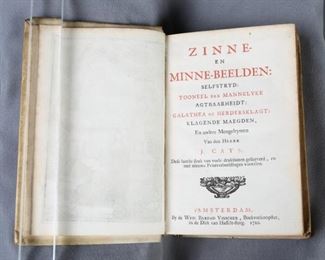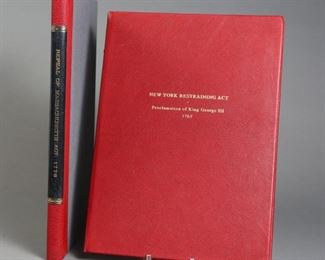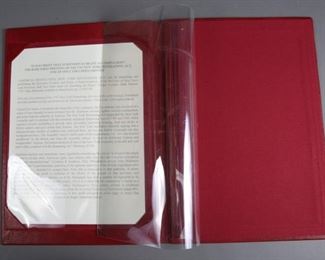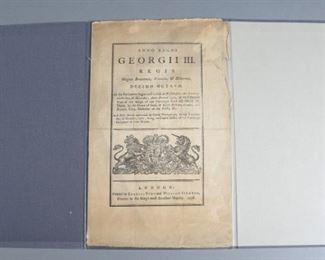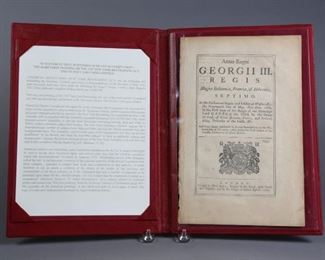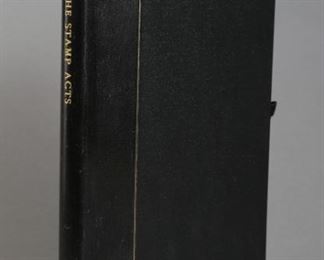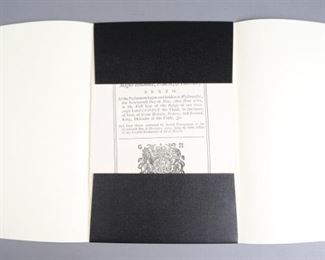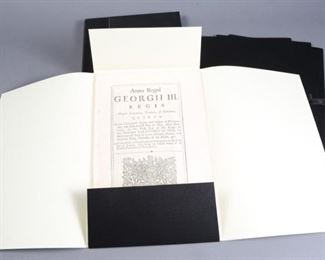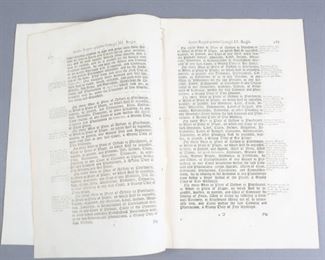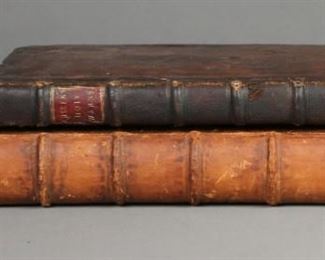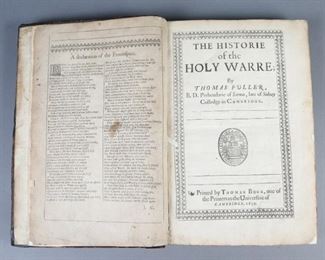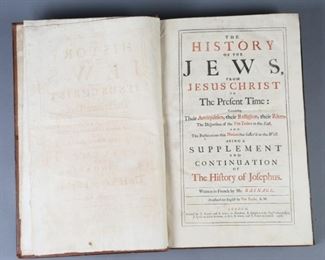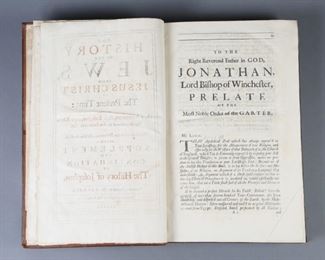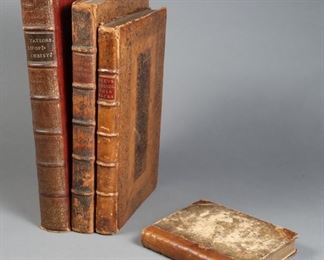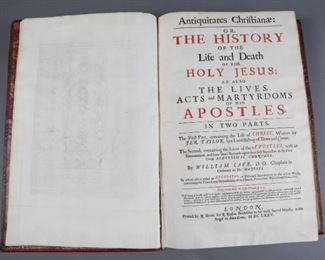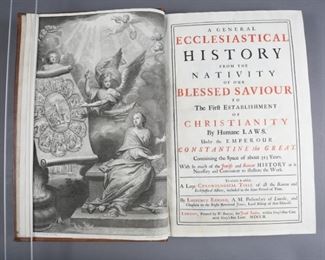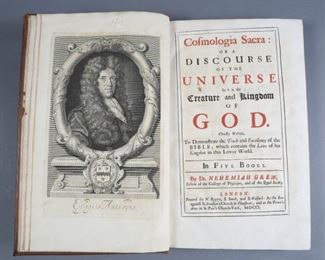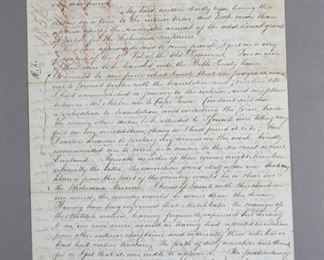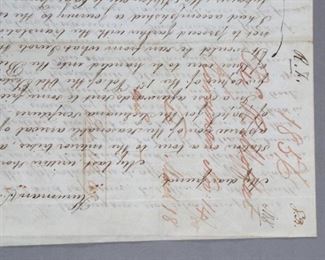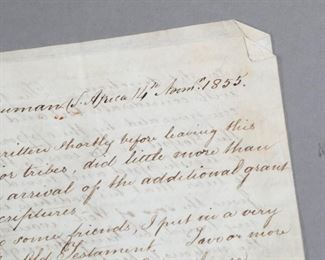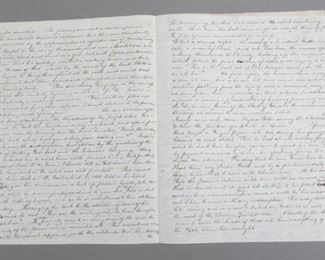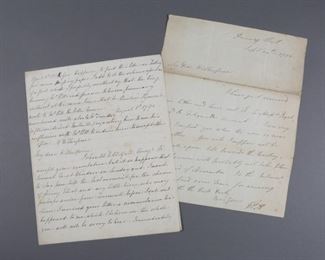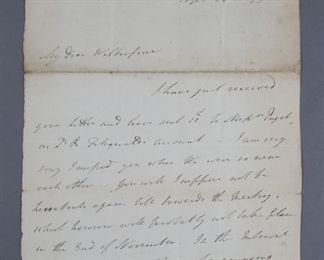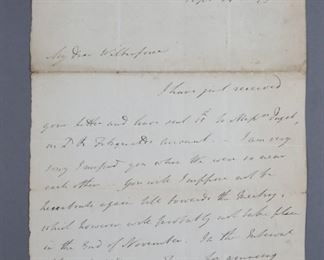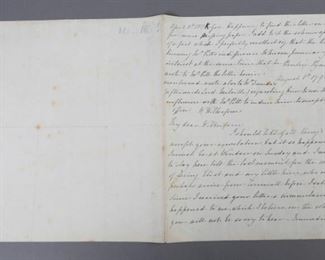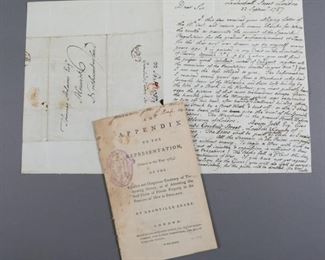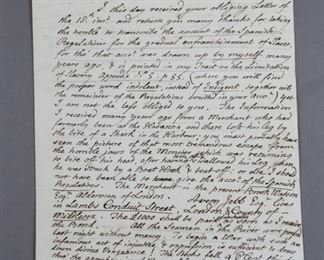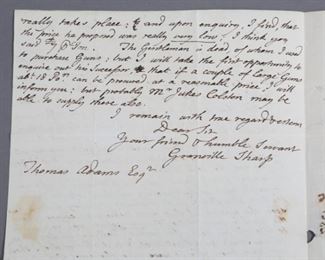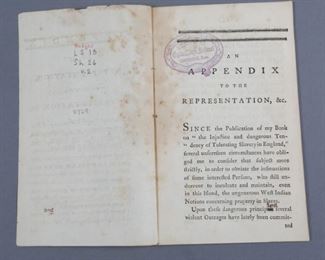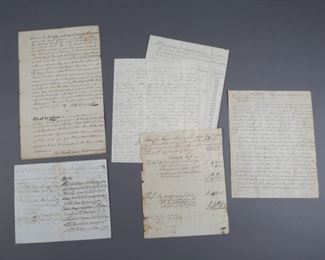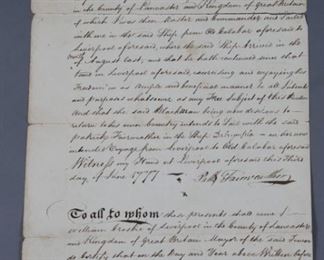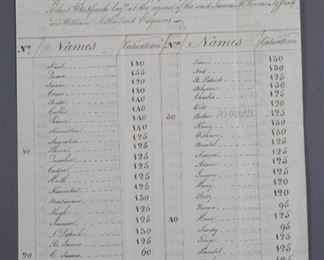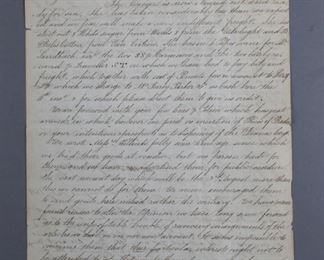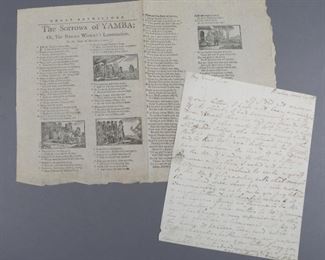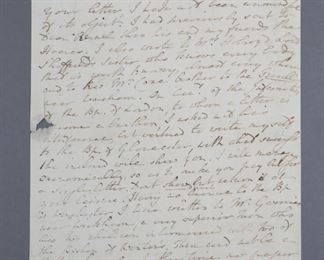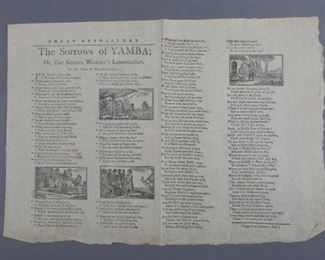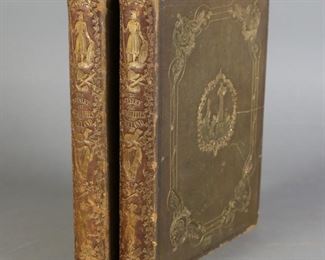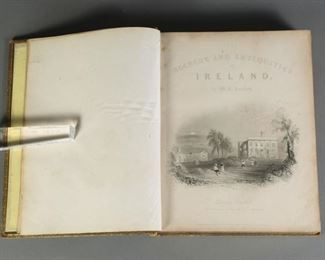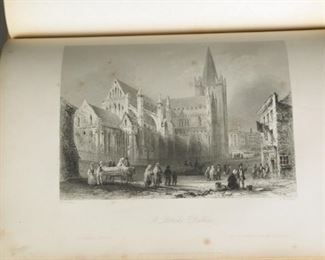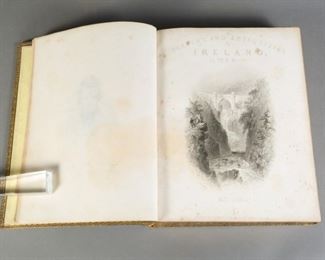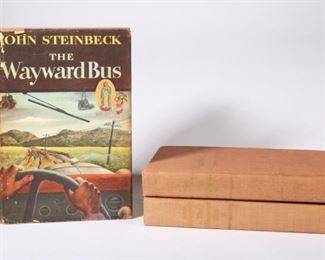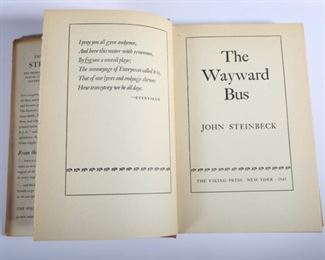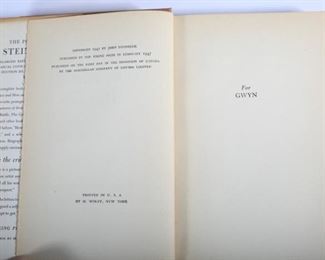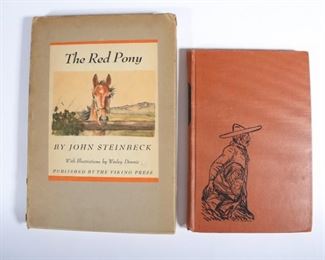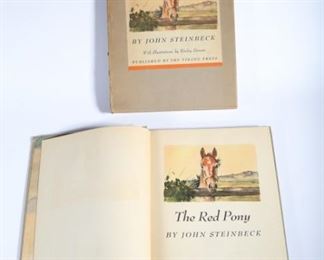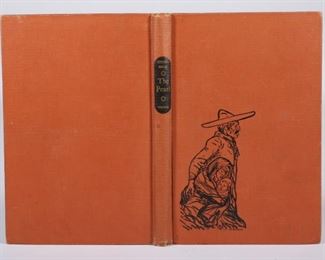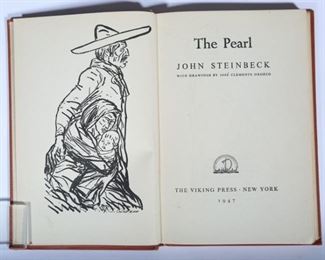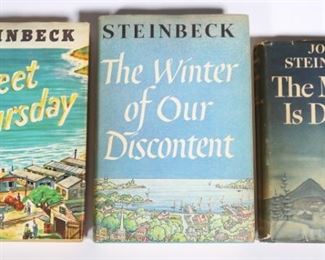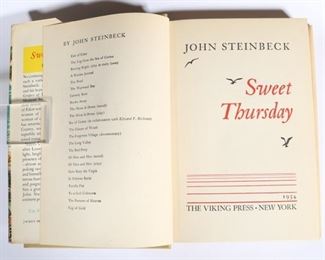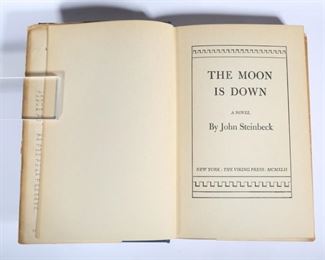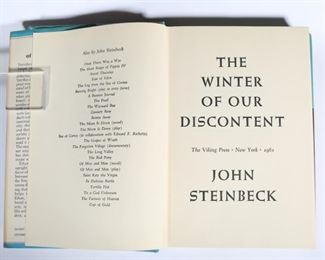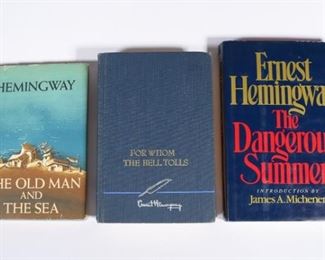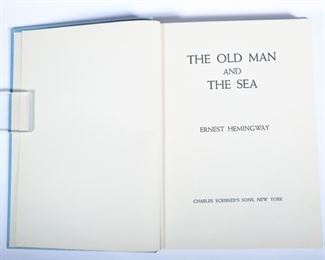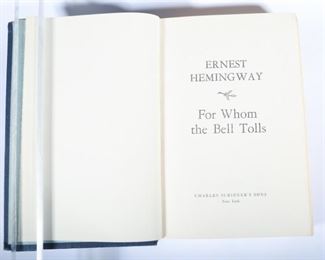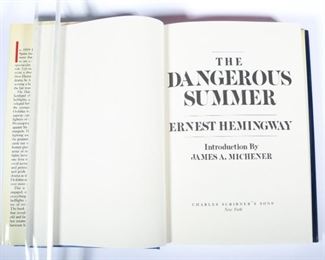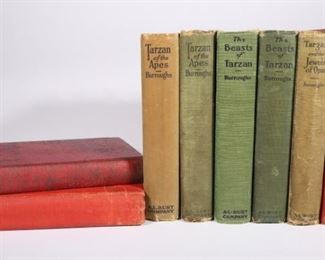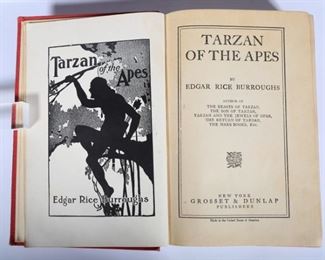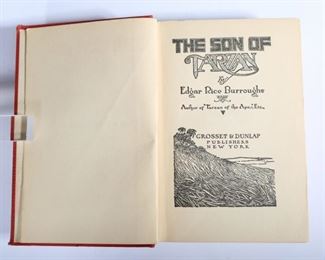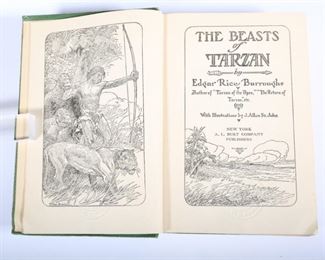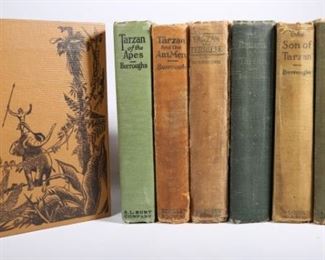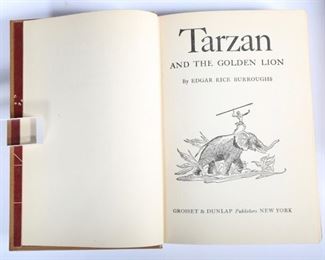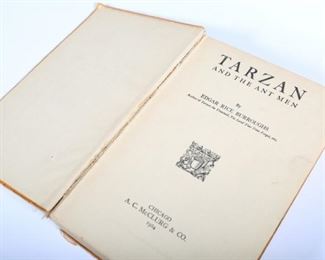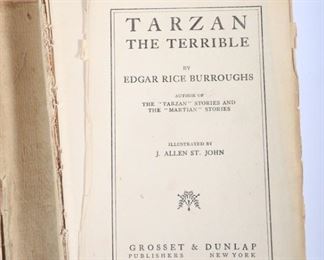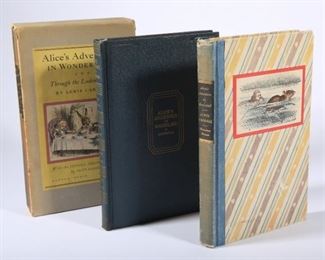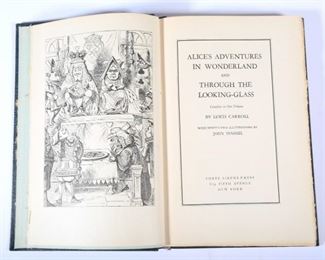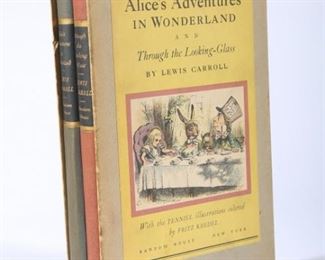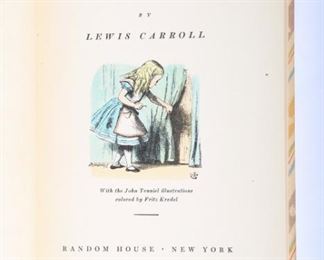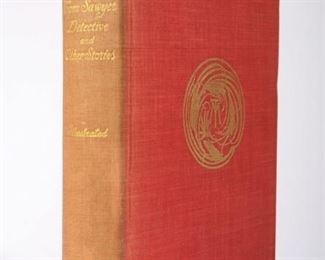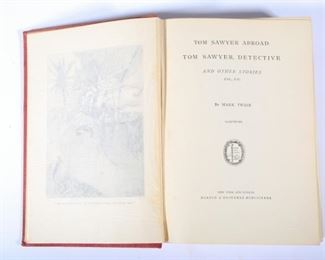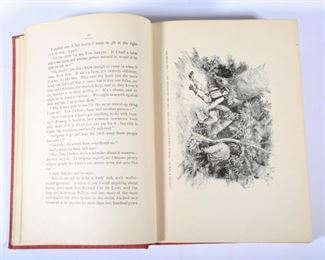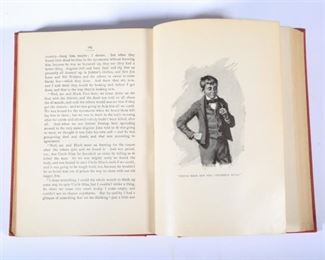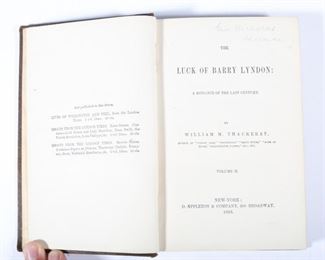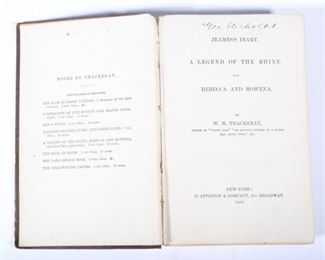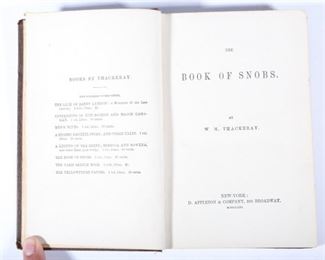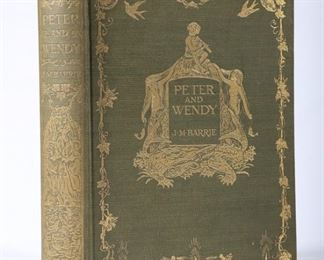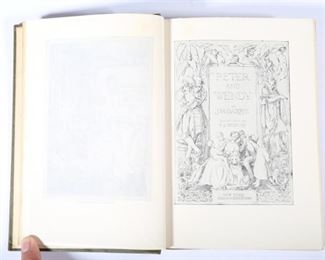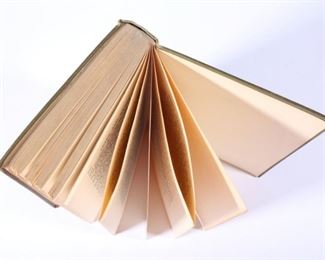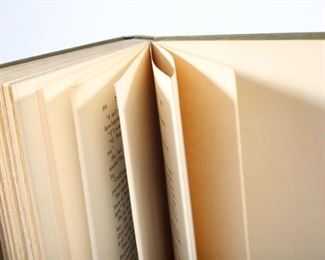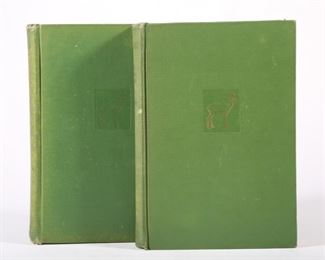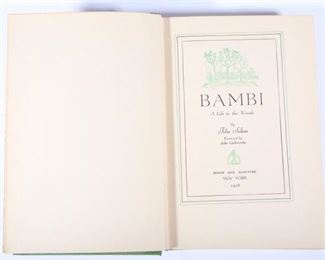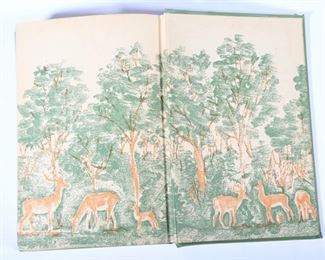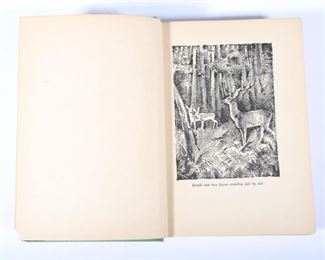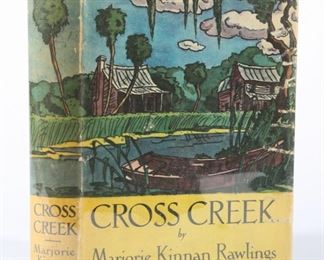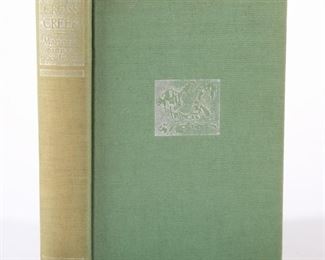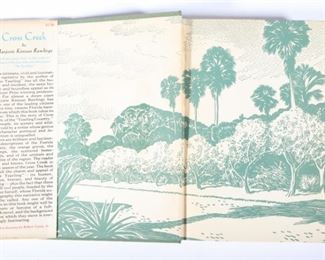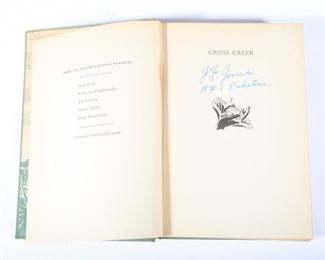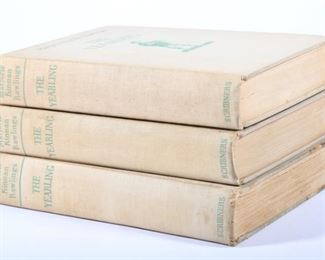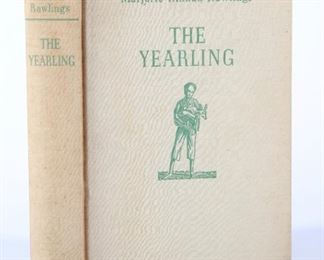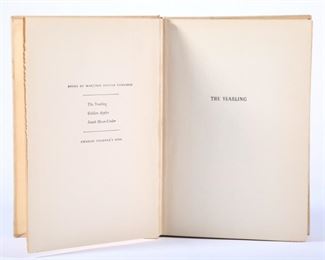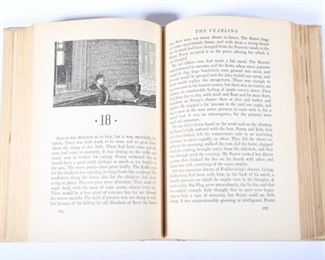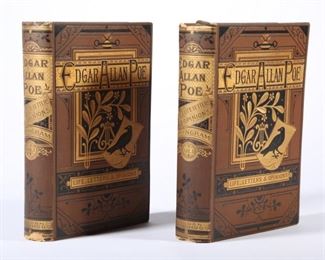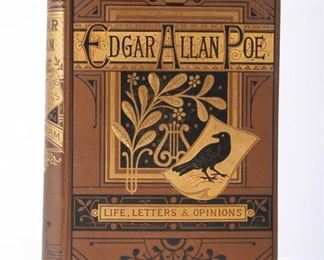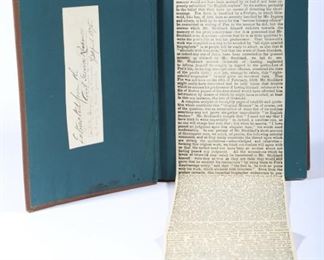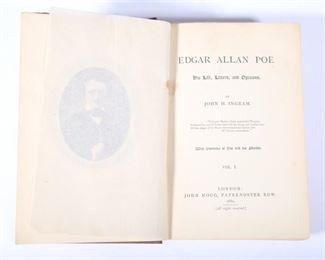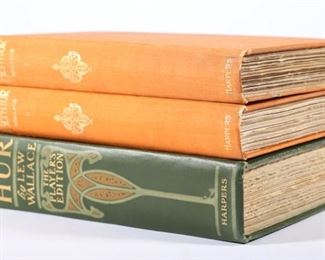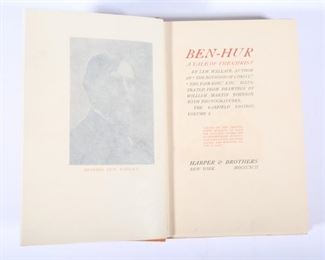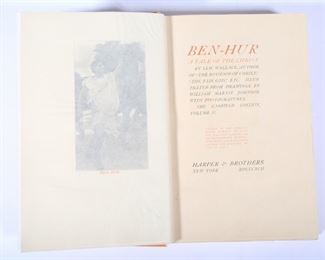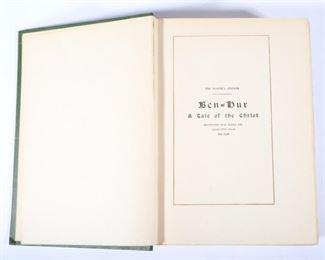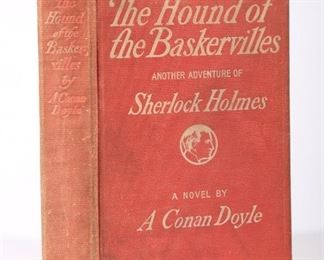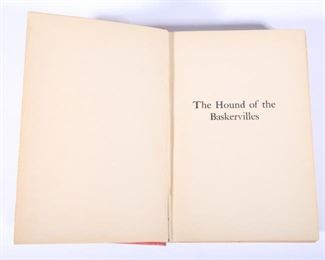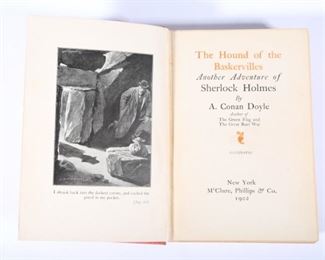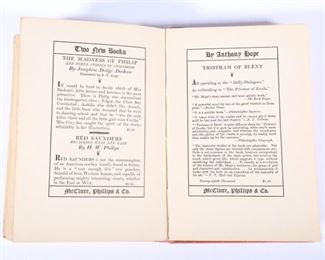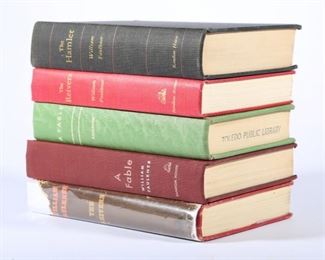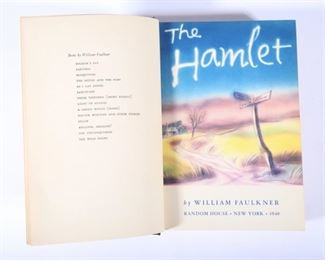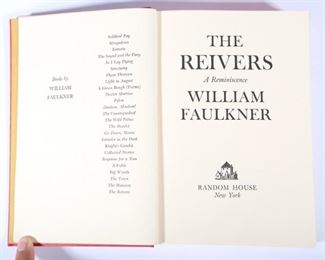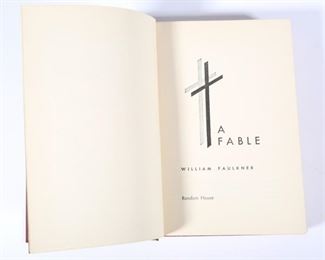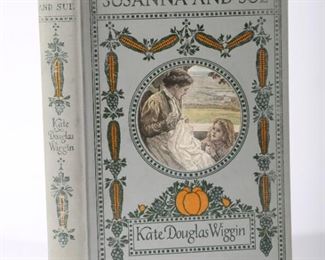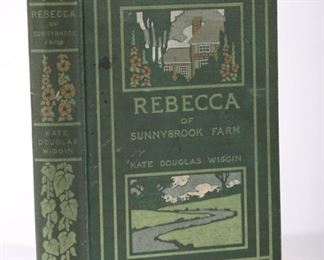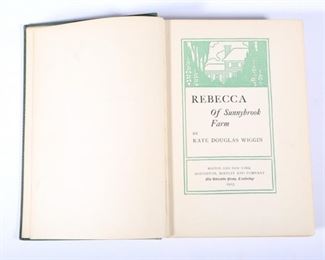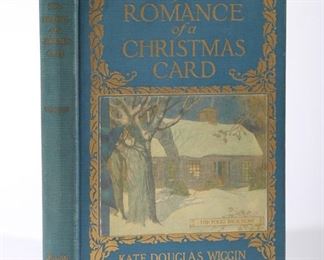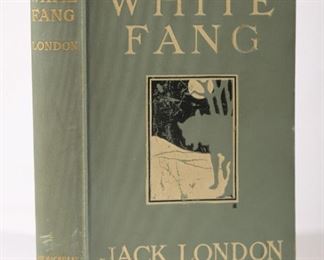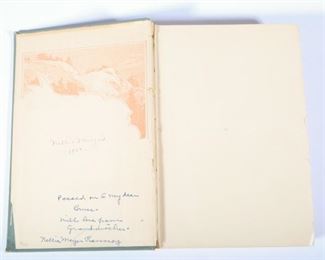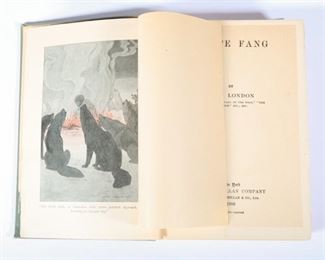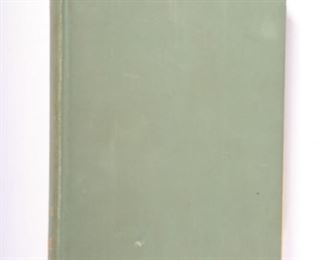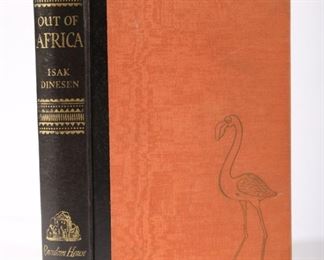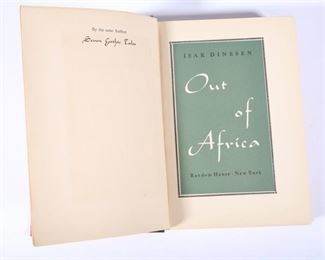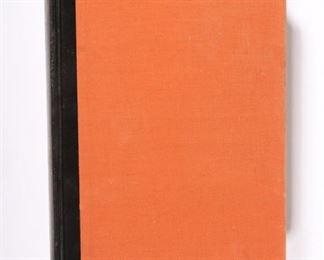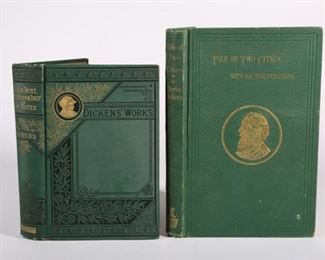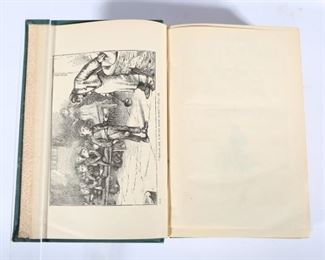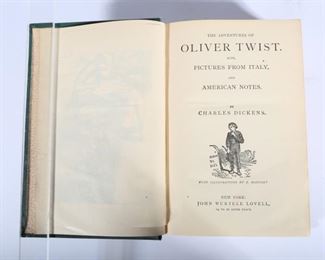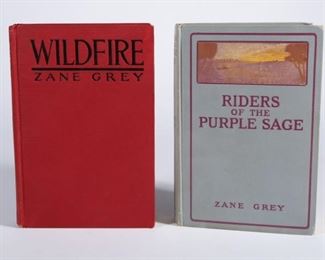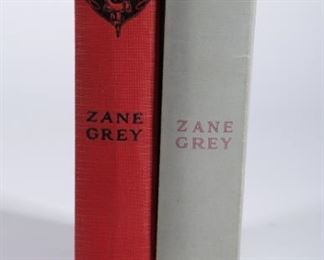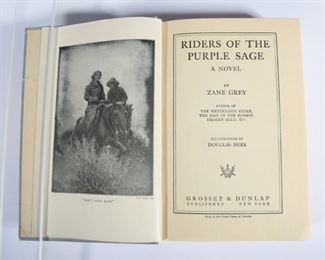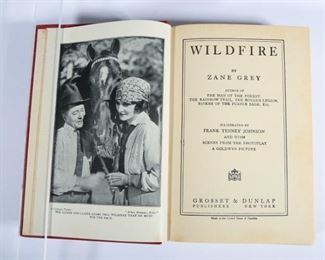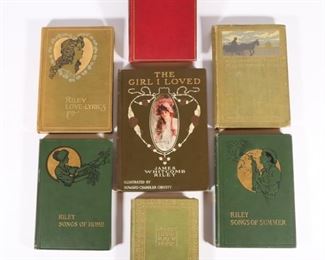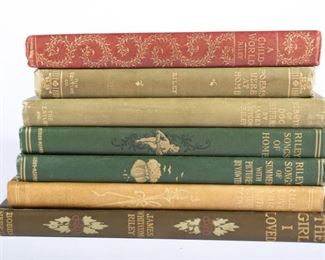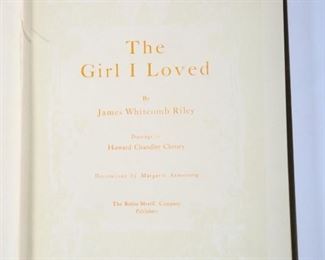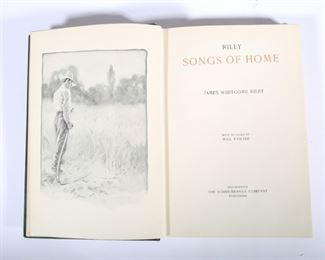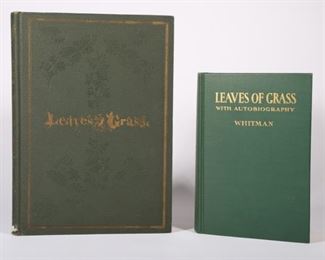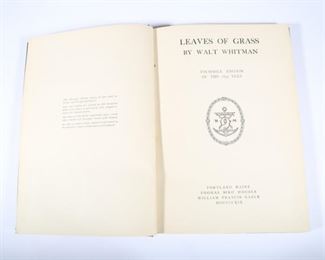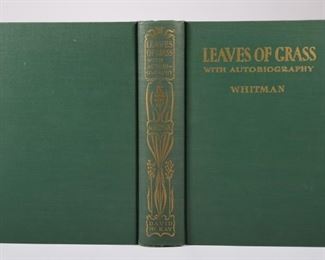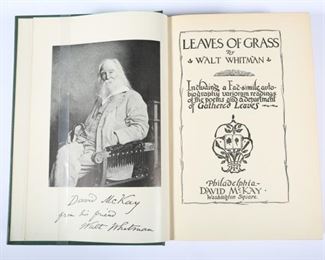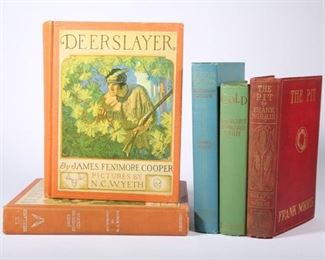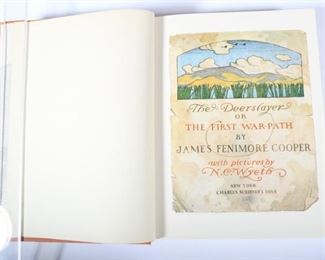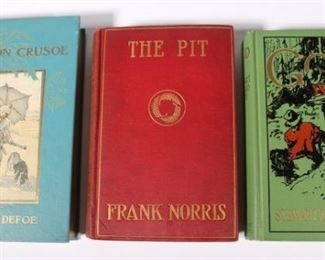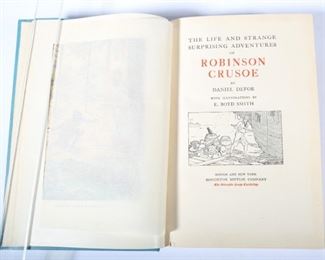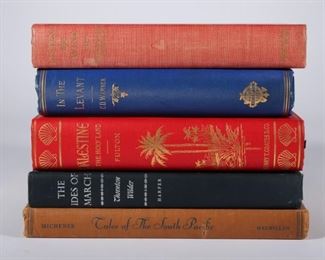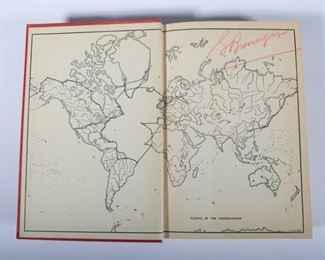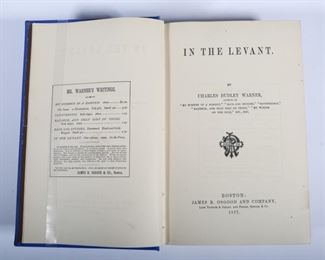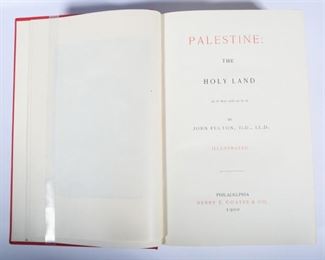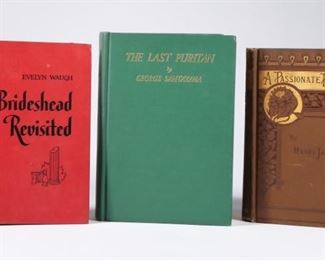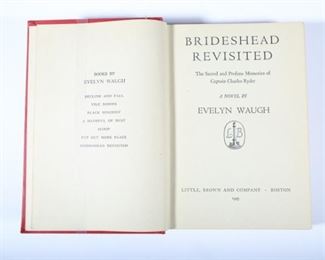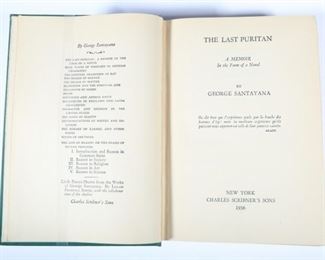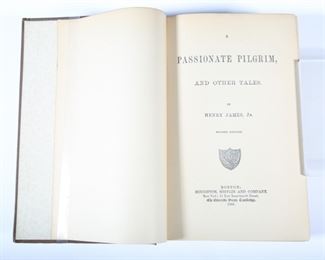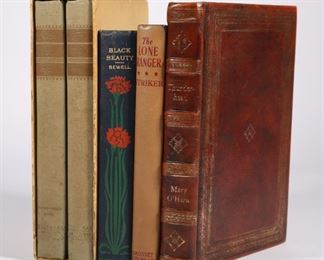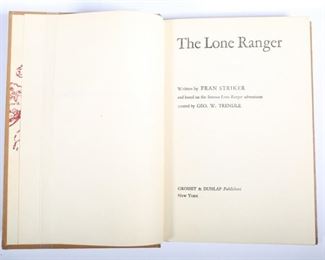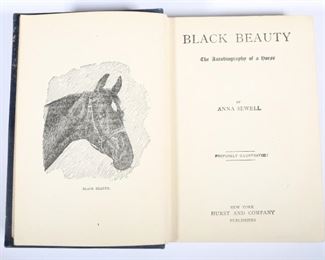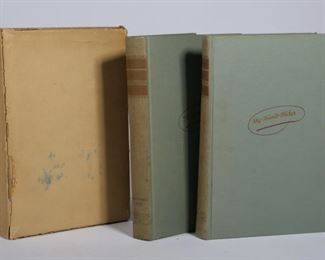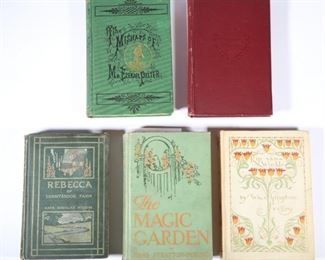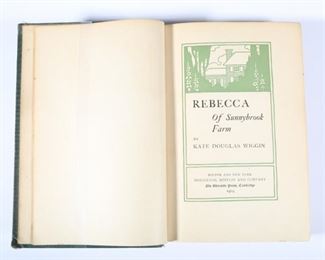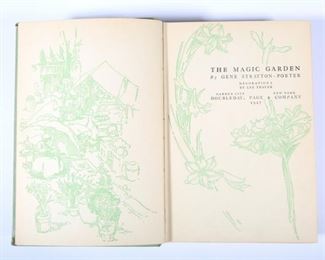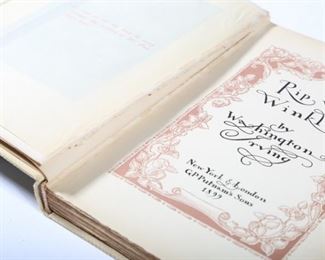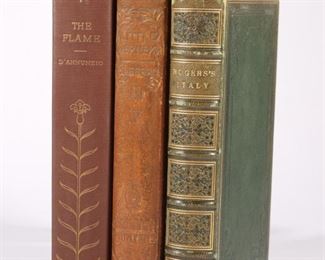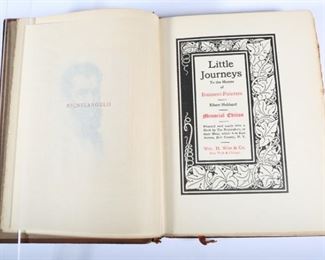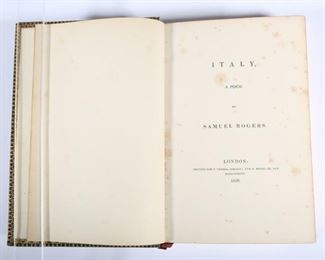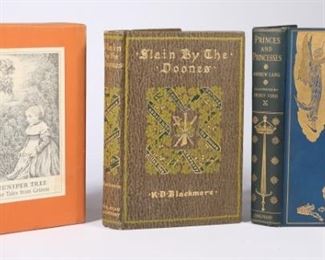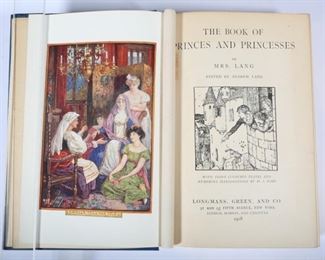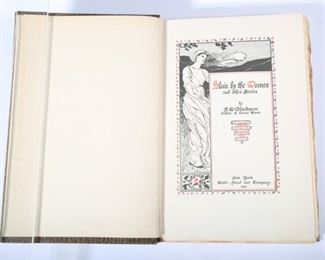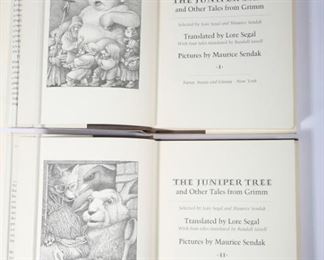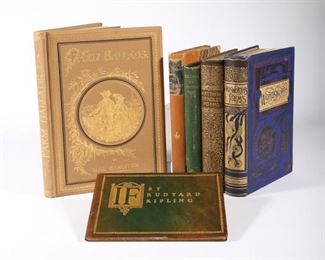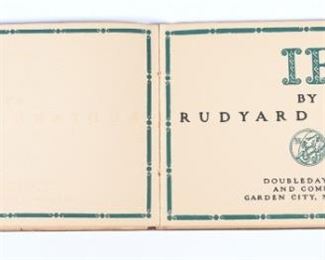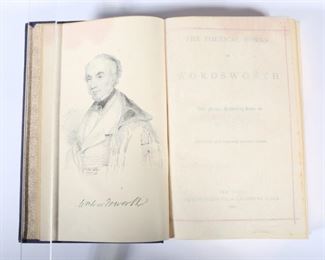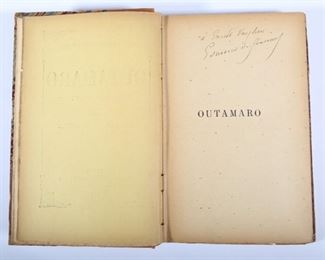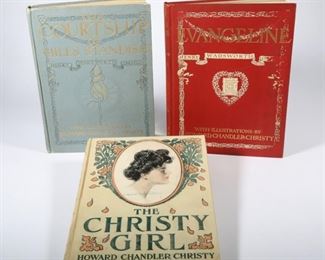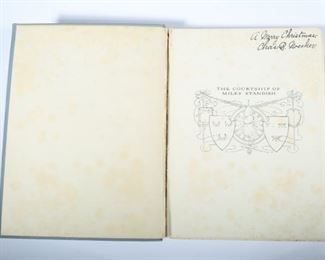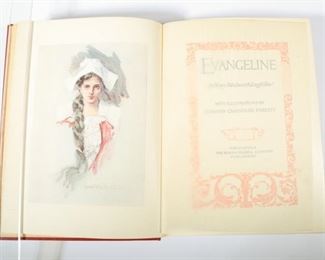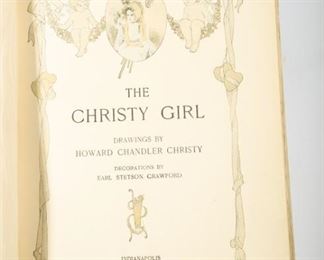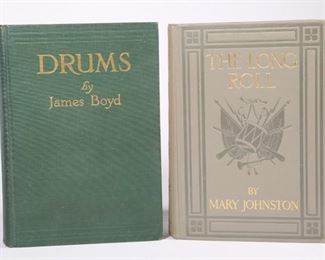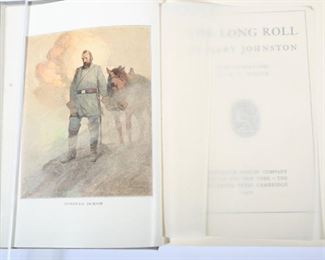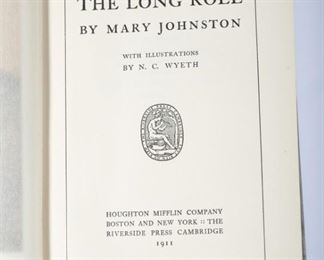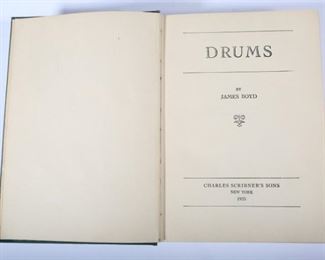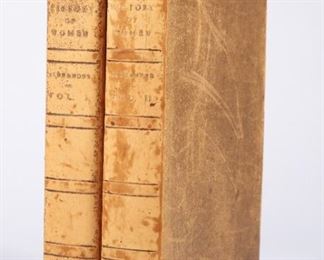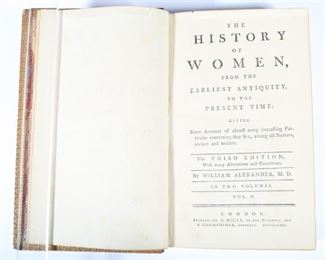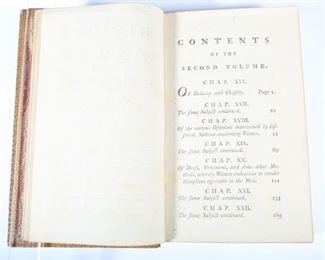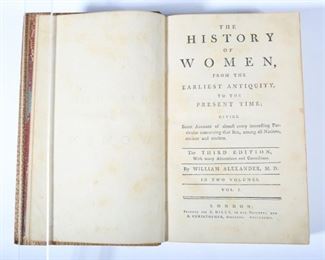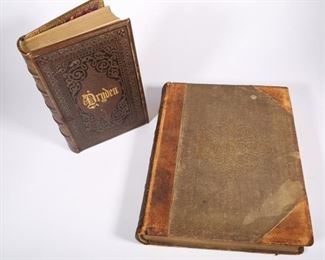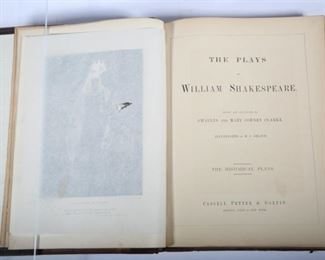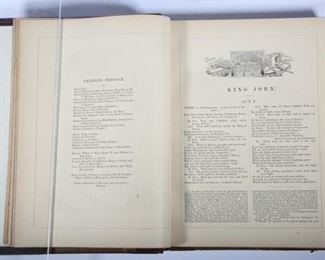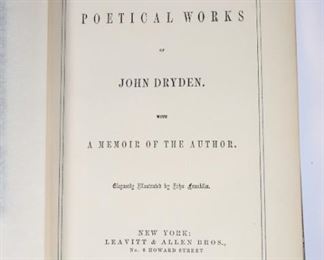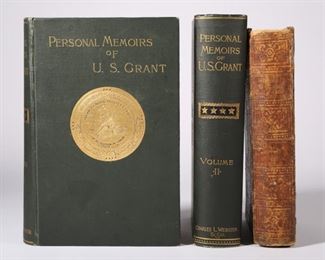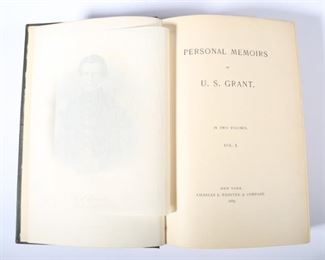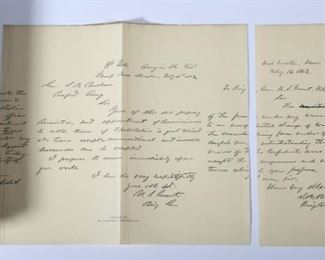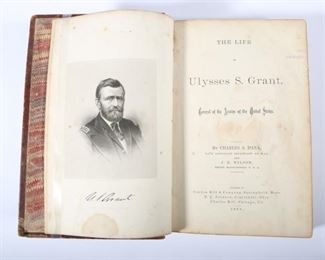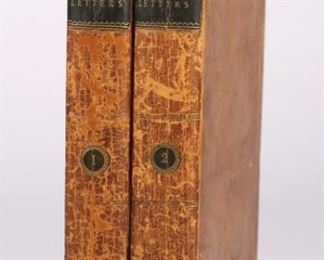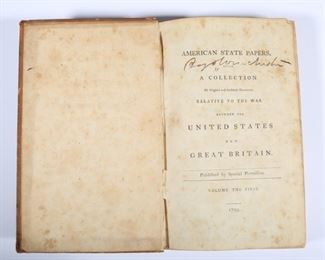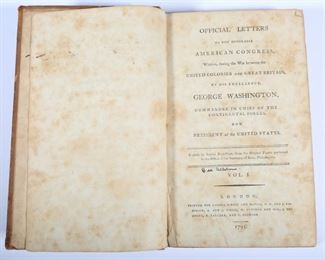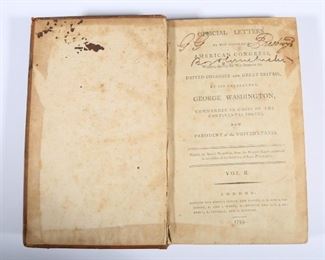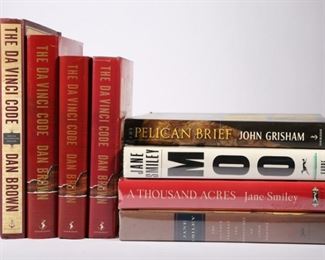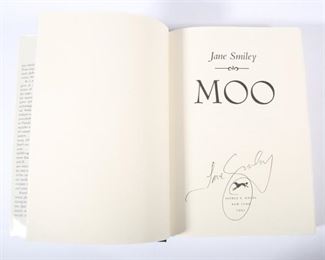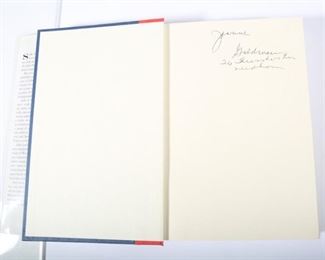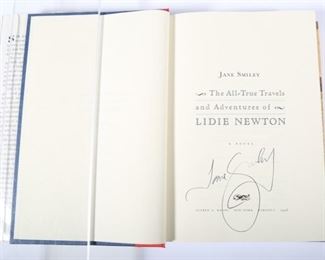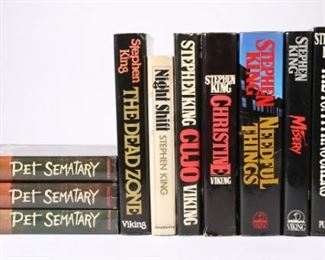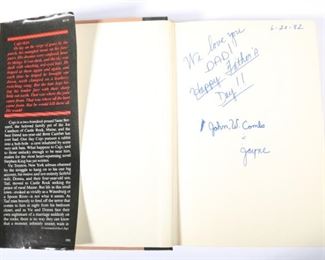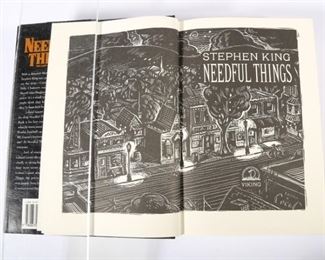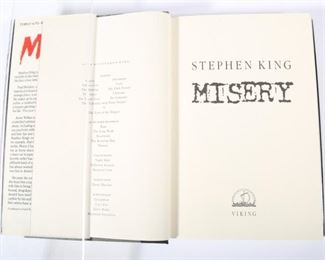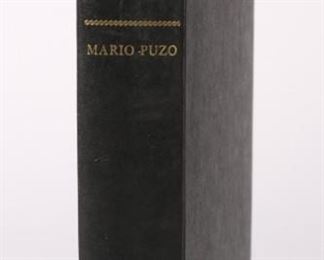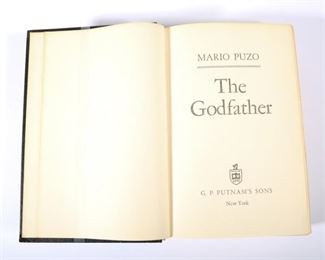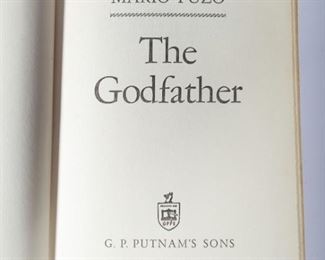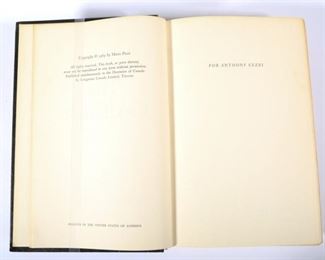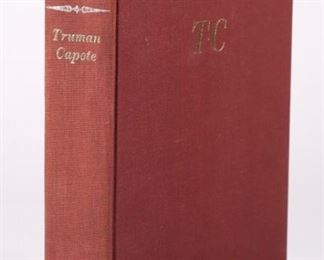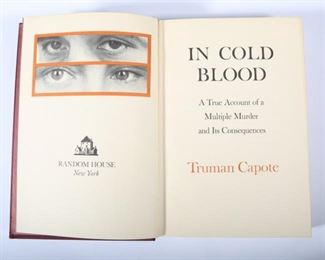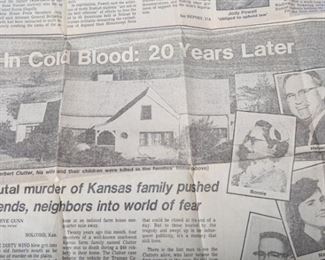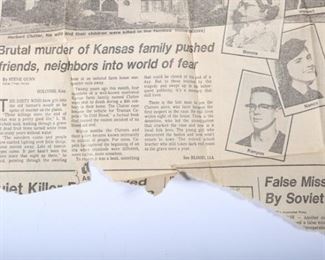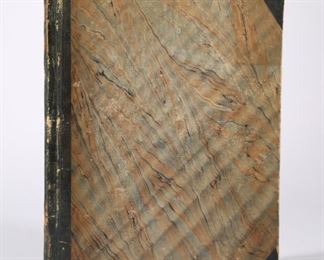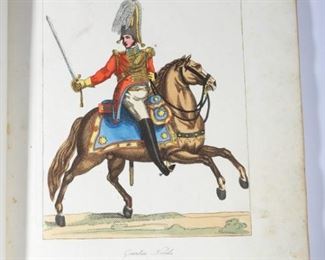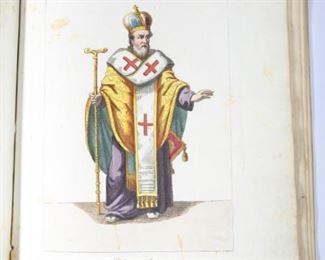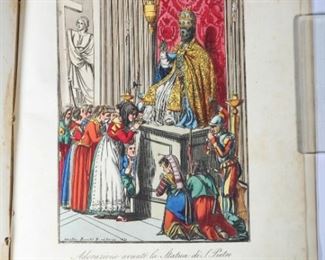 Thank you for using EstateSales.NET. You're the best!