Estate Sale - Plano
estate sale
•
3
day sale
•
sale is over
Terms
No EARLY BIRDS! ALL ITEMS ARE SOLD AS IS . . . NO Returns!
*** CASH ONLY – NO EXCEPTIONS - CASH ONLY ***

*** No holding of items without deposit ***
First one with the CASH gets the item

If you break it, you buy it! - Thank You!
Due to the number of breakable items and crowded space,
we must limit the customers in the house to a safe number.

Please do not bring Large Bags, Boxes or Oversized Purses inside.
We provide red plastic shopping baskets for your convenience.

Please bring your own help to load your purchased items!
Larger items may be picked up on Saturday after 12:00noon

Please – NO unattended children allowed inside the house.
Por favor, No Niño's destendidos permitieron dentro de la casa.

NOTE: We reserve the right to inspect all bags upon exiting.
Nos reservamos el derecho a inspeccionar todas las bolsas al salir.

If an item is not priced, bring it to checkout & make a reasonable offer.
Tear Tags: Pull tags on larger items, pay for the item and it's yours!

Light Bulbs are Not included with any lamps / fixtures - Thank You!
M stands for Musical, and B stands for Battery
Please Leave Clothing on Hangers until Checkout – Thank You!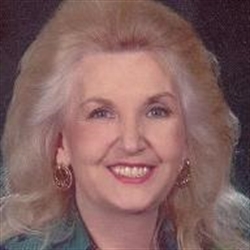 Asian & Modern Décor, China, Clothing, Crystal, Electronics, Exercisers, Furniture Garage, Jewelry (925 & Costume), Lamps, Luggage, Office, Patio, Shoes, Yard Tools
Last minute addition: 2014 Ford Escape – Silver Approx. 127K miles
This week we have a very clean Estate Sale in the "Northridge Estates" community of Plano. This two-story one-owner home is for sale. If you are interested, please leave your name number at check-out. The estate sale features a mix of Asian, Current, Modern, and Vintage items. For your convenience, we have moved everything to the first floor.
We have Ballroom dance clothing and shoes. Ballroom dance is a set of partner dances, enjoyed both socially and competitively around the world. Ballroom dance is also widely enjoyed on stage, film, and television. We have many new items still in their original boxes.
There are lots of interesting items like vintage dark room equipment, Minolta, Nikon, and Vivitar camera accessories. We have four printers in original boxes. There are Asian items as well as four coffee pots in their original boxes plus more that are slightly used. We have men's and women's clothing and shoes. We have a curved couch, a matching couch, loveseat and chair along with a three-piece curved sectional. There are many great items in the kitchen / eating area. The utility room features travel luggage and carry-on bags. The triple garage has artificial plants, electronics, exercise equipment, patio furniture, garden tools, and much more. Come early for best selection. We will limit the number of folks in the house and distribute sequential numbers to those who are waiting to enter. Thank you for your patience!
Entry / Dining Room / Checkout Area – features lots of interesting Asian items along with some great modern pieces. We also have a few vintage pieces. There are two large heavy Asian jars and a round pot (2 pieces) on a wood stand. There is a nice rectangular beveled-top glass table with glass pedestal legs. We have four parson-style chairs covered with a great off- white fabric (look new). We have a nice Asian-style lamp (BNI), a few beveled framed mirrors, and a great décor square table. We have some small, medium, and large fans, as well as a large black Lacquered plant/art stand. We have a basket of assorted camera shade lenses. We have a few pieces of crystal, a few modern vases, a rack of bracelets, and a rack of necklaces (both are costume). We have two tall candle sticks, a large tall vase and a great black carved rectangular table. We have two vintage oval tables in great condition as well as a vintage two tier pie table in great condition. We have a pair of heavy eagle book ends with "Congress" on them. We also have some reading glasses and eyeglass cases. We have some sterling jewelry: rings, bracelets, necklaces, and earrings as well as some costume rings. Come early for the best selection.
Front Room / Office – features a few copiers (most in boxes). We have an HP OfficeJet J4680, an HP Photosmart C4650, an Epson Stylus Photo 925, and an Epson Stylus C82. All of these are in their original boxes. We also have a great Payton Computer Desk by Whalton Model PTCD. It has a pull-out keyboard drawer, a smoky glass top, and nice wood legs. We have a single-door two-piece lighted (BNI) hutch by Bassett. We have three short wigs with Styrofoam heads. Then we assorted Ballroom Dance Shoes. Brand names and sizes include: Larry Fine – 6, Varry Fine - 6, & 6 ½, Amanda – 6 ½, Dancepod, Star – 6, Glide - 6, Karryma - 6, PL Michi – 5 ½, Warren Kern – 6 ½, Donna & Gayner – 6m, So Dance - 6 ½, Fantesy – 6 ½, Capezo – 6 ½, Bloch – 6, Coast 6m & 6 ½. Come early for the best selection.
We have a gorgeous wedding dress in size 6 (never worn) from Kleinfeld's in New York. Please see picture and we do have the receipt. We also have a gorgeous hair piece and veil (never worn) and we do have the receipt. The total for the wedding ensemble comes to about $1,400.00. We will sell this for considerably less. Make sure to come early to have your chance at this beauty.
We have a nice matching oval dining table with single leaf and four side chairs by Bassett. The table and hutch are in great condition. We also have an SCM Smith Corona with original carry case Model Coronet Super 12. We have two "like new" black two-drawer filing cabinets. We have assorted office items on the desk. We have a ViewSonic monitor and a Dell Monitor. We have a nice black table featuring a portable sewing machine: Singer # 5528. We have ladies purses in two containers. We also have assorted everyday shoes as well as tennis shoes. Come early for the best election. We have two great formals (ballroom dance) dresses hanging on the door hinges. There are also three "like new" desk lamps (bulbs included. We have a very nice framed beveled mirror, nesting tables with nice metal legs, a few hats, and much more. Come early for the best selection.
Stair Landing – features a great Asian-style low table, a medium fan, and a brass pot with greenery. On the stairs we have all sorts of computer bags and some overnighters. Be sure to check out these quality bags as well as the wooden plant stand and wooden curio wall unit.
Livingroom / Family Room – features a great bistro set. It includes a great rattan and metal round table bottom with a round beveled glass table top and two rattan and metal chairs. This is a great set for a wide variety of settings. We have three Broyhill tables. The first is a a rectangle table with a drawer. The second is an oval table with a drawer. The third is a great oval coffee table. In front of the fireplace we have a large modern beveled mirror.
In this room we have two large full racks of clothing. Some would call many "After Five," or "Cocktail," or "Ballroom" dresses. Whatever label you choose for these nice items, you will find it worth your time to take a look. We have lots of beautiful and elegant items (many still have tags). Labels and sizes include: Cache - 8, 10 12, Casper – 10, Maggie London – 8, Valerie Stevens Petites – 6, Ralph Lauren – 10, Kenner Studio – 10, Adriana Petite – 8, Lauren Taylor – 6, Anna Hobbs – 6, Emma Jamie's Petite – 8, Larry Levine – 8, The Limited – 6, Jerry Han – M, Junie Leigh -8, Liz Claiborne -6, 4, 10p, 8, Adriana Papell – 10p, 8, Anne Klein II – 8, Carole Little – 6, Vera Wang – M, Christian Dior – 10, Preston York – 4, Victor Kostas – 8, Jessica Howard – 8, White House Black Market – 8, Ann Taylor – 8, 10, Maggie London – 10, Chico's – 1, Kay Unger – 10, Susan Bristol – 6, Jones NY – 6, 8, 10. There are other brands that are small or medium including: Dana Beckman, Phoebe Couture, Sassoon, NY Company, Vera Wang, Jacobson's, Victoria Secrets, Fredrick's of Hollywood, JM Collections, Calvin Klein, and much more (especially in the Master Bedroom and Bath).
We also have two great floor lamps. Both are modern and one is larger. Both are stunning and would complement any décor. They have interesting shades and (BNI) on both. There are two sets of seating. One set has a matching Wing Back Chair, a very nice Love Seat and a matching Three-cushion Couch. This set is made by Art Van and has DuPont Teflon that is soil and stain resistant. These three pieces are soil free and show no serious wear. Be sure to come early for this set. We have another three piece curved sectional. The straight pieces are on either side of the curved piece. They are in good condition and would make a room interesting. We have two matching lamps with shades located by the marble fireplace along with a basket of linens. On the fireplace mantle we have a domed wind up clock. We also have a black metal bird cage, some knick-knacks, and an Asian Bonsai tree with birds. There is a modern round side table with black legs and a smaller black metal bird cage along with a square lighted stand.
We have lots of matching décor: a bench, waste baskets, photo frames, mirror, baskets, and candles. We have a Bonaire Cool Moisture Humidifier (new in box) and a Revo Style in the box. We have three nice Bath Matts and a great white Bird cage. We have Hat stands, soap dispensers, soaps, and tassels. There is a modern round table (two-tone) and a great satin- covered box. We have an oversized Black Leather Rocker / Recliner with manual foot bar. This is a like new item in great condition. On the kitchen/family room pass-through we have Lamps with Shades (BNI). Come early for the best selection.
Master Bedroom / Boutique - features a great "Four-Post Bed" frame that adjusts to a full or queen mattress and box spring. This bed was made in the USA by Bassett and is currently adjusted to a queen size. The mattress and foundation are a Sterns and Foster Plaza Baroque. There is a matching double dresser with single mirror and a great chest of drawers. Both storage pieces match and are made by Bassett. The bed has been stages with assorted bed pillows and sheets and comforters. The Power Lift & Recline Chair comes with an owners-manual and looks like it was never used. It's has a tan suede fabric, and it's nice & clean and comfortable. We have a great Floor Lamp with heavy Marble Base with five bulbs (BNI) with two, or three, or all five lights on. It is behind the Curved Back (1930's Hollywood Designer) Black fabric Couch that is also in great condition. There is a nice swivel / rocker bedroom chair in great condition. We have a small night-stand with single drawer and open bottom, a small make-up table with single drawer, and an oval mirror and this also has an open bottom. There are two different style full length mirrors on stands. One has a rounded top the other is a flat top. There is also a nice wood quilt rack. We have more lamps with shades (BNI) in this room. There also are two different stools covered in the same material. The bedroom and bathroom double doors hold lots of long dresses – some are new with tags. Come early for the best selection.
Master Bathroom – features cubicles that are full of folded clothing. We have Camisoles, Jeans, Sweats, Pants, Sweaters, Leggings, Bras, Panties, and Work-Out Tops. The bath tub is filled with a single theme room décor. We have fans, vases, bedding, sheets, pillows, comforter, tissue containers, and much more. We have night gowns and notions. We have the third large clothing rack located in this bathroom along the wall. There are cubicles with Tops and Shorts. Come early for the best selection.
Kitchen / Eating Area – features a spinning spice rack and a three-piece black canister set, children's bowls, and plate sets. There are assorted Pots and Pans (most with covers). There is a small Microwave Oven in white. We have a wooden island on casters. It folds to only 6" wide. It has great storage too as it has two shelves and a place to house those long sharp knives. They currently have lots of bird cage kitchen décor. We have some plastic ware and a few pieces of bakeware. There are some wine / beverage glasses, a cute bar area and assorted kitchen knives (slicing, dicing and steak knives). There is a great three panel rattan and metal room divider (it's heavy and very attractive). This panel divider would be attractive in many homes. We have some interesting baskets, imitation fruit and vegetables, casserole dishes, oven mitts, and more located on the island. There are also two sets of flatware and two great tall bar stools that are heavy metal with cloth seats. We have matching area rugs. One is a runner, one is a small rug under the bar stools, and the other is by the kitchen sink. They appear to be new. There is a Sunbeam 0.7 Cu Ft Microwave Oven still in its original box along with a bar set with glasses and a pitcher still in its original box. There are plenty of smaller appliances by George Forman, Toastmaster, Osterizer, Proctor Silex, and Black & Decker. There are toasters and a blender, along with a bread-maker. Come early to get the best selection.
There is a great beveled-mirrored entertainment center/storage unit. Most of the eight doors are mirrored. On top of this entertainment center is a large awesome greenery display. We also have assorted short and long clothing hanging on the empty cupboards in this kitchen. There is a nook which features the men's clothing and shoes. We have new shoes from Fila – 10 1.2, New Balance - 10 ½, Reebok – 10 ½, and Columbia – 10 ½. There are jean jackets, shirts, tops, pants and more. Come early for the best selection.
We have a coffee bar area. There is a Cuisinart Single Serve Brewing System, a Cuisinart Grind and Brew 12-cup automatic coffee maker, a coffee pod drawer (holds 36 cups) all the above items are new in their original boxes. We have lots of interesting cups as well. There is a Bosch 12-cup coffee maker, a Krups 12-Cup Coffee Maker. Then we have more new in the original box items: a Farberware Coffee Pot and a Firber Ware Micro Brew along with a Braun Coffee Maker. We have a Bunn Coffee Maker, with new pots and used pots along with lots of filters. And the final new in original box is a Braun Expresso Cappuccino Coffee Maker.
We have an Oak oval table with four leaves, four side chairs, and one arm chair. There is one set of Prelude dishes on the table. We have a serving piece with a floral pattern. There is a corner shelf with four shelves with some interesting pottery/planters. We have pillows on the built-in bench and a child's oak rocking chair. Come early for the best selections.
Utility Room - features assorted luggage (most large pieces have rollers). We have a few suit carry-ons and lots of smaller bags. Brand names include: Igloo, Samsonite, and Tag. We have a vintage Marsend Camera Case. Hanging on the doors are some costumes and luggage. We have a covered trash container, ironing board, and more.
Triple Car Garage – features lots of vintage dark room equipment and some camera items. Items include: SLIK 2 Axis Macro Focus Adjust, Analite II, Vivitar Auto Thyristor 283 Sensor, and a Vivitar Charge 15. We have tri-pods, Vivitar Camera Items, Minolta Camera Items, a Vivitar VI and much more. Come early for the best selection. We have electronics. Brands include: Toshiba, RCA Samsung, Sony, Mitsubishi, and more. We also have workout equipment: an Exertec Fitness and Bike, a Precore Thread Mill and a dual motion Nordic-rider, and a work out bench. There are three Christmas Trees, a large flat outdoor lighted tree.
We have a large wintery scene, tree decorations, and a large brass chandelier. There is a two-drawer blue file cabinet. We have lots of great picture frames and nice wide computer desk. There is a small fridge/freezer and another four-drawer file cabinet in particle board. There are light bulbs and containers in assorted sizes. We have a round patio table, a rectangular patio table, and four stationary patio chairs. We also have four white stacking patio chairs and an older circular patio table that would be great for a craft table. We have a few assorted artificial plants and trees. There are some nice garden / yard tools along with four vacuum cleaners that all work well including: a Bissell Power Force vac, a Hoover Embedded Dirt Finder vac, a Eureka Ultra vac, and a Hoover Elite Energy Efficient vac. We have a nice Weber Grill and a Char-Broil- Smoker (like new). We have a Craftsman Lawn Mower Series 675 with a Briggs and Stratton engine (runs great). It has a Dust Blocker EZ Empty Bag. We have an EZ Grow Spreader and a small two wheel bike. We have two Edgers and a Toro Power Sweep along with a Carpet Sweeper. We also have a Toro Power Shovel (for snow). There are also two power brooms; a Hoover and a Bissell Mop. There are also a two pairs of in-line roller blade skates. Come early for the best selection.
We look forward to seeing you at this Sale!
We admit the first 12 to 20 customers when we open each day,
and customers should expect a short wait before entry to this sale.
Look For Generic "Price Sheets" for the Clothing & Accessories.
Where: 8716 Country Glen Crossing, Plano, TX 75024
"Northridge Estates" Community
West of Coit Road and south of McDermott Road
North of Hedgcoxe Road and east of Ohio Drive
City regulations limit Estate Sale signage; please use your GPS or the map.
Please be courteous and avoid blocking neighbors' driveways or mailboxes.
See Virtual Tours, Still Pictures, and Map Link
ClutterBlasters Web Links – Virtual Tours: http://bit.ly/clutterblasters
9:00 AM – 5:00 PM Thursday (8/15) - (0 to 20% Off most items)
9:00 AM – 5:00 PM Friday (8/16) - (30% to 40% Off most items)
9:00 AM – 4:00 PM Saturday (8/17) - (50% to 60% Off most items)
If an item is not priced, bring it to checkout & make a reasonable offer.
Tear Tags: Pull tags on larger items, pay for the item and it's yours!
(BNI): Light Bulbs are Not included with lamps / fixtures - Thank You!
M stands for Musical, and B stands for Battery.
Please Leave Clothing on Hangers until Checkout – Thank You!
If you have questions or if you are interested in an estate sale,
moving sale or downsizing sale, please Call / Text Donna at ClutterBlasters: (972) 679-3100
ClutterBlasters – Estate Sales - Help When You Need It . . .Throw Nothing Away!
* Residential Estate Sales; staging, sorting, pricing & sales
* Moving and Downsizing Sales; staging, sorting, pricing & sales
* Clean-Out Your Garages, Sheds & Storage Units
* We have a Licensed Texas Auctioneer available on Staff
* Saving you Time and Money by Helping you keep Costs as low as Possible . . .
Email me: Donna@ClutterBlasters.com
Visit my website: www.ClutterBlasters.com
** To be included on our Estate Sale email notification please
** Include your first & last name, email address, and phone # Thank You.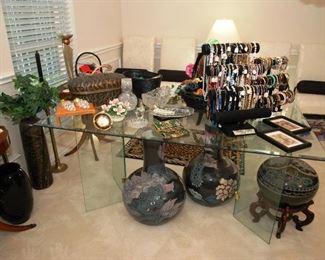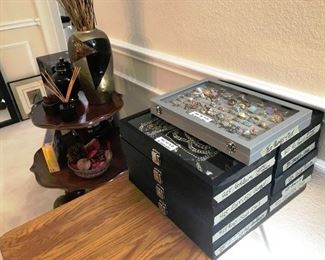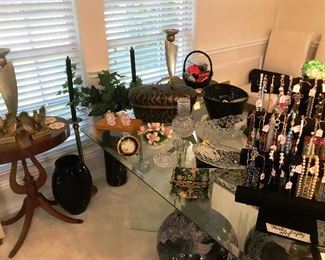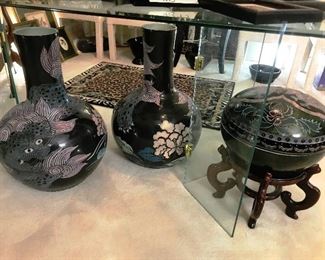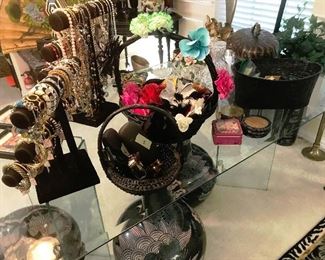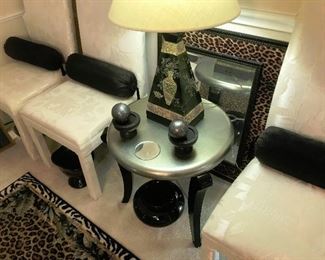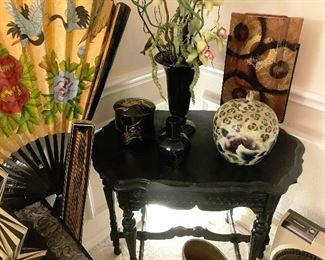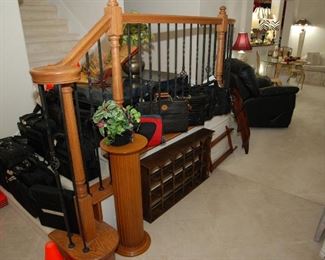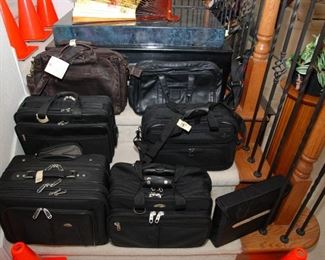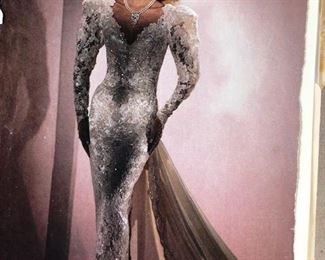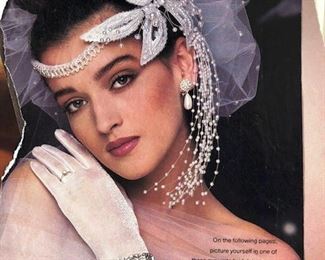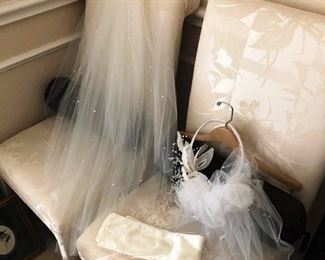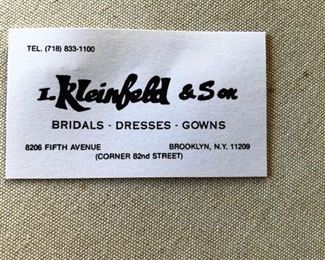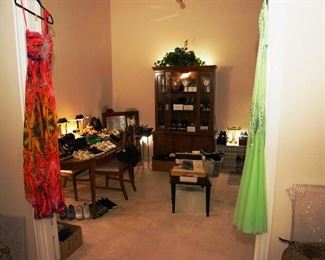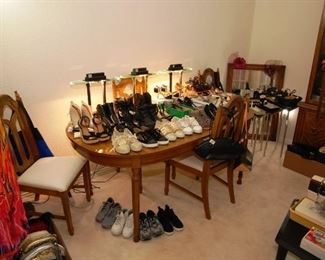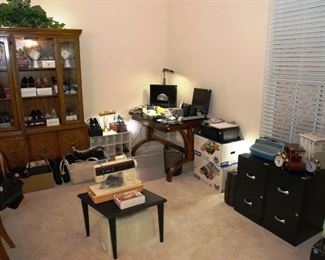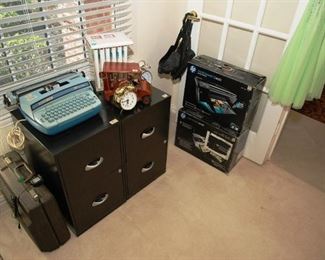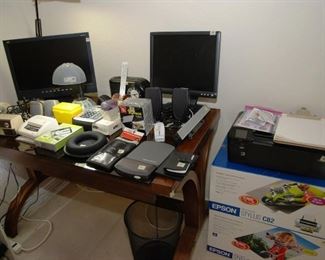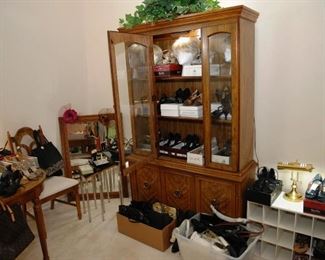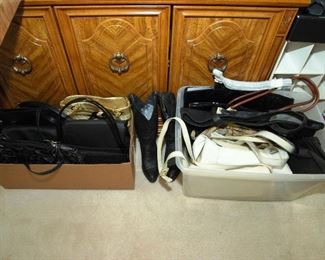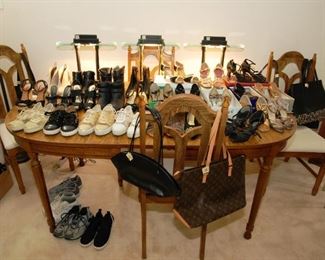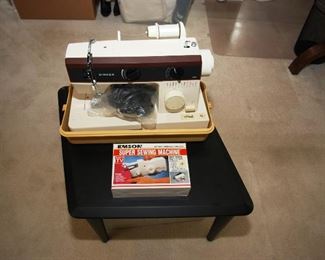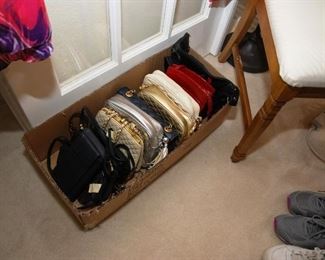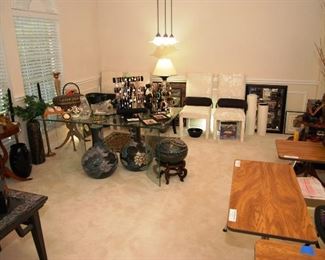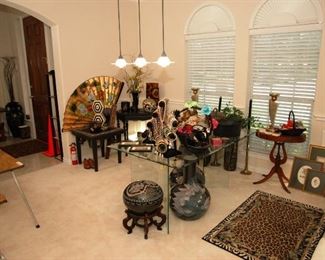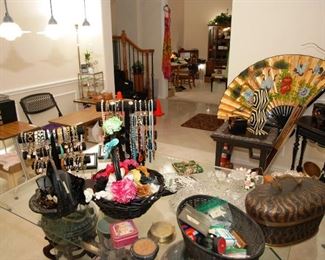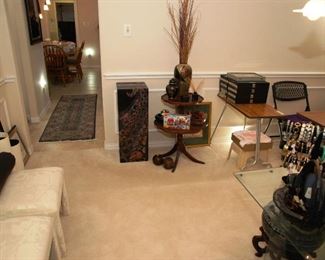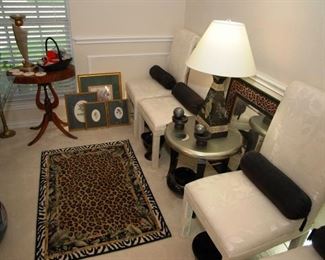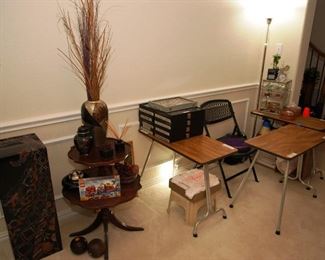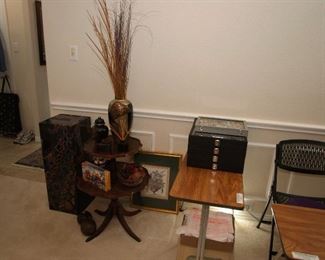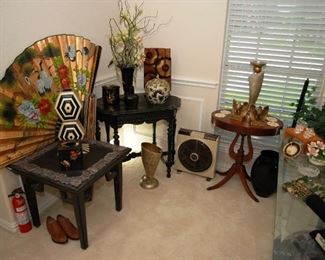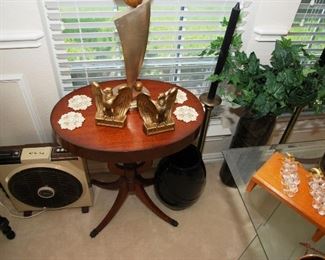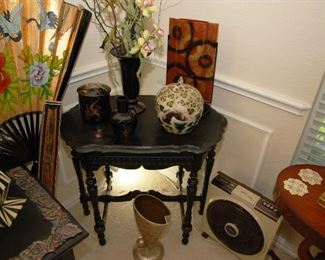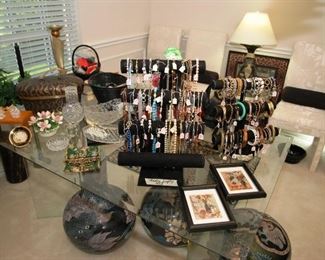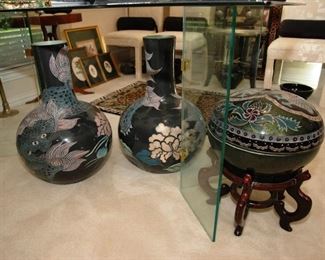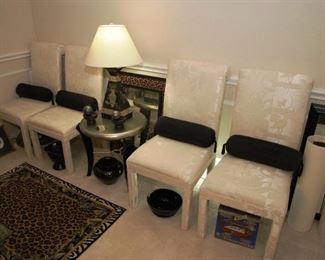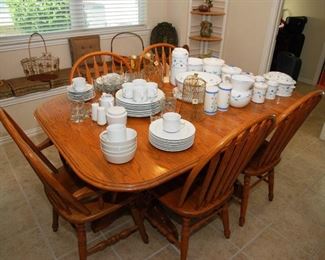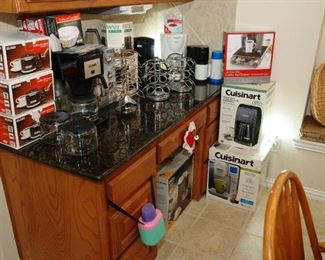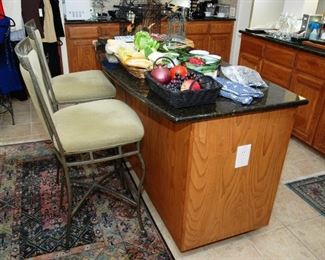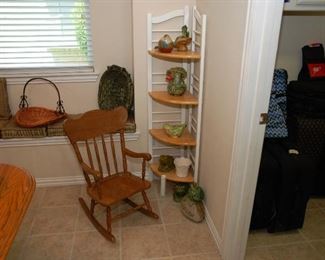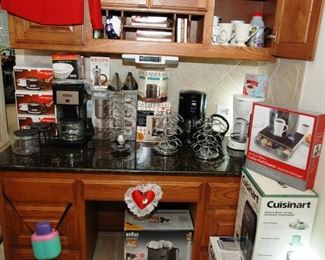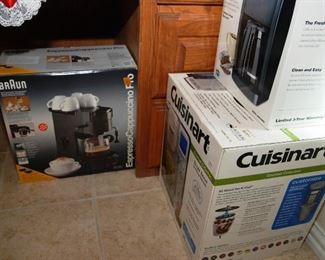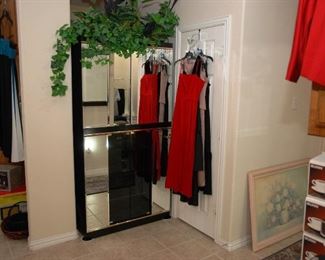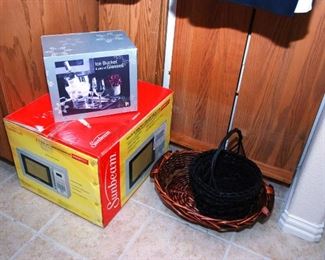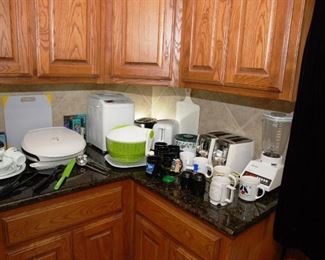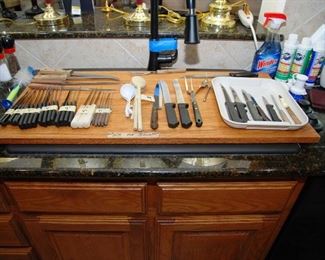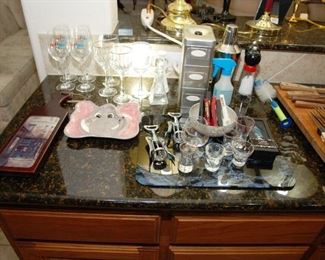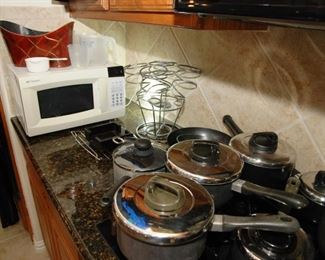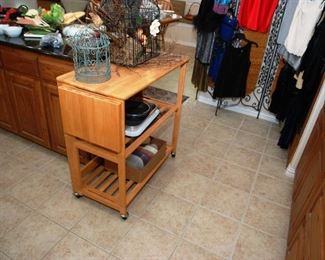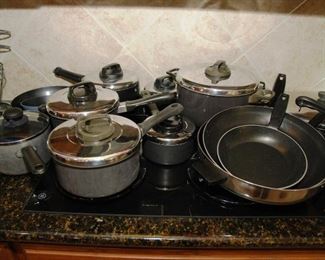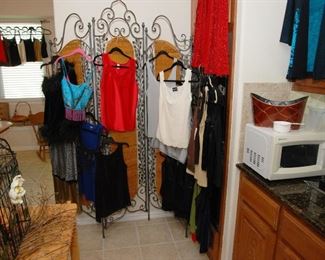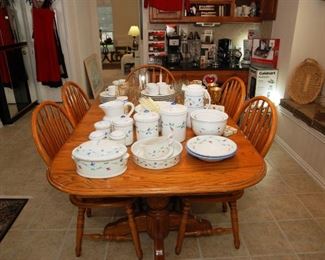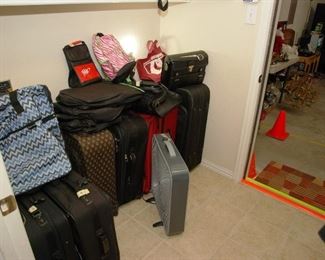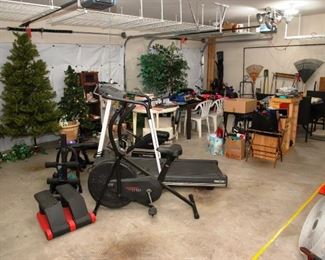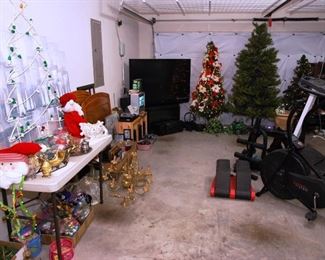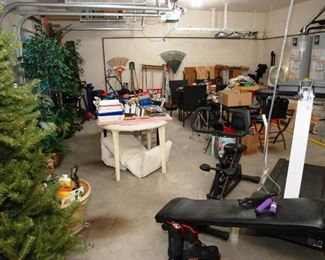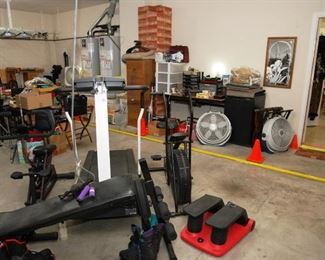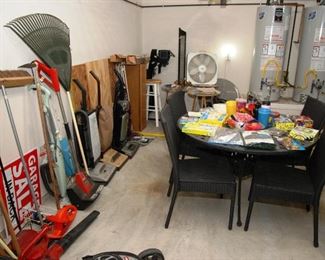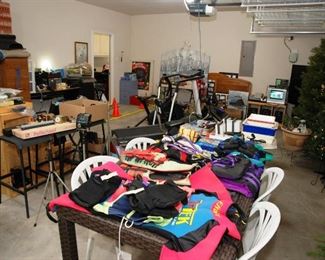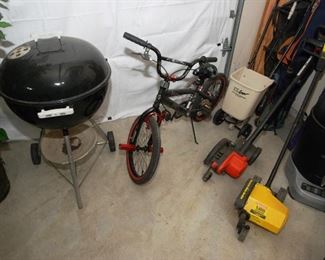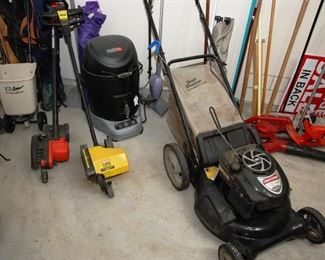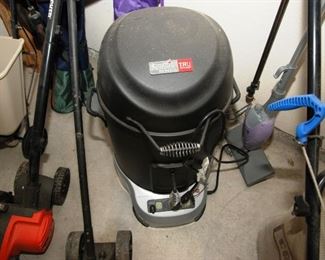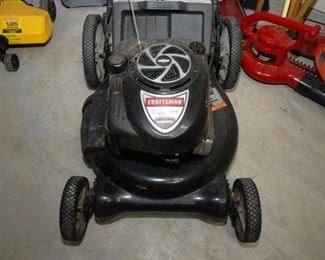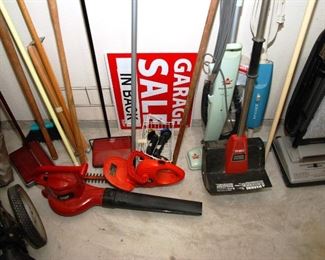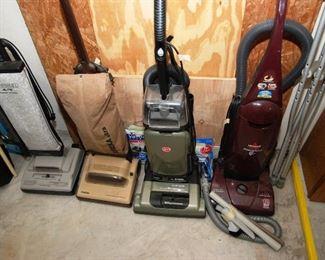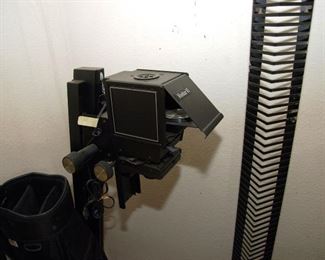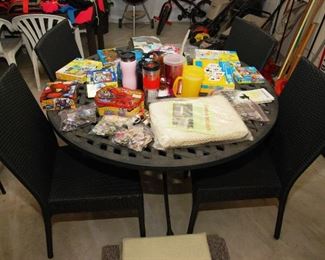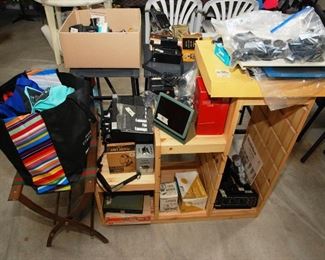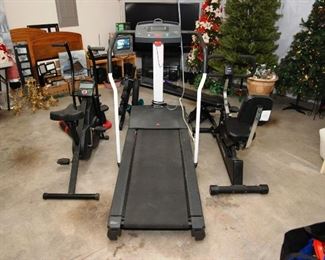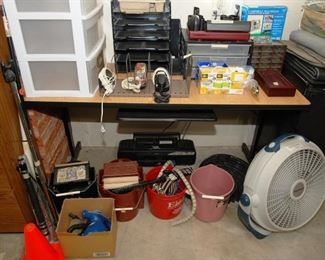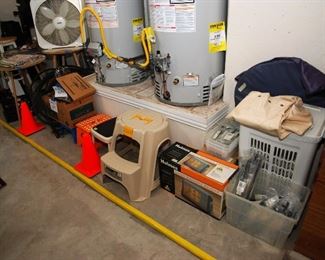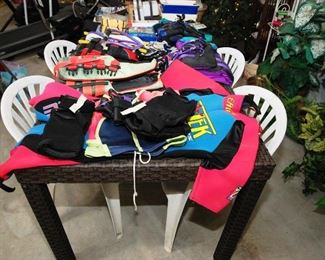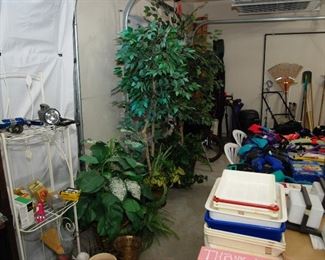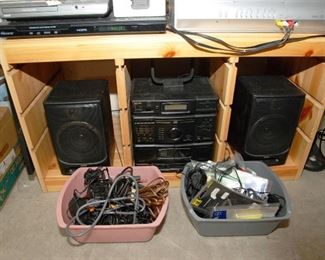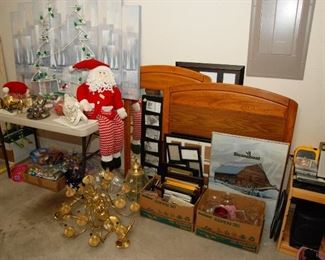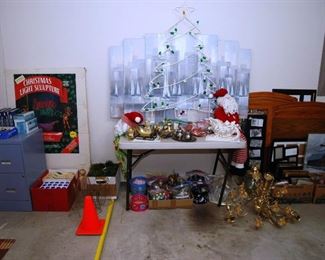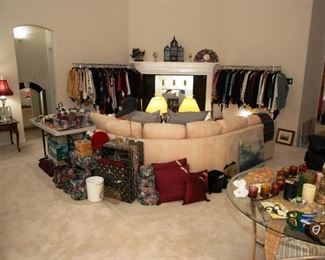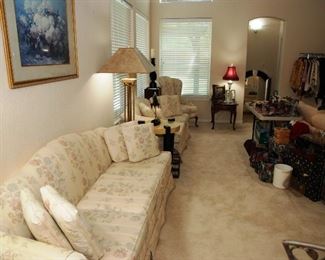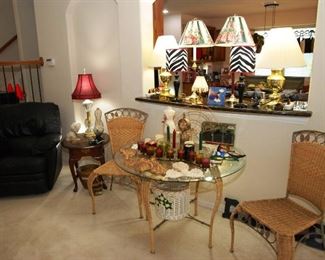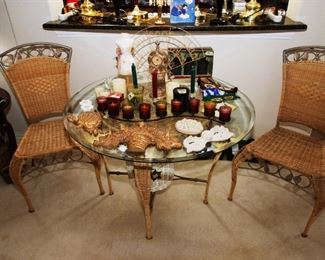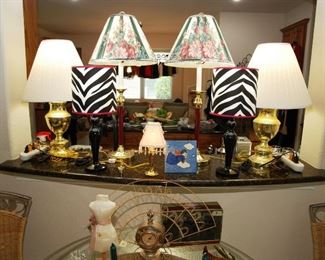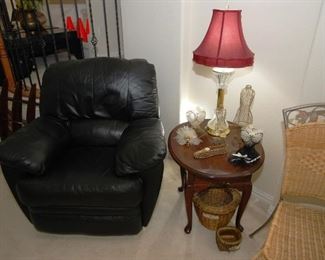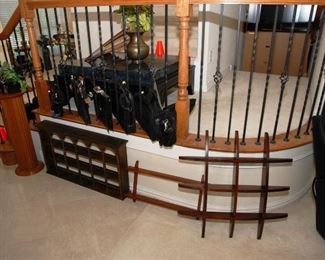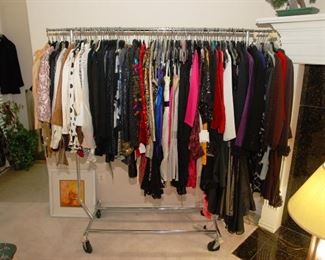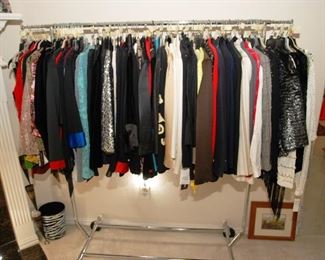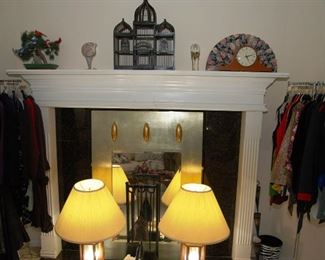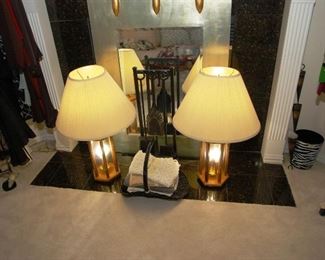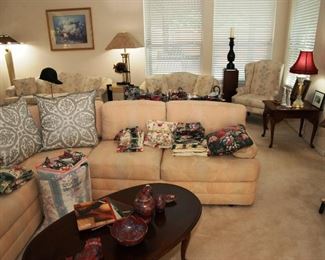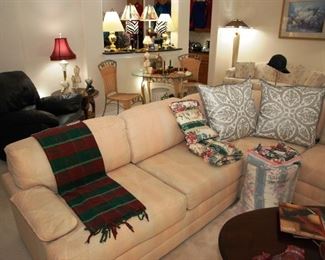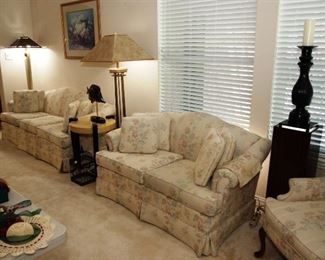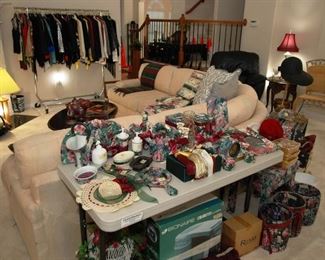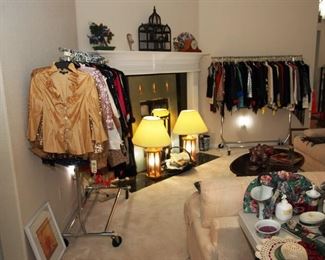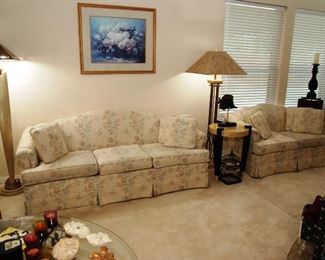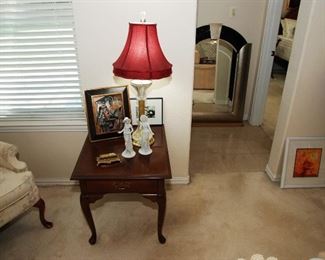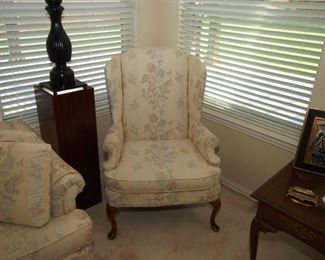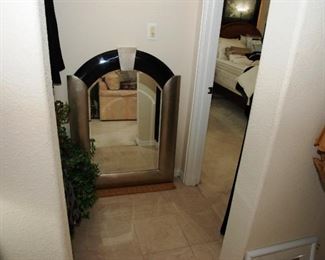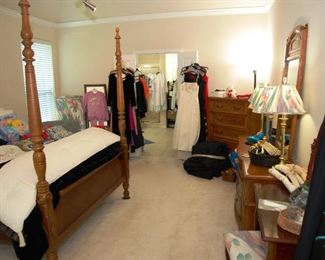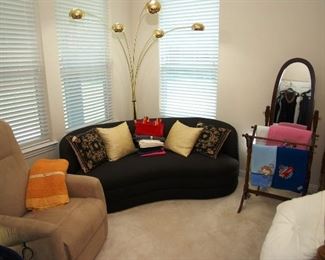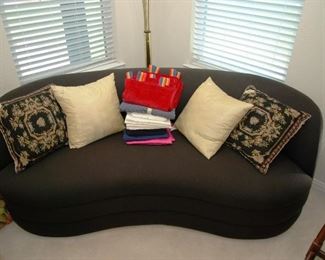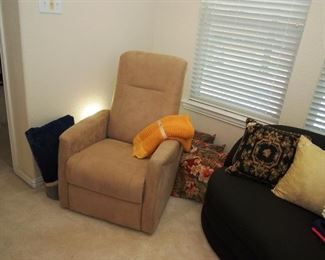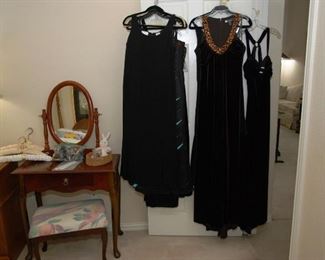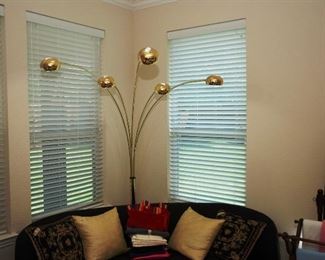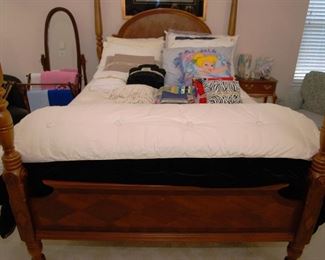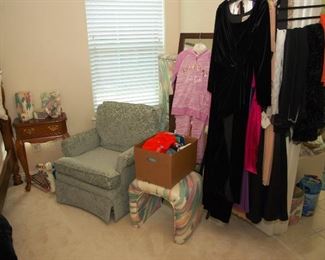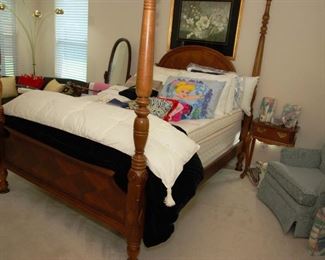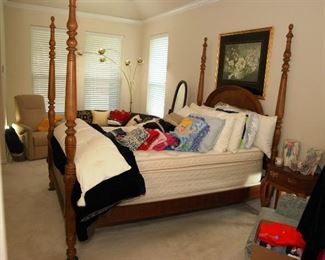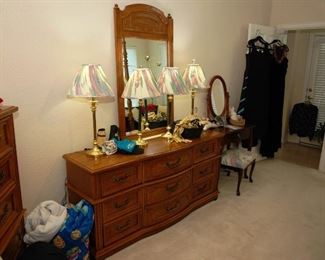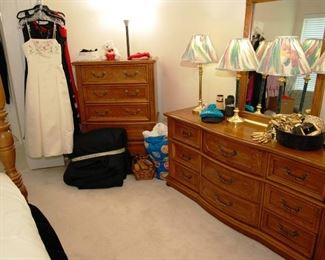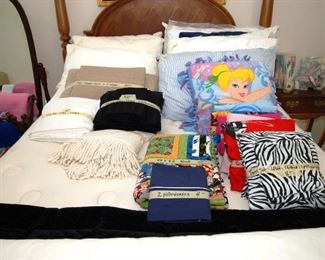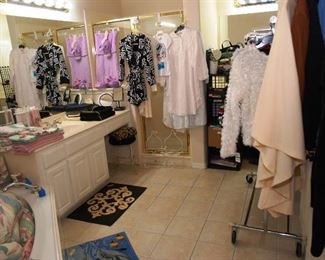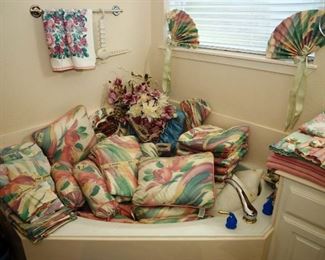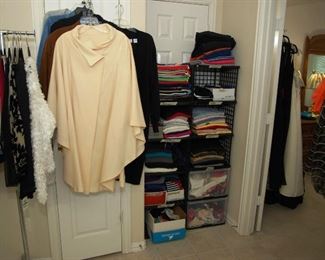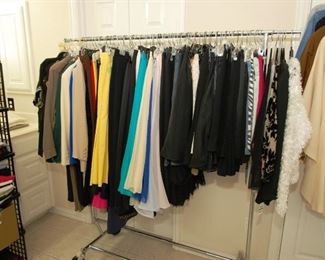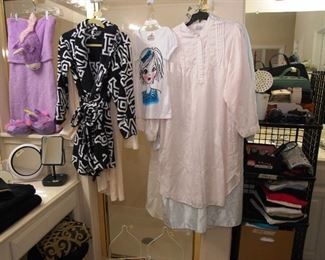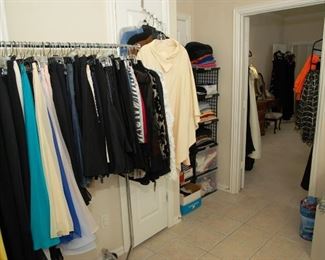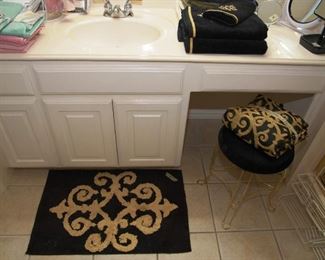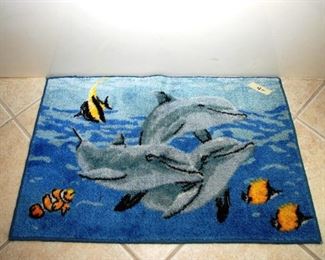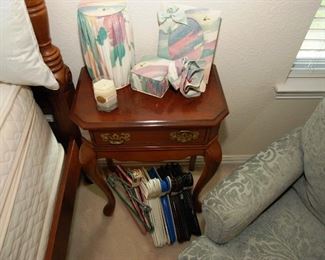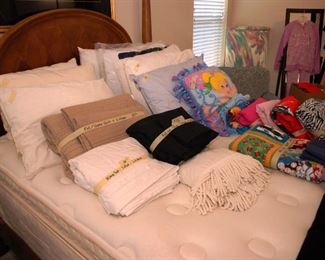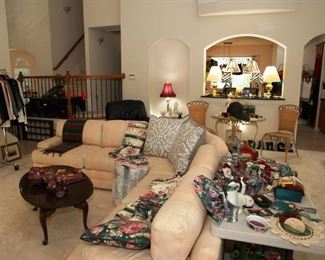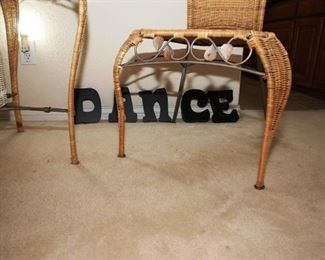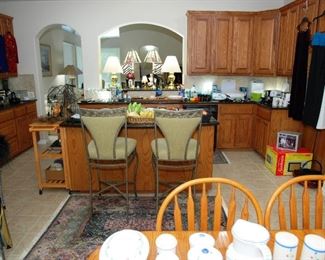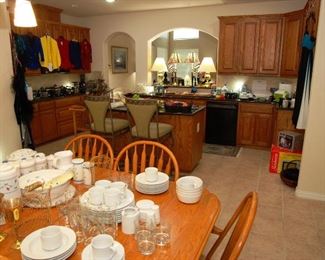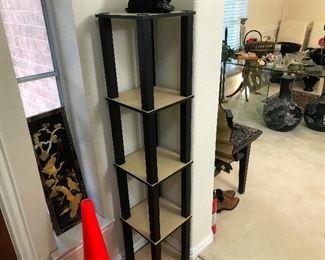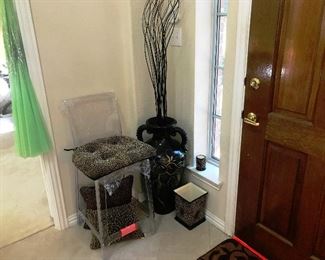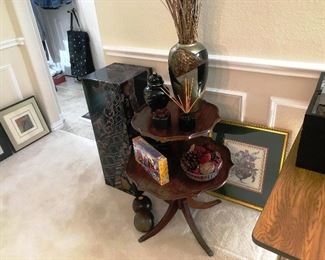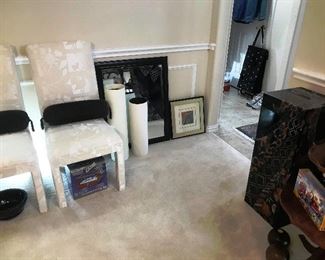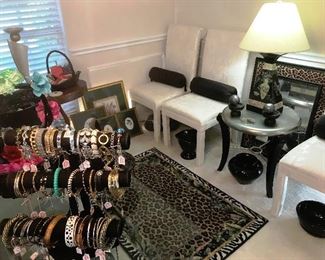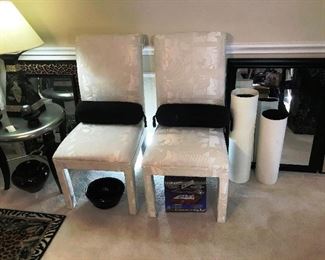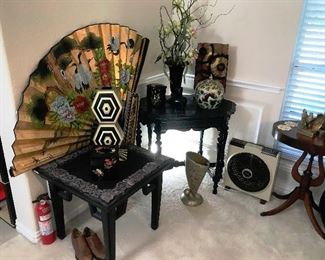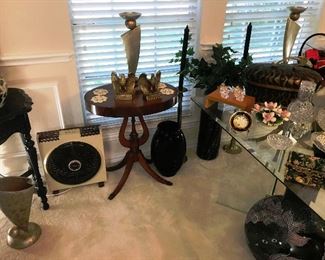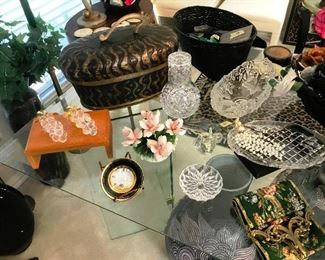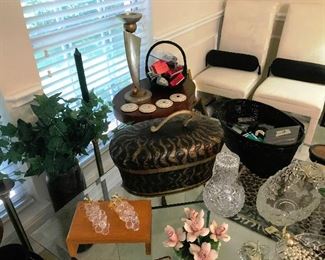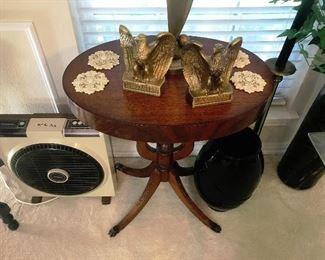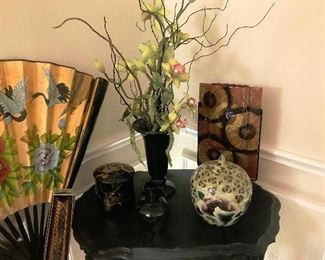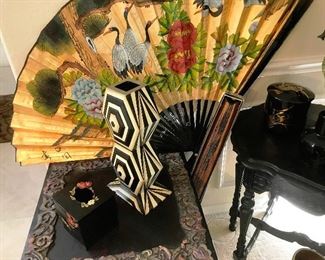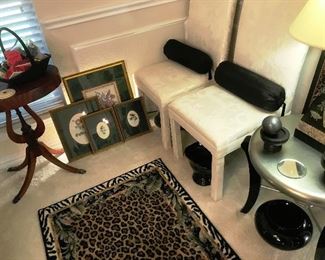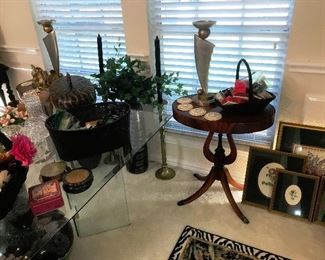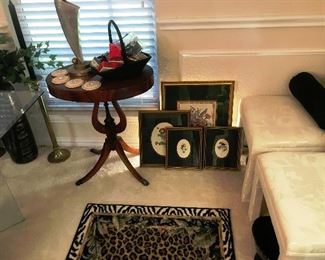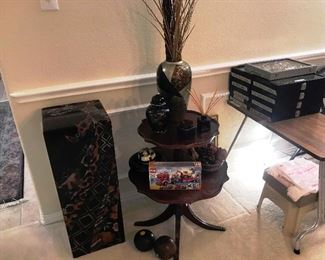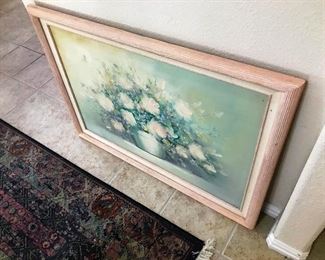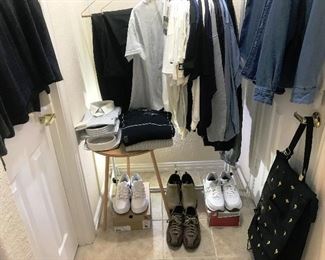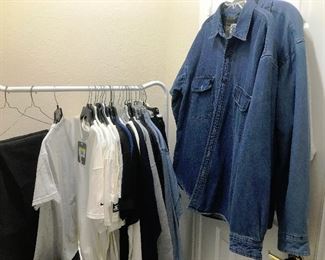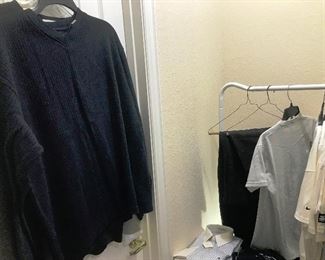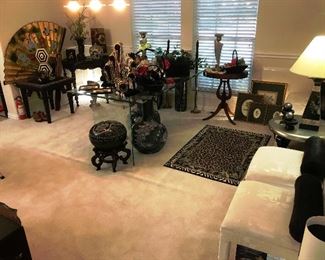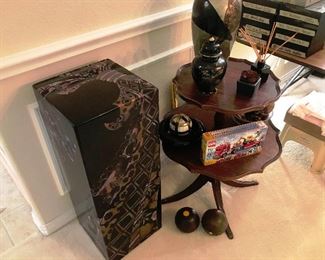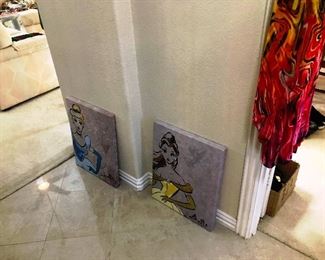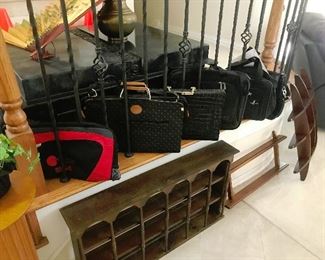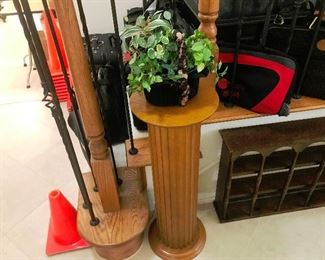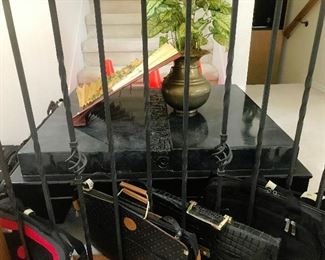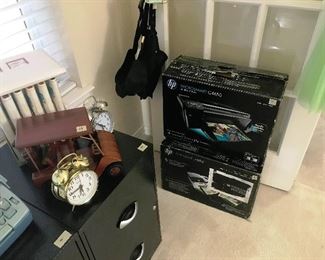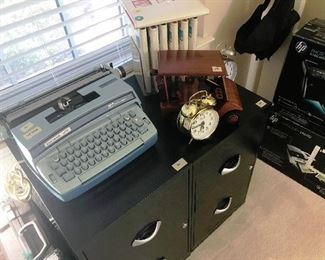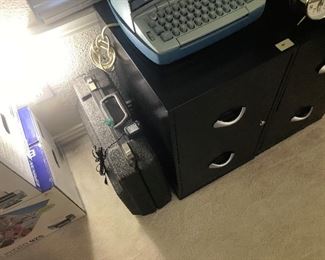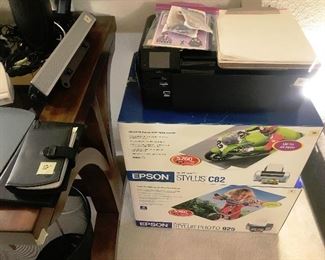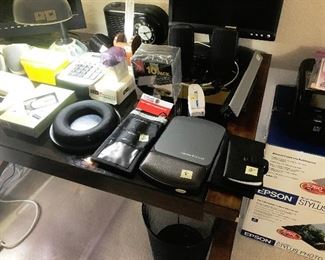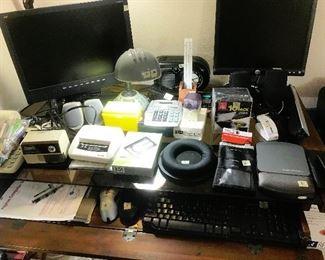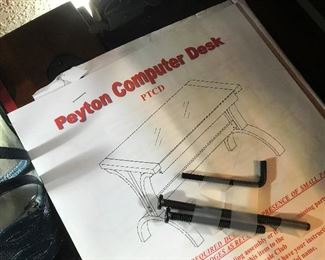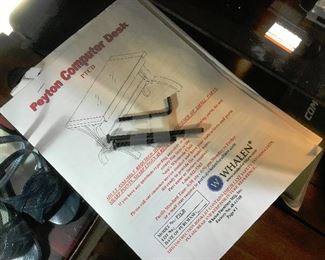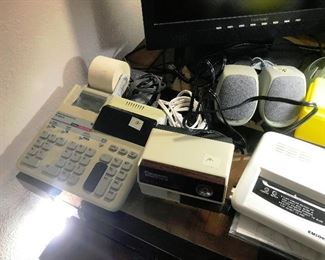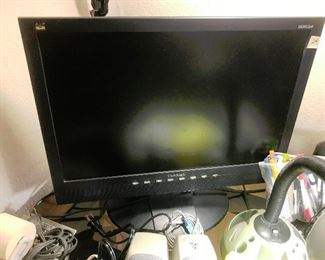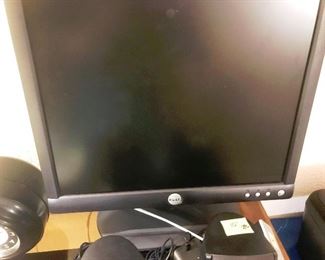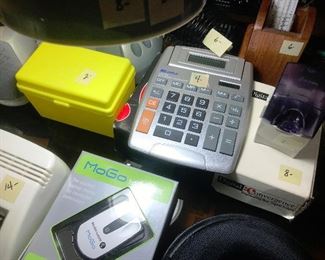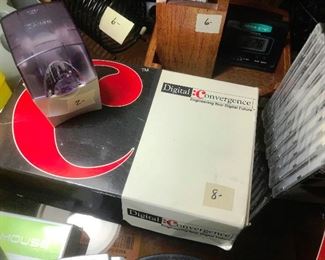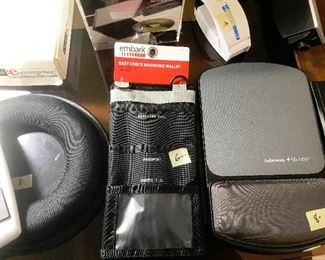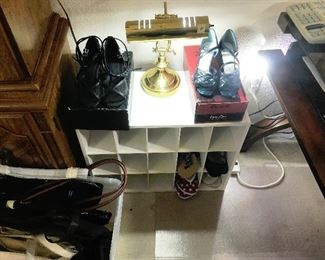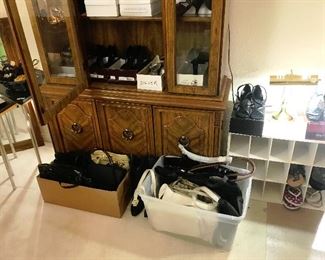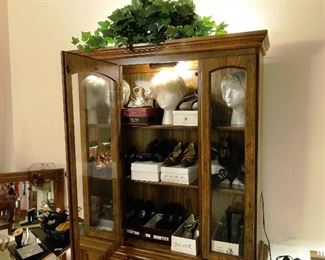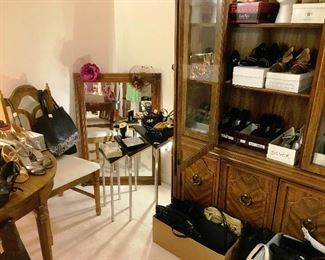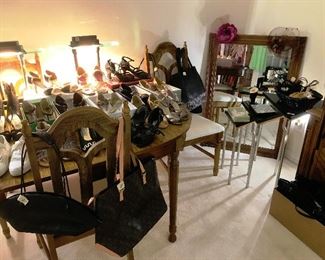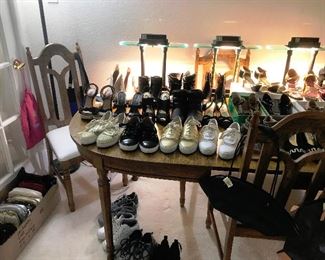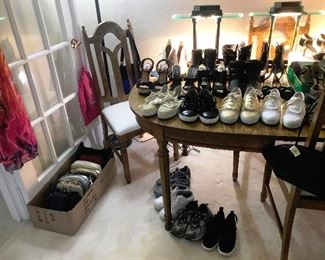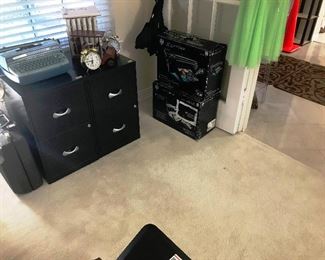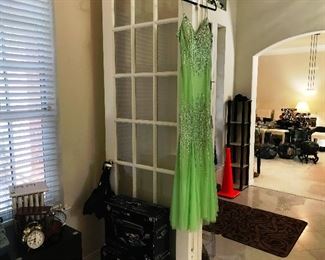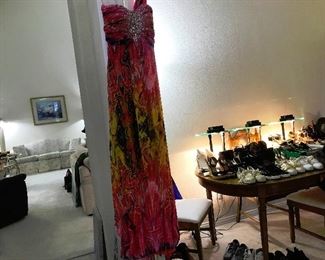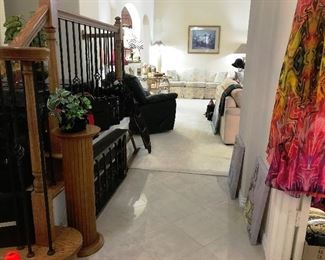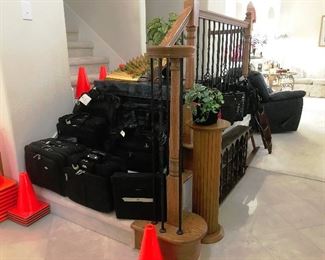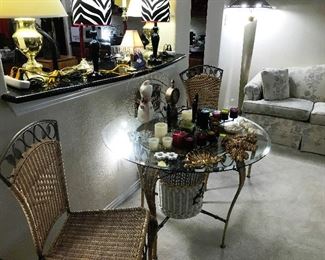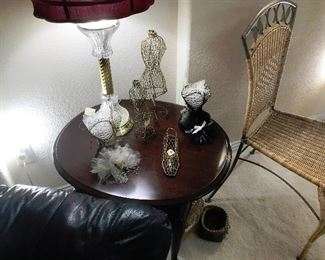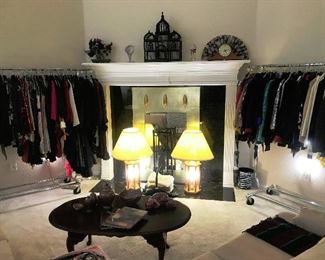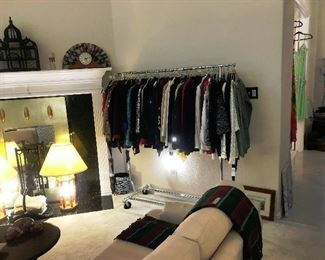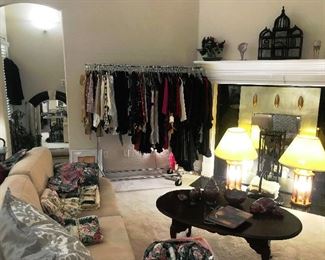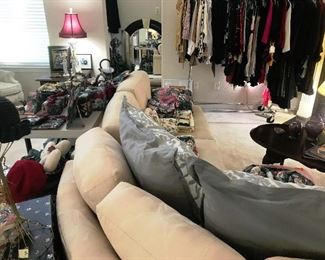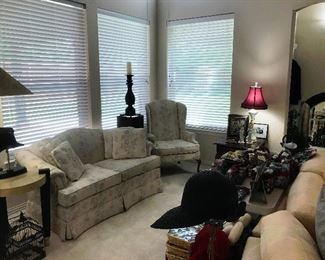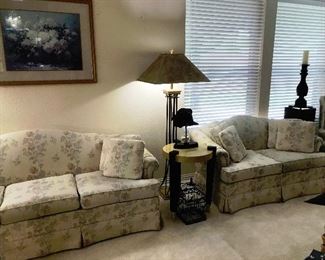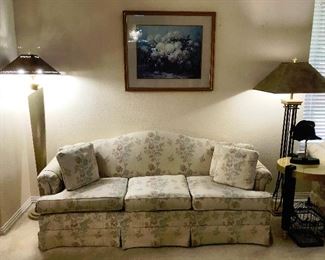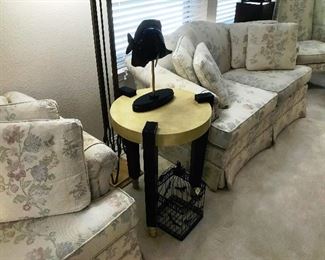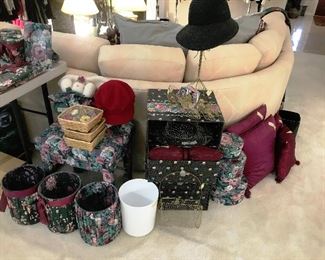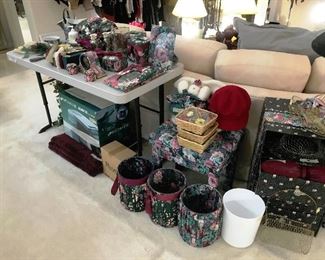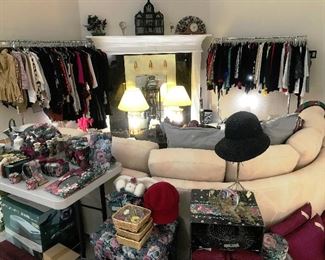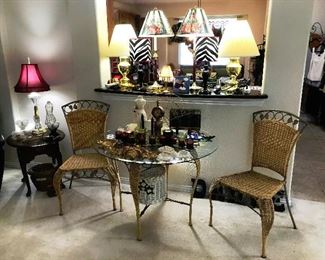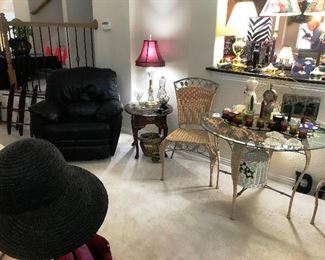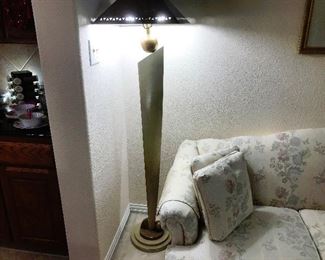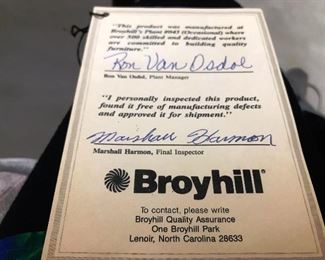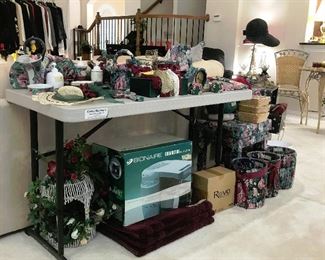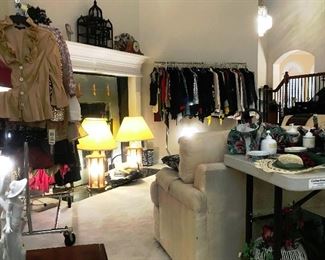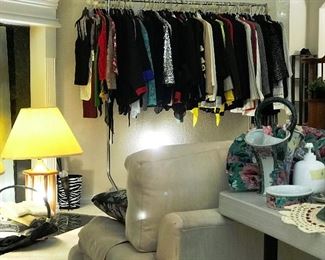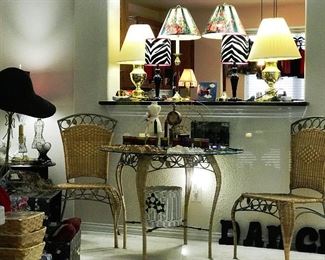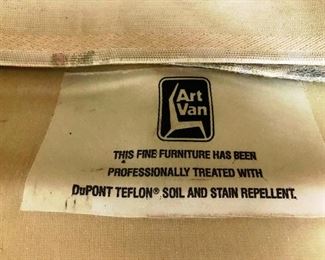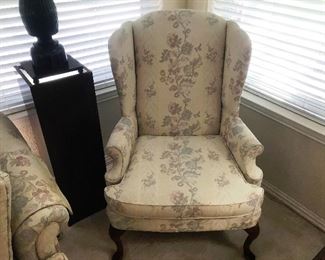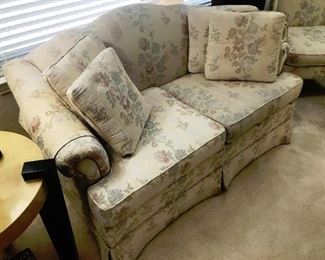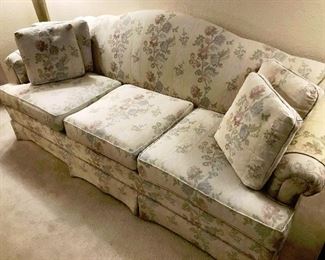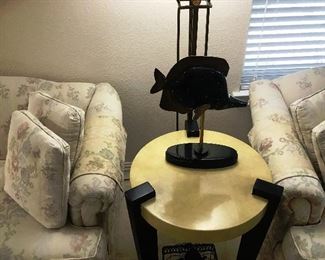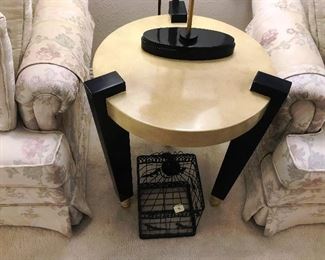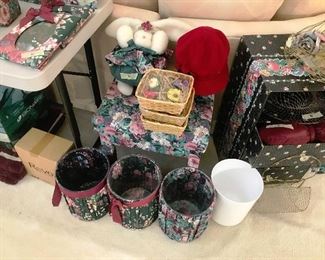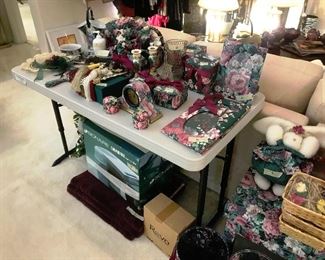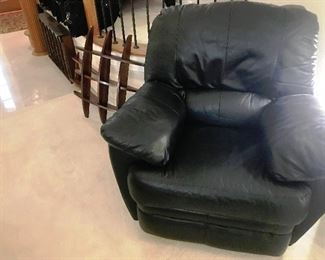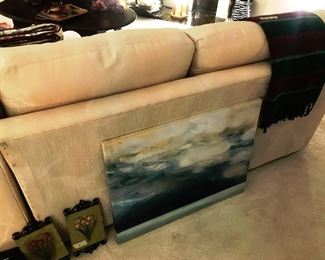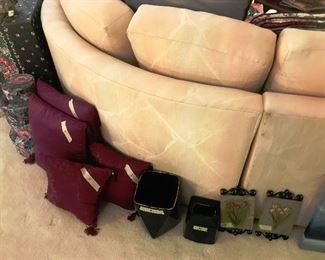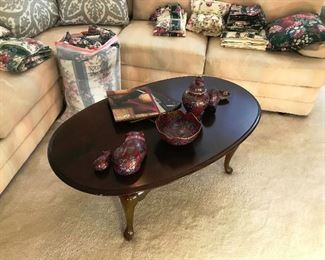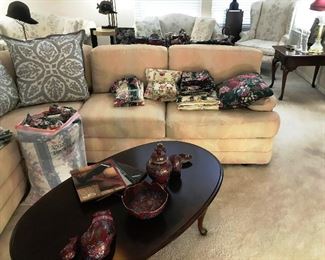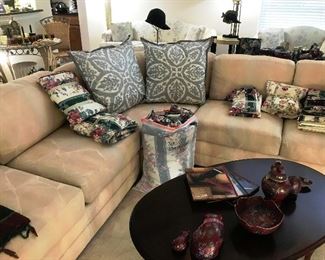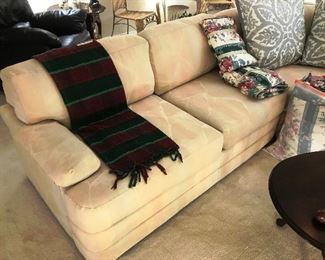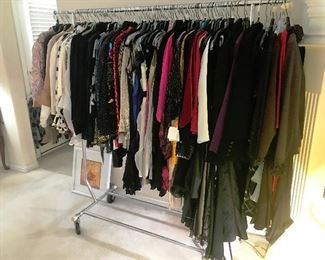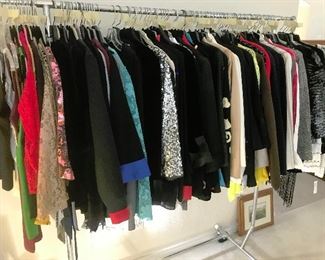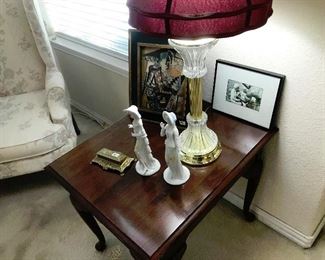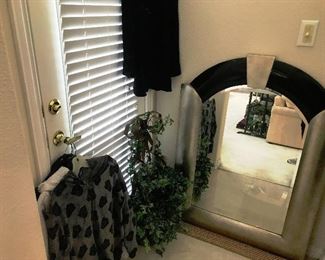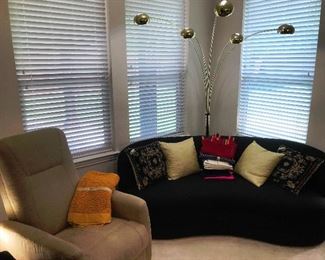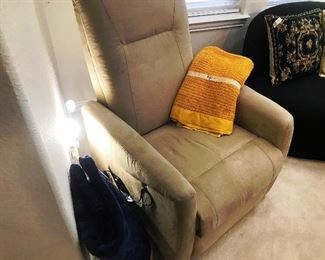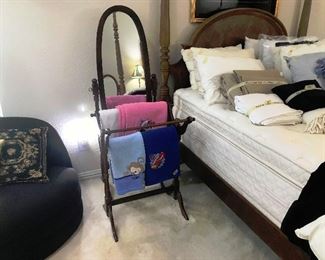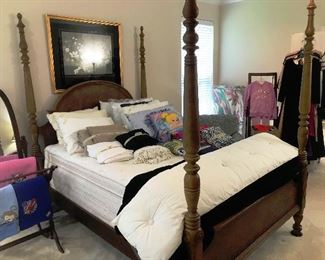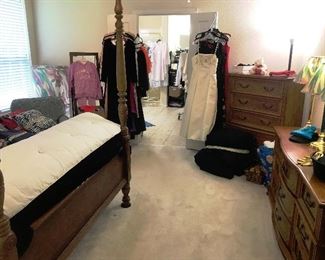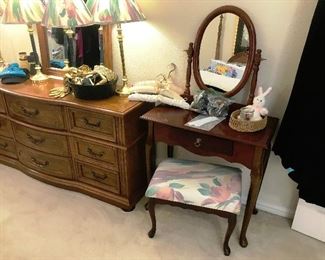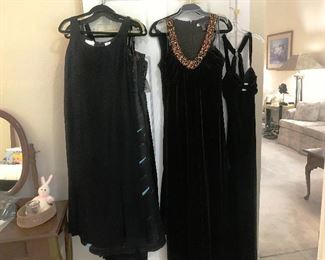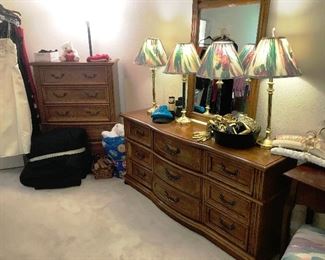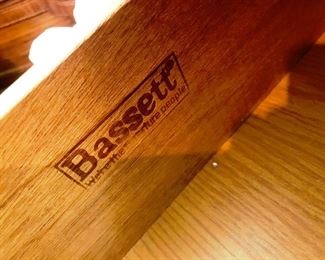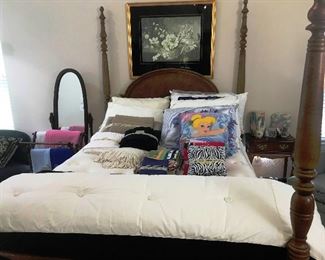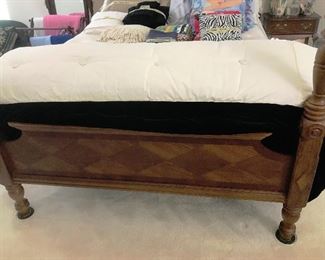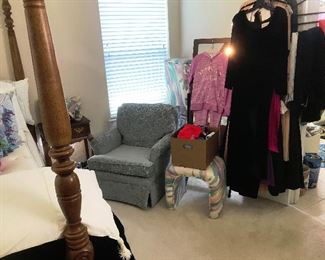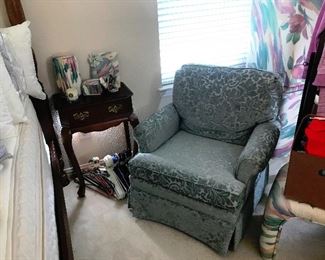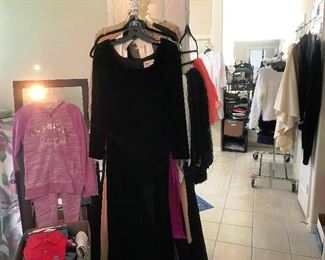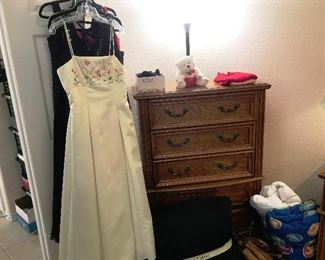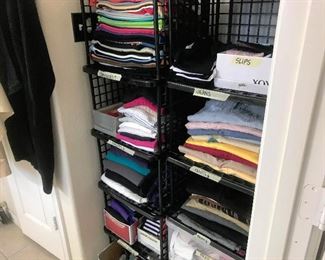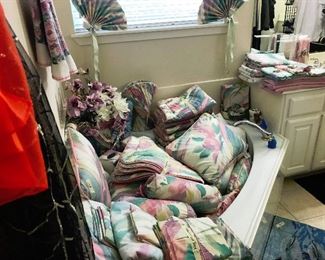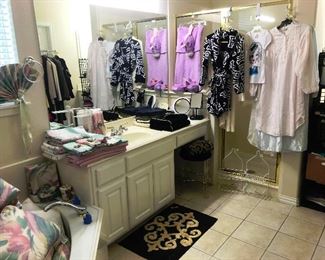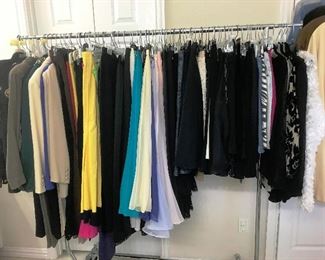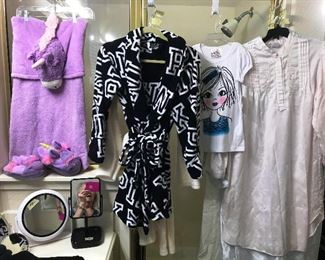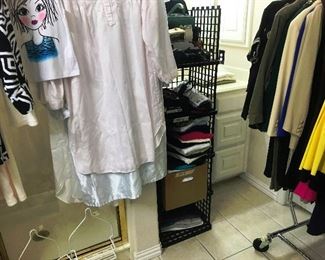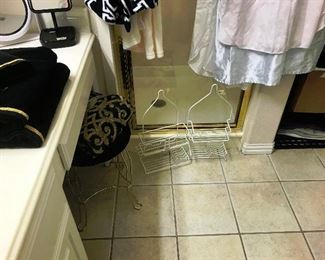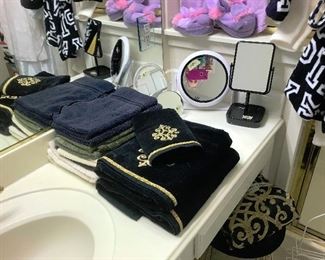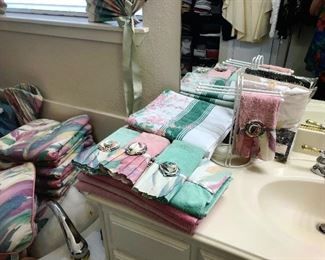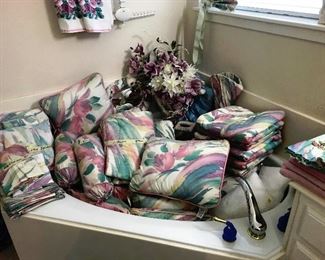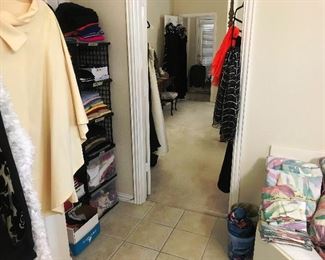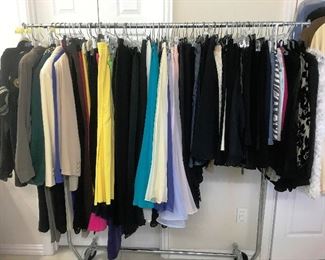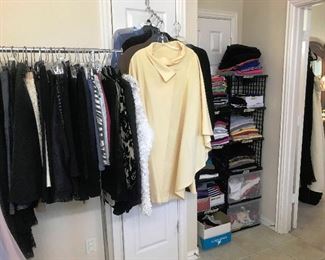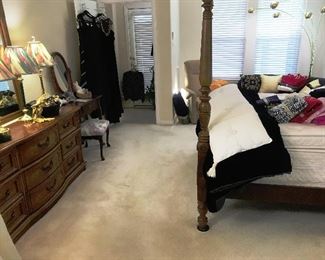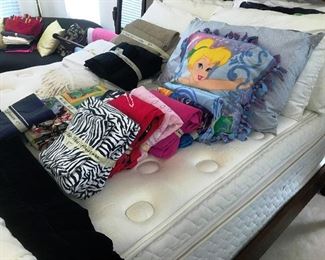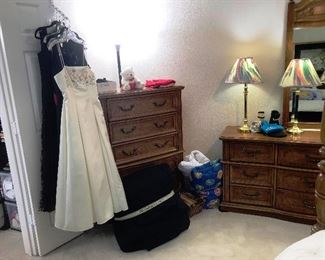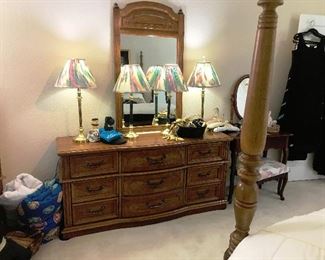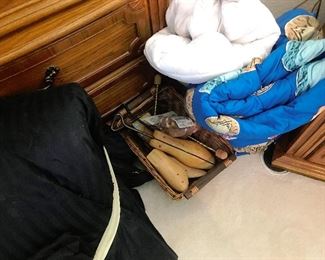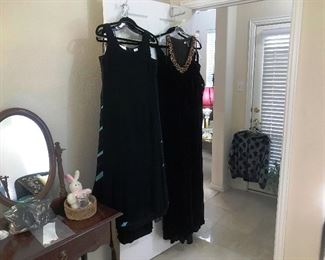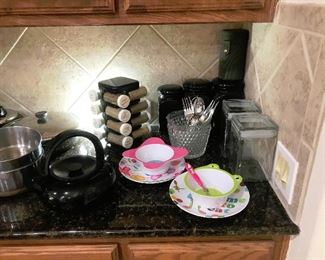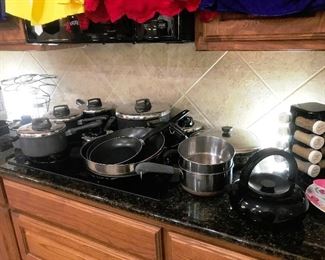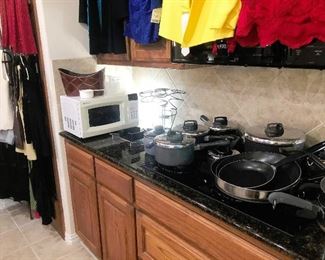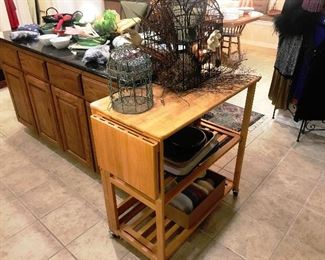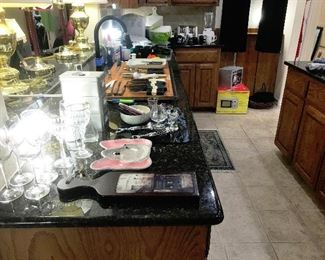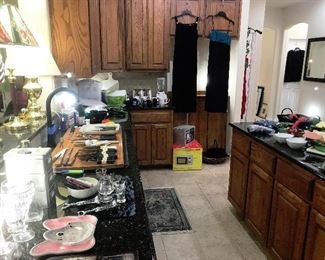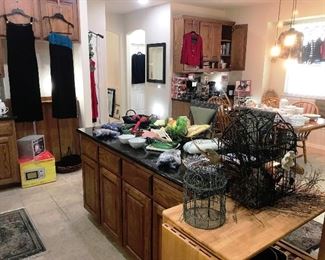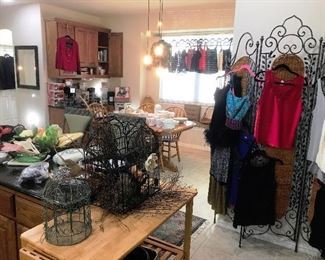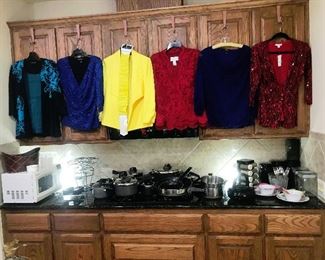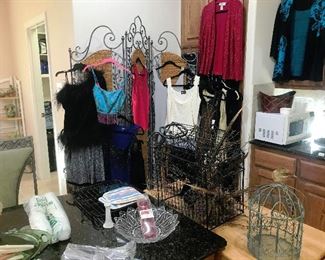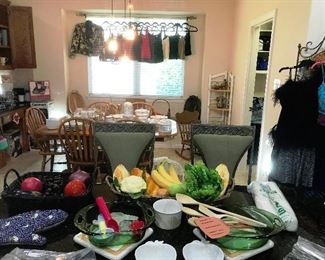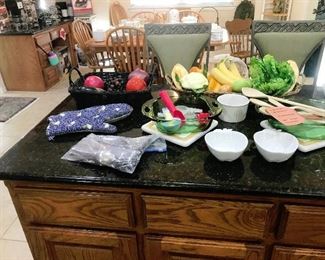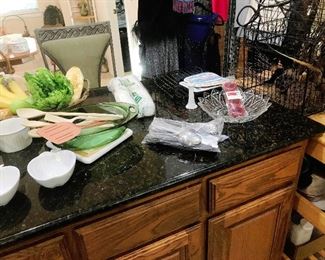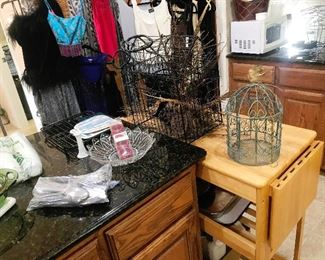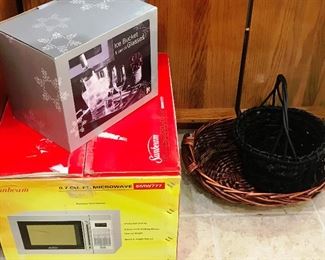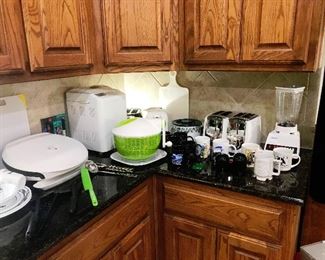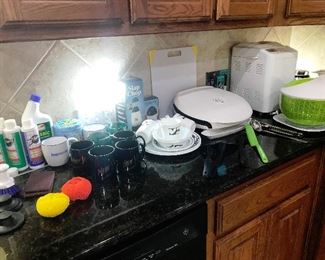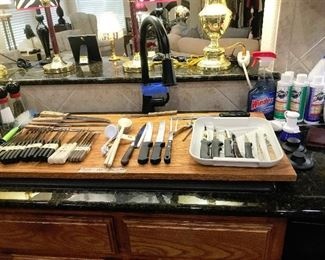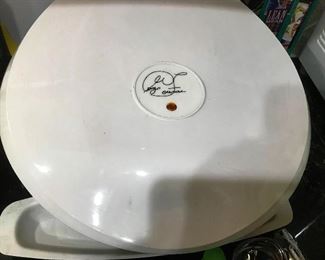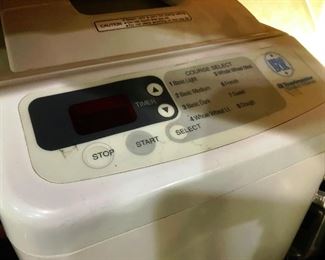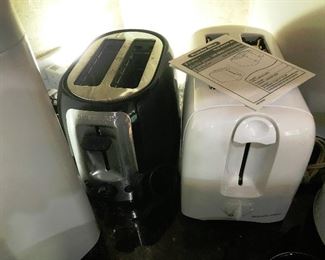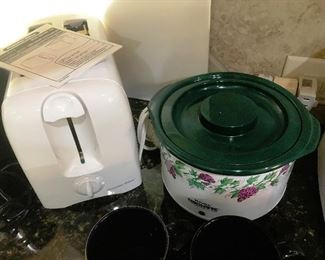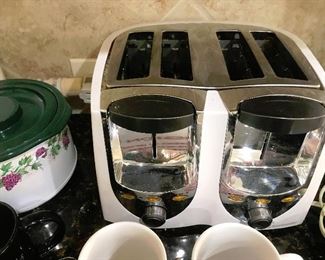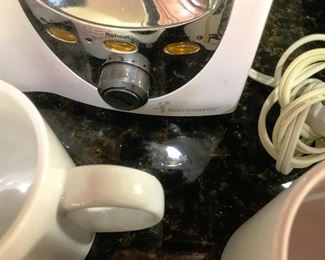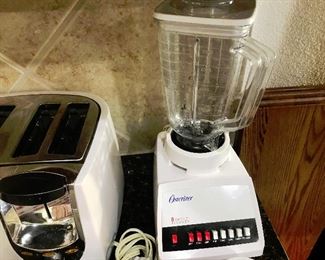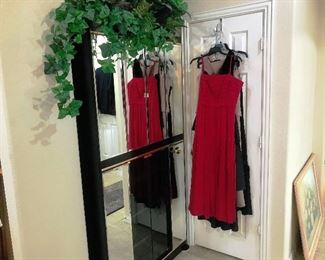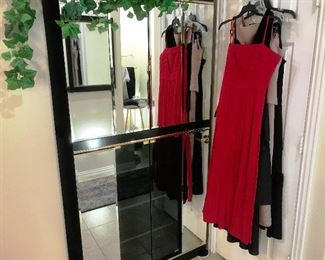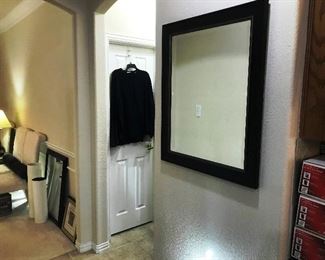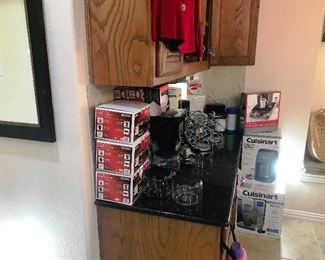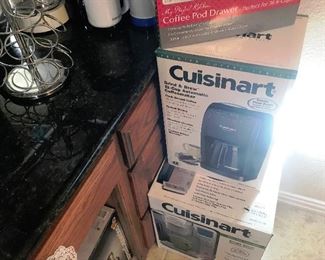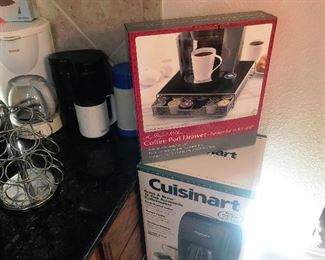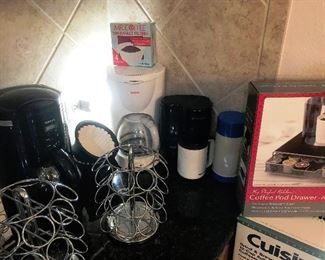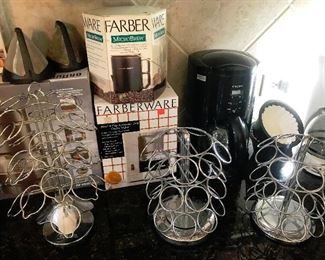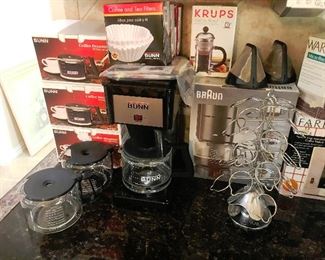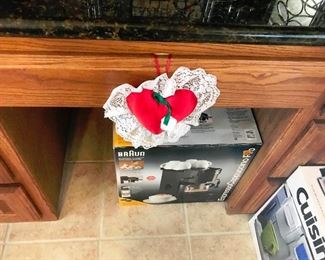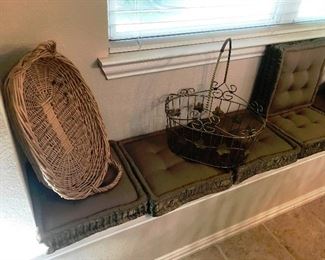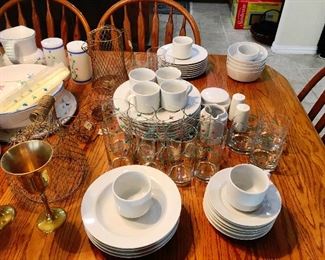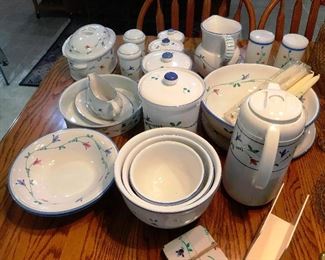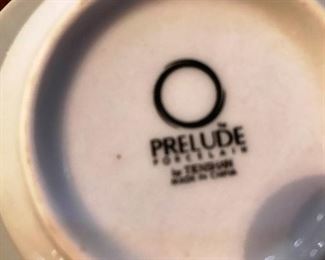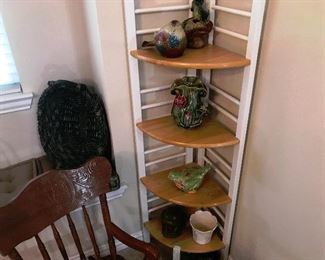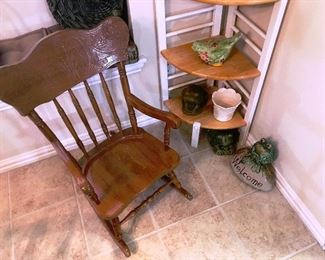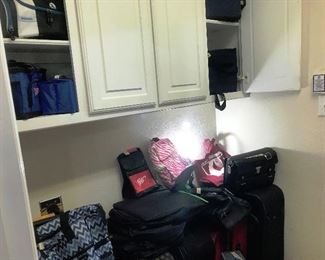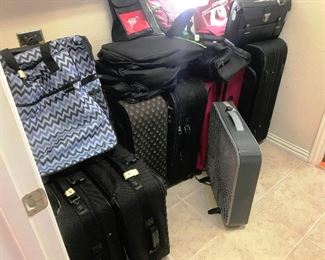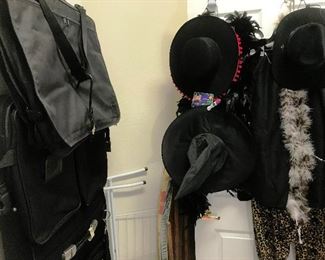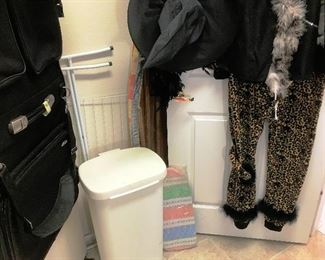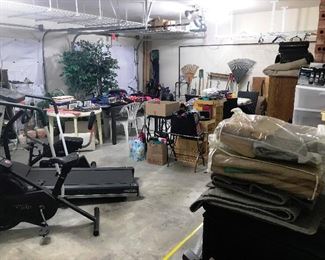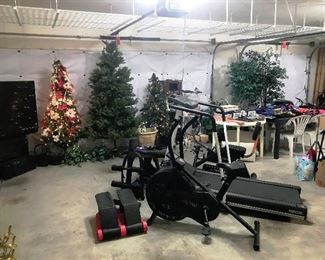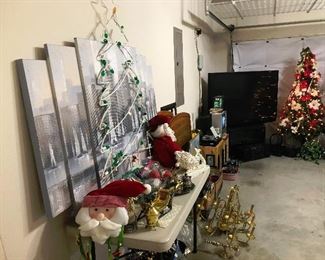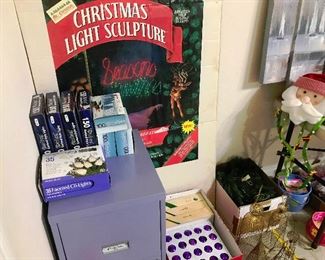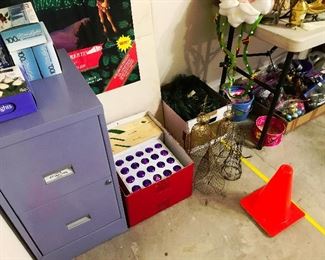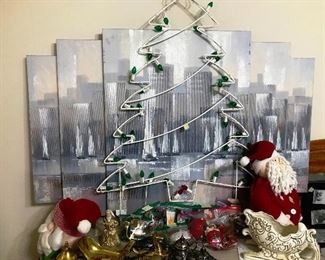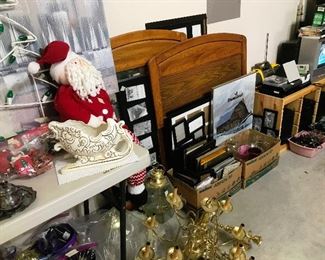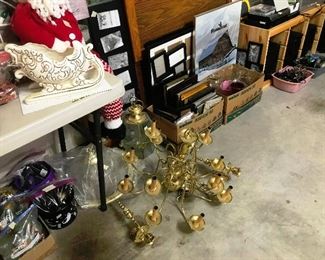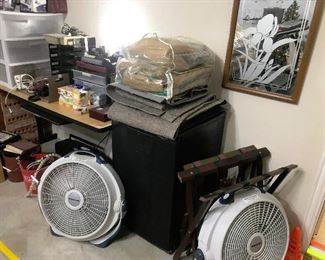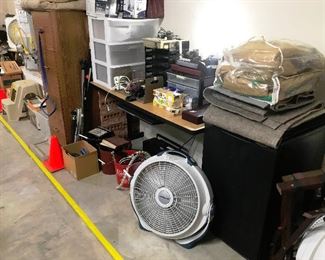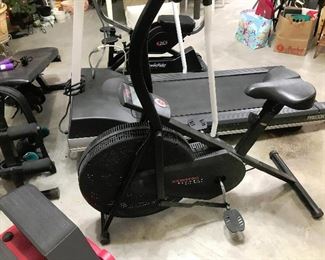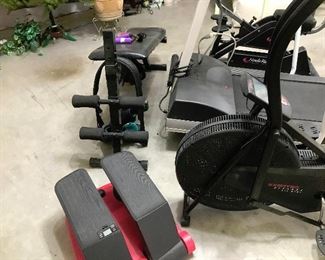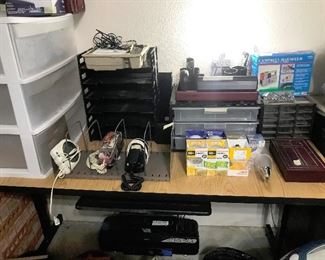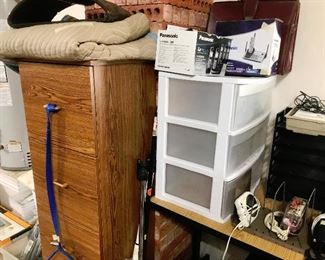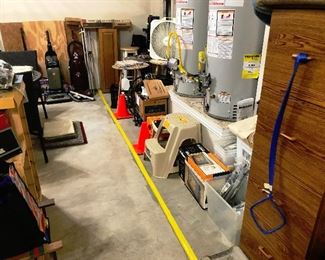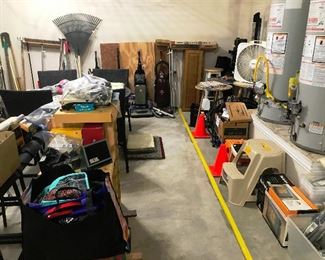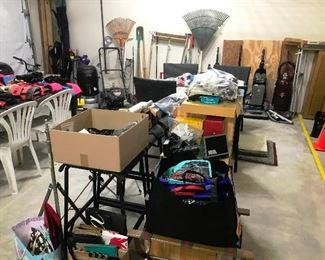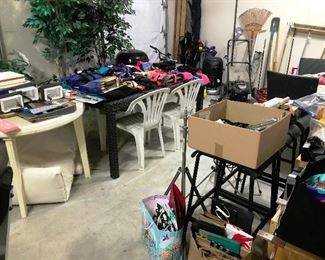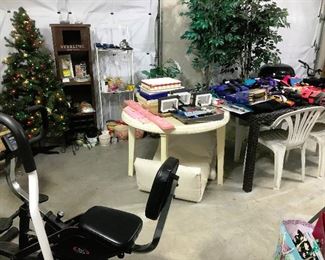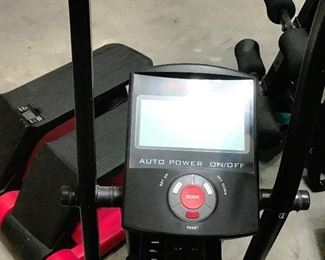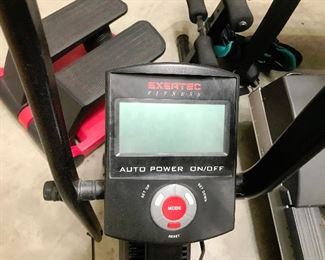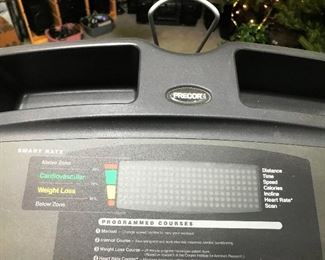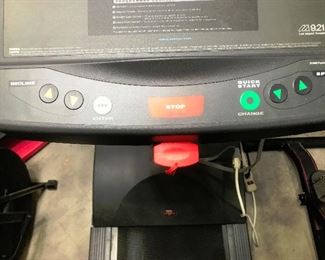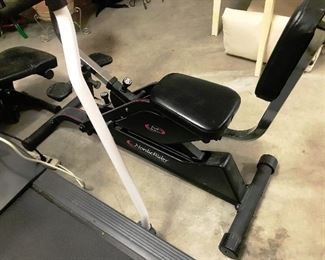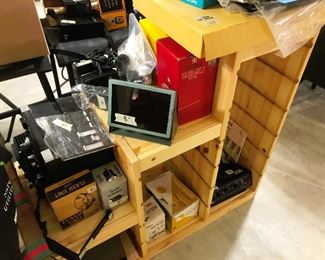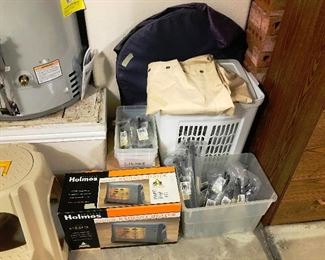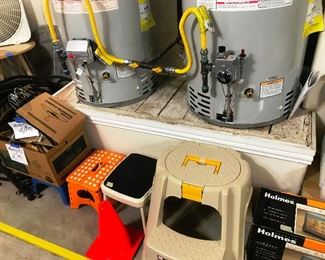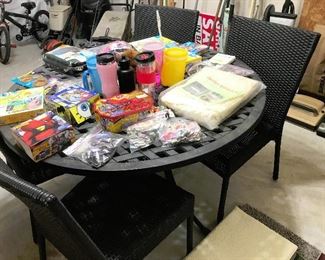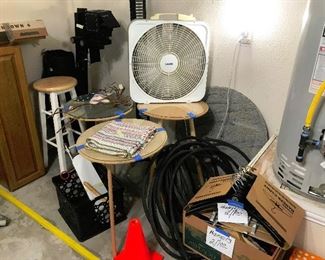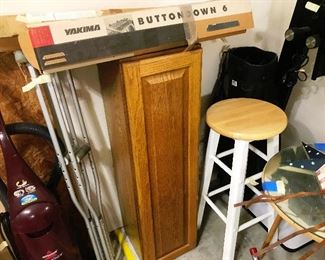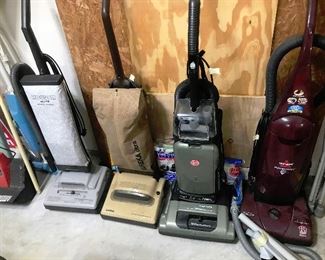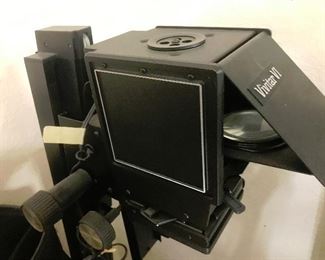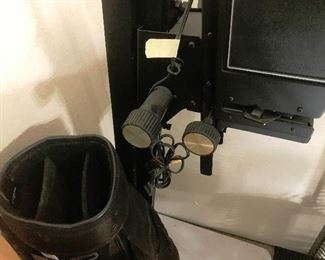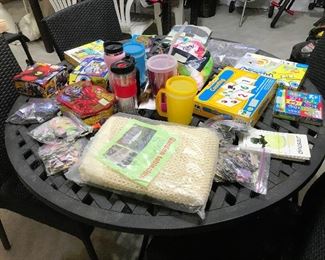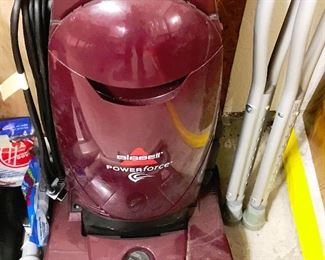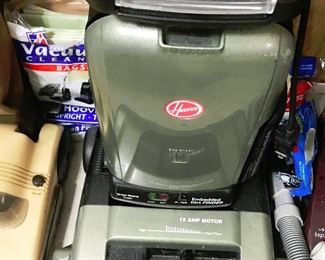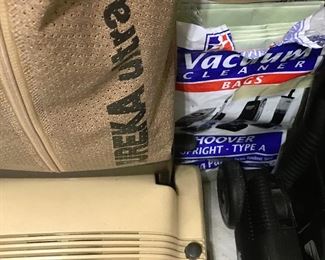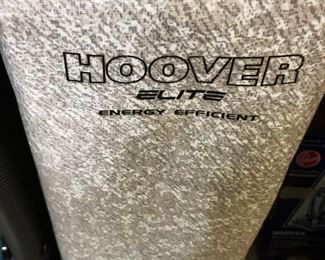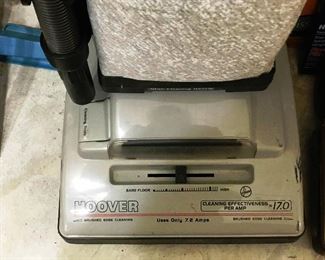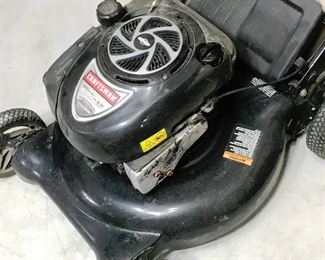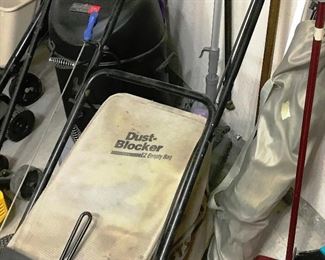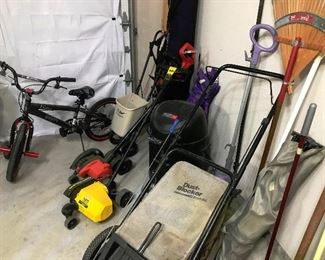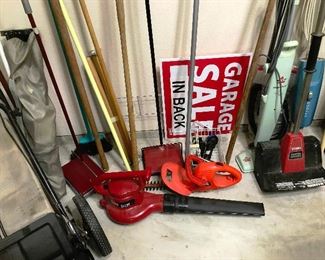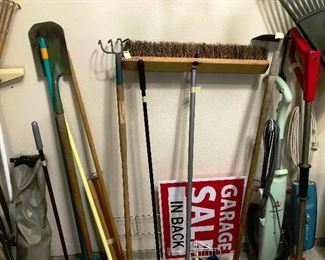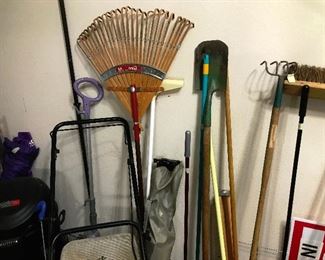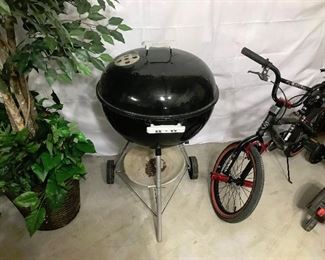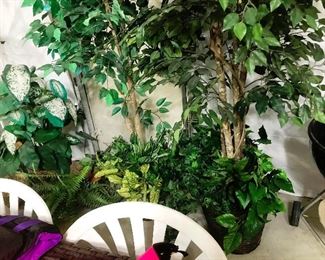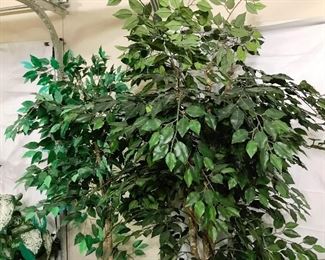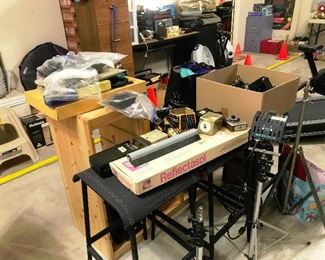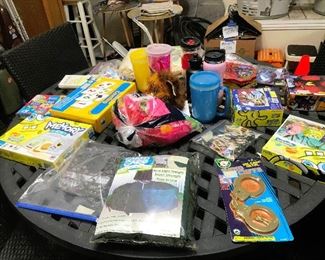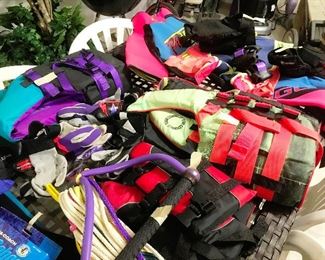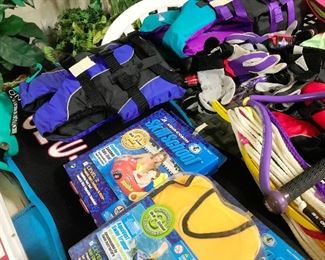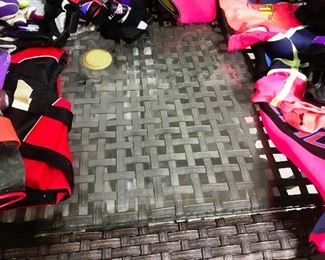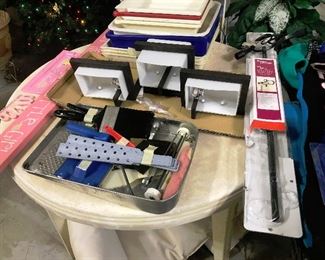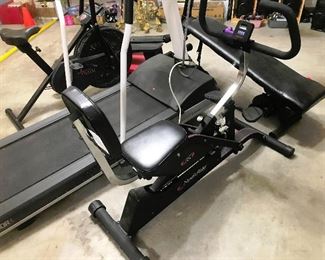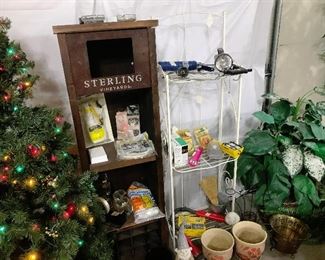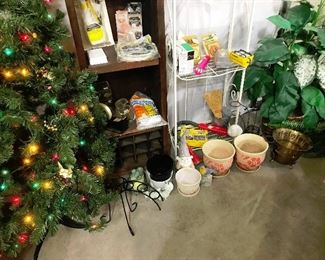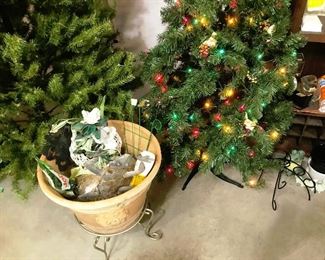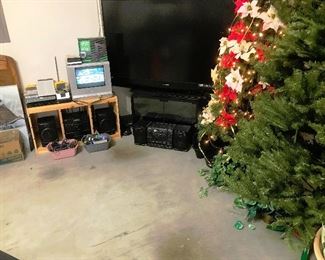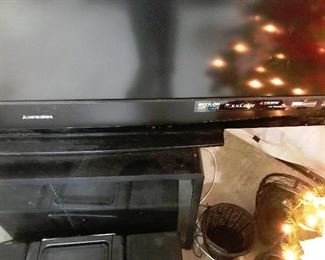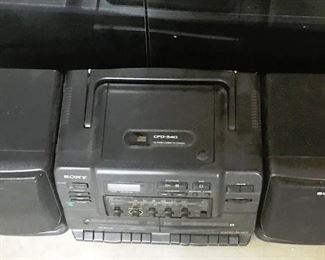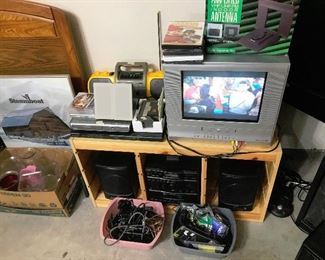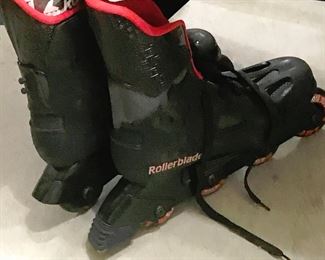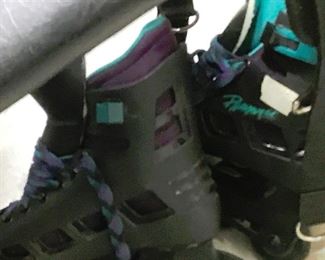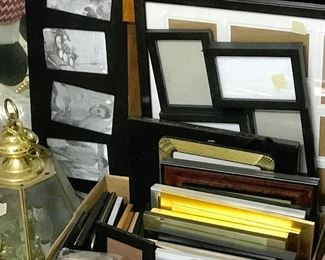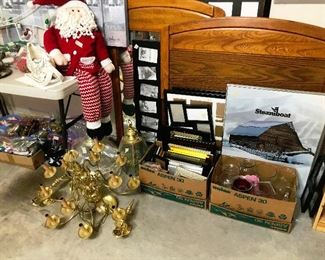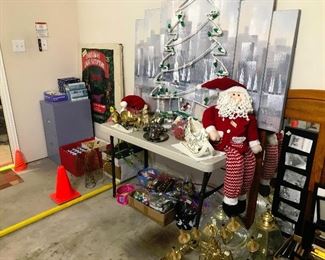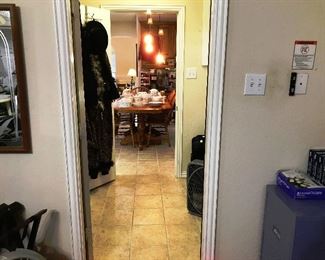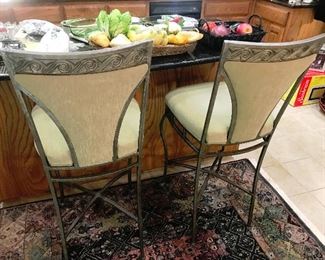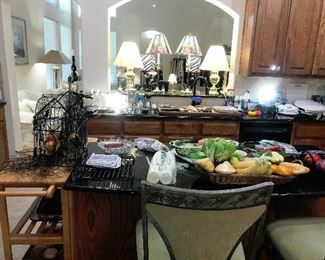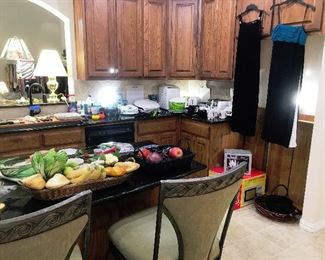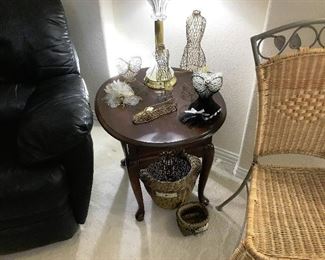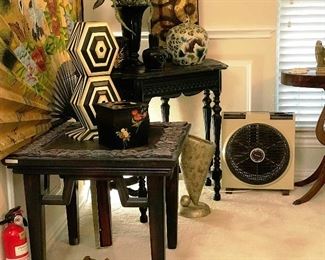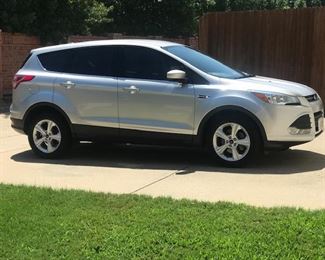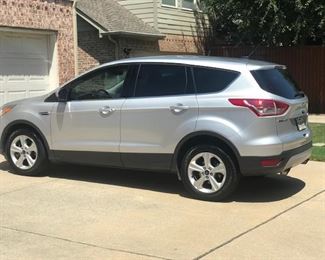 Thank you for using EstateSales.NET. You're the best!