OPEN 35% OFF Sunday Outstanding Collectors Dream Estate Sale Red Oak/Glenn Heights
estate sale
•
3
day sale
•
sale is over
Terms
We are looking forward to you coming to visit our sale!
• THIS SALE IS CASH ONLY.
• All items are sold in "AS IS" condition. NO REFUNDS OR EXCHANGES.
• Bids may be placed on items OVER $100 through the SECOND DAY of the sale.
• Please NO CHILDREN/NO NINOS.
• You MUST bring your own loading help (or arrange for it).
• We are not responsible for any accidents or injuries while visiting the sale.
• If you BREAK it, you just BOUGHT it.
• If you want to purchase a large item, please remove the tag and have a staff member place a sold tag on it. ONCE THE SOLD TAG IS PLACED, YOU BOUGHT IT!
• No personal shopping bags or large purses allowed inside the sale. If brought in, we will ask you politely to leave it in the car.
• Dependent on the sale and turnout, there may be crowd control. (We apologize for any inconvenience).
• Please do not block any personal driveways, mailboxes, or roadways.
• ALWAYS HAVE FUN AND BE COURTEOUS TO THE STAFF AND OTHERS.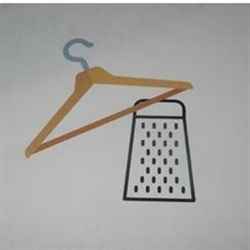 Kitchens To Closets Estate Sales
CHAIRS WILL NOT HOLD PLACES YOU HAVE TO BE IN LINE (WARM BODIES ONLY) WE WILL ARRIVE ABOUT AN HOUR BEFORE OPENING AND PASS OUT NUMBERS SO THAT YOU CAN WAIT IN YOUR WARM CAR, WE WILL OPEN PROMPTLY AT 10am WE WILL LET EVERYONE LINE UP BEFORE OPENING
WHAT AN OUTSTANDING SALE THIS IS FOR COLLECTORS OF ALL AGES. YOU WILL NOT BE DISAPPOINTED AND THERE IS SOMETHING FOR EVERYONE A 3500 ft.² HOME IS PACKED FULL
WE WILL LIMIT THE AMOUNT OF PEOPLE INSIDE AT ONE TIME PLEASE BE PATIENT
CASH, VENMO, AND ZELLE ACCEPTED
NO LARGE BAGS ALLOWED
THERE IS A LIMITED AMOUNT OF SPACE IN MAIN ROOM SO IT WILL BE CROWD CONTROLLED AS WELL AS THE OFFICE WHERE THE CLOCKS ARE LOCATED
FRONT ROOM/CHECK OUT ( ITEMS OF YOUR CHOICE NEED TO STAY ON THE HOLD TABLE WITH MICHELLE AND KEITH AND CASEY)
SIGNS AND CLOCKS IN GARAGE AND OFFICE WILL NOT BE REMOVED FROM WALLS UNTIL PAID FOR.
Root beer collectables
Paper: Advertising, Bottle labels, Adv. cards, bottle carriers, matchbooks covers
Draft Tap Handles
Full Root Beer bottles: Dr. Swett, Big Chief and others
Hires Root Beer metal sign
Frostie root beer Theremometers
Syrup base
Belt Buckles
Yankee Doodle Amber
Root beer empty bottles: Tom Sawyer-Amber, Walker's Wiskier-Amber, Bon-Ton Warkesh-Amber, California, Raff's, Mason's-Amber
Old Can's empty: Valley Forge, Canada Dry Root, Pioneer can, Piggly Wiggly Root Beer
Crock Bottles: Bronson's
Better Collectible Empty Root beer bottles:
Full Root beer bottles: Ted's Williams with his picture on bottle, Triple AAA, Royal Soda, Faygo, Dr. Swett, Big Cheif
Empty root beer cans: Clicquot Club, Donald Duck, Cone Cans
Vintage Root beer bottle caps
Kentucky Fried Chicken Hire's Root Beer Mugs
Calendars: Realms of Wonder, Dungeons & Dragons, Boris Valledo's, Playmate, Kathy Ireland, Pin Up Girls
Ford Mustang Grill Emblem
N, HO scale Root Beer Advertising train cars
Ducks Unlimited duck call's
Pewter Wizards
Football cards, baseball and basketball cards
Pokemon Cards
Baseball folder with baseball & Micheal Jordon Basketball cards ( Selling as a book only)
JCP Zoom lens
Fuji XP water proof camera
Sweden Painted wood horse
Maniac Mansion computer game
Minolta X 370 35mm camera
Pocket knives
All in one tools
Better collectible Comic Books
X-Box controller
Leap Frog Cartridges
Vintage Frostie root beer clock
Adult magazines Playboy, Penthouse, Club, Oui
Adult movies
Vintage CD-ROM games
Book 8th Ed Basic Arrhythmias
Gerber Baby
Boy Scout slides
Die cast cars-bag full
Sidekicks Bumperstickers
Oneida stainless flatware set
Tatu signed jersey
Winnie the Pooh Christmas Lights
Some Vintage Christmas
VHS MOVIES: Cannibal Holocaust, Uncensored: American Pie, Eyes Wide Shut, Cruel Intensions
ADULT VIDEO'S VHS including Anima
Adult magazines- Playboy, Penthouse, Out, Mayfair and Club
Seymor's 6 pack adult CD-Rom
Frostie Bottle Crate
MASON'S cardboard crates
Root beer inflatable and raft
Mason's Amber bottes with carrier (sets)
Full & Empty Root beer bottles
MA'S 7oz Root Beer wood crate with 24 7oz bottle set
Kreemo metal bottle carrier
MUG & HIRE wax paper cups
Wax Paper 1qt Root Beer carry out container
Frostie Trays as is
Iron Horse Neon Sign (needs switch repair)
Tower Root Beer Sign
Frostie Man Wall Clock runs but as is
Card board, metal & paper advertising
DAD'S metal can cooler
Dog N Sud's round metal sign
A & W round metal sign
O Train Root beer advertising cars
Metal Die Cast trucks with Root beer advertising
Kentucky Root beer beverage set
Peanuts- Snoopy Root beer glasses/mugs
Frostie fabric toy soll
DAD'S newer wood crate wagon
Old steel flat top cans
Newer toy cars with adv. race cars
A&W half barrel sign
Glass mugs: Frost top, Stewarts, California, Richardson, etc.
Empty bottles to name a few: Uncle Dan's, Tom Sawyer, White Rock, Joe's, Indian Club, MA'S, Worley's, Frostie
1 gallon jugs Rio, MUGS UP, Ma's, Reed Bell
Hills Brother's metal coffee cans with lid
Pro Class wood skate board
Grentec plastic skate board
Against humanity game
XFX Ge Force 8800
The Otis Elite gun cleaning kit
GAMING RELATED: XBOX, XBOX 360,Wii, PC games, CD-Rom's, Advanced Dungeon & Dragons 2nd ed., Books, games, ect. The Last Ninja game
Computer Programs: Quattro Pro 3.0, Internet in the box, Audio books: George R.R. Martin, other Fantasy & other titiles
Christmas M&M Christmas lights, Silvestri Pine Cone lights
Cameras
Comic books in Spanish
Magic The Gathering cards
CLOTHING RACK:
Celine 1999 Tour Tee
STYX 2001 Tour Tee
AC DC Concert T-shirt
The Alarm Tee
Wham concert T-shirt
Etihad Airways jersey & Shorts set
Thomas Kemper Root Beer Jean Jacket
Glovanni Nauarre Stone Pattern leather Jacket (New)
Book Rack:
Advanced Dungeons & Dragons books
Fantasy & Gaming bookd & magazines
Marvel Graphic novels
Previews comic books
Rangers & Stars programs
Table top books
Root Beer scrap book
Old Kipling Novels 1899-1912
China Cabinet and Bakers rack:
Scarborough Fair pottery mugs
Root Beer Advertising mugs
Harry Potter Pewter figures
A&W neon root beer sign
Front TV Room:
Calendars: JRR Tolkien, Dragons, Magic, George R.R. Martin, other fantasy, Texas Rangers, Dallas Side Kicks
Antique Oak Art Deco Buffer
TV Stand
Gun Cabinet
Sofa
Table Lamp
Triple AAA Root Beer Barrel
Richardson Root Beer Barrel
Scepter 55" 4K UHD TV
Hires Root beer Banner
Root Beer Adv. signs, Posters, and movie posters
Duck Pictures
Jersey's mostly soccer
Graphic tee's
Mexocam rag jppdoes
Renaissance costumes
OFFICE:
Root Beer Clocks: Hires, Mason's, MUG, Frostie, etc.
Metal signs
Neon & Acrylic light up signs
Cardboard banner & signs
More full & empty bottles
Vintage empty Root Beer cans
Halloween Root Beer Bottle outfit
Books: Computer, photography, Fantasy & Witch Craft, Novels and Books on Audio
Magazines: Dragons, Fantasy, Comic magazines and Comics
Desk
Mission style coffee table
Computer desk
Bookshelves
Computer components
Office supplies
Wizard/Fantasy figurines and snow globes
Bibles & Bible reference books
Childern's books
KITCHEN/FAMILY AREA:
Kitchen table with 8 chairs and one leaf
GE refrigerator
Hamilton Beach toaster oven
Oster steamer
Magic bullet
West Bend the poppery
George Forman grilling machine
Toastmaster waffle maker
Toastmaster mixer
Osterizer mixer
A&W dink o matic
Keurig
Toastmaster grill
Glassware
Pryex
Corning ware
The Pioneer Woman knife set with block
Kitchen utensils
Bakeware
Cookware
Canister sets
Triple AAA quality root beer glasses
Home Stondware dish set
Gibson dishware
Giselle dishware
Corelle by Corning
Tupperware
Storage cabinet
Root Beer bottles empty and full
Root Beer crates: Ma's, Brownie's, Hires, DAD'S
Vizio 50" smart TV
Pioneer CD file 101 disc
Pioneer VSX-D810S receiver
Pioneer DVD player DV-343
SONY video cassette recorder SLV-N50
Pioneer stereo double cassette deck CT-W606DR
DVD'S
DVD Seasons: ER, Battle Star Galactica, The Lord of the Rings Fellowship of the Ring, Nikita, Scrubs, Friends, etc.
CD'S
DVD/CD cabinet
Glasses and Mugs: Dad's, MUG, IBC, Hires, California, Frontier, A&W
UPSTAIRS GAME ROOM:
Ikea Dresser
Storage cabinets
Corner Desk
Entertainment center
DVD cabinet
DVD'S
VHS tapes
Board games: Battle of the Sexes, Hocus Pocus, What's yours Like?,Mad Gab, Jeopardy, Guess Who, Beat the Parents, The Game Of Scattgories, Memory games, and so many more for adults and kids
Vtech toys
Children's Books hard back and paper
Toys for girls and boys toddler and up

LAUNDRY ROOM:
LG washer front load
LG dryer front load
Cleaning supplies
BEDROOM ONE:
Twin book case day bed
Pine dresser
Pine chest
Pine toy box
Little Tikes toy box
Trunk toy box
Mattel toy castle
Fisher Price toys
Playmation Marvel starter pack, gamma gear
Lego's
Floor lamp
Boy's clothing size 8, 10, sm, med
Boy's shoes 2, 3,
Foam A B C play mat
Boy's toys
Wireless Guitar Hero guitar's
Playskool toys
Children's Books Hardback and Paperback

BEDROOM TWO:
Bookshelf
Twin bed with storage
Kids desk
Storage ottomans
More board games
Linens
Favorite cages
Girls clothing Size small, medium, 10, 12
Girl's shoes; 7 1/2
Costumes for kids

BEDROOM THREE:
Bunk bed with desk
Ikea dresser
Ikea chest
Ikea Armoire
Chest
ABC Bookshelf
House bookcase with toy storage
Storage ottomans
Stuffed animals
Lego's
Easy bake oven
Kids pop up tent
Vtech learning games
Leap Frog learning games
Play house with accessories
Kids costumes
Boy's and girl's clothing
Children's Books Hardback and paper

MASTER BEDROOM/BATHROOM:
Queen bed with storage
Ikea dresser
Ikea chest
Changing table
Storage cabinet
Armoire/TV cabinet
Linens
Insignia radio
Knick knacks
Christmas decor
The Loggers Bears Express
Klimbing Kris Kringle
Halloween decor
Halloween costumes
DVD's
Sceptre Flat Screen
Cyberhome DVD player
Sylvania DVD/VHS player
Cleaning supplies
Luggage
Glass shelf unit
Storage cabinet
Rolling clothing rack
Rolling wire basket cart
Men's clothing: size LG, XL, 2XL, 38 x 30
Men's shoes: size 10 1/2
GARAGE
Outstanding collection of vintage metal signs and thermometers
Handtools
Power tools
Mini fridge
Vintage root beer cans
Chemicals
4 dartboards
jumper cables
Extension cords
Rock water fountain new in box
Campbell Hausfeld paint sprayer
Schwinn link bicycle
huffy bicycle
Magna Bicycle
Next Bicycle new in box
Cambro coolers
CDs and paperback books
Ryobi cordless power tools
Remington electric chainsaw
Canteens
Coolers
Aquariums
dog carriers and crates
Wooden wine boxes
All computer parts and monitors
Vintage Hires aluminum root beer cooler
Mug root beer ice cream maker
IBC root beer cooler
Coleman perfect flow two burner propane stove new in box
project furniture
Tents and other camping equipment
Electric weedeater
Aluminum Saturn wheels set of four
Brown wooden storage cabinet
US general toolbox
Several root beer and inflatable decoration items
Bookshelves and computer cabinet
Ensign Flag stand
Footballs, basketballs and soccer balls
Strollers
Screws and nails
Miscellaneous hardware pieces
Children's ride on toys
vintage Coleman lantern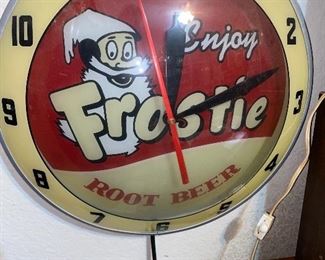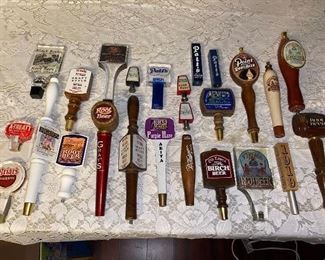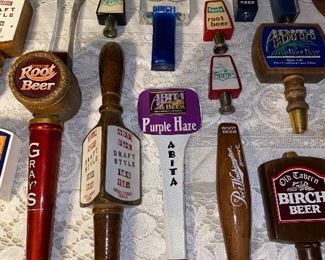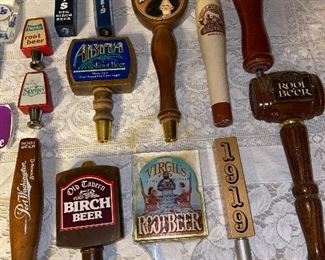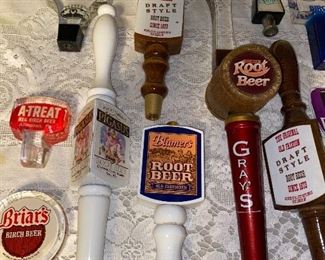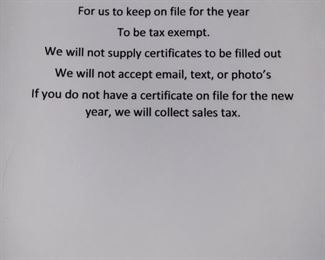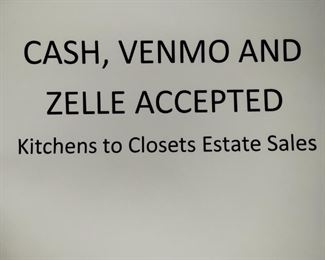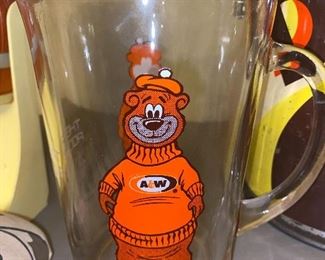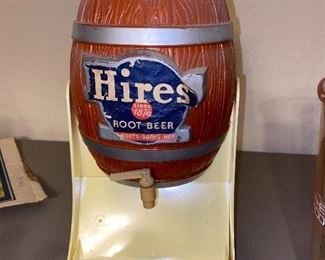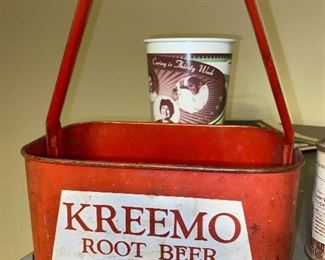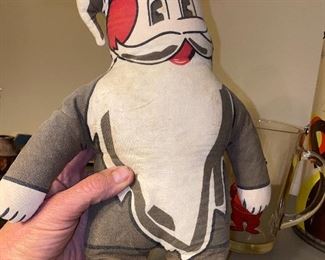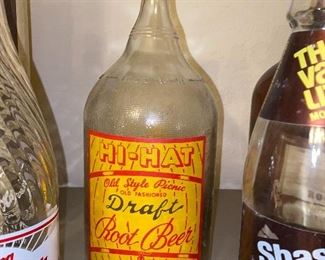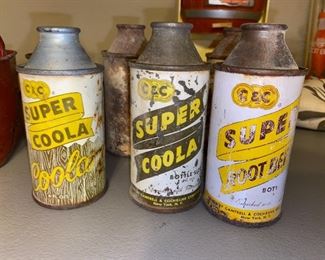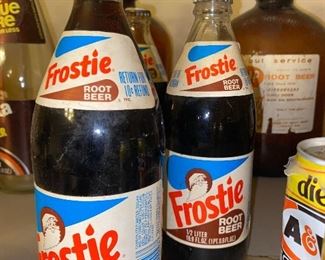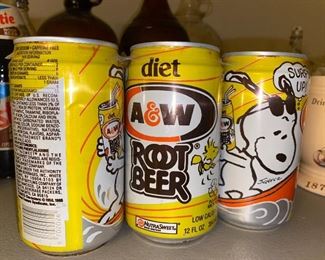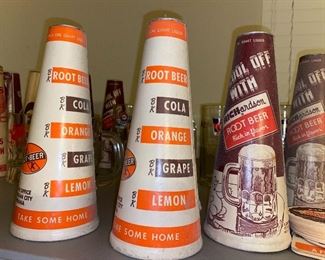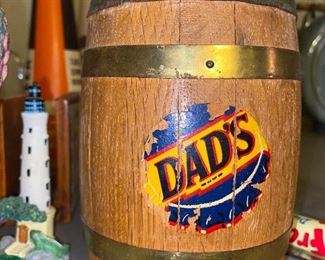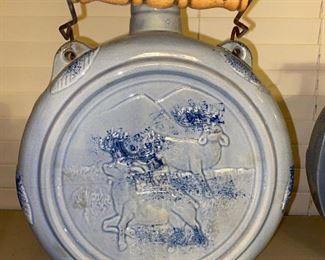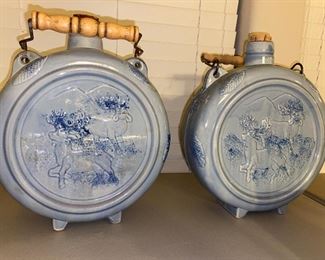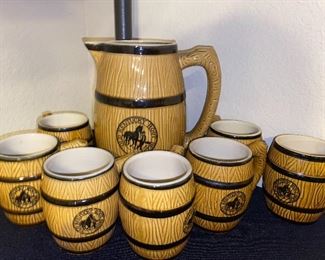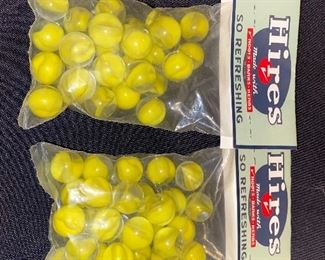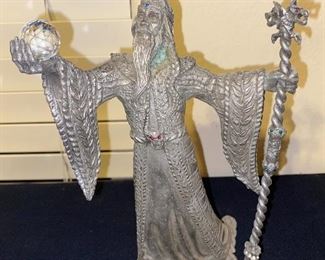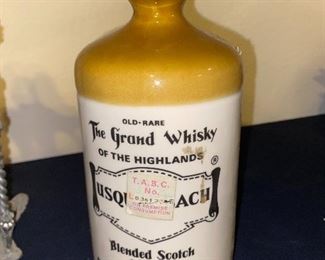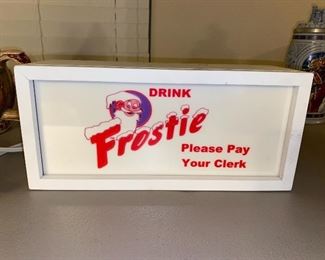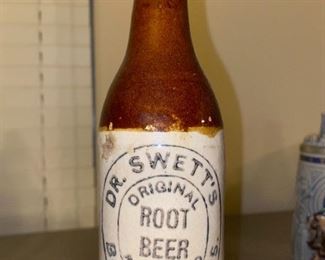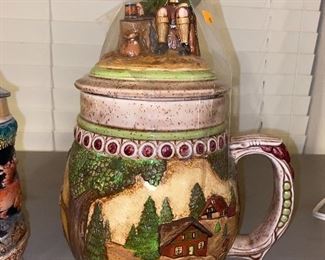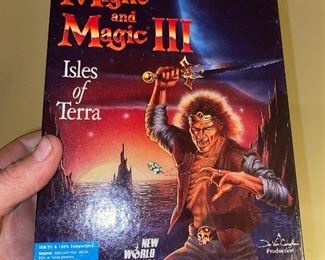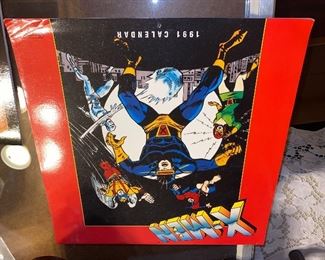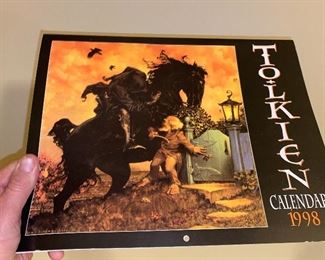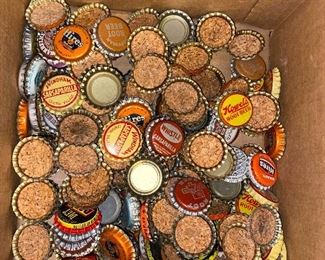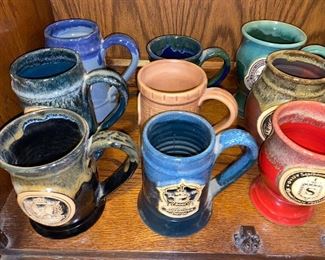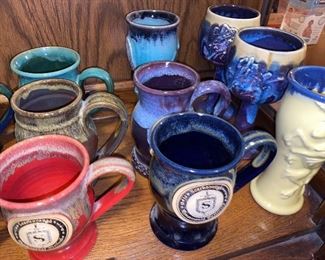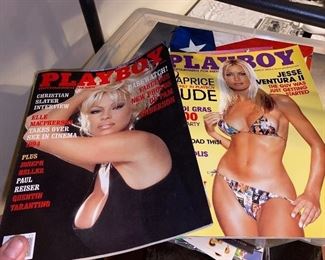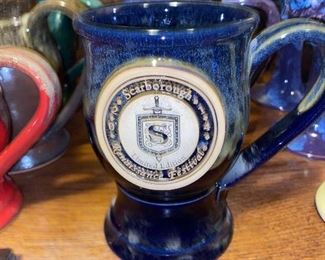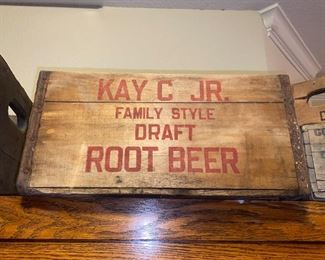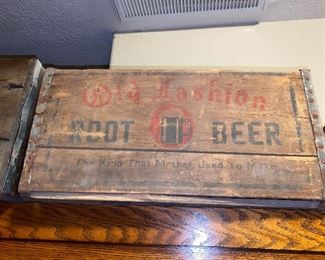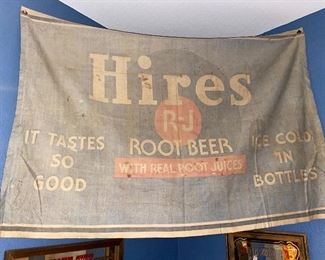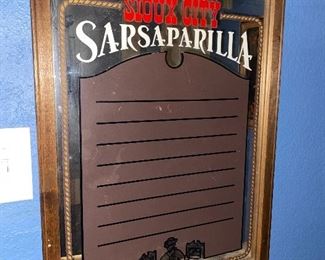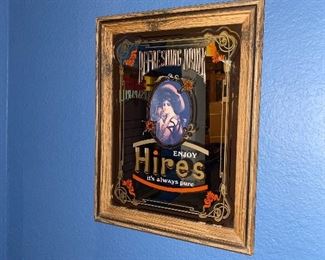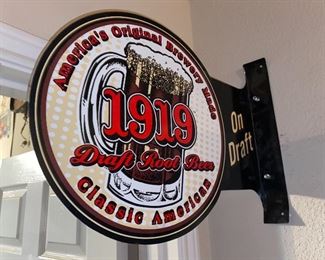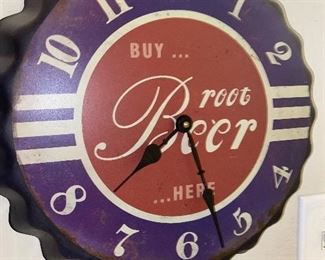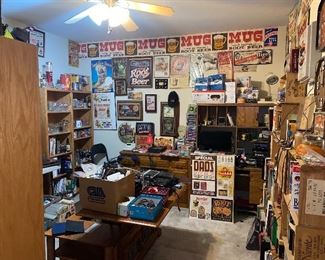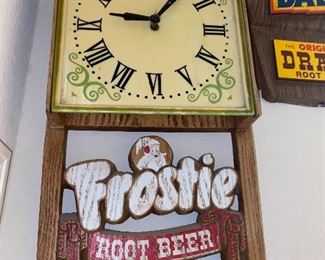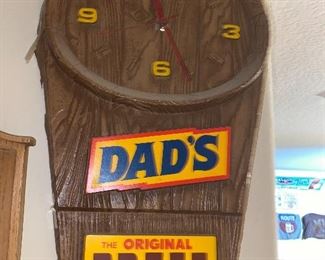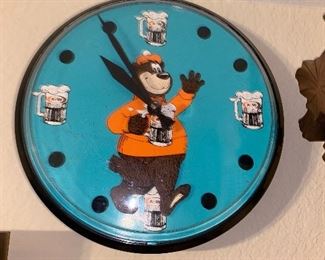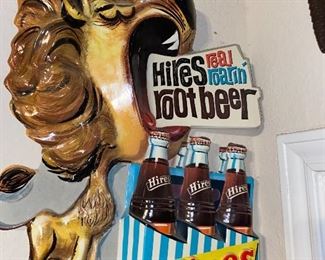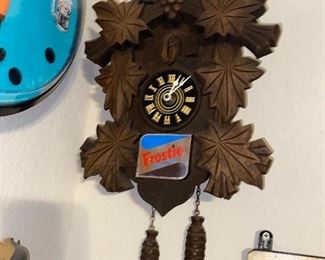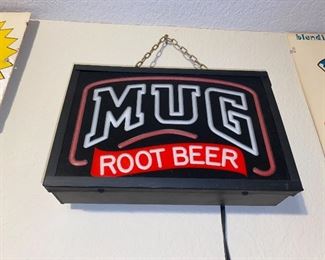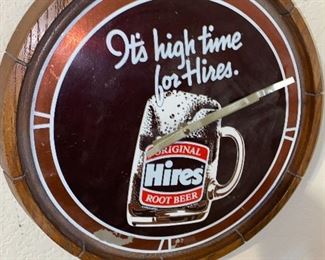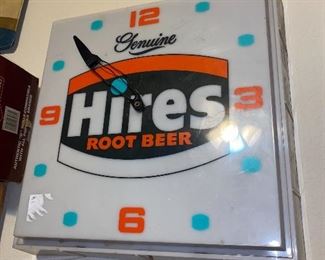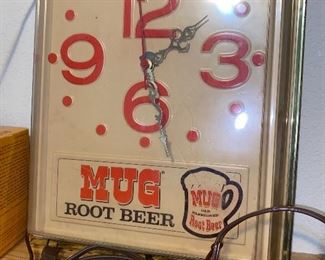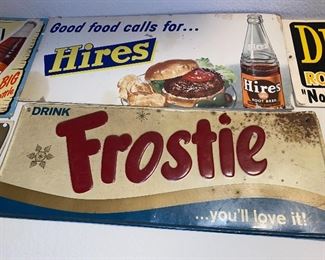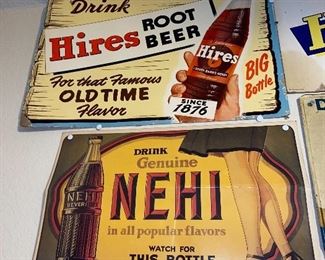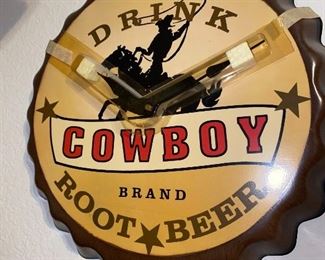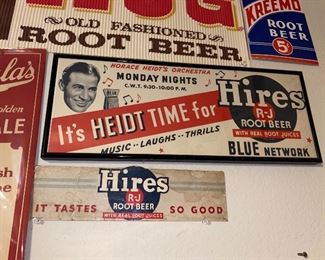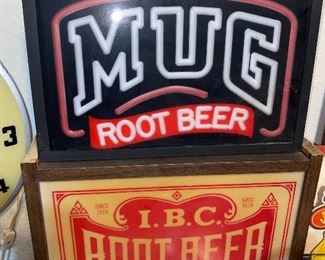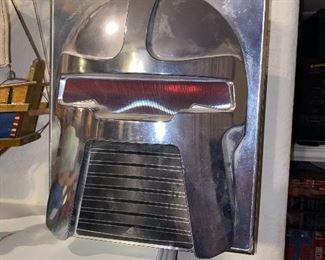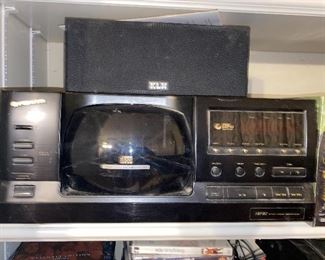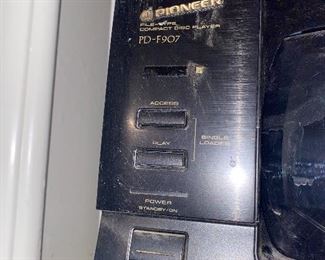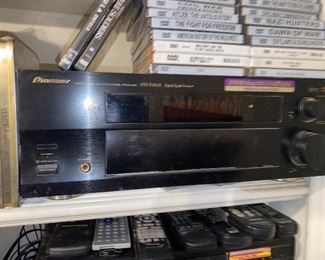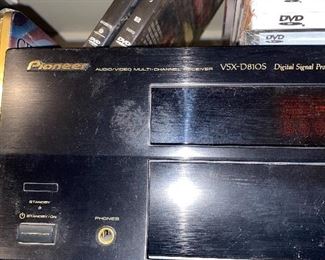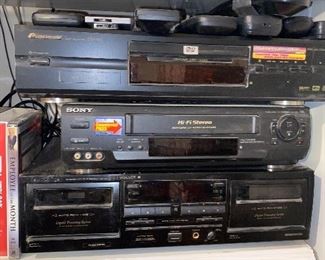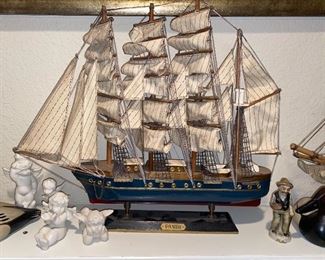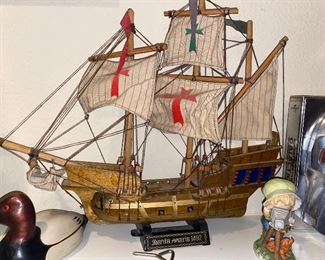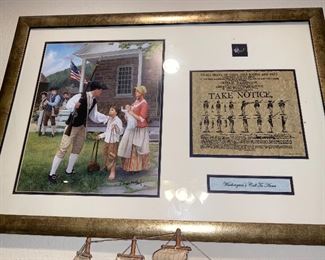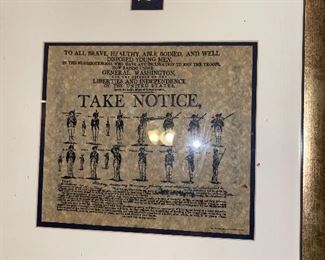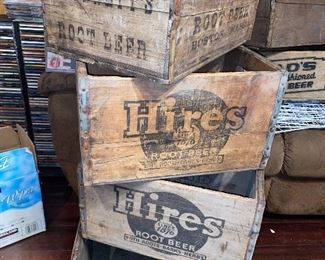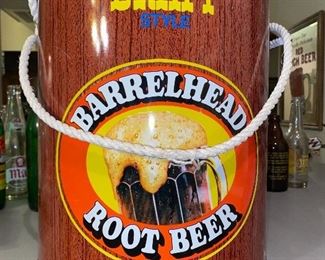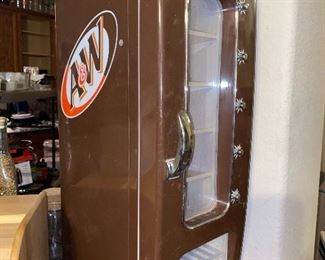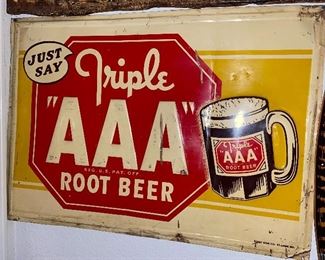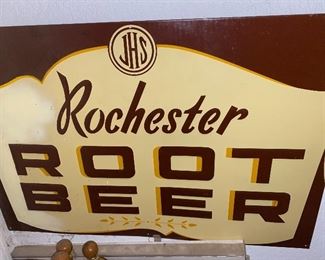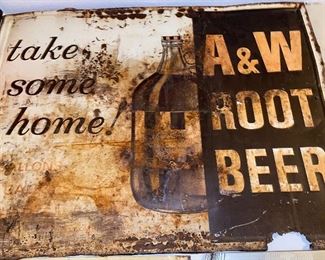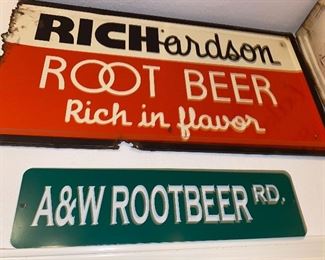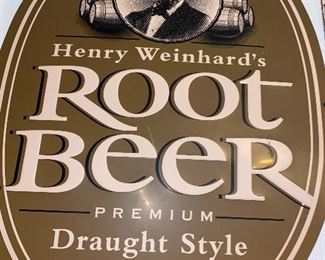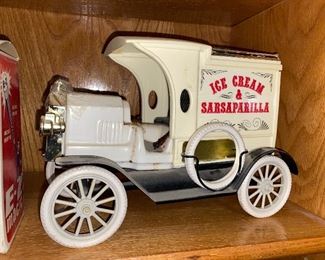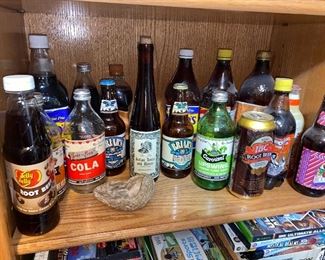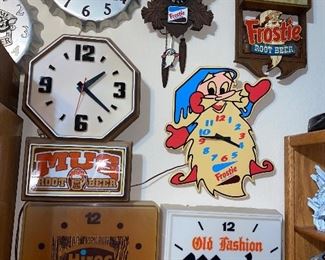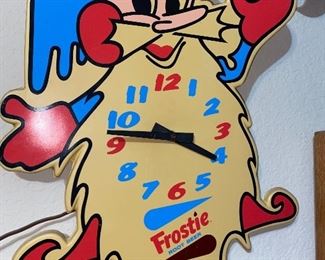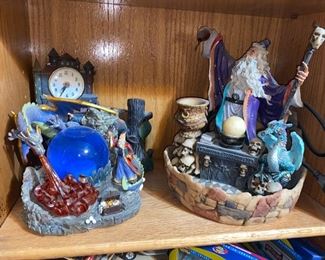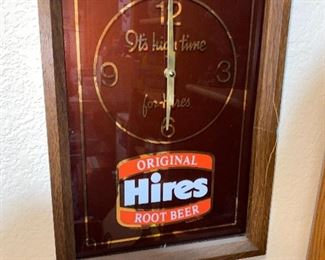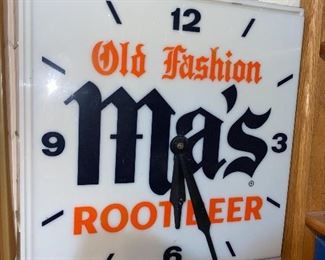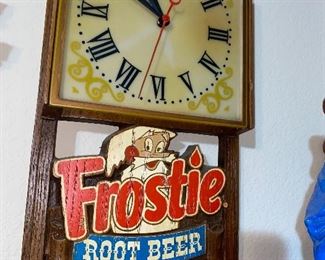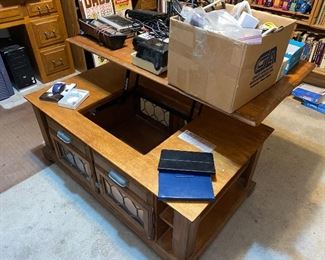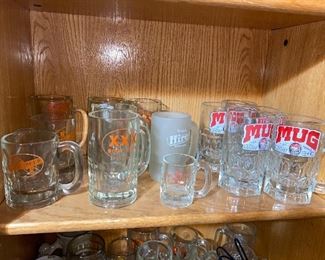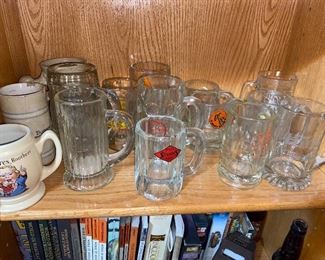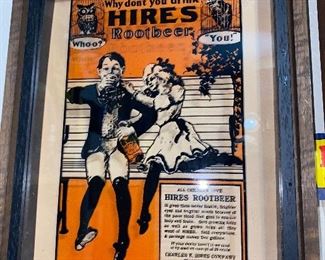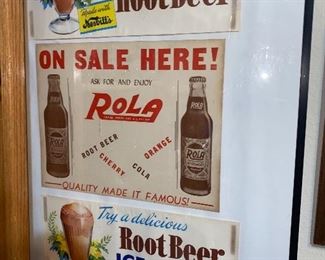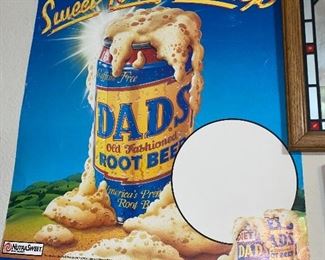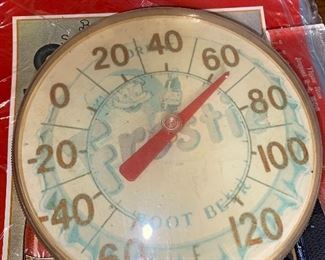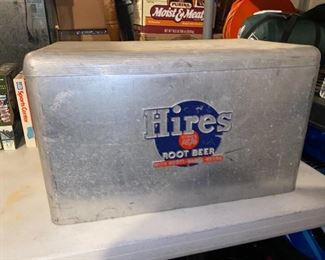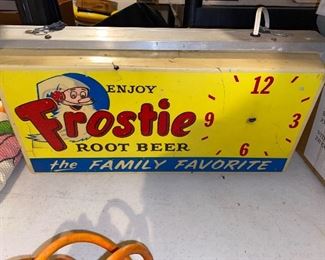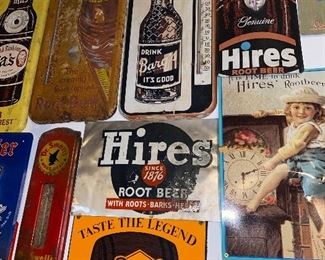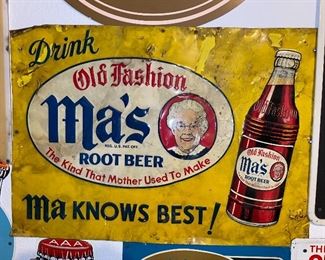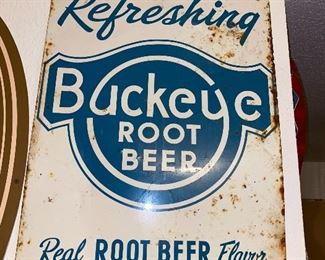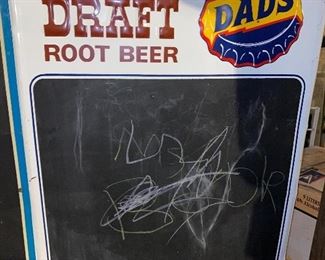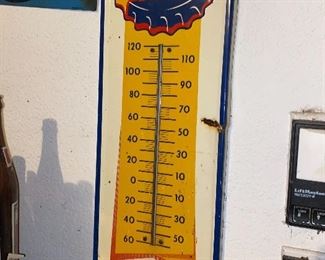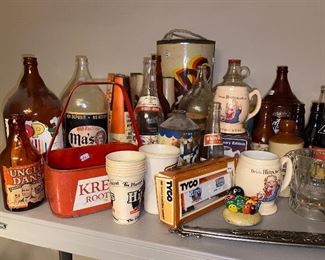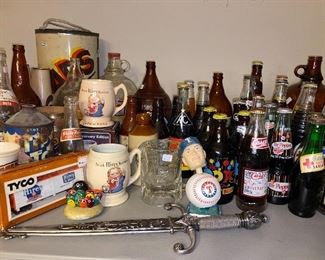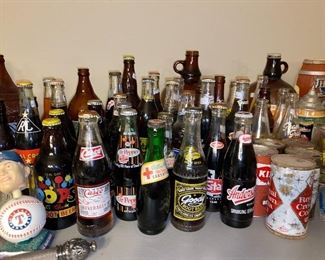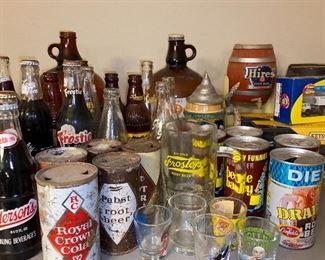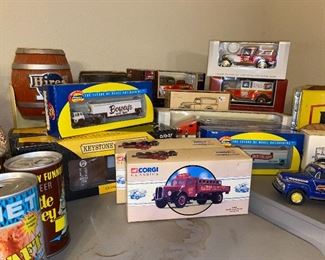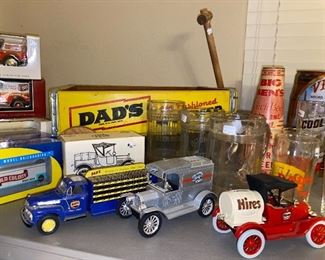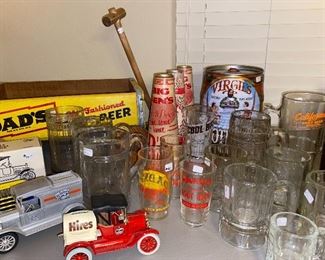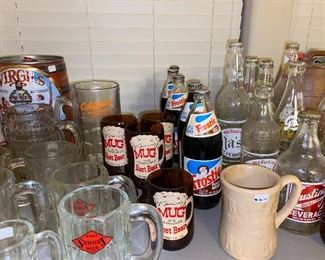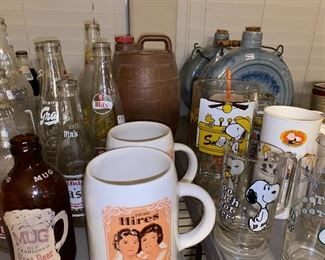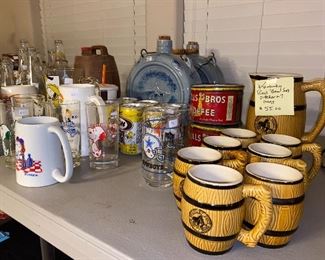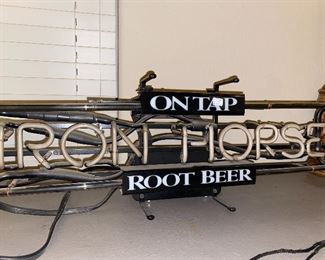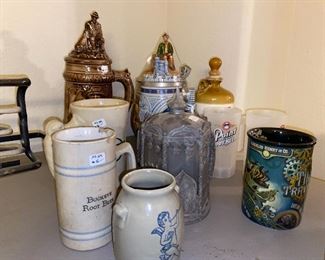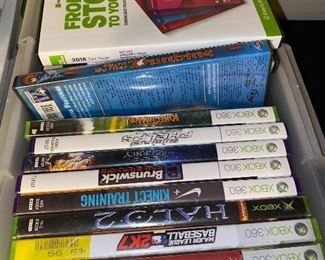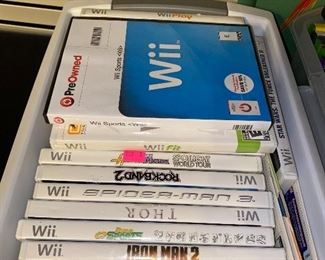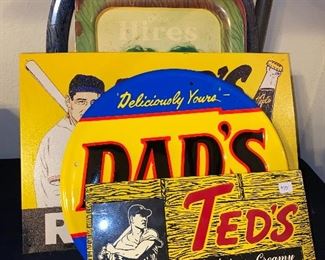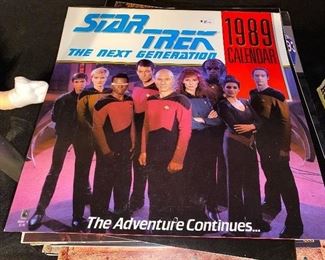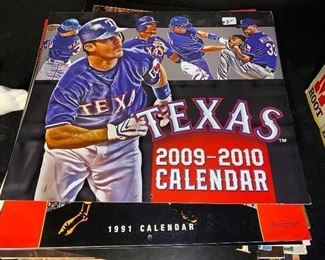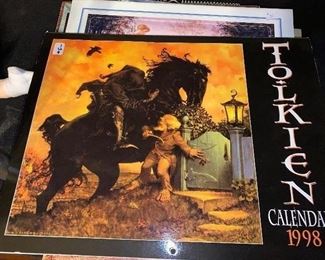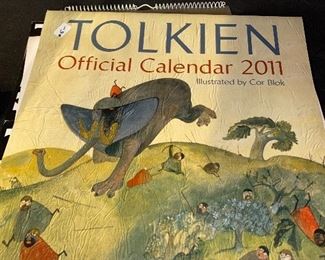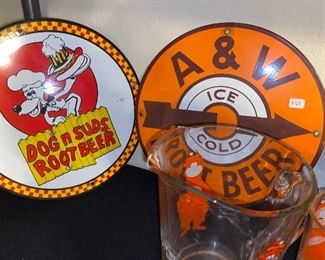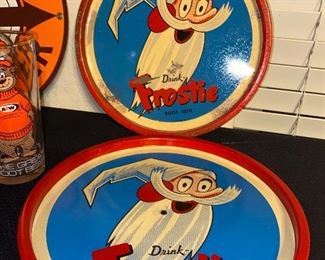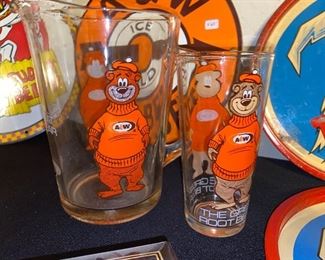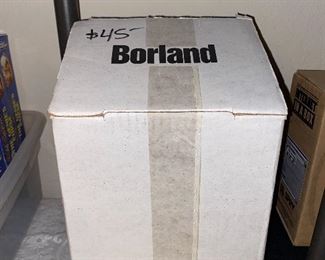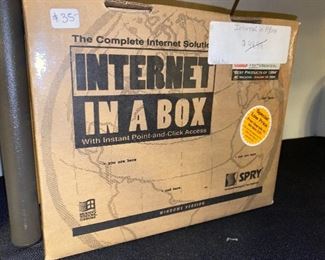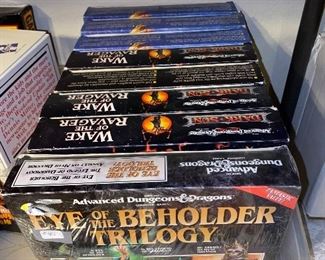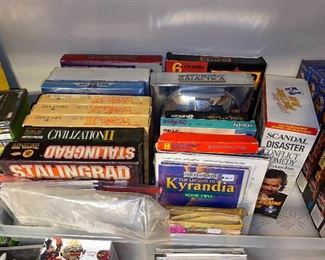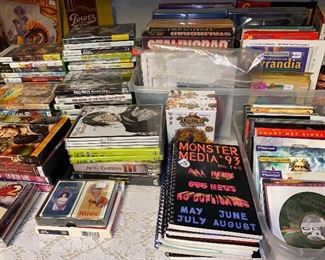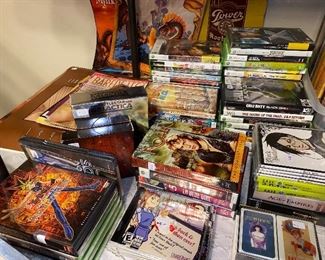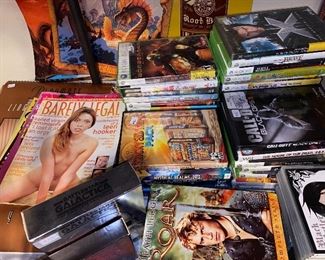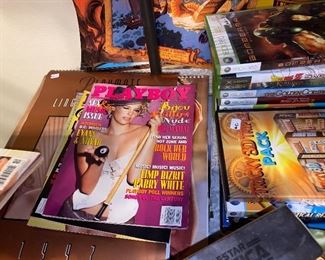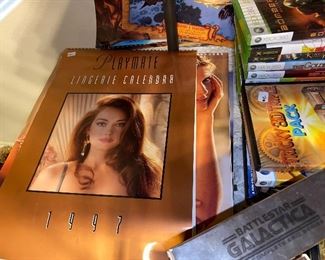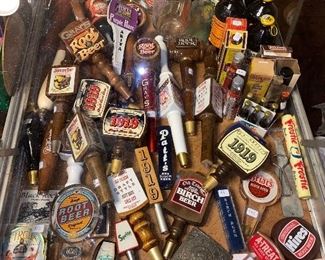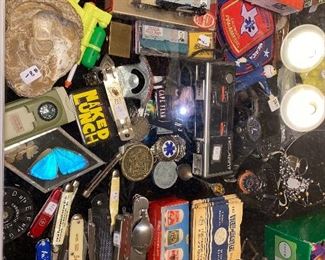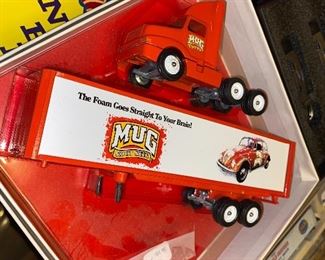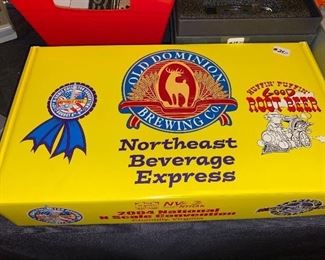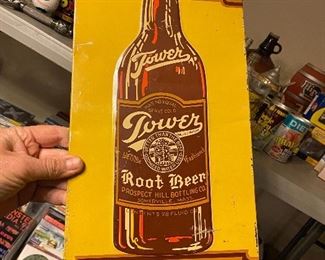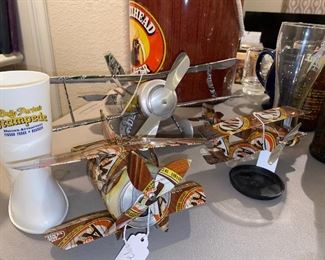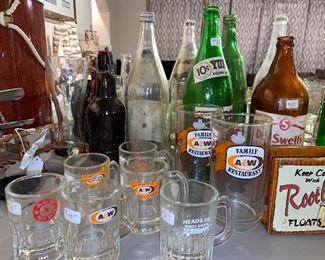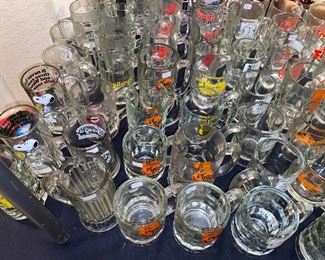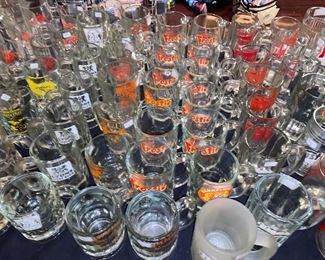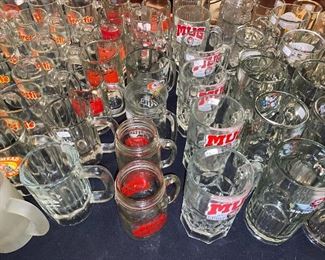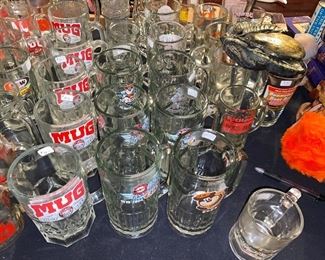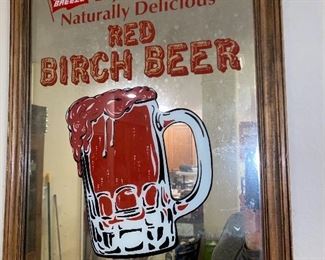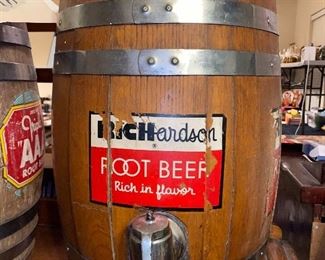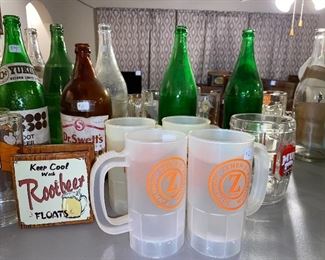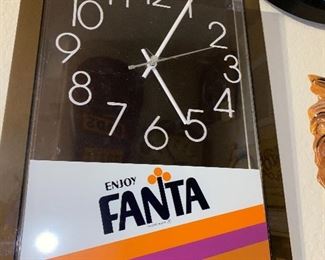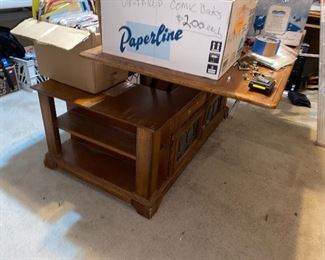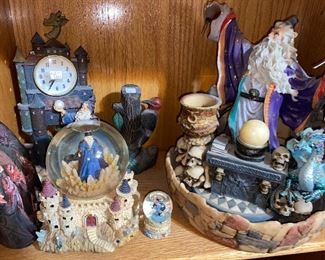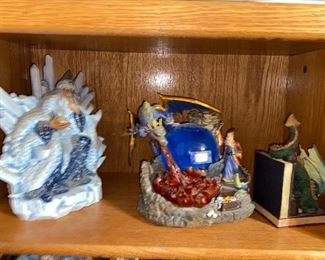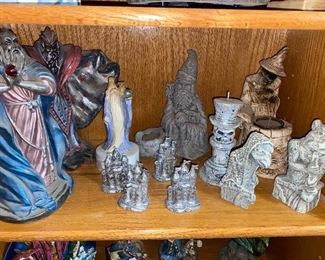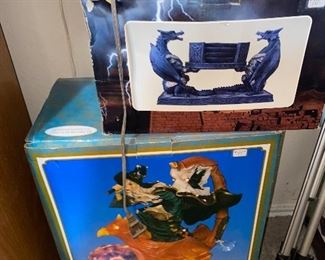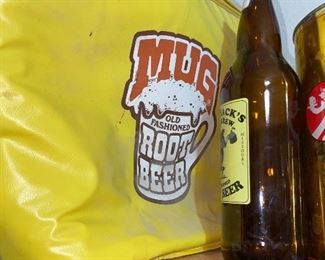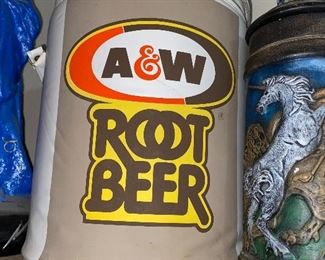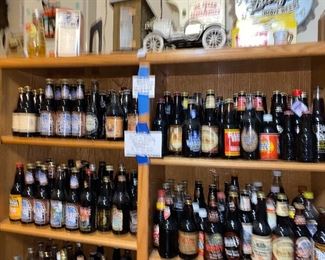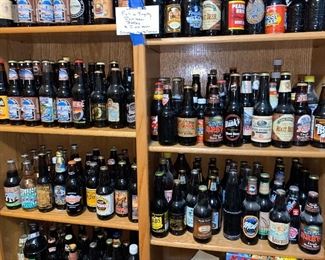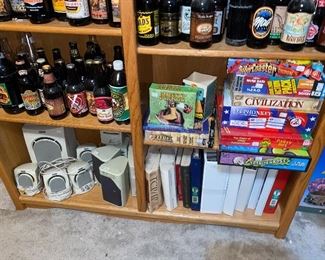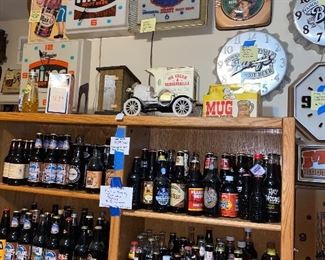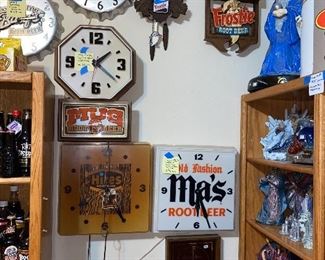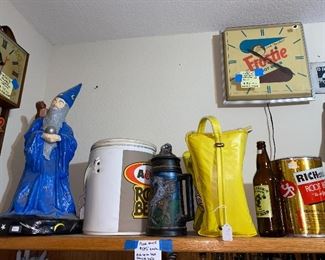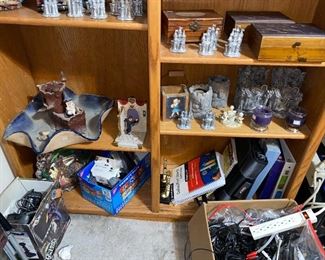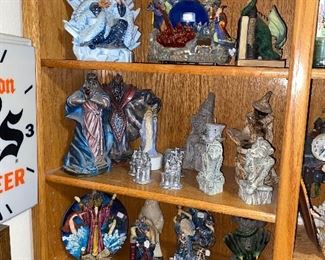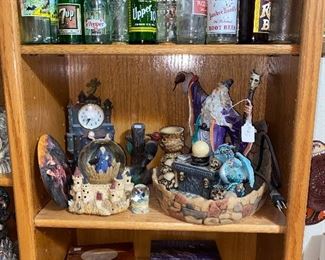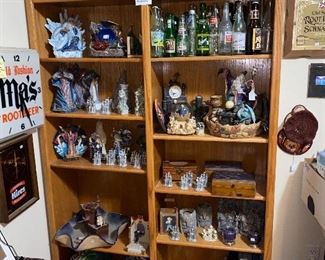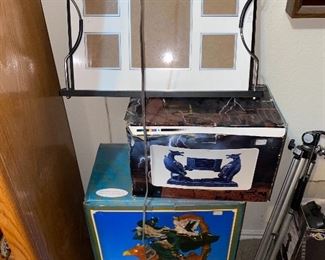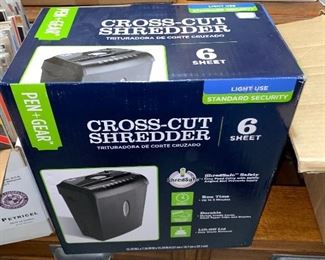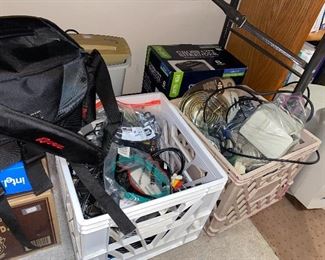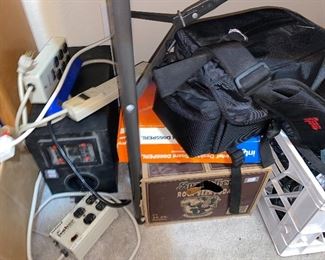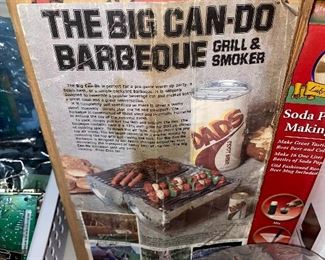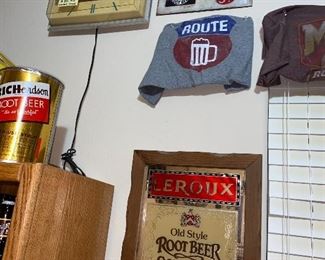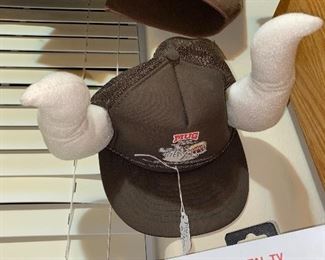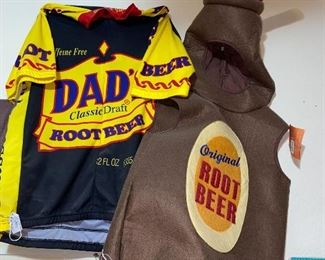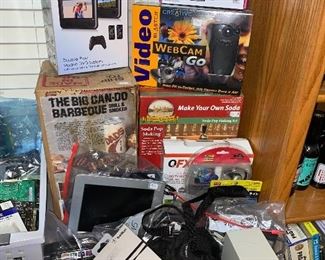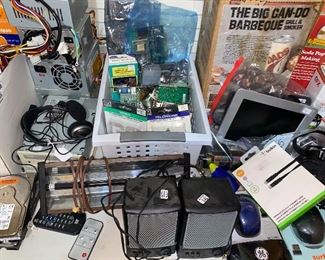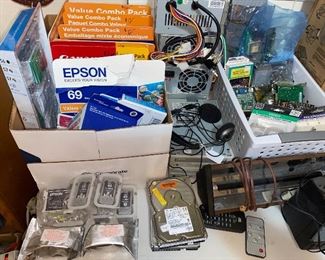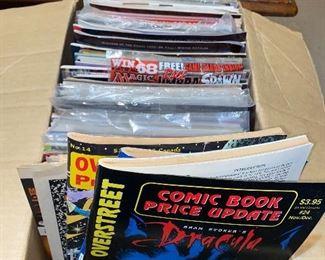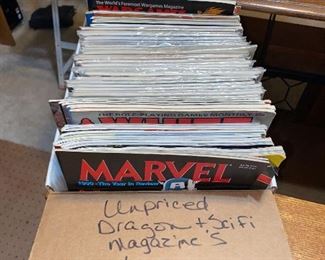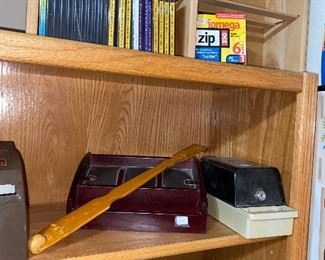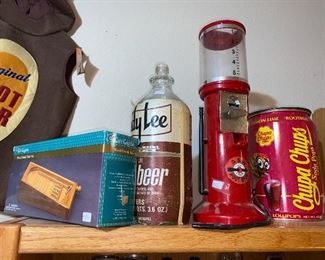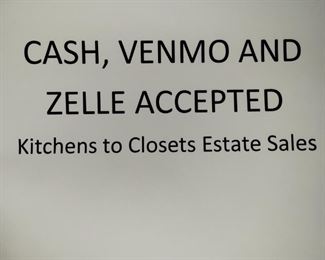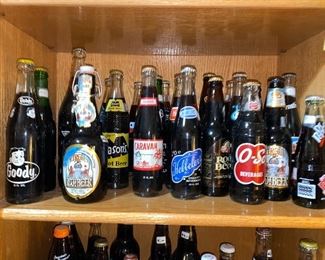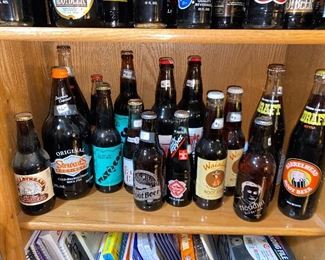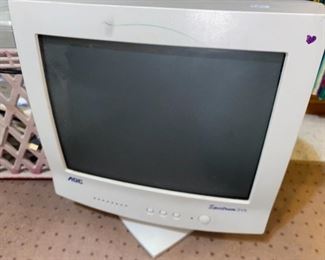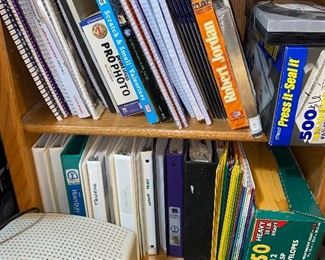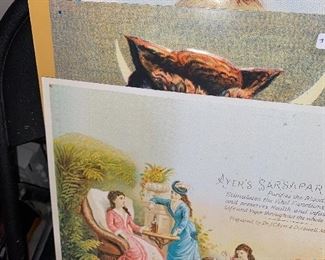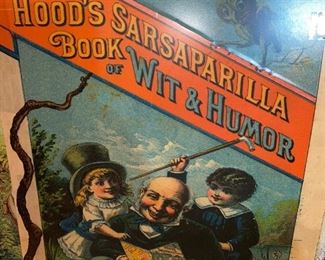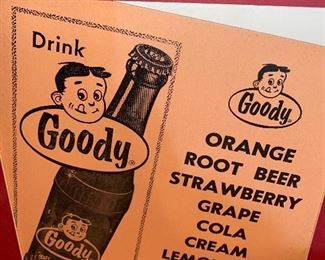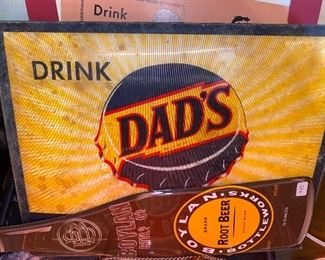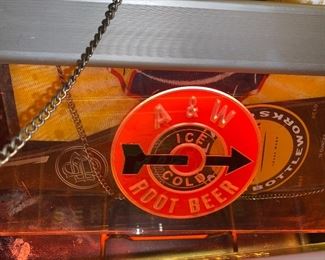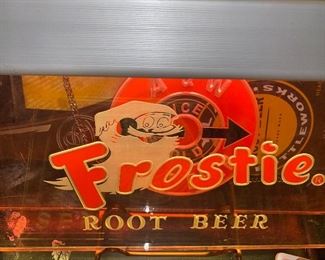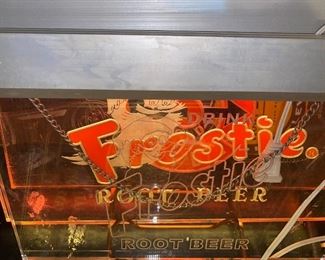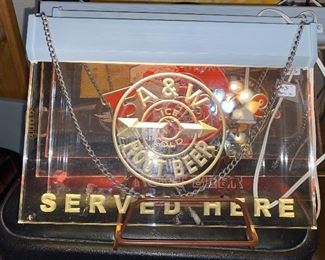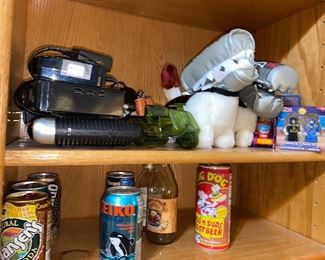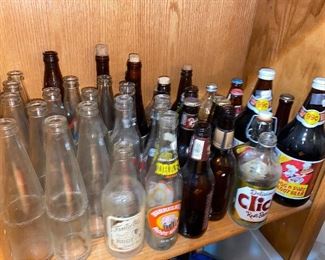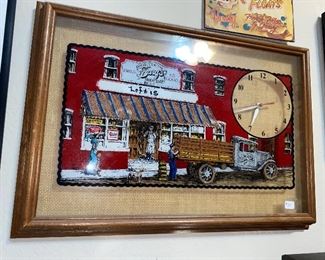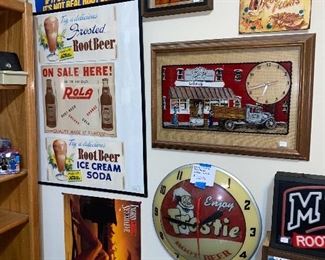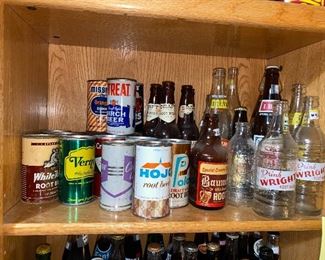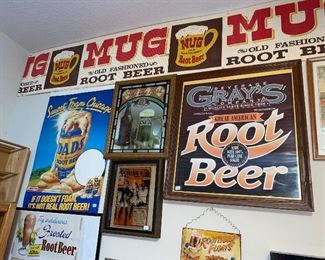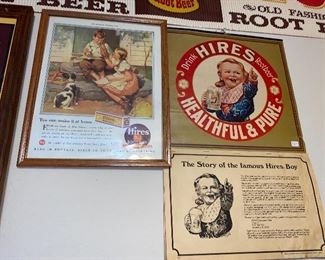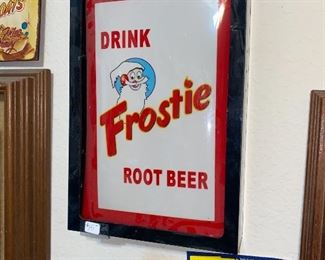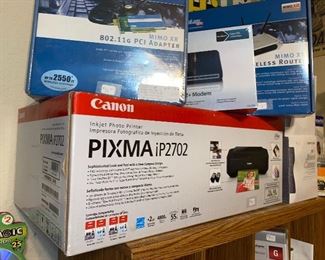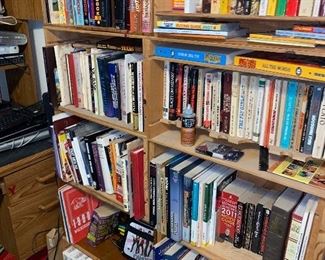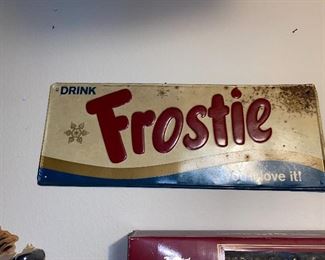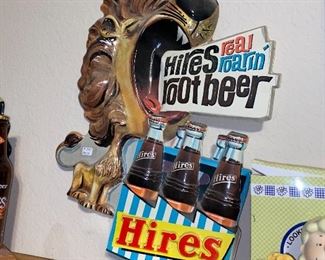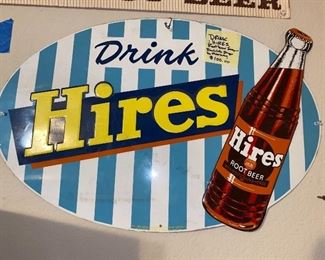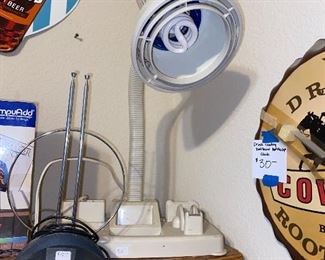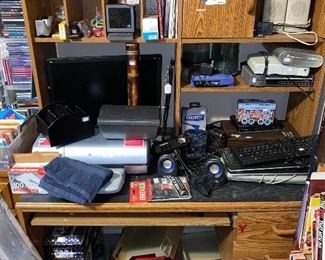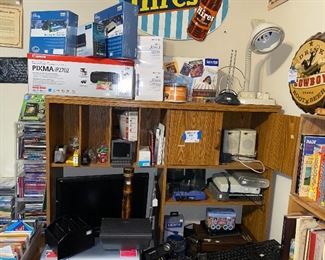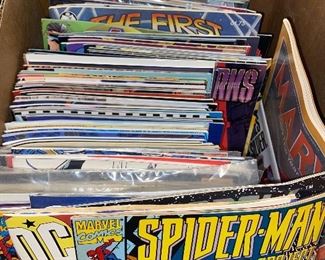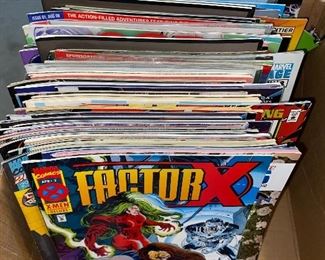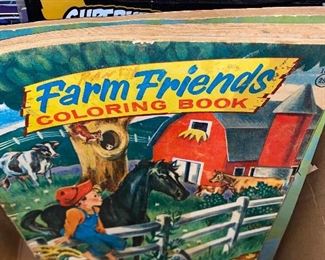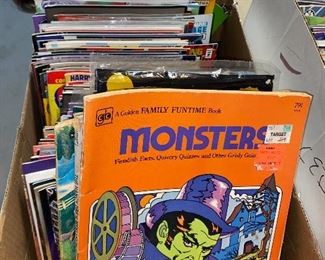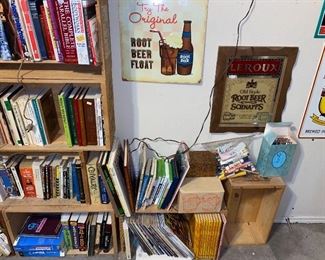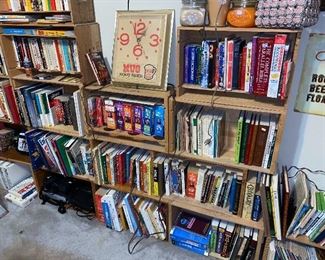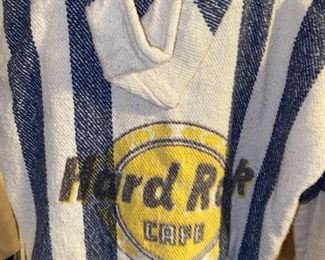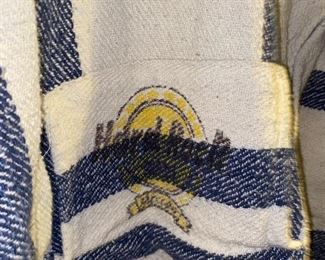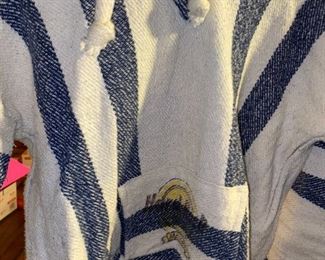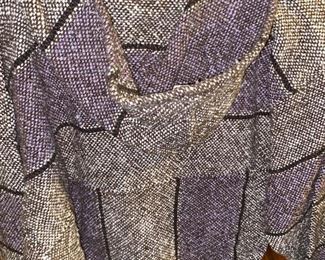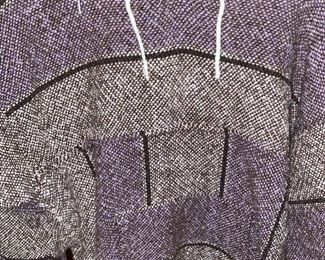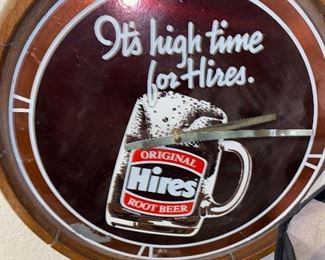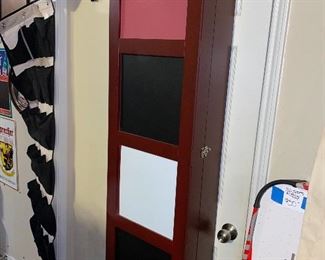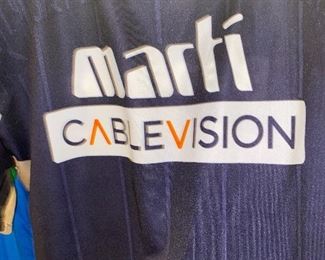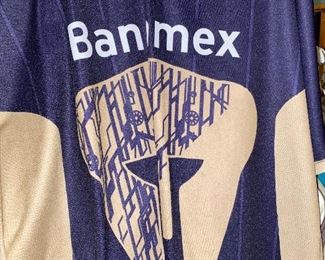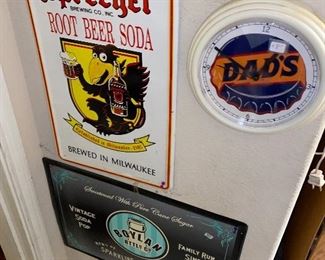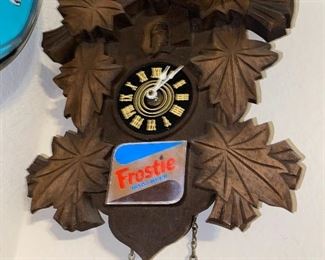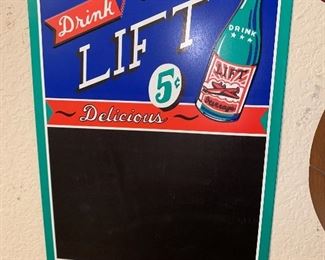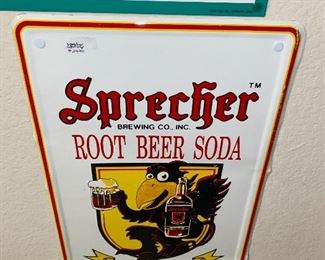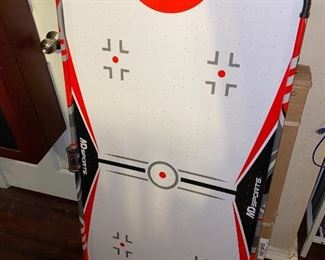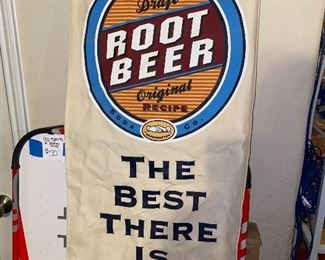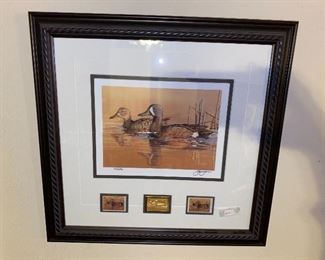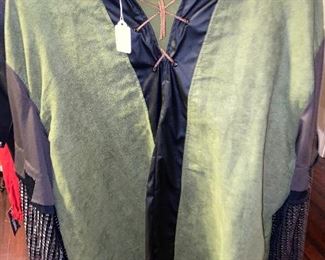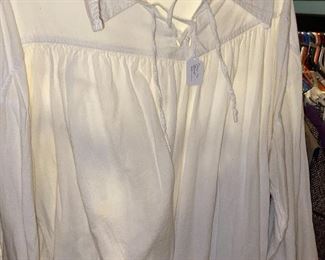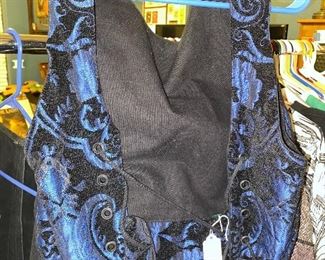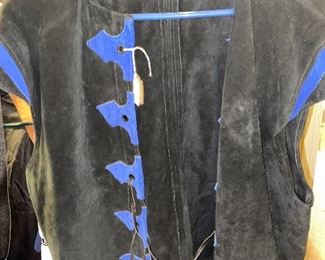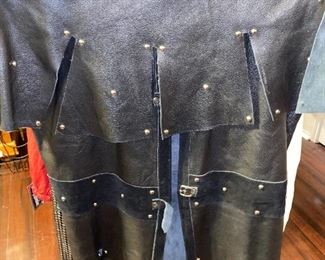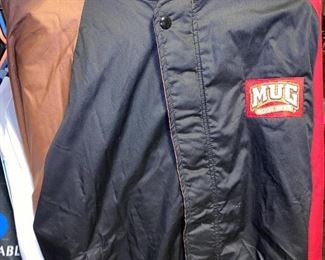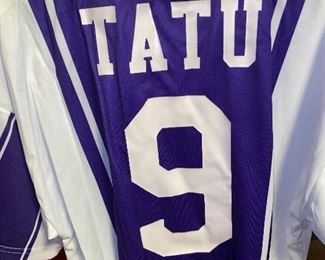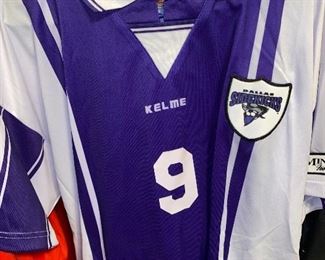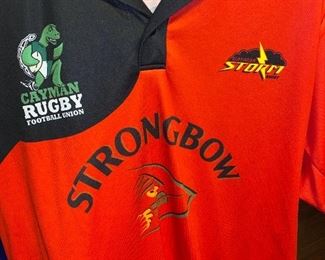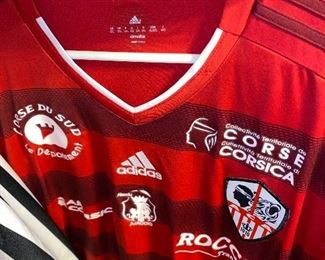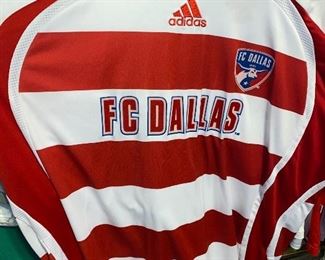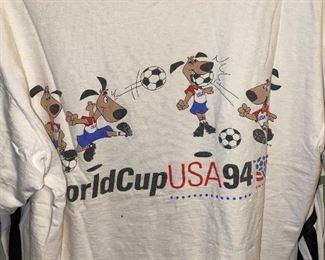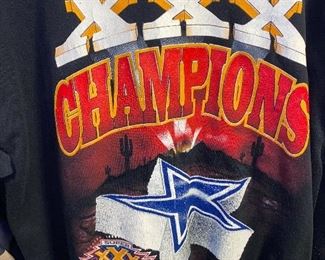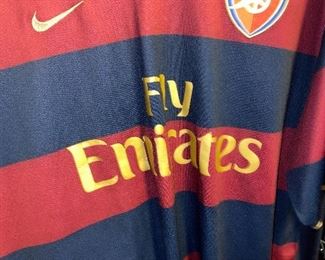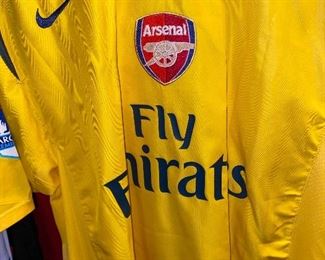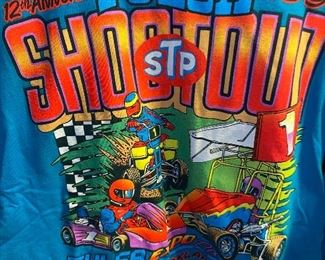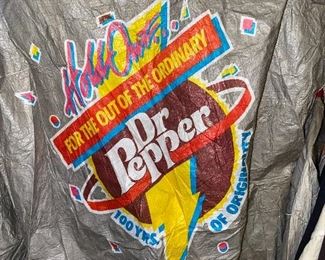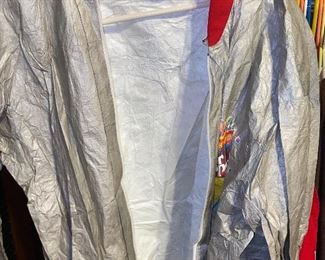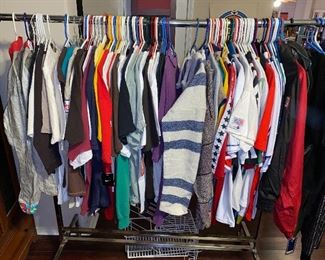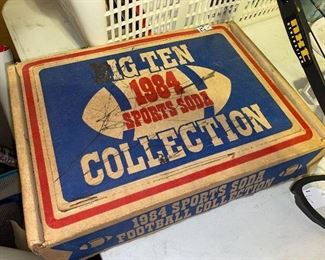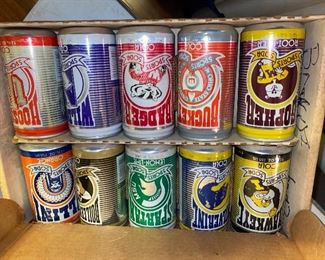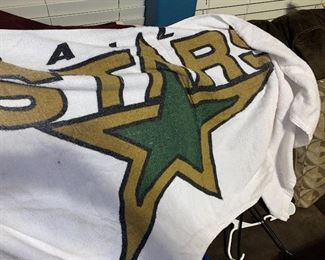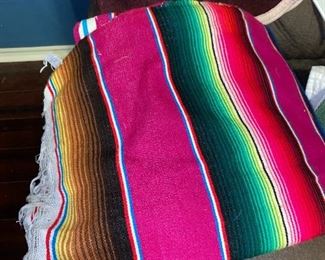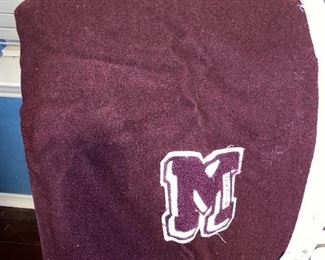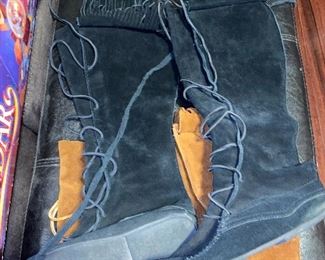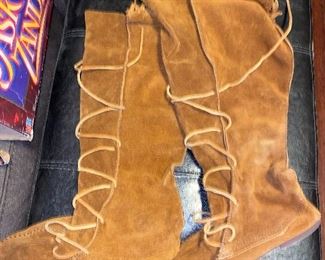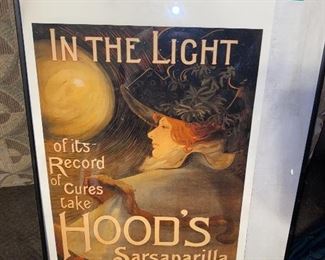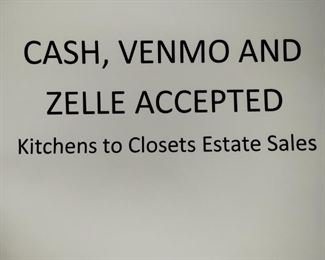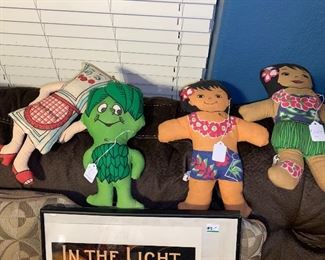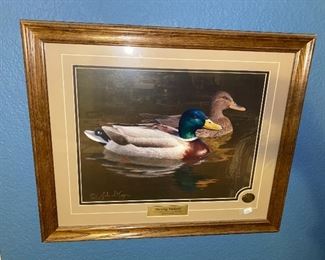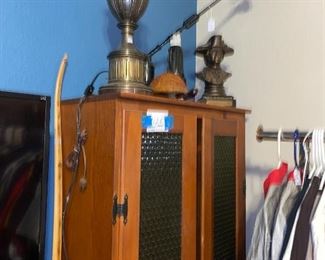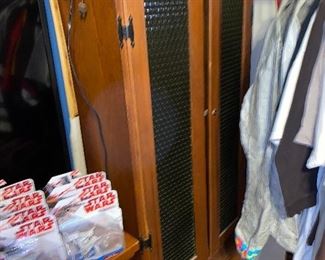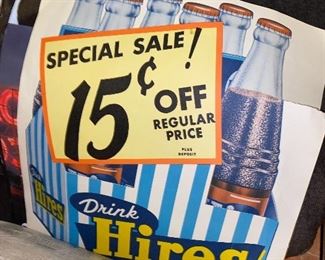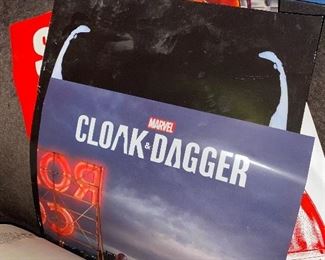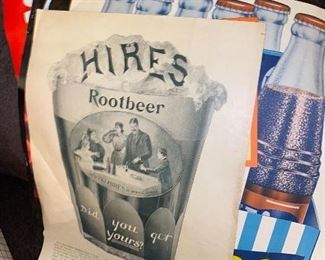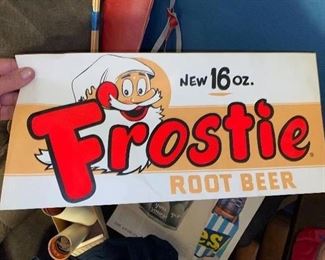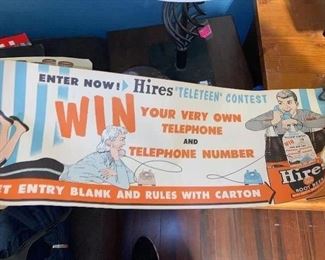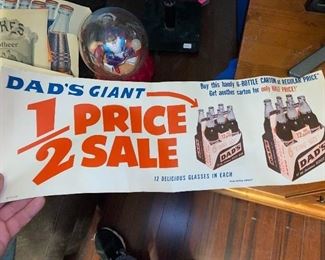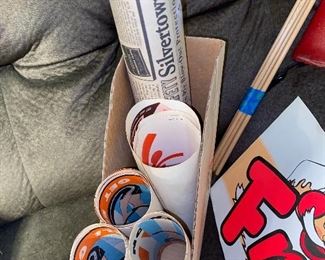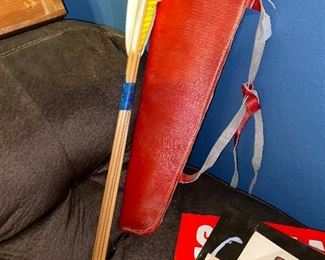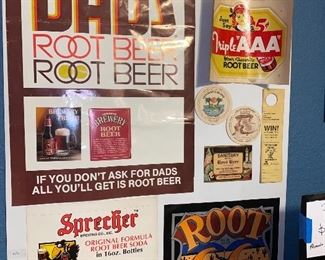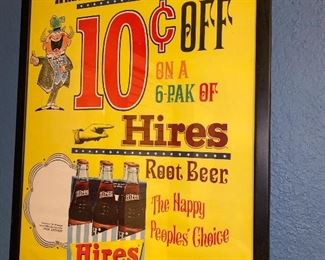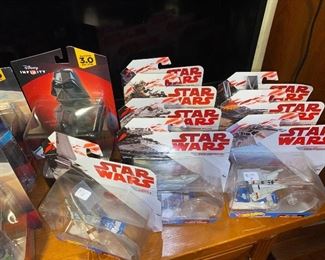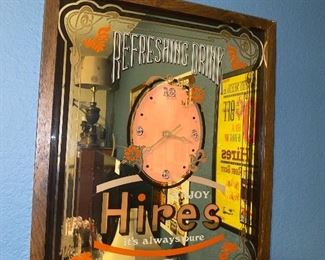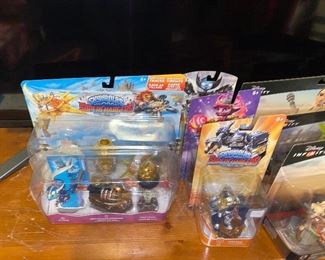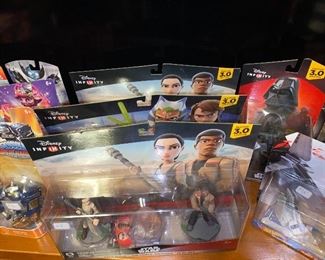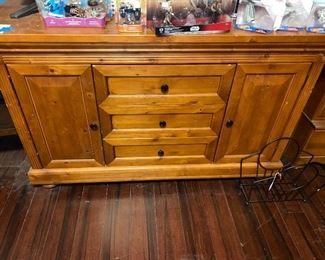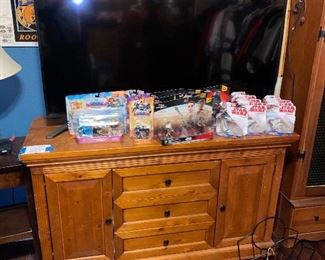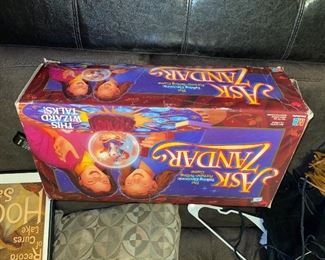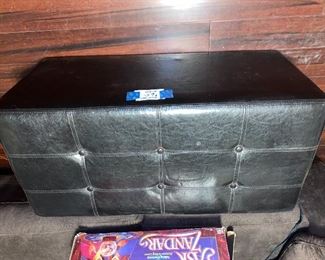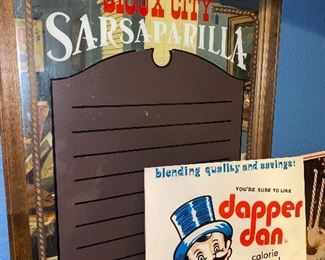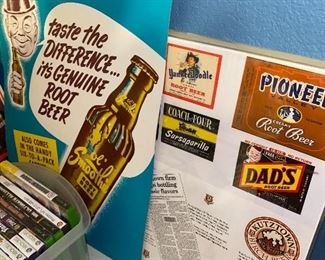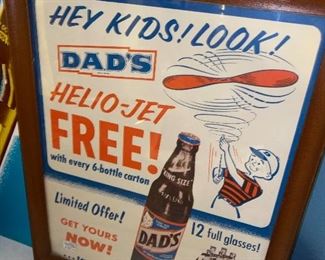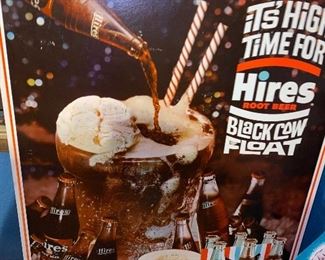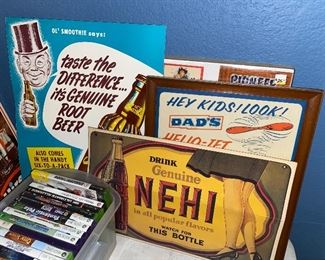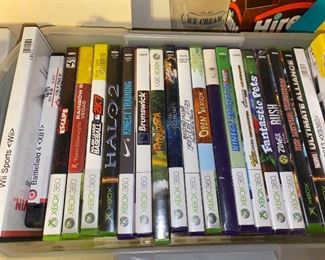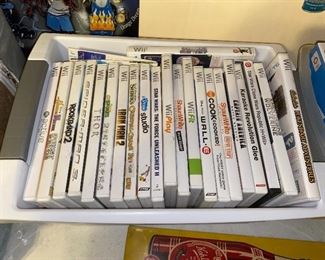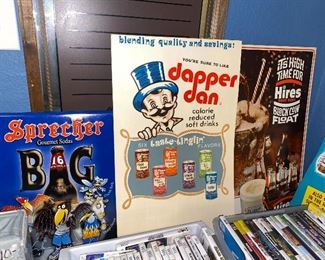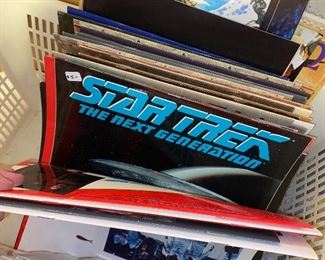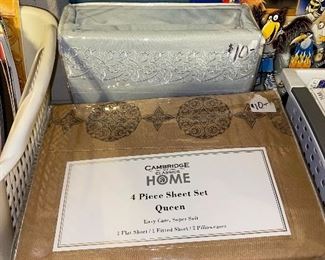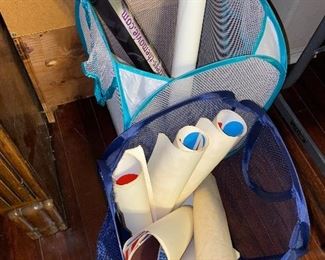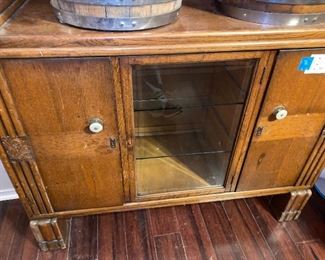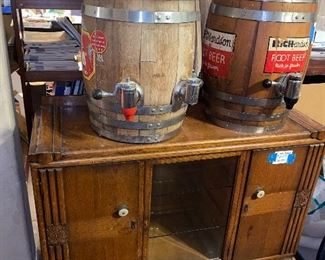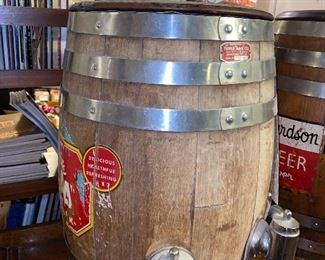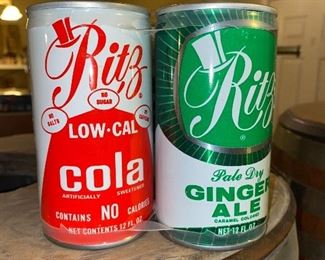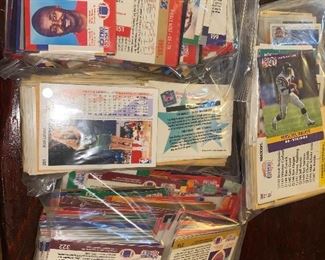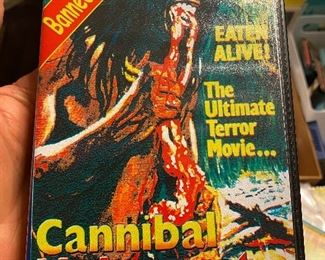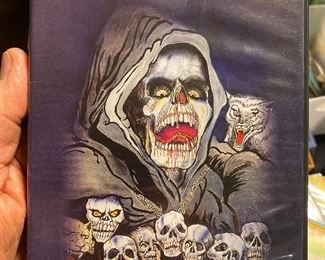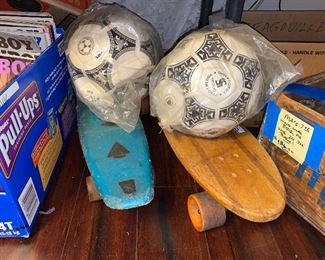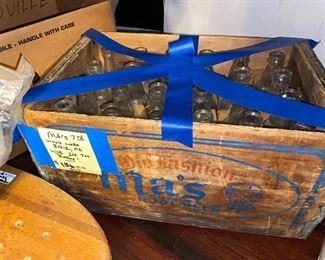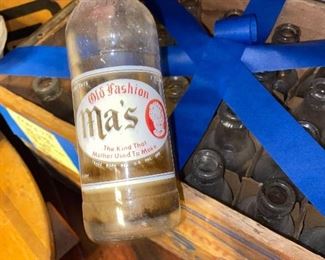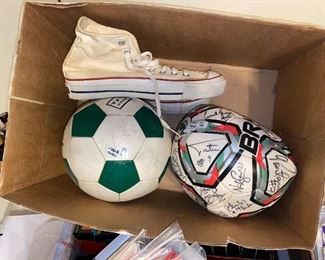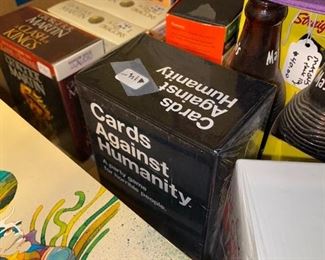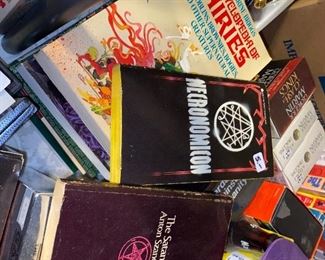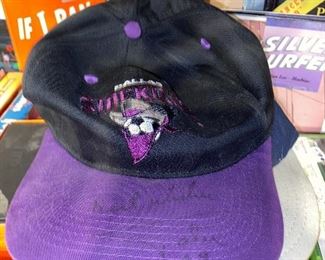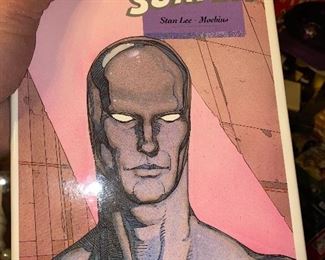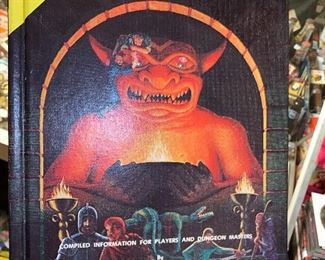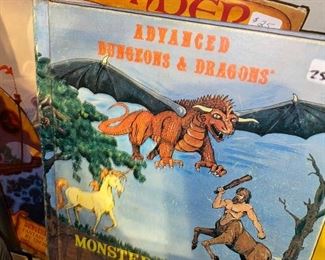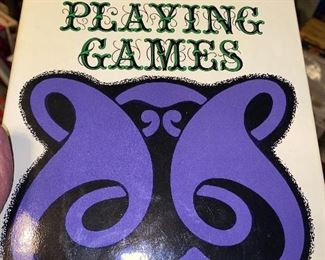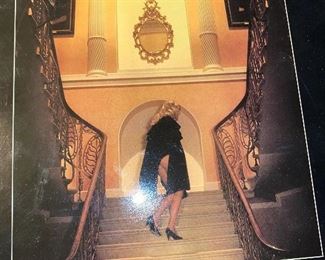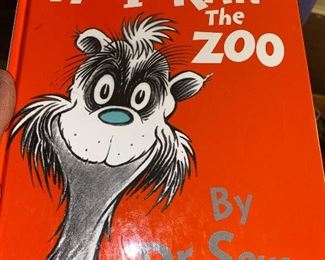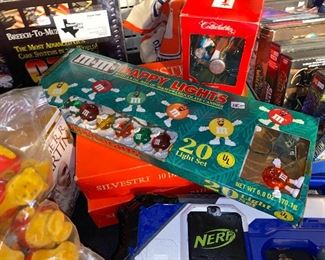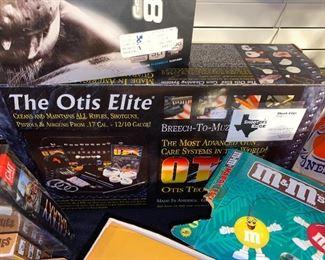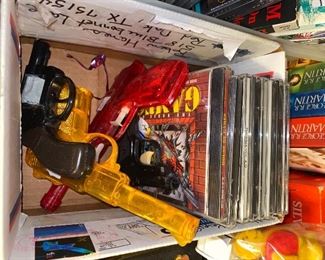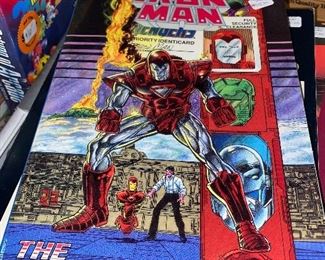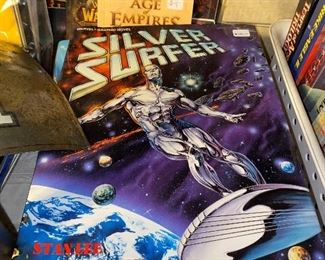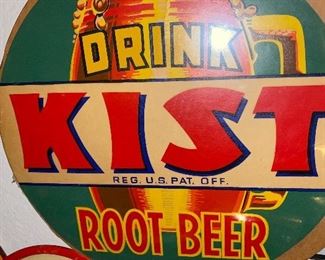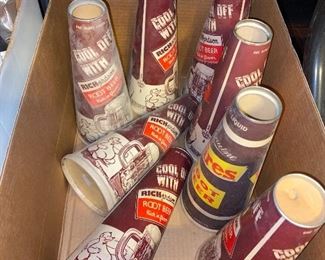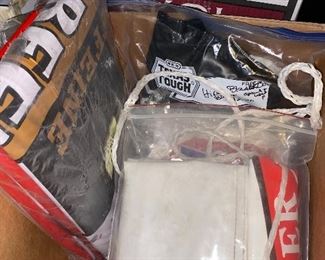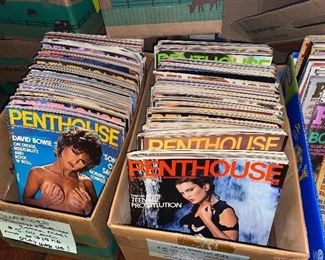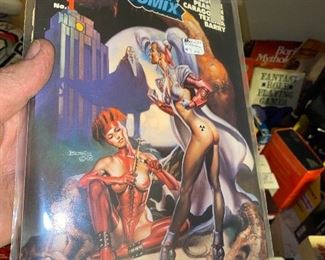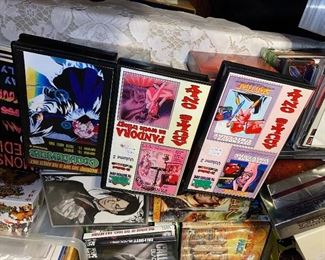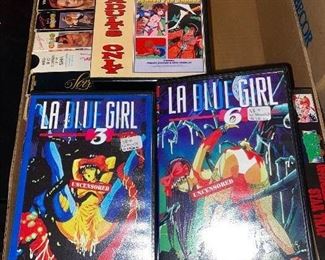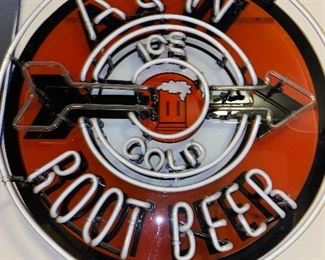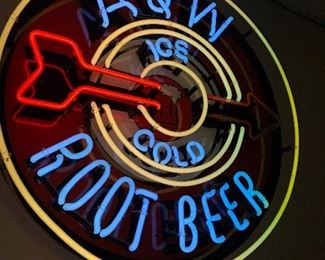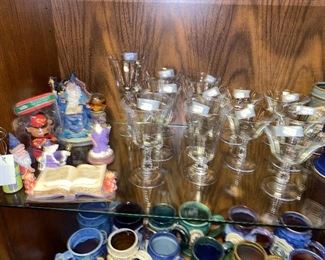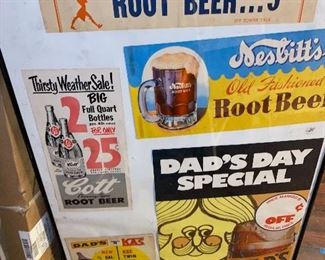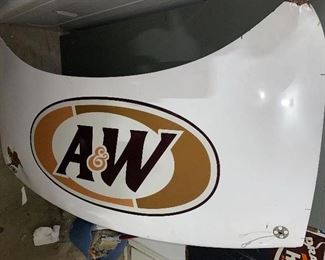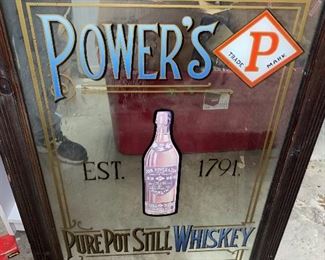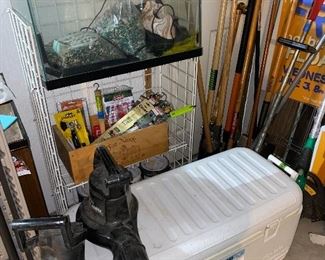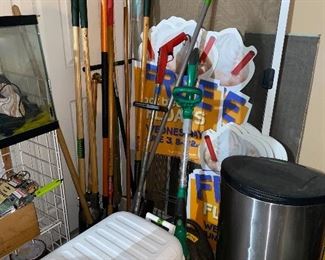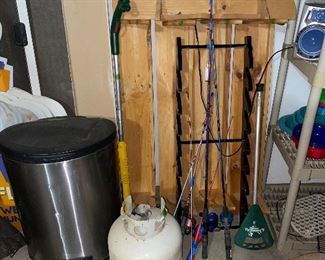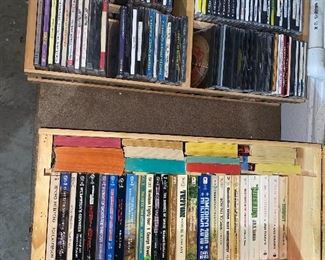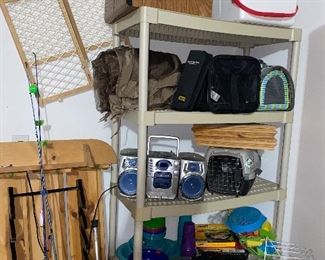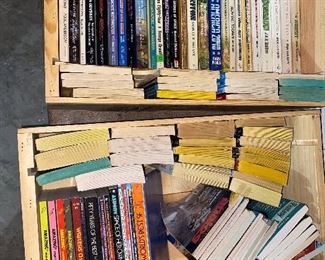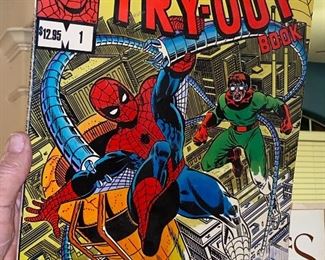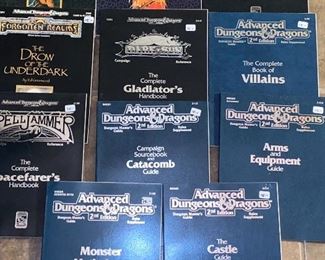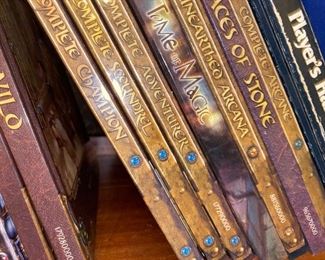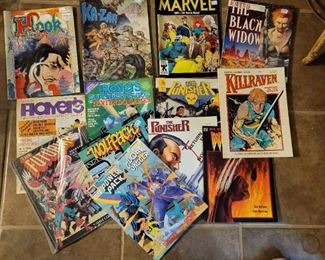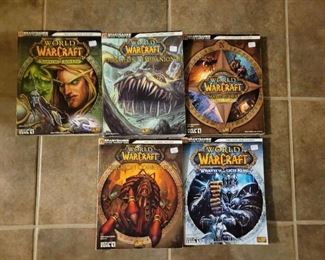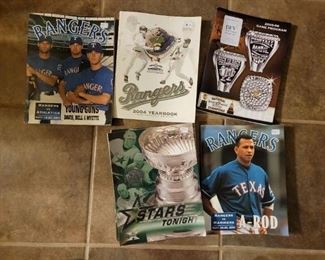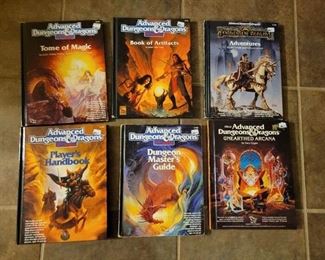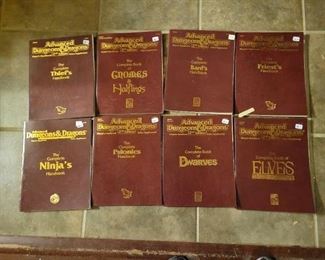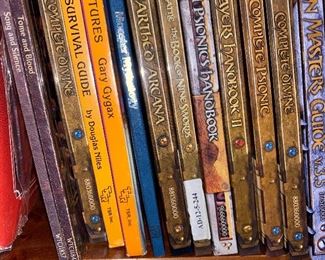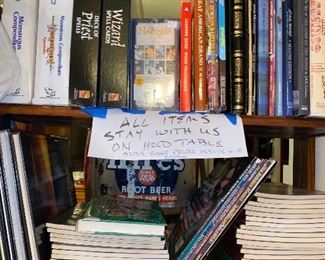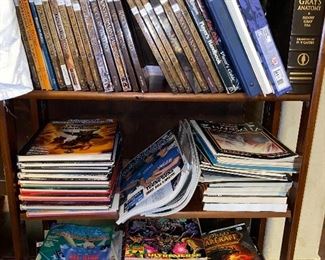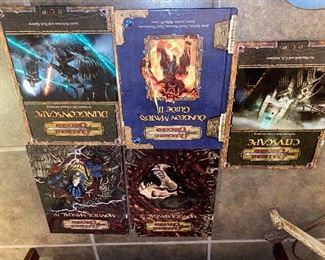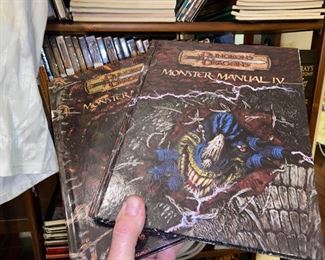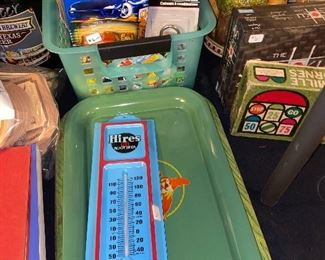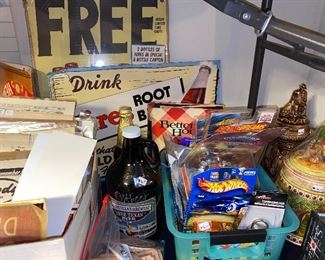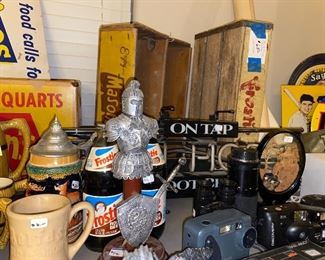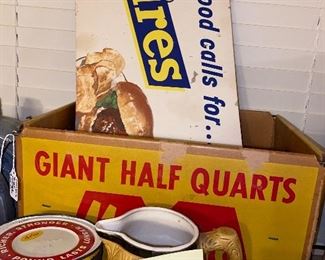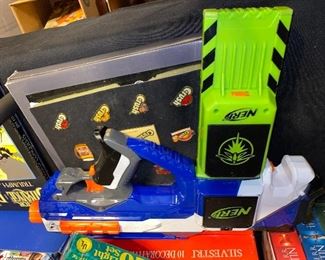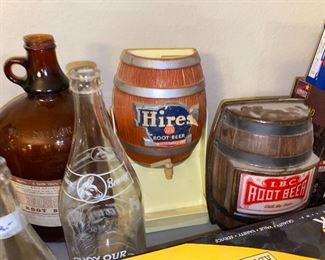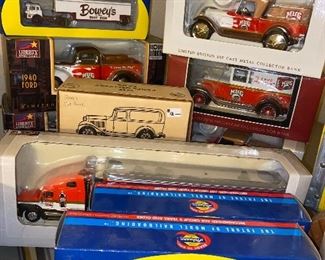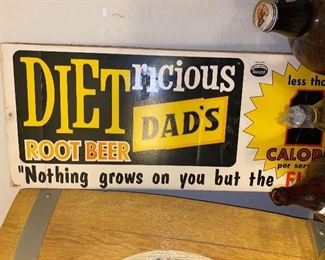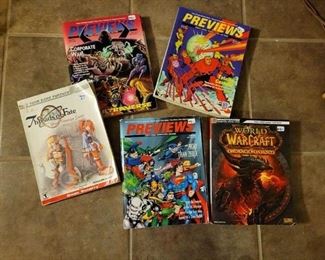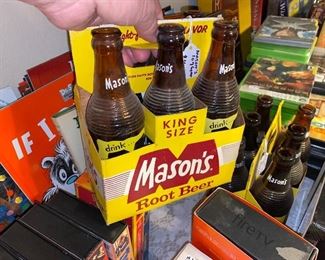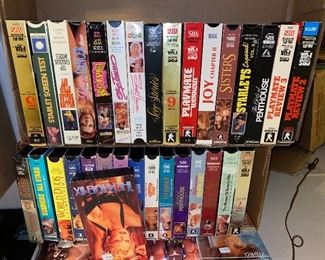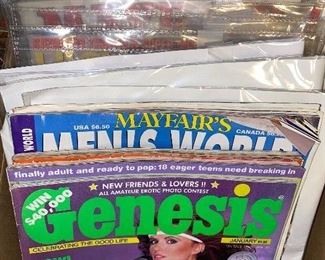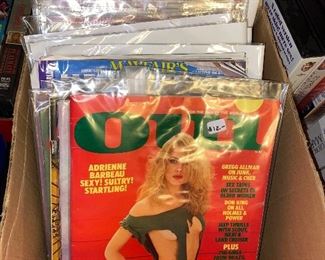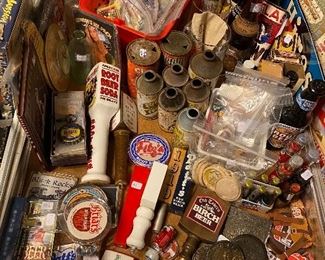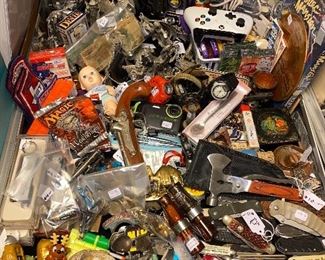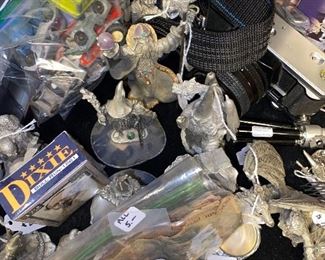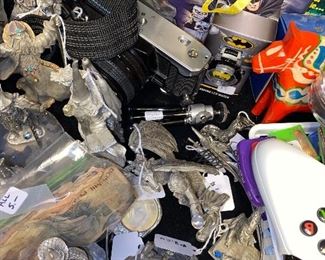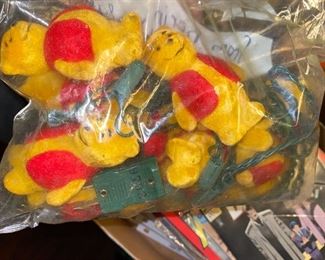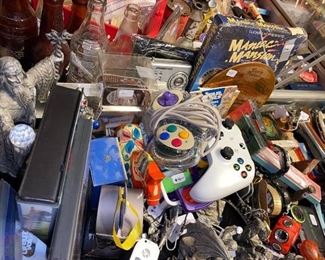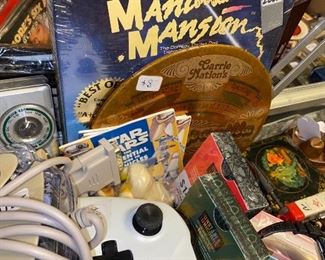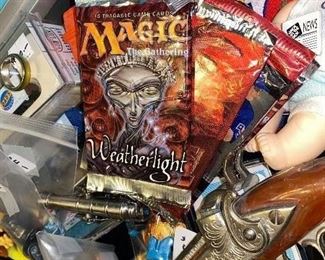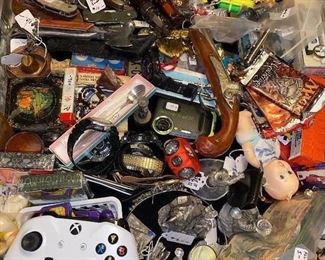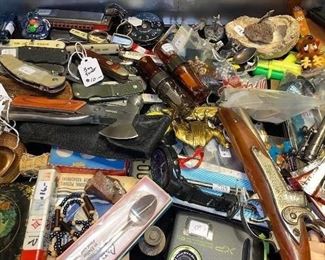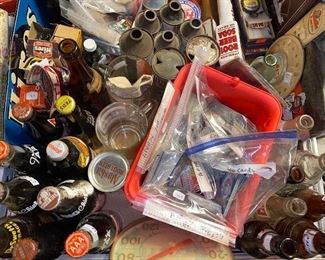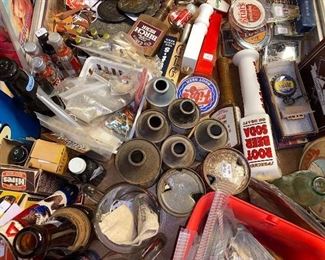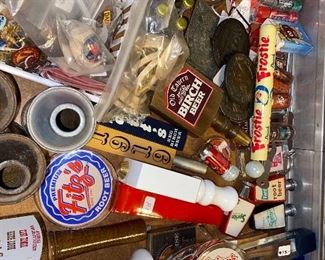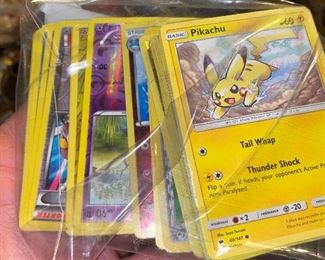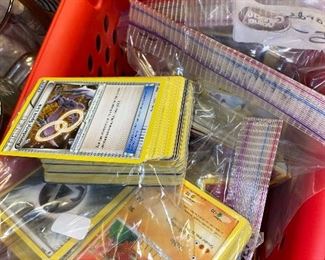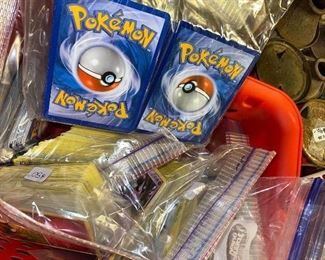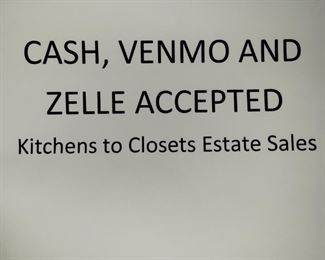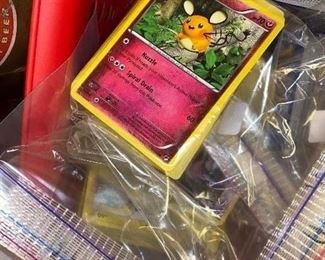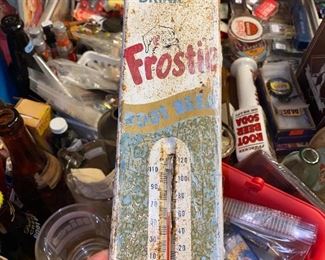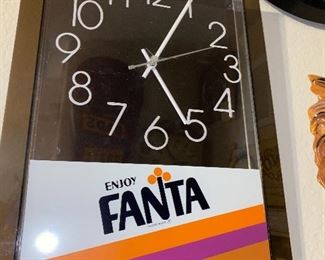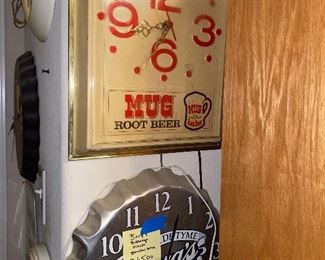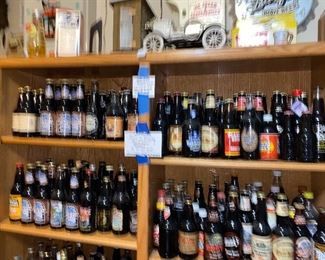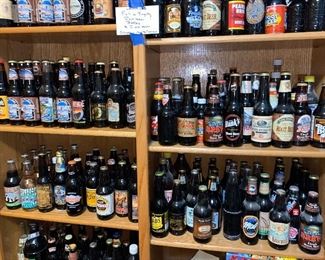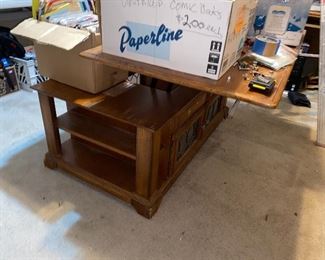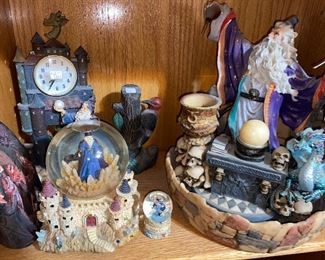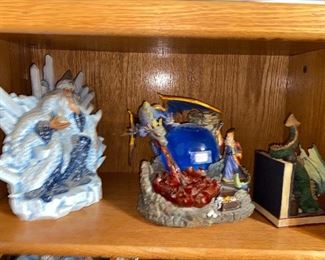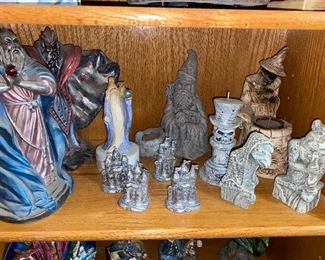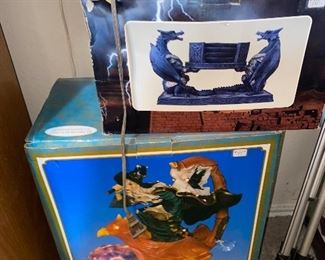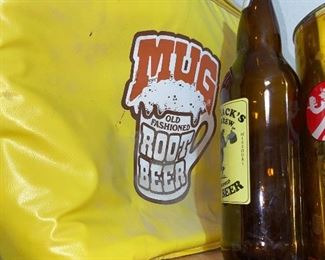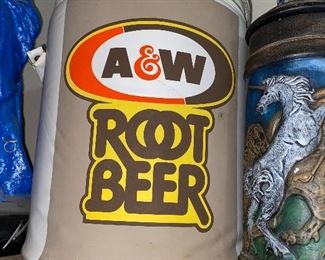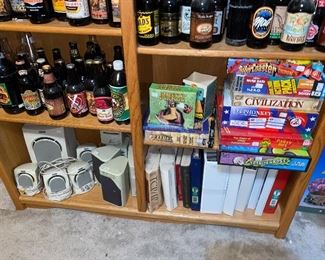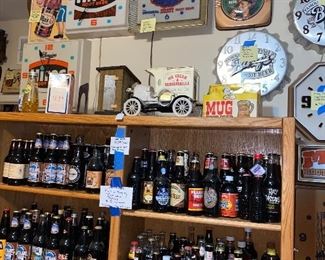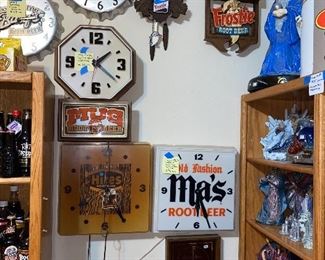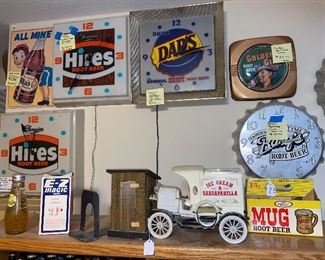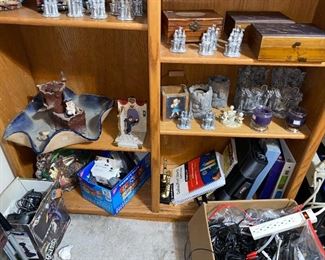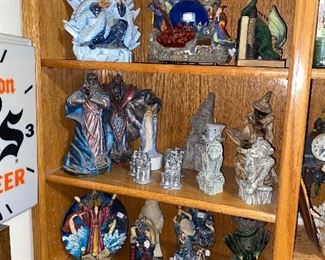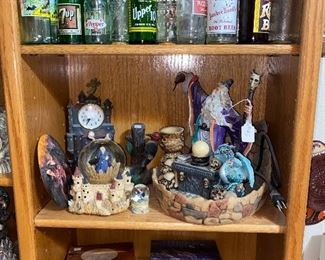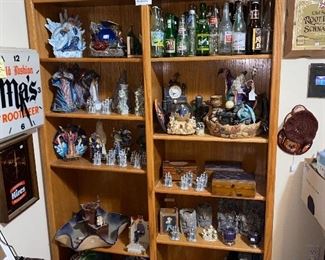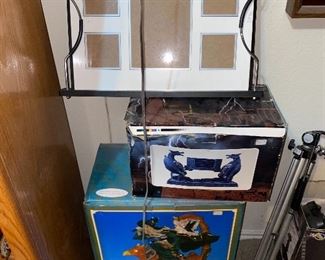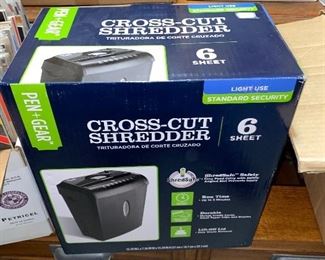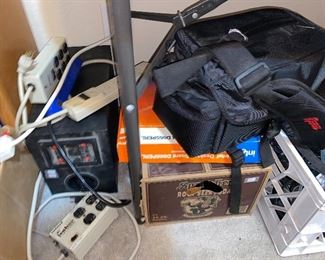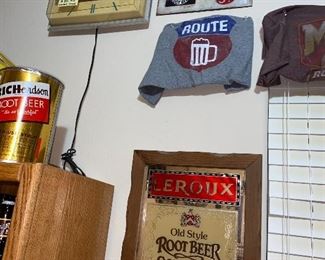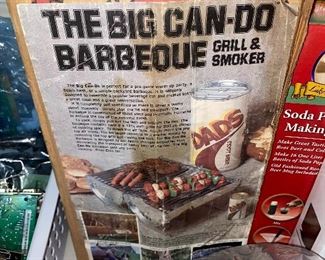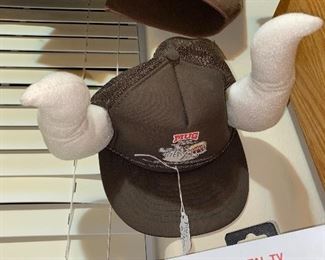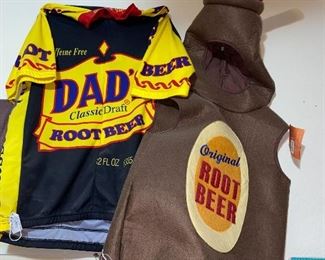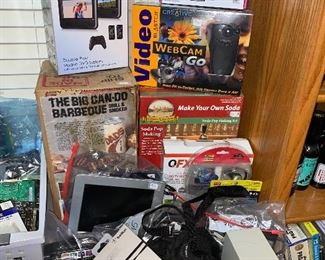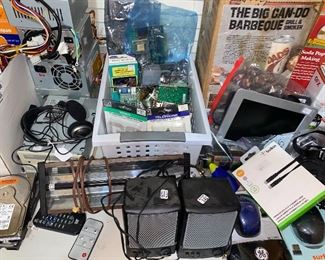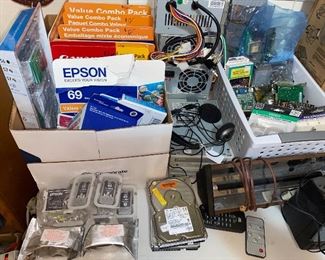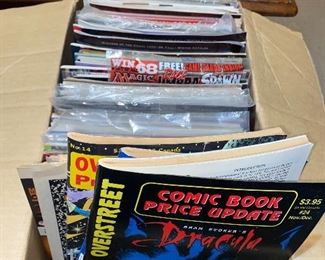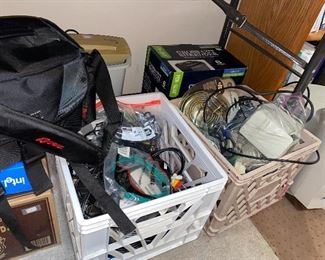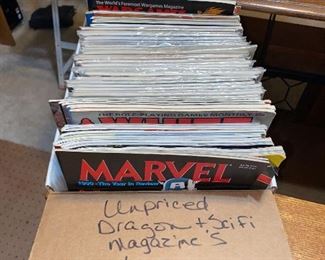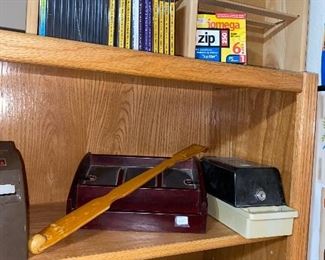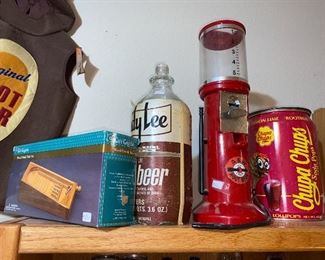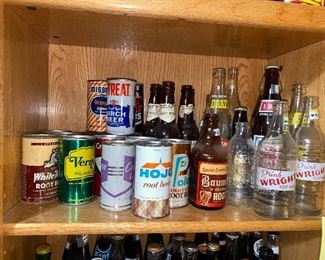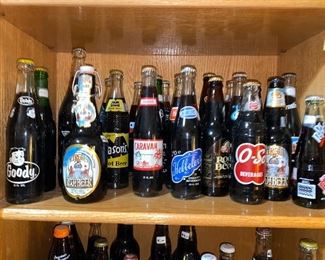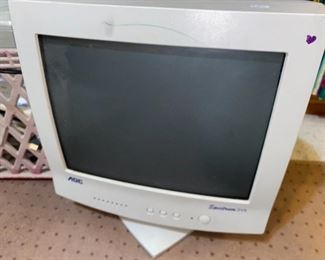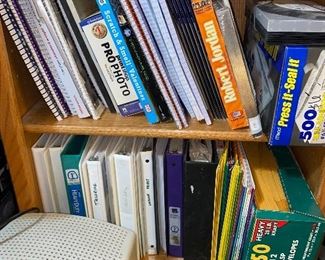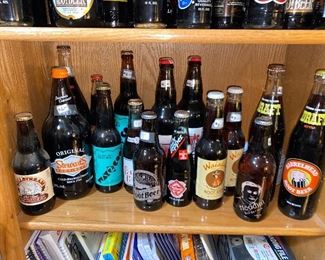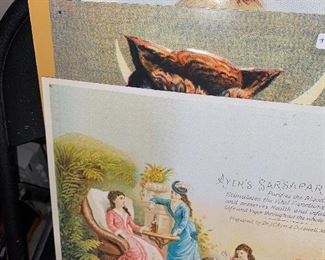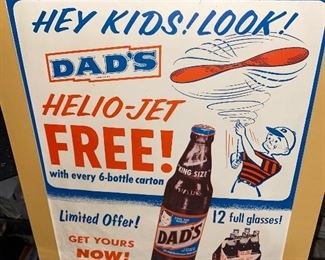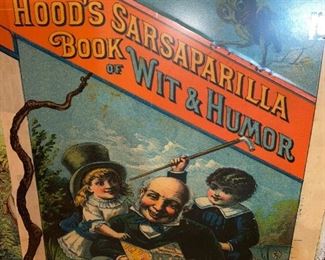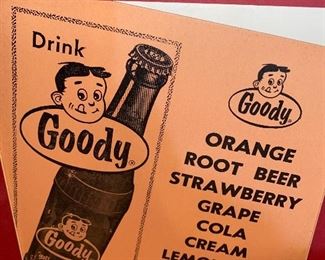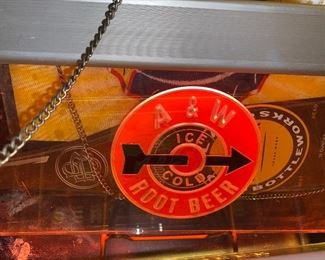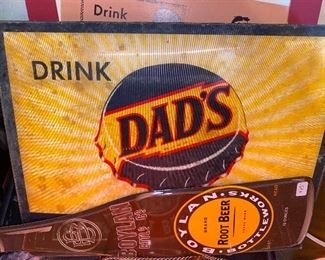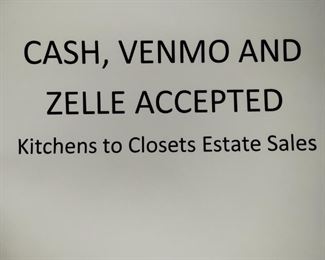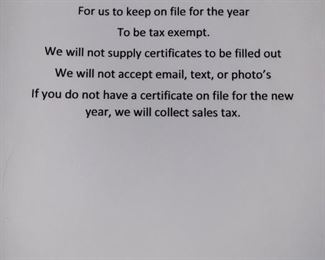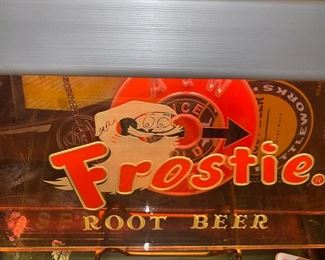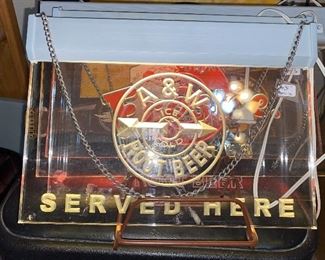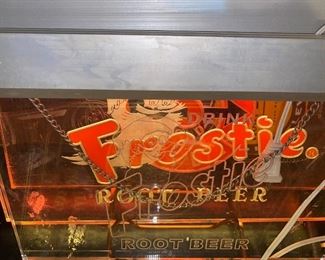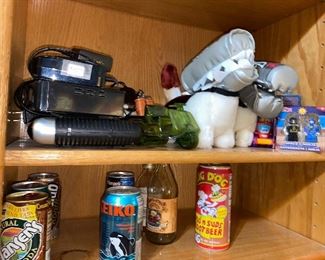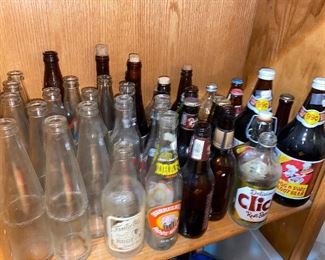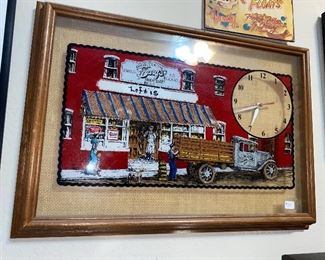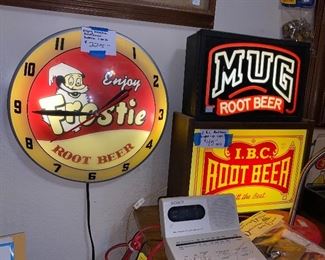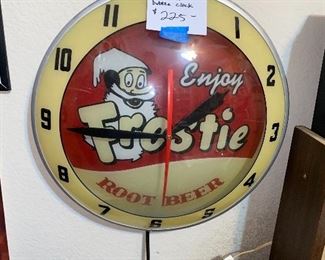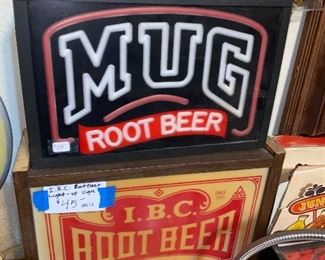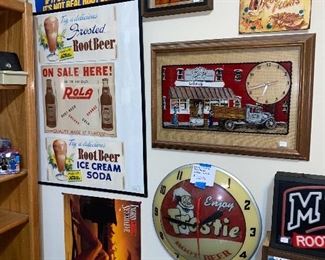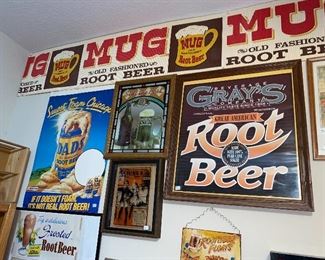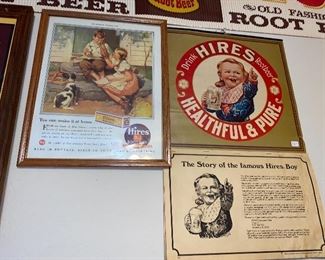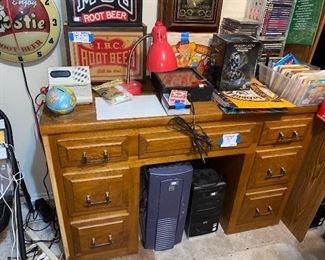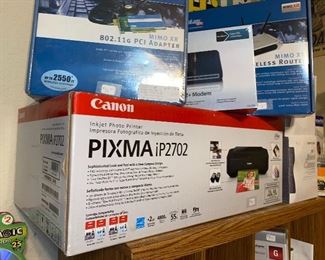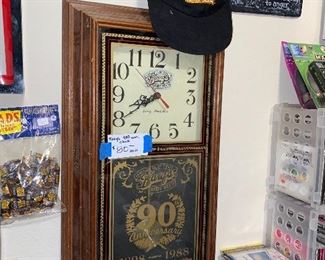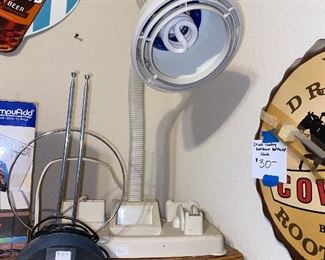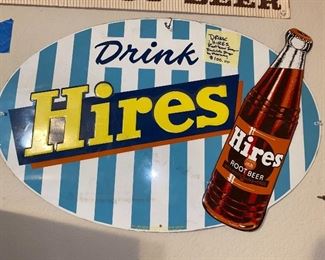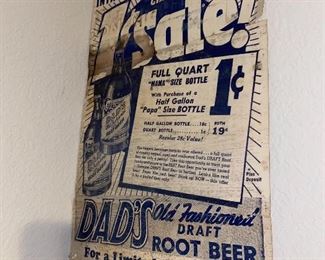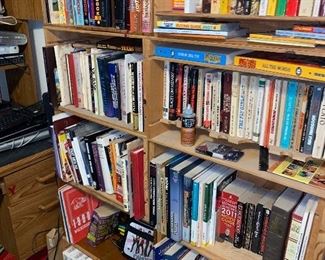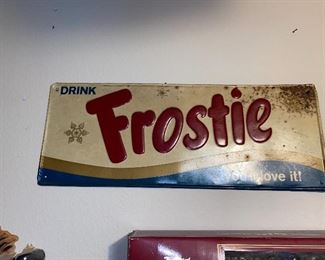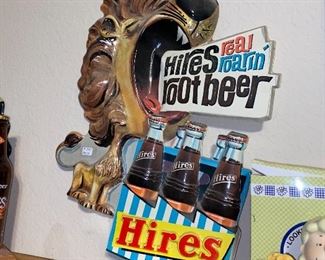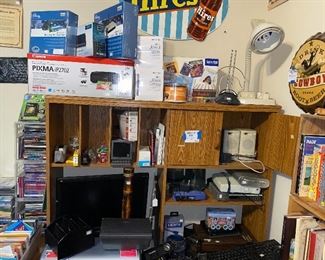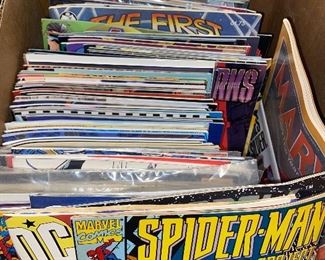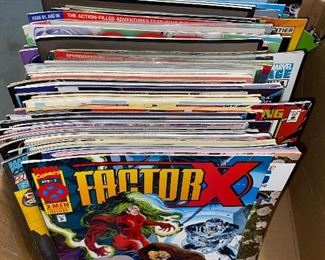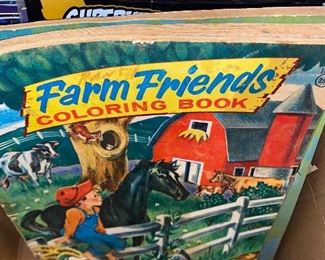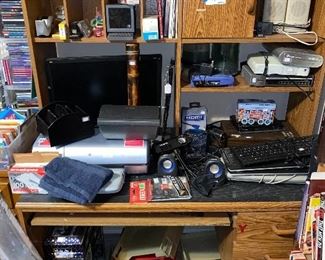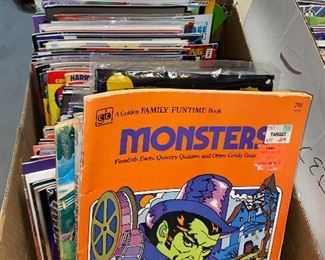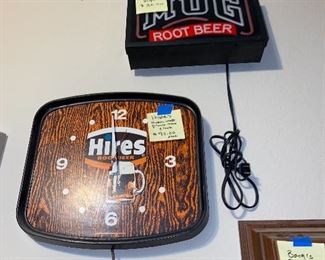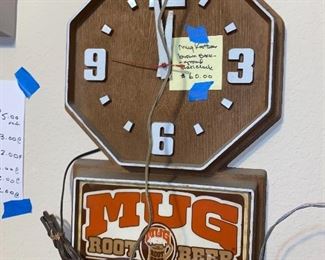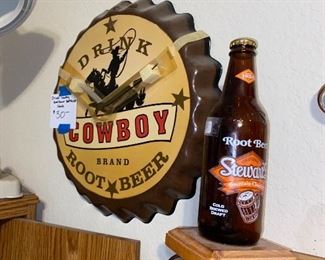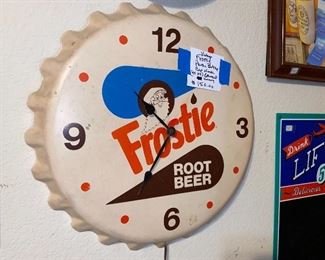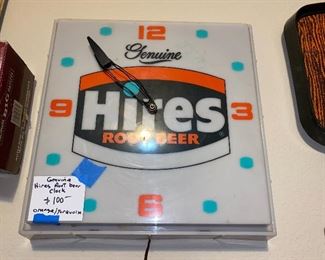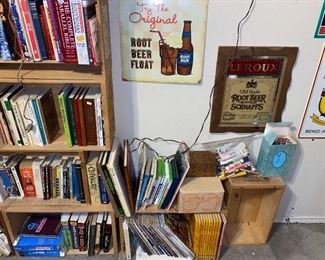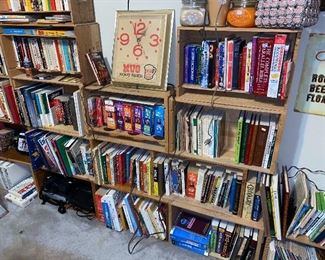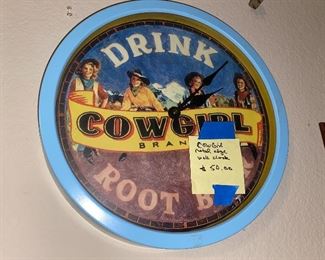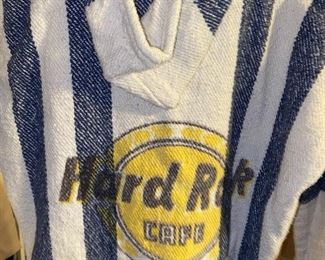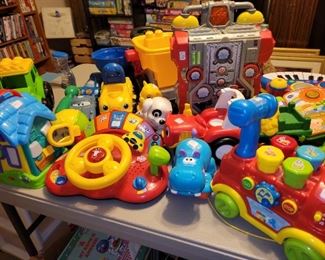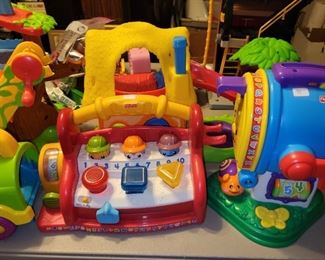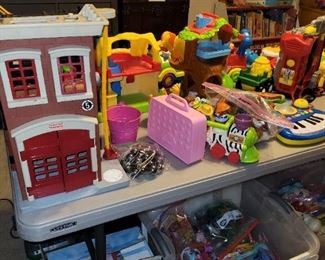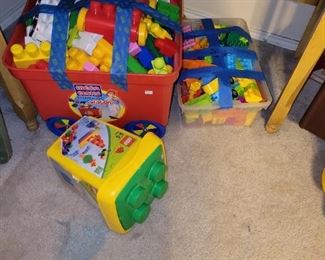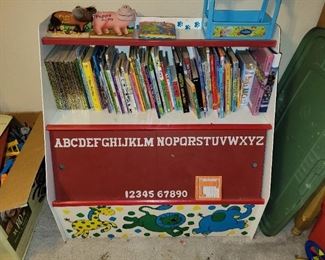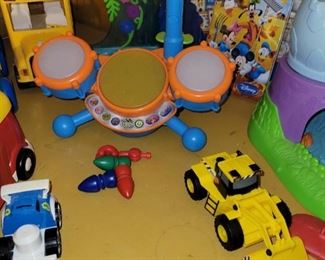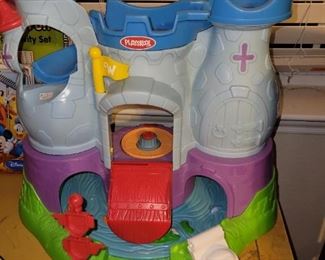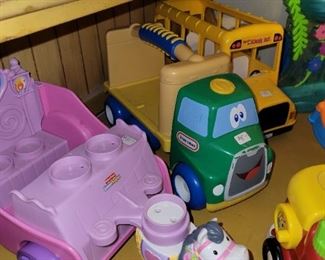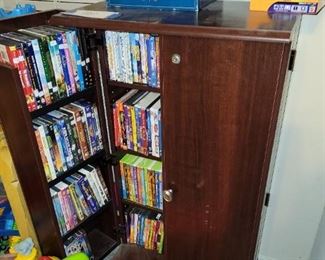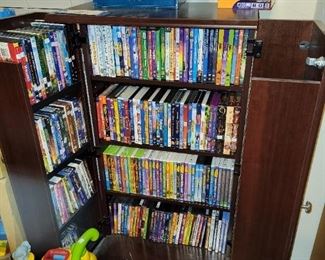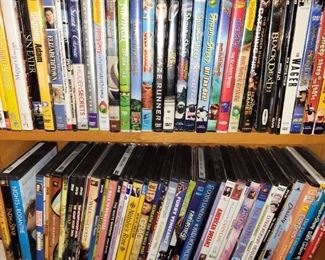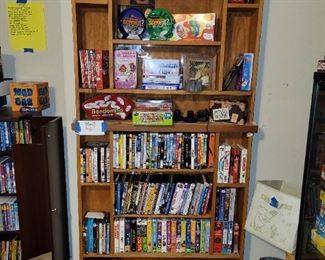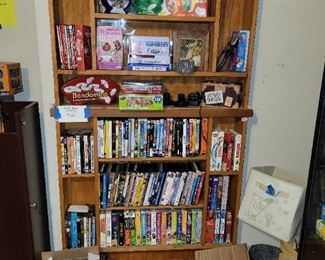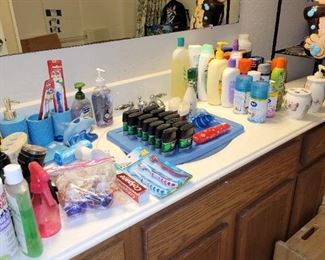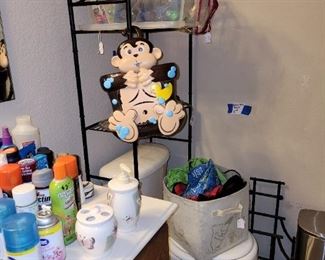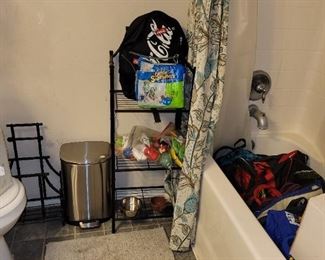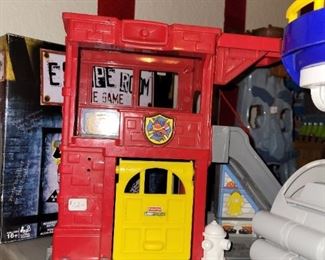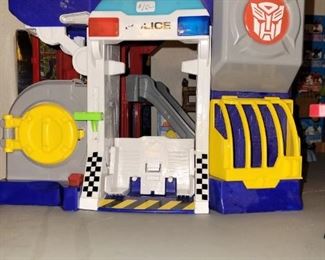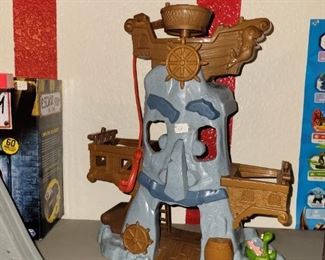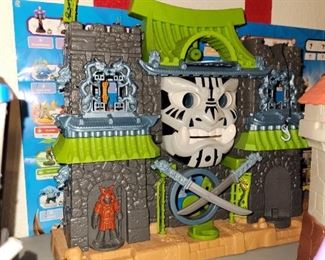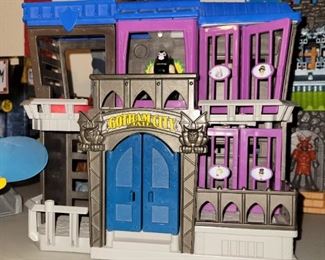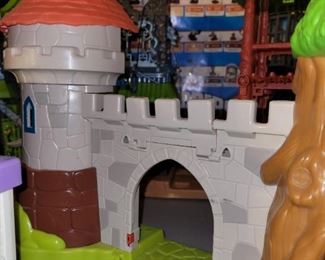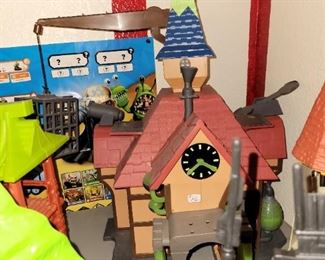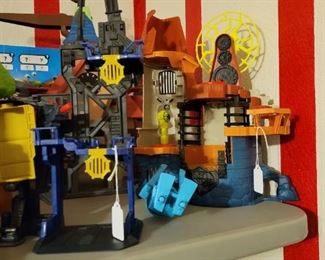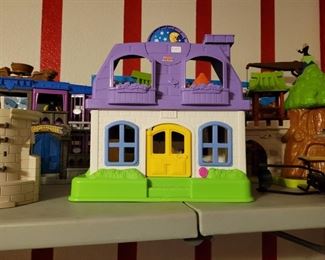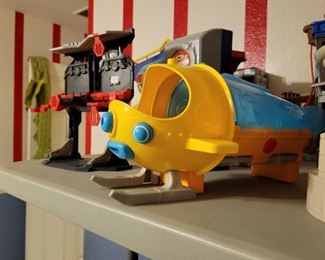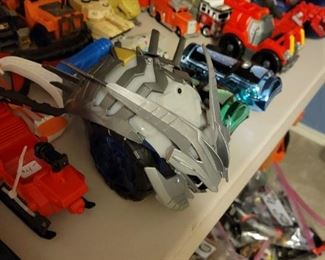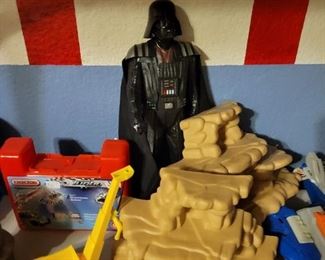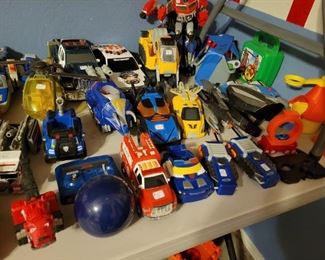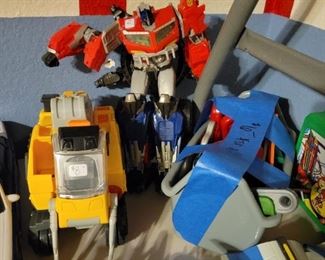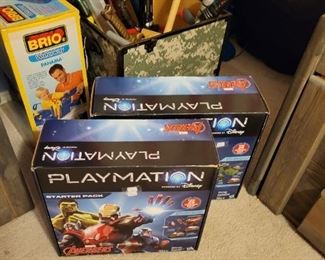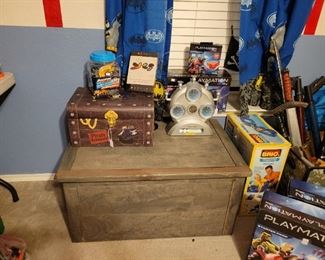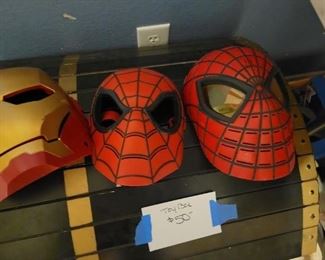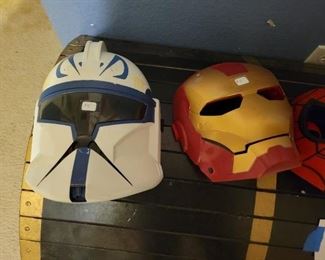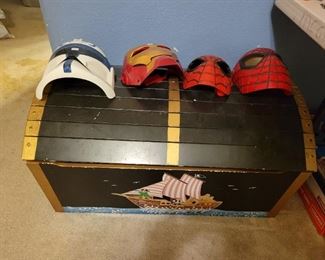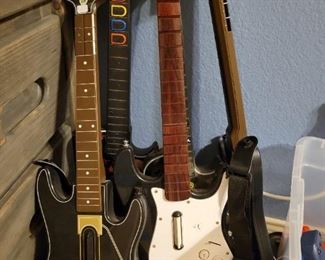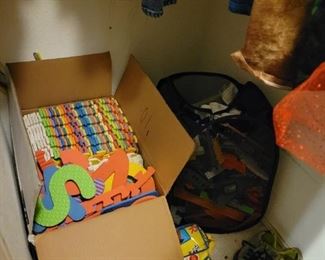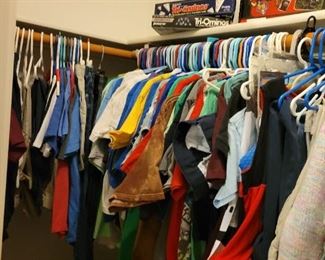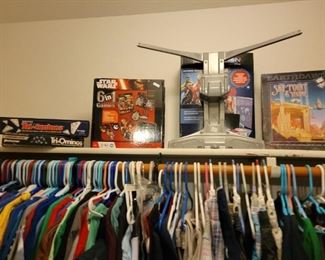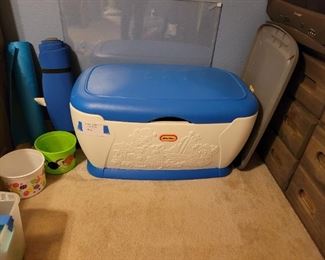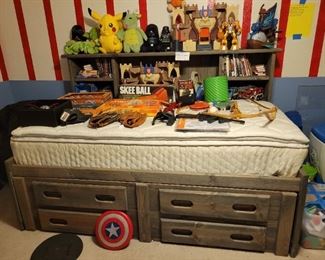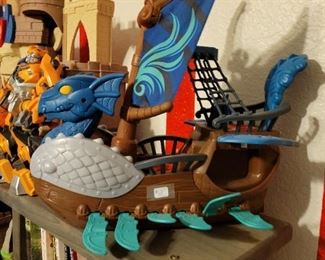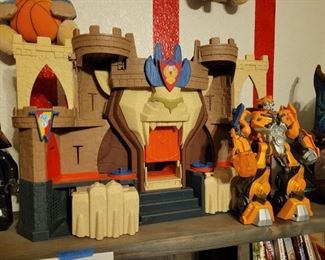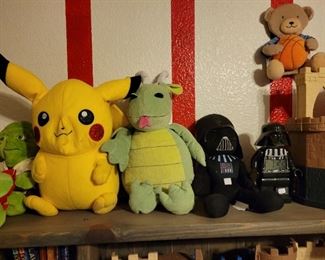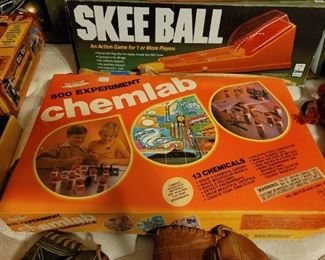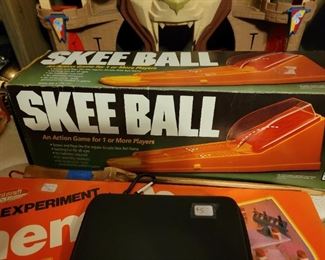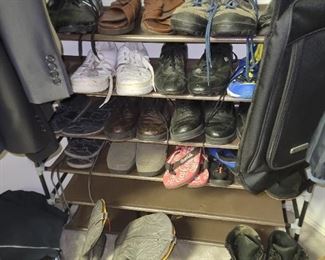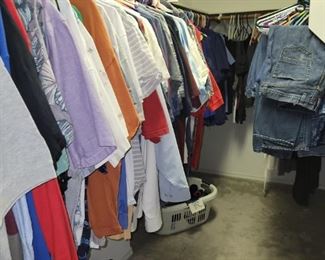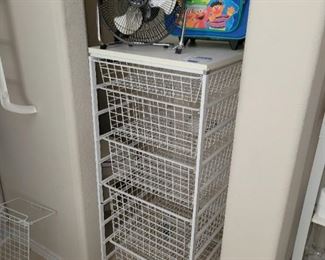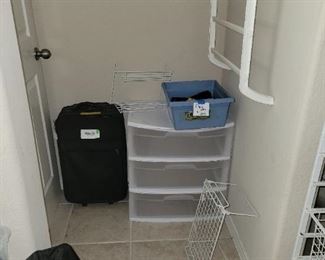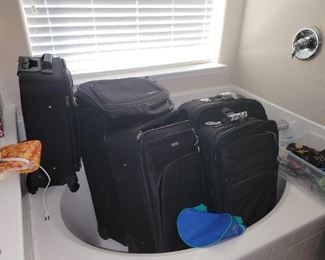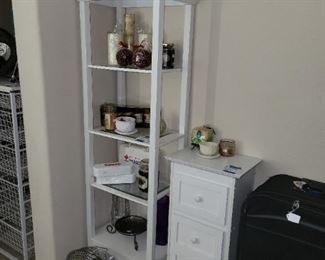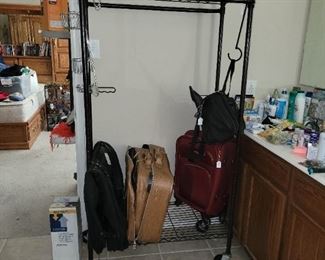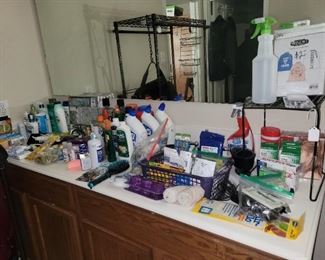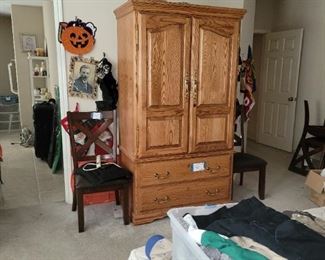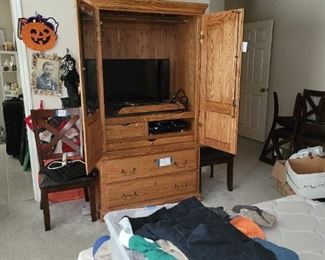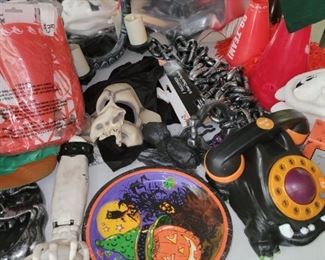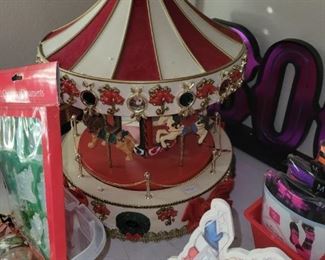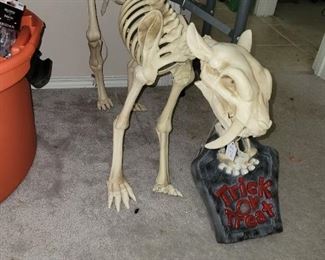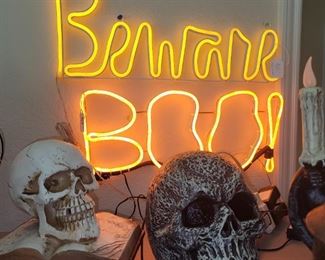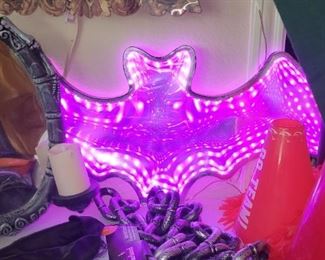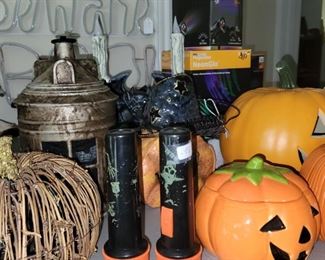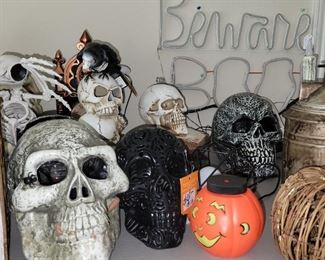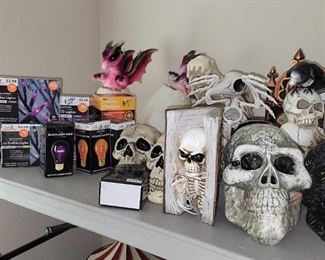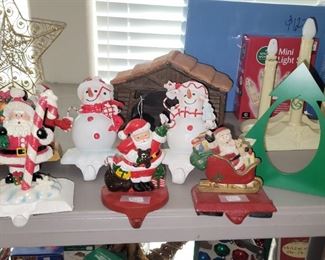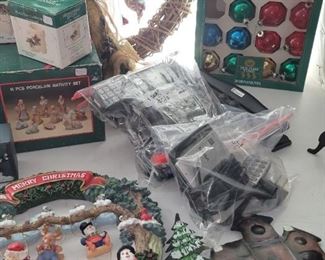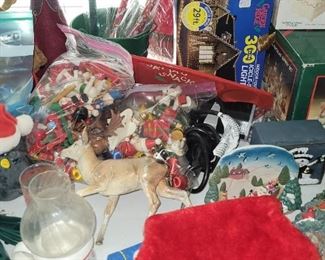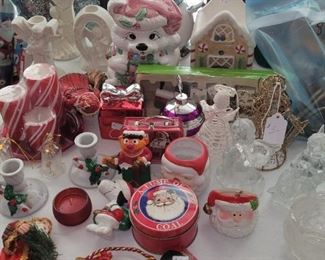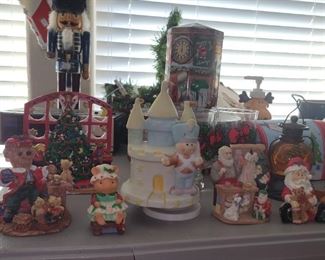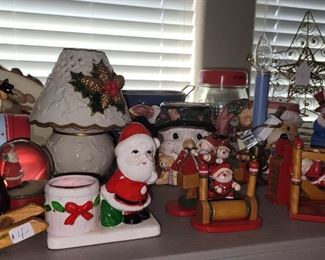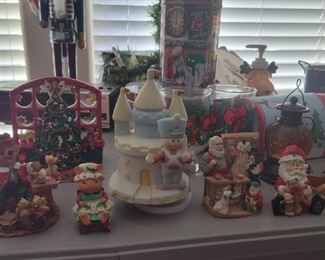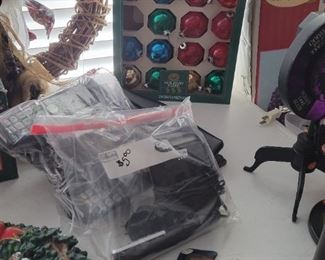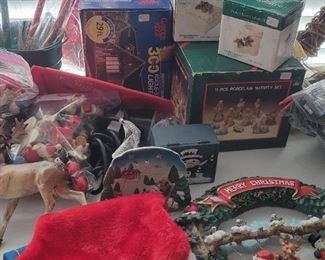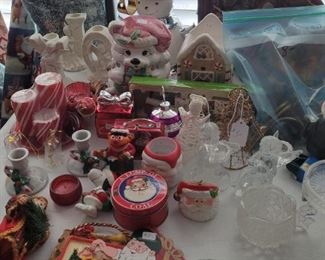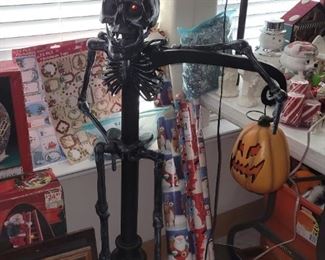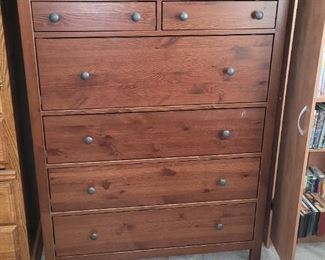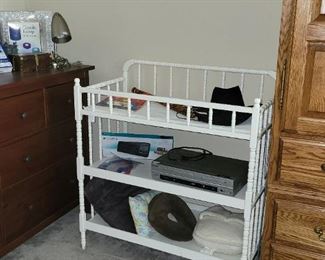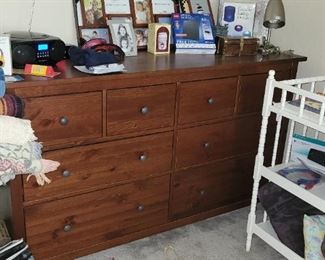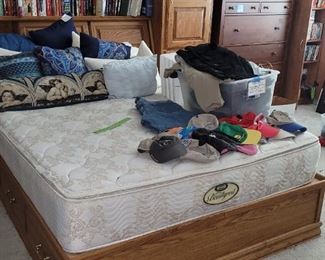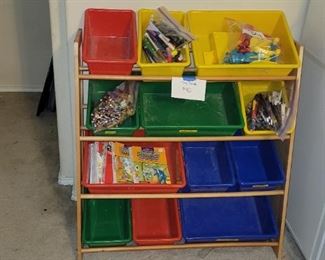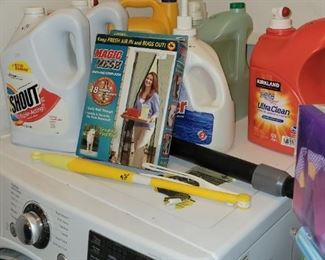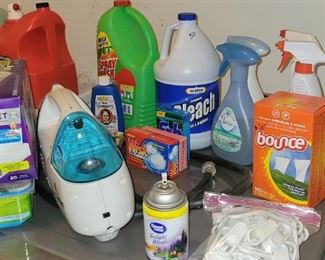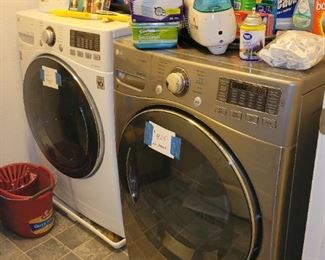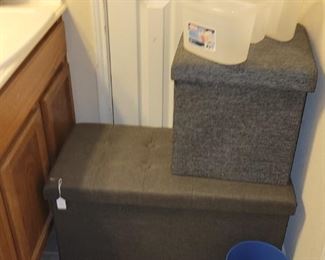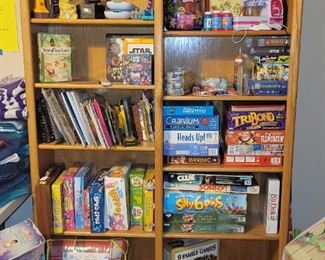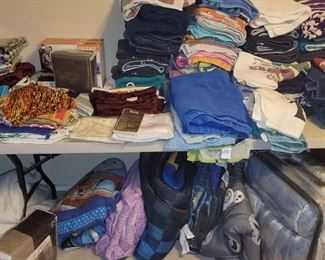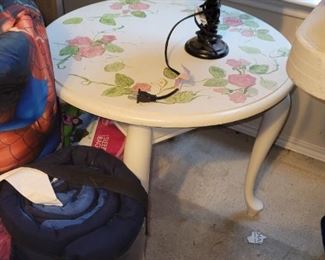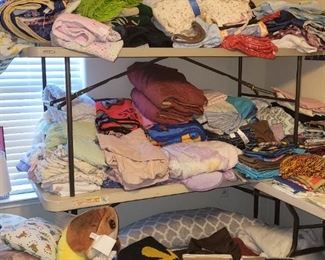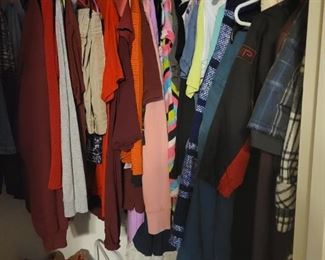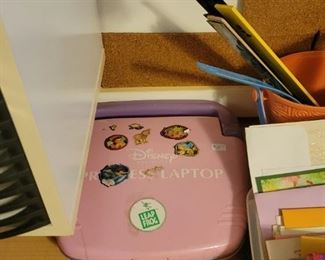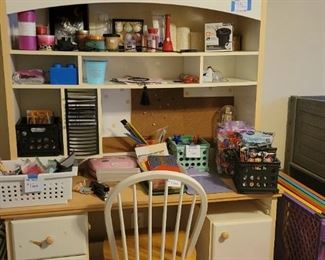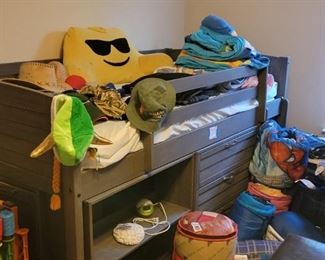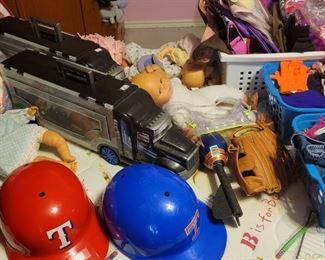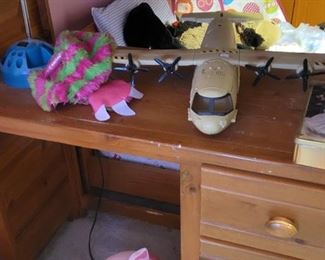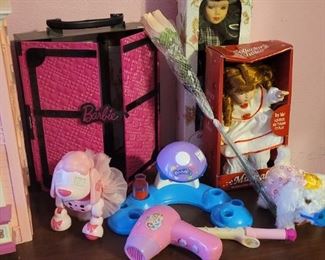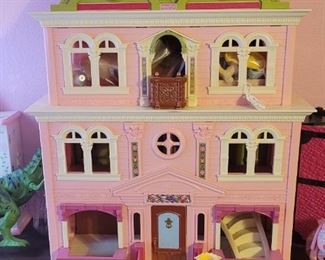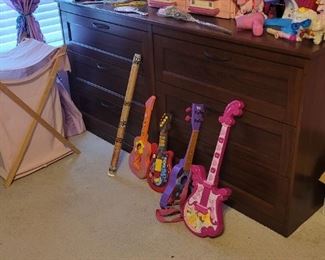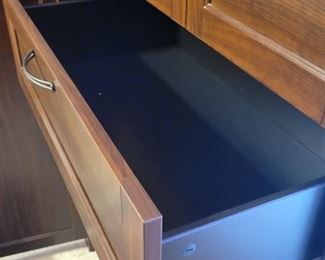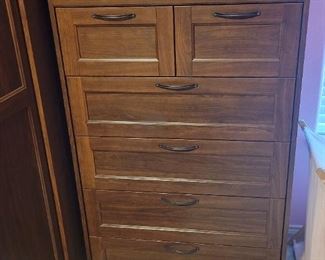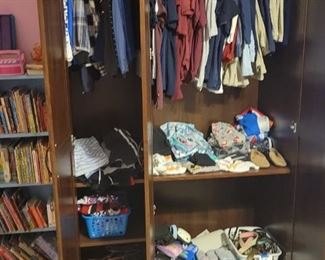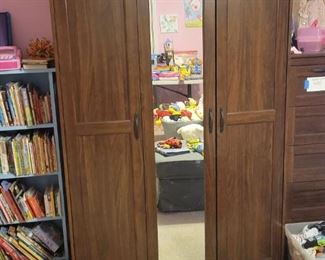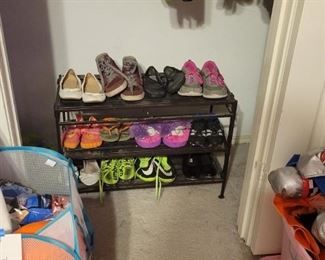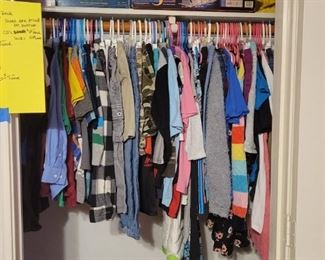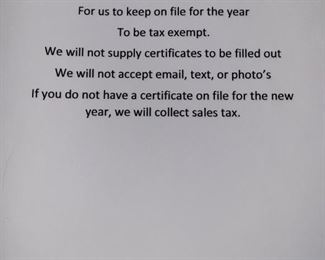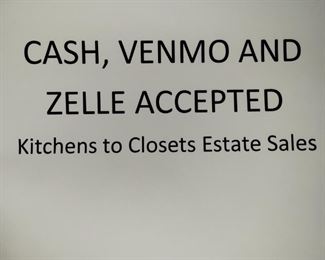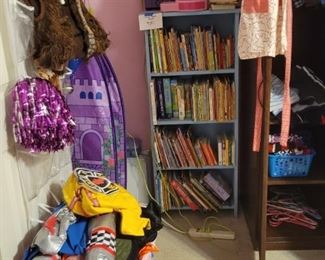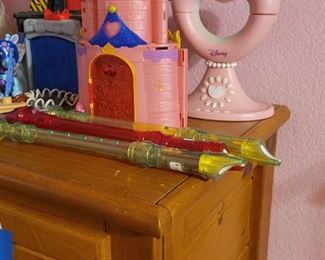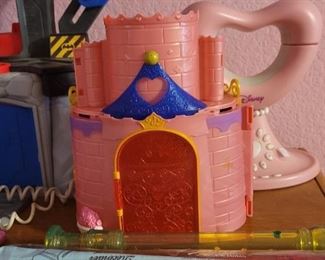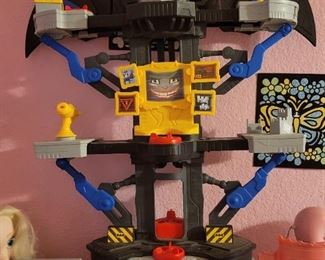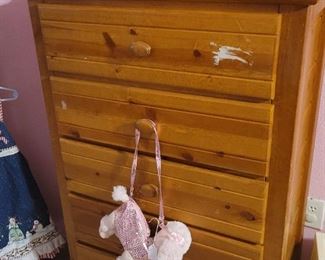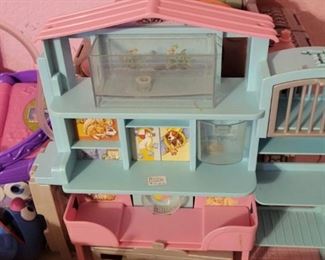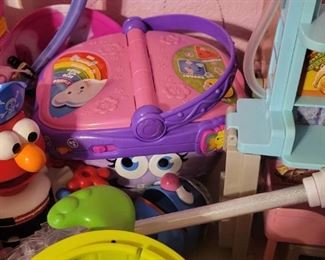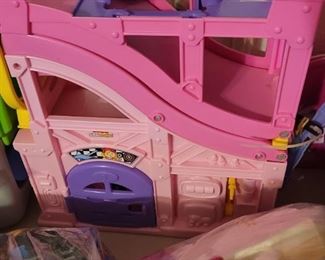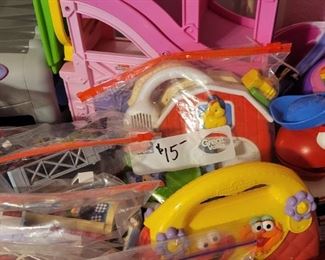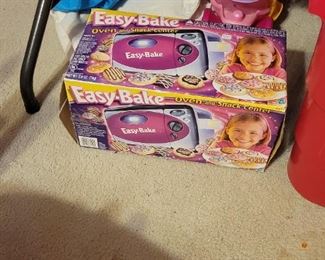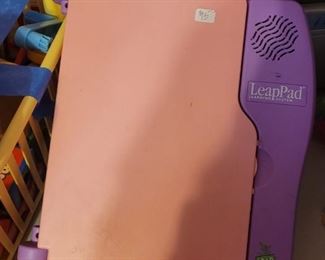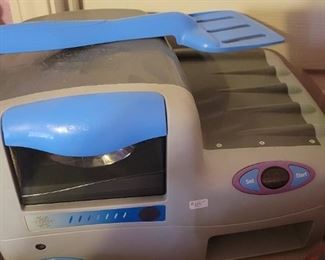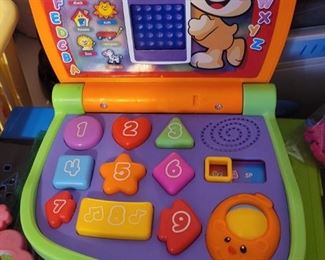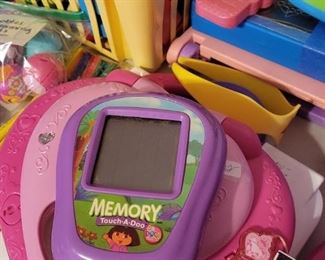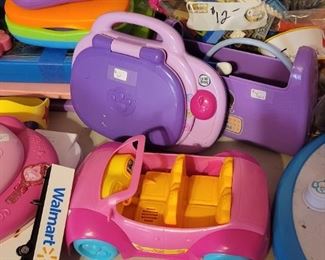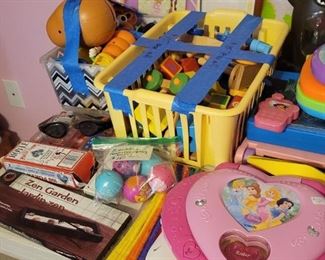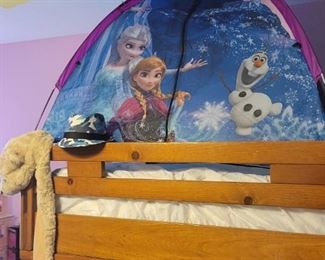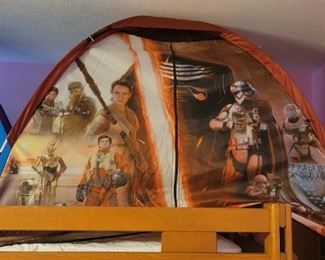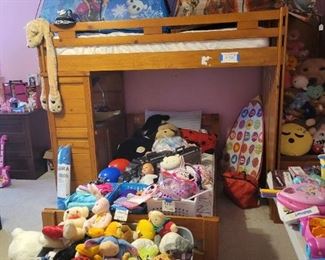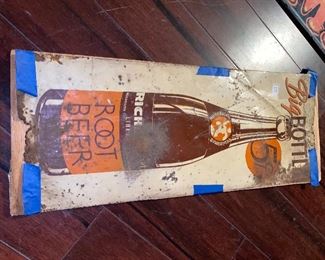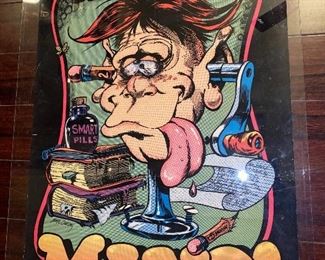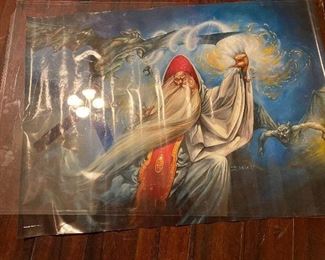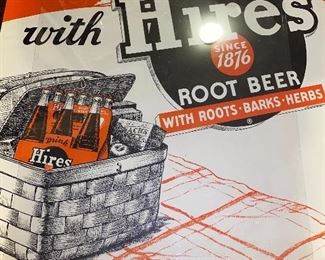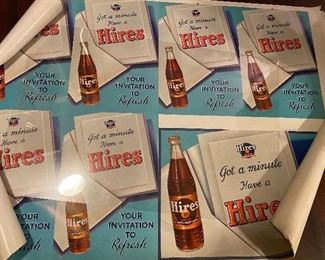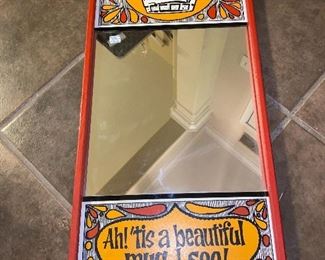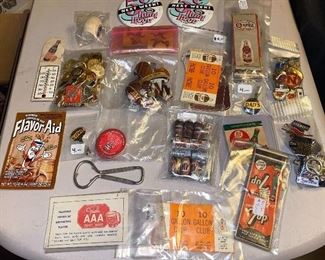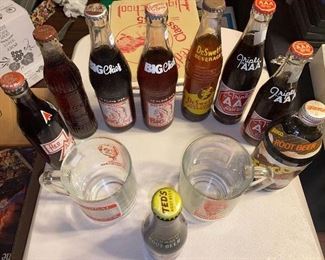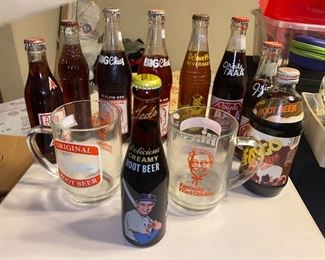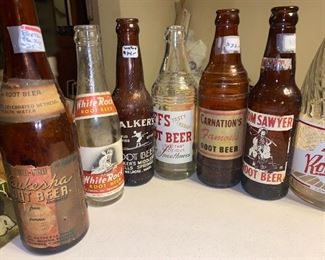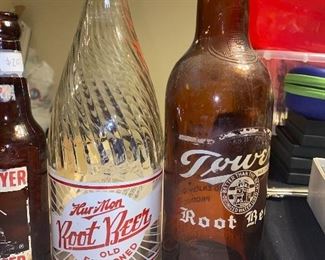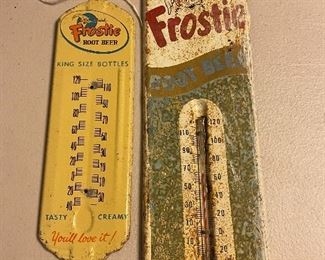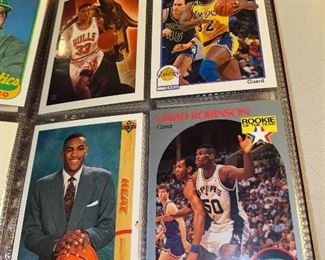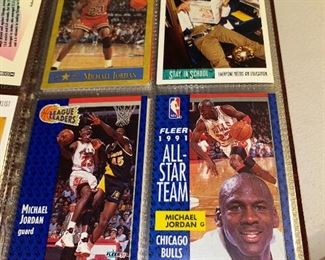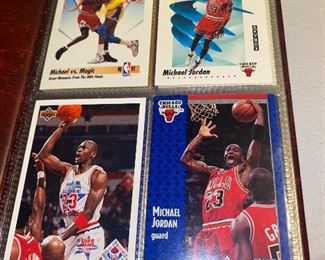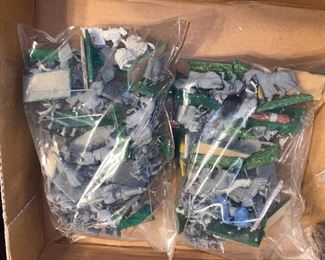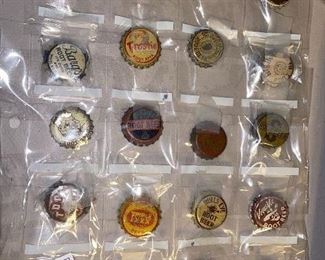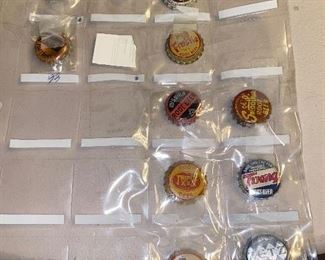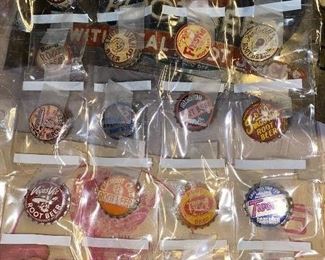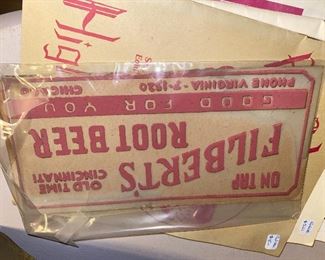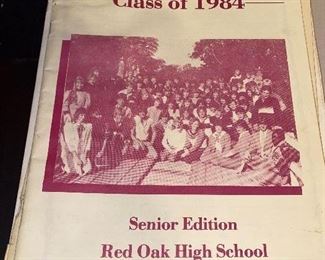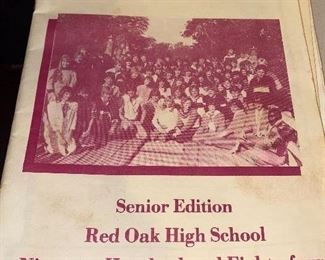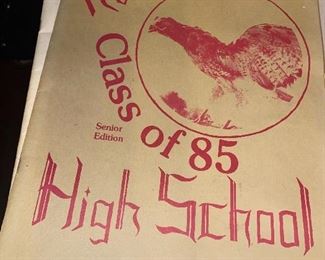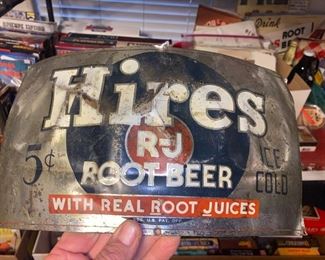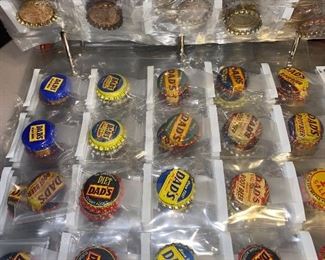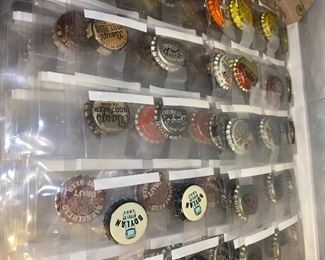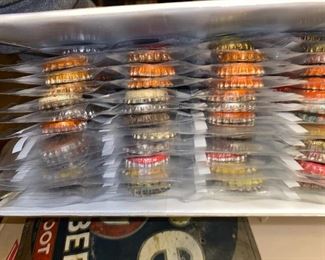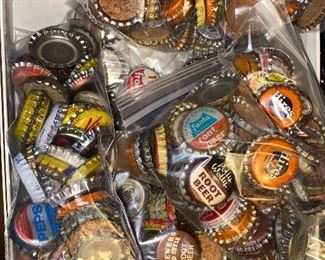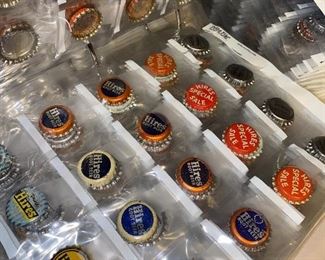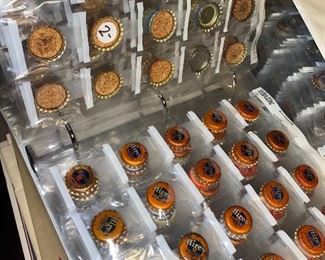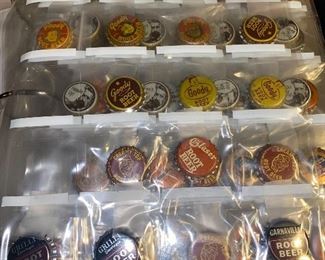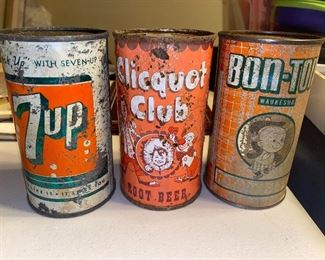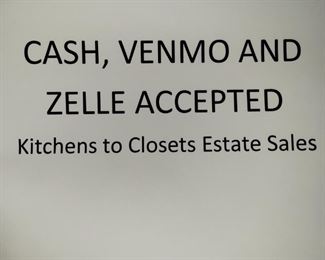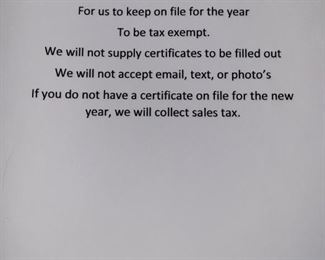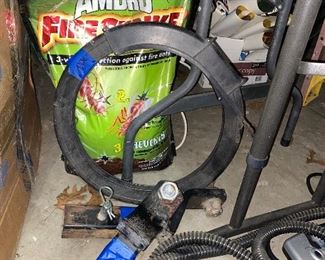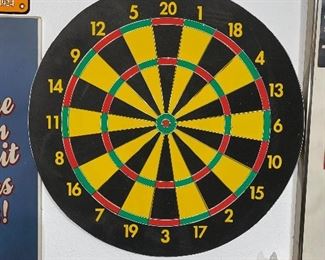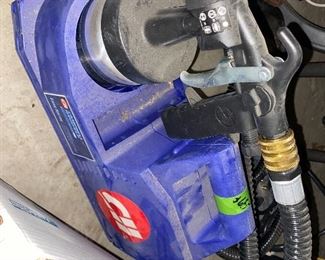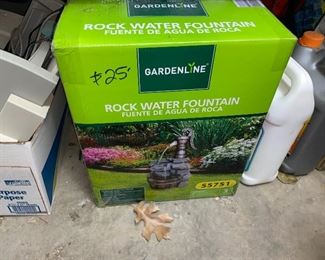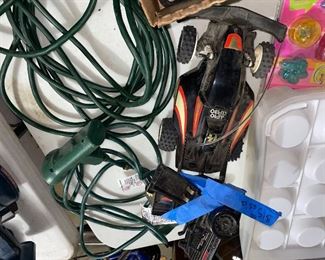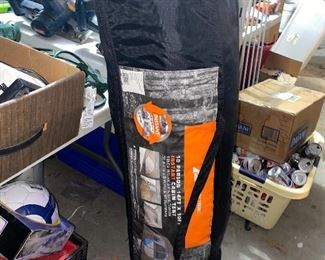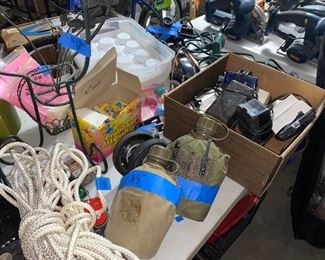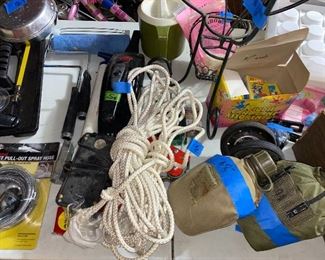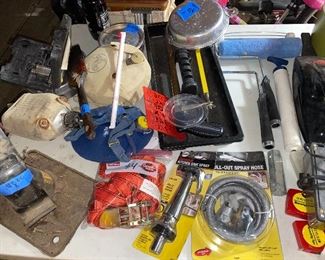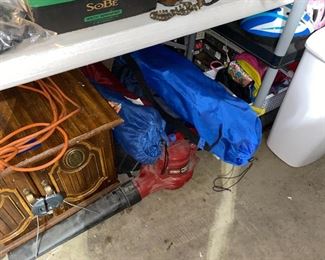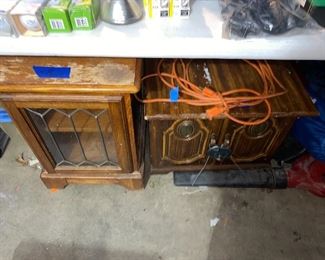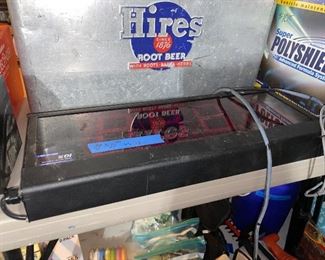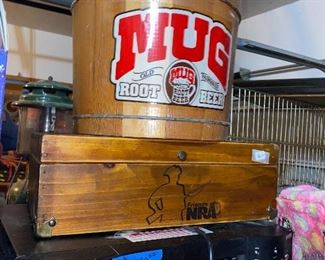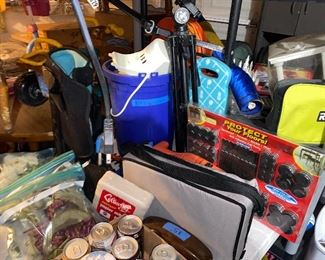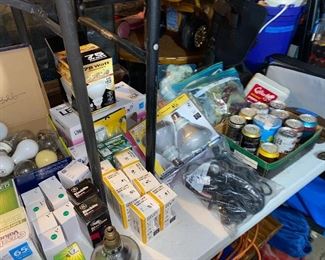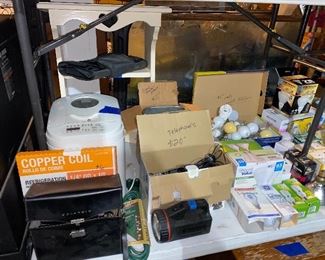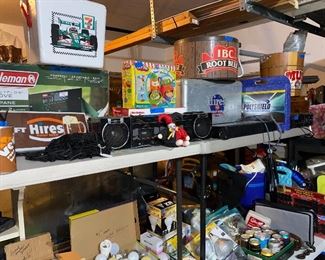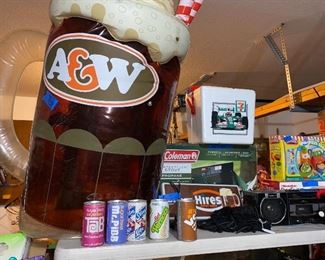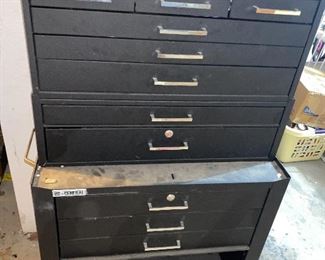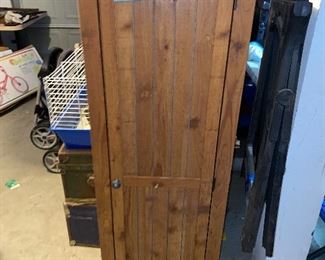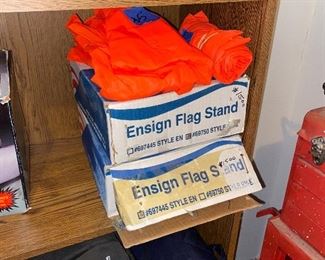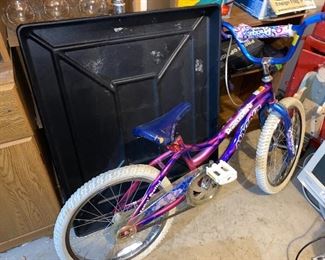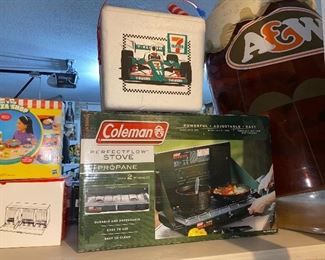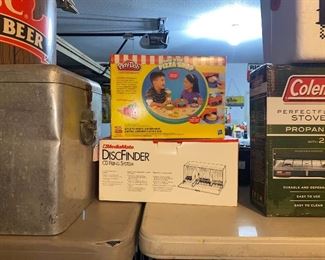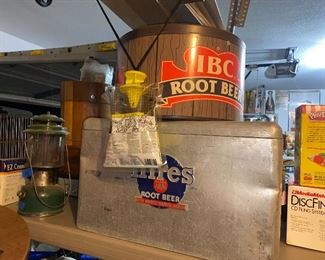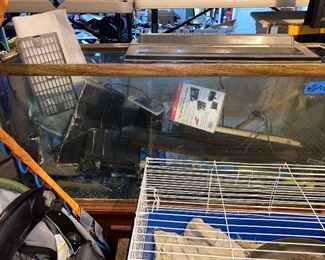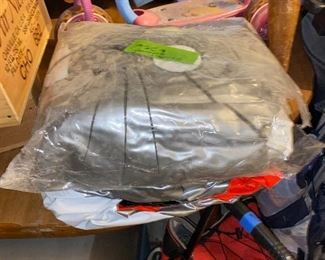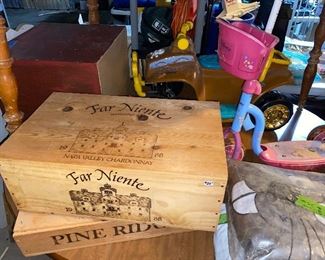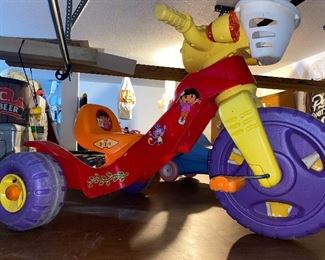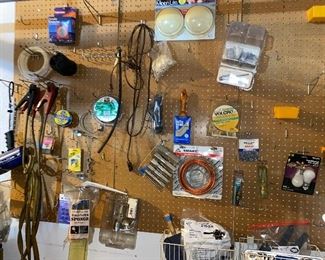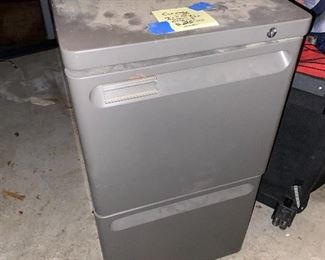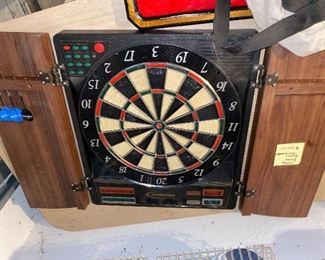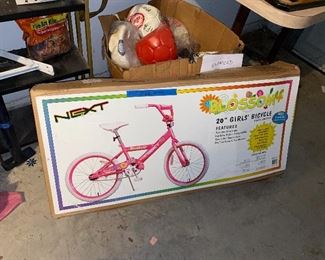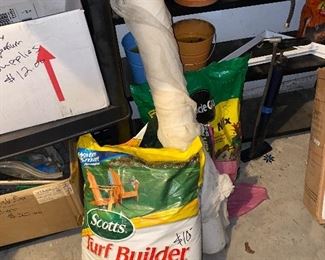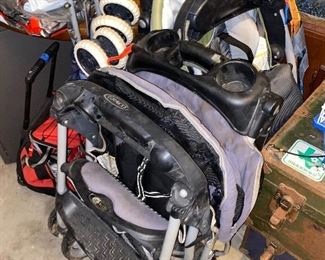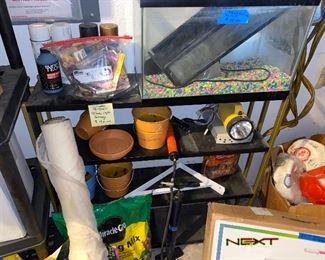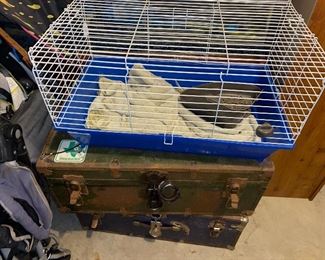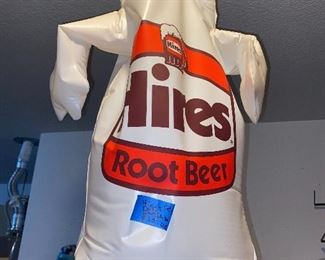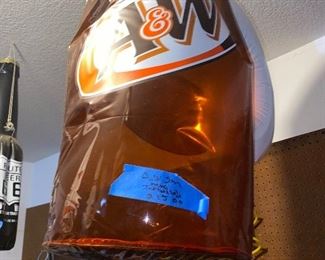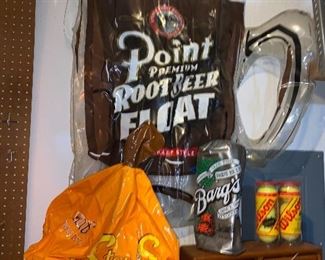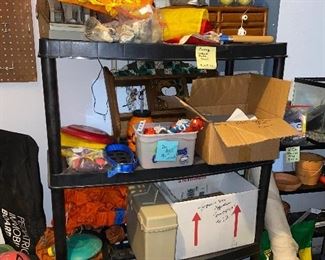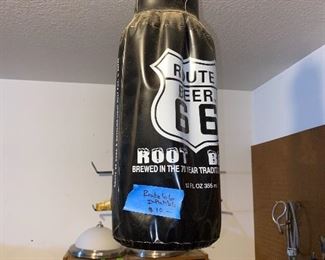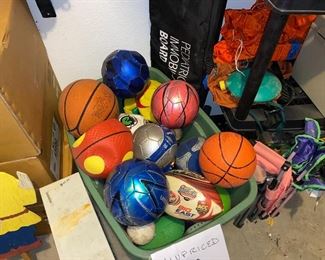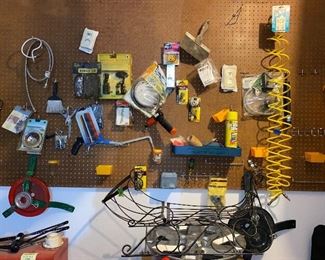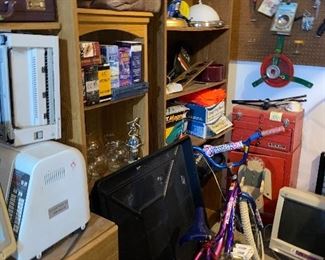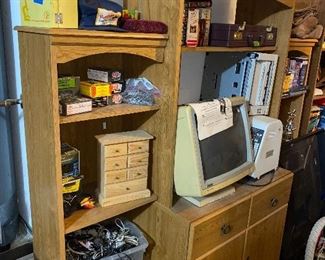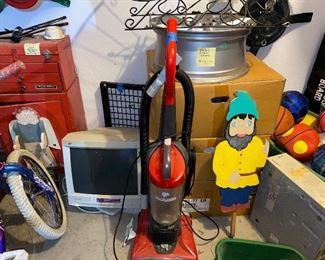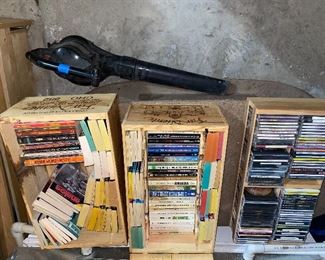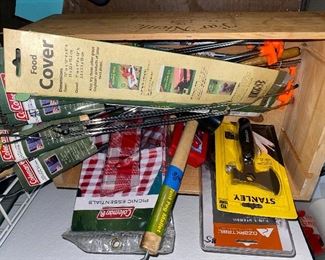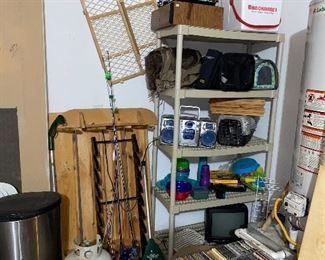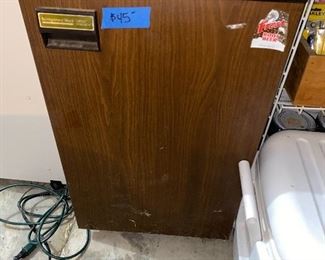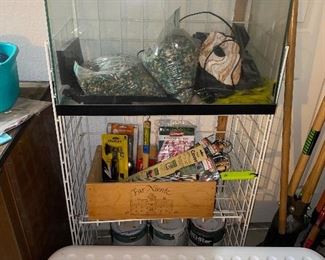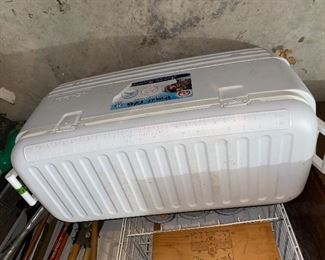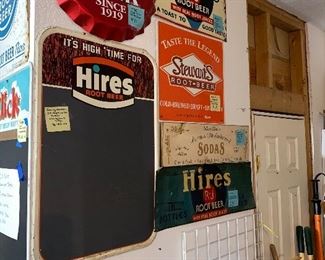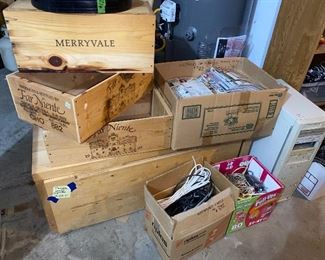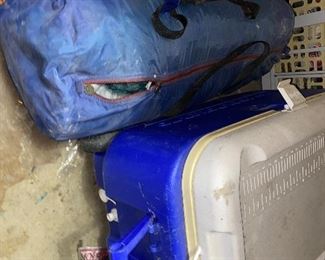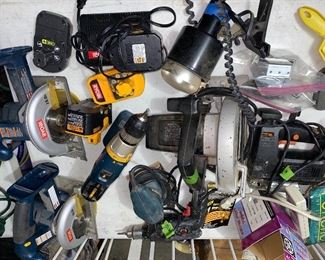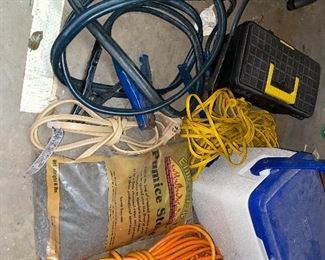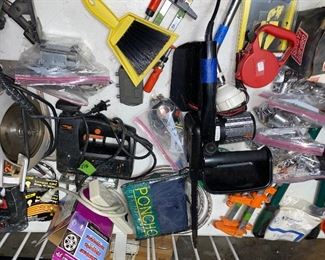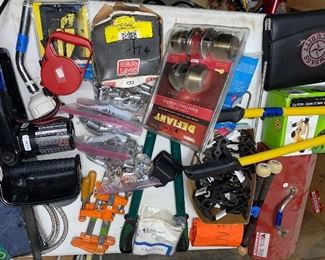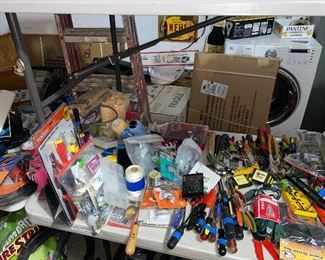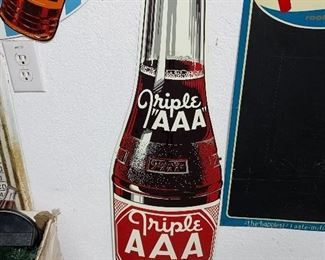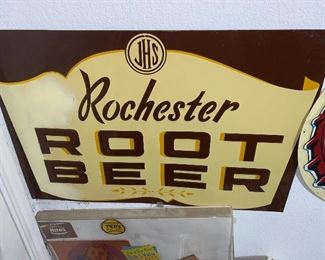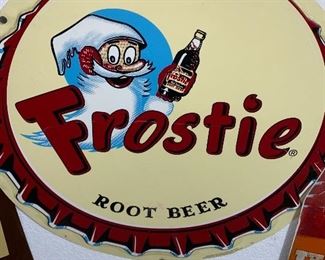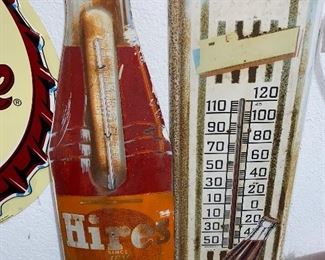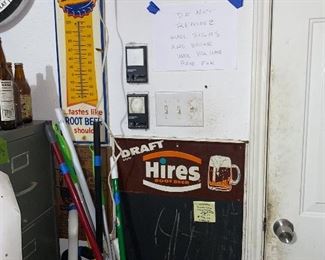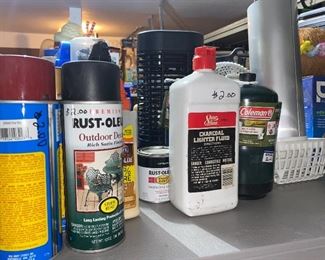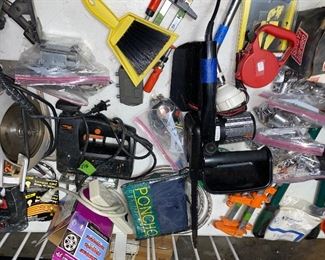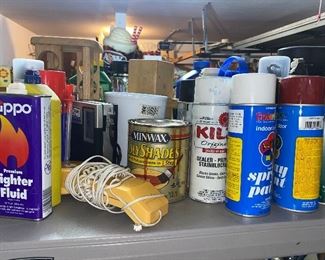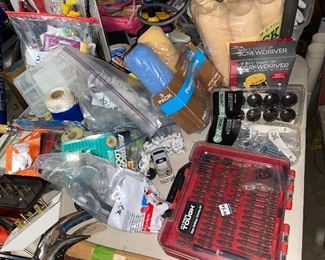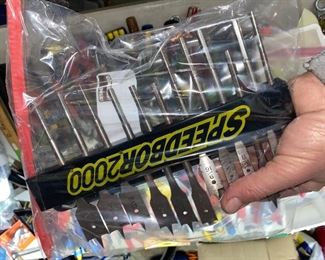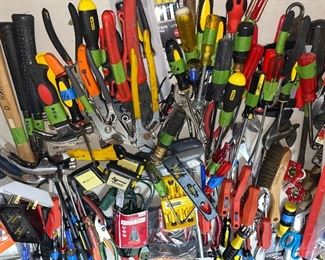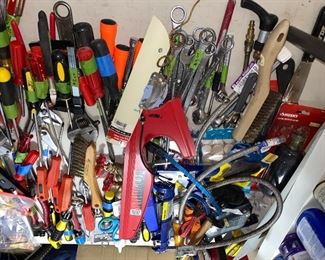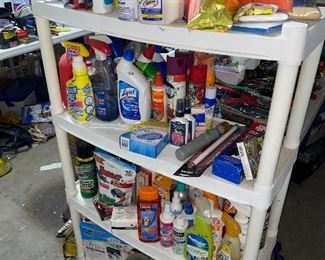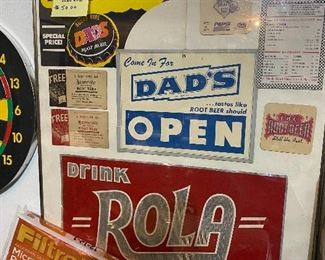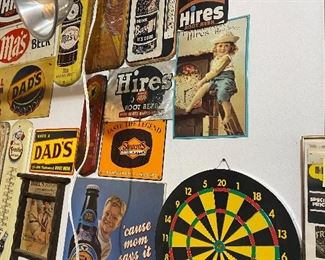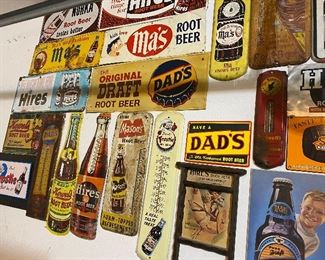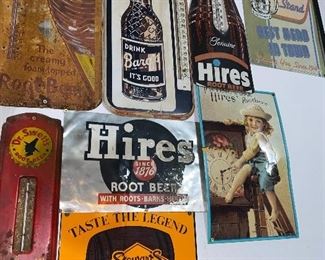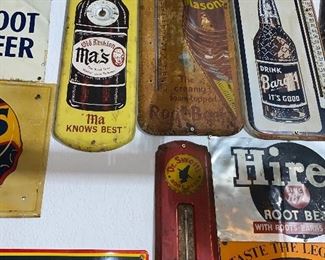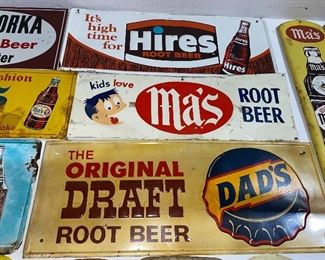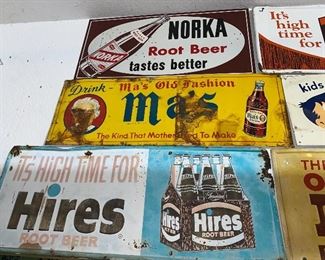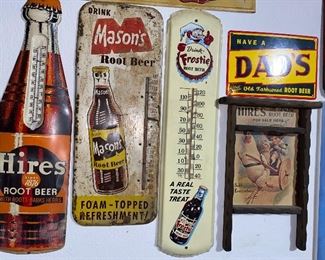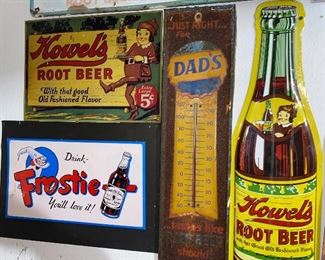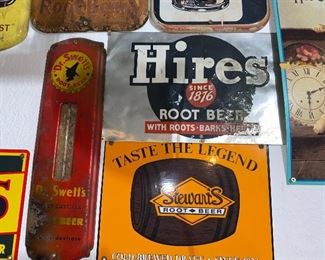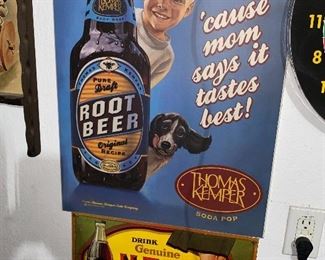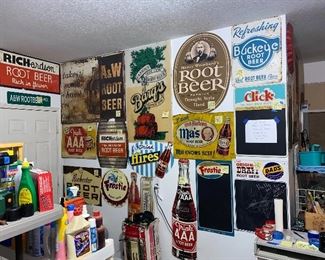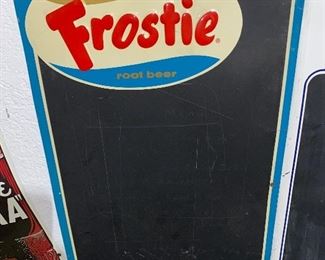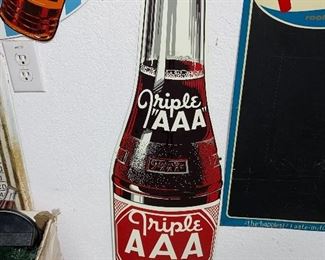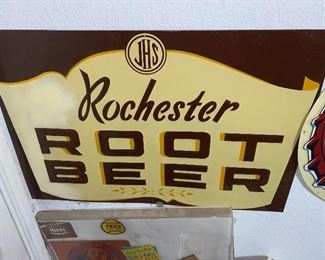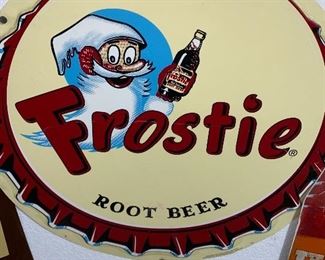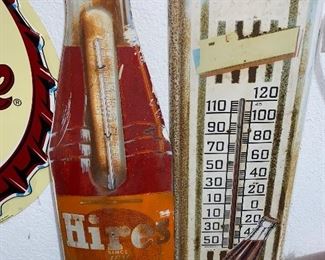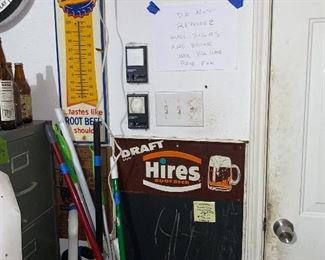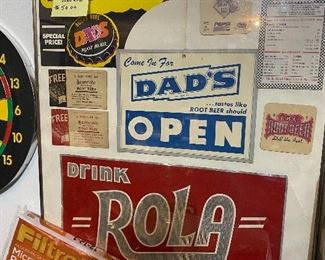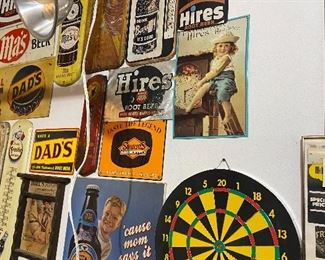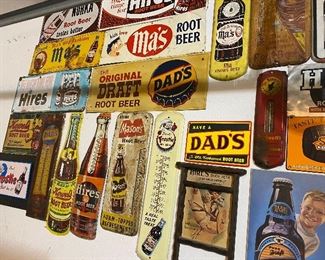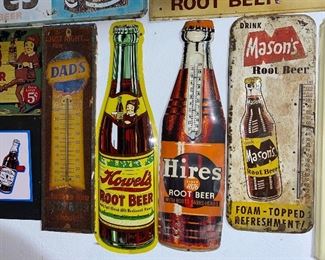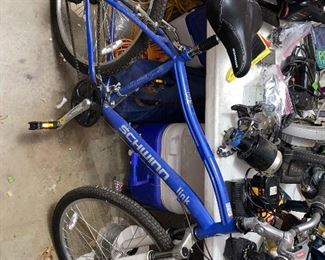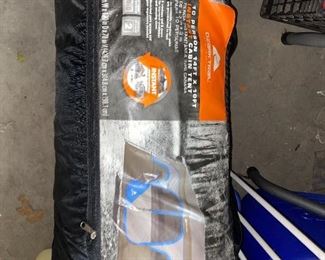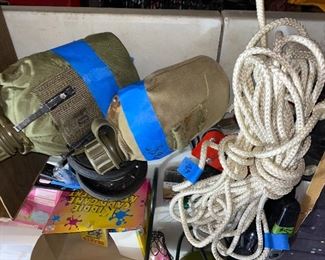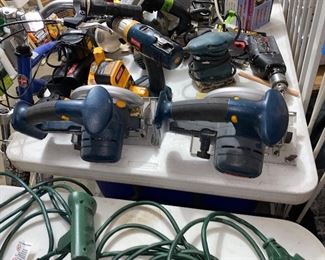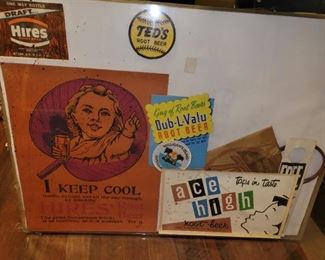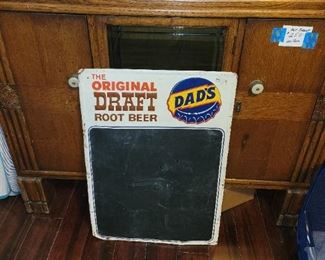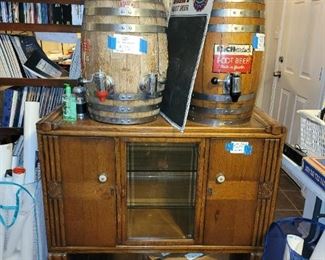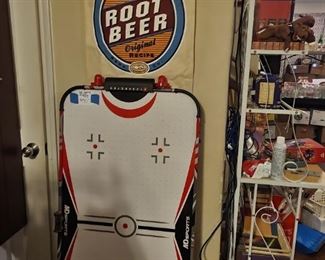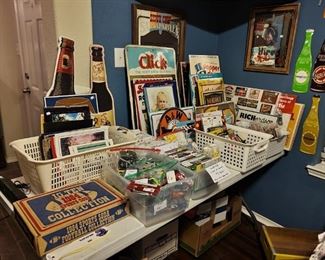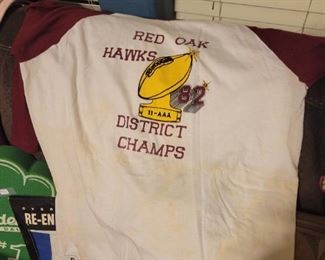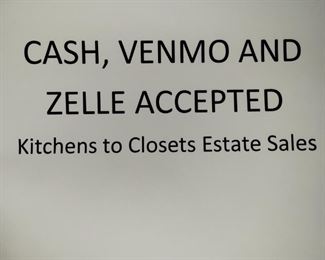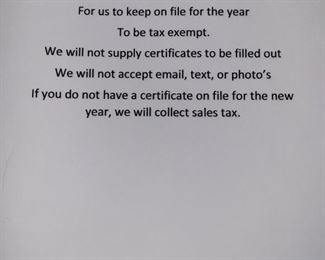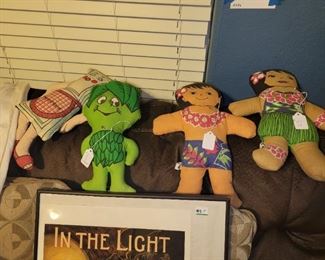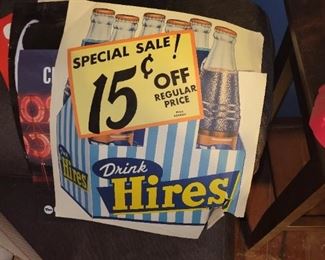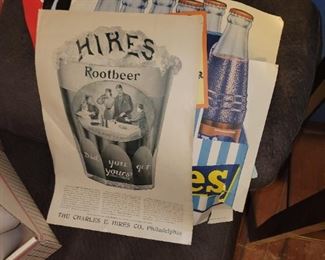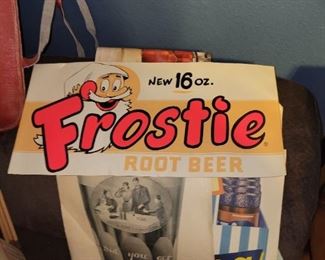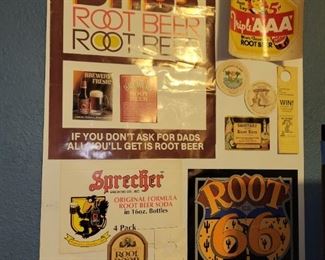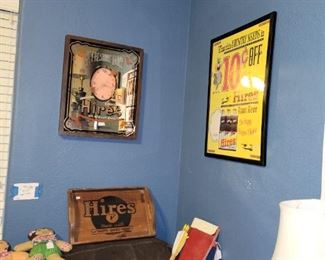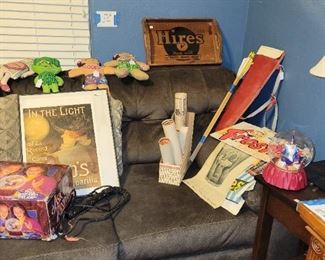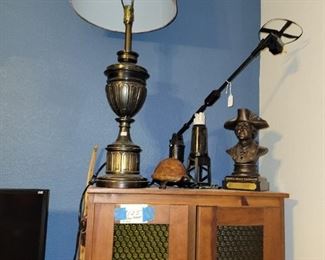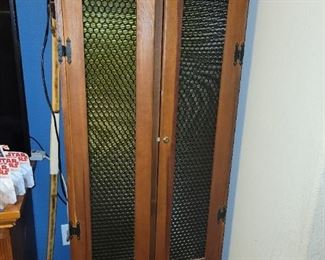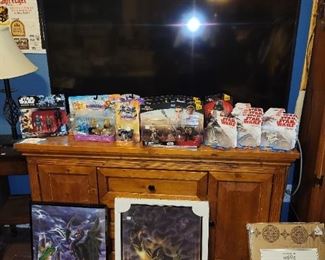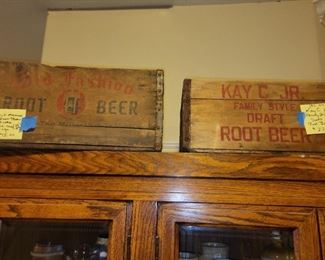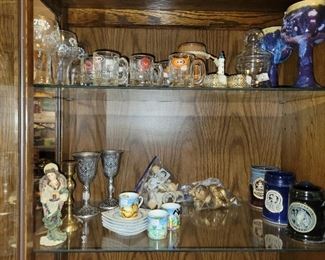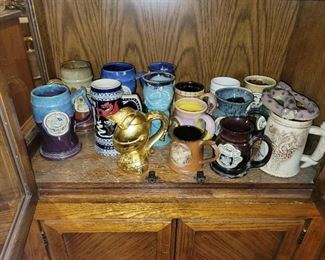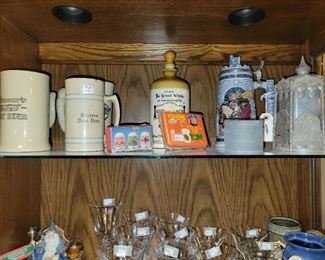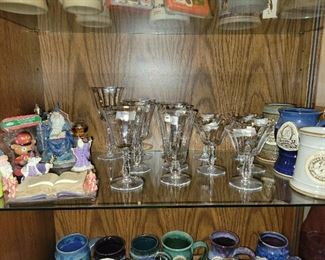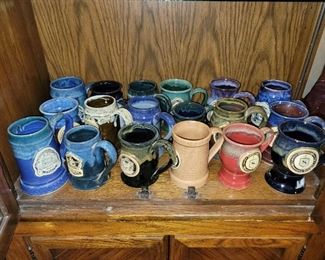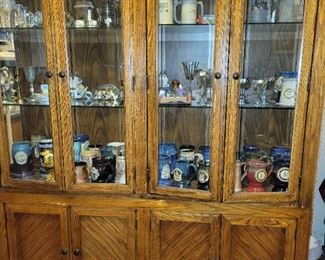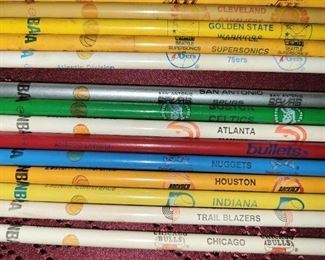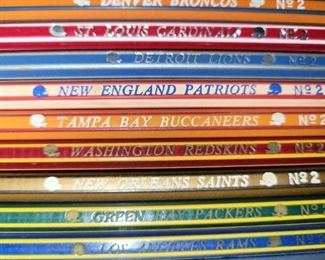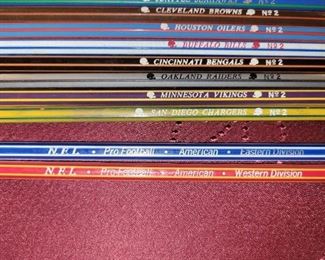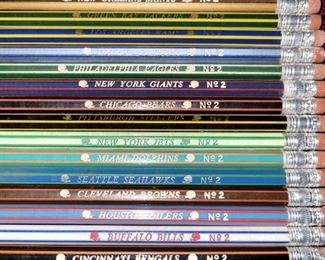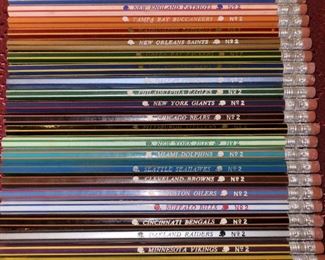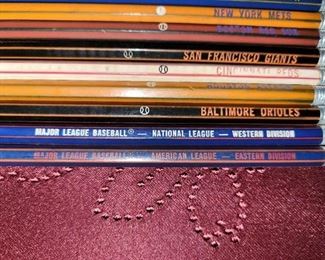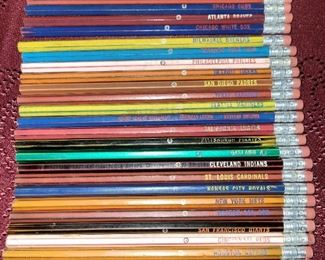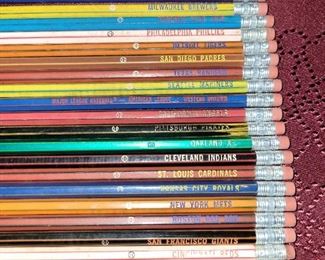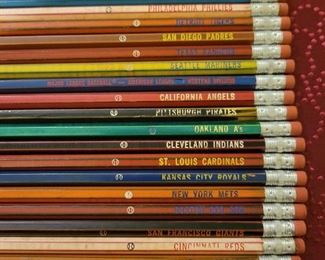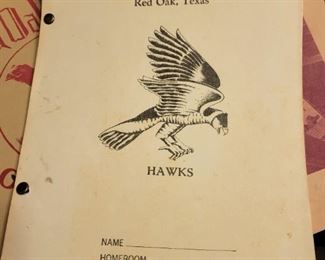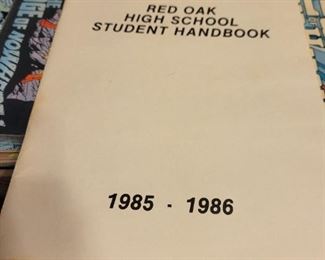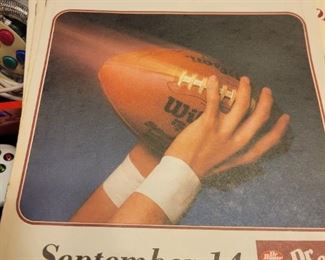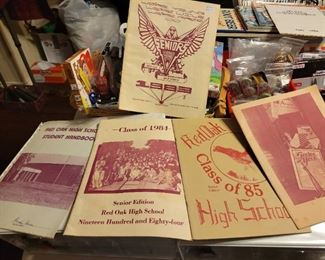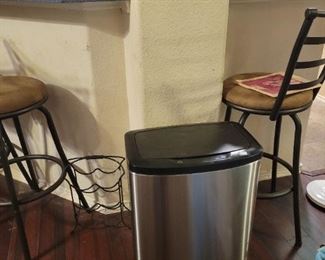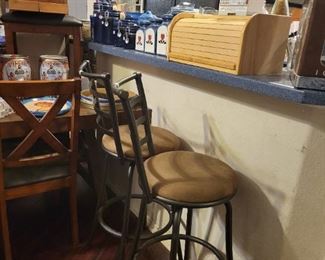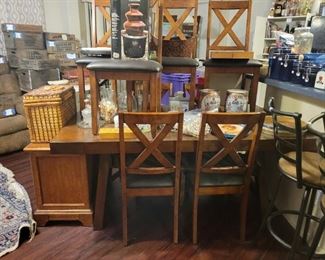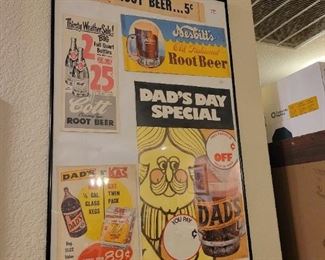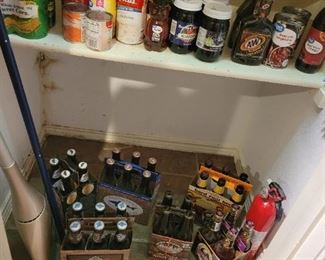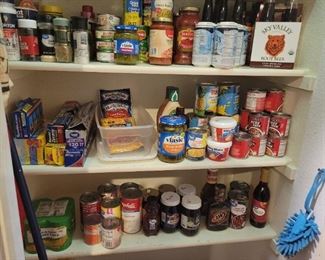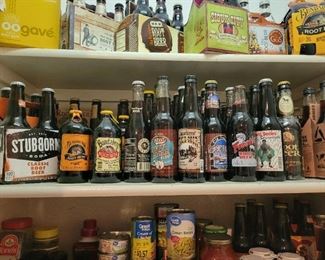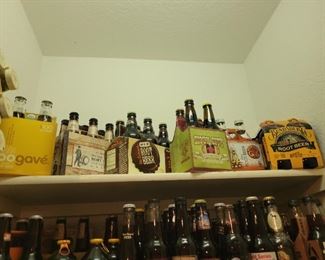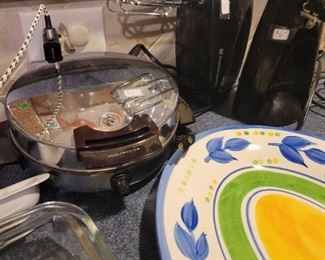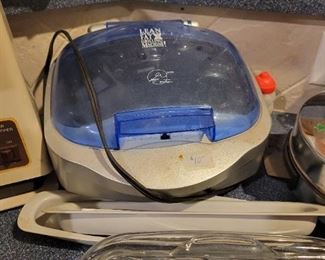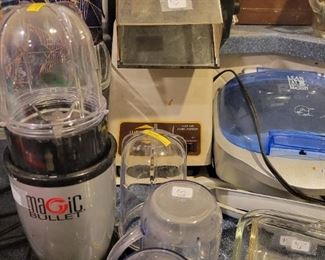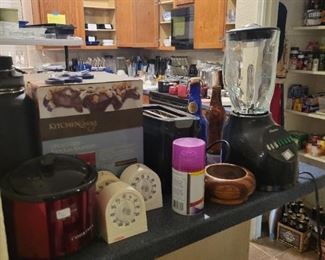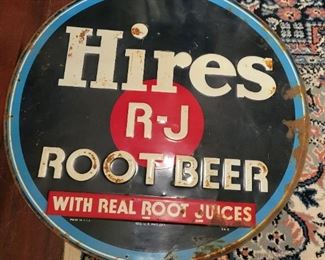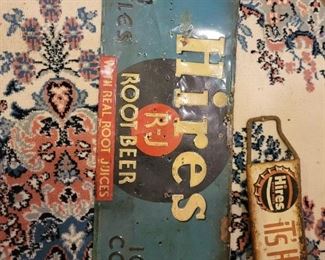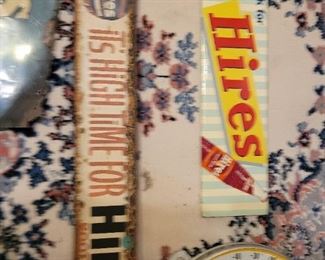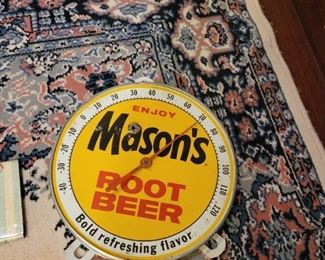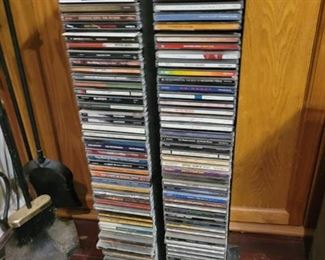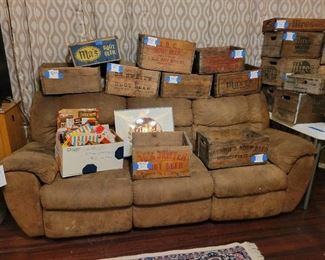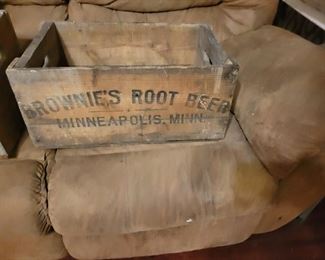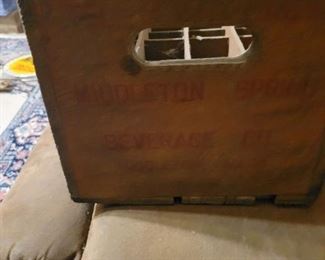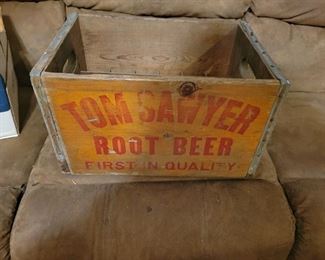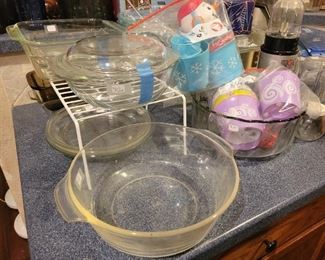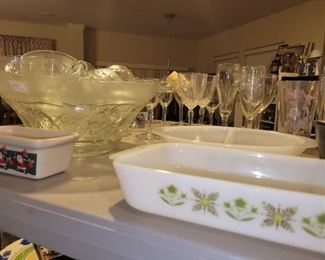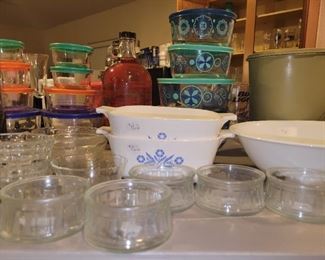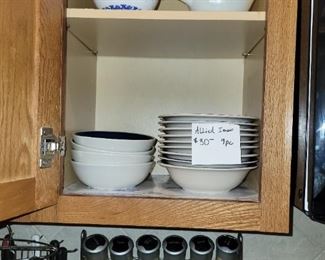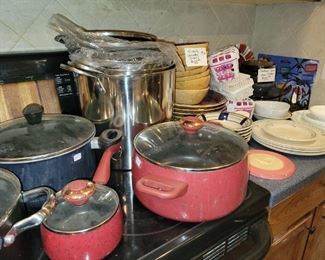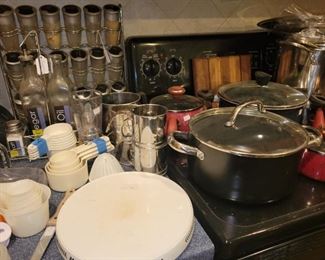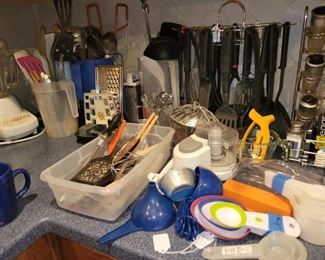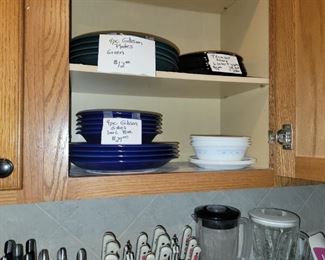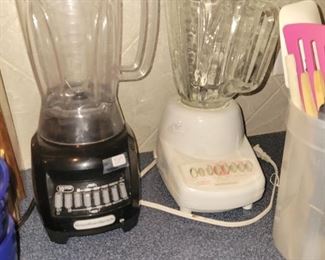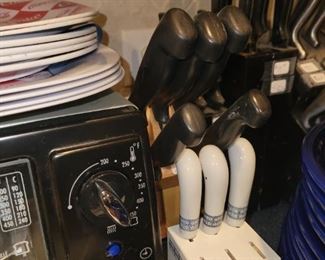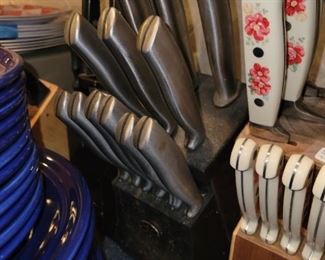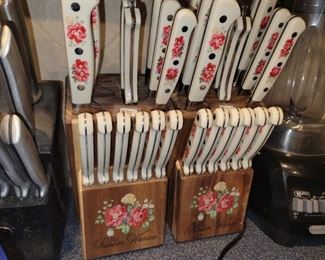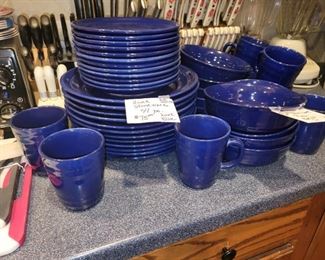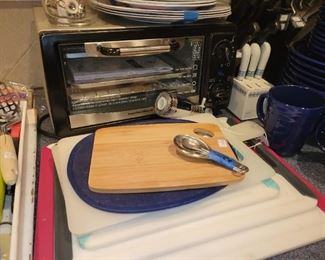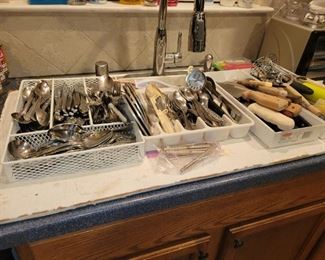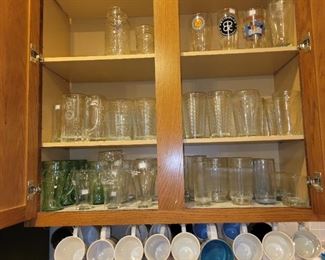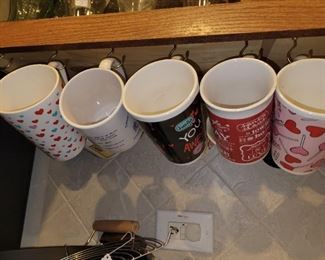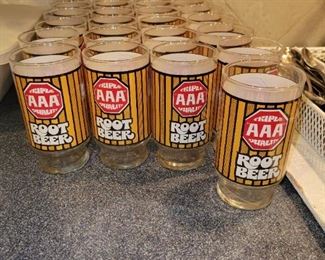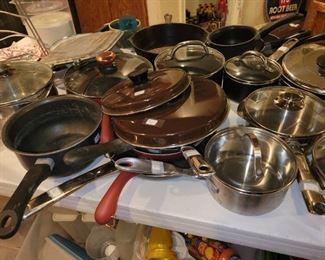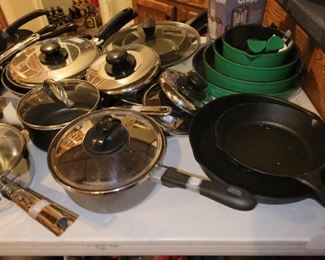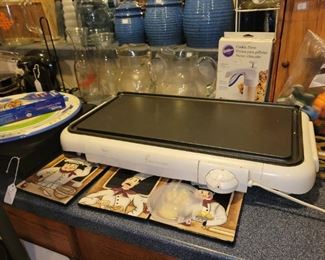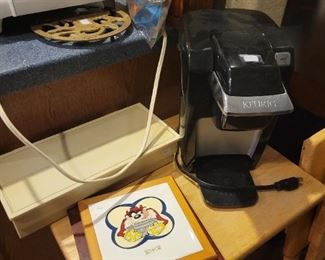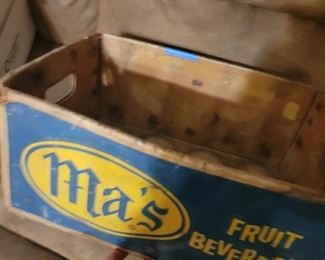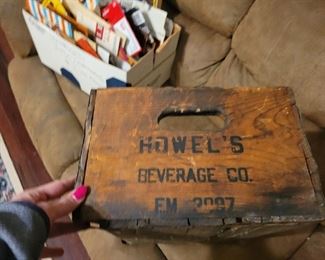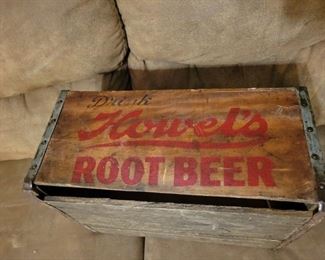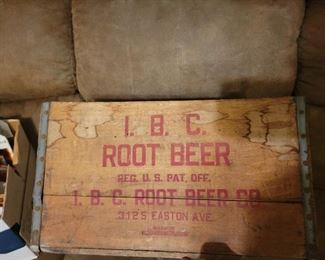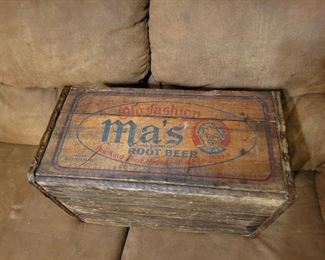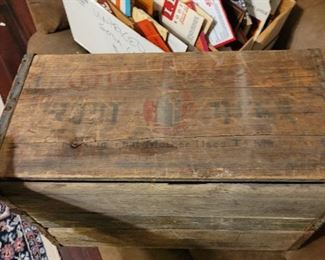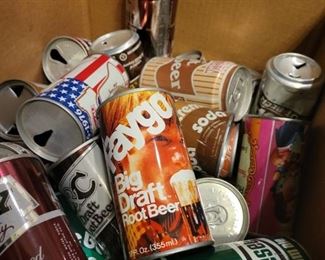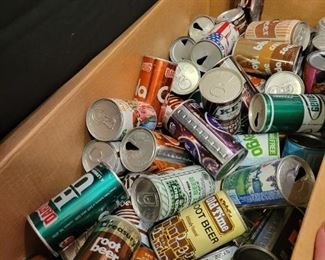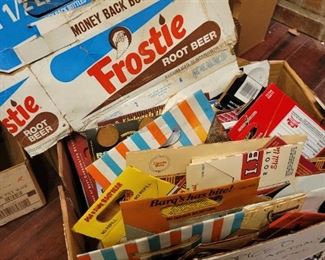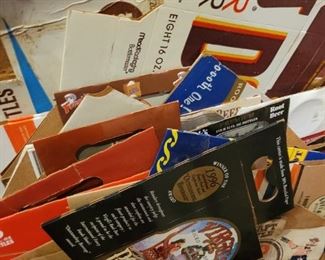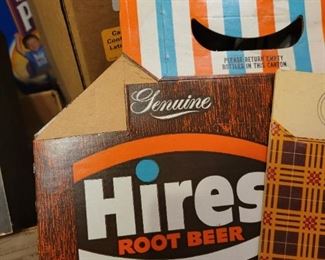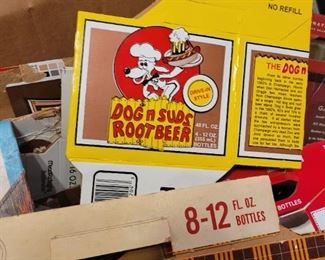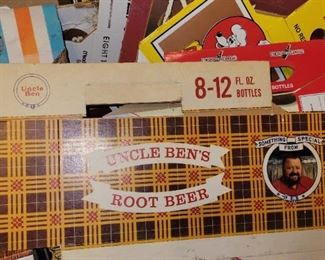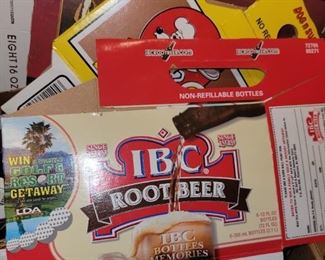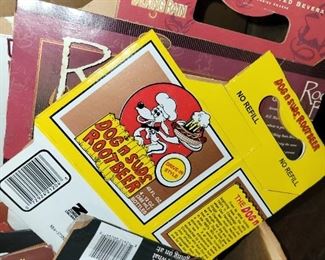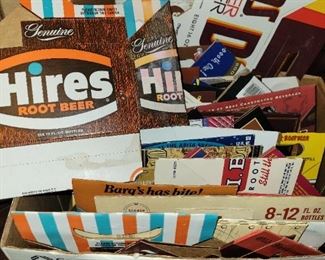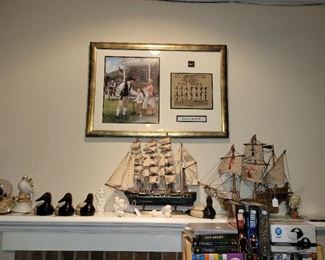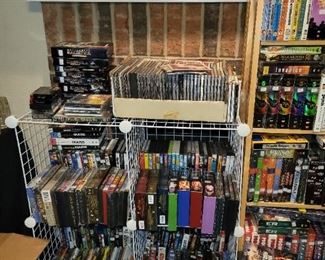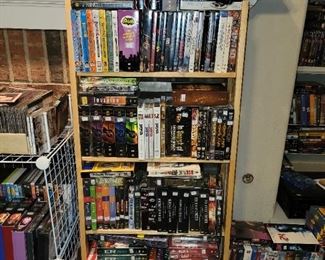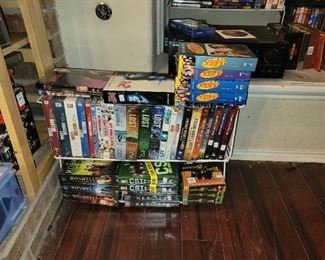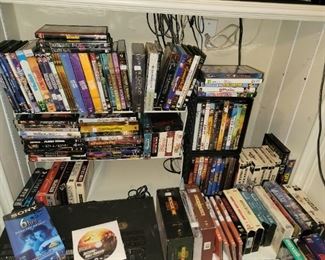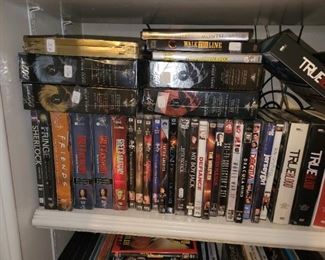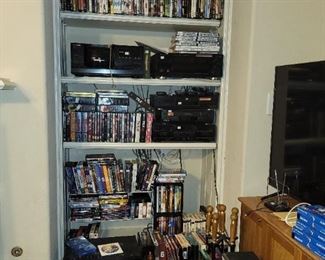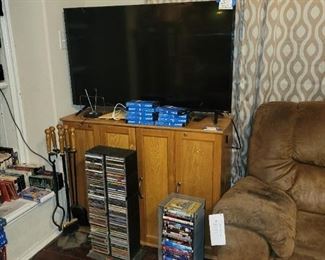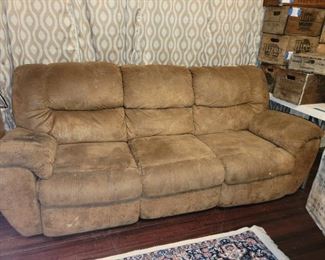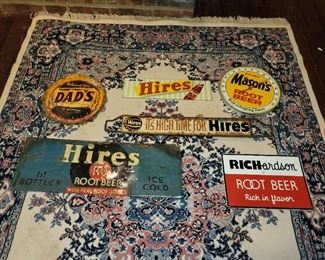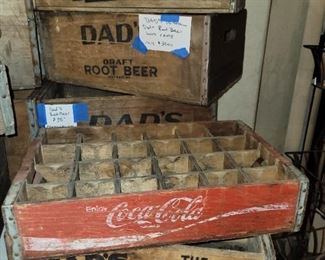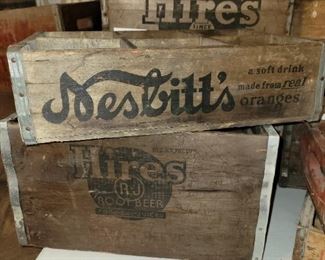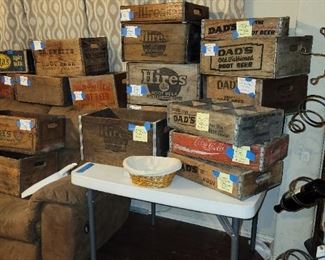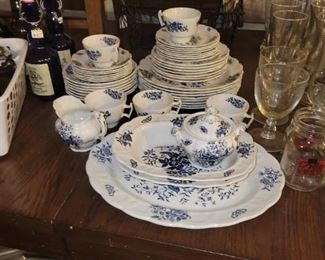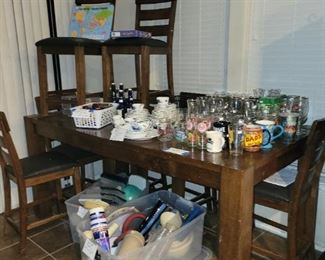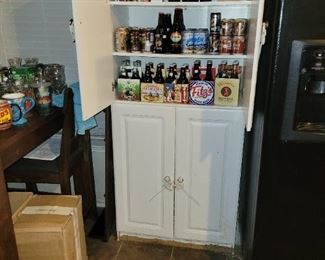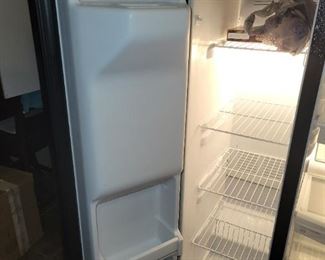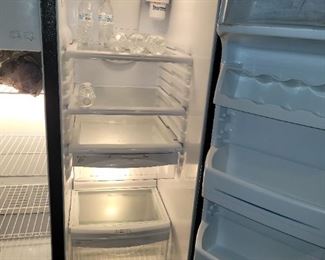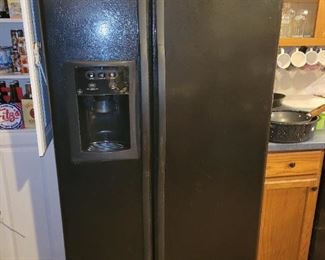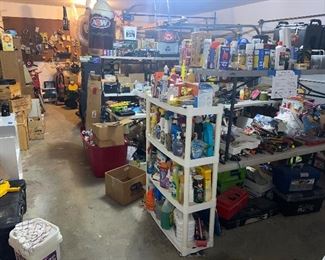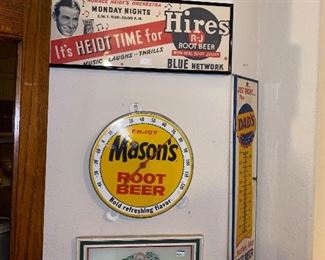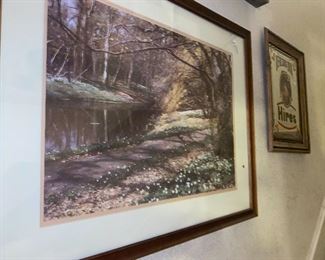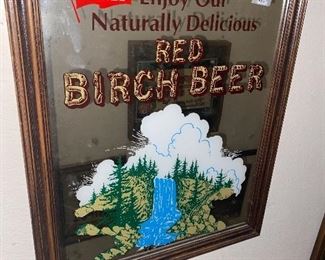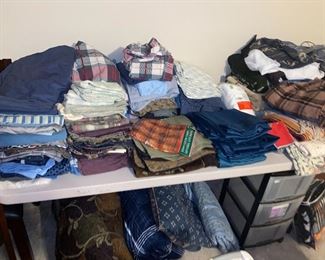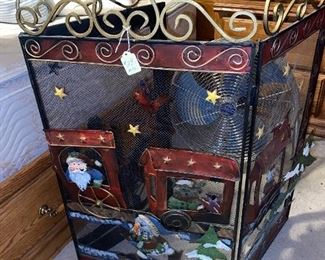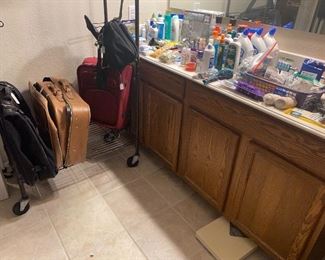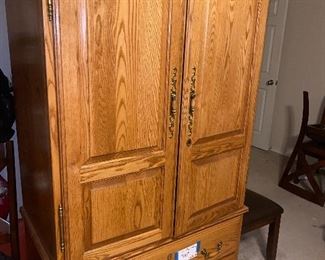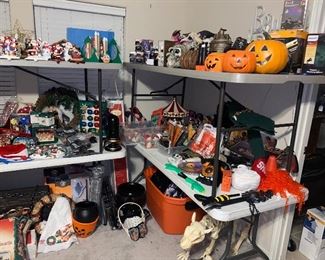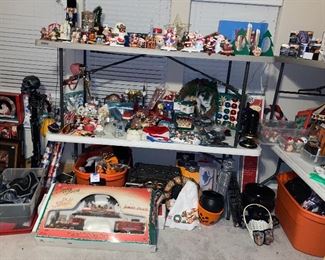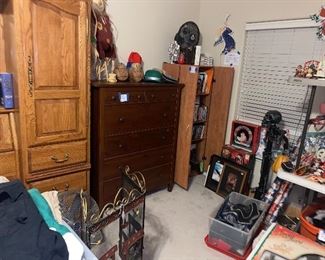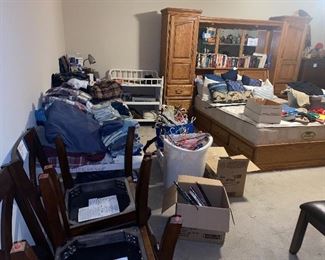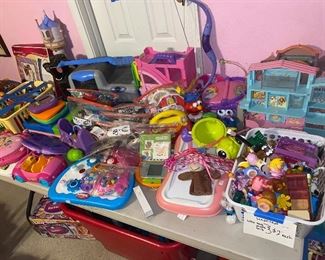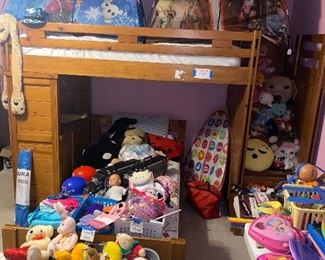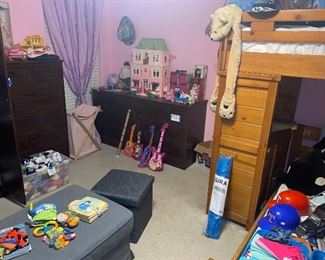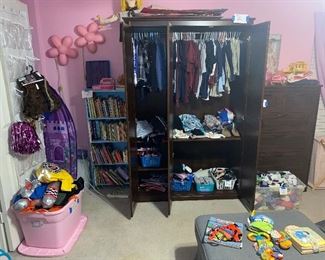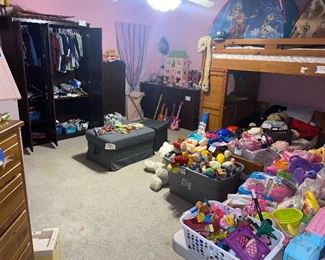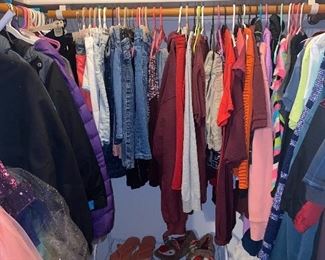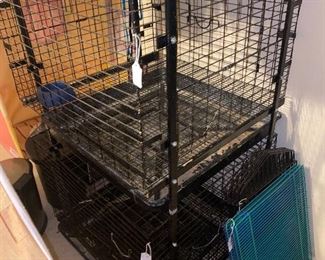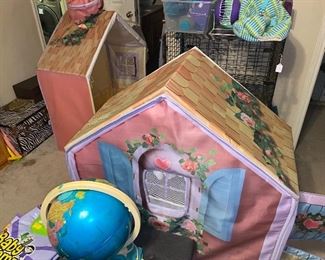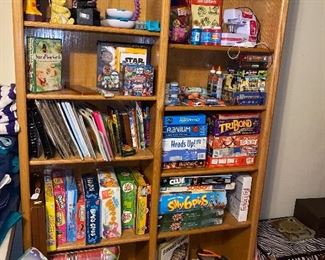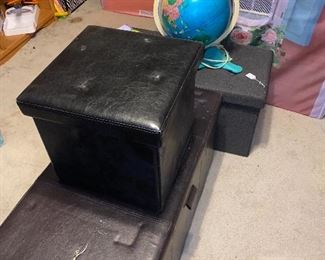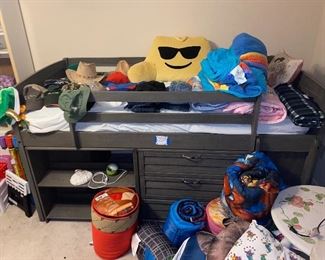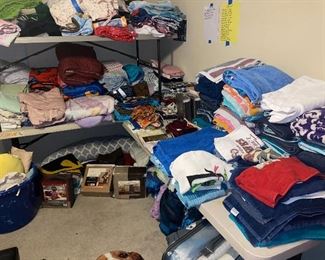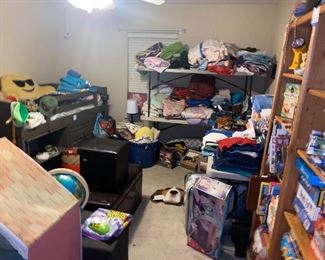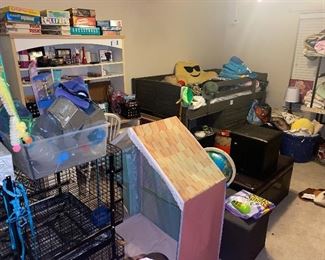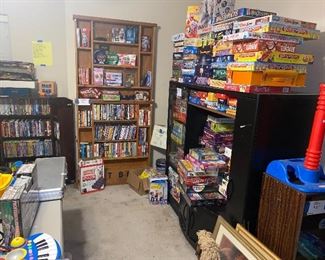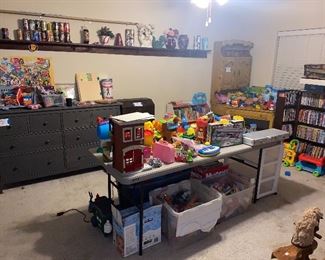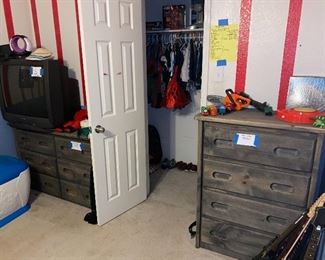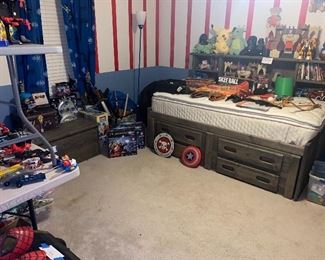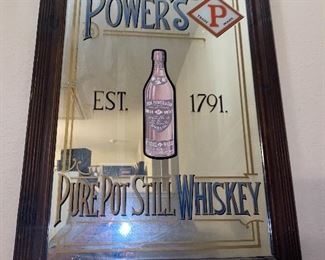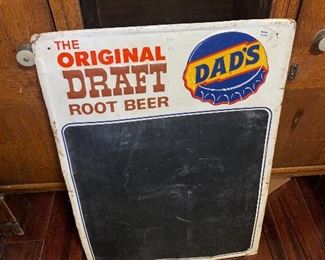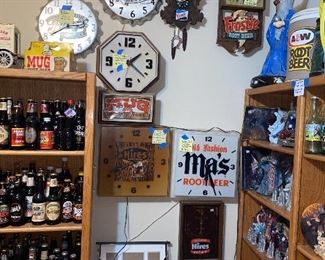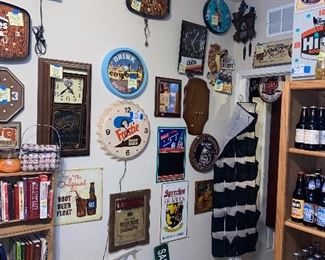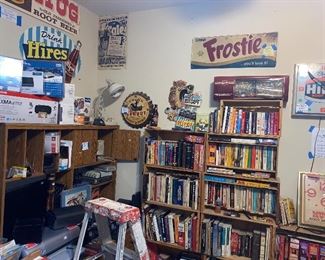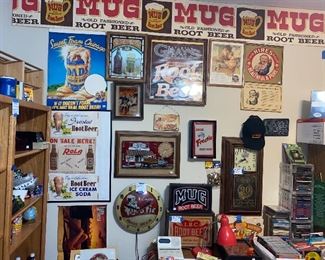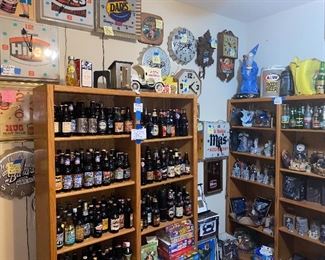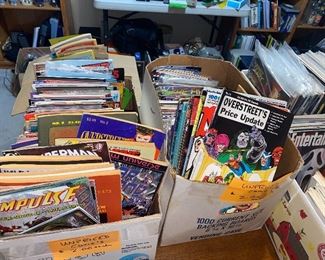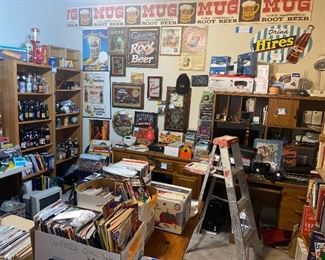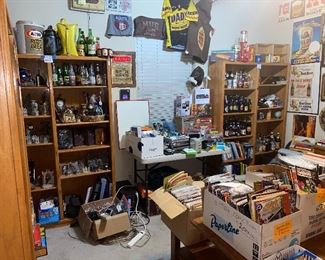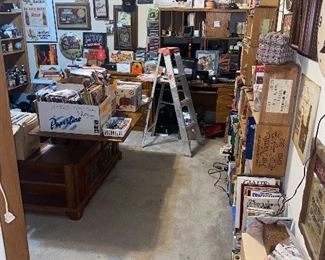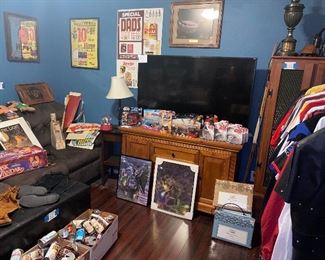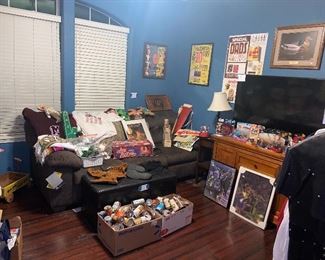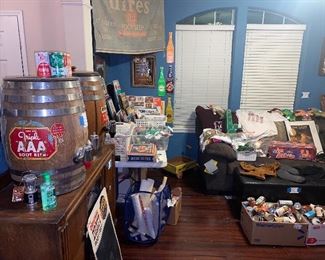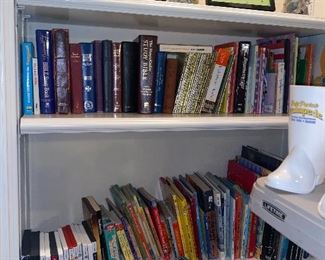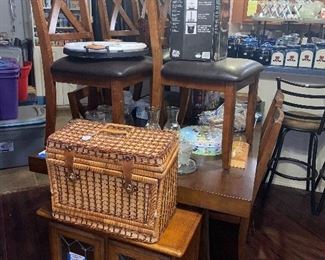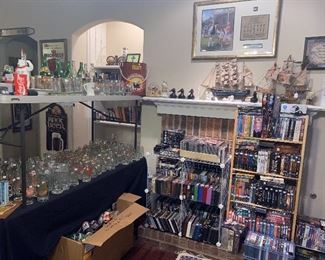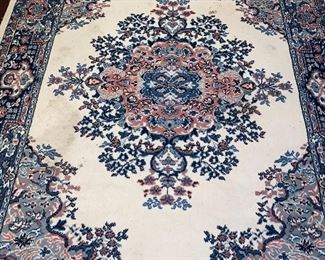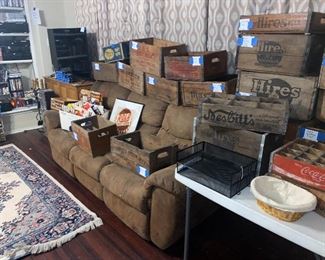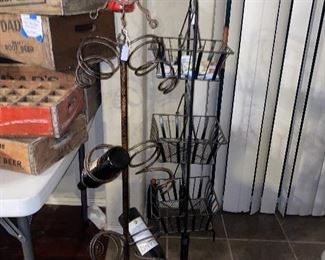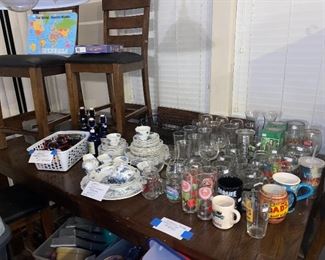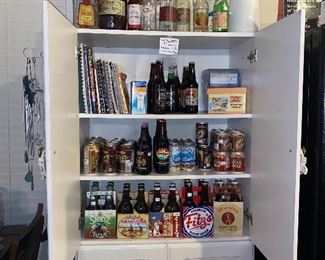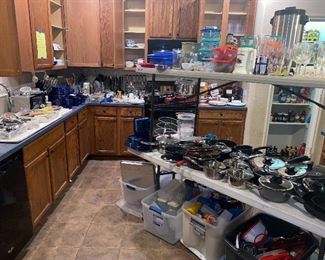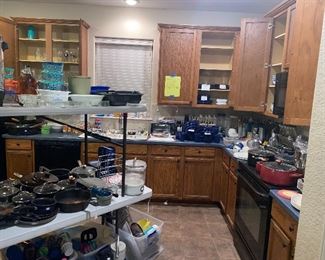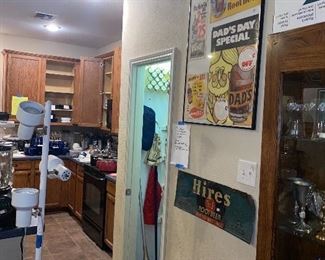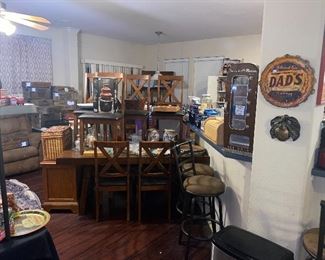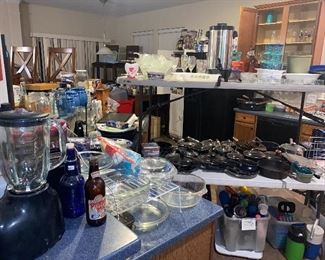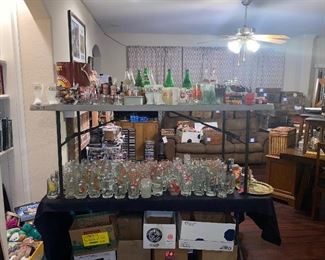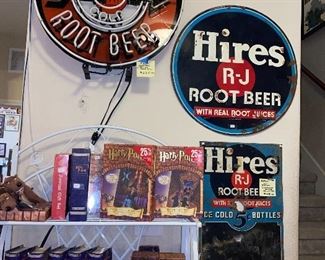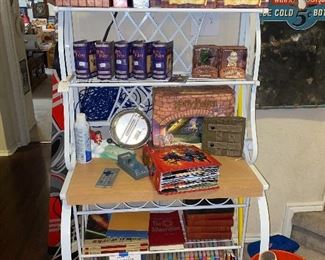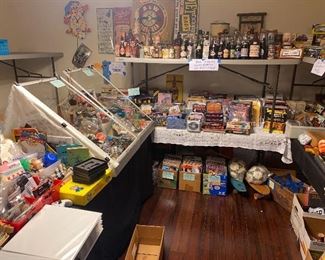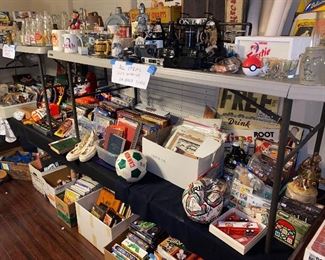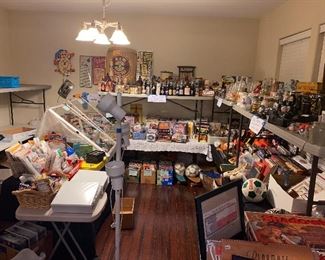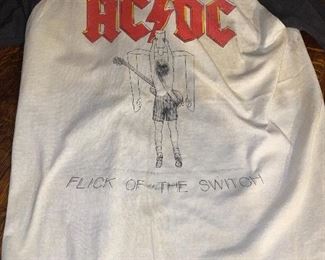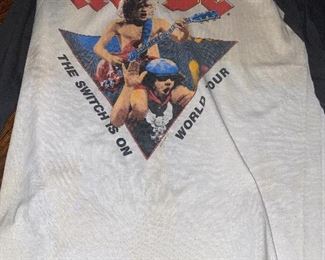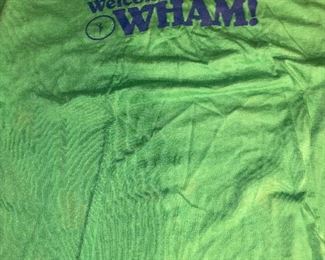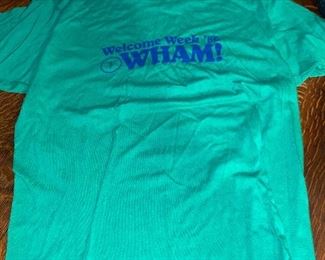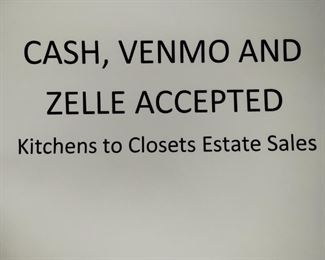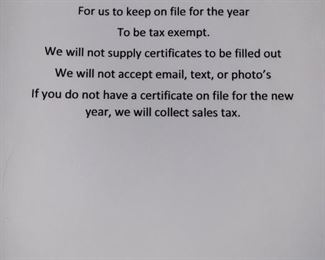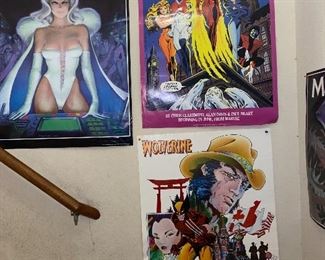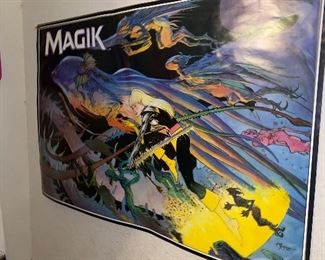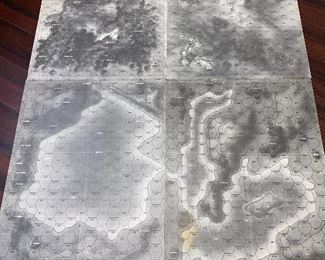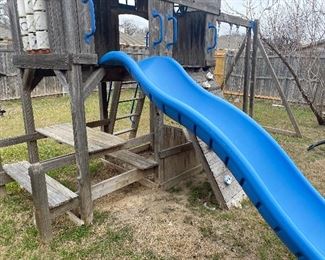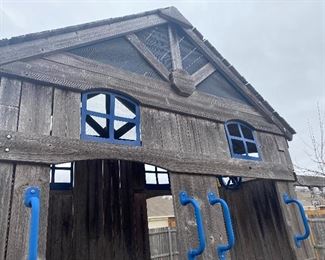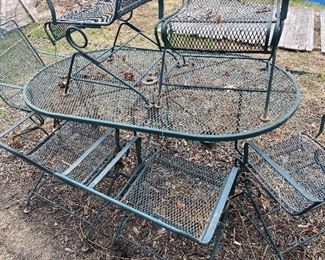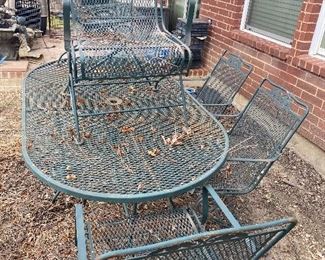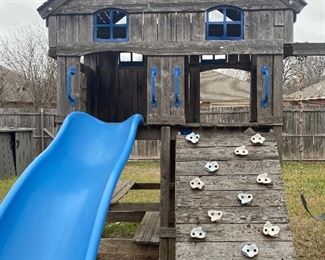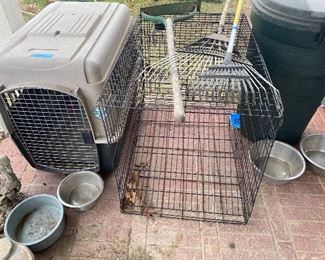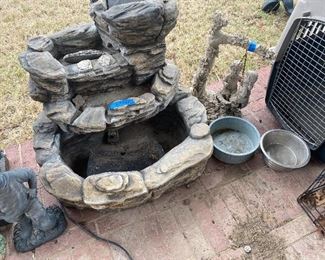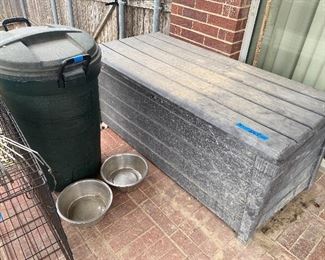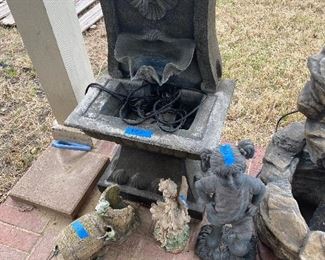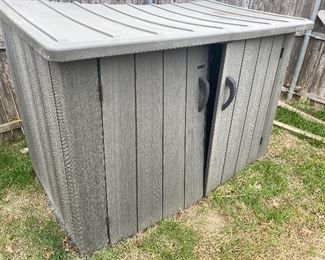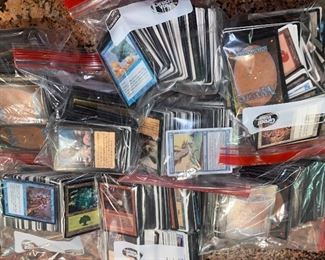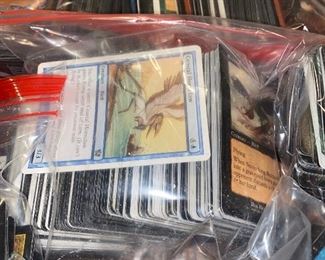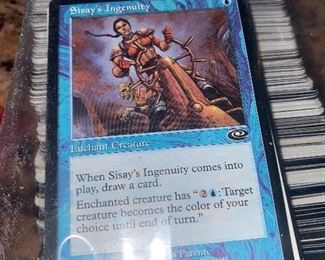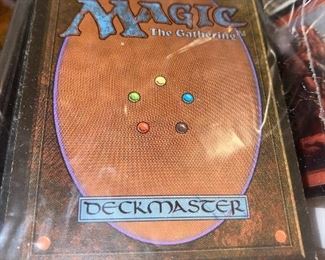 Thank you for using EstateSales.NET. You're the best!