items of Value Inc
estate sale
•
3
day sale
•
sale is over
This 3-day sale is scheduled for THANKSGIVING WEEKEND, so if you have relatives or friends coming over for Thanksgiving, this will give you something fun to do on one or two days of the three days after Thanksgiving day.
This is what I would call a "humdinger" of a sale because there are so many diverse items for you to select from. The sale is in a large and relatively new house. Be sure to take in the view looking down from the second floor balcony into the living and dining areas. You won't believe the size of the basement, which is also full of items, including a home gym and multiple room arrangements of furniture. Right inside the front door is a foldover table with egg-shape ceramic table lamp, vintage painted plate on stand, aluminum bowl with English porcelain flower in the center, flanked by French-style miniature box plus demitasse cup and saucer. It continues like this throughout the house. You will find furniture loaded with many small items.
Immediately to your left is a master bedroom suite with 2 writing tables, assorted chairs, many baskets of different sizes, luggage rack plus the first of several fine paintings you will find throughout the house, this one of Canadian geese in flight over water. If you have been looking for one, you will find a brass candlestick-style table lamp to the right of the queen-size bed on top of an oval Victorian table. If you prefer Asian design, look at the lamp on the night table to the left of the bed. Be sure to look through the coverlets, table covers, and other textiles on the bed. The second best table lamp in the sale is awaiting you there, tall/slender baluster shape in marble. There is also a new blue/white comforter in plastic storage bag in one corner. For those of you who like plaid, you might like the plaid upholstered armchair. A unique item is the antique shoeshine box with recently reupholstered top in burgundy and gold. In the passageway from the bedroom to the bathroom you will find FINE sweaters, FINE medium-size lady's clothes, purses. The electric towel dryer in the bathroom is for sale, also framed bird prints there. Don't forget to open the bathroom closet to choose from among the many fine towels.
Continuing straight on into the living area, you will find 4 silverplate candelabra plus a tea service on tray, all on the piano, along with deluxe Italian or Czech handpainted crystal with gilt. The tall bottle has a conical stopper, making it even taller. Two of 3 Lenox vases are also there. To the left of the piano is a showcase holding part of a seashell collection. Decorating with sea shells is coming back into vogue. Note also the large black/red beaded necklace in the showcase. A diminutive camelback sofa anchors a small rug in the living area. A reproduction tea table with 2 slide-out trays sits on the rug. On the table you will find a pair of sterling silver candlesticks (we have 5 sterling candle sticks in this sale), enhanced by glass bobeches with dangling prisms, a FINE oblong tray, and 2 clear crystal decanters. On the table behind the sofa is a selection of 3 colored martini glasses on galleried round brass tray, also 3 clear cordial goblets on an oval silverplate tray. The sofa faces one of 2 fireplaces in the house. Aside from the brass fire tool set, the large reproduction tripod fire screen and world map, you will find there silver overlay glass, a Hummel, plus other items on the mantle. A RARE item is the European citrine-cut-to-clear decanter with sterling cap and double combination lock.
To the right is an antique etagere on which we have put colored glass, including a VERY RARE amber-color engraved decanter with sterling cap and double combination lock, an amber-glass turtle light, plus some of the large collection of Tom Clark's figurines made of crushed nut shells. To the right of this along the back French doors is a good quality blue leather wingchair, tables, crystal bowls, more lamps and chairs. You might take home a live plant with or without the table stand that you find there.
We have a fine Chippendale reproduction table plus 8 chairs in the dining area for you. Note the sterling compotes (12 total) on the porcelain place settings for sale. We have set the table with vintage Waterford crystal goblets. More of the same pattern you will find in the large china cabinet, which includes Christmas items. Some are Lenox. We brought in folding tables in order to show off selections from the large collection of serving pieces: handpainted trays, FINE wood bowls, teapots.
Turning around, you might choose to go back past the fireplace into the sitting room with Samsung 46" flat screen TV for sale, more seashells sitting on the shelves along with books and DVDs. Probably the most expensive table lamp sits on a round table in that room, clear glass, made by Simon Pearce (signed on the bottom, indicating that he considered it perfect), also a formerly very expensive walnut open armchair by Hickory Chair Company, rare because it was one of 3 specially made in this design. You may enjoy playing the "finger harp" which is sitting on a shelf in the bookcases. You can enjoy sitting a while on the blue 3-seater sofabed looking around, reading a book, or looking at the boards games for sale. Think of splurging on a gift for yourself or someone else by purchasing one of the 3 handpainted duck decoys carved by Johann Cole. The largest is the colorful mallard drake. The smaller two are a male/female pair of mallard drake and hen. Be surprised by the metal cutout of a cat "gone ape" on the mantle. A unique item on one of the shelves is the Reed & Barton pewter alphabet bowl and plate.
In this sale you are going to experience a true gourmet cooking kitchen. You will not believe the quantity of fine cookware we have for you, also the huge variety of herbs and spices you will see on the shelves. Remember to open the drawers and cupboards that we have marked with orange slips to see and select from the enormous quantity of cookware. There is so much that we have put more in the basement, including huge juicer, pressure cookers, cooking pots. We have set the kitchen table with 3 sizes of clear crystal stemware "Cherrywood" pattern by Gorham for you, also cut crystal tumblers, all on a large silverplate serving tray or on pink linen napkins. Take time to browse the items on the counters and decide what you would like for yourself or to give (new in the box) as gifts.
On into the 2-car garage you will find a "Free Spirit" man's bike with riding helmet and gloves, 2 pairs of snow skiis, also with helmets and gloves. Some of the hand tools are there: steel wood splitting wedges, yard tools, air pumps, nice small aluminum work table. On the wall are hanging a wheelbarrow, electric hedge trimmer, clippers, shovels, hoe. Look on the overhead rack for camping chairs and other items. Will you be sorry if you don't buy the sled and we have wonderful snow storms this winter? You can also buy the short or tall aluminum ladders to hang up your outdoor Christmas lights. There is a tremendous number of flower pots, some glazed for sale there as well, along with rubber boots and footwear.
Take a break before you go upstairs or downstairs because there is much more to see. Upstairs we have put a large amount of costume jewelry on a round table, more Tom Clark figures, plus some of the small musical instruments: tambourines, harmonicas, maracas, triangle, sandpaper blocks. You will find Christmas greeting cards with envelopes on top of a 2-drawer file cabinet. We brought in a box of Judy O'Brien's blank greeting cards for you as well. Will you recognize the Roman-style chair there? It is for sale as well as the large 2-door cabinet and file cabinets. Framed pictures and mirrors hang on the wall there and in the passageway leading to the master bedroom.
The queen-size 4-poster bed is for sale along with the chest-on-chest dresser and long dresser. The 2 bedside chests of drawers are topped by lamps, a FINE blue-cut-to-clear decanter and matching tumbler, formerly expensive clock radio. If you need bed steps, we have them again at this sale. You can store the foldup luggage rack when you don't need it. The 2 closets there are packed with FINE clothes, including size 12 shoes. Please do not drop clothes/hangers on the floor after pulling them out to see them.
You won't believe all of the STUFF in the enormous basement. You can select from among the white wicker furniture, more books, more crystal, more cookware, more serving pieces. A patio set of metal frame glass-top table plus 6 chairs is there. We put the picnic basket filled with picnic items for 2 people on top. Behind it are shelves of bird feeders, outdoor items, more cookware, storage containers. To the left is a workbench for sale, loaded with hand tools. Near the white wicker you will enjoy spending time sorting through the boxes of Christmas items. Two of the famous felted Christmas carolers are there. We have distributed them throughout the basement. The 3 caroling dogs are together near 2 carolers near the pair of light blue wing chairs. You may be the first to discover and take the brass candlestick on diminutive tall candle stand.
After you have perused all of the items on the shelves, you might walk over to the row of exercise equipment. It includes a Nordic Track with pulse sensor, Schwin Air Dyne bike, "Leg Magic" exercise, "Total Gym" inclined plank, "Candio Glide" (this one will absolutely kill your legs), and "Gold's Gym" bench press with leg lift. Along that same wall is a brass headboard and a virtually new hanging bench. Hand weights are grouped together as are radios.
So, come to enjoy part of your Thanksgiving weekend, treat yourself to items and start buying Christmas gifts for others. Note that we will probably have 2 or 3 sales in December, so watch for our sale announcements. Be safe. Be sure to bring a mask to wear inside the house and pay attention to maintaining the mandated "social distance".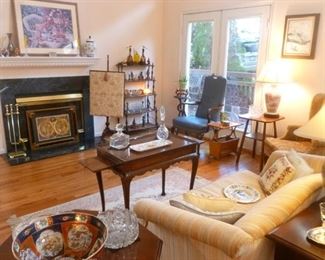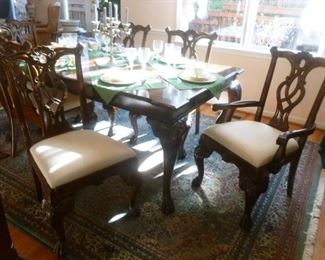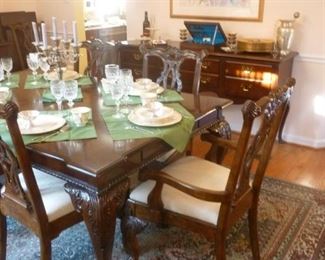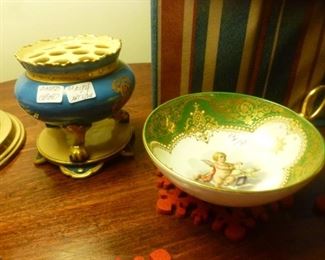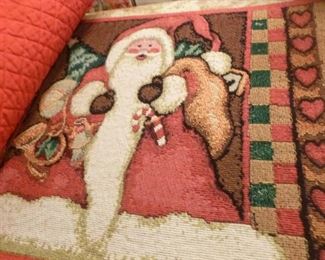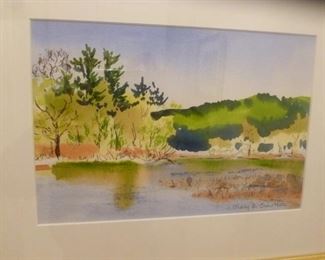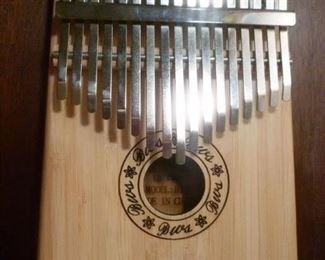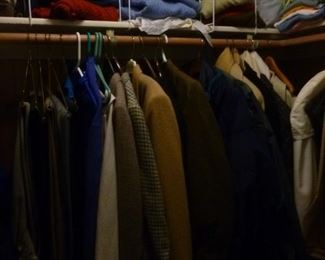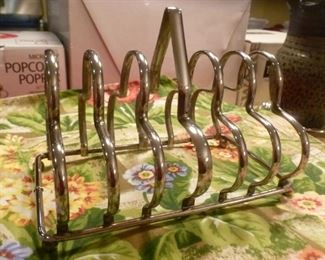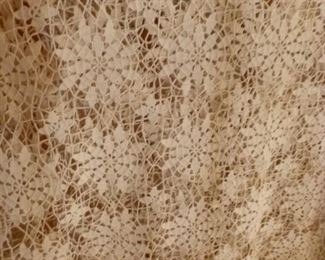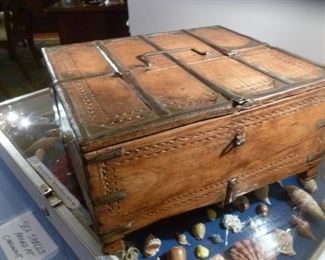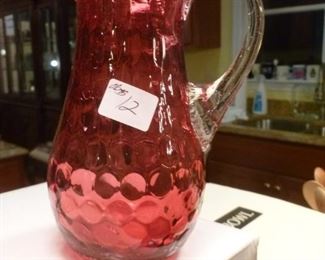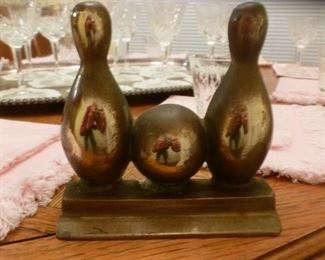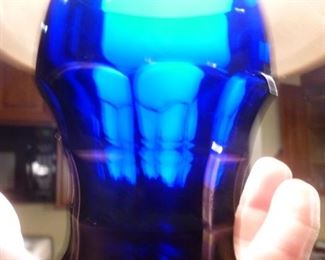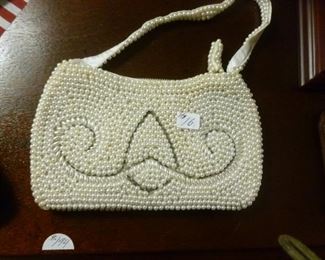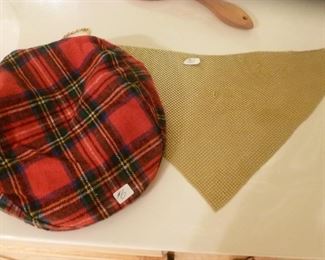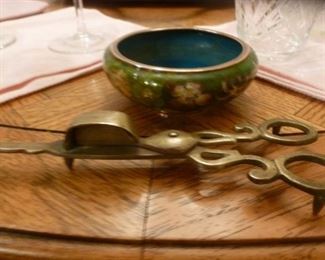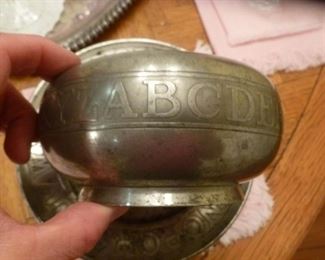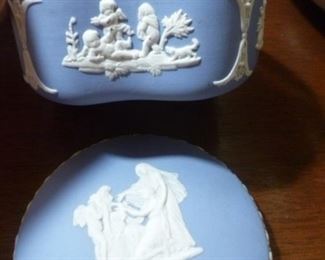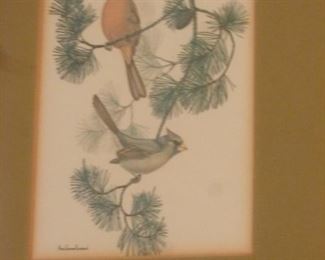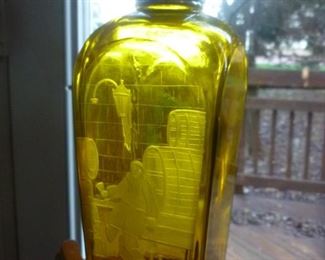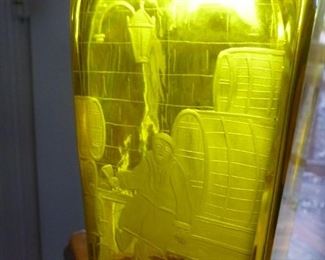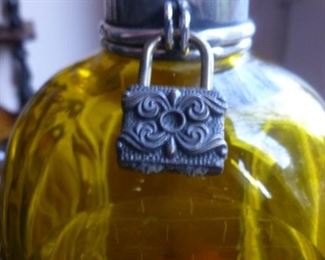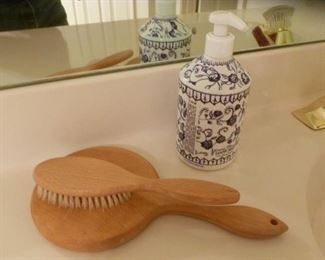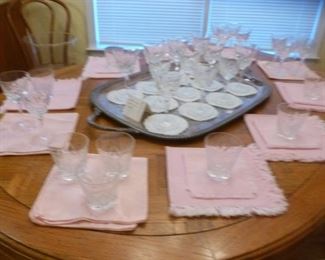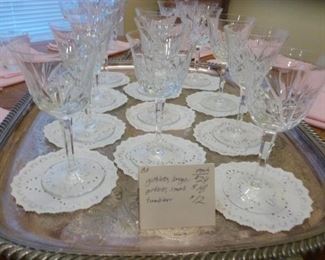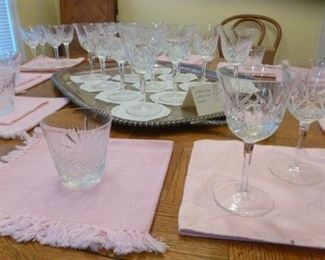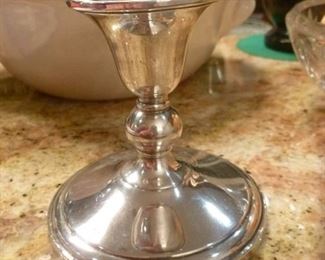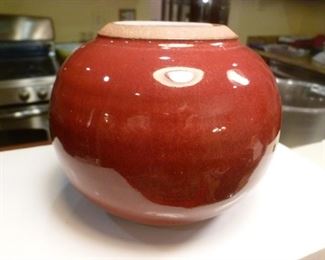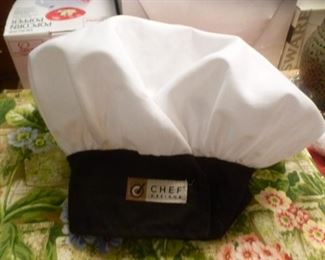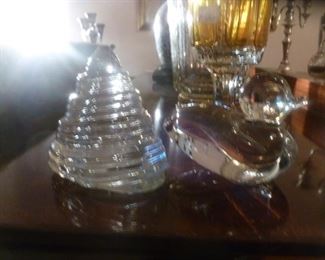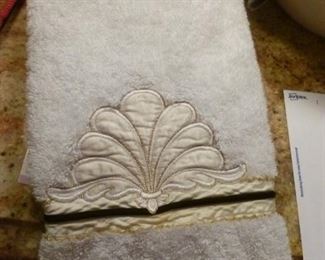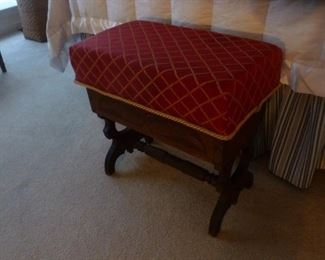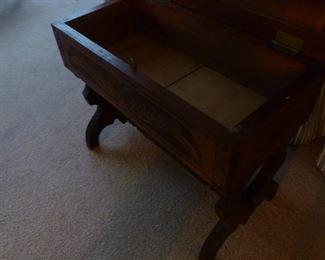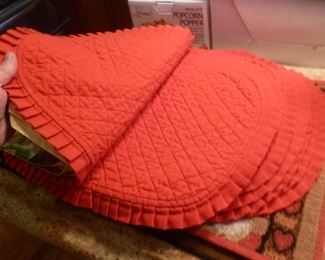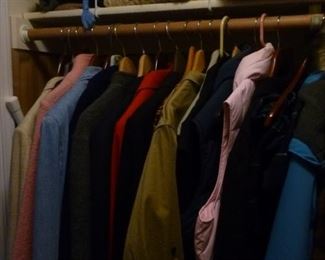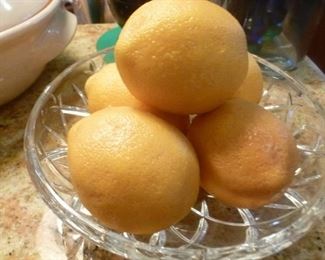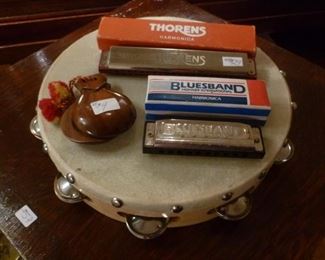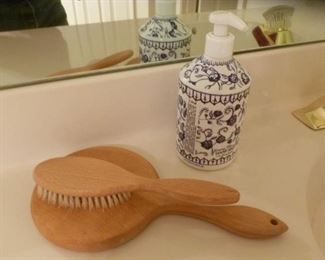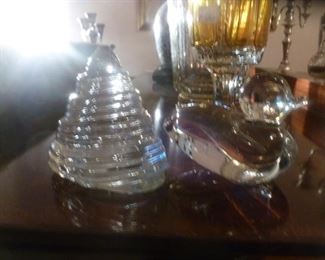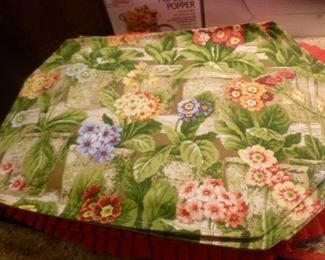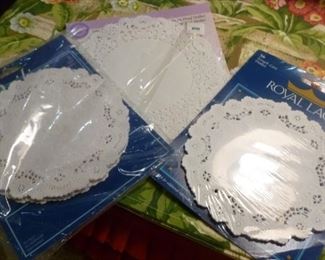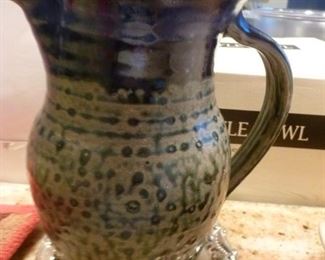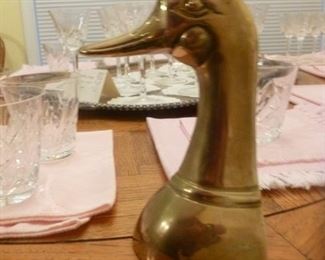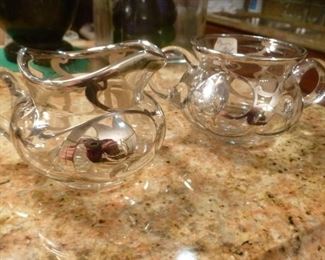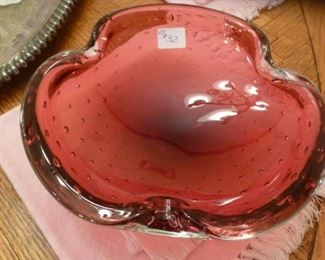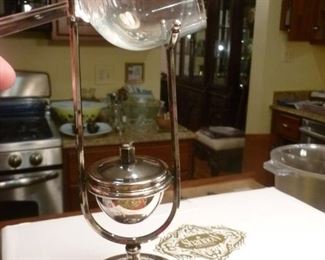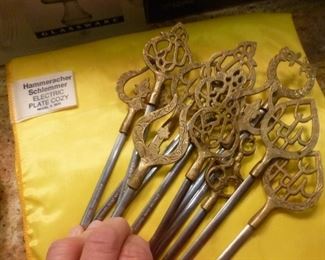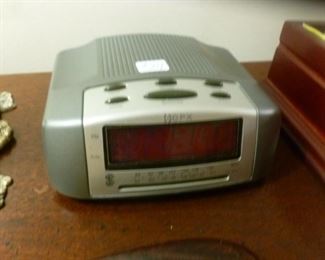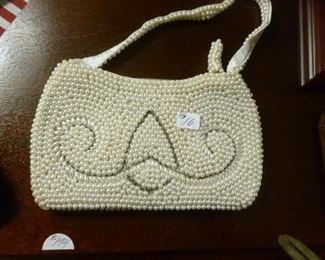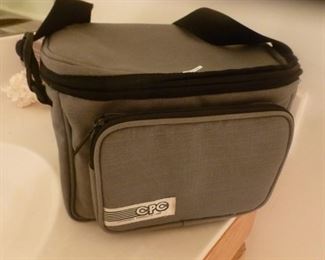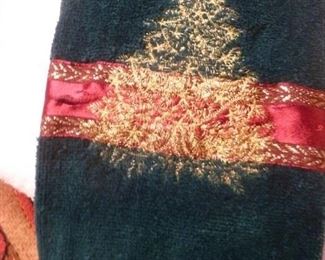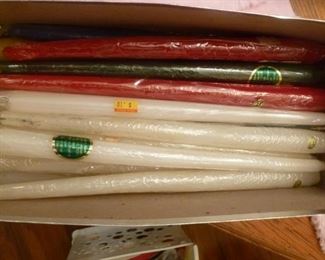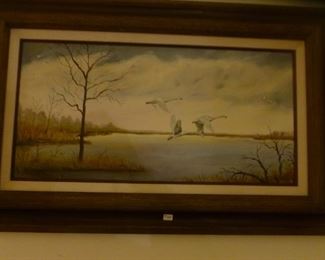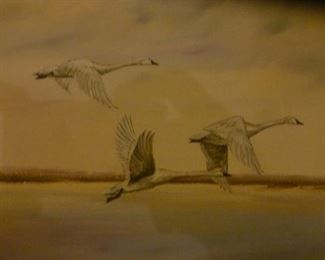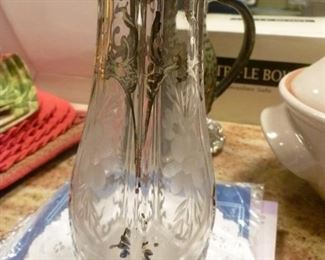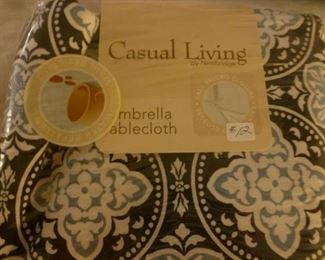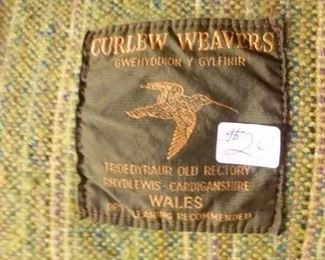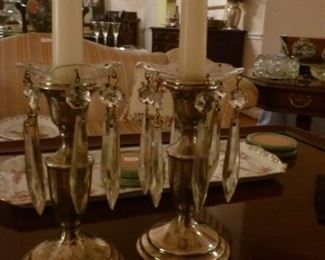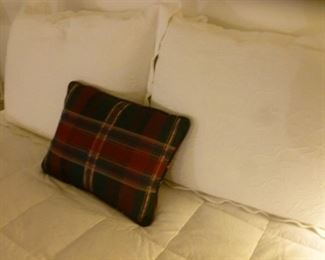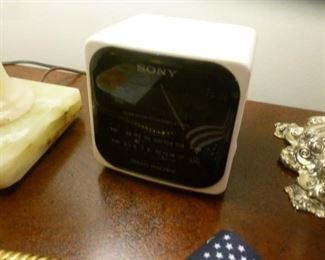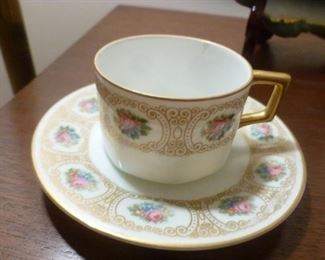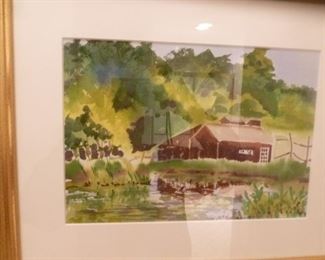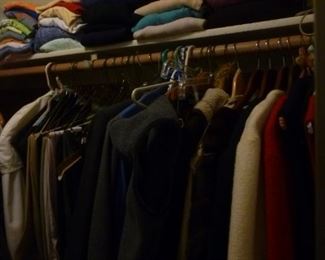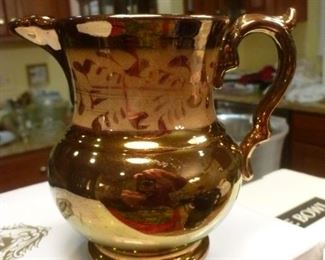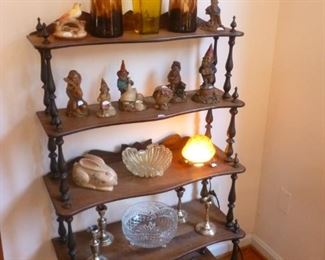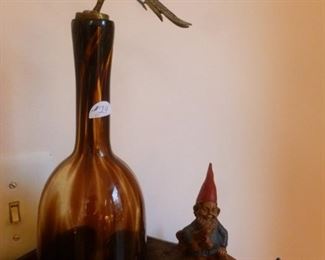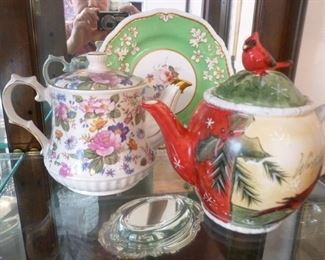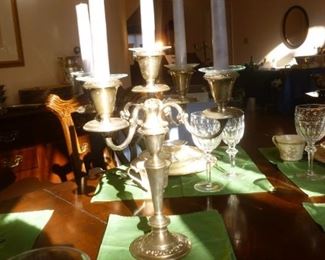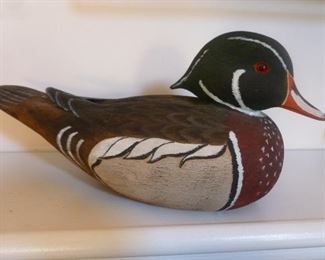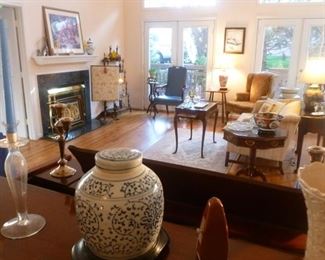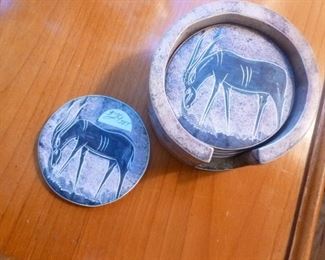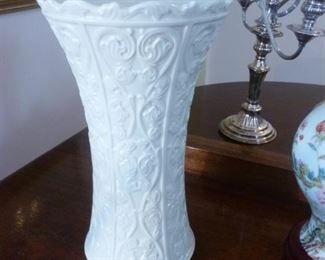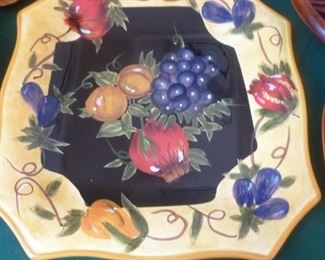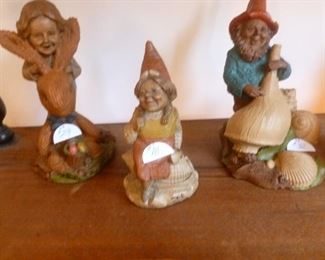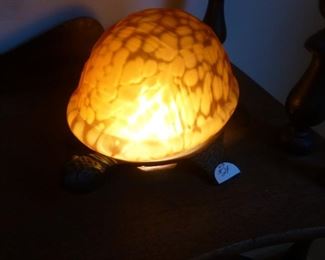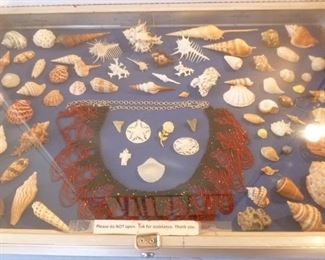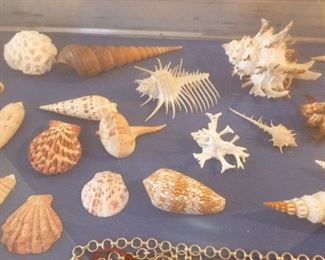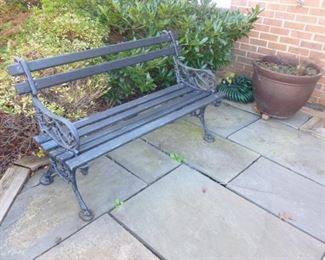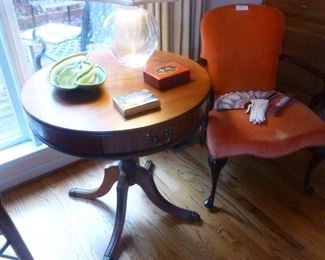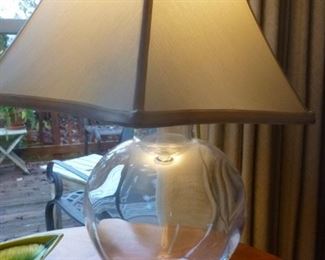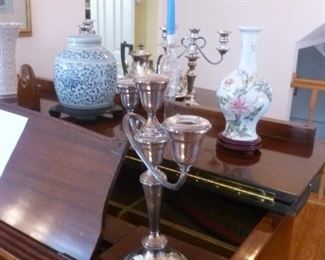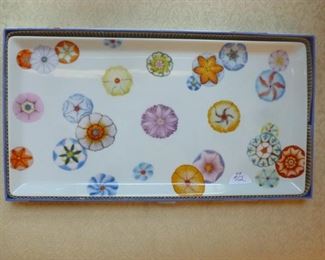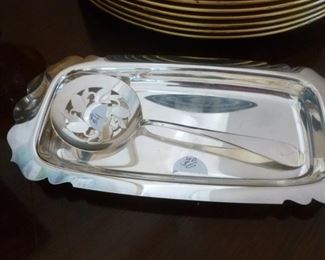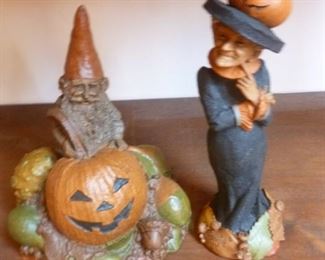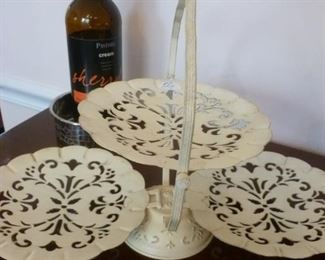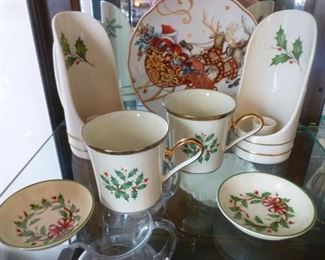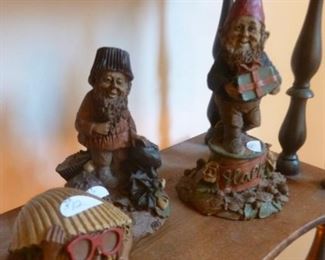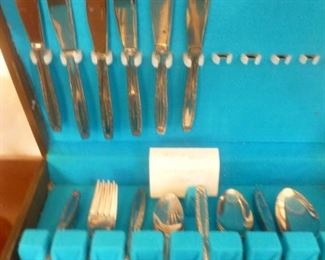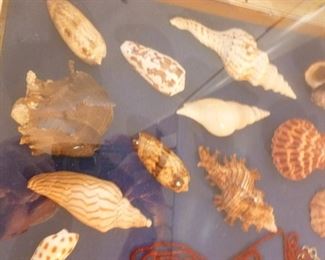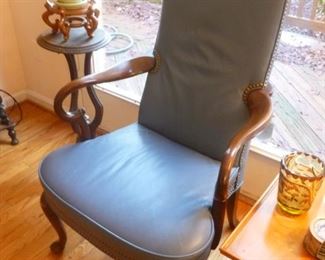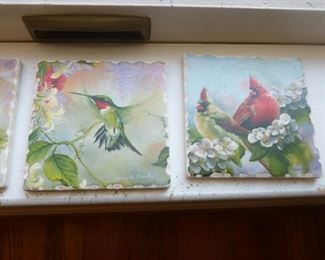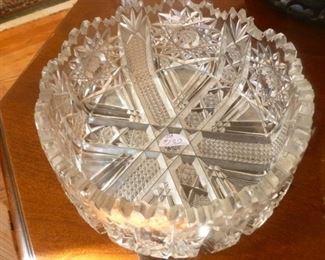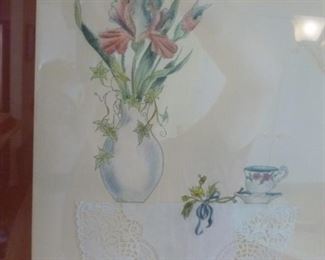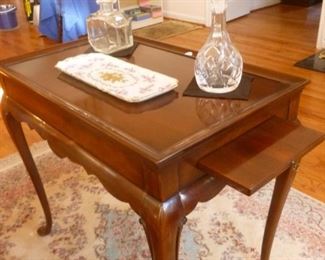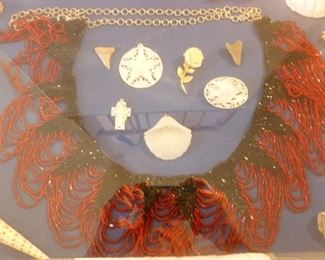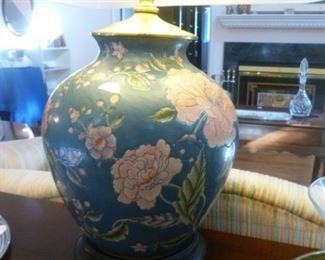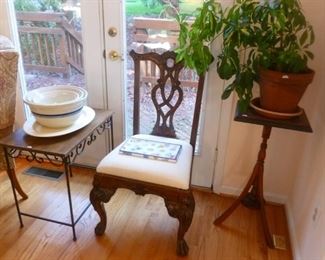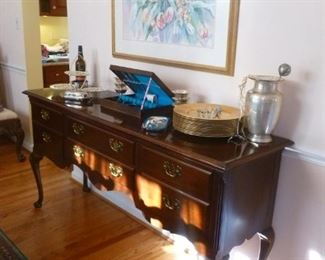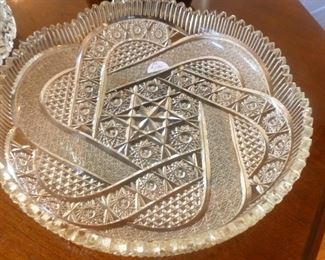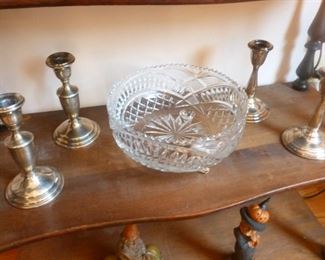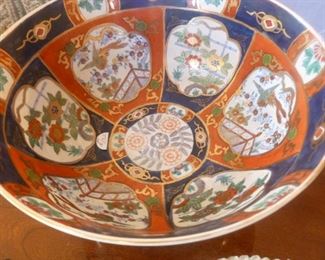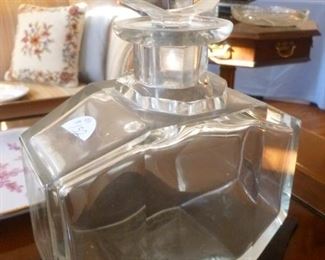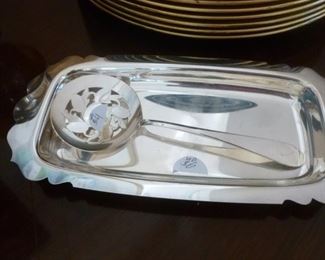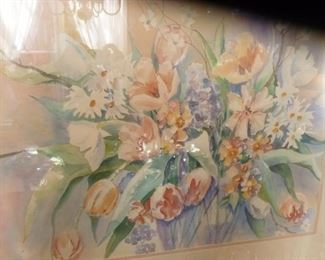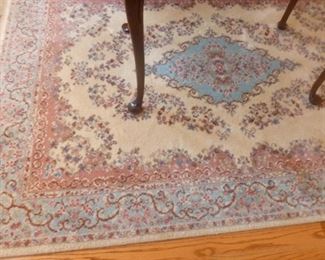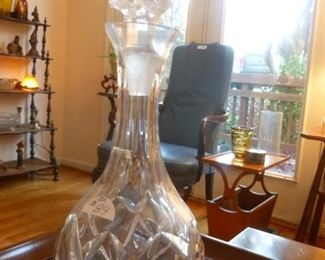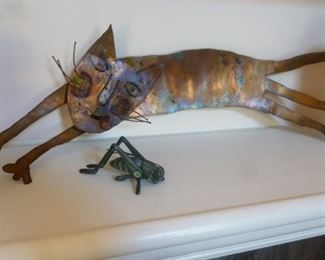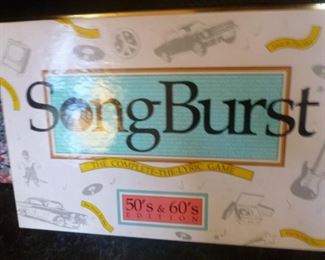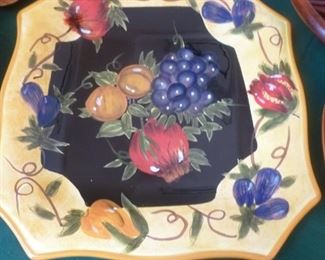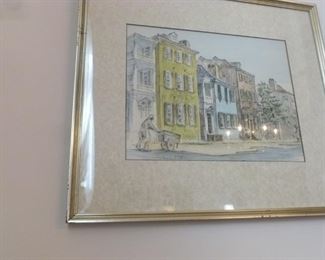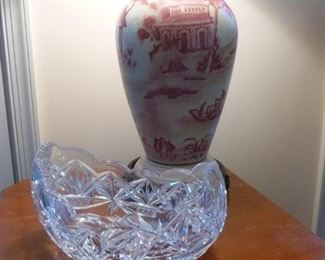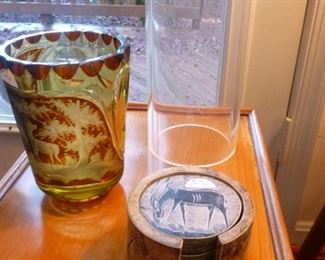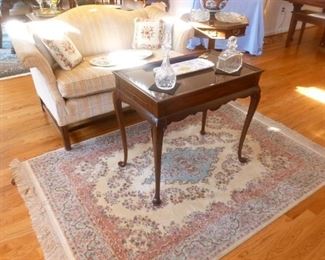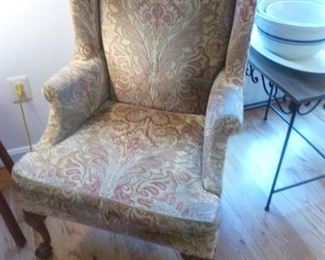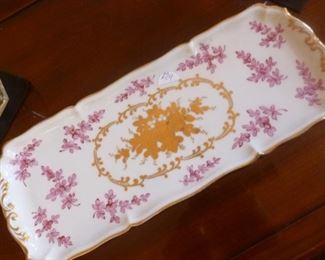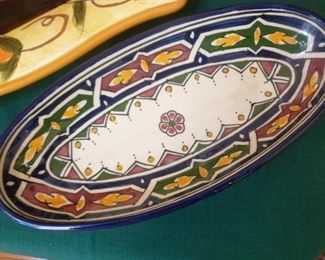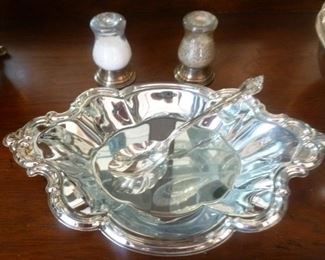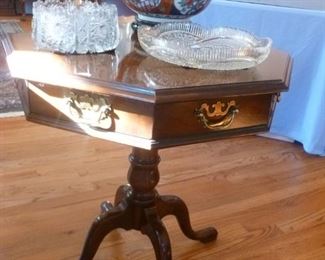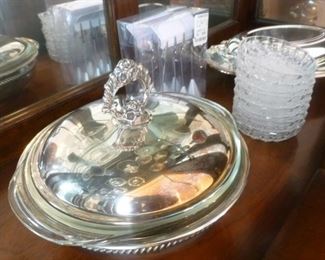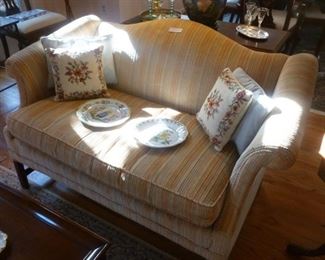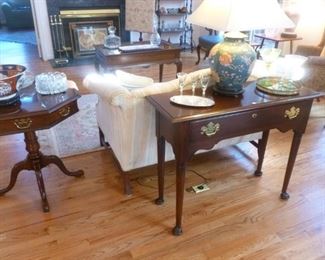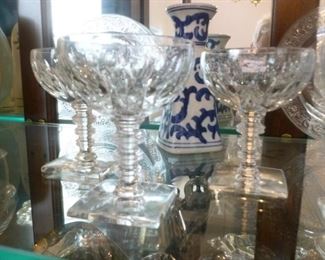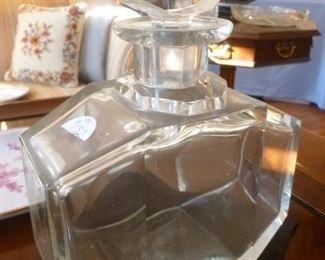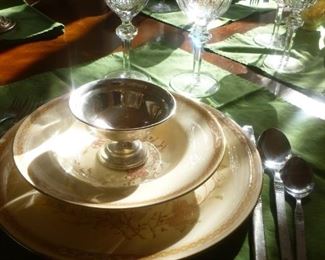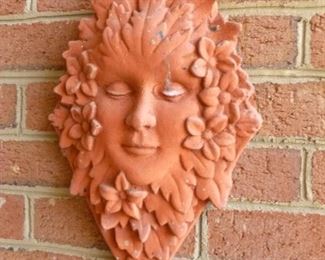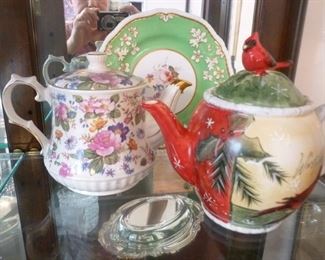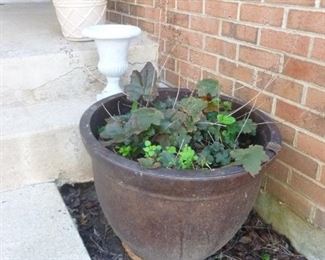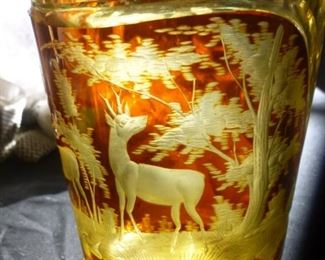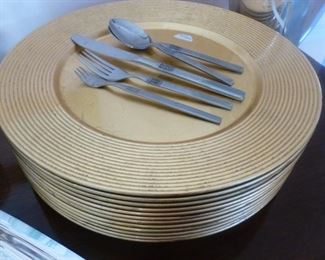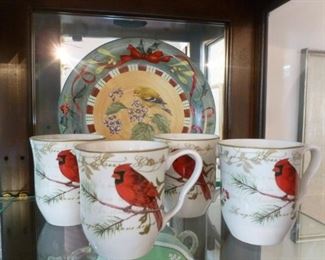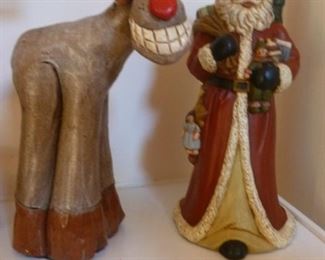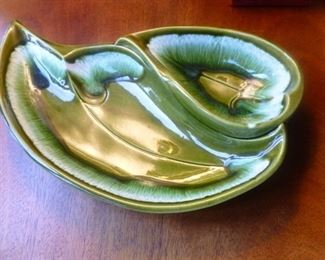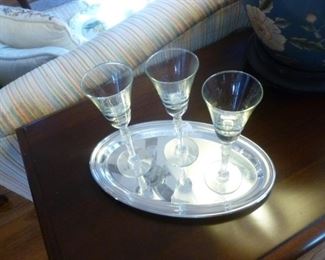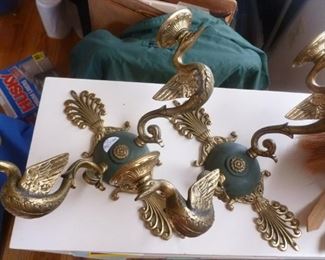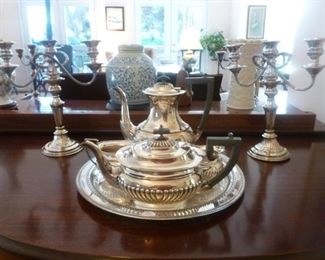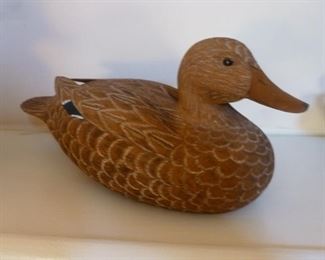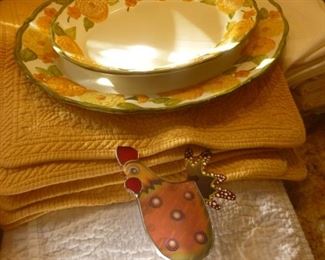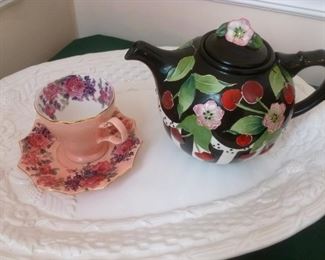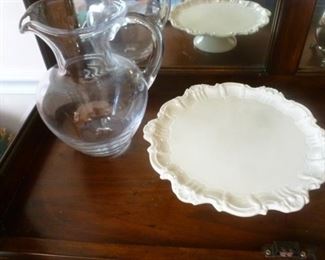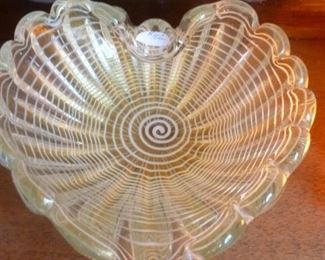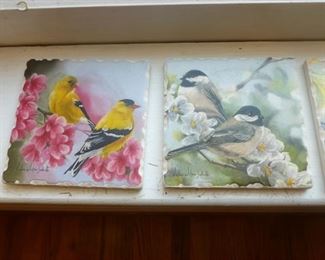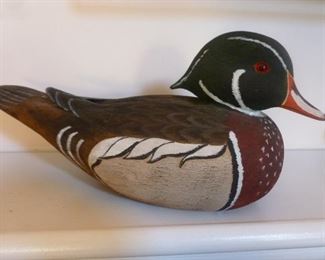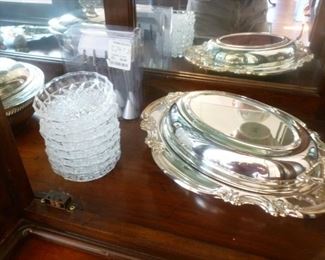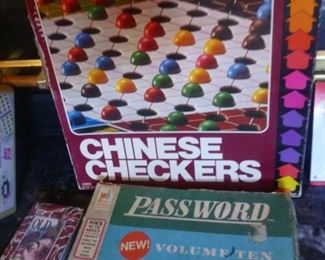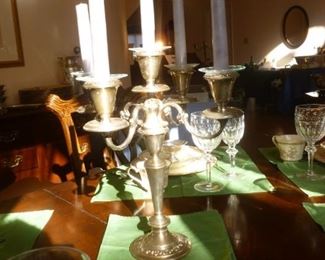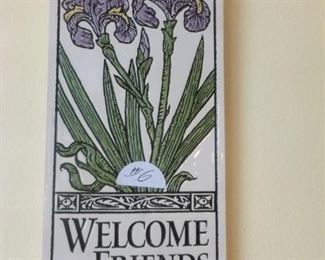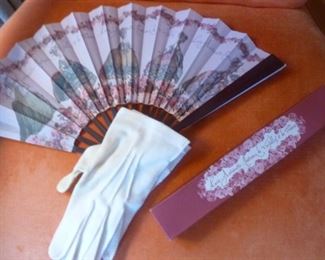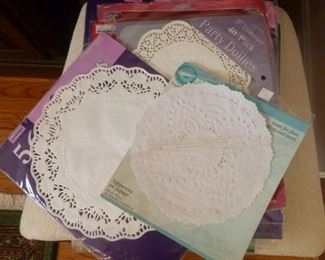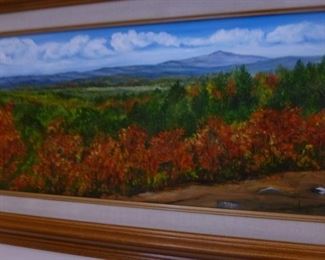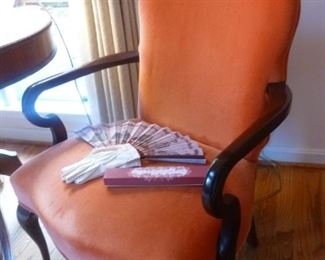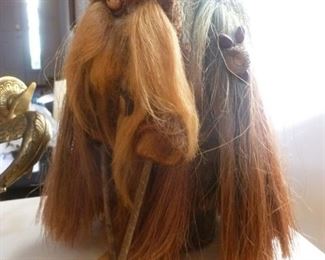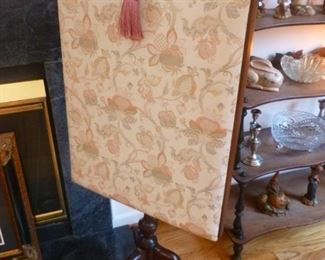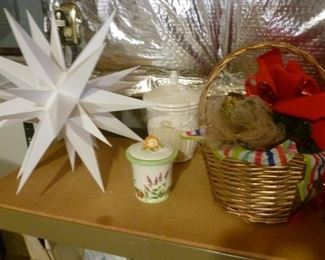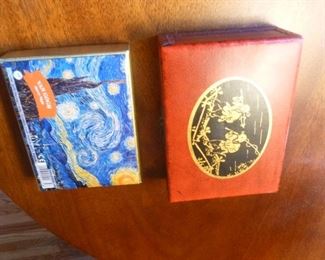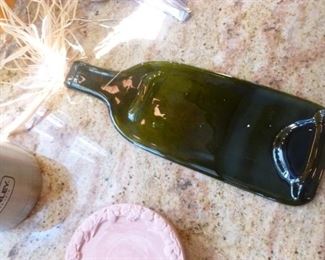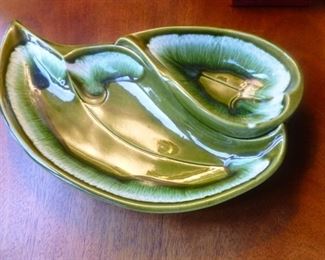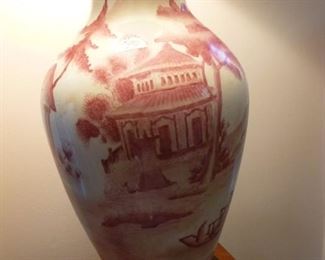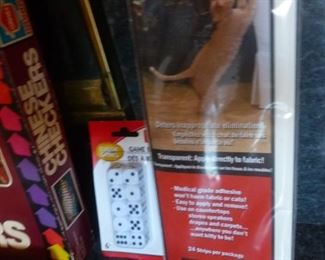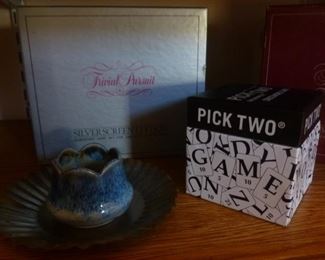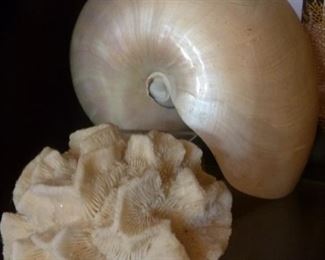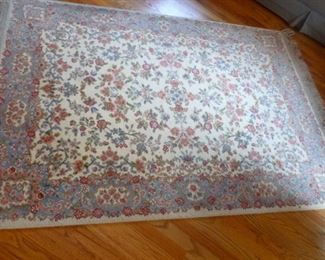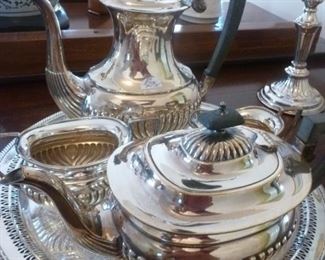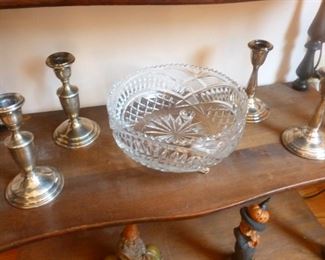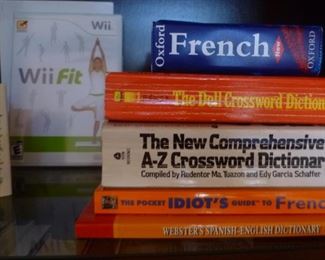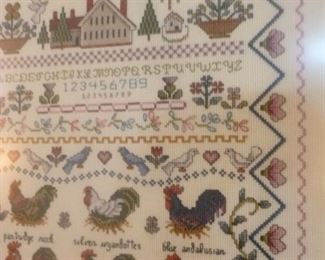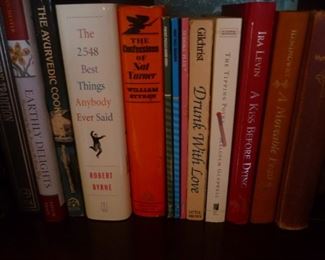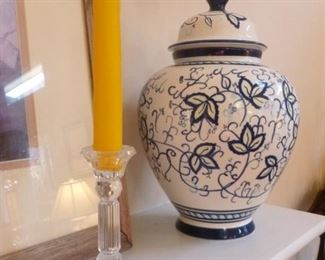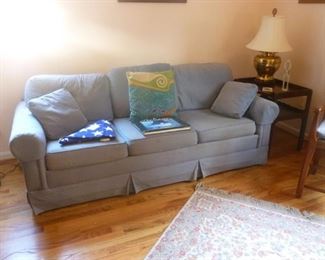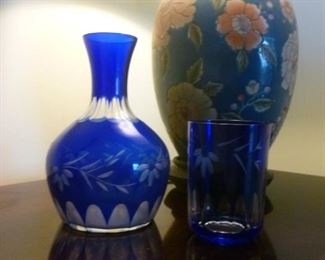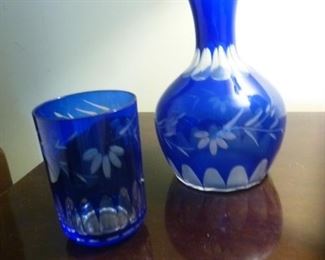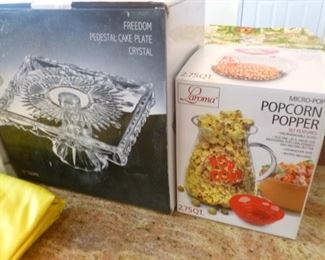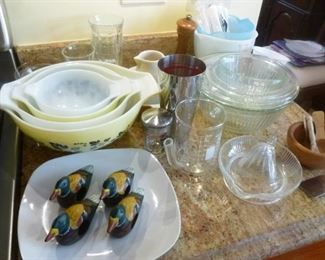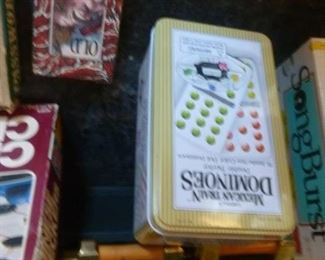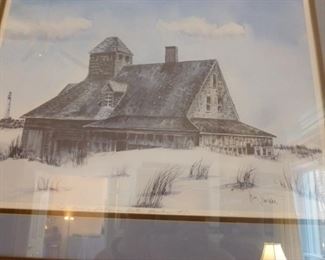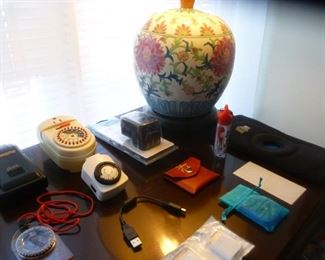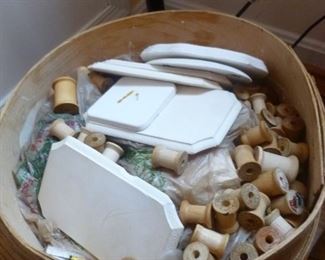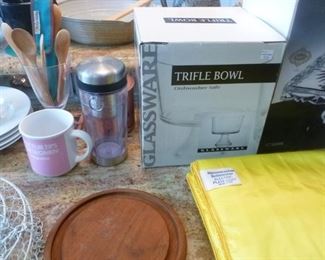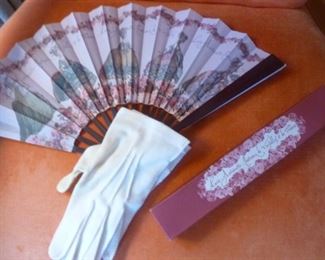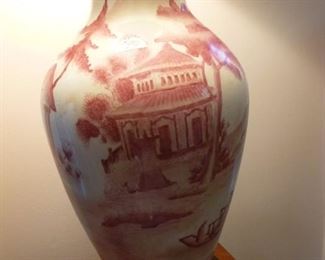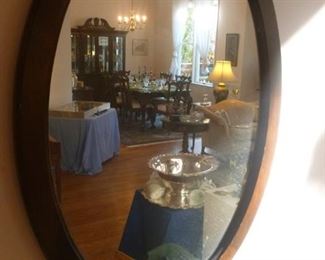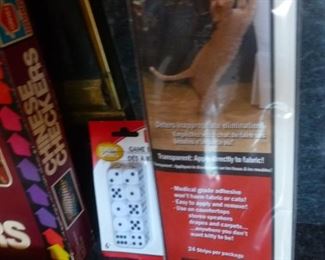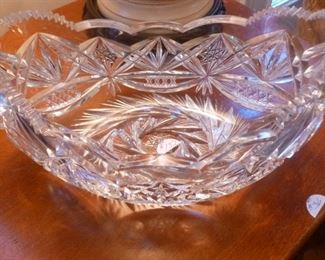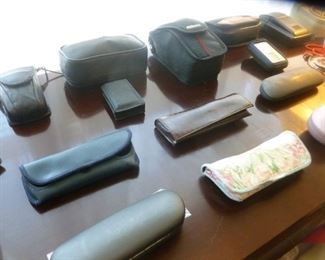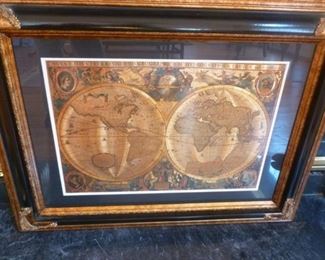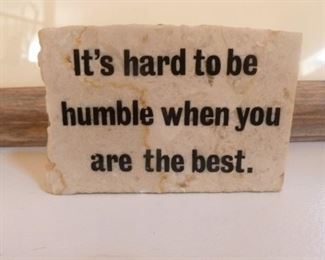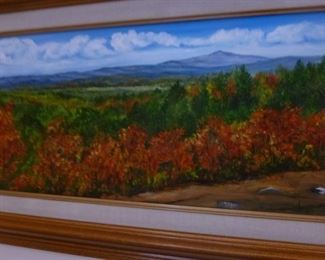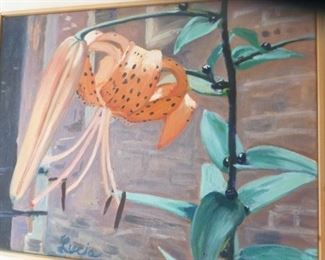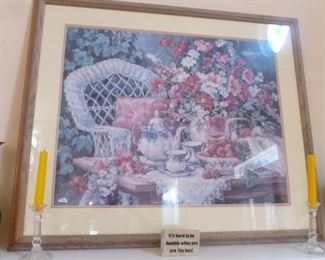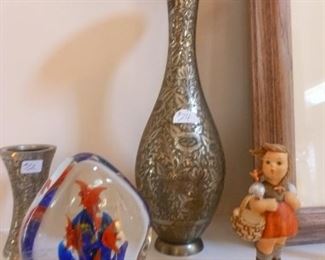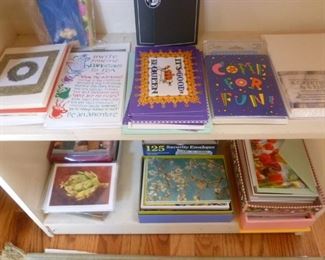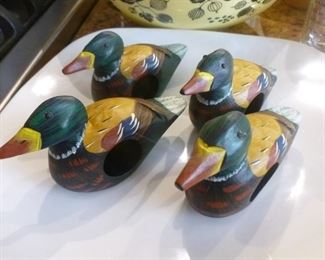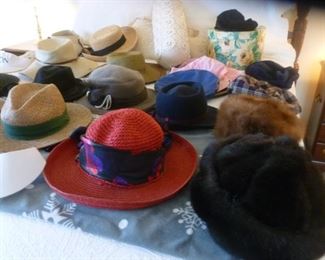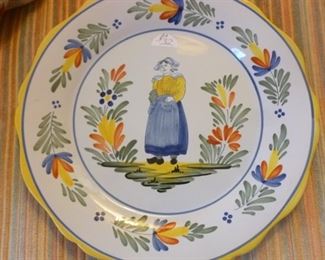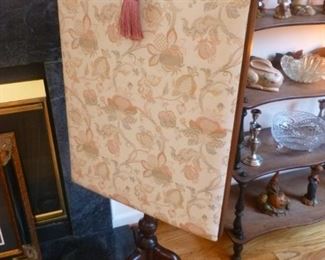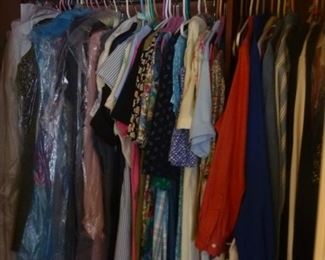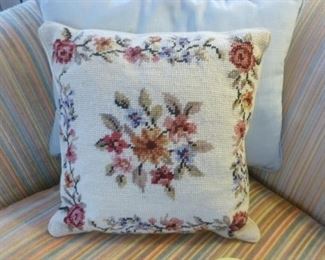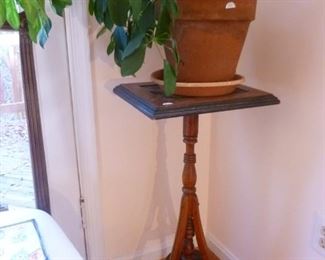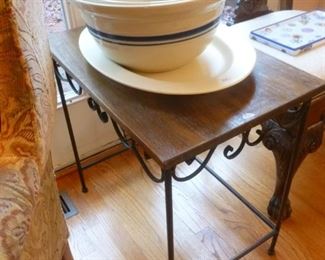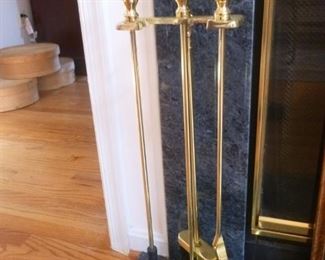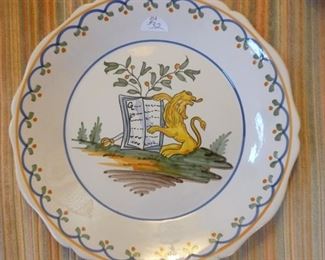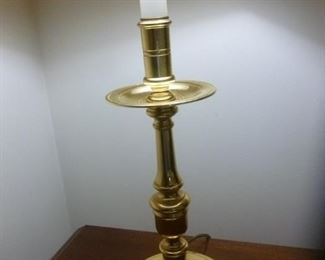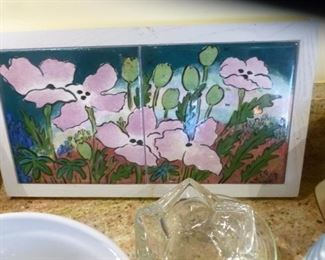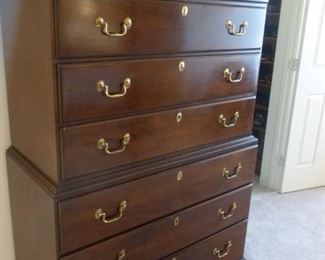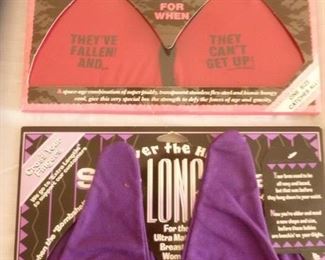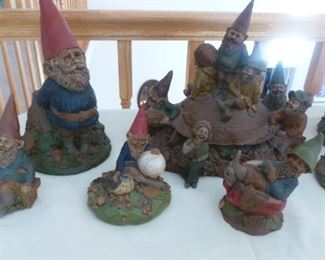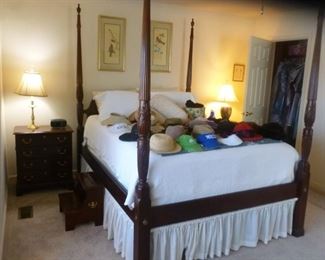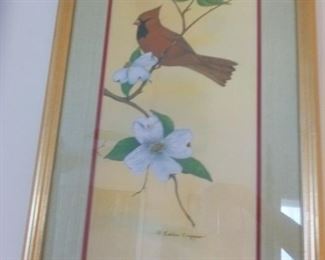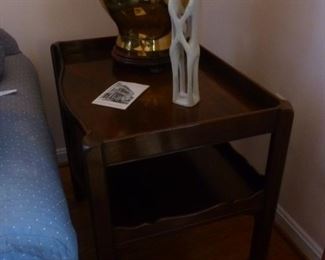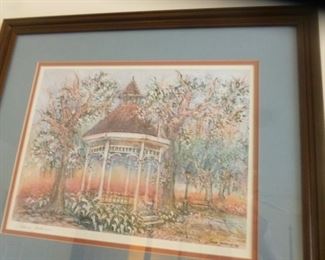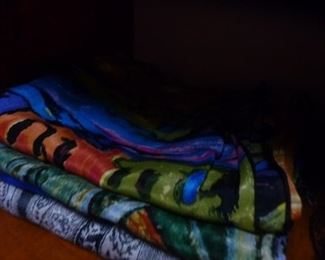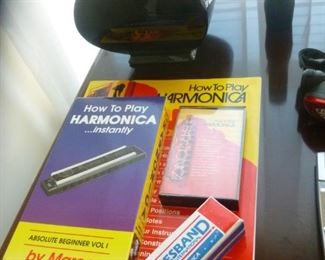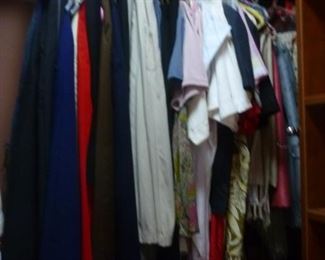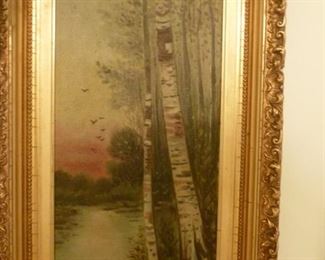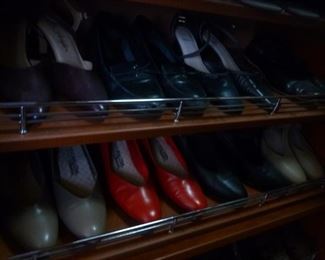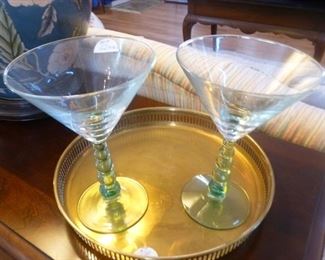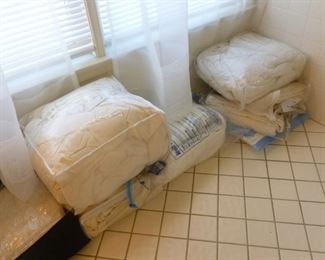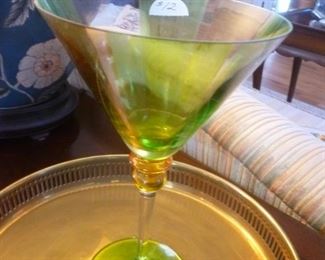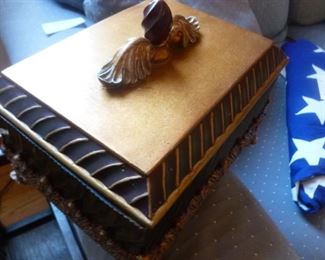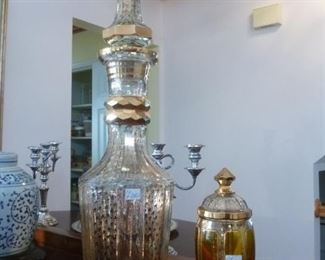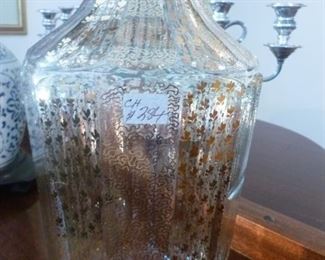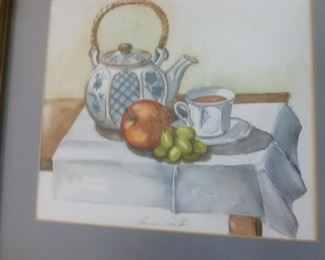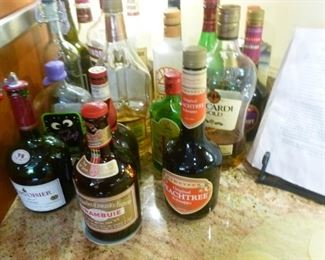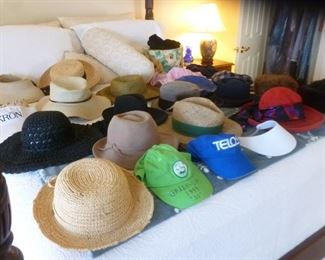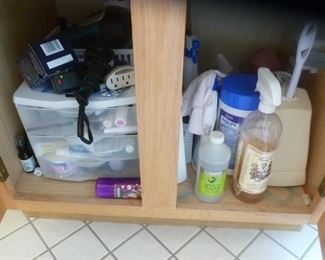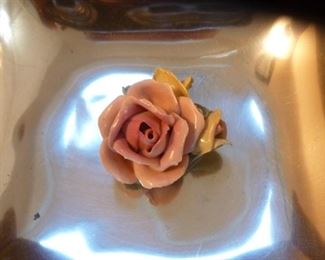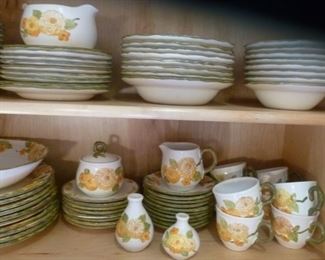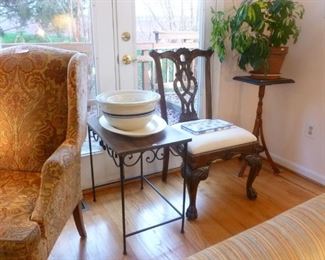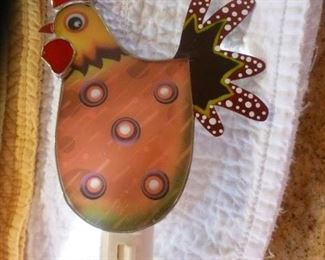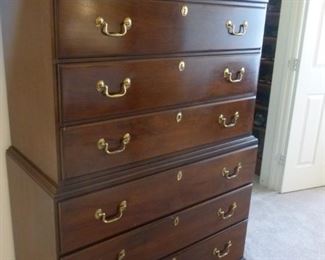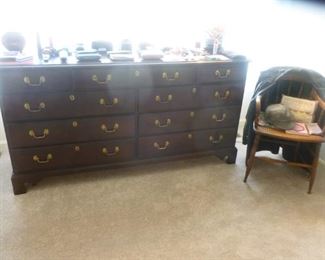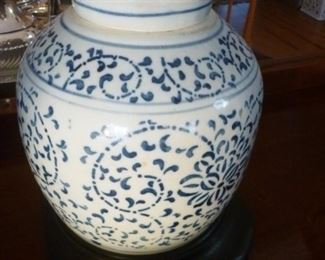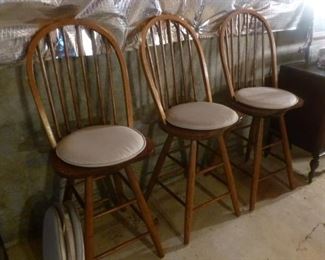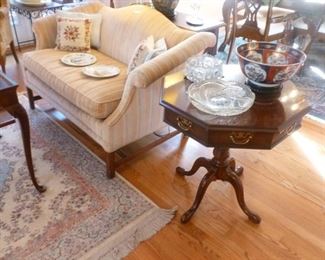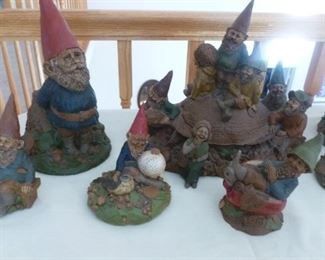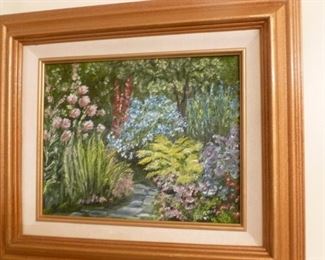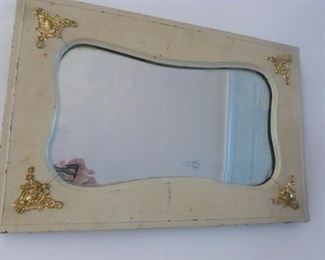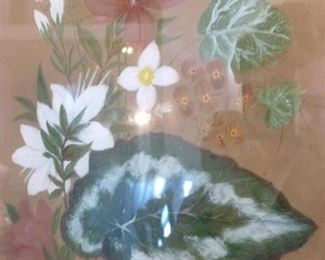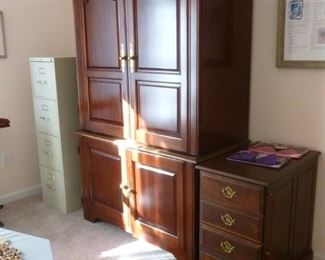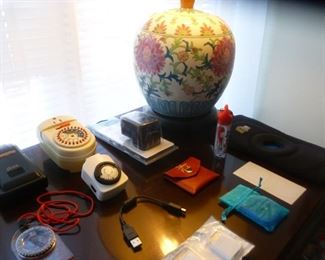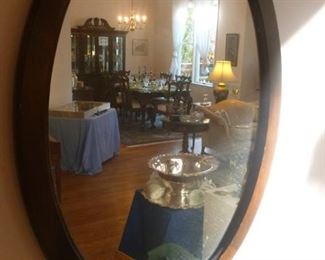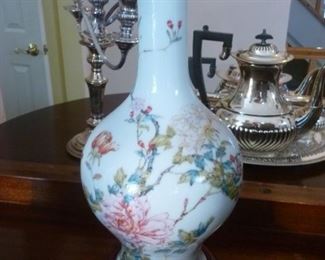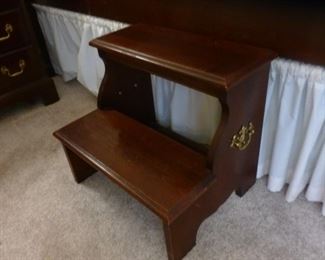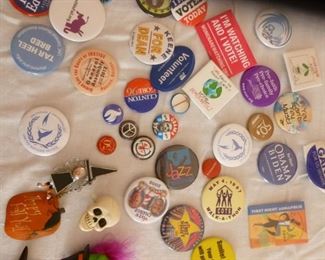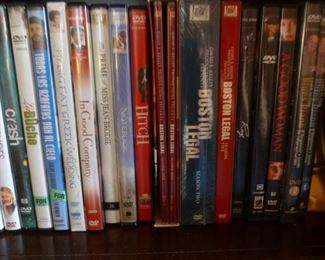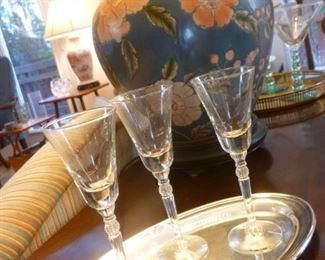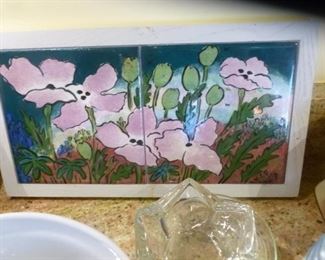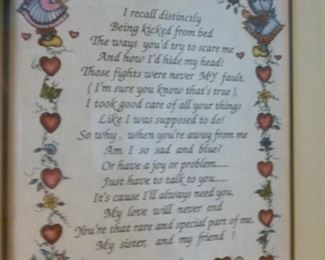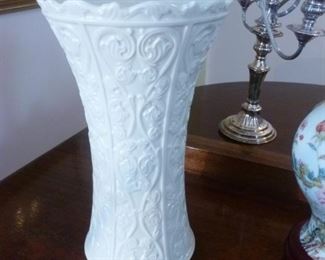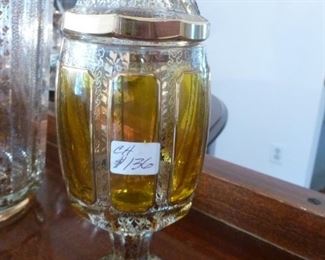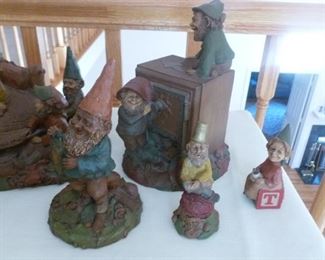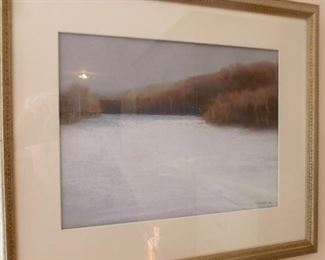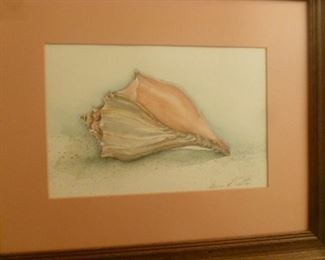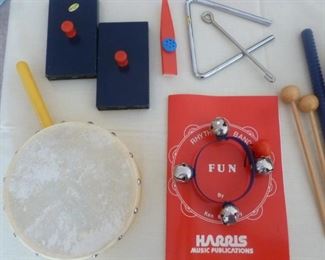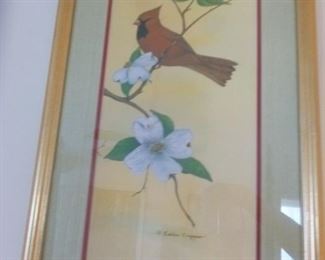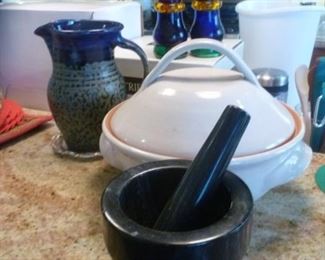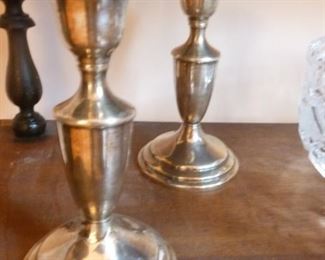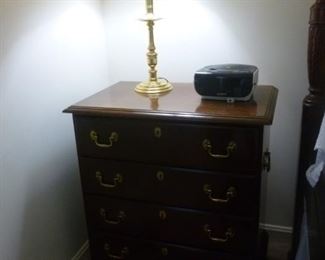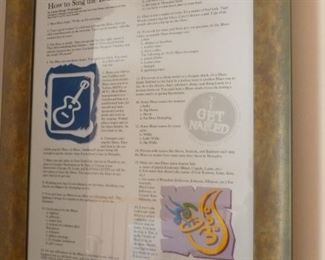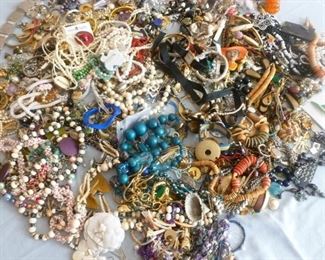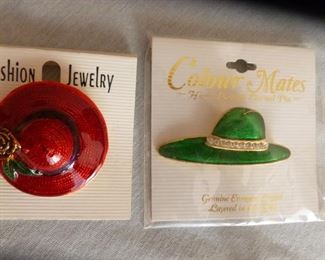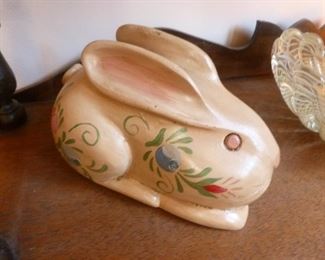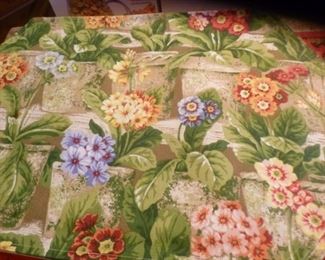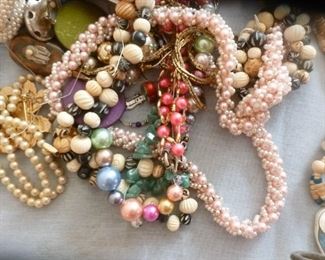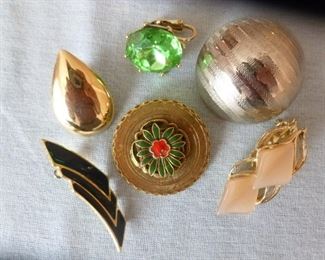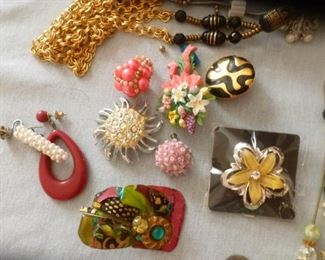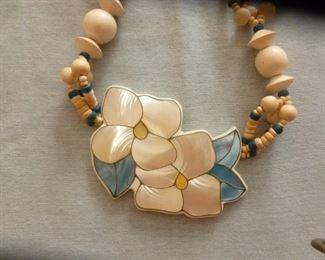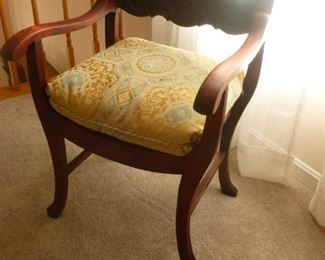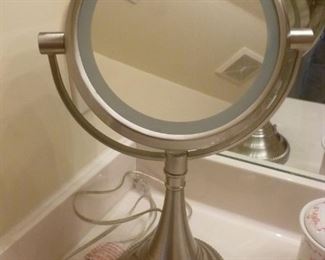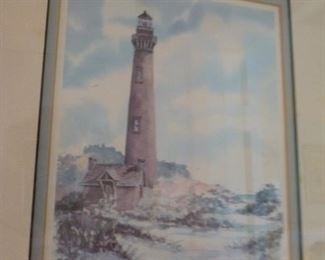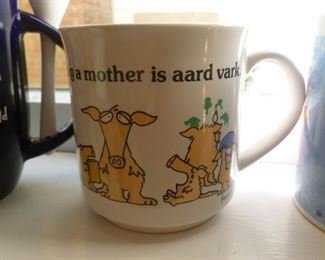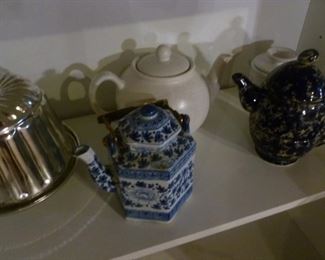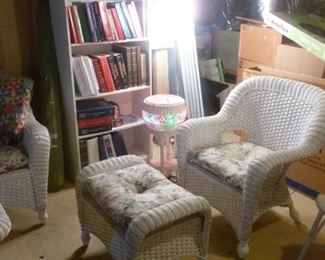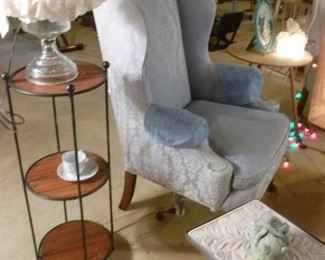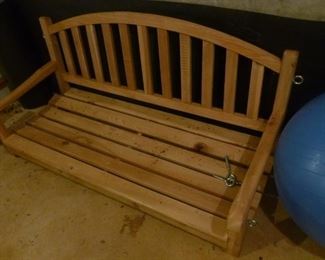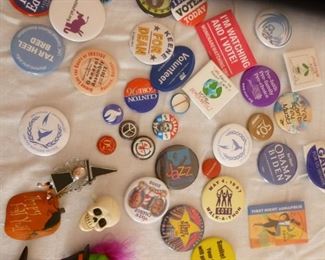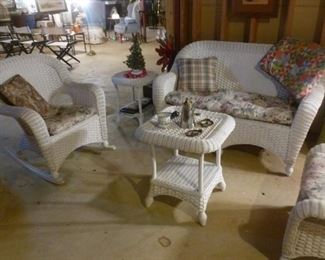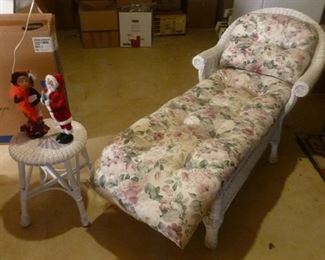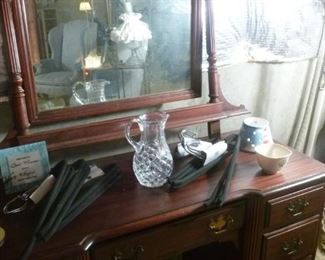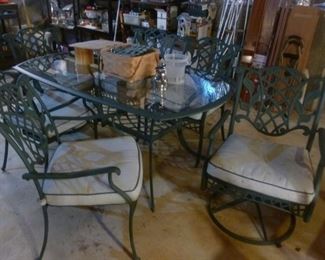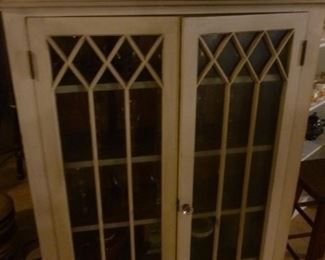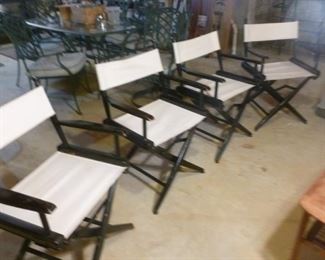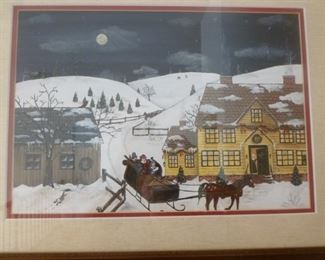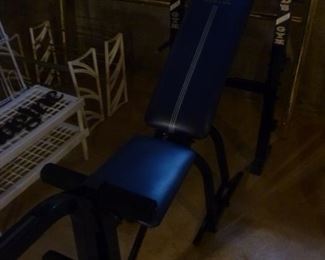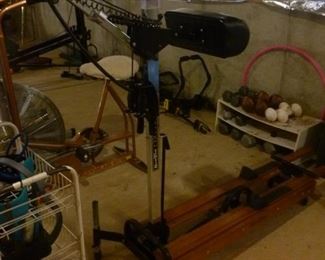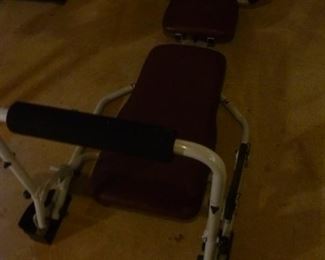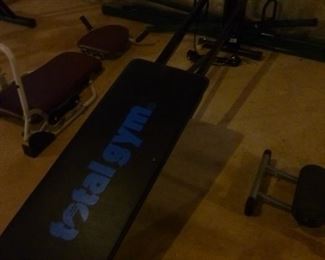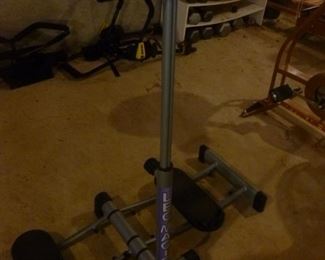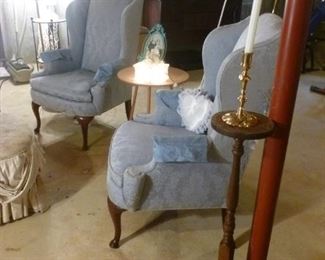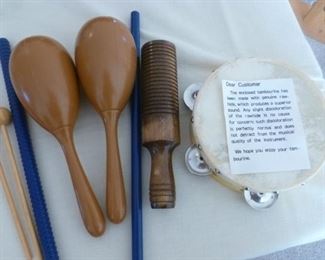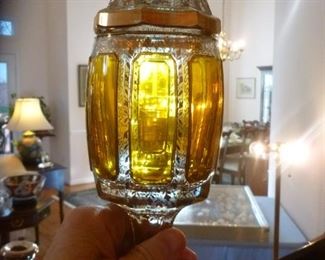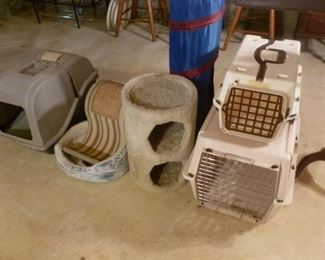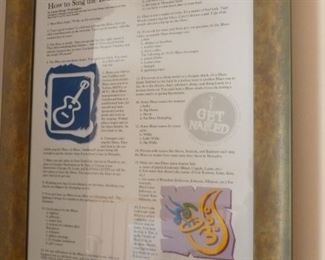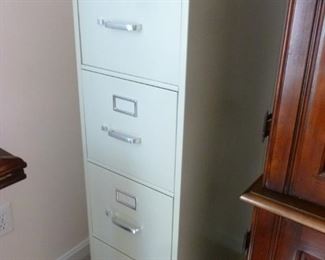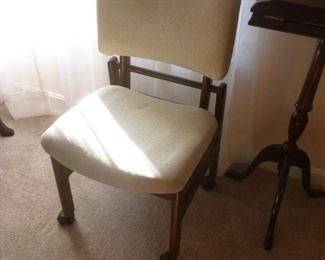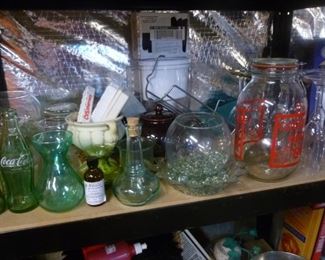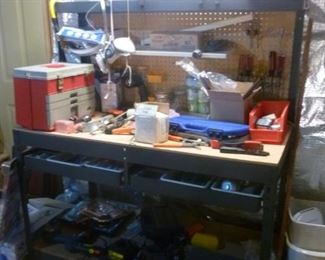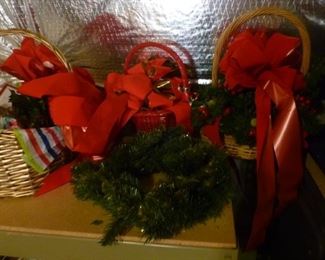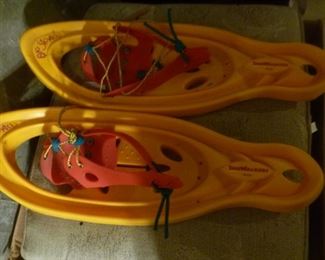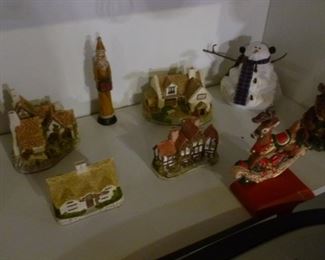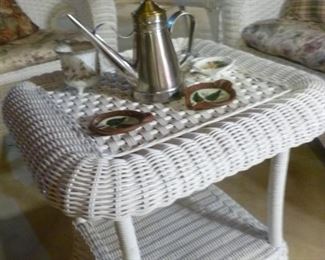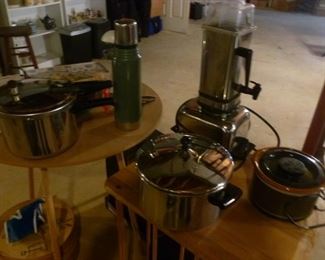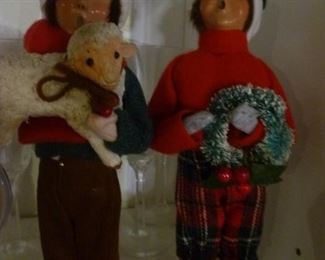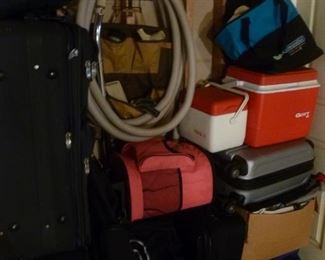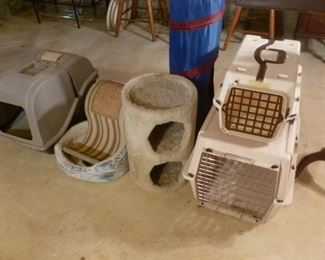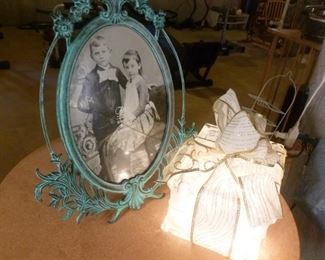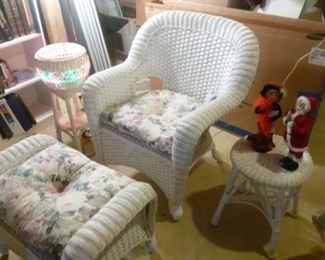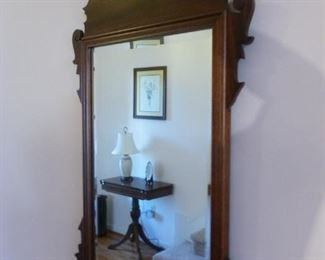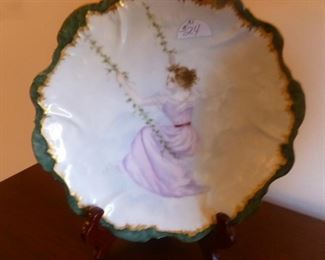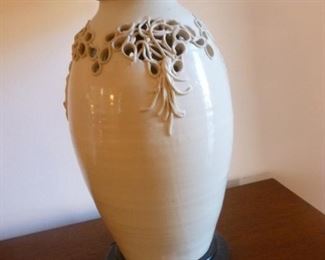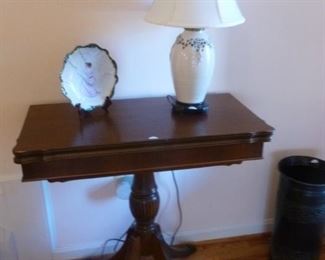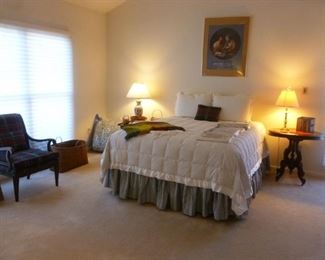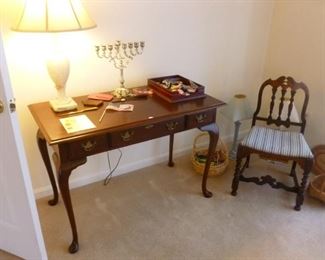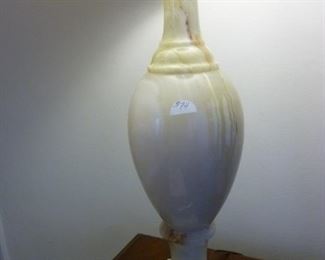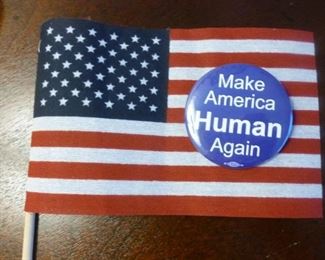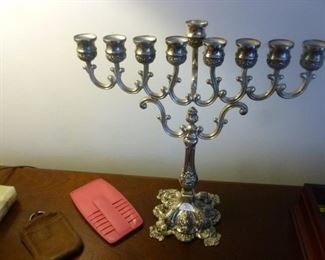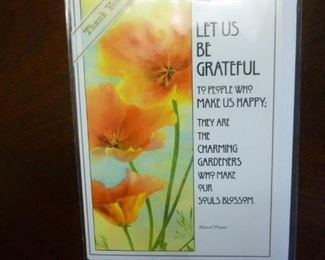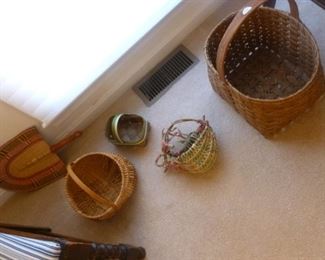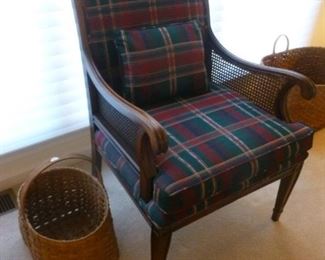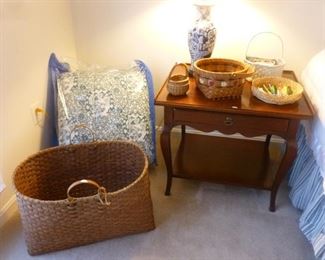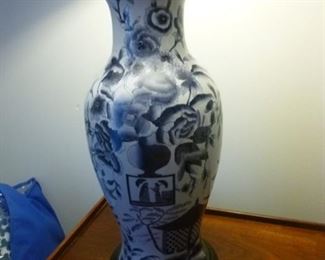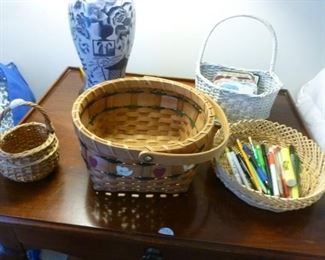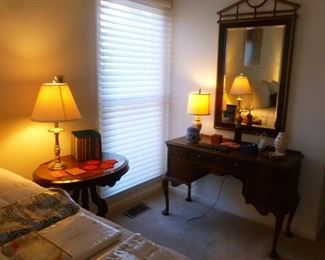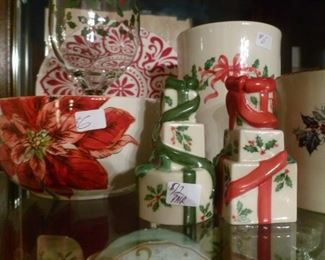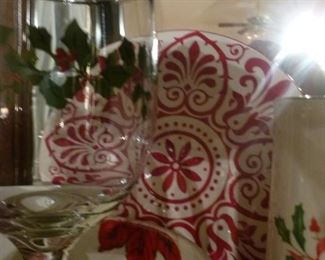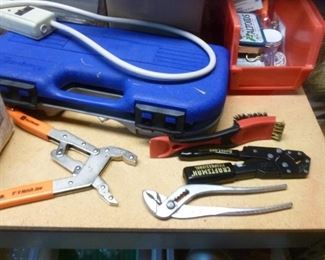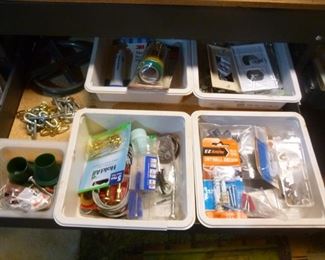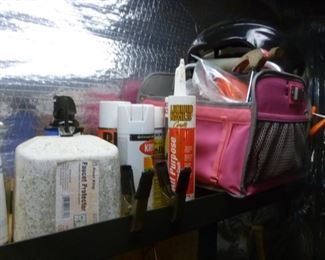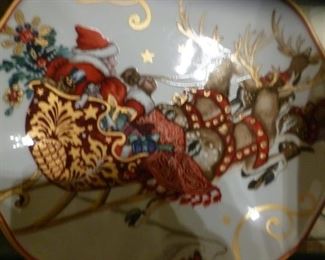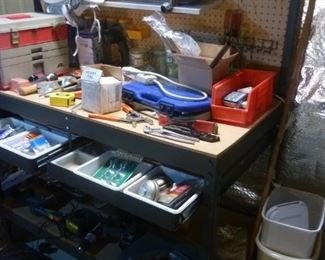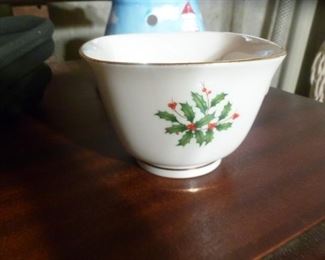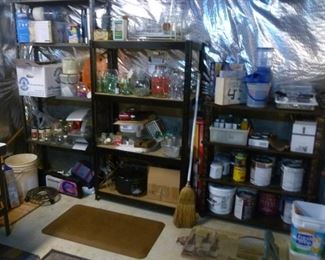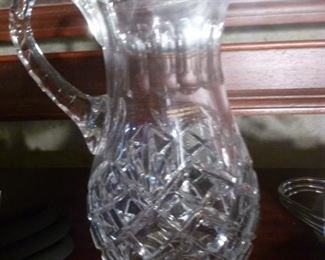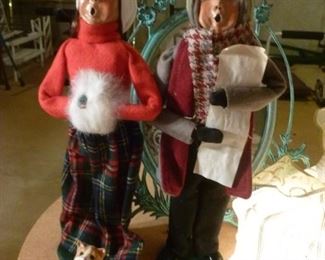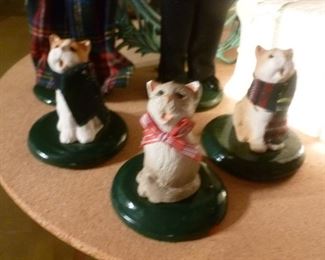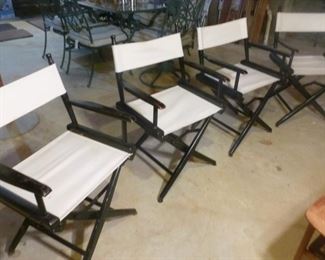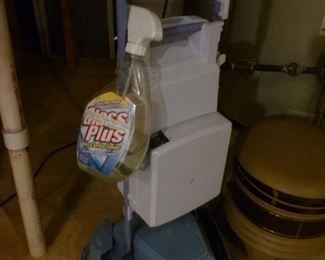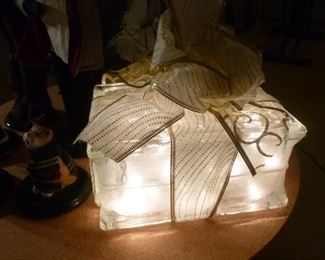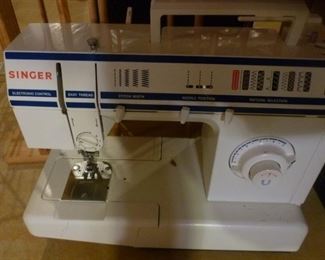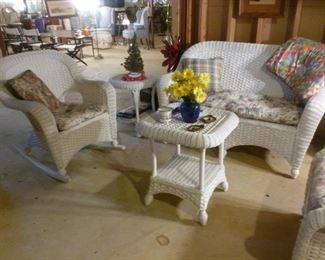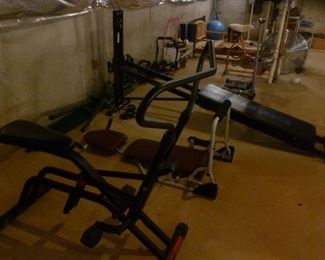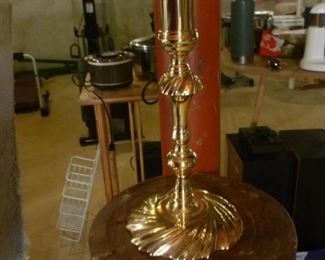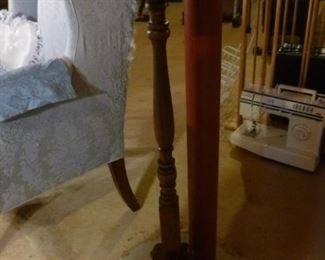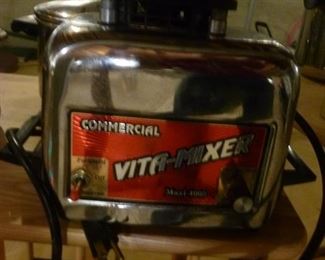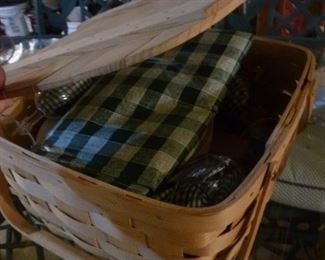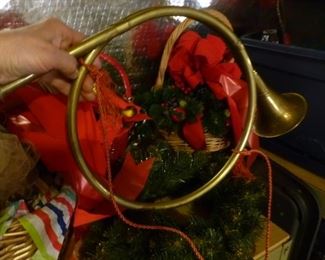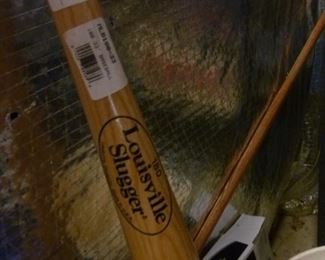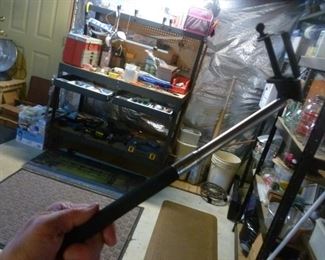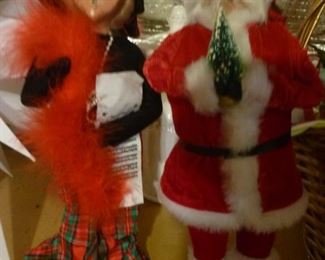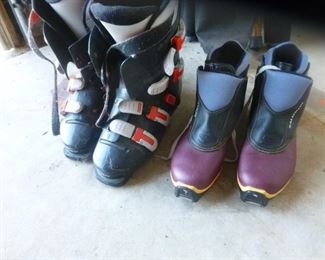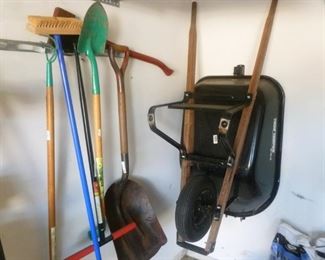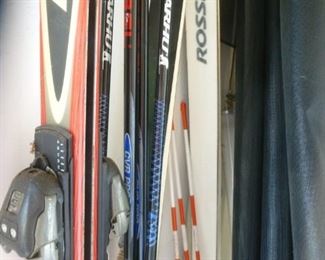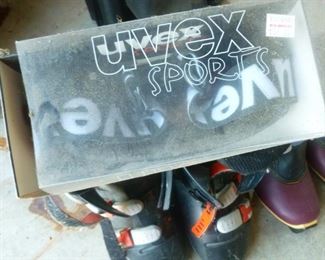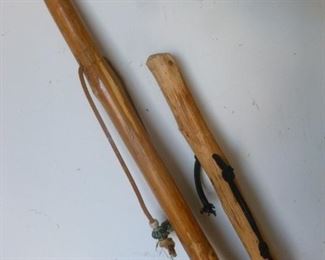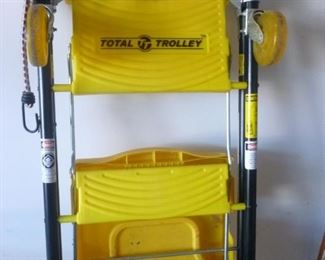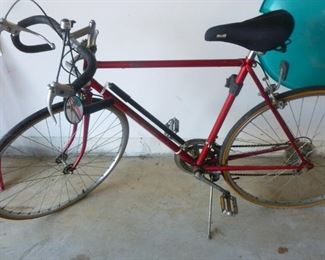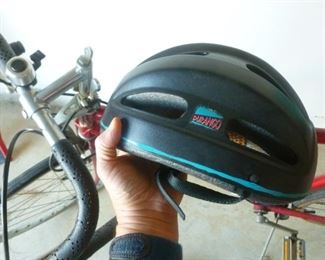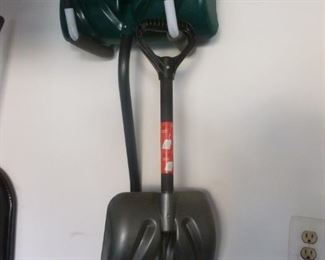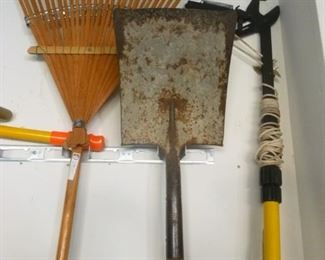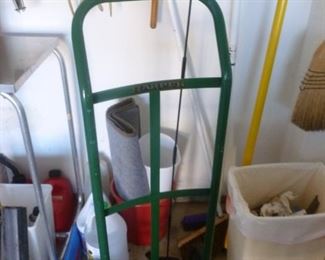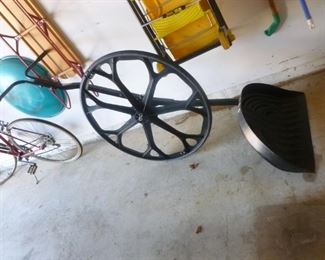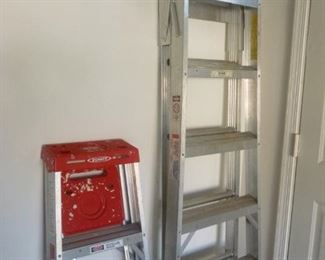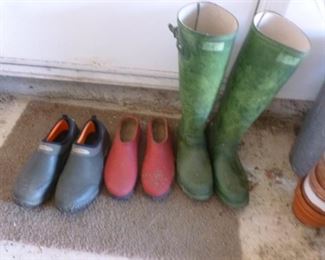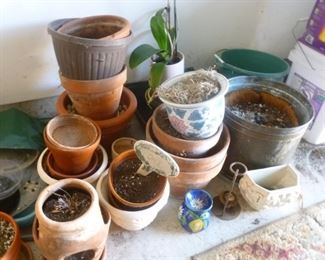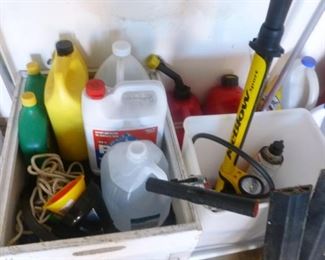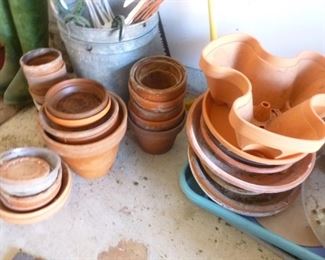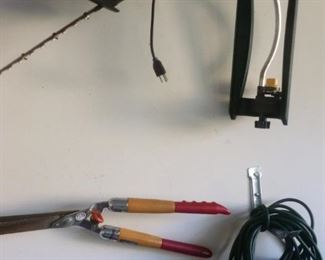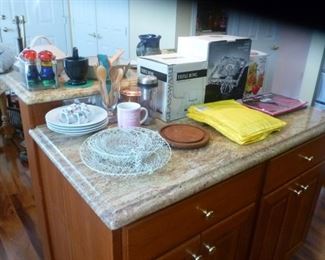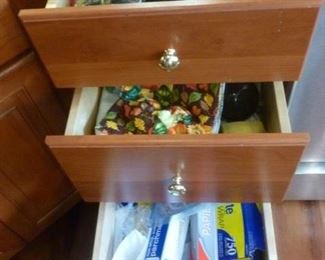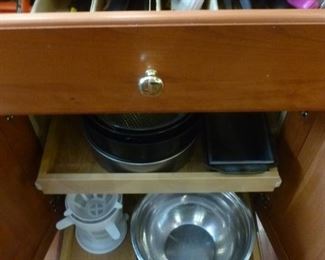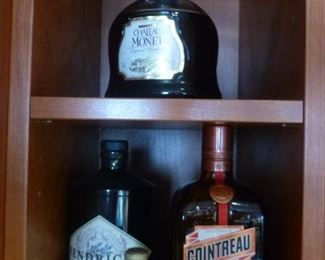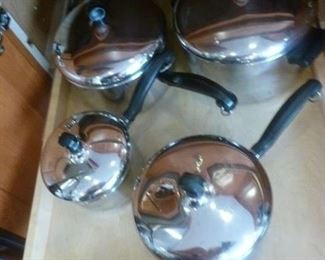 Thank you for using EstateSales.NET. You're the best!