Hoarder's Tool & Yard Equipment ESTATE SALE
outside sale
•
3
day sale
•
sale is over
Terms
Cash or Credit Only, NO CHECKS. All items as is. Not Responsible for Accidents or Injury.
This is a HUGE sale with 1000's of new and antique hand, bench & shop tools! 75 wood planes, mostly Stanley. Hand tools of every type, including many specialized.

100's of vintage handmade wood boxes of all sizes, barrels, crates, antique and new tool boxes, metal boxes and cabinet drawers, telephone lineman's boxes. All kinds of vintage storage large & small, including an old metal locker, tool chests, multiple workbenches w/ vises, files, large & small drawer cabinets.

LOTS of primitives...cast iron, galvanized steel. Cushman Hit 'n' Miss Engine.

TONS of old & new yard equipment & planting supplies, barrels, trash cans, potting soil. 6x10 Greenhouse

Lots of Old telephones, Western Electric and Bell System telephone equipment. Old radios. 100's of lbs of lead ingots.

Some Household...quilts, wool blankets, hand made crocheted spread and tablecloths, old bottles, signs, and smalls.

Old heavy rope w/ a lot of pulleys and clips attached, wood and metal block & tackles and pulleys, soldering irons, solder, telephone co iron holders, dozens of honing stones, both wet and dry grinders, radial arm saw, joiner, planer, router tables, gloor mounted drill press, table saw, lathe, band saw, belt/disk sander, circular saws, antique hand saws, coping saws, back saws, jig saw, small wood wheels, corks, antique church hymnal racks, pipe clamps, screw clamps, c-clamps, hand planes, levels, antique hand saws, old yardsticks, 1 gal jugs, green & blue glass insulators, plumbing & electrical supplies, WWII field radios, canteens and bags, oil cans of all sizes, wheel barrels, antique door knobs and latches, paint brushes and scrapers, ladders, rototiller, old garden tools, axes, hatchets, seed starting pads, mole mills, green house, seed starter kits, wire of all types, romex, battery chargers, lots of greenhouse plant trays, potting soil, antique storage cabinets, old metal locker, dollies, metal and wood vices, files cabinets, chop vac, RR oil lamps and others, lead and molds, large old fire extinguishers, wagon and cart frames, aluminum flashing, copper sheathing, fishing rods, old radios and speakers, quilts, hand crocheted tablecloths and bedspread, old wool blankets (1 army), vintage popcorn spreads, vintage aprons, placemats, small collectible bottles and cans, shop lights, saw blades, work benches, large metal industrial equipment rack, kerosene heaters, shelving units, old 2 man saw, large and small galvanized buckets, galvanized watering cans, old cast iron pots and fish fryers, shop lights, acetylene torch, milk crates, pneumatic hoses and accessories, old tap and die sets, primitive torches, plows, pulleys and water pumps, big barrels and trash cans, clam rake, oyster rake, old sickles, 1/2 lb lead ingots, (100s), large wall clock, large rock tumbler w/ rocks, grits, saw blades and findings, wash boards, sealed Jim Beam telephone bottles, antique telephones, lots of old telephone equipment, wood molding, lead smelters, ammo boxes, ornate picture frames, copper pipe fittings, antique and new staple guns, vintage pencil sharpeners, hundreds of small brass hinges and clasps, glue guns, antique braces and bits, chain saw sharpeners, Irwin auger bits, hundreds of metal files, work gloves, old car hubcaps, horn, headlight, and gauges, post office door banks, wicker chair webbings, 1000's of antique and new hand tools: wrenches, hammers, screw drivers, ice picks, wood and metal chisels, oyster knives, pliers of all kinds, hundreds of drill bits of all kinds, nail sets, plumb bobs, squares, old folding wood rules, extension cords, replacement handles, riveters, monkey wrenches, pipe wrenches, vintage chest drills, pipe clamps, wire brushes, bristle brushes, motors, plant rack, chop saw, glass insulators, fast framing kits, vintage fans, shop lights, vintage metal trash cans, Bell System Butt Box, air compressors, heavy duty casters, bug zapper, small drawer cabinets, draw knives, spoke shavers, antique hand tool grinders, hand cart, vintage gas cans, antique metal scale, antique corn grinder, large dried gourds, coco cola bottle rack w/ bottles, antique butter churn jar, bushel baskets, metal oyster basket, large crab pot basket, vintage heavy copper funnel, galv funnels, aquarium, vintage spreaders, watering cans, squirrel proof bird feeder, pvc fittings, vintage Lyons locker baskets, many, many more items.....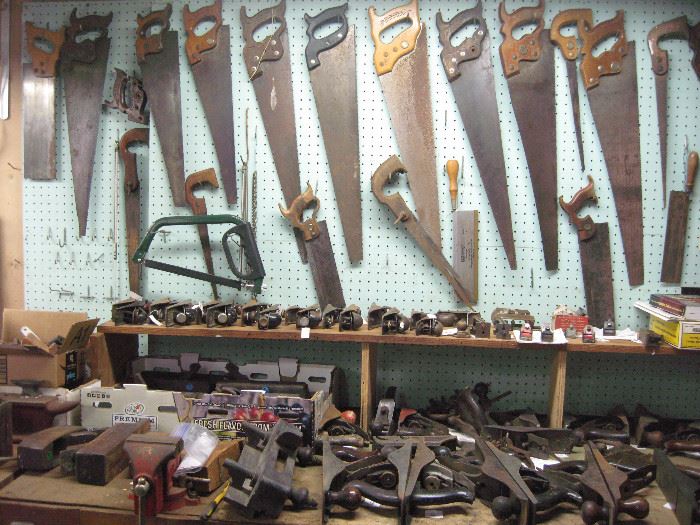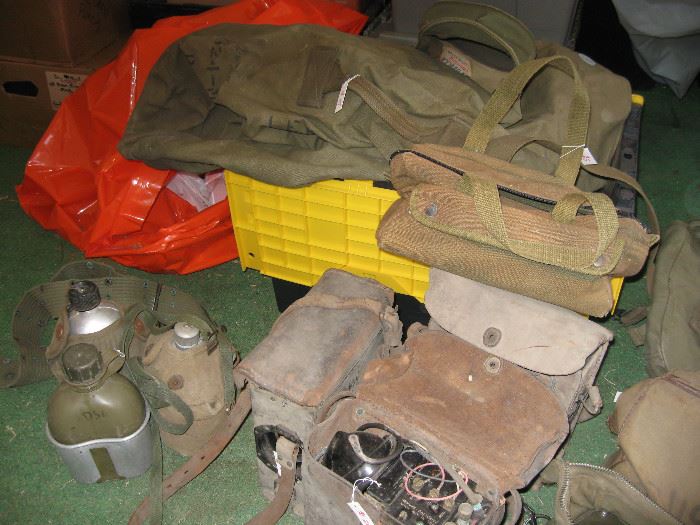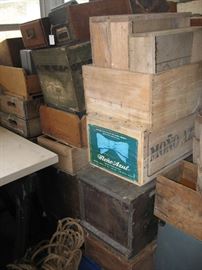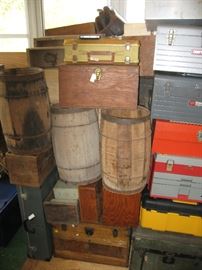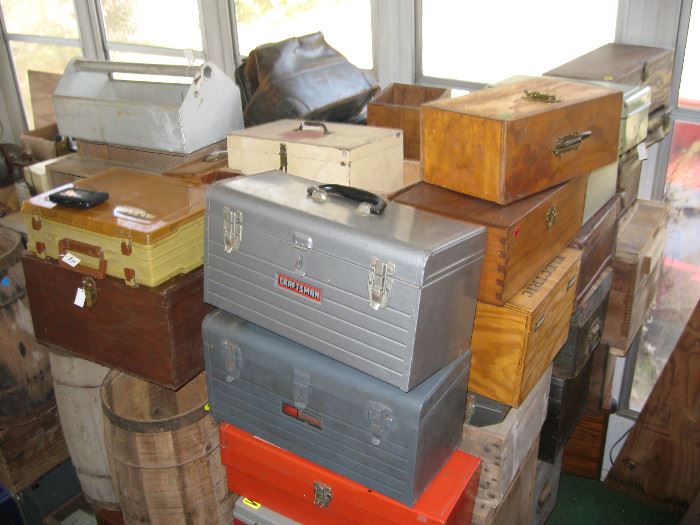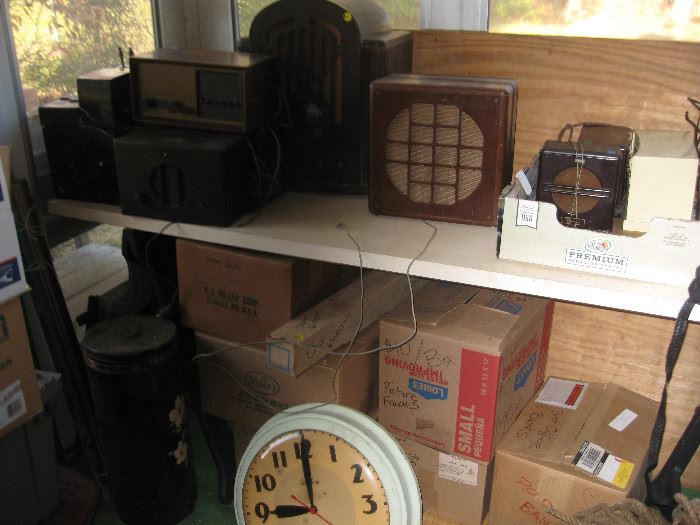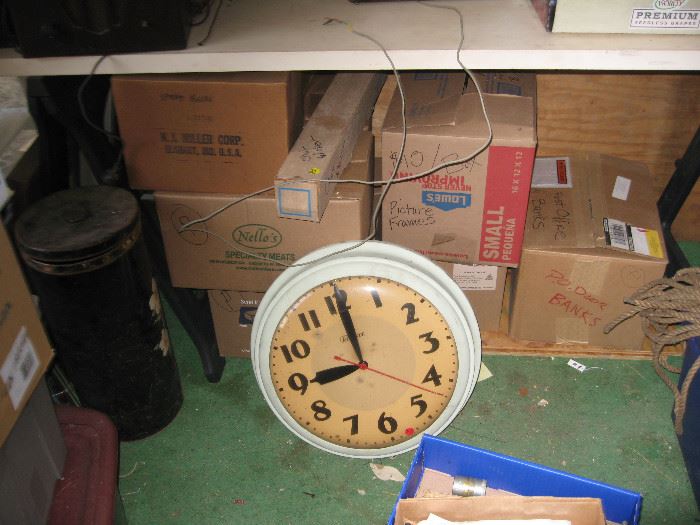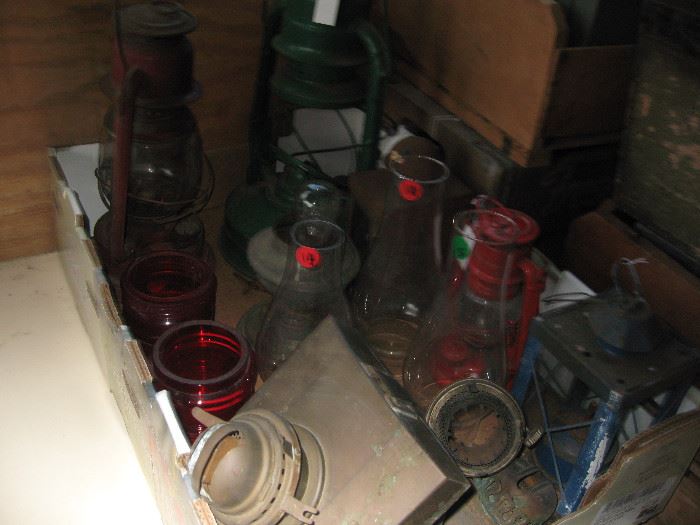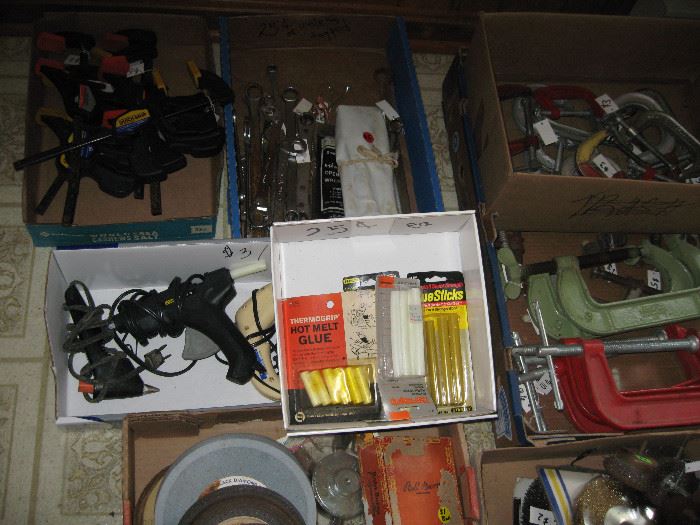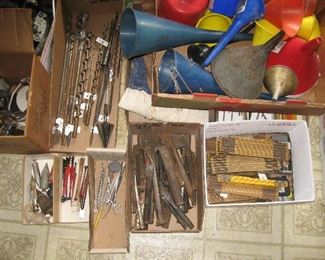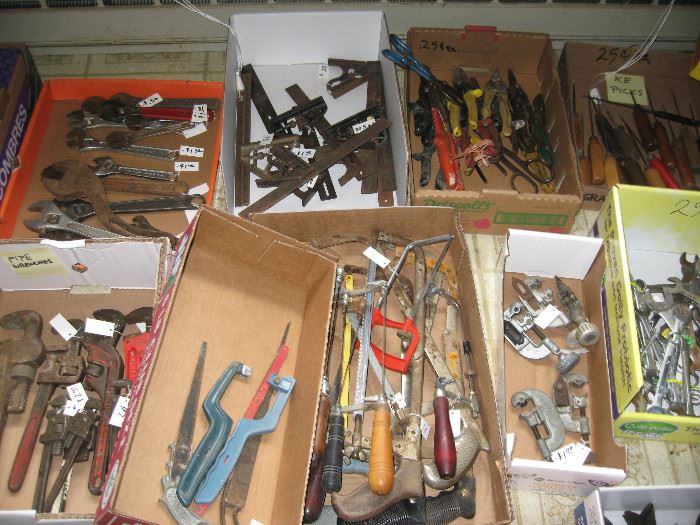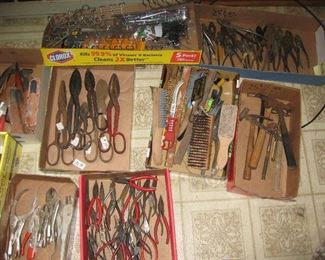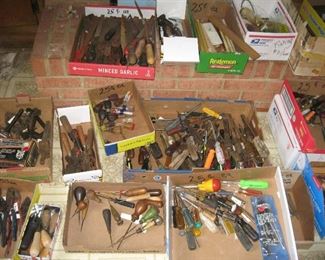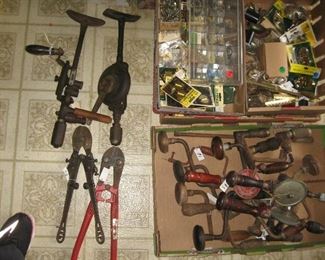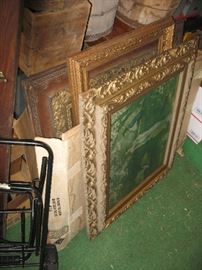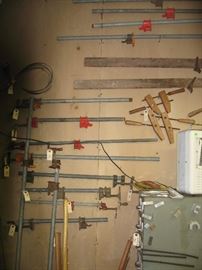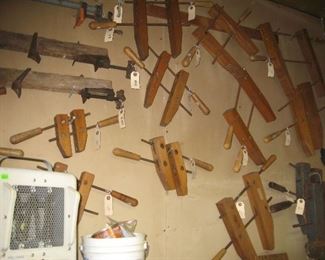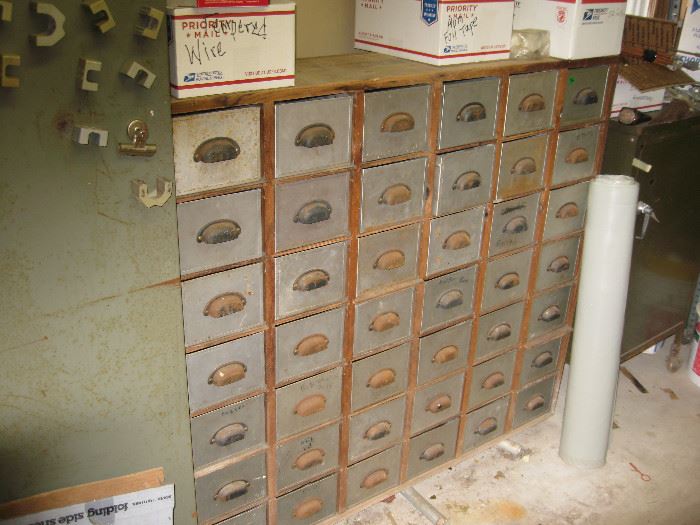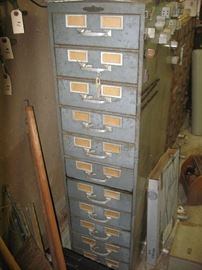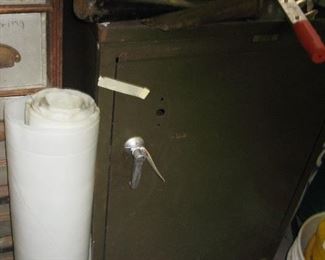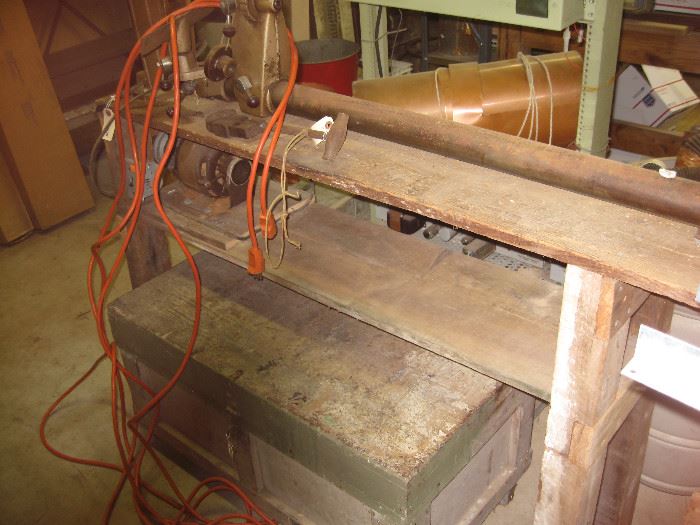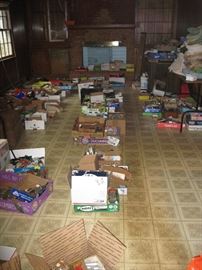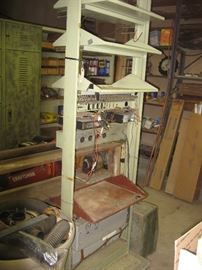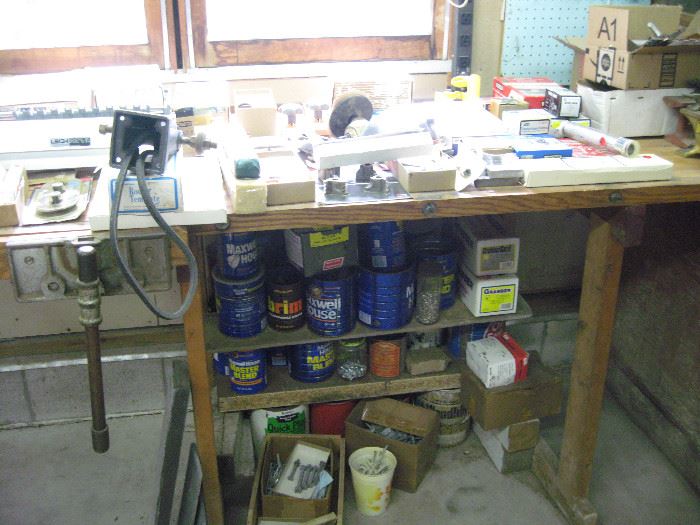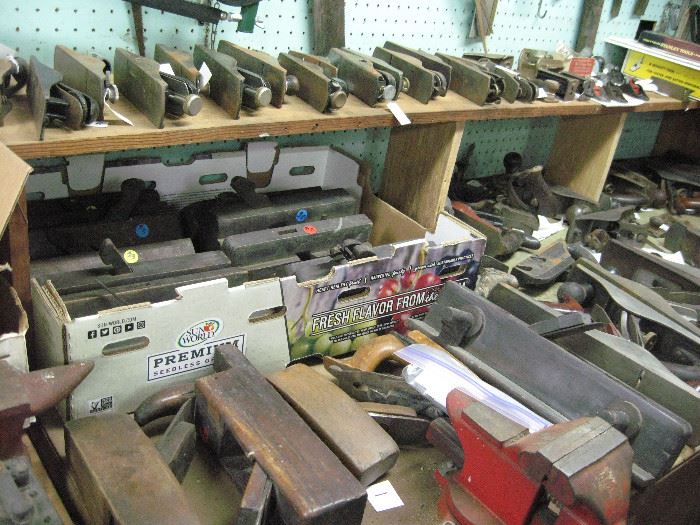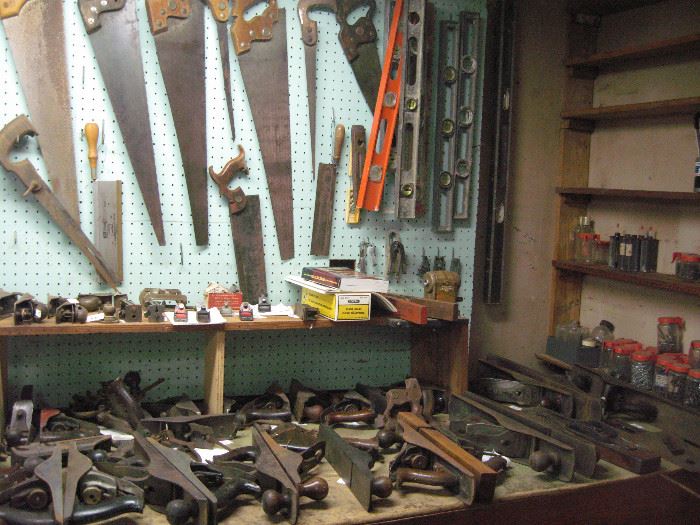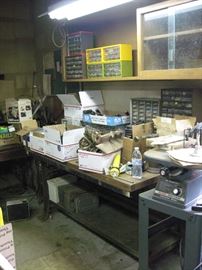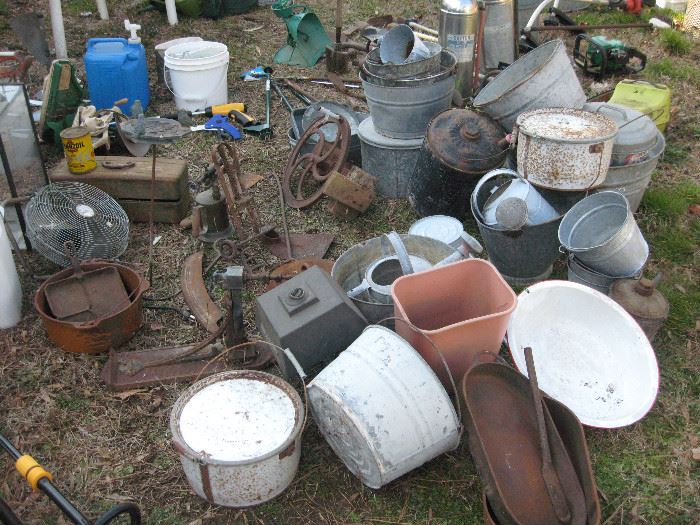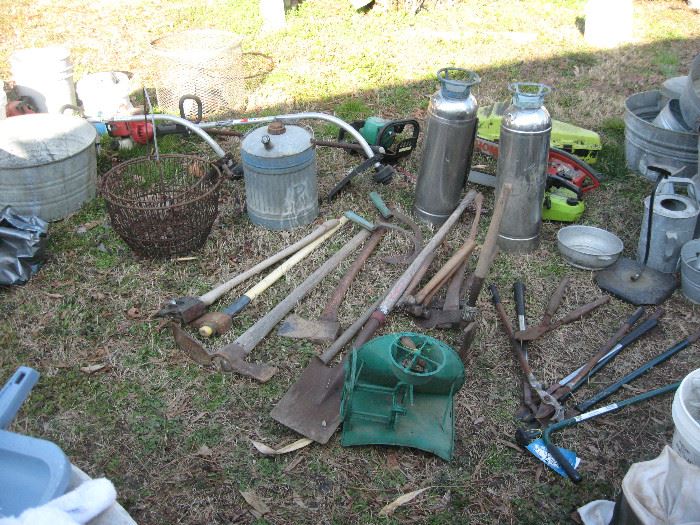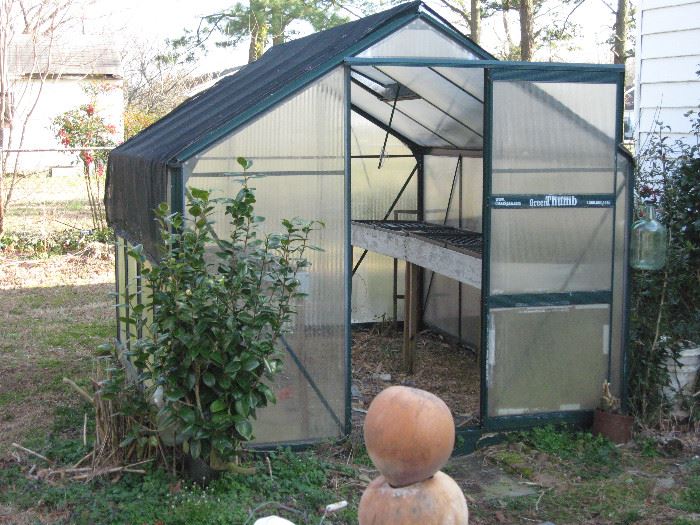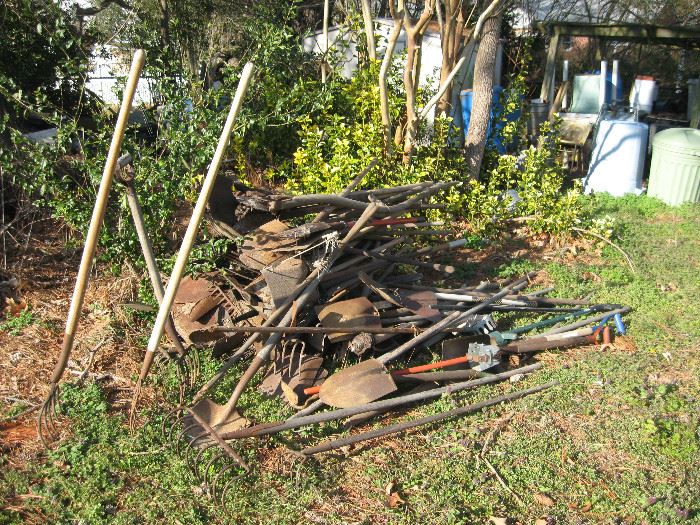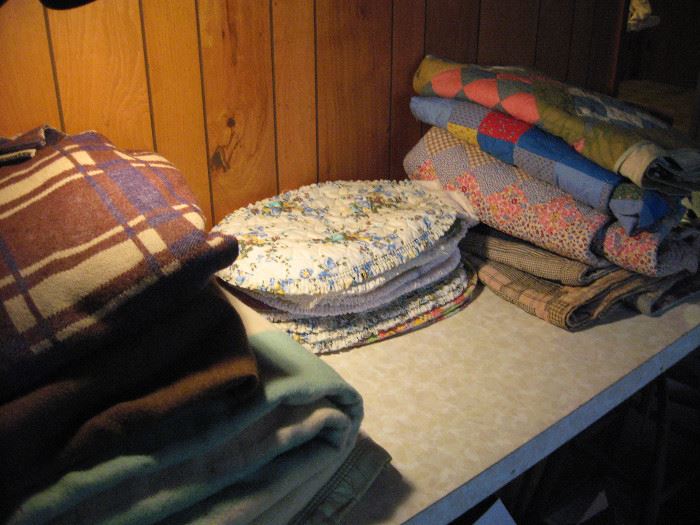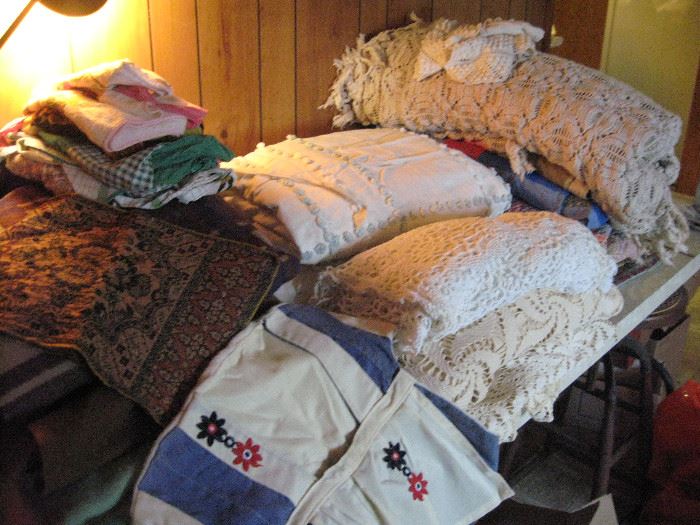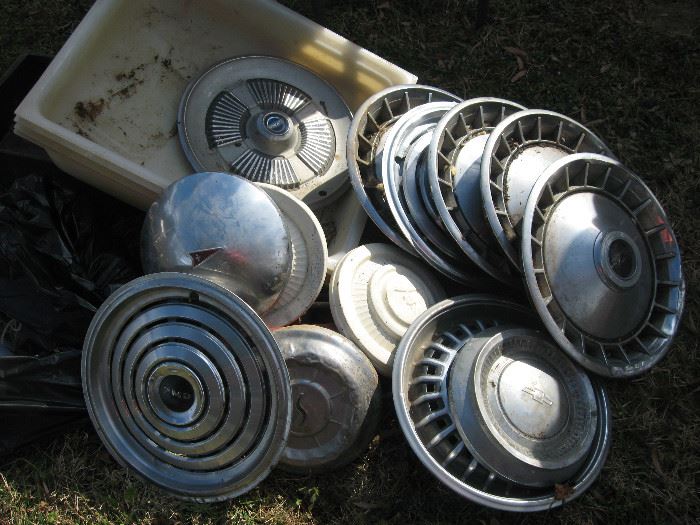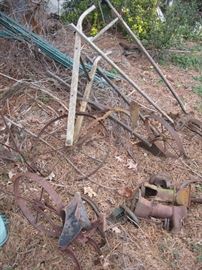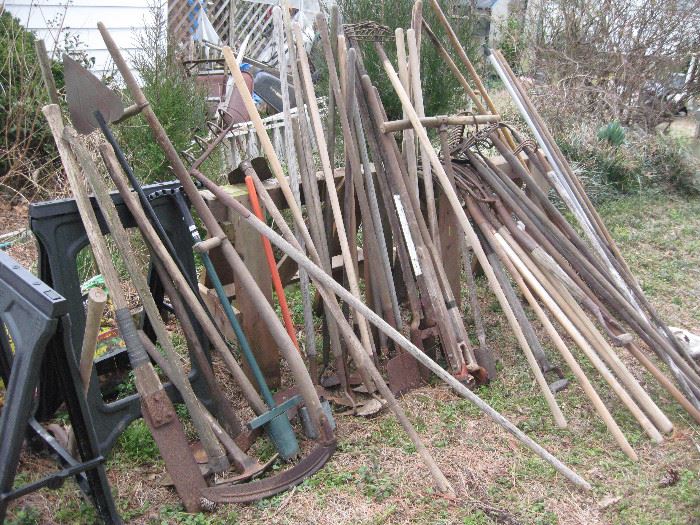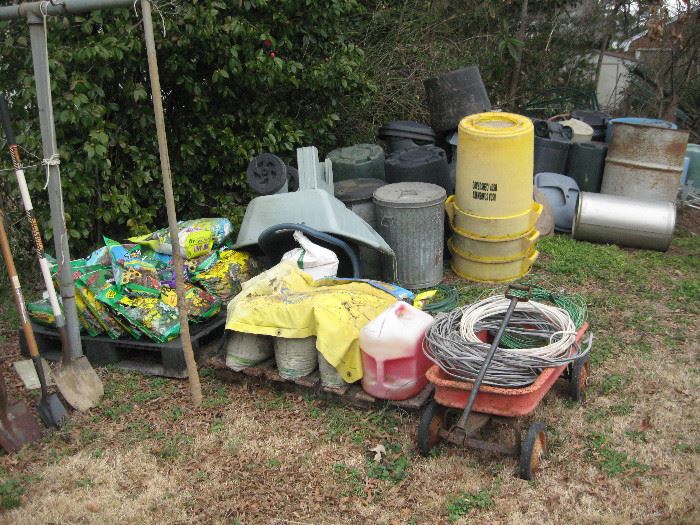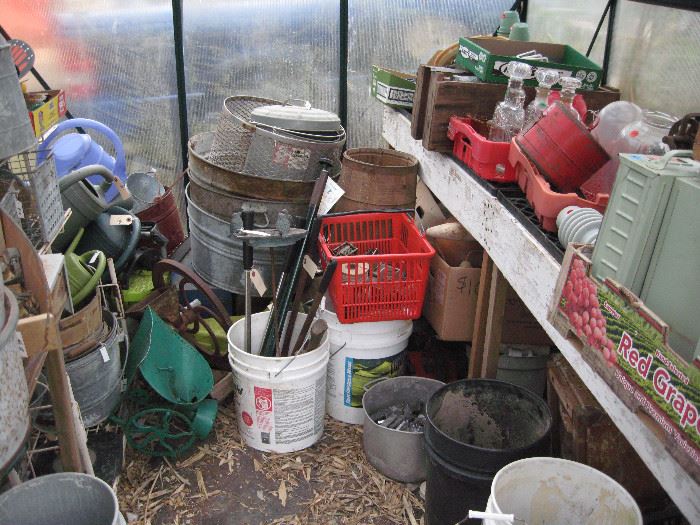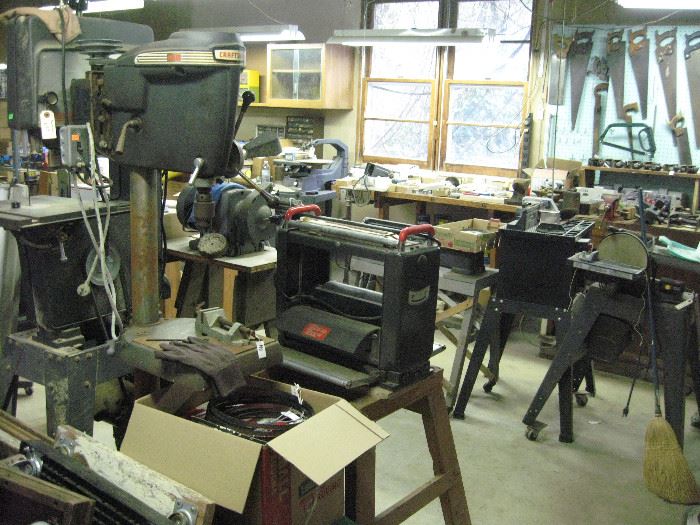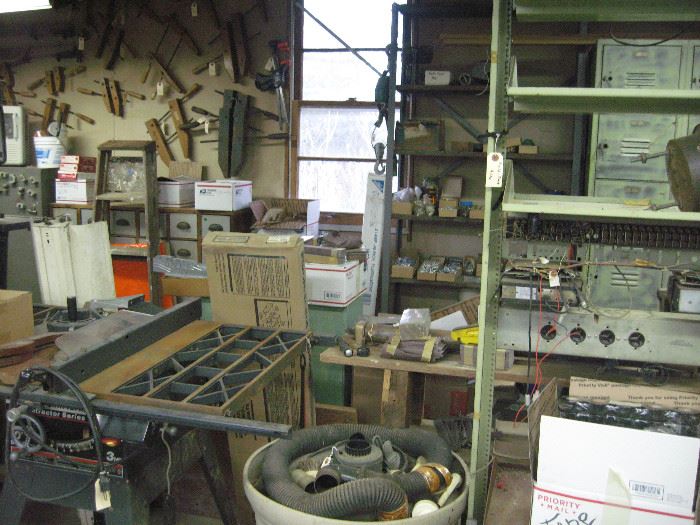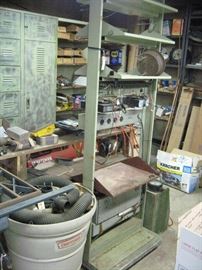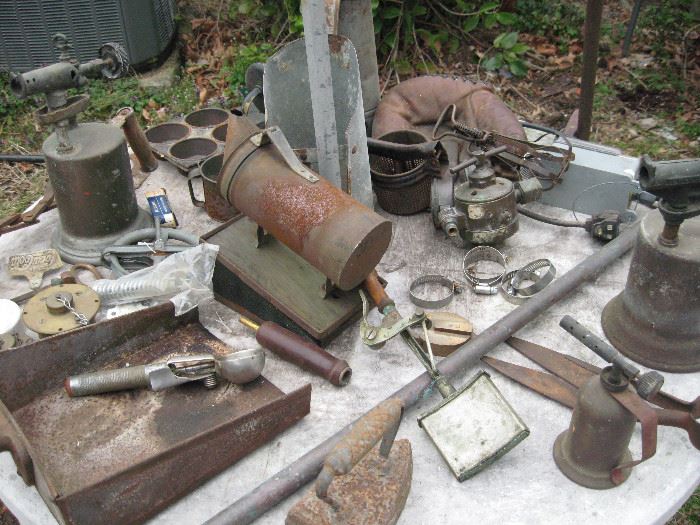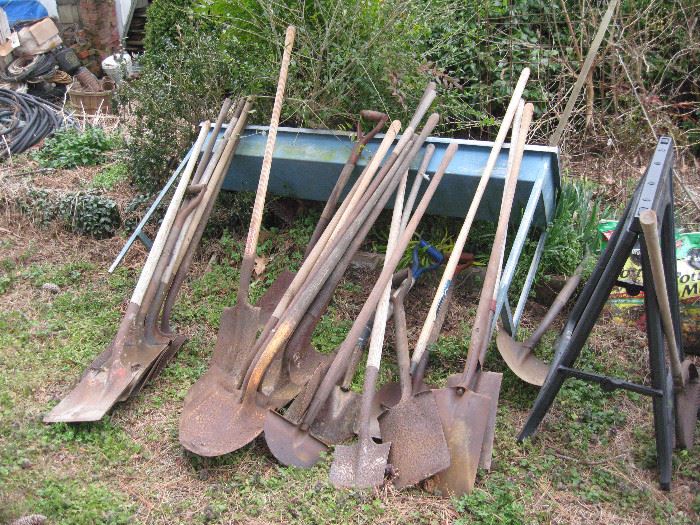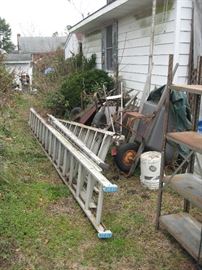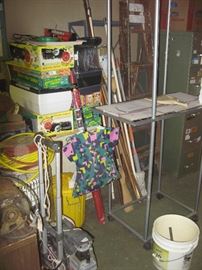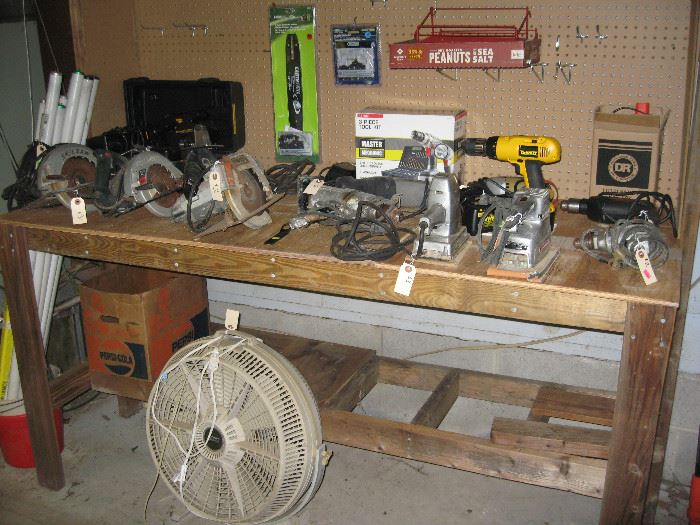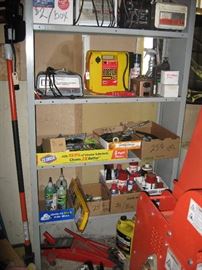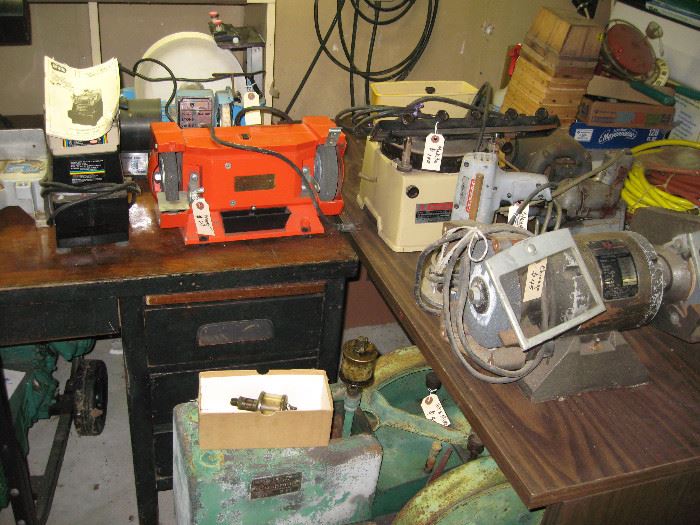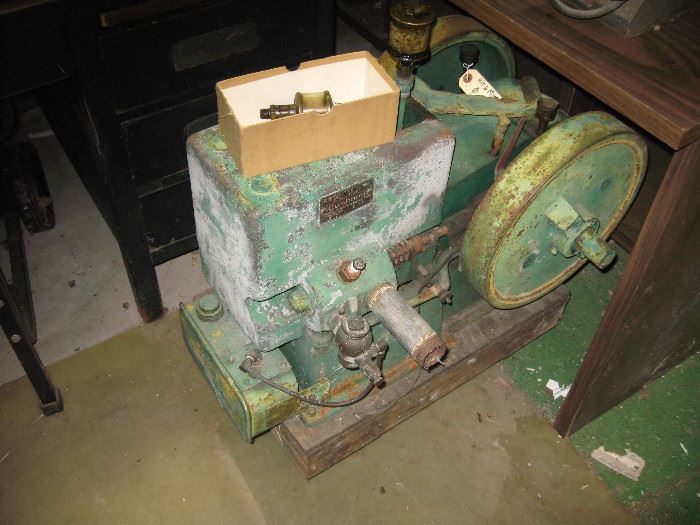 Thank you for using EstateSales.NET. You're the best!