Virtual Auction Day 2 Living Estate of Betty Ann Wiley
online only auction
•
19
day sale
•
sale is over
Terms
AUCTION TERMS AND DISCLAIMERS - READ BEFORE BIDDING, DON'T JUST HIT APPROVE

The credit card that you use at registration will have a credit check performed for $49 which will show up as a pending charge from Damewood Auctioneers, and will drop off after several days.

R. Craig Damewood, Auctioneer LLC (Auctioneer) offers all lots, items and merchandise sold "As-Is, Where-Is" with no warranties or guarantees either expressed, or implied. Descriptions are believed to be accurate, and when Auctioneer has knowledge of a defect, it will be disclosed. Auctioneer cannot be responsible for hidden, unknown defects. You, the bidder/buyer must make your own decision to the fitness and condition of any item or lot and bid accordingly.

Preview

You may preview the inventory on Wednesday, August 19th between 3-6:00PM AT 608 Glenmeade Circle, Purcellville, VA 20132. Due to the COVID-19 outbreak, Buyers, and their associates, must practice social distancing while on the property and wear face coverings.

Buyer's Premium & Fees

All Buyers will be assessed an 13% Buyer's Premium, with a 3% discount for all cash and check purchases. All purchases will be assessed a 6% Virginia State Sales Tax unless Buyer presents Auctioneer with a valid Virginia sales tax exemption at the time of payment. All sales are final with no returns, exchanges, or refunds of any kind. By paying Auctioneer with a credit card, Buyers waive their right to issue a charge-back against Auctioneer.

All Bids Are Final

All bids recognized by the Auctioneer, the Auctioneers bidding app are final and constitute a binding contract to purchase between the buyer and the seller. Auctioneer cannot, and will not, remove bids on behalf of bidders. Make sure you are bidding on the item you intend to bid on before pressing the bid button.

Removal & Payment

Payment can be made through your emailed invoice, or Pay and Pick-up your items from 608 Glenmeade Circle, Purcellville, VA on Saturday, August 22nd between 10:00AM and 4:00PM. Buyers must bring their own help to remove furniture and items from the home. AUCTIONEER AND SELLER ARE NOT OBLIGATED TO ASSIST BUYERS IN MOVING THEIR PURCHASES, NOR WILL AUCTIONEER AND SELLER PROVIDE BOXES, HAND TRUCKS, OR PACKING MATERIAL. Buyers assume all responsibility to any damage made to the property during removal. All items left after this date will be considered abandoned unless bidders make arrangements with Auctioneer before bidding in the auction. Due to the COVID-19 outbreak, Buyers, and their associates, are encouraged to practice social distancing while at the property and wear face coverings while inside and around others.

R. Craig Damewood Auctioneer, LLC
Virginia Auctioneer License #2905000680
Craig Damewood, Ike Swart, Brian Damewood - Auctioneers
703.303.4760 or 540.454.2326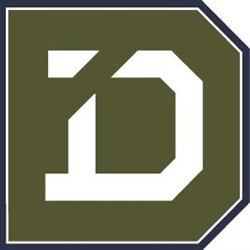 DAY 2 - VIRTUAL LIVING ESTATE AUCTION - NO ON-SITE BIDDING

MRS. BETTY H. WILEY OF PURCELLVILLE, VA

Items located at 608 Glenmeade Circle, Purcellville, VA.

1st Auction Session on Thursday, August 20th at 4:30PM - Click Here To View Catalog and Bid
2nd Auction Session on Friday, August 21st at 4:30PM - Click Here to View Catalog and Bid

Preview, Wednesday August 19th from 3:00-6:00PM.

Pick-up All Purchases on Sat. August 22nd from 10A-4:00PM



Having moved to a more manageable living situation, Mrs. Betty H. Wiley, wife of the late-Dr. James O. Wiley, will sell her personal artwork, furniture, glassware, silver and other household items from her Purcellville, VA home. This auction will be a two-day VIRTUAL BIDDING AUCTION. This auction will be a live-cry auction, but all the bidding will take place entirely on the Damewood Auctioneers bidding app. You can bid live simultaneously with the auctioneer, or leave a Max Bid and the system will bid for you against other bidders up to that amount. Call us at 540.454.2326 by 6:00PM the day before the auction if you need help participating in this virtual auction.
AUCTION TERMS AND DISCLAIMERS - READ BEFORE BIDDING, DON'T JUST HIT APPROVE

The credit card that you use at registration will have a credit check performed for $49 which will show up as a pending charge from Damewood Auctioneers, and will drop off after several days.
R. Craig Damewood, Auctioneer LLC (Auctioneer) offers all lots, items and merchandise sold "As-Is, Where-Is" with no warranties or guarantees either expressed, or implied. Descriptions are believed to be accurate, and when Auctioneer has knowledge of a defect, it will be disclosed. Auctioneer cannot be responsible for hidden, unknown defects. You, the bidder/buyer must make your own decision to the fitness and condition of any item or lot and bid accordingly.
Preview
You may preview the inventory on Wednesday, August 19th between 3-6:00PM AT 608 Glenmeade Circle, Purcellville, VA 20132. Due to the COVID-19 outbreak, Buyers, and their associates, must practice social distancing while on the property and wear face coverings.
Buyer's Premium & Fees
All Buyers will be assessed an 13% Buyer's Premium, with a 3% discount for all cash and check purchases. All purchases will be assessed a 6% Virginia State Sales Tax unless Buyer presents Auctioneer with a valid Virginia sales tax exemption at the time of payment. All sales are final with no returns, exchanges, or refunds of any kind. By paying Auctioneer with a credit card, Buyers waive their right to issue a charge-back against Auctioneer.
All Bids Are Final
All bids recognized by the Auctioneer, the Auctioneers bidding app are final and constitute a binding contract to purchase between the buyer and the seller. Auctioneer cannot, and will not, remove bids on behalf of bidders. Make sure you are bidding on the item you intend to bid on before pressing the bid button.
Removal & Payment
Payment can be made through your emailed invoice, or Pay and Pick-up your items from 608 Glenmeade Circle, Purcellville, VA on Saturday, August 22nd between 10:00AM and 4:00PM. Buyers must bring their own help to remove furniture and items from the home. AUCTIONEER AND SELLER ARE NOT OBLIGATED TO ASSIST BUYERS IN MOVING THEIR PURCHASES, NOR WILL AUCTIONEER AND SELLER PROVIDE BOXES, HAND TRUCKS, OR PACKING MATERIAL. Buyers assume all responsibility to any damage made to the property during removal. All items left after this date will be considered abandoned unless bidders make arrangements with Auctioneer before bidding in the auction. Due to the COVID-19 outbreak, Buyers, and their associates, are encouraged to practice social distancing while at the property and wear face coverings while inside and around others.
R. Craig Damewood Auctioneer, LLC
Virginia Auctioneer License #2905000680
Craig Damewood, Ike Swart, Brian Damewood - Auctioneers
703.303.4760 or 540.454.2326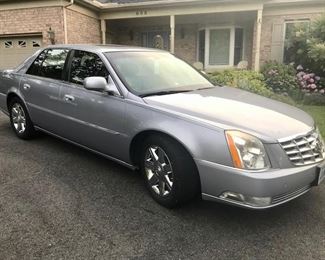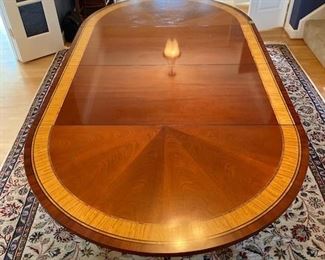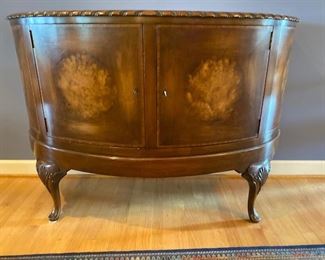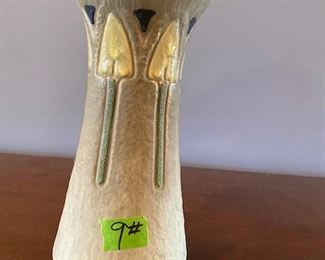 Thank you for using EstateSales.NET. You're the best!