Seller Managed Inventory Reduction Online Auction - Purcellville, VA!
online only auction
•
6
day sale
•
sale is over
Terms
All items sold by online auction only. Not responsible for accidents. Please bring assistance to remove and load large items. All sales are final - no returns, refunds or exchanges. Please park with consideration to neighbors and fellow shoppers.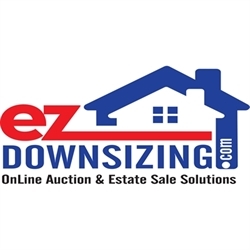 Some Highlights: COLLECTIBLES~ 1960's Red Coca Cola Cooler...1950's Peddle Tractor Power Trac...Limoges Oyster Plate...Vintage Toys...Antique Wood Wagon...Vintage Sled...Hull Cookie Jar...Stoneware Jugs...Pewter Coffee Set...Longaberger...Vintage Bottles...Fox Hunt Lamp...Royal Doulton... Sterling Silver Jewelry & Lots More!
ANTIQUE FURNITURE~ Awesome Design Fainting Couch....Lots of Chairs...Drying Rack w/ Stand...Twin Brass Bed...Ladder / Ironing Board Combo
Please make sure you have read the terms of this auction before bidding.
REMOVAL: Sunday Feb. 21st 9:00 AM to 1 PM ONLY. All winning bidders must schedule their pick-up time on the Signup Genius, which will be provided at the close of the auction.
ALL individuals entering the residence to pick-up items must wear a protective face covering. Winning bidders are required to bring necessary boxes, packing materials, tools, equipment, and assistance to safely remove their items. All items must be removed no later than 1:00 p.m. PLEASE, allow yourself plenty of time to have all items removed from the residence by the pickup closing. A service charge of $25.00 per quarter hour will be assessed for individuals requiring additional time beyond the posted closing times.
Extended Bidding: If a bid is placed in the last 2 minute(s) the auction will automatically extend for an additional 2 minute(s)
Location: Purcellville, VA 20132
AUCTION PREVIEW: No preview is scheduled for this event.
PAYMENT METHODS: Payment will be made by processing your credit card on file immediately following the close of the auction.
CARDS ACCEPTED: VISA, MASTER CARD AND DISCOVERY.
Buyer's Premium: There is a 15% Buyer's Premium in effect for this auction.
DISCLAIMERS: All items are sold "as-is" and "where-is" with no warranties expressed or implied. There are no refunds or exchanges. Please bid accordingly.
Catalog Inventory Includes:
Coca Cola 1960's Cooler with Drain and All Accessories
Vernonware Light Brown Green Dishes 16 Pc Set
Silver Swivel Cruet Set 16"
Framed Folk Art Country Scene Serving Tray 16"x13.5"
Vintage Silver Pedestal Dish by Oneida 10'x4.5' h
White and Red Porcelain Mantel Clock 12"w x 10"h not running
Villeroy & Boch "Riviera" Plate 12.5"
Vernonware "Gingham" Handpainted Mid-Century Dishes 15 Pc Set
Stieff Pewter Coffee Pot, Creamer, Sugar Bowl Set
Wood Hand Carved Duck Decoy 14"L
Vernonware "Organdie" Brown Yellow Dishes 41 Pc.Set
Antique N.C.R. Wood Box w/ Sliding Lid 11"x14"
Vintage Ornate Lamp 26"
Glass Blue Floral Ashtray 6"x3"
Wood Gold Black Square Wall Clock
Reliance Insurance Since 1817 Wall Plaque
Remington Style Sculpture Cowboy on Horse
Cole Haan Red Open Toe Heels
Brighton Women's Brown and Black Mules
Coach Pink Logo Sneakers
Coach Tan Logo Sneakers
Dooney & Bourke Purse - Unauthenticated
"Virginia" Plastic Brown Souvenir Vintage Plate
Southwestern Cut Out Candle Holder
Kon Ka Farms Milk Bottle
Berkeley Club Beverage Bottle - Empty
King Orange Soda Bottle - Empty
14k Gold Emerald Ring Size 7 1.9g
Big Chief Soda Water Bottle - Empty
Vintage Figural Tobacco Jar Humidor Man with Feathered Hat and Cigar
Vintage Bean Pot Robinson Ransbottom USA #3 Blue Crown Crock w/ Lid Pottery
Cast Iron Iron - Coal or Cinder 10"h x 9"w
Costume Jewelry Lot - Assorted
Cast Iron Cornbread Pan 12.5"x5.5"
Wearever Cornbread Pan 12..5"x5.5"
Cute Wood Outhouse Birdhouse 8.5"T
Unique Silver Teapot Made in Norway 7"T
White Enamel Pan with Lid 14.5"x9"
Silver Plate / Dish Holder with Handle (Plate not Included) 8"
Funky "Monkey" Lamp 32" - Fun Piece!
Orange Black Handled Pitcher / Vase 16"
Vintage AMF Power Trac 3 Wheel Ride on Peddle Tractor
Longaberger Basket with Liner and Insert 14"x6.5"
Original Thermos with Strap and Box - Hot & Cold
Vintage Hull "Little Red Riding Hood" Cookie Jar 13"h
Antique Pink Velvet Fainting Couch / Chaise Lounge 66'L x 24"w
Vintage Cast-Rite Aluminum Camp Kettles - Set of 3 Each 5.5"x8.5"
AeroShell, Lub-O-Lene Vintage Oil Cans Unopened - Set of 4
Antique 1906 Stoneware Rye Whiskey Jug From Baltimore, MD 10" Rare Find!
Oriental Vase 9"T
Harley Davidson Portable Speaker
Cast Iron Cobbler's Shoe Form 25.5"H
Antique Cast Iron Shoe Last
Madame Alexander "Story Land Dolls" Set of 2 9" & 8"
James Dean Cookie Jar 1996 by Clay Art 14.5"
Framed Print of Cats Fig-224 Cats Domestique Angoras 15.5"x13.5"
NIB Acu-Rite Digital Rain Gauge - Wireless
Wooden Hotel Sign 22"x11"
Surface Pro Docking Station New!
Rosetta Stone "Spanish" In Box
Rosetta Stone "Italian" In Box Ciao!
Logitech Quick Cam Communicate STX
SG2 Sky Caddie Rangefinder
:atec Note-502 Deluxe Headphones for PC
Vintage Junior Tinker Toys - Set of 2
Vintage White Enamel Urinal
Old School Magnan Tennis Racket with Brace
Vintage Bed Warmer or Wall Decor
Vintage "Juice King" Juicer - Red & Silver
Costume Jewelry Lot - Necklaces
Texas Instruments TI-86 Calculator with Slide Cover - Works
Texas Instruments TI-83Plus Calculator with Slide Cover - Works
Stoneware Crock with Handle and Lid PB
Vintage Framed WIEDEMANN'S BEER Advertising Sign - Wall Art 42"h x 35"w
Automatic Card Shuffler
H. Bell's Fire Protection Co. Match Book Collector Album-Set of 2-1 full 1 Empty
Vntg Cribbage Set in Bakelite Case- Complete Set
Mick Jagger Original Photo 8" x 10"
Unframed Print- Gen. Winfield Scott 10" x 13"
Unframed Print-Col. R. Anderson 10" x 13"
Lamp John Frederick Herring Fox Hunt Scene
Royal Worcester England Egg Coddlers - Set of 3
Kerosene Jar Perfection Stove Comp Cleveland, Ohio
Wood Physician Thermometer 26"x4"
Vintage Over Night Suitcase 14" x 9"
Antique Leather Barber's Strop
Antique Wood Side Chair
Vintage Ice Cream Parlor Chairs - Set of 4
Solid Oak Glider/Rocker Chair - No Cushions
Antique Tiger Oak Rush Seat Children's Chair
Metal Frame Fabric Cushion Bar Chairs - Set of 3
Pine 2 Tier Shelf / Shoe Storage 27"L x 13.5"H x 5.5D
Antique Octagon Foyer Table 32" x29.5"H
Godinger Crystal Heart Trinket Box 4"
Hand Blown Colorful Glass Perfume Bottle 4.5"
Vintage Brass Powder Compact w/ Horse Head 3"
Antique Eyeglasses with Case
Boy Scout Gold Belt Buckle
Vintage Comical Postcard
Vintage Blendwel Crayons in Metal Box
Costume Jewelry Lot - Assorted with Jewelry Box
Howard Stop Co, Razor Stop in Box
Antique Paper Fan Hall Funeral Home Purcellville, VA
Paper Fan Laycok's Market Hamilton, VA
Designer Jeans 4 Pairs - Jag Jeans, 1822...Dana... Old Navy (NWT) ..Size 28"/29"
Jeans Lot 6 Pairs -Democracy, Calvin Klein, Yank, Antik Denim,
Weber Portable Charcoal Grill Table NIB
Costume Jewelry Lot - Assorted
Costume Jewelry Lot - Assorted
Jewelry Lot - Necklaces & 1 Matching Earrings
Costume Jewelry Lot - Assorted
Jewelry Lot (7) -Vintage Clip-On Earrings
Costume Jewelry Lot - Assorted
Yellow Painted Soap Washboard
Antique "National Washboard Co #801 - Washboard
Geisha Wall Panels -each 12" x 36" Set of 4
Vintage Berry Baskets - 14 Pressed Paper, 31 Wood
Costume Jewelry Lot - Assorted
Jeans Lot 3 Pairs - Hudson, Cabi, Ralph Lauren Size 32/33
Coibal .38 Special Toy Cap Gun
Jewelry Lot - Charm bracelet with Matching Earrings
Vintage Glass Powder / Trinket Box with BakeLite Lid
Wine Bottle Corker
Nabisco Classic Collection Panda Oreo Cookie Jar
Costume Jewelry Lot - Necklaces
925 Silver Dove Pendant Necklace 3.5g
925 Silver Fish Pendant 4.2g
925 Starfish Pendant Necklace 7.8g
925 Silver Horse Pendant
925 Silver Greenish Bead Handmade Pendant 10.6g Total Pendant
Antique Pottery Jug # Stamped 1 1/2
Vera Bradley Lot of 2 Purses - (1)Green Orange -(1)Green Orange Purple
Vera Bradley Lot of 2 Purses - (1)Black Red White-(1)Blue Grey Yellow
Vera bradley Lot of 2 Purses - (1)Pink Green Black-(1)Pink Green White
Vera Bradley Lot of 2 Purses- (1)Aqua Blue Green-(1)Aqua Blue Green
Vera Bradley Lot of 2 Purses- (1)New Pink Maroon-(1)Purple Green Cinch Bag
Tom Clark Gnome "Mulligan" Figurine
Royal Doulton "The Bowls Player" 9"
Galvanized Tub 22"
Antique Brass Quilt Holder 27"L x 35"H
Vintage Oak Rush Seat Side Chair
Unique Antique Step Stool / Ironing Board / Chair - All In 1
Antique Bissell Grand Rapids Wood Sweeper
Antique Plank Seat Wood Rocking Chair
Vintage Large Terra Cotta Swan Decor
Costume Jewelry Lot - Necklaces
Antique Wood Clothes Drying Rack w/ Stand
Vintage Cane Seat Press Back Rocking Chair
Yellow Painted 60's Side / End Table 26" x 14' x 24"
Century Primus Portable Gas Cooktop Camping Grill
Antique Wood Square Chair Needlepoint Seat - On Wheels
Antique Brass Headboard & Footboard on Wheels 39"w x 44"T
Antique Woven Seat Child's Rocking Chair
Antique Wood Spindle Headboard & Footboard & Rails 50" x 41T"
Antique "Red Racer" Wood Wagon with Hand Brakes
Vintage Woven Seat Rocking Chair
Vintage Red Metal Wagon
Antique Wood Spindle Headboard, Footboard & Rails
Antique Wood Rocker w/ Needlepoint
Antique Solid Wood Door with Hardware
Antique Wood Arm Chair with Needlepoint Seat & Back
Vintage Weighted Balance Toy - Dog in a Boat
Vintage Limoges White w/ Gold Trim Oyster Plate - 6 Section
Kleirabr Handarbeit German Stoneware Handmade Teapot 5 "T
German Stoneware Handmade Oval Platter 11"L
Framed Duck Print Signed & # by Artist
Vintage Uncle Sam's 3 Coin Register Bank - Lime Green
Vintage White & Red Enamel Bowl with Handle 3.5"h x 7.5"w
Costume Jewelry Lot - Assorted with Jewelry Box
Vintage American Tourister Briefcase / Suitcase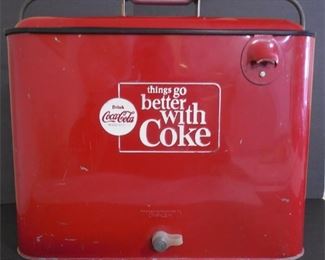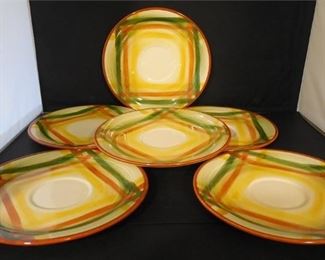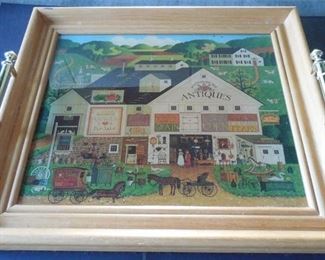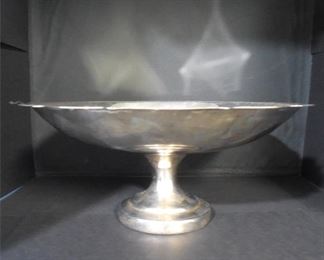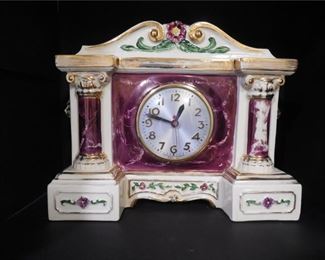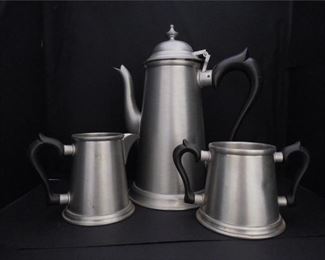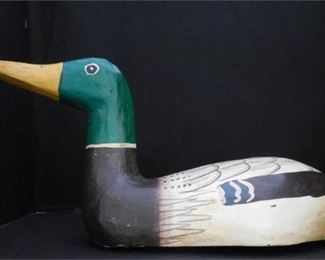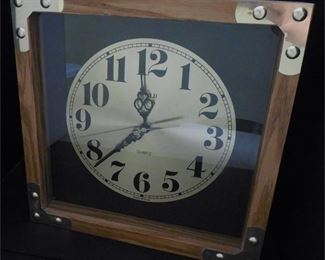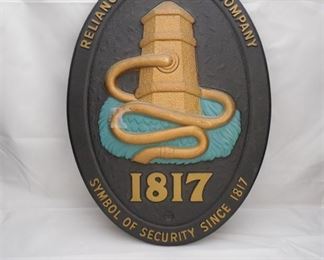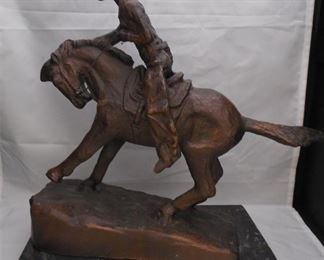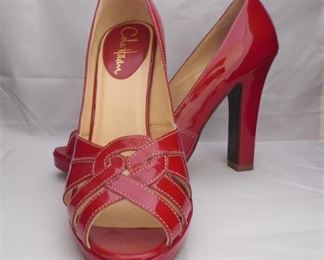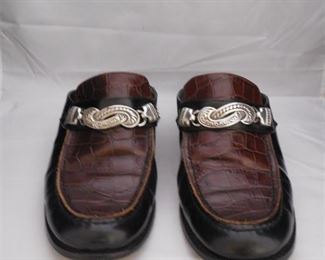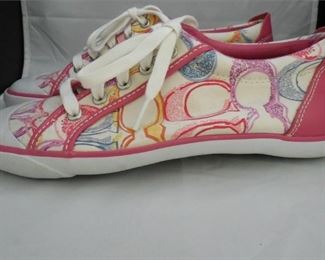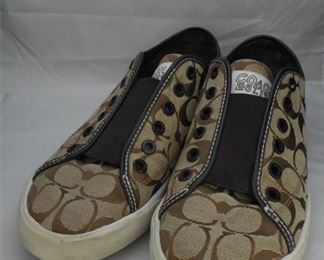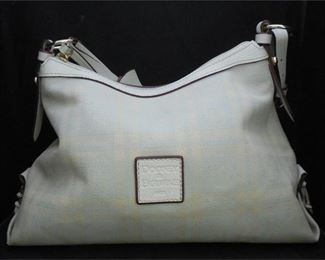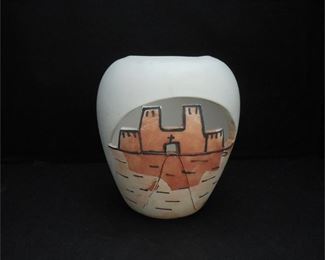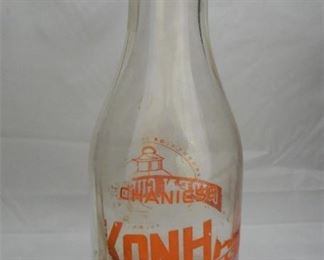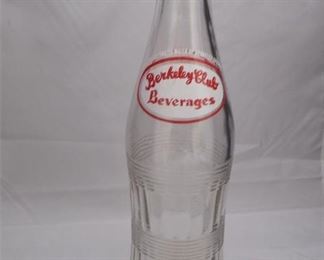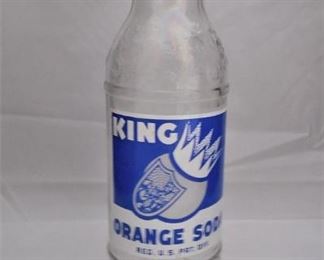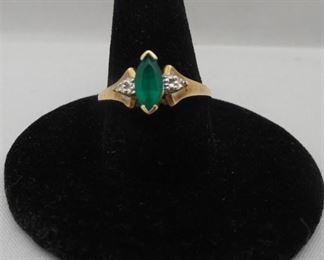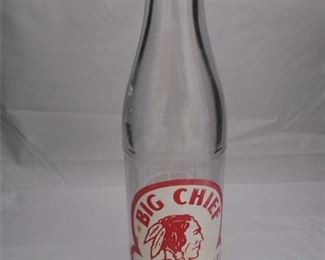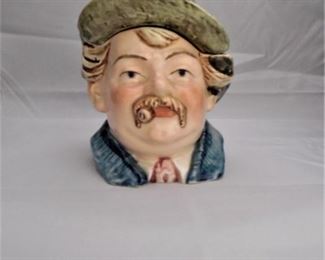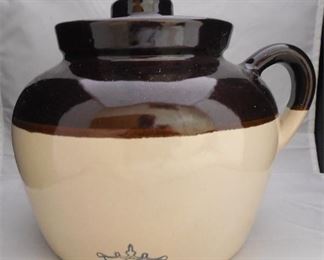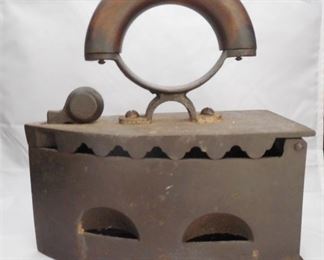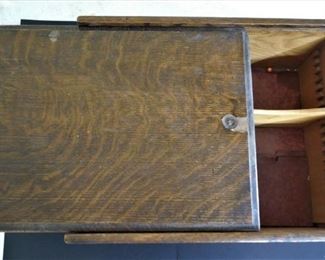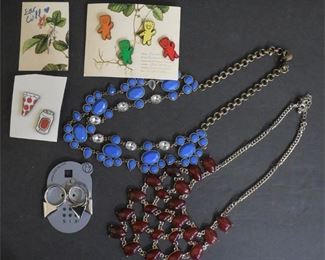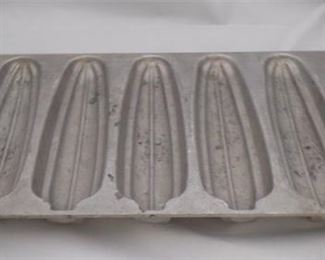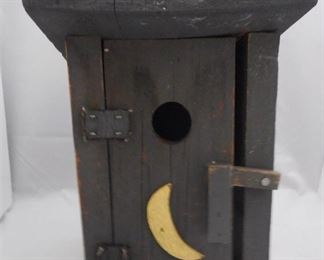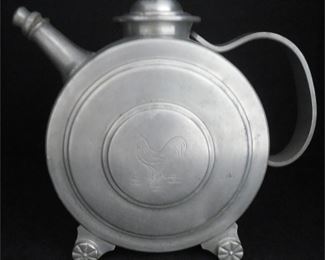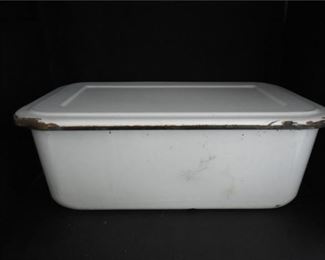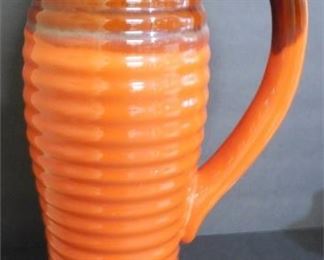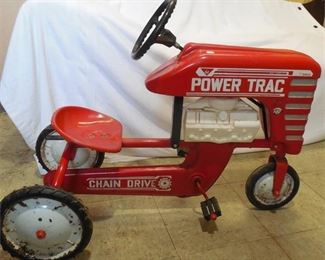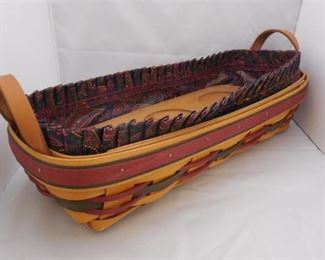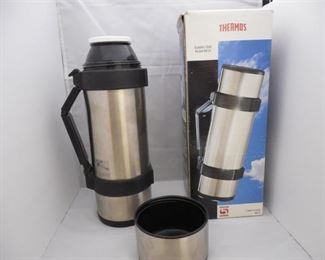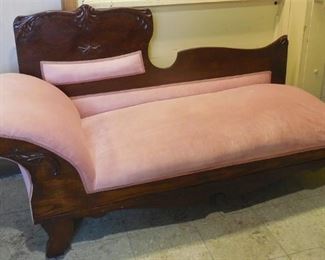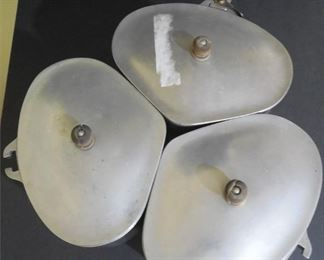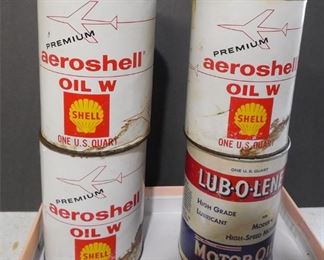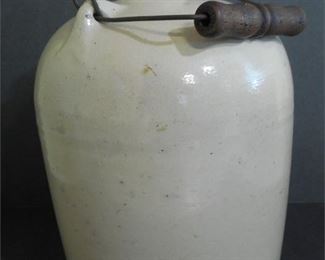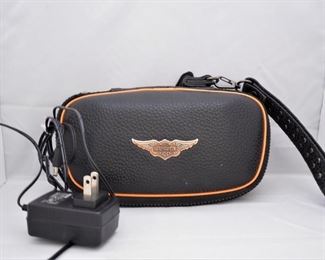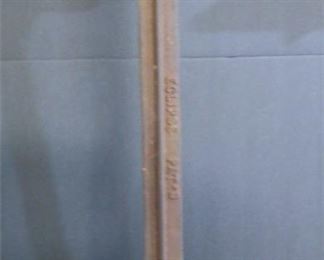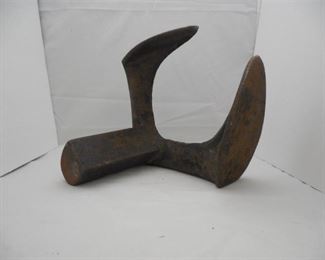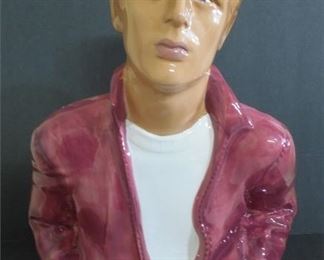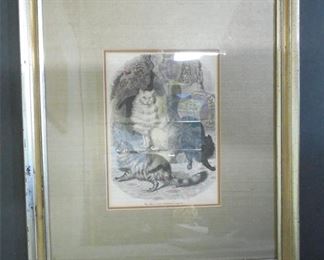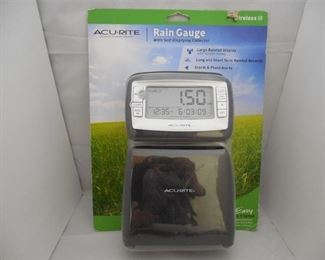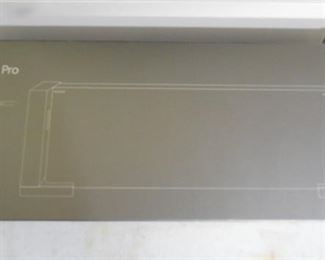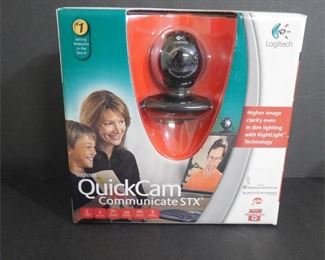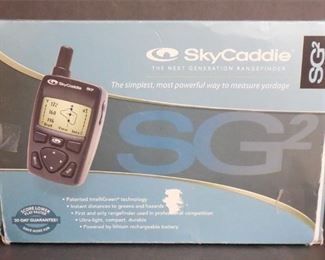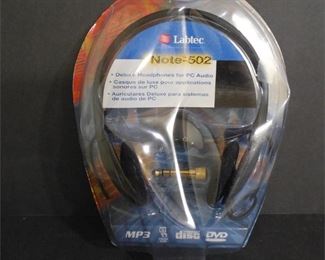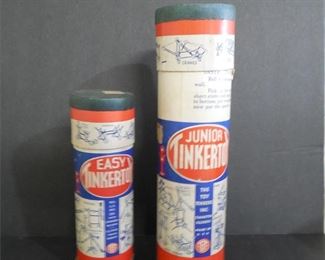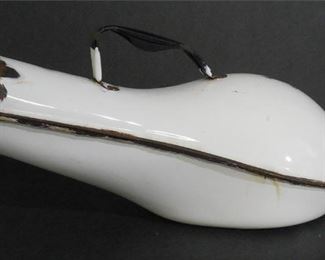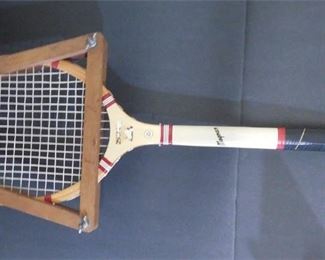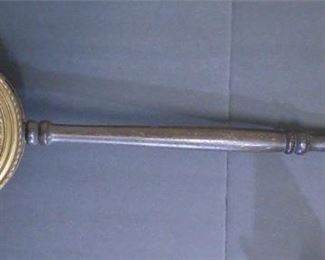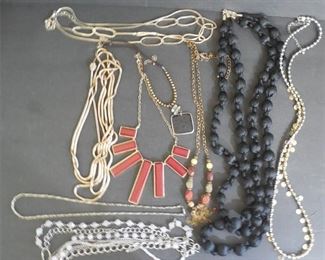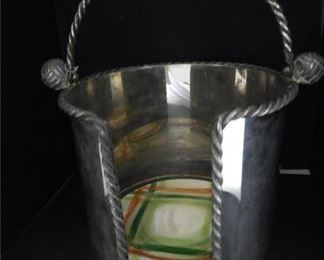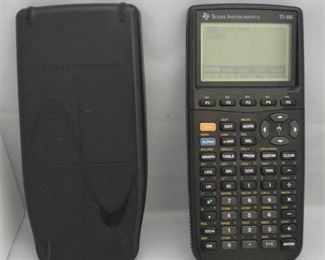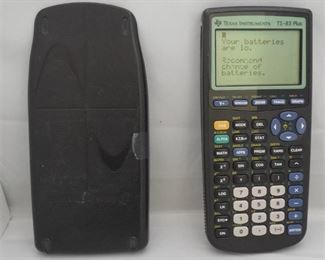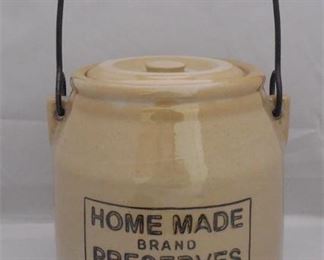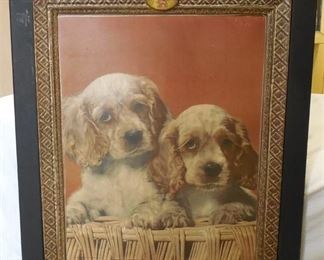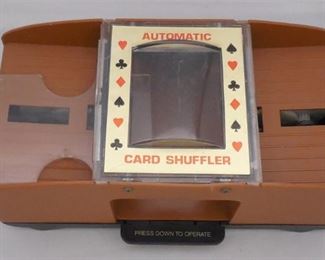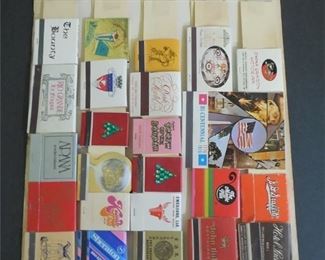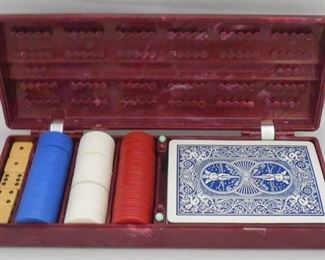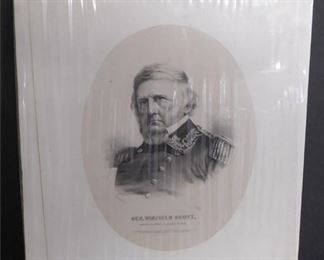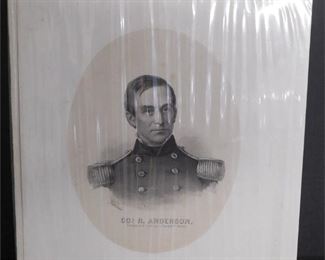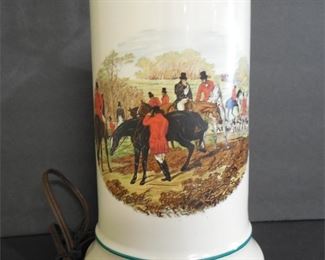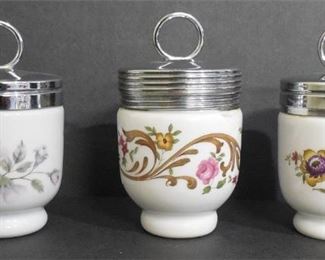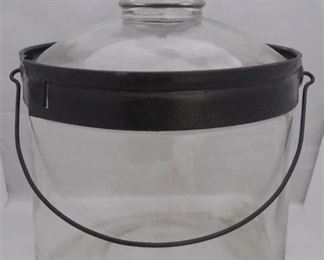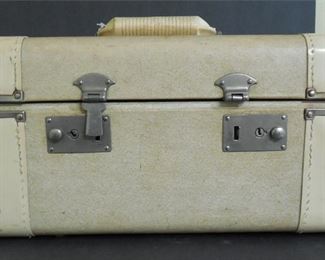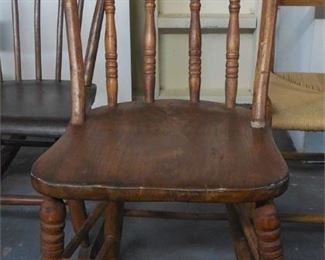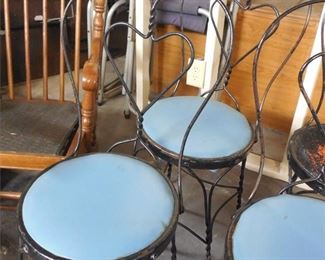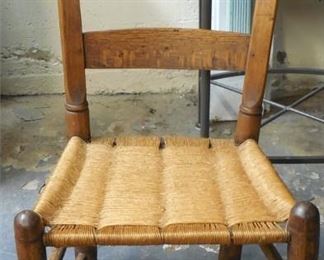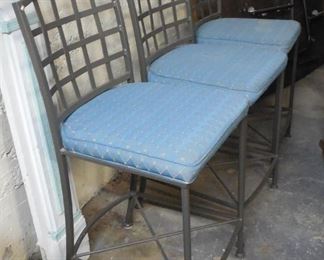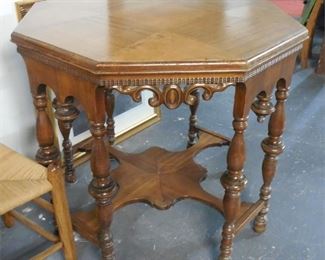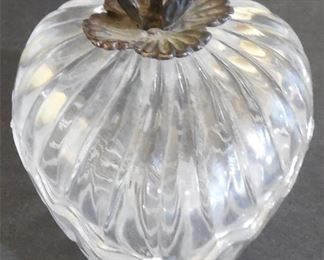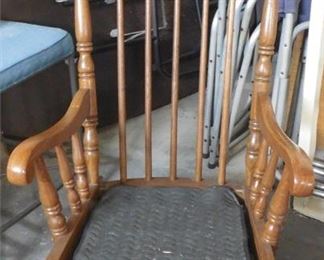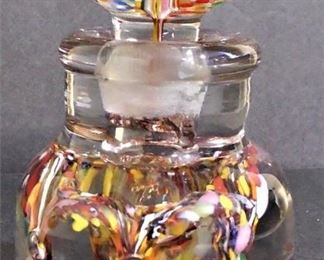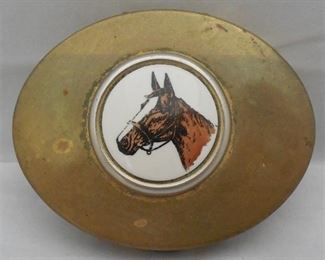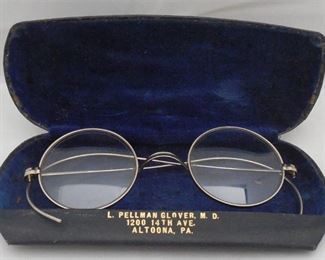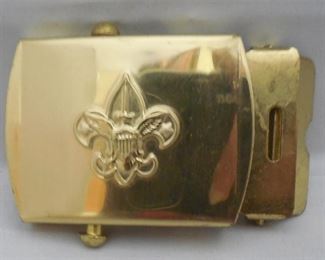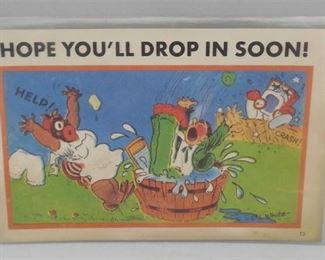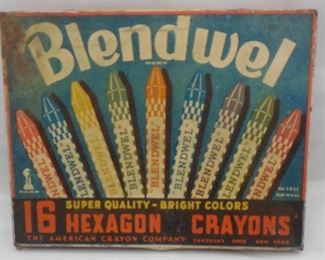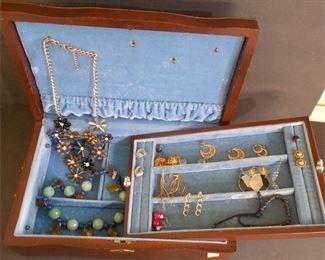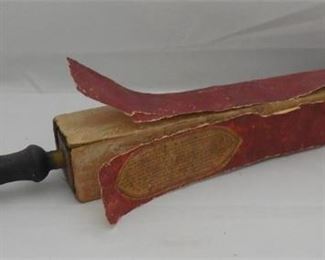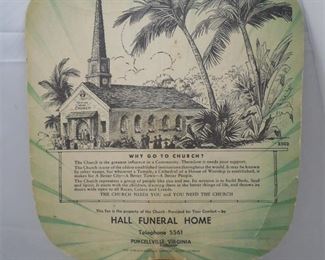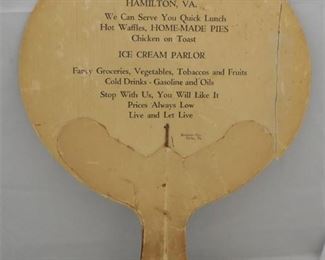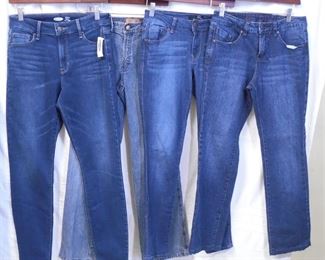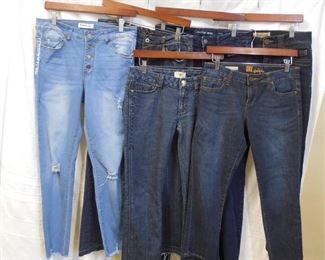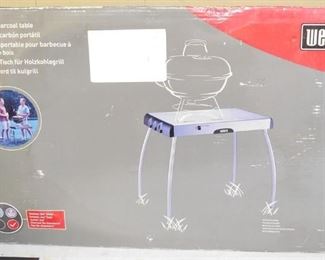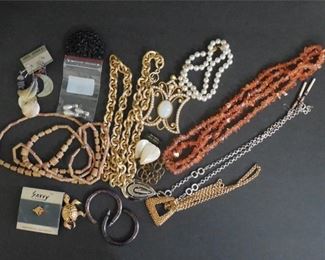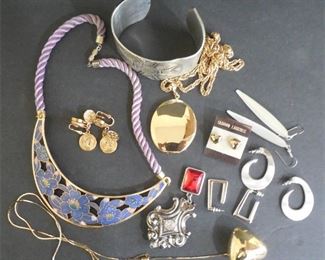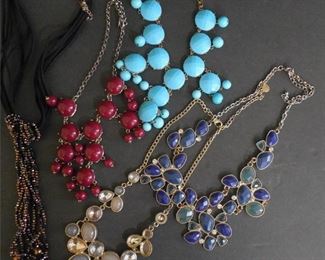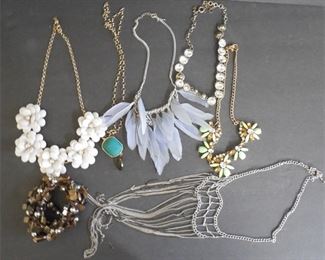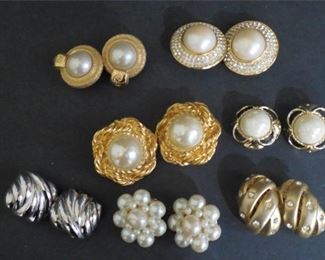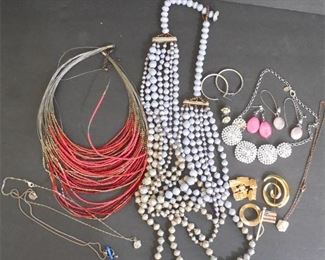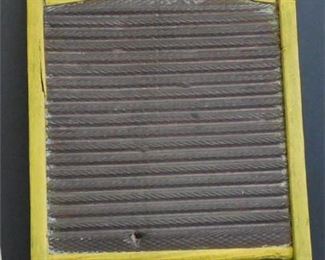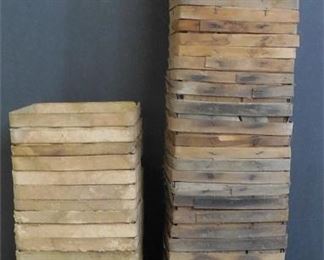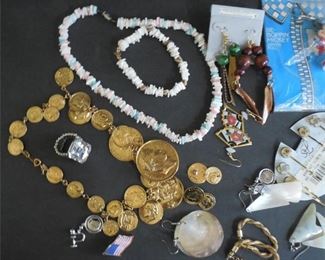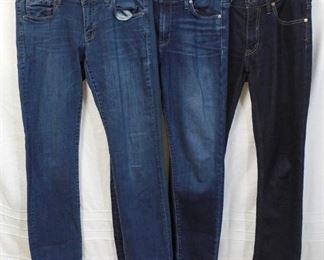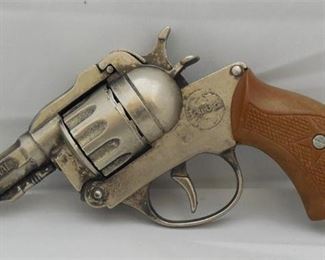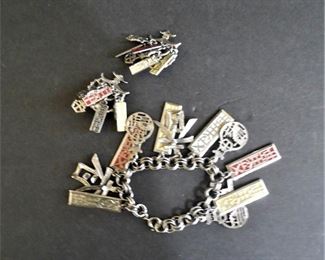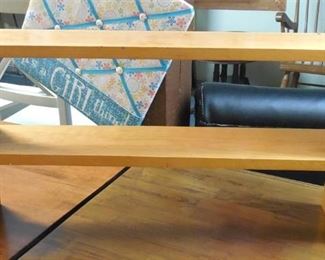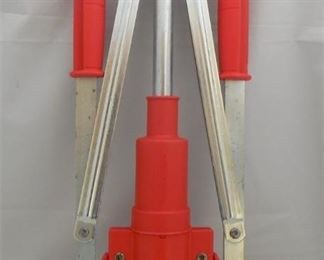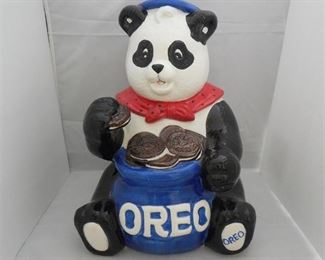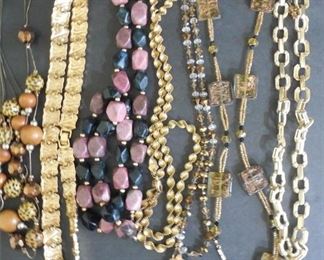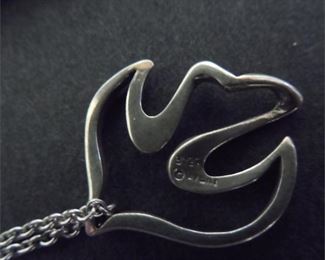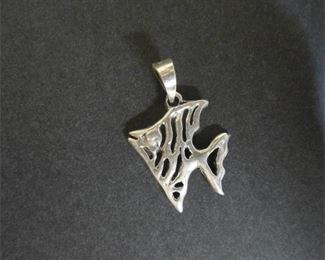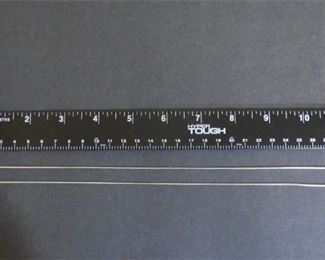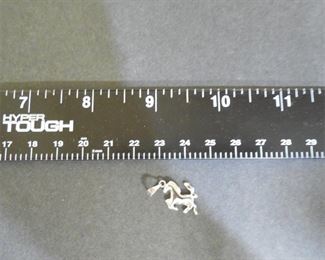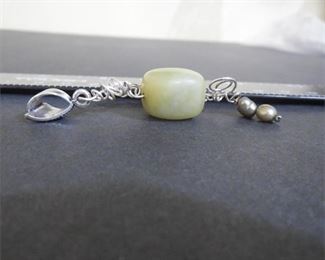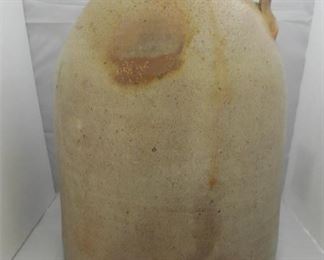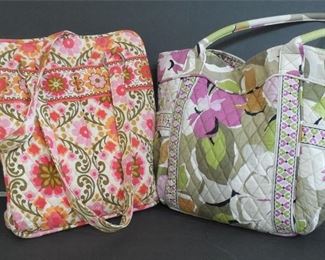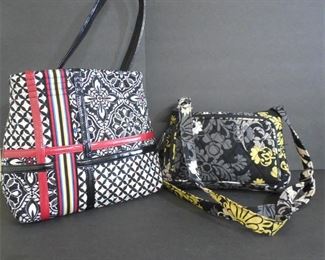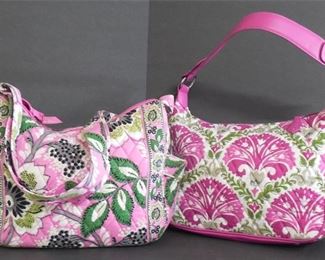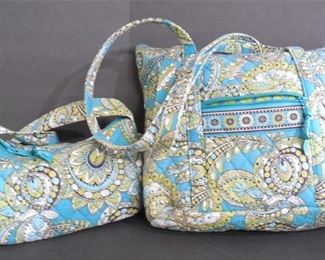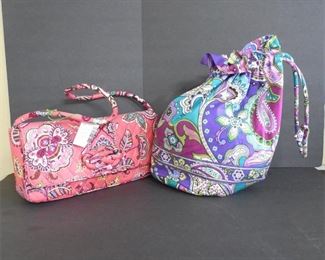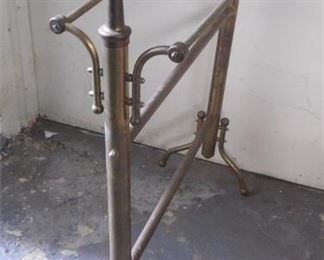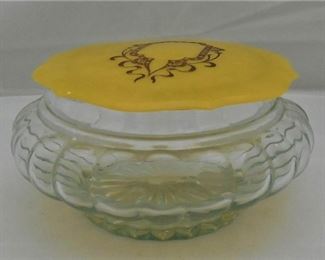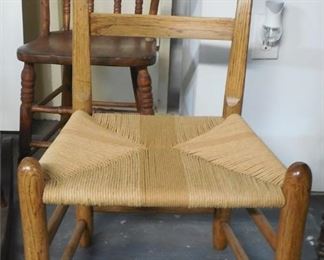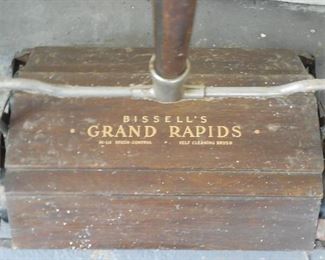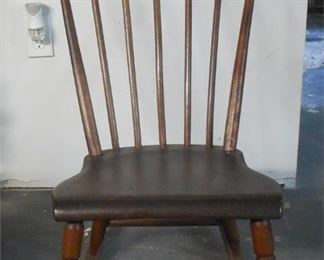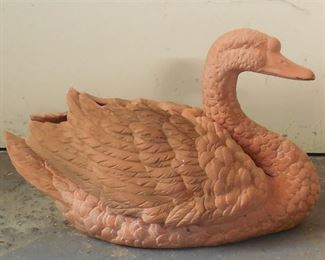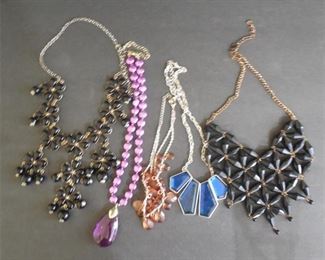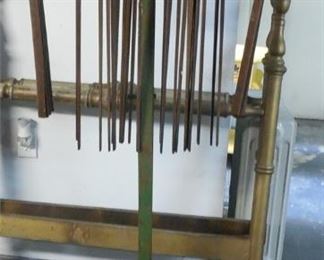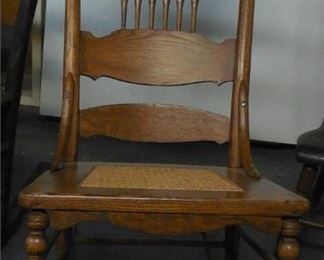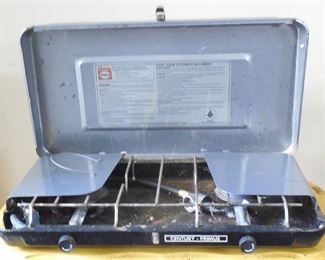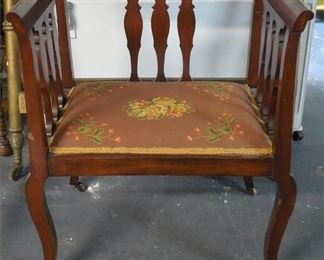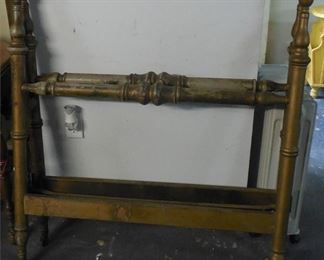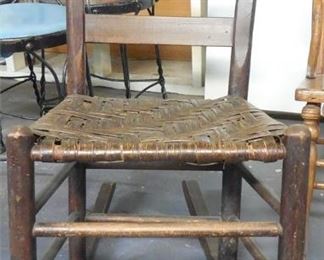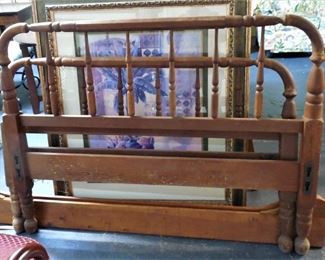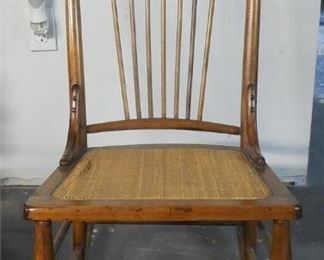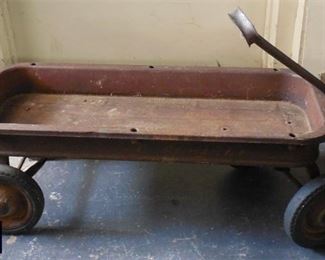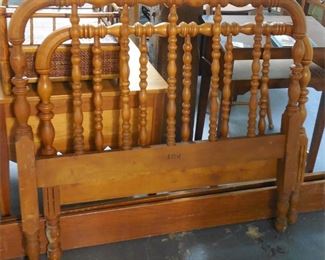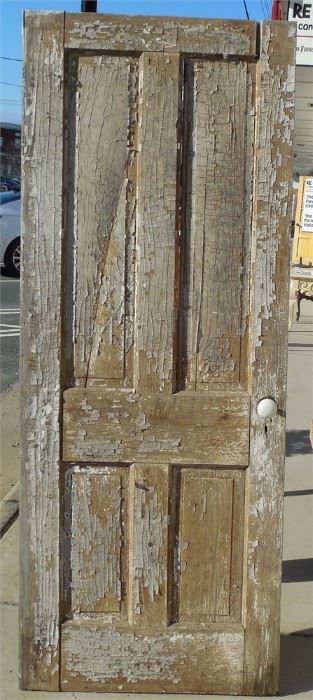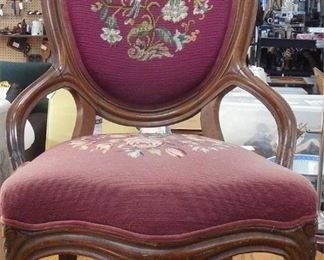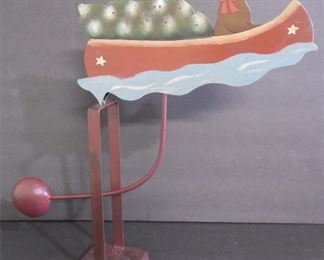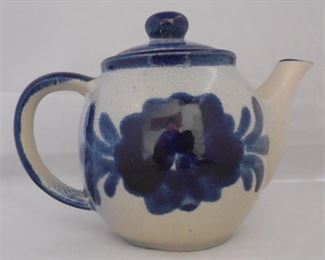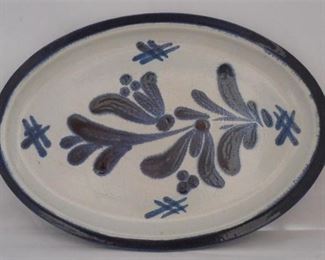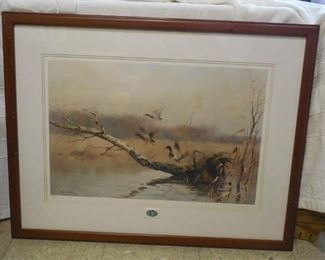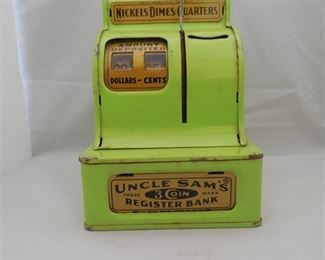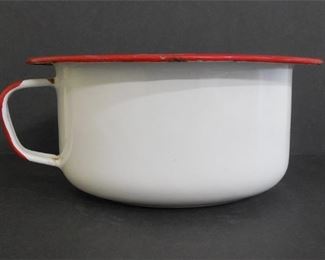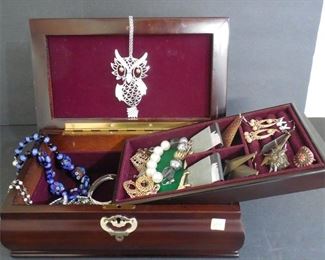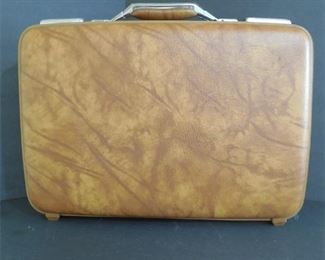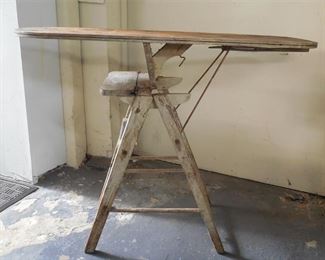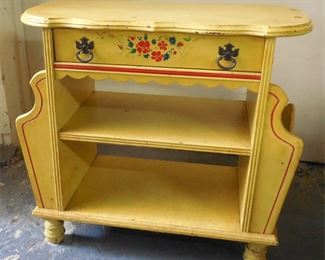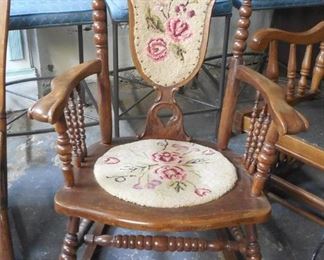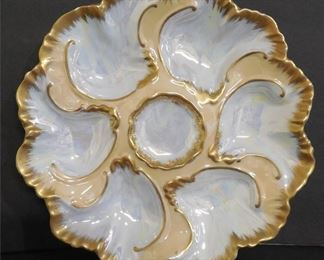 Thank you for using EstateSales.NET. You're the best!