ezDownsizing~ Antiques & Country Collectibles Sterling Estate Online Auction
online only auction
•
7
day sale
•
sale is over
Terms
All items sold by online auction only. Not responsible for accidents. Please bring assistance to remove and load large items. All sales are final - no returns, refunds or exchanges. Please park with consideration to neighbors and fellow shoppers.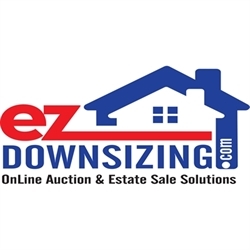 Entire contents of lifelong collector in Sterling will be SOLD, don't miss out!
Highlights include many antiques, cast iron Scottie dog doorstop collection, old clocks, quilts, great folk art farm animal oil paintings, Zippo lighters, cast iron skillets, Griswold, much country kitchenalia, old canning jars, cowboy & Roy Rogers memorabilia including some signed items, jewelry, Liberty Blue china, Limoges, Lenox Weatherly Dinnerware Set, Pyrex, American Fostoria, Christmas ornaments, artwork, great wall mirrors, tools, furniture & MUCH MORE!!
Catalog Inventory Includes:
Vintage Sessions Berkeley 8 Day Mantle Shelf Clock
Antique Painting Of Peasant Girl and Oxen
Cast Iron Scottie Dog Doorstop Figure Statue
Unique Fan Shaped Glass Vase
Winchester Model 94 1991 Pocket Knife in Original Box
Lenox Barrington Collection Pierced Ceramic Bowl with Pink Green Floral Design
Three Ball Mason Jars - Blue and Various Sizes, 1 With Lid
Cast Iron Begging Scottie Dog Doorstop Figure Statue
D&C Limoges France Purple Floral Bouquet Plate
2 Pieces Pueblo Pottery Vases Signed Acoma
Antique Folk Art Oil Painting of Sheep Dog on Duty
Mother of Pearl Opera Glasses Audemair Paris in Case
"The Rock" Scottie Dog Cast Iron Statue Figurine
Lot of 3 Vintage Zippo Lighters - One Marked Trabzon Turkey for Randy/ Dizzy
Lot of 8 Liberty Blue Ironstone Plates Independence Hall
Vintage Porcelain Mandolin Violin Shaped Music Box - Works!
American Fostoria Glass Pedestal Cake Stand & Handled Dessert Tray
Swivel Piano Stool with Glass Ball and Iron Claw Feet Turned Leg
Pair of Roy Rogers Souvenirs - Plate and Fan Club Patch
Lot of 4 Christmas Themed Tumblers
Enamel Tea Pot with Fire King Glass Stopper
Two Metal Dog Figurines Including Lead Cast Spring Tail
Vintage Westinghouse Automatic Electric Range Clock Style 327637
Hexagon Shaped Vase with Handpainted Pink Floral Design - Marked
Children with Pet Ducks Porcelain Bookends + Norman Rockwell "Back From Camp"
Lot of Vintage Pyrex and Glass Refrigerator Boxes
Vintage Landers, Frary & Clark Universal Family Scale
Vintage Fostoria Coin Glass #1372 Clear Oval Serving Bowl Mid Century Glass
Cute Metal Scottie Dog Bank (missing stopper)
Avon California Perfume Co 1976 Anniversary Keepsake Moonwind Cologne 1.7 fl oz
Vintage Ceramic Rooster Plant Holder
Lot of 5 Vintage Pheasant Hunting Theme Frosted Glasses Barware
Pair of Lenox Serving Dishes - Plate and Scalloped Edge Bowl
Pair of Souvenir Belt Buckle Covers - Pony Express and Indian Head Penny
Vintage Green Hills Jersey Milk Glass Bottle
Scottie Dog With Wings Cast Iron Figurine
Shell Shaped Porcelain Plate Andrea Sadek + Poinsietta Cake Pie Plate & Server
Decorative Wire Bird Cage with Hanger
2 Brown Capri Handpainted Pitchers + Vintage English Piper Champagne Jug
Vintage Westclox Big Ben Chime Alarm Clock
Antique Folk Art Oil Painting of Path Along the River
Linden Quartz Mantle Clock Brass and Glass Battery Operated
Sleigh Bells on Leather Strap
Verichron Wooden Wall Clock with Floral Theme
Plymouth Napoleon Style Mantle Clock With Replaced Movement
Cast Iron Old World Nautical Sailing Ship Figurine
Pair of Fostoria American Pattern Glass Double Candle Holder Stands
Vintage Pottery Cookie Jar with Lid and Handle
Cast Iron Scotty Dog Scottish Terrier Figurine
Pair of Gorgeous Pale Yellow Double Handled Geometric McCoy Vases
Cody Musical Creations Music Box With Ballerina
Vintage Delphite Blue Egg Plate Platter Dish Gold Trim
Cast Iron Scotty Dog Scottish Terrier Figurine
Pair of Jeanette Iris & Herringbone Depression Glass Vases, One Marigold
Lot of 3 Cast Iron Skillets, Frying Pans in Various Sizes
Storage Step Stool Seat with Padded Lid
Scottie Dog Pillow and Basket Crate
Wooden Side Table Plant Stand
Pair of Electric Hurricane Style Lamps with Brass Bases - WORKING!
Pair of Dolls Includes Topsy-Turvy and Elf Like
Hexagon Shaped Wooden End Side Table with Storage 25x21
Print of December 1732 Etching by H Fletcher Antique Eastlake Gilt Inlaid Frame
Two Shelf Kitchen Cupboard Lot of Beer Glasses, Mugs, Travel Mugs, Etc
Clean and Working GE Microwave Oven
Lot of 6 Vintage Pink Copper Tint Aluminum Jello, Ring, Salad Molds
Bunn Pour-Omatic Coffee Maker with 2 Pots
Lot of Embroidered Style Quotes and Sayings Wall Decor
Lot of 11 Hoosier Style Glass Jars & Shakers with Metal Lids
Dormeyer Food-Fixer Model 4200 Mixer with Milk Glass Bowl & Beaters
Kitchen Cupboard Lot of Elite Food Processor, Stanley Thermoses, Etc
Lot of 4 Vintage Label Style Garden Vegetable Themed Kitchen Wall Art Decor
Huge Wall Lot of Vintage Kitchen Utensils and Tools (FOR REMOVAL)
Huge Wall Lot of Vintage Kitchen Utensils and Tools (FOR REMOVAL)
Shelf Lot of Collectibles and Home Decor Including McCoy and Mercury Glass
Shelf Lot of Collectibles and Home Decor - Porcelain and Glass Pieces
Shelf Lot of Scottie Decor Includes Sign, Snow Globe, Figurines, Etc
Shelf Lot of Scottie Figurines and Home Decor
Shelf Lot of Scottie Themed Mugs, Coasters, etc
Large Shelf Lot of Glasses, Mugs, Steins, Stemware, Etc
Large Lot of Glassware Includes Stemware, S&P Shakers, Candy Dish, Etc
Large Lot of Glassware Includes Vases, Plates, Sherbert Glasses, Etc
Two Shelf Lot of Dishes Including Milk Glass, Ball Jar, Lidded Tureen, Etc
Two Shelf Lot of Dishes Including Tiered Stand, Vases, Corning Ware, Etc
Three PCS of Lenox Weatherly China - Including Gravy Boat
Three Vases Ruby Colored Glass
Lot of Scottie Souvenirs Including Trinket Tray, Wall Decor, Etc
Lot of 11 Lenox Weatherly China Cups and Saucers
Shelf Lot of Various China Dishes, Trays, Bowls, Etc
Shelf Lot of Alfred Meaken Windemere China Dishes - Some Chipped
Shelf Lot of Alfred Meaken Windemere China Plates, Cups, Saucers -Some Chipped
Tripod Legs Wooden Stand Planter
Lot of 5 Long Woven Wooden Storage Baskets
Vintage Printer's Tray Wall Display with Figurines
Boy Scouts of America "Songs Scouts Sing" Songbook Alfred Nichols, Jr
Lot of Vintage Scrapbooks Filled with Roy Rogers Ephemera Including Autographs
Cast Iron Corn Bread Pan
Lot of Vintage Sports Team Felt Pennants - Baltimore Colts, Redskins, Etc
Ceramic Lion on the Prowl Figurine
Lot of 3 Wooden Rolling Pins
Oceanic Ship's Lamp Nautical Decor
Lot of 3 Framed Doilies Wall Decor
Lot of 6 Vintage Clocks Including Alarm
Large Lot of Vintage Kitchenalia - Baking Pans, Grater, Etc
Smith-Corona Silent Typewriter in Case
Vintage Lot of Kitchenalia - Ice Picks, Grater, Beaters, Etc
Lot of 4 Beanie Babies - 3 NEW - Maple, Chip and Erin
Lot of Cigar Boxes + One Shadow Display Box
Kitty Hawk North Carolina Commemorative Anniversary License Plate Sign
The World's Fair 1964 - 1965 Commemorative Gilbey's Whisky Bottle
Huge Lot of Framed Embroidered Vintage Style Quotes Wall Decor
Wooden Scottish Terrier Scotty Dog Bookends
Scottish Terrier Wooden Box with Scotty Dog Pin & Brooch Collection
Pair of Taper Candle Holders with Prism Edge
Lot of Vintage Cookie Cutters and Baking Tools
Pair of Railroad Electric Insulators
Jim Shore Scottish Terrier "Mac Rover" Figurine
Gorgeous Walnut Wash Stand with Drawer 22Wx15Lx33H
Dubl Handi Double Sided Lingerie Washboard Primitive Decor
500 Mile Speedway Game Vintage in Box Wolverine Toy Co
Victorian Walnut Deep Well Frame With Dried Flower Petal Art 14x16
Two Walking Sticks, 57"H & 40" H
Lot of 12 Liberty Blue Ironstone Plates Independence Hall
Lot of 6 Beer Stein Mugs Including Dallas Cowboys, German Beer Night, Etc
Vintage Case Luggage with 2 Shoe Form Molds
Vintage Flight Training Books, Color Photographs of Jets, Concorde, Dulles, Etc
4 Gumps Scottish Terrier Dog Plates
9 cups/10 plates of Liberty Bell Staffordshire Ironstone
Lot of Vintage Kitchenalia - Sifters, Handmixer, Peeler & More
Mirror in Ornate Frame 10W x 19H
Large White Limited Edition Serving Platter
Scalloped Top Wooden Half Round Stand 22W x 11L x 24H
Large Vintage Serving Tray
Lot of Collectible Plates & Gravy Boat - Liberty Bell, Willow Blue etc.
Large Glass Vintage Cracker Jar
Scottish Terrier Dog Resin Statue
Cast Iron Scottish Terrier Dog Door Stop
Fostoria American Pattern Square Pedestal Cake Stand (tiny chip)
Lot of Casserole Dishes, incl. Pyrex
6 Westerling Wall Hanging Fruit Themed Plates, Bavaria Germany
Lot of 4 Vintage Pipes, incl. Medico
Vintage Magid Hand Beaded Evening Clutch Purse
Homer Laughlin Covered Serving Dish With Floral Decoration
Lot of Cups, Plates & Dessert Bowls, incl. FIRE KING, Corning etc.
Lot of Beautiful Candlesticks, Tray & Creamer
Pro Source Cordless Drill/Driver Kit
Lot of Costume Jewelry - Brooches, Necklaces & More, incl. Trifari, Monet
Cast Iron Scottish Terrier Dog Statue
6 German Beer Steins
Lot of 12 Lenox Weatherly Dinner Plates
Vintage Chalkware Dog Bank & Statue
Vintage Pipe Tobacco Tin Can Filled with Buttons
Vintage Schick Injector Razor & Genuine Horse Hide Sharpening Belt
Lot of Rose Colored Vintage Bowls, Tray, Candleholder etc.
Fabulous Lot of Vintage Watches, Spoons, Ring & More!
Lot of 12 Lenox Weatherly Plates
Cast Iron Scottish Terrier Dog Napkin Holder
Lot of 11 Lenox Weatherly Plates
Wooden "Antiques & Old Stuff" Plaque/Sign Wall Decor
Vintage Wall Mirror 14W x 24H
Vintage Yellow Metal Watering Can
Framed Wall Art Depicting Winter Scene 19W x 17H
4 Pieces of Wall Art
Large Red/White Coleman Cooler Chest
Large Healthcare Lot: Walkers, Canes, Crutches, Grabbers etc.
Lot of Wreathes/Door or Wall Decorations
Vintage Wov-n-Wood by Jerywil 2 Handle Picnic Basket
Lot of Outdoor Wall Decor
Size 9.5 Red Wing Irish Setter 800 gram Thinsulate Camo Boots
Lot of 2 Coleman Coolers
Huge Lot of Baskets, Tray
Lot of Patio Chair Cushions
Breg Polar Care Kodiak Cold Therapy Cube
Metal Glass Top Table
Large Igloo Marine 72 Cooler
Adjustable Mobile Rolling Garment Hanging Rack
Lot of Metal Wall Hanging Plates Vintage Brass Embossed Metal
Antique Eastlake Gilt Inlaid Framed Mirror 24x28
Santa Paula Excellent Lemons Wooden Crate with Partial Label
Santa Claus Coke Coca Cola Advertisement Framed
Large Lot of Redskins Football Team Souvenirs - Patches, Mugs, Teddy Bear, Etc
Donegal Optical Magnifying Glass + Stereo & Electrical Convention Souvenir
Dallas Cowboys Santa Figurine with Box
Large Lot of Doilies & Vintage Hand Made Hooked Rug Chair Pads
1959 Yearbook and Autograph Book from late 1800s
Lot of Beltone Hearing Aids and Batteries
NFL Embossed Logo Dial Watch in Gift Box Philadelphia Eagles
Antique Triptych Mirror with Floral Etching 57x19
24" Grecian Plaster Lady With Pottery Vessels Statue Marked 481
24" Grecian Plaster Man With Pottery Vessels Statue Marked 482
Pair of Millennium Crystal Champagne Flutes with 2000 Stems
China Cabinet Tudor Style Glass Panels with Light (untested) 41x14x76
Half Moon Foyer Table on Spindle Legs 24x11x25
4 Matching Cane Back Dining Room Chairs 20x40
Solid Wood Antique Dining Room Table with 2 21" Leaves (w/o leaves 76x55x29)
Small Gold Framed Mirror
Lot of Table Top Home Decor - Jar Lamp, LOVE sign, Wooden Houses
Wooden Foyer Table with Drawer 31x12x28
Huge Lot of Christmas Ornaments NEW (2 styles)
Home Decor Lot - 2 Lamps, Stool, Rug
Lot of 3 Framed Wall Art Pieces - Floral and TeaCup
Lot of Christmas Ornaments Including CIA Spy
Wall Lot of 2 Framed Tea Cup Prints, Floral Display and Candle Holders
Fabulous Antique Wooden Framed Mirror
Bucket of Vintage Door Handles Some Still on Partial Wooden Door
Griswold Meat Grinder
Bucket of Vintage Door Handles Some Still on Partial Wooden Door
Lot of Door Stoppers - Peanuts Bag, Teddy Bear and Dog Bone
Settee Couch Love Seat Wooden Frame 53x28x36
Full Size Pinwheel Quilt
Tufted Back Arm Chair with Ottoman
Vintage Wicker/Rattan Bench 45x22x33 & Chair 23x28x33
Hodgepodge Lot of Cutting Boards, Wall Art, Lantern & More
Hodgepodge Lot of Christmas Items
Lot of Halloween Themed Decor Items
Lot of Christmas Decorations
2 Snow Shovels & Broom
2 Framed Prints of Planes
Vintage Butter Churn, Bacon Press, Clorox Bottle, Etc
Lot of Crystal Style Items: Bowls, Parfait/Dessert Glass etc.
2 Vintage Playboy Puzzles in Tin Cans
7 Rifle Gun Cabinet With Double Door Ammo Storage Base 31 x 14 x 77" H
Pair of Night Stands or Lamp End Tables With Single Drawer Base 26 x 16 x 25" H
Gorgeous Walnut & Gilt Inlaid Victorian Frame 21 x 23" With Wedding Photo
Lot of Decorative Pillows Including Scottie Dog, Lace & Linen Style
Lot of TY Beanie Babies, Scottie Dog Plush Toy & More
Weaver C4 .22 Tip-Off Scope, Rifle Case, Hat & Gun Digest Magazine
Vintage Lace Doily Table Cloth
Lot of 2 Vintage Quilts, Show Some Wear
Brand New With Tags Belford Cashmere Sweater (S) & Brandini (XL) Blouse
Quilt Style Wall Hanging 30 x 30"
Full Size Bed With Mattress, Box Spring, Bedding & Headboard
2 Bedside Alarm Clocks & Power Strip
Scotty Dog Salt & Pepper, Flower Pot & Giftware Box
Antique Enterprise #50 Flat Iron
Hallway Closet Contents Lot, Towels, Bedding, Personal Care Items+
Antique Eastlake Framed Wall Mirror 33 x 20"
Lot of Country Wooden Wall Shelves, Craft Horse, Hat Rack+
Pair of Marble Based Pink Swirl Glass Boudoir Lamps With Shades
Lot of Candles, Candle Lamp, Decorative Metal Star, Etc
Framed Country Primitives & Quilt Print 42 x 23"
Men's Brand New Large Hanes Briefs & Socks + Khombu Shoes Size 9M
JVC Compact VHS Camcorder Model GR-AX930 With Bag & Accessories
Antique Ladder Back Chair With Vintage Ties Woven Seat, 44" H
Closet Lot Including Office Chair, AS IS Hull & McCoy Planters, Etc
Desk Top Office Supply Lot, Paper Cutter, Blank DVD, Floppy Disc, Etc
Corner Office Computer Desk 84 x 46 x 29" (Assembled)
Duracraft Floor Fan 49" H
Pair of Brass Tone Metal Lamps With Shades
Sewing Cabinet Stand (26 x 23 x 30) With Retro Chair
Antique Ladies Drop Front Writing Desk With Fitted Interior 28 x 15 x 48" H
Lot of 8 Floral Theme Wall Art Panels, 10 x 31"
Lot of China Platters Including Noritake, Tea Pot & Pitcher
Pair of 2 Drawer Night Stands 26 x 16 x 22" H
Lot of Framed Prints of Ladies Fashion Hats & Tea Sets, Etc
Framed Print of Potted Plants 36 x 25
Headboard (Matches Nightstands) Measures 65" Wide x 41" High
2 Hand Painted Grouping of Decorative Houses
Honeywell Energy Smart Electric Heater
Electrolux Epic Series 3000 SR Vacuum Cleaner
Painted Antique Wooden Top Wicker Base Table 32 x 18 x 28" H
Antique Child's Chair & Padded Top Stool With Storage
Lot of 5 Pieces of Travel Luggage
Lot of Framed Wall Art Including Needlepoint Style Renderings
Lot of Art, Oil Paintings, Frames, Prints & More
Tote of Linens, Doilies, Textiles, Etc
Gorgeous Mahogany 3 Tier Scalloped Edge Dumbwaiter Stand
Lot of Baskets, Wreathes and Decorations
Vanity Box, Atomizer, Brush & Mirror Set and Empty Jewelry Box
Antique Oriental Theme Round Wooden Cover Box
Collectibles Lot Including Vanity Box, Pottery, Glassware, Porcelain, Figurines
Vintage Metal Footed Urn Style Lamp With Shade
Thomasville 9 Drawer Dresser (68 x 21 x 33" h) With (31 x 54" H) Mirror
Craftsman 5" Bench Grinder
Vintage "Varsity Trainer's Bag" Metal Tool Box & Contents
Small Clamp Vise With Box
Multi Drawer Parts Cabinet With Hardware
Lot of Vintage Hand Saws & Stanley Mitre Box With Saw
Crate of Hand Tools & Electric Drills
Metal Tool Box With Contents, Ratchet Set & More
Box of Assorted Tools, Extension Cords, Multimeter & More
Lot of Vintage Galvanized Buckets & Wash Tubs
Large Metal Pet Cage, Crate, Carrier.
3 Antique Chairs Including Early Rocker, All In Need of TLC
Lot of Outdoor Flower Pots & Planters, Some Metal, Plastic & More
Ace Hardware Wheel Barrow
6 Ft Aluminum Folder Ladder
Lot of 5 Wooden Plant Stands, Step Stools, Including Metal Cosco
Lot of Garden Art, Yard Flags, Plant Stand & More
Troy-Bilt 2450 PSI 2.5 GPM Pressure Washer With Gas Can
Homelite Gas Powered HB-180V Leaf Blower With Gas Can, Untested
Lot of Long Handle Lawn & Gardening Tools Including Digging Post, Shovels++
Lot of 4 Southern Pacific 4 x 4' Particle Wood Board
Fabulous MCM Pearl Wick Gold Retro Woven Hamper
3 Shelf Lot of Collectibles, Clock, Antique Iron, Porcelain Miniatures & More
2 Shelves of Collectibles, Vases, Clock, Porcelain Doll, & More
3 Shelf Lot of Collectibles, Cheese Box, Oil Lamp, Cookie Jar, Stems & More
3 Shelves of Collectible Coca-Cola Bottles, Silver Plate, Garden Frog+
3 Shelves of Collectibles, Bottles, Oil Lamp. Canning Jars, Mirror, Nails & More
3 Shelves of Collectibles, Ice Bucket, Stemware, Tea Cups, Retro Coffee Pot+
2 Sunbeam Folding Outdoor Lawn Chairs
2 Boxes of Wooden Country Theme Art, Prints, Basket & More
3 Totes of Quilting Material, Yarn, Linens, Crafting Supplies & More
Lot of Holiday Decorations, Ornaments, Christmas, Easter & More
Antique Glass Door Adjustable Shelf Store Display Cabinet 31 x 12 x 55"
Lot of Prints, Frames Including Deep Well Walnut, 1944 Military Print+
3 Shelves of Collectibles, Advertising Plates, Old Bottles, Mini Tea Set & More
2 Shelf Lot of Pie Plates, Napkin Rings, Milk Bottles, Roller Skates, & More
Working Frigidaire Upright Refrigerator Freezer, 66" High
Lot of Wooden Shelves, Magazine Rack, Decorative Items & More
Lot of Silver Plate, Collectibles, Metal Sleigh, Plate Racks, Vintage Wooden Toy
Vintage Copper Finish Ham Boiler With Wooden Handles
6 Drawer Wheeled Craft Bin With Contents, 42" High
Brand New 9'4 x 11'7 Ace Poly-Tarp (10' x 12')
Vintage Ignis Refrigerator, Untested 34" High
Fuller 4 1/2 Work Table Mounted Vise For Removal
Two Small Concrete Garden Art Statue, Squirrels & Turtle
Power Glide 18V Power Tool Set in Case, Drills, Light, Saw
Lot of Material, Crafting Supplies, Quilting Items, Vintage Ties, & More
Large Lot of Quilting, Crafting & Cook Books
Lot of Vintage 78 & 33 Records
Box Lot of Antique & Vintage Advertising Glass Bottles
Lot of DVD Movies Including Jason Bourne Collection
Lot of Early & Modern Books, Comic & Children's Books, Nat'l Geographic Mags+
Large Lot of Quilting & Crafting Supplies, Sewing Items & Vintage Buttons
Large Lot of Linens, Textiles and Metal Advertising Tin, etc
Large Wall Unit Cabinet With Removed Doors, (NO CONTENTS INCLUDED)
2 Daiwa Fishing Rods With Spinning Reels
Super!~ Painted Antique Door 32 x 79"
Antique Wood Banded Shipping Trunk 33 x 19 x 22" H
2 Vintage Wall Mirrors and 9 Panel Frame
KLH Model 20 Turntable Record Player
Black & Decker Power Brush Vac
Retro Tropic-Aire Electric Fan
Vintage Zenith Radio Model X375
Vintage Minna Grinder With Attachments
Kronus Hobby & Craft Tool Set in Case
Lot of Hand Held Telephones, Remotes & Dish DVR
Grouping of Hand Tools, Pliers, Screwdrivers, Etc
Lot of Vintage Cast Iron & Metal Collectibles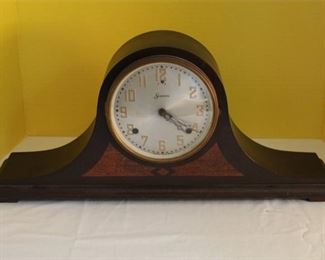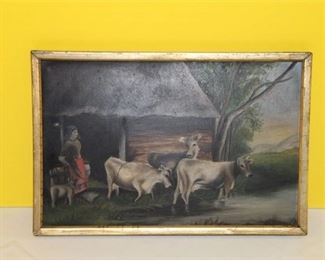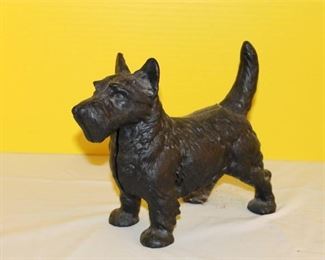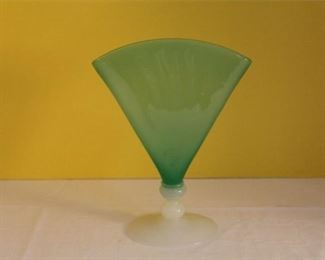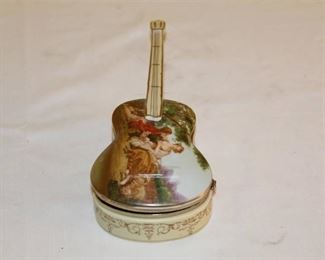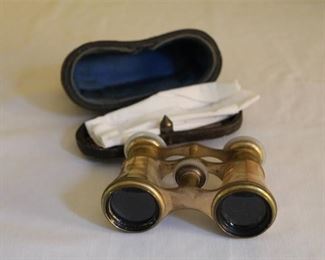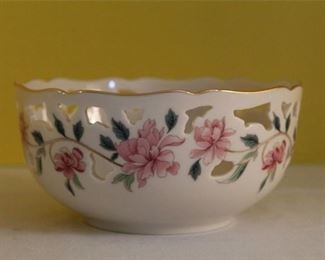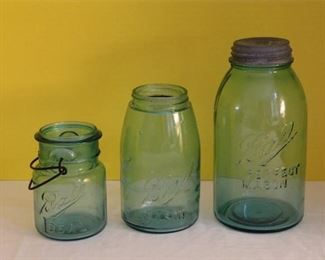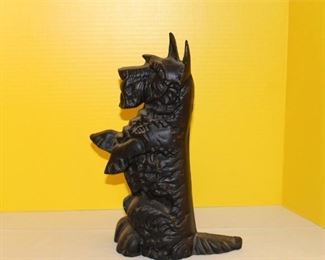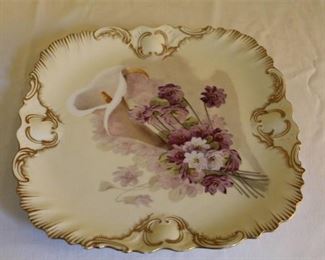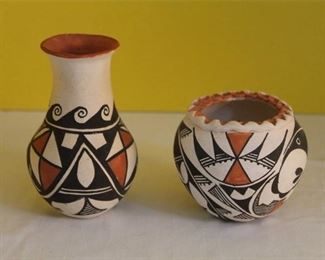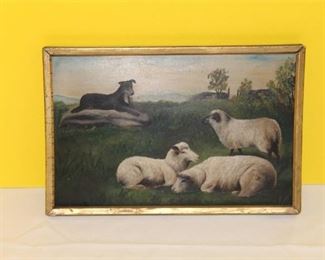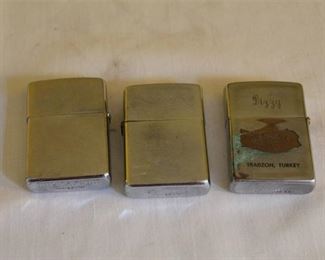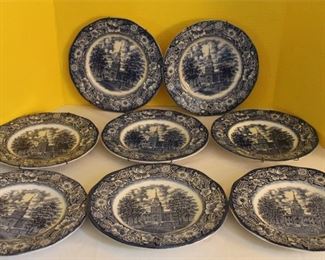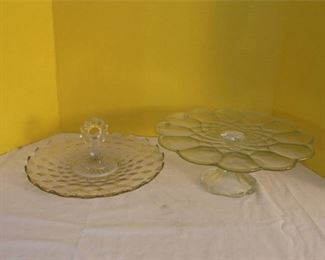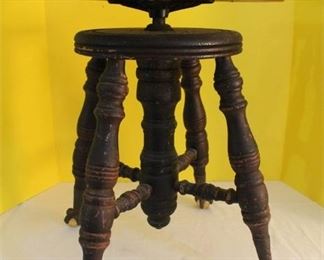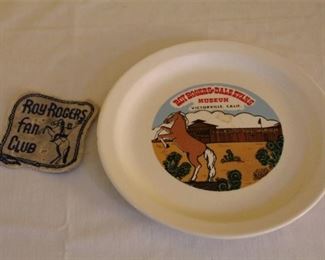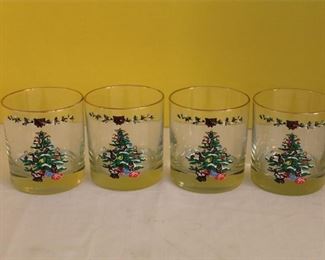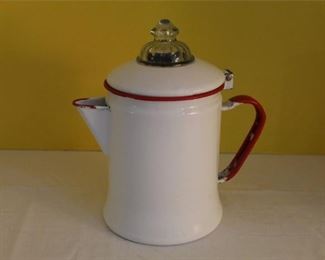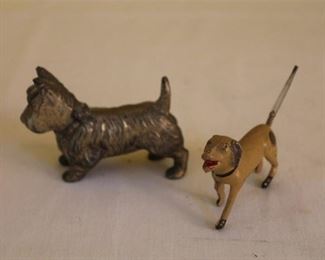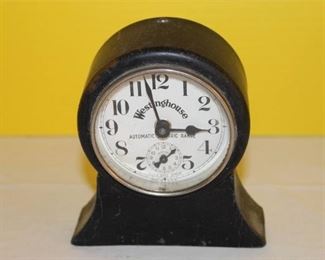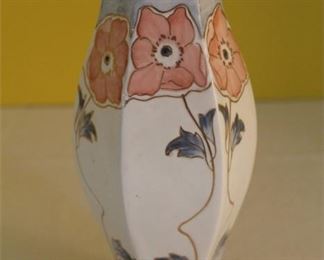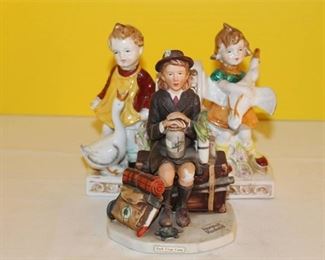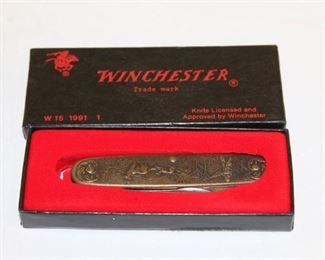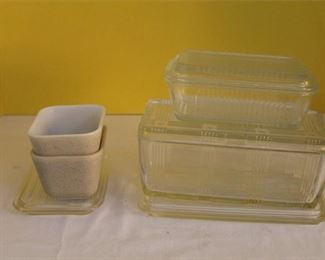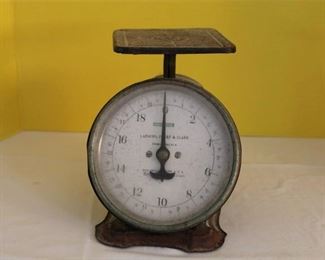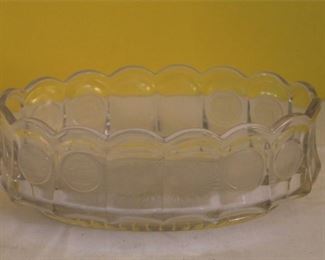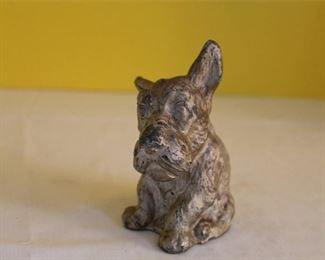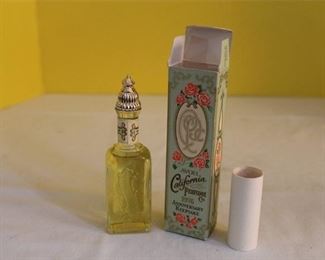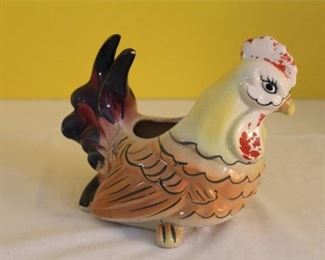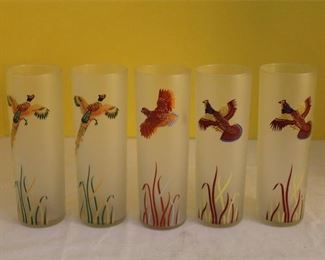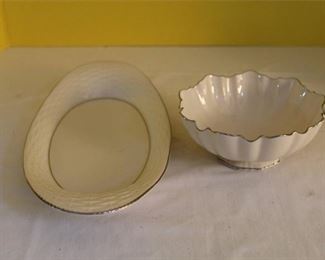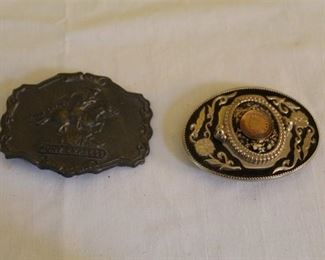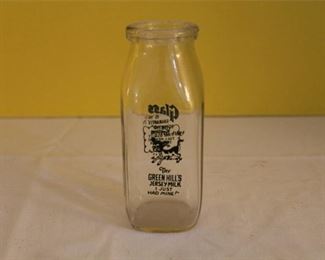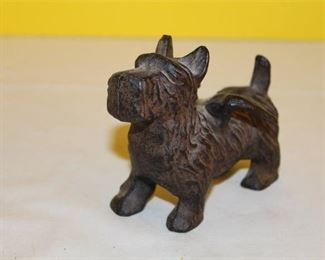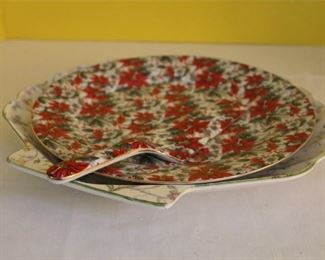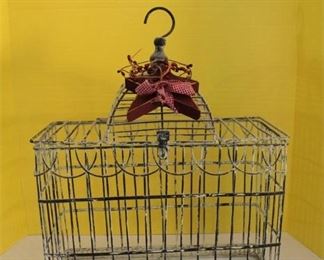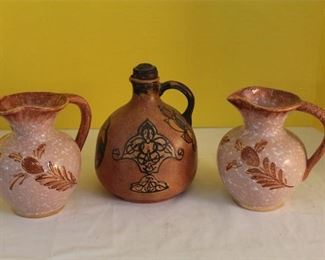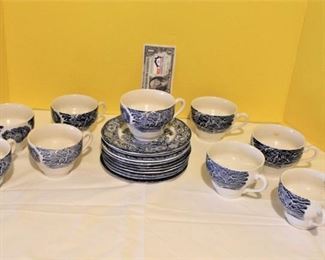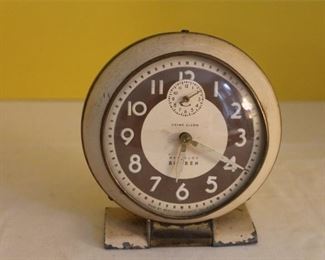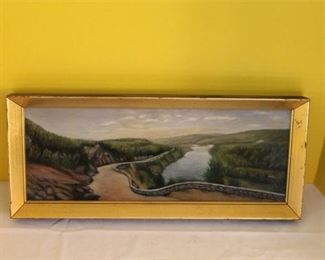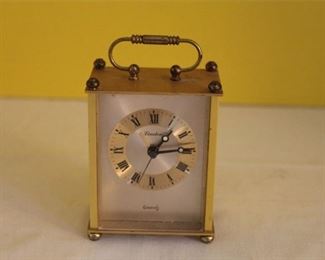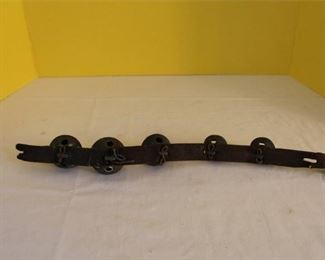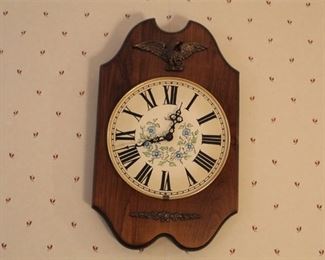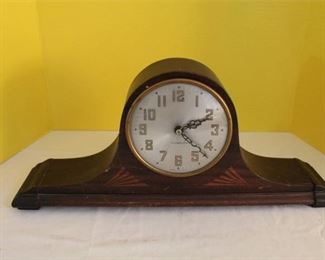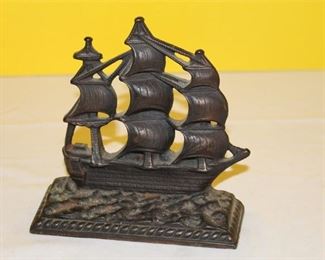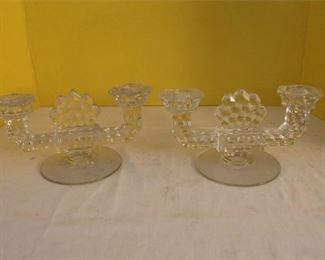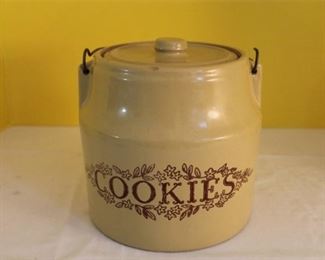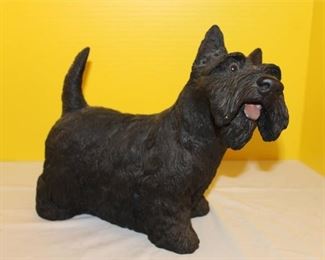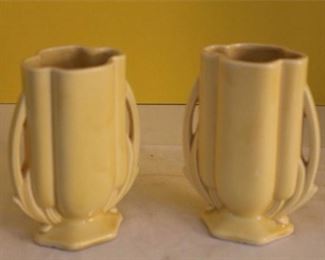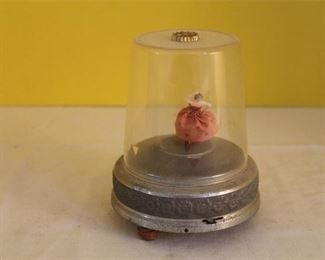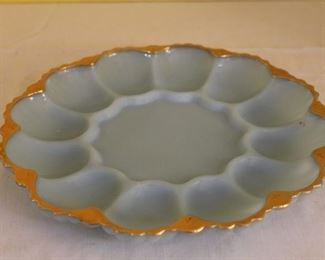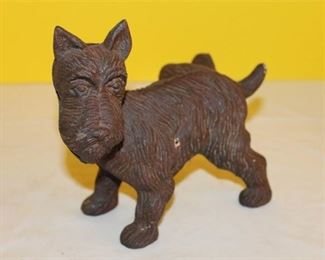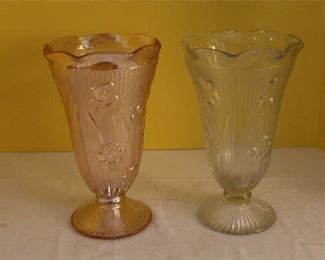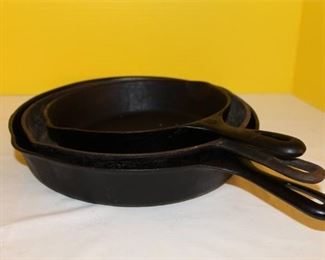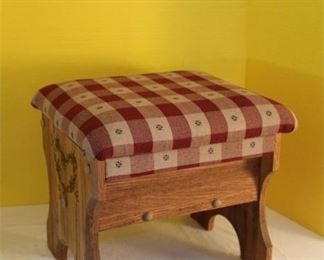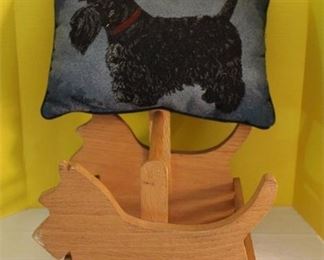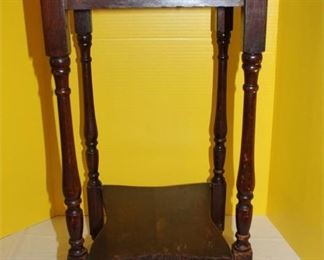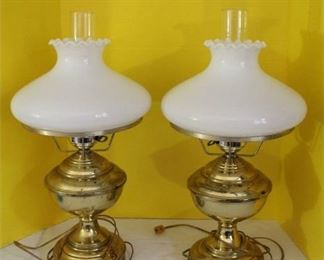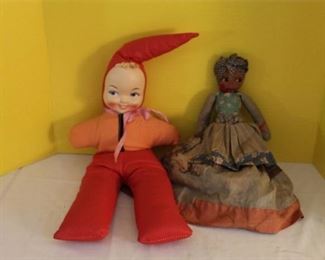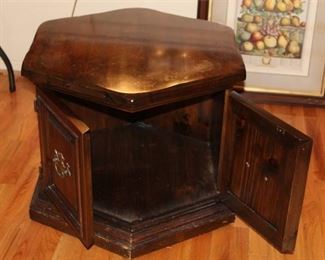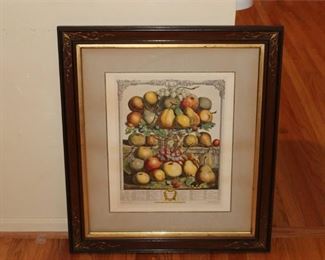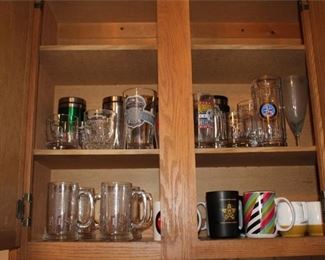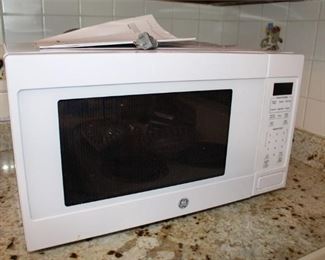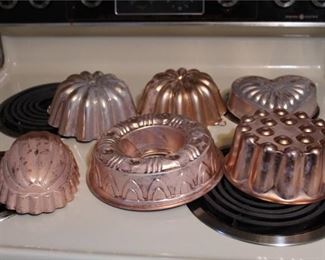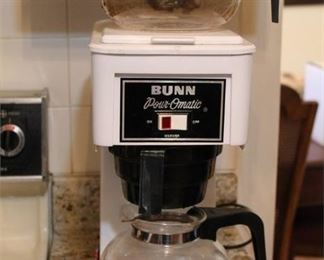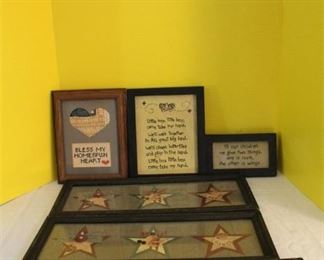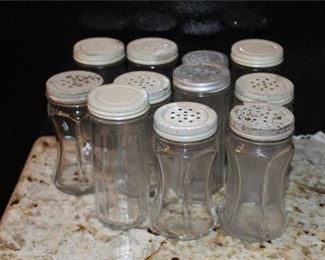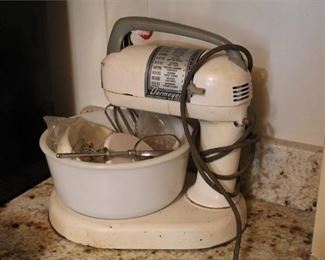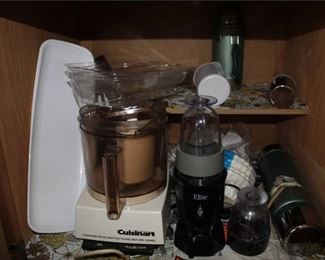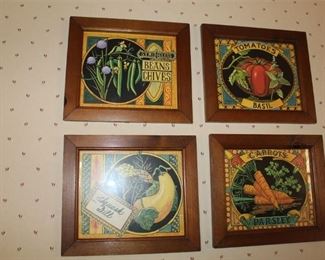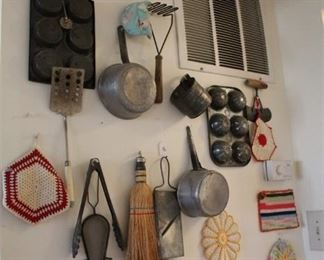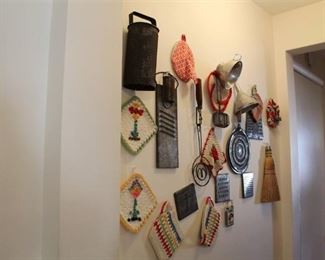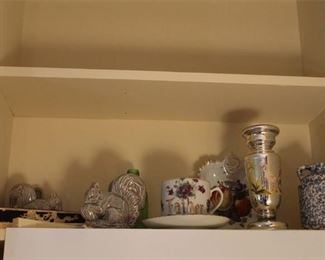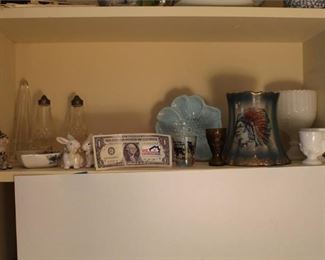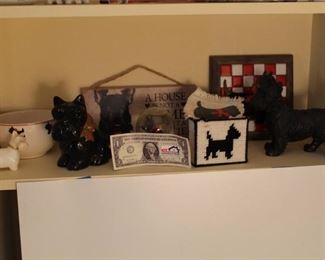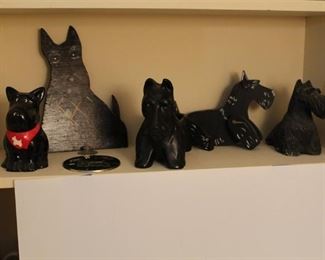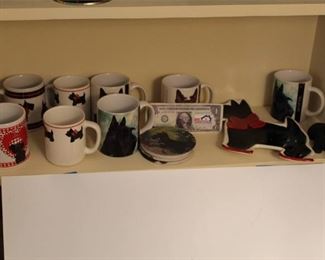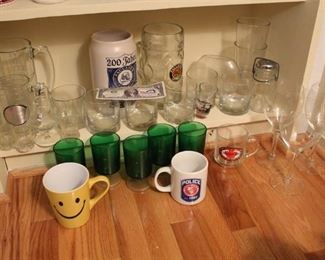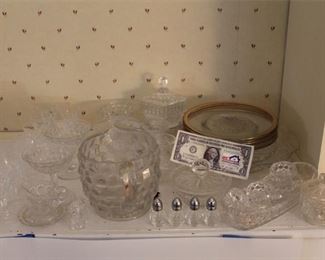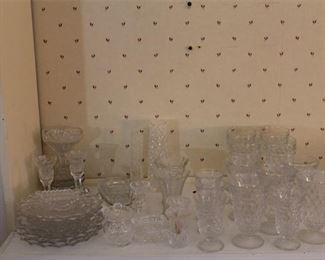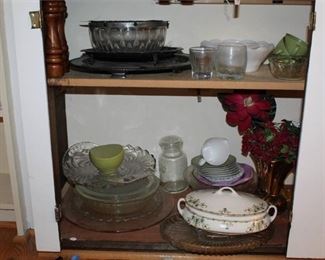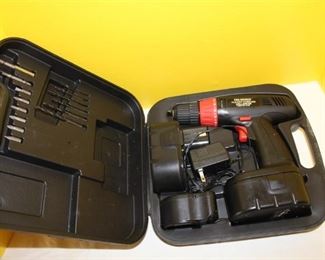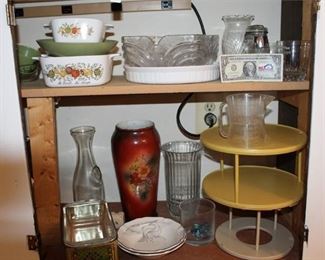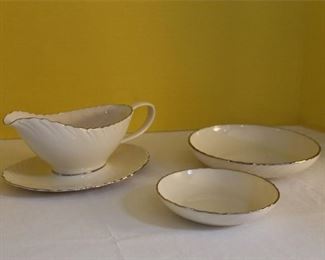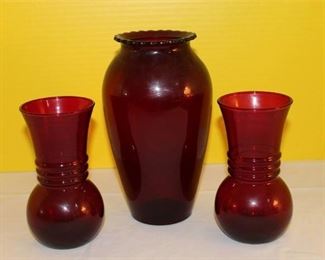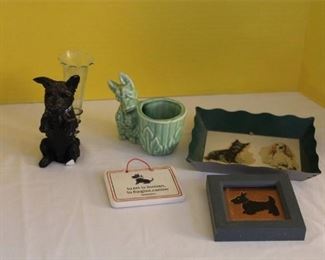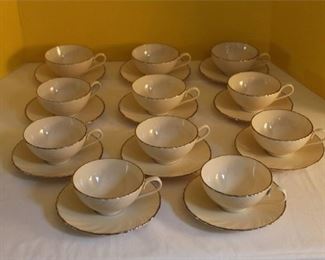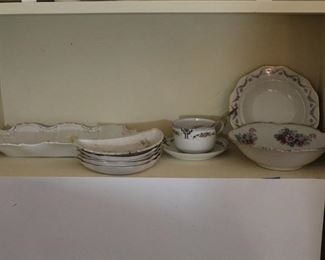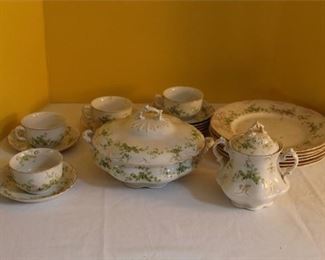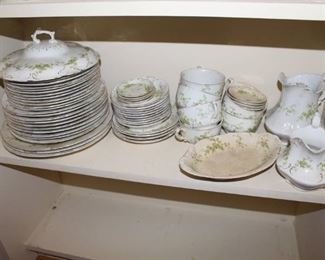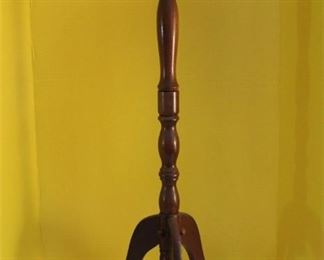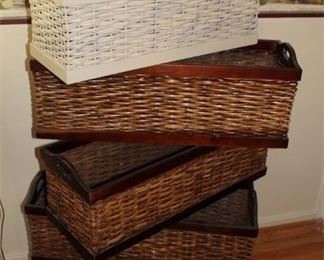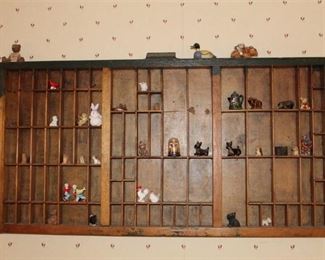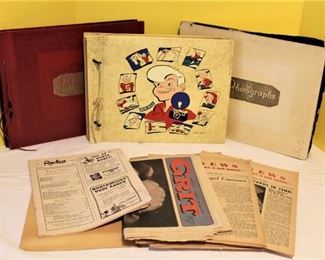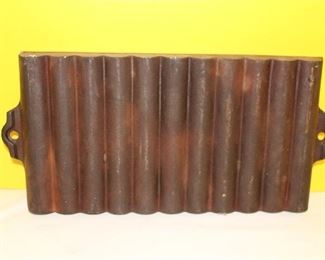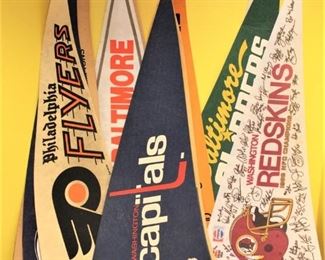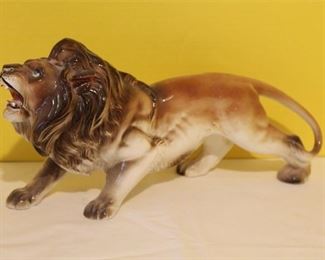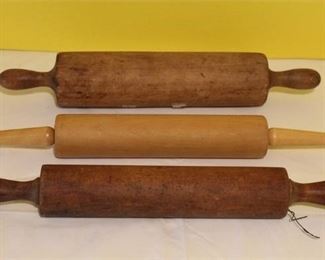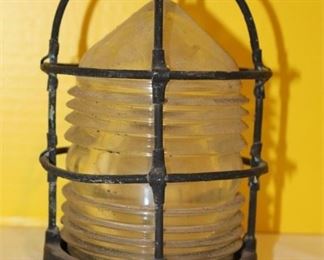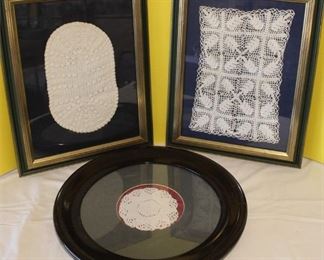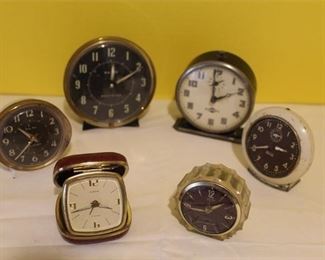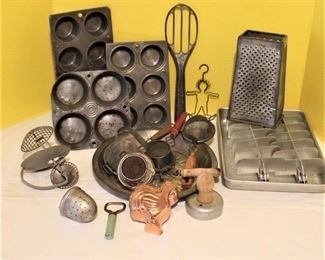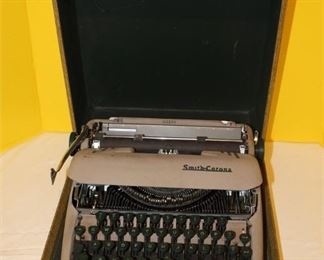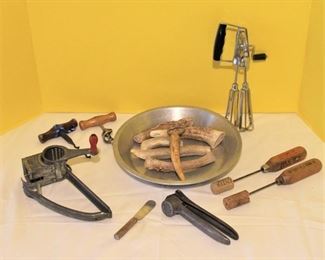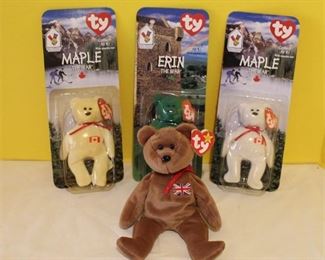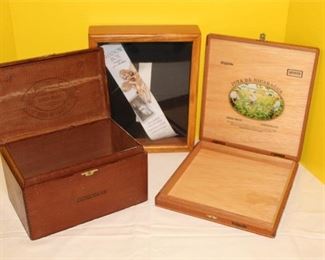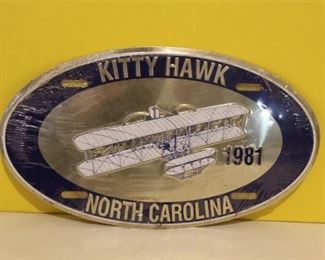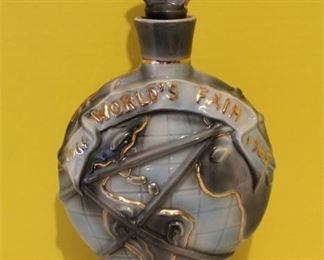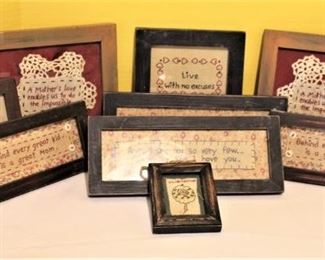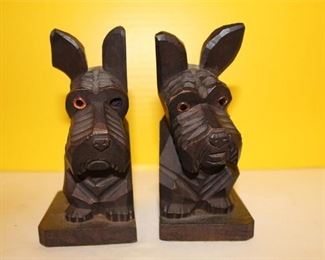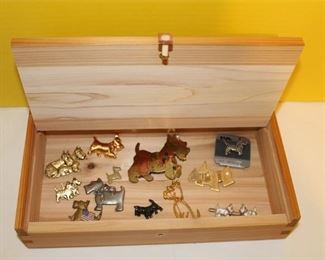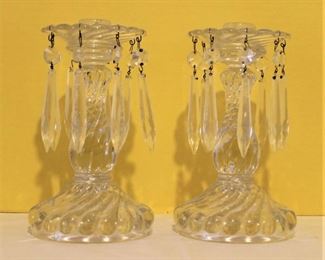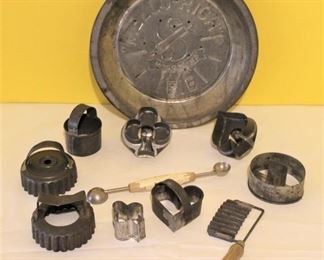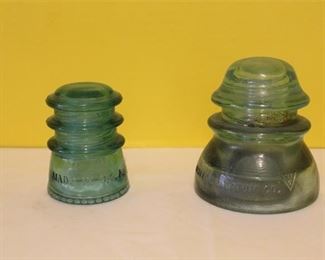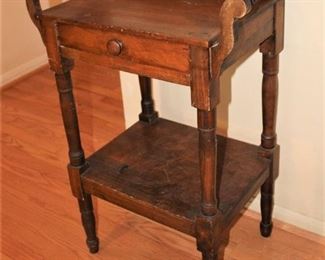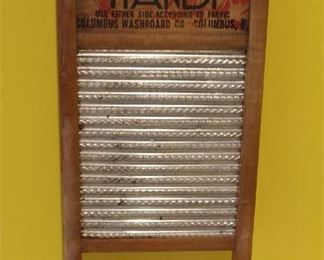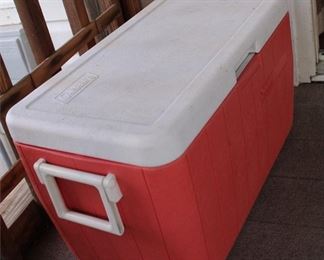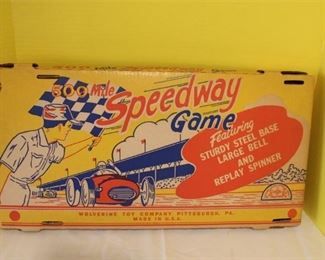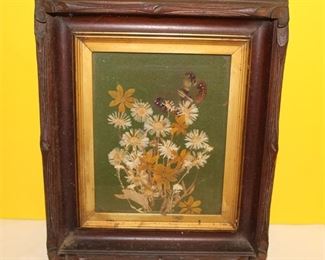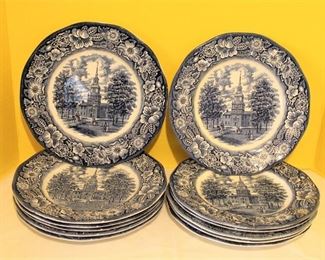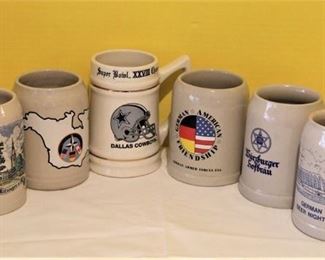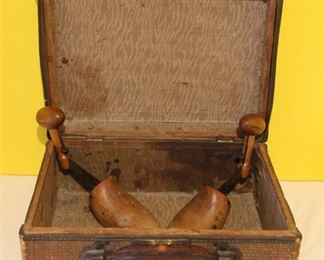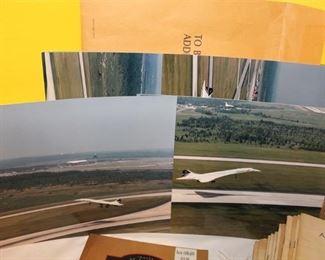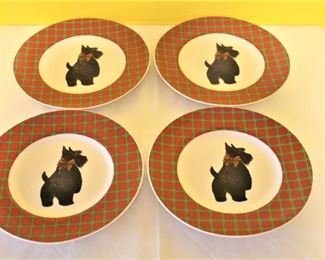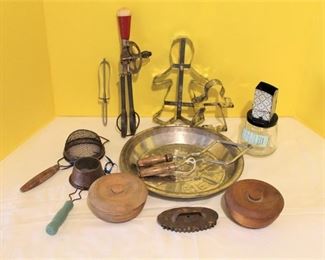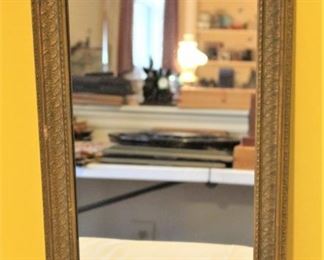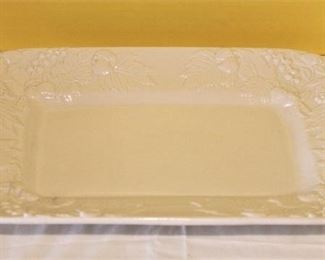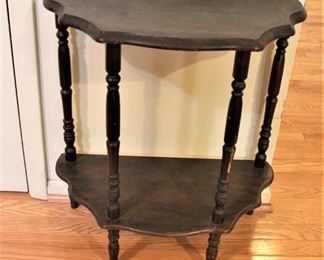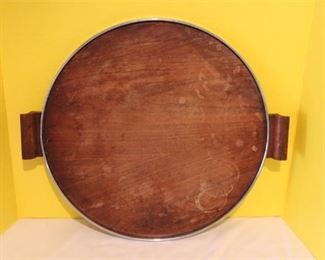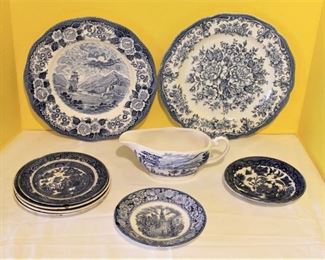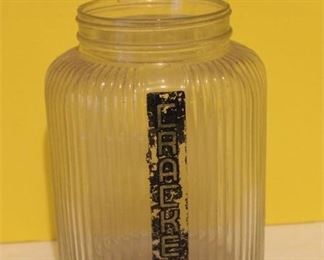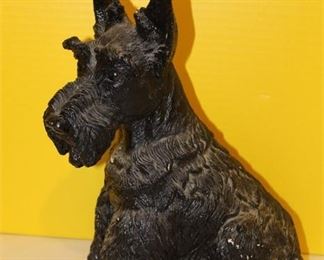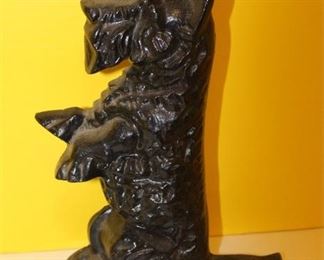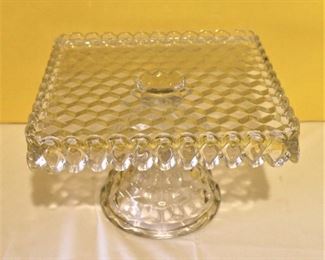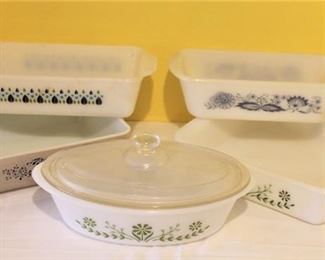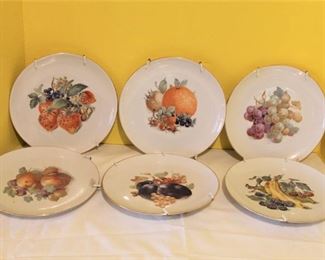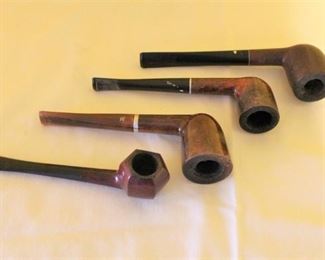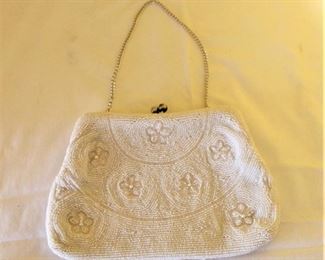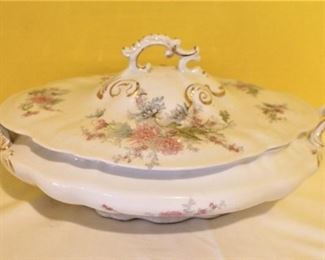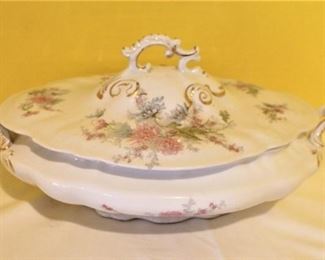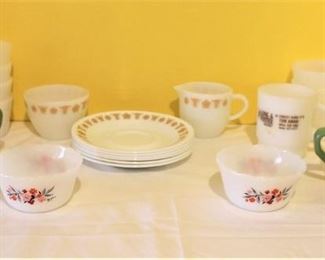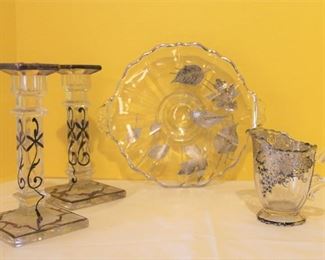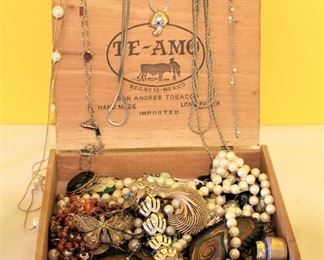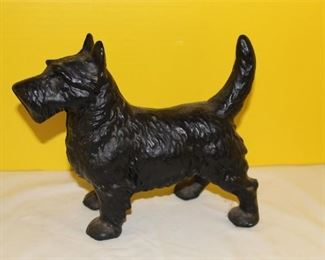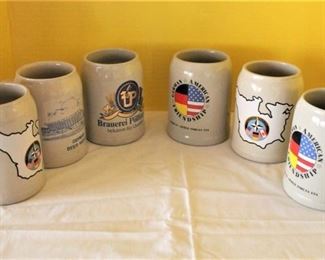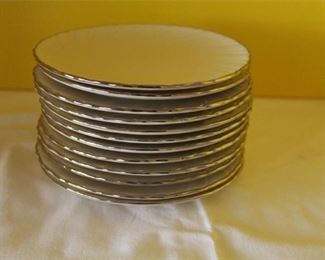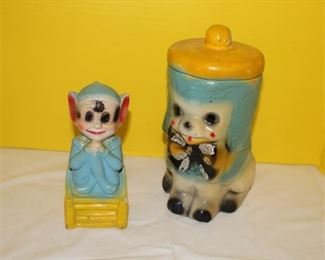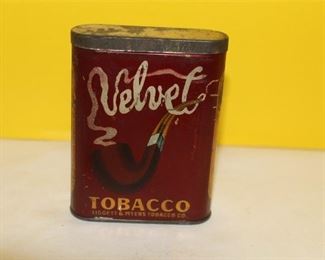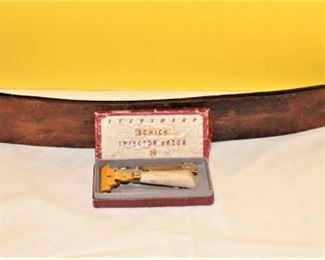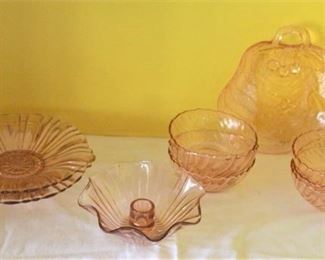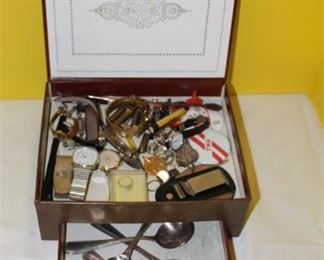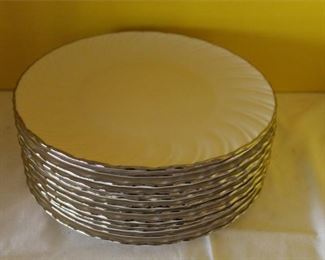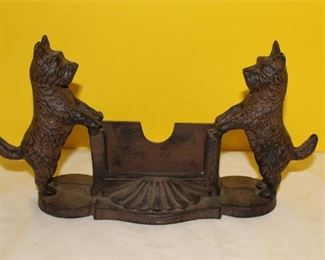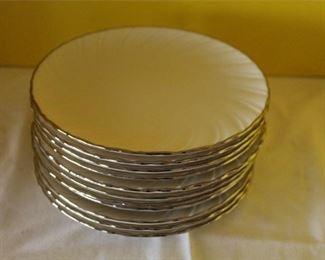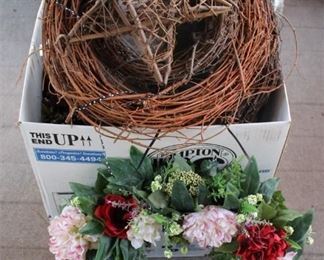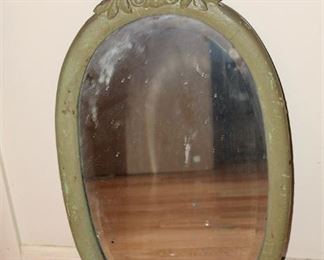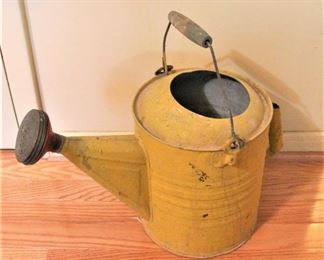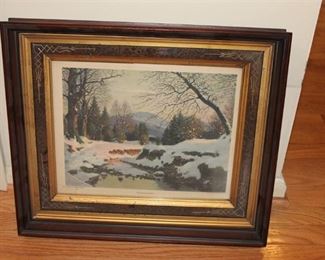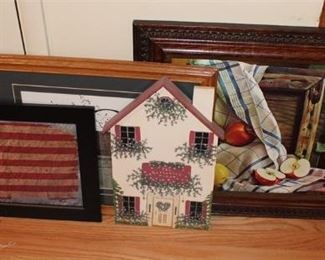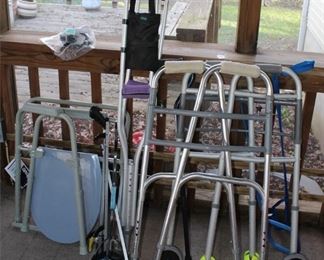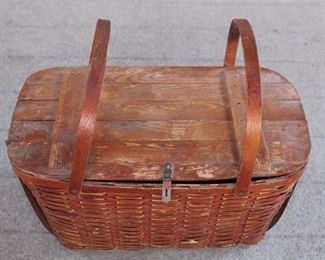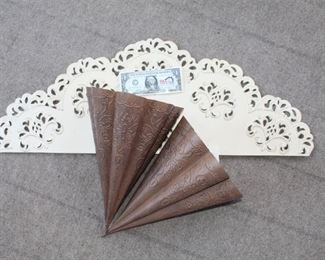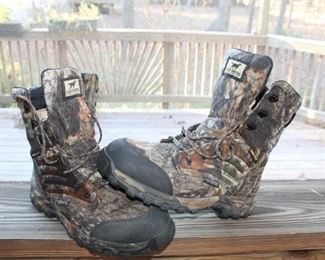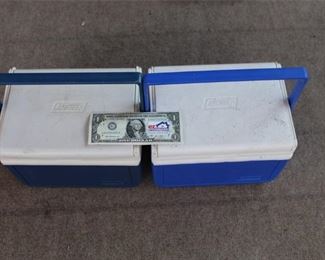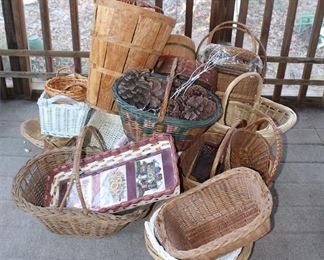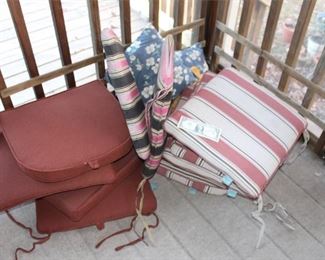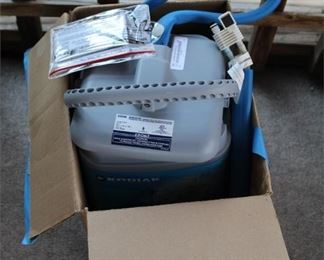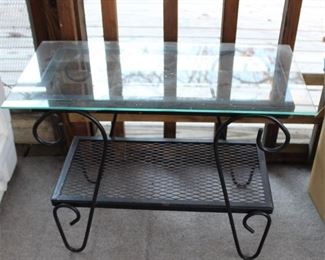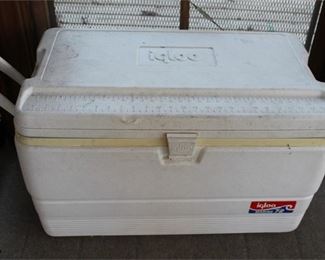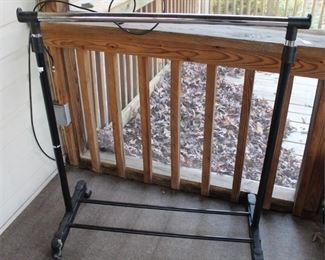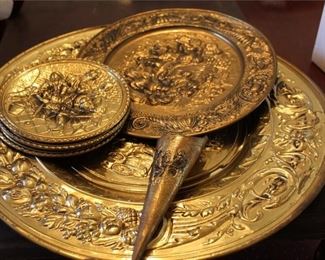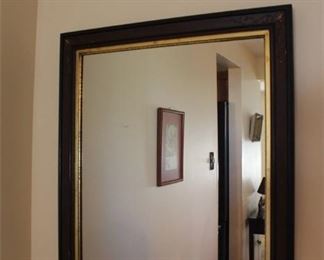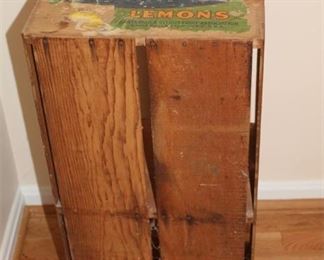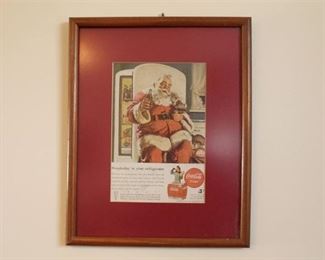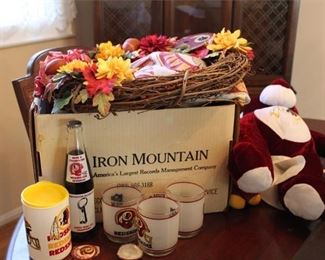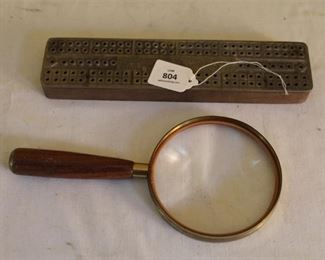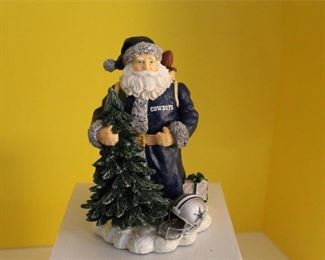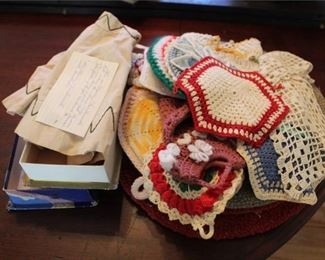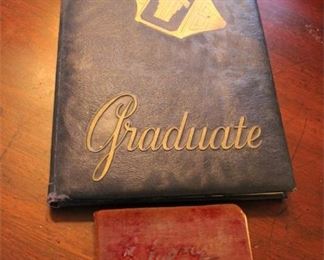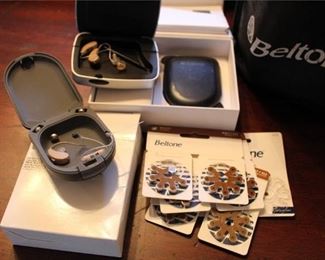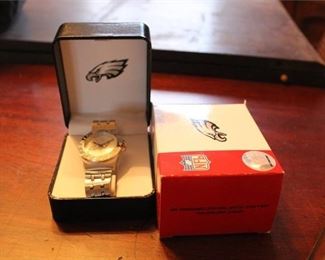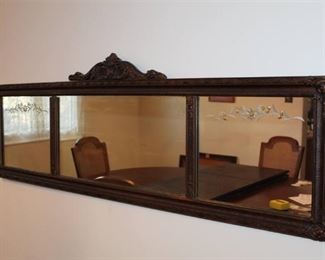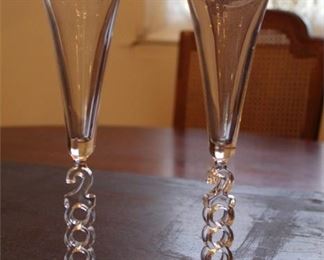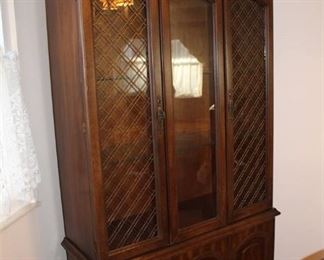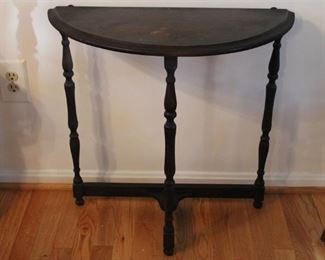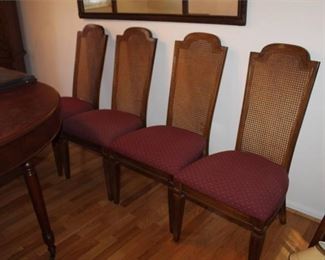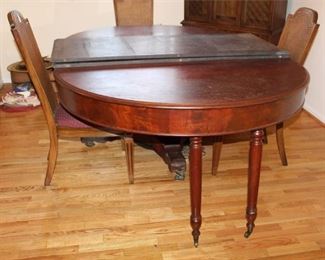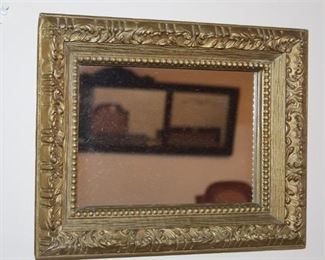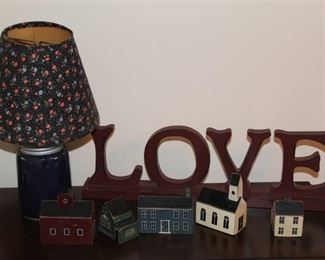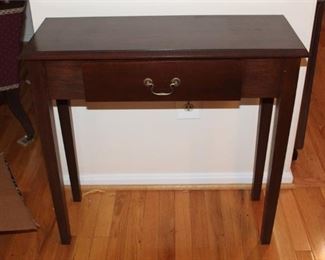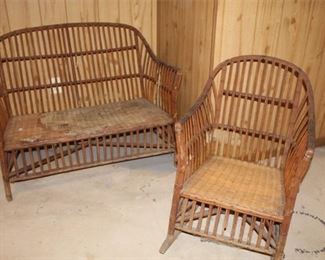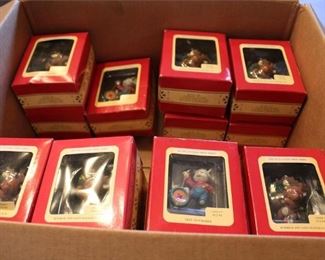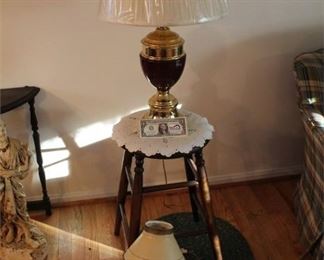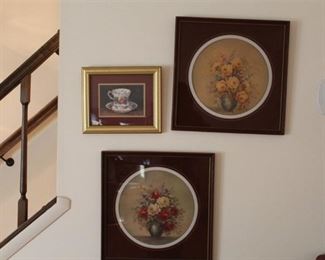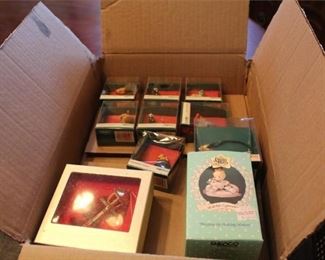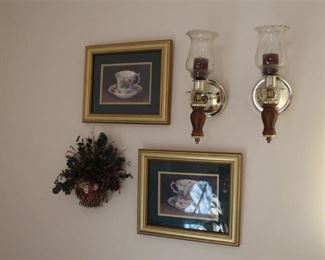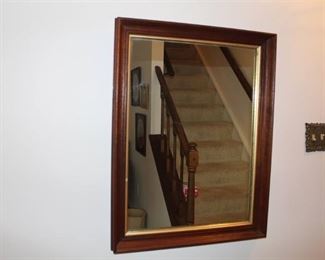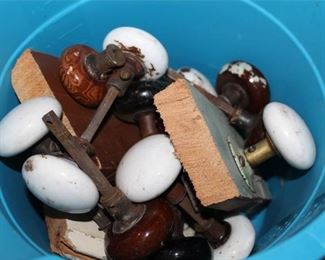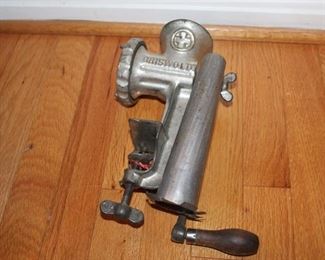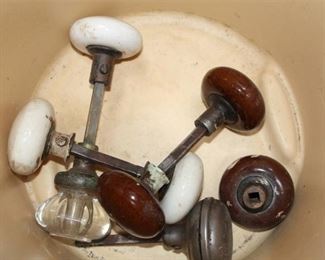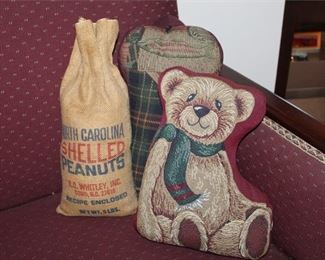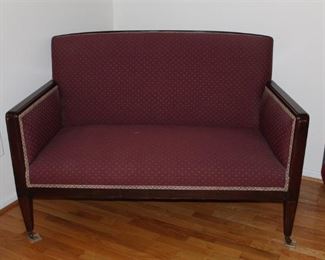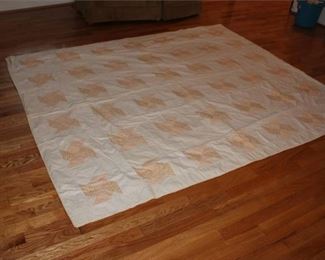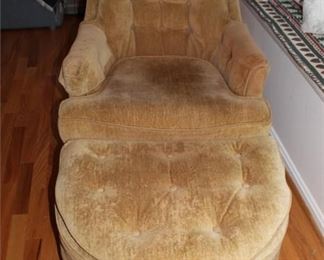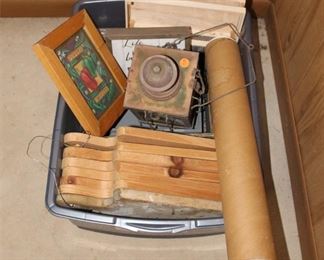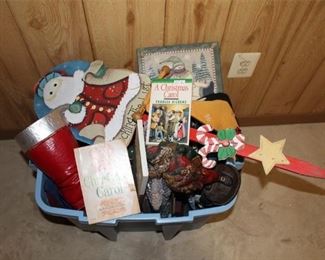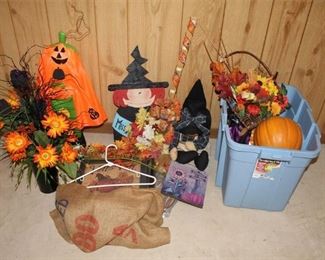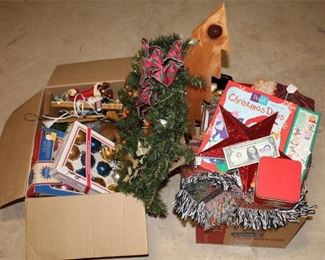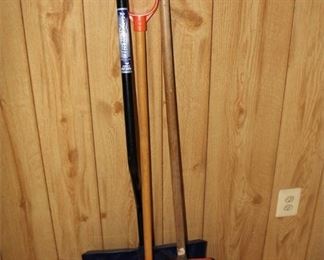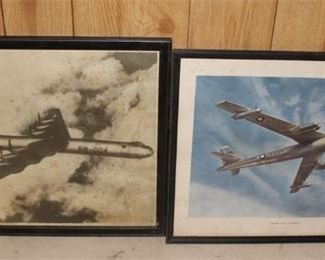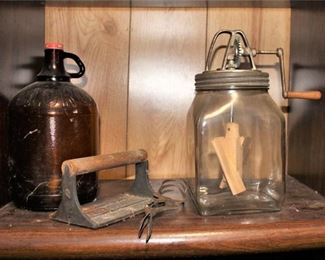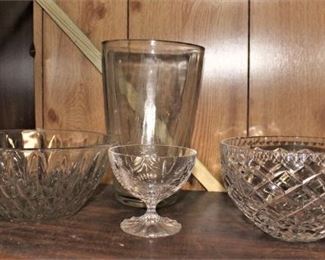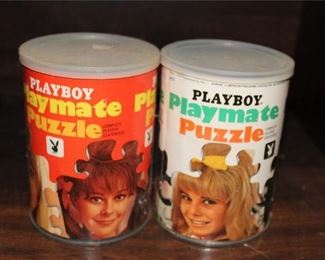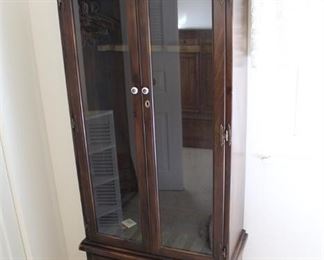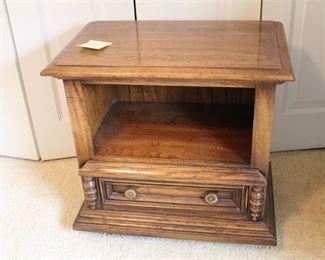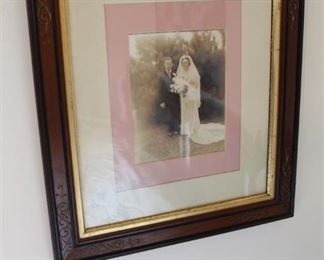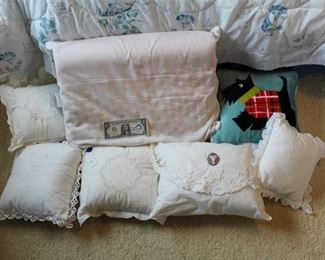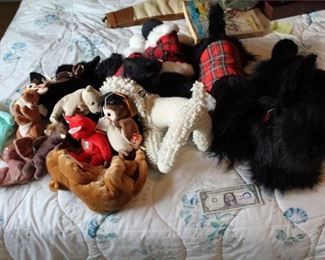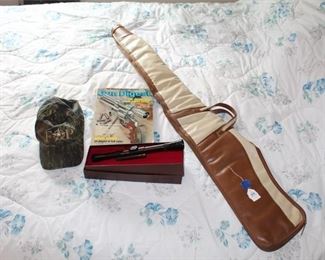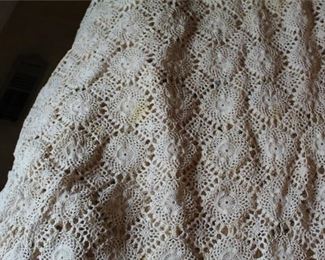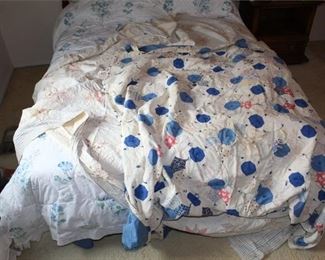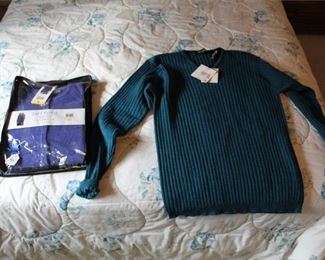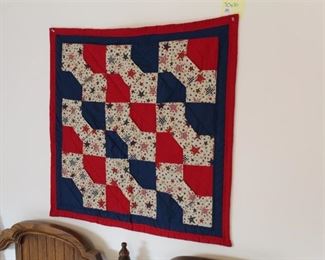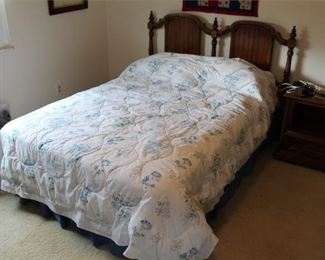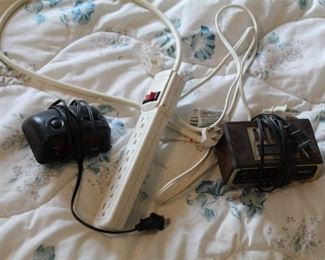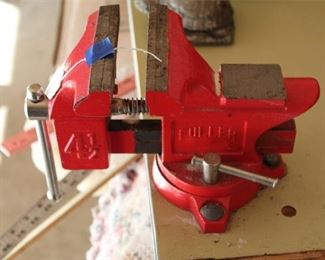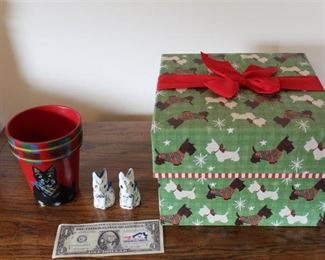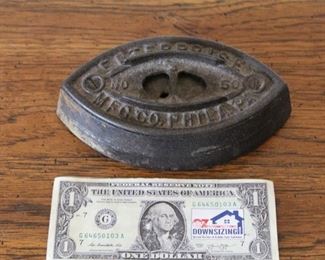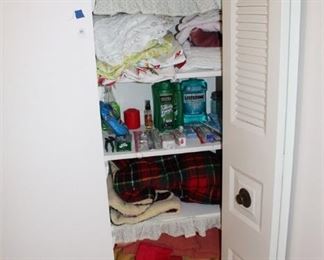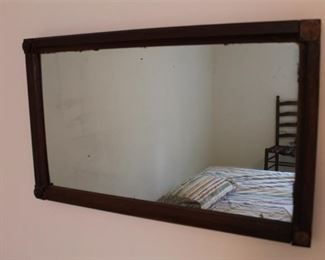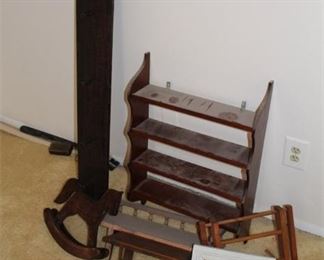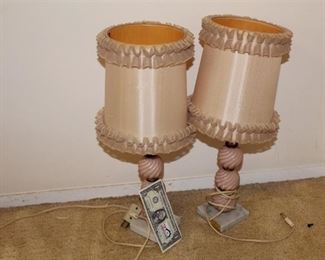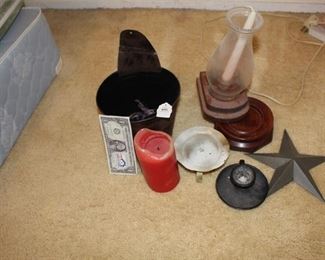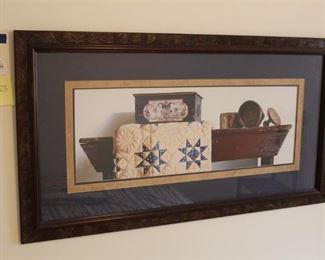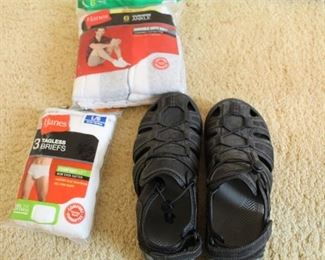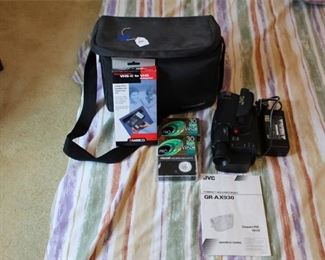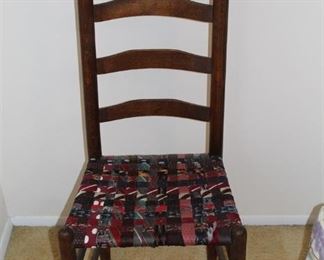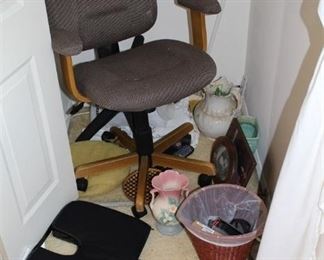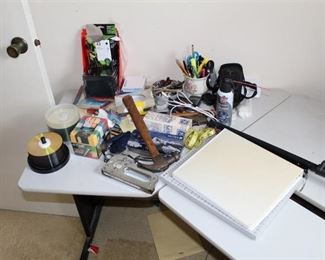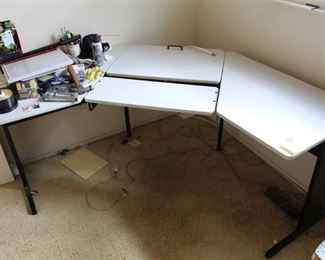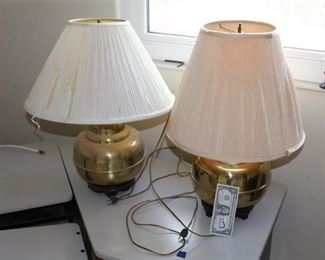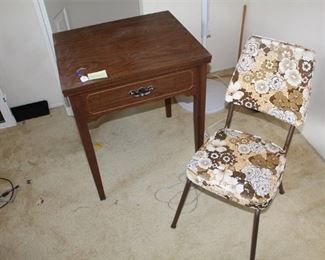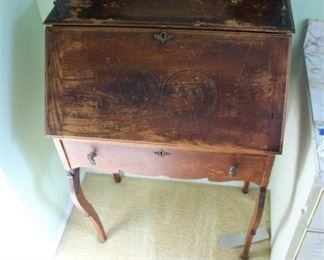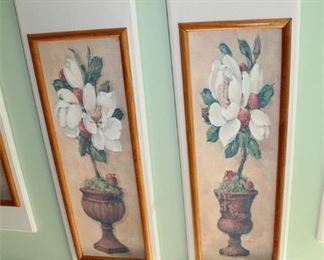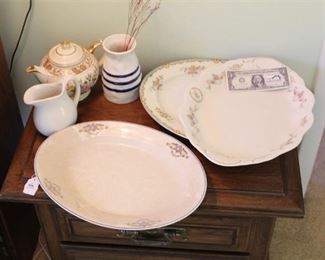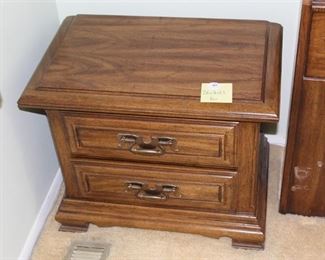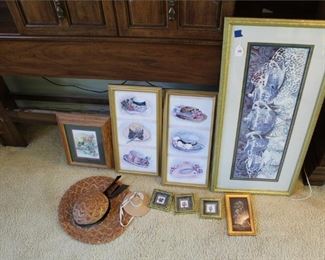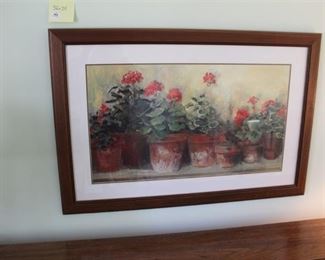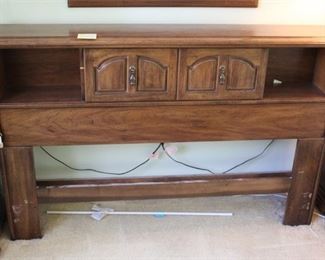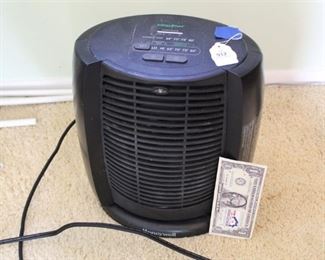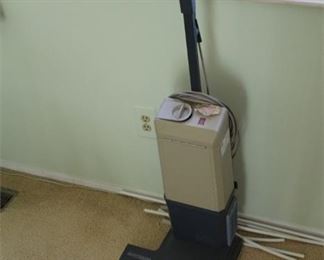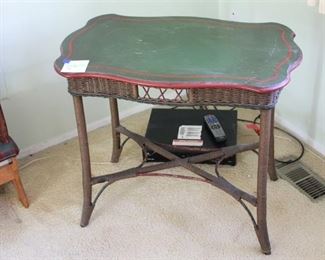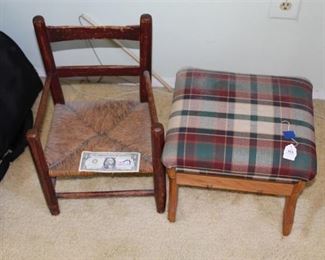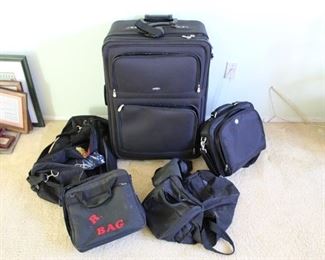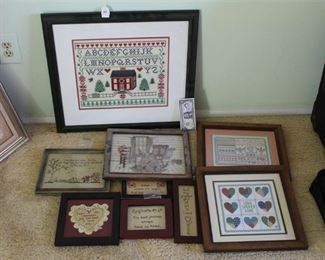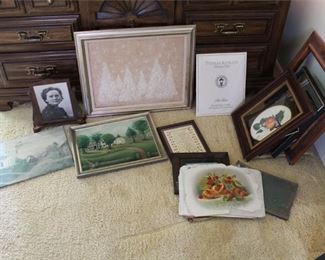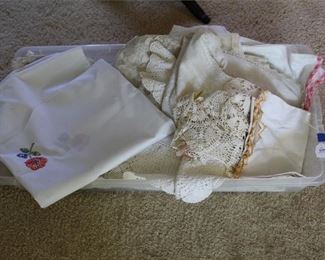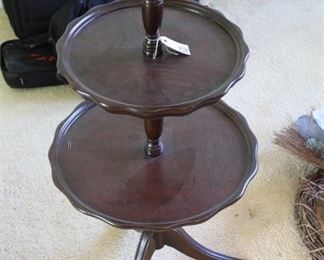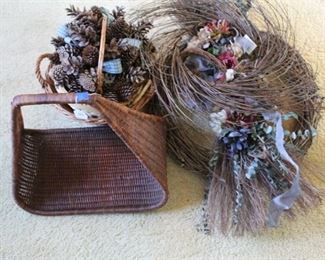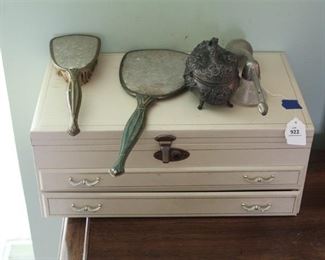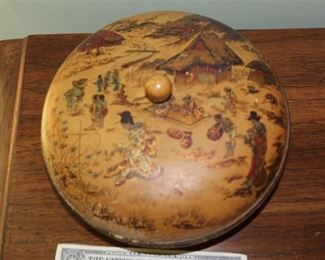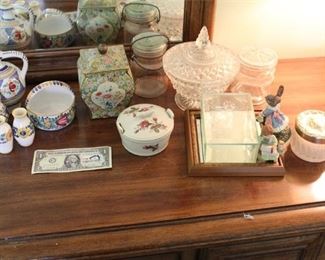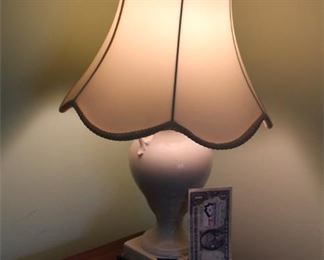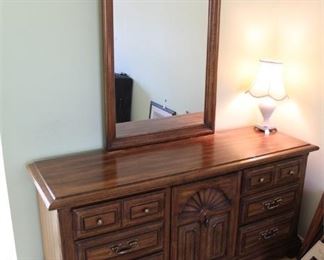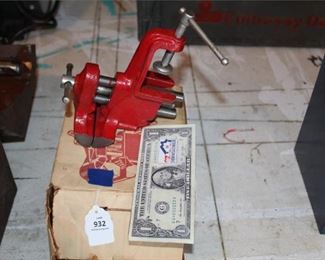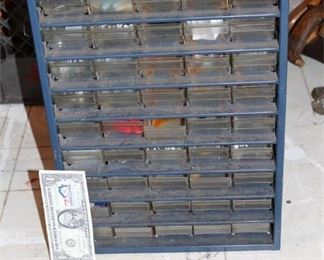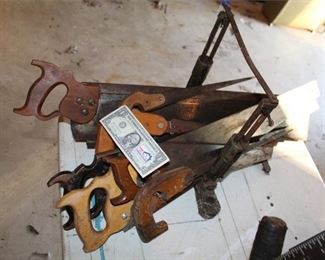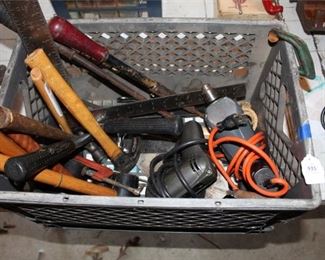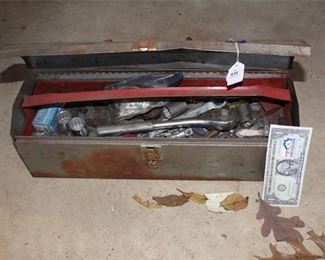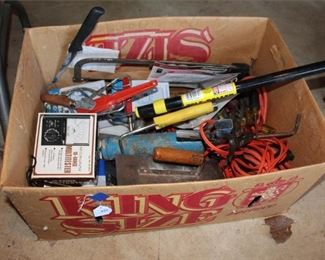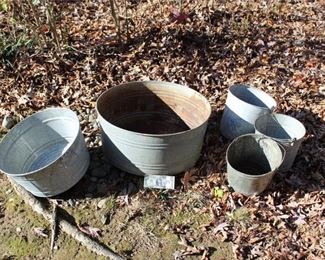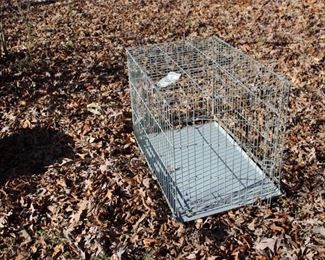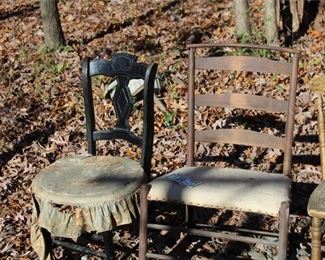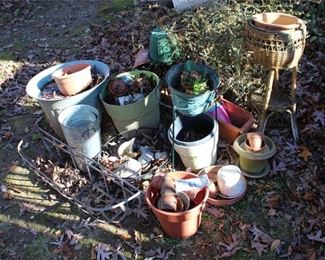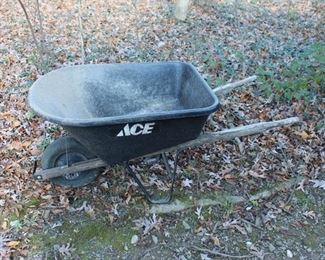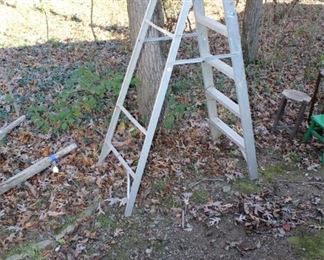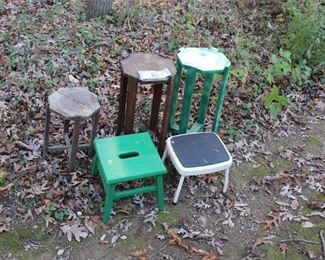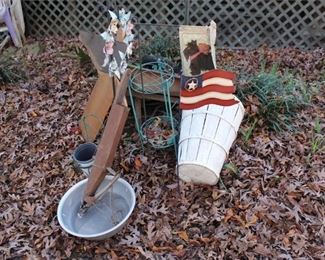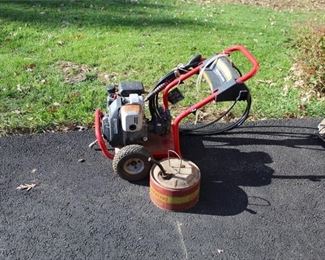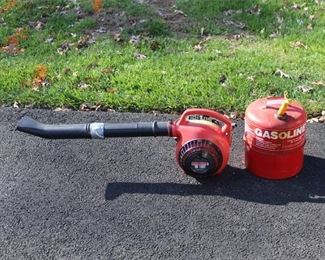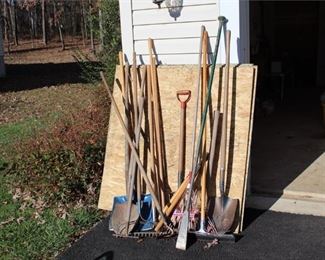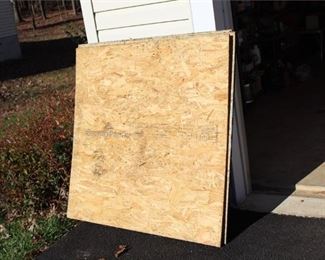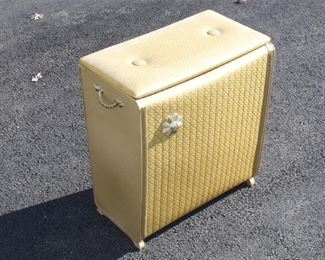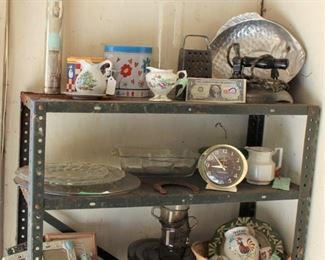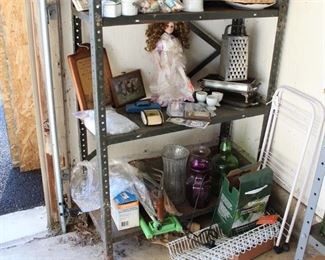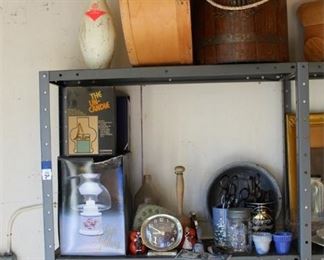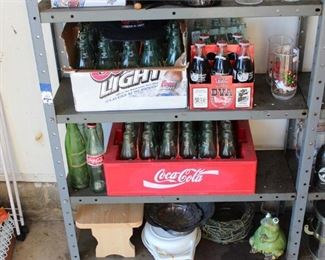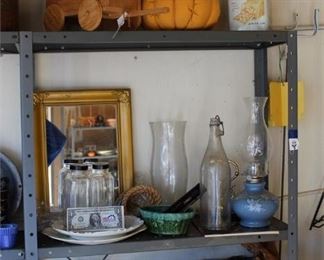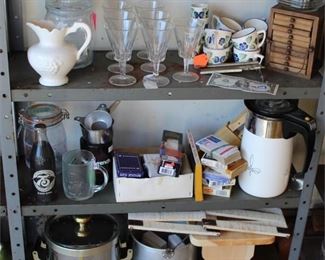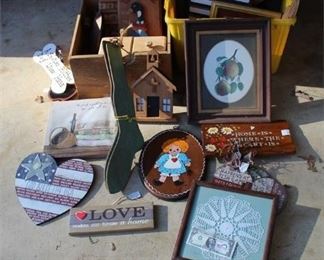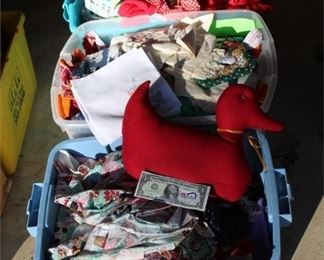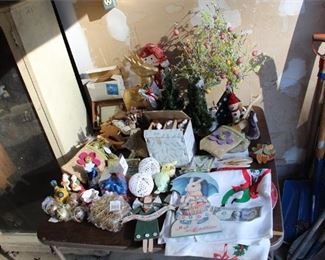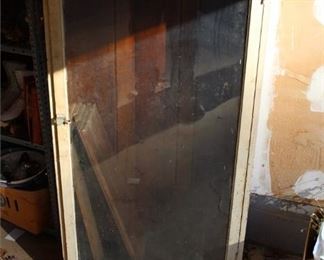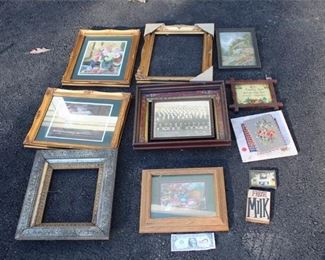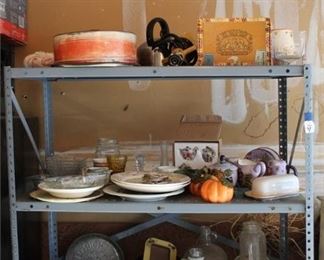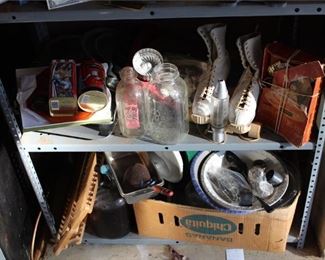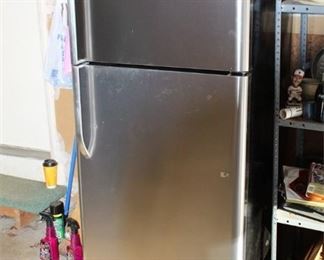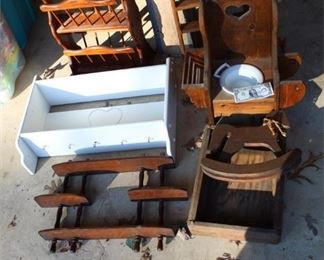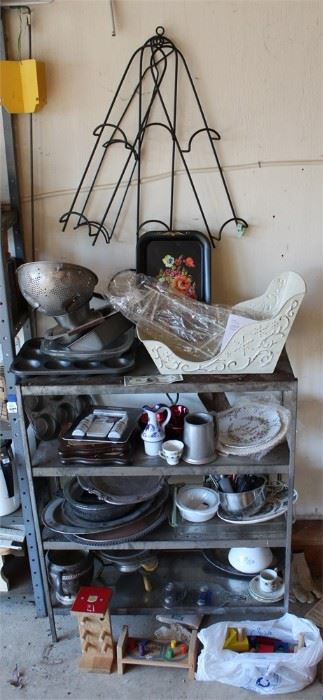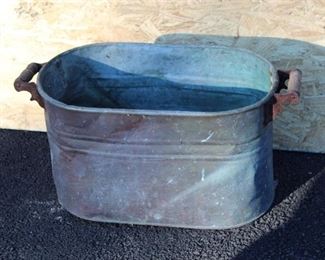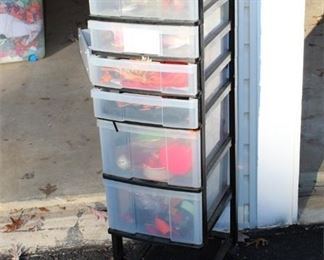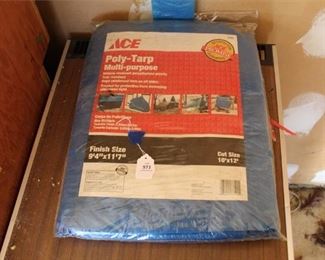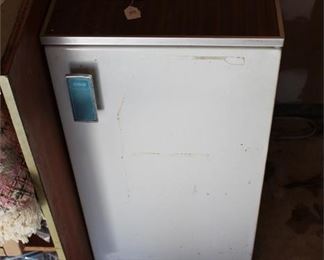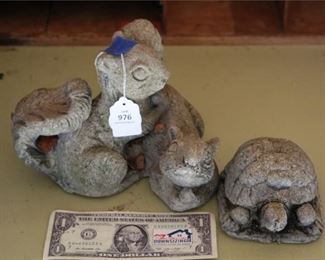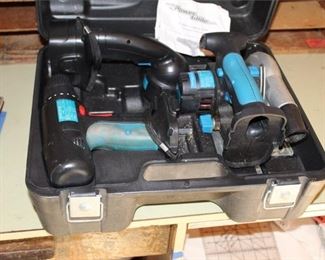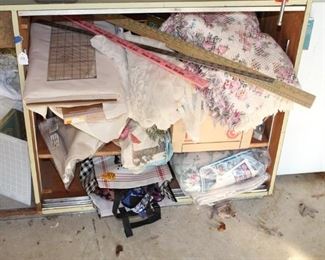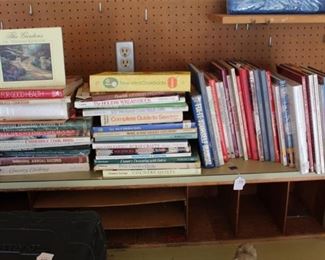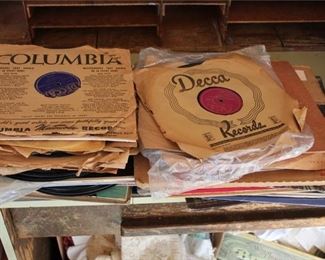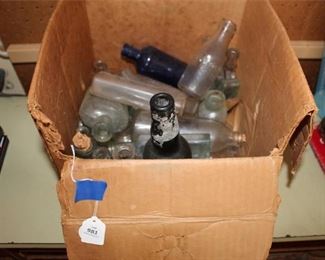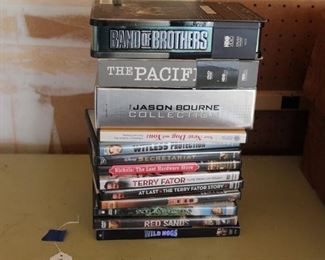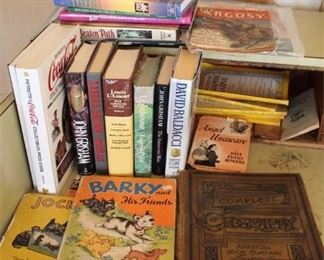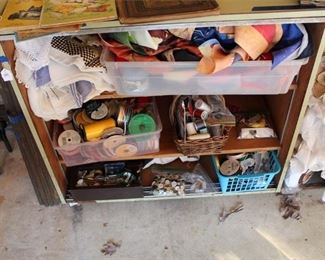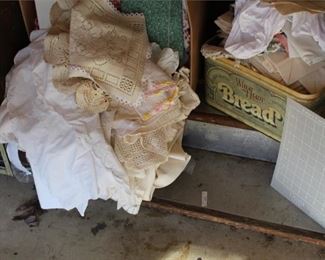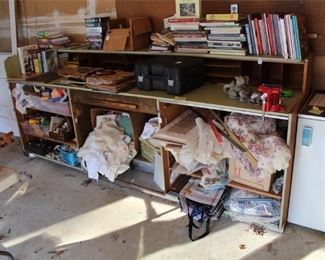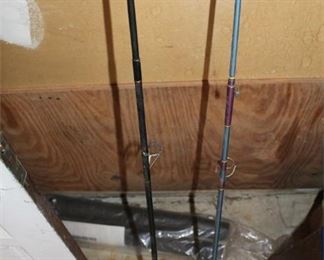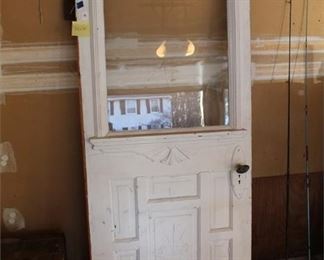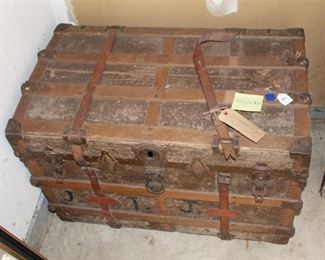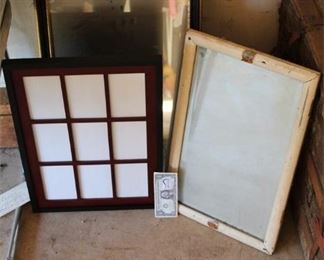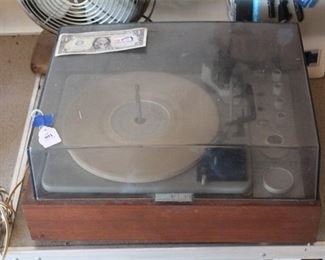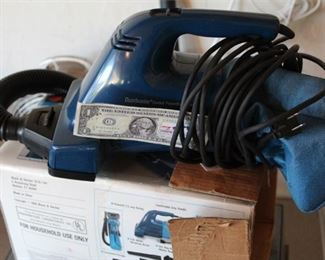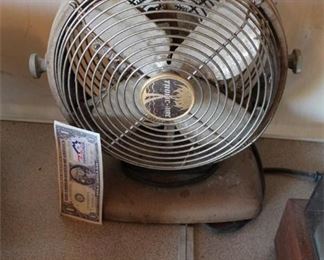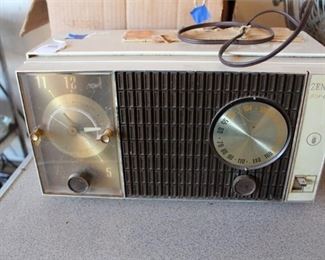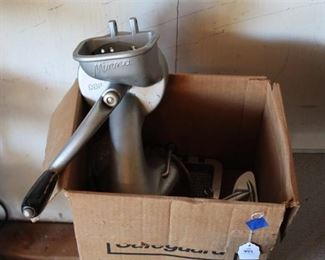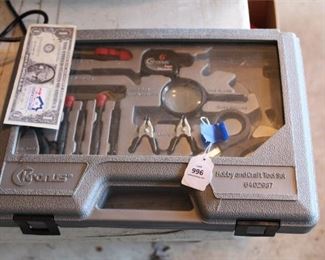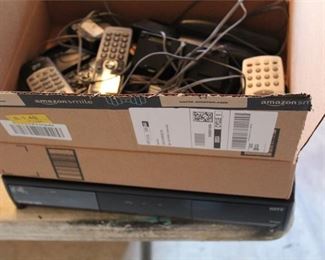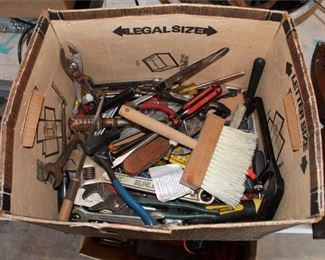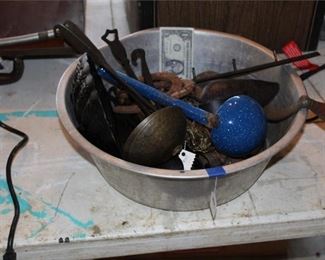 Thank you for using EstateSales.NET. You're the best!