ezDownsizing.com Retro Treasures in Vienna Estate Online Auction
online only auction
•
7
day sale
•
sale is over
Terms
All items sold by online auction only. Not responsible for accidents. Please bring assistance to remove and load large items. All sales are final - no returns, refunds or exchanges. Please park with consideration to neighbors and fellow shoppers.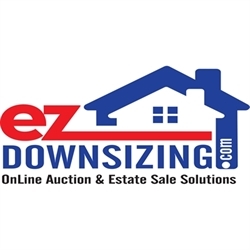 Longtime residents are selling a lifetime of treasures!
Fantastic highlights include; 2 Fantastic Fritz Winter, Munich, Original Oil Paintings, Mid Century Modern Furniture, Vintage Collectibles from travel aboard and so much more!
***PARKING IS EXTREMELY LIMITED AND YOU MAY HAVE TO PARK A BLOCK AWAY. PLEASE BE PREPARED TO WAIT LONGER THAN NORMAL TO LOAD ANY LARGER ITEMS AS ONLY 2 -3 VEHICLES CAN LOAD FROM THE DRIVEWAY OR YARD AT A TIME*** PLEASE BE PATIENT AND CAREFUL ON THIS BUSY STREET~
Please make sure you have read the terms of this auction before bidding.
REMOVAL: 10:00 a.m. until 4:00 p.m. Saturday, June 19th ONLY.
All winning bidders must schedule their pick-up time on the Signup Genius, which will be provided at the close of the auction.
AFTER AUCTION IS COMPLETE USE THE SIGNUP LINK PROVIDED HERE TO SCHEDULE PICKUP:
ALL individuals entering the residence to pick-up items must wear a protective face covering. Winning bidders are required to bring necessary boxes, packing materials, tools, equipment, and assistance to safely remove their items. All items must be removed no later than 3:45 p.m. PLEASE, allow yourself plenty of time to have all items removed from the residence by the pickup closing.
A service charge of $25.00 per quarter hour will be assessed for individuals requiring additional time beyond the posted closing times.
Extended Bidding: If a bid is placed in the last 2 minute(s) the auction will automatically extend for an additional 2 minute(s)
Location: Flint Hill Rd. Vienna, VA 22181
AUCTION PREVIEW: No preview is scheduled for this event
PAYMENT METHODS: Payment will be made by processing your credit card on file immediately following the close of the auction.
CARDS ACCEPTED: VISA, MASTER CARD AND DISCOVERY.
Buyer's Premium: There is a 15% Buyer's Premium in effect for this auction.
DISCLAIMERS: All items are sold "as-is" and "where-is" with no warranties expressed or implied. There are no refunds or exchanges. Please bid accordingly.
CATALOG INVENTORY INCLUDES:
Title
German Wood Nutcracker "Skier" by Christian Ulbricht - 16" High
Chinese Blue & White Painted Round Ginger Jar with Wood Stand - 11" High
Rosewood 1 Drawer Night Stand From Vietnam, 1960's - 19"x22"x25"
Short Black Fur Coat/Jacket with Brown Collar -Chest 20", Length 22", Sleeve 22"
Leather Wrapped Bow & Oriental Sword with Bamboo Sheath
German Kaden & Straco Wood Pipe Smoker "Wood Carver" Figure in Box
Oriental Style Dark Wood Plant Stand - 12"x12"x35"
Painted Chinese Bamboo & paper Fan - 36"x20"
Carved Lamp Base with Oriental Figure - No Shade
Painted Chinese Bowl Encased in Brass
Pair of Framed Chinese Prints with Birds
Boxed Japanese Set for 2 with Rectangular Ceramic Plates, Dip Bowls & Chopsticks
Wood Display Rack for Pipes
Round Wood Cheese Board with Cheese Knives & Fork Inside
Japanese Porcelain Vase with Crane Design on Wood Base - 11" High
Hand Carved Oriental Style Wood Figure - 26" High
Lacquer Desk Stand with Pen & Embroidered Fabric Square
Enamel Painted Ceramic Table Lamp with wood Base - Works
Rosewood Sideboard with 8 Drawers & Cabinet - From Vietnam, 1960's - 66x19x33
Rosewood Mirror From Vietnam, 1960's - 26"x56"
Bowser Wowser Vinyl Dog Toy with Fabric Ears, 1960s
Chokin Round Porcelain Trinket Box with 24K Gold Decoration
Vintage Japanese Focal Pop-Up Binoculars
Traditional Chinese Brass Cabinet or Chest Hardware Lock
Framed Andy Warhol "Ludwig Van Beethoven" Poster - 24"x34"
Two Ceramic Cats with Glass Eyes from Alcobaca Pottery, Portugal
Woodcroftery Wood & Metal Manual Coffee Grinder
Photo Album with Fabric Covers for 200 4x6 Photos - New
Williams-Sonoma Set of 4 Nordic Elf Mugs in Box
White Painted Storage Box on Castors with Patchwork Cushion - 28"x18"x18"
Framed Chinese Painting - 21"x41"
Hand Knotted Indian Bokara Wool Carpet Runner - 104"x26"
Trapezoid Shape 6 Drawer Chest - 24"19"51"
Framed & Signed Chinese Painting - 24"x48"
Rosewood Blanket Chest From Vietnam, 1960's - 40"x20"x24"
Bronzed Metal Desk Lamp - Works
Carousel Grey Teddy Bear with Tag
Green & Gold Trashcan, Plastic Basket with Vacuum Cleaner Attachments
Oriental Woven Basket & Double Sided Drum, Some Damage
Bulgari "Au The Bleu" Boxed Gift Set with Pefume, Soaps, Body Lotion & More
Vintage 1960s Goebel Hummel Vinyl Doll with Clothes
3 Purses, Including Brand New Tignanello Leather Purse
Issey Miyake L'Eau D'Issey Boxed Set with Perfume & Body Lotion
Lenox Serenity Cat, Iron Bird, Owl Plaque & Lithophane Night Light
Seymour Mann Art Deco Porcelain Bisque Fashion Doll in Box
Purple Leather Shoes from Brazil sz. 9 & Cole Haan Sunglasses
Ecobee3 Lite Smart Thermostat Pro - New in Sealed Box
Painted Chinese Scroll with Wood Hanging Rod - in Box
Pair of Carved & Painted Maracas from Mexico
Rosewood Headboard From Vietnam, 1960's - 62"x42"
Vintage Hammond Synchronous Electric Alarm Clock
Momeni Turkish "Ankara" Red Rug - 24"x52"
Pair of Night Stands with Cabinet & Shelf - 22"x21"x27"
Green Wood Bench with Storage Inside - 32"x19"x35"
Oval Mirror in Ornate Gilded Frame, Made in Italy - 26" High
3 Framed Pencil Signed Etchings by Ludorico Venuti, Italy - 17"x13"
Pair of Framed Original Watercolor Pictures from Germany - 17"x21"
Pair of Table Lamps with Cut Glass Bases & Pleated Shades, Work - 21" High
Wood Frame Mirror - 53"x38"
Sideboard with 4 Drawers & 2 Cabinets - 71"x21"x33" - Contents Not Included
Painted Ceramic Base Table Lamp with Pleated Shade, Works - 15" High
Lot of Children's Books - Wonder Books & Golden Books
3 Vintage Hats - 2 Italian Men's Hats & Ladies' Feather Hat from Doreé of NY
Oriental Style Ceramic Plant Pot on 3 Legs, 1 with Damage
Picture of Mountain in Wood Frame
Asian Lacquered Jewelry/Vanity Box with Printed Gold Decor
Mele Wood Jewelry Box with Drawers & Necklace Storage
Brass Trays with Pierced Sides, Coffee Pot & Sugar Shaker, Plus Candle Holder
Handled Copper Spitoon with Incised Decor
Vintage Hammered Coffee Pot with Brass Fittings
Stainless Steel GE French Door Refrigerator/Freezer Model GFSS2HCYC - 33x31x69
Copper Chafing Dish with Brass Stand
Copper Chafing Dish with Brass Stand
Dru Enamel Fondue Pot with Metal Stand & Burner, Made in Holland
Mikasa Meditteranea Canister with Lid & Burleigh Black Creamer & Cup
Copper Samovar with Burner
5 Painted Eggs & Bowl with Rabbit
Hammered Copper Tray
3 Ceramic Painted Chinese Figures Stamped "Tran Minh Dao"
Blue & White Printed Chinese Jar with Lid
Colorful Ceramic Plant Pot with Wing Handles & 3 Legs
Earth Spirits Clay Wall Plaque of Possum with Babies
Vintage Norell Cologne Bottle
4 Spoontiques Metal & Crystal Figures of Wizards, Castle & Dragon
Asian Ceramic Vase with Square Top
Wood Tea Storage Box, Wood Box with Marquetry Top & Micro Mosaic Powder Box
Ceramic Plant Pot with Horse Motif & Wood Base
Christmas Themed Items - Candles, Dishes, Votive Holder & Candlesticks
2 Dansk Silverplate Figures - Cat & Bird - Designed by Gunnar Cyrén
5 Pottery Vases and 1 Flowerpot with Wood Base
Brass Bowl with 3 Figures for Feet, Brass Bell & More
Framed Oriental Picture in Gilded Bamboo Look Frame - 12"x28"
Round Mirror Tray with Metal Sides - 15"x3"
Rosenthal Glass Carafe with Stopper
Miscellaneous Lot - Painted Tiles, Lidded Canister, Coasters & More
Thomasville Tamerlane Dining Table with 2 Leaves & 6 Chairs, Plus Table Pads
Painted & Gilded Glass Bonbonnière with Lid
3 Vintage Goebel Hummel Figurines - 2 with Repairs
Two Porcelain Trinket Boxes - One Hand Painted Delft from Holland
Ceramic Japanese Tea Set with Teapot, Mugs, Cups & More
2 Blue & White Coffee Pots, One is Meakin, England, Plus 2 Cups
German Porcelain Cup, Saucer & Plate from Marktleuthen, Winterling Pattern
Japanese Painted & Gilded Imari Porcelain Plate
Framed Asian Picture in Bamboo Style Frame - 20"x40"
Metal & Wood Flatware Set in Wood Box from Samran, Thailand
Oval Pottery Bowl with Handles from Germany
2 Porcelain Coffee Pots & 1 Tea Pot from Edelstein, Germany
Wood Sideboard with Stone Top - 64"x20"x31" - Contents Not Included
Lot of Table Cloths, Napkins & Other Items
Pair of Wood Chairs with Upholstered Seat & Back - 19"x18"x37"
Large Maroon Base Rug - 69"x101"
Pair of Upholstered Arm Chairs with Cane Panel Sides - 31"x32"x32"
Oriental Style Ceramic Table Lamp, Works - 27" High
Octagonal Side Table with Stone Top & Cabinet in Base - 25"x19"
Wall Mounted Face Shelf - 12" High
Pair of Oriental Style Framed Pictures - 9"x21" & 5"x19"
3 Black Plates with Printed Gold Decoration
Quartz Wall Clock from New England Clock, Bristol, CT
Gilded Plaster Head of Buddha Figure
Painted Ceramic Plate from Positano, Italy
Metal Base Table Lamp with White Shade, Works - 28" High
Collection of Shells & Coral
Carved Rosewood Figure of Old Man - 19" High
Small Wood Cabinet with Stone Top - 24"x28"x22"
Henley Community Silver Plated Sugar Bowl with Lid
Floor Lamp with Brushed Chrome & Glass Base with White Shade - 61" High - Works
Crown Weighted Sterling Silver Compote Bowl
Asian Stacked Box with Handle
Small Painted Wood Pedestal Table - 15"x22" High
Pottery Barn White Ceramic "Seashore" Bowl
Bunch of Stone Grapes with Real Wood Stem
Pair of Porcelain Candlesticks & Radnor, England Porcelain Flower Decoration
Lot of Porcelain Bowls & Other Items from Royal Tara, Limoges, Regency & More
Set of 6 German Glasses with City Crests & Gold Rims
Silver Plated Bowls & Cups, Jam Jar and Glass Salt & Pepper Shakers
6 Arm Brass Chandelier with Grey Glass Shades **FOR REMOVAL** Bring Tools, Etc
2 Shelf Lot with Cut Crystal Glasses & Decanter
Bronzed Look Porcelain Coffee Service from RW, Germany
Large Flower Pot with Stand & Faux Tree - 19" High with Stand, Plus 4 More Pots
Pair of Cut Glass Pitchers
Goebel Hummel Figurine, Girl Playing Banjo
Goebel Hummel Figurine, Boy with Goose
Goebel Hummel Figurine, Boy with Backpack
Gerold & Tettau, Germany, Porcelain Candlestick
Japanese Porcelain Tea Service with Teapot & 6 Cups
Drawer Lot with Glass Stoppers, Coasters, Set of Forks & More
German Edelstein Dinner & Coffee Service, 80+ Pieces
China Cabinet with Glass Doors & Storage Below - 62"x20"x74" - No Contents
Glass Vase, Candlesticks & Decanter
5 Stemmed Glasses, Pitcher, Cut Glass Dish & More
6 Cut Glass Tumblers & 6 Handled Glass Cups
Shovels, Rakes, Saws, Blower, Weed Whacker & More
Painted Vintage Trunk on Wheels, Locked With Unknown Contents - 41"x22"x22"
Hechinger 12HP 38" Cut, 7 Speed Transmatic Riding Lawnmower
Snow Shovel, Fork, Spade, Broom & More
Vintage Wood Water Skis, Pair of Blue Ribbon & Cypress Gardens Slalom Ski
Two 1960's Präzentra De Luxe Folding Bikes
Tree Pruning Saw
Vintage Manual Push Mower
Keller 6 Foot Metal Step Ladder Model 706
Vintage Wood & Metal Sled - 35" Long
True Temper Metal & Wood Wheel Barrow
Scotts, Craftsman & Unico Seed or Fertilizer Spreaders
Frabills Min-O-Lite 390 Bait Bucket
Sunbeam Lawn Champ Electric Lawn Mower
Briggs & Stratton Weed Eater Quattro 4HP Gas Powered Lawn Mower
Large Green Glaze Flower Urn & Metal Pot Stand
Weber Kettle Charcoal Grill
Pair of Wall Hung Flower Pots with Metal Brackets
Green & Gold Painted Wood Frame Mirror - 21"x42"
Set of 4 Asian Style Pictures - 4"x12"
Painted Chinese Bamboo & Paper Fan - 43"x22"
Approx 10 Vintage Light Switch Plates - FOR REMOVAL
12 Gallon Stoneware Crock with Metal Handles - 15"x20"
Miscellaneous Yard Decorations - Pots, Bird Bath, Figures, Wind Chime & More
Set of 4 Green Plastic Chairs
Replica Vintage Rifle for Decoration
Wood Boat Model
Vintage Pink GE Refrigerator, Works - 31"x27"x61" - Contents Not Included
Hotpoint Upright Food Freezer, Model FV12A, Works - 29"x29"x65" - No Contents
Vintage Fishing Rods & Reels, Plus Asian Bamboo Hat
Tools: Mitre Box with Saw, Squares, C-Clamps, Hedge Cutters & More
DC Auto Polisher in Box, Car Battery Charger, Portable Air Compressor & Bulbs
Vintage Wood Screw Clamp - 20"x14"
Carved Wood Chain with 2 Figures - 22" Long
Vintage Wood Frame Saw - 28"x27"
Pair of Wood Case Titan Speakers - 19"x14"x29"
Carved Wood Noise Maker
Painted & Gilded Glass Vase with Flower
Copper Kettle with Brass Handle, Missing Lid
Framed Original Oil Painting by F. Winter, Munich - 29"x23"
Dual 1237 Automatic Belt Drive Turntable
Copper Kettle with Brass Fittings
African Style Carved Wood Head - 20" High
Entertainment Cabinet with Lots of Storage - 59"x21"x50" - No Contents
Carlson Adjustable Metal Pet Gate - 41"x31"
Metal Headboard - 65"x53"
Pair of Marquetry Pictures - 14"x10"
Framed Picture from Italy - 12"x15"
Framed Map of Europe & Primitive Stone Bowl - 31"x35"
Framed Poster of Nosferatu The Movie - 31"x41"
Vintage Keystone 1090 Film Projector & Screen
2 Step Metal Step Ladder - 25" High
Vintage Embroidered Wall Hanging - 25" High
German Stoneware Beer Stein 2.5 Liters with Metal Lid
The Daibutsu Japanese Buddha Figure
Pair of Brass Heron & Turtle Candlesticks
Stylized Carved wood Figure
Replica Military Flail, Medieval Spiked Weapon
Decorative Brass Fan Shaped Stand with Hors D'oeuvres Spikes
Replica Medieval Battle Axe
Embossed Leather Clad Flask from Spain
Italian Music Box Playing Lara's Theme from Doctor Zhivago
Momeni Turkish "Ankara" Red Rug - 63"x101"
Thomasville Tamerlane Coffee Table or Entertainment Bench - 71"x20"x14"
Pair of Carved Wood Table Lamps - 36" High - No Shades
Sansui Stereo Receiver G-5500
Pioneer CT-W208R Double Cassette Deck
Vintage Camera Still Picture Type C-6 with Accessories in Carry Case
Tapestry, Throw Pillow, Curtains, Basket & More
Huge Brass Floor Candlestick with Candle - 28" High, 51" with Candle
Vintage Hollywood Projector Table - 15"x17"x27" High
5 Silk Floor Pillows with Peacock Design
Wall Mounted Stained Glass Lantern - 7" Wide x 13" High - For Removal
Wood Cigarette Box with Tobacco Pouch & Other Accessories
7 Wall Shelves with Brackets for Removal - 1 x 58", 4 x 30" & 2 x 22"
Box with Toy Cars - Diecast, Plastic & Wood
Bar Cart or Tea Wagon with Marquetry Top - 29"x19"x25"
Cormac Unikit Complete Portable Darkroom in Case
Bridgeasy Bridge Table Covers & Canasta & Other Card Games
Coffee Table with Marquetry & Painted Top - 33"x19"x18"
Vintage Floor Standing Ashtray - 19" High
Ladderback Wood Chair with Woven Rush Seat - 15"x13"x35"
Brass Flower Pot on Wood Stand - 12"x16" High
Books: 3 World Atlas & 2 Art Books, The Louvre & National Gallery of Art
Set of 6 Books by Winston Churchill - The Second World War
1950's Anniversary Clock with Glass Dome - 13" High
Brass Head on Black Base
4 Camera Tripods & Extension Pole - Slick Master, Susis (2) & Velbon
Painted Wood Sideboard Cabinet - 32"x18"x28" - No Contents Included
Seth Thomas 8-Day Carriage Clock
Black Americana Salt & Pepper Shakers from New Orleans
Painted Native American Animal Figure by Keda Dineh
Round Oriental Coffee Table with Painted & Mother of Pearl Inlaid Top - 29"x12"
Vintage Schuco Wind-Up Tin Toy Car
Oriental Style Table, Wood Base with Pierced Brass Tray Top - 31"x24"
Carved Stone Elephant
Folding Luggage Rack with Vintage Suitcase - 15"x19"H
"The Portable Pub" Set in Carrying Case - Shaker, Glasses, Spoons & More
Kodak Photography Lights, Copying Stand, Leica Copy Stand & Remsel Bar Lite
Eureka Mighty Mite Vacuum Cleaner
Children's Puppet Theatre with Bag of Hand Puppets - 30"x44"
Lantern Style Ceiling Light for Removal
Miniature Wood Barrel with Stand
1970's Barbie Country Camper Van with Accessories & Tutti Doll
Table Mounted Metal Bottle Capper
Brass Platter & Canister with Lid, Copper Pots with Handles & Wall Pocket
English Pewter Tankard
Flowerpot with Attached Pump, For Decorative Purposes Only
Gilded Black Lacquer Box in the Shape of an Owl
Salt & Pepper Shakers, Brass Bird, Frisky Donkeys & Miniature Bottle
Metal & Wood Plaques with Drink Related Sayings
German Ceramic Barrel with 6 Cups and Wind-Up Music Feature
German Stoneware Pitcher
Copper & Brass Pitcher Made into a Table Lamp Base - 34" High
Ceramic Pitcher with Bull Decor - 15" High
Carved, Painted & Gilded Oriental Style Bust
Wood Bowl - 14" in Diameter
Ship Model of Velero Español 1768 - 16"x14"
Snagle Paw Foldable Pet Stairs
Stained Glass Ceiling Lamp - 15" in Diameter - Some Cracks *FOR REMOVAL**
Corner Banquette Bench - 49" x 65" x 21" Deep & 32" Tall
Vintage Wicker Wrapped Moscatel Wine Bottle with Bull Head Stopper
Painted Wood Magazine Rack with Horse & Rider - 16"x11"
Hand Painted Jug with Ancient Greek Decor & Metal Jug from Hong Kong
Wall Hung Copper Bells with Metal Bracket - For Removal
Embroidered Sewing Box with Contents - 12"x10"
Heavy Duty Extension Cord with Reel
Ceramic Delft Plates, Wine Jug, Creamer & Flower Pot
Brass Items - Mortar & Pestle, Teapot, Buddha Figure & Bowl
Stoneware Jug with Brown Glazed Top - 11" High
Dimple Bottle Full of Sea Glass & Metal Bowl
Ceramic Bowls, Glass Tankard, Bar Tools, Ashtray & More
Table Lamp with Brass Base & Double Lights with Glass Shades - 18" High
Protocol Motorized CD/DVD Scratch Repairer - New in Box
Vintage Premier Rotary Paper or Photo Cutter
Chinese Brass Wall Pocket from Hong Kong
Green Glass Vase & Painted Japanese Ceramic Flower Pot
Aonian Ceramic Tobacco Jar & Shell Shaped Pipe
Vintage 1960s Bowling League Trophy on Marble Base
Pair of Framed Asian Pictures - 25"x26"
Necchi BU Sewing Machine & Cabinet, Made in Italy - 41x22x30 - No Contents
S.O.S.L. Collection New Mini Boombox with CD Player
Framed Original Oil Painting by F. Winter, Munich - 37"x29"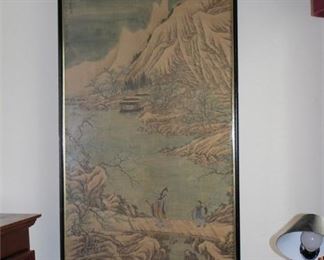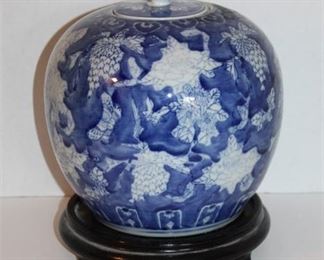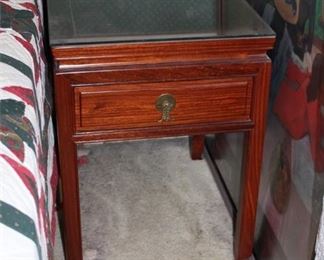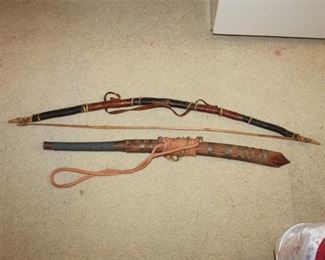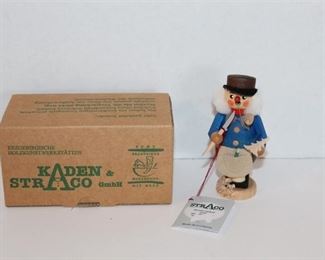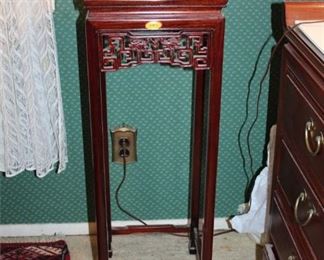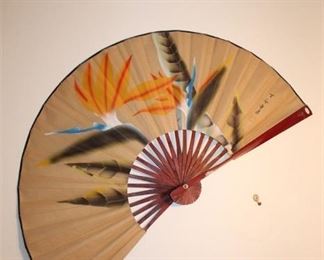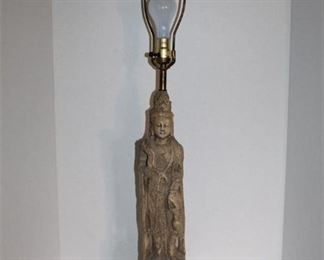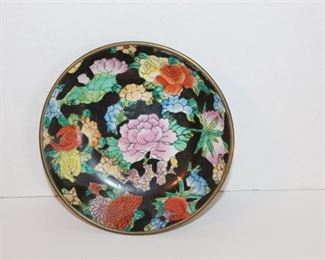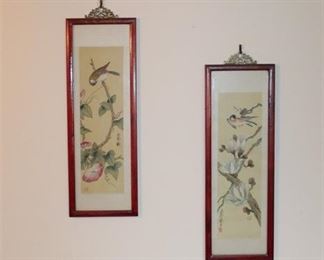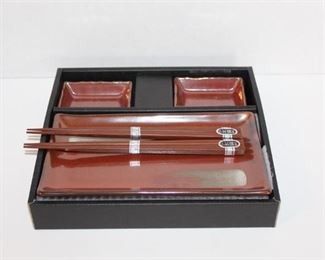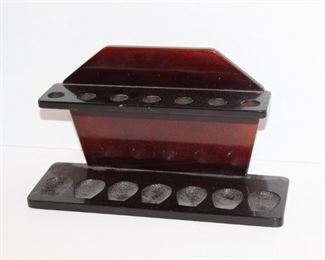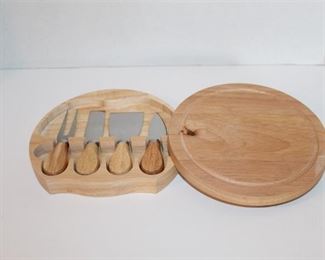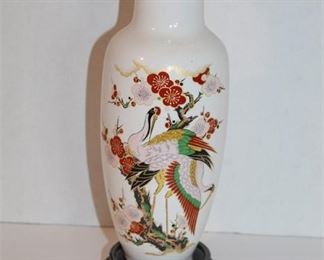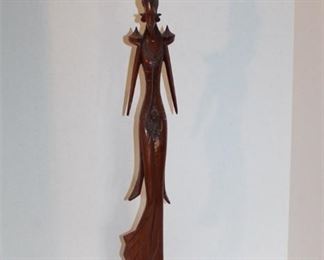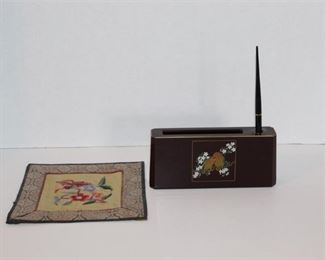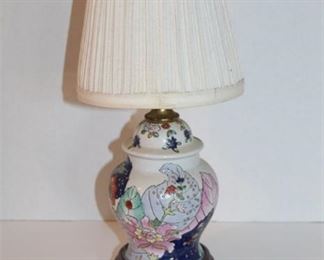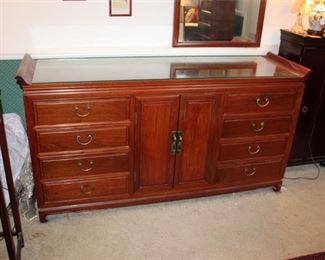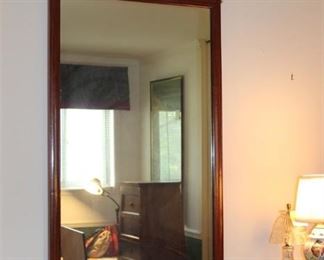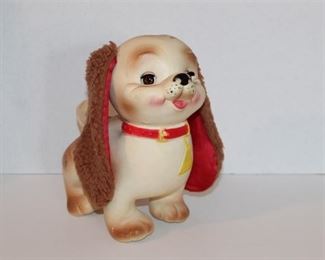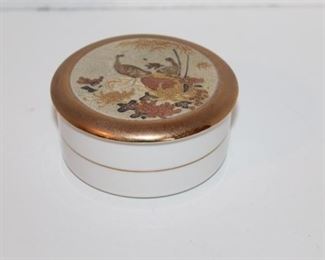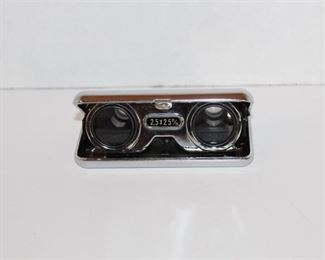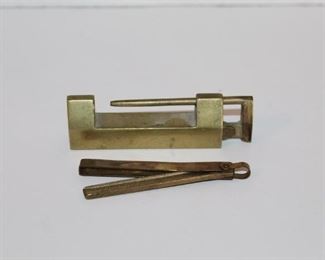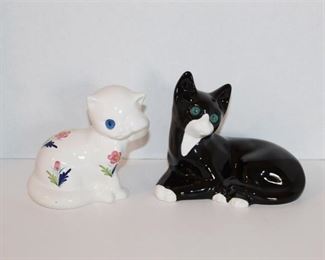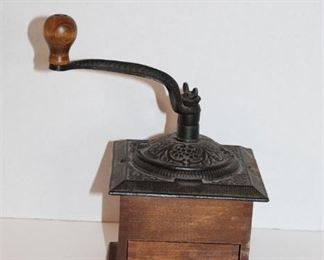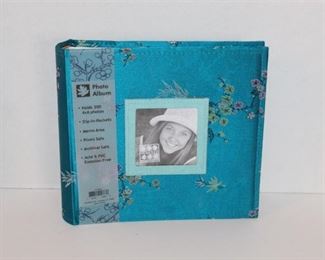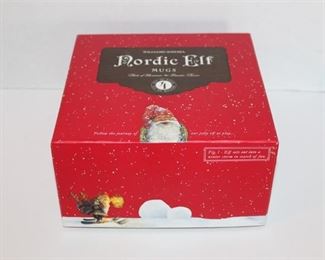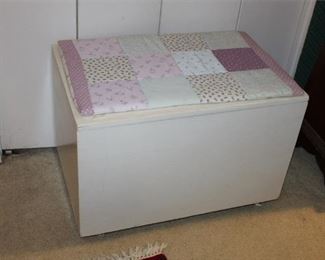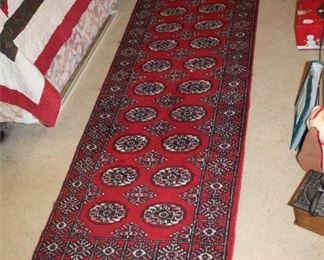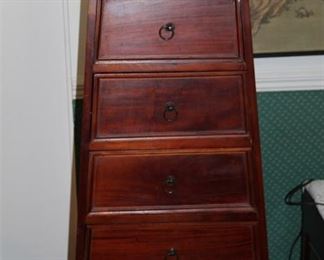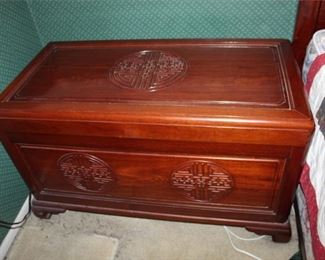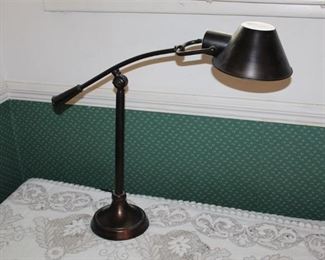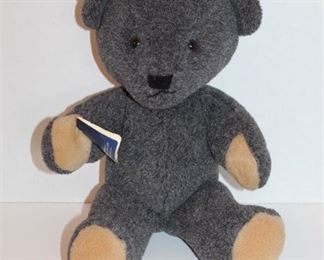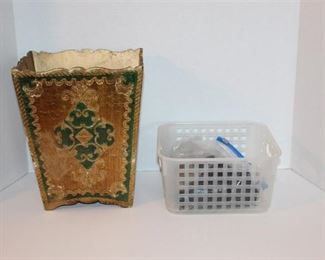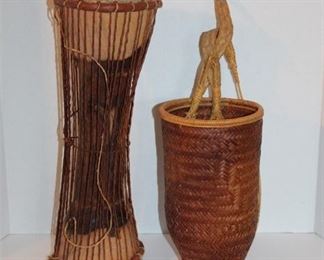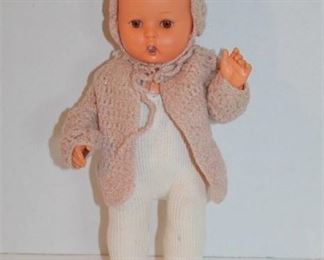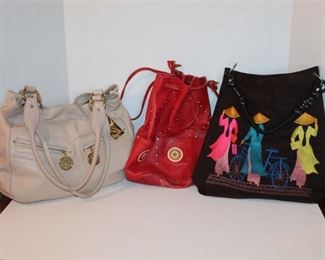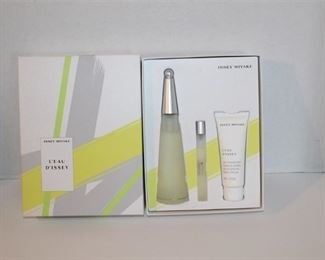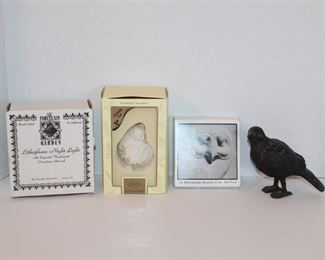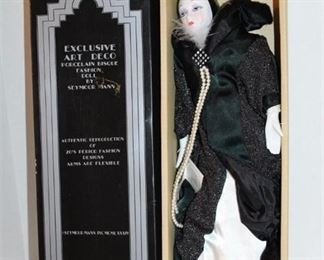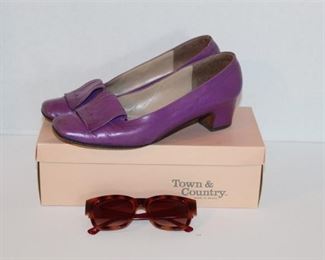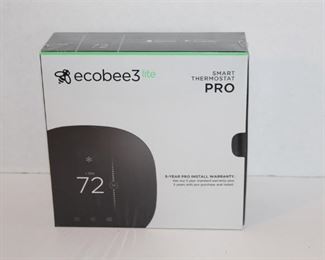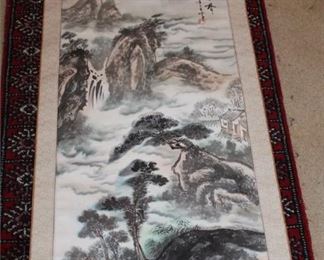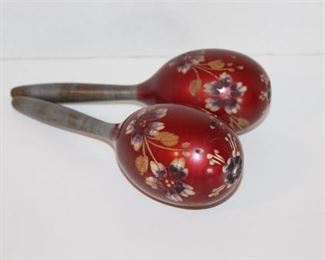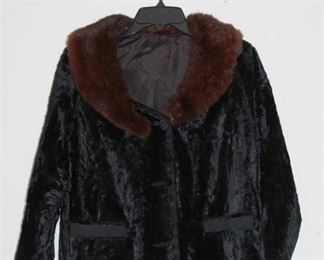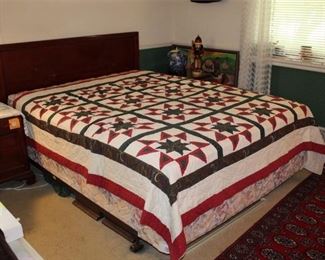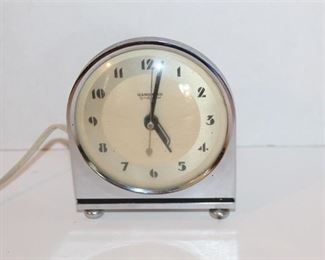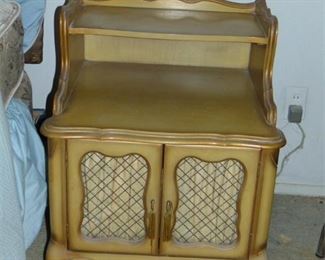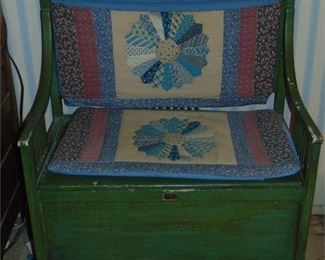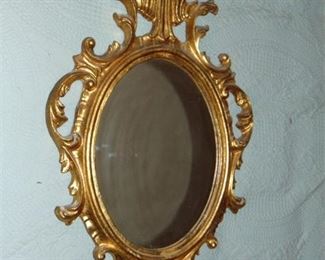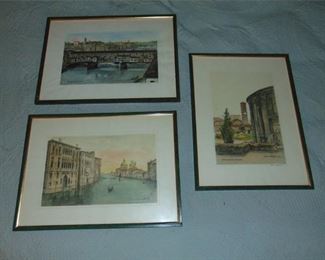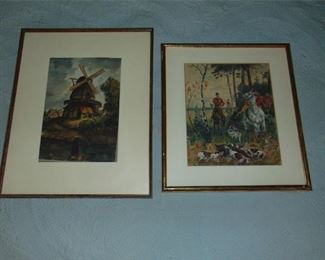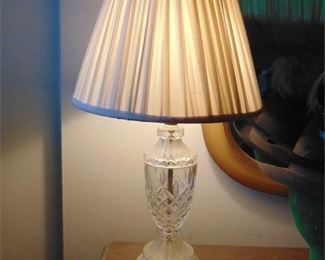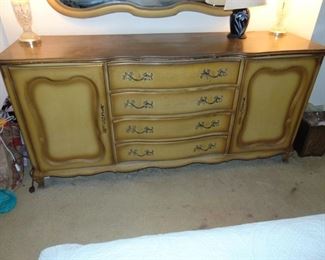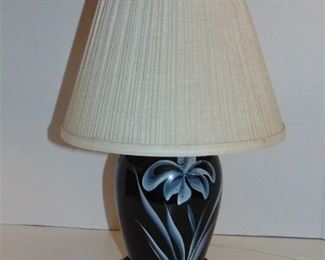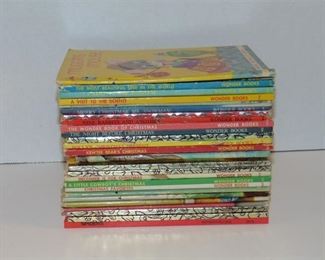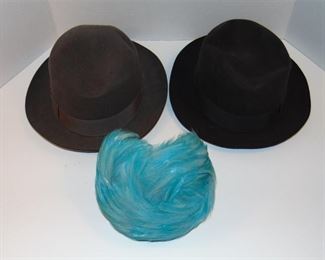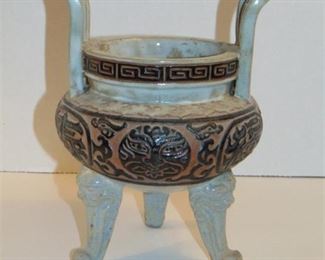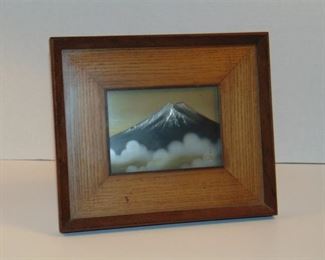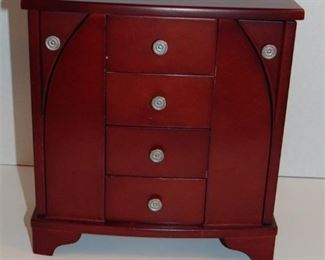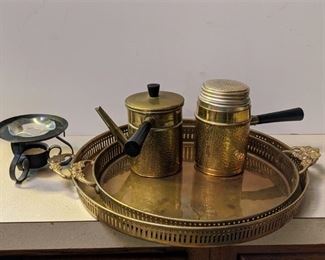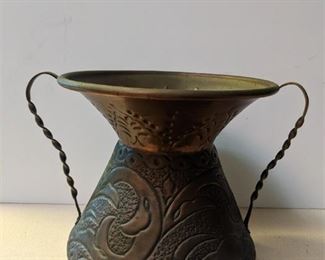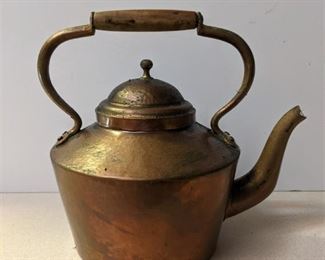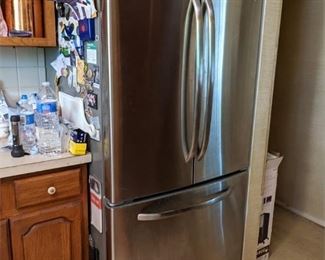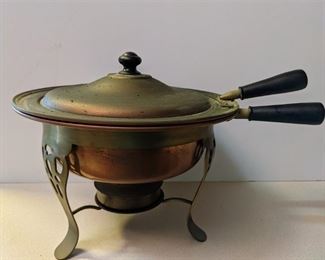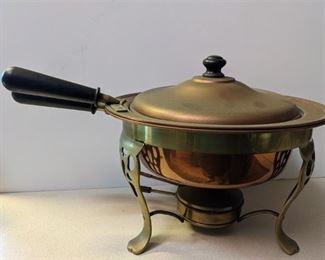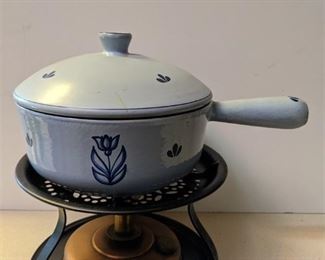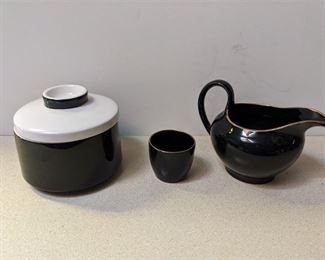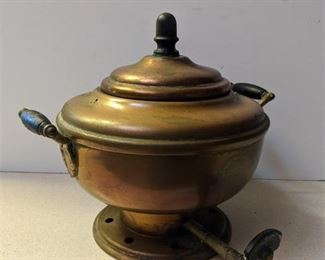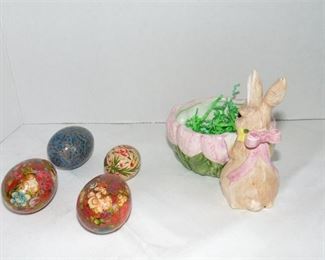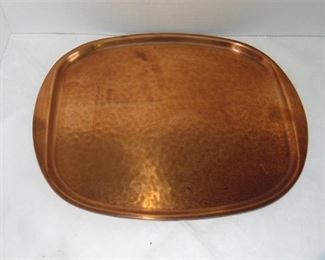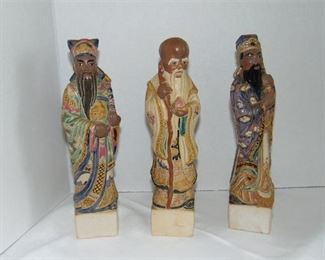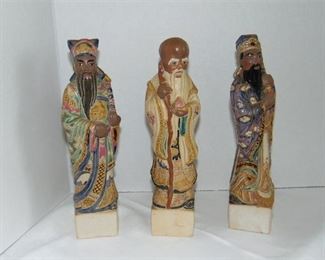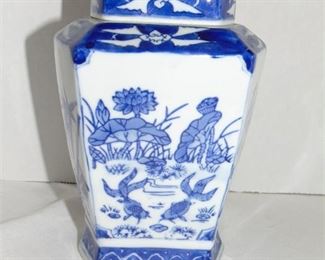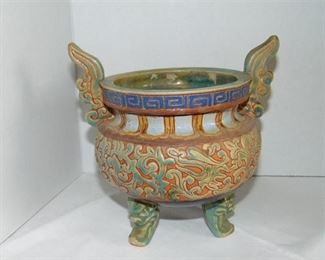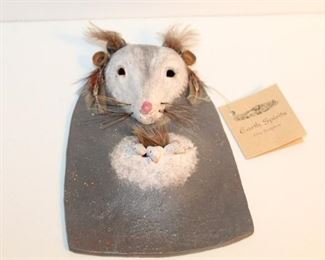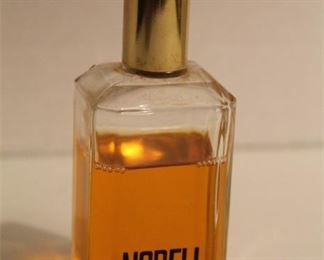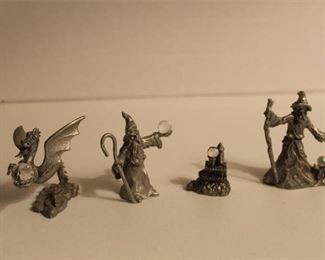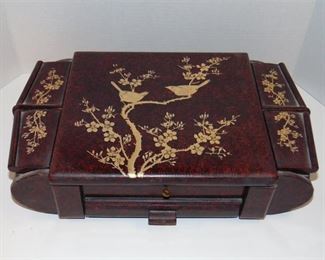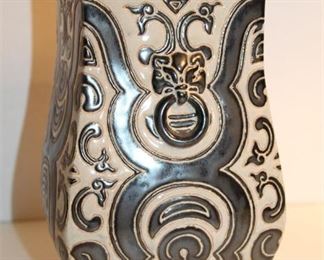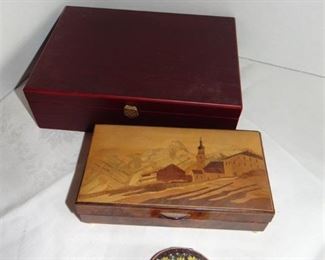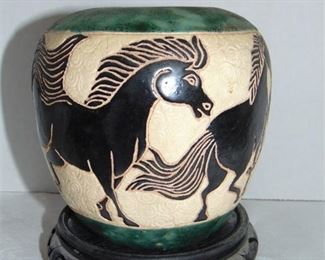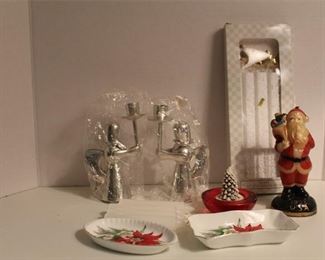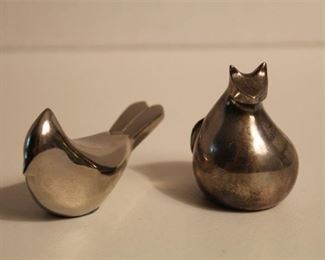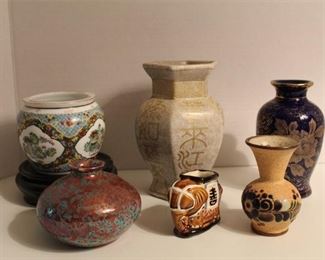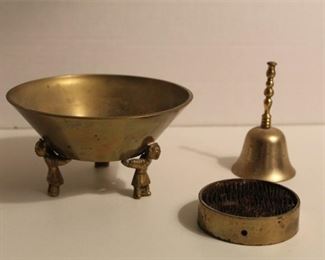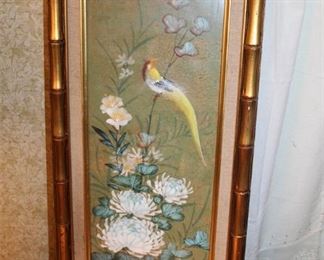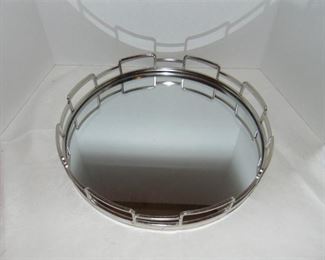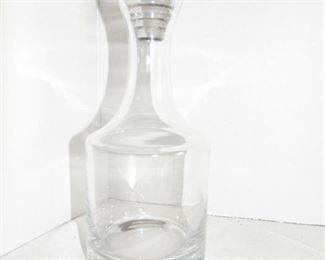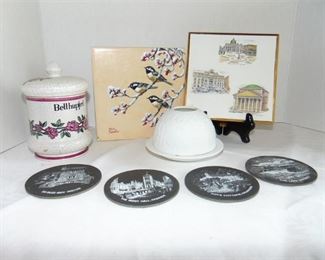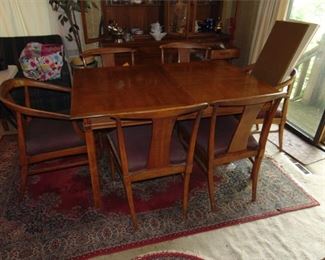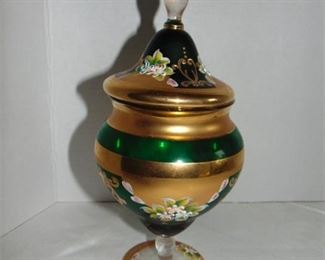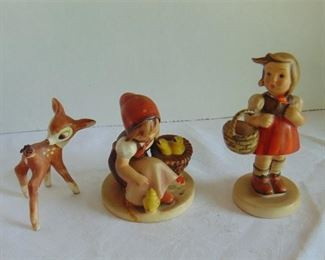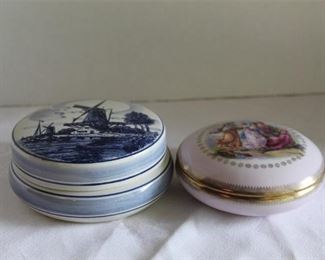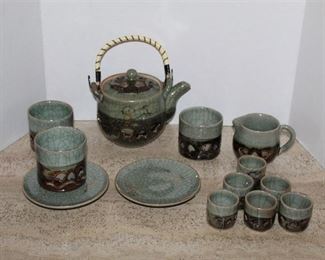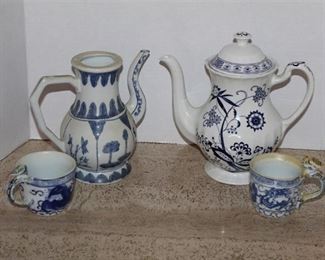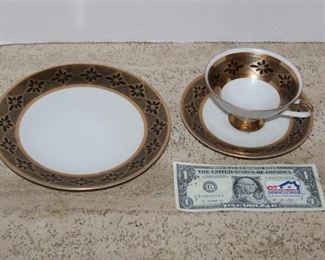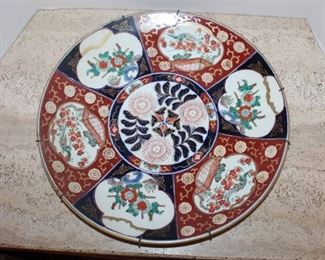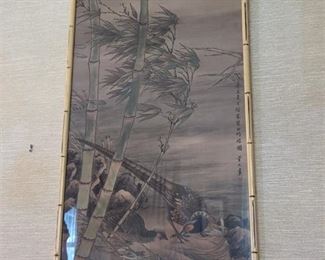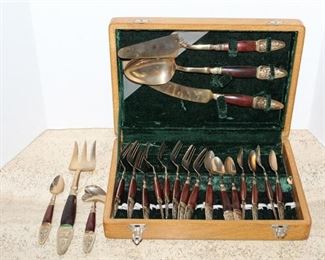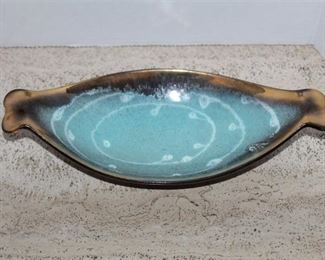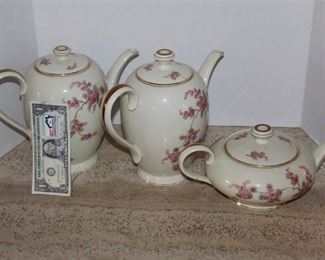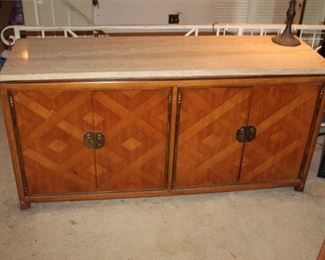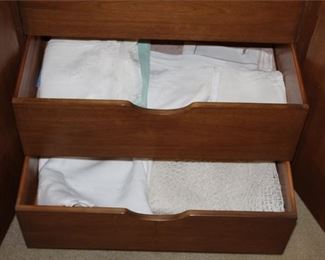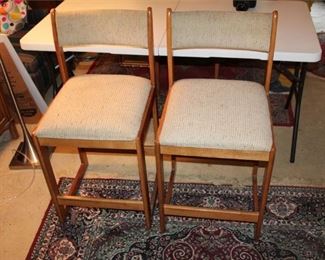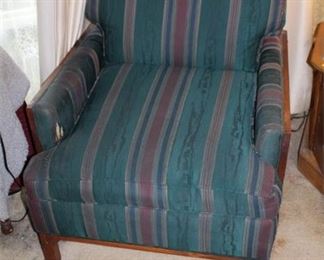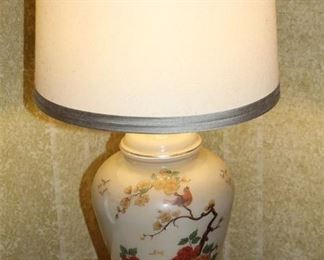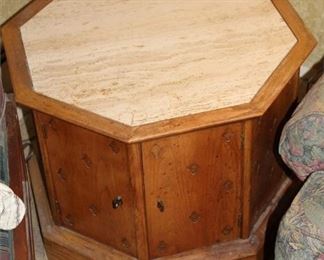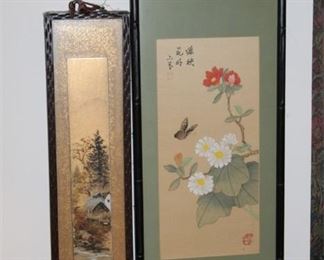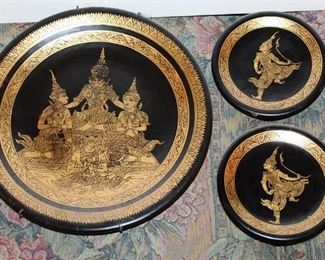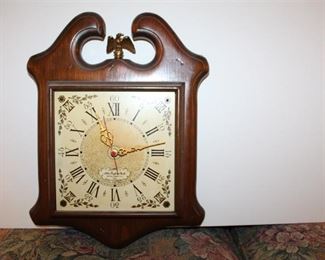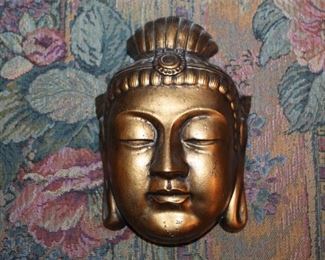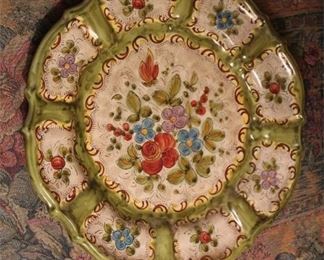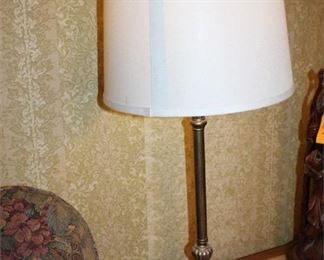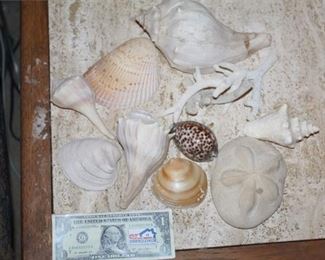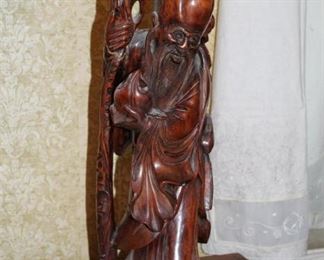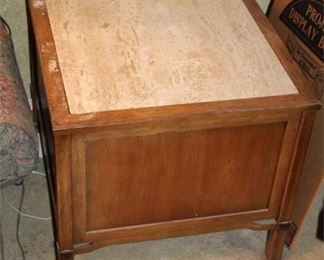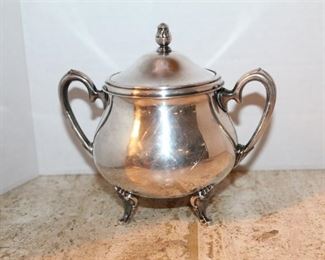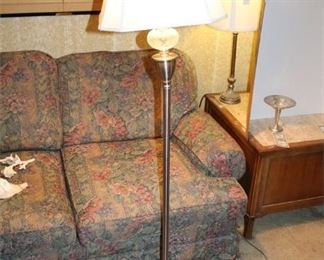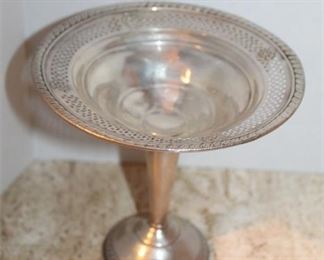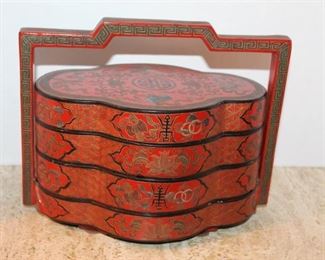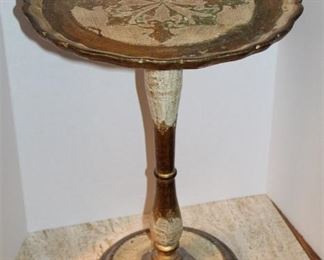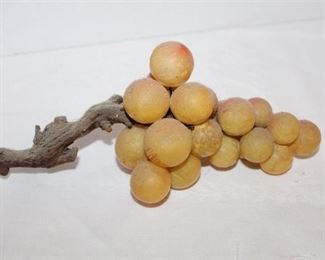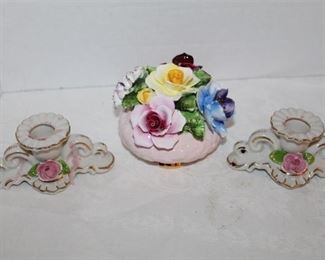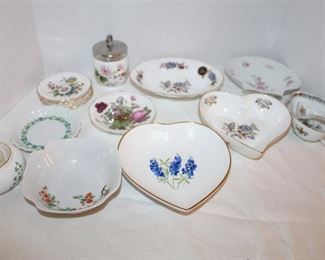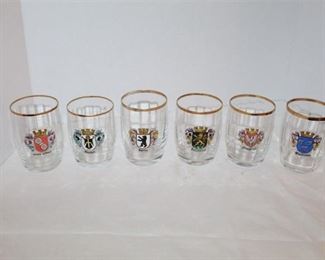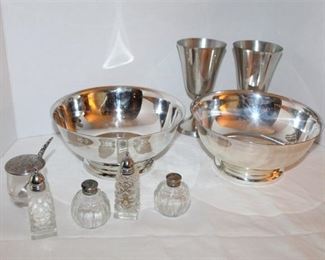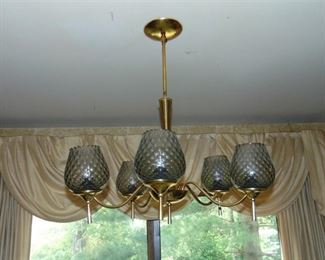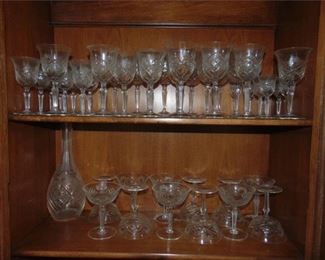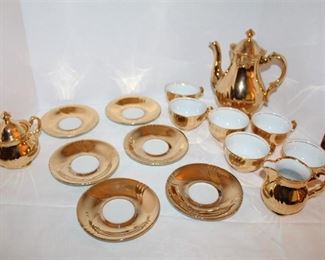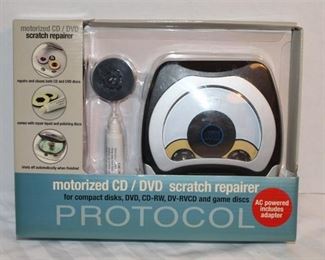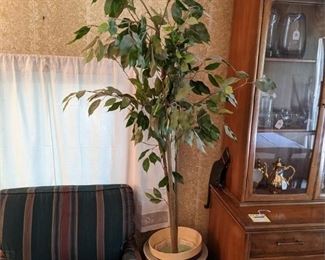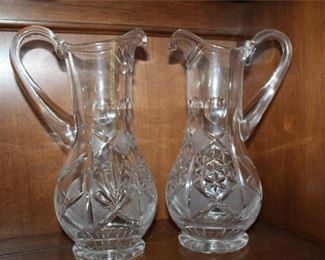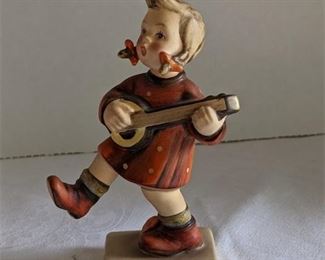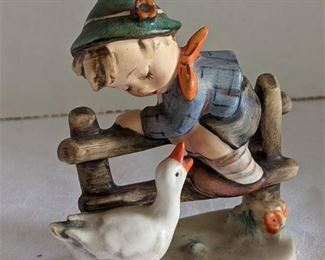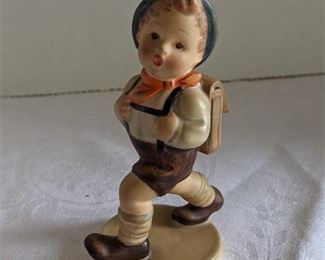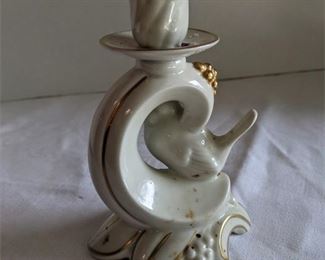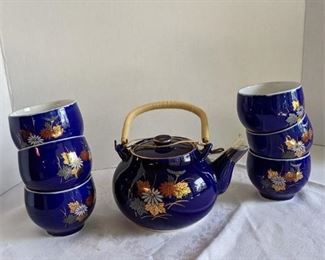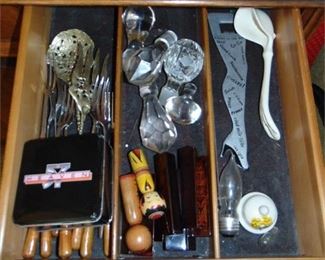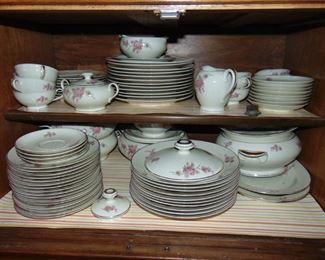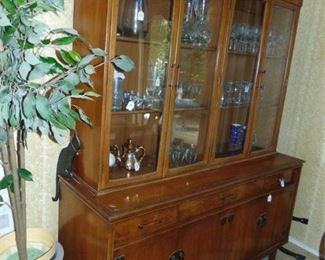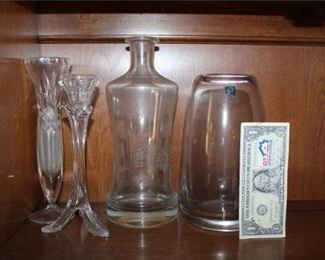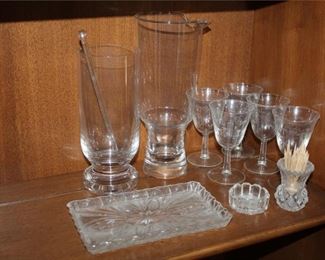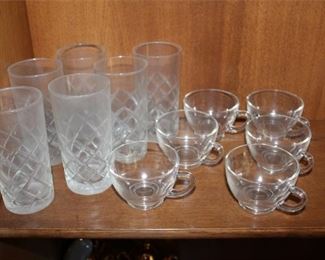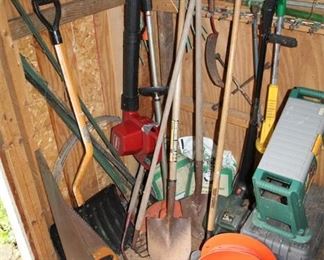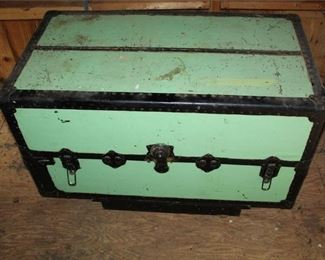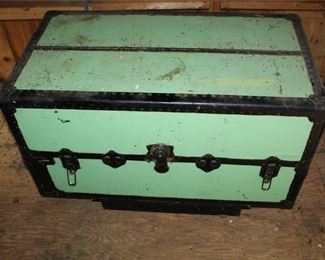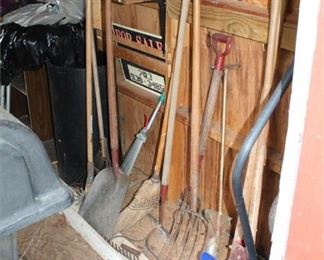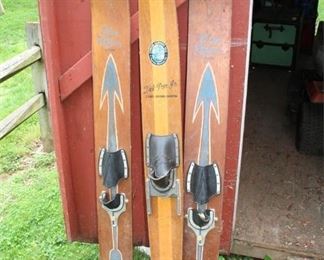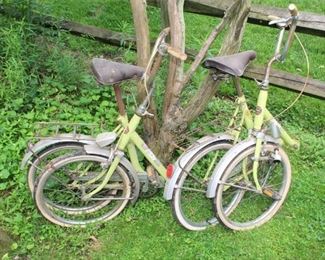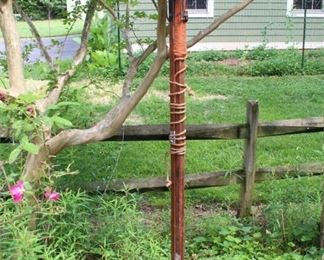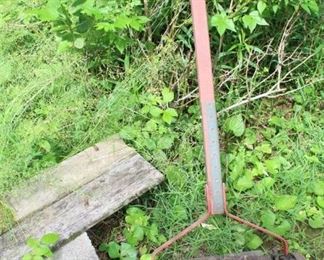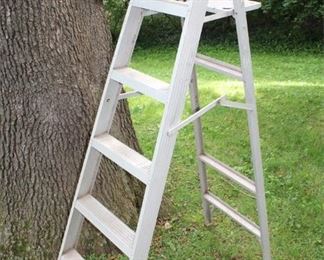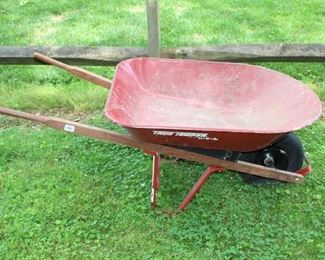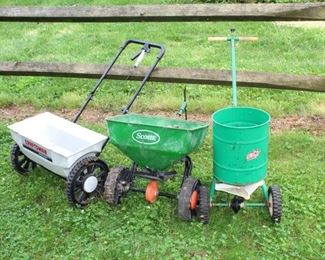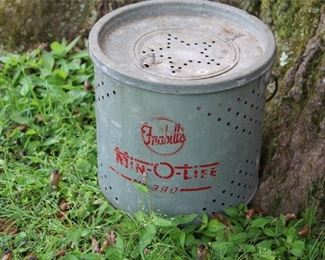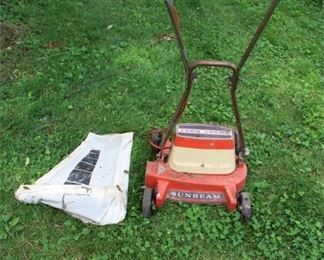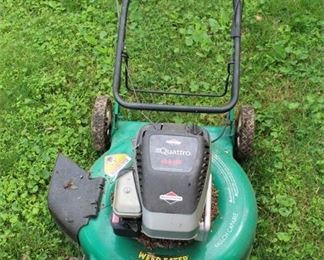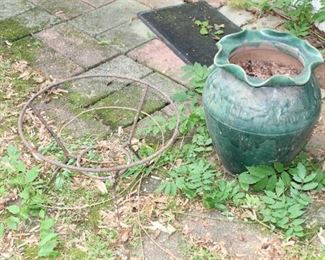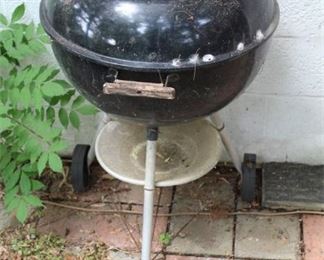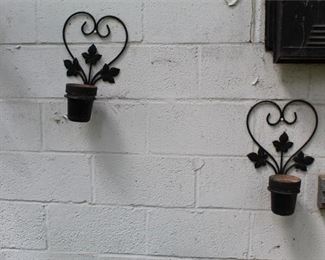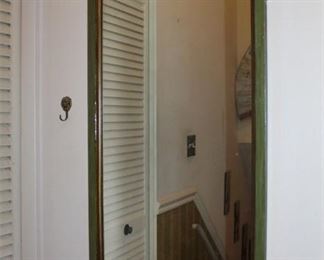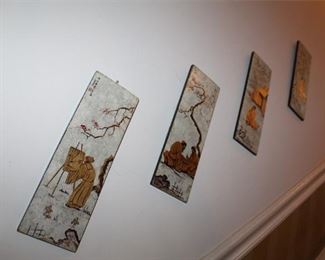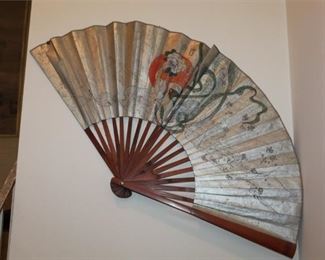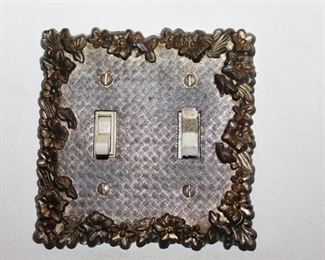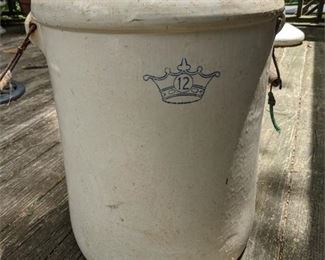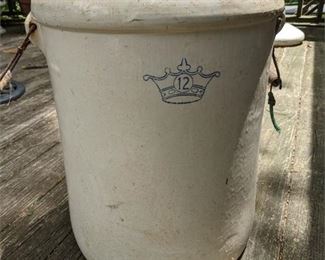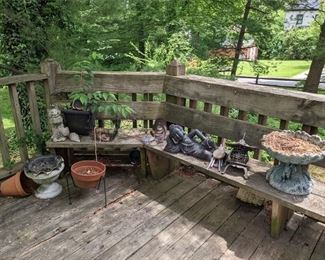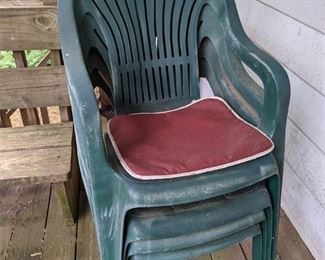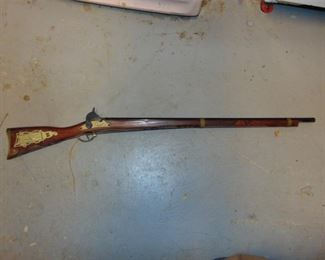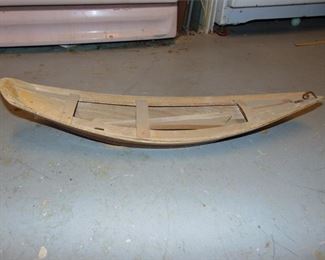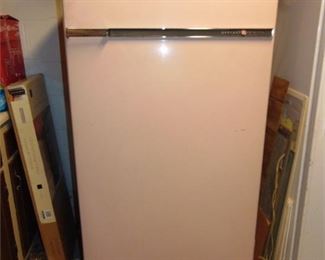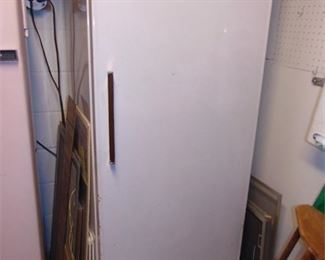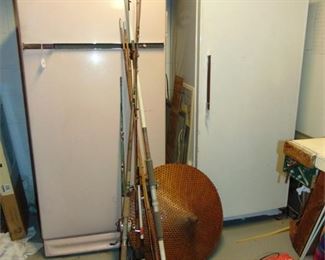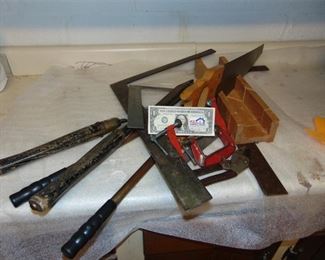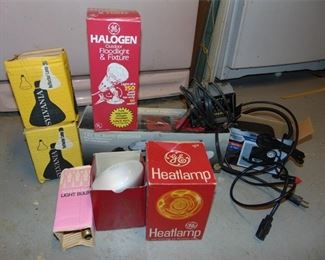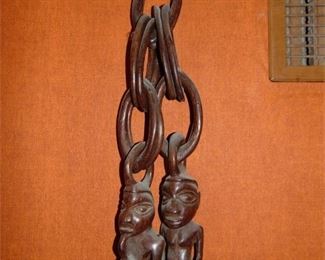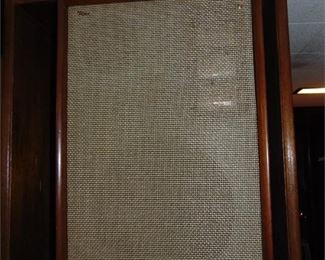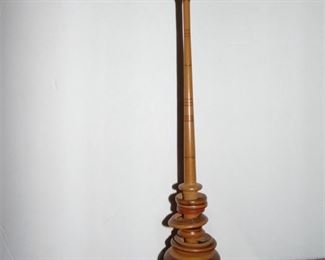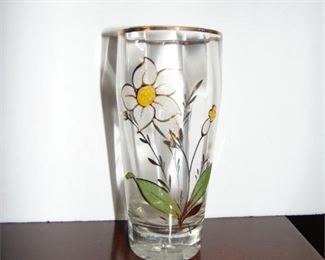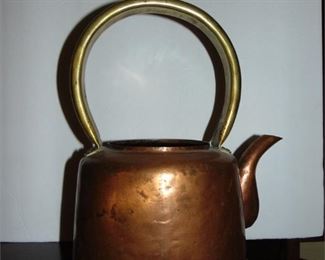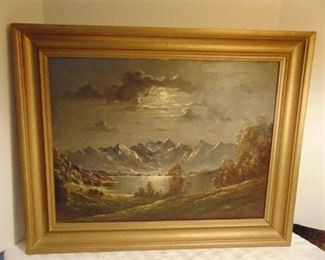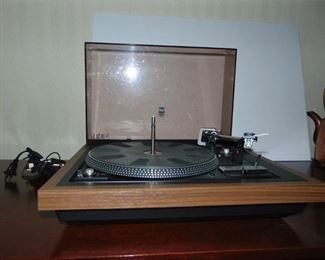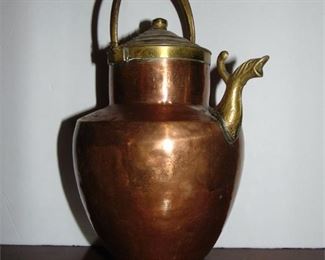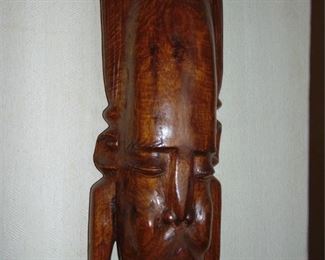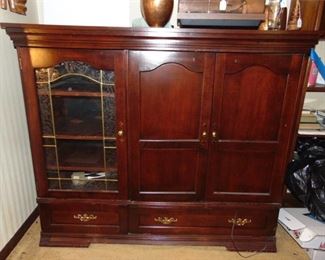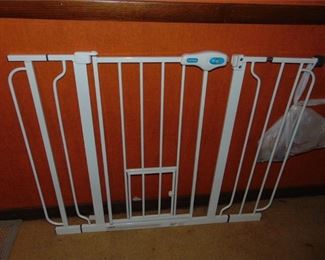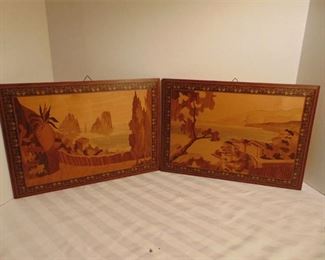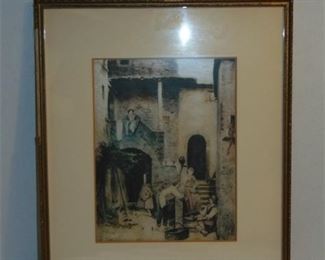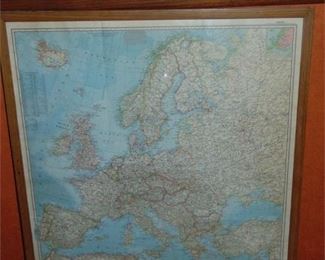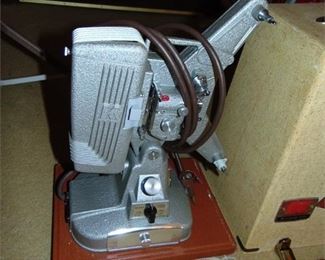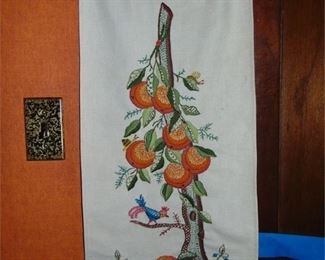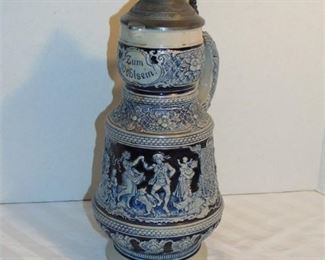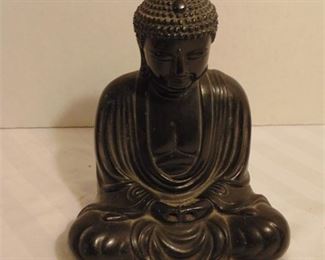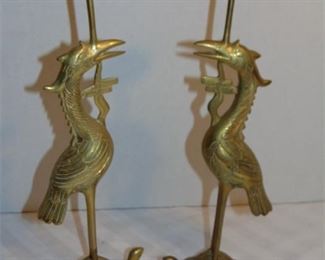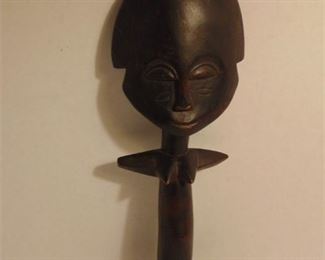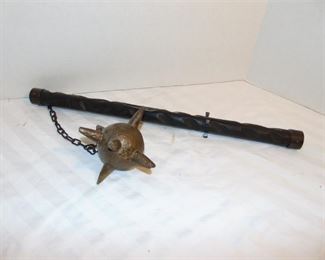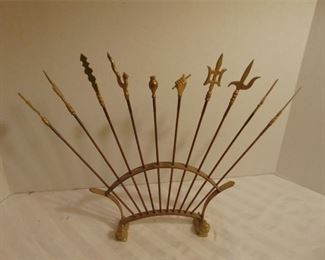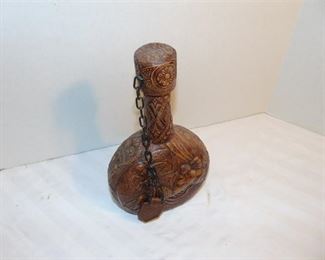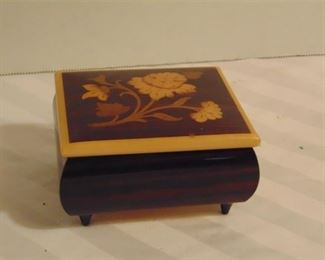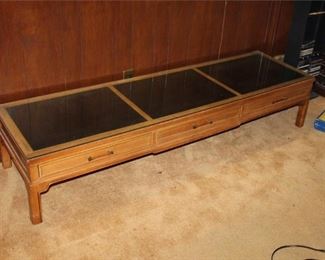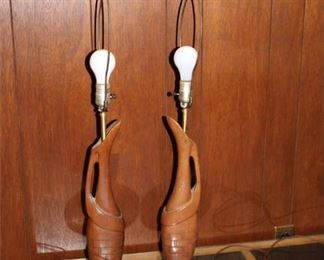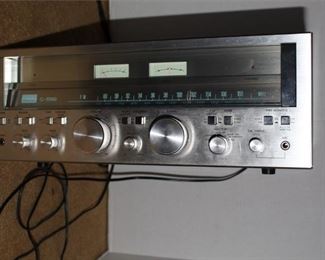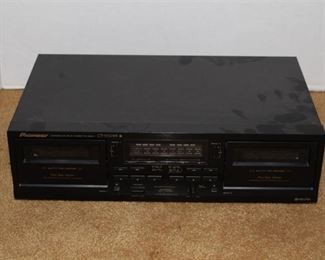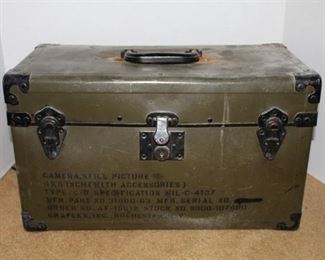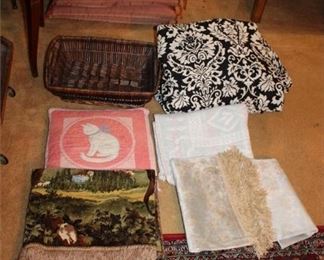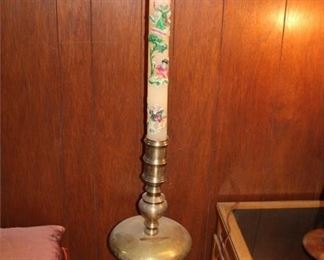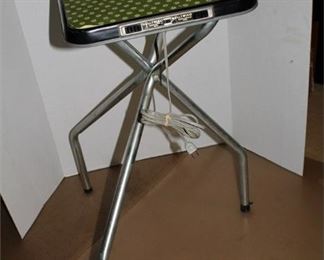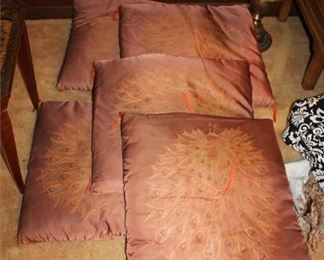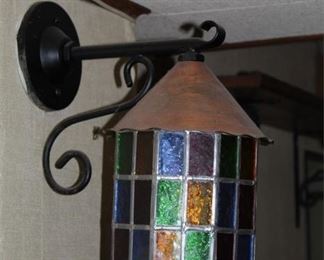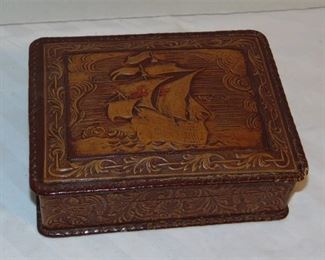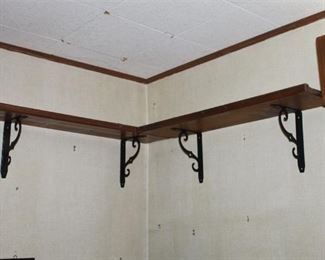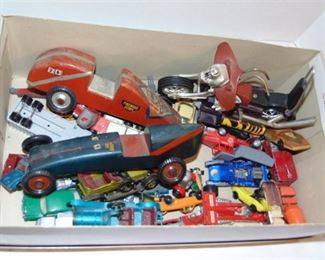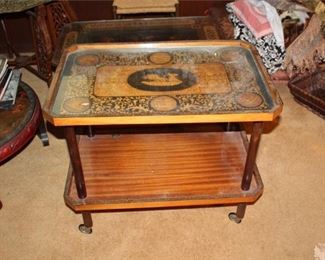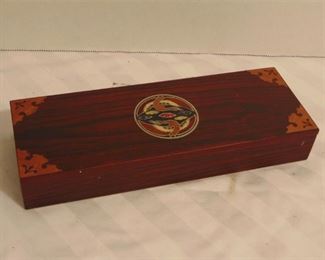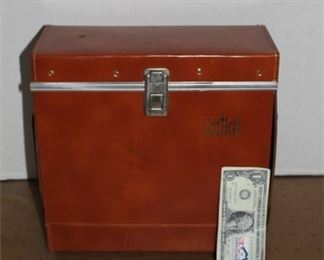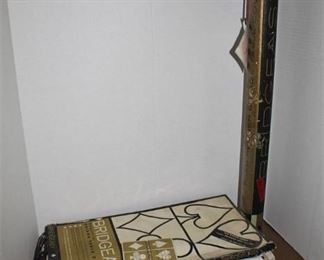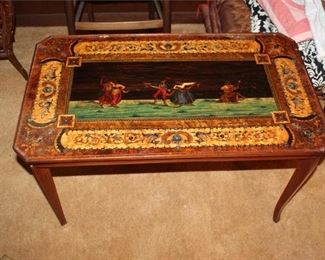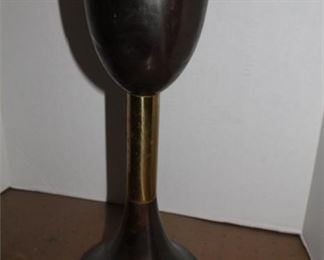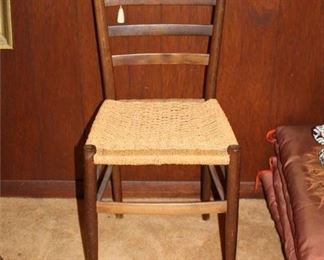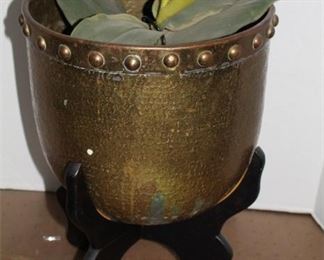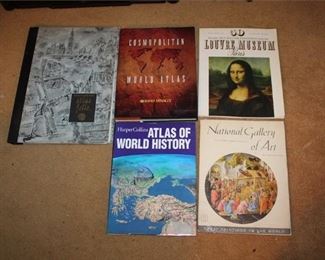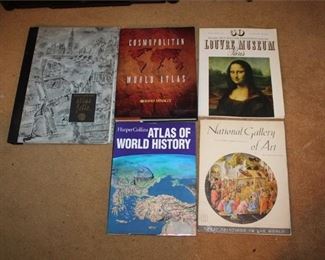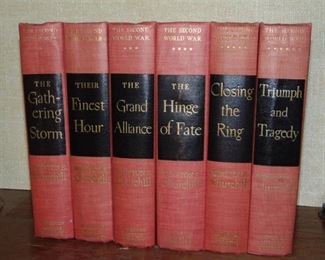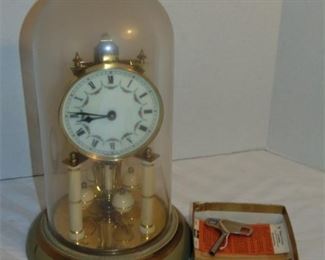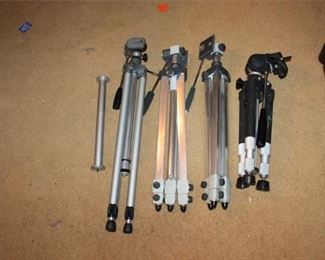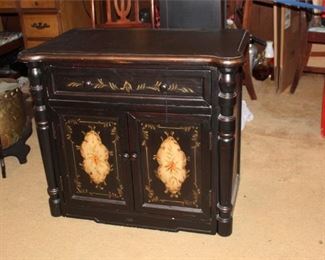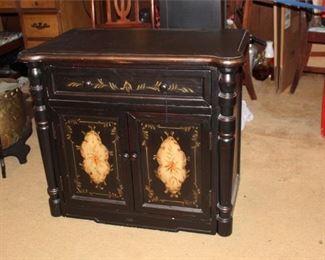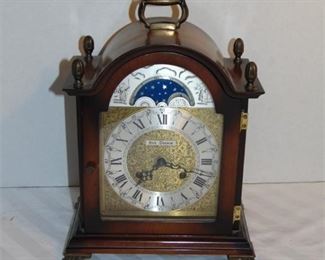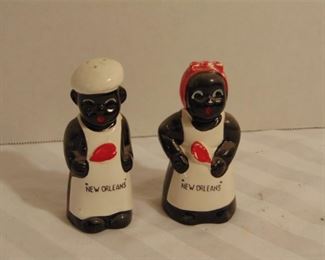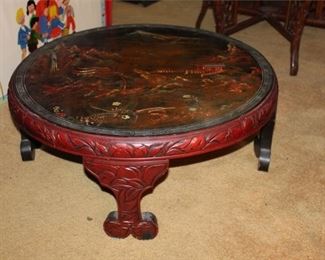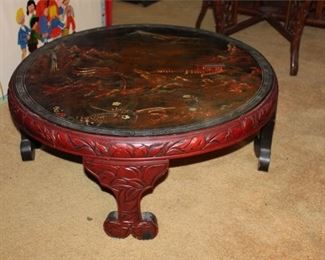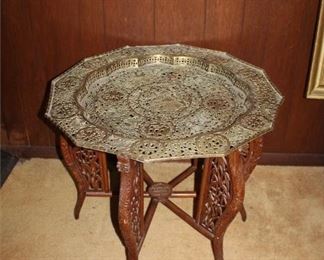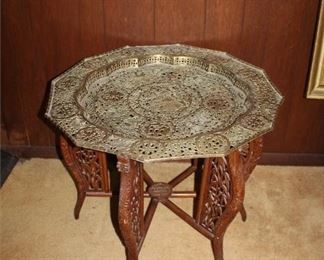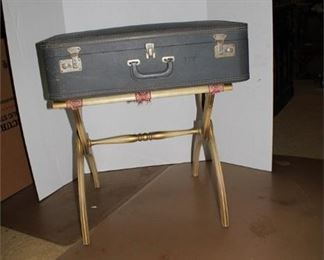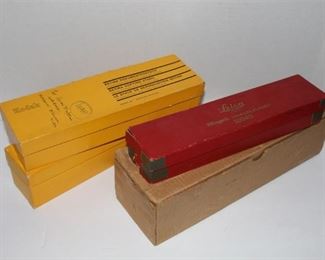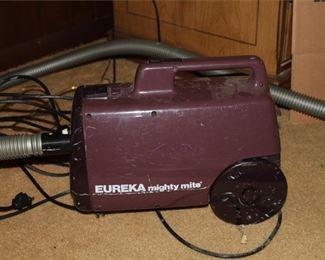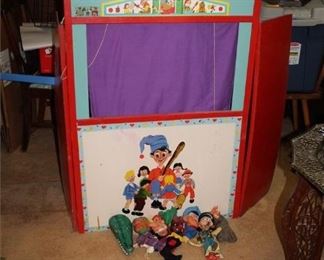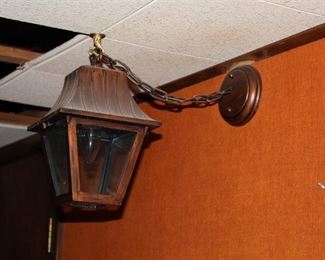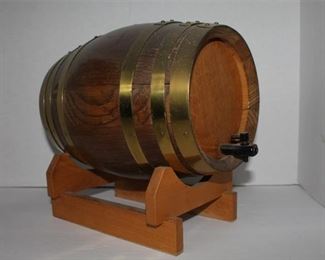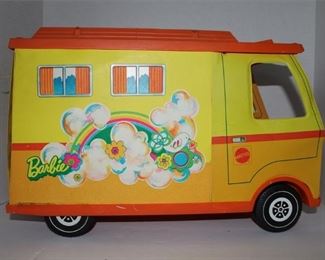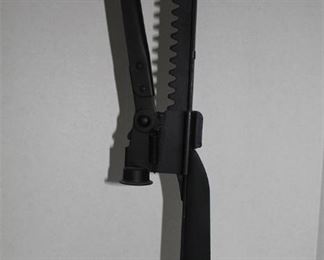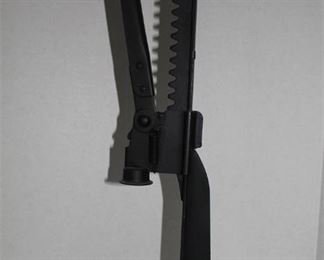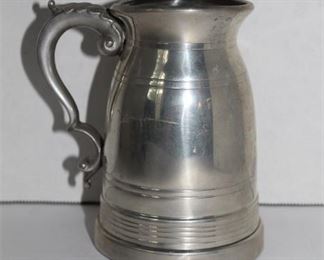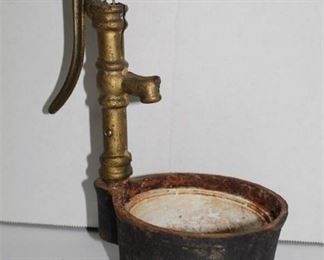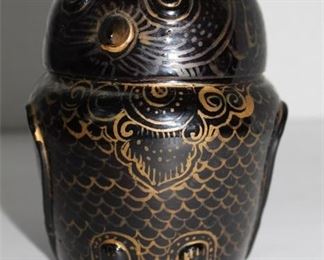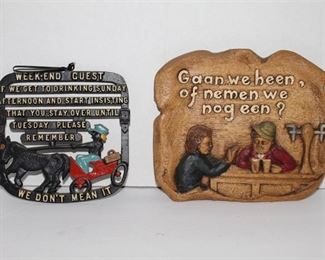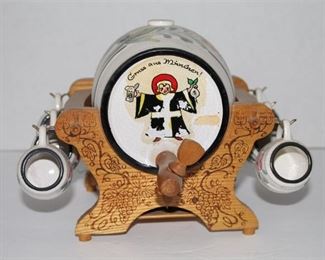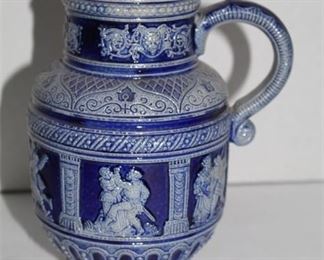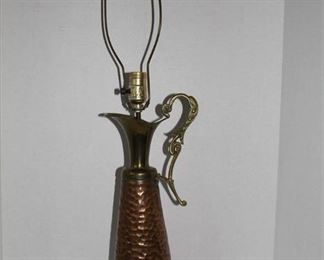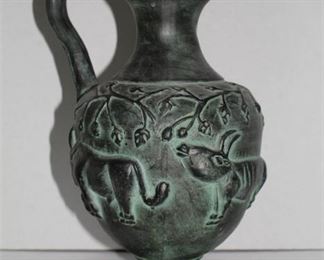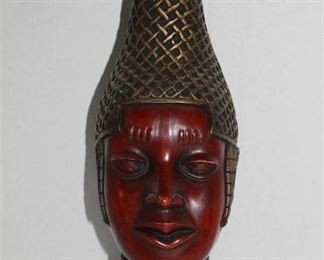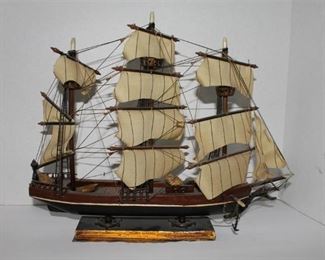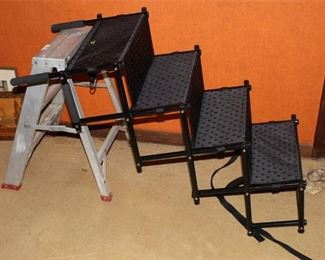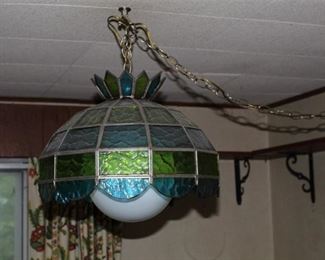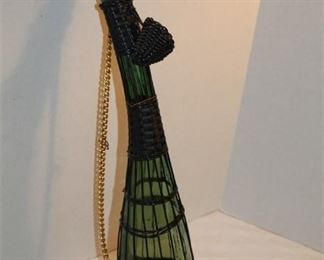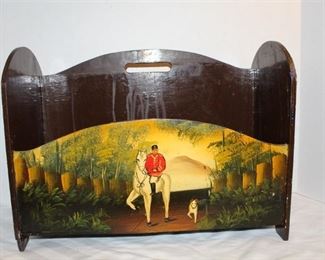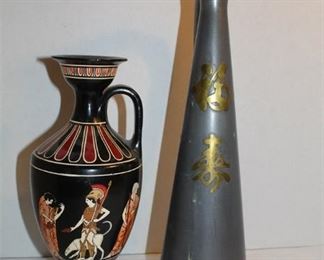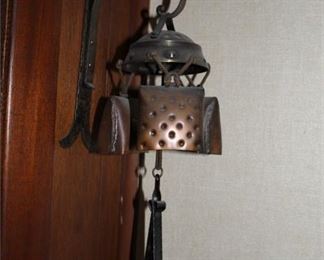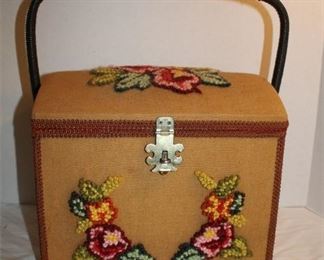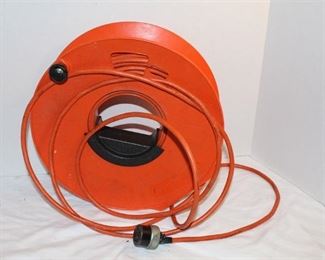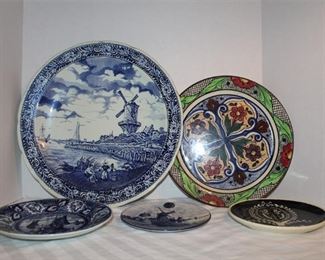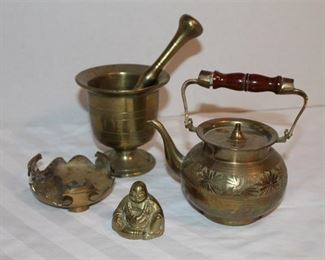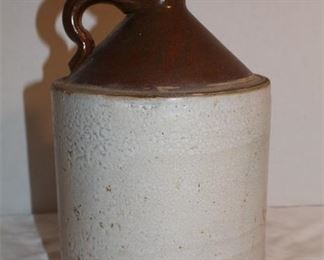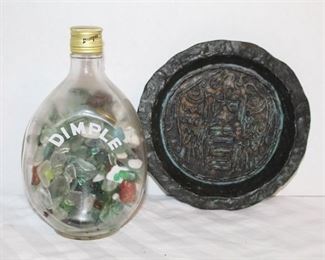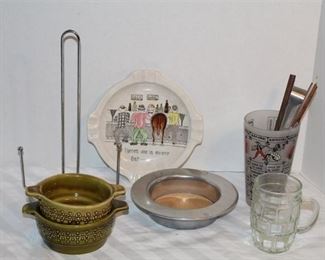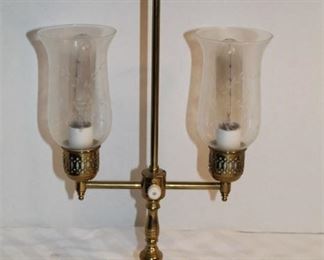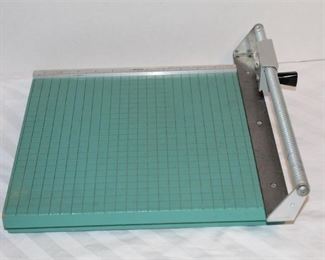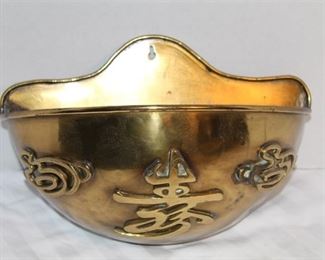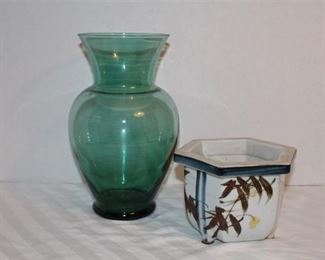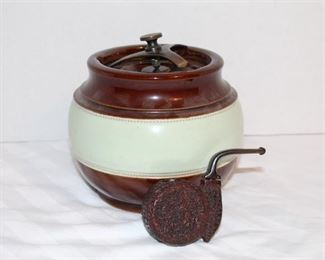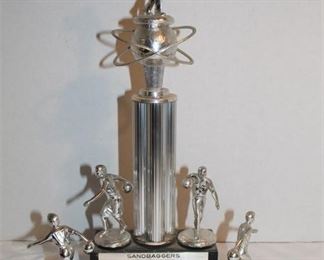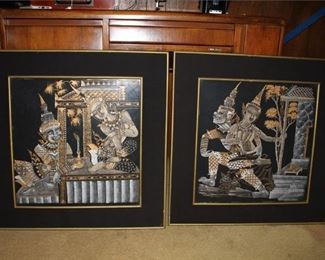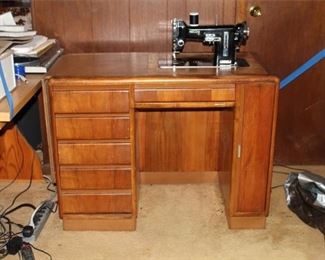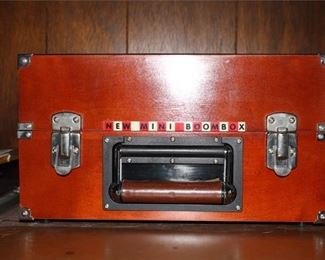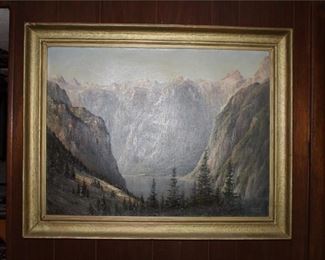 Thank you for using EstateSales.NET. You're the best!