Burlington Farmhouse Online Auction - Closes Nov. 22nd 5pm
online only auction
•
25
day sale
•
sale is over
Terms
Terms may be found here, under Auction Details.
https://yepauctionservice.hibid.com/catalog/243576/burlington-farmhouse-online-auction---closes-nov--22nd-5pm/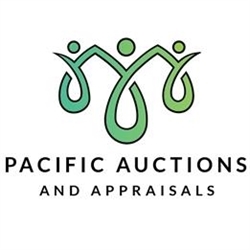 Burlington Farmhouse Online Auction - Ending November 22nd 5pm pst

- YEP AUCTION SERVICE PRESENTS -
Type
Online-Only Auction
Date(s)
10/26/2020 - 11/22/2020
Pre-Bidding Open Now, Bidding Begins Closing November 22nd at 5pm PST
Preview Date/Time
Schedule an appointment for preview
Checkout Date/Time
Checkouts Will Be By Appointment Only Monday Nov. 23rd 1pm-6pm Tuesday Nov. 24th 10am-6pm Wednesday Nov. 25th 10am-6pm Saturday Nov. 28th 10am-2pm
Location
1309 Bouslog Rd.
Burlington, WA 98233
Buyer Premium
10% Buyer's Premium
Description

The Huge Burlington Farmhouse Online Auction - Over 860+ Lots!! This is the lifelong collection of one Skagit county collector. She has been frequenting auctions and estate sales in Skagit County and throughout the state for over 40 years, her collection spans not only over her years of picking and collecting but also includes some of her family's history, who had ties to Skagit county dating back to the late 1800s. This collection is one of the largest Vintage Farmhouse, Country Chic, and Variety Collectibles assortment we've ever seen! Take a step back in time with this vintage catalog...
CATALOG -

1
Preview Images
1000
White Chalk Painted Wood Book Case,39x14x76"t
1001
White Wooden Childs Baking Station, 23"w X 43.5"t
1002
White Enamel Top Cabinet, Black Trim, 38x22x32"t
1003
Antique Mahogany Pump Organ, 41x19x34.5"t
1004
Vintage Floral Painted Blanket Chest, 33x16x20"t
1005
Antique Folding Wooden Cricket Bench, 70x9x18"t
1006
Primitive Farmhouse Drop-leaf Table, 40x45x29"t
1007
Antique Cast Iron Gargoyle Fireplace Andiron, 20"t
1008
Vtg California Arts-crafts Mission Tile Top Table
1009
Vintage Imperial Telephone Desk With Chair, 33"t
1010
Vintage Table-top Wooden Cupboard, 33"t, Two Glas
1011
Antique Wood Cupboard,41"x17"x70"t, Needs Tlc
1012
Antique White Farmhouse Cupboard, 51"wx14"dx75"t
1013
Early American,mahogany Dining Dresser, 36"x45"x21
1014
Vintage Blue Craft Cabinet/table,43"x24"x33-3/4"t
1015
Vintage Oval Mirror, 29"t, Gold Frame, Bow And Tas
1016
Small Childs Boston Rocker, 29" Tall,
1017
Kids Stool, Woooden, 9"x16"t,
1018
Metal Bird Motel And Stand, Asian Motif, White
1019
Pink Cabinet, 29"x12"40"t, Glass Sliding Doors,
1020
Antique Hartford Folding Bench Wash Station,
1021
Vintage Green Wooden Chair, 33"t, Seat Is A Replac
1022
Small Antique-white Glass Front Medicine Cabinet,
1023
Vintage Enamel Top Bakers Cart, Green Paint,
1024
Vintage Sellers Cupboard, 19"x12.5"x70"t
1025
Enamel Metal Ideal Wash Station,33"x20"x32"
1026
Hartmann Caravan Train Case And Small Suitcase
1027
Vintage Towel Holder, 18"x33", Yellow Paint,
1028
White Enamel Top Table, Light Green Painted Wood,
1029
Antique Double Possum Belly Bakers Wood Cupboard
1030
White Glass Front Cupboard, 30"x12"x68"
1031
Vintage Lightning Rod With Glass Ball, 55"tall,
1032
Two Small Stools, Wood 10", Yellow 13.5"
1033
Red Childs Chair, 22" Tall, Turned Wood Back
1034
Vintage Wooden Stool, 18"tall, Kidney Shaped Seat
1035
White Drop Leaf Table, 31"x31"x30"t
1036
Two Folding White Painted Chairs, 32" Tall,
1037
Vintage Industrial Wood And Cast Iron Stool, 30"
1038
Decorative Waterfall Feature, 27" T, Didn't Test.
1039
Oak Arts And Crafts Style Captains Chair, 35"t
1040
Vintage Folk Art Tole Hand Painted Green Chair,34"
1041
Small Foot Stool With Needlepoint Cottage, 10"x9"t
1042
Green Wood Wall Shelf, 34"l,
1043
Antique 6 Gallon Red Wing Glazed Crock, 12.5"x15"
1044
Vintage Robinson Zinc Glazed Crock, 12x14"t
1045
2 Small Stoneware Glazed Crocks, 8"x9" & 6"x7",
1046
Chocolate Colored Stoneware Glazed Crock, 7.5"x8"
1047
Antique Chinese Martaban Storage Jar, 16"t
1048
Vintage Type Setter Drawer, Letter Press, 33"l
1049
2 V. Gioni Botanical Hand Colored Engravings,
1050
2 French Watercolor Prints, Frames 34"x21"t
1051
1989 Seattle Frye Art Museum Framed Tapestry,
1052
Red Rooster Brand Coffee Wall Decor,12.5"x15"t
1053
Eat Drink And Be Merry Antique Needlepoint, 26"x13
1054
The Finest Eggs Wall Decor, 12.5"x21.5"
1055
Large Antique Brass Cooking Pot, 14"dia.
1056
Pink Knobglass Floor Lamp, 56"t Iron Base, Adjusta
1057
Vintage Cement Birdbath, 23"dx31"t, Great Look
1058
Garden Angel Holding A Birdbath Reservoir, Made Of
1059
2 Cement Gnomes, One Is Working While The Other
1060
Cement Asian Pagoda On Base, 16"w X 23"t
1061
Large Cement Planter, Fleur De Lis, 10"x29"t
1062
3 Crazy Critters, Turle, Owl, Frog, Owl Is 13"t
1063
Antique Cast Iron Victorian Girl With Flowers, 26"
1064
Vintage Seated Cement Buddha 11.5",
1065
Large Cement Planter, Fleur De Lis, 10"x29"t
1066
Cement Bench Bunny And Floral Seat, 40"wx16"t
1067
Two Lounging Frogs, Do They Do Anything Else?
1068
Brass Bell Yard Sound Sculpture, Stone Base, 25"t
1069
Three Decorative Critters, Squirrel, Woody, Owl.
1070
Floppy Eared Dog Plant Stand And Terracota Pot,16"
1071
Horse Shoe Colorful Bird Yard Art, 17"t
1072
Two Small Wooden Bird Houses,
1073
Cast Iron Dutch Ovens Turned Panters, 13"&10"dia.
1074
Two Rooster Stepping Tiles, Resin Based, 11" Dia.
1075
Two Largewash Basins, Metal And Enamel, 17"dia.
1076
Three Wooden Bulb Boxes,
1077
Iron Hanging Basket With Coco Fiber Liner, 14"x24"
1078
Iron Basket With Handle. 15"w.
1079
Ready To Roll Tricycle Seedum Plant, 20"t.
1080
2 Steel Flamingos, Approx. 48"t.
1081
Blown Glass And Steel Green Butterfly, Approx. 60"
1082
Three Steel Yard Access. Hooks, Dragonfly Is 86"
1083
Angle Iron Steel Platform/stand, 25"w, 25"t
1084
Antique Hancock-gross Well Pump, 66"tall
1085
Steel Garden Trellis, Approx. 74"t
1086
Large Steel Yard Art Cross With Flur De Lis, 80"t
1087
Garden Fence/trellis, 32"t
1088
Galvanized Trash Can And Pail. 20"t & 9"t, Bonus
1089
Old Town Loon 100 Kayak With Carlisle Paddle,10'l
1090
Old Town Vapor 10xt Kayak, W/ Infusion Paddle,10'l
1091
Yakima Kayak Cartop Carriers, With Hardware,
1092
Vintage Red-white Cosco Retractable Step Stool,25"
1093
Two Wooden Storage Fixtures, Hanging 35"t And Box.
1094
William Heller Red-white Metal Rolling Cart, 30"t
1095
Vintage Wood And Metal Shelf 48"l, Fir Wood, Heavy
1096
Wooden Stool 10"t, Solid Construction.
1097
Cast Iron And Wood Corner Table, 34"t
1098
Wooden Frame, 29.5"t
1099
Vintage Steel Patio Chair, 36"t
1100
Vintage Black Painted Chair With Needlepoint Seat
1101
Vintage Italian Florentine Nesting Table, 24"t
1102
Vintage Medosweet Wood And Metal Milk Crate, 11"t
1103
Small Wooden Stool 12"t
1104
Vintage Wooden Stool, Adjustable Legs, 26"t
1105
Vtg Robinson-ransbottom 8 Gallon "blue Crown", 17"
1106
Metal Hanging Metal Painted Decor, Leaf, 59"l
1107
Large Easel On Casters, 68"t Adjustable For Large
1108
Vintage Stained Glass Table Lamp 20"t.
1109
Vtg Down East Blueberry Flat, 23"l
1110
Green Folding Crate, 16"l, Medo-land Creamery
1111
Karastan Persian Oriental Sarouk Rug 72"lx36"
1112
Framed Print Of Deer In A Snowy Landscape, 24x18"t
1113
Cd Tower With Cd Cases, Didn't Check Them All.38"t
1114
Animated Santas Musical Workshop, Works, 20"t
1115
Metal Step Stool, 10"t.
1116
Metal Display Rack, Originally Held Coffee, 15x24"
1117
Vintage White Enamel Handyhot Electric Washer, 16"
1118
Bissell Symphony All-in-one Vacuum And Steam Mop
1119
Engraved And Hammered Brass Containers, 11&12"
1120
Vintage Steel Milking Stool, 12.5"t
1121
Atq Wood Single Bed Frame, Mattress + Box Springs
1122
Two Grandma Moses Prints In Wood Frames, 20"w
1123
Brigade Industrial Concrete Sprayer
1124
Vtg Hanging Crystal Glass Chandeleir, 22"w X 30"t
1125
Vintage Concrete Doe Deer Statue, 43"t X 48"l X 20
1126
Vintage Concrete Buck Deer Statue, 46"t X 48"l X 2
1127
Cast Iron Bird Bath, Child On Shell, 36"t, Hole
1128
2" Squares Hand Quilted Quilt 40x82"l
1129
Large Fan Hand-made Quilt, 72"x70"
1130
White Chenille Blanket, Twin 39x75"
1131
Green-white 2" Square Hand-made Quit, 72"x85"
1132
Hand Made Mill Wheel Quilt, Purples, Blues, 51x76"
1133
White-blue Hand-made Quilt 60x76"
1134
Large White-yello Hand-made Quilt, 98x68"
1135
Large King Embroidered Blanket 114"w
1136
Large Quilt With Seashore Design, 86x93"
1137
Large Crochet Table Cover, 64x110"l
1138
Wooden Wall Hanger, Lady With Wings, 16"l
1139
Folk Art Wooden Carved Hog,10"l
1140
2 Brown Marcrest Usa Stoneware Pottery Mixing Bowl
1141
Way Rite 25lb. Kitchen Scale
1142
3 Pyrex Oven Safe Baking Dishes, 1 Lid.
1143
Hanson Mo. 1308 Recipe Scale.
1144
Vintage Juice Glasses With Flora Pattern, Pitcher
1145
3 Vintage Glass Green Bowls, 2 Chips, 1 Fireking,
1146
Two Green Glass Bowls, Unmarked.
1147
Jadite Green Batter Bowl Oven Ware Glass
1148
Ringware Pottery Green 9.5" Mixing Bowl, Usa 90-8
1149
Bauer Pottery Ring Ware Olive #30 Mixing Bowl 6"
1150
Infinity Green Digital Clock Battery Operated,
1151
4 Vtg Bauer Green Glaze Pottery Mixing Bowl Set
1152
National Coffee Mill.
1153
Vintage Bauer Ring Ware Yellow Casserole Dish, 7"
1154
Vintage Yellow Ring Ware Casserole Dish, 6" Unmark
1155
Shawnee #8 Pottery 7" Corn Bowl
1156
Santa Anita Ware Casserole Dish, Chipped Lid.
1157
Yellow-red Porcelain Apple,
1158
Vintage Haeger Pottery Bowl Textured Green 69
1159
Green Glass Pitcher, 5.5"
1160
Buchan Portobello Scotland Brandy Pitcher, 13/26e
1161
Green Ribbed Glass Shaker Set, Owens Illinois Glas
1162
Green Ribbed Glass Shaker Set, 2 Lids, Owens Illin
1163
Green Glass Lemonade And Squirt S&p Shakers.
1164
3 Green Ribbed Glass Shakers, 1 Cracked, 3 Lids.
1165
Wooden Garden Caddy, 15x8"
1166
Central Pacific Passenger Train Brass Chamber Pot
1167
Green Wooden Garden Caddy., 11x15"
1168
3 Oval Boxes.
1169
Oval Shaker Box And Basket,copper Nails,
1170
Blue Decor Vase, 7"
1171
Two Porcelain Bud Vases, One Marked Peggy 1983
1172
Vtg Marcrest Stoneware Casserole Dish, 8"
1173
General Mills Products Control Servie Box,
1174
Green Wooden Letter Box, 12x11"
1175
Kingsford Silver Gloss Starch Wooden Box,
1176
Blue Glass Candle Sticks, 4x10"t
1177
Vtg Sadler Teapot, Made In England, 5x8"
1178
Cobalt Blue Hand Blown Glass Vase, 5x6"
1179
Blue Glazed Art Pottery Vase,4x8"
1180
Two Ceramic Glazed Planters, Green And Blue
1181
Jubilee Teapot By Homer Laughlin Usa, 5x10"
1182
4 Vintage French Dansk Green Glass Inkwells
1183
Blue And White English Teacup And Saucer Set, One
1184
Japanese Bone China, Very Thin And Transparent.
1185
Victorian Antique Copper Coffee Pot, 10x11.5"t
1186
Brass Huricane Lamp Base, Switch Does Not Work.
1187
3 Hurricane Lamp Glass Tops.
1188
Farm Master Electric Churn, Works!
1189
Luxora Bottle, "cleans-preserves-polishes", 10"t
1190
Hammered Copper And Brass Serving Tray, 13"
1191
Decorative Brass Tray, 12"
1192
Partylite Classic Creations Beige Shade Kit, 15"
1193
Warrior Goddess Durga Bronze 7x8.5"t
1194
Nutritionist Sy5a Soy Milk Maker
1195
Antique White Glazed Stoneware Jar, 4x6"
1196
Pair Of Large Coffee Cups.
1197
Ceramic Cookie Jar, With Illustrations, 6.5x7"w
1198
Small Crock With Lid, Lid Doesn't Match.
1199
John Bauman Stoneware Bottle, Signed
1200
Carved Wooden Horse Sculpture.
1201
Blue And White Porcelain Ashtray
1202
Anchor Hocking Baking Dish, 8x8x4"t
1203
Anchor Hocking Baking Dish, 8x4x4"t
1204
Cut Glass Glasses And Ice Bucket, Bamboo
1205
5 Cut Green Uranium Glass Plates, Floral Pattern,7
1206
Oil Pour And Honey Pot, Ceramics,
1207
Hand Painted Wooden Bowl, 12x3.5"t
1208
Rare Antique Northwood Beads & Bark Uranium Green
1209
Two Brown Glazed Stoneware Pottery, Crock
1210
Italian Rooster Pitcher, White,yellow,red 7x9"t
1211
Rooster Pitcher, Brown, Green,czechoslovakia, 5x7"
1212
Parrot Pitcher, Orange,czechoslovakia,4x4.5
1213
3 Bauer Los Angeles Glazed Pottery Plates
1214
Vintage Green Kitchen Utensil Set
1215
Vintage Red Kitchen Utensil Set
1216
Assorted Red Ceramics, Plates, Pitcher And Bowl
1217
2 Carved And Painted Wooden Duck Decoys.
1218
4 Piece Orange Ceramic Kitchen Set.
1219
White And Red Art Glass Vase, 3x5"t
1220
10" Green Glass Fishing Float, Pontil Scar
1221
2 Piece Art Pottery By Snow Productions,
1222
Two Piece Ceramic Vases, Unmarked, Bauer,
1223
Large Salad Bowl With Painted Veggies, 9x4"
1224
Mckee Mixing Bowl, Custard Seville Yellow, 9x4.5"t
1225
Safetee Razor Shaving Cabinet, 6x7.5"t
1226
Vintage Shawnee Pottery Planters Usa 181
1227
Cobalt Blue And White Art Glass Vase, Pontil
1228
Blue-green Royal Haeger Bud Vase, 3x7"t
1229
Royal Haeger Blue Bud Vase, 2.5x5.5"t
1230
Two Peach Fiesta Ware Bud Vases, 2.5x5.5"t
1231
3 Phillips Blue Glass Bottles,
1232
Goebel Common Kingfisher Figurine, 2x3"t
1233
Goebel Baby Chick Figurine, 2.5x2"
1234
5 Piece Apothecary Set, Sloans Liniment, More.
1235
Apothecary Quinine Sulfate Bottle, 7.5x2.5"
1236
5 Piece Apothecary Set, Murine, More.
1237
5 Boxes, Prescription Boxes From Seattle, Sedro
1238
7 Piece Apothecary Set, Dispirin, More
1239
Champion-lock Hypodermic Syringe, Seattle, 2cc
1240
6 Piece Apothecary Set, Bab-o, More
1241
Black Americana Baby On Enamel, Bed Pan Ceramic
1242
Vtg Hiway Worm Syrup Bottle And Box.
1243
Twoglazed Stoneware Candle Holders,
1244
Handcrafted Goebel Mug, Cobalt Stoneware, 5.75"t
1245
Small Home Made Wooden Box,13x5.5"t
1246
3 Ceramic Fowl,
1247
Rooster Ceramic Vase And Wooden Decor,
1248
Three Piece Bird And Chicken Figures,
1249
Two Birds, Ceramic Cardinal And Glass Bird.
1250
Rare Sperry Baker Formula Recipe Set.
1251
5 Anri Bottle Stoppers, Carved Wood And Cork
1252
5 Anri Bottle Stoppers, Carved Wood And Cork
1253
Display Shelf, Held Anri Bottle Stoppers, 24"l
1254
Ceramic Owl Vase, 5x9"t
1255
Chicken Fence Post Topper, Madrugada Pottery, 13"t
1256
Wales Rooster Appetizer Serving Plate, 8.5"l
1257
Porcelain Duck Toothpick Holder, 5"l
1258
Two Tin Containers, Cake Carrier And Cylindrical
1259
Vintage Pressed Glass Wall Sconce,
1261
2 Fire King White Vitrock Milk Glass Mixing Bowls
1262
Vintage Childrens Cups, Bears, Whistle Cup, Pig &
1263
Vintage Green Metal Flower Frog, 5", Round Flat
1264
Vintage Green Metal Flower Frog, 4", Dome Top
1265
2 Vintage Green Metal Flower Frogs, Baskets.
1266
Early Japanese Weaved Basket, 14x15"t
1267
Antique Winnebago Indian Woven Wicker, 15x15"
1268
Vintage Sweet Grass Native American Basket, 8x8"
1269
Vintage Yellow Metal Breadbox, 14x9"
1270
Vtg Electric Metal Ware Corp Minature Stove 1930's
1271
Two Red Mixing Bowls, 7" & 8"
1272
12" Red Salad Bowl Floral Design, Snow Productions
1273
Hand Carved Wood Root Basket With Bird Handle,15"
1274
Vintage Wooden Mixing Bowl.
1275
3- 4" Green Glass Fishing Floats.
1276
2 Small Green Glass Fishing Floats.
1277
2 Small Glass Fishing Floats, Clear And Brown.
1278
Cast Iron Pig, 10"
1279
Antique Eagle Cast Iron Collar Crimper Fluter
1280
Antique Husqvarna Cast Iron Coffee Grinder Mill #9
1281
Antique Primitive Wood Chicken Egg Crate
1282
Vintage Ciola Wooden Salt Box Wall Mount Hand Pain
1283
Vtg Heidelberg Bitters Ephemera Framed, Gold Gilt
1284
Vtg Childs Cowboy Outfit,
1285
Ross Butler Framed Prints, Jersey Cow And Jersey B
1286
1951 Camp Commemorative Pilliow, 18"
1287
Wood Plank With Live Edge For Presentation, 23"x7"
1288
Hand Made Cutting Board, 14", Logan Concepts 2015
1289
12" Wooden Stool,
1290
Stag Chewing Tobacco Wooden Crate, 12"
1291
Longaberger Handwoven Basket, 12"
1292
Sock Mending Yarn Basket, With Note "sweden 1920"
1293
Oval Small Weave Baskets With Diamond Design.
1294
Split Wood Berry Basket, Open Top, Iron Handle And
1295
Margaret M. Kilburn Etching, "sand Pipers", Signed
1296
Framed Needlepoint, The House May Be Wee But The
1297
Vintage Brass Purina Milke Scale, Cow Chow,
1298
Wooden Storage-file Box, Brass Handle, 14.5x5"t
1299
White Enamel Stock Pot With Lid And Red Handle
1301
Vintage Red Wing Stoneware 1 Gallon Crock Lid
1302
Pair Vintage Wall Pockets, Wood And Brass
1303
Carved Wooden Totem, 24" Tall
1304
Carved Wooden Rectangular Box, 3.5" High 30" Long
1305
Vintage General Electric White Tube Clock Radio
1306
Framed Art Prints, R Wintz Blue Door And Seascape
1307
Kim Taylor Reece Black&white Hula Kahiko Photo
1308
Torquay Watcombe Pottery Motto Ware Pitcher, Bowls
1309
Torquay Watcombe Pottery Motto Ware Pitchers, Bowl
1310
Torquay Watcombe Pottery Motto Ware Pitchers, Bowl
1311
Torquay Watcombe Pottery Motto Ware Pitchers
1312
Torquay Watcombe Pottery Motto Ware Pitchers, Dish
1313
Vintage Knitting Basket, Folding Portable
1314
Vintage Galvanized Water Can, 11"x7"
1315
Vintage Mayonnaise Mixing Jar And Aridor Glass Jar
1316
Large Glass Cookie Jar "grandma Cookie Co" W/ Wood
1317
Kindling Basket, Starter Sticks Cinnamon Pinecones
1318
Metal Kindling Box, Lavendar Match Sticks, 7" Wide
1319
1930s Sunny Suzy Washing Machine, Childs Toy
1320
Vintage Chiilds Toy Miniature Washers, One Box
1321
Automatic Clothes Washer, In Box, Childs Toy
1322
Carved Butter Or Cookie Stamp Mold 27" Long
1323
Bauer Ceramic Bowls And Pitcher, Custard Yellow
1324
Assorted Vintage Mixing Bowls, White & Pink Stripe
1325
Vintage Fireking Mik Glass Spiral Mixing Bowl, 9"
1326
Vintage Mlk Glass Serving Dish, 6"
1327
Assrtd Vtg Serving Ware, White, Franciscan Pottery
1328
Assorted Vintage Serving Bowls, White Brown Blue
1329
Antique Ceramic Mixing Bowl,10 1/2" Wide, Various
1330
Lord Nelson Beer Stein And Village Scene Pitcher
1331
Pair Vintage Whale Bookends, Solid Brass
1332
Covered Stoneware Cookie Jar, 6 1/2" Wide
1333
Pair Of Miniature Blue & White Porcelain Vases
1334
Pink & White Milk-uranium Glass Vase, 7"h
1335
Milk Glass Vase, Clear Pink Glass Ruffled Rim 4"h
1336
Vintage Opalescent Ruffled Rim Footed Dish, 4.5"h
1337
Set Of 3 Vintage Hobnail Vases, Wavy Rim
1338
Opalescent Hobnail Bottle Vase
1339
Rare Red Wing Redwing Crock Petal Lid 7"
1340
2 Stoneware Crock Bases, Big 6x8"t
1341
Vtg Franciscan Desert Rose 3 Tier Tidbit Tray
1342
Vtg Franciscan Desert Rose Butter Dish
1343
Vtg Franciscan Desert Rose S & P Shakers
1344
Vtg Franciscan Desert Rose Cream & Sugar
1345
3 Franciscan Dessert Rose Cups, One Flee Bite
1346
3 Franciscan Dessert Rose Cups
1347
Franciscan Dessert Rose Gravy Boat
1348
Franciscan Dessert Rose Heart Plate
1349
Franciscan Dessert Rose Large Bowl 9x9", 1o2
1350
Franciscan Dessert Rose Large Bowl 9x9", 2o2
1351
2 Franciscan Dessert Rose Teacup And Saucer, 1
1352
2 Franciscan Dessert Rose Teacup And Saucer, 2
1353
2 Franciscan Dessert Rose Teacup And Saucer,3
1354
2 Franciscan Dessert Rose Teacup And Saucer, 4
1355
2 Franciscan Dessert Rose Teacup And Saucers,5
1356
2 Franciscan Dessert Rose Teacups, Flee Bite
1357
Franciscan Desert Rose Double Serving Bowl 11x7"
1358
Franciscan Desert Rose Chip And Ding Dept.
1359
4 Franciscan Desert Rose Dessert Plates Two Chip
1360
4 Franciscan Desert Rose Dessert Plates
1361
5 Franciscan Desert Rose Dinner Plates
1362
6 Franciscan Desert Rose Dinner Plates, Chips
1363
3 Franciscan Desert Rose Bowls. 1o2
1364
4 Franciscan Desert Rose Bowls. 2o2
1365
4 Franciscan Desert Rose Dessert Bowls, 1o3
1366
4 Franciscan Desert Rose Dessert Bowls, 2o3
1367
4 Franciscan Desert Rose Dessert Bowls, 3o3
1368
Vtg Staffordshire Shenango Seving Tray,15" 1o2
1369
Vtg Staffordshire Shenango Seving Tray, 12"
1370
Vtg Staffordshire Shenango Seving Tray, 15" 2o2
1371
6 Vtg Staffordshire Shenango 8" Plate, 1o2
1372
5 Vtg Staffordshire Shenango 8" Plate, 2o2
1373
4 Vtg Staffordshire Shenango 10" Plate, 1o4
1374
4 Vtg Staffordshire Shenango 10" Plate, 2o4
1375
4 Vtg Staffordshire Shenango 10" Plate, 3o4
1376
3 Vtg Staffordshire Shenango 10" Plate, 4o4
1377
5 Vtg Staffordshire Shenango Cup And Saucers, 1o3
1378
4 Vtg Staffordshire Shenango Cup And Saucers, 2o3
1379
4 Vtg Staffordshire Shenango Cup And Saucers, 3o3
1380
6 Vtg Staffordshire Shenango 6" Plates, 1o2
1381
6 Vtg Staffordshire Shenango 6" Plates, 2o2
1382
2 Vtg Staffordshire Shenango 9" Serving Bowls
1383
2 Vtg Staffordshire Shenango 10" Serving Bowls
1384
5 Vtg Staffordshire Shenango 6" Dessert Bowls
1385
4 Vtg Staffordshire Shenango 6" Dessert Bowls
1386
5 Vtg Staffordshire Shenango 7" Soup Bowls
1387
4 Vtg Staffordshire Shenango 7" Soup Bowls
1388
2 Pampered Chef Cookie Molds, Bear & Heart.
1389
2 Vtg Brown Bag Clay Molds, Cookie And Tart.
1390
Pampered Chef 4 Mini Loaf Baking Dish.
1391
5 Parfume Bottles, Seahorse.
1392
3 Frosted Parfume Spray Bottles, Perles De Lalique
1393
5 Parfume Bottle Collection.
1394
Toiletry Bottle And Powder Collection.
1395
4 Bottles, Brown Has Sprinkle Spout.
1396
8 Bottle Collection, Dr E. Champlain Ligneous
1397
Soap Collection.
1398
5 Pressed Glass Goblets,
1399
6 1960's Austrian Crystal Glass Stemware, Marked
1400
Hazel Atlas Milk Glass Salt Pepper Shakers
1401
Vtg 1950s Reed Aluminum Salt & Pepper Shakers Bake
1402
6 Vtg Ceramic Square Black Rooster Spice Shakers,
1403
Corn S&p Shakers.
1404
Rooster And Hen S&p Shakers
1405
Telephone S&p Shaker
1406
Ceramic Japan, Small Pitcher And Spoon Rest.
1407
Chemist Print Bottles, Made In England
1408
Sprinkle Plenty Porcelain Chef.
1409
Glass Trinket Collection, Jeep Willys, Plane, Boot
1410
2 Eapg Bowl Flower Frog Clear Pressed Glass1o2
1411
2 Eapg Bowl Flower Frog Clear Pressed Glass2o2
1412
5 Vtg Flower Frogs, One Chipped.
1413
Vintage Ceramic Baby Duck Or Chick Cookie Jar 12"t
1414
Otagiri Reclining Cow Covered Dish/ Cookie Jar
1415
Ceramic Bud Vases And Candle Stands.
1416
3 Cannister Glass Jars.
1417
Cut Cyrstal Glass Vase, 11"t, Rim Chips
1418
3 Glass Bottles And Carafe
1419
Measuring Cup And Two Pitchers, Chipped Measure.
1420
3 Ice Cream Glasses.
1421
1981 Planters Commemorative Jar.
1422
Vtg Folgers Ground Coffee Dispenser, Has Crack.
1423
Cut Glass Crystal Pitcher, Vase &12 Glasses
1424
Creative Playthings Inc. Childs Cookware, Italy,
1425
Childs Rolling Pins, Mixer Spatula And Utensils
1426
Antique Roast Serving Platter, Ceramic, Two Piece.
1427
Nantucket Baskets, Chip And Dip Serving Platter 16
1428
2 Bottles, Pluto Water And Citrate Of Magnesium
1429
Norcrest Bottle-jug, J-366
1430
Heinz Glass Jug,12"t
1431
Bottle And Grater Wall Decor.
1432
8 Assorted Frosted And Cut Crytsal Glasses,
1433
4 Assorted Crystal And Pressed Glasses Vases
1434
7 Juice Glasses With Floral Design,3.5"t
1435
Glass Fruit And Cake Knife In Box.
1436
Assorted Kitchen Glassware, Bell-brook, Edison Ba
1437
Antique Reliable Egg Grading Scale/balance
1438
Antique Mason Jar Lifter For Canning.
1439
2 Antique Brass Bell Butcher's Weights
1440
Revolutionary War Era Blacksmith Forged Iron 5.5"t
1441
Sterling Weighted Candle Stands, 3x3"
1442
W.b. Metal Co. Pewter Salt And Pepper Shakers 3235
1443
Small Green And White Vases.
1444
His And Hers Cups, Moustache Cup Beamans Rose
1445
Small Stoneware Condiment Containers.
1446
Royal Daulton Three Blind Mice Cup
1447
Porcelain Basket, Donegal, England
1448
5 Sterling Vitrified China Bowls- Red Gray Stripe
1449
Assorted Glassware Bowls, Pyrex, Anchor Hocking.
1450
Wavy Glass Relish Dish, Floral Etched, Divided
1451
Small Round Glass Canister With Lid
1452
Small Square Uranium Glass Canister With Lid
1453
2 Small Crystal Glass Footed Bowls,
1454
Vtg Butter Mold Paddle, Intricate Detail In Center
1455
Butter Stamp-mold, Round, Wood,
1456
Vtg Butter Mold Paddle, Fish Design,
1457
Assorted Wooden Kitchen Items, Small Pin, Mallet
1458
Assorted Wooden Cookie Molds?, Vermont Country Sto
1459
Round 11" Wooden Bread Board, Carved.
1460
2 Vintage Wood Wooden Primitive Butter Spatuals
1461
Wooden Rolling Pin And Two Carved Wooden Spoons
1462
Two Hard Wood Planks For Display Or Cutting.
1463
G.s. Payne Original Watercolor Or Pastel. More>
1464
Two Prints, Lighthouse, Theres Something In Heredi
1465
Framed Print Of Two Angels Above The Clouds.
1466
Two Ceramic Platters, Red And White.
1467
Assorted Kids Plates And Cup, Hazel Atlas Circus
1468
Maple Leaf Burner And Assorted Cast Iron
1469
Cast Iron Miniatures, Coal Bucket, Scale, Stove
1470
Vtg Toiletry Containers, Estivin, Yardley, Mentho
1471
Vtg Toiletry Containers, Sloan's Liniment, Porcel
1472
Large Partylite Candle Assortment,
1473
Ceramic Resting Angel, 7.5x5.5"t
1474
Two Floral Leaf-feather Book-ends.
1475
Metal Box Thread Holder-dispenser
1476
Retro Shawnee Pottery Usa 529 Planter Wall Pocket
1477
Black Cat Vase By Sandy.
1478
Vtg Austria Pottery Stoneware Pig Piggy Bank
1479
Small Stoneware Bud Vase.
1480
Porcelain Vase With Flowers And Red Stripes.
1481
Brass Whale Door Knocker,
1482
Brass Antique Sad Iron, Wood Handle, #2
1483
2 Antique Sad Irons, Dover No. 922 And Unmarke, Bo
1484
Two Vintage Small Sad Irons, Cast Iron.
1485
Pair Of Small Sad Irons And Trivet, Cast Iron,
1486
Three Miniature Irons, Cast Iron And Copper.
1487
Two Vintage Candle Snuffers, Grape And Horn
1488
Candle Snuffer Dragonfly Scissor And Bell
1489
Candle Snuffers, 2 Copper, Thread Spool, Brass
1490
Black Metal Bell And Hanger.
1491
3 Vtg Bells, Copper, Brass, Pewter.
1492
Metal Insects, Dragonfly, Cricket, Mantis.
1493
Vtg Automatic Ironer, Sink, Toys And Washboard.
1494
Doll House Cupboard, Decorated With Roosters,
1495
Vtg Child's Aluminum Play Kitchen Baking Dishes
1496
Vtg Child's Aluminum Play Kitchen Cooking Dishes
1497
Vintage Child's Aluminum Play Kitchen Dishes
1498
Vtg Child's Aluminum Play Kitchen Baking Dishes
1499
Vtg Child's Aluminum Play Dishes & Tin Food
1500
Vtg Plastic Child's Play Food, Cups, Vintage
1501
Vintage Child's White Porcelain Tea Set Pieces,
1502
Vtg Cookie Cutters Biscuit Cutters, Chocolate Mold
1503
Antique Hand Forged Copper And Brass Spoons
1504
Antique Hand Forged Brass Ladle, Long Iron Handle
1505
Copper Child's Play Dishes, Bazar Francias Pan
1506
Assorted Vintage Kitchen-wire Basket, Eagle Trivet
1507
Vtg Kitchen Wares, Red Trim- Sifter, Cookie Cutter
1508
Vintage Blue Graniteware Enamelware Kettle Pot
1509
Vintage Ceramic Mixing Bowls, Purple Brown Glaze,
1510
Vintage Ceramic Covered Dish, Purple Brown Glaze
1511
Vtg Usa Pottery Covered Pot, Purple Brown Glaze
1512
Blue, Gold, Yellow Pottery Vases & Miniature Tiles
1513
Glass Pedestal Pillar Vase, 7" High
1514
Blue & Green Vase, 9" High, Wales Made In Japan
1515
Double Handle Urn Vase, Applique Hearts & Flowers,
1516
Hand Thrown Bottle Vase, Three Handles Black Glaze
1517
Brass Candlesticks
1518
Covered Chinese Export Jar, Peach Blossoms 6"high
1519
Vintage Milk Glass Cannister Jar, Screw Top 4.5"h
1520
Vtg Pink Milk Glass Vase, Round Hobnail Base 9"h
1521
Vintage Hull Pottery Butterfly Plant Pot, 5"h
1522
Ceramic Pitcher And Watering Can, Green & White
1523
Large Pink Ceramic Flower Vase, Cherry Blossom
1524
Rooster Pitcher And Bird Figurine,
1525
Ceramic Mini Pots, Blue, Brown And Teal
1526
Vintage Blue & White Fish Tiles, Minton, England
1527
Vtg Blue & White Plates & Bowls, Flow Blue
1528
Antique Flow Mulberry Ironstone- J Clementson Bowl
1529
Art Glass Display Plate And Vase
1530
White Coral Specimen, 8" Wide Pocilloporidae
1531
Pair Shells, 8" Buccinacea
1532
Pair Of Conch Shells, Muricacea 7"
1533
Pair Of Clam Shells, Giant 13"
1534
White Fire Coral, 8" Wide
1535
Lava Rock Specimens
1536
Assorted Aquamarine, Coral, Seed Pods
1537
Sand Dollars, Clypeasteroida
1538
Assorted Aquamarine Shells And Coral
1539
Shell Bride, Doll Made Of Shells, 6.5"h
1540
Assorted Shells, Cone Shells Terebridae, Conidae,
1541
Skull Bone Fragment, Human Cranial Frontal Bone
1542
Large Assrtd Lot Of Clam Shells Oyster Abalone
1543
Big Bag Of Assorted Small Shells
1544
Bag Of Assorted Shells
1545
Bag Of Assorted Shells
1546
Bag Of Assorted Shells
1547
Bag Of Assorted Shells
1548
Bag Of Assorted Shells
1549
Shell Wind Chimes, Sand Jar, Cabo Mexico Sand
1550
Blown Blue Glass Ornament And Wavy Rim Nappy Bowl
1551
Assrtd Long Stem Glass Vases, Mini Vase, Glassdrop
1552
Vintage White Kitty Rubber Squeaky Toy, Blue Eyes
1553
Yard Art- Wood Duck, Ceramic And Wire Suns
1554
Assorted Beachy Decor- Seahorse, Seaguls, Etc
1555
Antique Spoons- Reed & Barton Sterling, Webster
1556
A B & Co. Silver Tankard, 3.5"h
1557
Antique Spoons, Assorted
1558
Hammered And Tooled Copper Tankard,5"h
1559
Assorted Vintage Kitchen Utensils
1560
Vintage Spice Tins
1561
Assorted Cooking Thermometers, Fattigmand Cutter
1562
Bag Of Assorted Marbles
1563
Bag Of Assorted Marbles
1564
Big Bag Of Polished Stones
1565
Box Of Polished Stones
1566
Assorted Rocks And Minerals
1567
Big Bowl Of Glass Stones
1568
Duck And Bird Figurines
1569
Antique Primitive Wood Bowl, 10"w,
1570
Turtle Figurines
1571
Turtle Figurines, Signed
1572
Vtg Chinese Angel Netsuke, And Rabbit, Monkey, And
1573
Vtg Chinese Netsuke, Monkey Horse Ram Foot
1574
Carved Wood Figurines, Rooster And Buddha
1575
Carved Bull Netsuke And Figurines
1576
Miniature Coffe Grinders And Sewing Machine
1577
Cast Iron Bottle Opener, Man On Lightpost Figurine
1578
Assorted Photo Frames
1579
Glass Birds, Clear And Green, 3.5" And 4.5"
1580
Vintage Ceramic Milk Pitchers, Cow And Elephant
1581
Vintage Miniature Face Jugs, 2.5"h
1582
Miniature Enoch Woods English Scenery Dishes
1583
Miniature Ceramic Pitchers
1584
Pair Ceramic Duck Toothpick Holders
1585
Wooden Napkin Rings And Miniature Russian Doll
1586
Red, Gold And Black Painted Wooden Bowls, Ussr
1587
Wooden Pull Toy, S&p Shakers, Gnome Mushroom Bank
1588
Feathered Hen And Wooden Lizard Figurines
1589
Hand Made Miniature Ceramic Bird Figurines
1590
Vintage Bottle Stoppers And Bottle Openers
1591
Miniature Ceramic Cuckoo Clock, Norcrest Japan
1592
Vintage Miniature Pitchers And Toothpick Holders
1593
Vintage Miniature Stiens And Pyrex Pitcher
1594
Beatrix Potter Porcelain Frog & Squirrel Figurines
1595
Porelain Chicken Ladle & Ladle Holder, Nasco Japan
1596
Ceramic Hen On Nest And Salt & Pepper Set
1597
Vtg Nasco Japan Chic Measuring Spoons, And
1598
Vtg Milk Glass Hen On Nest And Pair Of Miniatures
1599
A New Dawn By Paul Sloan, Limited Edition Lithogph
1600
Vintage Gold Picture Frame, Pink And Green Mats
1601
Framed Bird Art Prints, 7.5"w Each
1602
Metal Chicken Signs
1603
Unattended Children Given Espresso Metal Sign
1604
Mermaid Ceramic Tile Plaque, 11"l
1605
Mirror And Wood Picture Frame
1606
Vintage Black Photo Frame 9.5"x11.5"
1607
Assorted Photo Frames
1608
Doggy Clothespin Hanger Vtg Print Sleeping Girl
1609
Assrtd Lot- Squirrel Print, Chalkboard Frame, And
1610
Large Pinecones
1611
Wooden Carved Sculptural Paddle, 14.5"h
1612
Miniature Wood Dresser, 3 Drawers 8.25"x5.75"
1613
Assrtd Carved Wood Lot- Totem Poles, Trinket Box
1614
Green Rim Dishes, Newsports Pottery England,
1615
Green Rim Enamelware Large Lidded Pot 10"h
1616
Green Rim Enamelware Cup, Pitcher, Pot
1617
Green Rim Enamelware Lidded Sauce Pot & Storage
1618
Green Rim Enamelware Double Boiler Pan Set
1619
Green Rim Enamel Wear Bowls
1620
Green Rim Enamelware Plates
1621
Stainless Strainers, Wire Basket, Heart Mold, Triv
1622
Vintage Folding Wood Dish Drainer
1623
Springform Pan Set
1624
Pampered Chef Microwave Popcorn Maker, Pineapple
1625
Assrtd Kitchen- Coffee Mug, Egg Beater, Grinder,
1626
Vtg Wagnerware Magnalite Roasterette 4263 With Lid
1627
Country Kitchen Chicken Tea Towels & Egg Trays
1628
Vintage Green Kettle, Enterprise Aluminum Macon Ga
1629
Vintage Foil Paper Flower Pot Wrapping Paper
1630
Vintage Foil Paper Flower Pot Wrapping Paper
1631
Pair Of Paper Lamps, White And Cream
1632
Brass Serving Platter, 12"w
1633
Partylite Gold Glass Platter Bowl, 13"w
1634
Snow Productions Ceramic Pie Pan
1635
Glass Pie Pans
1636
Pair Of Green Ceramics, Mixing Bowl, Serving Dish
1637
Vintage Hand Painted Metal Tray, 16"w
1638
Holiday Dishes, Serving Platters And App Plates
1639
Assorted Green Dishwares
1640
Bamboo Wood Platter, 18"w
1641
Silver Plate Serving Paltter 18"l
1642
Pair Of Serving Platters, Porcelain Homer Laughlin
1643
Folding Card Table, 34"x30"t.
1644
Framed Print, Rankin, Frame 42"x32"t, Double Mat
1645
Yellow Farmhouse Cabinet, 27"w X 57"t X12.5"d
1646
Metal Scarecrow, 50"t, Yard Art.
1647
Light Duty White Mcm End Table, 21" Tall
1648
Two Car Fender Inserts For Your Fun Project.31"l
1649
22" Double Door Folding Crate, Top Paw
1650
Metal Swimming Fish Coat Rack.
1651
Wicker And Metal Wall Shelves.
1652
Handmade Broom And Vtg Dustpan
1653
Wood Tabletop Vanity Mirror
1654
Memphis Furniture Co. Yard Stick
1655
Hardware Storage Bin
1656
Folding Directors Chair.
1657
Worx Edger Weed Eater, Two 20v Batteries,
1658
Bamboo Serving Tray And Stool.
1659
5 Assorted Baskets
1660
Pair Of Wind Chimes.
1661
Wooden Bag Dispenser And 2 Baskets.
1662
Battery Operated Mantel Clock, Hidden Comp.
1663
Assorted Glass Jars And Vases.
1664
Steel Plant Stand Or Dessert Display?
1665
Assorted Wall Pockets And Planters.
1666
Vtg Dustpan And Holder
1667
Assorted Glass, Vases And Bottle
1668
6 Assorted Vases.
1669
1963 Horizons Hard Cover Book Collection With Inde
1670
Library Of Art Books, Hardcover, Time Life.
1671
Eight Kids Boos, Rudolph And More.
1672
7 Dr. Seuss Books, Cat In The Hat Comes Back +
1673
2 Dr. Seuss Books, Horton Hatches The Egg, Sleep
1674
2 Books, Lassie Come Home, Stand Back Said
1675
12 Little Golden Books
1676
2 Books, Household Pets, Feeding Fowls.
1677
2 Books, The Marvelous Catch Of Old Hannibal,
1678
1965 The Doggy Book, Paperback.
1679
1947 Walt Disney Uncle Remus
1680
1956 Chester The Little Pony Book.
1681
Two Far Side Books And Mad Special Mag.
1682
Celebrate Women Collection, The Woman Beautiful
1683
1971 & 1975 The Stanwood Story Books
1684
1973 Book Chechacos All, The Pioneering Of Skagit
1685
1999 Samishgold Memoirs Book .
1686
1974 Yarns Of Skagit Country Book.
1687
2 Books The Nib Death & Scams
1688
2 Books, Kayaking Made Easy, Trips And Trails
1689
12 Books, The Light Between Oceans.
1690
7 Books, Wild And More
1691
7 Gardening Book Collection.
1692
12 Kids Book Collection, Cinderella
1693
The Culinary Arts Institute Encyclopedia Of Cookig
1694
8 Cook Books, White House Cook Book And More
1695
10 Cook Books, Hershey 1934 Cookbook And More
1696
Cook Book Collection, Quick And Easy Cookbook
1697
15 Personal Wellness Books, Wellness Made Easy.
1698
1900 Sears Catalog And 1936 Readers Digest.
1699
Assorted Comic Books, Little Dot Stoney Burke
1700
New Pink Panther Disc Collection And Ripleys 1946
1701
3 Ring Binders And Two Book Holders.
1702
Fun For Her, Fashion Plates And Fairy Activity Pad
1703
Assorted Games, Clue, Pictionary, Flinch.
1704
Assorted Games, Outburst, Cribbage, Dominoes
1705
Drawing And Construction Paper.
1706
6 Cigar Boxes.
1707
2 Peacock Storage Boxes.
1708
Stained Glass Candle And Frosty Serving Tray.
1709
Angel Decor, Candle Stands.
1710
Wooden Handpainted Candle Stand & Ornaments.
1711
Santa Dressed In Red With A Bag Of Goodies.
1712
Santa Dressed In Green, Carved Wood Face.
1713
Nutcracker Collection.
1714
Red Basket With Plastic Decor And Wreath.
1715
Miniature Trees And Figurines, With Tin.
1716
Sewing Collectibles, Boxes, Ephemra.
1717
Assorted Thread Spools And Bobbins. Zipper
1718
Assorted Lace Trim In 4 Bags.
1719
Assorted Sewing, Magic Stitcher, Thimbles, Tape
1720
Vintage Crochet Wishbone Pin Cushion Thimble, +
1721
Gardening And Misc. Lot, Acorns, Shovel, Blumat
1722
2 Embossing Light Tables
1723
Rowenta Focus Iron.
1724
Zephyr Lettering Set
1725
Alphabet Punches Set
1726
Large Assortment Of Paint Brushes.
1727
1909 Oak Shaw Walker Sectionets File, 16x19x28.5"t
1728
12" Wooden Wine Barrel 10x12"t, No Holes
1729
Carved Wooden Santa, 9x20"t
1730
1992 Annalee 18" Santa With Merry Christmas Banner
1731
1993 Annalee Doll Little Drummer
1732
1984 Annalee Doll Alaskan Bear, 7x12"t
1733
1965 Annalee '88eskimo Doll. 5x7.25"t
1734
1971 Analee Mobilitee Doll, 7x12"t
1735
1971 Annalee Mobilitee Dolls, Santa And Mrs. Claus
1736
Annalee '92 Doll, Gingerbread Man. 7x9"t
1737
Annalee Doll Mouse, 2007, 4x7"
1738
Annalee '93 White Christmas Elf Doll,
1739
Vintage Motto Ware England Art Pottery Pitcher
1740
Watcombe Torquay Pottery Motto Ware Salt Pepper
1741
English Torquay Motto Ware Pottery, Cup, If You Ca
1742
English Torquay Motto Ware Pottery, Sugar Bowl
1743
English Torquay Motto Ware Pottery, Vinegar Bottle
1744
English Torquay Motto Ware Pottery, But Life
1745
English Torquay Motto Ware Pottery, Pitcher, Goodn
1746
English Torquay Motto Ware Pottery, Bowl, Early
1747
English Torquay Motto Ware Pottery, Cup Old Friend
1748
English Torquay Motto Ware Pottery, Creamer
1749
English Torquay Motto Ware Pottery, Pitcher Wealth
1750
English Torquay Motto Ware Pottery, Creamer, Help
1751
Vtg Honing Steel Multicolor, Brass Hilt, With Fork
1752
Vtg Usa Pottery Vase Cream, Green And Pink,4x5"t
1753
Benedict Karnak Brass Planter Egyptian Revival
1754
1 Lonely But Handsome Black Bud Vase, Unmarked.
1755
29"w Half Round Cast Iron Door Mat
1756
28.5" Rectangular Cast Iron Door Mat
1757
Quilt Starts And Pieces,
1758
Little Ones Blankets, Blue And Pink, Some Discolor
1759
2 , 54" Round Table Cloths, Black And Green
1760
2 Table Covers And Doilys, Largest Is 64"
1761
Red And White Table Covers, Largest Is 72"
1762
Floral Pattern Table Covers, Large Round Is 89"
1763
Green And White Table Covers, Largest Is 62"
1764
2, 48" Square Table Covers, Red-white, Blue Green.
1765
Green Table Covers,+ White, Largest Approx 57x110"
1766
Pink Satin Window Treatments, 4 Sheer 24x80",
1767
Round About Quilt, Pink And White, 40x50"
1768
Printed Quilt Patten Blanket, Red Trim, 29x40"
1769
White Table Cover With Crochet Wavy Boarder, 4x8'
1770
Flannel Twin Sheet Set,
1771
Tulip Quilt, 72x79"
1772
Geometric Triangle Quilt Design, White-pink 62x76"
1773
Printed Quilt Design Blanket, White Boarder, 68x78
1774
White Quilt, Red Star Pattern, 65x85"
1775
Quilt Needs To Be Finished, 72x80"
1776
Sheer Curtain And Valance Set, 55x86" White
1777
Rooster Serving Placemats, Black
1778
Rooster Service-placemat, Red Black
1779
Embroidered Baker Teatowel, With Bowl And Wisk
1780
Handmade Casserole Carrier And Burrito Carrier And
1781
Handmade Seat Covers
1782
Hand Woven Purse, Green Yellow Orange
1783
Hand Knitted Sachel Bag, Blue With Stars
1784
Long Strap Exp Woven Grass Bag
1785
New Sloggers Tote Bag, With Rain Fly And
1786
Mountain Thunder Burlap Tote Bag With Liner
1787
Rubber Chicken Bag, Zipper Closure
1788
Vintage Hand Tooled Leather Purse, Floral Tooling
1789
Straw Floppy Hat And Black Felt Hat
1790
Collage Pendant And Beaded Necklace Earring Set
1791
Wil-aren Originals Hand Made Butterfly Belt Buckle
1792
Red Zipper Clutch & Black Fold Wallet Marked Coach
1793
Leather Fossil Bag, Black Leather Bill Fold And
1794
Black Leather Wallet And Zipper Clutch
1795
Pair Woven Shoulder Bags, Peach And Yellow
1796
Vintage Rolled Style Rag Rug, Red Green & White
1797
Vintage Hand Knitted Tuffted Pile Round Rug 33.5"
1798
Vitnage Braided Knot Rug, Short Oval Multi Color
1799
Vintage Rolled Style Rag Rug, Purple & Cream
1800
Assorted Yarn And Storage Tote
1801
Cuddletown Fluffy Dog Bed, Floral Burgunday 35"
1802
1940s Sleepy Eyes, Soft Body Doll, Molded Hair 19"
1803
Strawberry Shortcake Doll And Musical Mouse
1804
Raggedy Ann And Andy Dolls, Wood Faces, Ceramic
1805
1966 Christie Barbie In Swimsuit, Bendable Legs
1806
1958 Midge Bubble Cut Red Hair Barbie, Pencilskirt
1807
1969 Skipper Doll Red & White Hawaiian Pants & Hat
1808
Pair Of 1966 Ballgown Barbies, Bendable Legs
1809
Pair Of 1966 Beach Barbies, Bandable Legs
1810
Pair Of Ken Dolls, 1968 Blue Coat, 1988 Tuxedo
1811
Pair Of 1966 Barbies, Holiday Gown, Spring Dress
1812
Pair Of 1968 Ken Dolls, Army Ken & Mod Ken
1813
1960 Graduate Ken Doll, Non-benable Legs
1814
1960 Tuxedo Ken Doll, Non-bendable Legs
1815
Pair Ballgown Barbies, 1966 Gold Dress 1987 Black
1816
Stuffed Vintage Plush Kitty
1817
Set Of Vintage Barbies, 1963, 1966, 1967(x2), 1969
1818
Pair Of Small Barbies And Pair Of Mini Dolls
1819
1984 Micheal Jackson Doll, Tuxedo, Mmj Productions
1820
Two Big Bags Assorted Mini Dolls
1821
Assorted Barbies Accessories
1822
Assorted Barbie Clothes
1823
Assorted Greeting Cards And Stationary
1824
Greeting Cards Box Sets, Vintage Floral Coasters
1825
Green Acres Musical Cookie Barn 11", And
1826
Sony Noise Cancelling Head Phones
1827
Assorted Dresser Dolls- Porcelain Brush Holder,
1828
Antique Doll, Believed To Be Paper Mache, Dressed
1829
I Am The Boss Vintage Tin Toy, Linemar Toys, Japan
1830
Vtg Cast Iron Multi Hook, Cast Iron Brass Hardware
1831
Vintage Glass Knobs And Handles
1832
Set Of 4 Vintage Silhouette Pictures In Convex Bub
1833
Antique Hand Mirror, Painted Scene On Reverse,
1834
Vtg Rhinestone Alarm Clock, Semca Clock Co Germany
1835
Assrtd Lot- Brass Tub, Vtg Letter Openers Ans Pens
1836
Sterling Silver Giant Thimble Shot Glass
1837
Miniature Bottle Phone And Other Bottles
1838
Assrtd Lot- Felt Baby Shoes, Mexican Chicken,
1839
Vtg Chic Deviled Egg Plate And Farmyard Platter
1840
Assorted Floral Plates
1841
Antique Sewing Machine Drawer And Clothes Pins
1842
Vtg Colored Dishware- Orange Bauer, J&g Meakin,etc
1843
Assrtd Neck Scarves- Red Floral, Black, Purple,etc
1844
Assrtd Neck Scarves-knit Grey, Purple, Pink, Etc
1845
Assrtd Neck Scarves- Orange, Brown, Leopard, Pink
1846
Pink Mongolian Sheep Fur Throw Pillow
1847
Pair Vtg Throw Pillows, Adolphus Rice Bag Pillow &
1848
Pair Of Vintage Bohemian Patchwork Throw Pillows
1849
West Marine–air Dryer With Fan, Dehumidifier,
1850
Cassette Tape Collection And Case
1851
Mishmash Lot- Matches, Matchbook Notepads, Jacks,
1852
Kem Playing Card Deck, Great Condition
1853
Three Vintage Atlas E Z Seal Quart Jars With Lids,
1854
Four Vintage Blue Ball Perfect Mason Quart Jars
1855
Case Of Wide Mouth Ball And Kerr Mason Jars, Box 1
1856
Case Of Wide Mouth Ball And Kerr Mason Jars, Box 2
1857
Case Of Wide Mouth Ball And Kerr Mason Jars, Box 3
1858
Case Of Wide Mouth Ball And Kerr Mason Jars, Box 4
1859
Assorted Mason Quart Jars With Lids
1860
Assorted Mason Quart Jars Without Lids
1861
Vintage White Metal Stool, Upholstered Seat,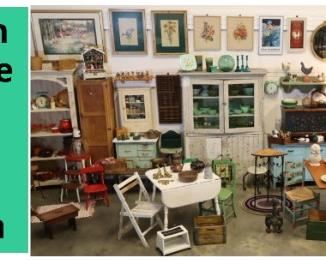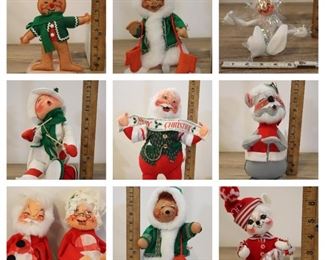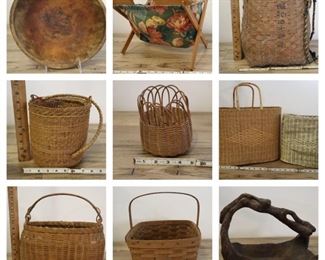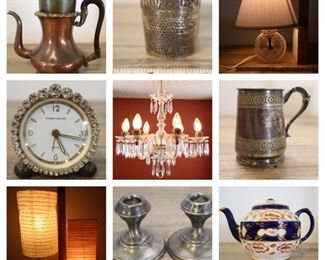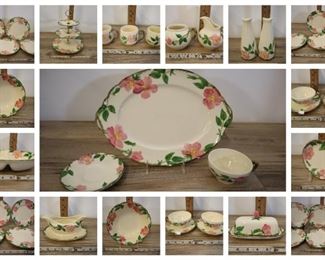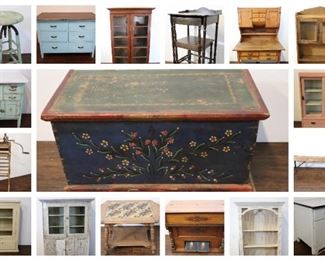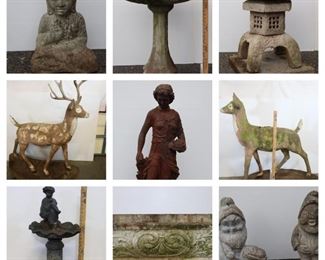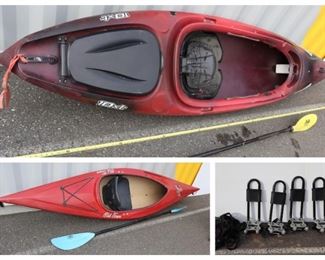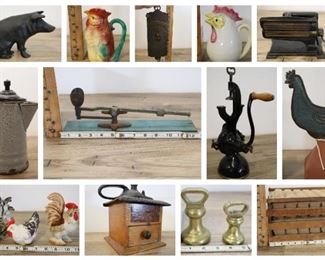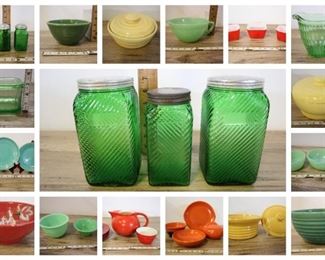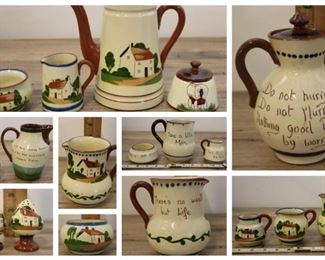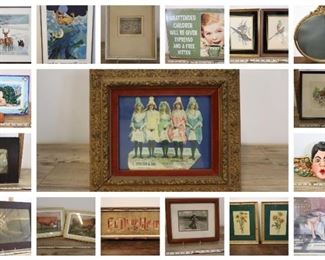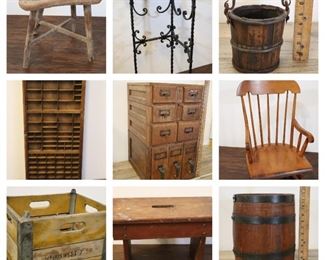 Thank you for using EstateSales.NET. You're the best!