1/2 PRICE SATURDAY SOUTH WEST EVERETT ESTATE by PRO ESTATE SERVICES
estate sale
•
1
day sale
•
sale is over
Terms
PLEASE BRING HELP FOR LOAD OUT---WE CAN NOT HELP---WE HAVE NO STRENGTH LEFT---THANK YOU FOR UNDERSTANDING
Terms and Conditions: ******Cash and Credit Cards only (WE WILL BE CHARGING 3% FOR USE)******Tax will be collected******Dealers-Need a copy of resale certificate******NO refunds or returns******NO PUBLIC RESTROOMS******We will not take emails or calls for pricing or previews******no early sales******Signup sheet for entry order will be out about 7 AM THURSDAY ******BRING HELP FOR LOAD OUT--WE CAN NOT HELP******Not responsible for Accidents or Injuries*********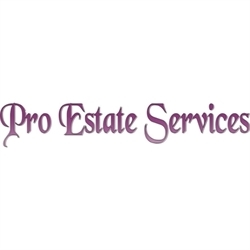 1/2 PRICE SATURDAY
IMPORTANT
Resellers MUST supply a printed
8.5 X 11" copy of their PERMIT
2 Separate Entrances
2 Separate Lists
List 1 Entrance house at front door
List 2 Garage/Basement at front door
Garage/Basement Down Driveway
(Park at Evergreen & Madison to wait for an address--2 or 3 Miles West on Madison)
SOUTHWEST EVERETT ESTATE
PRO ESTATE SERVICES
Parking problem---"Der Ain't Any"
This is tough--not much we can do
Lots of tools & power tools
Lots of Hardback Books
Pictures up now
We have a new bandsaw
(never used)
Also, Table Saw--Lathe--Planer
IMPORTANT
Resellers MUST supply a printed
8.5 X 11" copy of their PERMIT
Livingroom
Books, Books, and More Books
Sets: Complete Set of Combat and Survival, Great Ages of Man, Several American Heritage series, Partial set 21 of Britannica's Great Books, Pictorial History of the Second World War,
War & Weapon books including The Official Military Atlas of the Civil War, Bay of Pigs, Several Vietnam Books, Modern Handguns, Nuclear Battlefields, Legend, Memory and the Great War in the Air, Space Weapons, The American Battleship, Tanks, Battleships 1856-1919, War Planes, Inside the Third Reich – Speer, Secret Wars, The General who Marched to Hell - Sherman. Many More
Native American Indian books, Teachings of Nature by Adolf Hungry Wolf
Local History Books, Grays Harbon, Everett and Seattle
History: Presidents – complete History, The American Image – Photographs from the National Archives 1860-1960,
Biographies: Kennedy, Reagan, Robert E Lee, Stonewall Jackson, Jefferson, Lincoln, Grant, J Edgar Hoover. Marilyn Monroe, Lauren Bacall, Tesla – A Man out of time,
Artbooks: Chihuly book, Paintings in the Hermitage, Paintings in the Louvre, Paintings in the Musee d'Orsay. The world of Leonardo, The World of Michelangelo, The World of Titian, Artists of the Old West, Frontier Art Louis L'Amour, Norman Rockwell books,
Automobile Books: Antique Automobiles, The Automobile – 250 Classic Cars, 50 Years of Automobile Design, Detroit Dream cars
Large collection of Louis L'Amour Books, Lots of paperback books
Diningroom
Aeon Portable Air Conditioner (Like New)
Christmas,
Dining Table,
Dish Set,
Glassware,
F & L Pitcher Christmas
Books
Kitchen
Canned Food,
Packages of Food,
Cookies,
Microwave,
Coffee Maker,
Books,
Glasses,
Cups,
Food,
Spices,
Boy Cookie Jar (Arm Chip),
Cleaning Stuff,
Other Kitchen Stuff,
Thermos,
Plastic Stuff,
Pots & Pans
Bedroom Right
Excellent Sideboard: (Possibly made by Saginaw) Pulls out to make a table with 8 leaves,
Large and Extra Large Men's Suits, Shirts, Pants, Winter Jump Suit (2 of Them)
Office/Bedroom
Art Stuff, Paints,
CD's, DVD's, VHS, (A lot)
BM Selectric Typewriter,
Metal Typewriter Table on Rollers
Flat Screen TV,
Office Stuff,
Corel Draw! 1. Cd's # 5, 2. 3.5 Floppy Disc. # 4, 5.0 Disc,
Computer Books
Falcon & Tanks Video Games,
Epson WorkForce 545 Printer,
Apc 350 & 650 Battery Backup,
Polaroid BT-0710 DVD,
LIVE CD Player DH30081,
Magnavox DVD-VHS ZV427MG9
Small Shelf unit
List for this entrance at front door
Basement/Garage
Sears lathe 103-23070
Toro Power Shovel Plus
Snapper Snow Blower
Sprunger 6 Inch Jointer Planer 7996
Vintage Craftsman Professional Lathe Chisel Set of 8
Craftsman Table Saw
Hair Dryer, Rollers of Solder, Lead Weights, Soldering Gun in Case
Fishing Boxes w/Gear
Drills, Router Bits
Kit to Fix Tarp Holders
Leather Tool
Boxes of Nails & Screws
Car Chems
Paint Brushes
Werner Step Ladder
Extending Ladder
Nice Wood
New Bandsaw (Never Used)
Wood Clamps
Planer
Electric Motors for Lathe & Planer
New Gas Edger & Gas Edger Used (Good Shape)
3 Torque Wrenches
A Lot of Hand Tools
Grinder
Craftsman Tool Box or 2
Werner Step Ladder
Extension Ladder
Black & Decker Jig Saw
Saber Saw
45,38,30-30, 30-06 New Empty $ells for Loading
Shot Gun Shells for Loading
Magazines
Buckets
Knifes
Rifle Stock
Pistol Handles
Arrows for Cross-Bow (Missing CrossBow)
Rifle Scopes
Lots of Holsters
Shot Gun Empty Shells for Loading
Gun Cleaning Chems
Gun Cleaning Kits
Sea Dye Marking for Rescue
Gun Loading Cloth
Powder Measuring Piece
45,38,30-30, 30-06 New Empty $ells for Loading
New Hatchets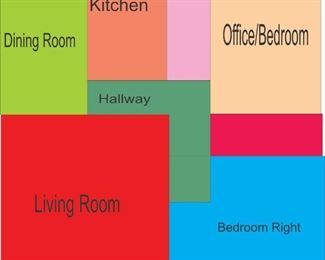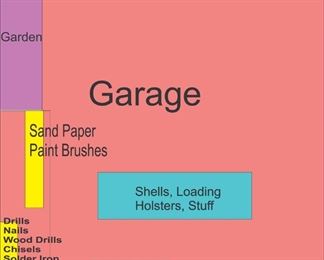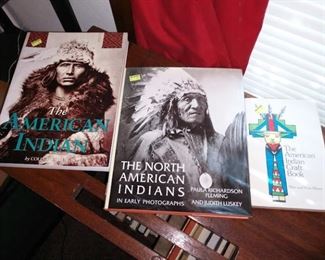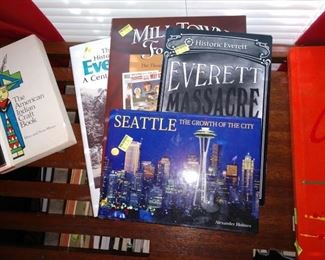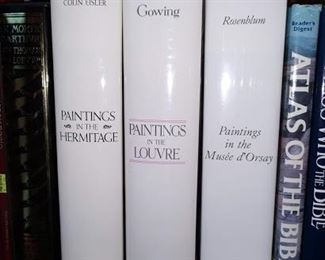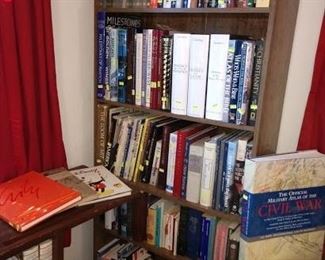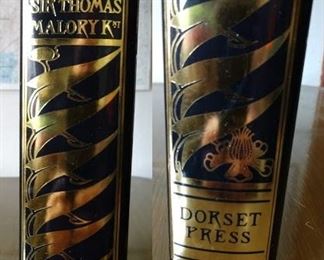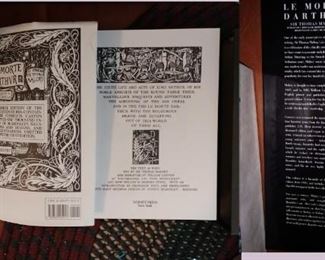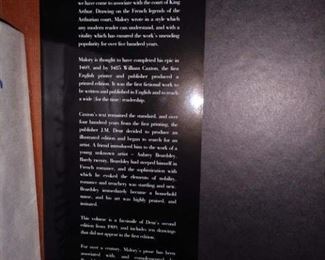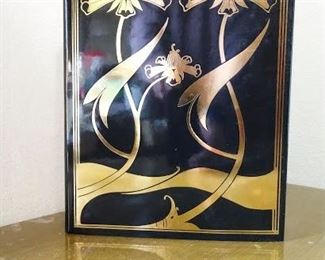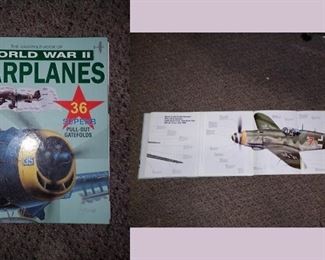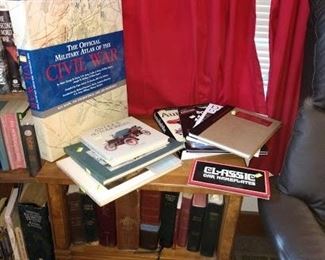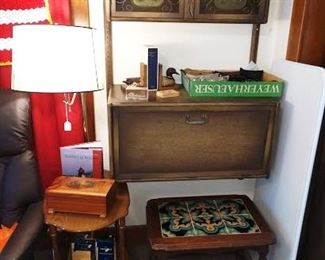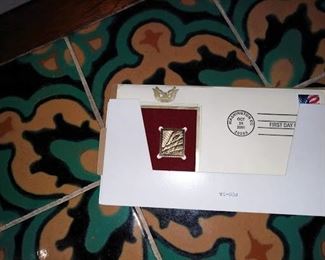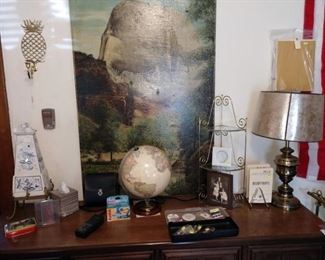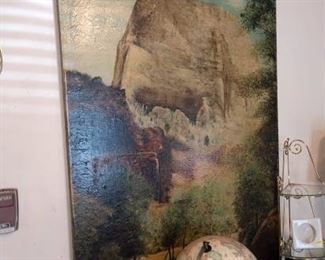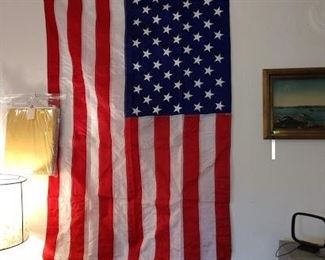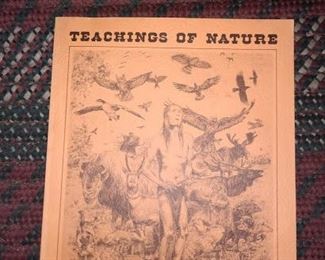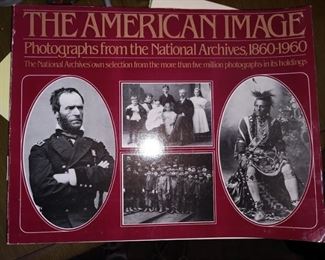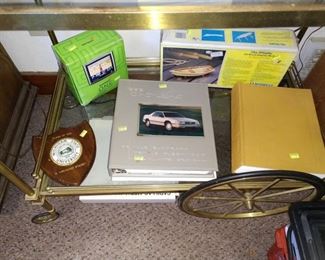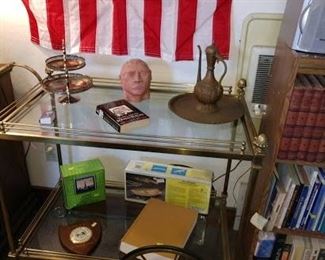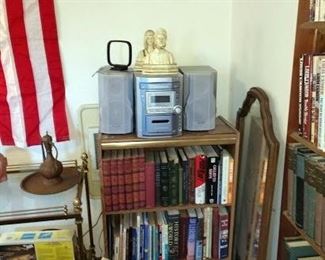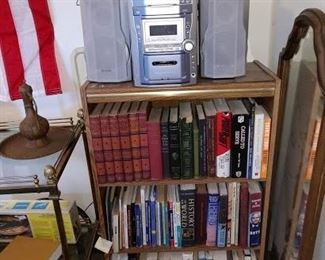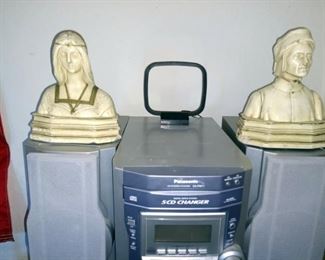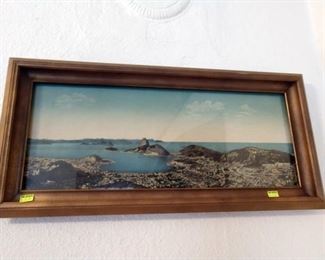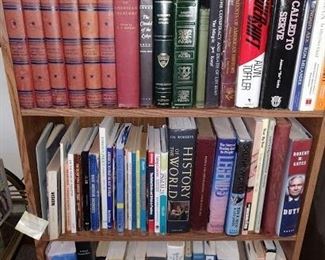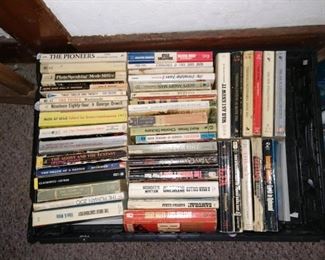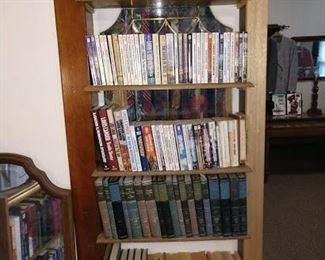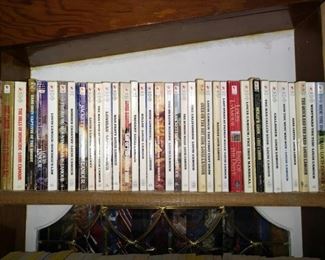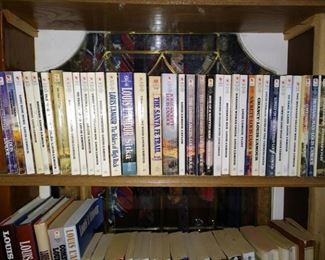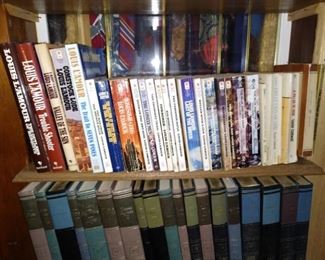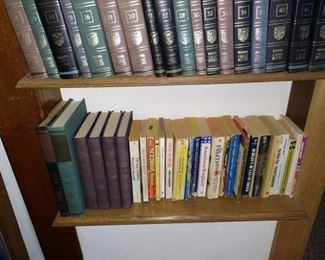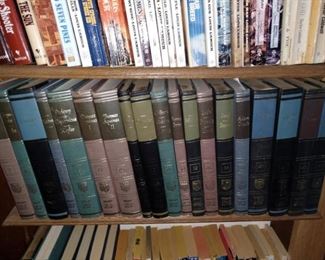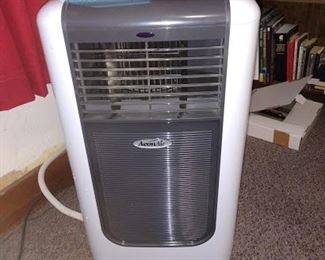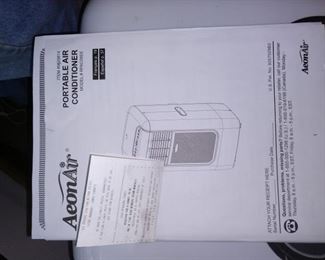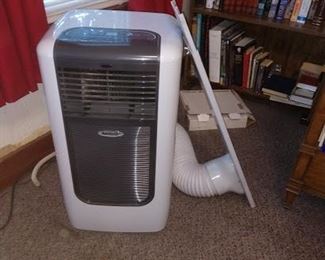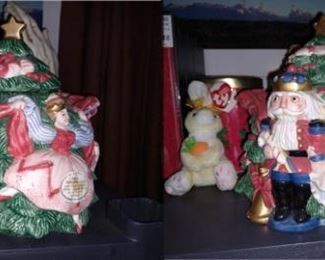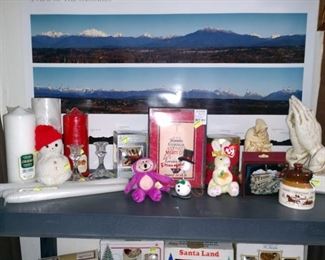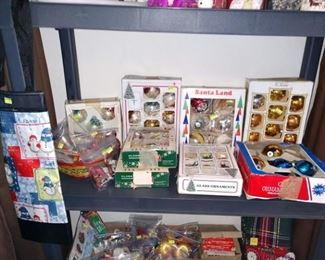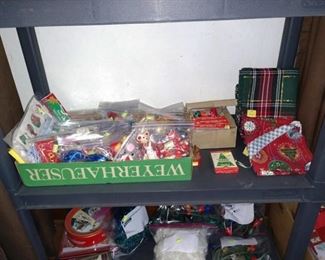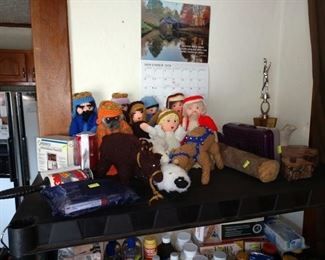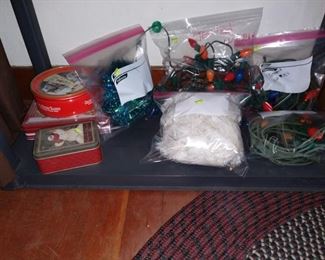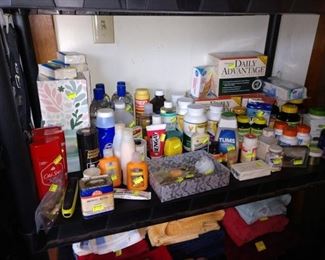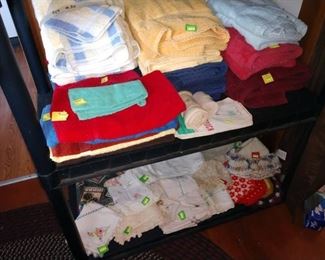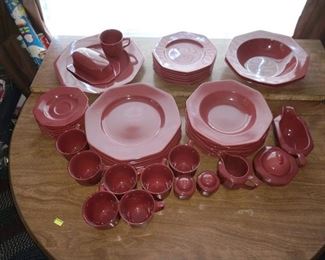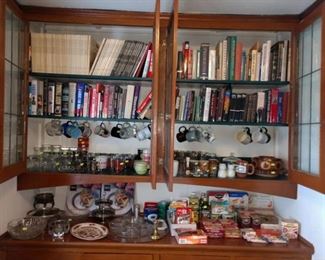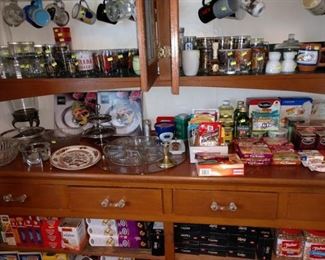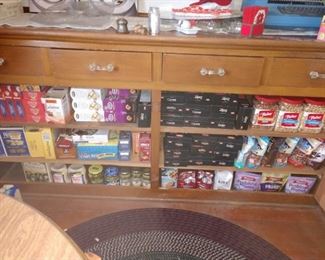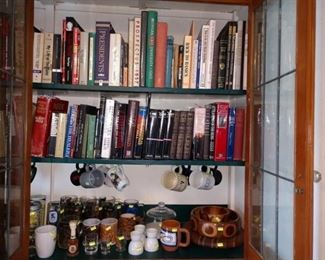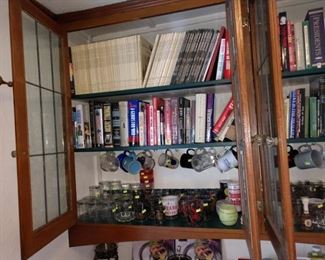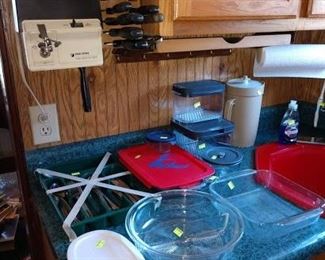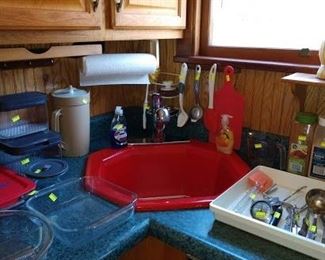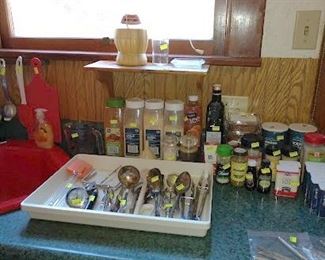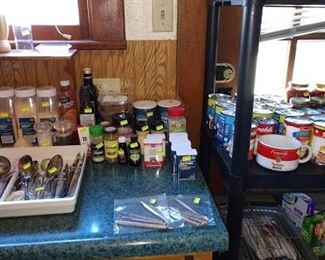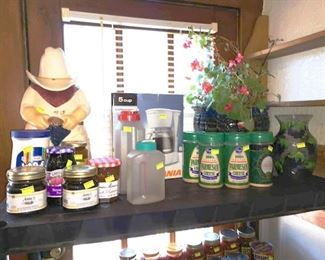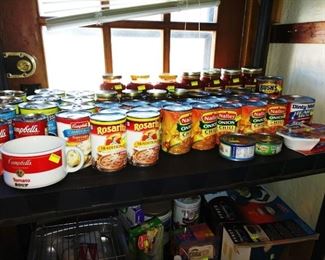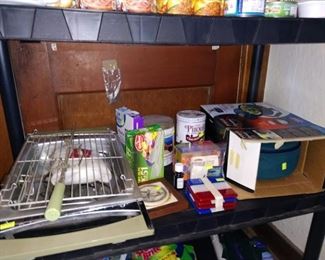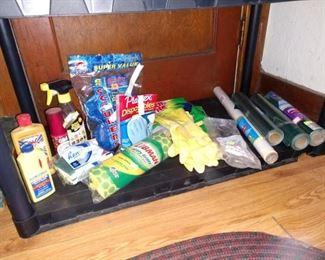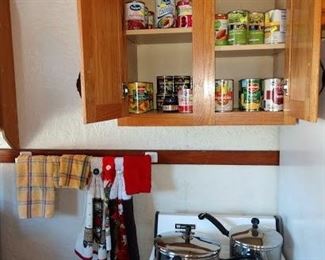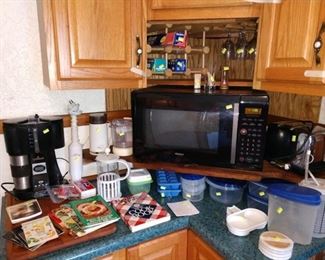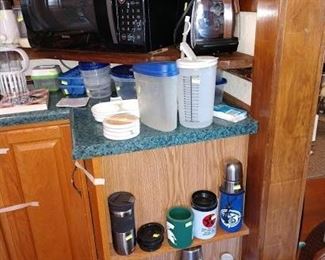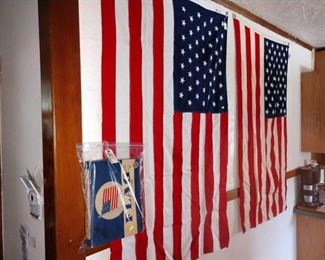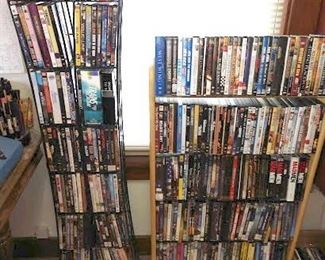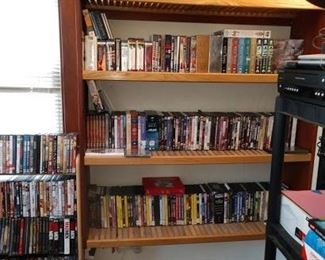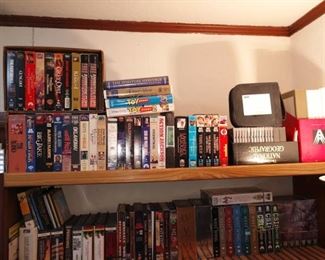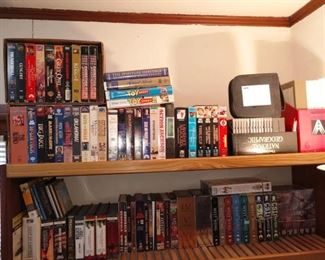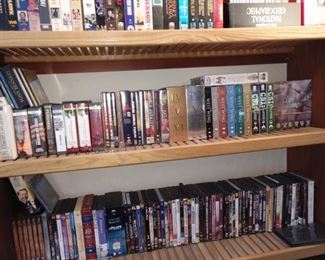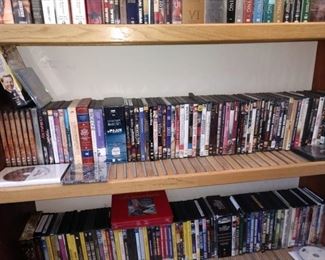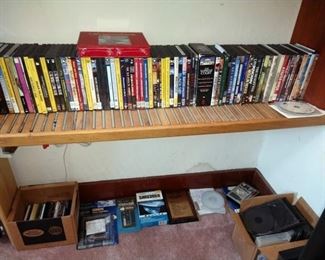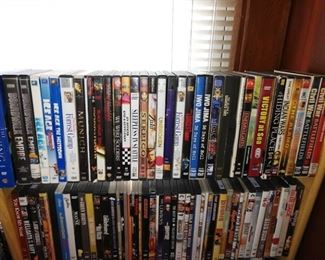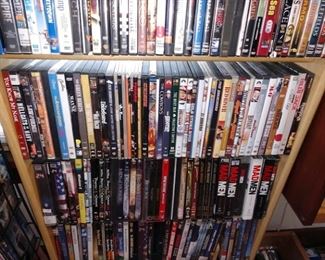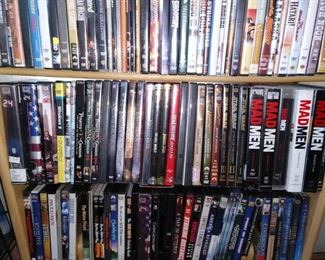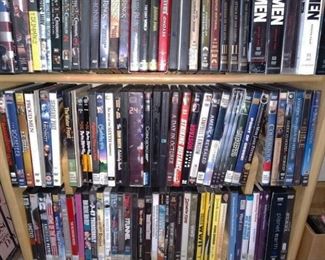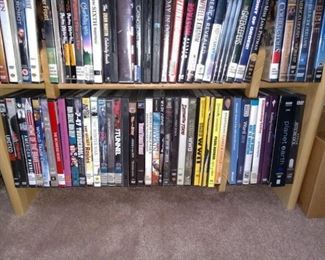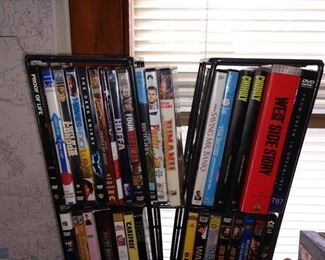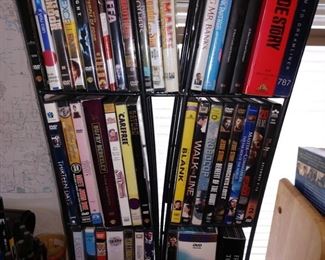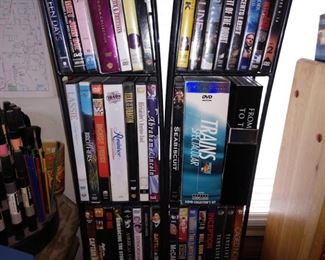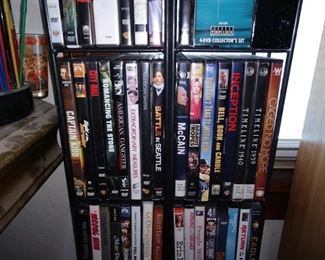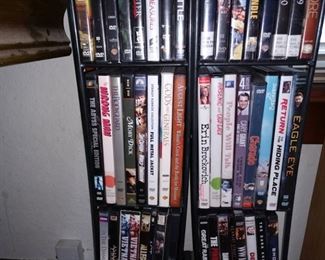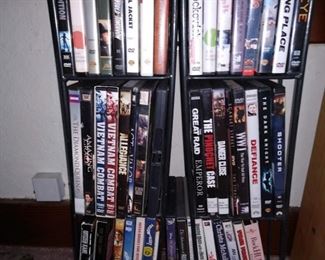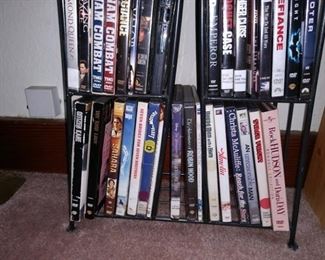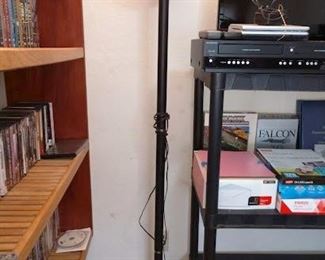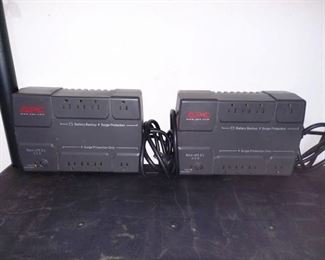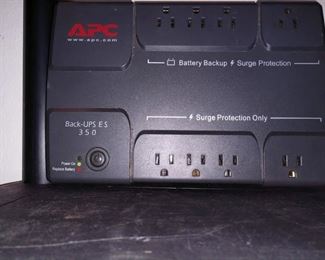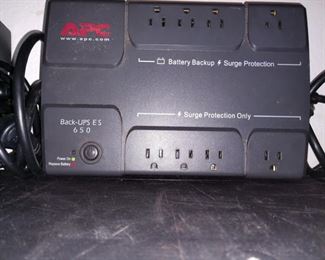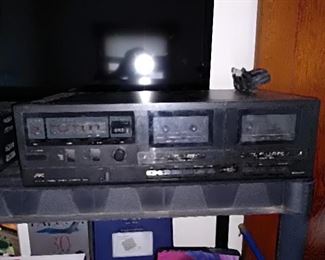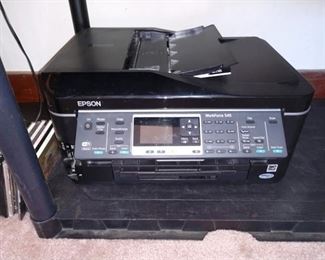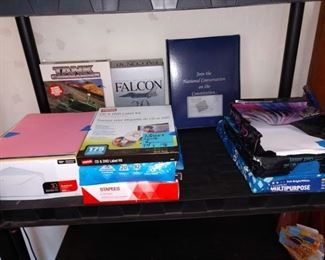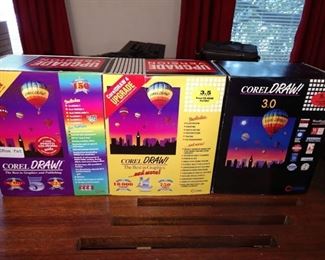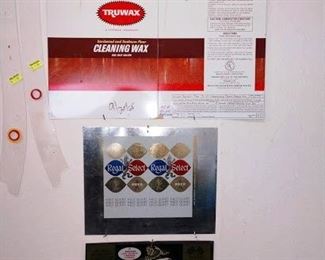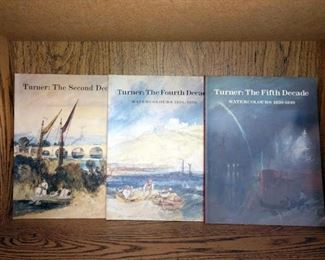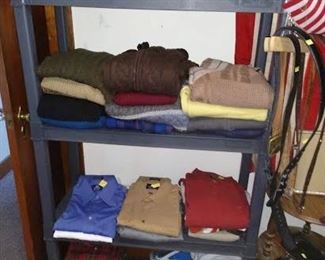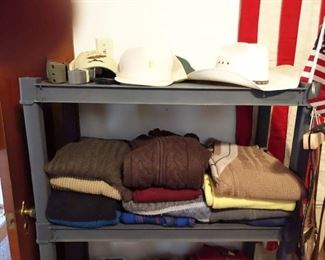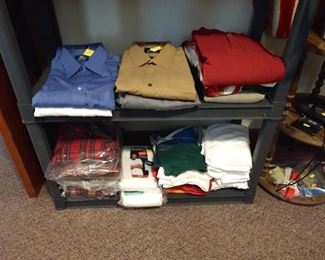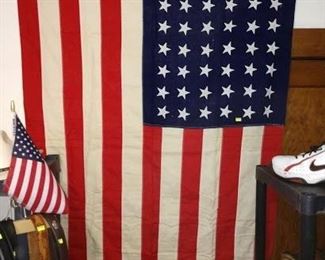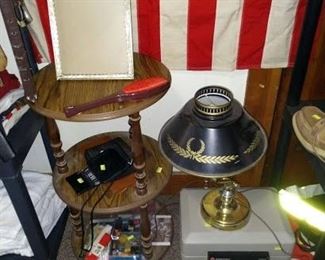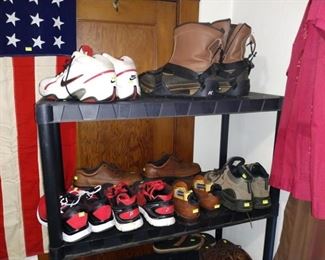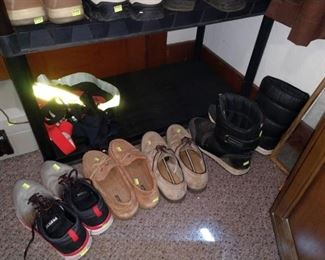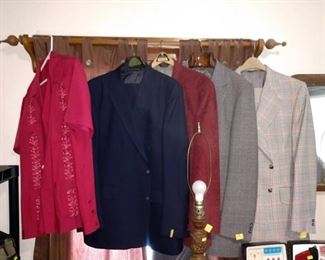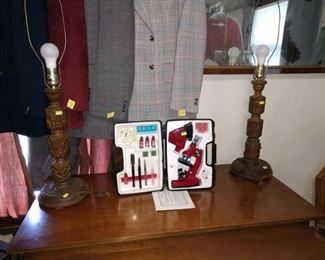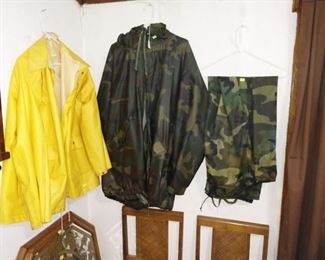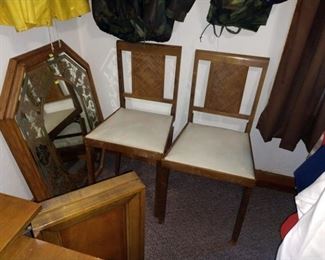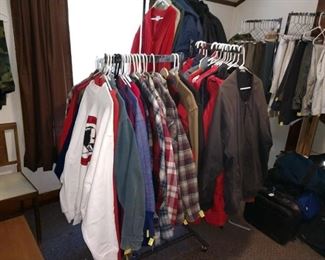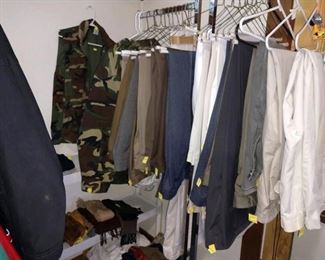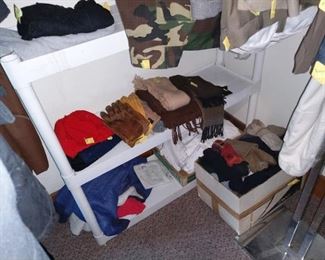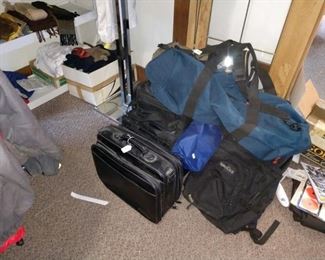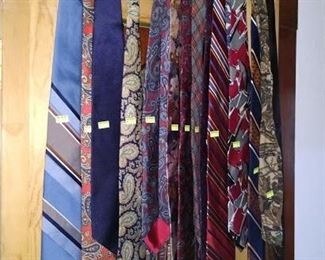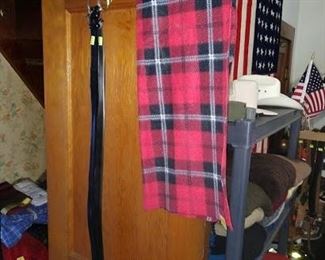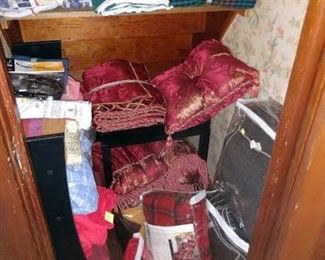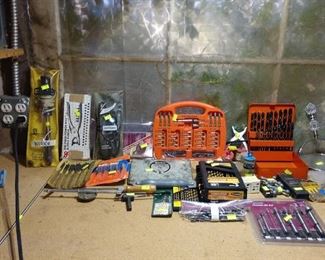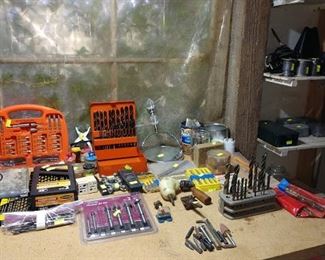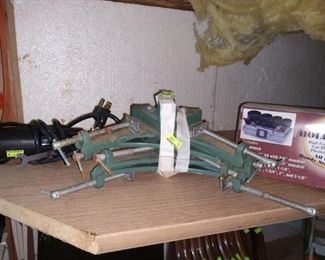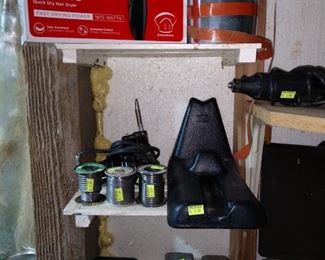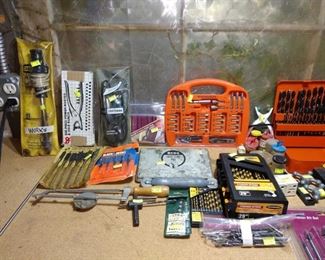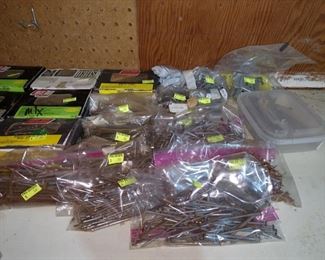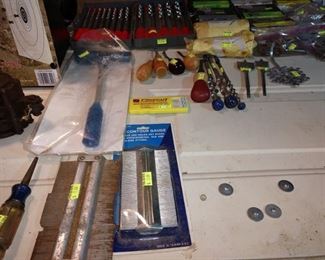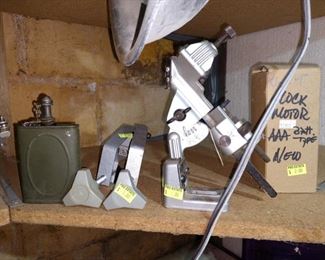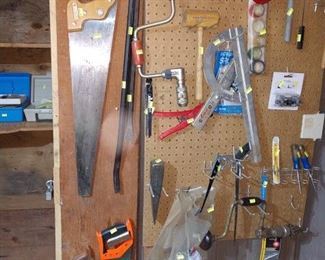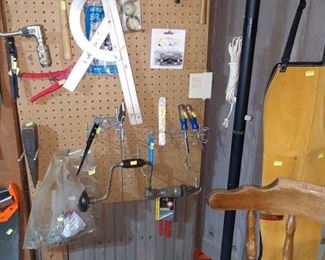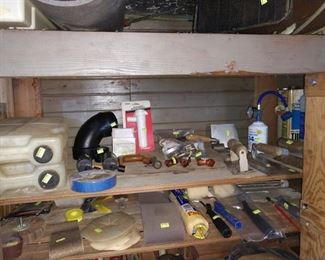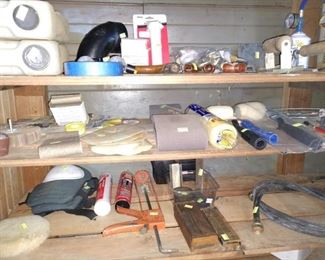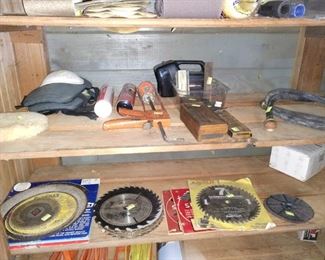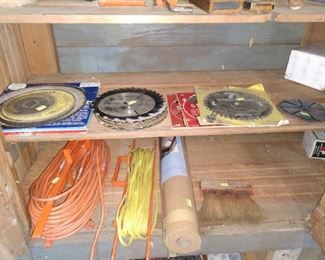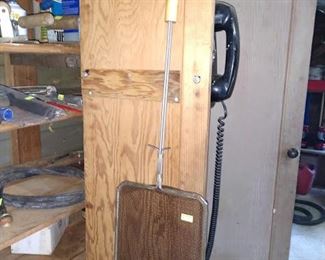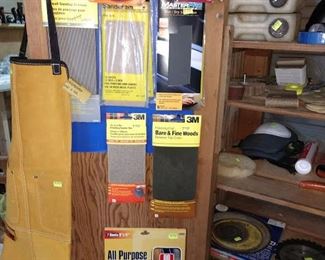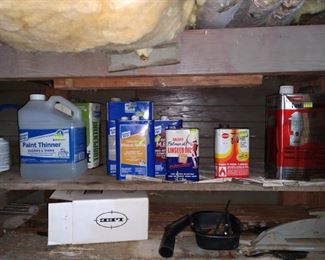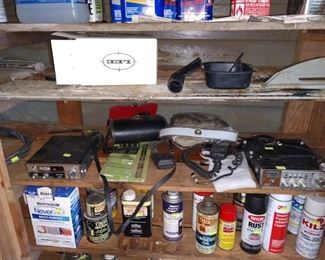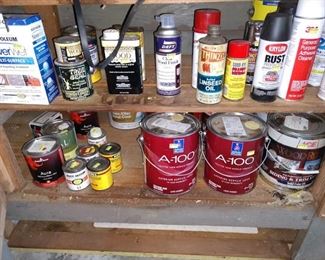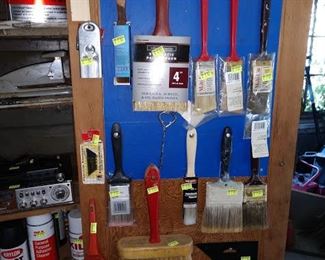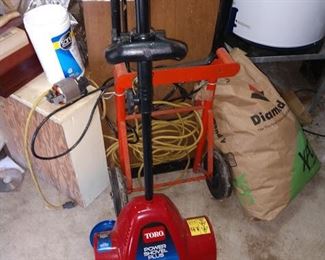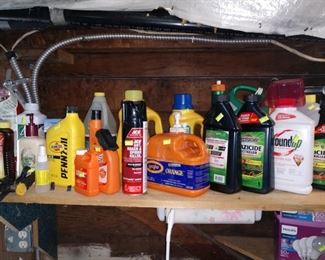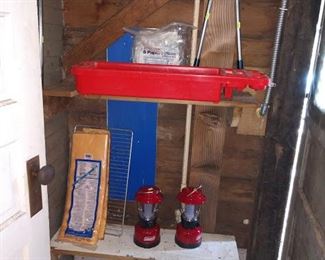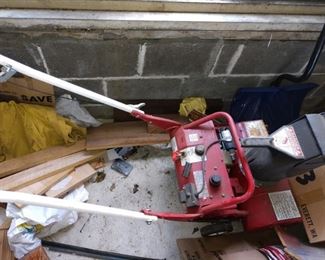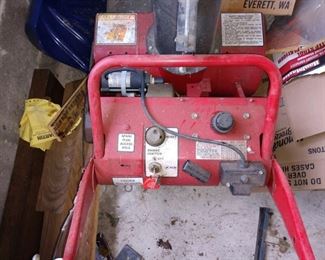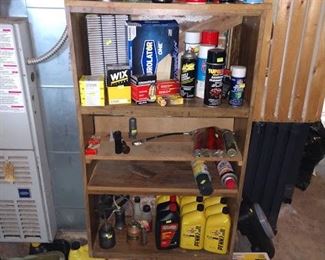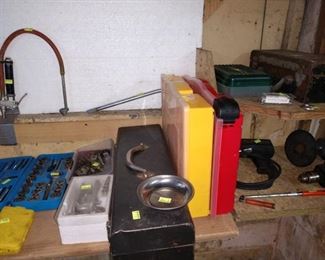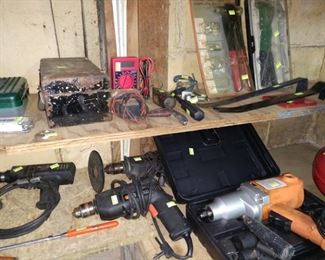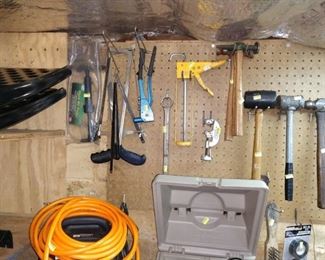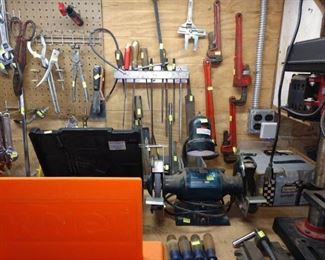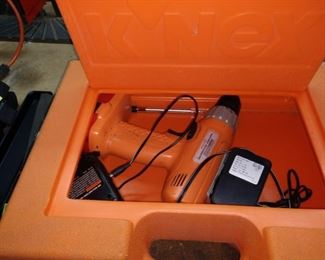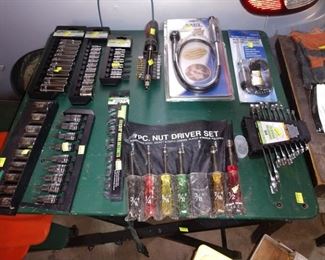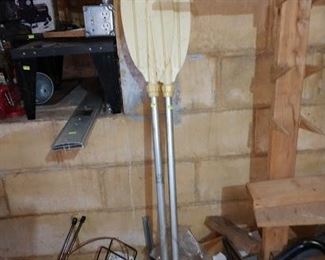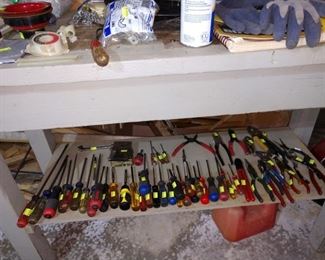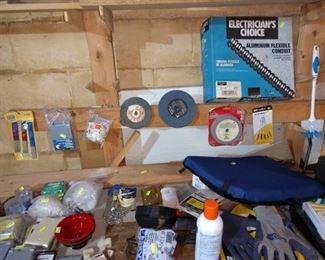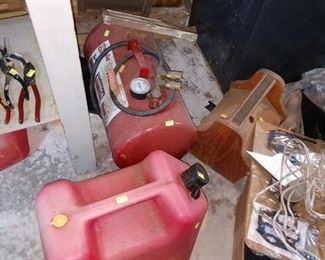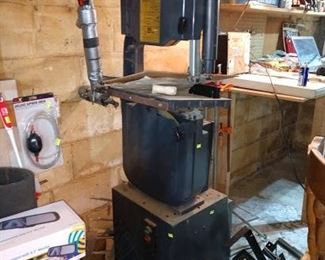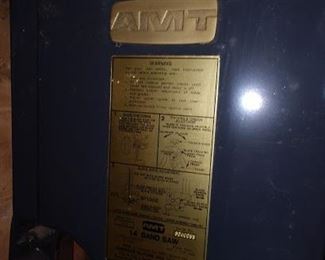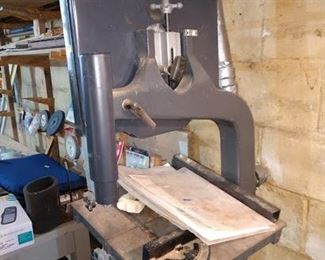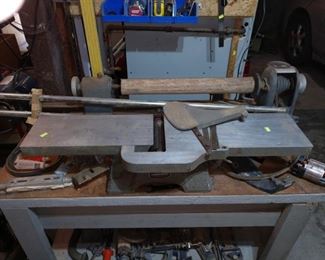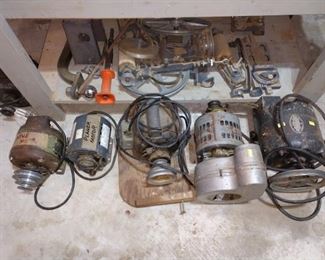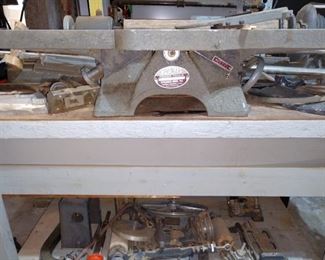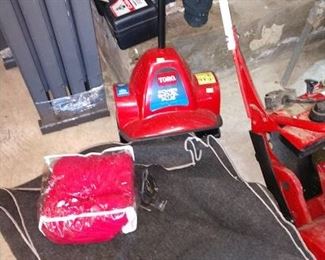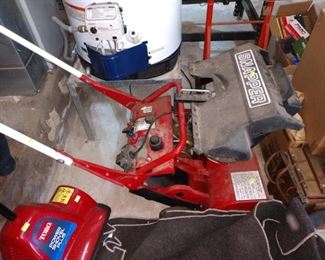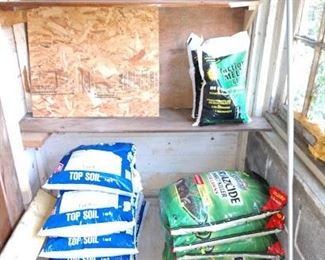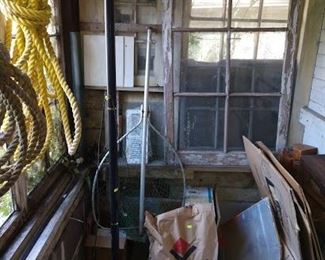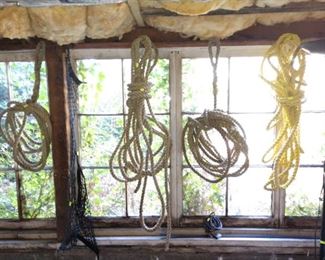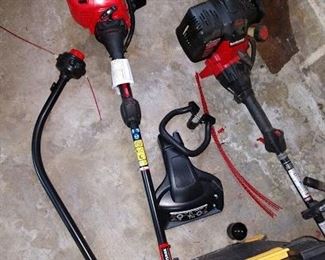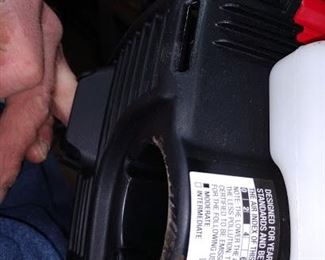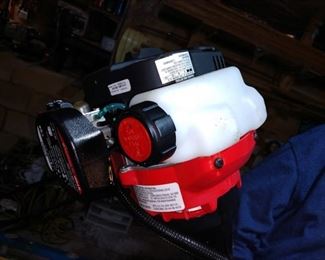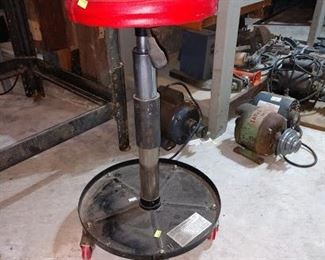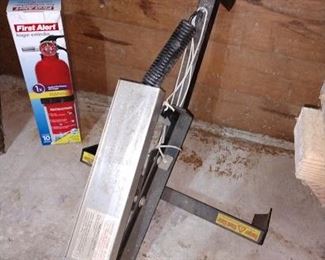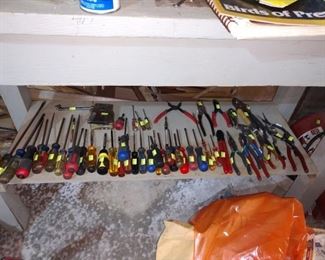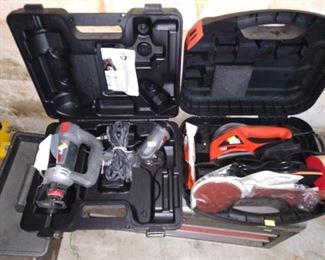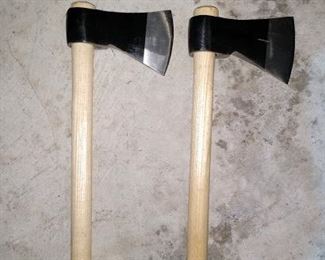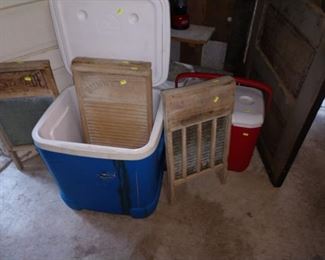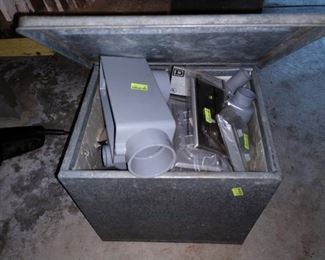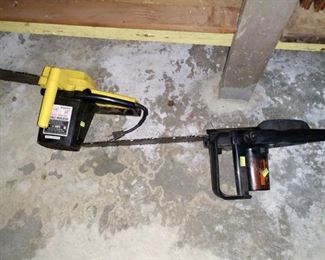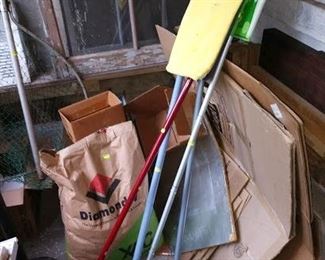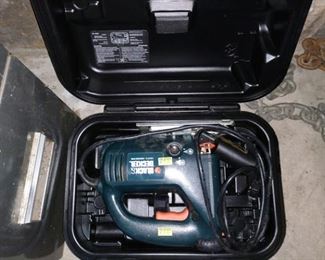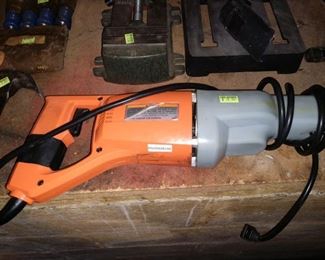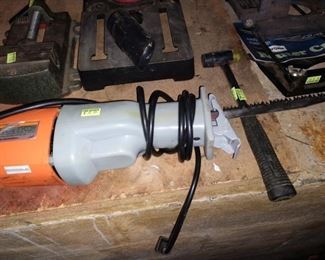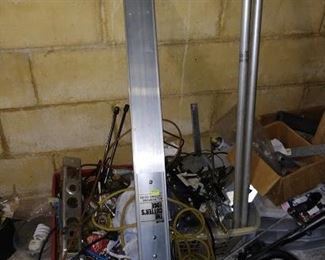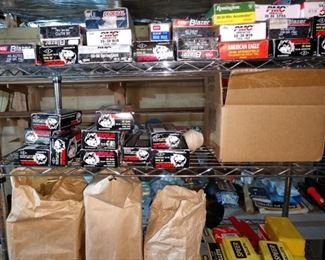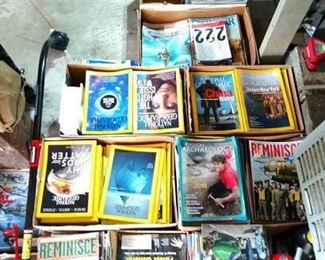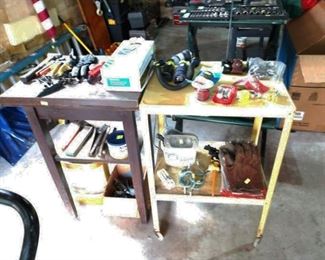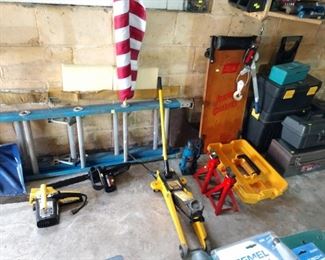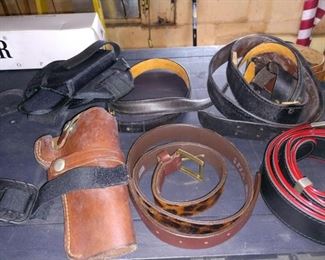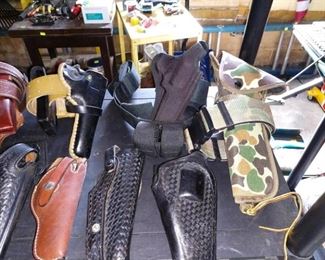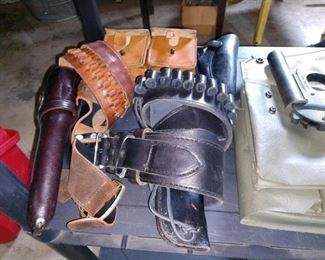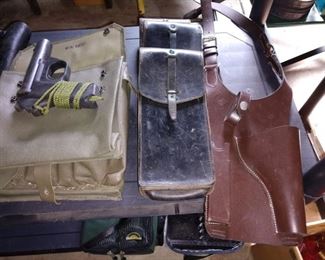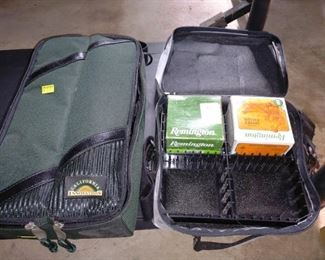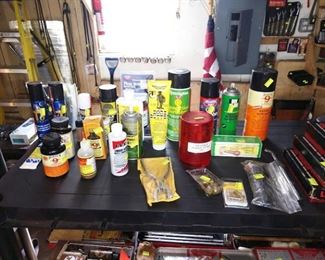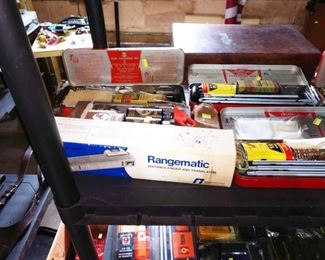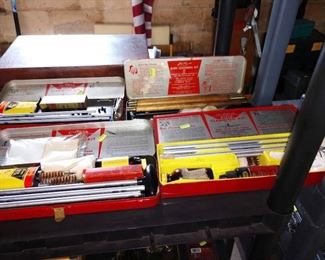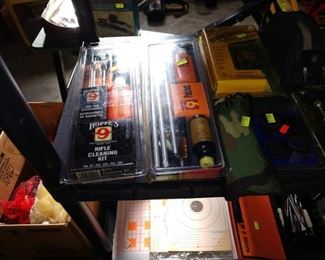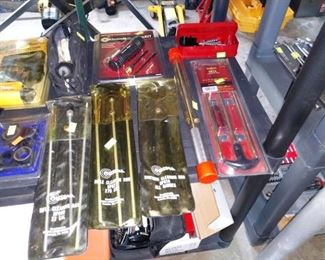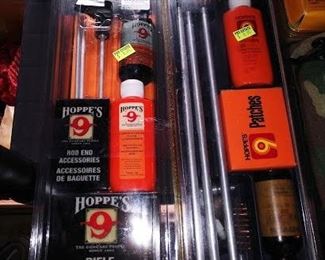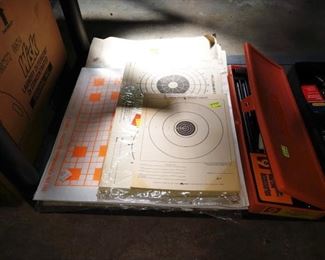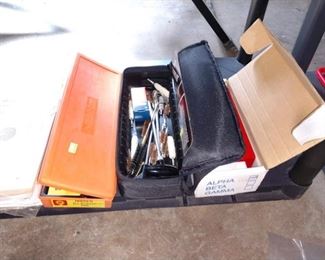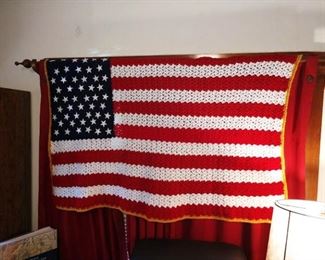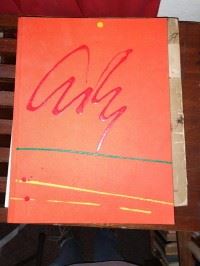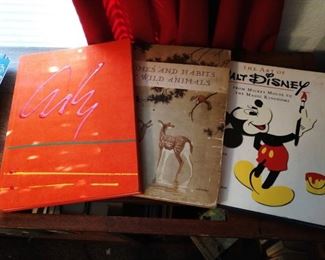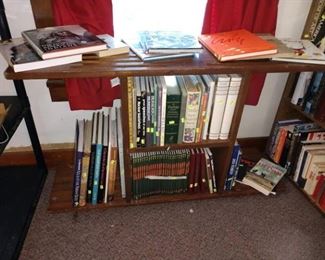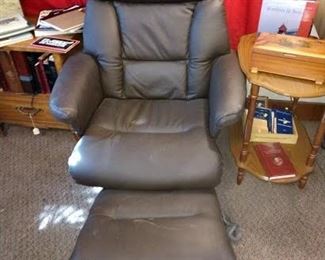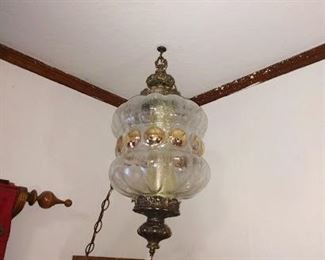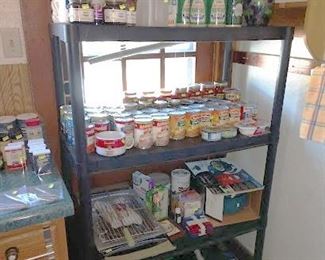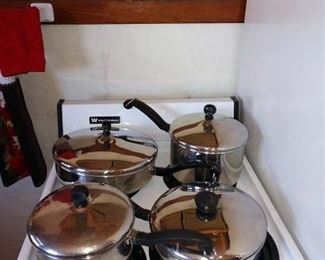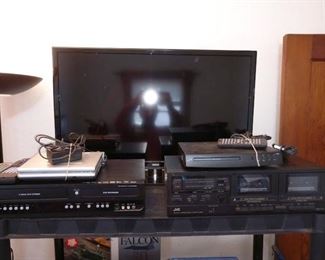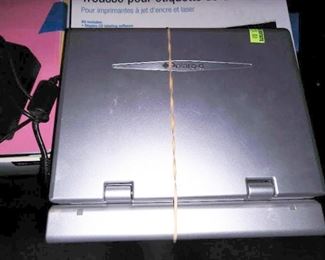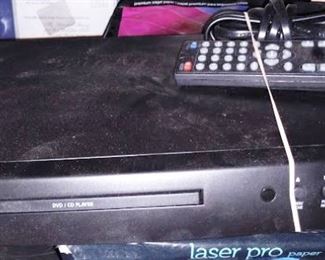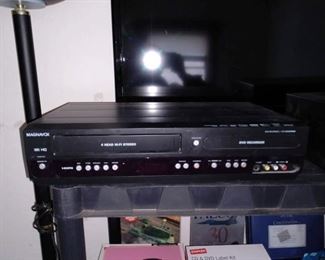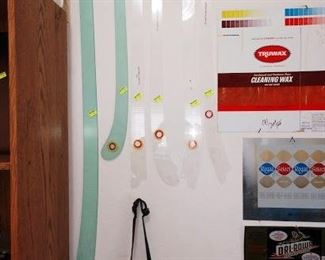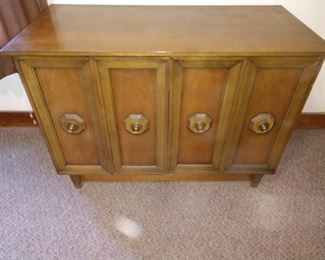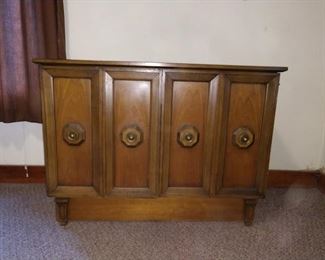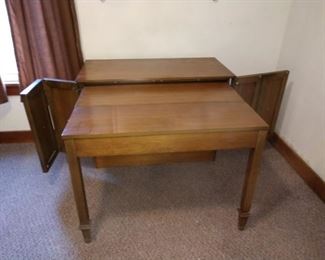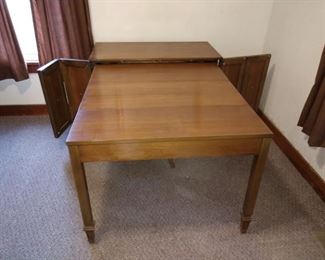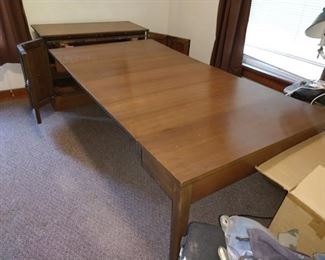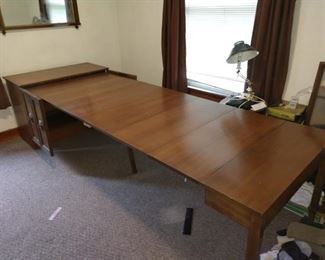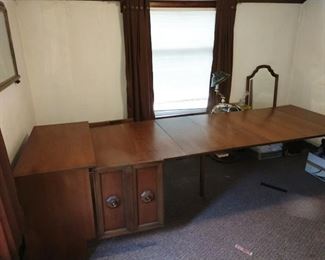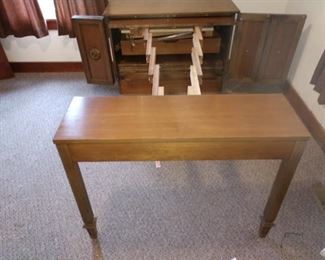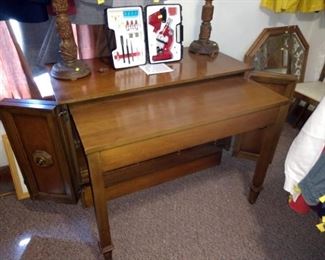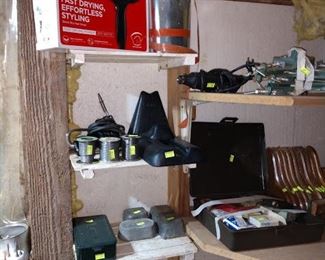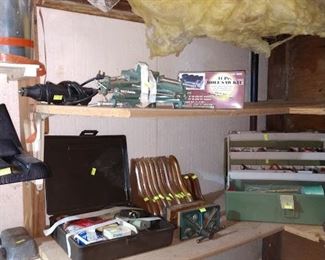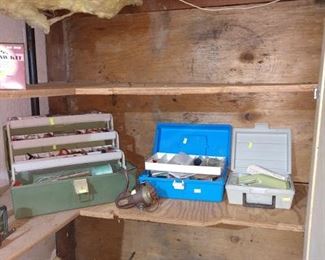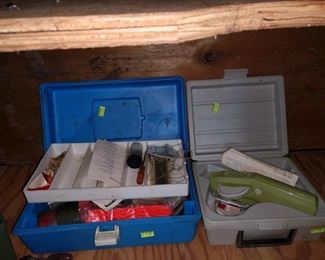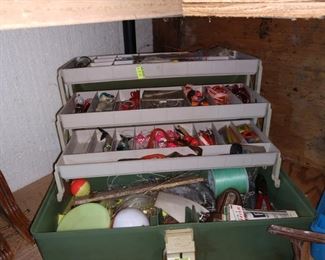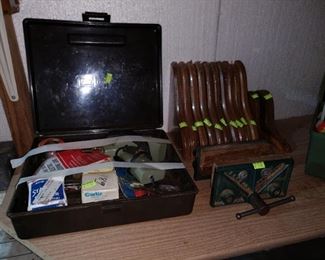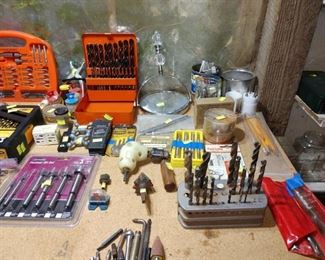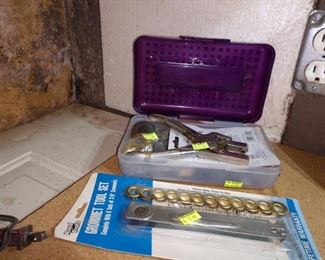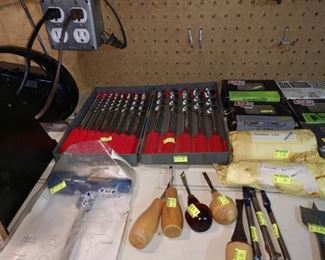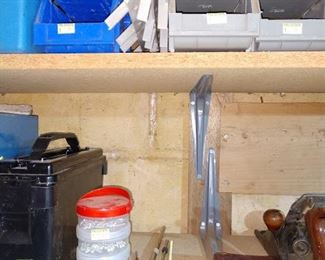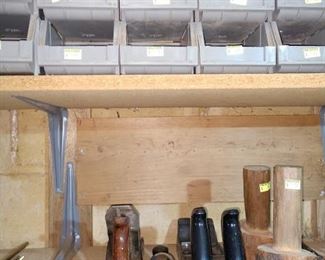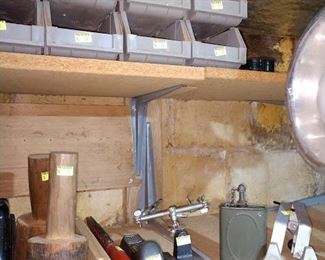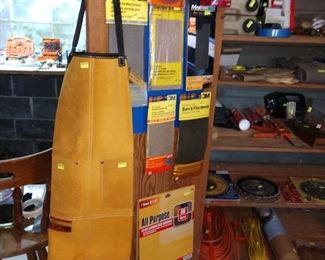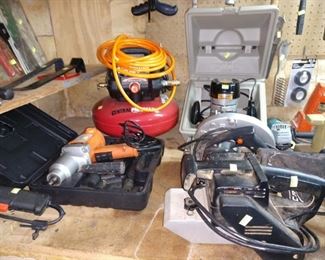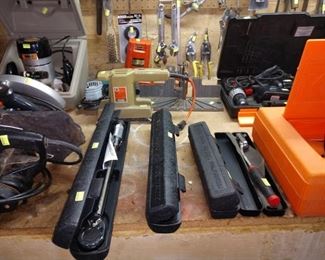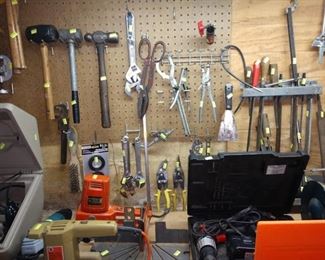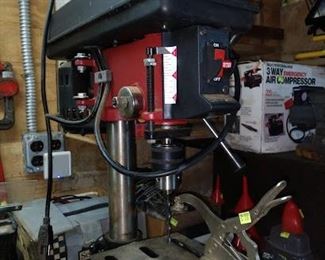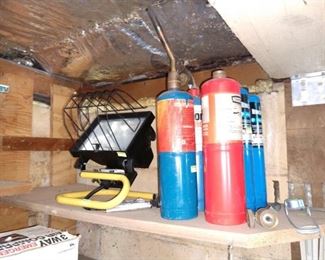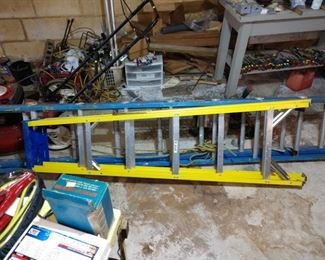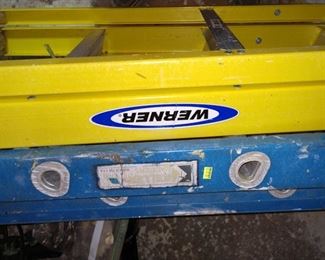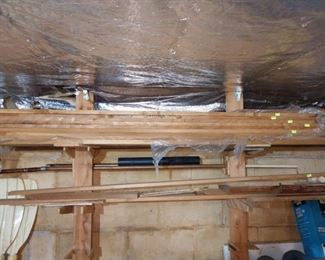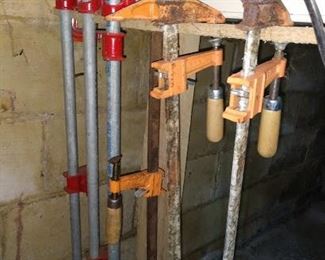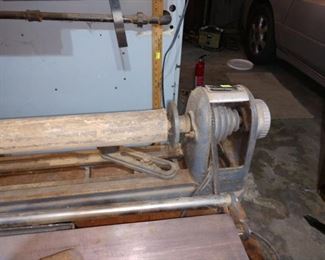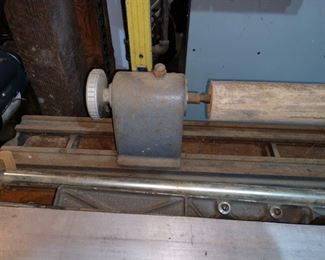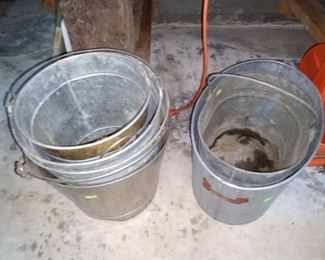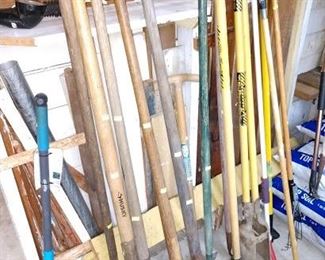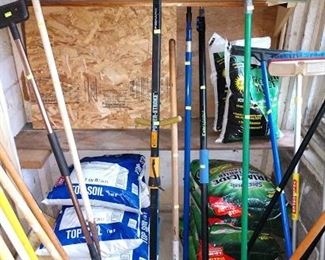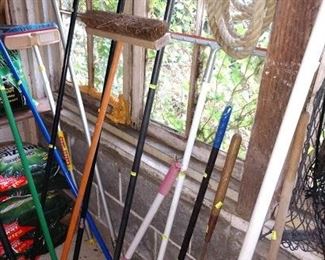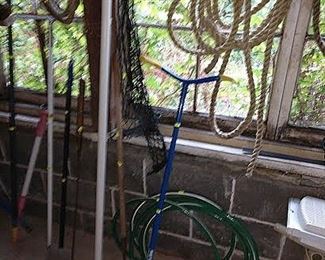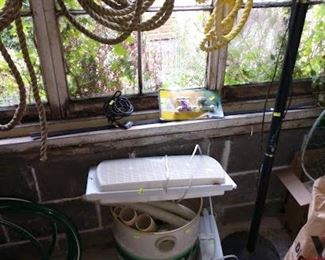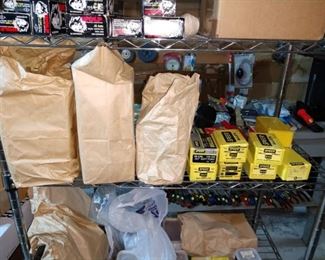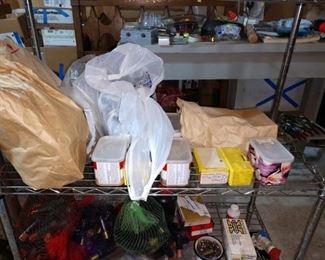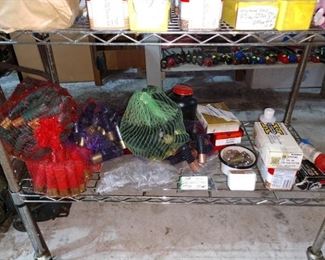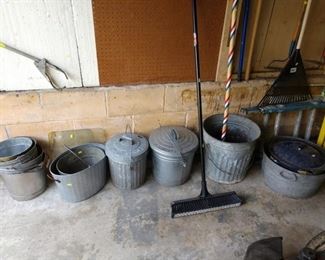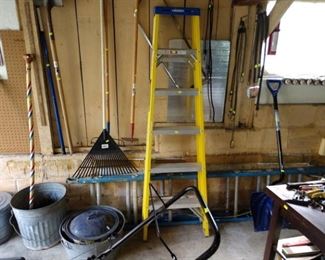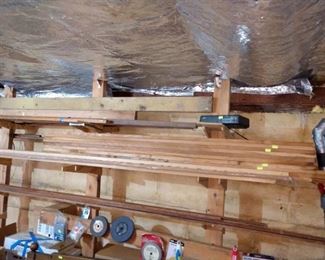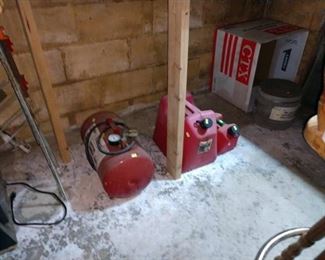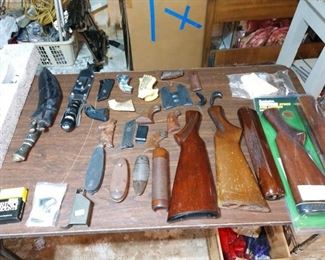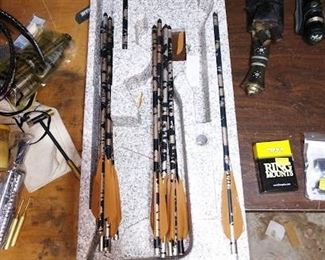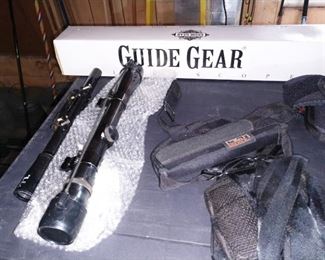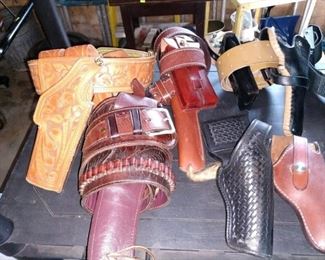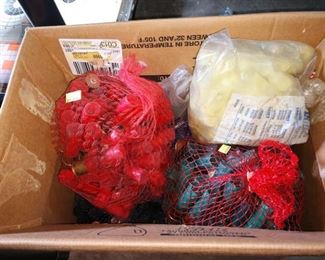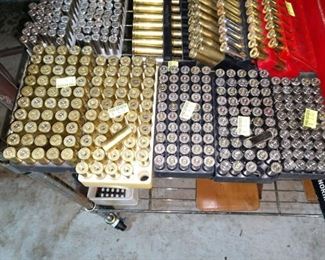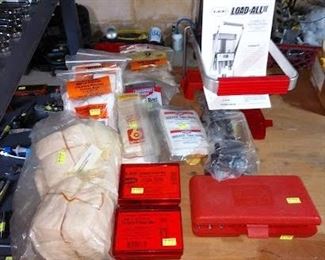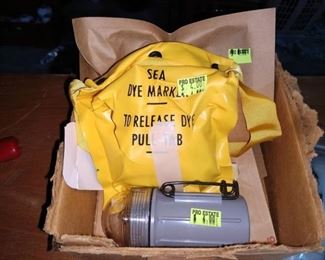 Thank you for using EstateSales.NET. You're the best!