**Girlfriends Massive Tool & Other Sale**50% off most items
estate sale
•
2
day sale
•
sale is over
Terms
What To Expect When Attending A Sale
Before the Sale:
The exact address for the estate sale will be published at 5 AM the day the sale starts. If you approach the property prior to 5 AM, don't be surprised if the occupants, neighbors, or the police call you a trespasser. We love the folks who shop our sales, but sorry–we will not bail you out of jail. Most homes have monitored alarm systems, and we remove all valuables from the home outside of sale hours.
Questions Regarding Sale Items:
If you call to ask about specific items in an upcoming sale, our office staff will do their best to answer your questions; however, they may not know more than what is already posted online. We do not give out pricing prior to opening a sale, and our set-up staff may not remember the condition or size of an item from one of the three houses they visit over the span of a week. Once the sale has opened, you may call us at (425) 829-3848 and we will do our best to answer questions, but please understand that the shoppers at our sale are our first priority and we will not hold items based on a phone call. Frankly, your best bet to get the item you want is to make arrangements to shop the sale.
Entry to the Sale:
Updated Estate Sale Procedures:
The health and safety of our shoppers & our staff is of critical importance to us. In this season we are making a number of adjustments in order to provide a safe and enjoyable shopping experience.
Please follow Washington state guidelines, wear masks until further notice, and please stay home if not feeling well.
Stay 6ft Apart: Please stay 6ft apart from other customers while shopping in the house. At times shoppers will need to wait to enter a room until other customers are finished.
** Pricing information will not be available prior to the sale. **
Sales Tax will be Collected
Credit/Debit cards (Chip only) may be available depending on internet services.
Please bring your own wrap, bags, boxes and help to move furniture and items purchased. Our staff will not be available to help move items. They are needed in the home.
Sorry, No pre-sales, previews or pricing information available prior to the sale.
Not responsible for accidents or injuries.
No refunds, exchanges or returns – all sales final.
Please inspect all items before purchase, and any electronics, test before you purchase.
**VALUABLES REMOVED NIGHTLY. EXCESS CASH NOT KEPT ON THE PREMISES.**
**Girlfriends Estate Sales allows those waiting in line to enter the property on a first come first served basis. This means the first people to arrive at the sale will be the first in the home when it opens. A limited number of people will be allowed into the home at intervals to ensure your shopping can be as safe and uninterrupted as possible. The larger the home, the more individuals allowed in at one time. If you arrive early or if there are a large number of attendees at the sale, you will need to wait in line to gain entry into the sale via The List.
The List:
A list may be used to keep track of your place in line. The list may not be posted before 5 AM on the first day of the sale. Shoppers in line control the list. Girlfriends Estate Sales staff may use the list to manage entry to the sale.
Shopping the Sale:
After entering the sale, you will find a variety of items available for purchase. If you see an item you want, pick it up and keep it with you if it is small enough to carry. Please bring your own open boxes (we try to provide some). Girlfriends Estate Sales will provide a holding area near checkout for larger items. If it is not possible to carry the item around, call one of the Girlfriends Estate Sales staff and tell them you want the item. They will mark it "SOLD" and write your name and phone number on the item for you. Please inspect and test items you wish to purchase. All items are sold as-is. We offer no guarantees, refunds or exchanges once an item has been purchased. Sales Tax will be collected unless you provide a valid reseller permit with the State of Washington.
All items purchased are "You-Haul".
We do not offer loading assistance.
There are many companies and apps on your phone who will move items for you.
Pricing:
In general, prices are not negotiable on the first (or only) day of the sale. We price all items as fairly and reasonably as possible. If it is a 1.5-day or 2-day sale, prices may be reduced at our discretion after the first day. If you would like to purchase an item for less than its marked price, please ask one of our staff for a bid card.
More about the Bid System
Bid cards are found by the checkout area and should be placed in the bid box. All bids must be at least 50% of the price marked (i.e., on a $300 item the minimum bid would be $150). Successful bidders will be notified after the first sale day ends. The winning bidder must make arrangements to pay for and pick up the item the next morning. Please do not bid on an item unless you intend to honor your bid! If the winning bidder cannot pick up the item, it will be offered to the next highest bidder or placed back in the sale and offered again to the public.

Thank you for your continued interest in our estate sales, and we look forward to seeing you there! If you have any further questions, please contact us.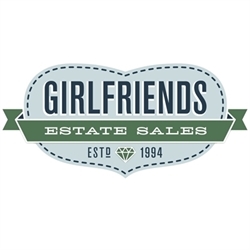 Girlfriends Estate Services
Home is Alarmed and security will be at sale and overnight. Homeowner is living there, please do not disturb.
Sign up for our newsletter. Email Beckymehtala@gmail.com
Covid precautions: All shopper must wear a mask. Please keep your social distance.
Note: This is a partial list of items. More items may be added as the sale approaches. More tools will be added and/or deleted after heirs arrive.
Furniture:
Lift chair, relatively new
Recliner
Bar stools
Bedroom set
Desk
DVD cabinet
Headboard
Dresser
Desk
Wooden chairs
Wooden small chests
Glass, Pottery & China:
Corning ware, casseroles
Corning cups
Corelle dishes
Pyrex bowls
Campbell soup mugs
Glasses
Pyrex measuring cups
Other:
Silver dollars and paper currency
75+ pocket watches & watches
Watchmaker tooling
Jewelers loops
Watch case press
Swiss precision craftsman's watch
Benrus waterproof watches
Watch and clock repair equipment, No 50 balance staff remover
Jaeger indicator
Mid Century modern star clock
Pioneer auto return stereo turntable
University uc-82 daiffaxial speaker
Nynaco 4 dimensional amplifier
Midland solid stereo amplifier
Gransonic G s-4 receiver
Hallicrafters receiver S-38 EM
Sony stereo cassette deck TC-KIA
CR-2A casette deck
Tear X 700r recorder
Sangean radio
LP records
DVD's
Blank tapes
Maxwell cassette's
Tascam CD duplicator D4000
JVC CD player
Baia super 8 ediviewer mark ll
Antique barnett instruments multimeter
Camera collection: Argus, Miranda, Kodak,
Nikon FE2 w/ lens, accessories and lens
Kodak pocket instamatic camera w/4 flash cubes
Ricoh-CR-2X w/telephoto lens
Minolta SR T 200
Sunpak Thyristor auth 611,
White poloroid SX 70 camera
Spencer lens co. microscope
Bushnell binoculars
Celestron binoculars
Western knife, Boulder, CO
Klein knife
Vintage Singer sewing machine, 626
Juki machine, LU-563 sewing machine
3 Pfaff sewing machines, 1221
White sewing machines, 1477 & 2335
Singer sewing machine 6437331
Montgomery Ward sewing machine, URR-988A
J C Penney sewing machine, 6915
Brother sewing machine, pacesetter lock 1000
New home sewing machine, 534
Allyn International sewing machine
White Sewing Machine Corp., dressmaker, sewing machine with case
Sears Kenmore sewing machine with case
Sewing supplies
Lots of clocks, wall clocks,
Russian ship clock
Yorkhouse Manor clock face
Keith Thomas mantle clock
Regulator A wall clock
Radio tubes
Collections of old phones, speaker phone, vintage dial phones
Wall phone still new in box
Tons of Computer books, discs
Office equipment,
Panasonic KX P1695 printer
HP office jet printer's, 6500A plus printer, Deskjet 890C printer
Boston 2612 cutter
Microline 320
File cabinets
Sony floppy disc camera
IBM computer
Prostar laptop
Toshiba laptop
Sony computer screen
Amdex video 310a
Computer parts & screens
Vintage computer joystick
Vintage IMB pc's
IMB thinkpad
Vintage light globes
2 Paymaster check printers
Microphones
Realistic pro 20 headphones
Vintage National semiconductor calculator
Vintage Kirby vacuum
Vintage Dairy Gold milk carriers
Vintage milkhouse heater
Antique wooded boxes
Magnavox solid state radio repair kit
Torricelli barometer
Antique scale, Pelouze weight scale
Quilts
Men's ties
Metal belt buckles
Board games
IBM Thinkpad
Old toys
Radio Shack radio controlled SNEAKER car
Bikes
Kitchen items
Sunbeam waffle maker
GE microwave
Braun coffee maker
Lady Petite vintage hand mixer in box
Hamilton Beach blender
Presto vintage coffee maker
Crockpot
Proctor Silex toaster
Cast iron muffin holder
Pots & pans
Flatware
Utensils
Rubbermaid
Recipe box
VacUpack bag sealer
Salt & Pepper shakers
Scissors
Luggage
Brief cases
Large selection of books
Car manuals
Adding machines
Computer parts & screens
Vintage National Semiconductor Calculator
Office supplies, Boston 2612 paper cutter
Mitutoyo side rulers
Sterling Senior 10" slide ruler
Light bulbs
Refrigerator
Household cleaning supplies
Metal locks
Craftsman riding lawnmower
Very old Jacobson 500 Riding lawnmower
Tools:
Orbit Machine Tools, OR-2501, 12 speed Industrial Drill Press / 3/4" chuck, Spindle Mt #3
Albertson & Co., Sioux 645, Valve Face Grinding Machine
Miller Electric Mfg., JE-15, Radiator-1 Cooling System
Enco, 130-5605, 40" 3 in 1 Shear, Brake & Roll
Summit, Gray & Orange press stand
North Star, Triple Fuel Generator
80 gallon air compressor
Select Machine Tool & Supply Co., Universal tool & cutter grinder
Darex Corp., E90B, End-Mill Sharpener
Central Machinery Industrial, 46727, 6" Tool Grinder, 1/2 hp
Northern Tool Equipment, 193020, Chain Sharpener
Craftsman, 1/3 hp Grinder
Kearney & Trecker Corp., Horizontal milling machine
Power Line, Super 80 Fast Charger
Gray compressor
Atlas Supply Co., 170TA, 6V/12V Atlas Safety Fast Charger
3 Craftsman, 26" rolling 3 piece tool cabinet
225 Amp MSM Stinger AC Transformer
Lincoln, Air grease gun
Darex Corp., Drill sharpener attachment
DeWalt, Angle Grinder
Milwaukee Sawzall
Grizzly, 16" Bandsaw
Grizzly 15" Scroll Saw
Grizzly Belt Sander
Grizzly Milling Machine - 8" x 30" table
Grizzly, H7583, Tensioning Jig / Brand new in box
Grizzly Dual grinder
Keller precision grinder
Kennedy 520 & 620 tool box
Central Pneumatic Twin tank 2HP compressor
Ryobi Drill press
Ryobi 1 1/2 hp Router
Ryobi 2 hp router
Panavise
Power Kraft 26" rolling 2 piece tool cabinet
Independent Gravel Co., Flintbrasive - 44 fifty lb. bags
Dremel 2 speed 16" scroll saw
Dremel No. 3 hand press
Dremel No. 1 hand press
Dremel 1/3 hp sander
Central Machinery 8" Drill Press
Milwaukee angle drive drill
Ryobi 10" Miter Saw
Chicago Electric 14" 3800 RPM Cut Off Saw
Craftsman Radial Arm Saw
Large Chinook air compressor
NRI ignition analyzer
Sioux Valface grinding machine
Sears 12" Planer-Molder, 2hp
Atlas press
Large electric pulley lift system
Super 80 6-12 volt charger
Emco super 11-cd
Ryobi Router table
BlueMax, 8 amp electric chain saw
McCulloch 14" electric chain saw
Remington Electric pole saw
Antique forge
SPI- set of angle gauges
Ace 12' tree trimmer
Blue point ga285
Antex pipemaster
Homelite Weed whacker
Toro 850 air Blower
Toro, Super Blower, air blower
Kennedy machinist tool chest
Pedestal band roller
LBS Brown & sharpe measure
Mitutoyo precision tool
Starret precision tool
Craftsman precision tools
Telock precision tools
Etalon precision tools
Lufkin precision tools
Lyndex precision tools
Grand tool precision tools
Pome precision tools
Brown & Sharge precision tools
Ames precision tools
Welding torch set
Welding blow torch
Oxy acetylene welder
Porter cable nailer
Biddle indicator
Micronta gauge
Johnny jacks
Onan electric plant
Portable hydraulic 10-ton jack
Accudyne corp. mini-tram
Shop towels
Delmhorst instrument moisture
Organized nuts and bolts
Mechanical tools
Chisels and files
Hand tools
US General rolling tool boxes
Mini lathe
Jewelers lathe
Milliamperes
Enco digital calipers
Digital and manual calipers
Hand truck
Yard tools
Water proof case wrench
Chain sharpener
Post hole digger
Craftsman vises
Panavise
Wilton small vises
C clamps
Selection of various sockets
Wash station for car parts
Car parts
Fenders, Tailgates, doors, engines etc.
Anvil
US General fuel injection kit
Walton tap extractor kit
Thor portable power tool box kit
Vintage car horn
Engines as-is
Craftsman riding mower
Old Jacobson 500 riding lawn mower
Propane tanks
Cement mixer
14' steel beams 16" high (will need help to move)
2 Homak 26" rolling 3 piece tool cabinets
US general pro 31" rolling 4 drawer tool cabinet & 7 drawer end cabinet rolling tool chests
Lots of electric motors
GMC 6 cylinder engine
Warner 17ft extension ladderACCU, AC-4KV, Milling Machine - 10" x 54" table
Victor 1640 Gap Bed Engine Lathe
Emco Super11 CD Lathe
Atlas Press Co. 7B, 7" Metal Shaper
L-TEC Welding & Cutting Systems, Migmaster 250, Portable welding, fine wire, arc aluminum
Grizzly G1026, 3 hp shaper
Arcan, CP40040, Ton Heavy Duty Shop Press & Green Tool Grinder
Emerson Electric Co, 10-1721R, 7" Metal Cutting Band Saw
Rotex Punch Co., PM6, Milling Machine
Darex Corp., M5, Drill sharpener
Grizzly, G1018, 8" Jointer
Powermatic, 66, 10" Tilting Arbor Table Saw
South Bend, 13", 8' metal lathe
Airgas: Argon gas bottle; 5-ton chain hoist; 6" milling vice; 3" milling vice; 1/2-ton chain hoist
Kubota tractor
Cement blocks
Lumber

Guns:
Lyman 44 caliber revolver - black powder only
Sturm 22 caliber Ruger - Long Rifle Automatic
O F Mossberg & Sons 22 caliber rifle - Woodstream case
Martin Firearms Co. 22 caliber rifle w/ Revelation scope
Williams Rifle w/ Bushnell scope
Colt 38 Special Cobra revolver
Marlin 99 22LR
Ruger 22 automatic pistol
Ulysses 12g magnum double barrel
2 Power Master 760 BB gun
Daisy 881 & 880 BB gun
Crossman 766 BB gun
Skoal centering scope
Ammunition
Magazines
Holsters
Gun care kit
Reloading supplies
Mec shot shell reloaded in box
Firearm Transfer Policies:
Transfer fee is $40.00 (or may have changed) per firearm, non-refundable.
Purchasers must be 18 years old for all rifles (not including semi-automatic) and shotguns.
Purchasers must be 21 years old for all handguns, semi-automatic rifles and others (receivers, frames, pistol grip shotguns, etc).
Semi-automatic rifle purchasers/transferees must provide proof of completion of a recognized firearm safety training program within the past 5 years that meets the requirements of I-1639.
There will be an additional $18.00 fee PER semi-automatic rifle in addition to the above mentioned transfer fee.
You must be a Washington State resident to take possession of any firearm. Non-residents must have firearm shipped to a dealer in their state of residence, at an additional fee.
All modern non-semiautomatic rifle/shotgun transfers are subject to a Federal background/NICS check. All modern handguns, semi-automatic rifle and others are subject to a state waiting period, with or without a concealed carry permit.
Waiting period for handguns/others will be 1-20 business days, depending on the jurisdiction who performs the background check.
Waiting period for semi-automatic rifles is a mandatory 10 business day wait.
10.All transferees must have a valid Washington State drivers license/state ID, with CURRENT PHYSICAL ADDRESS.
Transferee must be the same person who purchased the firearm from auction (your name must be on the auction receipt).
12.In the event of a NICS delay, you will be informed of when you may pick up your firearm.
13.In the event of a DENY, firearm may be returned to auction house at their discretion. Transfer fee will not be refunded.
14. If firearm does not come with a locking device, one must be purchased by transferee before leaving Pinto's. We do not provide free locks.
Pinto's Guns
224 Wells Ave S
Renton, Wa. 98057
425-227-9280
Vehicles:
In all as-is condition
1974 Chevrolet Pickup, Custom Deluxe 10, white, no battery, rusted floor and side panels, approx. 35,883 miles
1994 Black Toyota Camry LE, dead battery, 321,363 miles
2006 gray Chevrolet Impala LT, dead battery
1984 tan Chevrolet pickup S10 extended cab, 90,474 miles, dead battery
1983 Red Chevy Blazer S10, 7,674 miles, dead battery
1983 Yellow Chevy Pickup S10 longbed, 92,894 miles, dead battery
1992 Chevy Blue Blazer, 157154 miles, dead battery
1993 Black Chevy pickup S10, No battery, dash missing, wrecked
1989 single axle utility trailer
1983 utility trailer truck box
1992 utility trailer, dual axle, titled in Missouri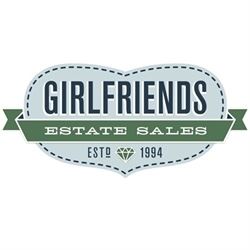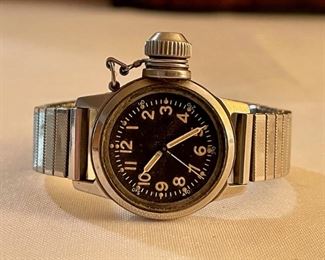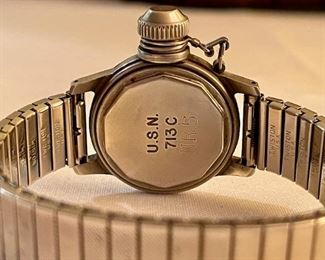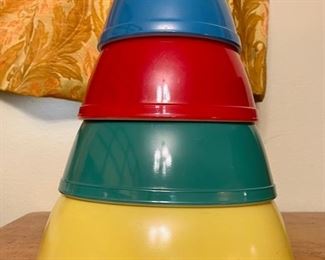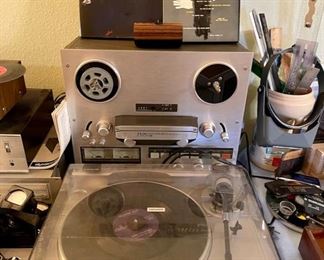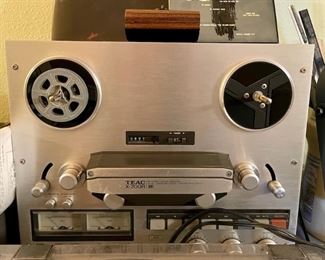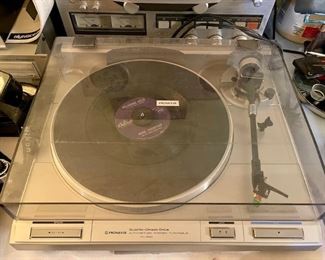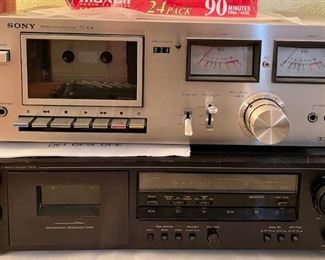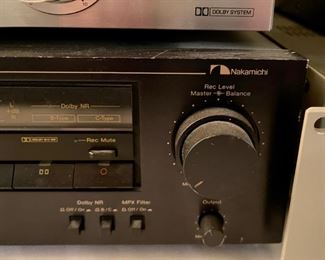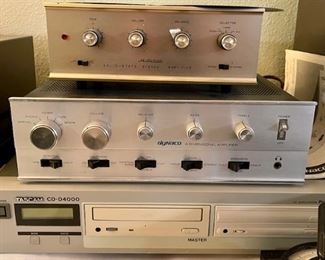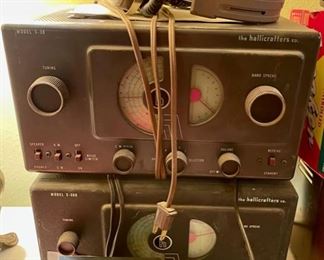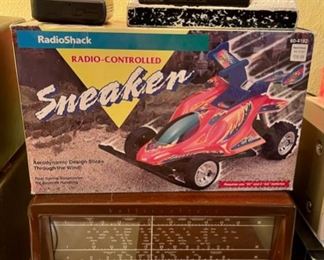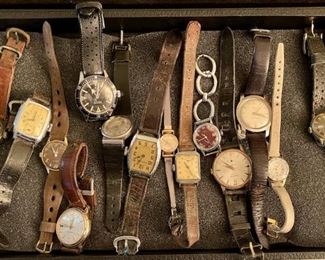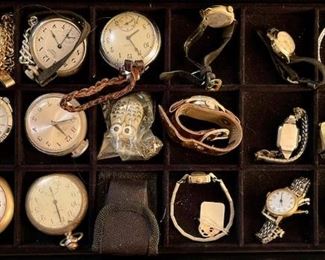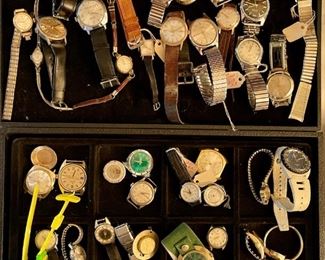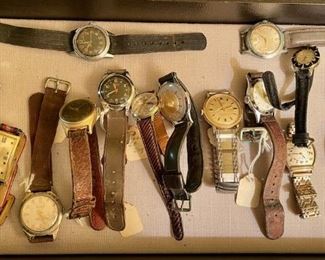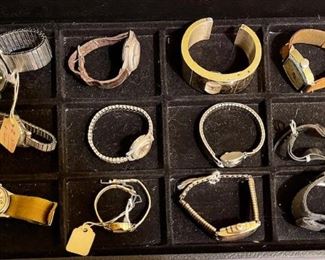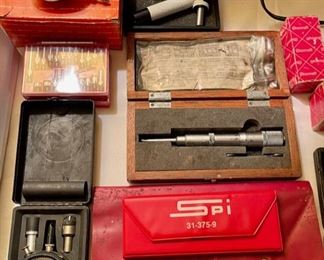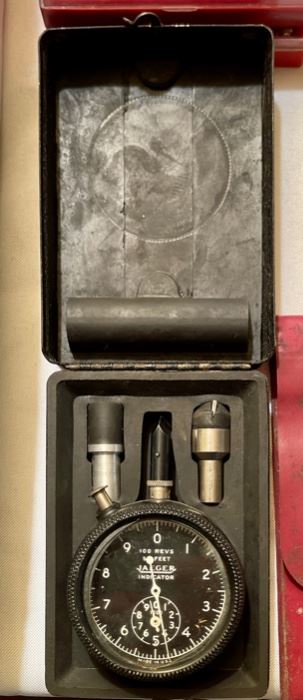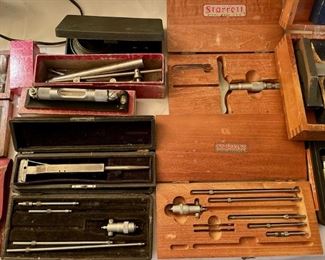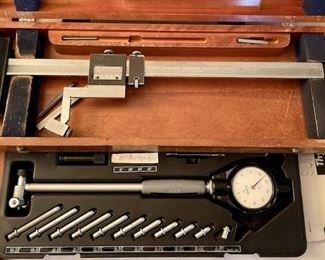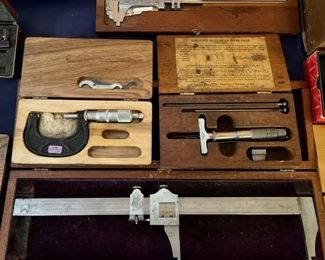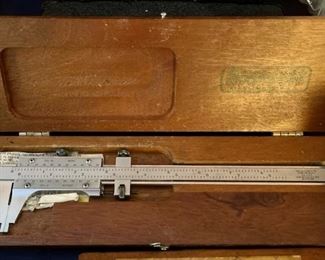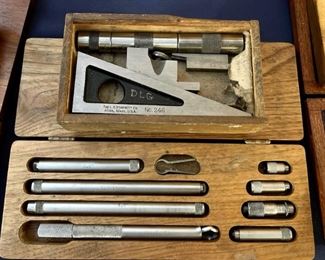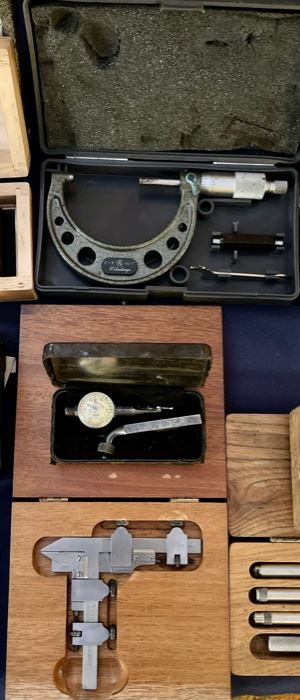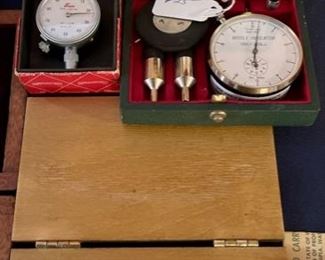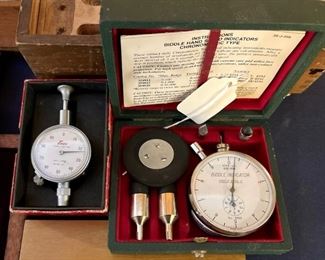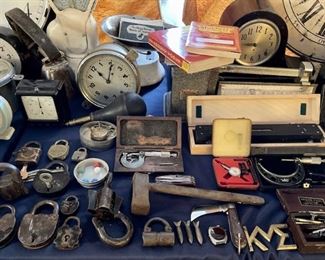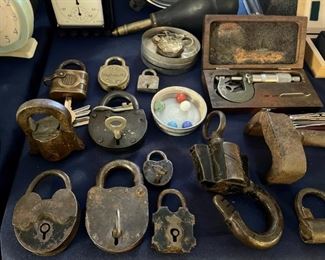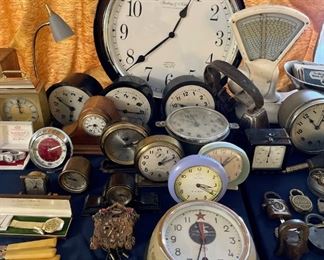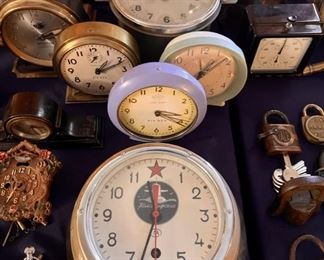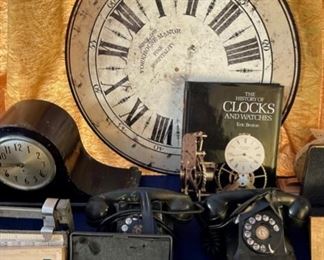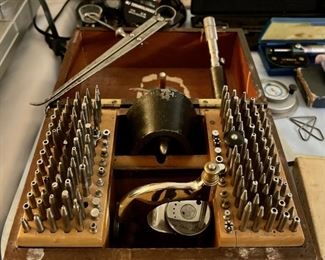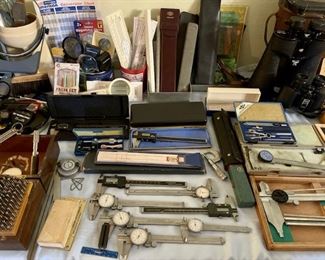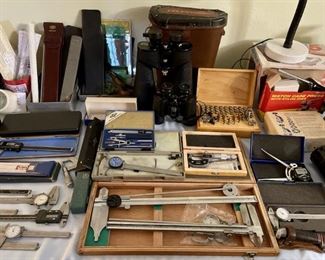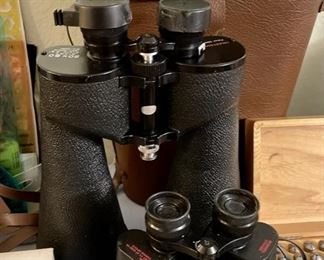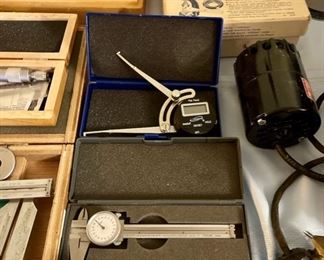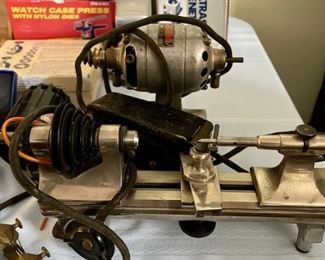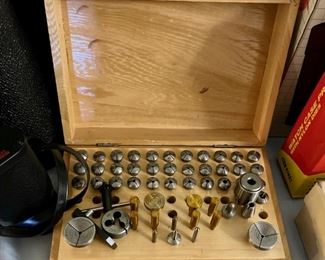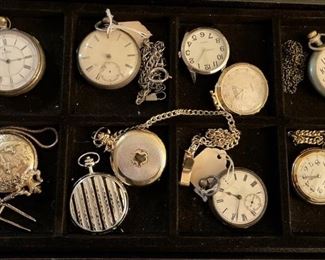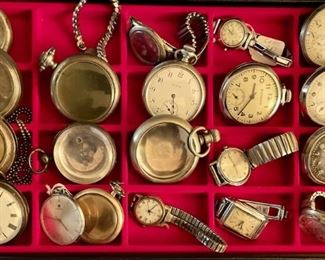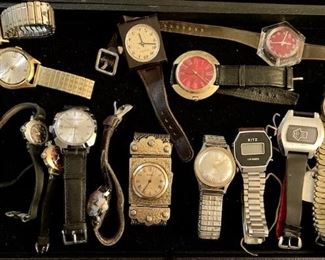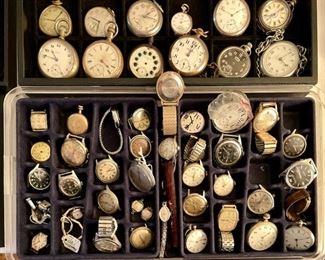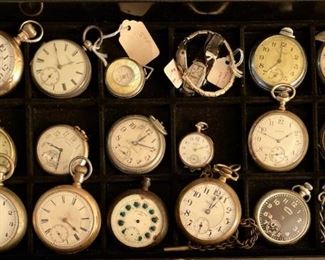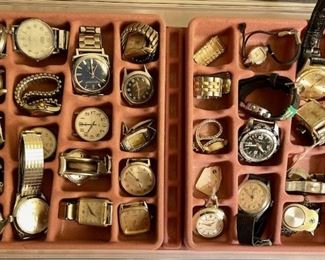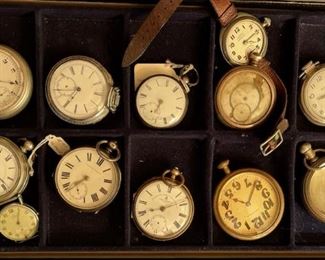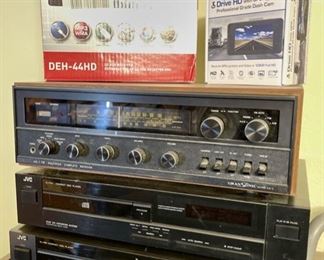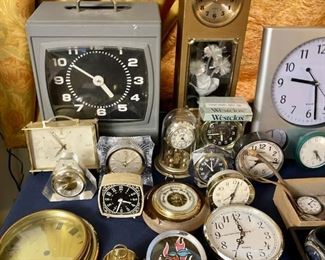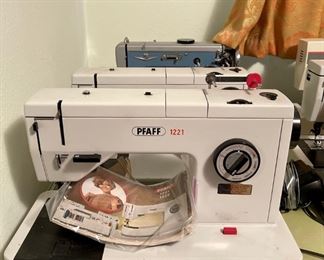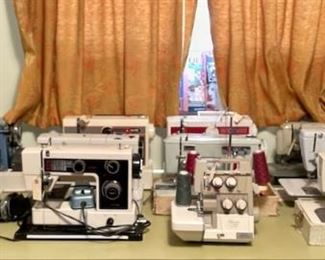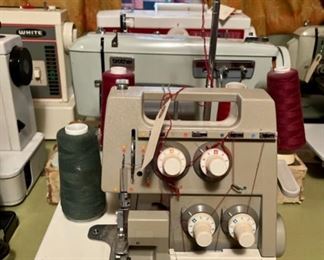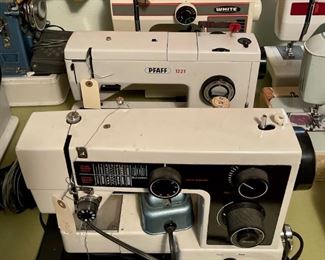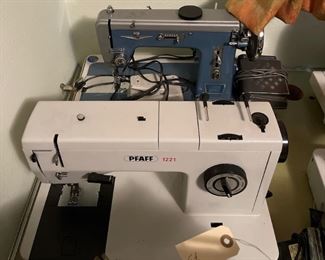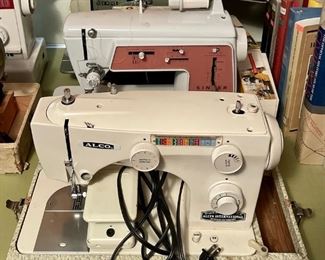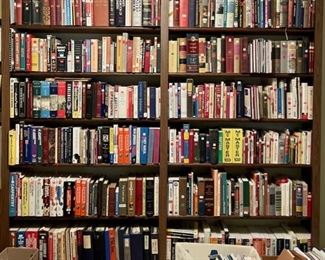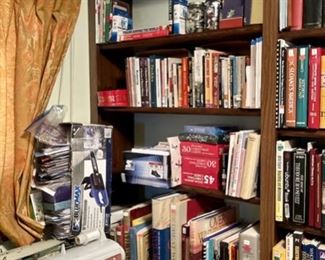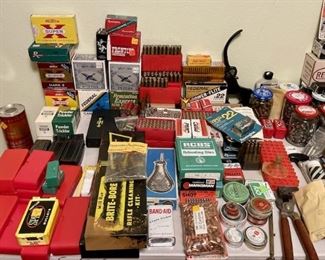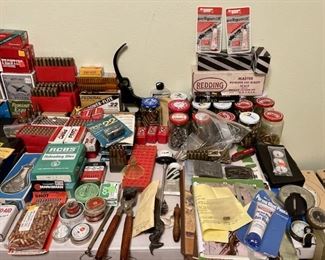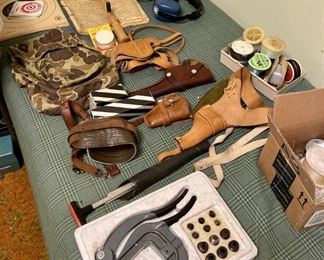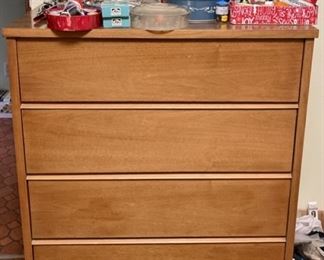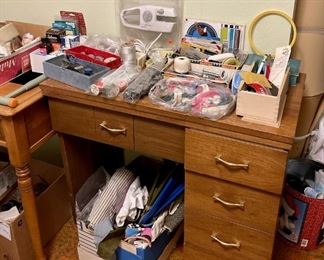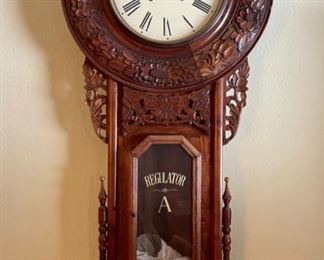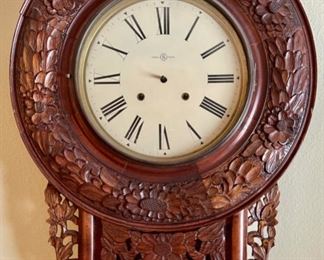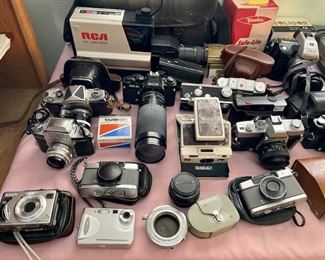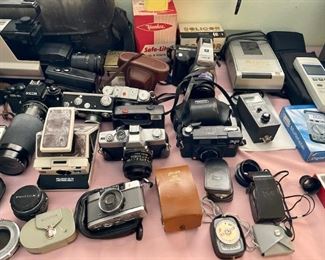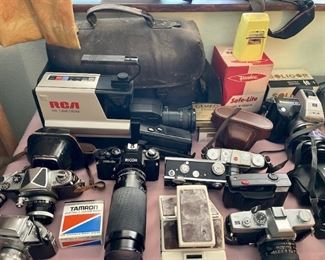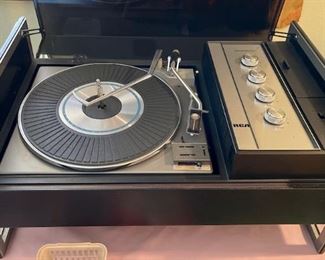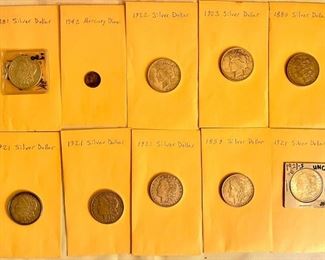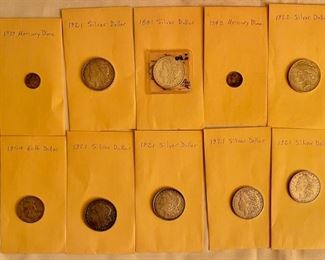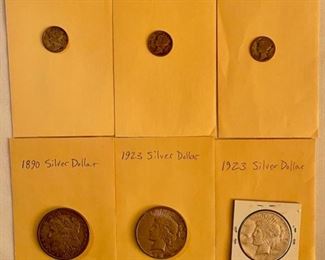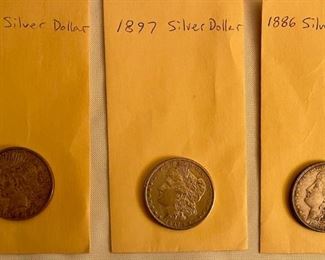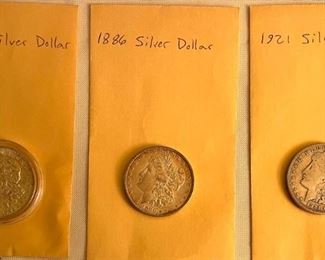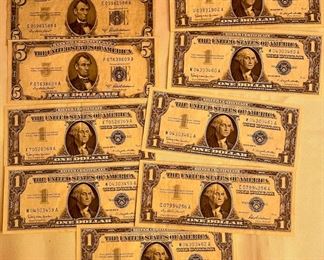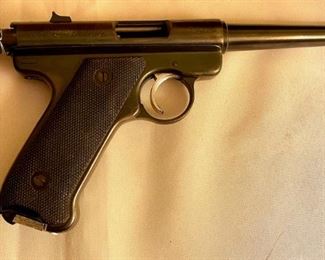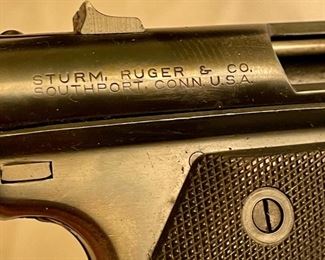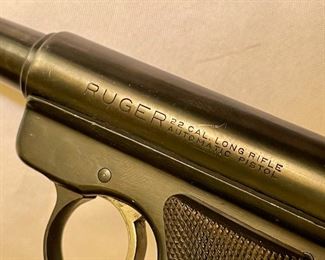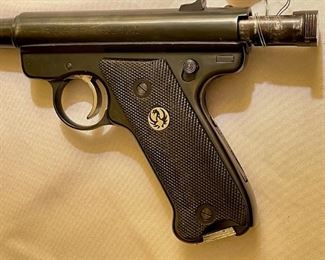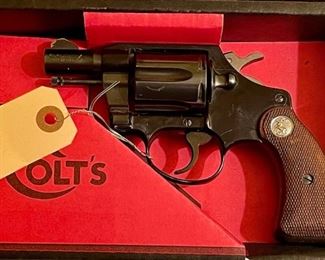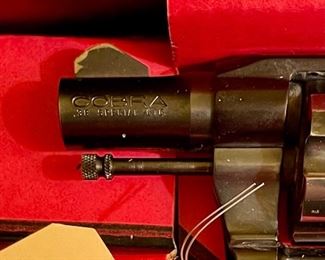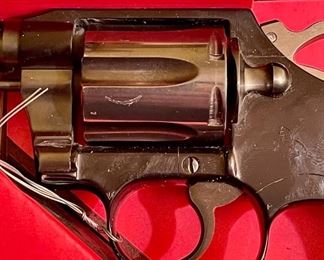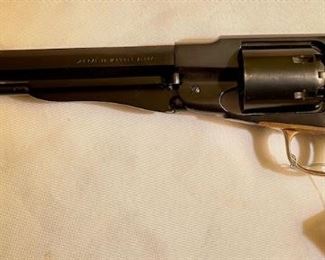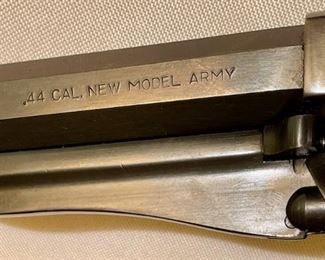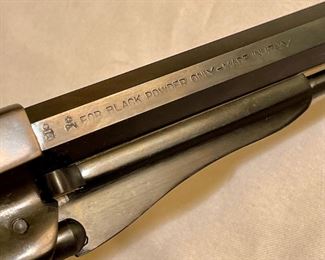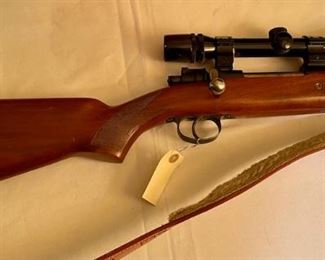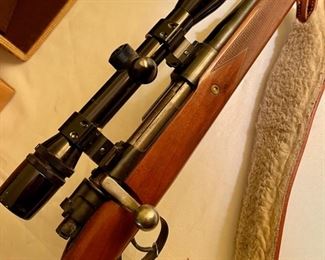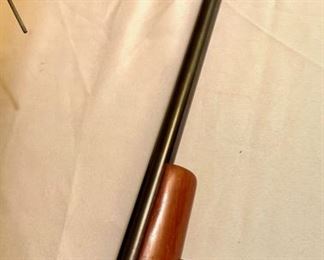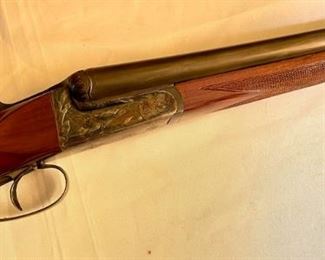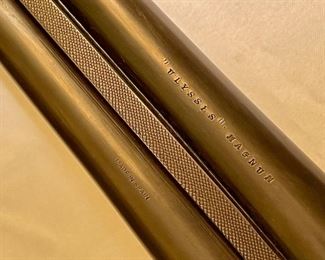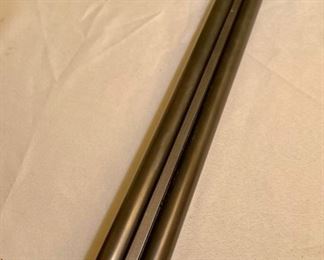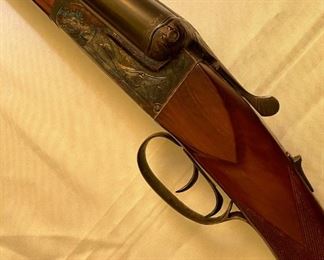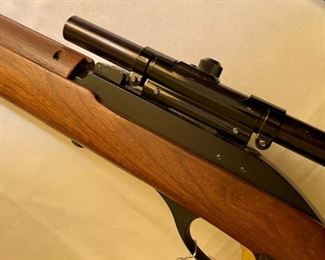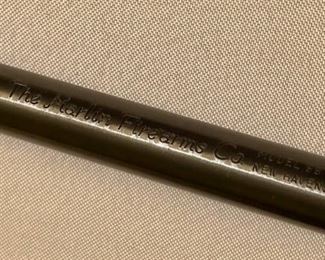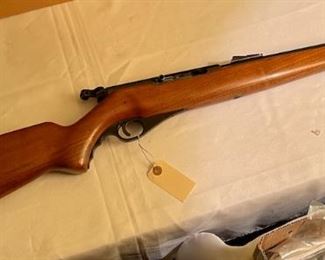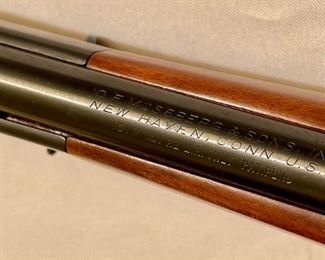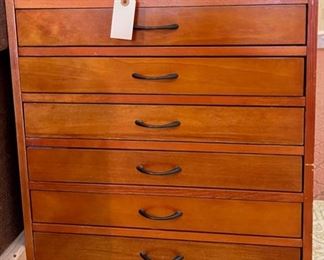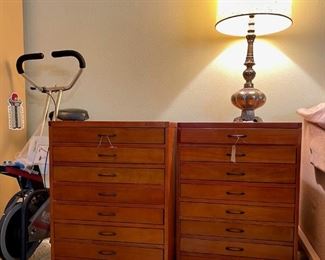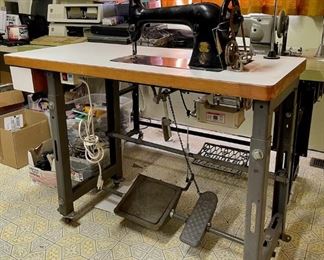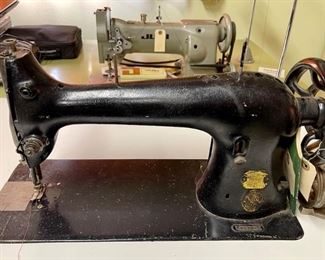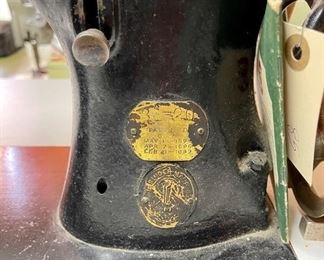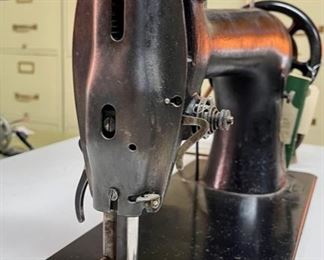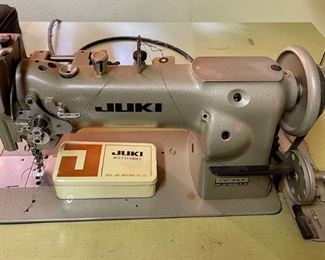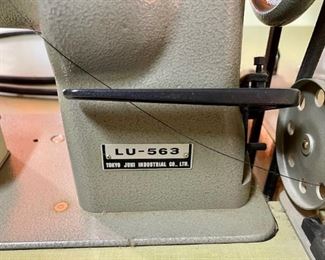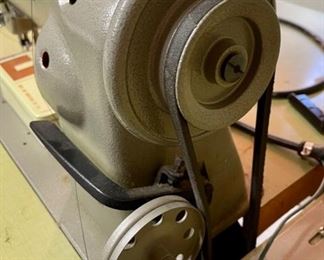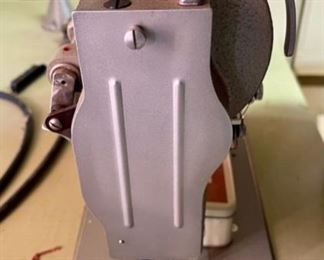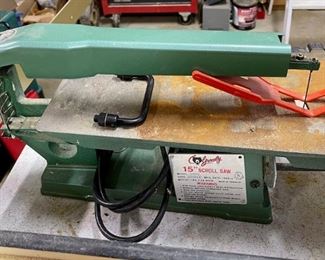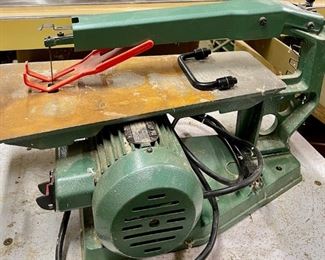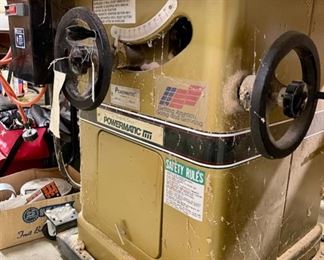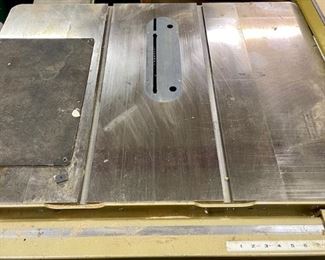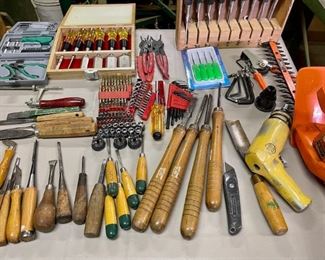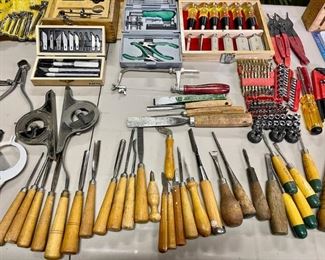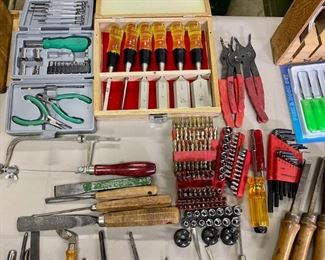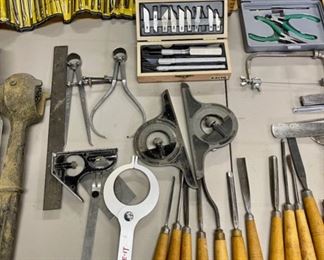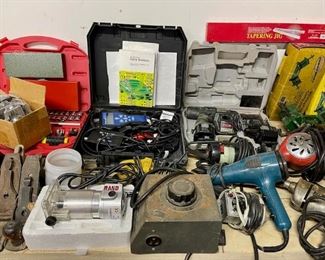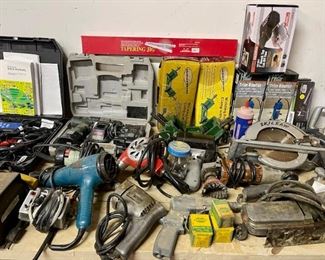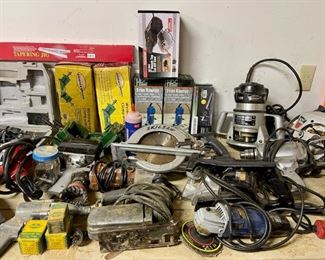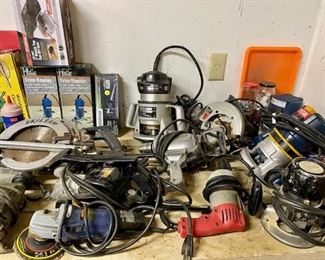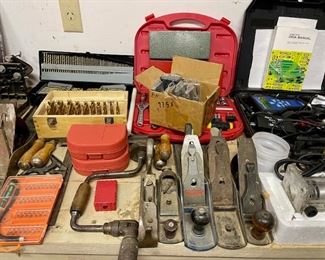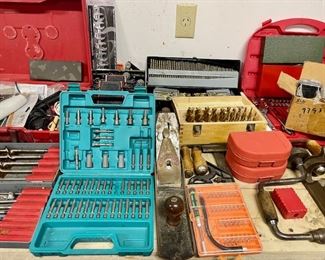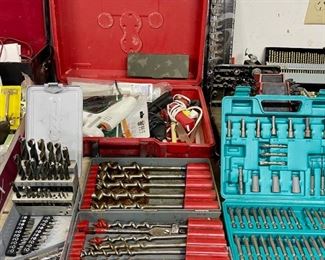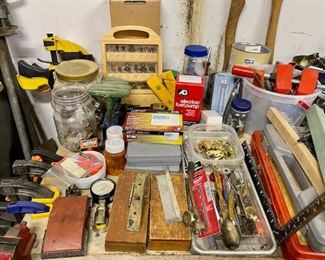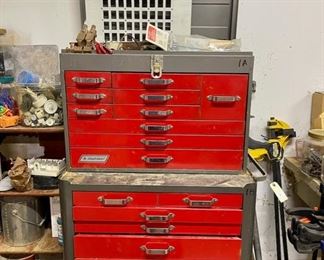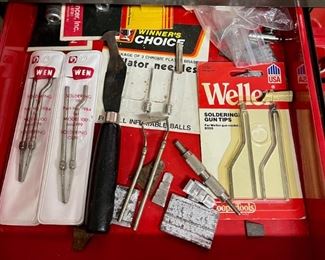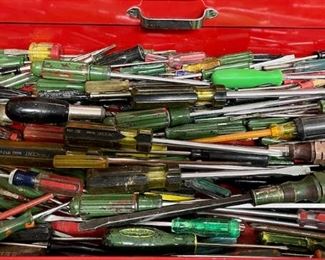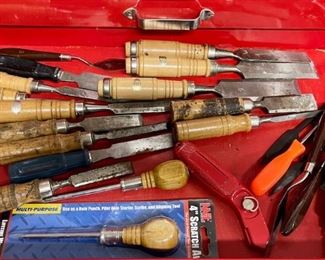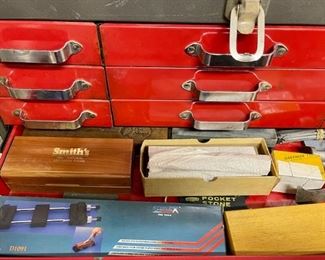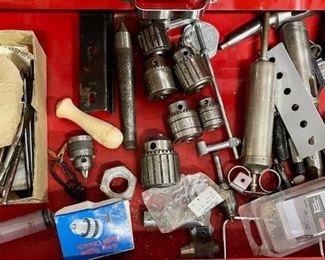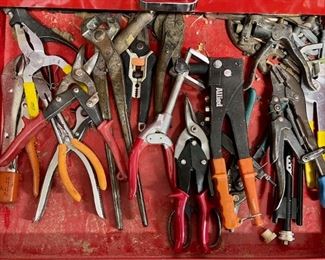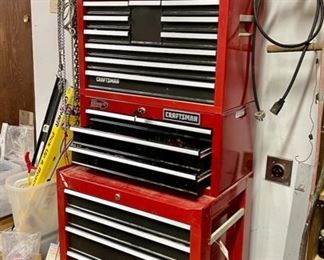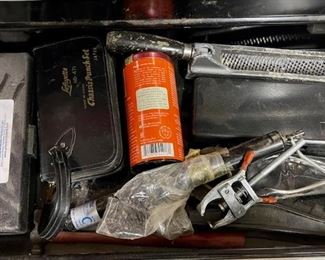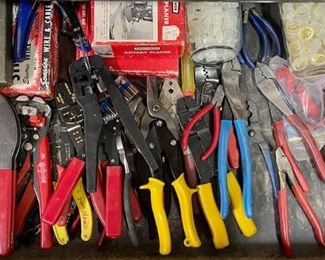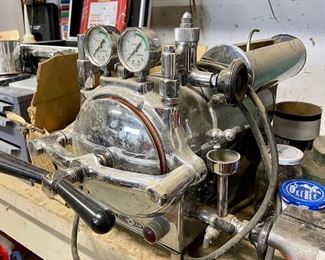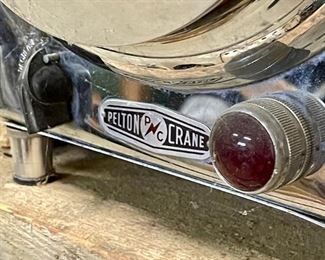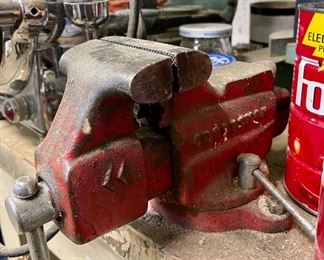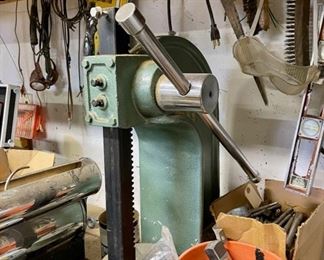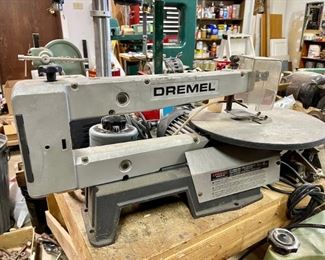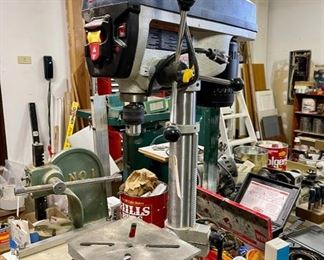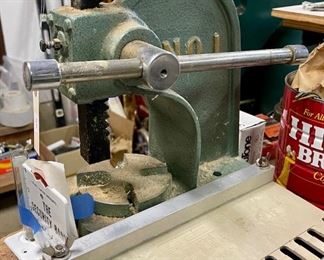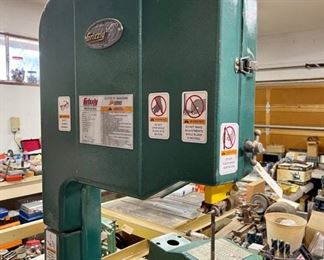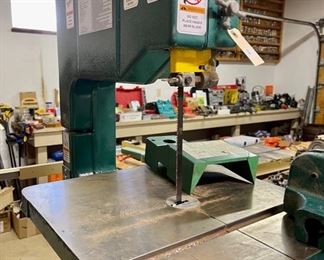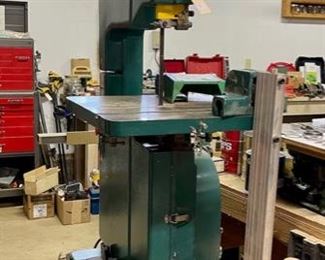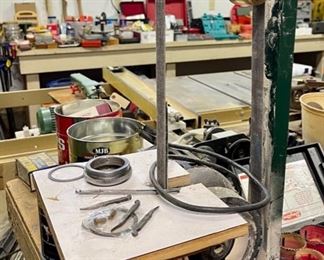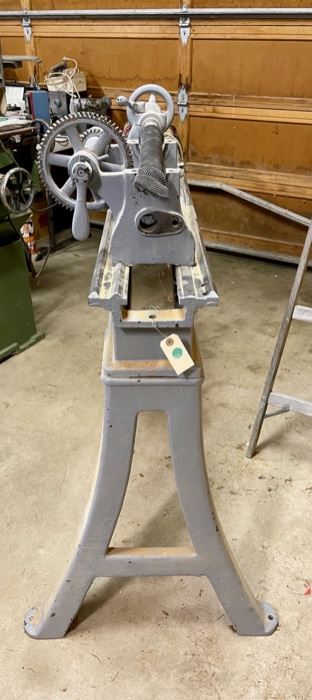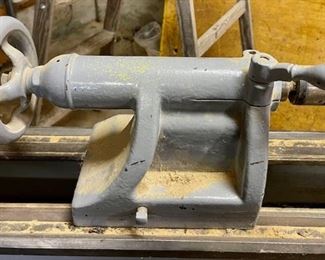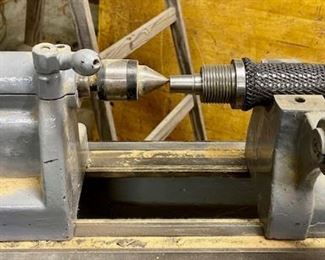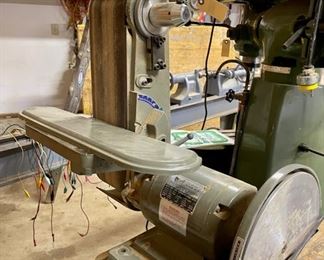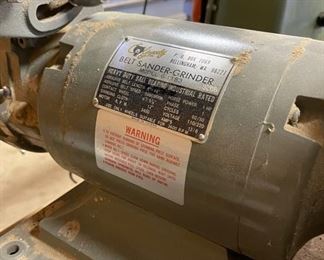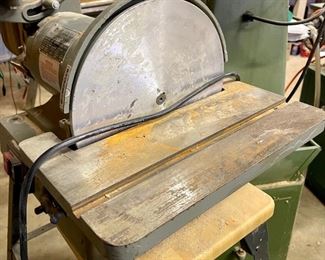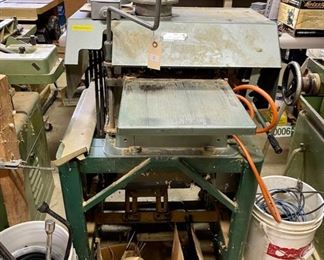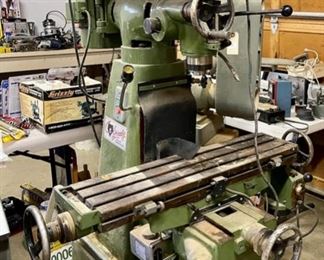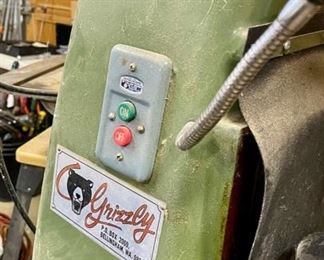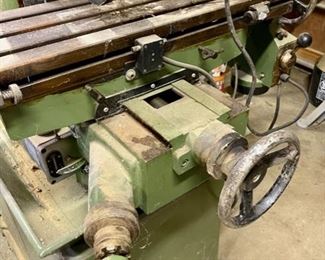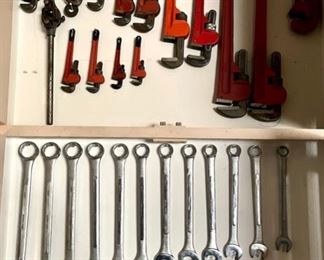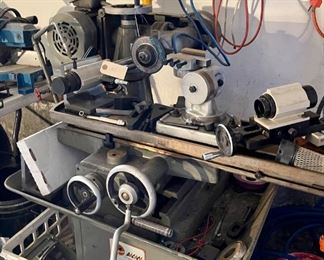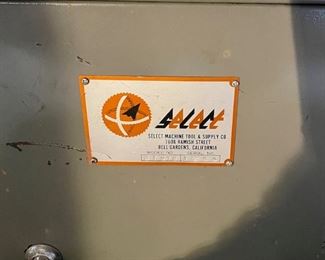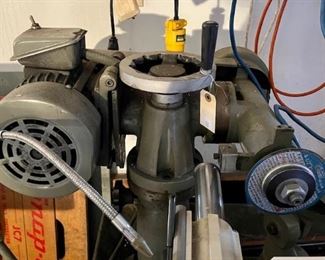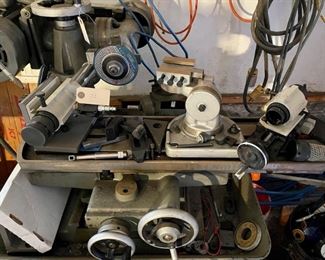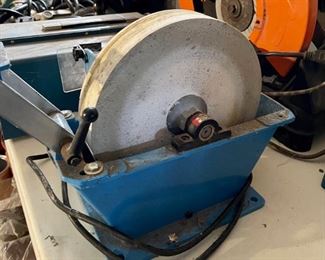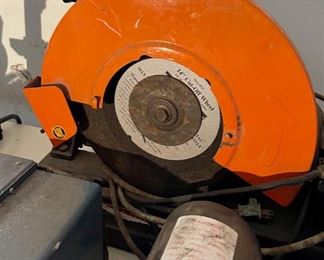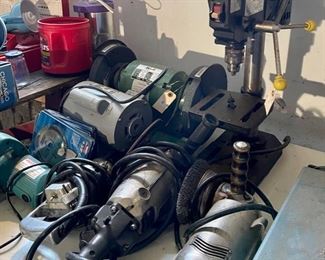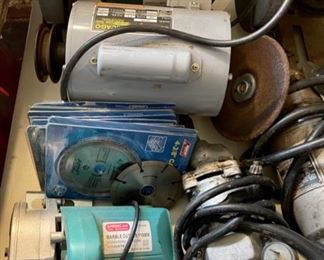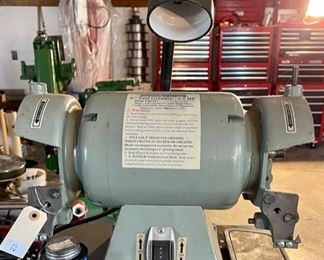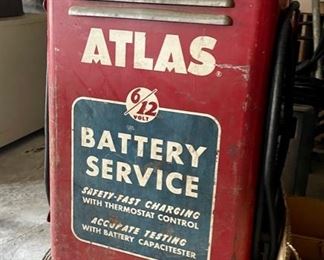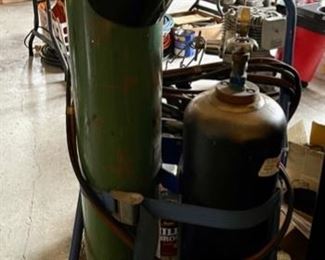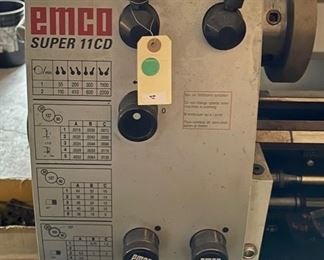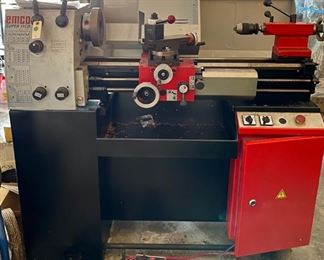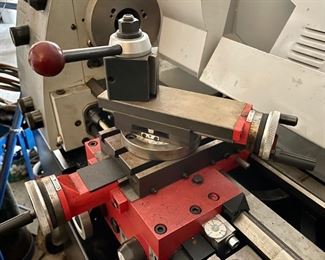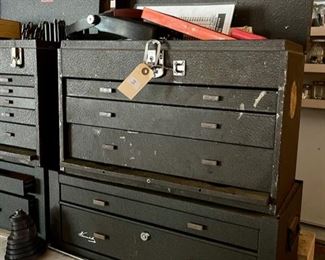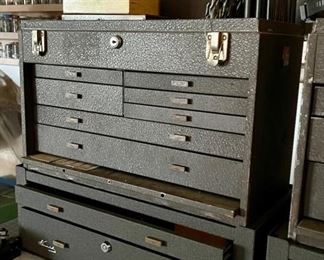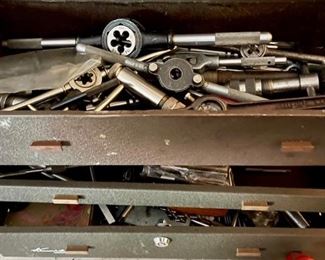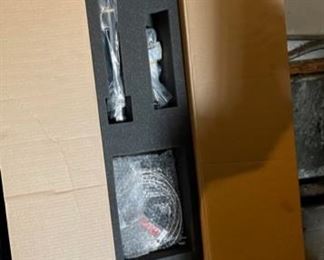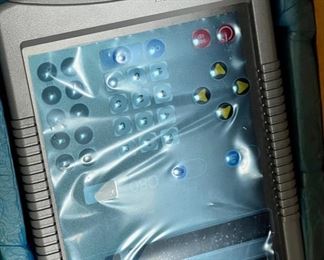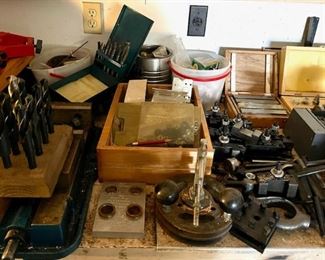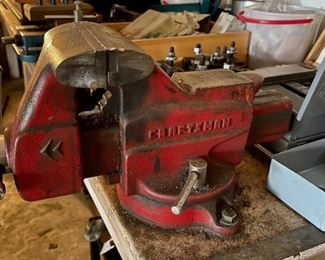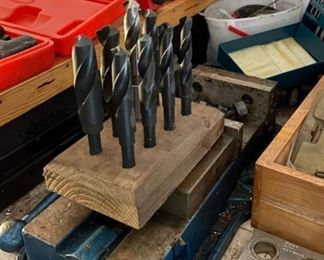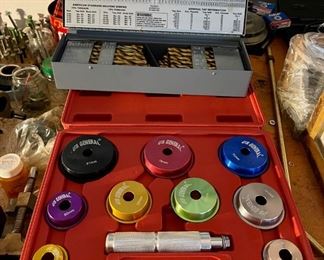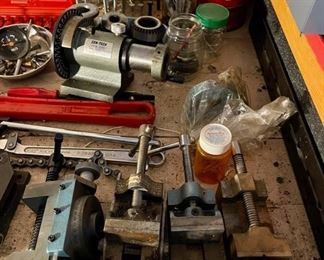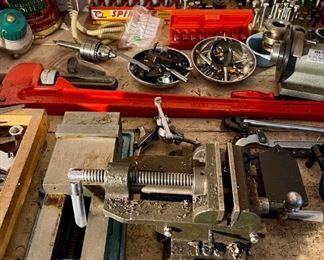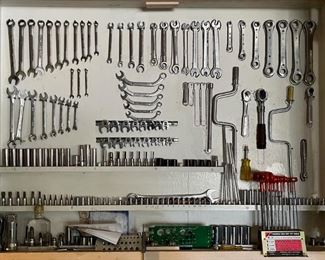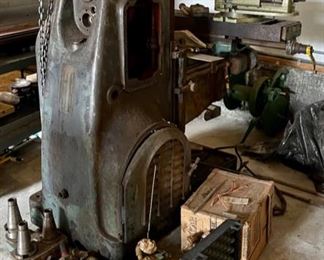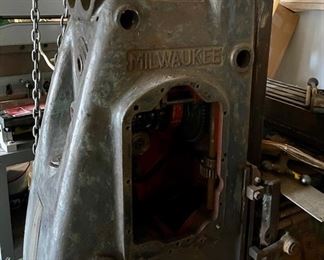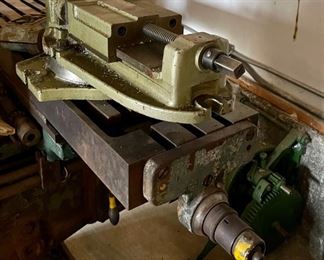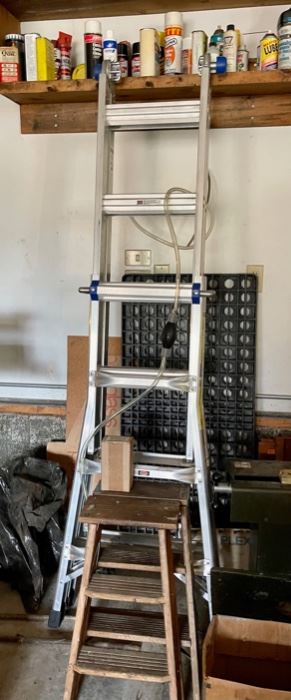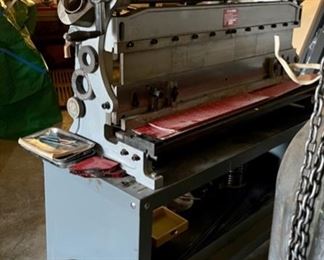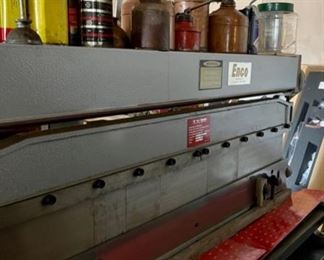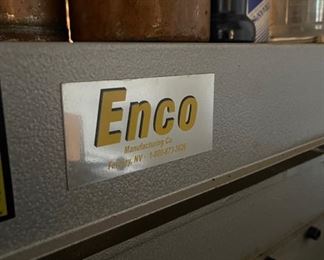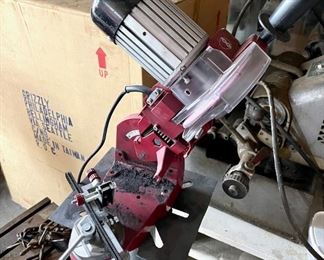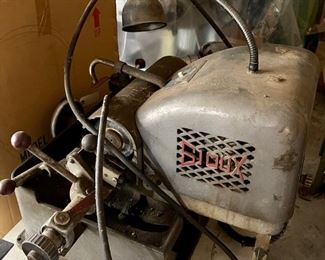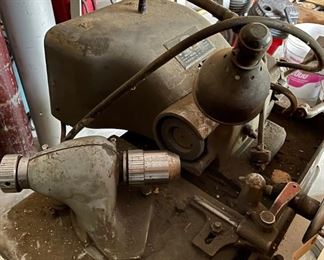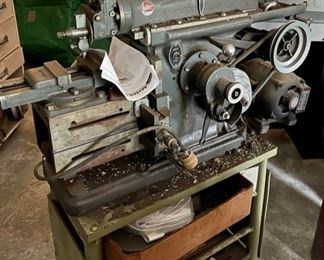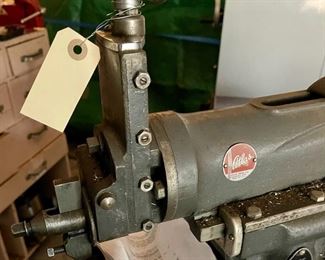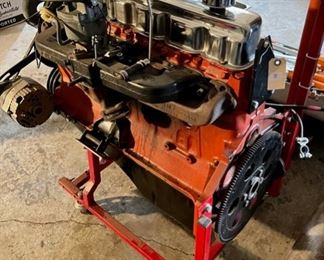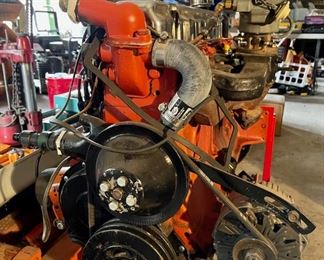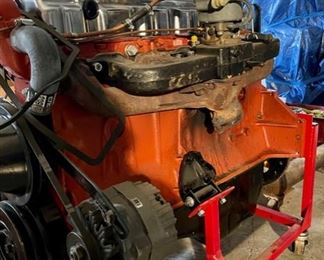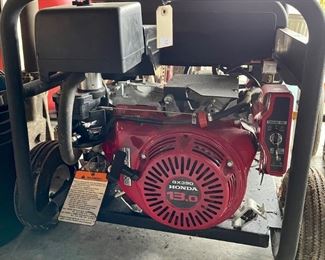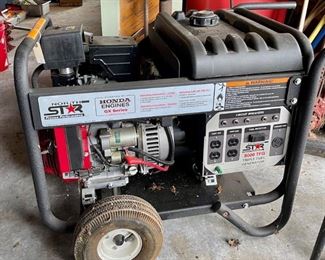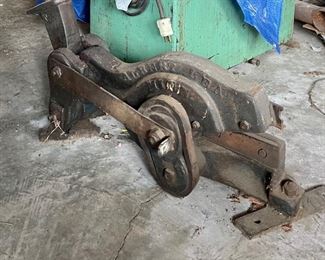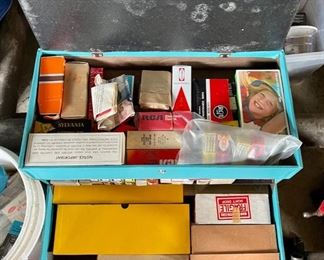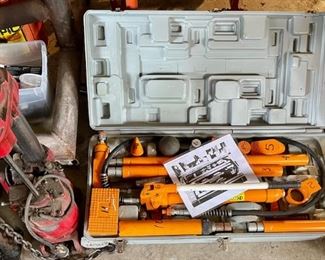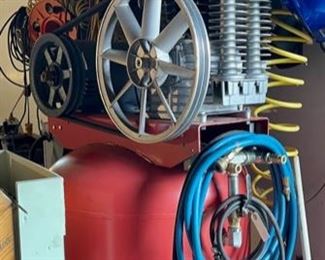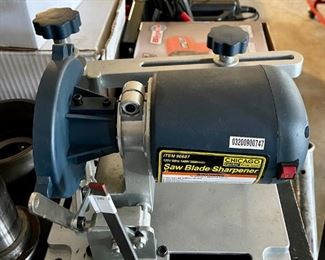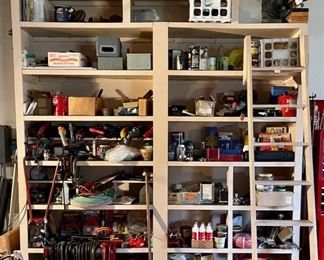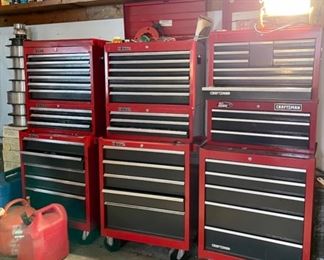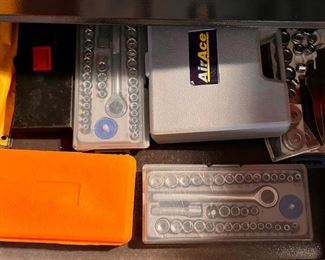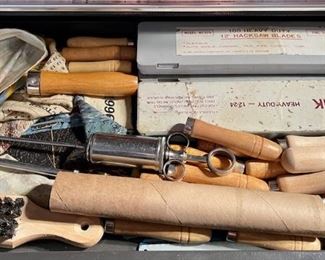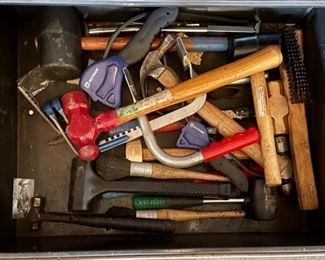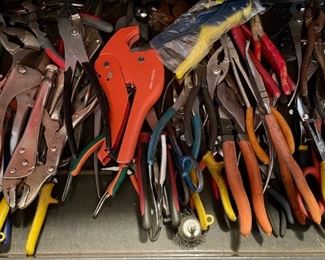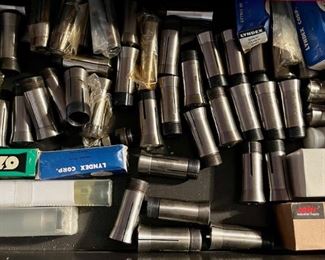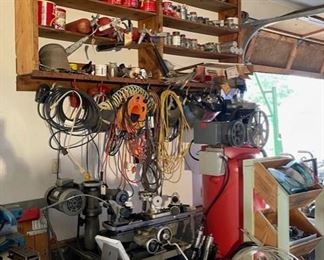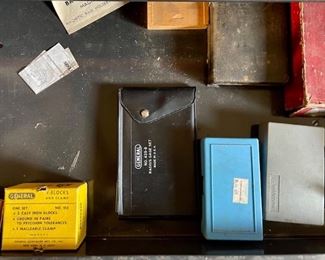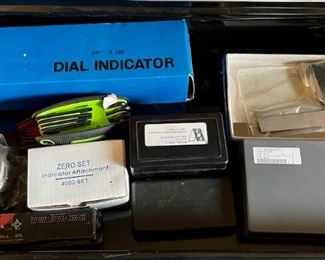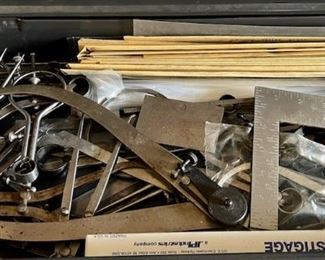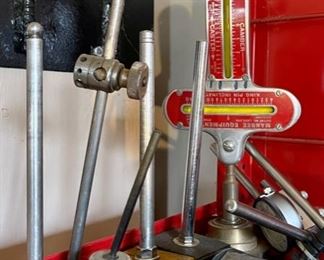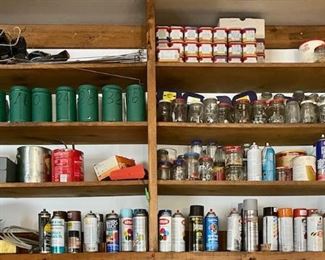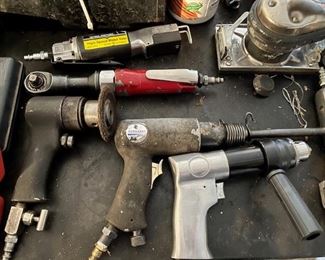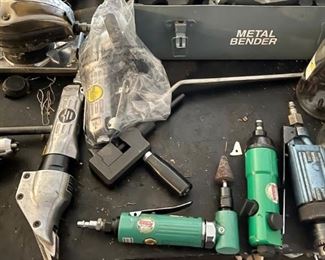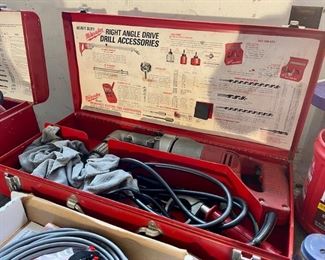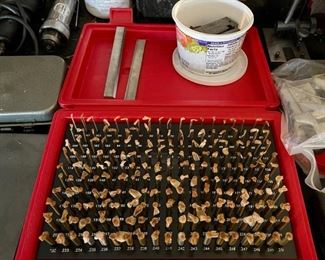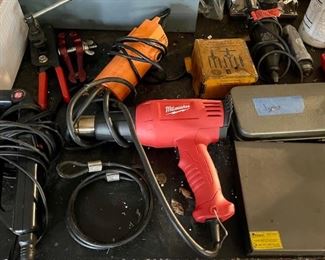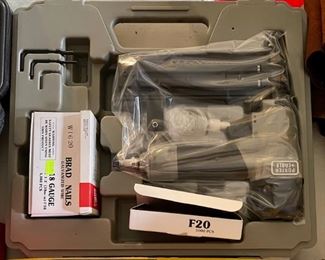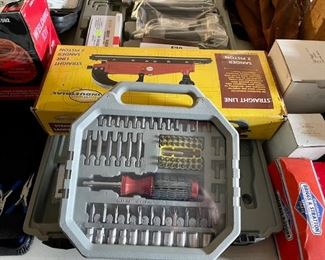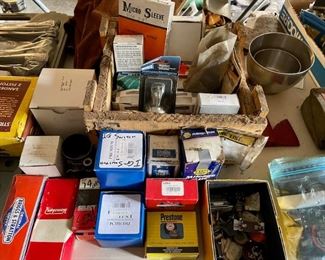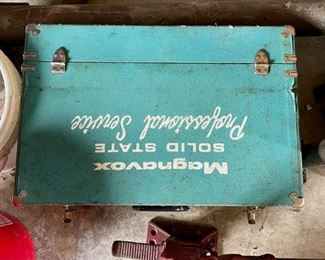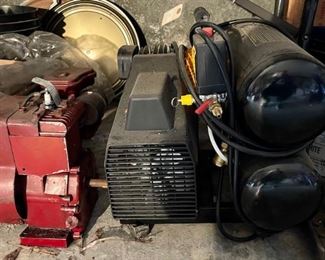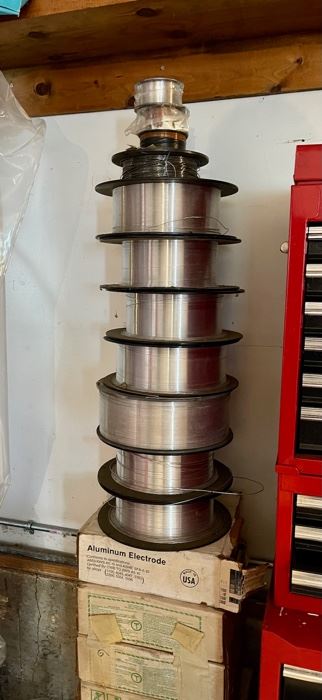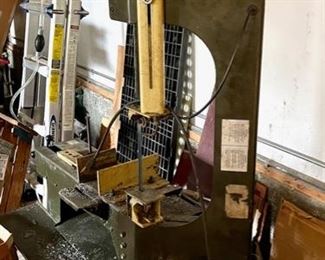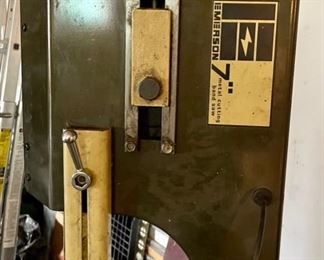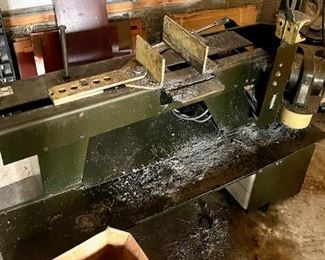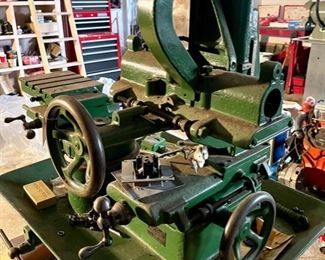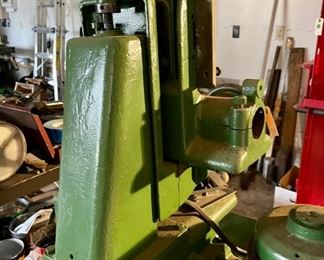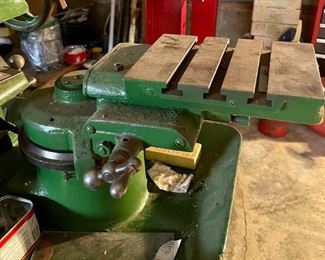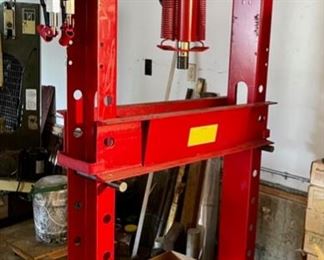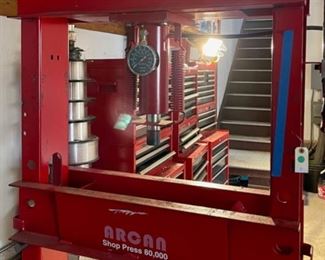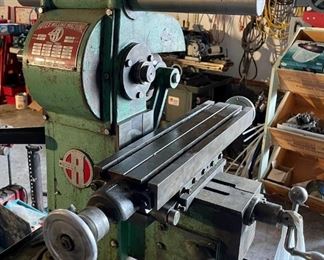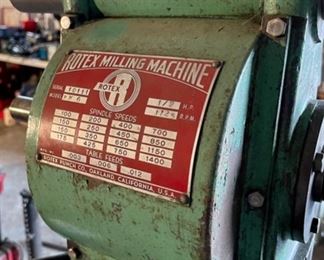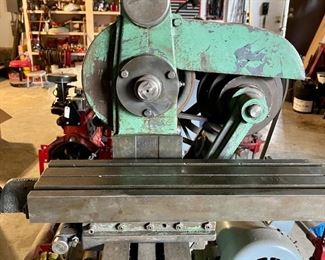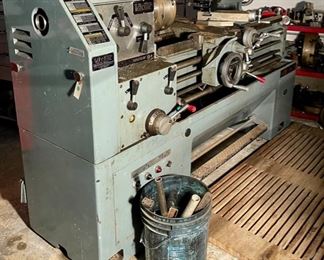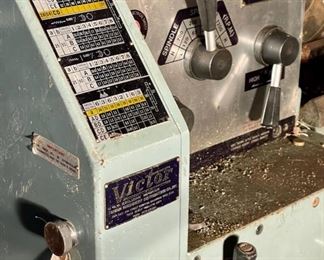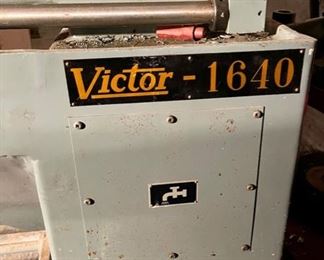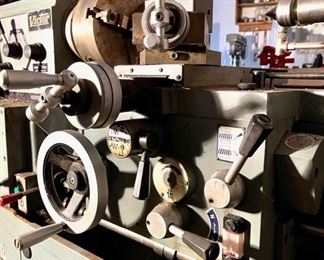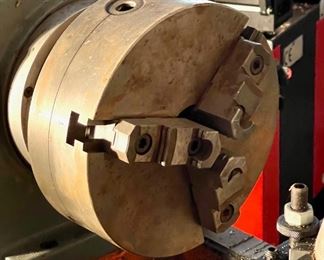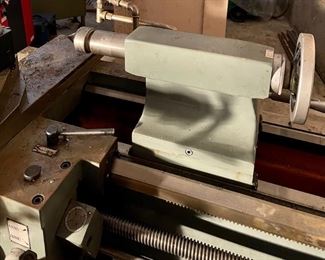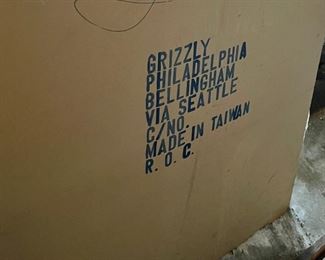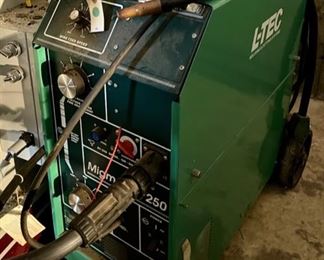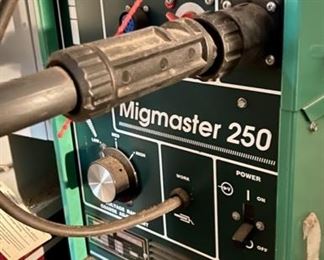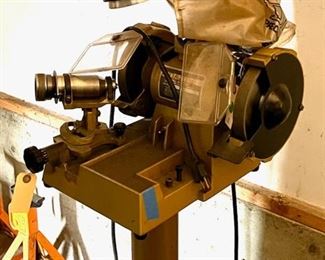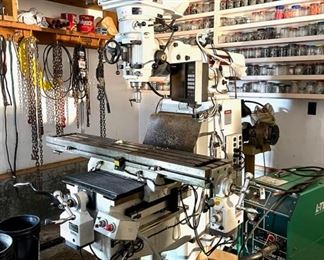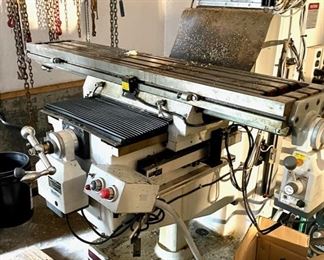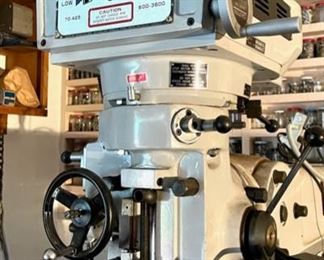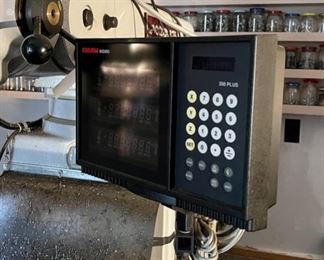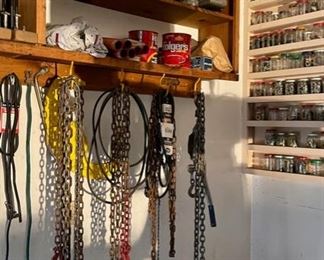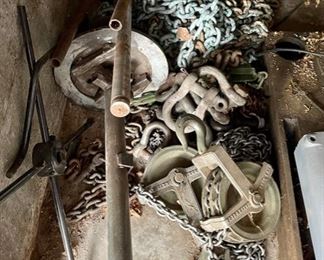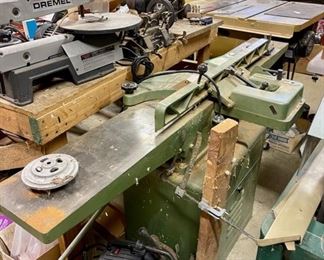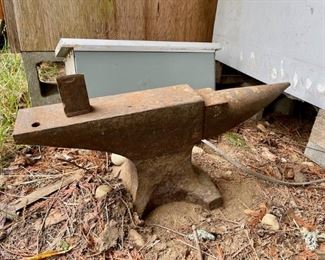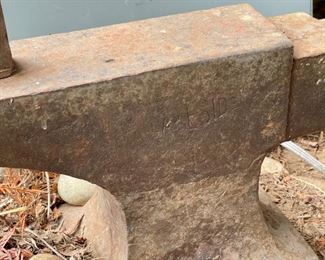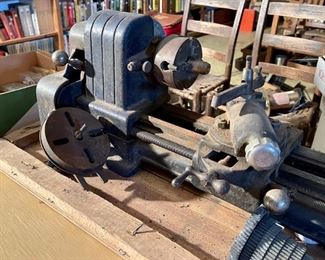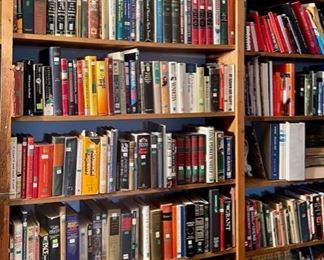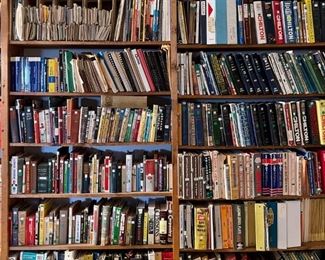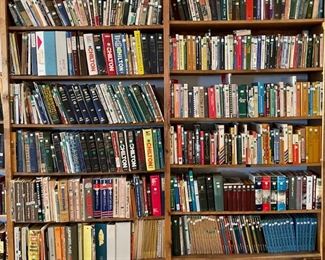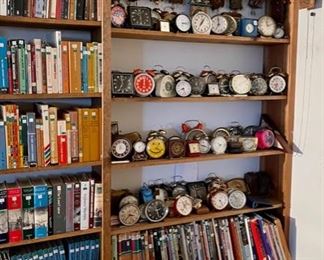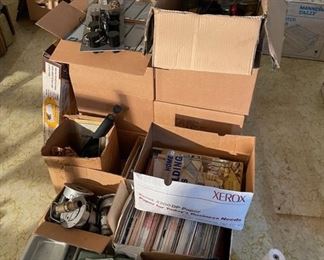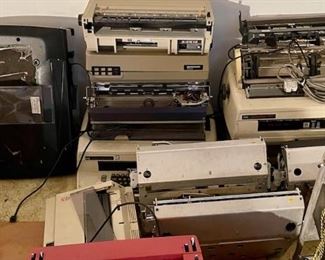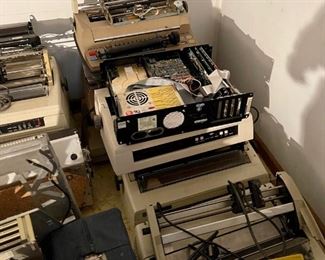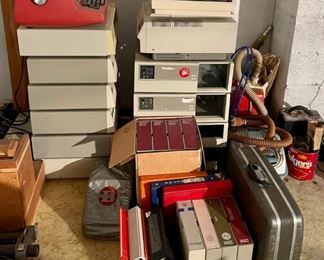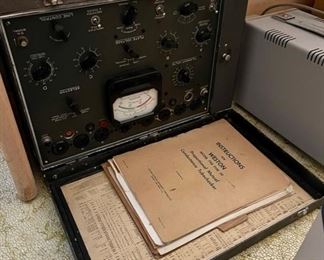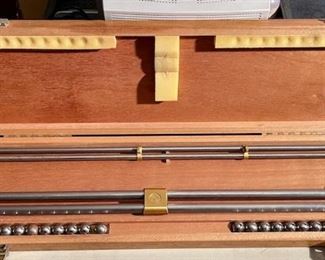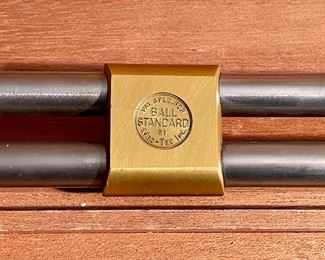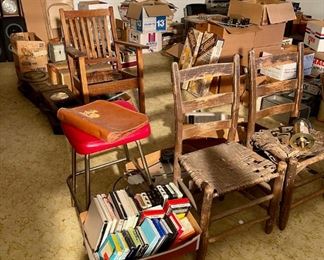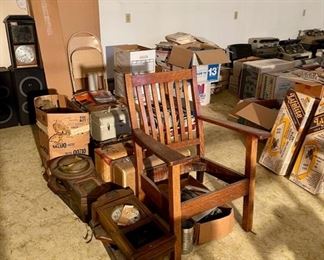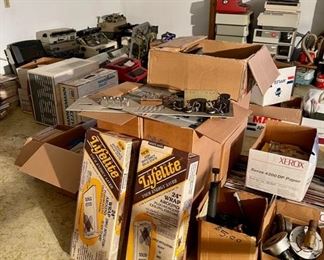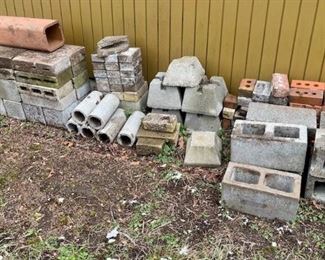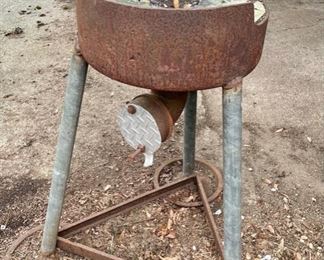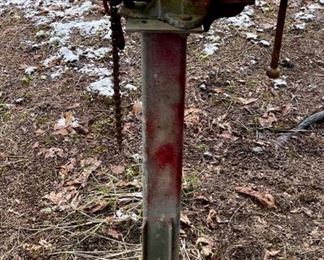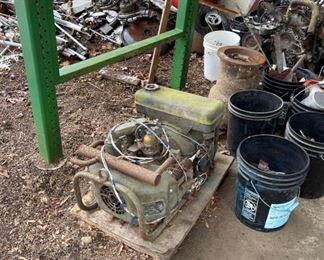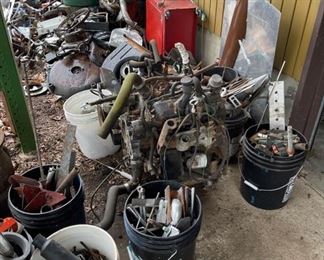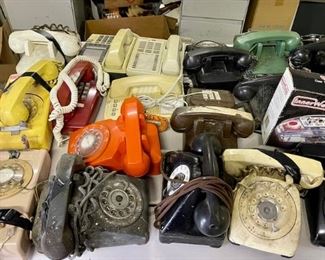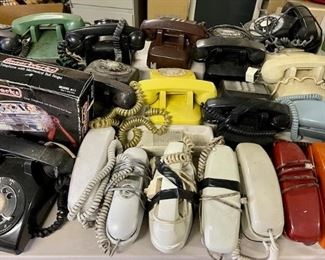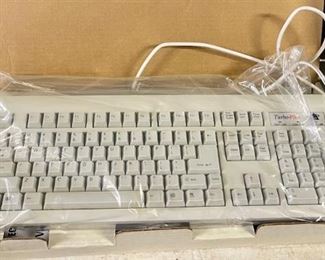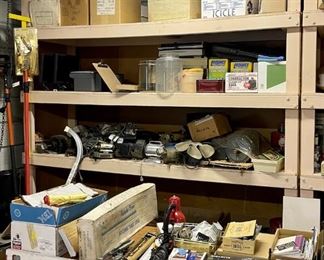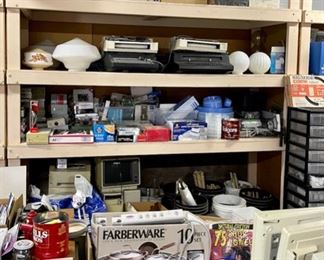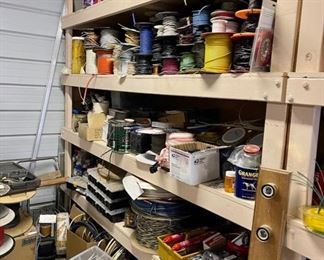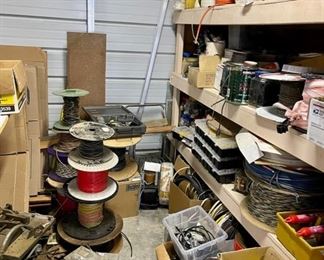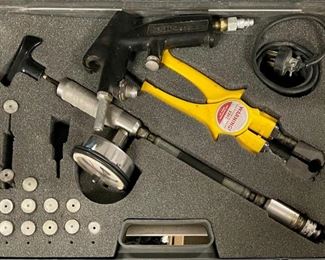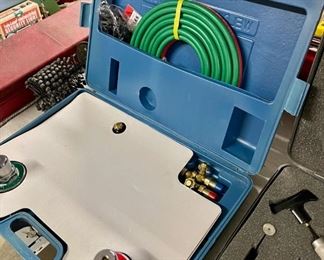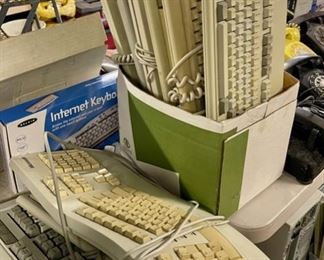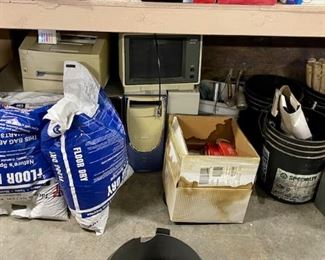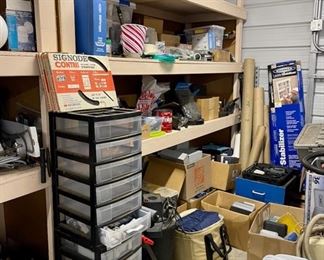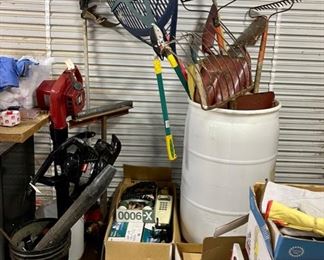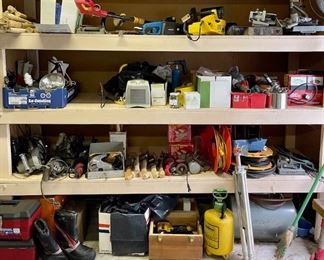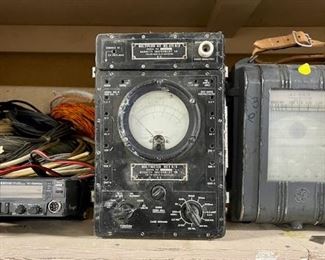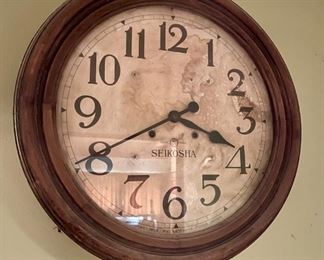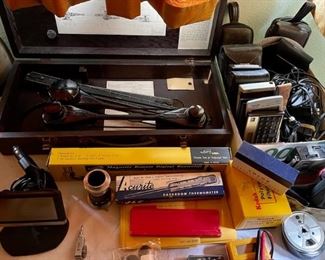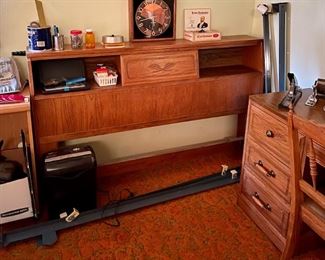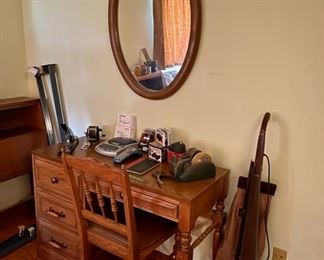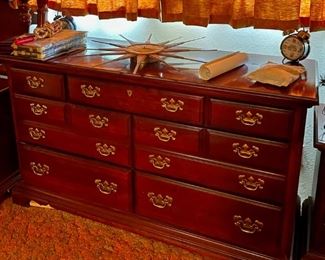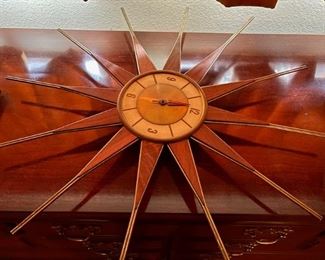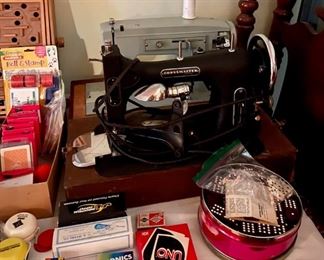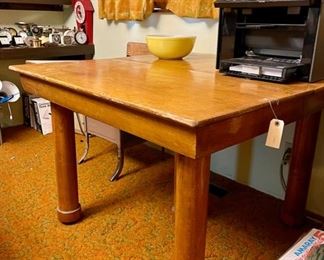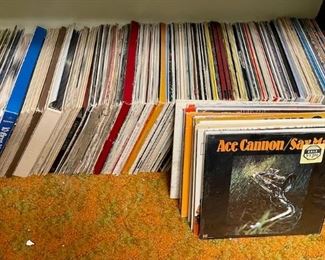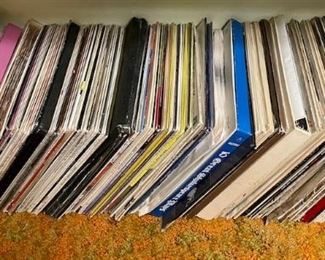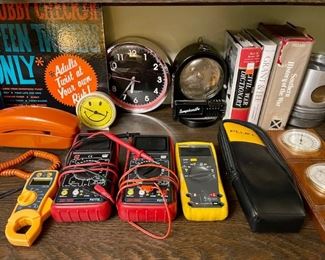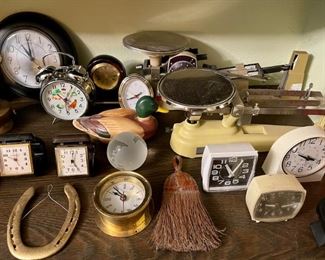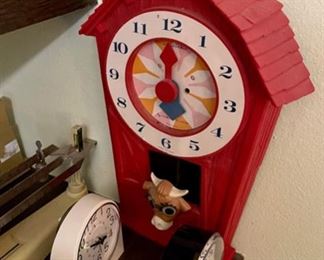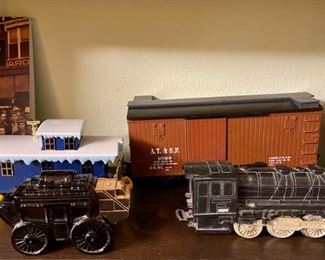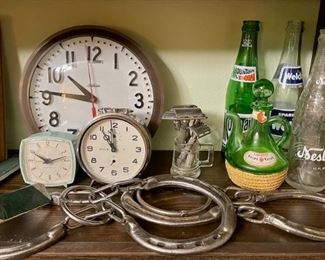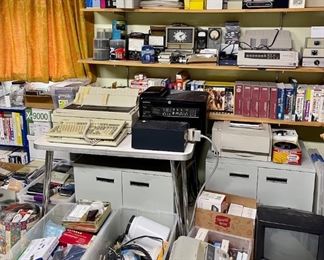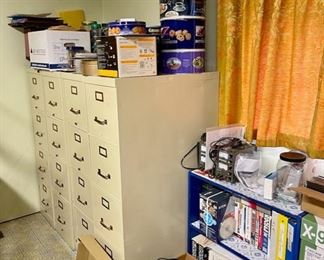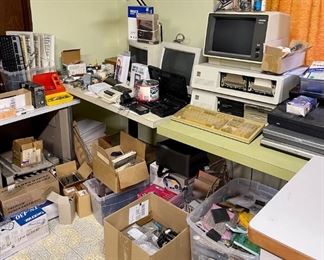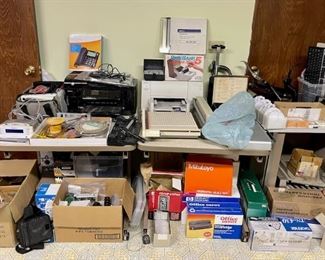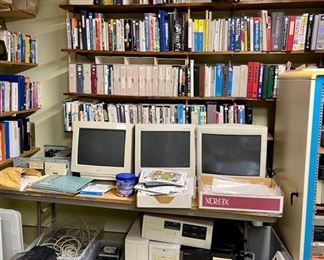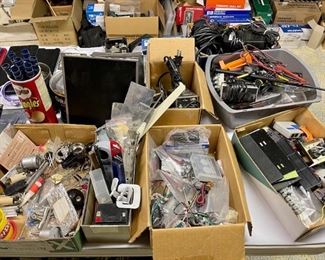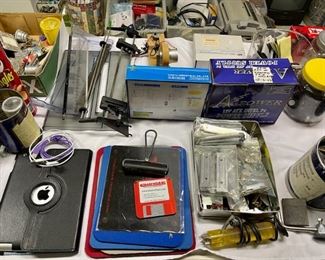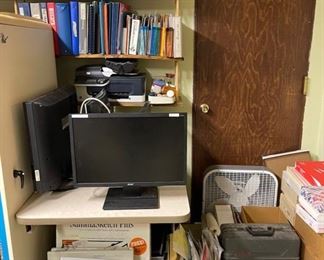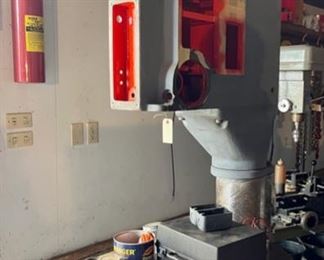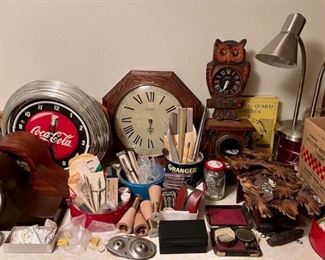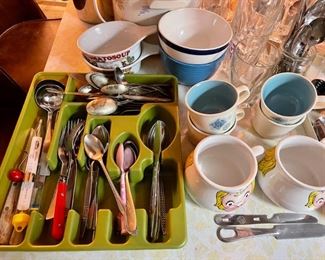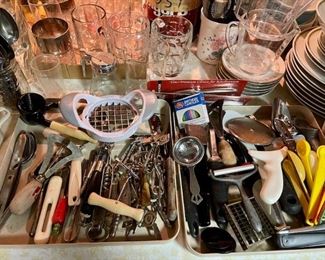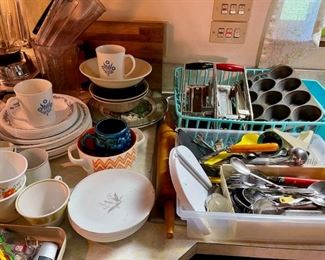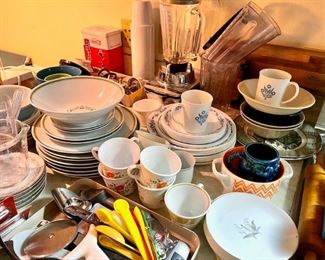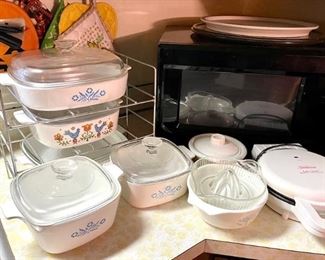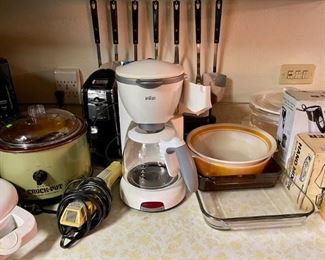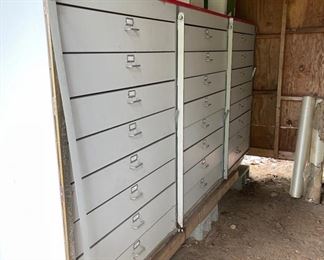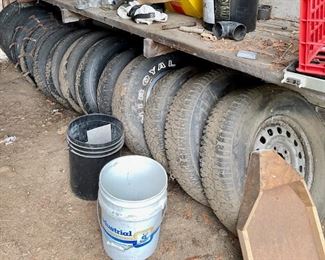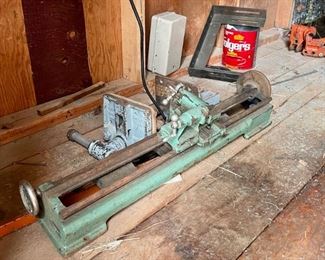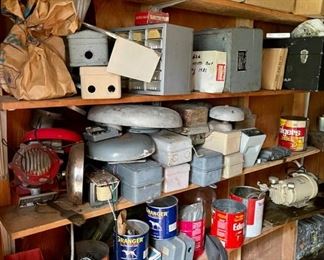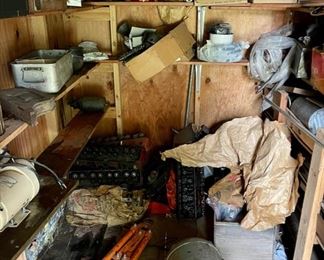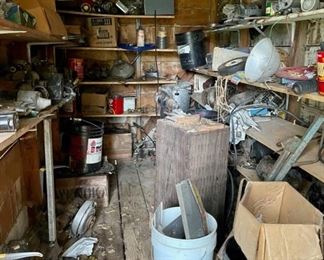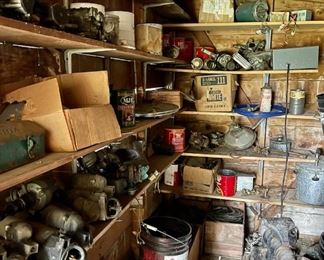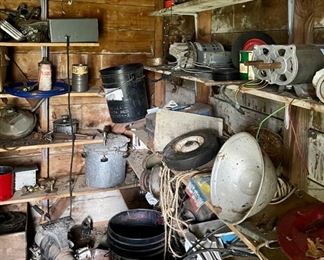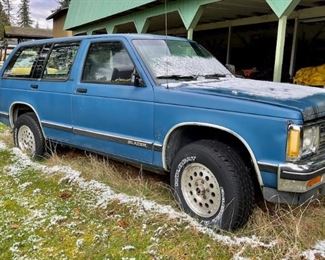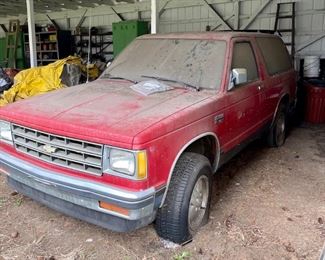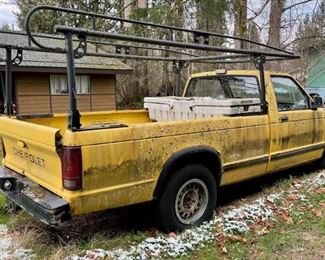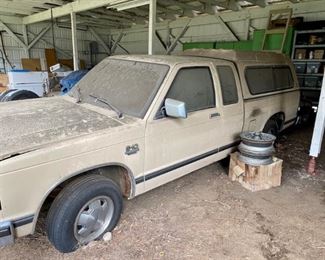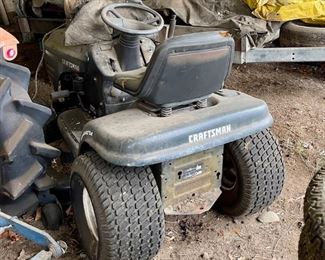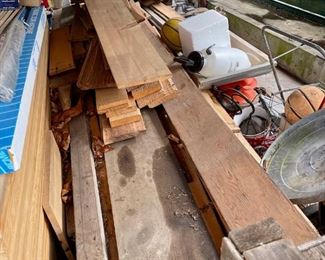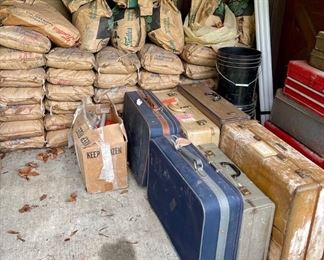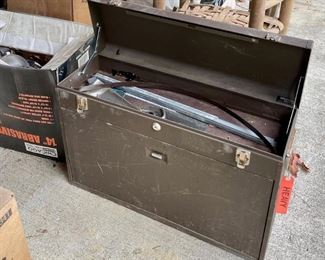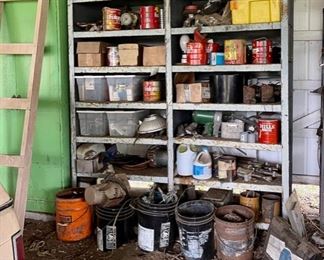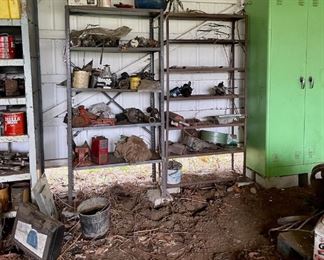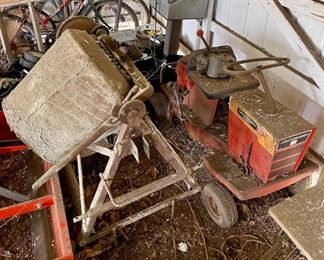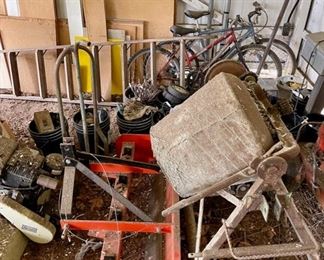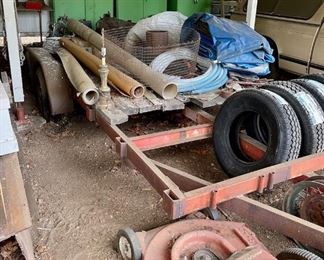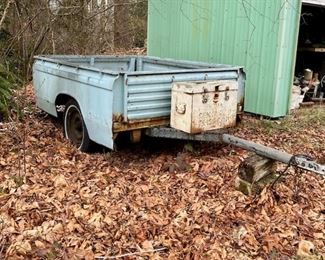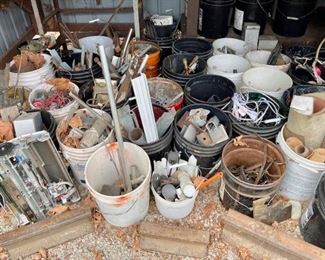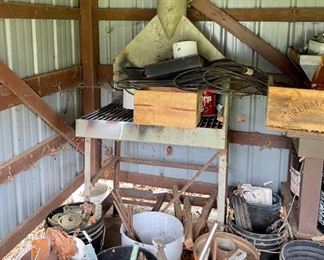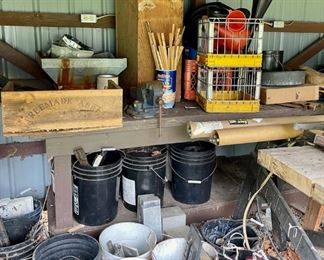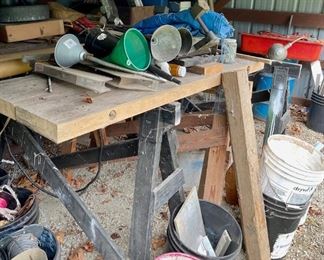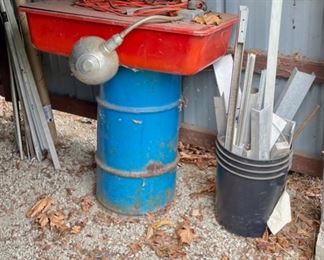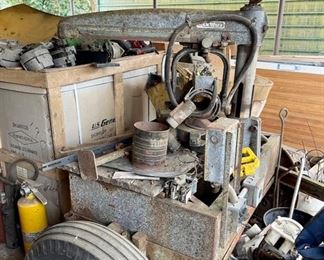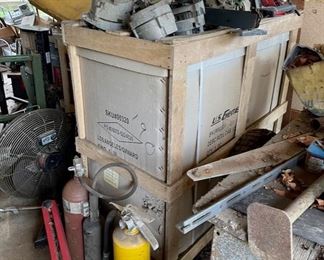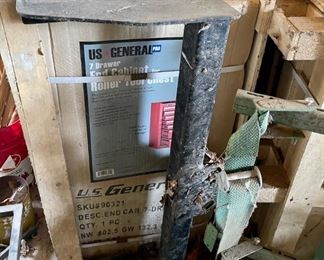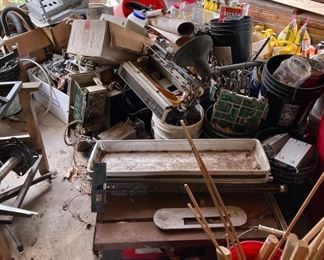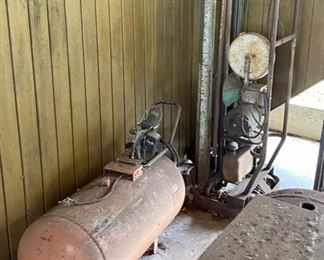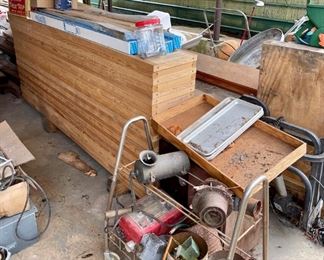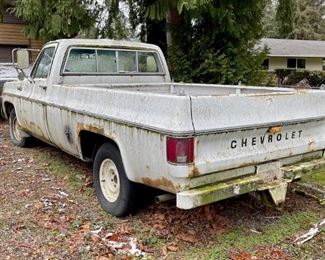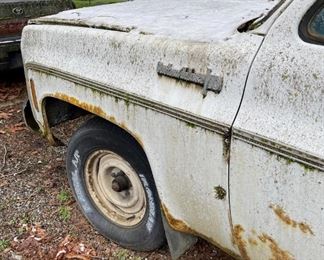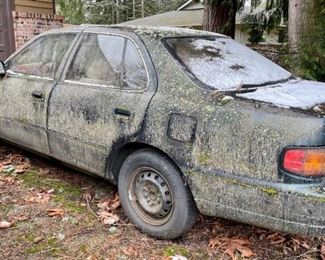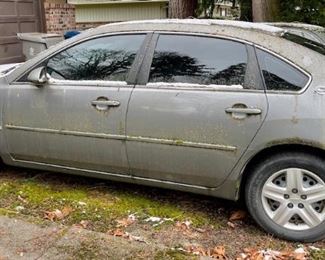 Thank you for using EstateSales.NET. You're the best!