K&P BAILEY, MANAGERS OF SEATTLE ESTATE SALE COMING!
estate sale
•
2
day sale
•
sale is over
Terms
ESTATE HOME - The Owners of Estate will be selling home after Estate Sale - inquire at sale is you are interested.
Sales tax charged
SECURITY REQUESTS Please NO BAGS, Zip your purses, No BACKPACKS - Best to leave in your "locked" vehicle.
Sorry, we cannot discuss items EXCEPT during sale days/ times. You are encouraged to attend sale to "see" items B4 purchasing for your complete protection and satisfaction. YES CONTACT US if you are in need of an Entire Estate Sale, IRS Entire Estate Appraisal , Family Division Entire Appraisal of lots of items in an estate and all other types of ENTIRE Estate Appraisals . We DO NOT appraise small groups of items. kbaileyantiques.net (No garage sales please). See you at our ENTIRE ESTATE SALES!!!!
Visa, M/C , Cashier's checks, cash, CHECKS (good idea to bring a check in case private home does not accommodate some technology or technology crashes). CHECKS ON APPROVAL ONLY. Or, payment arrangements available also for higher priced items.
PARKING: As usual please park legally - no blocking driveways or mailboxes, etc. THERE IS GREAT PARKING ALL AROUND THIS ESTATE IN THE NEIGHBORHOOD - you might walk a block or so.
Live-in Security 24 hours and available during sale.
Freshened Honey Bucket services for all. Not responsible for accidents of any type. Thank You. DISCOUNT DAYS !!!!! DISCOUNT DAYS !!!! DISCOUNT DAYS !!!!

HIS IS A COMBINED SALE OF 2 Estates - Estate (a) living estate, and Estate (b). TWO ESTATES ONE LOCATION AND LOADS OF FABULOUS ITEMS. ESTATE SALE: DISCOUNT DAYS APRIL 2, 3 --close 2 days Re-Open April 6 & 7 also DISCOUNT DAYS. NECESSARY TO EMPTY HOME. (Sale started 3/30.)
These TWO sales had to be COMBINED because Estate:
(a) is a Living ESTATE OF L&H - 3 generations of NW Artists in this family & collectors of Art and the most amazing TEA POTS we've ever seen along with other collections. L&H graciously opened their home for the (b) Family to sell their items in GREATER SEATTLE AREA. The (b) ESTATE OF MR. & MRS. RICHARD (DICK) & JEANETTE MATTILA. Family lived in a gated area/community and Estate Sales are absolutely not allowed. So, Estate was moved to L&H Estate Sale Location. The ESTATE OF most well-known ANTIQUES SHOW PROMOTERS IN THE STATE OF WASHINGTON FOR OVER 35 YEARS:
We are honored to sell both estates L&H ESTATE & the Estate of MR. & MRS. RICHARD (DICK) & JEANETTE MATTILA. The Mattilas requested that Baileys manage and sell their Estate in the Seattle Area in hopes customers can enjoy the purchase of some of their fine Antiques & Collections. There are items in price ranges from $10 to thousands of $$$. Lots & lots
THIS IS ONE STOP SHOPPING AT IT'S FINEST!
HIGHLIGHTS - HIGHLIGHTS - HIGHLIGHTS - So many
THERE ARE NUMEROUS HIGHLIGHTS FOR THIS SALE and we encourage you to read the following lists:
LOTS OF ART - 3 GENERATIONS OF ARTISTS.
RARE, RARE to find - 19thC Boulle' furniture which includes: Pair matching side cabinets, Desk, 2 lift top games tables and a double door side cabinet. What is Boulle' - take a look while at this sale. Over 35 pieces of 19-20th C furniture of quality. 2 19th C. Antique Tall Case Clocks, 2- Antique Wall hanging clocks+. 2 Antique Music boxes made by Polyphon. Collection of Antique Purses .
Most AMAZING Tea Pot Collection - Yes, Tea Pots. All made by fantastic ceramic artists for example: Ralph Bacerra, (his works are in the White House), Simon Levy, Fred Stodder, Laura Peery, Jim Campbell, Cherry Goldblatt, Gerry Wallace, Carianne Hendrickson, Gary Merkel + more.
"PRESTON SINGLETARY " -Tlingit style glass basket design vessel
KPM LARGE PORCELAIN PLAQUE C. 1880 (unframed). - Famous painting
SMALLER GERMAN PLAQUE C. 1880-1900 - (unframed) - Famous painting
FURNITURE: AMERICAN CHIPPENDALE - Mass. C1790 - reverse serpentine fall front desk. Raised on ball & claw feet. Mahogany. Notation on underside of wood that "Lyons family received the Desk in 1861". It was auctioned some many years later and today found in this estate. (Owners moved to Seattle from Back East).
Lots Lamps - Piano, Pairpoint & shaded lamps, more. more
Lots Pottery, Roseville, Weller & others.
Lots RS Prussia & RS Germany - Very fine and elegant patterns and shapes
Lots Stieff Teddy Bears
Lots Bisque Antique dolls & parts, etc.
Lots Madam Alexander Dolls - lst Ladies
Lots Quad Plate unique collectibles
Lots Female Portrait Plates
Mel Munsen - Kiln formed glass
Hib Sabin - Old Man Raven Bronze - Ltd. Ed. SW Artist
Ruth Brockman - Ancestral Spirit Mask - Glass
J. Ledezma Vase
Hanno Pottery
Mary Milandacrow Bird Vase
Tahbo Pottery
"Monkey Biz" trademark maker of Beaded Elephant & Horse
New York Stoneware Jug - Early 19thC
Large black SW pot similar to Maria.
19-20th C. Asian items
Fabulous pair of gilt Candlesticks
Art Glass, Cranberry glass + other
Figurines - miscellaneous
Lots of Decorative and vintage items and very nice general household stuff.
(Note: All garage type items tools, garden, etc. family donated)
The below list names a few of the Artists represented in this estate
List 1 in alpha order:
Checkley, D.M. Checkley, Leslie Baskin, Leonard Finster, Howard Goodale, Ellen Henne Gross, Chaim
Mayokok, Robert Morse, Emily Hall Morse, Leslie Ushiku, Kenji Utley, Claude L. Utley, Windsor, more. And
the 6 & 7 there will be much more art from storage. Stay tuned.
List 2 in alpha order:
Hudson, Jack Huntley, Victoria Lasko, K. Mackintosh, Ken Marsh, Reginald Matthem, Denk McIntyre, Chuna Morse, John Neff, Matt Norulak, Thomas J. Rathman, Dave Salzer, Lisel Thebaud, Gertrude Thurmann, A. Viers,Noble Worthington, C.M. Williamson, A.C.
Much more Art April 6 & 7 as room available in home.
Keep in mind-this sale contains lots of wonderful items but also full of just stuff not necessarily all antique & art but usable stuff. .
All Days April 2, 3, and continuing April 6 & 7 - DISCOUNT DAYS. Good opportunity to buy wonderful antiques, Modern & Contemporary items at reasonable discounts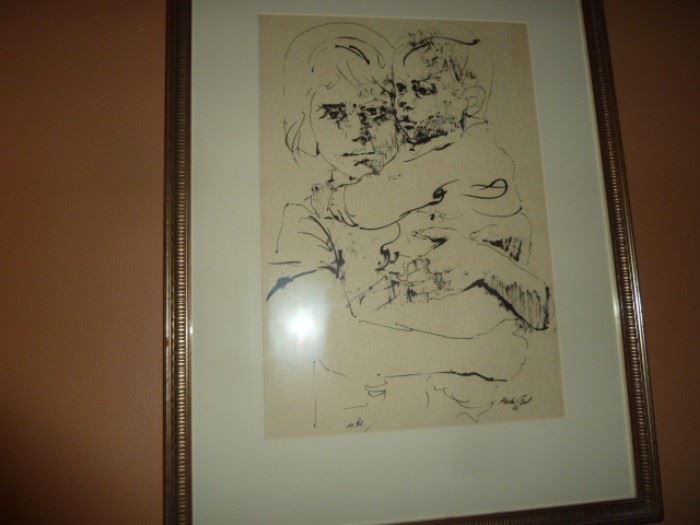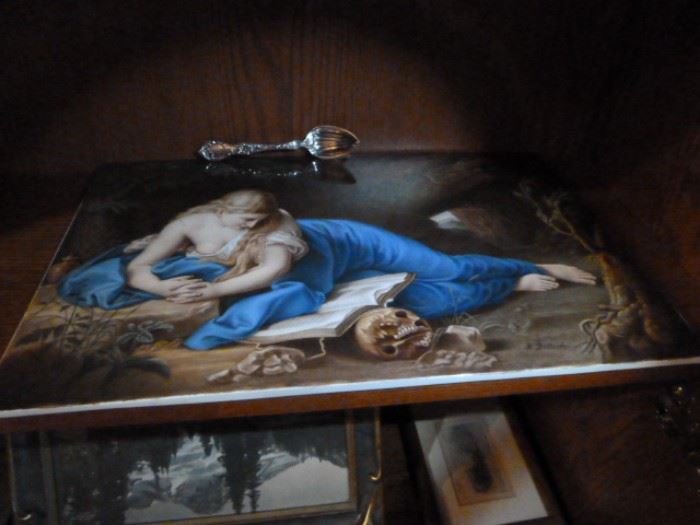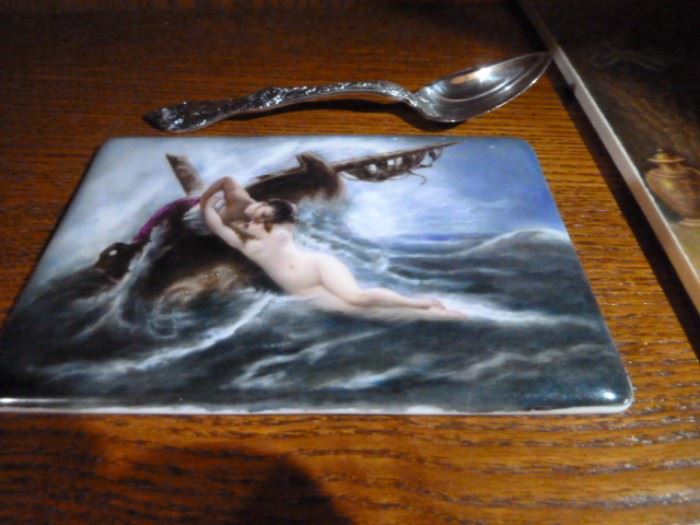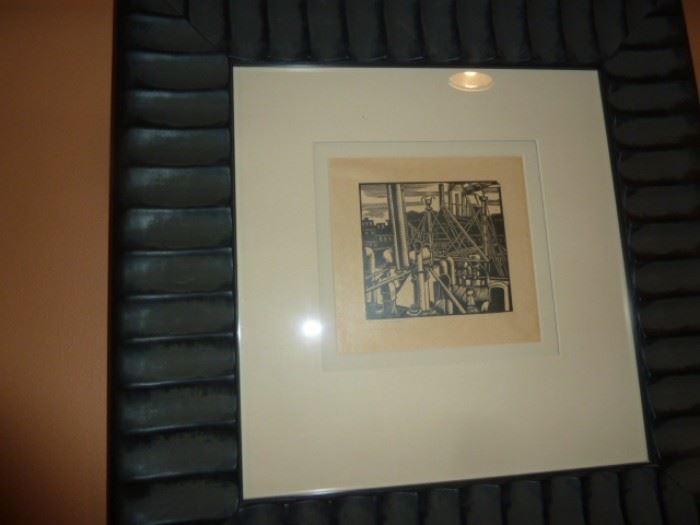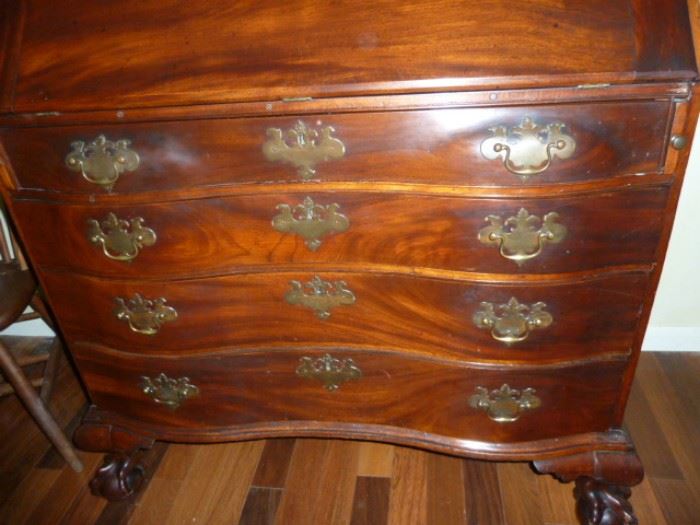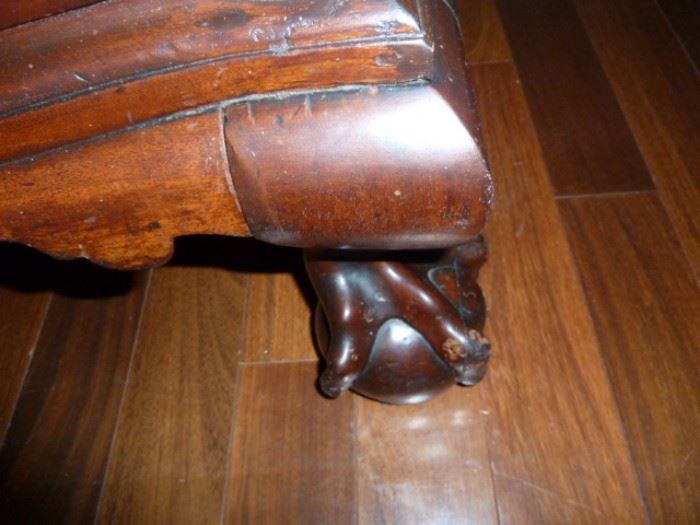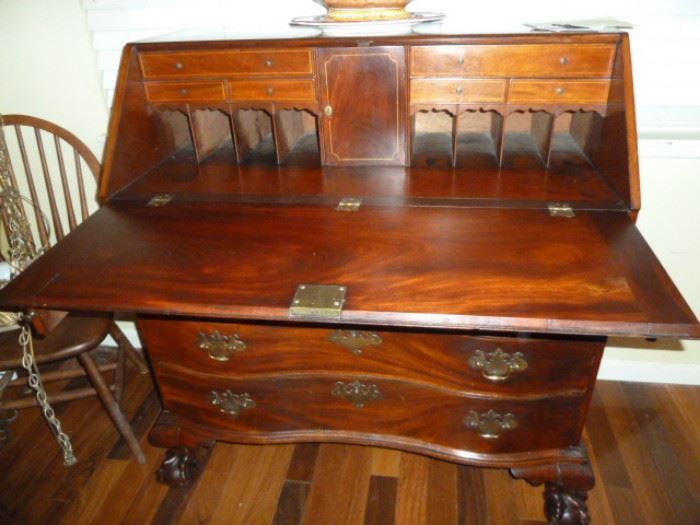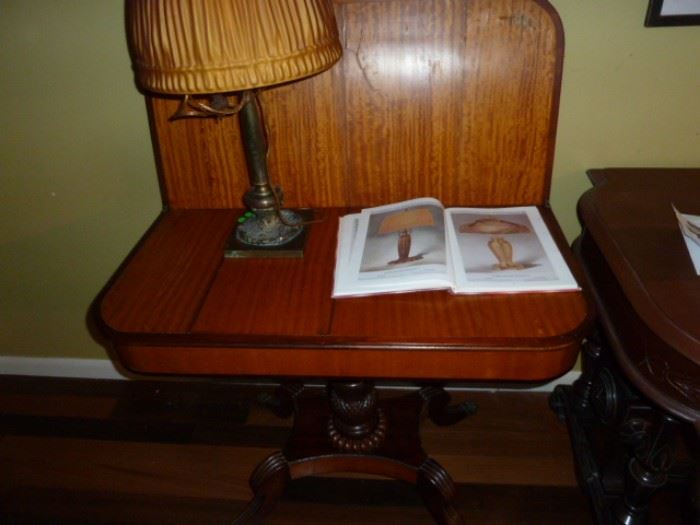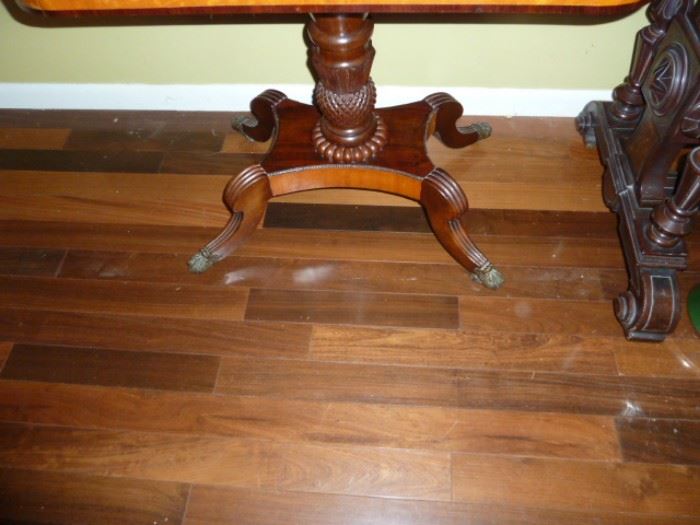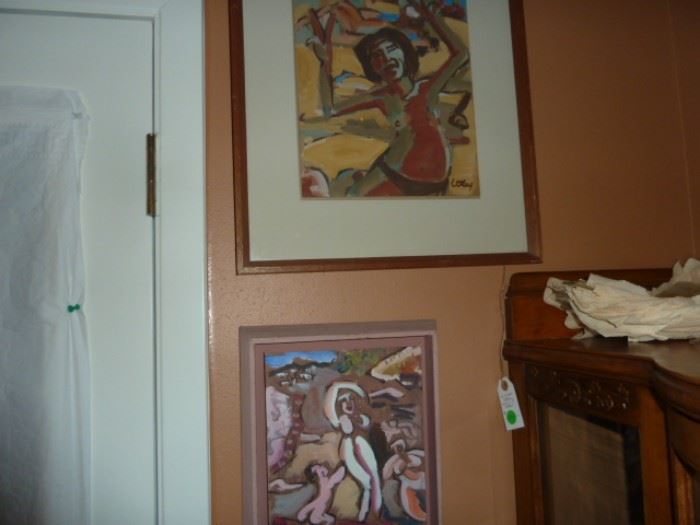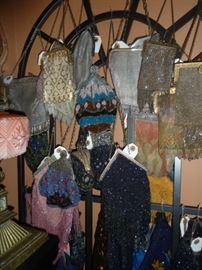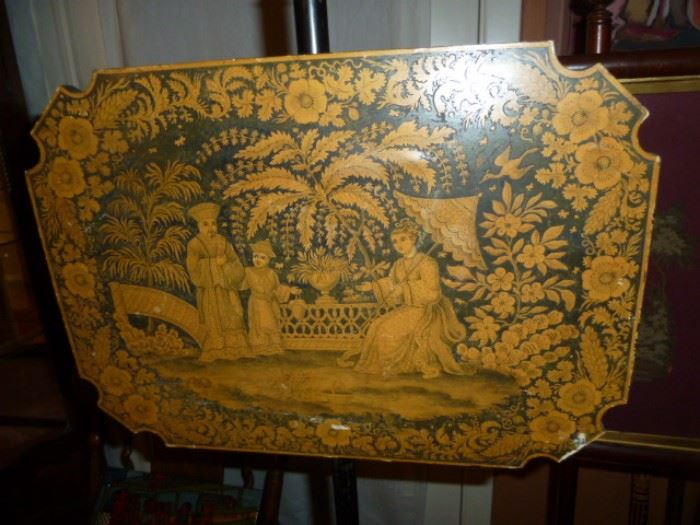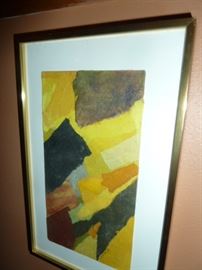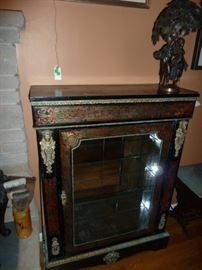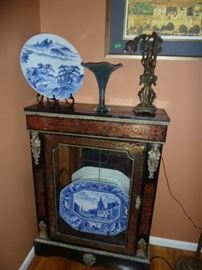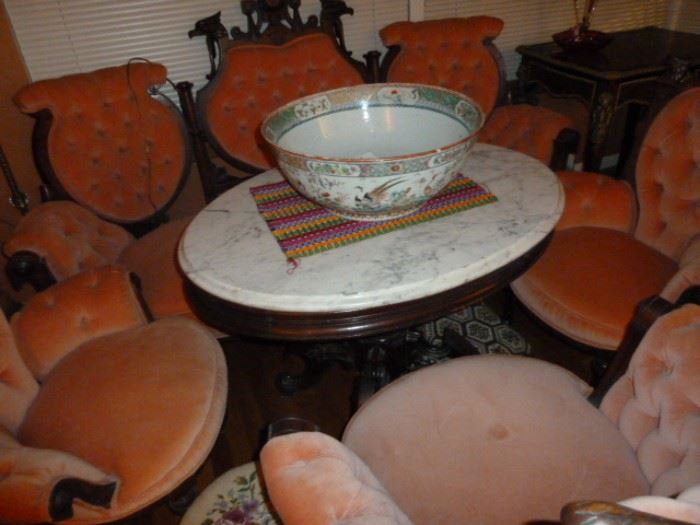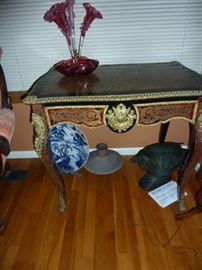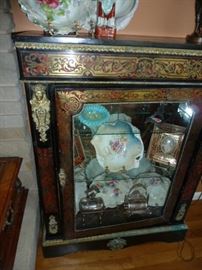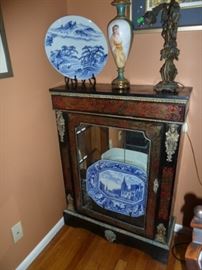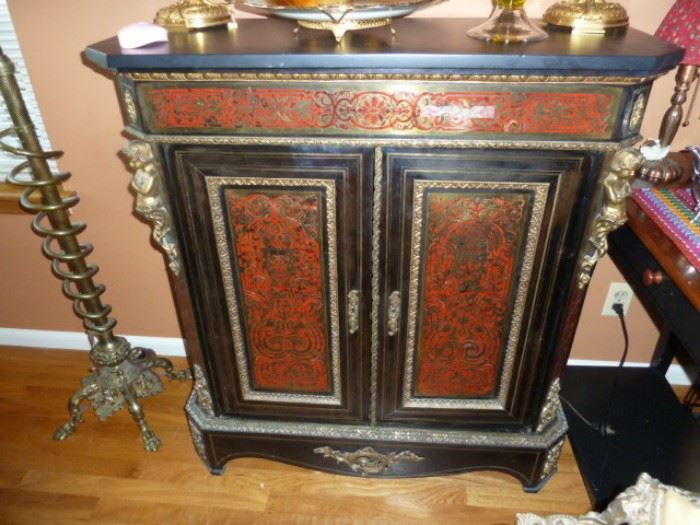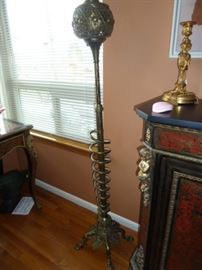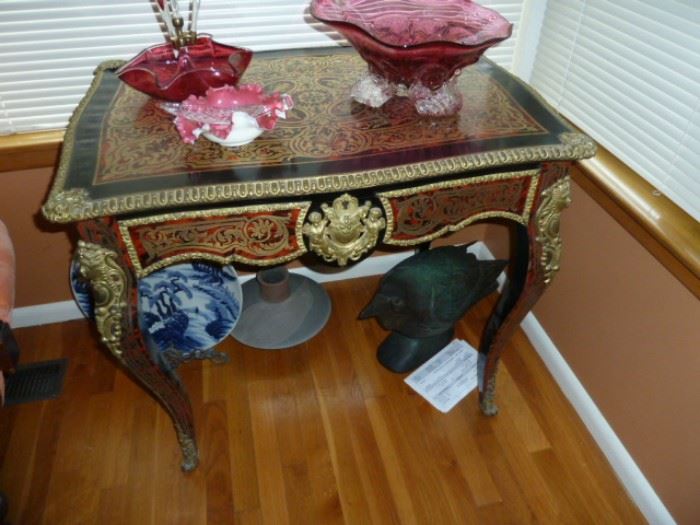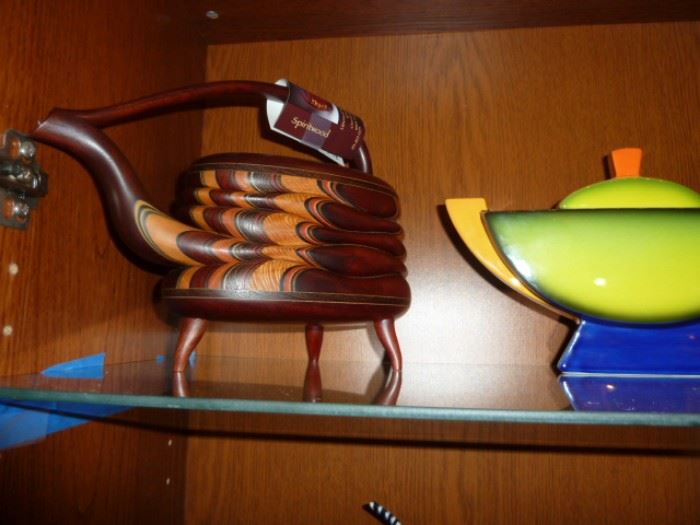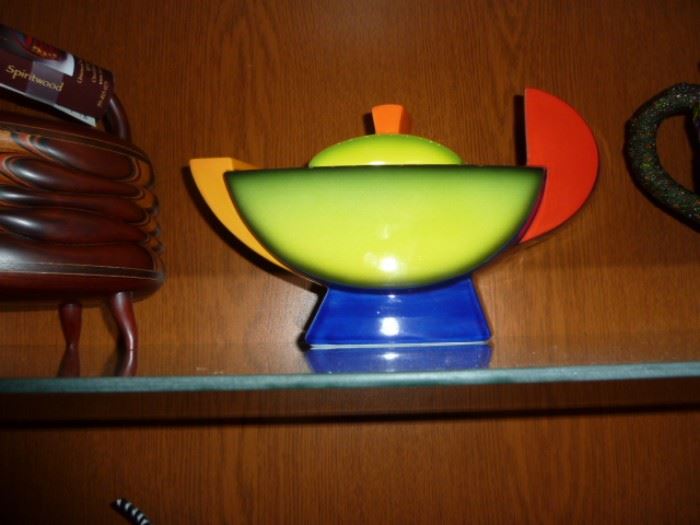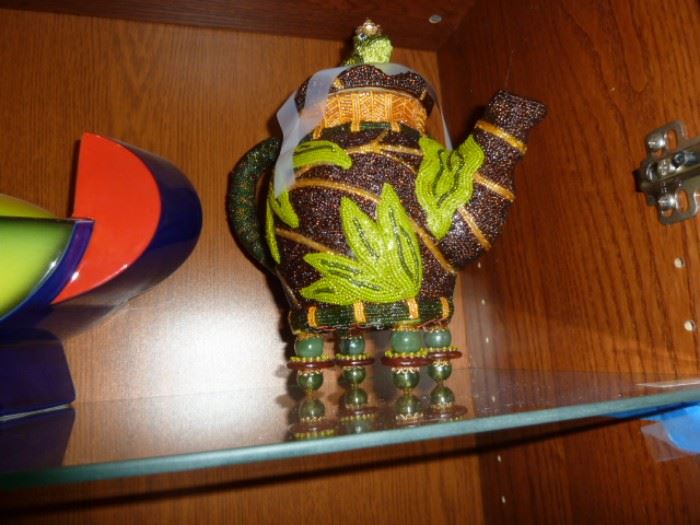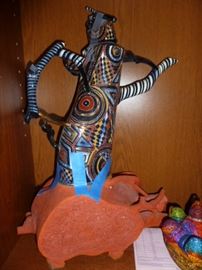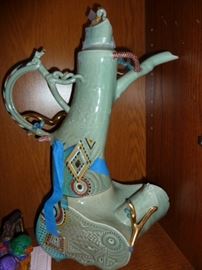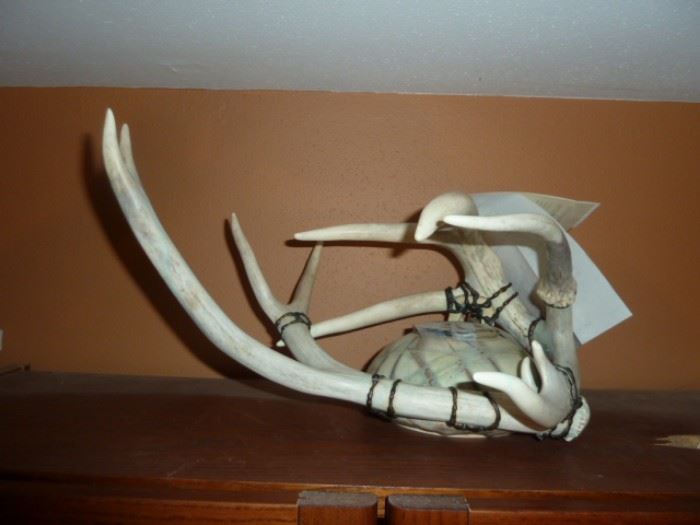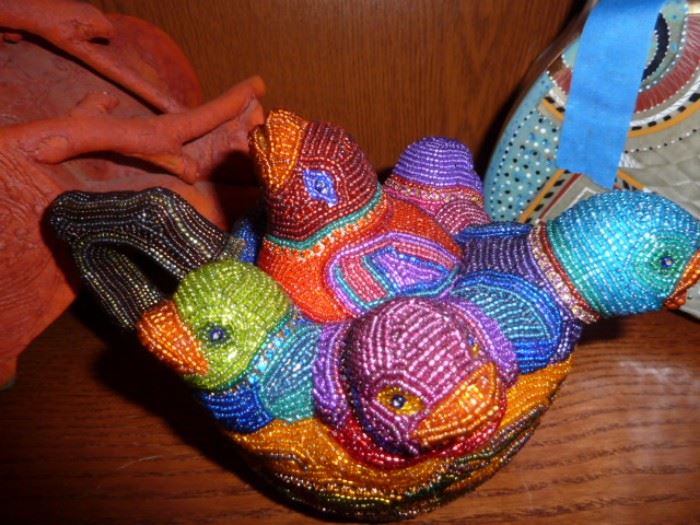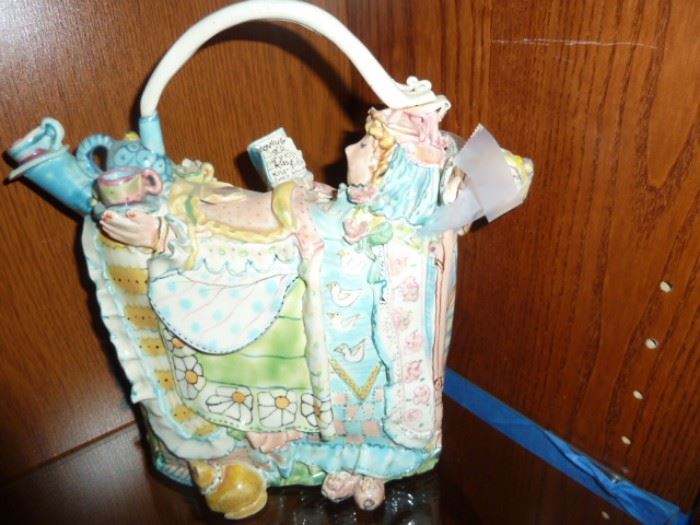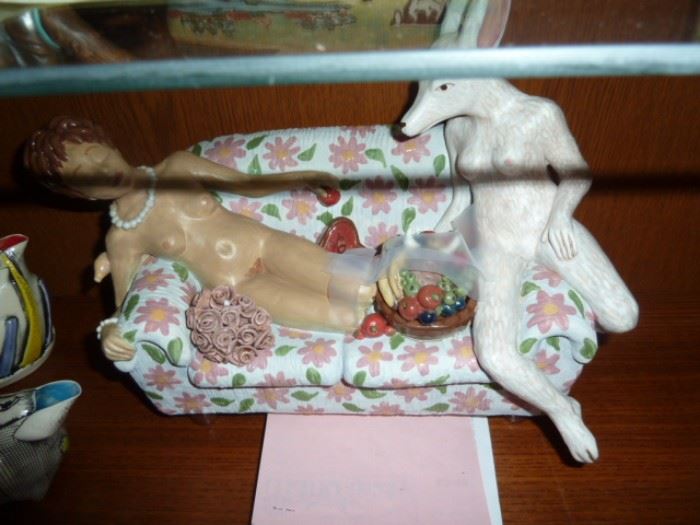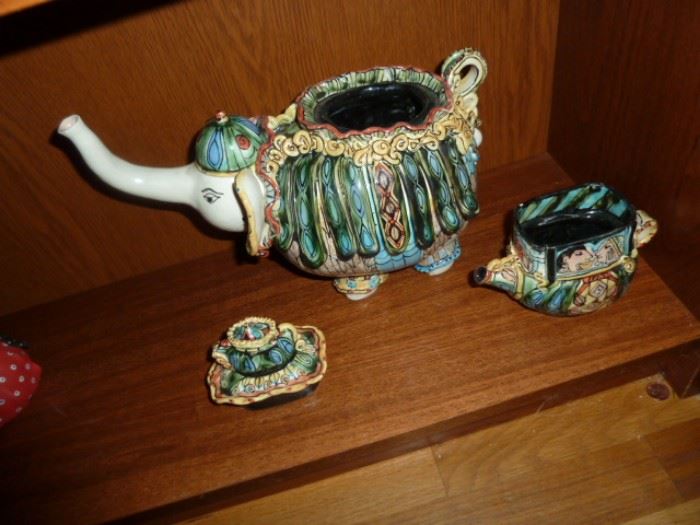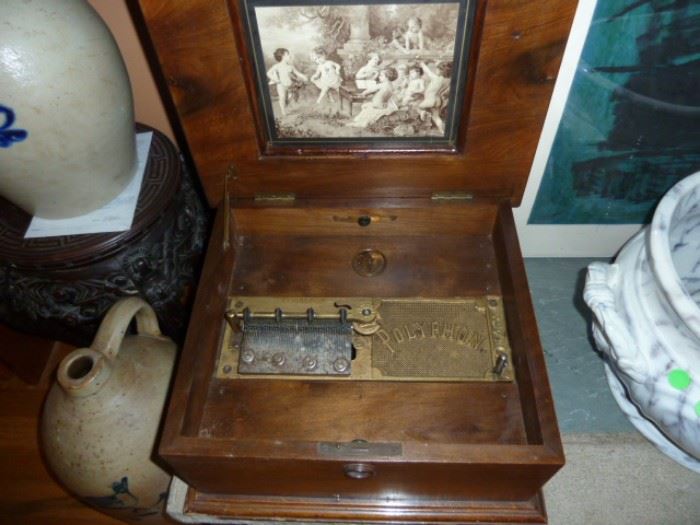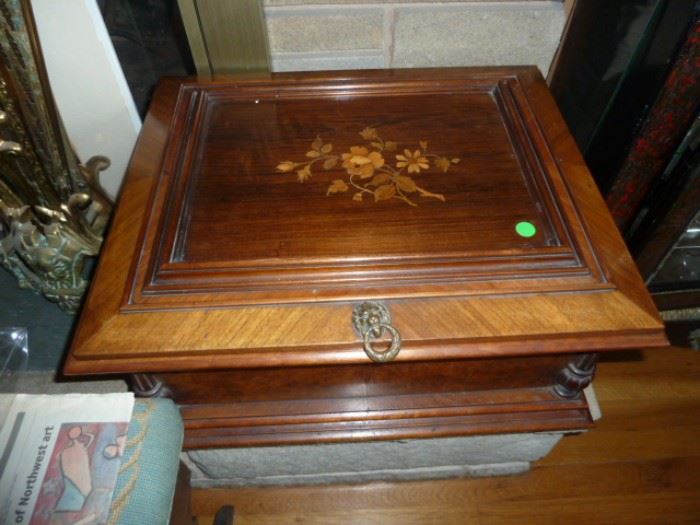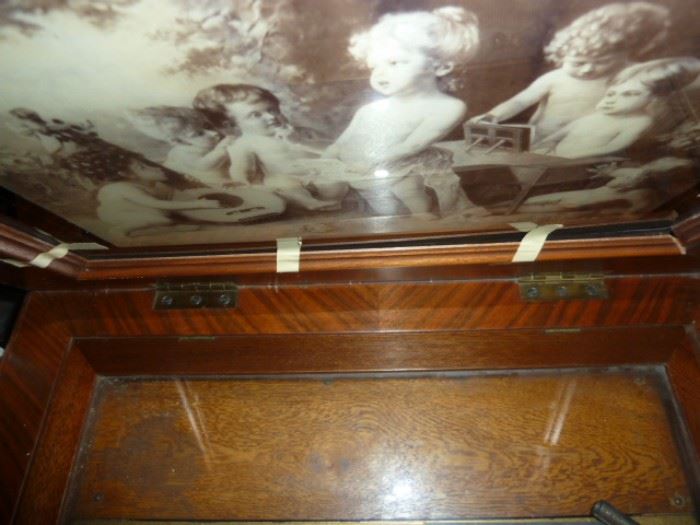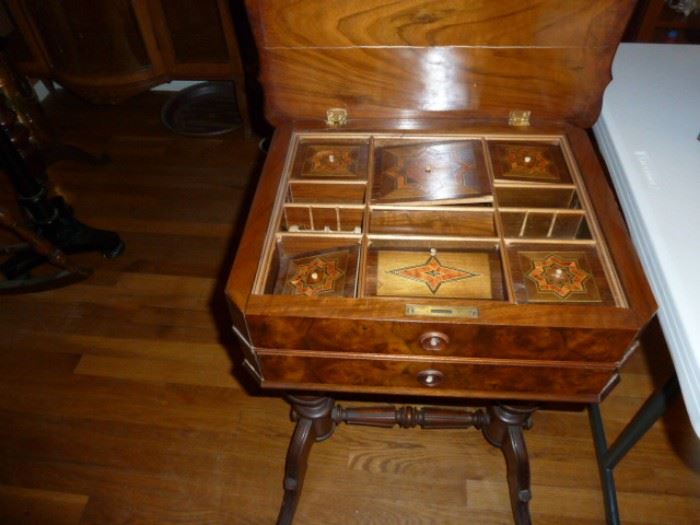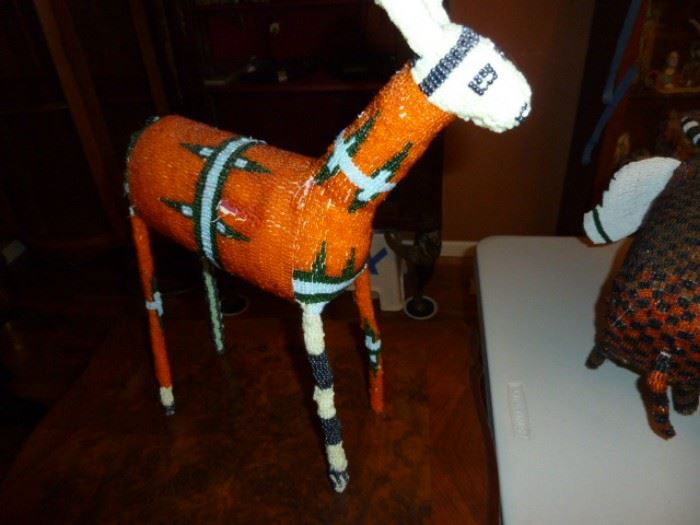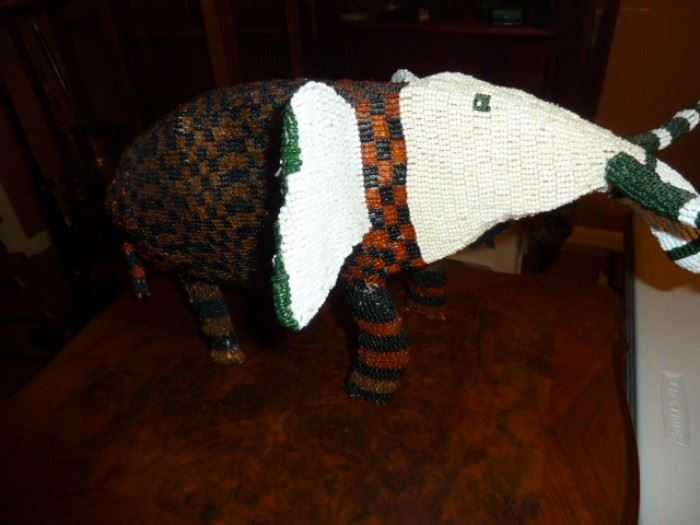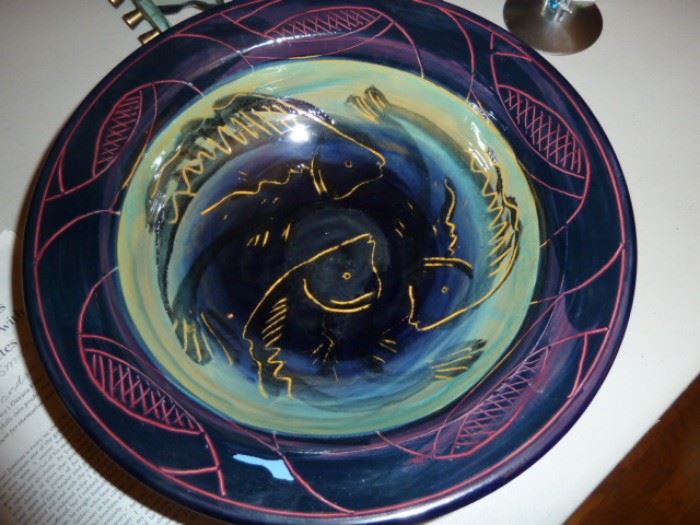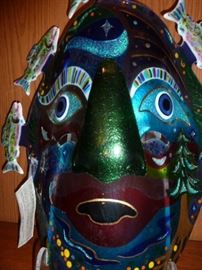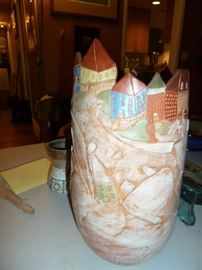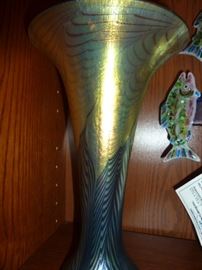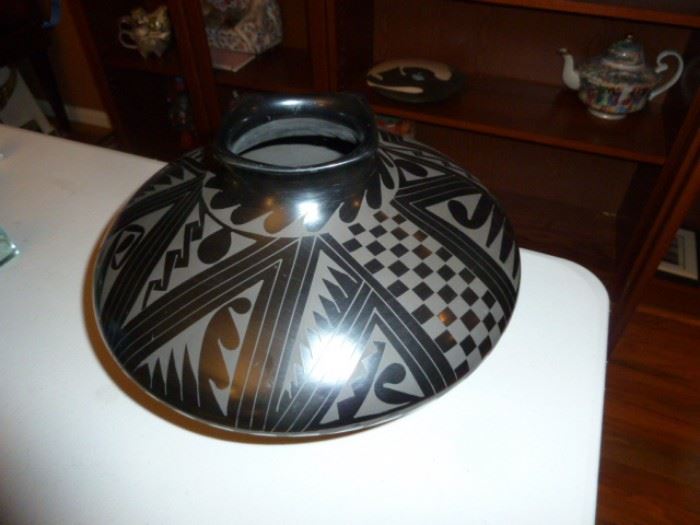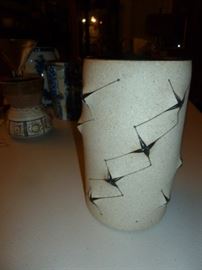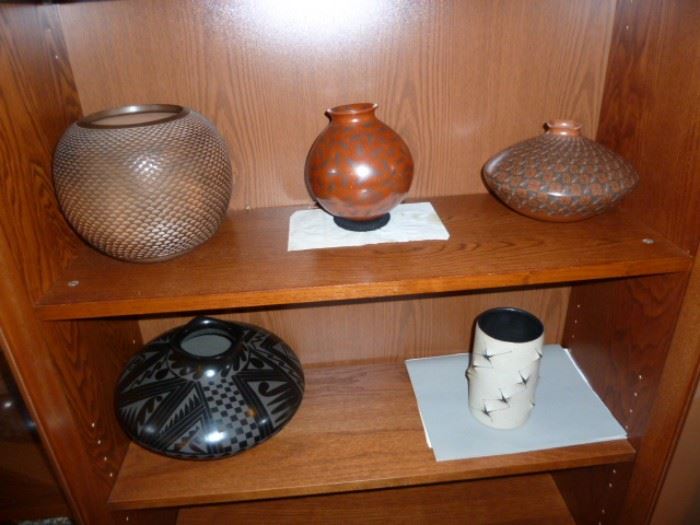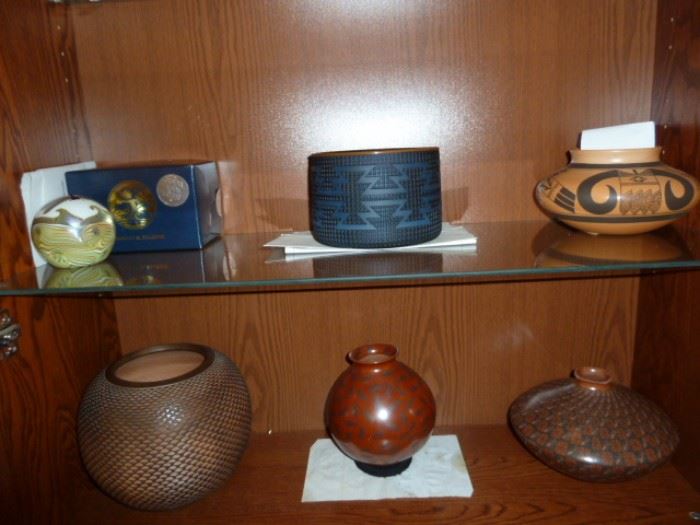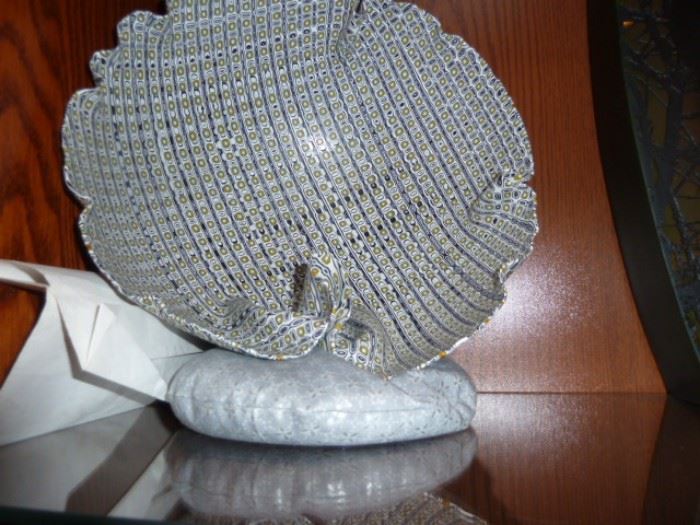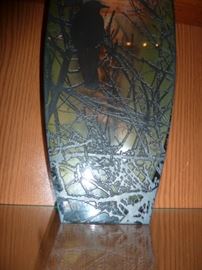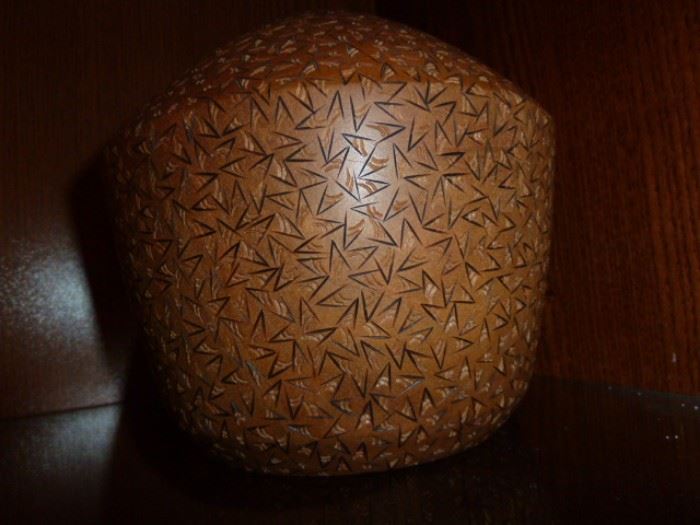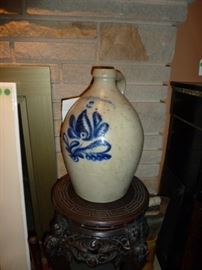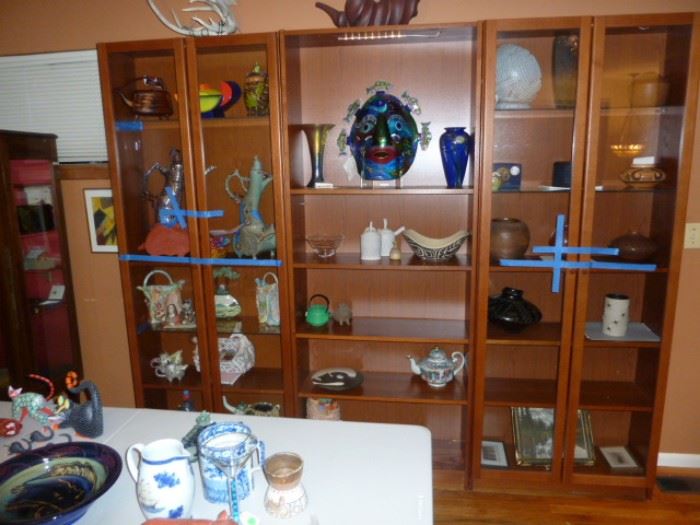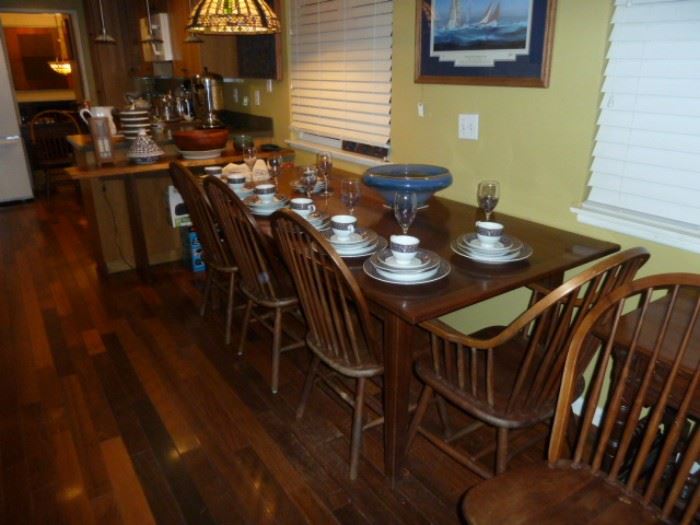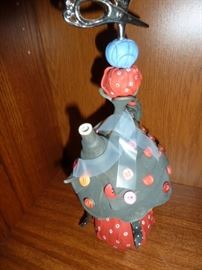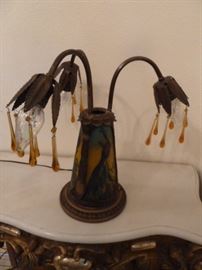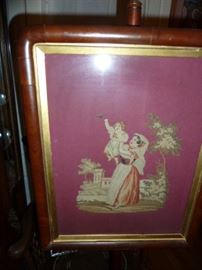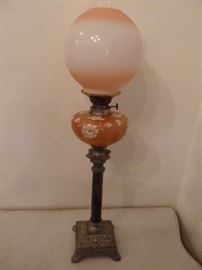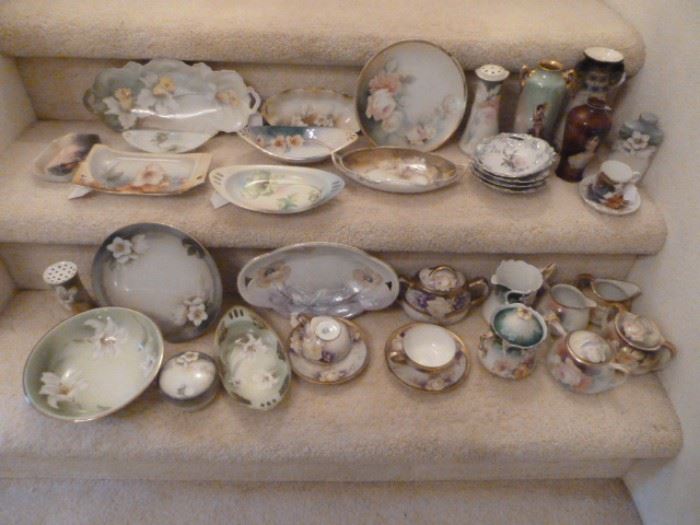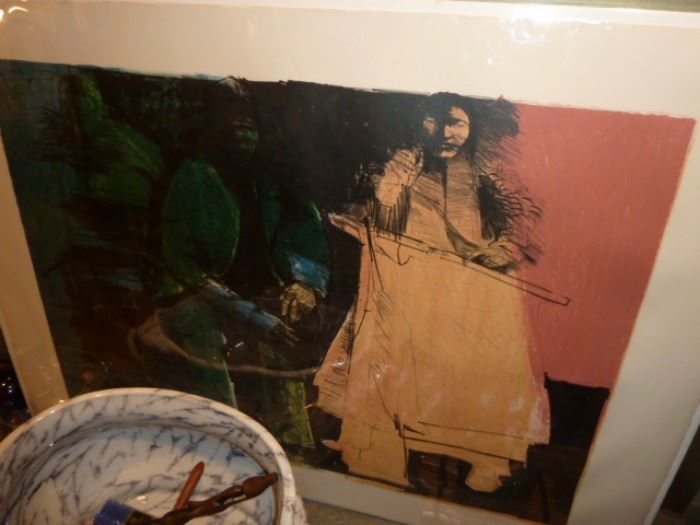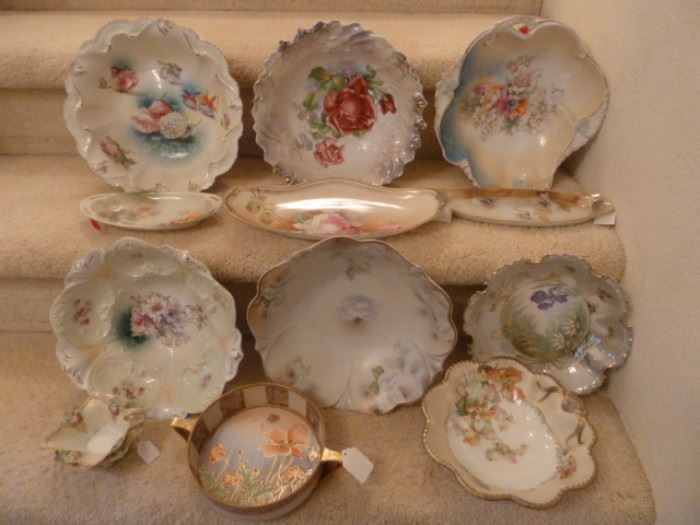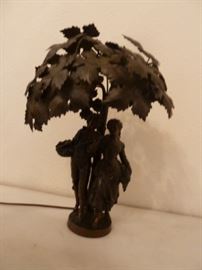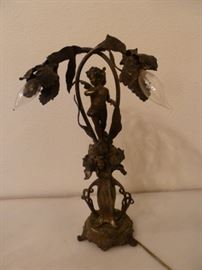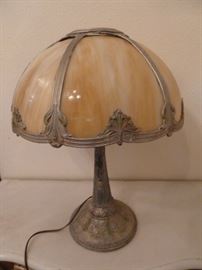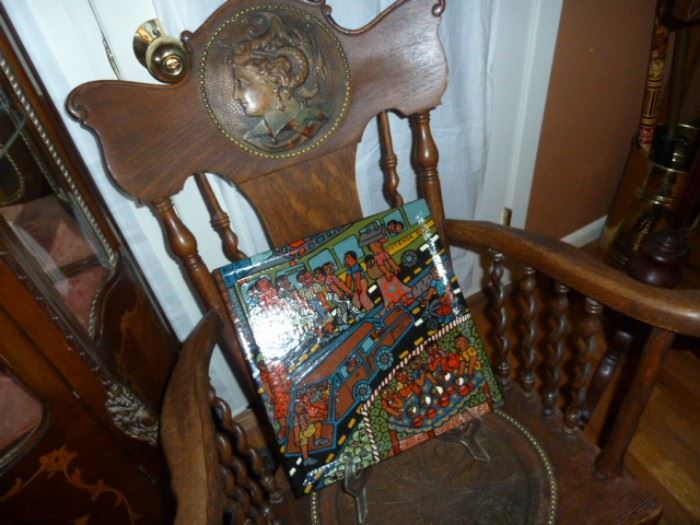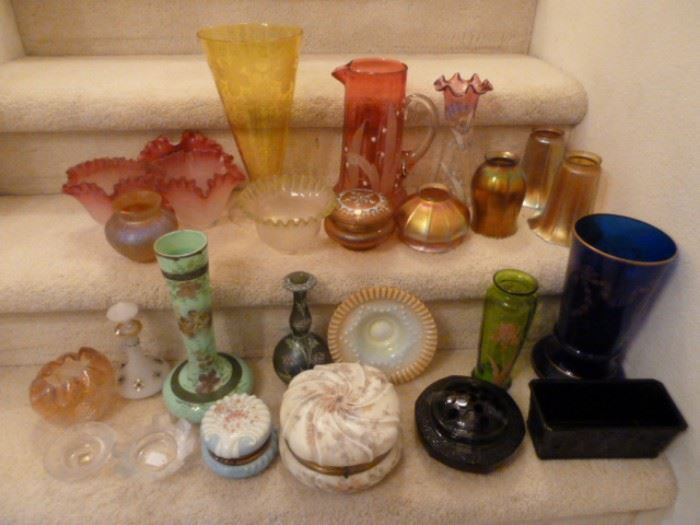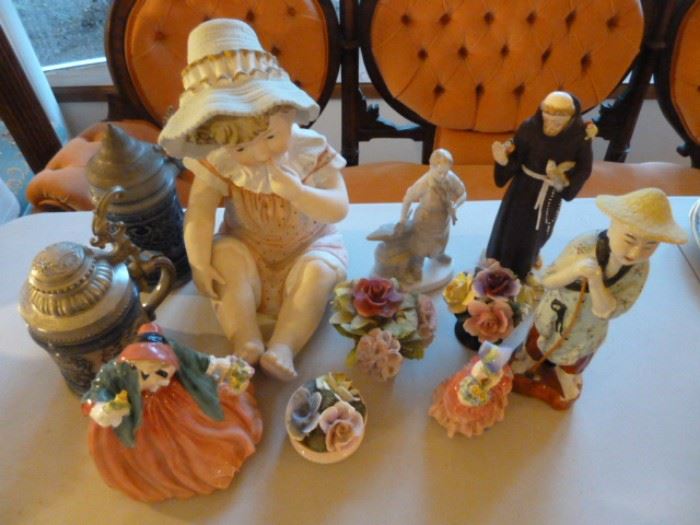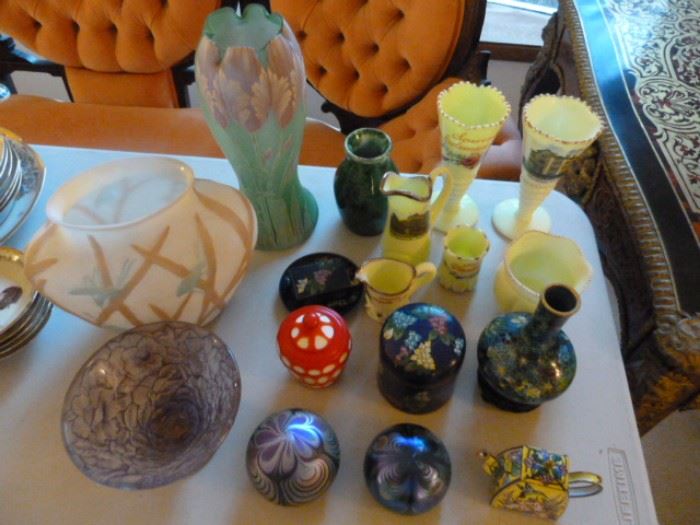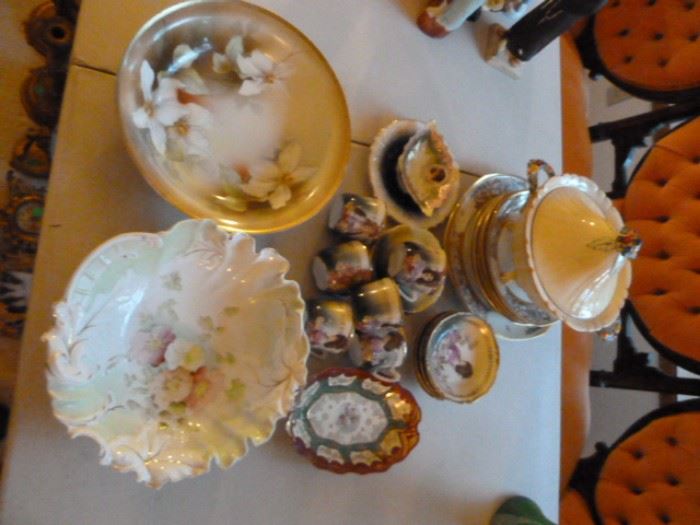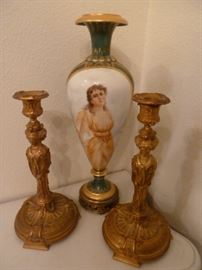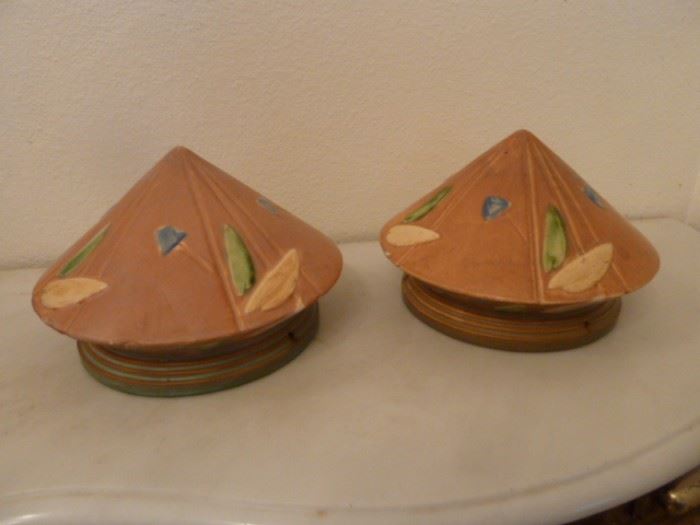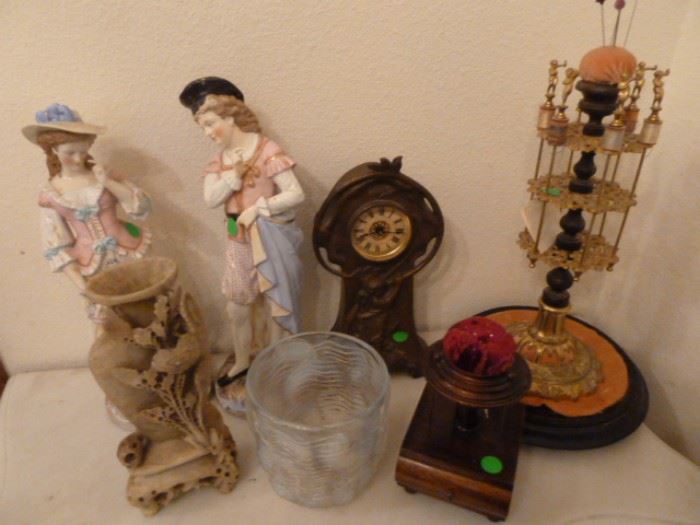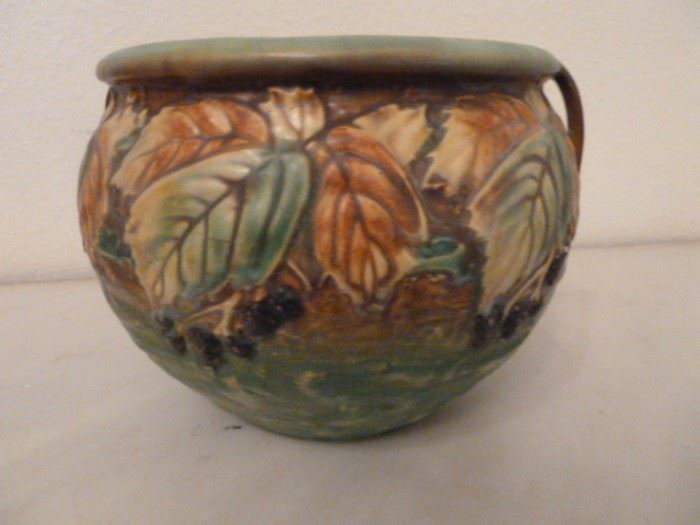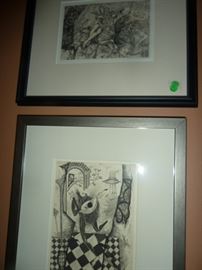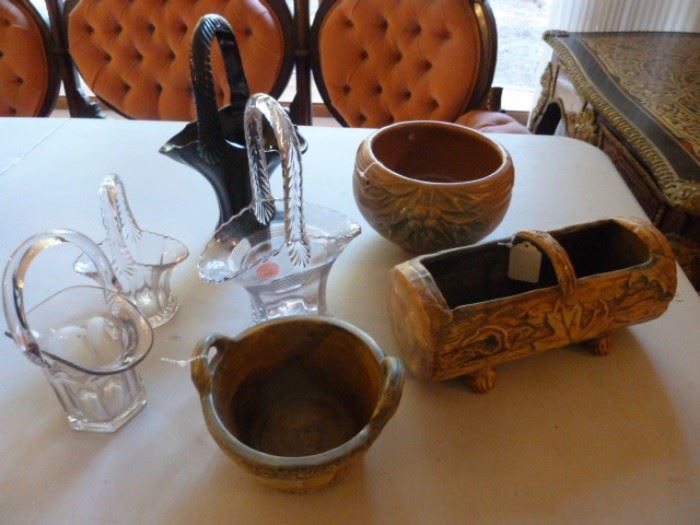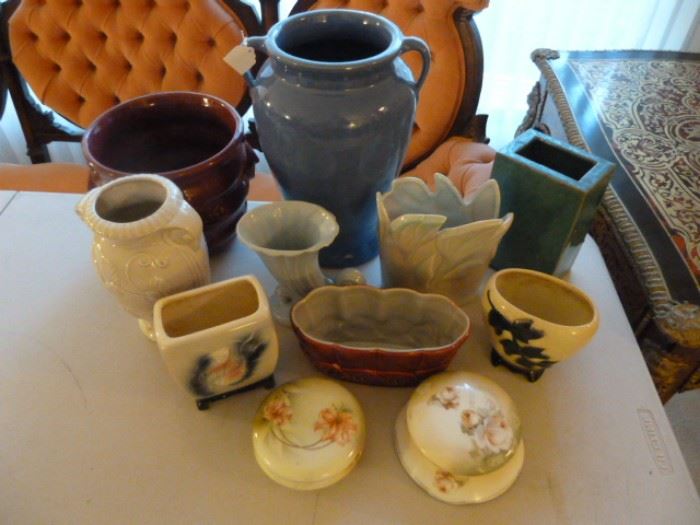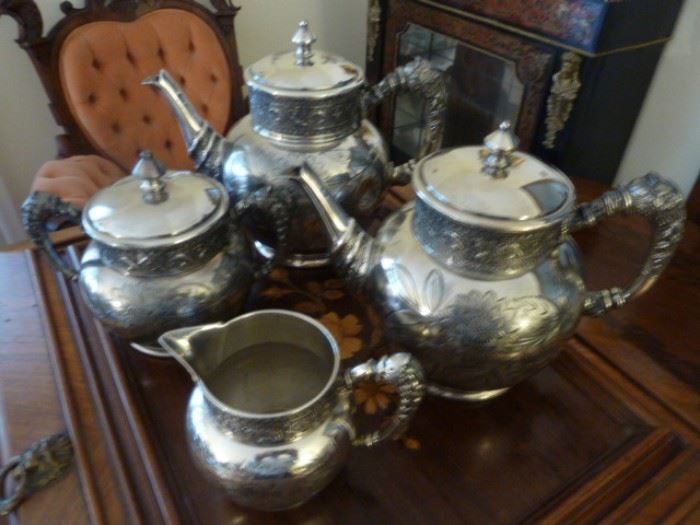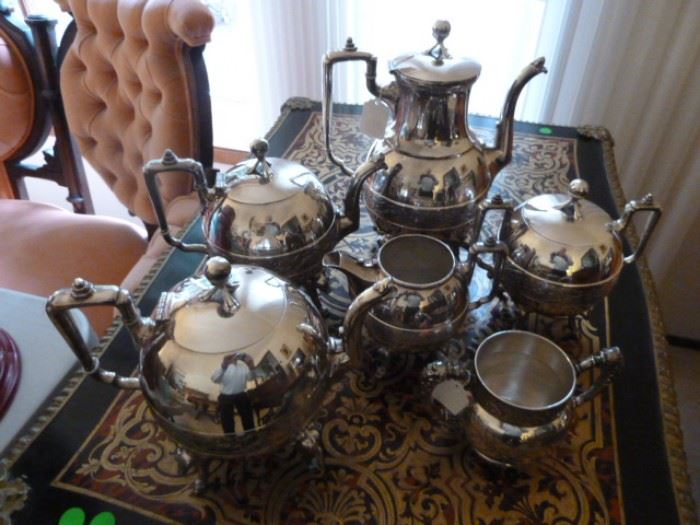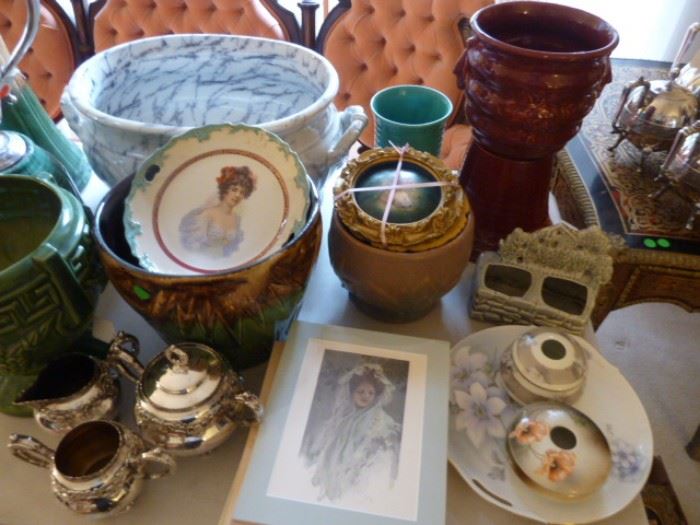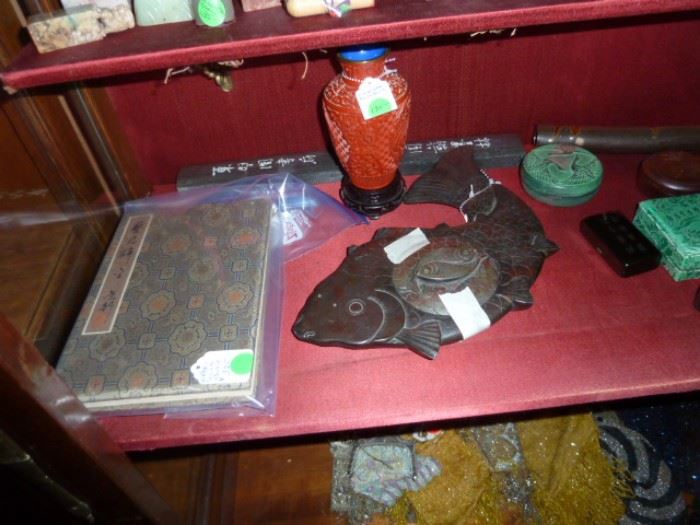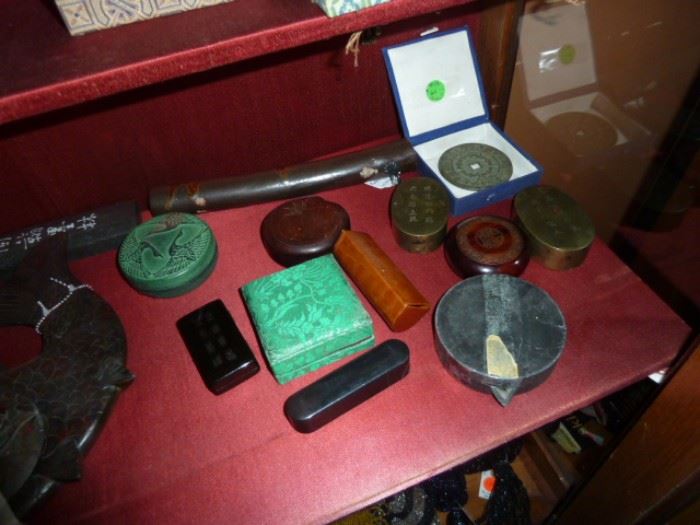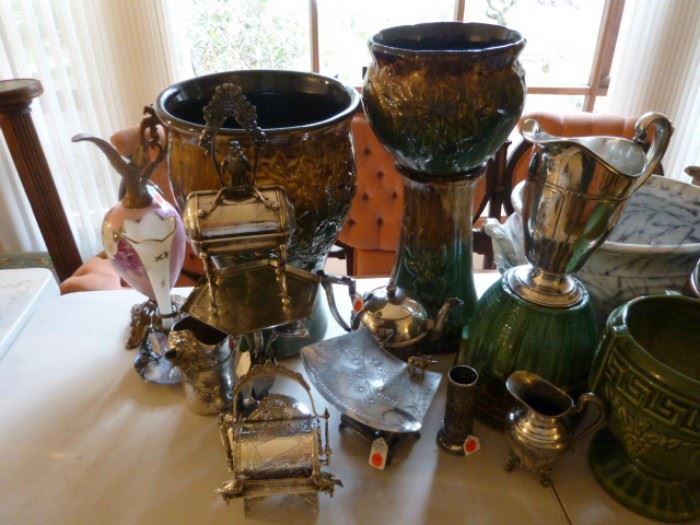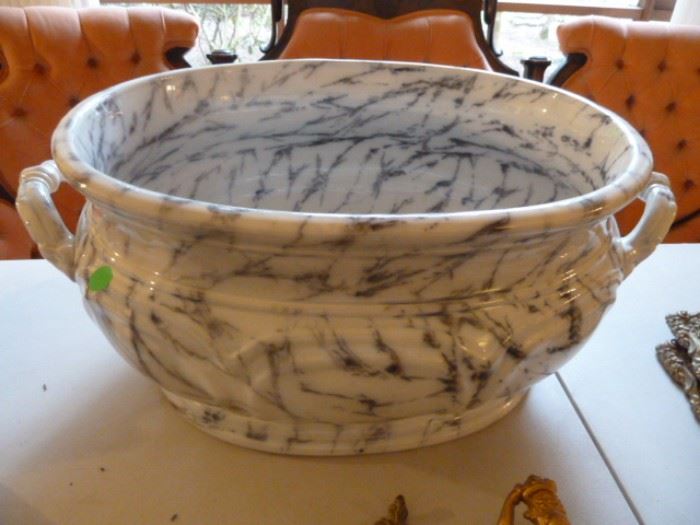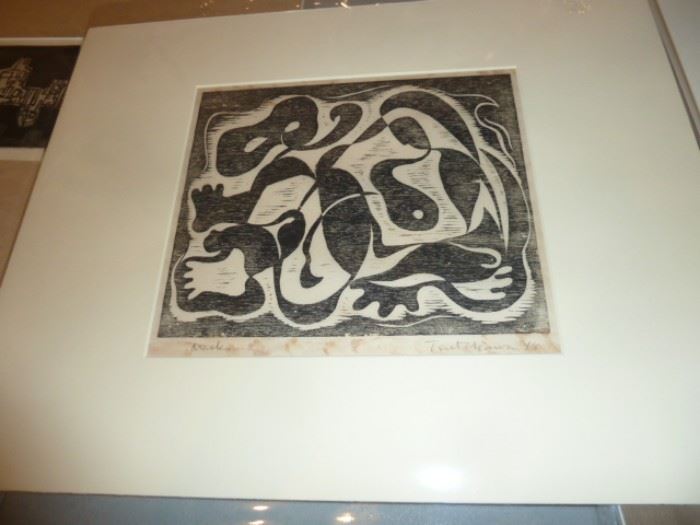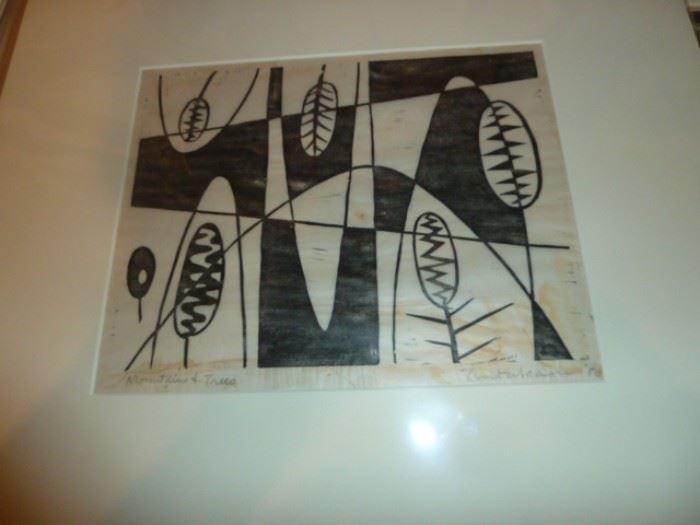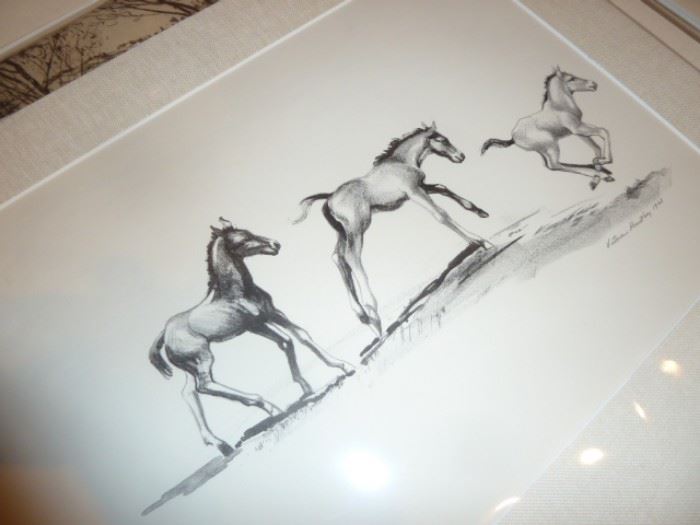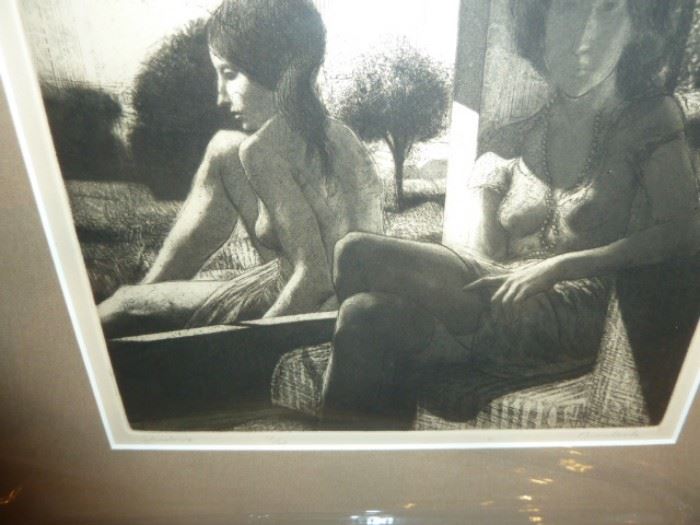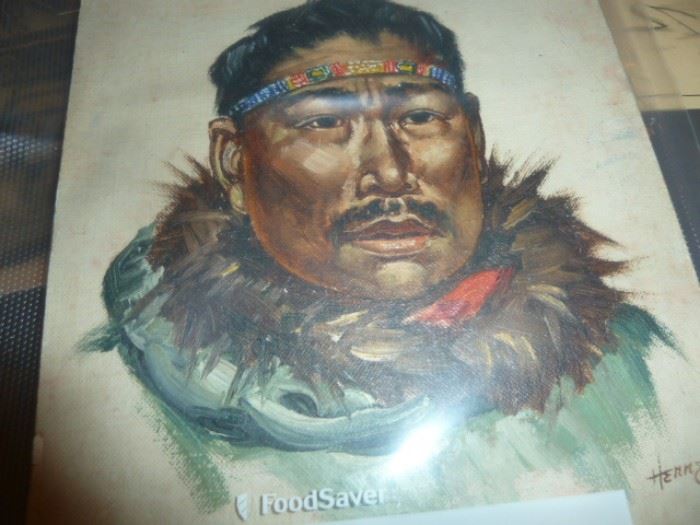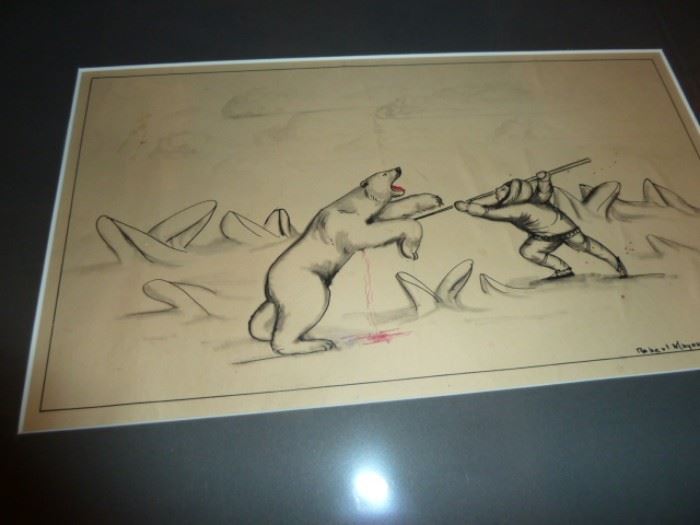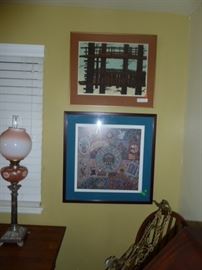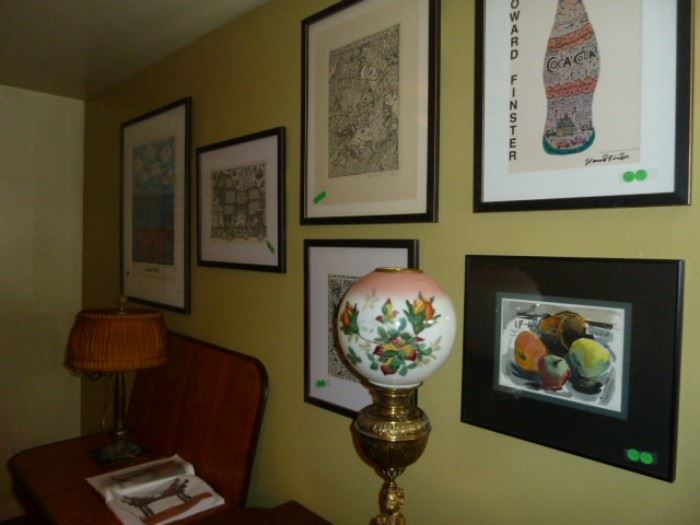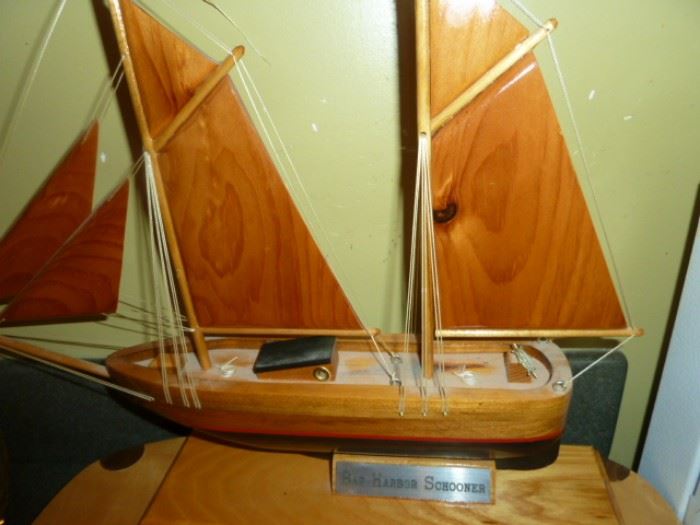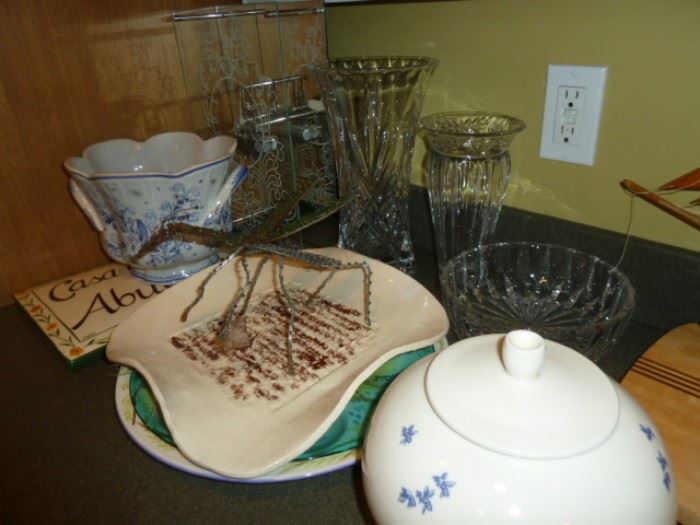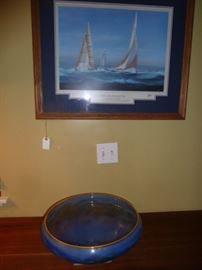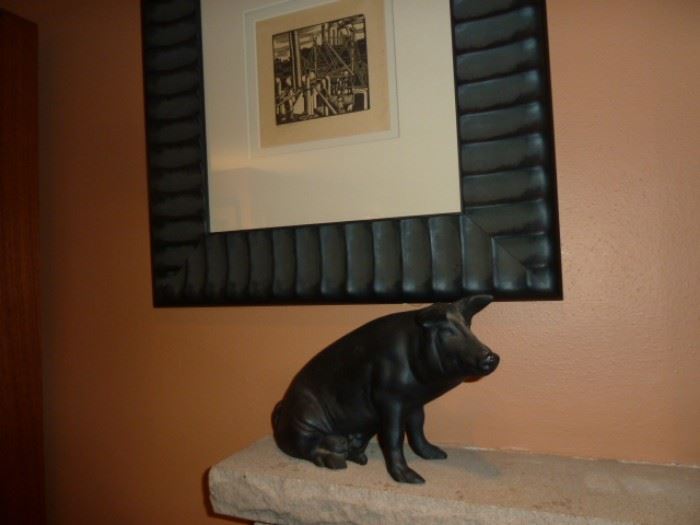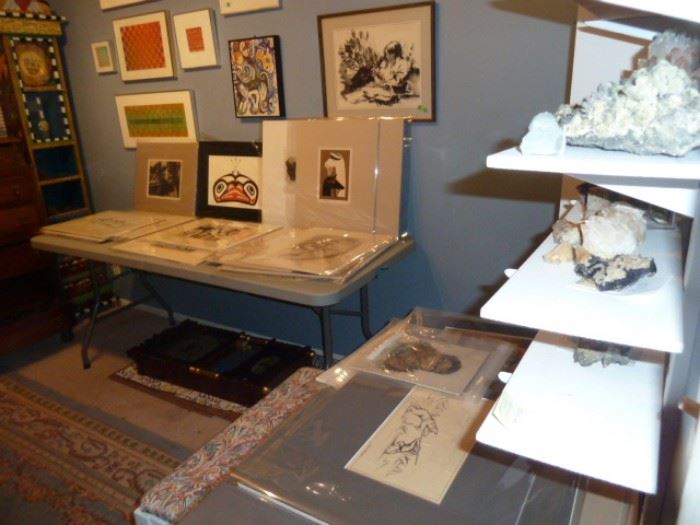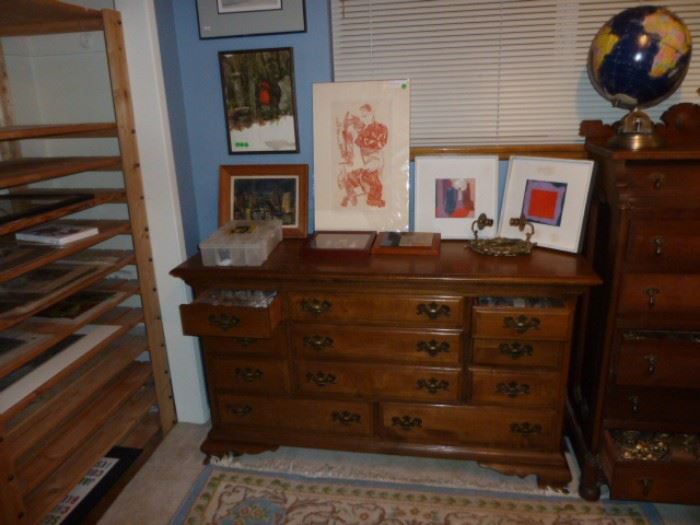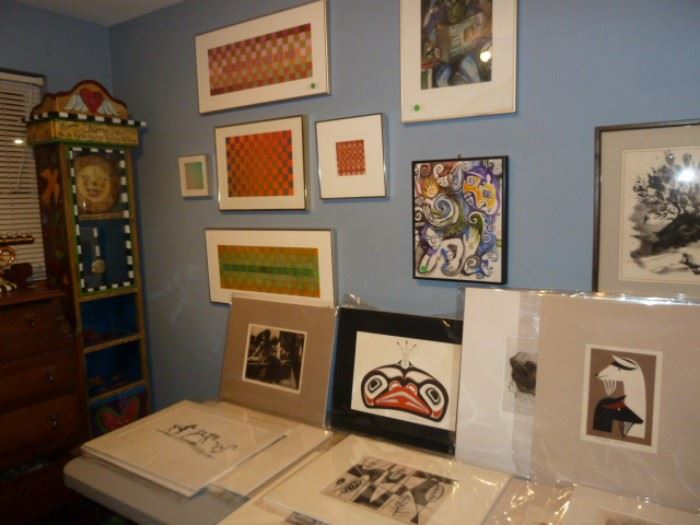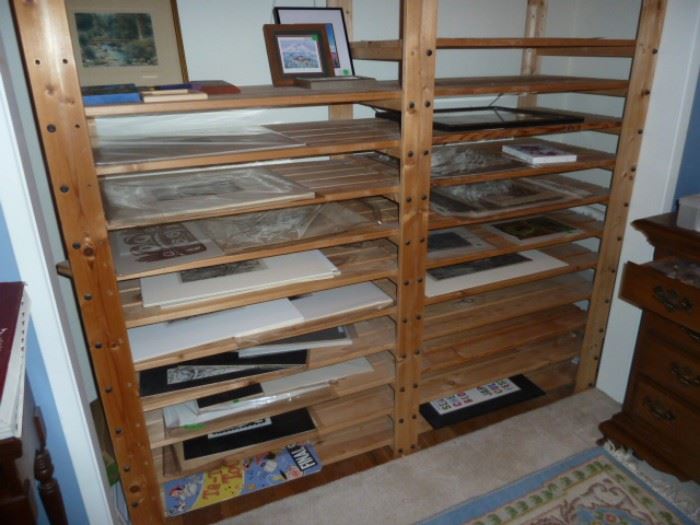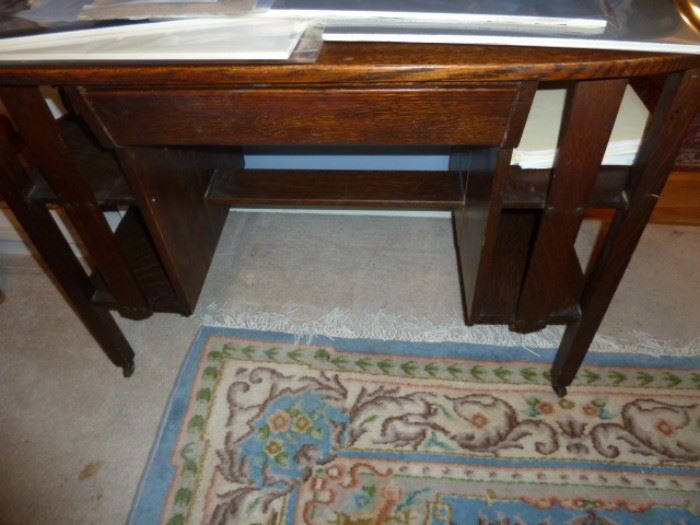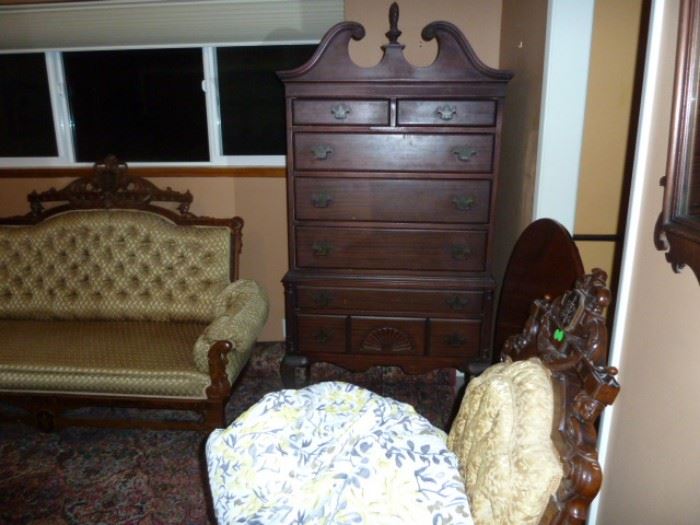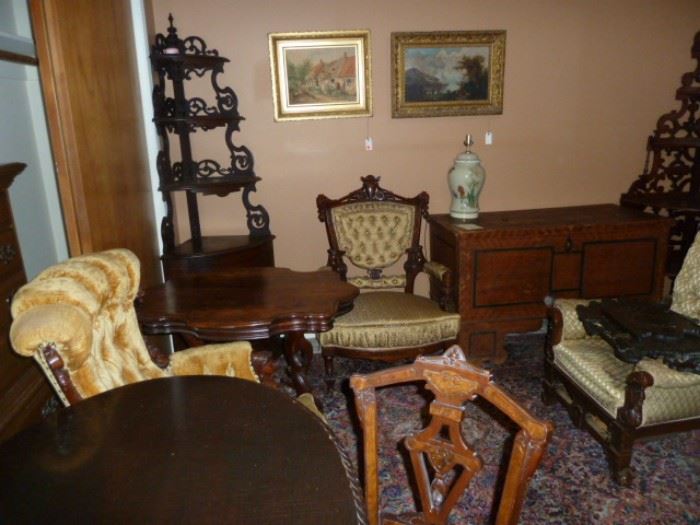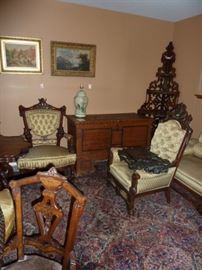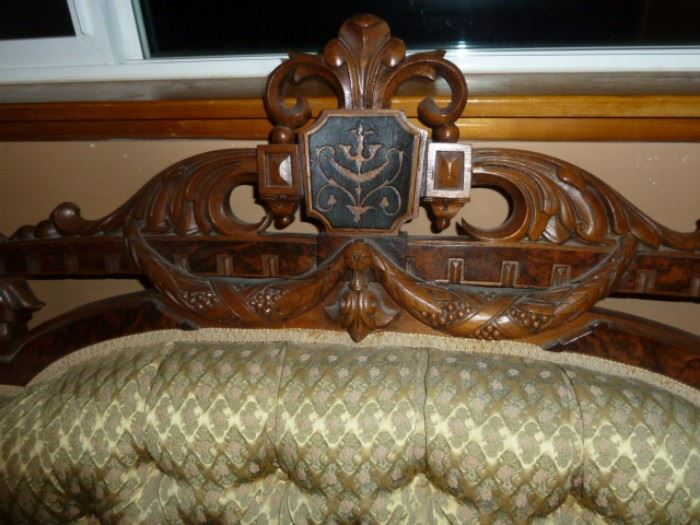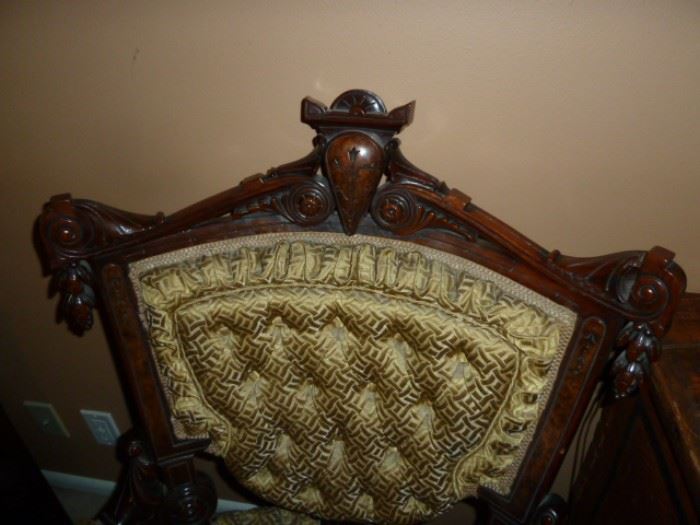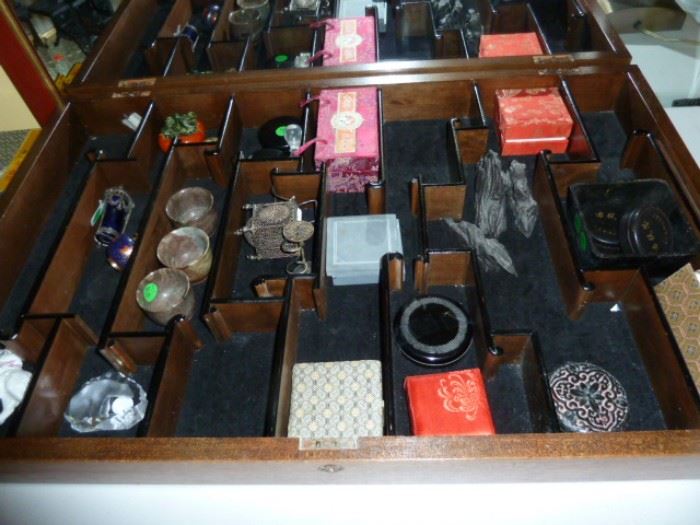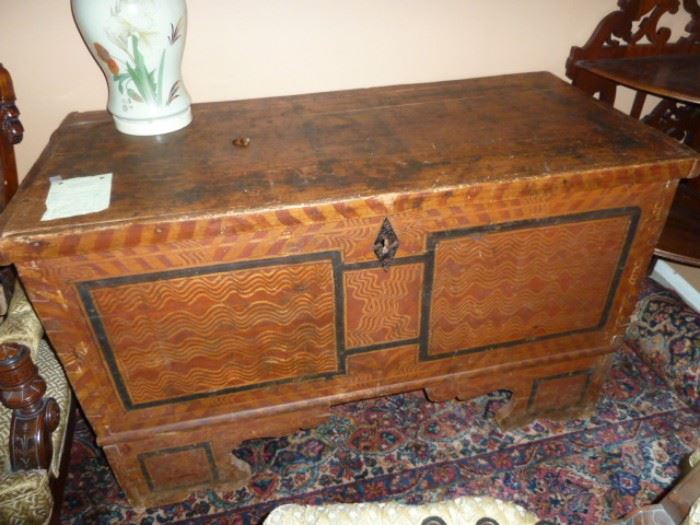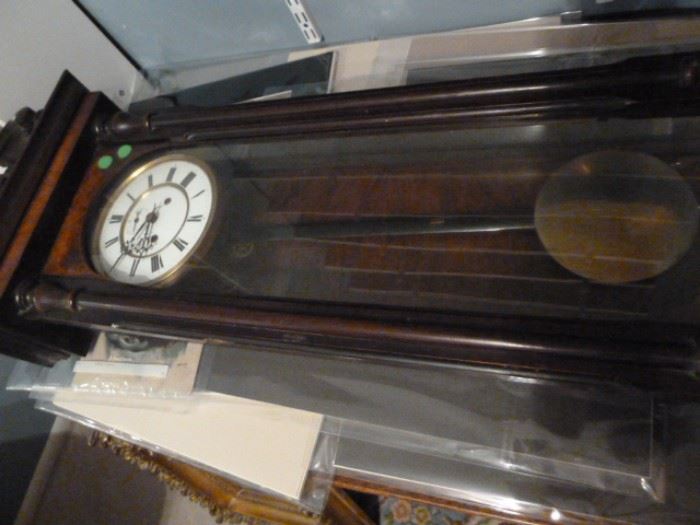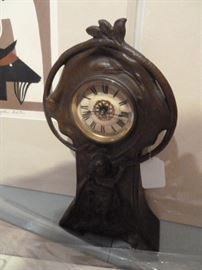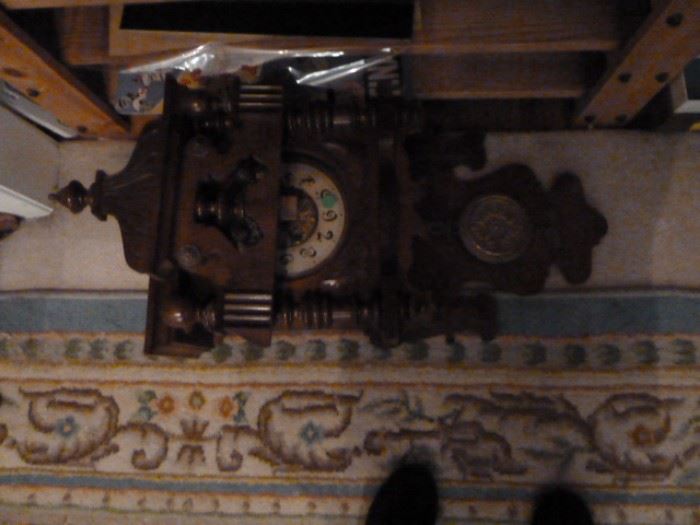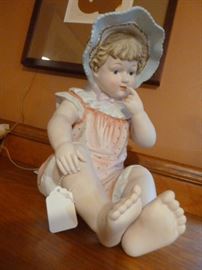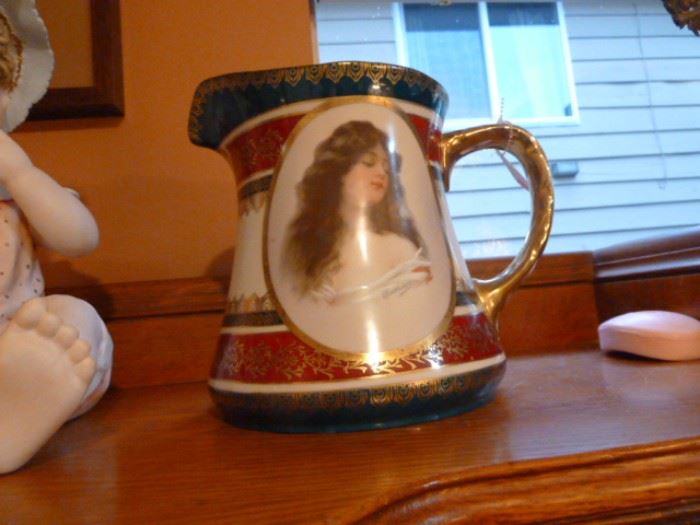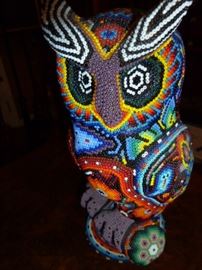 Thank you for using EstateSales.NET. You're the best!