HALF PRICE SUNDAY SEATTLE ESTATE by PRO ESTATE SERVICES
estate sale
•
3
day sale
•
sale is over
Terms
Terms and Conditions: ******Cash and Credit Cards only (WE WILL BE CHARGING 3% FOR USE)******Tax will be collected******Dealers-Need a copy of resale certificate******NO refunds or returns******NO Public Restroom******We will not take emails or calls for pricing or previews******no early sales******Signup sheet for entry order will be out about 7AM Friday AM******Bring Help for load out – we cannot help******Not responsible for Accidents or Injuries******

House is Alarmed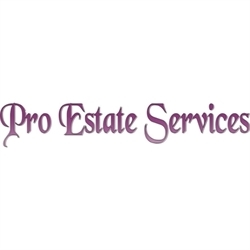 HALF PRICE SUNDAY
SEATTLE ESTATE SALE
by
PRO ESTATE SERVICES
House is Alarmed
Sale opens at 9am Friday. Signup sheet out about 7am
At this sale we have lots of tools, Over 200 Dept 56
Village (in Boxes) & Nutcracker Collection
If you want to start your own band (Maybe be the next "Kingsmen") we have Amps, Speakers, and a lot of other band gear

Living Room:
Hull vase & pair of candle holders (Ebb Tide), Doll buggy, Pair of Blue
chairs, Side Table, Painting by Nagy Anity (Hungarian Artist), Quilt,
Needlepoint Chair & Ottoman, Silver Tea set, Side Table, Canon Digital EOS Rebel XT EOS 350D w/EFS-18-
55mm lens
Dining Room:
Serpentine Front Oak Secretary Hutch, China 49 Pieces Tienshan FolkCraft "Cabin in the Snow" 12 Place
Settings, 1 Gravy Boat, Duncan Phyfe Style Dining--5 chairs, (1 Captain's Chair), 1 leaf, Protective
Cover, Silver Tea set, Side Table
Kitchen:
Silverware, Coffee Maker, Cups, Plastic Storage bins, Glasses, Some Food, Cake Tins-Donald Duck, Mickey
Mouse, Witch, Tomas the Train Engine 1994, Green Plates, Cups, Saucers, etc., Microwave Oven, Pots,
Pans
Picture Man on Penny Farthing Bike, 2 Pictures Ladies at French Café,
Upstairs Hall:
Nice Vintage Desk, Underwood Typewriter, Laundry Stuff
Upstairs Left Bedroom:
Oak Headboard, Baskets, Palm Leaf Fans, Plastic Bins, TV Cabinet, Lamps, 3 Sleeping Bags, Oak Side Tables, Glass Candle Holders, Yamaha RX--V620 Receiver w/Remote, Boston Acoustics Micro 90X, 90c, Subwoofer, Fans, Purses, Scarves, Candles, Hats, Mirror, Hawaiian Bowls, etc., 2 ottoman's, Quilt
Upstairs Center Bedroom:
Halloween, Easter, Speedo Dive Kit
Upstairs Right Bedroom:
Simian Slackline for tight rope walking practice--(Everyone should have this), Ken Griffey Jr BP Oil
baseball, Shelf Unit, Brother P-Touch PT-20/25 Label Machine, CD's, Velcro, Kids Books, Oak File
Cabinet, Staples, Scotch tape, Paper clips, Rubber Bands, Staplers, etc, Altec Lansing FX6021 Powered
Audio System w/ Powered Subwoofer, Office Chair, Oak Desk, Waste Paper Baskets, Envelopes, Paper
trays, Paper Trays, Note Books, Dog Training Books, Cartoon Book by Peter Armo,
Basement:
Stuffed Pink Panther, Shelf unit, Games, 4 small table, Glass bottles,
Singer sewing machine, Oak TV stand, Small milk bottles, Double bed,
Dresser w/Mirror & Side Table (All match), Doll Sled, Nutcracker
Collection, Christmas Stuff (Lights, Outdoor Santa & Candle), 200 plus
Dept 56 Cottage's, House's, Dickens village and other things, Eddie
Bauer Bag, CD & VHS Movies Also HO Track, Transformers, Empty Boxes-Athearn, Bachmann, Wire, Liquid Smoke, etc., Squirt Guns
Basement:
Band Stuff:
Yamaha Keyboard psr-Gx76 Jimi Hendrix LP & CD set, Black Music Stand,
6 Phonic plc3200, cs-800, Speaker Z stand, Snare Drum stand, Sony TV,
Klipsch mx-80 speaker, Symponic Video cr3909, Peavey Bag, Peavey BE
Equipt 1245, Vox DA5, Peavey 112m, Peavey Artist VT series 115BW,
Klipsch Speakers-2 KG4 & KV3, Yamaha cdc705, Sony str-de925, RCA
tjp900t, ART Multi-Verb III, , Klipsch mx80, Bose me-50, Fender Blues
Junior Amp pr-295, , Guitar Stands, Sheet Music (Elvis & Dylan), 5
Kenmore 401 speakers, White storage cabinet, Z Stand, Iron Cobra
Pedal Box, Acoustic Speakers Model 220, ReSounder Guitar, 2 Shure
Vocal Master Speaker Column VA300-5, On Stage Microphone Stands,
Lots of Guitar & Amp cords (Gold Fittings), Other wire and Equipment.
Cable Cuffs
GARAGE:
Thetford Smart Tote 27 Gallon Portable waste tank, Craftsman 4 Drawer, Galvanised Top Workbench with
Adjustable Mobile Base Dolly, Dremel 1680 Scroll Saw, Coolers, Tool Box, Parts & nuts, bolts boxes, File
box, 3 drawer storage, Bissell "Perfect Sweep" Storage box, Fasteners, Screws, Wire &
couplers, Mountains and Train Tunnel use for the Dept 56 Display, Craftsman Adjustable Universal Mobile
Bases, Craftsman Table, Craftsman Rotor w/Table, Craftsman Dremel w/case, Milwaukie Skill Saw,
Staplers & Staples, Coolers, Tools Boxes, New in the Box Out Door Patio Lamp, Out Door lights, Rope, Fire
Extinguisher, Flash lights, Apple 2 Plus Computer w/2 Drives & Printer (As Is), Jet Band Saw, 3 1/2 ton
Jack, Chain Saw, Hedge Trimmers, New in the Box Commercial Bin Rack, Chrome 3 Steps Unit for
Pets, New in the Box--Deluxe Telescoping Pet Ramp, Coleman Weathermaster 10 Sleeps 10 People, 10 x
10 Pop Up Tent, Cool Shade,Tent, Practijumps: Vinyl Conditioning Jumps, PVC Agility Broad Jumps, Bar
Jump w/Carrying case, Hooks, Rivets & a bunch of other stuff, Wire & couplers, Nuts & Bolts, Nails,
Screws, Fasteners, File box, 3 drawer storage, Bissell "Perfect Sweep" Storage box, Parts & nuts, bolts
boxes,
Outside by Garage:
Appliance Hand Cart, Bicycles, Wheel Barrel, Plastic Buckets, Metal Dog Pen, Dog Ramp, Storage Bin, Garden Tools, Cement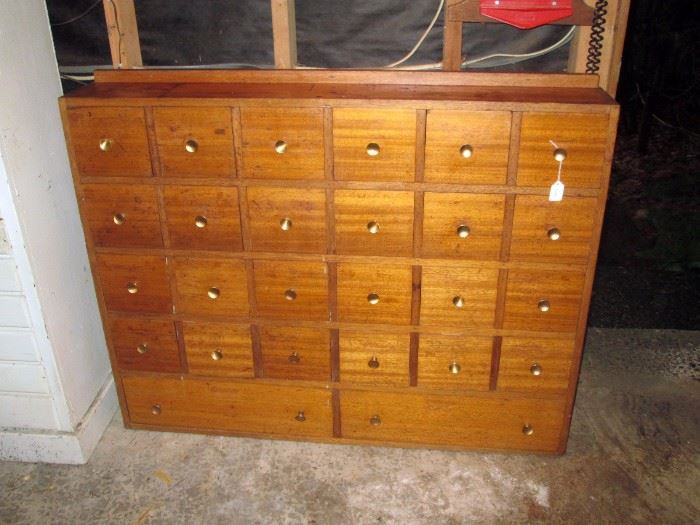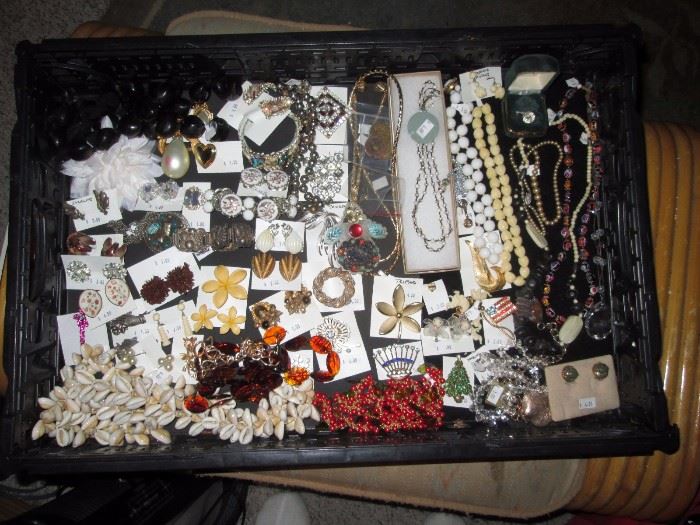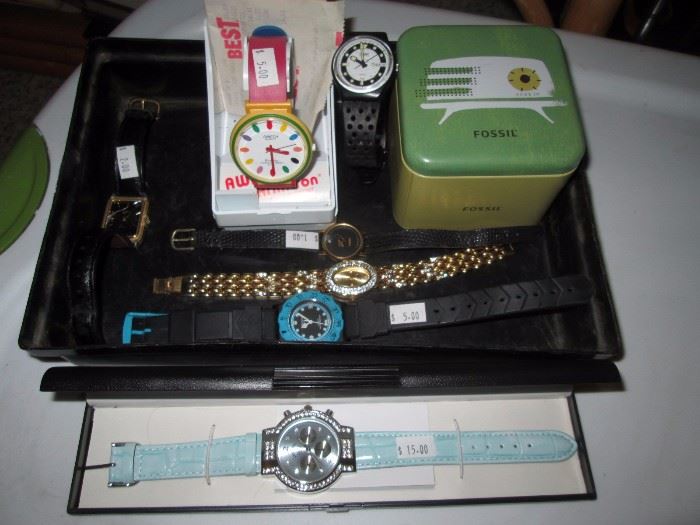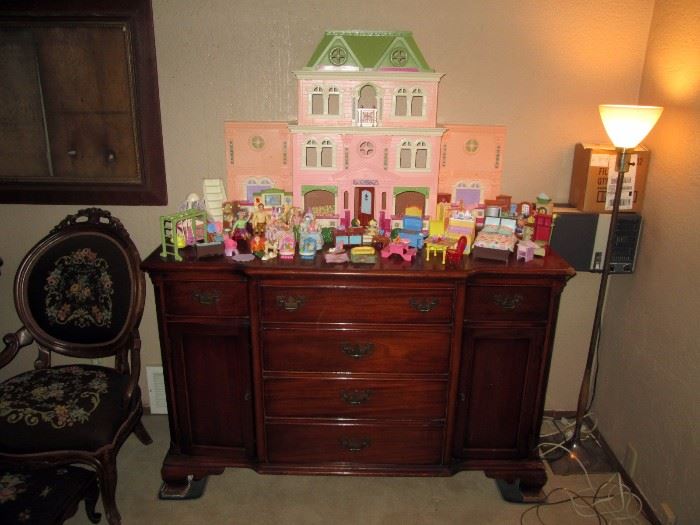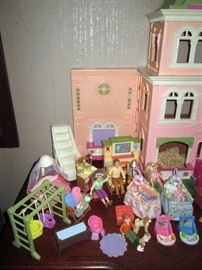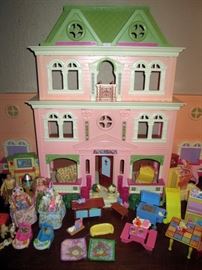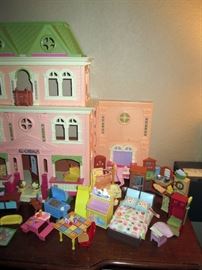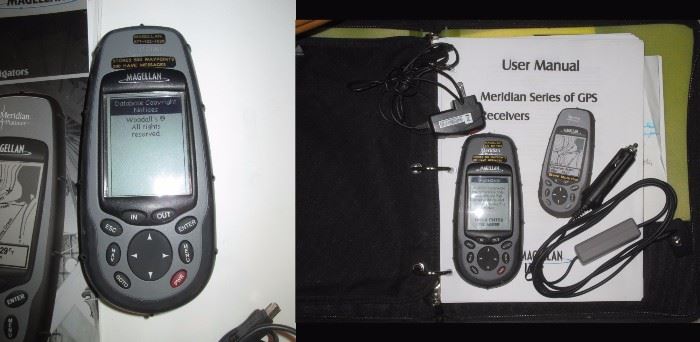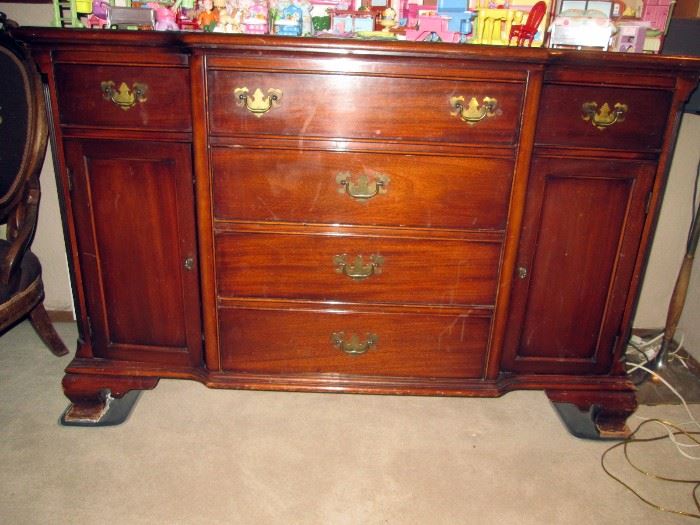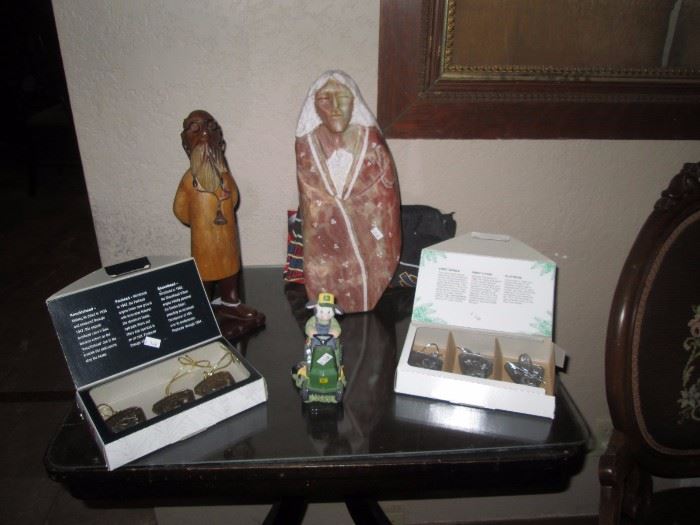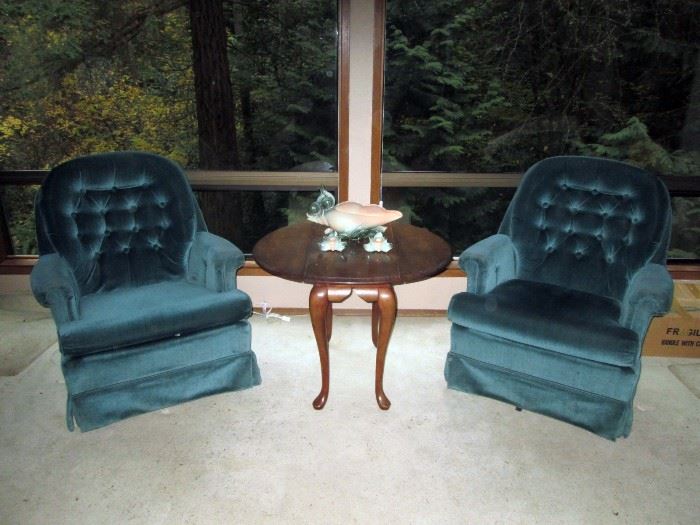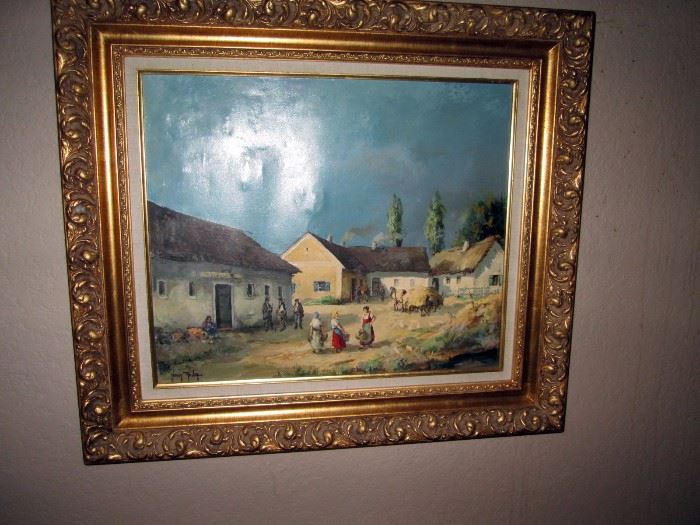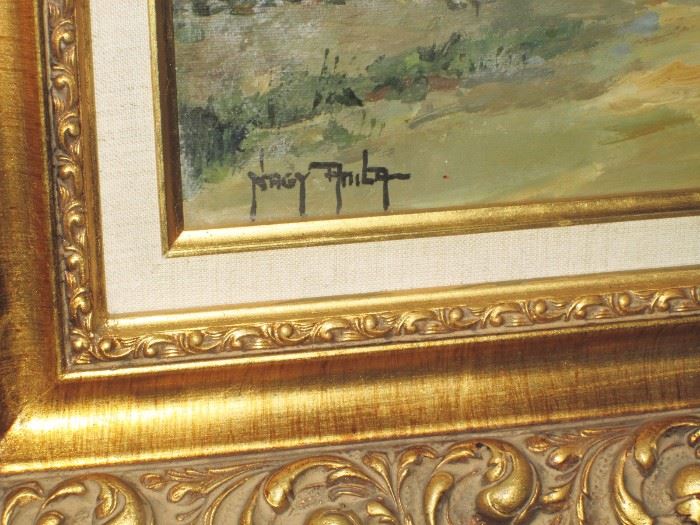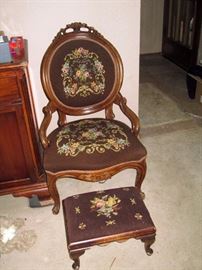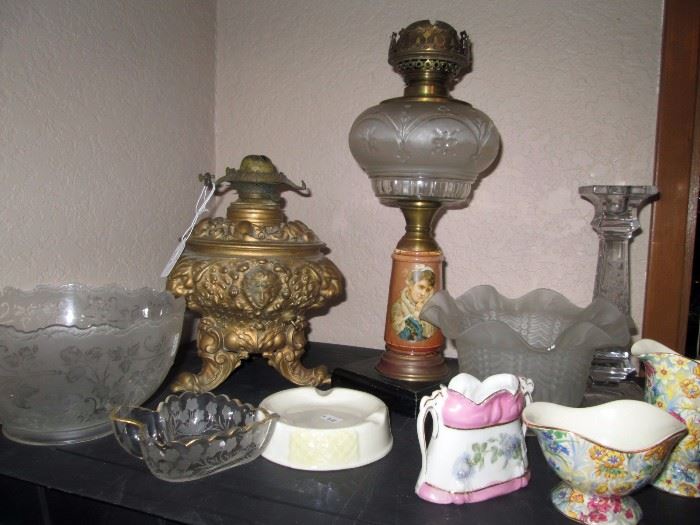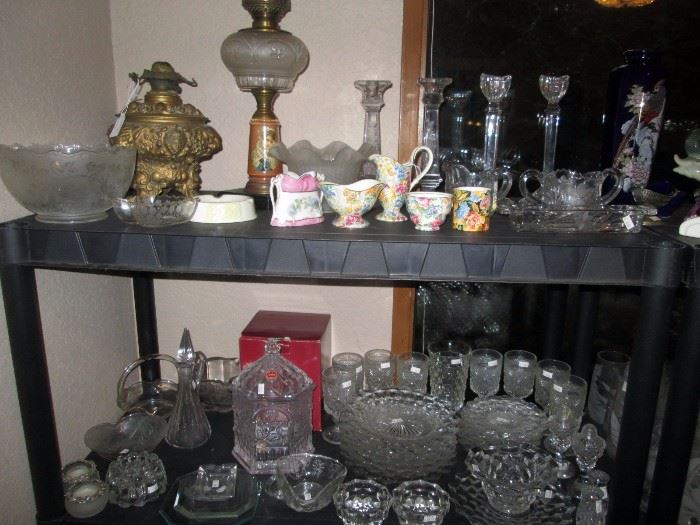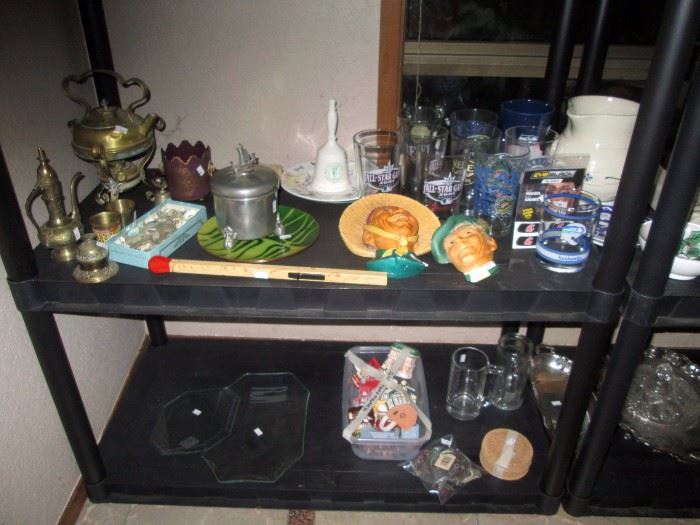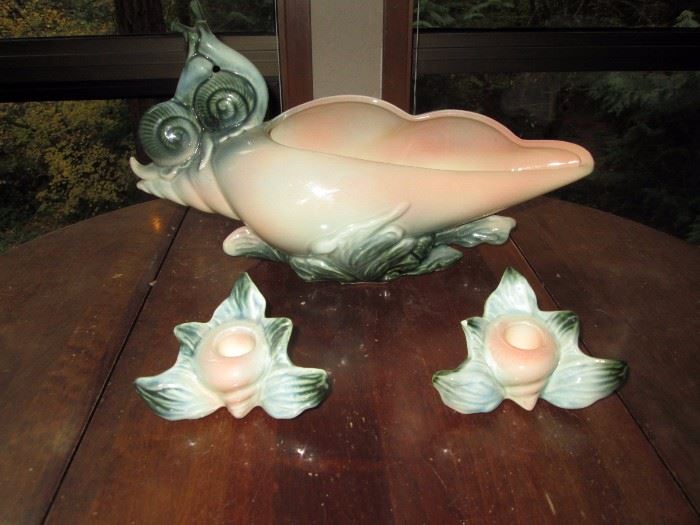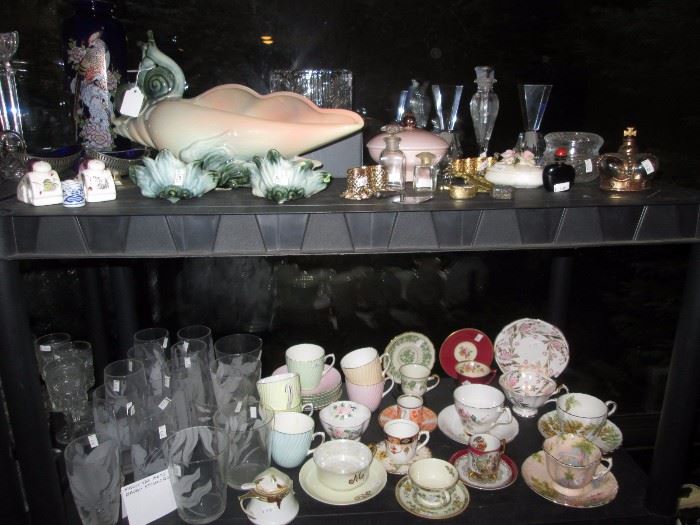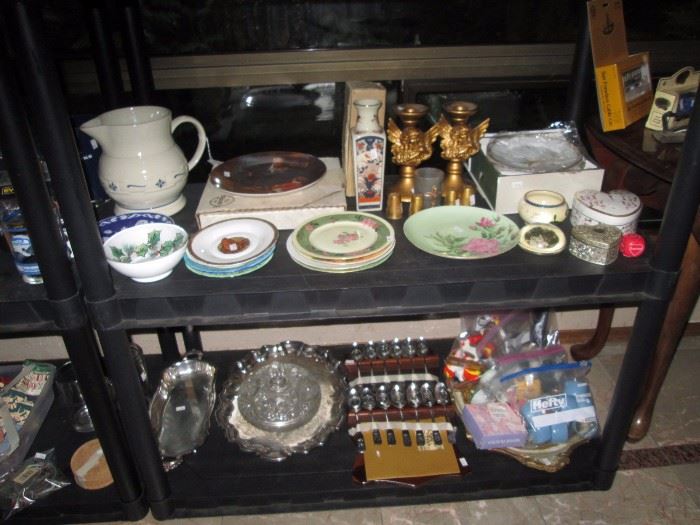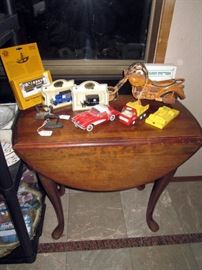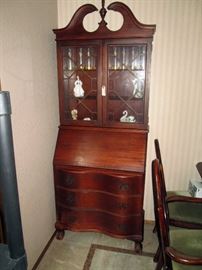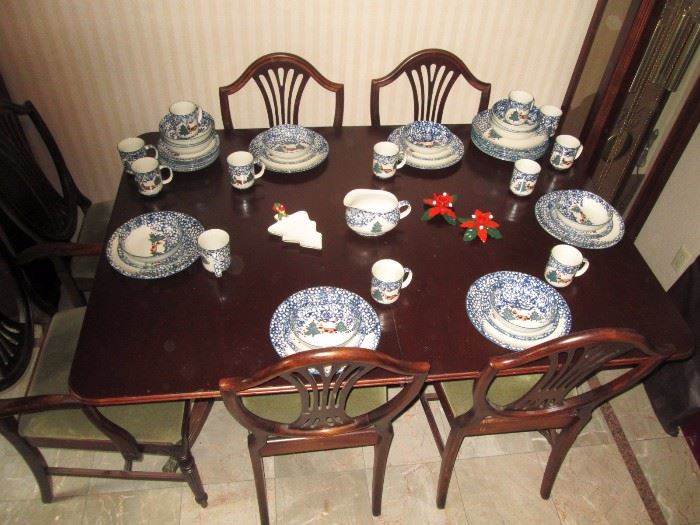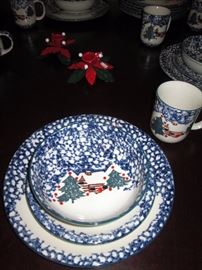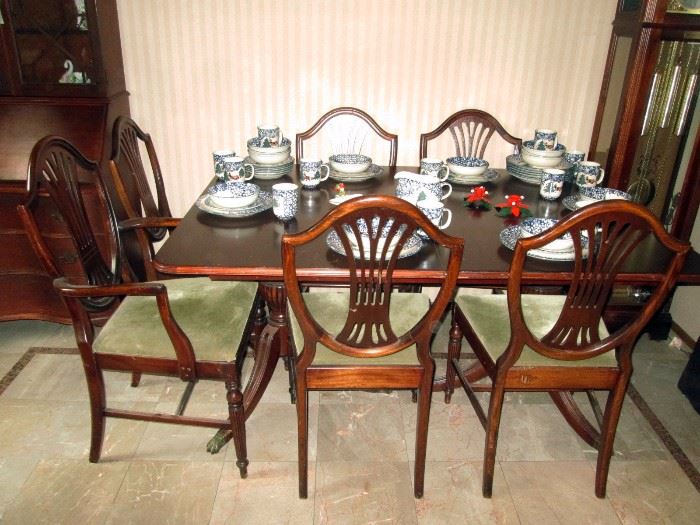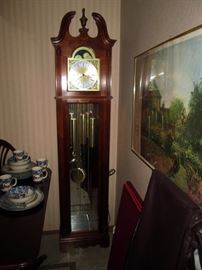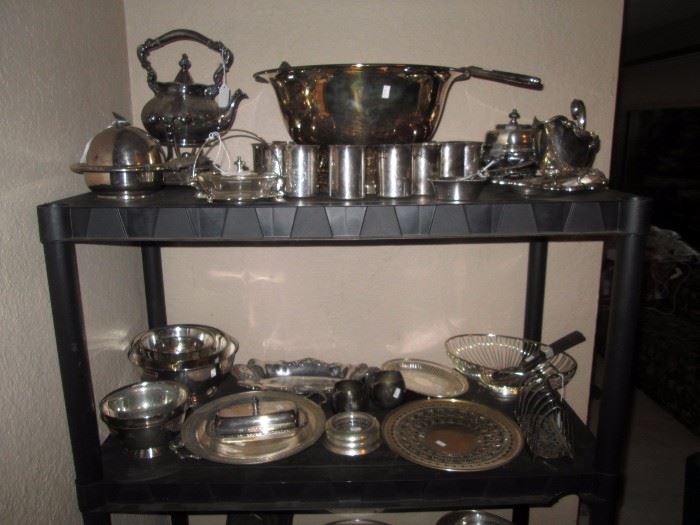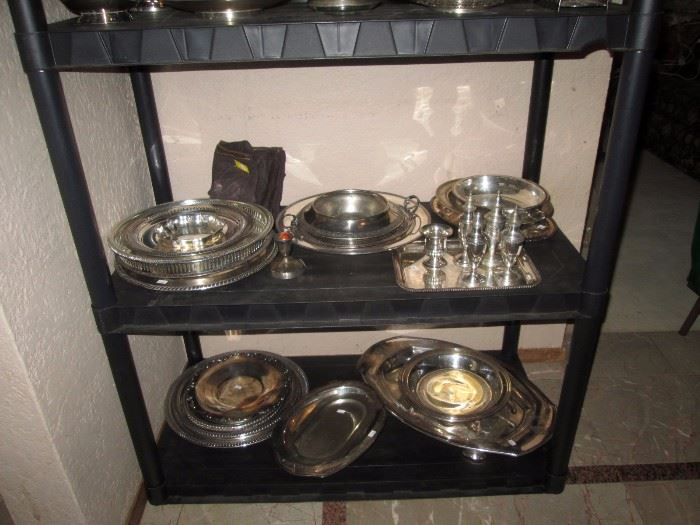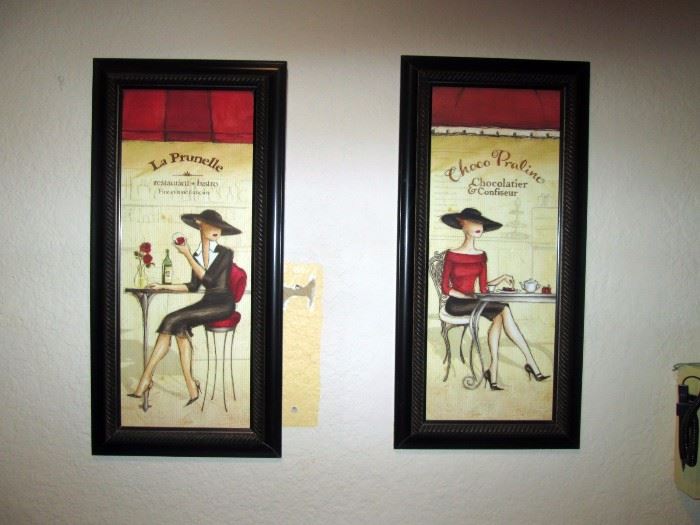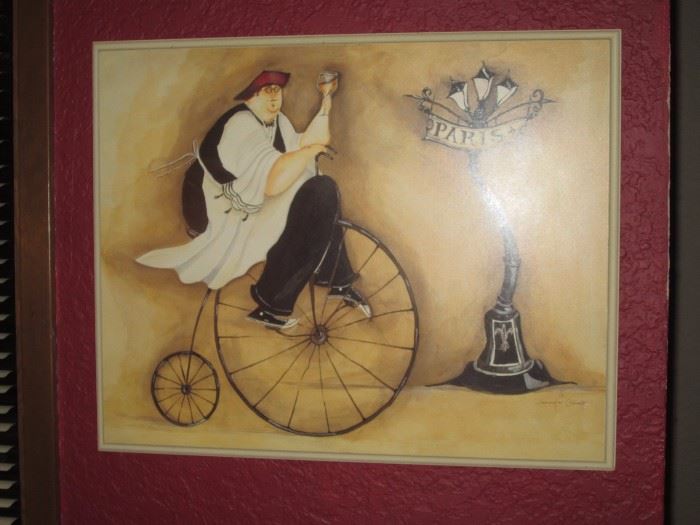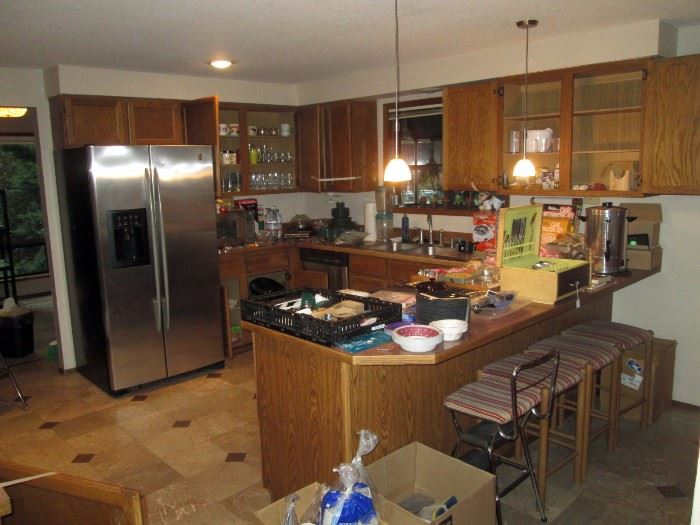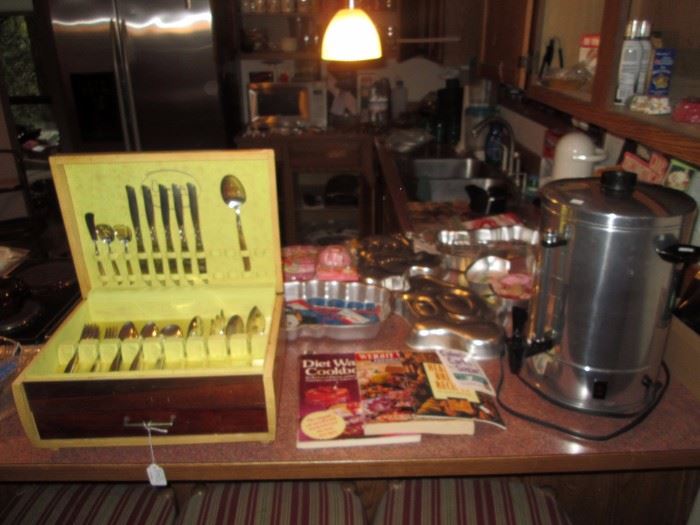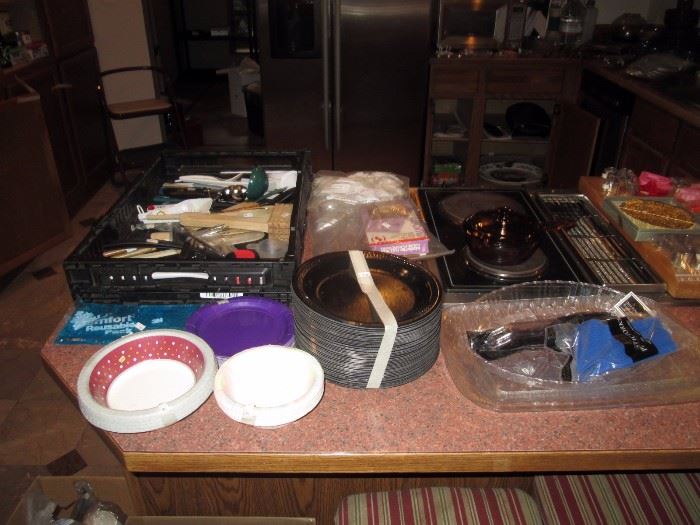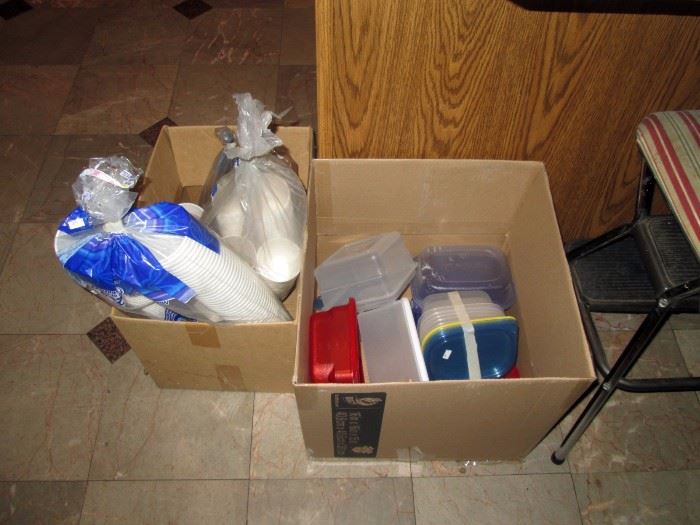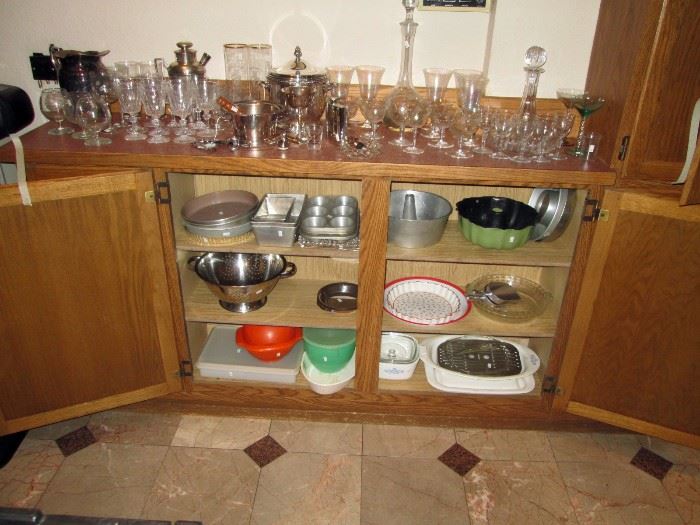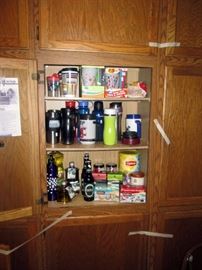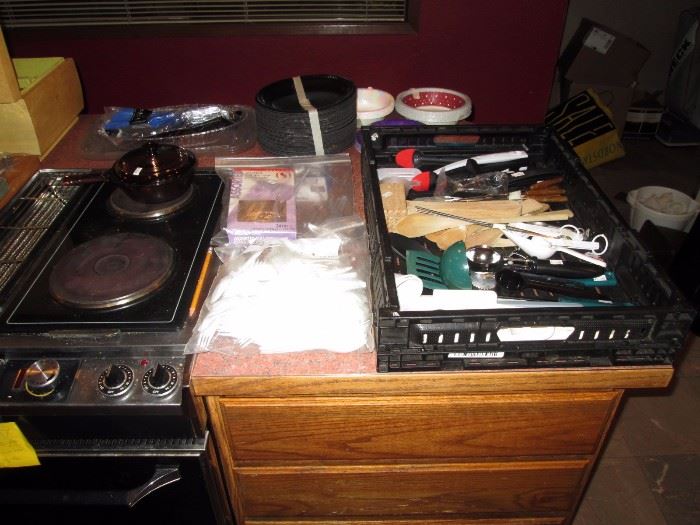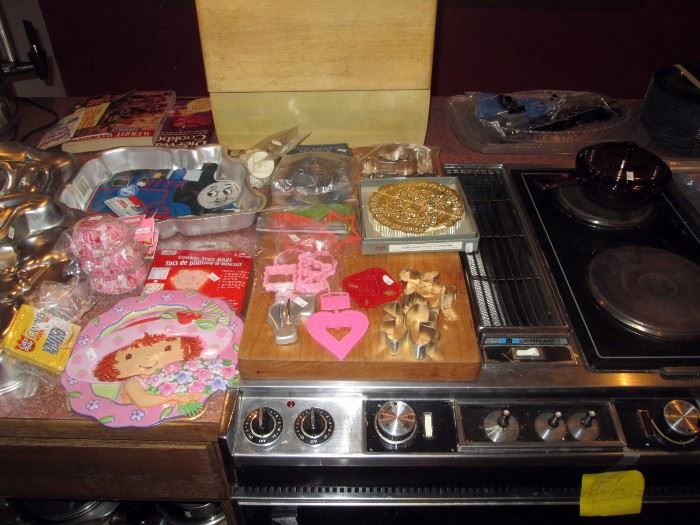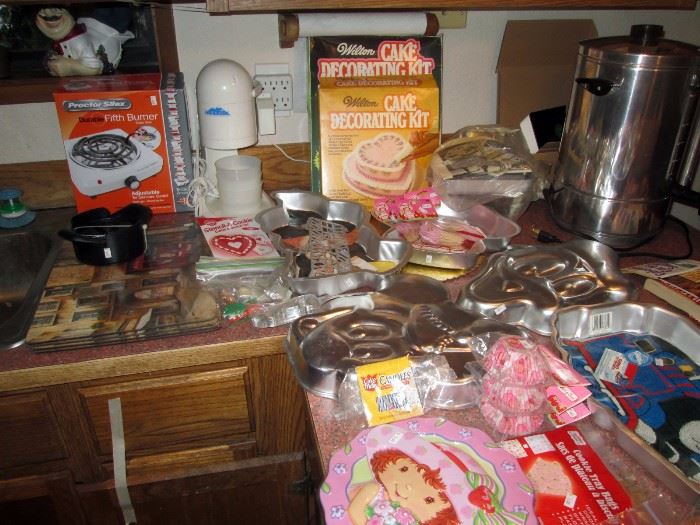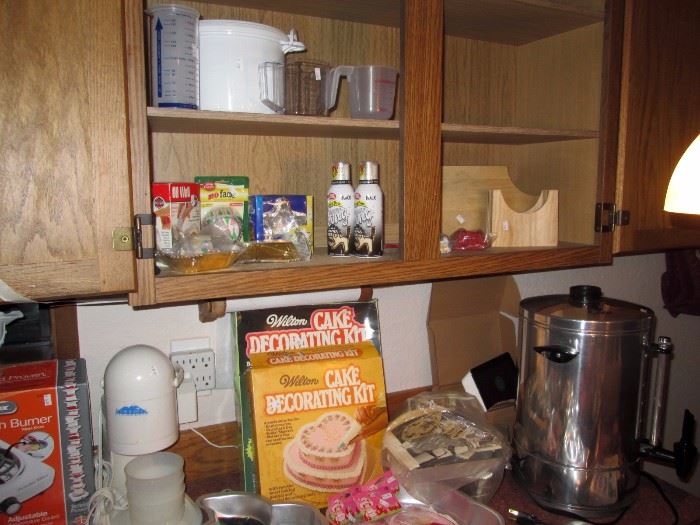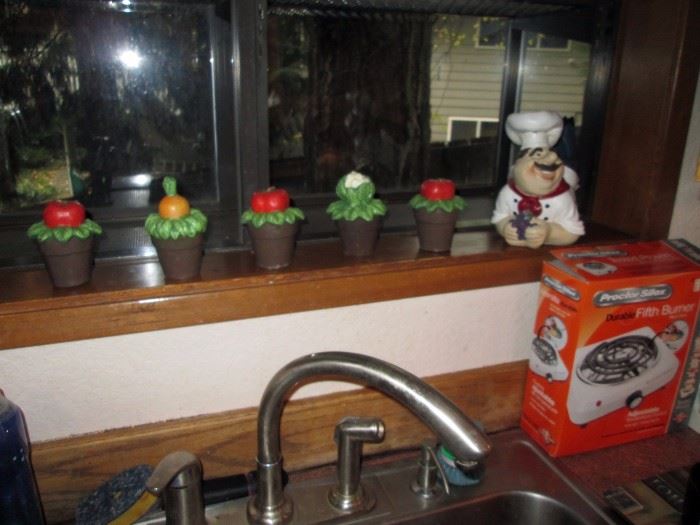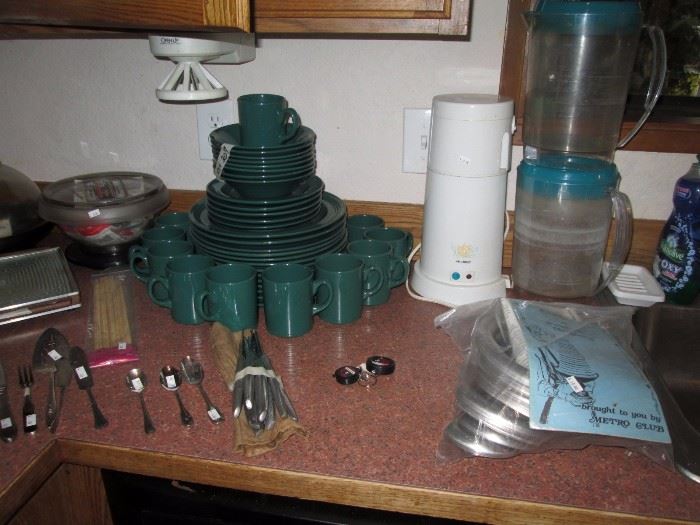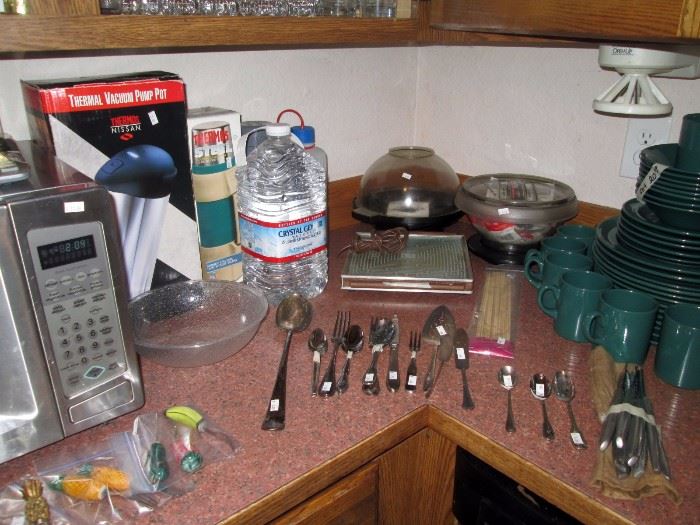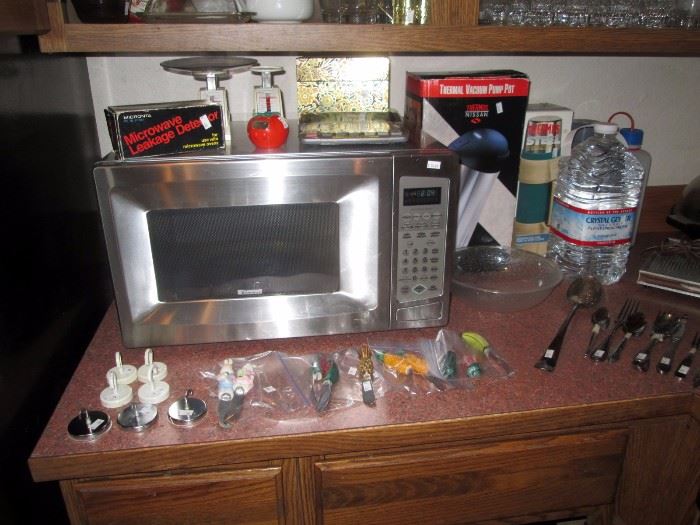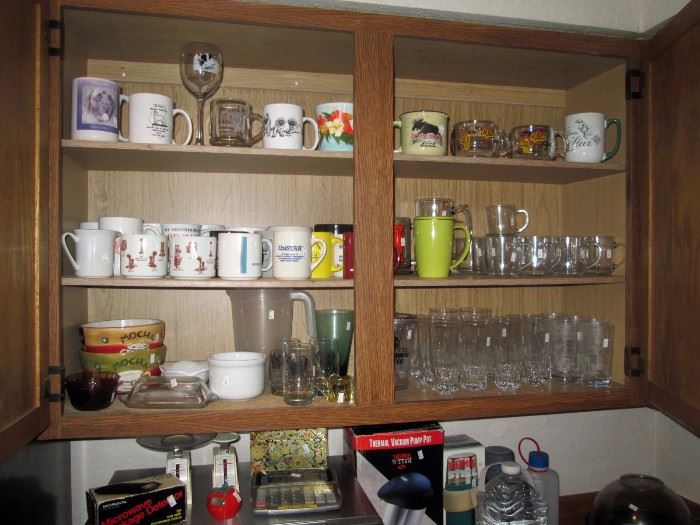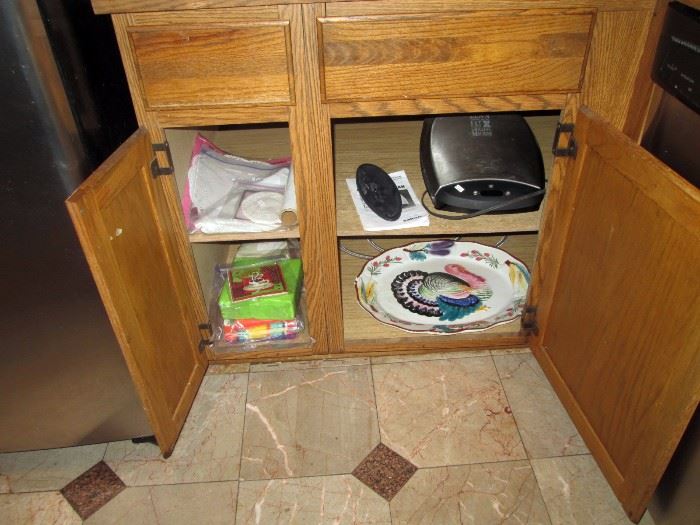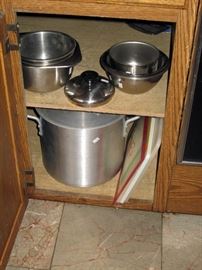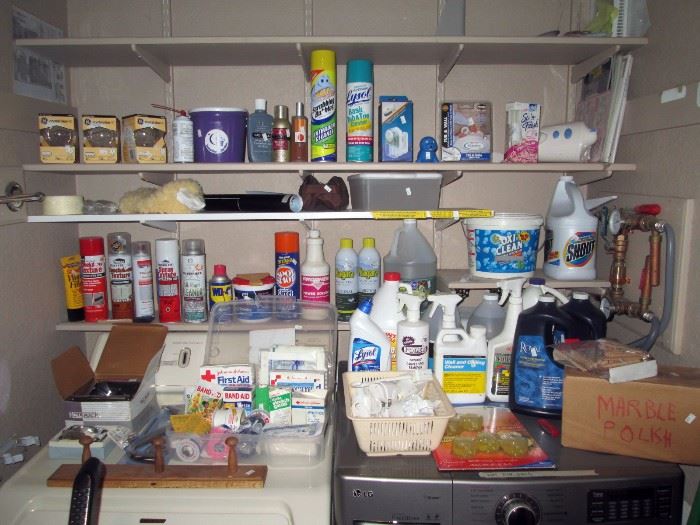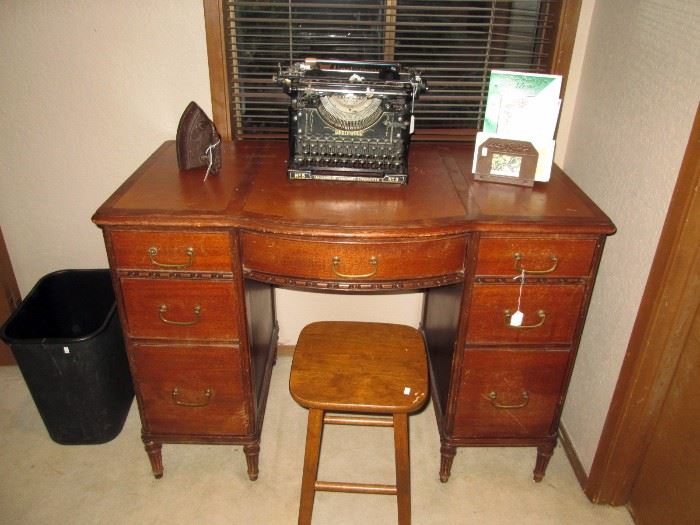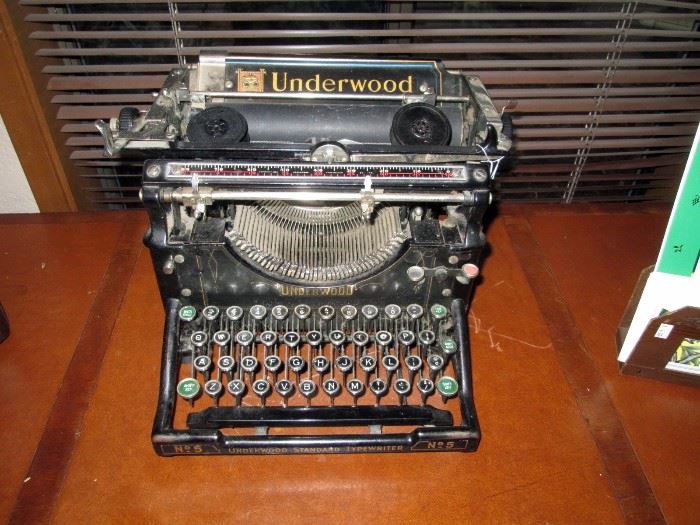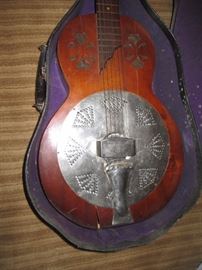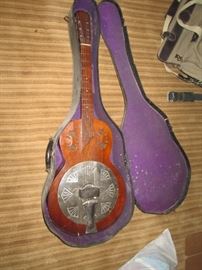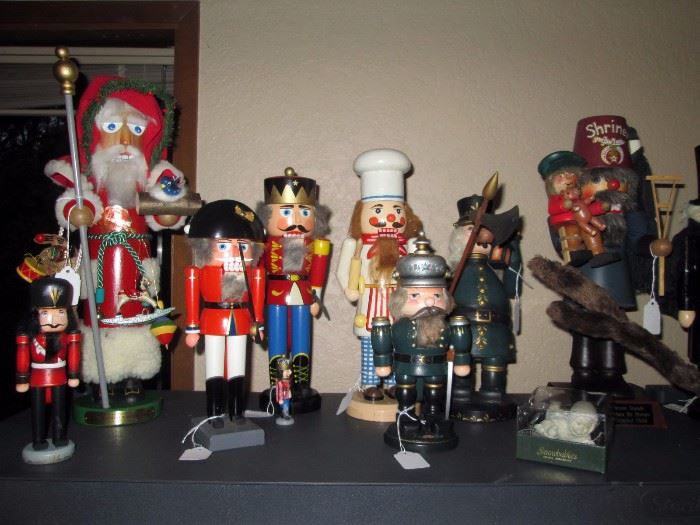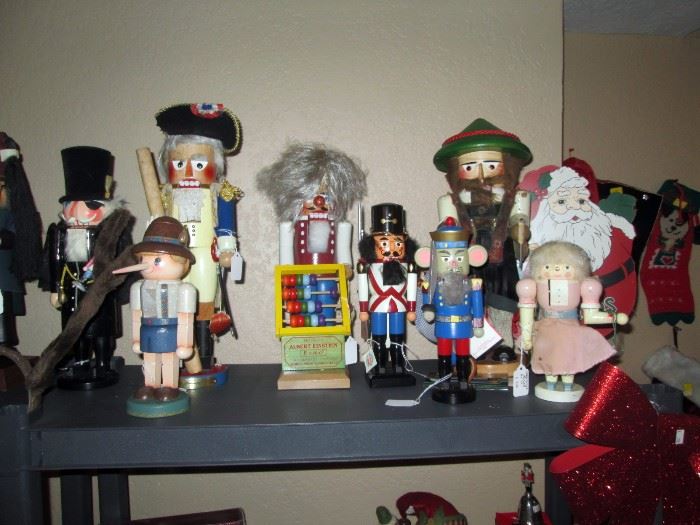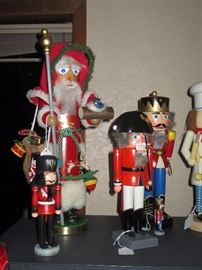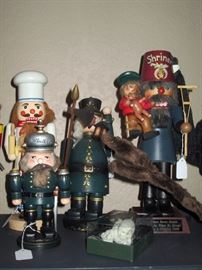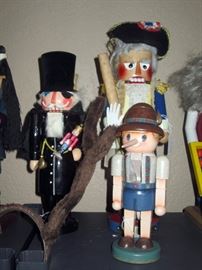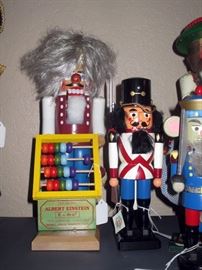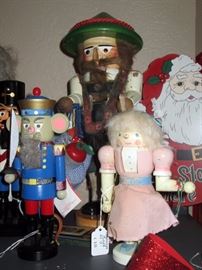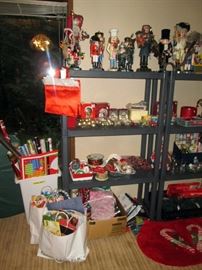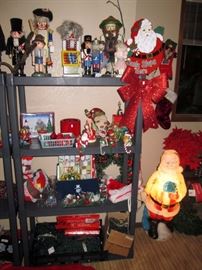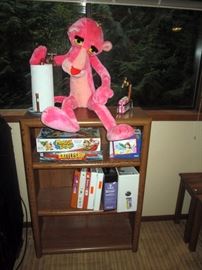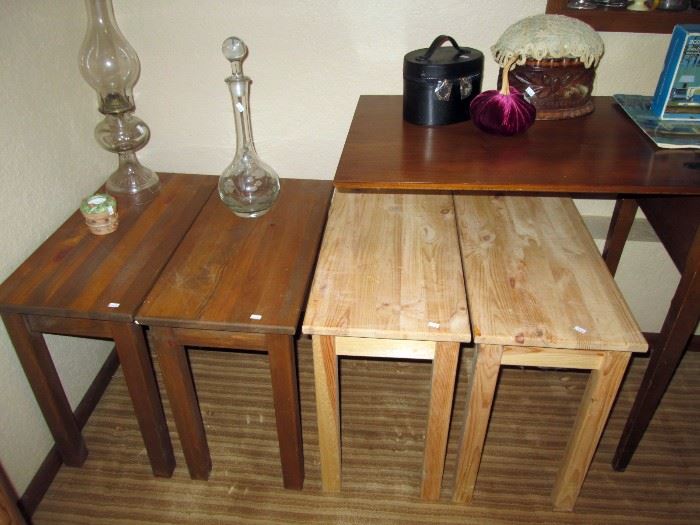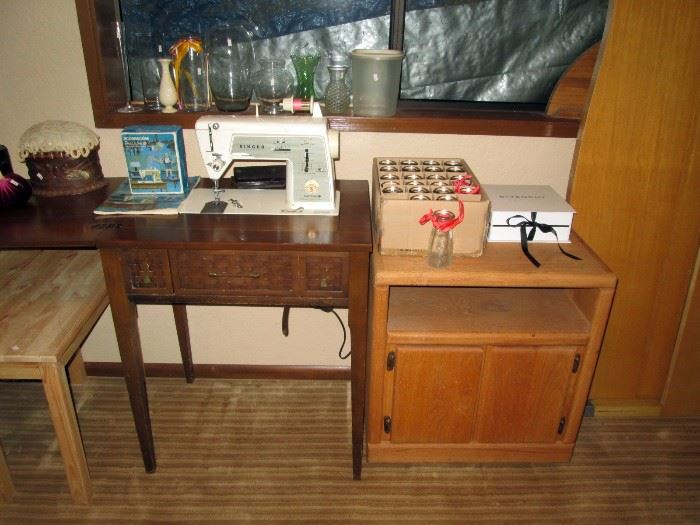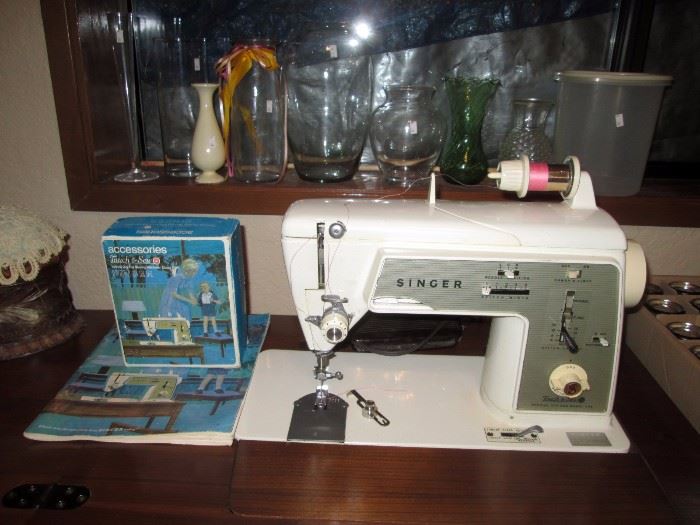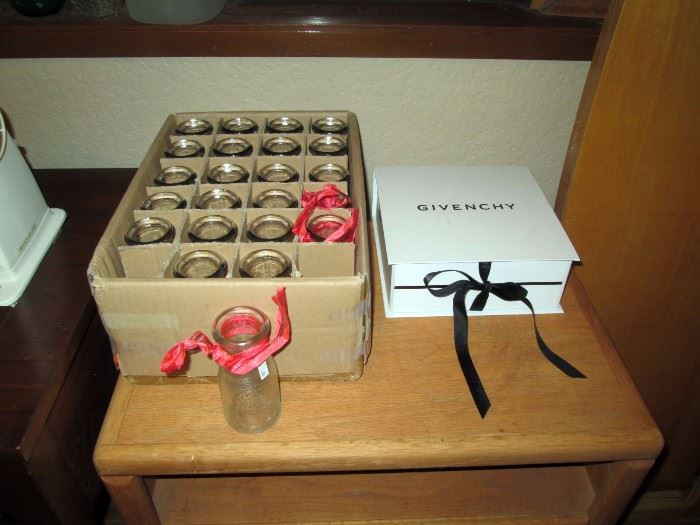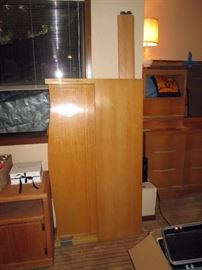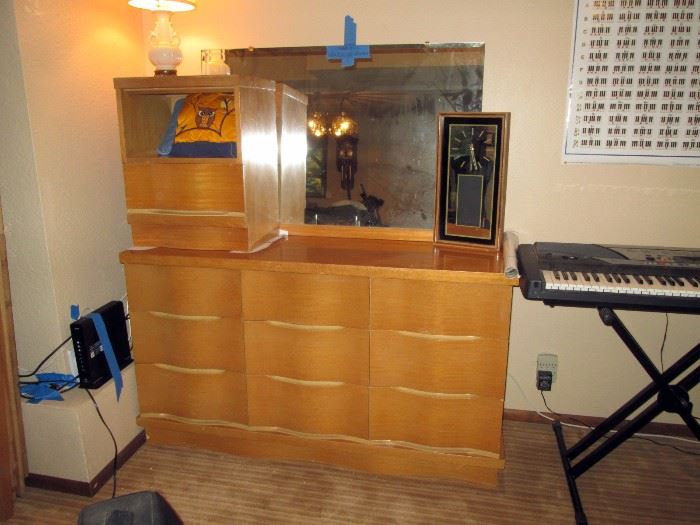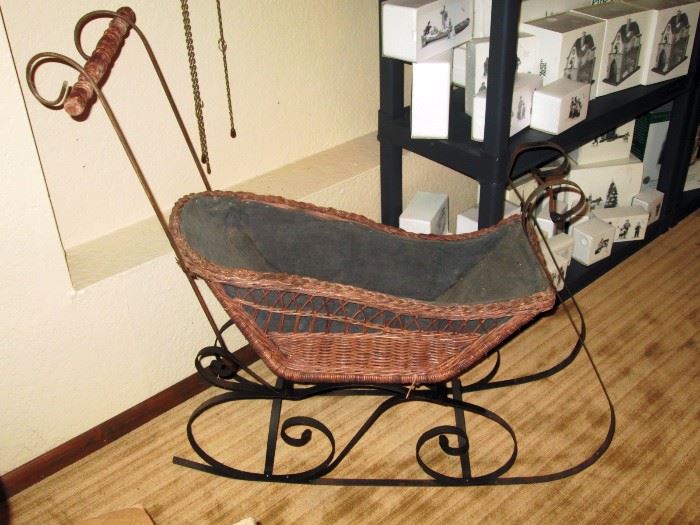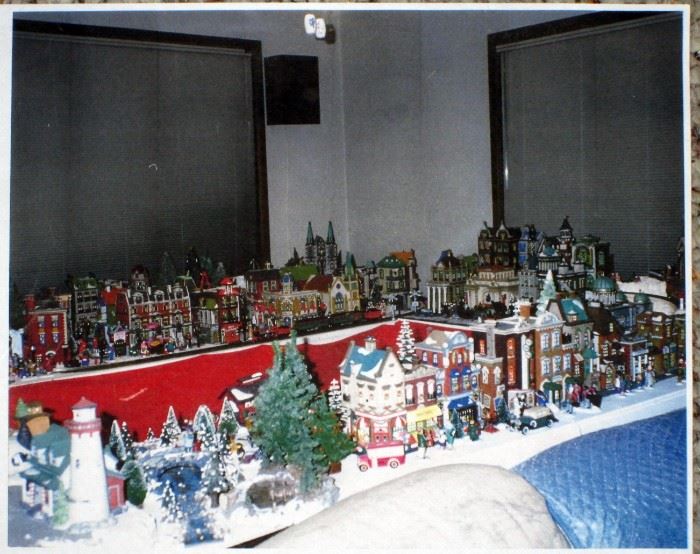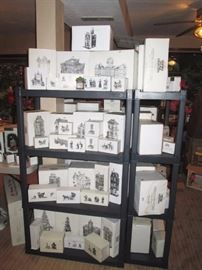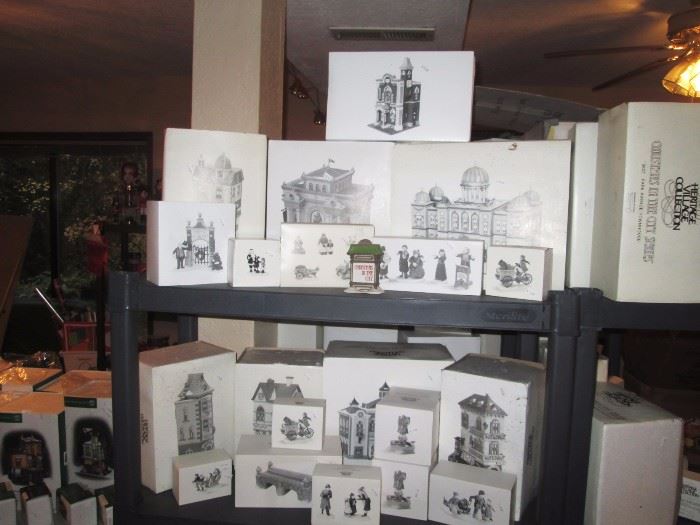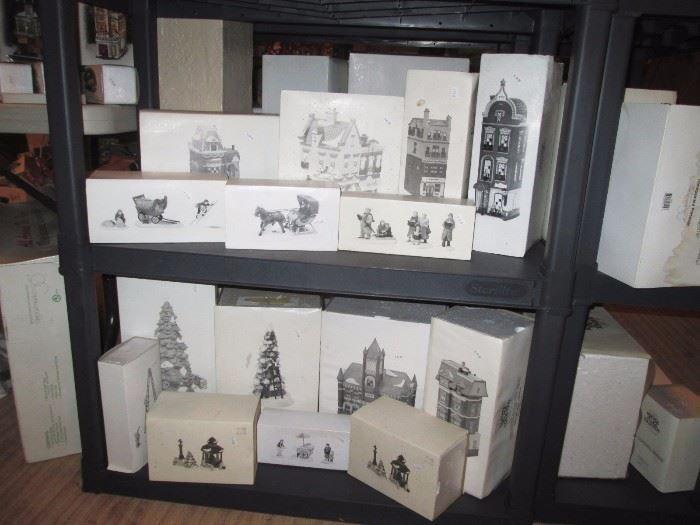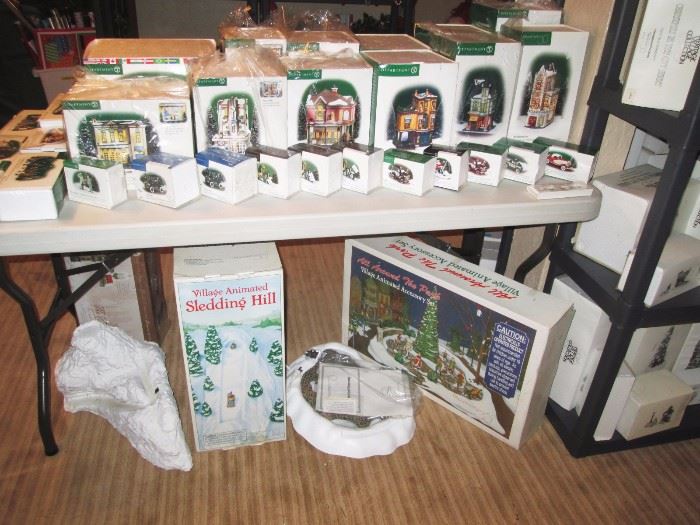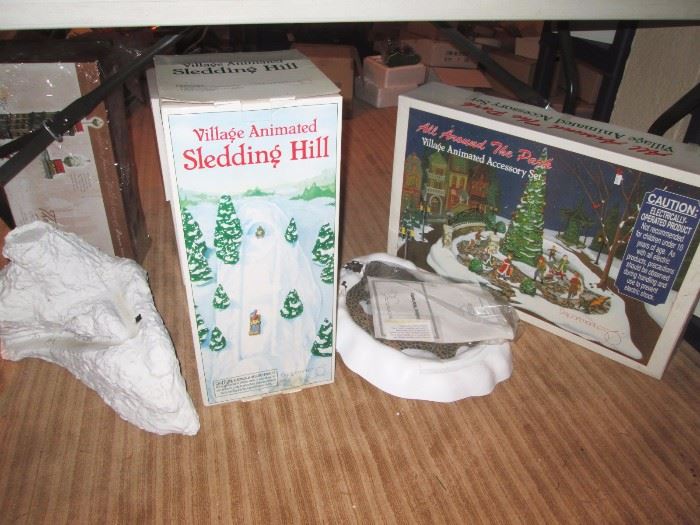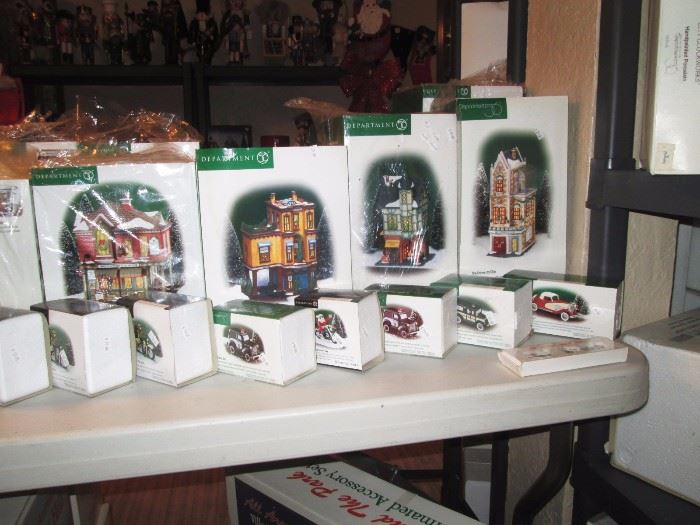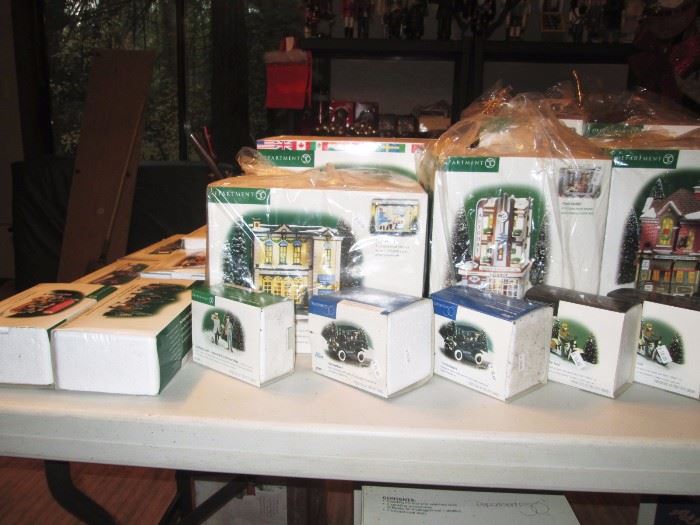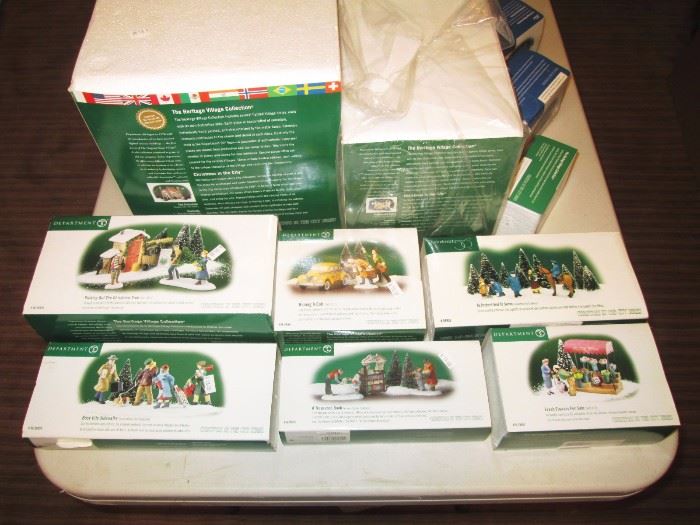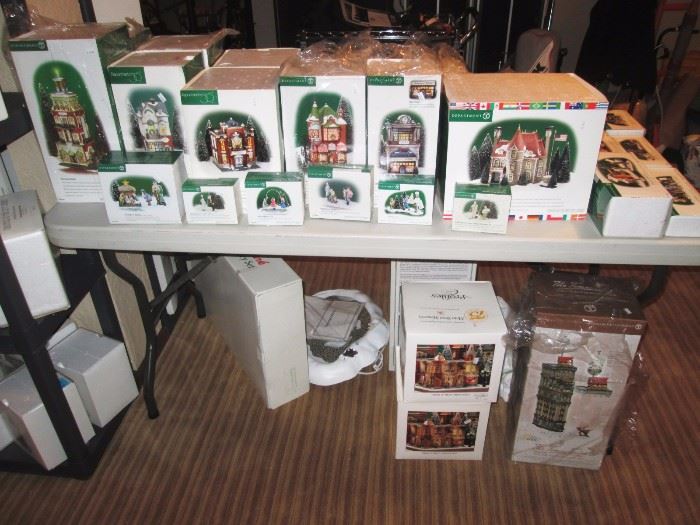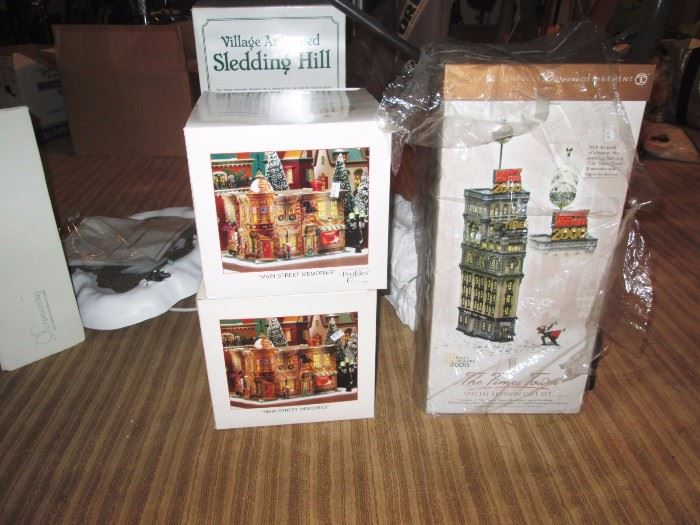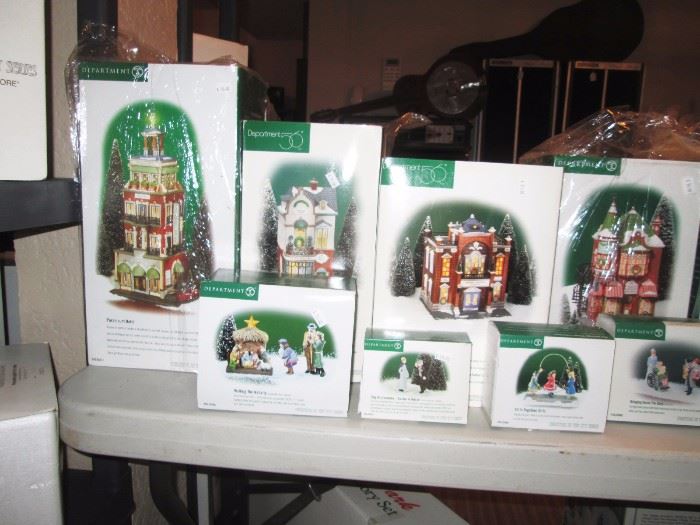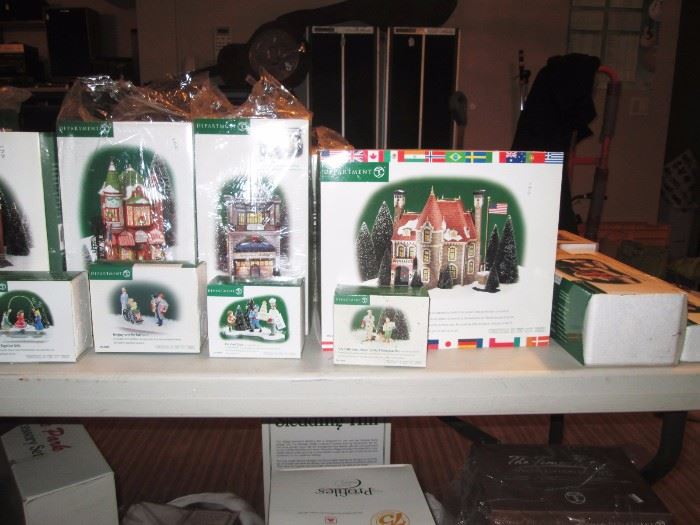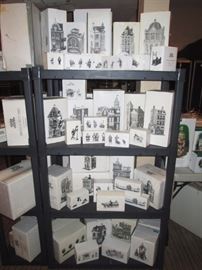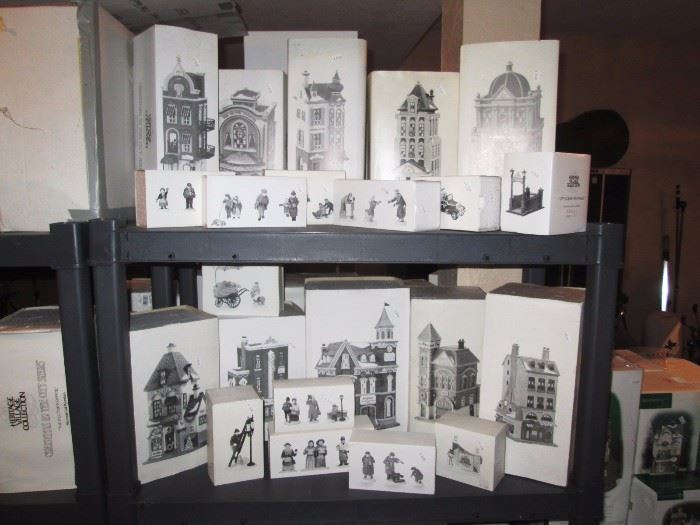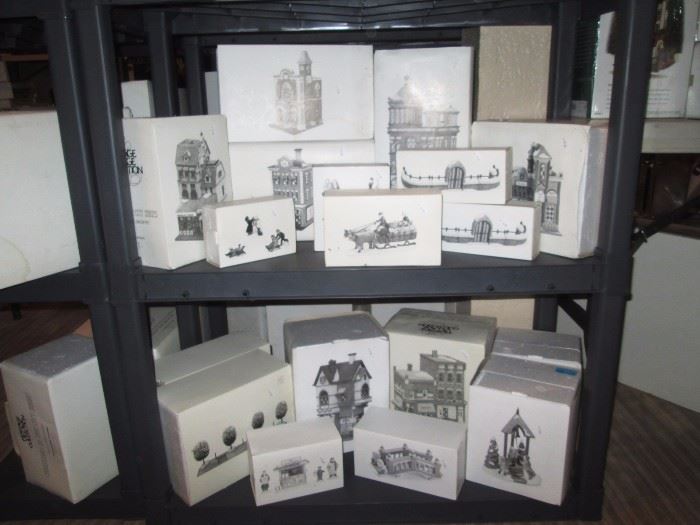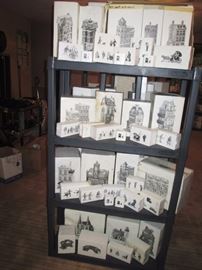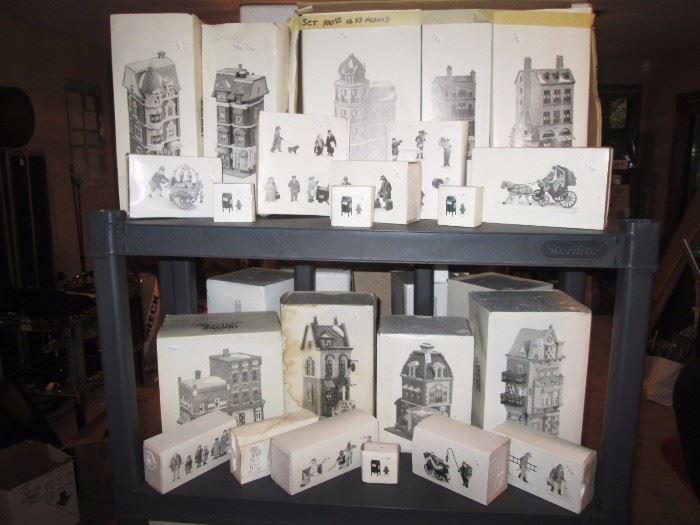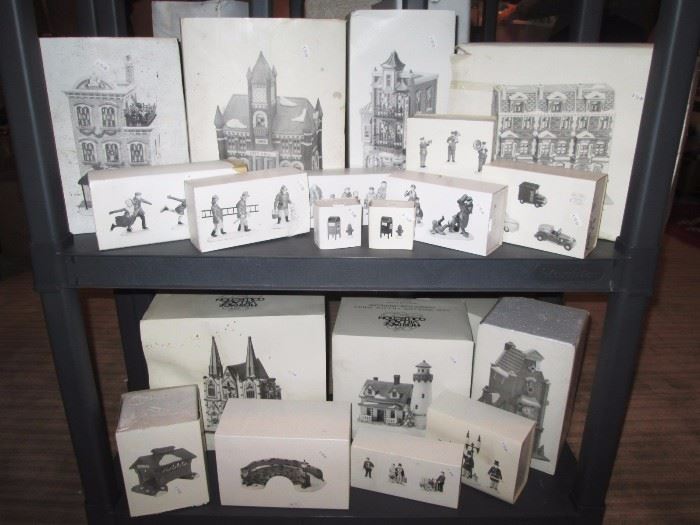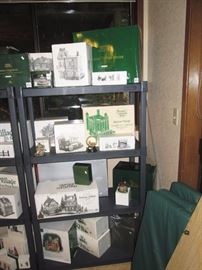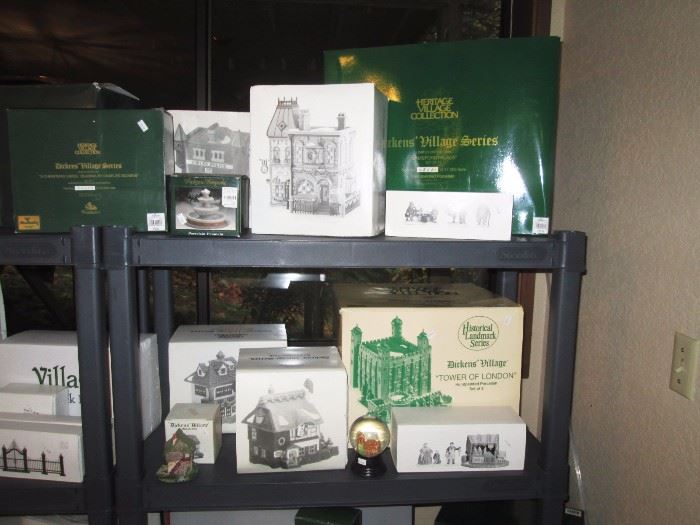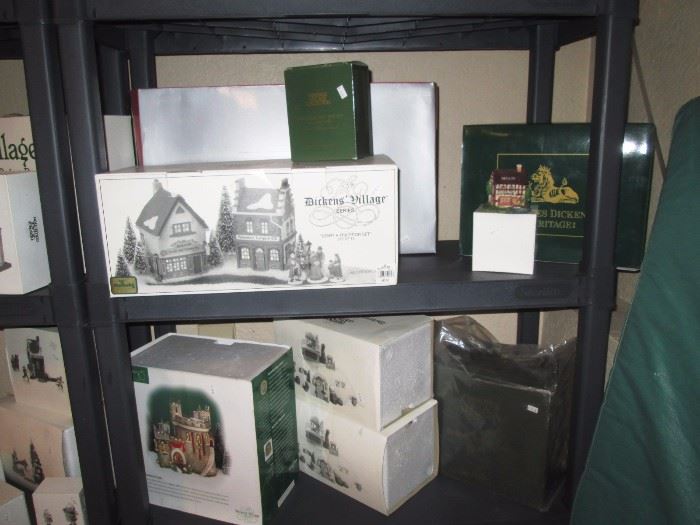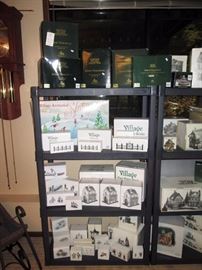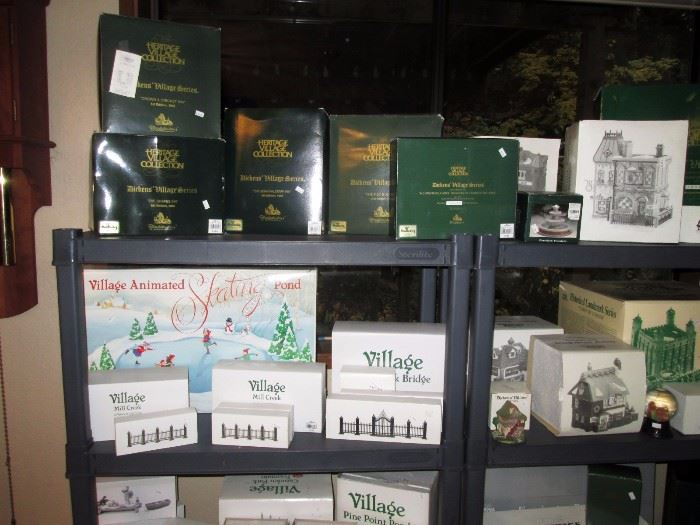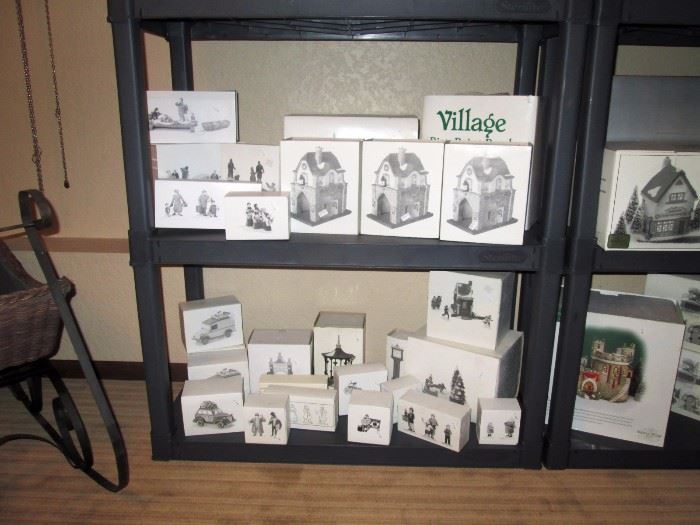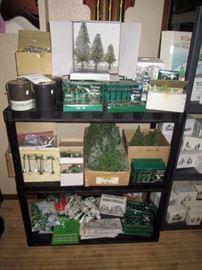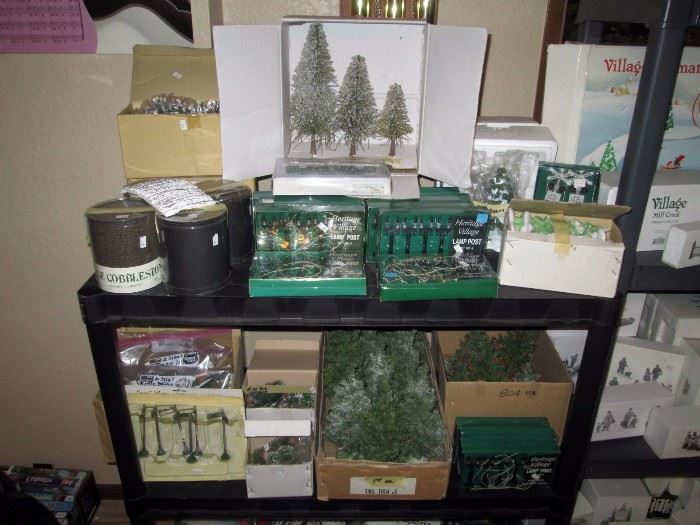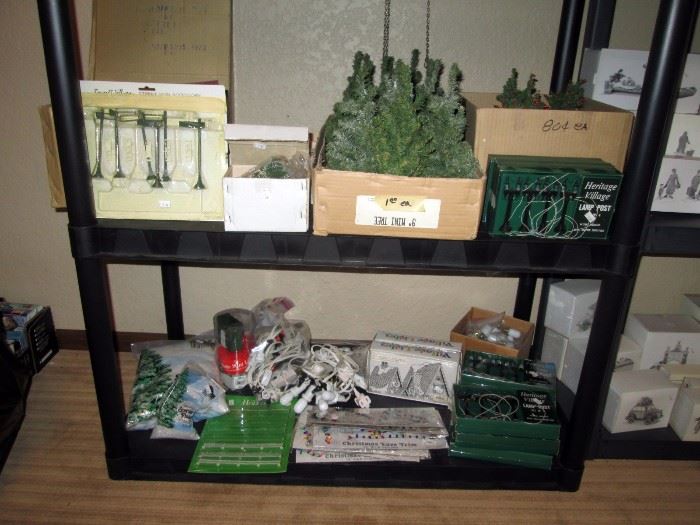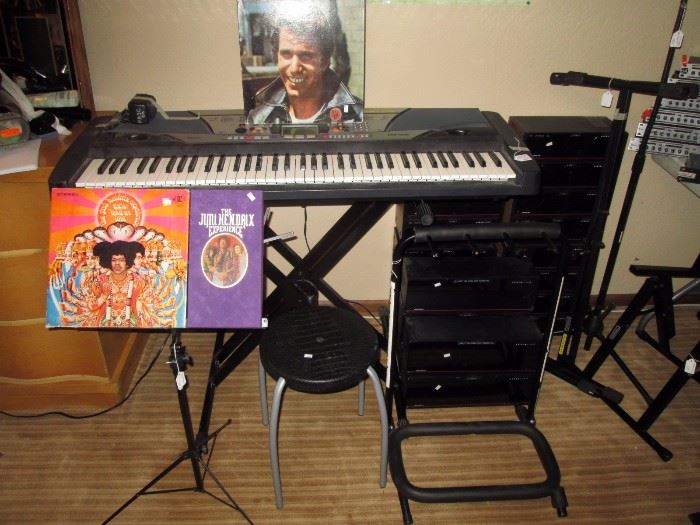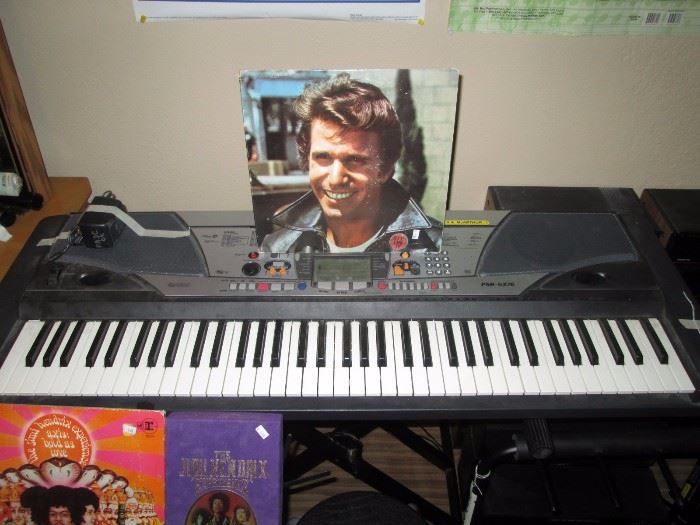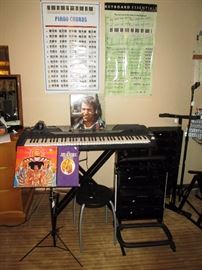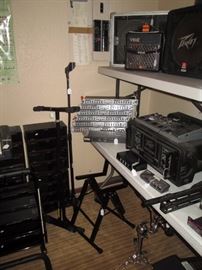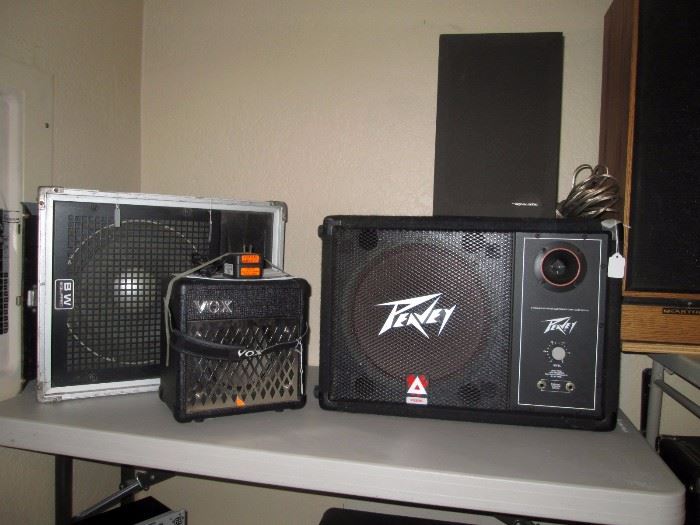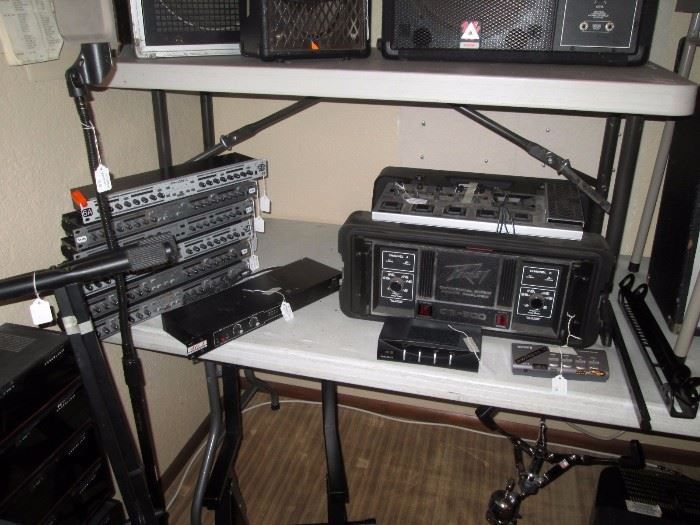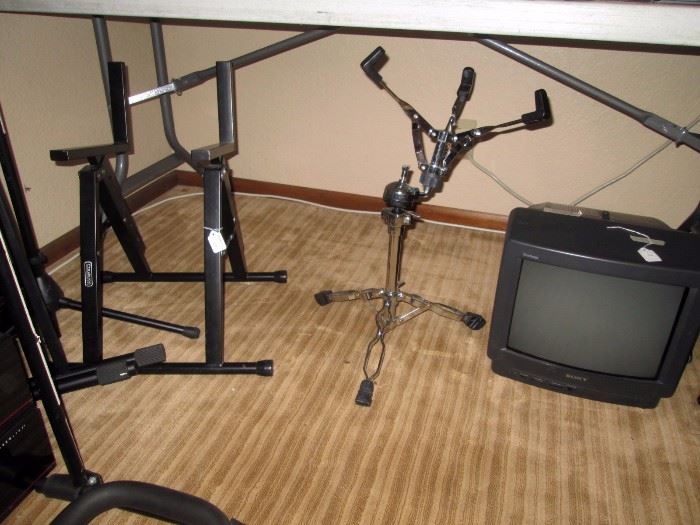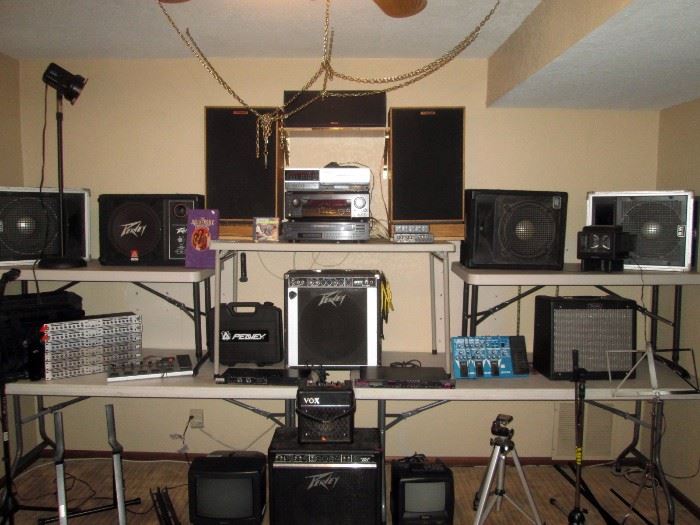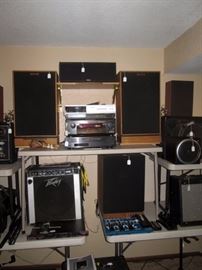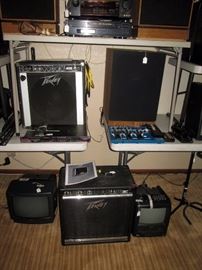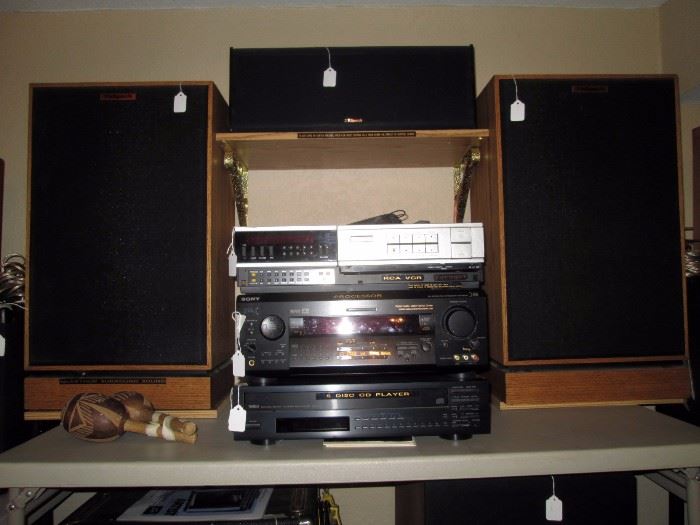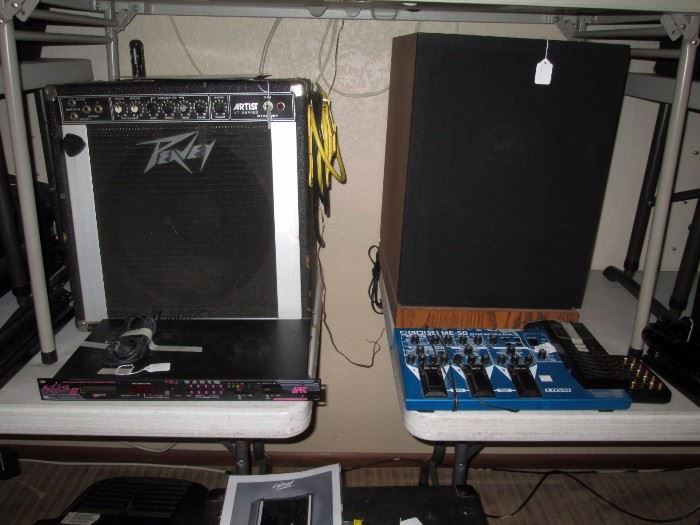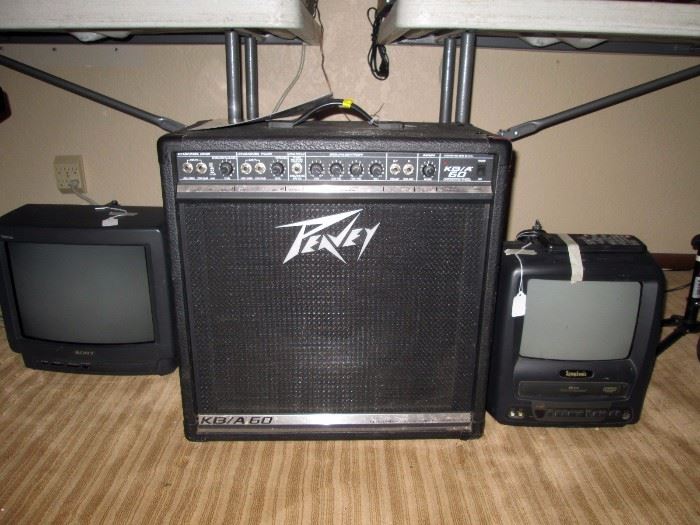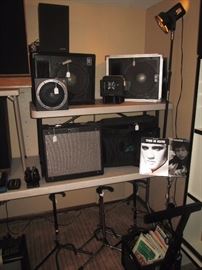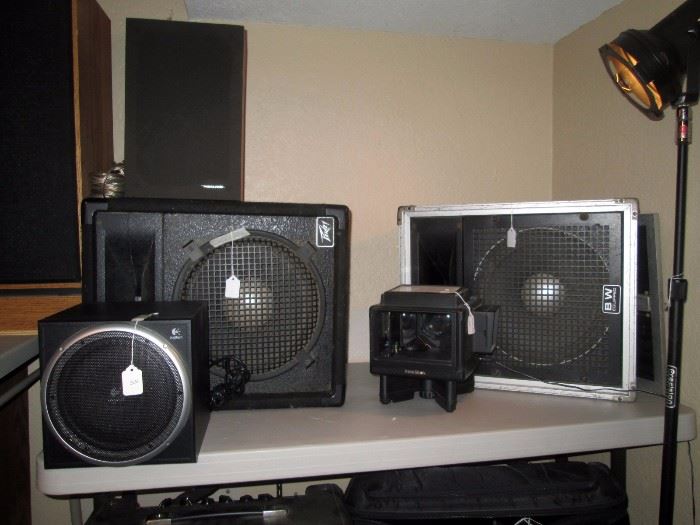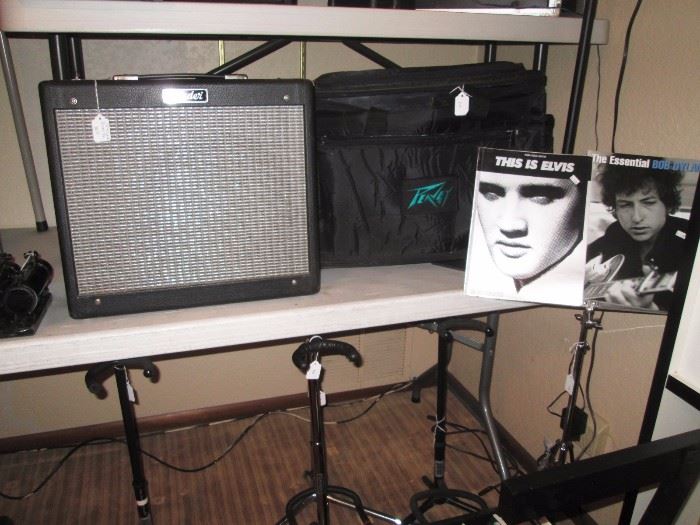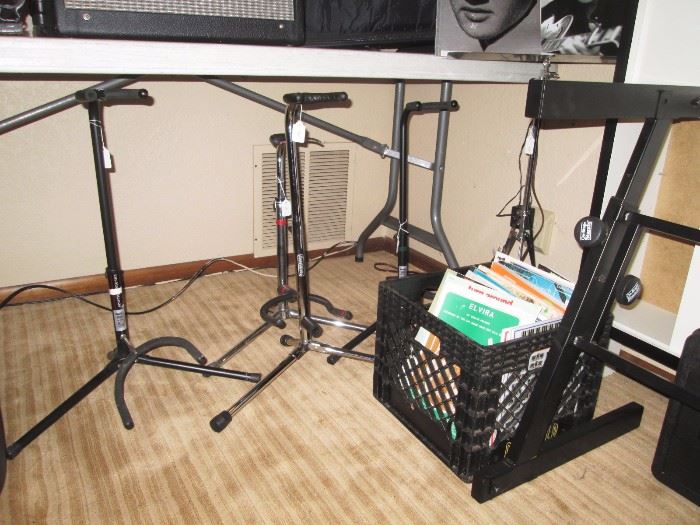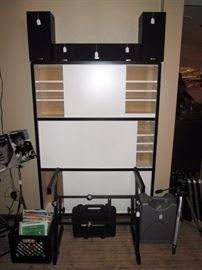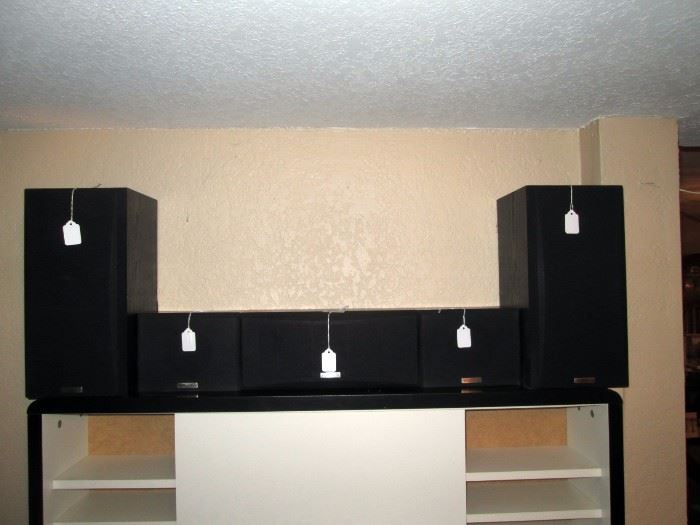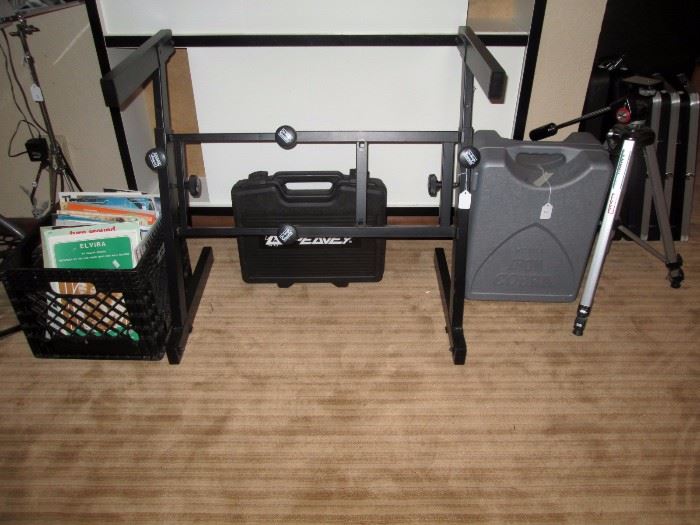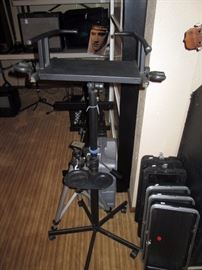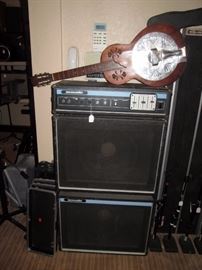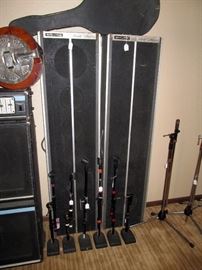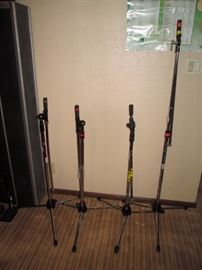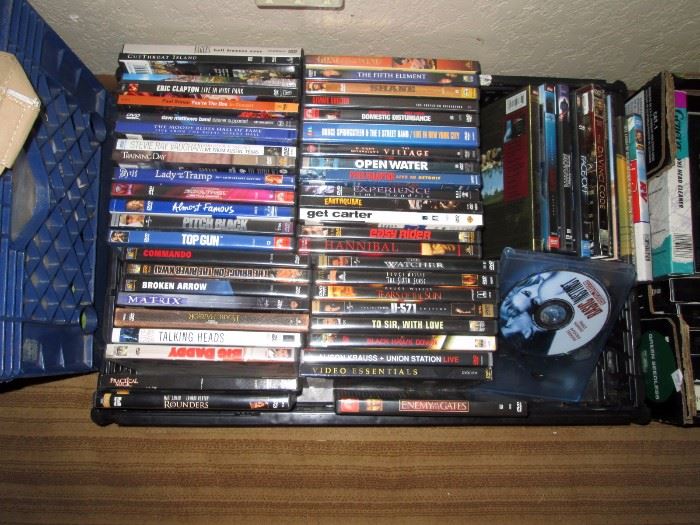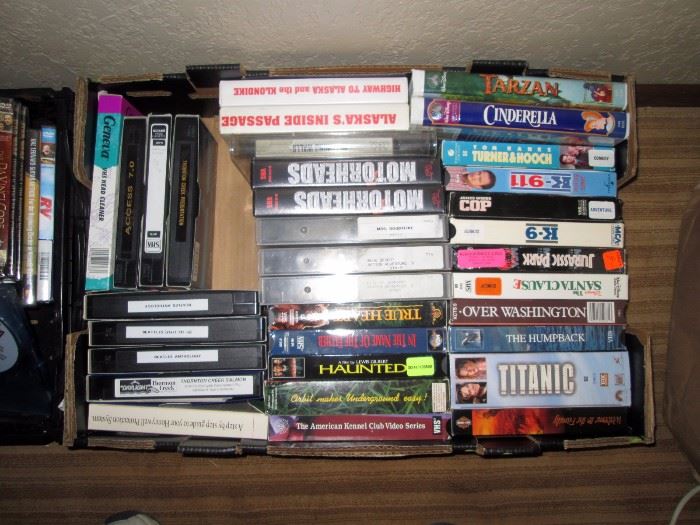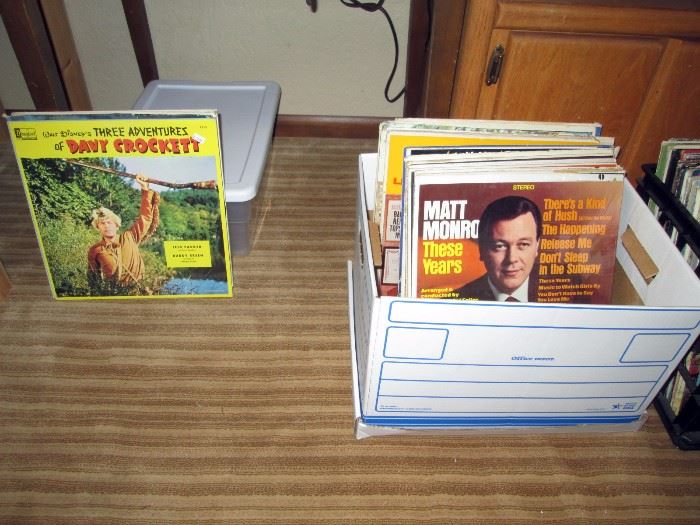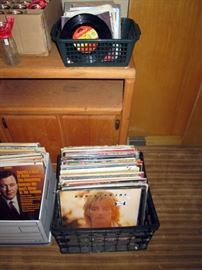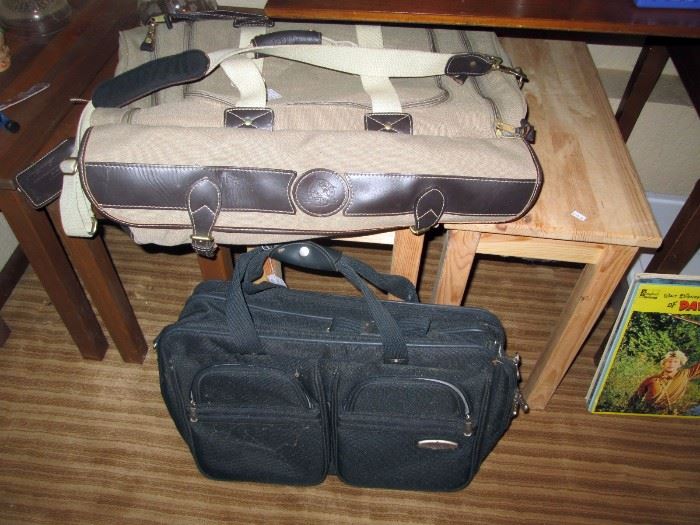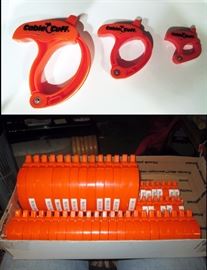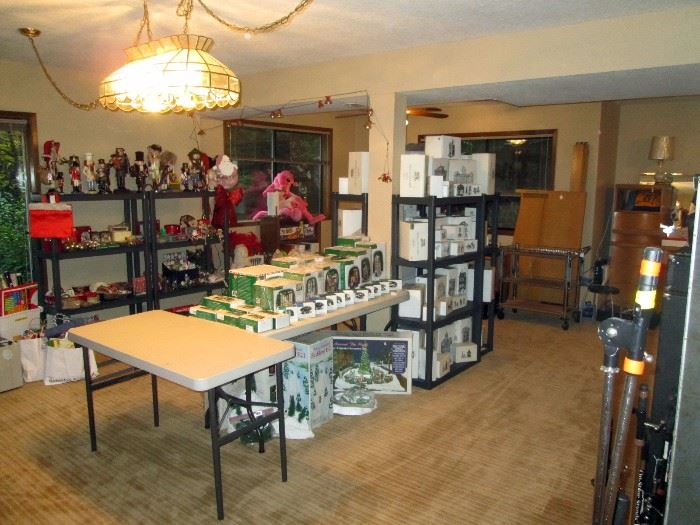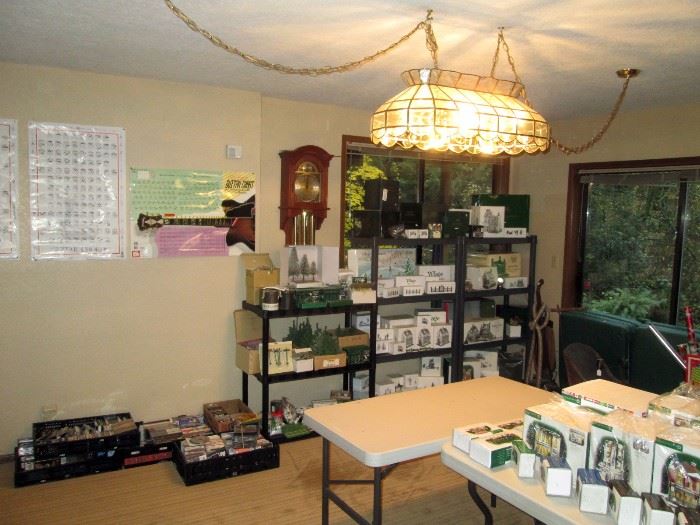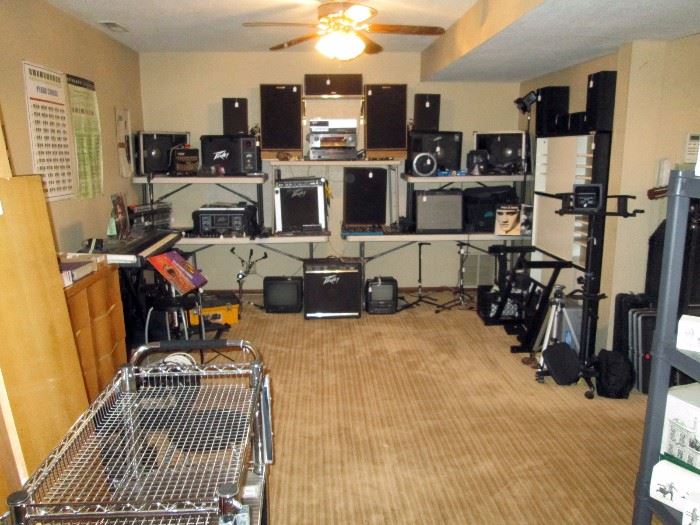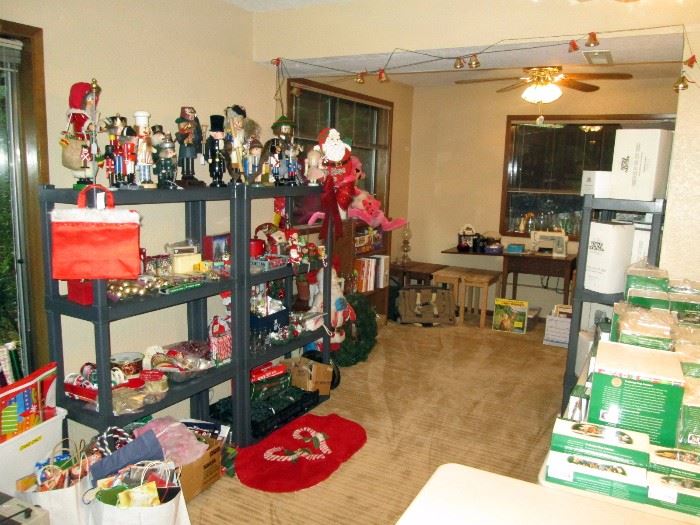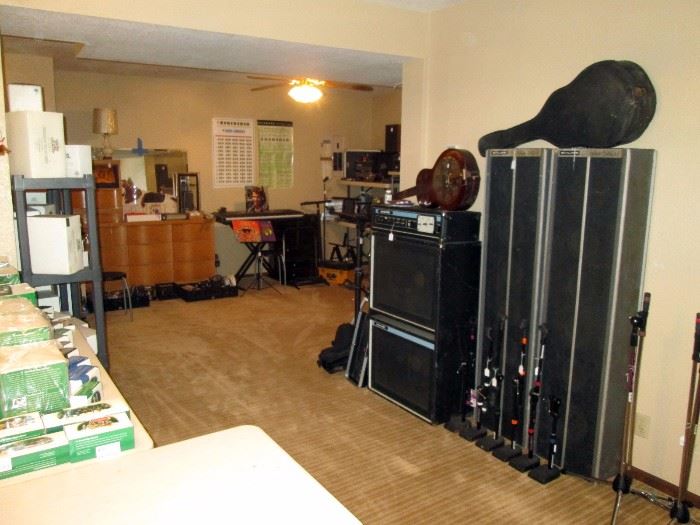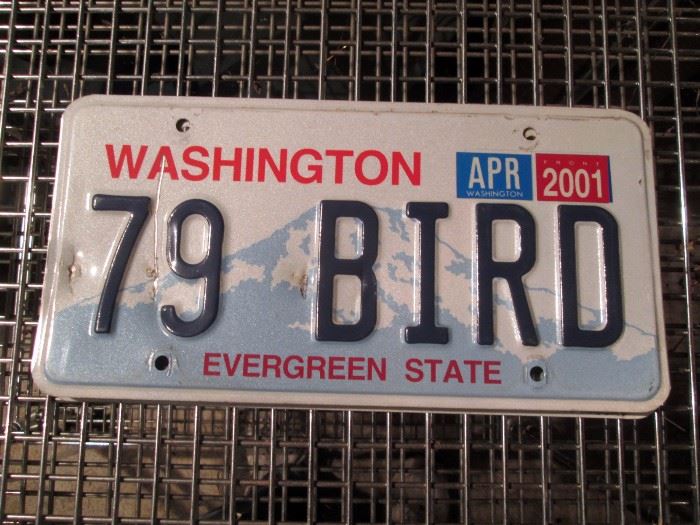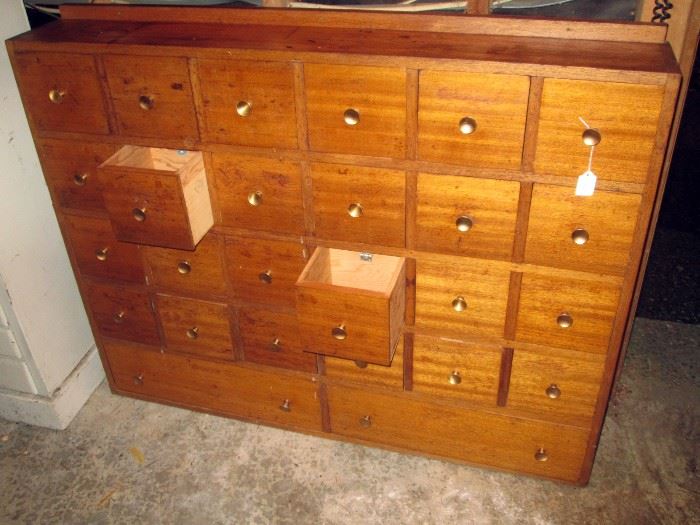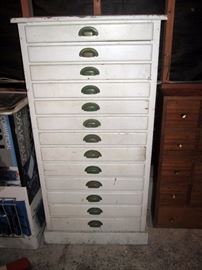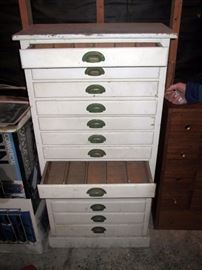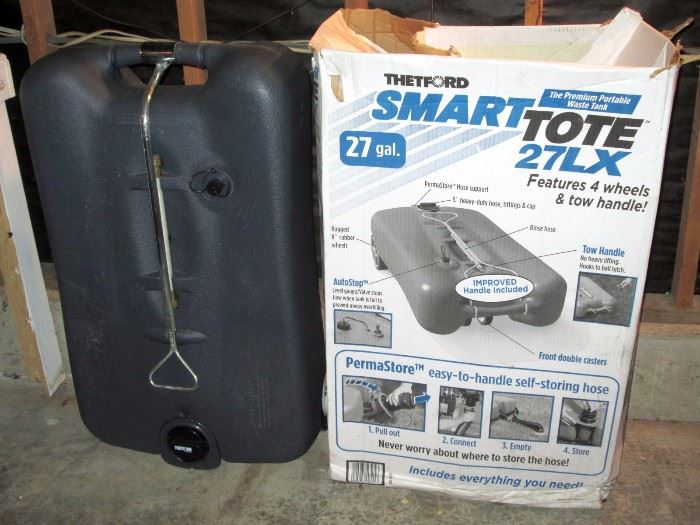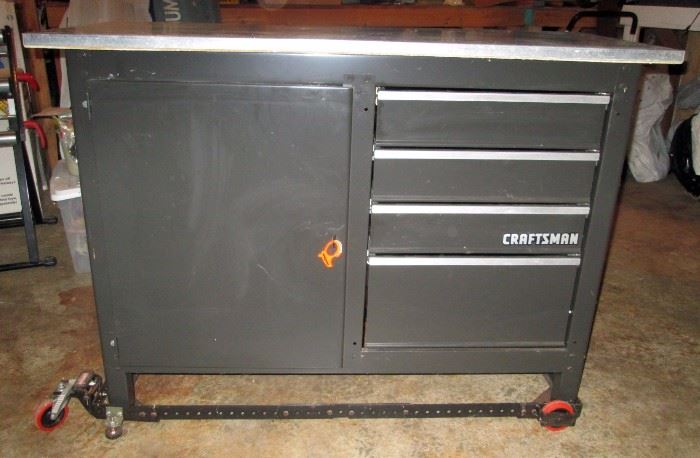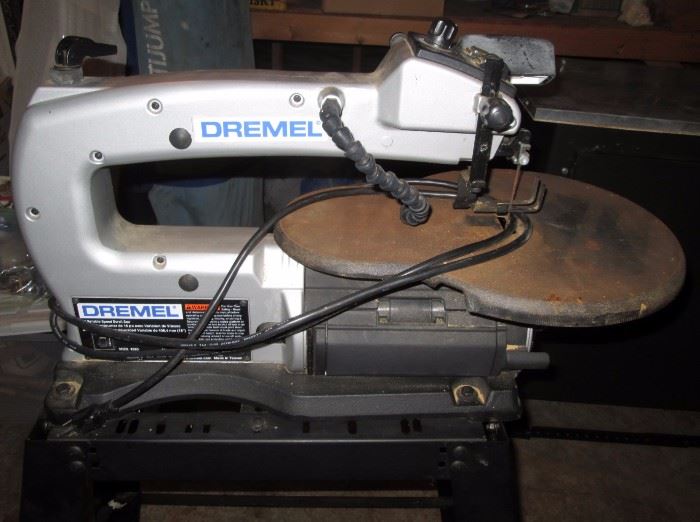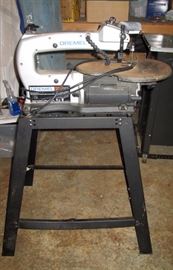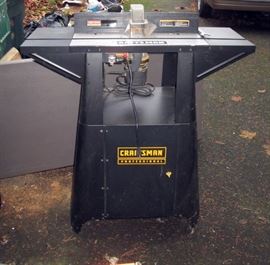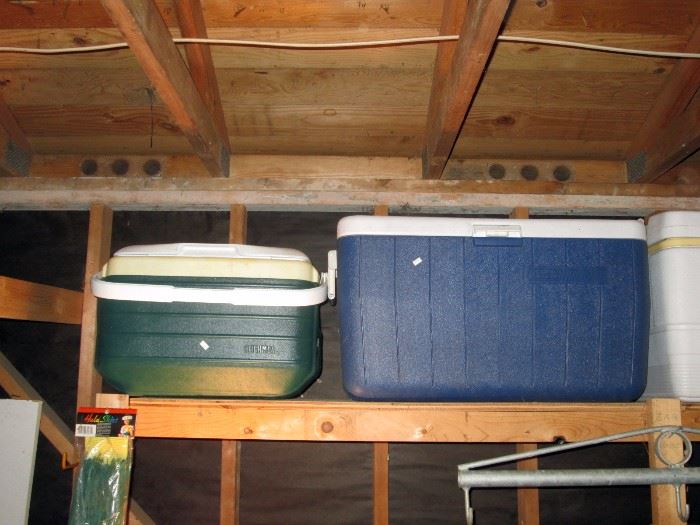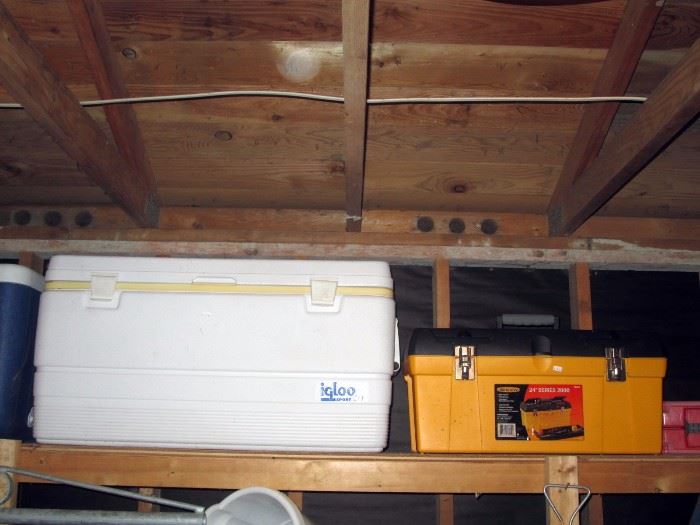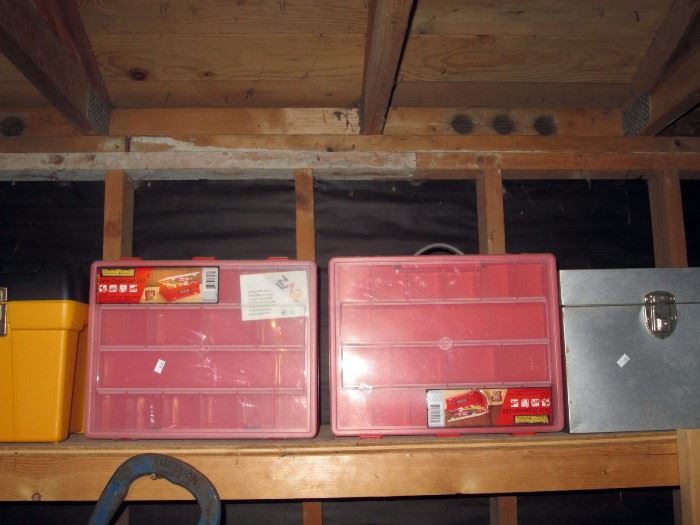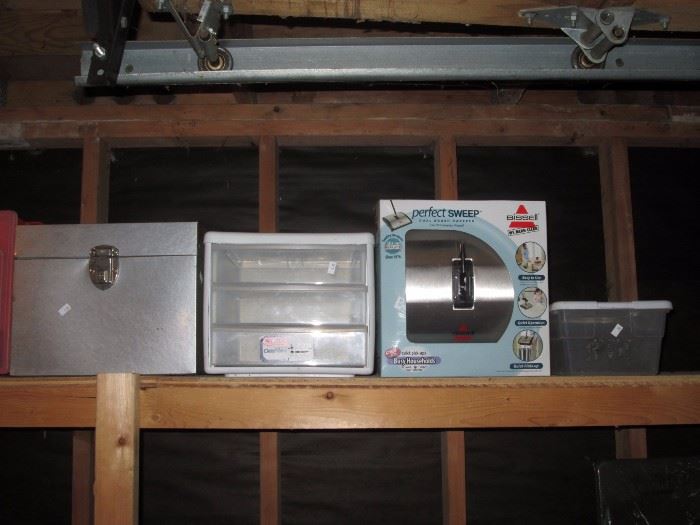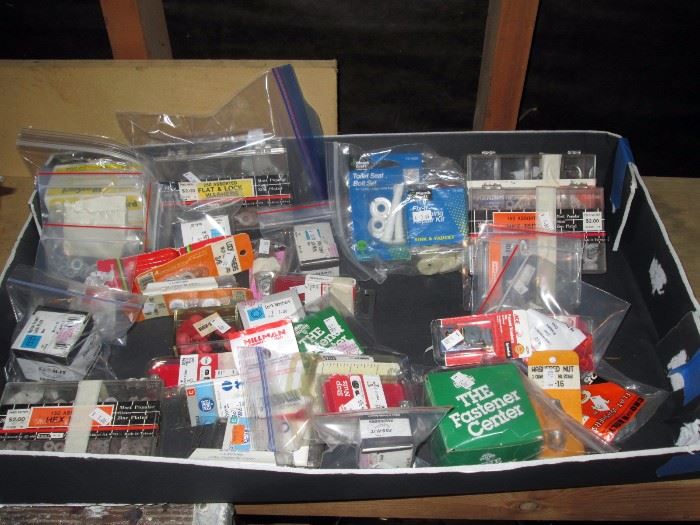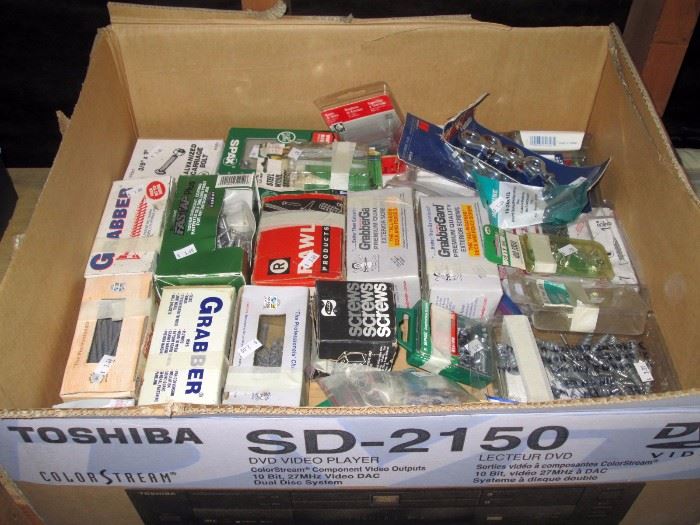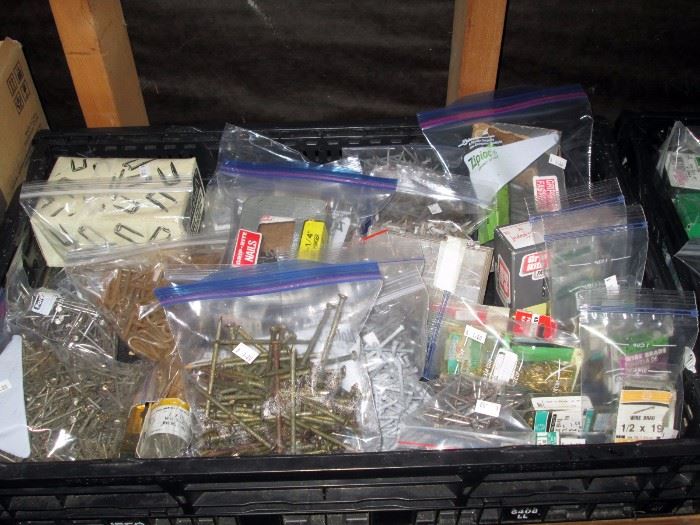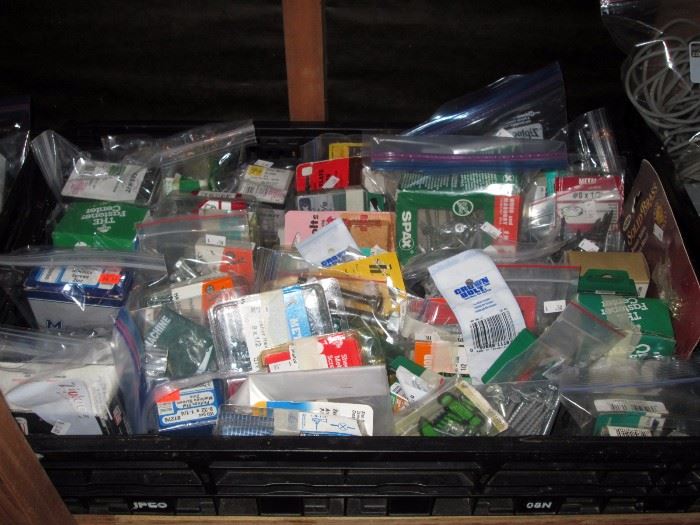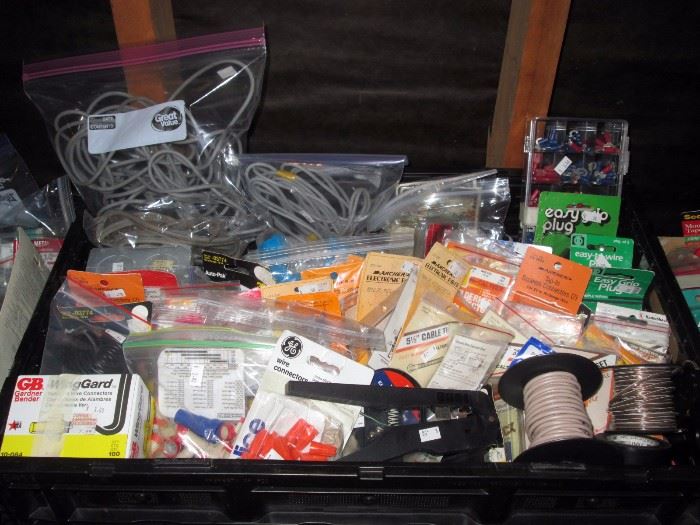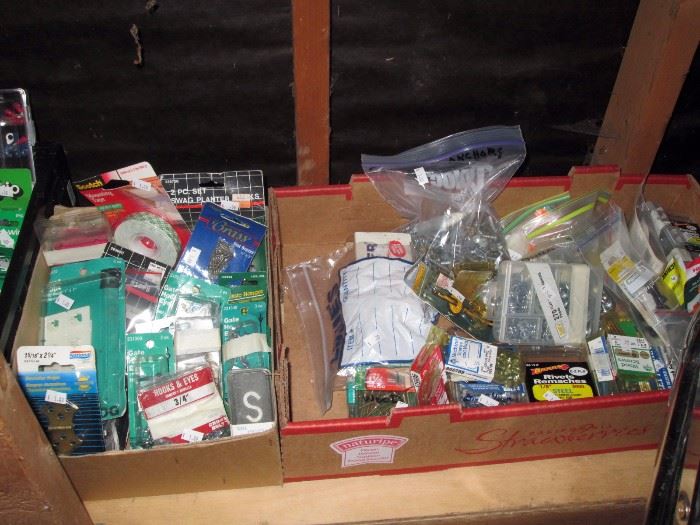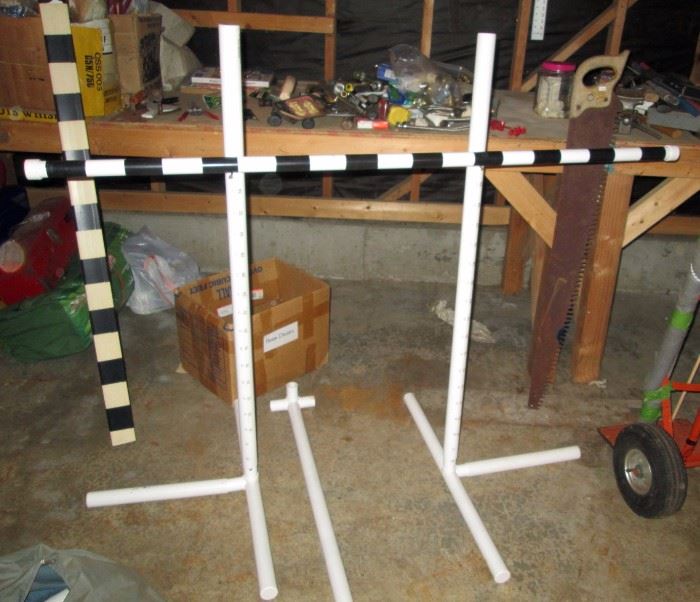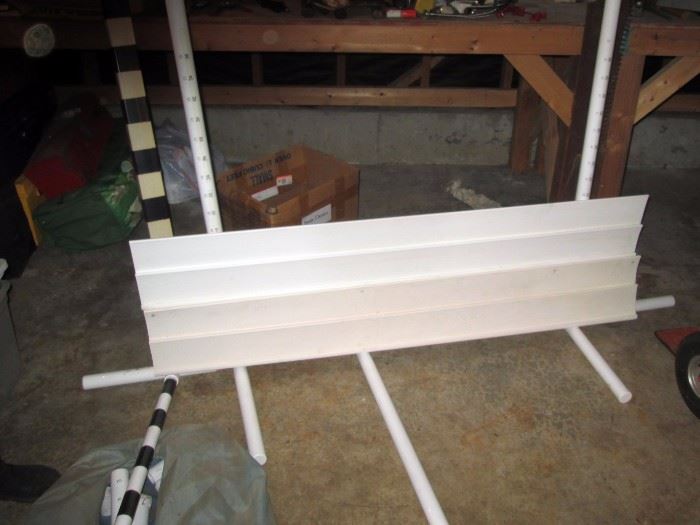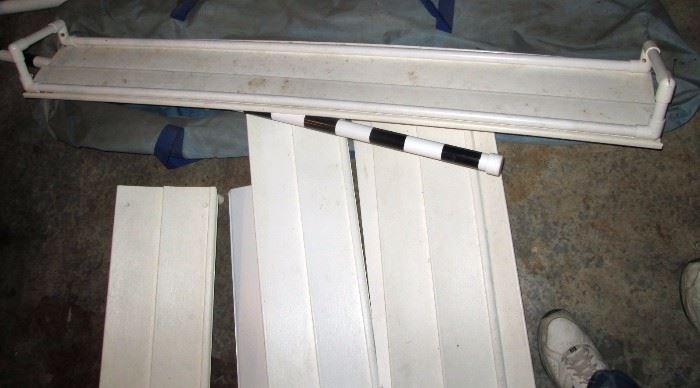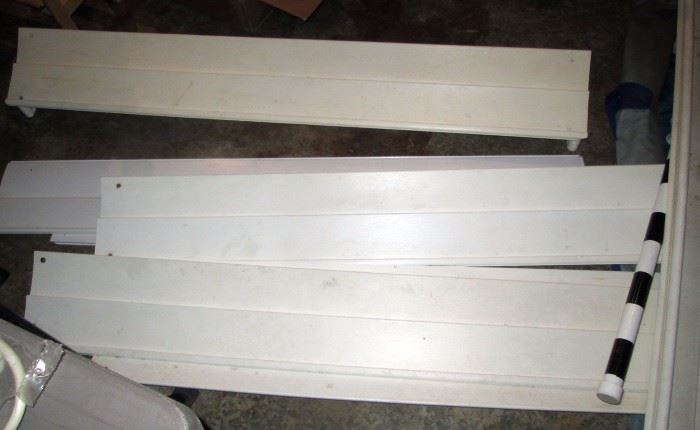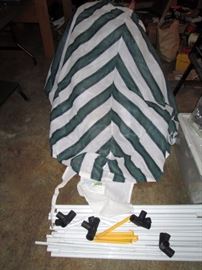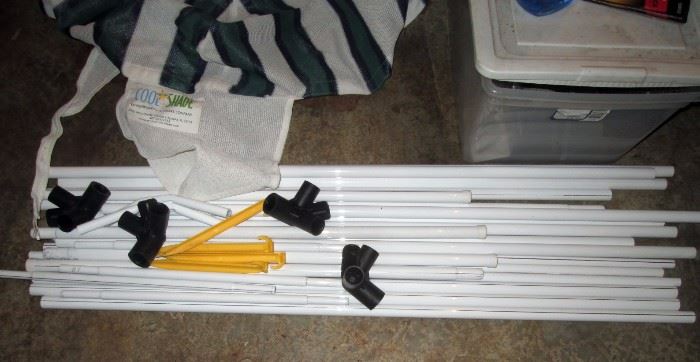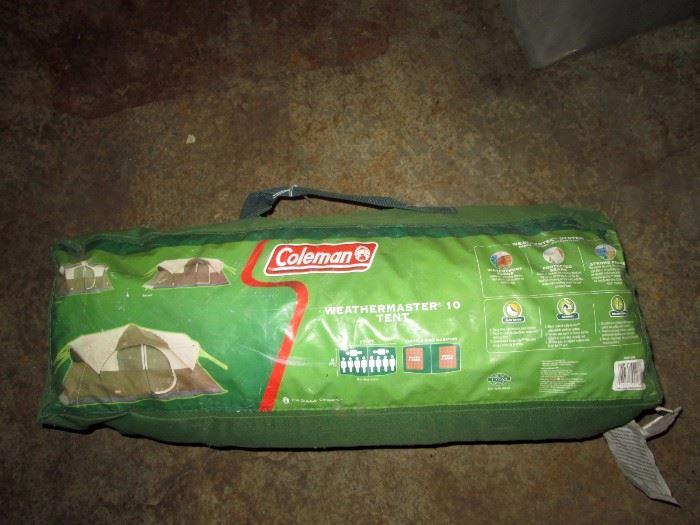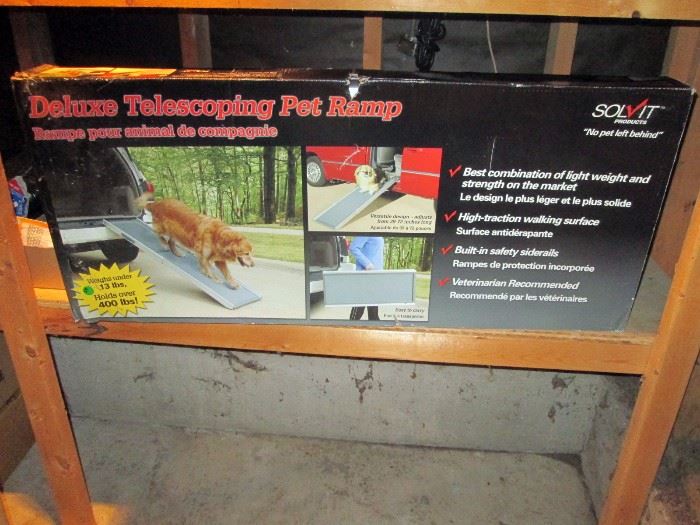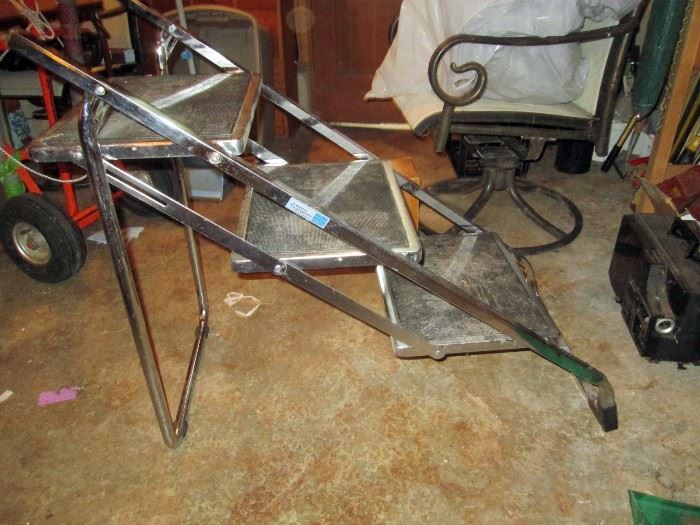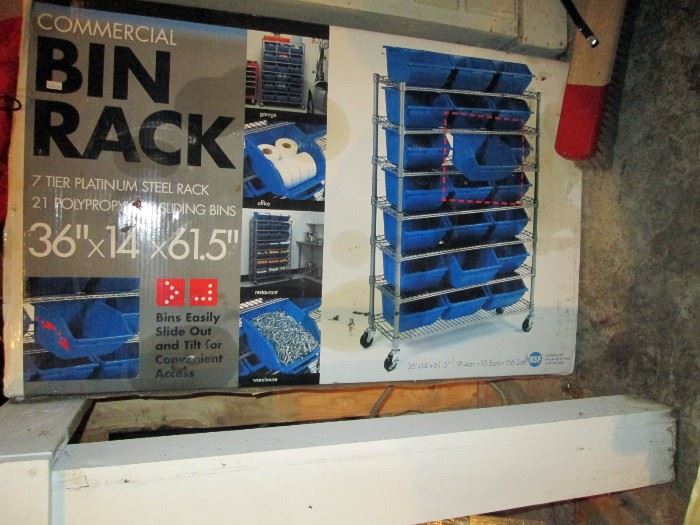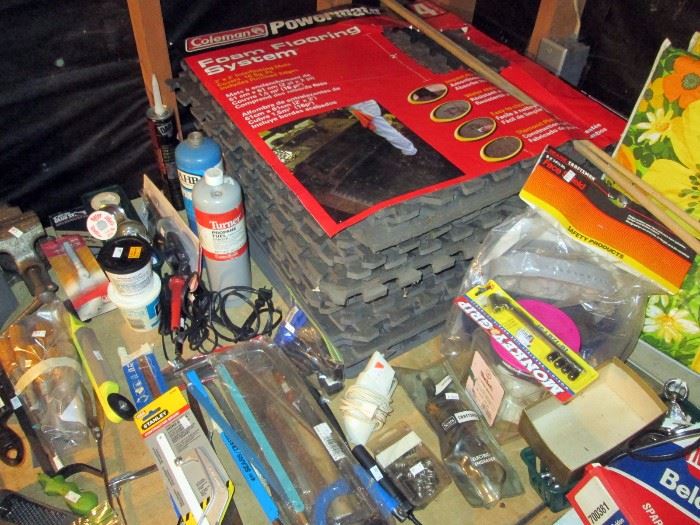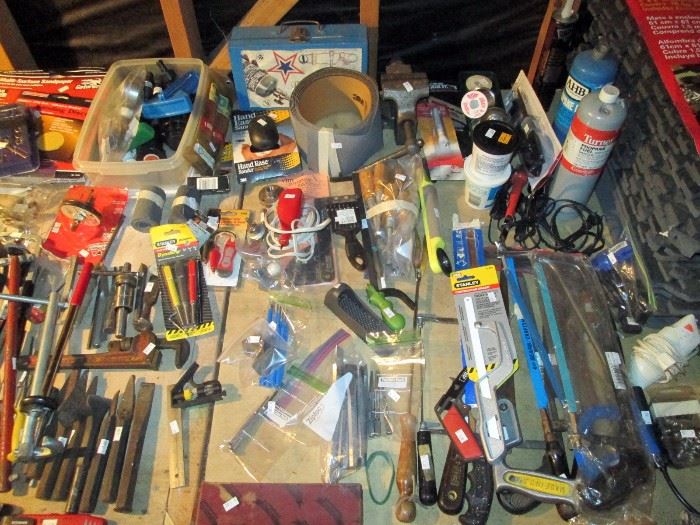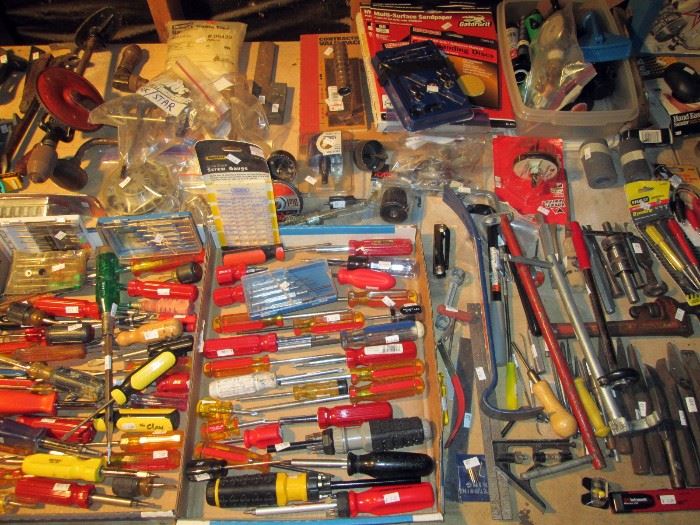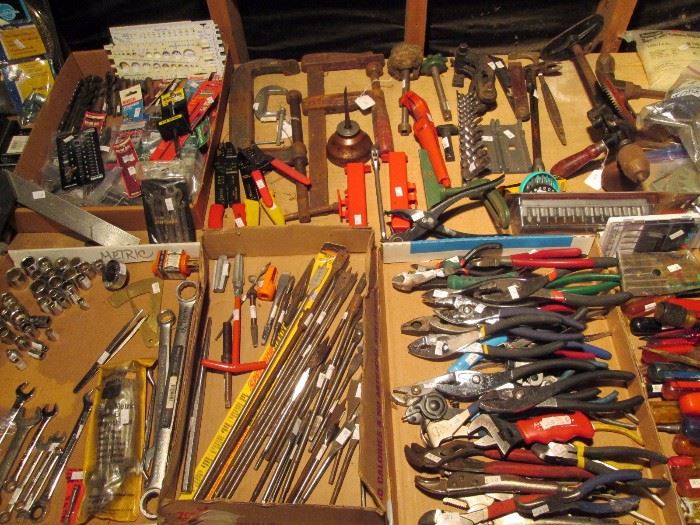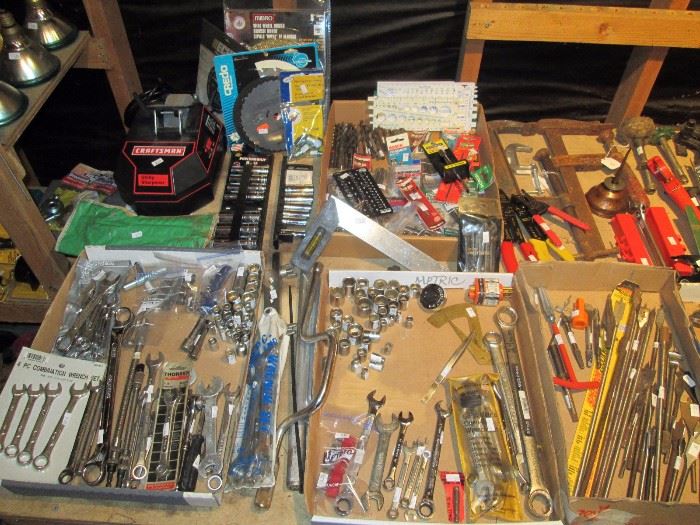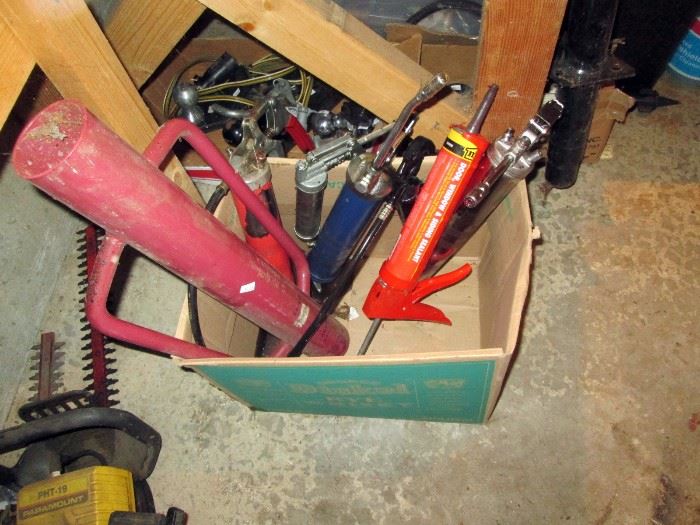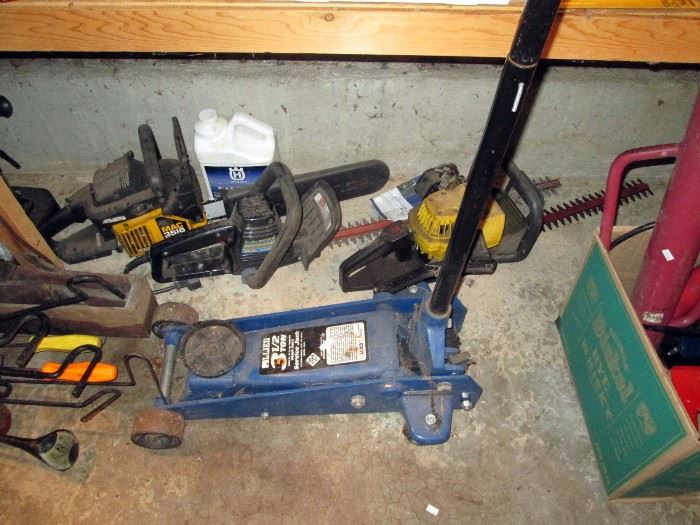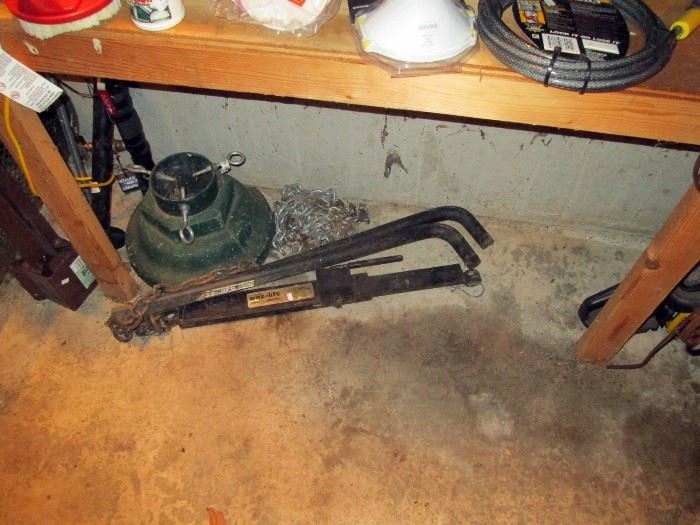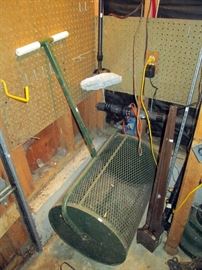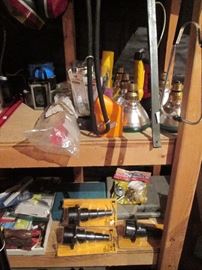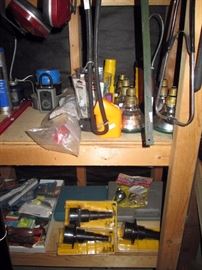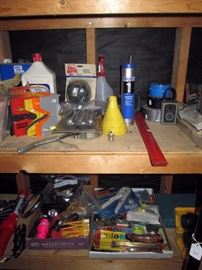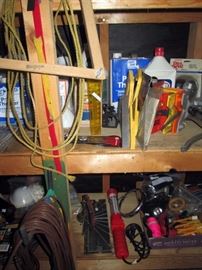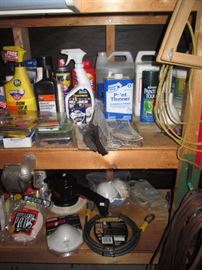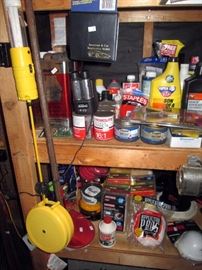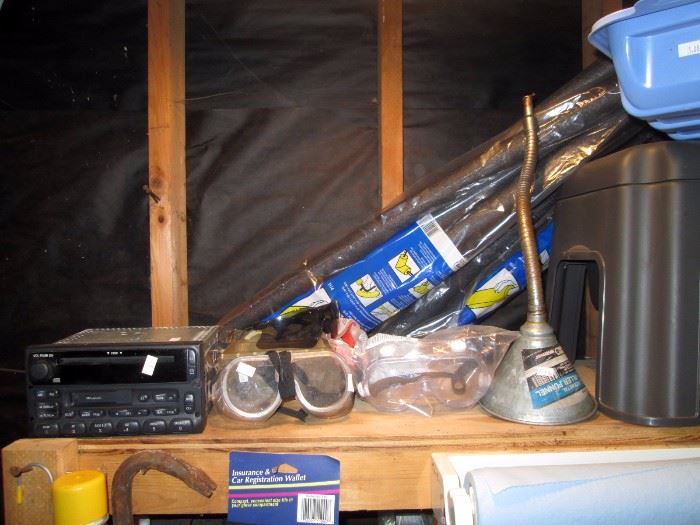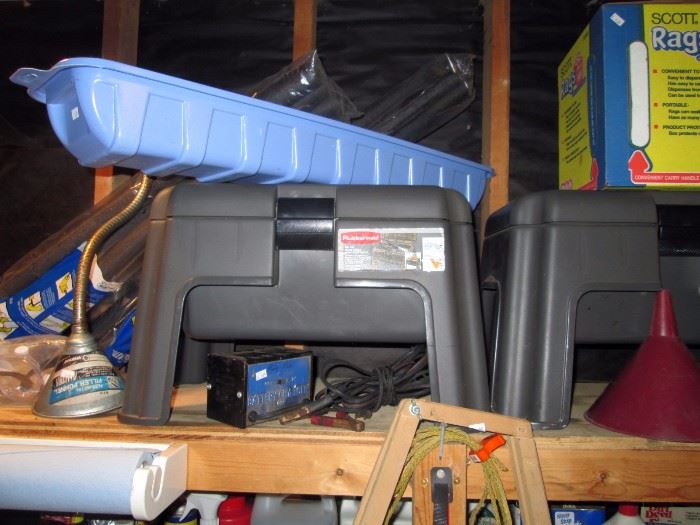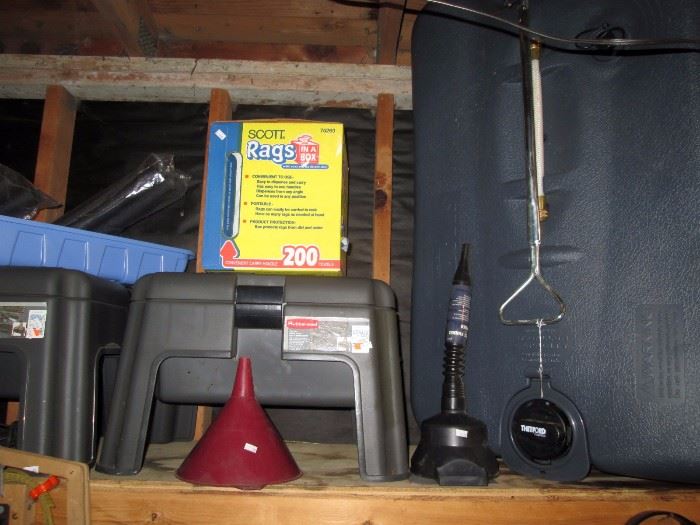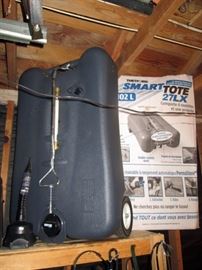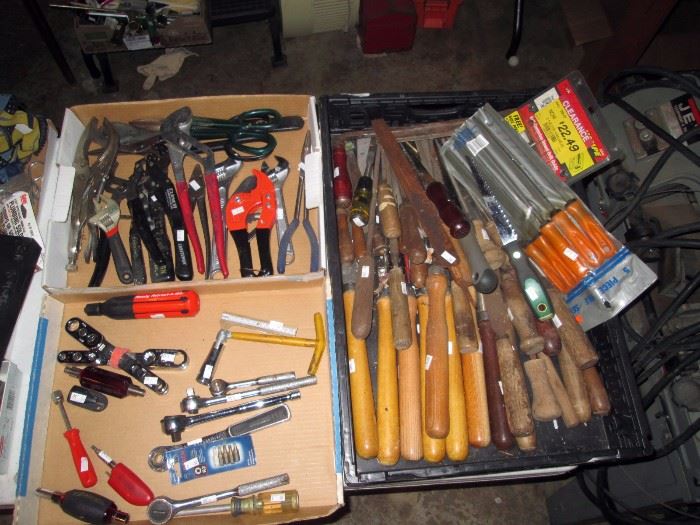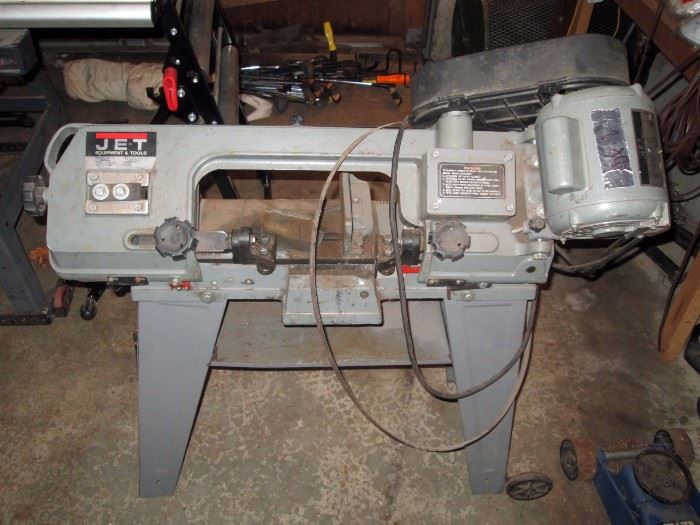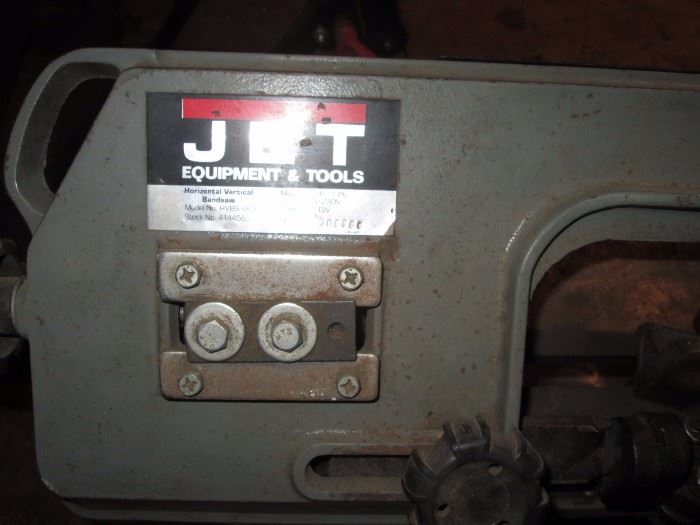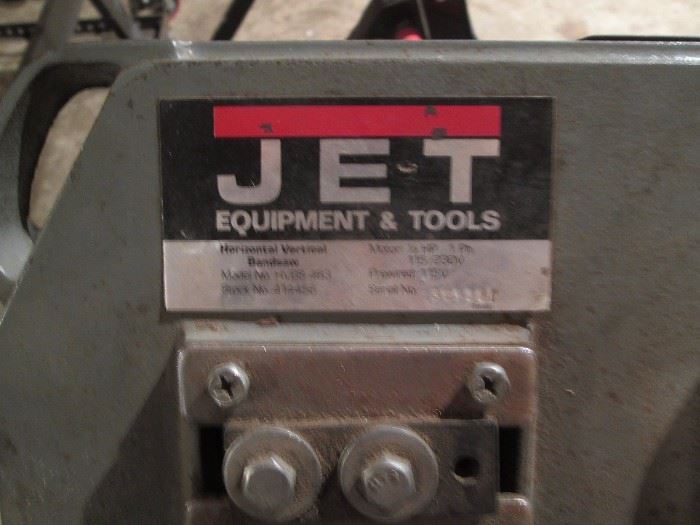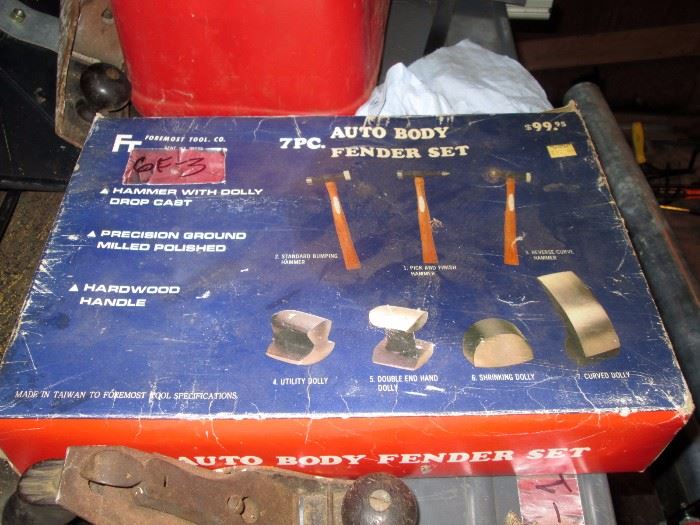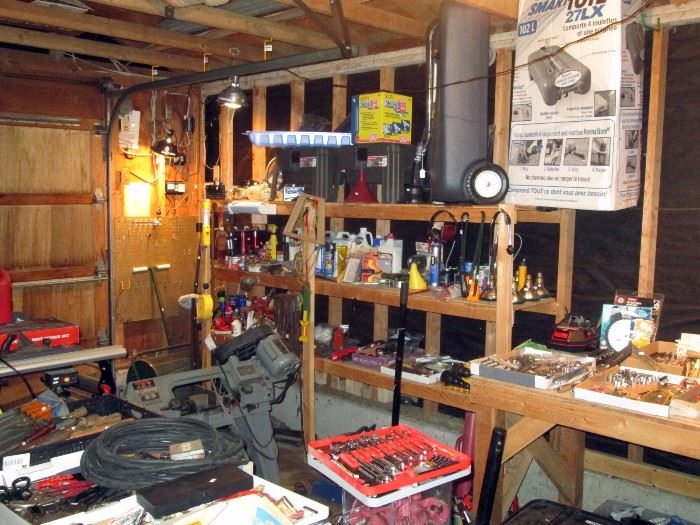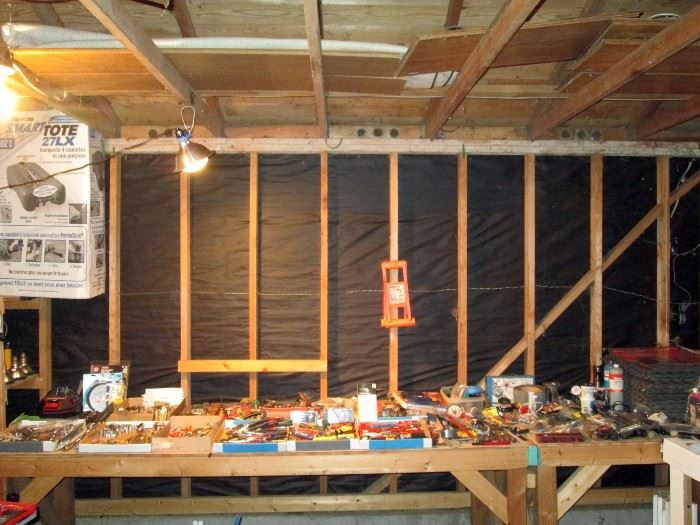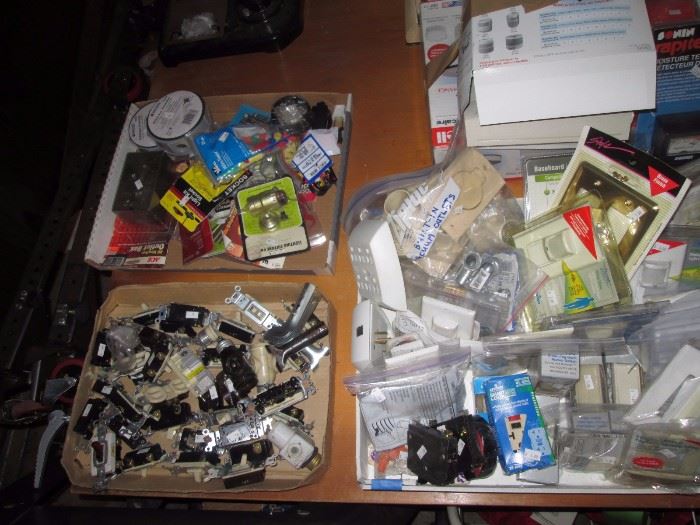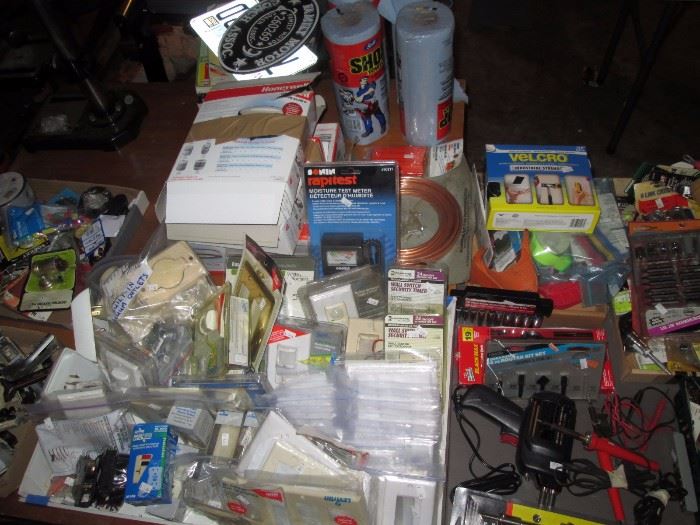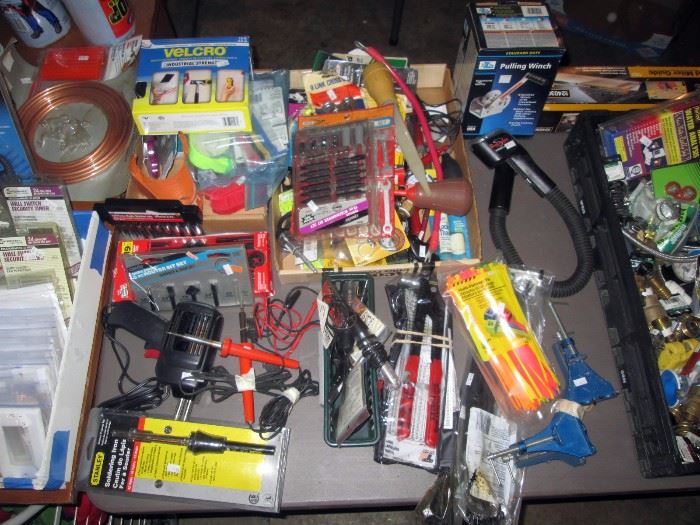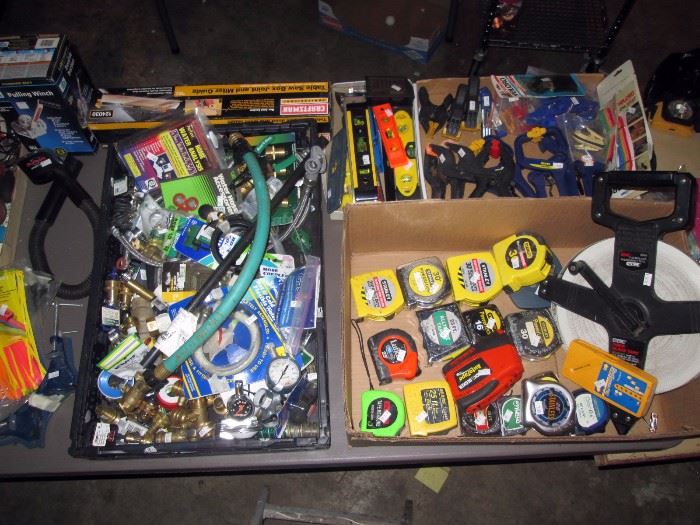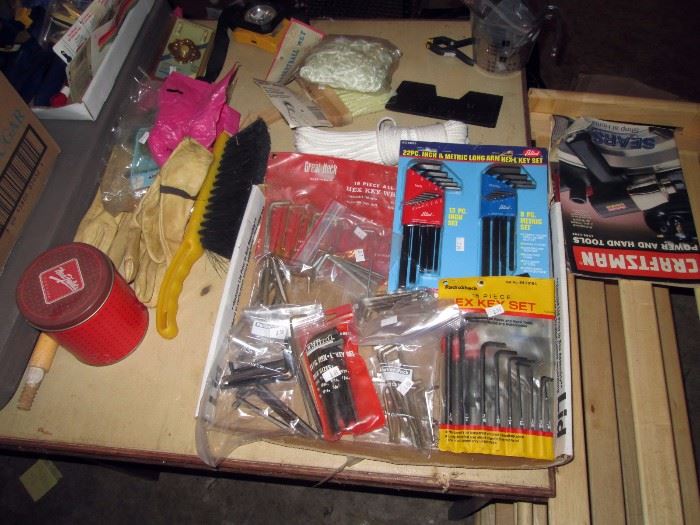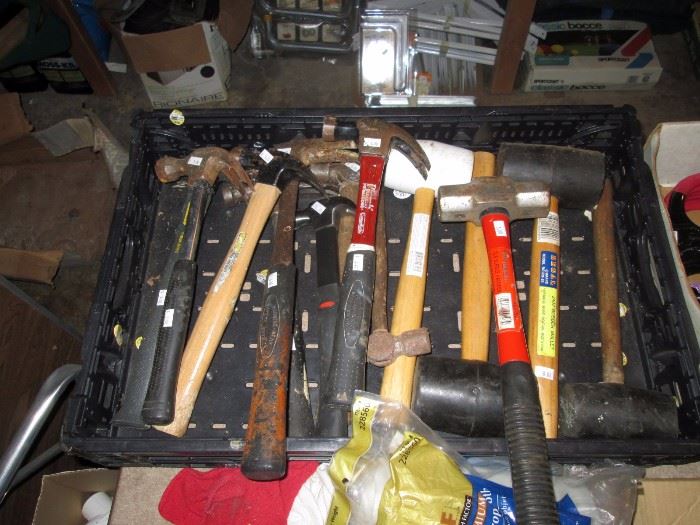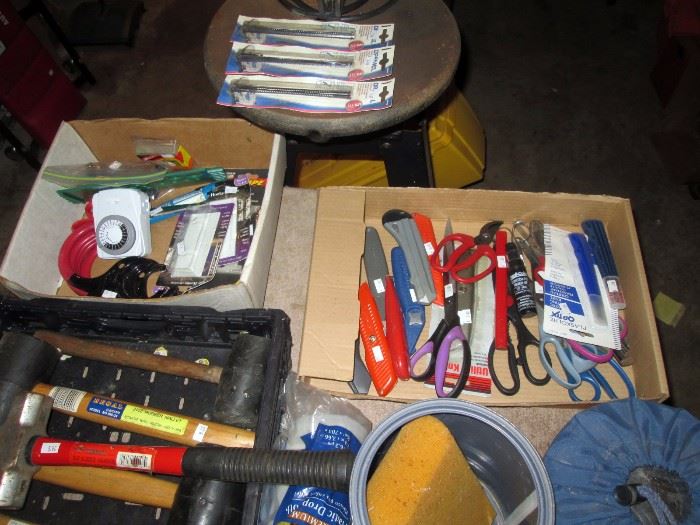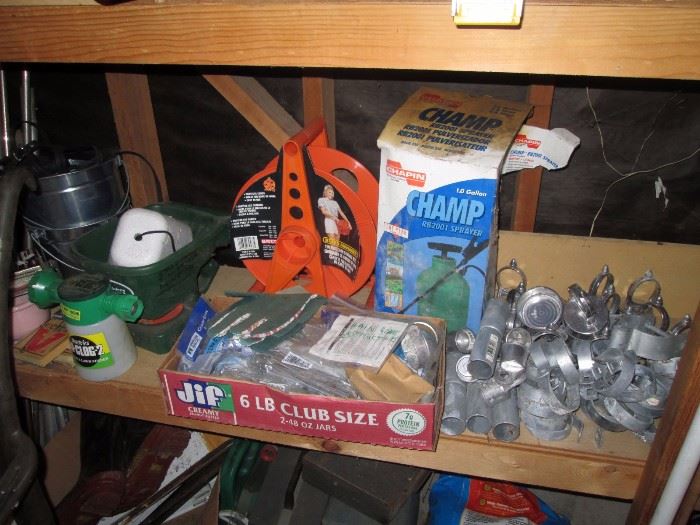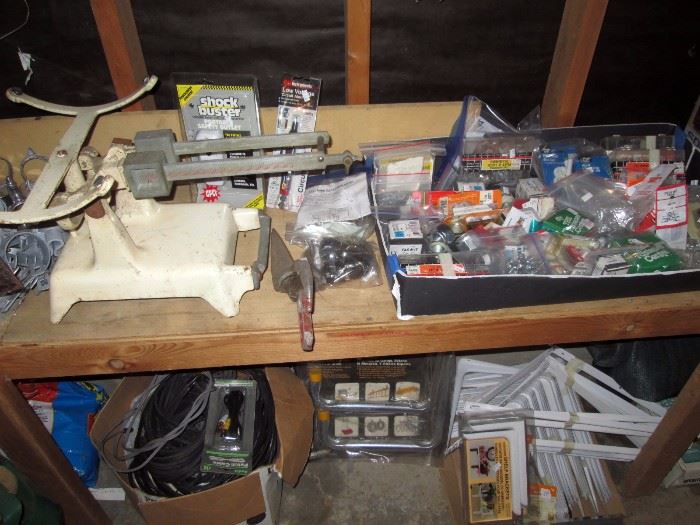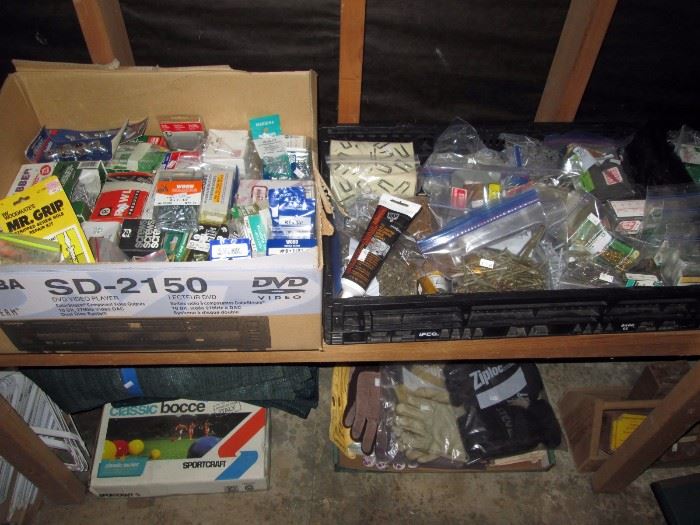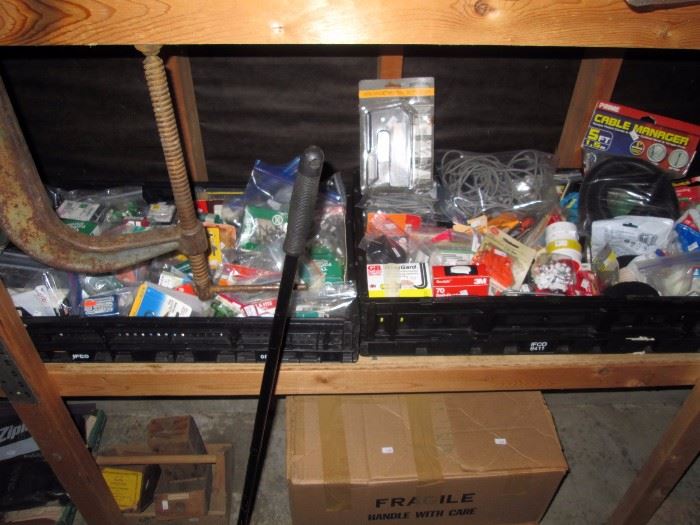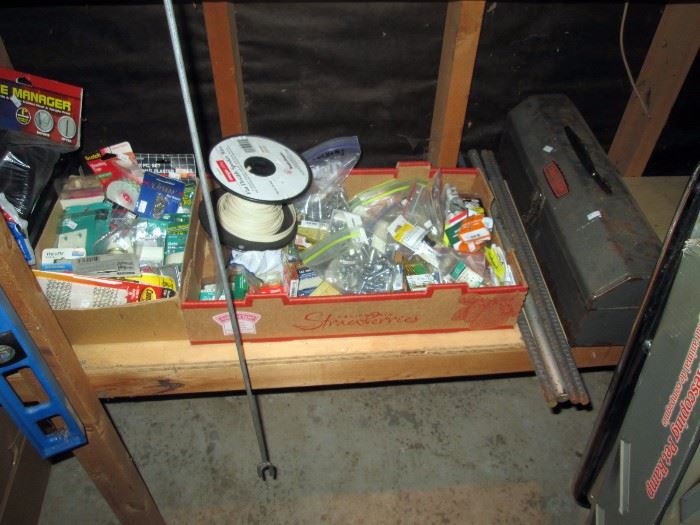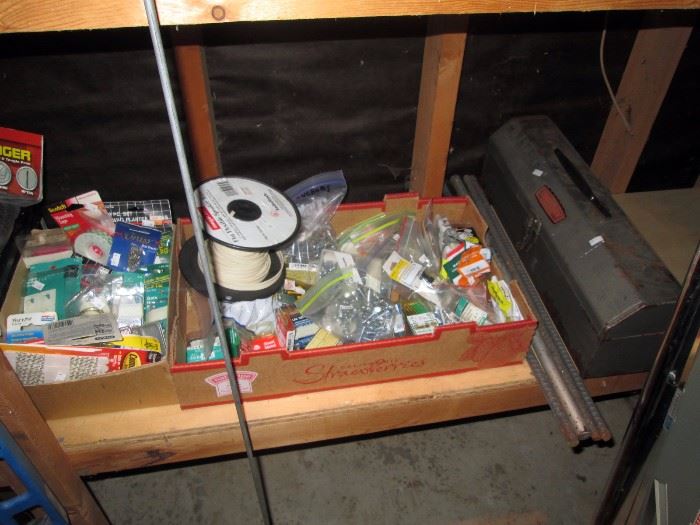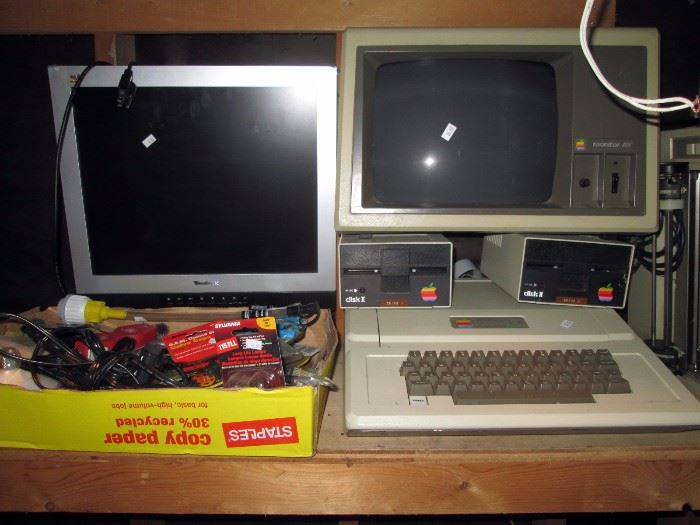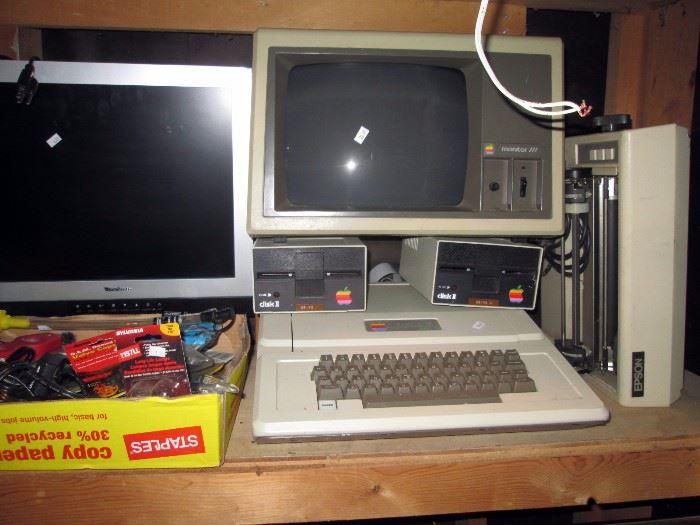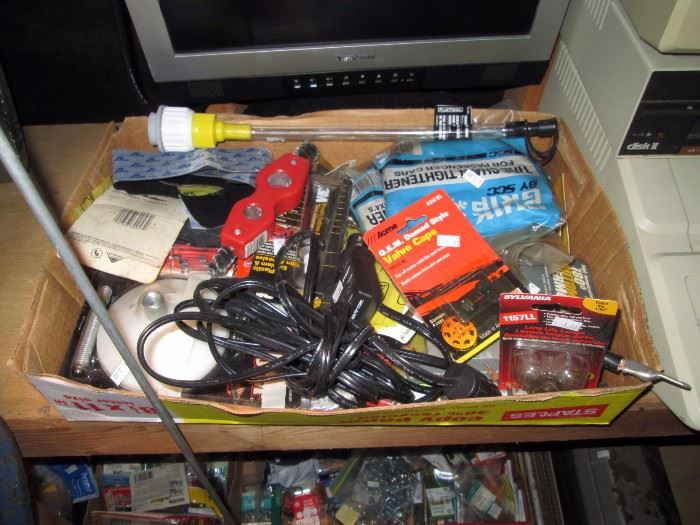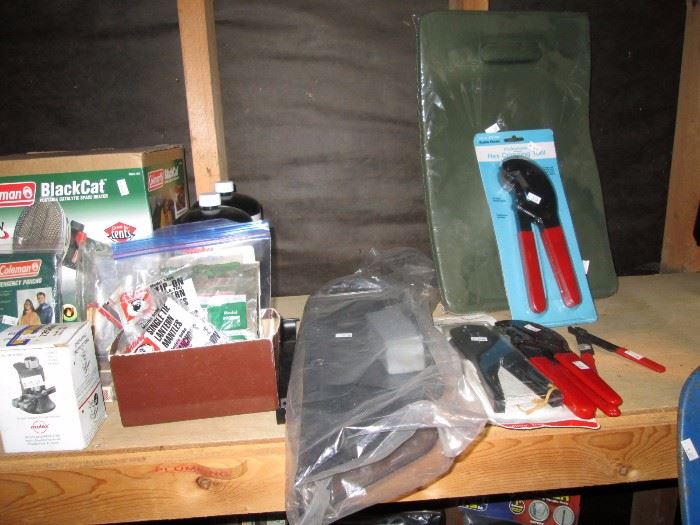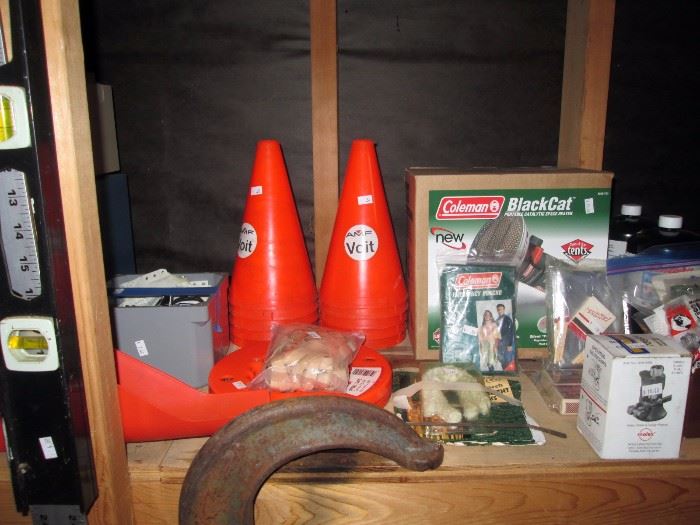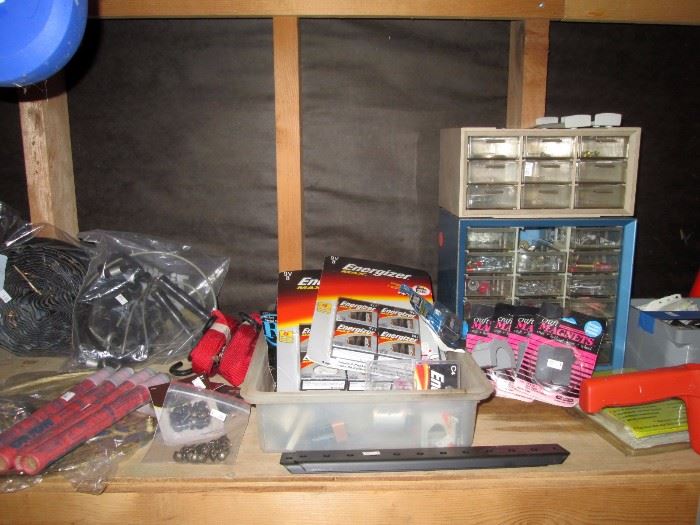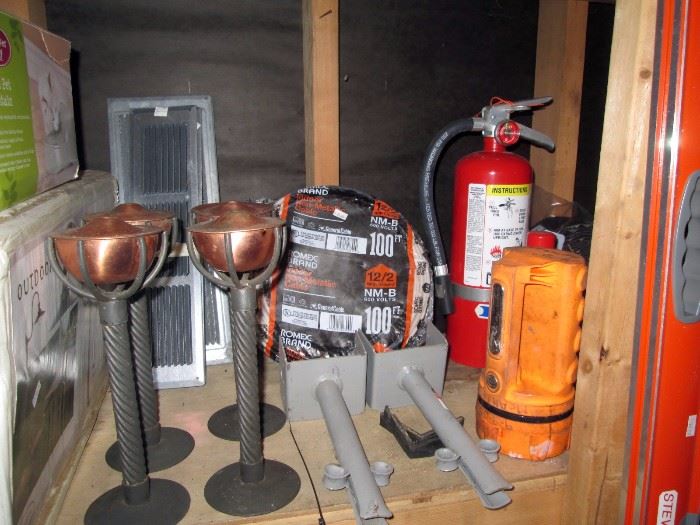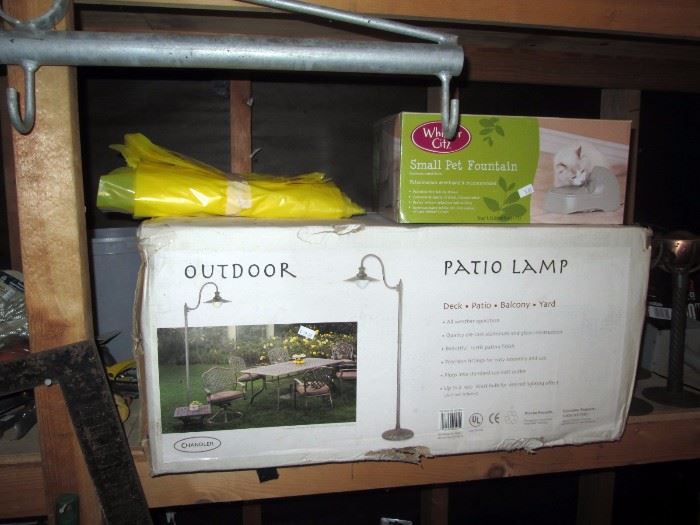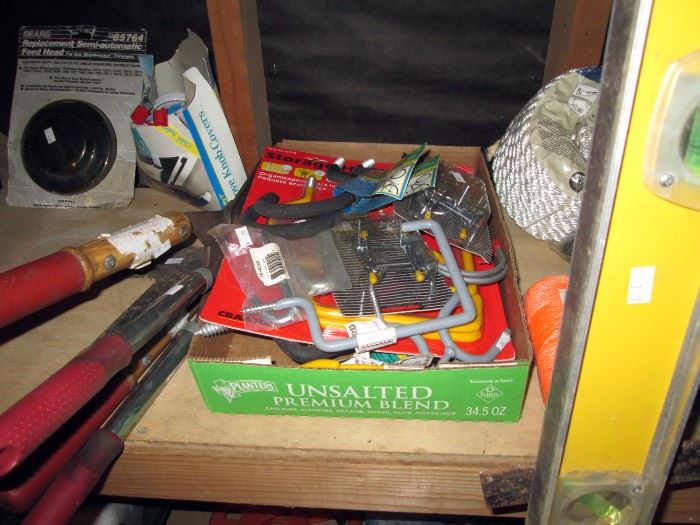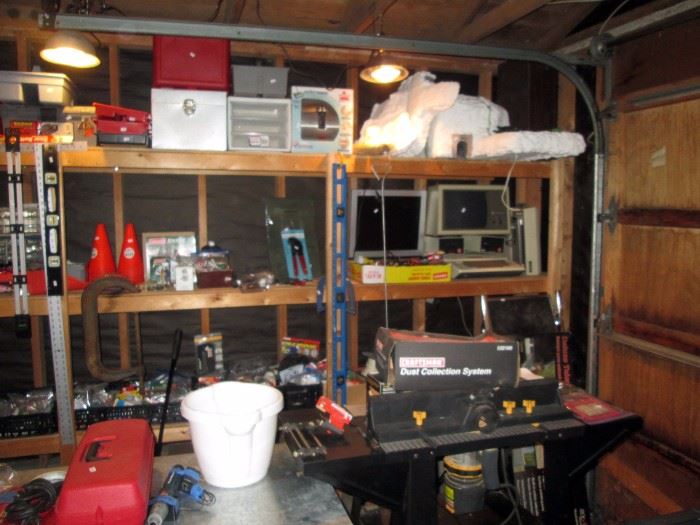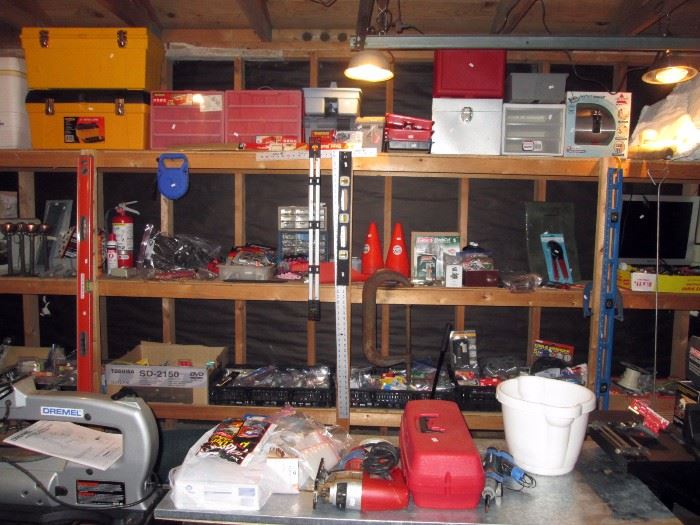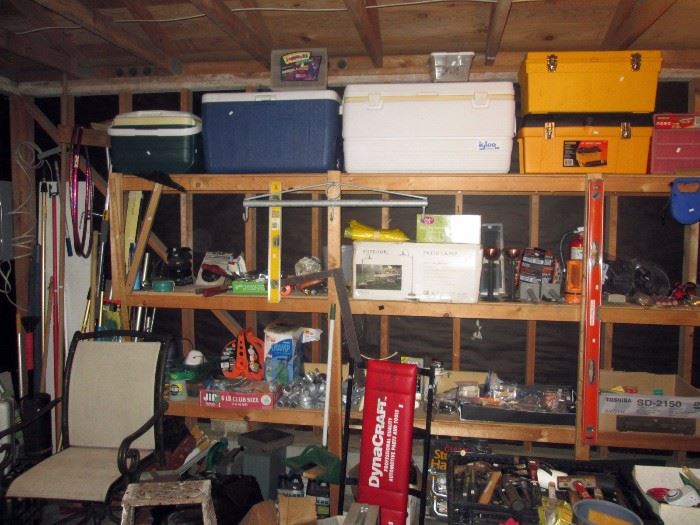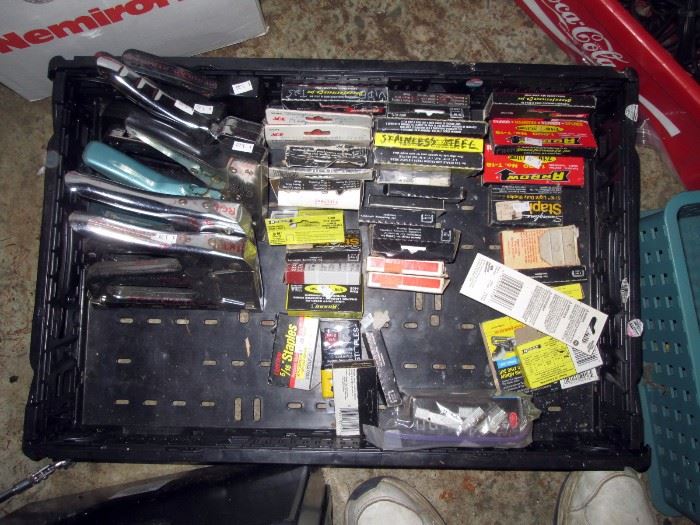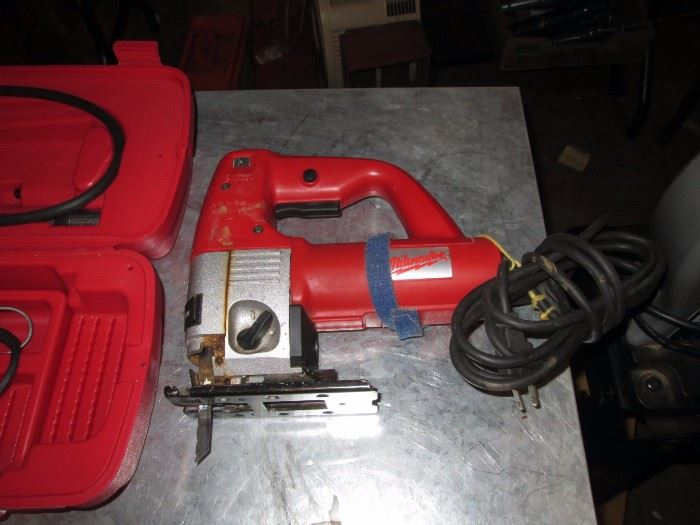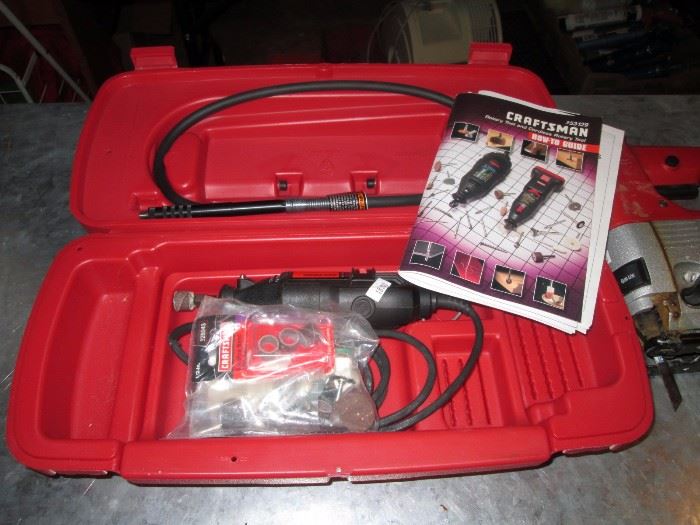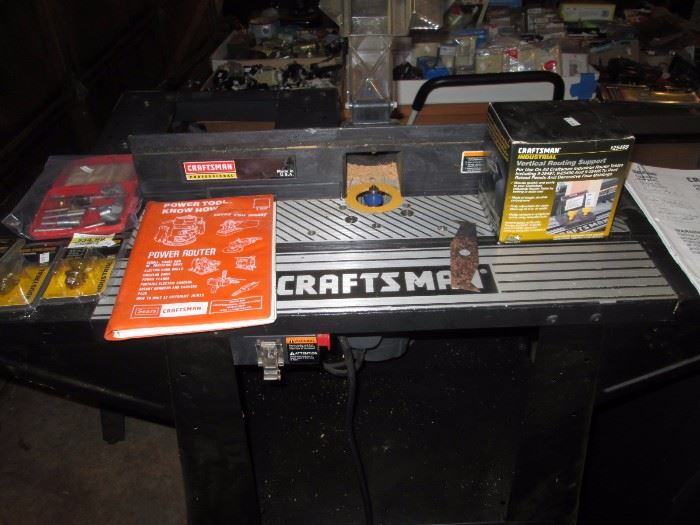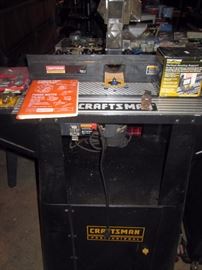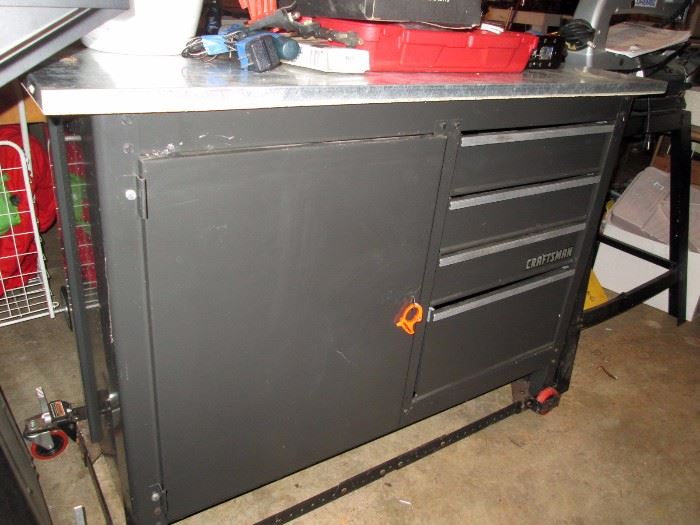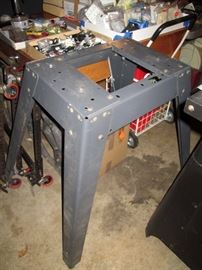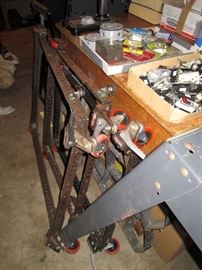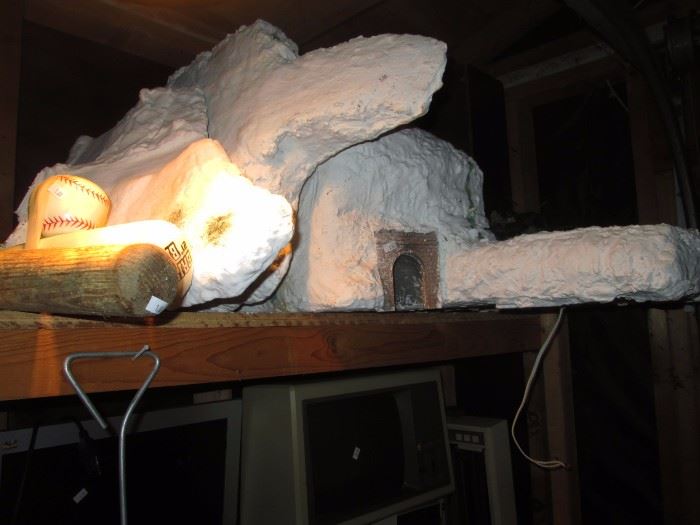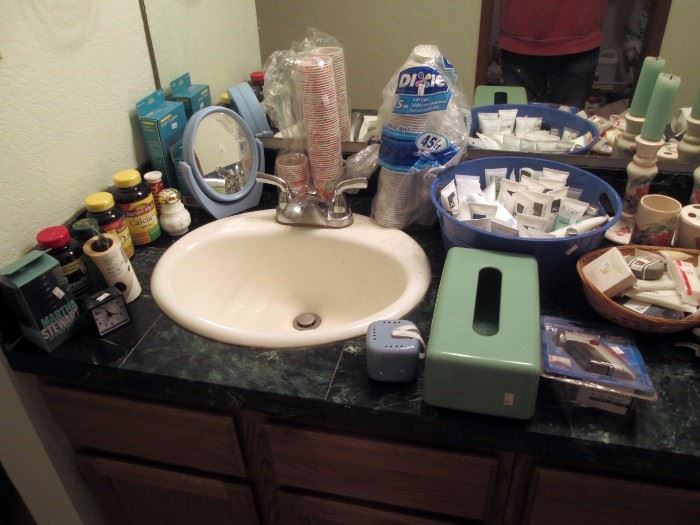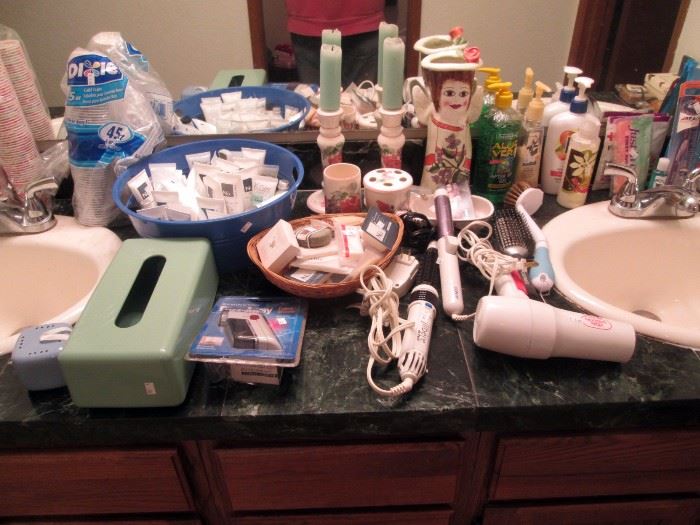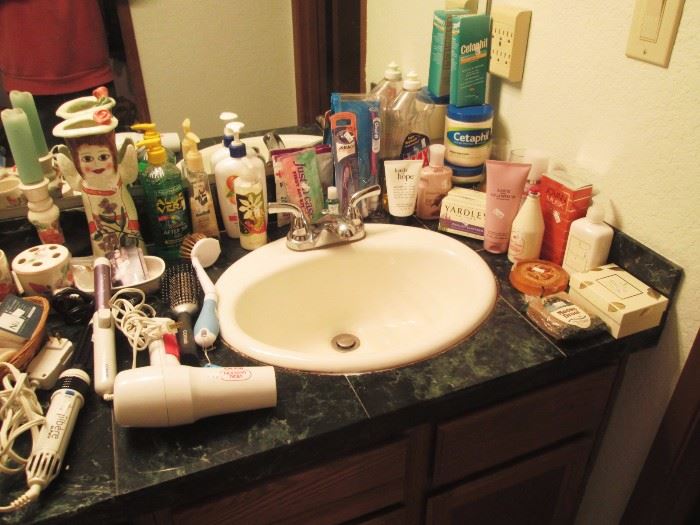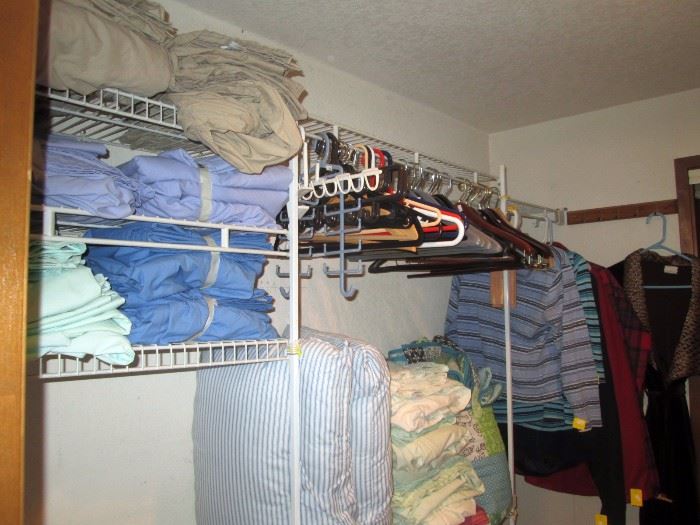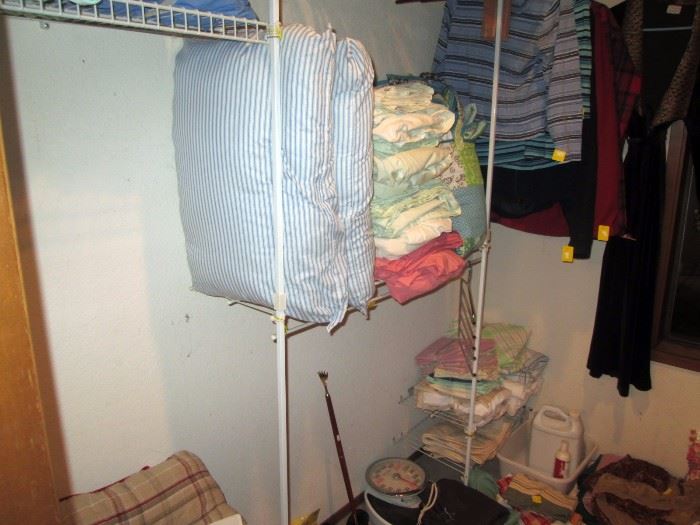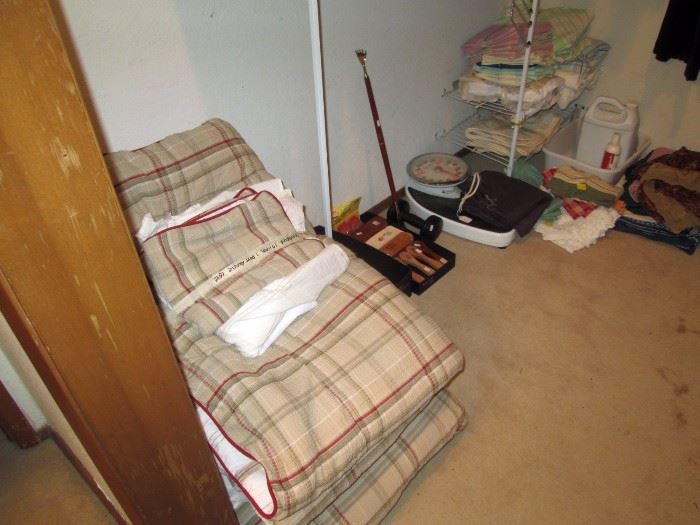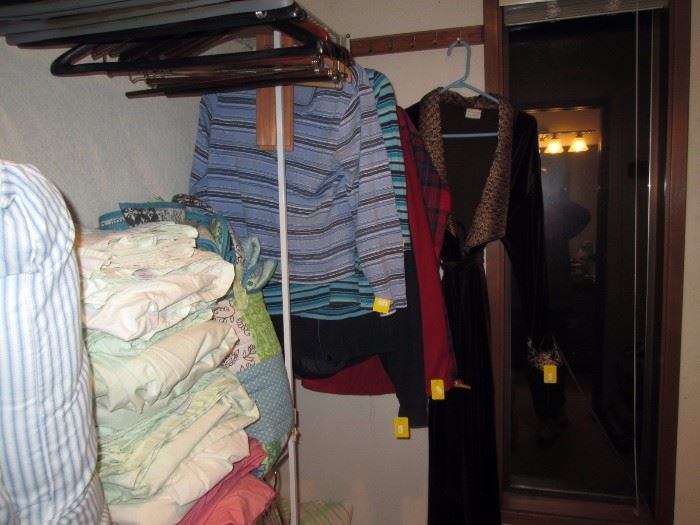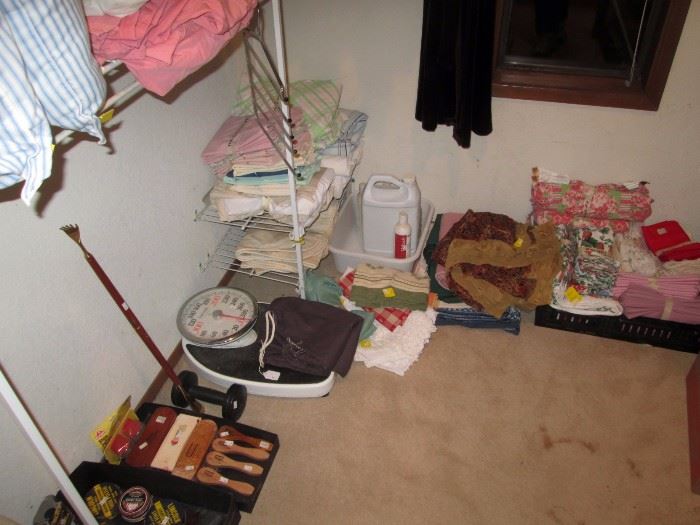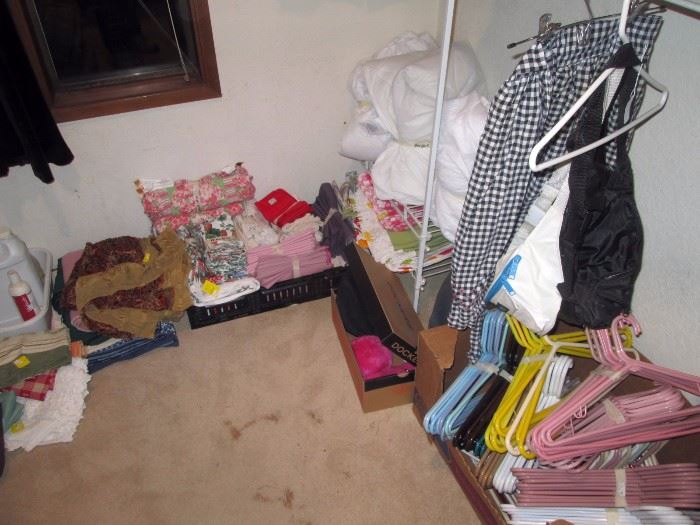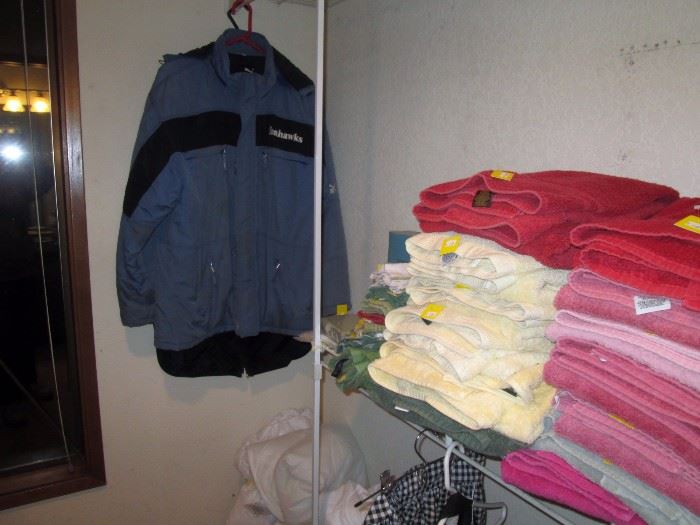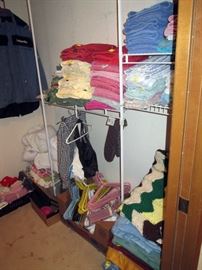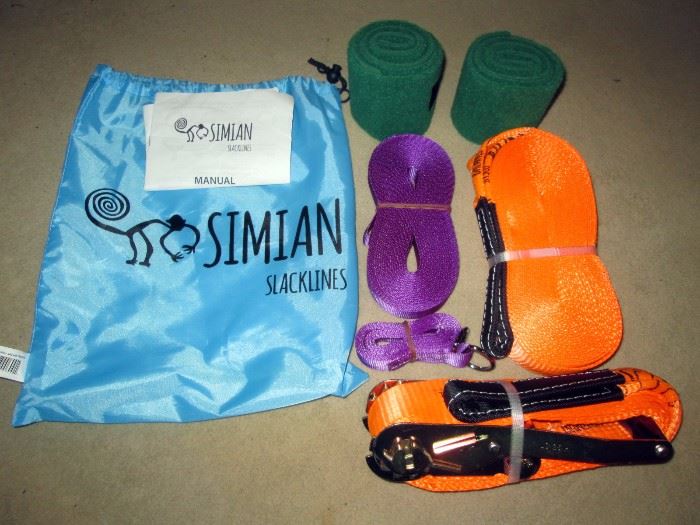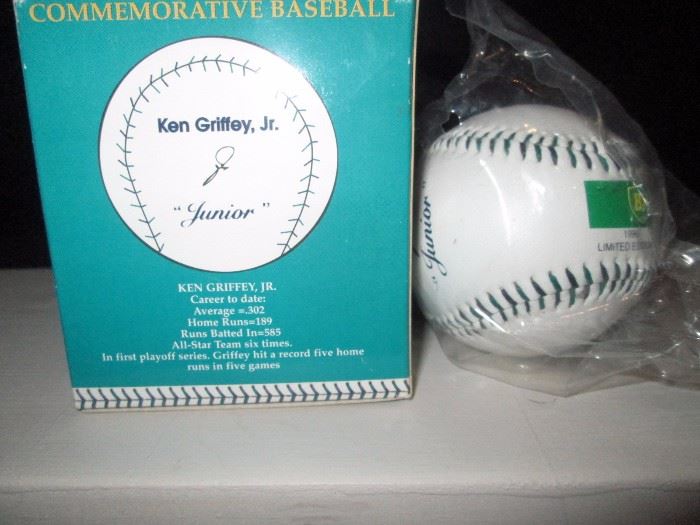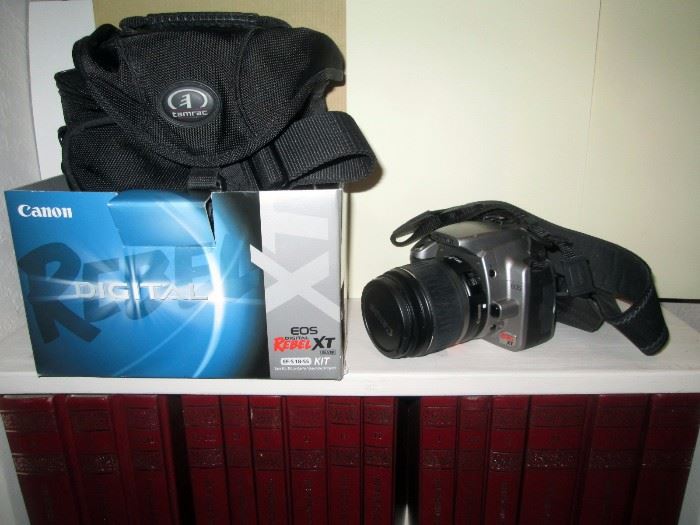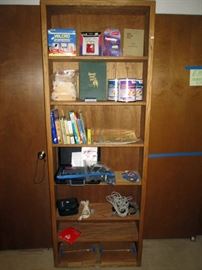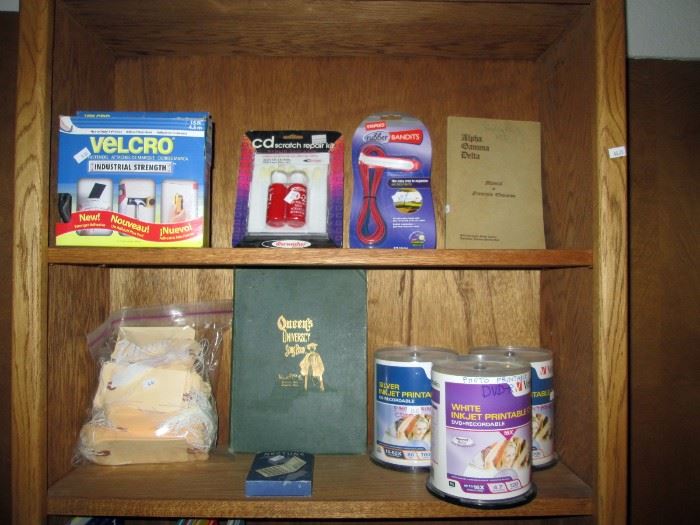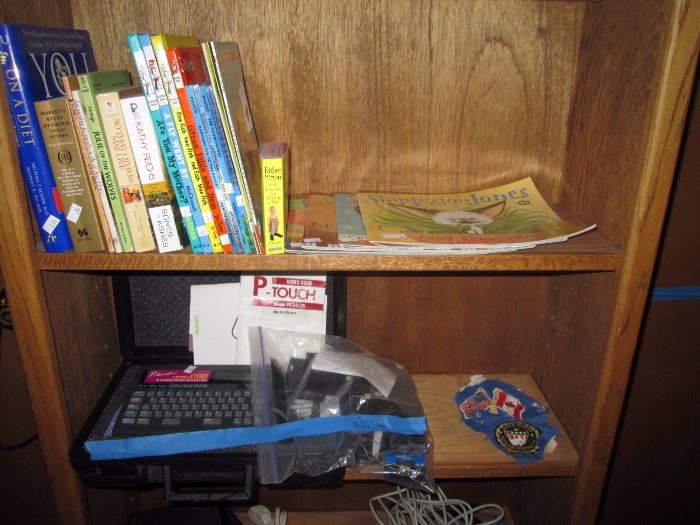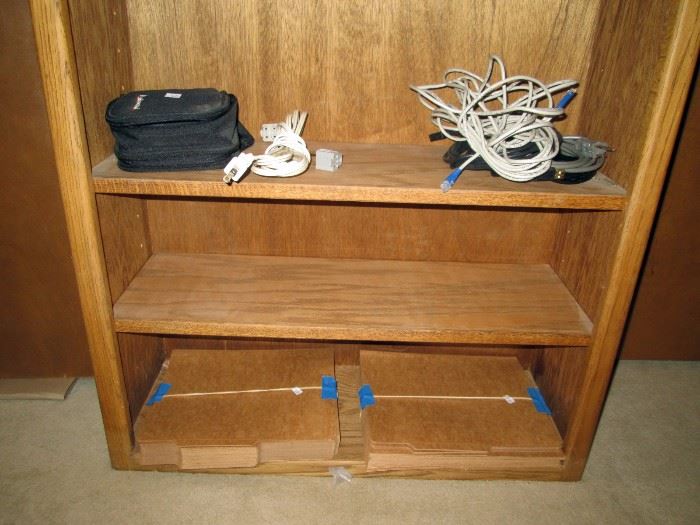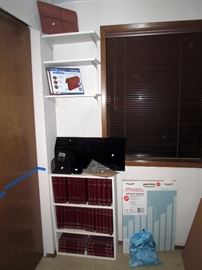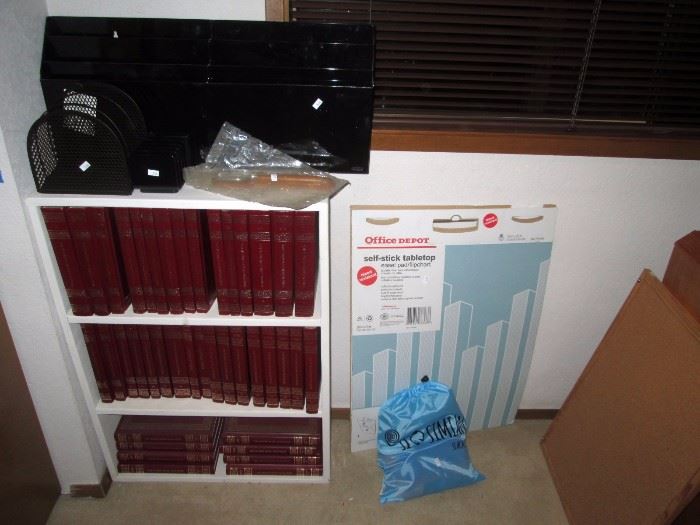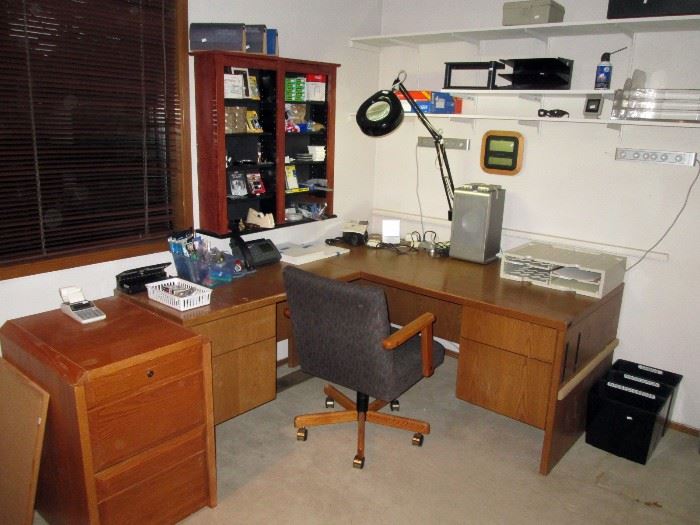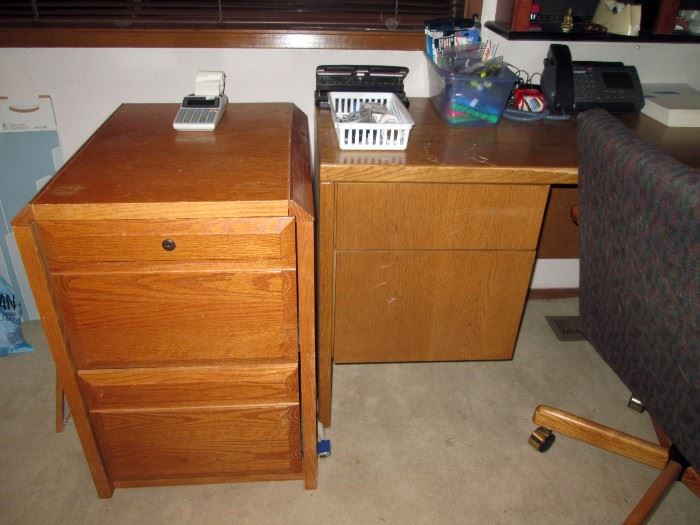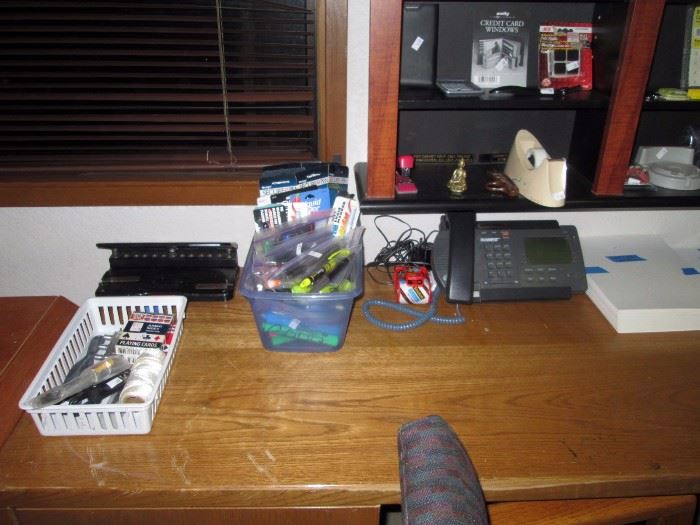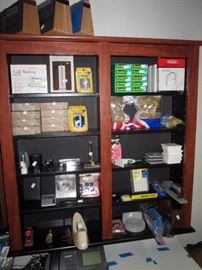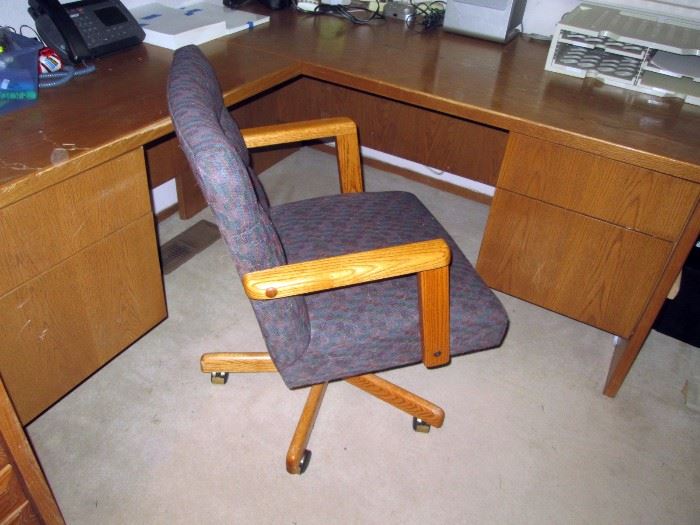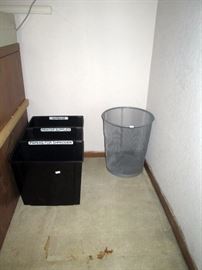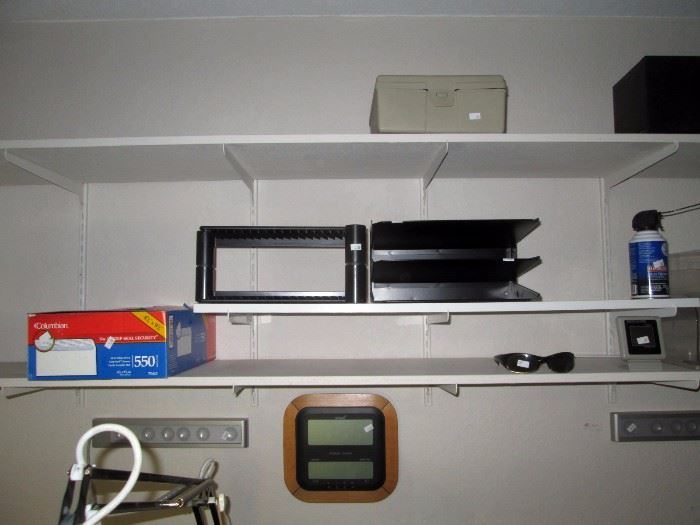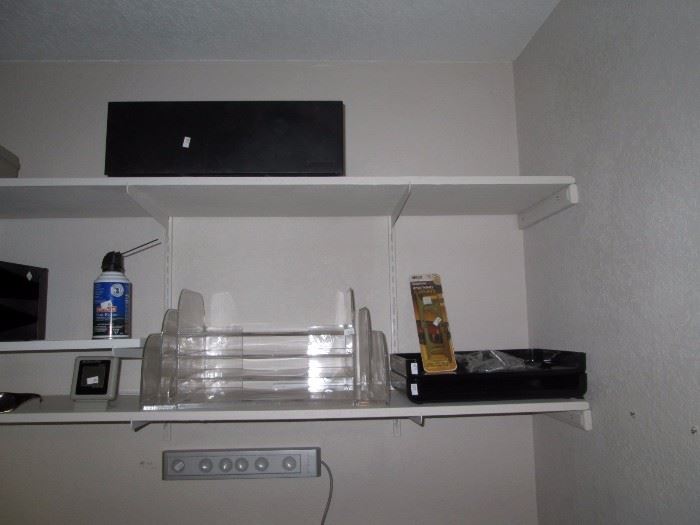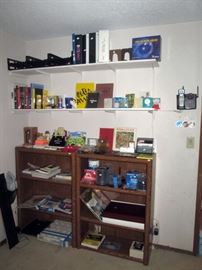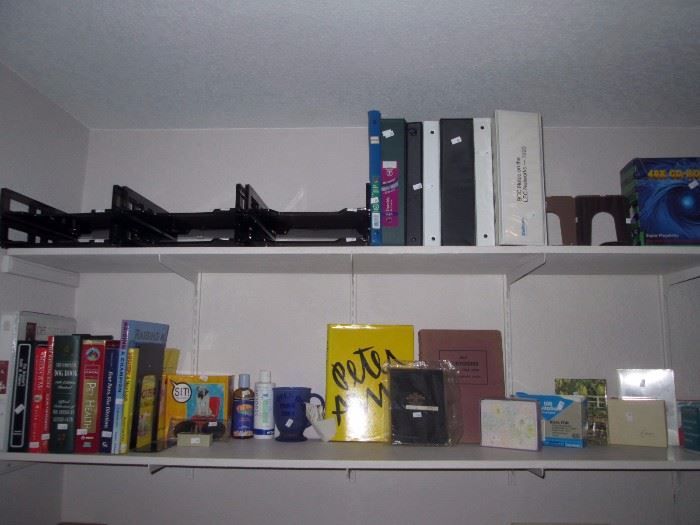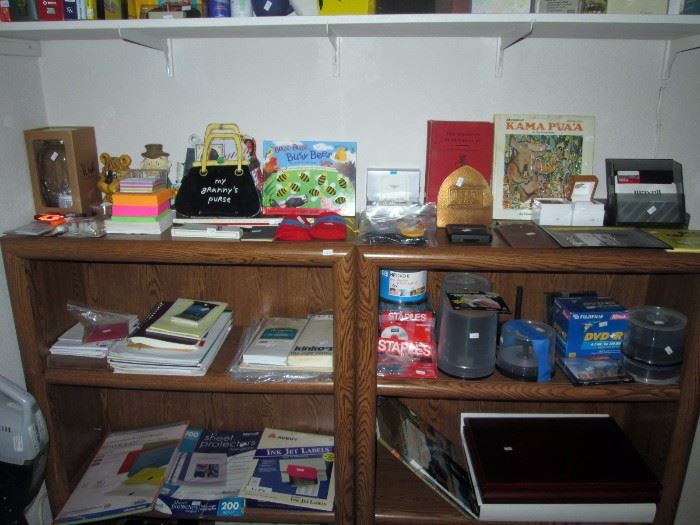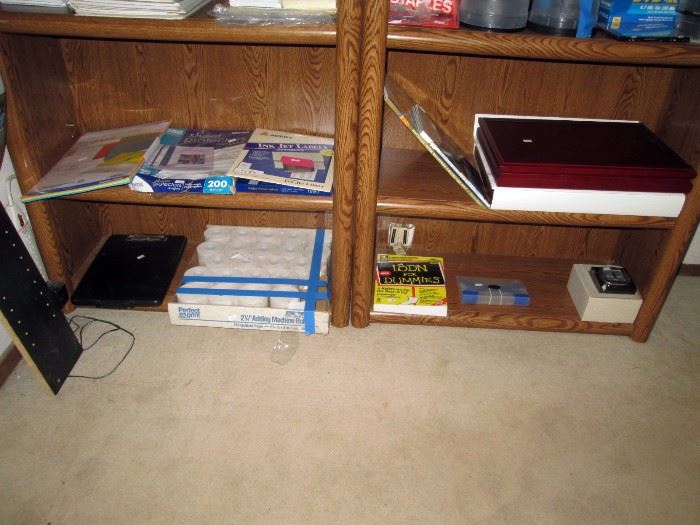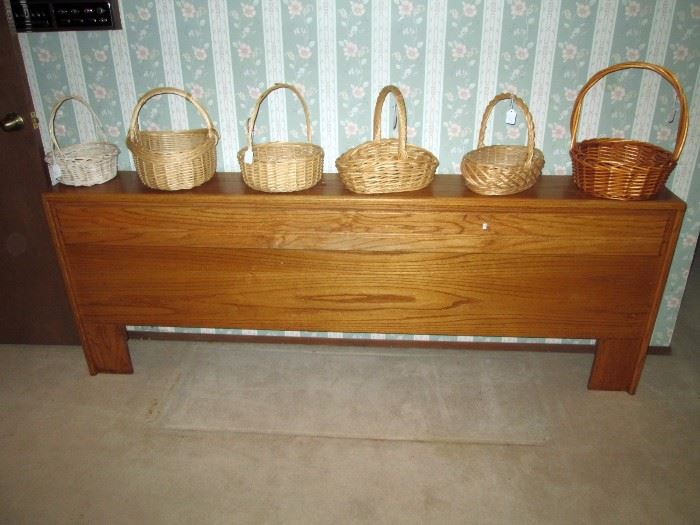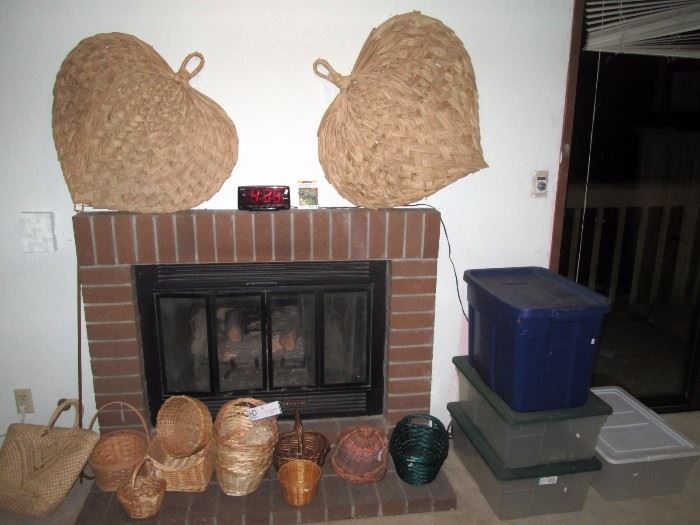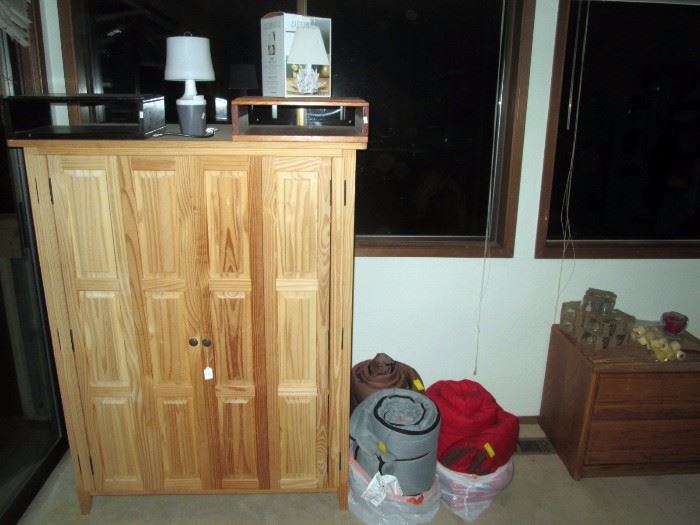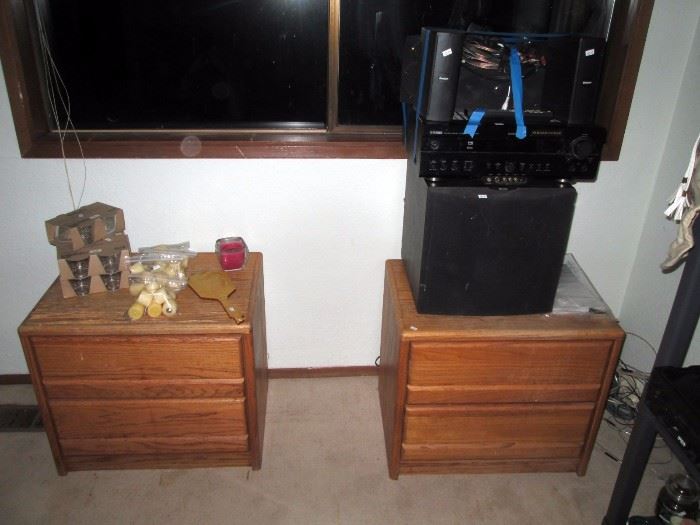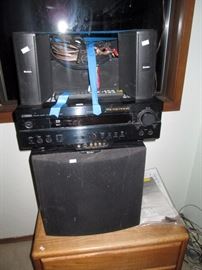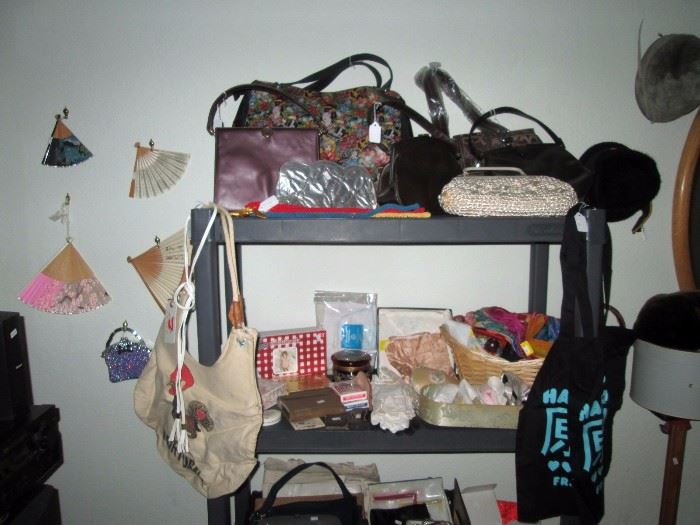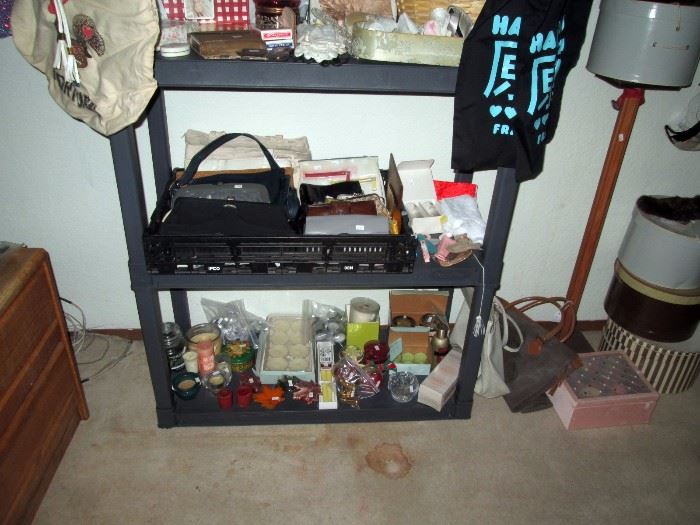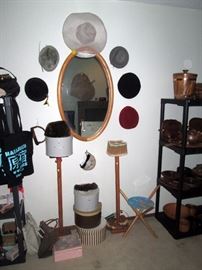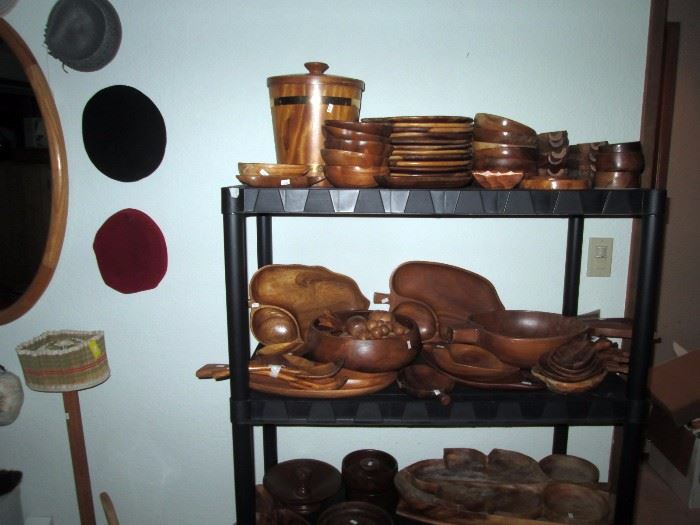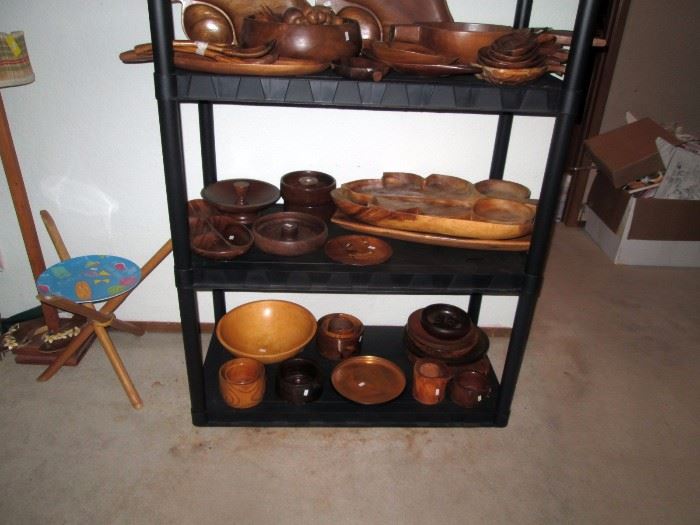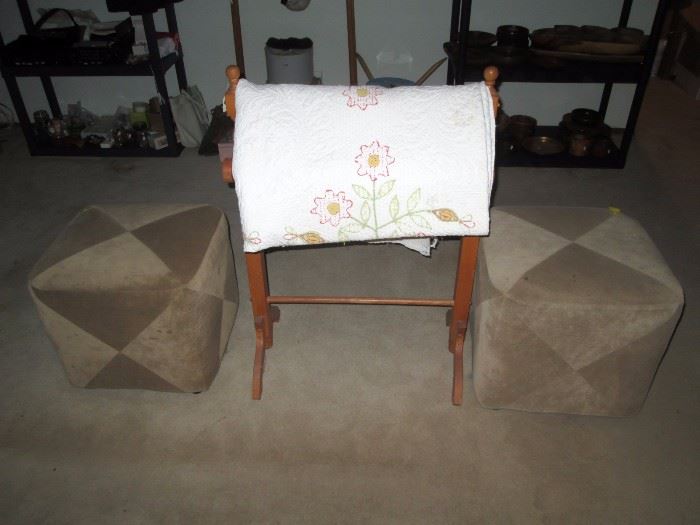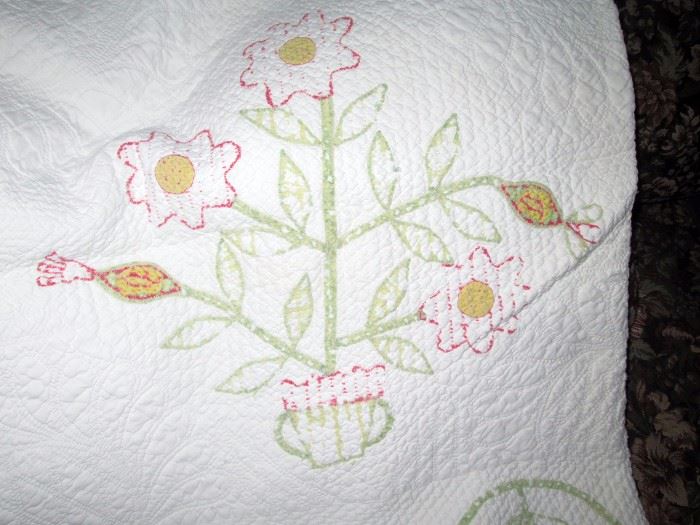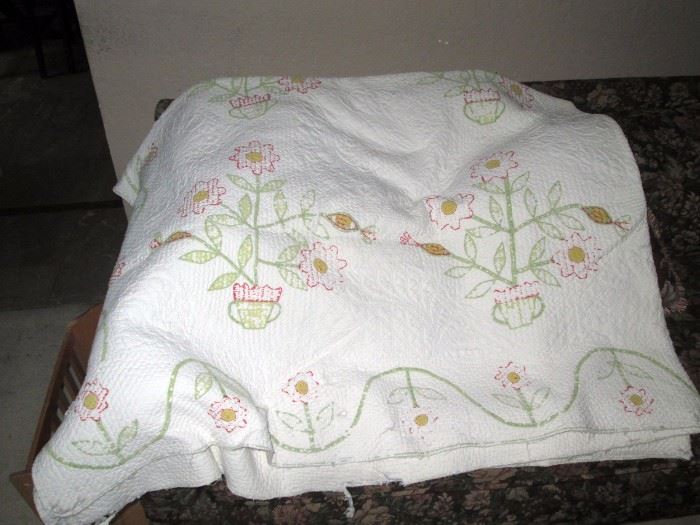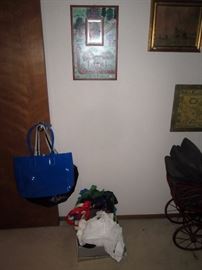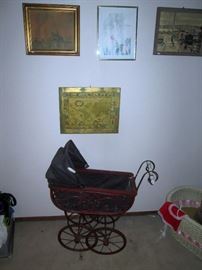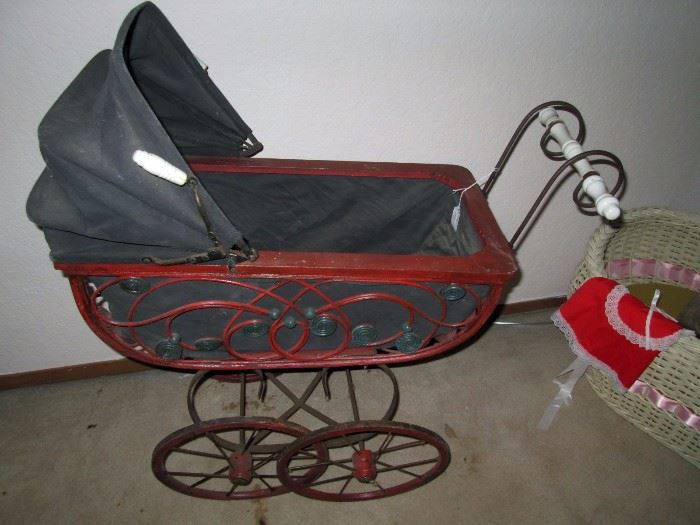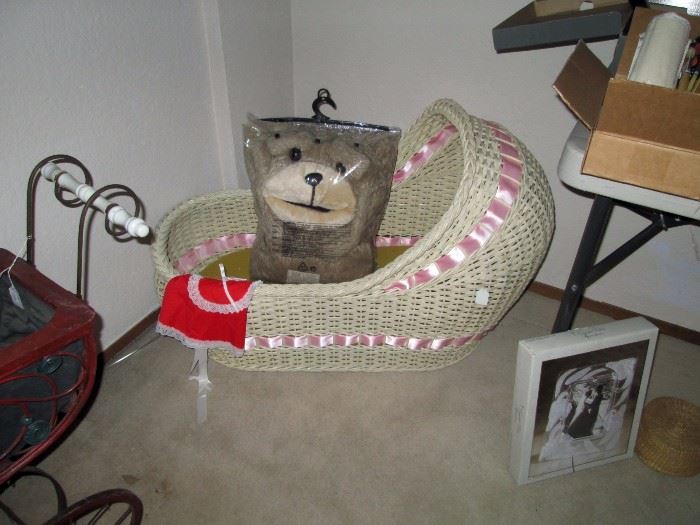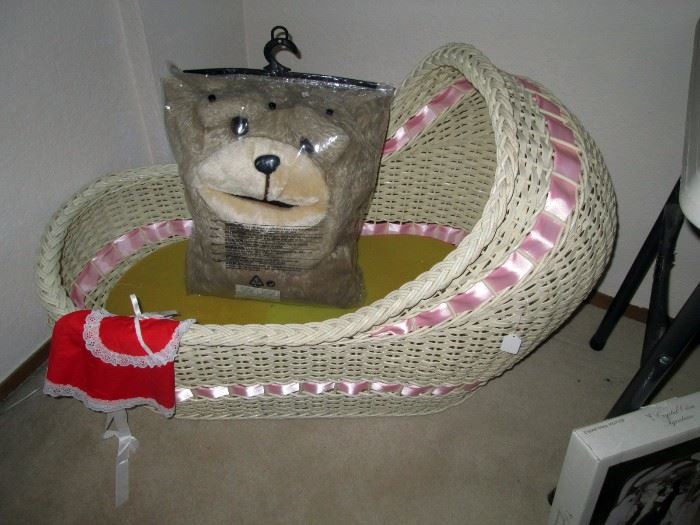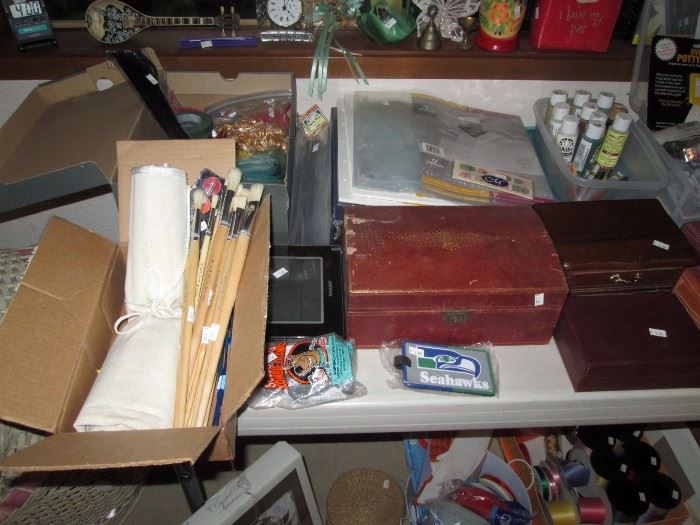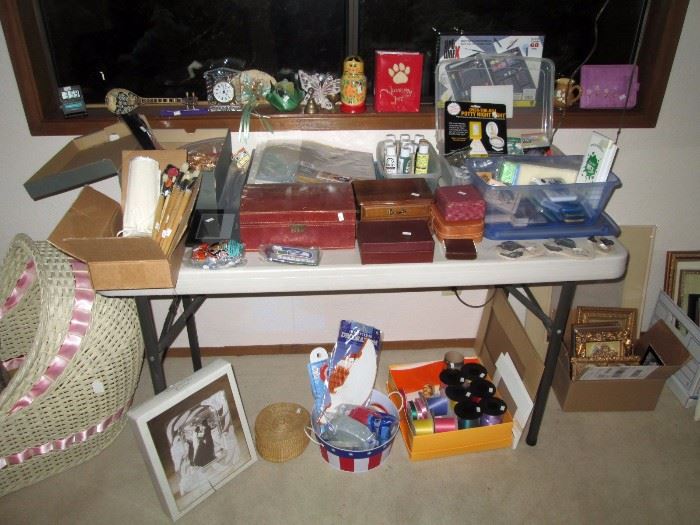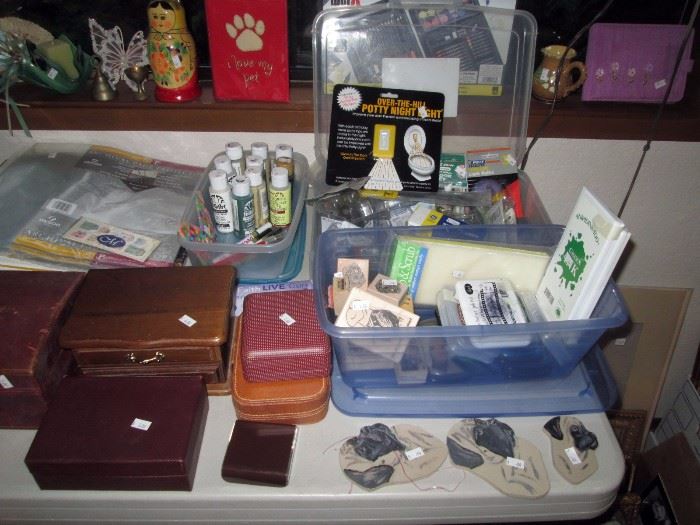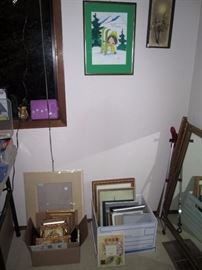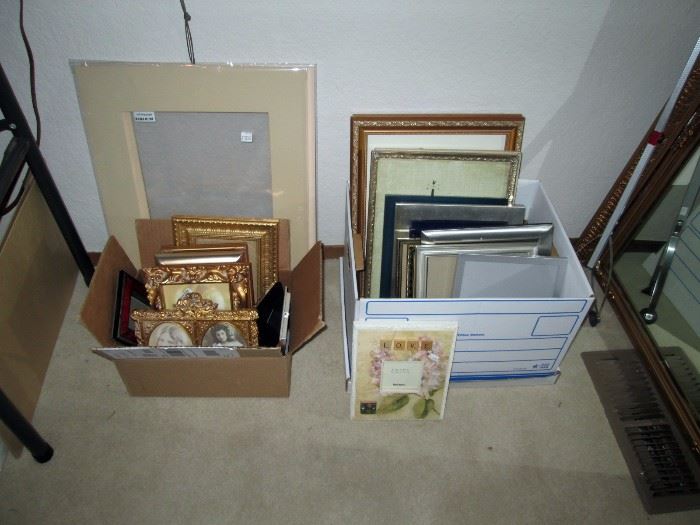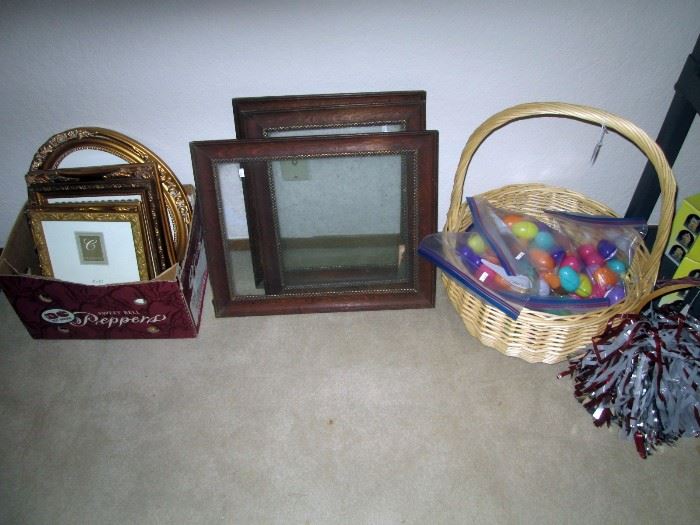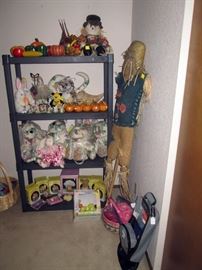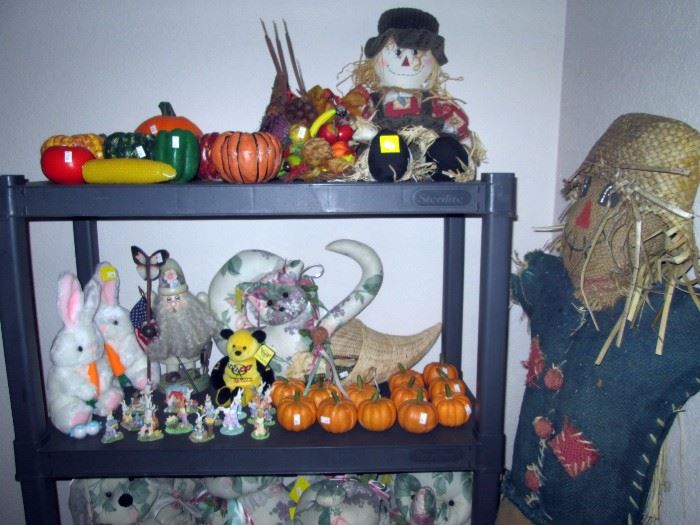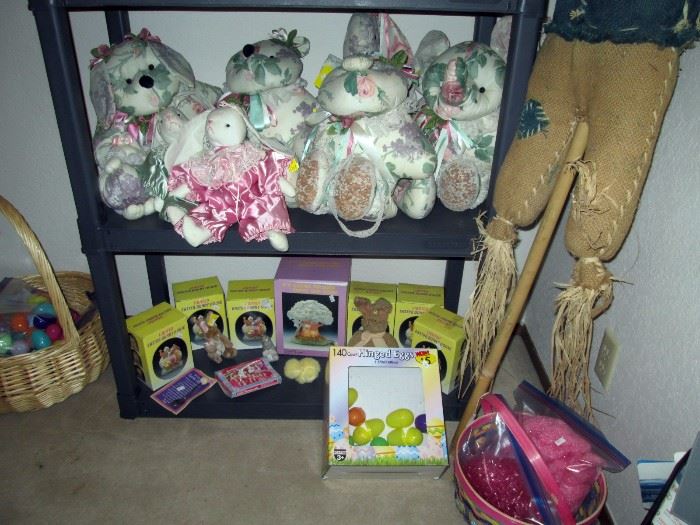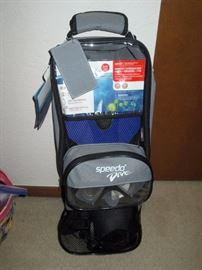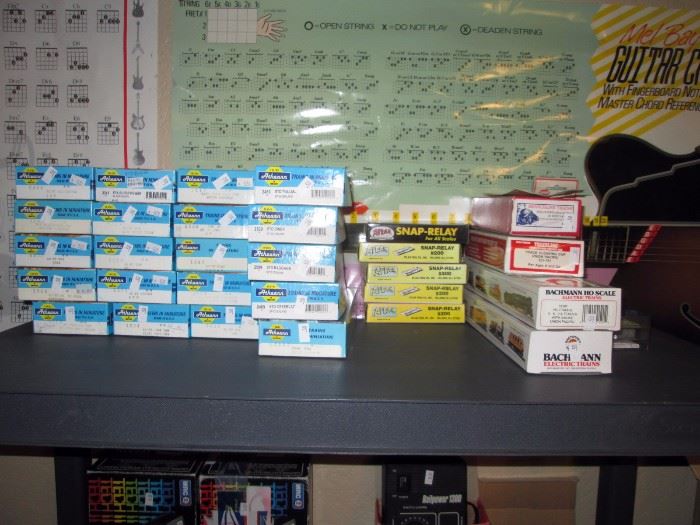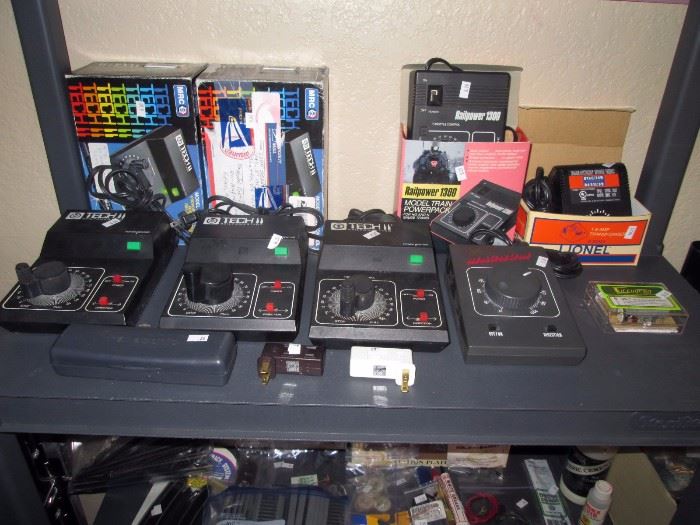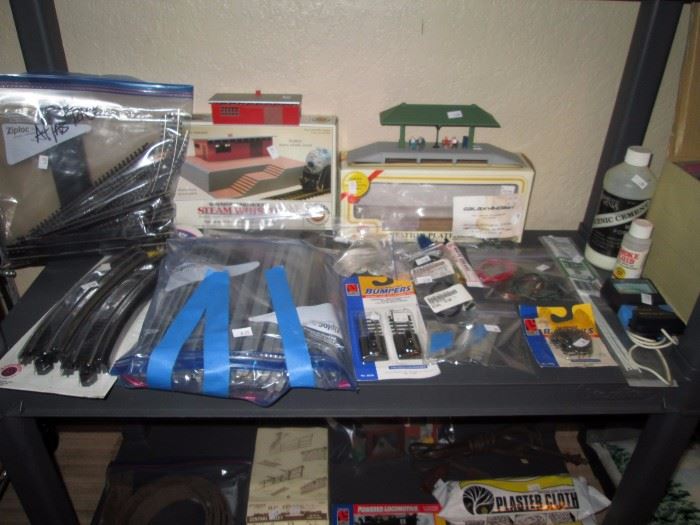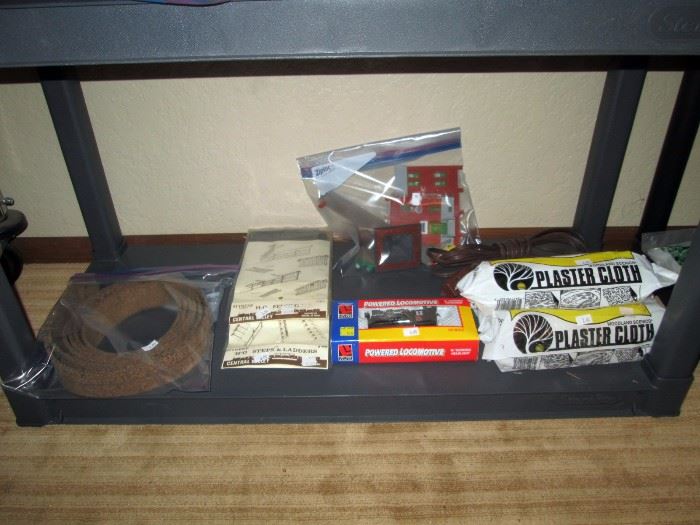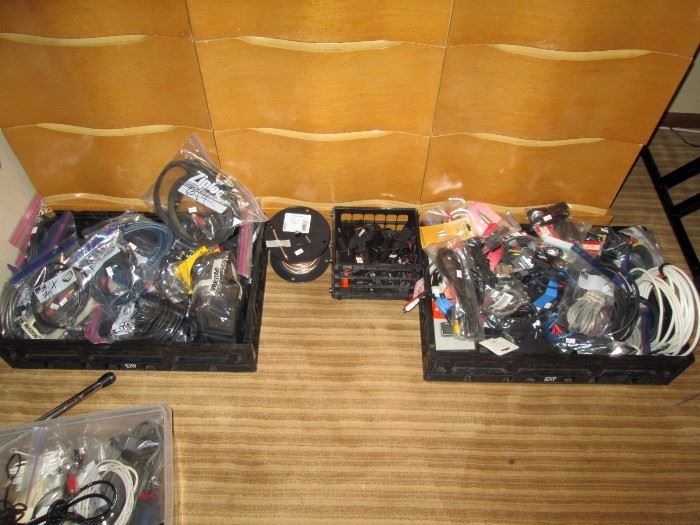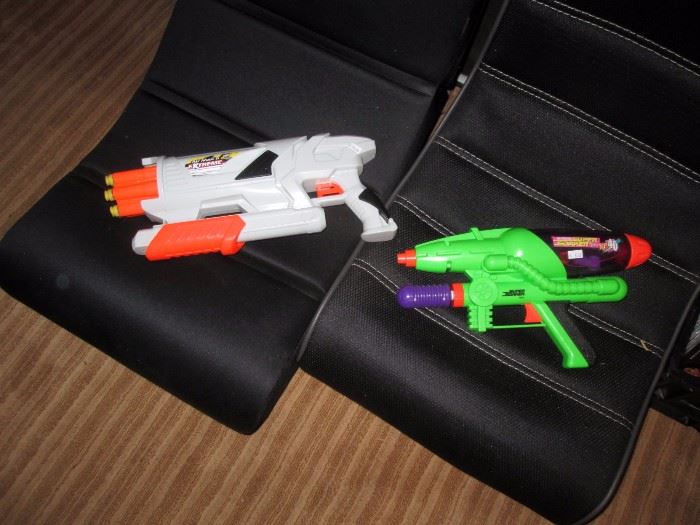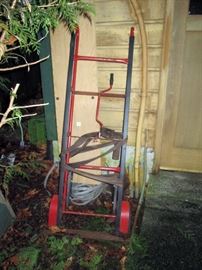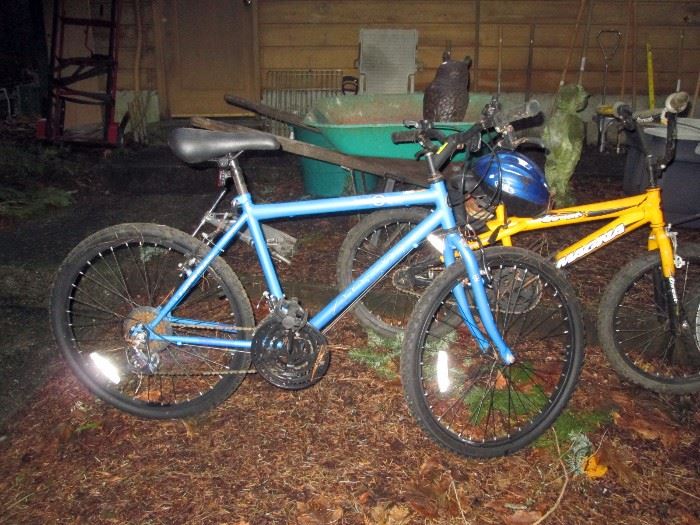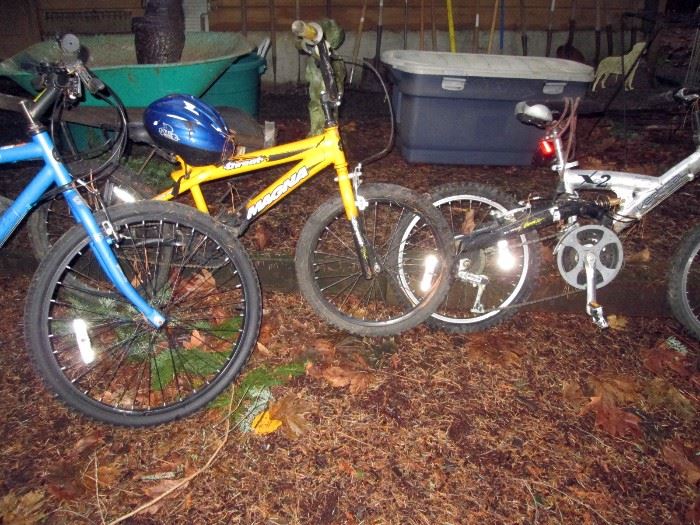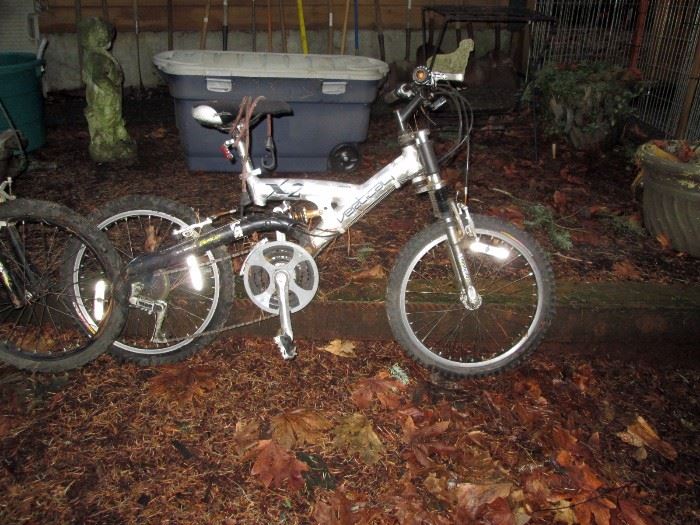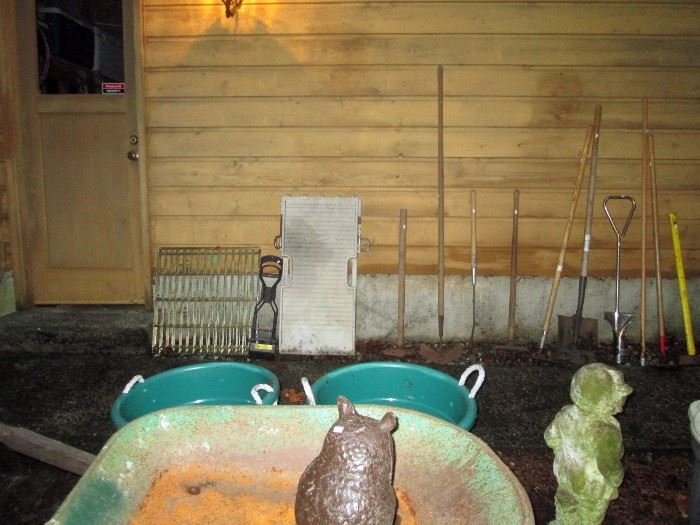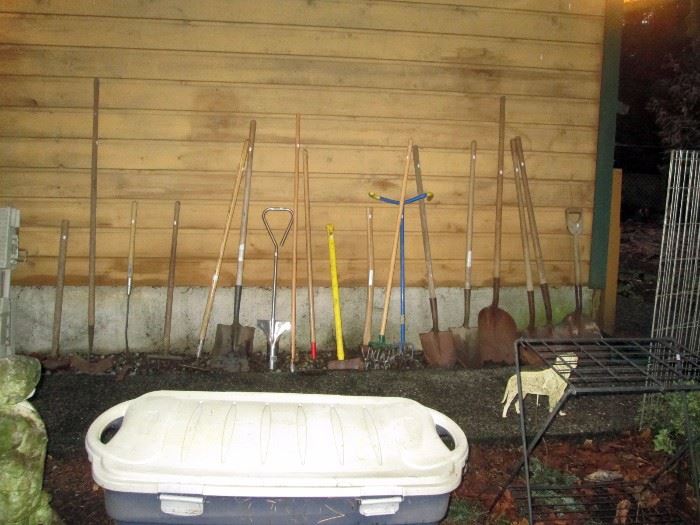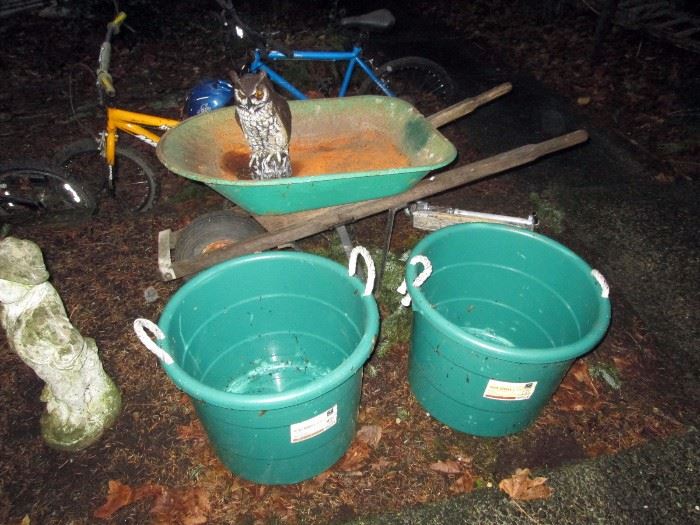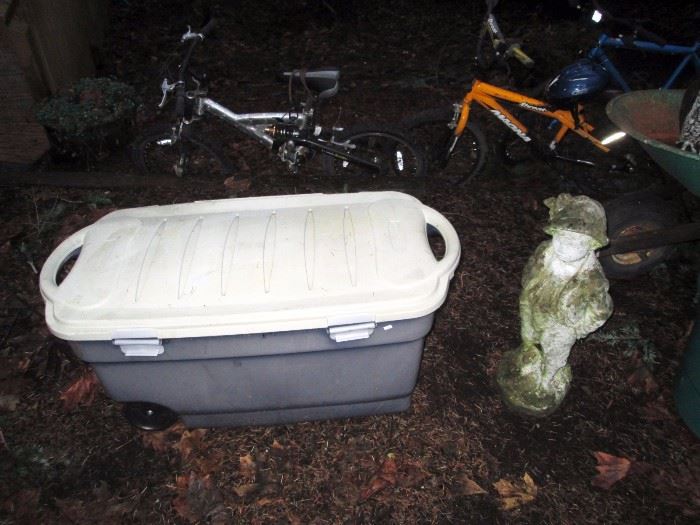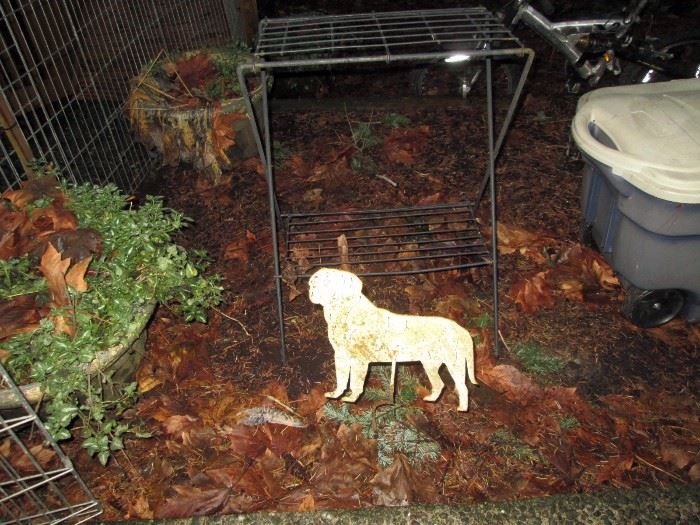 Thank you for using EstateSales.NET. You're the best!