Amazing 40 Plus Year Unbelievable Lifetime Estate / 20% Off Sat. / Sun 50% Off Everything
estate sale
•
3
day sale
•
sale is over
Terms
New Changes To How We Will Be Conducting Our Sales. Our Numbers List Will Go Out By 10:00 Am. On Thursday, The Day Before The Sale. Or You Now Can Chose To Sign Up Early For A Number By Phone, By Texting Your Name & The Phrase: (# Please) To: 206-949-2499. This Can Be Done Anytime , Once Our Add Is Posted. If You Call, Or Come Out & Sign Up Thursday For A #, Either Way You Will All Go ON Our LIst. You Don't Have To Come Out Until 8:45 am Friday, We Will Have Your Reserved Number READY FOR YOU. Numbers Apply On Friday ONLY, No Numbers Needed For Sat.& Sun. No Cash Is Kept On Hand & Small Valuables Will Be Removed From The Estate Sale At The End Of Each Day. Cash, Debit, & Credit Cards Accepted. (We don't charge any fees to use said cards.) We Never Allow "Early Sales," We Believe They Are Totally Unethical & So Unfair To All The Other Buyers!
Once An Item Is Paid For, You Can Come Back Any Time During Normal Business Hours, & Until 3:00 Pm. Sunday. Bring Help To Load Large Items
Dealers, please bring a copy of your dealer resale certificate for each sale.
We Will Be Negotiating Prices Right From The Start,(Friday) Doing Our Best to have EVERYTHING GONE by Sunday Afternoon! No early sales or viewing.
Please don't disturb crew as they are staying in the home & work late each night. Security cameras & alarms are active.
We are not responsible for accidents or injuries.
We never allow presale, they are totally unfair to all other buyers. Oh My Gosh! This Sale Has More Vintage Coin-Ops Approximately 78 Venders, Outstanding Signs, Real Traffic Lights & 1Signs, Autopia, Vintage Toys & Unopened Models, A Packed Shop, & !00's More of Rare & Hard To Find Collectables/Antiques. I Could Not Waite To Show A Few Items Even Though Their Covered In Dust & Not Set Up! As of Today Thursday Feb.13 We Are Still A long Way From Seeing All That This Amazing 40+ Year Collection Has To Offer Everyone. So Our Strategy Is To Photograph Most Everything Important & Then Start Listing Which We Will Do This Coming Weekend, So Check Back To See All The Finds, Thanks. We're Also Going To Start Sorting & Shooting Individual Machines, Other Very Rare Coin Ops, & 100's Of Awesome Smalls!
Antique * Collectables * Rarities
2 Rare Vintage Glass Battery Cases
Real Antique Solid Brass Bed & I Didn't See Any Dents. The Bed Is Extremely Heavy & Comes w/ The Original Iron Rails
Vintage Sanborn "Viso" Cardiette Portable E.K.G Machine, Korean War Era Like In"Mash" The TV Show. This Unit Is In Amazing Condition & Appears To Be Ready To Go.
Civil War Era Sword w/ Matching Scabbard In Very Good Condition. When we pulled the blade out it had been stored w/ Cosmoline grease on it which really protected the blade. The scabbard was covered w rust, so we wiped both down & they look great. Looked for marks but so far haven't found any. I read that the Confederacy had more swords that were unmarked than the union
Vintage Quilts, Including One By Their Great Grandmother In Amazing Condition
Classic Sunburst Late-Mid-Century Brass & Wood Wall Clock
Large Mid-Century Patinated Copper Wall Sculpture
Vintage Mahogany Cased Victrola By Victor Talking Machine Co., Works Great
Two Classic Large Vintage Planters Peanut Counter Jars w/ Embossed Designs
Two Collectable Stamp & Record Sets of Janis Joplin & Jimi Hendrix
Very Cool Old Bottle In Original Wood Crate
Framed & Glazed Fine Needle Point Of Alaska
Vintage Pressed Back Wooden Baby High Chair Totally Restored
Large Collection Of Bank Money Bags w/ Bank Names On Them
Beautiful 1950' Advertising Calendar In Beautiful Condition, Framed & Glazed
Super Hard To Find, Late Mid-Century Childs Booster Seat w/ Round Steamed Wood Back
Vintage Engraved Metal Token Holder
Two Vintage Large Glass Battery Cases. For A Short Time Some Batteries Were Made w/ Glass Cases
Antique Recording Time Clock w/ Oak Case, Glass Front & Cast Iron Fittings
Hard To Vintage Thermos Sportsman's lantern w/ Original Box
David Mann Classic Litho
Invisible Man Glass "Head" Lamp
Early All Wood Croquet Set In Wood Box
Old Peach Basket Full Of Old Floats Multi Colors
Will Be Listing Descriptions All Afternoon Into The Evening, So Check Back To Read About This Amazing Estate, w/ 100's Of Rare & Awesome Items
Toys & Related
Vintage Tin Litho Friction "Highway Patrol Car" In Mint Condition w/ Box Equally As Good. (OLd Japanese). Looks Like It Was Never Out Of The Box
Cast Iron Long Fire Ladder Wagon, w/ Drivers & 3 Horses
Large Collection Of Assembled Models
10 Unopened Vintage Models Found So Far Include: Revell, AMT, Monogram, Lindberg
Vintage "AJAX" Tin Litho Wind-up Acrobat w Original Box & Again In Excellent Condition​​​​​, Made In Germany In 1908 & It Works
Found One Pile & Later One Box Of Vintage Kids 45's, Most With Lithographed Sleeves, Around 75-100, Unless We Find More!
Found A Couple Of Vintage Barbies w/ Case & Extras, Vintage Fairy Lane Dolls In Original Boxes, & Several Antique Dolls We Will List Once We Have A Chance To Inspect Them.
Vintage Baby Food Bowl
Mint Condition Vintage Celluloid Wind-Up Swimmer w/ Original Box
So Rare Deco Period Table Top Fish Tank, Note: One Of The Back Feet Needs Repair
Vintage Puppet In Orig. Box

Outstanding Mennen Baby Powder Lithographed Tin

Today's Finds In This Category

1963' Barbie Doll In Great Condition

1963' Midge

Barbie Doll In Excellent Condition

1963' Skipper Doll In great Cond.

1963' Barbie Doll Case w/ Lots Of Clothes

2

Antique Dolls That Need Total Restoration

Sterling Baby Fork & Spoon Set

Sterling Serving Spoon
Fire House Collection
Authentic Vintage Full Size "Fire Alarm Station" #4539 In Superb Condition w/ Light in Cage On Top
Authentic Vintage "Fire Alarm Station" Half Size, In Restored Condition w/ Light in Cage On Top
Real, Small Size Alarm Box " In Case Of Fire Break Glass" Wall Mounted
Heavy Steel, Wall Mount, Vintage Alarm Bell Unit
Authentic Heavy Steel Vintage Chromed Large Alarm Bell w/ Exposed Motor
Three Vintage Excellent Condition Copper & Brass Fire Extinguishers
Three Personal Size Vintage Excellent Condition Copper & Brass Fire Extinguishers, w/ Turn Handles & Pump

Vintage Detex Guardsman Watchman Clock. Killer Steampunk Decorative Item.

The Greatest Authentic Fire Box & Original Full Size Stand, Professionally Restored
3 Vintage Elkhart Copper & Brass Fire Extinguisher, 2 With The Large Elk Pattern On The Front

Coin Ops & Advertising Collection
All Machines Have Keys & In Working Order
Super Rare Vintage Dixie Cup Coin-Op Dispenser w/ Metal Base & Awesome Blown Glass Cup Holder
Vintage Hot Nuts 5 Cent Machine w/ Attached Cup Holder
Bars & Bells Gum Ball Gambling Machine
Vintage Hot Nuts 5 Cent Machine w/ Attached Cup Holder By Standard
Vintage Hot Nuts 10 Cent Machine w/ Attached Cup Holder By Standard
Vintage 1 Cent Nut Machine
Vintage 5 cent All Purpose Acorn Vendor
Vintage Pepsi Cola 1 Cent Vendor By Pepsi Cola Co.
Hard To Find Double Ford Gum Ball Machines On Old Steel Floor Stand
Old Jet Vending Machine w/ Bowed Glass Front
Two Vintage Bowed Glass Vendors w/ Wood & Glass Sides Super Cool & Fully Restored
There Are So Many Gum Ball, Peanuts, & Even A Small Toy Vending Machine. Acorn, Jet, Ford, Grand, National, Northwestern, & So Many More Manufacturing Company's
Gorgeous "American" Brand Paper Cup Dispenser w/ Chromed Body
There Are 6 Sets Of Double Vendors w/ Vintage Heavy Steel Floor Stands
Advertising * Signs * Traffic Items Below
Superb Neon Blitz Weinhard Beer Sign Mounted w/Custom Wood Display Frame & Plexiglass Protector
Outstanding "Historic Route 66" Neon Signed Mounted In Wood Trimmed Case
Very Cool Metal & Neon Sign Says "Spark It Right With AC Plugs"
Repo Metal Sign That Reads: "BEER, It's What's For Dinner"
Vintage Dad's Root Beer Wood Carrying Crate In Excellent Condition
Great Condition "Medosweet" Wood & Steel Vintage Dairy Crates
Oversized Advertising Glass Carling Heidelberg Beer Bottle
Vintage Y2K Glass Heineken 3 Liter Magnum Anniversary Bottle
Vintage "Phone" Heavy Steel Sign w/ Mounting Bracket
Vintage "Mail Pouch" "Chew Tobacco" Metal Lithographed Thermometer Advertising Sign
Working Cross Walk Electric Light. Walk/Waite Restored
Working Traffic Light Restored
Very Clever Display Of 3 Different Real Parking Meters, Mounted On One Floor Stand
Awesome Vintage Hamm's Electric Advertising Sign w/ Steel Body & Plastic Face. Shows Rippling Water Flowing, In Excellent Condition
At This Point We've Listed A Few Of The 78+ Vendors Found So Far To Give You An Idea Of What A Really Great Collection This Is. Tomorrow Evening Will Start Listing Advertising, Signs, Neon, Clocks & More, So Please Check Back, Thanks.
Phone Collection
Amazing Vintage Bell Pay Telephone, Mounted On Oak & Steel Floor Stand. This Really Cool. When I First Arrived It Had A Modern Telephone Cord Wrapped Around It, Making Me Assume It Can Actually Be Used, As Long As You Have The Change! It Also Comes w/ Vintage Bell Signs
Vintage Bakelite Bell Rotary Phone
Super Stylish Vintage Bakelite Deco Style Phone.This Was Used For In House Calls Only, There Is No Dial. Could Have Been In A Firehouse, In An Office, Or?
Ready To Mount Vintage Bell Pay Telephone In Awesome Condition
Several Vintage Steel Enameled Phone Signs
Furniture & Furnishings
Real Antique Solid Brass Bed & I Didn't See Any Dents. The Bed Is Extremely Heavy & Comes w/ The Original Iron Rails
Vintage Dark Oak Princess Dresser w/ Oval Swivel Mirror & Serpentine Front Triple Drawers
Vintage Cherry Wood Record Cabinet
Exceptional Vintage Classic Brass Floor Lamp w/ Fancy Base
Mahogany 3 Shelf Wall Rack

Old Bar Cabinet w/Rotating Shelves Inside

Very Unique Phone Chair w/ Light & Rounded Shelf

Vintage Wood Framed Upholstered Arm Chairs

Pine Highboy Chest & End Cabinets
Matching Mahogany End Tables
Late Mid-Century Wood & Steel Dinning Table
6 Matching Solid Oak Bentwood Chairs
Narrow Roll Top 3 Drawer Chest
Vintage Solid Oak Mirrored Backsplash/ Wall Shelf
Lazy-Boy Recliner
Sleeper Sofa & Love
Tools * Shop Equipment * Autotopia * Supplies (NC) ==New Condition
1 Quart Oil Can w/ Flexible Spout By Huffman Mfg'

5 Quart Vintage Oil Can By "SpringSpout"

1" Dayton Belt Sander Nc

Allied 2.5 Ton Floor Jack NC

Central Machinery 8" Bench Grinder

Chicago Electric Power Tool 3.5 Gallon Parts Washer

Relian 8" Bench Grinder

14" Cut Off Saw NC
Speedaire Air Compressor Mdl. #32355G
16" Variable Speed Scroll Saw Mdl. # 41889
FM Quality 16 Speed Floor Model Drill Press, By Foremost Tools
More Tools Found Today
Early Ford Travel Tool Kit In Original Folding Case

Antique Hand Tools

Bar Clamps From 1' To 4'

Portland Elect. Pole Saw Still In Box Unopened
Paramount Blower/ Vacuum Mdl.PB350
Ryobi 31cc Trimmer Plus "Weed Wacker # 7902
Homelite Trim Line 25cc Weed Wacker
24 Volt Rechargeable Lithium Greenworks Wed Wacker
Sears Craftsman 20" Hedge Trimmer
ExCalibur 22" Weedeater
"WindPower" Generator
Assorted Ladders
8 Ton Long Ram Jack Hydroalic Press NC
2 Ton Folding Cherry Picker, Engine Hoist NC
EZ Up Canopy (New)
Central Machinery Oscillating Spindle Sander
10' Miter Saw Mdl. # LS I030
NOS (Set 4) New GM Original 14x 7 YJ RALLY WHEELS code: K195 4 ( ) 11 YJ They Have The Optional " Beauty Rings," They Were Order For A 1971 Camaro
New Window For The 71 Camaro, Still In Box
There Are Original Light Assemblies w/ Lenses & More
New In Box Dewalt Compact Miter Saw Stand NC

NC = New Condition

Dewalt 15 Gage Finish Nail Gun (NC)
Craftsman All-One-Cutting Tool, Ac Rotary Trim Cutter NC
Senco Accuset 18 Gage Stapler Half Inch # A100ls NC
Senco Accuset 18 Gage Stapler Half Inch # A200BN Brad Nailer NC
Variable Speed Reciprocating Saw/New In Box
McGuire & Nicholas Tool Belts
Dremel Project Table /New In Box
9 OZ Abrasive Blast Gun
More Tools
Sand Blasting Cabinet NC
Jet Band Saw
Skil Table Saw w/ Lots Of Extras
Two Laser Levels, One Is A Craftsman"Laser Trac" The Other Is A Black & Decker Laser Level/Stud Finder
3 Speed Portable Blower New IN Box
14" Cut Off Saw NC
10" Compound Slide Miter Saw
Craftsman 1.5 Hp In Case
Orbital Sander
2 - 20 Oz. Spray Guns Still In Boxes
Air Hose In Reel
New 5 Gallon Portable Air Tank
Two New LP. Tanks
Like New Planer
Today's Finds In No Particular Order Plus Electronics
Hoover Spin-n-Scrub Carpet Cleaning Machine
Sharp 40" Lc- Tv
Onkyo Quartz Synthesizer Tuner & Amp
Onkyo 6 Disc CD Player
Teac Tape Deck
The Record Cabinet Was Full Of Just That: Lots Of Record Sets, Including 8 beautiful Edison Records,(Thick Platters)
Working Harbor Marker Lights
Huge Amount Of Glass: Fostoria Blue Ice Fruit Bowl, Makasa, Lots Of Advertising Glasses
Bar Glasses
Killer Pair Of Over Sized Salt & Peppers, By Mckee Glass Co.
Pair Of Alaskan Cement Puffins Signed
1909 Betty Zane & Zane Grey Novel
Beer Taps
Lighters
Some Jewelry, (Which We Will List After Going Through)
Two Laser Levels, One Is A Craftsman"Laser Trac" The Other Is A Black & Decker Laser Level/Stud Finder
3 Speed Portable Blower New IN Box
14" Cut Off Saw NC
10" Compound Slide Miter Saw
Craftsman 1.5 Hp In Case
Orbital Sander
2 - 20 Oz. Spray Guns Still In Boxes
Air Hose In Reel
New 5 Gallon Portable Air Tank
Two New LP. Tanks
Like New Planer
Yard * Garden * Outdoors * Camping * Sporting
Craftsman 6HP. 22" Cut " Power Gear Front Wheel Drive" Lawn Mower
Toro 10 Light Kit For Making Lighting Arrangements (New)
5000 BTU Heater (NC)
Coleman CL2 Adjustable Lantern
Coleman Sportster Stove
Yard Darts
Coleman Perfectflow 2 Burner Stove (NC)
Coleman "High Stand
"Coleman 30" Distribution Tree High Stand"
New In Box Pop Up Canopy
There Are So Many Pcs. Of Yard Art, I'll List Some But Not All
Cool Wood Carving Of A Seaman
Sundial On Stand
There Several Fountains There Were Craftsman Made & Very Unique
Craftsman Made Quarter Size Weathervane
Two Huge Insulators, Bigger Than Any We've Ever Seen
Lots of Rain Barrels
Variety Of Farm Primitives: Cream Can, Milk Cans, Buckets, Peach Baskets, etc.
Folding Chairs In There Bags
Aluminum Outdoor Cook Sets New Still In Boxes
Several Steel Shop Cabinets On Rollers
Dozens Of Drawers Full Of Tools & Shop Supplies
Additional Items Found Today
1909' Zane Gray Book About Zanes Gray's Wife
Rooster Weathervane
Vintage Swimming Medal
Italian Mosaic Earrings
Vintage Lord Elgin Automatic Self Winding Mans Wrist Watch, (Working)
Cub Scout Pins
Pewter Ring Box
Vintage Turquoise & Silver Kingman Turquoise Pendent
Nice Costume Bracelet
More Kids 45's, Man From The 50's In Very Good Condition
Lots Of Bar Glass & Collectables
Many Wind Chimes Of All Kinds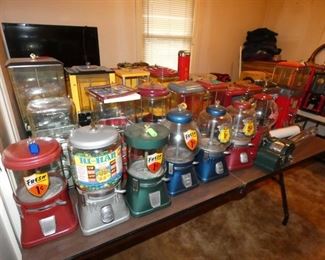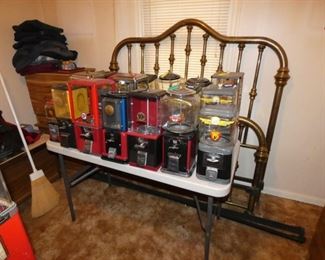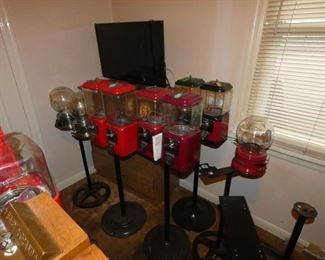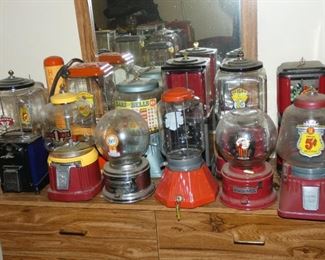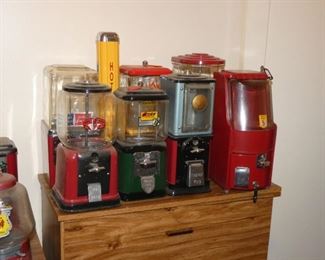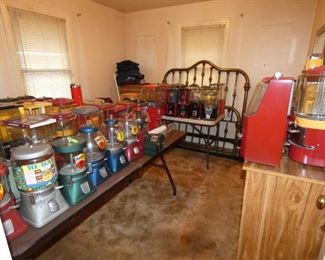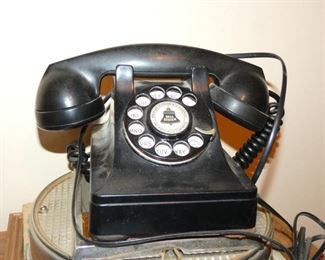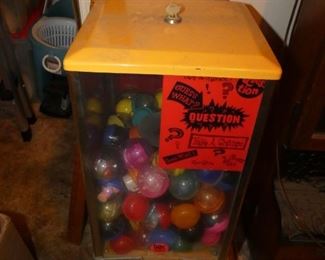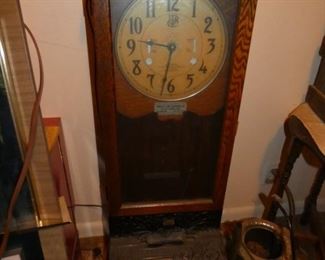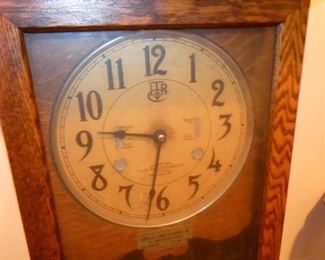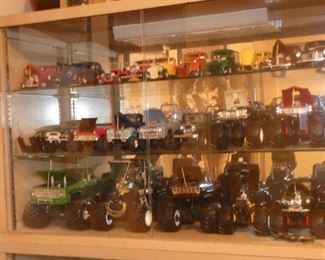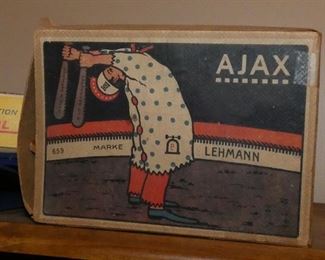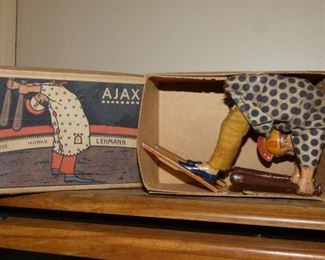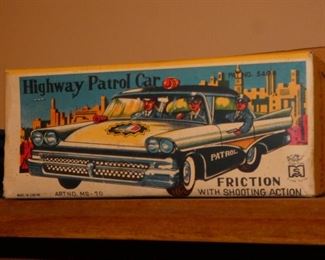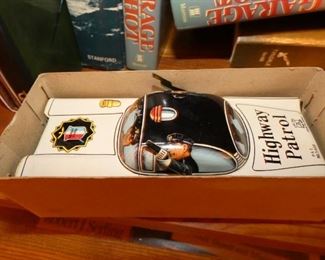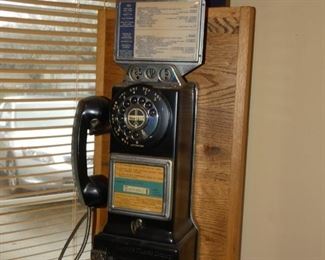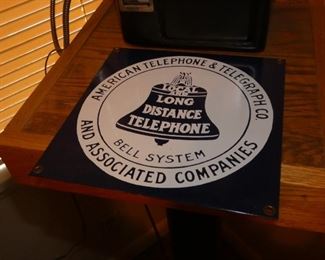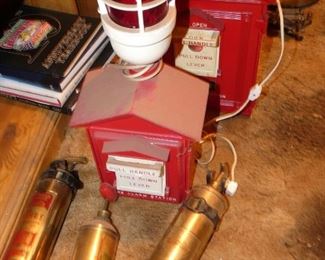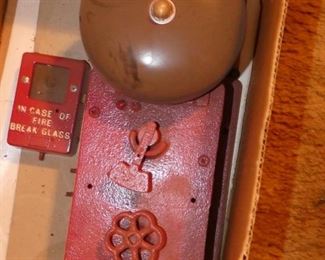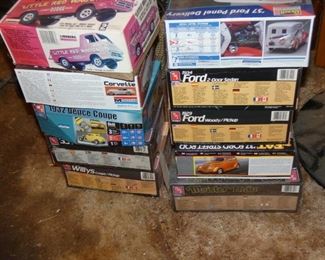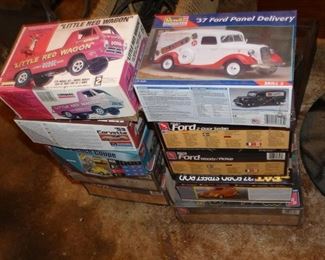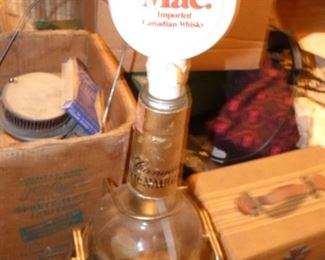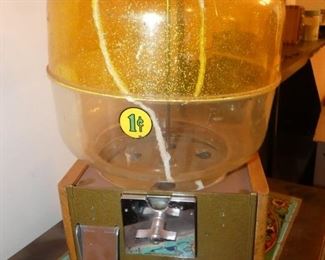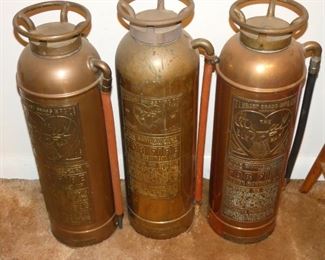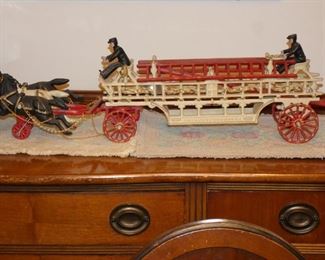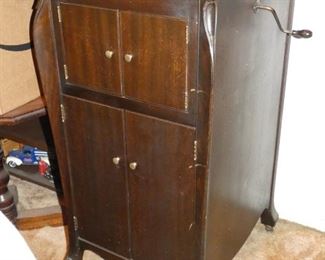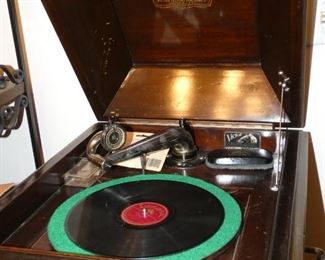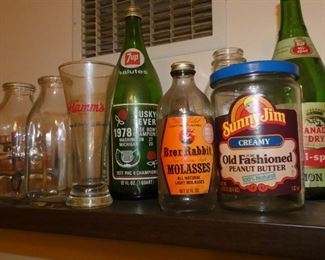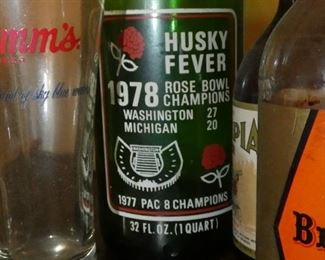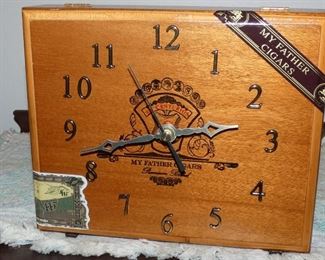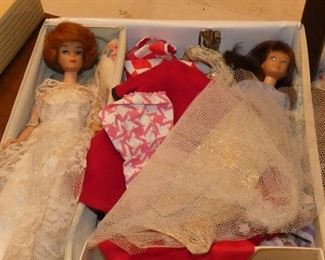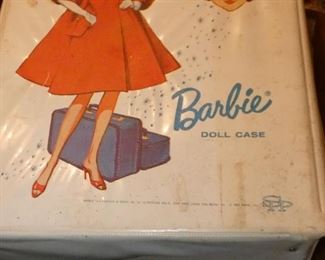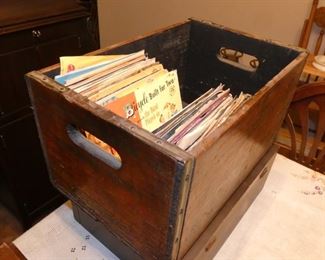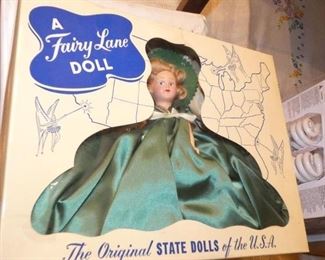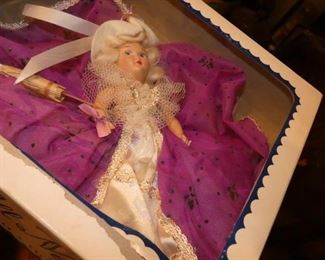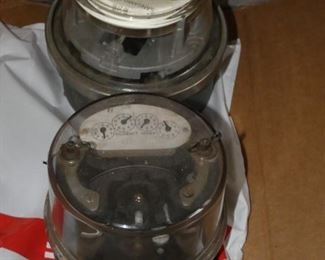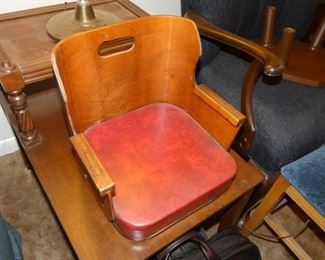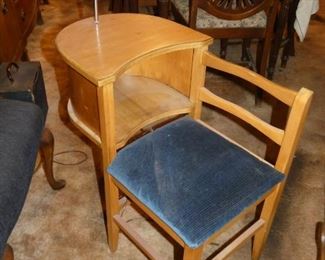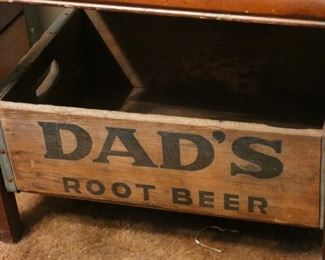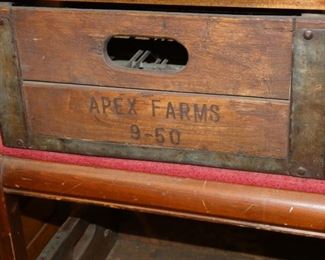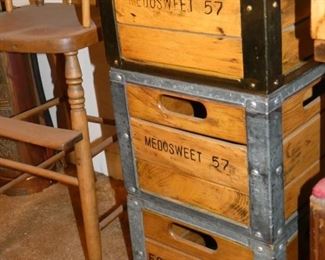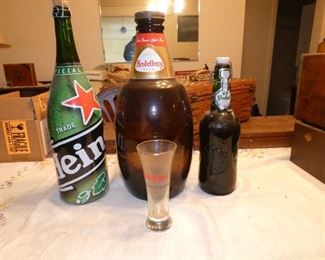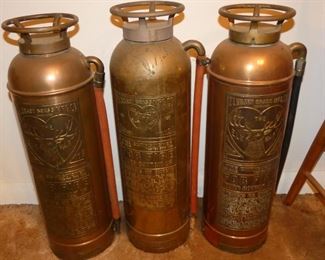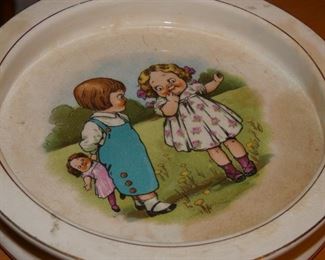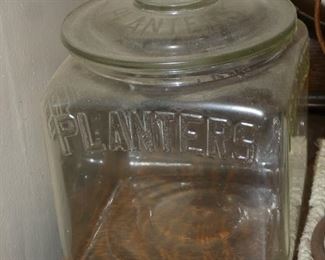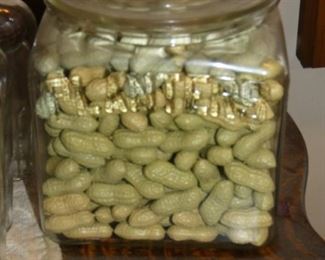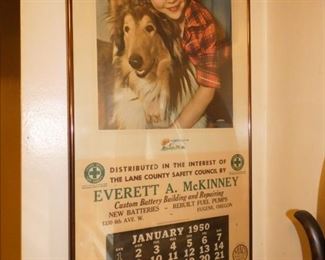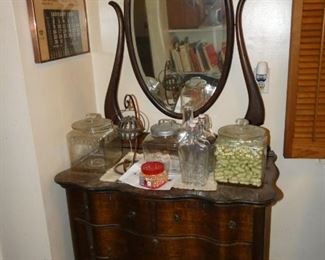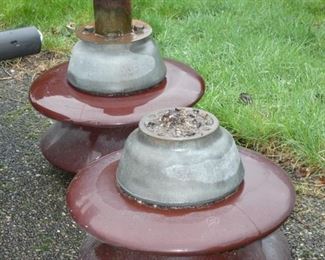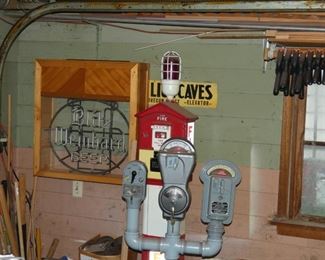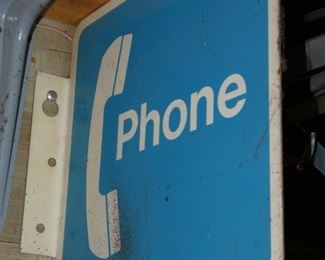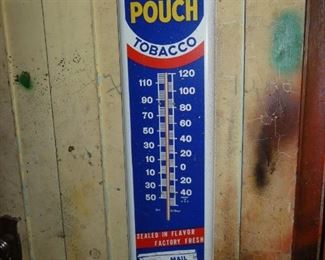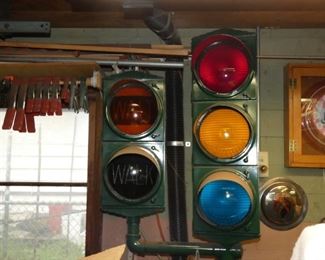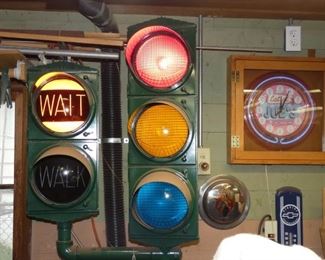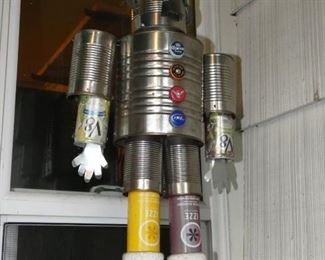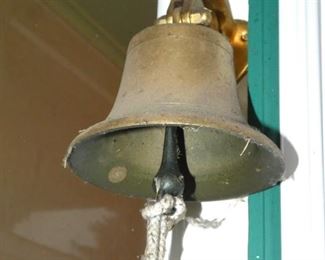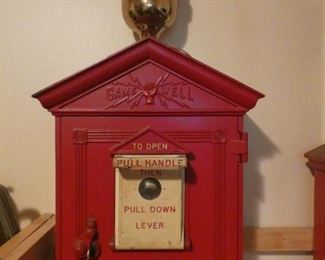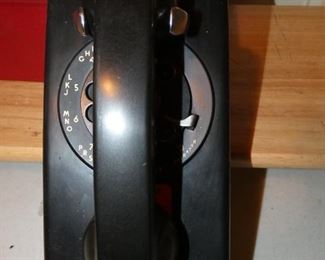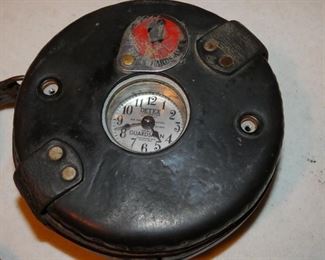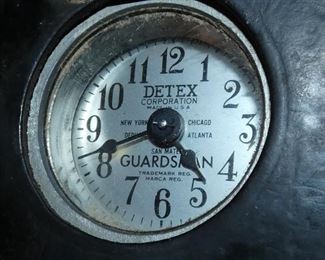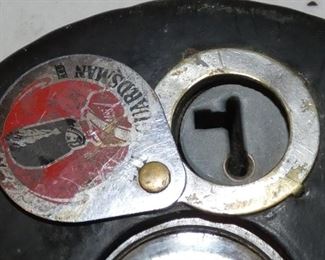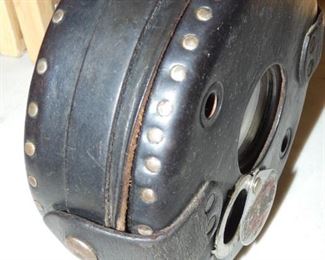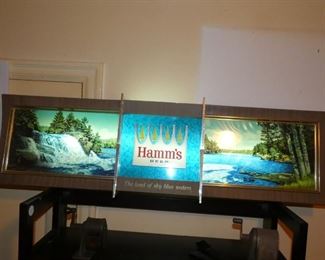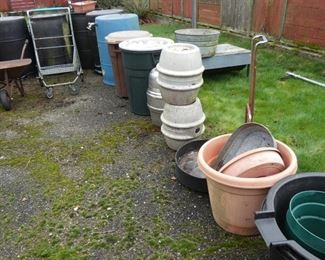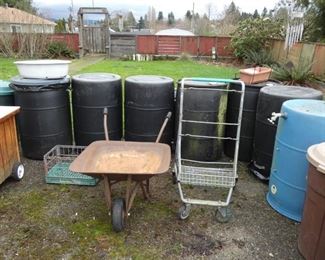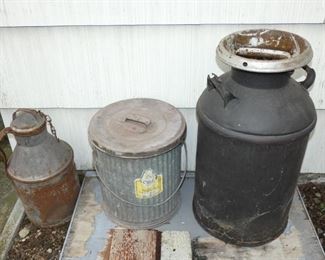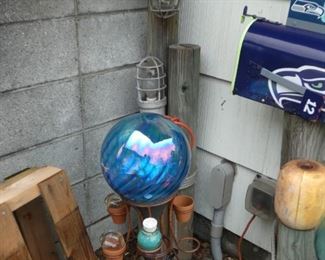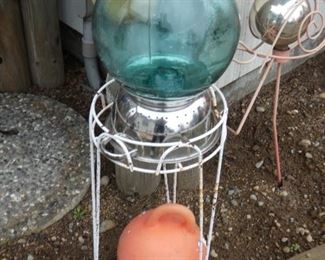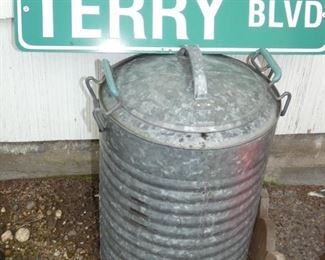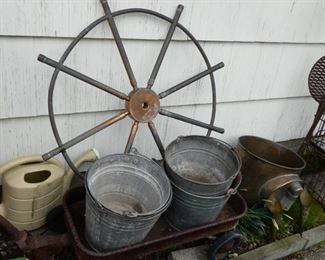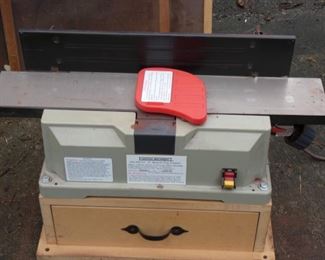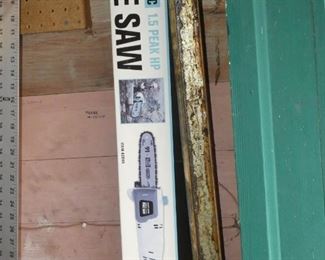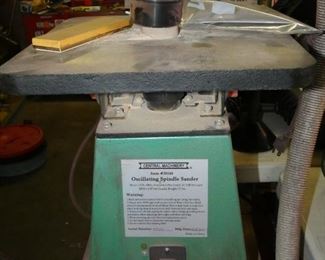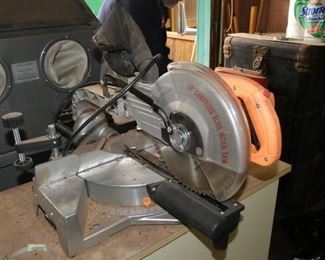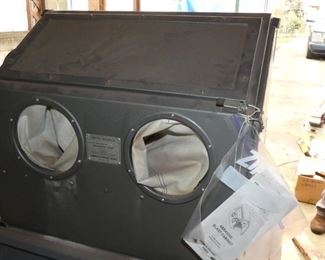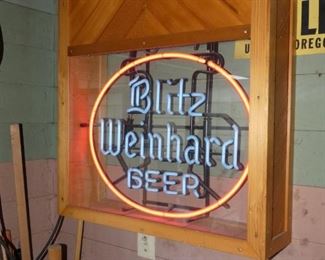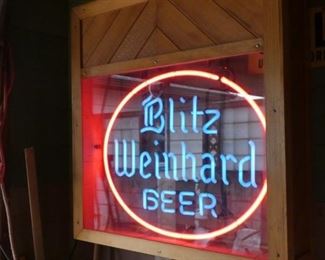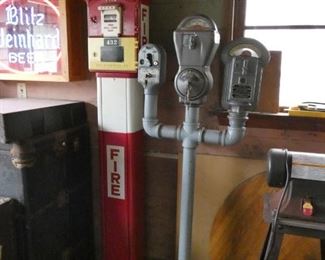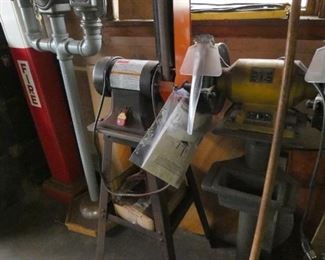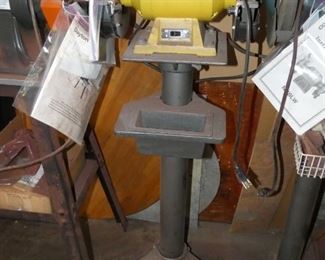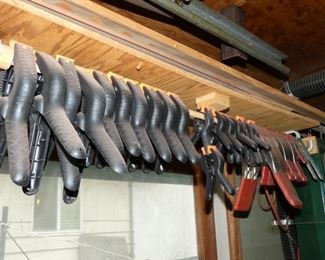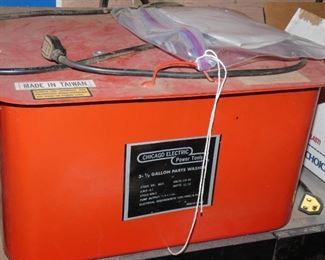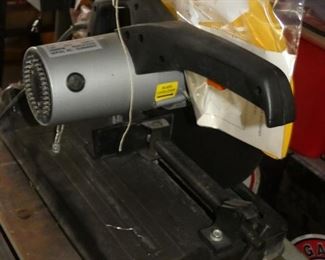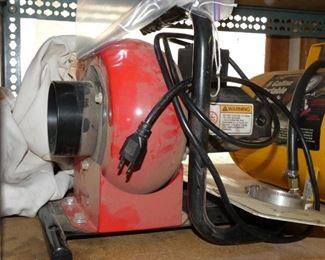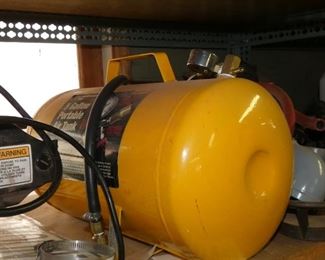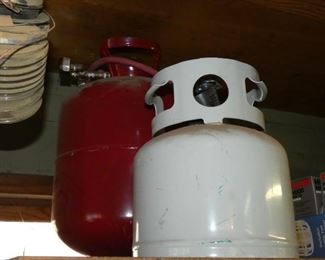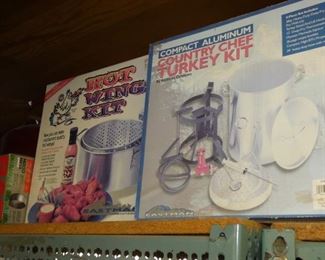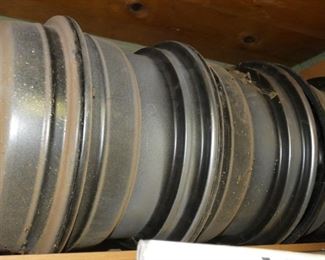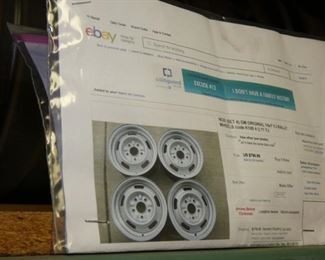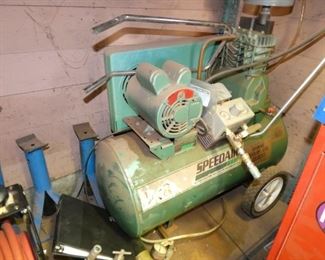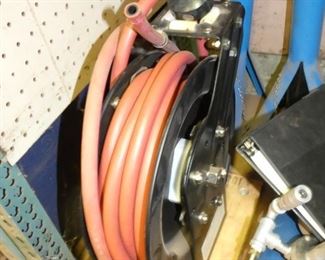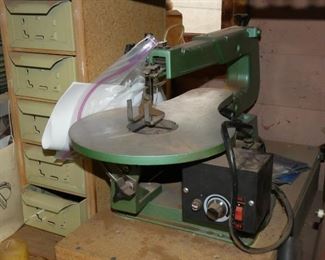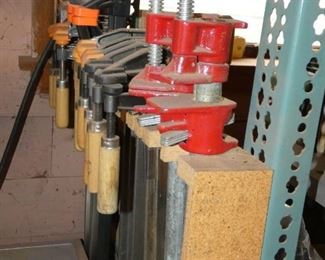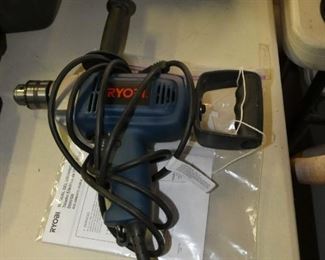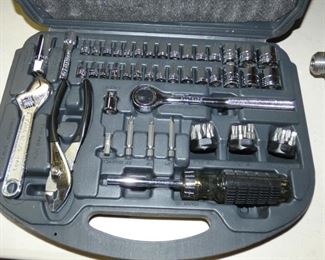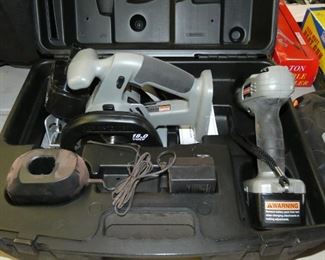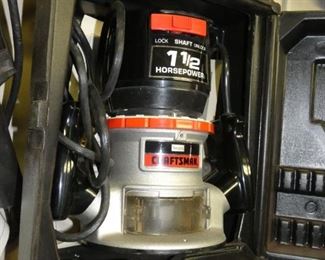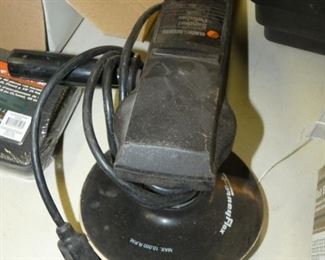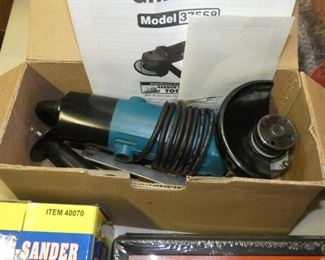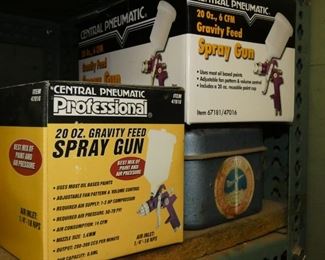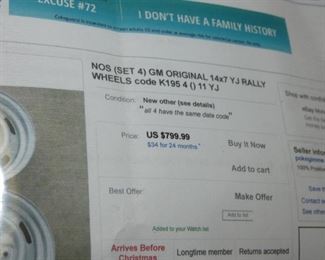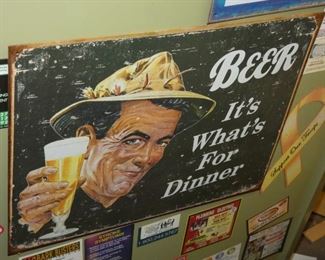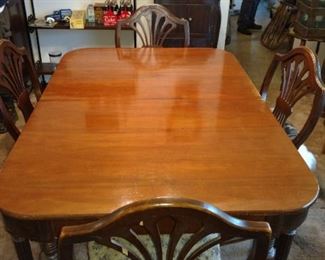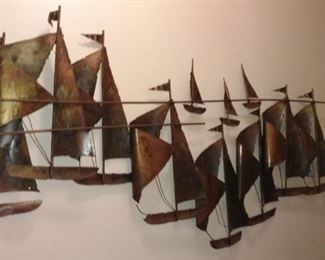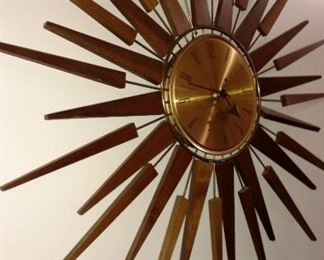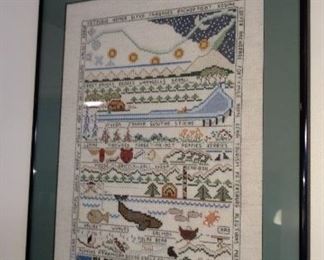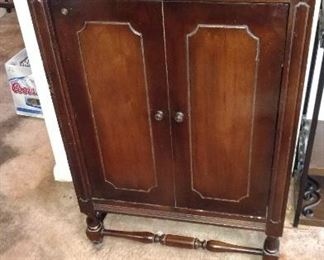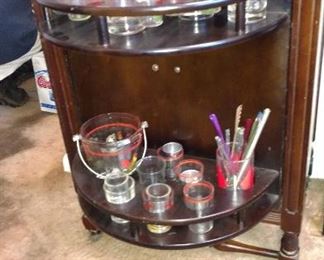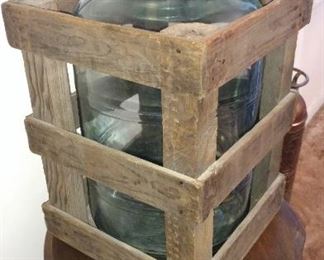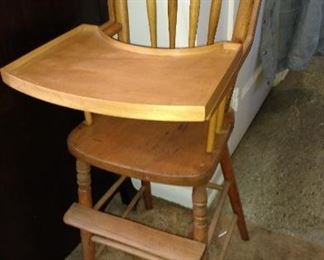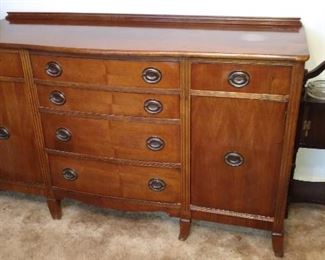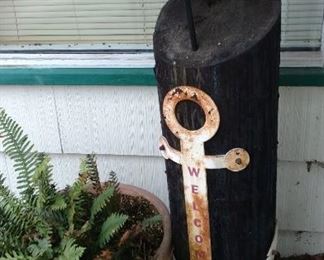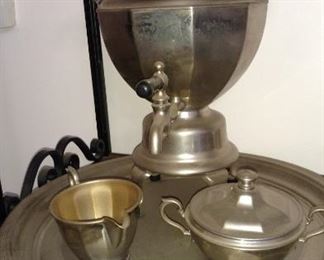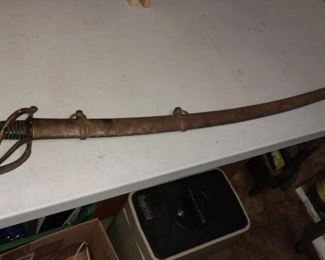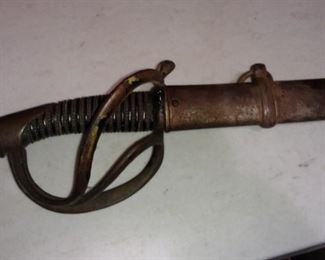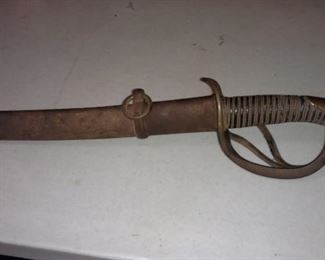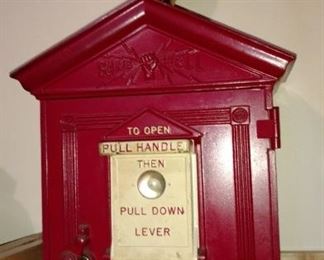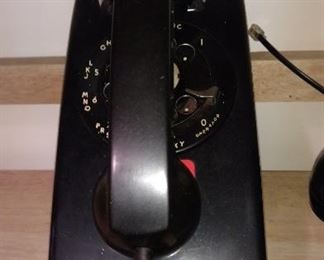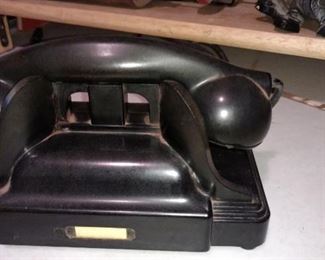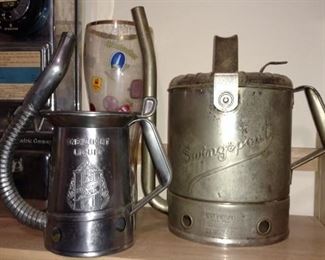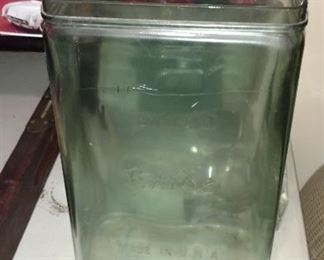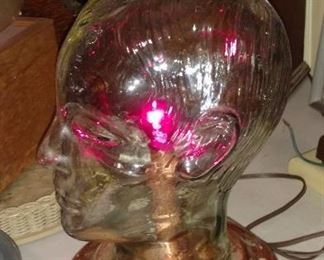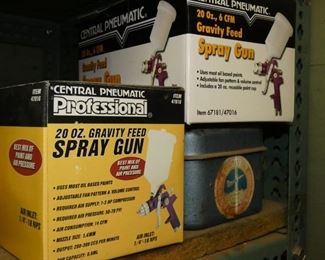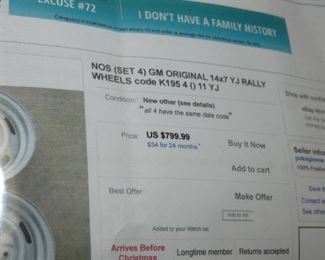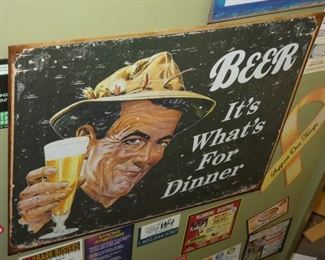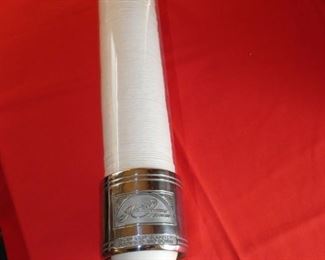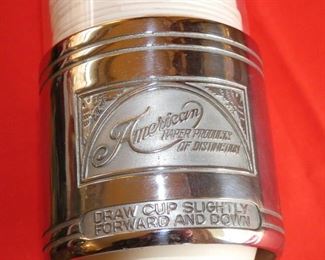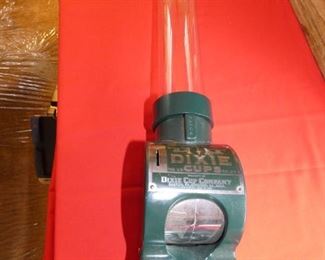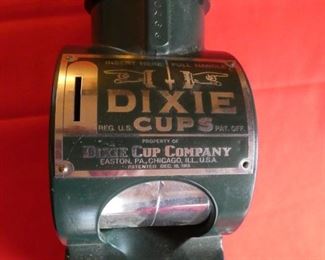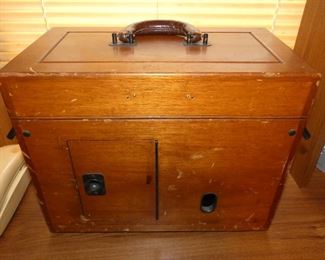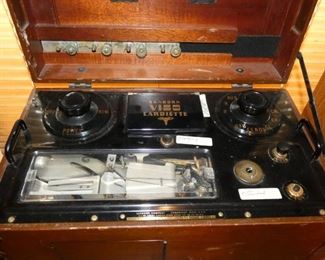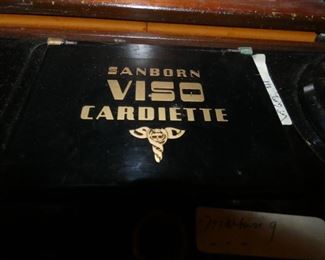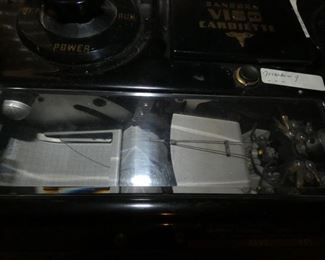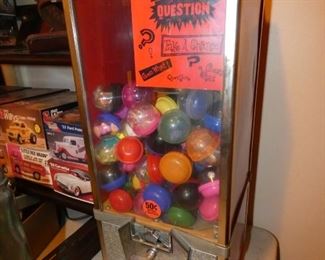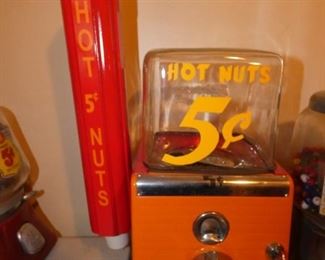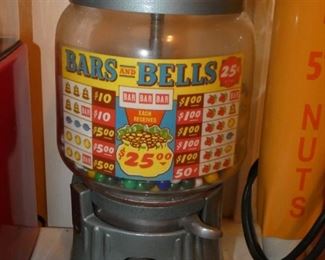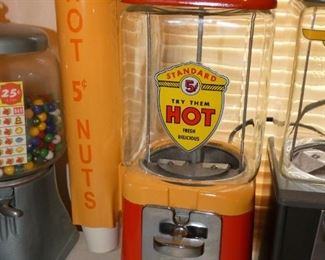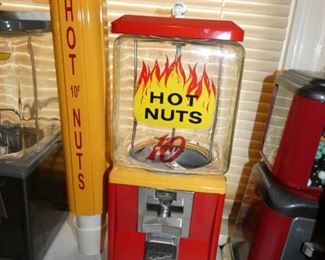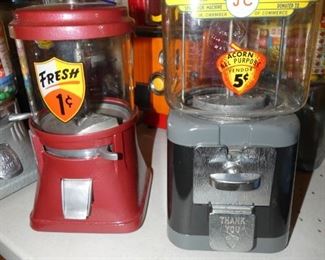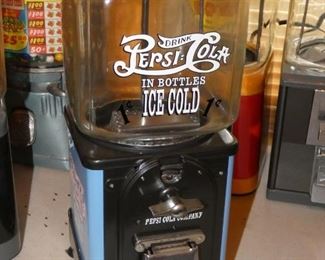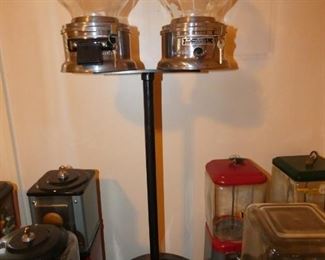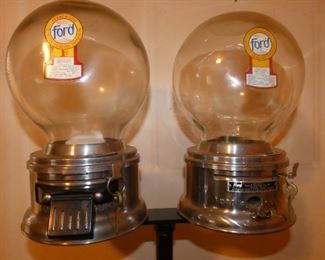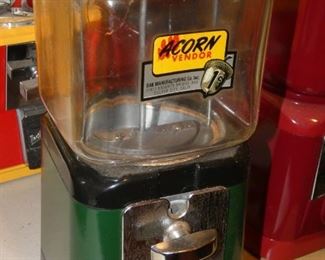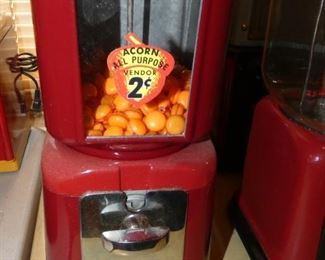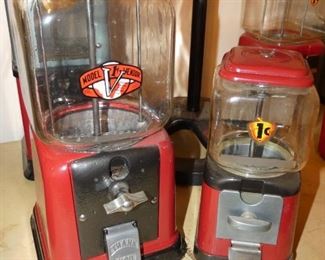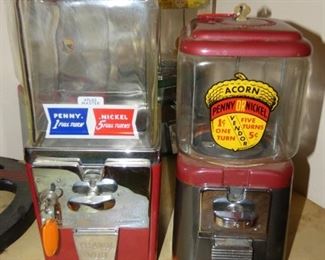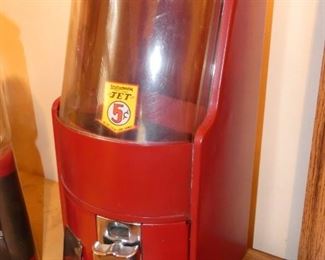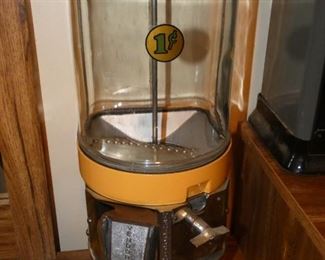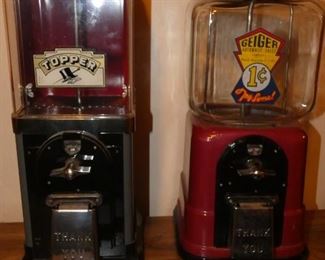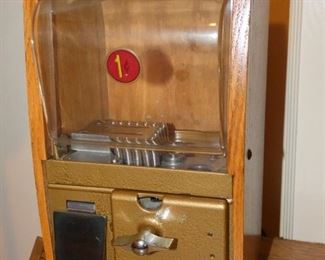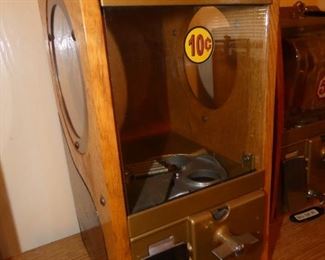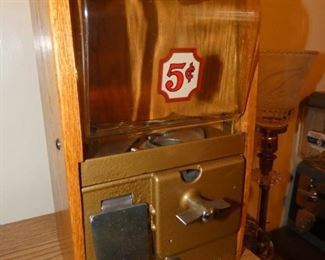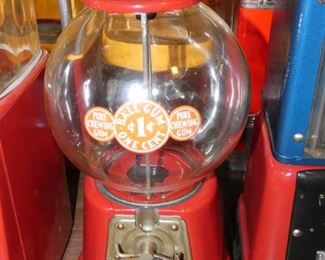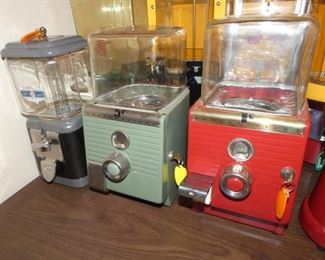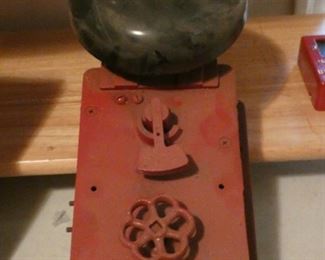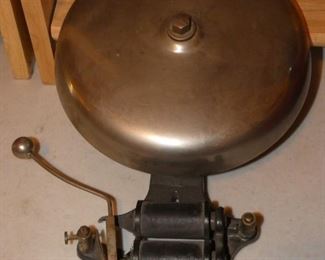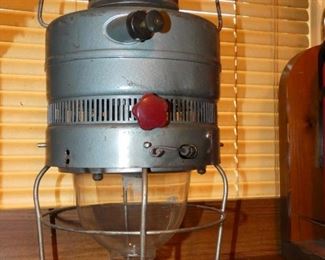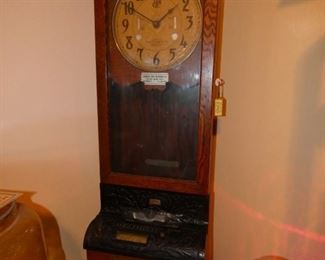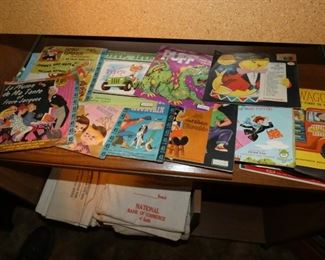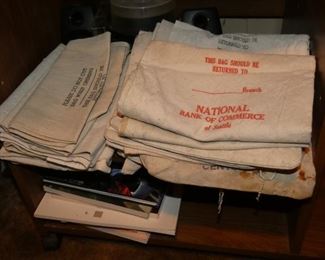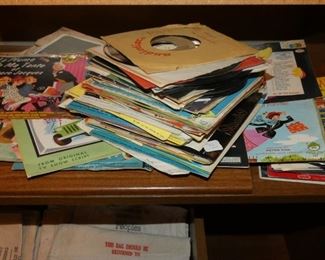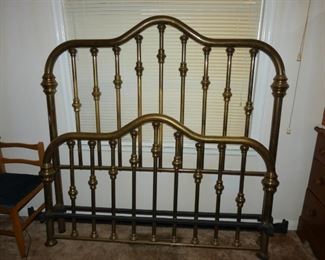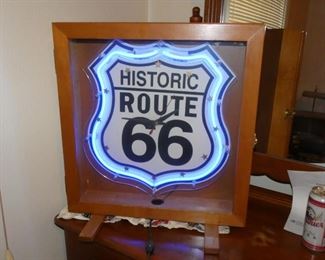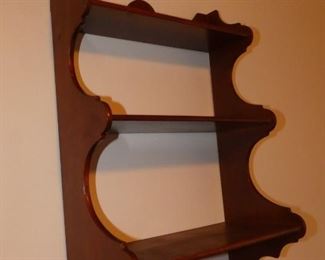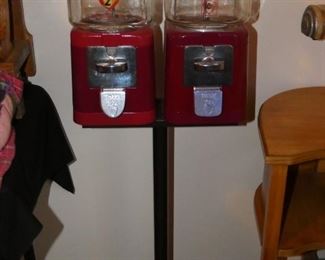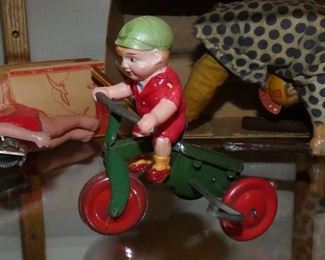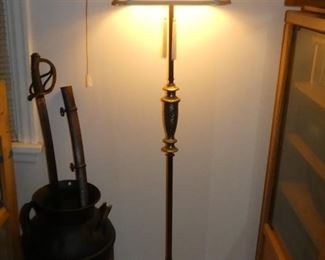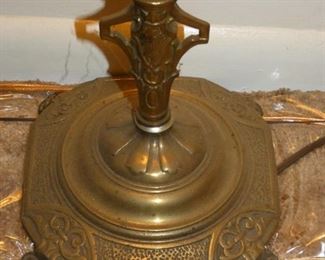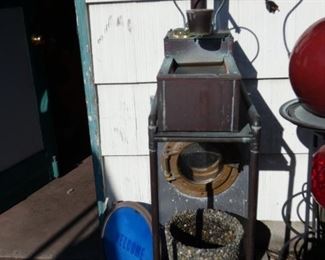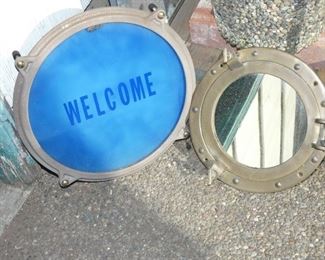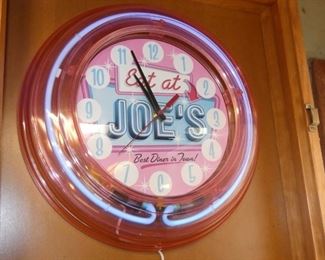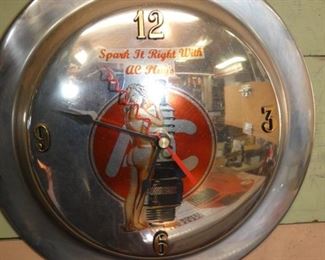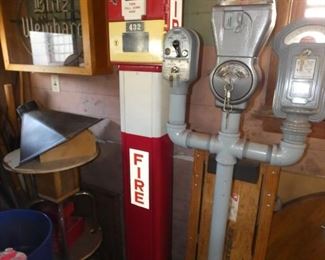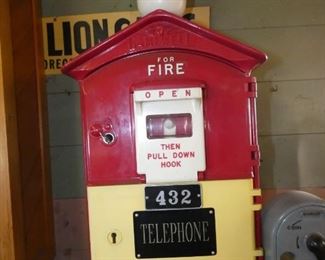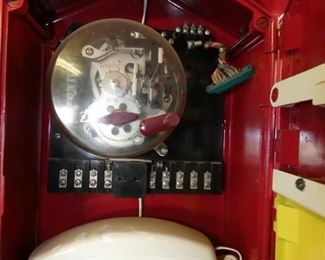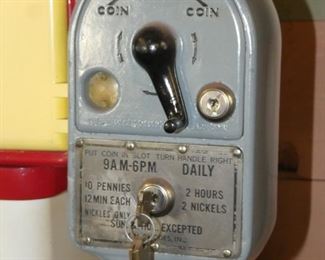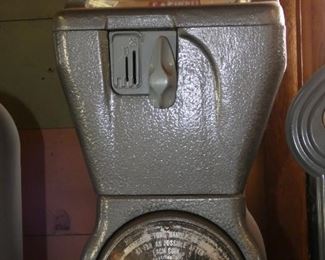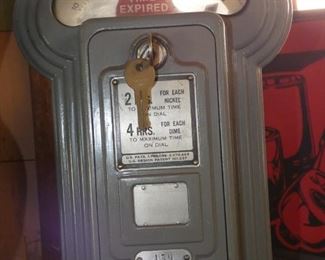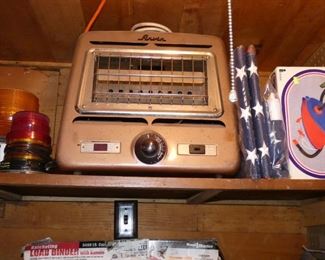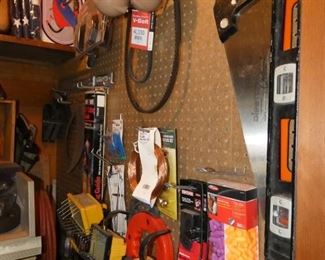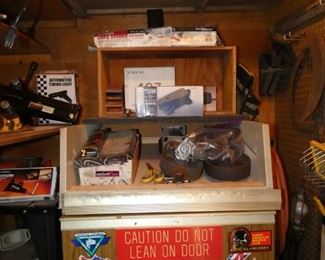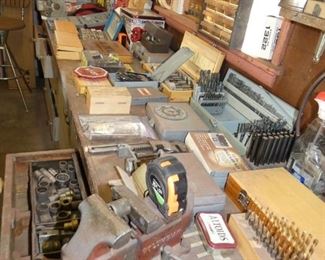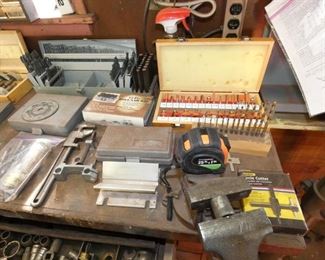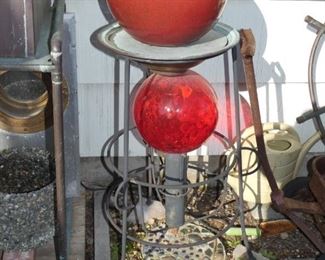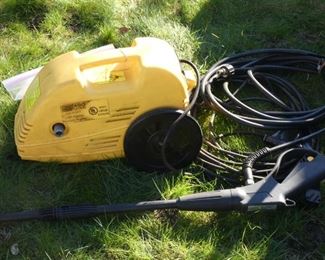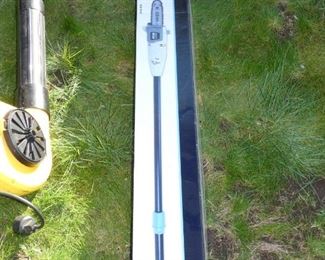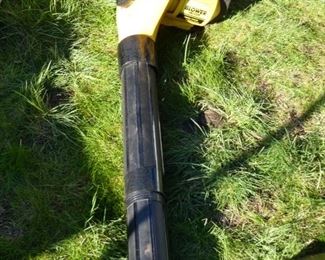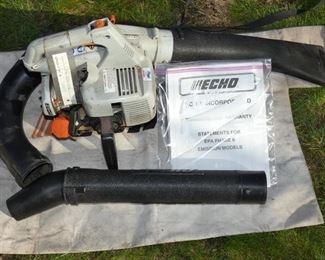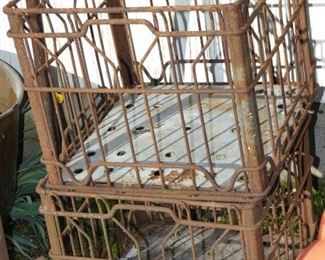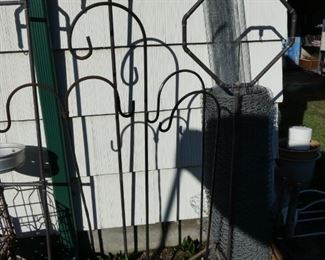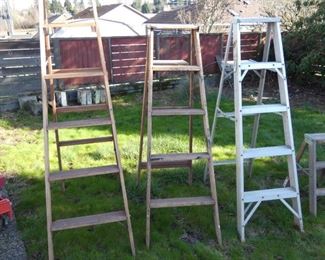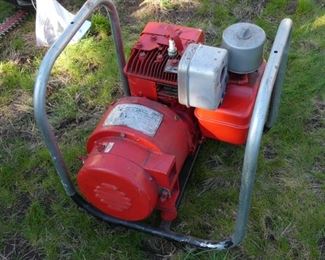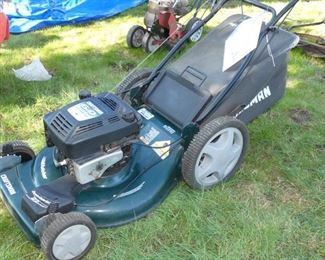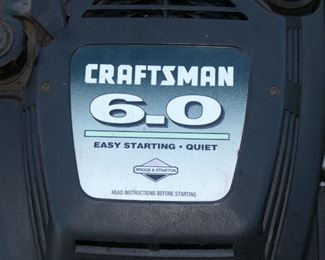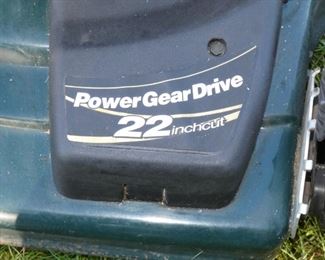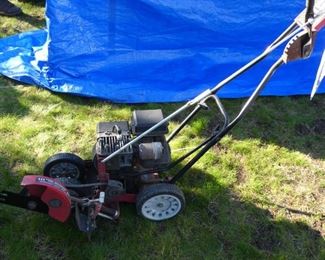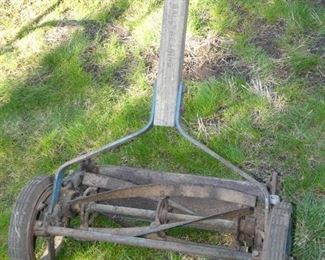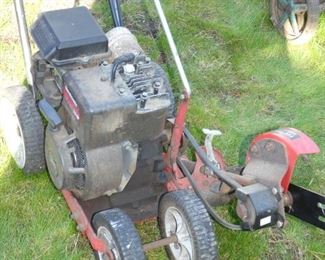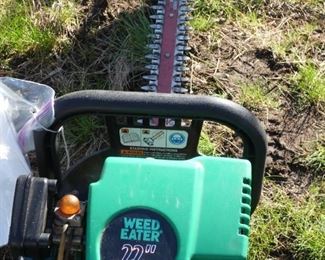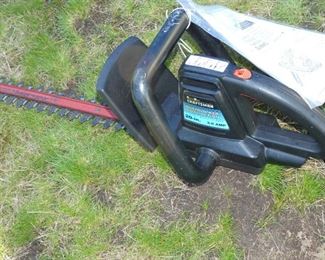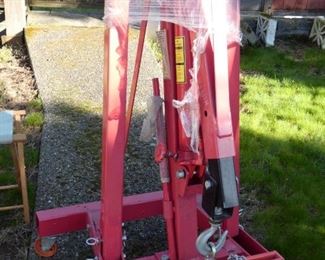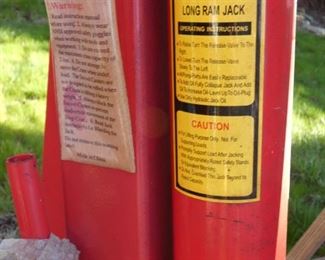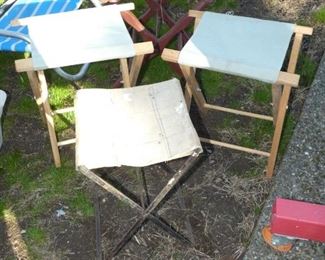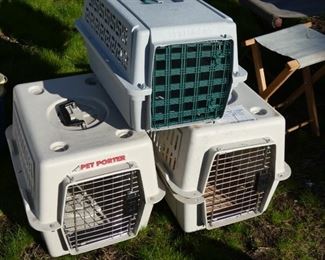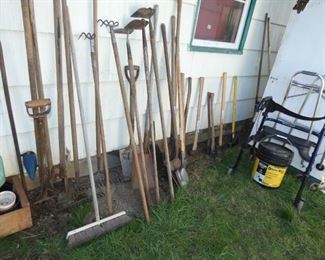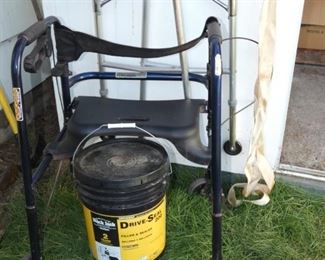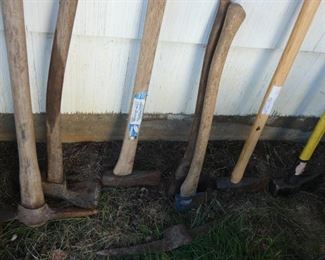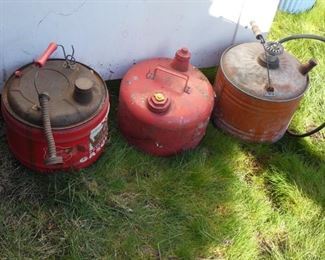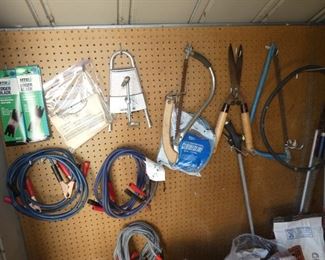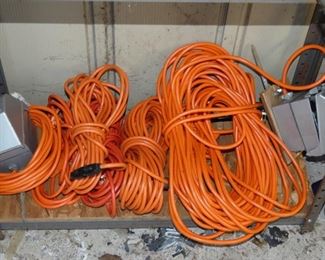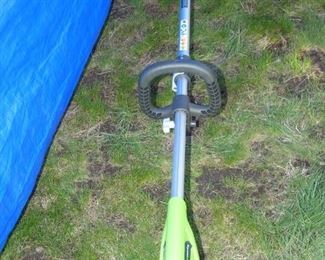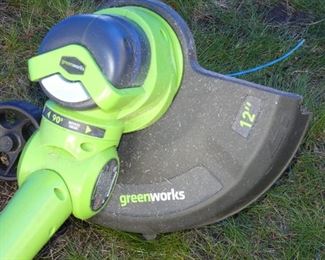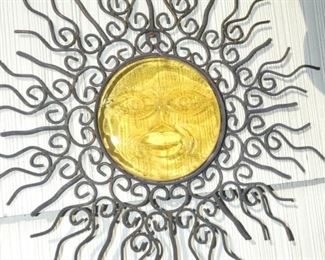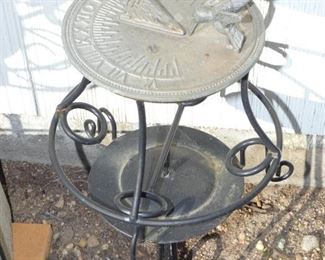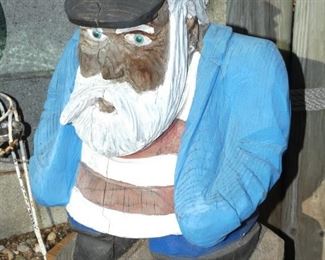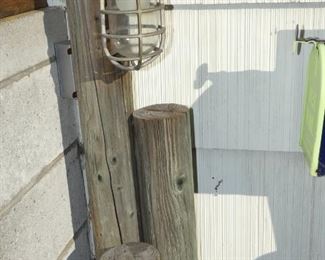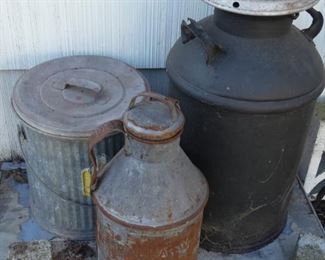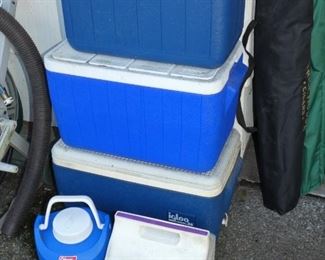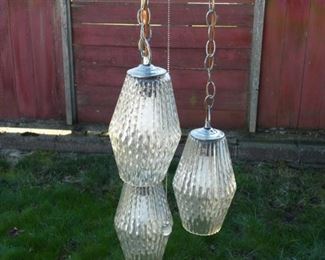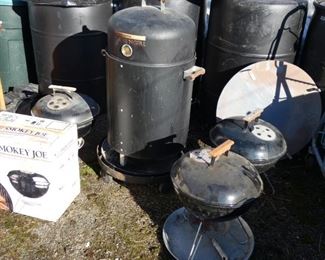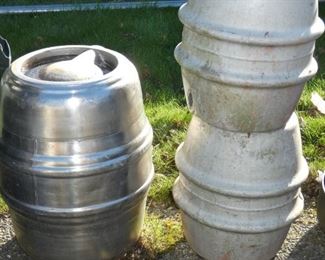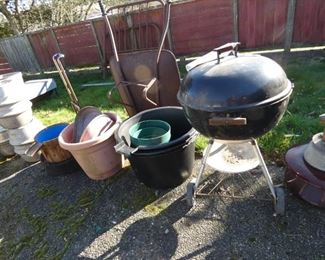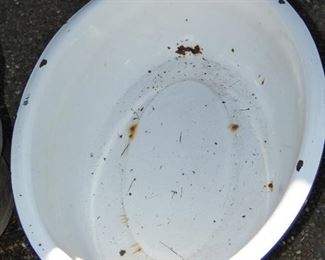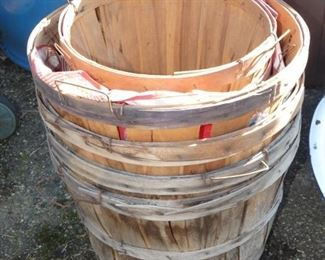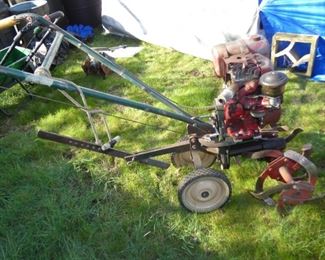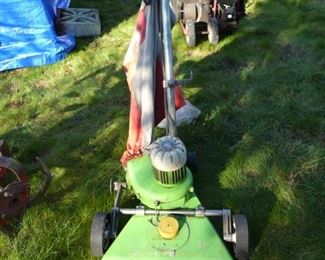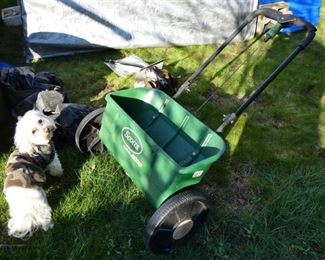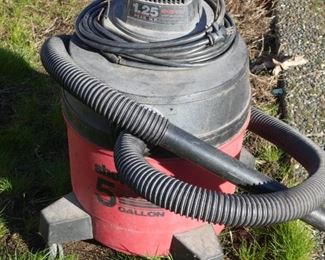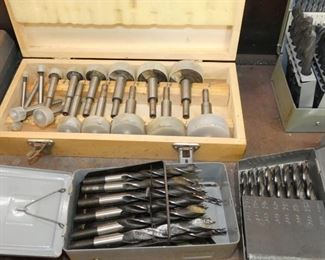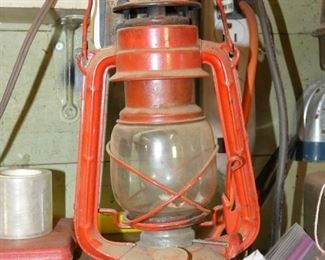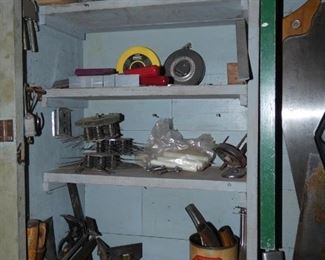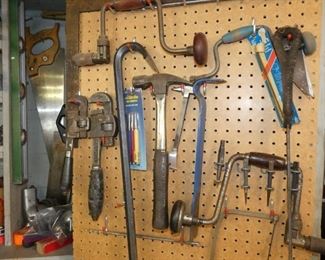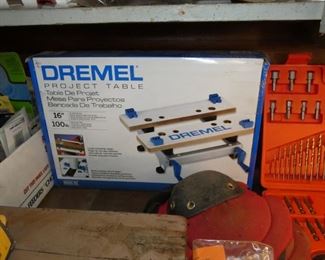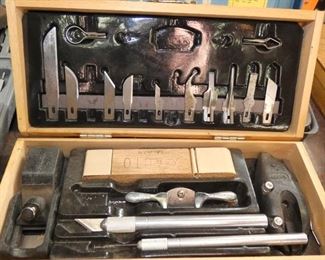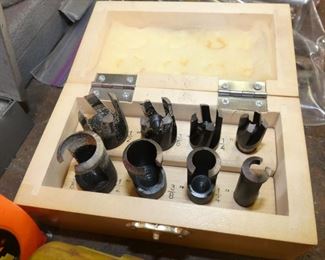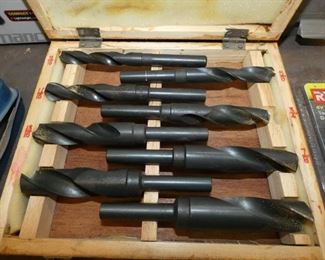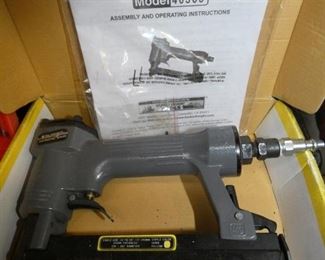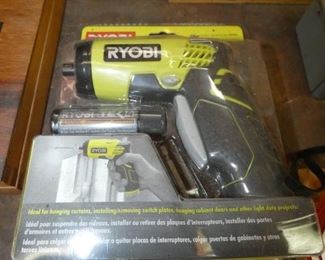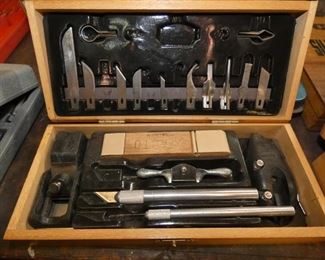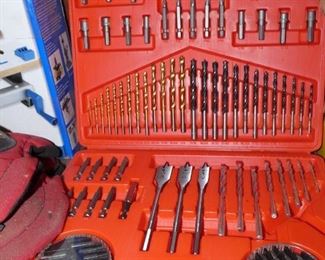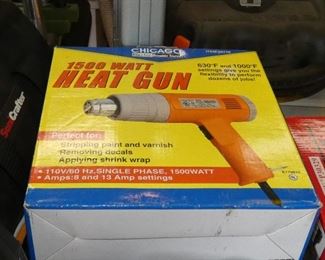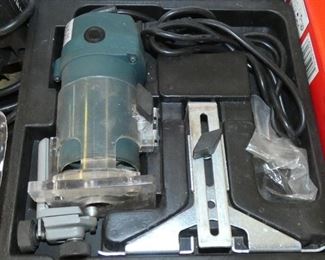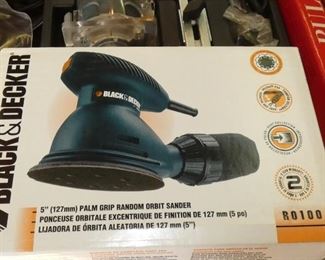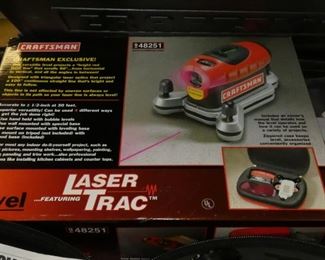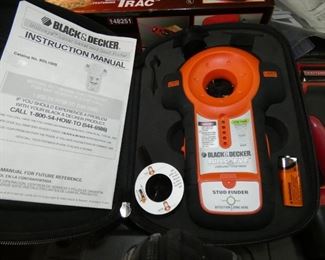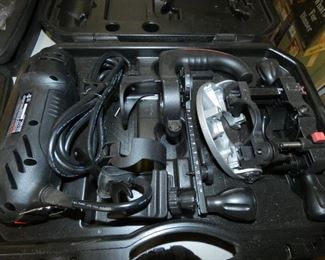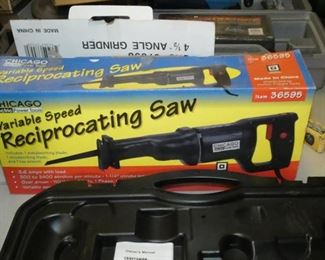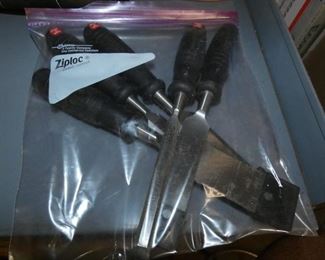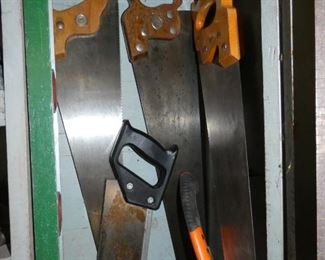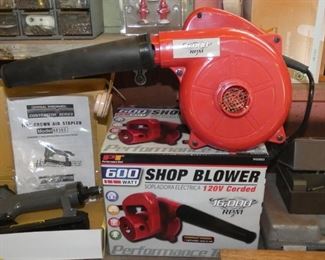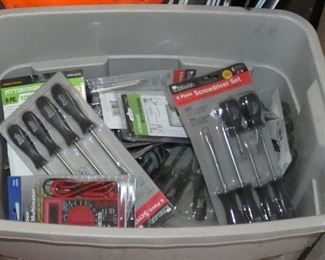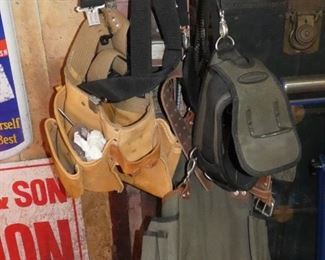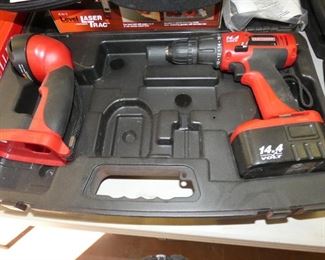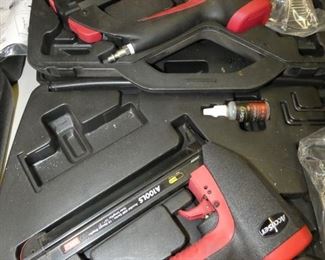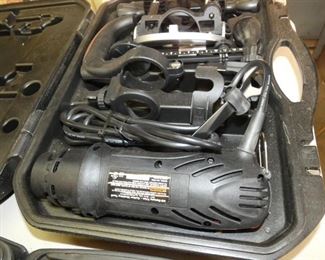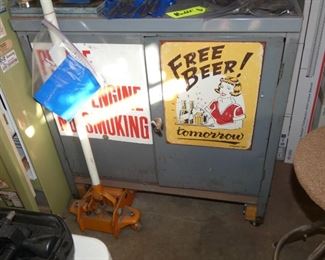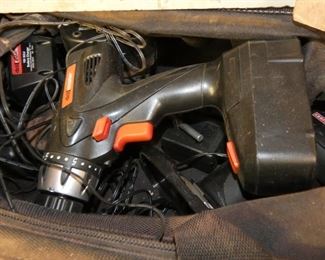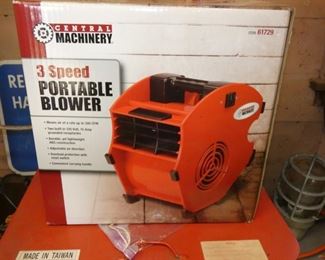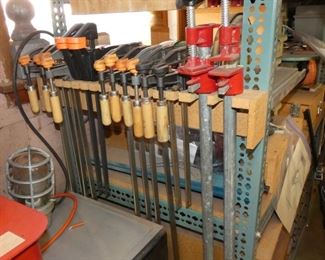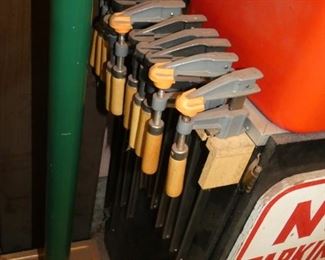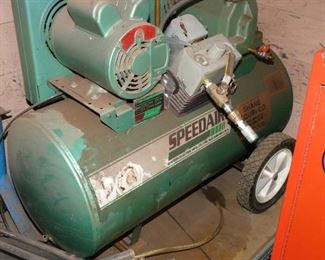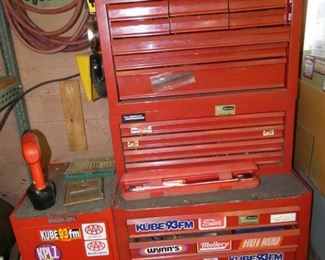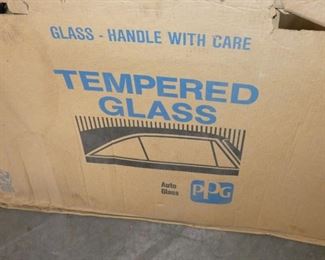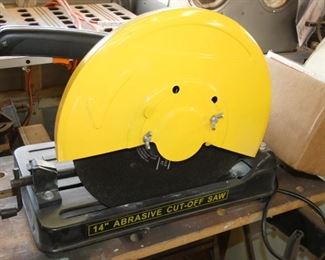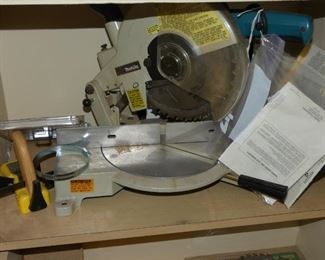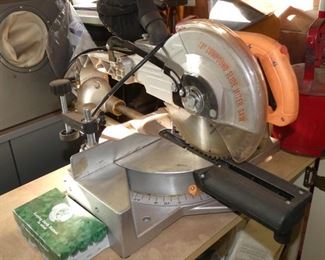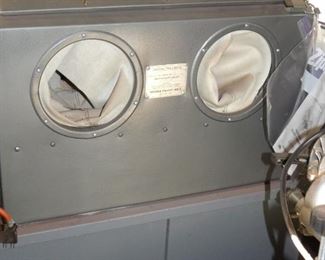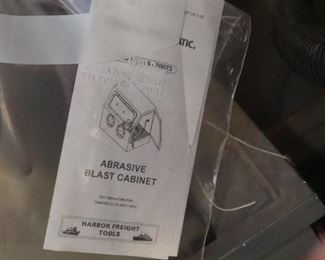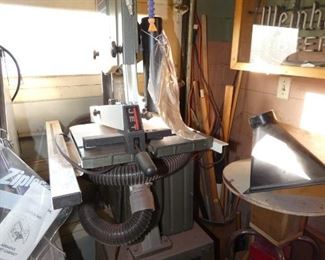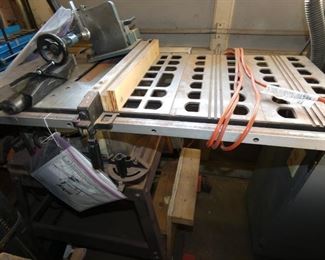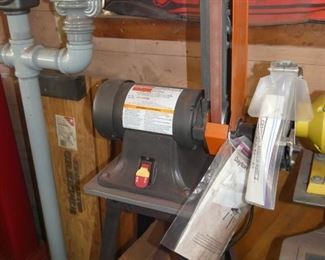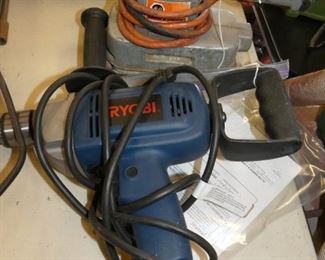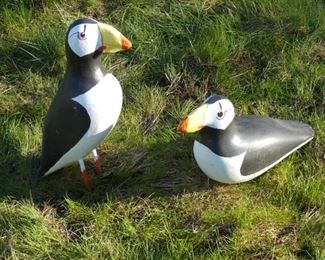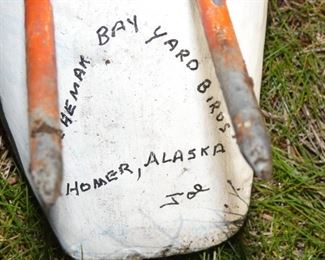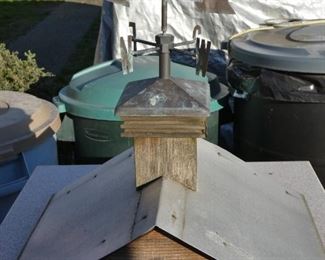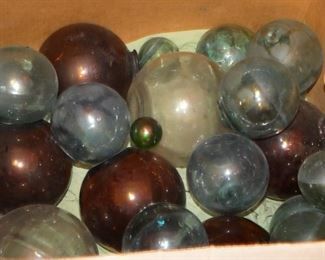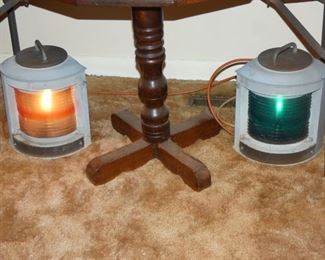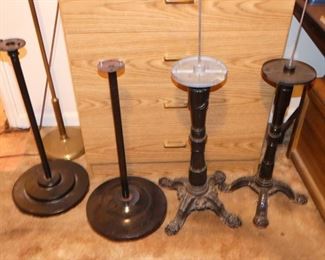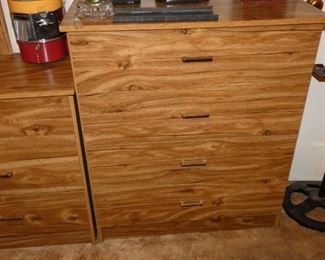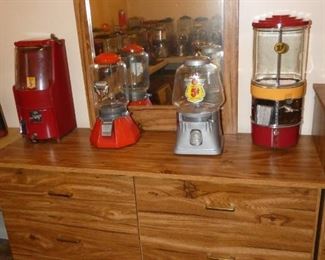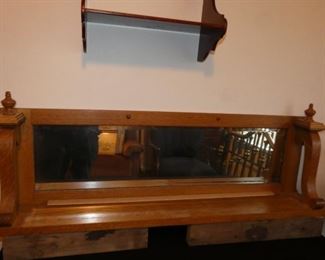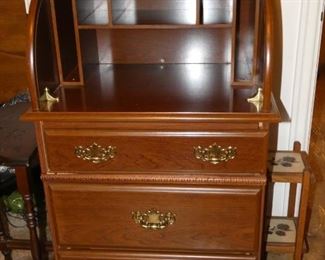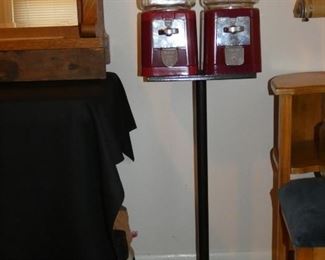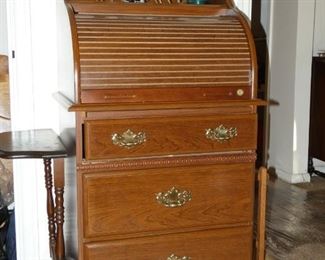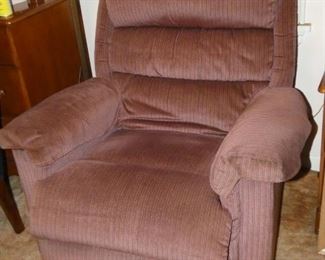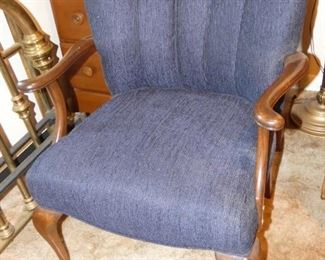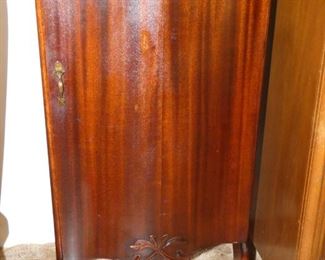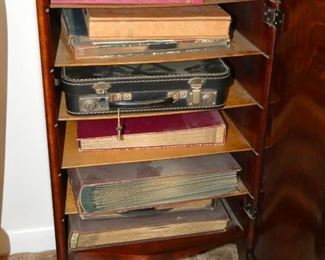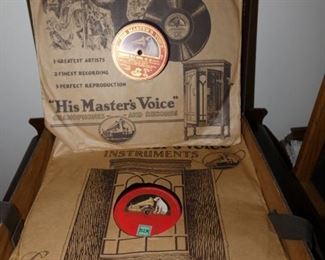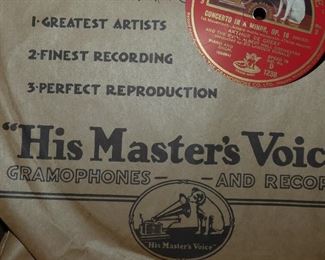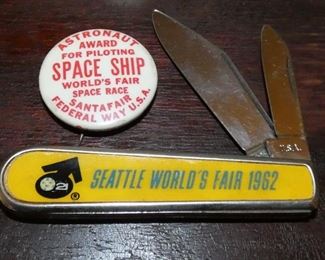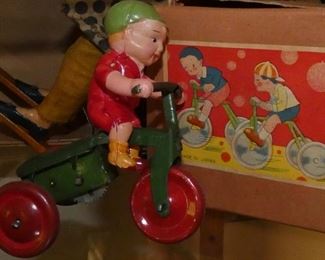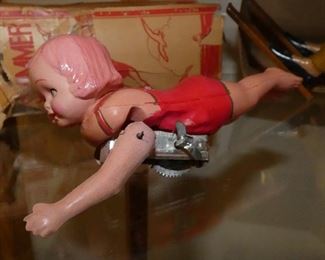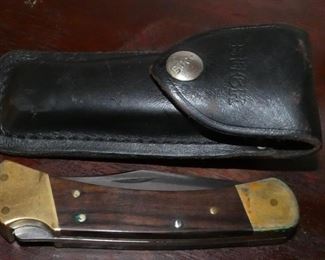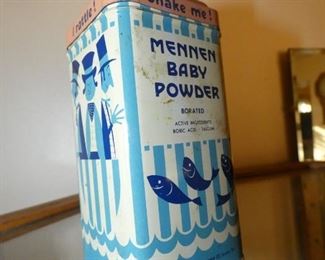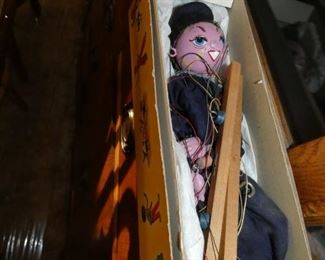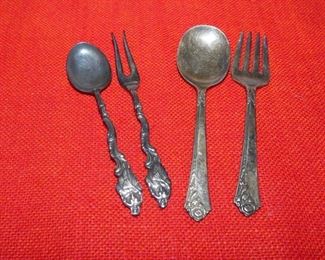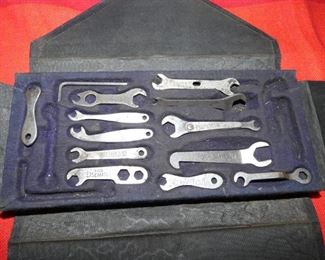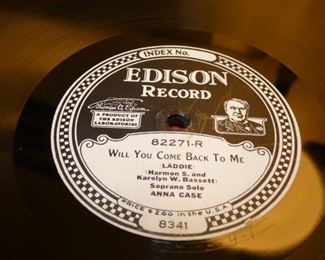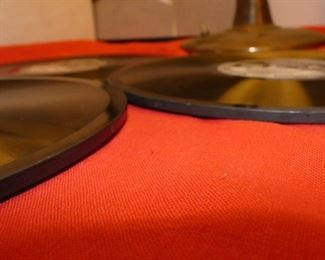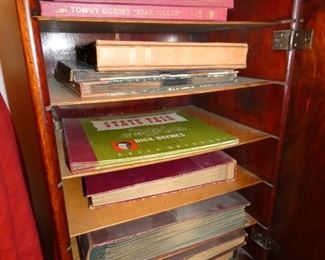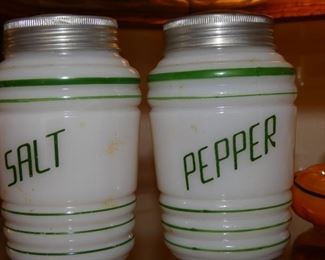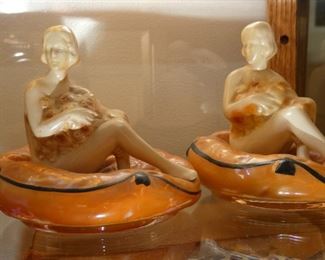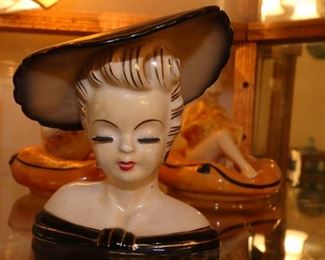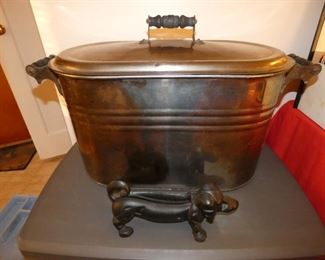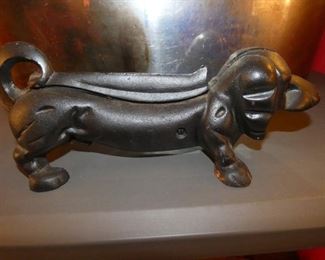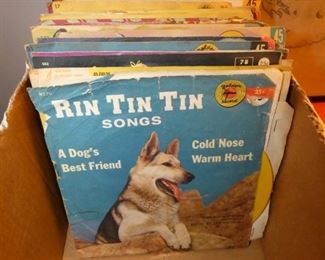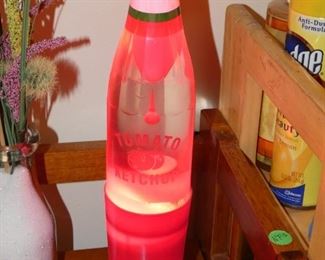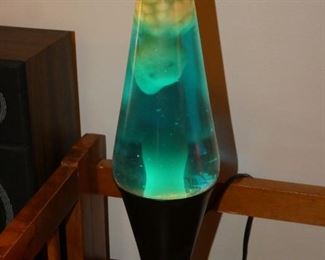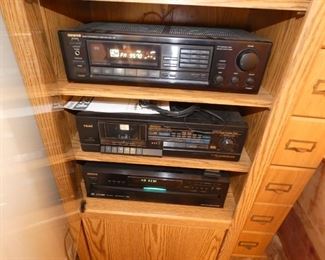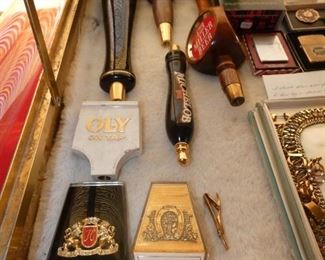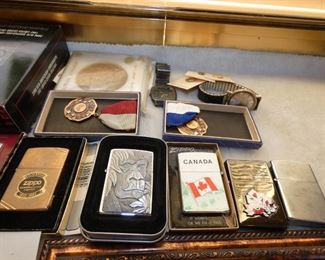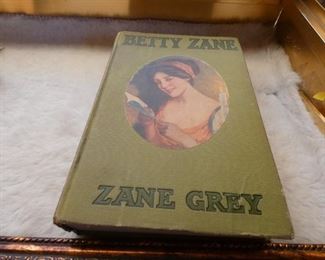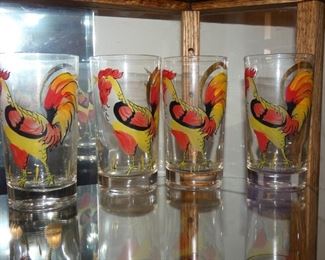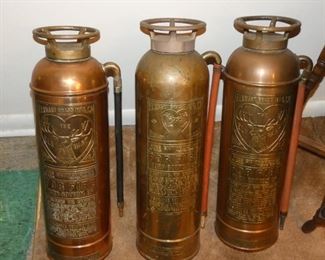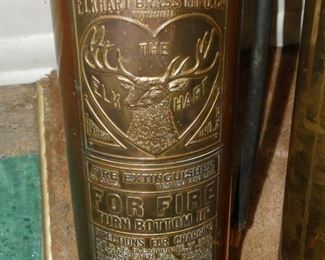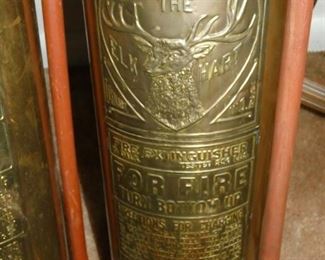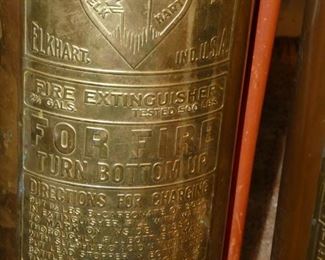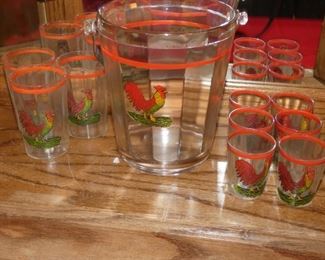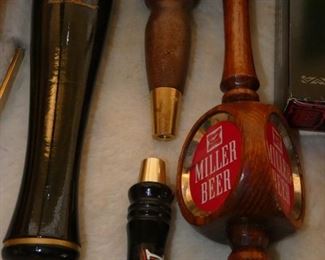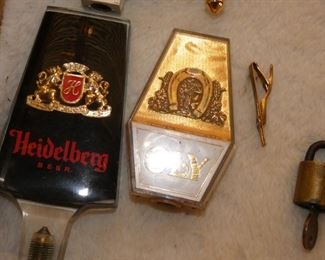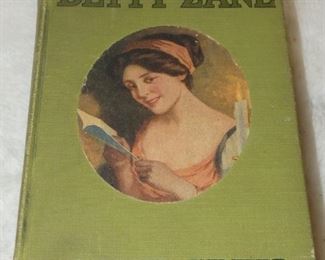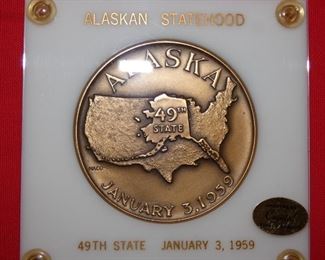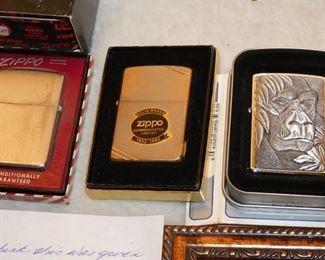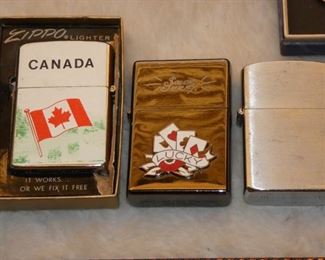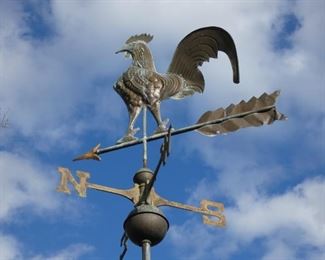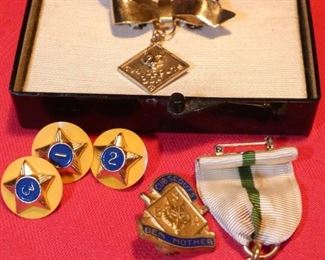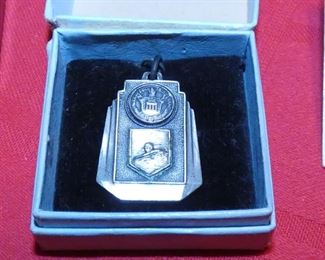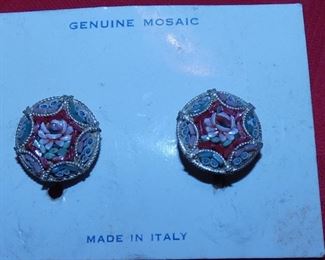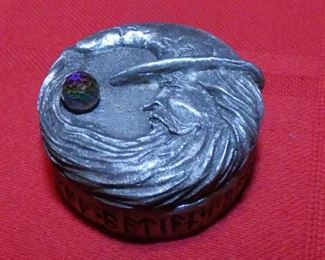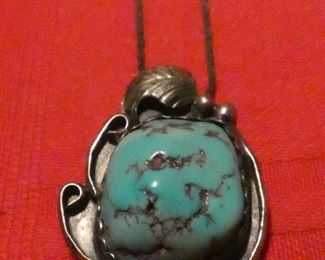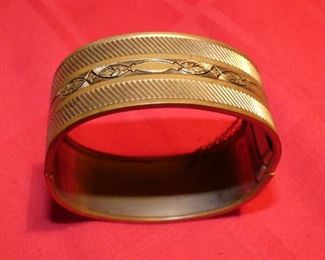 Thank you for using EstateSales.NET. You're the best!