WWII Veteran Rare Civil War, Indian War Relic & Action Figure Horde Estate Sale
estate sale
•
3
day sale
•
sale is over
Terms
Cash Only. First Come First Served. No Earlybirds. Not Responsible For Accidents. Bring Help to Load Large Items. Bring packing materials for fragiles. Same Day Removal Required. Be Patient and Kind. :)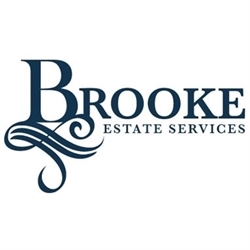 We are excited to announce the estate liquidation sale of WWII Veteran and U.S. Air Force B-29 Bomber Tailgunner Chief Master Sergeant Walter D. Minnick, Jr., including his personal museum quality collection of guns, uniforms, and other period Civil and Indian War relics, boxed models and action figures, ephemera, books, and indian artifacts that spans 70 years in the making. There is also many other collectibles, household goods and furnishings, tools, etc. on-site as well. Still unpacking and cataloguing this unbelieveable collection.
The partial inventory is as follows:
M1873 Springfield Rifle
M1884 Springfield Carbine
M1884 Springfield Rifle
M1866 Springfield Rifle
M1873 Springfield Rifle
M1865 Spencer Rifle
Remington Sportsman 12 Gauge
Dragoon Saber
Dragoon Saber 1840
Staff Officers Sword
1872 Dress Sword
Ames Cavalry Saber
Civil War Era M1859 McClellan Saddle
Indian War Era M1885 McClellan Saddle
Indian War Era M1904 McClellan Saddle
Boer War Helmet Repro Ptih Helmet
Custer Period Kepi
Officer's Black Felt Campaign Hat with Gold Boullion Tassles
Green Pith Helmet Vietnam
C. 1875 Officer's Kepi
M.C. Lilley Company 1880 Officer's Slouch Hat wit Sabers
Indian War Period Officer's Campaign Cavalry Hat
Indian War Period Officer's Campaign Cavalry Hat
Indian War Period Officer's Campaign Cavalry Slouch Hat
U.S. Infantry Dress Helmet 1880's
1872 Cavalry Eagle Helmet
Indian Scout Helmet 1890
1880 U.S. Cavalry Helmet with Eagle and Plume
M 1881 Cavalry Helmet Plume
Cavalry Troopers Black Campaign Hat c. 1870s
Staff Officers Dress Belt
1872 Frock Coat (Staff)
1875 Pd. Enlisted Frock Coat
Infantry 1880-1890s Double Breasted Coat
1886-1880 Staff Army Dress Tunic
Cavalry Troopers Bandana and Slide
Officer's Black Felt Slouch Hat
Leather Gloves
Colonel Staff Epaulets
Enlisted Man's Cavalry Dress Jacket 1880
Indian Wars Officers Dress Pants Cavalry
Cavalry Dress Blouse 1880
Scout Campaign Hat Insignia Replica
Infantry Second Lieutenant Bars
Civil War Cavalry Shell Jacket and Epaulets
Cavalry Sergeant Jacket and Pants Indian Wars
Indian Wars Cavalry Blouse and Riding Pants
Cavalry Great Coat Indian War Period Issue
1874 Cartridge Loops
EM Shoulder Straps late Indian War
1st Sergeant Cavalry Chevrons (repro?)
Enlisted Men's Shoulder Knots
Indian War Period Cavalry Boots and Spurs
Indian Cavalry Bugle
Indian War Period Dress Cartridge Pouch
Custer Period Garrison Bugle Cavalry
Leather Gauntlet Gloves
E. M. Indian War Period Spurs
Indian War Period Cavalry Epaulets
Indian War Period Cavalry Officer's Dress Belt
Indian War Hat Cord
Civil War Cavalry Carbine Sling and HeadStall
1873 Bayonet
Civil War Cartridge Box
Crossed Sabers Hat Pin
Civil Pistol Pouch
Carbine Rifle Sling
Stuart Model Saber Hanger CW Period
Civil War Saber Knot (2)
Civil War Carbine Socket
M1859 Saddle Bags
Mounted Officer's Leggings
M1873 .45 Caliber Holster U.S.
CW Infantry Buckle 1840-1860
Pair of Civil War Cavalry Boots
Enlisted C.W. Boot
E.M. Brass Spurs
C.W. Eagle Belt Buckle
C.W. Captains Bars (3)
Indian Wars Medal with Ribbon
Trooper's Spurs C.W.
Cavalry Bugle Sergeant Chevrons
Leather Gauntlet Gloves
1880 Hat Plate Eagle
Stack-On 8 Gun Safe
Shelf Figures (5)
Viking Figure
Indian Prints (3)
Viking Ship Model
Box with 4 Small Model Ships
Great Wall of China Model Pieces
Veronese King Ramses II
Small Figures glued on board
Plastic Egyptian Statue
Plastic Sphinx
Egpytian Bow Figure
Gatco Brass Spartan
Black Ceramic Horse
Trojan Horse
Spartan Figure
Santini Falling Rider
Catapult Toy
Chinese Soldier Clay (4)
Glazed Chinese Emporer
Comego Chinese Horse Warrior
Egypt Head Ceramic Small
Chinese Clay Large Soldier
Pair of Roman Soldier Busts
Gladiator Figure
Emperor Ceramic Bust
Don Quixote Mexican Knight
Marto of Toledo Knight
Warriors of the World Chariot
Royal Doulton Centurion
Knight in Plastic
Turkish Knife Model
Small Mounted Knight
Italy Chariot Rider
King Figure
Roman Dagger
Warriors of the Crusades Franklin Mint
Ivory-like Warrior Hawaii
Carved Wooden Cartagena
Plastic Egypt Ship
Carved Smaller Cartagena
Cast Resin Knight
Large Hun Warrior w Marble Base
Bonhomme Richard Ship Model
Indian Print
Bella Bisque Warrior
Loading Canon Figure
Toledo Samurai Armor Japonesa Figure
Toledo Samurai Helment
Ceramic Samurai Warrior
Poseidon Statue
Hawaiian Ash Statue
Summit Collection Samurai
Model Dress Sword Mini
Mexican God Figure
Maya Warriror Statue
Drummer Boy
Chichen Itza Statue
Papo Samurai on Horse
Samurai Model Helmet in Case
Pirate Nutcracker
Pirate Figures Cast Plastic (4)
Plaster Statue Samurai Large
Ceramic Ninja
Var. Small Pirates (5)
Duncan Royale Captain Morgan
Fort George Board
Flag Minitatues (3)
Sculptures UK Scot
Peggy Nisbet Doll
Melody in Motion Pirate Radio
Ceramic Soldier Statues (8)
Michael Garman Indian Statue
Veronese Tribes of the World Mohawk
Confederate Infantry Statue Tall
Cast Iron Grant Doorstop
Royal Crown Confederate Statue
American Porcelain Decanter (2)
Michael Garman Frontier statue
Red Mill Statues (7)
Castagna Davey Crocket etc Dolls (17)
Two Frontier Ceramic Statues
Ruggeri Horse Soldier
Buffalo Bill L.C.L. Statue
Morgan's Dagger
Flags Miniature Set (2)
Cast Plastic Civil War Figures
Ceramic Pilgrims
Patriotiques Paul Chang (2)
Handcarved Mini Rebel
Civil War Ceramic Soldier
GeoBra Playmobil Cowboy & Indian (2)
I. Jones Statue
George Custer Chalkware Head
JEB Stuart Glory in Gray Plate
Boyds Bears Civil War (2)
Pewter JEB Stuart
Flintlock Miniatures (2)
Brotherhood Neil J. Rose Statue
Legends of Glory Robert E. Lee
Civil War Action Figure
Civil War Plastic Soldiers on Horse (2)
Ceramic Lefton Soldiers (3)
Ship's Captain Lamp
Totem Pole Ceramic
Remington Print
Cast Horse Statues
Ceramic Busts (3)
Space Center Model
Wall Plaque Ceramic
Indian Small Busts (4)
Ceramic Soldier Statue
Indian Trivet
Indian Avon Stein
Fort McClurg Plate
Indian Collector Plates
Chief Joseph Plate
End of Trail James Earle Fraser Repro
Totem pole Wood
Ceramic Elk
Civil War Statue Flag
Indian Statue APSM Bros.
Good Marksmanship and Guts Print
Morning Herald Page 1888
RJ Moore Frontier Statue
WWI Doughboy Statue
Berkeley Tank Toy
Iwo Jima Statue
Mexican Stone Figure
Michael Garman Chopper Pilot
Pancho Villa Decanter
Native Archer Statue
Plastic Buffalo
Ceramic Asian Statue
Marx General Custer
Gibbs Living History Custer's Last Stand Set
Pair of Carved Native Figures
Gun Cardholder
1820 Marbles
Hawaiian Canoe Model
Bamboo Ship Model
Bendy Honk Kong Indian Toy
American Heroes Mortar Power Statue
Magnum Creations Soldier
Hagerstown Suns Custer Bobblehead
Michael Garman Paratrooper (2)
60th Anniversary Salute D-Day Statue
Vanmarx American Heroes (2)
Bermuda Gold Give Away
Our Sons Brothers Friends
American Heroes Statues (4)
American Heroes Soldier Statue (2)
Sitting Indian Cermaic Statue Large
Air Force Pen Holder
Indian Figures (3)
Indian Figures (2)
Richard Masloski Statue Large
Indian Horse Statue Ceramic Large
Leonardo Collection Indian Statue
Pop Culture Paperweight
Bobblehead Deer
20th Airforce Plaque
58th Bomb Wing Plaque
Gemmy Rockin' Randall Washington Redskins Singing Doll
21st Century Toys Motorcycle with Sidecar
Quartz Seth Thomas Mantle Clock in Brass
1955 Pontiac Star Chief Platinum Collection
Tank Toys (4)
Vintage Desk Telephone
Metal Canon Toy
Lighted Slide Viewer
Covered Wagon
Miniature TV
Steam Engine Train Echo
WWII Bear Stamp
Kettenkrad with Trailer
Monfort Original Indian Statue
Hopi Katchina Doll
Sand Postcard
Number One Collection Indian
Marwal Indian Bust
Neil J Rose Statue
Large Ceramic Indian Head
Rolling Thunder John Pyre
Largo Statue
Ceramic Indian
Tribal Spirits Buffalo Hunter
Indian Head Bust in Ceramic
Indian Figures Various (4)
Indian Bears
Monfort Indian on Horse
Tribes of the World Zulu Man
Ceramic Indian
Tom Clark American Indian 1989
Mudhead Katchina (2)
Monfort Indian (2)
Indian Candle
Old West Visions Buffalo Horn Indian (2)
Cray Horse Corczak
Metal Statue Indian on Horse
Var. Ceramic Indians (3)
Provincial Ceramic Indian and Horse
David Geenty Mighty Sioux Warrior
Ceramic Chief
Tribes of the World Sioux Indian
Rusty Phelps Indian Statue
Buffalo Hunter Statue
Indian Figures (5)
Frontierland Cheyenne Warrior
Indian Figures (3)
Monfort Chief
Indian Chief Ceramic
Cavalry Officer Figure
Summit Collection Civil War Cavalry
Michael Garman statues (2)
Largo Statues (2)
Terrence Patterson Cavalry Statue
Sass in Class Civil War Statue
Monfort Civil War Cavalry Statue
Monfort Rough Rider
Cavalry Officer Mike Roche
Lewis and Clark Decanter
Ceramic Indian War Figure Paintable
Jim Ponter Cavalryman Statue
C. Kauba Bronze Statue
Teepee Statue
Cermaic Cast Horse
Monfort Civil War Soldiers (3)
Michael Garman Civil War Statue
Trooper of the Plains Frederic Remington Statue
Indian War Statue Cavalry Old Bill
Trad. Train Set
Ship Models (2)
Angel Statue
Bishop's Palace Canon Model
Spanish Canon Model
Moroccan Canon Model
Cast Iron Canon Model (2)
Alamo Canon Model
Fort McHenry Canon Model
Mini Canon
Penncraft Canon
Small Canon Model (2)
Brass Canons Var. (25)
US Cavalry Man in Frame
Masterworks Fine Pewter Great Spirit
Masterworks Fine Pewter Peace
Masterworks Fine Pewter Kiowa Dancer
Masterworks Fine Pewter Good Hunting
Masterworks Fine Pewter Messenger
Masterworks Fine Pewter Buffalo Dancer
BKS Pewter Figures (4)
Pickett's Charge Pewter
MWFP Pewter Miniature
Sedlow Pewter Figure
Hudson Pewter Miniature Figures (6)
Hudson Pewter Miniature Smaller (3)
Chilmark Pewter Hopi
Chilmark Pewter Gray Ghost
K/S Pewter Soldiers (4)
Superior Perth Pewter Indian
Misc. Pewter Minature Figures (5)
Del Prado Horse Figures (27)
Del Prado Minatures (8)
TNC 92 Gen. John Hunt Morgan Minature
Frontline Horse Figures (5)
Valley Miniatures (2)
World of Metal Buffalo Soldier
JR Pewter Horse
Veronese Knight (2)
Britain Horseman
Allen Jesse James Figurine
Mike Stelzel Figure
Ranger Mosby Figure
Misc. Minature Figures (2)
Hannibal Pewter Figure
John Mosby Vanmark large
Robert E. Lee Leading the Way
Fallen Heroes Memorial Pony
Cast Door Stop Horse
John Wayne Cold-Cast Bronze
Knight on Horseback
Home Accents Indian
Home Accents Cowboy
Winnebago Tribe Teepee Souvenir
On the Hunt Indian Statue
Mongolian Horse Statue
Plastic Indian Statue
Cherokee Shielf Souvenir
Seminole Spear Souvenir
Wooden Bow and Quiver Arrows
Plaster Custer Bust (As is)
Britain Mosby in Box
Ride to Glory Horse Figures (3)
The Real West Horse Figures (3)
Frontline Horse Figure
John S. Mosby Peter Hicks Figure
Collector's Showcase Mosby's Rangers (4)
Western Plains Indian Bow and Arrow
Action Man Boxed Figures (4)
Time Silhouette Boxec Figures (4)
Time Silhouette Boxec Figures (3)
G.I. Joe Boxed Figures (3)
Roman Empire Boxed Figure
Twisting Toys Boxed Figure
Napoleons Imperial Guard Boxed Figure
Karl Donitz Boxed Figure
Ariel Sharon Boxed Figure
PVA Korean War Boxed Figure
Henri French Army Boxed Figure
SAS Sniper Boxed Figure Evan
Sideshow 2nd Regiment Legion Boxed Figure
Apache Chiricahua Boxed Figure
Action Man Single Boxed Figures (2)
Blackbeard the Pirate Boxed Figure
Action Man Horse
Hartland Plastics Indian on Horse Figure
Action Man Breast Plate Armour
Action Man Boxed Uniform (2)
ACI Roman General Costume
Genghis Khan and Horse
Chronicle War Journalist Boxed Figure
Falkland Islands Boxed Figure
G.I. Joe Boxed Figure Nesei Soldier
G.I. Joe Boxed Figure Australian Jungle Fighter
G.I. Joe Boxed Figure General Patton
G.I. Joe Boxed Figure Navajo Code Talker
G.I. Joe Boxed Figure Battle of Okinawa
G.I. Joe Boxed Figure Vietnam Door Gunner
G.I. Joe Boxed Figures (12)
G.I. Joe Boxed Figure Douglas MacArthur
G.I. Joe Boxed Figures (2)
G.I. Joe Footlocker
G.I. Joe Boxed Figure Medal of Honor Audie
SBS Special Boat Service
Ultimate Soldier Boxed Figures (20)
The Peace Forces Boxed Figures (2)
Fidel Castro Boxed Figure
Dragon Boxed Figure Doc Peterson
Hero Movie Action Figure Qin Dynasty
303 Toys Spear Hoplite Boxed Figure
WWII German DAK Panzer Figure
WWII Bernard Law Boxed Figure
Toy Soldier Workshop Boxed Figure
Boxed Figure Russian Paratrooper
Boxed Figure Armed Forces Sniper
Taped Up Box Figure
Bayonets Boxed Figures (10)
Ultimate Soldier Kingtiger Tank
Forces of Valor Tanks (3)
Dragon Luftwaffe FLAK Gunner
Ultimate Soldier MiG Plane in Box
New Ray Plastic Planes (6)
Danbury Mint Corsair Plane
Danbury Mint P-38
Lockheed Martin F-104 Paperweight
Road Champ B-29 Mini Plane
Cast Iron Horse and Buggy
Large Metal Planes (3)
Wooden Model Plane
Heavy Wood Model Plane
Ultimate Soldier Macchi C.205
HM BF 110G-4 Plane
HM J-7D
HM F-100D
HM Douglas Dauntless
HM Lockheed L-1049G
HM Grumman F3F-2
HM B-24 Liberator
HM Curtiss SB2C Helldiver
HM A-4B Gladiator
HM Japan T-4
HM Boeing F4B-4
HM Stearman PT-17
HM McDonnell F-101
HM Bristol Beaufighter
HM A-26B Invader
HM Douglas A-20
HM Douglas A-26 Invader
HM F-105 Thunderchief
HM F-102A Delta Dagger
HM F-106A Delta Dart
Corgi Medium Planes (5)
Corgi Large (2)
Corgi Guadalcanal Plane
Oxord Aviation Boxed Planes (10)
Air Force 1 SU-35
Falcon Models (6)
War Master Model Plane (2)
Dragon B-29 Superfortress
Z-9 Helicopter
11B Model Plane
AC313 Helicopter
V-1 Flying Bomb
Revell Vickers
Road Champs Die Cast Collection
Small Box Plane Witty Ilyushin Plane
Small Box Plane B-29
Small Box Plane KC-135E
Small Box Plane Dover C-5 Galaxy
Armour 1:100 (4)
Xluft Gotha
Small Box Plane ixo
War Master APF0026
Model Power Small Box Plane C130
Redbox 12pc. Die-Cast Planes (2)
small box plane boeing
Assorted Planes in Plastic (14)
007 SKYFALL
IXO Model Planes (2)
Christmas Express Train Set
Dragon P-47D-11
Wings of Texaco Gamma
72 Aviation Short Tucano
Dragon PLA J-20 Stealth Fighter
Dragon Ju87G-2
Tribute to Valor Pearl Harbor (3)
Easy Model Me.163
Sky Models TBD-1 Devastator
Corgi Warbird
Musashi Yamato Battle Ship
Forces of Valor Battleship Bismark
MRC Tiger UHT
Military Classics Ships (4)
IXO Junior Planes (11)
Postage Stamp Planes (30)
Postage Stamp Planes Medium (4)
Postage Stamp Planes Larger (3)
Hallmark Legends of Flight (3)
Maisto Flyers (3)
Model Power Airliners (3)
Sky Guardians Gloster Javelin
Corgi Planes (2)
Model Power 6411
UH-34
Corgi Helicopter
Sky Pilot Bell 206
Sky Pilot Sikorsky
SkyMax Lavochkin LA-5
Sky Guardians Hawker SeaFury
Italeri Plastic Box Planes (14)
HM Huey Frog
72 Aviation Gnat
Wright-Patt Boeing
Signature 1920 White Van
King and Country Imperial Japanese Navy Figure
72 Aviation DHC1 Chipmunk
Alenia T-100
Dragon P-3C Orion
Maisto Tailwinds (5)
Misc. Planes (5)
Misc. Planes (7)
Ace Legend Fokker D VII
IXO Planes (4)
Wings of the Great War (3)
Wings of the Great War Small (4)
Easy Model Plane
Small Plane
Wolf Print
Owl Garden
Ultimate Soldier Mac-V-Sog
G.I. Joe (4)
Schleich Knights (2)
Canodo Alex the Great
Trojan Legends (2)
Dragon WWII Action Figures (29)
Dragon Figures (8)
Elite Force (24)
Dragon Figures (5)
Ultimate Soldier Boxed Figures (7)
Bagged Plastic Soldiers (2)
Soldiers of the World Boxed Figures (42)
WWII Luftwaffe Figure
WWII John Colman
Clearbox Action Figures (3)
Power Team Figure (5)
Military Figures (2)
Cowboy Frontier Map and Book
Tribute to Valor Figure
Geronimo No Doll
M1904 Saddlebags
Indian War Saddlebags
M1885 Saddlebags
Indian Wars Haversack
M1885 Cavalry Canteen Jesse Stark
Rock Island Arsenal Saddle Girth
1885 Haversack
1872 Custer Style Shoemaker Bit
Old German Beer Sign
John Wayne Plaster Statue
1995 Red Cloud Statue
American Porcelain General Lee
Knight Pacific Giftware
Hernando Cortez Sword Replica
MGC Army 1860 Colt Replica
MGC Cavalry Model Colt 45 Replica
Frontier Model U.S. Cavalry Colt 1874 Replica
Uberti Collt 1st Model Dragoon Italian Replica 1975
Navy Colt .36 Replica Japan 1960s
Colt Scout Replica
CMC Remington New Model Army 44 Replica
Unmarked Black Powder Cap and Ball Pistol
US Civil War Buckle
Brass US Buckle c. 1886
Custer Era Brass Eagle Buckle
Custer Era Brass Eagle Buckle replica
NCO Eagle Type Buckle
Mexican War Militia Buckle replica
Indian War US Buckle with Pin Rare
Brass C.S.A. Buckle
Indian War Casing Relics from Fort Bowie
Key West Canon Ball Pirate Relic
Minature Trench Art Knife
Maxam Indian Feather Knife
Indian Theme Knife (2)
Wild West Bowie Knife Buffalo Bill
Handmade Buck Knife (2)
Handmade Buck Knife
Miniature Sword in Scabbard
Civil War Union Saber Miniature
Thomas Lanphier Autograph Article
National Motor Museum Mint Auburn Model
Ski Crystal Statue
Jada 1960 Impala
John Wayne American Treasury Mint Coin
Russian Leaders Nesting Dolls
Franklin Mint Antique Car Collection
Landmarks of America Coins
Centennial Coin Collection
Coin Collection in Case
Commemorative Coin Collection in Case
Custer's Last Stand Centennial Coin
Cumberland Sesquicentennial Coin
Rev. War Buttons Colonial Craftsmen (2)
Disney / Epcot Coins
Indian War Officer's Eagle Buttons
Asahi Katana and Wakizashi on Stand
Indian War Shell Casing Relics various Forts
Large Replica Knife
Set of 3 James M. Kalman signed Indian Prints
German Nutcracker
Oryon Hand Painted Figures
Veronese Studio Collection (2)
Sandie Wine Indian Wars Belt Buckles (2)
Pearl Harbor Ship Models (2)
HM Nakajima B52N Plane Model
Sky Defender B58A Hustler Model Small
Boeing Plane Model
King and Country Crazy Horse
King and Country Jeb Stuart
Blackhawk Captured
Myths and Legends Knights (2)
Kronprinz Nathan Brittles
Veronese Legionaire Roman
Chinese Flag
35 Star Pennant Flag
Zulu Knobkerry and Assagai
Ceremonial Plains Indian War Club
Antique Sioux Skull Crusher
Vintage Imperial Hunting Knife
Turtle Mountain Chippewa Peace Pipe Tomahawk
Vintage Chippewa Peace Pipe Tomahawk
Unopened box Frankford Arsenal 50 Caliber Cartridges
Pocket Knives (2)
Indian Wars era Saddle Blanket
Fort Lincoln Relics in Case
Apache Arrow Heads in Case
Indian War Spencer and Henry Shellcases Fort Fetterman
Fort Fetterman Indian War Bullet Relics
Cavalry Regiment Enamel Pins
Toy Cars
Johnson Gasolene Pump Minature
Cotswold Action Figures (4)
Aurora Plastic Knights (2)
Wooden Ship Models (2)
Scare Fly Cotton
Belt Buckles in Wine Box (11)
Nassau Royale Decanter Large
Bouchard Pere and Fils Wine Box
Happy Hands Towel
Doll Uniform
Ceramic Soldier Figures (3)
Set of 4 Musician Figurines
King and Country Remember the Alamo
King and Country TRW088
Britains Confederate Private
King and Country RTA003
King and Country RTA052
King and Country TRW036
King and Country RTA004
Mignot Attila Figure
Toy City Uniforms (2)
All the Queen's Men Miniatures (3)
Dutkins' Minatures (11)
Unmarked Miniatures in Plastic Boxes (31)
Tradition 5 Minatures (2)
27x Devereux etc. Pewter Minatures
Minature Pewter Vikings (2)
Timpo Civil War (11)
Britains Plastic Civil War (6)
Pewter Cherokee
Britains Knights
Soldiers of the World Rough Riders
Soldiers of the World Siege
World Peacekeepers (5)
WWII Action Figures (2)
Soldier Story (2)
WW2 Boxed Figures (5)
Brotherhood of Arms Boxed Figures (9)
Time Silhouette (5)
Dragon Boxed Figures (4)
Sideshow Boxed Figures (2)
Boxed Corps of Discovery Figure
American WWI Figure
In the Past Toys
Various Action Figures no box (10)
Elite Brigade no box (12)
Tribute to Valor Figure
Armour Action Figure
WWII Figure
Amelia Earhardt
Dog Soldiers (3)
General Custer Boxed Figure
Pawnee Figure
Feldmarchalls of Germany
Time Silhouette Ninja
Samurai Boxed Figure
Marie Figure
Imperial Japanese Paratrooper
Corgi War Figure
Andrew Jackson Figure
Japanese Infantry Figure
Viking Figure
Imperial Seaman
ODIN Marx Figure
Bagged Figures (3)
Small Bagged Figures (5)
Various Small Unboxed Figureines (8)
Various Unboxed Action Figures (24)
Gas Pump Ornament
Minture Frontline Army Figures
Apache Fort and Figurines
Box of 5 Unboxed Figures
Box of Cast Indians Figurines
Various Historical Buttons
Particle Board Desk
Waterloo Metal Work Bench
UP LIFT Motorcycle Jack
Dog Crates (2)
Dog Kennel
Air Compressor
Weed Eater Blower
Swing Arm Lamp
4 Barstools
Handcart
Craftsman Toolbox Empty
Tuff Box Toolbox Empty
Foot Pump
Worx Blower
Aluminum Ladder
Air Inflater/Compressor
Metal Rakes (3)
Wooden Ladder
Pole Pruner
Bow Saw
Pruners
Hi-Lift Jack
Clothes Rack
Queen Sized Bed Frame
White Wood Desk
White Wood TV Armoire
Sylvania TV
White Whatnot Shelf
Shoe Rack
Bed Backrest
White Bedside Table
Wooden Corner Shelf
Wooden Mirror Shelf
4 Framed Prints
Fish Coat Rack
Suitcase Stand
Cat Stairs
Pair of Twin Bed Frames
Nightstand
Pair of Olde Time Prints
Bissell Turbo Sweep
MacGabee Folding Camp Chairs (2)
Large Bed Print
3 Painted Birdhouses
Chest of Drawers
Army Wool Blanket
Tiger Print
CSA Lamp
Ceramic Lamp
Running Bucks (Curtis Christensen)
Stuffed Animals
Wool Shirts, etc.
Single Bed Frame
Wooden Dresser
TV Stand
Wooden Rocking Chair
Green Candle Sconce Lamp
White Wood Mirror
White Bedside Lamp
Animal Prints (4)
Lenox Collectors Birdhouses (set)
White Whatnot Shelf
Various Small Knick Knacks
Wysock Prints (2 unsigned)
Kool Operator Fan
Canister Shop Vacuum
Wooden Whatnot Shelf
Bissel Steam Cleaner
Pair of Single Throws
Pair of Wedding Quilt Throws
Beanie Babies in Basket
Hoover Steam Vac
Metal Quilted Teddy Bear Artwork
Wooden Bookshelf (bathroom)
Table, Chairs, Benches
Rever 8mm Projector
JCV Cassette Boom Box
Brother Sewing Machine
Meerchaum Pipe
Lenox Elephant Calf
Andrea Elephant Figure
Goebel Figures
World of Minature Bears (7)
Captivating Cats (2 Shelves)
Boyd Mulligan
Boyd Will B. Missing
Boyd Cranston
Boyd Muffin Blueberry w Candle
Danbury Cat-astrophe
Party-Lite
Pampered Chef Cookie Press
Ceramic Dip Chiller
Blue Gray Picture
Handmade Mice Dolls (3)
Mr. Coffee Latte Maker
Boyds Samantha Porcelain Doll
Handmade Doll Indian Maiden
Handmade Doll Gypsy
Handmade Little Girl Kayla
Danbury Mint Asian Figures (4)
Simple Blessings Figures (3)
Amish Country Collection Hand that Gives
Amish Heritage Collecdtion Communion Service
Amish Wagon
Amish Heritage Collection Quilt Figures:
Feeding the Chilckens
First Kiss
Taking Down the Clothes
Jacob and Toby
Autumn Leaves
Katie and Beth
Caroline
Katie's First Quilt
Best Friends
Sledding Together
Rebecca and Sam
Mother's Little Helpers
Caroling
Ellie and Benjamin
Sadie May's Hungry Geese
Amish Heritage Sign
The Miracle of Spring
Aaron and Caleb
Sarah and Maggie
The Pump
GE Mini Fridge
Panasonic Microwave
Ribbon Lawn Chairs (2) *As Is
Doggie Door
Cat Door
Bass One Mag Fishing Pole
Bass Pro Shops Rod & Reel
Alpha Shakespeare Fly Rod
Shimano 100Q Fishing Rod
Shimano Quickfire
Shimano 200Q
Ranger Hip Boots
Proline Hip Waders
Stream Design Fishing Vest
Fishing Bag with Reel and Accesories
Box of Flying Lures
Plano Tackle Box FULL
Tackle Box Seat FULL
Tite-Lok Fish Finder Holders
Orvis Graphite Rod in Metal Case
Feather Brand Paddle
Living Room Set
Lazy Boy Crandell Recliner
Panasonic Flatscreen HD Television
Black Television Stand
LG DVD Player
Joanne Happ Apple Harvest Print
Joanne Happ Harpers Ferry Print
Imedesign Shelf Clock
Candle Sconces
Lamp
TV Trays
Hems Vacuum Cleaner
Foldup Wooden Side Table
Cabin Sweet Cabin Frame
2 Cordless Telephones
Several Smalls
Fireplace Tool Set
Arbes Mink Stole
Mink Collar (4)
Small Grey Mink Collars (2)
Heartland Print by Charles Wysock
Wooden Heart Bench
Crate and Barrell Plates
4 Coffee Mugs
White Bowls 4
White Bowls Large
Hamilton Beach Automatic Roaster Oven
SmartPot Crock Pot
LaMachine Food Processor
Rowe Pottery Half Gallon Crock
Rowe Pottery Pig with Handles Crock
Rowe Pottery Small Pig Crock
Rowe Pottery Pig Form Crock
Rowe Pottery Small Butter Crock
Electric Fryer
Electric Hand Mixer
Pyrex Nesting Bowls
Drinking Glasses
Grill Utensils
2 Anchor Baking Dishes Clear
George Forman Grill
Lemonade Pitcher
2 Brita Pitchers
Keurig Coffee Maker
Electric Wok Red
Pressure Cooker
RevereWare Pots & Pans Set
2 Gallon Stock Pot
Sauce Pan
Corsair Silverware Set
Town and Country Knife Set
West Bend Mixer
Pyrex Measuring 1 Cup
Pyrex 2 Cup
Toastmaster Toaster Oven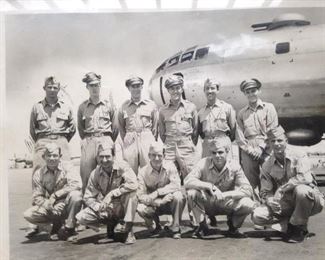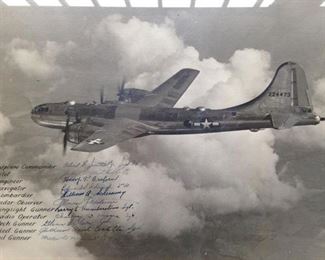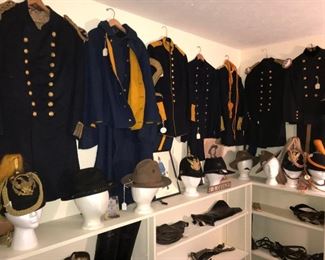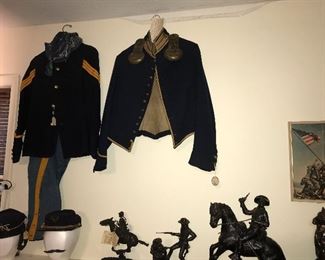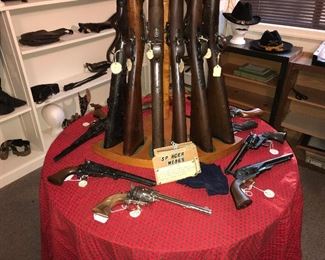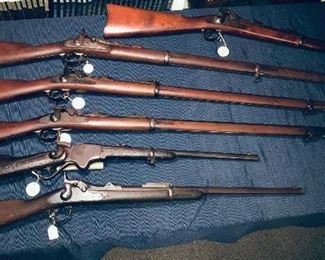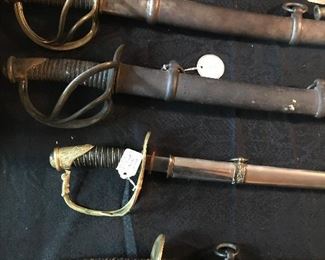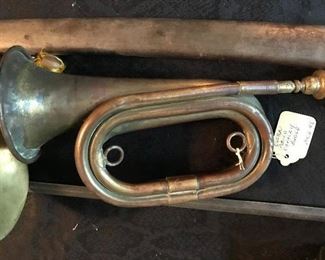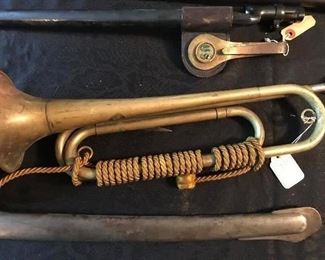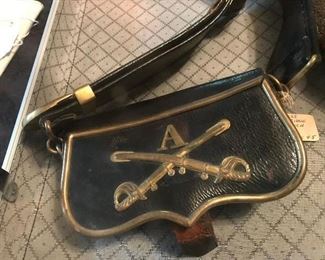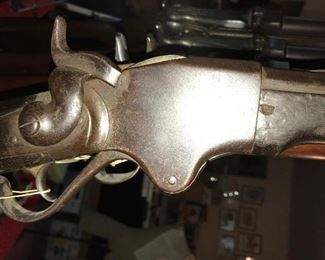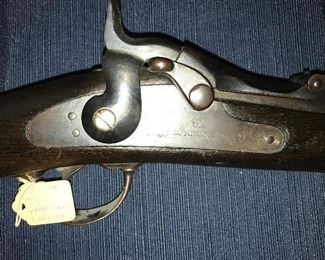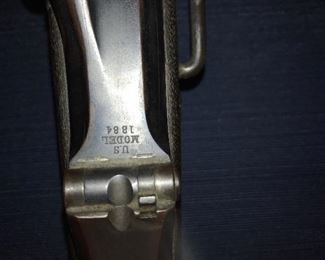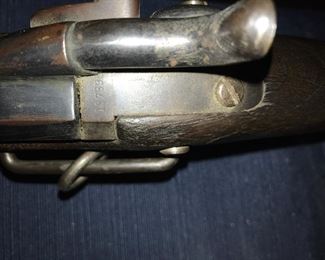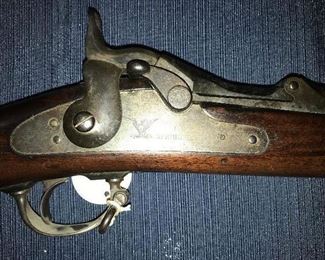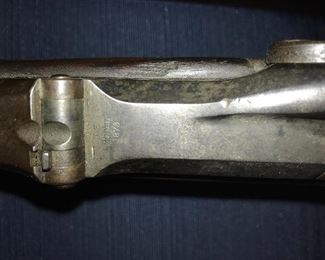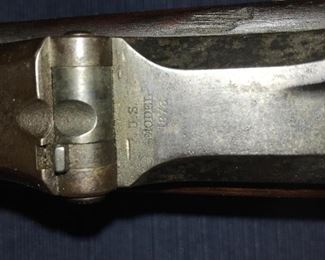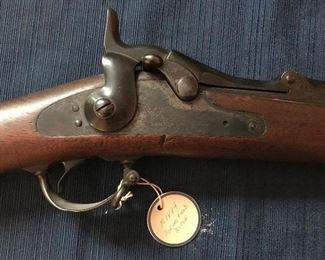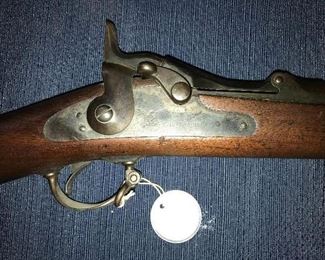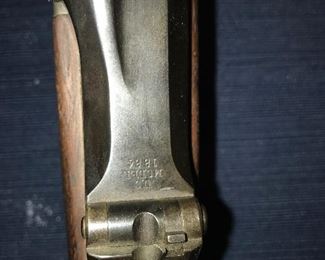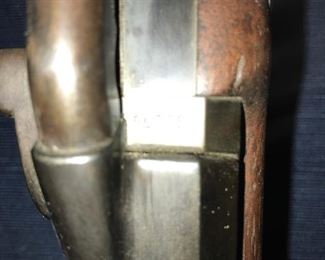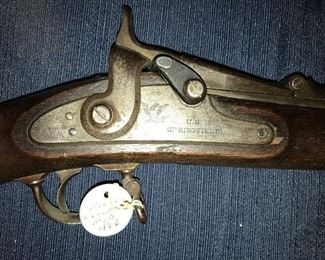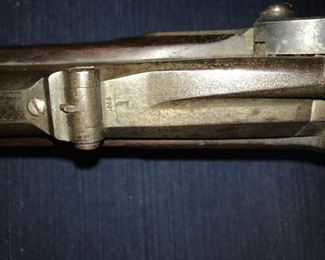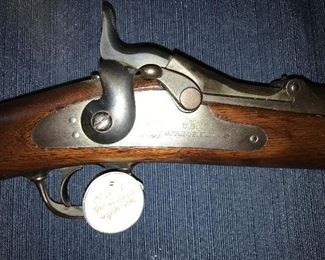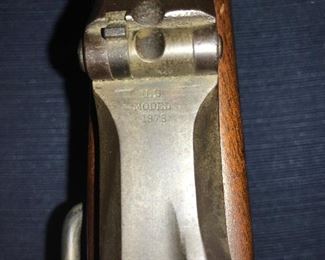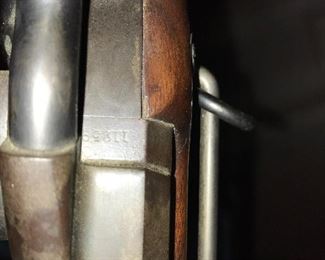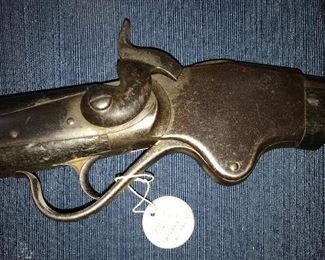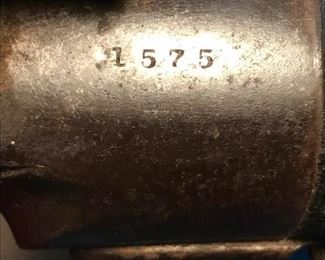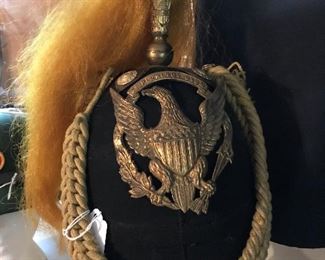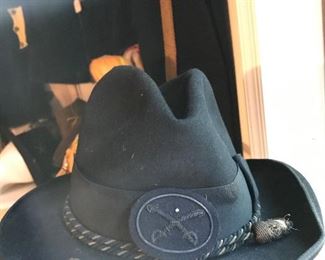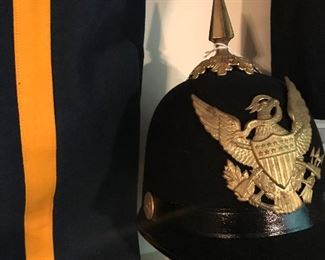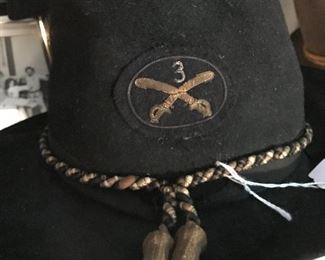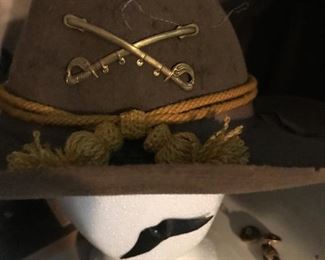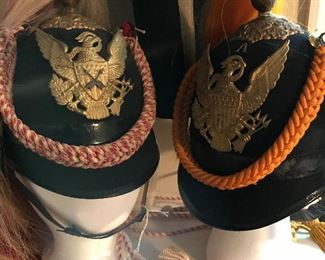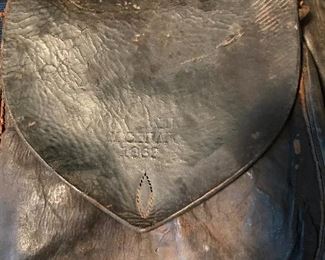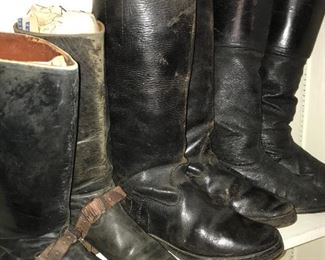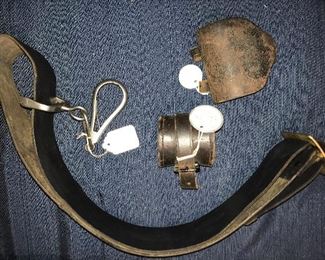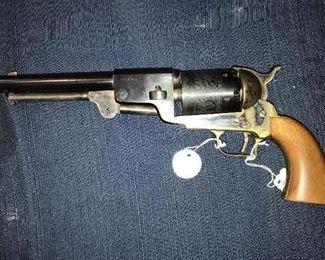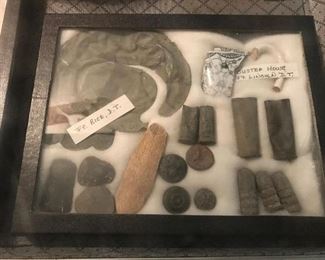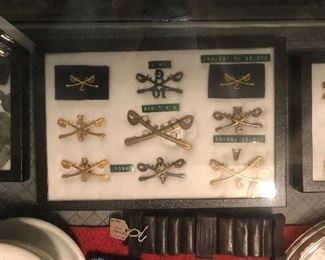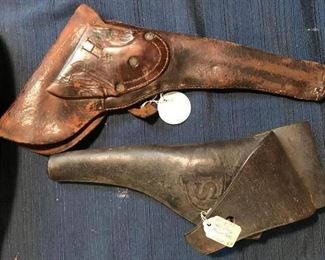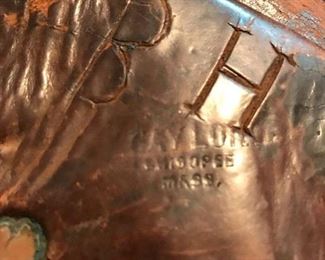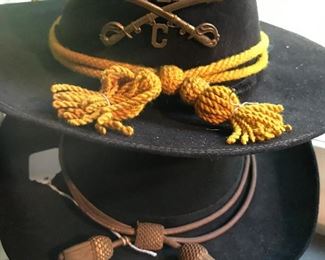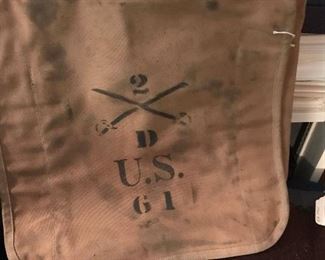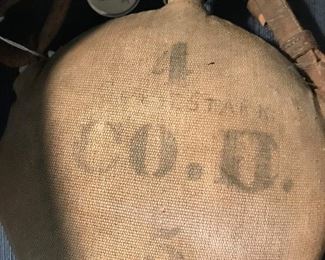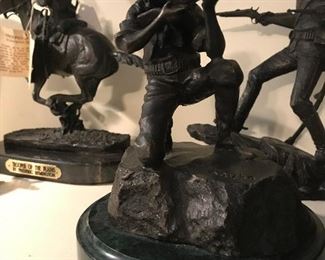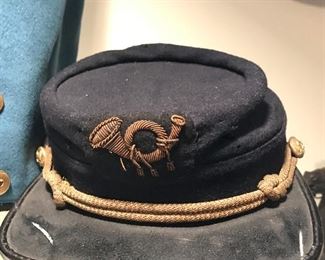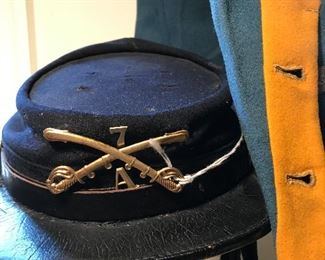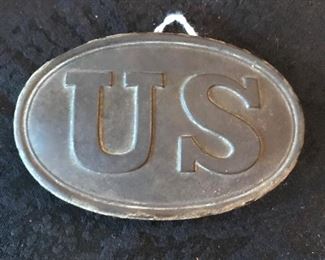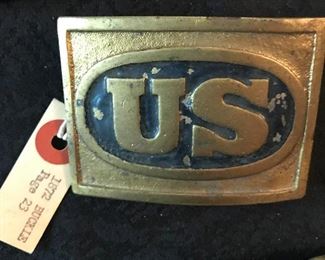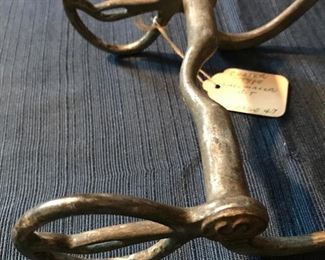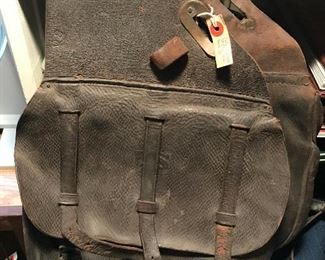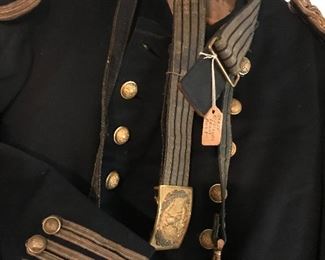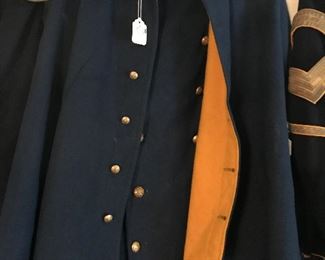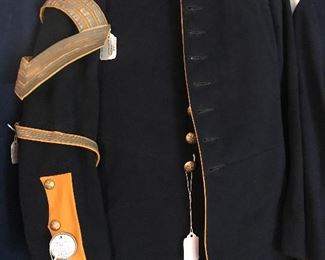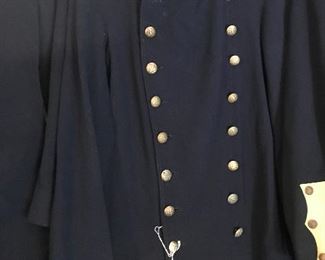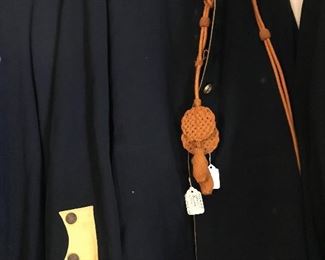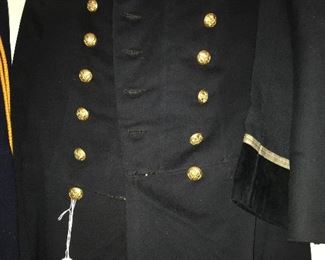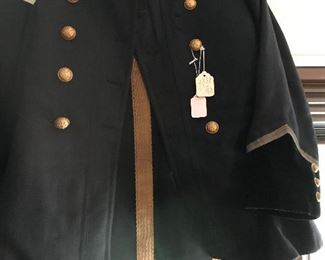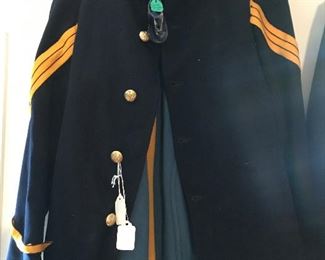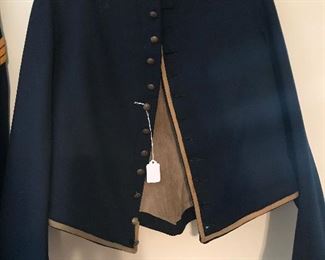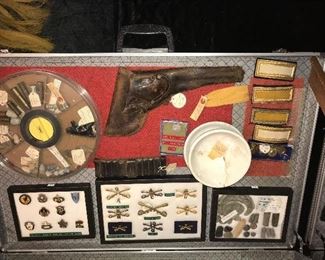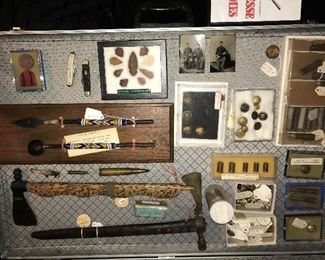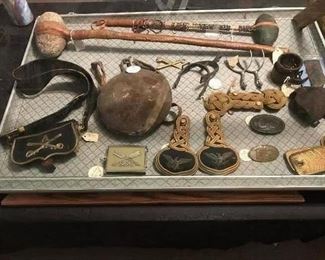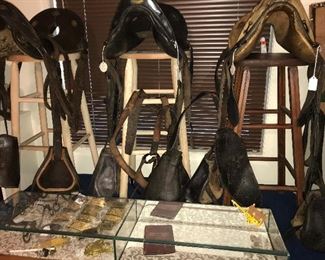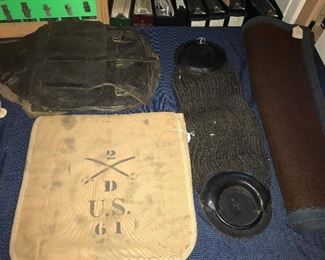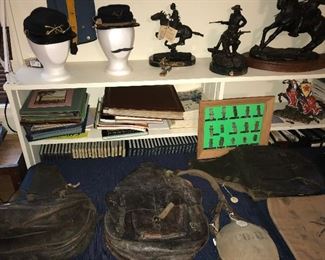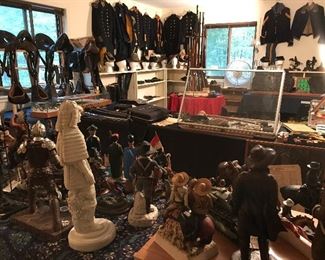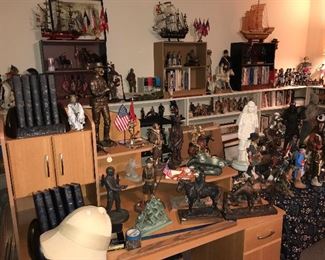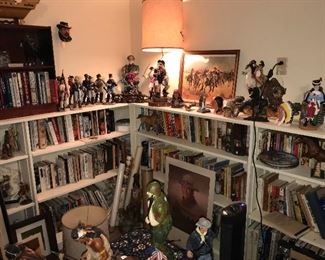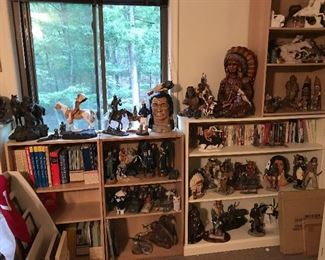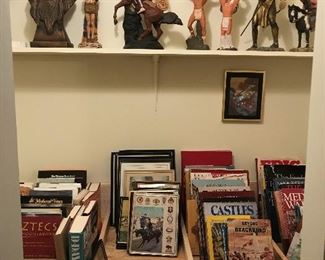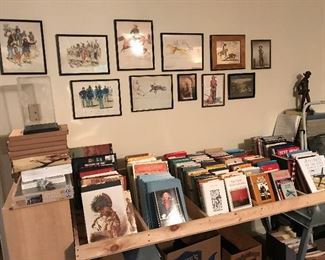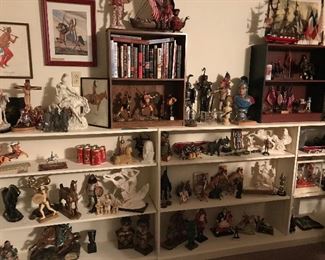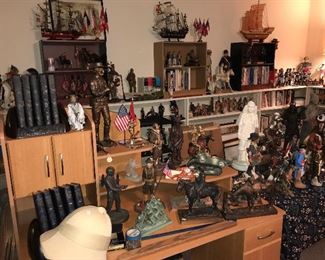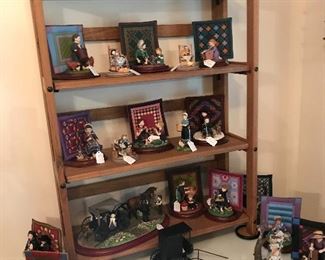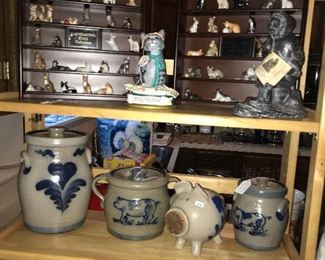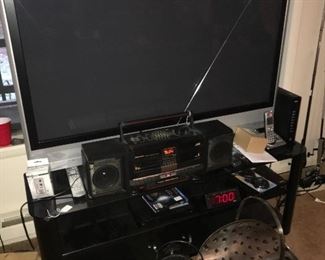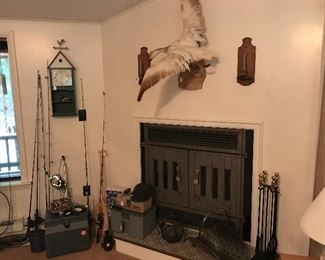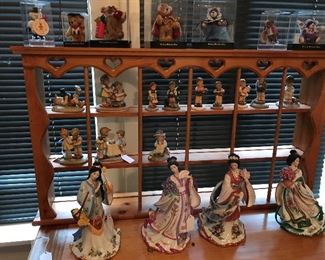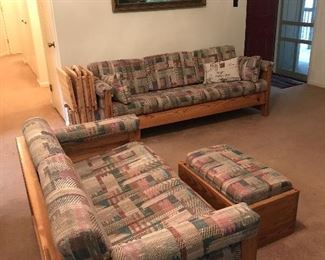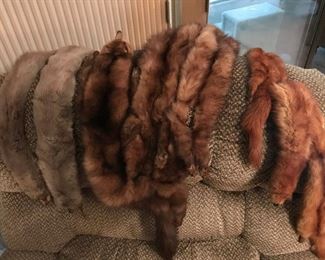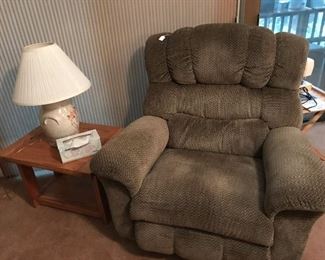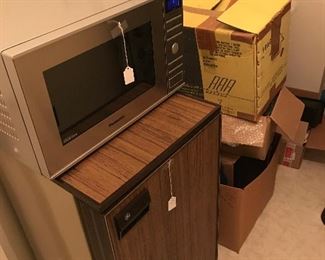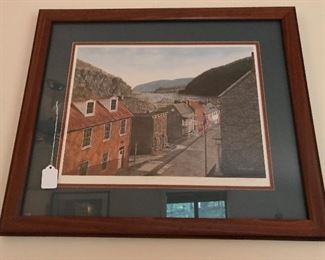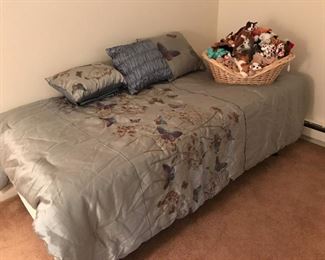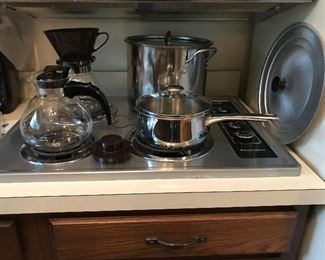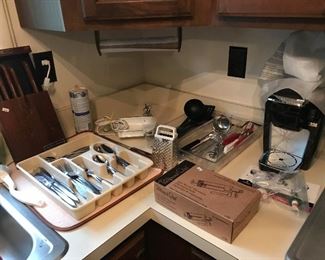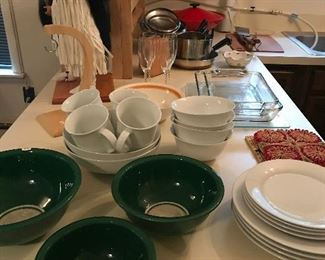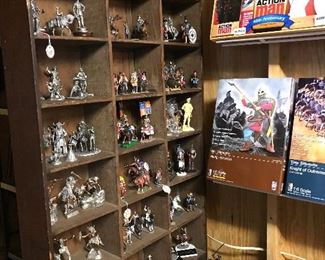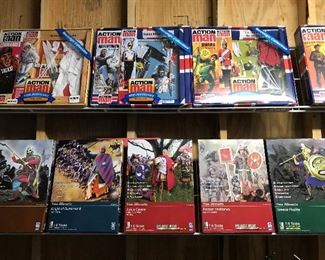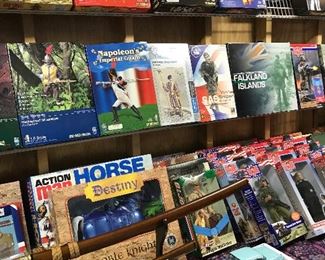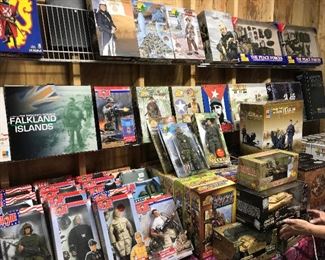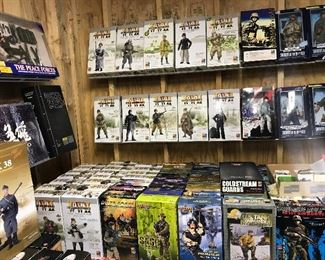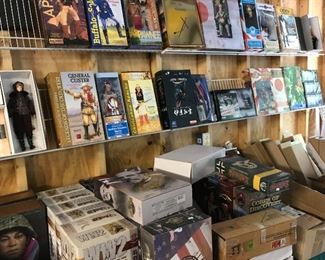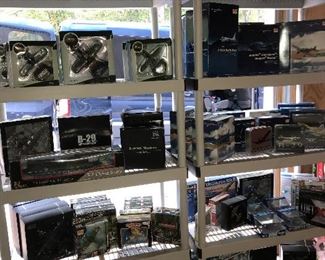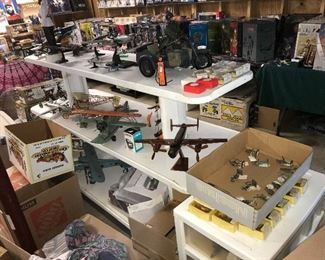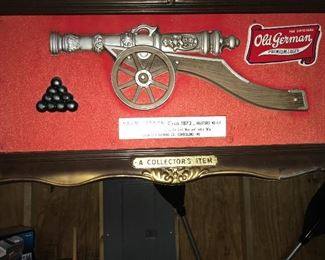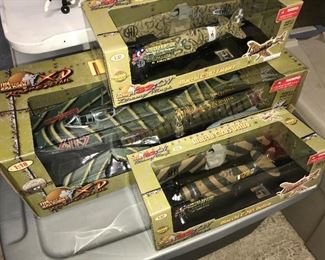 Thank you for using EstateSales.NET. You're the best!