Again L.A. - CULVER CITY 90 Year ESTATE SALE - 75 % OFF EVERYTHING!
estate sale
•
3
day sale
•
sale is over
Terms
Cash - CC Does Not Work At This Location - No Resale Accepted. Sales Tax applies to all purchases.
.
Friday is Full Price (Sales Tax Applies), Saturday is 50% Off (Sales Tax Applies); Sunday is 75% Off (Sales Tax Applies); Monday we will be accepting sealed bids for buy out. Vintage Ham Travel Trailer, Gold, and Silver are exempt from Discount Schedule.
.
ABSOLUTELY NO TELEPHONE SALES - No Exceptions! DO NOT EVEN CALL. No Pre-Sales.
.
Numbers/Sign Up Sheet Policy: We do not have an official list. We do not believe in night before lists as they are unfair. Our policy has always been first come first serve - First person there starts a list and stays. Same for the second and third and so on. If you arrive in the wee hours (we ask you to be quiet) and discover a BS list and no one around...you have our blessing to trash the list. We will utilize whatever list the group gives us in the morning. Thank you.
Again L.A. is on Facebook go to
http://facebook.com/againla
We have sold a ton....and we have a TON to go! :-) That is the beauty of a crazy overflowing collector hoarder sale! So much fun stuff...and just a few days to make it all move!
SUNDAY IS 75% OFF EVERYTHING!
This is the estate of a very special lady who was a well known and well loved part of the Culver City community. This is the estate of Bessie - a cute elfin lady who like her mother lived to be 90! Bessie began life with a challenge - she was diagnosed as a toddler as being intellectually disabled. Per the norm of the day - Bessie was enrolled in a mental health facility for boarding and schooling in being able to care for herself to the best of her ability. Her mother went to visit her every weekend and tried her best to maintain a connection with her daughter - even checking out of the facility for holidays and family trips. At 20, Bessie came home to live with her mother and remained at her mother's home for the duration of her life. After coming home - Bessie became a volunteer with the Elder Program in Culver City among other programs and was very active and made many friends. She accompanied her mother to Antique and Collectible shows around Los Angeles where they both collected many fun interesting items. Even though she operated on an 8 to 10 year old level - Bessie continued to live in her mother's home when she passed 20 odd years ago. The family thinned out the home's contents after her mother passed - but Bessie quite contentedly continued to bring "Treasures" home and add them to the contents. Bessie joined her mother in the hereafter earlier this year and after a month of work - we are ready to liquidate Bessie's Treasures!
This sale is overflowing with tons of stuff...literally...every where you look and move...there are fun things, dumb things, vintage things, and antique things! Be prepared to dig through tons of boxes and plan on spinning a bit of time here as there is no way to rush through this sale!. We have just about everything in the house priced - and we have some of the outdoor stuff priced...but there are a ton of things that are not priced in the boxes outside - but we are motivated to sell so prices will be reasonable on the as is and box items! This is the perfect sale for Flea Marketers, Collectors, Vintage Lovers, Practical People, and of course...future hoarders! :-)
---Culver City is very strict about signage - so we will not have as many directional signs as normal. But the property is easy to find!
---We STRONGLY suggest you bring a hat to keep the sun off of you while digging through boxes in the yard! The sun can be a bit brutal...
---We DO NOT get a cell signal here to process - Cash Only. We will hold with deposit.
---Please bring box(es) and packing materials!
WHAT IS THERE?
CASES: Lots of Vintage Costume Jewelry which will be replenished as we sell. Neat old wind up toys, Vintage Razors - including several very cool machine age aluminum and brass razors, Sterling Cigarette case, Hand Tinted Vintage Big Bear Photo in Folk Art Pine Needle Frame, Old Medals, Old Lighters, Gilbert Toy Microscope, Victorian Button Portrait, Compacts, Roosevelt Silhouette, Neat Novelty Lipstick on one end - lighter on other end Lipstick Case Lighter, Fun Faux Pearl Headdress, Small Toys, Vintage Buckles, WWI Spurs, Harmonicas, Victorian Shoe Button Hooks, Glass Figures, 1940s Taxidermy Duckling, Old Steiff including a Rare Steiff Zotty White Teddy Bear, Large Jocko Monkey, Penguins, and other Mohairs (not all pictured), Old Keys, Signed DeVilbiss Pink Peking Glass Perfume, Kay Finch Owl, Black Bauer Ring Tumbler, Kiddles, Other toys, Banks, and Misc, Wind Up Mrs Potato Head, Vintage Novelty Alcohol Hand Heat Bubblers, and a host of other small items!
BAG LOTS: Lots and lots of Bag Lots including Jewelry, Buttons, Rick Rack and Notions, Small Toys, Cute Little Crap, Bolos, Rocks, and More!
SMALLS: Inside: Old Mantel Pressed Oak Clock, Wood Cased Humpback Antique Mantel Clock, Lots of Vintage Salt and Peppers, Noritake Luster Centerpiece Bowl, English Hobnail Covered Pedestal Dishes, Carnival, Roseville, Covered 50s Decorative Urns, Neat Vintage Peach Glass Divided Server with Metal Handle, 30s Nude Chalk Bookends, Chalk and Other Figurines, Paperweights, 50s Colored Glass, Neat Deco Figural Hunter Lamp with Czech Multi-Colored Shade, Several Sets of Mid-Century Drinking Glasses, 30s Cobalt Glass Cocktail Glasses, Hull Swan, Deco Bakelite and Glass Shot Glass Stand, Akro-Agate Owl Toothpick, Teapots, Amber Owl Pitcher, Carlton Ware, Iron End of the Trail Bookends, Rare Romanelli for Metlox Mermaid Vase, Carlton Ware Black Asian Motif Centerpiece Bowl, Neat Monkey Figural Pipe Holder and Tobacco Jar, Cloisonné, Asian Jewelry Chests, Moriage Vase, Antique Mah Jong Set, Brass and Other Metal Figures, Boxes, and Incense Burners, 19th Century Bisque Putti on Boat Centerpiece, Other Asian Figural Smalls, Vases, Boxes, Stone Eggs, Fenton Silvercrest Epergne, Folk Art Prune Man Under Glass Dome, Dancing Girl Figures, Head Vases, English Imari China, Japanese Berry Set, Piano Baby, Large Blenko Vase, Avon Cape Cod, Old Nippon Blue Bird China, Other China Cups and Saucers, China, Hull Puss in Boots Vase, Roy Rogers Cup, 40s/50s Vases, Teapots, Royal Copley, Hall Blue Tea Pot, Serving Ware, Dancing Girl Figurines, Stemware, Antique Silver Tea Coffee Service, Vintage Pyrex and Fire King, Vintage Chrome Appliances, Old Mixing Bowls, Gladding McBean, Bauer, Vintage Kitchen, Jadeite, Figural Pottery Serving Pieces, 70s Kitchen, Huge Old Syrups, Ceramic Dog Collection, Ceramic Horses, Metal Horses, Great Old Cookie Jars including a Fantastic Brayton Wedding Ring Lady, Restaurant Ware, Franciscan Ware, Novelty Banks, Fun 3 Tiki Serving Bowl, Vintage Plastic Ware with Woven Cane Inserts, Neat Vintage Linen Tea Towels, Fantastic 60s/70s Orange and Green Pitcher and Tumbler set, and More!
LIGHTING: Lots and Lots of Lamps Everywhere! Inside you will find Mid-Century Black Panther Lamps, Near Pair of Late 40s/50s Forest Green Horse Head Lamps, A Large Mid-Century Asian Gentleman Figural Lamp with Original Shade, Vintage Mid-Century Desk Lamps, 30s/40s Brass Floor Lamps, Neat 30s/40s Iron Lamp with Decorative Accents and Vintage Shade, Fantastic Old Metal Asian Electrified Garden Lamp, and more!
ELECTRONICS: Old Bell and Howell Cine-Projector from the 20s/30s, Mid-Century Film Projector, Old Slide Projector, Vintage Turntables in Table Top Cabinets, Vintage Reel to Reel Film Editor, Old Tube TV, Small Electronics in Yard Boxes.
FURNITURE: Inside: Fantastic 40s Sofa and Arm Chair with Wood Accents - covered in a completely Granny Tapestry - but would be fantastic in leather or updated fabric, Other Arm Chair, Several Cedar Trunks, Spanish Revival Hutch, Server, Table with 6 Chairs and Leaves - all painted in a Rosemary Green, Neat Bow Fronted Glass Curio, Old Carved Chinese Camphor Chest - Painted Green, Neat Old California Tile Top Tables, Miscellaneous Side Tables, 50s Green Laminate and Chrome Dining Table, Fun 1920s Bar Cabinet Given to the Family by Stan Laurel (No Documentation), Contemporary Rocker with Ottoman, Painted White Bedroom End tables, 4 Poster Painted White Twin Bed with Under Chests, and More!
Outdoors: Lots of Basic Chests, End Tables, Chairs and More - Perfect for you guys who paint furniture or sell primitive/cottage/etc - All priced Dirt Cheap!
ART: Crazy Eclectic Mix Here! Neat Turn of the Century Lithograph by Thomas Moran in a Redwood Frame - Needs Restoration, MINT RARE Themistocles Von Eckenbrecher (1842-1921) Forestry Lithograph, Lots of 1930s-40s Motto Prints, Hand Tinted Photos, Vintage Antique Framed Prints of All Sizes, Neat Mid-Century Oil of the SF Bay Bridge, Fun 50s Metal Prints, Fun 50s Silhouette Dancer Pics, Super Scary Original Clown Painting, Amazing Asian Lady Paint by Numbers by Bessie, Chalk 50s Asian 3D Wall Hangings, Vintage Mexican Feather Art Birds, Big Eyed Girl Print, Vintage Italian Small Accent Hangings, Vintage Framed WWII Plane Pictures, Mirrors, and More!
ALL BESSIE'S STUFFED ANIMALS IN HER ROOM ARE $1.00 EACH - REGARDLESS OF SIZE!
Vintage Steiff and Better are Exempt and are tagged individually!
BESSIE'S ROOM: Bessie considered stuffed animals to be her friends and well.....her room shows how many friends she had! :-) Literally 100s of stuffed animals for you to choose from - you will not believe it! (And there are more than are pictured...we have them outside...and bags in reserve to replenish as we sell!)
DOLLS: Tons of dolls including early Cameo Compo Cheerful Cherub by Kallus (Pre-Kewpie), Patti Playpal, Lots of Mattel 70s Dolls, Triplet Dolls New in the Box, 50s Pajama Dolls, Mr. Ed Talking Puppet, Bradley Dolls, Vintage Composition and Hard Plastic Dolls, Contemporary Dolls and More!
CLOTHING/LINENS: Inside: have lots of fantastic Vintage Hats, Hat Flowers and Trims, Vintage Handbags, Belts, Accessories, Vintage Sunglasses, Hat Boxes, Fabrics, Fun Household Linens, Fun Old Vintage Trader Blankets, Fun Peachy Orange Vintage Piano Shawl, Wraps, Furs, Bates Spreads, Neat Old Embroidered Spread, Shriner Hat, and More!
Outside: Several Racks of Fun Mid-Range Vintage Clothing primarily Women's and Young Girls, Boxes and Boxes of Vintage Kids and Dolls Clothing, lots of Fabric. Some Shoes.
GARAGE/TOOLS: Boxes of Tools and such for the guys to dig through - Vintage Cans of Paint, and Garage Stuff, Jars and Jars of Nuts, Bolts, Nails, Handles, and More! Puzzles and Games, and More! Lots of Fantastic Vintage Christmas Stuff ...Household Chemicals, Vintage Frames, and just a crazy assortment of stuff!
SHEDS: The sheds have all the Vintage Paper Ephemera - Lots of Photos, Postcards, Arizona Highways, other Magazines, Tons and Tons of Children's Books, Coloring Books, Teaching Books, and Such - Lots of Other Books!
ENCLOSED PATIO: Lots of Vintage Cameras, Vintage Toy Wind-Ups, Vintage Novelty Piggy Banks and Figurines, McCoy and Other Pottery, Vintage Lamps, Lots and Lots of Vintage Tins, Lots of Snow Globes, Lots of Copper Figural Miniatures, Tons of Dolls, McDonalds and other Toys, Vintage Smalls and Miscellaneous, Old 8mm and 16mm Films, Tons of Slides, Negatives, Camera Accessories, 33 and 75 Records, Ashtrays, Mid-Century Ceramics, Shell Figurines, Vintage Figural Bubble Bath Bottles, Old Brushes, Old Bottles, Vintage Chests and Shelves - All Painted Blue, and More!
OUTSIDE MISCELLANEOUS BOXES: (60+ Tables) You will find just about everything and anything you can imagine! Boxes of Fun Old Clocks - some work - some don't, great for parts and to sell Lots and Lots of Boxes of Old Tools, Gadgets, and Such. Need a 60s/70s Burnt Orange or Avocado Green Porcelain on Steel Sauté Pan? We have about 25 - all vintage old stock....Figurines from the 50s to 70s for days, Piggy Banks, Gadgets, Weird Metal Things, Small Toys, Vintage Kitchen, Umbrellas, Canes, Vintage Dish-ware, Cleaning Supplies, Camping Stuff, Phones, Games, Puzzles, Vintage Luggage, Baskets, Stuffed Animals, Frames, Trays, Porcelain on Steel Stuff, Yarn, Sewing Stuff, Collectibles, Trophies, Bottles, Pottery, Knick Knacks, Dishes, Ashtrays, Ephemera,....it really is insane how much stuff! :-) No way to list it all...you will have to come on out and dig!
VINTAGE METAL AND GARDEN: Lanterns, Plant Stands, Gadgets, Pots, Planters, Metal Baskets, Lamp Parts, Iron Pieces, Fantastic Pair of Old 20s Iron Garden Lanterns on Stands, and More...
LAST CHANCE TO BID ON THIS RARE TRAVEL TRAILER! BIDS OPENED AT 3:00 PM!
1961 ALJO by Modernistic Industries CANNED HAM TRAVEL TRAILER! This is a rare and stunning diamond in the rough! The interior is about pristine - all wood walls, Custom Gas Stove, Large Fridge, Full Size Toilet and Metal Lined Shower Unit - Fold Down Full Sized Bed and Fold Down Bench Dining Table that converts to a mattress as well! Sealed Bids will be opened Sunday, April 12th at 3 pm. Payment is expected within 24 hours to secure ownership. Winning Bidder must pay for removal and all registration. 2500.00 minimum bid applies.
Believe it or not..there is way more than is pictured or described above! Come on out and see us! Everyone will find a treasure in this fantastic fun sale!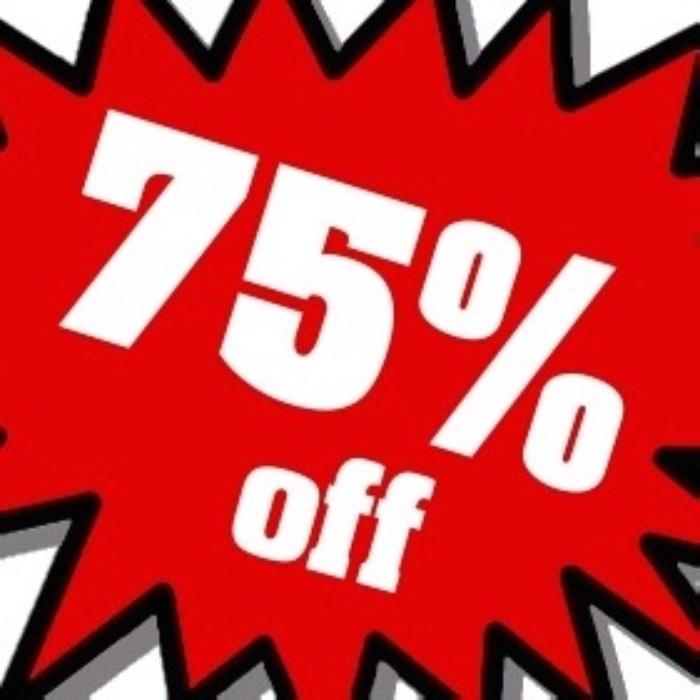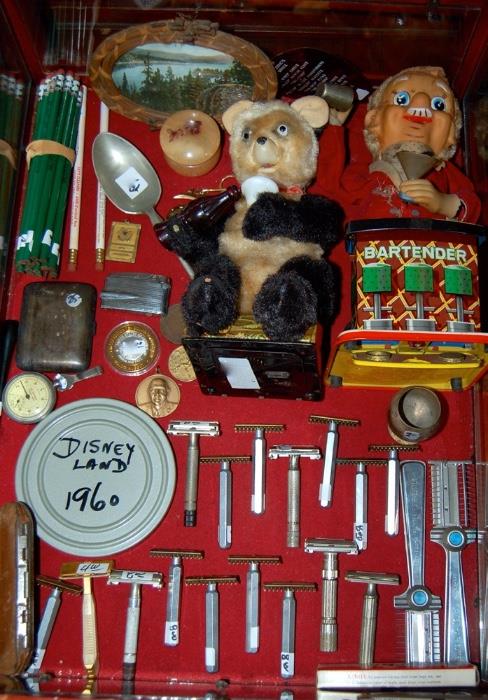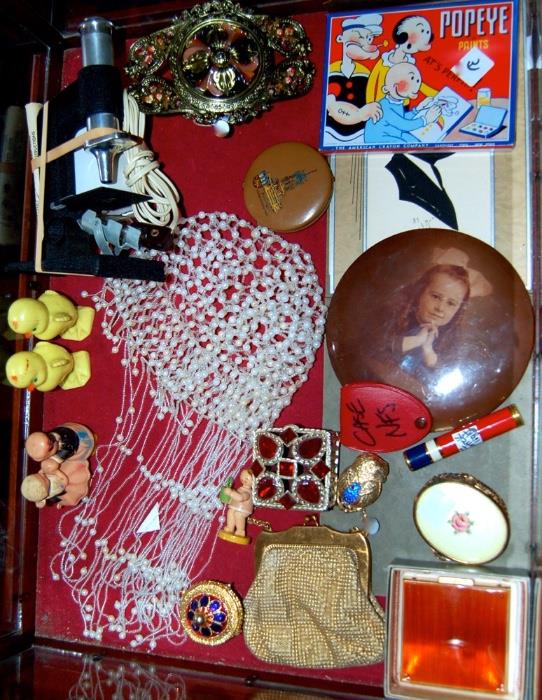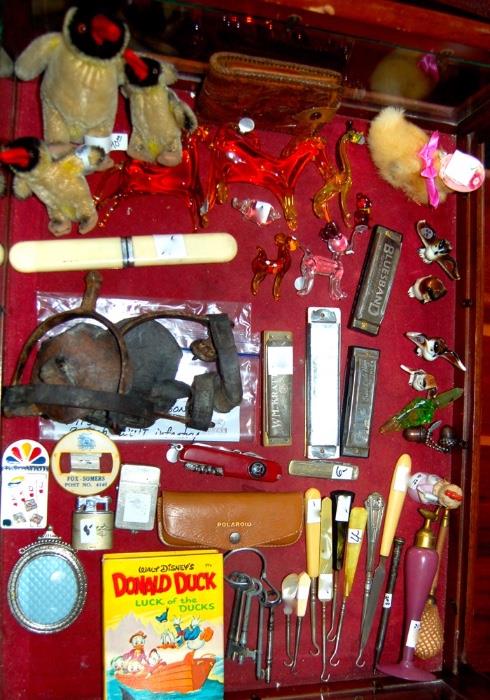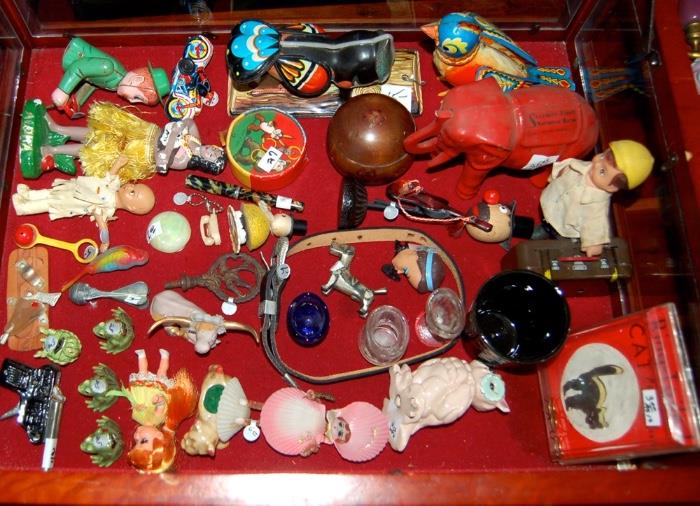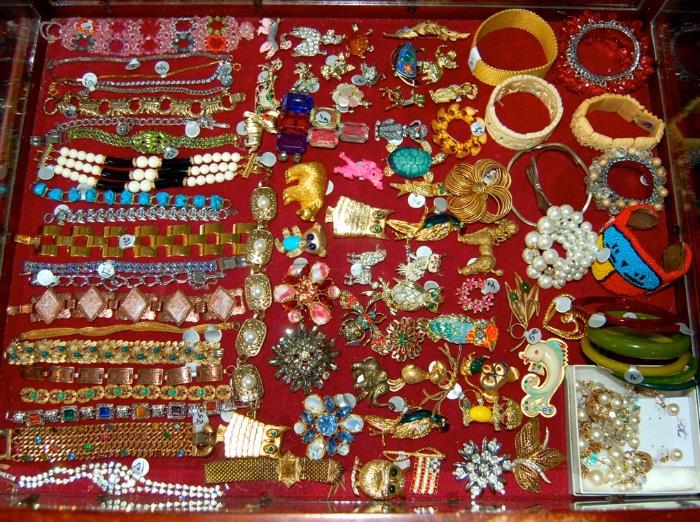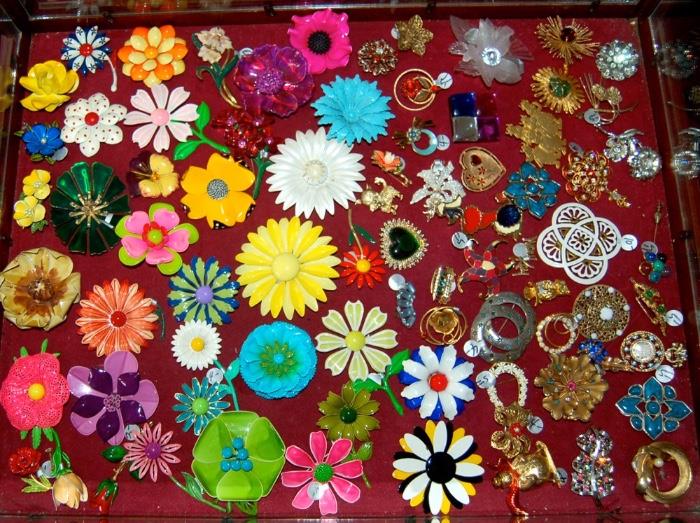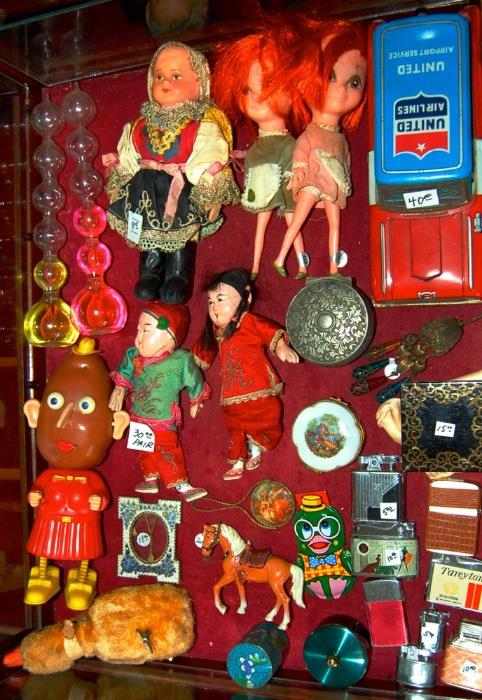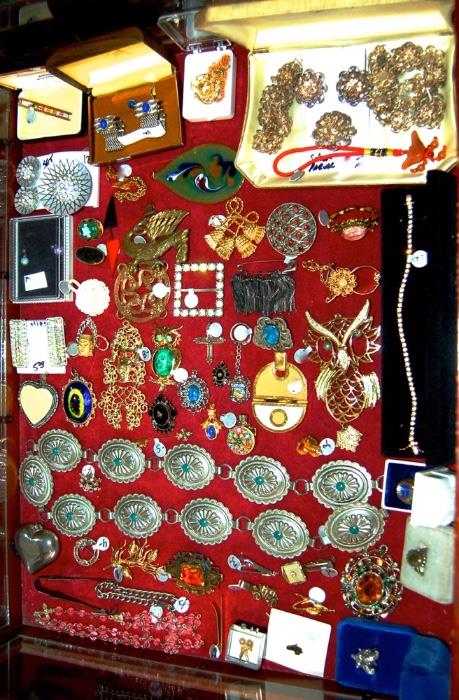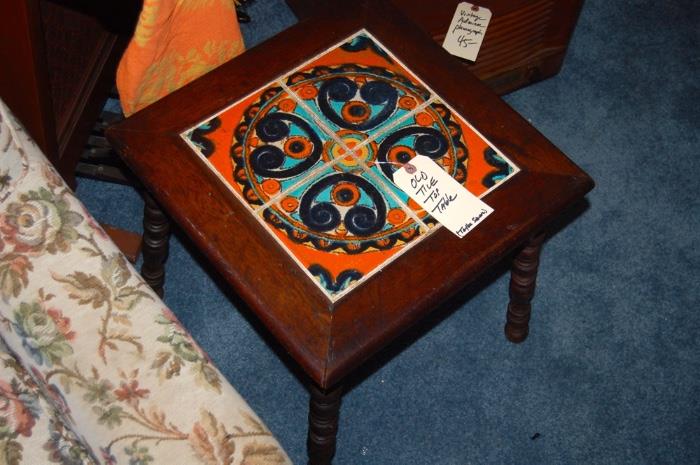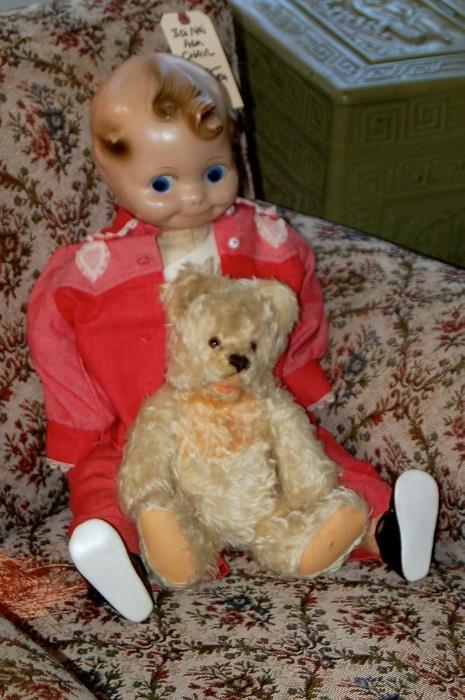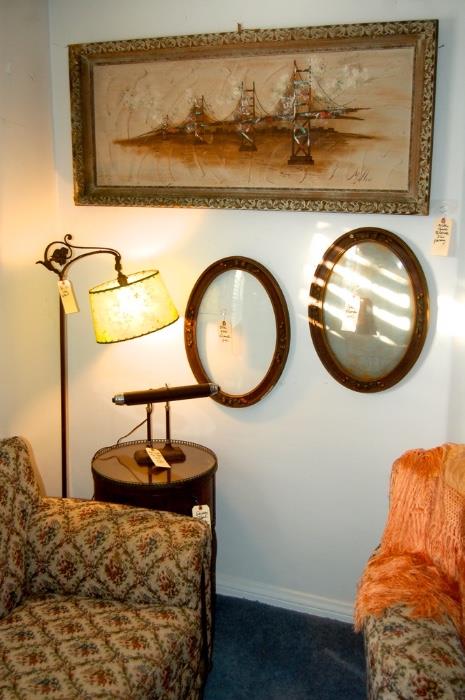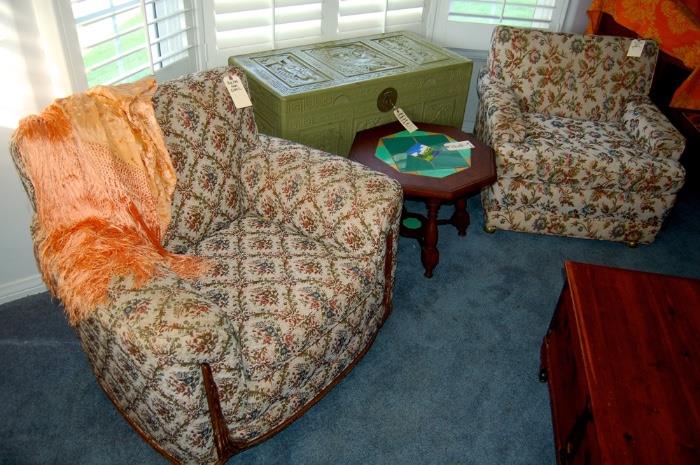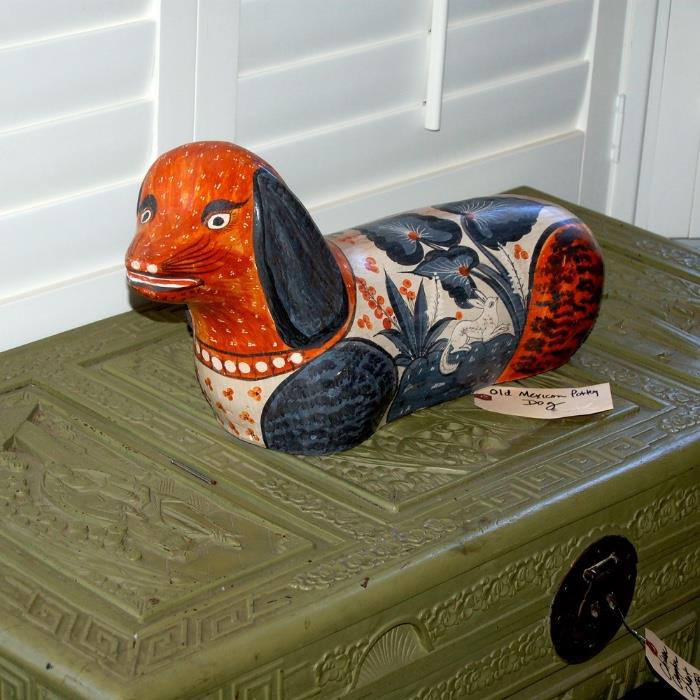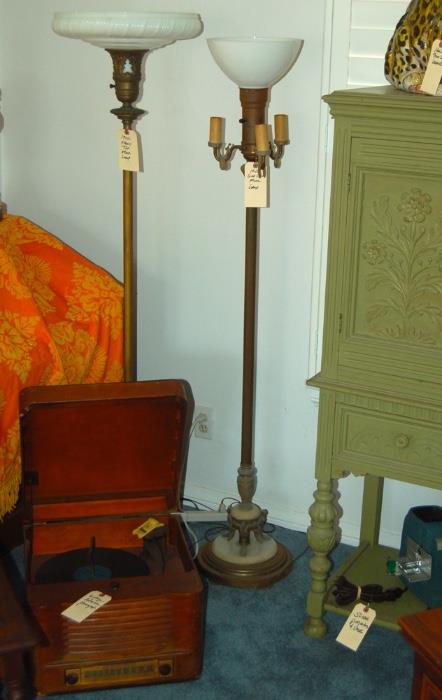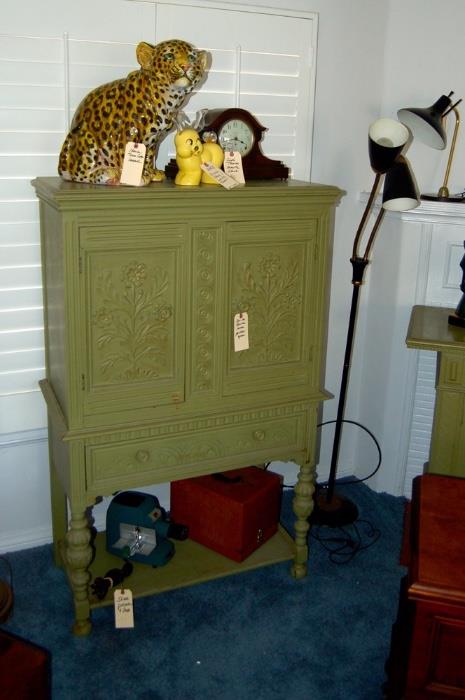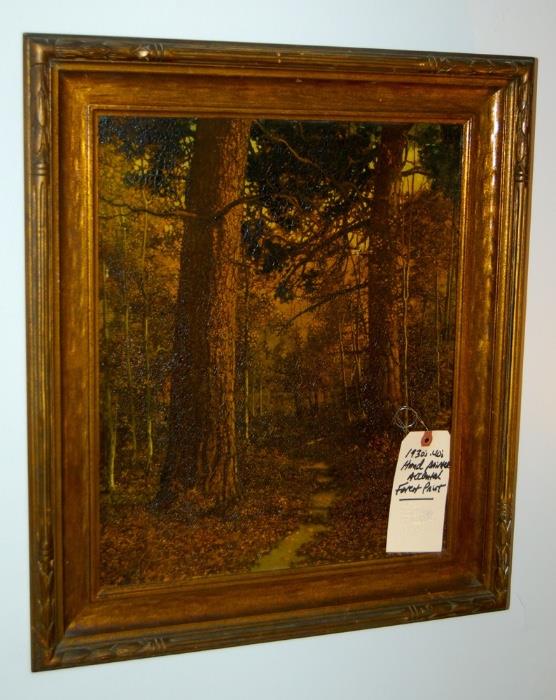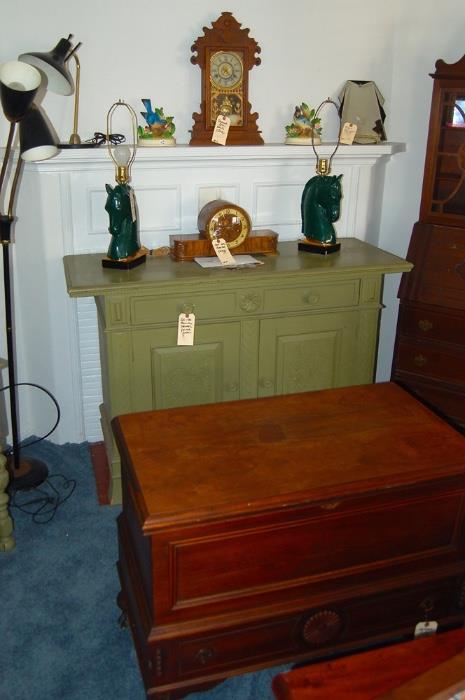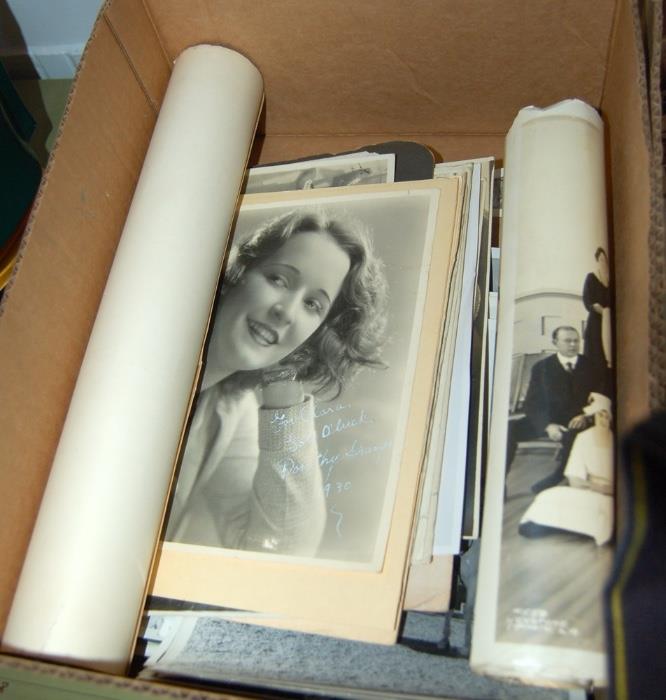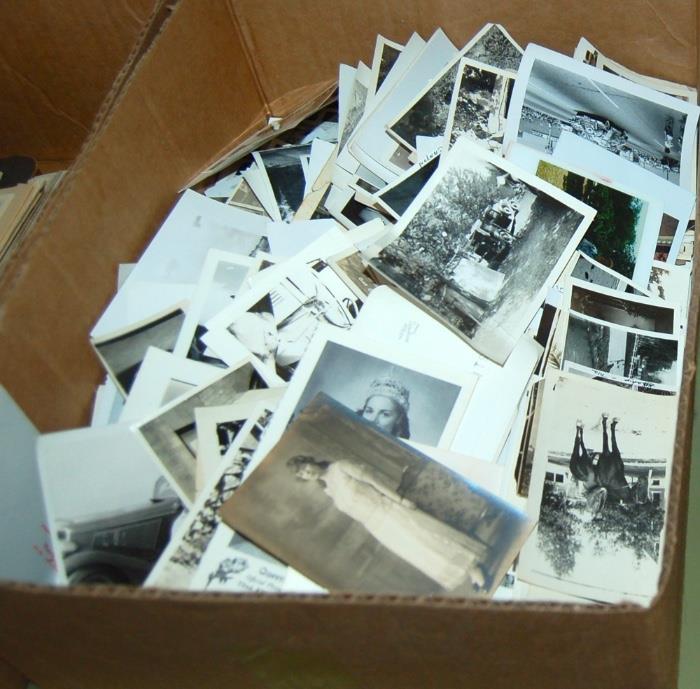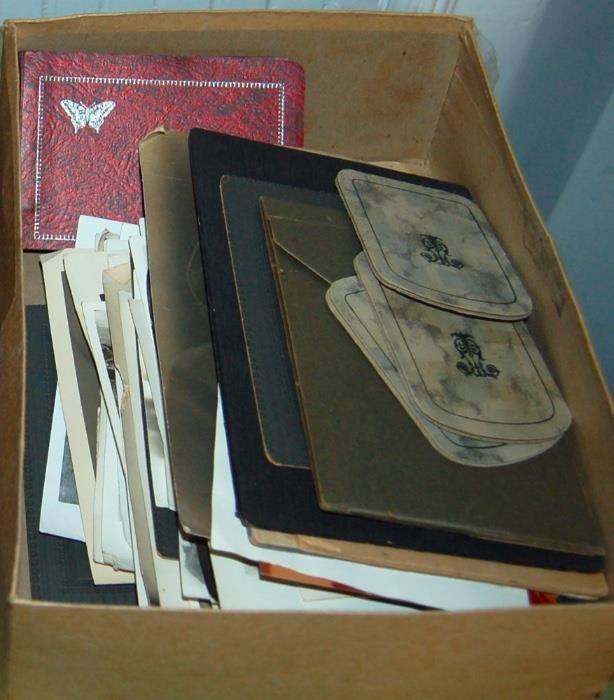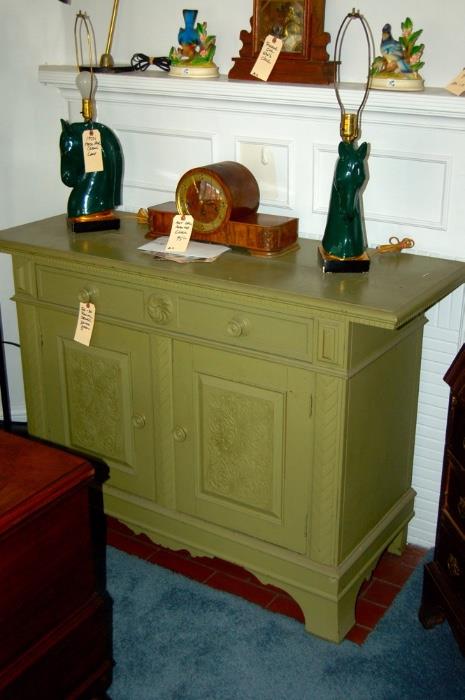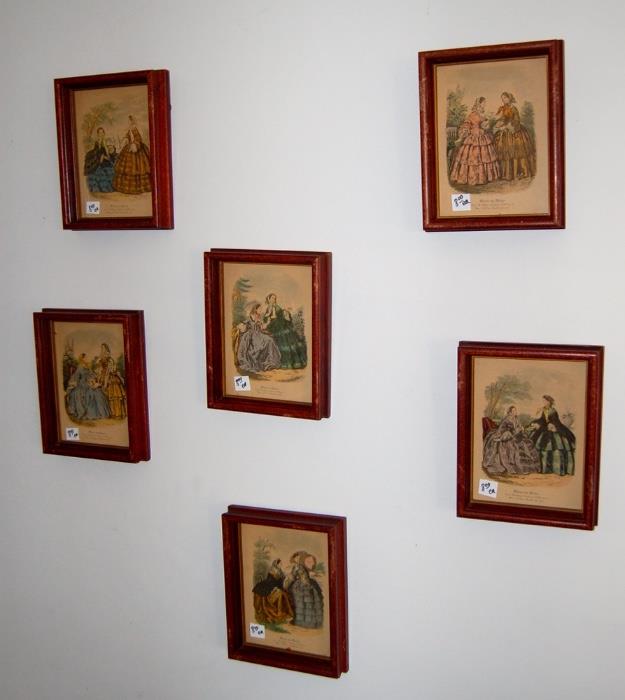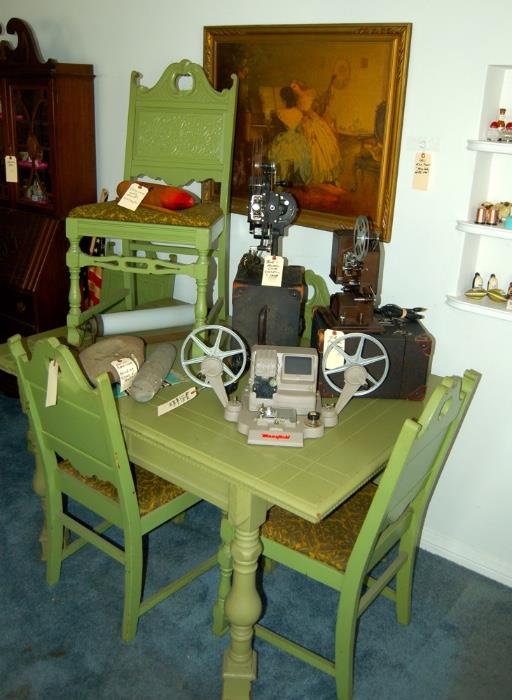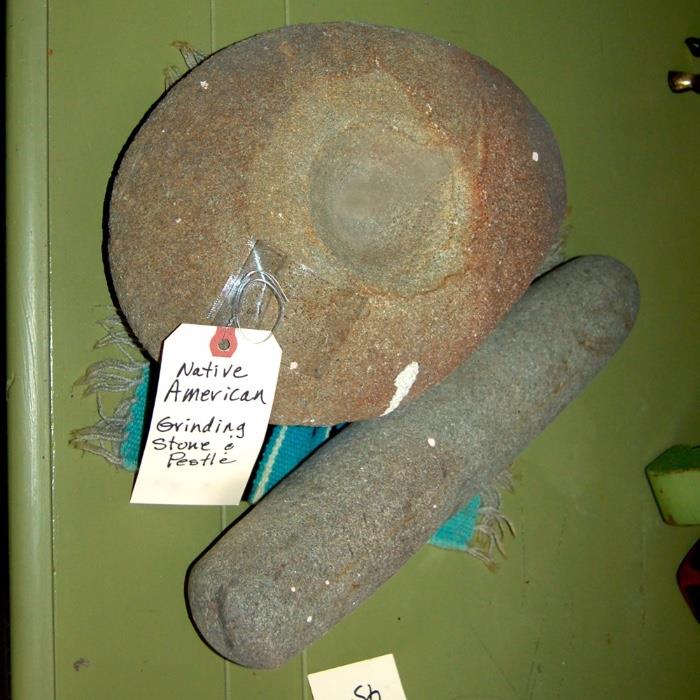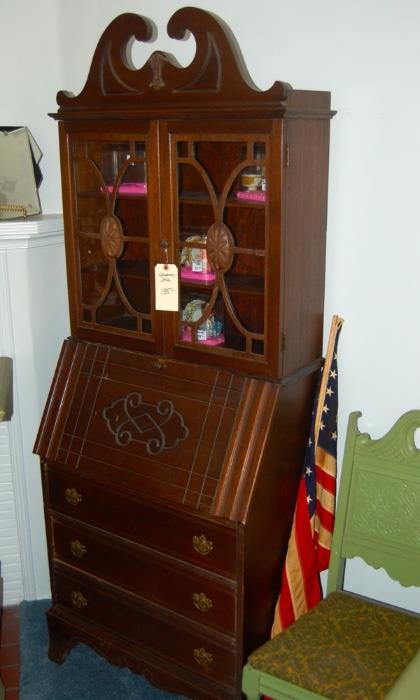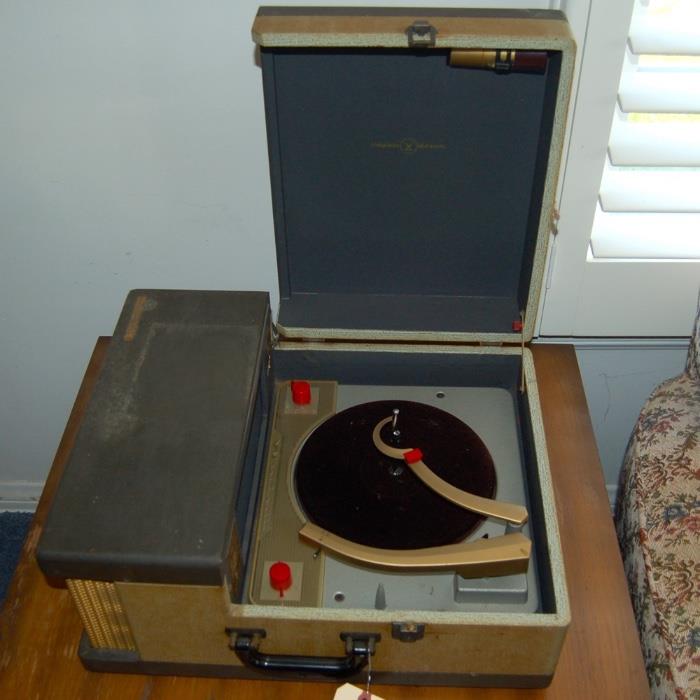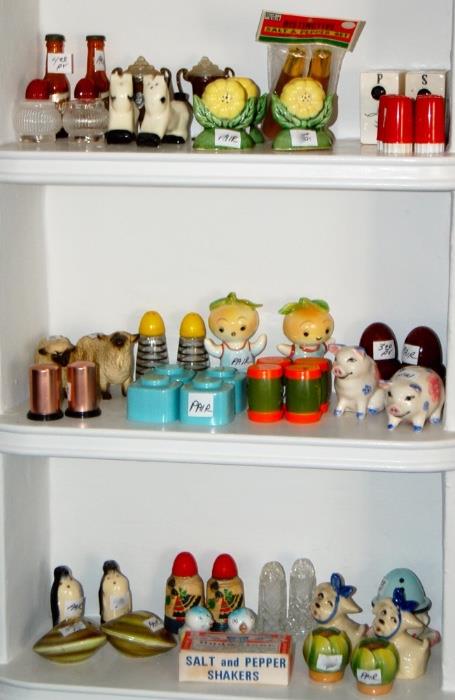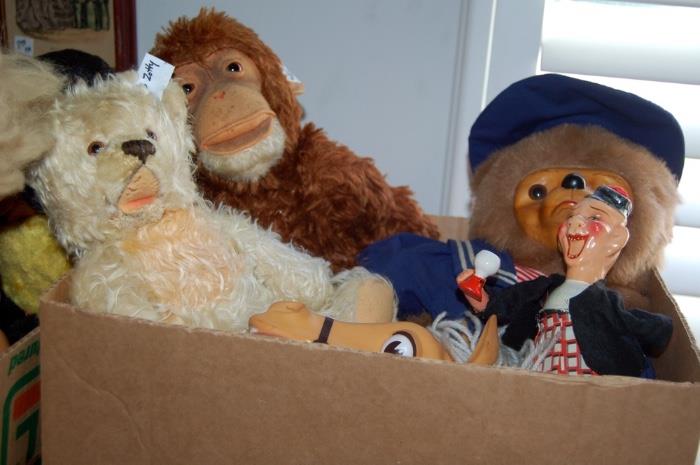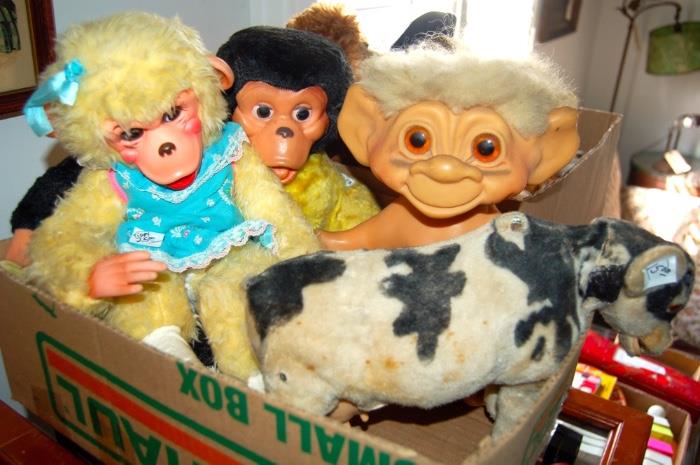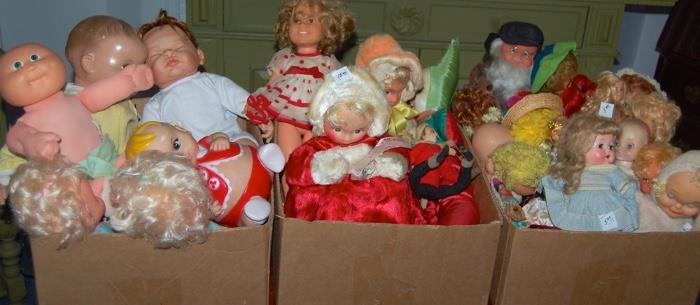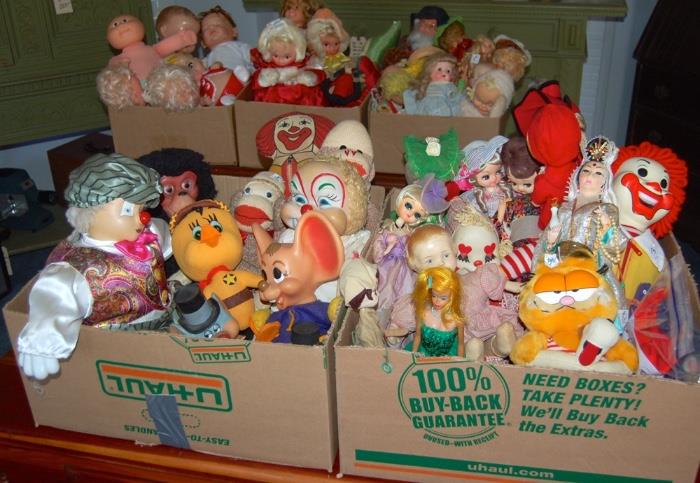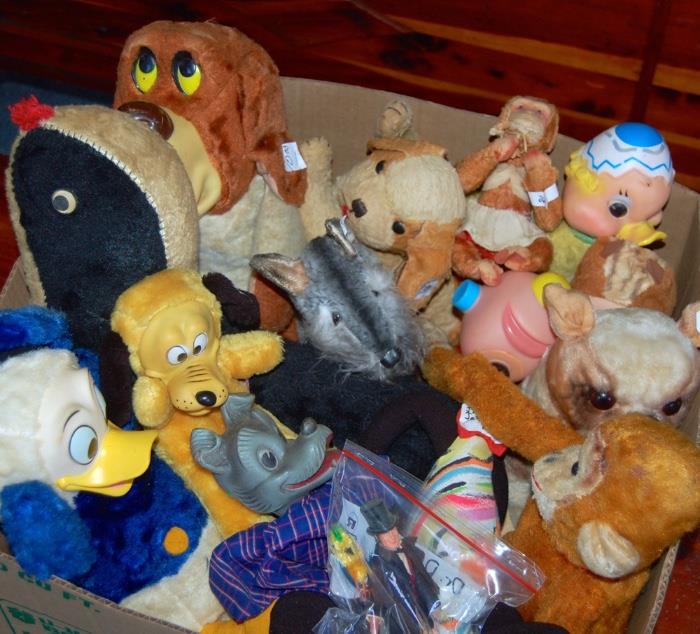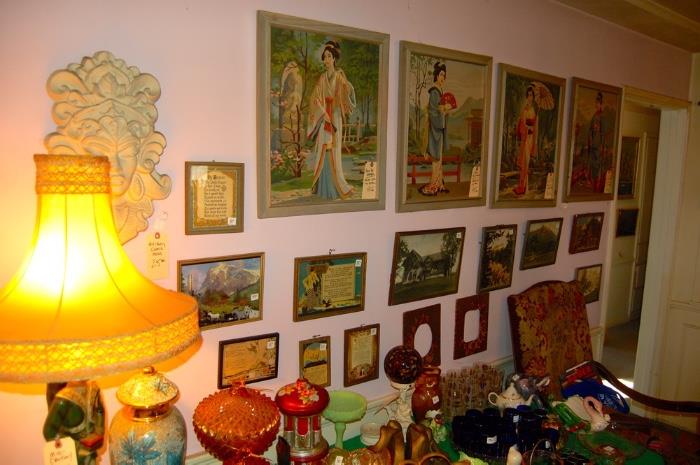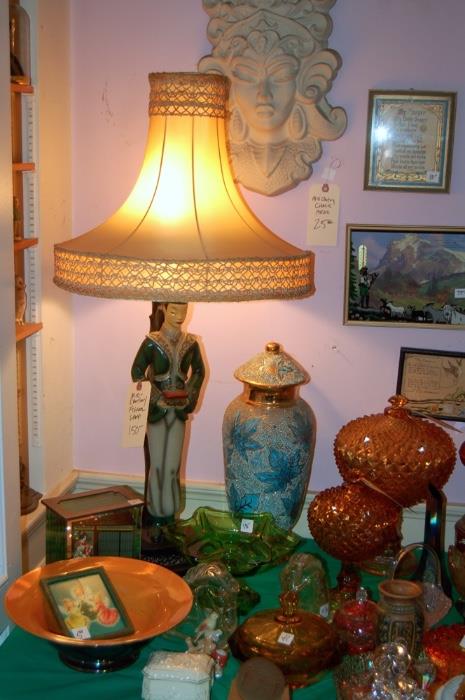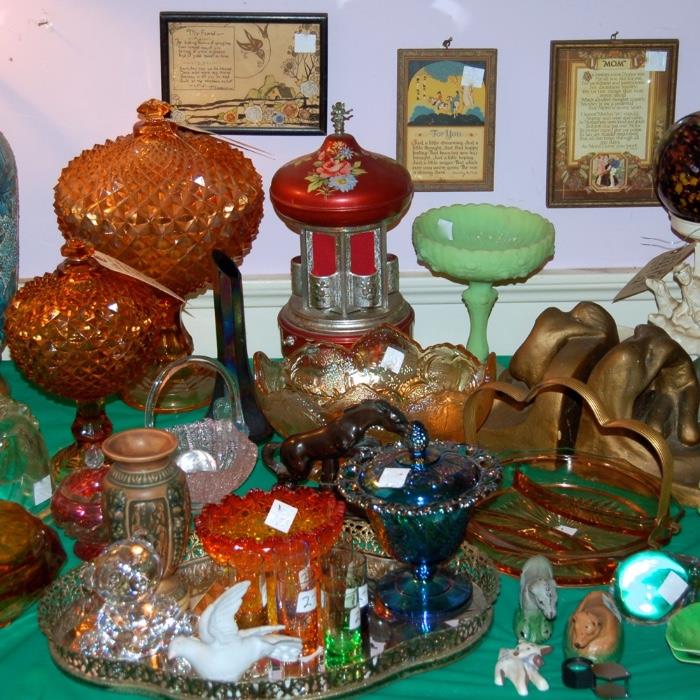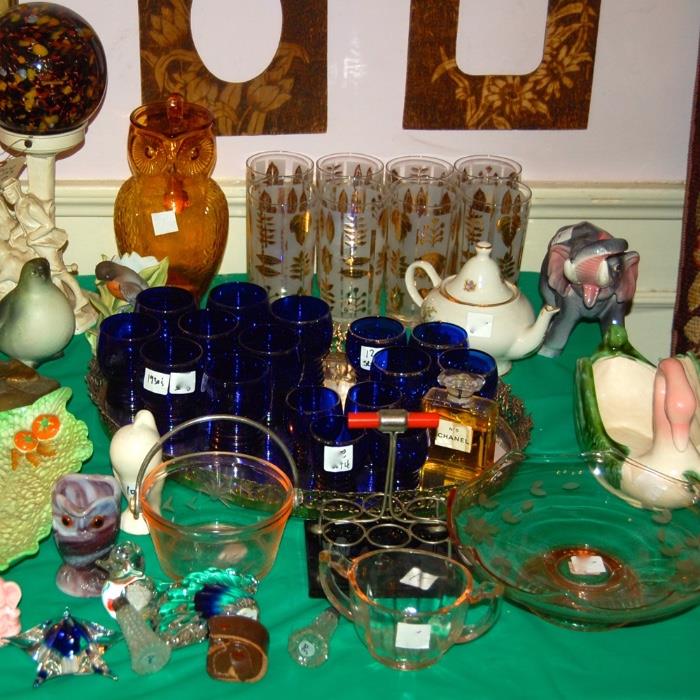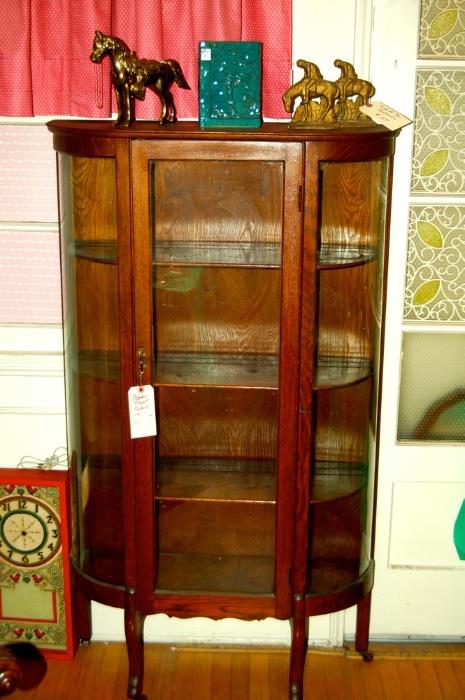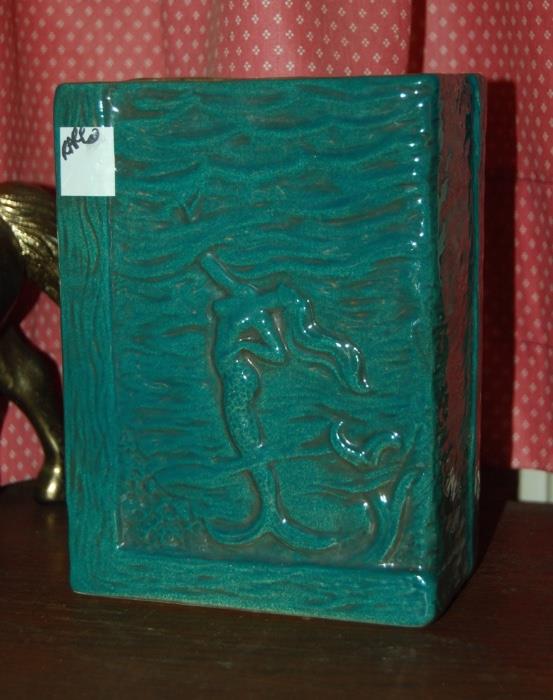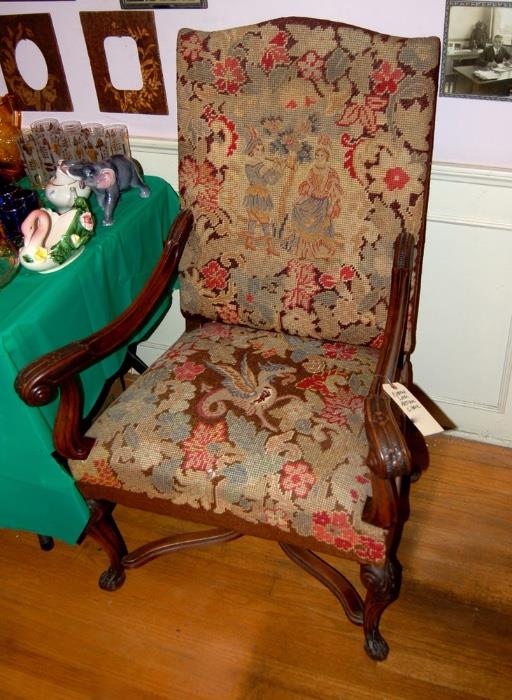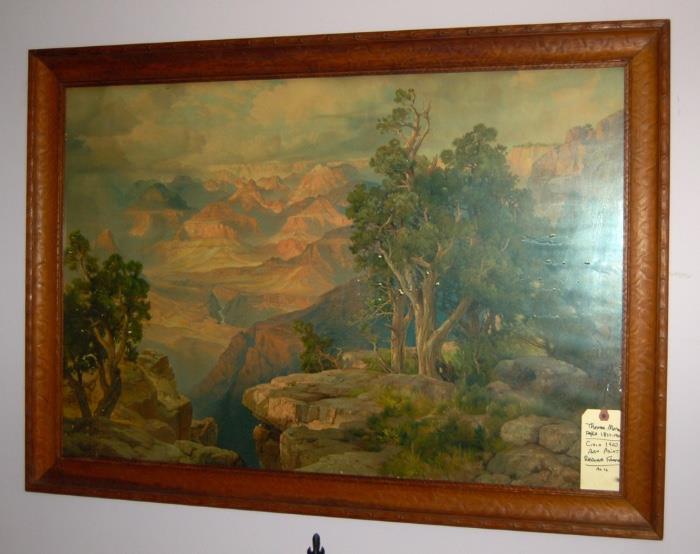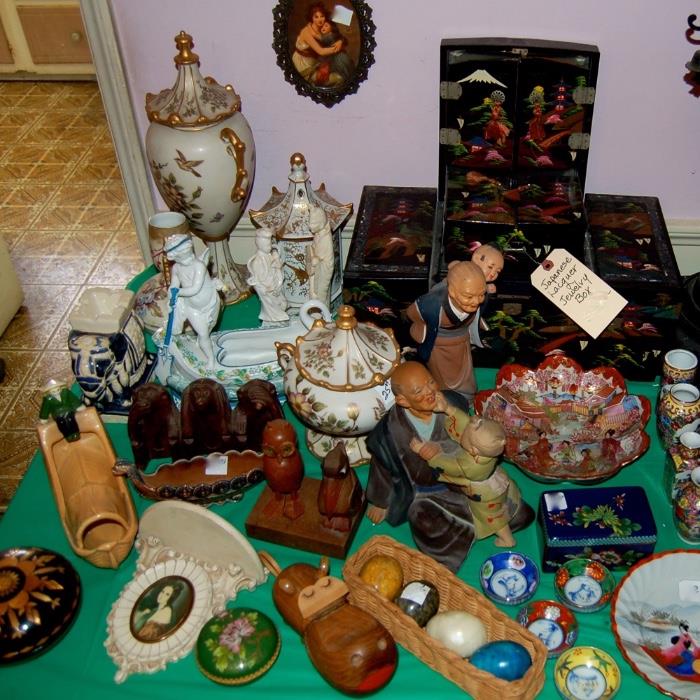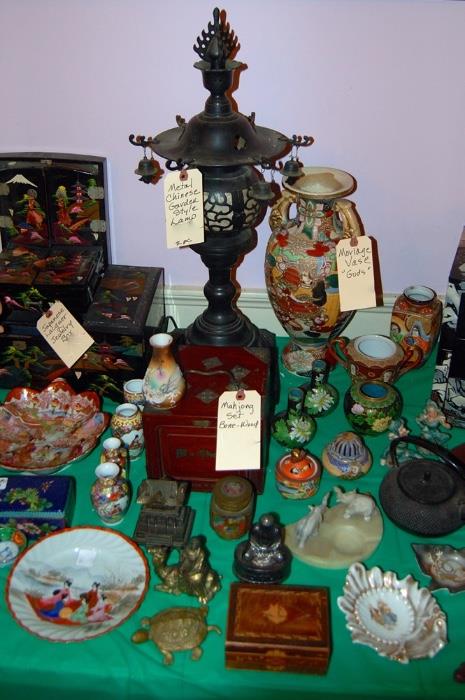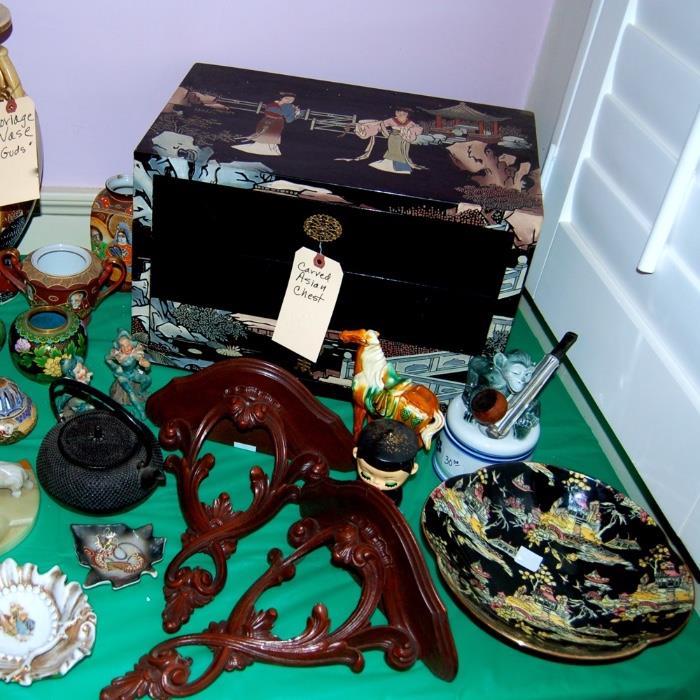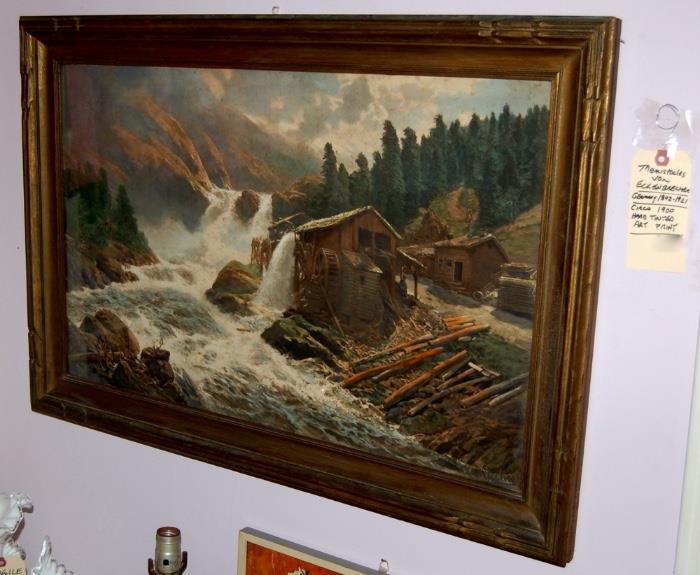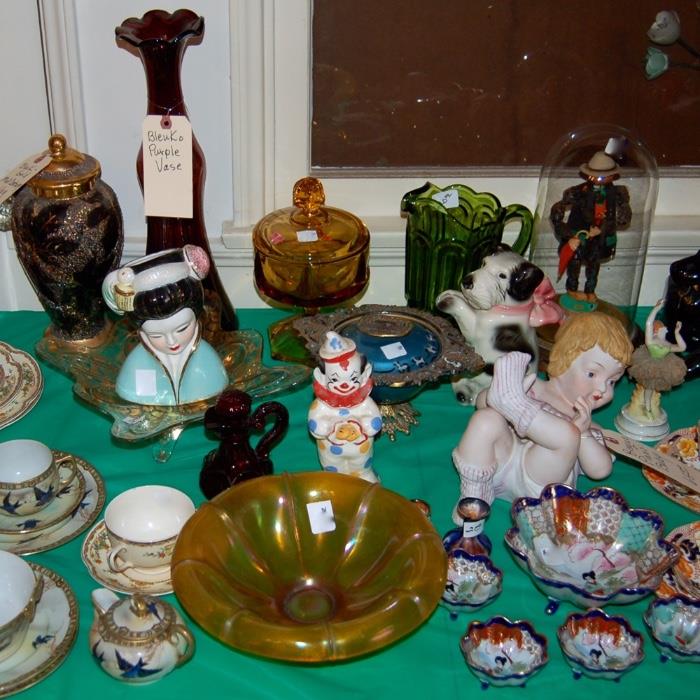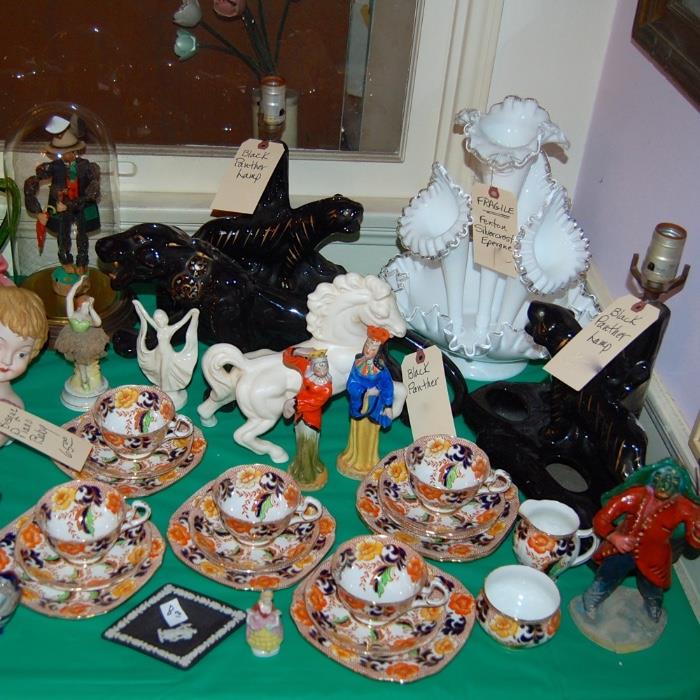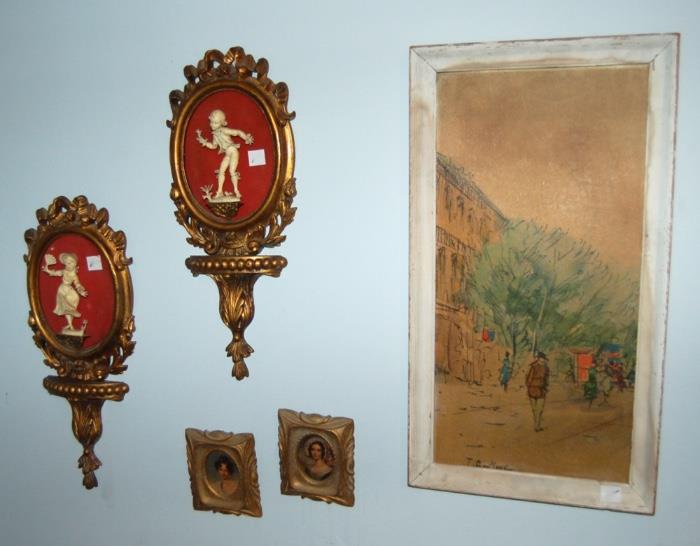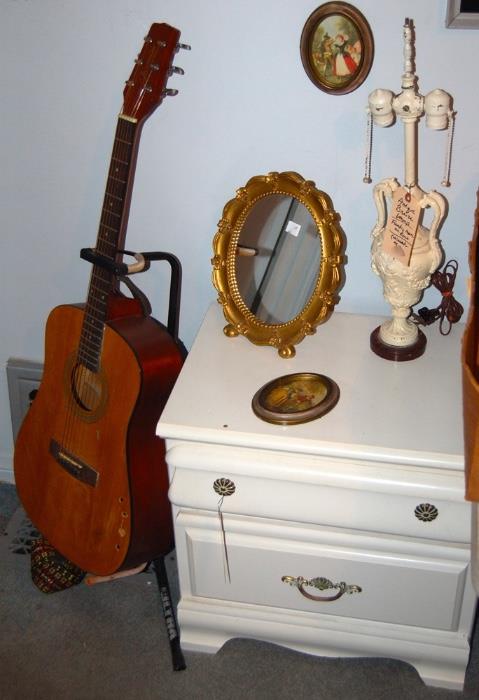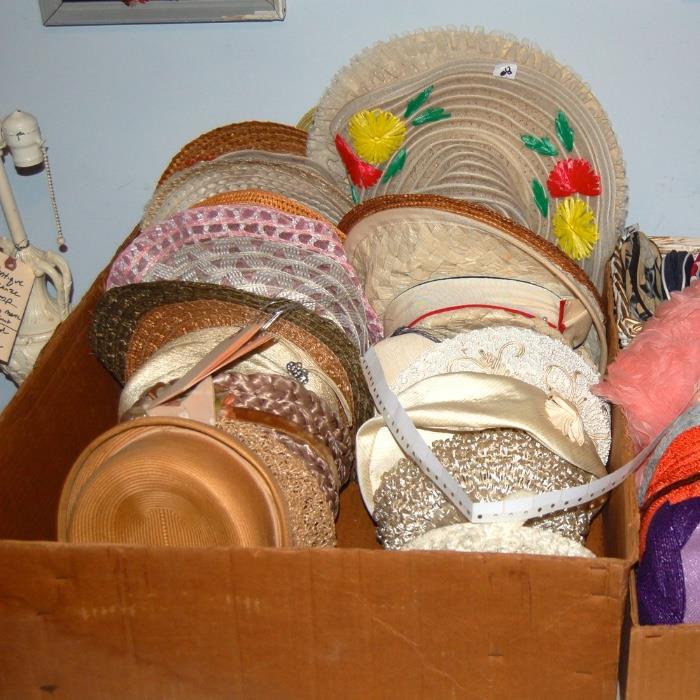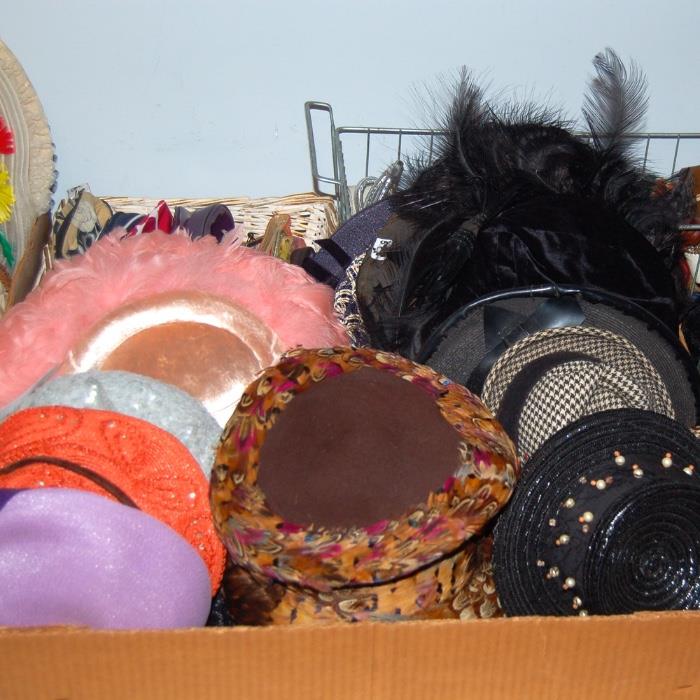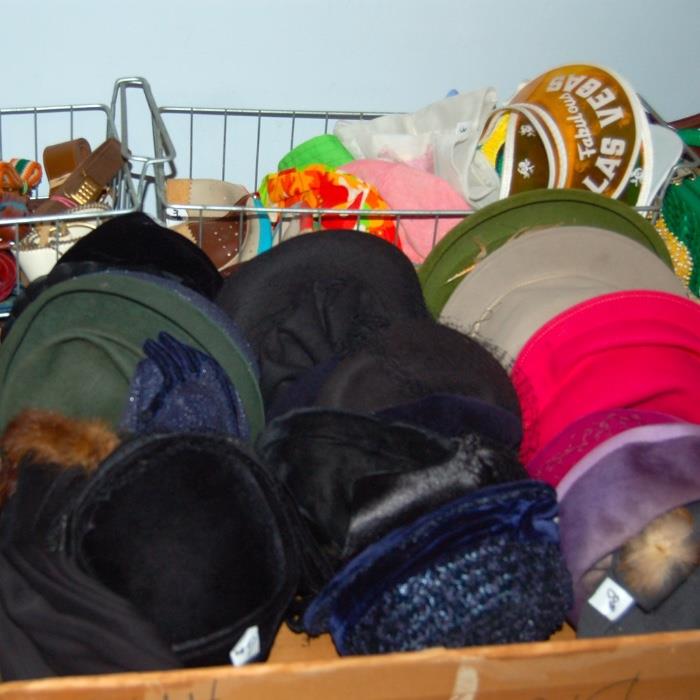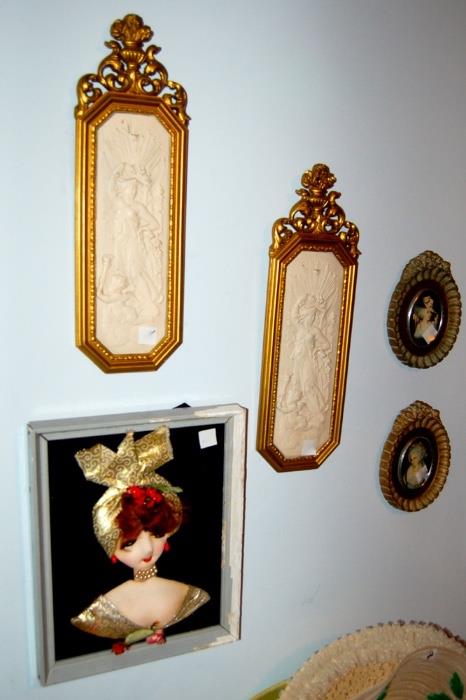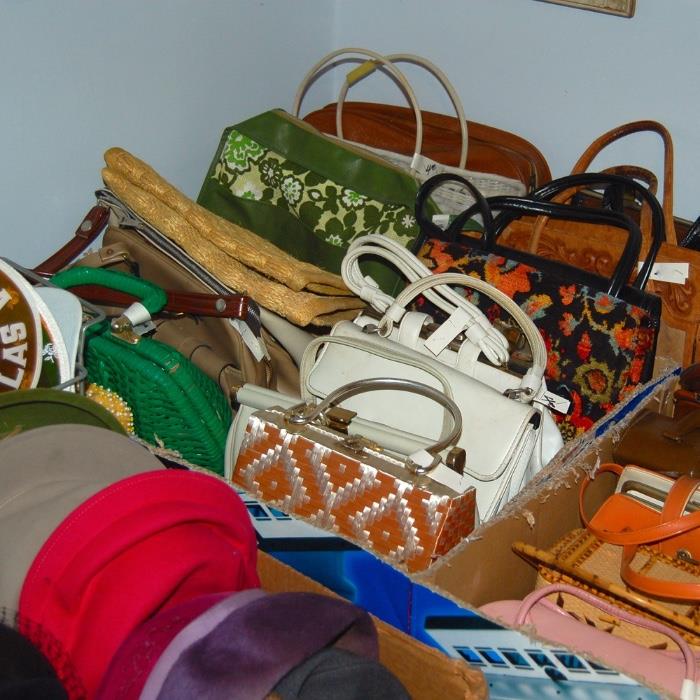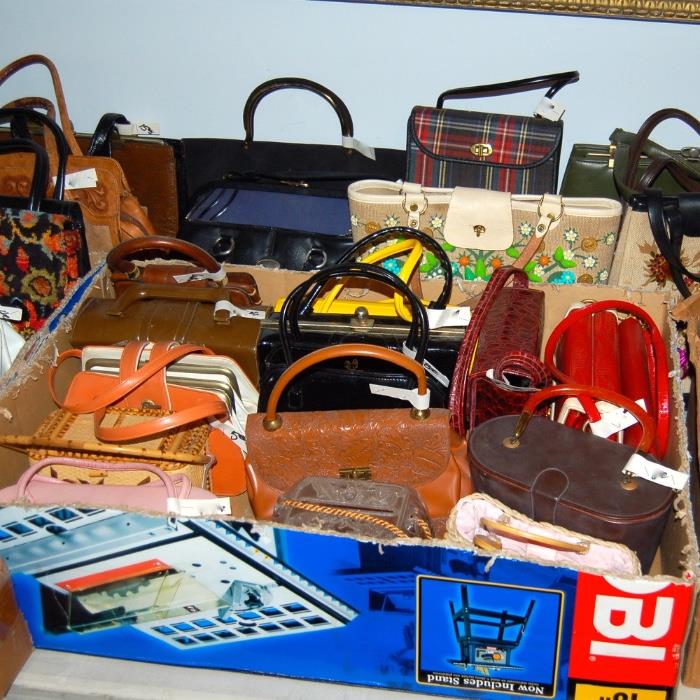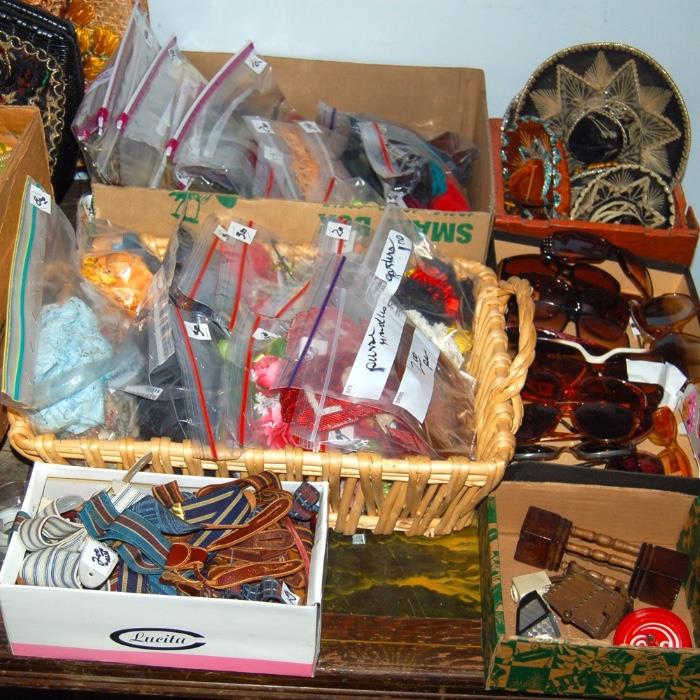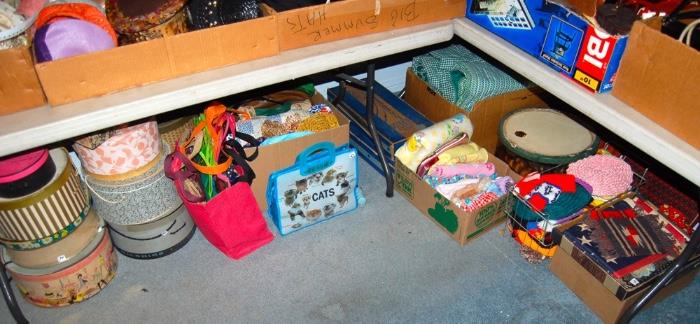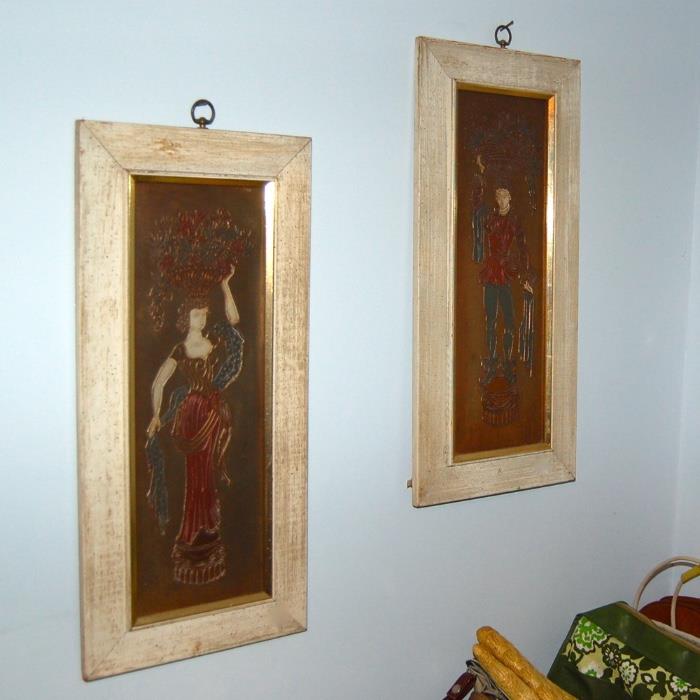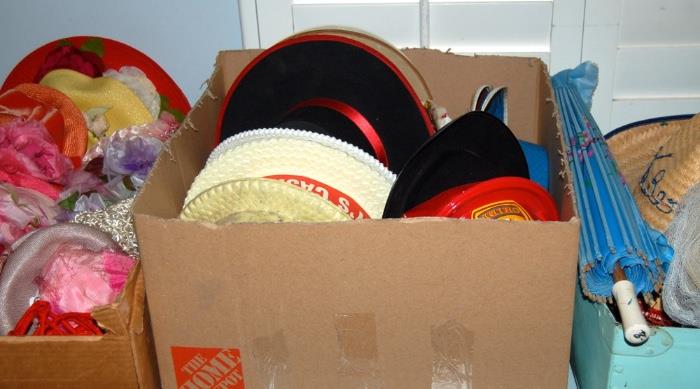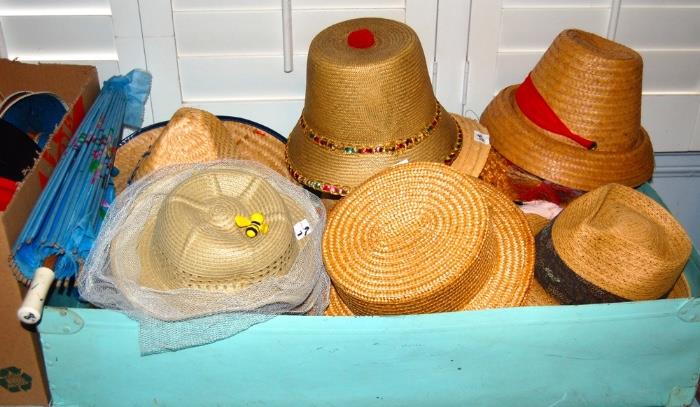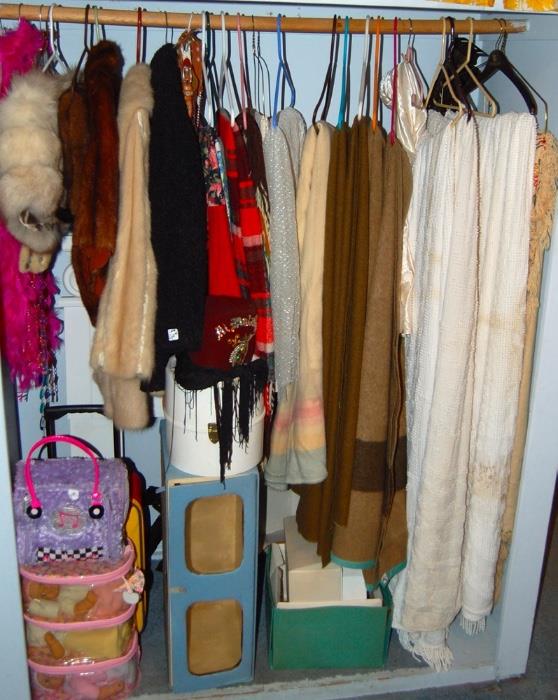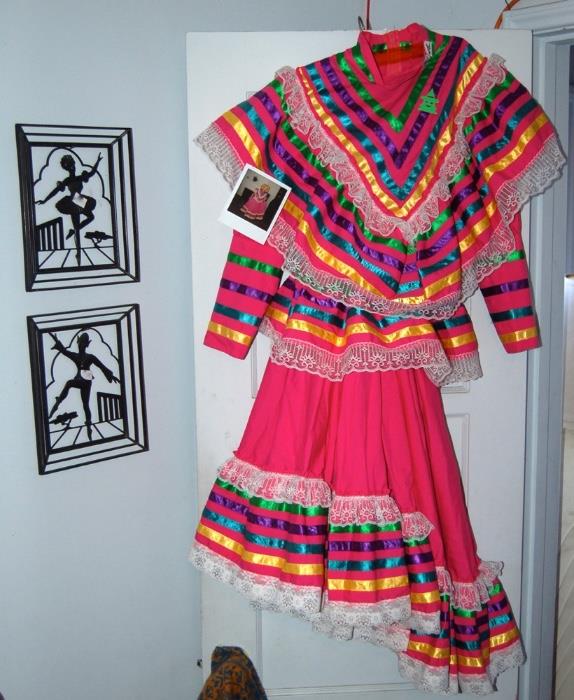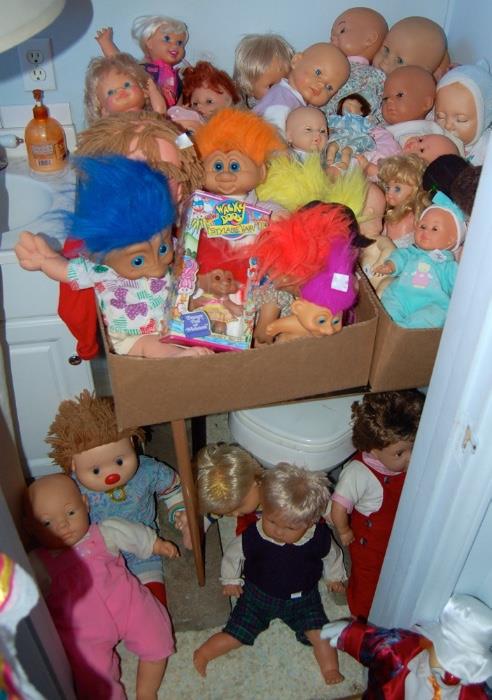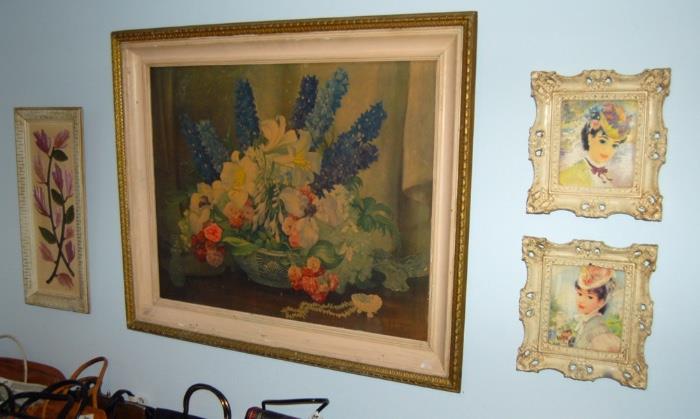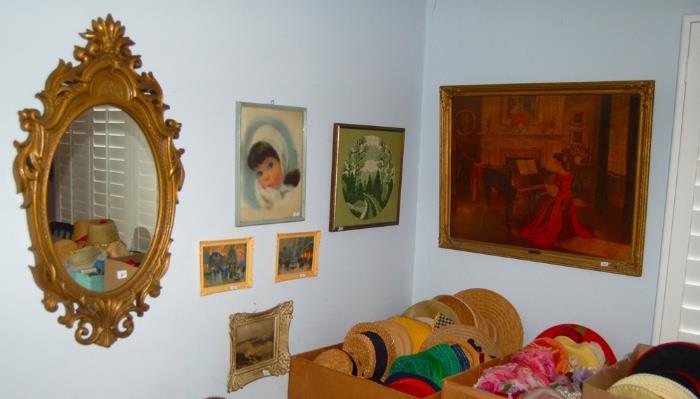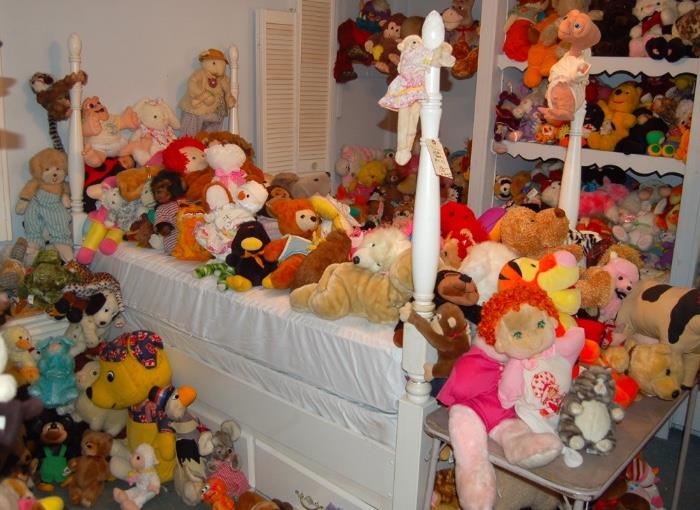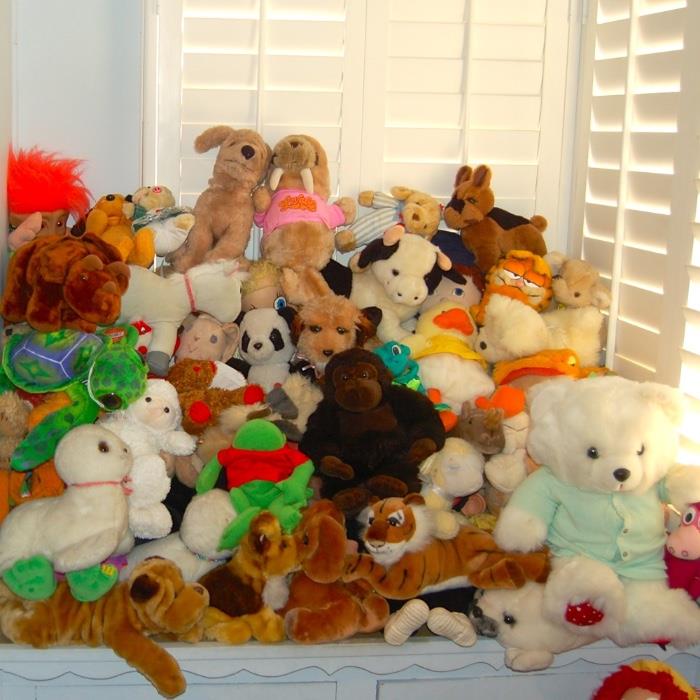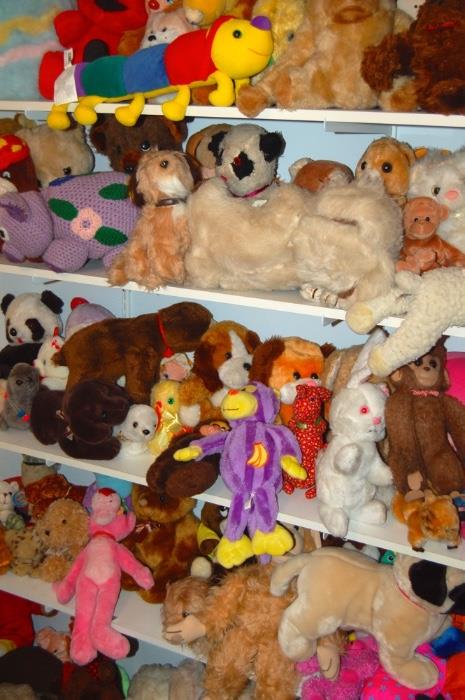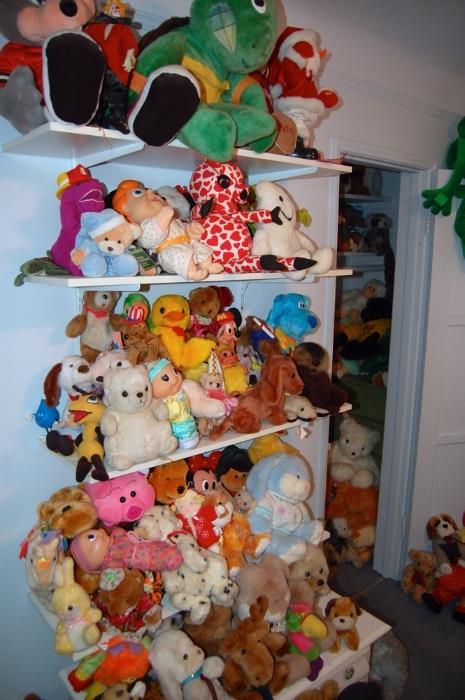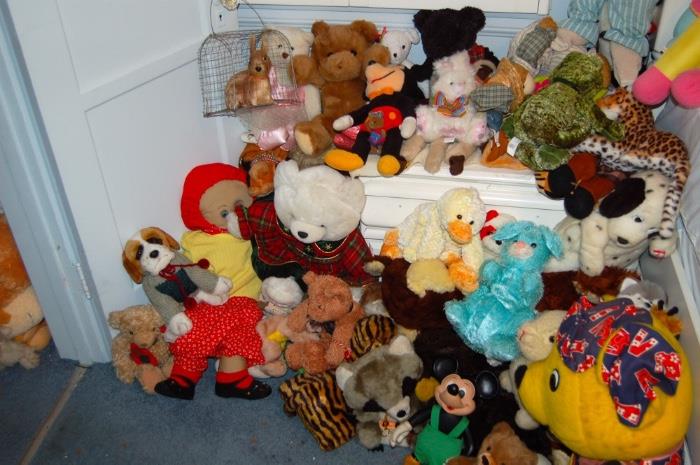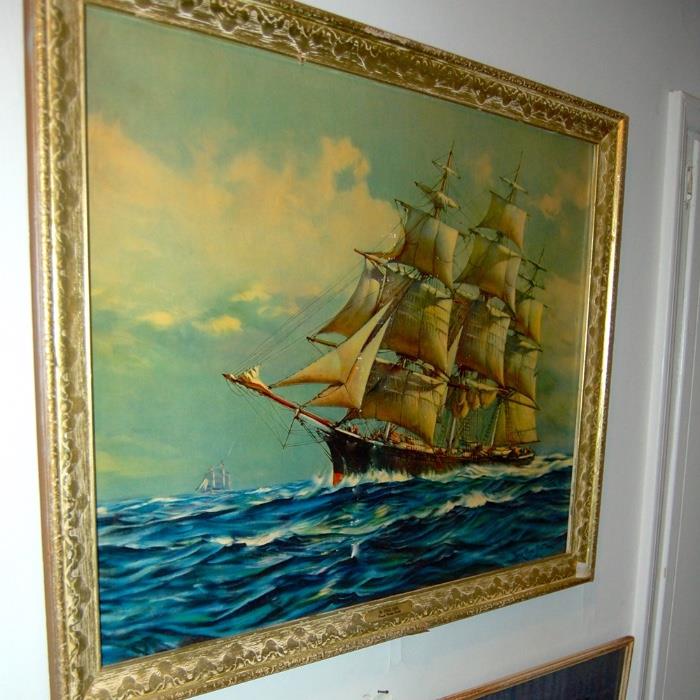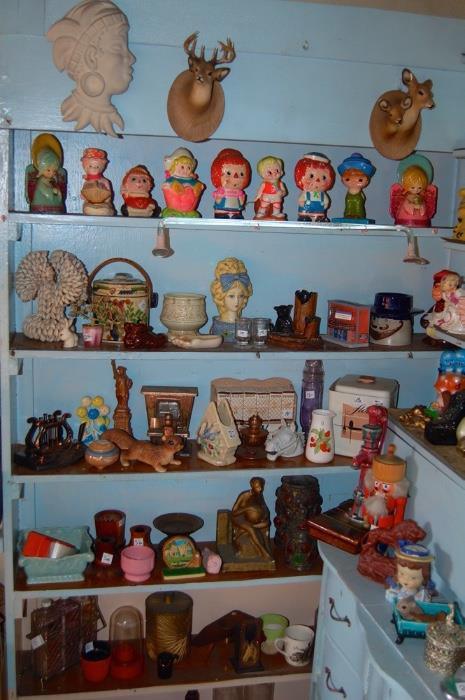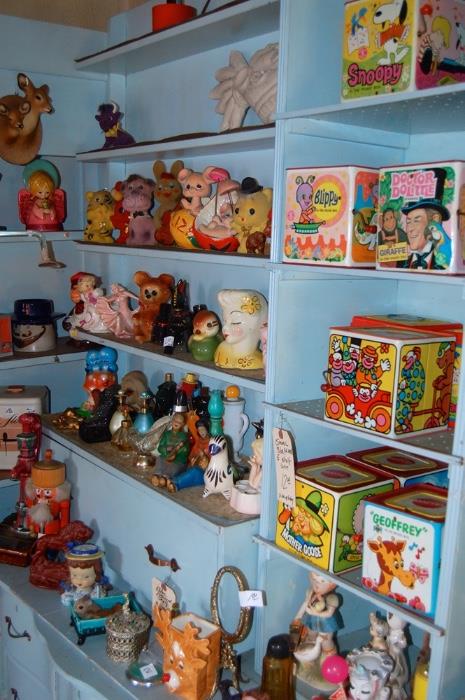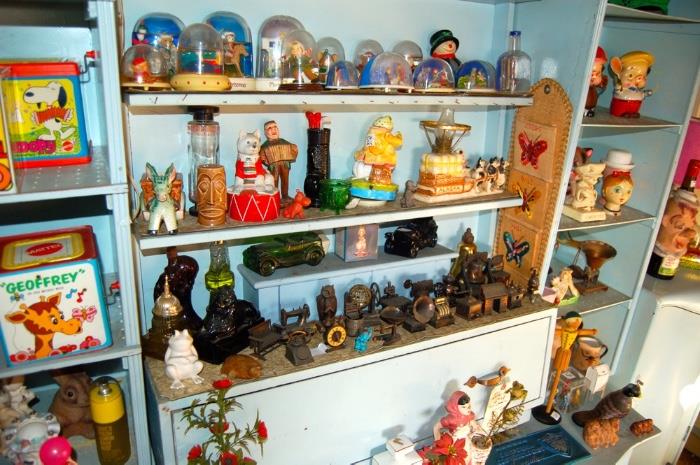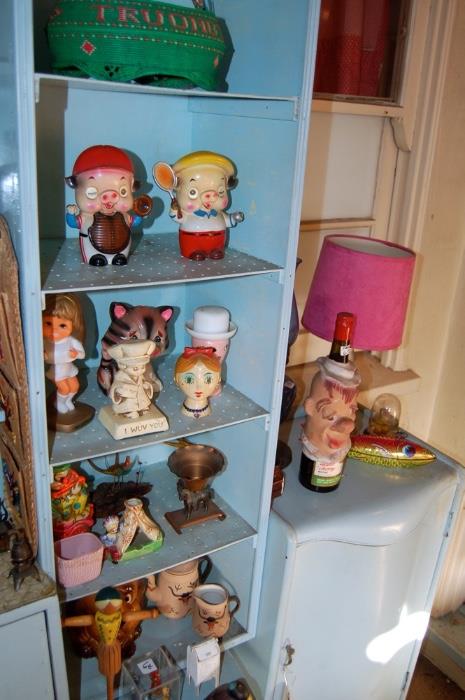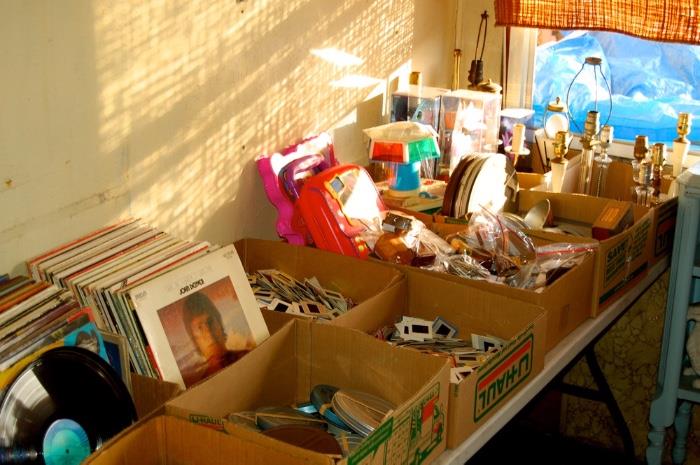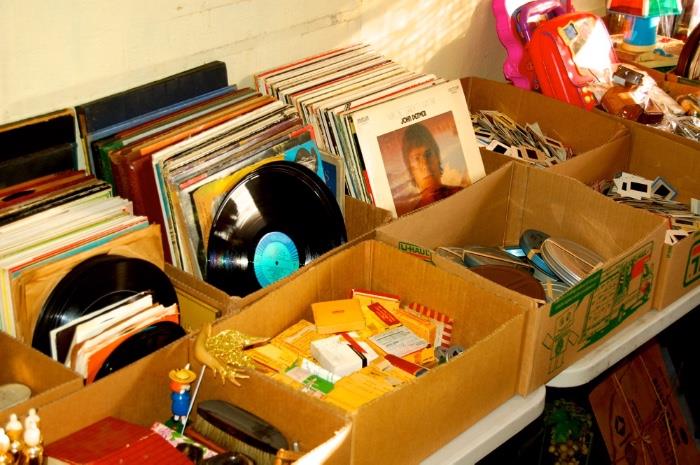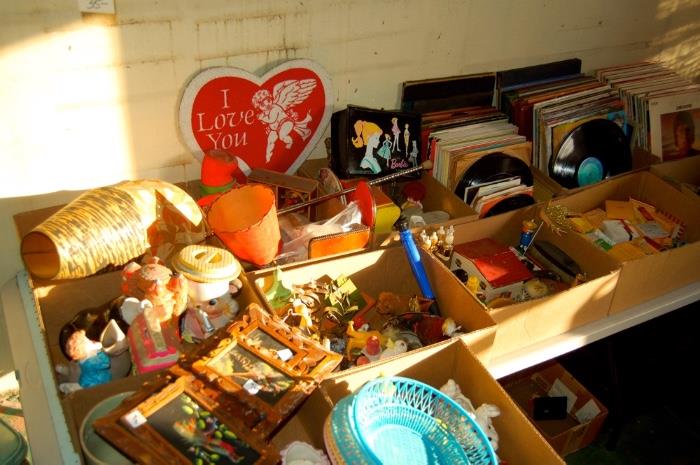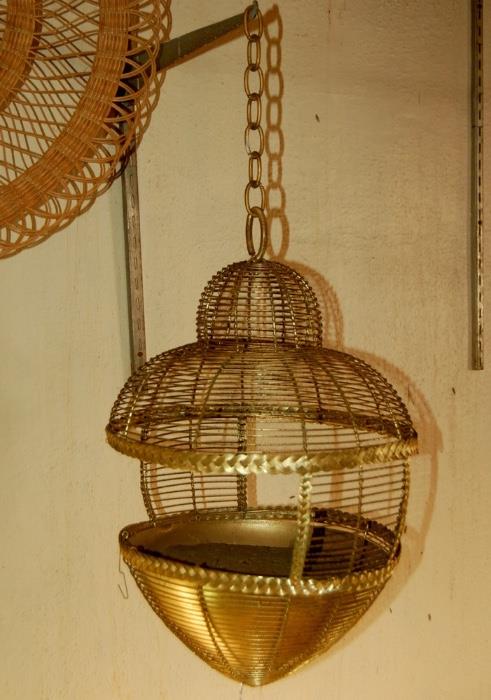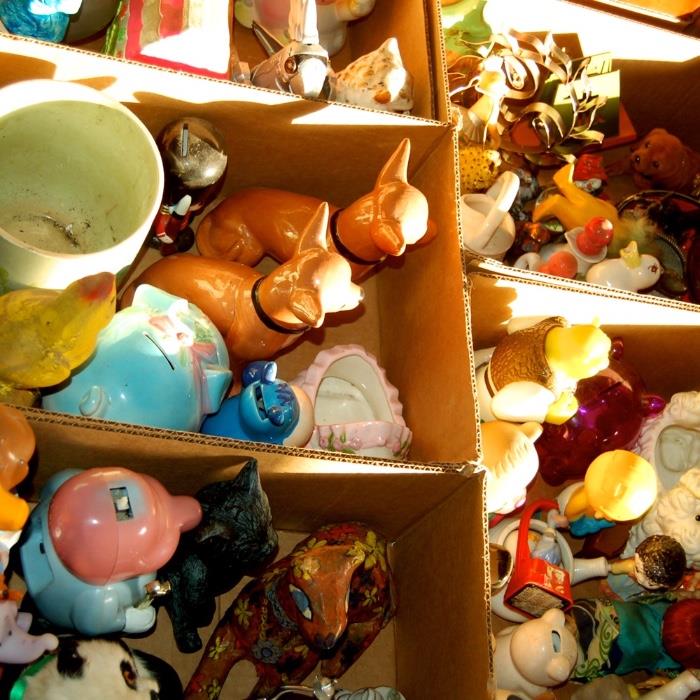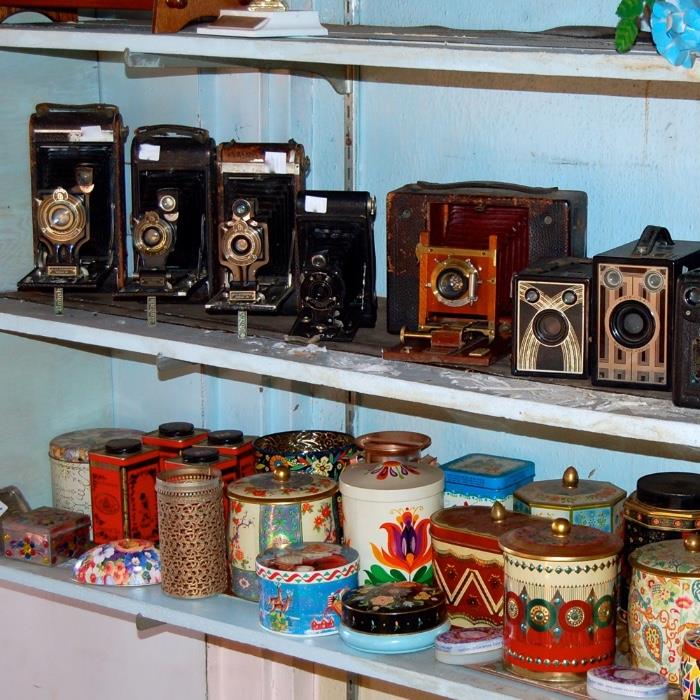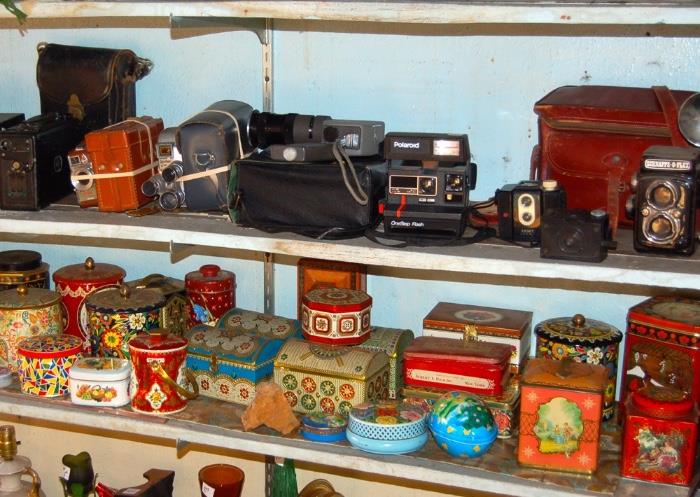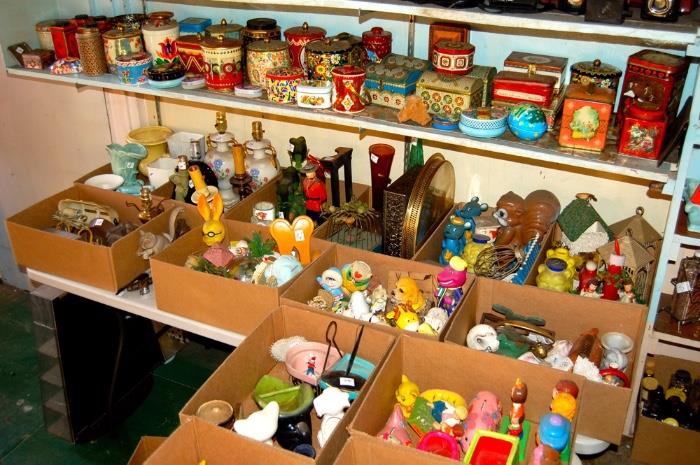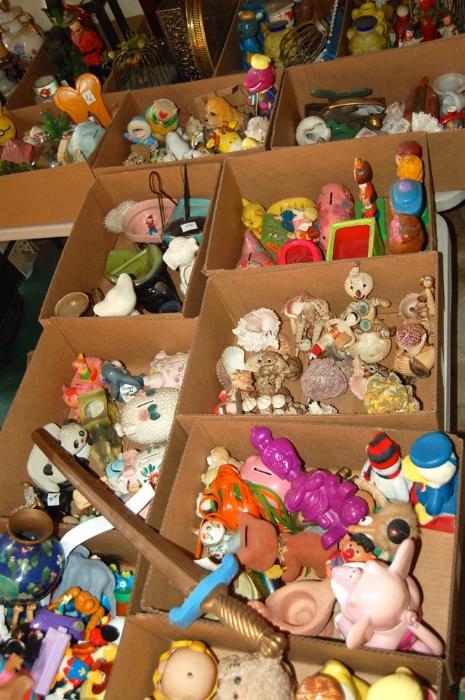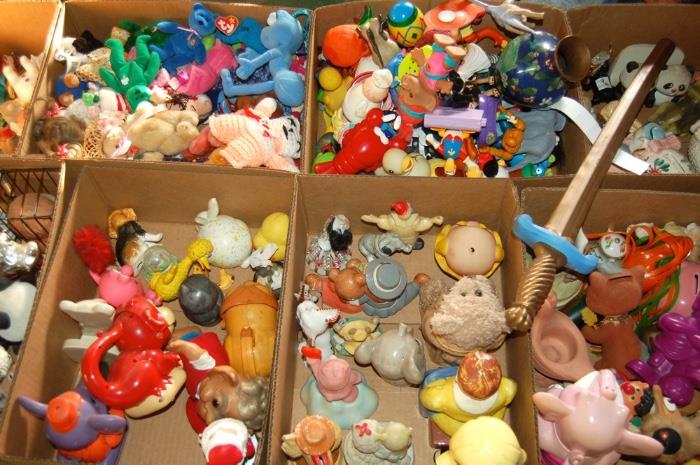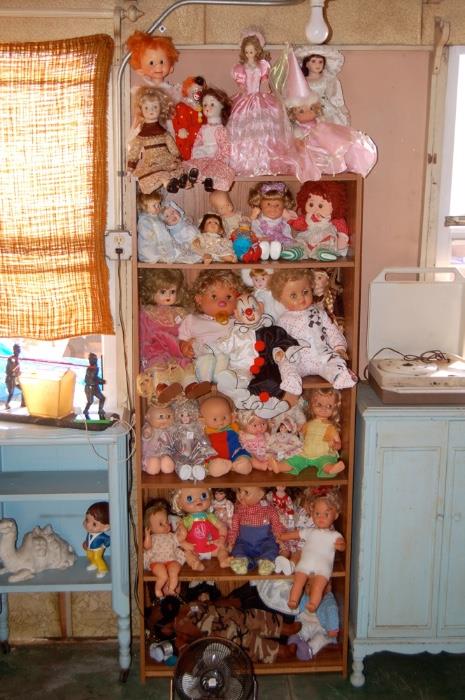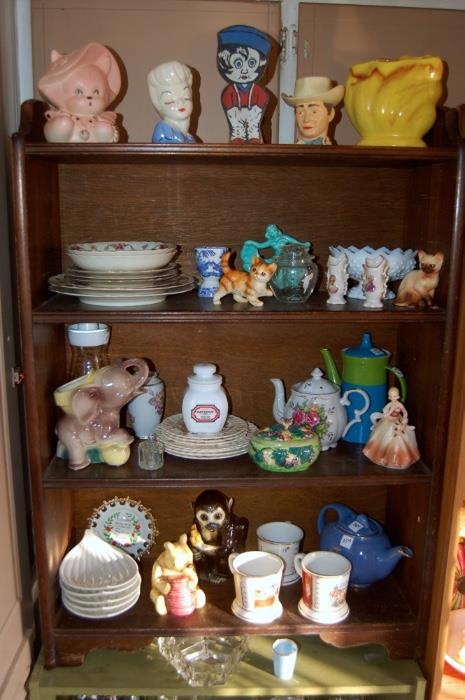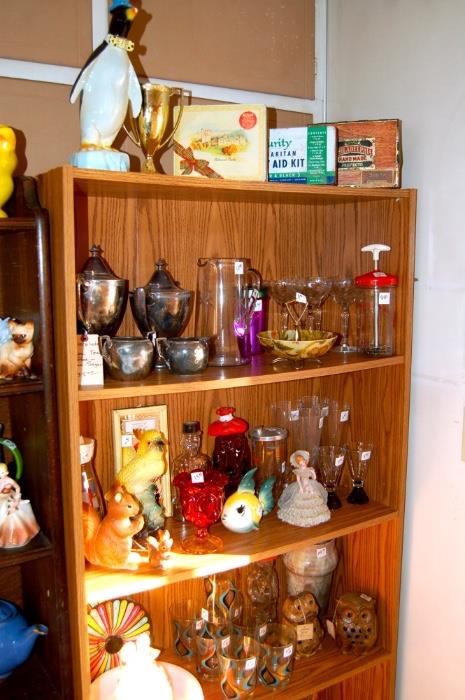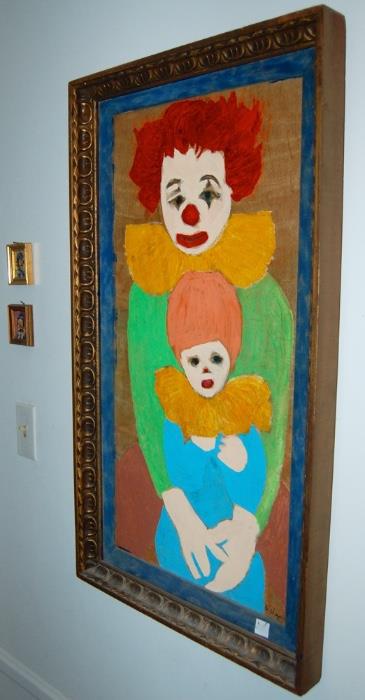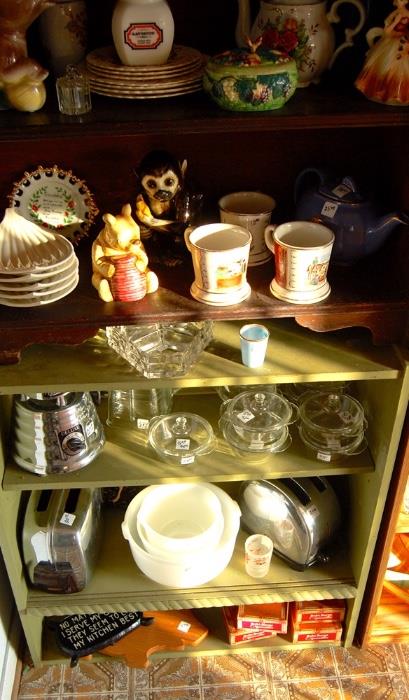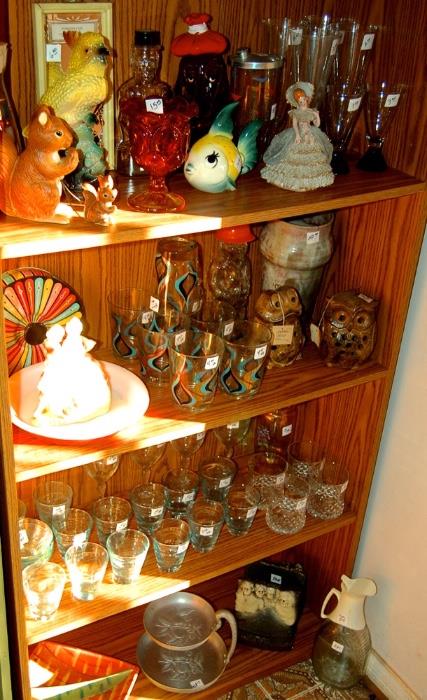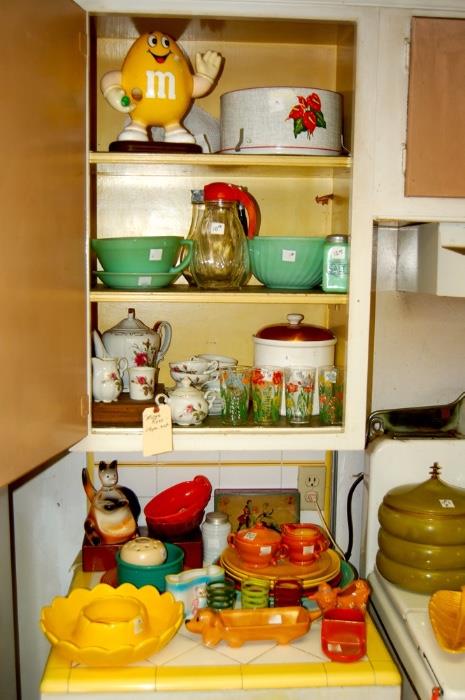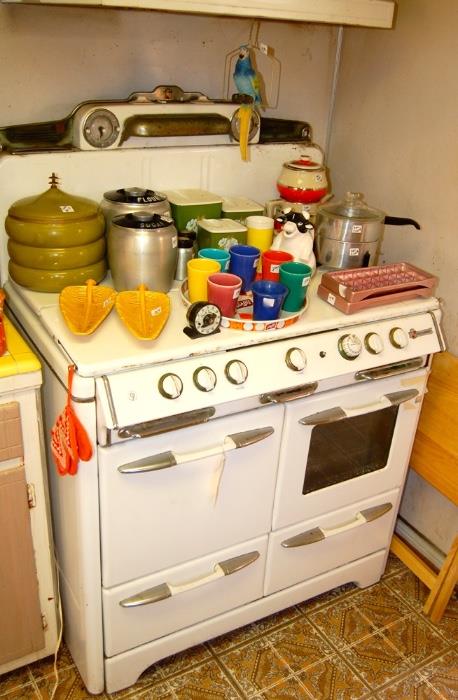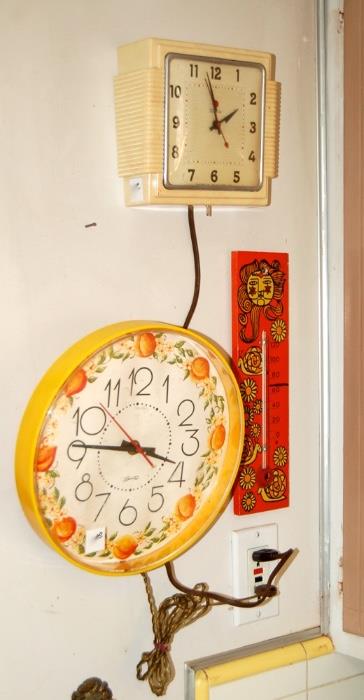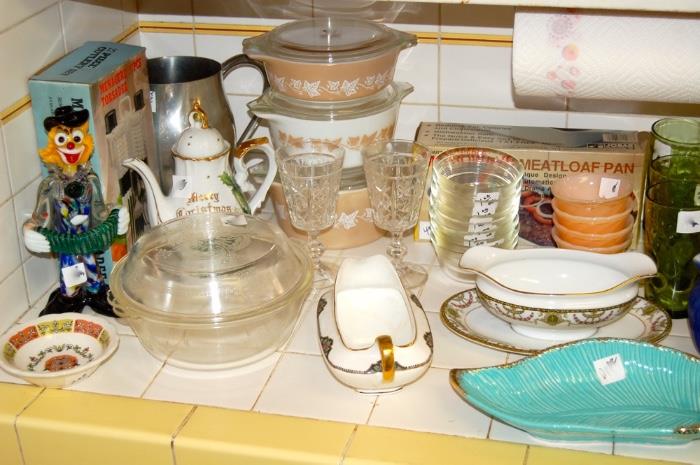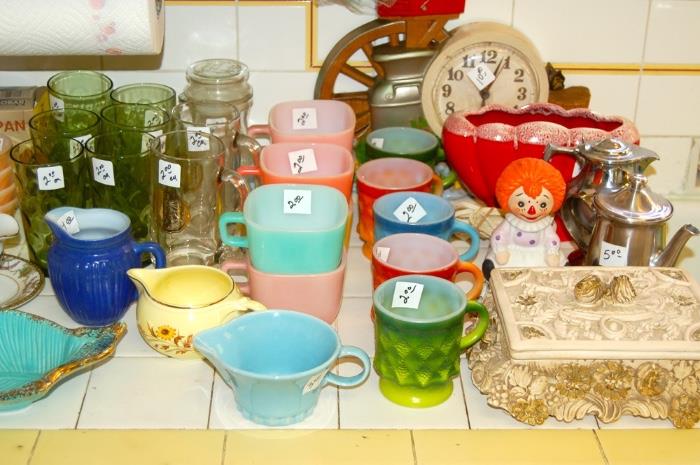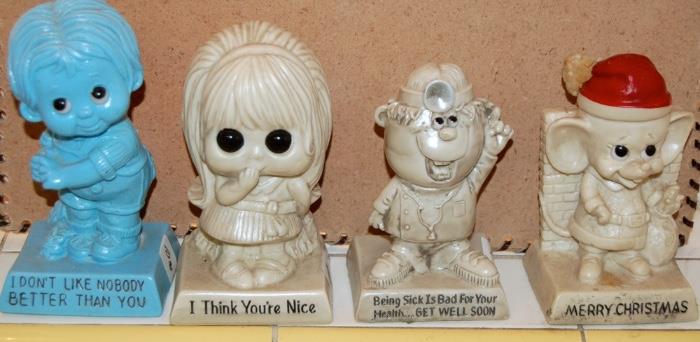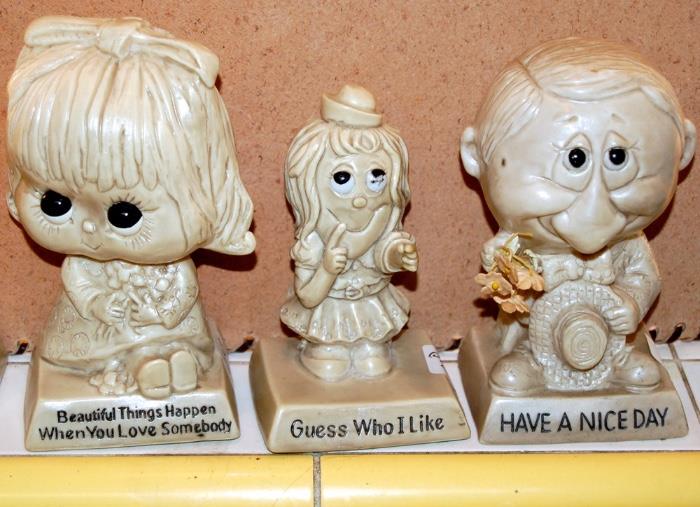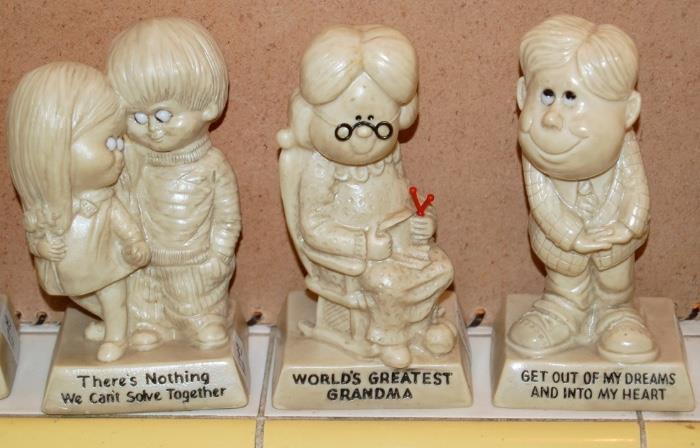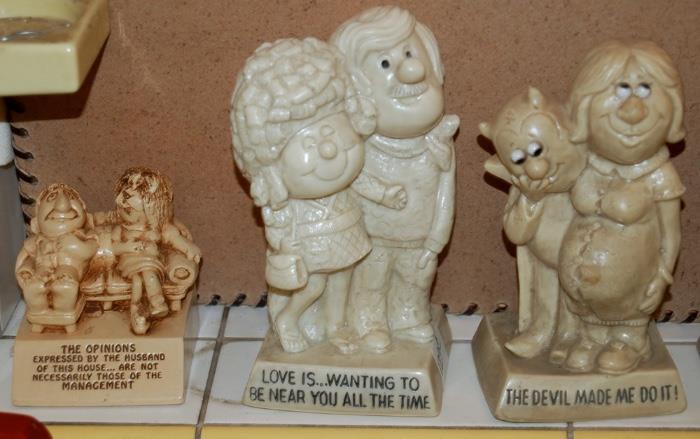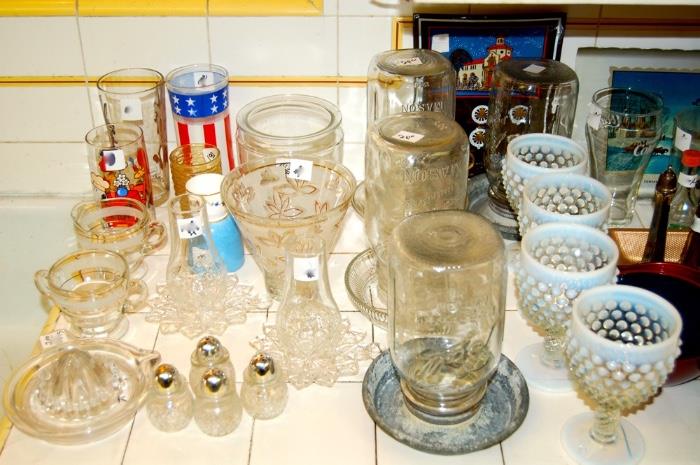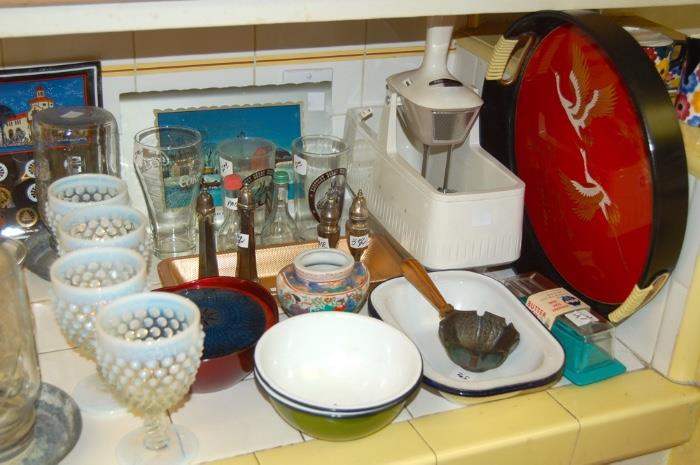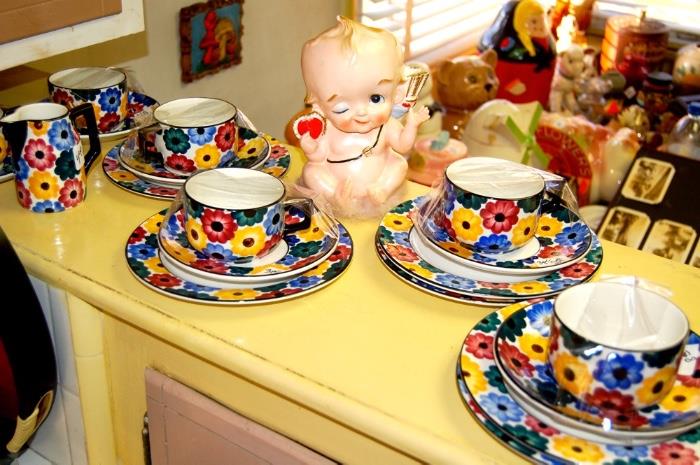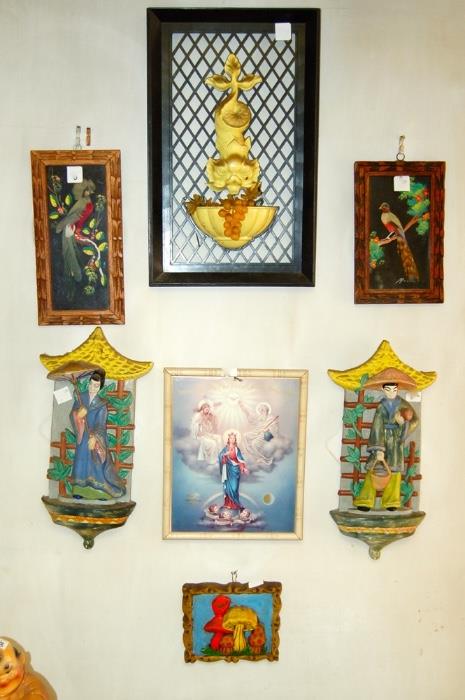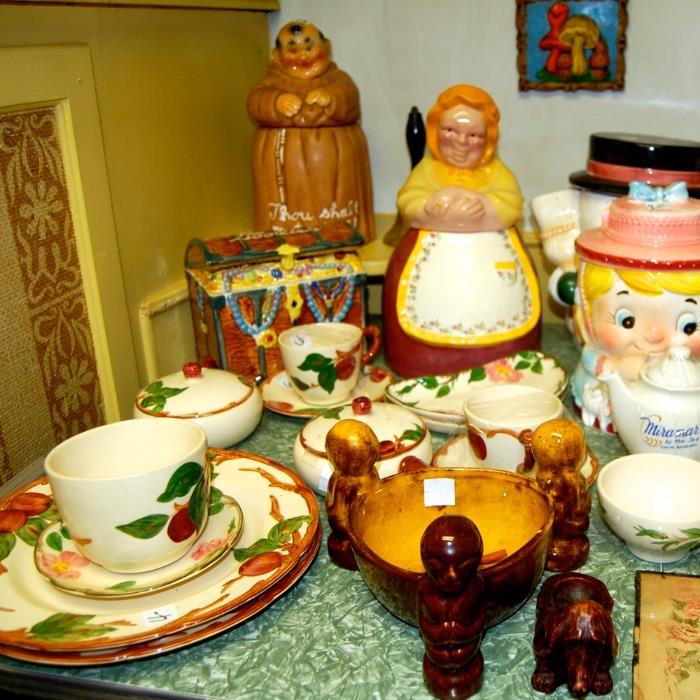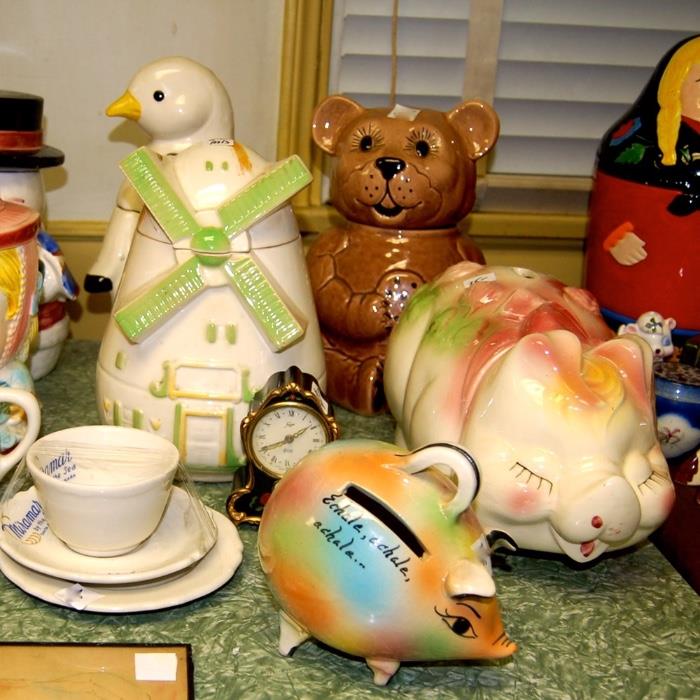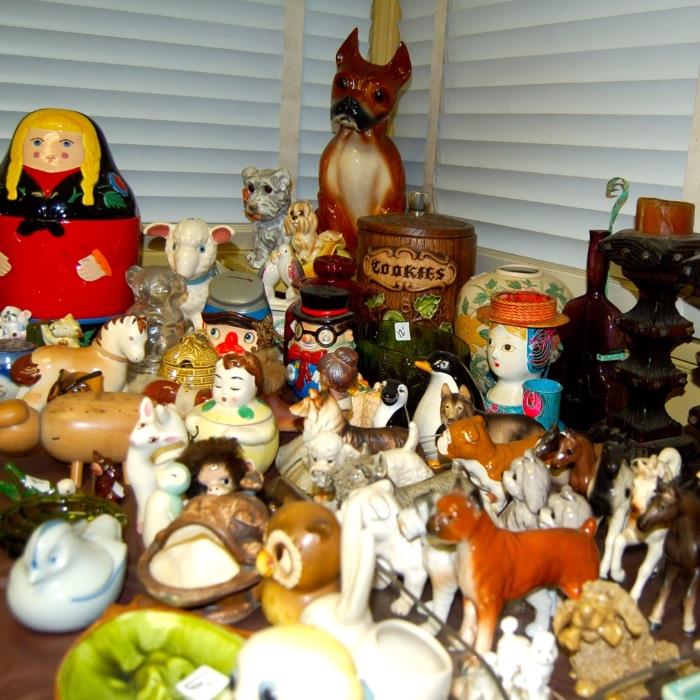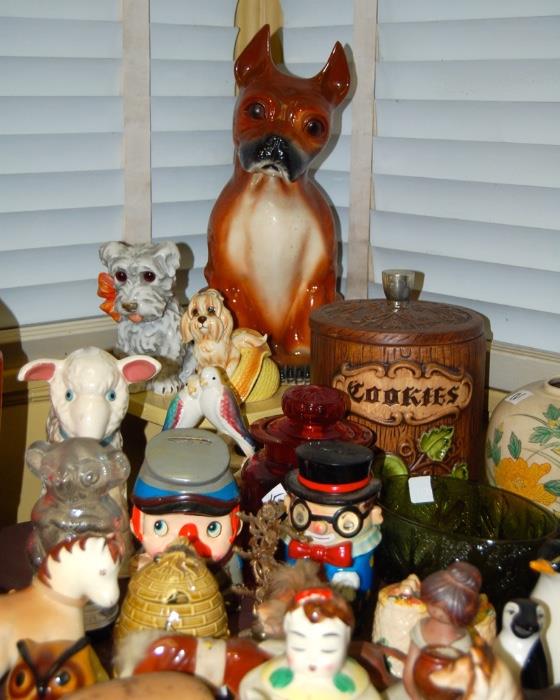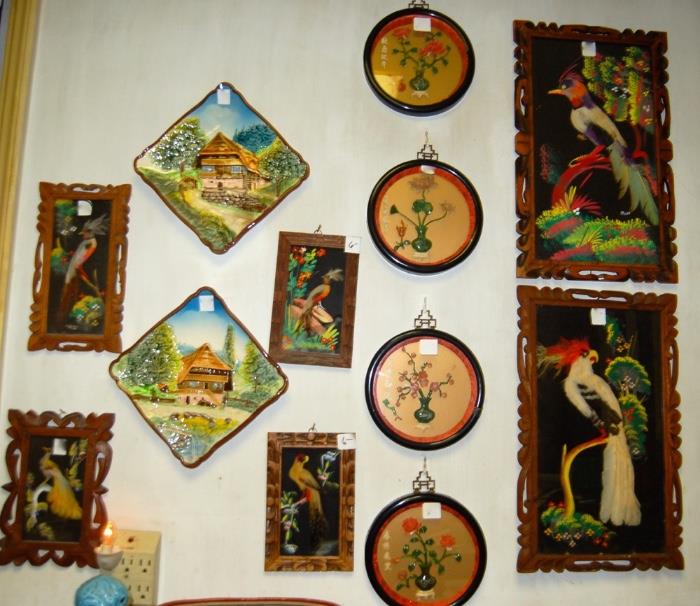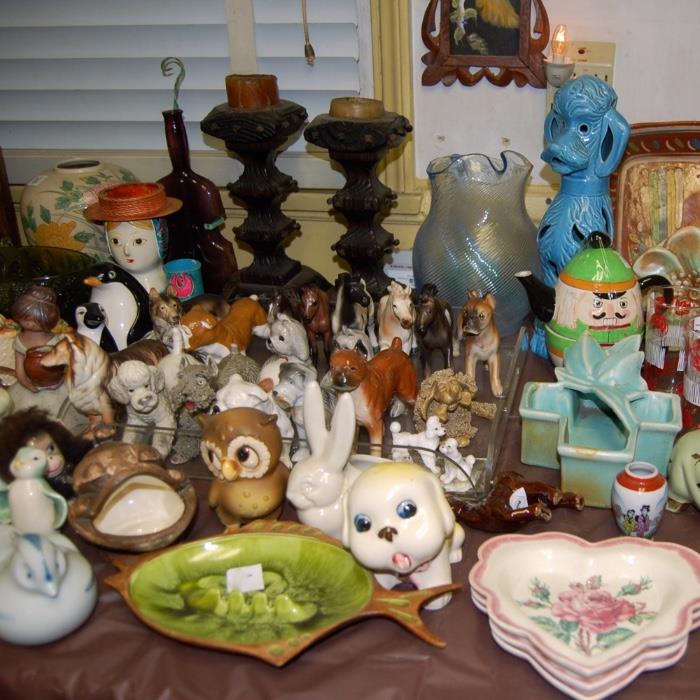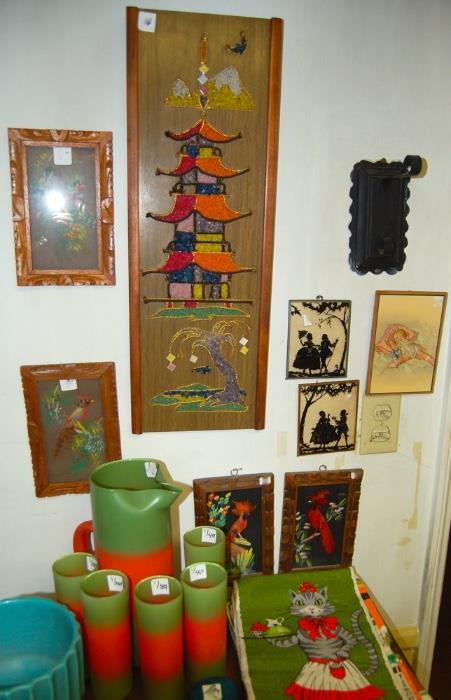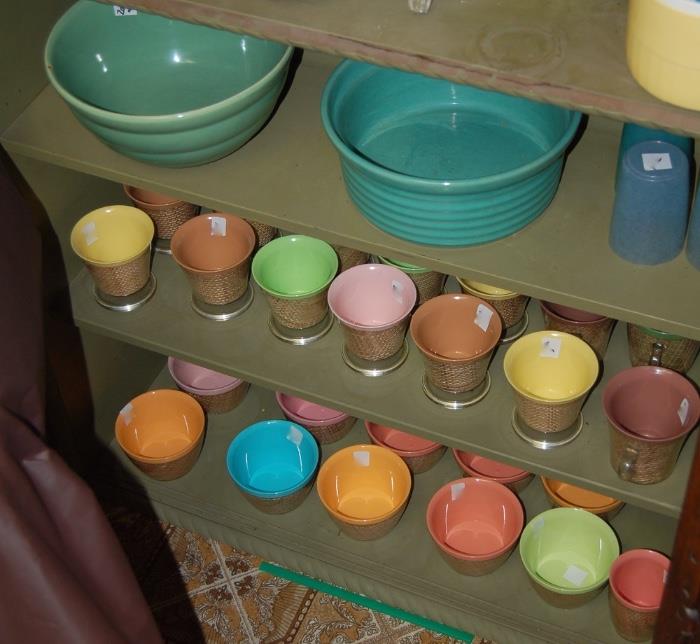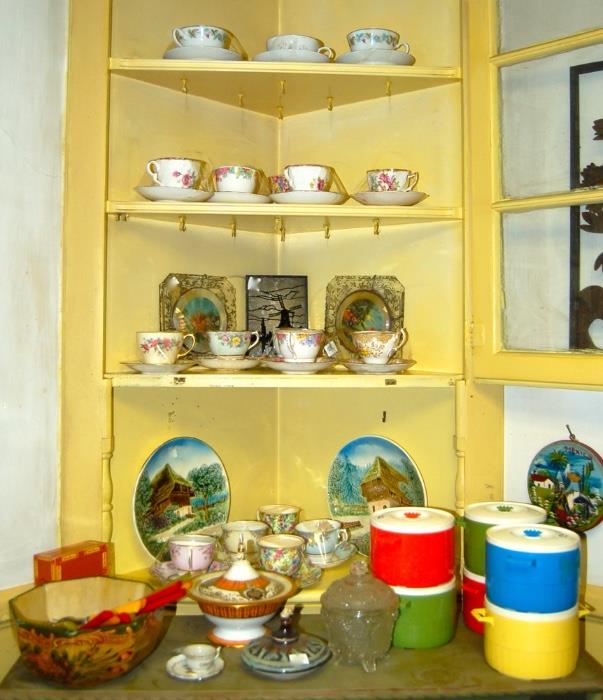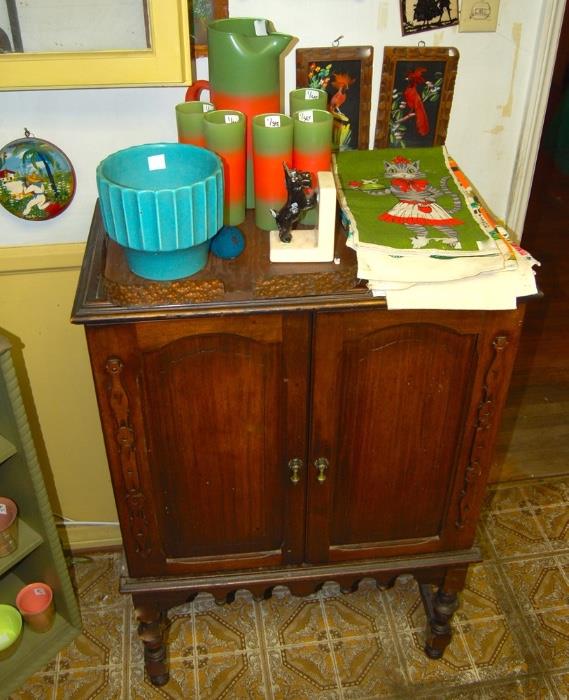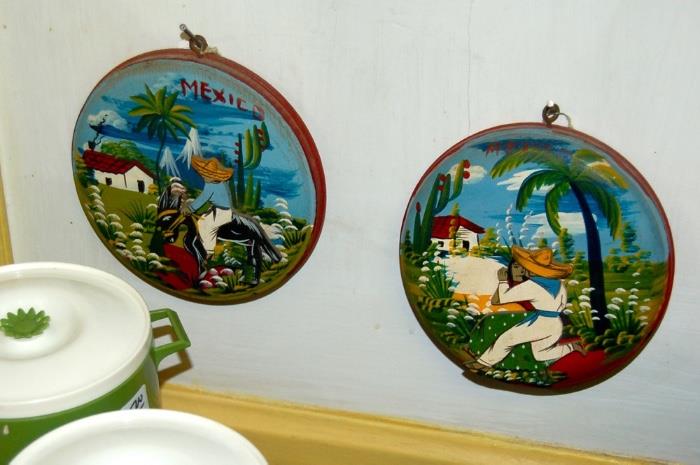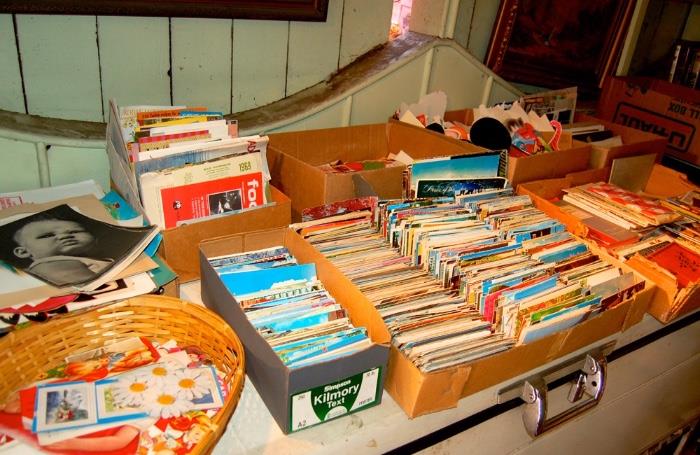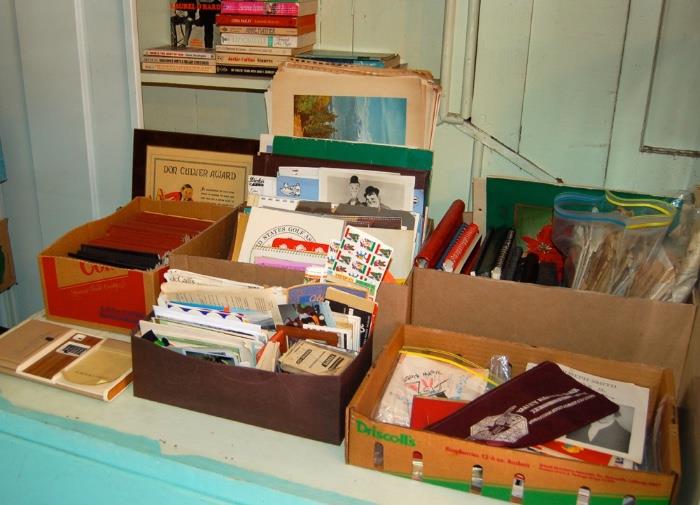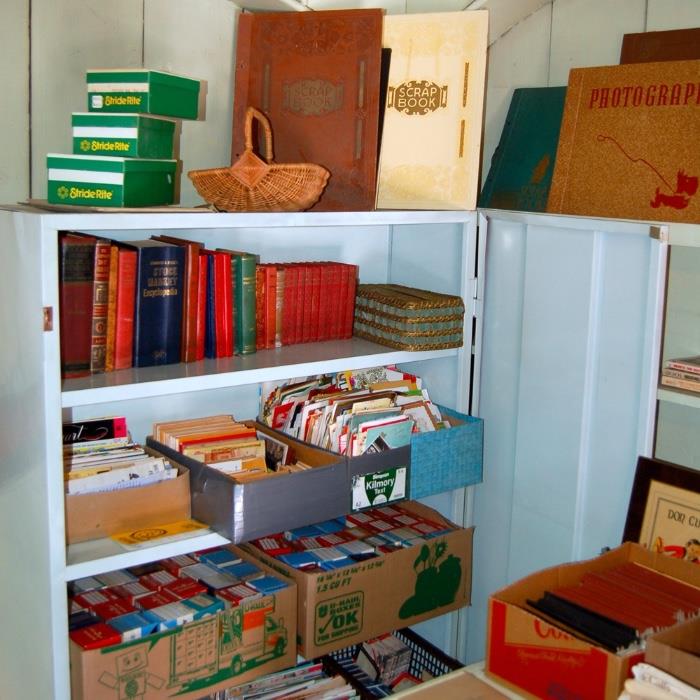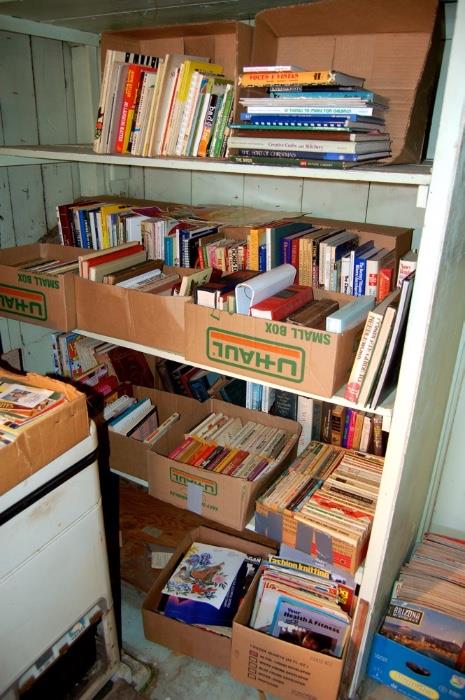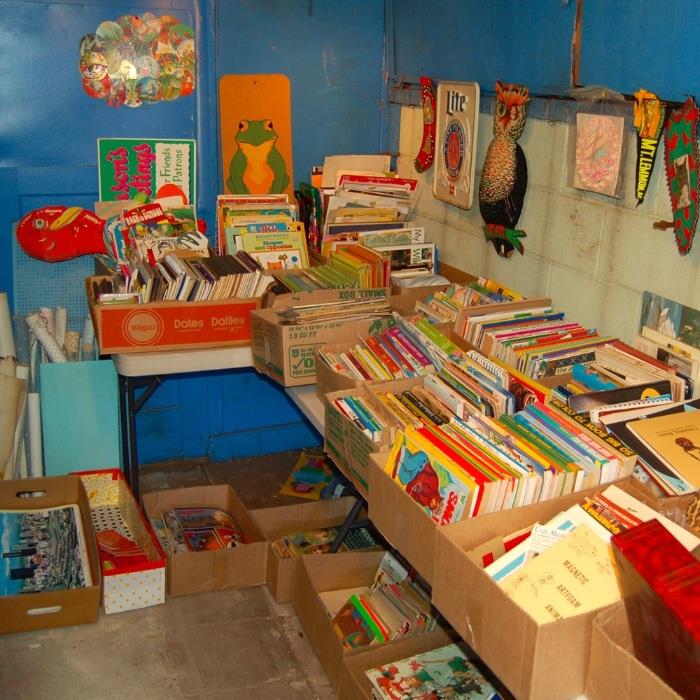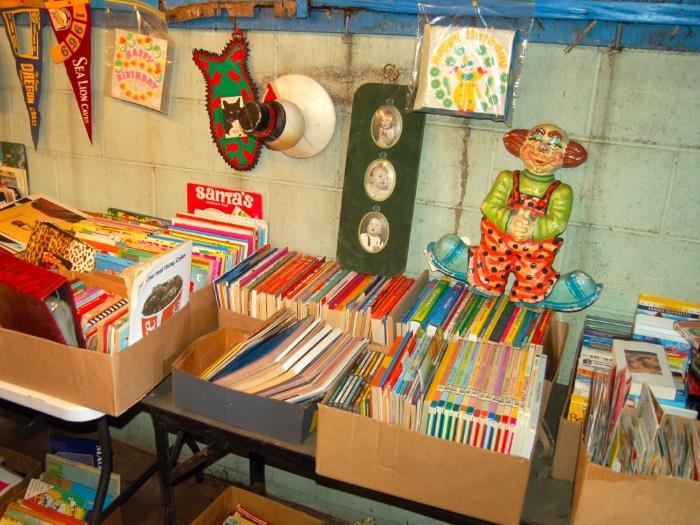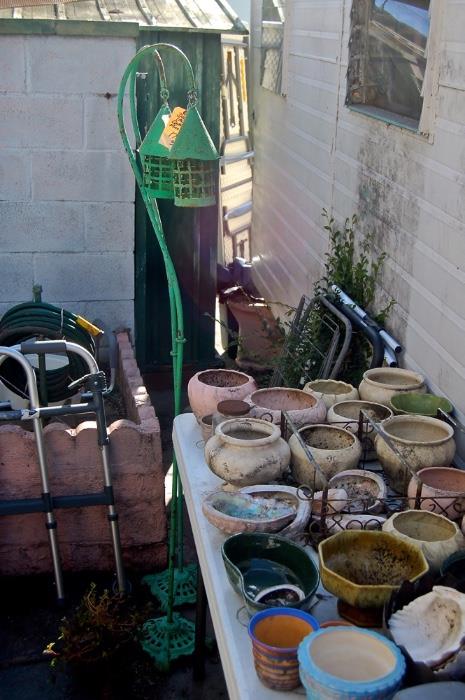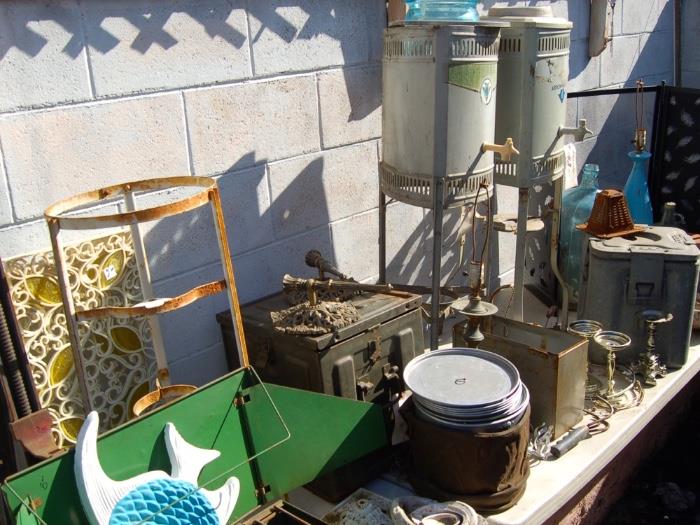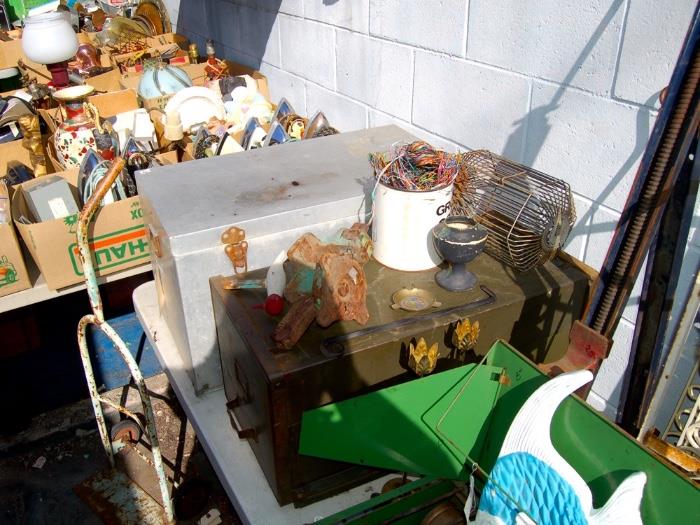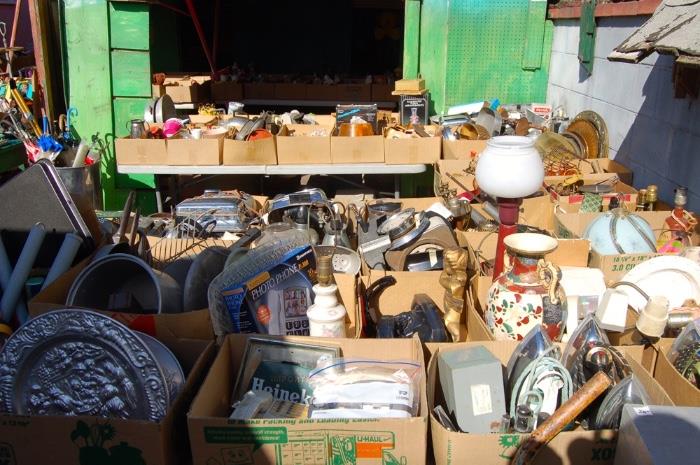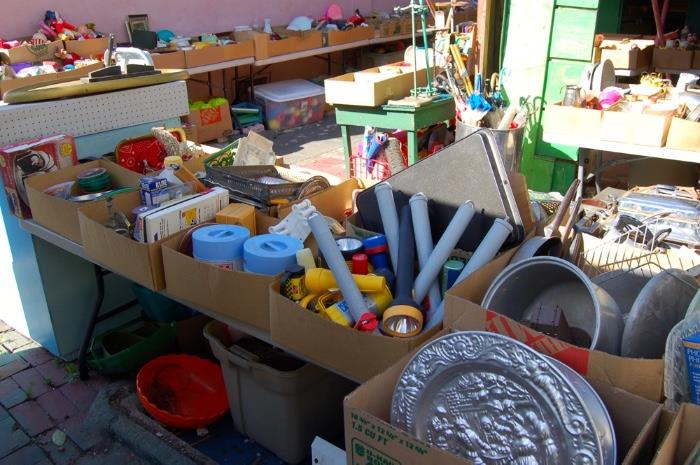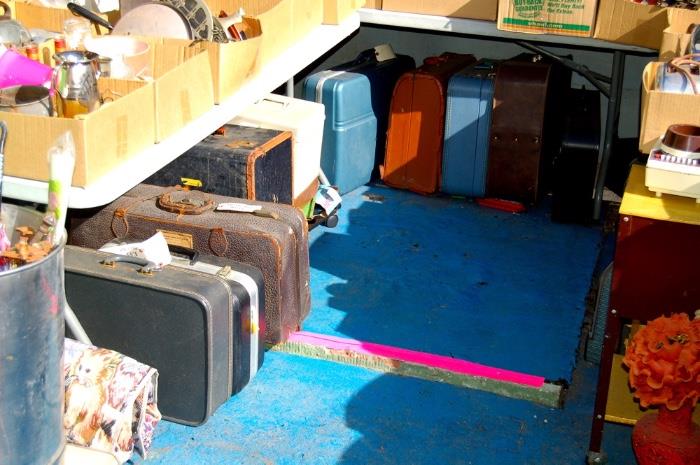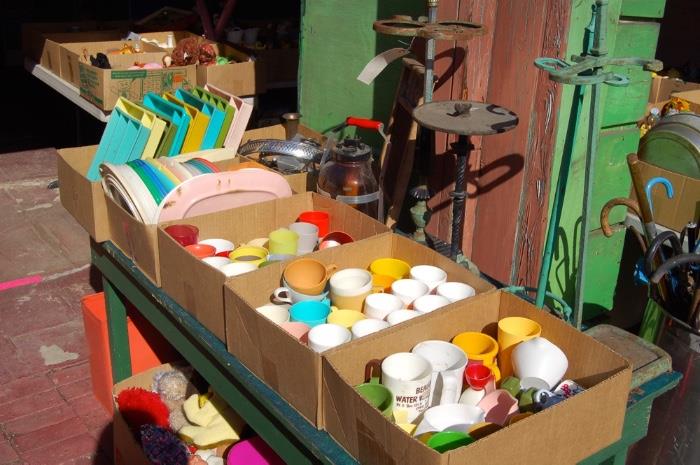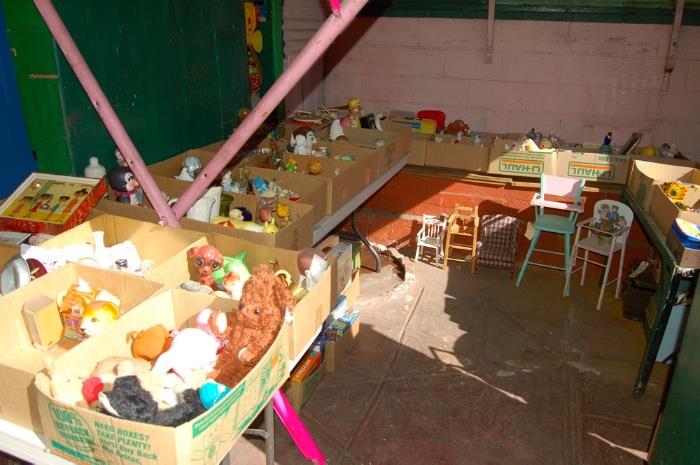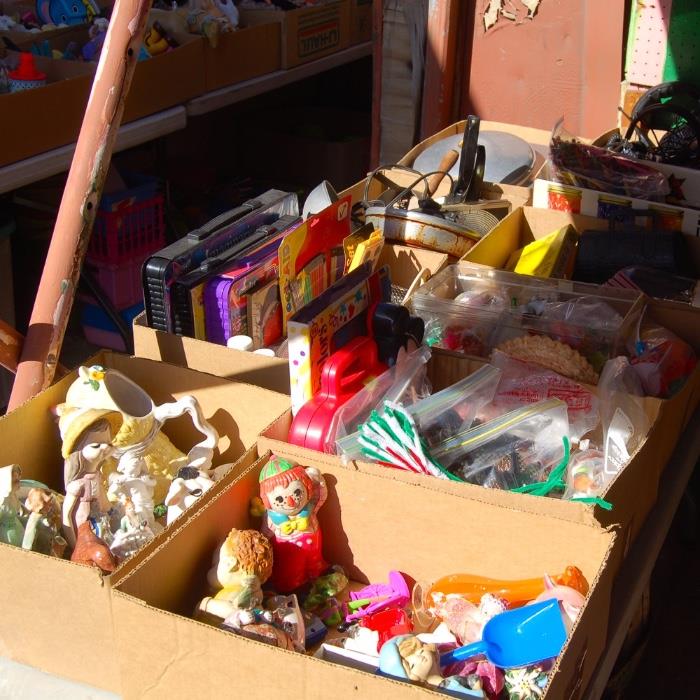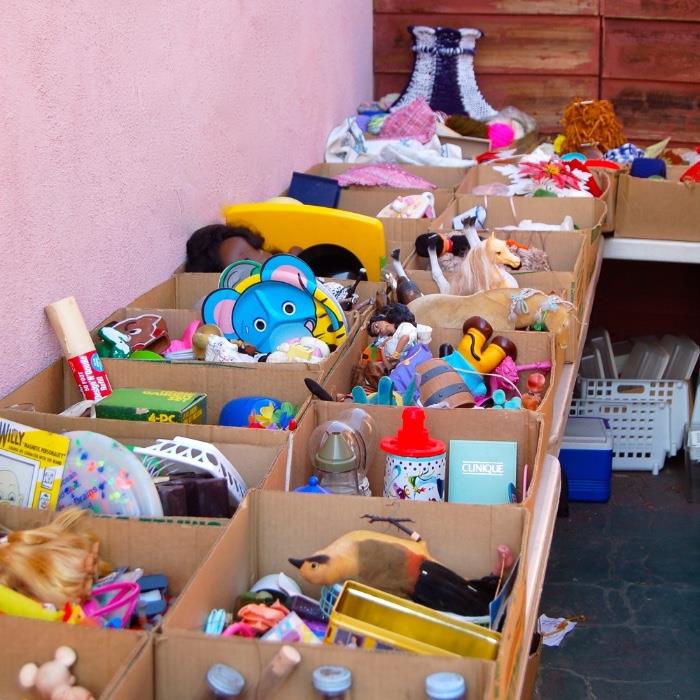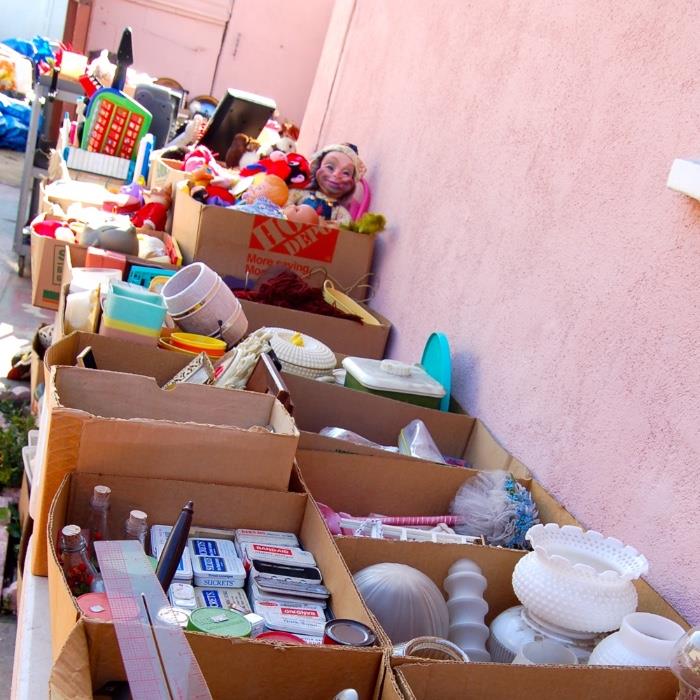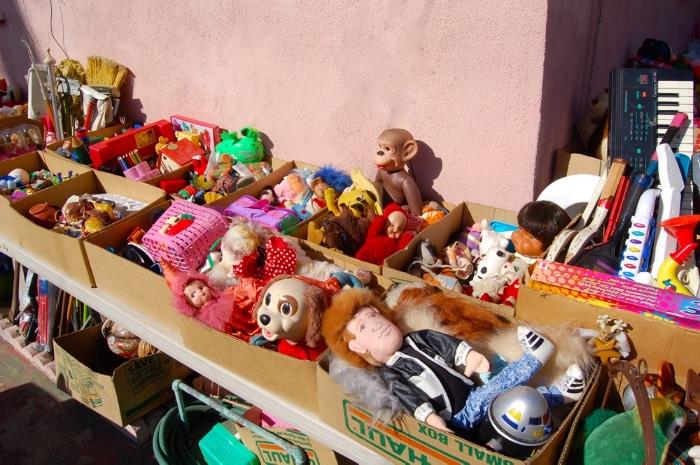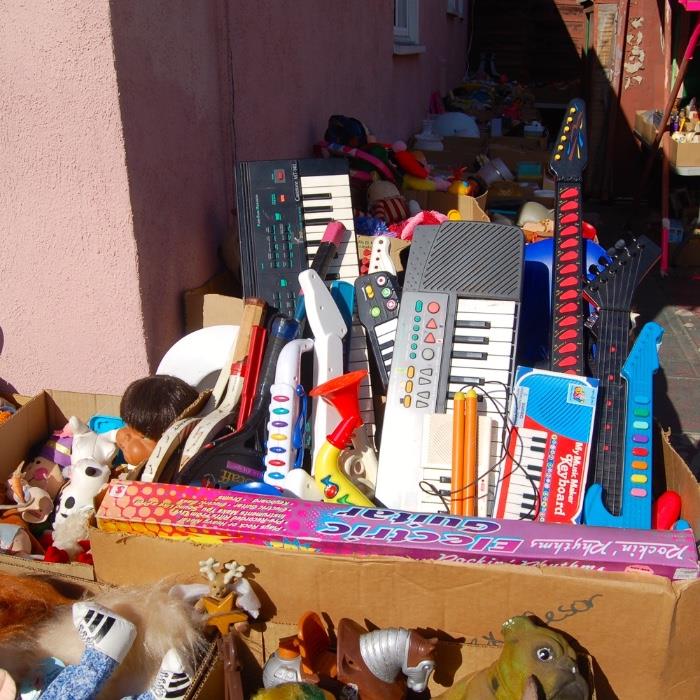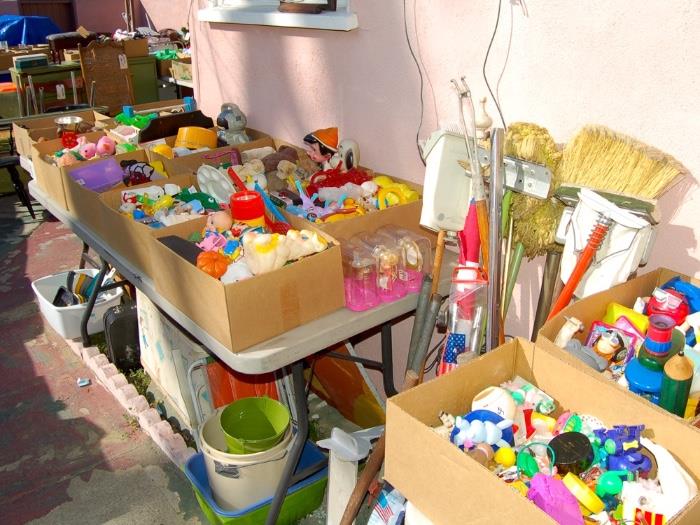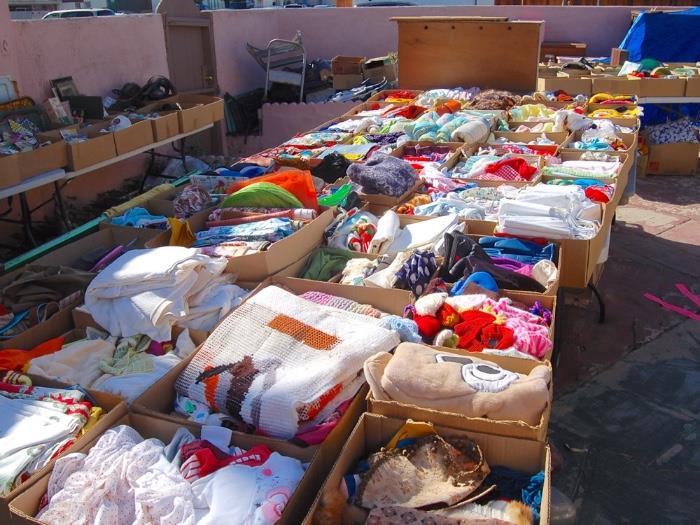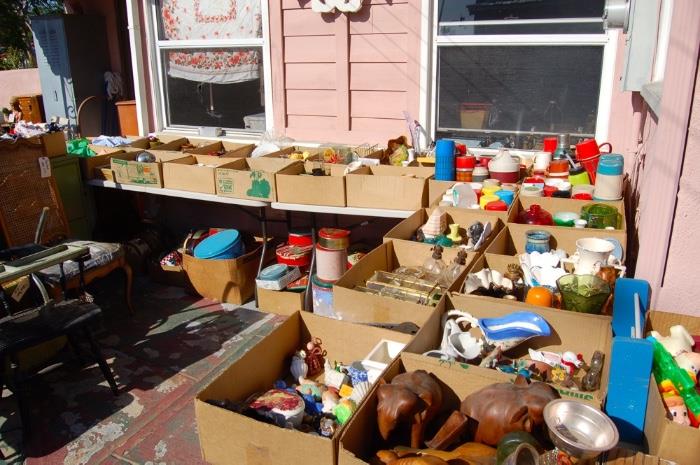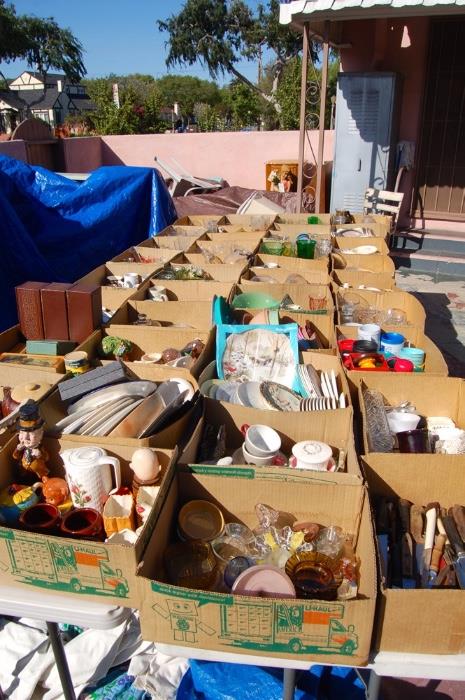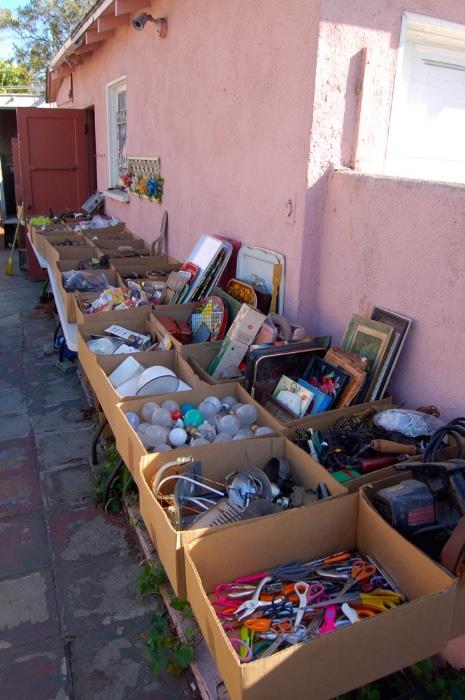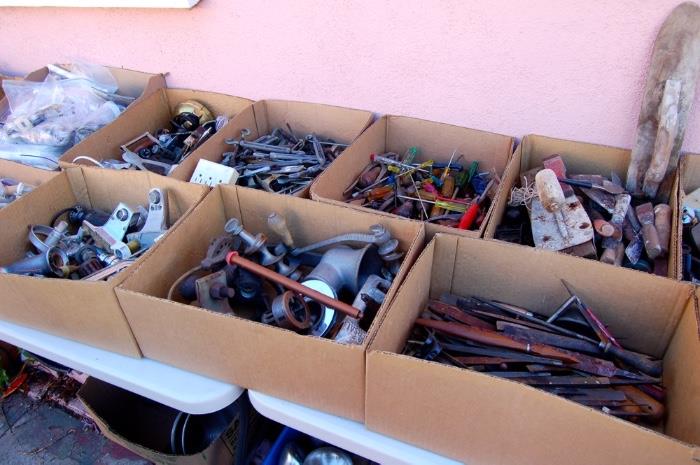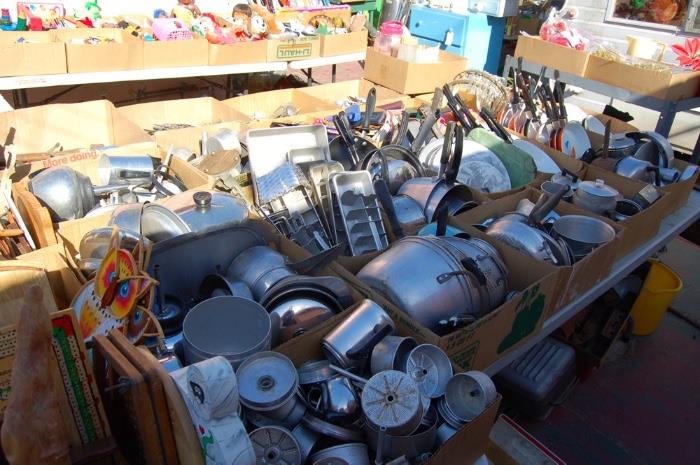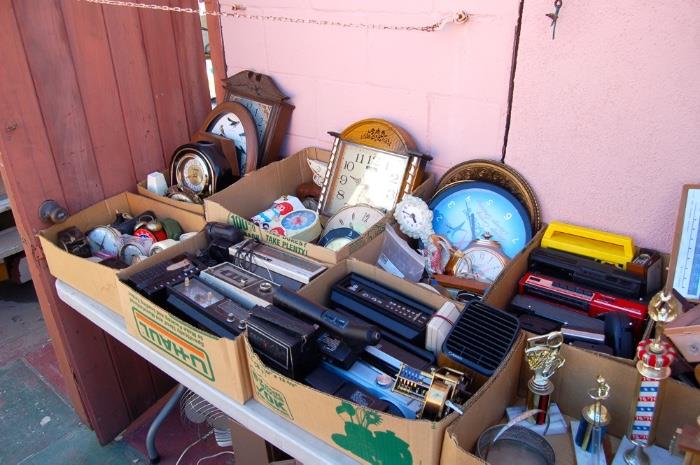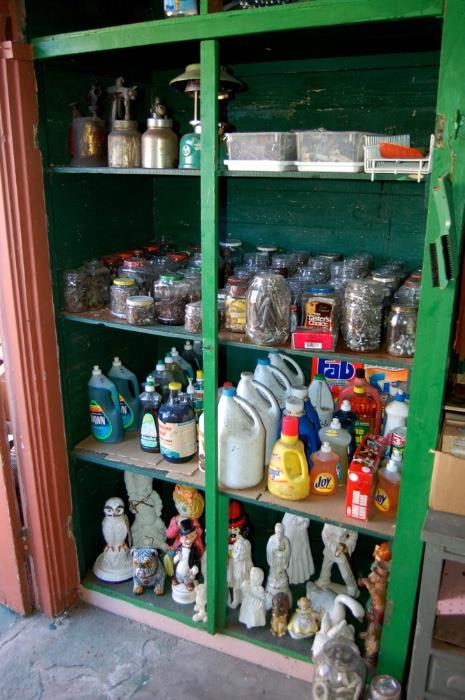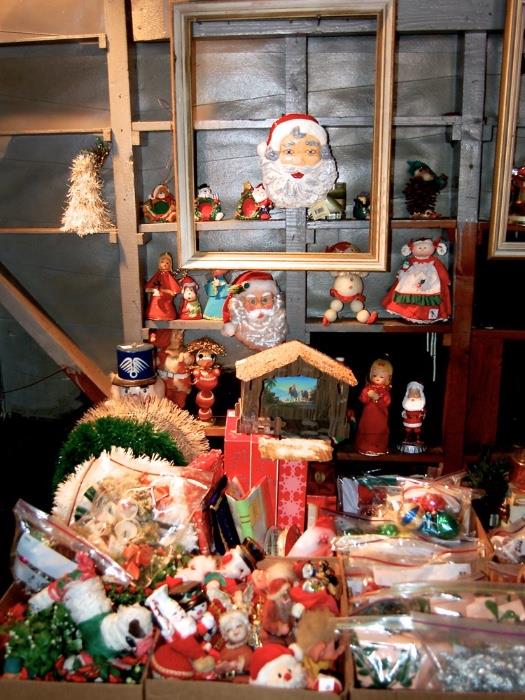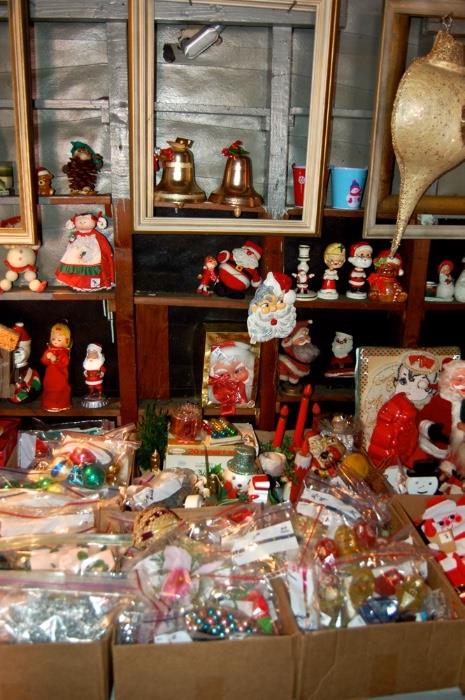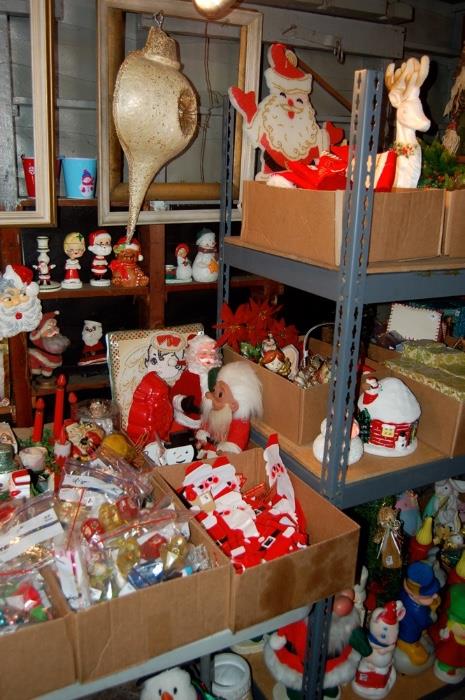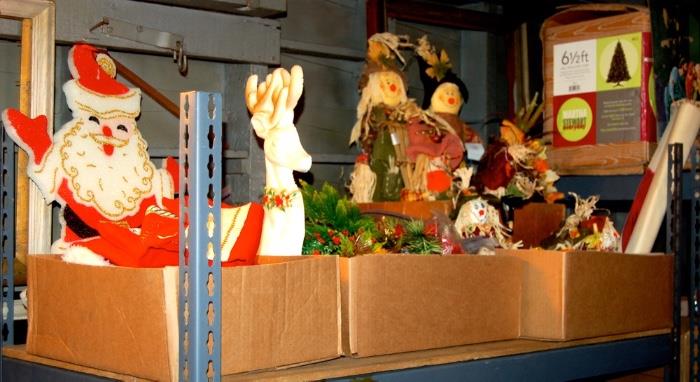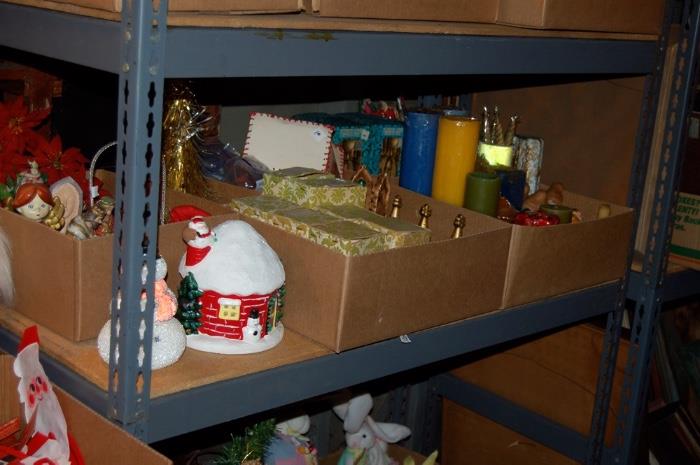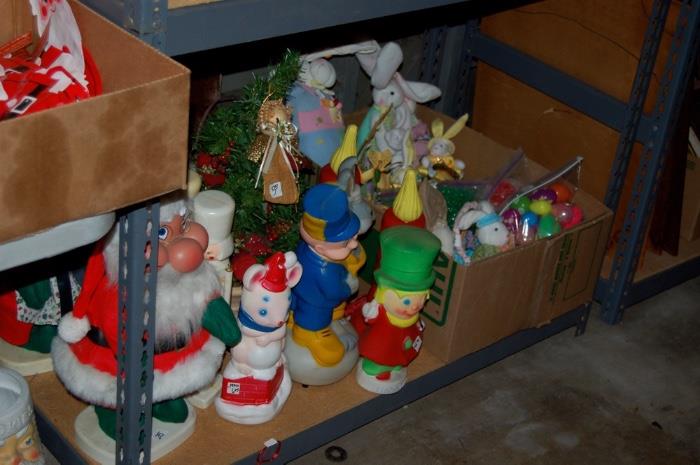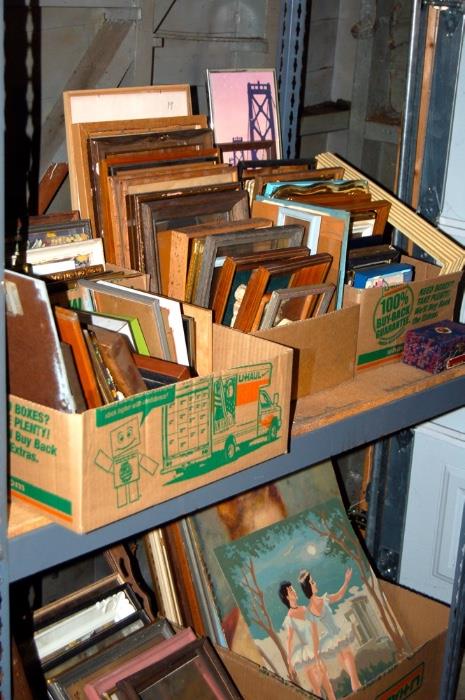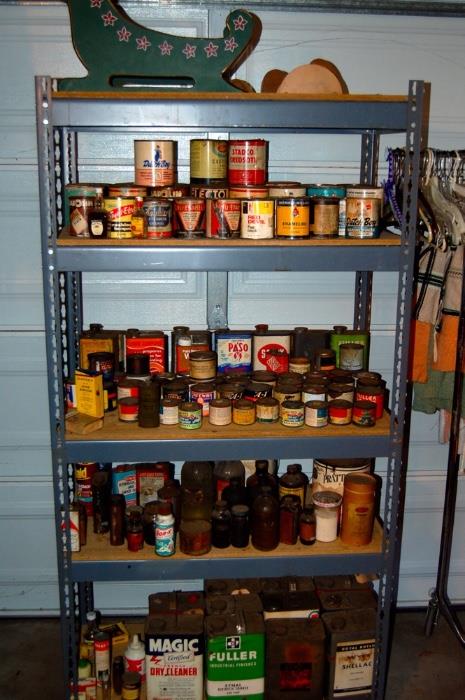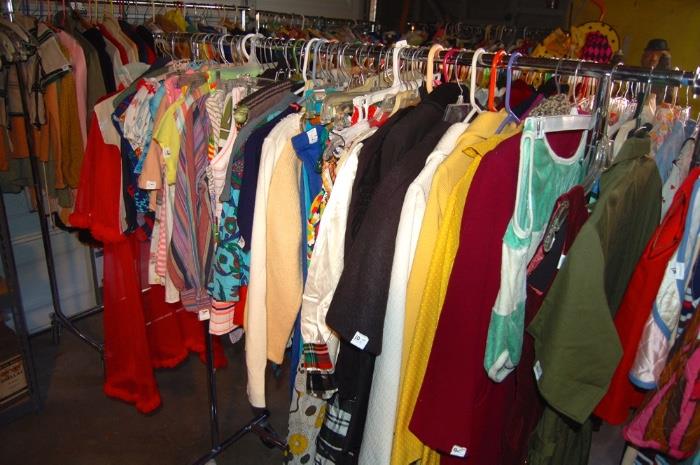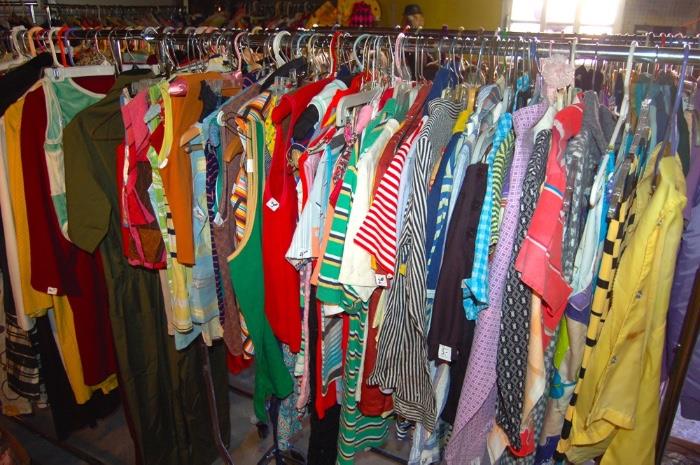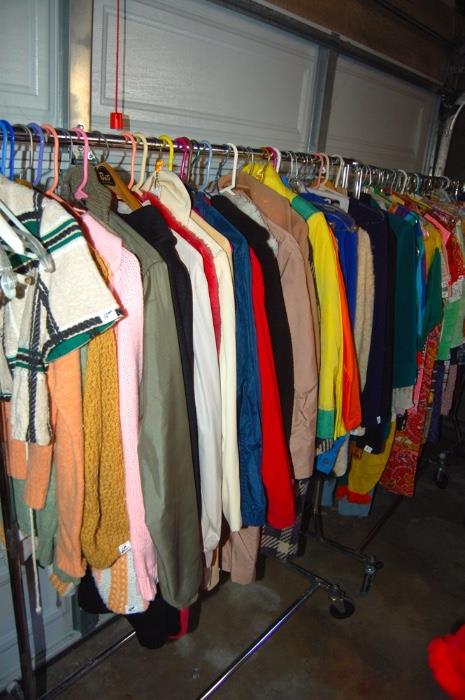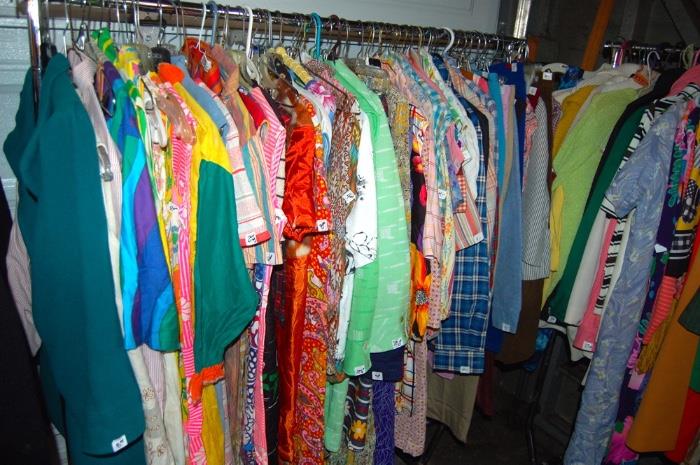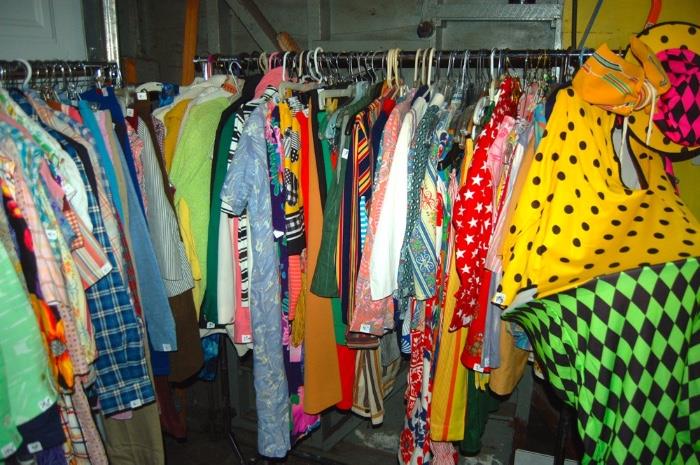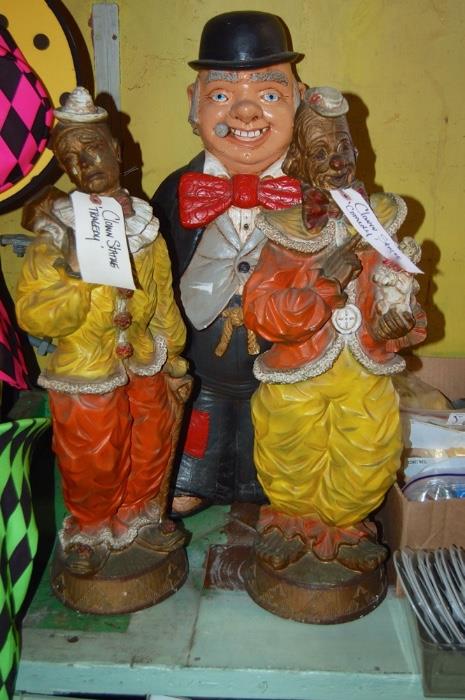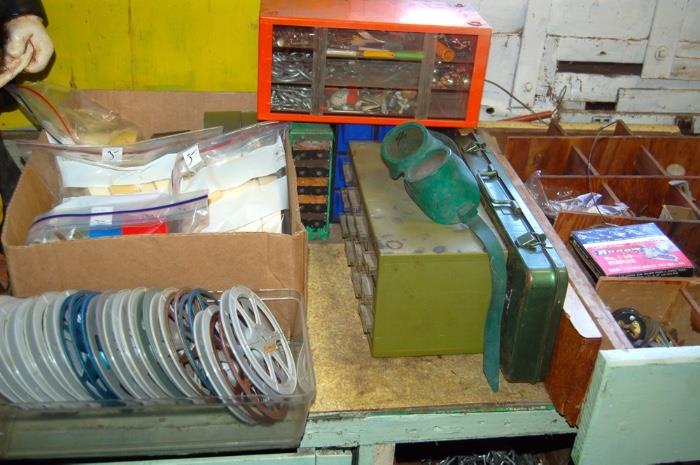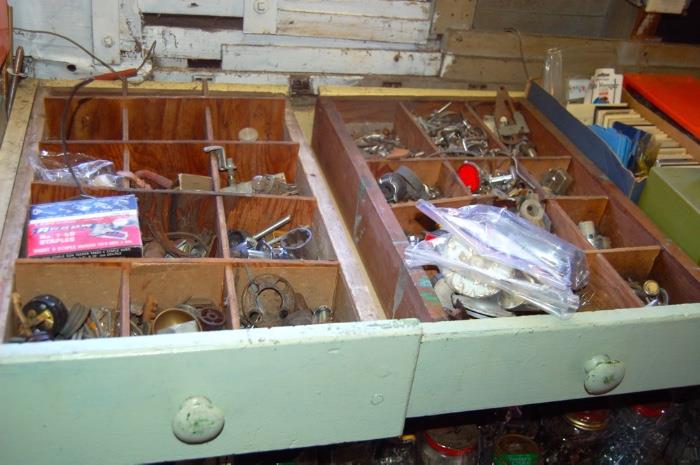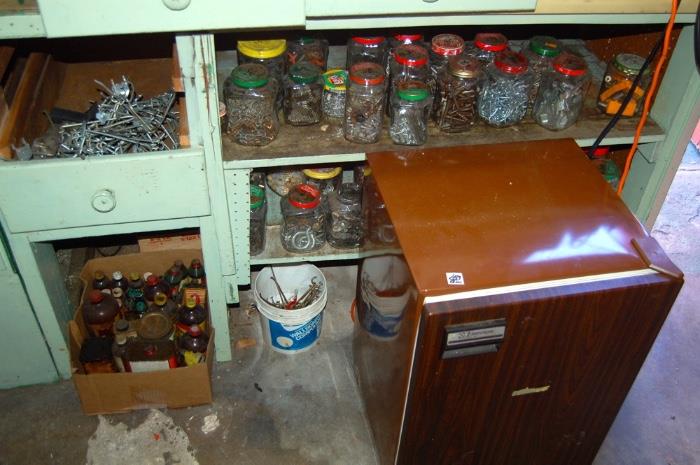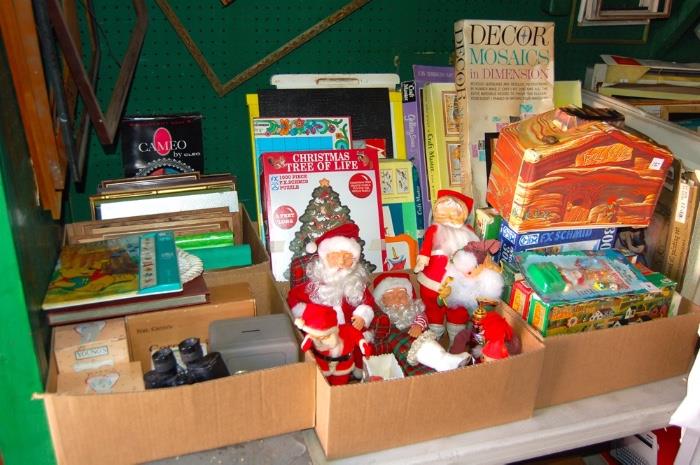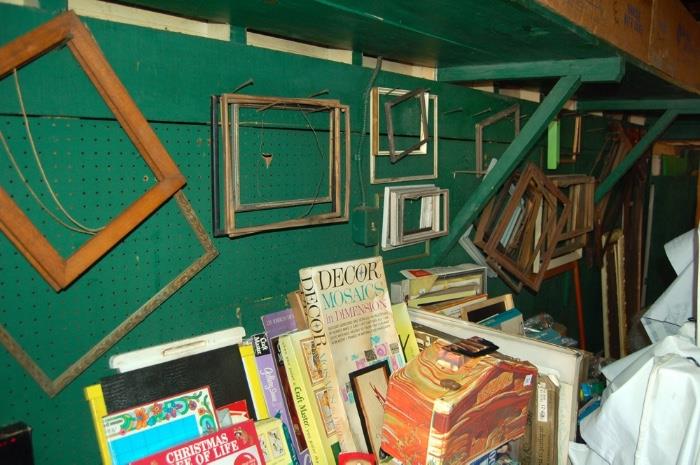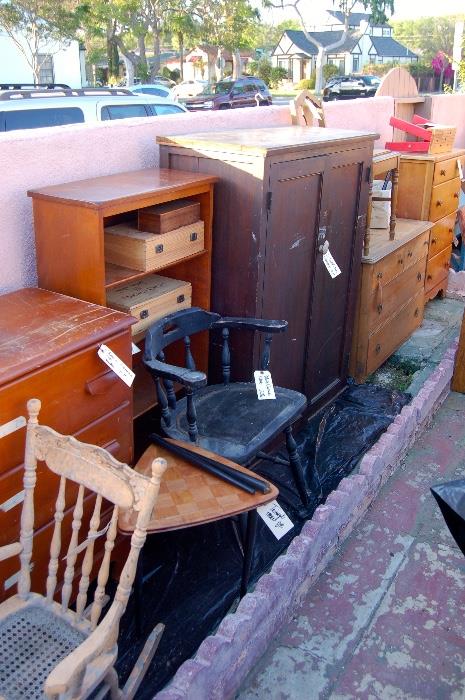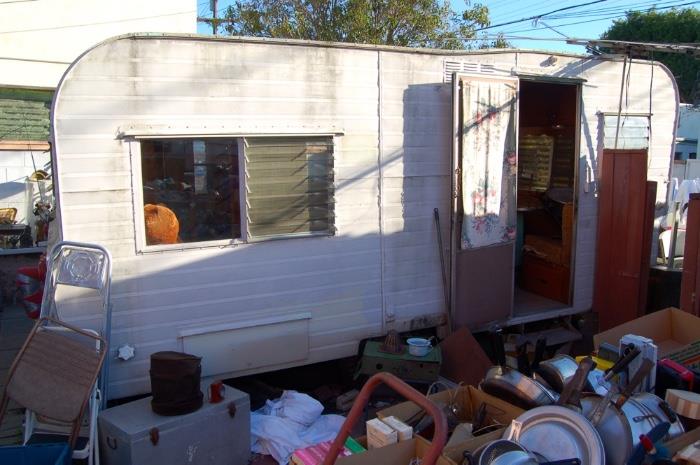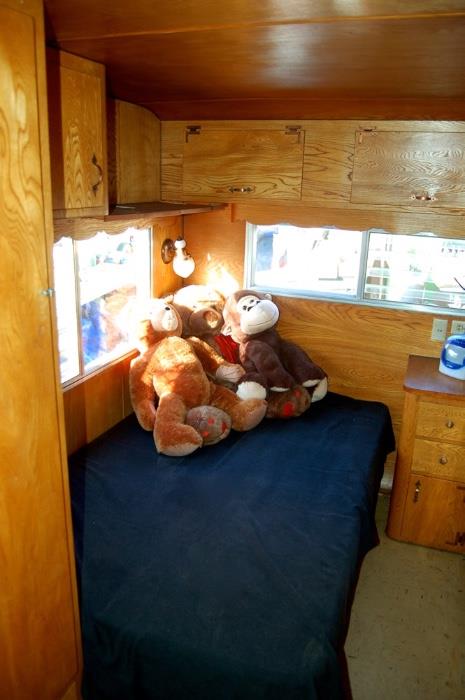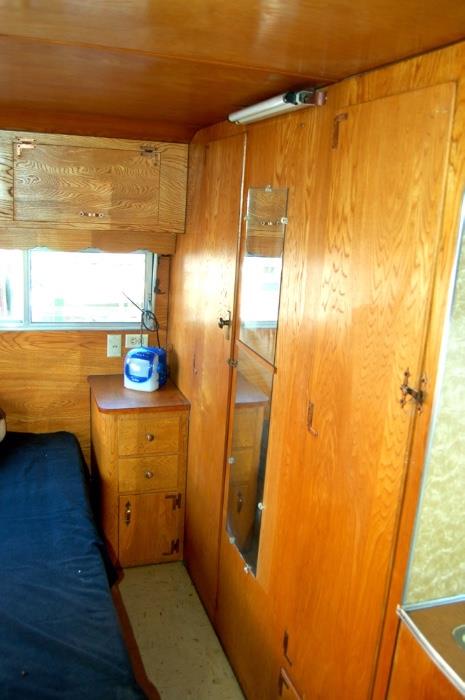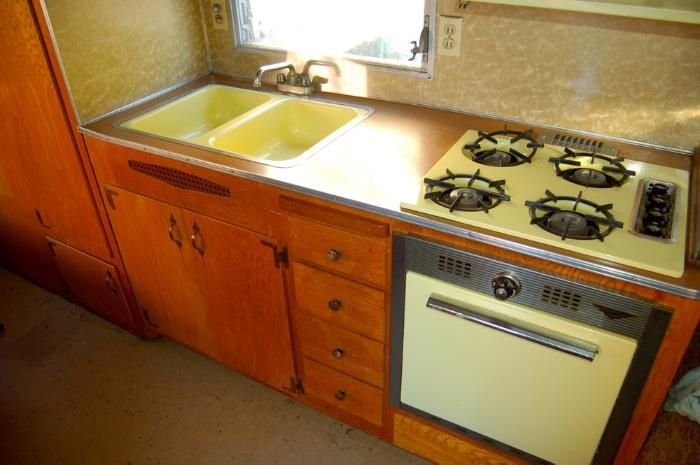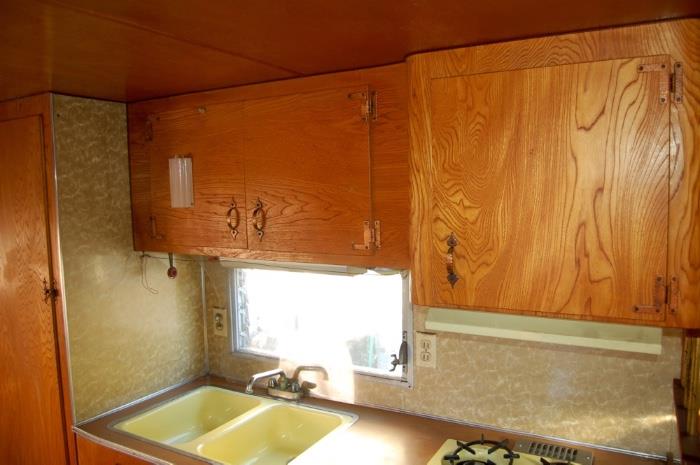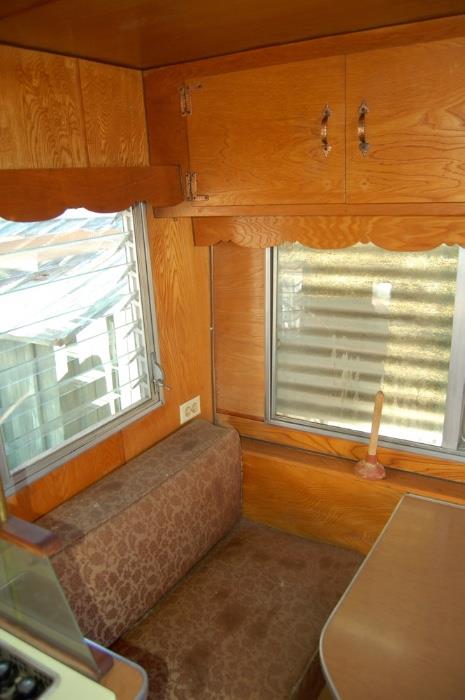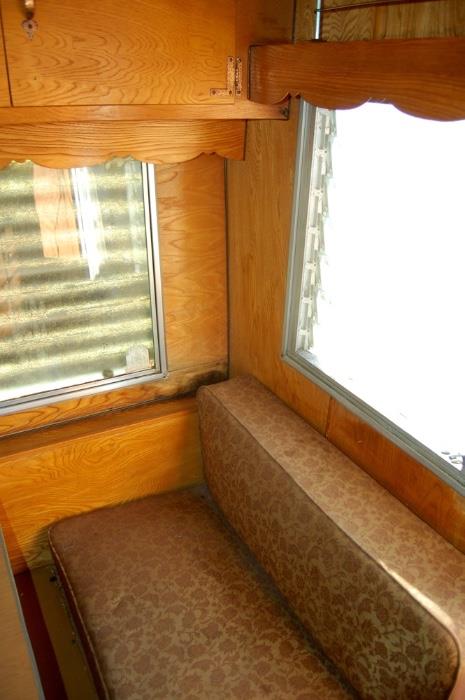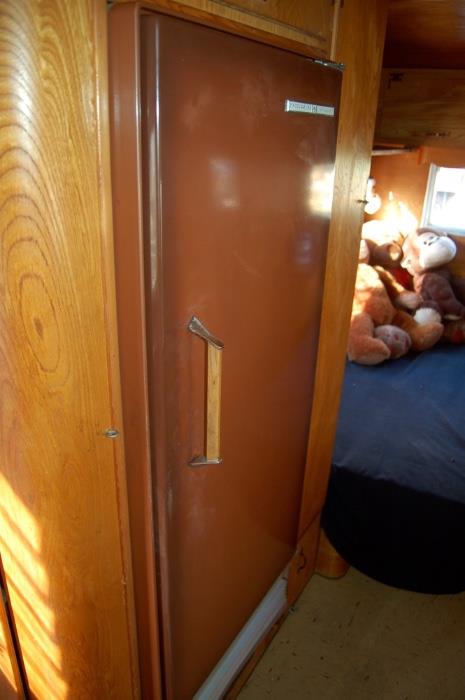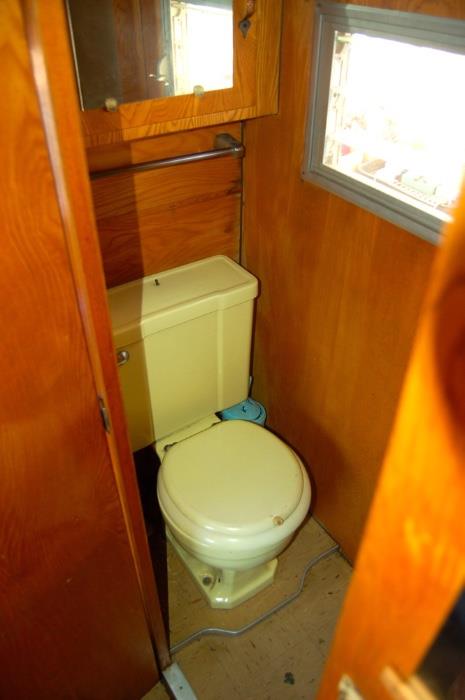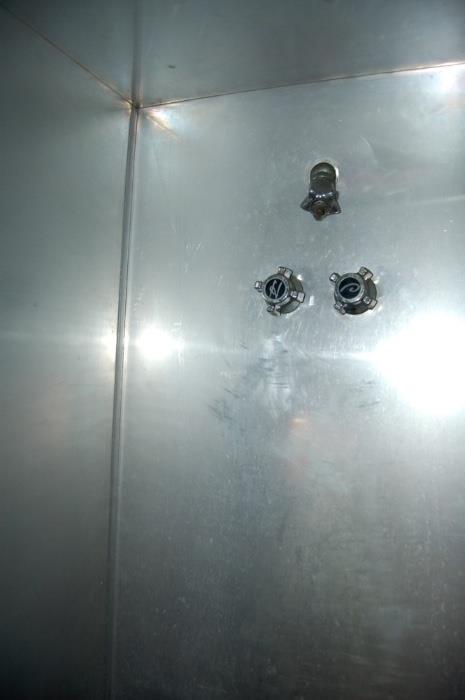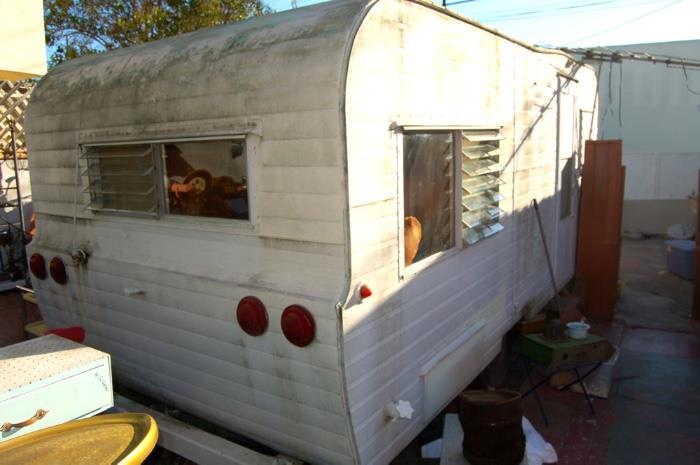 Thank you for using EstateSales.NET. You're the best!