Tim's 29th Annual Cabin Fever Auction Extravaganza
online only auction
•
2
day sale
•
sale is over
Terms
TERMS
AUCTION BIDDING:
To enter online auction visit: www.timsauctions.com. By bidding at this auction, you are entering into a legal contract. Please read all terms and conditions PRIOR to bidding. If you have any questions regarding these terms, please contact Tim Chapulis, Auctioneer (860) 459-0964 or tchapulis@timsauctions.com. Please bid responsibly! By bidding at this auction you agree to all the terms and conditions as follows.

Bid with confidence! Tim's Inc. Auctions is an established auction house in business for 42 years, since 1979. We value the trust put in us by both buyers and sellers.

THE FINAL BID FOR EACH ITEM SHALL BE ACCEPTED AT THE SOLE DISCRETION OF THE AUCTIONEER. By registering to bid or placing a bid you agree to be bound by all of these terms & conditions, and any other announced terms and conditions of sale or rules of this site. Connecticut law will apply to all legal disputes.

BIDS MAY COME FROM MULTIPLE SOURCES. Bids at this auction may be from additional online 3rd party systems, phone bids, absentee bids and left bids. Being the high bidder on this platform DOES NOT GUARANTEE FINAL PRICE AND SALE OF ANY ITEMS. The auctioneer will have the final say to determine winning bidder.

ALL BIDS ARE FINAL! NO REFUNDS. All Sales are Final. All items offered for auction will be sold AS IS, WHERE IS, and WITHOUT GUARANTEE. A buyer' premium of 28% is added to the price knocked down by the Auctioneer for bidders. BID RESPONSIBLY! Your bid is a contract. Tim's Inc. Auctions is not responsible for any bids that were placed in error. Most of these errors can be easily prevented by taking the time to clearly read our terms. If you are the successful and winning bidder, you have entered into a legally binding contract to purchase the property bid on from the seller. Bidding will begin at a price appropriate at the auctioneer's discretion. The auctioneer always reserves the right to withdraw a lot for any reason he deems appropriate.

ABSENTEE / PHONE BIDS /ONLINE BIDS: Absentee bids are accepted. Phone bids are accepted at the Auctioneer's discretion. Tim's Inc. Auctions shall not be held responsible or liable for bids that are missed or otherwise not executed. If you will be bidding online, please sign up prior to the start of the auction. If you sign up during the auction, your status may still be pending while the sale is in progress. We will review all pending registrations as quickly as possible during the auction, but make no guarantee that your registration will be accepted while the auction is in progress.

Phone bidders are required to register for phone/absentee bidding no later than 3 days prior to the auction. A completed bidding contract must be filled out and returned to Tim's Inc. prior to auction date, or phone bids will not be accepted. The buyer's premium for phone bids will be the same as online. Phone bidders will be called from the auction house. No incoming calls are taken for phone bids or condition reports the day of auction. As each item is sold the phone bidders agent will announce the bid price. Failure to immediately object constitutes acknowledgment of the purchase at the announced price. Phone bidders should confirm the hammer price after any successful bid. There will be a $50 charge for ALL phone bidders.

TERMS AND CONDITIONS
Bids accepted by the online bidding console may or may not be accepted by the auctioneer. THE FINAL BID FOR EACH ITEM SHALL BE ACCEPTED AT THE SOLE DISCRETION OF THE AUCTIONEER. The actual buyer and final bid shall be as recorded by the auctioneer, even if different from that recorded on the online system. By registering for this auction bidder agrees that Tim's Inc. Auctions shall be held harmless for any and all damages as a result of a clerking error on the online system. Bids on the floor generally take precedence. If you require further information please contact Tim Chapulis, Auctioneer at: (860) 459-0964 or email: tchapulis@timsauctions.com.

Please ask questions before your bid! Contact: Tim Chapulis, Auctioneer at: (860) 459-0964. We will respond to email by updating the ONLINE condition report - so please check there for your response. Requests that are too general won't be responded to when a condition report is already online. Requests for "more images" without specific requests won't be honored. We generally provide only overall condition reports on group lots and not individual images. ALL REQUESTS FOR IMAGES AND CONDITION REPORTS SHOULD BE MADE AT LEAST 72 HOURS PRIOR OF SALE. All items sold "as is where is". No returns or buy backs. Please inspect photographs closely as we try to describe all items thoroughly and will not be held responsible for any inaccuracies in description and or photographs.

Though all description and commentary are believed to be correct, neither Auctioneer nor Consignor makes any warranties or representations of any kind with respect to merchandise with the exception of the catalog description which shall be honored with respect to age and origin and authorship of art works, and only to the extent that any such errors in the catalog description materially affect the value of such item. Condition reports are made to the best of our ability, but are not guaranteed. THE ABSENCE OF A CONDITION REPORT DOES NOT IMPLY THE LOT IS WITHOUT DEFECTS. Buyer shall not rely on the Auctioneer, employees, or advertisements in any part, and must rely only on the catalog description and his own inspection and opinion of all items. CATALOG DESCRIPTIONS MAY BE REVISED UP TO THE TIME OF SALE. No employee is authorized to make any warranties, expressed or implied, on behalf of Tim's Inc. Auctions. Warranty is limited to AGE, GENERAL ORIGIN AND AUTHORSHIP OF ARTWORKS. Additional description reflects our best opinion. All sizes and other measurements are approximate. Any and all claims made to Tim's Inc. Auctions or consignor regarding age, authenticity, origin, rarity, provenance, size, or other aspects of description must be made within 10 days of the auction date and in writing. IF ITEM IS BEING SHIPPED, IT IS THE BUYERS RESPONSIBILITY TO ASSURE RECEIPT OF ITEM IN TIME TO ACT ON WARRANTY SHOULD THERE BE AN ISSUE. Our warranty is limited to the selling price and to errors that are substantial to value and not already apparent in images provided. Claims must be made against the final catalog as revised by any addendum or auctioneer announcements. Claims may not be made against advertisements, website descriptions, or the preliminary catalog offered on our website. Items described as "possibly", "probably", "manner of", "style of" or "attributed to" are not guaranteed, but represent our best opinion. No guarantees are made as to condition.

The Auctioneer is acting as agent only and is not responsible for acts of its principals. If any dispute arises, the Auctioneer's word is final.

Where the Consignor is indebted to or has a monetary guarantee from Tim's Inc. Auctions, and in certain other instances, Auctioneer may have an interest in the offered lots and the proceeds there from other than its commissions, and may bid therefore to protect its own interests. Auctioneer reserves the right to withdraw any lots from the sale or cancel a sale at the Auctioneer's discretion at any time until payment is accepted from buyer. BUYER AGREES TO HOLD AUCTIONEER HARMLESS FOR WITHDRAWAL OR CANCELLATION OF SALE. The Auctioneer reserves the right to reject any bid or eject any person from the premises.

PAYMENT
A Processing and Handling Fee of $25 will be added to each invoice over $50, a $15 processing fee will be added to each invoice under $50.

Payment MUST be paid IN FULL within 5 business of sale, NO EXCEPTIONS!

Tim's Inc. does NOT accept Paypal or Credit Cards of any kind!

PAYMENT OPTIONS ARE CASH, CHECK, MONEY ORDER OR WIRE TRANSFER. NO ONLINE OR CREDIT CARD PAYMENTS WILL BE ACCEPT.

WIRE TRANSFERS: Invoices totaling $1,000 and above will require Wire Transfer payment. Wire Transfer Instructions will be emailed after the auction. (Please note there will be an additional fee for wire transfers under $1,000 of $20).

For invoices under $1,000: POSTAL MONEY ORDER OR CASHIER'S CHECK. WE DO NOT ACCEPT PAYPAL OR CREDIT CARDS OF ANY KIND. Payments to be sent to: Tim's Inc., 1185 Farmington Ave., Bristol, CT 06010.

Payments accepted will be Wire Transfer, Cashier's Bank Checks, Postal Money Orders, personal checks, (must clear our banks prior to release to shipper). Any direct deposit transactions will be done at the expense of the buyer, with prior approval of Tim's Inc. Auctions. Any payments not received in 5 business days will result in a $50 late fee immediately added to invoice. All unpaid invoices will be turned over to our attorney for collection. Buyer will be responsible for all reasonable attorney's fees. All late and non-paying bidders will receive negative feedback with their online bidding component.

If payment in full as not been made within 30 days, the purchaser may be subject to one or more of the following actions: a) Any and all legal remedies available to Tim's Inc. and its consignors by law including without limitation the right to hold the purchaser liable for the total purchase price; b) Immediate cancellation of the sale, with Tim's Inc. retaining as liquidated damages all payments made by the purchaser; c) Resale of the property at public auction, wherein the original purchaser shall be liable for any deficiency, costs, and Tim's Inc.'s commission on both sales. At Tim's Inc.'s option, payment will not be deemed to have been made in full until Tim's Inc. has collected funds represented by checks, or in the case of bank or cashier's checks, their authenticity has been confirmed. A buyer's premium will be added to the hammer price to be paid by the buyer as part of the purchase price.

ALL bids are final and irrevocable once submitted online by computer. Your bid constitutes a legally binding contract. If you bid on a lot and win (even if the bid was placed accidentally), you are liable for payment. NO REFUNDS. ALL SALES ARE FINAL. There will be NO exceptions! ANY errors that may occur can only be remedied in agreement with Tim's Inc. Auctions, Tim Chapulis, Auctioneer. If items are bid on in error, buyers will be responsible for the 28% buyer's premium on any lot in question. Please bid responsibly!

INCLUDE a copy of your invoice and your shipping form (if you are having your items shipped). The shipping can be found at www.timsauctions.com. This will ensure that our shippers have ALL your information for coordinating shipping. Failure to comply will result in shipping delays of your items.

If you are mailing payment using FedEx, UPS, any overnight delivery service, or special delivery - PLEASE DO NOT REQUIRE A SIGNATURE FOR DELIVERY. (If we have to track down packages or pick up at Post Office, this will slow the process and result in delay of shipping items).

All items are sold AS IS, WHERE IS. ALL SALES ARE FINAL. Bidders failing to comply with Tim's Inc. Auction terms will be turned over to our attorney immediately. Buyer will be responsible for all reasonable attorney's fees and collection costs.

SHIPPING
Prior to items being released to our shipper, payments must be received in full and all checks cleared by our bank. NO items will be released without FULL PAYMENT.
Once payment in full has been received, items will be released for shipping. NO shipping quotes will be able to be given prior to end of auction.

ALL PAYMENTS ARE TO BE RECEIVED WITHIN 5 BUSINESS DAYS AFTER AUCTION DATE - NO EXCUSES!

To ensure proper shipping, please download, print, and send in our shipping form with your payment. This form is located at our website: www.timsauctions.com. This form must be accurately filled out and sent in with your payment, or your items will be set aside and shipped last if we have to take additional time to coordinate your shipping.

Please allow adequate time (up to 4 weeks) for shipping coordination and implementation after the auction. This auction is a multiple estate auction. Items will be released for shipment only after payment has been received and cleared by Tim's Inc. Auctions.

Items left with auctioneer, estate or auction house will be considered abandoned after 30 days if shipping arrangements have not been made. These items will become the property of Tim's Inc. Auctions at such time.

PICK UP:
ALL ITEMS WILL BE TURNED OVER TO OUR SHIPPER. This is a multi estates auction and items may be located at different locations. Buyer's will coordinate with our shipper for receiving their items. Local pick up for vehicles only. ALL other items will be turned over to our worldwide shippers. If you need to pick up an item or send your own shipper, there will be a $250 and need to be done by appointment only. Please call Tim Chapulis, Auctioneer 860-459-0964 for more details or to schedule an appointment.

BUYER'S PREMIIUM:
A buyer' premium of 28% is added to the price knocked down by the Auctioneer for Online bidders. If you are the successful bidder on a lot at $100, your invoice will include a buyer's premium of $28 for a total of $128. Some vehicles will be sold with a 14% Buyer's Premium, qualifying vehicles will be identified on the item listing description. Additional processing fees will apply. Sales tax is applied as directed by the state of Connecticut.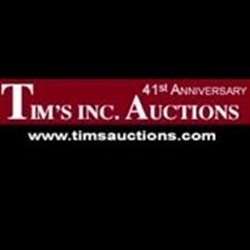 Tim's 29th annual Cabin Fever Extravaganza Auction, largest one day auction of the year! This year's auction we are dedicating in memory of Tim's Mother, Helen C Chapulis.

Sheared mink coat which owners paid $10,000 for is being auctioned off to benefit St. Jude's Children's Research Hospital and will have a starting bid of $1,000. This item was donated in memory of Helen C Chapulis.
Featuring a family's lifetime collection from their homes in Manhattan, New York, and Cape Cod Mass. This year's Cabin Fever Auction will feature an extensive couture high end fashion collection of designer handbags, shoes, clothing, sunglasses. Designers include Jimmy Choo, St. John, Salvatore Ferragamo, Michael Kors, Prada, Armani, Chanel. Items include Ballroom Dance Dresses, Kentucky Derby Hats, Juicy Couture Sunglasses, Escado, Isabella Fiori, and many many more over 150 lots of designer couture items!
We will also be featuring spectacular gold and diamond jewelry collection, sterling silver, coins, currency, 3 one ounce gold Krugerrand coins, a lifetime pocketwatch collection featuring over 100 watches, antique Brunswick the Monarch Pool Table (owners originally paid $46,000 for it), Petorf Grand Piano and Bench with CD player system.
Furnishings, artwork, carpets, outdoor decorative patio and garden furnishings, lighting, sculptures, pedestals, dining room, bedroom, living room, and occasional furnishing, chandeliers.
For this very special auction, we are asking our attendees to visit our website: www.timsauctions.com where you can sign up, view the entire catalogue, and ask questions about the lots.
For any email inquiries please email tchapulis@timsauctions.com

For any call inquiries please call (800) 255-8467 or (860) 459-0964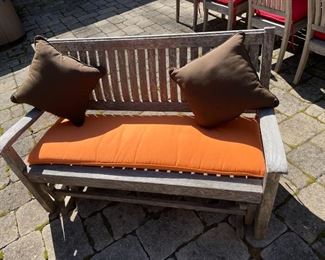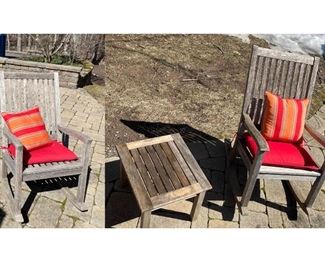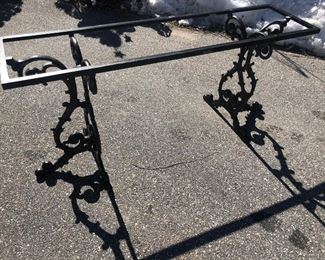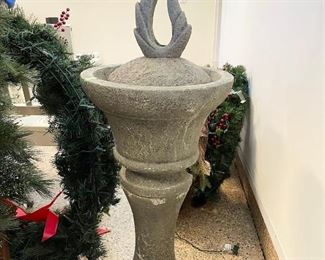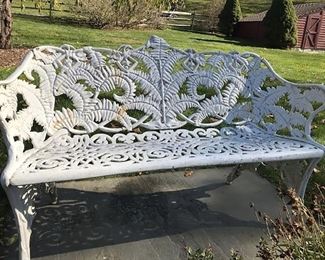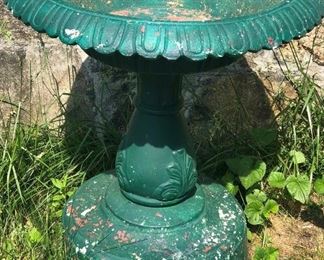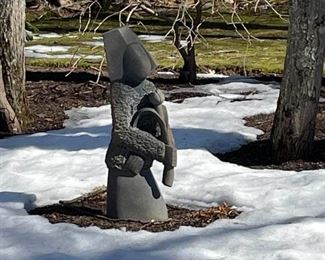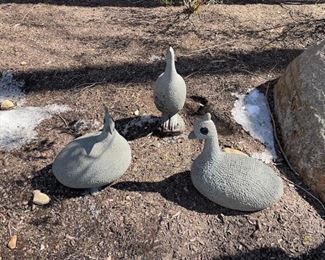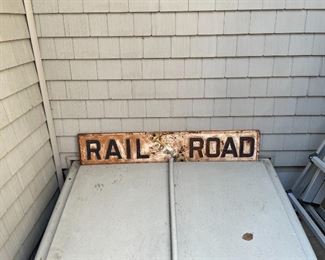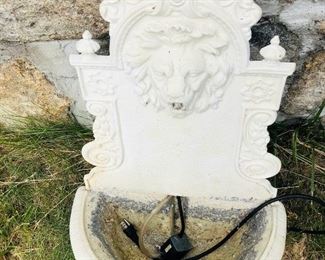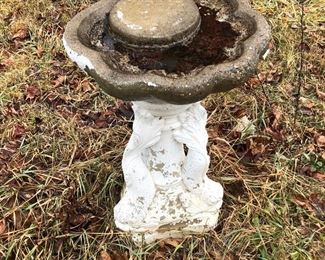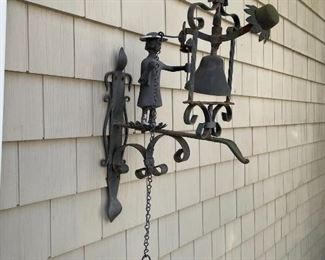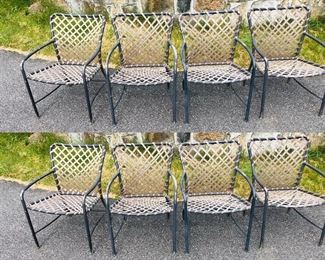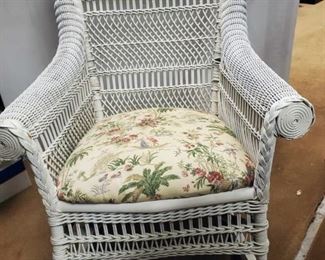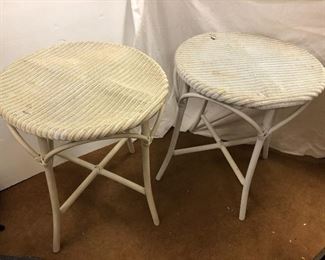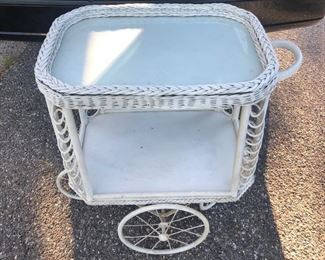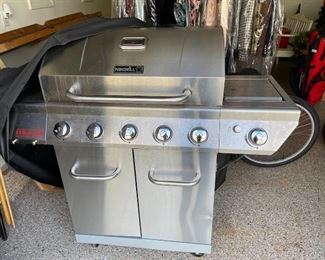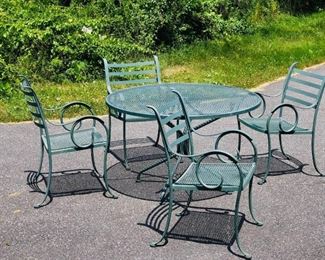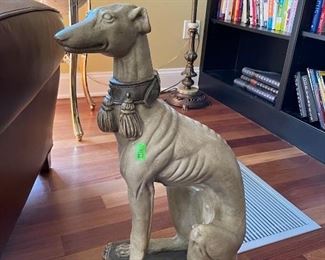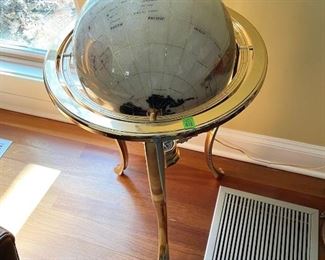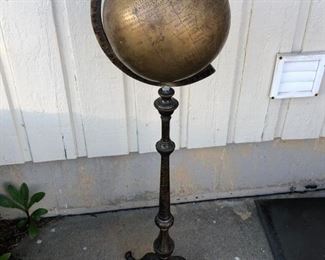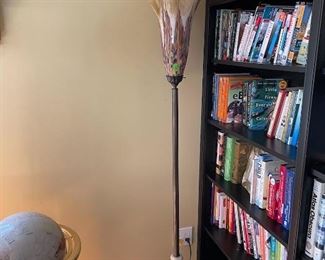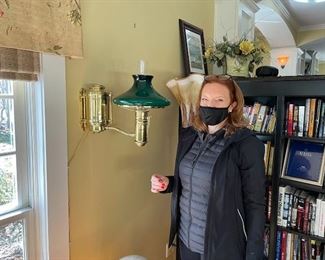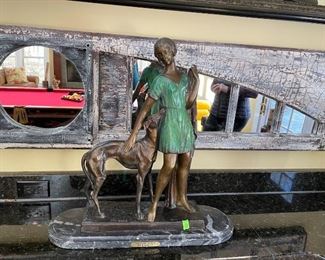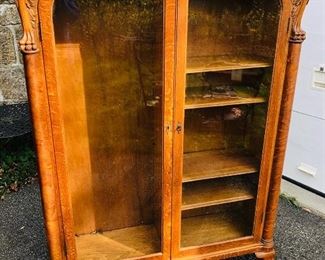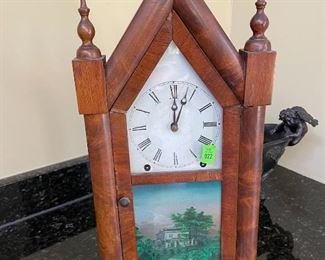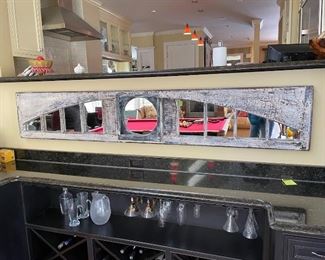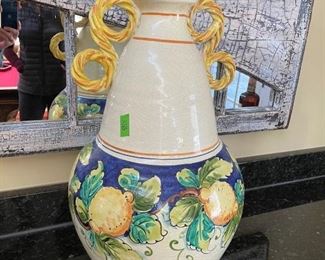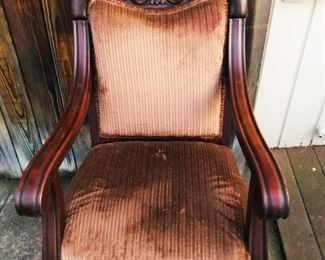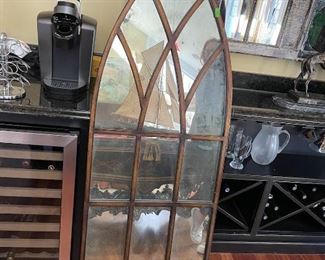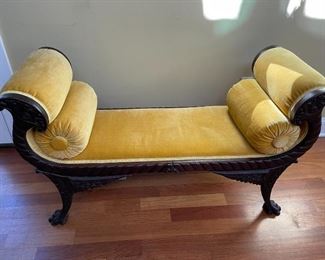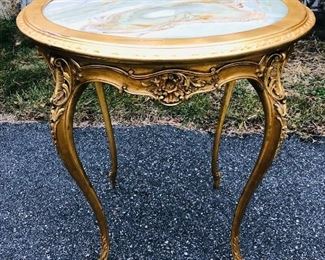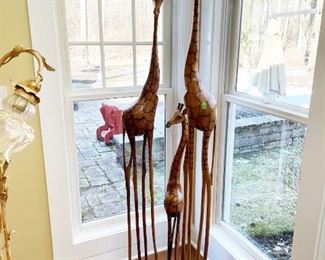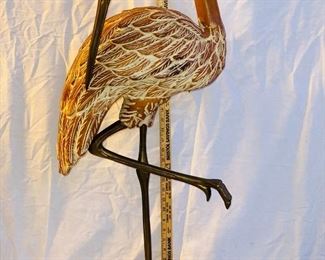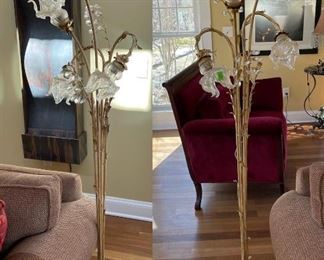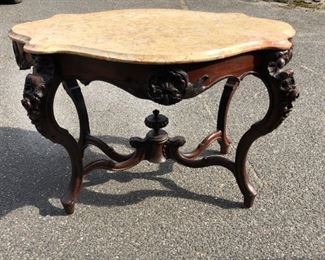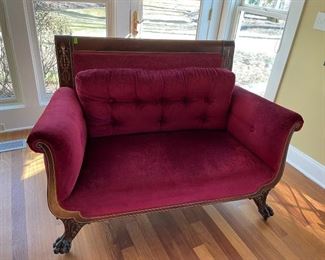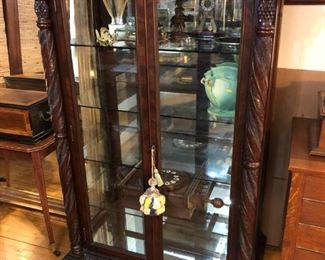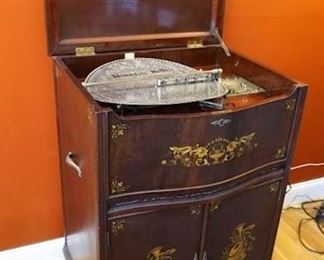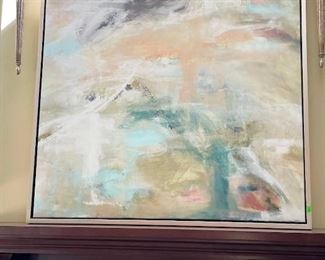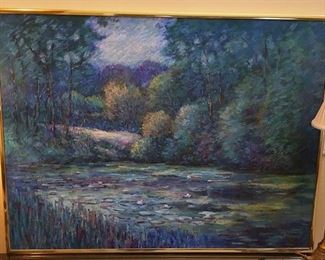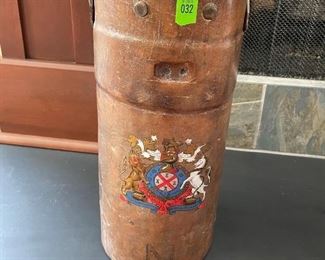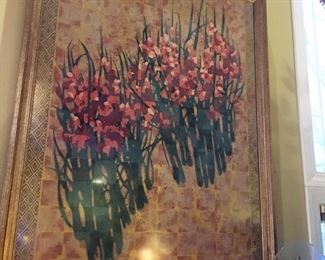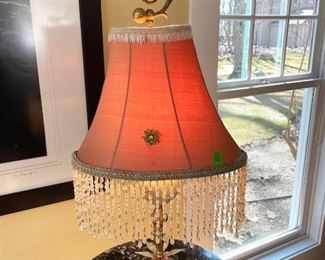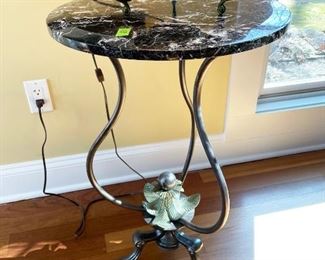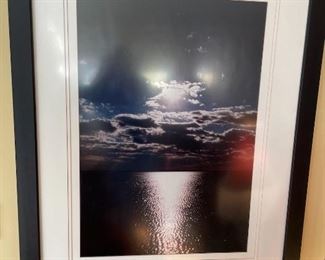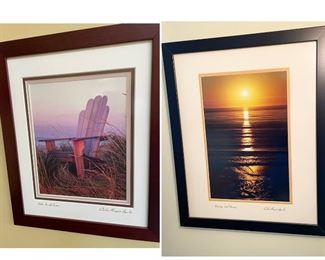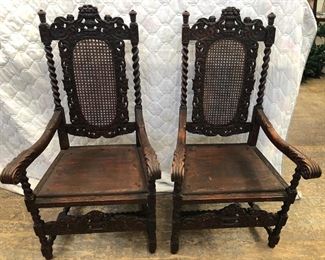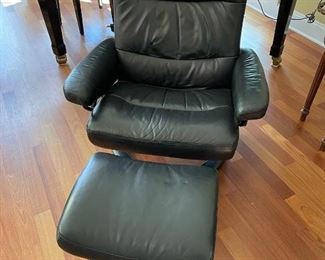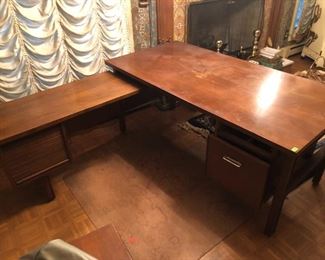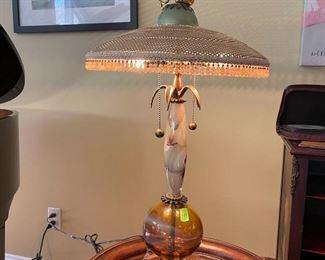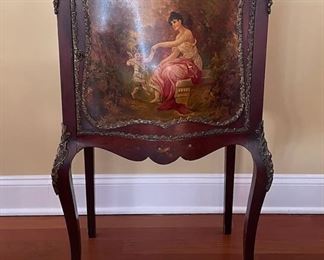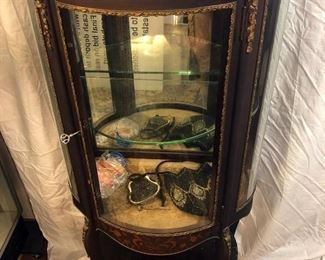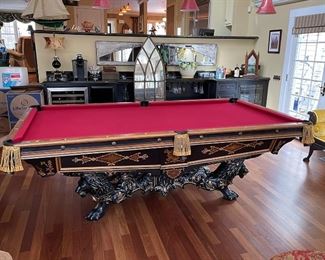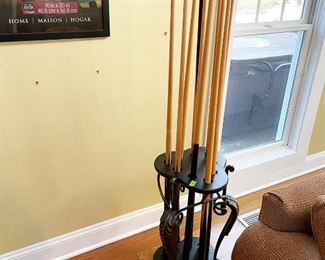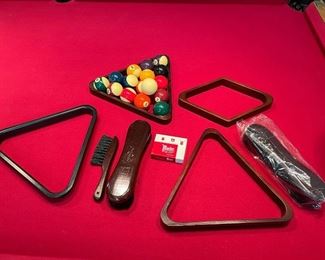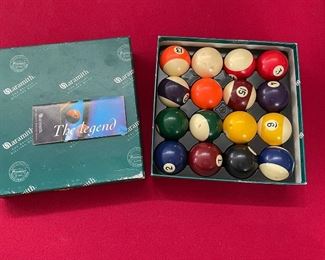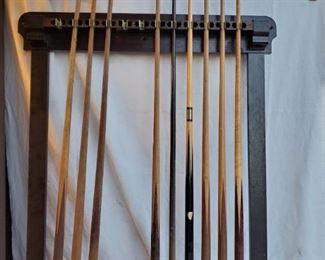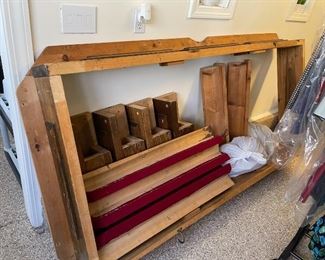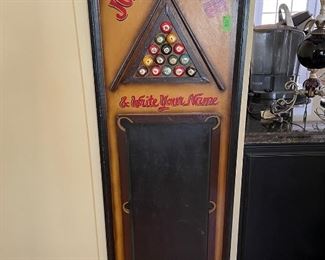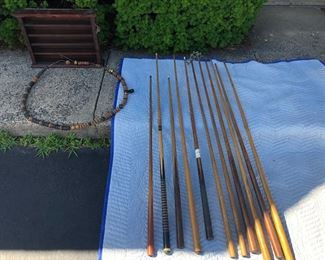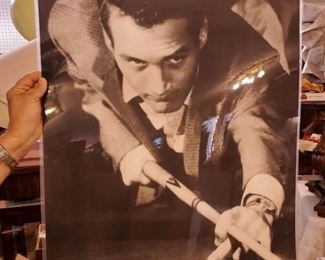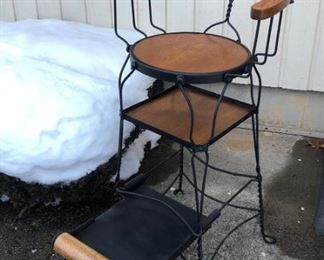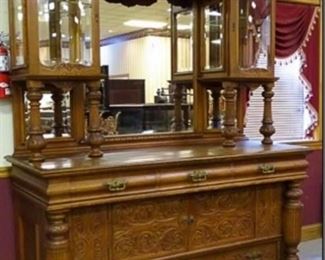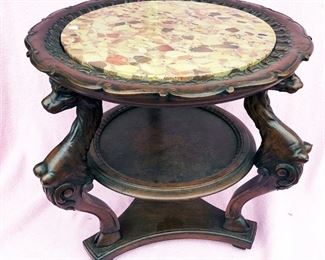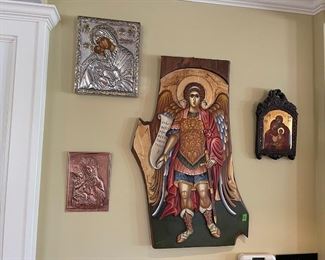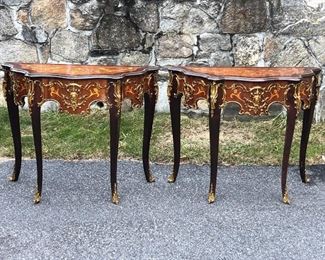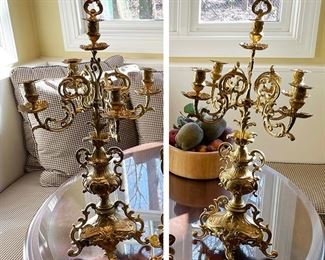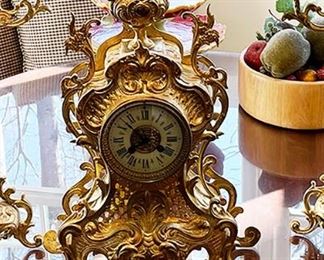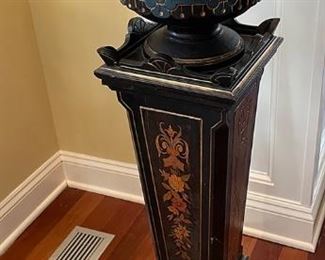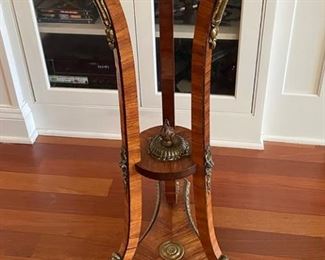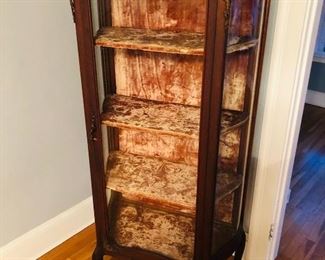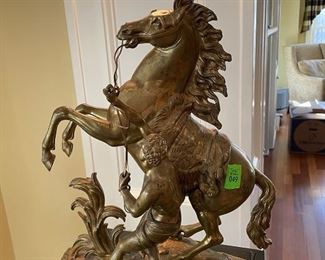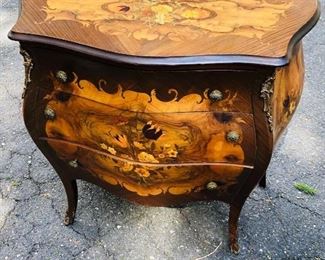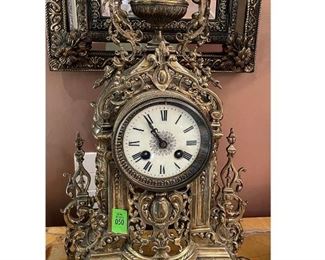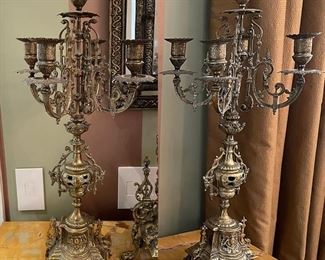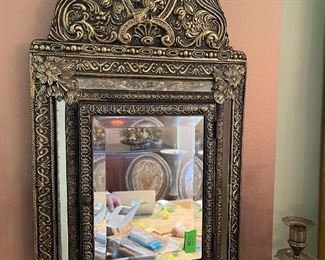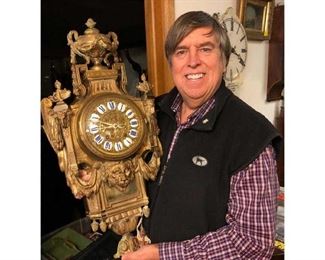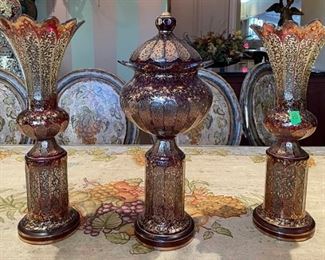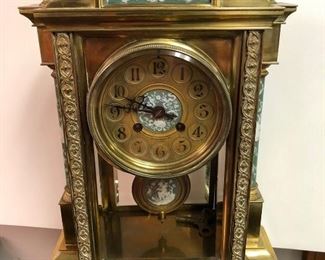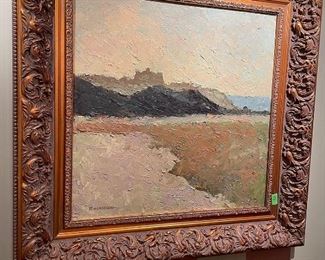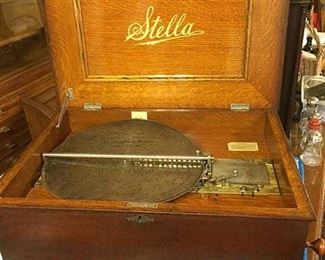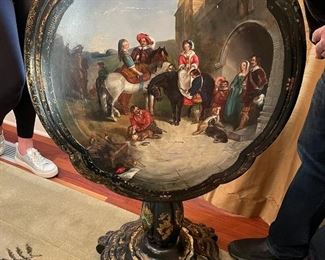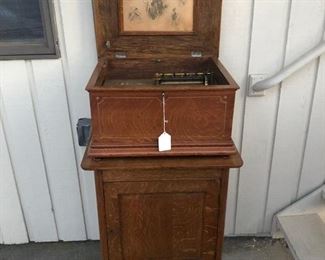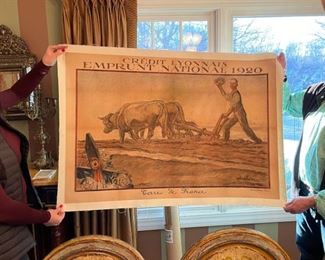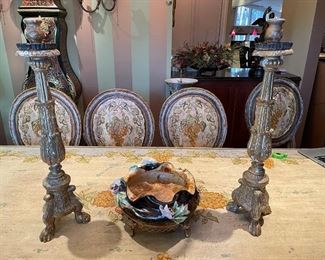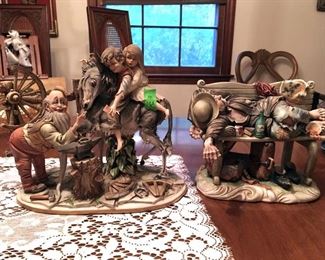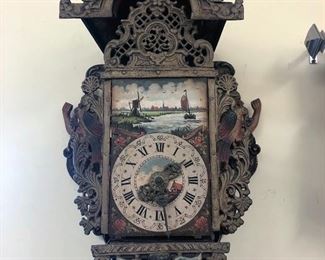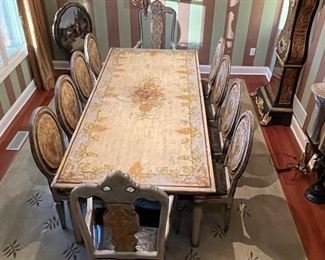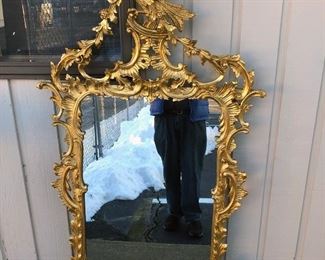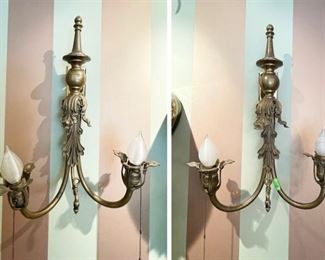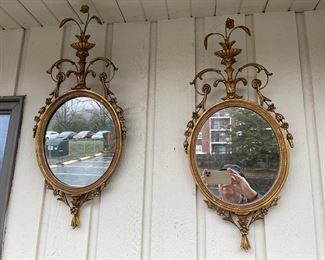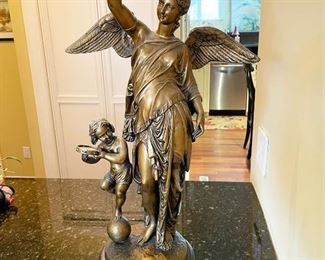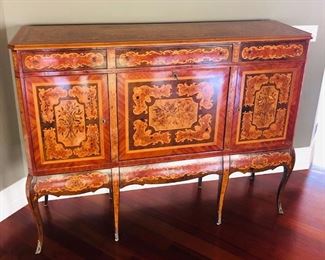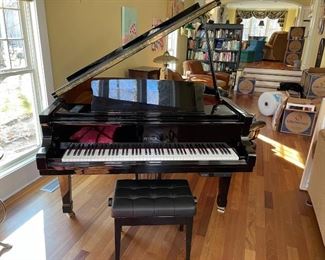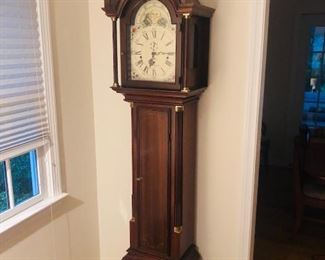 Thank you for using EstateSales.NET. You're the best!