50% OFF EVERY ITEM - Simply Gorgeous South River Colony 3 stories Packed 3 Day Sale!
estate sale
•
3
day sale
•
sale is over
Terms
Cash is Preferred and if used you will receive a 3% Discount off of your purchase!

We also gladly accept Visa/MasterCard/Discover and American Express credit cards as well as all debit cards, but you must have proper identification.

Unlike most estate sales companies we do NOT add a surcharge for paying by debit or credit cards, instead, if you pay with cash, we give you a 3% discount! You just pay the price on the item or the new discounted price.

Upon arrival at our sale on Day 1, please sign up on the clip board near entry and you will be called in number order by your last name. Early birds must wait outside and please do not enter the yard areas.

All items are sold as is/where is.

No Refunds or Returns will be accepted once you have paid for an item (No exceptions) so please carefully inspect your purchases prior to paying.

*Please take extra time to make sure that any item that you bring to our "hold" table is an item that you intend to purchase. We are working for the family of the estate and cannot lose sales because items have been put on the "hold" table and then not purchased. If an item is brought to the hold table, we will consider that item to be sold.*

Any announcements on the sale day take precedence over any previous announcement regardless of the form of the prior announcement.

Please bring help to load any and all large Items. If we are not too busy with customers, we will assist you with loading when possible.

Please bring tools to disassemble items that require it. Our staff may be able to assist you with loading or disassembling your items if business permits, but please remember our main focus is to assist you with your purchase and protect our seller's merchandise to the best of our ability.

Once an item is paid for it becomes your responsibility to safeguard it as we cannot be responsible for items after they are paid for.

As previously mentioned there are no returns or refunds once items have been paid for, so be sure to look over your purchase carefully prior to paying. There are no exceptions to this policy as we have agreed to this in our written Agreement with each estate Trustee, Executor or the Estate's Attorney.

Sign in sheet is usually available 30 minutes prior to the start of the first day of the sale. We do not honor any sign-in sheet other than the one we put out. It is your responsibility to keep your place in line once the sale begins. The first 25 people will be let in at the start of the sale and then additional customers will be permitted to enter as customers exit.

We are not responsible for accidents on property, so please understand that you enter at your own risk.

Please Do NOT park in the driveway (Shall only be used for loading for a maximum of 15 minutes) and Please Do NOT block neighboring driveways or mailboxes and do not park on the grass (Please respect this neighborhood just as if you lived here).

All items shown are offered for sale at the time the pictures are taken and immediately displayed. On occasion, the Attorney or another authorized representative will withdraw an item or items from the sale and this is beyond our control. We do occasionally pre-sell certain items, so if you are interested in a specific item please text us and inquire to ensure it is still available.

We do ship items for you and will gladly drop them off at UPS and you pay them directly for any packaging or shipping costs. We are not responsible for any items after we drop them off to UPS. You can call us for any items that you want to purchase and pay via credit card. The total must be $100.00 or more to use this service.

We reserve the right to inspect all bags and or persons prior to leaving the premises. No bags or large purses are allowed into the home.

Children are welcome but you are responsible for paying for any damage or broken merchandise and/or property damage they cause. We reserve the right to use camera and audio surveillance of the premises for our protection and by entering the premises you authorize this surveillance.

NOTE: Should we catch you stealing or switching price tags or removing price tags, we will detain you and immediately call the police. We will prosecute thieves to the fullest extent of the law.

All items purchased at this sale and left at your risk, must be removed by 4:00 pm on the last day of the sale unless other arrangements are made in advance with the cashier in writing. Otherwise, your item may be removed by the balance buyout liquidator and your money paid is forfeited, due to your inability to pickup your item when paid and you agree to this risk and clause. Thank you!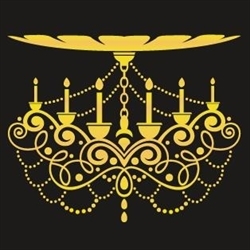 5-11-2018 - UPDATE - We have finished the 2nd day of this fabulous quality sale! 50% OFF EVERY ITEM on Saturday, May 12, 2018. This is the last day of this incredible mother's day sale. What a wonderful way to get that special Mother just what she wants!!!
5-10-2018 - UPDATE - We have finished the first day of this fabulous quality sale! 25% OFF on Friday, May 11, 2018.
5-9-2018 - UPDATE - We are just finishing up the 3rd day of setting up and pricing this home full of wonderful items! See the last 162 pictures for a sneak preview of the incredible items we uncovered! See you tomorrow Thursday at 9:00 am for day 1 of this 3 day sale.
Please respect this neighborhood and only park on 1 side of the roads and only where allowed. Do not block driveways or you may be towed by SRC.
Please scroll all the way down to the bottom to see all 260+ photographs of the home just as we found it prior to staging, researching and pricing the home. This home is a stunning upscale home filled to the rim with incredibly fine items as shown in the pictures!
We are recipients of "Most Viewed Estate Companies" awards virtually every month that they have been issued!
We hope to see you at this wonderful sale!
Exclusive Estate Sales of Maryland is proud to present the many quality items that have been collected over 60+ years by the owners who lived in this home filled with thousands of items. The photographs are just a small sample of the numerous items that we discovered walking through this beautiful South River Colony home!
This 3 day Estate Sale shall take place on Thursday, May 10, 2018, Friday May 11, 2018, and Saturday, May 12, 2018 from 9 am to 2 pm.
The pictures shown below only depict a portion of this home's collection which is being offered for the very first time.
A few of the fine items which you will find in this estate sale are:
- Diamond and gold tennis bracelet.
- Hundreds of porcelain and crystal items.
- Lenox Fine china set.
- Sterling silver flatware service for 12 in impeccable condition.
- Sterling silver holloware.
- Many pieces of wall art.
- Fine quality ladies Tissot watch.
- Many men's pocket watches.
- 14kt solid gold jewelry.
- United States Coin Collection.
- Thomasville Bedroom Furniture,
- Modern wrought iron dining table and solid wood table.
- Antique furniture.
- Gorgeous patio furniture.
- Quality tools.
- So many quality lamps.
- a nice modern desk for your office.
- Kitchenalia.
- Small appliances.
- Rakes, brooms and many other garage type items.
- Several area carpets.
- A beautiful Yamaha piano in pristine condition.
Many other items which we found in this large packed estate sale.
We hope to see you at this sale and thank you for browsing this sale.
Please feel free to contact Exclusive Estate Sales of Maryland if you would like us to schedule an estate sale for you or if you would like us to conduct a "quick excess item liquidation sale" for you. We can be reached at 410-991-4848.
Exclusive Estate Sales of Maryland 4K High Definition Flat Screen LED TV Contest Rules
One (1) Large 50" Name Brand high definition Smart LED Television will be given away as a raffle prize on Saturday May 12, 2018, between 2:00 pm and 2:30 pm EST. No purchase is necessary to win as long as you are one of the first 50 adults (each sign in may include more than one adult, age 18 or older) to enter the estate sale house each day (must enter where the sign in board is located and people will be called by name in sign in order) on the first day and you will automatically receive a ticket at the door each of the days as you enter if you are one of the first 50 people to enter.
ONLY THE FIRST 50 Adults entering each day will receive a free ticket! Your chances to win the contest may increase as you make purchases during the estate sale as follows:
For each $20.00 a customer purchases, you will also receive one ticket and so on. This is for each total purchase made in one transaction and paid at the same time. For example, if you purchase $100.00 after discounts but prior to sales tax being added, then you will receive 5 tickets. If you leave the cashier without getting your tickets then you have forfeited those tickets.
ENTER to WIN. Each $20.00 PURCHASE, AFTER DISCOUNTS, BUT BEFORE SALES TAX MAY INCREASE YOUR CHANCES OF WINNING. ALL FEDERAL, STATE, LOCAL, AND MUNICIPAL LAWS AND REGULATIONS APPLY. VOID WHERE PROHIBITED. On-Site attendance is the only way to obtain a ticket and enter the drawing and win a prize. Tickets may NOT be sold by the original owner or any subsequent owner.
1. Eligibility: Exclusive Estate Sales Flat Screen TV Contest (the "Contest") is open to all legal residents of the fifty (50) United States and the District of Columbia who are at least eighteen (18) years old at the time of entry. Employees of Exclusive Estate Sales of Maryland and other companies associated with the promotion of the Contest, and their respective parents, children and families MAY NOT PARTICIPATE, subsidiaries, affiliates and advertising and promotion agencies as well as the immediate family (spouse, parents, siblings, and children) and household members of each such employee are not eligible to win. The Contest is subject to federal, state, and local laws and regulations
2. Sponsor: The Contest is sponsored by Exclusive Estate Sales of Maryland.
3. Agreement to Official Rules: Participation in the Contest constitutes entrant's full and unconditional agreement to and acceptance of these Official Rules and the decisions of the Sponsor, which are final and binding. Winning a prize is contingent upon being compliant with these Official Rules and fulfilling all other requirements set forth herein
4. Contest Period: The Contest begins on the first day of the sale at 9:00 am EST and ends on the last day of the sale at approximately 2:00 pm EST (the "Contest Period") or once the last person checks out through the cashier. Entries that are submitted before or after the Contest Period will be disqualified. Submissions will be accepted for the duration of the Contest using any of the following methods:
5. How to Enter On-Site: This method of entry will be available at Exclusive Estate Sales of Maryland; address is to be disclosed on Wednesday, the day prior to the sale starting at 9:00 am EST. Ways to receive tickets:
A. First 50 adults admitted at 9:00 am EST each day of the sale will each automatically receive one ticket.
B. Limit one (1) entry per person, per each $20.00 spent per person per transaction prior to sales tax and after discounts are deducted will receive a ticket. All imitations will be void. All entries become the property of Sponsor and will not be acknowledged or returned.
6. Prize Drawing: Day 3 prize, which shall be 1 Brand New in the box 4K High Definition 50" Screen Quality Name Brand TV and will take place on site at the estate sale as follows: On the last day of the sale as soon as the last person is checked out at the discretion of Exclusive Estate Sales of Maryland staff, the Sponsor or one of our staff will select potential winners in a random drawing from among all eligible entries received. The odds of being selected depend on the number of entries received. The Sponsor will attempt to notify the potential winner via an on-site announcement at approximately 2:00 pm EST on the last day of the estate sale. You MUST be present to win or someone you designate must be present to win with the actual winning ticket with the correct number in their possession. If you are not present with the winning ticket number then you will not win. The Sponsor will then select an alternate potential winner in his/her place at random from the remaining non-winning, eligible entries. No more than 3 alternate drawings will be pulled for the television that will be attempted to be given away.
7. Winner Notification: The potential winners will be notified by voice announcement of no more than 3 attempts for the tv. If a potential winner is not present with their winning ticket then the potential winner forfeits the prize. If the potential winner is at least 18, but is still considered a minor in his/her jurisdiction of residence, Sponsor reserves the right to award the prize in the name of his/her parent or legal guardian. If a potential winner is disqualified for any reason, Sponsor will award the applicable prize to an alternate winner by random drawing from among all remaining eligible entries. Only three (3) alternate drawings will be held if the first ticket drawn does not result in an on-site winner, after which the prize will remain un-awarded and ownership will revert to Exclusive Estate Sales of Maryland. Prizes will be fulfilled immediately after the winner provides the matching winning ticket and must be done prior to an alternate ticket being drawn at the conclusion of the Contest for that day. You may not leave the property to obtain your winning ticket, nor will we holdup award of the prize while you attempt to do so. This is done in order to be fair to all participants that arrived with their tickets in hand.
8. Prize - 1 Grand Prize (1) - Brand new in the box, recently purchased large Name Brand 50" 4K High Definition Screen Smart Quality LED TV. Grand Prize will be awarded on the last day of the estate sale.
9. General Conditions: In the event that the operation, security, or administration of the Contest is impaired in any way for any reason, including, but not limited to fraud, virus, bug, worm, unauthorized human intervention or other technical problem, or in the event the Contest is unable to run as planned for any other reason, as determined by Sponsor in its sole discretion, the Sponsor may, in its sole discretion, either (a) suspend the Contest to address the impairment and then resume the Contest in a manner that best conforms to this document. the spirit of these Official Rules or (b) terminate the Contest and, in the event of termination, award the prize at random from among the eligible, non-suspect entries received up to the time of the impairment. The Sponsor reserves the right in its sole discretion to disqualify any individual it finds or has reasonable reason to believe has tampered with the entry process or the operation of the Contest or to be acting in violation of these Official Rules or in an unsportsmanlike or disruptive manner. Any attempt by any person to damage the website or undermine the legitimate operation of the Contest may be a violation of criminal and civil law, and, should such an attempt be made, the Sponsor reserves the right to seek damages (including attorney's fees) and any other remedies from any such person to the fullest extent permitted by law. Failure by the Sponsor to enforce any provision of these Official Rules shall not constitute a waiver of that provision.
10. Release and Limitations of Liability: By participating in the Contest, entrants agree to release and hold harmless the Sponsor, and each of their respective parents, subsidiaries, affiliates, advertising and promotion agencies, other companies associated with the Contest, and each of their respective officers, directors, employees, shareholders, representatives, and agents (the Released Parties) from and against any claim or cause of action arising out of participation in the Contest or receipt or use of the prize (including any travel or activity related thereto), including, but not limited to: (a) any technical errors associated with the Contest, including lost, interrupted or unavailable Internet Service Provider (ISP), network, server, wireless service provider, or other connections, availability or accessibility or miscommunications or failed computer, satellite, telephone, cellular tower or cable transmissions, lines, or technical failure or jumbled, scrambled, delayed, or misdirected transmissions or computer hardware or software malfunctions, failures or difficulties; (b) unauthorized human intervention in the contest; (c) mechanical, network, electronic, computer, human, printing or typographical errors; (d) any other errors or problems in connection with the Contest, including, without limitation, errors that may occur in the administration of the Contest, the announcement of the winner, the cancellation or postponement of the event and/or the flyover, if applicable, or in any Contest-related materials; or (e) injury, death, losses or damages of any kind, to persons or property which may be caused, directly or indirectly, in whole or in part, from entrants participation in the Contest or acceptance, receipt or misuse of the prize (including any travel or activity related thereto). Entrant further agrees that in any cause of action, the Released Parties liability will be limited to the cost of entering and participating in the Contest, and in no event shall the entrant be entitled to receive attorney's fees. Released Parties are also not responsible for any incorrect or inaccurate information, whether caused by site users, tampering, hacking, or by any equipment or programming associated with or utilized in the Contest. Entrant waives the right to claim any damages whatsoever, including, but not limited to, punitive, consequential, direct, or indirect damages.
11. Disputes: Except where prohibited, each entrant agrees that any and all disputes, claims and causes of action arising out of, or connected with, the Contest or any prize awarded will be decided by the sponsor who's decision will be final.This is a legal document and shall be resolved individually, without resort to any form of class action, and exclusively by the appropriate court located in Maryland. All issues and questions concerning the construction, validity, interpretation and enforceability of these Official Rules, entrants rights and obligations, or the rights and obligations of the Sponsor in connection with the Contest, shall be governed by, and construed in accordance with, the laws of Maryland, without giving effect to any choice of law or conflict of law rules, which would cause the application of the laws of any jurisdiction other than Maryland
12. Privacy Information: No Private Information shall be collected from entrants by sponsor.
13. The winner agrees by accepting their prize that they will pose for a picture with their prize and that their picture may be used for advertising with no fees paid or owing to the winner.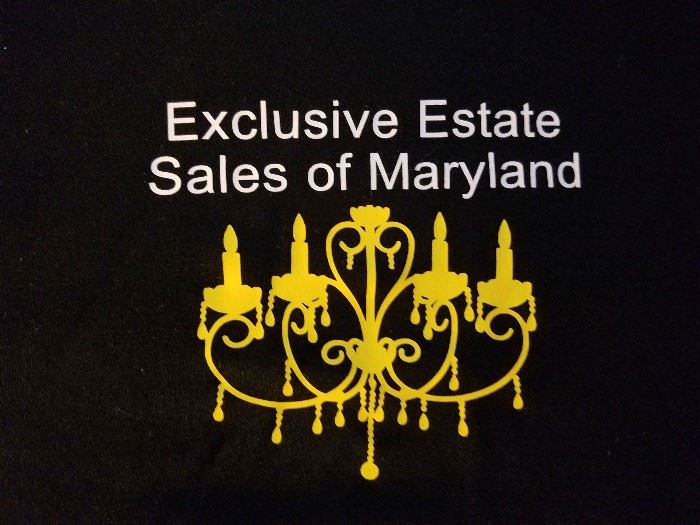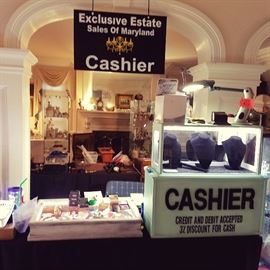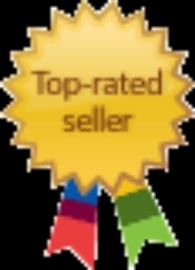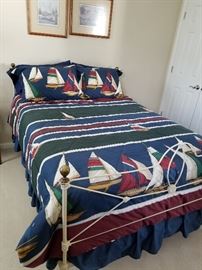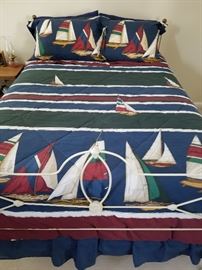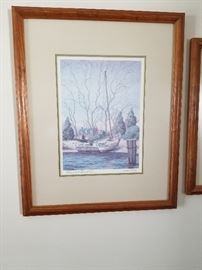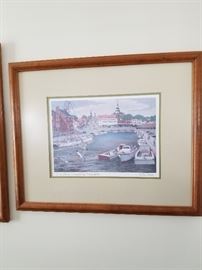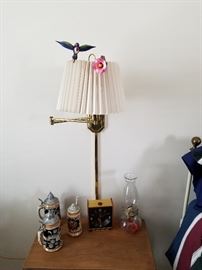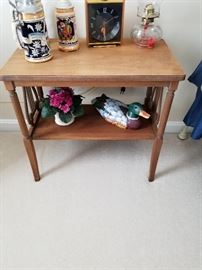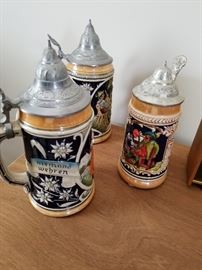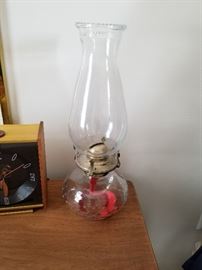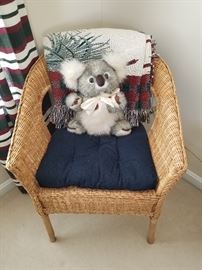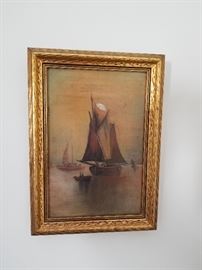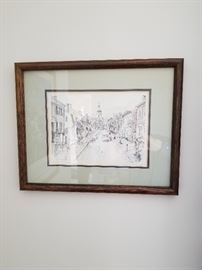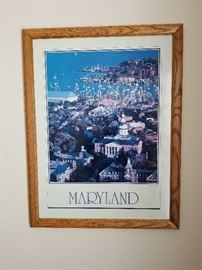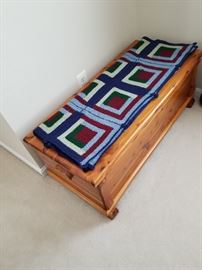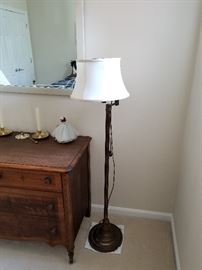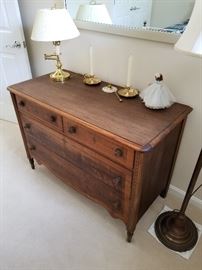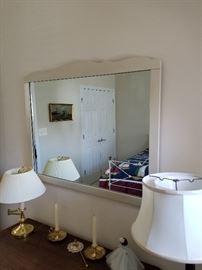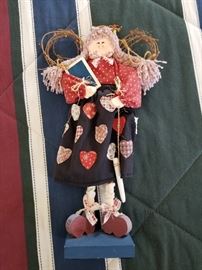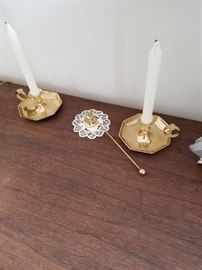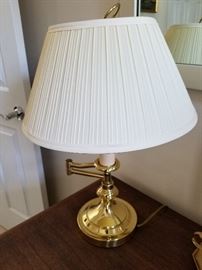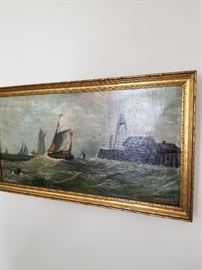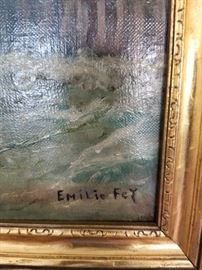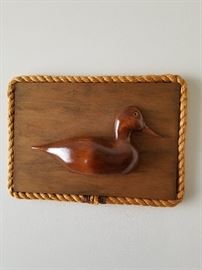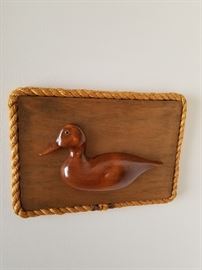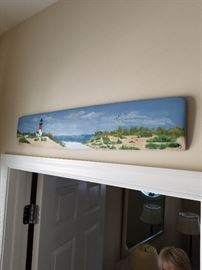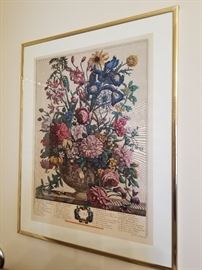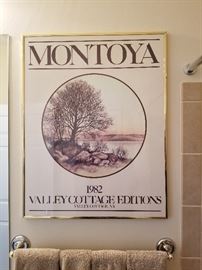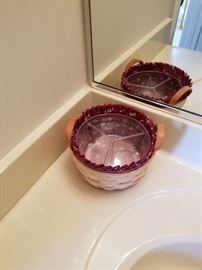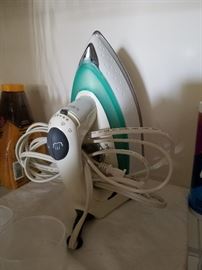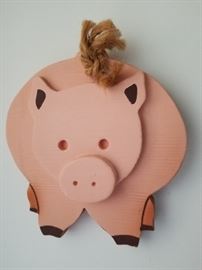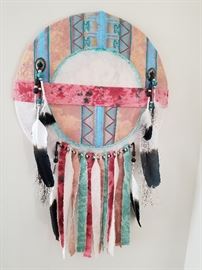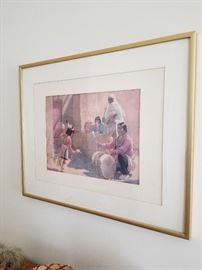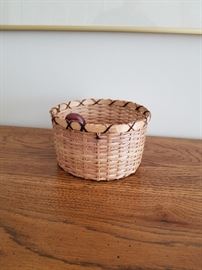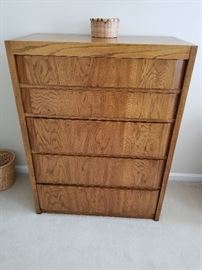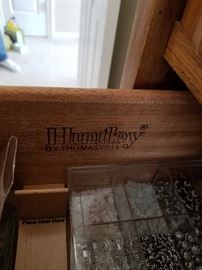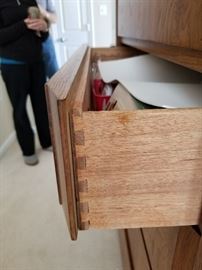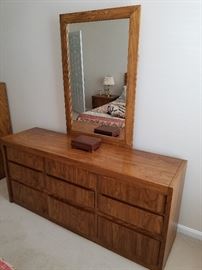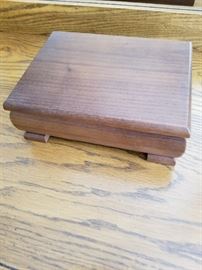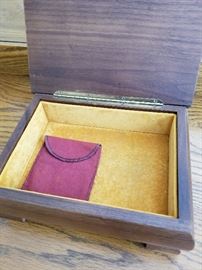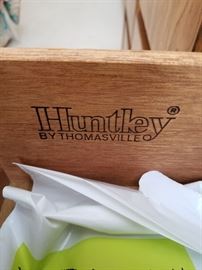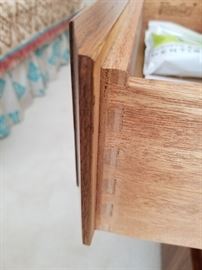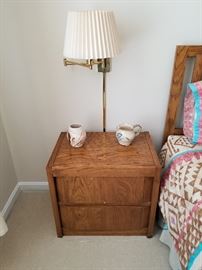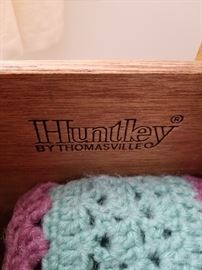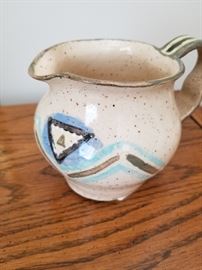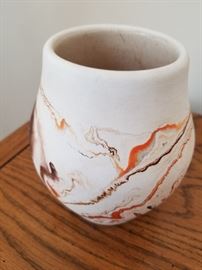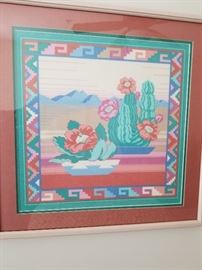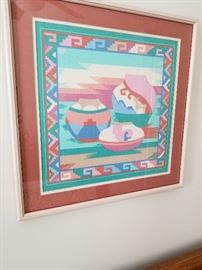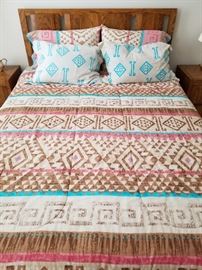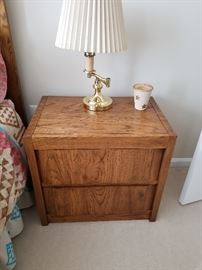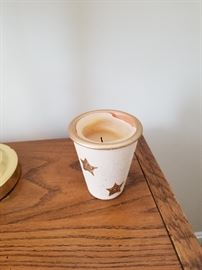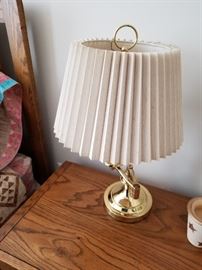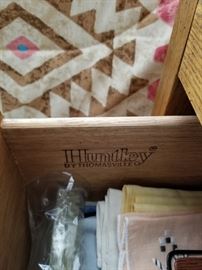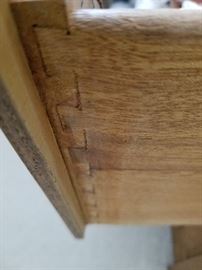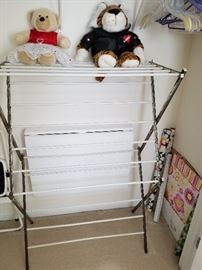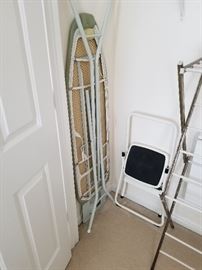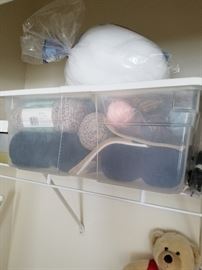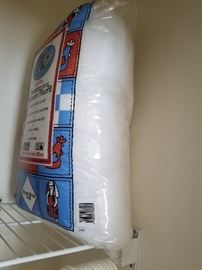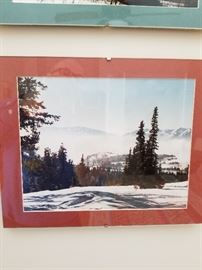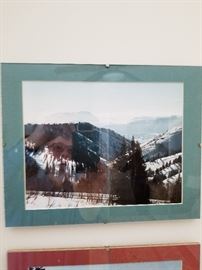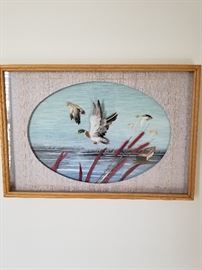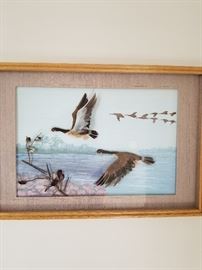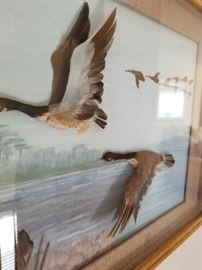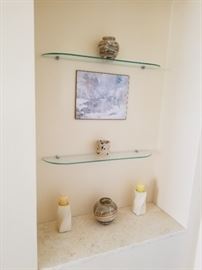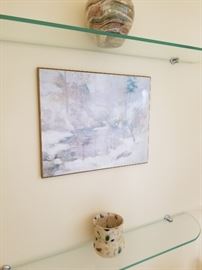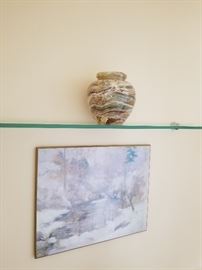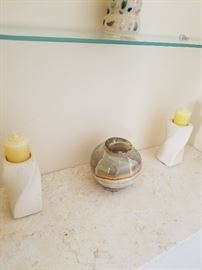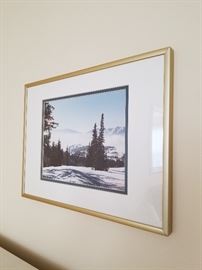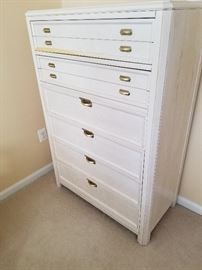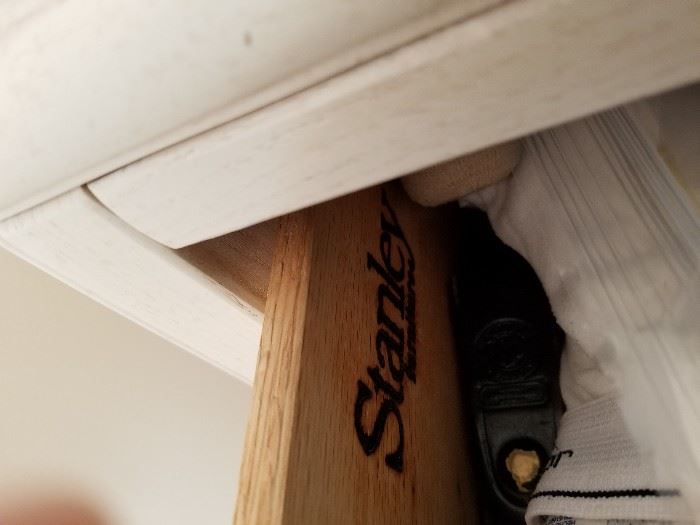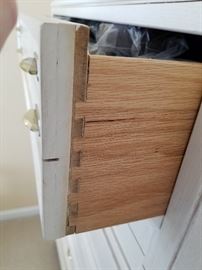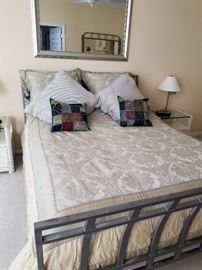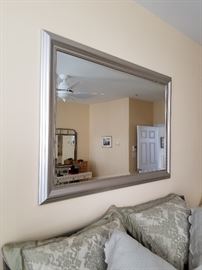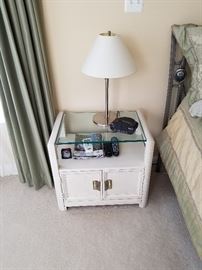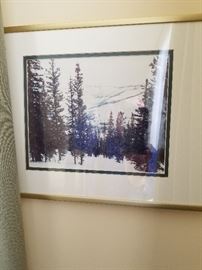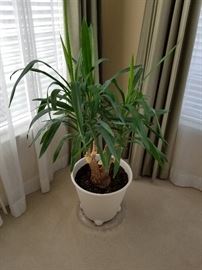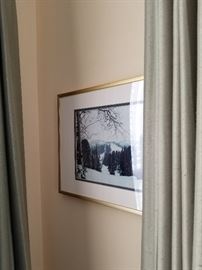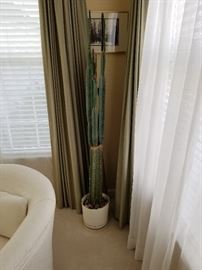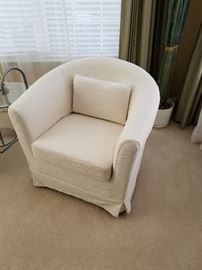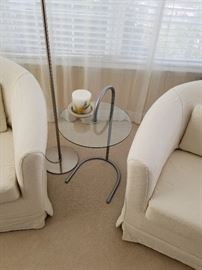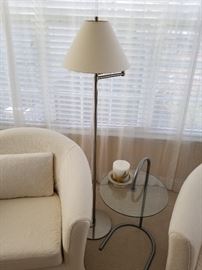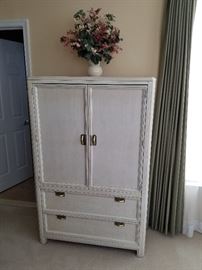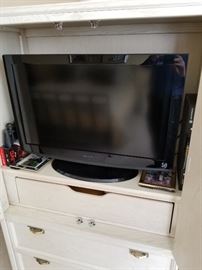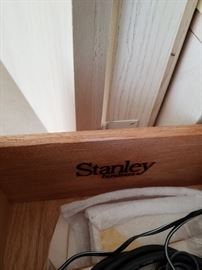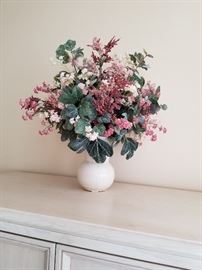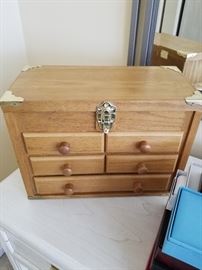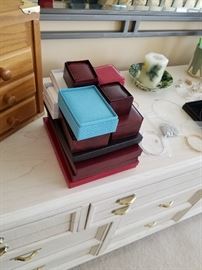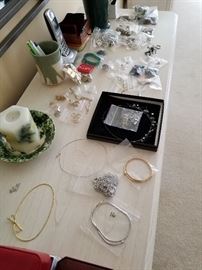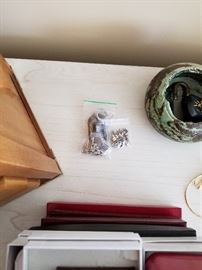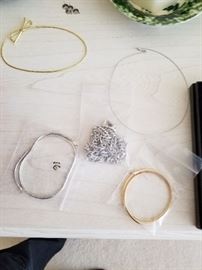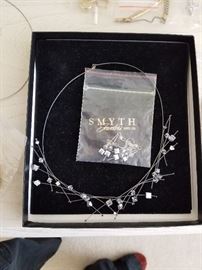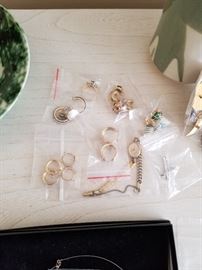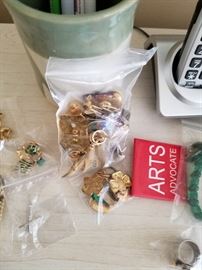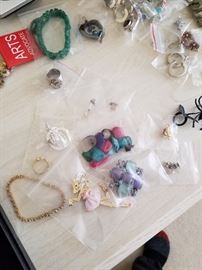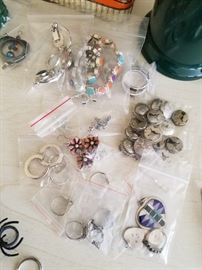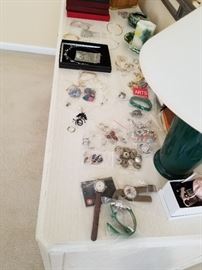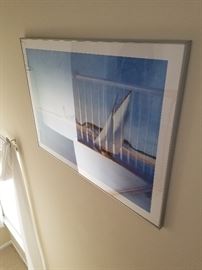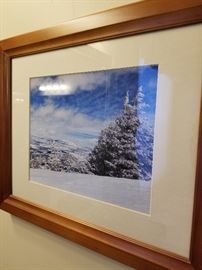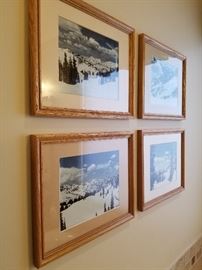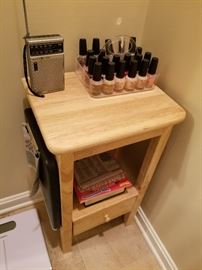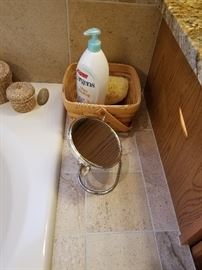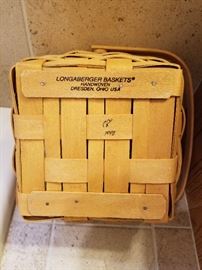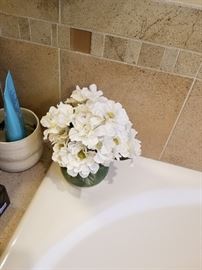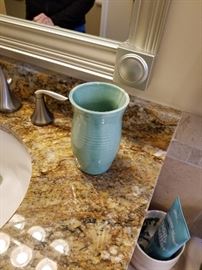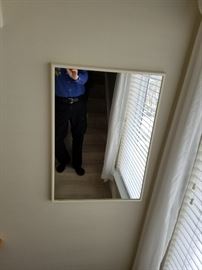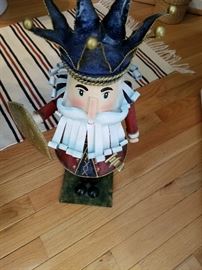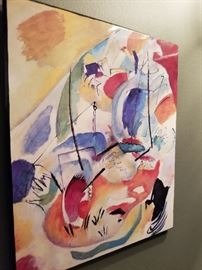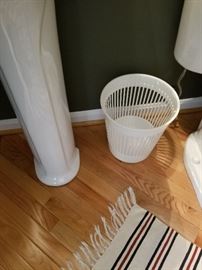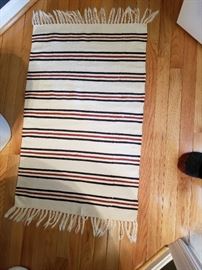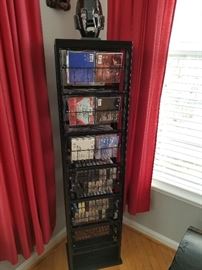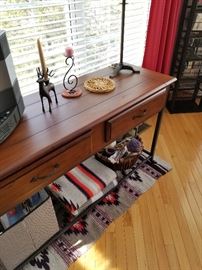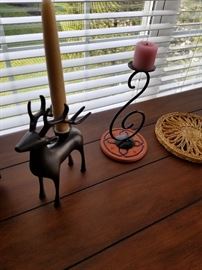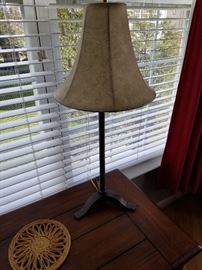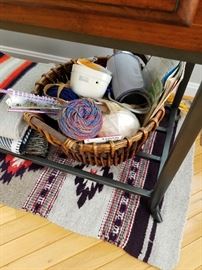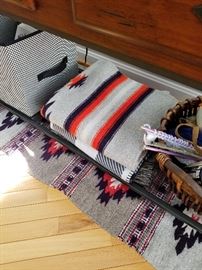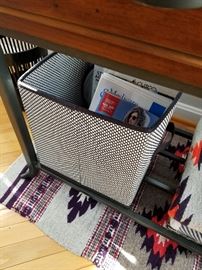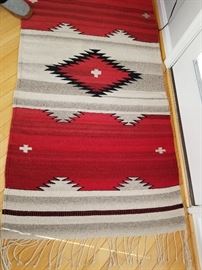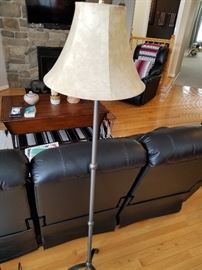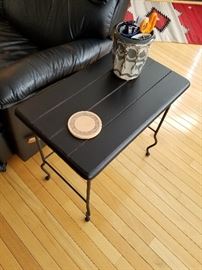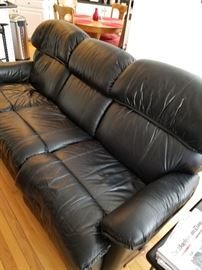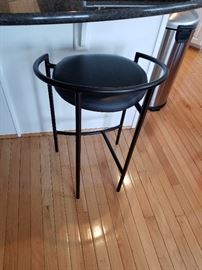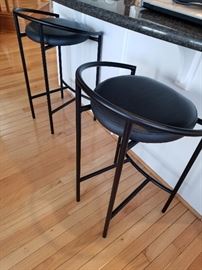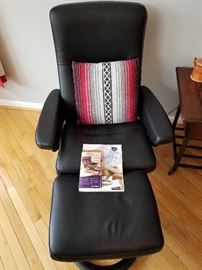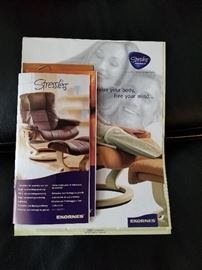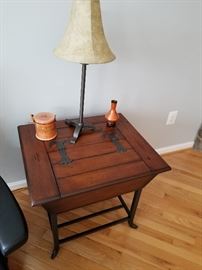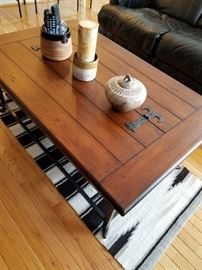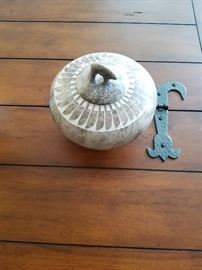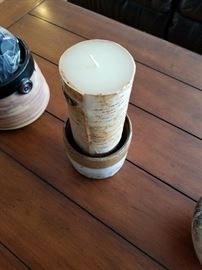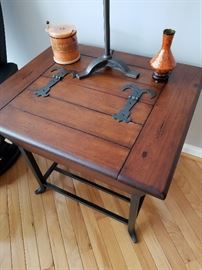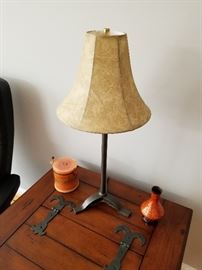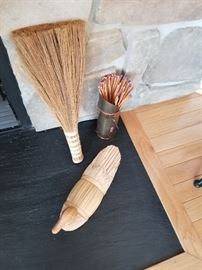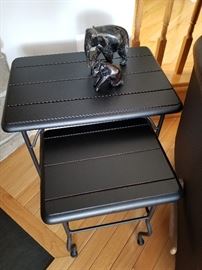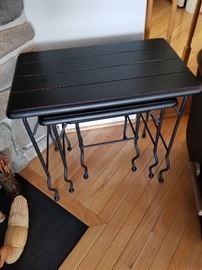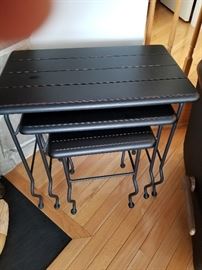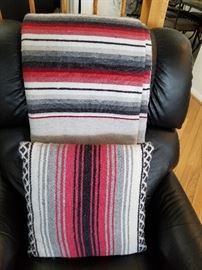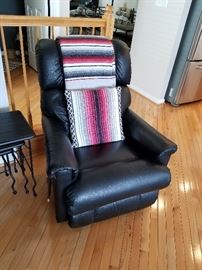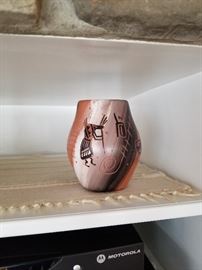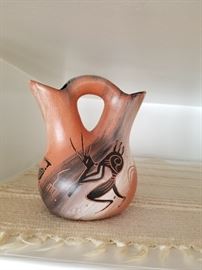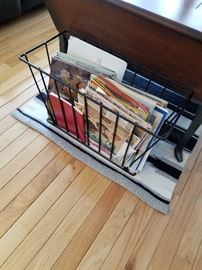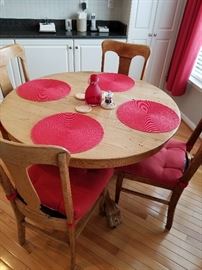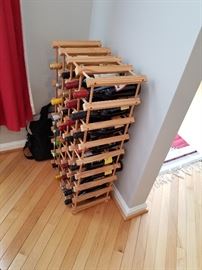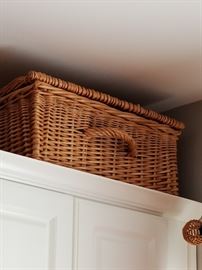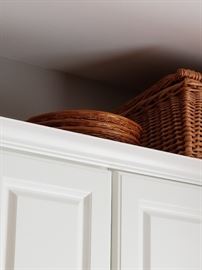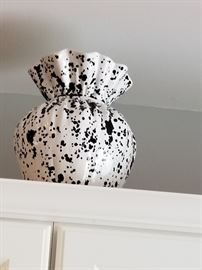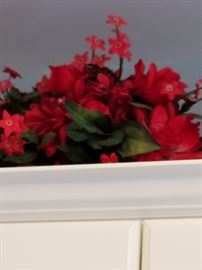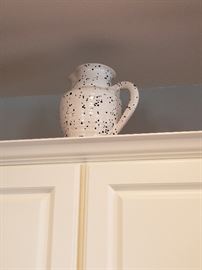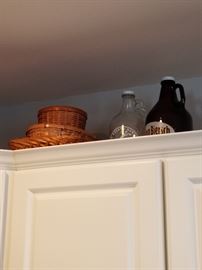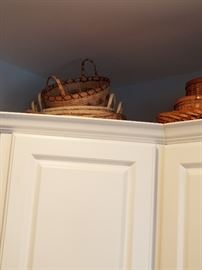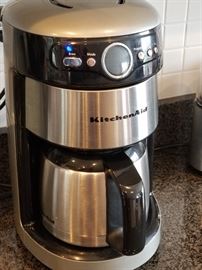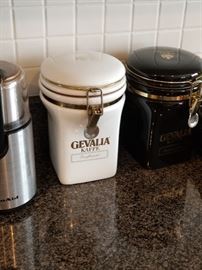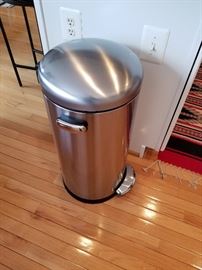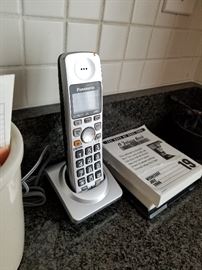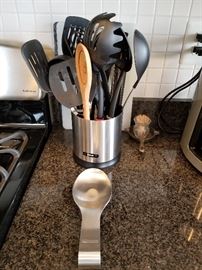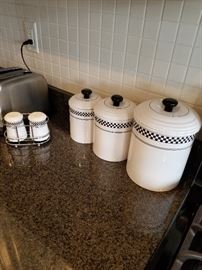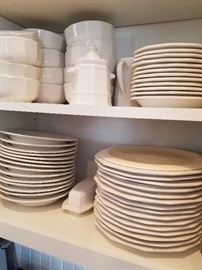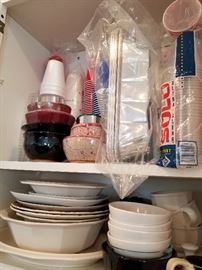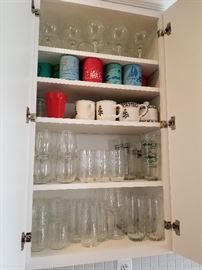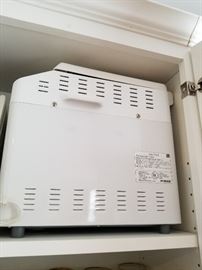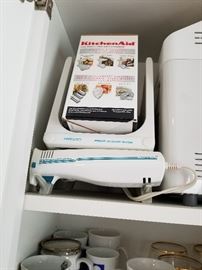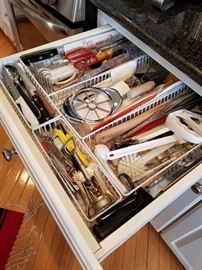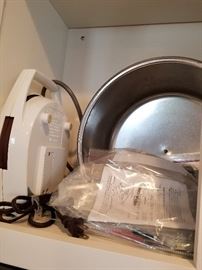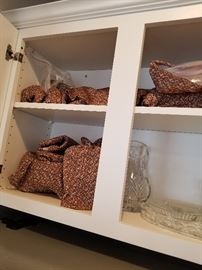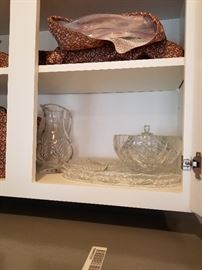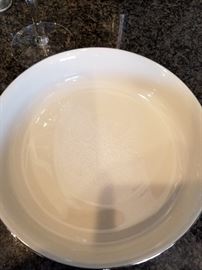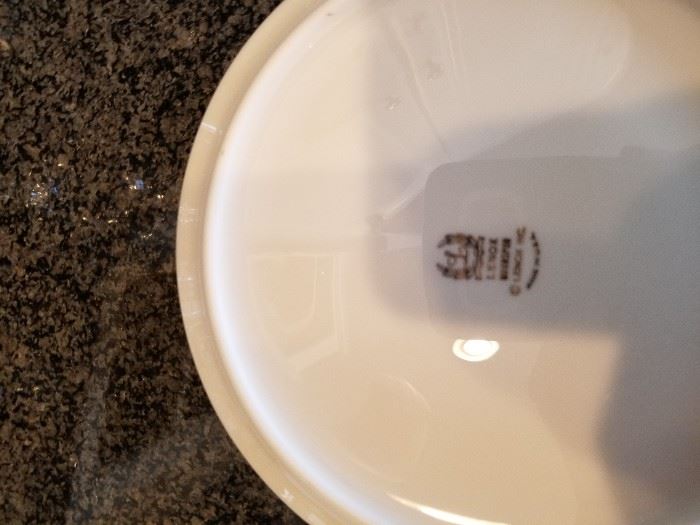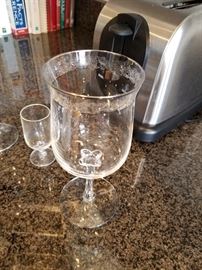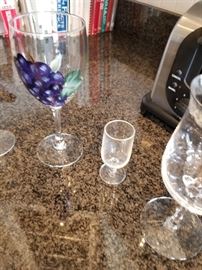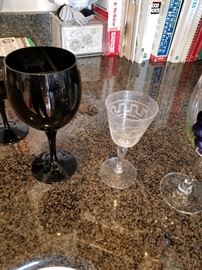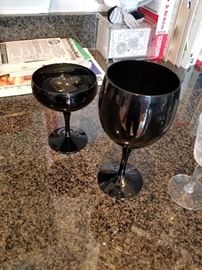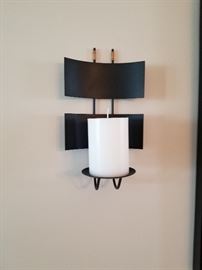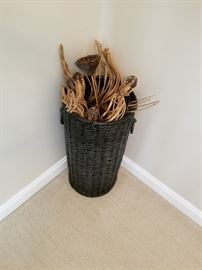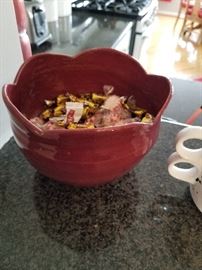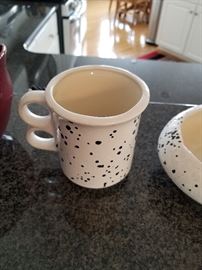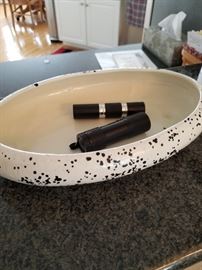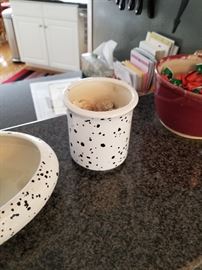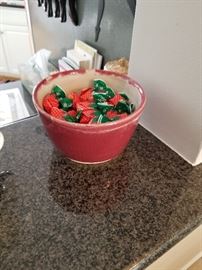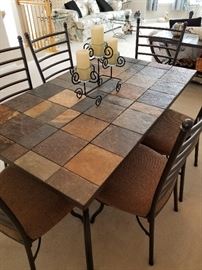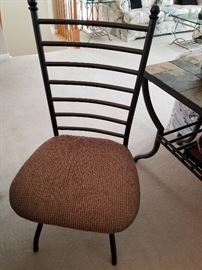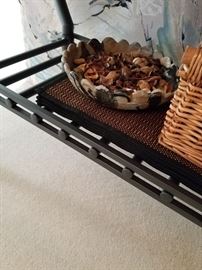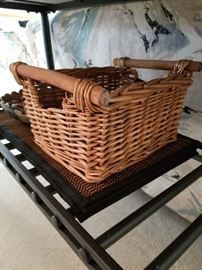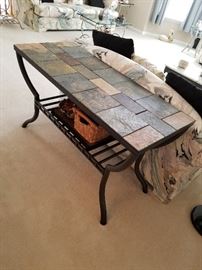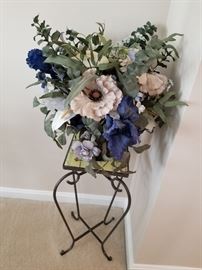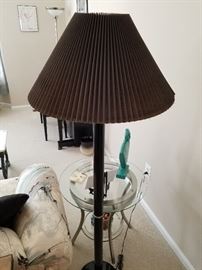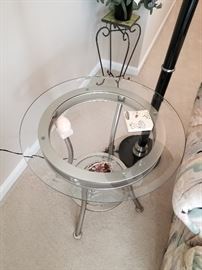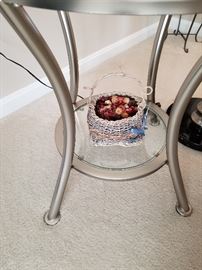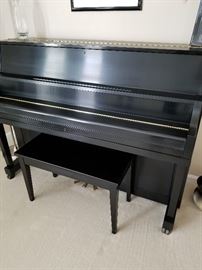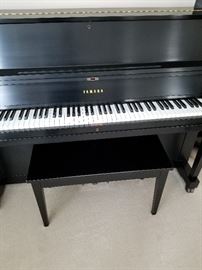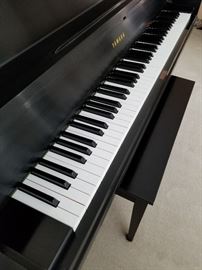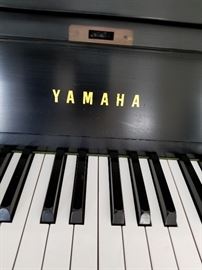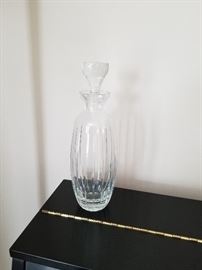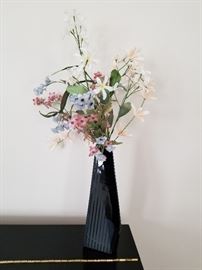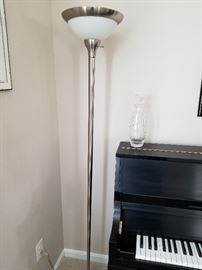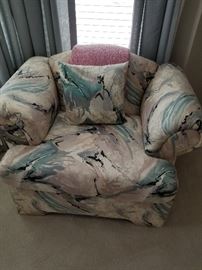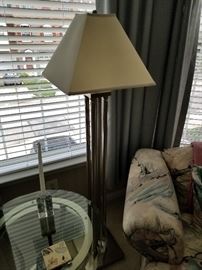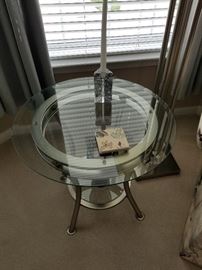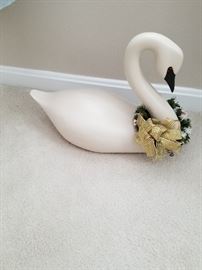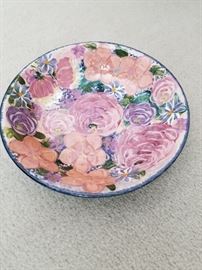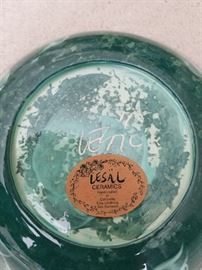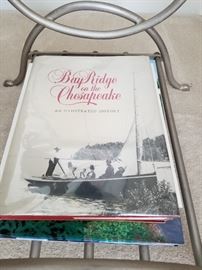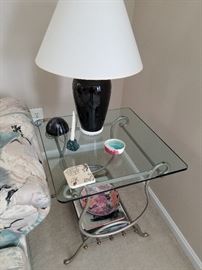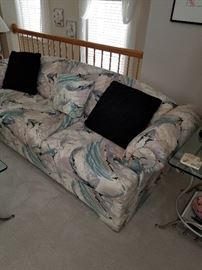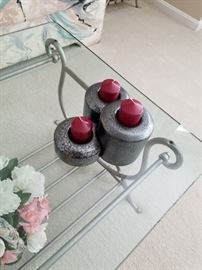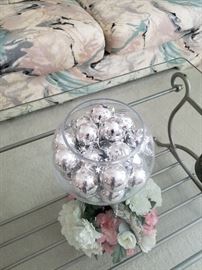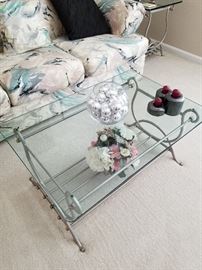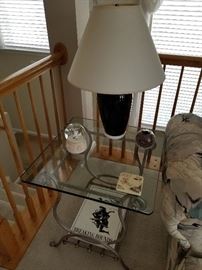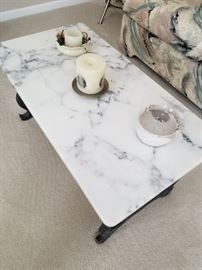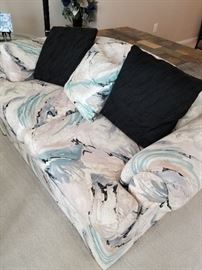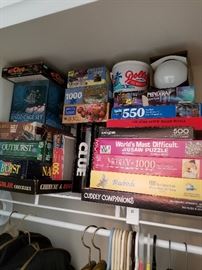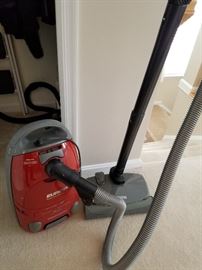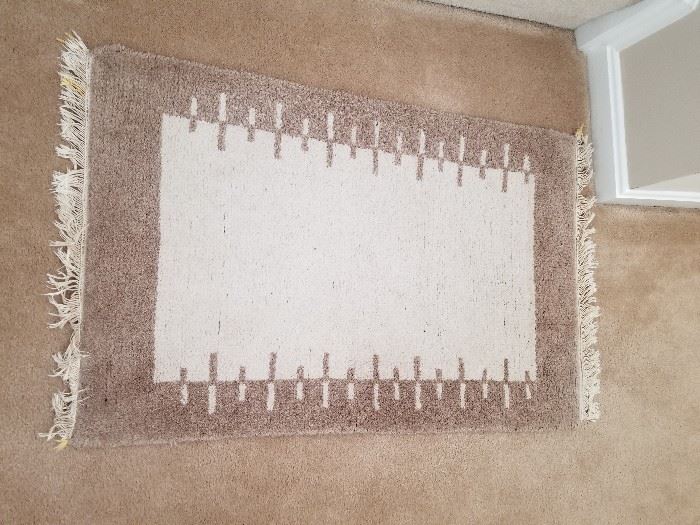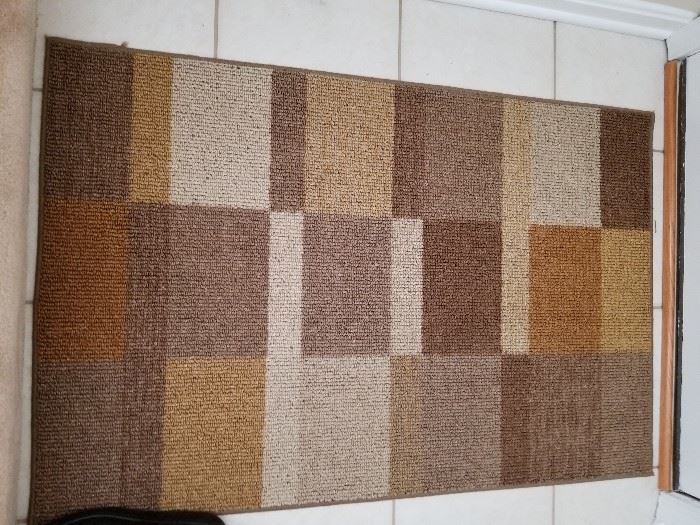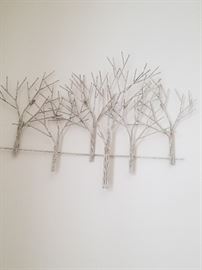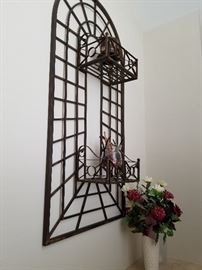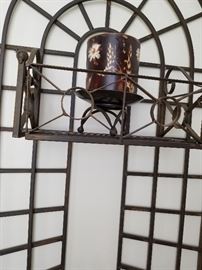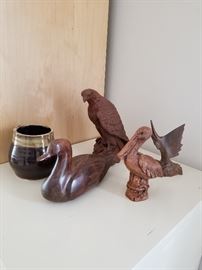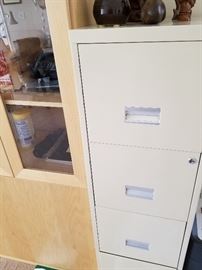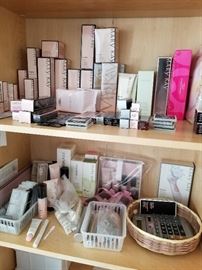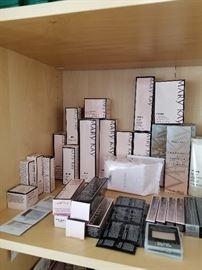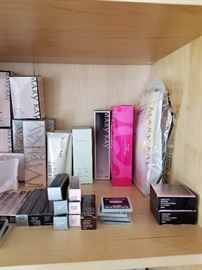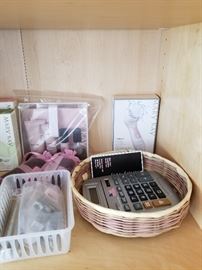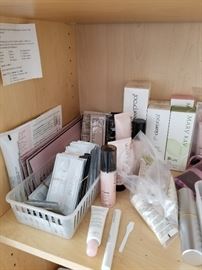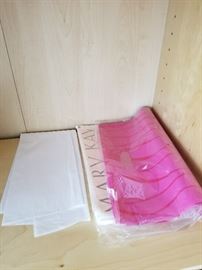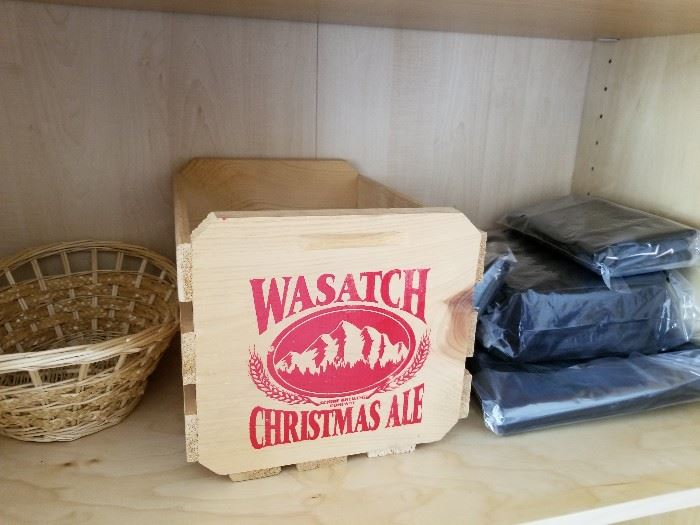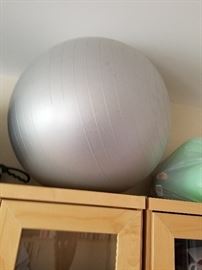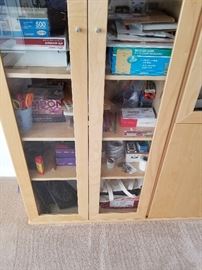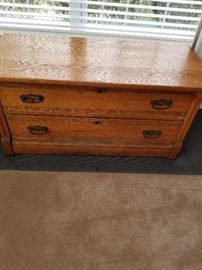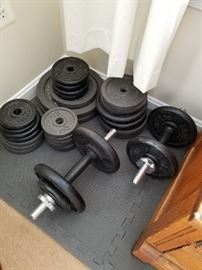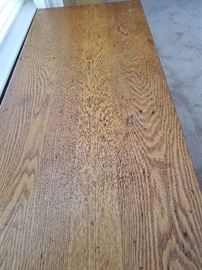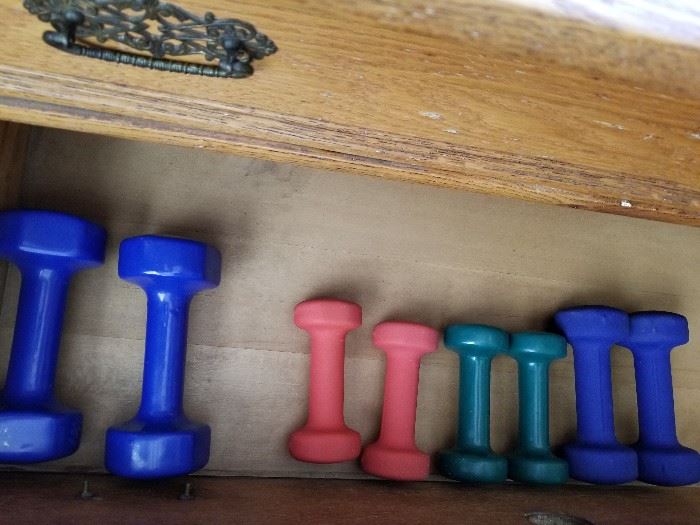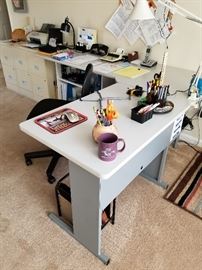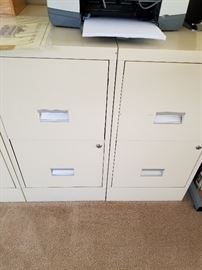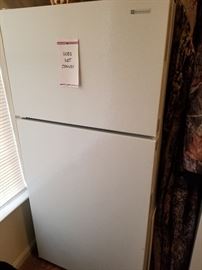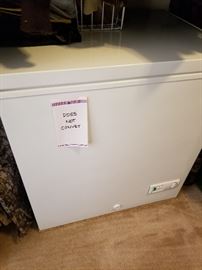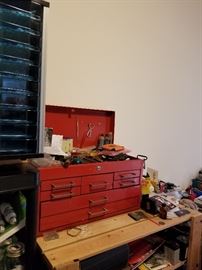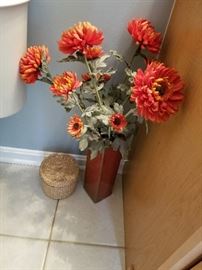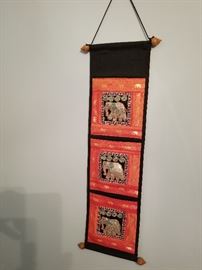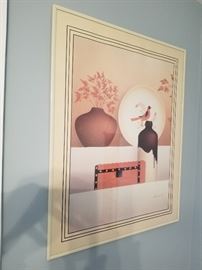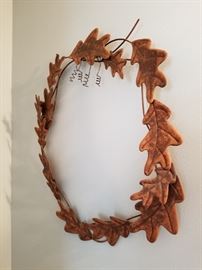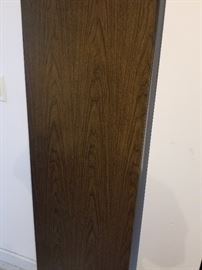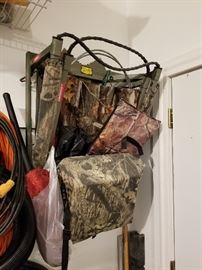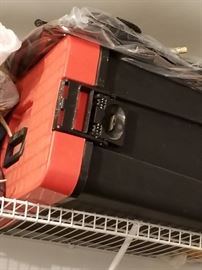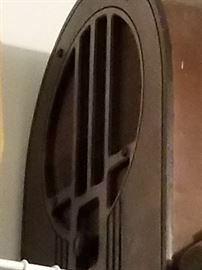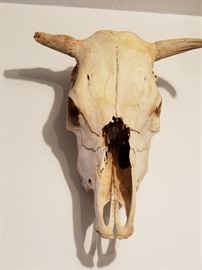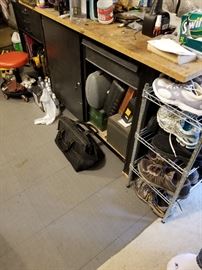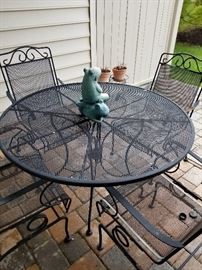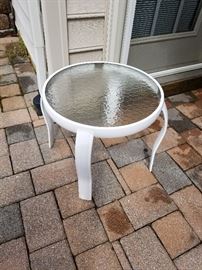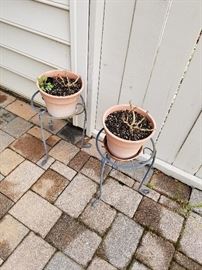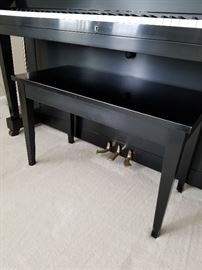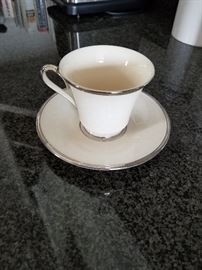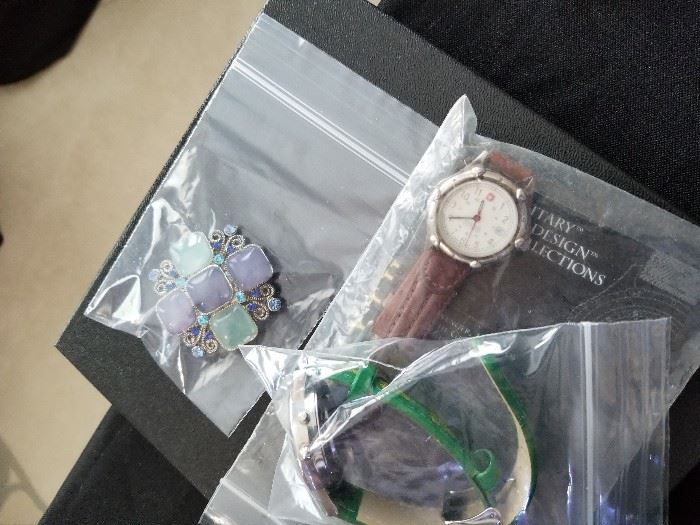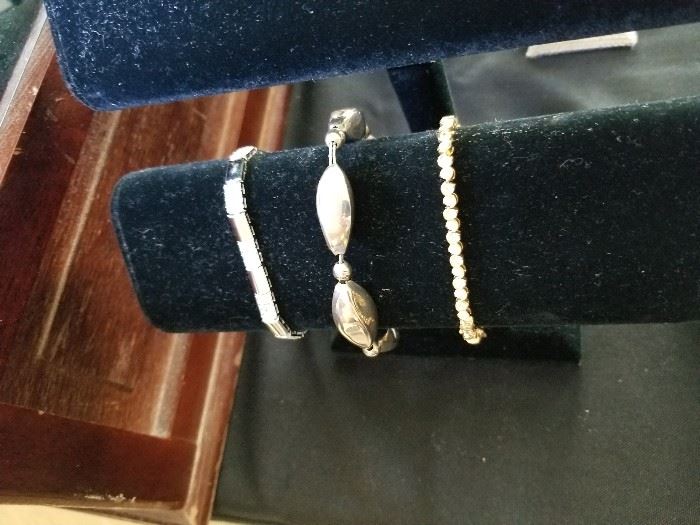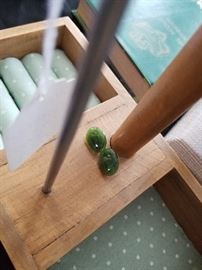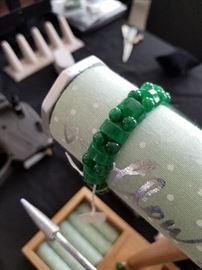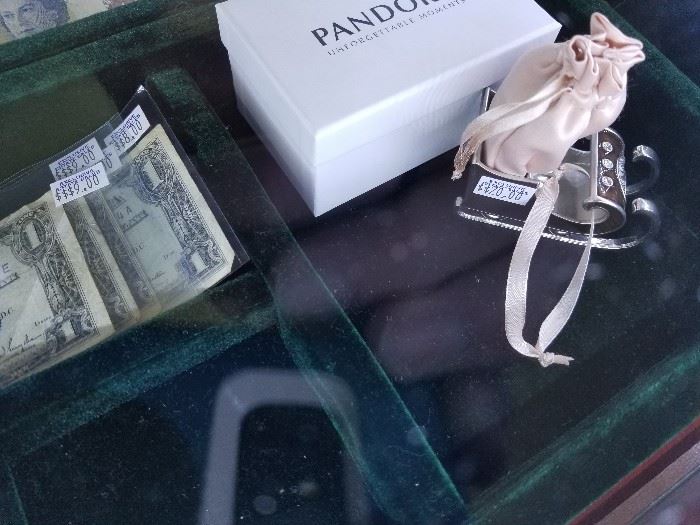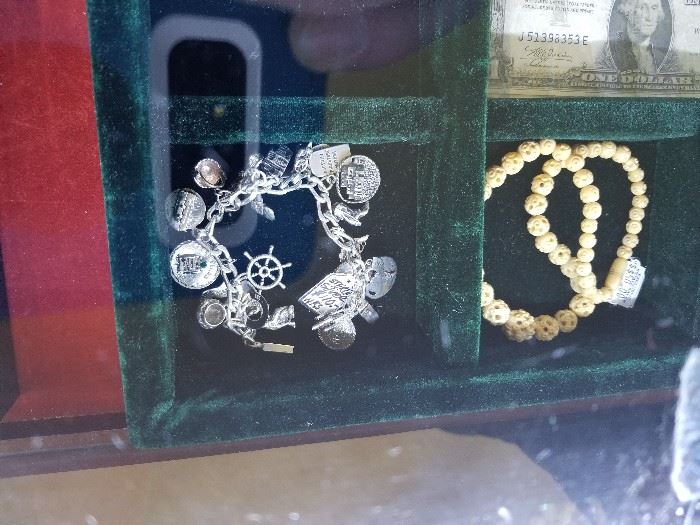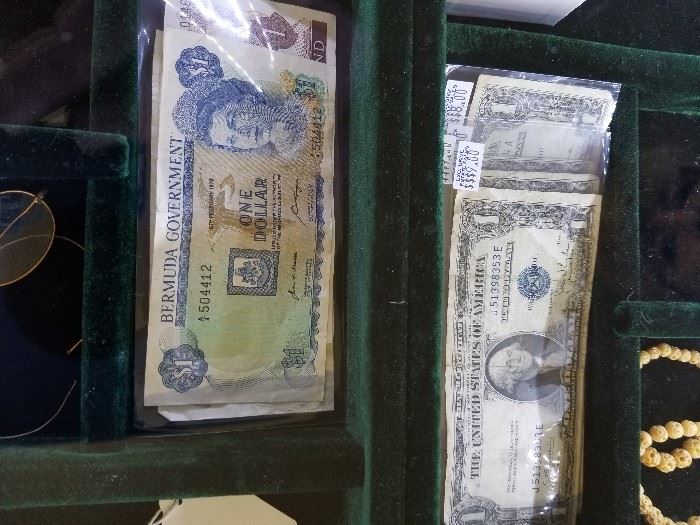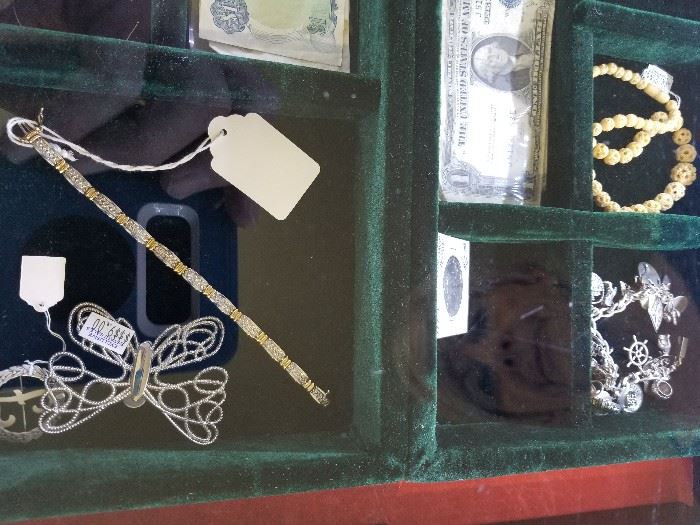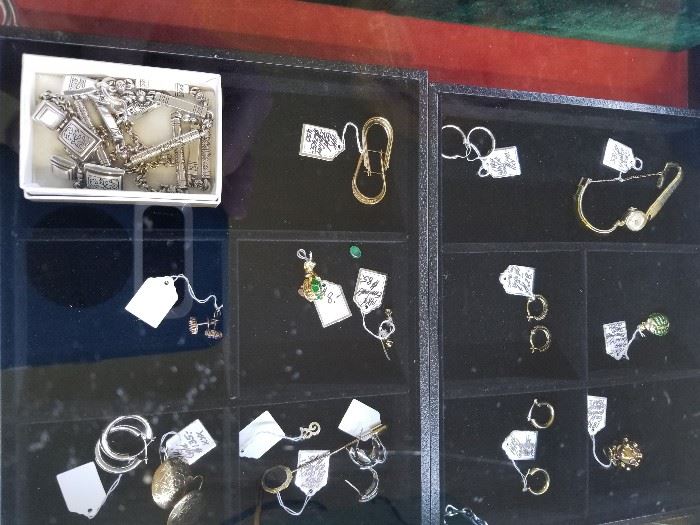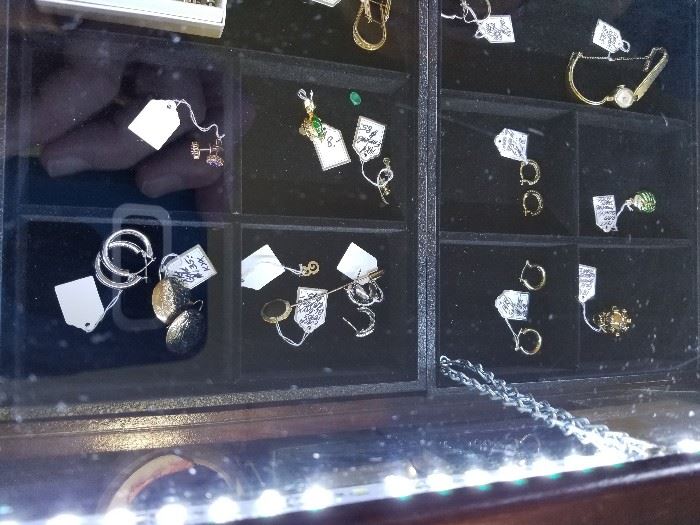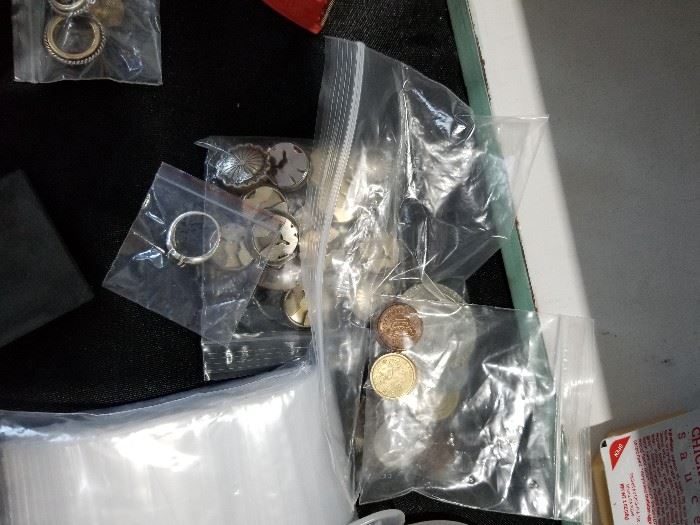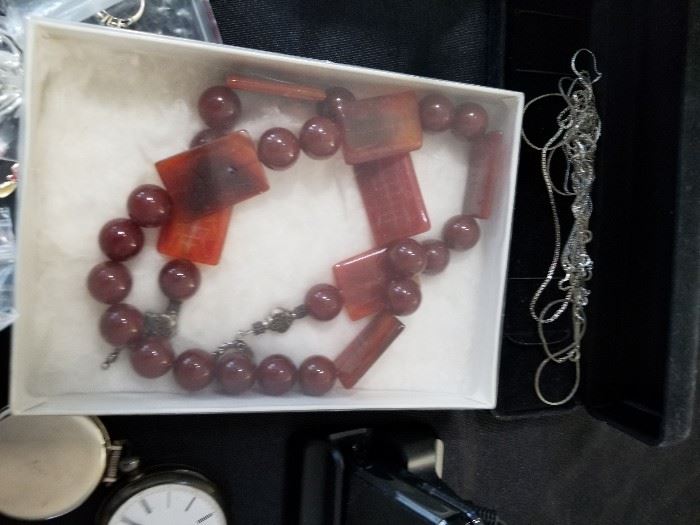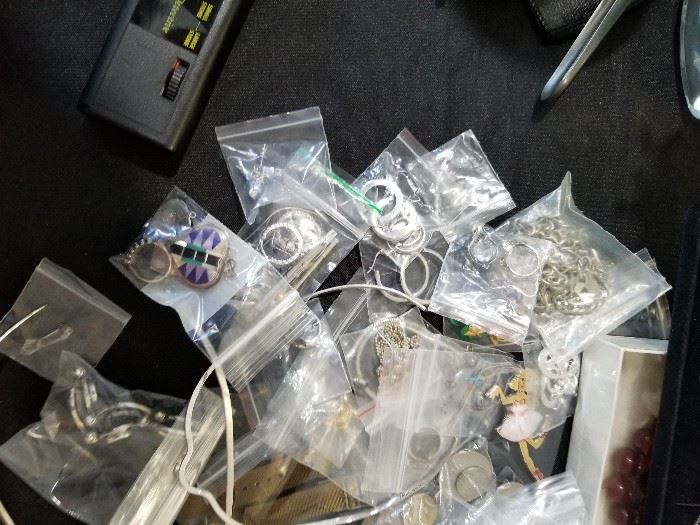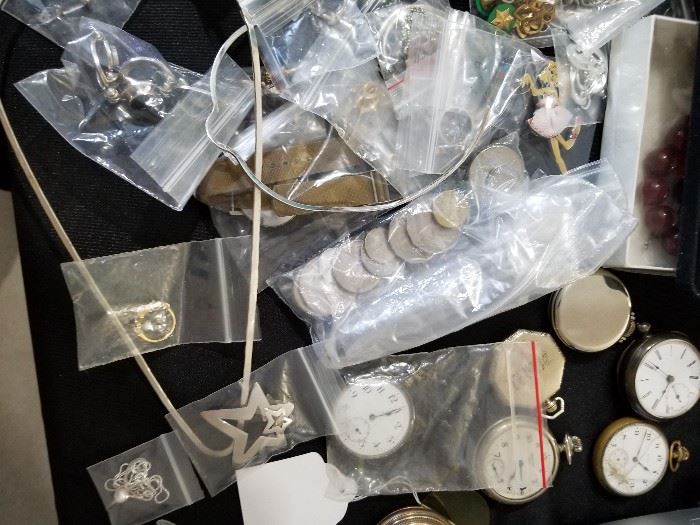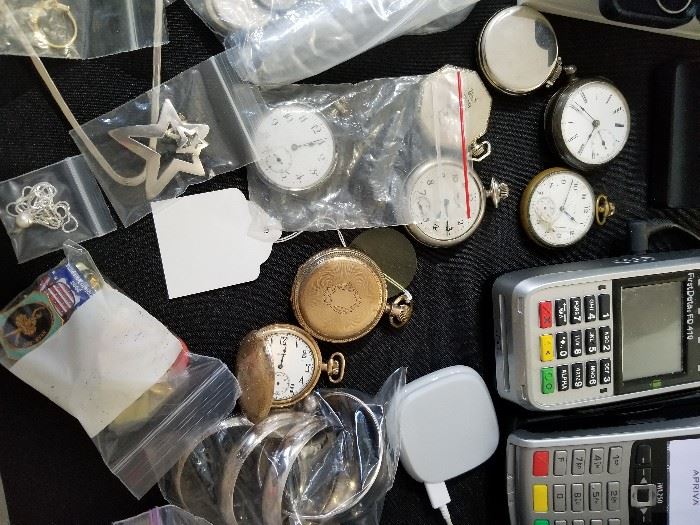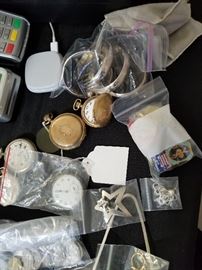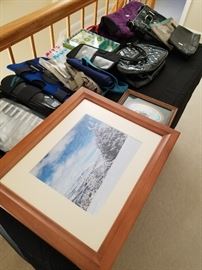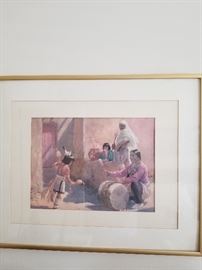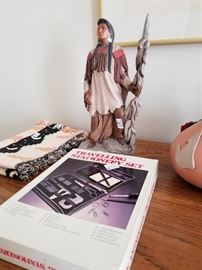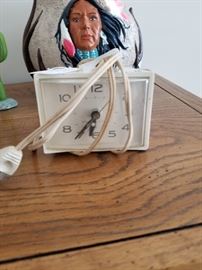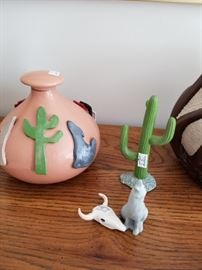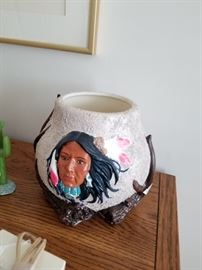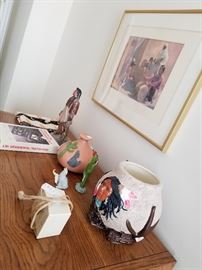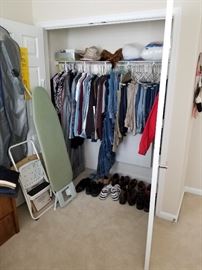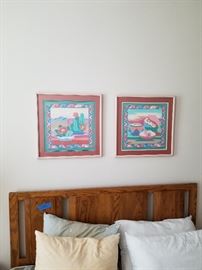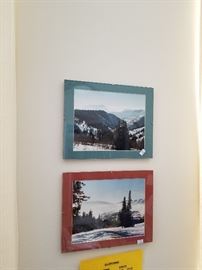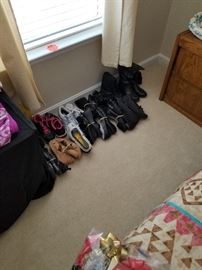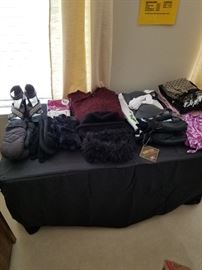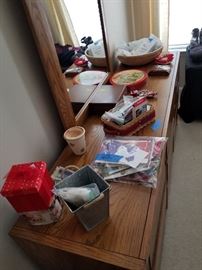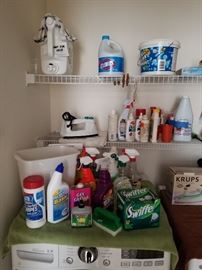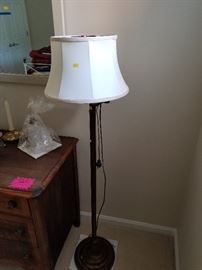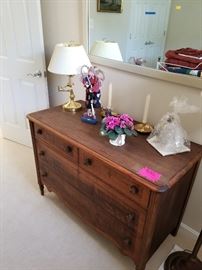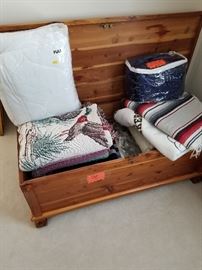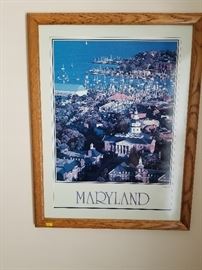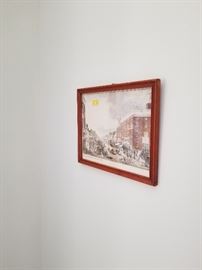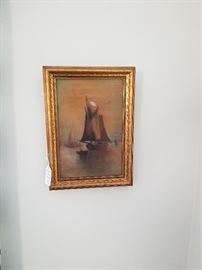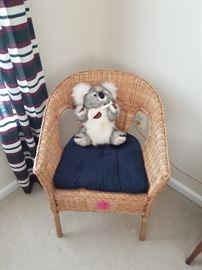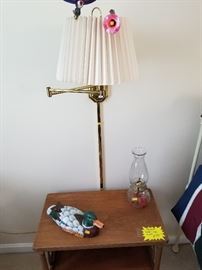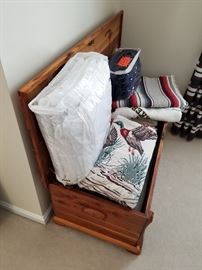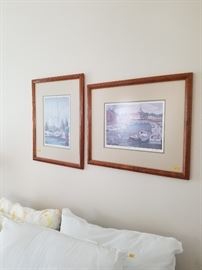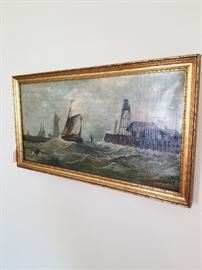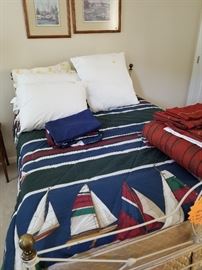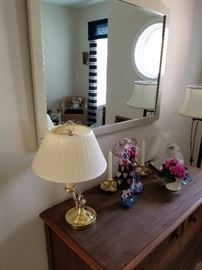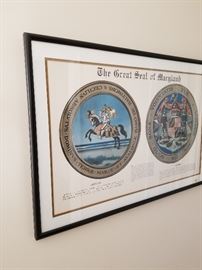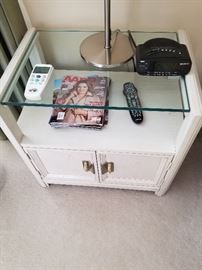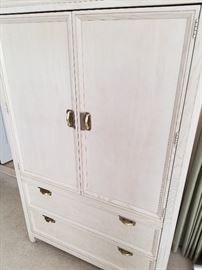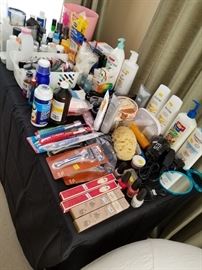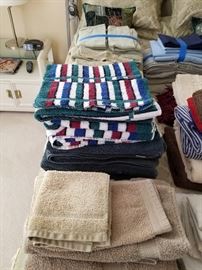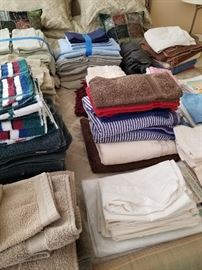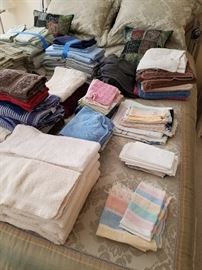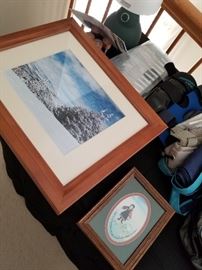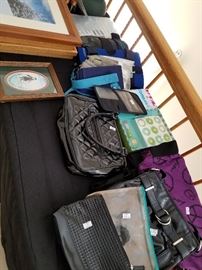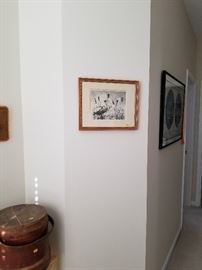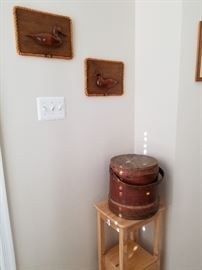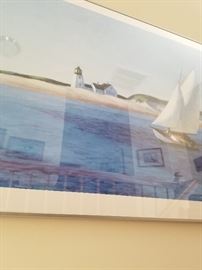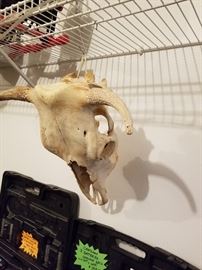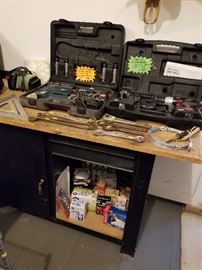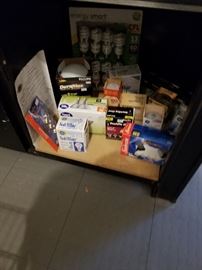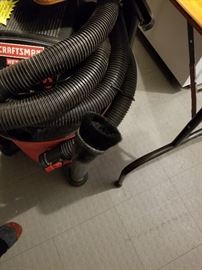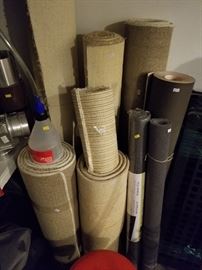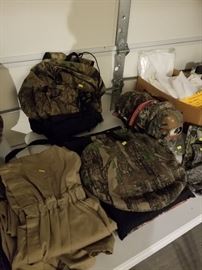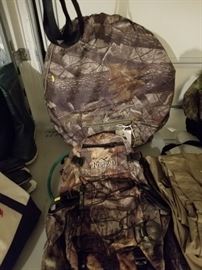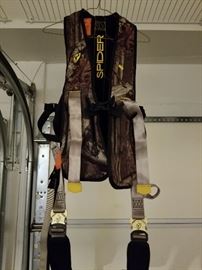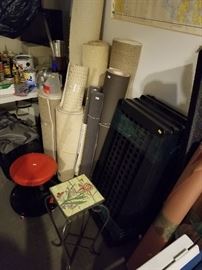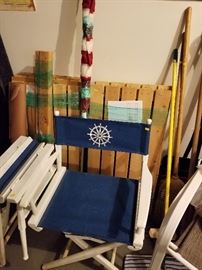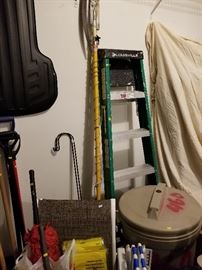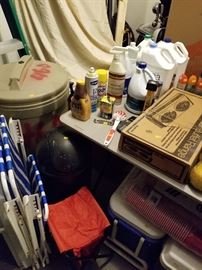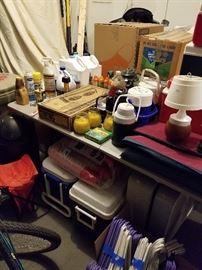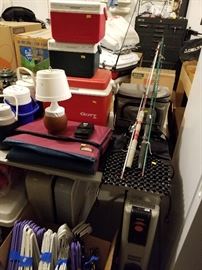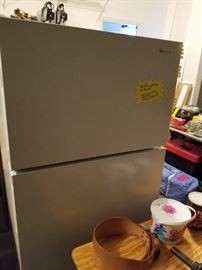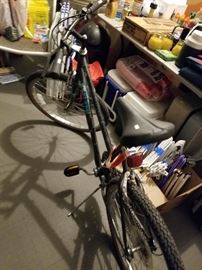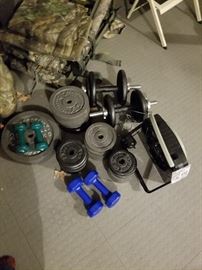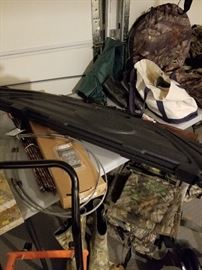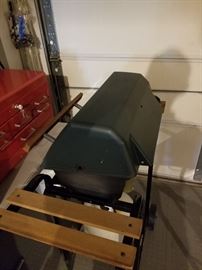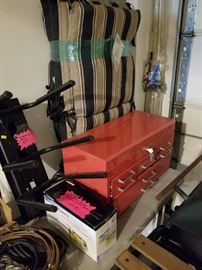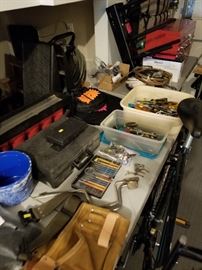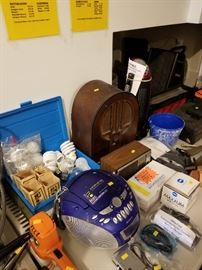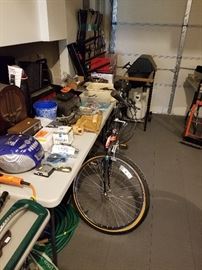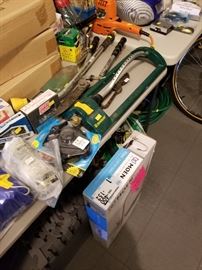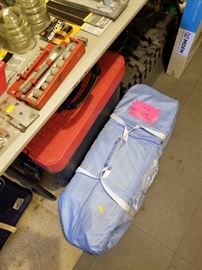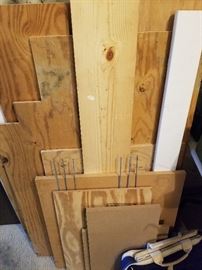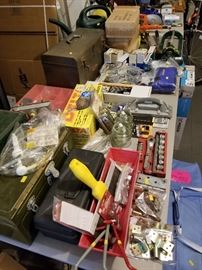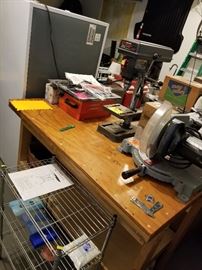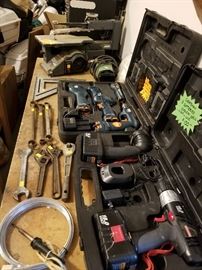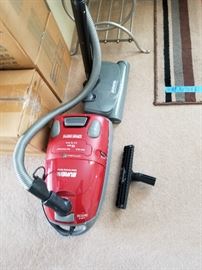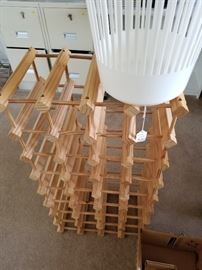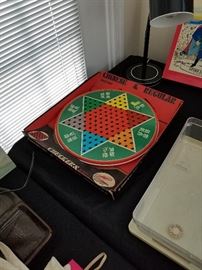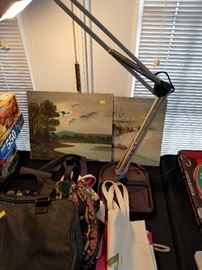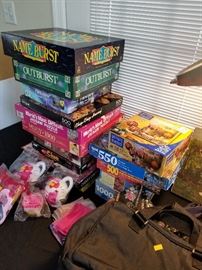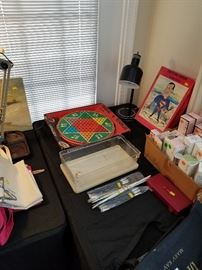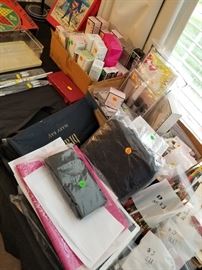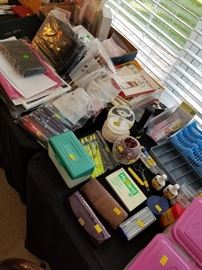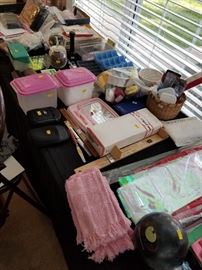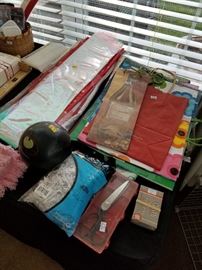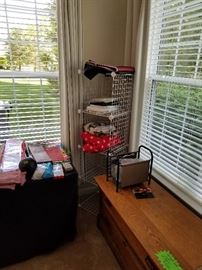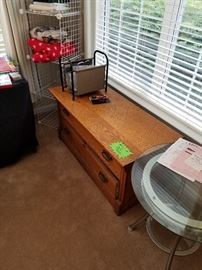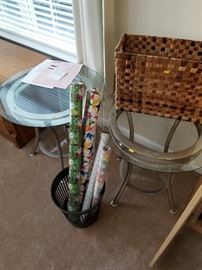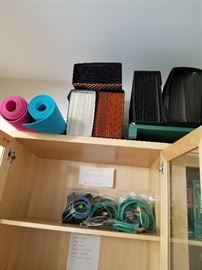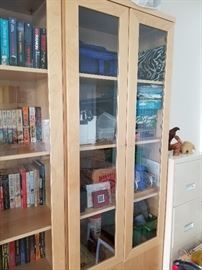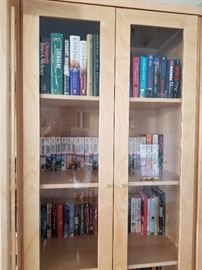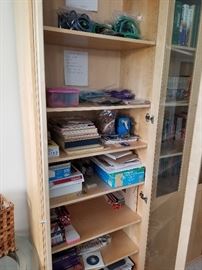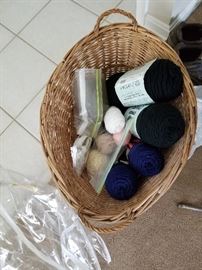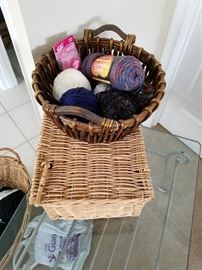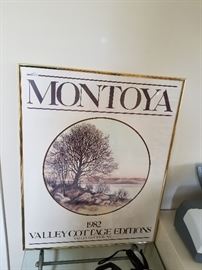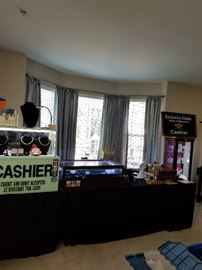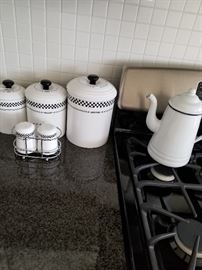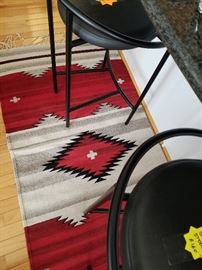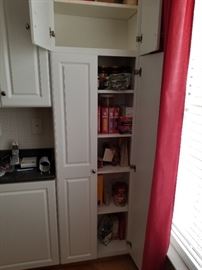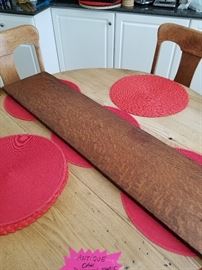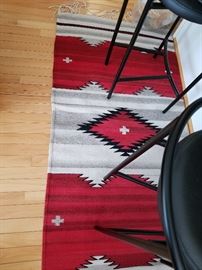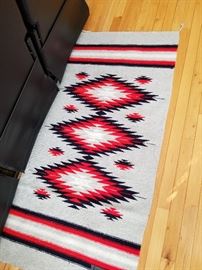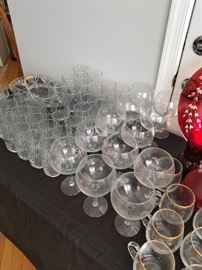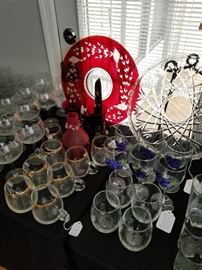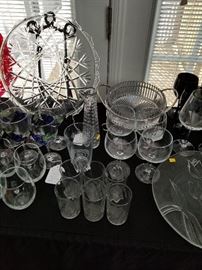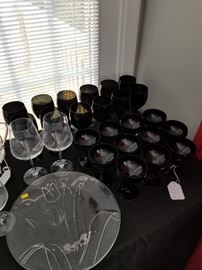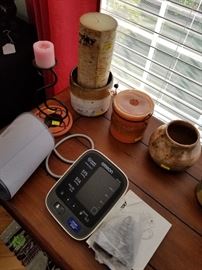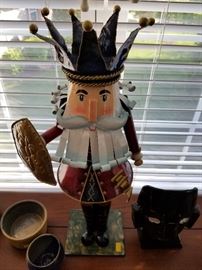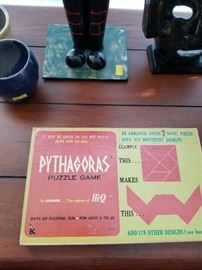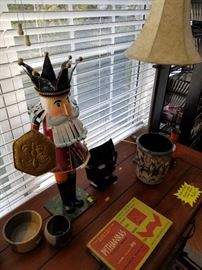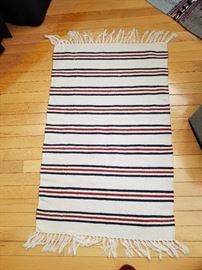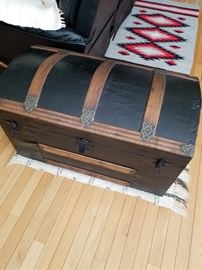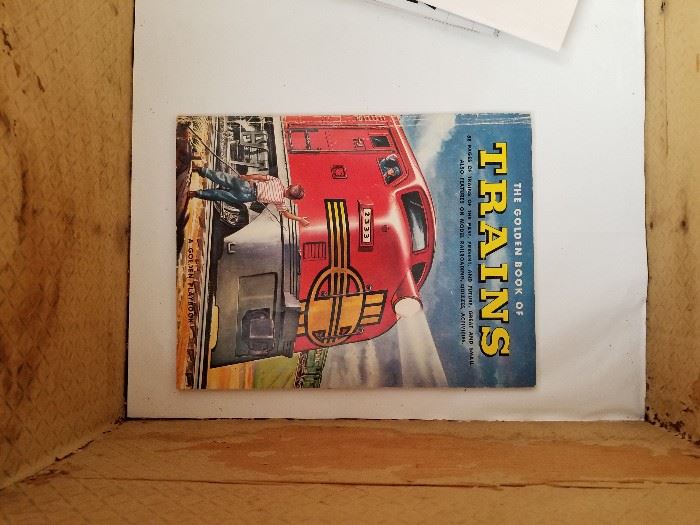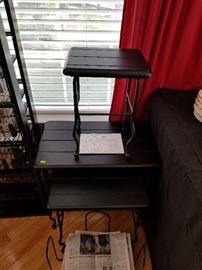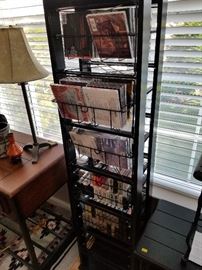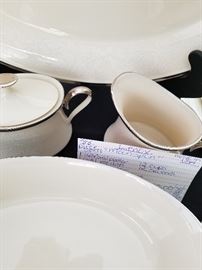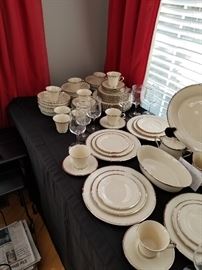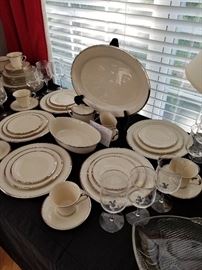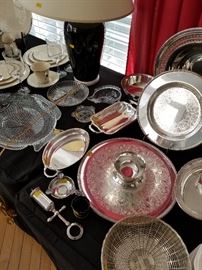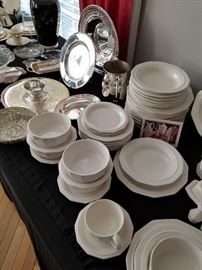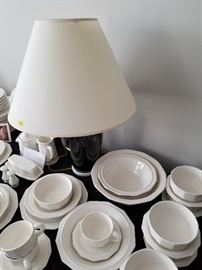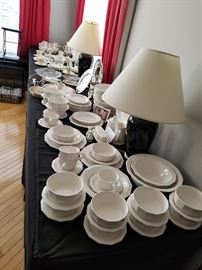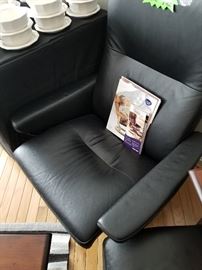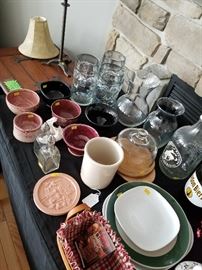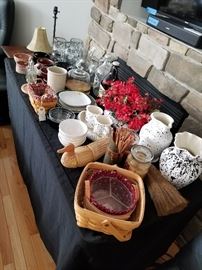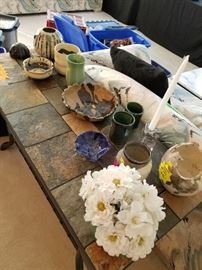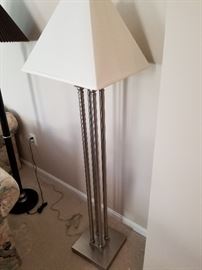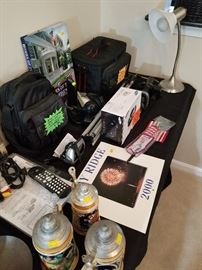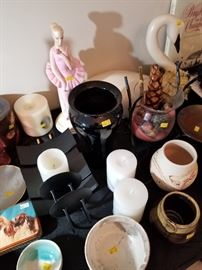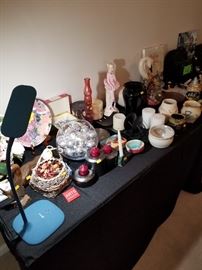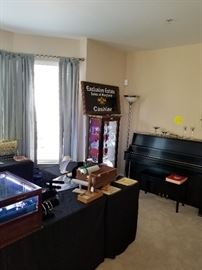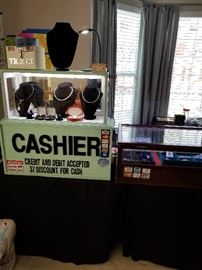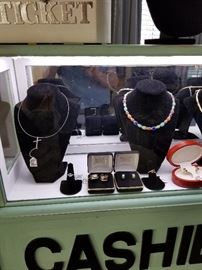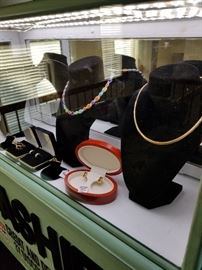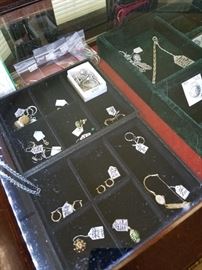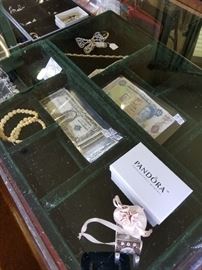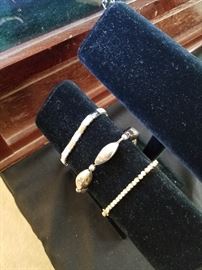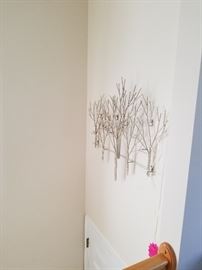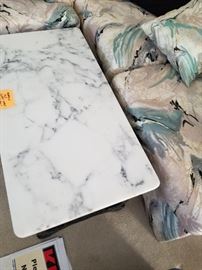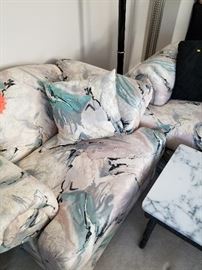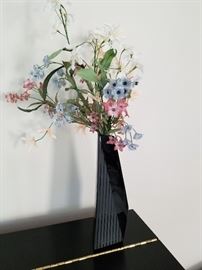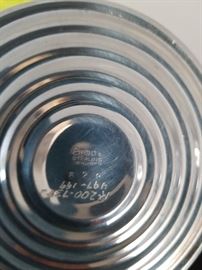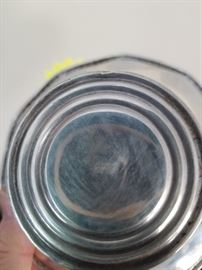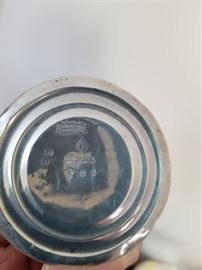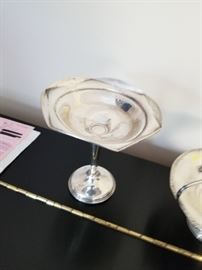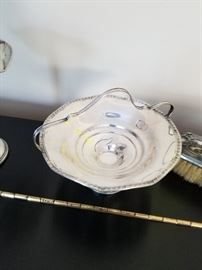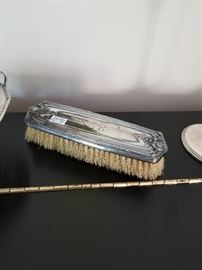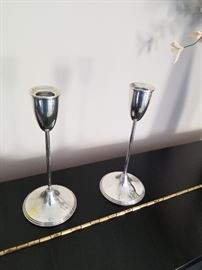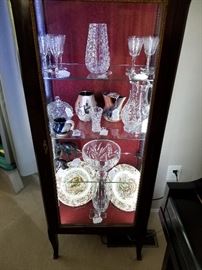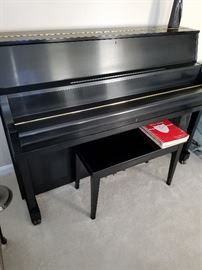 Thank you for using EstateSales.NET. You're the best!