Houghton Estate Sales
(1 Results)
Listed below are all the estate sales that are currently scheduled for the Houghton area. You may also be interested in estate sale companies in Houghton.
Become a Subscriber
Get Notified of Estate Sales
For Free!
Sign Up Today!
Statistics About the Houghton Area on our Site
Number of Email Subscribers: 196
A Word About Featured Sales
Please note that the featured sales listed here were not chosen by EstateSales.NET. Companies have paid extra to highlight their sale(s).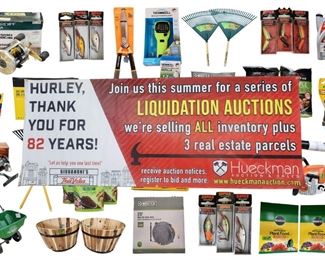 126
Giovanoni's Hardware Store Online Auction Store Closing Part 1 | Hurley, WI
Listed
by Hueckman Auction
Last modified 8 days ago. 126 Pictures.
May 27 to Jun 4
Ends at 10pm (Sun)
The EstateSales.NET Marketplace lets you browse sales and buy items from the comfort of your home!