EstateSales.NET Blog
The EstateSales.NET Blog covers topics such as DIY, Bargain Hunting, Collecting, Memorabilia, How-To Guides, and Website Updates.
Wishing You a Merry Christmas and a Happy New Year!
Micky McQuade,

posted 12/21/2021
Merry Christmas from EstateSales.NET!Loving estate sales is nearly a prerequisite for working at EstateSales.NET. We each shop them for different reasons but can agree it's all about the thrill of the hunt. For our Christmas "card" this year, we shared some of our favorite estate sale finds.None of
New Bidding Updates Come to Marketplace!
Tim Morrison,

posted 11/9/2021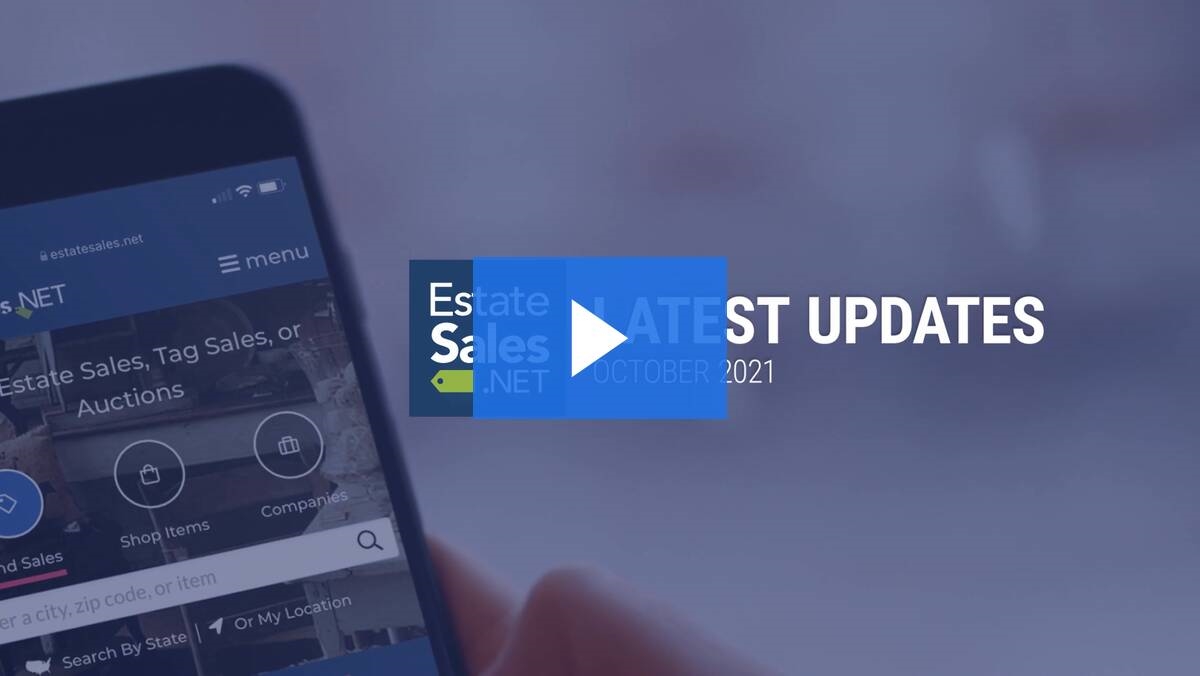 As the Marketplace grows, we recognized the need for improvement to our bid management system.Our goal was to streamline the bidding process and how you manage your bids on the EstateSales.NET Marketplace. With these new updates, you can now manage your bids at a glance. We've even added new search
Identifying Authentic Vintage Clothing
Erica Hendrix,

posted 9/1/2021
Vintage fashion is making a serious comeback. But with designers coming out with vintage silhouettes, how can you tell the difference between vintage and reproduction? I spoke with Selena, or the Vintage Bombshell, known for her vintage fashion and jewelry. She shared a few tips to help distinguish
Trash to Treasure with Maggie McGaugh
Erica Hendrix,

posted 8/6/2021
What started out as a hobby became a full-time job for stay-at-home mom Maggie McGaugh. The hobby? Flipping old unwanted furniture.After leaving her office job during her pregnancy, then the pandemic hitting shortly after her son's birth, Maggie felt the need to scratch that creative itch with simpl
Summer Fun - Vintage Mini Bikes
Matt Ellison,

posted 7/30/2021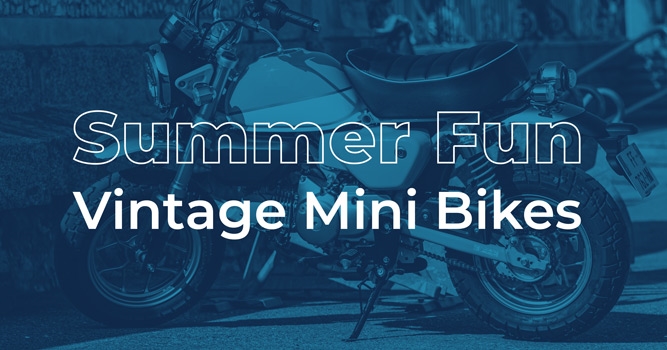 Eight months ago, I got a call from my father, "We're going to Portland, Indiana!" The annual Vintage Bike Show for vintage motorbikes, mini bikes, scooters, and bicycles was in full swing, and he wanted to go to relive a piece of his childhood. For many men in their 50s and 60s, the mini bike was a
A Cut Above: Vintage Razors
Tim Morrison,

posted 7/23/2021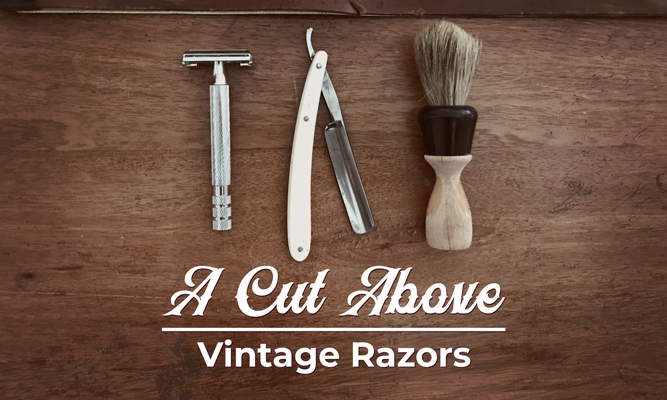 I was recently in a brainstorming session with our in-house graphics designer and video extraordinaire Kyle, and he brought up something that he saw at his grandfather's house. He told me about an impressive collection of antique razors that his grandfather has, and it sparked the idea for this arti
Six Tips for Buying and Selling Secondhand From TikTok Star Clinton Avery Tharp
Erica Hendrix,

posted 6/4/2021
Are you an avid thrifter looking to flip your finds for some extra cash but aren't sure how to get started? I spoke with TikTok famous Clinton Avery Tharp, who went viral for giving his secondhand finds a simple facelift and selling them for a profit. Let's take a look at how this musician transitio
Born Out of Necessity: Hoosier Cabinets
Tim Morrison,

posted 5/17/2021
One of the best things about working at EstateSales.NET is talking to you all about the treasures you've found at estate sales. I was recently talking to one of our customers from Rockford, Illinois. She couldn't wait to tell me about a pristine Hoosier Cabinet that she came across. I wasn't 100% su
The Thrill of the Hunt: Collecting Valuable Autographs
Tim Morrison,

posted 3/30/2021
If you've kept up with our previous blog posts, one thing you've learned about me is that I am a huge fan of collecting and searching for random things such as Pez dispensers and lunchboxes. Today, we're going to take a look at something we've all seen at estate sales and auctions...autographs!Speak
New Trends! Boho Chic
Tim Morrison,

posted 3/17/2021
I was recently lucky enough to interview Danielle Weidemann from Victorian Times Estate Sale Services on Photography and Staging a Home. During the interview, Danielle brought up something that I had never heard of before but immediately piqued my interest. Apparently, there's a little thing called
Masters of Mid Century Modern
Tim Morrison,

posted 2/1/2021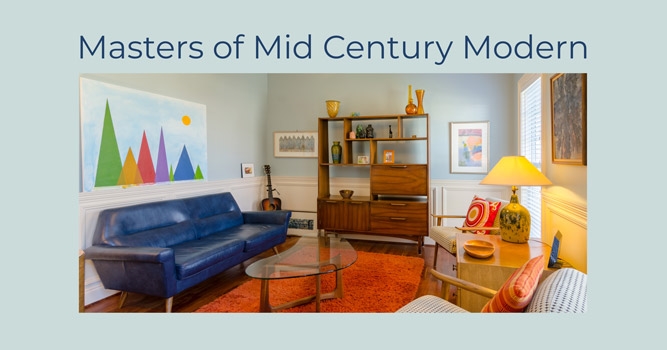 If you've kept up with our past blog posts, you know by now that nothing gets us more excited than when a sale chocked full of mid-century modern shows up on our site. This week, we're going to take a look at a few of the pioneers of our favorite design era.George Nakashima (1905-1990)After graduati
The AM Innovator: Philco Radios
Tim Morrison,

posted 1/8/2021
This week, we will take a look at something that changed the way we consumed media forever: the household radio. I could spend weeks writing about all of the radio manufacturers that came about in the early 1900s. Instead, I will focus on the true underdog story of the Philadelphia Storage Battery C
Merry Christmas and Happy New Year
Micky McQuade,

posted 12/22/2020
Merry Christmas from everyone at EstateSales.NETAs the year winds down, we wanted to take a moment to wish you and your family Merry Christmas and Happy Holidays. Our Christmas "card" this year pays homage to the wild ride we've been on and the changes we've all embraced.Though businesses have had t
Vintage Gas Pumps
Tim Morrison,

posted 12/8/2020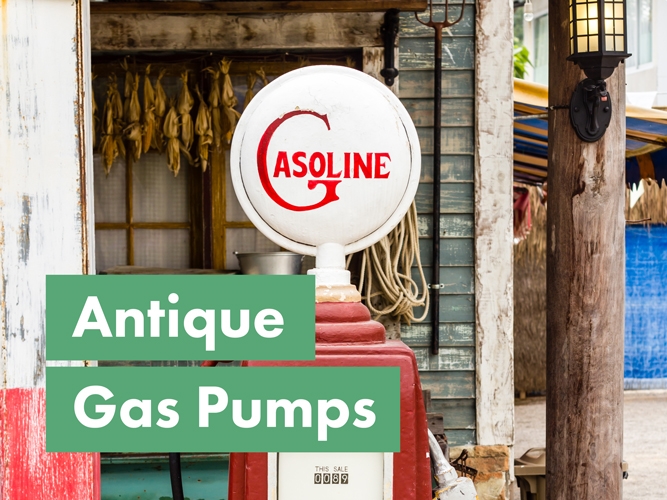 The inspiration for this week's article came from the middle of nowhere...literally. I was recently on a family trip and while driving through the Mark Twain National Forest, I saw something that looked like it was plucked straight out of an episode of The Andy Griffith Show. Sitting in the front ya
A Collector's Guide to Pez
Tim Morrison,

posted 12/2/2020
Have you ever had one of those "I wish I would have kept that" moments? While I was perusing my second favorite online selling platform (the EstateSales.NET Marketplace being the first, of course,) I came across a listing that made me look twice. Before I get into exactly what it was, let's go back
It's Lunchtime: Vintage Lunch Boxes
Tim Morrison,

posted 11/23/2020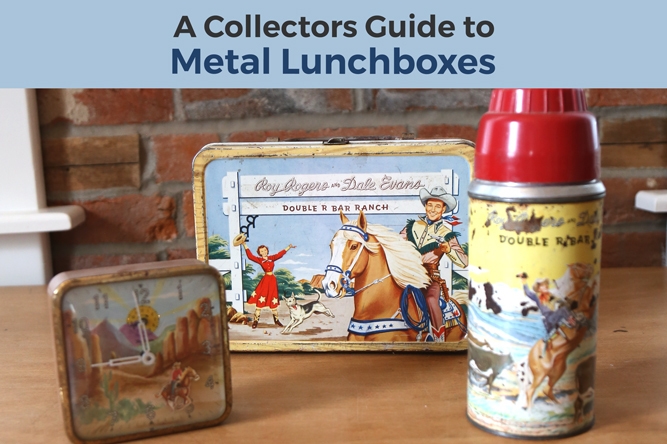 This week, we're going to take a look at another vintage collectible born out of necessity, the lunchbox.When I was in elementary school, the kind of lunchbox you had quickly determined your place on the social ladder. Kids are strange, right? While my friends were bringing in Batman and Star Wars l
Don't Throw That Away! Old Tech Edition
Tim Morrison,

posted 9/30/2020
Let's face it, we're living in an ever-evolving, tech-driven world that will leave us in the dust if we don't keep up with it. From new cell phones coming out a few times a year to video games and TV's, new technology always seems to be popping up. When we decide it's time to upgrade to the latest a
A Guide to Vintage Typewriters
Tim Morrison,

posted 9/8/2020
Now that we've taken a look at antique pencils and how they changed the history of correspondence, we're going to fast forward a few years. We're going to dive into the collectibility and value of another invention that would change the way words would appear on paper forever, the typewriter.I could
What's Cookin'? A Guide to Antique Stoves
Tim Morrison,

posted 8/25/2020
I was perusing the EstateSales.NET Marketplace a few days ago, and I came across a gorgeous antique Magic Chef stove and instantly fell in love. It looked like something you would see in "A Christmas Story" or an episode of "Leave it to Beaver." Seeing that beautiful piece of culinary history sent m
Vintage Guitar Amps
Tim Morrison,

posted 8/11/2020
Now that you know some of the guitars you should be on the lookout for, you're going to need something to bring that guitar to life! Today we're going to be talking about vintage guitar amps.Guitar amplification has been around for nearly 100 years, and there have been a ton of technological advance
A Beginner's Guide to Vintage Barbie
Tim Morrison,

posted 7/24/2020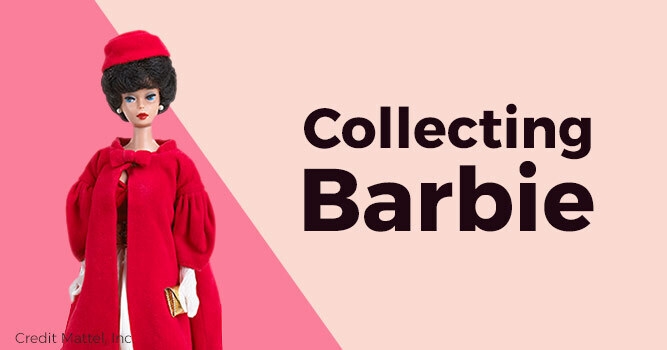 The year is 1959, and you have just settled in to watch the latest episode of The Mickey Mouse Club. All of a sudden, a commercial comes on that unveils a toy that will change the world. This toy would go on not only to be the most popular but also one of the most valuable to collectors.This week we
An Interview With a Collector: Vintage Vinyl
Tim Morrison,

posted 7/13/2020
On Christmas morning in 1993, I received a gift that would change my life forever. The very last present I opened was Elvis: As Recorded at Madison Square Garden on vinyl, and I would never look at music the same again. That morning also marked another significant milestone; it was the first time my
An Interview With a Collector: Vintage Pinball
Tim Morrison,

posted 7/1/2020
Let's take a stroll down memory lane, shall we? It was the summer of 1996, and in the small town that I grew up in, there wasn't much to do. My friends and I would spend most of our time just riding our bikes around our neighborhood and spending all of our parents' hard-earned money at a local mom a
Funky Fiberglass Loungers
Matt Ellison,

posted 6/22/2020
Did you know pool lounge chairs could be so beautifully designed that they become pieces of art? I didn't, until about a year ago when I stumbled upon a yellow and blue pair of Fibrella lounge pool chairs. I was hooked and begged my wife to let me bring them home.This fascination with vintage fiberg
Big Money Comics
Tim Morrison,

posted 6/17/2020
This week, we will take a deep dive into the comic book collection and take a look at a few of the comics that might be worth a small fortune.I'll admit that I wasn't into comic books very much as a kid, but I loved hanging out at my local hobby shop. There always seemed to be someone feverishly thu