Huntington, WV Estate Sales around 25701
(0 Results)
Listed below are all the estate sales that are currently scheduled for the Huntington / Ashland area. You may also be interested in estate sale companies in Huntington / Ashland.
Become a Subscriber
Get Notified of Estate Sales
For Free!
Sign Up Today!
Sales Nearby
Statistics About the Huntington / Ashland Area on our Site
Number of Email Subscribers: 4,054
The EstateSales.NET Marketplace lets you browse sales and buy items from the comfort of your home!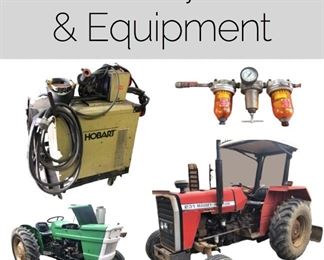 329
Machinery, Tools, Shop & Industrial Equipment
Listed
by Entrusted Auctions
Last modified 8 days ago. 329 Pictures.
Daniels, WV 25832
Mar 31 to Apr 15
Ends at 6pm (Wed)