*ALL ITEMS NOW 50%* Antiques, Primitives, Tools and More in 18th C. Delaware Homestead!
online estate sale
•
4
day sale
•
sale is over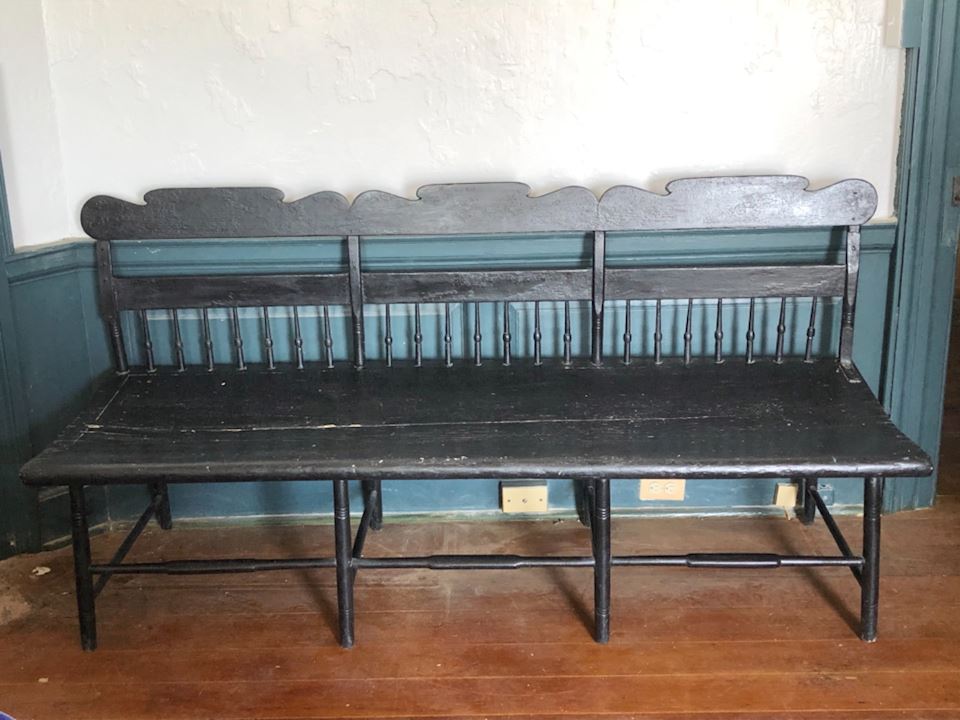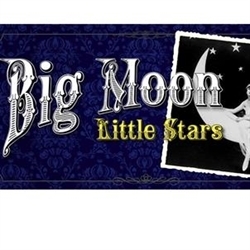 **HAPPY TO SHIP SMALLER ITEMS - PLEASE CONTACT ME BEFORE BUYING**

This week's sale is from the estate of Joe Hughes, nationally recognized folk artist, basket weaver, archeologist and fifth generation Delaware farmer. He lived with his family in a home built by the Coombs, a Quaker family, in 1778. That year the American Revolution was in its third year, King Louie XVI ruled France, both Bach and Mozart were alive and Captain Cook was busy exploring the Pacific Northwest. This is the setting within which Mr. Hughes lived and as such, much of the furnishings being offered compliment the age and style of the home - as well as his many and varied interests.

Below lists a sampling of what's being offered at this sale. DISCLAIMER - I did my best to identify and organize these treasures, but this sale is a formidable beast and could not be fully tamed. As a consequence, things aren't as nicely bundled as I'd like. So you'll have to scroll through the lot to ensure that you've seen everything. I promise, it'll be worth it.

FURNITURE
Antique primitive farmhouse corner cabinets
Antique punched tin pie safe
Antique dovetailed pine blanket chests
Vintage Queen Anne leg, claw-foot, spring-bottom wingback chair
Antique wooden double grain bin
Antique double dry sink
Antique secretary desk
Atlas Furniture/Minch & Eisenbrey (Baltimore) tiger walnut tall boy chest of drawers
Early American Colonial spindle-back long bench
Antique humpback and flat-top storage trunks
Antique caned children chairs
Antique dental cabinet
Windsor chairs
All wood dressers
Vintage braided rugs
Drop-leaf tables
Large bookcases
Variety of end tables
Electrified and oil lamps
Children's chairs & occasion chairs
Antique Federal Eagle Bullseye convex mirror

PRIMATIVES
Antique hay forks
Antique hay rakes
19th century foot warmer
Antique wool flax hetchel comb
Antique New England wood & tin cranberry rake
Primitive hand tools
Early wrought iron swinging fireplace trammel (pot hook)
Cast iron Sad clothing irons
Wooden farm crates
Wooden firkin sugar buckets

BOOKS
Mr. Hughes was a voracious reader. His collection includes soft and hardback books covering a wide spectrum of topics, including true crime, bee keeping, architecture, health and wellness, cooking, history and a large inventory of children's books. However, you'll find that the yeoman's share is non-fiction military, with a majority focused on the Civil War and WWII, though other conflicts are represented. And of course, there are fabulous books on basket weaving, wood carving and archeology. They're grouped accordingly, with any first editions and/or signed books identified.

Note: These books are in varying degrees of condition, and may have writing, foxing or spine/cover damage and decades of dust.

GLASS
EAPG Victorian glass creamers and serving pieces
Antique clear and aqua glass ink bottles
Antique medicine/poison bottles
Contemporary Czech Bohemian glass cobalt pitcher
Vintage Cambridge Glass
Ruby glass
Elegant glass
Vintage Viking Glass Georgian cobalt tumblers
Hand blown swirl cobalt pitcher & matching tumbler set
Set of pink Anchor Hawking Manhattan glass bubble foot tumblers
Glass animal paperweights

CERAMICS/POTTERY
Antique salt-glazed stoneware crocks, spirits jugs, tankards and jars, including some with advertising (Delaware & Ohio)
Collection of salt-glazed stoneware ink bottles
Vintage McCoy Pottery planters
Flow Blue plates
Kaolin Ware platter
Spongeware/spatterware jugs, pitchers
Shawnee creamers
Staffordshire
Collection of antique/vintage Majolica jugs, plates, service pieces
Vintage plates, tea sets and all manner of vessels

MILITARIA
Chilean Army Weyersberg-Korschbaum Co. Solingen bayonet leather scabbard and frog
Alexander Coppel Solingen German police officer's parade dress bayonet with scabbard
Civil War used 3-blade fleam bloodletting knife
Collection of Civil War bullets and shots (some used)
Dug Civil War uniform buttons & buckles (Union Army)
Civil War daguerreotypes
WWI Trench Art - soldier photo in a bottle
French wooden shoe signed by DDay soldiers the day *after* storming the beaches at Normandy
African warrior shield
Two African warrior spears
Vintage dovetailed and contemporary metal ammunition boxes
14k gold DAR pins

CURRENCY
Vintage cast iron coin banks
Civil War Confederate paper bills
1851 Liberty Head gold $1 dollar coin (Type 1)
1882 Liberty Half Eagle $5 gold coin
1874-S and 1921-S Morgan silver dollar coins
1922 Peace $1 dollar coins
1944 Walking Liberty $1 dollar coins
Book of silver half dollar coins
Washington silver quarter lot
Barber, Liberty, Mercury coins
3-cent "trime", two-cent, one-cent and half-cent coins
Commemorative coins
Vintage Mid-Atlantic farmer/cannery tokens

TOYS
Collection of misc. plastic/wood doll house furniture
Civil War-era Jenny Lind-style china head doll
Glazed and bisque 1870s doll
Vintage/antique porcelain dolls & doll shards
Plastic articulated miniature dolls
Vintage porcelain tea sets
Vintage board games
Educational toys

ART
Set of Birds of Our Land prints
Set of Richard Sloan prints
Framed vintage Cream of Wheat advertisements

JEWELRY
Elgin, Beacon Dixie pocket watches (for parts)
Rare Valgine guilloche orb watch pendant
Sterling women's jewelry
Men's wrist & pocket watches

STERLING
Misc. sterling silver hand mirrors and combs
Misc. sterling silver pieces
Souvenir spoons

TOOLS
Oh the tools...
A large selection of antique to contemporary woodworking hand tools, some in sets, others collected over the years, including adzes, axes, augers, drills, planers, chisels, mallets, Disston hand & lumberjack saws, files, rasps, levels, slicks & spuds, spokeshaves, gauges, peaveys, hooks, clamps and others
Farming tools, also ranging from antique to contemporary, including hoes, plows, hay rakes and forks, scythes, sickels, shovels, machetes, wheelwrights and others
Power tools include drills, saws, sanders, nail guns, from Craftsman, DeWalt, Ryobi, Chicago Electric, Milwaukee, Black & Decker and others
Sthil, Poulan, Remington & Echo chainsaws (all but the Remington need repair)
A BUNCH of wrenches, pliers, screwdrivers, hammers and other contemporary hand tools
Antique ice axes
Soldering irons and blacksmithing tools
Duracraft floor drill press
Grizzly 15" planer
Grizzly 3-speed lathe
Grizzly 10" contractors saw
Two bench grinders
Antique rolling farm/grain scale
Beekeeper's equipment (clothing, foundations, separator and frames), including rounds of raw bee's wax
Animal traps
Dog grooming equipment
Antique wooden pails and buckets
Metal detectors
US General rolling tool box
Homak rolling tool box
Vintage metal multi-drawer storage cabinet
Antique shipbuilder's hand-built dovetailed wooden tool box
Antique painted hand-built wooden tool box
Antique farm wheels

MISC.
Collection of antique/vintage African tribal figurines
Set of Wm Rogers silverplated flatware
Framed mounted rhinoceros beetle
Collection of vintage and contemporary glass marbles
Large collection of vintage French, UK, US and German bisque and glazed clay pipes
Vintage Biederlack Aztec-style camp blanket
Antique Norwegian Jotol 380 cast iron stove
Antique hand-woven baskets
Collections of antique dug early American ceramic/clay shards

Seller only accepts major credit cards.
Welcome and thank you for looking at our items.

***Please be sure to read the entire item description. Some items may have additional information provided in the FAQ section.***

As is the case with most estate sales, all sales are AS IS/AS FOUND and FINAL. We do our best to provide detailed descriptions and pictures of our items so you know exactly what you'll be receiving.

Please use the Ask a Question form or FAQ section if you have any questions about this item.


Subscribe to the upcoming sales in your area!
Create a free subscriber account and be notified of local estate sales near you.
Get free sale notifications